Affordable bucket list activities + breathtaking landscapes – the crowds = Where we're heading to next!
We all have our familiar favourites when it comes to holiday destinations — Tokyo's cherry blossoms, street food in Bangkok, night markets in Taipei. Lively as they are, we need a brand new plan when it comes to travelling post-COVID. Social distancing is a lot easier when there's lesser crowds after all.
When you're planning for your next adventure, how about these lesser-known destinations away from the cities?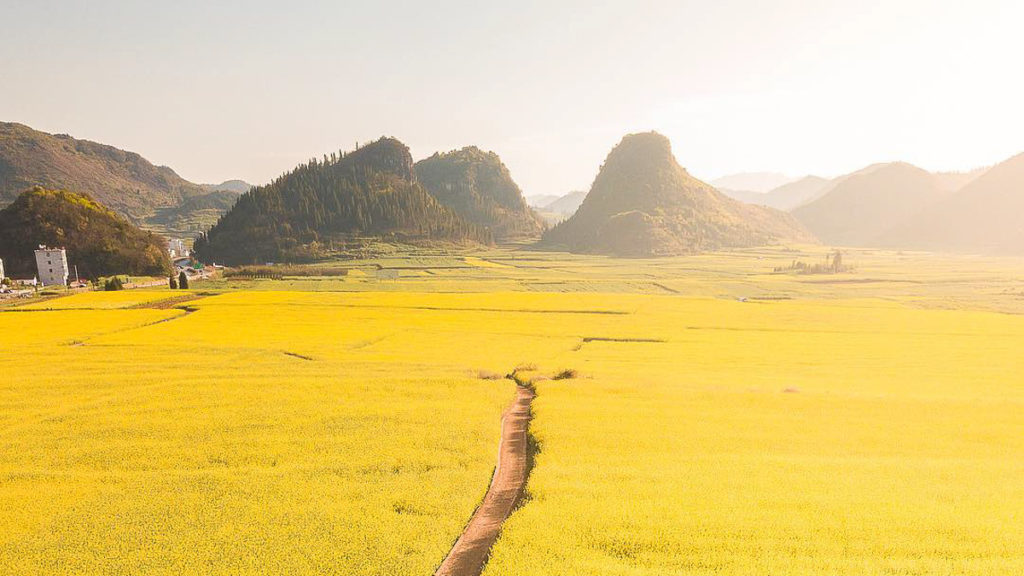 Photo credit: @chopsticksontheloose via Instagram
Best part is, most of them aren't far from Singapore and perfect for a long weekend getaway!
Less than 3 hours flight from Singapore
1) Yogyakarta, Indonesia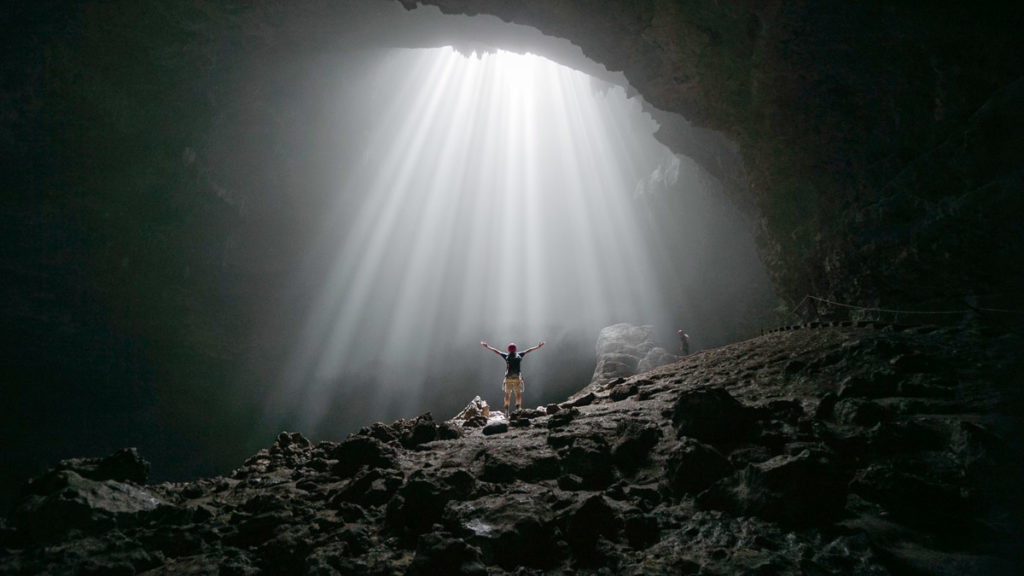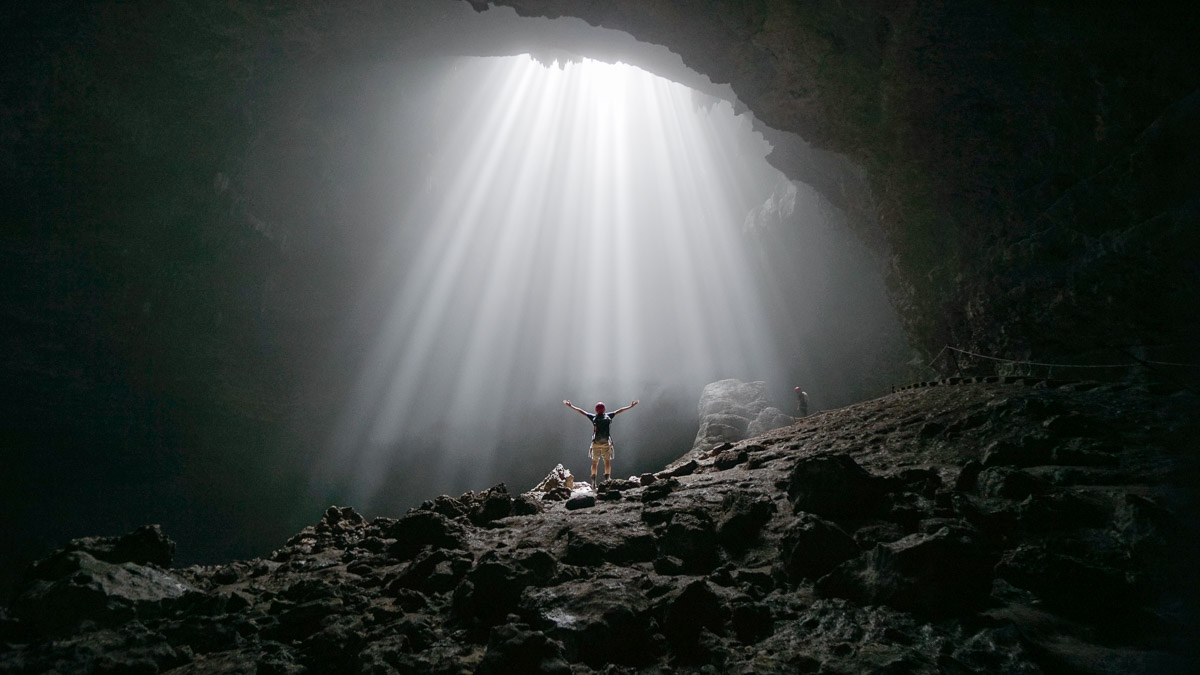 Often overshadowed by its wild cousin Bali, Yogyakarta has its own surprises, with experiences you won't find elsewhere! Adventure seekers, take a leap of faith with a 60m abseil down to Jomblang Cave — where you'll be rewarded with a natural phenomenon known as Heaven's Light.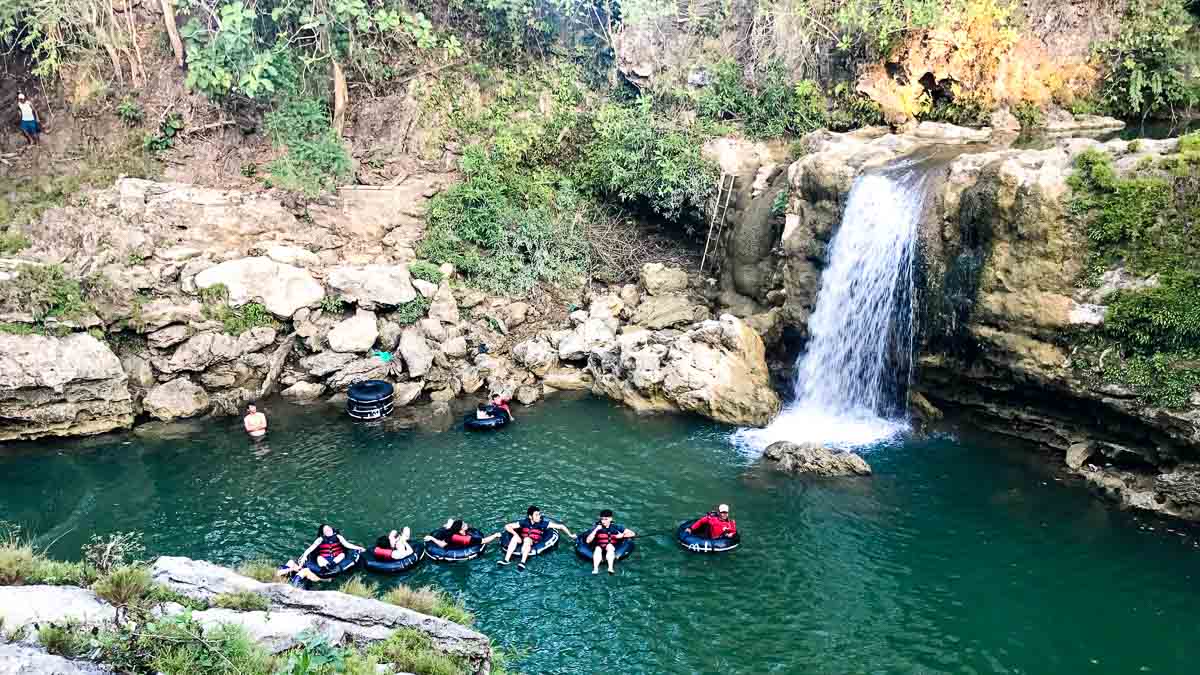 If you're a water baby, leave Bali's overcrowded beaches and take a tubing tour down Goa Pindul. Soak up the sun as you relax in your tube or cliff jump from heights of 9m!
How to get there: Take a 2hr direct flight from Singapore to Yogyakarta (flights from S$200)
Read more: 11 Breathtaking Photo Spots in Yogyakarta that prove it is a Photographer's Heaven
2) Sihanoukville, Cambodia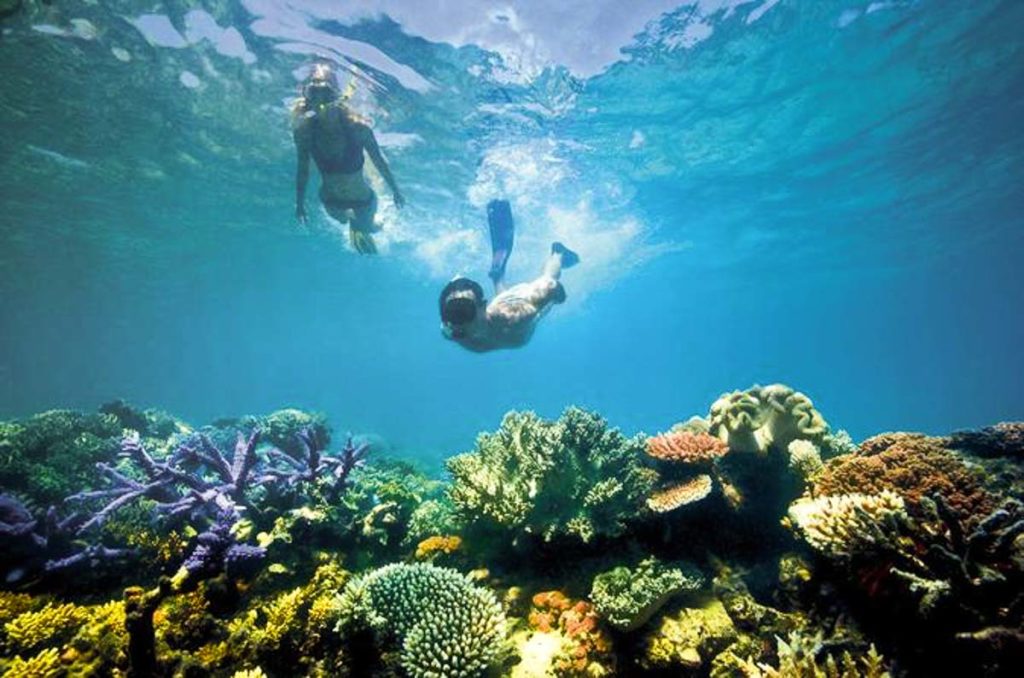 Angkor Wat in Siem Reap and the Killing Fields in Phnom Penh are where everyone heads to in Cambodia but if you're looking for something more chill, check out the pristine beaches on the islands off Sihanoukville. Sink your toes in sand as white as Maldives' famous beaches or dive with colourful aquatic life without the exorbitant price tag!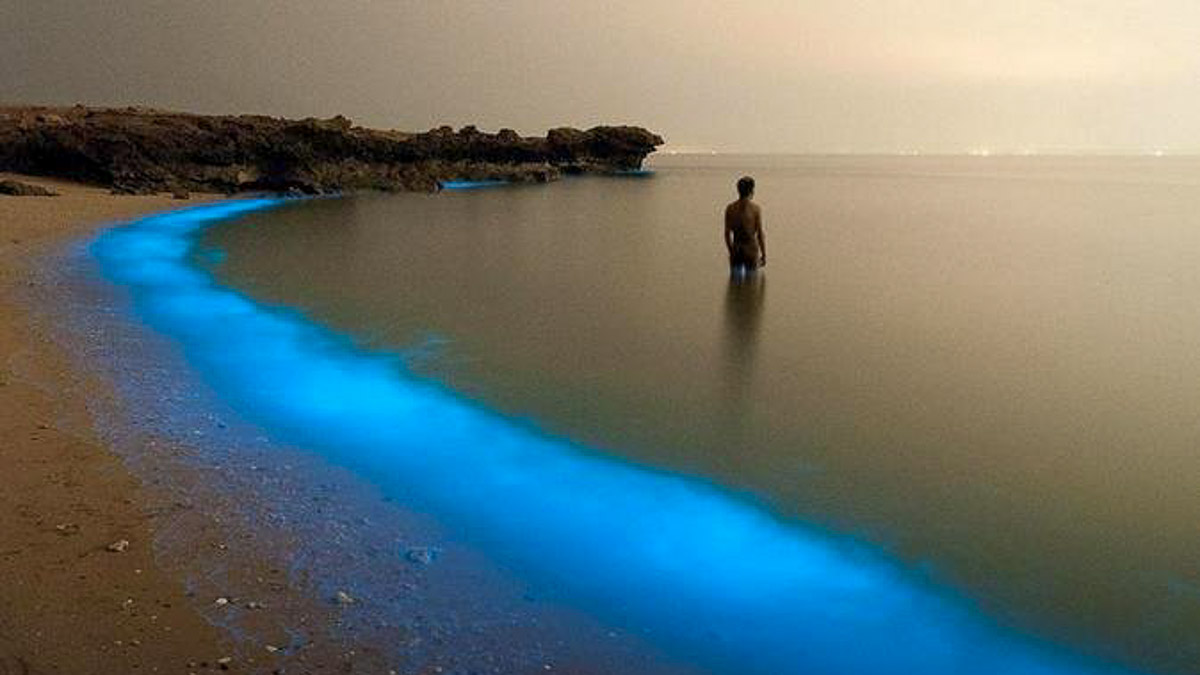 Photo credit: Tripadvisor
Our favourite is Otres Beach, where you can go horseback riding into the sunset, and even see bioluminescent plankton on the shores at night!
How to get there: 2hr 15m direct flight from Singapore to Sihanoukville (flight prices from S$238)
Read more: 7-Day Cambodia Itinerary Under S$600 — An Epic Journey of History, Adventure and Tranquility
3) Kuantan, Malaysia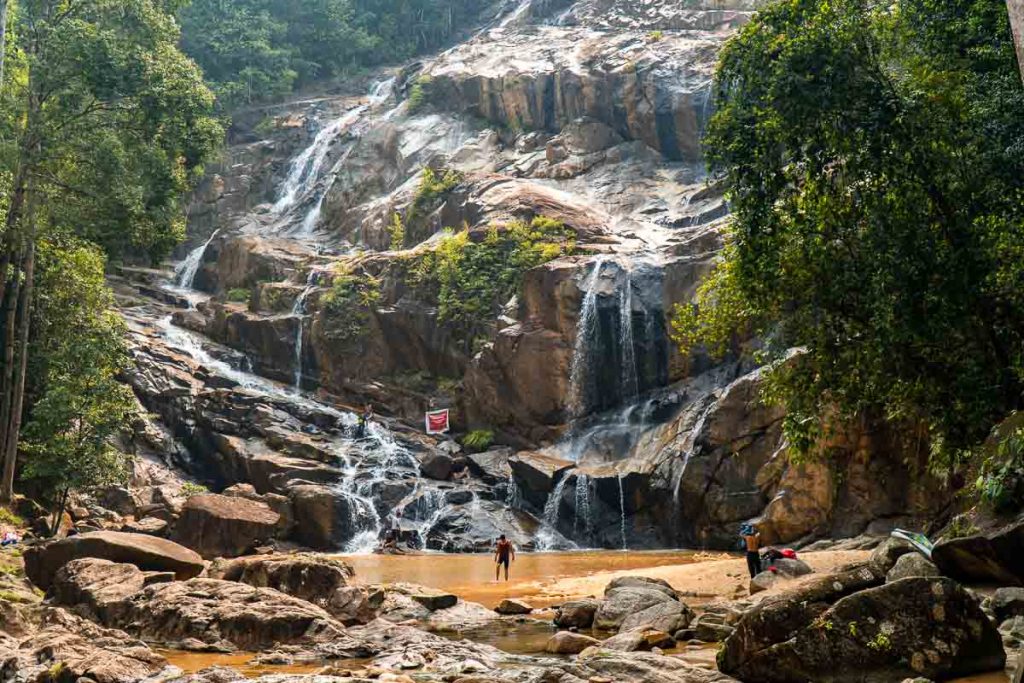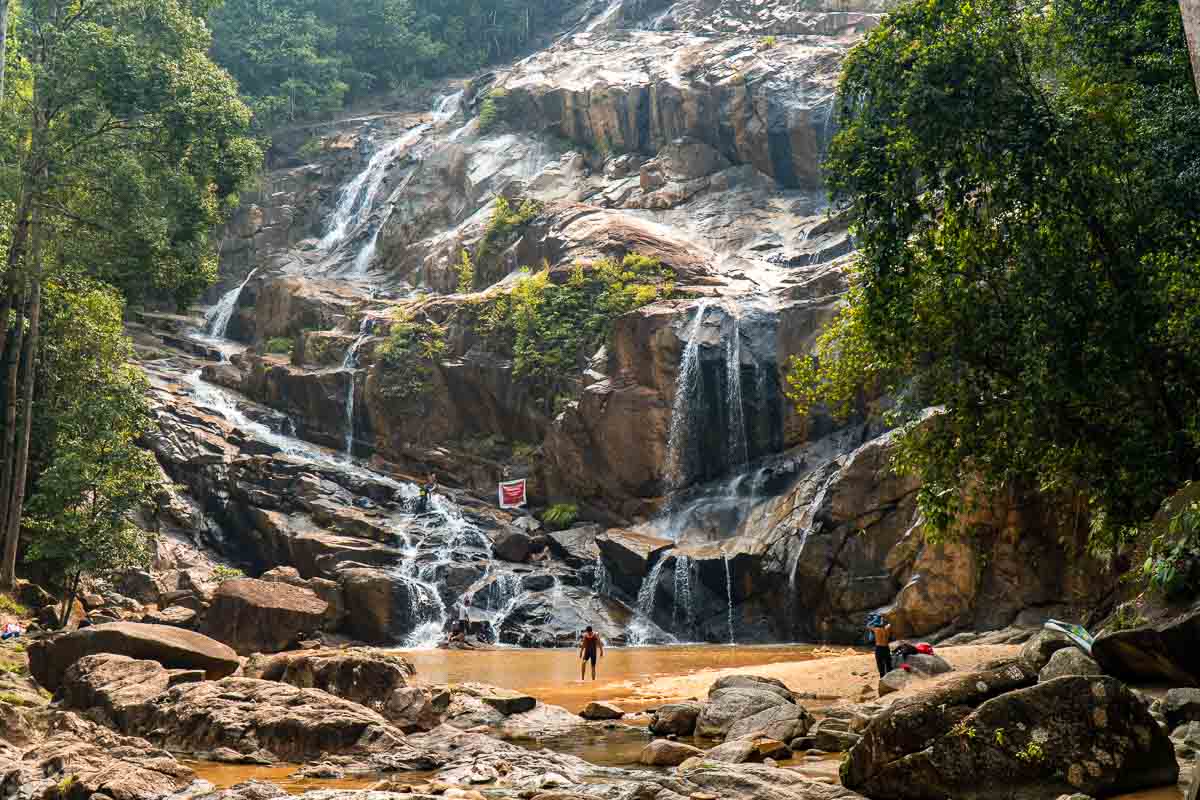 Kuantan — Malaysia's answer to adventure seekers as well as those who want a chill getaway. Explore mines, hike up waterfalls, or watch fireflies as you relax at one of their Insta-worthy capsule hotels!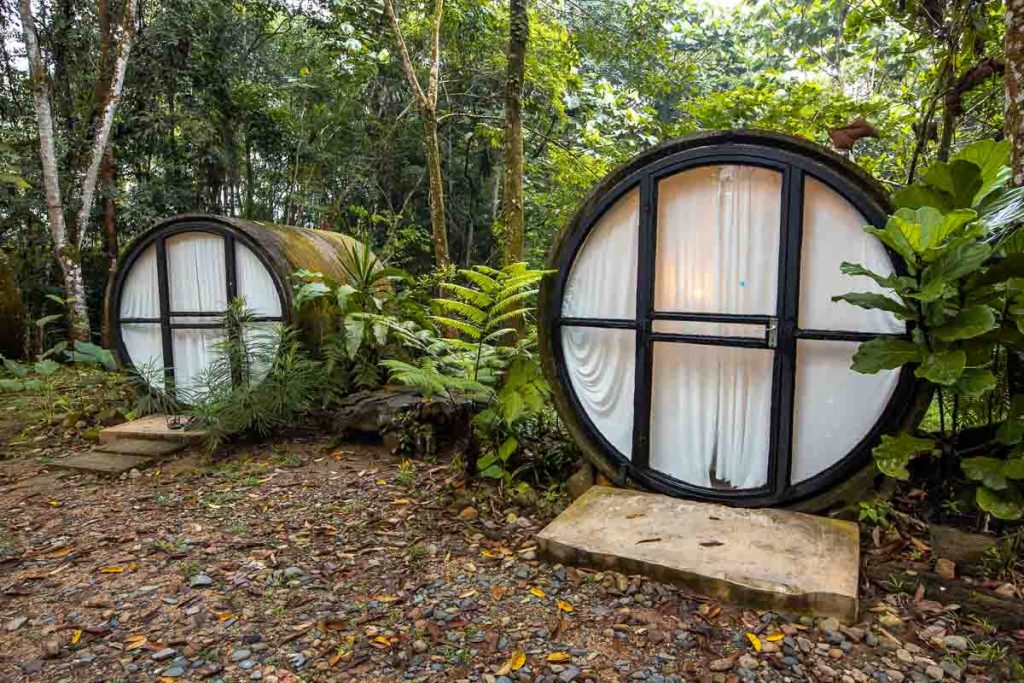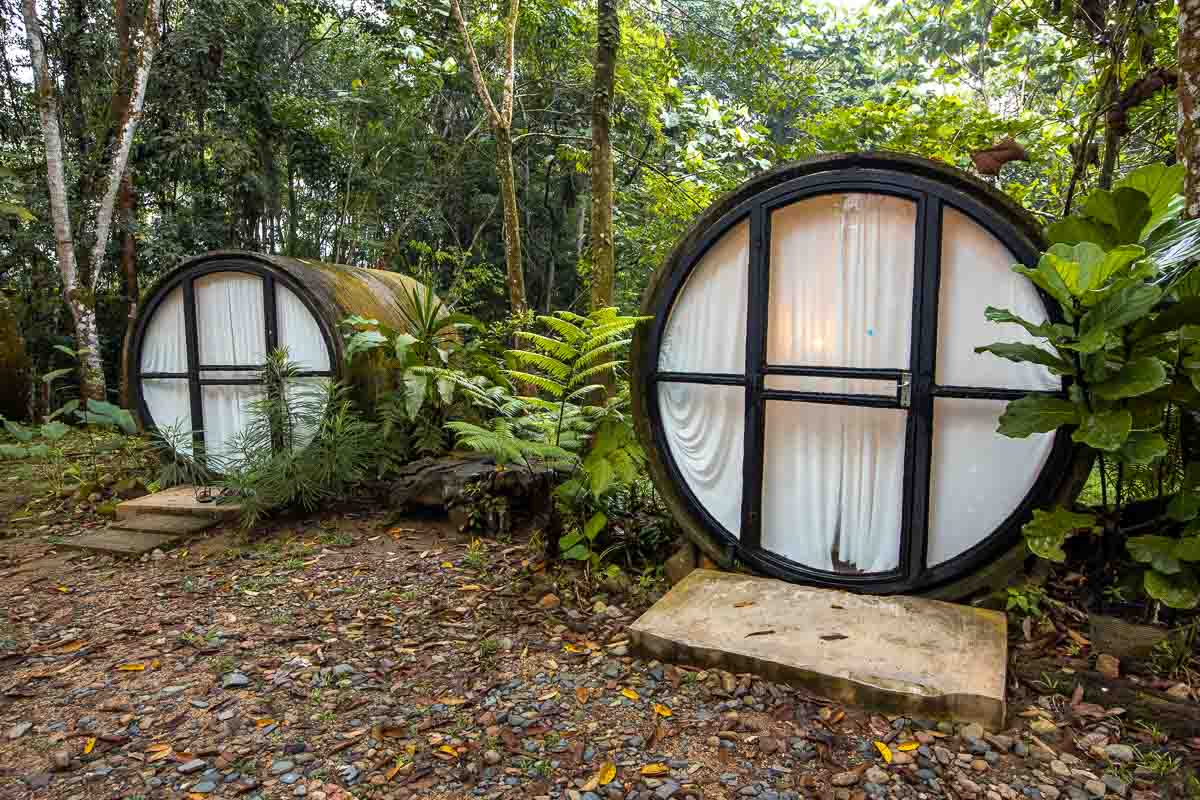 Experience being one with nature from the comfort of your aesthetic capsule, a rustic (and more affordable) interpretation of Japan's capsule hotels.
How to get there: 1hr direct flight from Singapore to Kuantan (flight prices from S$105)
Read also: Insider's Kuantan Guide: An Adventure-filled Getaway 1 Hour from Singapore
4) Khao Kho, Thailand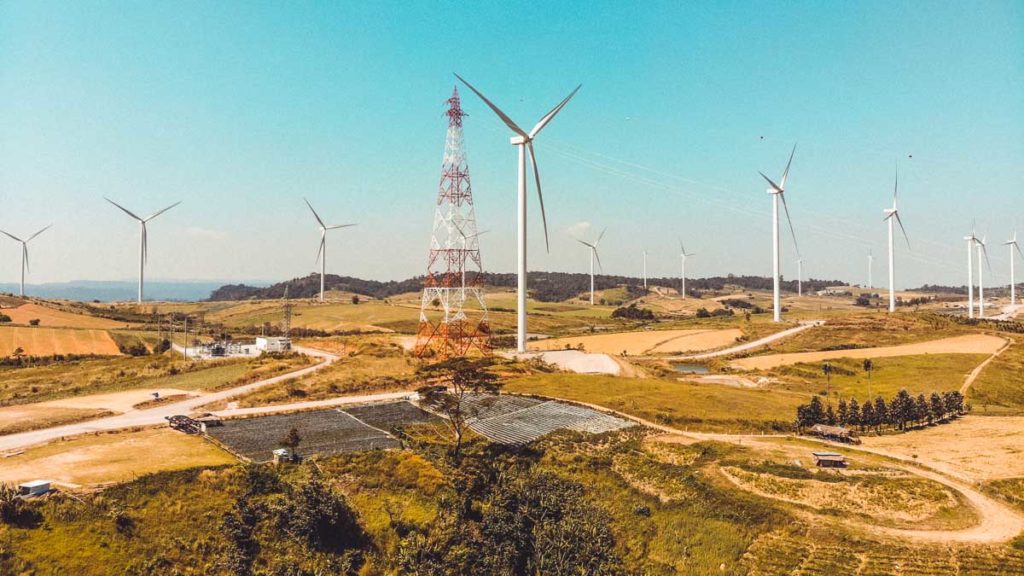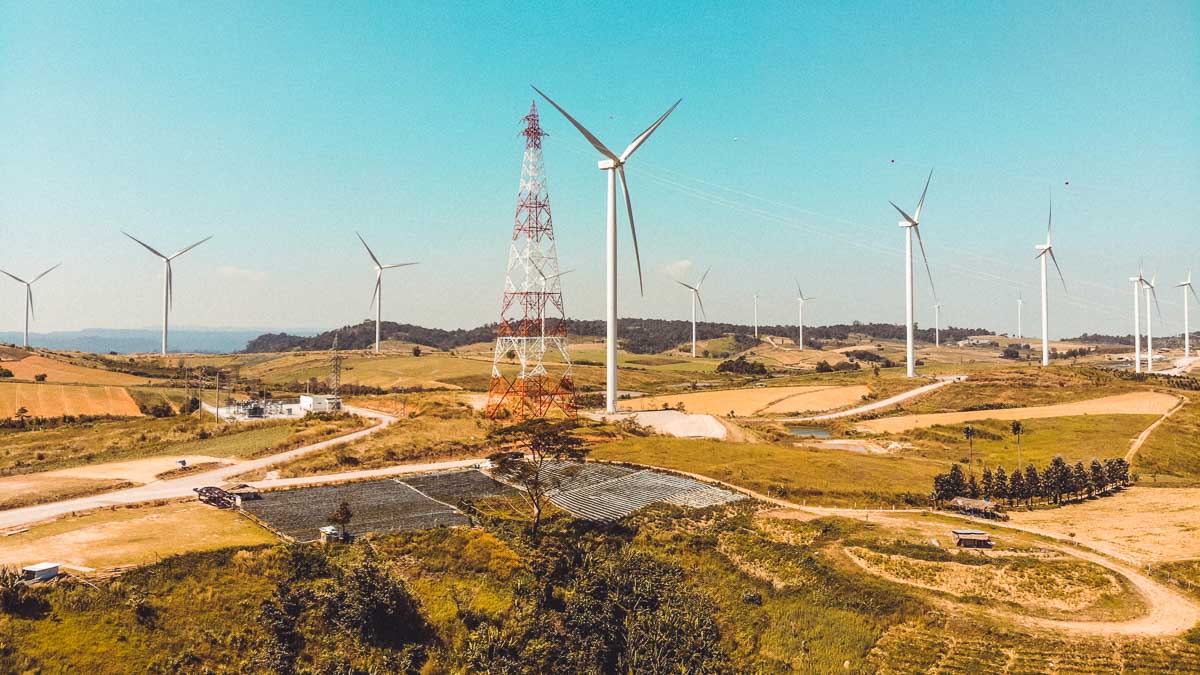 The Netherlands has its windmills, but so does Thailand! Besides its impressive wind farm, Khao Kho also has sprawling strawberry farms and sunflower fields that'll satisfy your eyes and tummy.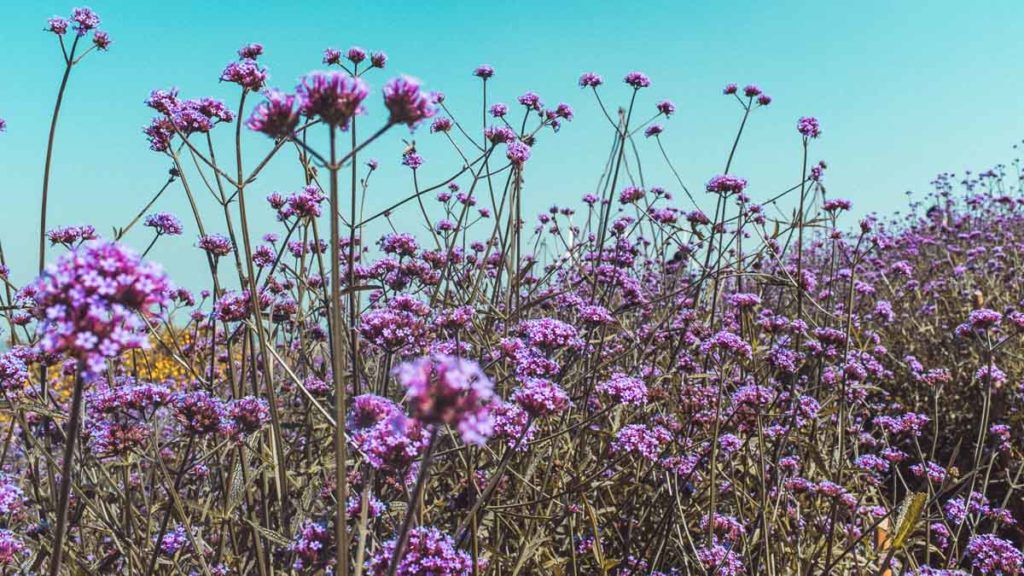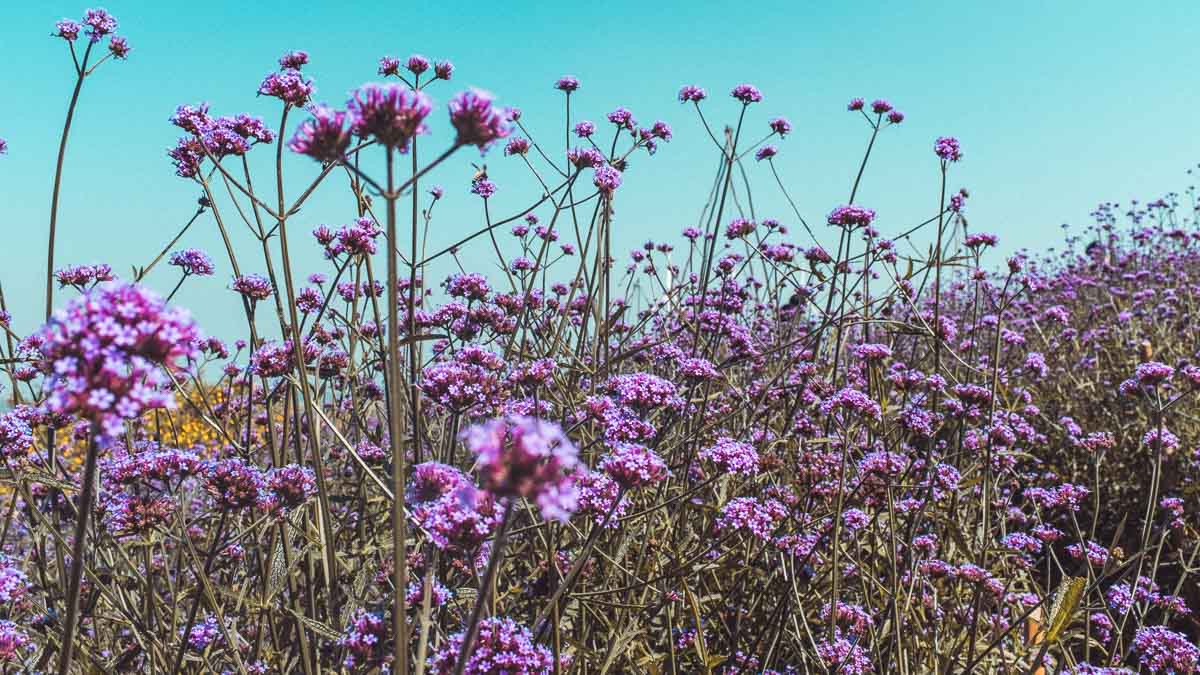 The cool alpine air is a great escape from the usual humid Southeast Asian weather, and makes wandering around the flower fields even more appealing! Check out our Khao Kho itinerary for more inspiration on where to go.
How to get there: 2hr flight from Singapore to Bangkok (flight prices from S$135), followed by a 1hr flight to Khao Kho. Alternatively, it's a 5-6hr drive from Bangkok.
Less than 5 hours flight from Singapore
5) Vang Vieng, Laos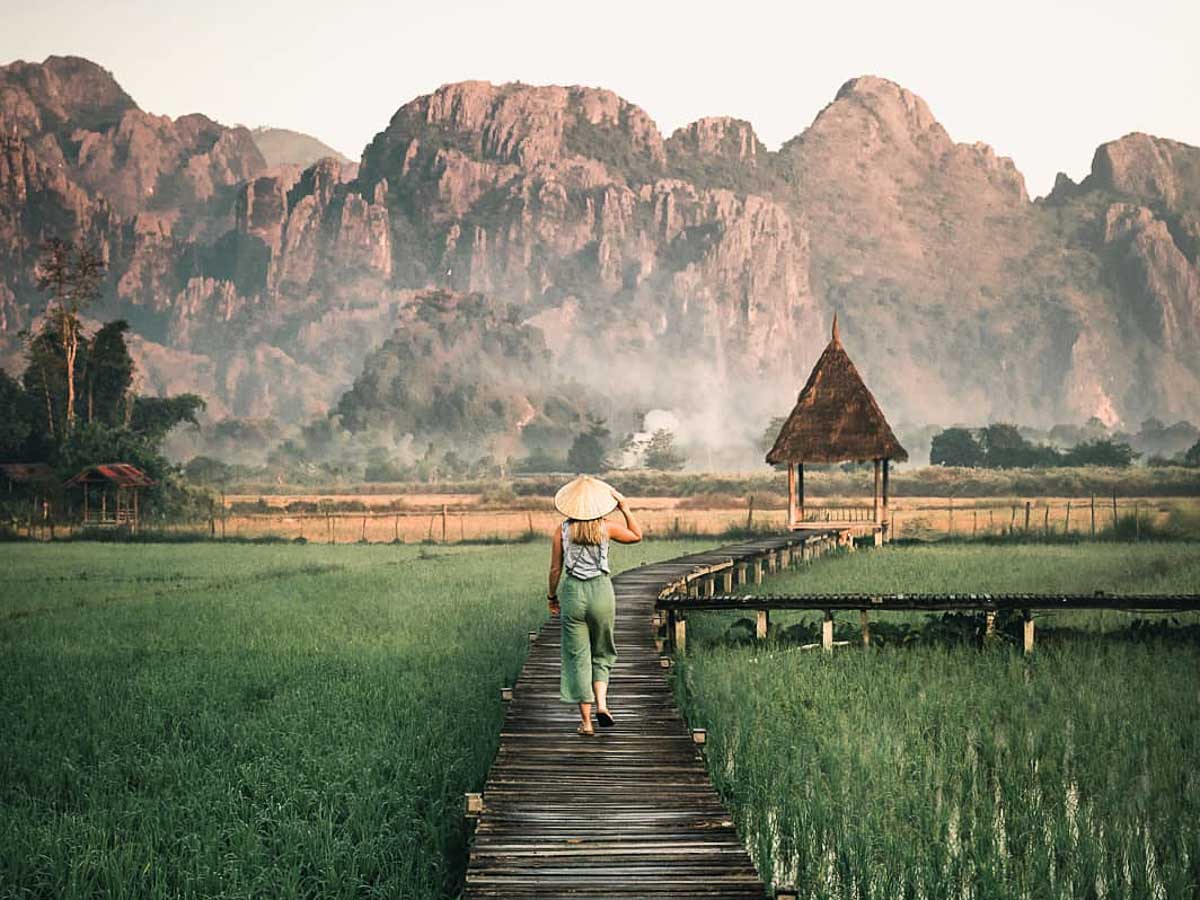 Photo credit: @giuliogroebert via Instagram
Vang Vieng is perfect for reconnecting with nature. Stroll through serene rice paddy fields, or bike up scenic mountains for some sick views! There's always an adventure waiting to happen here, plus activities are extremely affordable. River tubing here is one of the most popular activities and only sets you back ~S$9.76. If you want something that'll elevate your holiday, check out the hot air balloon rides!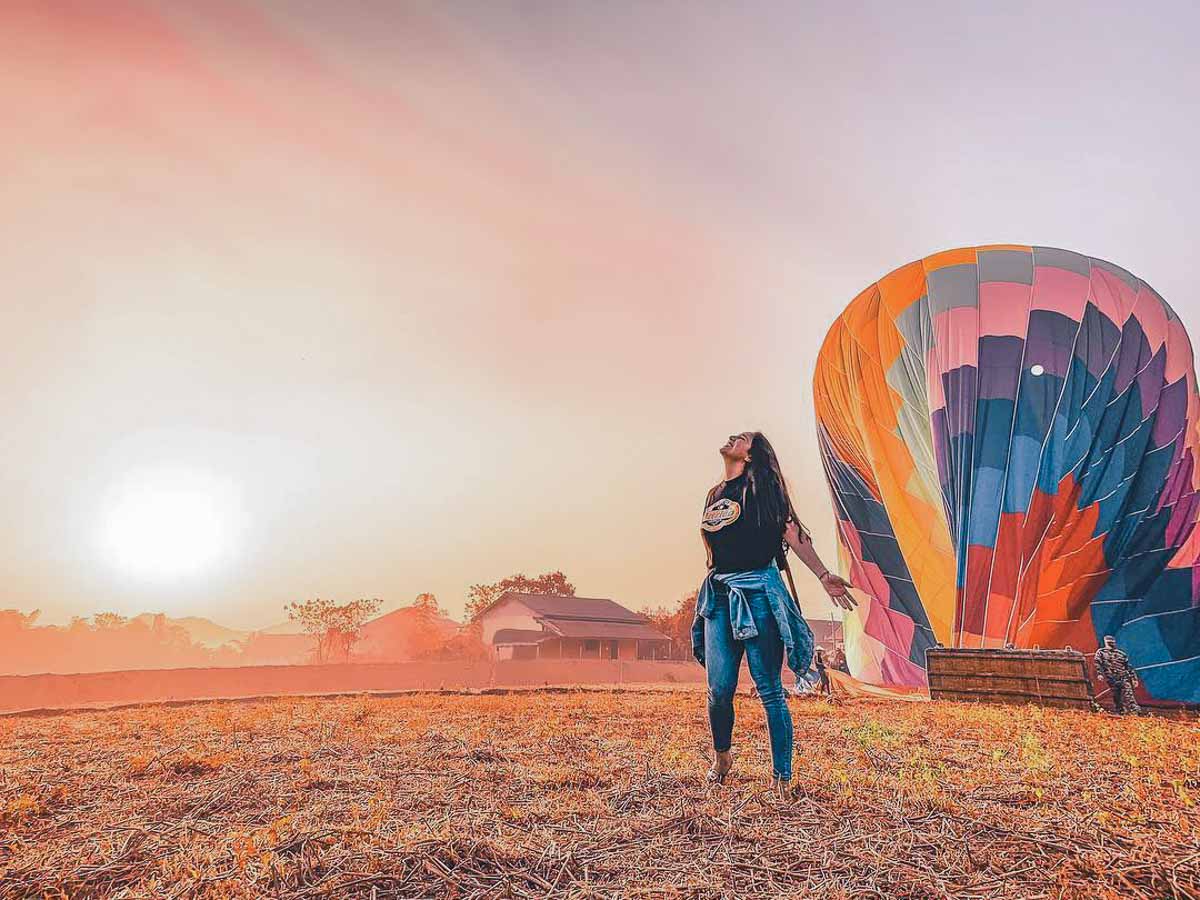 Photo credit: @adventureswithnati via Instagram
In Vang Vieng, a 20-minute hot air balloon ride will set you back a grand total of only ~S$120 — one of the cheapest options in the world. For a bucket list activity, that's quite a bargain!
Watch also: The $450 Hot Air Balloon Experience: Was it worth it?
How to get there: 3hr flight from Singapore to Vientiane (flight prices from S$138), then book a private transfer or take a 3hr bus ride to Vang Vieng
6) Kenting, Taiwan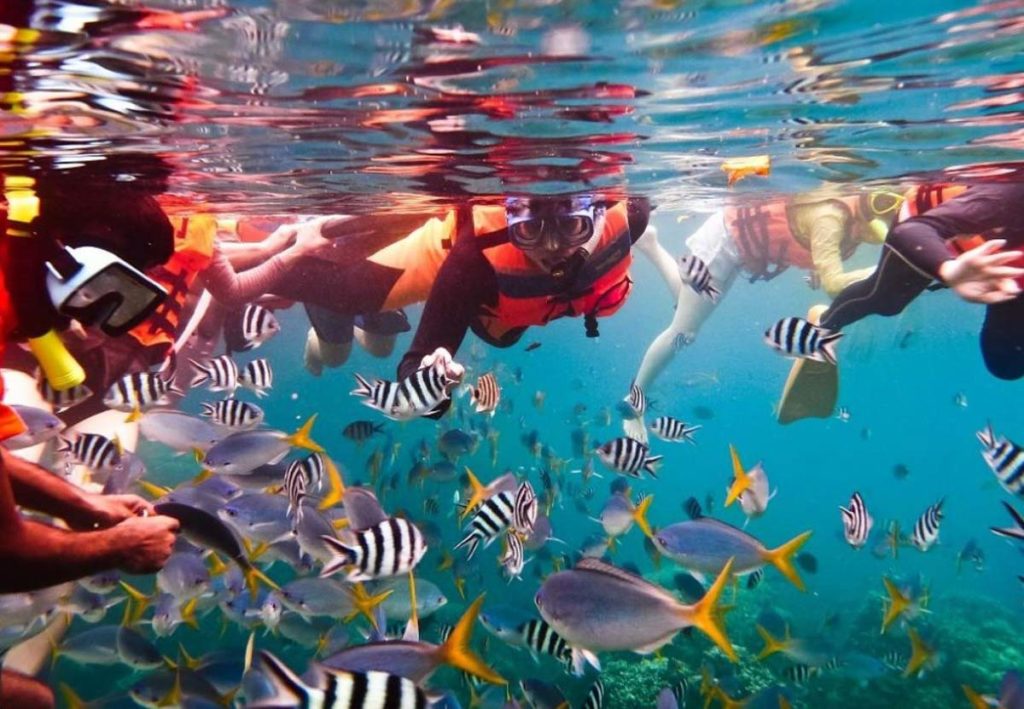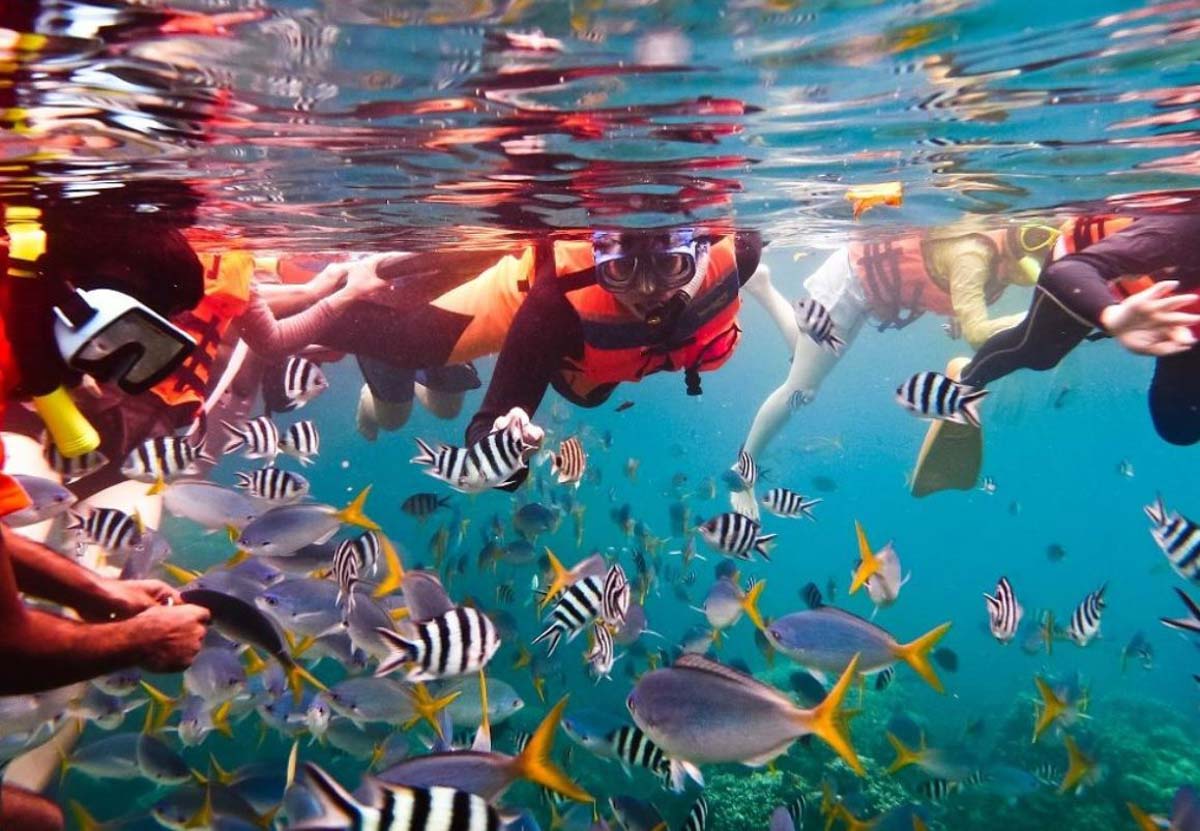 Photo credit: kkday
Tired of the hustle and bustle of Taipei? Try escaping to the beautiful landscapes of lesser-known destinations like Kenting! Known as Taiwan's answer to Hawaii, the diving spots here are teeming with ocean life.
Besides aquatic adventures and pretty beaches, you can also enjoy delicious Taiwanese street food at Kenting's night market — the second largest night market in southern Taiwan!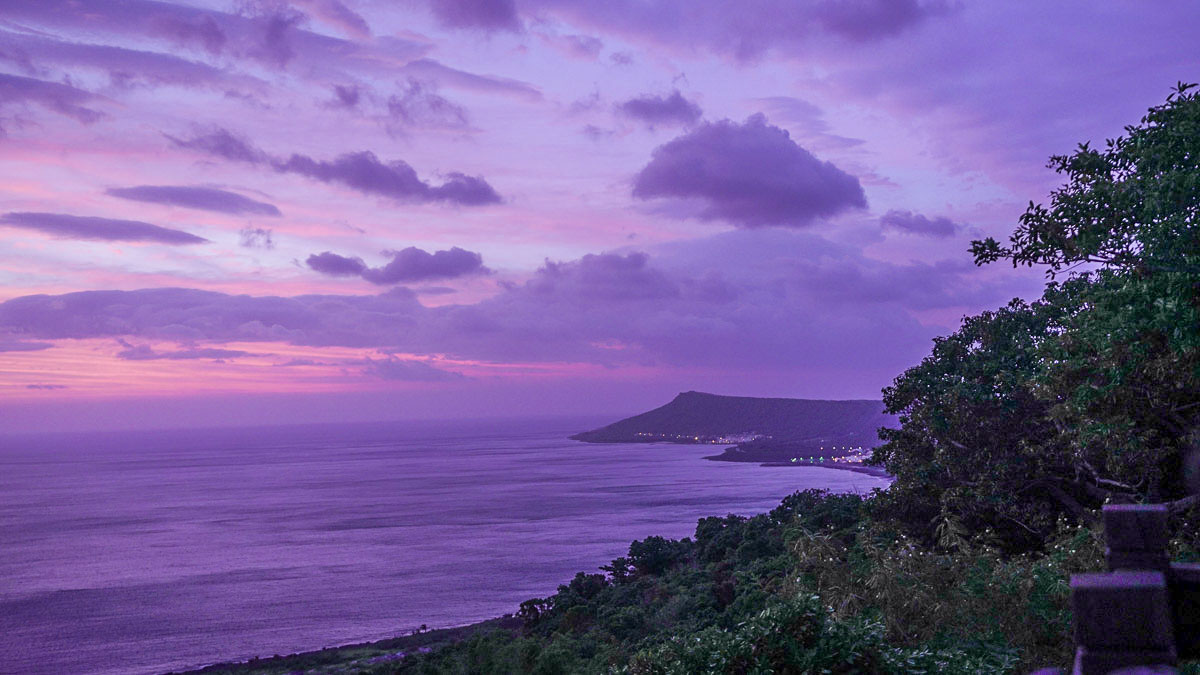 To top it off, Kenting's famous for having one of the most beautiful sunsets in the world, with stunning panoramic views from atop the 152m-high Guanshan mountain.
How to get there: Take a 4hr flight from Singapore to Kaohsiung (flight prices from S$242), then a 2hr bus ride to Kenting
Read also: 8D Eastern Taiwan Itinerary: The Gateway to Nature's Best Adventures (Yilan, Hualien, Taitung and Kenting)
7) Lashio, Myanmar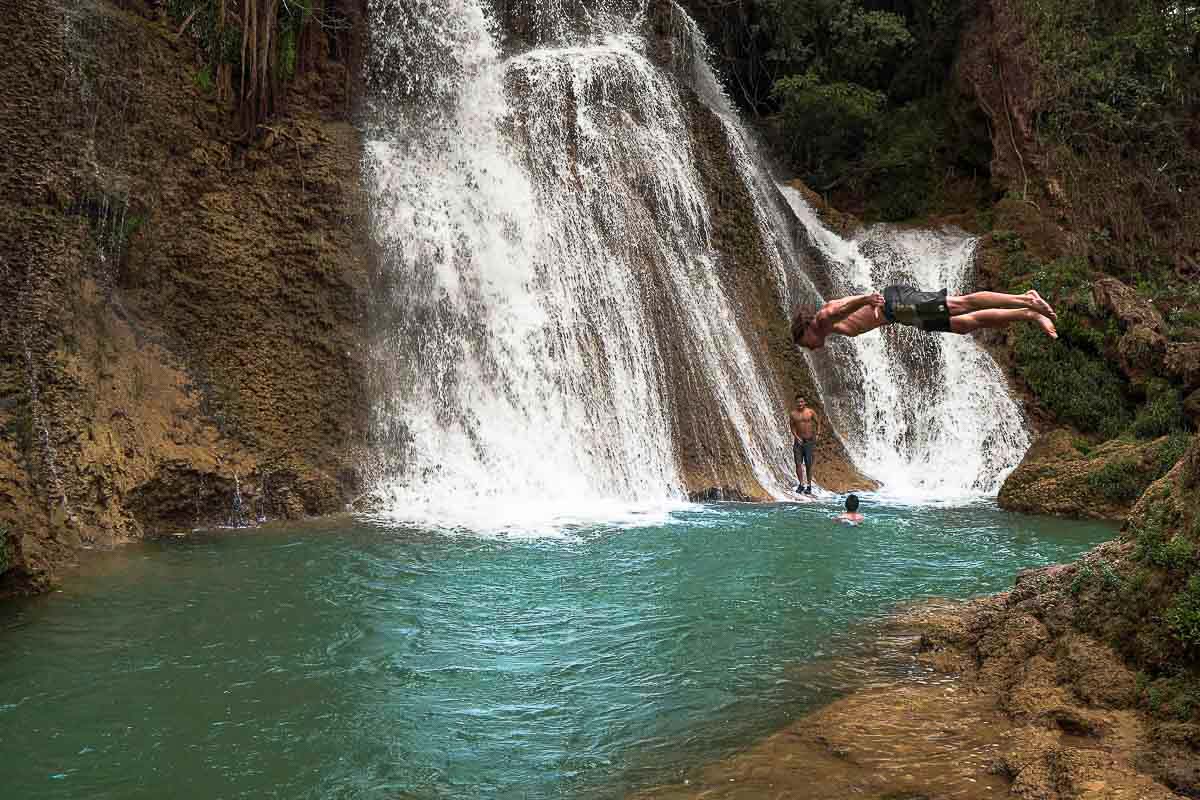 Myanmar itself is quite the hidden gem but Lashio is even more rarely heard of. Located at the last stop of the famous Goteik Viaduct train ride from Mandalay, Lashio is truly an underrated thrill seekers' haven. Think cliff jumping from heights of up to 15m, mountain biking up rocky terrains, or hiking through waterfalls.
How to get there: 3.5hr flight from Singapore to Lashio (flight prices from S$389), then a scenic 12–15hr train ride to Lashio through the famous Gokteik Viaduct.
Read also: 9-Day Adventurous Myanmar Itinerary — Undiscovered Gems in Yangon, Bagan, Mandalay & Lashio
8) Batanes, Philippines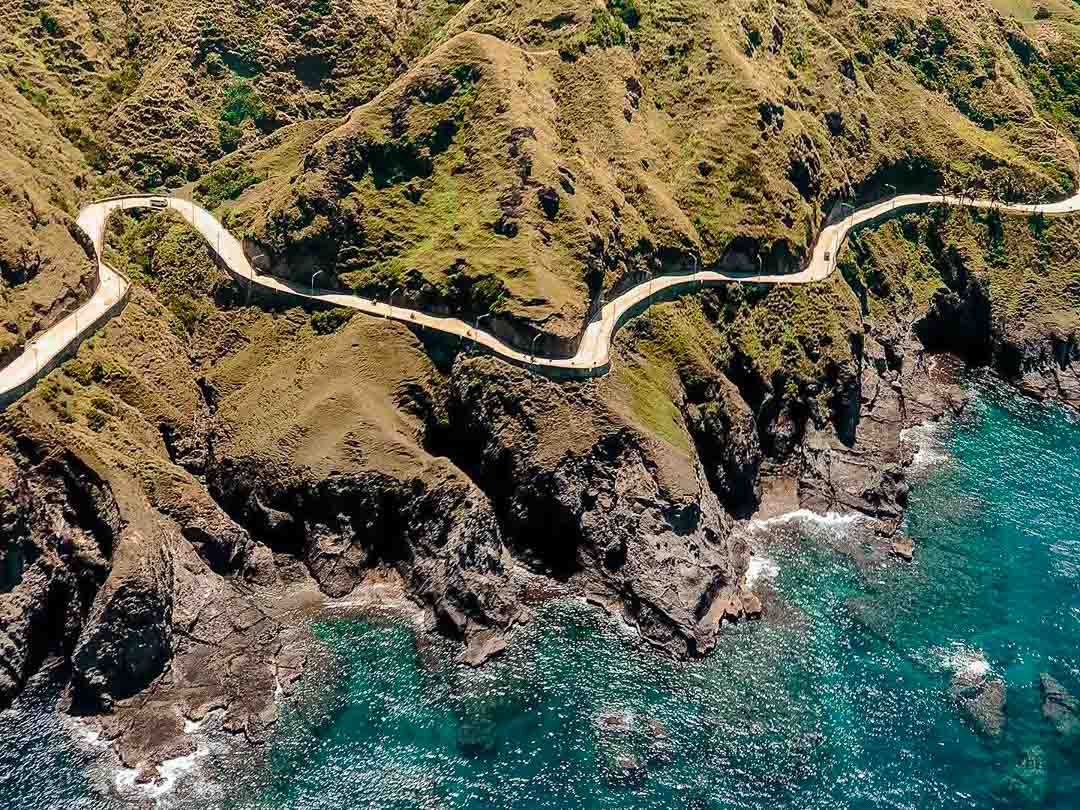 Photo credit: @frencab via Instagram
Forget the beaches of Cebu, check out the rolling hills of Batanes! This tiny part of the Philippines gives you the best of both worlds — scenic mountains and aquamarine waters, without the crowds and noise.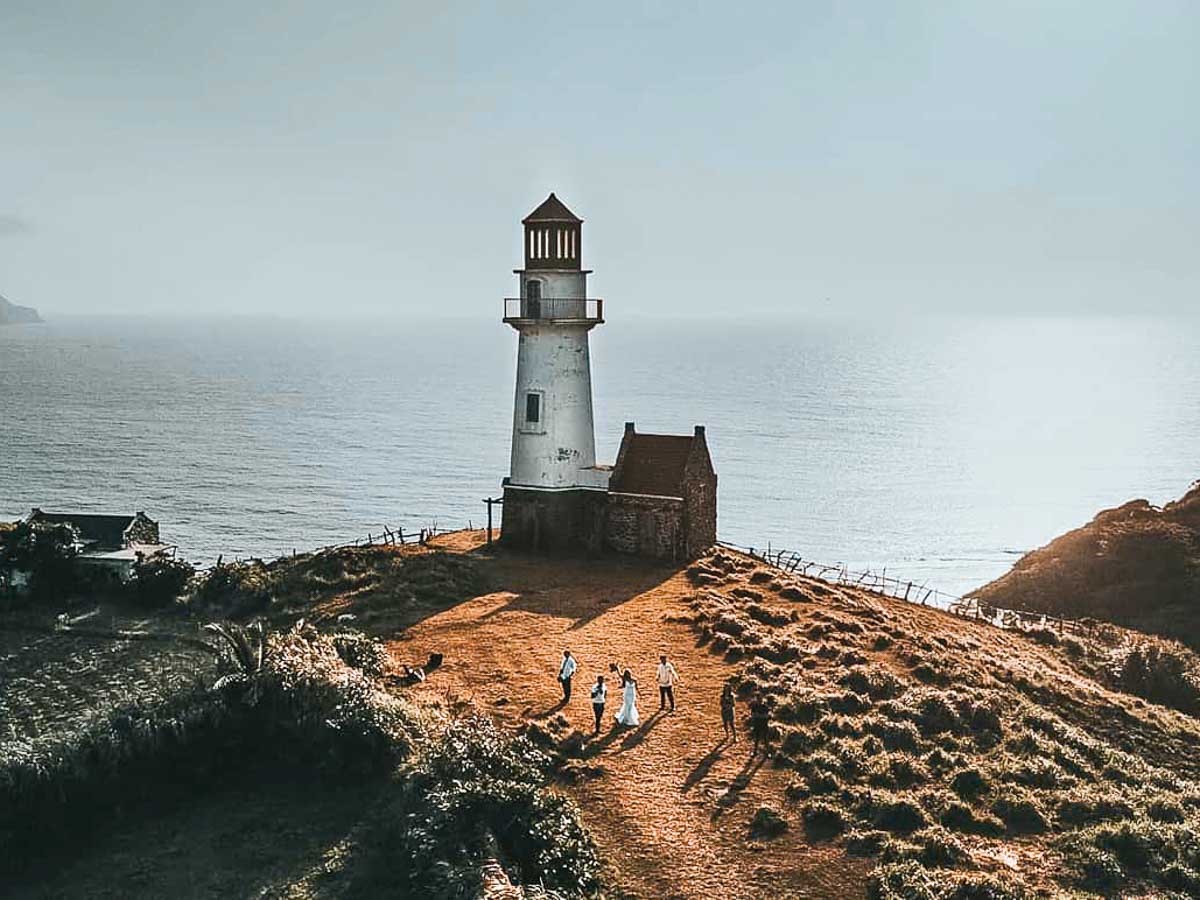 Photo credit: @keerkooy via Instagram
For those contemplating the long flight to Norway, Batanes' lighthouses and expansive ridges provide a backdrop reminiscent of Lindesnes Lighthouse. While you'd expect a tropical country to have hot and humid weather, its cooling temperatures have earned it the nickname "Home of the Winds". You don't have to fly to another continent to get a totally different experience!
How to get there: Take a 4hr flight from Singapore to Manila or Clark (flight prices from S$168), then a 2hr flight to Batanes
9) Yunnan, China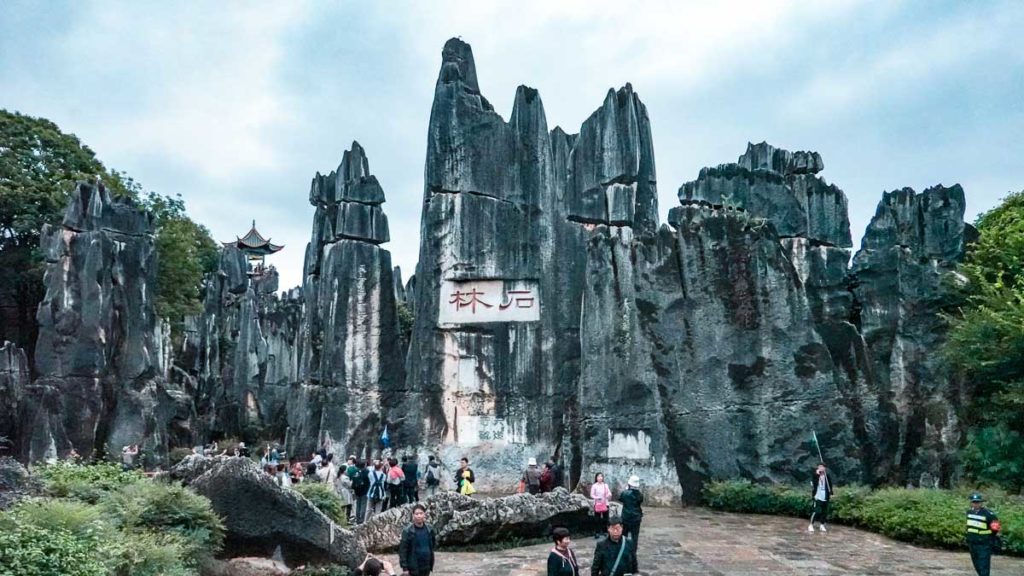 When China is mentioned, Yunnan is often overlooked! This may be hard to believe considering it has an epic, all-natural stone forest spanning over 400sq km. Kunming's Stone Forest's origin story is just as impressive as its appearance — taking over 270 million years of erosion to form!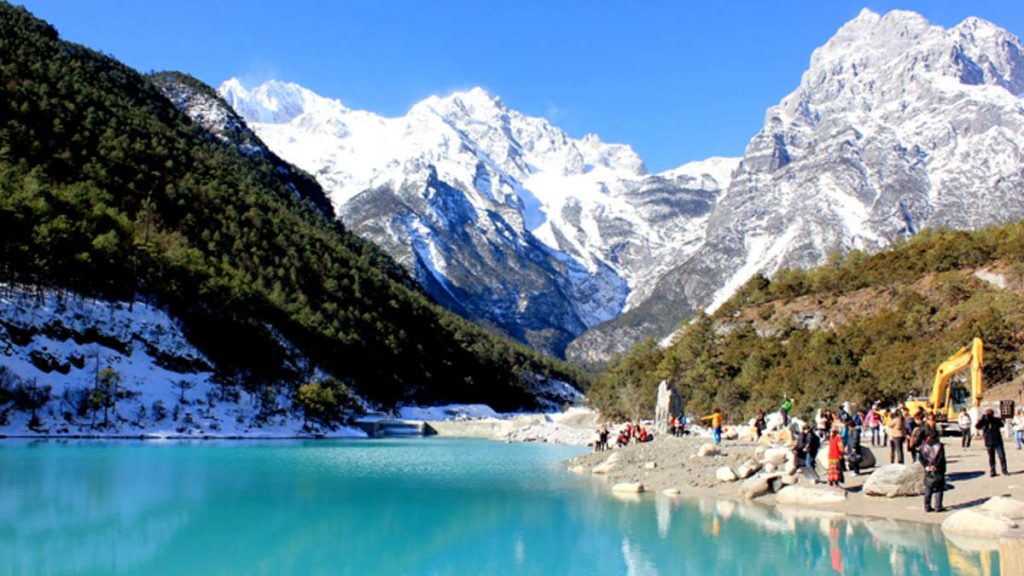 Photo credit: Yunnan Exploration
Another breathtaking attraction is Yunnan's Jade Dragon Snow Mountain, with 13 snow-capped peaks and multiple glaciers. For those who want an exciting alpine climb, this is a much nearer, less expensive alternative to the Swiss Alps.
How to get there: Take a 4hr flight from Singapore to Yunnan (flight prices from S$331)
Read also: 12-day Yunnan Itinerary: China's Best Kept Secret — Kunming, Dali, Lijiang, Shangri-la
Less than 8 hours flight from Singapore
10) Kyushu, Japan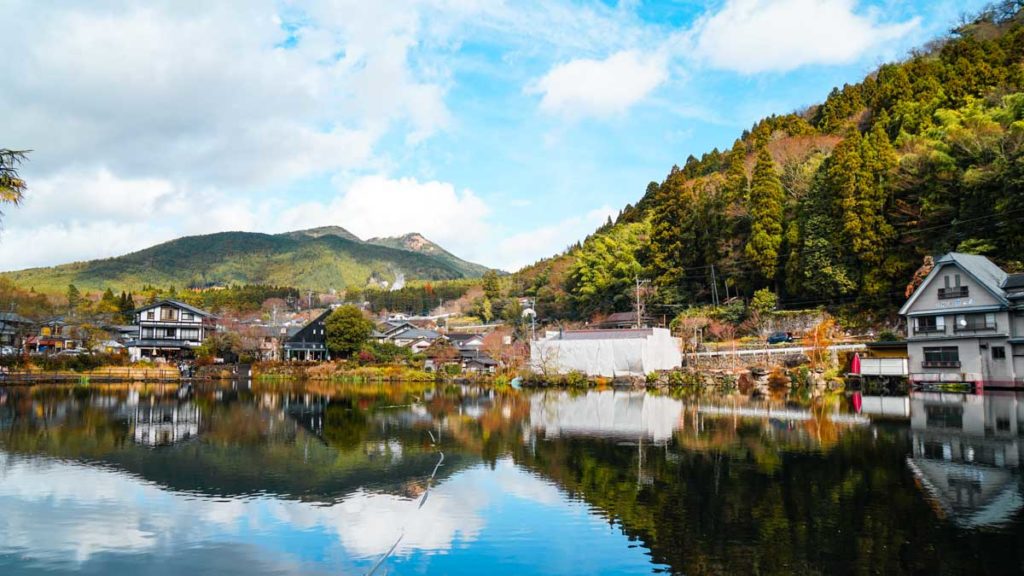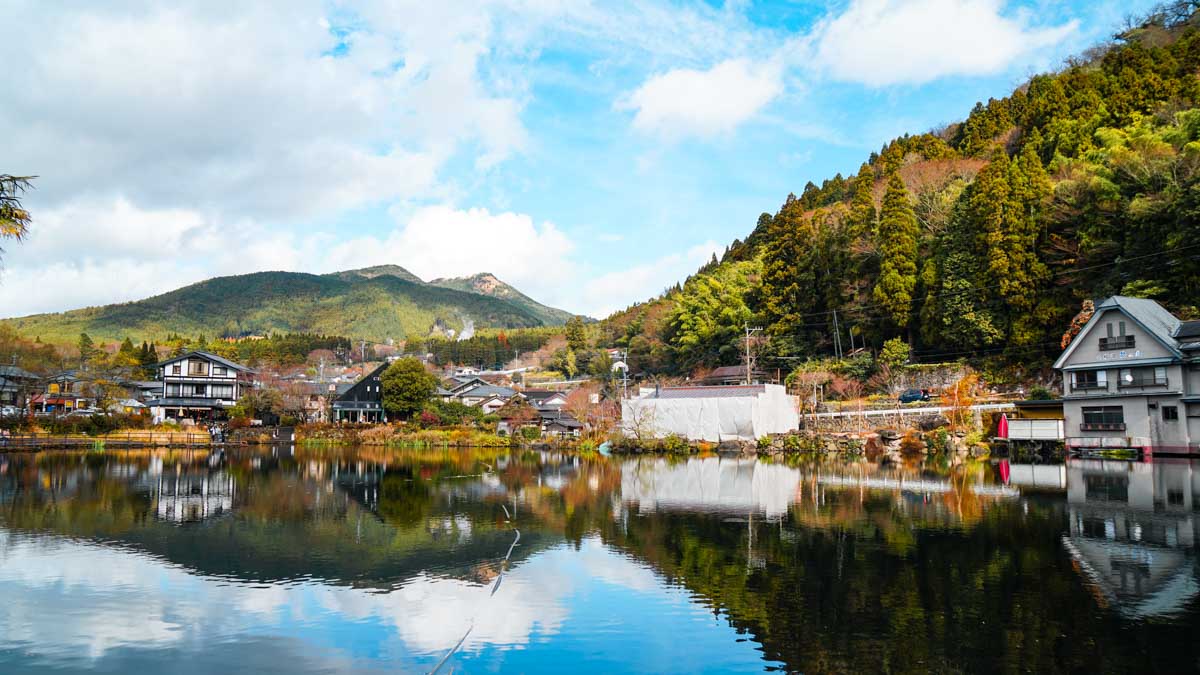 Kyushu is often passed over for the bustling cities of Tokyo or Osaka — which we understand too but if you're looking for more nature and lesser crowds, Kyushu is your answer. Home to Japan's largest active volcano and the "Hells of Beppu" hot springs, Kyushu offers an authentic, traditional experience, without the crowds.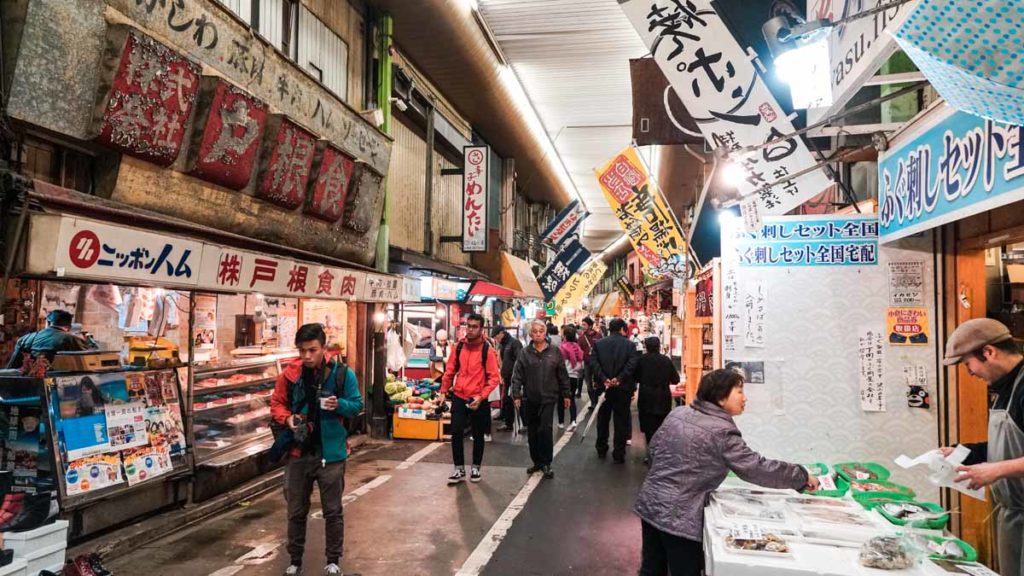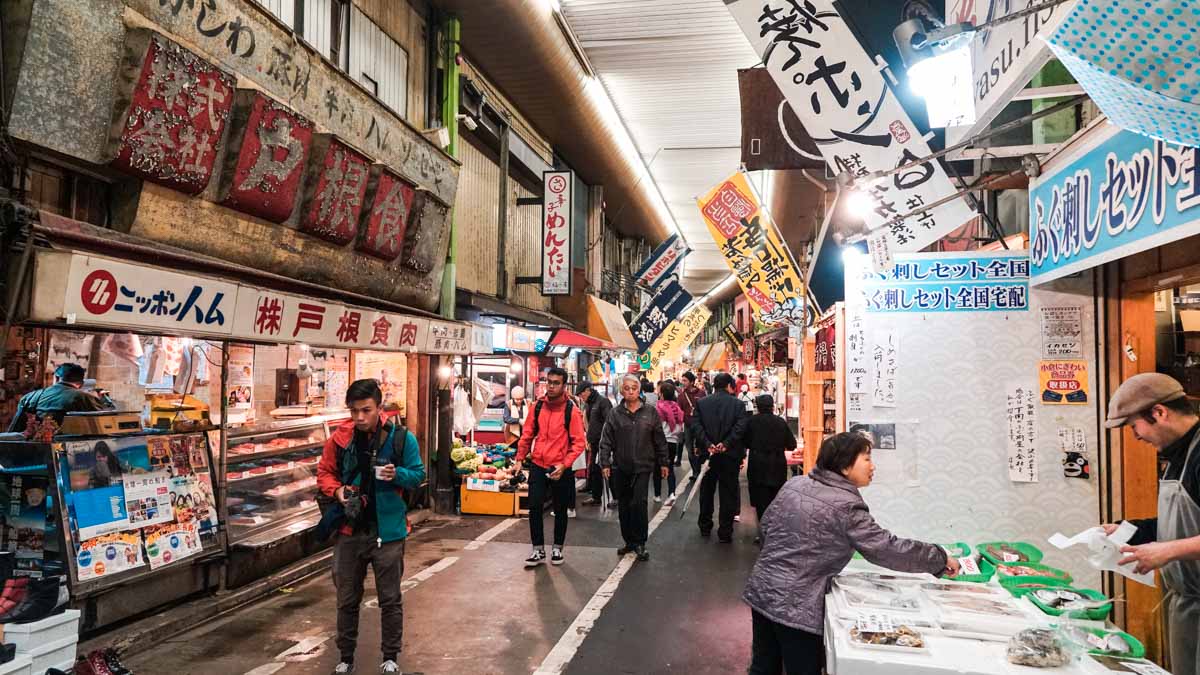 Shibuya Street may be famous, but try strolling down Kyushu's Tanga Ichiba Market for a more peaceful and authentic local experience! If you're looking for souvenirs, there are many Kyushu delicacies that you can sample, like the unique karashi mentaiko (辛子明太子, spicy salted roe).
How to get there: Take a 6hr flight from Singapore to Kyushu (flight prices from S$433)
Read more: 6-Day Kyushu Itinerary — Chasing Autumn in a Quieter Side of Japan (Fukuoka, Kagoshima, Beppu)
11) Jeonju, Korea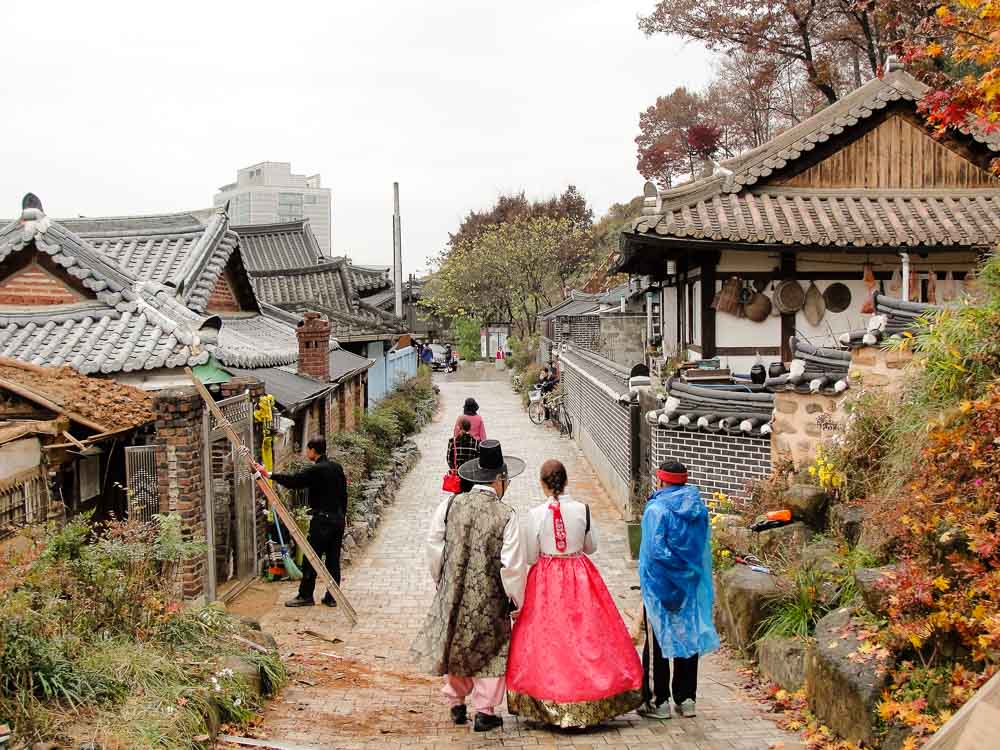 Get a taste of traditional Korea with a visit to Jeonju Hanok Village, which has been around since the 1930s! Within the village, you can wander around watching traditional performances, soaking up the history, or people-watching at aesthetic cafes.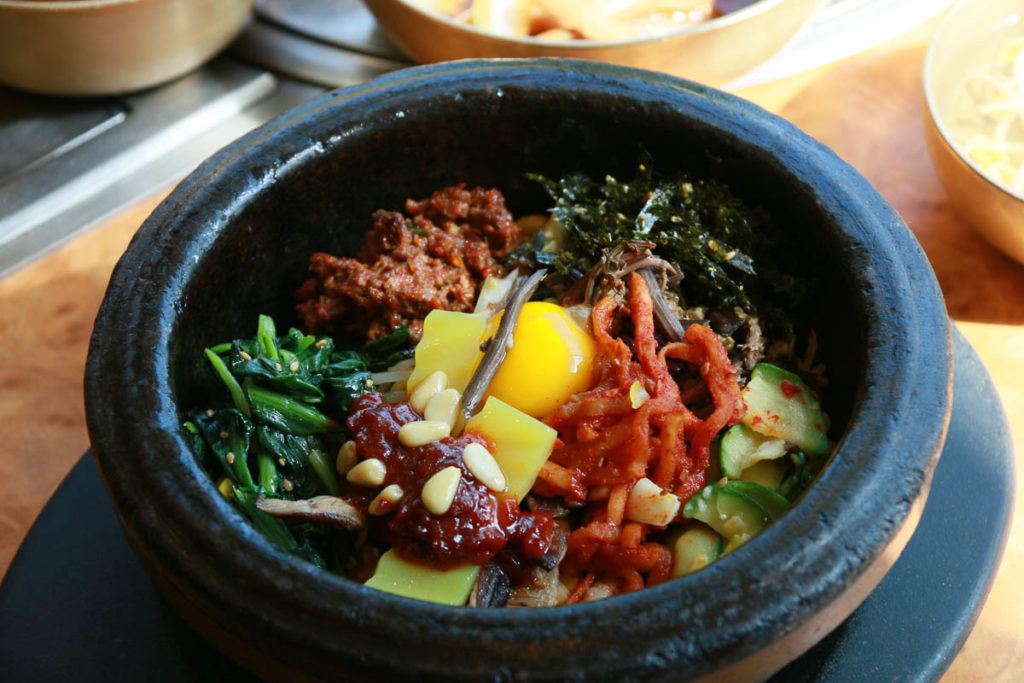 Jeonju is also known as the birthplace of bibimbap, so make sure to save space in your stomach for this iconic dish.
*Pro-tip: The best bibimbap in Korea (according to Google) is at Jeonju's Gogung Bibimbap.
How to get there: Take a 6hr flight from Singapore to Seoul (flight prices from S$370). Then take a 2hr KTX from Seoul Station to Jeonju.
Read also: 7D Korea Itinerary for Under S$800 — Seoul, Nami, Jeonju, Busan with the Korail Pass
12) Jinan, China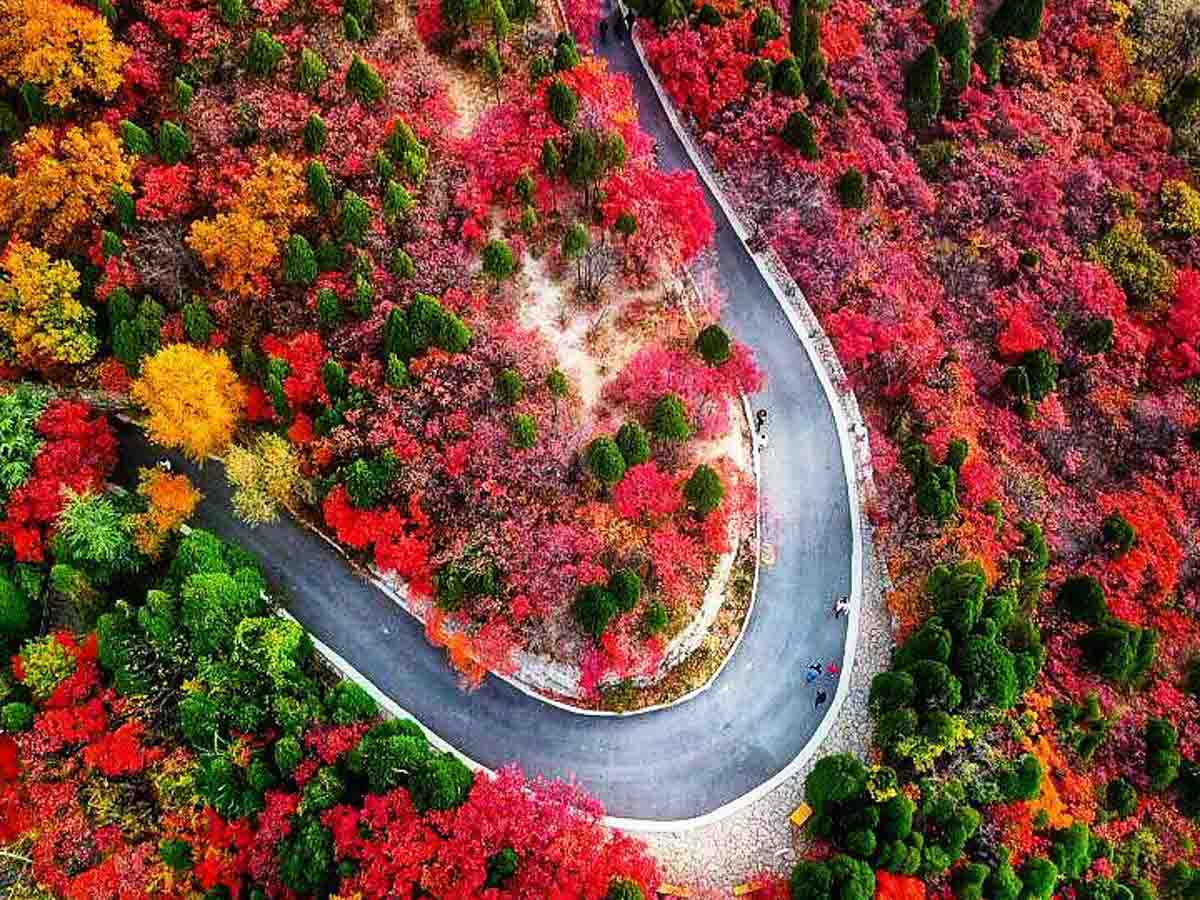 Photo credit: @huazitt via Instagram
A must-see in Jinan is the Red Leaves Valley, which becomes a beautiful explosion of colour in autumn. After basking in the serenity of the valley, get your heart pumping with the 1000 Buddha Mountain's metal slide, which has a birds-eye view of the stunning mountain surroundings.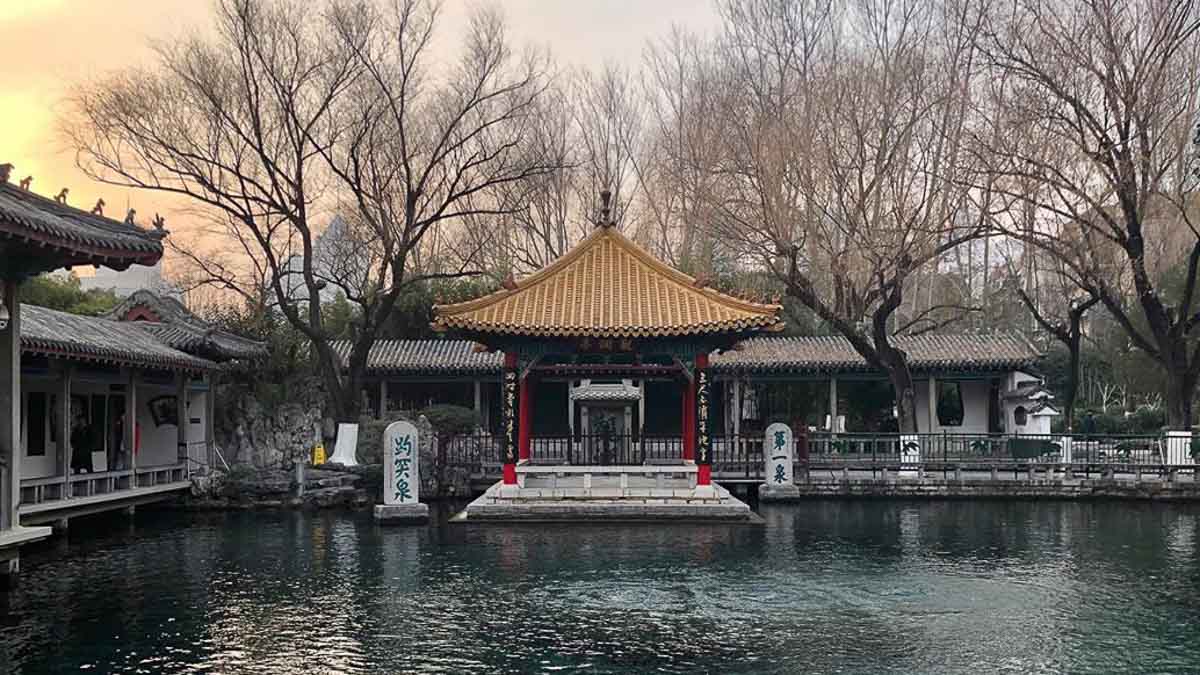 Photo credit: @rchendesign via Instagram
The Chinese consider Baotu Spring the world's first and best spring. When visiting, be sure to try the Baotu Spring Tea. The flavour is unique as it's made from sweet spring water!
There's no need to head to Japan for a forest of autumn leaves when you can fall in love with the beauty Jinan has to offer.
How to get there: Take a direct 6hr flight from Singapore to Jinan (flight prices from S$843).
13) Flores, Indonesia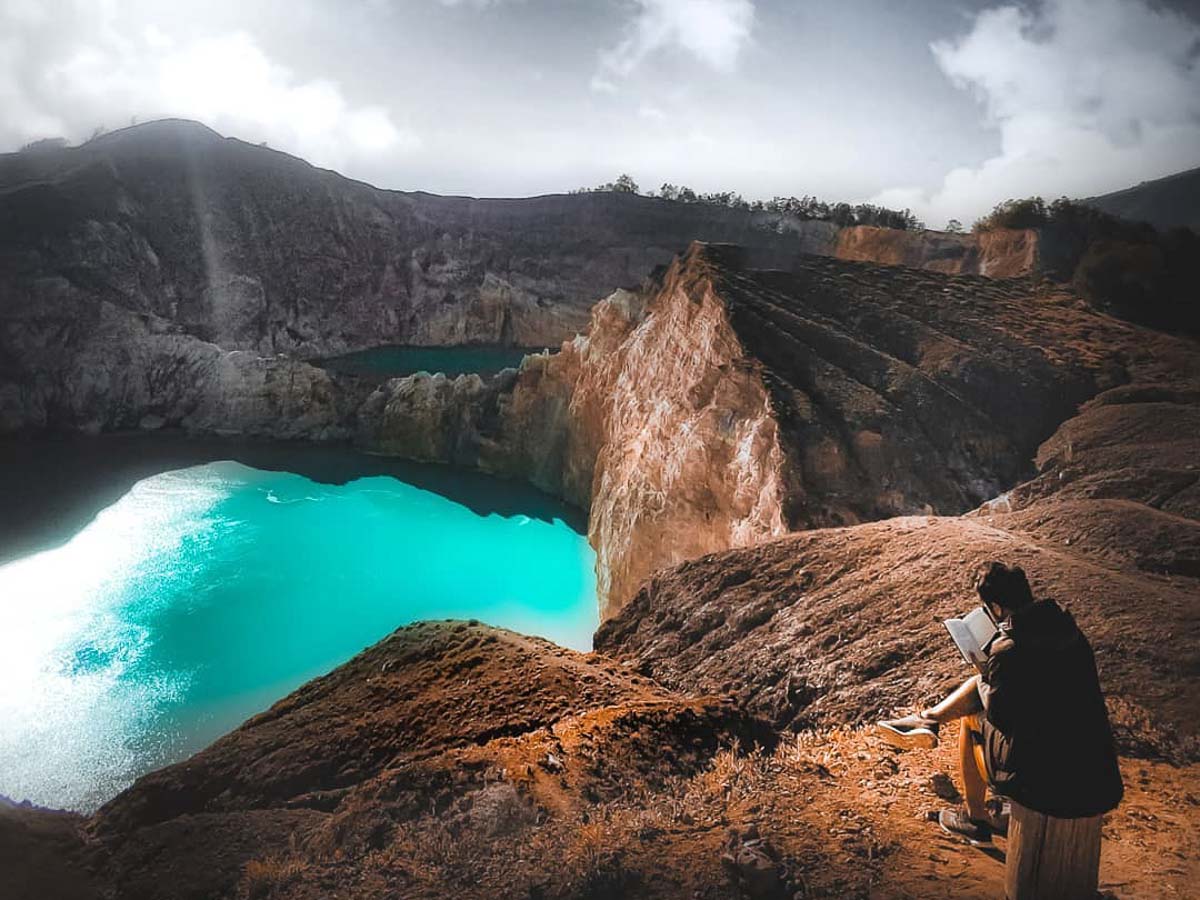 Photo credit: @khuwarizmy via Instagram
With Insta-worthy lakes, a hike around a dormant volcano, and a Komodo Dragon national park, Flores will definitely keep you busy. Kelimutu National Park boasts not two, but three multi-coloured lakes!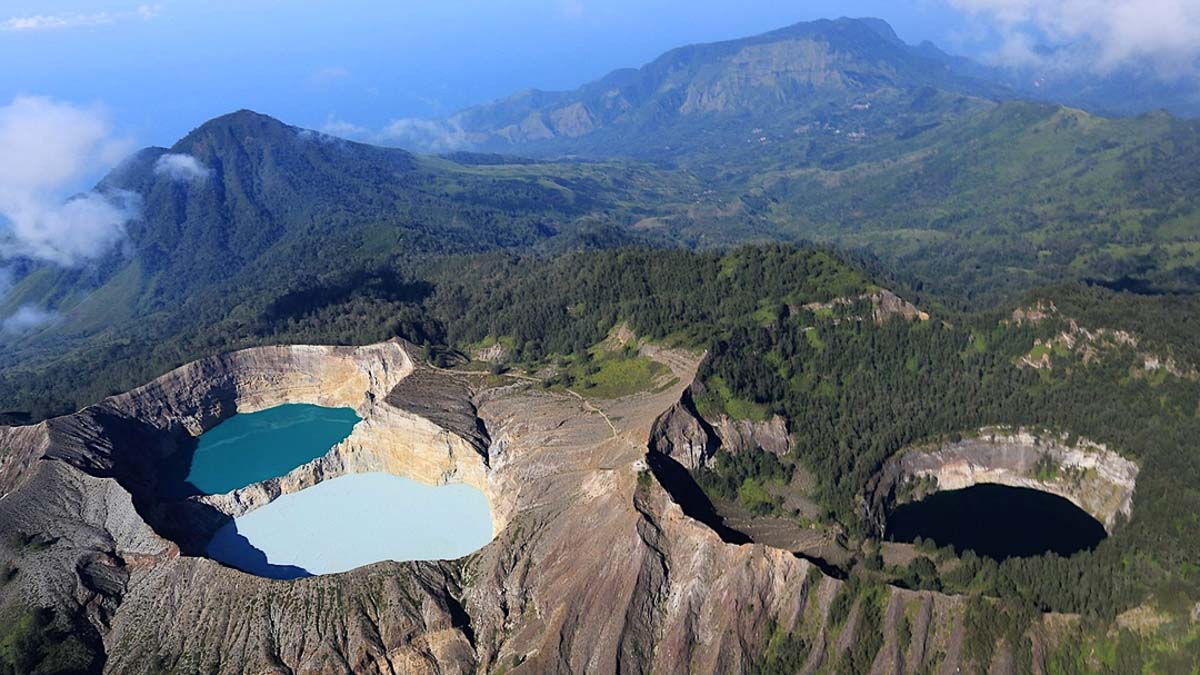 Photo credit: @all_the_world_travel via Instagram
If you're lucky, they might even shift colours when you're there. So far, visitors have seen it turn red, green, blue, brown and black. Coupled with the mountains as a backdrop, the unique view at this lesser-known destination is one for the books.
How to get there: Take a 5hr direct flight from Singapore to Flores (flight prices from S$220)
Perks of visiting lesser-known destinations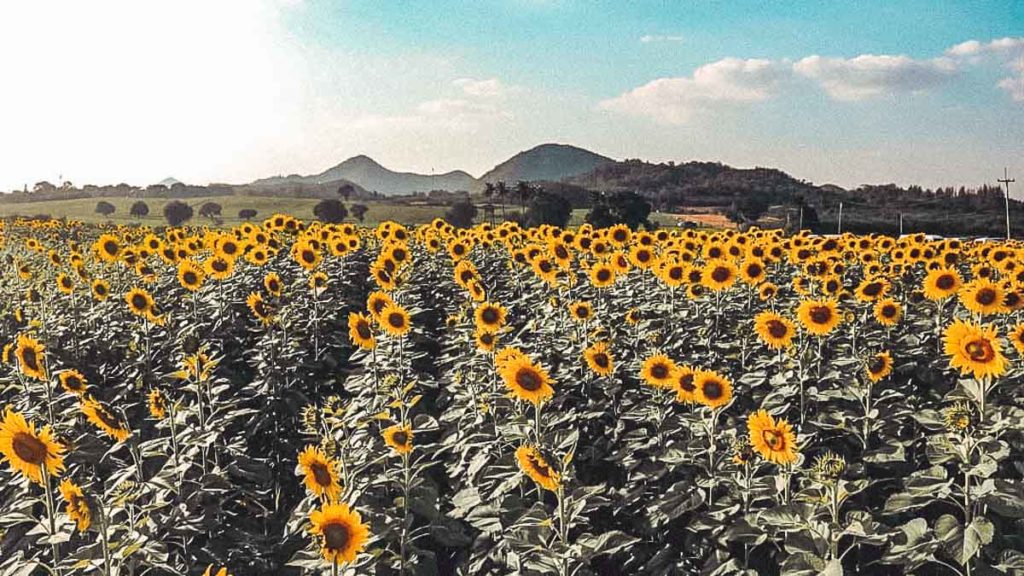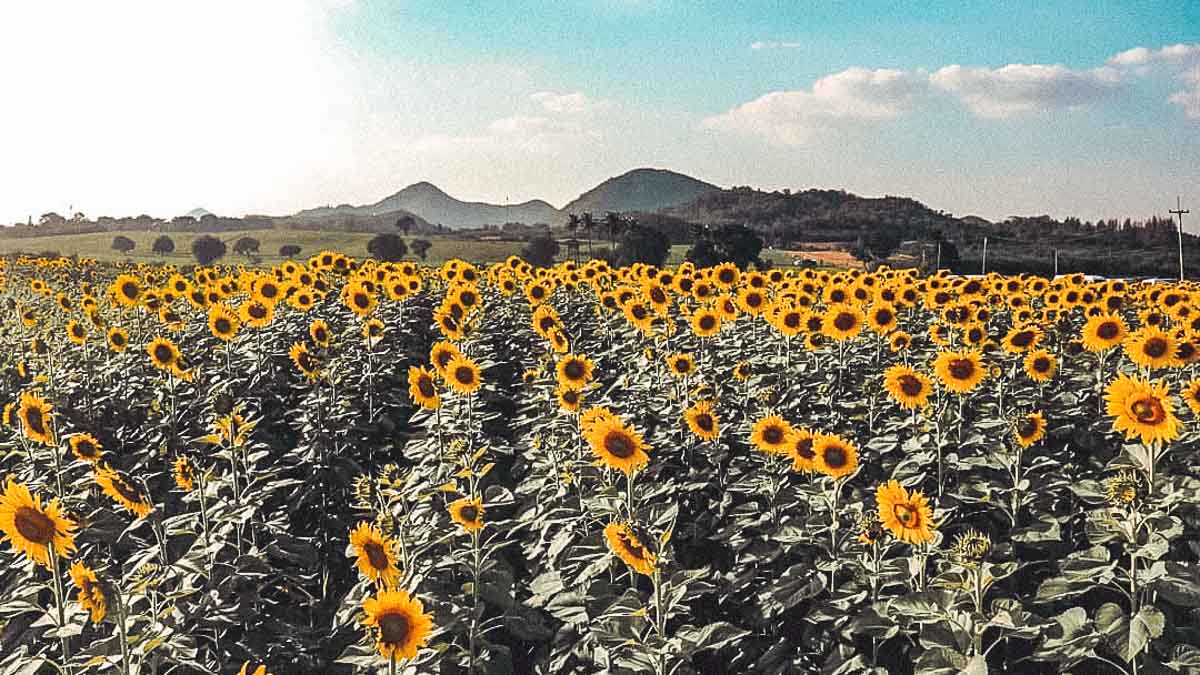 Sunflower fields at Khao Kho
There's always something appealing about visiting underrated cities. It might be the thrill of not knowing what to expect, or the peace of being one of the few in an area. It doesn't hurt that these lesser-known destinations are usually also easier on the wallet with less tourist traps.
With all the sights the world has to offer, there's so much more to explore than our familiar go-to's! Hopefully, this list convinces you that it's worth taking a page from Elsa's book and venturing into the unknown.
Inspired and raring to plan a trip to one of these hidden gems? You can check flight prices with this nifty widget:
If you can't see the widget above, check out the cheapest flight prices from Singapore here!
Facebook image credit: @huazitt via Instagram, @giuliogroebert via Instagram
Featured image credit: @giuliogroebert via Instagram
Have any other lesser-known destinations to recommend? Let us know in the comments below!
---
Like what you see? Follow us on Facebook, Instagram, YouTube, and Telegram for more travel updates!