Hidden canyons, pristine beaches, and abandoned planes; we spent a week rediscovering a destination everyone thought was done and dusted.
Bali is undoubtedly one of Singaporeans' favourite short getaway destination. You may hence find it surprising that there are still lesser-known areas of Bali that are relatively unexplored by Singaporeans.
Escape the crowd with us as we walk the unbeaten paths of Bali — Nusa Dua, Tabanan, Nusa Penida, while also digging up hidden gems around tourists' hotspots — Seminyak and Ubud. We hope to prove that Bali is still the perfect place for a getaway with a group of friends to explore, great views for the gram, and great food to fuel the soul.
Here's a sneak at the rest of the itinerary.
P.S. For a really off-the-beaten-track getaway, join TTI Experiences as we explore exotic destinations like Mongolia!
Getting Around Bali
Public transport is barely existent in Bali, so we chose the most convenient and cost-effective way for a group of 4 — booking a private chartered car. Most solo travellers opt for scooter rentals, and we've also tried car-hire apps like Uber, Grab, or the local GO-JEK. While the latter proves to be a cost-efficient option, they are unwelcome in many areas and can be quite hard to get in some of the less-touristy places we explored.
So unless you are travelling solo and can ride a scooter, getting a private chartered car is definitely the easiest way of getting around. We got ours through Klook and had cars that could fit up to 6 people comfortably, with 10 hours to cover central and south areas of Bali.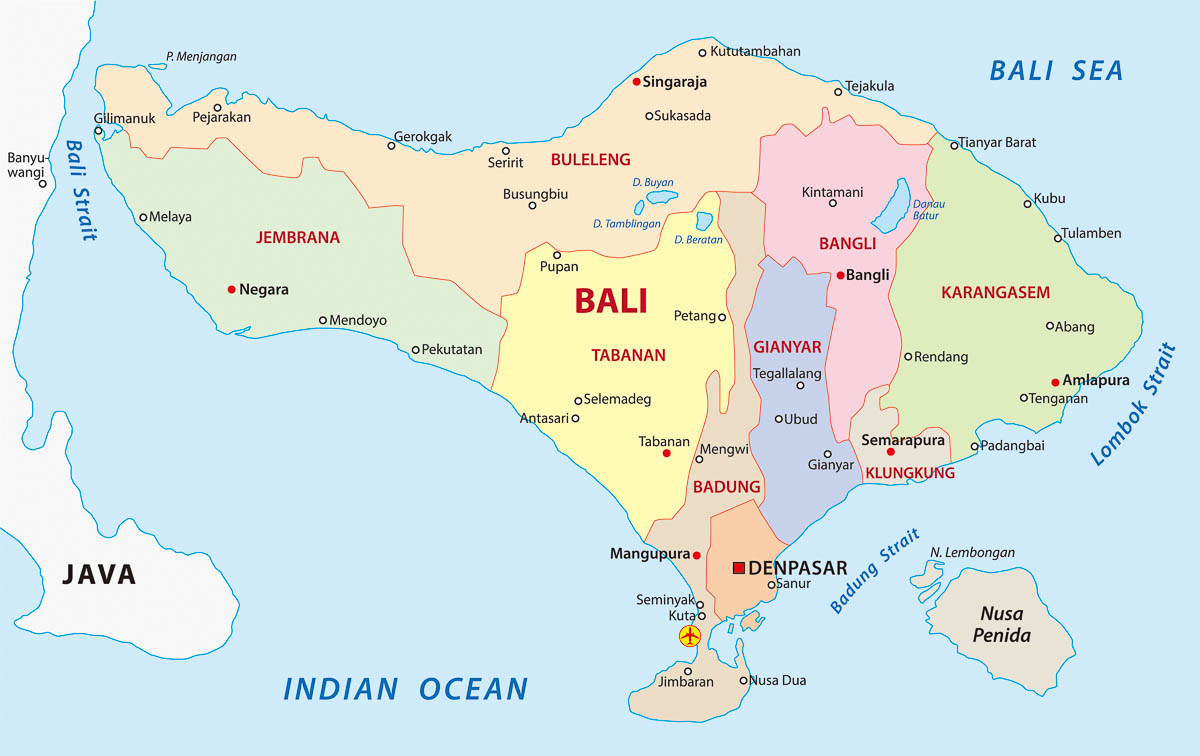 If you're following this itinerary, you'll need the car charter for 3 out of 7 days.
Areas covered by the chartered car include Tabanan, Badung, Denpasar, Gianyar, and Bangli. But if you'd like to cover areas out of these regions, you can top up a fee of RP250,000 (~S$25).
Read also: 5D4N Bali Itinerary for the adventurous
7D Bali Itinerary
Day 1: Southern Bali — Nusa Dua + Uluwatu via Car Charter
30 minutes from Denpasar airport, Nusa Dua is a peninsula in Southern Bali. Opt to cover this on Day 1 before moving on to the northern regions of Bali.
Waterblow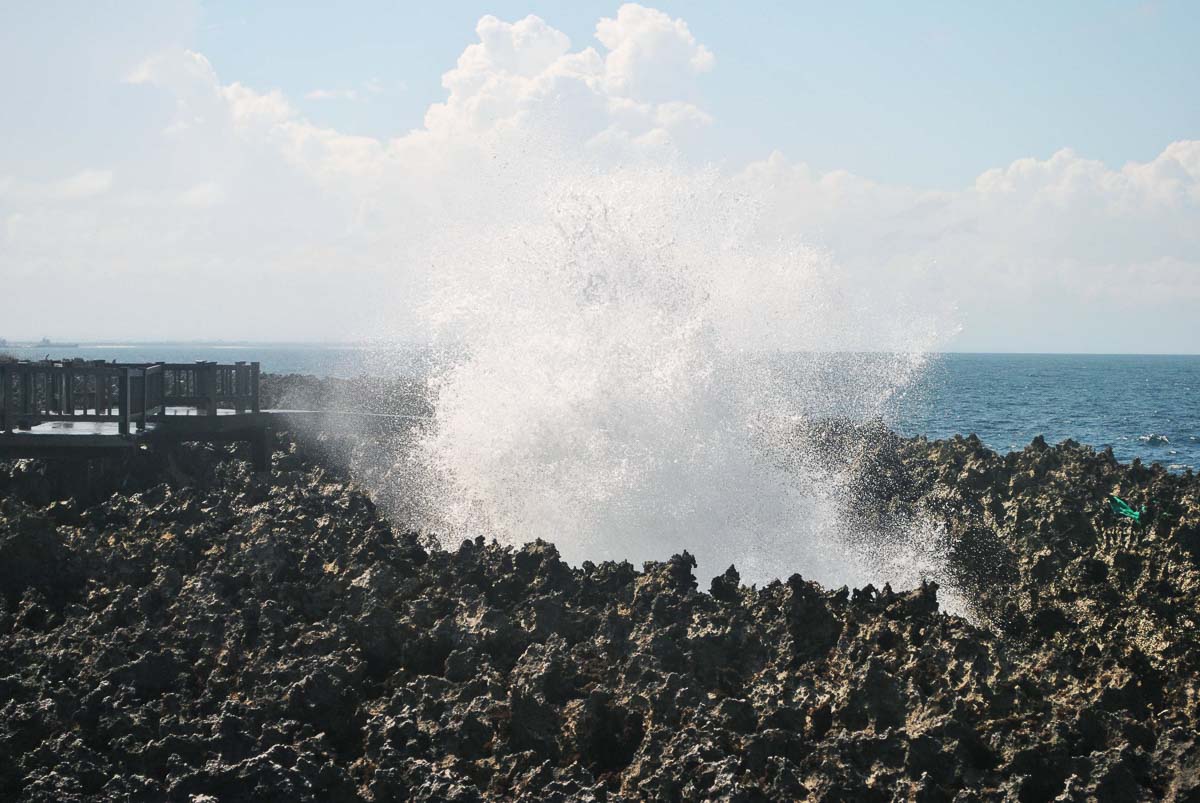 Located at the Nusa Dua beach is the Waterblow, a natural occurrence where a giant splash of seawater "blows" up like a whale's spout as waves hit the rock. Do be aware of your footing when you're near the waterblow as there have been incidents of people being "swept off their feet" by the sudden gush of water.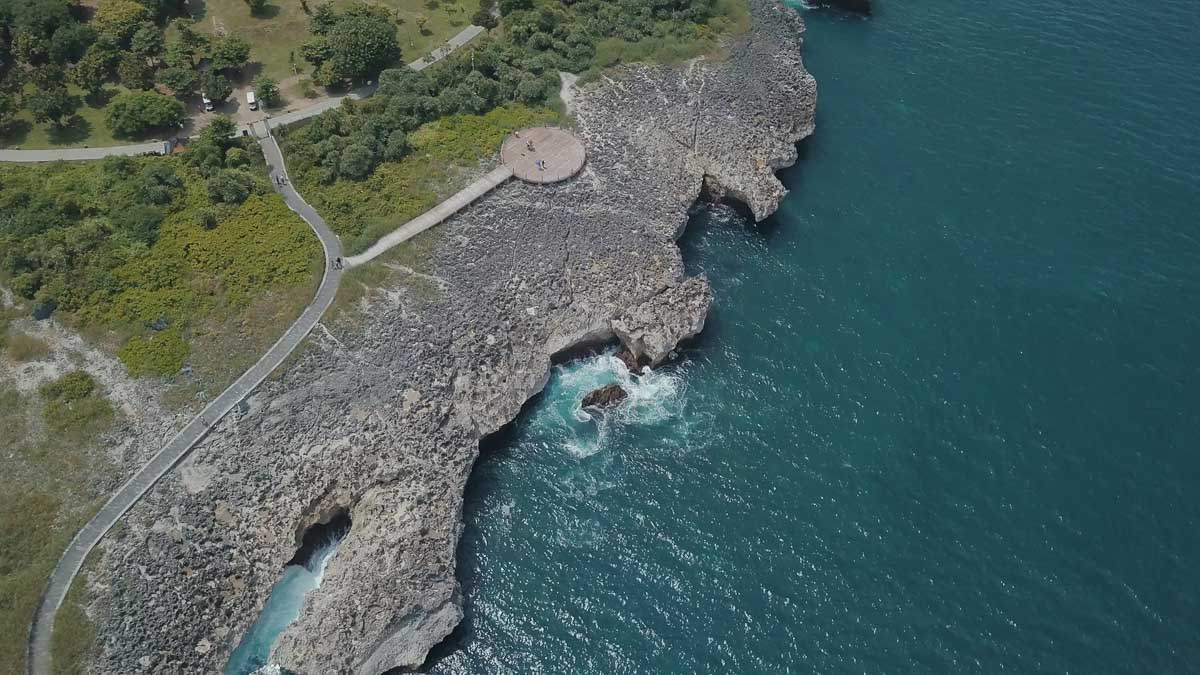 *Pro-tip: The best times to view this natural occurrence between July to October where the tides are higher.
Location: Indonesia Tourism Development (ITDC) complex, Nusa Dua, Bali, Indonesia
Abandoned aircraft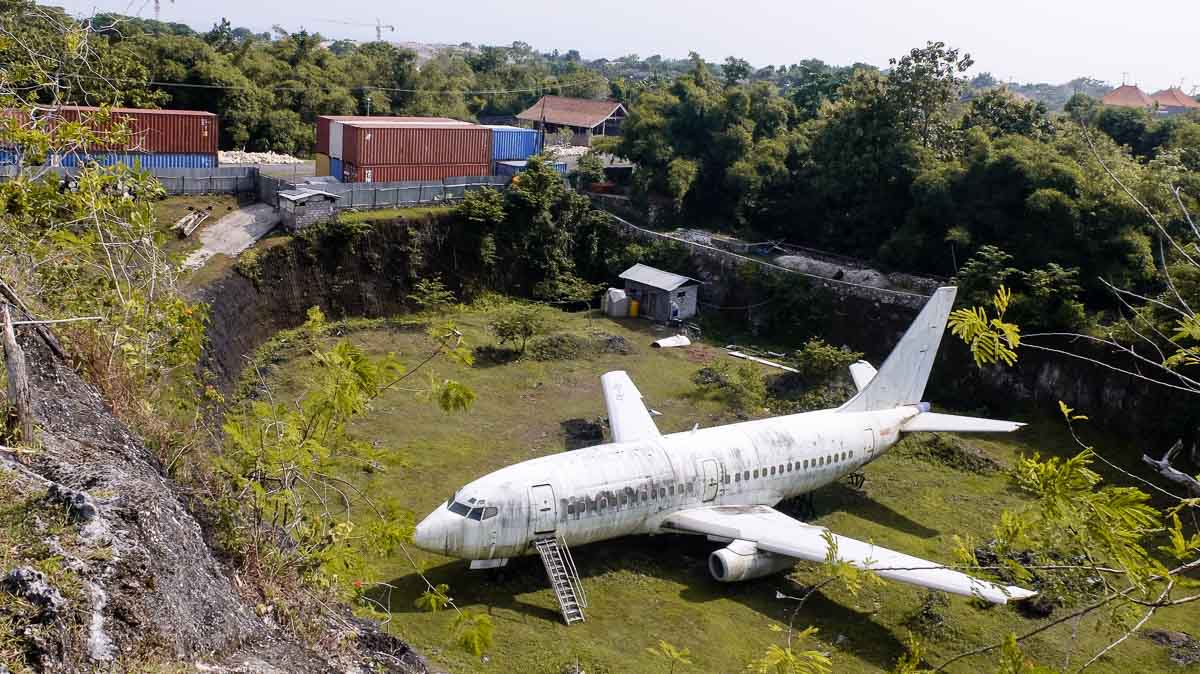 While this isn't really an "urban exploration" experience, it comes pretty close. In Nusa Dua, there's an abandoned Boeing 737 parked in the middle of nowhere. While this was no accidental-mishap-near-crash landing spot, it's still a pretty magnificent (creepy, even) sight.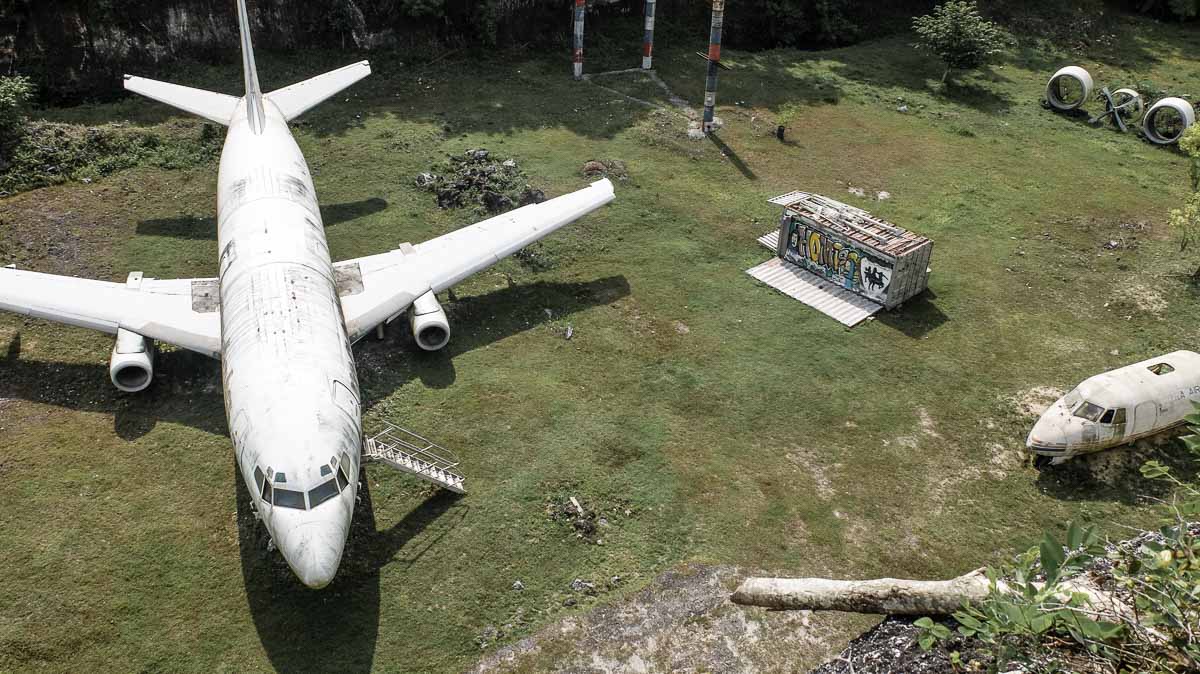 *Pro-tip: If you are getting in by the front, you might have to "tip" the locals to gain access. If you want to experience urban exploration to its fullest, take the beaten path that's right next to a makeshift drinks stall.
Location: Jalan Nusa Dua Selatan, Kutuh, Kuta Selatan, Kabupaten Badung, Bali, Indonesia, 80361
Read also: Bali Photo Guide: 15 Stunning Locations
Suluban Beach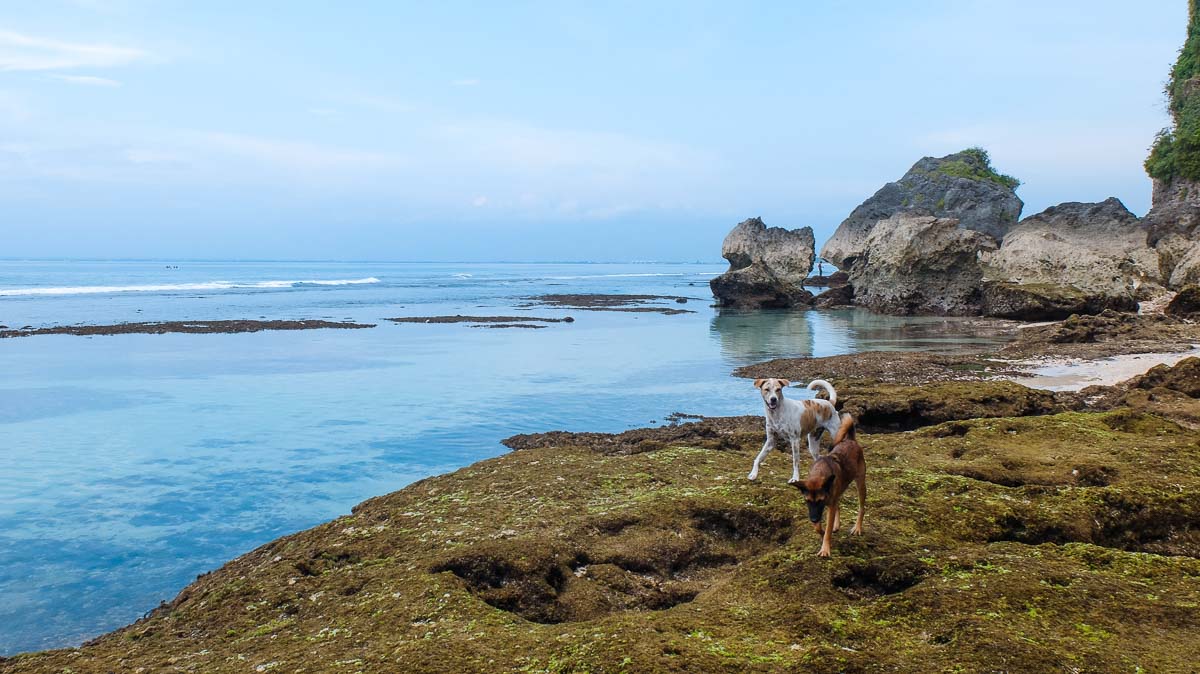 Bali is known for her gorgeous beaches, but many, such as the Jimbaran Beach, are heavily commercialised. Suluban Beach, however, is pretty secluded and one will need to walk through several terrains before reaching the beach.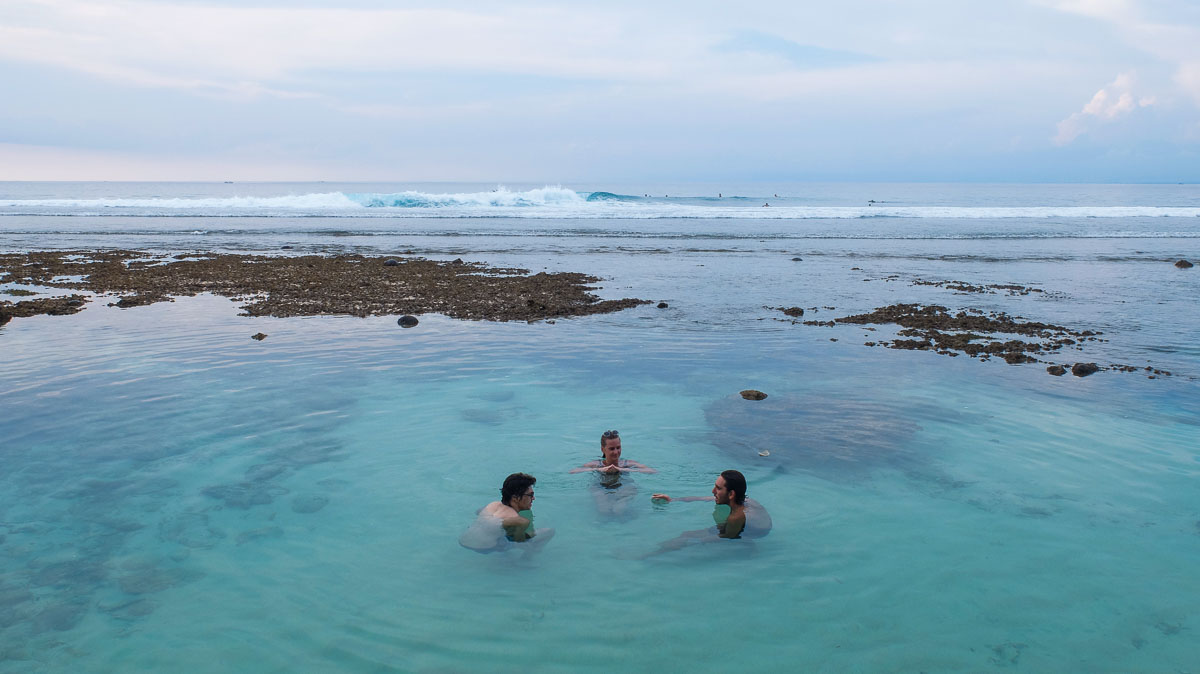 Prolonged weathering of the rocks have created beautiful rock silhouettes along the coast. You can dip yourself in the shallow parts of the beach (in the potholes) while watching surfers catch some waves.
*Pro-tip: The best time to visit is around 4:30PM – 5:30PM before the sun sets.
Location: Jalan Nusa Dua Selatan, Kutuh, Kuta Selatan, Kabupaten Badung, Bali, Indonesia, 80361
What to Eat in Nusa Dua/Uluwatu
Pirates Bay Cafe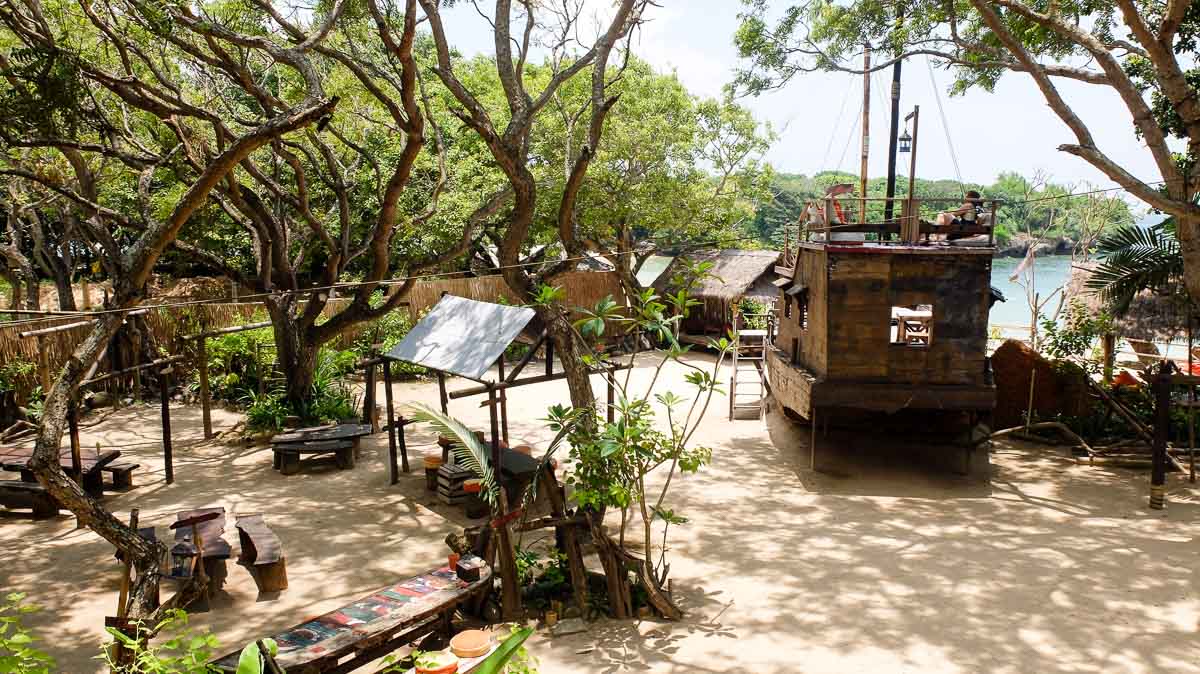 Around the Waterblow is the pirate-themed beach-front restaurant Pirates Bay Cafe.
Like a grown man's playground, the dining areas are bamboo tree houses shaped in ships. Do note though, that you'll have to spend above Rp150,000 per pax to dine at the higher levels of the treehouse. We enjoyed the seafood platter (Rp550,000) and had a great time just chilling and watching the beachgoers.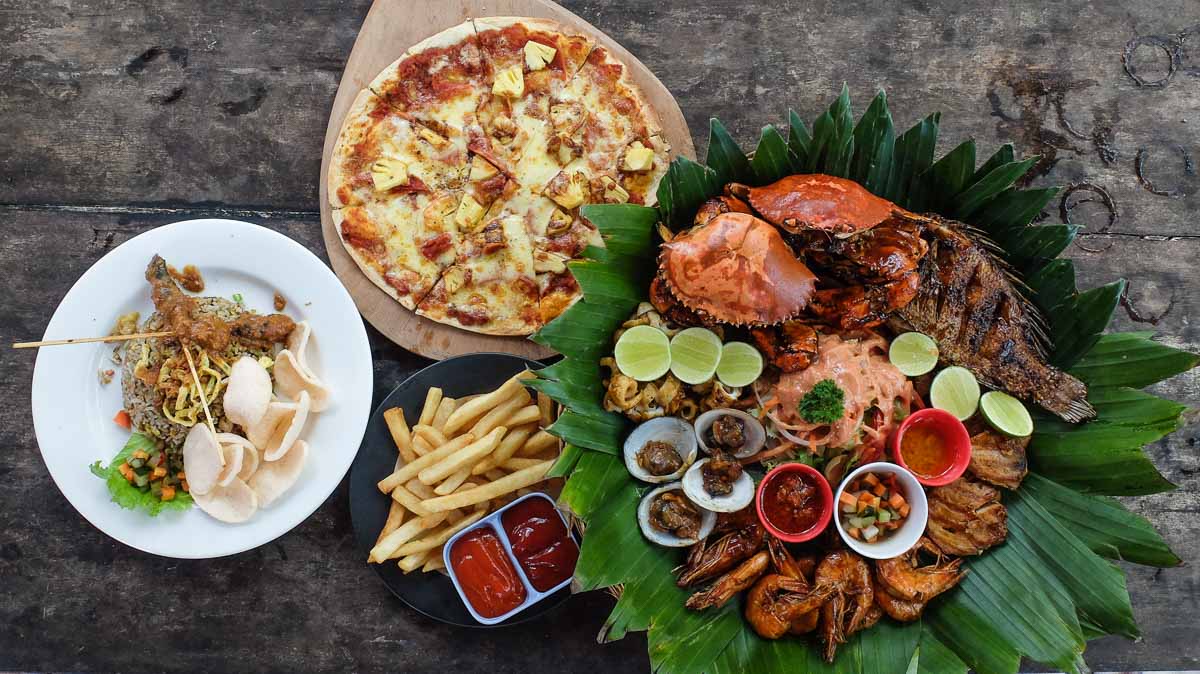 Avg Dish cost: Rp 95,000 per meal
Address: The Bay Bali ITDC Area Lot C-0, Nusa Dua, Kuta Selatan, Kabupaten Badung, Bali 80361
Opening Hours: 10AM – 9PM
Read also: The Ultimate Bali Food Guide for 21 of our favourite eateries in Bali.

Bumbu Bali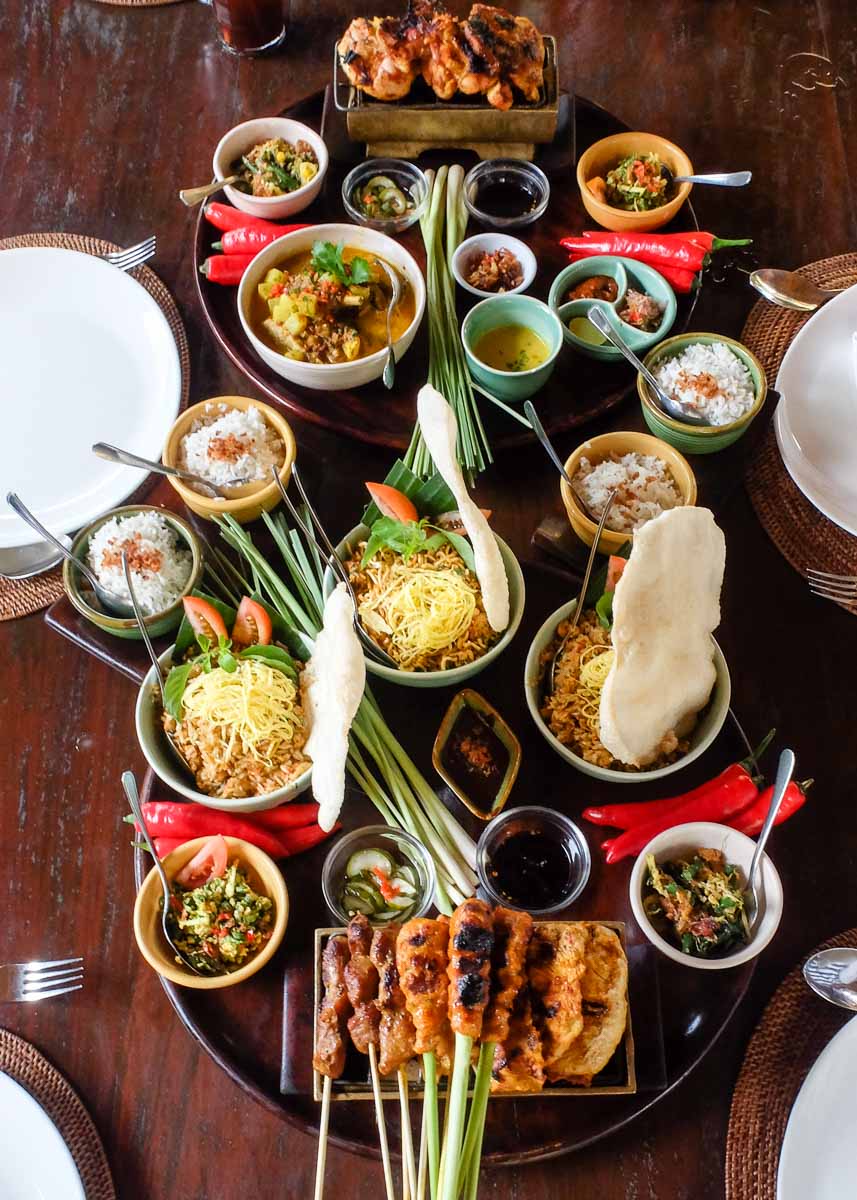 If you're craving for something more Balinese, there's Bumbu Bali that's located 5 mins away from Nusa Dua Beach. It is slightly on the higher-end so be prepared to set yourself back at least Rp150,000 for food and drinks.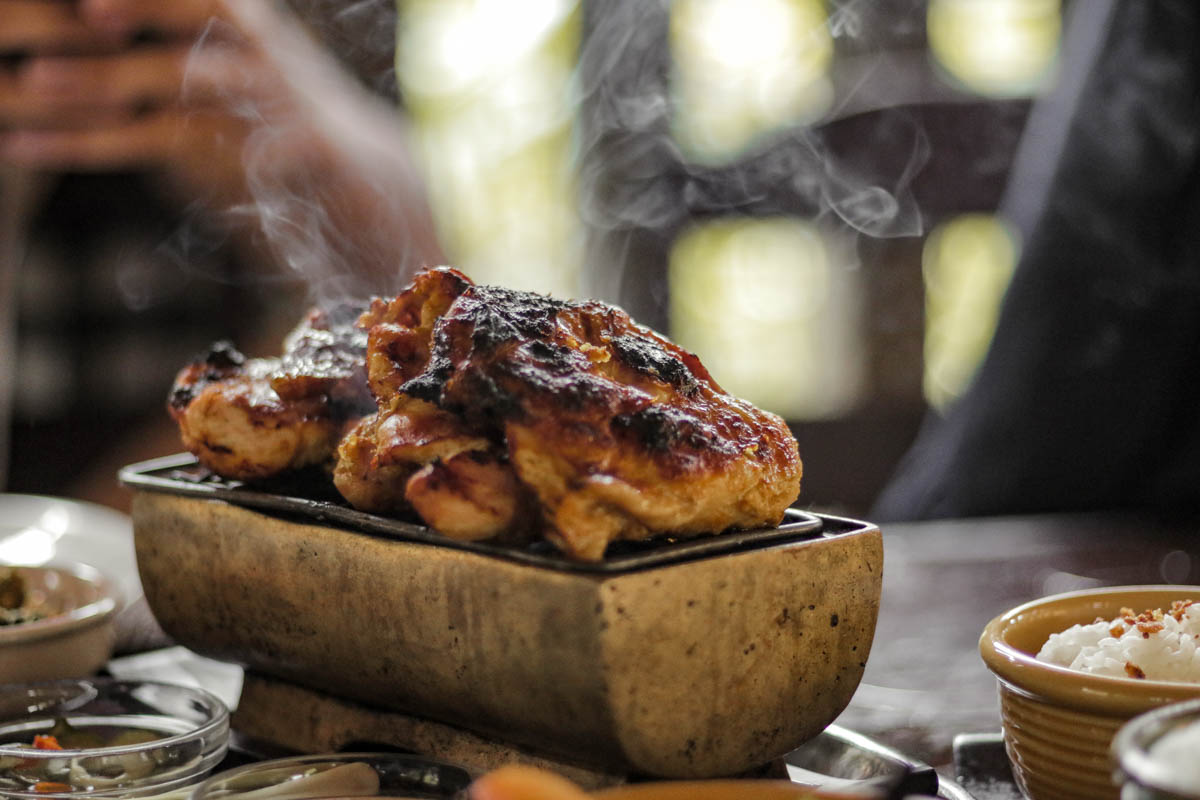 Address: Tanjung, Jl. Pratama, Benoa, Kuta Sel., Kabupaten Badung, Bali 80361
Opening Hours: 11AM – 4PM (lunch); 6PM – 1030PM (dinner)
Read more: 48-hour Nusa Dua & Uluwatu Guide
Day 2: Seminyak/Waterbom Bali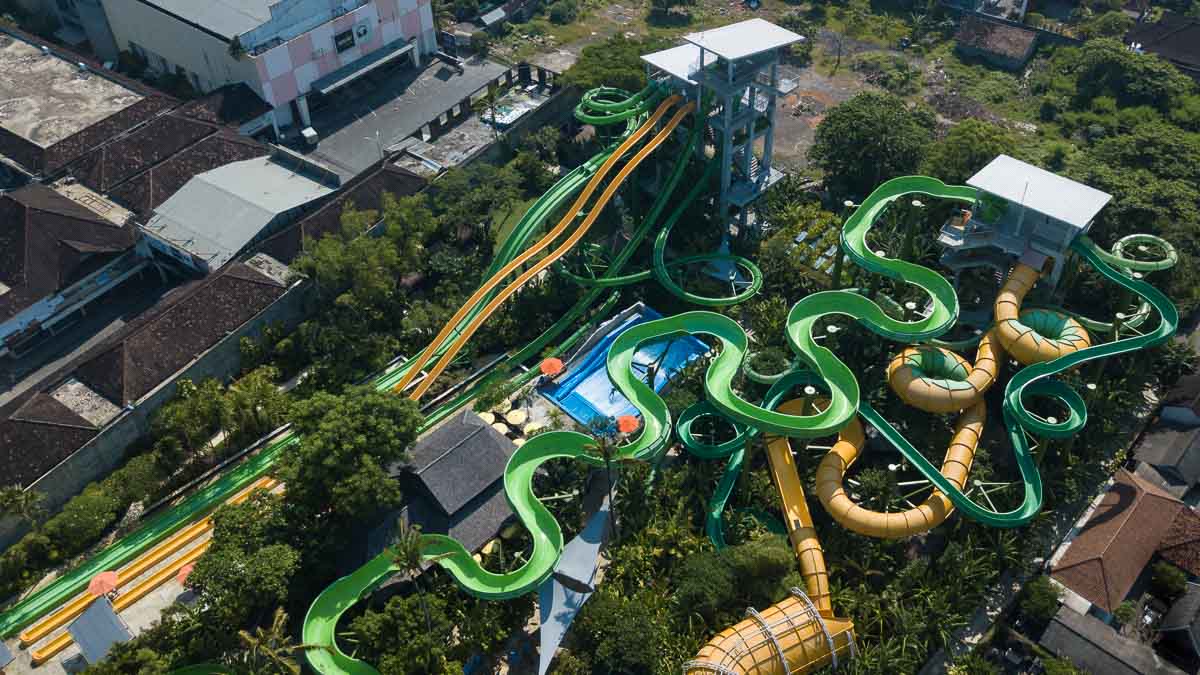 Seminyak is no stranger to Singaporeans who frequent Bali, with numerous hipster cafes and beach-facing resorts, Seminyak is a paradise close to home. But few may know that home to Seminyak, is also one of Asia's best water parks, Waterbom Bali.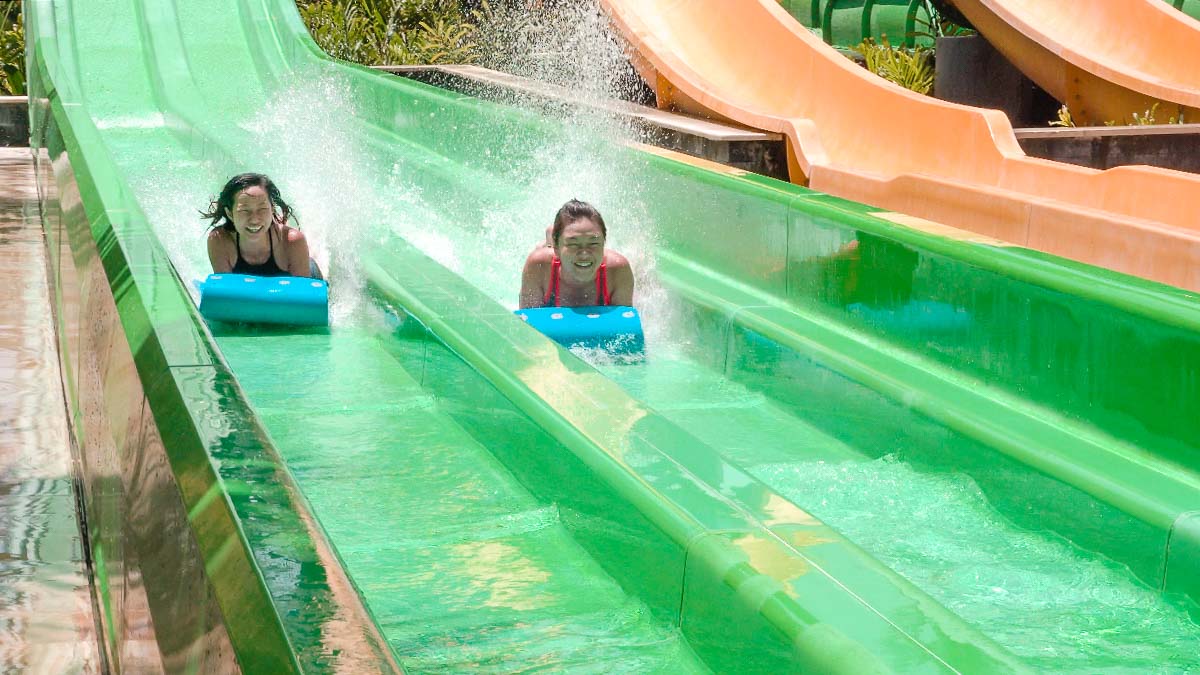 Out of the 16 exciting rides, 3 of which are trap-door slides that have g-forces equivalent to a roller coaster! But perhaps my favourite ride of all was the Twin-racers (above). While this is a common ride in many water parks, it comes with an interesting twist (trust me, you need to try this for yourself!)
Something interesting about the park is how much greenery has been retained. While the park spans 3.8 hectares, 50% of it is filled with plants. The park also prides itself on other green practices such as removing brochures and receipts to reduce their carbon footprint.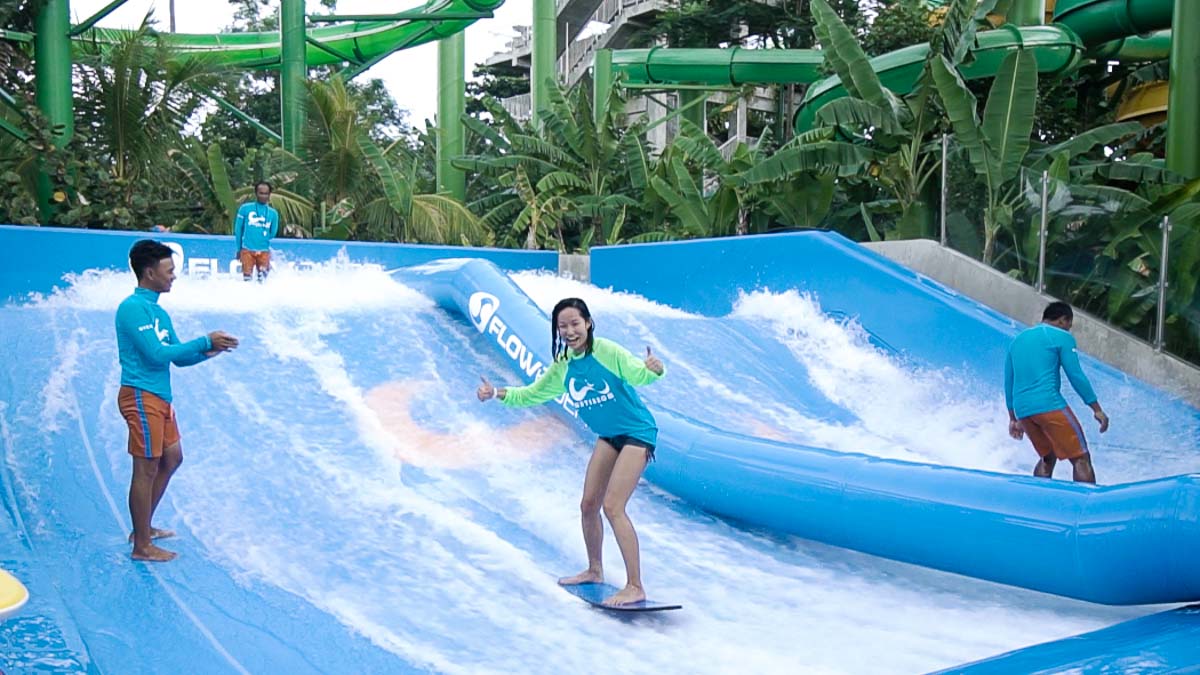 We also really enjoyed the Flowrider — which requires a top-up fee on top of the 1-day pass but worth every bit! For Rp125,000, you get 30 minutes of the waves all to yourself and undivided attention from the instructors. I've never seen any flow rider that offers such an experience. Slots are limited daily so book your slot first thing upon entering the park!
Admission Fee: S$45 via Klook (it's cheaper than walk-ins!)
Address: Jl. Kartika Plaza Tuban, Kuta – Bali 80361 Indonesia
Opening Hours: 9AM – 6PM
Where to eat in Seminyak
Waterbom Bali's Cafeteria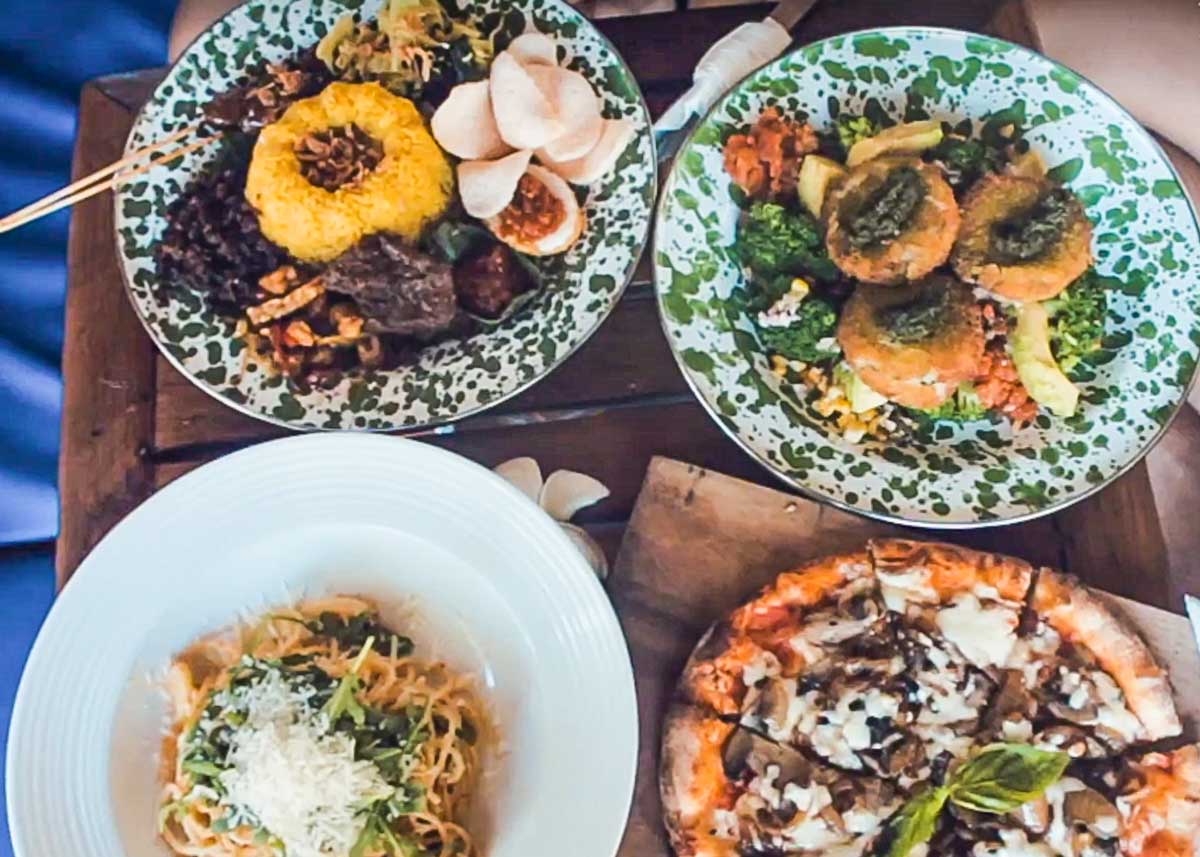 While you'd expect overpriced, mediocre food at water parks, the food at Waterbom is none of that! With cuisines ranging from local, to Thai and even Italian, we were truly spoilt for choice and ended up trying a bit of everything.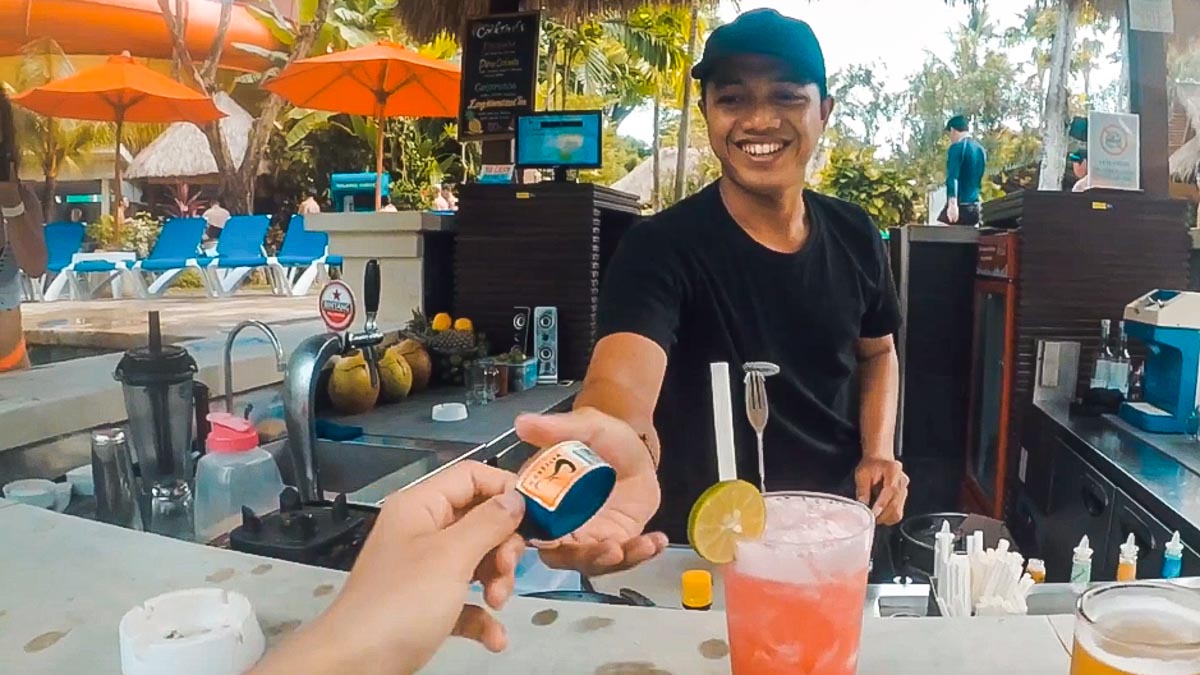 *Pro-tip: Remember to get your wristbands topped up as it's the only way to pay for stuff around the park!
If you reserved a gazebo, you can even request to have food served straight to your gazebo's doorstep.
Dinner at Ingka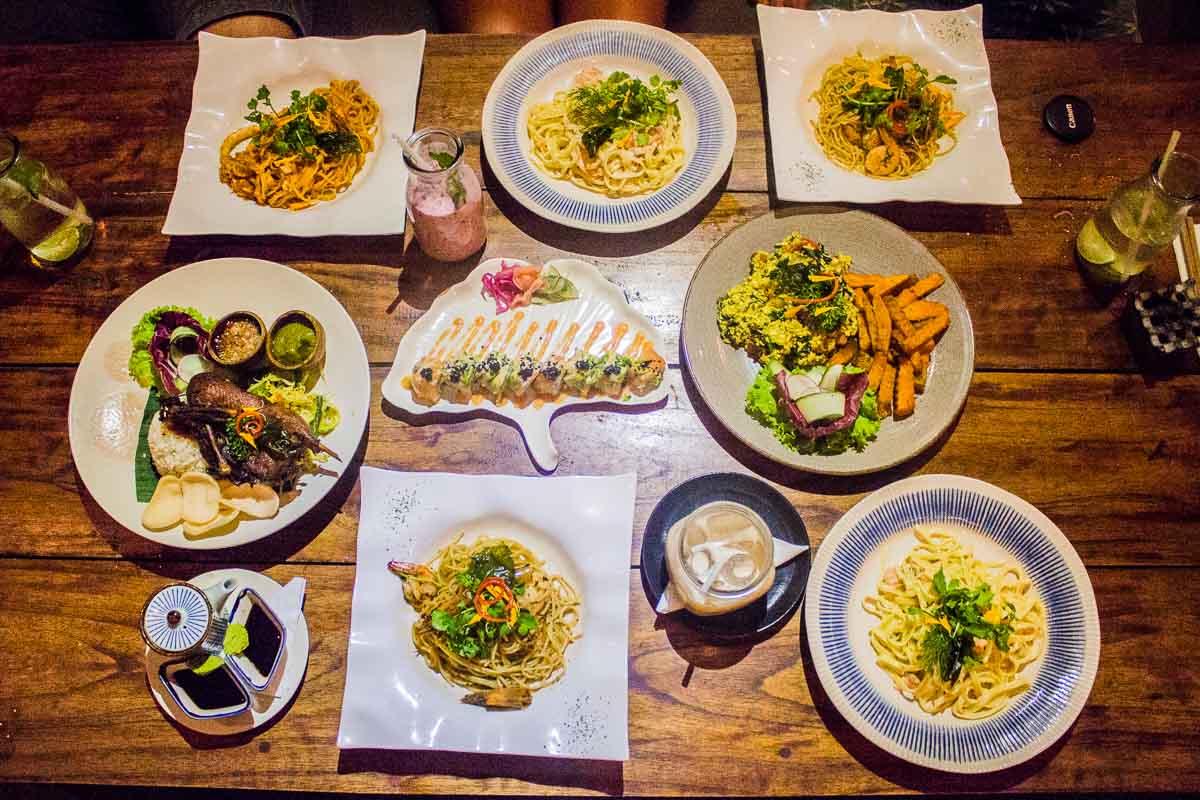 Tucked away from the busy streets of Seminyak is Ingka, a cosy eatery with a relaxed vibe. They serve western fusion and local Balinese food at reasonable prices.
Cost: Rp40,000 – Rp110,000/dish
Address: Jl. Mertanadi No.80, Kerobokan Kelod, Kuta Utara, Kabupaten Badung, Bali 80361, Indonesia
Opening Hours: 8AM – 11PM
Day 3: Explore Ubud Area via the Car Charter
After a full day of fun and adventures at Waterbom Bali, we decided to go slow and do some sightseeing around Ubud area.
Tirtha Empul Water Temple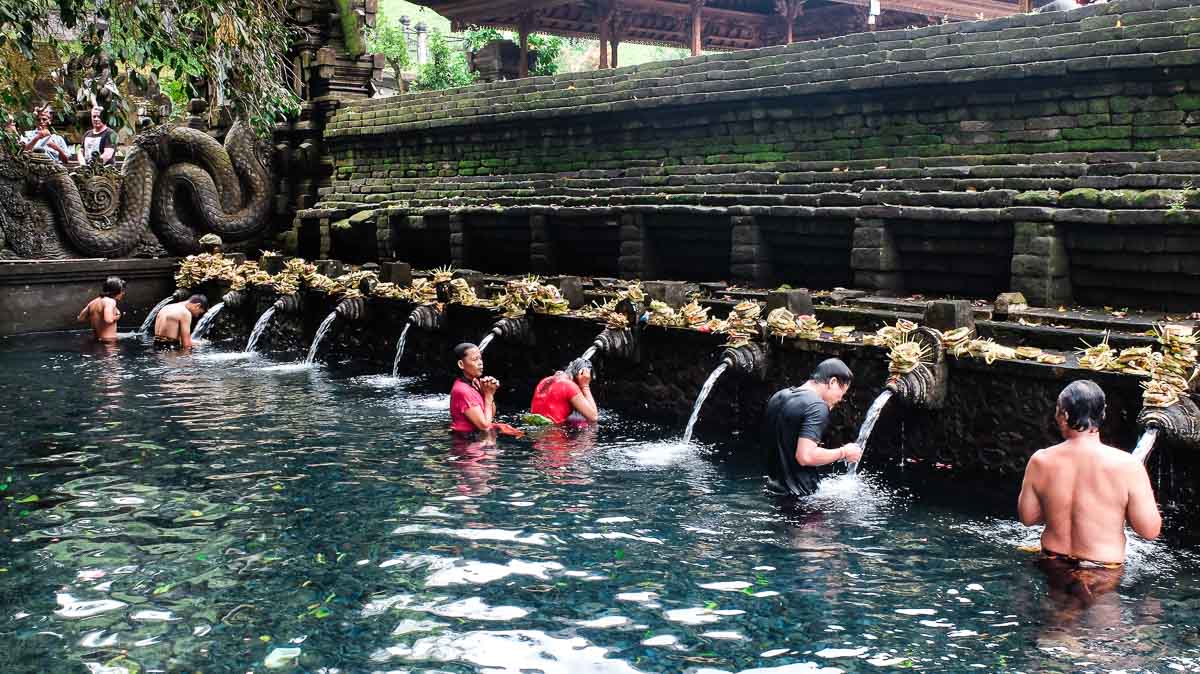 At Tirta Empul Temple, we visited the holy spring where pilgrims cleanse themselves at 11 water spouts from left to right. The holy spring water is said to purify and heal. A walk around the temple will take at most an hour.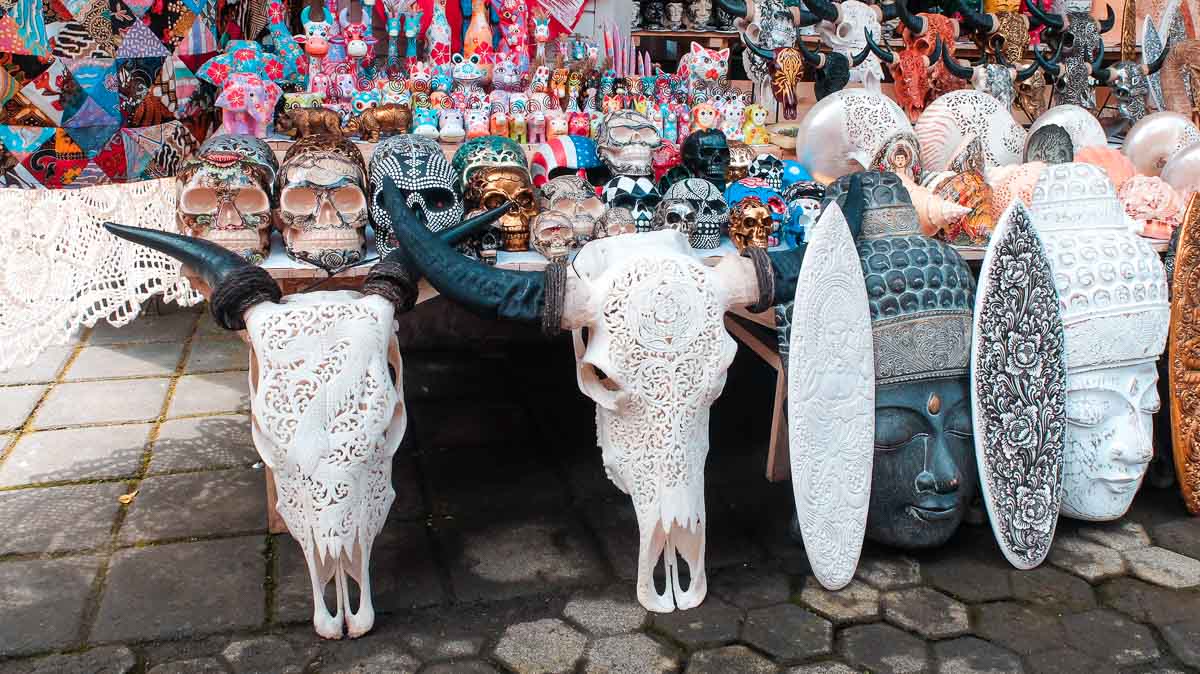 There's a shopping area outside the temple targetted at tourists, selling hand-crafted items and souvenirs to bring home. Beware of touters though, especially women selling fruits. We had a woman offering us a banana, and then shoved a whole bag of bananas to us and demanded money for it.
Admission Fee: Rp15,000/pax
Address: Jalan Tirta, Manukaya, Tampaksiring, Manukaya, Tampaksiring, Kabupaten Gianyar, Bali 80552, Indonesia
Opening Hours: 9AM – 5PM
Ubud Monkey Forest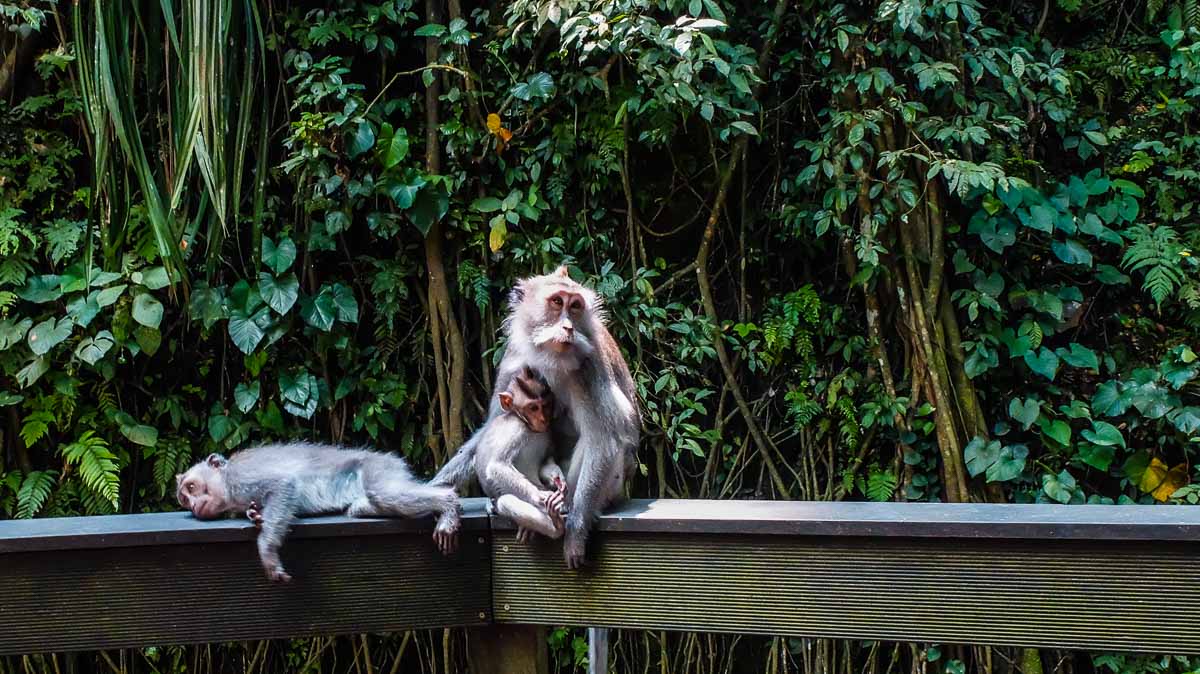 The Ubud Monkey Forest is home to about 700 free-roaming macaque monkeys. The forest is actually a sanctuary started as a conservation of rare plants and as a natural laboratory for educational institutes. But for foreign visitors like us, the adorbs monkeys are the reason for our visit.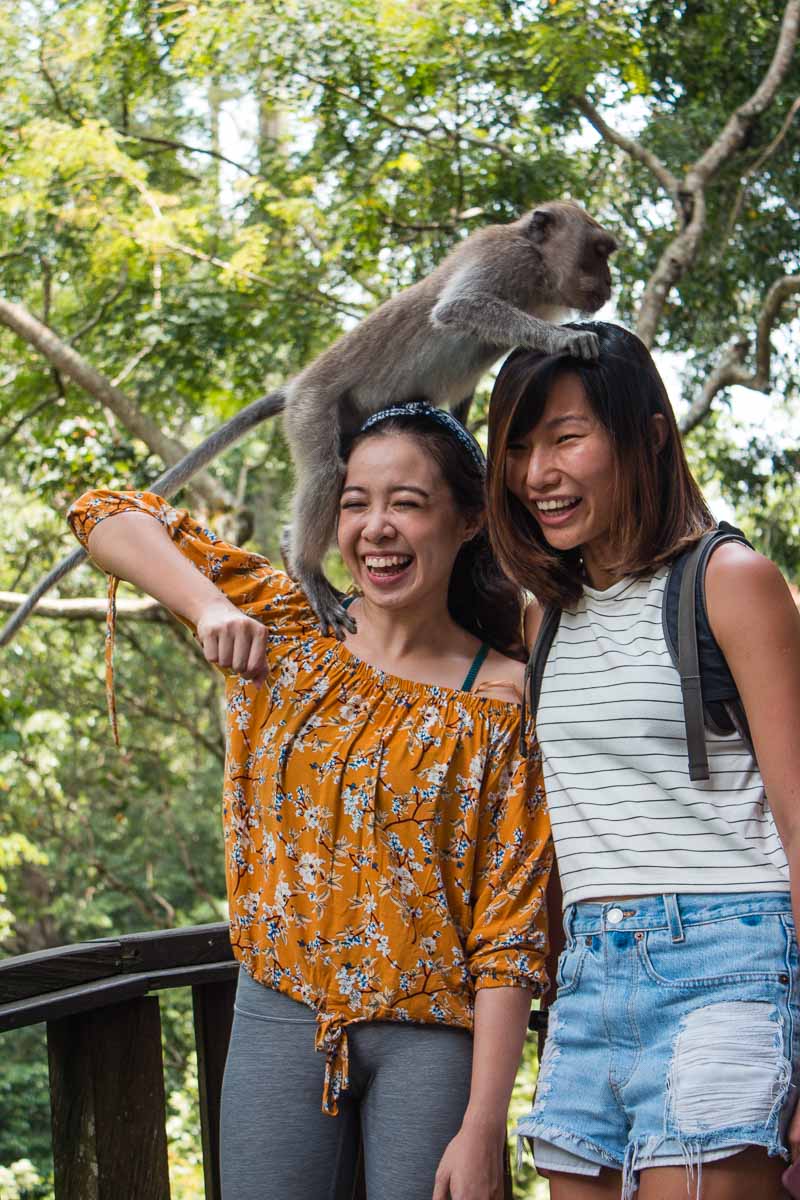 If you wish to get a photo op with the monkeys, do look for tamer ones that have a keeper with them. Of course, a little tip of Rp10,000 is needed. Do also take note of your belongings as the monkeys are known to snatch food items, plastic bags, and eyewear from visitors.
Admission Fee: Rp50,000/pax
Address: Jl. Monkey Forest, Ubud, Kabupaten Gianyar, Bali 80571, Indonesia
Opening Hours: 8:30AM – 6PM
Campuhan Ridge Walk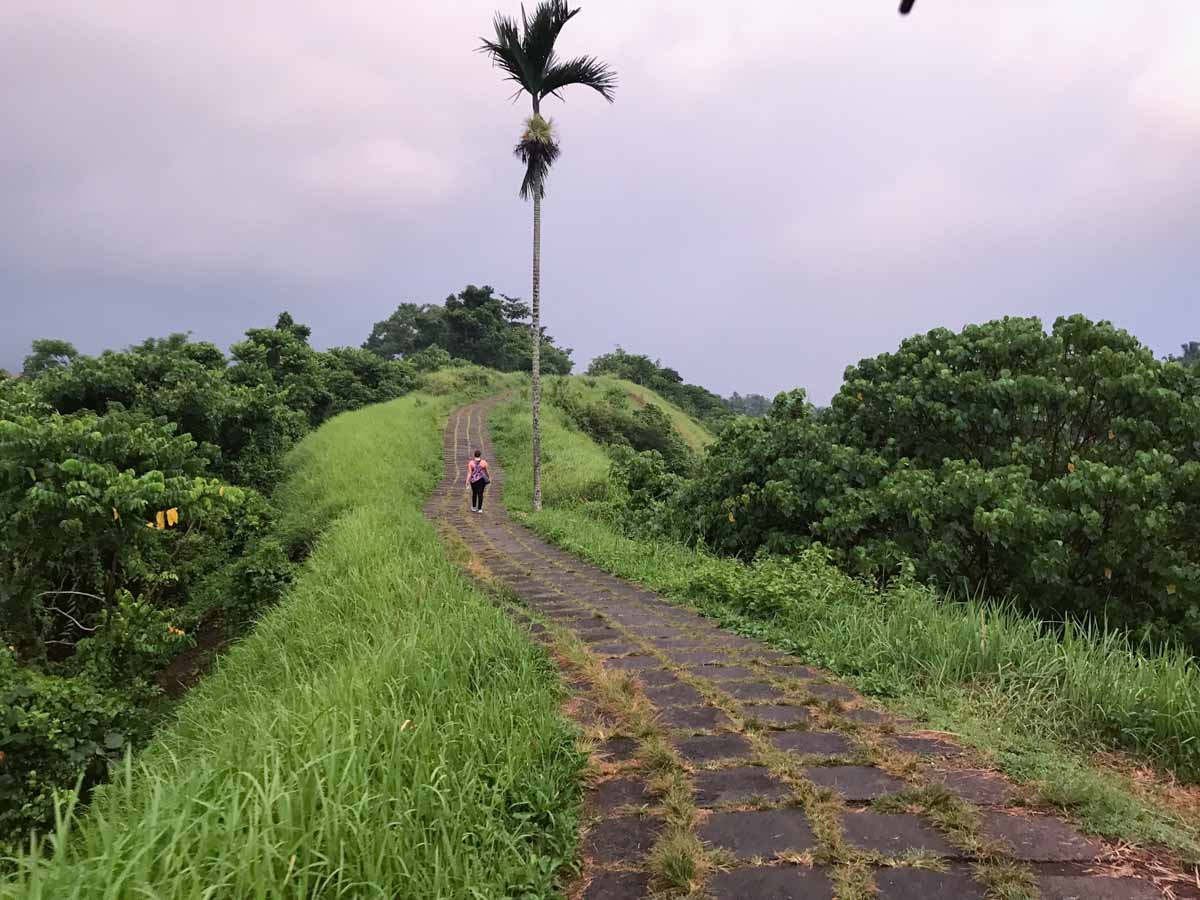 End the day with a nice sunset stroll at Campuhan Ridge. The paved walk on the ridge makes it an easy trek for everyone and will take a maximum of 2 hours to finish. Do bring along your bottles to stay hydrated, and a brolly for shade.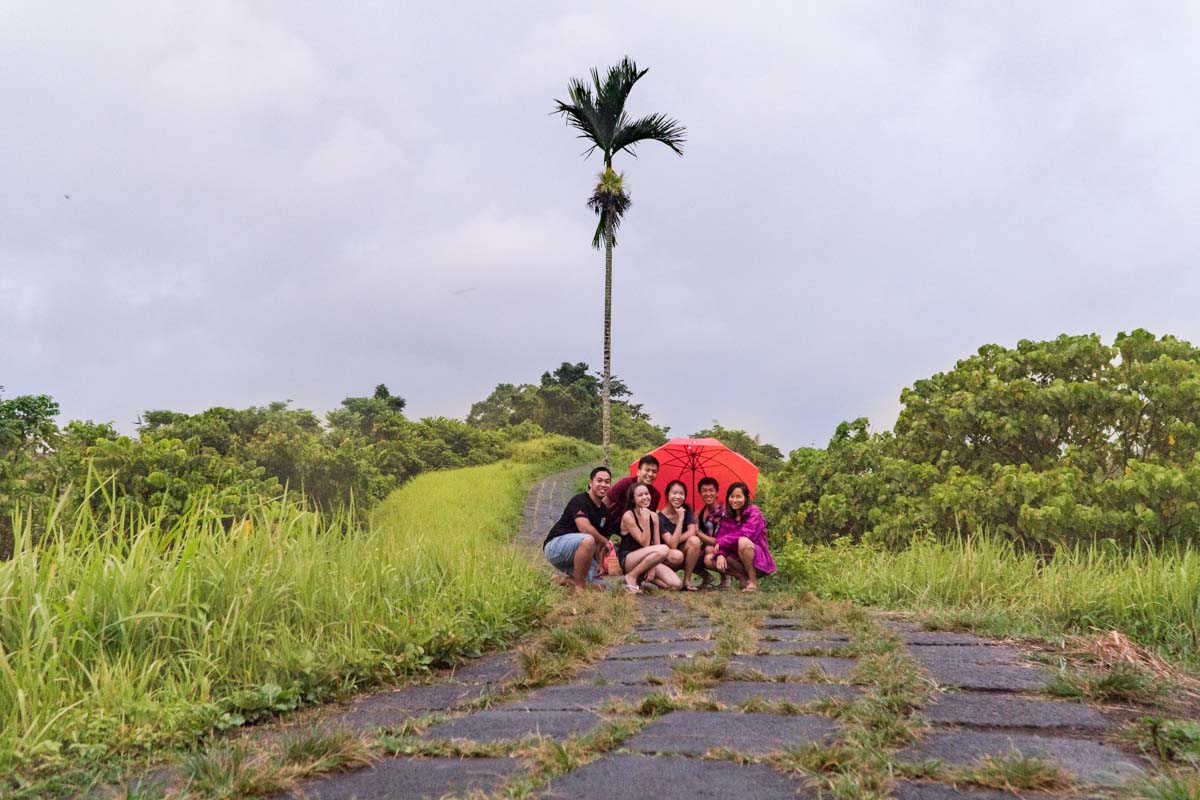 Admission Fee: FREE
Address: Kelusa, Payangan, Jl. Raya Campuan, Sayan, Ubud, Kabupaten Gianyar, Bali 80571, Indonesia
Where to Eat
Warung Mina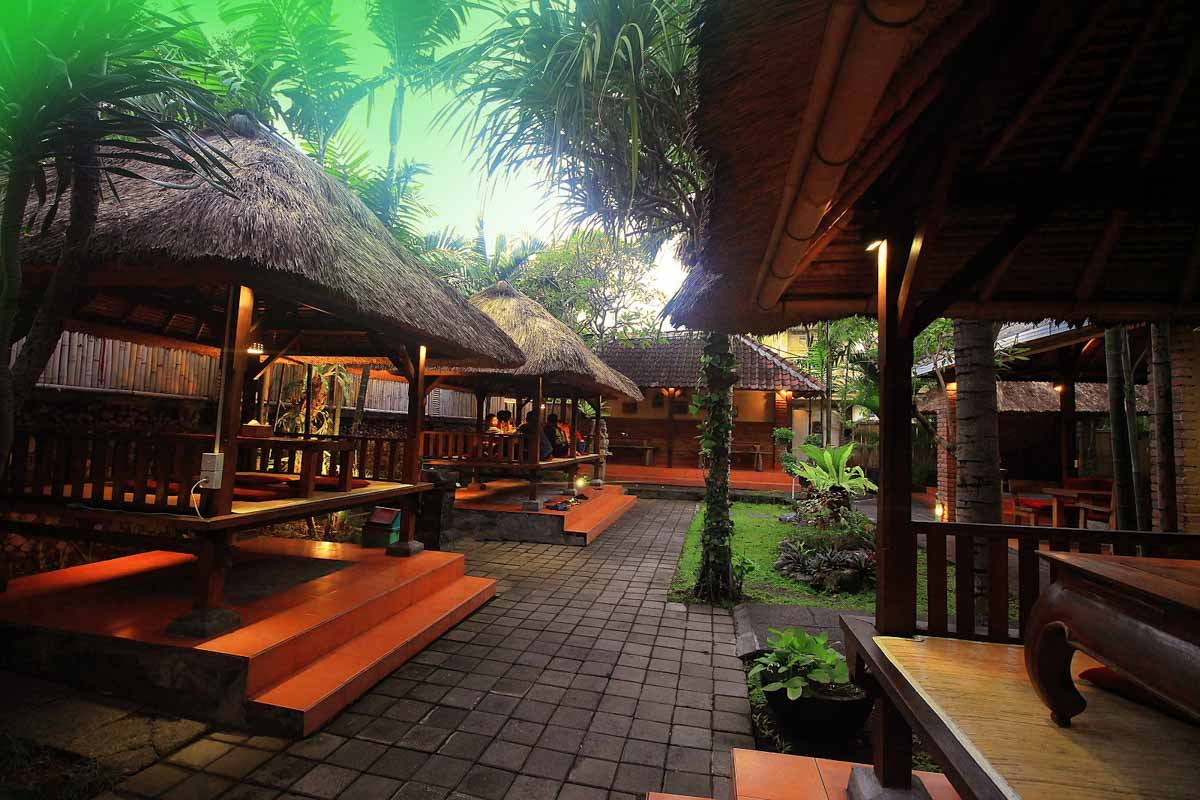 If you crave local Balinese food, we recommend Warung Mina, where you'll get to dine in gazebos while being entertained by live music.
Cost: Rp40,000 – 70,000/dish
Address: Jl. Kayu Jati, Kerobokan Kelod, Kuta Utara, Kabupaten Badung, Bali, Indonesia
Opening Hours: 8AM – 11PM
NOOK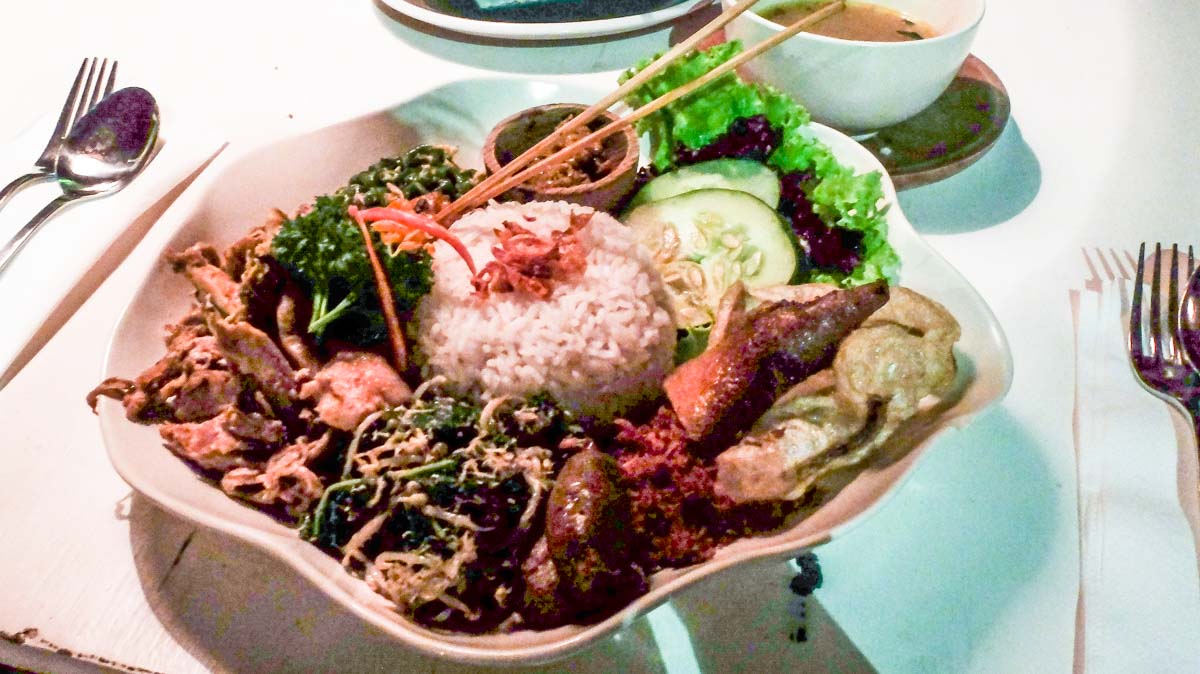 The same team behind Ingka, Nook is situated slightly further away from the heart of Seminyak but is definitely worth the travel for the quiet and chill atmosphere. Have your meal while chilling to the greenest scenery of a paddy field.
Cost: Rp 40,000 – Rp 110,000/dish
Address: Jl. Umalas 1 Gang Nook No. 1, Kuta Utara, Kerobokan Kelod, Kuta Utara, Kabupaten Badung, Bali 80361, Indonesia
Opening Hours: 8AM – 11PM
Day 4: Sunrise Hike at Mount Batur, ATV Biking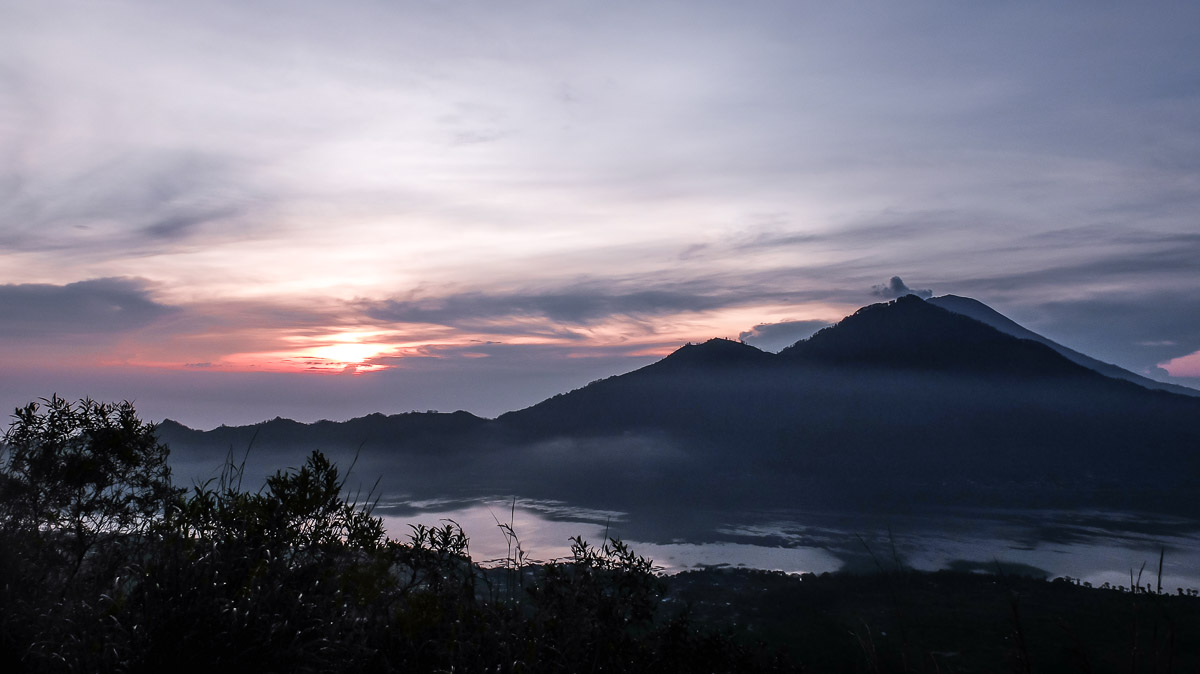 Sunrises in Bali are ethereal, more so if it's a sunrise viewed at 1717 metres above sea level on an active volcano. It's a manageable 2-hour hike even for beginners but all sunrise hikes require a guide. We took a Mt. Batur sunrise tour with a guide which includes a 2-hour drive from Seminyak to the base of Batur.
Included in the tour too is a warmly prepared breakfast of banana sandwich and a hard-boiled egg.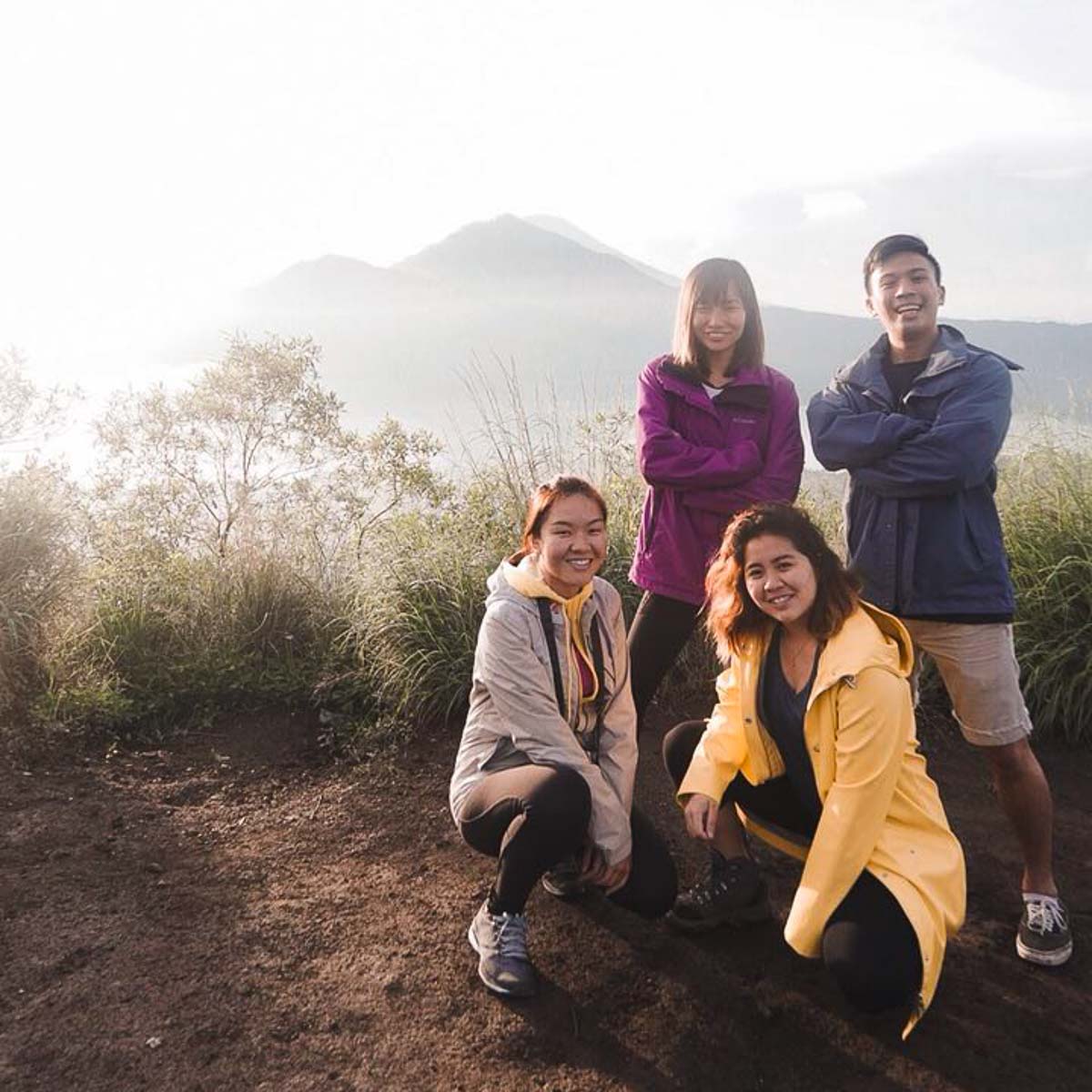 At the peak, you'll also get to see Mt. Agung and Mt. Abang, two other active volcanoes in the region.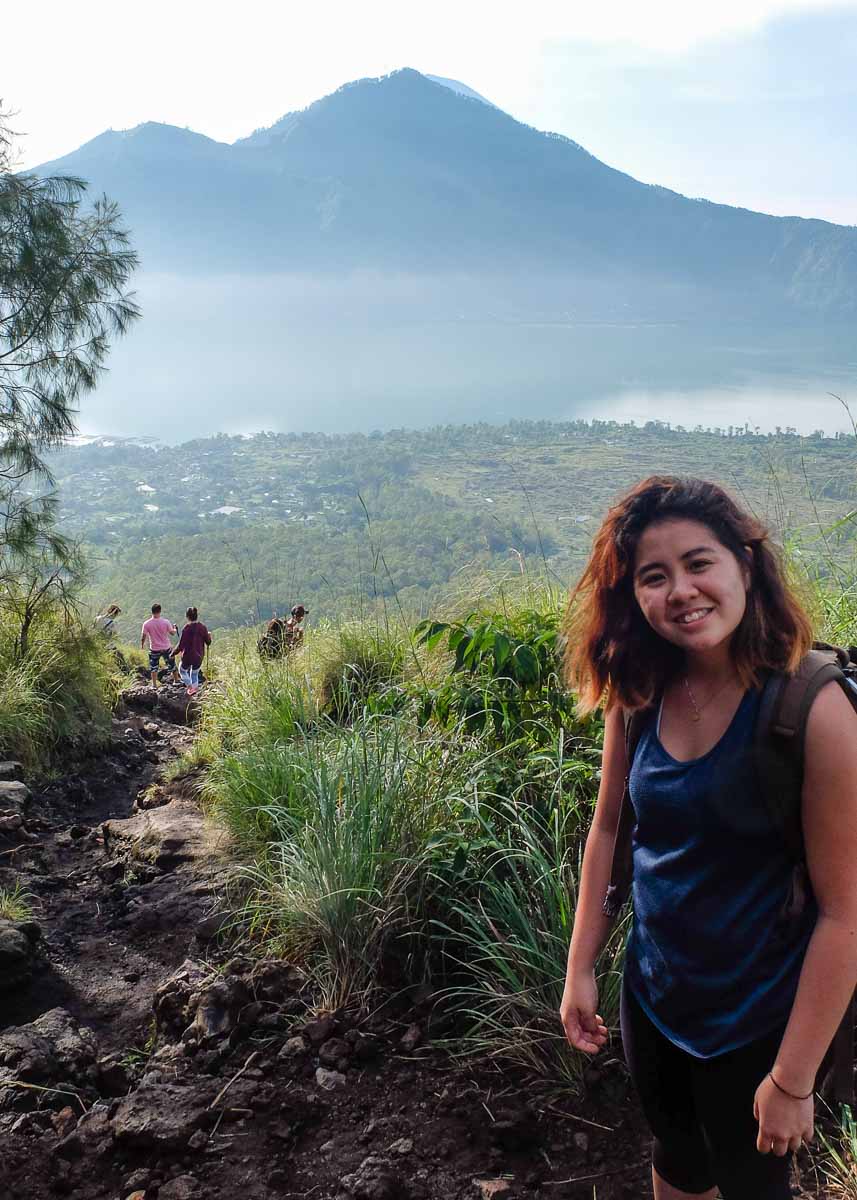 After catching the sunrise in its full glory, explore the other areas like the crater where you'll probably catch a bunch of monkeys preying at tourists with their potential breakfast. They can get a little aggressive so do keep your food and water bottle inside your bag or expect to share them with these furry friends.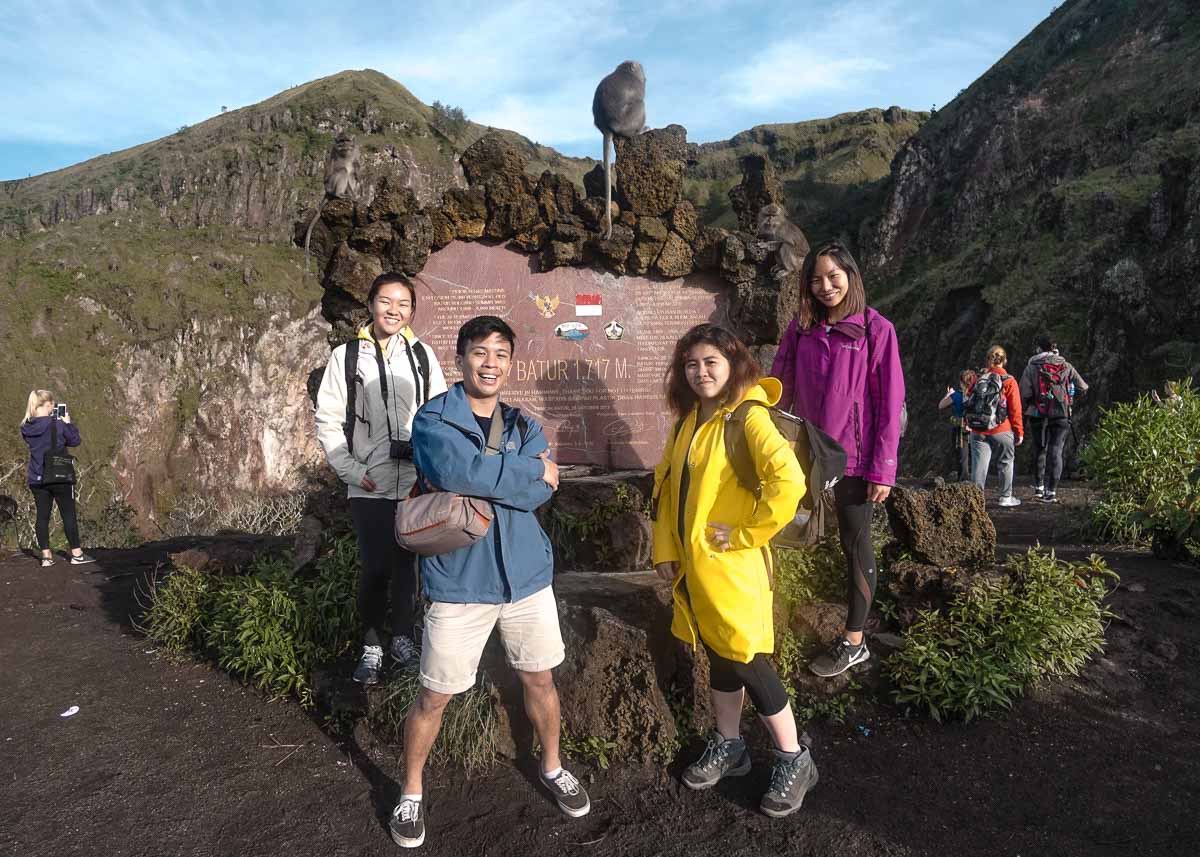 We descended Mt. Batur via another route that's less rocky but a lot steeper and got back to base by 9AM.
Sunrise Tour Cost: S$50 via Klook
Tour Time: 2AM – 12PM
Foot & Body Massage in Seminyak
After a full day of intensive action-packed adventures, reward yourself with a foot & body massage. Here are our recommendations:
Cheap local style — Jade Spa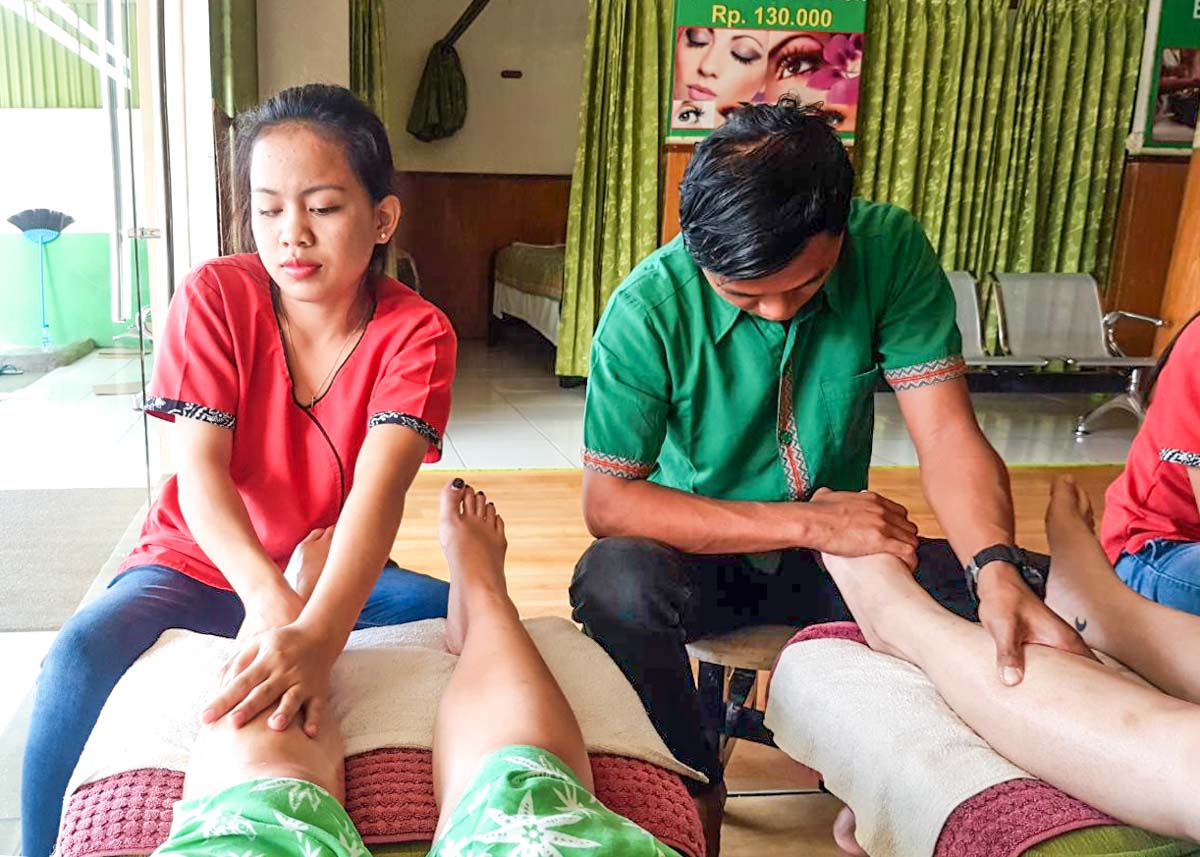 This is your typical local foot massage parlour with only the basics. At around S$7.50 for an hour of foot & back massage, there's really nothing to be picky about.
Cost: Rp75,000 for 1 hour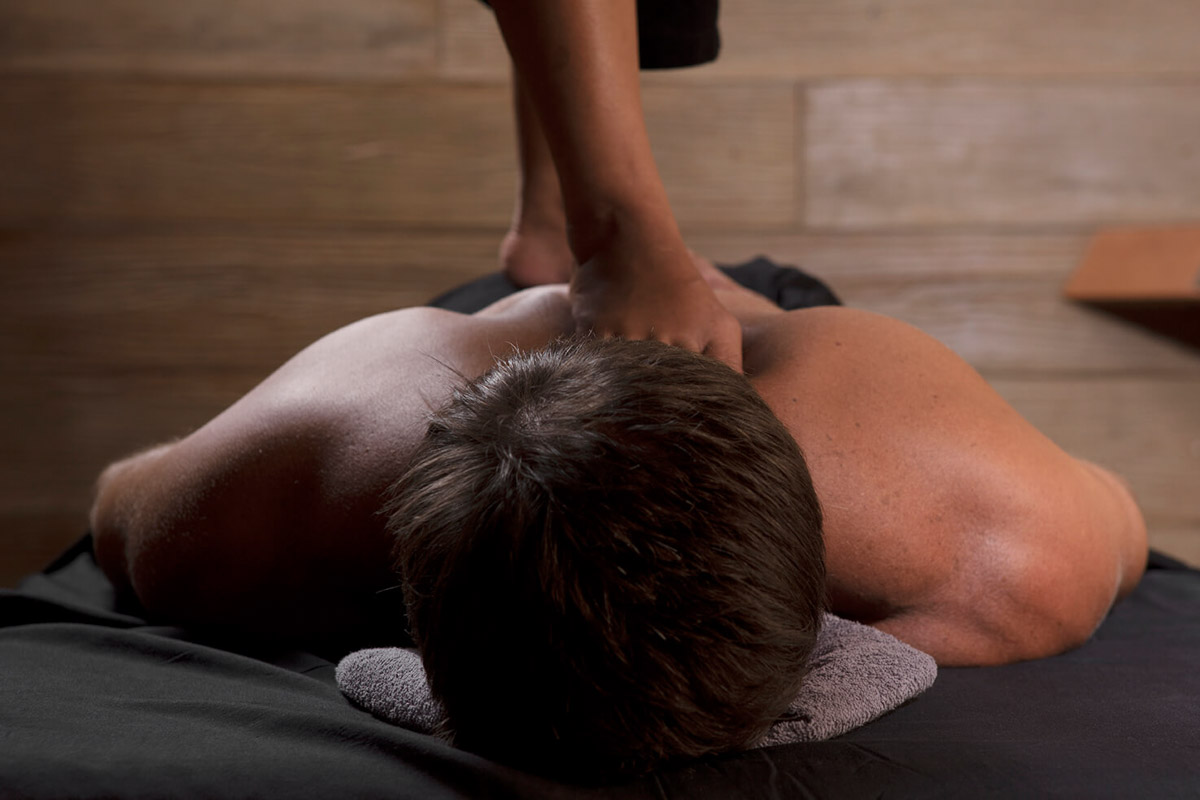 Ki Shiatsu Massage Studio is newly opened and it's on the higher end, but price-wise, it's still pretty reasonable. Do note that they only have full body massages at Ki.
Cost: Rp145,000 for 1 hour
What to Eat
Warung Pak Malem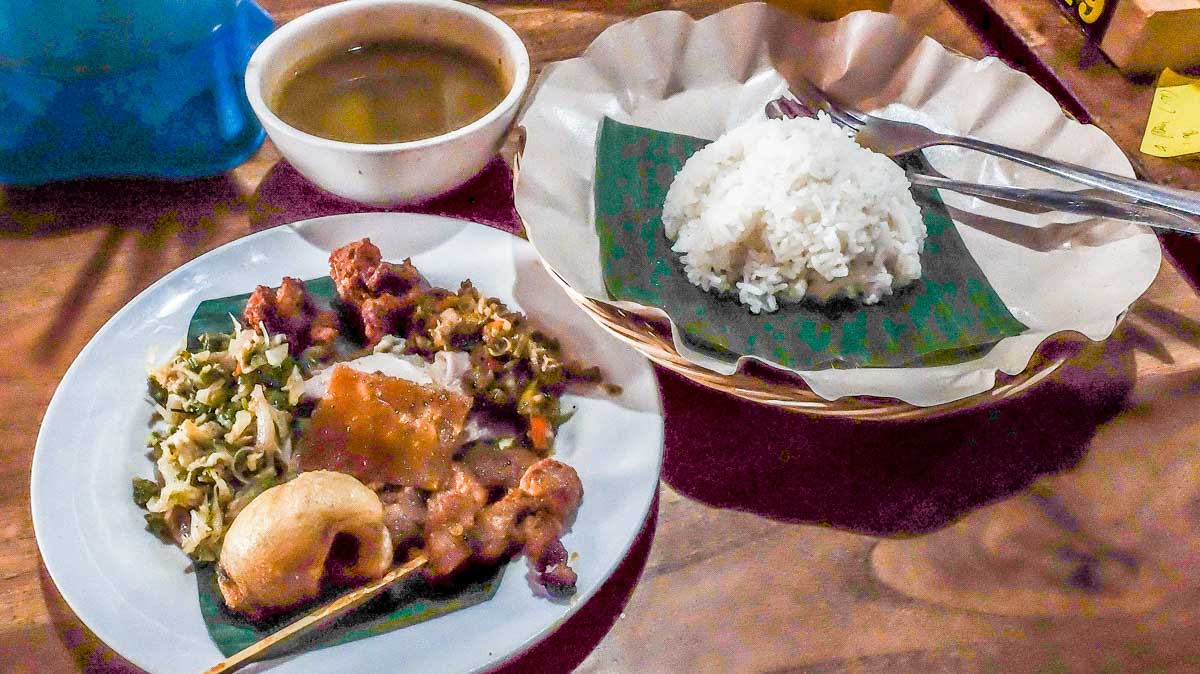 Local warung Pak Malem that serves tasty babi guling good enough for a revisit! This warung is frequented by locals, so you can expect low prices here. There's also only one item on the menu — Babi Guling, spicy or non-spicy (although we heard the non-spicy version is pretty spicy too). So if you want to taste authentic babi guling, this is your best bet.
Address: Jl. Sunset Road No.554, Seminyak, Kuta, Kabupaten Badung, Bali 80361, Indonesia
Opening Hours: 8:30AM – 7PM
Naughty Nuri's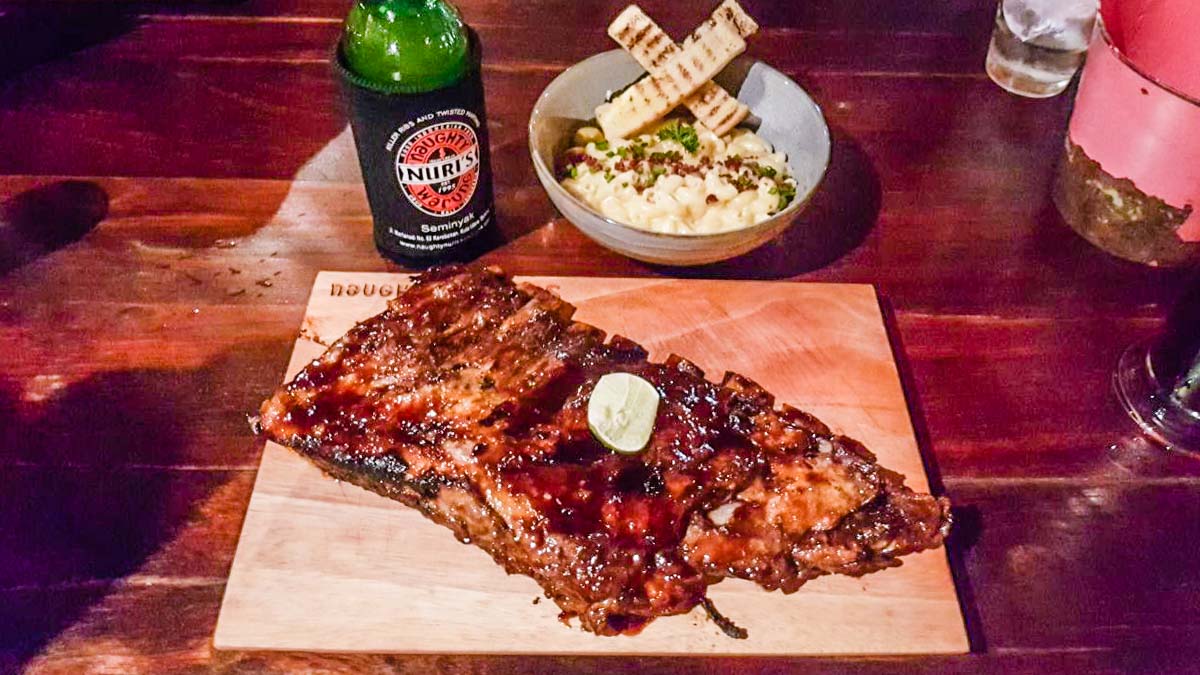 A must-try in Bali, Naughty Nuri's BBQ ribs are one of the best ribs I've had. The ribs are grilled till so tender that they literally slide off the bones! A western-setting cafe, Naughty Nuri sees mostly foreign tourists, but it's still something worth a visit for the yummylicious ribs.
Address: Jalan Mertanadi No.62, Kerobokan Kelod, Kuta Utara, Kuta Utara, Bandung, Bali 80, Kerobokan Kelod, Kuta Utara, Kabupaten Badung, Bali 80361, Indonesia
Opening Hours: 11AM – 10PM
Note: The OG Naughty Nuri's can be found in Ubud if you around the area.
Day 5: The Adventures Continue
If you've already noticed, Bali is really not only beach and resorts. There are a wide variety of sporty adventures that are available for nature lovers. We tried our hands on some, and here's a list of adventurous activities you can partake in Bali.
Biking Nature Adventure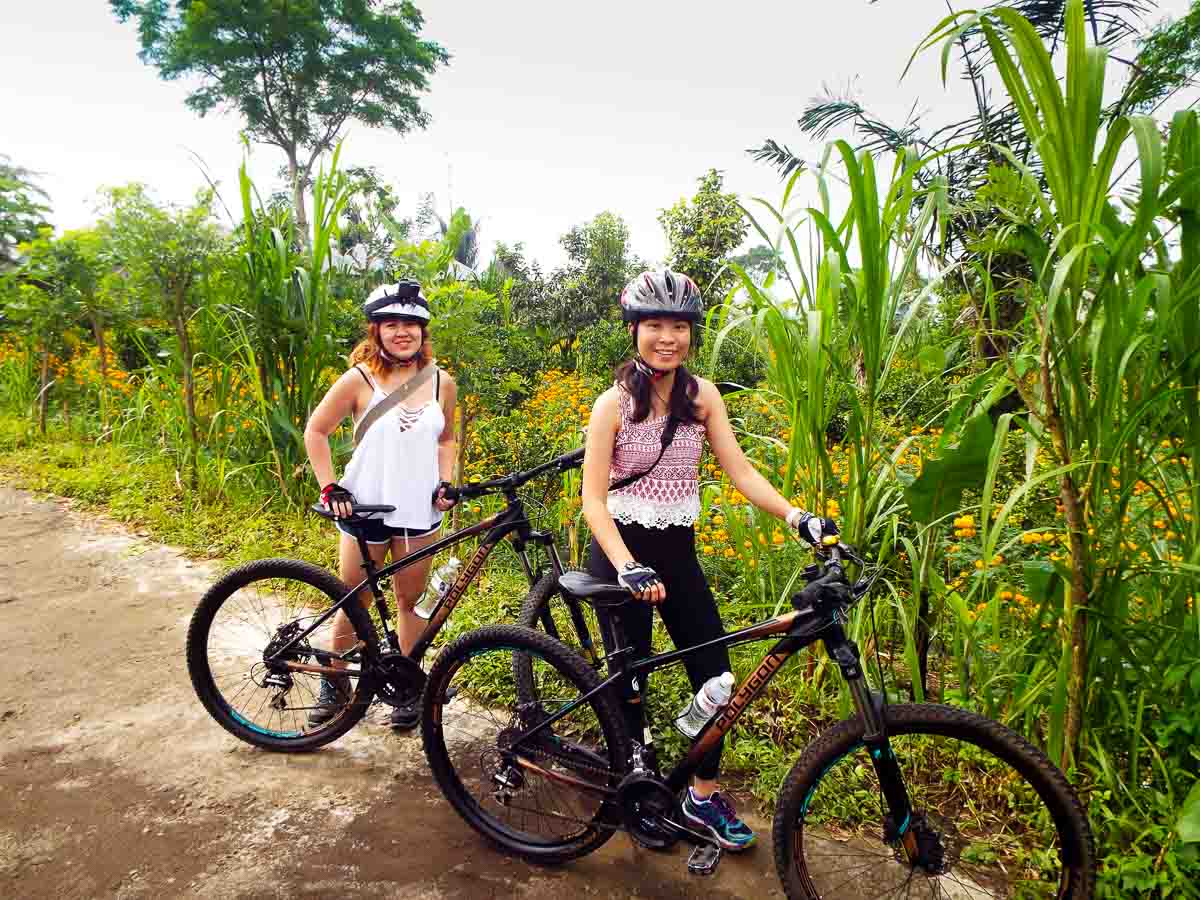 Start day 5 with a biking agritourism activity — Bali Nature Biking. Before cycling, a light breakfast is included, with a view of Mt Batur.
The bicycles are battery-powered, so cycling through the tracks will literally be a breeze. Helmet, gears, and a bottle of water will be provided too.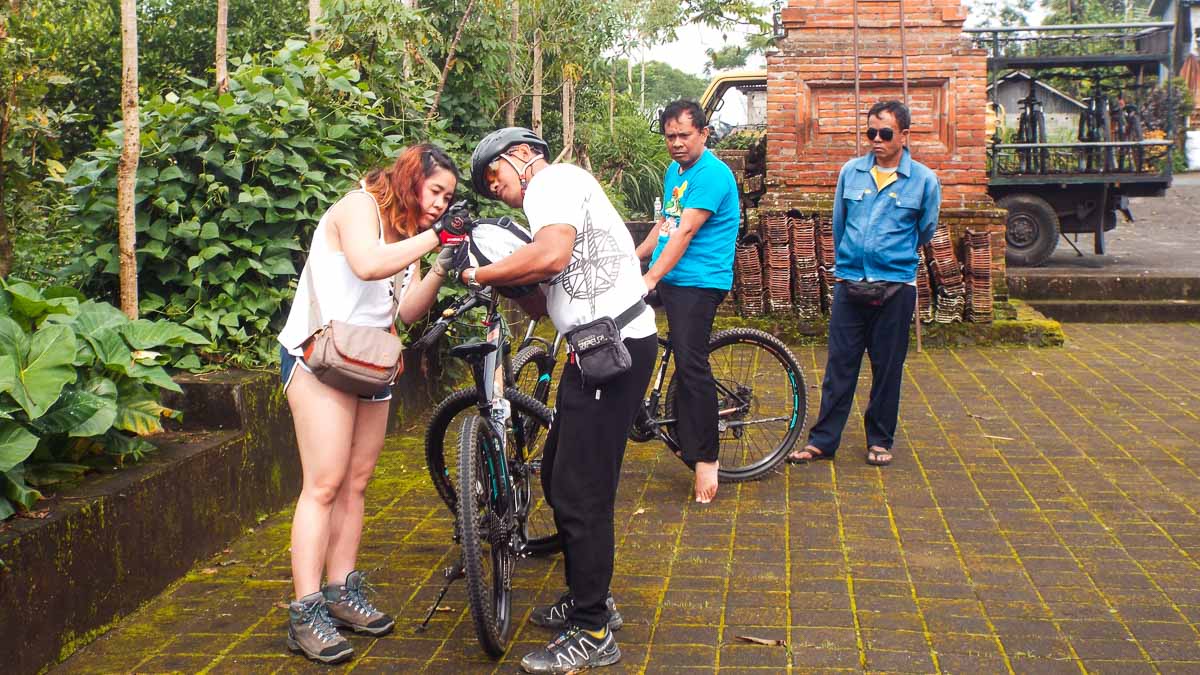 Do not worry if you are not a strong cyclist, as the guide will pick cycling routes according to your proficiency and comfort level. There will even be a safety car following behind with a spare bicycle in case of any accidents so you know you are in absolute safe hands.
Besides cycling through local villages, we also did coffee and tea-tasting.
Cost: S$78.70 via Klook
White Water Rafting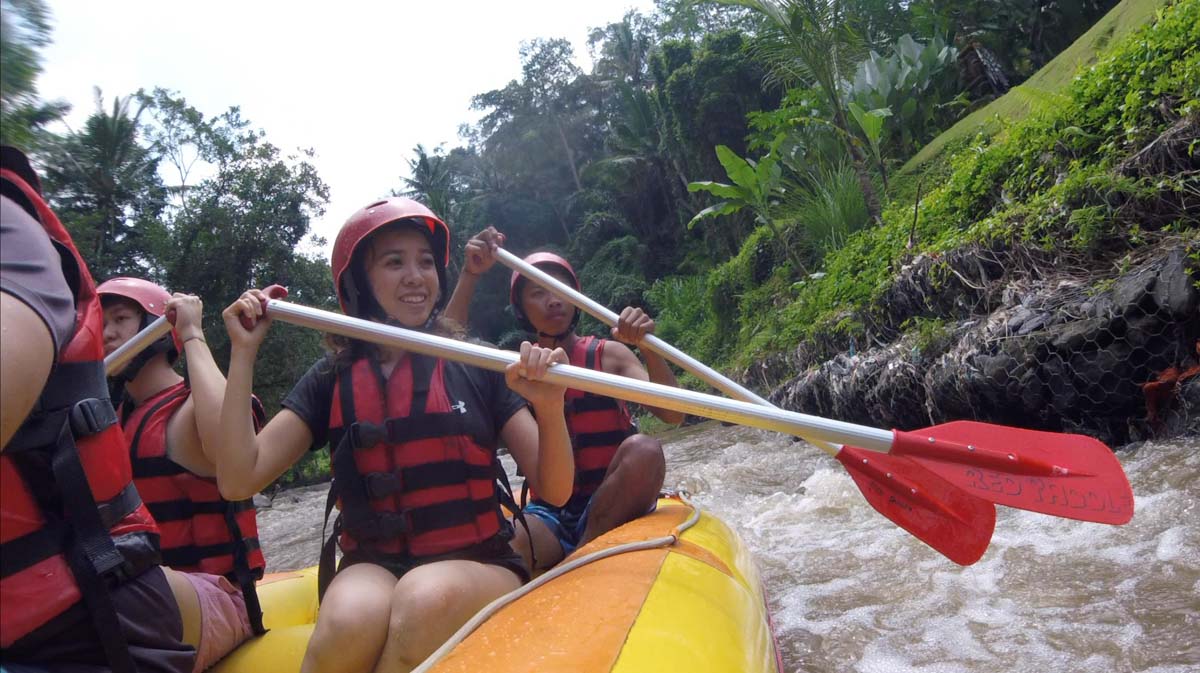 If cycling's not your thing, you can sign up for a white water rafting adventure too! The whole rafting activity lasts about 3 hours, depending on how fast your row. This is probably the nearest one will ever get to nature. We splashed through gorges and got real close to waterfalls.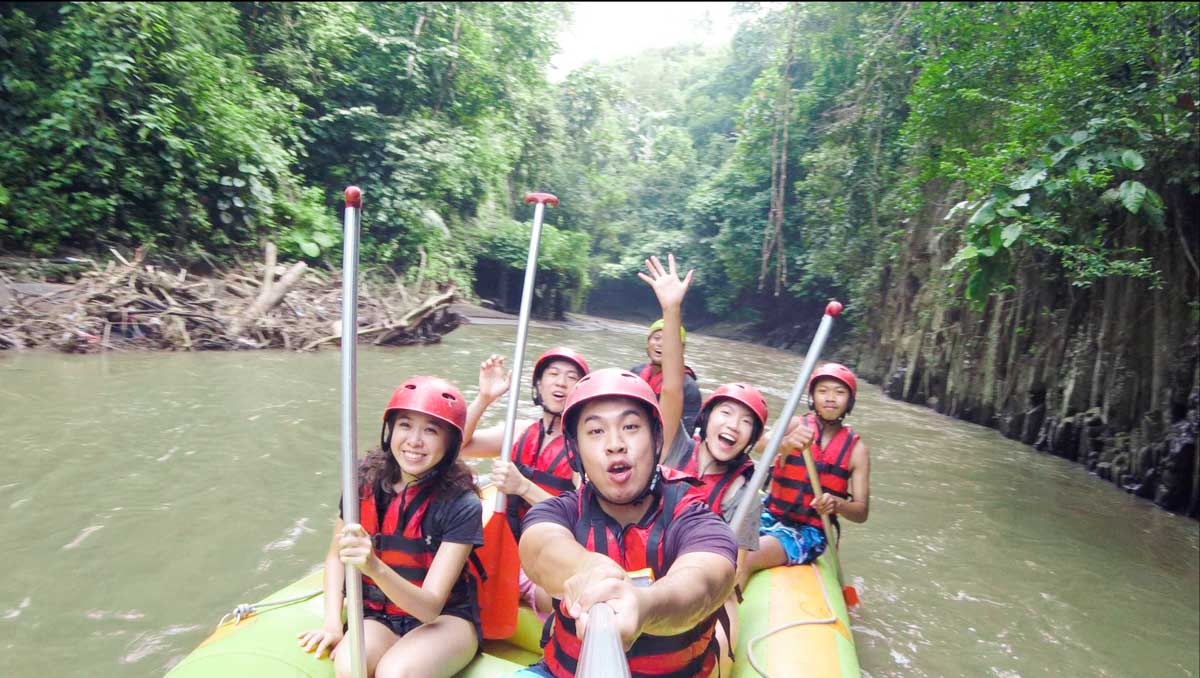 Cost: S$34.30 per person with Red Paddles
ATV Quad Bike Adventure
If you are in for more adventures, there's an ATV Quad Bike adventure tour to explore the natural landscapes of Bali. There will be a few standard tracks that will be covered, including a rice paddy field, through the jungle, rivers, and local villages.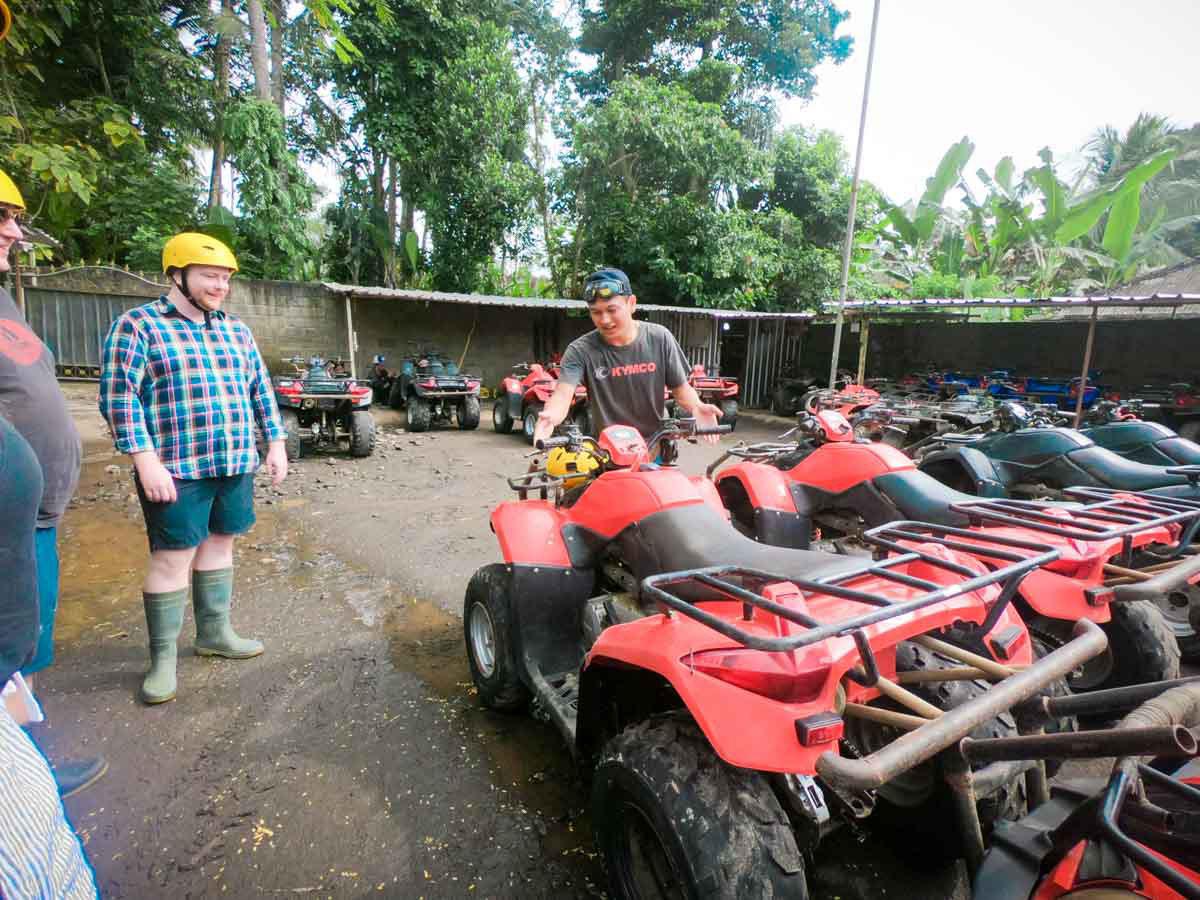 The ATV guide will give a crash course before the start of the ride. Do note, you WILL get dirty from this activity as the tracks go through knee-deep muddy grounds at certain points. Boots and plastic bags (substitute for socks) will be provided.
Cost: S$71.50 via Klook
Day 6: Exploring the elusive island of Nusa Penida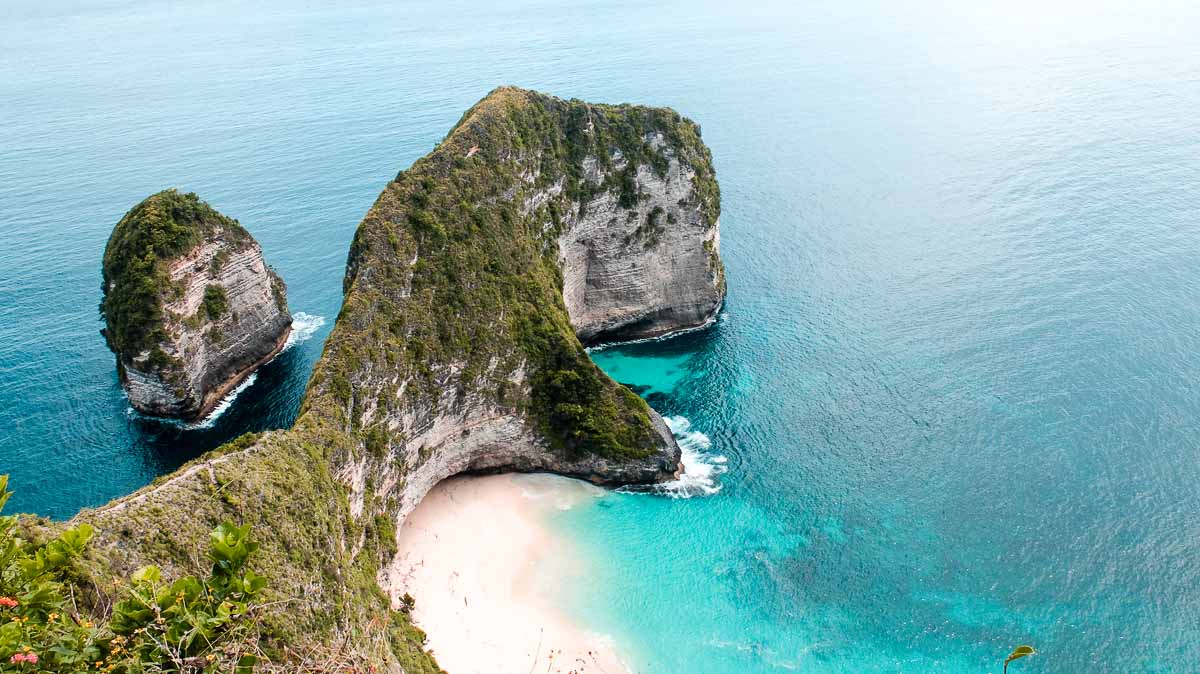 Nusa Penida is the absolute hidden gem of Bali that's gaining slight attention now thanks to Instagram. This is the perfect day-trip out of mainland Bali if you prefer something rugged, close to nature, and simply out-of-the-world.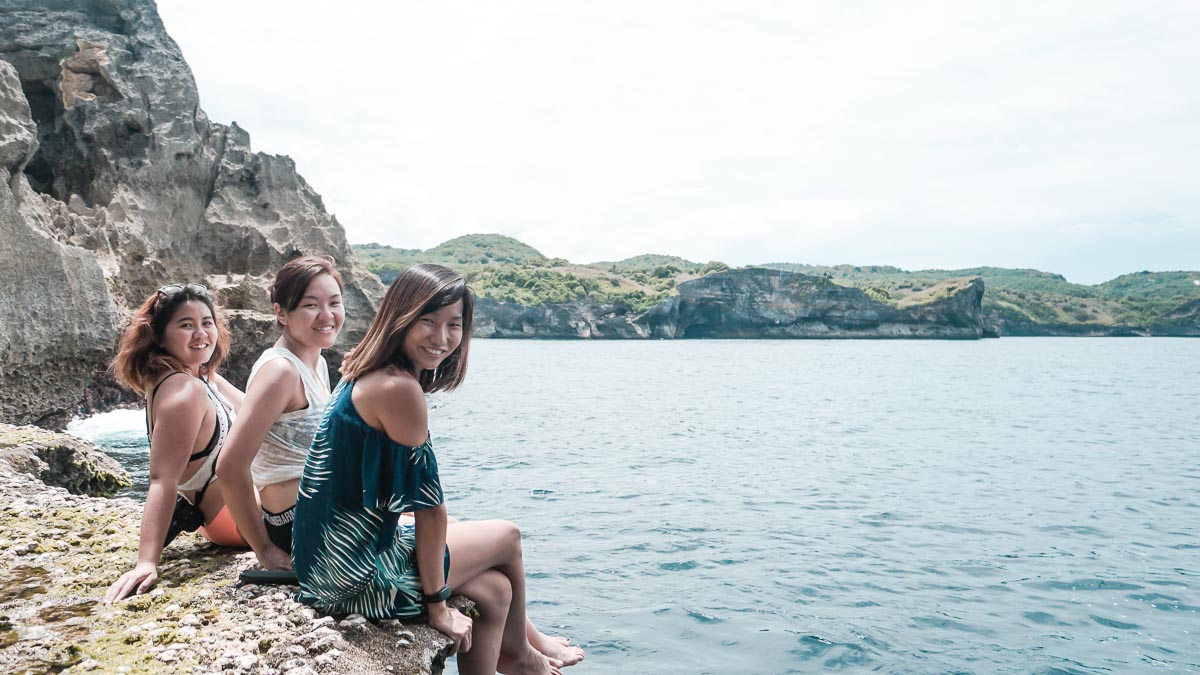 The only way to get to Nusa Penida is via speedboats from mainland Bali. You can purchase tickets on the spot from speedboat operators at Sanur Beach, but different vendors sell tickets ranging from Rp250,000 – 400,000 round trip. Alternatively, book the speedboat tickets prior via Klook at S$28/pax (round trip). If you're staying nearer to Tanjung Benoa in Bali, there's a cheaper speedboat option at S$13.35/pax (one-way).
The speedboats generally leave around 7:30am, 8:15am, 8:30am, 9:45am and 3pm but do arrive early so you can shop around to pick and choose which timing suits your schedule best.
2019 Update: Since July 2019, all tourists entering Nisa Penida Region are required to pay a tourism development and conservation fee of Rp25,000/pax.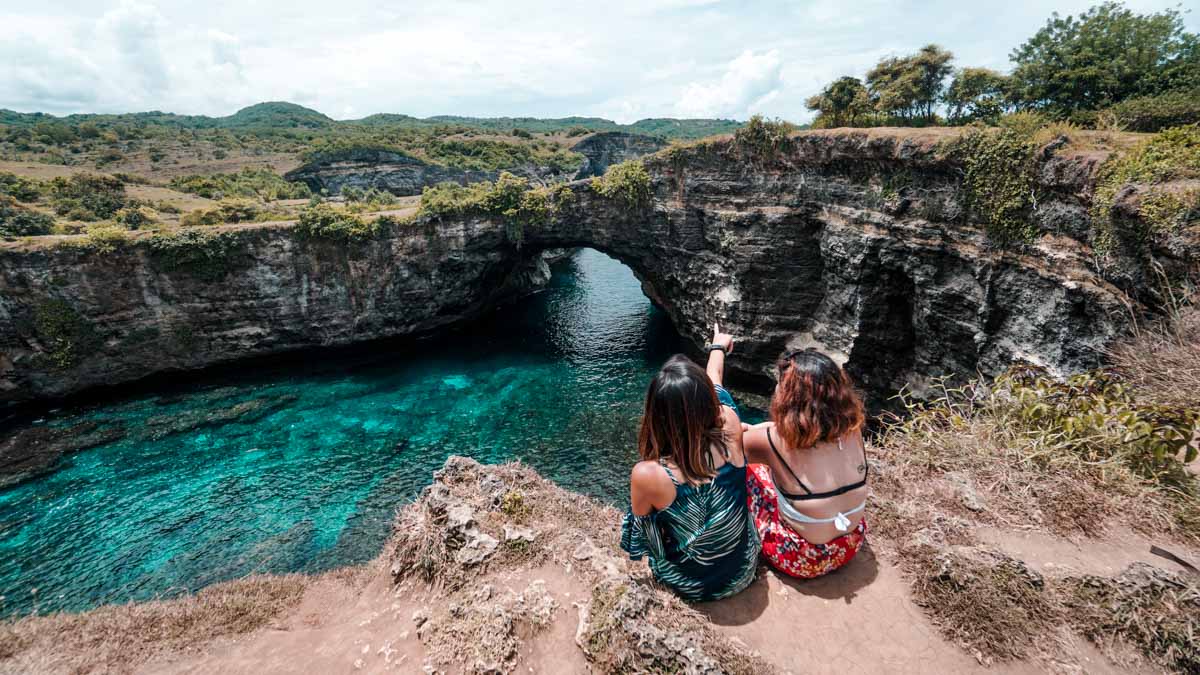 It's impossible to explore Nusa Penida on your own due to the vast size of the island. While many tourists choose to get around the island on rental scooters, we'd advise against that as the roads of Nusa Penida are mostly unpaved gravel paths, and you will spot many rider casualties through the day.
It's definitely a lot safer to get around Nusa Penida with a private car and driver. You can book a private car charter prior to visit these popular insta-worthy locations — Broken Beach, Angel's Billabong and Kelingking Beach. You can even request to be driven to Crystal Bay, Manta Bay, or Gamat Bay to snorkel.
If you're not planning to book the private car charter in advance, be prepared to be welcomed at the Nusa Penida by a wave of locals shoving car/scooter keys into your face. Cost of car hire is quite standard at Rp600,000 for the abovementioned 4 locations.
Below are some of the stunning sights we fed our eyes to at Nusa Penida.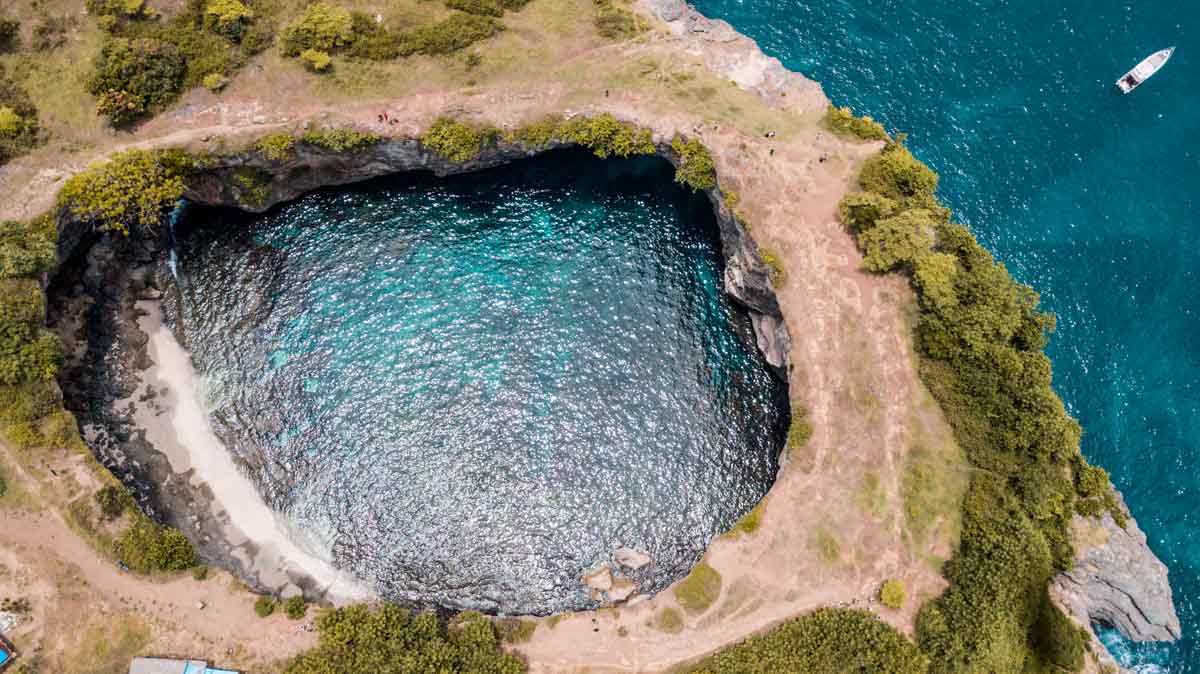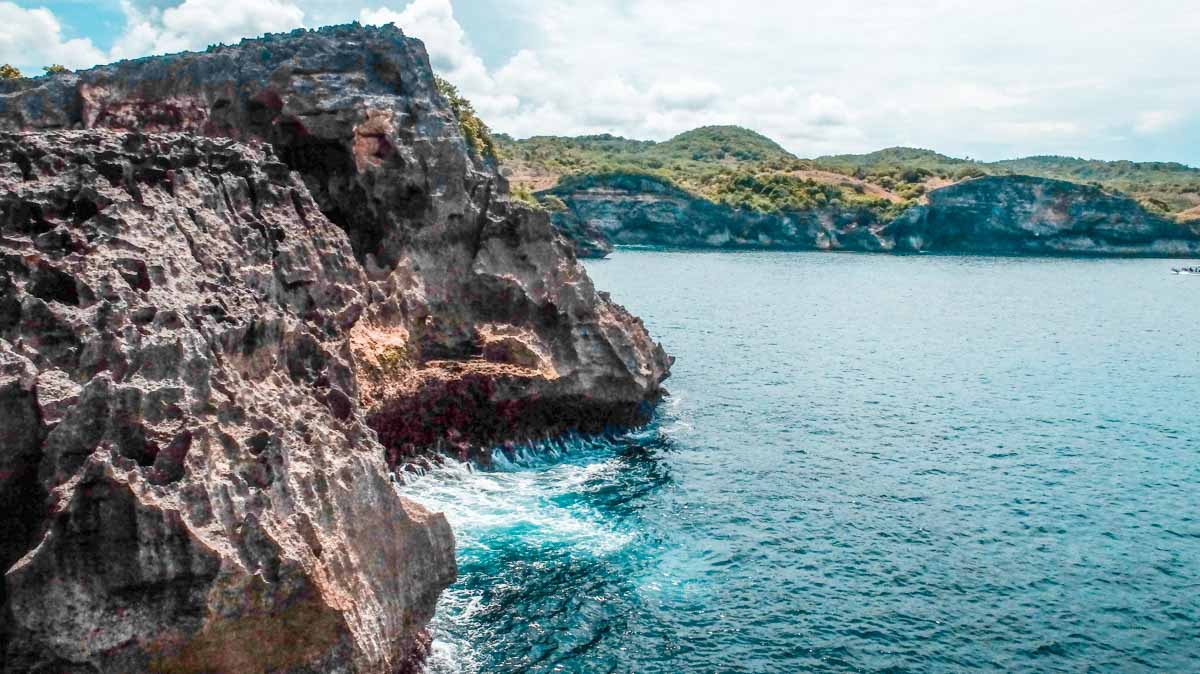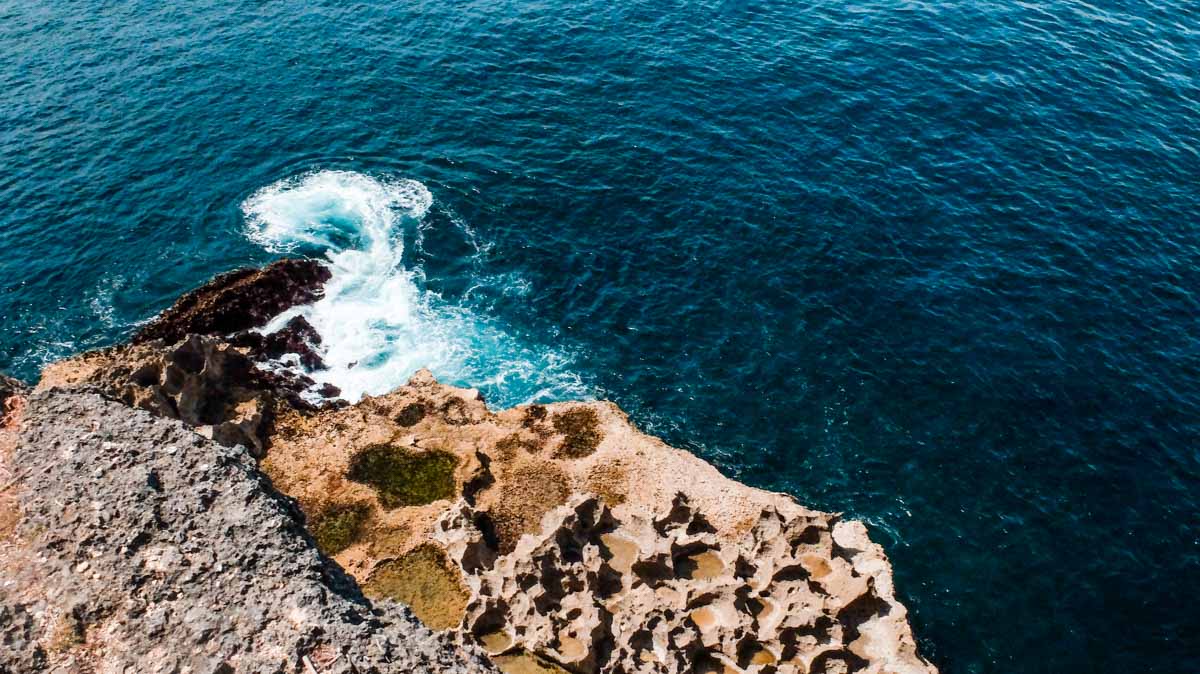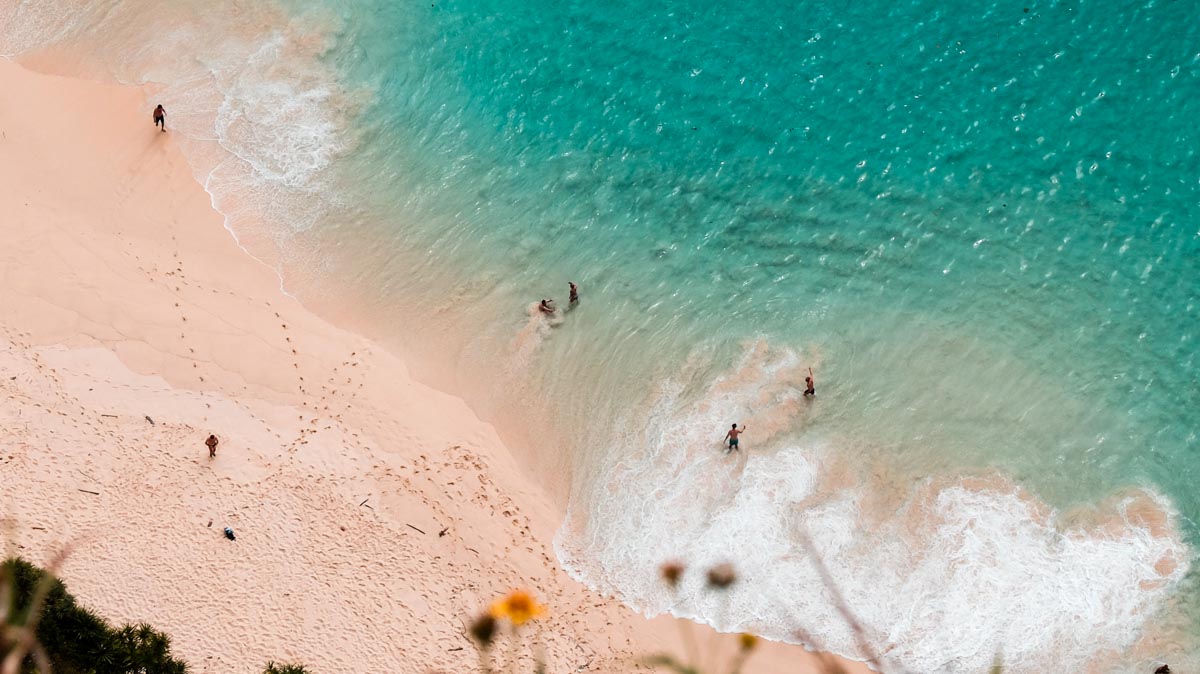 What to Eat
We do not have specific eating places to recommend but there are several warungs near the beaches selling local food at local prices. We had Mie Bakso and Soto Ayam from a local stall just before we got on the ferry to Nusa Penida.
Waring Taman Bambu
For dinner back in Seminyak, have dinner at Warung Taman Bambu, a local "point-and-choose" warung (kinda like our Singaporean cai-fan). The cosy mix of western and Balinese decor was the perfect place to wind down over dinner with its resident cats and dogs.
Address: Jl. Plawa No.10, Seminyak, Kuta, Kabupaten Badung, Bali 80361, Indonesia
Opening Hours: 9AM – 10PM
Day 7: Tabanan area via Car Charter
The drive from Seminyak to Tabanan takes approx. 2 hours, so do request for an earlier pick-up by the chartered car. We started ours at 7AM on this day.
Ulun Danu Beratan Temple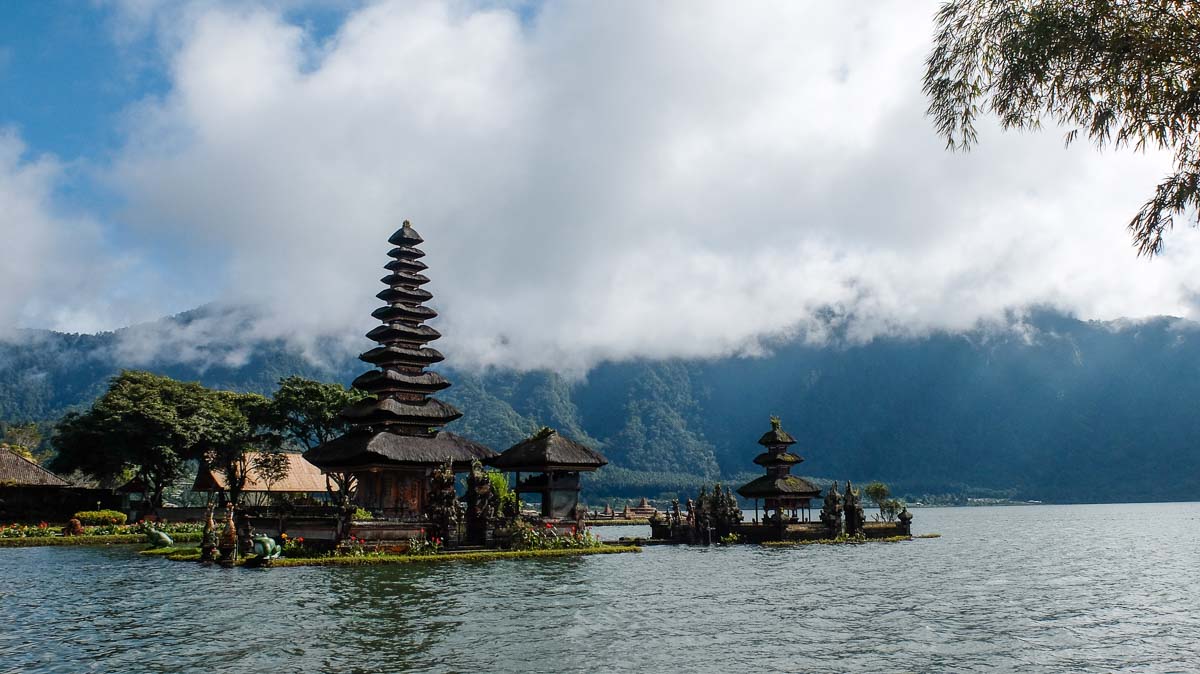 A water temple built to float on Lake Beratan, Ulun Danu Beratan Temple is one water temple that many locals see as divine. We would recommend visiting in the early mornings as the tours start streaming in around 10AM.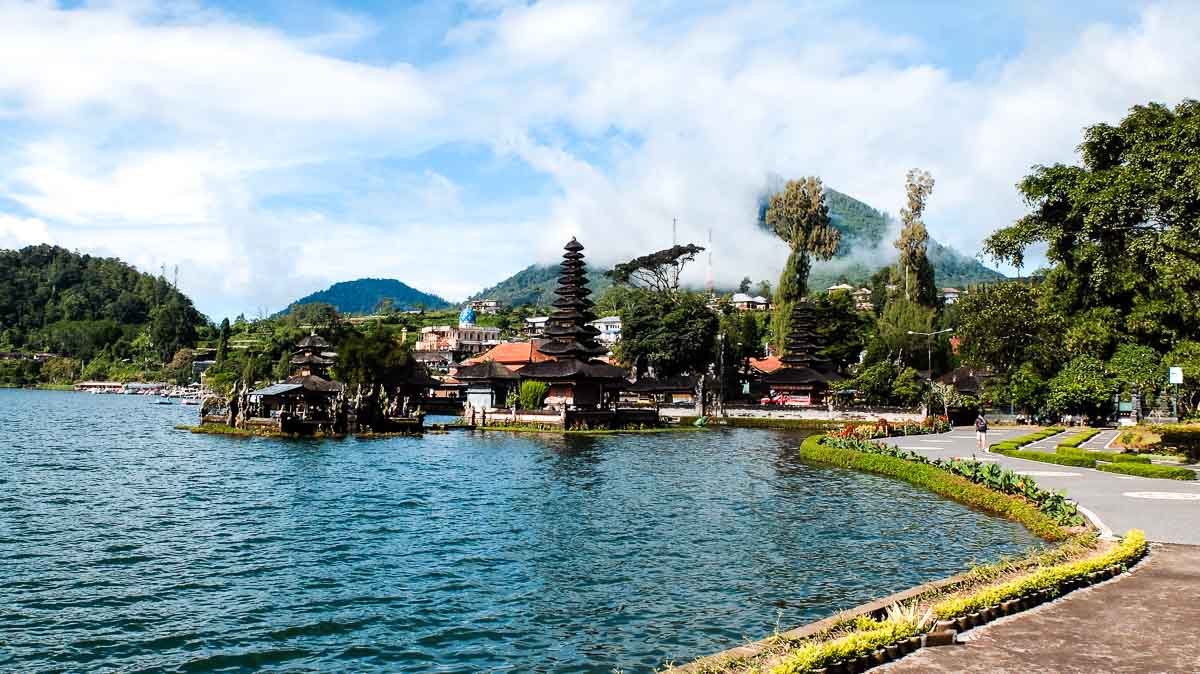 Admission Fee: Rp50,000/pax
Address: Danau Beratan, Candikuning, Baturiti, Tabanan Regency, Bali 82191, Indonesia
Opening Hours: 7AM – 6PM
Handara Golf and Resort Bali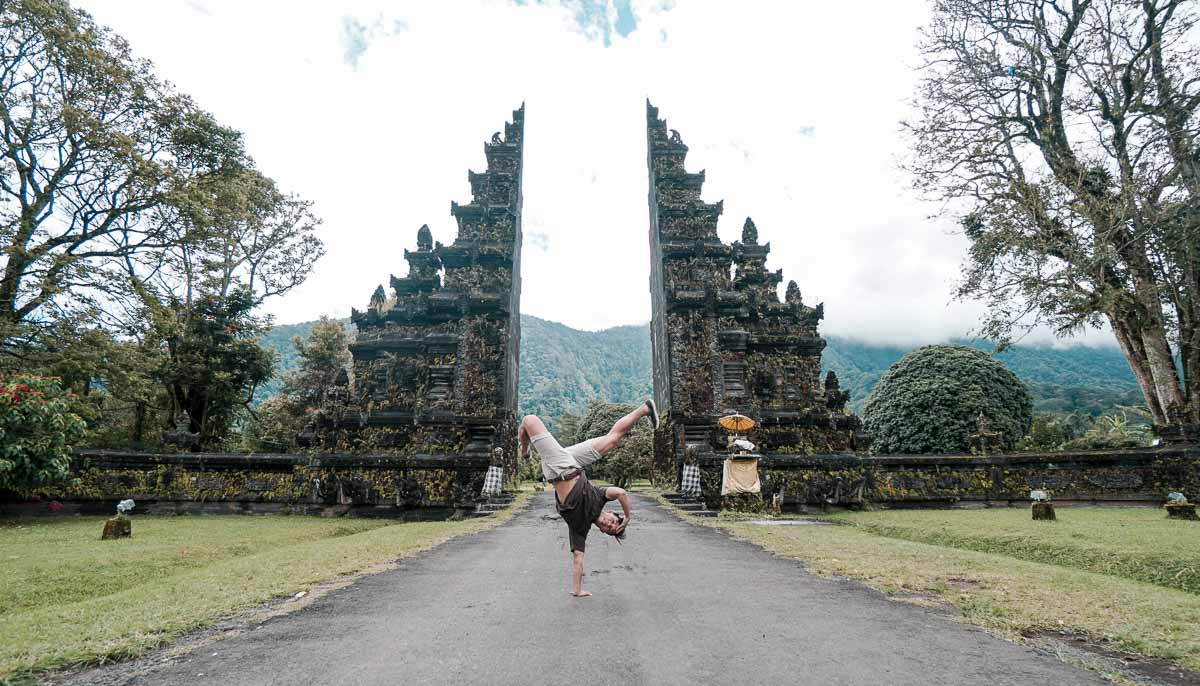 Swing by Handara Golf and Resort Bali after visiting Ulun Danu for yet another great photo spot. Take a picture with the iconic candi bentar, or split gateway, of classical Javanese and Balinese temples without having to worry about photobombers in your frame.
Fee: Rp30,000/pax
Jatiluwih Rice Terrace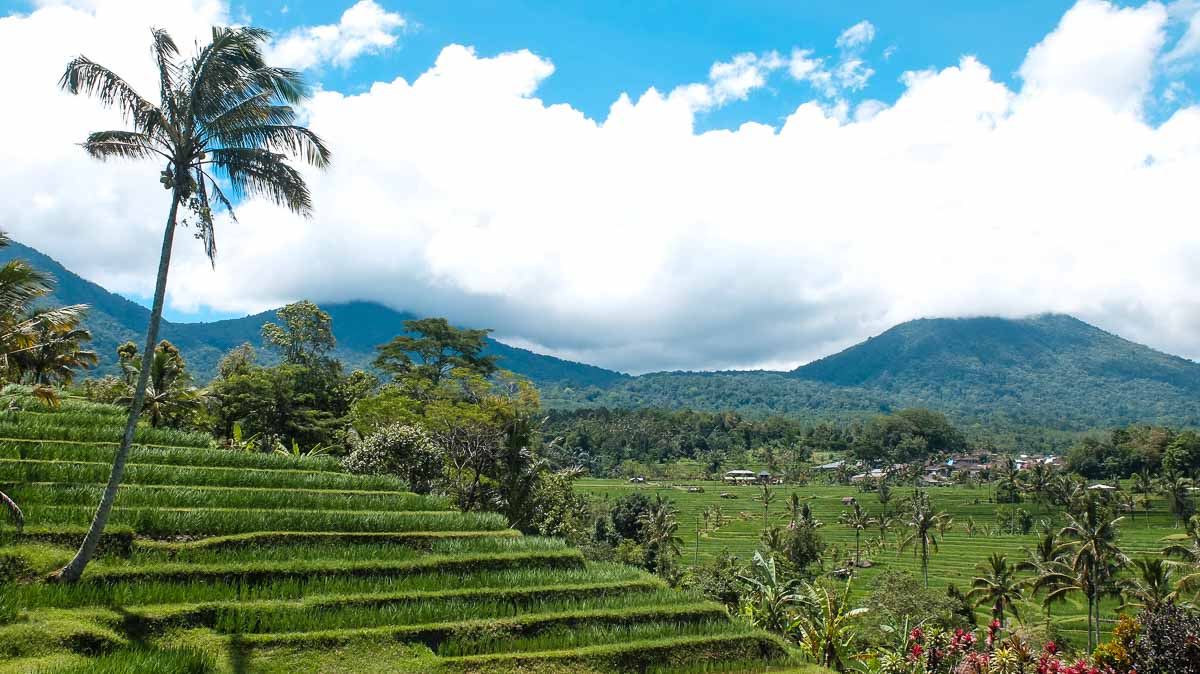 Rice fields can be found at several locations in Bali, but if you want to visit the most beautiful, we'd recommend Jatiluwih. A UNESCO world heritage site, Jatiluwih Rice Terrace is the largest rice terrace in Bali at over 600 hectares wide. Taking a stroll through the rice field will take approx 2.5 hours, but there are shorter trails that range from an hour to two.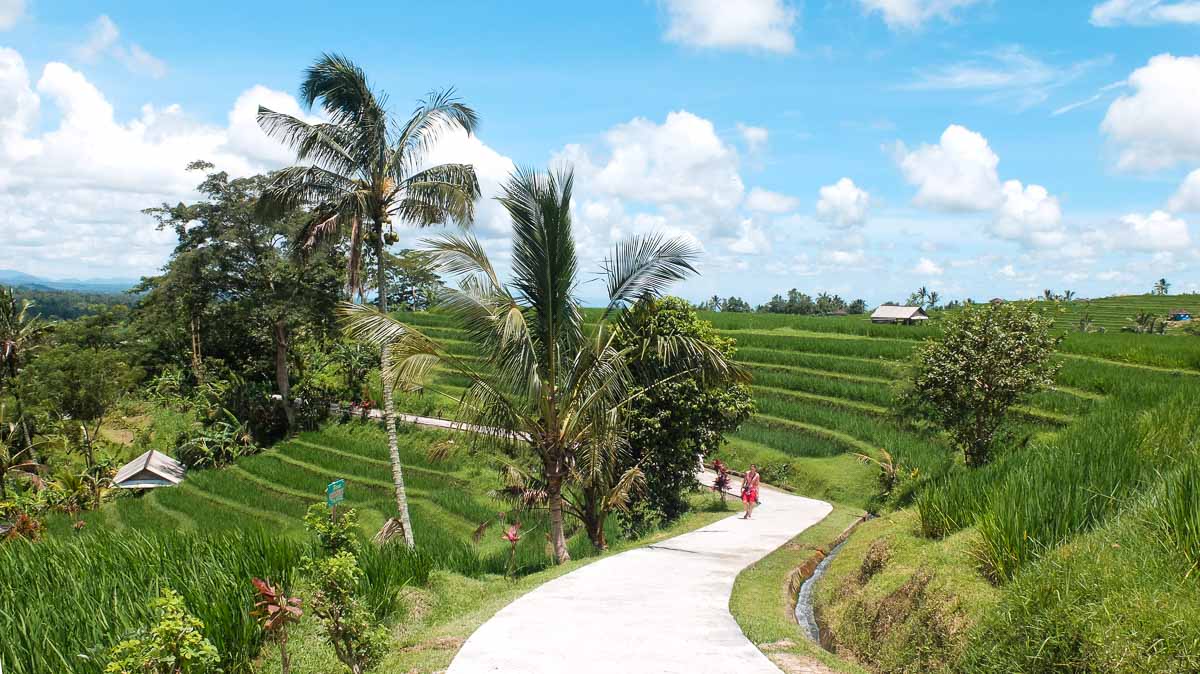 Admission Fee: Rp40,000/pax
Address: Danau Beratan, Candikuning, Baturiti, Tabanan Regency, Bali 82191, Indonesia
Visiting Hours: 8.30AM to 6PM
*Pro-tip: Borrow one of the large green umbrellas at the start of the trail, you won't regret when you realise how harsh the sun is on the trek.
Read also: Bali Photo Guide: 15 Photo Spots to wow your IG feed
What to Eat
Padi Bali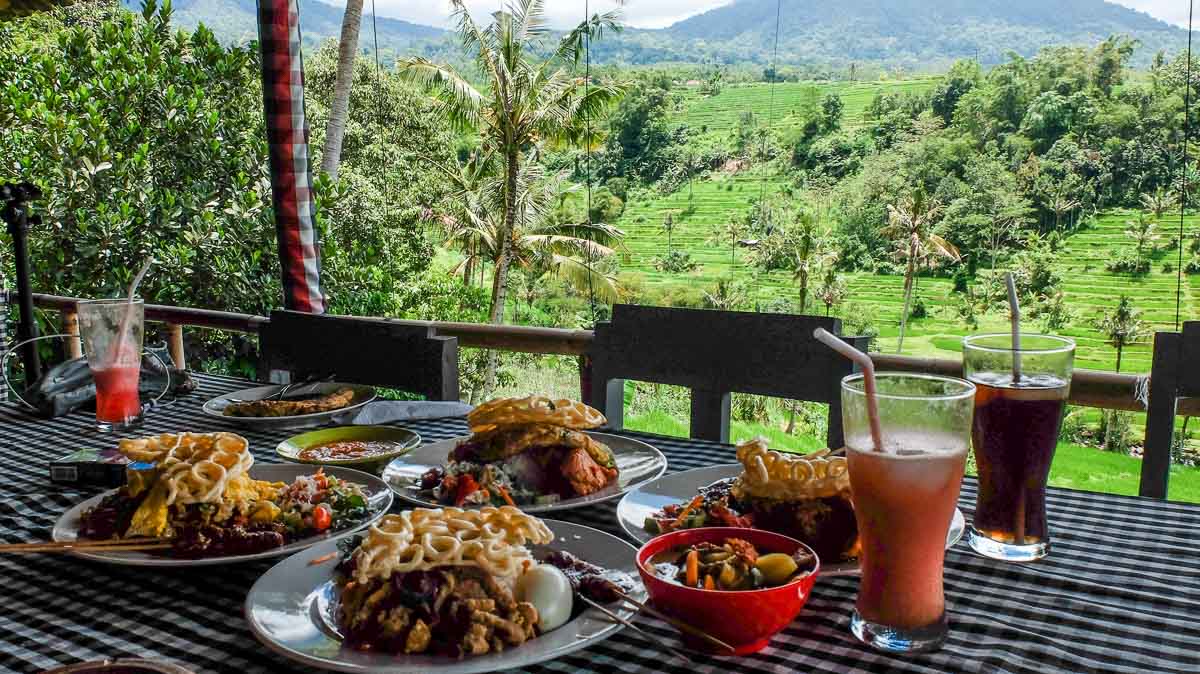 We were recommended Padi Bali for lunch by our friendly driver, and boy, were we pleased 🙂 Lunch here came with a luxurious view of the paddy fields without the luxury price tag and the food came in generous serving! Overlooking plains of paddy fields, a meal at Padi Bali is definitely a feast for the eyes as well.
Cost: Rp20,000 – 40,000/dish
Address: Jl. Jatiluwih-Penebel, Tabanan, Indonesia

Burassai Bali Japanese Restaurant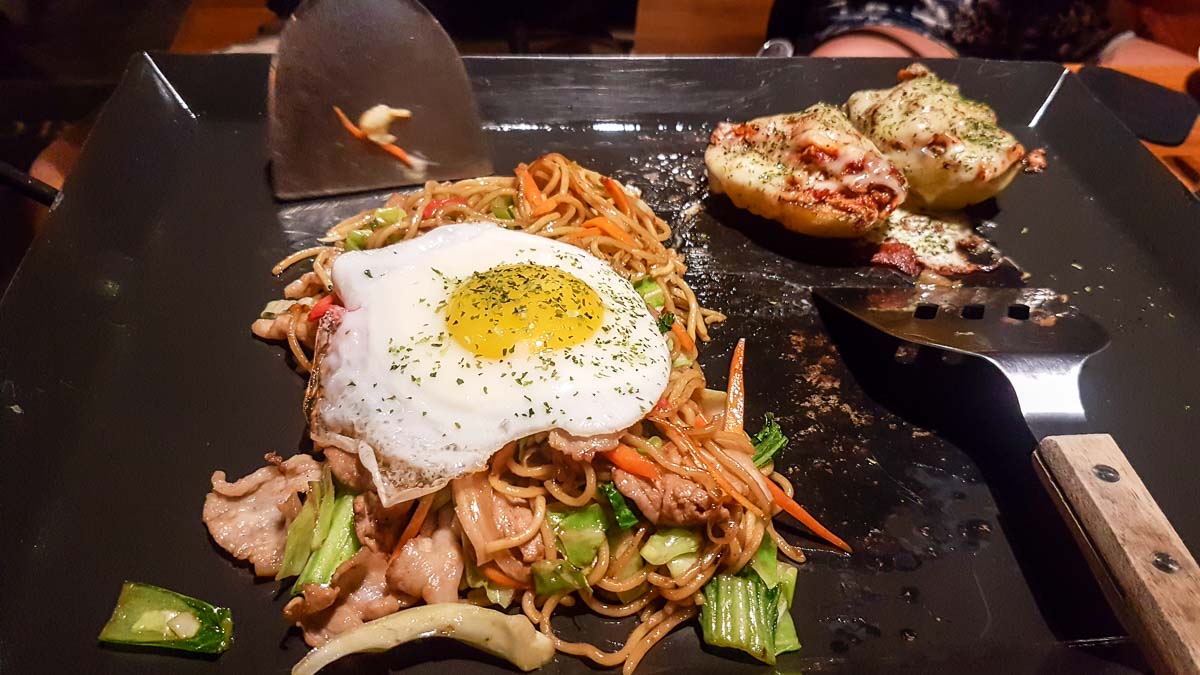 For our last meal in Bali, we decided to try something different — Japanese cuisine. We have walked pass Burassai Bali Japanese Restaurant a couple of times as it's just a few doors away from our hostel, and were curious by the crowd we see every night.
We ordered about 6 dishes to share and had a large Bintang beer each, with the total bill amounting to about S$65 only.
Cost: Rp 40,000 – Rp200,000/dish
Address: Jl. Kunti I No.16S, Seminyak, Kuta, Kabupaten Badung, Bali 80361, Indonesia
Opening Hours: 5PM – 11PM
---
Accommodation
The Lagon Guest House Ubud (Great for big groups)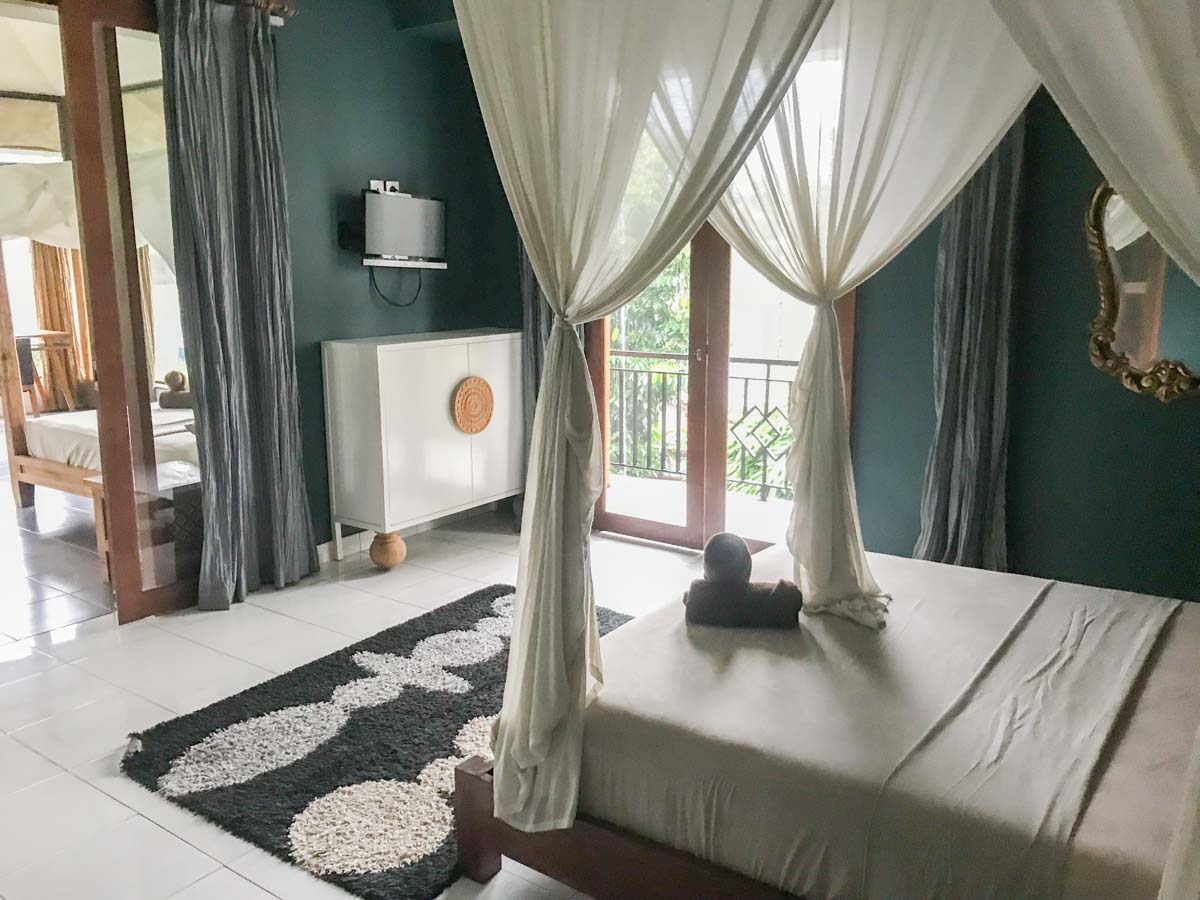 Located just ten minutes away from the heart of Ubud, Lagon Guest House with 9 bedrooms but you can request for one. A cosy villa, this is great for those who wish to explore around Ubud. Within the villa is a pool and a yoga room, and the staff are really friendly and accommodative.
Address: Jl. Sri Wedari, Ubud, Kabupaten Gianyar, Bali 80571, Indonesia
Cosy Bobo Hostel Seminyak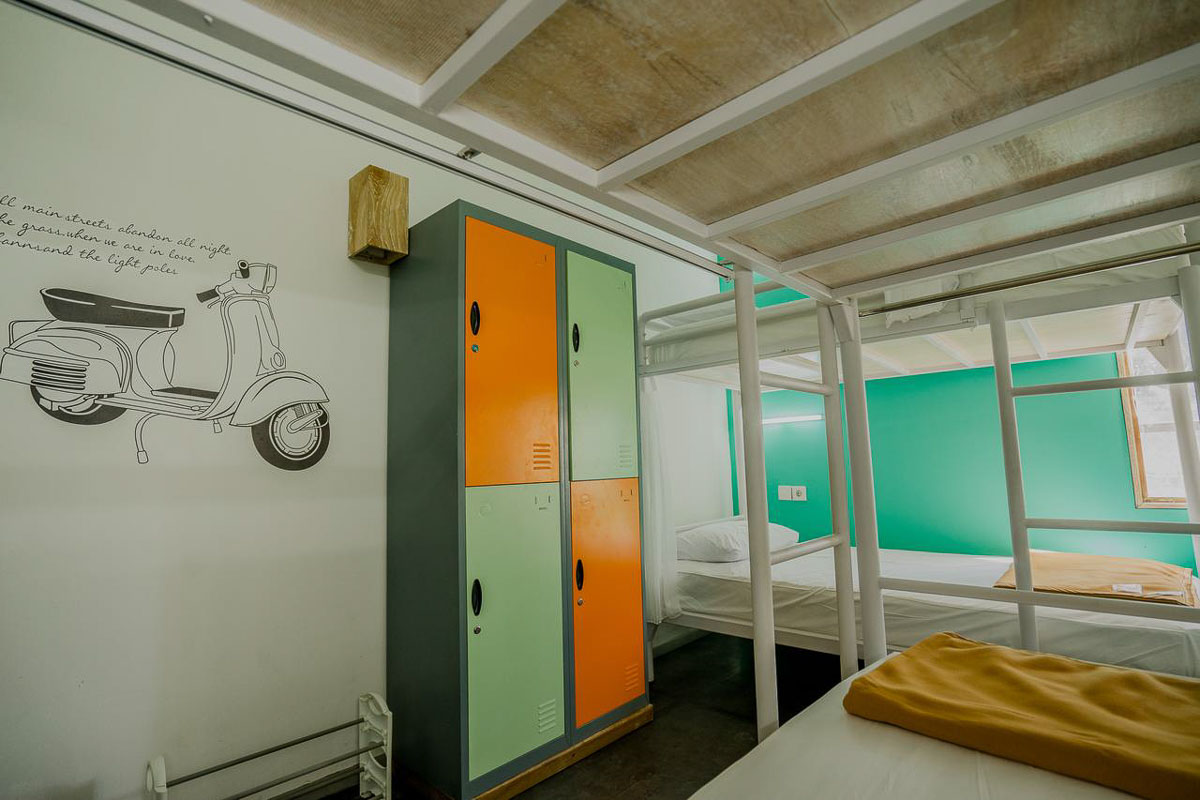 While in Seminyak, we settled our lodging in a newly opened hostel called Cozy Bobo Hostel. True to its name, it was indeed a cosy stay while we're there. The staff are friendly, beddings are clean, and amenities are adequate. Located in an adjacent lane from the famous Sunset Road, Cosy Bobo Hostel is in walking distance to the heart of Seminyak (5 mins) where you can find cafes galore, but pleasantly away from the noise.
Address: JL. Kunti 1 No. 9 Block A, Seminyak – Kuta, Kabupaten Badung, Bali 80361. 2nd floor.
Get Your Transportation and Travel Essentials
Apart from the usual WiFi and other travel essentials, we loved how Klook has so many options for water sports, trekking or even hiking tours. Here's what we got from Klook:
Private car charter (3 separate days): S$43/day
SIM Card: S$10.50/8gb
Waterbom Pass: S$45/pax
Mt. Batur Sunrise Tour: S$50/pax
Bali Biking tour: S$78.70/pax
White Water Rafting: S$34.30/pax
ATV Quad Bike Adventure: S$71.50/pax
Travelling the lesser-known is all the rage now, and it's a pity if a beautiful place like Bali is forgotten as people only see her as a touristy resort getaway!
Check Flights to Bali
(Can't see the widget above? Check flights from Singapore to Bali here instead!)
Have you been to other interesting lesser-known places in Bali? Share your favourite spots with the community in the comment section below! 🙂
---
This post was brought to you by Klook.
For more travel inspiration, follow us on Facebook, Instagram, and YouTube.