Visit iconic K-pop and K-drama filming locations while listening to your favourite Korean OSTs 🎵!
As an avid K-pop and K-drama fan, visiting iconic filming locations was one of my top priorities during our trip to Korea. I might not meet my favourite actors, but at least I can recreate my favourite scenes they're in… right?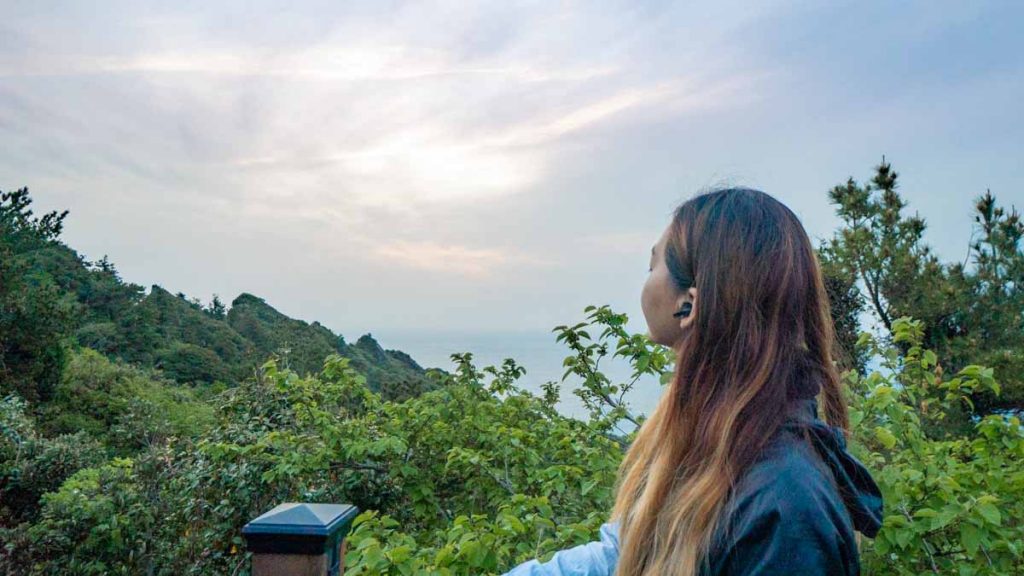 Since we're already covered several K-drama filming spots in Seoul, we decided to venture a little further and uncover lesser-known ones in Busan and Jeju!
Read also: 13 Iconic K-drama Filming Locations to Add to Your Korea Itinerary
Busan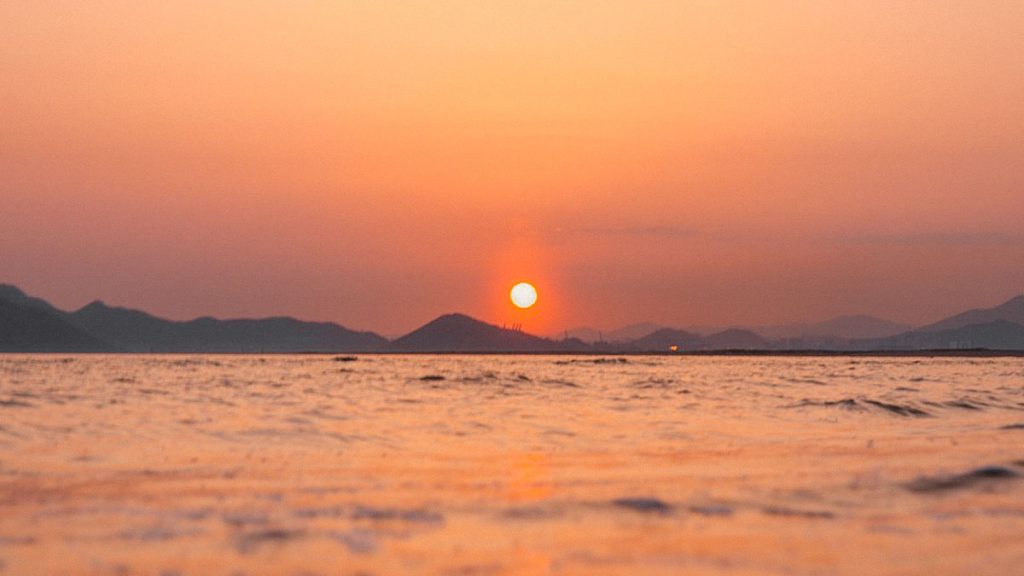 Famous for scenic beaches and picturesque mountains, Busan is South Korea's second-largest city. You probably won't experience zombie-infested trains, but Busan does offer natural landscapes and the international film festival (BIFF).
1) Hansung Apartment Building 한성주택
K-drama: Fight for My Way
Listen to: Fight for My Way OST — Ambiguous
Fans of K-drama Fight for My Way might know this apartment building as Namil Villa — introduced in the first episode as the home of the four main characters.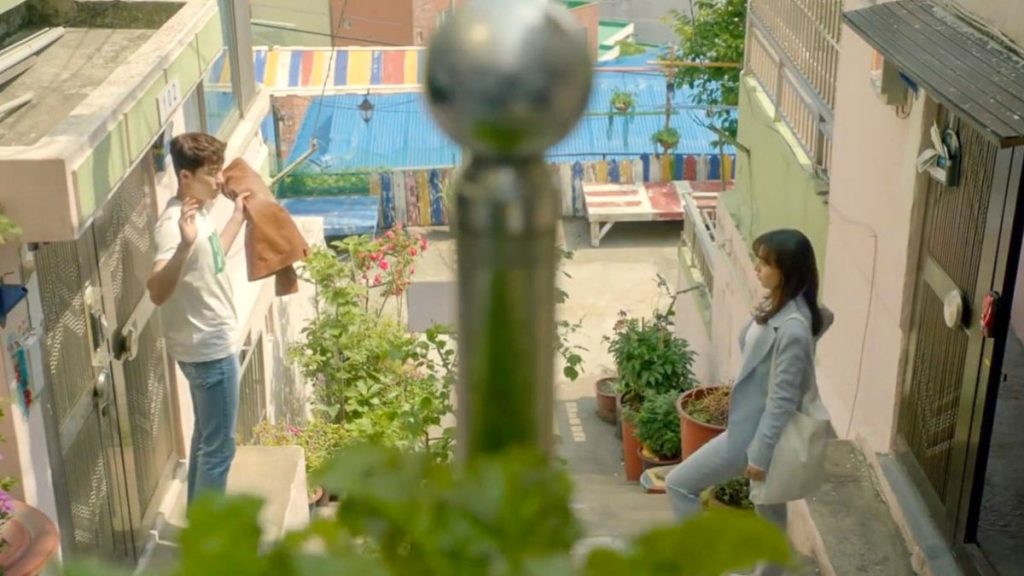 Photo credit: KBS
But in reality, this is the Hansung Apartment Building and it's located in Busan's Beomcheong neighbourhood. While it's unlikely you'll bump into Park Seo-joon or Kim Ji-won, the place is still worth a visit for fellow K-drama fans!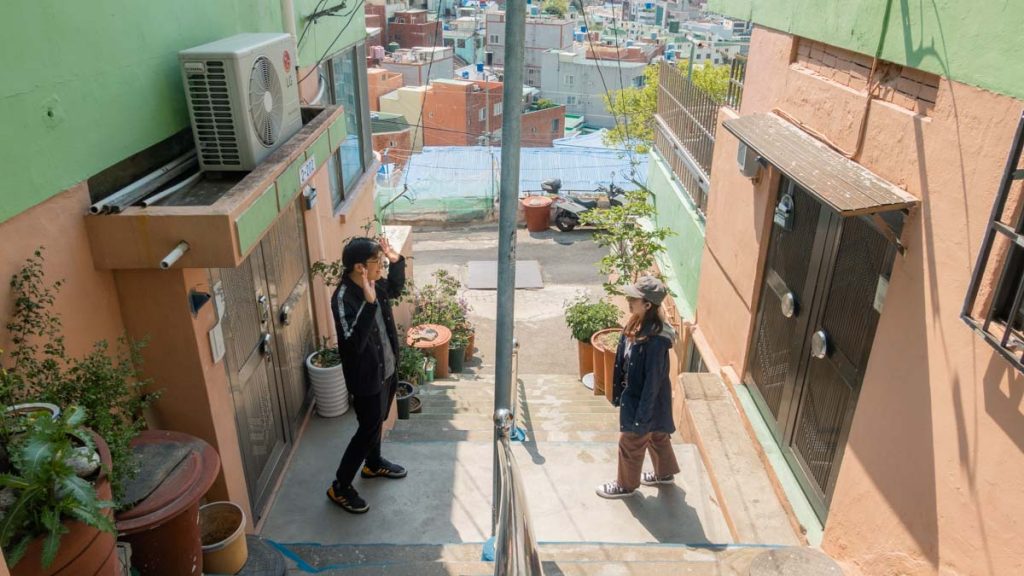 The buildings have undergone a revamp and the stairs are now painted blue and green, making the place even more vibrant for photos 📸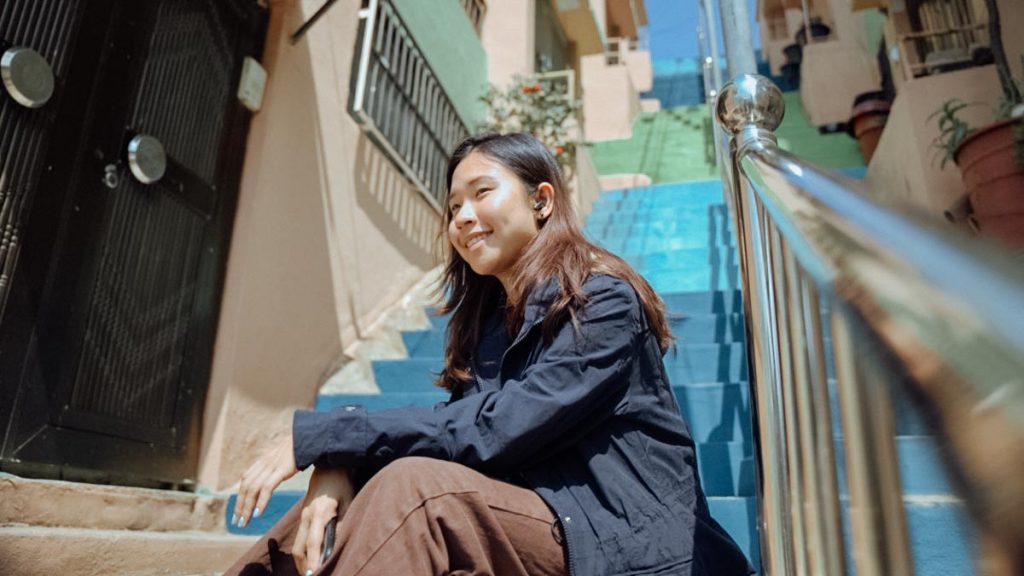 Entrance fee: Free
Opening hours: 24 hours
Address: 38 Suyeong-ro 49beonna-gil, Nam-gu, Busan (Jigegol Station, Exit 2. Make a u-turn and climb the slope on the right until you see stairs leading to the apartment)
2) Dadaepo Beach 다대포해수욕장
K-drama: The King: Eternal Monarch
Listen to: The King: Eternal Monarch OST — I Just Want To Stay With You
We're not kidding when we say this beach has one of the best sunset views in Busan. I mean, just look at this: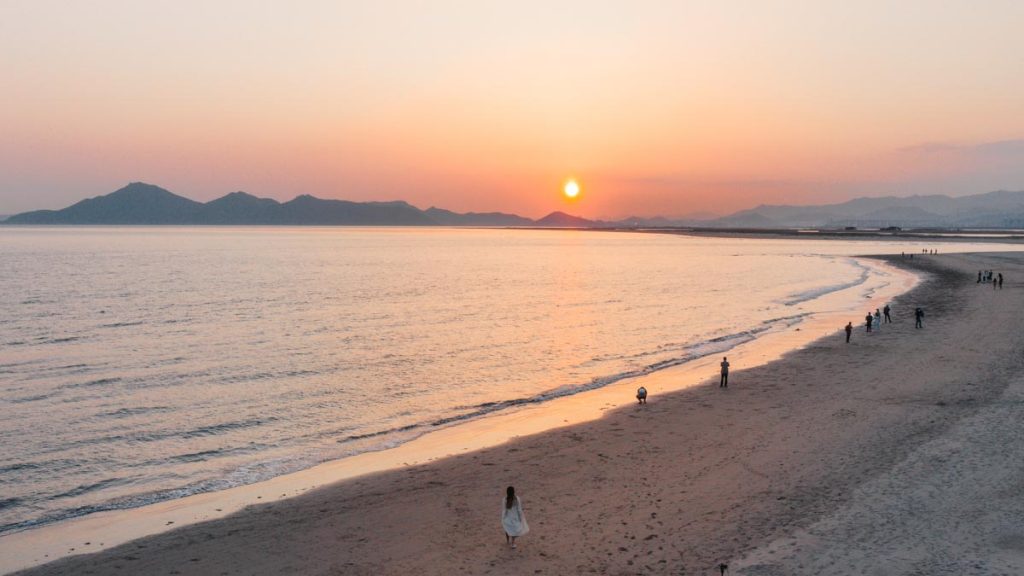 No wonder it's the perfect backdrop in The King: Eternal Monarch, when King Lee Gon (Lee Min-ho) gallops along the sand on horseback in episode one. 🐎
This location also appears in other episodes — it was the beach in the limbo area between the Kingdom of Corea and the Republic of Korea!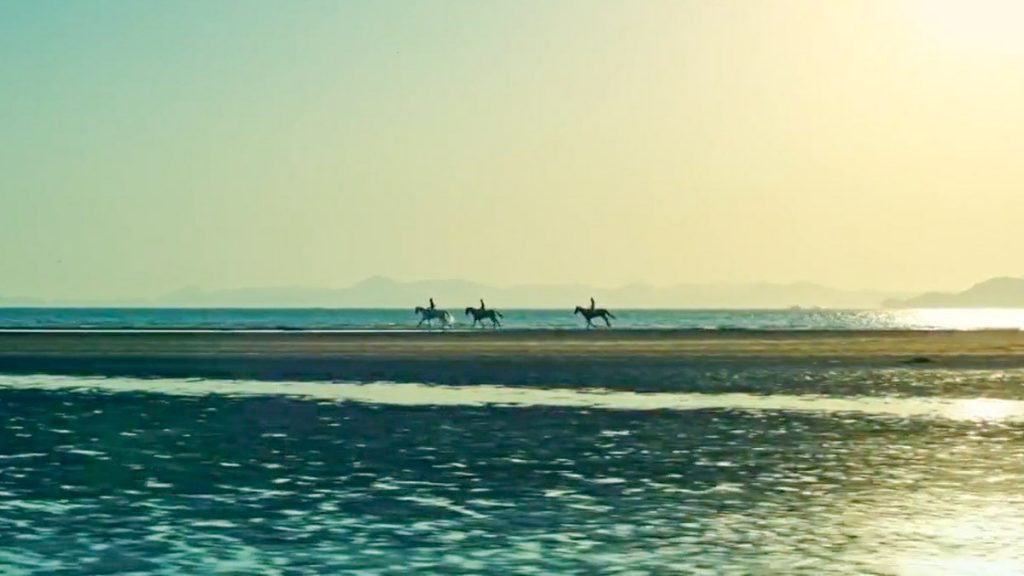 Photo credit: SBS
K-drama aside, Dadaepo Beach is an already popular destination for both locals and tourists with its serene waters and unique cliff formations.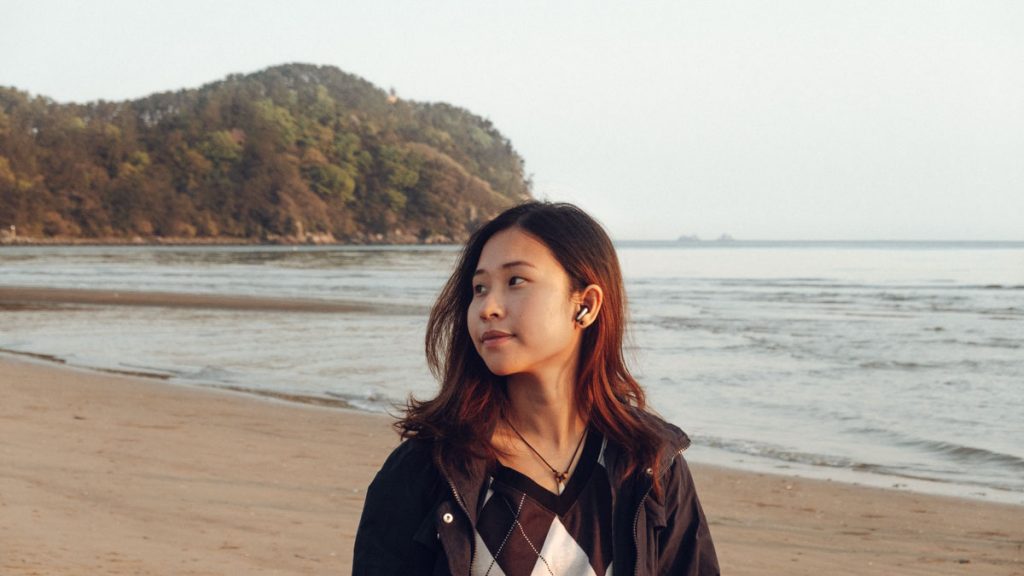 You can even catch one of the largest dancing fountains in the world from April to October — the Dadaepo Sunset Fountain of Dream's Musical Show!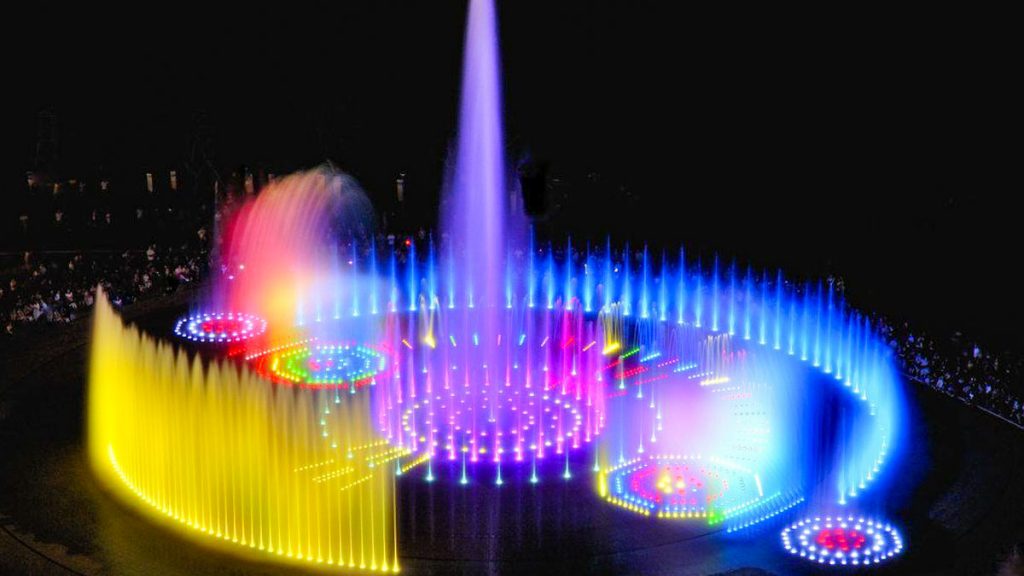 Photo credit: koreaetour.com
Entrance fee: Free
Sunset Fountain show timing: 8PM – 8:30PM (Weekdays), 9PM – 9:30PM (Weekends)
Address: 14 Morundae 1(il)-gil, Dadae-dong, Saha-gu, Busan (Dadaepo Beach Station, Exit 2)
Read also: 6 Attractions in Busan You Shouldn't Miss
3) Gamcheon Culture Village 감천문화마을
K-variety: Running Man
Listen to: Project Running 9 — I Like It
Hailed as the 'Santorini of the East', Gamcheon Culture Village is a must-visit attraction with murals scattered between the rows of colourful houses set against a mountain backdrop.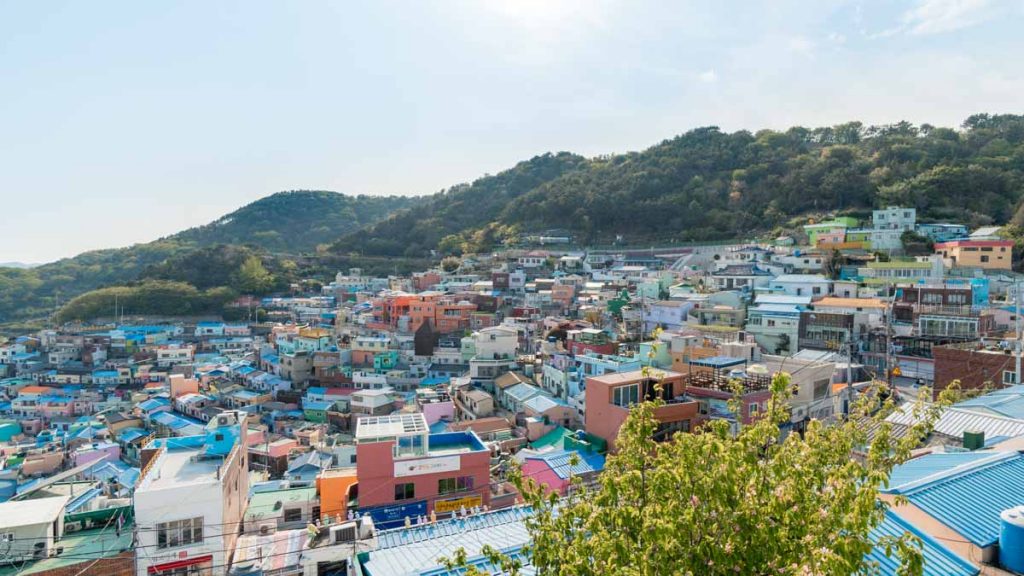 Episode 126 of popular Korean variety show Running Man was filmed at Gamnae Community Centre. On the building's roof, the members played games and quizzes with celebrity guest Choi Ji-woo!
*Note: Due to Covid restrictions, Gamnae Community Centre is temporarily closed until further notice.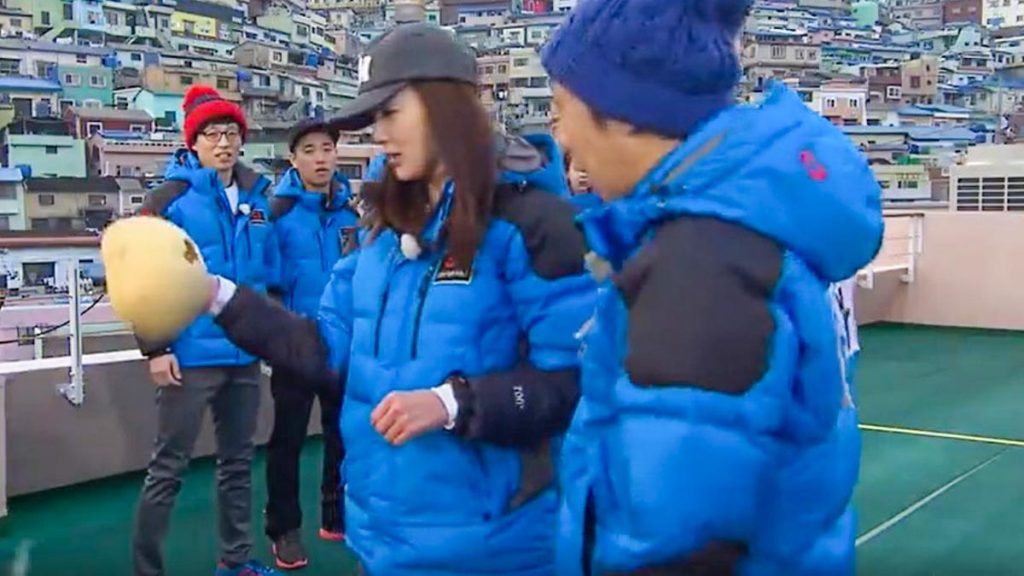 Photo credit: Viu
But if you're here just to sightsee, visit Haneul Maru observatory for 360-degree views!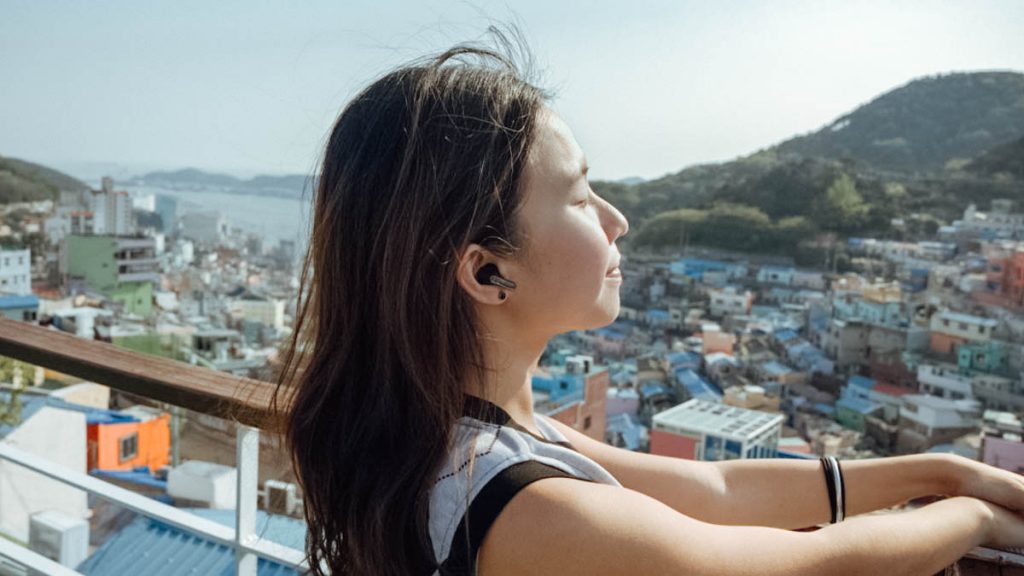 *Pro-tip: It's free to walk around the village but for ₩2,000 (~S$2), you can get a stamp tour village map which includes different points of interest and free postcards.
Entrance fee: Free
Opening hours: 24 hours
Address: 200 Gamnae 1(il)-ro, Saha-gu, Busan (Jagalchi Station, Exit 6. From Chungmu Market bus stop, take Seogu 2-2 bus to Gamcheon Culture Village)
4) Jagalchi Market 부산 자갈치시장
K-movie: Ode to My Father
Listen to: Ode to My Father OST — Be Strong Geum Soon-ah
It's no secret that seafood lovers can indulge in a fresh array of gejang (spiced crab meat), eomuk guk (fish-cake soup), and san-nakji (live octopus) at Jagalchi Market — the largest seafood market in South Korea.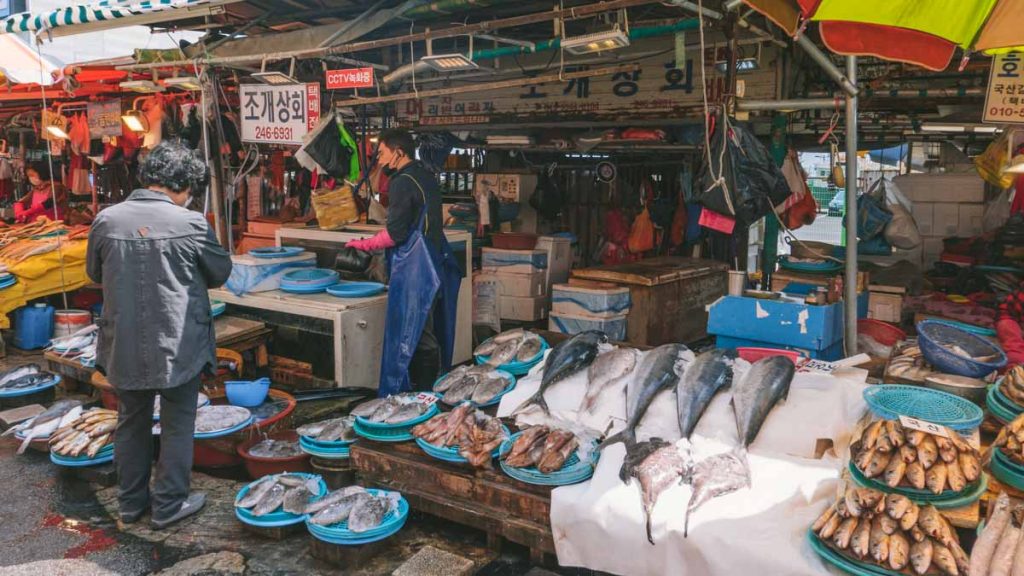 But did you know the market is also the filming location of several notable shows?
Like Ode to My Father where Yoon Deok-soo (Hwang Jung-min) runs through the crowd and Black Panther's famous car chase scene!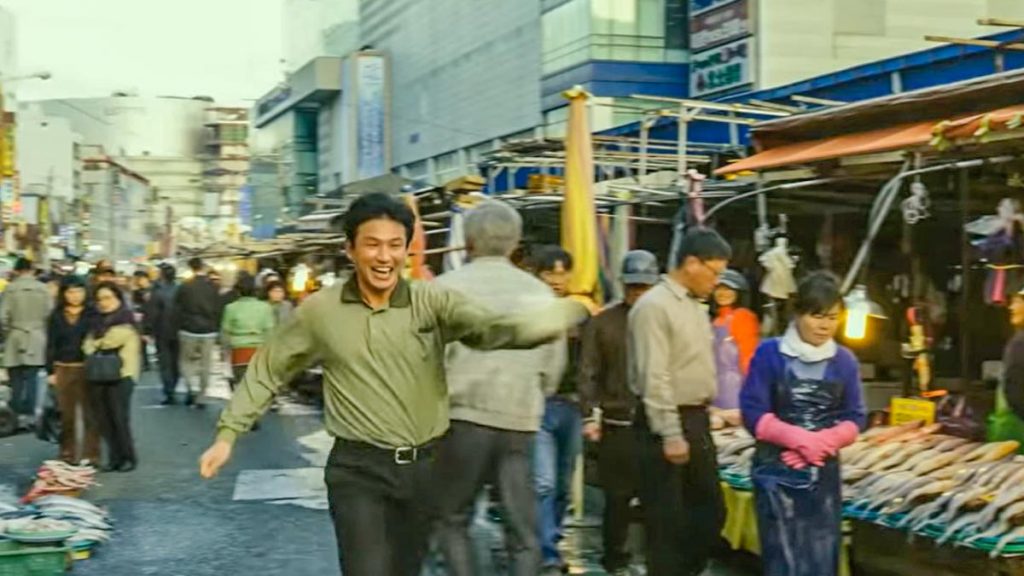 Photo credit: CJ Entertainment
After exploring the fish market, film buffs can head over to the nearby Busan International Film Festival (BIFF) Square and spot palm prints of renowned film directors and celebrities!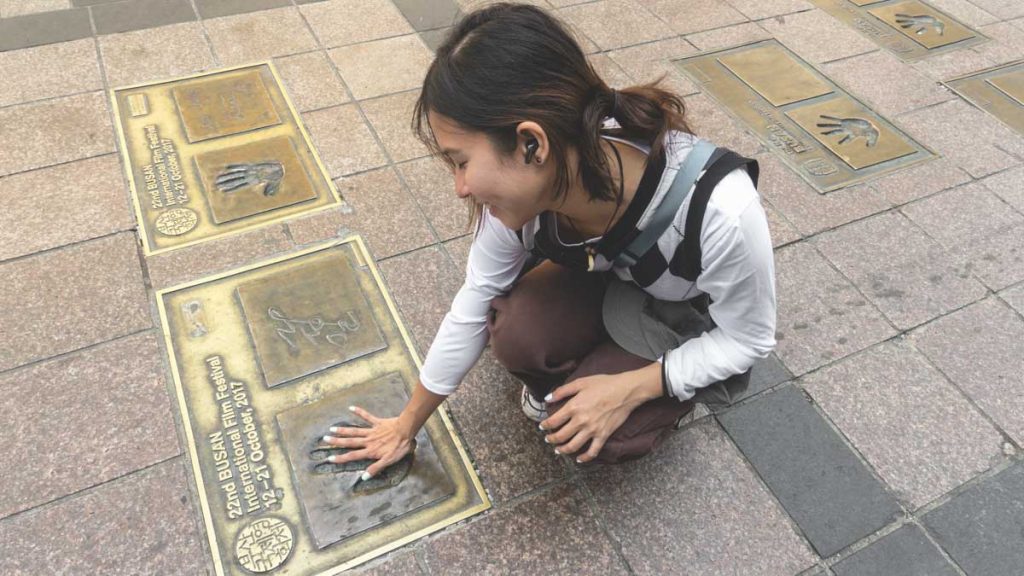 Entrance fee: Free
Opening hours: 8AM – 10PM
Address: 52 Jagalchihaean-ro, Jung-gu, Busan (Jagalchi Station, Exit 10)
Read also: 4D3N Busan Itinerary — Why You Need To Spend More Than A Day Trip In Korea's Charming Coastal City
Jeju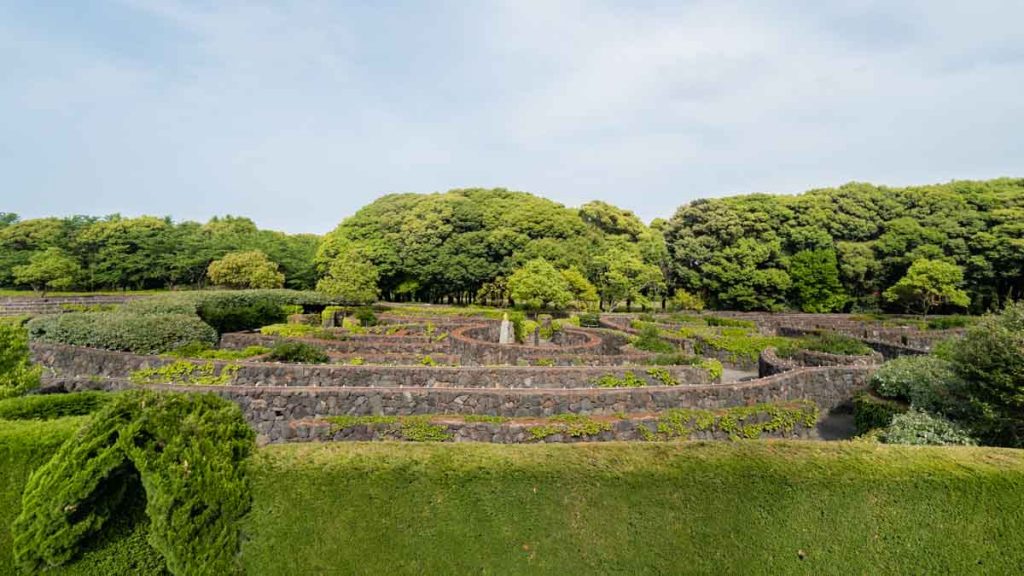 As South Korea's largest island, Jeju has tons of natural heritage sites and unique attractions!
*Pro-tip: While public transport is available, driving is much more convenient as some K-pop and K-drama filming locations are quite a distance away.
5) Seongsan Ilchulbong Peak
K-pop: The Blue Night of Jeju Island by Soyou
Listen to: The Blue Night of Jeju Island
South Korean girl group Sistar might have disbanded, but ex-member Soyou has wowed fans with her solo music video The Blue Night of Jeju Island — featuring the island's many beautiful landmarks.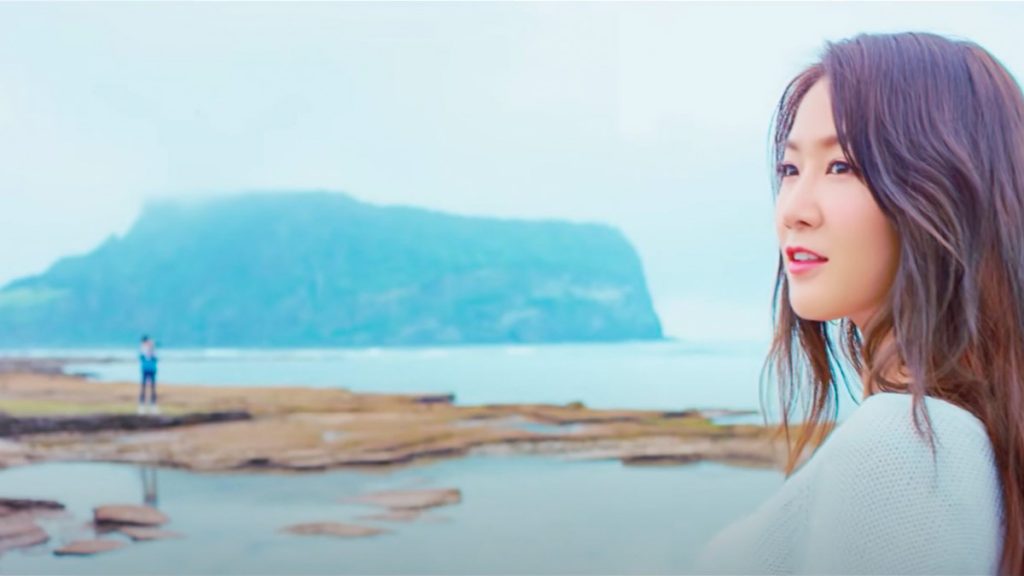 Photo credit: Starship Entertainment
One being Seongsan Ilchulbong Peak or Sunrise Peak. It's a UNESCO World Natural Heritage Site that boasts a large crater spanning 600m in diameter and 90m deep!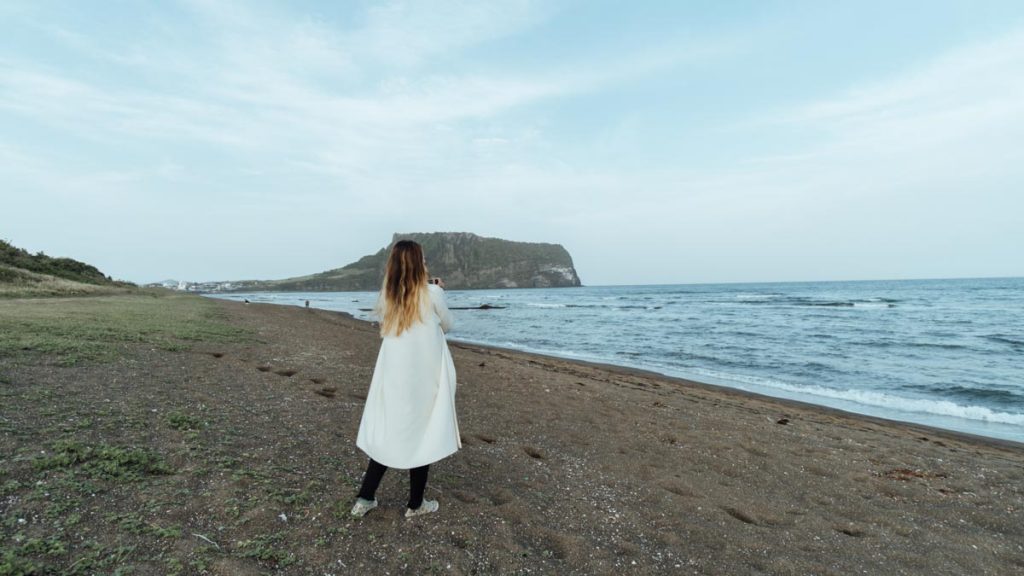 After the steep climb to the top, reward yourself by listening to relaxing music while watching the majestic sunrise 🌄!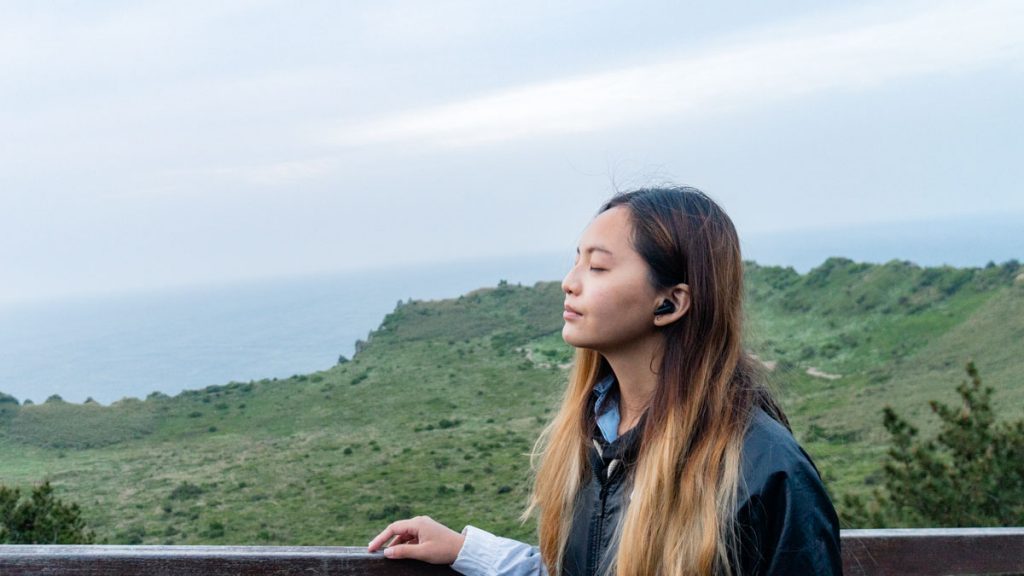 *Fun fact: The 180-metre Seongsan Ilchulbong Peak is said to have erupted underwater about 5,000 years ago because of magma flow.
Entrance fee: ₩5,000/pax (~S$5)
Opening hours: 9AM – 6PM, Closed on first Mon of every month
Address: 284-12, Ilchul-ro, Seogwipo-si, Jeju
6) Maze Land
K-drama: Legend of the Blue Sea
Listen to: Legend of the Blue Sea OST — Love Story
Getting lost in a maze may sound daunting — unless you're stuck with Korean heartthrob Lee Min-ho 😍.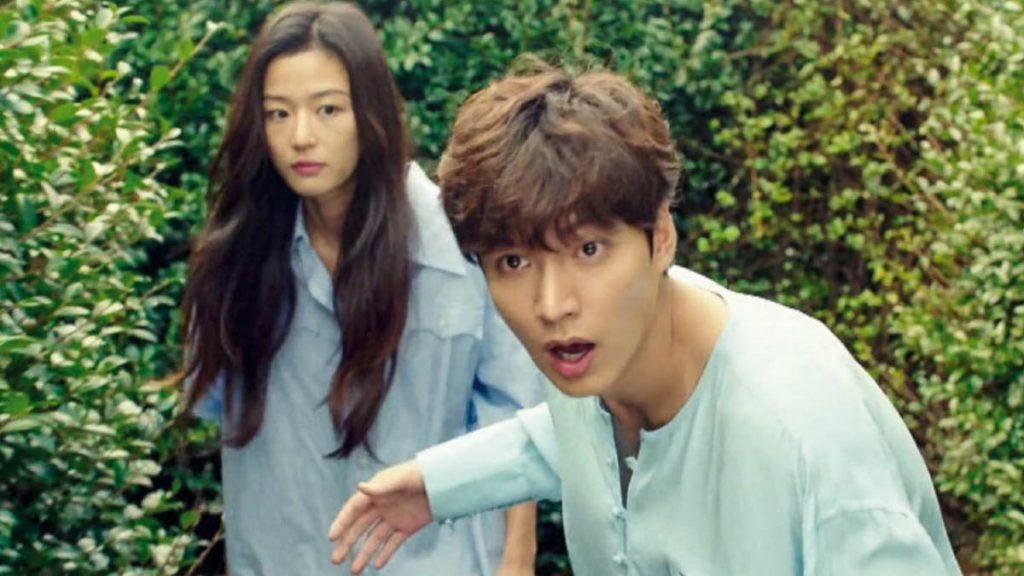 Photo credit: SBS
Starring A-list actors Lee Min-ho and Jun Ji-hyun, K-drama Legend of the Blue Sea tells a love story between a man and a mermaid.
In episode two, the lovers were chased into a maze garden — mostly filmed at Laberinto Monte de San Pedro in Spain. But the close-up shots were actually taken in Jeju's very own Maze Land!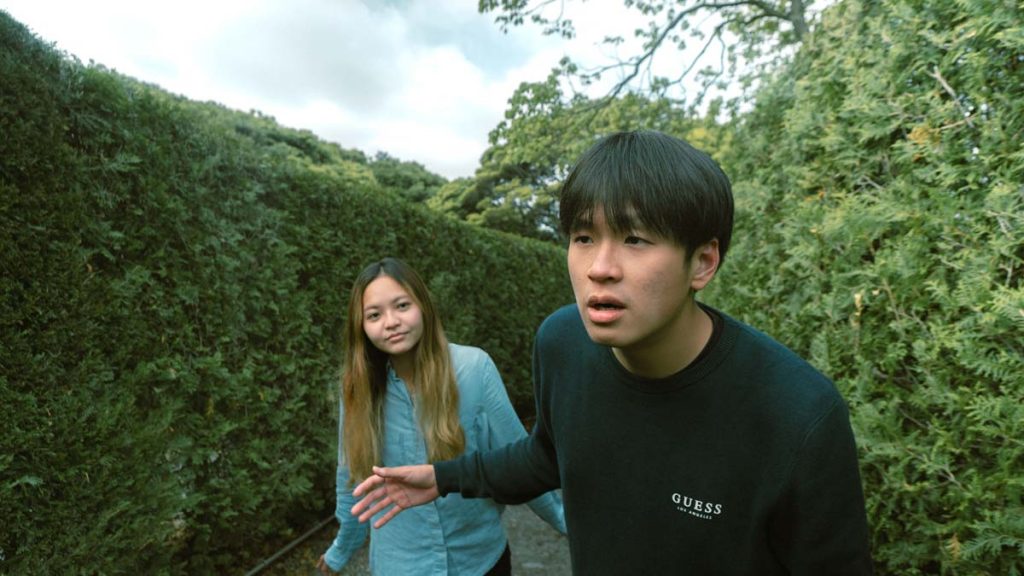 This nature-themed park also has different types of puzzle mazes and a flower garden.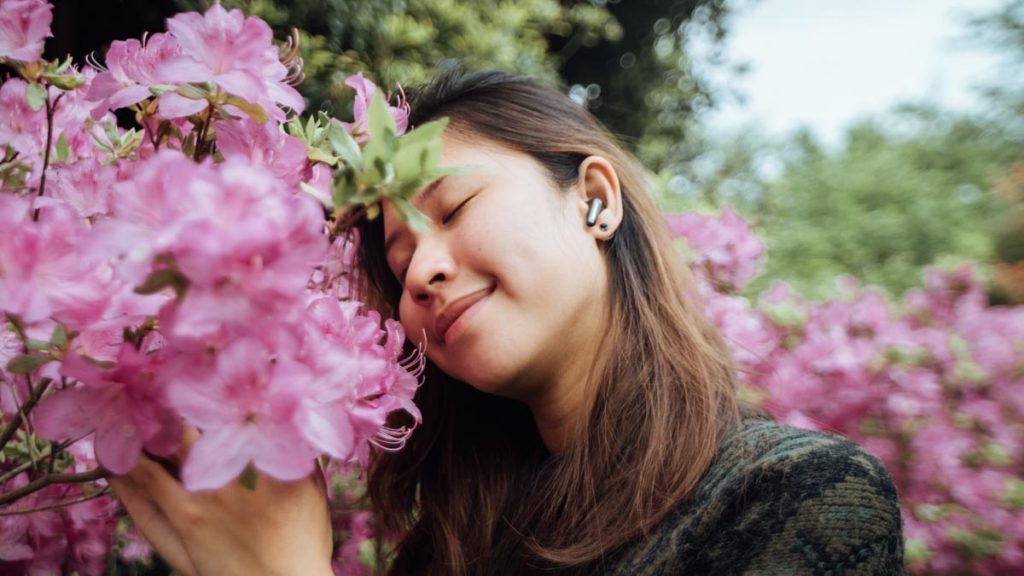 Entrance fee: ₩11,000/pax (~S$12)
Opening hours: 9AM – 6PM
Address: 2134-47, Bijarim-ro, Gujwa-eup, Jeju-si, Jeju
Read also: 4-Day Jeju Itinerary Under S$500 — Road Trip Adventure Around South Korea's Island Paradise
7) Wind 1947
K-pop: Dun Dun Dance by Oh My Girl
Listen to: Dun Dun Dance
Another K-pop location worth checking out is Wind 1947, a go-kart racing track in Jeju. Just like Mimi and Seunghee in Oh My Girl's Dun Dun Dance music video, race to your heart's content around the track!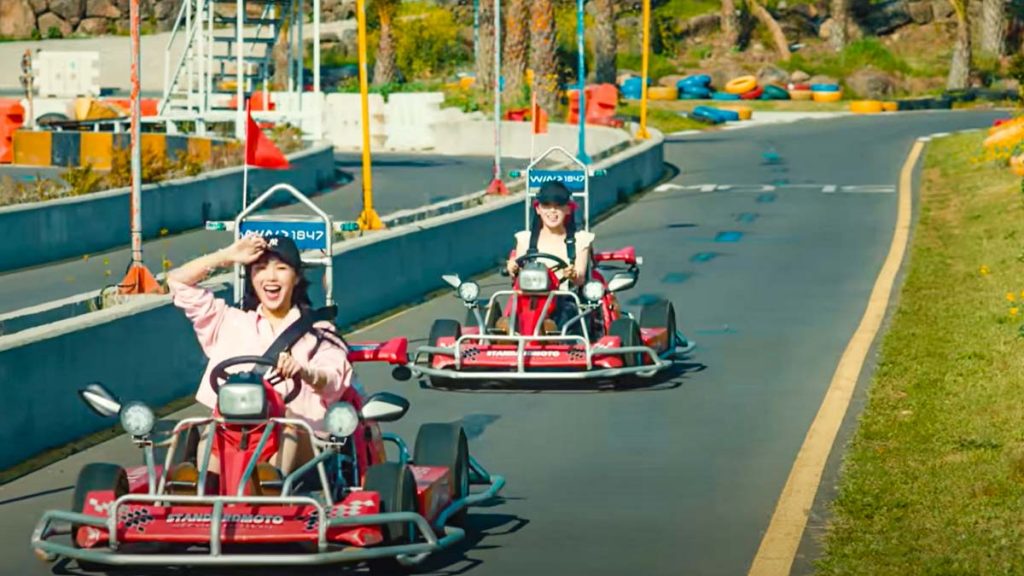 Photo credit: WM Entertainment
You can also choose between going solo or on a two-seater ride with a friend. And don't worry, you won't need a driver's licence for this 🏎️.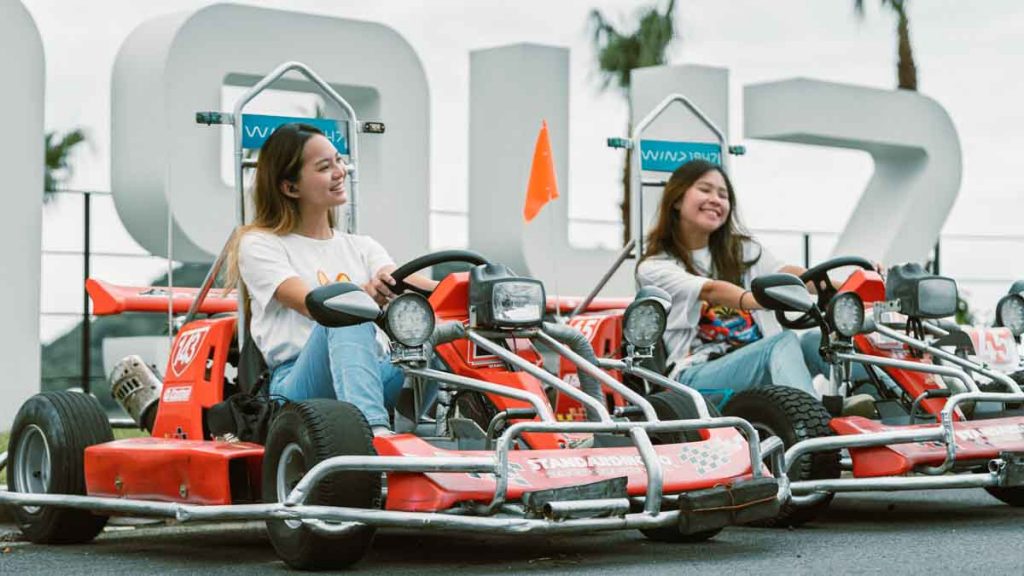 Besides Wind 1947, the members can also be seen dancing in a neon-lit arcade. This is within I-Zone Act at Shinhwa World — an entertainment facility with over 70 different arcade games, a sports pub, and a bowling alley.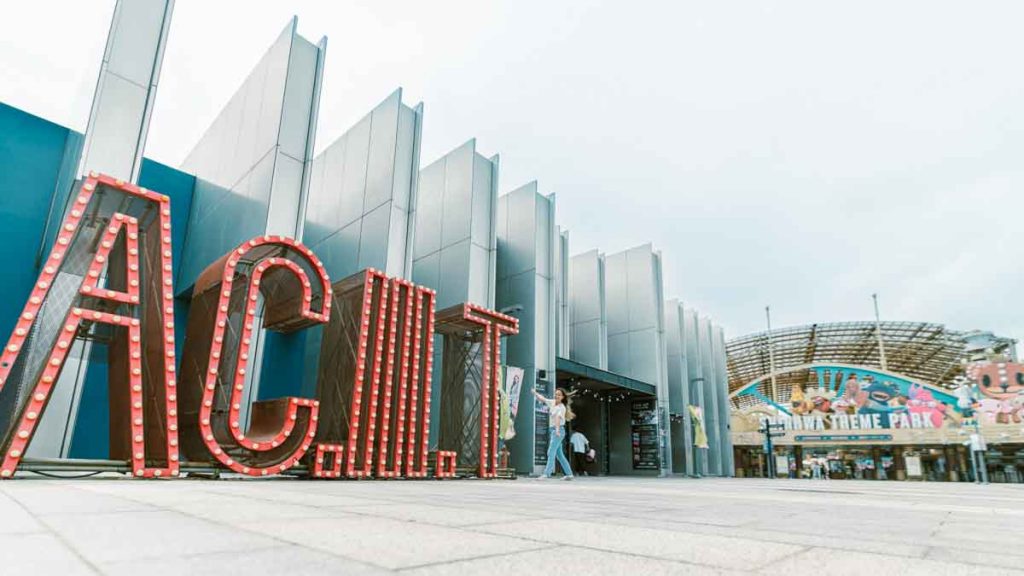 Cost: From ₩17,000/pax (~S$19), Depending on the course
Opening hours: 10AM – 6:30PM (Last admission at 5:30PM)
Address: 78-14 Topyeonggongdan-ro, Topyeong-dong, Seogwipo-si, Jeju
Bonus: The Cliff
K-pop: Alcohol-Free by Twice
Listen to: Alcohol-Free
Enjoy the sun, sand, and sea at beautiful beachfront bar, The Cliff — it's where Twice shot their music video Alcohol-Free!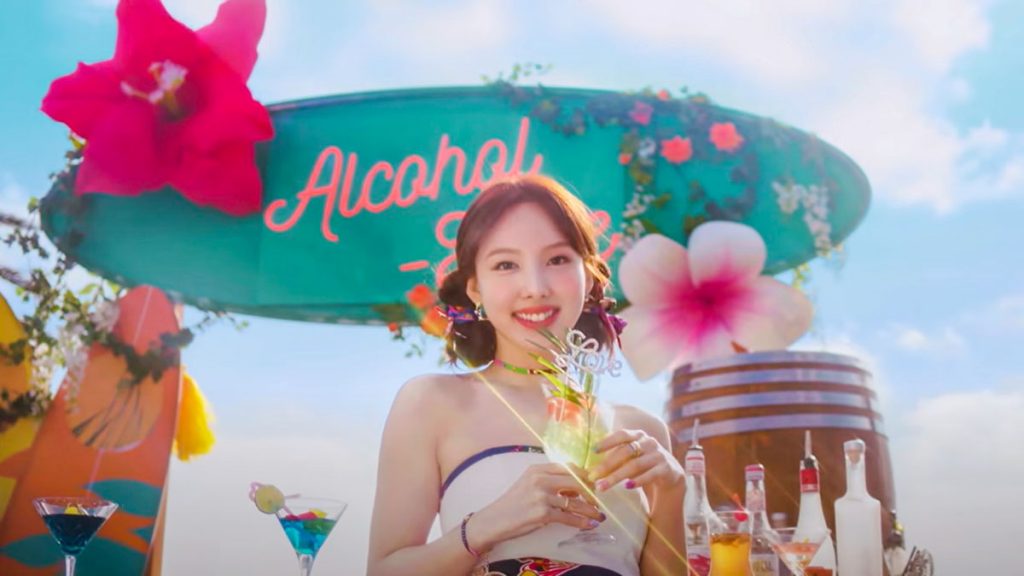 Photo credit: JYP Entertainment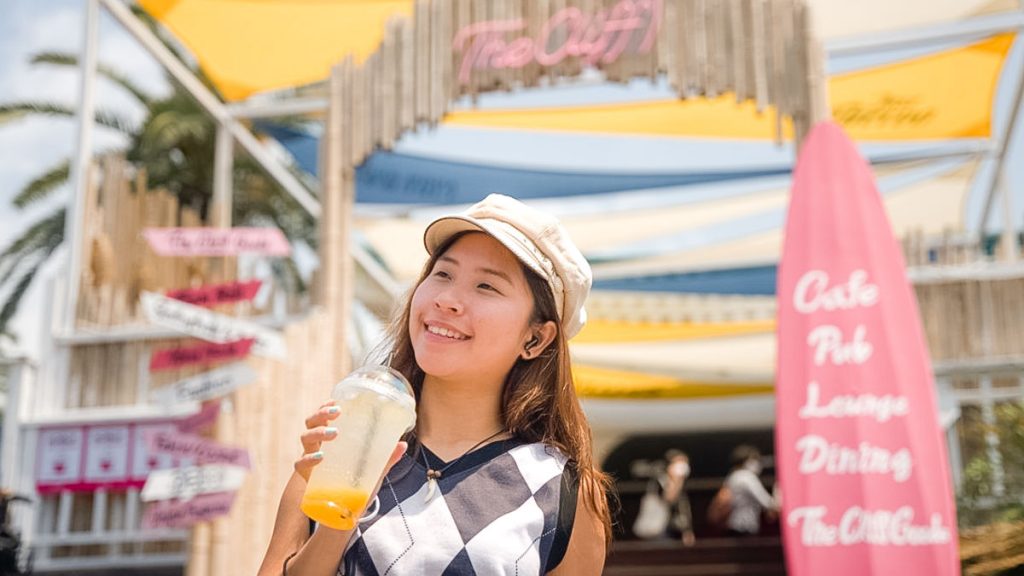 Although the film set is no longer there, there's nothing stopping you from listening and dancing to Twice's video. It's also a great place to chill while sipping cocktails on comfy chairs while overlooking the sea.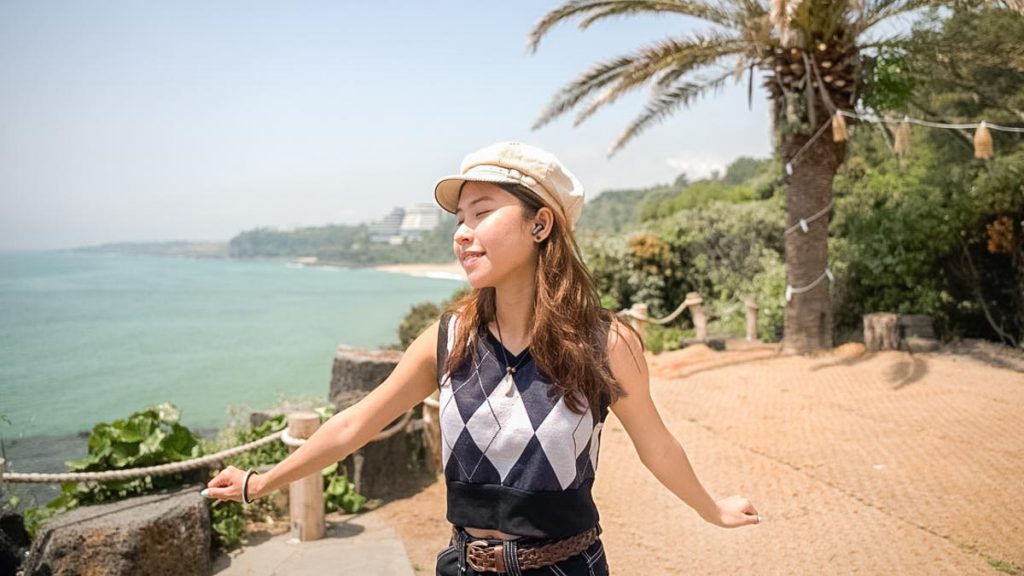 And if you're looking for more spots to soak in the cooling sea breeze, Jusangjeolli Cliff is just a five-minute drive away!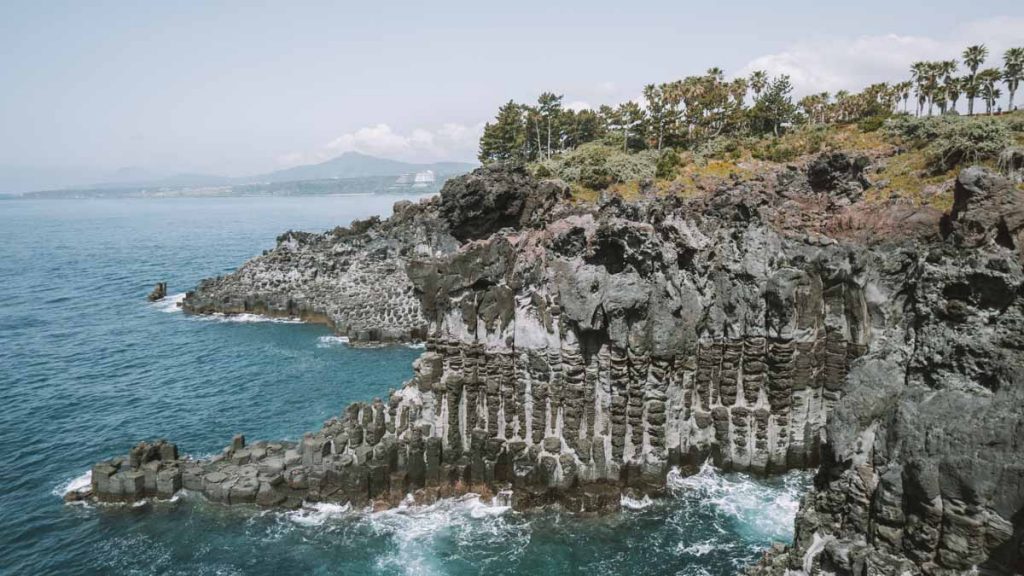 Opening hours: 10AM – 1AM (Mon – Thu), 10AM – 2AM (Fri – Sun)
Address: 154-17 Jungmungwangwang-ro, Seogwipo-si, Jeju
Read also: 12 Day Trips out of Seoul — K-Drama Film Locations, Skiing and Unique Theme Parks
The Travel-Friendly Earbuds — LG TONE Free FP9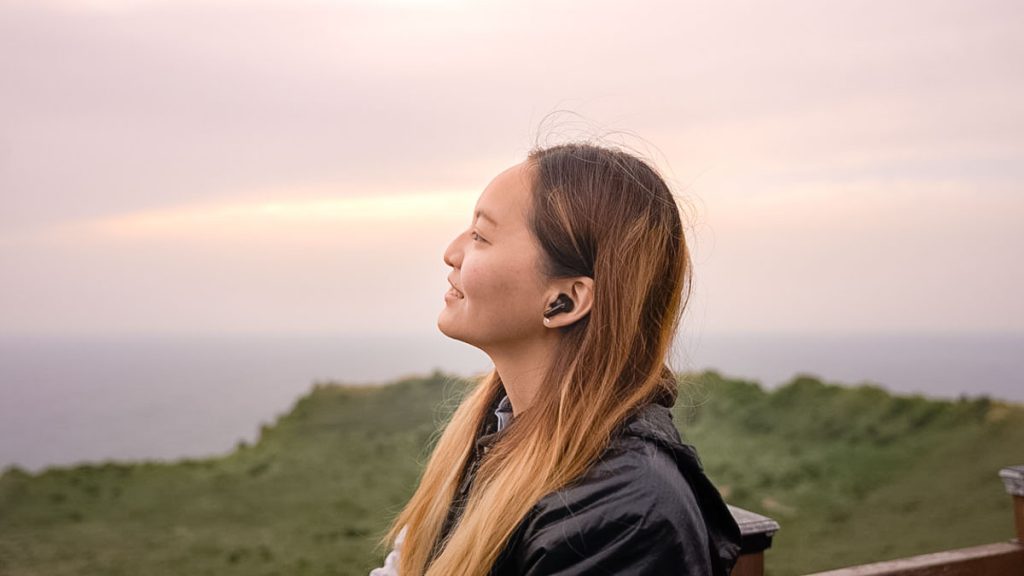 Visiting these K-pop and K-drama filming locations was a dream come true for me. Honestly, with a good pair of earbuds, my experience was made infinitely better.
It was my first time trying out LG's TONE Free FP9 Earbuds and I really loved its noise cancellation feature which drowned out the background noise — allowing me to be fully immersed in my favourite Korean OSTs.
Music sounded clear and multi-dimensional thanks to technology from British audio maker, Meridian Audio. Plus, I could customise my audio settings using the LG TONE Free app. My favourite was the Bass Boost, which enhanced the beats of the song so I could groove to the music better! 🎶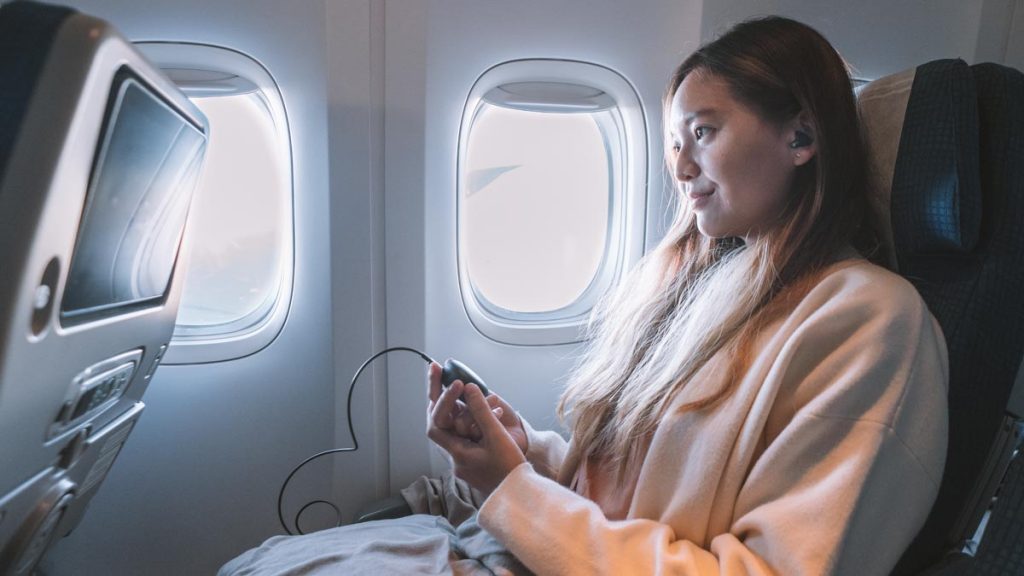 But I have to say, the best part was even before reaching Korea. Having wireless freedom while watching in-flight entertainment meant that I wouldn't get tangled in wires while eating or going to the bathroom! 😋
I also didn't have to worry about battery life as it was able to last through the day with a single charge.
Most of all, I was really impressed by the auto-cleaning UVnano charging case, which cleans the earbuds by reducing 99.9% of bacteria* when charging the case.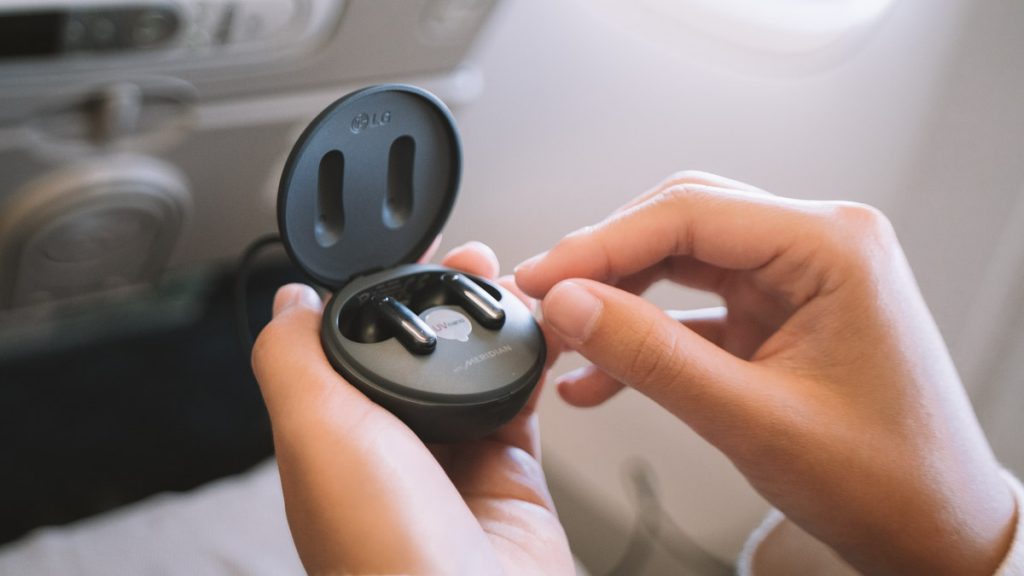 If you're looking for some travel-friendly earbuds, LG's TONE Free FP9 Earbuds is a pretty good pick — find out more on their website.
Available at S$298 from LG official brand stores on KrisShop, Lazada, Shopee, as well as other authorised retailers.
*Note: Detailed product disclaimers apply.
Know of any other K-pop and K-drama filming locations in Busan or Jeju? Let us know in the comments!
---
This post was brought to you by LG.
Like what you see? Follow us on Facebook, Instagram, YouTube, and Telegram for more travel updates!