Newly opened cafes in JB to check out since land borders have opened.
Since borders have finally opened, pre-departure Covid-tests via land are no longer required! It's now easier to travel to Malaysia fuss-free.
That means we can once again head over to Johor Bahru (JB) for a quick weekend getaway to shop, eat and cafe-hop to our heart's content — just like pre-Covid days 🥰.
While some of our favourite JB cafes have closed down for good during the pandemic, here are nine new and unique ones to check out in 2022!
1) Shi Ba Cafe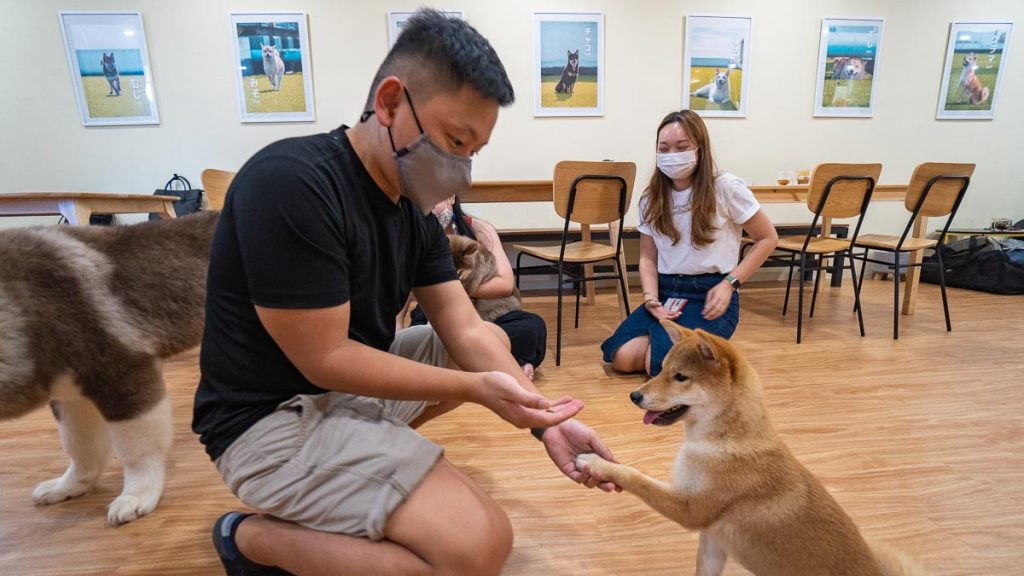 Malaysia recently opened its very first shiba inu dog cafe in Johor Bahru 🐕.
Launched in February 2022, Shi Ba Cafe is home to 10 adorable shiba inus. The cafe is located on the second storey of a shophouse, with plans to turn the third storey into a pet hotel in the future.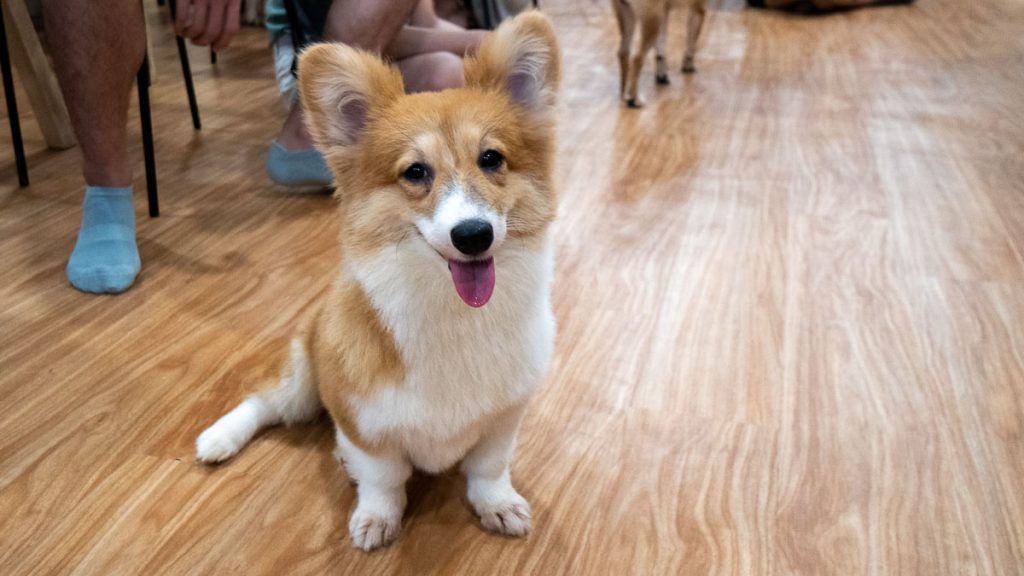 In the meantime, pet lovers are welcome to bring their own fur babies too. Aside from the shibas, we got to pet and play with other breeds like German Shepard, Alaskan Malamute, and my personal favourite — Corgi!
*Pro-tip: Purchase some dog treats for RM2 per packet (~S$0.60) and you are guaranteed to attract their attention.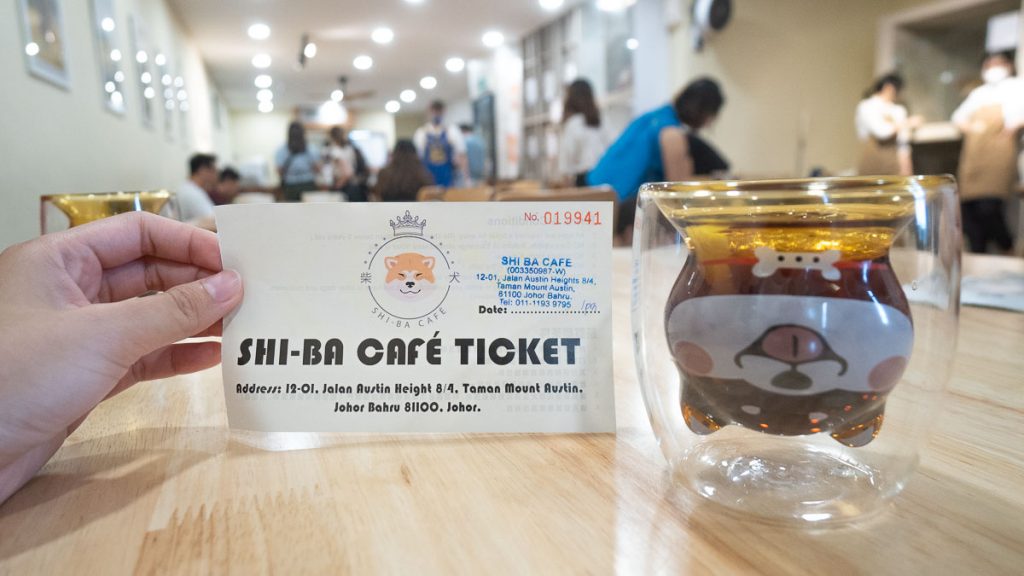 Like most animal cafes, you'll need to pay an entry fee before you can cuddle these furry creatures. You'll be given a complimentary coca-cola drink but the cafe also serves dishes like Japanese curry rice and saba fish to fill your tummies while you're there 😋.
*Note: Reserve at least one day in advance as cafe time slots fill up quickly.
Entry fee: RM22/pax (~S$6.80) for 1hr, incl. free refillable soft drink
Opening hours: 10AM – 3PM, 4PM – 10PM
Address: 12-01, Jalan Austin Heights 8/4, 81100 Johor Bahru, Johor
2) Forever Twenty Cafe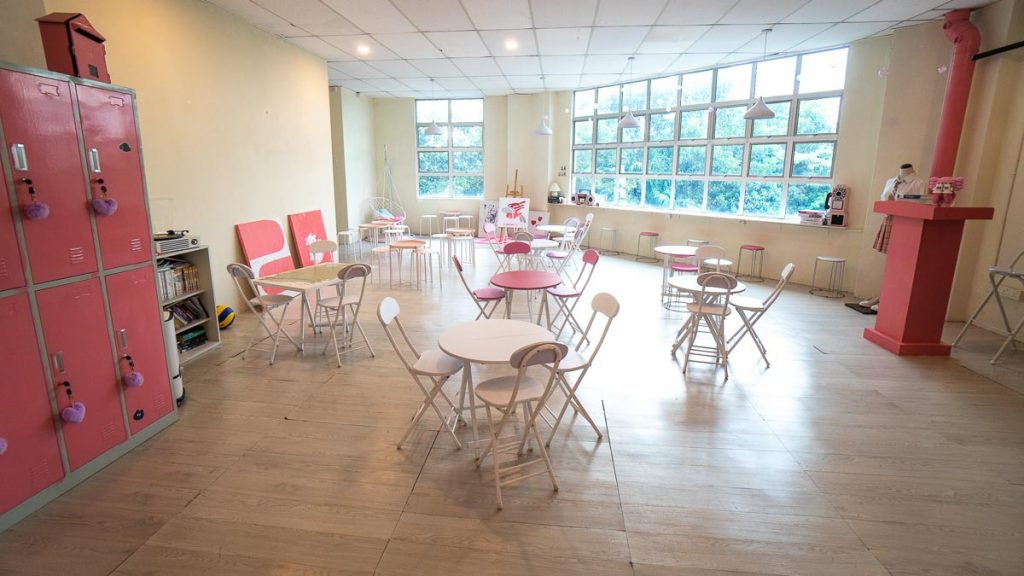 Show off your creative side at Forever Twenty Cafe, where the main highlight is its DIY concept. For a fee, you can opt for toast painting with colourful edible "paint" (AKA yogurt) and then eat it after!
Don't worry if you can't paint, they serve other food like pizza and croffles too.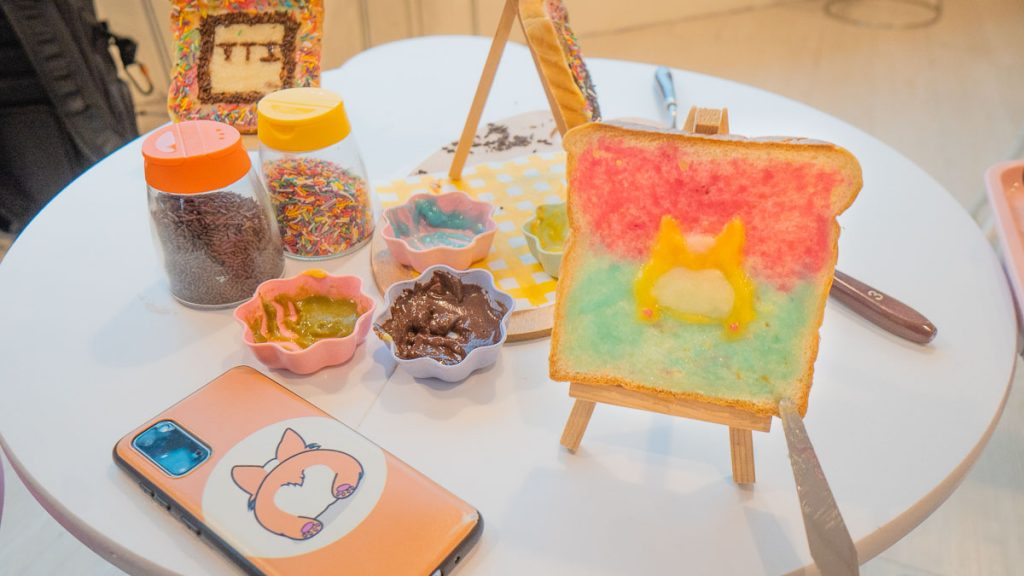 Besides toast painting, you can also customise an item of your choice by decorating it with charms and buttercream.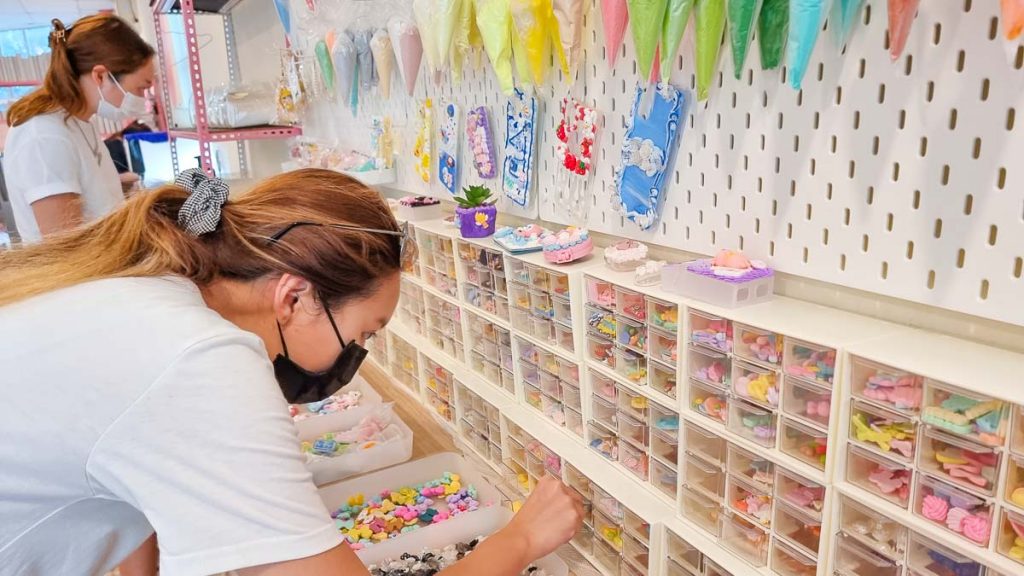 There are a couple of different set options to choose from but we went for set C, which gave us 13 charms and two different coloured "buttercreams" to decorate items such as phone casings, water bottles, and photo frames.
Ultimately, we decided on a soap dispenser so we could display it in our office 😂.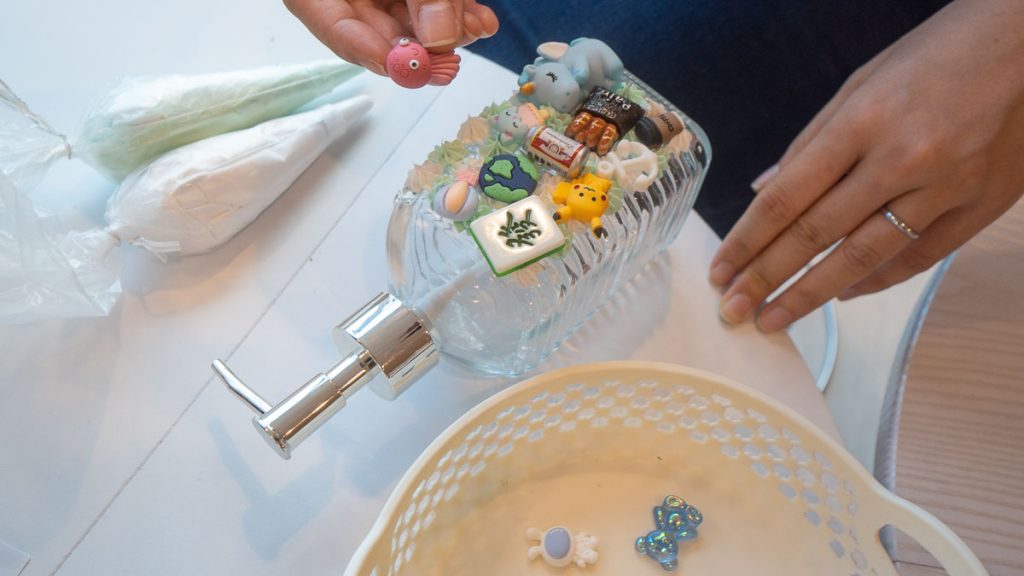 Cost for toast painting: From RM18 (~S$6)
Cost for DIY set: From RM26 (~S$8)
Opening hours: 11AM – 6:30PM
Address: 22, Jalan Harmonium 35/2, Taman Desa Tebrau, 81100 Johor Bahru, Johor
3) Soil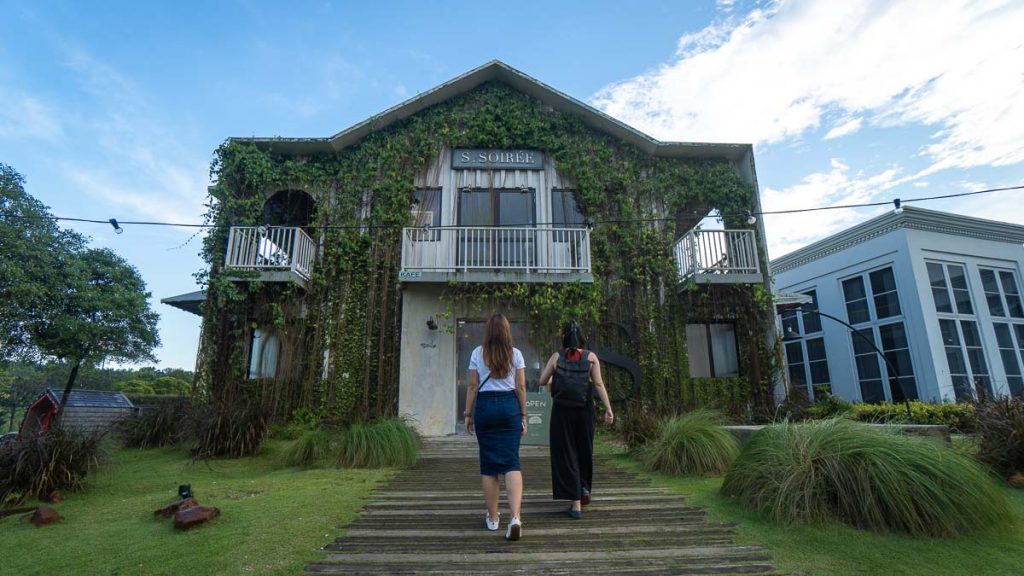 Don't let its looks fool you — Soil might look like a rustic home covered in overgrown vines, but that's all part of its charm.
Located in Spring Labs, this charming JB cafe serves freshly-baked pastries and cakes from The Atlas Bakery. Our favourite picks are the croissant aux amandes, creme brulee tart, and the chocolate raspberry entremet.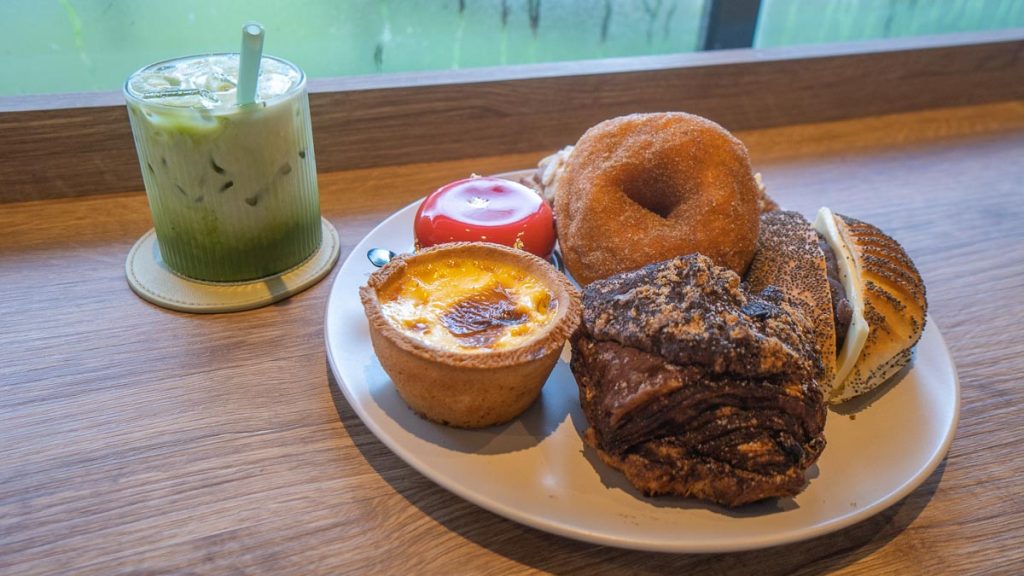 The cafe also serves coffee and tea, plus other specialty drinks like houji yuzu latte, matcha latte, and mint chocolate!
Opening hours: 9AM – 6PM, last order at 5:30PM
Address: Unit SL009, Spring Lab, Lot A (GF, Jalan Ekoflora Utama, Taman Ekoflora, 81100 Johor Bahru, Johor
Read also: Cafe hopping in Thailand — 5 Cafes Surrounded by Nature
4) Keijometo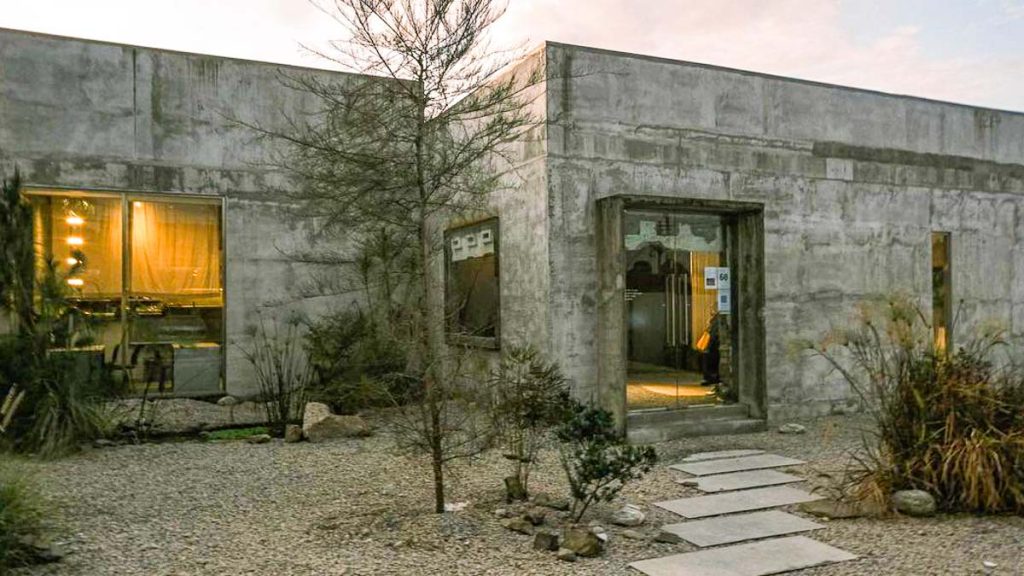 Photo credit: @keijometo via Instagram
With an industrial, factory-like exterior, it's easy to miss Keijometo's entrance.
Once you're inside though, you'll be greeted with concrete tables, leather sofas, and even an old television box — recreating a cosy, industrial home.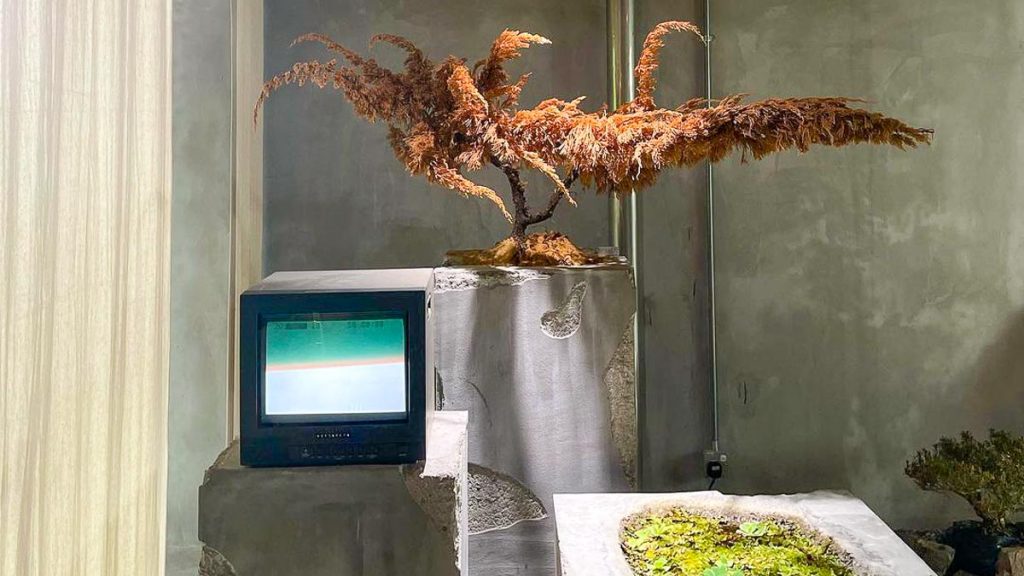 Photo credit: @kllyhsu via Instagram
On top of its intriguing design, Keijometo is also known for its Japanese dishes and specialty matcha drinks. We'd recommend trying the mentaiko tamagoyaki (Japanese-style sandwiches) and watermelon or lychee matcha drinks for tea-lovers.
The best part is that the cafe is only a 10-minute drive from Woodlands Checkpoint!
Opening hours: 11:30AM – 9PM, closed on Mon
Address: 3, Jalan Chengai, Taman Melodies, 80250 Johor Bahru, Johor
5) Offee Cafe
Yes, that's coffee without the "c".
Recommended by a local, we came across this hidden gem in JB named Offee Cafe. Apart from the usual espressos and lattes, the cafe serves up interesting flavours like coffee coconut and coconut matcha.
There are also carrot cakes, lemon cakes and chocolate chips cookies for a quick snack!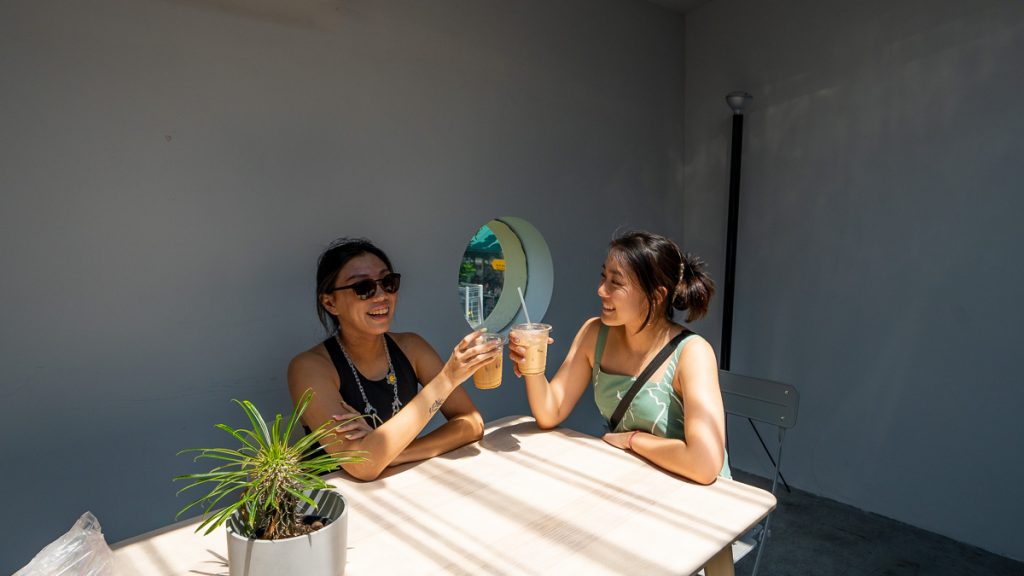 While it currently closes at 7PM during its soft launch in June 2022, it'll be operating 24 hours in the future!
Opening hours: 9AM – 7PM
Address: 30, Jalan Dhoby, Bandar Johor Bahru, 80000 Johor
6) Ukiyo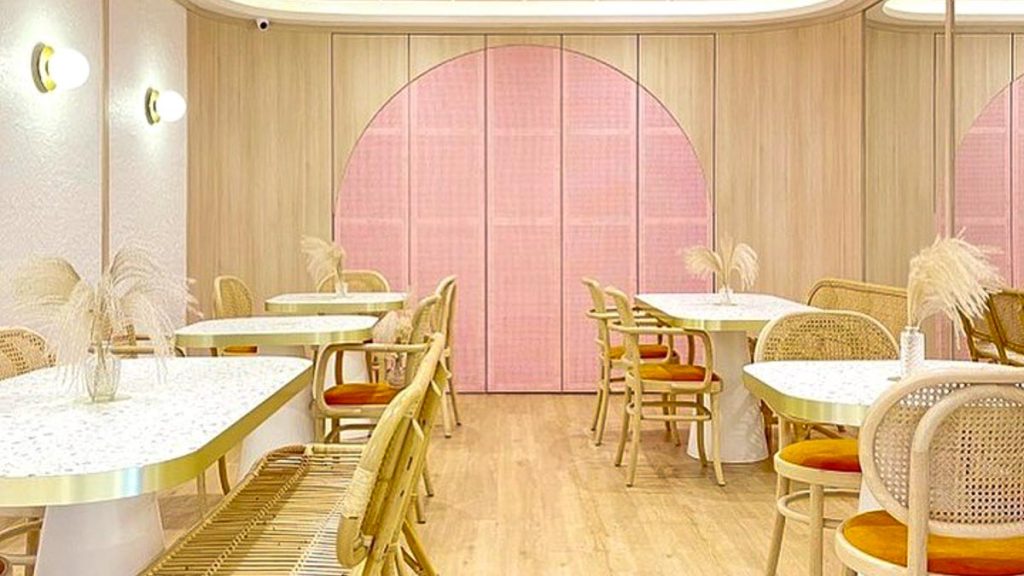 Photo credit: @ukiyocafe.my via Instagram
Decked in pink decor and fitted with terrazzo tables, Ukiyo gives off a very stylish and trendy setting — perfect for a day out with the girls.
This pretty cafe specialises in French-Japanese handcrafted desserts which come in various shapes, colours, and flavours such as passion fruit jelly and pistachio lavender mousse.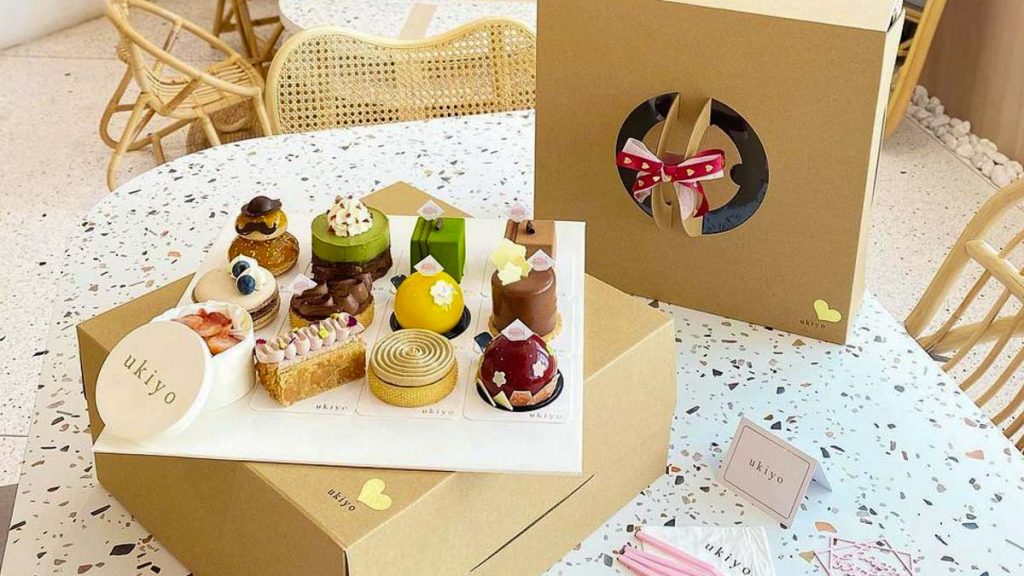 Photo credit: @ukiyocafe.my via Instagram
There's also tiramisu coffee and rose-flavoured latte up on the menu if you're looking for something different to add to your afternoon tea ☕.
Opening hours: 12PM – 7PM, closed on Mon
Address: 17-02, Jalan Austin Heights 8/3, Taman Mount Austin, 81100 Johor Bahru, Johor
7) The Founders Cafe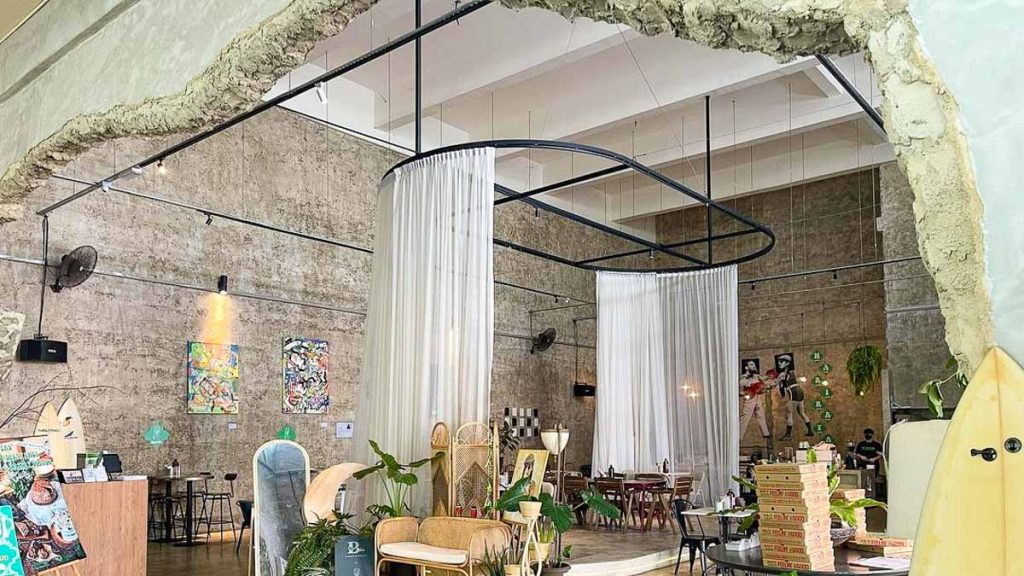 Photo credit: @thefounderscafe.co via Instagram
The Founders Cafe is founded by the same people behind the popular (but now defunct) Melbourne-inspired JB cafe, People and Places.
The first thing you'll notice is the high arch-way ceiling and shower curtains in the middle of the cafe — resembling a cascading waterfall.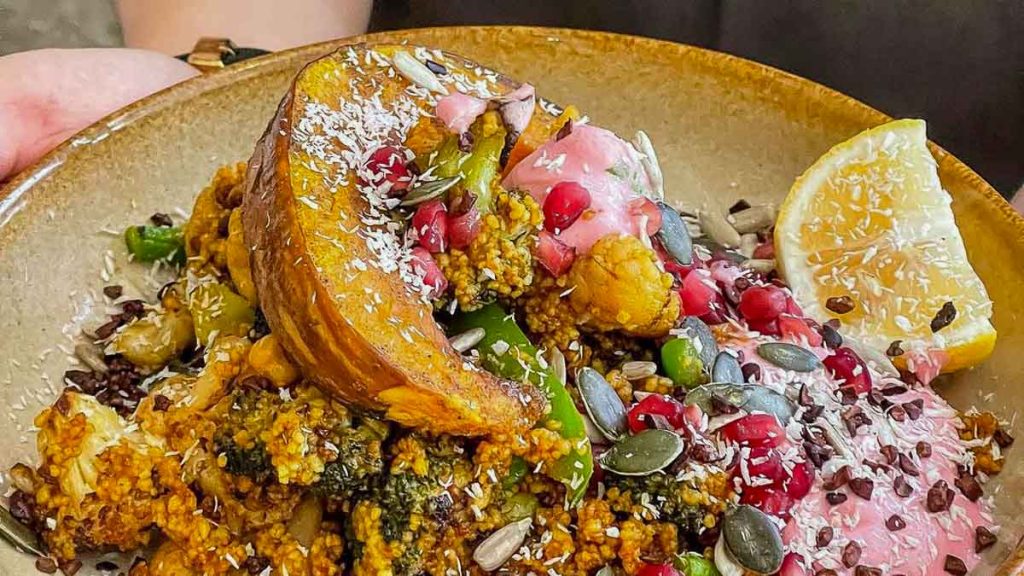 Photo credit: @thefounderscafe.co via Instagram
Dig into house specialities of honey-glazed roasted pumpkin with vegetables, topped in yogurt sauce and bagels with green onion cream cheese!
Opening hours: 9AM – 10PM
Address: 45, Jalan Tiong Emas, Tiong Nam Tebrau, Kawasan Perindustrian Tebrau, 81100 Johor Bahru, Johor
8) Commune by The Creators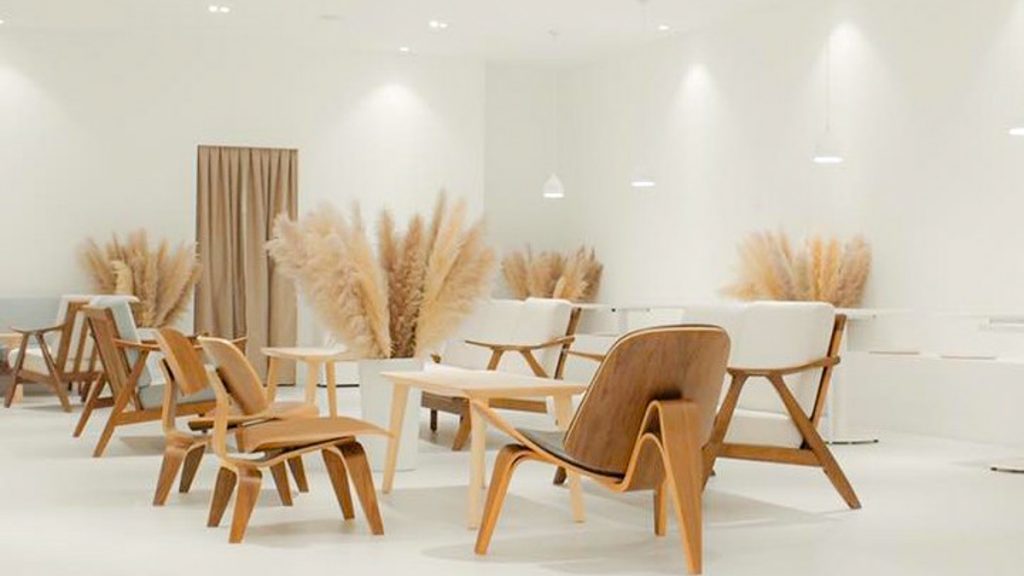 Photo credit: @communebythecreators via Instagram
Opened while borders were closed in 2021, Commune by The Creators rose to fame for its white interior which exudes a sleek and minimalistic look.
Don't be shy to snap some OOTD photos here against the clean, white background and also taste some of its unique dishes like miso alfredo udon and yogurt chicken leg!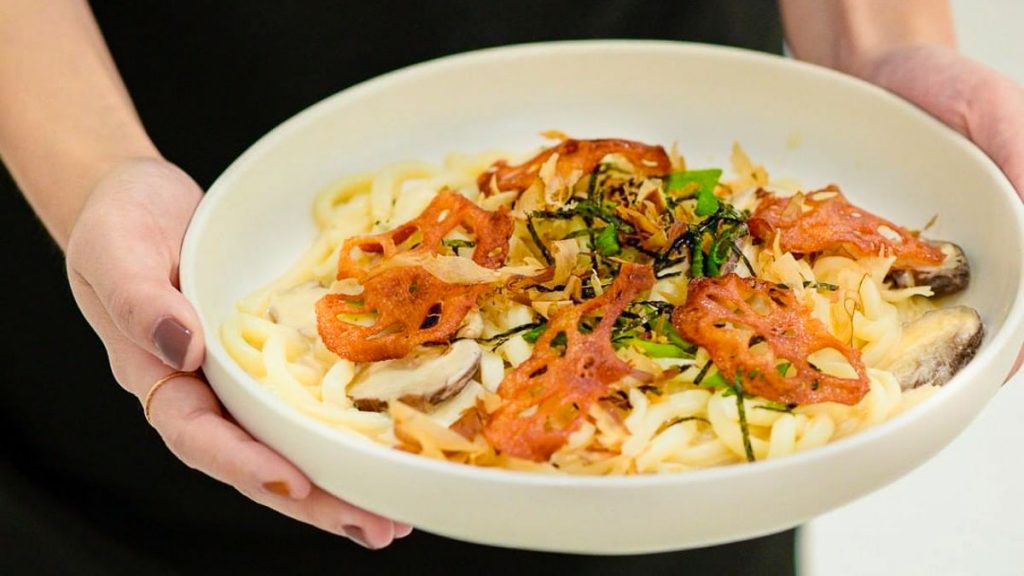 Photo credit: @communebythecreators via Instagram
If you prefer something less adventurous, there are the usual brunch items of eggs benedict croissant and avocado toast too 🥑.
Opening hours: 9AM – 6PM, last order at 5:30PM
Address: 228 & 230, Jalan Adda 7, Taman Adda Heights, 81100 Johor Bahru, Johor
9) Origin Cafe Kulai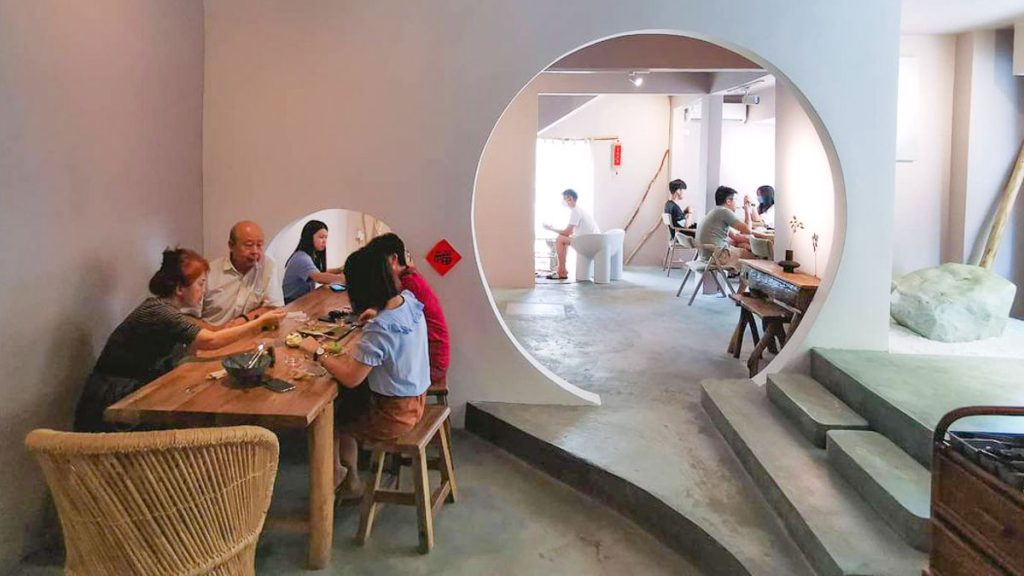 Photo credit: @origincafe.kulai via Instagram
Another new cafe on the block is Origin Cafe Kulai, recognised for its Japanese-inspired layouts such as circular cut-out doorway frames and rattan seats.
Although the interior looks simple, it sets a relaxing and zen mood for those desiring a peaceful environment away from the bustling city.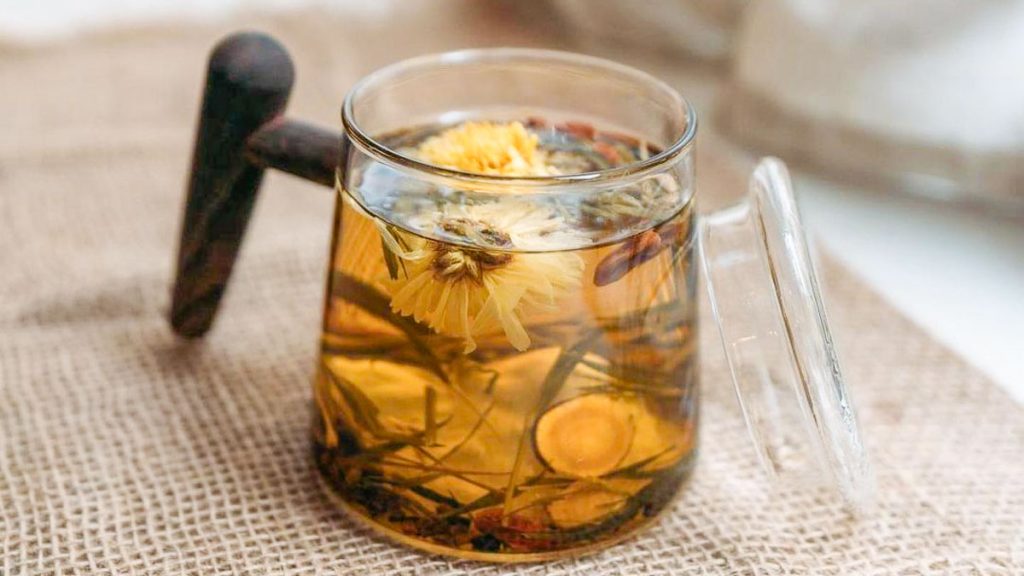 Photo credit: @origincafe.kulai via Instagram
It also has a wide variety of food options from braised meat rice to chicken katsu curry rice and satay burger. End the day with a soothing cup of rose herbs, ginger jujube or fig mulberry leaf tea 🍵!
Opening hours: 11AM – 8PM, closed on Mon
Address: 41, Lorong Ismail, Taman Kulai, 81000 Kulai, Johor
Read also: Cafe-hopping in Singapore — 11 Instagrammable Cafes with Overseas Vibes
Tips for Planning a Cafe-hopping Day in JB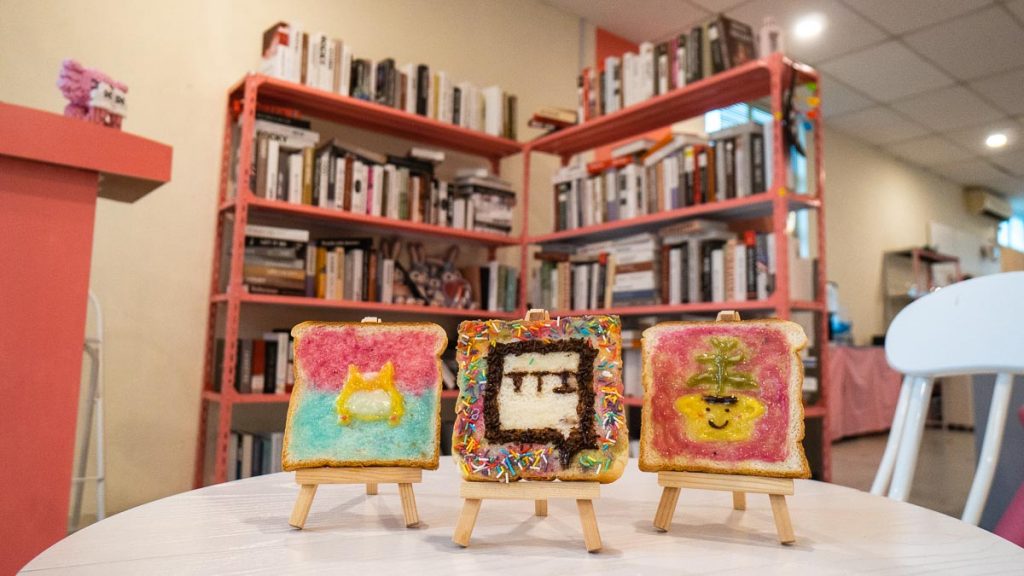 This was our first time exploring JB since borders closed in 2020 and we're glad to say that it is still lively as ever.
We really enjoyed discovering new cafes and trying our hand at new experiences like toast painting 🖌️ — so here are some tips for planning a memorable cafe-hopping day in JB!
1) Take the train to JB instead of the bus — it only costs RM5 (~S$1.60) one way there and you won't have to squeeze with the morning crowd in a tight space
2) Ask locals for recommendations — after all, they would know what's new in town
3) Travel around JB by Grab — it's faster and not too expensive (a ride to nearby places can cost around RM10 (~S$3))
4) Make reservations in advance — some popular cafes may be fully booked if you walk-in
5) Bring sufficient cash — not all places may accept credit cards so it's good to be prepared
Know of any other new cafes in JB? Share with us in the comments below!
---
Like what you see? Follow us on Facebook, Instagram, YouTube, and Telegram for more travel inspiration!