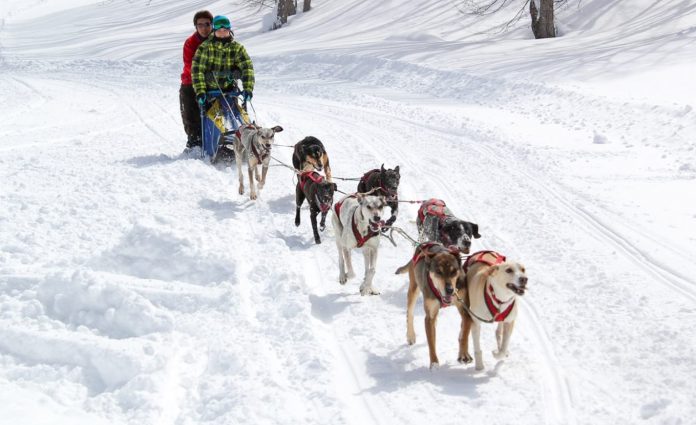 Discover the adventurous side of Japan with these lesser-known outdoor experiences!
Instagrammable landmarks and mouth-watering cuisine often make the highlights of a trip to Japan. But this article isn't going to be about the above.
Ever thought of dog-sledding atop the mountains, or swimming with whale sharks? Here are nine epic ideas to add to your next Japan outdoor itinerary.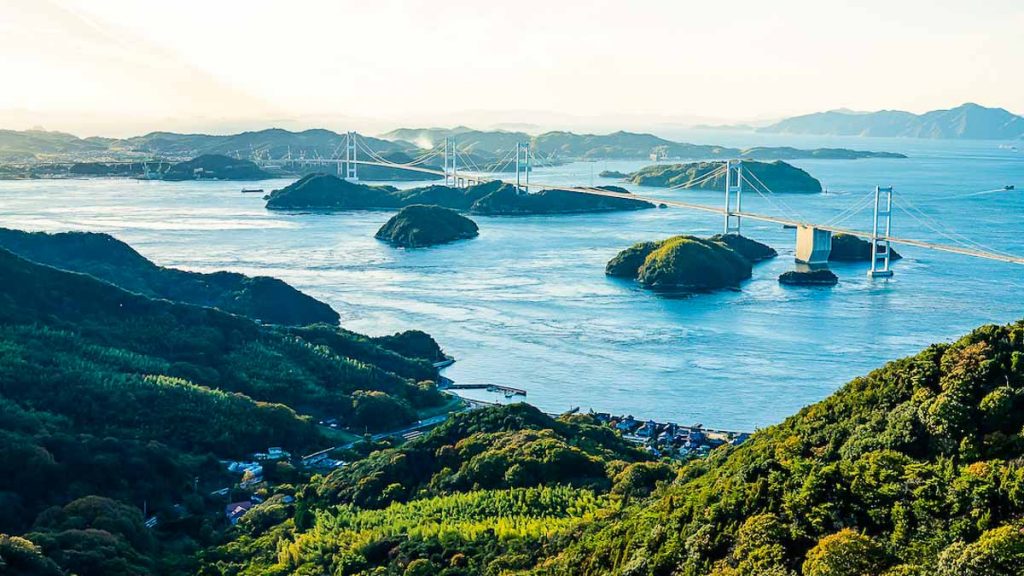 Photo credit: Visit Shimanami Japan via Facebook
1) Kayak on Some of Japan's Purest Waters — Hokkaido Prefecture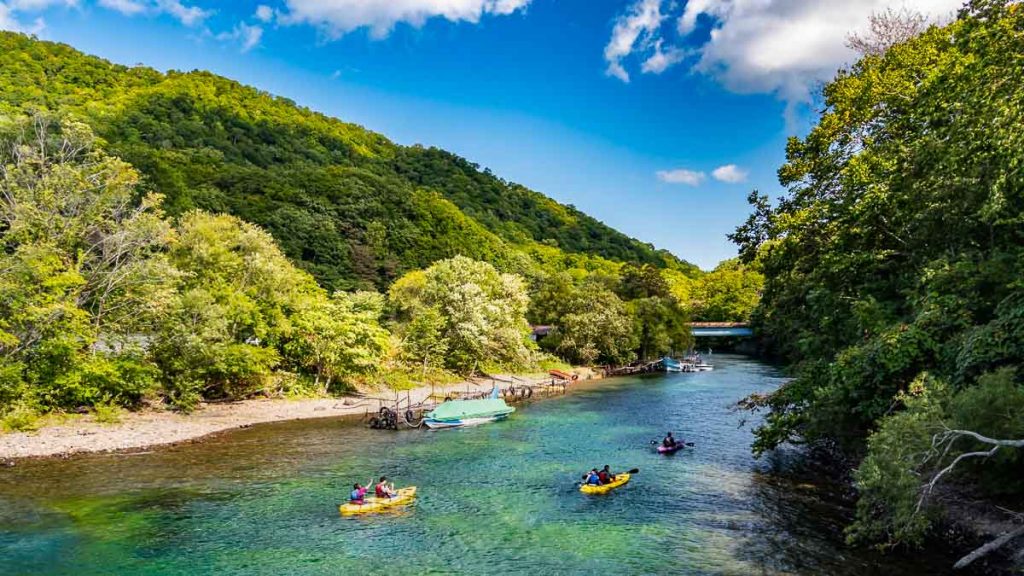 Photo credit: National Parks of Japan via Facebook
If you're looking for tranquil and crystal-clear waters, Lake Shikotsu is the place to be — it's crowned Japan's purest waters for 10 consecutive years after all!
One of the best ways to experience this is via a clear-bottom kayak. The lake is hidden in Shikotsu-Toya National Park and you can expect a picturesque view of golden-brown leaves in Autumn or blooming flowers in Spring.
But the best time to visit is during Winter, when the lake is the clearest against the backdrop of snowy mountains. You may even spot wild animals gathering near the shores 🦊.
Fun fact: Lake Shikotsu is also the only place to spot Kokanee Salmon spawning in Japan!
Cost: ¥7,000 (~S$80)
Opening hours: Various time slots
Meeting point: Shikotsukoonsen, Chitose City, Hokkaido, Japan 066-0281
2) Dog-Sledding Near a Snowy Mountain Resort —  Gunma Prefecture, Kanto Region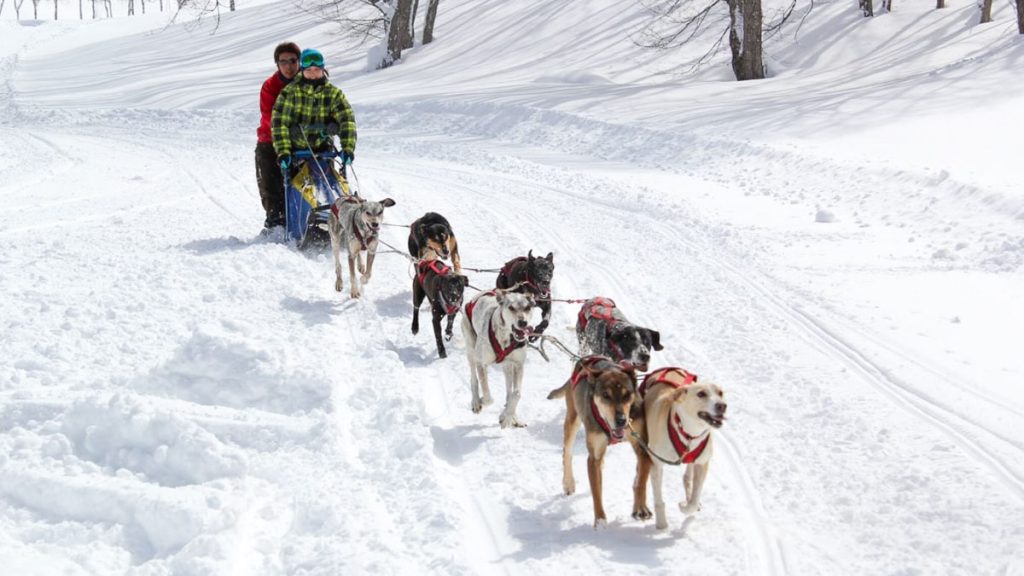 Photo credit: JNTO
Gunma is known for its many hot springs surrounded by beautiful mountains, but here's one more reason to visit — dog-sledding!
Minakami Kogen is the only place offering this activity on Japan's main island — Honshu — where you'll learn to "mush" or move forward while steering a team of dogs through Gunma's mountainous terrain.
While you're there, also check out other heart-pumping outdoor adventures like snow rafting, airboarding, and even snowmobiling!
Cost: ¥18,000 (~S$206)
Period: Jan – Mar
Address: 6152-1 Fujiwara, Minakami Town, Tone District, Gunma Prefecture, Japan 379-1721
3) Drift on a Popular Circuit With Professional Drivers — Fukushima Prefecture, Tohoku Region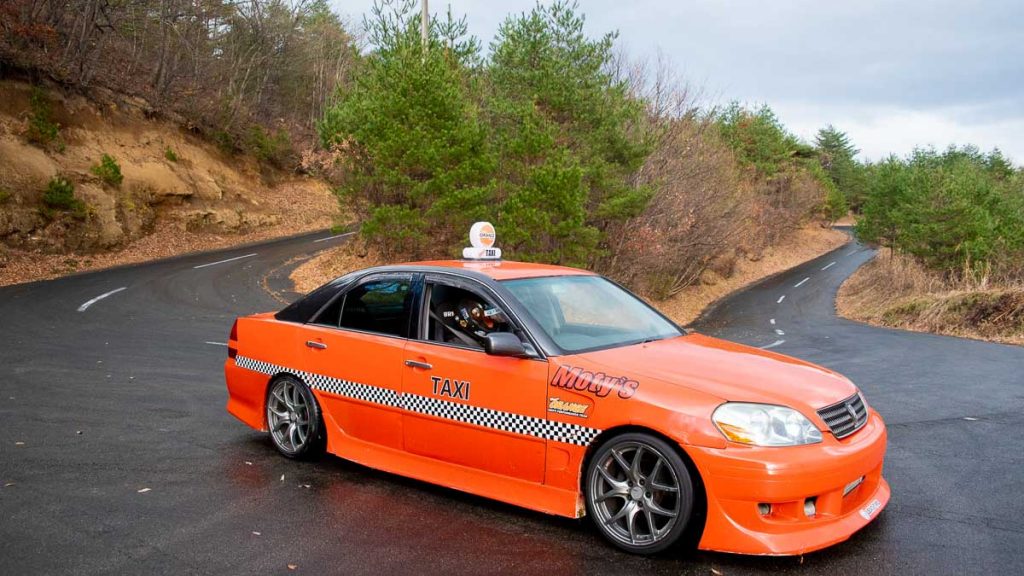 Photo credit: JNTO
Double-check your seat belts and hold on tight as professional drift drivers take you on a spin around the famous Ebisu circuit in a drift taxi! These are no ordinary drivers — hailing from Team Orange — one of the leading teams in the D1 Grand Prix Series.
Choose from a range of courses with different degrees of drift level and speed, as you drift along this motor fan paradise just over two hours from Tokyo.
Cost: ¥11,150 (~S$128)
Time slots: 10AM, 11AM, 2PM, 3PM
Address: 1 Sawamatsukura, Nihonmatsu City, Fukushima Prefecture, Japan 964-0088
4) Paraglide Above Massive Sand Dunes — Tottori Prefecture, Chugoku Region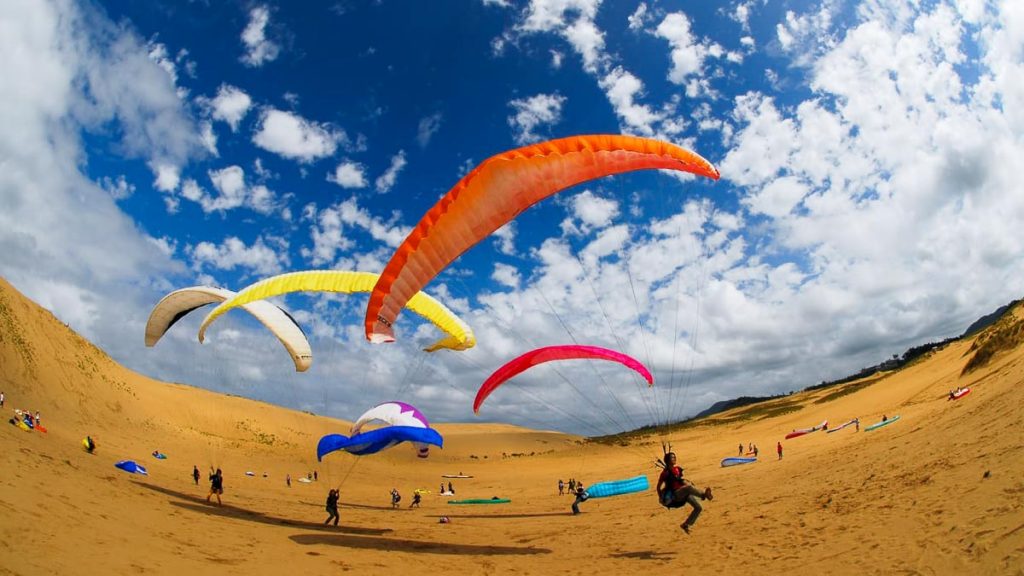 Photo credit: JNTO
Some say that stunning outdoor scenery completes your gliding experience, and where better to paraglide than the Tottori Sand Dunes of Japan! 
At 50m-high, be greeted with a welcoming sight of the Sea of Japan, as the desert meets the vast sea at coastlines spanning kilometres ahead. 
If you're feeling confident, opt for the day course, where you can fly as many times as you'd like. If not, go for the tandem course with a pilot, so you can just focus on the gorgeous views.
Cost: From ¥8,500/pax (~S$97)
Course duration: 3hrs
Course timing: 9:30AM or 2:00PM, 7:30AM or 3:30PM (during July and Aug) 
Meeting point: 2164-806 Yuyama, Fukube Town, Tottori City, Tottori Prefecture, Japan 689-0105
5) Swim Alongside Whale Sharks — Okinawa Prefecture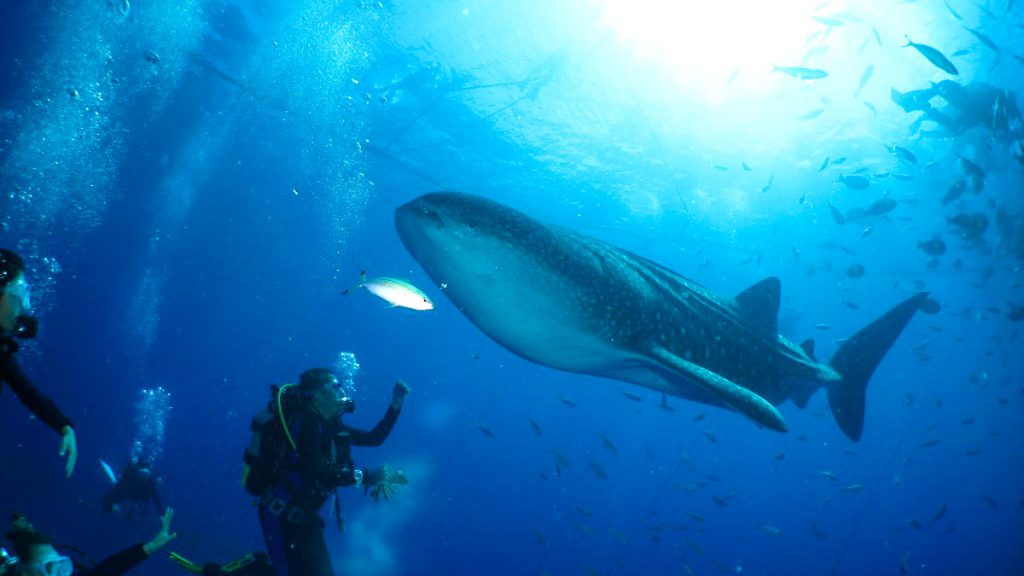 Photo credit: Live Japan
If diving with one of the largest creatures of the sea is on your bucket list, Okinawa is next on your travel bucket list!
Situated in the East China Sea, Okinawa prefecture is a chain of islands located between Kyushu of Japan and Taiwan and one of the key experiences here is diving with Whale Sharks!
As scary as it may sound, whale sharks are really gentle giants that don't bite!
Cost: ¥9,300/pax (~S$106)
Opening hours: Various timeslots
Meeting Point: 33 Toya, Yomitan Village, Nakagami District, Okinawa Prefecture, Japan 904-0305
6) Dive Deep into a Mysterious Cave — Okinawa Prefecture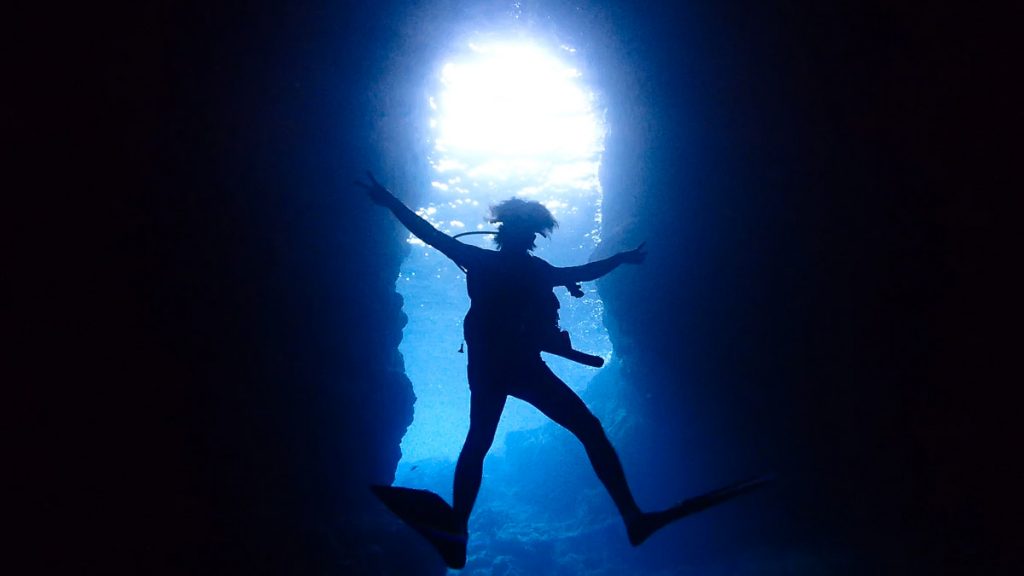 Photo credit: JNTO
Shimmering with an enchanting blue hue, the waters of the Blue Cave are one of Okinawa's natural wonders, and perhaps its greatest mystery to the uninitiated 🤭.
In actuality, science is at work, with the water appearing blue due to sunlight refraction. Either way, it's still a natural phenomenon worth diving down for!
And don't worry — you don't need a diving license so it's suitable for beginners to get up close and personal with the plethora of marine life inside the cave.
Cost: ¥8,500/pax (~S$97), ¥9,000/pax for tour starting at 4:30PM (~S$102)
Opening hours: Various time slots
Meeting point: 50-1 Sparkle Diving shop, Maeganeku, Onna Village, Okinawa Prefecture, Japan 904-0414
Read also: Ultimate Okinawa Guide: 33 Exciting Things to Do in Okinawa — Japan's Paradise Island
7) Cycle Along Japan's Most Scenic Cycling Trail — Shikoku Region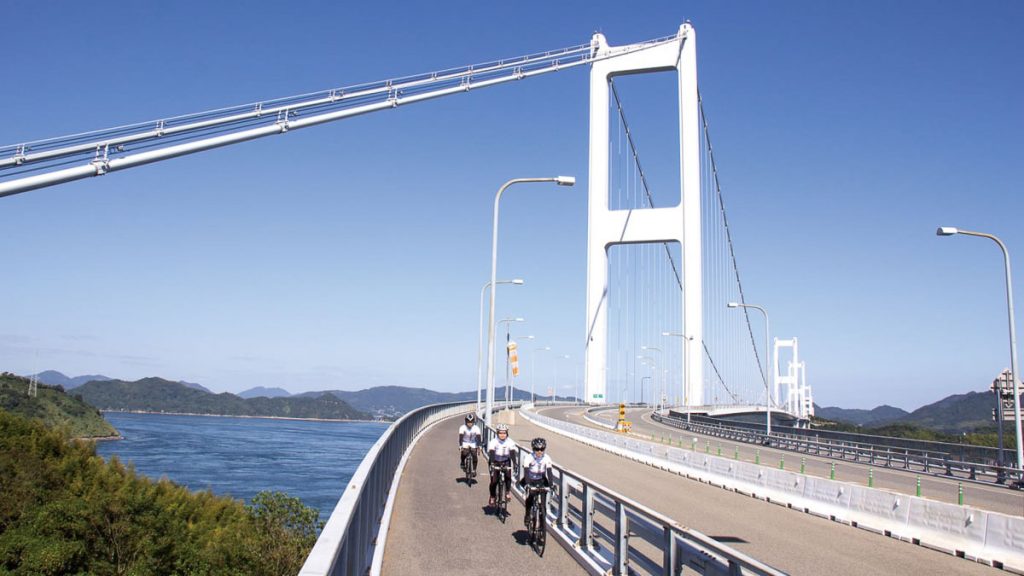 Photo credit: JNTO
Spanning across six islands in the Seto Inland Sea, the Shimanami Kaido is a scenic seaside trail from Honshu to Shikoku that stretches 70km.
Hop on a bike and explore the small island towns and various popular spots along the way. The trail takes about seven to ten hours to complete, but is mostly levelled without steep hills.
Cost of bike rental: From ¥2,000/day (~S$23), depending on type of bicycle rented
Starting point: 2-8-1 Sunaba Town, Imabari City, Ehime Prefecture, Japan 794-0001
8) Surf Great Waves at a Famous Surf Spot — Miyazaki Prefecture, Kyushu Region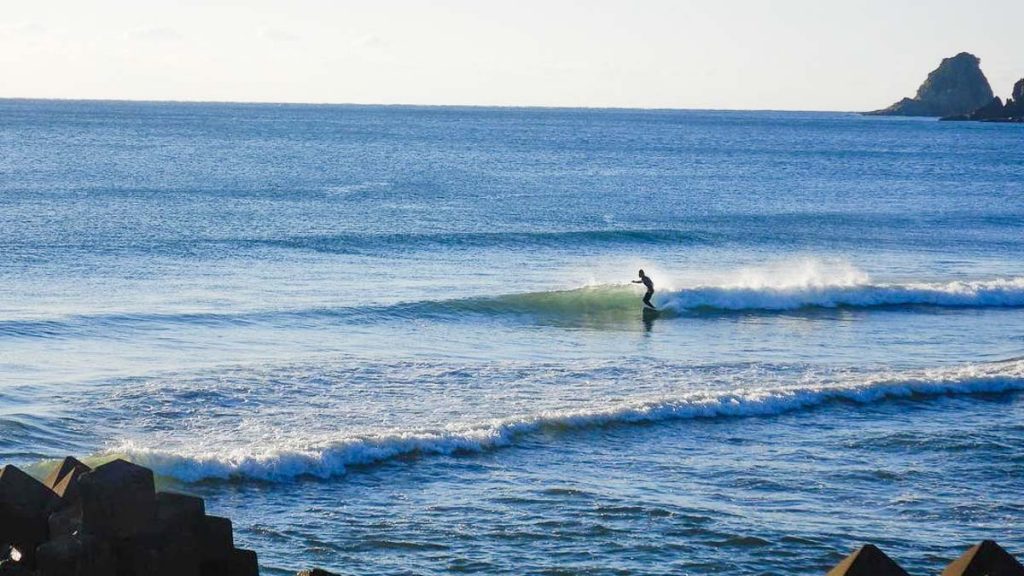 Photo credit: @harry_wood_be_good via Instagram
Home to various international surfing events yearly, the great waves and warm waters at Miyazaki make it a hot surfing spot for surfers of all skill levels.
Beginners can hit up the Ibii beach for its gentle waves, while the advanced surfers can challenge the breakwalls at Hitotsuba beach.
Where to surf: Various surfing spots in Hyuga, Miyazaki City, and Nichinan
9) Ski/Snowboard Past Snow Monsters — Yamagata Prefecture, Tohoku Region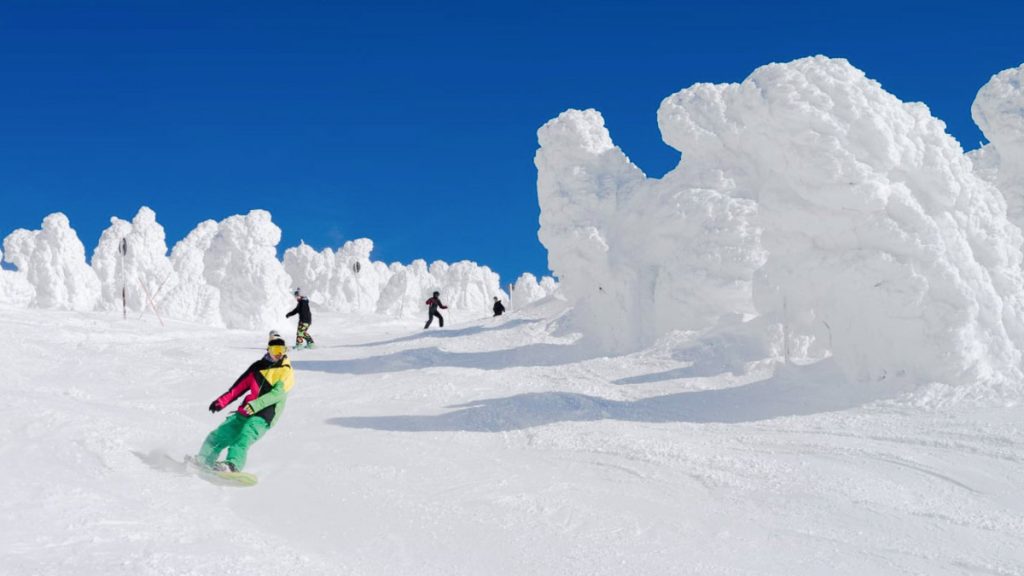 Photo credit: JNTO
These Snow Monsters are in fact alpine trees bombarded with heavy snowfall. Visitors visit between January to mid-March to witness this phenomenon that happens in Mount Zao every year.
While you're in the area, bring along your snow equipment (or rent some) to enjoy over 300 hectares of terrain, and over 30 ski lifts at the Zao Onsen Ski Resort.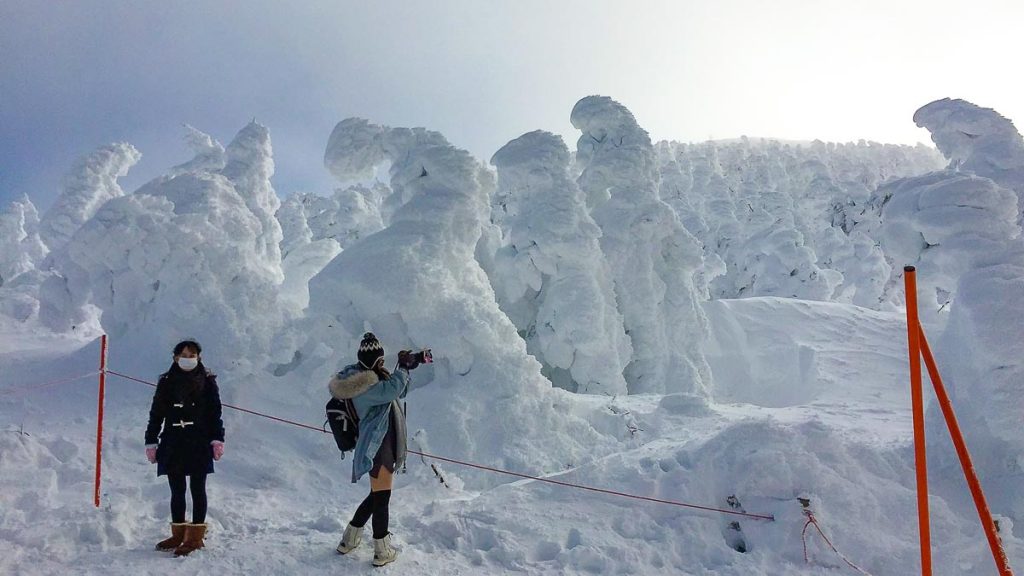 Photo credit: Zao Onsen via Facebook
While you're here, book a night at the nearby Lodge Scole, a European-inspired lodge with a cosy dining area and live music performances.
*Pro-tip: For intermediate to advanced skiers, ask for an English-speaking ski area guide to advise you along the best ski routes!
Zao Onsen Ski Resort
Cost: Varies
Address: 746 Zao-onsen, Yamagata City, Yamagata Prefecture, Japan 990-2301
Lodge Scole
Room cost: From ¥5,300/night (~S$60)
Address: 746 Zao-onsen, Yamagata City, Yamagata Prefecture, Japan 990-2301
Explore Outdoor Adventures in Japan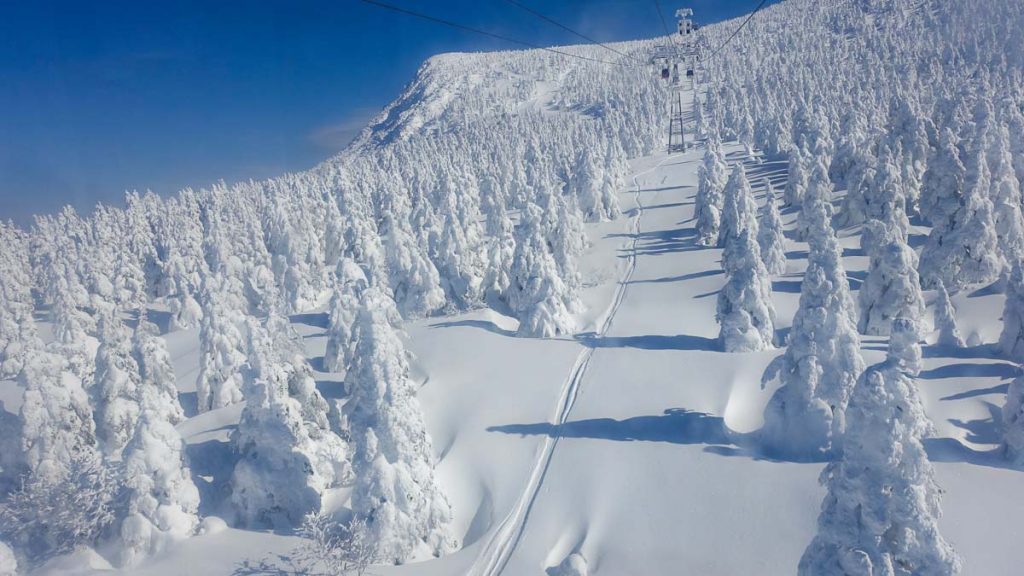 Photo credit: JNTO
We miss Japan, there's no doubt about it. But next time you're back, take some time out of the city and explore more of Japan's epic outdoors. From paragliding over the sand dunes to skiing through the famous snow monsters, there really is no shortage of adventures when it comes to Japan!
Head to JAPAN by Japan (JbyJ) to find out more about events run for Singapore's community of Japan lovers.
Read also: 13 Exciting Things to do in Kochi, Japan: A Countryside Experience in Shikoku Island's Great Outdoors
Share with us other epic Japan outdoor experiences you've had in the comments below!
---
This post was brought to you by JNTO.