Enjoy world-class sake, fresh seafood, gold mining and beautiful landscapes in this Japan itinerary, covering the lesser-explored Niigata Prefecture and Sado Island!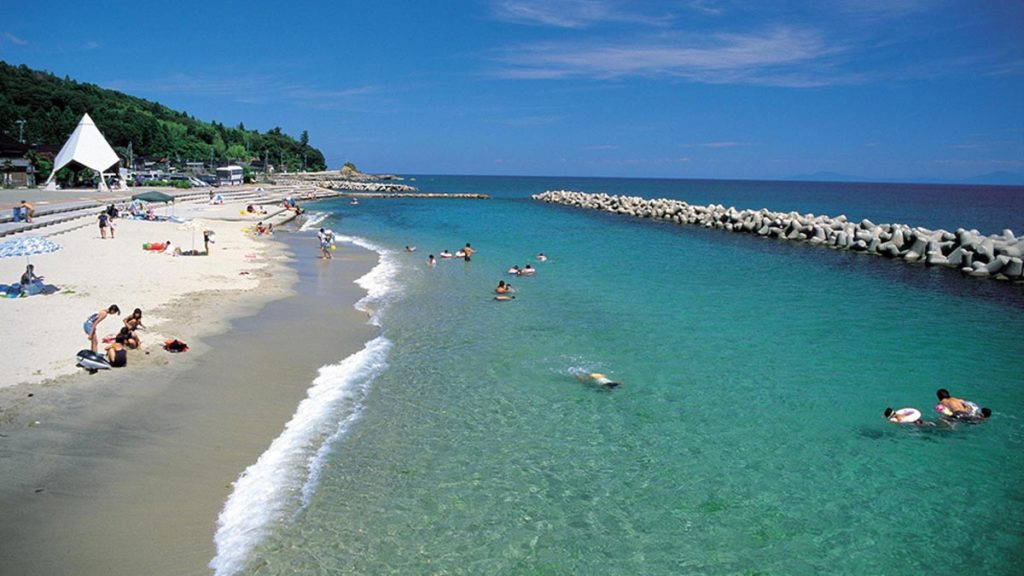 Photo credit: True Sado
Niigata might not be the first place to pop in your mind when you think of Japan, and it may not even be on your radar for places to visit. You're probably not even sure what this prefecture has to offer!
Famous for its rice, sake, seafood, snow and even gold, this relatively untouched coastal prefecture actually makes for a perfect addition to your Japan itinerary, especially if you've already explored the usual Kyoto and Osaka. And it's only two hours away from Tokyo by shinkansen!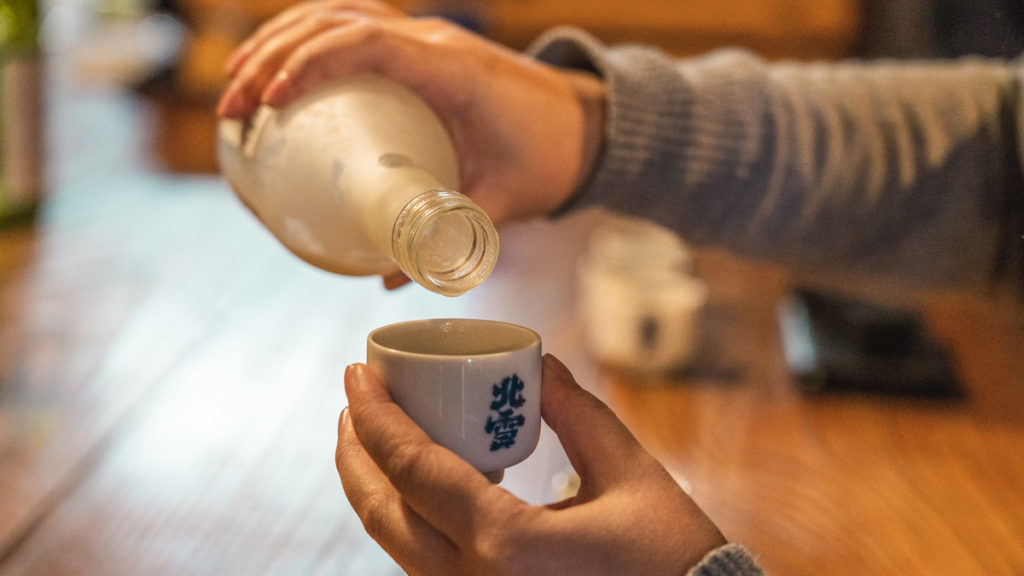 Japan Itinerary Niigata and Sado Island

Read on for our 5D4N Japan itinerary on what to eat, see and do while visiting Niigata City and Sado Island, two under-explored places in Japan!
Japan Itinerary Pre-trip Essentials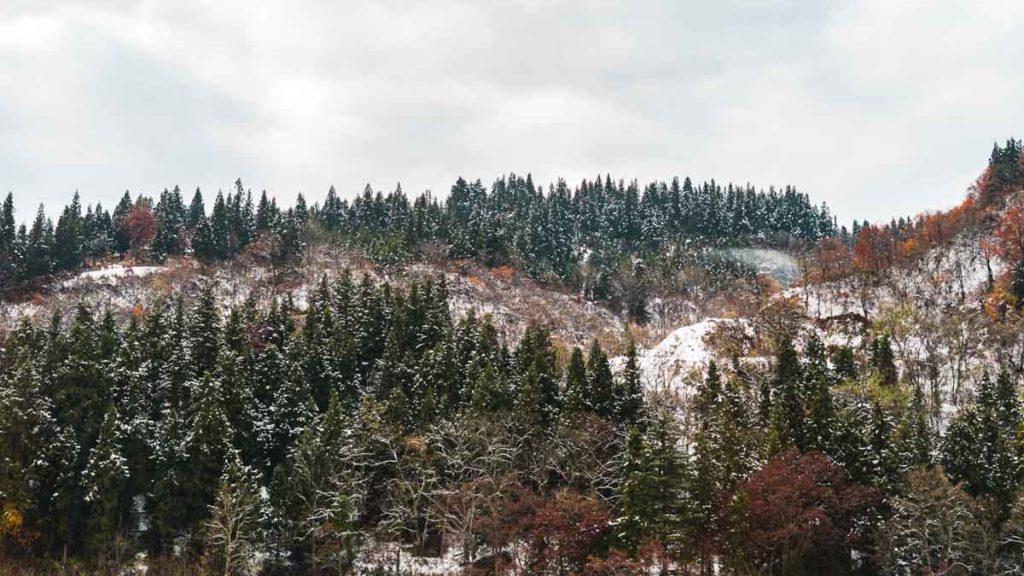 (1) JR Pass: The shinkansen train from Tokyo to Niigata is covered by the Nagano-Niigata JR Pass, which might be more economical if you plan to visit other cities in your Japan itinerary.
Read also: JR Pass Guide
(2) Connectivity: We found pre-ordering our 4G SIM card (~S$20 for 3GB) to usually be the more value-for-money option!
(3) Flights: There are presently no direct flights from Singapore to Niigata, so we recommend flying in to Tokyo first and then taking a two-hour shinkansen to Niigata from Tokyo station. Check flights to Tokyo here:
If you can't see the widget above, click here to check flights from Singapore to Tokyo instead!
5D4N Japan Itinerary: Niigata City & Sado Island
Day 1 (Niigata City): Oiran Experience, Sake Workshop & Bar Hopping
Getting from Tokyo to Niigata City: Take the Joetsu Shinkansen (Tokyo-Niigata) from Tokyo Station (¥28,360 round trip, or use JR Pass).
Nodoguro Aburi Don Lunch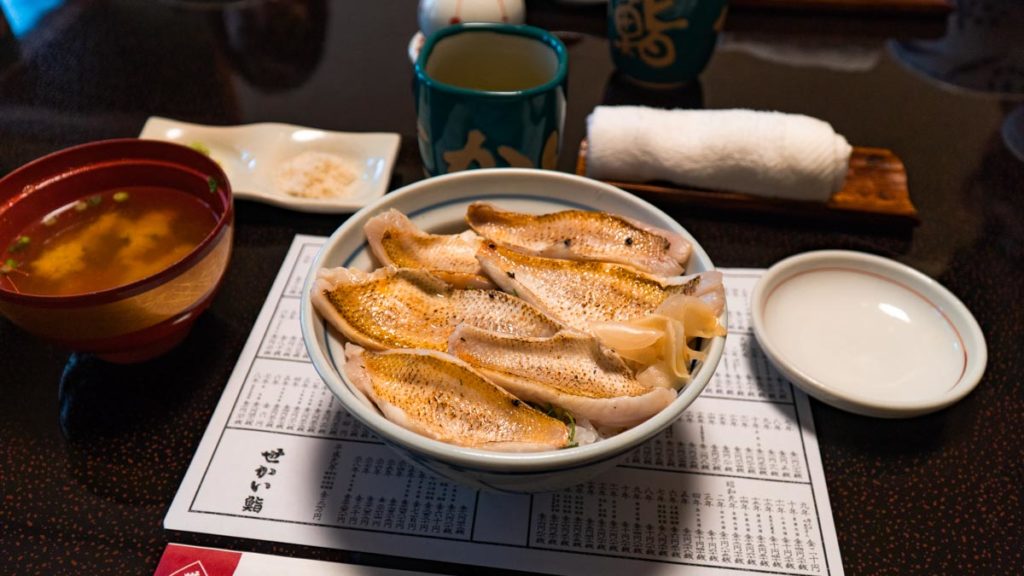 Nodoguro (black throat sea perch) is a high-grade fish found in the Sea of Japan and is a Niigata speciality. For our first meal there, we enjoyed a Nodoguro Aburi Don (rice bowl) at a popular local restaurant, Sekaizushi, for ¥2,300.
Fun fact: fish in the Sea of Japan tend to be thicker than Pacific Ocean fish as the water is colder and the fish have to adapt!
Opening Hours: 11AM – 2PM, 5PM – 9:30PM (Last orders 9PM)
Address: 1F, Mikasa Bldg., 1-5-26 Higashi-odori, Chuo-ku, Niigata City
Gotokuya Jube Oiran Experience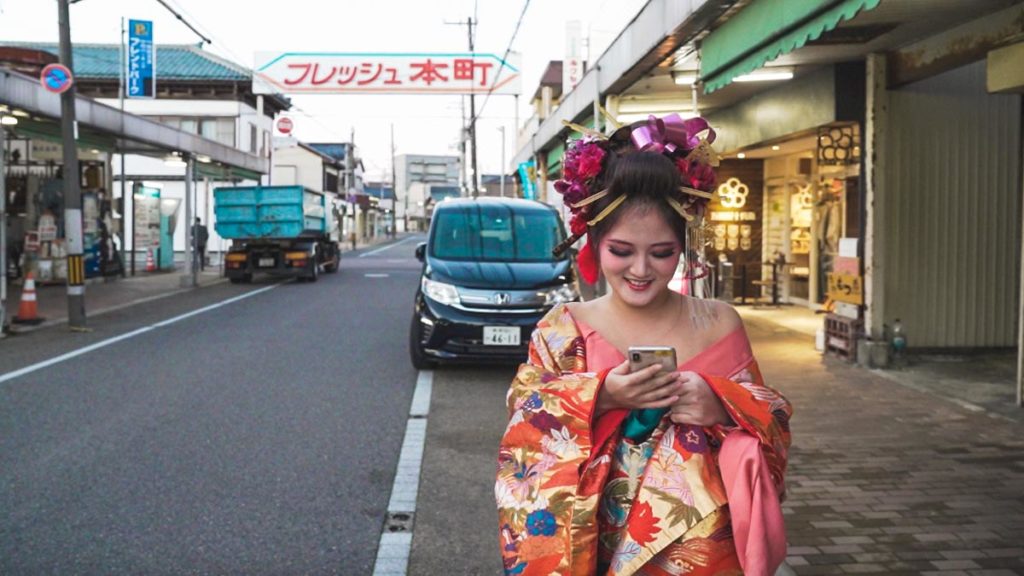 Glam up from head to toe through a local oiran experience! Don't confuse oirans with geishas — oirans had high social status and accompanied high-ranking officials while geishas were mainly entertainers.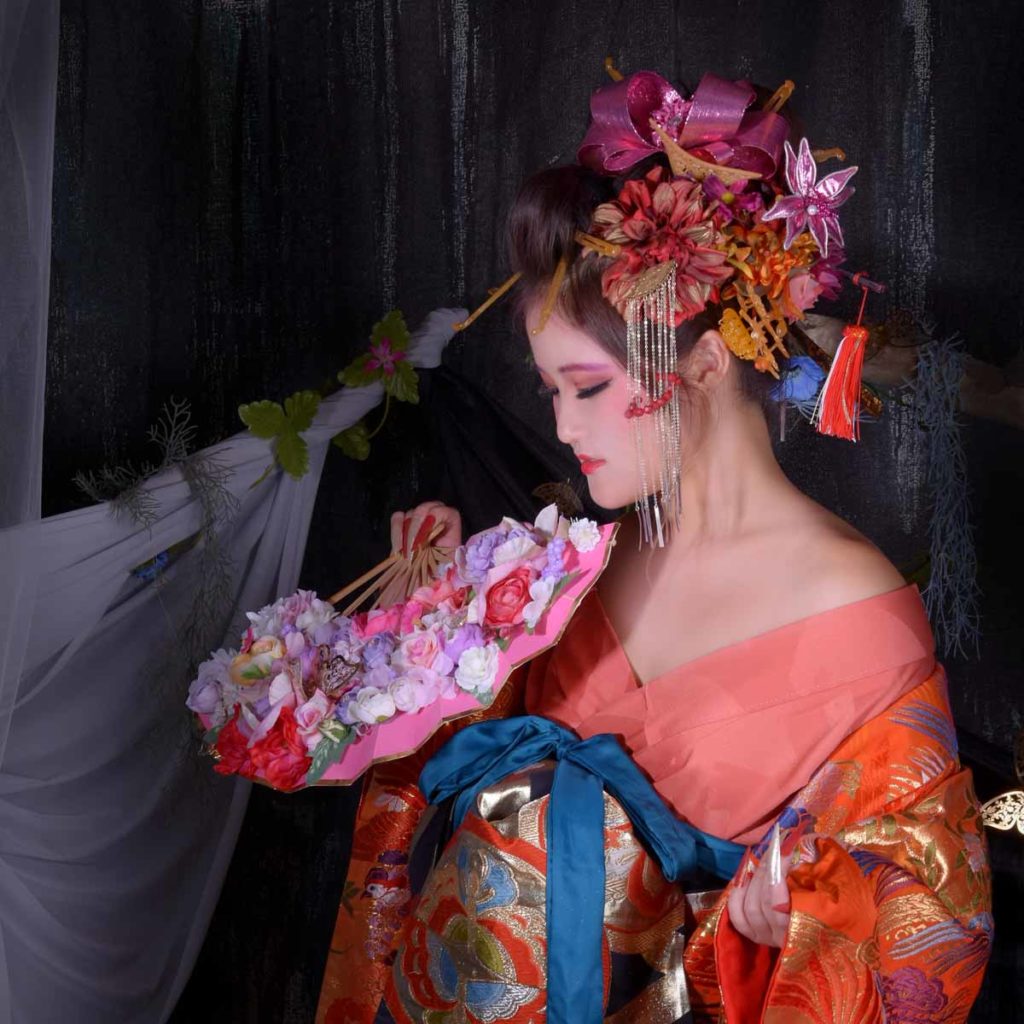 Yes, this is me. Even my own grandmother couldn't recognise me.
The traditional garments for oirans tend to be much more elaborate — detailed hairstyles, heavy makeup and a Japanese kimono. For three hours you can step into an oiran's shoes (or wooden clogs in this case) and get all dolled up for a professional photoshoot.
I'm the kind of girl who's never bought anything from Sephora, so having a full makeover was definitely a fun and unique experience!
Cost: From ¥14,000
Opening Hours: 9AM – 8PM
Address: Studio Clan, 2F Combined Café GOTOKUYA JUBE, 12-2762 Honmachi Street, Chuo Ward, Niigata City
Attend a Sake Lecture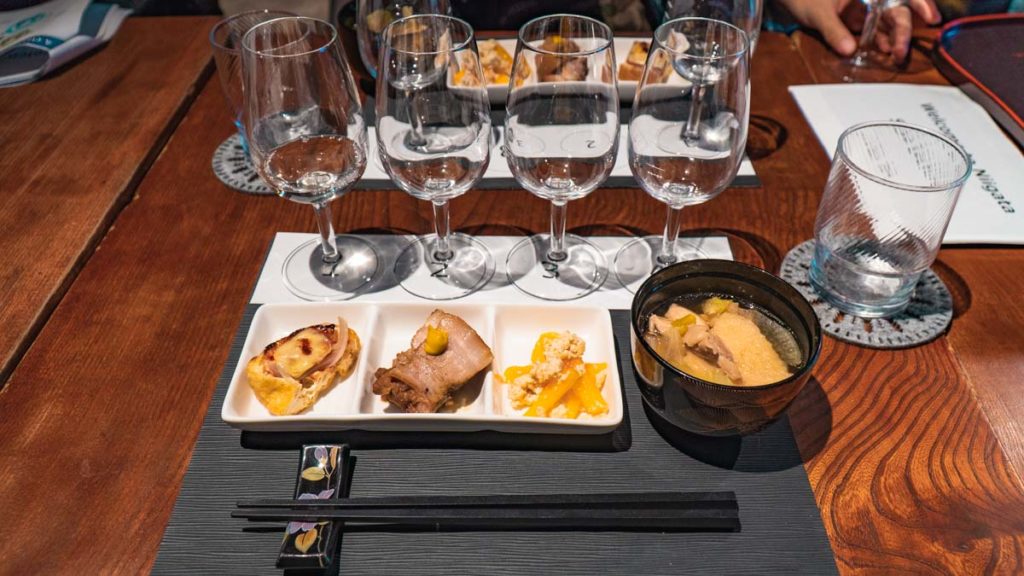 No Japan itinerary is complete without tasting some sake 😉
Don't scroll past just yet — this lecture ain't like the ones in school. First difference: there's alcohol included. Niigata is known for producing some of Japan's best sake, so what better way to learn about the country's favourite drink than with a sake tasting lecture?
For one and a half hours, you get to sample different types of sake as an expert explains (in English) how the drink is made, and which foods to pair them with. This is located in the same cafe as the oiran experience above, so you can hop over once you're done!
Note: each lecture hosts up to eight pax, so make a reservation online to secure your preferred time slot.
Edge of Niigata Sake Tasting Lecture
Cost: ¥8,000
Opening Hours: From 4:30PM (90 mins per lecture)
Address: Studio Clan, 2F Combined Café GOTOKUYA JUBE, 12-2762 Honmachi Street, Chuo Ward, Niigata City
Izakaya Bar Hopping Tour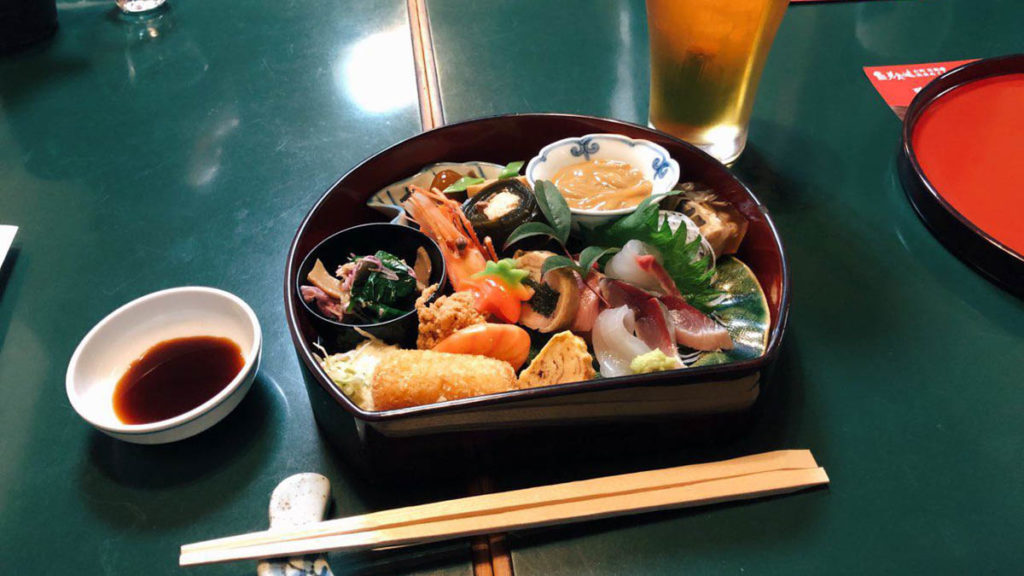 Izakaya bars are huge in Japan, and Niigata is no exception. Enjoy locally-brewed sake as well as Japanese cuisine in one of Japan's renowned "flower streets", the Furumachi district (the other two are Kyoto's Gion and Tokyo's Shinbashi). We explored the district through a bar-hopping tour, so we didn't have to fuss about which ones to go to.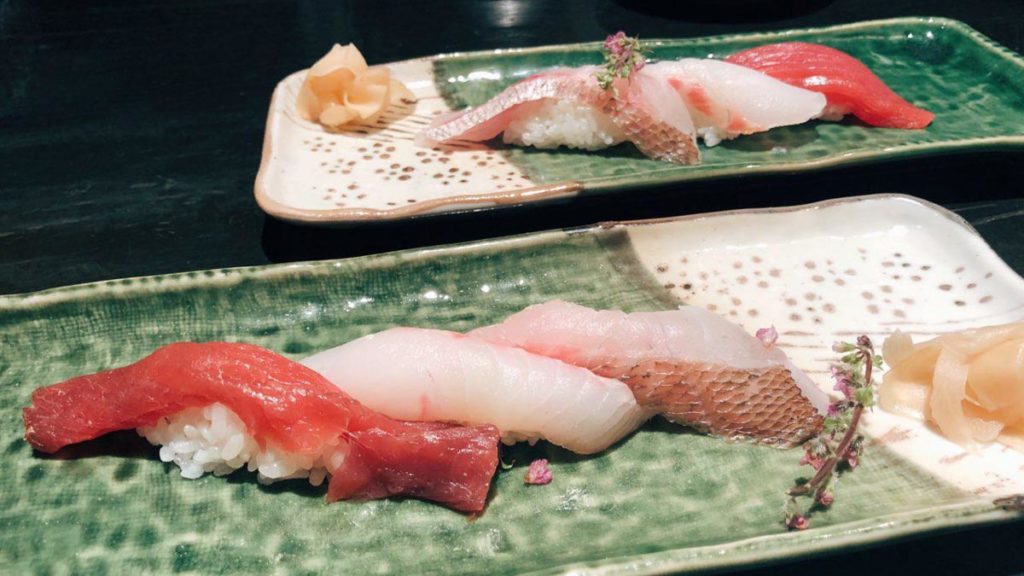 Tuna, parrotfish and red sea bream sashimi. Yum.
The food served was amazing — it's as much a food tour as it is a bar-hopping experience. Non-drinkers fret not, non-alcoholic drinks are also available. You'll have a local bring you around for a couple of hours sharing about the history of Niigata — not to mention gain a new drinking buddy as well!
Edge of Niigata Bar Hopping Tour
Cost: ¥8,000 (incl. a set meal and drink at three bars)
Opening Hours: From 6PM
Address: 995, 7 Bancho, Furumachidori, Chuo ward, Niigata
Read also: 12 Things to Eat in Tokyo — Michelin (Worthy) Restaurants That Are Worth Your Money
Day 2 (Niigata City): Rice Crackers, Pier Bandai & Shirane Grape Garden
Make Your Own Miso Paste at Yamadaya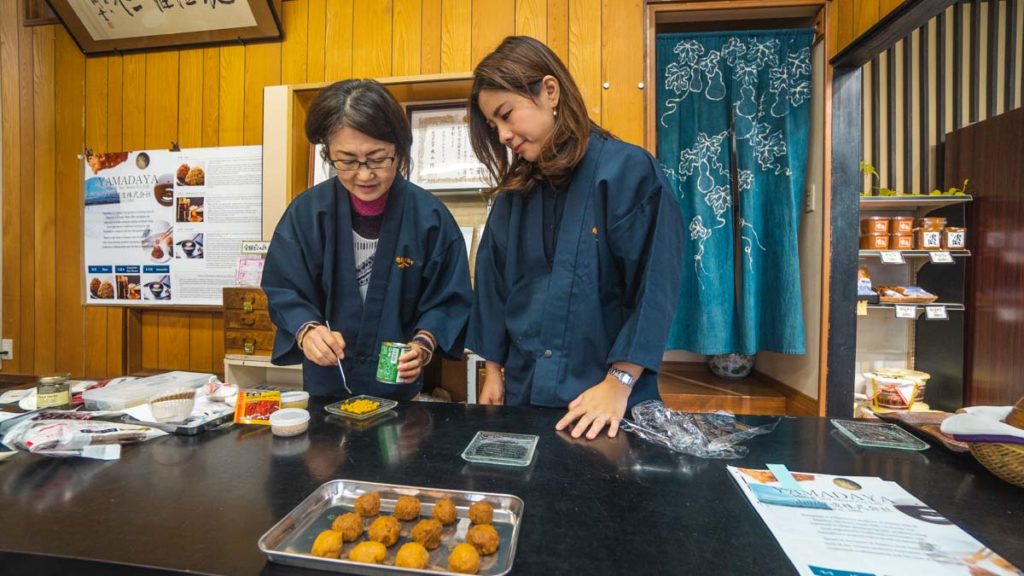 Yamadaya is a family-owned business specialising in artisan miso and soy sauce — two essentials in any Japanese meal! Five generations have perfected the recipes over the years, resulting in products well-loved by many.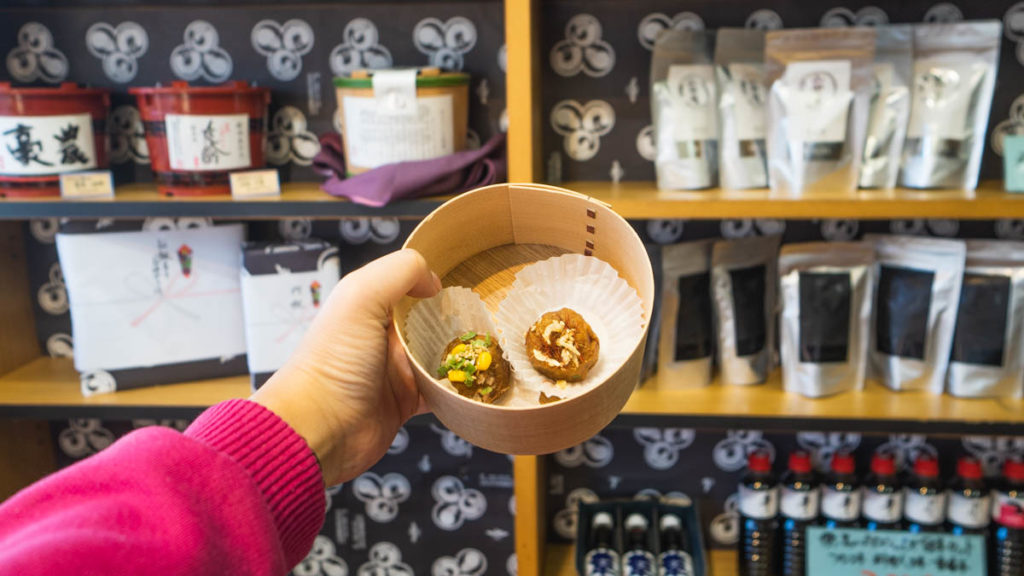 Simply drop your miso balls in hot water and you have yourself some miso soup!
For ¥1,000, you can customise your own miso paste by adding toppings like dried shrimp and spring onions. They also sell their products right here in Singapore in Iroha Mart at Plaza Singapura and Chinatown Point!
Yamadaya Miso & Soy Sauce
Opening Hours: 9AM – 5PM
Address: Kita-ku, 3119 Kuzutsuka, Niigata
Niigata Rice Cracker Kingdom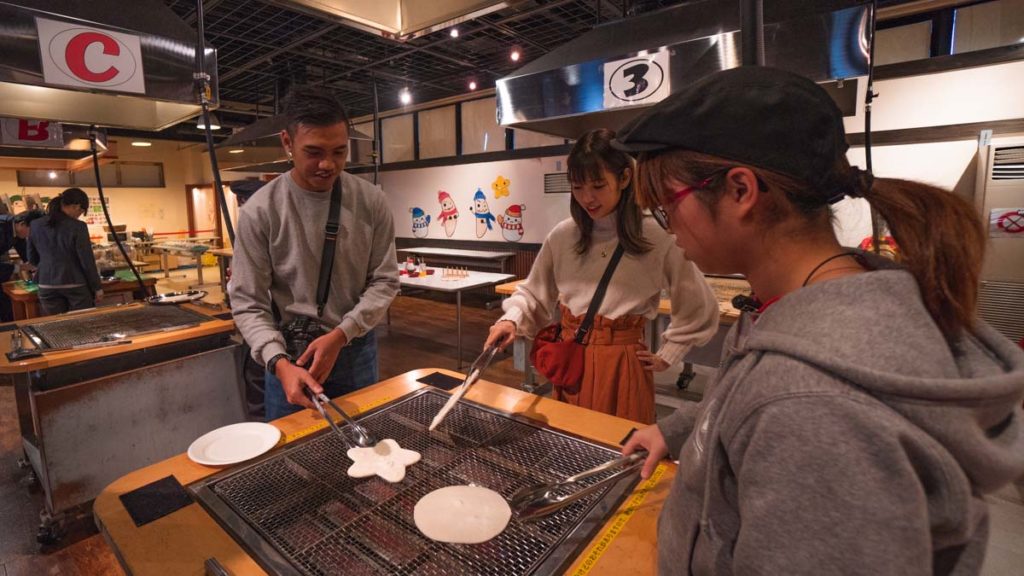 Niigata is famous for its premium quality rice and is even the top rice cracker producer in Japan. And one of the best places to buy rice crackers at is the Niigata Rice Cracker Kingdom!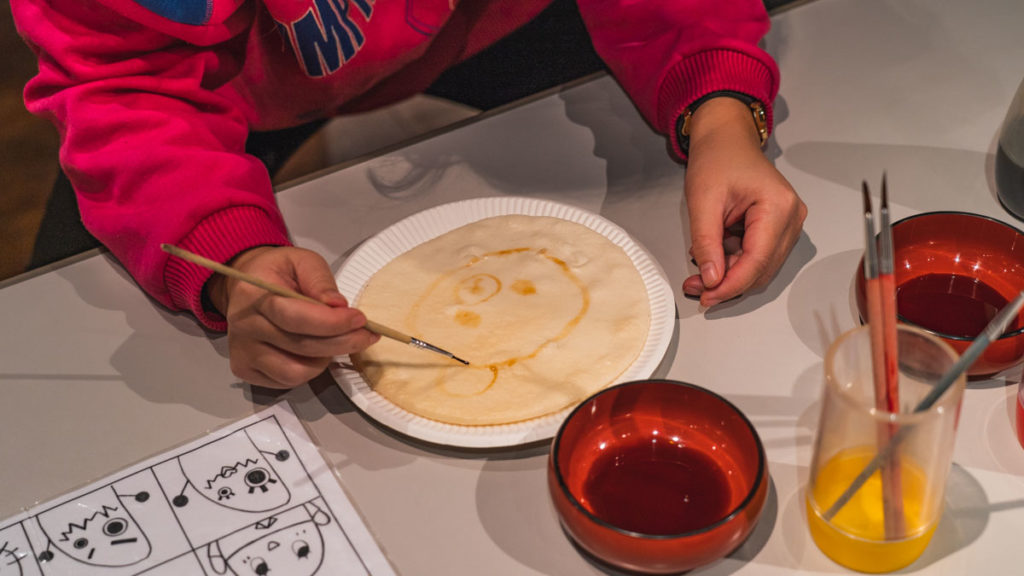 Unleash your inner Van Gogh by roasting and designing your own rice crackers from ¥1,220. Only in this case, I used soy sauce instead of paint to create my one-of-a-kind masterpiece (pictured above)!
Entrance Fee: Free
Opening Hours: 9:30AM – 5PM
Address: 2661 Niizaki, Kita-ku, Niigata 950-3134, Niigata Prefecture
Salmon Bento Lunch at Inakaya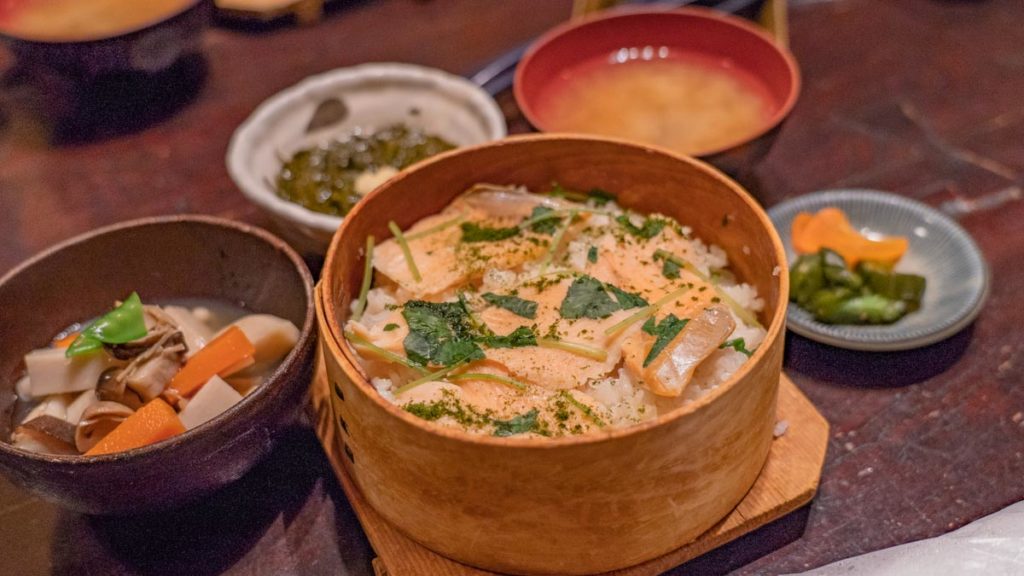 Wappameshi is another must-try Niigata delicacy. Wappa refers to cedarwood craft lunch boxes, while meshi refers to rice dishes. These boxes are handcrafted right here in Niigata!
We tried ours at a local establishment called Inakaya which is Niigata's oldest wappameshi restaurant since 1952. Our salmon bento was served with locally sourced veggies like seaweed as sides. Yum!
Inakaya
Opening Hours: 11:30AM – 2:30PM, 5PM – 10:30PM, closes 9:30PM on Sundays.
Address: 9-1457 Furumachidori, Chuo-ku, Niigata 951-8063, Niigata Prefecture
Pier Bandai Market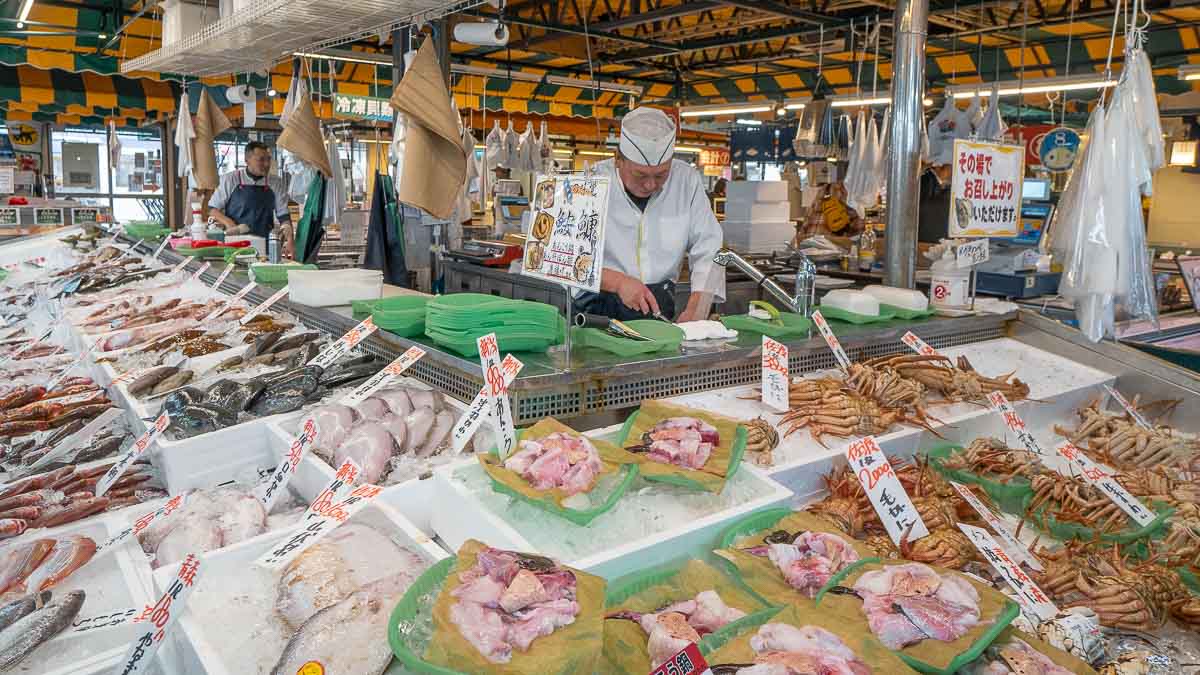 Pier Bandai is one of the largest fresh food markets along the coast of the Sea of Japan. It's separated into different sections — seafood, meat, vegetables and a separate bakery. The star of the show is no doubt the vast selection of seafood caught daily!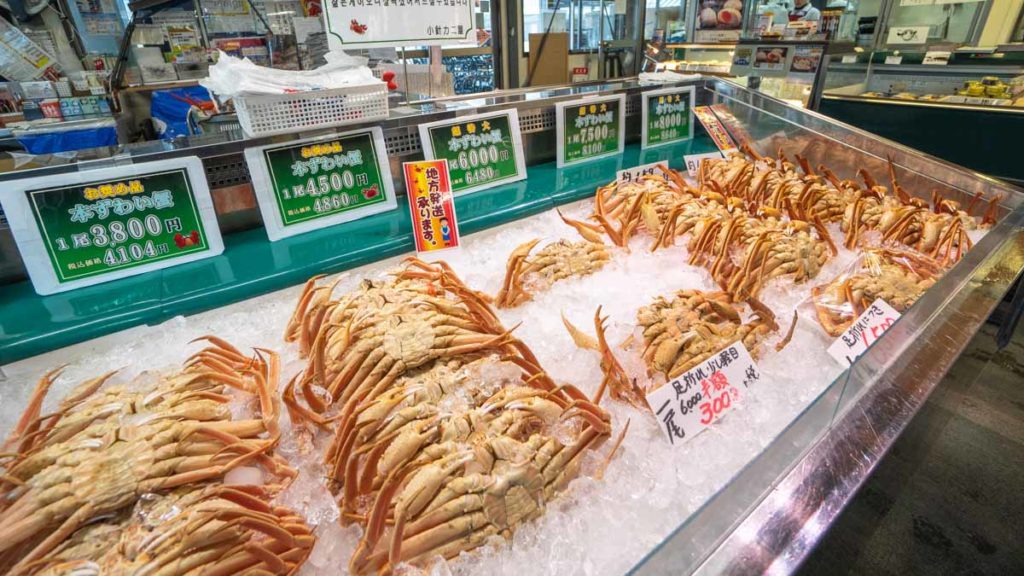 Here you'll also find a couple of coffee joints and restaurants, with the most popular being Sushi Benkei, a sushi belt restaurant using locally-caught fish.
Opening Hours: 9AM – 6PM (Jan – Feb), 9AM – 7PM (Mar – Dec)
Address: Niigata-shi, Chuo-ku, Bandaijima 2
Shirone Grape Garden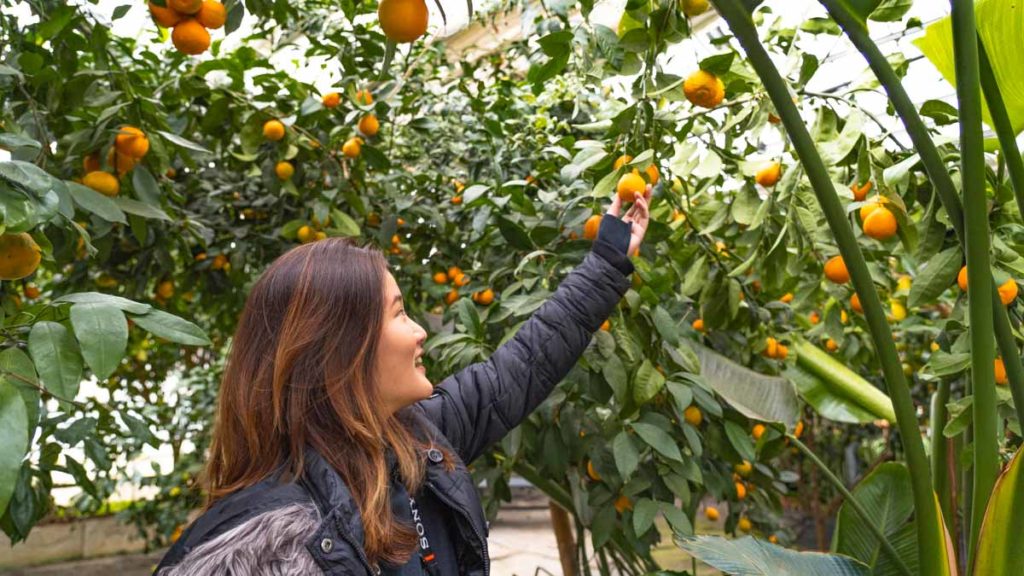 Enjoy fruit-picking all year round at Shirone Grape Garden. Don't let the name fool you, there are plenty of other fruits available here as well! We spent an afternoon picking oranges (¥500 for a small bag) before tasting the fruits of our labour (see what I did there).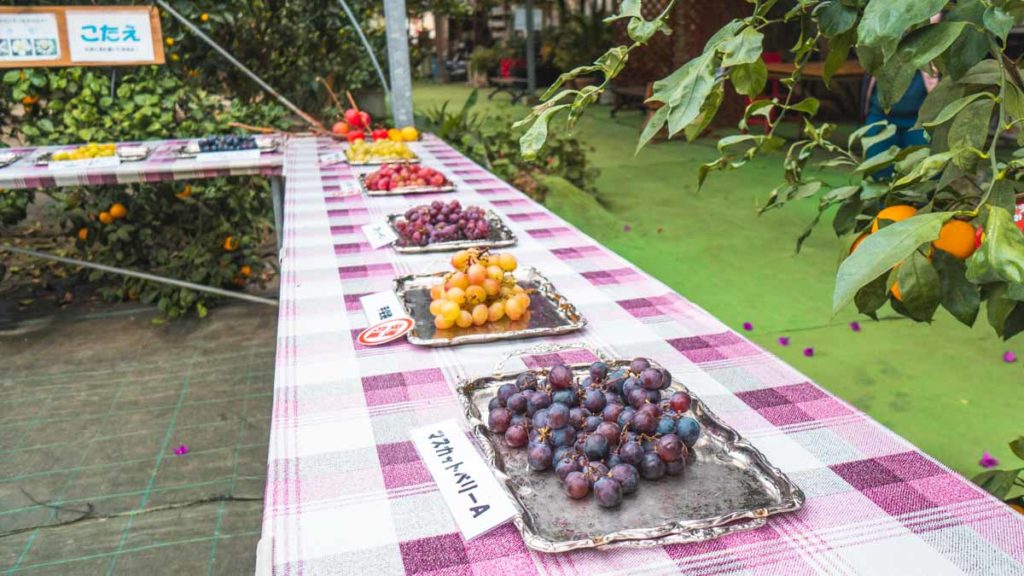 Here you can also get your fill of vitamin C by enjoying a fruit buffet (yes, a fruit buffet) from ¥1,100. After sampling some fruits, end your trip with Niigata-inspired ice cream at ¥330 a scoop. I tried rice ice cream while Harris opted for the popular pear flavour, and we both left extremely satisfied.
Entrance Fee: Free
Opening Hours: 10AM – 5PM
Address: 573 Washinoki Shinden, Minami-ku, Niigata
Pork Katsu Dinner at Tonkatsu Masachan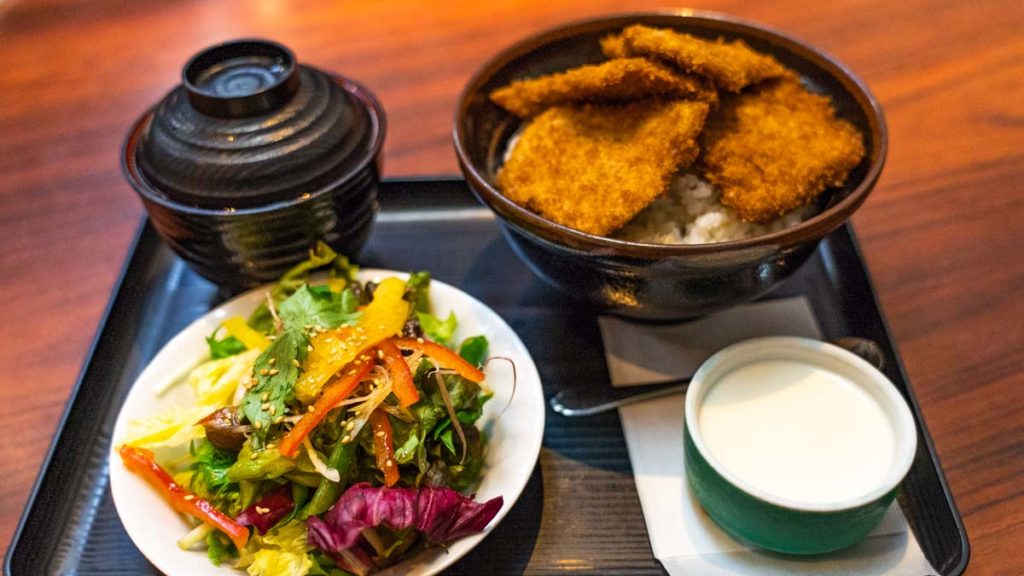 Fans of Japanese cuisine have most probably tried pork katsu. But I bet you haven't tried pork katsu the way Niigata does it! Known as Niigata Tarekatsu, the cutlets are fried with soy sauce and sugar. The meat slices are thin yet bursting with flavour!
We tried ours at the famous Tonkatsu Masachan restaurant (from ¥700), and it's one of my favourite meals of our trip. There are a few branches in Niigata city, but we went to the original branch which is walking distance from Pier Bandai. Definitely a must-try!
Opening Hours: 11AM – 3PM, 5PM – 9PM
Address: Nigata Pref. Nigatashi Chuou-ku Nuttarihigashi 5-12-1
Try Sake from Vending Machines at Kikizake Bansho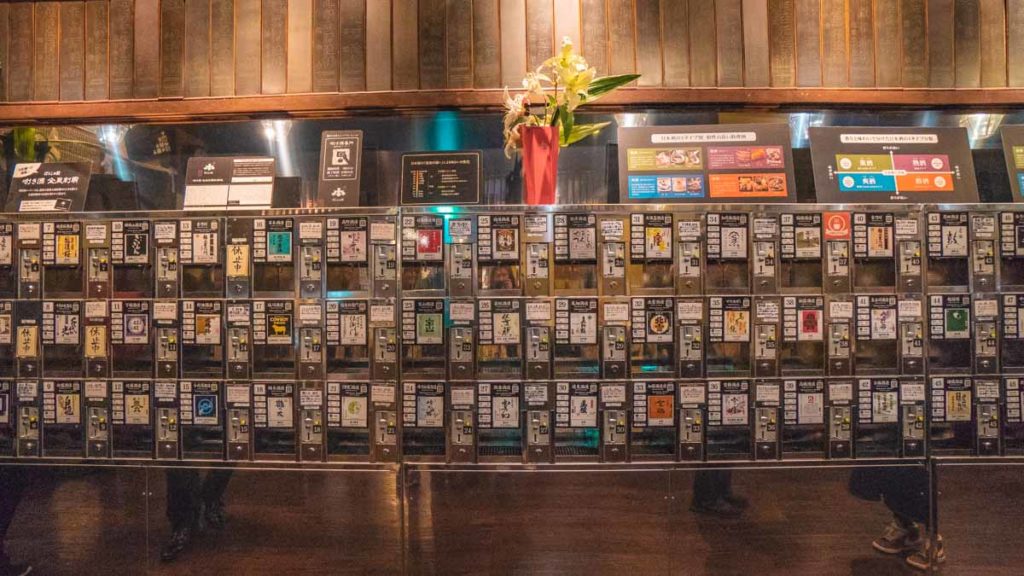 Alcoholics, rejoice! Japan is the land of vending machines that sell everything from hot meals to electronics, so it shouldn't come as a shock to learn that there are sake vending machines as well.
At Kikizake Bansho, there are 111 kinds of Niigata-brewed sake for you to try. ¥500 will buy you five tokens for five servings of sake.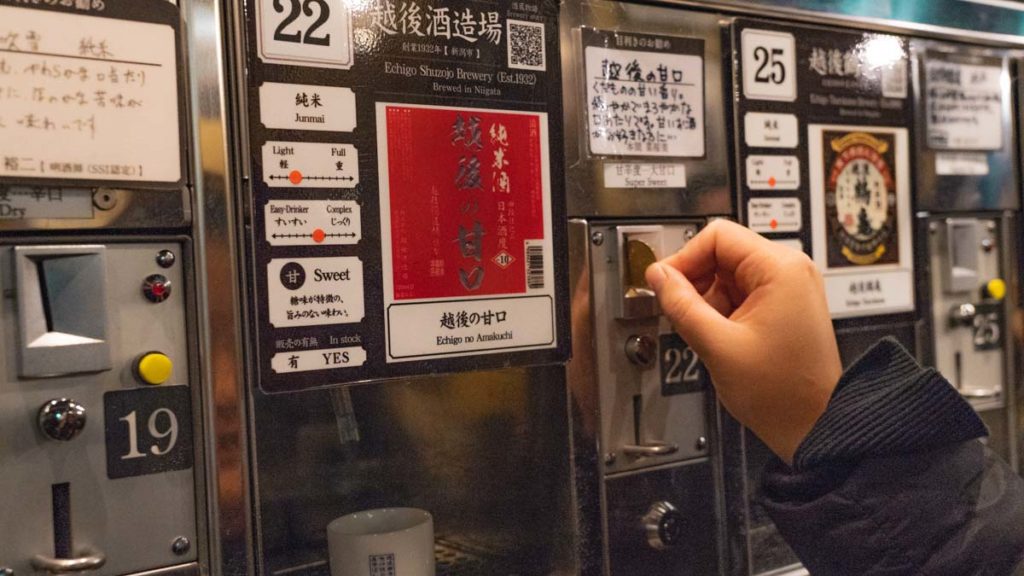 This hidden gem is located in Ponshukan, a supermarket in Niigata station. Each drink is labelled with descriptions of the sake including the sweetness level, and how easy it is to down. It's a fun experience, even if you aren't the biggest sake drinker around!
Opening Hours: 9AM – 8PM (Jan – Mar), 9AM – 6PM (Apr – Dec)
Address: 2427-3 Yuzawa, Yuzawa-machi, Minamiuonuma-gun 949-6101, Niigata Prefecture
Day 3 (Sado Island): Nishimikawa Gold Park, Taiko & Tarai Boat
Getting From Niigata City to Sado: There are two ways to get to Sado — by jetfoil (¥6,510 one-way, 1 hour) or by ferry (¥2,420 one-way, 2.5 hours).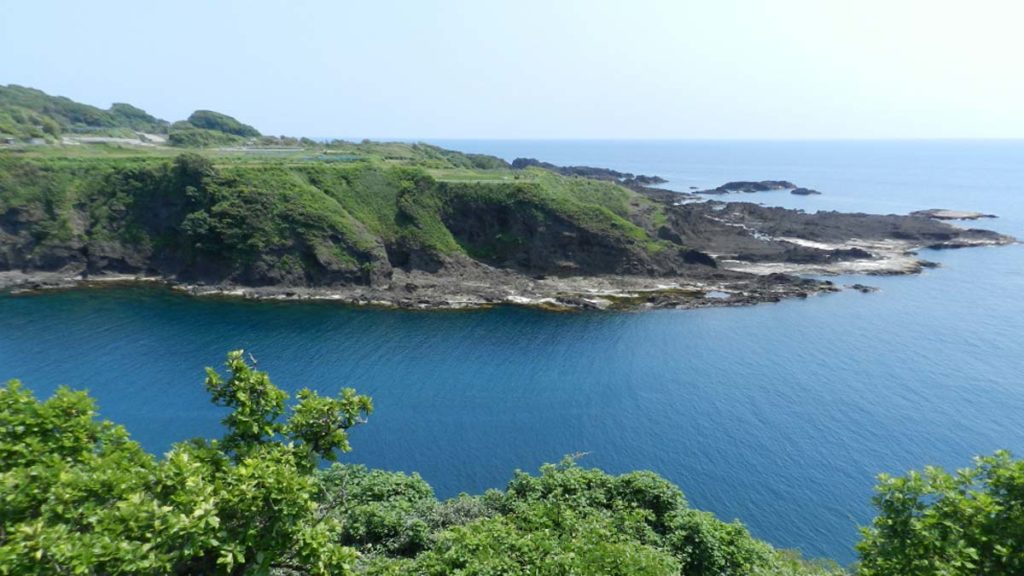 A must have on any Japan itinerary. Photo credit: True Sado
Sado Island is located in the Sea of Japan and is the fifth-largest island in the country. It's an underrated destination known for world-class sake, gold mining, fresh seafood and beautiful landscapes — meaning there's plenty to do on this island just off the coast of Niigata city.
Getting around Sado Island: Buses are infrequent and taxis are expensive so the best way to get around Sado is by renting a car. You can do so near the port when you arrive at the island.
*Pro-tip: Overseas tourists have the option of purchasing the Sado Gold Passport for ¥5,500. This includes a round-trip ferry ride, three-day bus fare for Sado and a one-day tour bus (Niigata City Loop Bus) fare for Niigata city. Great savings for those visiting Sado! You can also upgrade to a jetfoil by topping up a sum.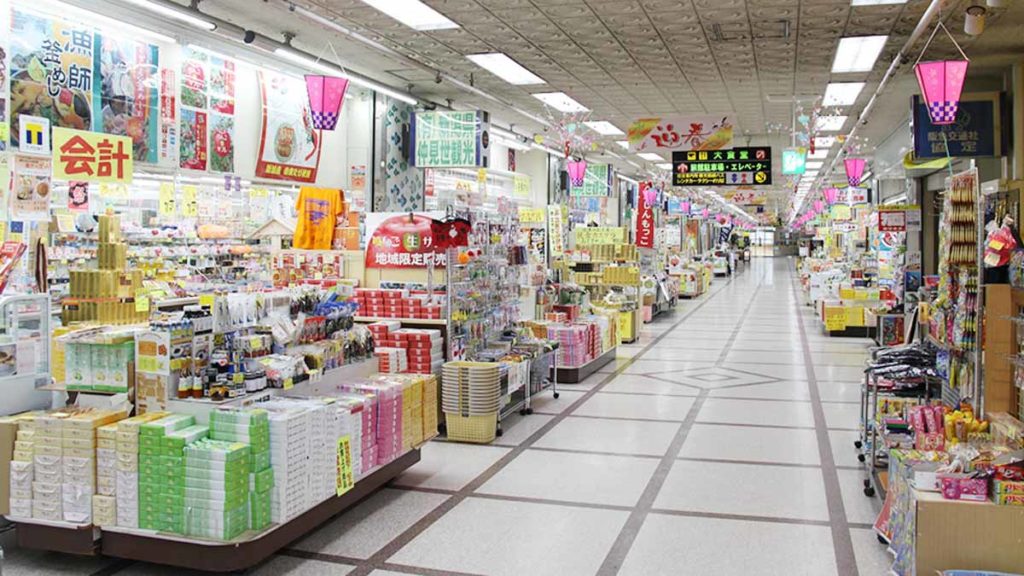 Photo credit: True Sado
*Pro-tip: Do your souvenir shopping at Sea Town Shopping Street, located in Sado Kisen's Ryotsu Ferry Terminal. Here you'll find all sorts of crafts, sake and confectioneries.
Sado Nishimikawa Gold Park or Sado Kinzan Gold Mine
Option 1: Sado Nishimikawa Gold Park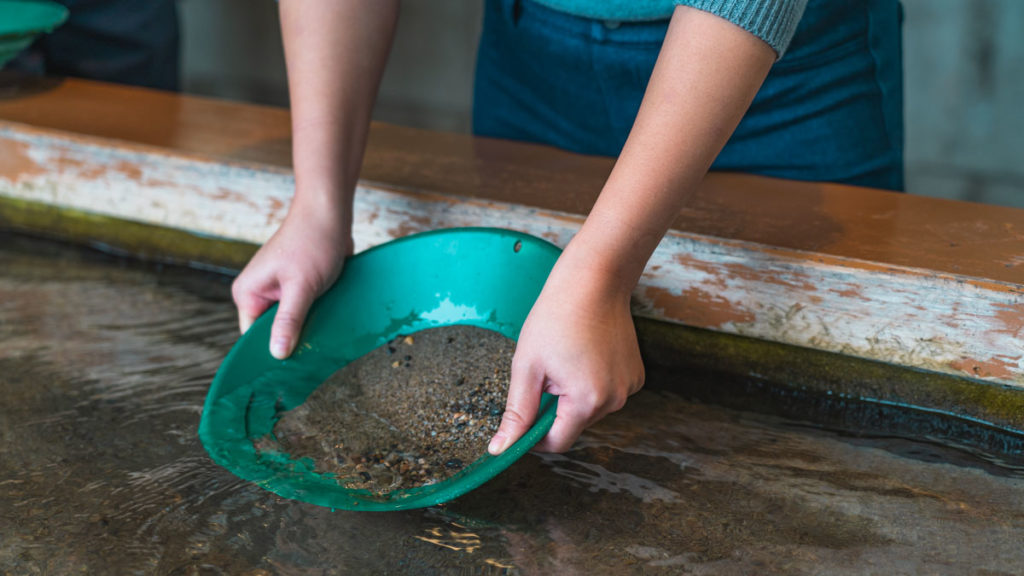 Sado Island is famous for its gold and the best place to learn about the history of gold mining is at the Nishimikawa Gold Park! My favourite part? Trying gold panning yourself!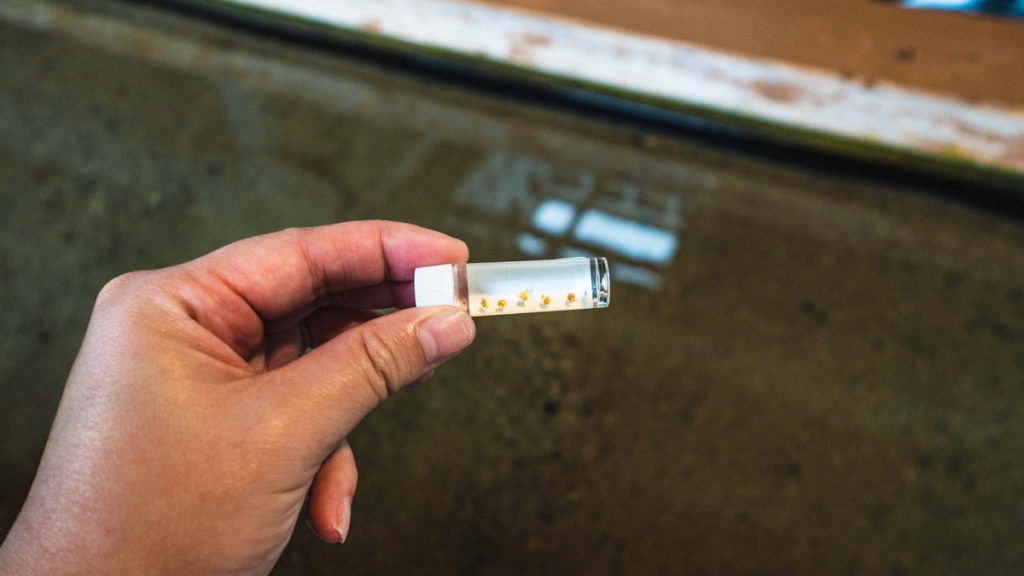 My hard-earned five gold specks.
A staff member will teach you the proper method of gold panning — scooping for sand, shaking it till the gold sinks to the bottom and then carefully getting rid of the sand to reveal the hidden treasure. You have the option of keeping your gold flakes in a keychain or necklace (¥1,500 each). A beautiful keepsake to remember your time here!
Entrance Fee: ¥800
Opening Hours: 9AM – 4:30PM (Dec – Feb), 8:30AM – 5:30PM (Mar – Aug), 8:30PM – 5PM (Sep – Nov)
Address: 835-1 Nishimikawa, Sado, Niigata 952-0434
Option 2: Sado Kinzan Gold Mine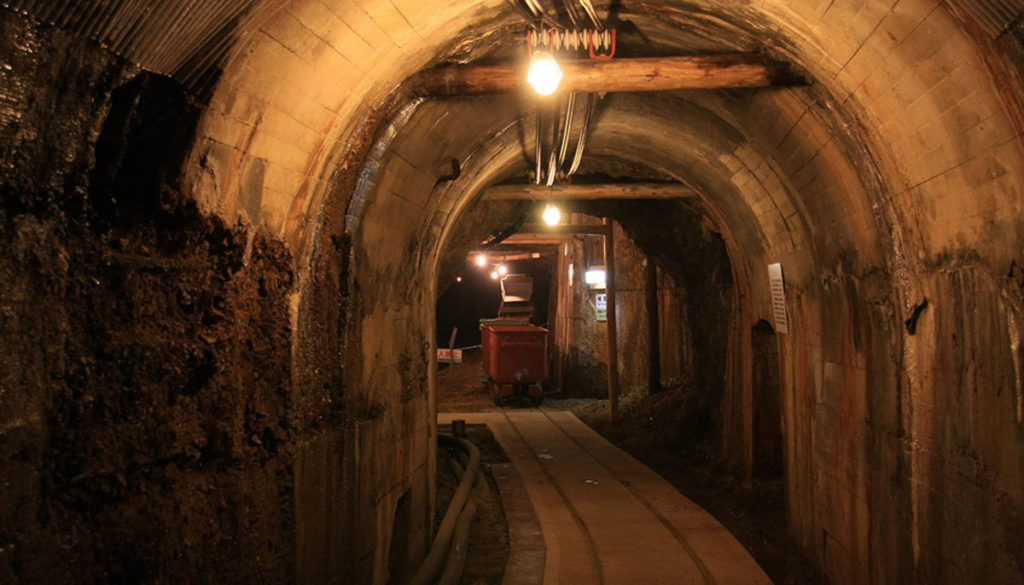 Photo credit: True Sado
Who knew that an unassuming island would be home to the country's largest gold and silver mine? With a proud history of 400 years, Sado Kinzan Gold Mine is now an important heritage site.
Here you can walk through tunnels built as early as the Edo and Meiji eras and see how gold miners worked back in the day.
Entrance Fee: ¥900 for Edo or Meiji tunnels, ¥1,400 for both
Opening Hours: 8AM – 5:30PM (Apr – Oct), 8:30AM – 5PM (Nov – Mar)
Address: 1305 Shimoaikawa, Sado, Niigata 952-1501
Hokusetsu Shuzo Sake Brewery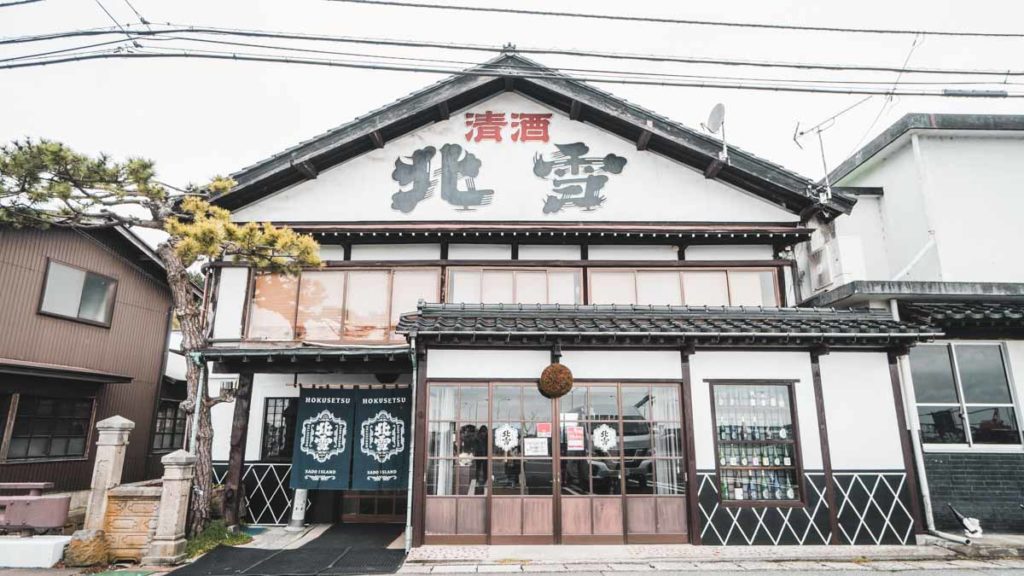 Niigata is famous for its rice and hence, sake. Hokusetsu Shuzo Sake Brewery was established in 1872 and is the sole supplier to the high-end Japanese restaurant chain Nobu owned by Robert De Niro, and is popular amongst Hollywood A-listers.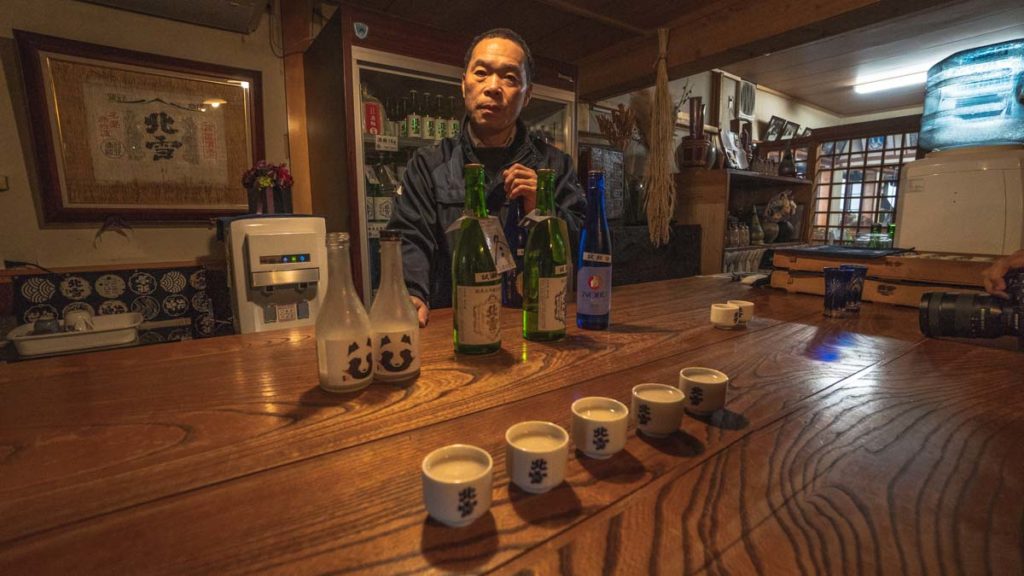 Touring the brewery is free, and you'll get to learn how the world-class sakes are made before sampling them. The only caveat is you'll have to make a reservation in advance, and by phone only (Tel: 0259-87-3105).
Entrance Fee: Free
Opening Hours: 8AM – 5PM
Address: 2377-2 Tokuwa, Sado, Niigata 952-0706
All-You-Can-Eat Crab Buffet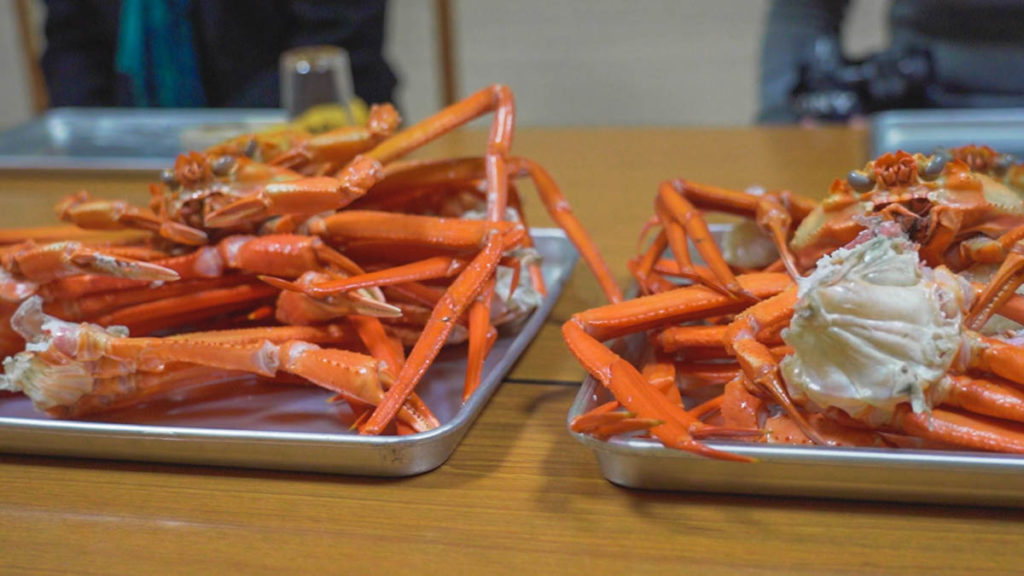 Snow crab buffet? Heck yeah. For ¥2,250 (~S$28), you can feast on free-flow freshly caught benizuwaigani (red snow crab), a Sado speciality. What a bargain!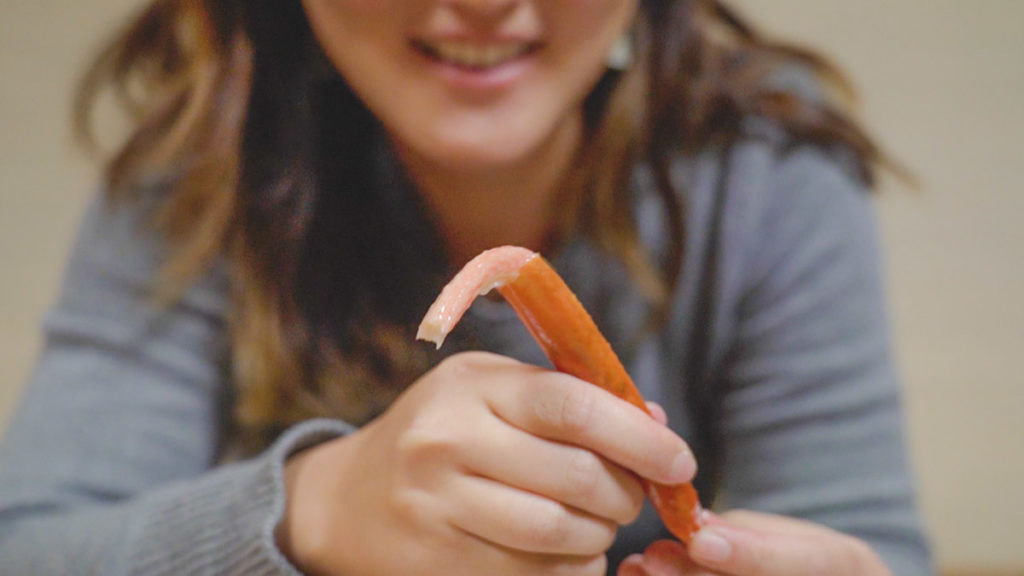 A staff member will show you the proper way to eat a crab, and the tricks to getting every single juicy bit of flesh out of the shell. I was completely shookt upon seeing her use a part of the crab leg to push the meat out of another leg. Now that's what you call class.
Do note that the buffet availability depends on the catch of the day!
Akadomari Tourist Centre
Opening Hours: 9AM – 6PM, closed on Wednesdays
Address: 2206-3 Akadomari, Sado, Niigata 952-0711
Taiko Experience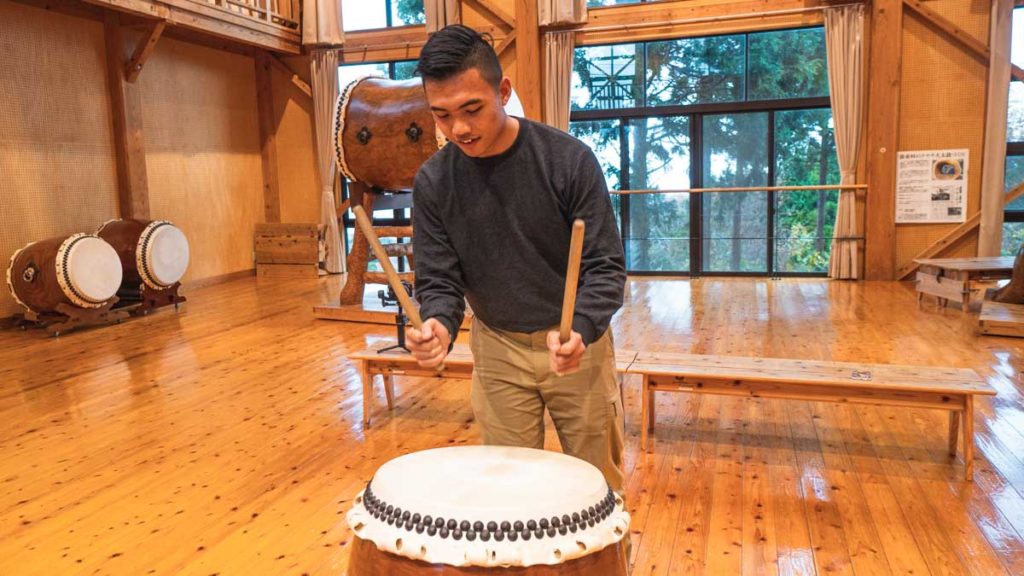 Learn to play Japanese drums (taiko) from members of the world-famous taiko group Kodo. You'll get to play different types of drums and learn a few fun drumming exercises!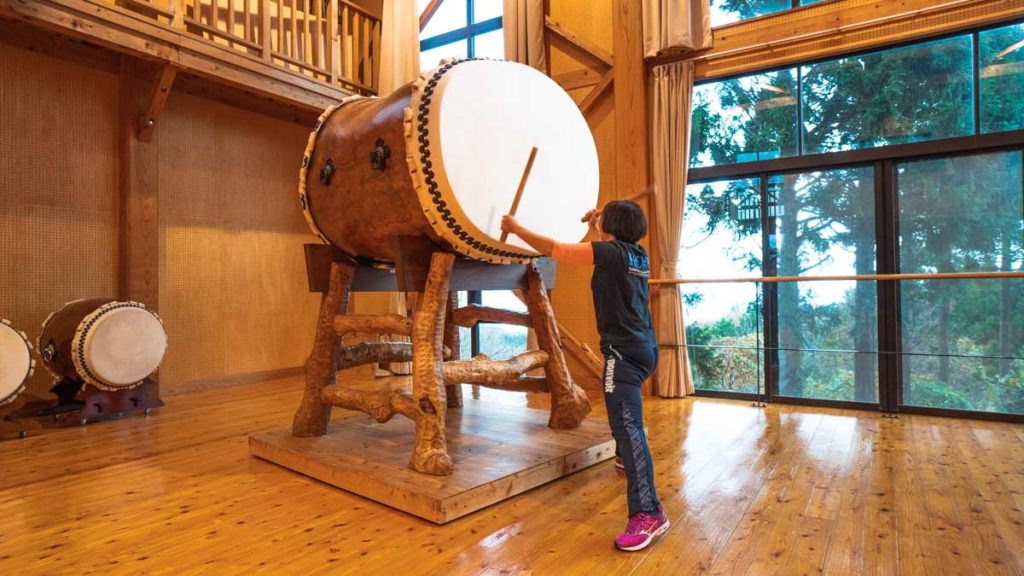 This drum is named Mr Potato.
The taiko centre features two massive taiko drums hand-carved from a 600-year-old tree by locals — affectionately named Mr Potato and Ms Piggy because of their unique features. The passion of our instructor Sami shone through and her energy was infectious, making the one-hour class a very fun experience!
Sado Island Taiko Experience
Cost: ¥2,000
Opening Hours: 9AM – 5PM
Address: 150-3 Ogi Kanetashinden, Sado, Niigata 952-0611
Taraibune Tub Boat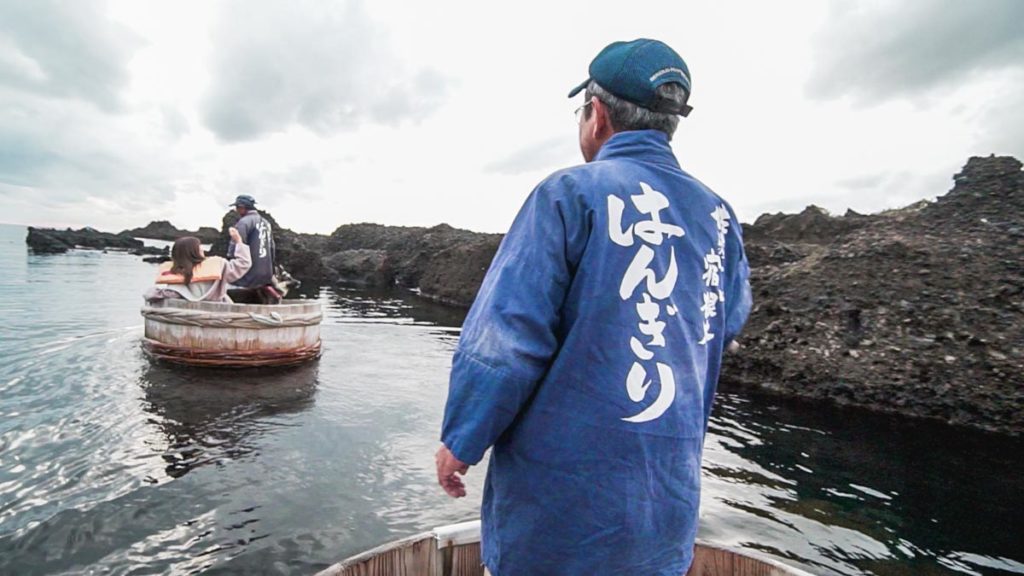 Regular boats are overrated. Sail the Sea of Japan in a taraibune (tub boat), invented by local fishermen to catch sazae (horned turban, a type of shellfish). It kinda looks like a floating dim sum box in my opinion and I'm totally for it.
Fun fact: the tub boats were featured in a scene in Hayao Miyazaki's Spirited Away!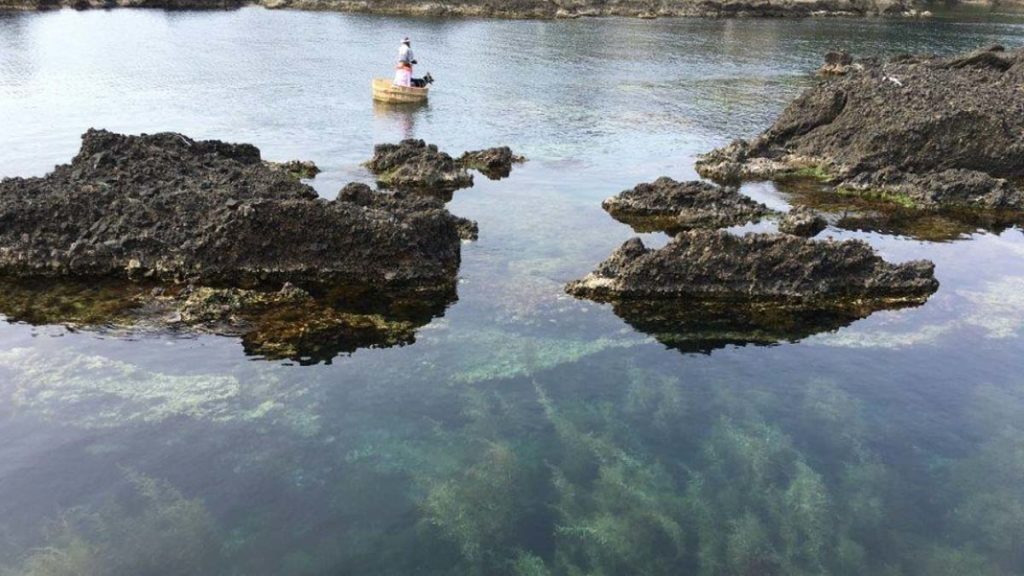 Photo credit: True Sado
If you're up for the challenge, you can try steering the boat! You know how some things are easier than they look? This isn't one of them. It takes a certain level of skill to not end up spinning in circles and avoid crashing into rocks. Hats off to the local fishermen!
There are a few places you can ride a taraibune on Sado island — Ogi port, Yajima and Shukunegi! Come during the sunset for the best views (though you'll have to pay a slight premium).
Shukunegi Hangiri Taraibune
Cost: ¥800, ¥1,000 for sunset ride. Open from Apr – mid-Nov only.
Opening Hours: 9AM – 6PM
Address: 393 Shukunegi, Sado, Niigata 952-0612
Shinsen Kukan Yorankaya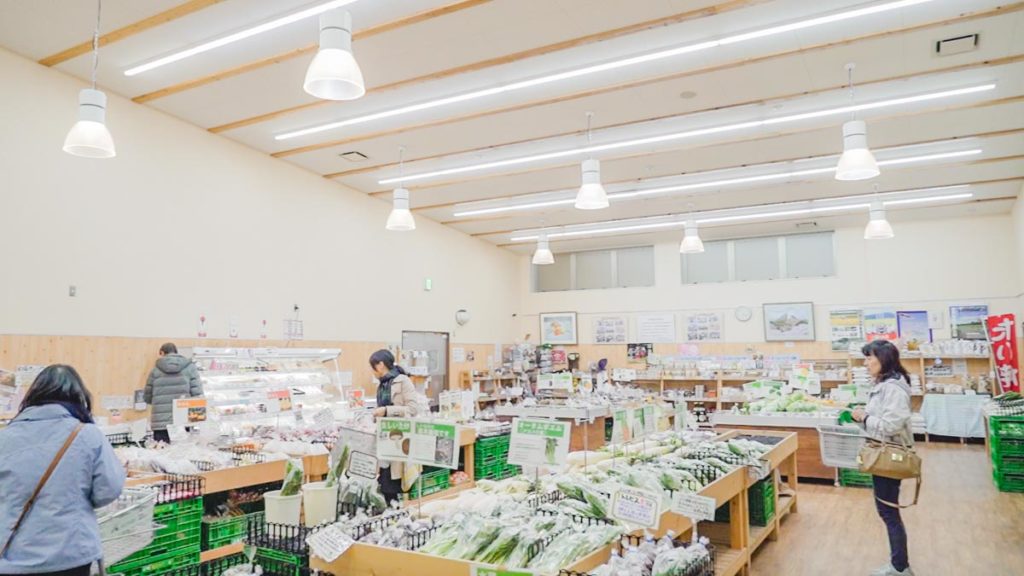 Shinsen Kukan Yorankaya is the place to go for locally-produced fruits and vegetables. I've always felt that supermarkets tell a lot about a place and this one definitely did not disappoint.
It's a nice place to visit if you want to see Sado through a local's perspective. I managed to pick up some fresh strawberries as well as a jar of pear jam to take home.
Opening Hours: 9AM – 7:30PM
Address: 68-1 Chigusa, Sado, Niigata 952-1209
Enjoy Fresh Sado Seafood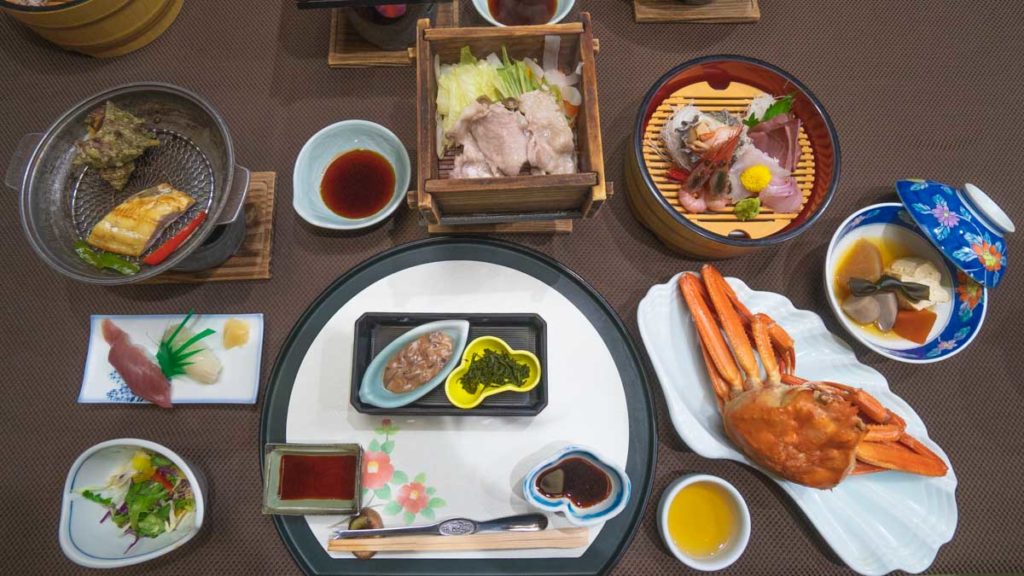 We ended our first day on Sado Island with a scrumptious Japanese dinner at our hotel, Yahatakan (more info at the end!). Our meal featured ingredients caught on Sado itself — snow crab, squid, turban shell and more! Truly a meal fit for a king.
Day 4 (Sado Island): Discover the Island's Natural Beauty
Senkakuwan Bay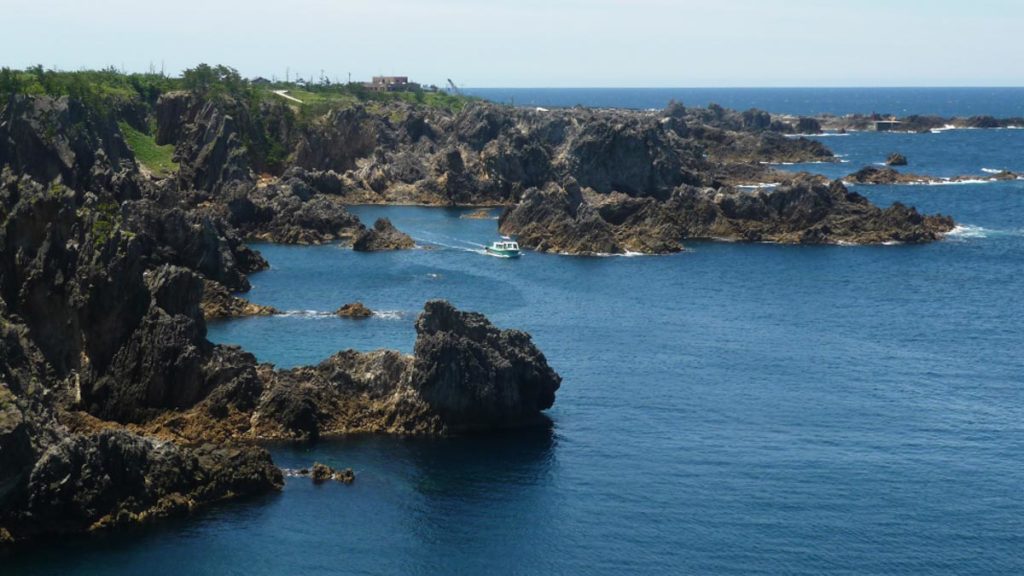 Photo credit: True Sado
Situated along the northwestern coast of Sado is Senkakuwan Bay where you can soak up views of Sado's coastline. The bay features steep rocky cliffs and is famously compared to Norway's Hardangerfjord!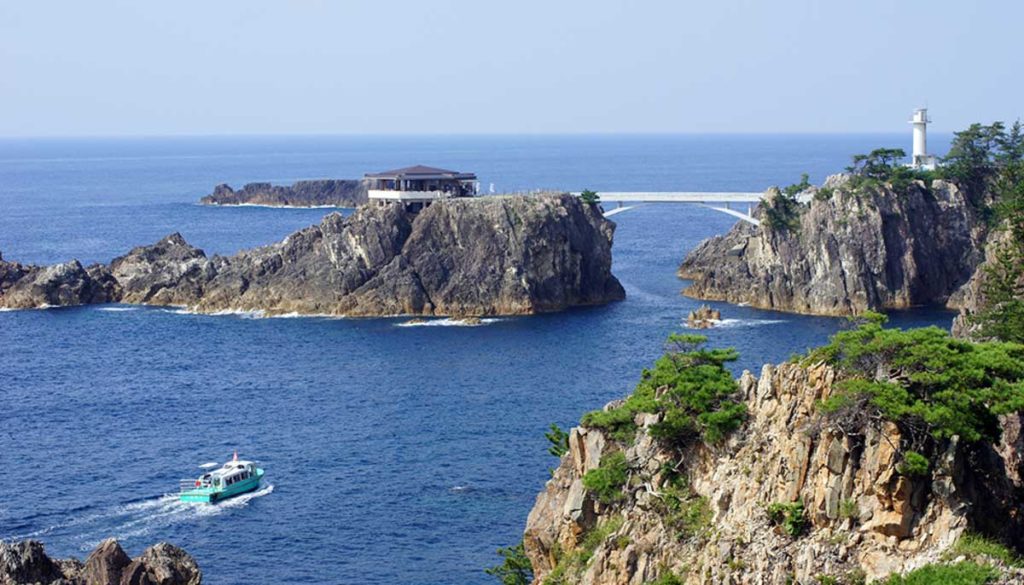 Photo credit: True Sado
Head to the Ageshima Park viewing deck for the best vantage point of the entire bay. You can also opt for a 15-minute glass-bottom boat ride to enjoy views of the coastline from the water! Do note that the boats only operate from mid-March till late November.
Entrance Fee: ¥550 (park only), ¥1,110 (park and cruise)
Opening Hours: 8AM – 5:30PM
Address: Kita-ebisu – Himezu Sado, Niigata
Soak in Beautiful Daylilies at Onogame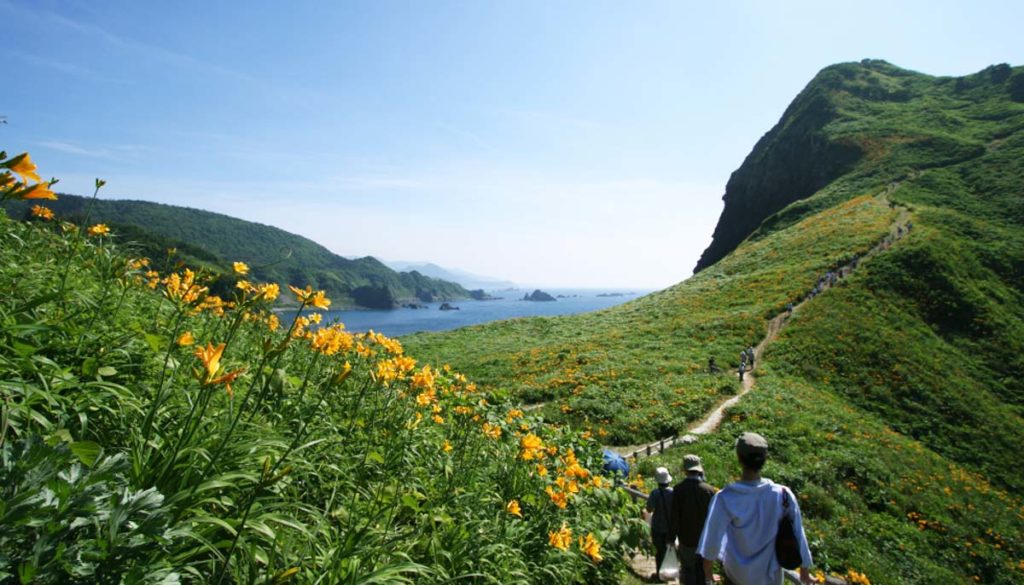 Photo credit: True Sado
Onogame is a huge 167m-tall monolith sitting on the edge of the island. The iconic monolith received two stars in the Michelin Green Guide and is the only place apart from Tobishima in Akita Prefecture where you can find wild tobishima kanzo (daylilies).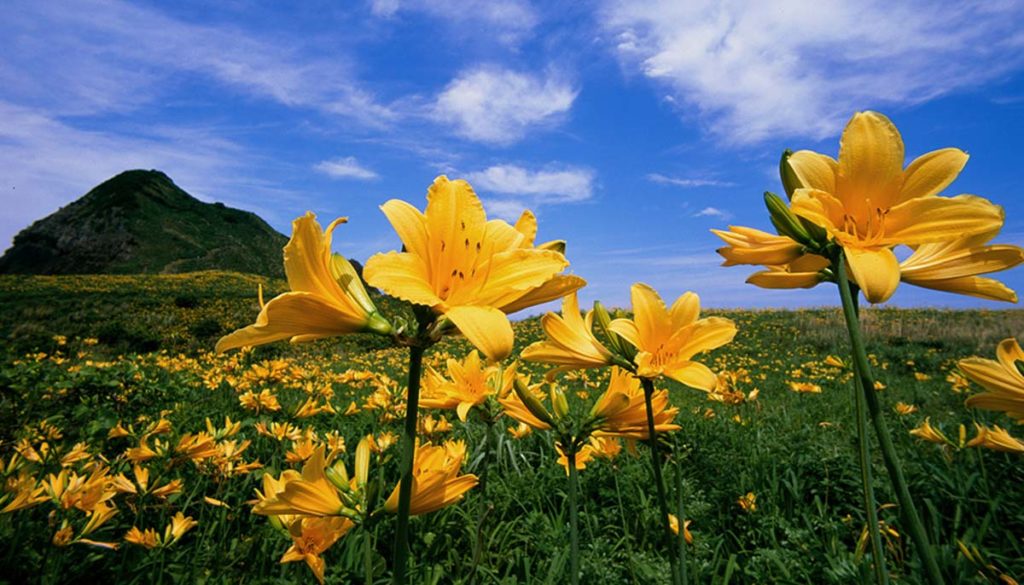 Photo credit: True Sado
From late May to mid-June, thousands of tobishima kanzo are in full bloom, painting the coast a vibrant yellow. The view is truly spectacular and looks like something right out of the Disney movie Moana! This'll be perfect for a spring or summer holiday.
Entrance Fee: Free
Opening Hours: 24 hours
Address: Negai, Sado, Niigata 952-3203
Futatsugame Beach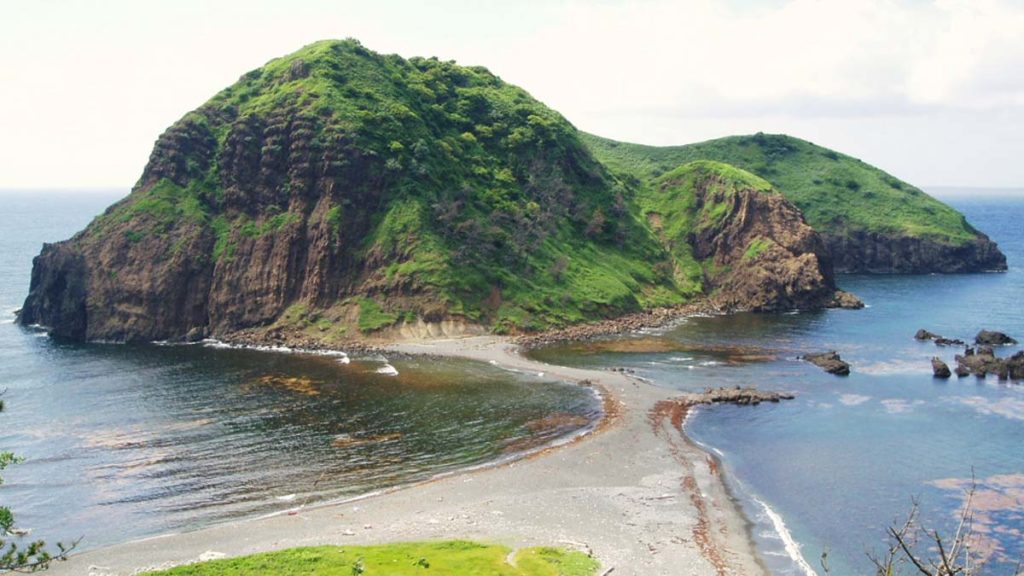 Photo credit: True Sado
Sado Island is home to seven Instagram-worthy beaches, with Futatsugame Beach being the most popular. If you love nature and blue waters as much as I do, this is the place to be.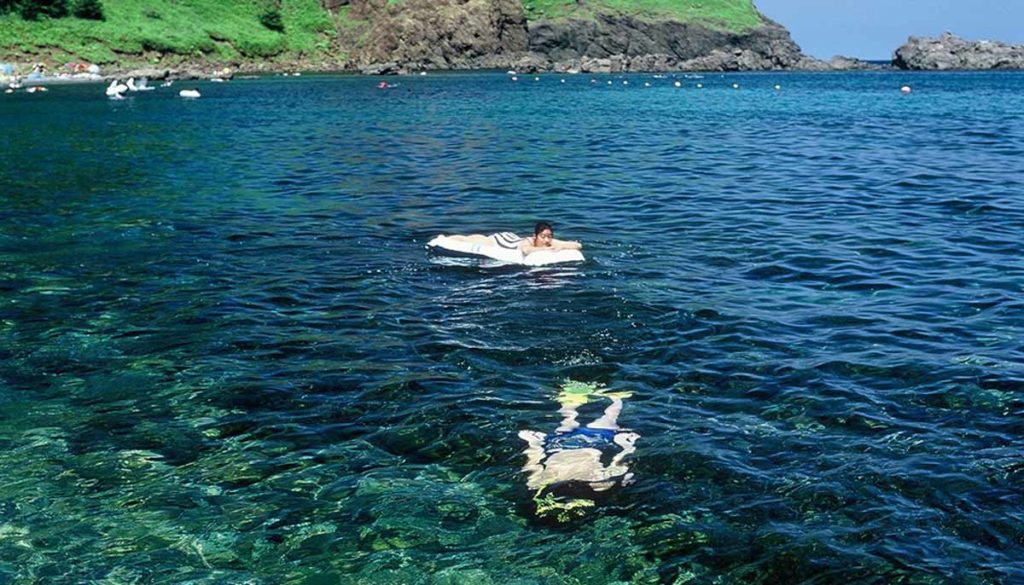 Photo credit: True Sado
As Sado is still relatively unknown, there aren't too many tourists around. Picnicking, fishing, scuba diving and kayaking are just some of the cool activities you can do here (when it's the right season of course)!
Opening Hours: 24 hours
Address: Washizaki, Sado, Niigata 952-3205
Day 5 (Sado & Niigata): Pottery Making, Bunny Temple & Souvenir Shopping
Gyokudo Kamamoto Ceramic Art Experience (Sado)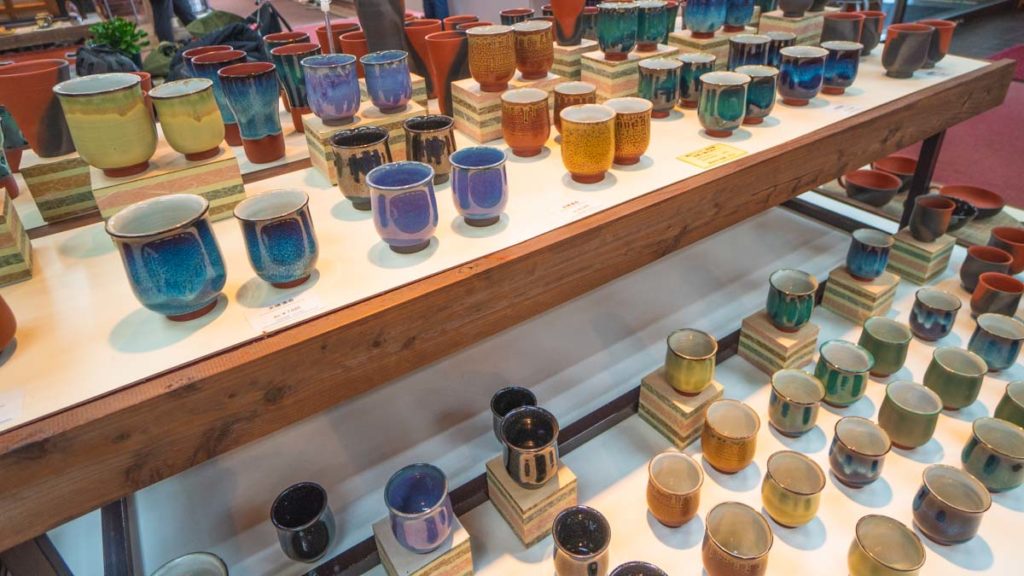 Gyokudo Kamamoto features mumyoi-yaki, a special type of ceramic ware produced from red clay found in Sado's gold mines. Here you'll find beautiful handmade teacups, bowls and other dinnerware.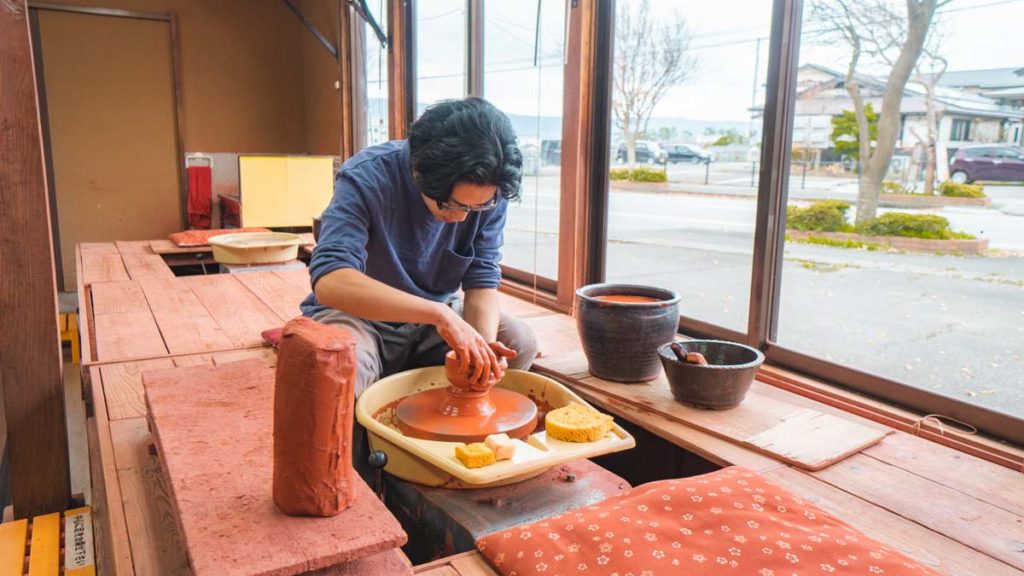 Good news for those interested in ceramics — you can pick up some pottery skills from local masters and make your own cup or bowl! Moulding something out of clay is actually very therapeutic. Plus it's very satisfying to see your finished product 😊.
Cost: ¥2,000
Opening Hours: 8:30AM – 5:30PM
Address: 122-1 Kubota, Sado, Niigata
Chokokuji Temple (Sado)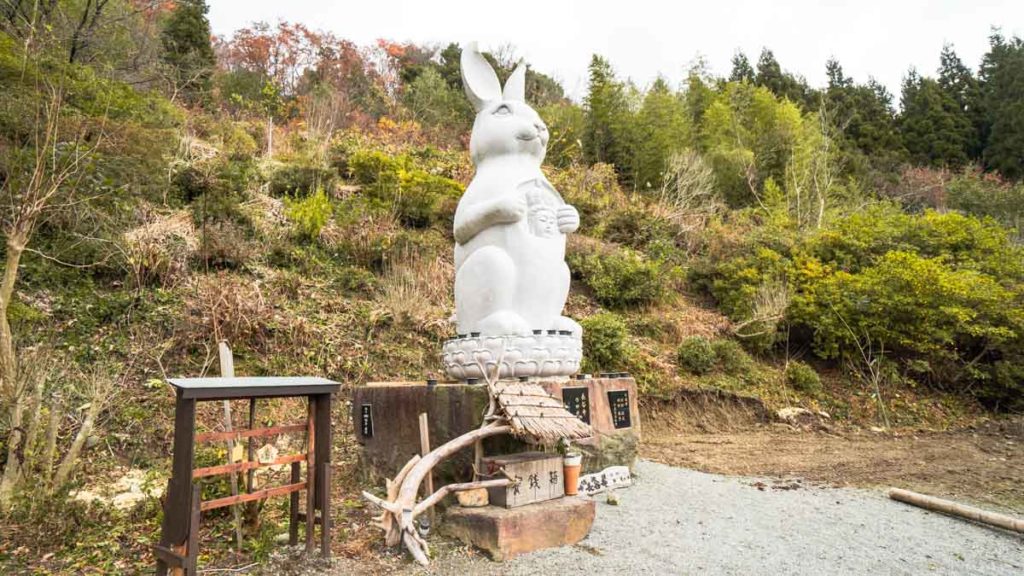 Chokokuji is a Buddhist temple home to many ancient Japanese relics. What makes this temple unique though, is the 140 rabbits roaming the grounds, so good news for those who can't make a trip to Okunoshima (rabbit island) just yet.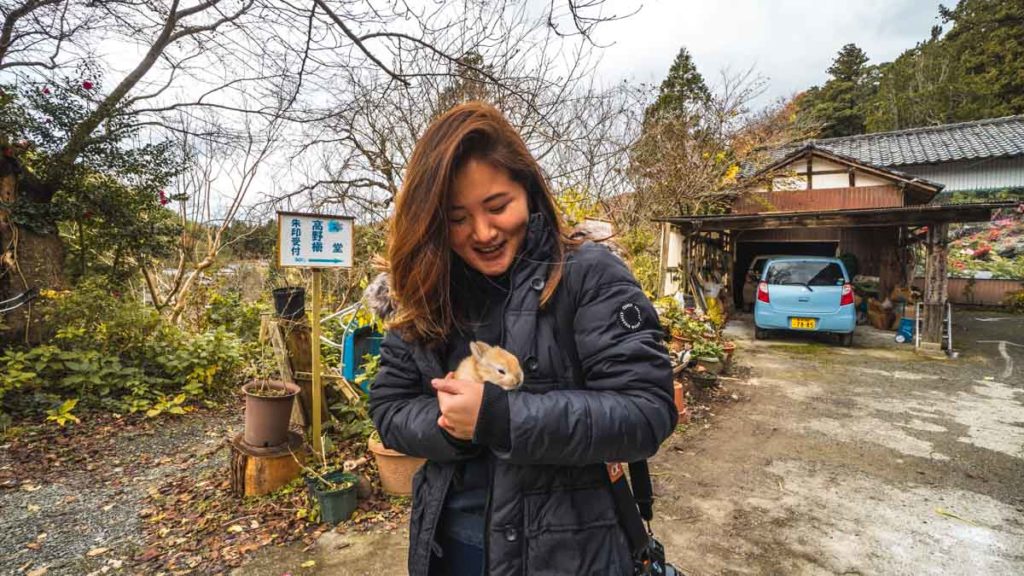 Happiness is having a baby bunny in your hands.
The rabbits have all been adopted by the monk living there. Even if you're not a history buff, I'm pretty sure these furry friends provide more than enough reason for you to visit.
Entrance Fee: Free
Opening Hours: 8:30AM – 5PM
Address: 13 Hase, Sado, Niigata 952-0204
Get Souvenirs at Furusato Mura (Niigata)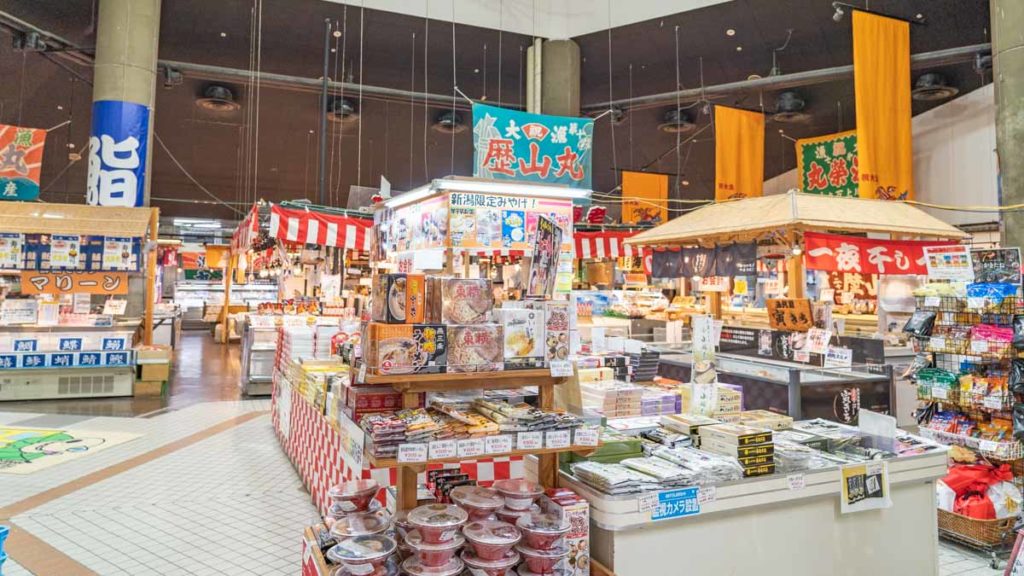 If you're looking for Japanese products to bring home, Furusato Mura is the place to go. It's a large tourism complex with a free-of-charge museum (in the Appeal Hall), restaurants and the largest collection of souvenirs (both in the Bazaar Hall) in the city.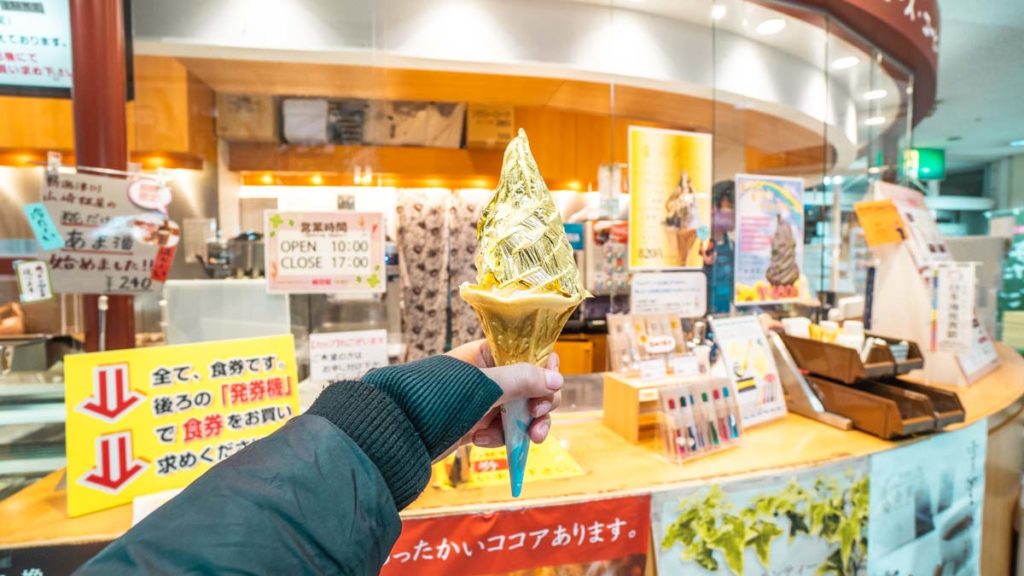 We couldn't resist trying gold flake ice cream in the prefecture famous for gold!
Furusato Mura is also popular for its flower garden, where tulips bloom in the spring and dahlias flower in the summer.
Opening Hours: Generally 9:30AM – 5:30PM
Address: 2307 Yamada, Nishi-ku, Niigata City
Japan Itinerary Accommodation — Where to Stay in Niigata City and Sado
Niigata City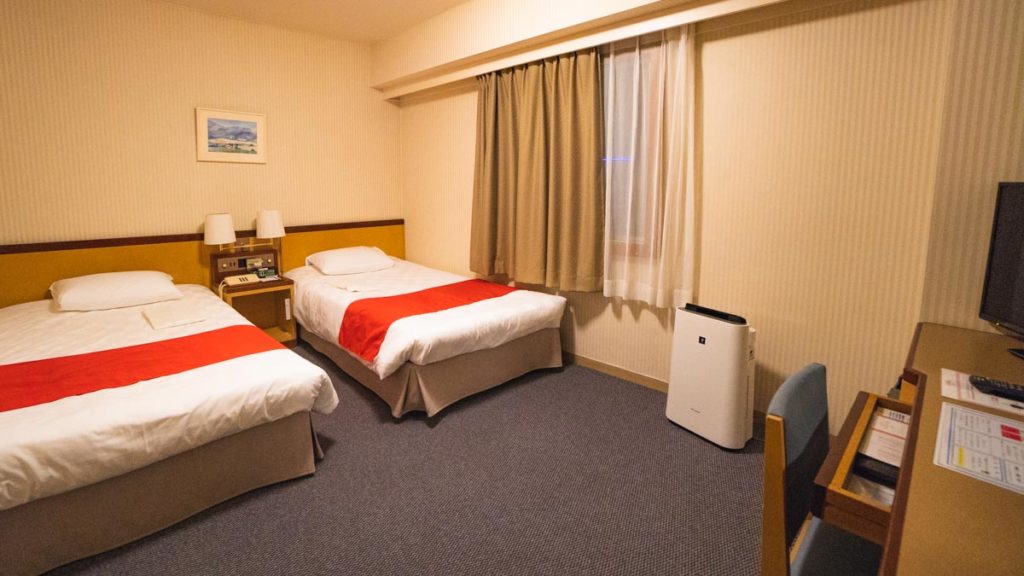 Ramada Hotel is conveniently located just across the road from Niigata Station with several restaurants within walking distance. It's a good home base to explore the city!
Cost: From ~S$58 per night
Address: 950-0901 Niigata, Niigata, Chuo-ku Benten 1-2-4, Japan
Sado Island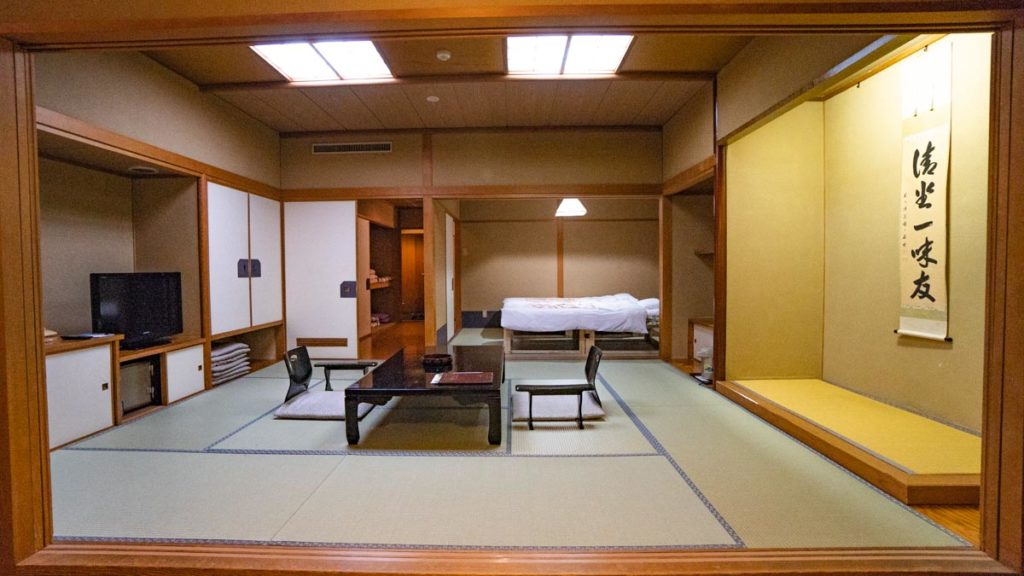 Yahatakan is a famous hotel in Sado with a central location perfect for sightseeing. It features ryokans (traditional Japanese inn) with tatami floors. I recommend staying in a ryokan at least once for the full Japanese experience!
Cost: From ¥11,000 per night
Address: 2043 Yahata, Sado, Niigata 952-1311
Check Flights to Tokyo
There are presently no direct flights from Singapore to Niigata, so we recommend flying to Tokyo first and then taking a two-hour shinkansen to Niigata city. Check flight prices here:
If you can't see the widget above, click here to check flights from Singapore to Tokyo instead!
Any trip to Japan is always a good one. And since I've already checked Tokyo and Hokkaido off my bucket list, it was about time I added different cities to my Japan itinerary.
Read also: 10-Day Japan Itinerary — Tokyo to Osaka With The JR Pass for $1.1k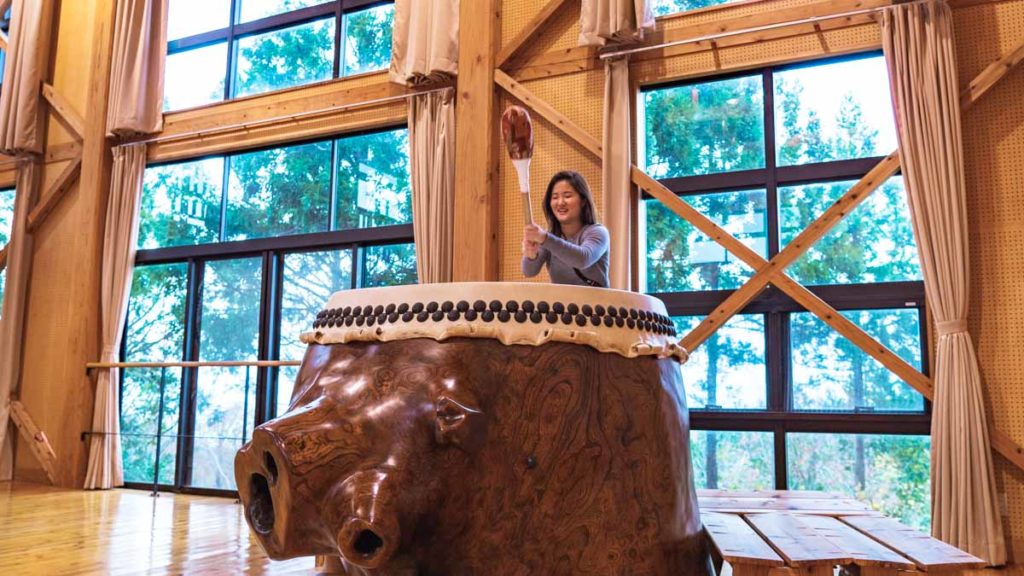 What I loved about this trip to Niigata was the plethora of immersive cultural experiences available! Instead of just buying a ceramic teacup, you can make your own. Rather than just being in the audience at a taiko performance, you can learn from the masters themselves.
Travellers are increasingly yearning for authentic experiences, and what better way than to join the locals in their activities?
Anything we missed out in our Japan itinerary to Niigata and Sado Island? Let us know in the comments!
---