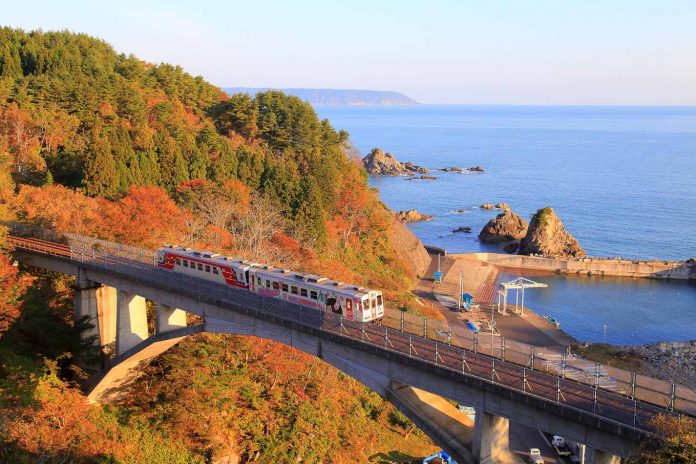 Can't wait to get our hands on Iwate's award-winning beef 😋
Compared to the ever-popular tourist destination of Hokkaido, many people may not have heard of Iwate Prefecture.
And what a waste because it offers gorgeous views of the coastlines, famous historical temples, and a slew of local delicacies!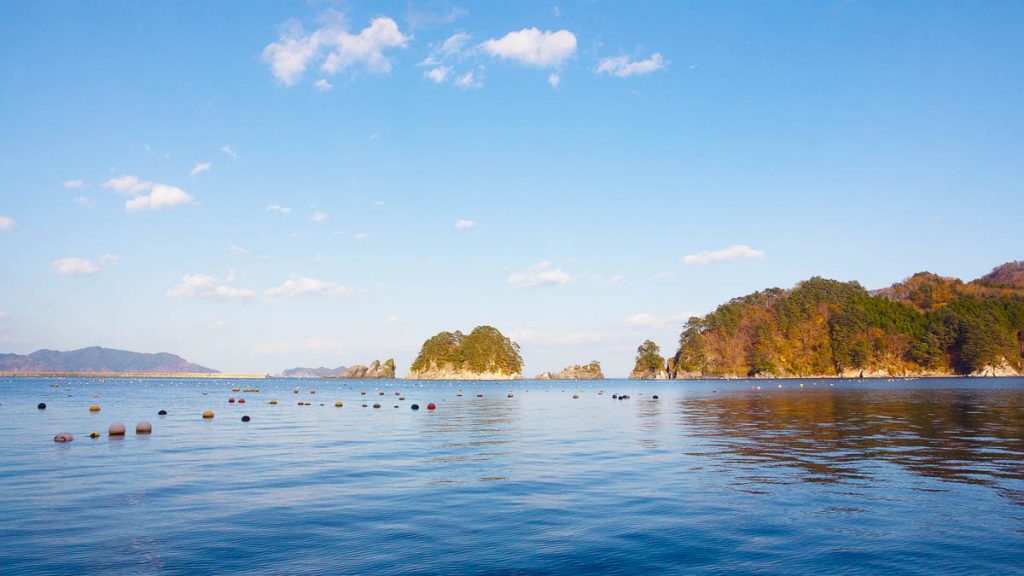 Sea of Japan from Kamaishi port. Photo credit: JNTO
Located in the Tohoku Region, Iwate is in fact Japan's second-largest prefecture after Hokkaido and is divided into four distinct areas — Northwest (Morioka/Hachimantai), Southwest (Hanamaki/Hiraizumi), Northeast (Miyako/Kuji), and Southeast (Kamaishi/Ofunato). Catch the Tohoku-Hokkaido Shinkansen from Tokyo Station to Morioka Station to start your trip exploring this area.
Without further ado, here are nine unique hidden gems you can only get in this rural side of Japan!
1) SEE: UNESCO World Heritage Site with a gold-covered pavilion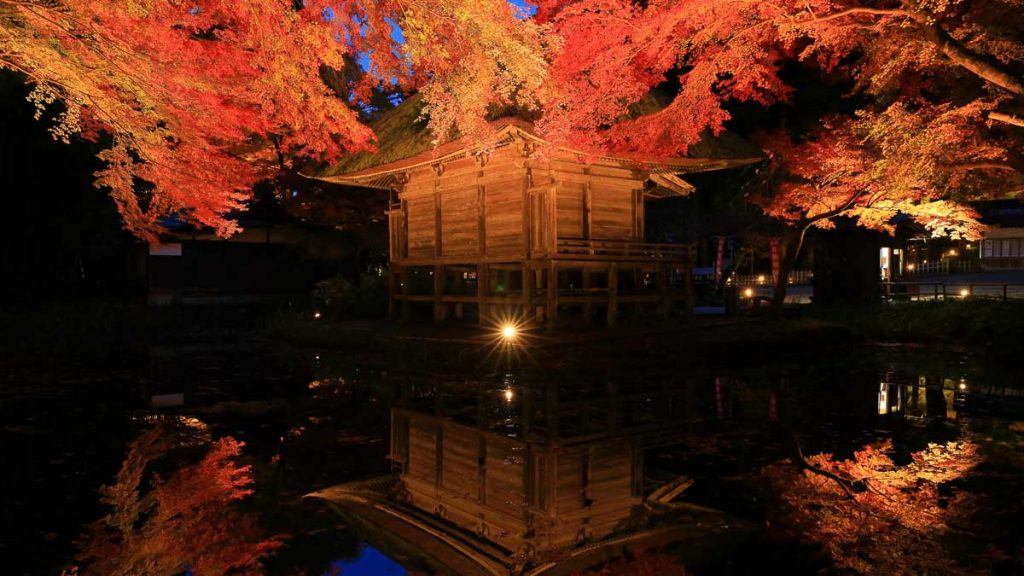 Light-up event in Chuson-ji Temple. Photo credit: JNTO
There are plenty of impressive UNESCO World Heritage Sites in Japan, but this one takes the gold — literally.
Chuson-ji Temple is a Buddhist temple in Southern Iwate Prefecture's Hiraizumi Town and one of its most iconic features is the Konjikido or "Golden Hall". The hall is devoted to Amida Nyorai (the Buddha of Infinite Light) and everything but the roof is covered in gold leaf 🤩.
Built in the 12th century, it displays the craftsmanship of the past era such as lacquer work, woodwork, metalwork, dyeing, and calligraphy. Visitors can also check out the Sankozo Museum to learn more about the local history behind these items illustrating Eastern Japan's Buddhist arts.
This temple is also a popular destination in autumn for having a beautiful crimson foliage landscape.
*Pro-tip: Ask for a local guide to help you navigate the many halls scattered around in this UNESCO World Heritage Site, as it's easy to get lost! Plus, they'll give you insider info on this amazing area too!
Entrance fee: Adult ¥800 (~S$9)
Opening hours: 8AM – 5PM, 8:30AM – 4:30PM (Nov – Mar)
How to get there: From Hiraizumi Station, take the RunRun loop bus
2) SEE: One of Japan's 3 great limestone caves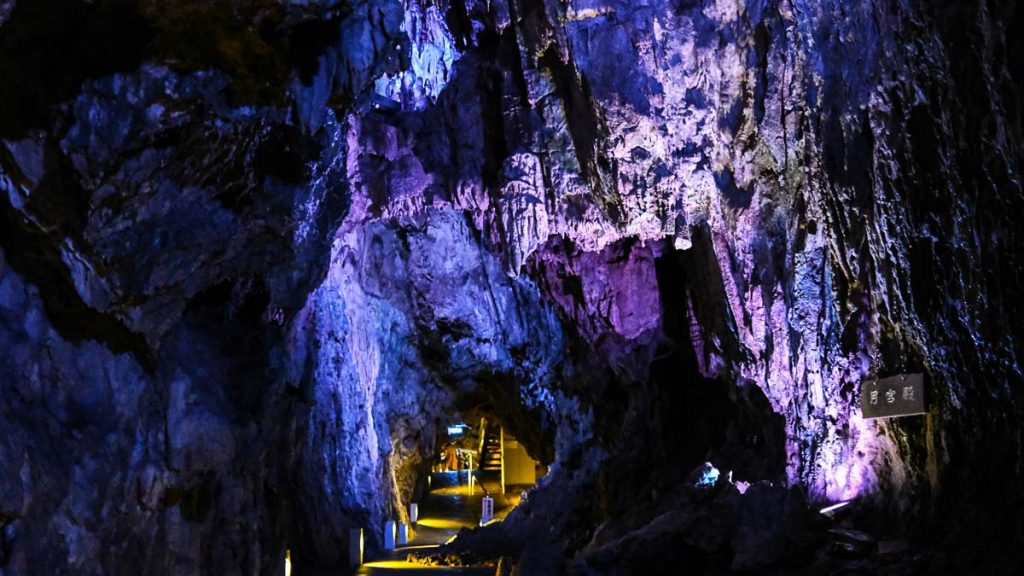 Inside Ryusendo Cave in Iwate Prefecture. Photo credit: JNTO
Ryusendo Cave is a picturesque attraction in Iwate. Explore the limestone caves as you pass through natural rock formations, minerals, and clear underground lakes. In fact, the water is so clear, it's even sold in bottles in the nearby Iwaizumi town!
*Pro-tip: Bring a jacket along as the temperature inside the cave is around 10℃.
Entrance fee: ¥1,100 (~S$13)
Opening hours: 9AM – 4PM
How to get there: From Morioka Station, take the JR bus to Iwaizumi (Ryusendo cave)
3) EXPERIENCE: Get dressed in a kimono by adorable obaachans (grandmas)
Kimono dressing in Kanegasaki Town. Photo credit: JNTO
While there's nothing new about getting dressed in a kimono, what makes the experience more memorable is having it done by adorable local obaachans or grandmas!
With a population of 15,500 people, Kanegasaki Town hosts various cultural experiences such as traditional kimono dressing and calligraphy to keep the town alive.
If you know some basic Japanese, chat with these grandmas and make new friends! After which, stroll around town and participate in other activities for a day of fun.
Cost: Varies depending on activities
Opening hours: Varies depending on activities
How to get there: From Kanegasaki Station, the area for kimono dressing (Kamishimo resting spot) is a 10min walk away
4) EXPERIENCE: Kamaishi City through an immersive museum-like experience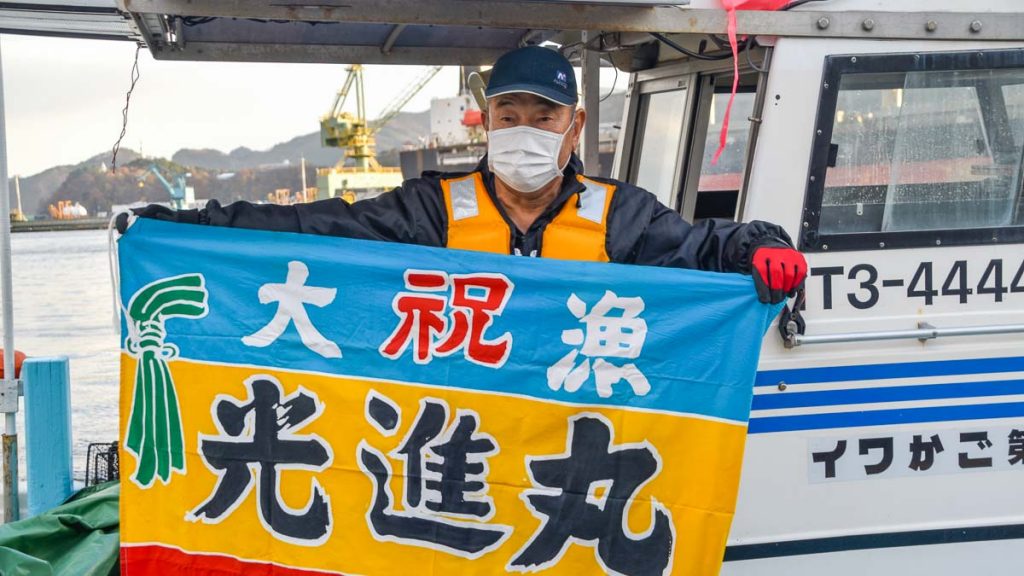 Kamaishi City local guide, Mr. Sasaki. Photo credit: JNTO
Besides being famous for its fresh seafood, did you know that Kamaishi City once hosted the 2019 Rugby World Cup?
Find out more about this lovely city by participating in events, fishermen boat tours, and educational gatherings — organised by locals hoping to showcase the region's best to visitors!
Through this first-hand immersive experience, the city hopes to transform into a "Kamaishi Open Field Museum" and revitalise itself after having been hard hit by the 2011 tsunami.
How to get there: Alight at Kamaishi Station
5) EXPERIENCE: Unique festivals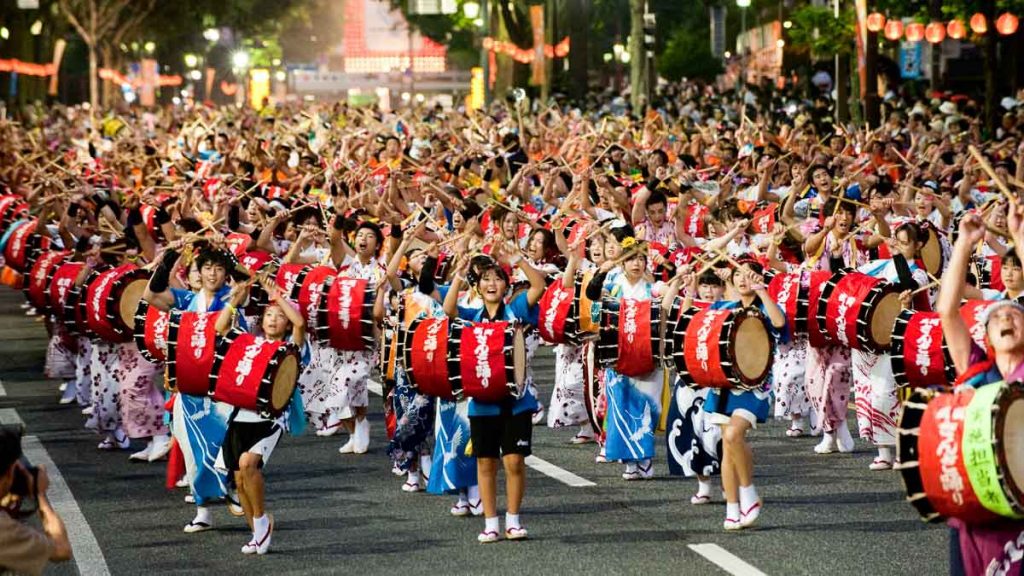 Sansa Odori Matsuri in Morioka City. Photo credit: Tohoku Tourism Promotion Organization
When in Iwate, do as the locals do — if you're here at the right time, check out some of its unique festivals!
The Sansa Odori Matsuri happens in Morioka City and has an impressive display of culture. This performance involves over 10,000 taiko drummers and dancers, and is recognised by the Guinness Book of Records as the world's largest taiko drumming festival — traditionally held in August. 🥁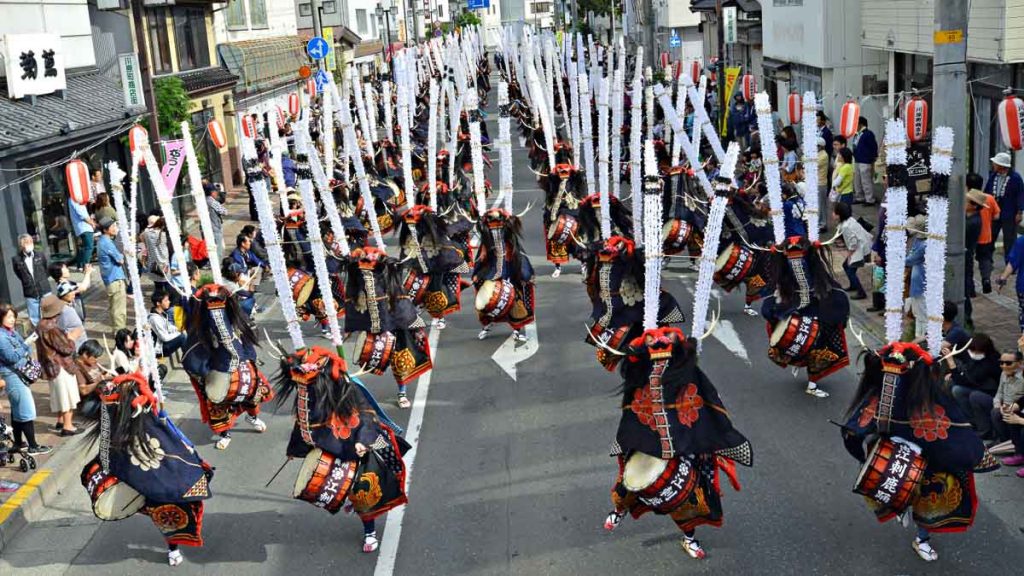 Shishi Odori. Photo credit: Iwate Prefecture
While Sansa Odori Matsuri is a yearly festival, there's another impressive dance performance representative of Iwate traditional performing art — Shishi Odori.
Shishi Odori has over 400 years of history and happens more often, often seen in Ryokans, and is a performance of dancers with deer-like costumes dancing in specific movements.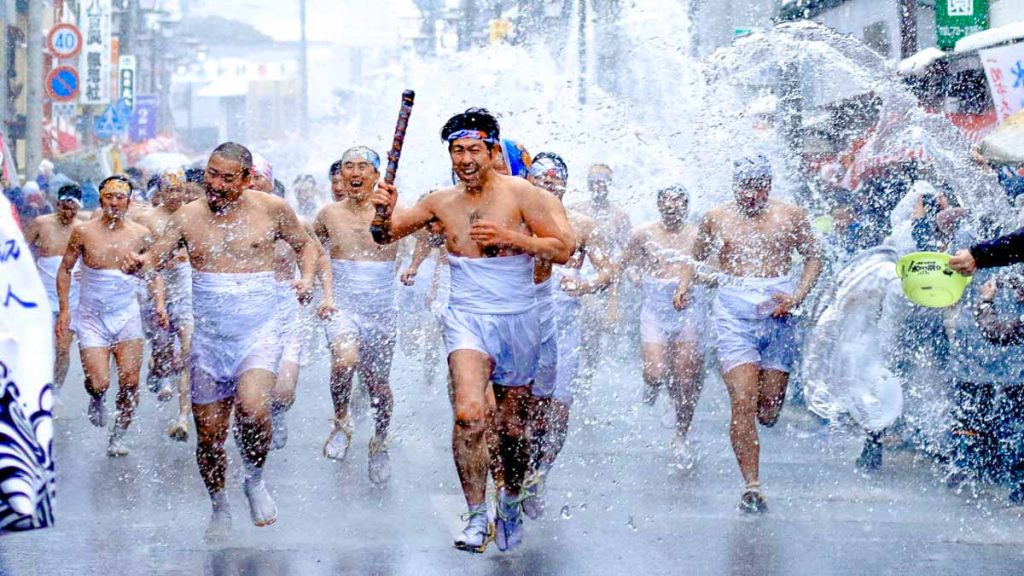 Daito-Ohara Water Throwing Festival in Ichinoseki City. Photo credit: Iwate Prefecture
Other interesting festivals include the Funekko Nagashi Festival (August) — where dragon-shaped boats are burnt to honour ancestors, as well as the Daito-Ohara Water Throwing Festival (February) — where men dressed in loincloths run through the streets while spectators douse them with ice-cold water.
6) HIKE: New scenic trail along the coast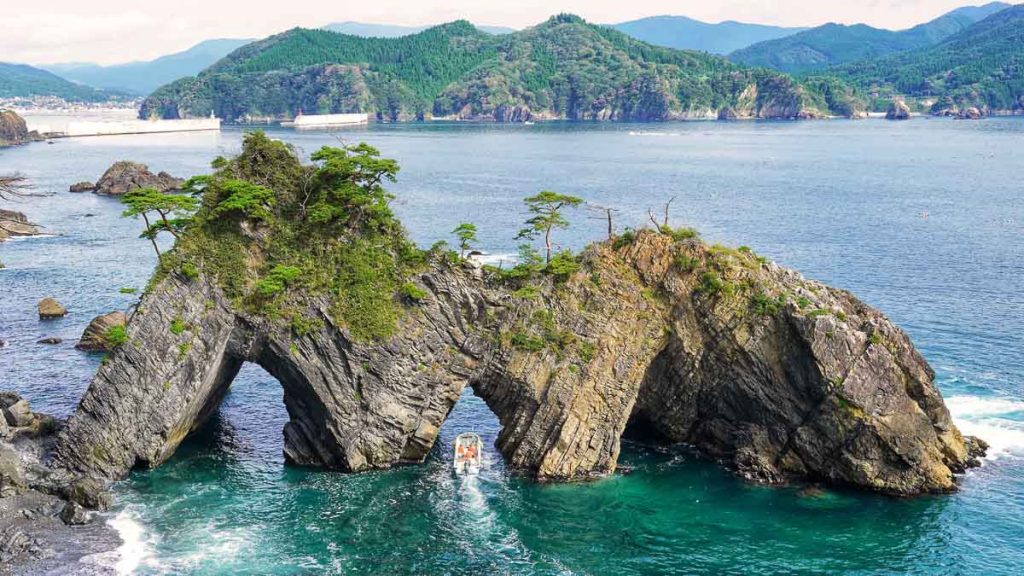 Anatoshiiso of the Goishi Coast. Photo credit: JNTO
The Michinoku Coastal Trail is one of Japan's newest and most mesmerising hikes, spanning over 1,000KM along the Pacific Ocean.
Opened in 2019, the trail connects Hachinohe City in Aomori Prefecture to Soma City in Fukushima Prefecture and passes through the scenic coast of Iwate. There are also various sections of the entire trail, perfect for hikers of varying levels to explore.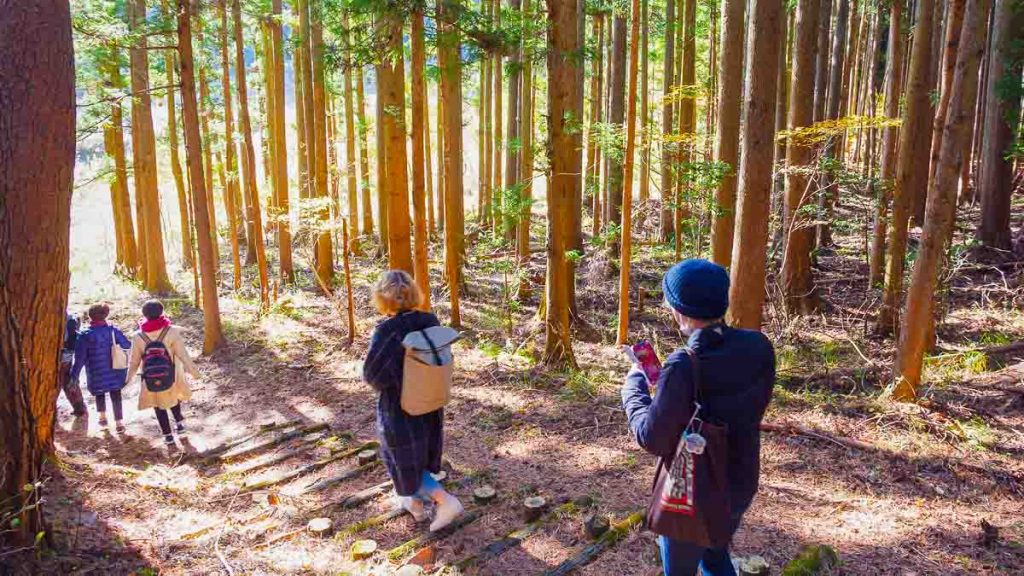 Michinoku Coastal Trail. Photo credit: JNTO
Don't know where to start? The Central to South Ofunato and Rikuzentakata sections offer amazing views and reflect how much the region has recovered following the 2011 tsunami aftermath.
*Pro-tip: Finish your hike before dark as some trails may not be well-lit at night.
Entrance fee: Free
Opening hours: 24 hours
How to get there: Varies depending on which section you start from
7) EAT: Award-winning beef and other delicacies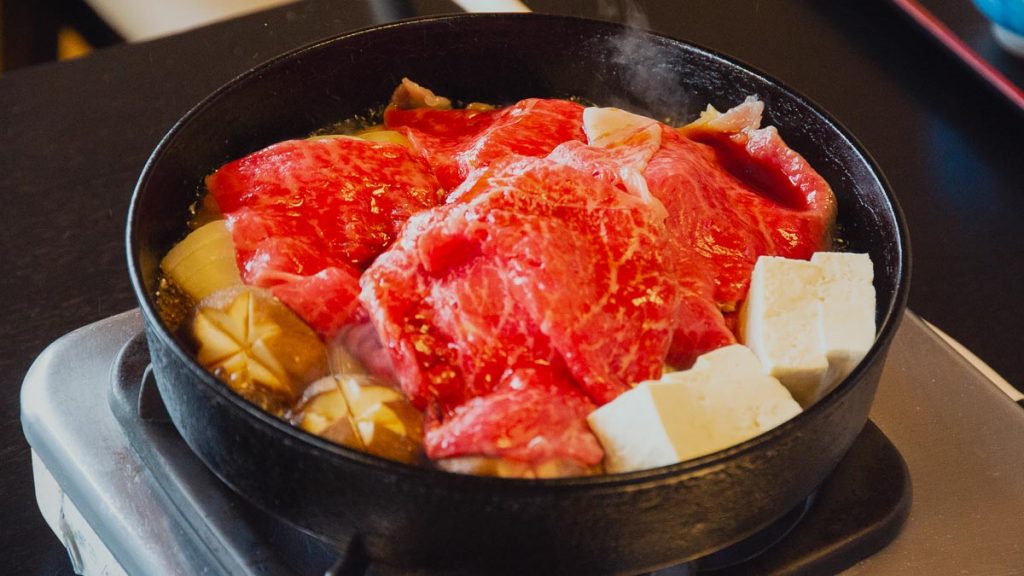 Maesawa beef sukiyaki set at Sasachu. Photo credit: JNTO
Maesawa beef is one of Japan's top-quality beef, known for its light fat and flavourful taste. Obtained from fattened cattle carefully bred in Iwate Prefecture, it has even won several awards!
One place to get your hands on this mouth-watering meat is at Sasachu, a sukiyaki restaurant in Oshu City famous for its signature beef sukiyaki.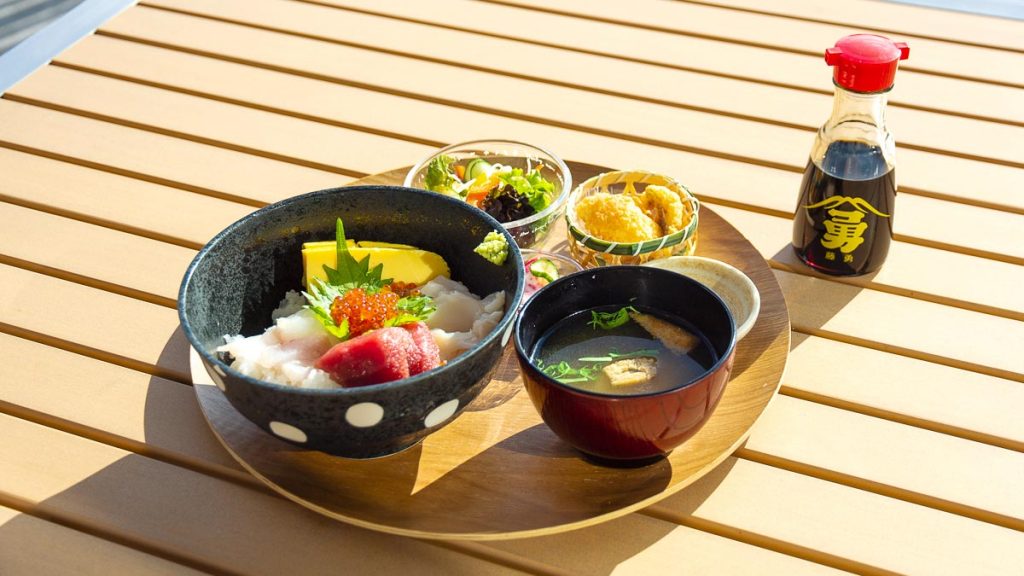 Seafood bowl at UOGASHI Terrace. Photo credit: JNTO
If you're craving seafood instead, head over to the nearby Kamaishi City. Located in a fish market, Miyakawa restaurant serves a wide array of dishes using seasonal local ingredients. Or drop by UOGASHI Terrace and explore the various seafood options there.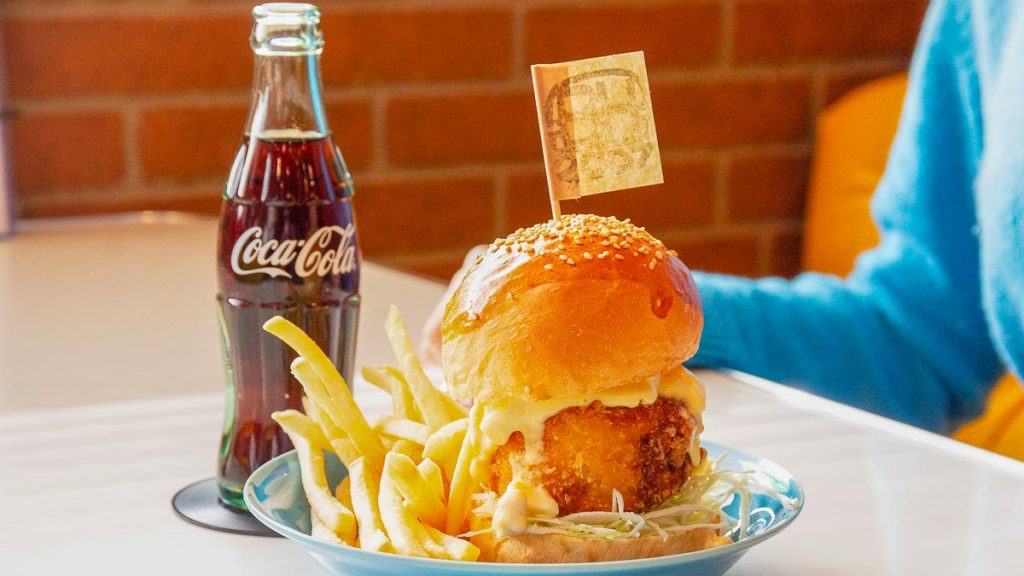 Koishihama Scallop Burger at The Burger Hearts. Photo credit: JNTO
Alternatively, The Burger Hearts in Ofunato City offers more than 20 hamburger choices in an American-like diner. Some popular menu items are the Koishihama Scallop Burger or burgers using Yamagata Village Shorthorn Wagyu beef.
Sasachu
Opening hours: 11:30AM – 2PM (Last order at 1:30PM), 5:30PM – 9PM (Last order at 8PM), Closed on Sun
How to get there: 10min walk from Mizusawa Station
Miyakawa
Opening hours: 11:30AM – 2PM (Last order at 1:30PM), 6PM – 9PM (By reservation only), Closed on Mon
How to get there: 5min walk from Kamaishi Station
UOGASHI Terrace
Opening hours: Varies for different restaurants
How to get there: From Kamaishi Station, take the Iwatekenkotsu Bus for Shinhamacho or Higashimae and alight at Shieibiru mae stop. Walk 2mins
The Burger Hearts
Opening hours: 11:30AM – 9PM (Last order at 8:30PM), Closed on Mon
How to get there: 3min walk from Sakari Station (Sanriku Railway or JR Line)
8) SHOP: Contemporary-designed ironware
Dating back to the 17th century, Iwate or Nambu Tekki ironware is one of a kind — incorporating both traditional and modern designs.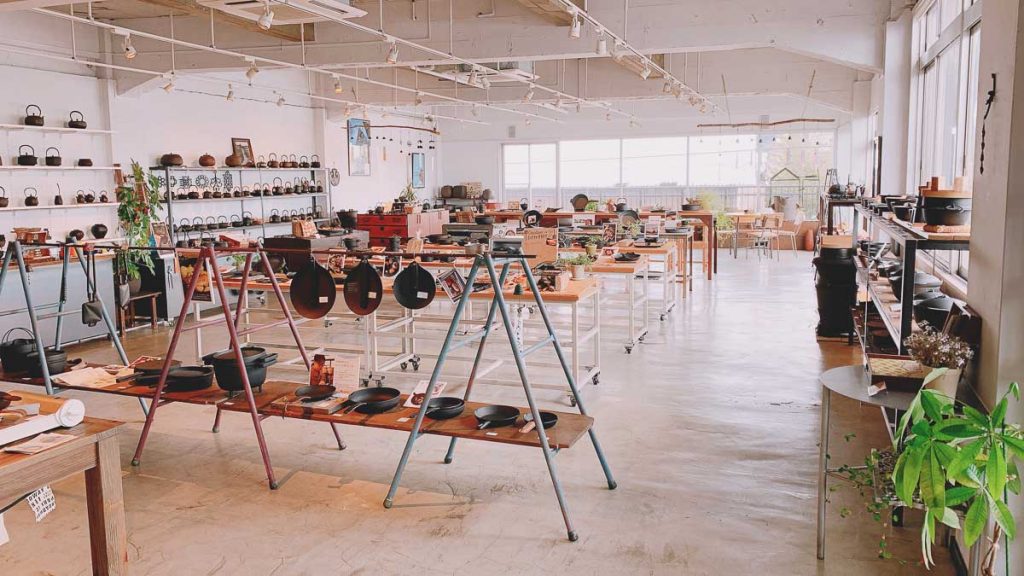 OIGEN store. Photo credit: JNTO
What's also special is that it helps remove chlorine from tap water, giving it a smooth and pleasant taste.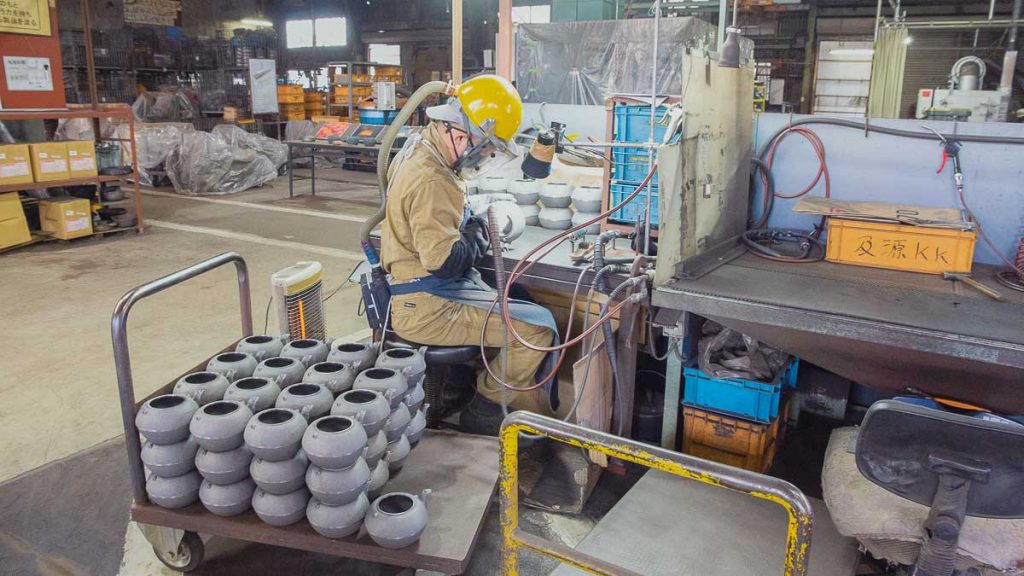 A craftsman working on polishing a cast-iron kettle. Photo credit: JNTO
In Oshu City's Oigen store, you'll find various ironware products such as teapots, kettles, and cookware with their own unique design of intricate lines or patterns. You can even visit the open factory to have a sneak peek at how these are produced!
Opening hours: 9AM – 5PM
How to get there: 10min walk from Mizusawa Esahi Station
Read also: South Tohoku Japan Guide — 19 Things to Do in Miyagi and Fukushima for First Timers
9) STAY: A popular hot spring town among the mountains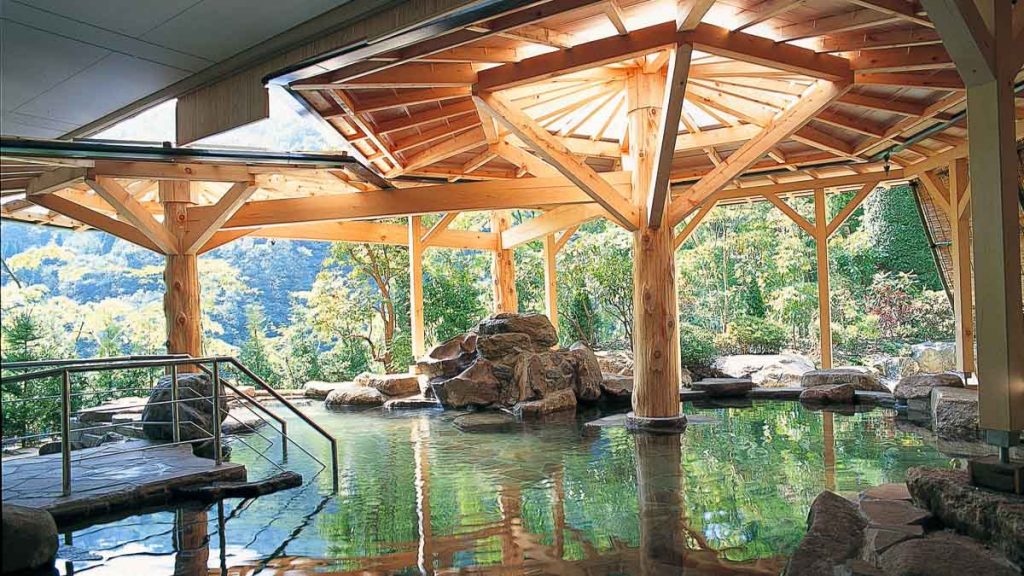 Open-air rock bath, Hanamaki Onsen. Photo credit: Hanamaki Tourism & Convention Bureau
Hanamaki Hot Springs Village is a renowned hot spring resort in the Tohoku region, boasting 12 hot springs that run along the river through the mountains.
Spend a night at Hanamaki Onsen, a hot spring facility with four hotels and ryokan, to enjoy a touch of retro-Japan vibes combined with modern amenities. After a relaxing soak, look forward to a dinner buffet with delicious food, a flower bath, and a cosy bakery when staying in this area of Iwate 🥰.
Cost: Varies depending on room type
How to get there: 15min drive from Hanamaki Station
Getting Around Iwate Prefecture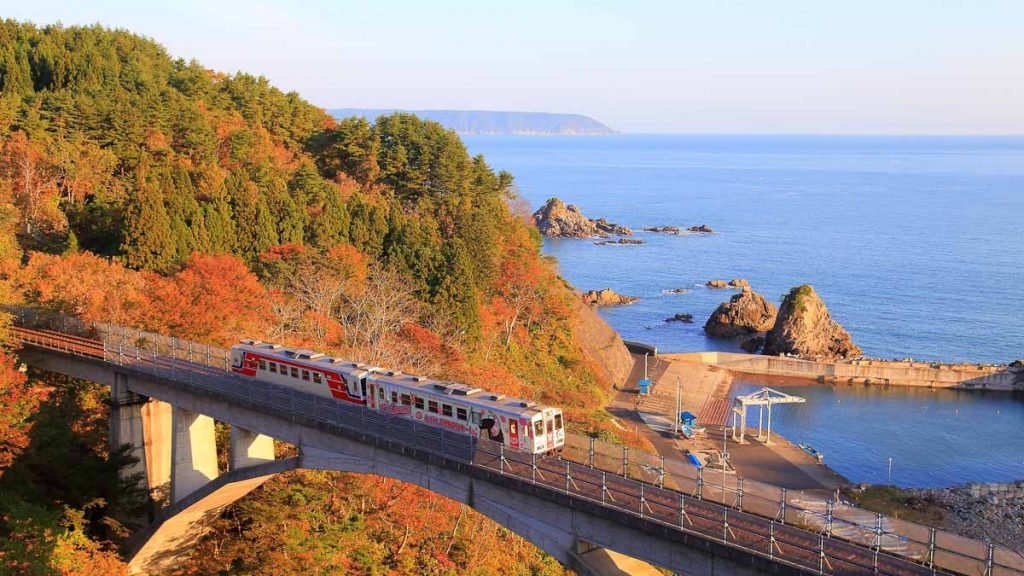 Photo credit: JNTO
Although Iwate is the second largest prefecture in Japan, there are plenty of ways to get around!
Taking public transport is the most budget-friendly but renting a car would definitely be more convenient when going to more rural or mountainous areas like Hanamaki Hot Springs Village.
If you're travelling by train, the JR East Pass (Tohoku Area) covers the train ride from Nartia Airport or Tokyo Station to Sendai, as well as the local trains from the Iwate Galaxy Railway (IGR) Line which brings you to the places covered in this article.
Want more ideas of what to do in Tohoku? Check here!
Share with us which of these unique experiences are you most excited about in the comments below!
---
This post was brought to you by JNTO.
Like what you see? Follow us on Facebook, Instagram, and YouTube for more travel updates!