Somedays, Hong Kong can feel like too much for the introvert (even for the extrovert).
Roads throb with cars rushing back and forth from indistinct places; people shouting intensely at each other in Cantonese; all at once, the clanking of your metal spoon at the cha chan teng takes on new meaning, like cymbals eagerly welcoming the next bout of customers before you are even done with your meal.
Somedays, Hong Kong is just a little overwhelming. Somedays, we just crave a little more serenity than proffered. This one's specially for the introverts or those looking to find a little space in the crowd; here's our guide to Hong Kong — finding peace in a hectic place.
Also read: 12 Top Eats in Hong Kong — A (very) Honest Food Review
*Pro-tip: Before heading into the whirlwind that is Hong Kong, do yourself a favour and collect your pre-ordered SIM card. The unlimited data is going to really help you when you need an Uber during the peak hour or want to drop your parents a text.
1) Victoria's Secret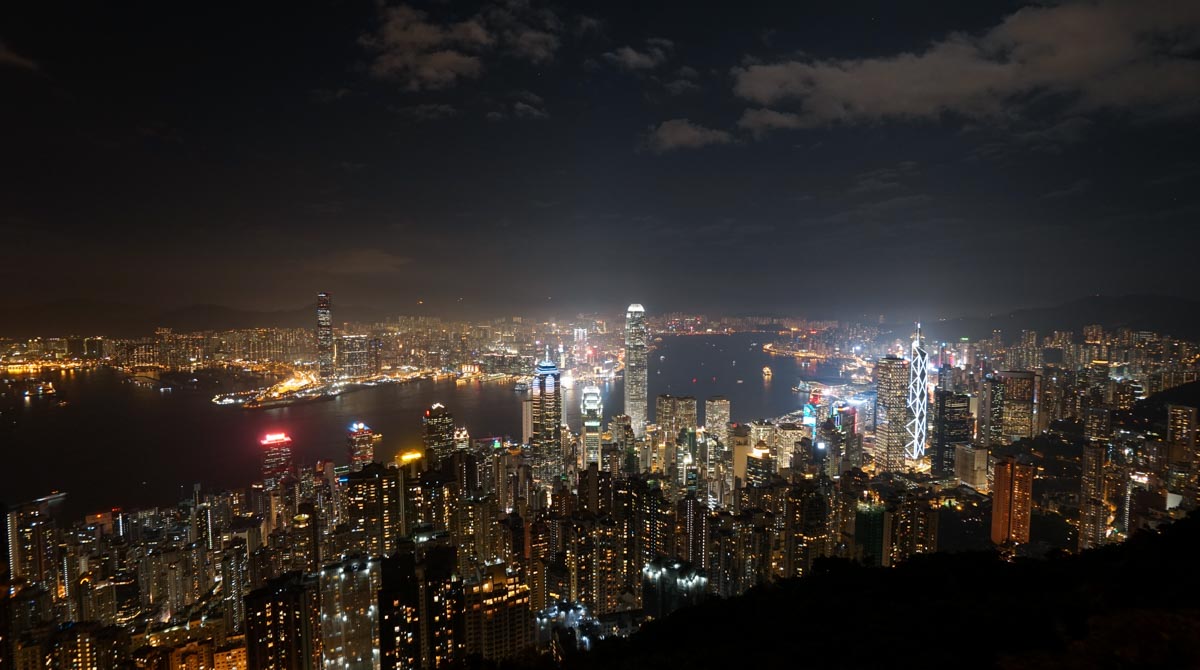 Victoria Peak is Hong Kong Island's highest mountain and a mandatory visit for any traveler when in Hong Kong. However, waiting time for a Peak tram ticket can go past 2 hours during the peak hours (no pun intended) of 4pm- 7pm.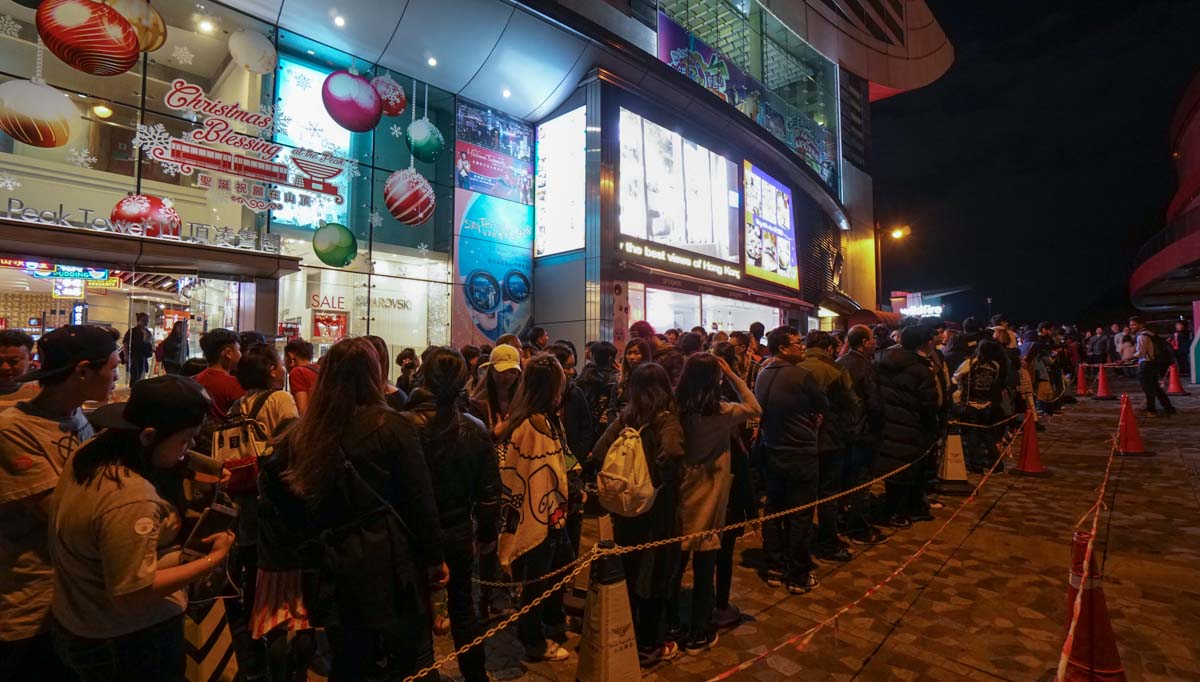 To skip the long wait and throngs of people yet catch the sunset from the peak, we recommend taking an Uber up instead (est. under HKD100 for a 10-minute drive from the ticket station).
At the peak, most visitors would pay to head up the Peak Tower for an unobstructed view of Hong Kong's skyline. We suggest the scenic and lesser-known alternative of walking up Lugard road just left of the tower. This route is a little harder to navigate, but the payoff is some peace and quiet with only the occasional dog-walker to break the silence.
2) Hidden Art Galleries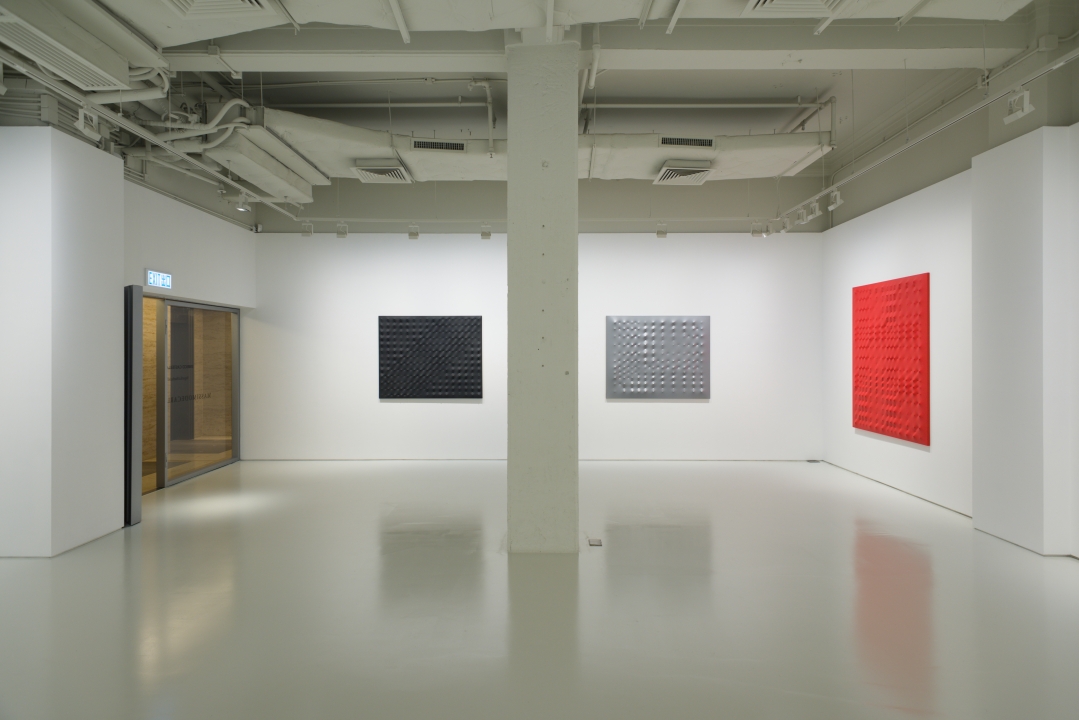 Some of my favourite galleries were Ben Brown Fine Arts and Massimodecarlo Gallery. Located on the third floor of Pedder Building, these contemporary art showrooms were pretty hard to find but boy, were they worth the time. Collections tend to be small and seasonal, which means you will have something new to look forward to each time you visit Hong Kong.
There are many other art galleries around Hong Kong that are overlooked, such as those along Hollywood Road. Each gallery should take around 15 minutes to a half hour to complete, which is perfect for a quiet breather.
Cost: Most art galleries are free-of-charge.
3) Late night rides on the Tramway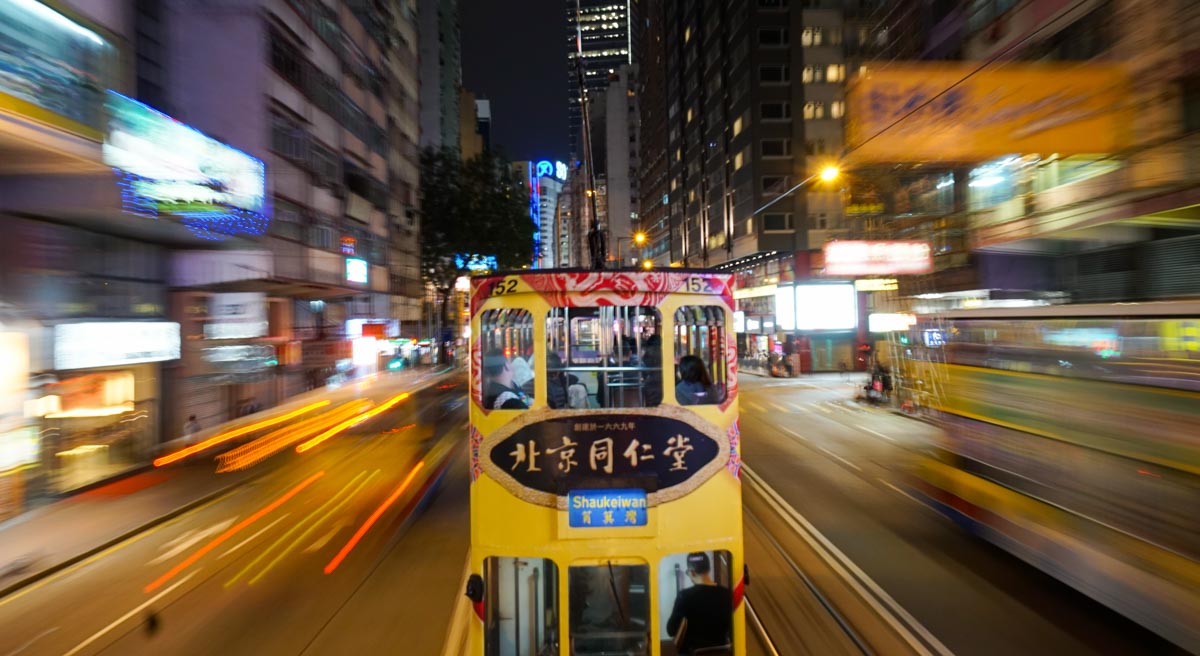 Getting around Hong Kong is pretty easy when you have unlimited rides on the MTR, but when the speed and loud noises of Hong Kong begin to get to you, Hong Kong Tramways are a great alternative to hop on and disappear for awhile.
These narrow buses zip about the island along 6 main routes, and are an inexpensive and incredibly underrated way to enjoy the city from a slightly removed perspective. Trams are pretty quiet and people keep to themselves, so it makes for some good alone time with a view. My favourite sitting spot would have to be on the top deck by the front windows (the windows can be fully pulled down) with the night breeze running through my hair.
Cost: HKD2.30 regardless of where you board/alight
4) Secret sanctuary in central Hong Kong

Chater Garden: A little piece of tranquil dense foliage in the midst of looming skyscrapers, Chater Garden is one oasis to look out for when you are around the chaos of Central station.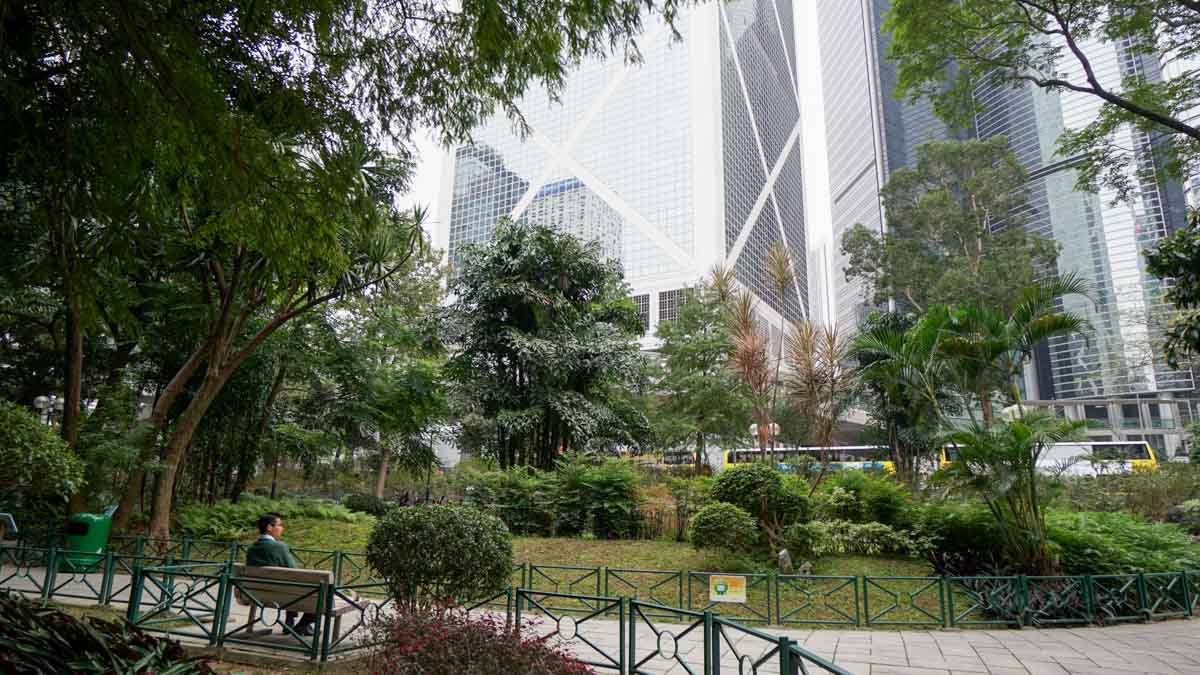 Located in the complex web of business buildings and cultural landmarks, here you can join salarymen having a quiet packed lunch on one of many park benches. Additionally, water features help drown out the incessant noise of busy traffic around the garden, creating the illusion of a serendipitous sanctuary right in the middle of town.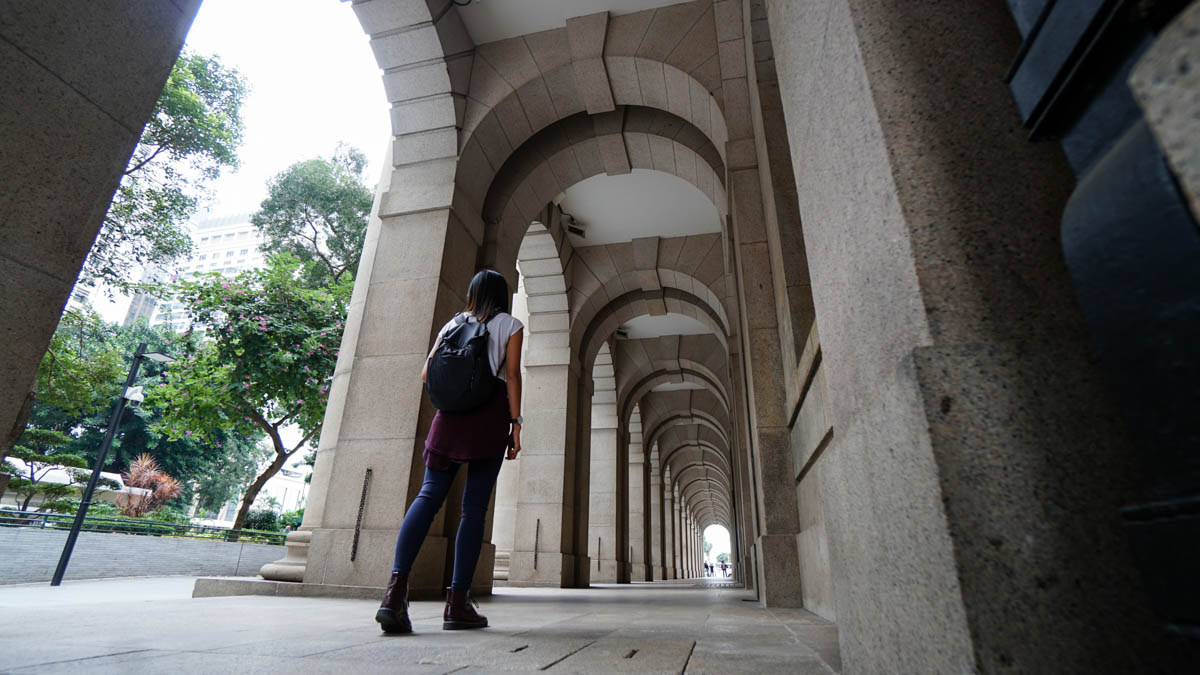 Old Supreme Court Building: Sandwiched in between Chater Garden and Statue Square, this building is quite a thing to marvel at, especially after dusk. We spotted a few professional photoshoots taking place around the columns of this infrastructure, which holds testament to the beauty of the building.
5) Free movie screenings
Just like the rest of this budget-friendly guide, these films are free of charge and even come with free popcorn! This is one activity you can do with friends largely in comfortable silence.
Note: These movie screenings take place only on the last Thursday of each month.
Location: Mexican consulate in Hong Kong (by Alliance Française)
5) Taming the dragon
For those who recharge in the outdoors, an early morning hike up Dragon's back is the perfect activity. The hike is relatively easy and takes about 2 hours to complete.
Walking helps me think, so it was pleasant spending time in nature exploring within and without. Throughout the hike, the scenery was breathtaking to say the least, with views of Tai Tam, Stanley, Tai Long Wan, Shek O and the South China Sea.
*Pro-tip: Remember to pack some snacks to enjoy throughout your hike or as a reward when you reach the peak!
6) Antique shops and old jewelry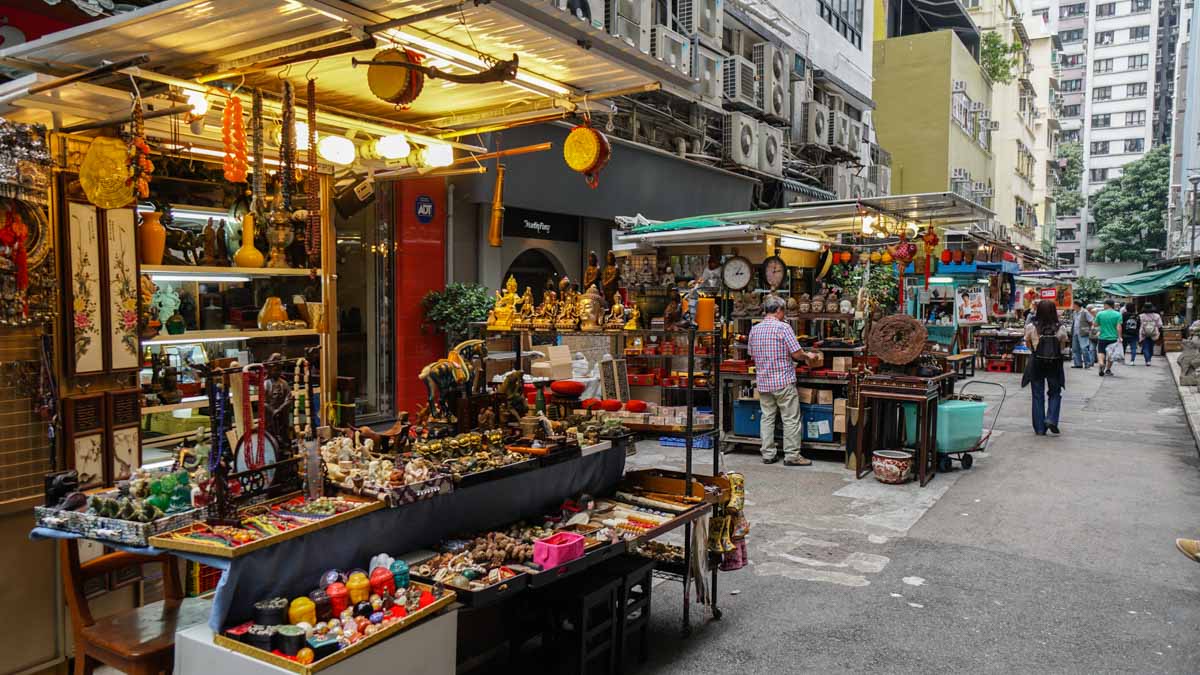 A great place to find alleys of these would be around Hollywood Road. While there were actual shops selling dusty antiques here, I preferred to visit the random booths in the middle of alleyways or stores with a more open concept storefront (less intimidating to browse and reduces the probability of me actually having to hold a conversation with the store owner).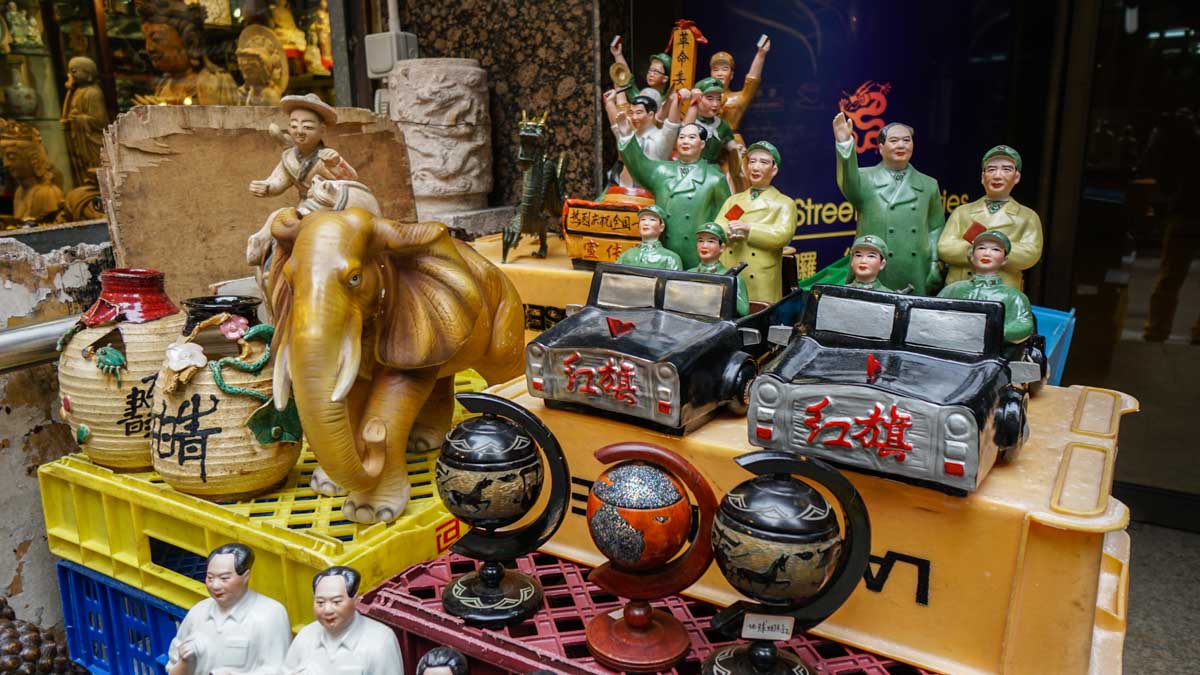 If spending your time trying on jade rings and flipping through vintage posters are your thing, this is the area to visit. Fortunately, we were staying at the Madera Hollywood hotel, situated just minutes away, so running my fingers over semi-previous stone coasters and admiring paintings were a daily routine for me.
Location: Hollywood Road
7) Getaway: Lantau Island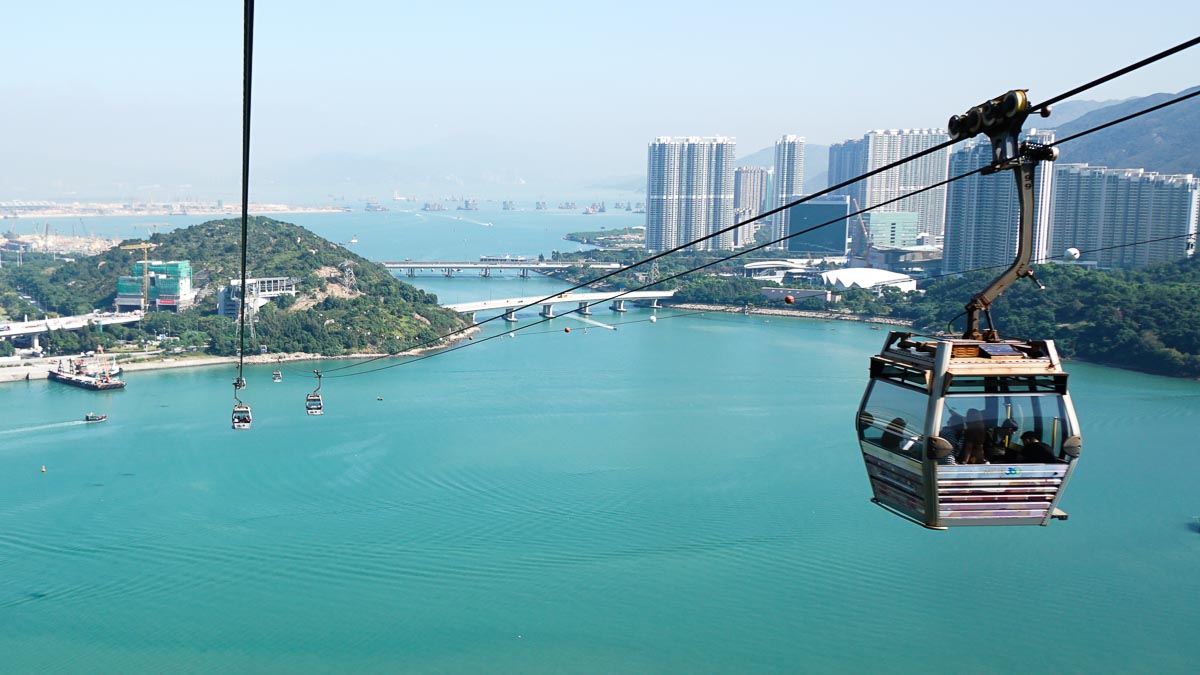 Hong Kong is made out of many islands and believe it or not, Lantau is the largest of the lot (even bigger than Hong Kong island)!
There are various ways to get to Lantau island, but taking the Ngong Ping 360 from Tung Chung to Ngong Ping gives you a panoramic view of the mountainous regions of Lantau Island you would otherwise miss out on. Queues for a ticket can get ridiculous so it'd be best to skip the queue and get your tickets beforehand (it's cheaper too)!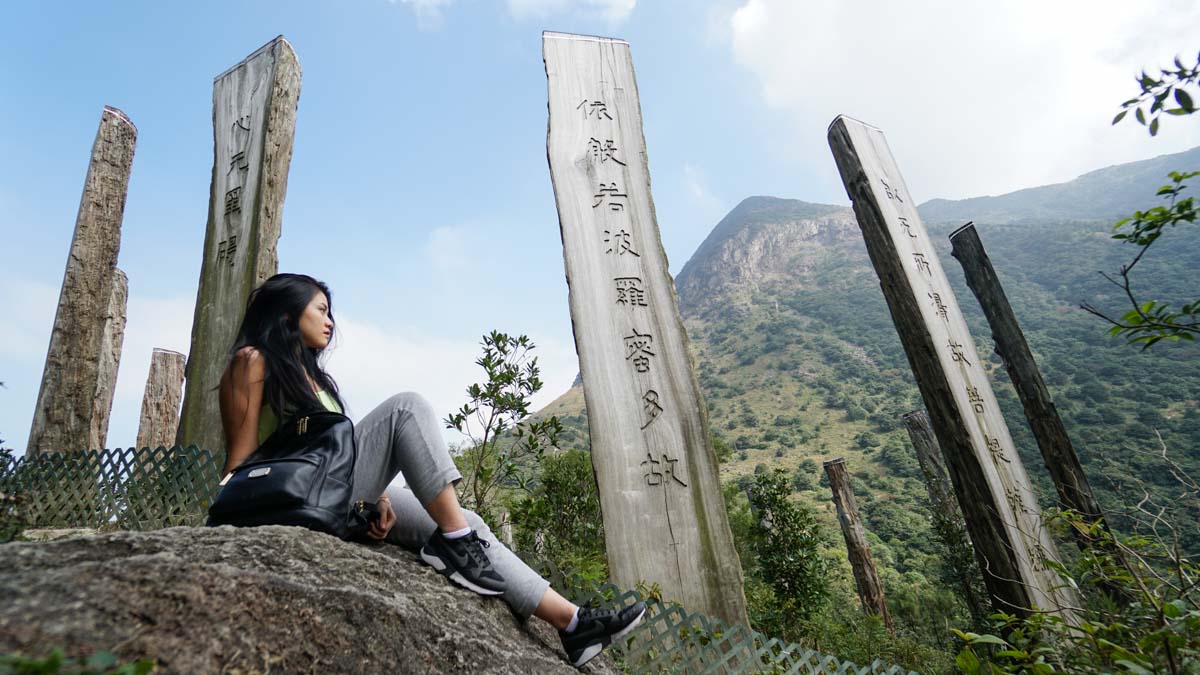 Wisdom Path: With 38 wooden steles erect in the shape of an infinity sign, the Wisdom Path is a quiet walk up Ngong Ping hill from the more touristy parts of Lantau Island. With inscriptions from the Heart Sutra as your backdrop, take a break from people and steel structures perched atop large stones, all while enjoying sight of the sea.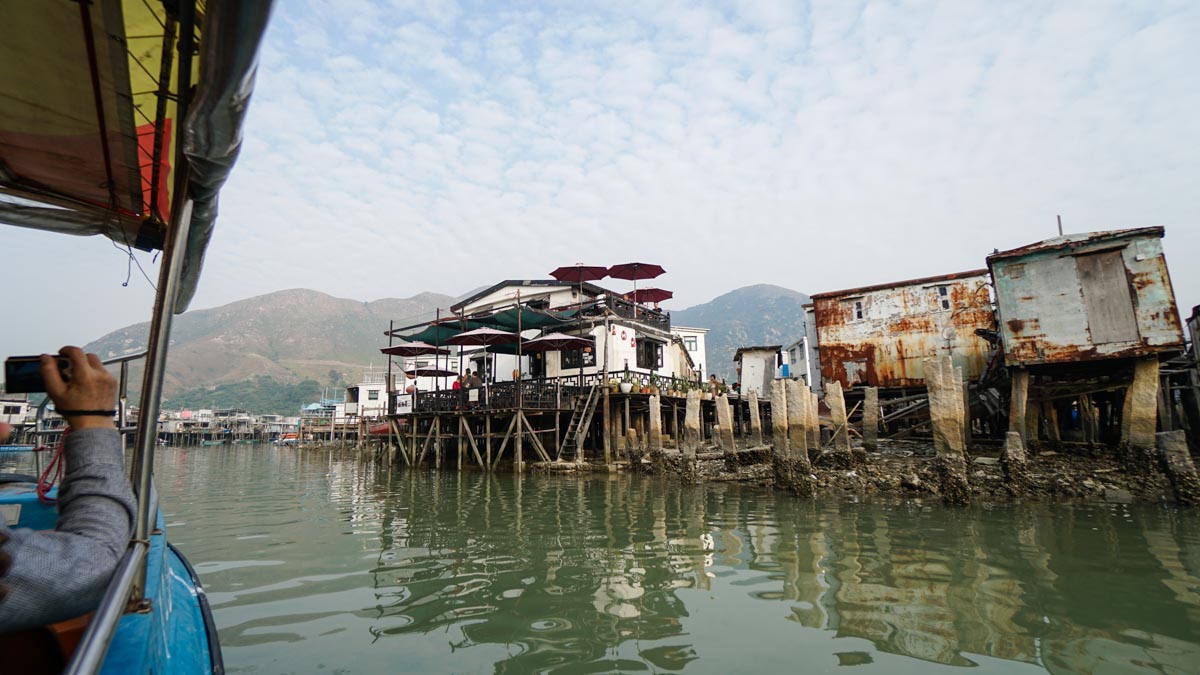 Tai O Fishing Village: Just a bus ride away, Tai O Fishing Village is a quaint little village that seems to be stuck in time. We recommend taking a 20 minute boat ride (est. 20HKD) to get a good look at these flimsy and whimsical stilt houses and a chance to see pink dolphins in the further parts of the sea (we didn't see any though, so don't get your hopes up).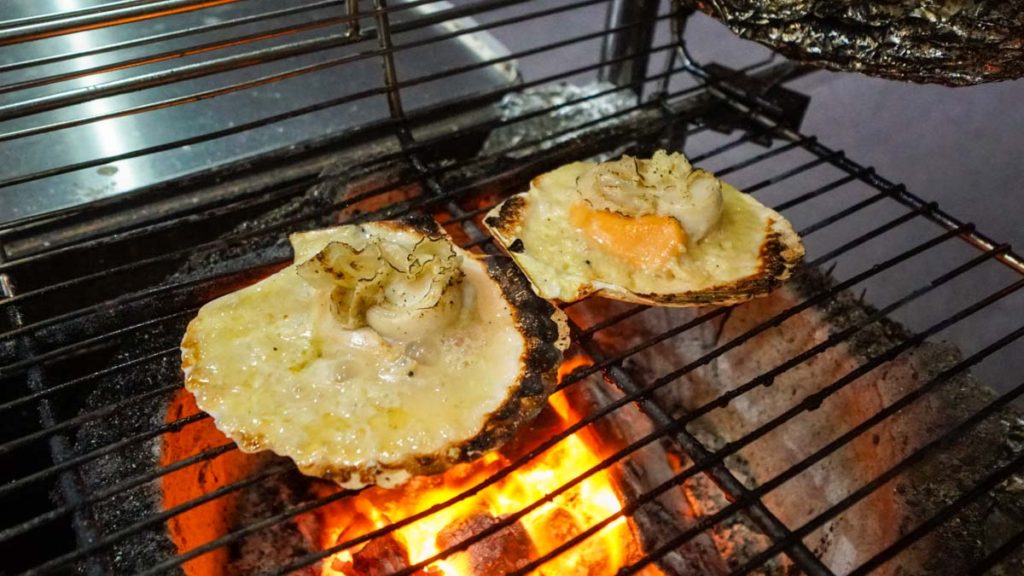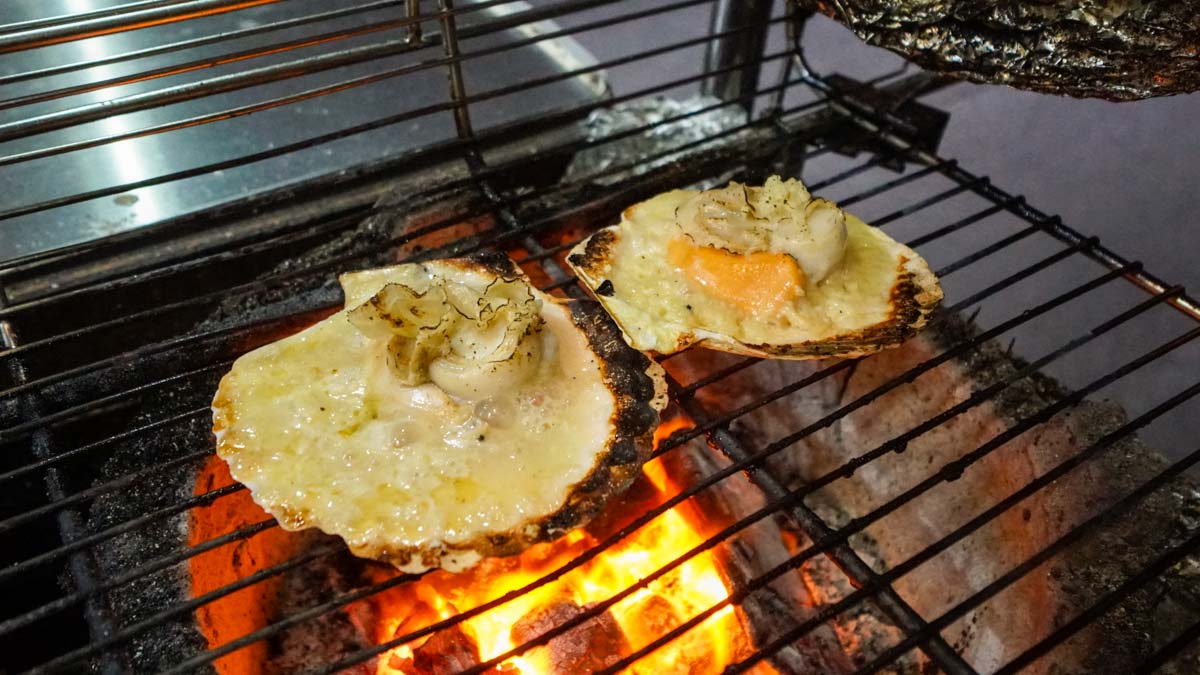 After, walk around the stilt houses while feasting on some delectable seafood. What we really like about Tai O Fishing Village is that it is an actual residential area. Remember to be respectful of the privacy of the village folk as you walk through the estate! Secret swimming spot: If you head down to Lantau Island in the warm summer, you might crave a little dip in a pool. Here's a well-kept secret – there is a deep and large rock infinity pool on the right of the temple built for Li Ka Shing's late wife. Walk through the waterworks road skewed towards the left and walk till you see it. It is pretty safe to wade about in the pool — result of a stream sealed off by a man-made wall.
Hong Kong may be notoriously known to be loud and fast-paced, but taking on the challenge to find these little nooks turned out to be not as tough as I thought. Quite on the contrary, there is a certain beauty about sifting through the human traffic and finding a personal oasis right in the middle of it all. So the next time Hong Kong feels impossible for your inner introvert, pick one of these zen-master spots off our list for a little breathing space. Heading to Macau? Check out our 48 hours in Macau guide!
---
 This post was brought to you by Klook.