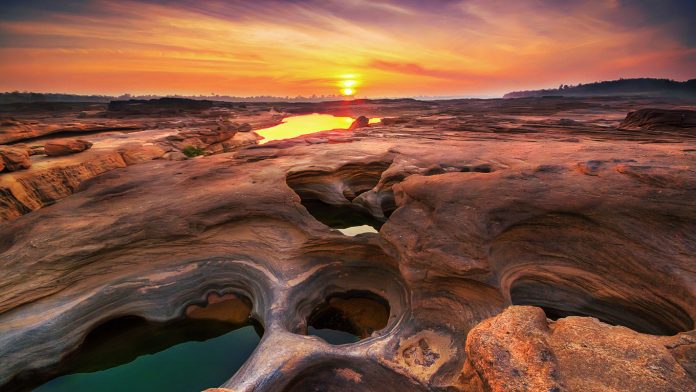 Beat the crowds of Bangkok, Phuket and Krabi and experience an alternate side of Thailand not known to many!
I'm personally guilty of over-visiting Thailand's (shopping) capital, Bangkok. But let's face it, Bangkok is overrun with tourists and I'm honestly sick of jostling with the intense crowd. I want to be at a place where I can't hear singlish unless it's from my own voice when I'm on a vacation. 😂
There are 76 provinces in Thailand, so why should you stick to just the few popular places? Here are 13 non-touristy areas in Thailand that are off the beaten path!
1) Loei — Majestic mountains for epic sunrise views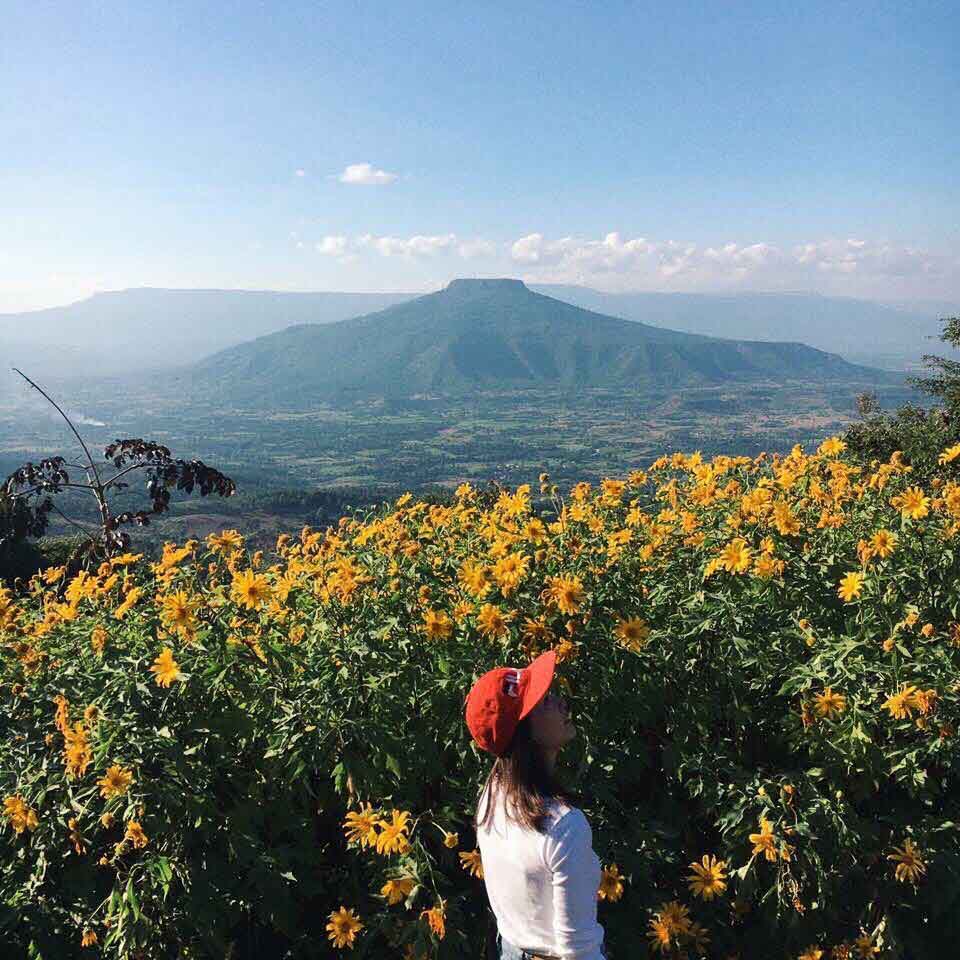 Phu Pa Po Mountain in Loei. Photo credit: @agirltravelers via Instagram
Known to Thai locals as the "coldest place of Siam", Loei is the "winter" destination you didn't realise you were looking for. At its coolest, temperatures can drop to as low as 0°C! Located in northeastern Thailand, Loei has vast natural landscapes and is home to culture and traditions not found elsewhere.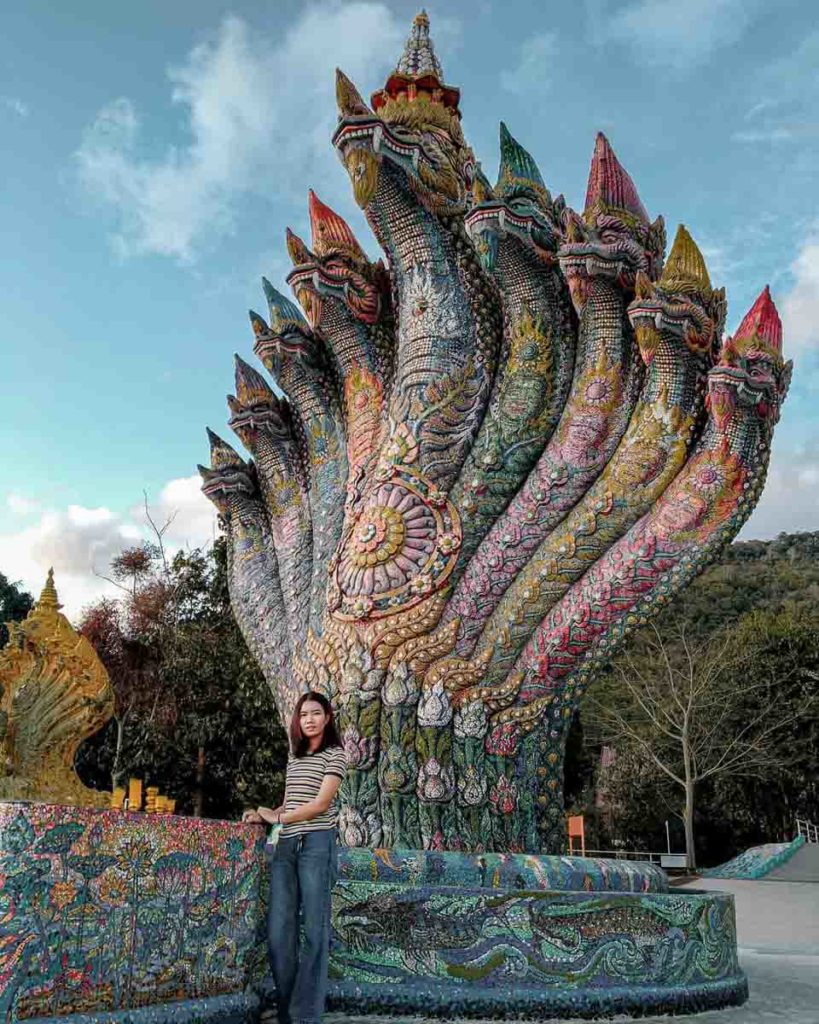 Photo credit: @a_antmod1992 via Instagram
Loei, though relatively unknown, is only an hour away from Bangkok by flight. There's also a cross-country bus from Luang Prabang in Laos! Nature lovers will love Loei for its untouched charms and seas of mountains.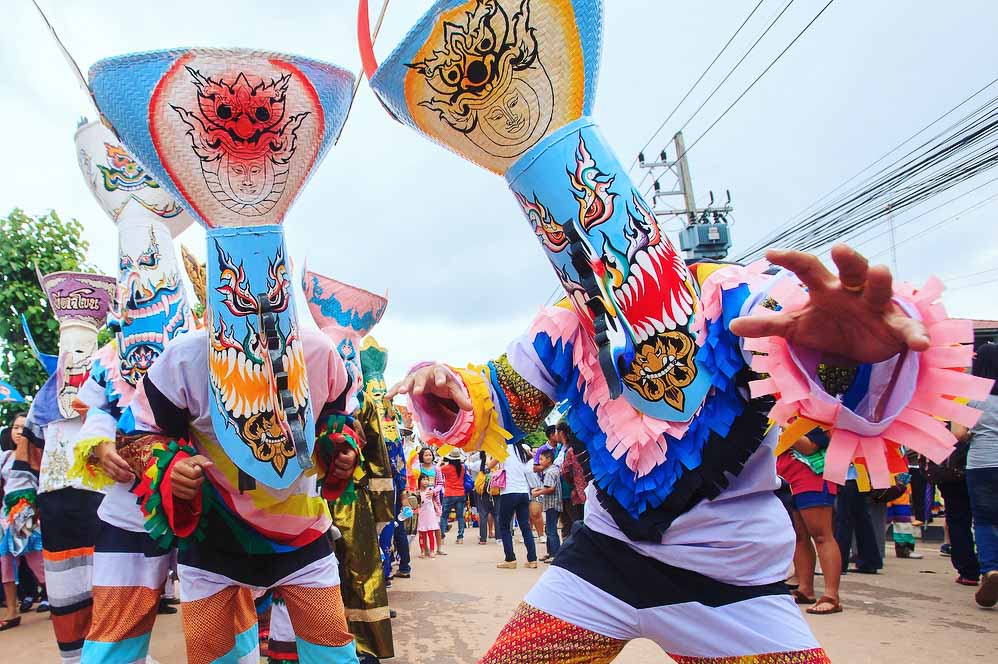 Phi Ta Khon Festival in Loei. Photo credit: @amazingthailandjp via Instagram
Phi Ta Khon Festival is a unique "ghost" festival celebrated in the Loei province between June and July annually. Witness and celebrate the colourful folk festival with locals in the Dan Sai District!
2) Tak — Impressive waterfalls galore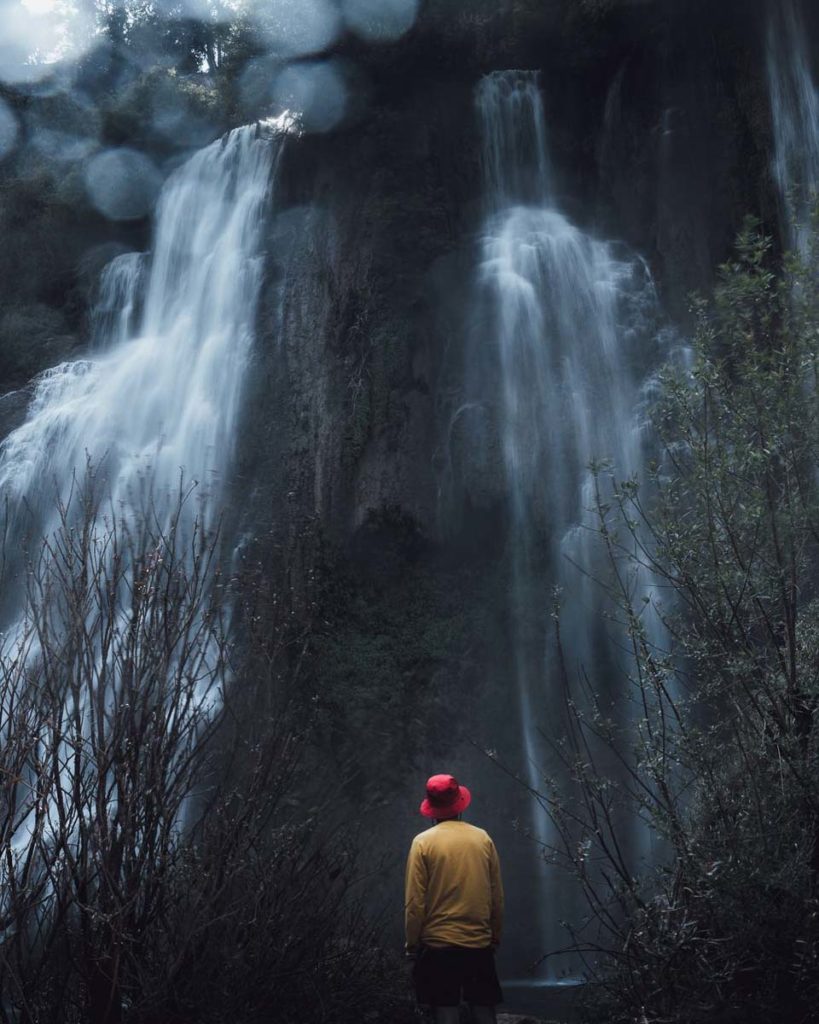 Thi Lo Su Waterfall in Tak. Photo credit: @pvnpvnpvnpvnpvnpvnpvn via Instagram
If you're looking for a holiday destination that's totally off the grid, try Tak. Tak is chock-full of untouched, natural attractions such as grand mountains, dense forests and majestic waterfalls.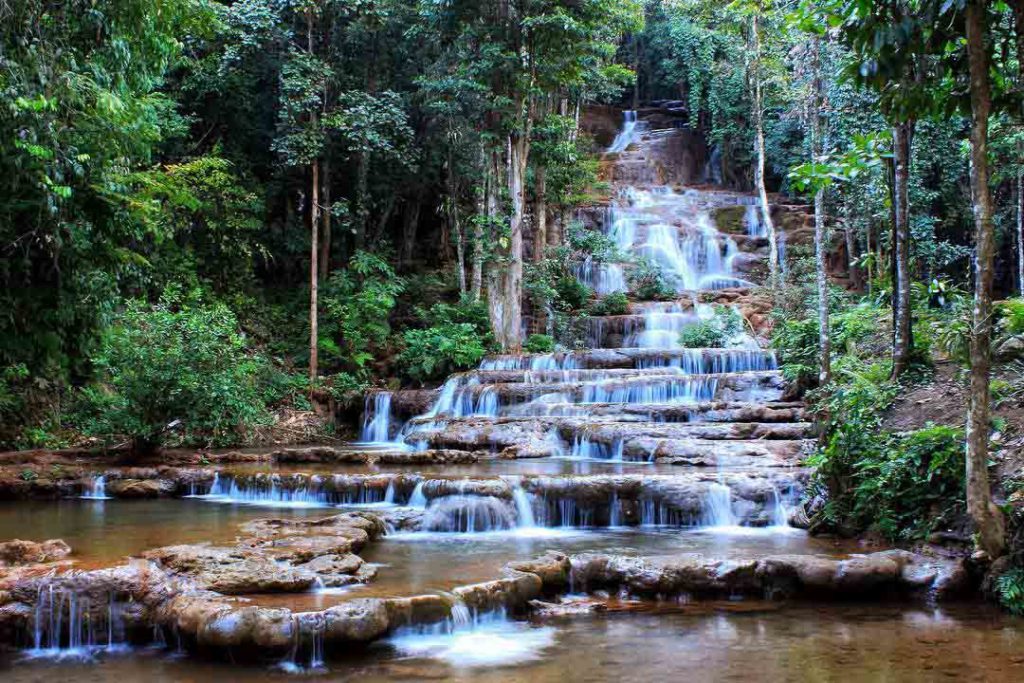 Waterfall in Namtok Pha Charoen National Park in Tak. Photo credit: @thanathipnut via Instagram
Some of Tak's most impressive waterfalls are at the Namtok Pha Charoen National Park and Umphang Wildlife Sanctuary, where you can also enjoy trekking and rafting amongst the unspoilt nature. It's also at Umphang Wildlife Sanctuary where you can find the Thi Lor Su Waterfall that's said to be the most beautiful waterfall in Thailand!
3) Mae Hong Son — Terrace rice fields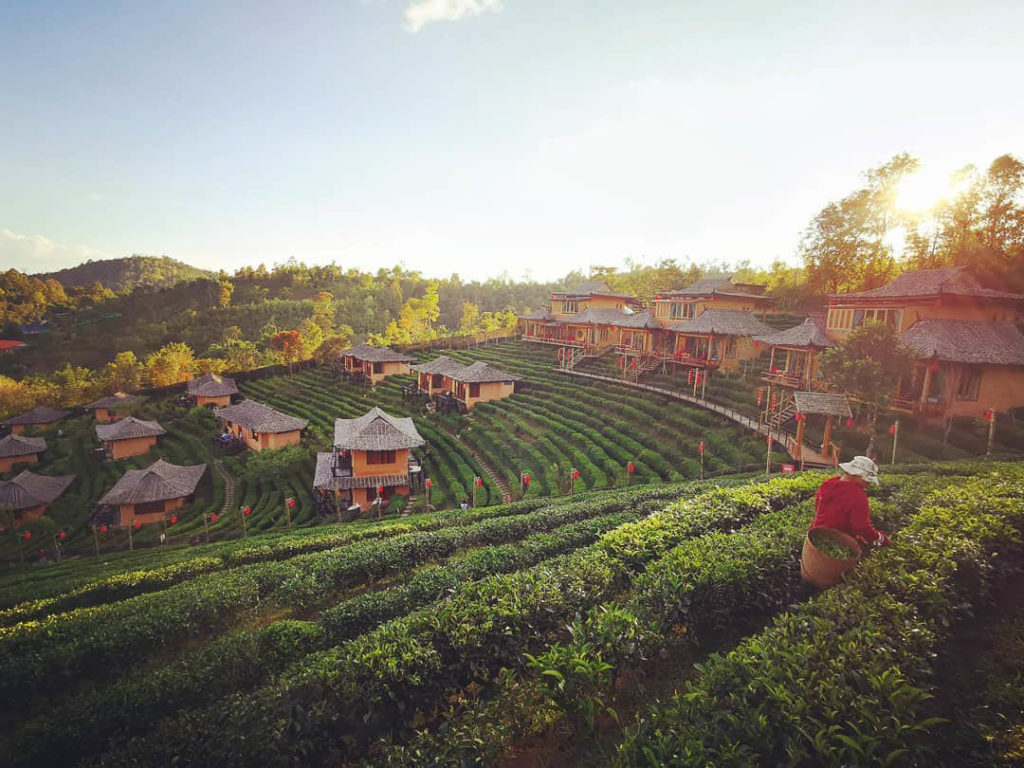 Baan Rak Thai village in Mae Hong Son. Photo credit: @pratyapao via Instagram
Nestled deep within the high mountain ranges of northern Thailand, Mae Hong Son's isolation intrigues the outside world. Looks like Bali isn't the only place where you can get a picturesque shot of sprawling rice field terraces!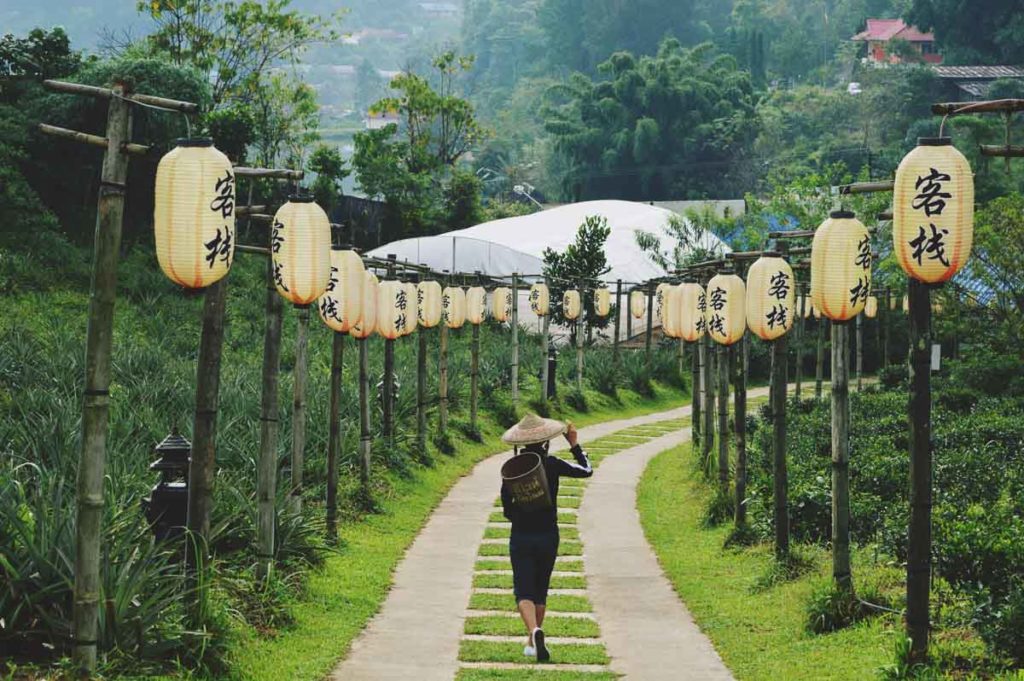 Tea Plantation Ban Rak Thai village in Mae Hong Son. Photo credit: Stephanie Ecate via Wikimedia Commons
Surrounded by hills and tea plantations is Mae Aw, or the Baan Rak Thai village, also known as the most beautiful village in Thailand. The village is remote and totally postcard-perfect. Mae Hong Son's obscurity and tranquillity have been likened to the "antidote to city life". Burnt out millennials, take note!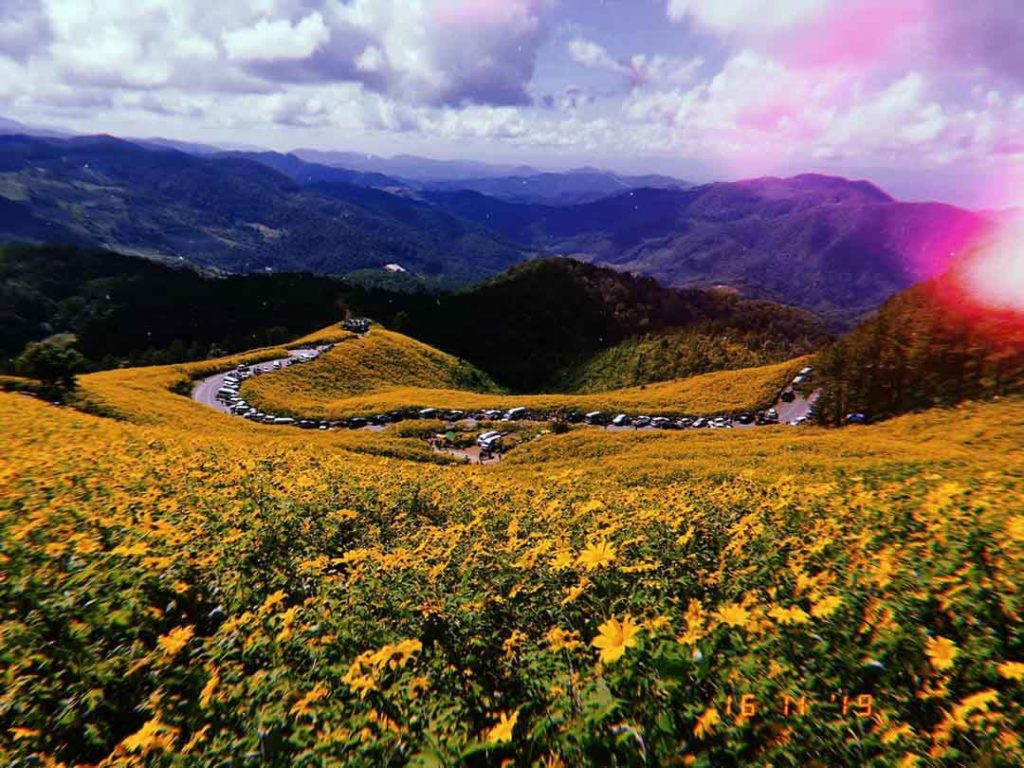 Mae Hong Son Loop. Photo credit: @olive_pommie via Instagram
The best way to explore Mae Hong Son is to take a road trip around the Mae Hong Son Loop that starts from the up-and-coming tourist hub of Chiang Mai to Mae Sariang, Mae Hong Son, Pai, and back to Chiang Mai. A full loop at a comfortable pace is typically done in five days. After the loop, travellers may also want to swing by Chiang Rai.
Read also: 15 Essential Experiences to Add to your Chiang Mai Itinerary
4) Chiang Rai — Gateway to the Golden Triangle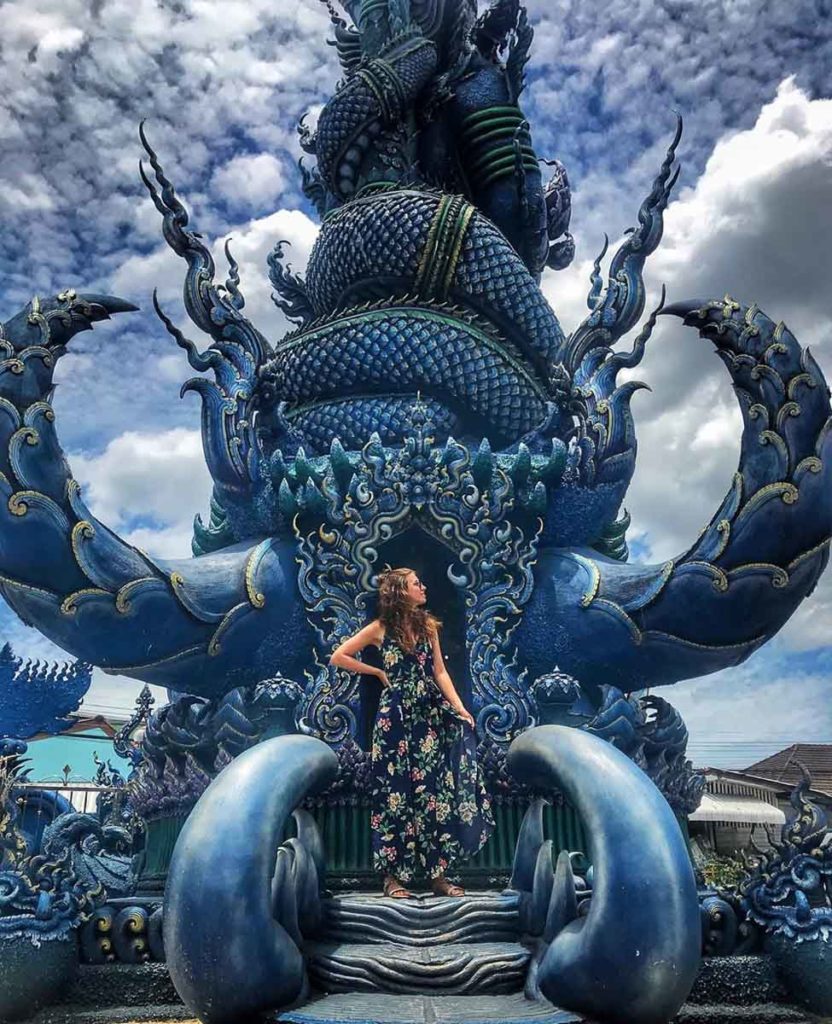 Wat Rong Seua Ten in Chiang Rai. Photo credit: @floriamassot via Instagram
A popular destination among backpackers, Chiang Rai is Thailand's gateway to the Golden Triangle — an area where the borders of Thailand, Laos, and Myanmar meet. Often seen as the "sister city" of Chiang Mai, Chiang Rai captivates visitors with her own charms.
The stunning White Temple (Wat Rong Khun) and Blue Temple (Wat Rong Suea Ten) are unlike the usual Buddhist temples of Thailand shrouded in gilded gold. Instead, both architectural masterpieces are painted almost entirely in white and blue respectively, making them the perfect Instagram backdrop!
The vibrant Blue Temple is the result of a village's collective efforts to rebuild an ancient temple for prayer and worship, and was designed by Phuttha Kabkaew, a protege of Chalermchai Kositpipat, the designer of the more famed White Temple.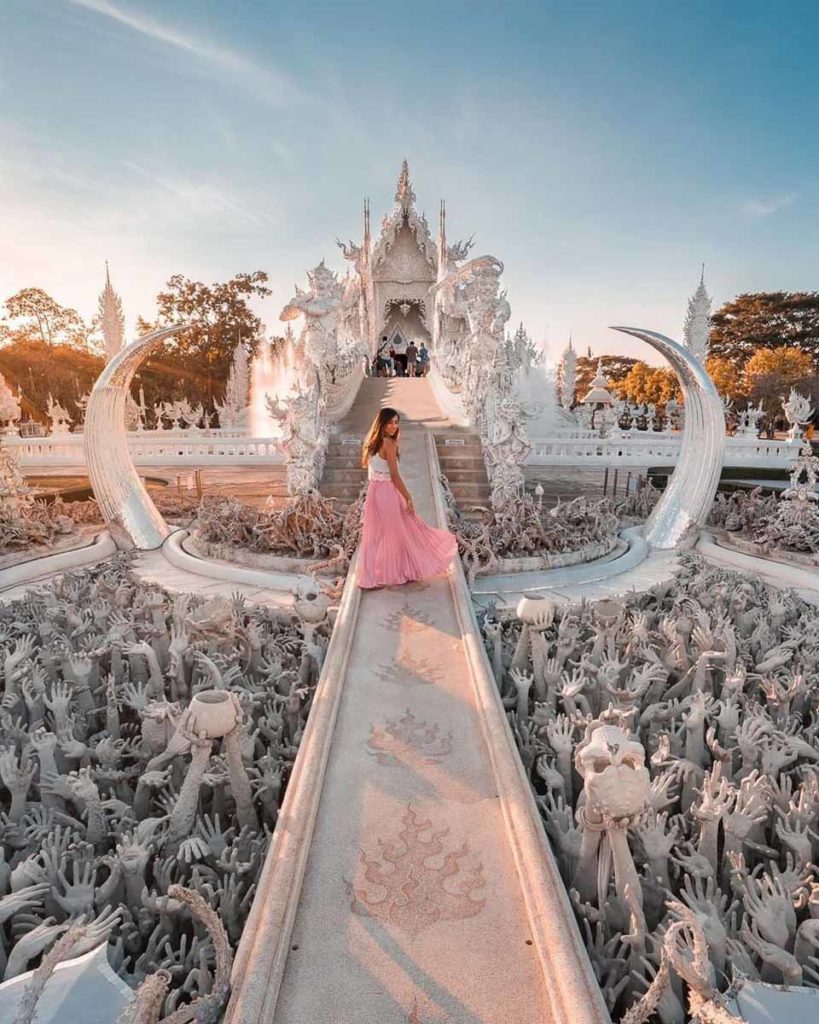 Wat Rong Khun in Chiang Mai. Photo credit: @croissantsandcaviar via Instagram
Not-so-hidden within its elegance and grandeur, the White Temple tells stories of greed, desire, temptation and wickedness. Just before the main temple building is a bridge that crosses a sea of outreaching arms, symbolising desire. Guided day tours to both the White and Blue temples are available for visitors who'd want a more in-depth explanation to the motivations behind the beautiful temples.
5) Khao Yai — Mythical land on earth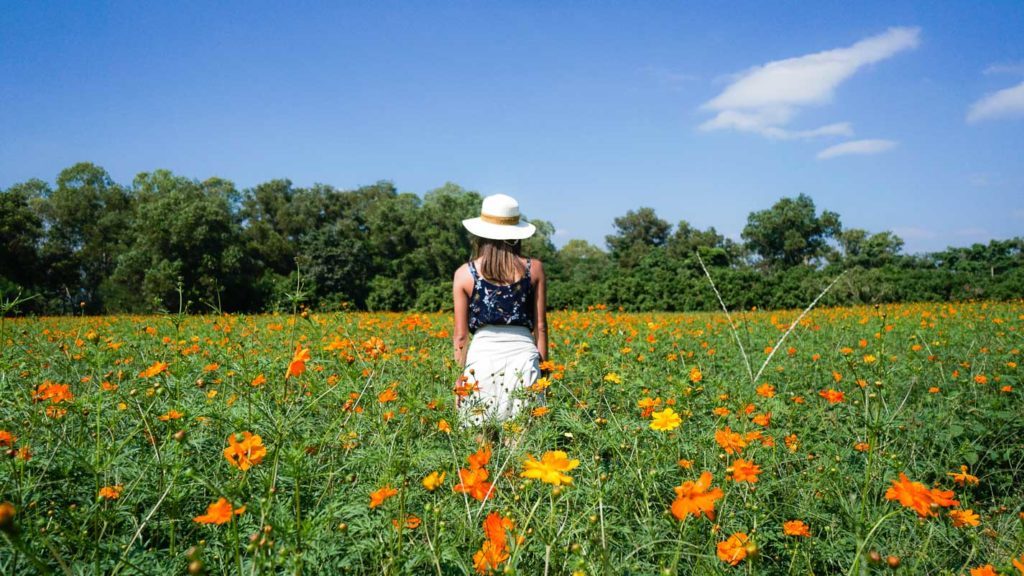 Just a three-hour drive from Bangkok is a whole new world with vineyards (Yes, in sunny Southeast Asia!), massive plots of floral fields, and a hobbit house!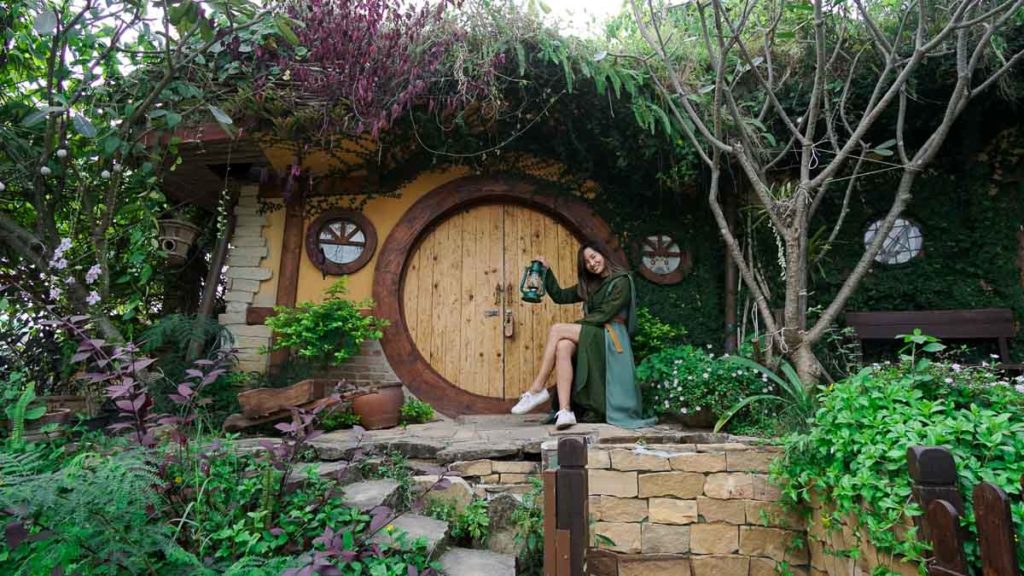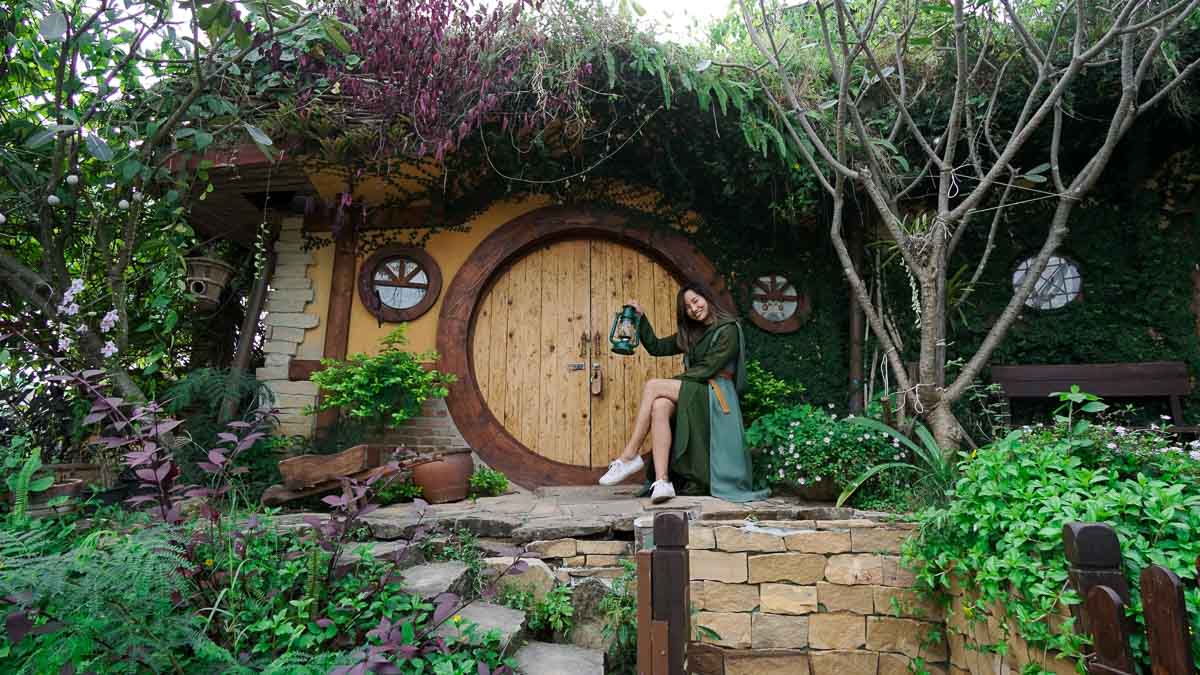 Khao Yai is the answer for people who want to visit Europe on a tight budget. Besides the lush mountainous landscape and fertile valleys that make Khao Yai the perfect location to farm grapes for wines, the abundance of land also allowed locals to creatively transform empty spaces into mini European towns for holidays close to home.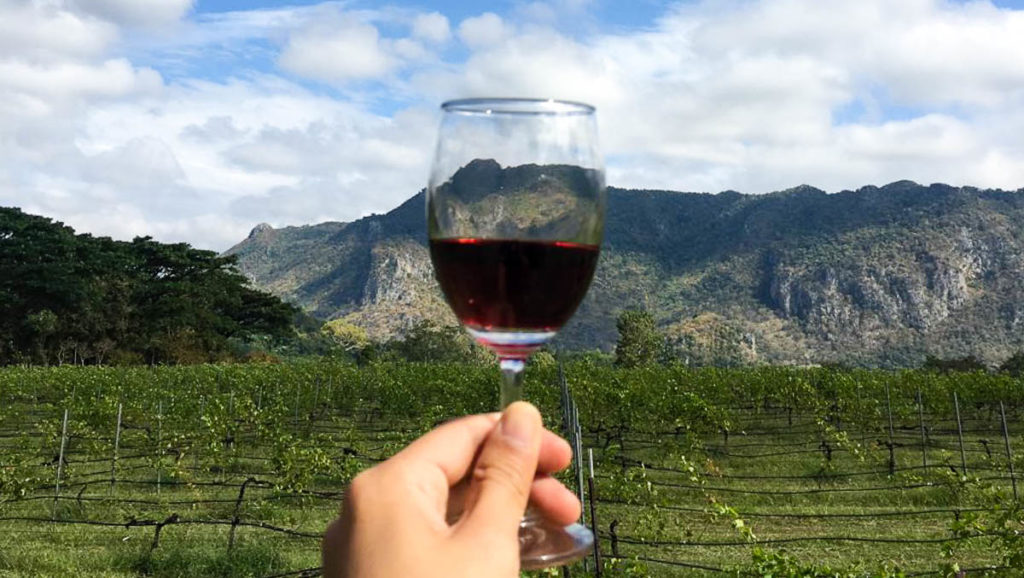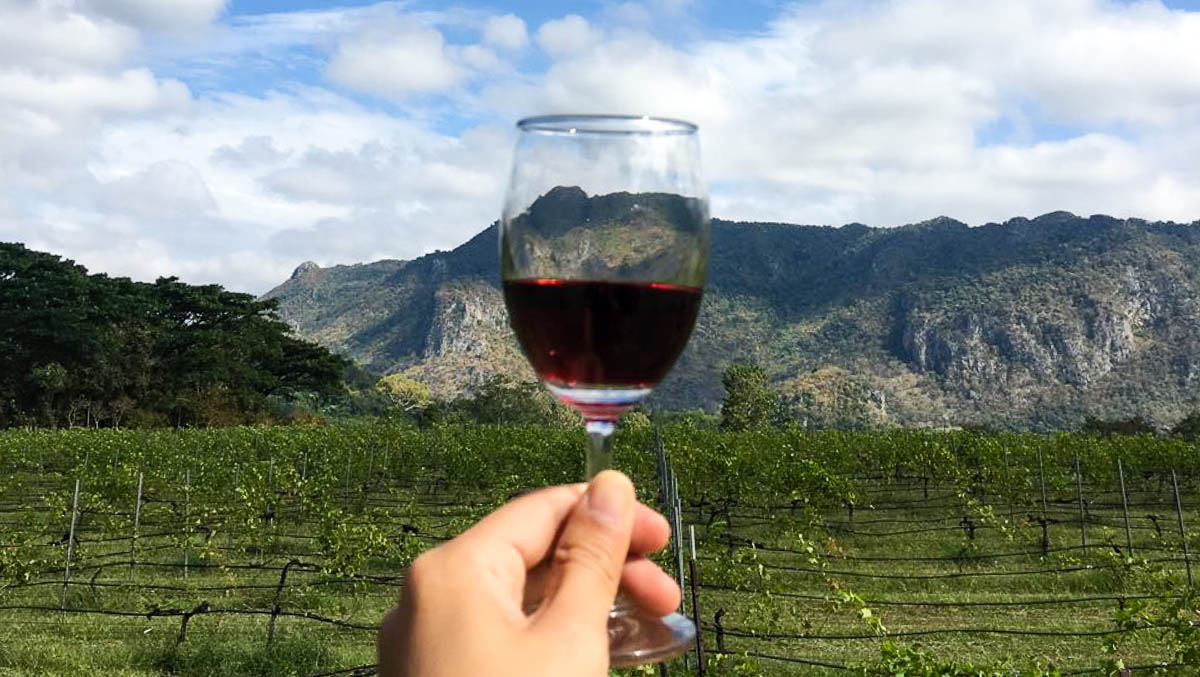 Complete the Khao Yai experience with a wine tasting tour or visit an exotic garden that features over 2,000 English roses!
Read also: 4D3N Khao Yai Itinerary
6) Chon Buri — An alternative Phuket without the crowds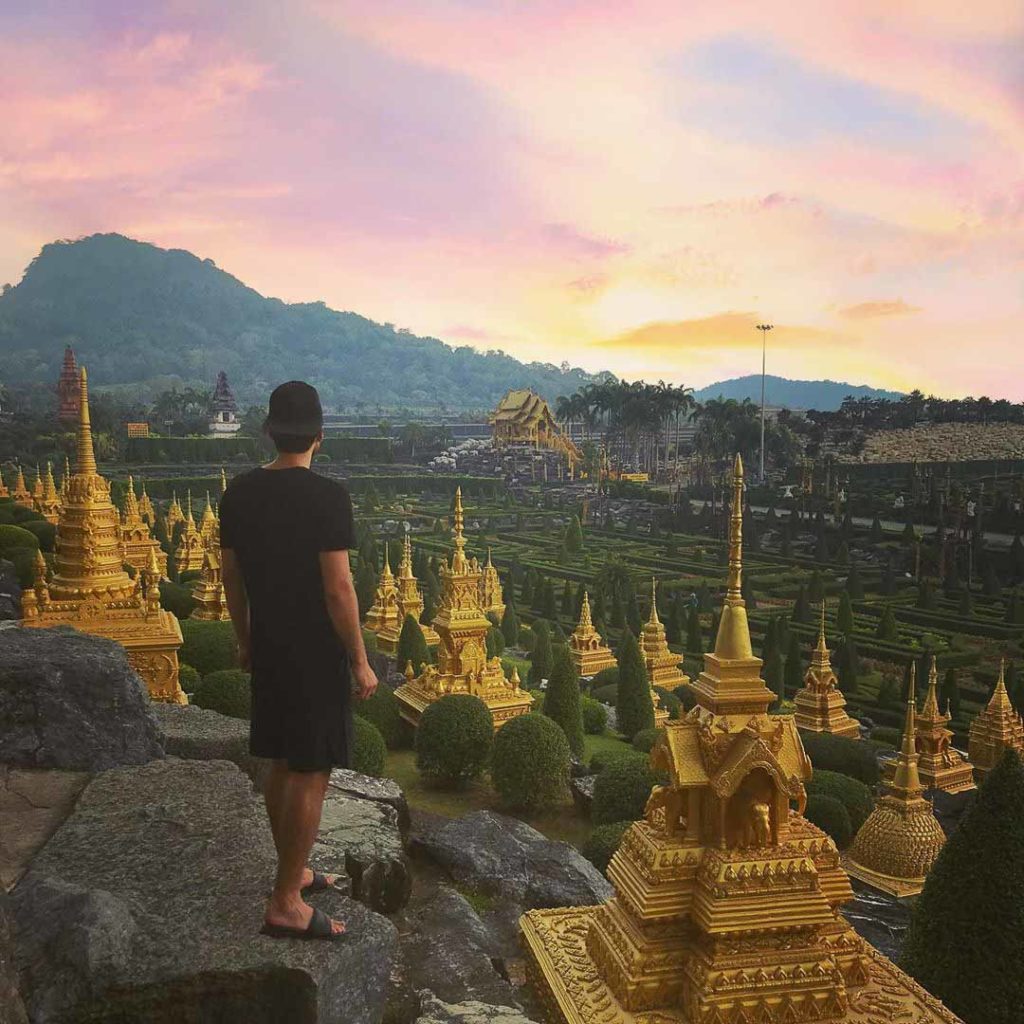 Nong Nooch Tropical Garden in Chon Buri. Photo credit: @surazh10 via Instagram
Chon Buri is a province in eastern Thailand, and the most popular district would be Pattaya. Beach bars and ladyboys aside, Pattaya and Chon Buri are still charming in their own ways. Touted as the "most beautiful garden" in the whole of Thailand is Nong Nooch Tropical Botanical Garden.
Nong Nooch Botanical Garden in Pattaya. Photo credit: @karinabunchoo via Instagram
A stroll through the 2.4 km² garden takes one around the world. The whole area showcases themed gardens such as a 17th-century French garden, the Stonehenge, and a European Renaissance garden. Sounds like a supercharged version of our Gardens by the Bay!
Sanctuary of Truth is another impressive architecture that's not to be missed at Chon Buri. This seaside castle-temple hybrid is made entirely out of wood, with delicate carving done by hand.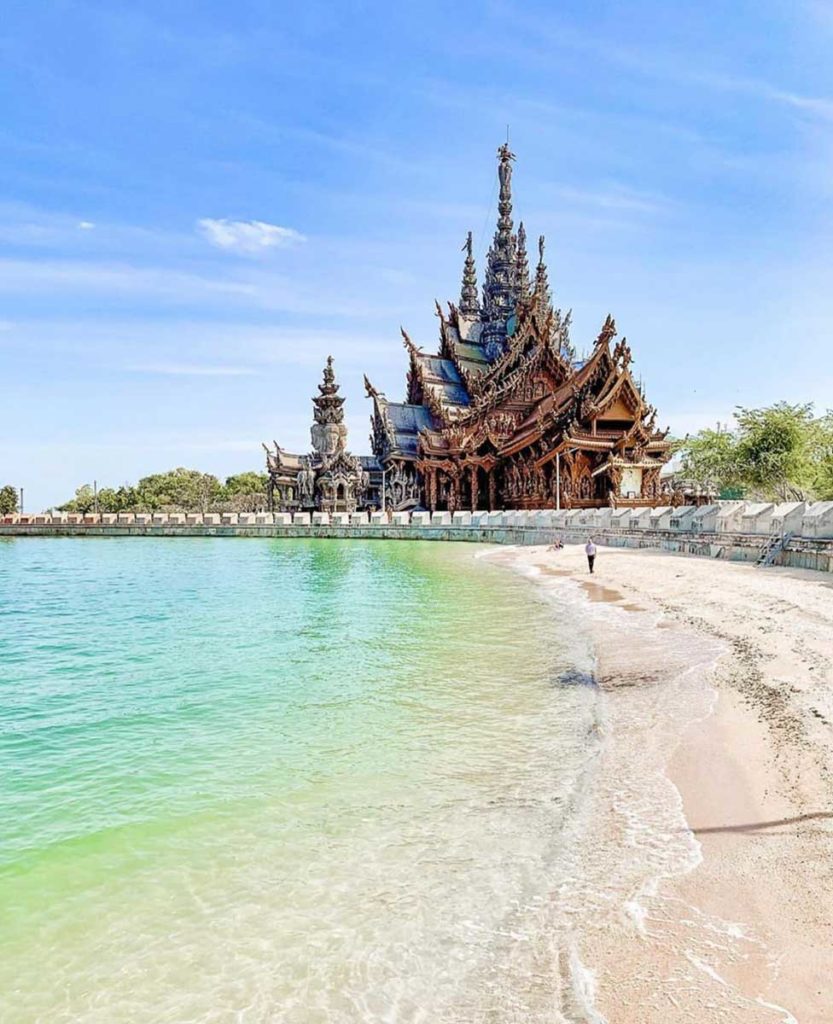 Sanctuary of Truth Temple Castle. Photo credit: @elena_biketova via Instagram
7) Nan — Religious and cultural retreat amongst nature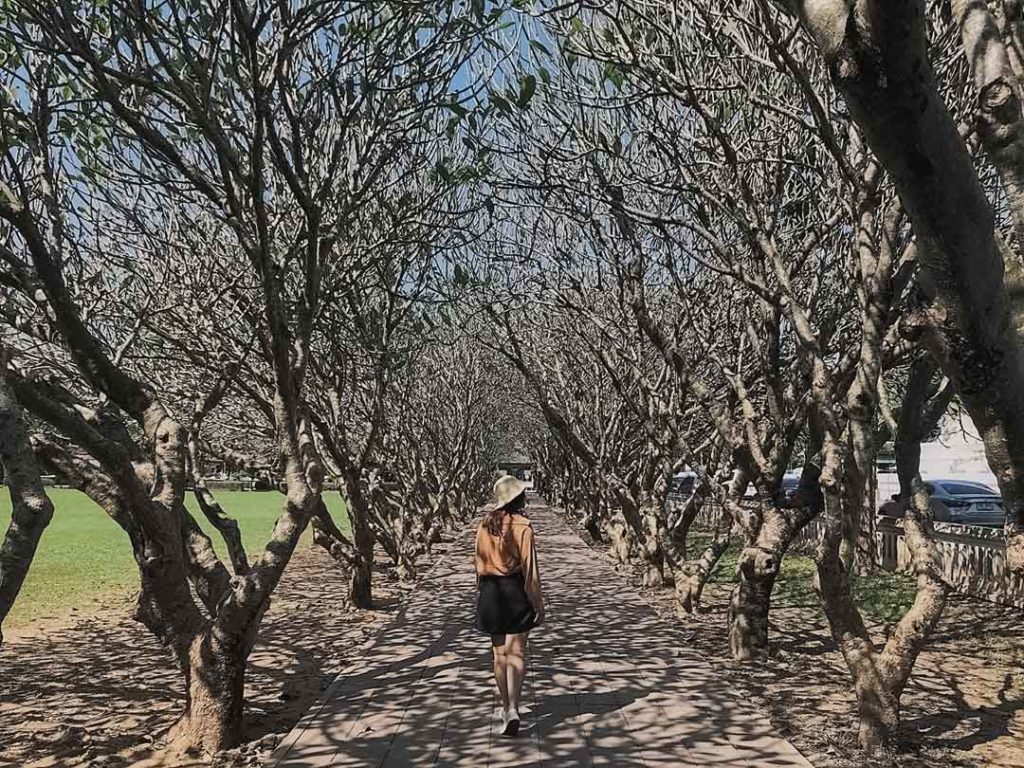 The Frangipani Tunnel in front of Nan National Museum in Nan, Thailand. Photo credit: @ple_watinee via Instagram
Nan's history and architecture were greatly influenced by its neighbouring kingdoms throughout the years, and today, it's still home to various hill tribes such as the Thai Yuan, Thai Lue, Thai Puan, Thai Khoen, and Thai Yai. One notable museum in Nan to learn about its rich history is the Nan National Museum.
Don't miss the photo-perfect spot there — a row of frangipani trees that leads to the main building of the museum!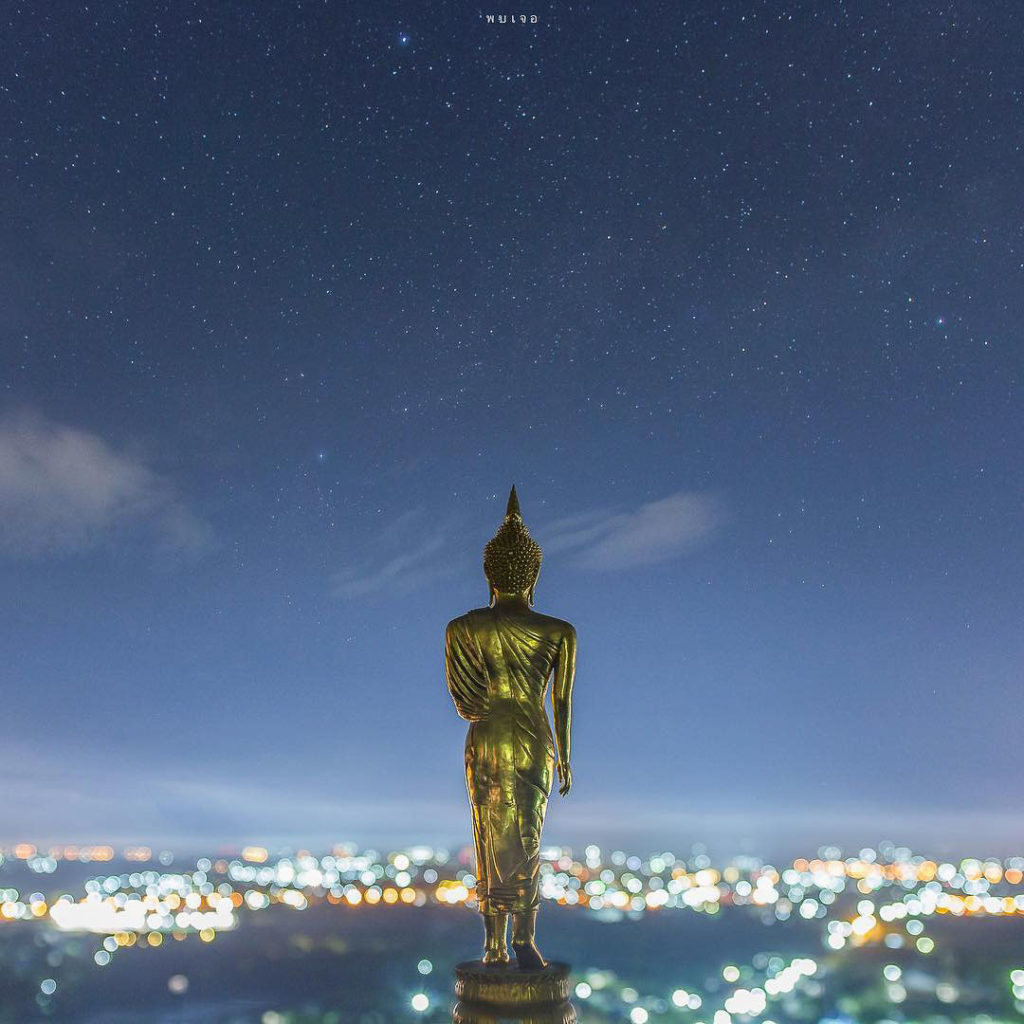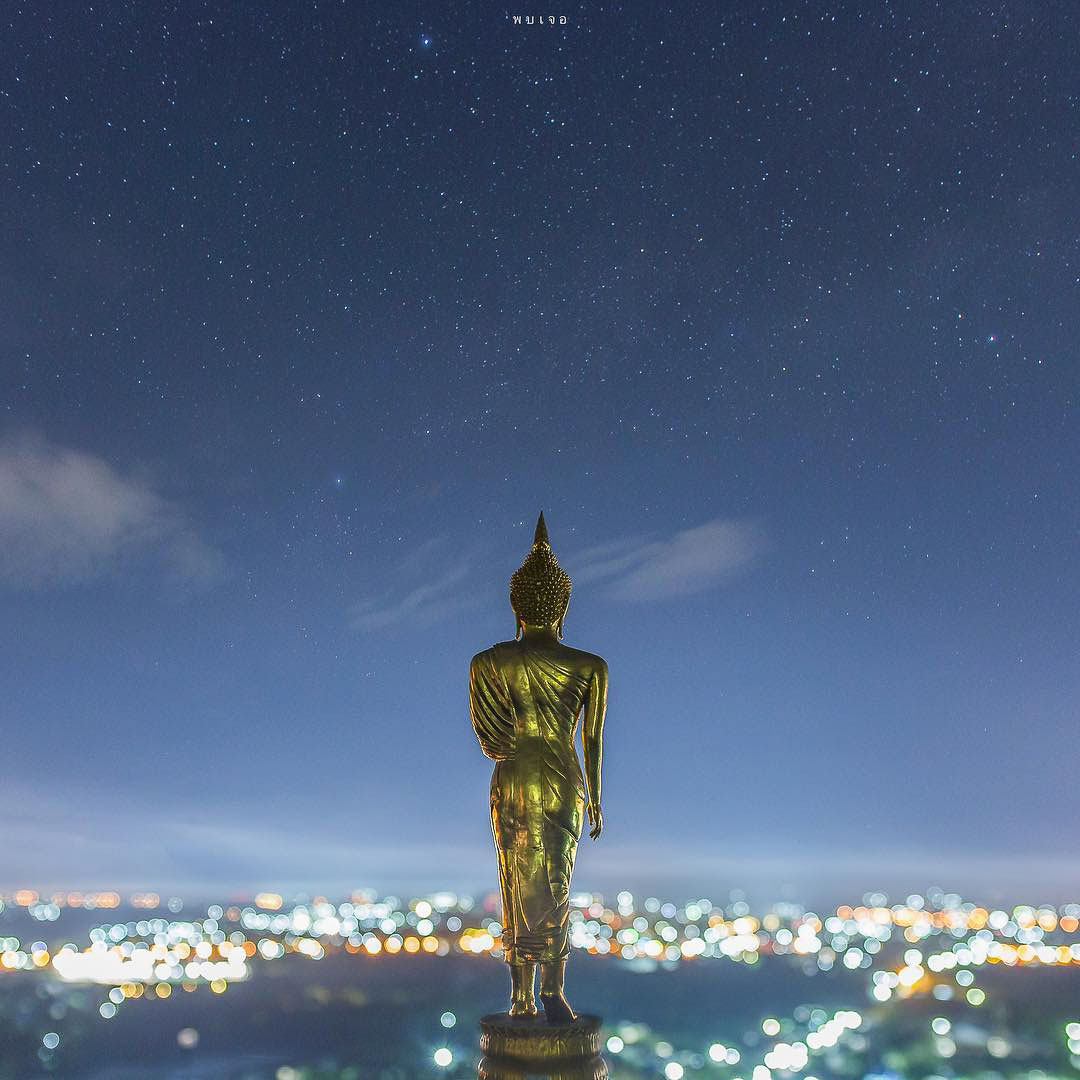 Wat Phra That Khao Nai of Nan, Thailand. Photo credit: @phobjer via Instagram
Another great photo spot in Nan is the Wat Phra That Khao Noi. Situated on top of Khao Noi hill, the temple is an amazing lookout spot for panoramic views of Nan Town.
8) Khao Kho — Magical town above the clouds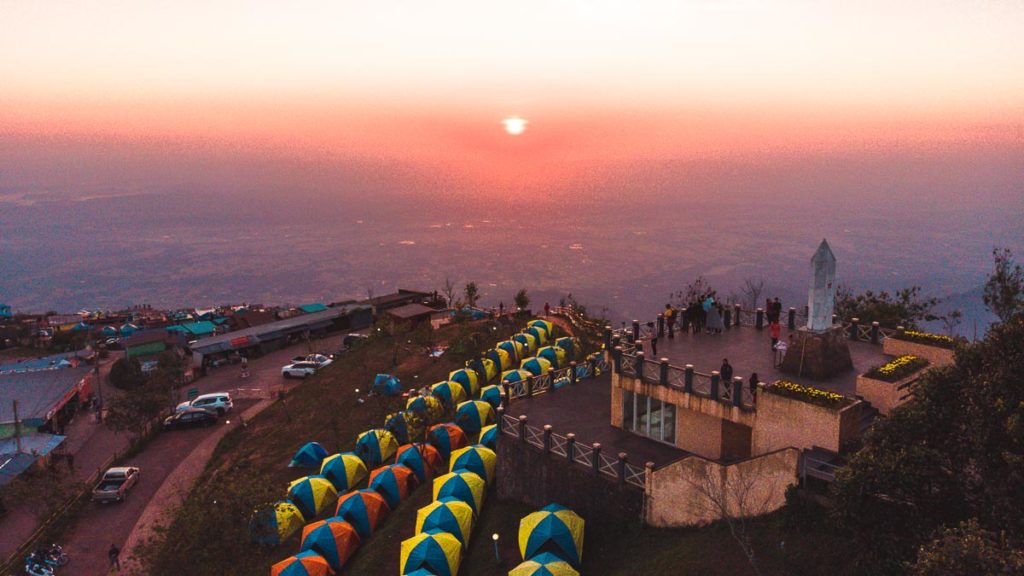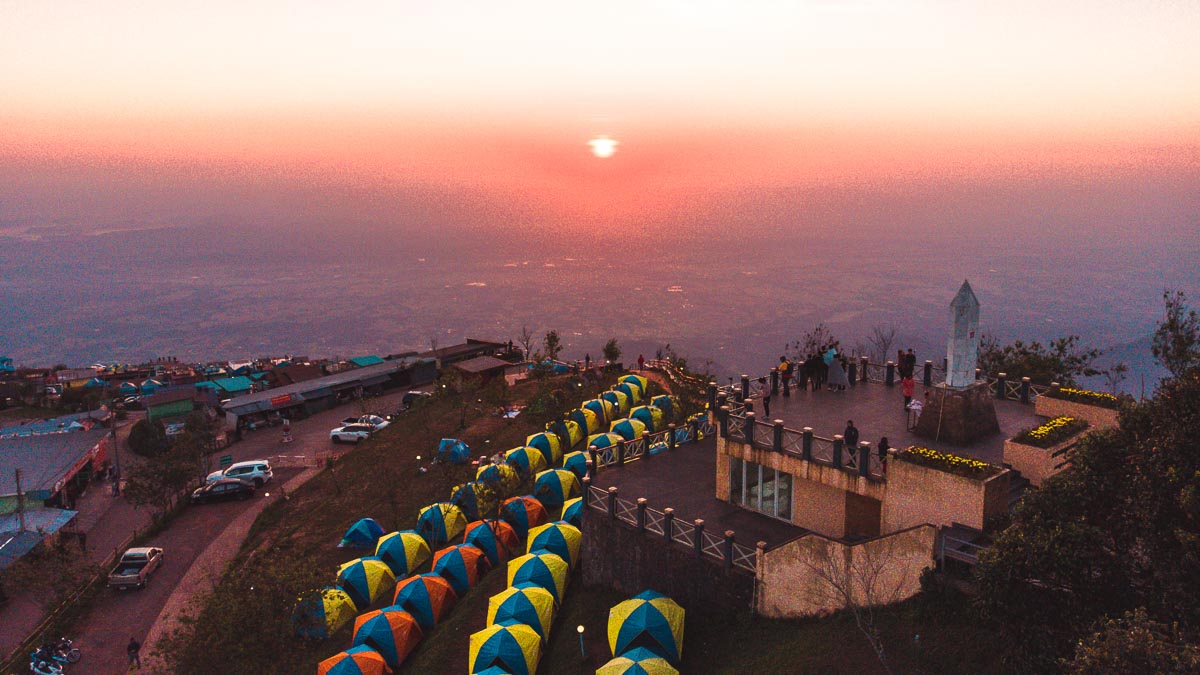 Up the long and winding hills five hours away from Bangkok lies the scenic quaint town of Khao Kho, known locally as the "Thai Alps". From sunflower fields to breakfast spots among the clouds, Khao Kho makes an excellent getaway destination for a retreat.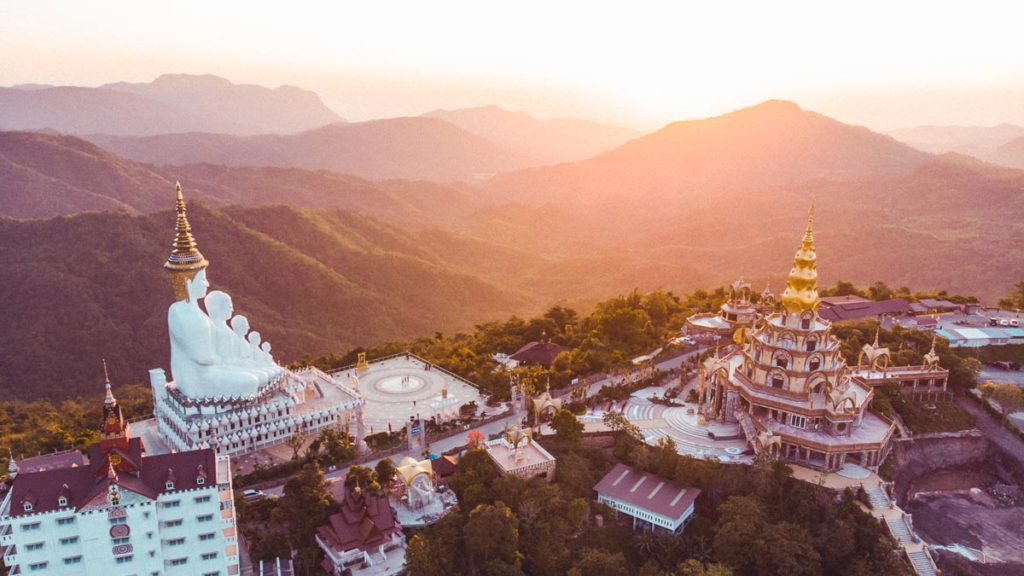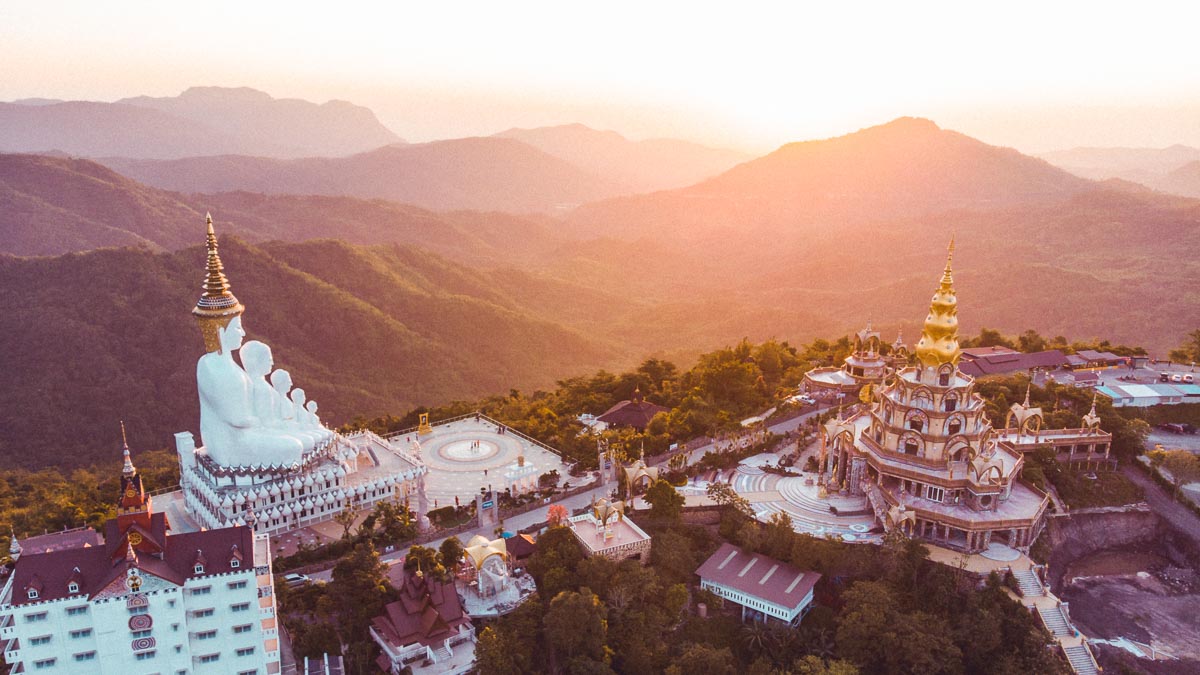 Read also: 5D4N Khao Kho Itinerary — The 'Thai Alps' just outside Bangkok
One of the most photographed places in Khao Kho is the Wat Prathat Pha Sorn Kaew, a beautiful Buddhist temple built on a mountaintop, most famous for its iconic five-Buddha statue and mosaic-tiled walls.
9) Nong Khai — Mekong giant serpents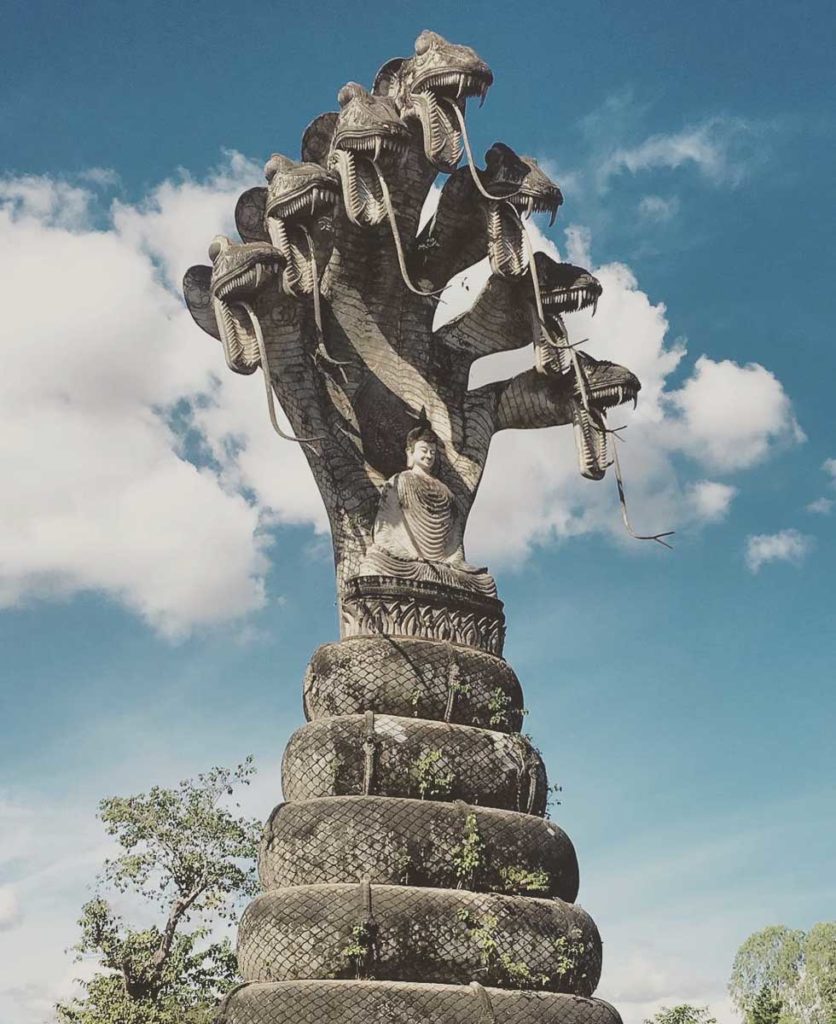 Sala Kaew Khu in Nong Khai. Photo credit: @acookabroad via Instagram
Nong Khai, also called the Naga City, is a bustling Thai town and gateway to neighbouring Laos and Vientiane. Statues of the Naga, also known as the Mekong giant serpent, can be found at almost every corner of Nong Khai, but none as eye-catching at the one at Sala Kaew Ku.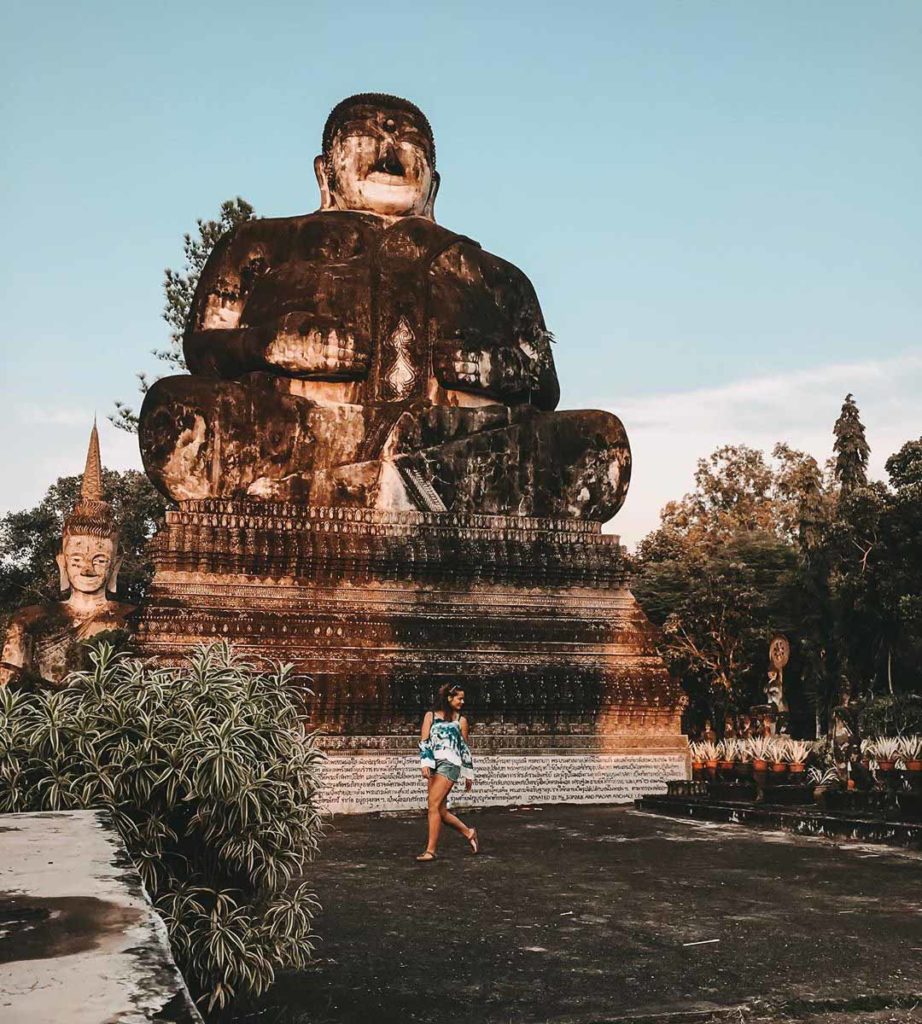 Sala Kaew Ku in Nong Khai. Photo credit: @sarahkup via Instagram
One of Thailand's most bizarre attractions, Sala Kaew Ku is a sculpture park that features gigantic concrete statues of the Buddha, Shiva, Vishnu and other deities of Buddhist and Hindu origins. It sure makes a unique photo spot posing with the larger-than-life sculptures!
10) Hua Hin — Seaside resort city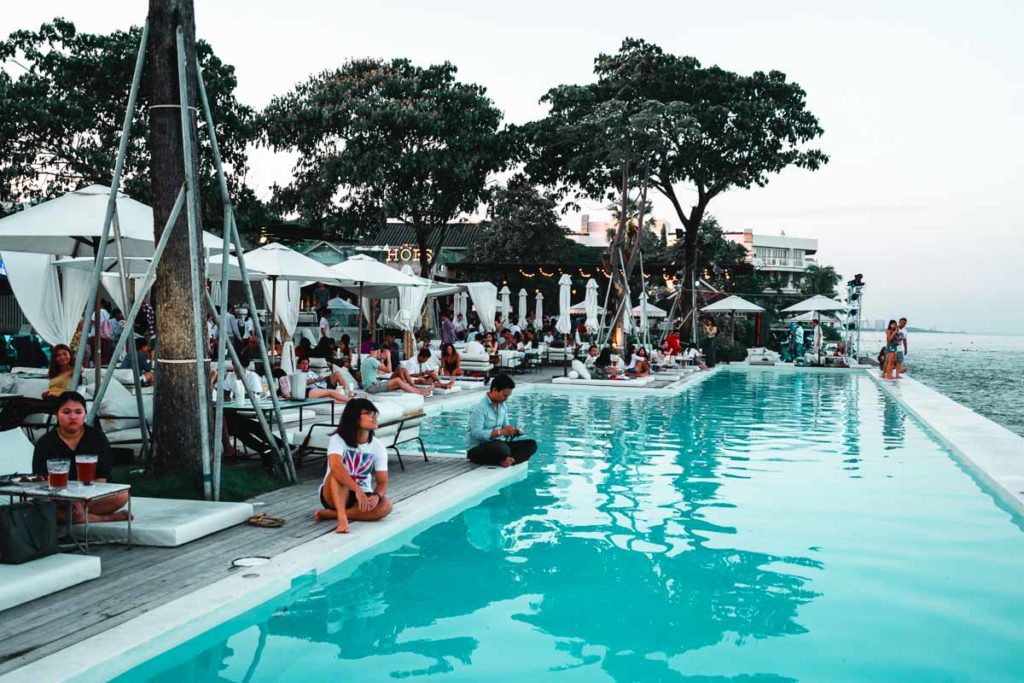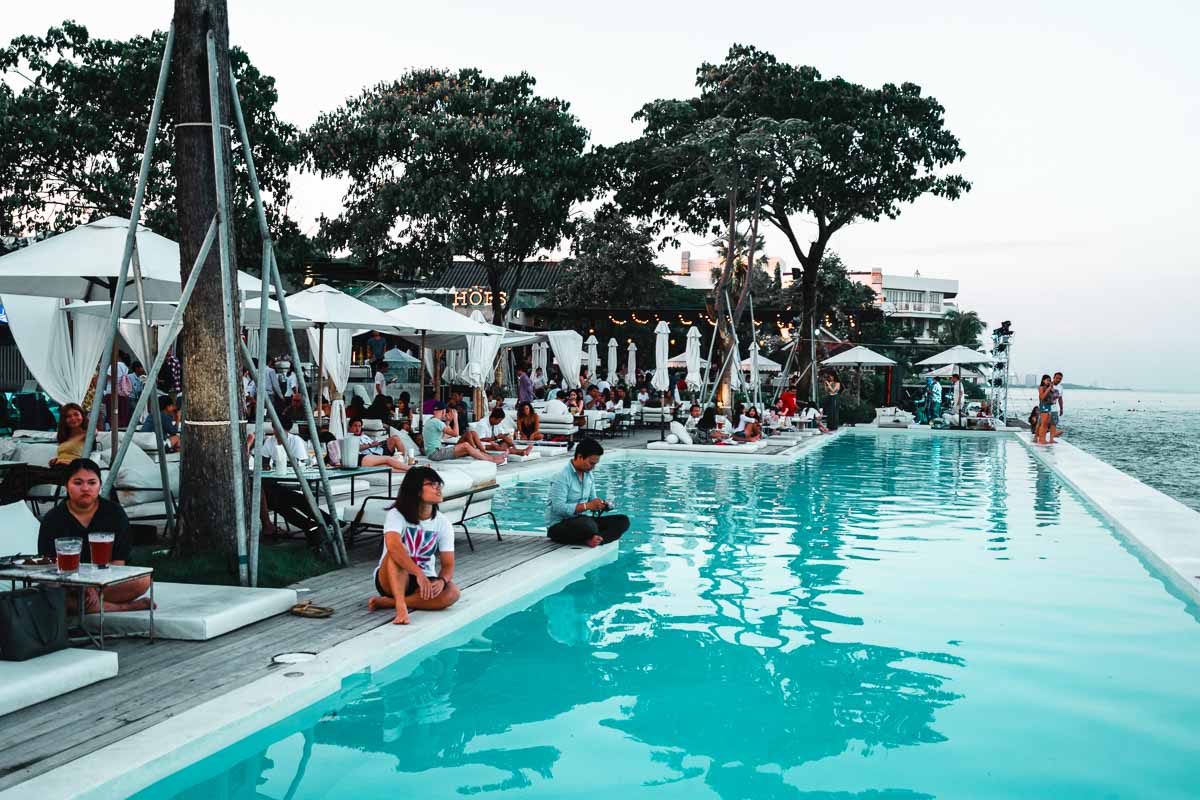 Hua Hin is not exactly off-the-beaten-path for some, but I consider it to be one of the better getaways if you're looking for an escape from the hustle and bustle of Bangkok. Unlike the lazy fishing village it used to be, Hua Hin has since transformed into an alluring beach destination for both local and foreign holidayers.
If you're in Hua Hin, check out Seenspace, a beachfront shopping mall that not only looks pretty in pictures, but is also a great place for retail therapy.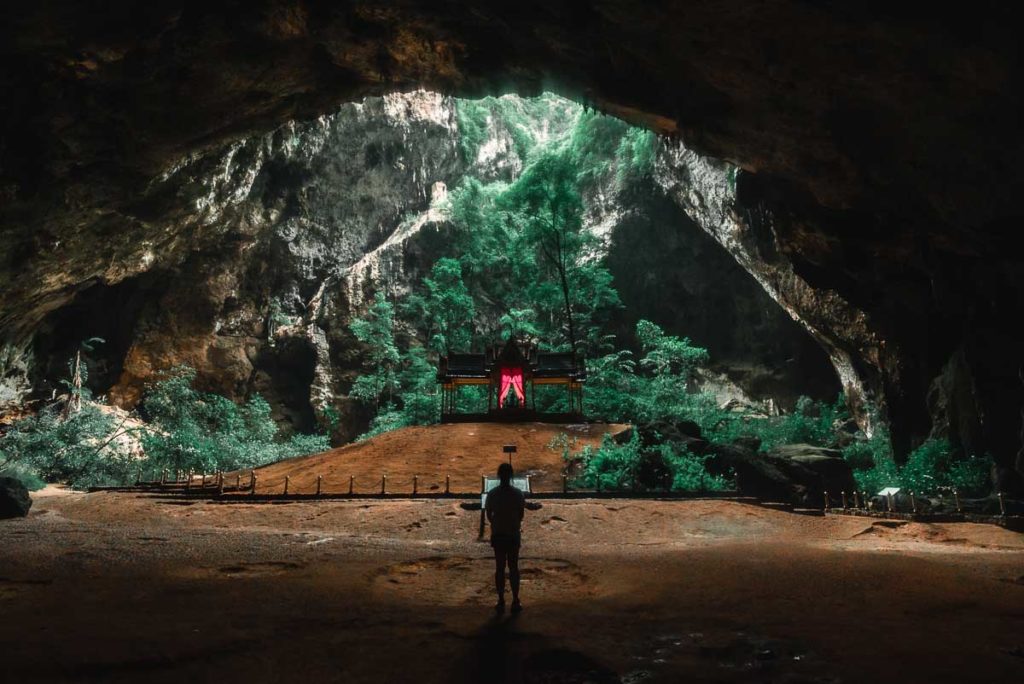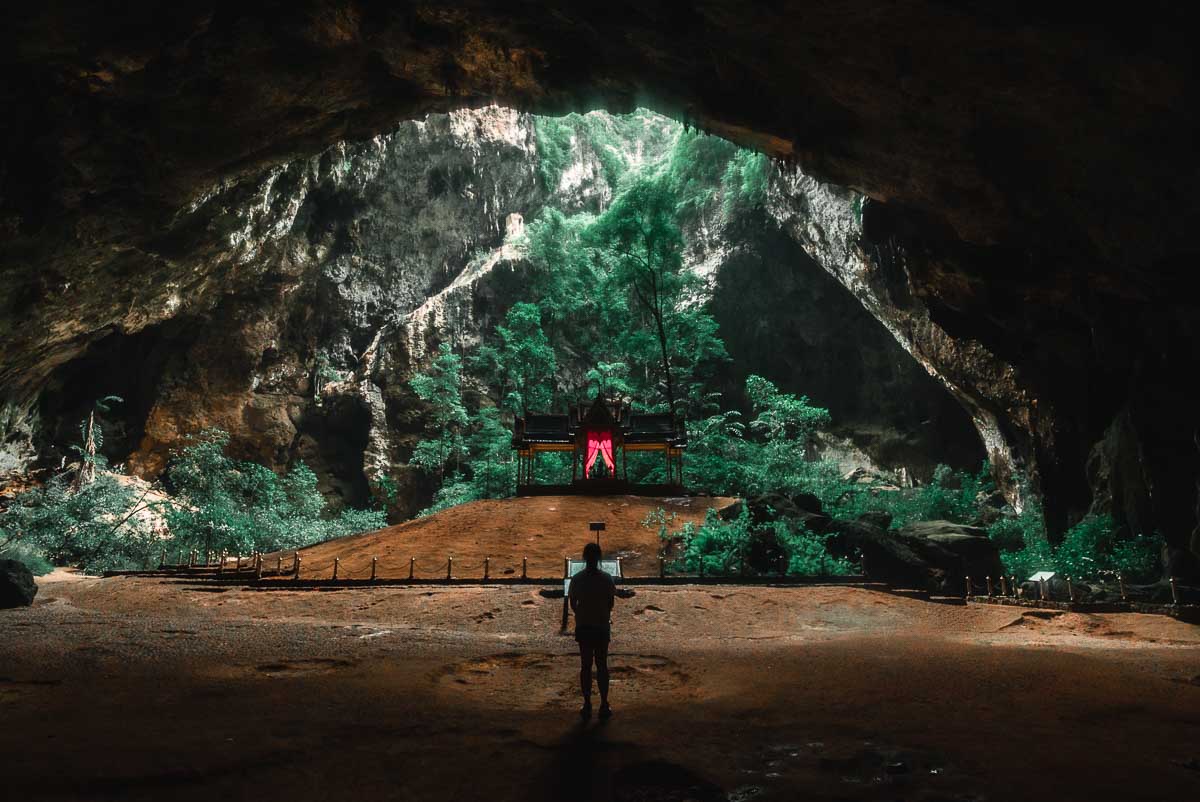 Read also: 3D2N Hua Hin Itinerary — The Underrated Coastal Getaway Just Three Hours from Bangkok
For nature lovers, take a trip to Khao Sam Roi Yot National Park and the beautiful Phraya Nakhon Cave within. That's where one of the most revered attractions, the Khuha Kharuehat Pavilion stands.
11) Trang — Best hidden beaches in the world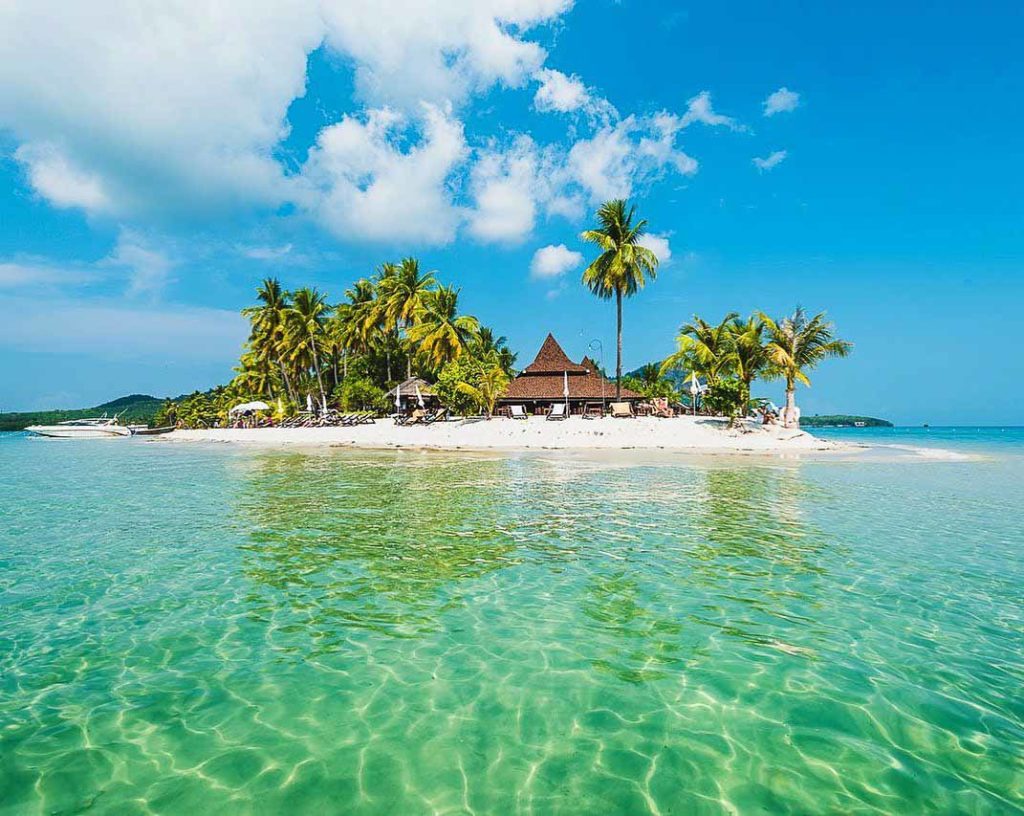 Ko Muk Island of Trang. Photo credit: @ekaterinstaa via Instagram
Thailand has some of the best beach destinations in the world, but most tourists don't look past Phuket and Krabi. And they're really missing out on a lot if they miss Trang! Trang is a fairly undiscovered beach destination, which could also be the reason for its clean white sand and clear turquoise waters.
Ko Muk Beach, Trang. Photo credit: The Lost Passport
12) Ubon Ratchathani — Prehistoric rock paintings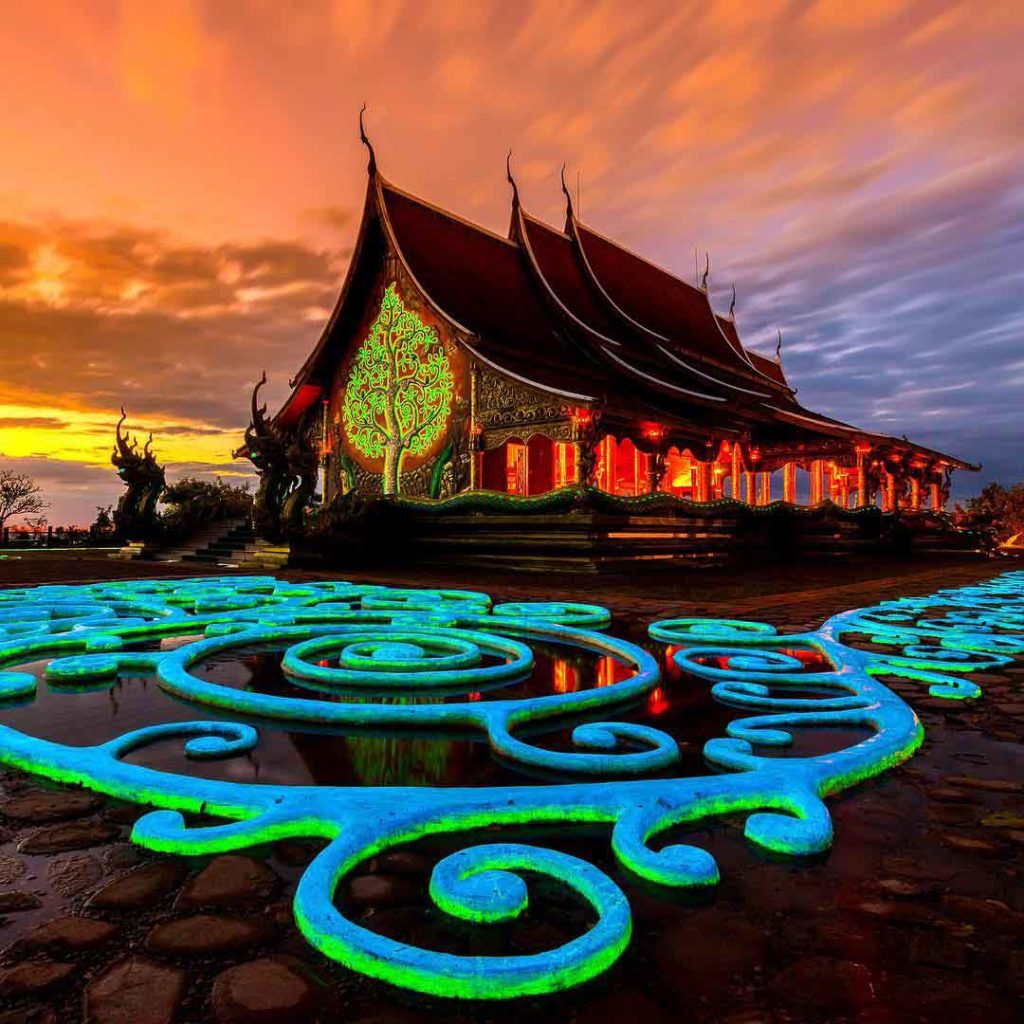 Wat Sirindorn Wararam Phu Prao Temple in Ubon Ratchathani. Photo credit: @tourismthailand via Instagram
Ubon Ratchathani is a large province in northeastern Thailand, and it naturally has more unusual sights to be uncovered. There's the Phu Prao Temple that's not only beautiful in the day, it's also straight up magical by night. Featuring a "tree of life" vividly painted with phosphorescent paint, the walls and grounds of the temple start glowing when night falls.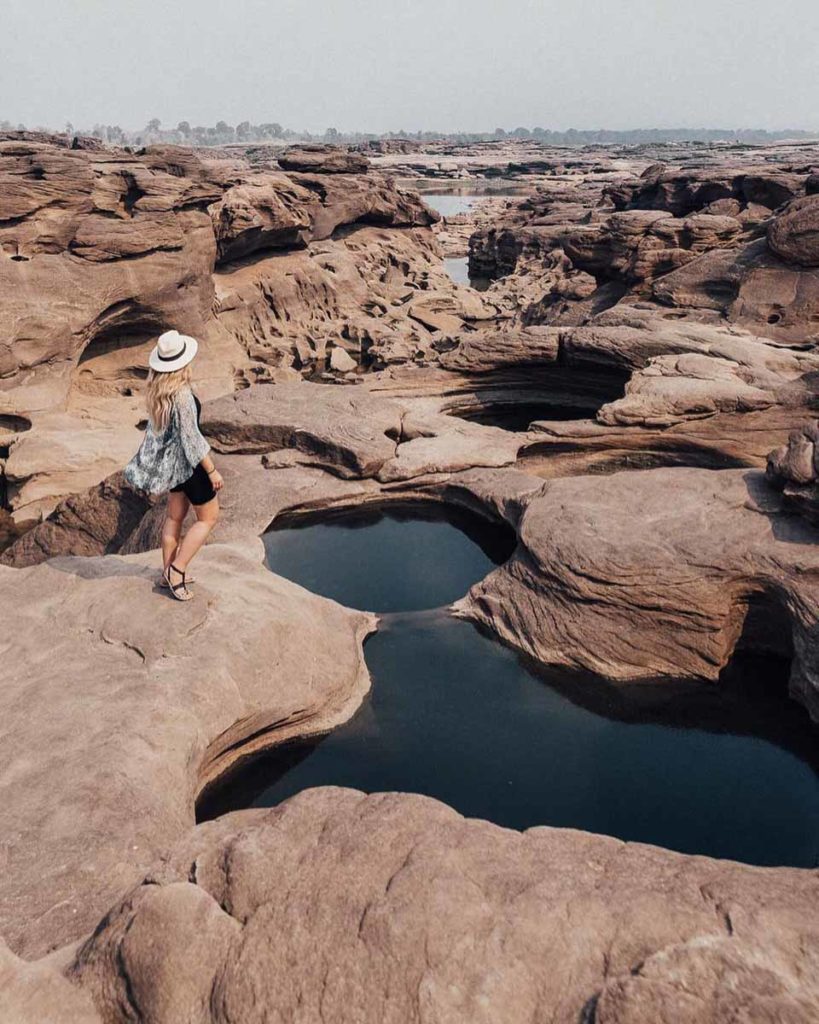 Sam Phan Bok, also known as the Grand Canyon of Thailand. Photo credit: @adaras via Instagram
If glowing temples aren't crazy enough, there's an area in Ubon Ratchathani that doesn't look like it's actually in Southeast Asia. Fool your friends with pictures of yourself at Sam Phan Bok, also referred to as the Grand Canyon of Thailand.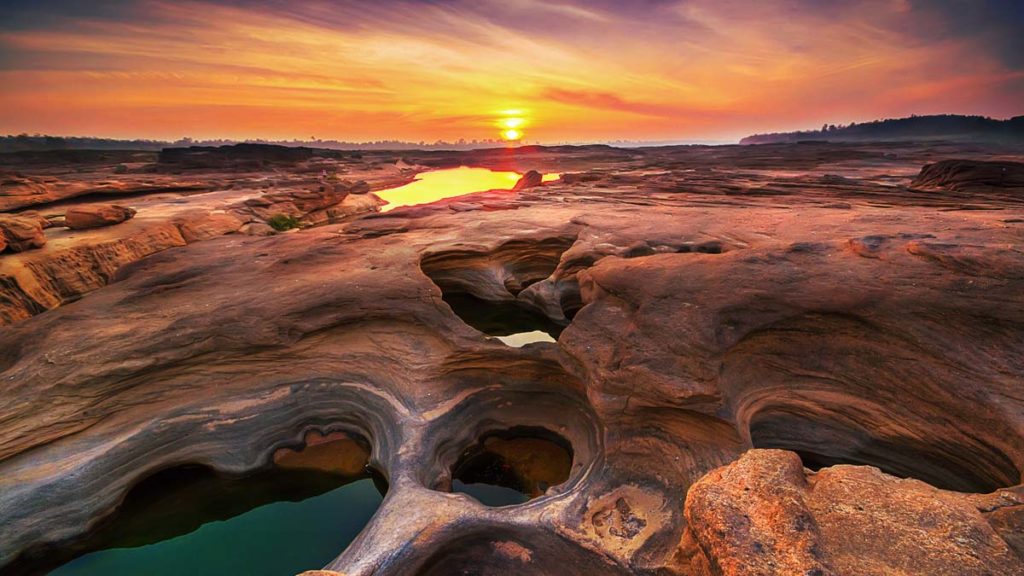 Sam Phan Bok during sunset. Photo credit: Wallpaper Flare
Sam Phan Bok is the largest rock reef in the Mekong River and is said to have more than 3,000 large and small holes created by the rushing waters. For a more out-of-this-world sight, visit Sam Phan Bok during the golden hours when the sun's hanging low.
13) Kanchanaburi — The bridge on the River Kwai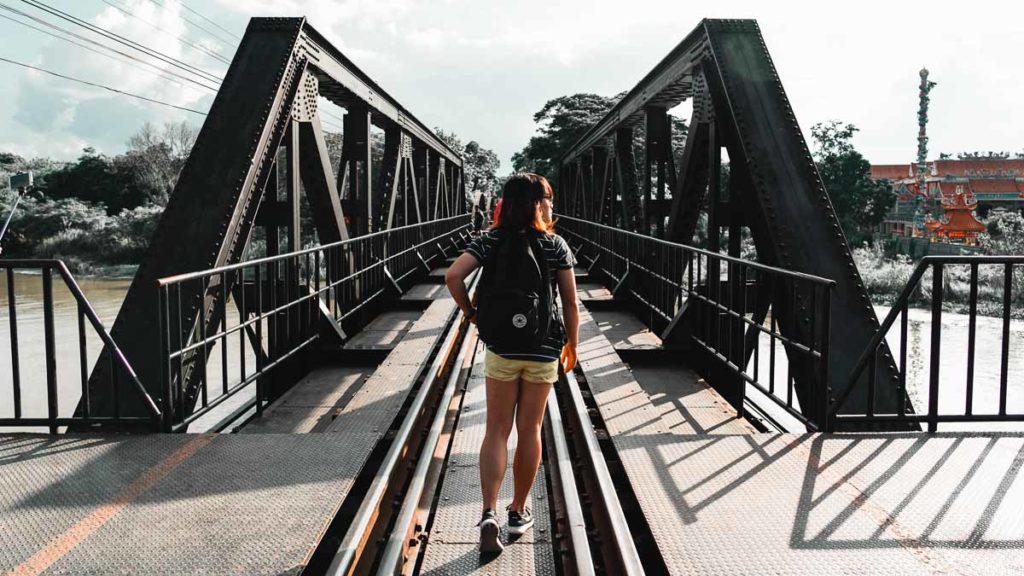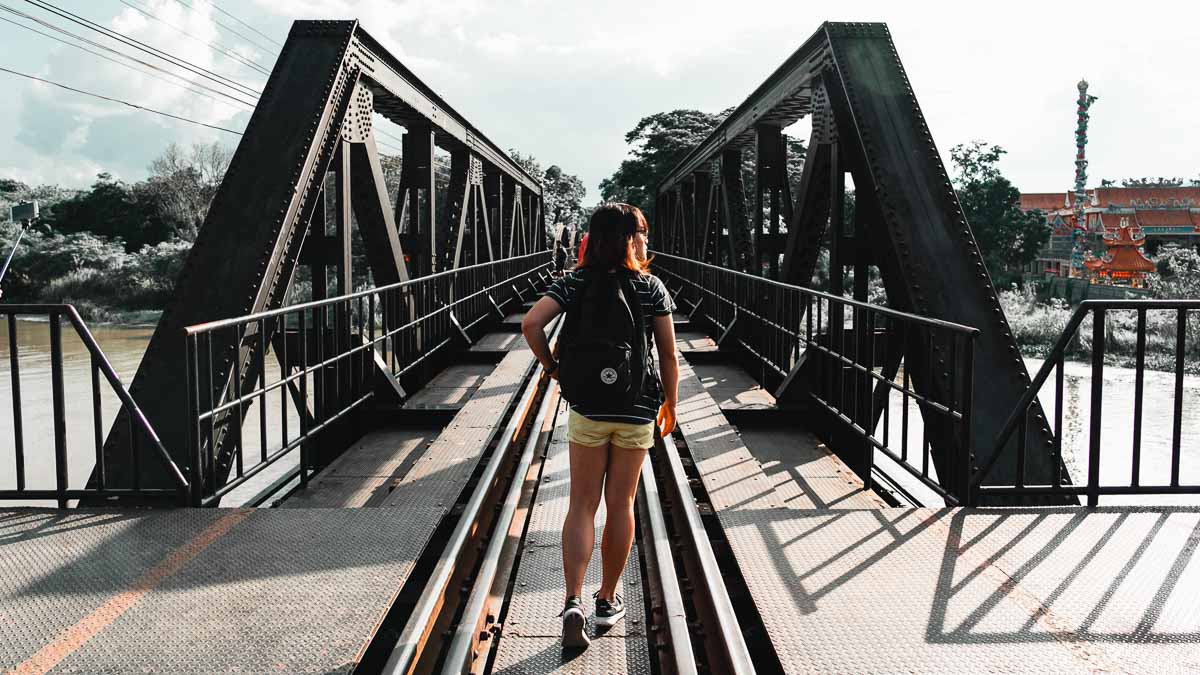 In Kanchanaburi, memories of WWII are prominent, from historical attractions such as war memorials to a functioning "death railway". Travellers who come from afar to Kanachanburi mostly visit the infamous bridge over River Kwai that stretches 415m from Thailand to Myanmar, built during the Japanese Occupation in 1943 that claimed tens of thousands of lives.
Now, visitors are free to stroll on the bridge that's still used by trains today.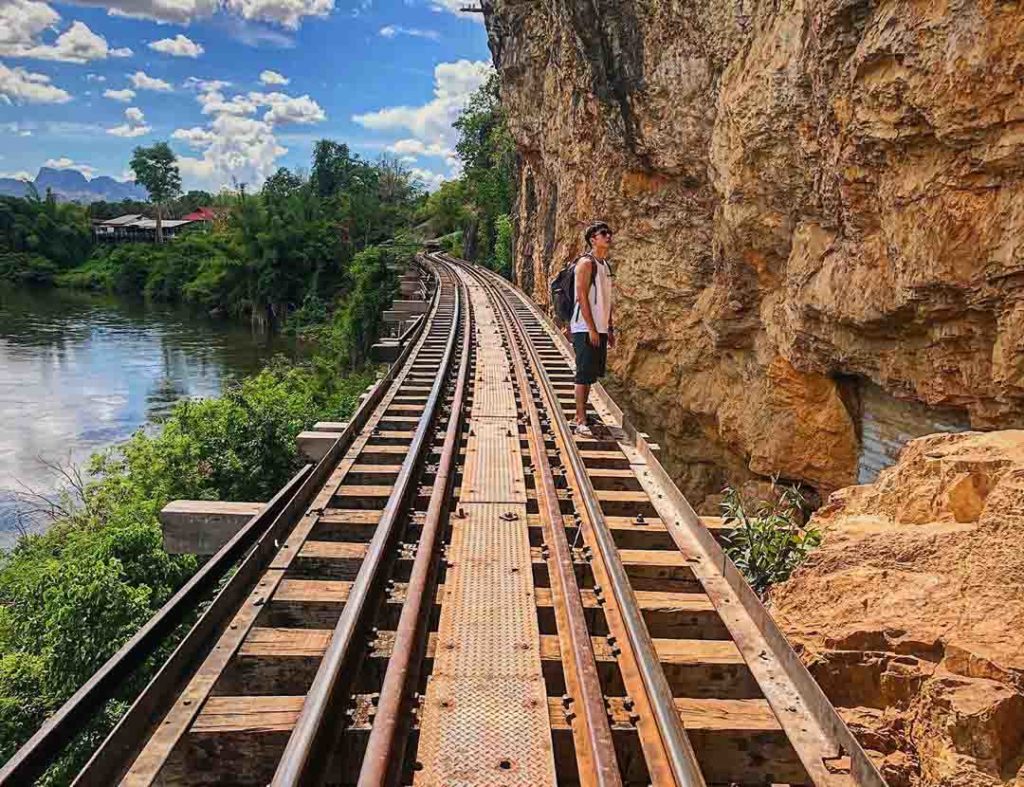 Death Railway in Kanchanaburi. Photo credit: @ansonred via Instagram
Thailand has long been Singaporeans' top travel destination, so why limit ourselves to the usual Bangkok, Phuket, and Krabi that we've been to repeatedly? I hope this list has been an inspiration for you to explore the hidden crevasses of Thailand you never knew of!
Check Flights to Thailand
If you can't see the widget above, click here instead to search for flights from Singapore to Thailand!
Know of other offbeat destinations in Thailand? Let us know in the comments below!
Featured image credit: Wallpaper Flare
---
Like what you see? Follow us on Facebook, Instagram, YouTube and Telegram for more travel updates!
---