You can feast your eyes on Iceland's beauty, but can you afford to actually eat? Here's how we stretched our dollar in one of the world's most expensive countries.
With stunning natural beauty, the Northern Lights, and gorgeous skies, there's no doubt that Iceland's views are priceless.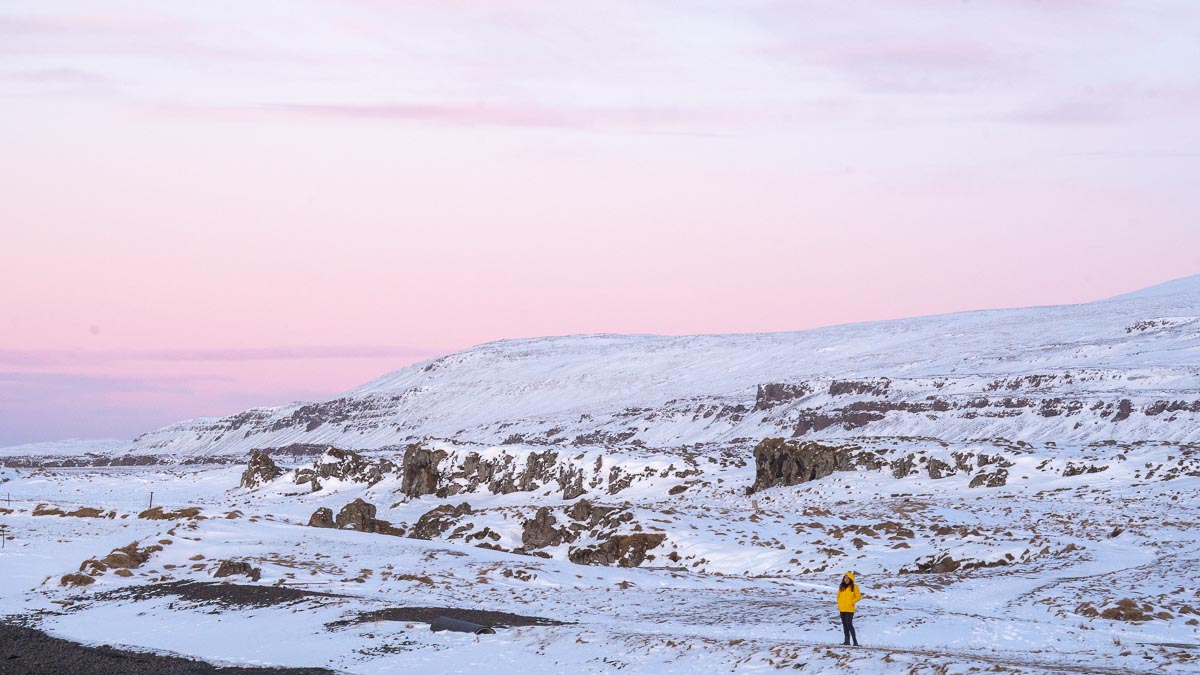 Everything else though? Pricey, pricey, pricey.
I learnt that the hard way on our first day, doing my favourite activity in every new country — visiting the grocery store for local snacks. But one glance at the prices (~S$7 for a small box of chocolates, and ~S$10 for cookies?!), and the auntie in me began clucking in frustration. Needless to say, we left the store empty-handed.
Why Is Iceland So Expensive?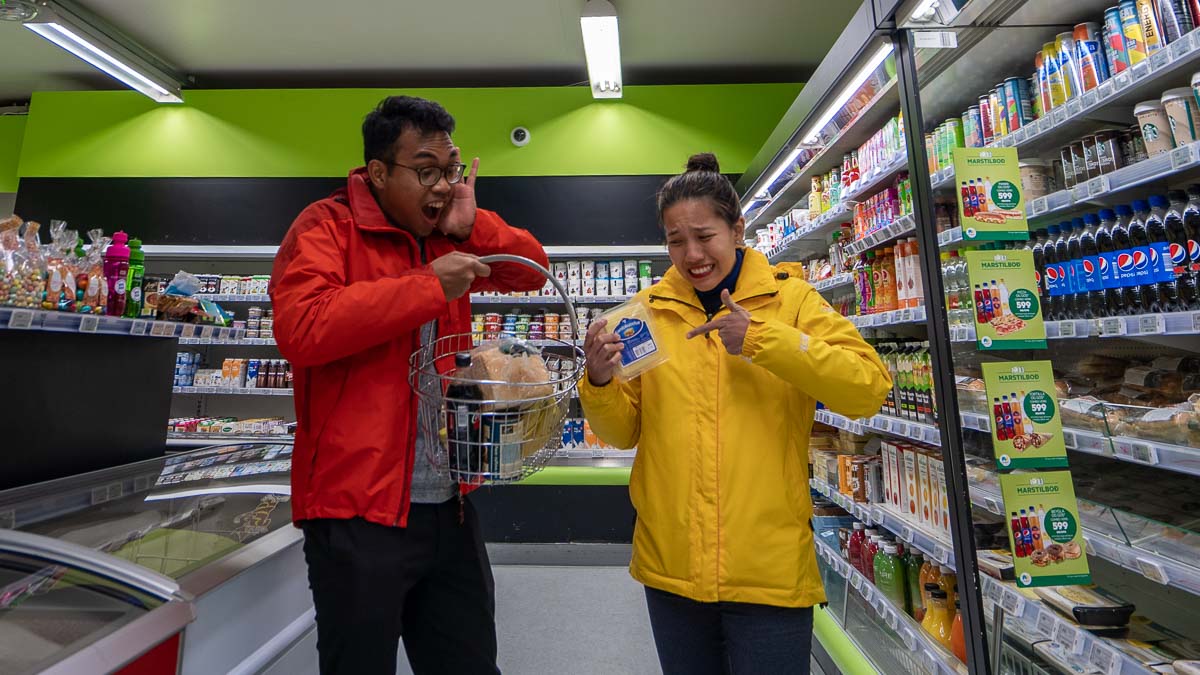 When itchy fingers can't hold a snack, they instead research the answers to life's greatest mysteries. So here's the sitch: Because of the crazy weather, there's not much farming in Iceland, so most things are imported. Iceland's geography — a small island in the middle of the ocean — makes these imports even more expensive.
The tiny population (only 330,000 people!) also keeps labour costs high, resulting in more expensive consumer products. Add to that a strong currency and a high sales tax, and… yeah, you'll need the following Iceland budget tips.
Food and Drink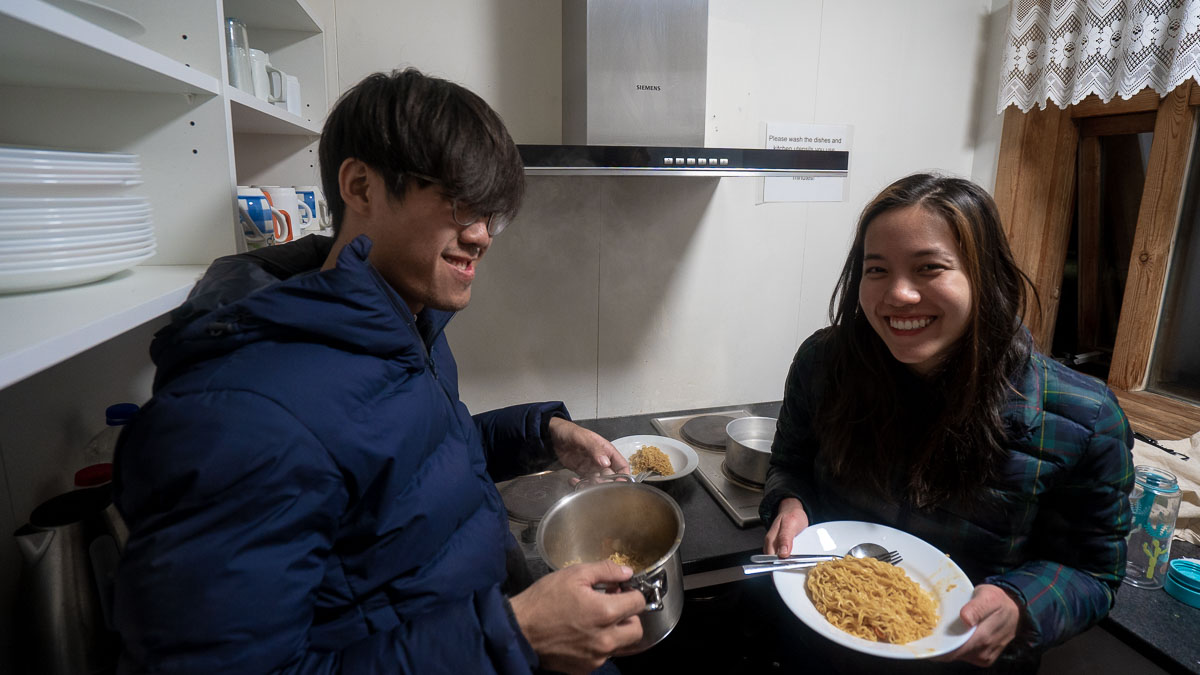 Eating out in Iceland can average ~S$25 per meal at most places. Even fast food is ridiculously expensive — a simple combo meal at Taco Bell costs ~S$17!
Instead, prepare meals with groceries from budget supermarkets like Bónus and Nettó. These aren't as common as the downtown 10/11s, but are way cheaper. Don't forget to bring your own grocery bag, or you'll need to top up another ~S$0.50 per piece.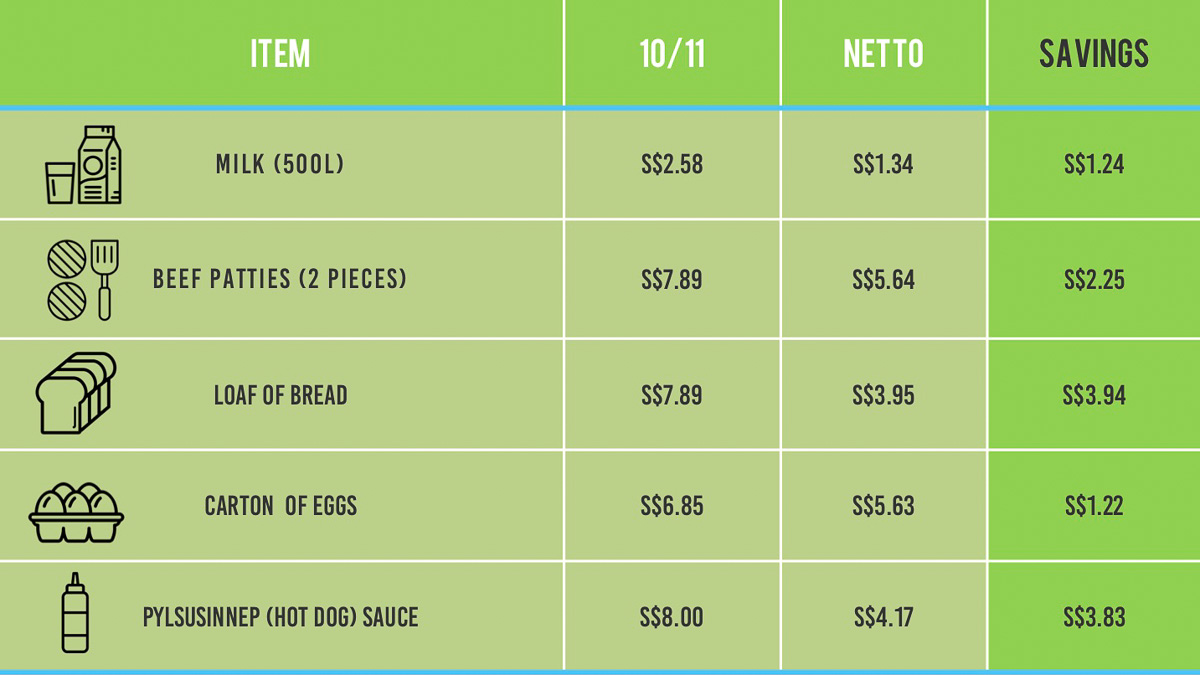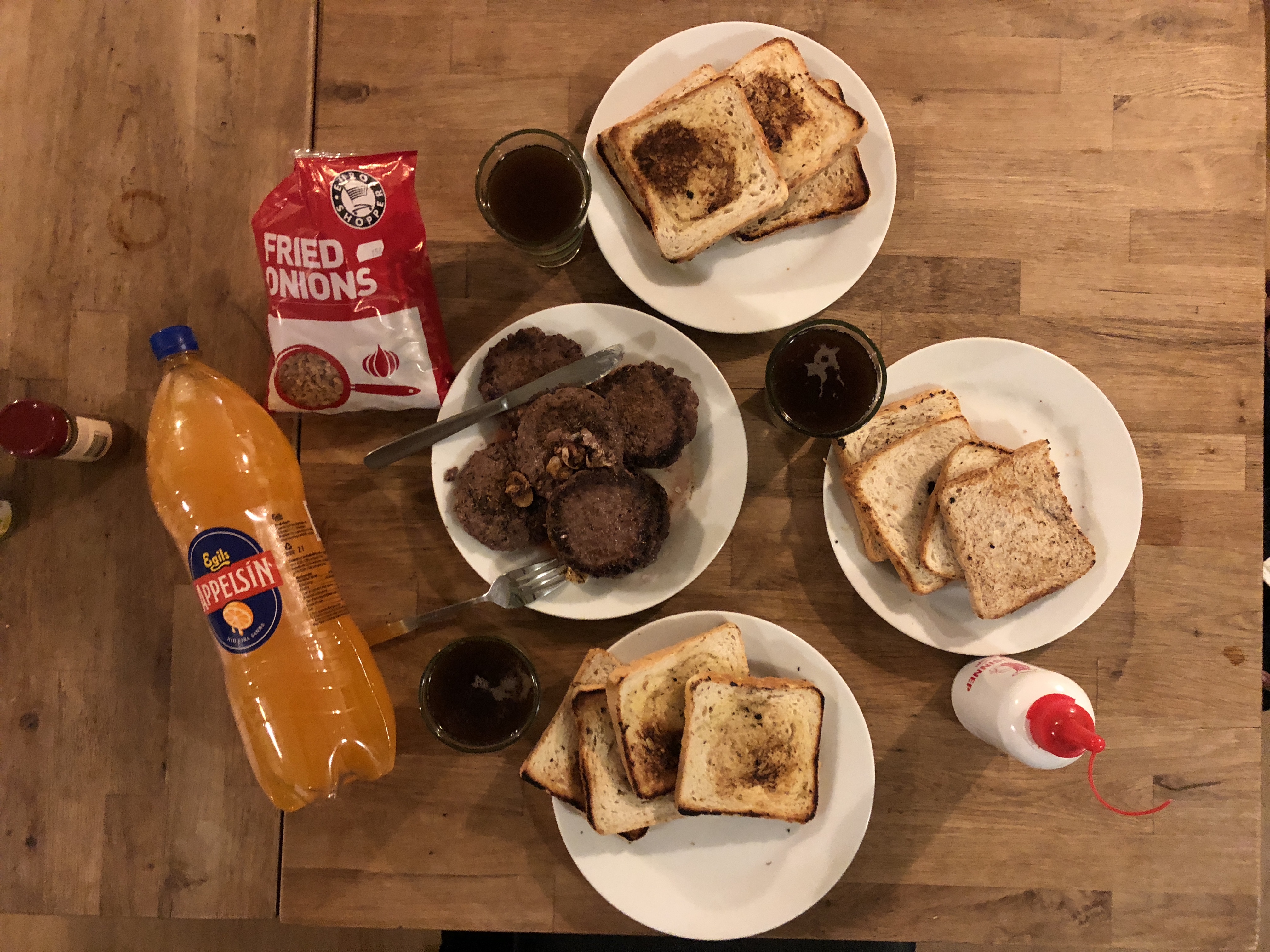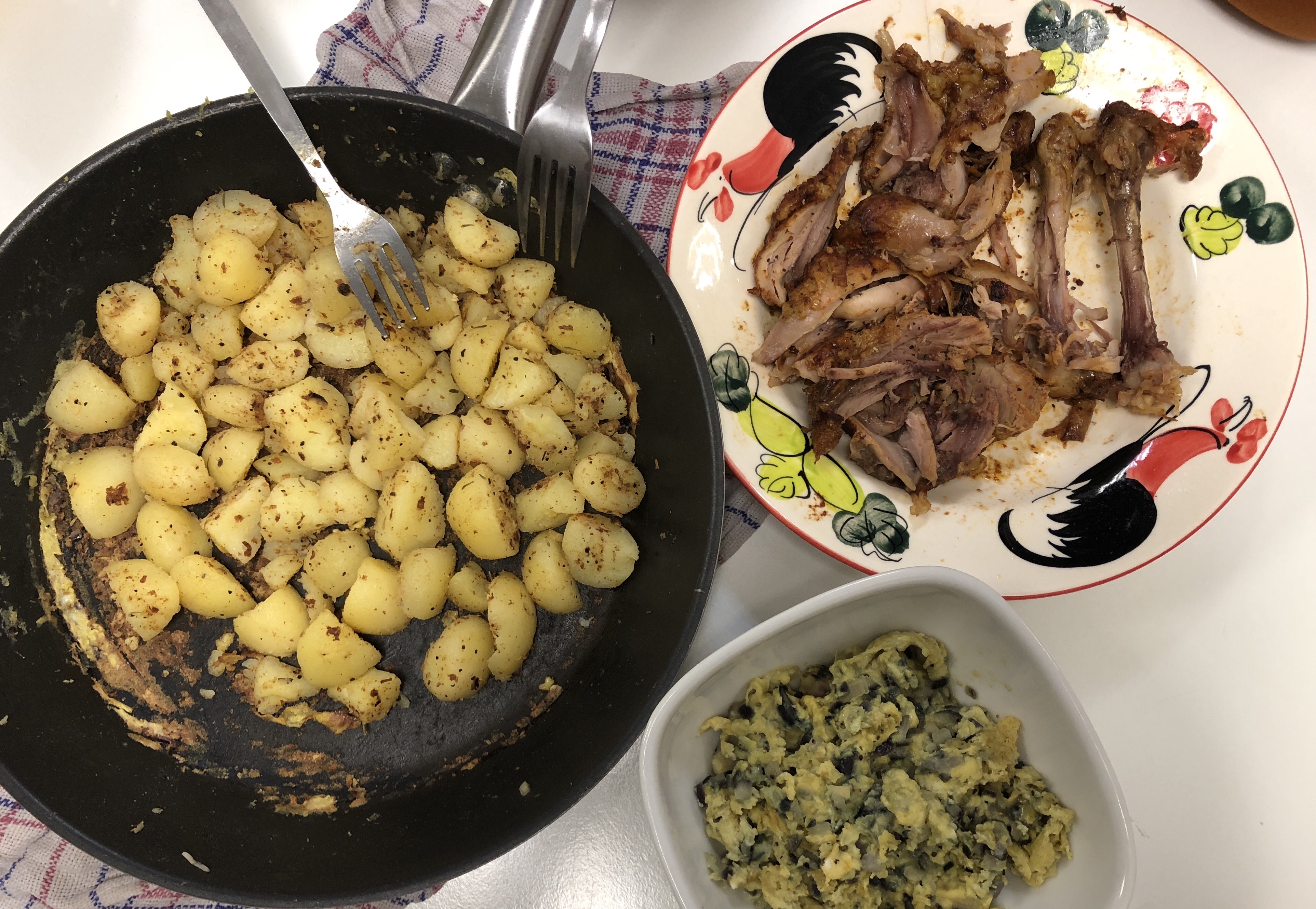 Also, special shout-out to Bónus for its yummy 10-pack buffalo wings (~ISK859, ~S$9.48) and pasta (1kg for ~ISK400, ~S$4.42).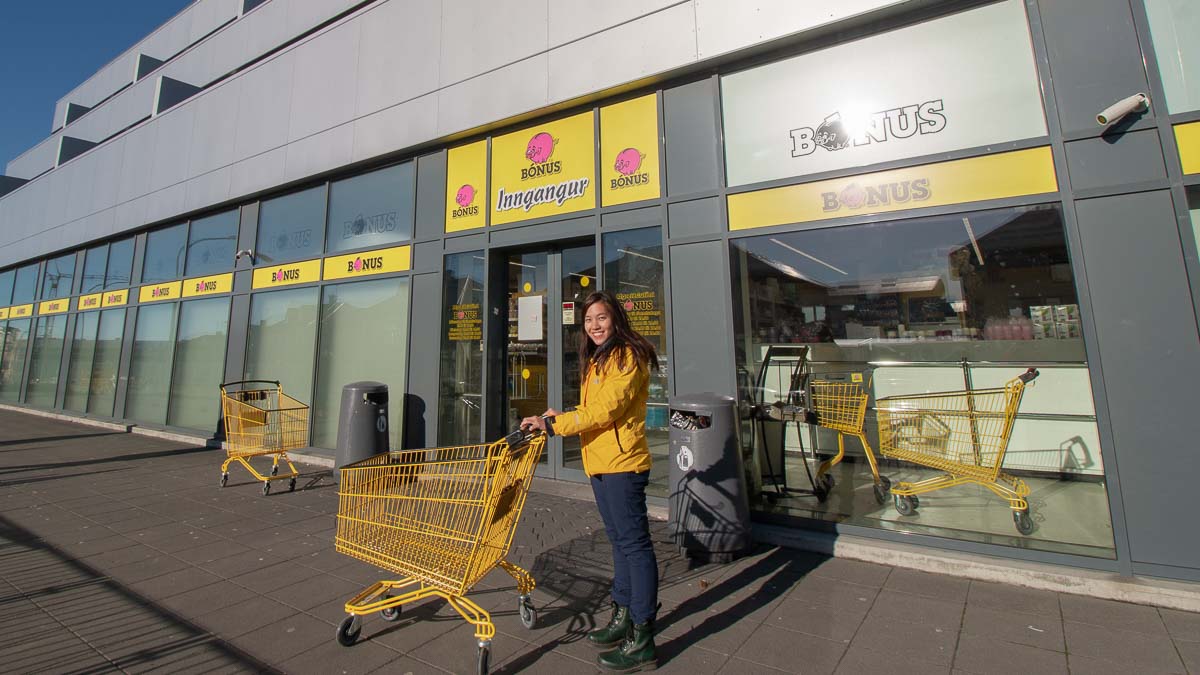 As for drinks, don't bother buying water — you'll find the purest source straight from taps throughout the country. Stick to cold water though (or boil it), as while hot water from the tap is safe to drink, it usually smells like sulphur.
Activities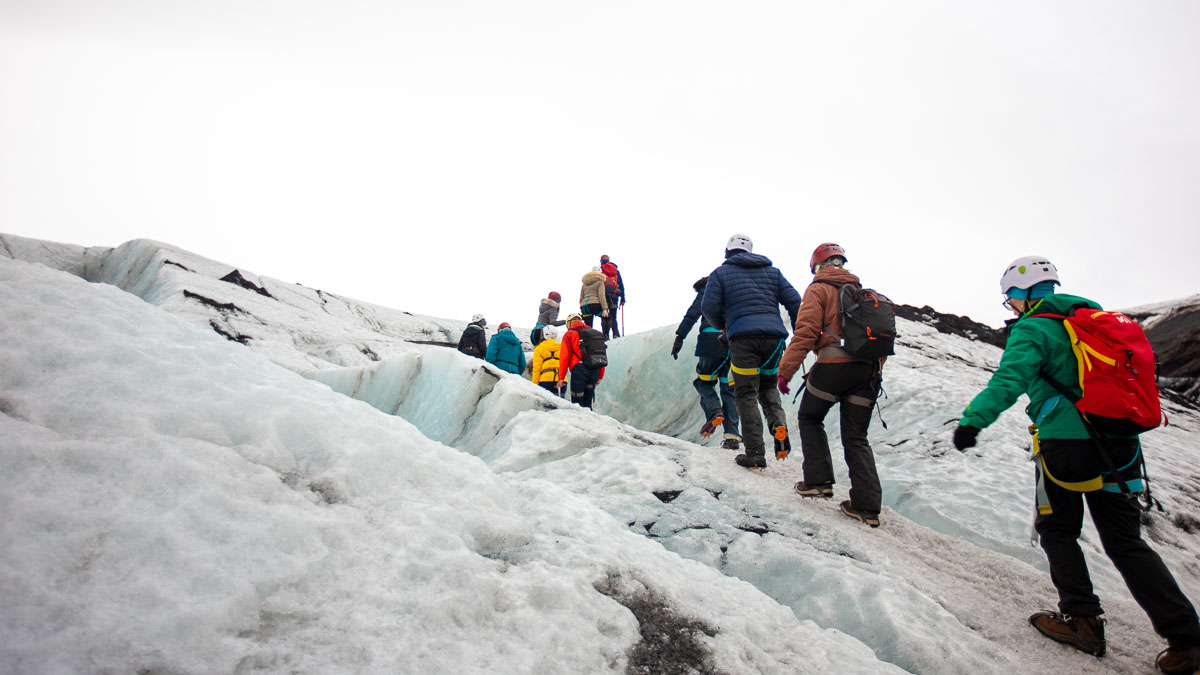 While most attractions are completely free, must-do activities like glacier hiking and ice cave exploring are dangerous, if not impossible without going on a tour. While you can't avoid shelling out for these activities, you can choose tours which are more value-for-money, such as all-inclusive day packages.
Read also: 15 Magical Things To Do In Iceland — A First Timer's Guide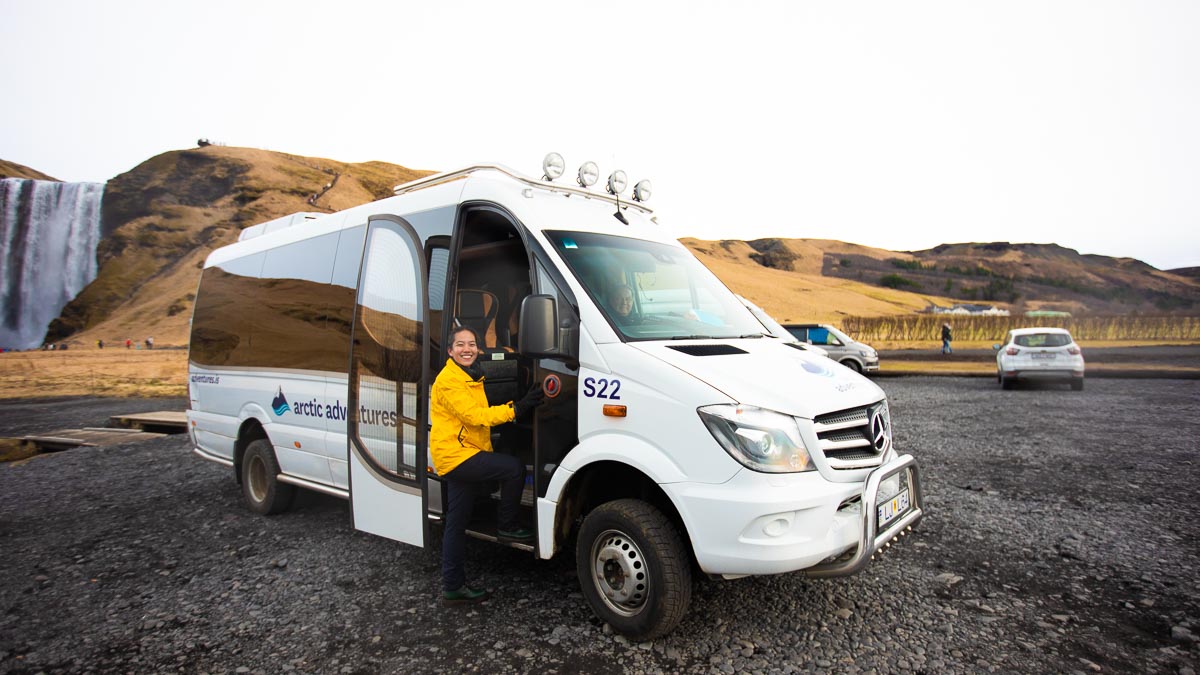 We booked Golden Circle (incl. Secret Lagoon) and South Coast (incl. Glacier Hike) tours, which included admission and parking fees. In fact, because these routes are so close to Reykjavík, the tours saved us ~S$50 each compared to renting a car!
P.S. Don't forget to pack your own lunches on day tours, or you'll have to shell out for pricier options at the rest stops.
Accommodation in Reykjavík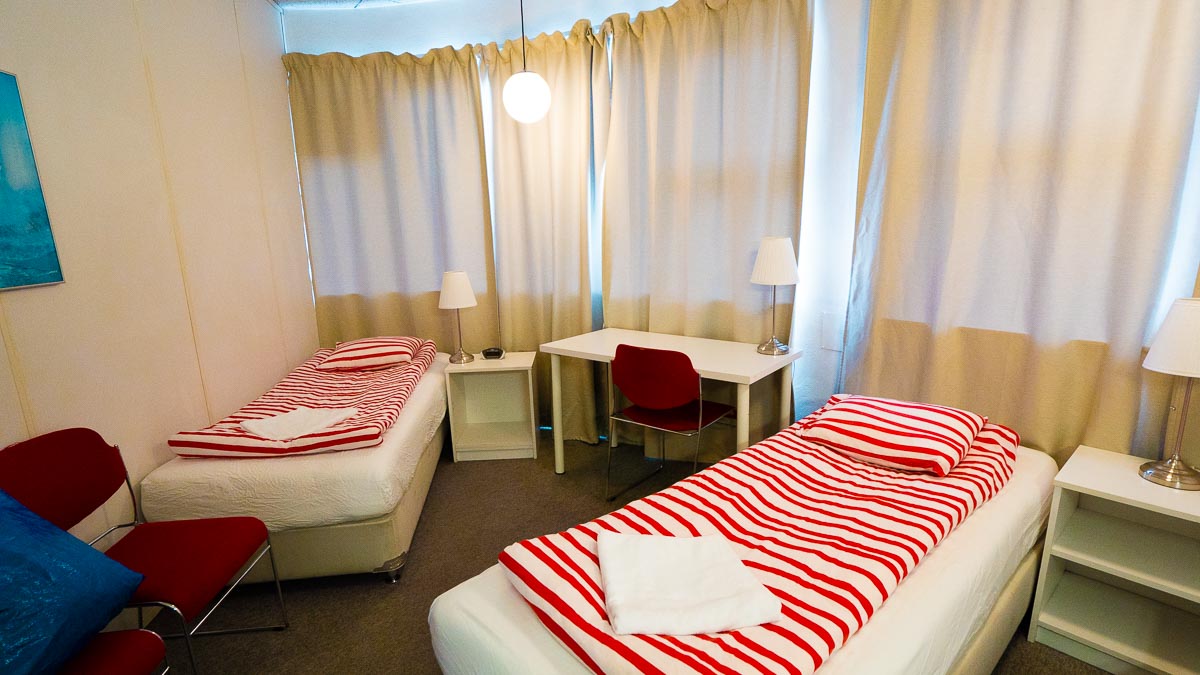 The cheapest options in Iceland's capital, Reykjavík, are Airbnb apartments or hostels. Do make sure that there's a kitchen so you can prepare your own meals!
We stayed at 101 Guesthouse (~S$81/night for two pax) and I can't recommend it enough — it's a clean, hostel-style accommodation within walking distance of the city's main attractions.
Other budget hostels with excellent reviews include Kex Hostel (from $42/night per pax), with chic decor and a trendy bar, and Loft Hostel (from $30/night per pax), with a lovely rooftop terrace.
Camping in Iceland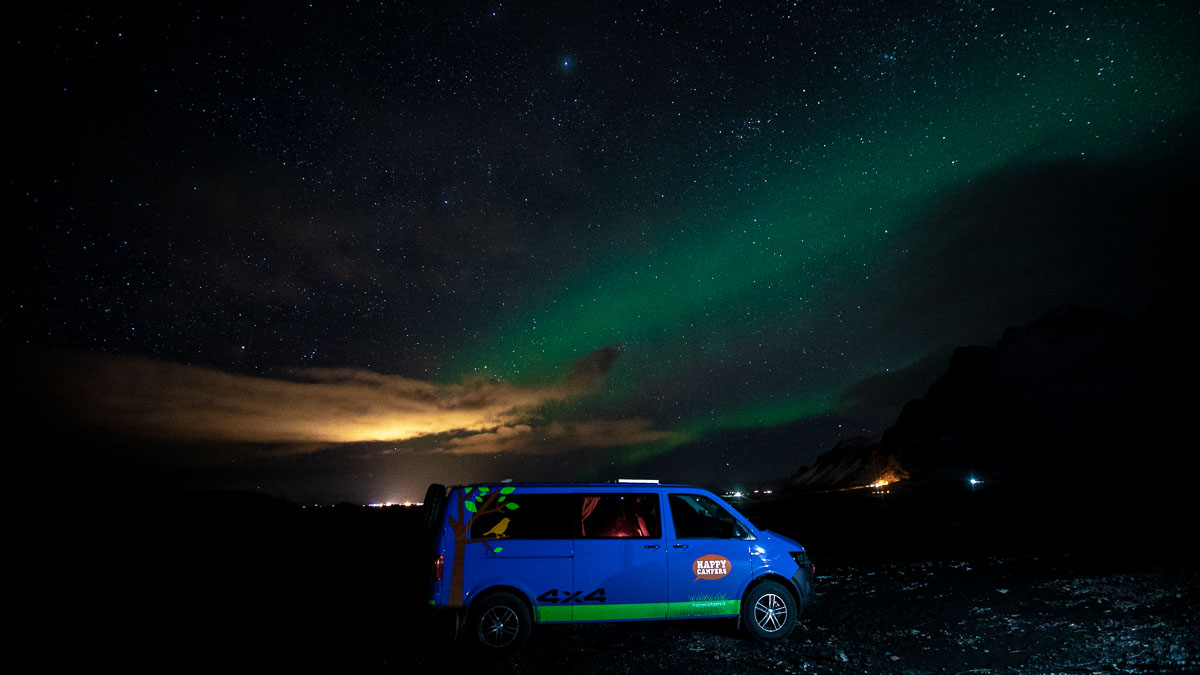 Out of Reykjavík, we got more creative with our accommodation. For ~S$335.50/day, renting a camper van in Iceland saves money by functioning as both transport and lodging. You can also cook in the camper, with its refillable water tank, utensils, gas stove, and cleaning equipment — perfect for making pastas, sandwiches, and soups.
Iceland's probably one of the best countries to camp in, with amazing nature, no pests or wild predators, and a huge camping culture of over 170 campsites. Do note that you'll have to sleep at a campsite, as it's illegal to park overnight in unregistered areas.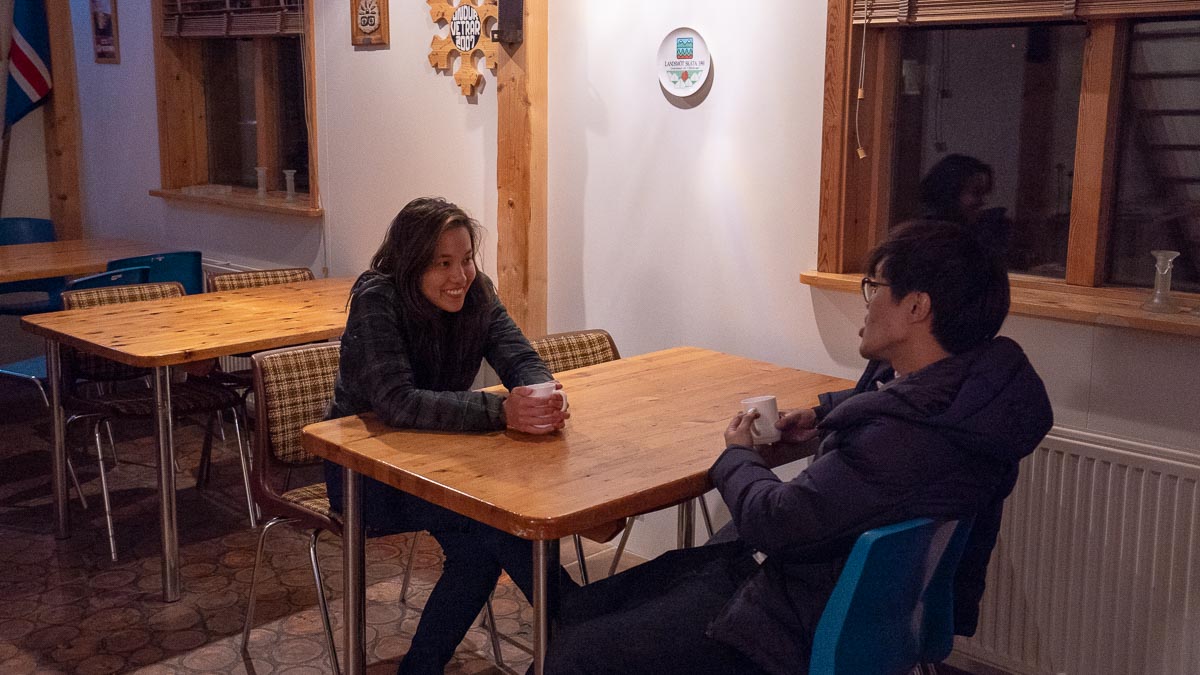 In winter, the situation can be tricky as many campsites close for the season. Our rental company, Happy Campers made things easy with a comprehensive online map showing open campsites, prices, and accurate reviews. We even stayed at some excellent campsites, like Hamrar, which also offered an indoor sleeping area for ISK2,333 (~S$26.06), way cheaper than hostels!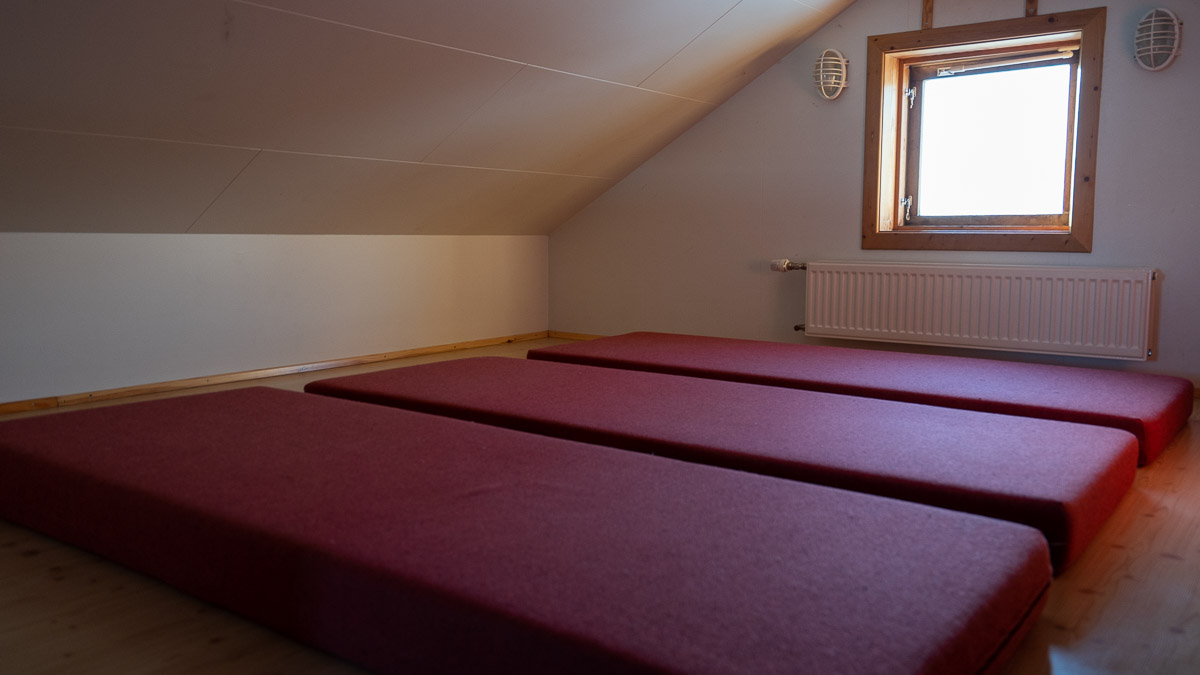 Even if campsites are closed, you can still park overnight, often for free. The downside is that there are no amenities available, but that's manageable if there's a swimming pool or hostel nearby. For example, we spent a night at the closed Vík Campsite, and spent ISK500 each (~S$5.58) to shower at Vík Hostel. Most lodgings advertise similar arrangements, but check with reception if you're unsure!
After completing your road trip, drop off your camper at the 24hr drop-off or enjoy free parking in Reykjavík from 6PM to 9AM, and all day on Sundays.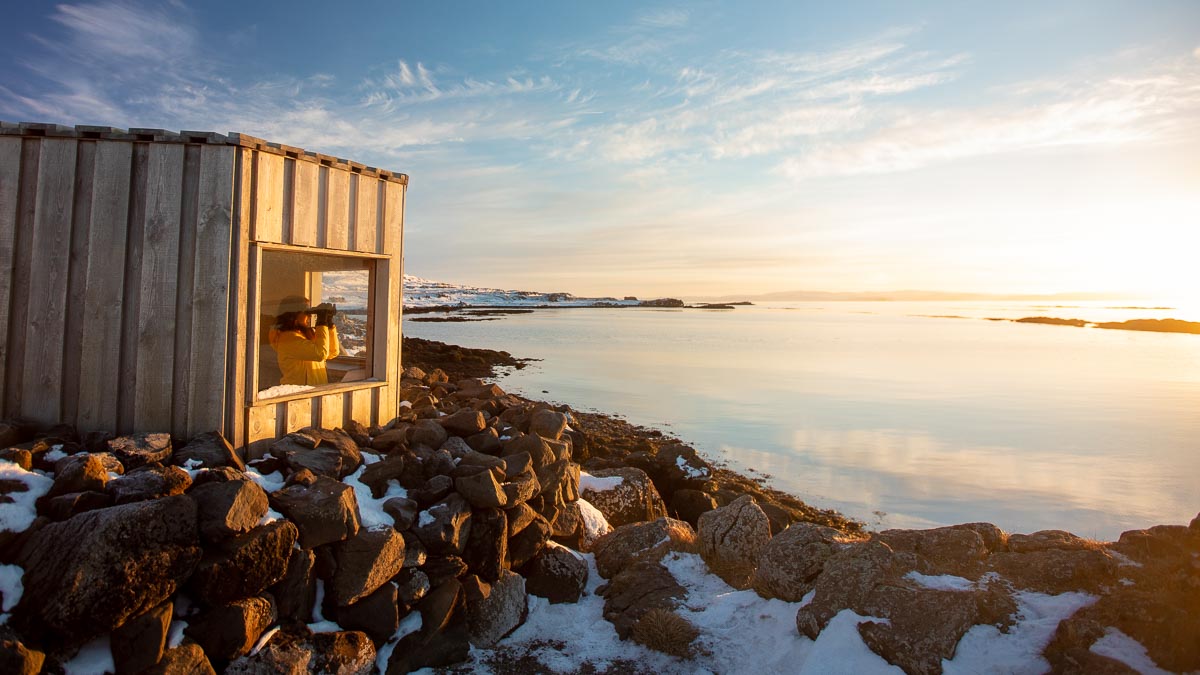 Iceland may be expensive but its magical views are well worth it. You'll be dreaming of coming back to its dreamy landscapes and icy shores, and with these tips, you can immediately start saving for a return trip. So spend smart and save those dollar bills — they'll always come in handy as extra layers to stay warm!
Read also: 10-Day Budget Iceland Itinerary For S$2.8k — The Epic Camper Van Road Trip
What are your budget tips when you travel? Let us know in the comments!
---
Like what you see? Follow us on Facebook, Instagram, and YouTube for more travel updates!
https://www.instagram.com/p/BvtkReyhp-m/?utm_source=ig_web_copy_link