Travel Intern Kenneth shares some of his best tips for packing light and smart.
Packing light and smart is important for any traveller, whether it's for a week's vacation, a work trip or even backpacking for months. I recall easily sauntering through the narrow streets of Venice with my backpack while my friend was lugging her hefty baggage over bumpy cobblestones and steep bridges to our hotel. Also, by packing light (hence small), it expedited the boarding and alighting process for boats, buses and even small planes.  Too much luggage not only hinders you, but labels you as a typical tourist who may be prone to snatch theft or similar crimes. Packing light and smart provides both comfort and convenience.
First thing's first, are you packing for style or comfort and convenience? I know it's possible to pack light while looking stylish on your trip but I believe that has more to do with fashion than actual packing. This guide is catered for those travellers striving for comfort and convenience instead of being a fashion traveller.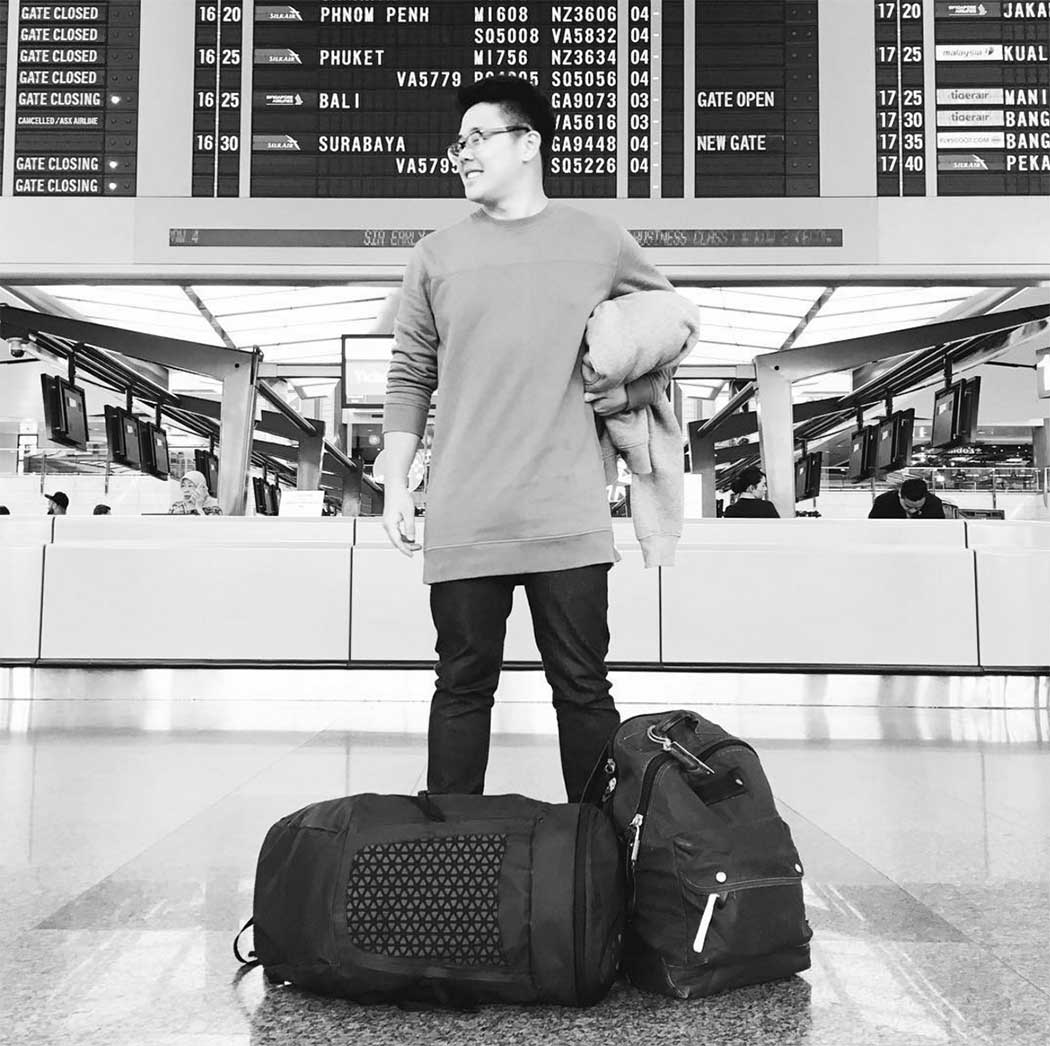 Prepare and pack in advance
I have a checklist template that I use before trips which is modified depending on the destination's climate and purpose. It shows me what I need to bring and also what I might need to buy before my trip. This could be a cost saving measure too. For example toiletries can be bought for cheaper at personal care stores than at airports or overseas.

Lay out everything on the floor before packing them in your bag. This provides an overview of everything you're bringing. One look and you might think that you're unnecessarily packing too much.

When you're frantically packing at the last minute, you tend to overpack by throwing in unnecessary items.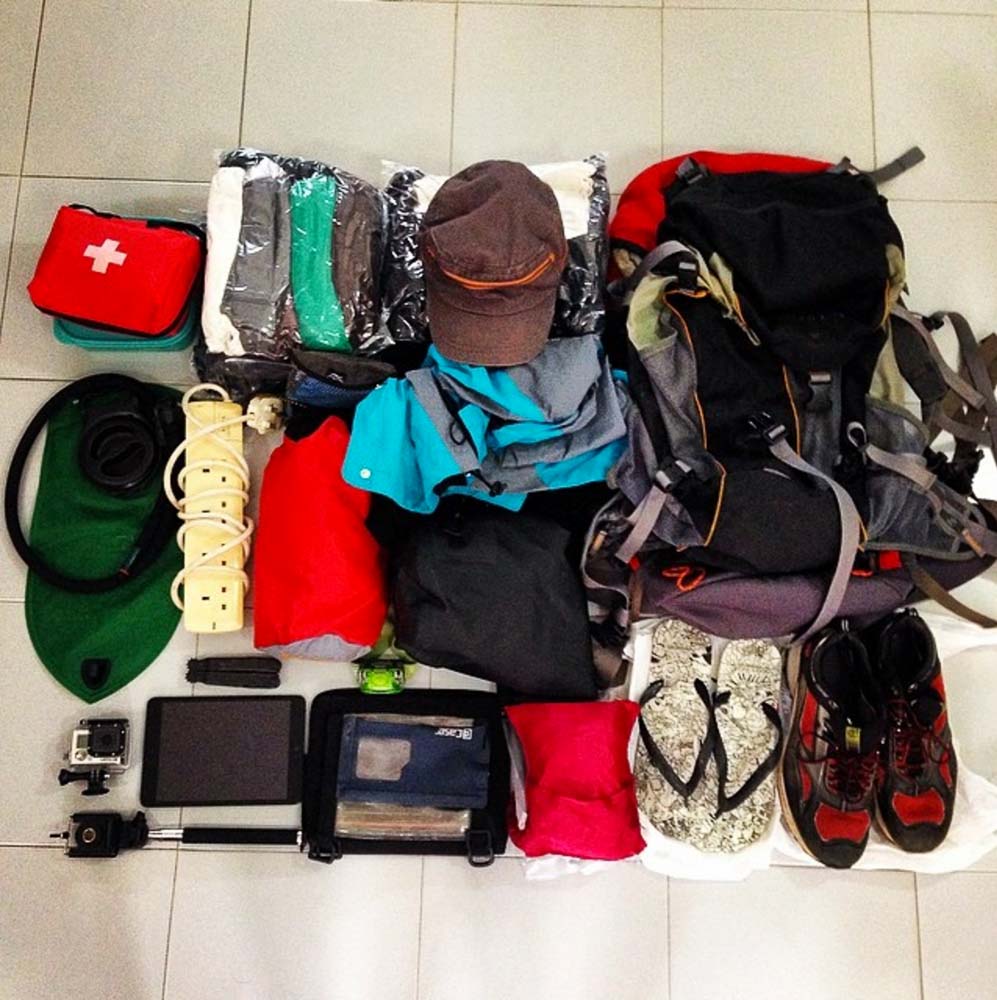 Everything @Pohtecktoes brought for this 3 month South America Adventure
Toiletries
Carry travel-sized toiletries or transfer liquids into smaller bottles – you can reuse old hotel shampoo/soap bottles or purchase a few from Muji or Daiso.

Use non-electric toothbrushes and shavers instead of their electric counterparts, as they're smaller and require no cables and chargers!

Request from department stores' cosmetic beauty halls for free/trial samples of perfumes, sunblock and creams.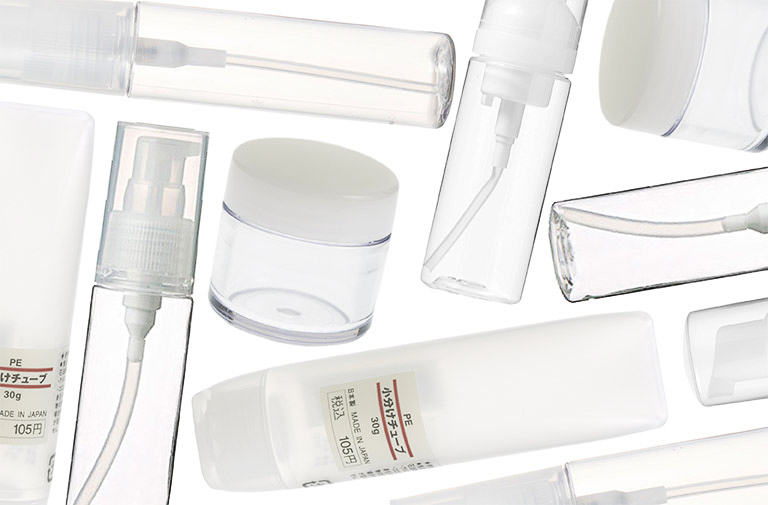 Handy travel friendly Muji bottles
Check-in baggage
Pack heavier items at the bottom of the bag. It would help lower the centre of gravity of the bag, making it more stable.

Roll clothes instead of folding. Unless it's formalwear.

Use travel cubes and garment folders to compartmentalise your belongings, it would keep the bag organised and you can locate items easily.

Be picky on shoes – don't bring too many. Bring comfortable sneakers for walking, presentable shoes for restaurants or clubs and flip-flops. Wear the bulkiest pair to the plane and pack flip-flops in hand-carry to change into inflight.

Stuff shoes with smaller articles of clothing such as undergarments, belts and socks to reduce the need of space.

Pack bulkier clothes into vacuum bags to remove air.

Bring a few pieces of thermal innerwear that you can wear throughout the trip so you can wear thinner layers over instead of many heavier coats/jackets.

Layer your clothes so you can mix-and-match and come up with new outfits with the same clothes.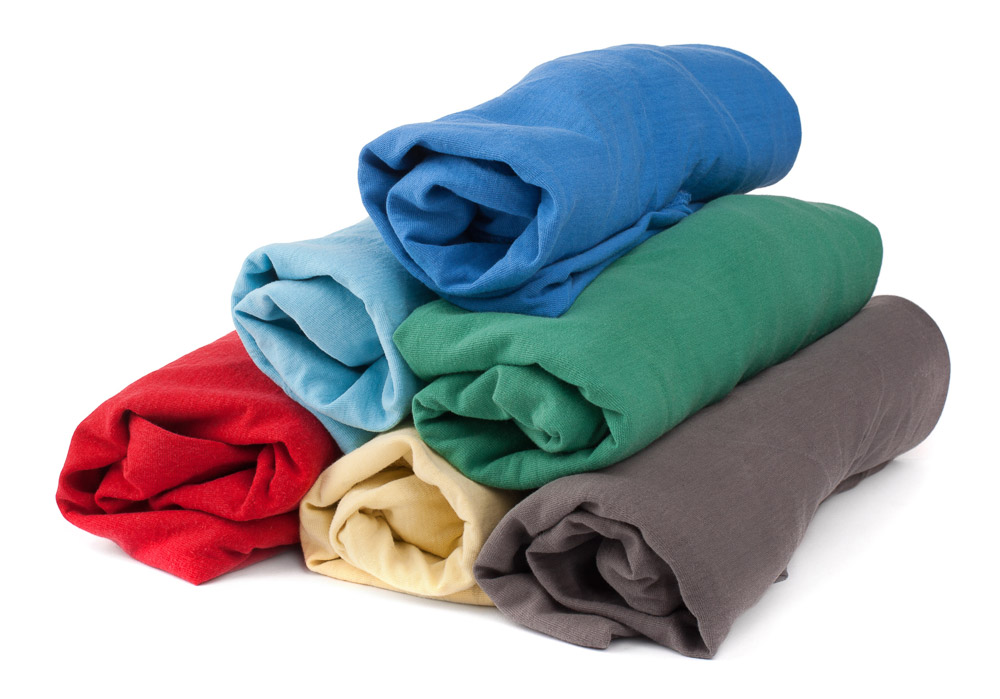 Rolling is better whenever possible. Image: ProPackingCubes
Hand-carry baggage
Electronics – If you're planning to work on the go, ensure that your laptop and tablets are accessible during security screenings.

Instead of a multi-power adapter, bring a multi-usb adapter if there are multiple handheld devices to be charged. Reduces the number of annoying two/three pin plug heads!

Bring a foldable/collapsable bag as most airlines allow one hand-carry and personal bag each. Good for laundry/souvenirs on your return trip.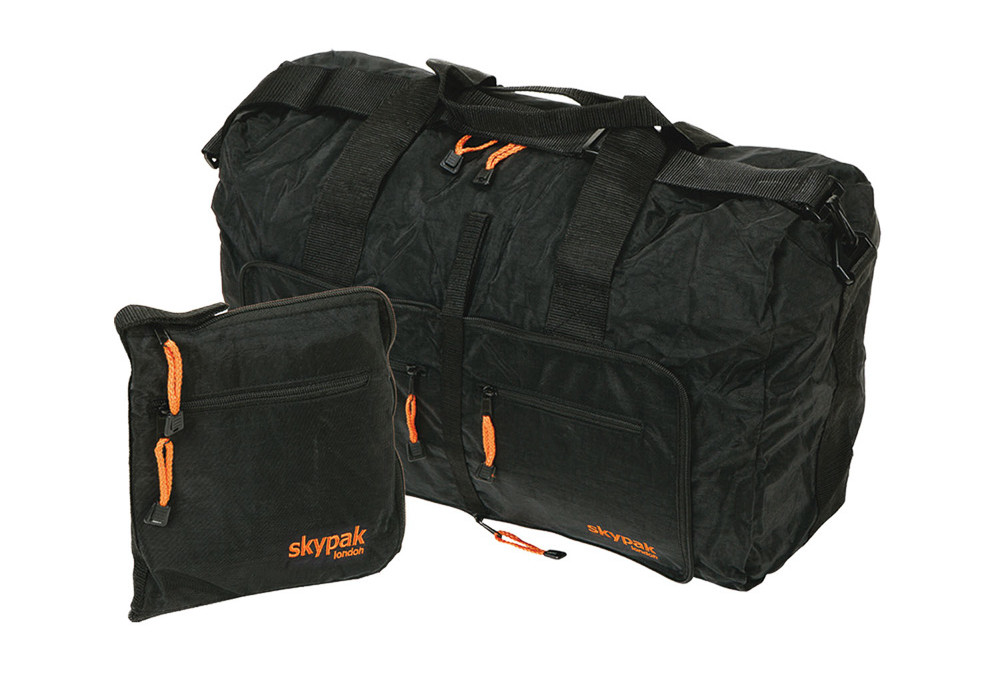 Tote bags are a pretty good alternative to foldable bags like these.
Share with your entourage
Toiletries – sunscreen, toothpaste

Multi-power adapter plugs – hostels and hotels might only have one or few power sockets and your party might want to charge many devices overnight.
If you're staying longer than a week

you might wanna do laundry, pay the hotel, use the hostel facilities or visit a nearby laundromat.
Remember, if you want to become a seasoned traveller, you should strive for simplicity and relaxed. Getting from Point A to B would be so much easier if you packed light and packed smart.
Like what you're seeing? Share, like, subscribe and follow more of our adventures on Facebook or Instagram!