Had promising travel plans lined up in 2020? Here's everything you need to know amidst the COVID-19 pandemic.
*All information is accurate at the date of publishing.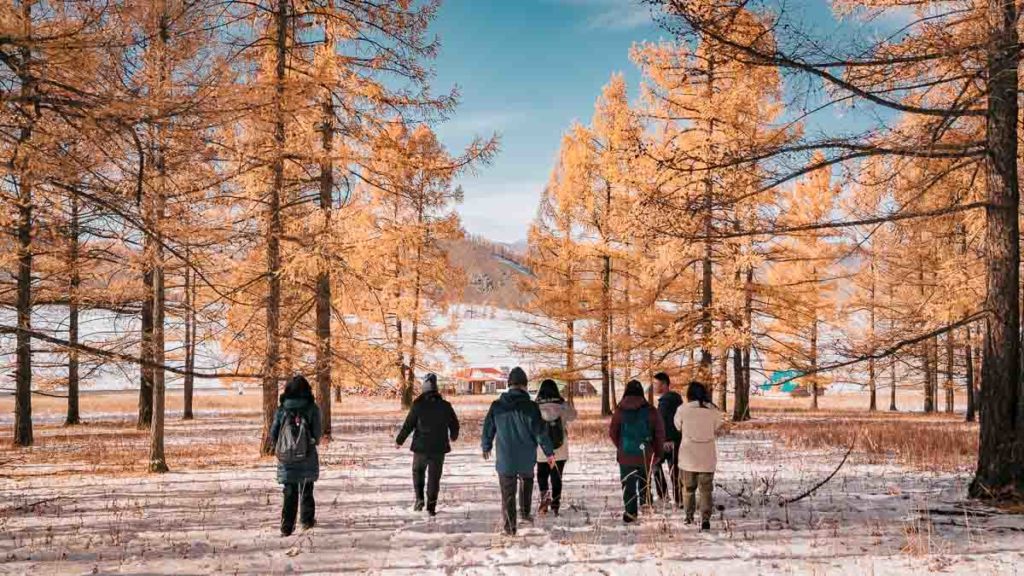 We Singaporeans love to travel. But with almost 200 countries with confirmed cases of COVID-19 and the World Health Organisation declaring the disease a pandemic, many travel plans have been cancelled or put on hold.
Read also: What's Happening Around The World During COVID-19 — Silver Linings
For those scratching their heads over your 2020 travel plans, we hope this article helps answer some of your concerns.
General Information Regarding COVID-19
While 197 countries have confirmed cases of COVID-19, majority of the total cases are from ten countries. We strongly recommend not travelling to these countries for the time being.
Countries with the most COVID-19 cases (accurate as of 1 Apr)
1) USA (174,179)
2) Italy (105,792)
3) Spain (105,792)
4) China (82,278)
5) Germany (68,180)
6) Iran (44,605)
7) France (44,550)
8) UK (25,150)
9) Switzerland (16,186)
10) Turkey (13,531)
It's also good to steer clear of countries where you'll be placed on stay-home notice (SHN) after visiting. If you're under SHN, you'll have to remain in your place of residence at all times for 14 days after returning to Singapore or face prosecution by law.
Update as of 18 March 2020: Singaporeans and residents returning from anywhere in the world will have to serve a full 14-day isolation period. The advisory has been raised to defer all travel instead of just non-essential travel.
If you're returning from the UK or US
The Ministry of Health (MOH) noted that the largest share of imported cases come from the UK and US as students return home.
Those returning from the UK and US from 11:59PM on Wednesday (March 25) will have to serve their 14-day stay-home notice in dedicated facilities instead of in their own homes.
MOH is working with hotel operators and will arrange for returnees to be sent directly from the airport to the hotels. Returnees will have access to their own room and toilet, and all meals will be catered.
Those who have already returned from the US and UK and are already serving their SHNs at home may also apply to stay in these dedicated facilities. Contact the SHN Helpline at 6812-5555 for more information.
Suspect You Have COVID-19?
If you are feeling unwell with a fever, cough or runny nose, please seek medical attention promptly. Head to any of the Public Health Preparedness Clinics (PHPCs) or polyclinics (refrain from going to NCID directly!). Wear a mask while you're out in public.
If you're cleared to go home and you still feel unwell a few days later and want to get yourself checked again, return to the same doctor — don't doc-hop!
If you're suspected of having Covid-19, it'll be reported to MOH and an ambulance will take you to the National Centre for Infectious Diseases (NCID).
Upon arrival, you'll be asked about where you've been and what symptoms you're experiencing. You'll then be labelled as high or low risk before going through checks (ranging from chest x-ray to ECG, differs based on the patient) to confirm whether you have the virus.
*Pro-tip: Bring a portable charger and jacket for the possible long waiting hours.
What to do if your travel plans are cancelled
Explore parts of Singapore you've never been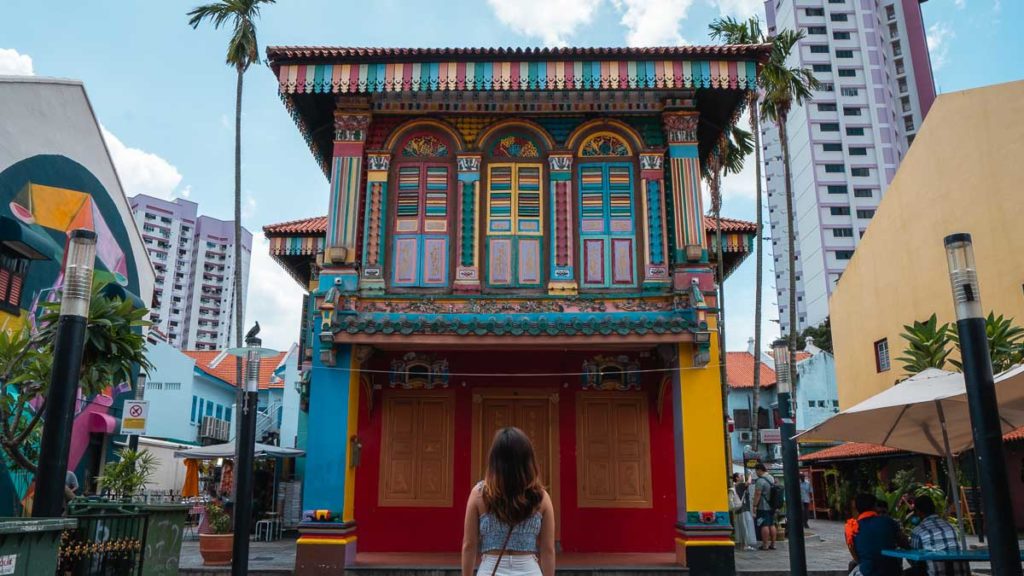 Can't be a tourist in another country? Take this opportunity to explore our own beautiful island! Of course, do practise precautions including good personal hygiene — stay home or seek medical help if you feel unwell.
For ideas on what to do, here are some things to tick off your local bucket list:
1) Experience Cherry Blossoms at Gardens By The Bay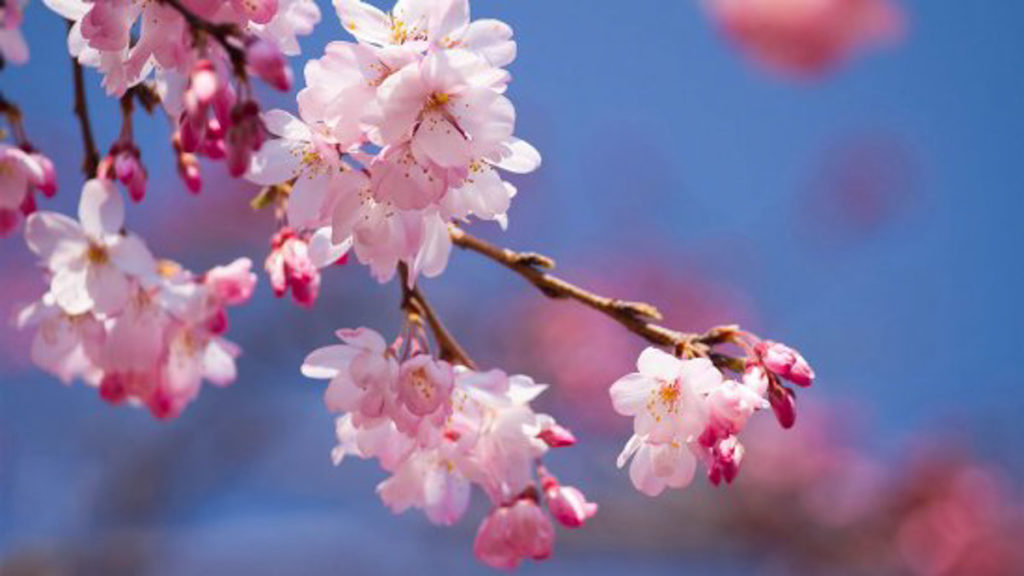 Photo credit: Gardens by the Bay
Those anticipating the annual sakura season must be disappointed. Japan is part of the no-go-destinations list, and their major cherry blossom festivals have been cancelled due to coronavirus fears.
But Singapore has her own version that's still going on as planned — Sakura Matsuri at Gardens by the Bay! From now till 29 March, admire the beautiful pastel blooms in the Flower Dome conservatory.
*Pro-tip: Book through Klook for 20% off your Gardens By The Bay Ticket.
2) Escape the city at Pulau Ubin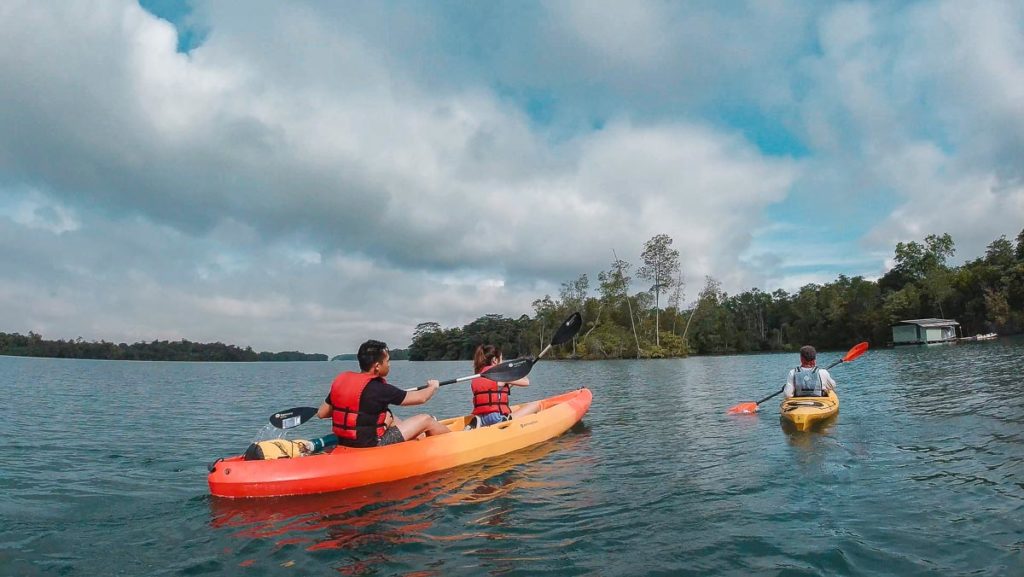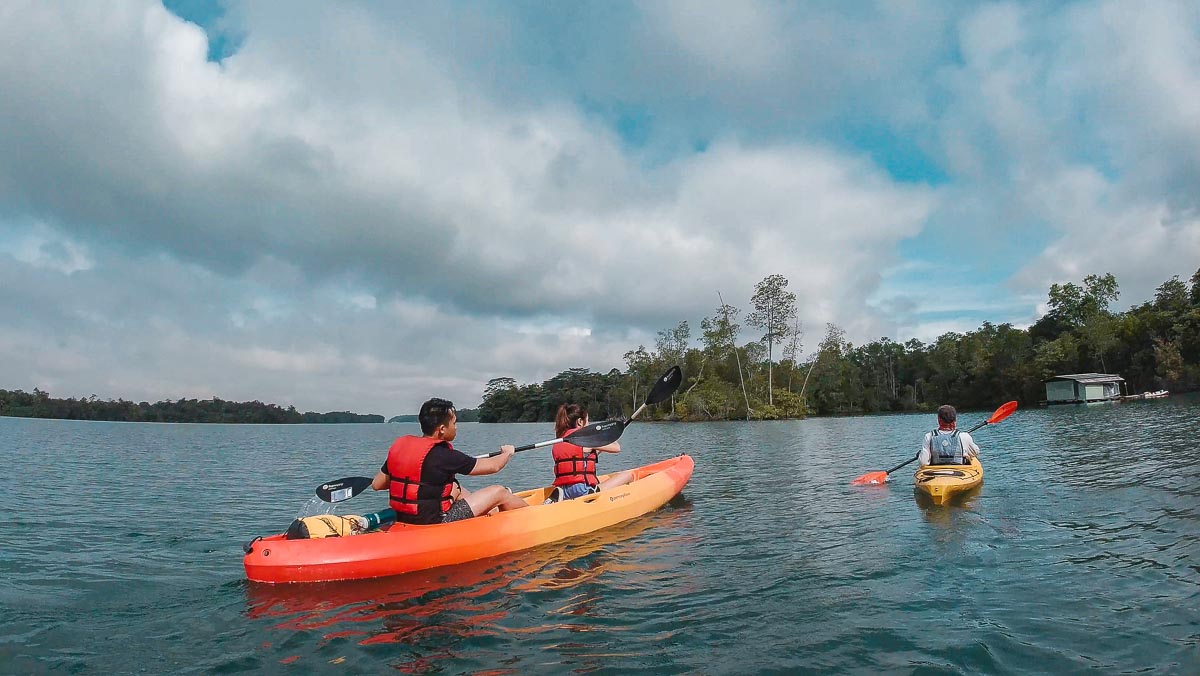 I've spent over two decades growing up in Singapore, but only had my first trip to Ubin earlier this year. And boy do I wish I'd gone earlier! Ubin is seemingly trapped in time and thankfully, the same can be said about the prices here.
Starting with a S$2 bumboat ride to the nearby island, spend the day kayaking, hiking, and cycling (S$5 for an entire day's rental)! If you can, visit on a weekday as there are far fewer people on the island. #socialdistancing
3) Go wild at Universal Studios Singapore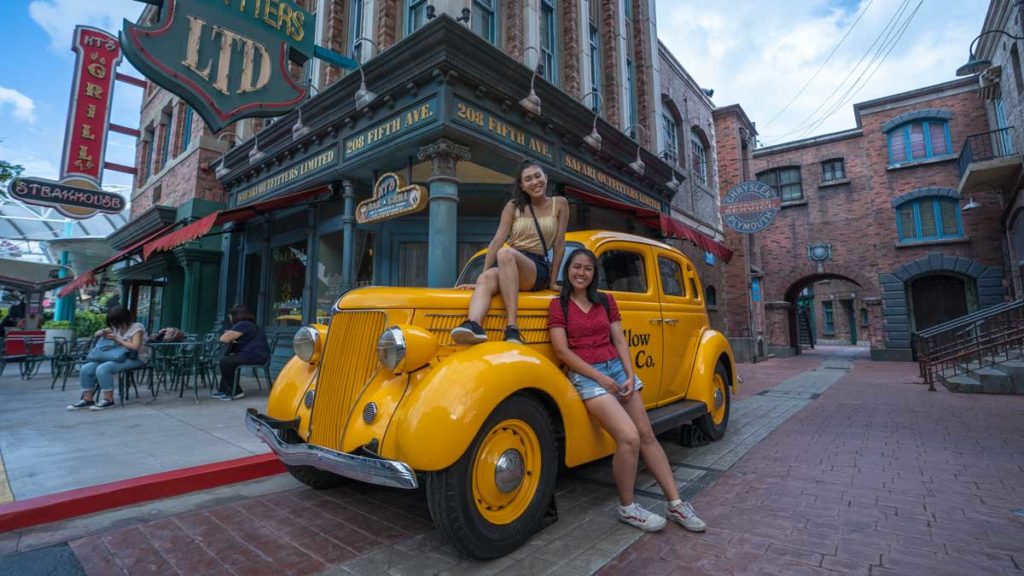 With far fewer tourists, you can now visit Universal Studios without the mad queues.
PSA if you haven't already heard: Universal Studios Singapore is giving away free six months unlimited entry when you buy a one-day ticket (till 12 April 2020)! I cannot stress how excited I am about this deal. You just have to go twice and your purchase will be worth it!
4) Treat yourself to a weekend staycation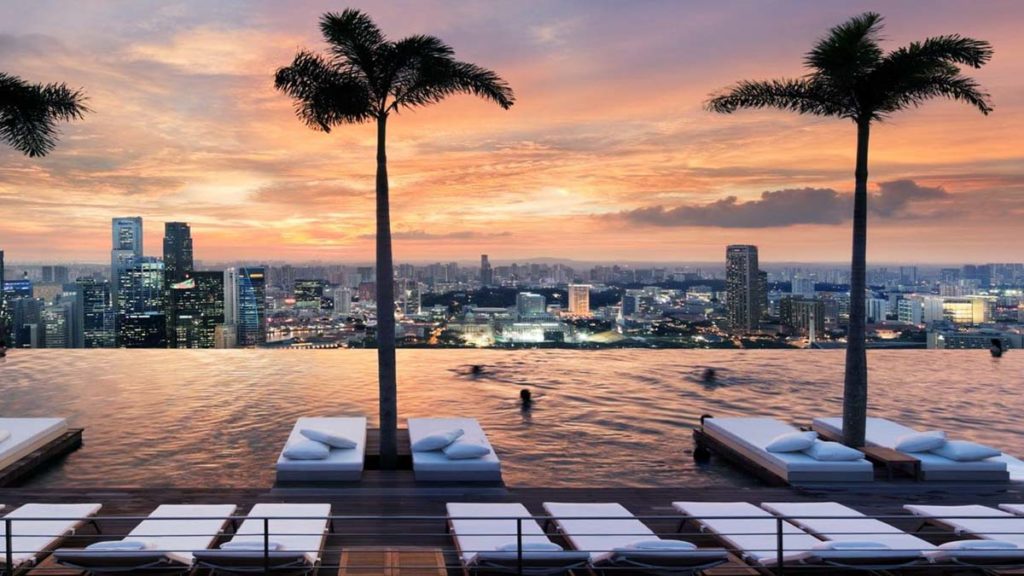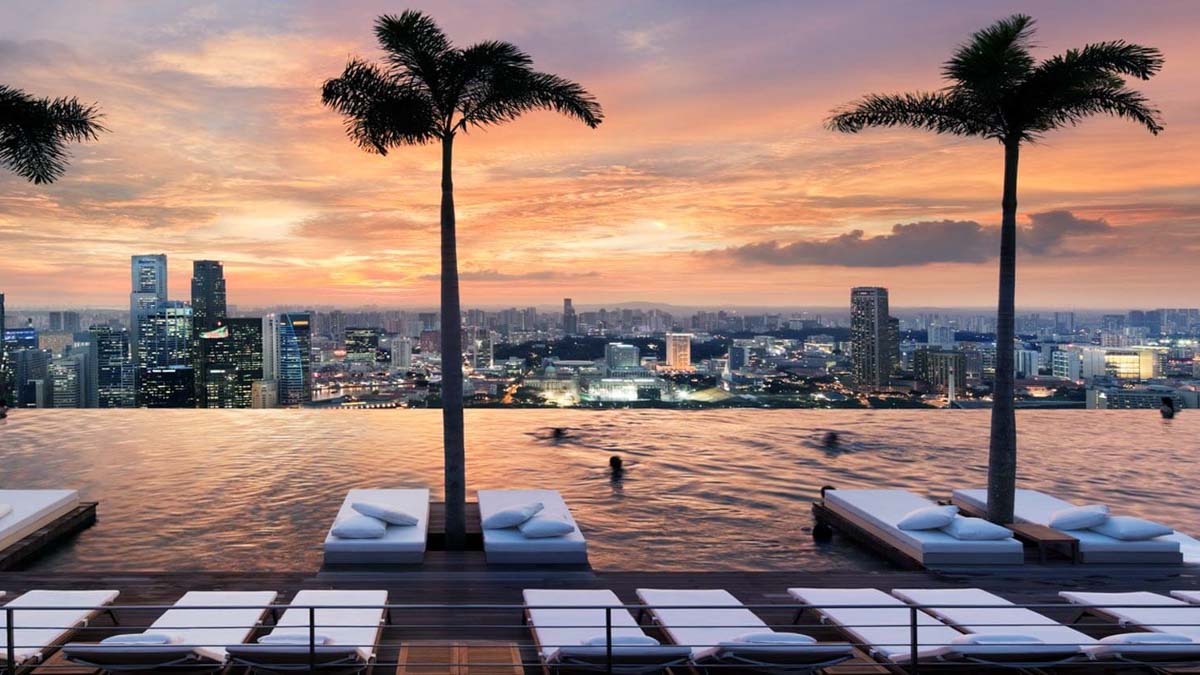 Photo credit: Marina Bay Sands
Sometimes you don't actually have to travel overseas to feel like you're on vacation. Treat yourself to a relaxing weekend staycation at one of Singapore's gorgeous hotels! Wake up in fresh white sheets, read a book while you indulge in a buffet breakfast, and then spend the afternoon lazing by the infinity pool. Sounds like a pretty good break to me 😌.
Read also: Unique Singapore Hotels From Just S$48 a night/pax
Avoid clusters & unnecessary large group gatherings
COVID-19 spreads between those in close contact with one another. It's thus advised to cancel or defer non-essential large-scale events — better to leave the parties and office gatherings till after the virus has died down!
Avoid active clusters to reduce your chances of contracting the disease.
Current active clusters
– SAFRA Jurong
– The Life Church and Missions Singapore
– Grace Assembly of God Church
– Wizlearn Technologies in Science Park
– Fengshan Sparkletots pre-school
– Dover Court International School
– Hero's Bar
– Wilby Residences
– PCF Fengshan (Pre-school)
– SingPost Centre
– The Wedding Brocade (Bridal Studio)
– S11 Dormitory
– Westlie Toh Guan Dormitory
Other locations linked to COVID-19 cases
– Boulder+Climbing (The Aperia Mall, Kallang)
– Climb Central (Funan Mall)
*The original two clusters, Yong Thai Hang health products shop and Grand Hyatt Singapore are no longer considered active.
Plan to visit places unaffected (or not very affected) by the virus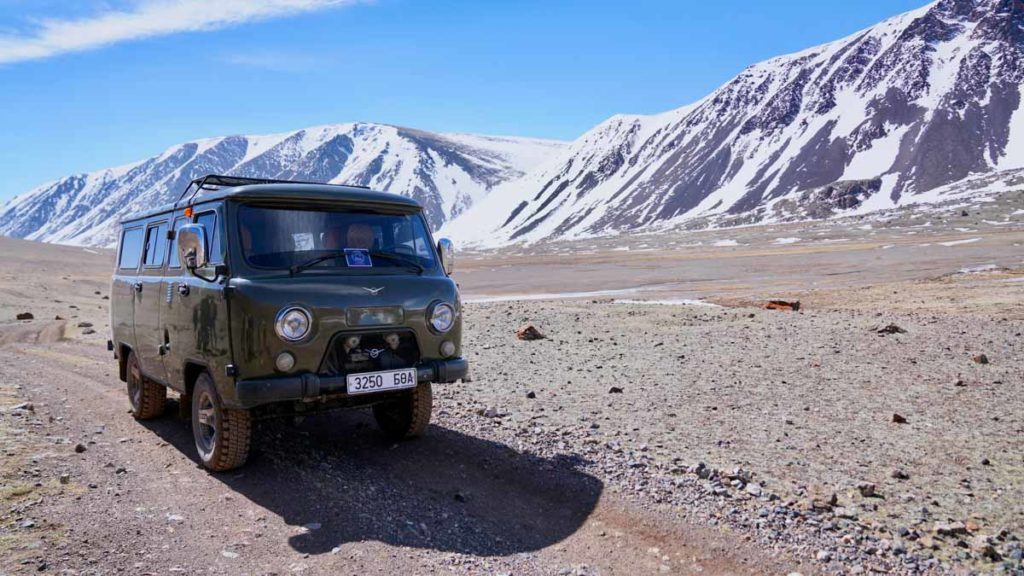 The Ministry of Health (MOH) recently issued a travel advisory recommending Singaporeans defer all non-essential travel for the next 30 days. So it's best to leave travel plans till later on.
But hey, it's okay if you're not currently travelling. You can always spend this time planning your next big adventure! Trip planning can be pretty time-consuming as you need to research and book flights, activities, and accommodation. Take this opportunity to properly plan your trips — future you will be grateful!
It's best to plan future trips to destinations which aren't severely affected by COVID-19. While the situation is constantly changing and all countries are likely to have at least one confirmed case, countries with fewer cases are definitely a safer bet.
*The COVID-19 situation is relatively contained for all destinations below as of 17 Mar 2020.
1) New Zealand
New Zealand is an absolute paradise for thrill-seekers and nature-lovers, with its myriad of dramatic landscapes featured in Hollywood blockbusters and numerous adrenaline-pumping activities available.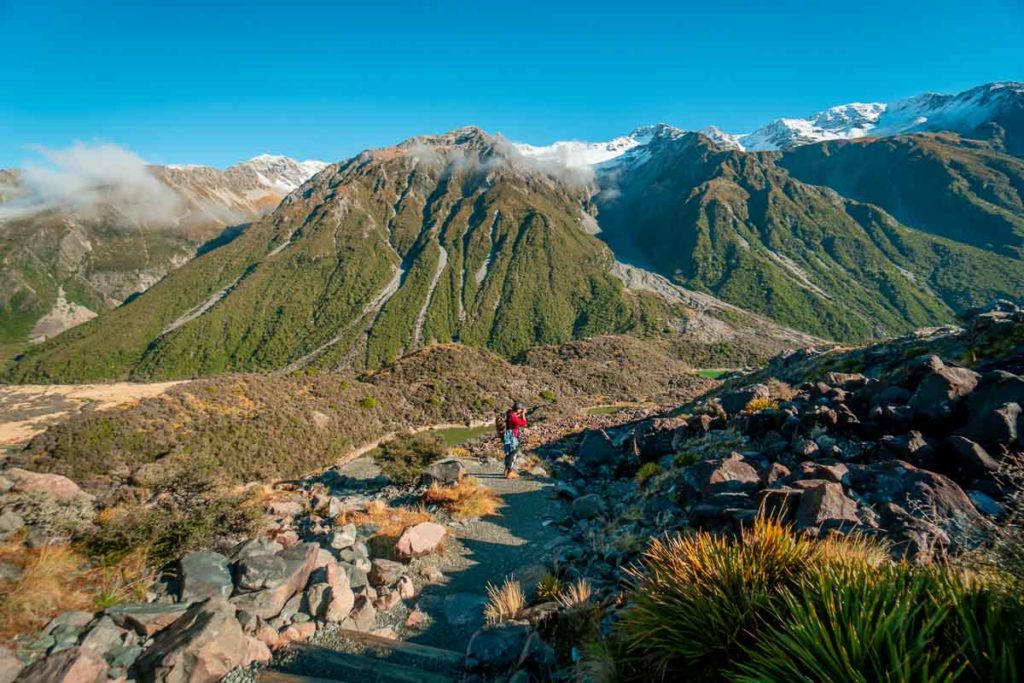 The country is massive (371 times the size of Singapore to be exact!), and is split into North and South islands. There's a lot to cover, so it's good to spend some time planning your itinerary to experience as much as possible while you're there.
Read also: Ultimate New Zealand Bucket List — 26 Best Things to Do in NZ's North and South Islands and New Zealand Budget Guide — 2 Weeks Under S$2,500 in North And South Island
2) Mongolia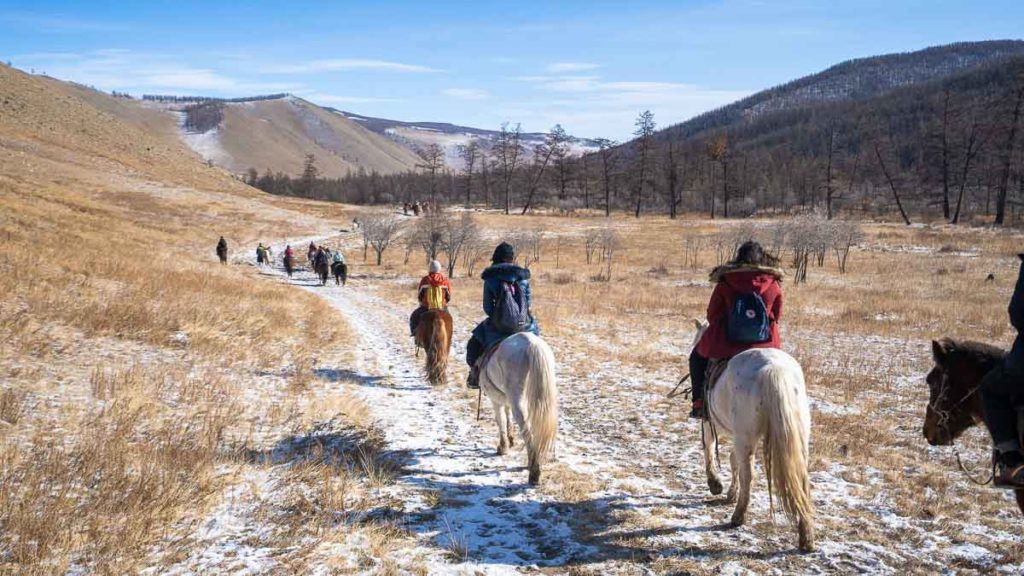 With the travel lockdown, you'll probably accumulate lots of leave days — perfect for a big trip once the situation calms down.
Use it to satisfy your wanderlust in one of the world's most exotic destinations! Join TTI Experiences as we go off-the-beaten-track in Mongolia for authentic experiences that you simply can't do on your own. We'll experience once-in-a-lifetime moments like watching majestic eagle hunters at work or living amongst the reindeer nomads. It's definitely something to look forward to while we're all currently staying put at home.
Find out more about TTI Experiences.
*Due to the current situation, we will set dates for our next expeditions only when it is safe to do so. Drop us an email at [email protected] if you'd like updates on our latest trips!
3) Dubai
Known for having many extremes (think biggest, tallest and fastest), Dubai is a place you can truly live life on the fast lane. Some of our craziest travel adventures took place here — from zooming away on the world's fastest roller coaster and skydiving at Palm Jumeirah, one of the world's top skydiving spots.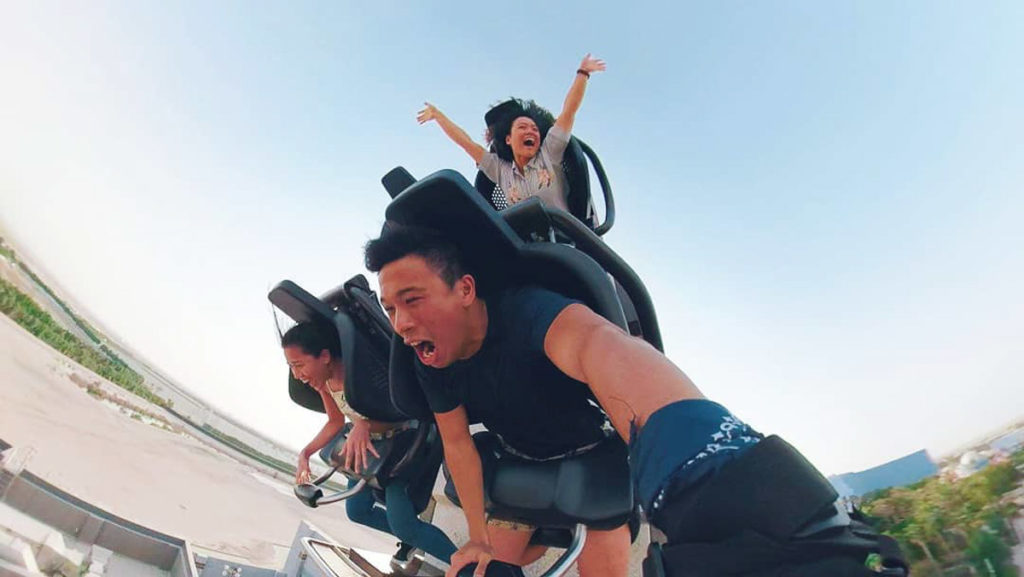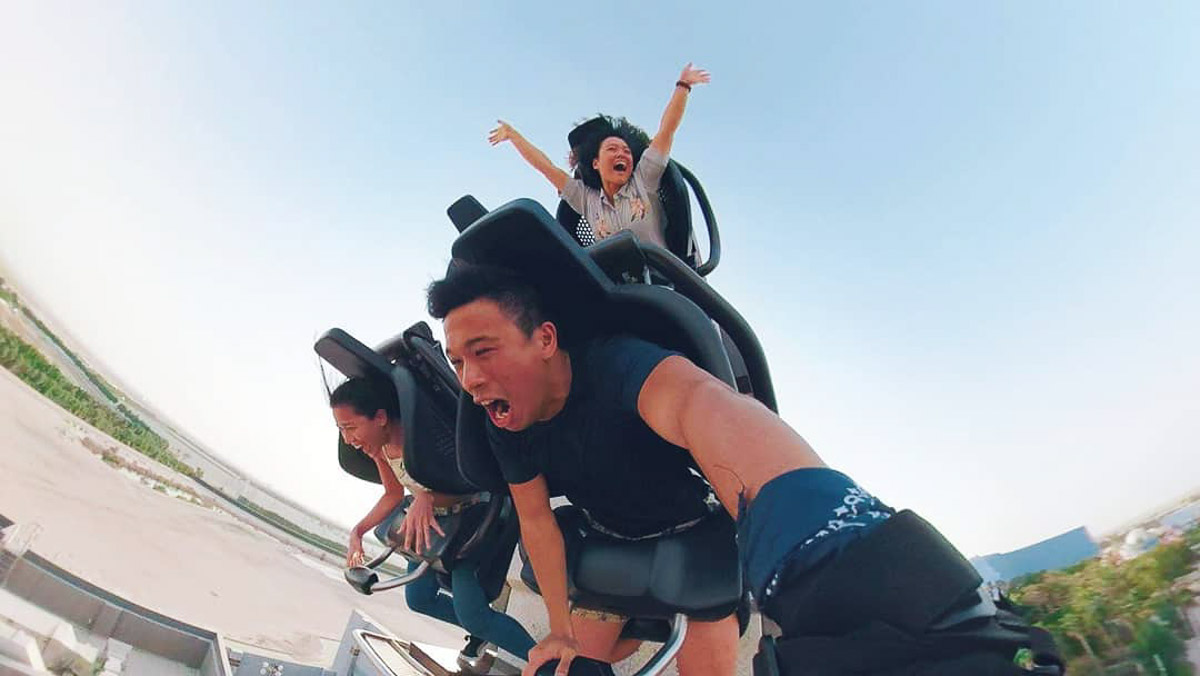 If you're seeking unique experiences you're bound to talk about for years to come, this is the place to do so.
Read more: The Ultimate Dubai Guide — 36 Things to See-Do-Eat in the City with the Biggest, Tallest & Fastest and The Epic Dubai Bucket List: 15 Insane Activities In Dubai To Try Before You Die
What to do if you're returning from overseas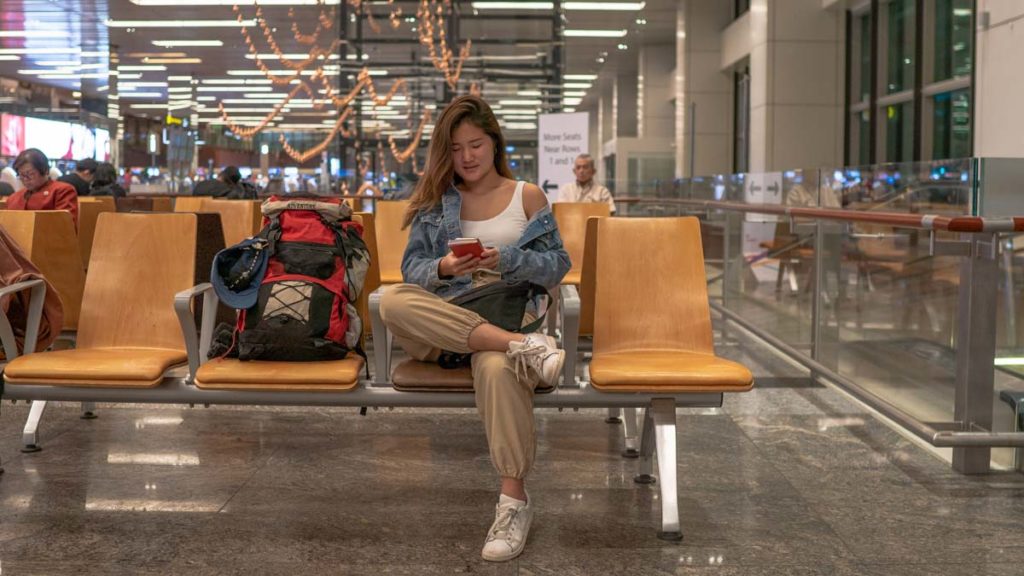 Do take the following precautions if you need to take a plane:
Hygiene Tips
1) Wash your hands frequently with soap
2) Maintain at least one-metre distance between yourself and anyone who is coughing or sneezing (It's advised to bring a mask on the plane just in case!)
3) Avoid touching your eyes, nose and mouth
4) Cover your coughs or sneezes with a tissue and then throw it away
5) Seek medical care early if you feel unwell
Read also: Singaporean Students Studying Abroad During COVID-19 — Help Available and What You Can Do
General Travel Tips
1) Register yourself with MFA before you travel
2) Check for COVID-19 insurance coverage by your insurance provider
3) Stay informed on the latest COVID-19 developments
Read: Airlines That Waive Booking Fees and Free Date Change for Flights Amidst the COVID-19 Pandemic
Update as of 18 March 2020: Singaporeans and residents returning to the country (regardless of destination) will have to serve a 14-day isolation period. The advisory has been raised to defer all travel instead of just non-essential travel.
Update as of 24 March 2020: Any Singaporean resident or long-term pass holder who leaves Singapore from March 27 (Friday) will be charged unsubsidised rates for their inpatient stay at public hospitals if they are admitted for suspected Covid-19. Singapore residents will also not be able to claim from MediShield Life or Integrated Shield Plans for these treatments at public and private hospitals.
Stay safe everyone!
How has COVID-19 affected you? Let us know in the comments!
---