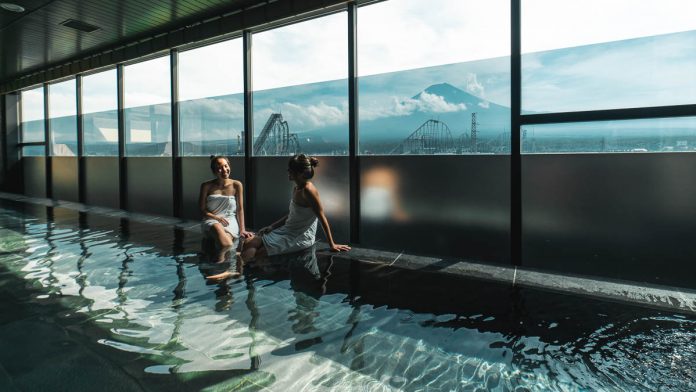 Why skimp on Mount Fuji views when you're all the way in Kawaguchiko? These seven unique hotels in Japan boast beautiful daytime views of the iconic mountain.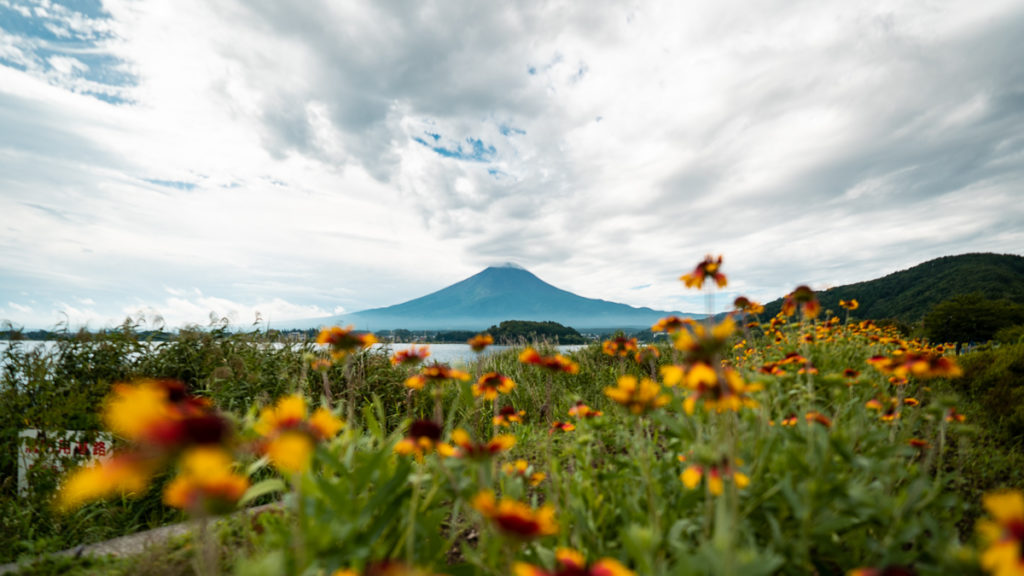 Japan is my real life winter wonderland. It's the best time of the year to relax in onsens, chow down on hearty houtou noodles and head to the many ski resorts around.
And what better way to experience all of that than in Kawaguchiko, where Mount Fuji views are aplenty? Kawaguchiko in the winter is actually the best time to go if you want to catch a glimpse of Fuji-san — it's notoriously "shy" in the other months because of cloud cover, and wintertime is when the skies clear up for the best view!
Sure, you can't climb Mount Fuji then, but you'll be able to at least head up to the 5th Station of Mount Fuji still.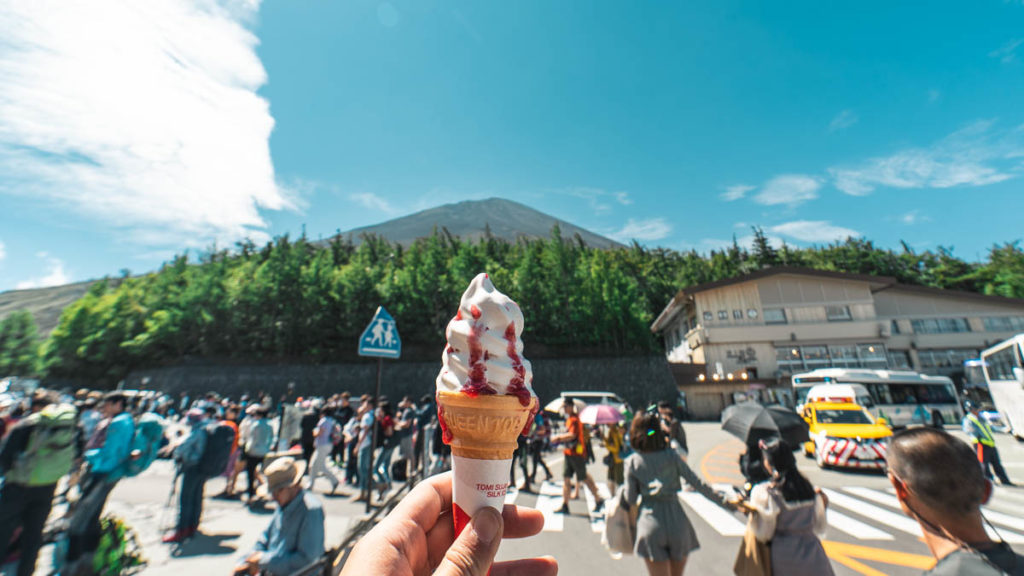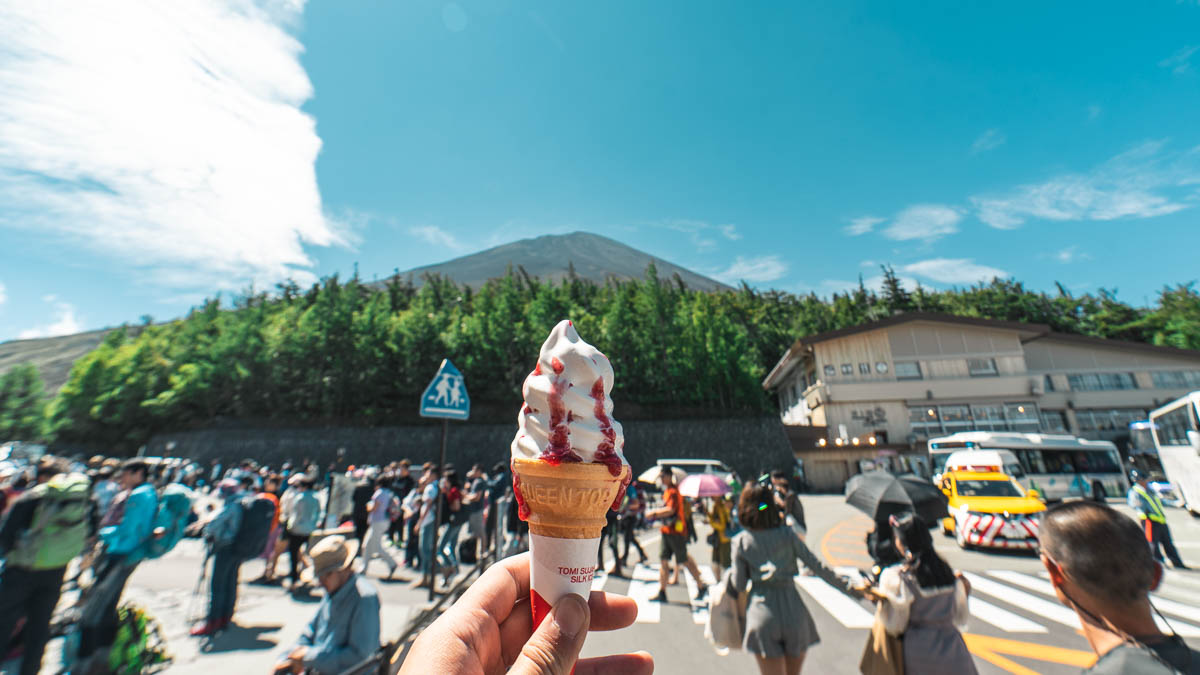 Read also: Guide to Climbing Mount Fuji — Everything You Need to Know
If you're planning to visit Tokyo this winter, you have to drop by Kawaguchiko — it's less than two hours from Tokyo by train, and it's one of the rare places you get to stay in traditional ryokan inns, or hotels with private onsen baths overlooking the mountain.
Even if you don't care all that much about Fuji-san, winter in Kawaguchiko has its own host of unique activities too — you can expect winter illuminations, winter festivals with ice sculptures and even firework displays (yes, it's not just in the summer!).
If you can't decide where to stay around Mount Fuji, here's our list of seven hotels in Japan that offer the best views of Fuji-san!
Disclaimer: Prices stated are estimates and may be lower or higher depending on your dates of travel.
1) Fujikawaguchiko Onsen Konanso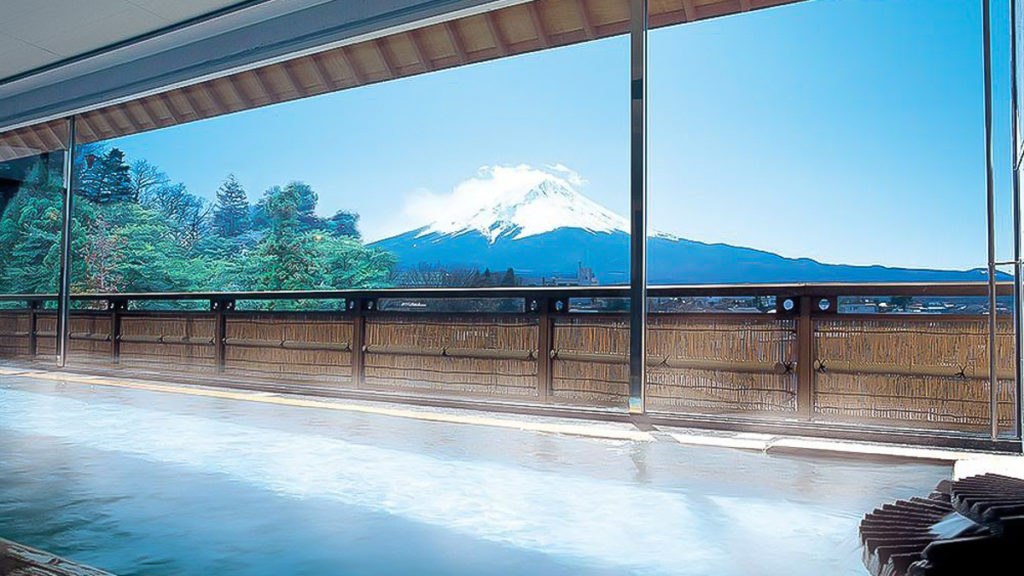 Photo credit: Hotel Konanso
When looking for a hotel near Mount Fuji, you might want to consider one that actually offers a view of the mountain from your room itself (most only offer such views in the in-house hot springs only).
Konanso offers rooms like that (as well as slightly cheaper rooms that offer an alternative lake view), and still comes with in-house public onsens offering a view of the mountain! For the shy ones, there are also private onsen rooms.
Just a 10-minute drive from Kawaguchiko station, Konaso's location also makes it very easy to explore the hotspots.
Cost: From ~S$489
Address: 401-0301 Yamanashi, Fujikawaguchiko, Funatsu 4020, Japan
2) Hotel MYSTAYS Fuji Onsen Resort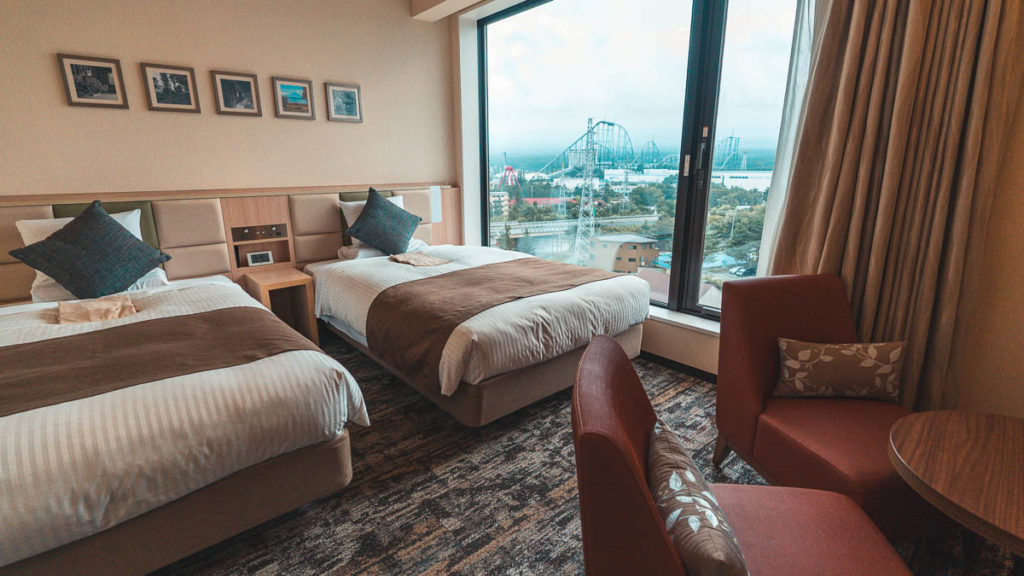 If you're alright with not having a view of Mount Fuji from the moment you wake up, HOTEL MYSTAYS Fuji Onsen Resort is one of the more affordable options around. During our stay there we experienced everything you'd expect of a cushy hotel even though it wasn't super expensive, and we even got the same epic view of Mount Fuji from the hot springs on the top floor!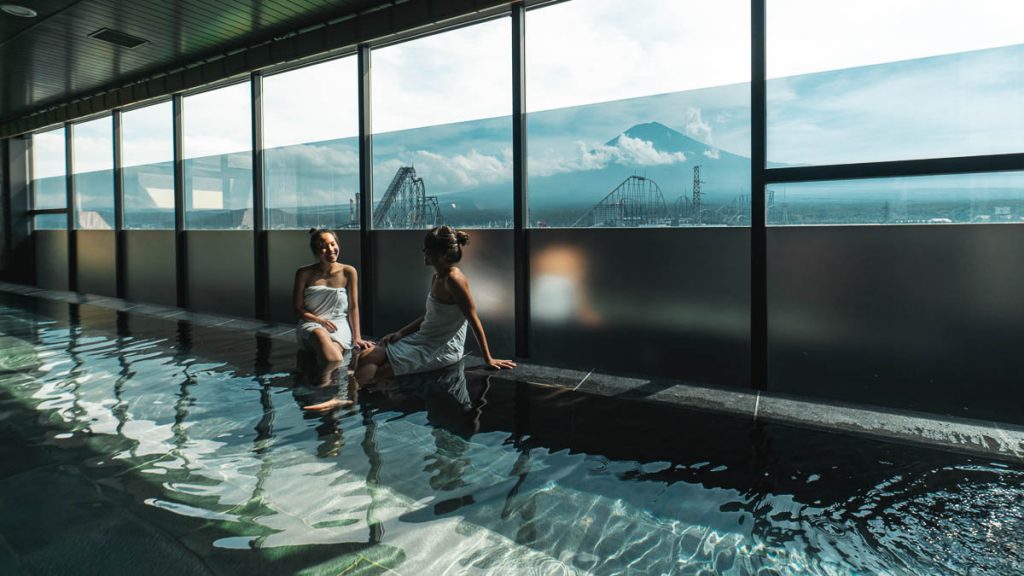 This hotel has prime access to Lake Kawaguchiko and the Arakurayama Sengen Park, and Gotemba Premium Outlets for the shopaholics are only a 45-minute drive away.
Cost: From ~S$140
Address: 2654 Arakura, Fujiyoshida-shi, Yamanashi 403-0011 Japan
Read also: 7D Budget Tokyo & Mount Fuji Itinerary For S$1.3k Including Accommodation
3) La Vista Fujikawaguchiko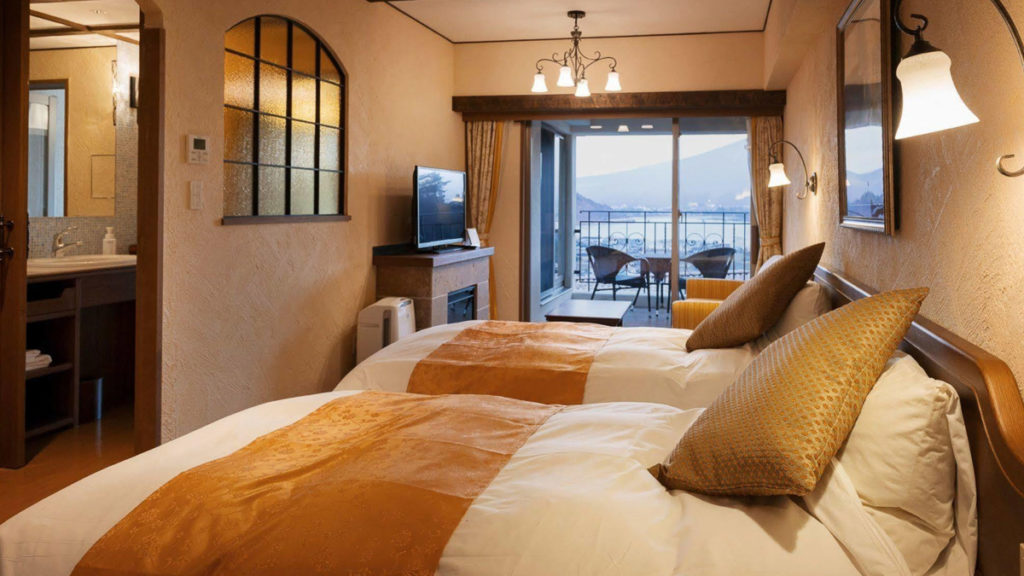 Photo credit: La Vista Fujikawaguchiko
Over-indulgence in luxury can often be seen as gluttony, but all lines are blurred when you're oooo-ing and aaah-ing in an amazing spa session at La Vista, followed by a dip in the jacuzzi and a steam in the sauna.
La Vista has onsens both public and private that offer astonishing views of the iconic Mount Fuji, but unlike other hotels in Japan, La Vista has five different pools for you to dip in. 
La Vista is also walking distance away from the Kawaguchiko Craft Park offering nine different classes from sandblasting to making soba!
Cost: From ~S$418
Address: 401-0304 Yamanashi, Fujikawaguchiko, Kawaguchi 2395, Japan 
4) Shuhokaku Kogetsu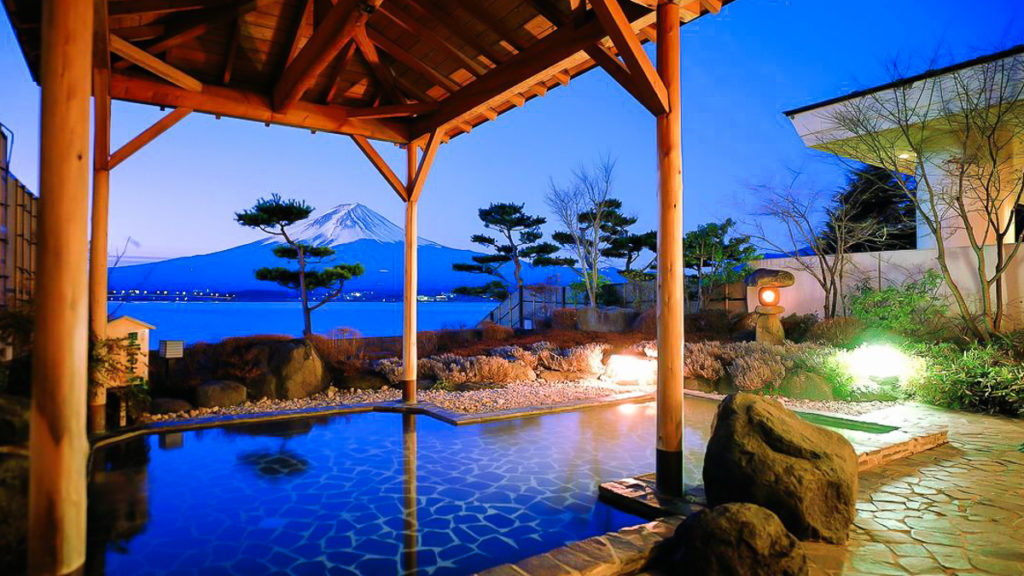 Photo credit: Shuhokaku Kogetsu
Despite its hefty price tag, Shuhokaku Kogetsu is easily one of the top hotels for Mt Fuji views because it's located right by Lake Kawaguchiko, with views of Fuji-san from both your hotel room and the hot springs.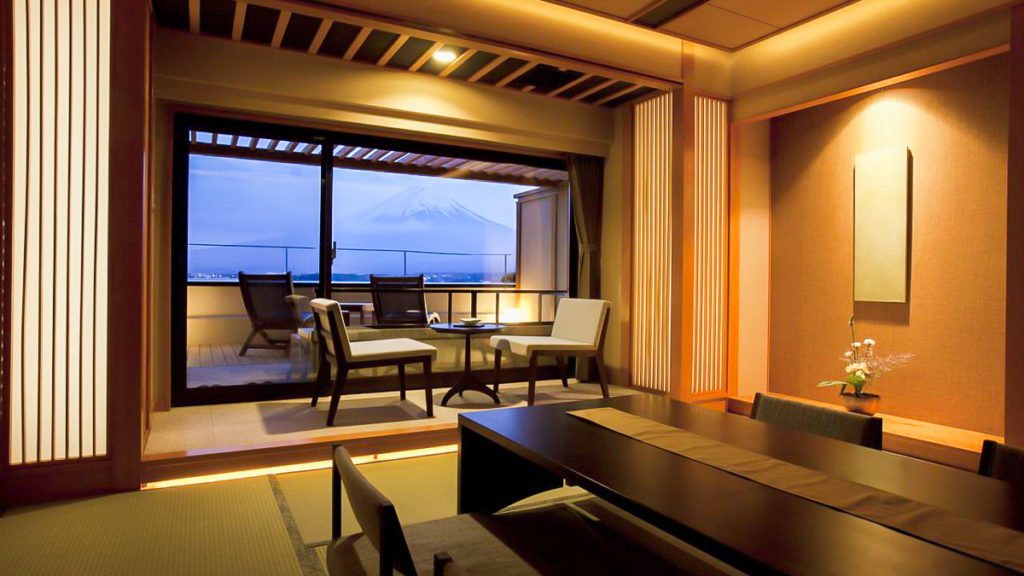 Photo credit: Shuhokaku Kogetsu
You also get to enjoy the full authentic experience with private Japanese kaiseki dinners included in the room price, as well as a breakfast buffet in the in-house dining hall! Just make sure you don't end up lounging in the hotel for the entire day.
Cost: From ~S$569
Address: 401-0304 Yamanashi, Fujikawaguchiko, Kawaguchi 2312, Japan
5) Fuji View Hotel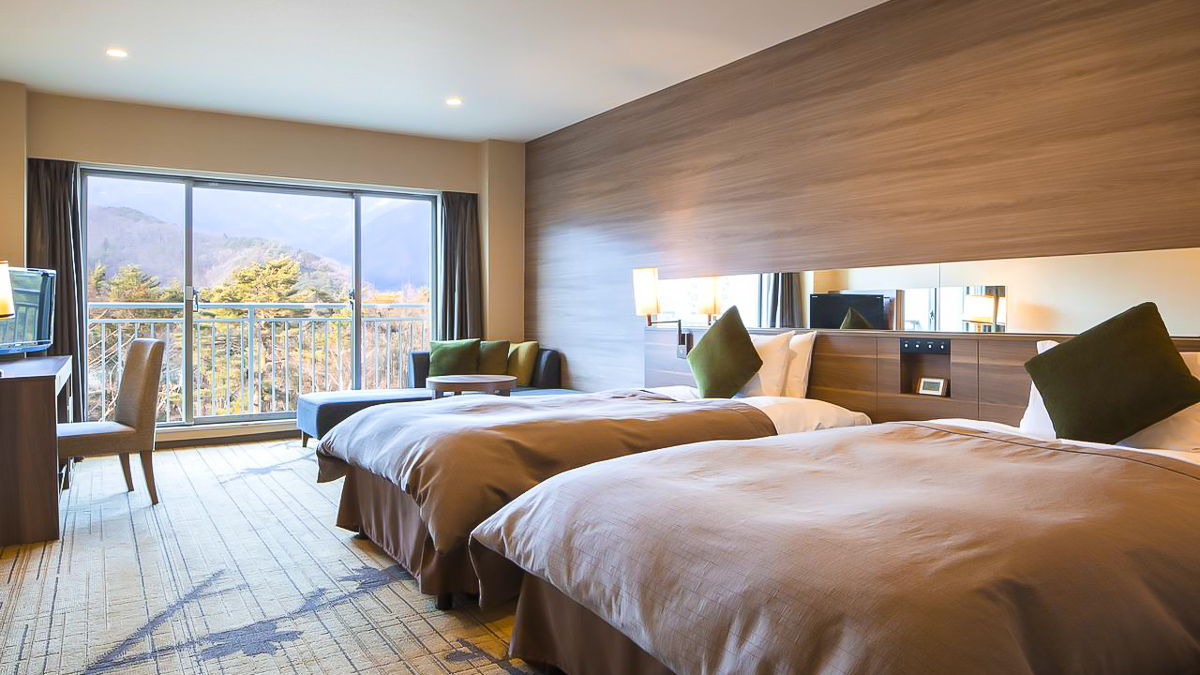 Photo credit: Fuji View Hotel
From fancy suites to Japanese-style tatami rooms, Fuji View Hotel is another more affordable option that includes a breakfast buffet in the room price. Aside from the views, this hotel also interestingly offers paid activities like golf and tennis (there are also massages if you're not into physical stuff)!
Fuji View Hotel also provides free shuttle services to and from Kawaguchiko train station, and Fuji-Q Highland is only a 20-minute drive from the hotel.
Cost: From ~S$224
Address: 401-0310 Yamanashi, Fujikawaguchiko, Katsuyama 511, Japan
6) Fufu Kawaguchiko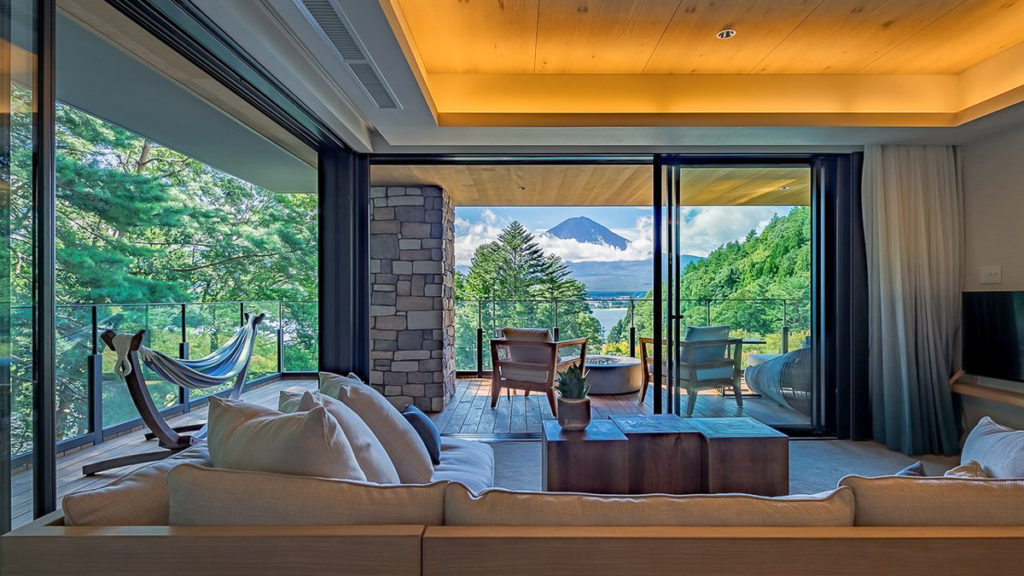 Photo credit: Fufu Kawaguchiko
Probably the most premium option of the lot, Kawaguchiko Fufu is for visitors who'd like to stay someplace more isolated — quite literally surrounded by forest. Rooms come with a magnificent view of Mount Fuji for sure, along with breakfast and dinner included in the room price.
Photo credit: Fufu Kawaguchiko
For additional fees, the hotel also organises tour packages for guests, from canoeing on Lake Kawaguchiko and nature hikes through the famous Aokigahara forest to sunrise hikes up Mount Fuji itself during the climbing season!
Cost: From ~S$1,151
Address: 401-0304 Yamanashi, Fujikawaguchiko, Kawaguchi Mizuguchi 2211-1, Japan 
7) Hotel Kaneyamaen
Photo credit: Hotel Kaneyamaen
Depending on your preference, you may opt to stay in a Western-style room, or traditional Japanese-style room with tatami mats at Hotel Kaneyamaen. A select few rooms even include a private open-air hot spring bath for guests to soak in and admire the view of Mount Fuji in private!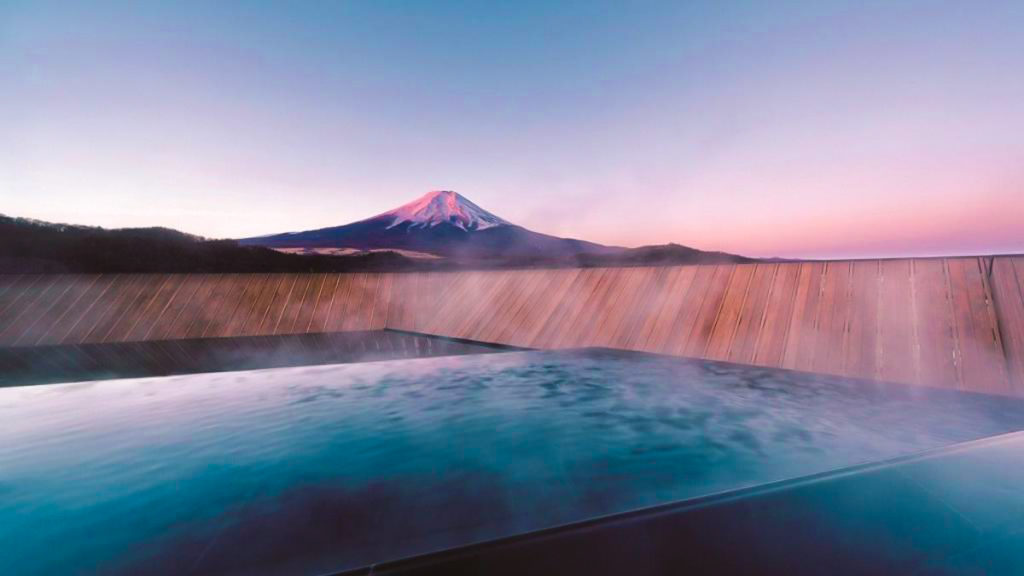 Photo credit: Hotel Kaneyamaen
Hotel Kaneyamaen also organises seasonal events like a cherry blossom festival in the spring and a firefly festival in the summer.
Cost: From ~S$624
Address: 6283 Kamiyoshida, Fujiyoshida, Yamanashi 403-0005, Japan
Never Too Far Away From Mount Fuji
If you haven't seen Mount Fuji in person before, you'd probably be wondering what makes this mountain special enough to warrant paying a premium for a hotel room, just for a good view of it.
But it really is an addiction that the pictures simply don't do justice — you'll really experience just now majestic Mount Fuji looks from the moment you touch down at Kawaguchiko station, and we promise it'll be a sight you definitely won't get enough of!
For more travel guides, check out our other Japan content:
– 7D Budget Tokyo & Mount Fuji Itinerary For S$1.3k Including Accommodation
– 10-Day Japan Itinerary — Tokyo to Osaka With The JR Pass for S$1.1k
Haven't booked your flight to Japan yet? Check flight prices to Tokyo with this widget:
If you can't see the widget above, click here to check flights from Singapore to Tokyo instead!
Experienced any of these hotels in Japan? Let us know your review in the comments!
---
Like what you see? Follow us on Facebook, Instagram, and YouTube for more travel updates!