This is not a drill, I repeat, this is not a drill — Japan's borders are fully reopened and direct flights to Hokkaido begin in Nov 2022! Find out how you can rack up travel savings on that epic year end trip to Hokkaido at the end of the article 😋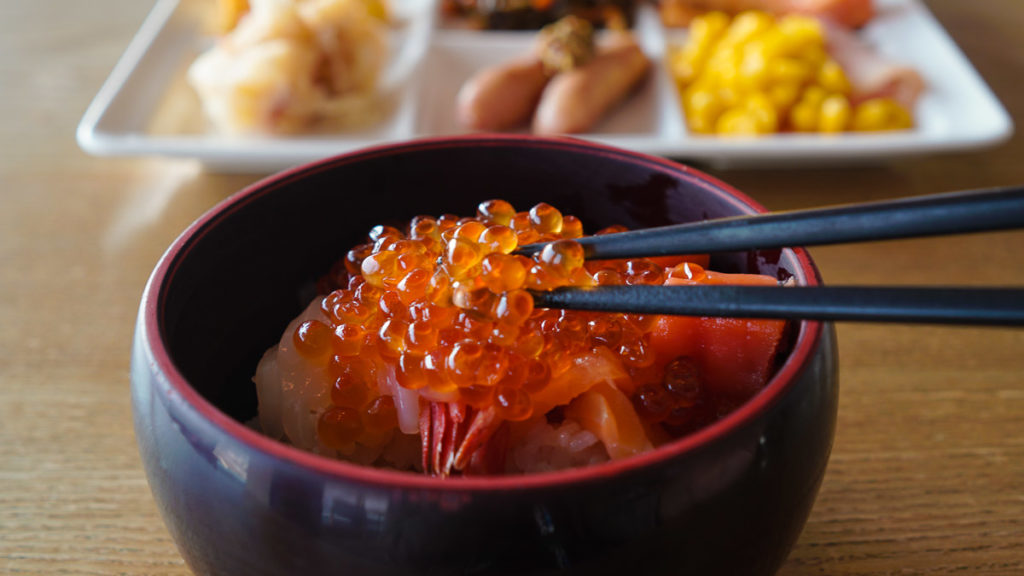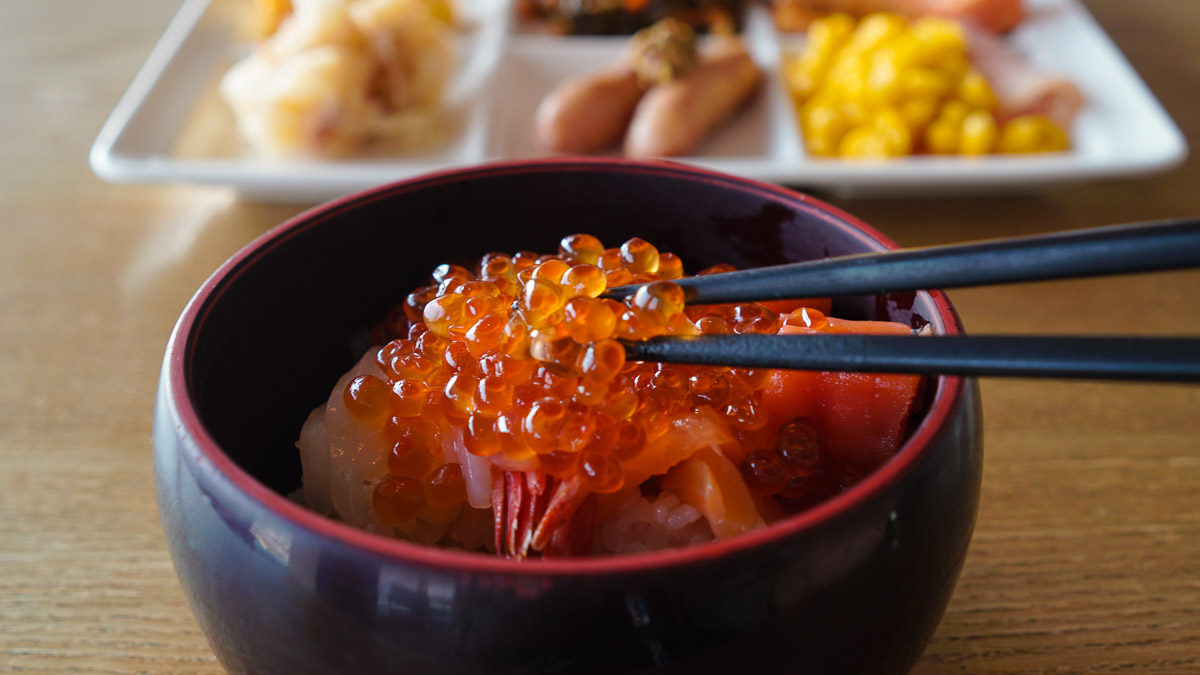 Japanese food is one of my guilty (read: guilt-free) pleasures. I don't typically consider myself a foodie, but I'm a huge sucker for food in Japan — it's fresh, high quality and always comes with excellent service.
Hokkaido is a top producer of several of Japan's foods like wheat, potatoes, milk, soba and seafood. So there's no surprise that it's a go-to destination in Japan for foodies!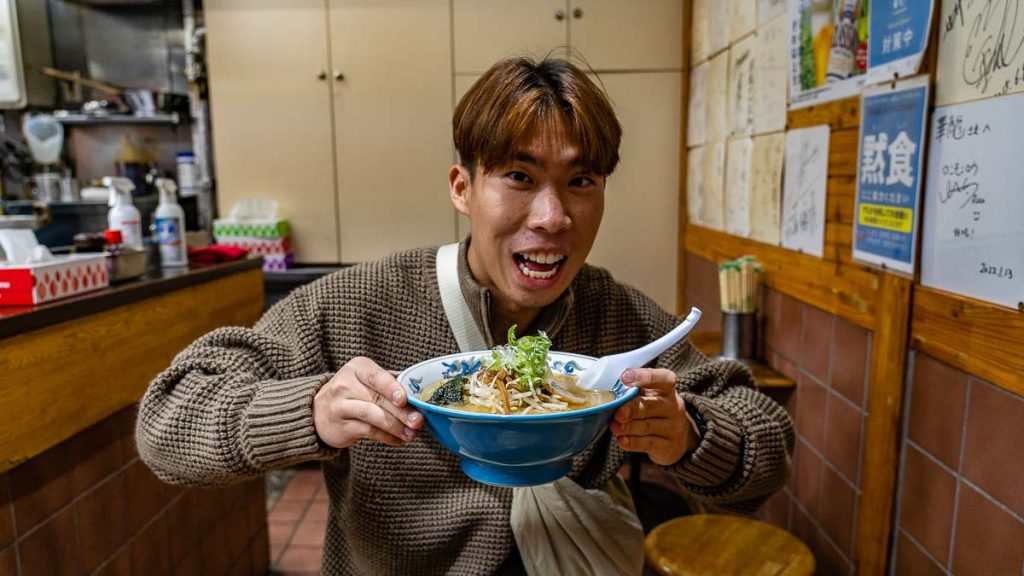 Our last trip to Hokkaido was back in 2018, and you can bet we've been dying to head back for more local cuisine.
I hope you're hungry — this Hokkaido food guide features nine must-eats on your next trip to Japan's northernmost island!
*Psst: Stay tuned to the end for deals to help save for your next Japan trip before the year ends!
1) Kaisendon (rice bowl)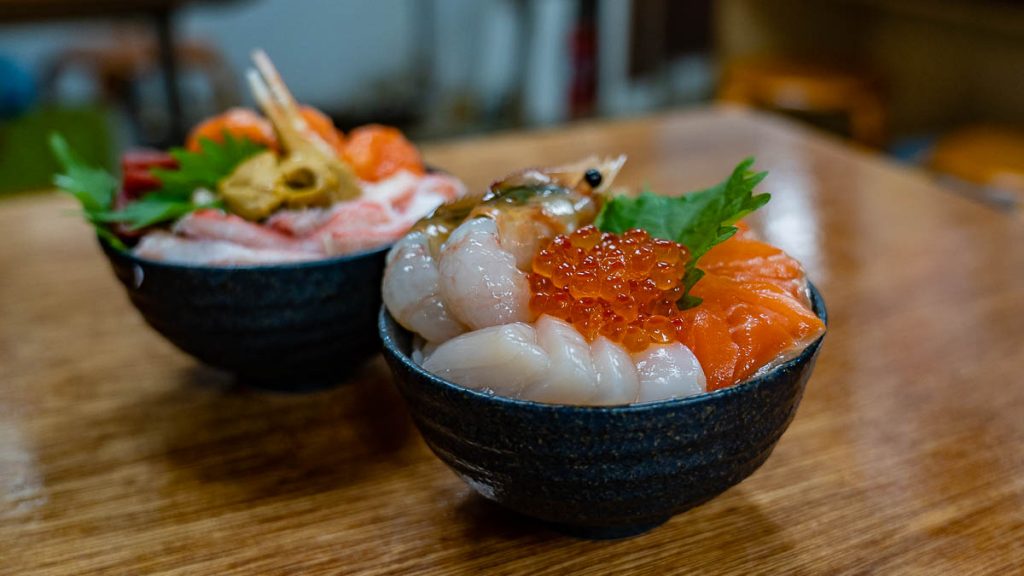 Kaisendon is a Japanese favourite — rice topped with raw seafood. Or as I like to call it, happiness you can buy.
This dish is an undisputed must-eat in Hokkaido, as the seafood here is some of Japan's finest! Ikura (salmon roe) and uni (sea urchin) are especially popular, though we like to go straight for a mixed kaisendon which has a little bit of everything like prawns and scallops.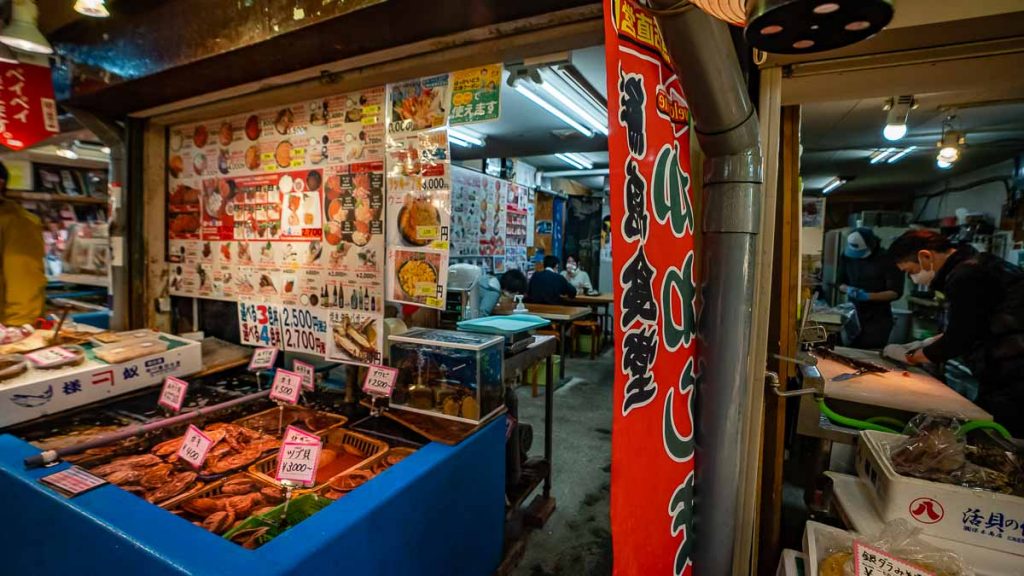 This stall in Otaru's Sankaku Market accepts card payment — ¥2,200 for a small kaisendon.
Many Japanese restaurants offer kaisendon, but local markets are where you can find some of the freshest seafood — it's where they're sold after all. Popular markets in Hokkaido include Sapporo Central Wholesale Market, Hakodate Morning Market and Otaru Sankaku Market.
*Pro-tip: Planning to explore multiple cities around Hokkaido? Get the Hokkaido Rail Pass via Klook and enjoy up to S$50 off when you use your Citi Credit Card!
2) Ramen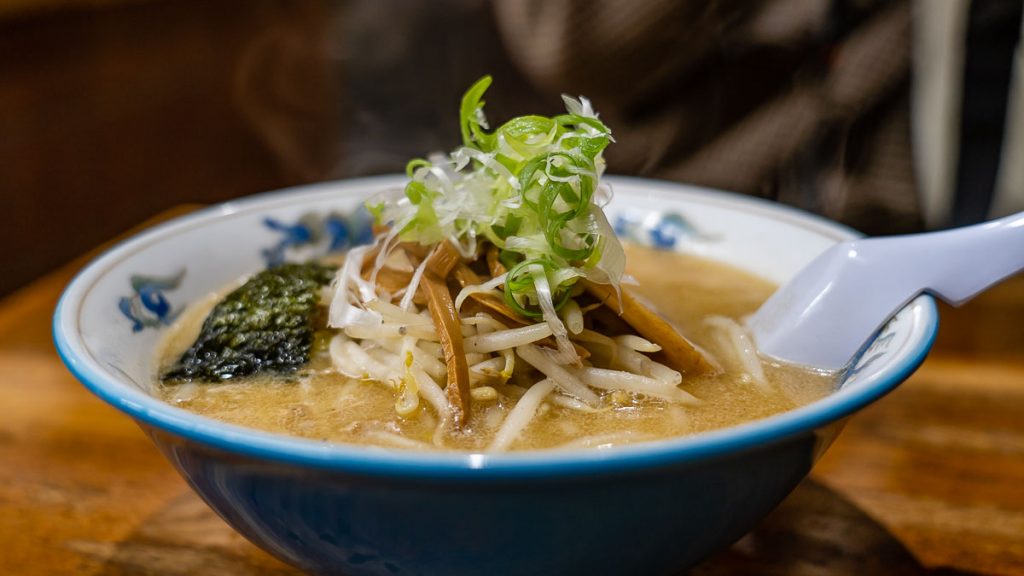 As Japan's northernmost island, Hokkaido is significantly colder than the rest of the country. Which explains why ramen is so popular among locals — nothing like a steaming bowl of noodles to stay toasty on a chilly day.
Hokkaido has three main types of ramen, nicknamed the "Big Three". The most well-known is Sapporo ramen (above), a rich miso-based broth served with Hokkaido butter and corn.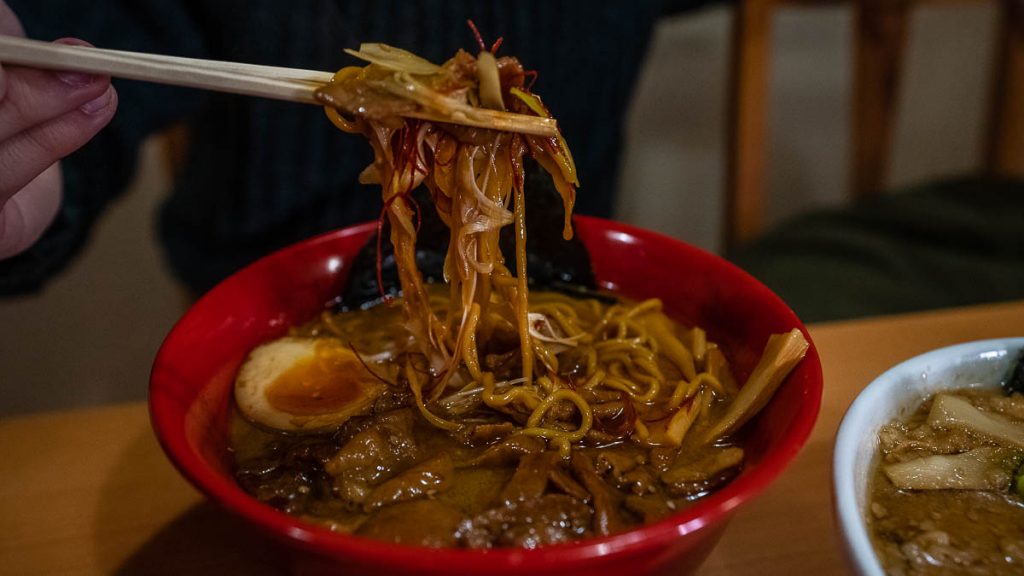 Then there's Asahikawa ramen — an oily, soy sauce broth paired with thick noodles. Lastly, Hakodate ramen. This broth is lighter and slightly unassuming, featuring a clear shio (salt) broth.
Here's where you can tick off each city's specialty ramen: Sapporo's Ramen Alley (which features 17 ramen shops), Asahikawa's Ramen Village, and Hakodate's Ramen Horan. You also won't have any trouble finding ramen restaurants along every street!
3) Hokkaido Crab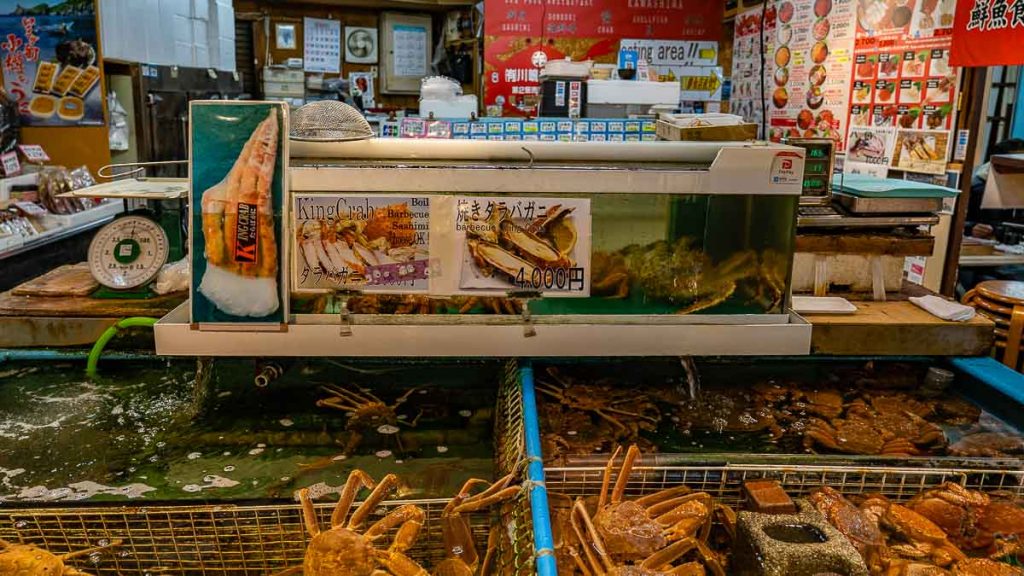 When in Rome, do as the Romans do. And when in Hokkaido, savour delicious Hokkaido crab.
Fresh crab is a Hokkaido specialty, where the waters are cooler and perfect for snagging a variety of species — king crab, snow crab and the more common hairy crab.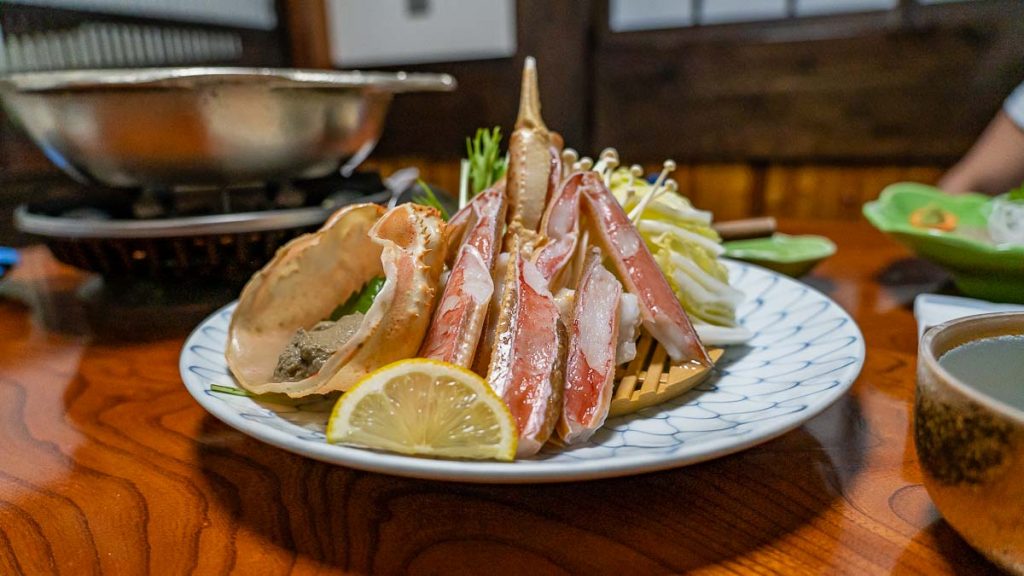 In Sapporo, you could splurge on all-you-can-eat crab at restaurants like Ebikani Gassen (from ¥5,500/pax).
Alternatively, opt for specialty restaurants that offer various dishes featuring Hokkaido crab like we did! At Kani Honke, specials include Hokkaido crab hot pot (from ¥6,500/pax) and sashimi (from ¥3,000).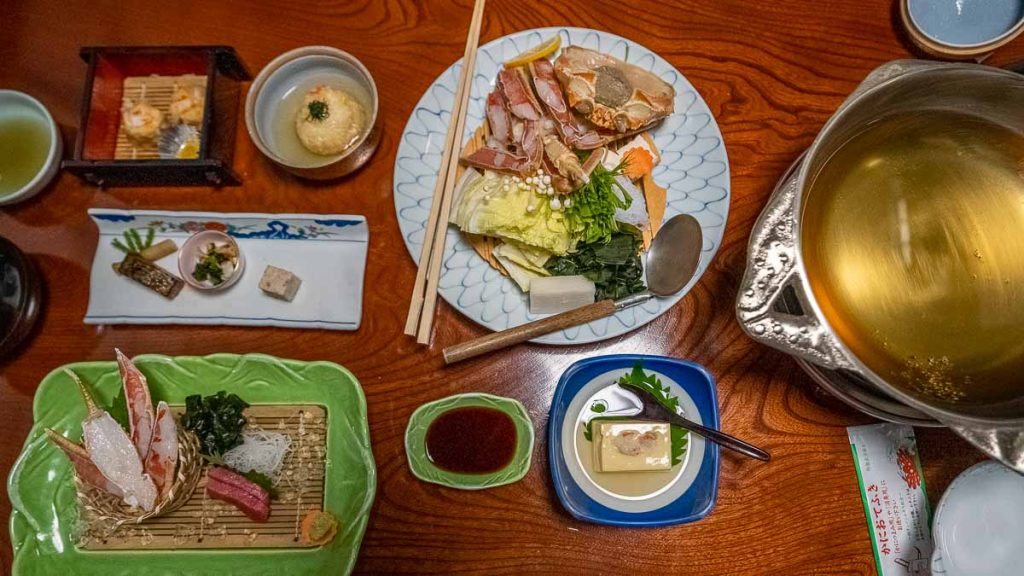 *Pro-tip: Earn miles while tucking into Hokkaido cuisine! With the Citi PremierMiles Card, earn two Citi Miles with every S$1 overseas spend. Apply now and get up to 30,000 bonus Citi Miles as you spend.
4) Hokkaido Soft Serve Ice Cream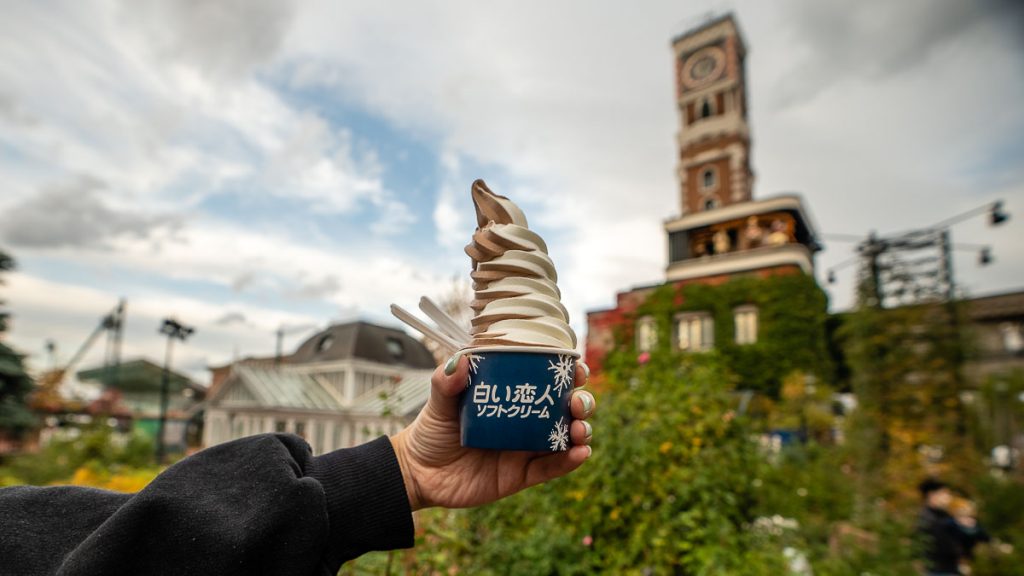 Ever wondered why Hokkaido ice cream is more expensive compared to other parts of Japan?
The milk's high quality is said to be from ideal farming conditions — with cool climate, fresh air and bountiful grazing fields for the dairy cows to roam. And as they say, the happier the cows, the better the milk produced.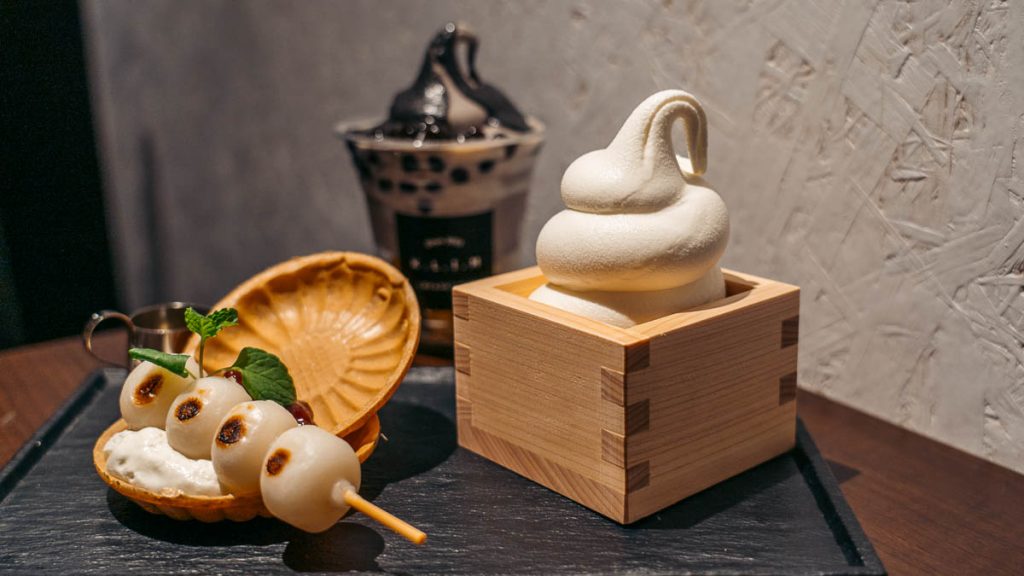 In Sapporo, we loved the soft serve at K.L.I.M Cafe (above), which just opened in 2021! We had milk soft serve with dango (¥1,100) and their signature black sesame and coconut soft serve with pearls (¥900).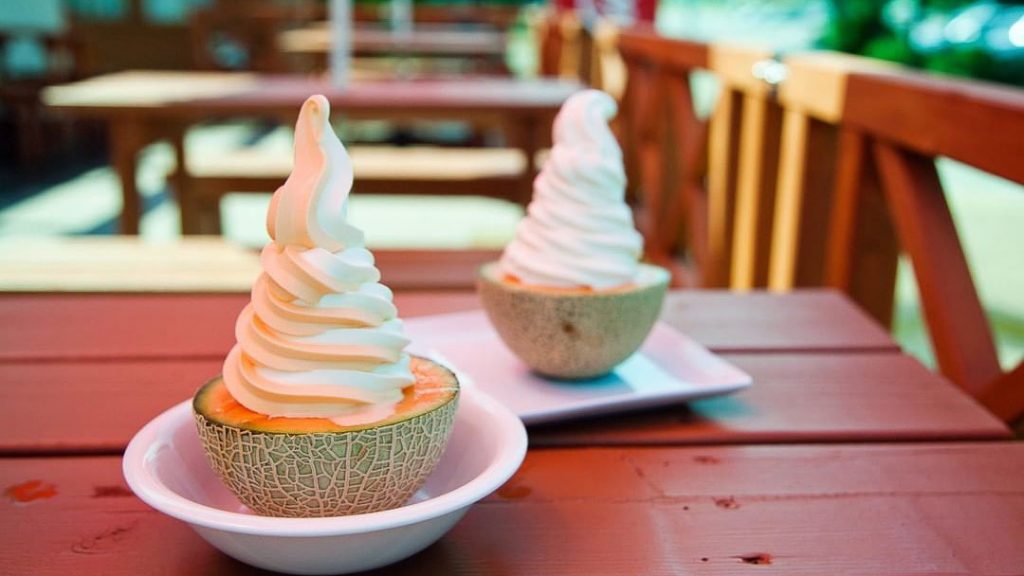 Photo credit: @hokkaidolove.asia via Instagram
The OG soft serve might be vanilla, but there are other interesting flavours for the more adventurous.
For example, refreshing lavender soft serve at Japan's largest lavender farm, Farm Tomita! Or Furano's famous melon soft serve, best tried at Popura Farm or Tomita Melon House.
Hoping to visit Tomita? Book a day trip via Klook and you'll be on your way to trying the refreshing lavender soft serve! Psst. Save 20% on Klook experiences when you pay using Citi Credit Cards.
5) Sapporo Soup Curry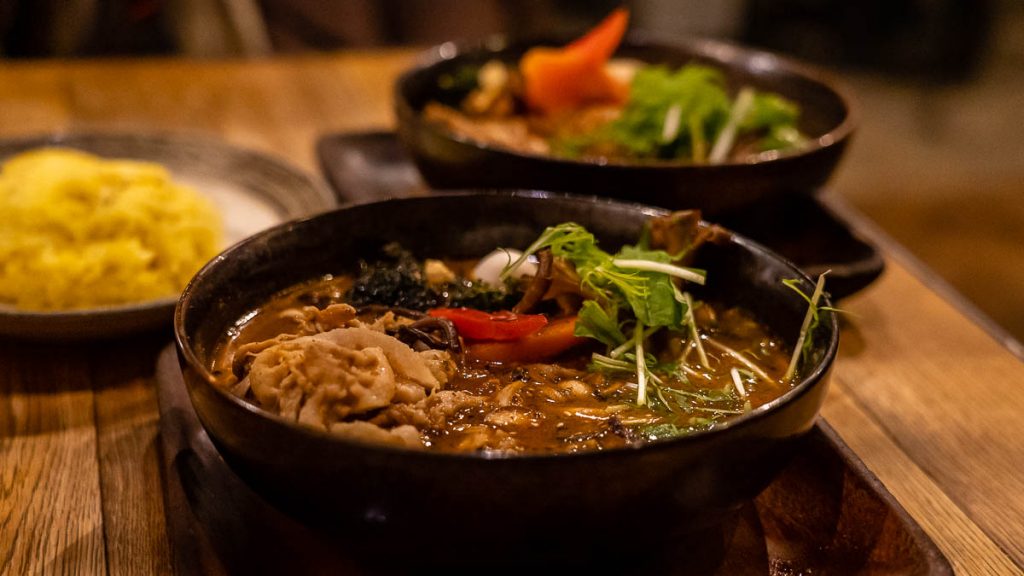 Chicken and pork katsu soup curry at Soup Curry Garaku, one of Sapporo's most popular restaurants for the dish!
Originating from Sapporo, soup curry is another Hokkaido favourite. There's no flour in it, so it's a lot lighter than the tonkatsu (pork cutlet) curry we're more familiar with.
Sapporo soup curry is served with large chunks of veggies like carrots, potatoes and okra as well as meat — cooked till tender. Different restaurants have their own recipes, so the meat used varies from chicken to seafood!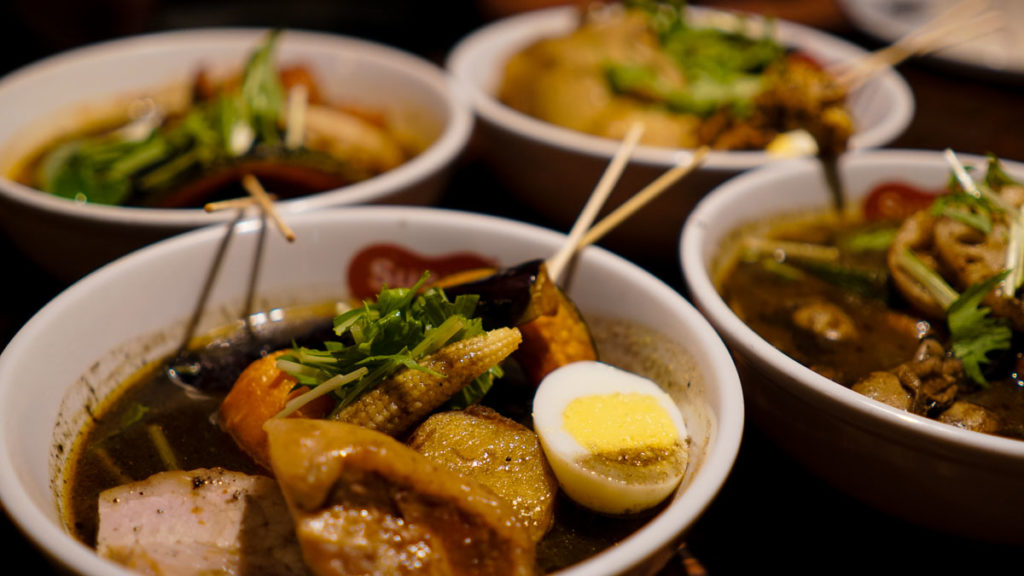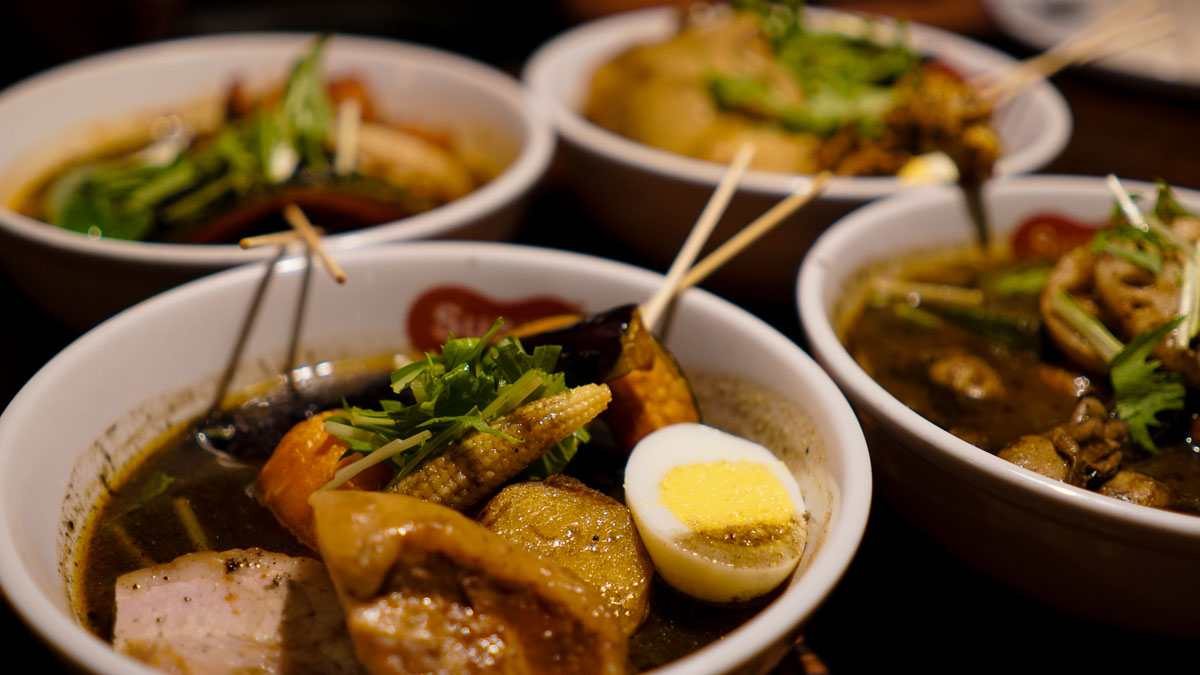 Unlike regular Japanese curry where the curry is poured over rice, the rice and curry are served separately instead. You're meant to dip the rice in the curry before each bite. For authentic soup curry, head to Sapporo Rakkyo, Sapporo Suage or Soup Curry Garaku.
6) Jingisukan (grilled mutton)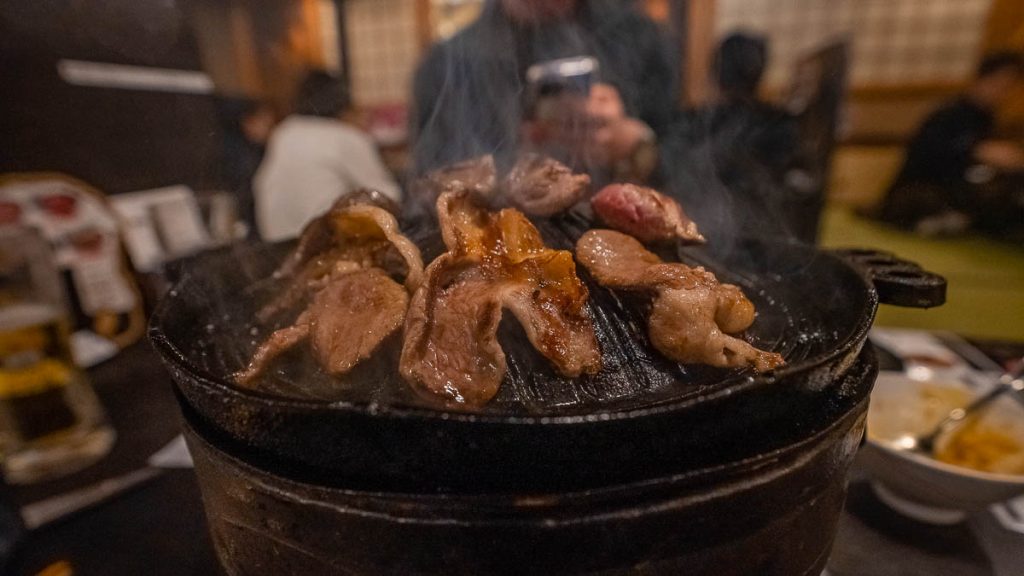 Jingisukan, or Genghis Khan, is a grilled mutton dish served with soy or sake-based sauce. You're probably wondering why there's a dish in Hokkaido named after the famous Mongolian ruler — there are several theories behind it.
One theory points to an increase in sheep meat production in the 1900s. Supposedly, the name came about because the dome-shaped grill used to cook the meat resembles a warrior's hat.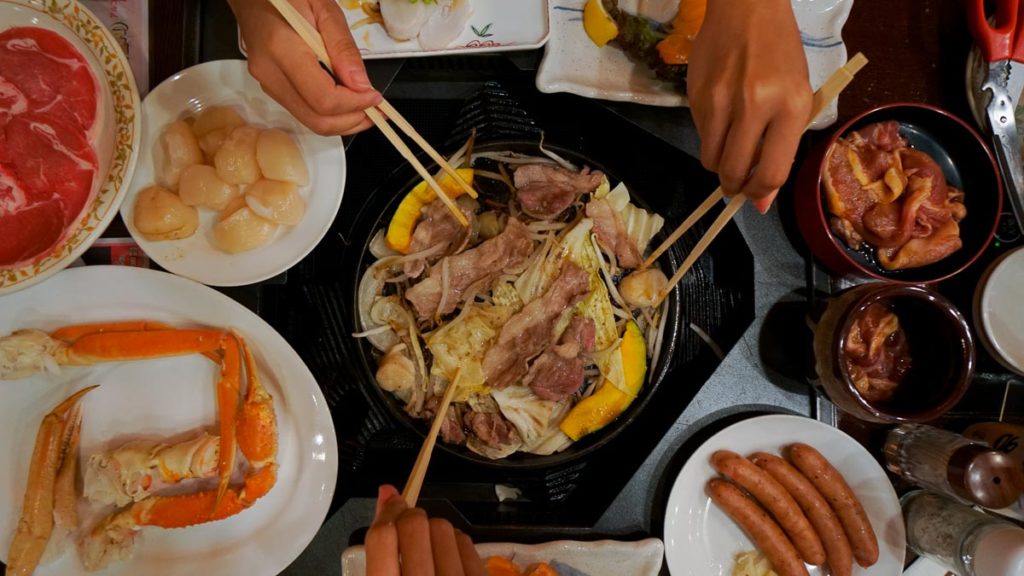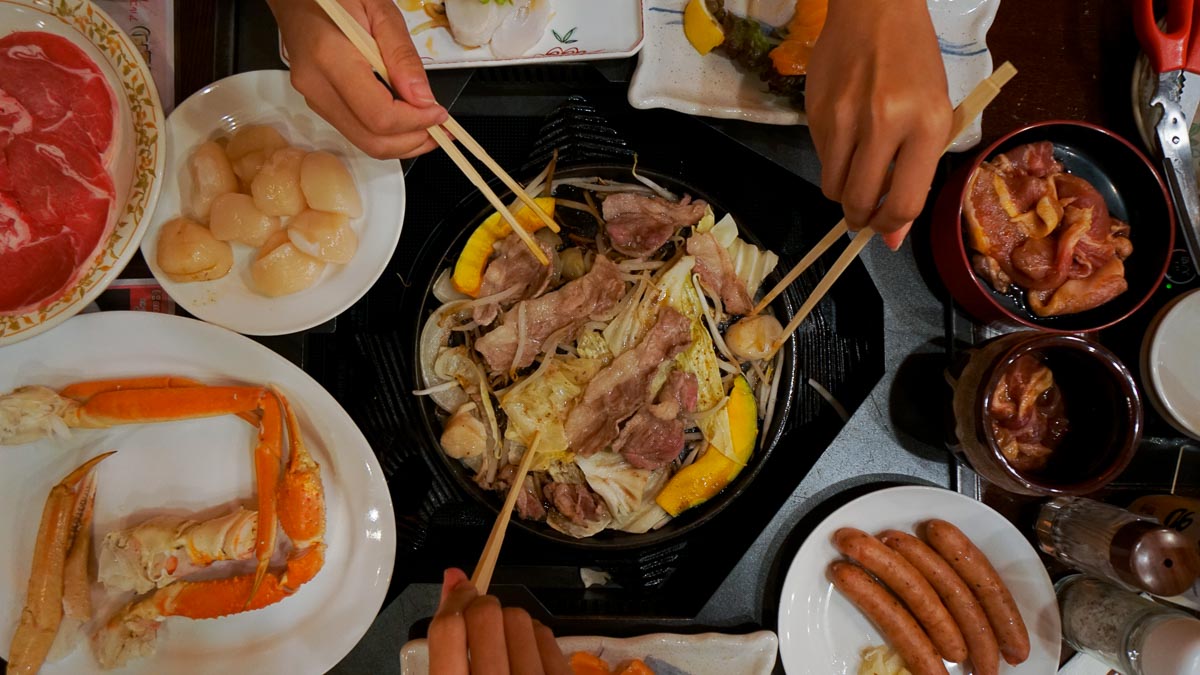 Regardless of where the name came from, just enjoy the meat often paired with veggies such as bean sprouts and sliced onions!
Popular jingisukan restaurants in Sapporo include Sapporo Beer Garden (serving all-you-can-eat jingisukan for ¥3,400/pax) and Matsuo Jingisukan Sapporo.
We tried it at a popular jingisukan restaurant in Asahikawa — Mutton BBQ Daikokuya Restaurant. The meat surprisingly wasn't gamey, and we enjoyed the tenderloin (¥950/portion) so much we ended up ordering more! For dessert, we had sheep pudding which was creamy and paired perfectly with caramel sauce.
7) Oysters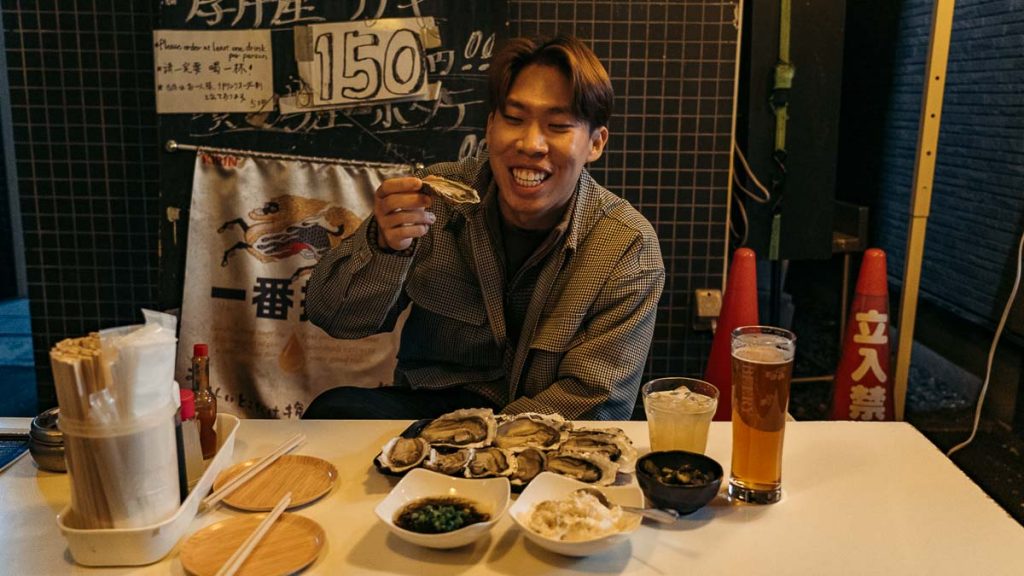 After trying fresh oysters for the first time in Sydney, I've been hooked. So imagine my excitement when I found out about Gotsubo Oyster Bar — the go-to spot in Sapporo for plump, affordable oysters.
Located in a quiet side alley along the nightlife district of Susukino, Gotsubo Oyster Bar is a small eatery with around a dozen indoor seats and one outdoor table.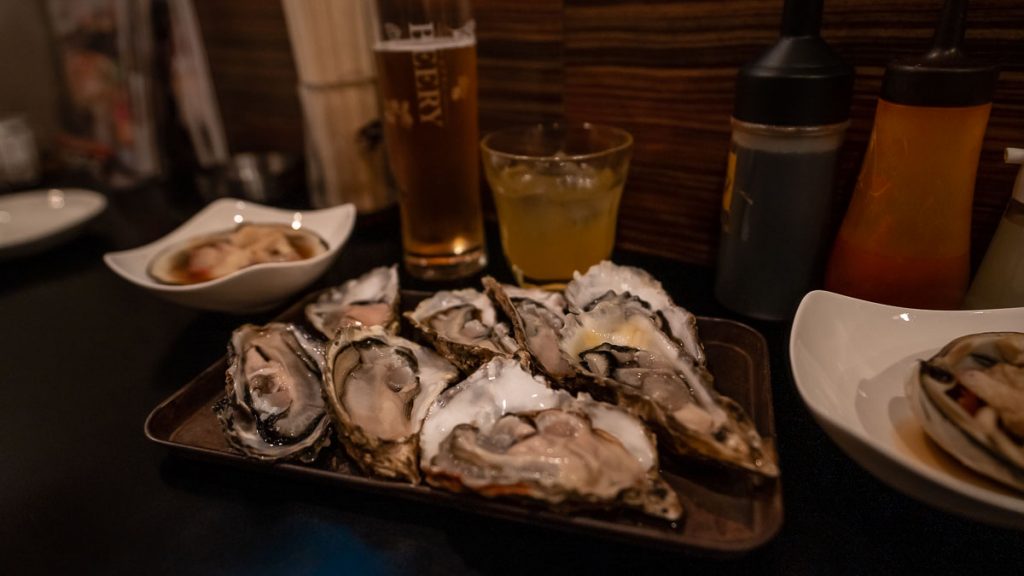 It costs just ~¥150 per oyster (minimum of five), which were seriously plump and fresh. We ordered six and the chef threw in two more for free! There's also baked scallops (¥490 for one) and soy sauce baked giant surf clams (¥690), which were literally palm-sized — we checked.
Do note that each diner has to order at least one drink. No complaints here as the drinks were great! We tried the umeshu (plum liquor, ¥500) and yuzu tap beer (¥800).
8) Ishikari Nabe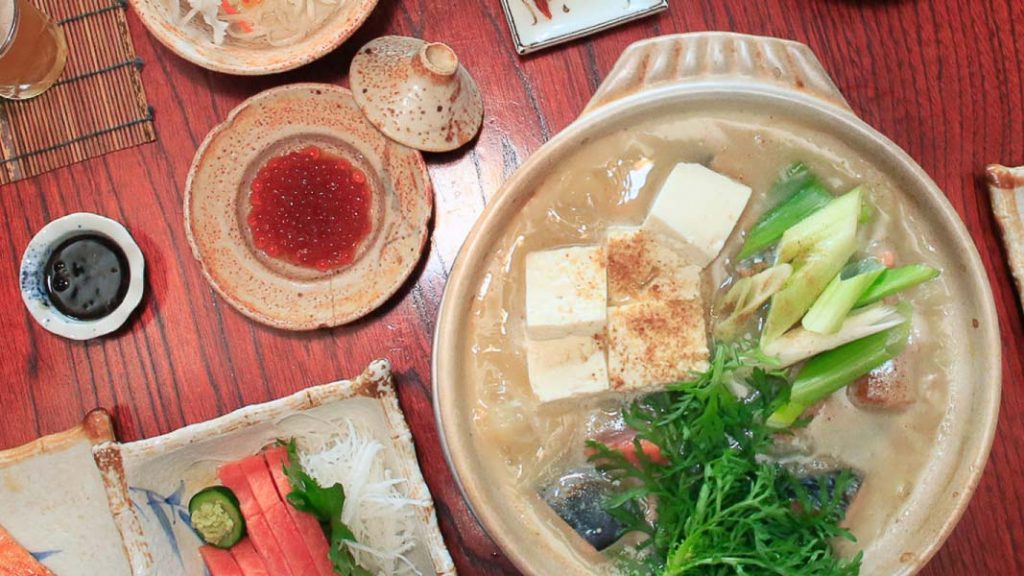 Photo credit: Kindaitei
Here's another Hokkaido specialty to keep you warm — ishikari nabe, a miso-based hot pot cooked with salmon or trout (depending on season), plus vegetables. This dish originates from Ishikari City and was popular among local fishermen.
The best place to try this dish is Kindaitei, a family-run restaurant in Ishikari that created ishikari nabe in 1880! The restaurant is located in the original building when they opened, so dining there is like stepping into the past.
Food here is served by courses (from ¥3,000/pax) — ishikari nabe with several dishes including ikura and grilled salmon.
Don't forget to use your Citi PremierMiles Card to earn two miles with every S$1 overseas spend. The best part? Your Citi Miles never expire!
9) Zangi (fried chicken)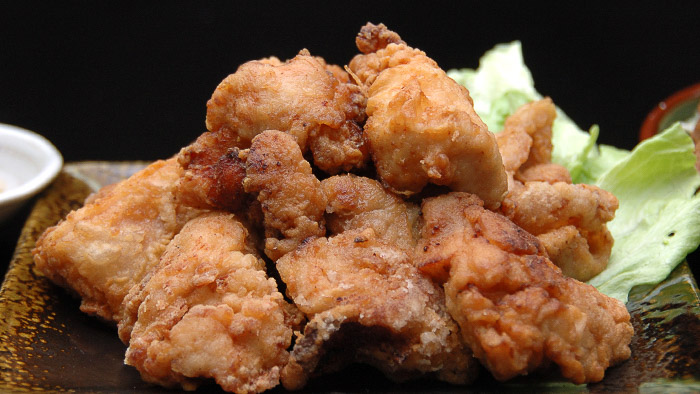 Photo credit: Kushiro Tourism
Zangi is Hokkaido's version of karaage, first made in Kushiro City. Traditionally, it's not boneless and is eaten with Worcester sauce.
Based on appearances, you wouldn't be able to differentiate zangi from karaage. The difference is in the taste! Zangi is first marinated in soy sauce and ginger before being coated and fried, while kaarage isn't.
These days, you can find zangi in restaurants and izakayas all over Hokkaido. But if you want to taste it in the original restaurant that created zangi, head to Torimatsu in Kushiro!
Cheatsheet to deals for your next Hokkaido Trip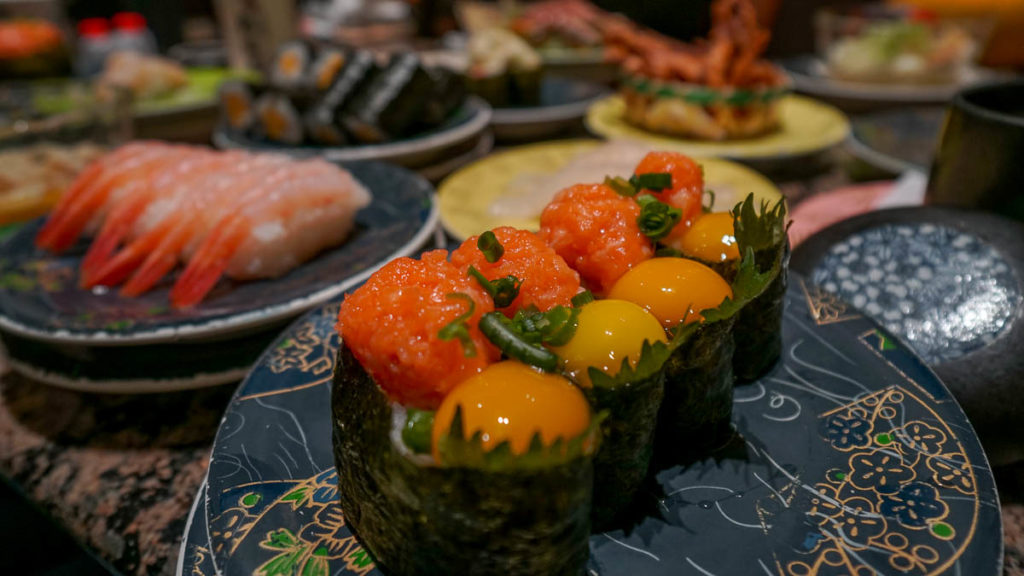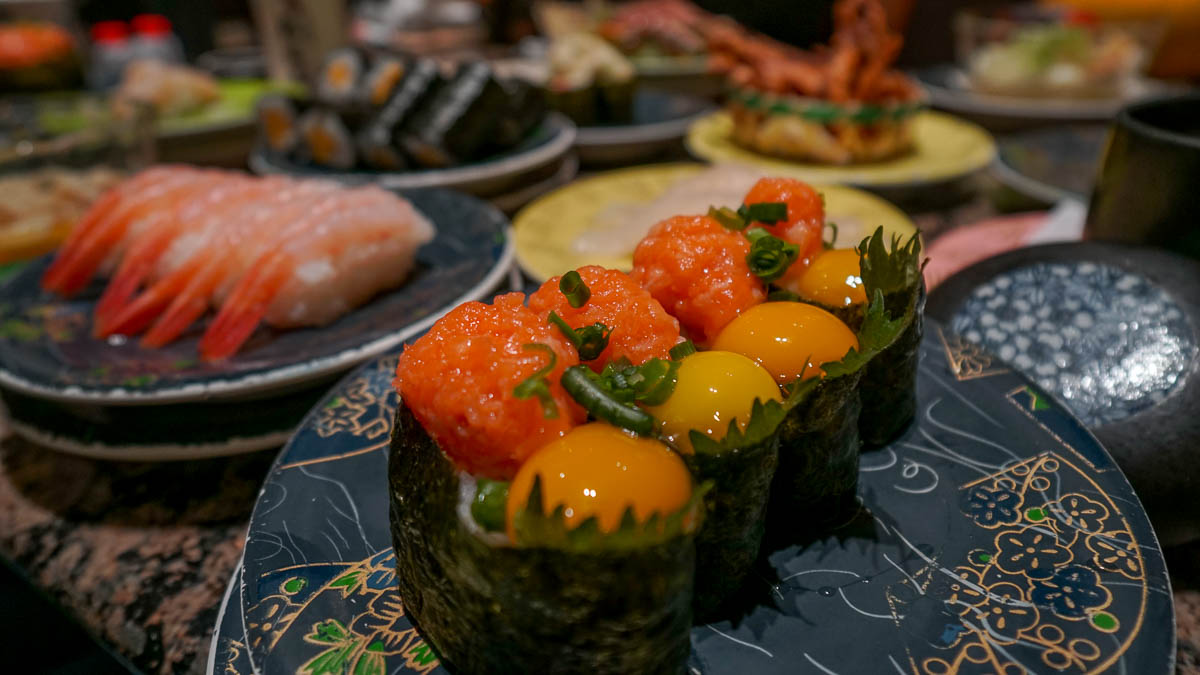 Dining in Hokkaido can be a bit of a splurge so here are more deals to share. With limited redemptions available, you wouldn't want to miss out on these offers so you can save on the essentials and spend more on another plate of joy! 😉
1) Accommodation: Get 25% off hotels worldwide on Agoda with Citi Mastercard® Credit Cards.
2) Trip Activities: Enjoy 20% off on experiences when you book via Klook with the promo code <VTLEXPCITI> — specially for Citi Credit Cardmembers.
3) Flights: Direct flights from Singapore to Hokkaido are available from 2 Nov! Get up to S$100 off when you make flight bookings on Trip.com with your Citi Credit Card.
There are even MORE Citi Credit Cards Travel deals available that you can discover here!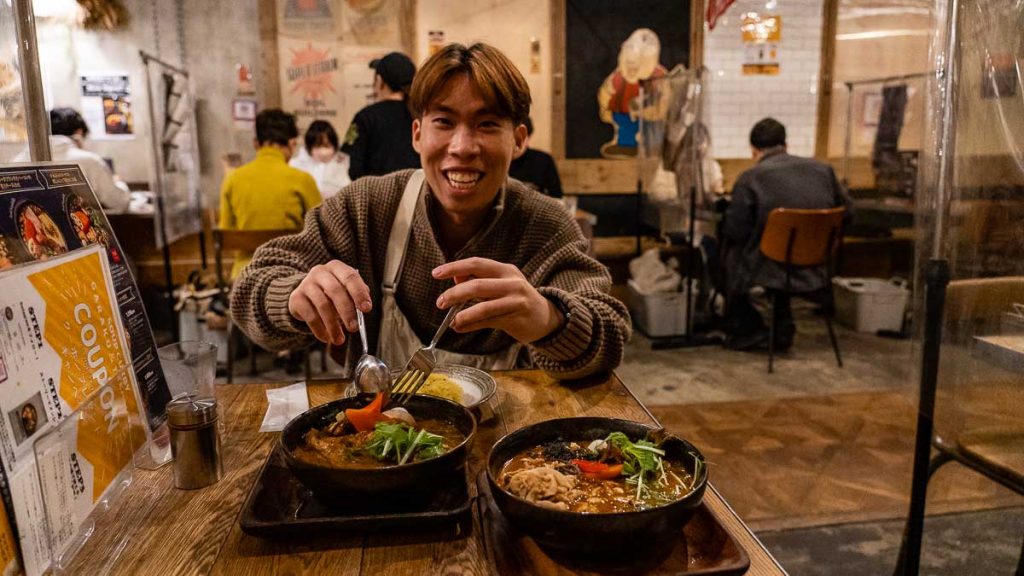 Don't have a Citi PremierMiles Card? Apply now and get up to 30,000 bonus Citi Miles* when you spend.
*T&Cs apply. Welcome offer is valid till 31 Jan 2023. Applicable for new Citi Credit Cardmembers only.
For more inspiration to planning your Hokkaido trip, check out these guides and itineraries:
– 8-Day Hokkaido Itinerary — Spring Road Trip Under S$1k
– Hokkaido Budget Guide: 11 Tips to Save on Transport, Accommodation, Food and Activities
Featured image credit: @pocha_pocha109 via Instagram
Any other Hokkaido food spots to add to this guide? Let us know in the comments!
---
This post was brought to you by Citi Credit Cards.