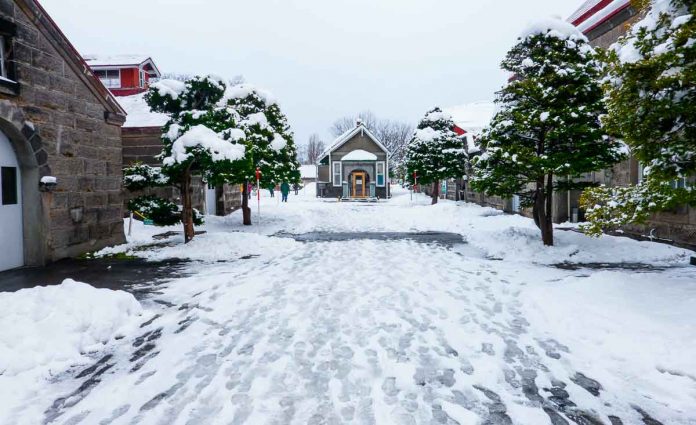 Powdery slopes in the winter, flower fields in the spring — there's so much to love about Hokkaido. But other than these seasonal highlights, there's so much more to uncover.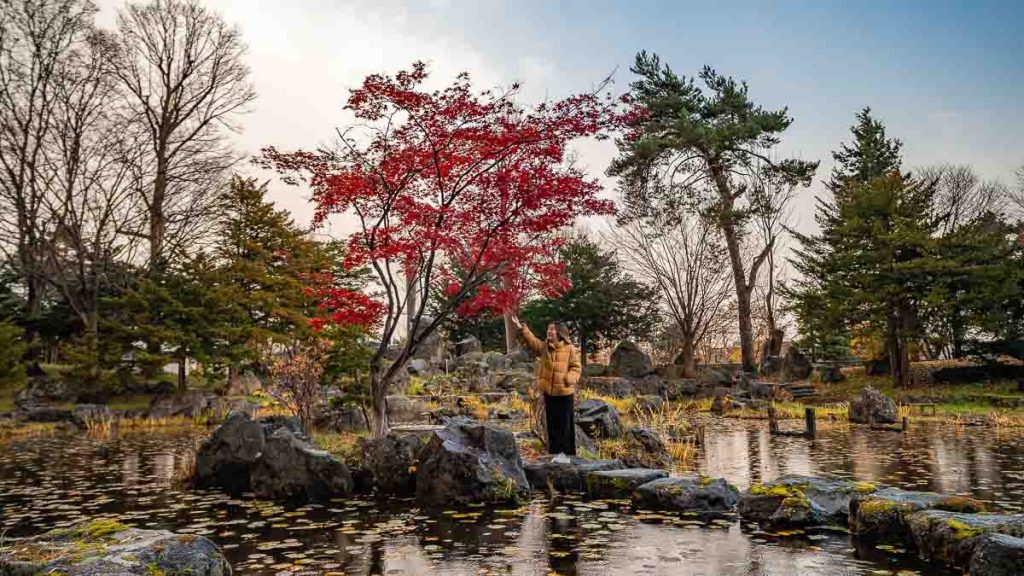 For first-timers, you'll want to hit up popular cities like Sapporo, Otaru, and Furano, but this time, we also explore lesser-known areas like Tokachi and Obihiro. Here's how to spend a relaxing week in Hokkaido for under S$1.2k.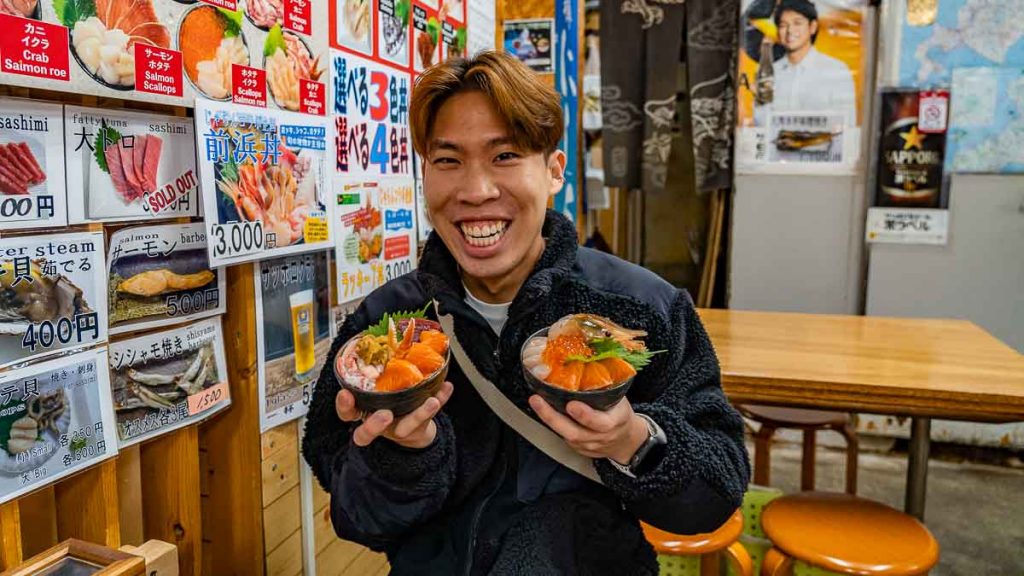 Click to jump to the section:
Day 1: Obihiro | Day 2: Tokachi | Day 3: Furano | Day 4: Otaru | Day 5 & 6: Sapporo
D1 — Obihiro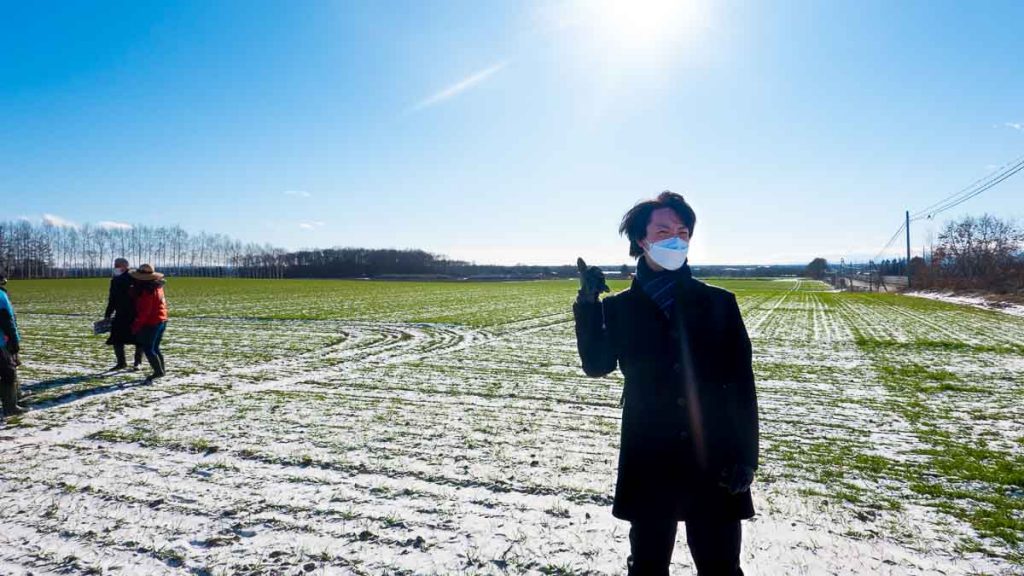 Rent a car from New Chitose airport, and start your journey towards Obihiro (a city located in the Tokachi subprefecture)! The drive is about 2.5 hours so grab some food at the airport before you set off!
Ryugetsu Sweetpia Garden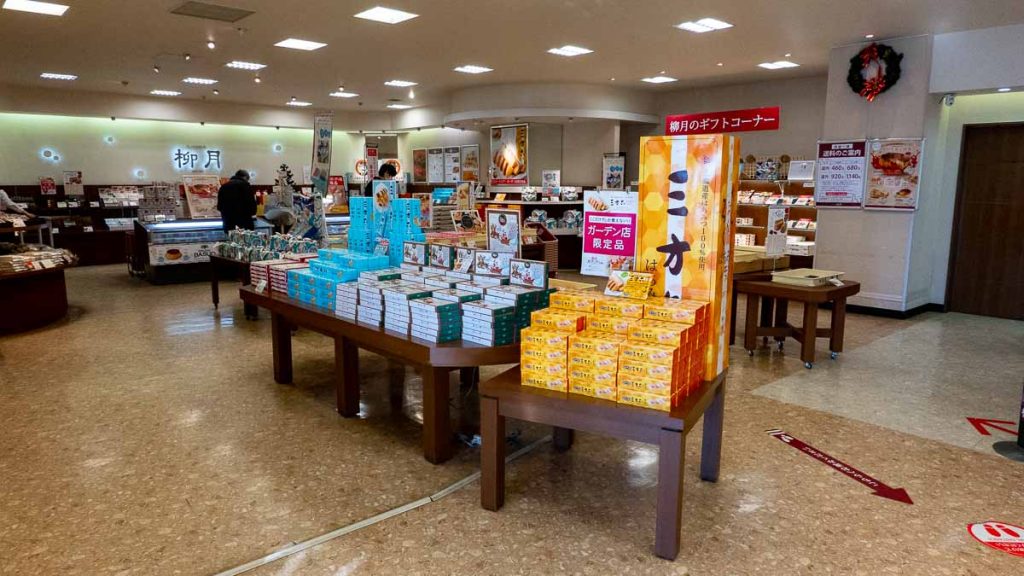 If you have a sweet tooth, be sure to make a pit stop for cakes and pastries at Ryugetsu Sweetpia Garden, great for souvenirs or titbits to last the long drives on this road trip.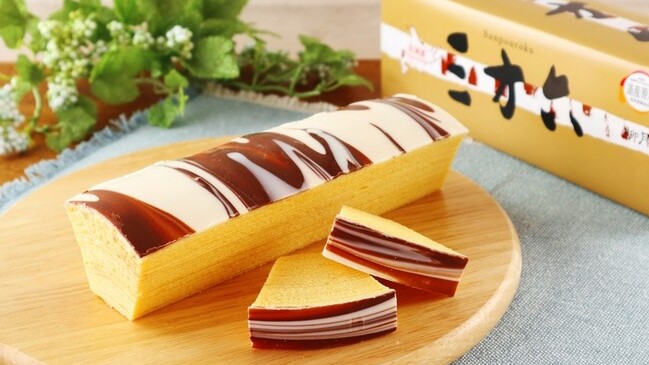 Photo credit: Japan News
Hokkaido's representative dessert — the Sanpouroku can be found here too. It's similar to a Kueh Lapis, but sweeter and less oily. The outlet is clean and organised, but the labels are in Japanese only so you will have to infer your snack from pictures if you can't read them like us. 😶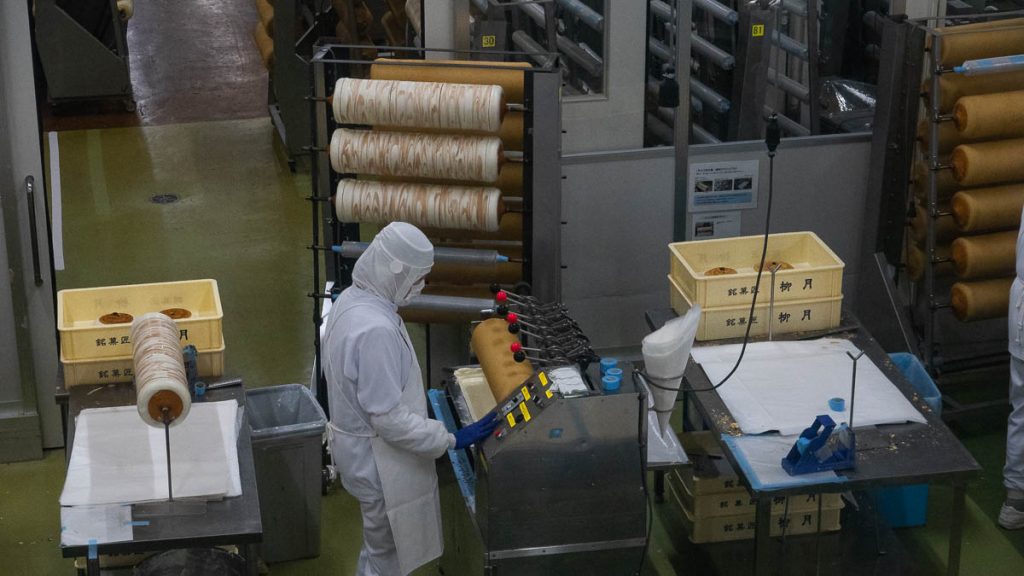 You can take the lift up to level 3 to watch the production line where pastries are baked and packaged. Don't forget to check out the cafe corner where you can get soft serve, cake and some complimentary coffee.
Cost: Free
Opening hours: 
Summer season — Store 9AM – 6PM, Cafe 9AM – 5PM
Winter season — Store 9AM – 5PM, Cafe 9AM – 4:30PM
Address: 1-1 Natsuzora, Otofuke-cho, Kato-gun, Hokkaido, Japan 080-0346
Obihiro Racecourse, Tokachimura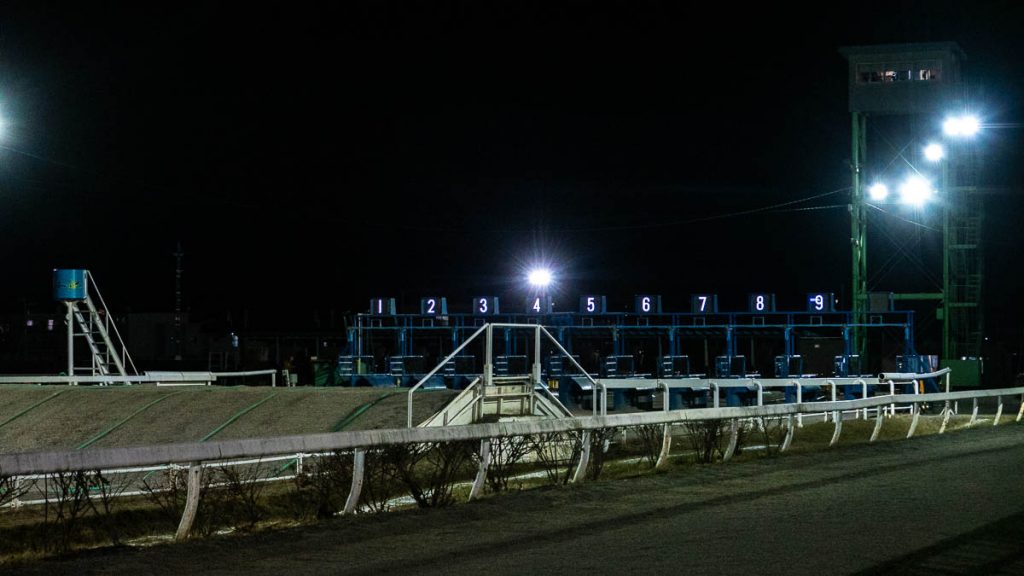 This racecourse hosts a unique type of Japanese race: Banei horse racing — where draft horses pull heavy sleds up ramps. Unlike normal horse racing, this race is surprisingly slow and the horses even get breaks before going up the hump to gather energy.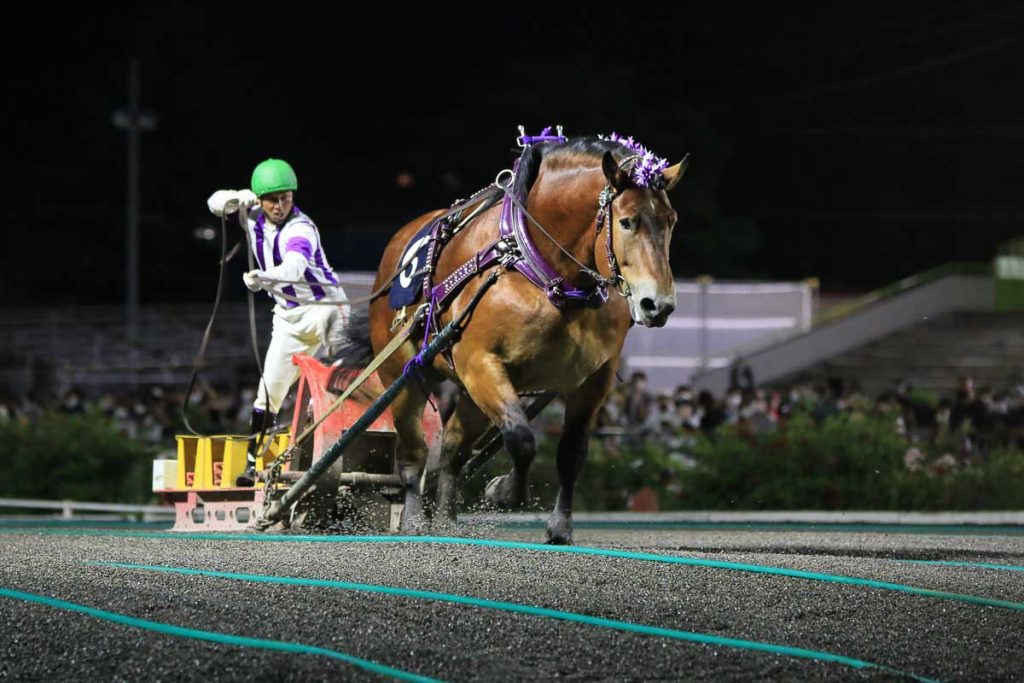 Photo credit: Baneitokachi
Visitors can place bets, or purchase carrots (¥100, ~S$1) to feed the horses in the shed.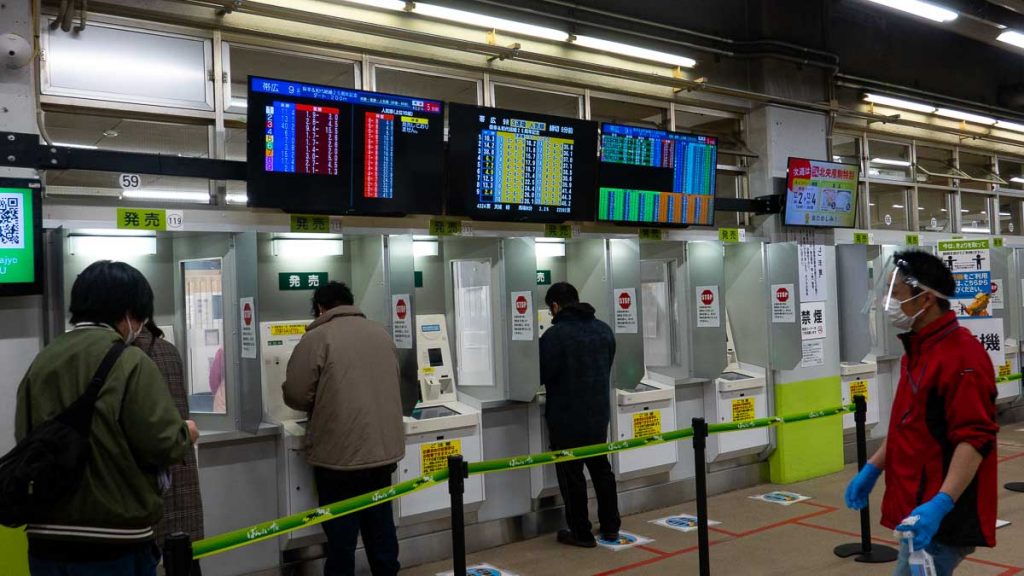 The smallest bet you can place is ¥100 (~S$1). For the LOLs, I placed a bet on one of the 10 horses racing that day and happened to choose the winning horse! The reward I won is a secret but it definitely made my holiday a little merrier. 😀
Also, check out the Obihiro Horse Museum to find out more about the important role of horses in Hokkaido's history.
One fun fact is that horses are a big part of Hokkaido's culture and history. It was one mode of transport back in the day, so they contributed greatly to the development of Hokkaido. Hence, they're greatly loved and appreciated by locals! 
Cost: ¥100/pax*, free for children under 15
Race times: Varies. Races are held only on Sat, Sun and Mon
Address: Minami 9 Chome, Nishi 13 Jo, Obihiro-shi, Hokkaido, Japan 080-0023
*Note: Entry is currently free due to Covid measures to relieve congestion at the admission ticket counter
Kita-No-Yatai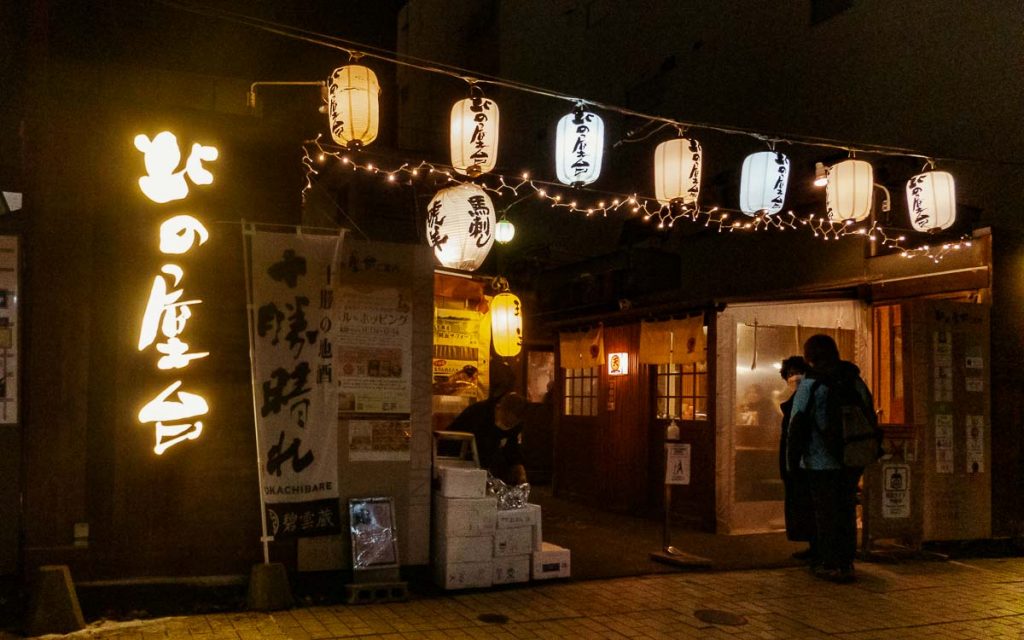 Kita-No-Yatai is a short food alley with around 20 bars and tiny restaurants serving local and international cuisines. Yatais aren't a common sight in Japan anymore, so we took this opportunity to have our dinner here.
Fun fact: Yatai means food stall in Japanese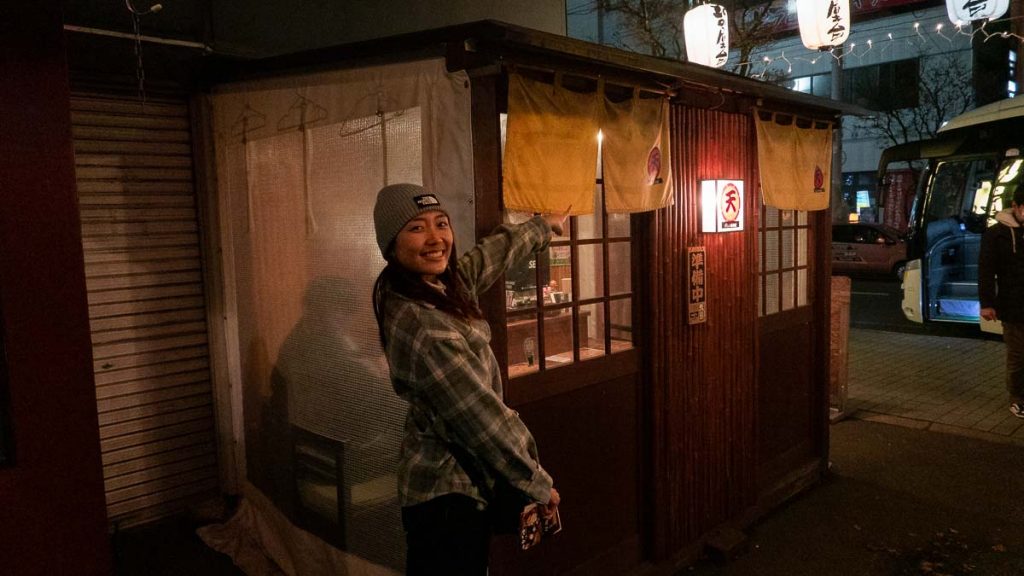 Each food stall is small and rather cramped, so guests are seated right in front of the stall owner. This makes the dining experience really humble and intimate, and we recommend using this opportunity to chat with the locals!
Opening hours: 5PM – 12AM (may vary depending on the store)
Address: Minami 10-7 Nishi 1 Jo, Obihiro-shi, Hokkaido, Japan 080-0011
Where to stay in Hokkaido: Spa Resort in the Forest Hokkaido Hotel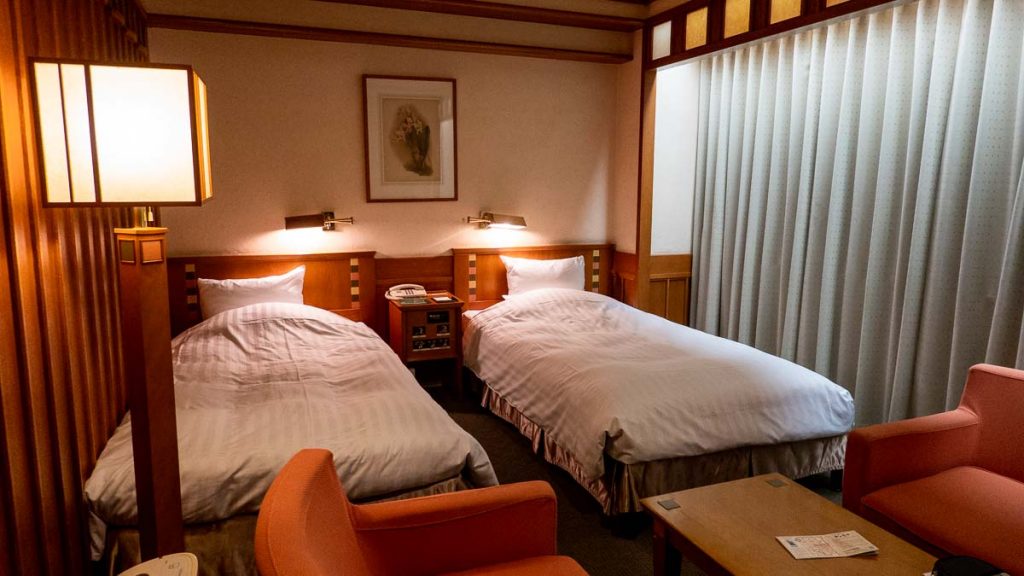 The hotel has its own onsen complimentary for its guests, where we got to enjoy the Moor onsen. There's also a jet bath, a sauna and an open-air onsen. The open-air onsen was surprisingly lovely despite the cold -10°C weather as the fresh air perfectly complemented the warm waters. The hot spring is available for use daily from 5:30AM – 9:30AM and 2PM – 12PM.
Cost: S$430/night for the Superior twin room (up to 2pax)
D2 — Tokachi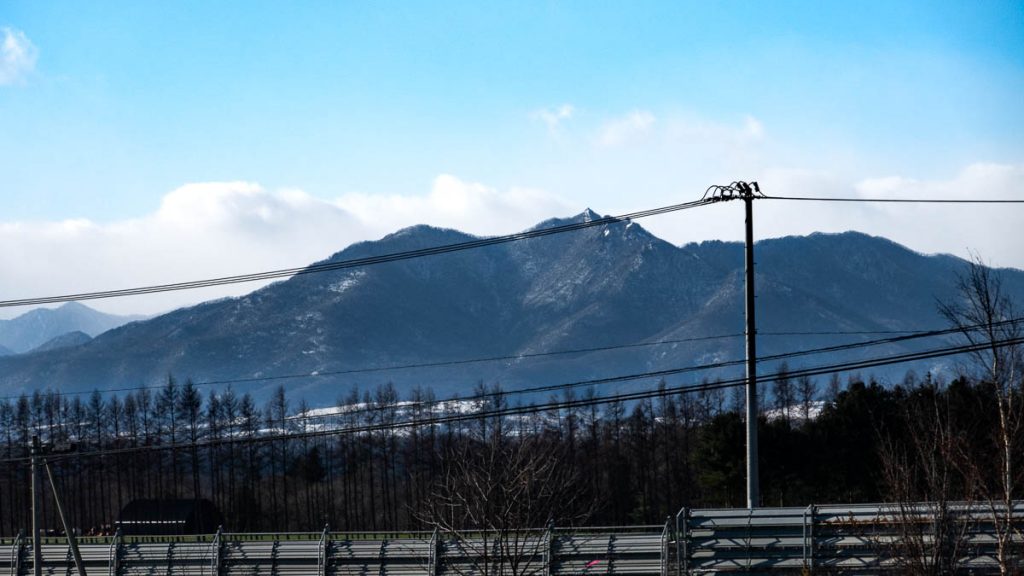 On Day 2 of this Hokkaido itinerary, we drove for an hour out of Obihiro city into the more rural Tokachi areas.
The Tokachi subprefecture is an area with flat land — perfect for agriculture. Local farms in the area grow crops like potatoes, onions, and wheat that are used by local restaurants. This creates a resilient and self-sufficient local community!
If you're visiting in the winter, look out for the Tochikagawa Onsen Hakucho Festival Sairinka (light and sound festival) that is happens from late January to late February. 
Other activities here include a hot-air balloon experience, snowmobile tour, and more. 
Discover Farm Tour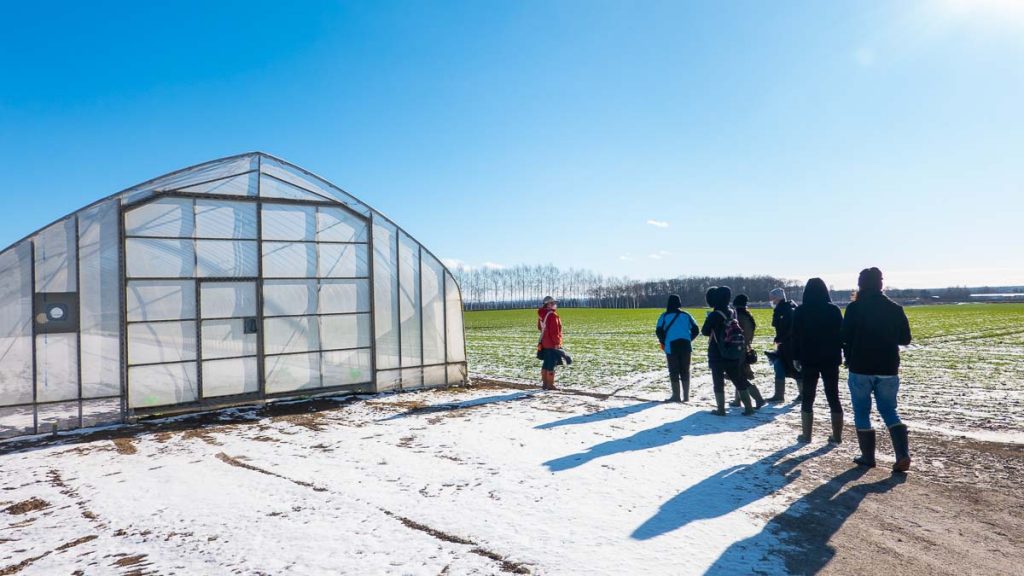 Farms play a crucial role in Tokachi, and this morning farm tour showed us how seriously local farmers take their jobs.
Hokkaido is big on sustainability, and local farms in the area play their part. Most are zero-waste farms where food waste is turned into compost for fertiliser, and weed is turned into hay for horses.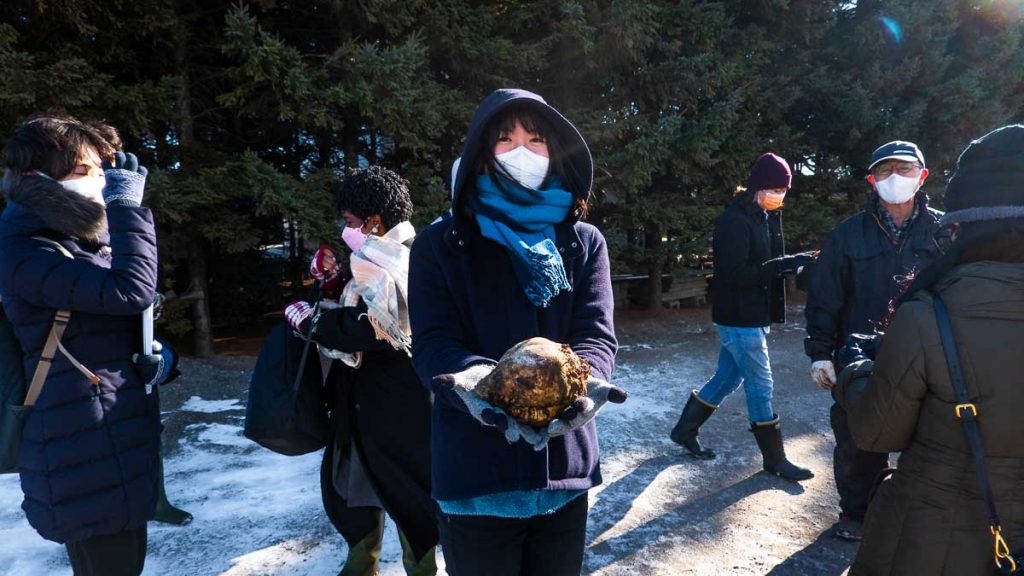 The farm we visited in Memuro grew crops like wheat, sugar beets, corn, and potatoes. We got to tour the vast farmland and taste some freshly harvested potatoes. The area surrounding the farm is also really scenic as distant mountains frame the fields. 
The lunch provided (incl. in the tour) is also made using its local produce!
*Note: Additional costs are required for an English-speaking guide
Cost: ¥5700/adult (Private day tour), ¥8700 (Private Lunch Tour)
Address: Varies depending on the season
Butadon No Tonta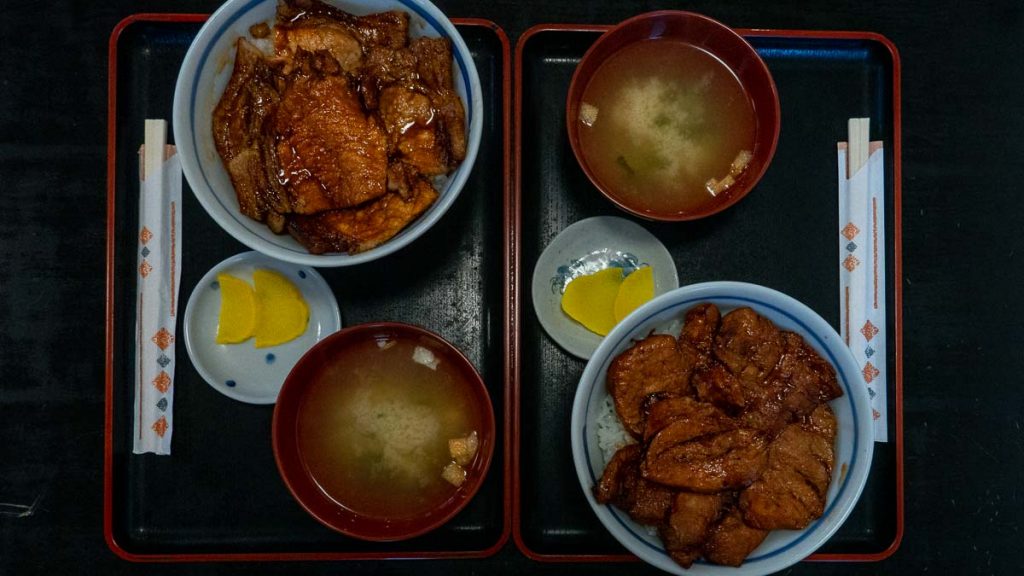 Did you know Butadon — a caramelised soy sauce pork rice bowl — originated in Tokachi? A popular place for it is Butadon No Tonta (¥860, ~S$8.60), which often sees long queues so reservations are recommended. The meat is thick-cut yet the remains sweet, tender, and juicy.
Opening hours: 11AM – 6PM (or earlier if sold out)
Address: Minami 17-2 Higashi 10 Jo, Obihiro-shi, Hokkaido, Japan 080-0810
Roadside Station Garden Spa Tokachigawa Onsen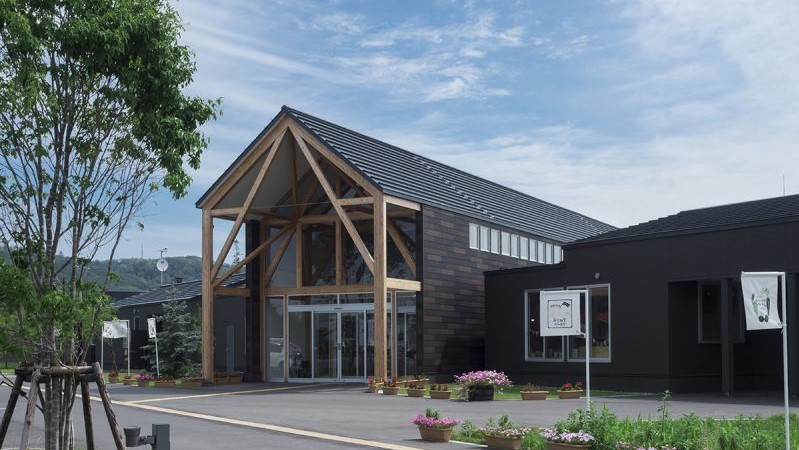 Photo credit: UU Hokkaido
Almost all the onsens you find in Tokachi feature the Moor onsen, and Roadside Station Garden Spa Tochigawa Onsen is no different. Most onsens are gender-specific, but this is mixed-gendered and guests are provided clothes to wear in the onsen.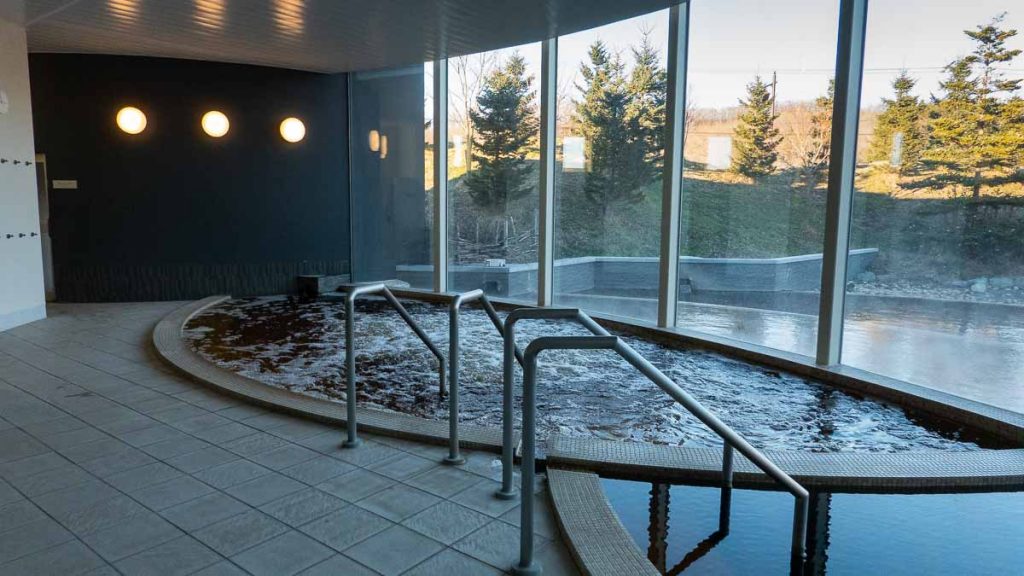 The Moor onsen is a rare plant-based hot spring famous in Tokachi that also found popularity in Germany. At first glance, the brown-coloured water with floating particles got me really sceptical. But entering the steaming waters made me relax almost instantly.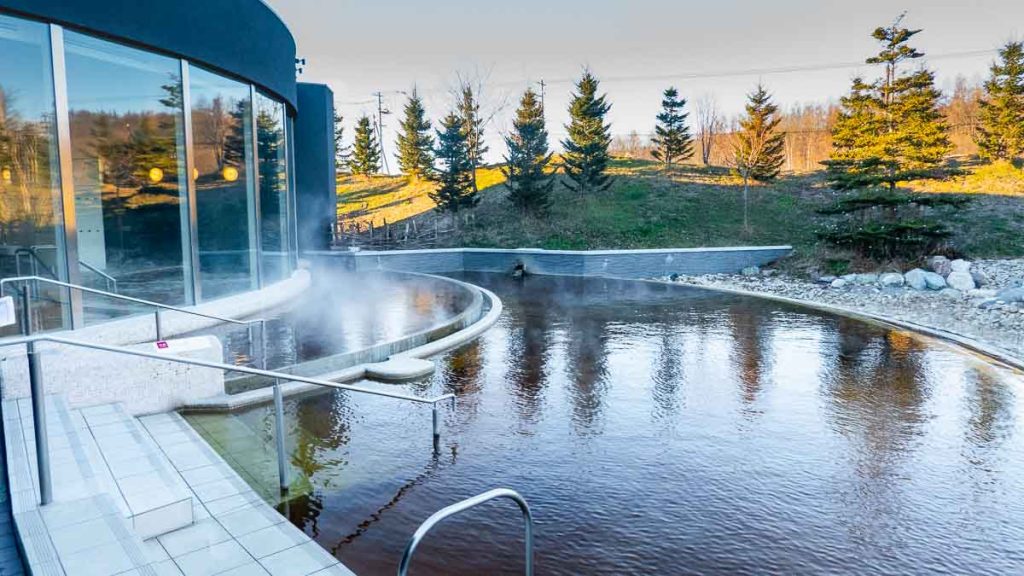 Also known as Bijin no yu (hot spring of beauty), the alkaline and humic substance is mineral-rich and leaves a revitalising effect on the skin. While I didn't feel a distinct difference after the hot spring, I choose to believe it helped!  
Bath towels and hot spring wear are free for rent and a foot onsen is also available for those who aren't feeling a full-body onsen. Souvenir shops, food stalls, and bakeries are also available here.
Cost: ¥1,500/ pax (~S$15)
Opening hours:
Nov to Apr — 9AM – 7PM daily;
May to Oct — 9AM – 7PM (Mon–Thu), 9AM – 9PM (Fri–Sun, PHs)
Address: Kita 14-1 Tokachigawa Onsen, Otofuke-cho, Kato-gun, Hokkaido, Japan 080-0346
Where to stay in Tokachi: Hotel Daiheigen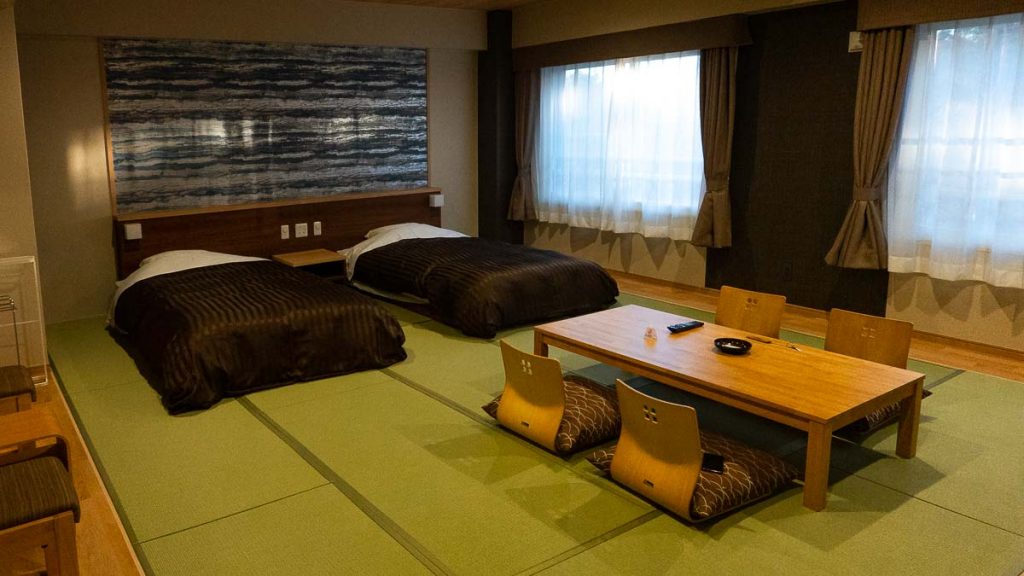 This traditional ryokan is located a short 2min drive from the Roadside Station Spa Tokachigawa Onsen. It also has complimentary access to the Moor onsen for its guests.
Cost: S$480/night in the Morinowa modern room (2–6 pax)
D3 — Furano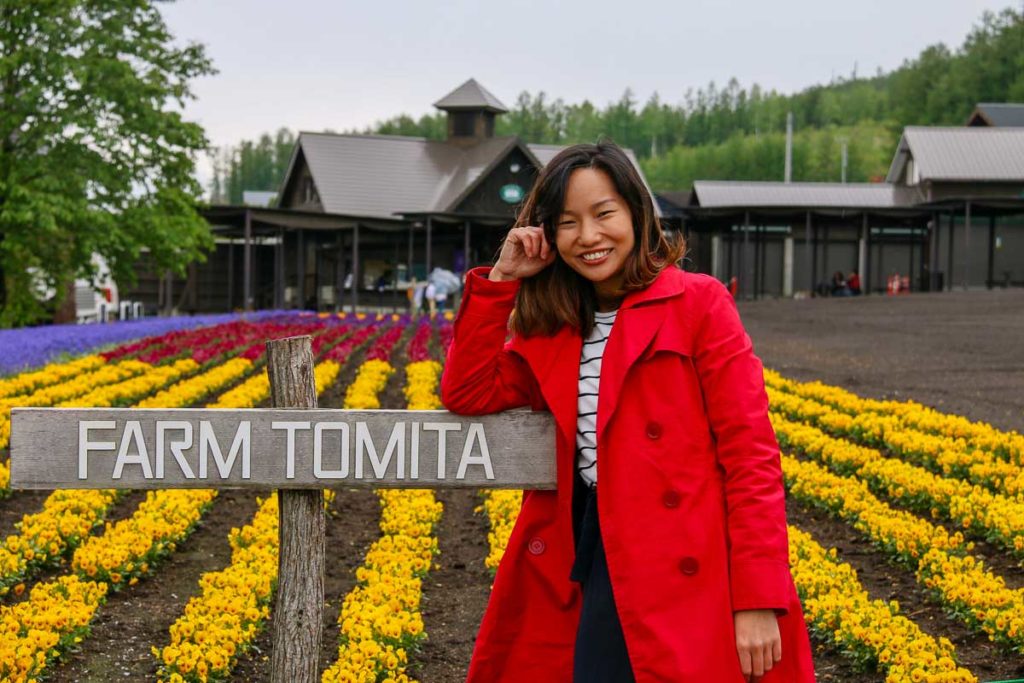 A 2.5-hour drive from Tokachi, Furano is known for its picturesque rural landscapes. For more nature sights and scenic lakes in Hokkaido, extend this itinerary and opt for a day-trip to Biei located a 30-minute drive away.
During winter: Allocate 2 extra days for snow sports at Tokachi Sahoro Resort Ski Area en route to Furano. Located in Shintoku, it's one of the largest ski resorts in Hokkaido and there is a wide range of tracks for beginners to advanced.
Ikeda Wine Castle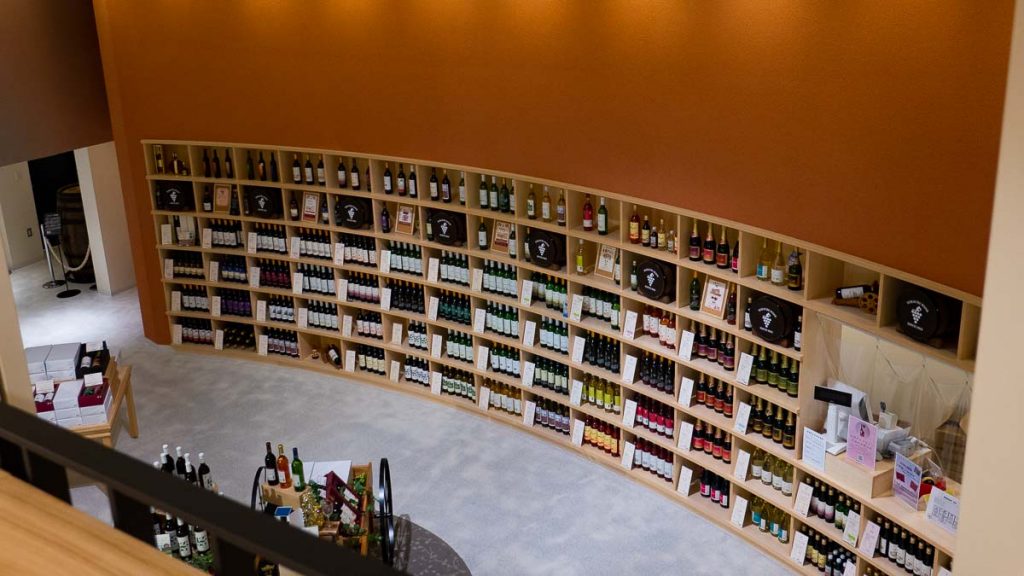 Before driving to Shintoku, we made an 18-minute detour for some wine tasting at the Ikeda Wine Castle. We learnt on a guided tour that the conditions in Ikeda aren't optimal for cultivating grapes.
So, to successfully develop grapes that could thrive in Hokkaido's climate, over 20,000 grape varieties were tested and crossbred. Ultimately, only five varieties were found to grow successfully — no wonder wine is expensive!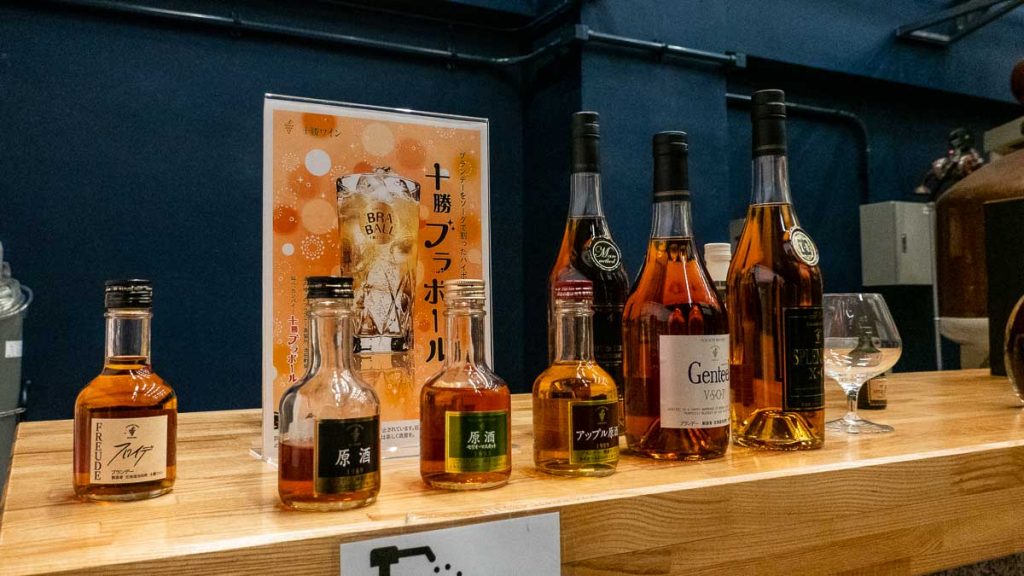 Through years of trial and error, Tokachi wine now has its signature light and sour taste. On the tour, you'll get to witness the wine production process, including the wine aging room and brandy distillation chamber.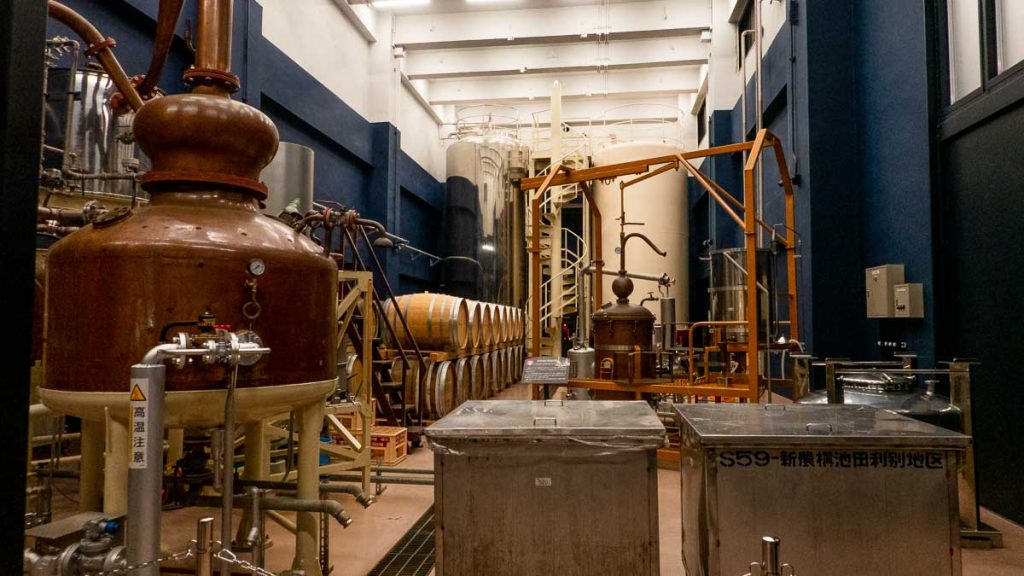 For ¥2,000, the tour includes four wines to try. While we enjoyed the signature Tokachi wine, we didn't expect to test a 59% alc brandy whisky, which gave us a good shock.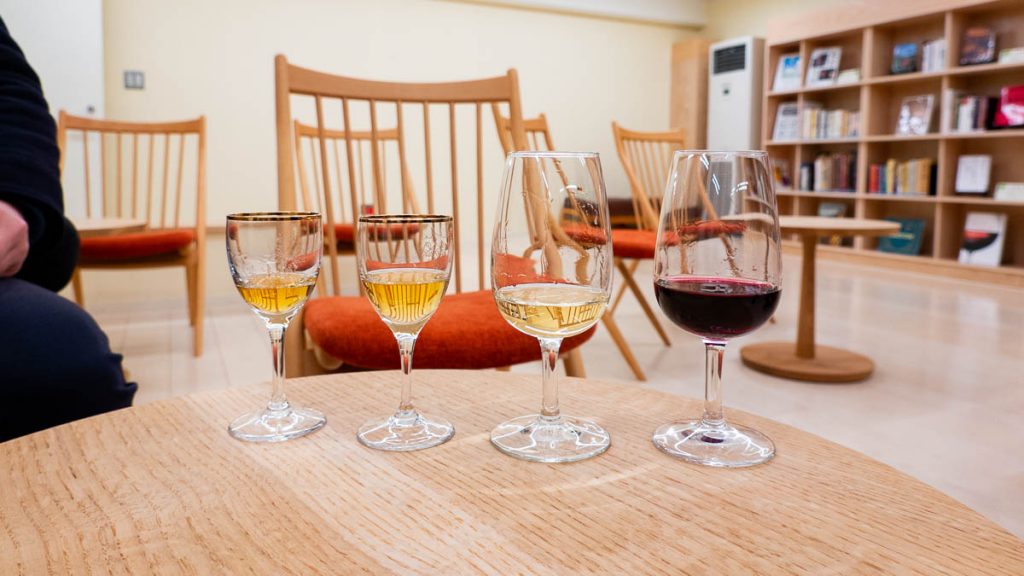 There are mini winery tours on Mondays, Wednesdays, and Fridays that are free; these tours exclude wine tasting but you can apply for it on the day itself at the information desk on the first floor.
General admission: Free
Opening hours: 9AM – 5PM
Address: Kiyomi 83-4 Ikeda-cho, Nakagawa-gun, Hokkaido, Japan 083-0002
Guided Tour
Cost: ¥2,000/pax (~S$20), reservation required at least 2 days prior
Tour timings: 11AM – 12:15PM and 2PM – 3:15PM (Sat–Sun, PHs only)
Farm Tomita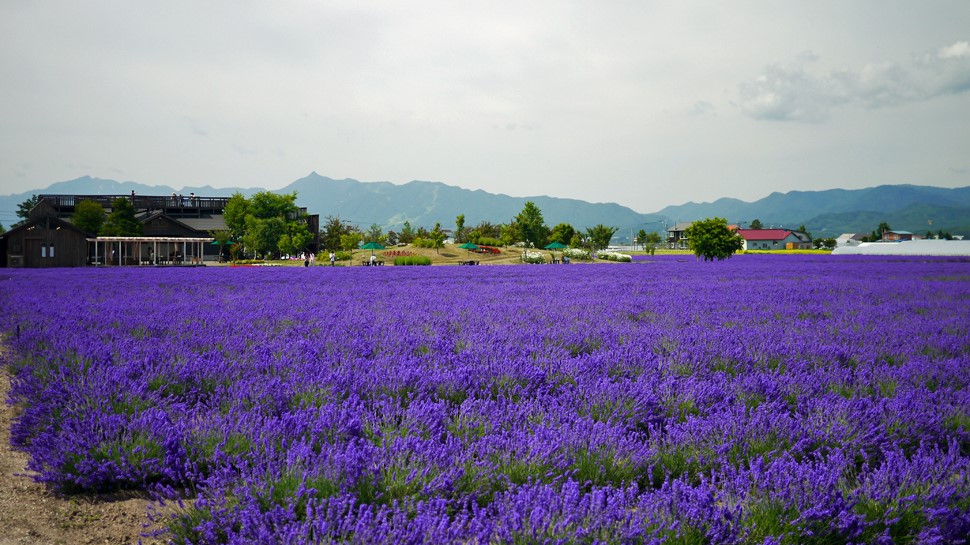 Photo credit: Farm Tomita
Farm Tomita is home to large fields of lavender flowers that bloom beautifully during summer (late June to early August). Having visited during the summer season previously, we decided to revisit in winter to catch the lavenders in a new light.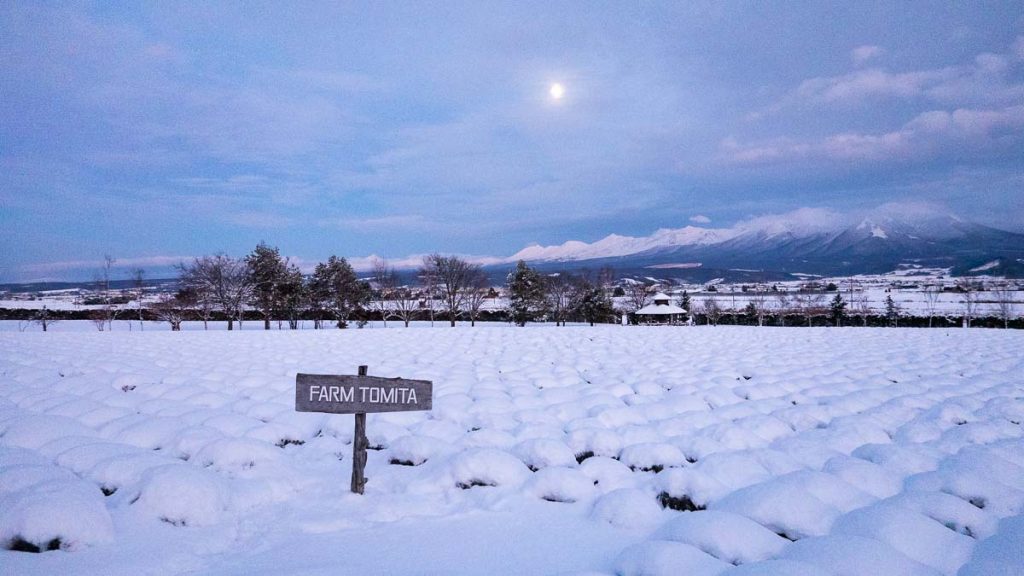 In winter, visitors see a white wonderland with snow-covered plants. Lavender flowers in full bloom can still be found in the greenhouse.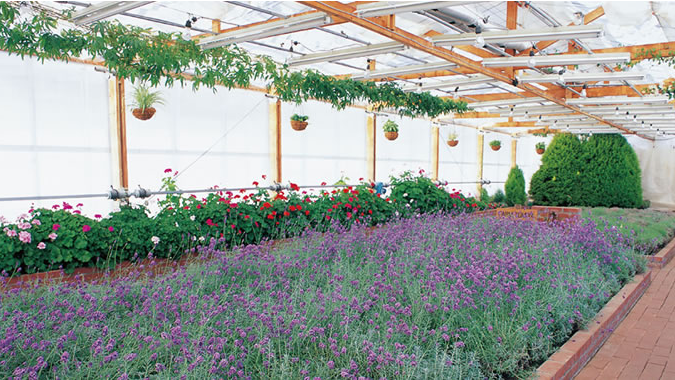 Photo credit: Farm Tomita
On the second floor of the Hanabito House, you'll find a museum telling the sweet love story of how the farm came about. Do also check out the souvenir shop for some sweet lavender products!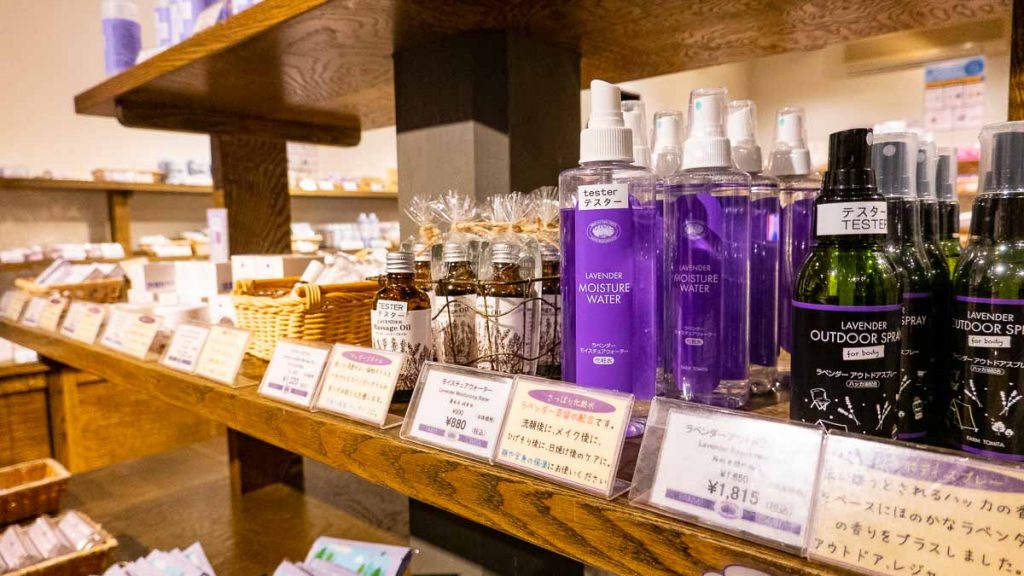 The lavender soft serve (¥300, ~$3) from the first-floor cafe is also a must-try!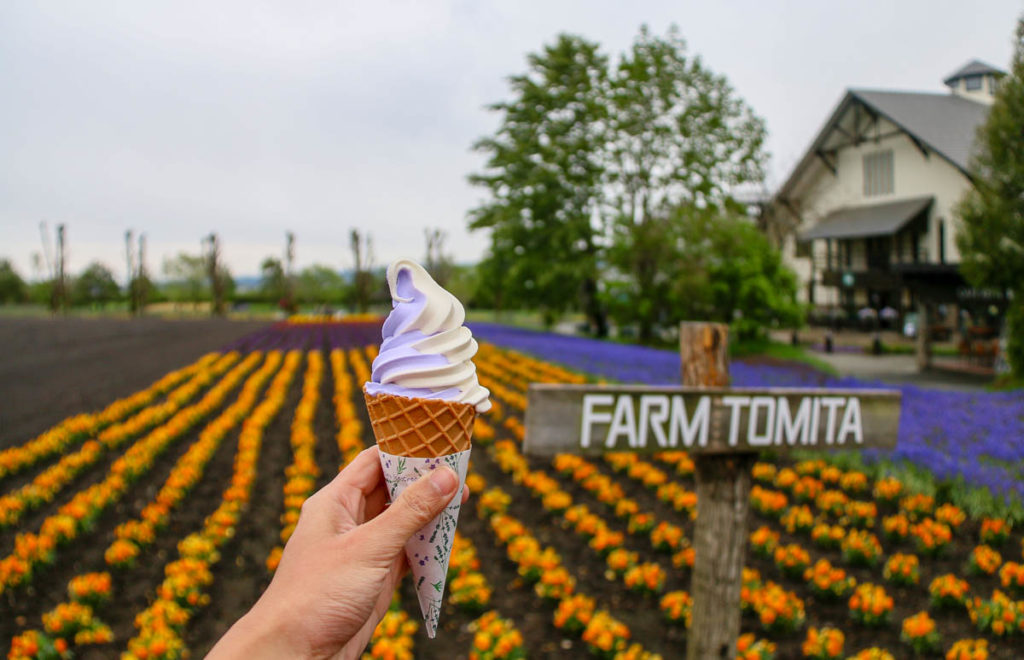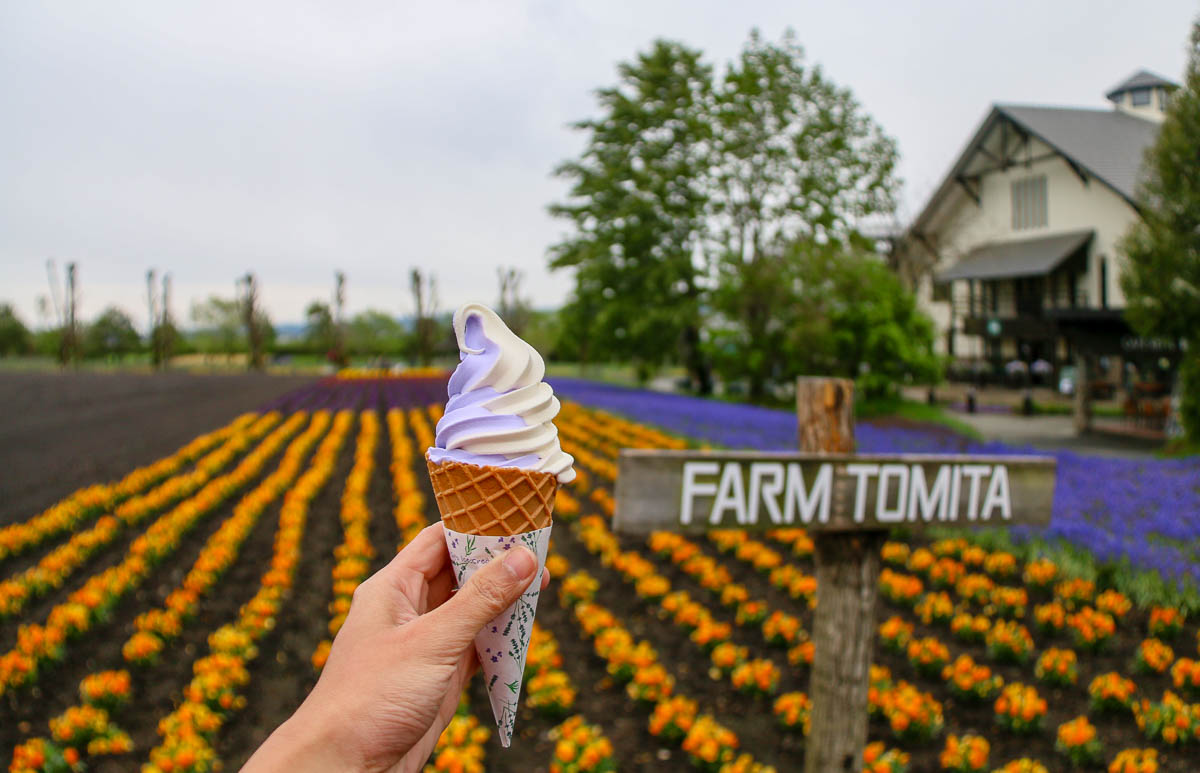 Cost: Free
Opening hours: Varies (check the website before visiting)
Address: 15 Kisenkita, Nakafurano-cho, Sorachi-gun, Hokkaido, Japan 071-0704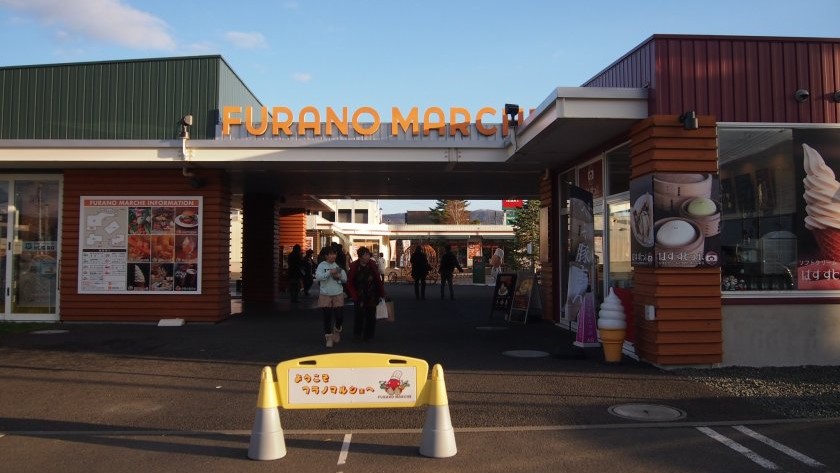 For dinner, drop by Furano Marche, a short 16-minute drive from Farm Tomita. It's a plaza with about 20 shops selling cooked food, snacks, and local produce. Furano Marche also houses the largest souvenir store in the area, so you can start shopping for local specialties to bring home as gifts.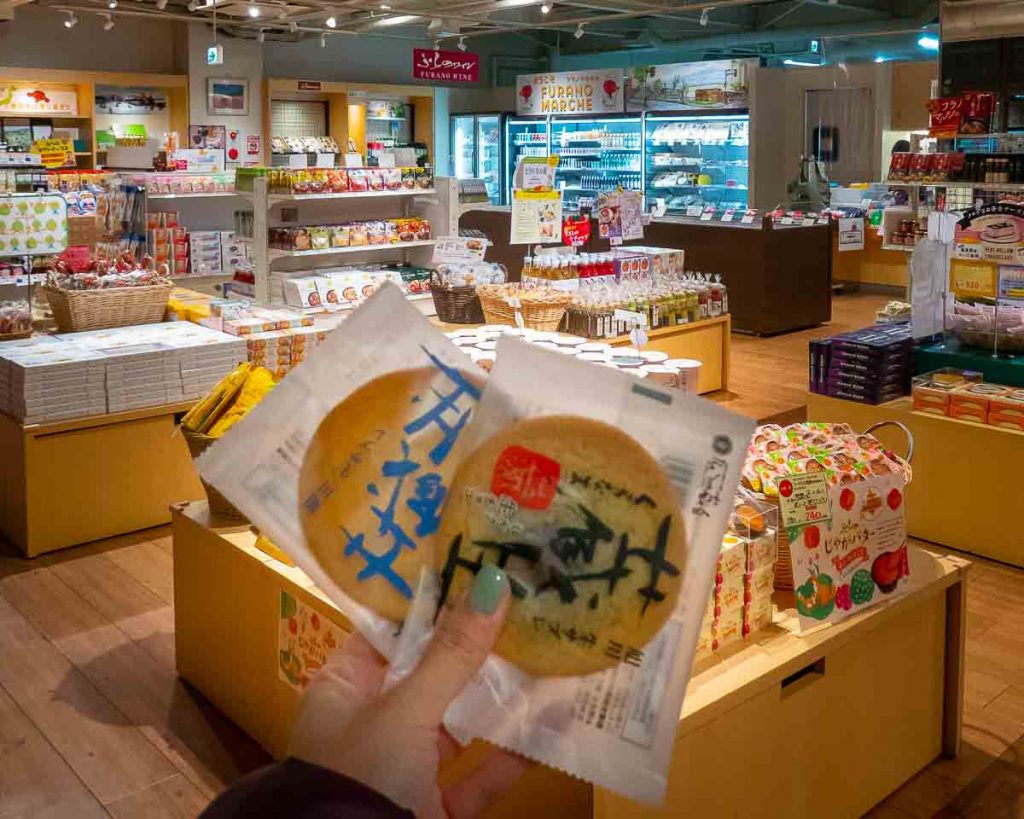 Opening hours: 10AM – 6PM; varies depending on the season, so check their website before you visit
Address: 13-1 Saiwai-cho, Furano-shi, Hokkaido, Japan 076-0024
Where to stay: Furano Natalux Hotel — 4-star hotel, includes breakfast with Western and Japanese options, as well as complimentary onsen access.
Cost: S$64/night for the casual twin room (up to 2 pax)
Bonus accommodation: Ishitei Furano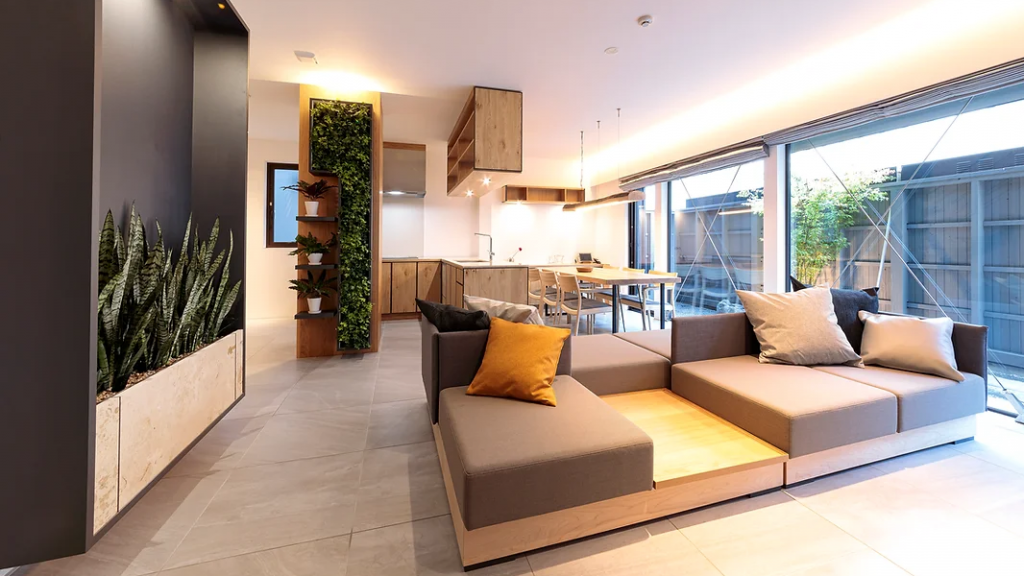 Photo credit: Ishitei Furano
For families or small groups staying longer, consider this epic condominium-style villa accommodation, perfect for hosting parties.
There are seven double-storey villas, each with its own concept — these include a nature-themed, bar-themed, library-themed, and kitchen-themed house amongst others.
I stayed in the Cielo, a sky-themed room. Sansevieria and ivy indoor plants are grown for good luck, making the villa seem much homier.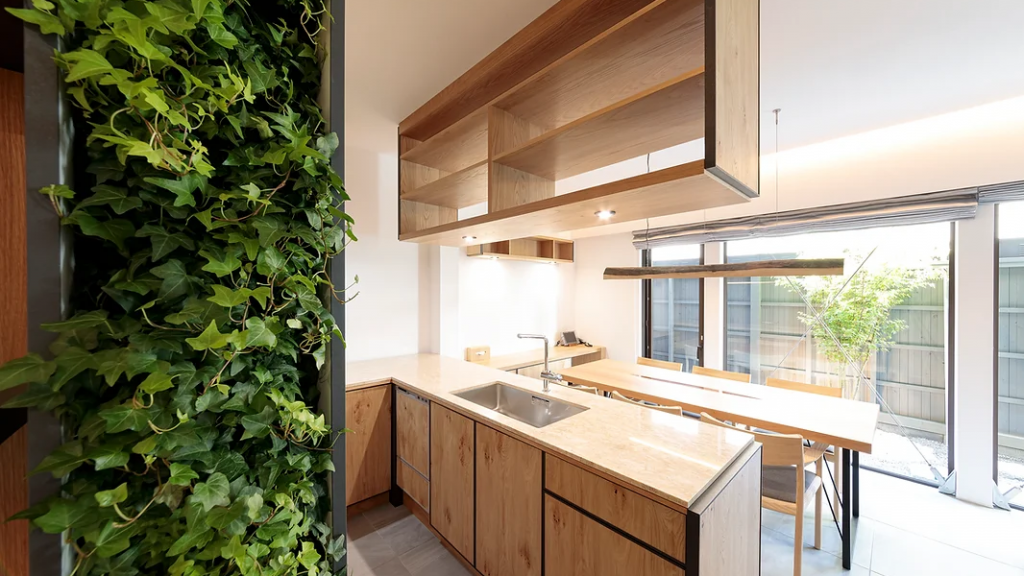 The other pieces of furniture were also interesting — the dining table is made of one whole piece of Aphananthe Aspera wood, with clear resin added to fill in a natural crack.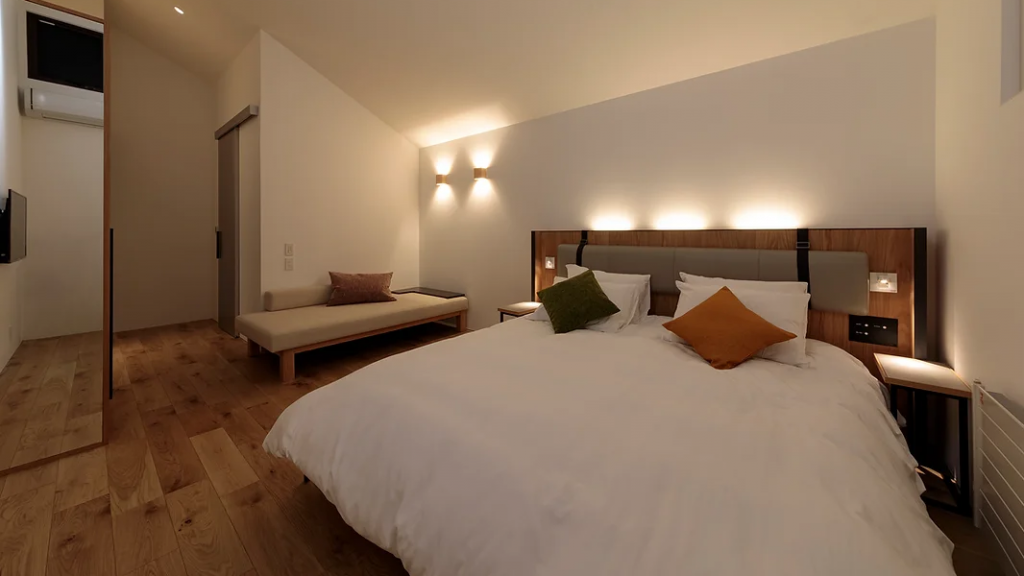 Photo credit: Ishitei Furano
The villa comes with two king-sized beds and two sofa beds, suitable for up to six guests.
Cost: from S$720/night, up to 6 pax
D4 — Otaru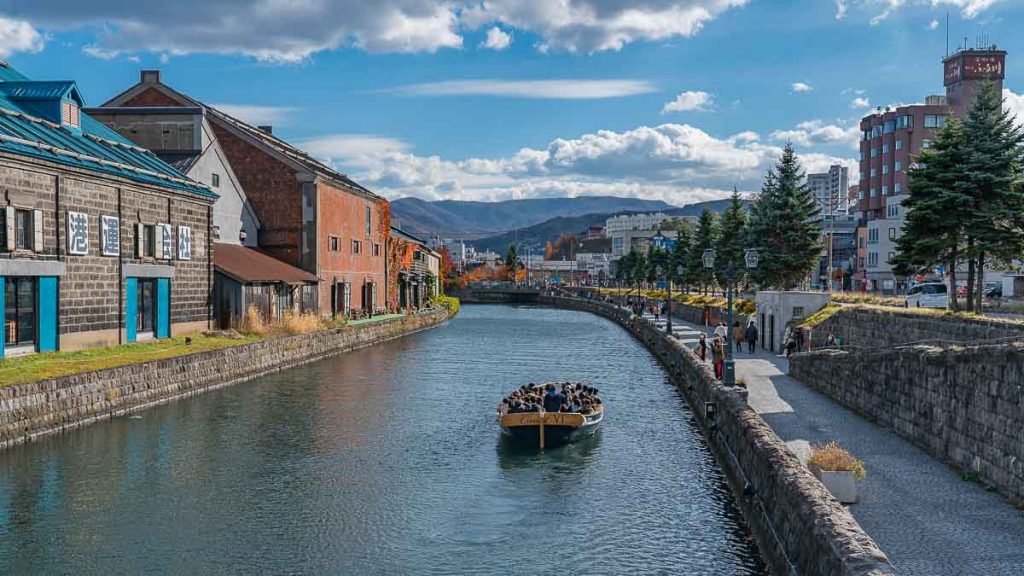 Seafood in Japan is one of the freshest you'll find, but if you're looking for the cream of the crop — it's in Otaru, a 2.5-hour drive from Furano. Given its prime location by the sea, the seafood in this port town is affordable and fresh.
Nikka Whisky Yoichi Distillery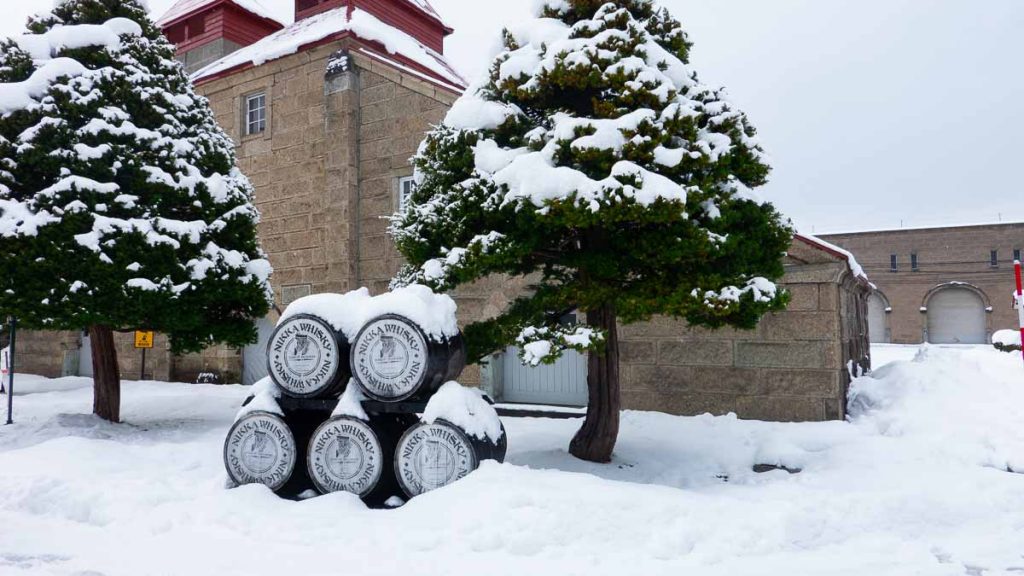 Nikka whisky is huge in Japan and its story began in this very distillery opened in 1934. Keen to check out the hype, we skipped our morning coffee and took a 30-minute detour to the Nikka Whisky Yoichi Distillery in Yoichi.
There's a free distillery tour that brings you through the production process and includes a free tasting session. Each participant gets to try one of each type of alcohol — SINGLE MALT YOICHI, SUPER NIKKA, and NIKKA APPLE WINE.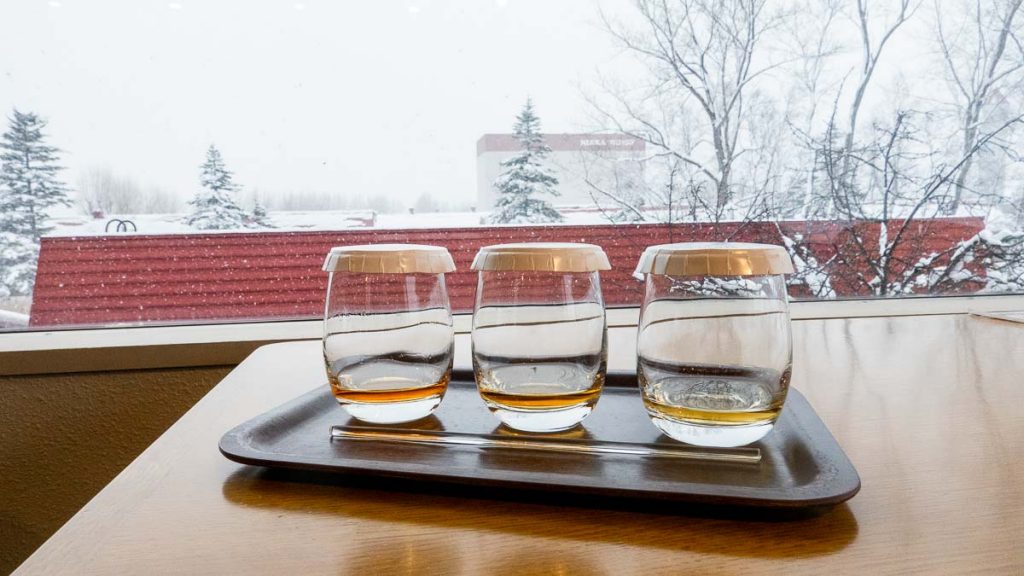 Single Malt is the most popular among locals, but I personally preferred the sweeter Apple Wine. If neat drinks are too intense for your palate, try adding some water, ice, or even carbonated water!
*Note: Tours are conducted only in Japanese, and a reservation is required.
Opening hours: 9:15AM – 3:30PM
Address: 7-6 Kurokawa-cho, Yoichi-cho, Yoichi-gun, Hokkaido, Japan, 046-0003
Kaisen Kōbō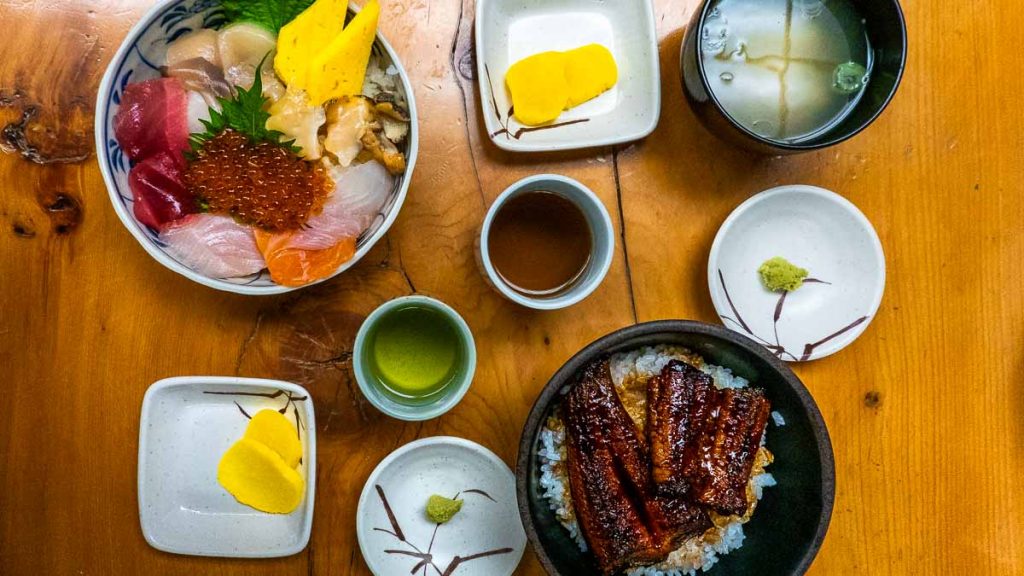 A short 3-minute walk from Nikka Whisky Distillery is an amazing seafood lunch place — Kaisen Kōbō. Located on the second floor of Kakizaki Shōten, it sells fresh seafood at affordable prices.
Herring is one of Otaru's signature dishes so do try it out here. I got the Kaisen Don (¥1,580, ~S$15.80) that came in a huge portion with a variety of fresh sashimi: tuna, salmon, ikura, scallops, abalone, and more.
Opening hours:
Kakizaki Shōten — 9AM – 6PM
Kaisen Kōbō — 10AM – 6PM
Address: 7-25 Kurokawa-cho, Yoichi-cho, Yoichi-gun, Hokkaido, Japan 046-0003
Sakaimachi Dori Shopping Street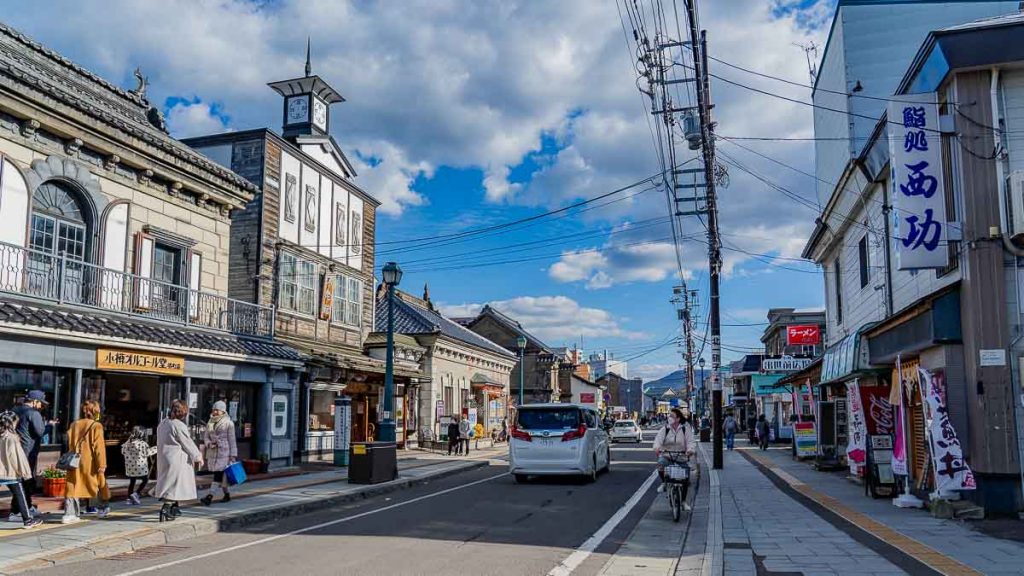 The Sakaimachi Dori Shopping Street is a popular district located in central Otaru with restaurants, souvenir shops, and Japanese goodies to eat, shop and sightsee. The famous Otaru Canal is also within walking distance (~10mins).
Address: Sakaimachi Hondori Street, Otaru-shi, Hokkaido, Japan 047-0027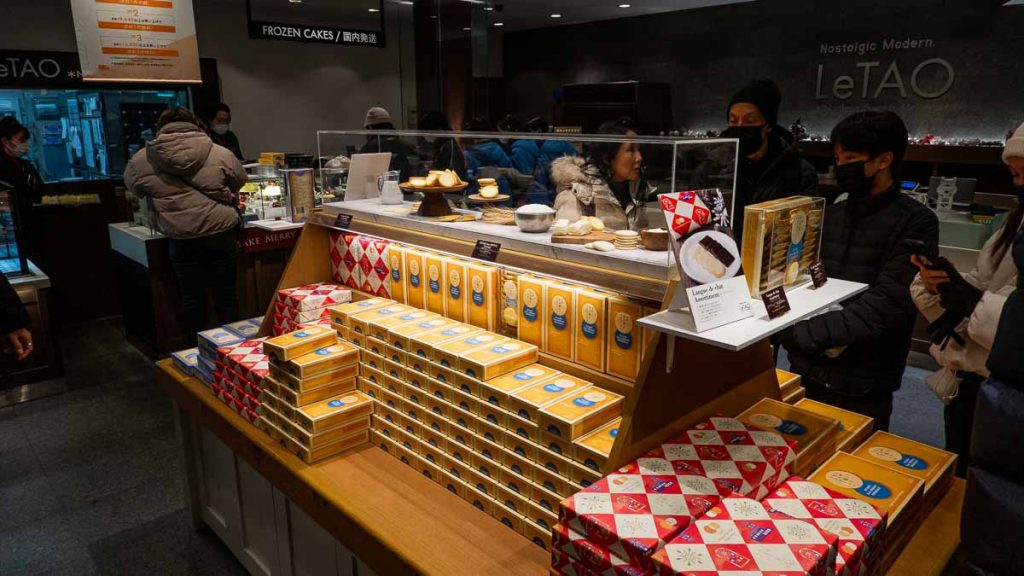 While you can find LeTao in ION Singapore, Otaru is where you'll find the original store. They offer a wide selection of snacks like cheesecakes and chocolates, with free samples that got us excited. We weren't the only ones happy for sure as the outlet was rather crowded!
Another icon of the shopping district is the Otaru Music Box Museum. The sound of music box melodies overlapping was pretty overwhelming, but the music boxes here are really cute — perfect as souvenirs.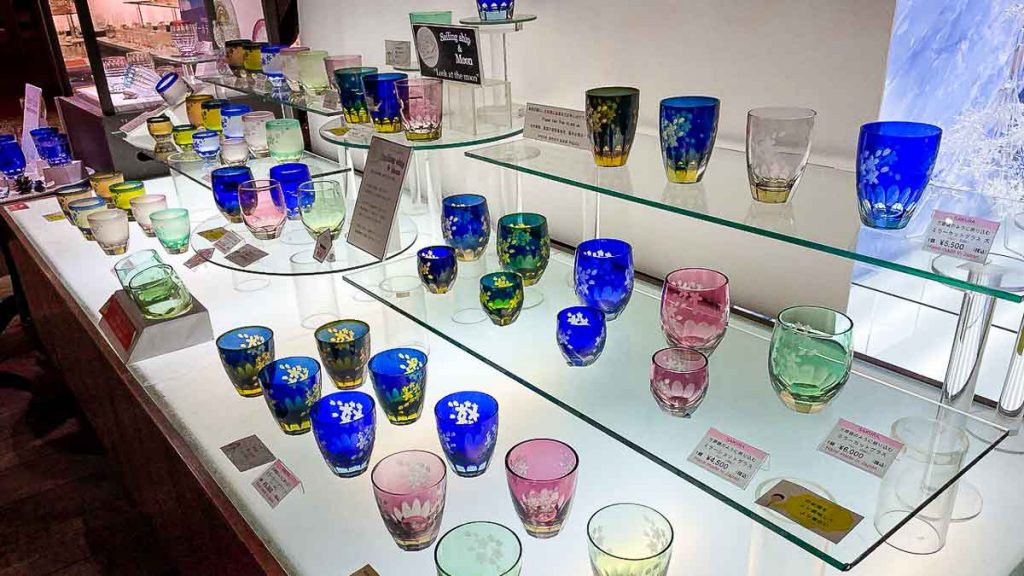 Kitaichi Glass Sangokan features beautifully handcrafted glassware with items like lamps, snow globes, and accessories. You can also shop for fish products like fishcakes that are freshly produced at Kamaei.
LeTao
Opening hours: 9AM – 6PM
Address: 7-16 Sakaimachi, Otaru-shi, Hokkaido, Japan 047-0027
Otaru Music Box Museum
Opening hours: 9AM – 6PM
Address: 4-1 Sumiyoshi-cho, Otaru-shi, Hokkaido, Japan 047-0015
Kitaichi Glass Sangokan
Opening hours: 9AM – 6PM
Address: 7-26 Sakaimachi, Otaru-shi, Hokkaido, Japan 047-0027
Kamaei (factory-direct sales location)
Opening hours: 9AM – 6PM
Address: 3-7 Sakaimachi, Otaru-shi, Hokkaido, Japan 047-0027
Where to stay in Otaru: Authent Hotel Otaru. We stayed in the twin room (from $72/pax for 2 people).
D5 — Sapporo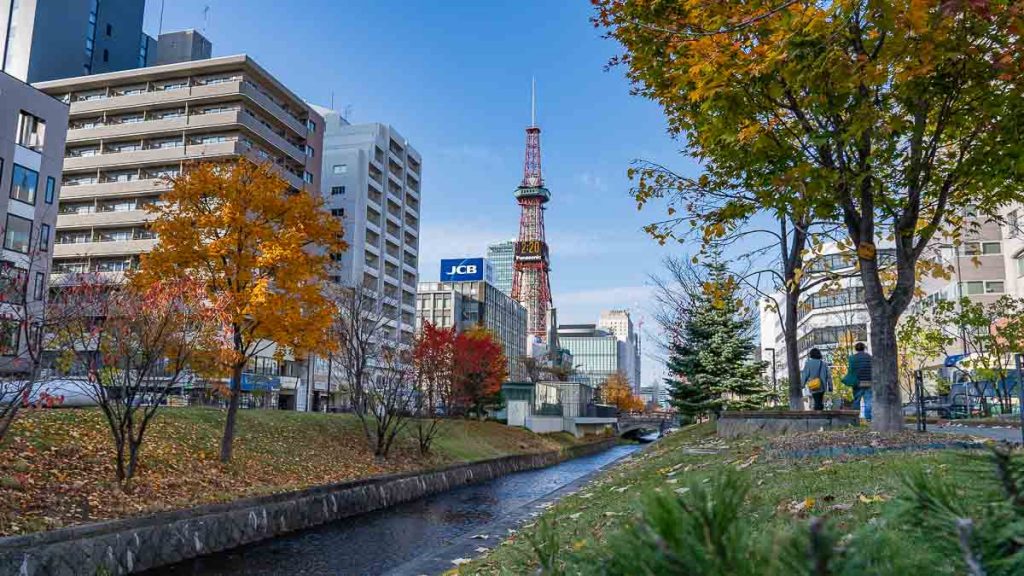 From Otaru, it's an hour's drive to the capital city of Hokkaido, Sapporo. After visiting nature and more rural sights for the past few days, the city sights and shopping districts were a welcoming change!
Sankaku Fish Market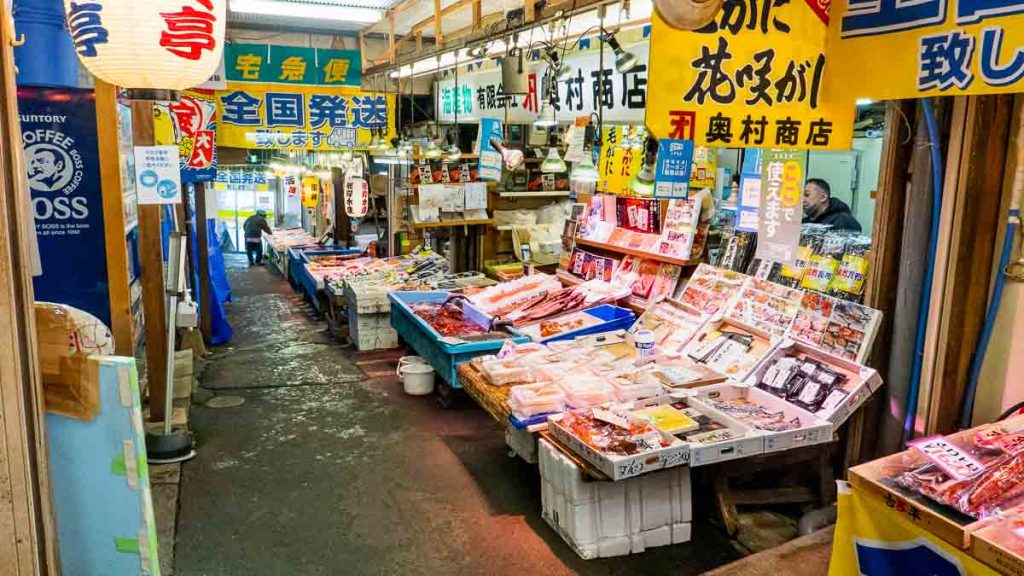 Before setting off for Sapporo, we stopped by the Sankaku Fish Market in Otaru for breakfast.
Here's in on a secret: I've never been a huge fan of raw food until this day at Otaru.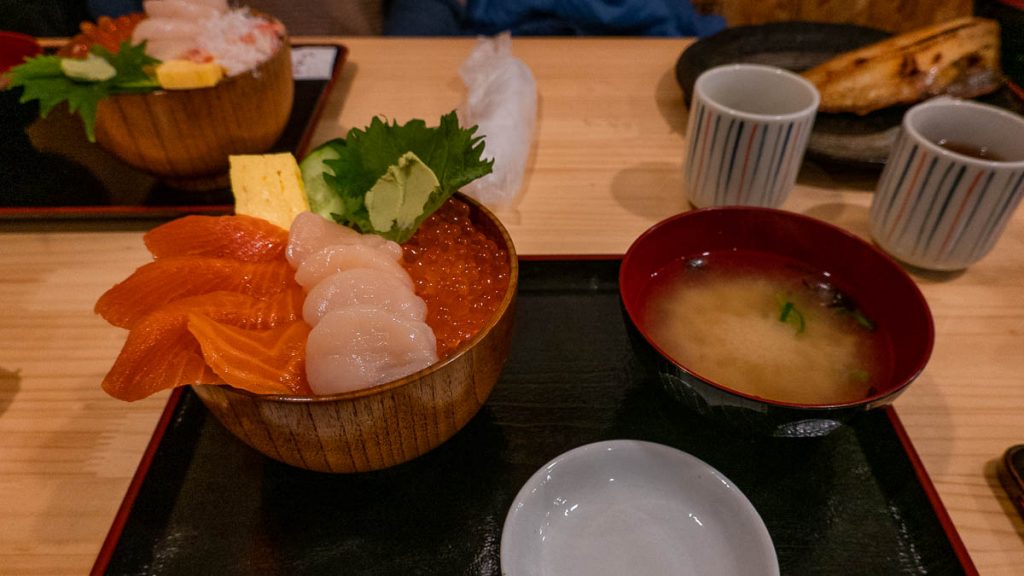 We visited Sankakutei amongst the many eateries here, and for ¥2,400 (~S$24) you get to choose three raw dishes for your DIY kaisendon.
I got the ikura, salmon and scallops which were fresh and juicy. The portions are quite huge and the set comes with tamago (egg) and miso soup — a pretty heavy breakfast to start the day!
I'm officially a convert. Raw seafood slays.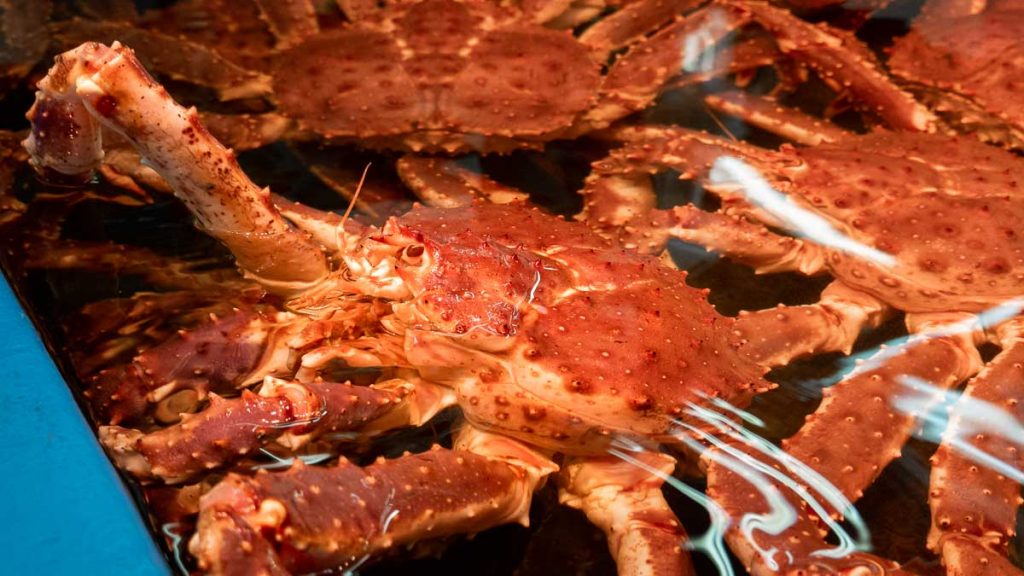 You know the kaisen don here is 💯 fresh, as these eateries operate right opposite their fresh market stall. Stroll through the market and you'll see a wide variety of seafood like crabs, scallops, clams, and sea urchins.
Don't be afraid to chat with the owners as you may even get to sample free uni 🙂
Opening hours: 8AM – 5PM
Address: 3-10-16, Inaho, Otaru-shi, Hokkaido, Japan 047-0032 (inside Sankaku Fish Market)
Shiroi Koibito Park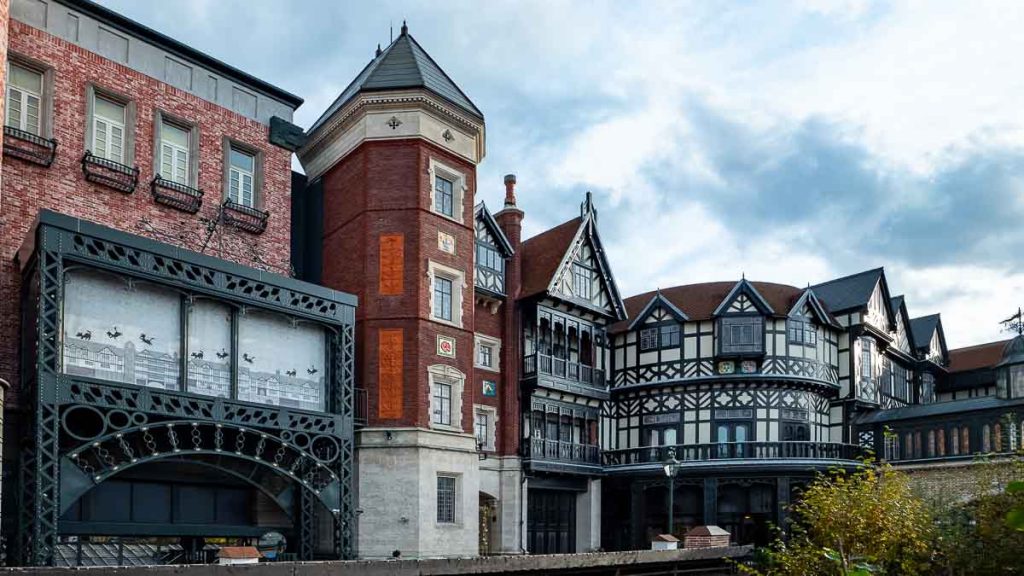 Shiroi Koibito, or 白い恋人, is hands down one of Japan's most popular snacks — my personal favourite too!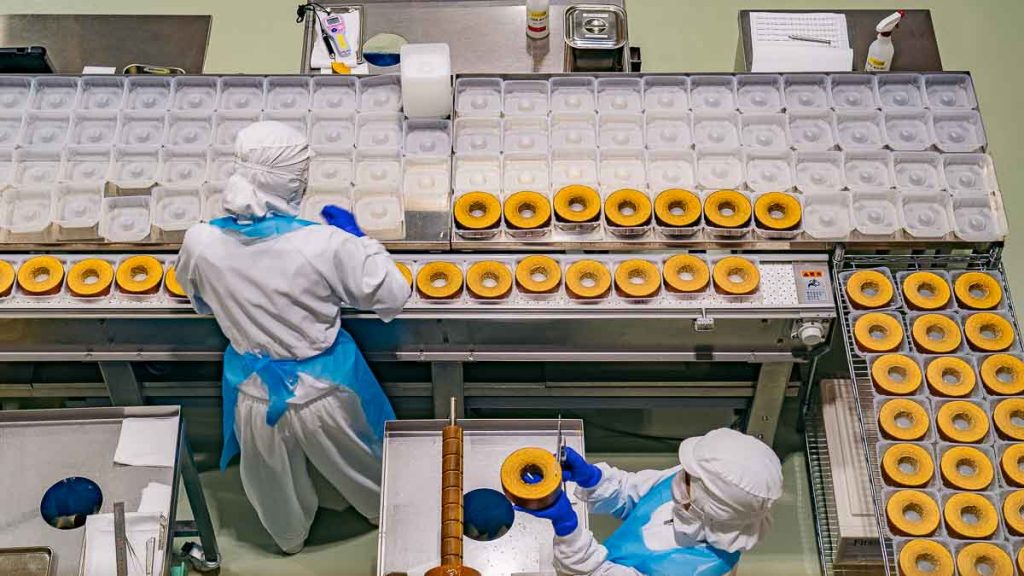 For those who aren't familiar, it's a langue de chat sandwich with white chocolate filling, a popular souvenir found at Japan's airports. If you've had friends coming back from Japan, you'd have probably received some of this!
At Shiroi Koibito Park, immerse yourself in all things Shiroi Koibito. Watch the sweets produced in the factory, join a cookie-making course, or find out about the revolutions in chocolate history through a projection mapping show.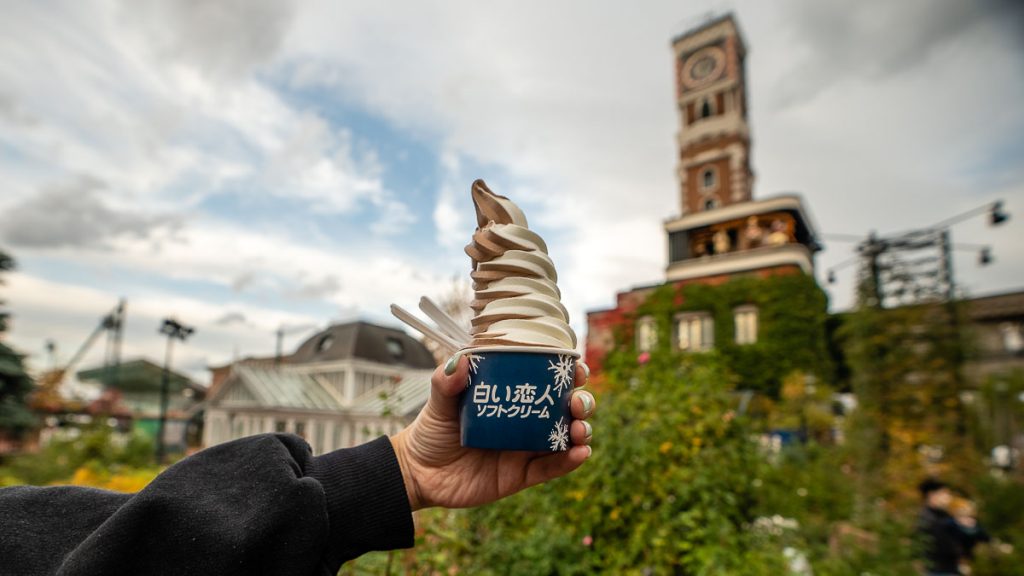 I got the jumbo-sized soft serve because why not 😝
While you're here, try their soft serve (regular size: ¥450, ~S$4) at the small snack stand. And if those aren't enough to fill your tummy, grab lunch at one of their on-site restaurants.
Entrance fee: ¥800 (~S$7.90) — the outdoor garden, restaurants and souvenir shops (Shop MEMENTO, Shop PICCADILLY, Bakeshop CHELSEA) are free entry
Opening hours: 10AM – 5PM (Last entry at 4PM)
Address: 11-36, Miyanosawa 2-2 Nishi-ku, Sapporo-shi, Hokkaido, Japan 063-0052
Kumachan Onsen Hotpot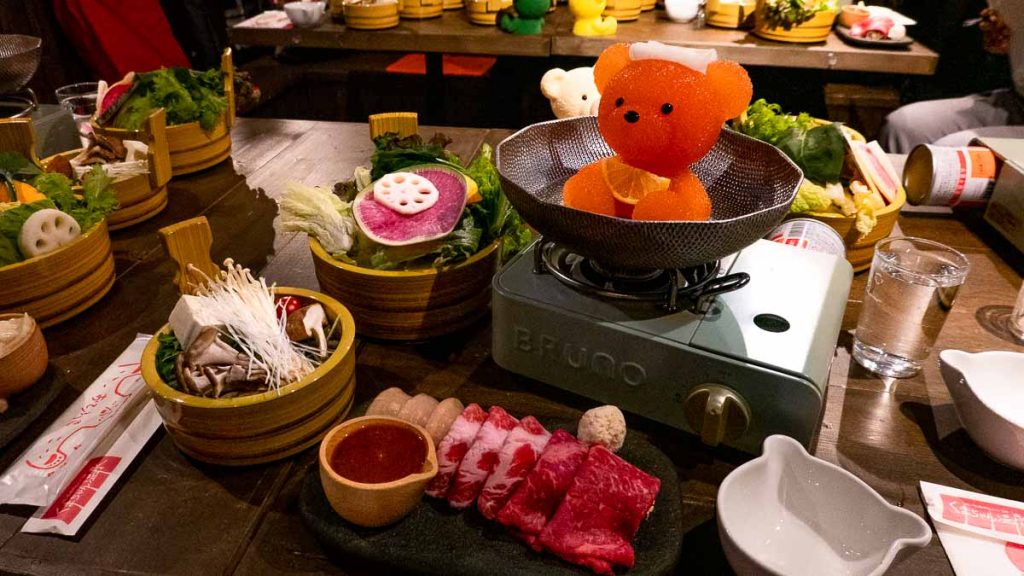 A local we met along the way recommended Kumachan Onsen Hotpot for dinner and we squealed at these adorable soup bears soaking in onsen hotpots.
They're made using soup stock and each bear represents one of six flavours including gochujang, chicken collagen, dandan, soy milk, and more. We must admit though, it was quite shocking to watch them drown as the water boiled.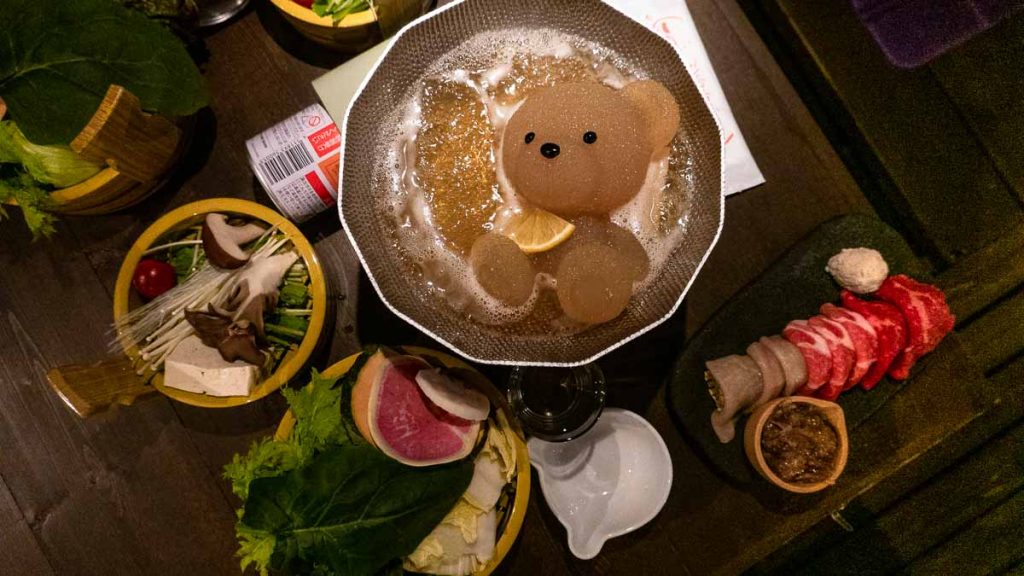 The set came with a side of vegetables, mushrooms, and an assortment of meat (beef, pork, and chicken). You can also choose either ramen, rice cakes, or dumplings to finish up the leftover soup — which was a nice finish although the soup got pretty dry at the end.
Cost: ¥2,980/set (~S$29.80)
Opening hours: 11AM – 3:30PM; 5PM – 10PM
Address: 1-5 Higashi 1 Chome, Minami 2 Jo, Chuo-ku, Sapporo-shi, Hokkaido, Japan 060-0052
Where to stay in Sapporo: Sapporo Park Hotel (Standard twin room from S$86/night for 2 pax). The hotel is a 1-minute walk from Nakajima Koen subway station, is nearby shopping districts, and overlooks Nakajima park.
D6 — Sapporo and Head Home
Odori Park and Sapporo TV Tower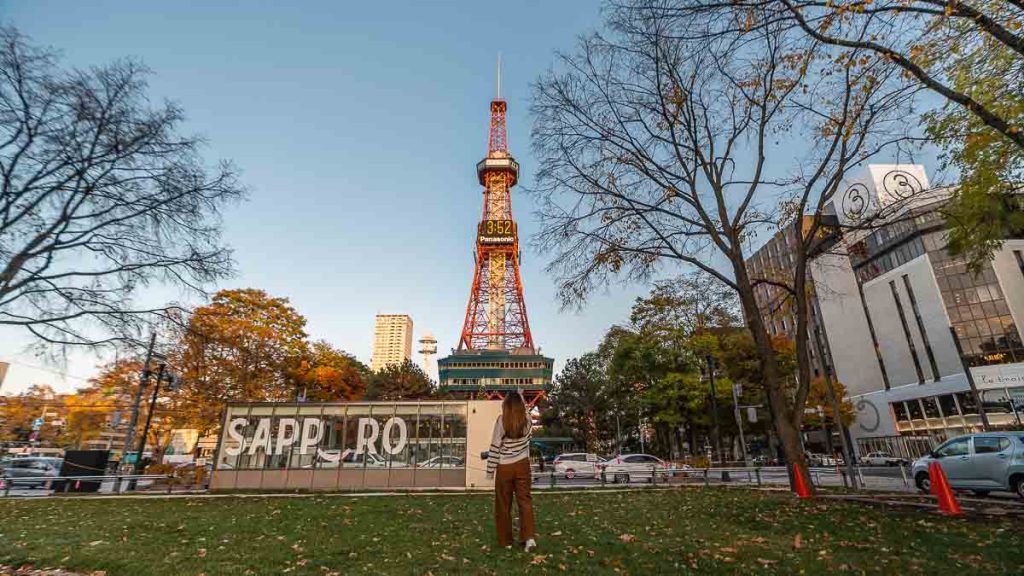 Before catching your flight home, make one last stop to admire the views of Sapporo city from the Sapporo TV tower. To wrap up your relaxing holiday, buy some snacks from Lawson or Family Mart and spend a chill afternoon people-watching at Odori Park.
Entrance fee: ~S$7.89 via Klook
Opening hours: 9AM – 9:50PM
Address: 1 Odorinishi, Chuoku, Sapporo-shi, Hokkaido, Japan 060-0042
Tips for Travelling around Hokkaido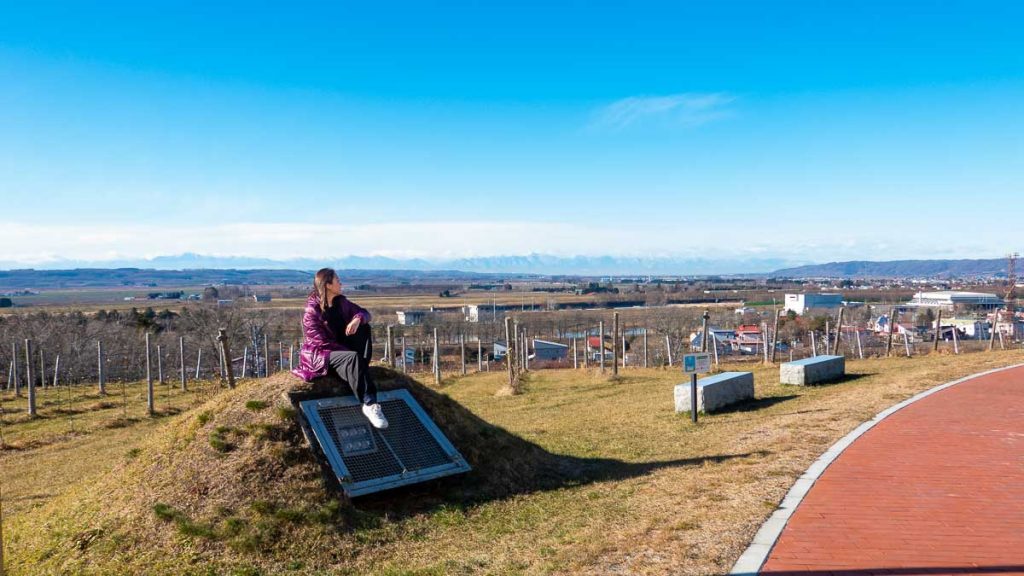 While the language barrier was a challenge, it didn't stop us from enjoying this relaxing retreat in Hokkaido. The locals were extremely friendly and patient — some even made the effort to use a translation app to communicate with us!
It may take some time for Japan to adjust to the recent opening of borders, so to help you with your trip preparation, we've collated some notes and tips that you may find useful:
1) Most signs are only in Japanese
If you aren't fluent in Japanese, it may be hard to navigate around as most signs and menus don't offer English translations. While body language is generally sufficient for communicating with locals, here are some useful phrases that helped us:
— Good Morning Ohayo gozaimasu (おはようございます)
— Amazing/Great Sugoi! (凄い)
— Thank you Arigato gozaimasu (ありがとうございます)
— Excuse me Sumimasen (すみません)
— I'm sorry Gomennasai (ごめんなさい)
— How much is this? Kore wa ikura desu ka? (これはいくらですか)
— Where is the toilet? Toire wa doko desu ka? (トイレはどこですか)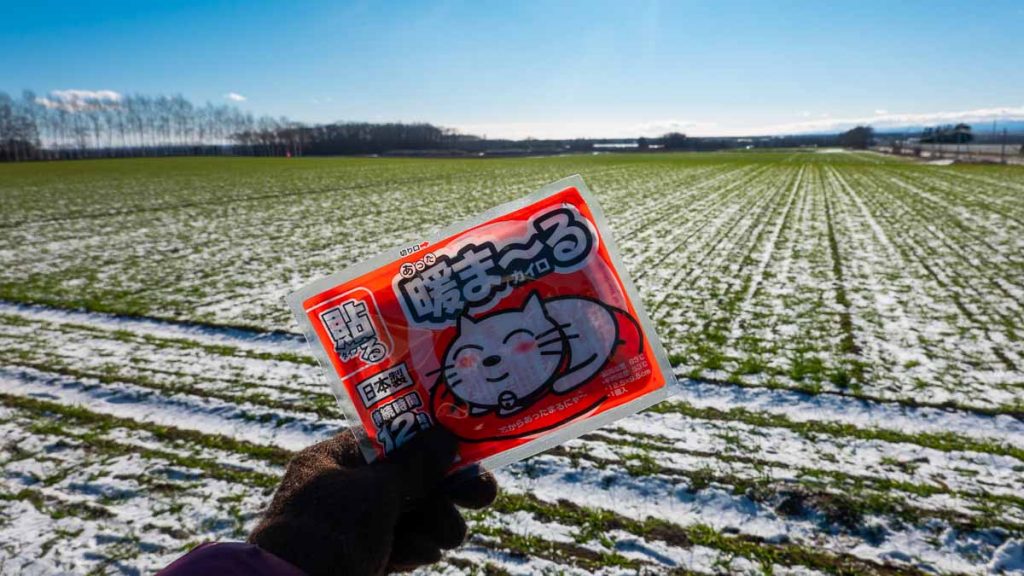 2) Bring hot packs/hand warmers to stay toasty through the day
If you're visiting in winter, it's important to dress up warmly. As Hokkaido is in the northernmost region of Japan, temperatures can go as low as -25°C in certain regions. Hot packs can be found in Daiso or Decathlon Singapore, or convenience stores in Japan.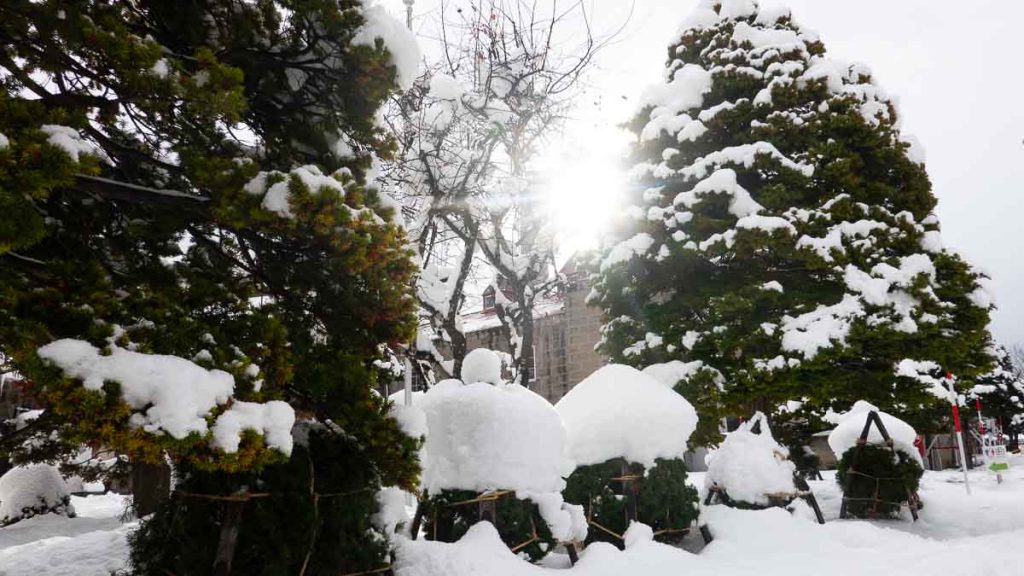 3) Read up on driving requirements for winter
Frozen and hardened ice on the road can make it really slippery, which makes driving pretty dangerous during winter. Do refer to Hokkaido's safety driving information to familiarise yourself with traffic rules and safety precautions prior to your trip.
4) Expect possible delays and set-backs to your Hokkaido itinerary
Snow storms are really common in Hokkaido — on bad days, schools are cancelled and employees work from home when the snow gets too heavy. You may be forced to remain indoors and delay your itinerary due to heavy snow in Hokkaido.
You can head over to Gate to Hokkaido for updated information such as route searches, transit information, and even first dibs on seasonal attractions.
Japan is undoubtedly one of Singaporeans' most beloved travel destinations, and most of us have traveled to one region or another. In fact, TTI has also managed a decent list of visited cities in Japan — with itineraries from Tokyo, Osaka, Nagano, and many more.
Visiting Japan soon? You might find these useful:
– 13 Best Things to Do in Osaka — New and Must-visit Attractions in 2022
– 10-Day Japan Rail Itinerary For First Timers Under S$900 — Tokyo to Osaka
– 3D2N Mt Fuji Itinerary Under S$570 — Road Trip From Tokyo
Which other cities would you like to explore in your Hokkaido itinerary? Let us know in the comments below!
---
This post was brought to you by Hokkaido District Transport Bureau and Hokkaido Airports.
Like what you see? Follow us on Facebook, Instagram, YouTube, and Telegram for more travel inspiration!