Five places to get your fill of the outdoors, adventure and fresh seafood in Malaysia.
LASTEST UPDATE: 9 Mar 2022 with current VTL requirements and essentials when travelling to Malaysia.
A few years back, I chatted with some travellers during a backpacking trip. Despite being from different parts of the world, we unanimously agreed on this: the closer places were to us, the less likely we were to visit them. The rationale was that since they're close to us, we could go there anytime, right?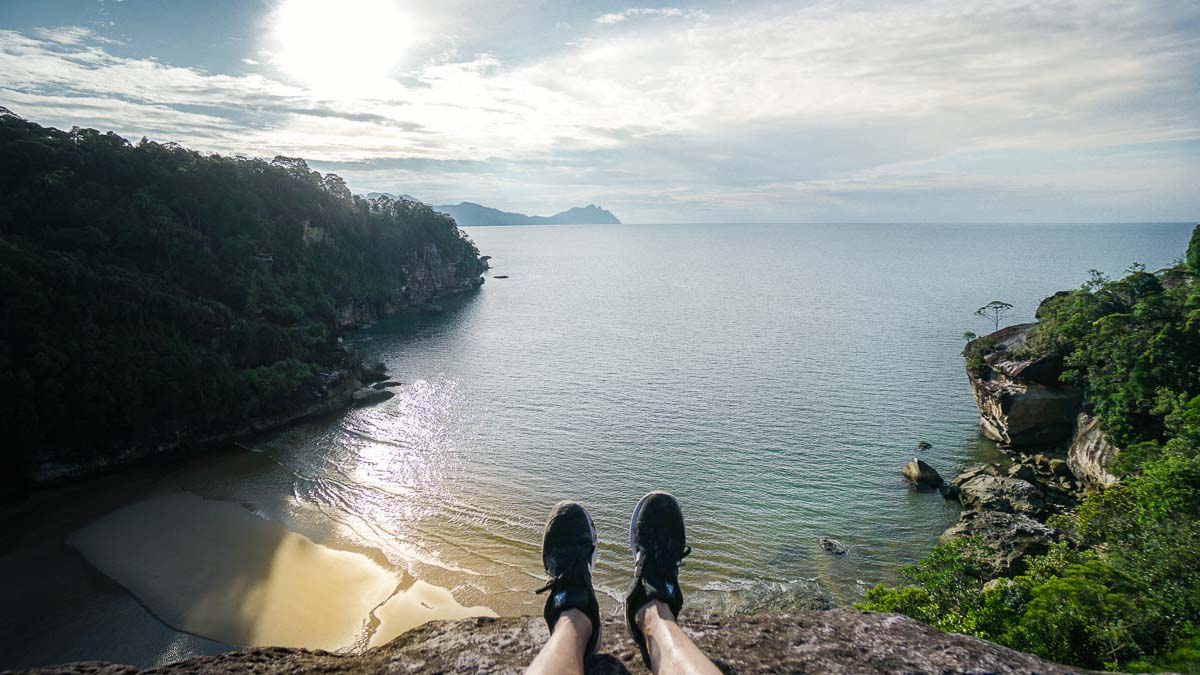 For most Singaporeans, a trip to Malaysia often defaults to the usual few: JB, KL, Ipoh, Penang, and Malacca.
If you're itching for a true getaway, we've found five alternative places in Malaysia to explore — Kuching, Kuantan, Kota Bharu, Kota Kinabalu, and Langkawi. Each is filled with natural beauties, adventurous things to do, and some pretty damn good food. The best part is that they're all less than 2.5 hours from Singapore.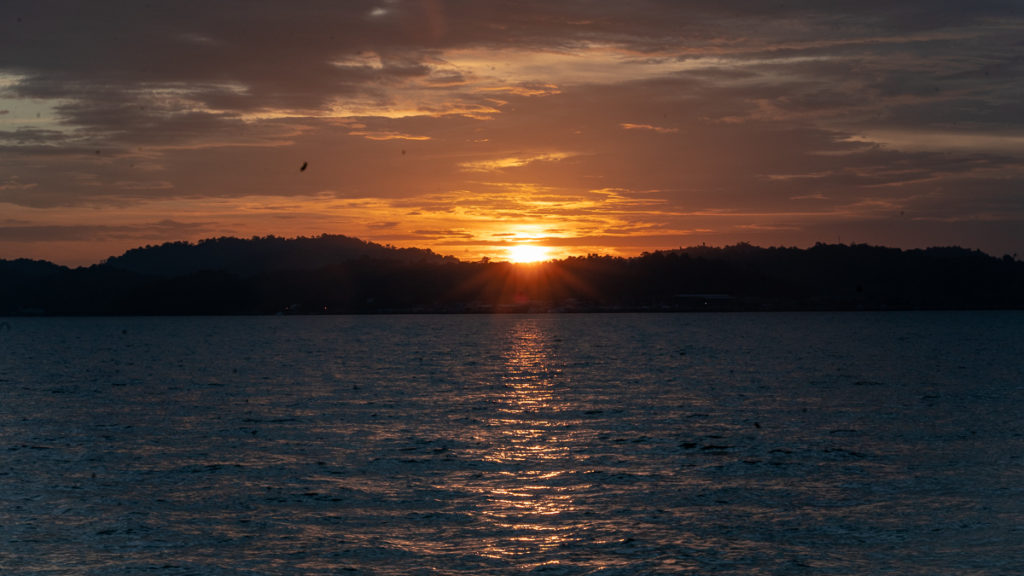 You know what they say: Sometimes, the things you're looking for are right in front of you, so bite the bullet and go somewhere new! From nearest to near, here are five lesser-known hidden gems in Malaysia you should escape to for your next getaway. 🛫
(FAQ on VTL travel to Malaysia updated below)
1) Kuantan (45 minutes from Kuala Lumpur)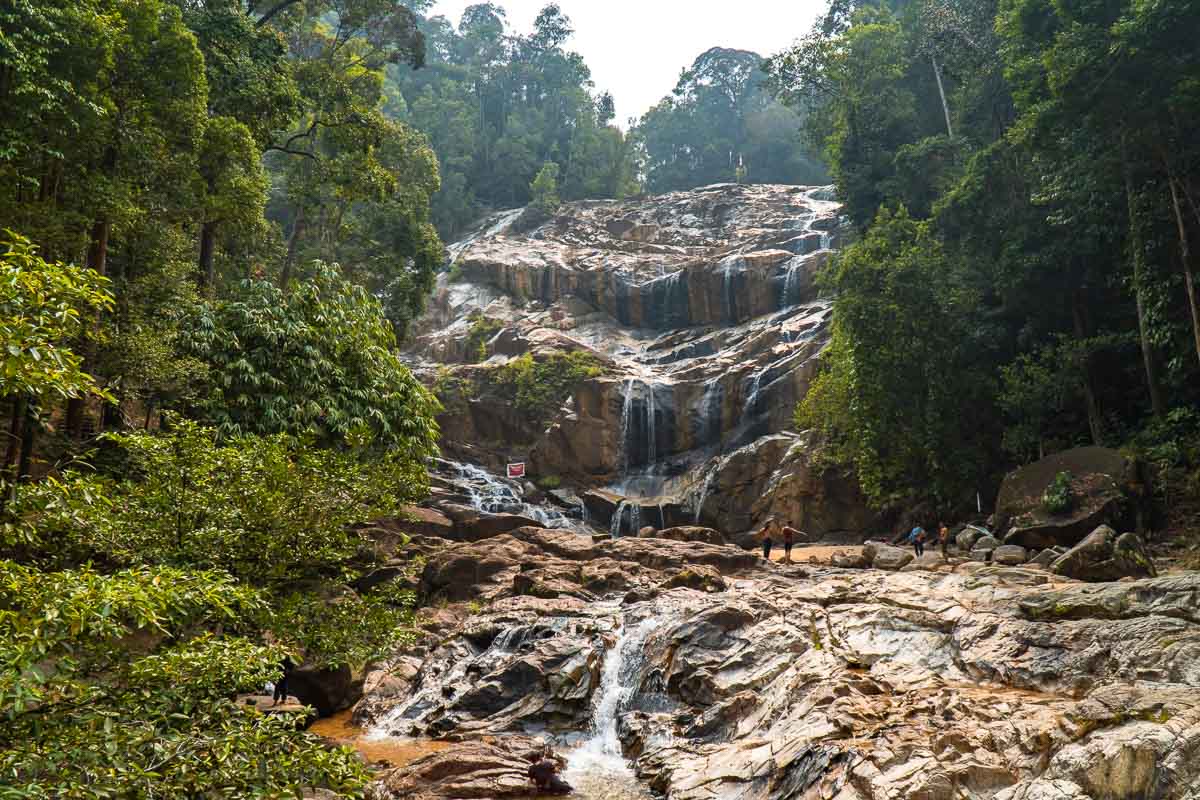 Located by Malaysia's east coast, the Kuantan District is both a quaint coastal city and a sleepy tin mining town. The city is a mere 60-minute plane ride from Singapore, and is packed with many things to do — a pleasant complement to the city's slow pace of life and laidback atmosphere.
My personal favourite was chilling out at the Sungai Pandan Waterfalls. It's a popular weekend hangout amongst locals, who head there to have picnics and have a good soak to beat the heat. For us, we had a fun time "showering" in the refreshingly cold waters.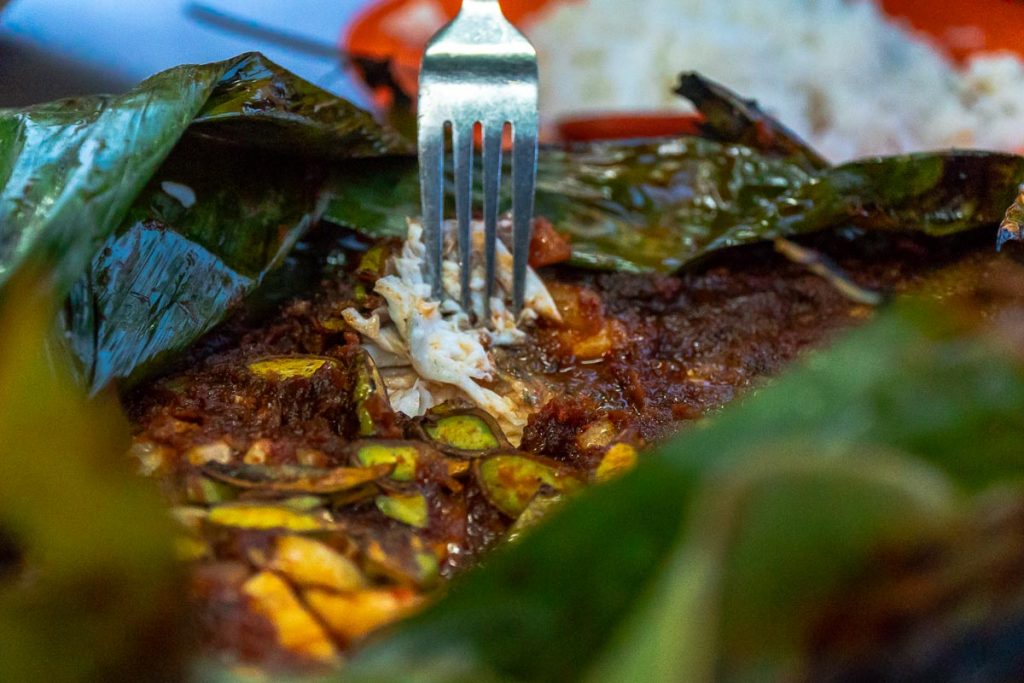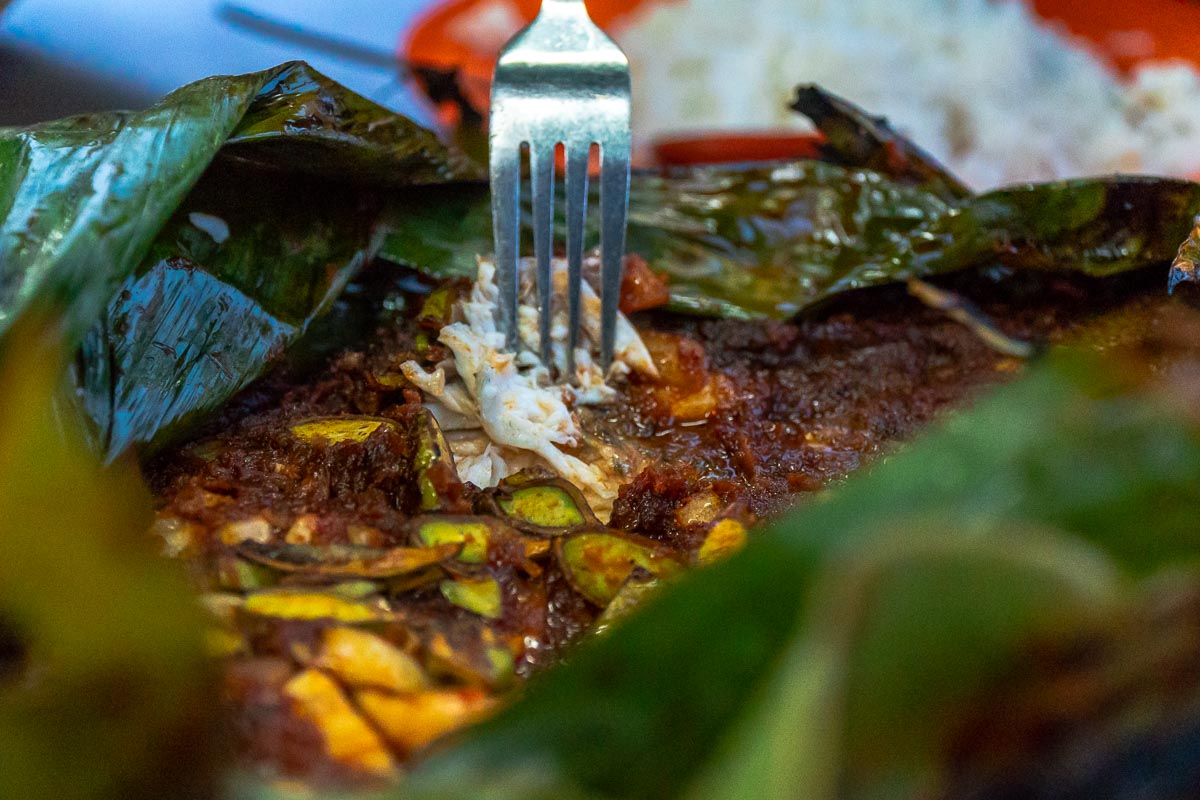 When in Kuantan, be sure to enjoy some of the freshest seafood at Ana Ikan Bakar Petai! Like its namesake, the eatery specialises in ikan bakar, or Malay-styled grilled fish. The dish is similar to sambal stingray, only it's cooked with a tender fish of your choice. Come hungry as the portions here are generous.
For more recommendations on what to eat in Kuantan, check out our insider's guide.
Kuantan also has a good number of entertaining family-friendly activities. At the Natural Batik Village, people can walk-in and try their hands at traditional batik painting. It's a fun and surprisingly therapeutic experience, great for young children and adults who claim they're "not good" at art. Our advice: Don't overthink — just have fun with it!
(Updated) How to get to Kuantan: Take a 1hr VTL flight from Singapore to Kuala Lumpur. Then, take a 45min flight to Kuantan via Malaysia Airlines.
2) Langkawi (1 Hour 10 minutes from Kuala Lumpur)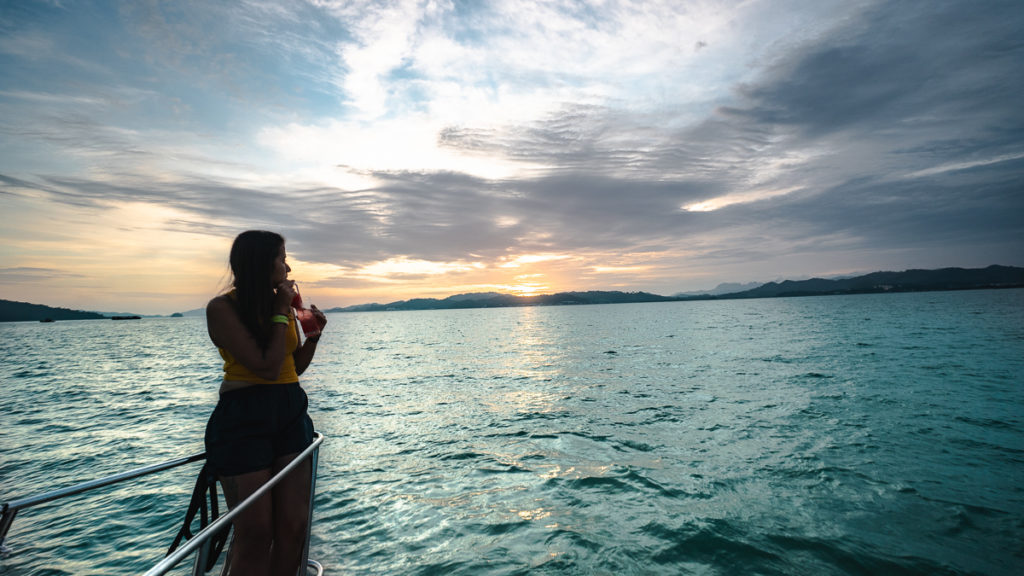 Located on Malaysia's west coast, Langkawi is an idyllic getaway perfect for beach bums. It's a 85-minute flight from Singapore, and offers a heck lot more things to do than visiting the beach (or beaches, considering Langkawi is an archipelago made up of 99 islands!).
Boujee your beach getaway up by hopping on a fancy sunset cruise! You'll get luxe experiences such as sailing out to the Andaman Sea, enjoying a lavish buffet spread, watching the sun sink into the horizon, and ending the night with a dance party.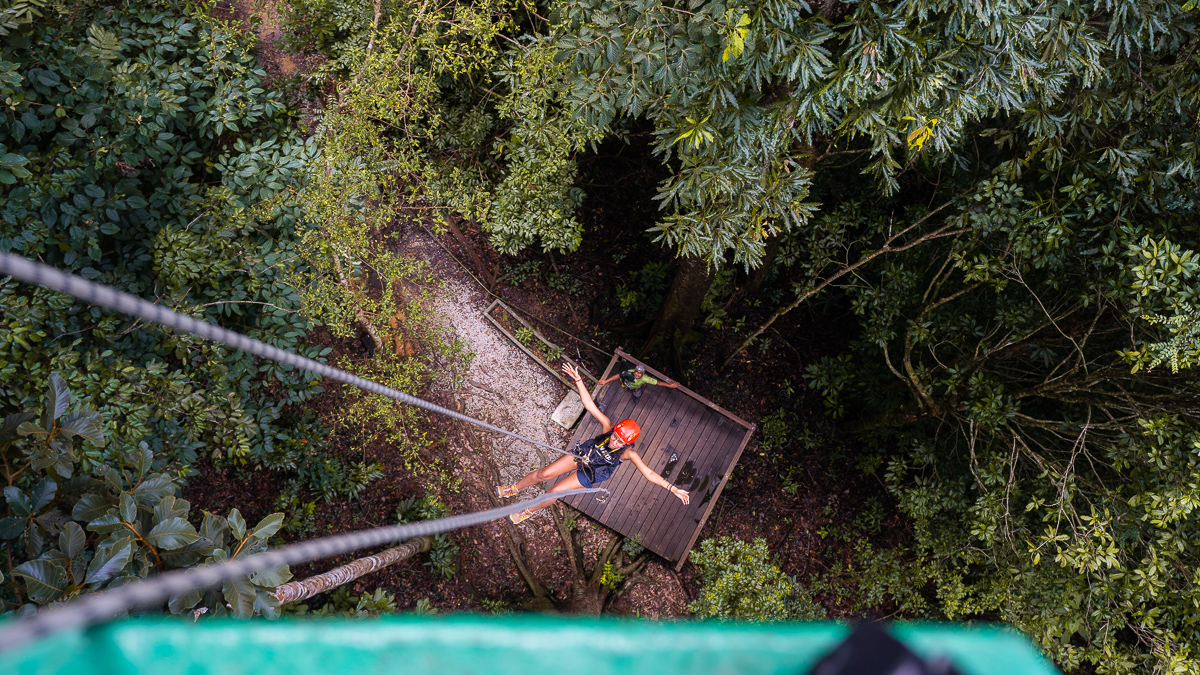 Once you've conquered the seas, head for the skies! Langkawi also provides nature-filled adventures that are bound to get your heart racing.
Overcome your fear of heights with the Big Waterfall Adventure, which leads you on a zip-lining journey over Langkawi's beautiful Seven Wells Waterfall. There are also many other high-elements courses like sky bridges waiting for you to clear.
To find out what other exciting things there are to do, read our Langkawi guide!
You can't deny that roaming around Malaysia to find hidden food gems is one of the best things to do. In Langkawi, chow down on the locally-recommended Roti Canai Black Pepper. For a mindblowing price of RM6 (~S$2), the Malay flatbread is stuffed with meat and topped with a deluge of thick, spicy black pepper sauce. Oof. 😛
(Updated) How to get to Langkawi: Take a 1hr VTL flight from Singapore to Kuala Lumpur. Then, take a 1h 10mins flight to Langkawi via Malaysia Airlines.
3) Kuching (1 Hour 50 minutes from Kuala Lumpur)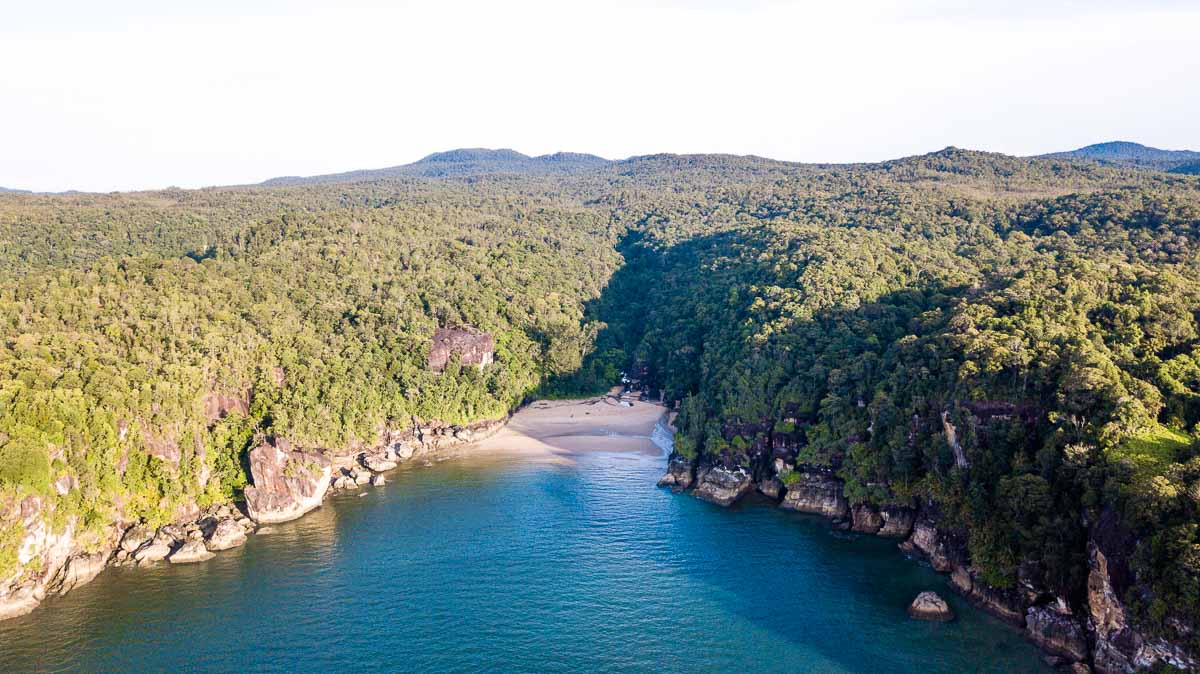 Located in East Malaysia, Kuching is a nature lover's playground that doubles as a food paradise. The city is surrounded by Borneo's lush rainforests and rivers that lead to the sea, perfect for travellers who want to enjoy nature in its entirety.
One of the must-visit places in Kuching is Bako National Park, the oldest national park in Sarawak. The park has numerous walking and hiking trails that cater to visitors' fitness levels and amount of free time. The Telok Pandan Kecil trek is the most popular, as it ends at a cliffside with gorgeous views.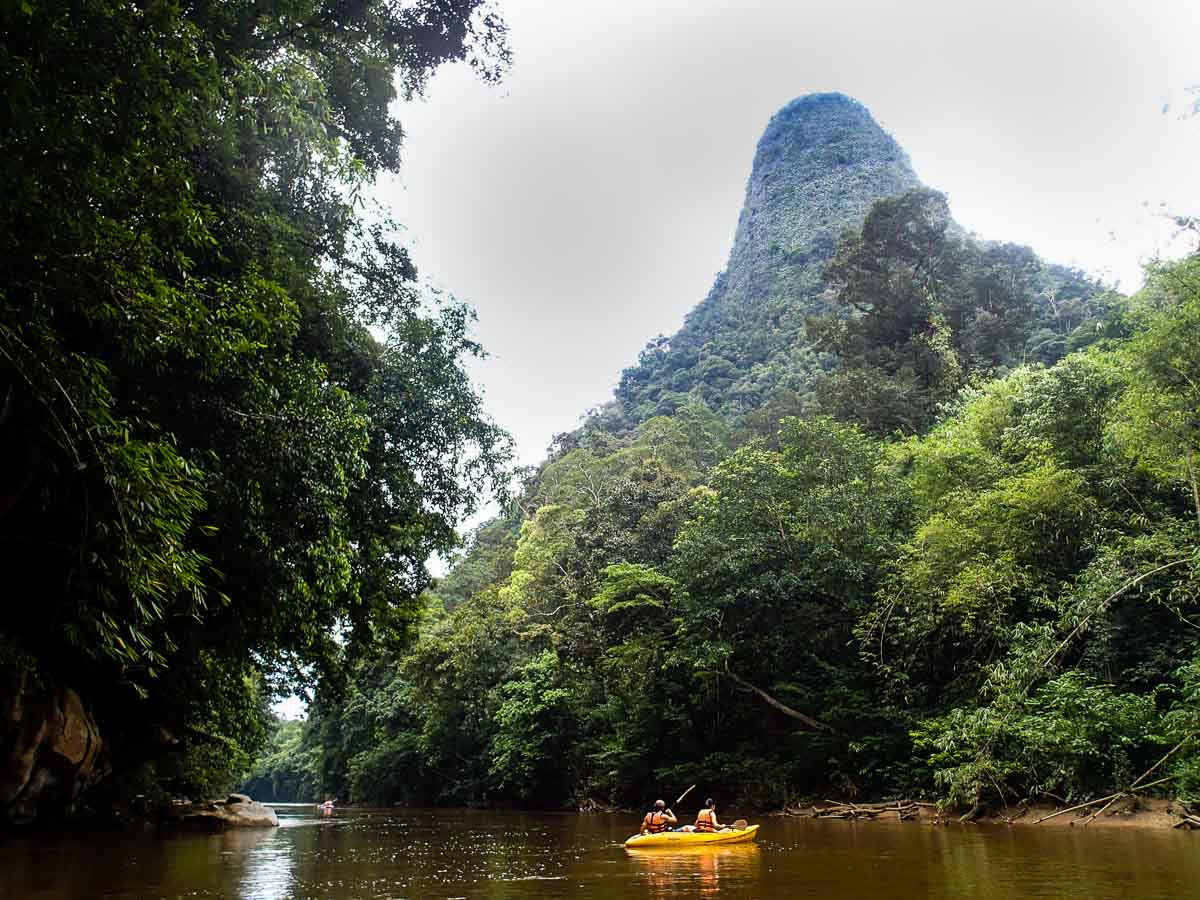 Outdoor enthusiasts can also get even closer to nature with a guided kayaking experience through the rainforest. It's not just endless paddling, though. Your guide may lead you on a detour to waterfalls and shallow pools for a well-earned dip. Lunch at a local village is also included.
Too busy to plan your Kuching adventure? We've got a 3D3N Kuching itinerary that you can easily follow!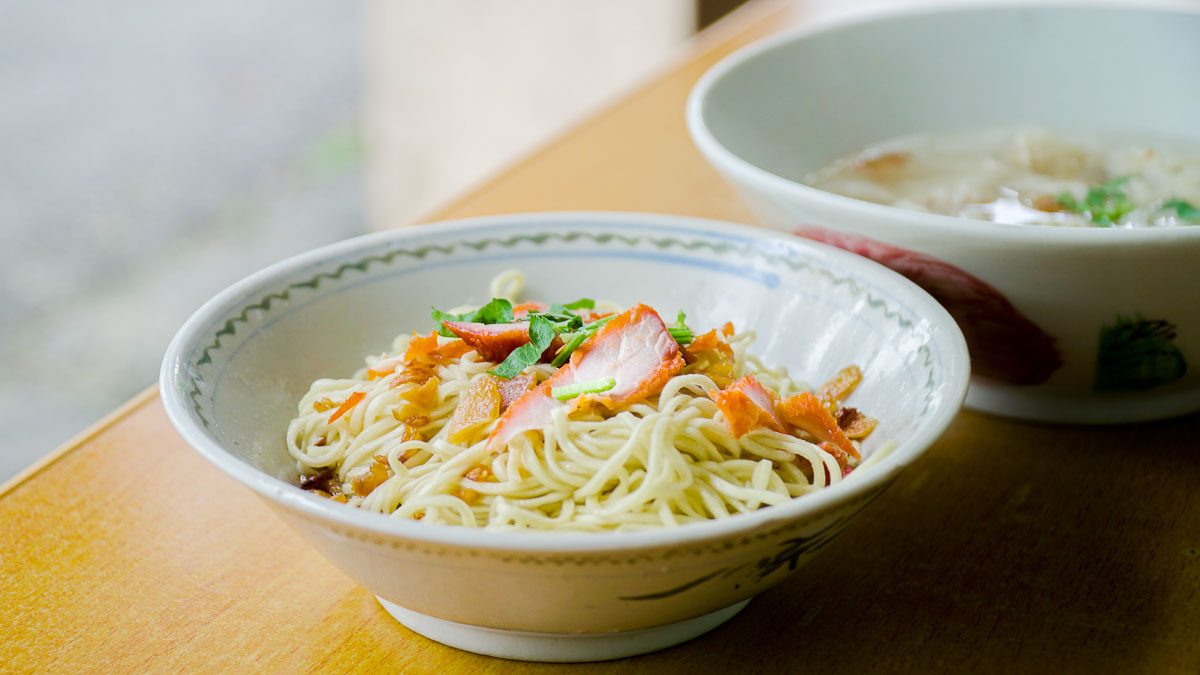 Kuching is famous for one of the most unrivalled comfort foods: kolo mee. A favourite amongst locals, Ta Wan Kung serves simple but yummy kolo mee. Each bowl contains chewy noodles mixed with aromatic pork oil, topped with generous slices of char siew. One bowl may not be enough!
That said, we recommend conserving your stomach space to experience the rest of Kuching's food scene with these 13 things to eat!
(Updated) How to get to Kuching: Take a 1hr VTL flight from Singapore to Kuala Lumpur. Then, take a 1hr 50 mins flight to Kuching via Malaysia Airlines.
4) Kota Bharu (55 minutes from Kuala Lumpur)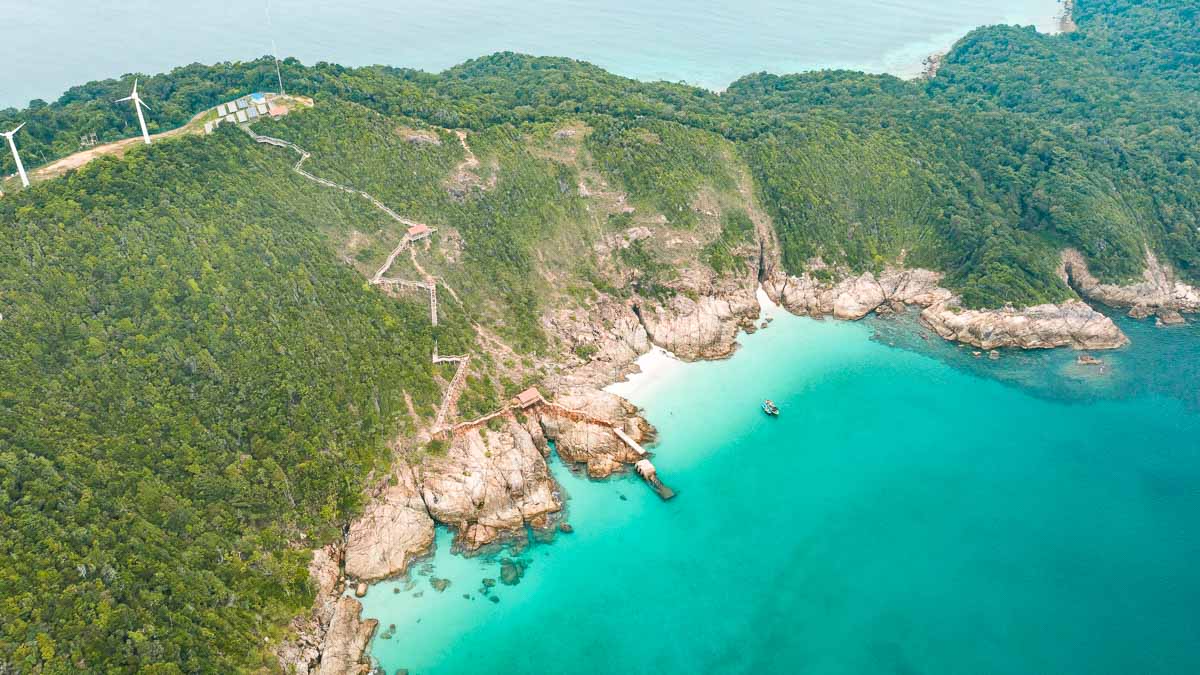 You know things are gonna be good when you visit Kota Bharu. Just 1 hour 15 minutes from Singapore, it's both a cultural hub and a gateway to the astonishing Perhentian Islands, nicknamed the "Maldives of Malaysia"! 🩱🌴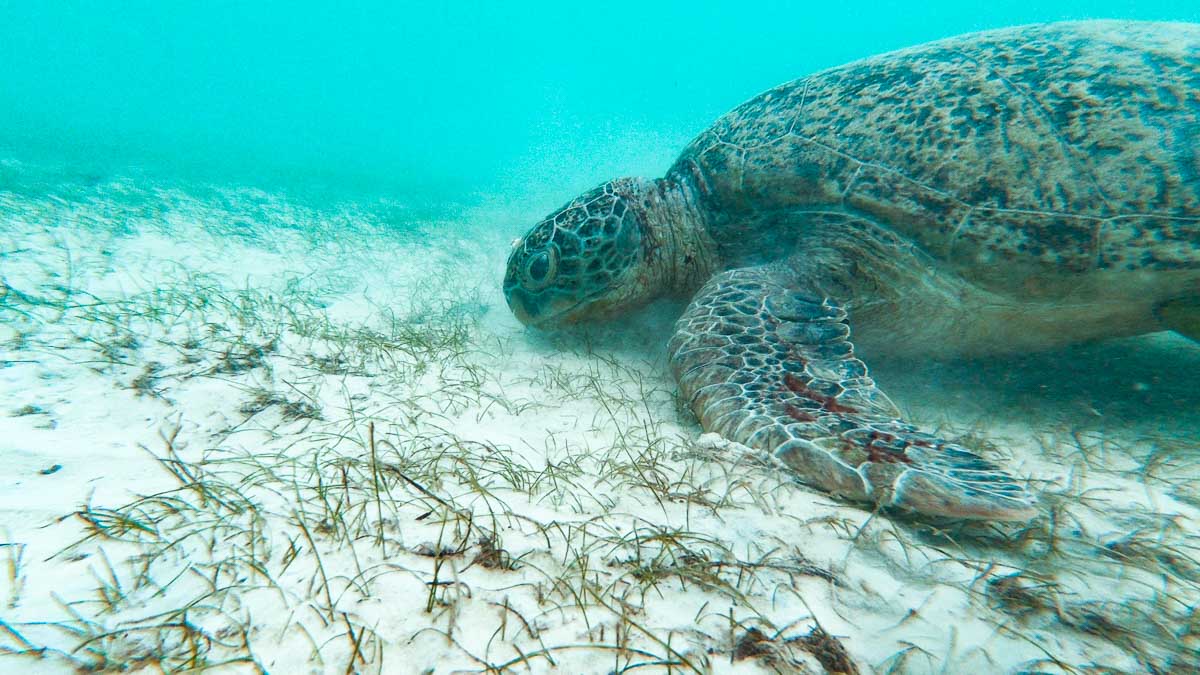 This goes without saying, but one of the absolute must-dos is to snorkel in Perhentian Kecil's waters. There are three prominent points you can snorkel in: Fish Garden, Shark Point, and Turtle Point. On clear days, you might spot the magnificent sea creatures in their corresponding areas!
For shopping and/or photography enthusiasts, the Siti Khadijah Market in Kota Bharu's city centre is a wonderful place to fulfill your needs. The huge market sells a wide range of fabrics, dried goods, and fresh produce. It also has strikingly colourful pillars that make it an unorthodox photo spot. Hidden gems sure are everywhere in Malaysia!
Read also: Gateway to the Beautiful Perhentian Islands and a Lesser-known Malaysia — Kota Bharu Guide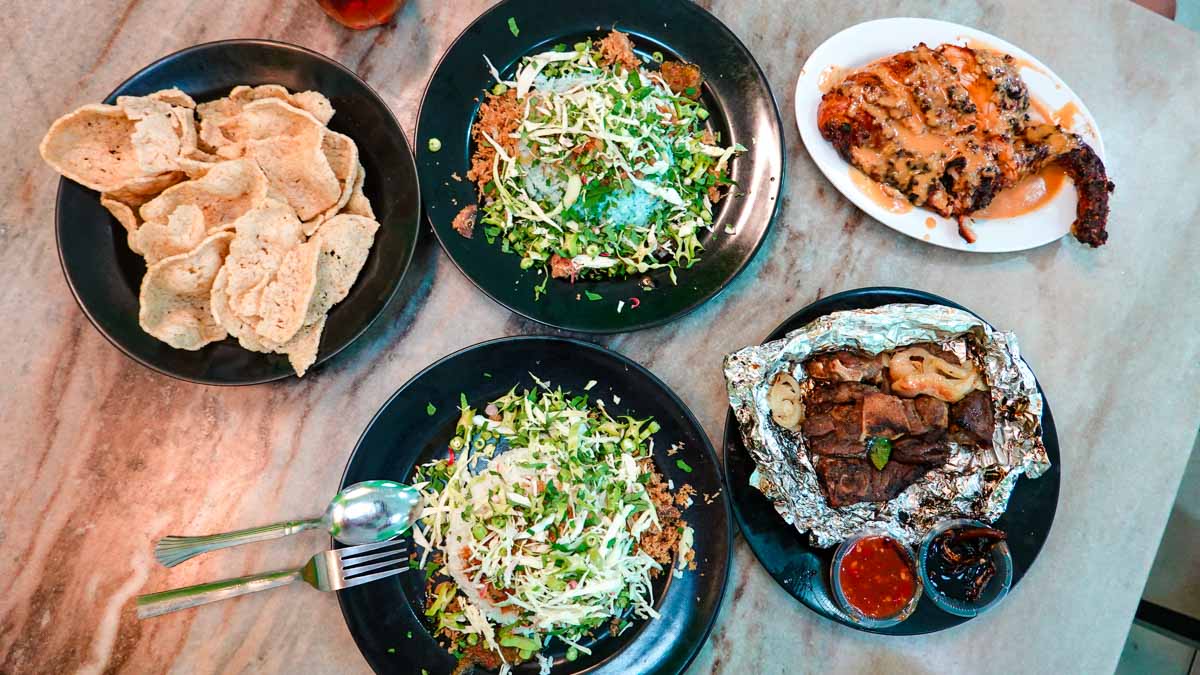 Food-wise, head to Yati Ayam Percik to savour authentic Kelantanese cuisine: ayam percik, or Malay grilled chicken. The no-frills eatery serves ayam percik alongside nasi kerabu (butterfly pea rice). The result is a dish that's as delicious as it is Instagrammable.
(Updated) How to get to Kota Bharu: Take a 1hr VTL flight from Singapore to Kuala Lumpur. Then, take a 55min flight to Kota Bharu via Malaysia Airlines.
5) Kota Kinabalu (2 Hours 40 Minutes from Kuala Lumpur)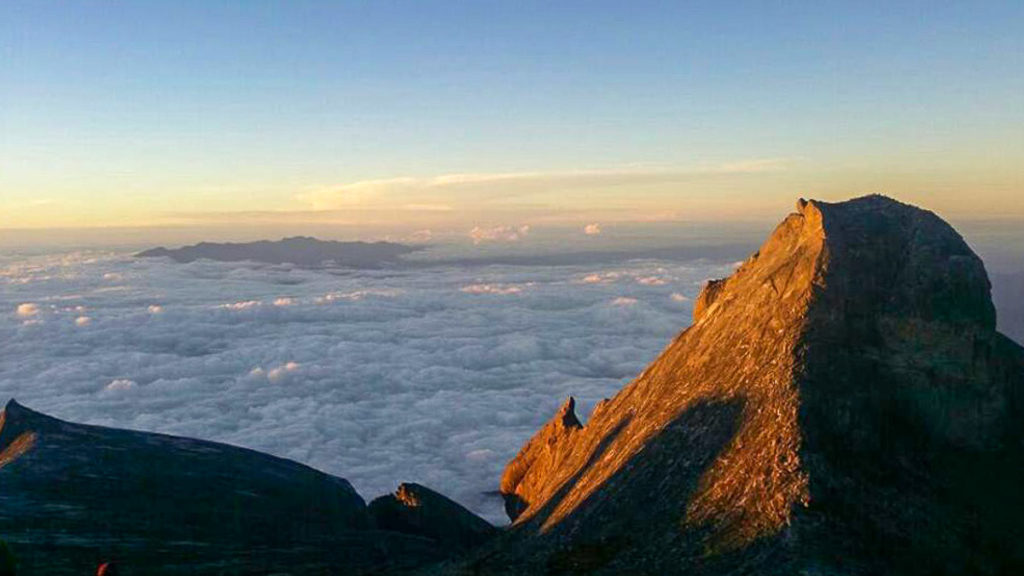 Similar to Kuantan, Kota Kinabalu is a charming coastal town located in Sabah, East Malaysia. The city is most famous for Mount Kinabalu, the highest mountain in Malay Archipelago. But hiking aside, the city centre has plenty to do for those who want a holiday that's significantly less active (we'll get to that soon).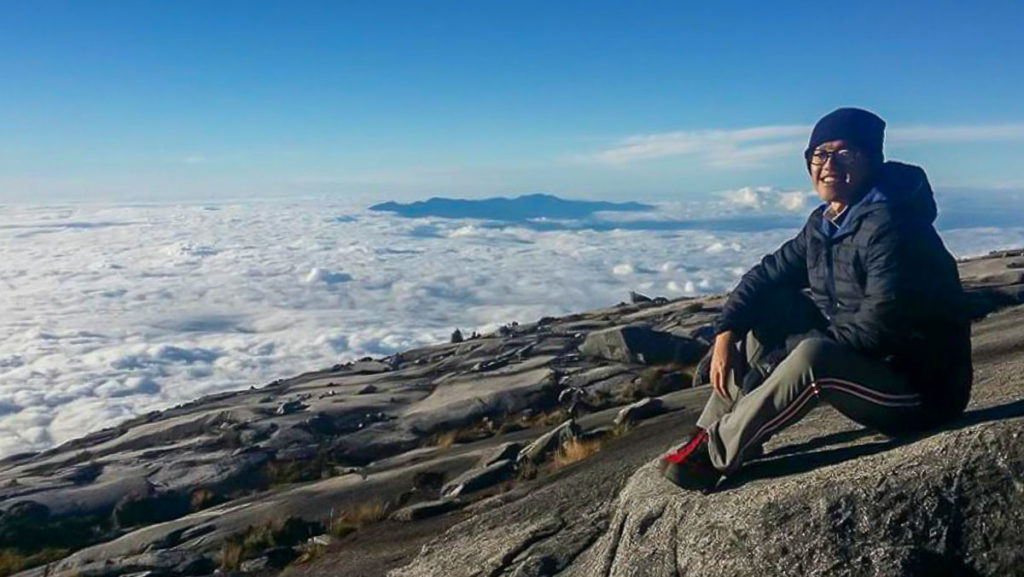 For a fulfilling adventure away from home, challenge yourself to climb Mount Kinabalu! At 4,096m, the mammoth peak is one of the toughest in Southeast Asia to summit — which makes victory all the more sweeter.
The climb is no easy feat as it takes two days to summit. That said, it can be done by beginners with zero mountaineering experience. We highly recommend having a good fitness level for this expedition though!
Besides climbing Mount Kinabalu, check out 10 things to do in our Kota Kinabalu city guide. They're a lot milder, we promise.
Immerse yourself in the Mari Mari Cultural Village, an interactive museum that showcases tribal life in Early Borneo. On top of learning about how five ethnic tribes used to live, hunt, and cook food, you get to put your survival skills to the test by trying their hunting blowpipe and starting fires with bamboo!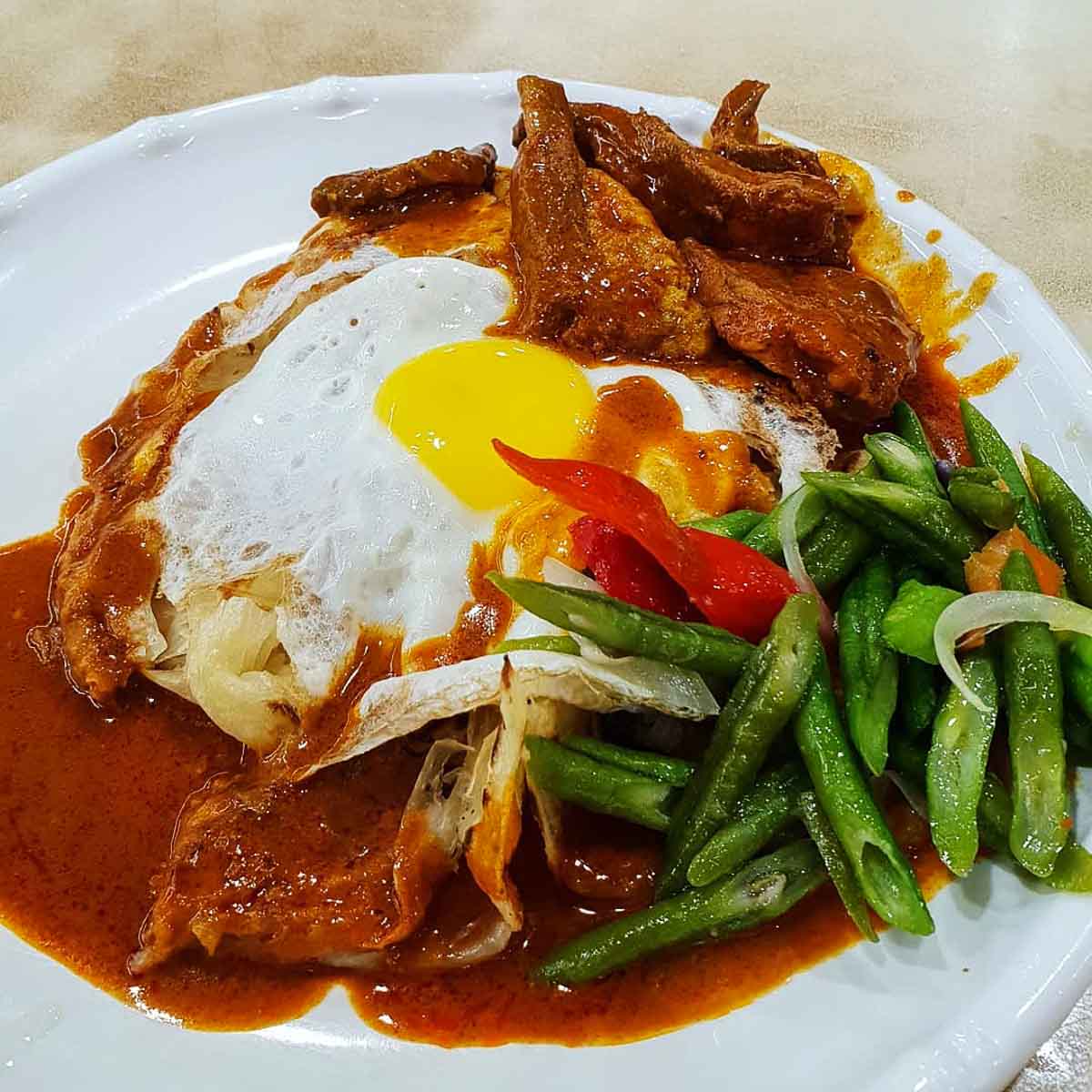 Whether you conquered Mount Kinabalu or not, you've still got to eat! Make your way to the Kedai Makan Restaurant to indulge in roti cobra. No snakes here — just a flavourful mix of roti with steamed veggies, egg, chicken or lamb, and a glorious heap of curry.
(Updated) How to get to Kota Kinabalu: Take a 1hr VTL flight from Singapore to Kuala Lumpur. Then, take a 2hr 40min flight to Kota Kinabalu via Malaysia Airlines.
Explore the Lesser-Known Sides of Malaysia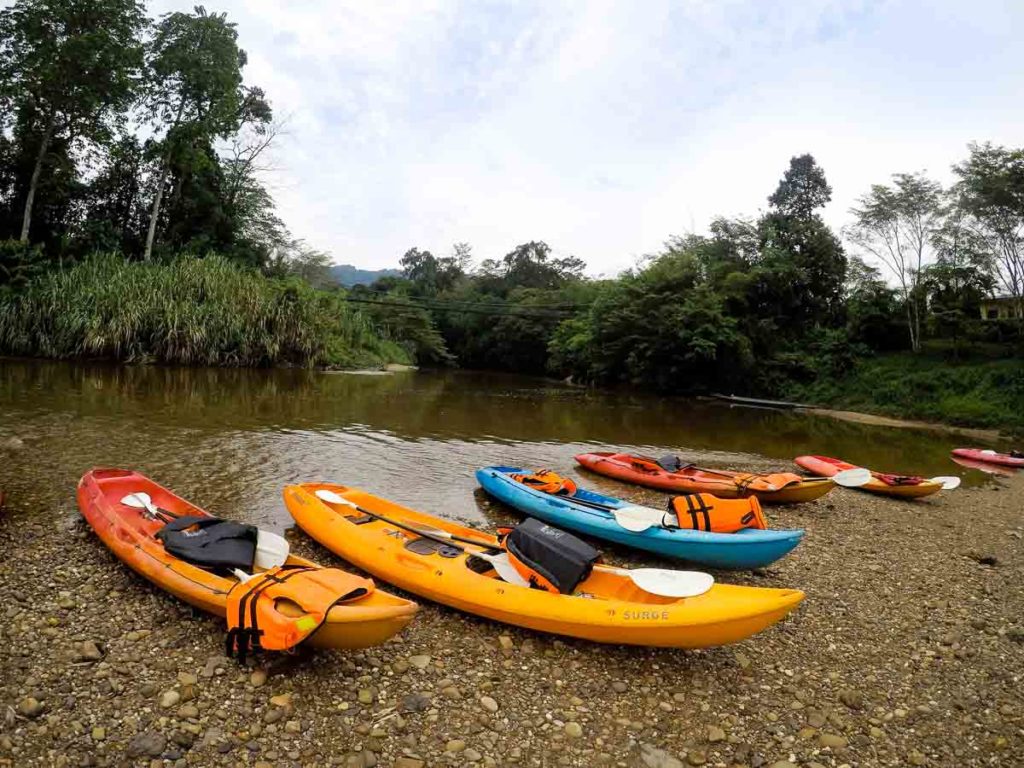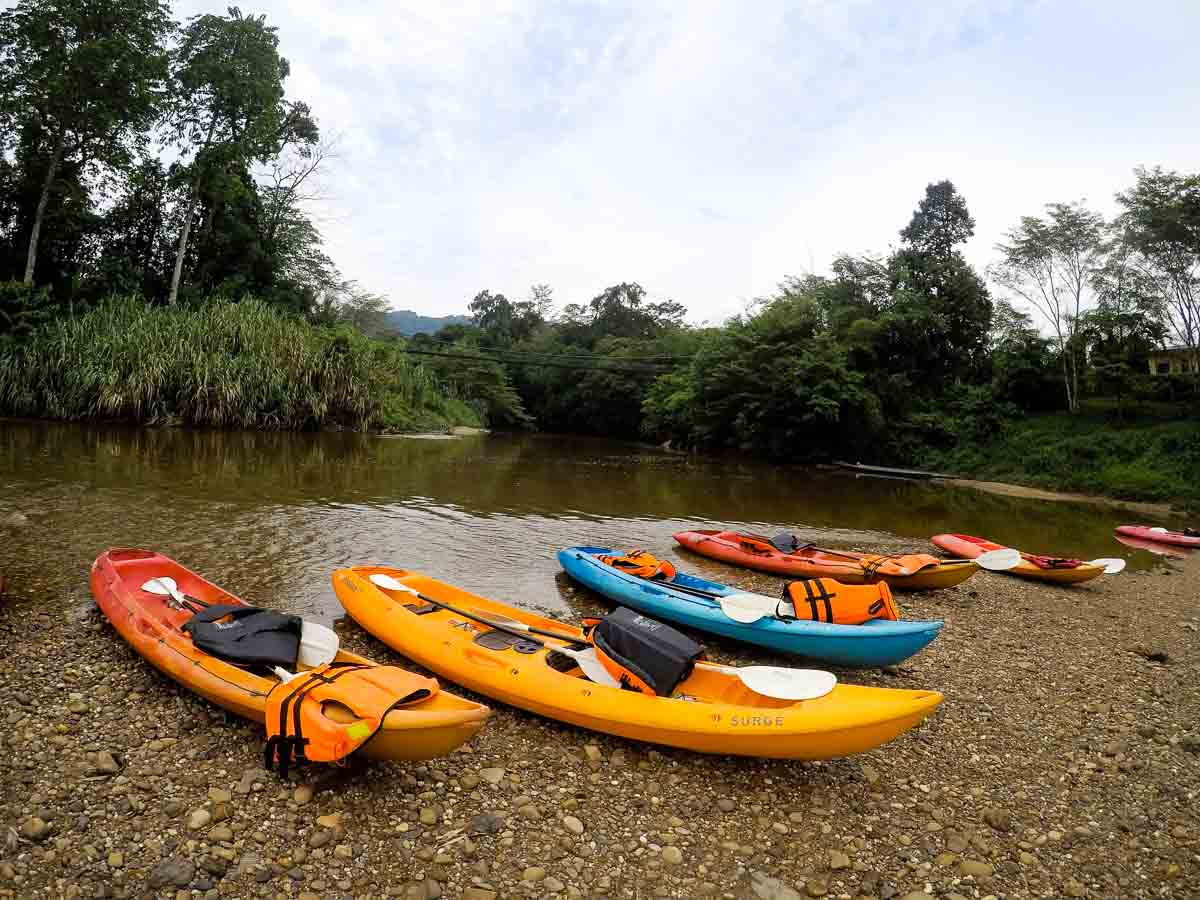 Whether or not our proximity theory rings true, I now realise I've barely travelled anywhere beyond the usual JB, KL, or Malacca. But having travelled to Kuantan, it occurred to me how much of Malaysia I've missed out on.
Thankfully, there're almost unlimited chances to visit these five hidden gems in Malaysia! Whether you'd like to spend your days kayaking in Kuching's lush rainforests or partying till the sun sets in Langkawi, you can catch VTL flights from Kuala Lumpur, then domestic flights from there to each of these five laidback destinations.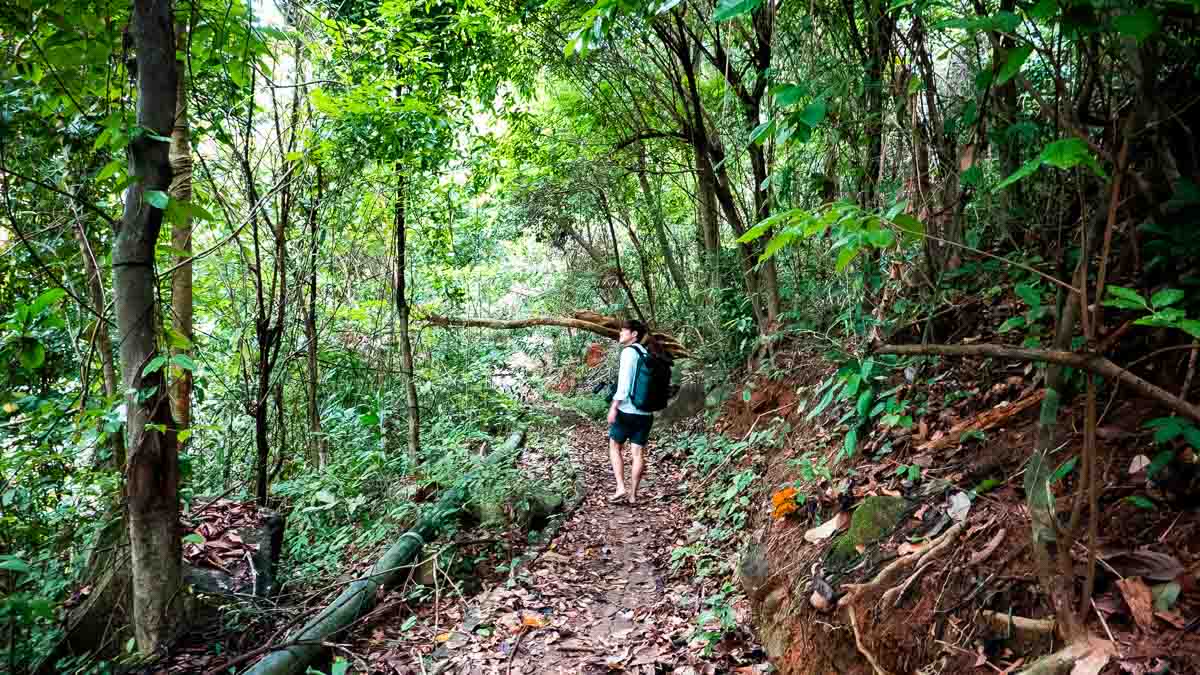 So skip the usual haunts and give a chance to these five lesser-explored cities in Malaysia! You might just find yourself a new favourite to visit every time you want a well-deserved (or not) break away from your daily routine. ✌
Travelling to Malaysia via the Vaccinated Travel Lanes
Malaysia plans to fully reopen its borders from 1 April 2022. Fully vaccinated foreign travellers will not need to undergo any quarantine.
Tests required to travel to Malaysia:
– Pre-departure COVID-19 PCR tests taken within two days before departure
– Professional COVID-19 rapid test kit-antigen (RTK-Ag) test within 24 hours after arrival in Malaysia.
Tests required to return to Singapore:
– Pre-departure COVID-19 PCR or professionally administered ART taken within two days before departure
– Supervised self-administered ART (S$15) at a Quick Test Centre (QTC) or Combined Test Centre (CTC) within 24 hours of arrival in Singapore
VTL Flights back to Singapore:
Travellers must return via existing VTL flights from Kuala Lumpur, or Penang (starting 16 Mar 2022) to qualify for a quarantine-free return.
Check out the latest updates on VTL requirements and pre-trip essentials.
Singapore passengers on VTL flights can travel from Kuala Lumpur to selected domestic destinations in Peninsular Malaysia, including Alor Setar, Johor Bahru, Kuala Terengganu, Kuantan, Langkawi and Penang via Malaysian Airlines.

Update 5 April 2022: VTL arrangements scrapped, travellers can return to Singapore from Malaysia on any flight.
Required documents before travelling to Malaysia:
– Download digital proof of vaccination
– Purchase mandatory travel insurance
– Register your travel details on MySafeTravel portal
– Download MySejahtera app for local contact tracing.
Check out our VTL article with useful links for your trip preparation.
Mask rules: Mask-wearing is mandatory both indoors and outdoors in Malaysia.
Have you explored any of these lesser-known hidden gems in Malaysia? Tell us what you liked about them in the comments below!
---
Like what you see? Follow us on Facebook, Instagram, and YouTube for more travel updates!