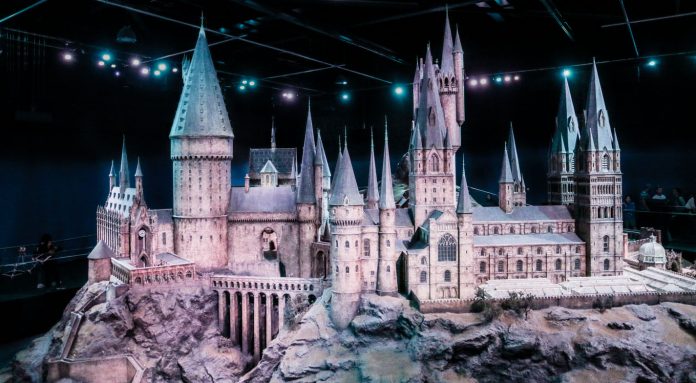 If there's one place in the world you can live out your wizarding dreams without being judged, it's London. Here's the ultimate way to experience the best of London, along with everything spellbindingly Harry Potter.
You might say London isn't London without its famous landmarks, iconic red buses, David Beckham and whatnot. But for Harry Potter fans, London isn't London without experiencing the magic of JK Rowling's bestselling series that's enchanted not just London, but the rest of the world.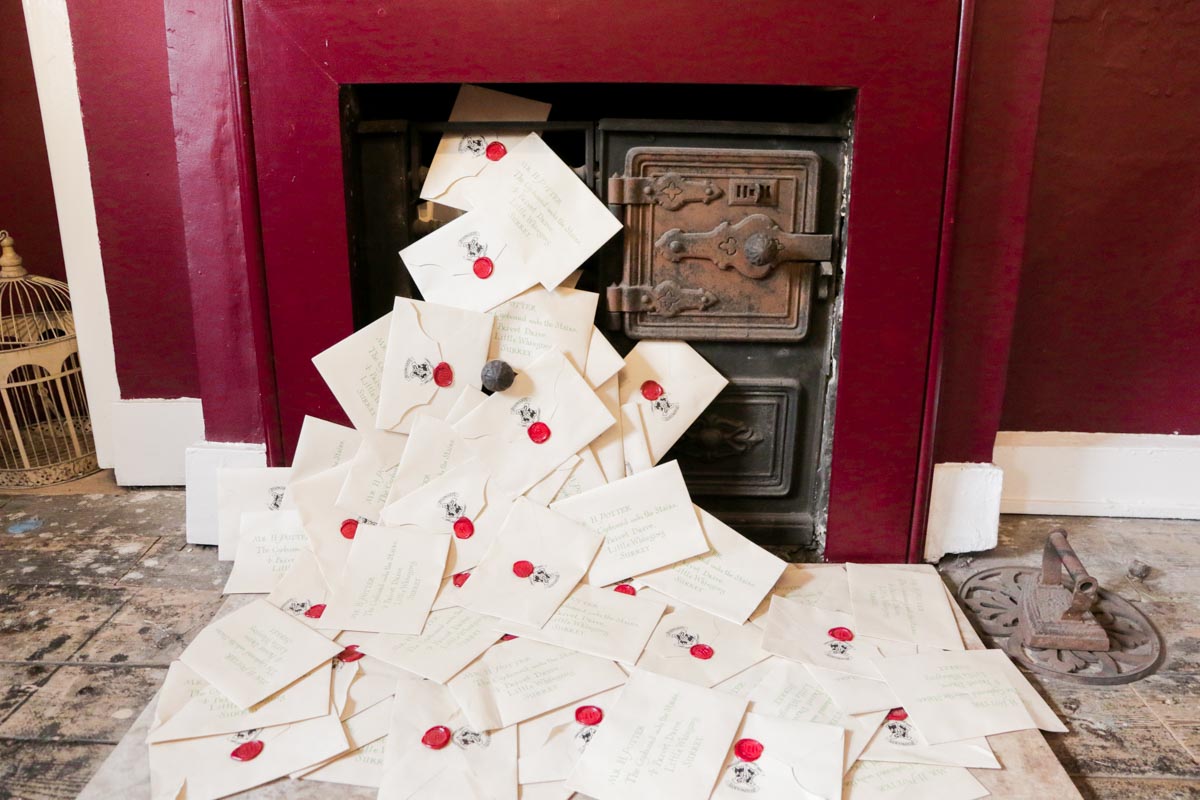 Really though, Harry Potter in London is serious business. If you're a wizard-wannabe Muggle travelling through London, and solemnly swear to be up to nothing but good, this itinerary is as good as it gets — the best of London and the best of the wizarding world 😉
Also read: UK by rail: 10D Scotland, Wales and London Itinerary under S$1,400
Day 1: Warner Bros. Studio Tour London — The Making of Harry Potter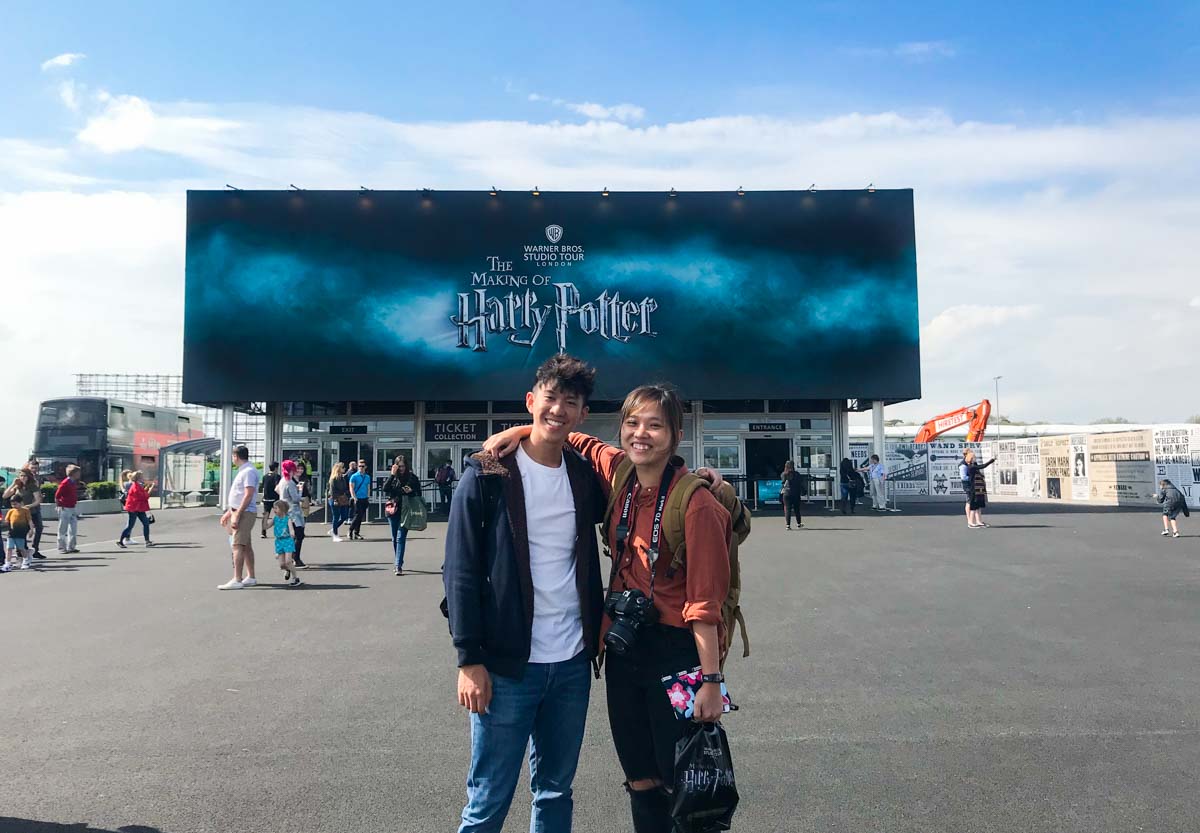 We're diving straight into the wizarding world at the Warner Bros. Studio Tour London — The Making of Harry Potter but it really depends which day's slots you manage to get. So feel free to swap this up with other days!
Word of caution: The Warner Bros Studio tours are extremely high in demand, so book your tickets in advance.
This is literally where all the magic happened for 20 years, and there is nothing you can't discover in this sprawling exhibition of all things Potter.
Get up close with the sets, props and costumes down to the minute details — from the nooks and crevices in every wand to a towering model of Hogwarts castle. This is a one-of-a-kind experience you wouldn't get from Universal Studios Orlando or Japan!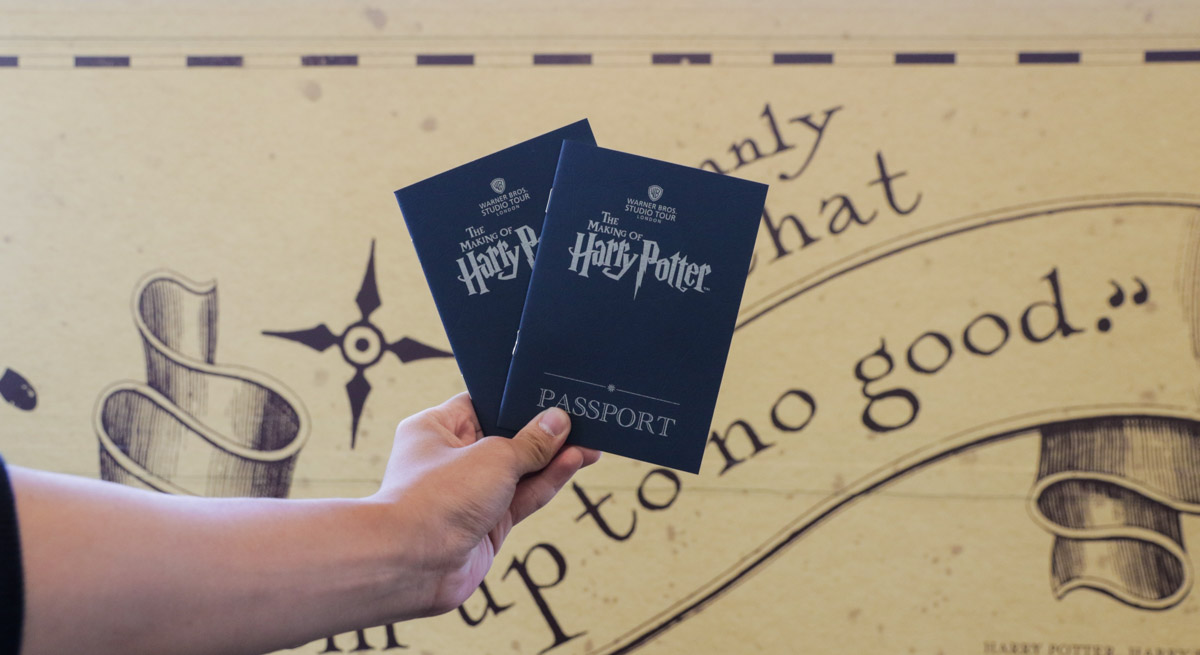 Before you enter, cop a free souvenir passport to emboss cool stamps at 6 stations around the studios. Only children get it by default, but there's no shame asking the staff for one anyway — after all, this is the place to relive your childhood, no? 😉
If you're going solo, you can also rent a digital guide at £4.95 (~S$8.90). Everything is self-guided and free and easy, so soak in everything at your own pace!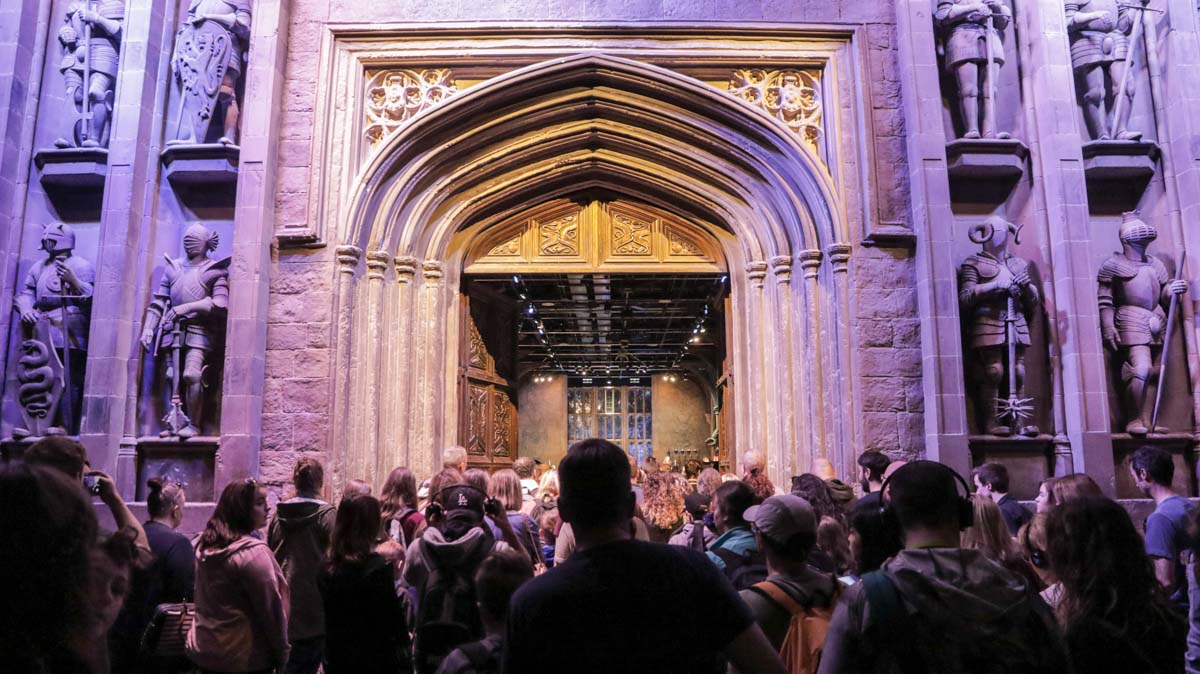 As the entrance to the Great Hall opened, the child in me — that fervently read every book and watched every film — woke up as well. You can't help but feel like a kid again.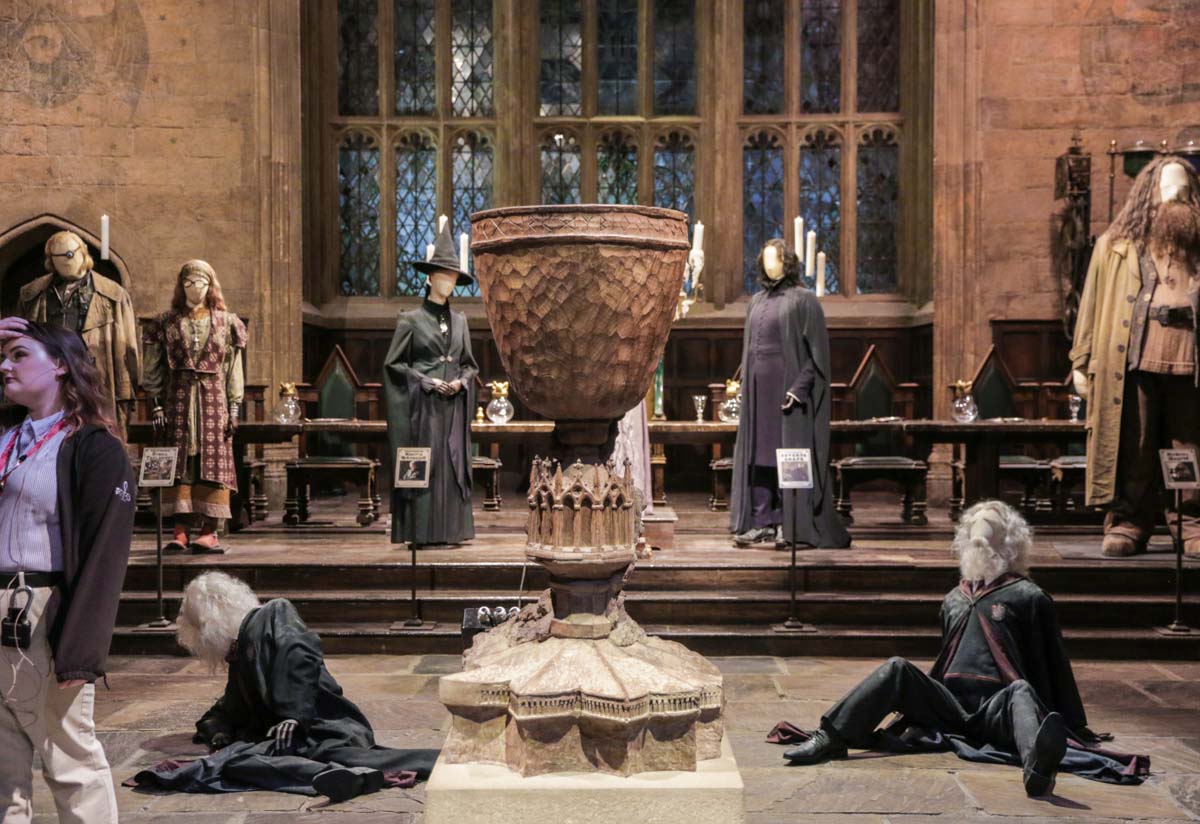 Dumbledore's Office, the Gryffindor Common Room, Professor Dolores Umbridge's elaborately pink enclave, the wondrous Diagon Alley and so much more — take the chance to see the intricate details you wouldn't see even in the Blu-rays.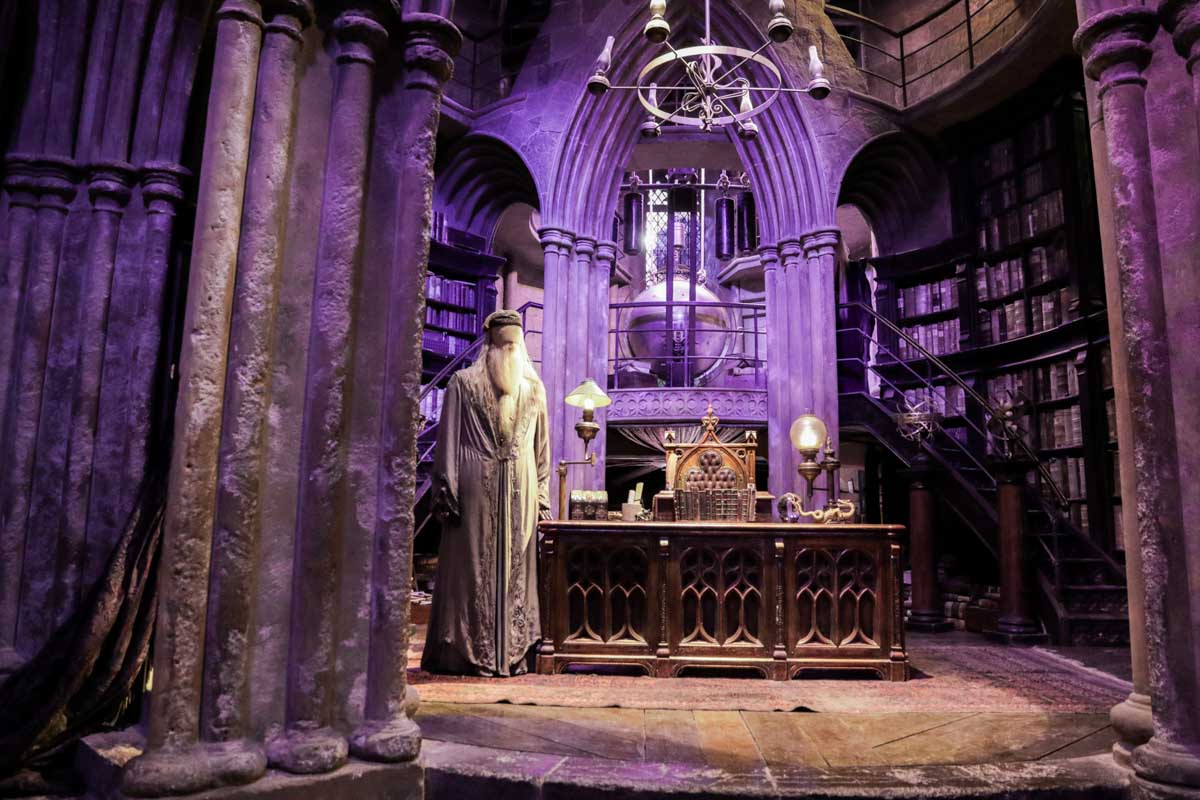 Each exhibit also has write-ups with nuggets of information, enough to sate your thirst for Potter knowledge.
For one, the thick books covering Dumbledore's office shelves are actually old phonebooks! We'll leave the rest for you to find out during your visit.
If you are really FOMO and have to know everything, just ask the staff stationed everywhere — they know their trivia so well, they just might be wizards in disguise! :O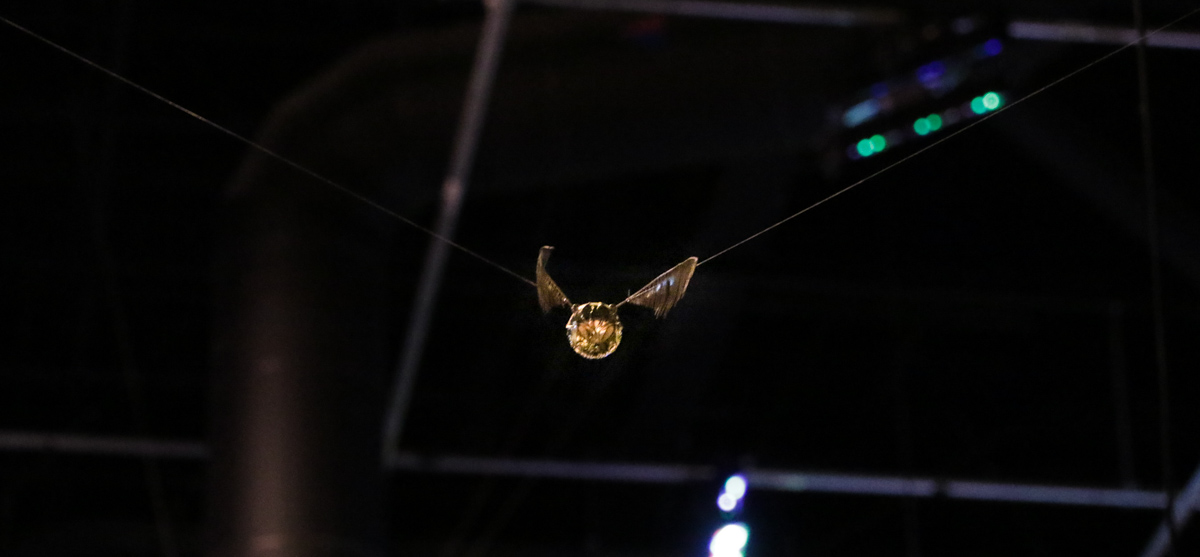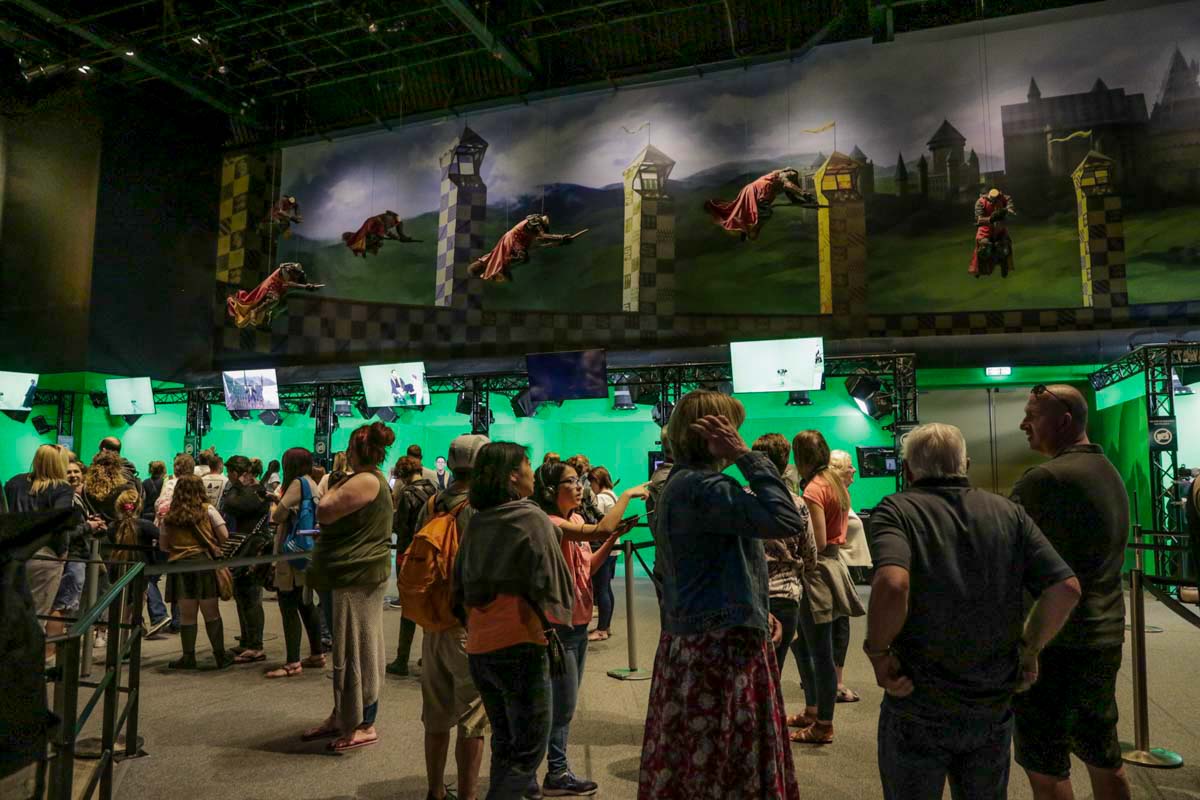 There are also interactive exhibits you can queue up for, like the green screen area to don on a rob and play Quidditch, or learn wand combat from the pros.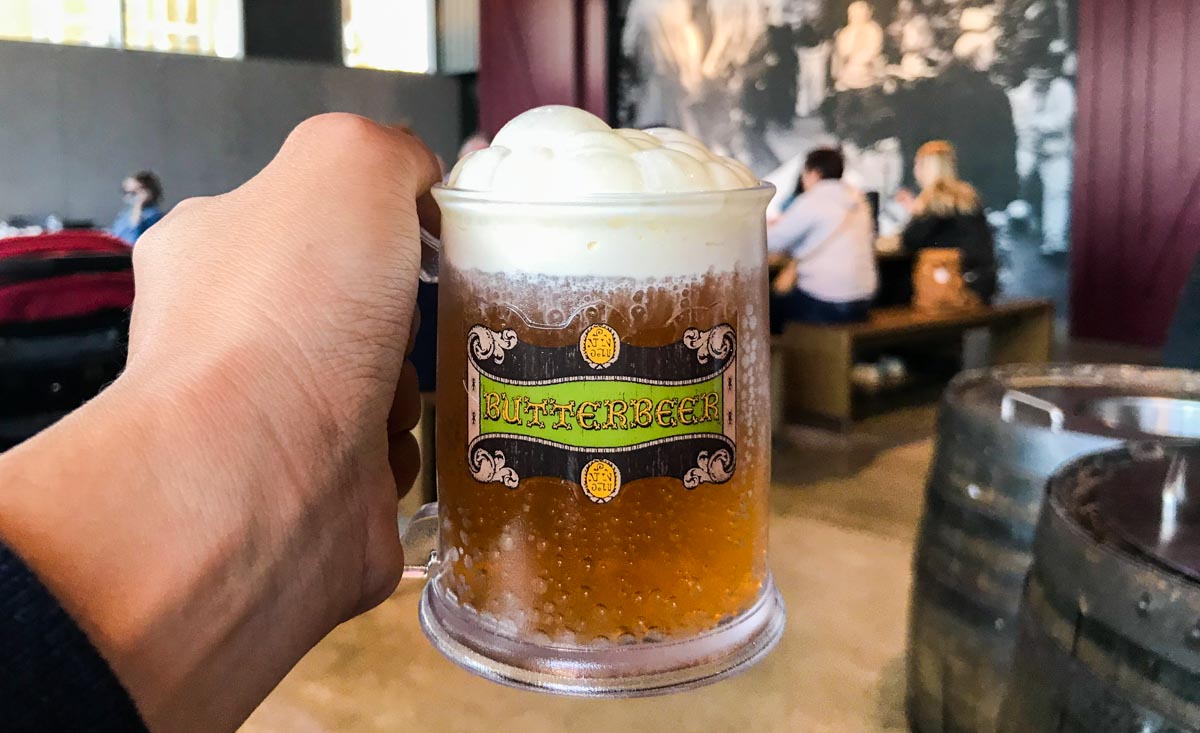 Even your sense of taste will get something out of this — good ol' Butterbeer (£3.95, ~S$7.20). Think fizzy ice cream soda topped with butterscotch-flavoured cream. I'm thirsty just writing about it.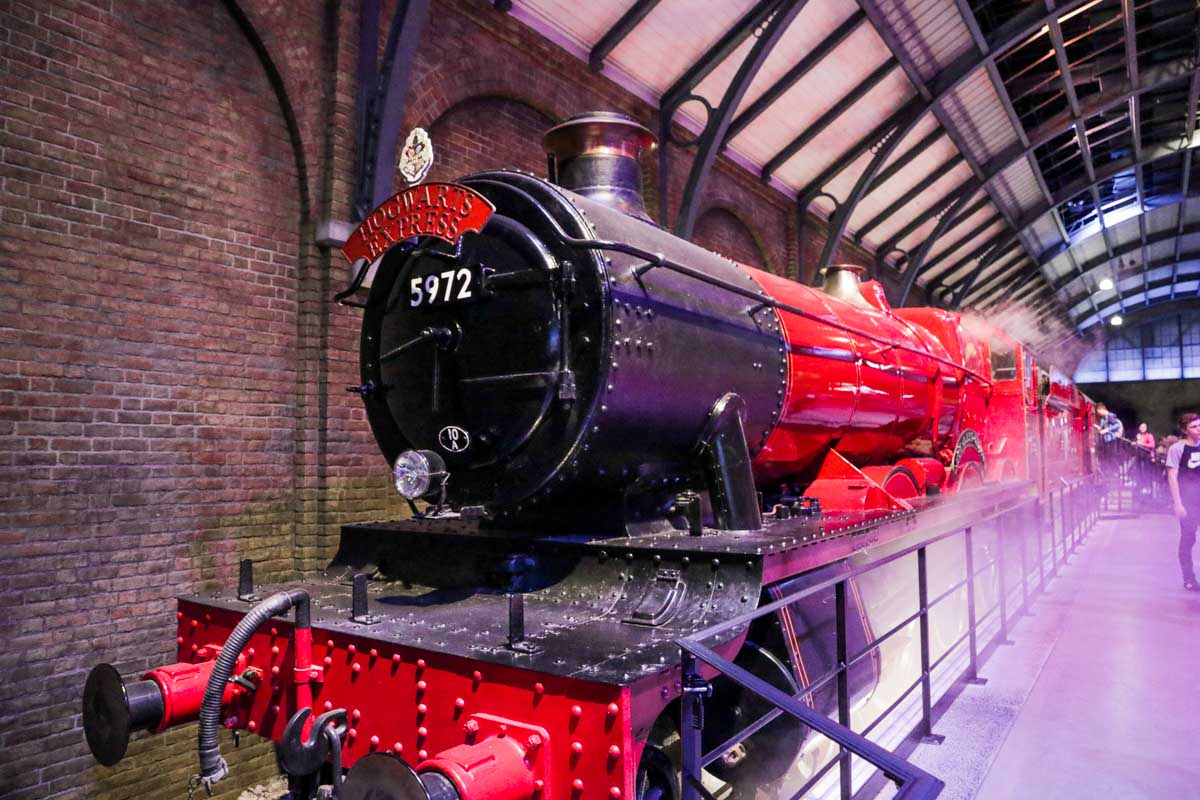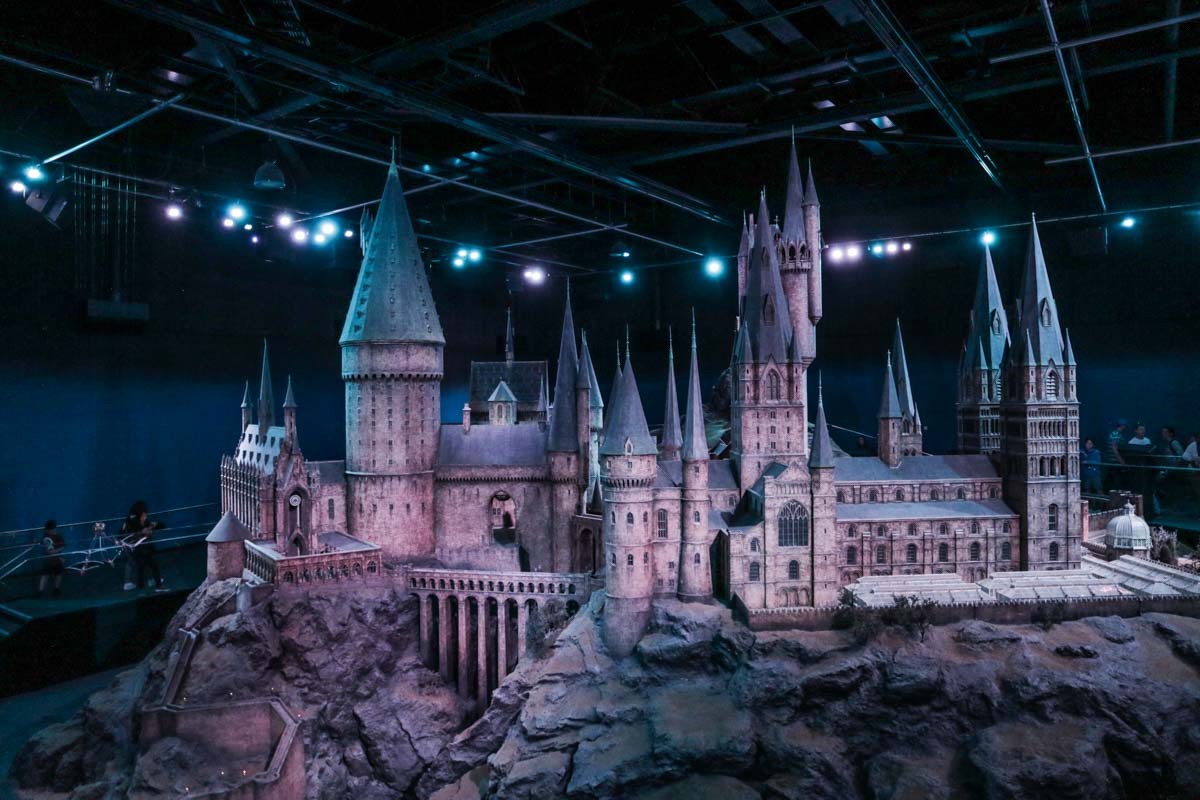 Pictures don't do justice to the tour finale — a 1:24-scale model of the behemoth that is Hogwarts Castle, used for aerial and CGI scenes.
Generally, you can complete the tour between three and five hours.
Cost: S$162.75
Opening Hours: 8AM – 4.30PM
Heading to Osaka instead? Check out the Harry Potter Fan Route in our Ultimate USJ Guide!
Poppie's Fish & Chips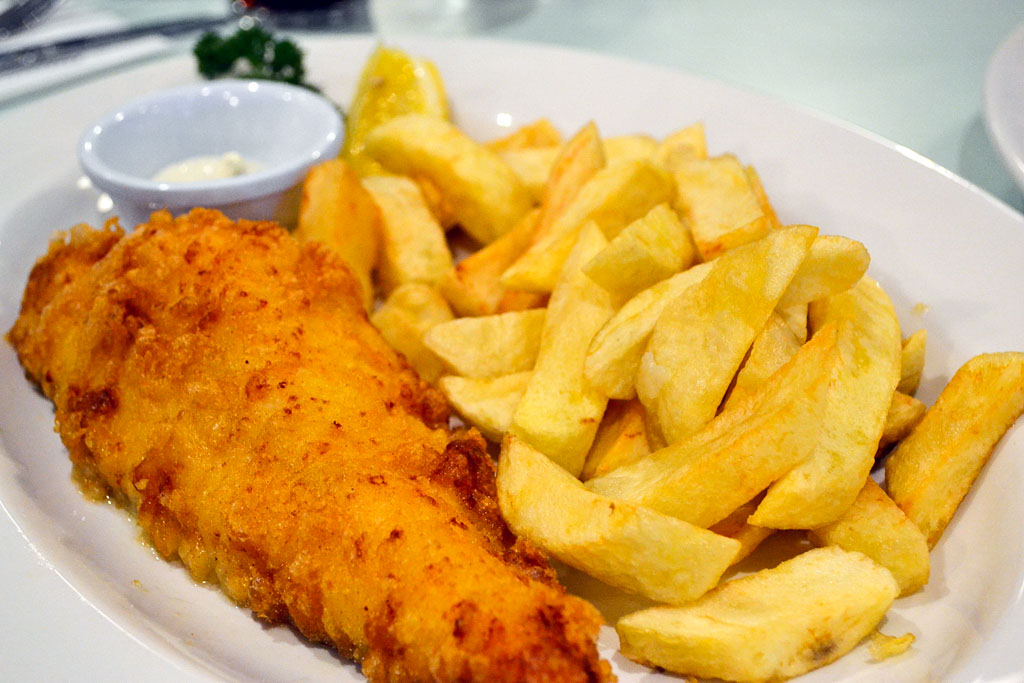 Never leave London without tasting traditional fish and chips! Choose between cod and haddock at Poppie's Fish & Chips (£12.20, ~S$21.90), with side options like calamari rings (£4.95, ~S$8.90) and homemade mushy peas (£2.85, ~S$5.10).
Opening Hours: 11AM – 11PM (Closes 11:30AM on Fri – Sat, 10:30AM on Sun)
Address: 6-8 Hanbury Street, London E1 6QR (and 2 other branches)
Go for a Harry Potter Pub Quiz with Wizardry Quiz London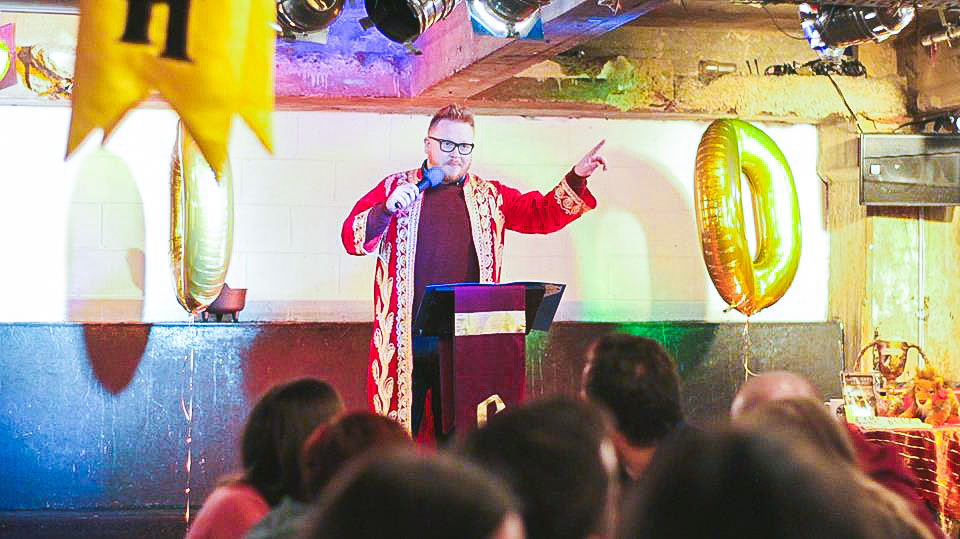 Twice a month till the end of 2018, Potterheads can attempt to outwit one another in a wizardry pub quiz at Concrete Space, with 4 difficulties. With all that Harry Potter knowledge fresh in your mind, we're sure the toughest Brave edition will be a piece of cake.
Cost: £17.50 (~S$31.50), £110 (~S$198) for 6-pax table
Times: 7PM – 9:30PM or 3PM – 5:30PM. Doors open 30 minutes before.
Address: Concrete Space, Lower Ground Floor 56 Shoreditch High Street, E1 6JJ
Day 2: See the Filmed Landmarks & Mix Your Own Potions
Tower Bridge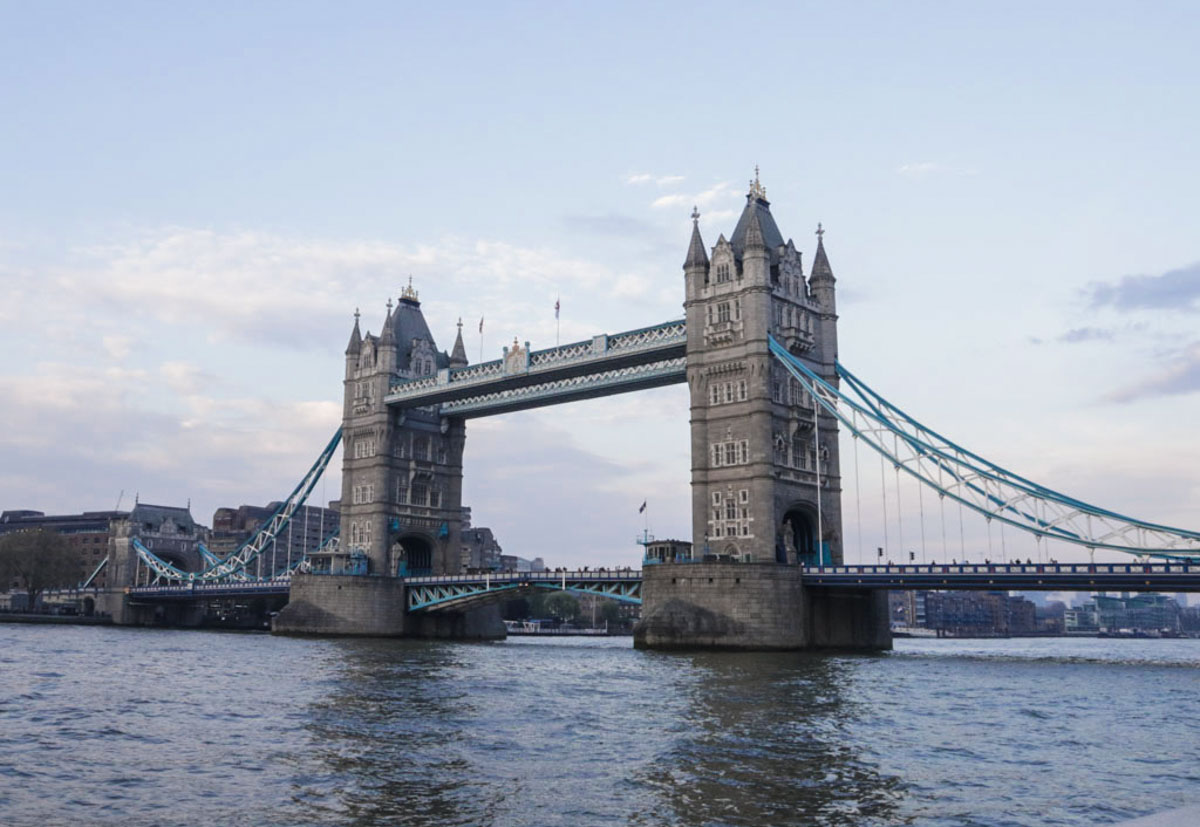 One of London's most iconic landmarks, take photos or watch the bridge's bascules lift up for bigger ships to pass, if the timing is right!
You may also visit the Tower Bridge Exhibition, which takes you to the upper walkway with glass floor panels to watch passers-by from.
Harry Potter Tidbit: Harry and the Order of the Phoenix fly along the River Thames in the fifth film, with the Tower Bridge seen in the background at one point.
Entrance Fee: £8.70 online
Opening Hours: 10AM – 5.30PM last admission (9.30AM – 5PM from October to March)
How to get there: Walk 550m from Tower Hill Underground Station
Borough Market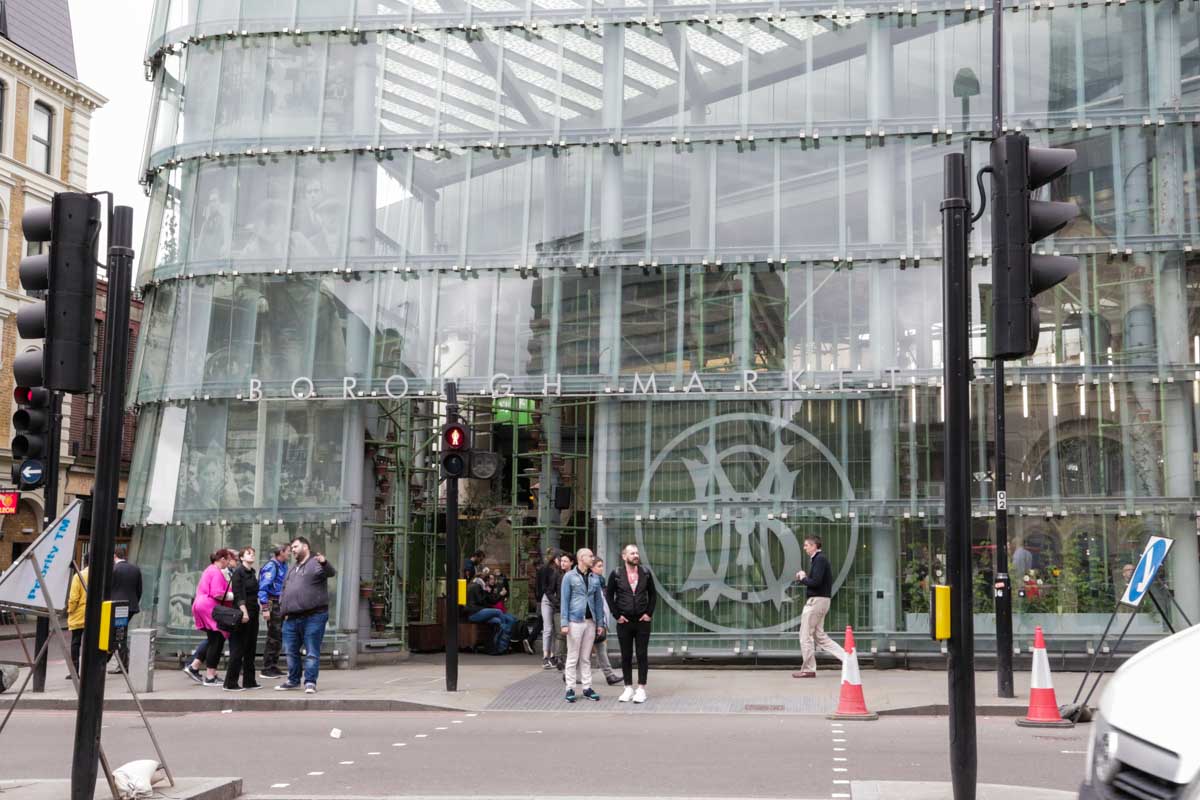 Comprising a huge food and grocery market, you'll be spoiled for lunch choices at Borough Market, which you can easily spend an hour or two in. Our advice? Just sample everything. 😛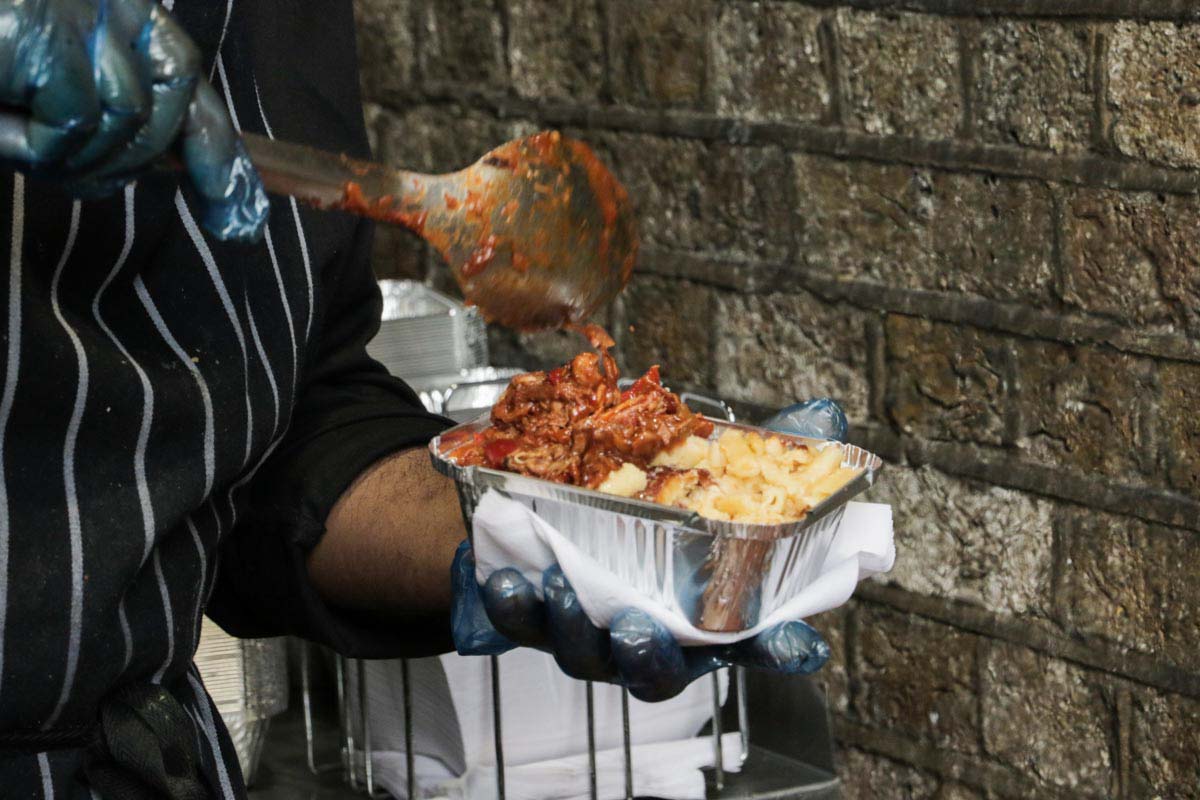 Savour a tantalising combo of creamy mac and tender pulled pork topped with stringy melted cheese, with the Mac & Pulled Pork (£6.50, ~S$11.75) from Hash. For a more handy snack, the BBQ Chicken Wrap (£6.50, ~S$11.75) from Soul Food is liberally stuffed with juicy chicken slices, and tastes amazing with chilli sauce.
You can also stop by Monmouth Coffee in the vicinity for a quick pick-me-up (£3.10, ~S$5.60 for 1 latte).
Harry Potter Tidbit: The entrance to the Leaky Cauldron was at Borough Market in The Prisoner of Azkaban (where Harry was dropped off by the Knight Bus), at where taco store El Pastor is.
Opening Hours: 10AM – 5PM (Open 8AM on Saturdays, closed Sundays)
Address: 8 Southwark St, London SE1 1TL, UK
London Eye and Big Ben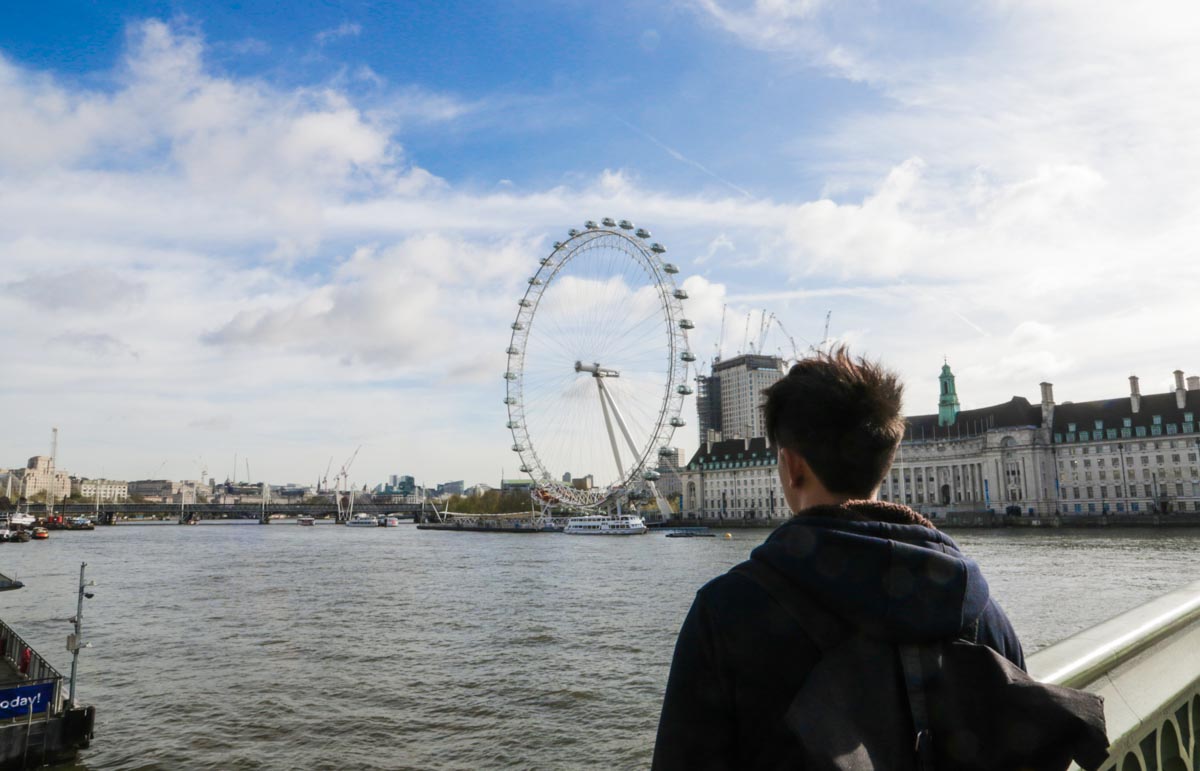 Stroll along Westminster Bridge to get a good view of both the London Eye and Big Ben. The Big Ben is undergoing restoration works and won't be opened till 2021, though — unless photographing scaffolds is your thing.
Harry Potter Tidbit: The London Eye appears in the skyline in The Deathly Hallows — Part 2 as Harry, Hermione and Ron escape Gringotts Wizarding Bank with the Gringott's Dragon.
Trafalgar Square
Trafalgar Square is home to many historical monuments, like the Nelson's Column in the middle with 4 lion statues at its base. You will also find the National Gallery there, and entrance is free!
Harry Potter Tidbit: The world premiere of The Deathly Hallows — Part 2 in 2011 was held there, where fans queued up to 3 days before in hopes of snagging a seat!
How to get there: Walk 2 minutes from Charing Cross Underground Station
Afternoon Tea at Cutter & Squidge's Potion Room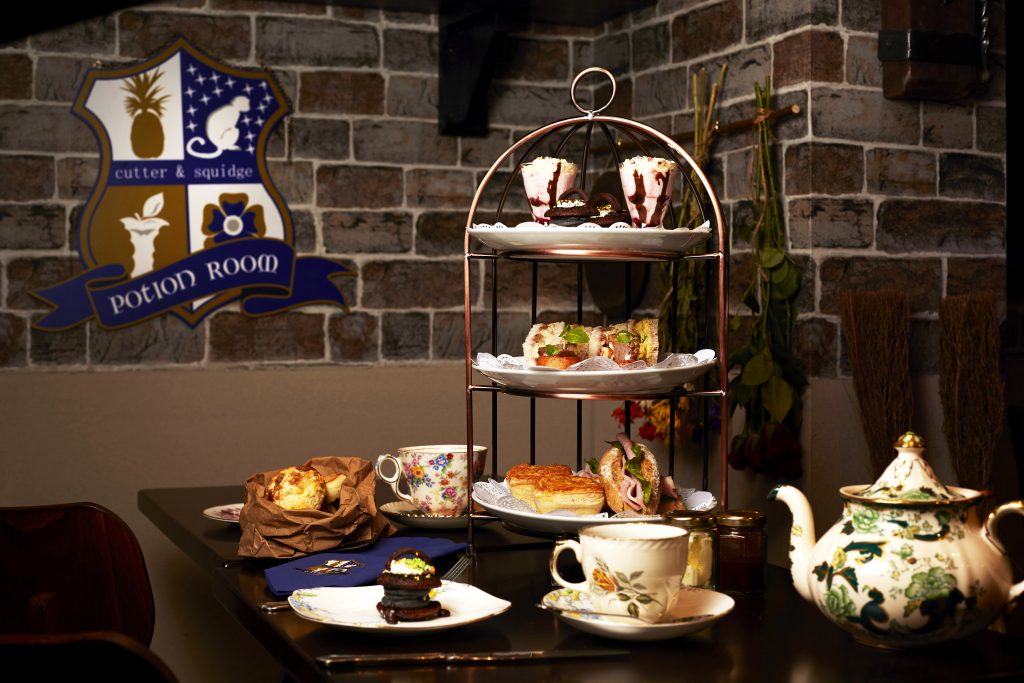 Don your wizard robes and mix up potions over tea, with the guidance of a "potion master" — no chemistry knowledge needed! A playful 2.5 hour-experience crafted by bakery Cutter & Squidge, drink out of mini cauldrons and indulge in light treats like Yorkshire pudding, pies and cakes.
As with anything magic-themed, demands are high so reserve your spot early!
Cost: £49.50 (~S$89.20)
Times: 12PM, 3PM, 6PM (Arrive 15 minutes before)
Address: 20 Brewer St, Soho, London, W1F 0SJ
Piccadilly Circus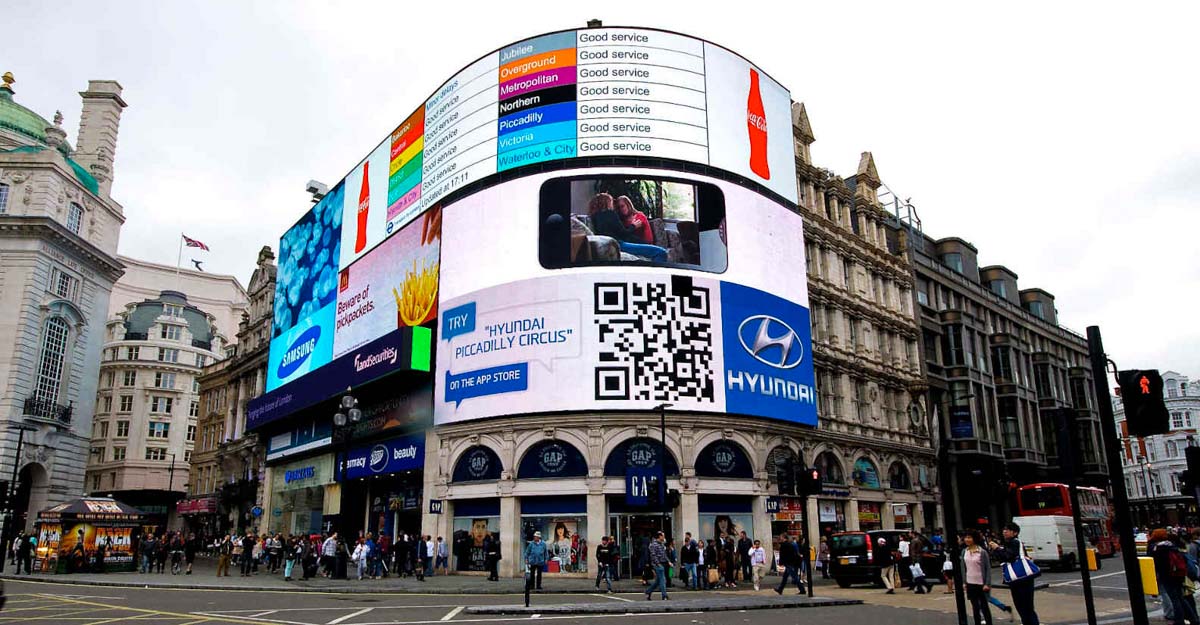 London's answer to New York's Times Square, you won't be able to miss the digital advertising billboard in Piccadilly Circus spanning 790 square metres, the largest in Europe.
Harry Potter Tidbit: Harry, Hermione and Ron almost get hit by a bus there while escaping Death Eaters in Deathly Hallows — Part 1.
How to get there: Right outside the exit of Piccadilly Circus Underground Station
Dinner at Flat Iron
For £11 (~S$20), you get succulent steak served with greens and free-flow popcorn. While you can't reserve a table at Flat Iron, you don't have to stand in lines that go up to 2 hours — if using a UK SIM card, leave your number with the staff and you'll receive a text when your table is ready.
Don't forget to ask for free ice-cream dessert after your meal too! 😉
Harry Potter Tidbit: There's none, but apparently Harry loves a good Hogwarts steak.
Opening Hours: 12PM – 12AM (Closes 11.30PM on Sundays)
Address: 17-18 Henrietta St, London WC2E 8QH, UK (and 4 other outlets)
Day 3: Buckingham Palace & Harry Potter and the Cursed Child Play
Changing the Guard Ceremony at Buckingham Palace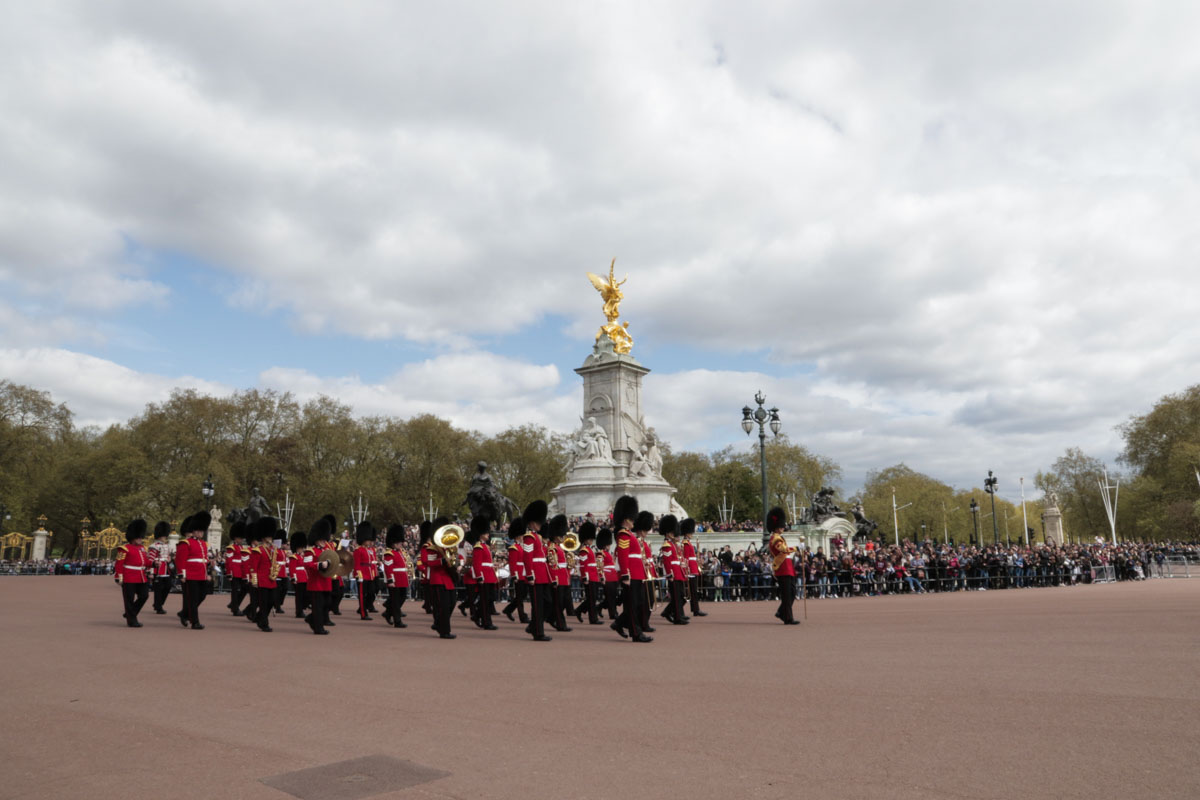 Happening every Monday, Wednesday, Friday and Sunday, be sure to reach Buckingham Palace by 10:30AM to catch the iconic Changing the Guard ceremony from a good spot. The crowds get real crazy, so be prepared!
Cost: Free
Time: 11AM
Address: Westminster, London SW1A 1AA, UK
Harry Potter and the Cursed Child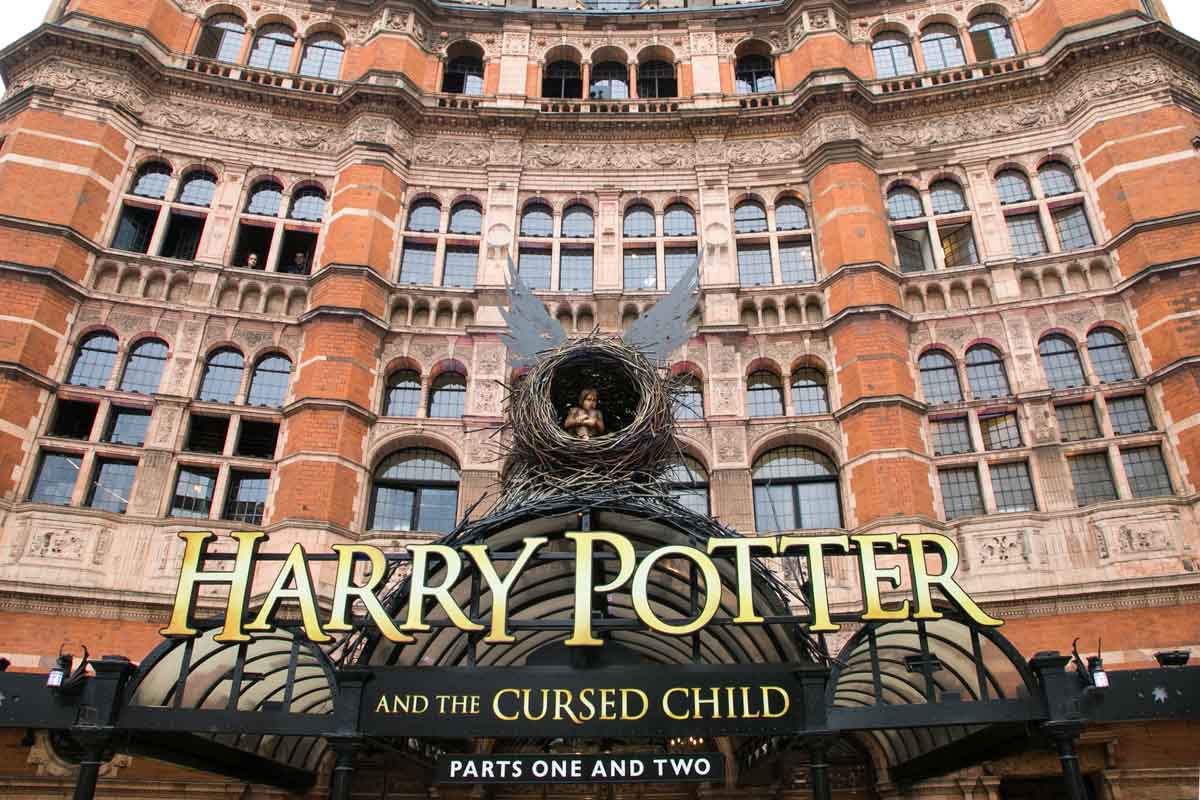 One of the latest additions to the franchise, Harry Potter and the Cursed Child is a two-part play that revisits Harry Potter, 19 years after what happened in The Deathly Hallows.
Every Friday at 1PM (GMT +1), 40 discounted tickets go up on sale at £20 (~S$36) instead of the full £15 – £75 (~S$26.90 – ~S$134.30) per part — and for "some of the very best seats". When the countdown clock at the ticketing webpage hits 0, click on the "Book tickets" button and enter a virtual queue, where winners are chosen at random.
Cost: £30 – £150 for Parts 1 and 2 (~S$54.25 – ~S$271.25)
Address: The Palace Theatre, 113 Shaftesbury Ave, London W1D 5AY
Showtimes:
Wed and Sat: 2PM, 7:30PM (Part 1, Part 2)
Sun: 1PM, 6.30PM (Part 1, Part 2)
Thu: 7.30PM (Part 1 only)
Fri: 7.30PM (Part 2 only)
Day 4: Walking Tour to Harry Potter London Filming Locations & Experiences
Walk to Harry Potter Filming Locations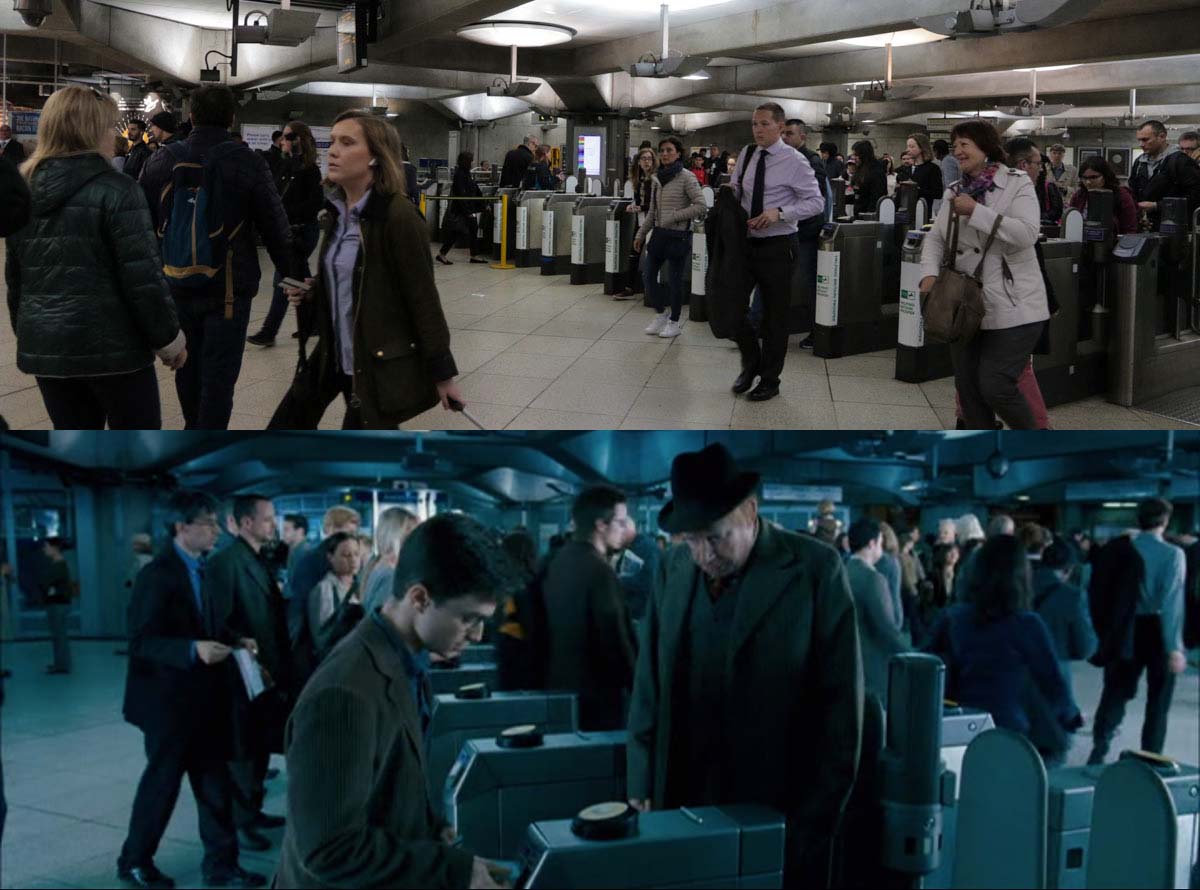 (1) Westminster Tube Station — Where Harry Potter and Arthur Weasley get from in The Order of the Phoenix, to a hearing at the Ministry of Magic.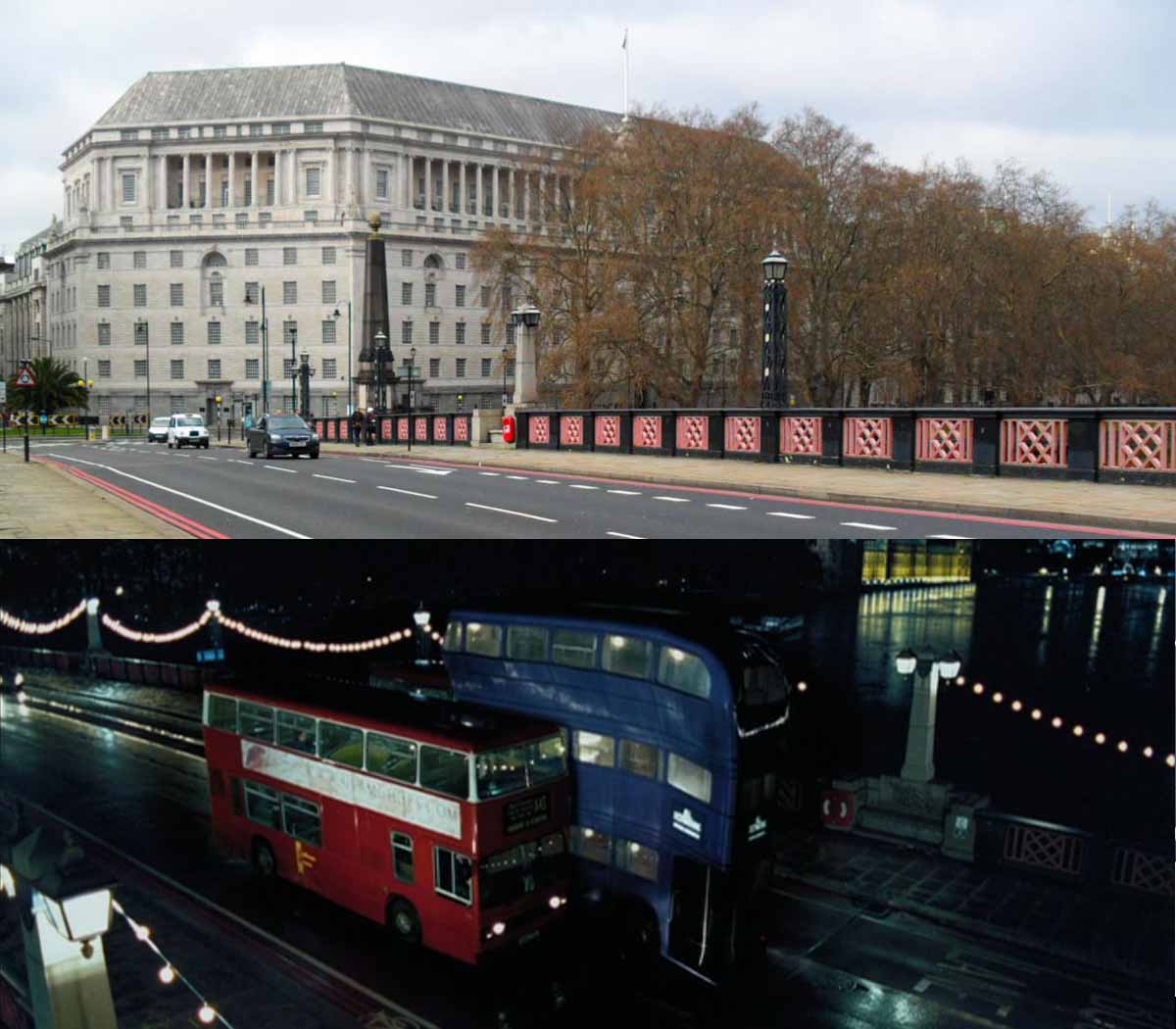 (2) Lambeth Bridge — The Knight Bus squeezes between two London buses on this bridge in The Prisoner of Azkaban.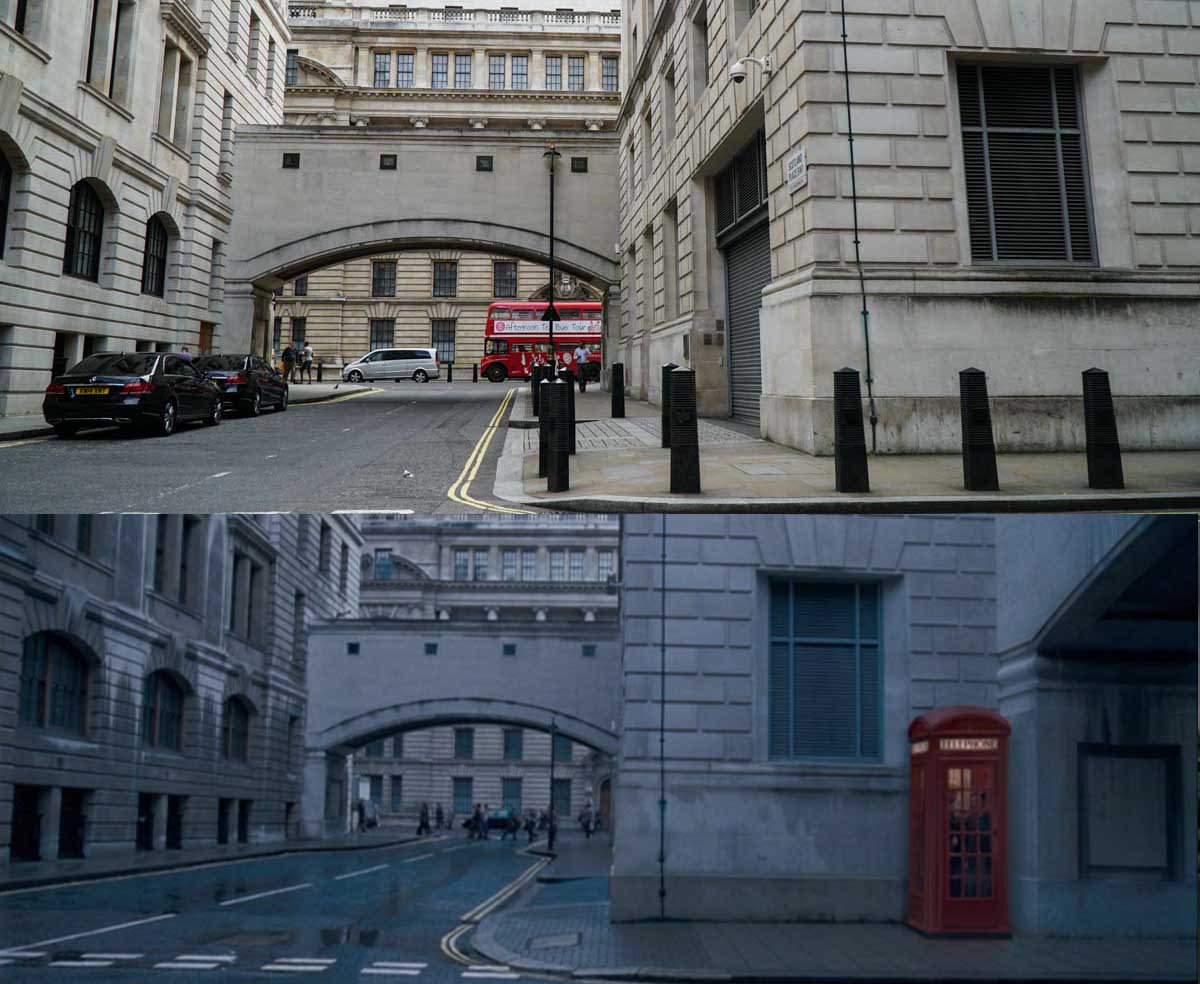 (3) Scotland Place — The Visitors' Entrance to the Ministry of Magic (via a red telephone booth that was actually a prop) was placed on this street, first seen in The Order of the Phoenix for Harry's hearing, and in The Deathly Hallows — Part 1 when the trio breaks into the ministry.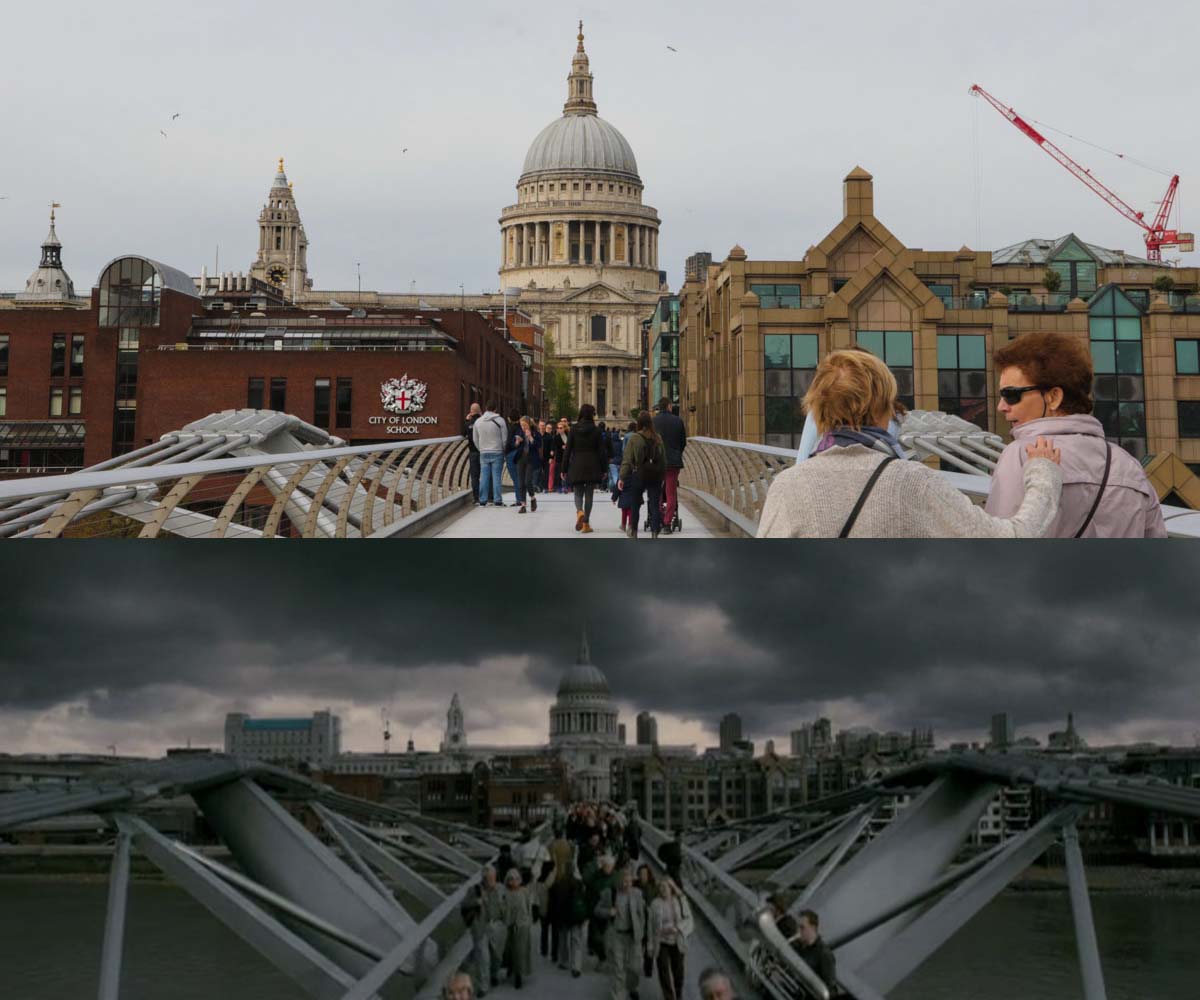 (4) Millennium Bridge & St Paul's Cathedral — Death Eaters attack the Millennium Bridge and cause it to collapse into the river in The Half-Blood Prince's opening sequence, with St Paul's Cathedral in the background.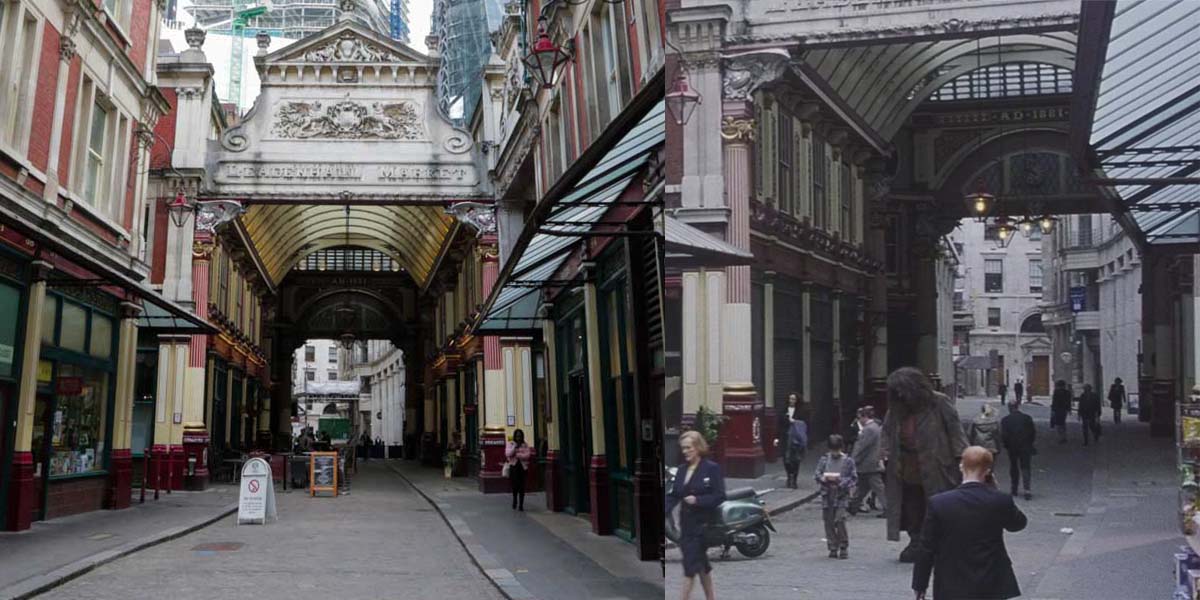 (5) Leadenhall Market — Harry and Hagrid enter Diagon Alley through Leadenhall Market in The Philosopher's Stone, via a pub that is now an opticians shop (marked by its distinctive blue wall from the outside).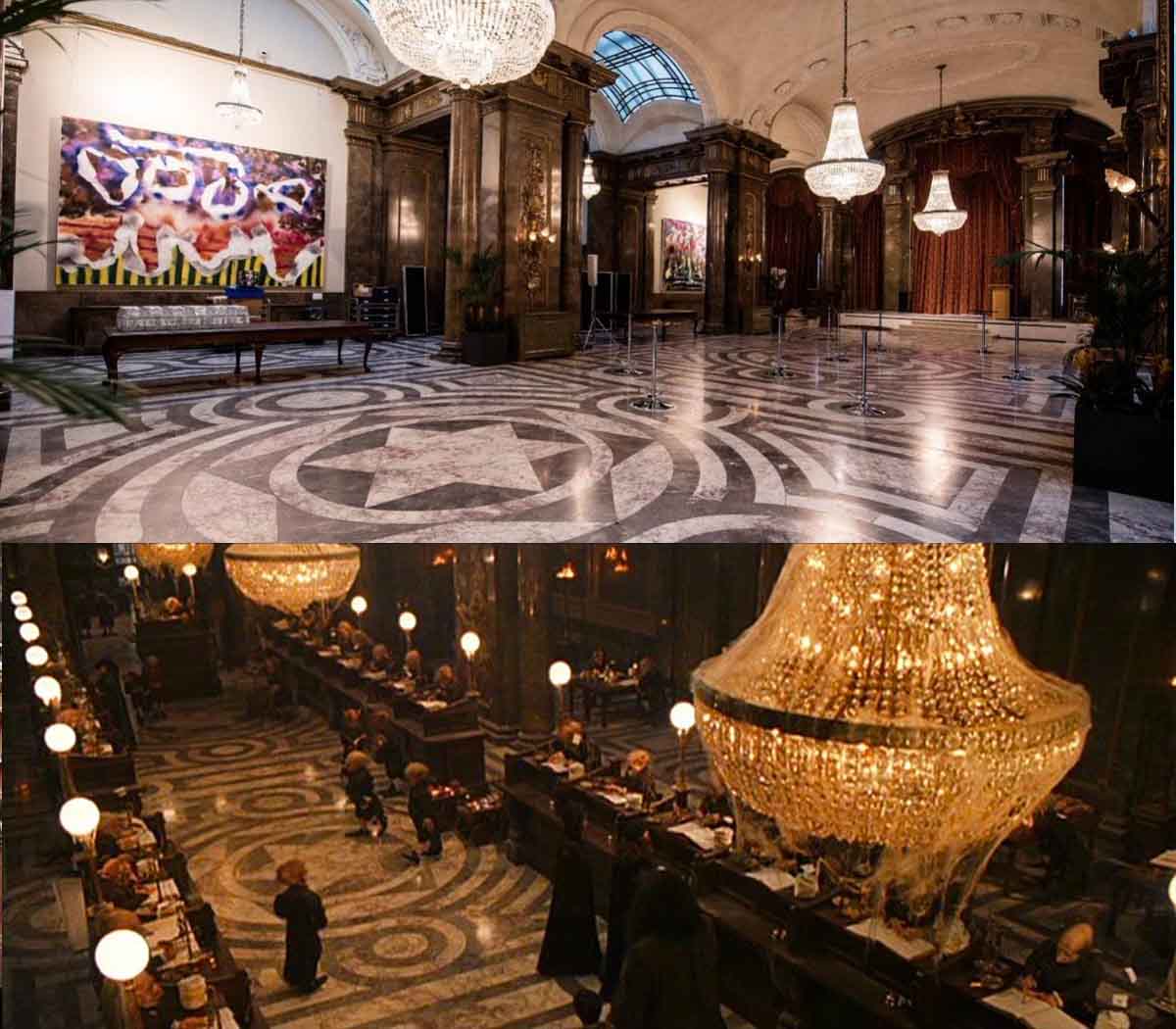 (6) Australia House — The interior of Australia House was used to film the scenes inside Gringotts Wizarding Bank, in The Sorcerer's Stone.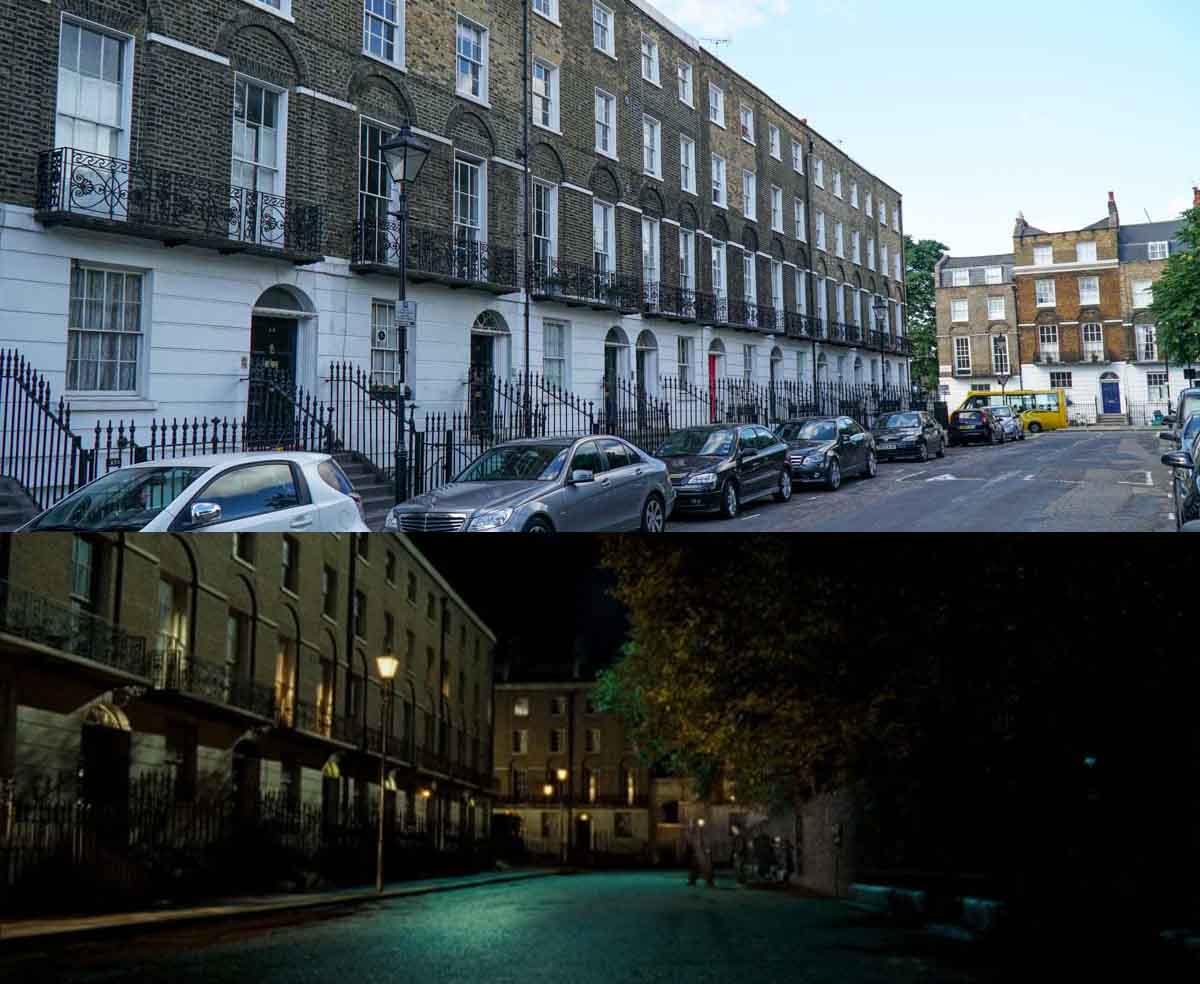 (7) Claremont Square — The locale of 12 Grimmauld Place, which served as both Sirius Black's residence and the Order of the Phoenix's headquarters.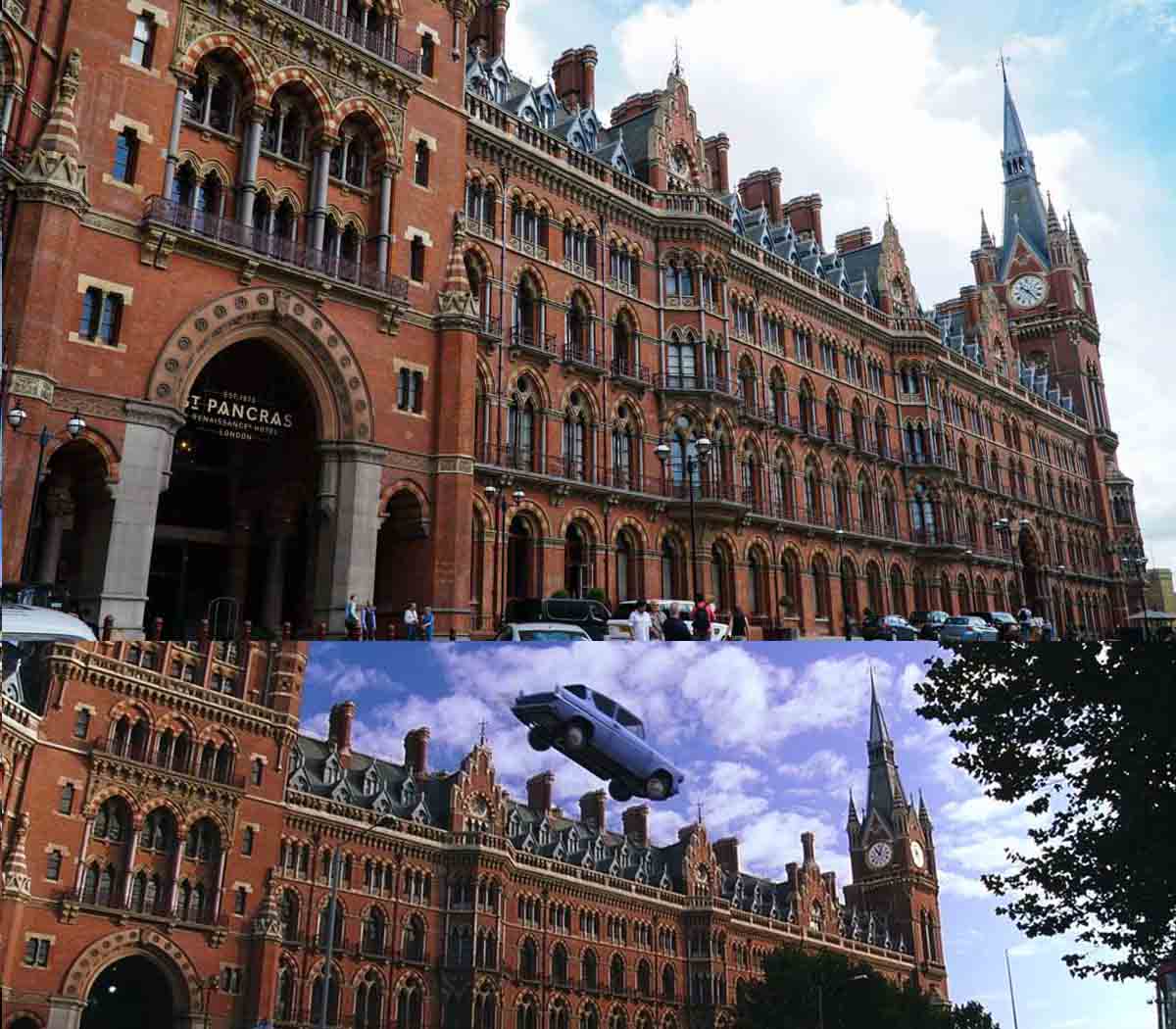 (8) St. Pancras Renaissance Hotel London — A hotel right beside King's Cross Station that Harry and Ron pass with their flying car, in The Chamber of Secrets.
If you follow the list in order, you'd get near King's Cross Station just in time to…
Take a Photo at the Real Platform 9¾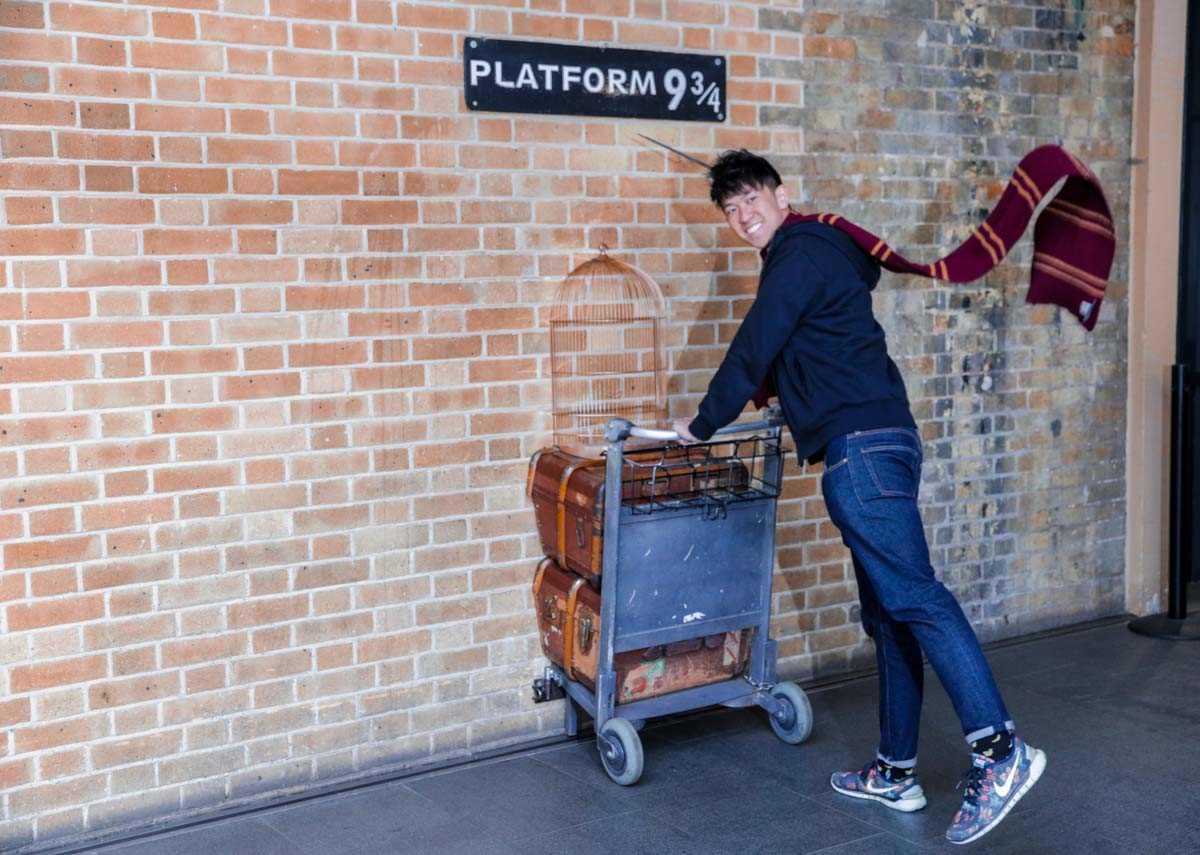 The real King's Cross Station's Platform 9¾ has a trolley for you to snap pictures at too, with dedicated photographers and staff providing scarves of any house you choose! #FreedomOfChoice
Cost: Free
Opening Hours: 8AM – 10PM (9AM – 9PM on Sundays)
Address: Kings Cross Station Concourse, Kings Cross, London N1 9AP, UK
House of Minalima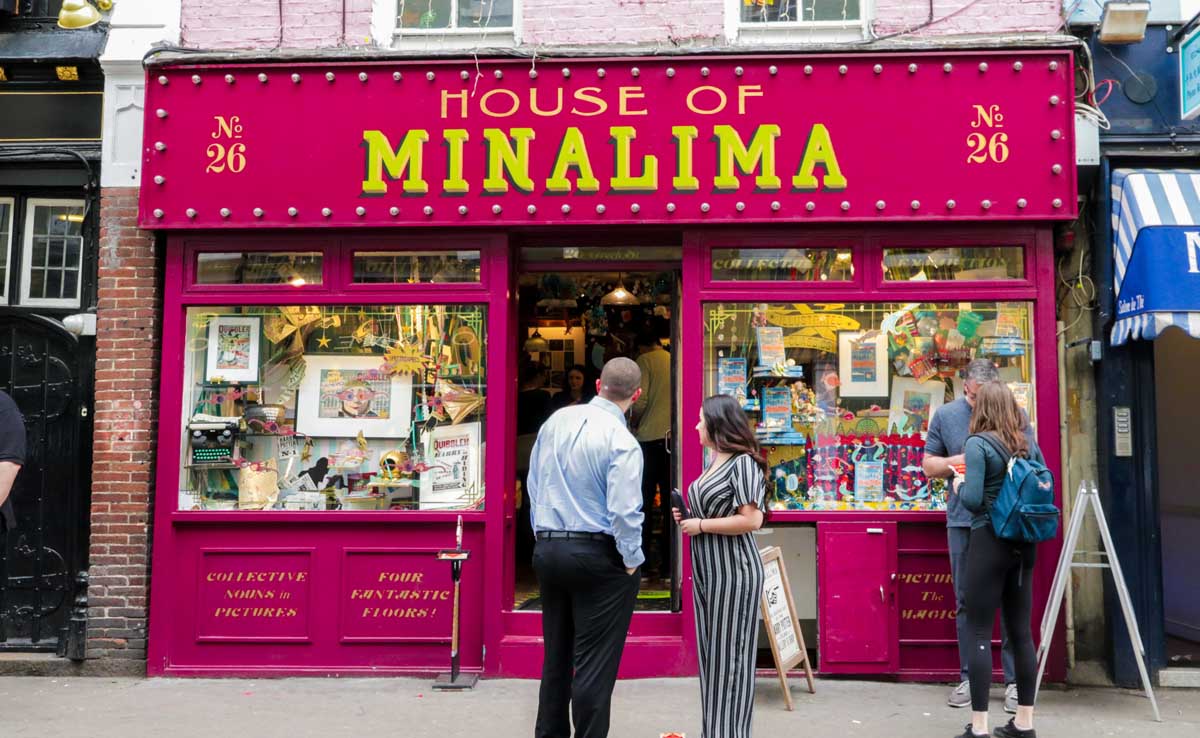 Opened by the graphic art designers of the entire Harry Potter film series (including Fantastic Beasts), walk through 4 floors in the House of Minalima comprising a gift shop and free-to-browse exhibitions.
You can expect-o mock-ups of The Daily Prophet, the iconic wanted posters, and Marauder's Map among others.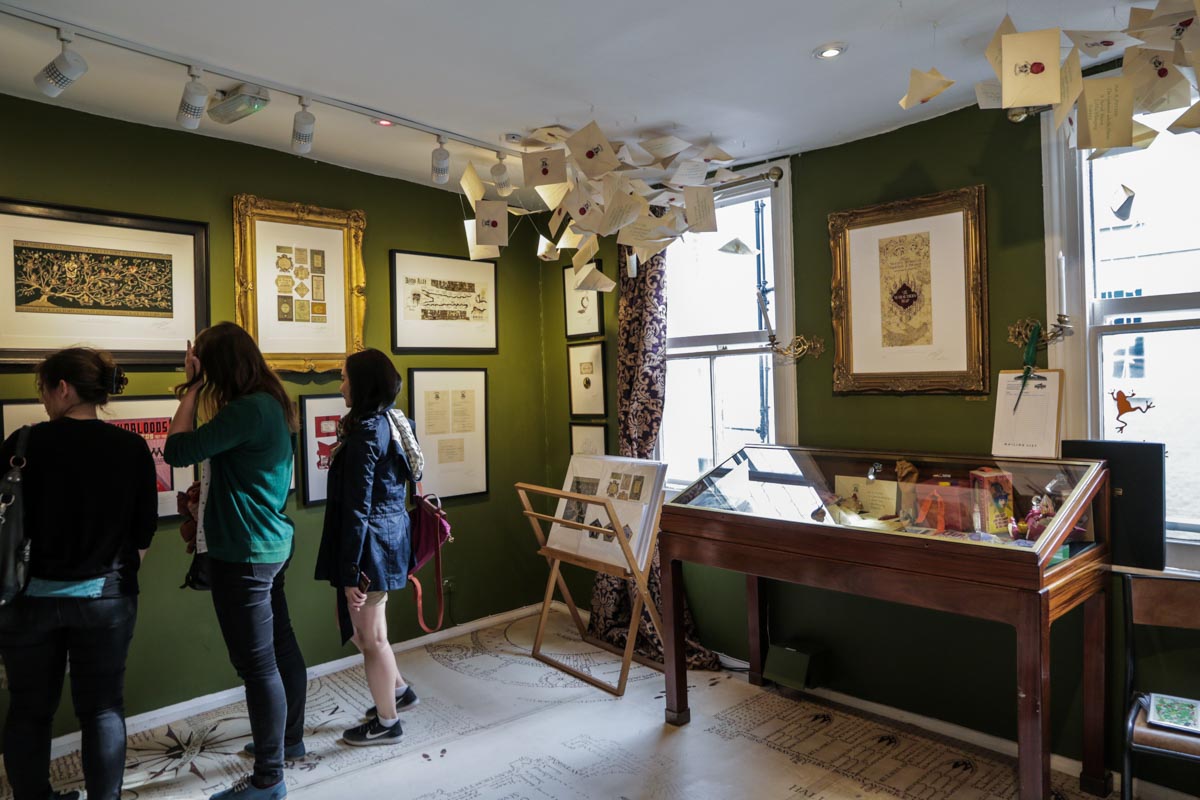 Entrance Fee: Free
Opening Hours: 12PM – 7PM
Address: 26 Greek Street, Soho, London
Solve a Wizard-themed Escape Room Game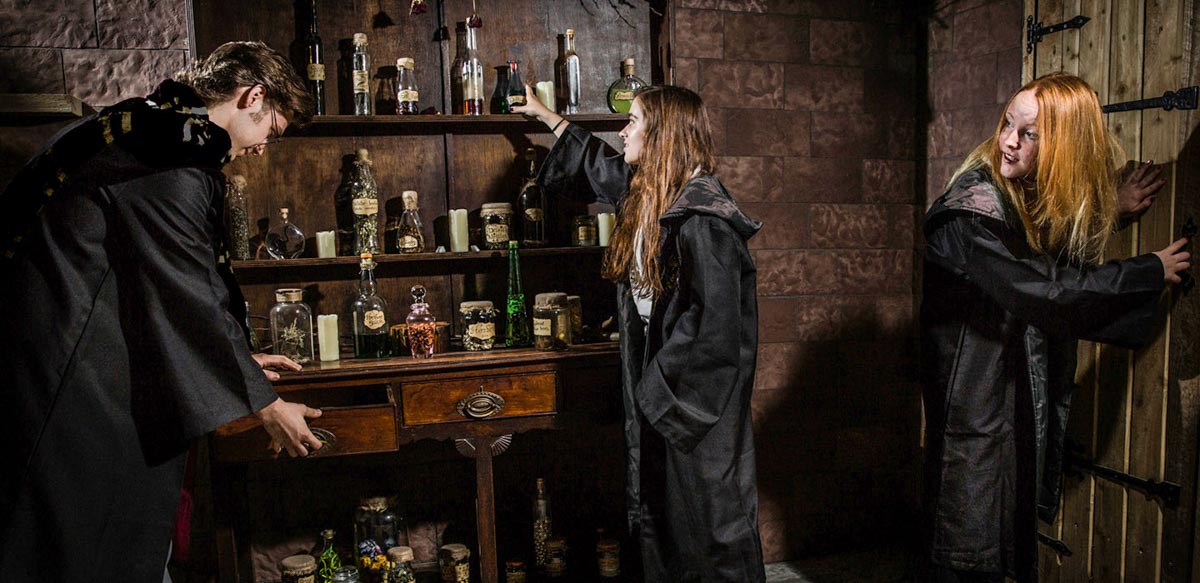 Just like Harry Potter, escape room games are still in vogue. Join forces with 3 – 5 teammates and magically work your way out this one by Enigma Quests in one hour! Don't think you can apparate your way out of this, though.
Cost: £90 – £120 (~S$161.90 – ~S$215.90)
Opening Hours: 10AM – 8:30PM (Last game)
Address: 2-12 Wilson Street, London, EC2M 7LS
Unwind at a Wizarding Bar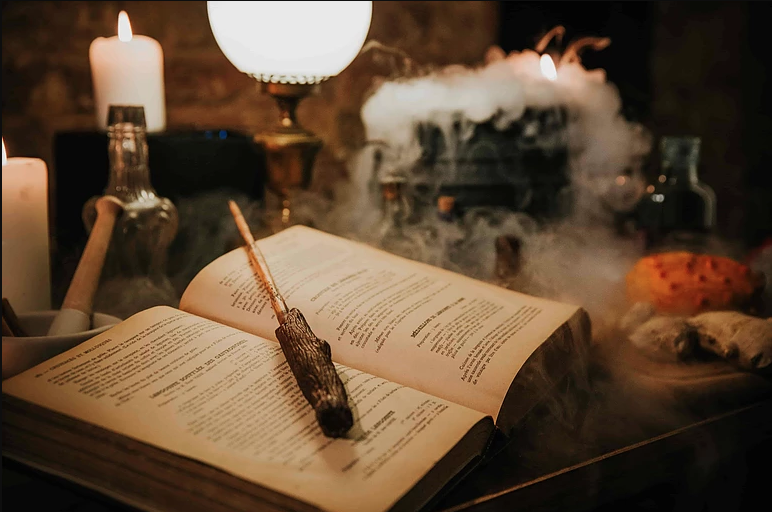 Disappointed by the lack of alcohol in Warner Bros Studios' Butterbeer? You won't be at The Cauldron Magical Cocktail Experience.
In slightly less than 2 hours, enjoy a glass of craft beer at a tap of your wand (something we wish we can do on a daily basis), and whip up your own con-cocktail-tions straight from a cauldron!
Cost: £32.99 (~S$60, includes 3 drinks)
Opening Hours: 5:30PM – 10PM. Closes 12AM on Fri. 12:30PM – 12AM on Sat. 2:30PM – 10PM on Sun.
Address: 5d Stoke Newington Rd, Stoke Newington, London N16 8BH, UK
How to get there: Walk 5 minutes from Dalston Kingsland Overground Station
Getting around in London
(1) Public transport with Oyster card — No broom or flying cars, no problem. Purchase your Oyster card at ticketing machines / offices, and your £5 deposit will be refunded when returned. If you only take the Underground trains in Zones 1 and 2, fares are capped at £6.60 (~S$10.85) daily.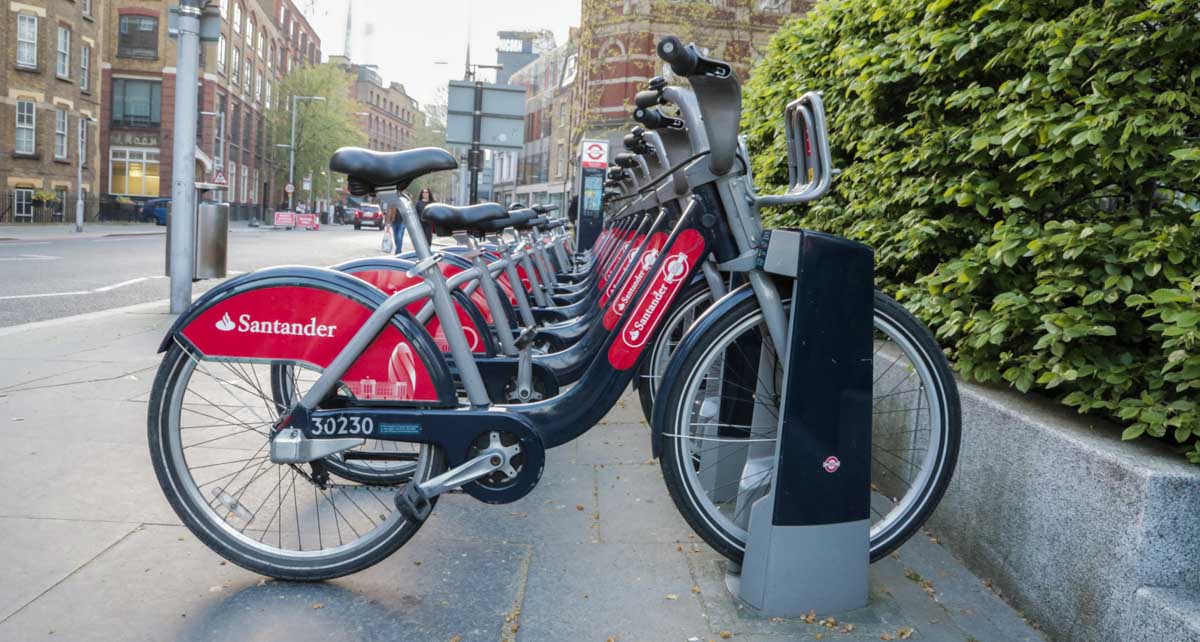 (2) Bicycle with Santander Cycles — Download the Santander Cycles app, locate a docking station and rent a bike at £2 (~S$3.60) for 24 hours. The catch: you have to dock within 30 mins to avoid another £2 fee. Docking stations are all over town though, so just plan your journeys strategically! Also note you have to wait 10 minutes after docking before you get on another bike.
Where to stay in London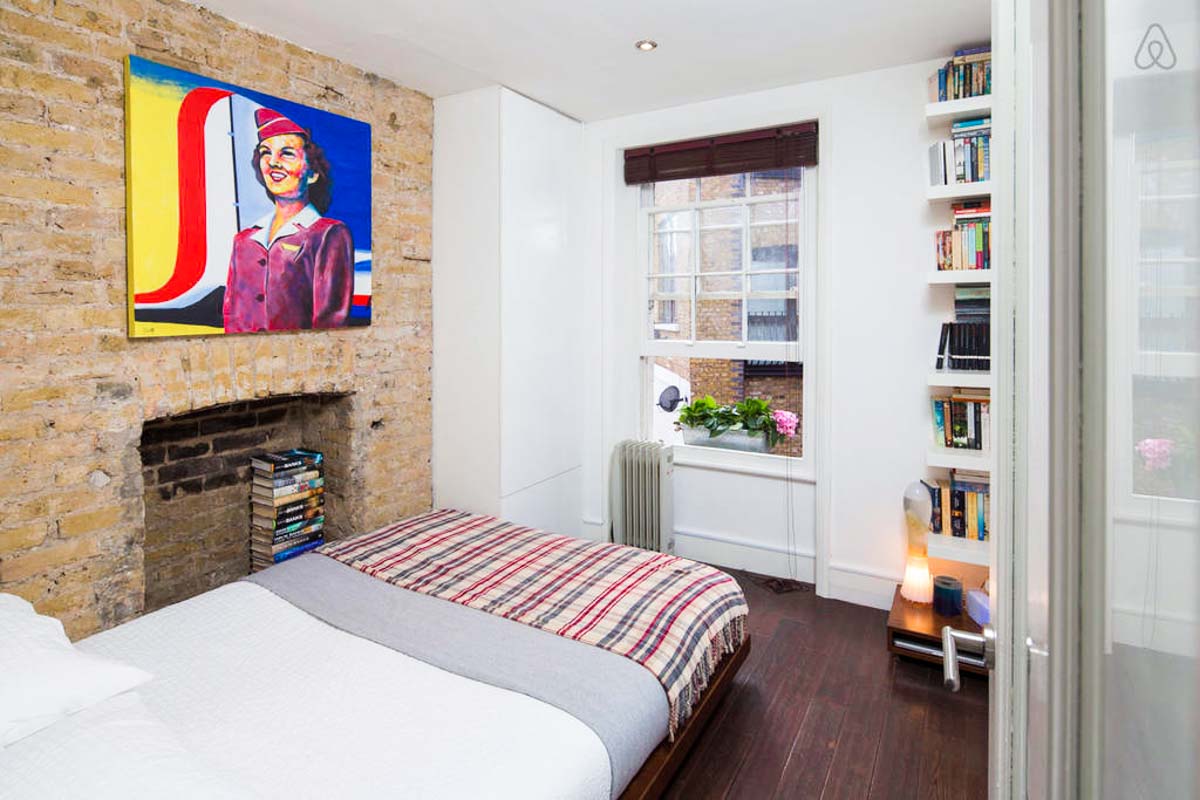 Accommodation in Zones 1 and 2 may be pricier, but you save more on transport and time travelling to most of the attractions in the centre. Airbnbs go as low as S$36 per room, while a bed in a hostel dorm mostly ranges from S$18 – S$50 a night. Our private Airbnb room fit for 2 near Holloway Road Station cost S$86 a night.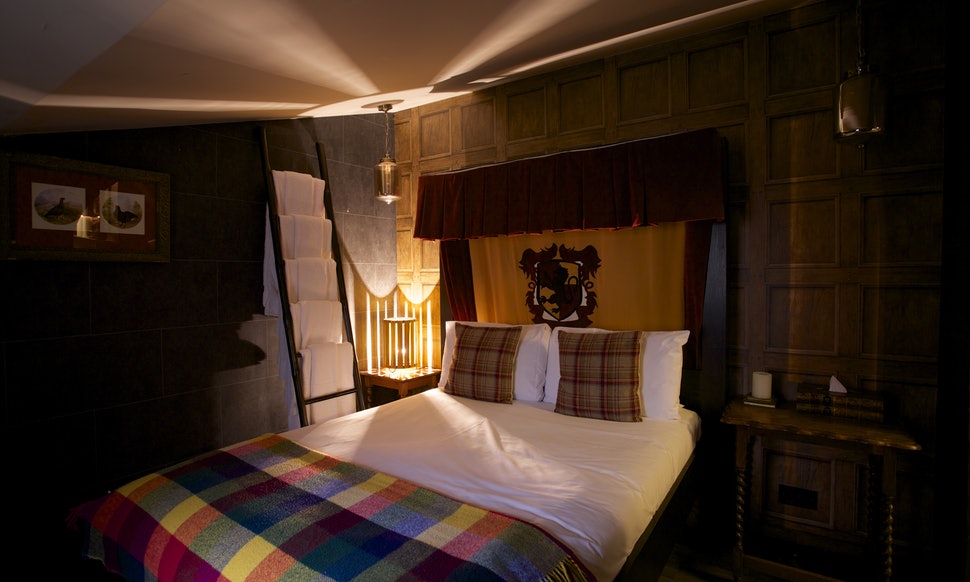 For the penultimate Harry Potter experience, the Potter-inspired Enchanted / Wizard Chambers at the Georgian House Hotel caters for the most hardcore Potterheads. Get comfy in 4-poster beds while surrounded by rustic furniture and open fireplaces! Prices start from £239 (~S$430) a night, with rooms that sleep up to 6 pax.
Booking your Harry Potter London activities with Klook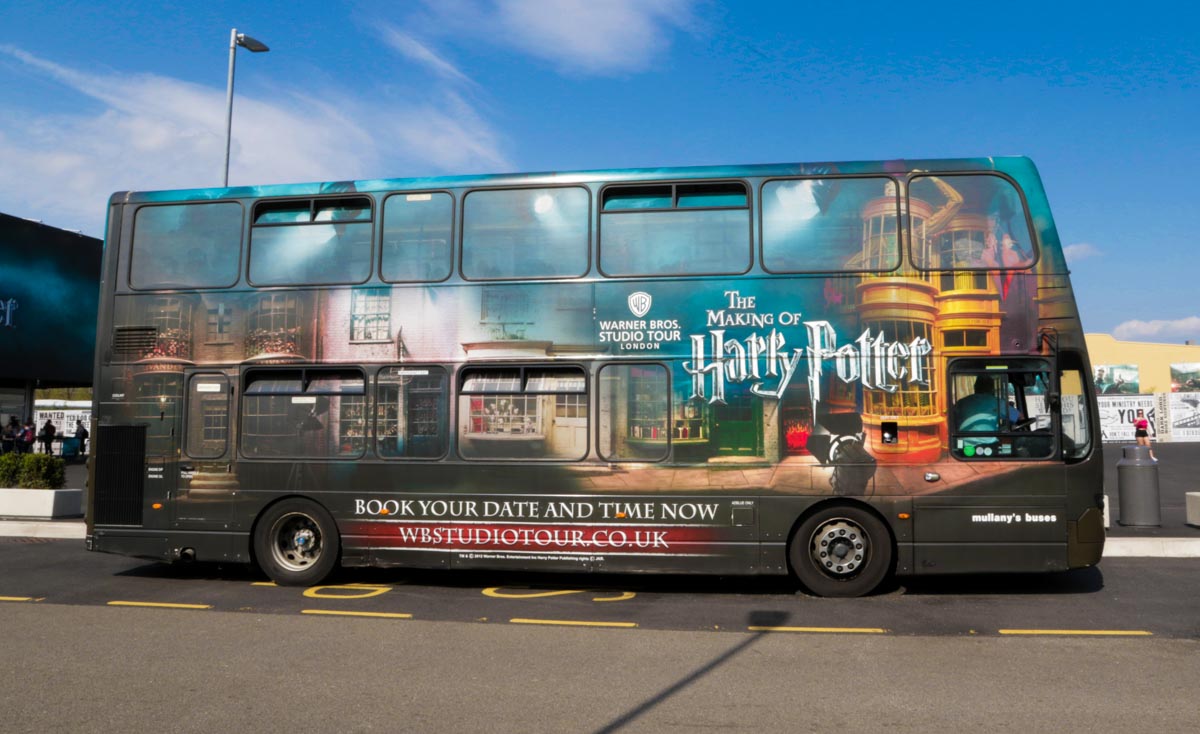 The Warner Brothers Studio isn't actually in London, but a one-hour drive away in Watford. There are two ways you can get there:
(1) Train — Do it yourself by taking a train from London Euston Station to Watford Junction Rail Station. After which you have to take a shuttle bus to the studio itself. This
(2) Bus — this themed tour bus takes you directly to and from Central London — in a Harry Potter-themed bus, no less! You even get on-board WiFi with TVs screening the first movie to hype you up. But unlike the train, the bus returns to London on a fixed schedule.
With so many Harry Potter-related things to do in and around London, visiting this capital city is definitely hands-down a bucket list destination for every Potterhead!
---
This post was brought to you by Klook.
Like what you see? Follow us on Facebook, Instagram, and YouTube for more travel updates!