PSA: Citi Cards is giving away S$10,000 worth of travel vouchers for your dream travels! We're talking crazy adventures, posh accommodations, and world-class food — anywhere in the world — so how about starting with Greece? 🤭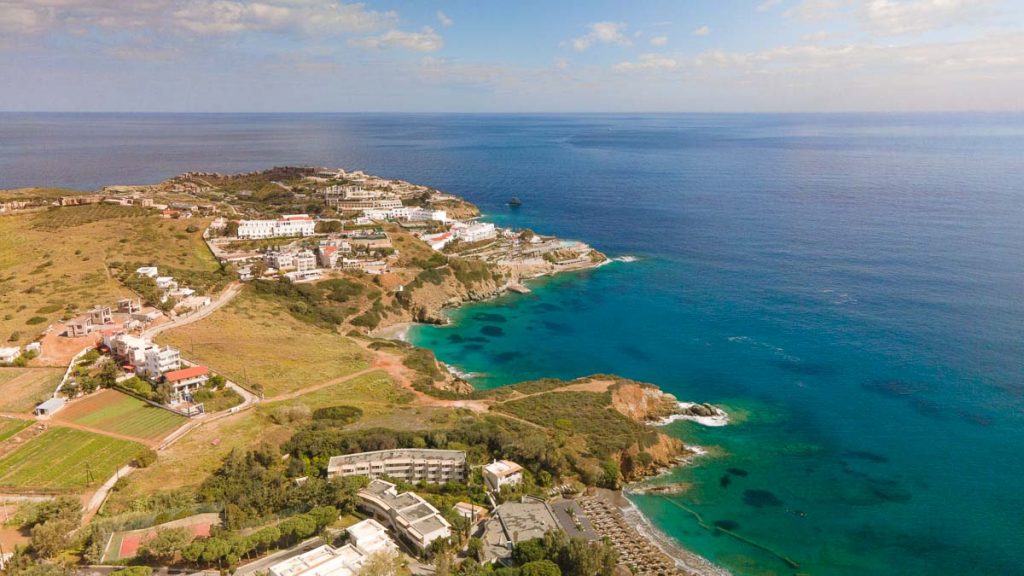 If you're dreaming of turquoise waters, ancient ruins, and sun-kissed beaches, there's no doubt — Greece is the place to be. And if you're not restricted by budget, the possibilities are truly limitless.
While exploring Greece under S$1.5k over nine days is possible, this required some careful planning and stretching our dollar. This also meant cheaper accommodation on some days, extra travel time, or more basic meals.
It honestly wasn't a bad trade-off. But with Citi Cards giving away S$10,000 in travel vouchers, we wondered what other epic experiences and luxuries we could unlock if budget weren't a constraint.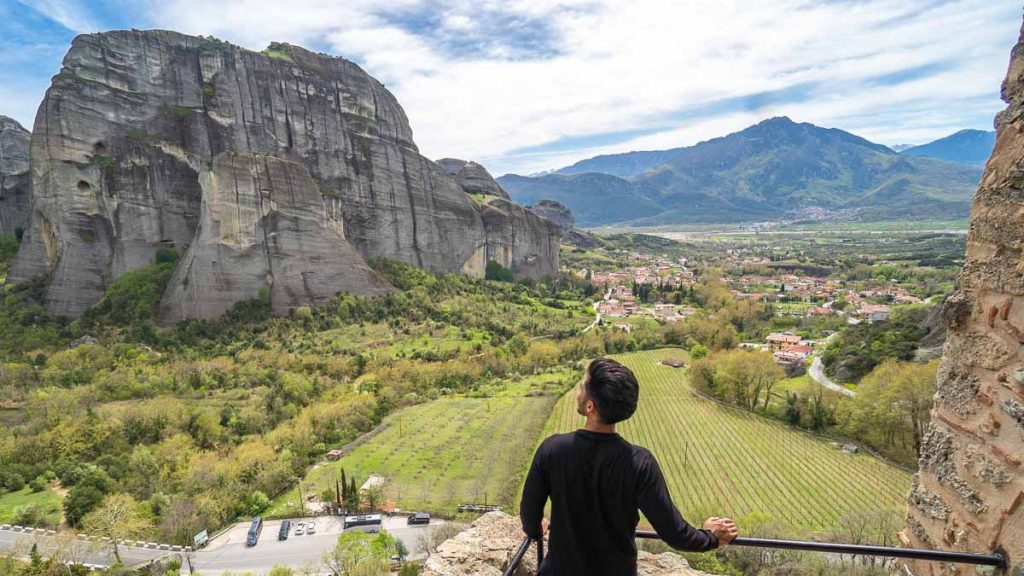 If you're ready to indulge in luxury experiences and unforgettable experiences, here's our list of 13 epic things to do in Greece.
Psst. Read till the end for exclusive Citi travel deals and to find out how you could win the S$10,000 in travel vouchers to fund your own dream adventures!
1) Sightsee on a luxury yacht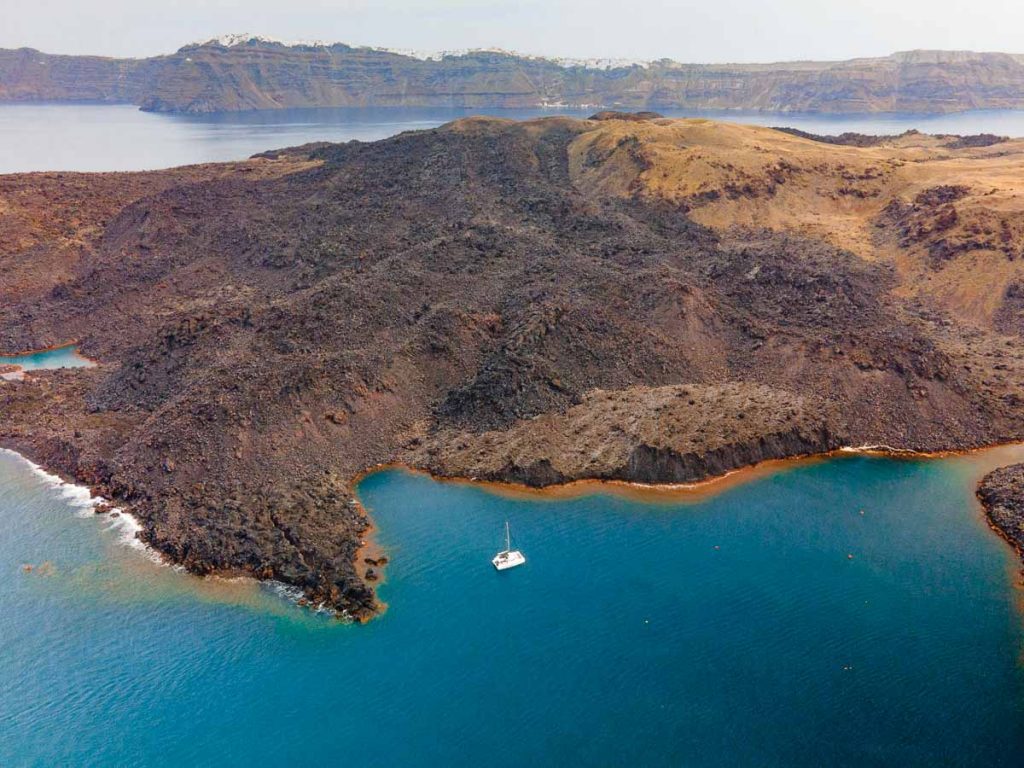 If your idea of a luxurious time is doing absolutely nothing at all except sipping wine while enjoying a scenic view, then a yacht experience is what you're looking for.
While there are many boat tours from different parts of Greece like Crete, Mykonos and even Athens, the most popular choice is usually Santorini. It's well-known for its beautiful sunset tours but take the morning tour if you want more time in the afternoon to explore the island.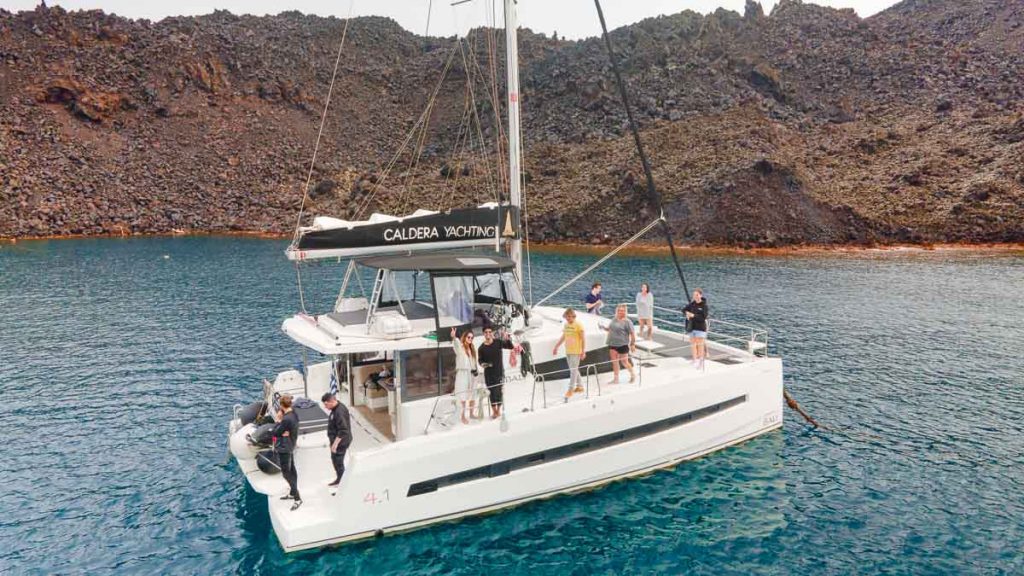 On our Santorini boat tour, we visited various attractions like the Red Beach, White Beach, Black Mountain and Nea Kameni. But the highlight was snorkelling and of course, the free-flow alcohol paired with grilled meat and seafood 🤩.
Cost: €120/pax for 5hrs
Tour timing: 9:30AM – 2:30PM
Meeting point: Hotel pickup in Santorini
*Pro-tip: Book your tour with the Citi PremierMiles Card to earn 4 miles with every S$1 spent overseas (valid till 30 June 2023).
2) Bungy jump into a famous canal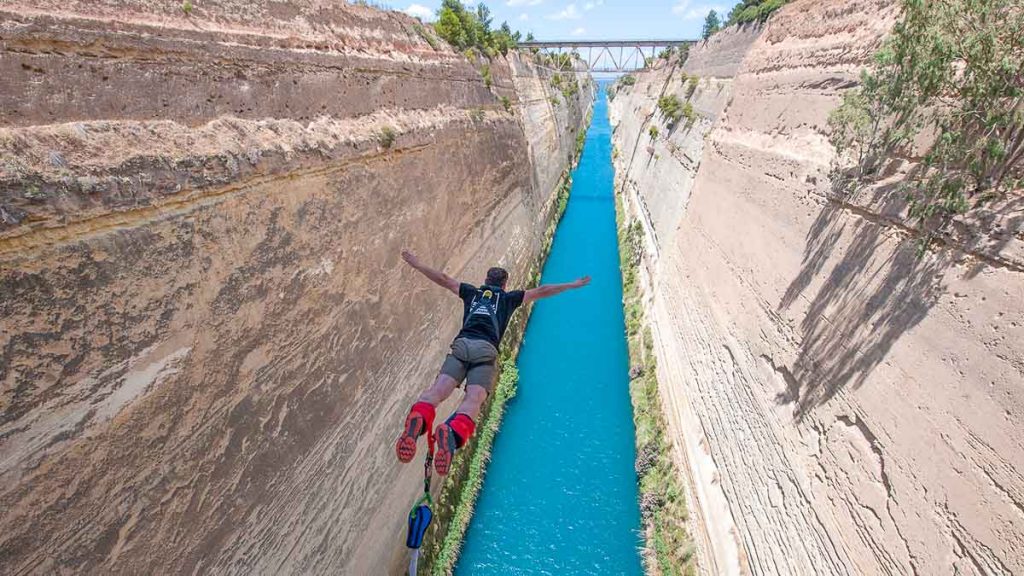 Photo credit: Zulu Bungy
One of the most famous bungy spots in Greece is the Corinth Canal — which holds the Guinness World Record for being the deepest canal in the world, with walls towering 80m tall 😱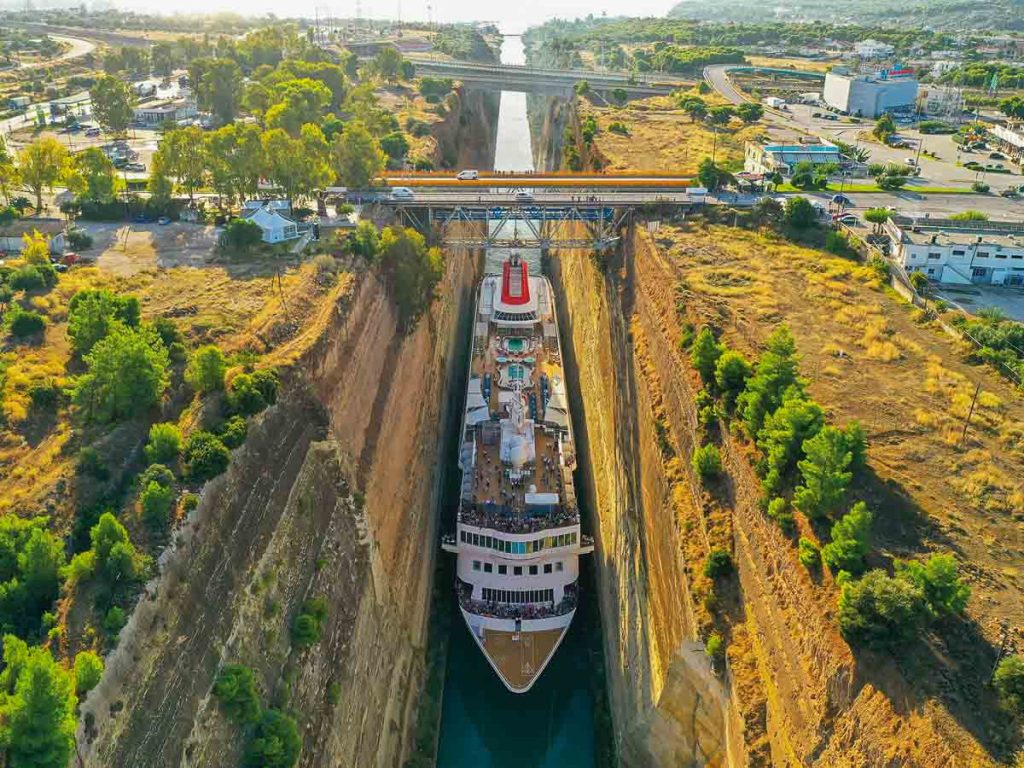 Photo credit: Corinth Canal
Don't let its height scare you though, the stunning scenery will make your leap of faith worth it.
*Pro-tip: If you're feeling confident, opt for a second back-to-back jump on the same day at half price (€40/pax).
Cost: From €80/pax for a standard package (incl. jump and GoPro camera footage)
Opening hours: 10AM – 6PM (various slots available)
Address: Isthmia 200 10, Greece
3) Stay at a resort with epic views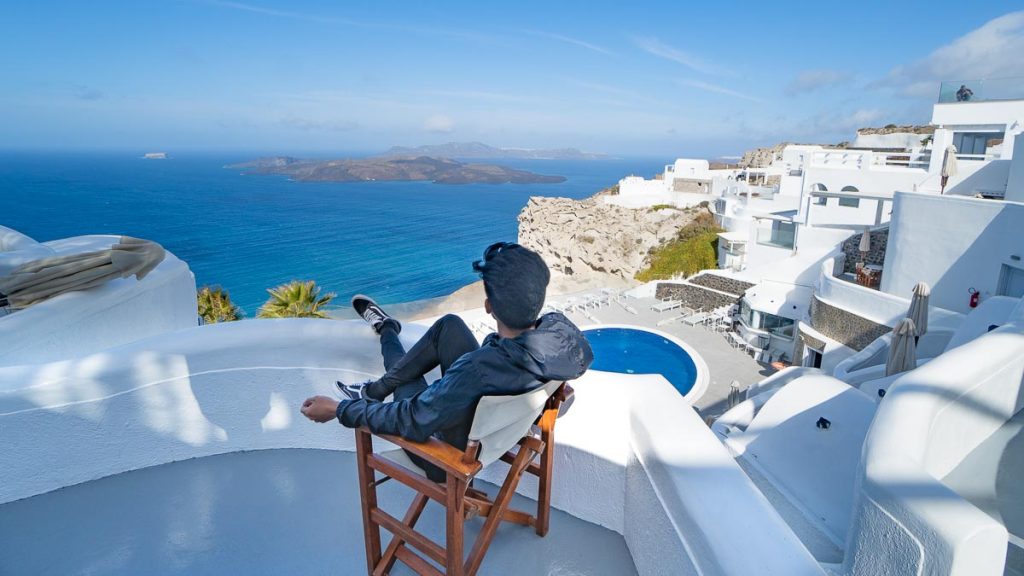 Greece is home to some of the world's most stunning resorts, offering unparalleled views of the Aegean Sea and the surrounding landscapes.
Besides, where else in the world can you wake up to a view of the Acropolis or watch the famous Santorini sunset before going to bed.
Some popular Santorini sunset hotels include Canaves Oia Suites, Marizan Caves & Villas, and Volcano View Hotel.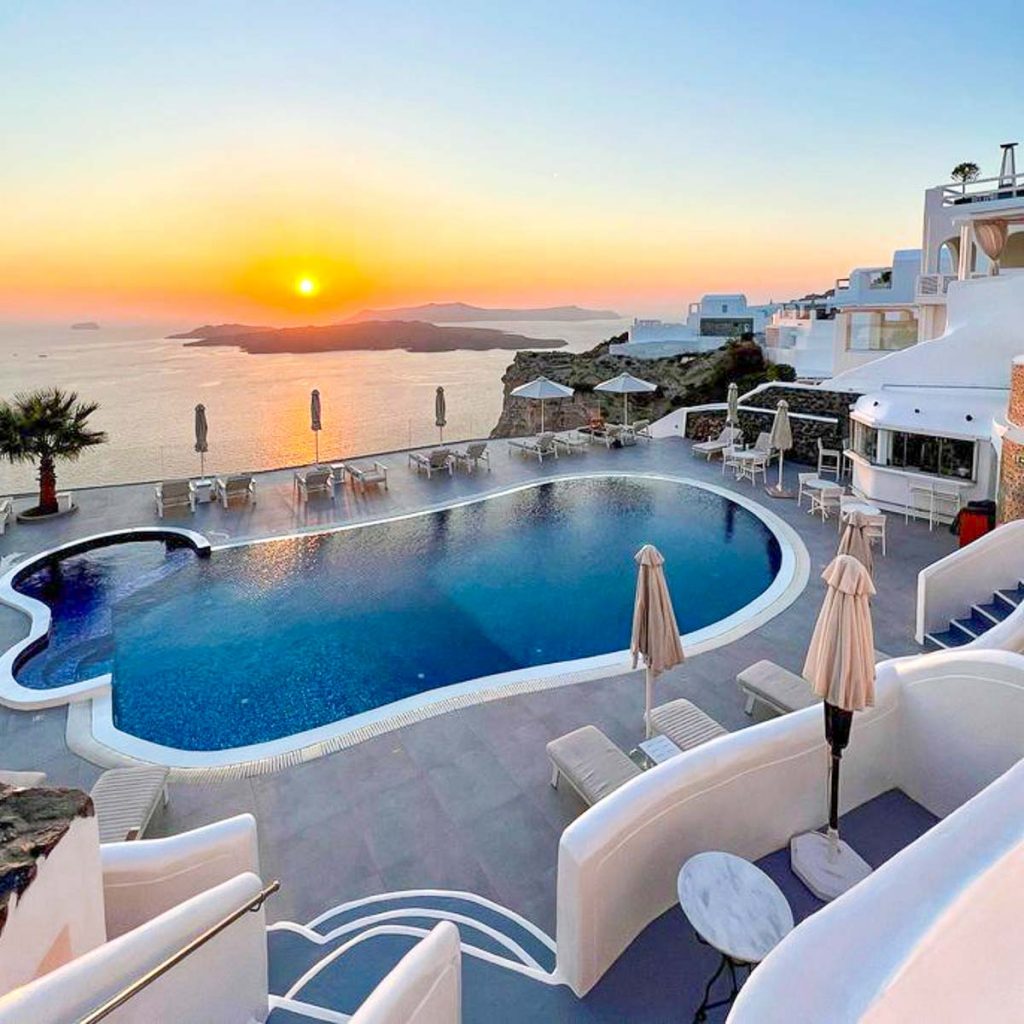 Photo credit: @travelbuddies_lifestyle via Instagram
We stayed at the Volcano View Hotel — a five-star hotel perched on the edge of the Caldera cliffs overlooking the volcano (hence the name)! Our room also had a private balcony where we had a clear view of the sea and mountains.
Plus, the food and service here were also five-star, with a huge breakfast buffet spread of salads, fruits, cakes, and essentials like bacon and eggs. We were also super grateful to our receptionist, Tina, who helped us book last-minute yacht tours and car rentals. She even introduced local restaurants for us to try, like Metaxi Mas (we had free desserts and shots here 😋).
Cost: From ~S$224/night
Address: Thera, Santorini, South Aegean, 84700, Greece
*Pro-tip: Get up to S$100 off hotels, flights and experiences on Traveloka with your Citi Credit/Debit Card.
4) Paraglide over vast landscapes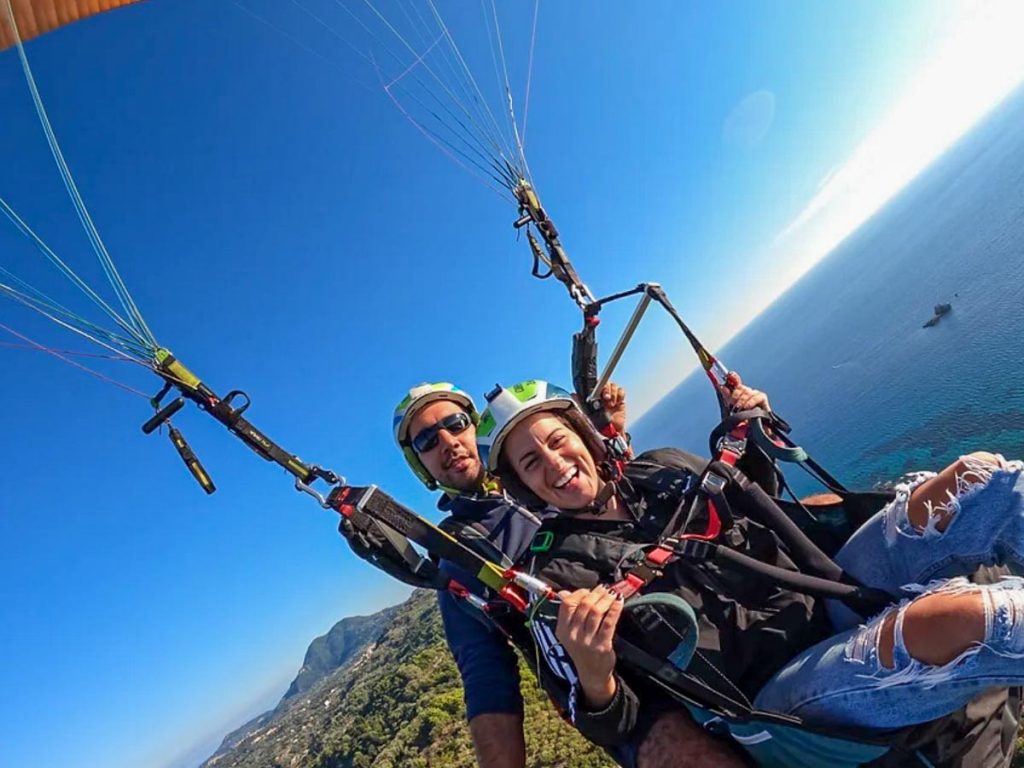 Photo credit: Corfu Extreme Sports
For those up for an adventure, one way to soak in the view is by paragliding across Greece.
There are multiple popular destinations to try this thrilling activity like Kefalonia, Corfu, Lefkada, and Crete, so it really depends on which island you'll be visiting!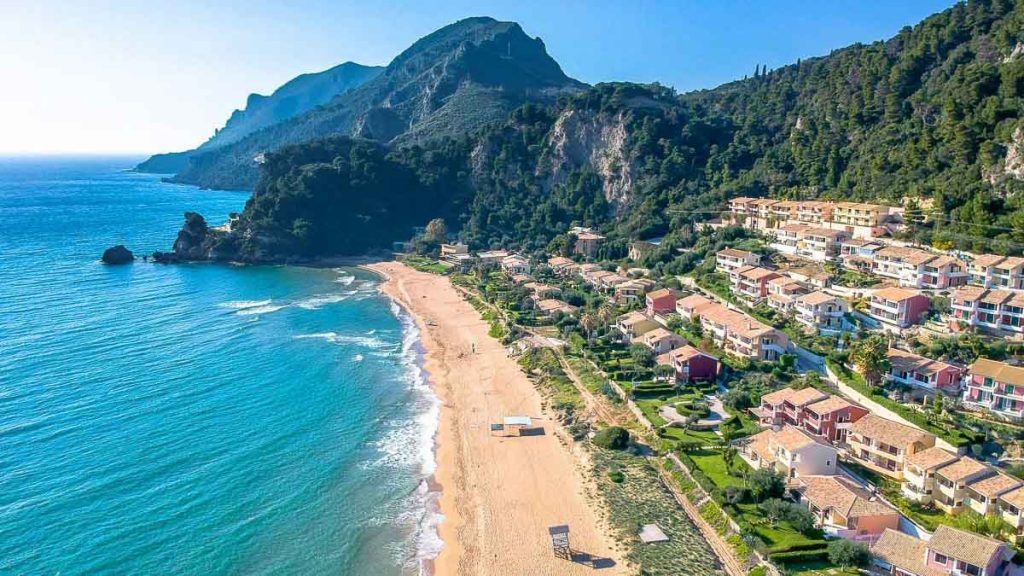 Photo credit: Visit Corfu
But we'd recommend hitting up Corfu island ― known for its rugged mountains and scenic beaches.
You'll also literally jumpstart the activity by jumping off cliffs in areas like Pelekas or Vatos (both are villages situated on a hill overlooking the sea), and depending on weather conditions, you'll either land in Kontogialos or Glyfada beach ― the former is surrounded by pine trees while the latter is famed for its fine, golden sand.
*Pro-tip: The best seasons for paragliding are spring (Feb – Apr) and autumn (Oct – Nov), with clear skies and gentle winds.
Cost: €120/pax for a 15–20min flight on Corfu island (time slots and meeting points are arranged directly with the operator)
5) Tour mesmerising holy monasteries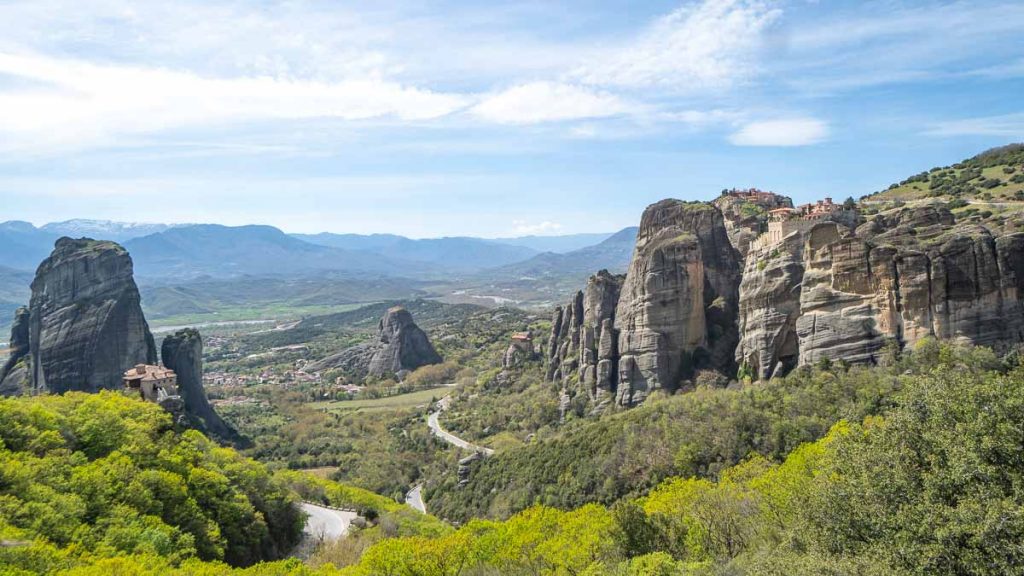 Majestic mountains, vast forests, and floating rocks… is this Pandora? Nope, but it's probably the closest we'll get to the famed Avatar paradise — at least in Greece.
Meteora is a UNESCO World Heritage Site known for its monasteries built on impressive rock formations. Fun fact: Its name translates to "the one suspended in mid-air"!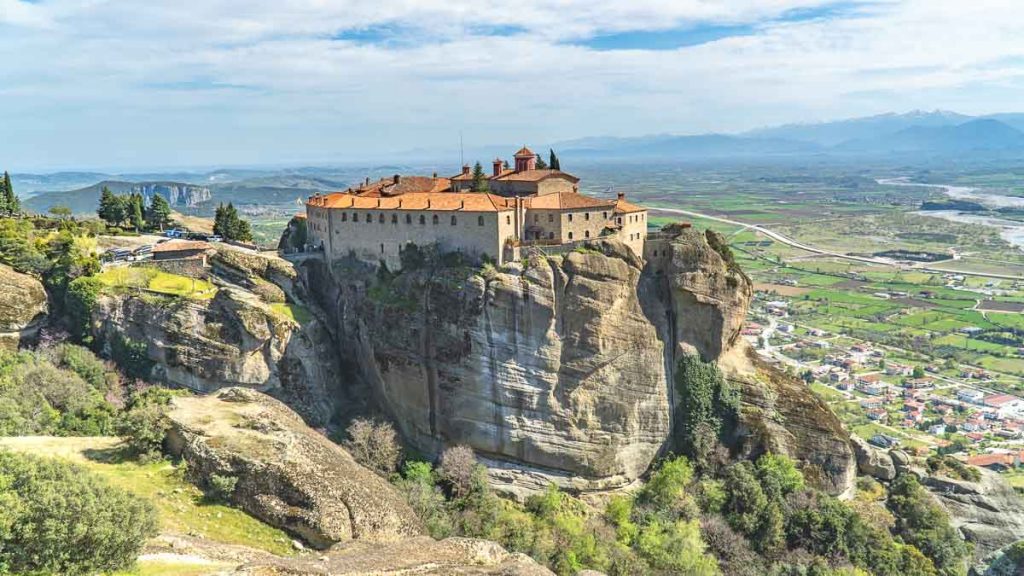 Holy Monastery of St. Stephan.
There are around 24 monasteries in the area, but only six are functioning today. On our day tour from Athens, we saw four of them — Holy Monastery of St. Nikolaos of Anapafsas, St. Stephan, Grand Meteoron, and Holy Trinity.
*Note: Entry to the monasteries are €3/pax, cash payment only.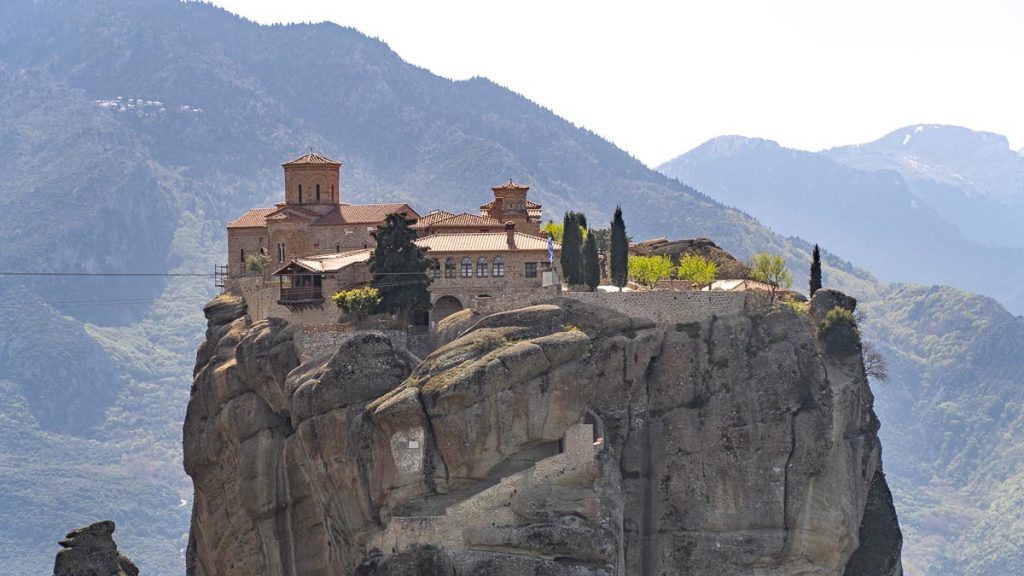 Holy Monastery of Holy Trinity.
The most accessible one is the Holy Monastery of St. Stephan (there's no need to climb any steps 😉), but in my opinion, the most interesting one is the Holy Monastery of Holy Trinity.
The Holy Monastery of Holy Trinity is situated on a standalone rock formation, making it the least accessible (you'll have to head to the base of the rock and climb up 130 steps to reach it). Plus, it was also the filming location of the 1981 James Bond movie, For Your Eyes Only.
Cost: ~S$170/pax for full day tour via Klook
Tour timing: From 7:20AM (catch train from Athens Railway Station to Kalambaka)
Meeting point: Kalambaka Railway Station
*Pro-tip: Get S$10 off your Klook activity bookings with a minimum spend of S$60 with Citi Credit/Debit Cards!
6) Hop on a hot air balloon adventure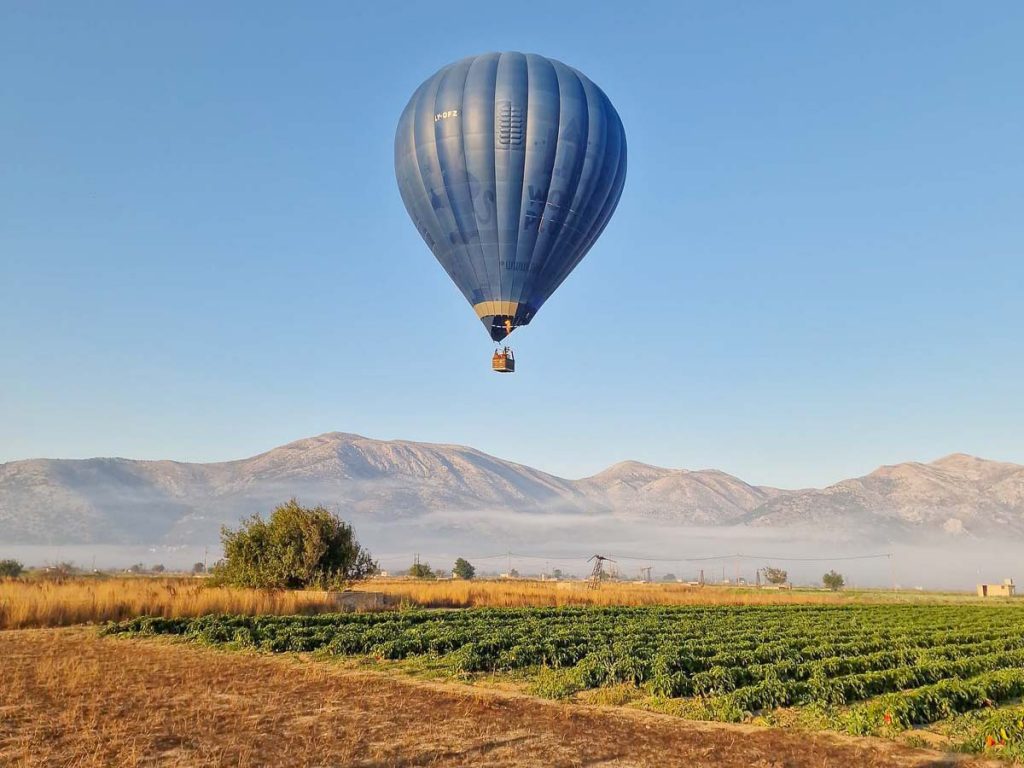 Photo credit: Hot Air Balloon Greece via Facebook
Hot air ballooning over the picturesque landscapes of Greece is a once-in-a-lifetime experience that should be on every Greece bucket list.
Soaring over the crystal-clear waters, ancient ruins, and sprawling vineyards, you'll be treated to a bird's-eye view of the country's natural and cultural wonders.
The island of Santorini is one of the most popular hot air ballooning destinations in Greece, offering breathtaking views of the island's whitewashed buildings, blue-domed churches, and iconic caldera. As you float above the island, you'll see the colours of the sunrise or sunset painted across the sky, creating a truly magical atmosphere.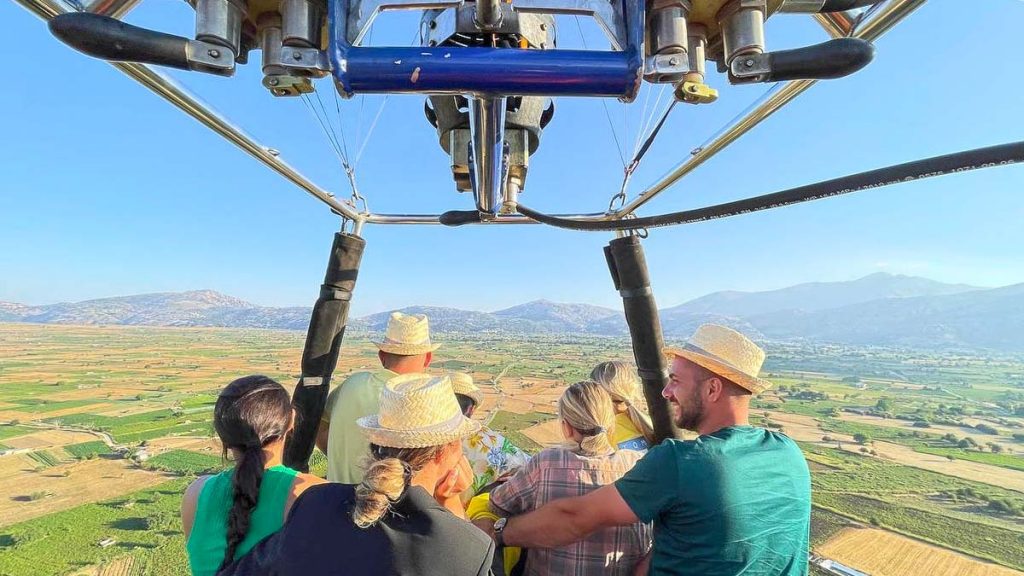 Photo credit: Hot Air Balloon Greece via Facebook
The ancient city of Thebes in Athens and the beautiful landscape of the Lassithi Plateau in Crete are two magical destinations to start from.
After the 40-minute adventure, indulge in local breakfast paired with some sparkling wine (included in the package) 🥂.
Hot Air Balloon Experience in Athens
Cost: From €220/pax
Meeting point: Choose from Glyfada, Syntagma Square, or Omonia district
Hot Air Balloon Experience in Crete
Cost: From €250/pax
Meeting point: Hotel pickup in Crete
7) Scuba dive in clear waters
Greece has one of the bluest and clearest waters we've seen, so tick scuba diving off your bucket list here. Plus, you can do it all year round with water temperatures of 22-26°C in the summer (May – Oct) or 15-18°C (Nov – Apr) in the winter!
There are different courses available depending on your skillset but it was our first time diving so we went for the beginner lesson at Agia Pelagia in Crete.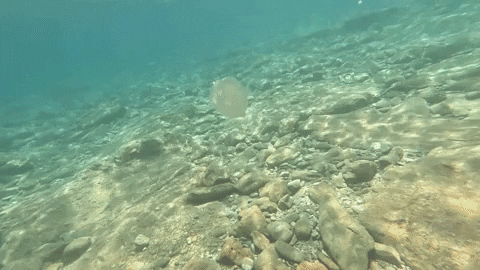 Admittedly I struggled a little at the start, but my ultra patient instructor, Philip, took the time to help me get comfortable. After a good 20 minutes, I could dive deeper and even spotted some marine life like barracuda, scorpion fish, and jellyfish!
Cost: ~S$118/pax for 4hrs
Tour timing: 8:30AM
Meeting point: Hotel pickup in Crete
*Pro-tip: Ensure that your travel insurance covers adventurous activities for greater peace of mind! We got ours from Klook — enjoy S$10 off min. S$60 spend on Klook with your Citi Credit/Debit Card.
8) Tantalise your tastebuds with fine wine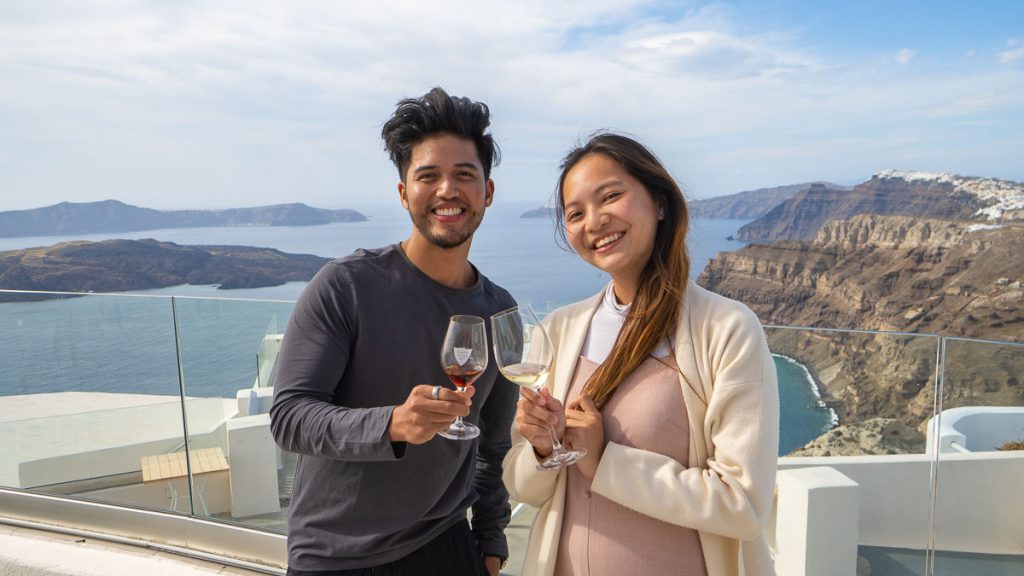 Besides its beautiful blue-domed churches, Santorini is also famous for its fine wine — made from various types of white grapes like Assyrtiko, Athiri and Aidani.
There are a couple of wineries in Santorini but Santo Wines has one of the best views of the caldera. We opted for the six wine-tasting flight set, which came with six different types of wine and a small platter of cheese and bread.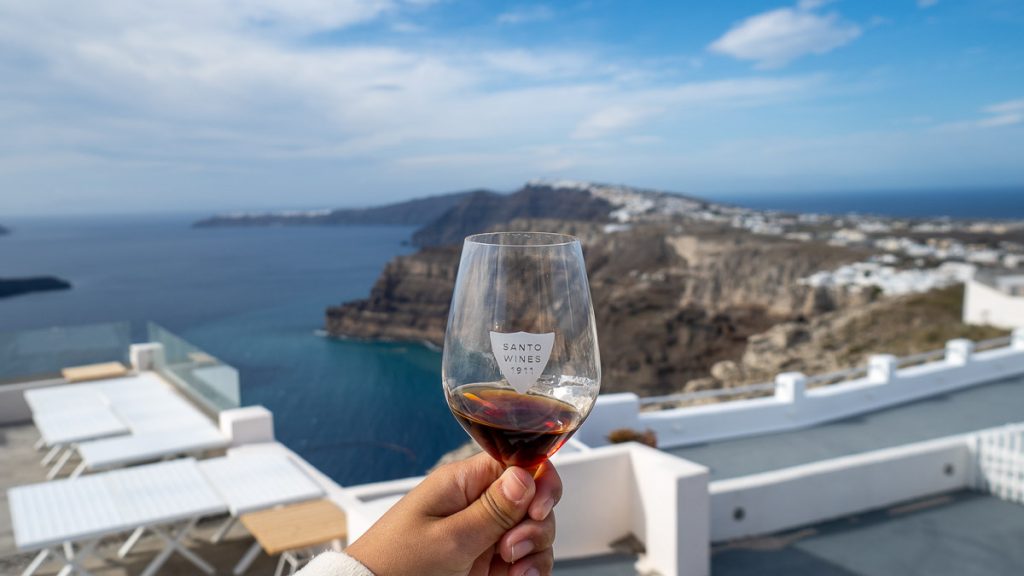 Our favourite was the Vinsanto, a sweet and smooth dessert wine, which we loved so much we bought a bottle each (€32) to bring home 🍷.
If you're a Citi Cardmember, pay for your wine tasting and take-home wines with your Citi PremierMiles Card and earn 4 miles per S$1 spent overseas till 30 June 2023!
Cost: Varies (depending on type of set)
Opening hours: 9AM – 9PM
Address: Pyrgos Kallistis 847 00, Greece
9) Visit iconic ancient Greek cities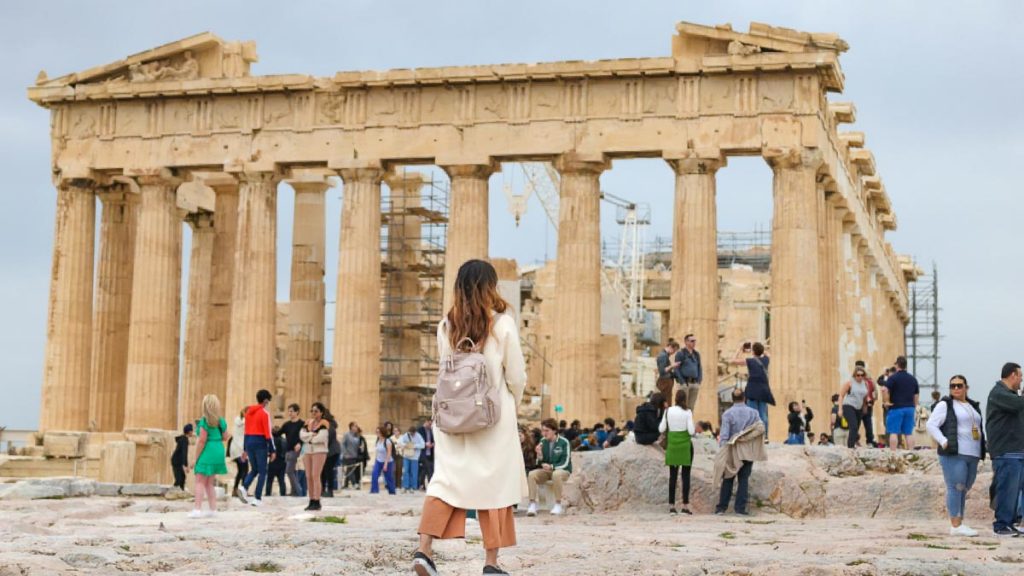 Fun fact: Acropolis stems from the Greek words akron (highest point) and polis (city). An apt name, since it's an ancient citadel situated above the city of Athens!
It spans over 3 hectares (or four football fields) and consists of various historic sites like the Parthenon and the Theatre of Dionysus. For me, seeing all the unique architecture really felt like I was transported back in time to ancient Greece.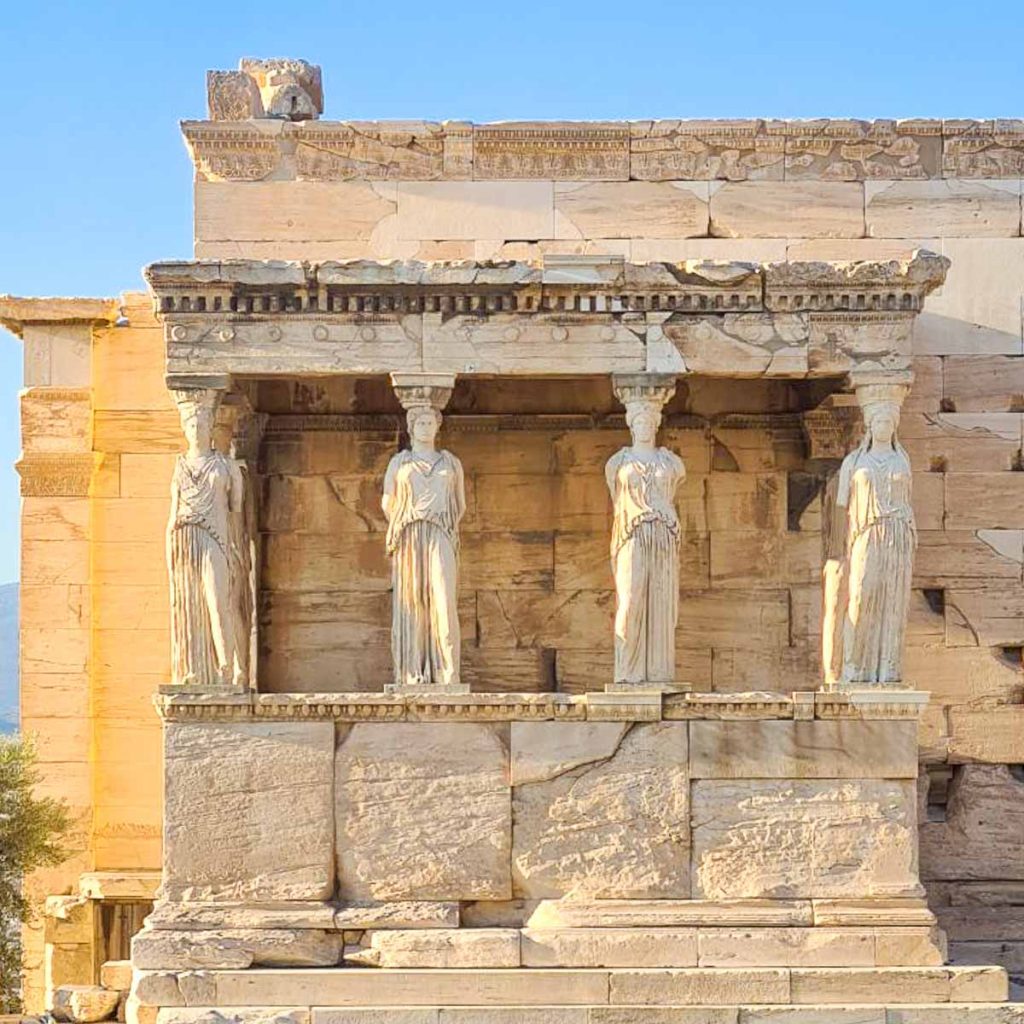 While the Parthenon is no doubt one of the main highlights here, the Erechtheum stands out too — with six female statues acting as supporting pillars for the roof, instead of the usual columns (probably because it was a temple dedicated to the goddess of Athena).
Besides the Acropolis, explore other significant attractions in Greece such as the Ancient Agora, the Temple of Olympian Zeus, and Kerameikos.
*Pro-tip: Make your way to each attraction in comfort with a Hop-On Hop-Off bus service, inclusive of an audio guide to learn more about each location.
Cost for bus tour: ~S$34/pax (excl. entrance fees to attractions)
Meeting point: Various stops around Athens
*Pro-tip: Book with Citi Cards on Traveloka and get up to S$100 off experiences
10) Scramble along gorgeous cliffs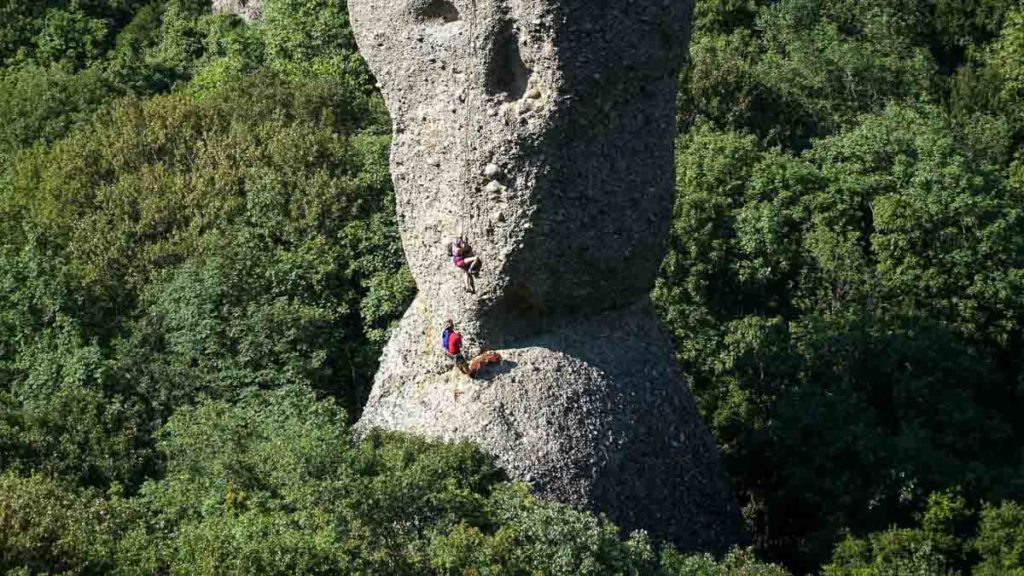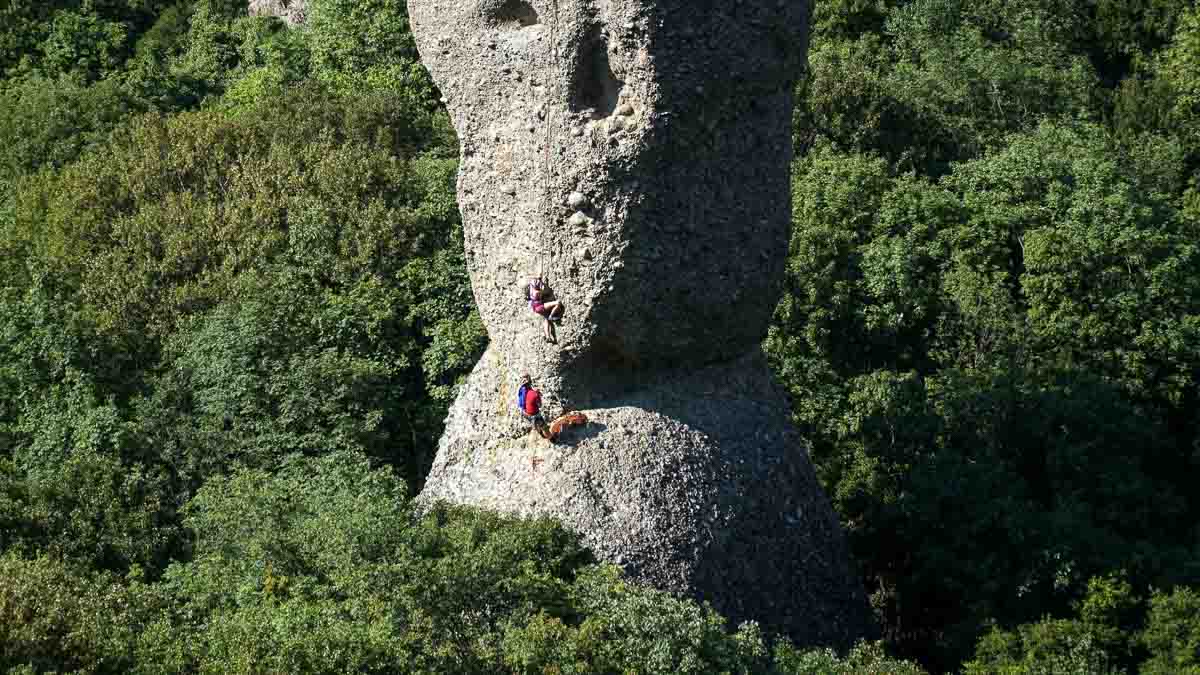 Did you know? In Meteora, all forms of commercial activity are banned — that means no skydiving or hot air ballooning — as it's considered a holy place. The only exceptions are the local tours to the monasteries and… scrambling or rock climbing!
It's an ode to the ancient culture whereby monks once devoted their lives to climbing up the mountains for isolation. So for those who prefer a more hands-on activity to explore Meteora, try a hiking and scrambling tour!
Cost: €65/pax for 3hrs
Tour timing: 8:30AM – 11:30AM
Address: PJ8F+76, Kastraki 422 00, Greece
11) Explore a shipwreck at a hidden beach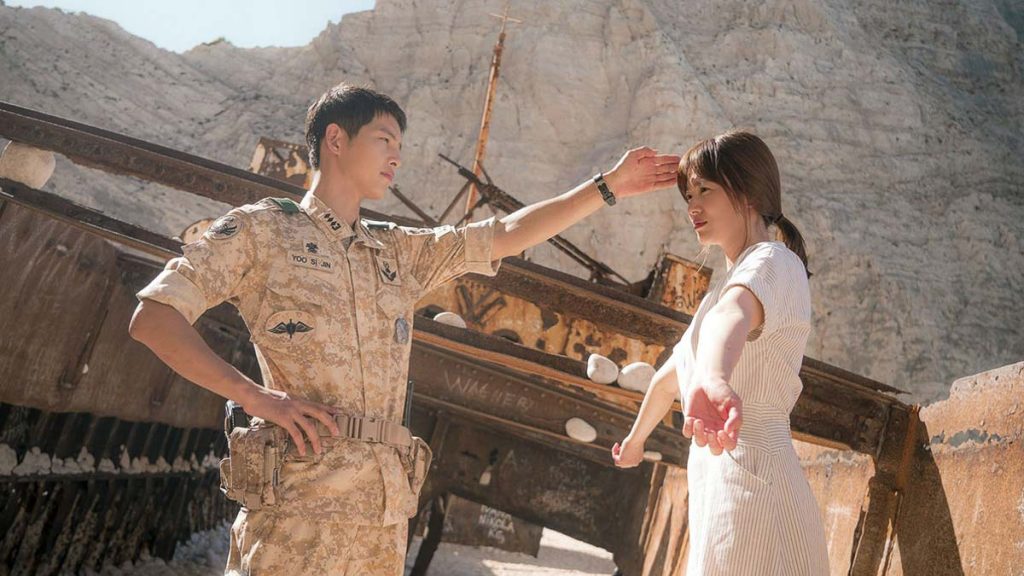 Photo credit: KBS
Fans of K-drama Descendants of the Sun will definitely recognise this iconic scene — where Big Boss Shi-jin and Dr Mo-yeon had one of their first few dates.
Lucky for us, it's not in the fictional country of Uruk but an actual place we can visit in Greece. Located off the coast of Zakynthos, Navagio Beach or Shipwreck Beach is named after a marooned vessel there.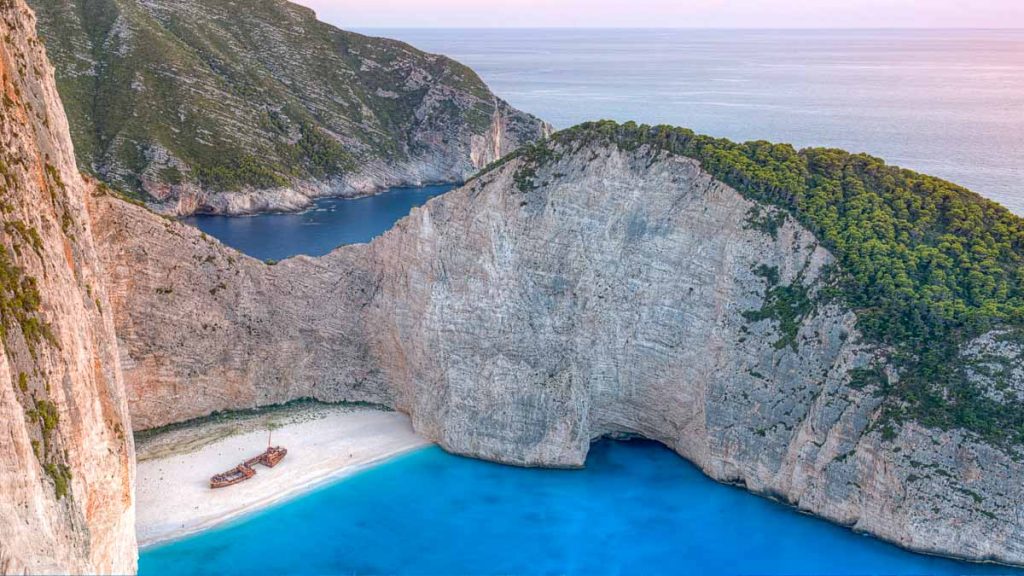 Photo credit: Zakynthos Informer
The ship was once used to smuggle illegal cigarettes back in 1983 but now, it's a popular tourist attraction only accessible via boat!
*Pro-tip: Join a Zakynthos Tour to hit up Shipwreck Beach, as well as other attractions in Bochali hill and the Blue Caves along the way.
Cost: ~S$95/pax for full day tour
Tour timing: 8AM
Meeting point: Hotel pickup in Zakynthos
12) Ride a horse up a scenic mountain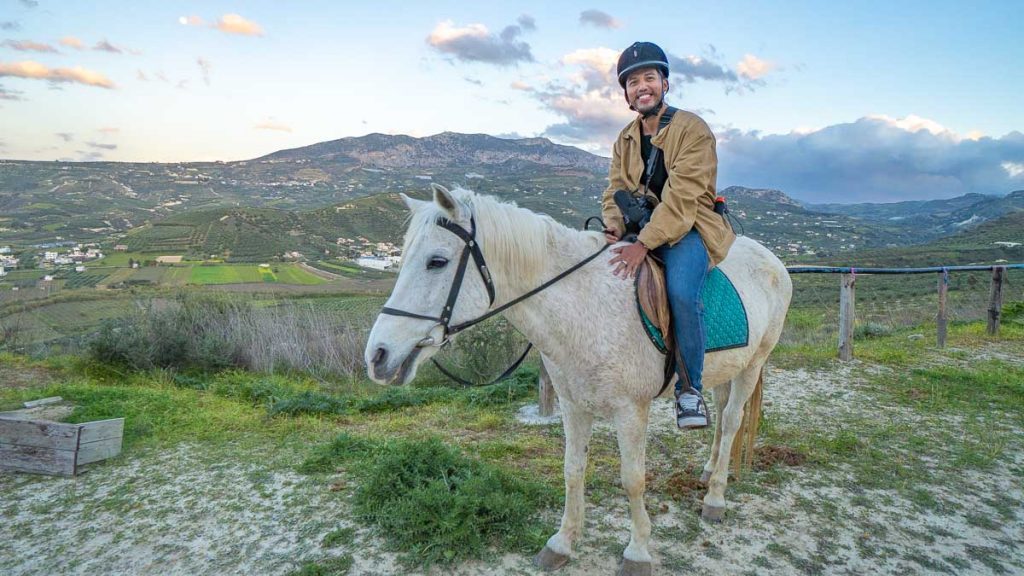 In Crete, you can ride a horse up the Finikia and Giouchtas mountains and soak in the amazing view with your trusty steed — to me, it's worth saving the effort to climb a mountain #lifehack.
There are various tours to choose from like riding on the beach at sunrise or a romantic moonlight tour for couples.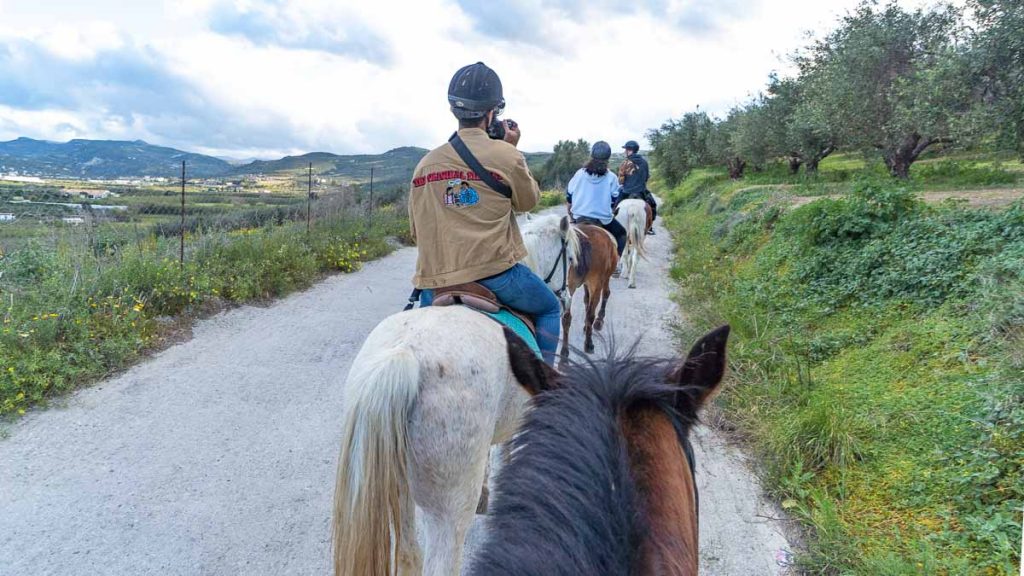 Our tour took two hours and although at times my horse, Patty, seemed more interested in just eating grass, she was really well-trained and gave me a fun (and safe) time on the mountain.
Cost: €55/pax for 2hrs (incl. hotel transfer)
Tour timing: Varies
Meeting point: Hotel pickup in Crete
13) Feast on world-class Greek food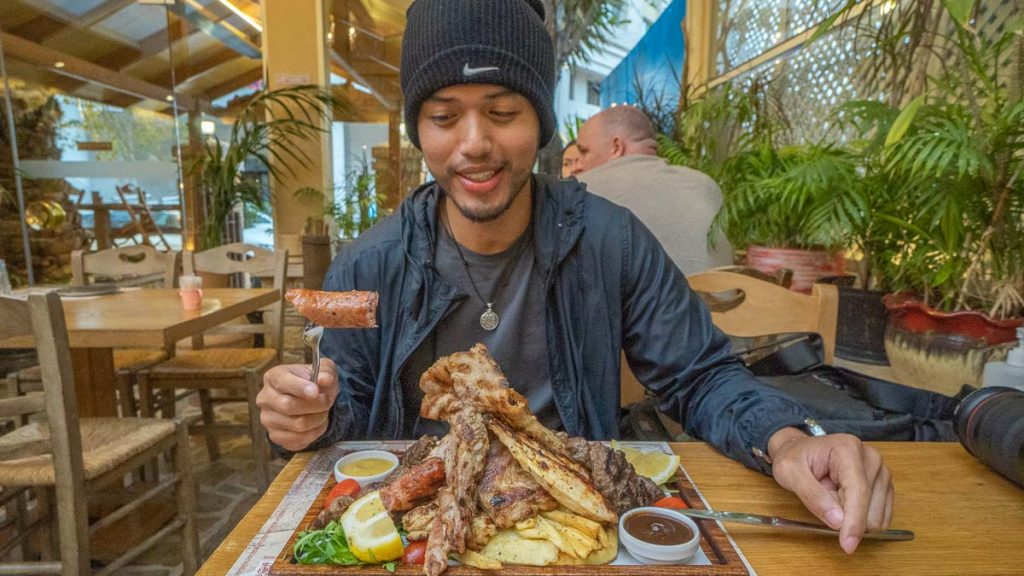 Surprise surprise, Greek food doesn't only refer to yogurt or salad. In fact, it's a mixture of various cuisines like Mediterranean, Italian, French, and even Turkish!
Here are some recommendations from the locals we met on our trip: MIRONI Greek Restaurant (try its mixed grill set with lots of meat like beef, chicken and kebabs) or O Thanasis (its signature beef souvlaki is super juicy and tender).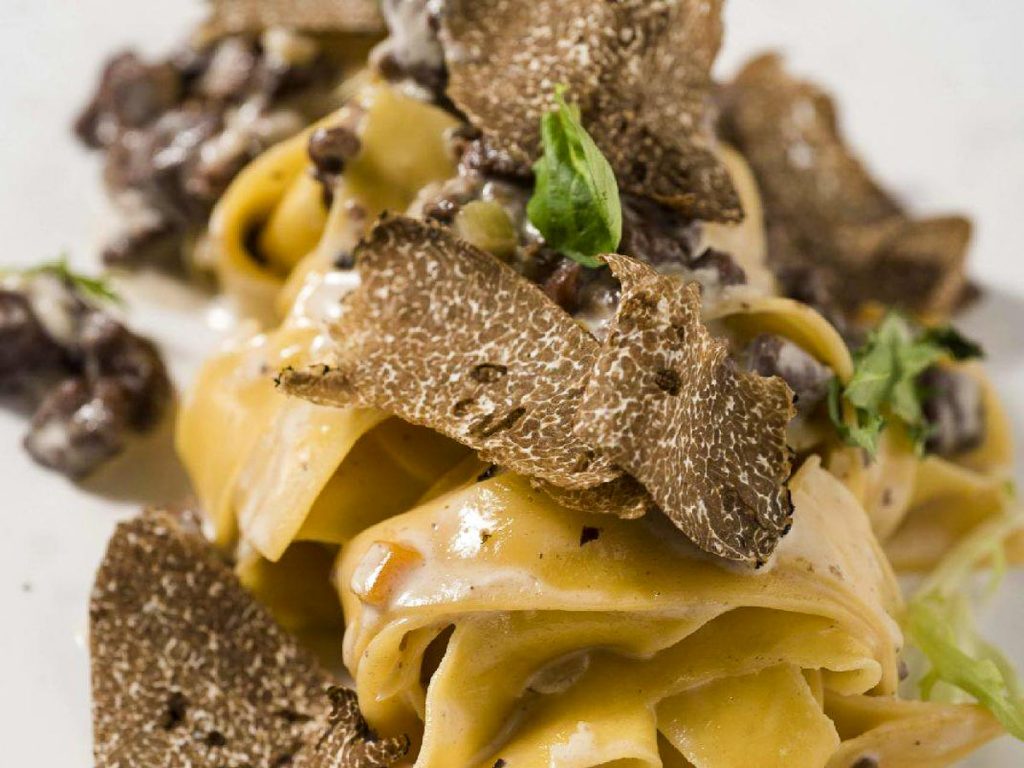 Pappardelle with Duck and Truffle. Photo credit: Botrini's restaurant via Facebook
We did say 'luxury experiences' at the beginning, and what could be better than dining at a Michelin-starred restaurant? Botrini's offers both Greek and Italian delicacies like Pappardelle with Duck and Truffle, or head to Spondi — serving French-influenced cuisine like Black Truffle Foie Gras.
Don't forget to pay for your meal with your Citi PremierMiles Card to earn 4 miles with every S$1 overseas spend till 30 June 2023 — psst, your Citi Miles don't expire!
Tips for planning your next bucket list trip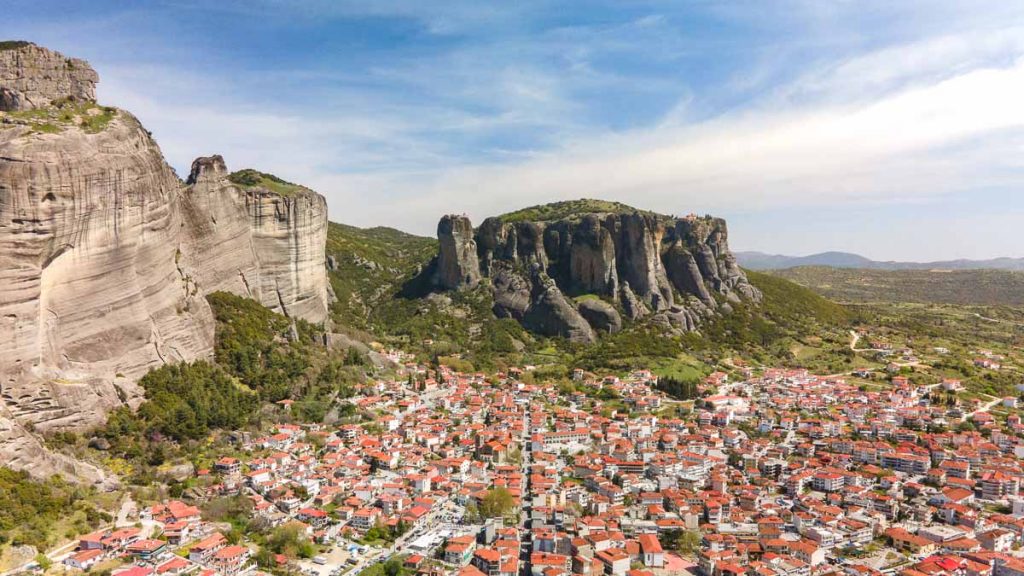 We hope this list has inspired you to try new and unique experiences like taking a hot air balloon ride over ancient ruins or treating yourself to that five-star accommodation with epic views.
Planning a trip to Greece with bucket list experiences can be overwhelming, especially if you're trying to fit everything you want to do within a limited amount of time. Here are some tips to help you plan that luxurious getaway:
1) Pre-book travel essentials
Some of Greece's most popular experiences, such as hot air balloon rides and private yacht tours, can get booked up quickly, especially during peak season. Be sure to book in advance to avoid disappointment.
Experiences aside, flights and accommodation during peak holiday seasons should be booked at least three months in advance for the best rates.
*Pro-tip: Get S$10 off essentials like insurance and SIM cards with a min. S$60 spend on Klook, by booking with Citi Cards.
2) Consider the season
Greece can be crowded and hot during peak tourist season, which is typically June to August. Consider visiting during the shoulder seasons of May or September when the weather is still warm, but the crowds are thinner.
3) Look out for discounts and giveaways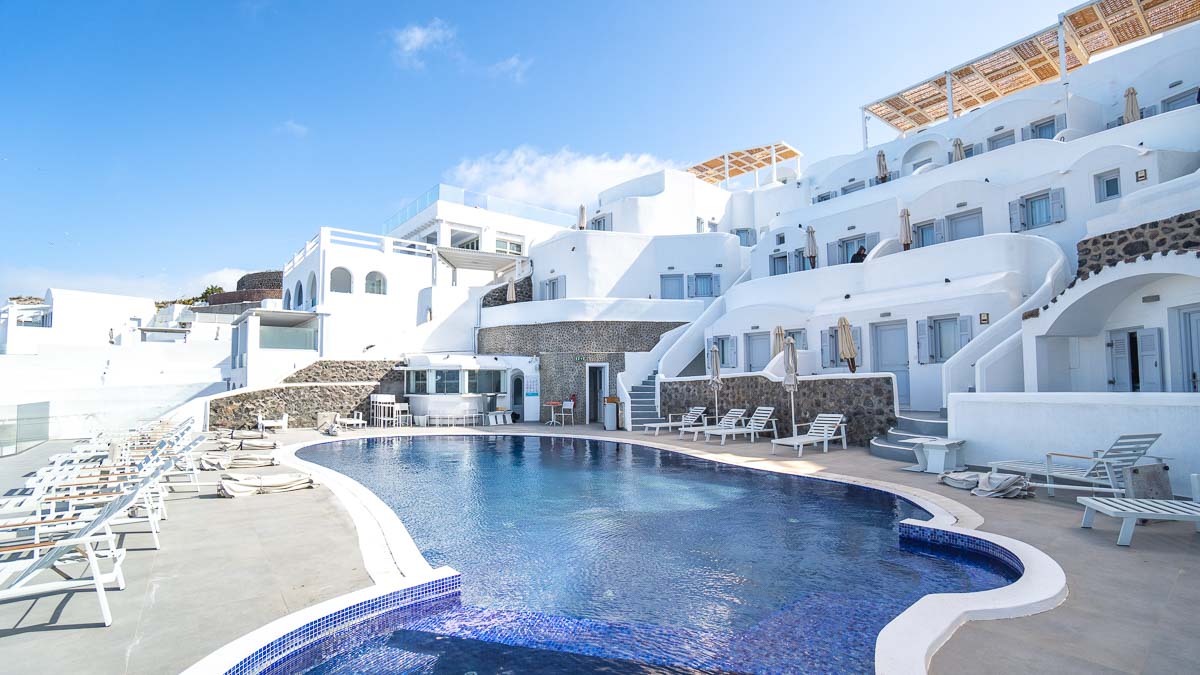 Even if you're planning a luxurious trip, it doesn't mean you can't save a few bucks here and there! For Citi Credit Cardmembers, here are some exclusive travel deals to look out for:
– Traveloka: Up to S$100 off flights, hotels, and experiences
– Klook: S$10 off bookings with min. S$60 spend on your Citi Credit Card
– Singapore Airlines: Receive an American Tourister Flashflux 68cm/25inch Spinner Exp Luggage when you charge a minimum qualifying spend of S$2,000 on singaporeair.com or the SingaporeAir mobile app with your Citi Cards
With a Citi PremierMiles Card, you can also earn 4 miles with every S$1 overseas spend from now till 30 June 2023. Plus, Citi Miles never expire — so collect them for your next holiday!
For those who don't own a Citi PremierMiles Card yet, apply now and get up to 30,000 bonus Citi Miles*.
*T&Cs apply. Welcome offer is valid till 30 June 2023.
4) Bring enough cash
While most tourist attractions accept Visa and Mastercard payments, some smaller local stores and certain attractions such as the Holy Monasteries in Meteora only accept cash payments. So it's best to bring sufficient cash just in case!
How to win S$10,000 travel vouchers for your next epic adventure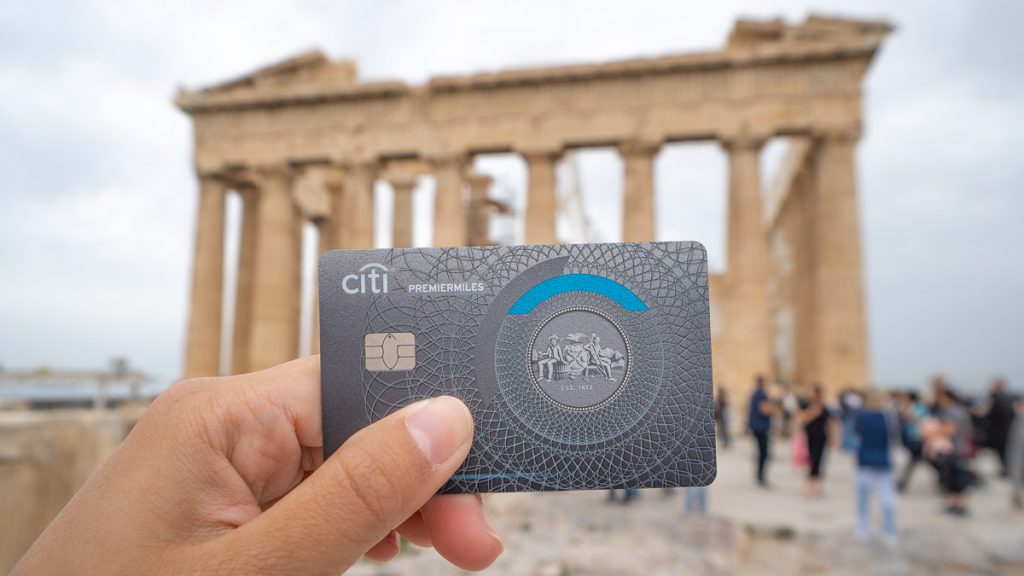 Ah yes, the most important part of this article, here's how to win the S$10,000 Citi Great Giveaways. Five lucky Citi cardmembers will get the chance to win S$10k in travel vouchers, to any destination of choice (not just Greece)! Here's how:
Step 1: Login to the Citi Mobile® App and click on the "Get More" tab to enrol.
Step 2: Charge a minimum of S$2,000 in qualifying spend on your Citi Credit Card from 15 February to 31 May 2023.
Terms and conditions apply. Find out more.
Did we miss any other epic things to do in Greece? Share with us in the comments below!
---
This post was brought to you by Citi Cards.
Like what you see? Follow us on Facebook, Instagram, Tiktok, and YouTube for more travel updates!