Whether it's your first or nth time in the Gold Coast, there's always something new to add to your itinerary!
As Australia plans to scrap its pre-departure test requirements starting 17 Apr, Gold Coast came to mind — white, sandy beaches, access to the Great Barrier Reef, and newly opened attractions.
Read more: 10 Most Exciting Things to do in Queensland — Australia's Sunshine State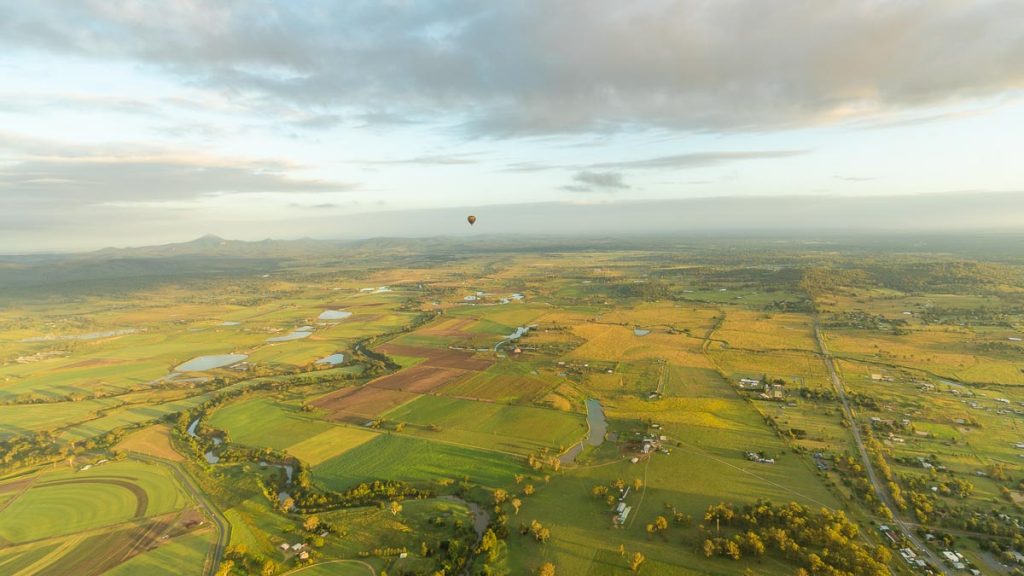 Planning your next Australia itinerary? Here are 16 fun things to do on your next visit — both new and quintessential experiences.
Read also: Australia Fully Opens to Singaporeans via VTL — Everything You Need to Know
1) First triple-launched coaster in the Southern Hemisphere — Dreamworld [NEW]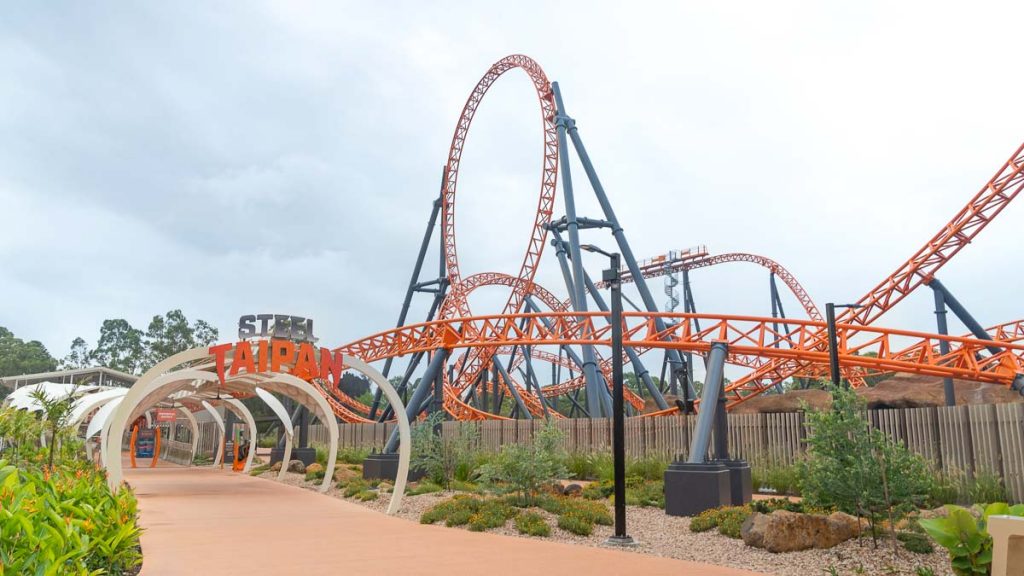 Gold Coast is definitely an adrenaline junkie's playground and there's something new brewing at Dreamworld!
Its latest addition, Steel Taipan opened in Dec 2021 and is the first triple launch coaster in the Southern Hemisphere. Plus, it even has back seats that spin continuously while on the ride.
Going up to a speed of 105km per hour, this rollercoaster propels you forward at a high acceleration on three separate times during the ride 😱.
Entrance fee: From S$99.45/adult
Opening hours: 10AM – 5PM (Varies according to peak season on weekdays)
Address: Dreamworld Parkway, Coomera QLD 4209
2) Moreton Bay Bug Roll — Rick Shores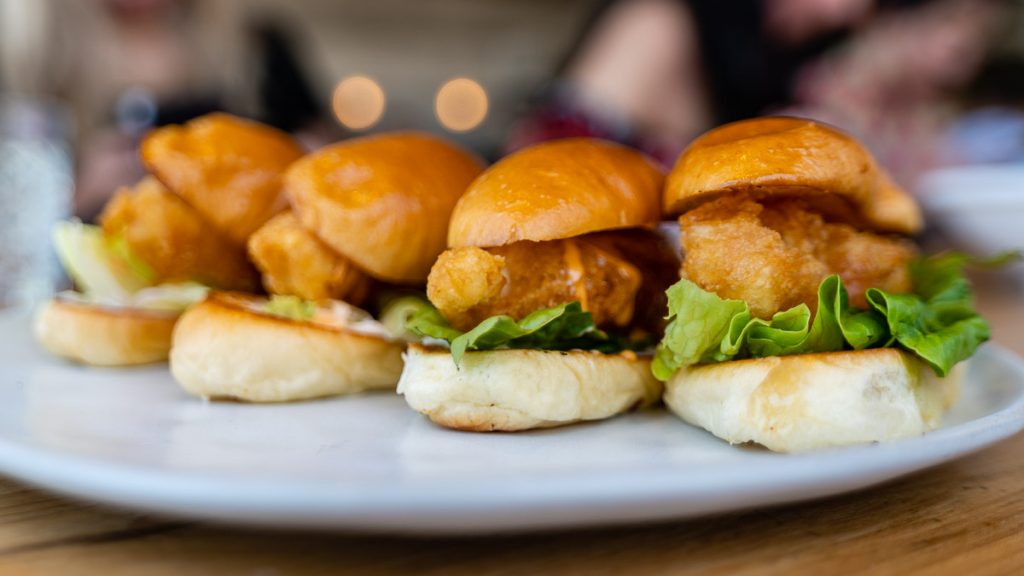 Thankfully, the Moreton Bay Bug Roll isn't an actual bug, but a type of lobster found at Moreton Bay, where the sea meets the ocean.
Indulge in this lobster sandwich at Rick Shores — the original creators of this dish. Apart from that, other unique creations here include the lamb wonton mixed with Lao Gan Ma and salmon sashimi dipped in grapefruit ponzu sauce.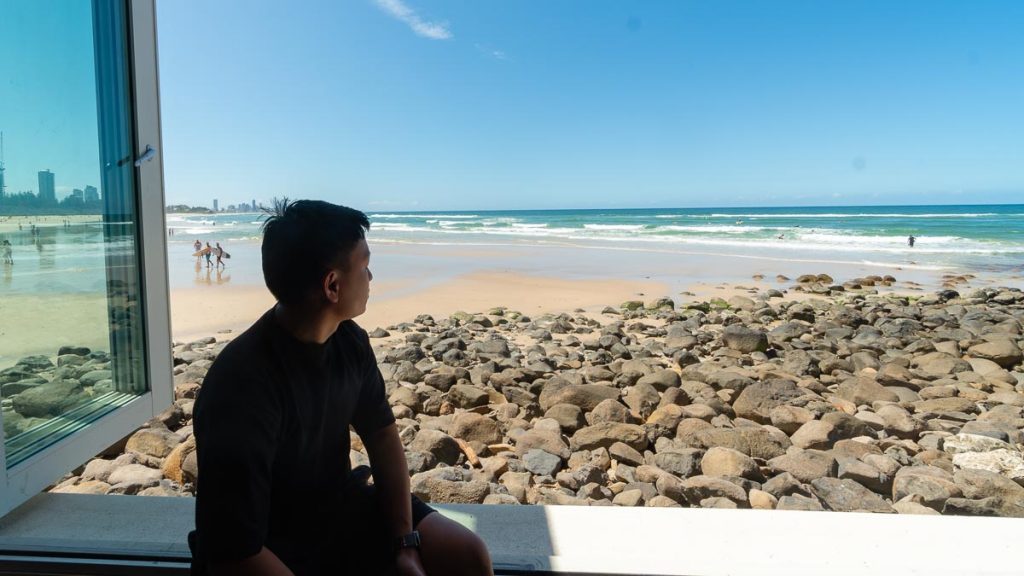 But what makes the food taste even better is the gorgeous view of Burleigh beach, just outside the window!
Opening hours: 11:30AM – 8:30PM (Tue – Thur), 11AM – 9PM (Fri – Sat), 11AM – 7PM (Sun), Closed on Mon
Address: 3/43 Goodwin Terrace, Burleigh Heads QLD 4220
3) The official Batman Exhibition — Movie World [NEW]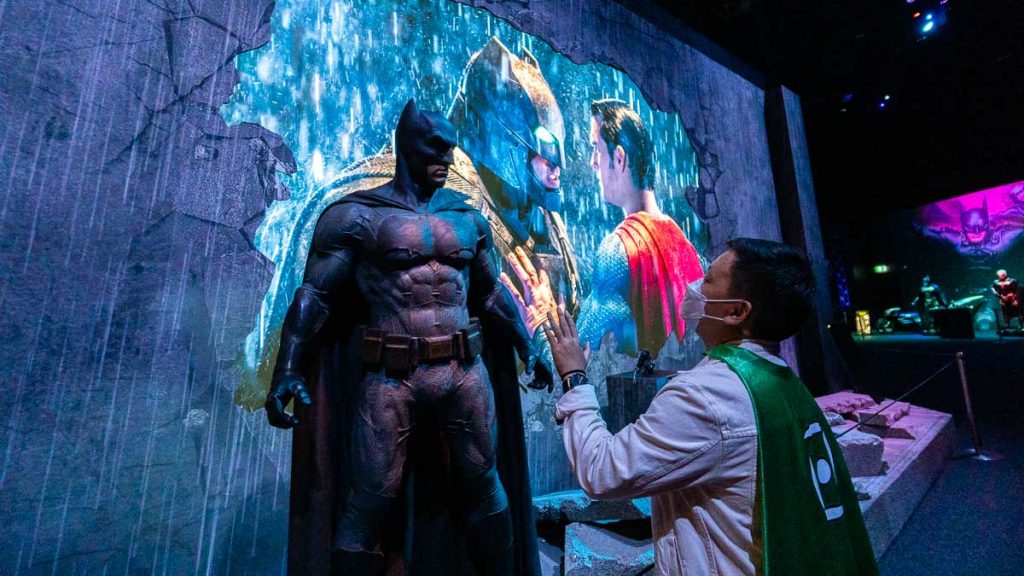 If you've watched everything from Batman 1989 to Batman vs. Superman, here's your chance to re-live your favourite movie moments at WB Studio Showcase — Batman Legacy 🦇.
Only for a limited time, there will be props, cars, and costumes from eight Batman movies on display. Not forgetting the Joker's purple and orange overcoat as well as the Catwoman suit to gawk at!
*Pro-tip: If you're planning to visit other iconic attractions, get the multi-day pass from Klook for unlimited entry at a discounted price!
Entrance fee: S$89/adult
Opening hours: 9:30AM – 5PM (Attractions open at 10AM)
Address: Pacific Motorway, Oxenford QLD 4210
4) Sea adventures at The New Atlantis precinct — Sea World [NEW]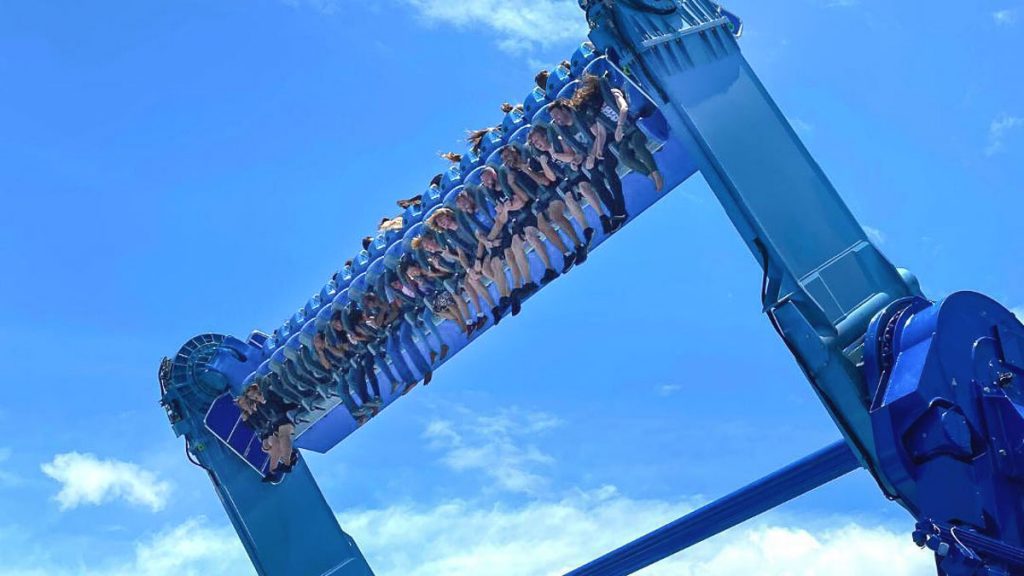 Photo credit: @seaworldaus via Instagram
Twist, turn, and spiral 18m above sea level on the Vortex, a new thrilling ride in Sea World's latest precinct — The New Atlantis.
On top of that, there'll be two new additions to this legendary "island" on 3 Sep 2022. Firstly, the Leviathan, which promises plenty of crossovers and drops. And then there's the Trident, which brings you up 42m-high while spinning freely!
Entrance fee: S$89/adult
Opening hours: 9:30AM – 5PM
Address: Seaworld Drive, Main Beach QLD 4217
Read also: 10 Most Exciting Things to do in Queensland — Australia's Sunshine State
5) Gold Coast's first whiskey distillery — Granddad Jacky's Craft Distillery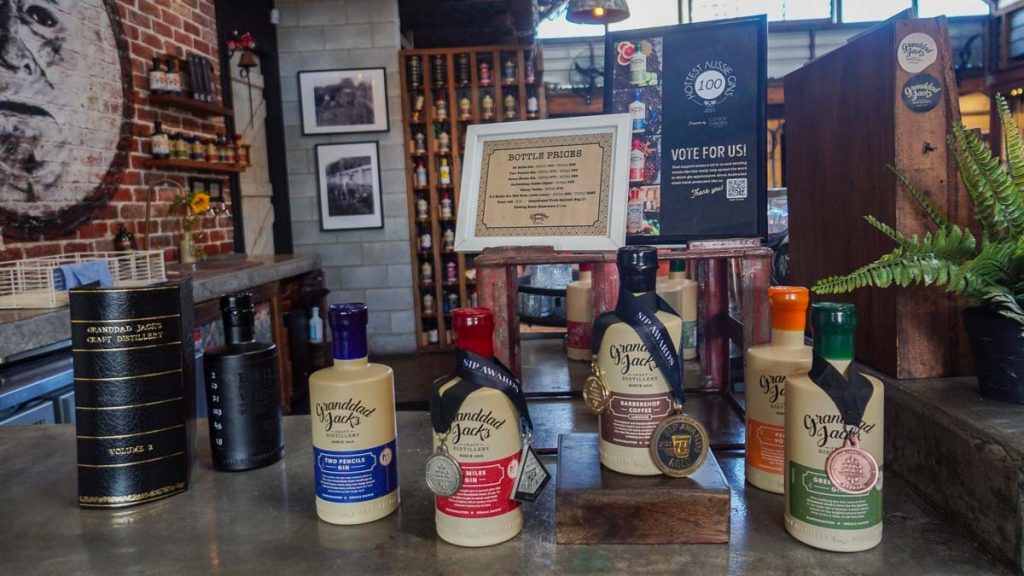 Known for introducing the first distillery on the Gold Coast — Granddad Jacky's Craft Distillery has been around since 1990 and is an essential stop on an alcohol lover's itinerary 🍸.
Passed down from generation to generation, it's recognised for its award-winning spirits and unique flavours such as peanut and bean, and pumpkin spice moonshine! In fact, each bottle is inspired by a personal story and a new spirit flavour is produced every month.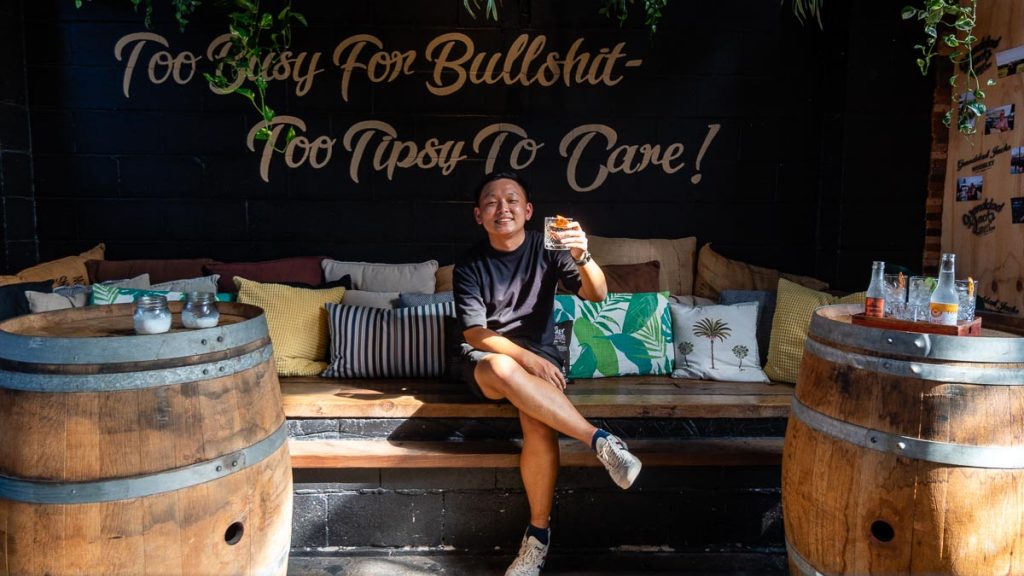 *Pro-tip: Book a tour with Kiff and Culture, and meet the owner of the distillery as he shares the many stories and ideas behind the family business!
Tasting Room (book online)
Opening hours: 3PM – 9:30PM (Fri – Sat), 2PM – 6PM (Sun)
Liquor Store
Opening hours: 10AM – 4PM (Mon – Thurs), 3PM – 9:30PM (Fri – Sun)
Address: 45 Lemana Lane, Miami QLD 4220
6) Newly revamped art gallery — Home of the Arts [NEW]
Newly rebranded in 2021, Gold Coast's Home of the Arts has art exhibitions housed in a colourful building spanning six levels.
Besides live performances, there's also a new movie theatre showing art-house films. Surrounded by a park and a lake, it's great for just chilling with your friends and family.
*Pro-tip: Free lockers are available to store your bags before you start exploring the area.
Entrance fee: Free
Opening hours: 10AM – 4PM
Address: 135 Bundall Road, Surfers Paradise QLD 4217
7) The tallest water park tower in Australia — Wet'n'Wild [NEW]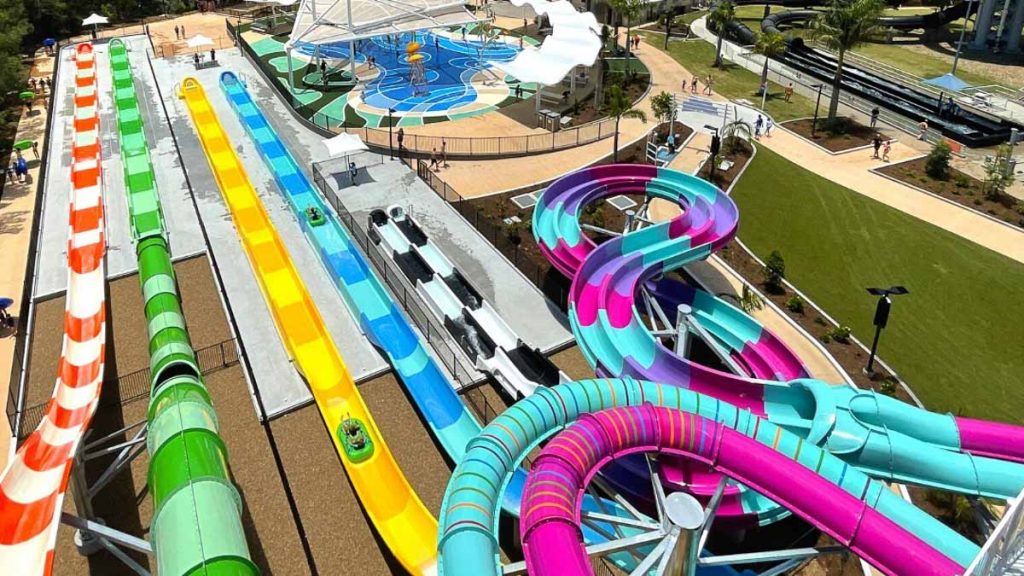 Photo credit: @wetnwildgc via Instagram
Adding to the list of new theme park rides, Wet'n'Wild has recently unveiled four new attractions — including Australia's tallest water park slide tower!
Test your limits on a zero-gravity water slide, plunge down a raft slide or just cool off in a tropical splash zone. Either way, you're in for a splashing good time 🌊.
Entrance fee: S$89/adult
Opening hours: 10AM – 5PM
Address: Pacific Motorway, Oxenford QLD 4210
8) Tacos with a twist — Bonita Bonita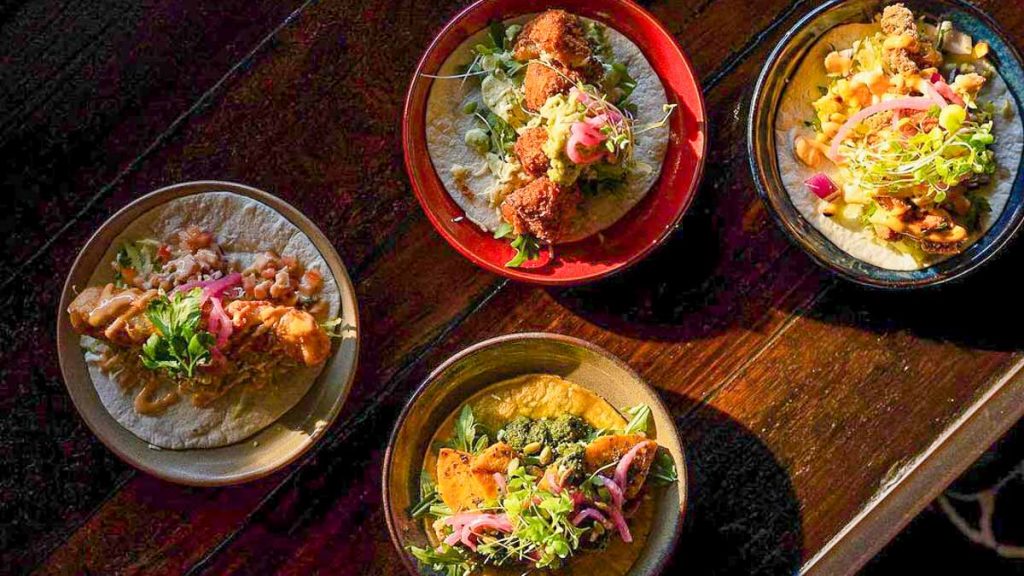 Photo credit: @bonitabonita_mermaidbeach via Instagram
Tacos are always a good idea, but especially when there are interesting flavours like tequila pork belly, chipolte calamari, and sweet potato tacos. Try these interesting creations in Gold Coast at Bonita Bonita.
Opening hours: 5PM – Late
Address: 2460 Gold Coast Highway, Mermaid Beach QLD 4218
9) Dive into the world's largest reef system — The Great Barrier Reef and Wonder Reef [NEW]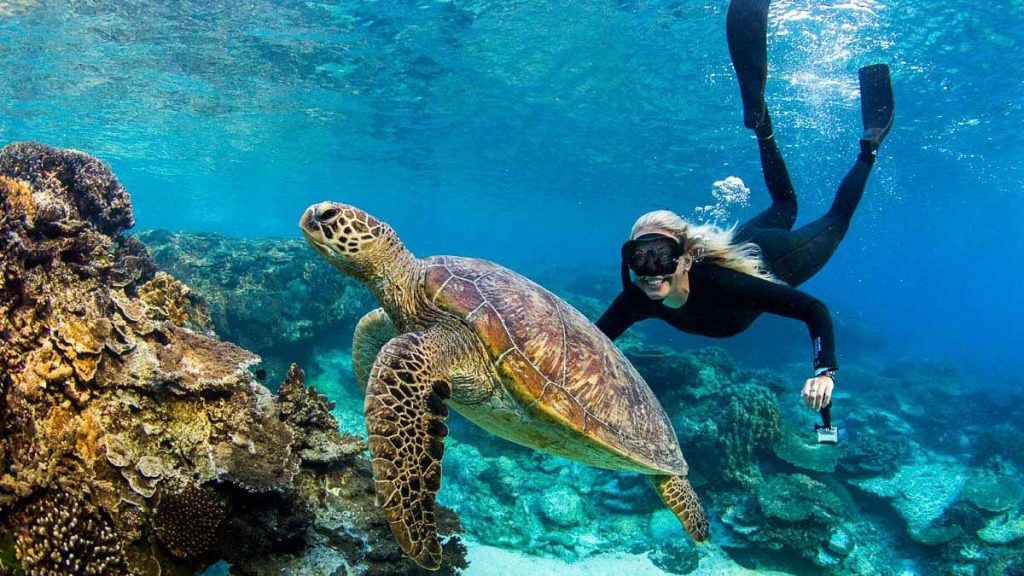 Photo credit: Lady Elliot
Exploring the Great Barrier Reef is quintessential to any Gold Coast itinerary. After all, it's the world's largest coral reef system.
Take a day tour to snorkel around Lady Elliot Island, or if you prefer staying dry, opt for the glass-bottom boat to spot manta rays, and turtles.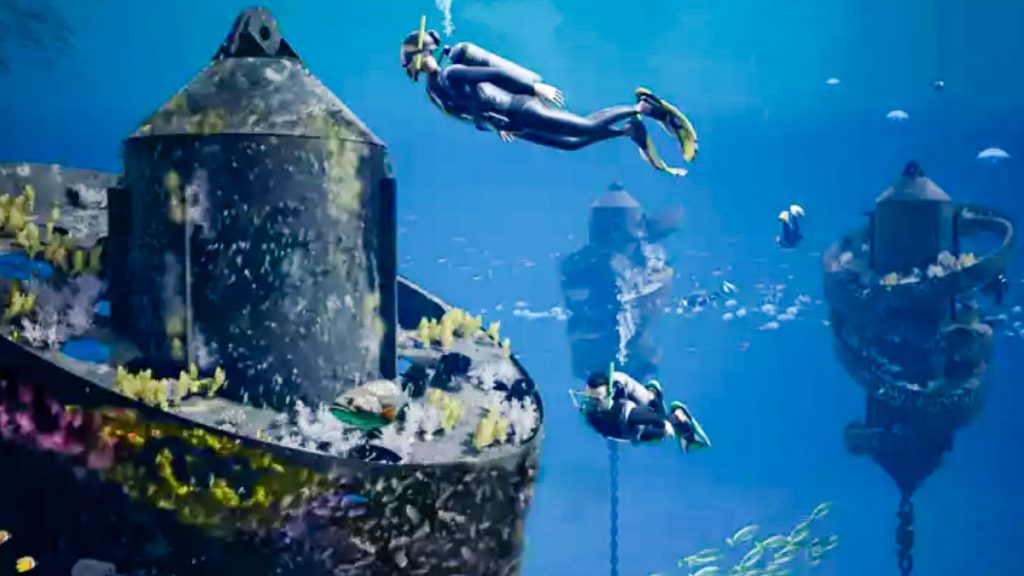 Photo credit: Tourism and Events Queensland
Avid divers can also check out the new artificial dive attraction that's only 2.5km off The Spit at Main Beach. Coming in early 2022, Wonder Reef features nine sculptural reef flutes 30m deep in the ocean!
Cost: S$604.09/adult
Tour timing: 6AM – 5:30PM
Meeting point: 14-16 Lores Bonney Circuit, Coolangatta Airport QLD 4224
Read also: 7 Epic Ways to Experience the Best of the Great Barrier Reef & Why You Should Visit
10) Jump out of a helicopter — Skydive Surfers Paradise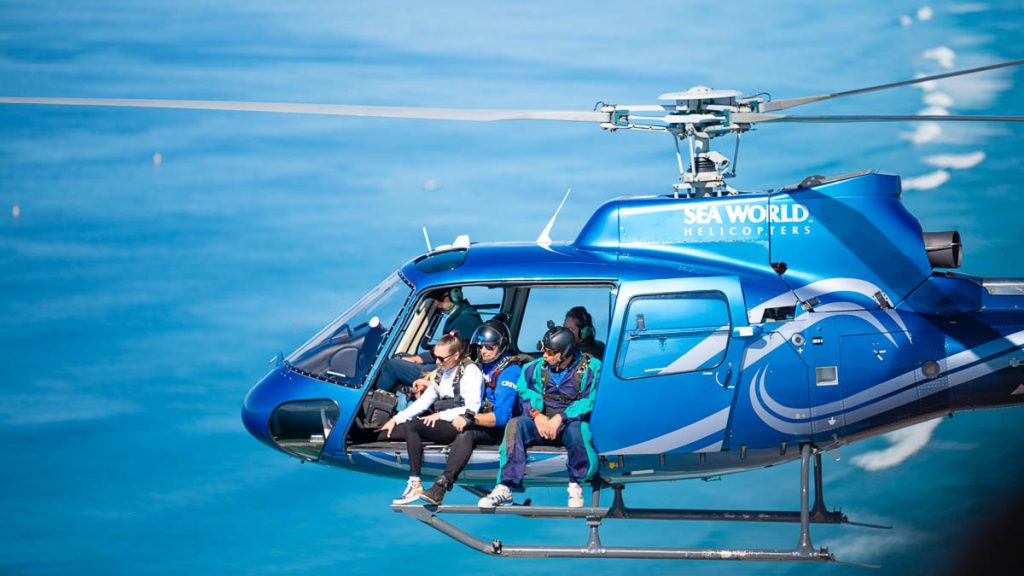 Photo credit: Skydive Surfers Paradise
For a place best seen from the top, there are a few ways to do it and arguably one of the most exciting would be from a helicopter… and then, out of it. Yes, we're not kidding here, this is Australia's first helicopter tandem skydive experience 🚁.
Keep your eyes open for the gorgeous views of sandy beaches in Surfer's Paradise as you get flung out of the chopper.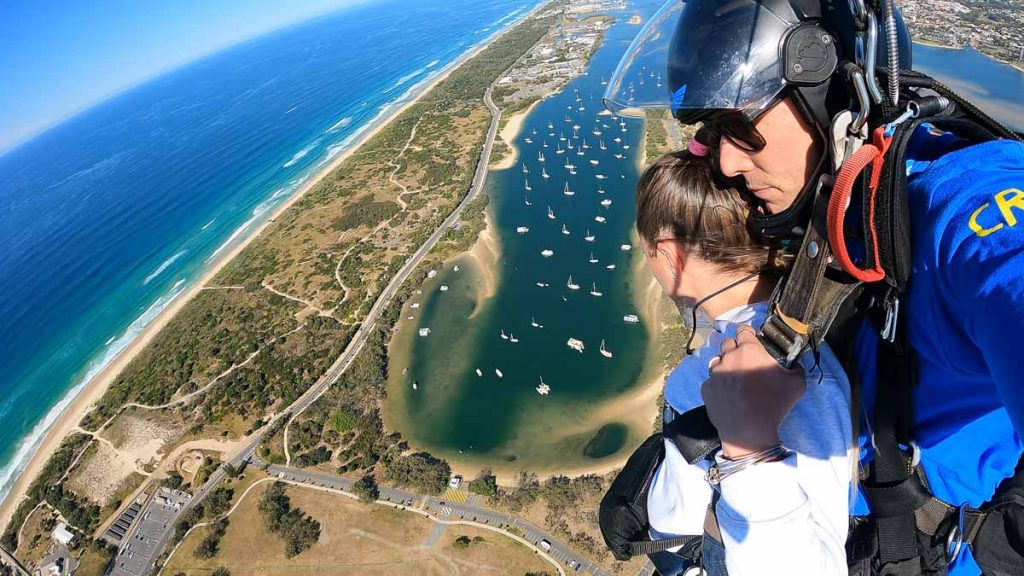 Photo credit: Skydive Surfers Paradise
It's the ultimate thrill-seeker adventure as you freefall at over 200km per hour, from 10,000ft in the air!
*Note: Flights may be rescheduled due to bad weather.
Cost: From S$597.59/adult
Time slots: Every hour from 9AM – 2PM
Meeting point: 130 Seaworld Drive, Main Beach QLD 4217
11) Famous fast-food joint — Betty's Burgers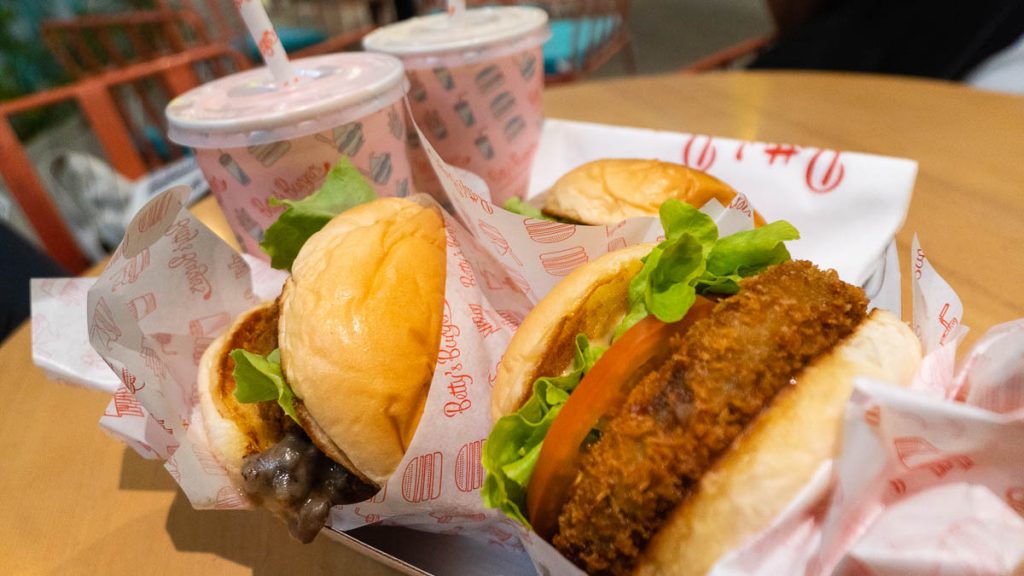 With several outlets not only in Gold Coast but also across Queensland, there's no excuse to not include Betty's Burgers on your Gold Coast itinerary.
This popular fast-food joint raved by locals serves big, juicy burgers and creamy milkshakes.
We tried Betty's Classic of angus beef, lettuce, and cheese, topped with a special sauce and it was simply delish! The other recommended option was the Shroom Burger which comes with a crispy fried mushroom patty instead.
Opening hours: 10:30AM – 8PM
Address: Shop 1605C, Pacific Fair Shopping Centre, Hooker Blvd, Broadbeach QLD 4218 (Pacific Fair Outlet)
12) Glow worm caves — Tamborine Mountain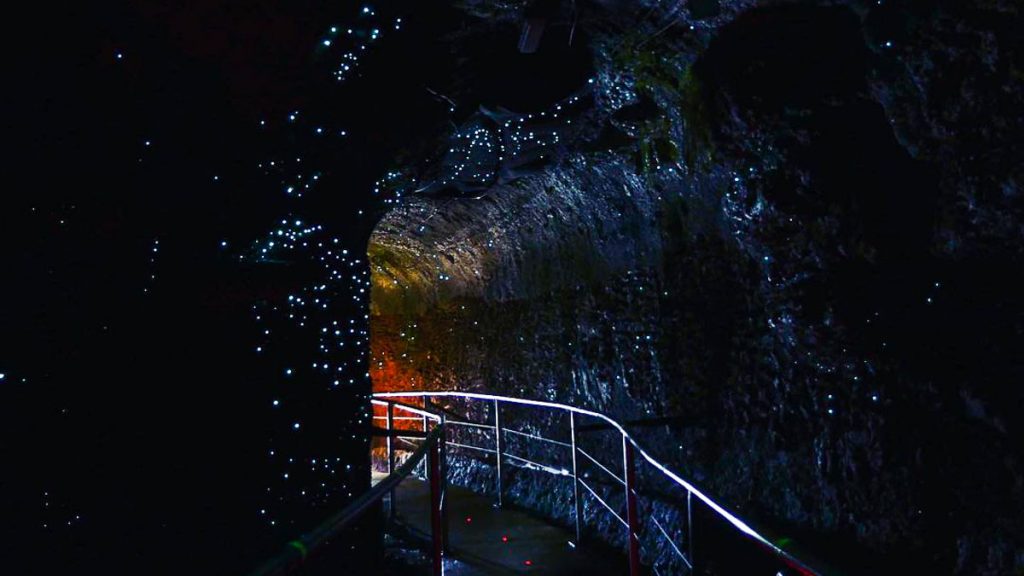 Photo credit: @tamborineglowworms via Instagram
Located in a rehabilitated forest, Tamborine Mountain National Park is one of the few places in Queensland where you can see glow worms during the day.
Join a tour and have a guide lead you through the rainforest. Besides glow worms, you might even spot other wildlife along the way.
Cost: S$89.49/adult
Tour timing: 6:30PM – 9:30PM (incl. round-trip transfers)
Meeting point: Hotel pickup in Gold Coast
13) Free beach club — Cali Beach [NEW]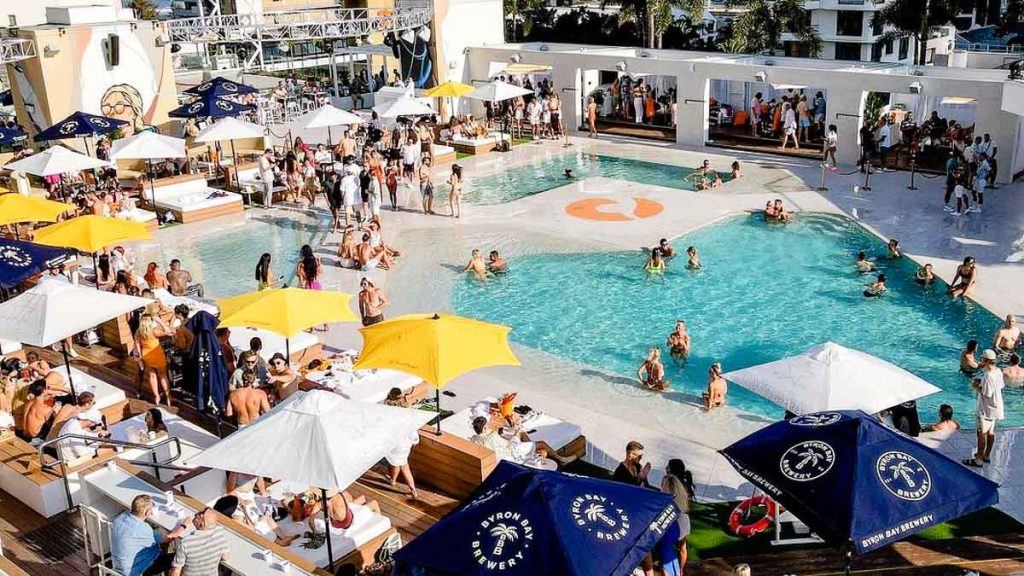 Photo credit: @calibeachclub via Instagram
Newly opened in 2021, Cali Beach is Australia's largest day and night luxury beachside precinct.
It's equipped with swimming pools, sun lounges, sporting areas, lots of drinking and dining options — and it's free for everyone!
There's even a lineup of events every week, featuring performances by famous DJs like Hot Dub Time Machine, Sneaky Sound System, and Will Sparks.
*Pro-tip: Visit during end of May to early Nov and you might even see humpback whales along the coast!
Entrance fee: Free
Opening hours: 11AM – Late (Fri – Sun)
Address: 21a Elkhorn Ave, Surfers Paradise QLD 4217
14) Hot air balloon flight — Hot Air Balloon Gold Coast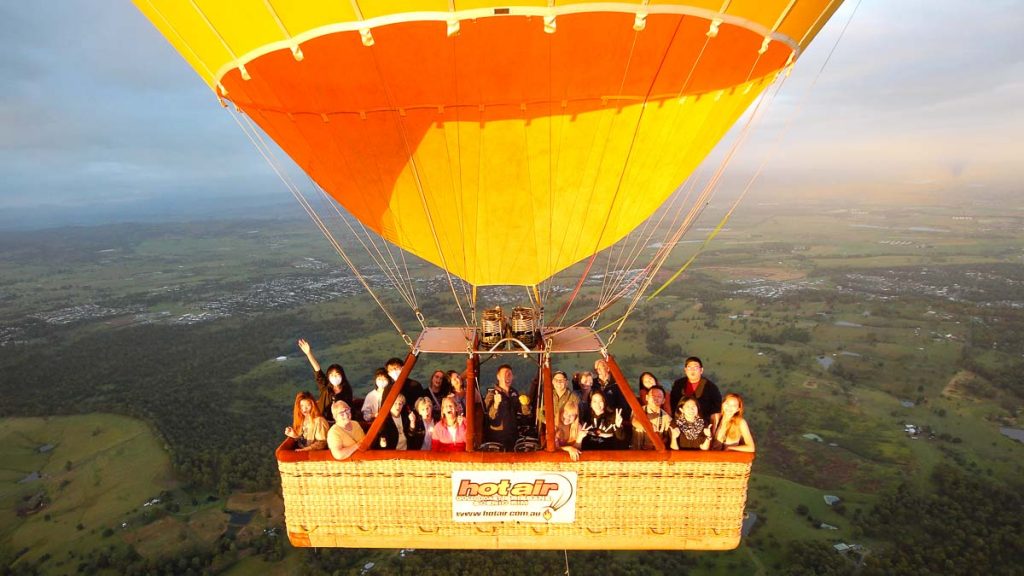 Photo credit: Hot Air Balloon Gold Coast
Waking up at 3AM might be a challenge, but trust us, this experience is worth it.
Catch the best sunrise in Gold Coast from 10,000ft off the ground — adding a hot air balloon ride to your itinerary. You're sure to get a panoramic view of the natural landscape scenery!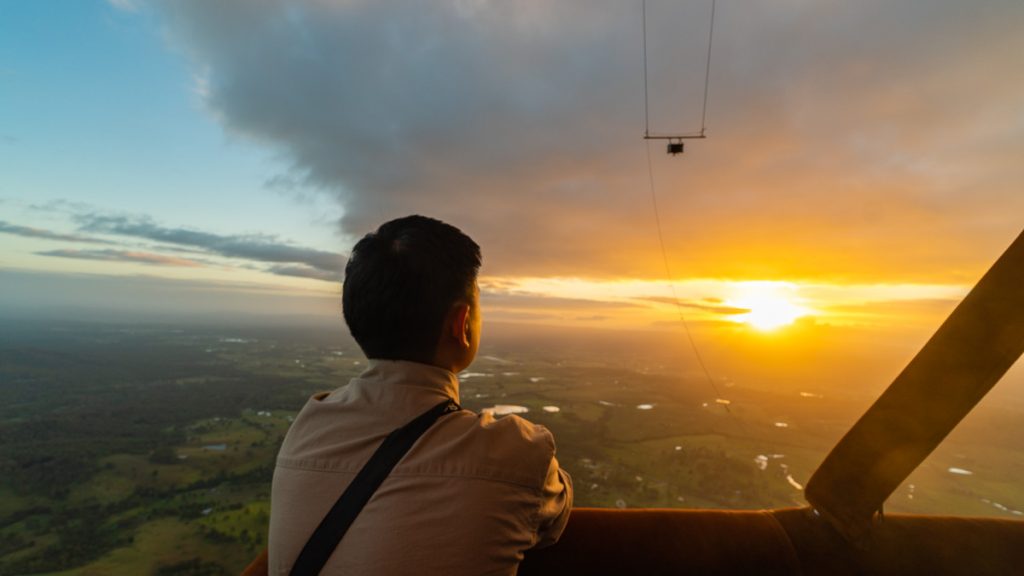 After sightseeing from above, reward yourself with a big brekkie (breakfast) of bacon and eggs as you sip on some fine champagne 🥂.
*Pro-tip: Don't wear too many layers as it can get pretty hot during the flight.
Cost: S$260.15/adult
Tour timing: 3:50AM – 10:30AM (incl. round-trip transfers)
Meeting point: Hotel pickup in Gold Coast
Read also: 16 Picture-Perfect Places Every Australia Itinerary Needs
15) Experience a variety of cuisines — Miami Marketta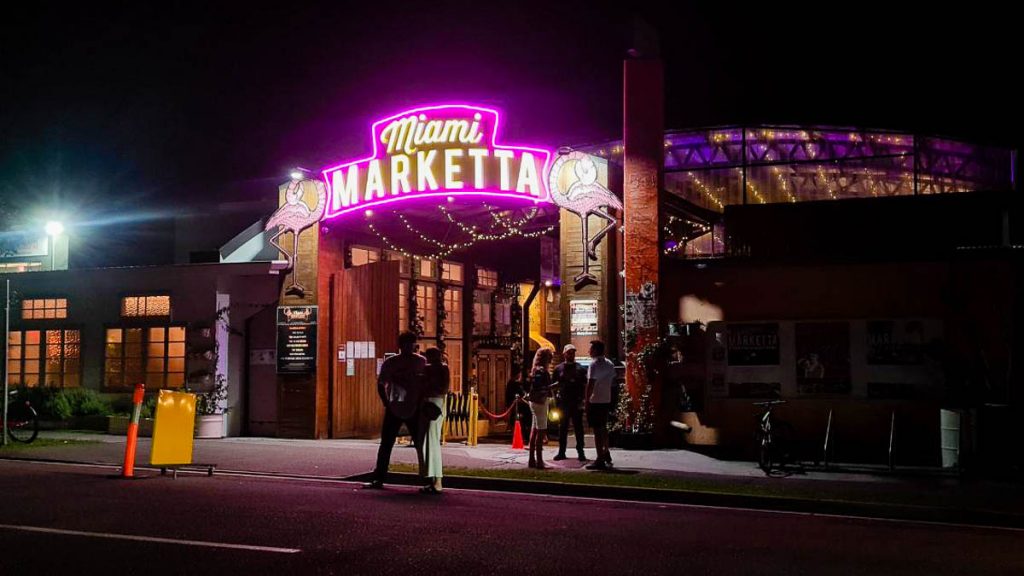 Miami Marketta is a popular night market offering different cuisines such as Spanish, Italian, Thai, and French.
Besides street food, it's a cultural space as well, with art and crafts booths, neon lights, and live performances to set the mood as you chill with a local beer or wine in hand.
Entrance fee: Free
Opening hours: 5PM – 10PM (Wed, Fri, Sat)
Address: 23 Hillcrest Parade, Miami QLD 4220
16) Ride a jet boat and spin across waters — Paradise Jet Boating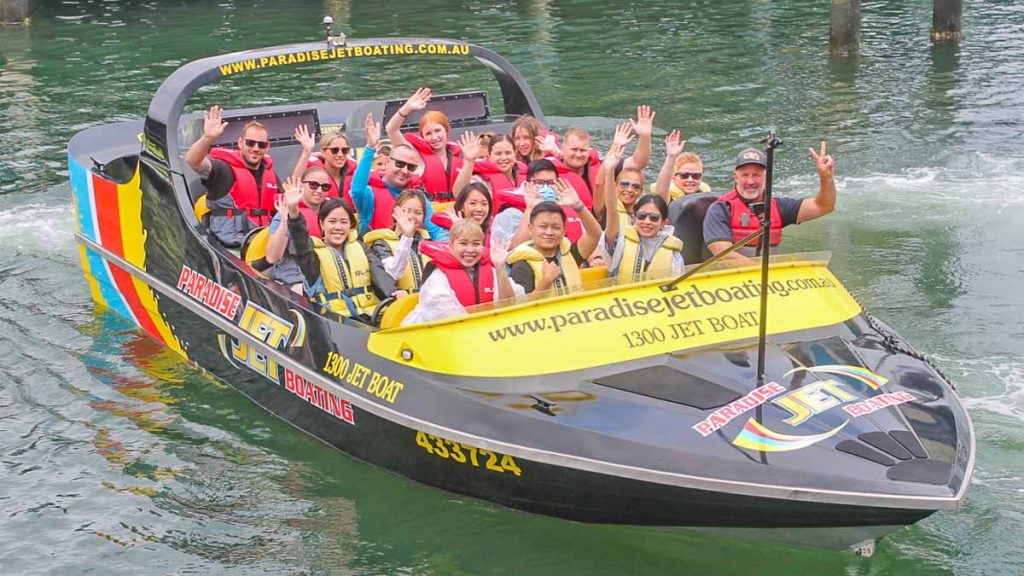 Photo credit: Paradise Jet Boating
Expect 360° spins, high-speed drifting, and plenty of splashes on a jet boat ride across the Gold Coast — a must-have on your itinerary!
Accompanied by a friendly skipper, you can choose between a 30 or 55-minute tour of sightseeing along the beautiful coastline and perhaps spot a wild dolphin or two 🐬.
*Pro-tip: Bring a raincoat or a change of clothes beforehand because you're sure to get wet!
Cost: From S$49.25/adult
Time slots: 10AM, 12PM, 3PM
Meeting point: Shop 7B, Mariners Cove Marina, Seaworld Drive, Main Beach QLD 4217
FAQs for travelling to the Gold Coast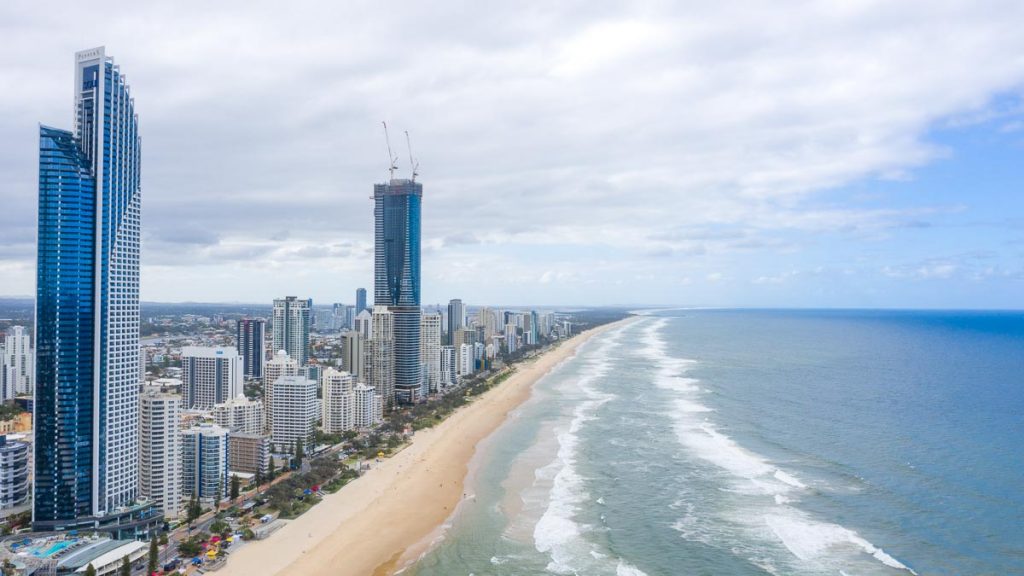 1) How many Covid tests are needed for a trip to Gold Coast?
There are four tests in total:
– Pre-departure ART/PCR from Singapore
– On-arrival ART in Gold Coast
– Pre-departure ART from Gold Coast
– On-arrival ART in Singapore
*Note: Based on the latest news, starting 17 April 2022, pre-departure test to Australia and on-arrival test in Singapore (from 1 Apr) will no longer be required.
2) What documents are required to enter?
– Proof of vaccination certificate
– Proof of negative Covid test results
– Electronic Travel Authority (visa)
– Digital Passenger Declaration form
3) What are the ground rules?
Masks are mandatory indoors but not outdoors. To enter most places, you'll need to show your proof of vaccination (digital or hardcopy), and download the Check In QLD app for contact tracing.
4) What are the theme park rules?
The theme parks at operating at 100% capacity and are only open to vaccinated people. You are allowed to take your mask off when riding outdoor rollercoasters, but masks have to be worn once indoors.
5) Where are the pre-departure tests taken before flying back to SG?
You can find the nearest test clinic here. All results must be in English and contain your name, date of birth/passport number, date of result, as well as show a negative result.
Read also: No More VTL Flights From 1 April 2022 — 5 Things to Know about Travelling in and Out of Singapore
What are you most looking forward to in your next Gold Coast itinerary? Share with us in the comments!
---