France is, without a doubt, one of the most popular travel destinations in the world, but not many go beyond Paris. With the help of our France Eurail pass, we hit 4 cities in 10 days under a budget of S$1.5k.
My understanding of France never went beyond spelling "Eiffel" correctly and saying "Bonjour, comment ça va?" in a phony French accent. Hence, I was excited to venture to the other lesser-known areas of France via rail in part of our quest to discover France beyond Paris.
From the stunning 16th-century castles in Loire Valley, the fairytale-like town of Colmar, the lazy fishing village of Marseille, to Nice — the romantic capital of Côte d'Azur, this itinerary shows how you can experience some of the most beautiful sights of France in 10 days with a France Eurail Pass.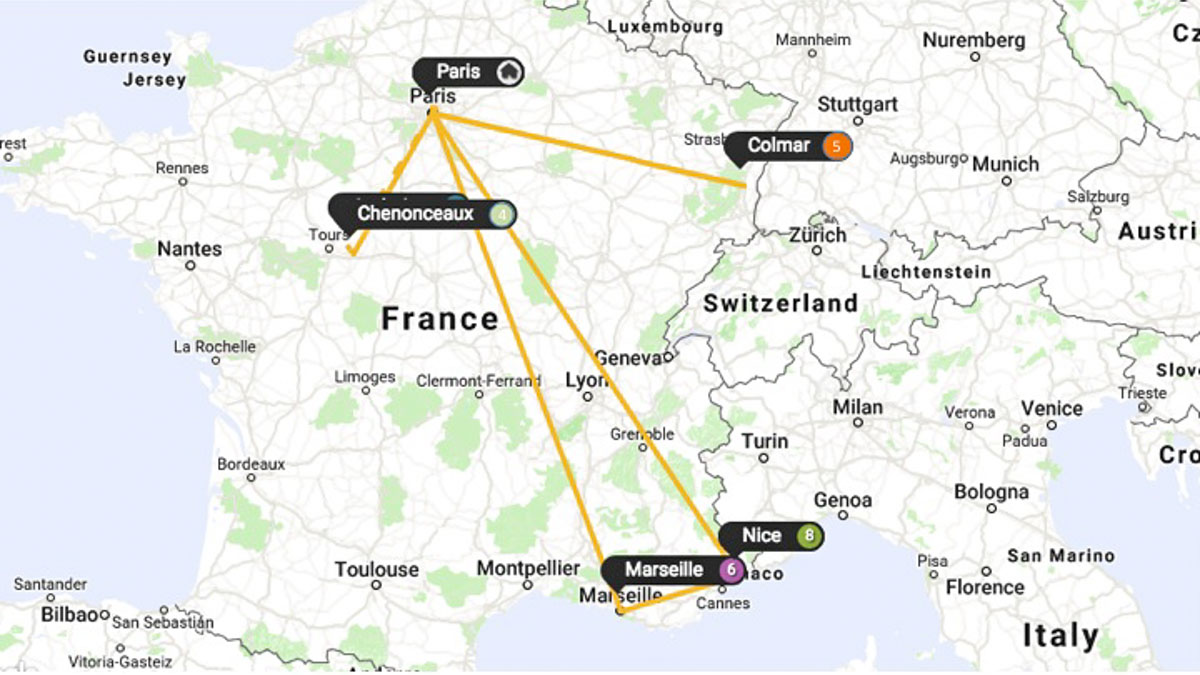 Budget Breakdown
Here's how we spent S$1.5k for 10 days in France:
Transport: S$356.73
Entrance Fee + Misc: S$456.45
Food: S$396.55
Accommodation: S$243
Total: S$1,452.73/pax (Excl. flights)
Click here for the full breakdown
Check Flights to Paris
Since flight prices to Paris vary all year round, we didn't include them in the budget. But you may check flights to Paris here:
If you can't see the widget above, click here to check flights from Singapore to Paris.
Pre-trip Essentials
Getting around: The France Eurail Pass offers unlimited rides on the TGV (France's high-speed rail train), as well as any trains operated by French railway company SNCF, for a certain number of days within a month. We got the 5-day Flexi pass for this 10-day itinerary in France.
Staying connected: For those travelling in a group of 3–4, you can share a Wi-Fi device (S$11/day) with 1GB of data refreshed daily, with strong and stable connection throughout France. Alternatively, Qoo10 has a SIM card that works all around Europe and comes with 1 – 6GB starting from S$16.90, however, connection is weaker as it works on roaming.
Activities: We got the 2-Day Paris Pass for free entrance into many museums and attractions while we were in Paris. More details below!
Day 1: Paris

Paris. Some call it the "City of Lights" while others term it the "City of Love". One thing's for sure though, the cosmopolitan capital of France is the most popular tourist destination in the world and we're about to find out why!
Accommodation: It's always wise to stay within the Paris circle (zones 1-3) to keep transport costs low. For this itinerary, we spent 5 nights in Paris before heading towards Marseille.
Getting around: The metro is highly connected but single-ride tickets cost €1.90. If you have the Paris Pass, included in it is the TravelCard which grants you unlimited travel on the metro for the duration of the pass. Other than the metro, you also get unlimited rides on the Hop-on Hop-off bus.
Collect Your Paris Pass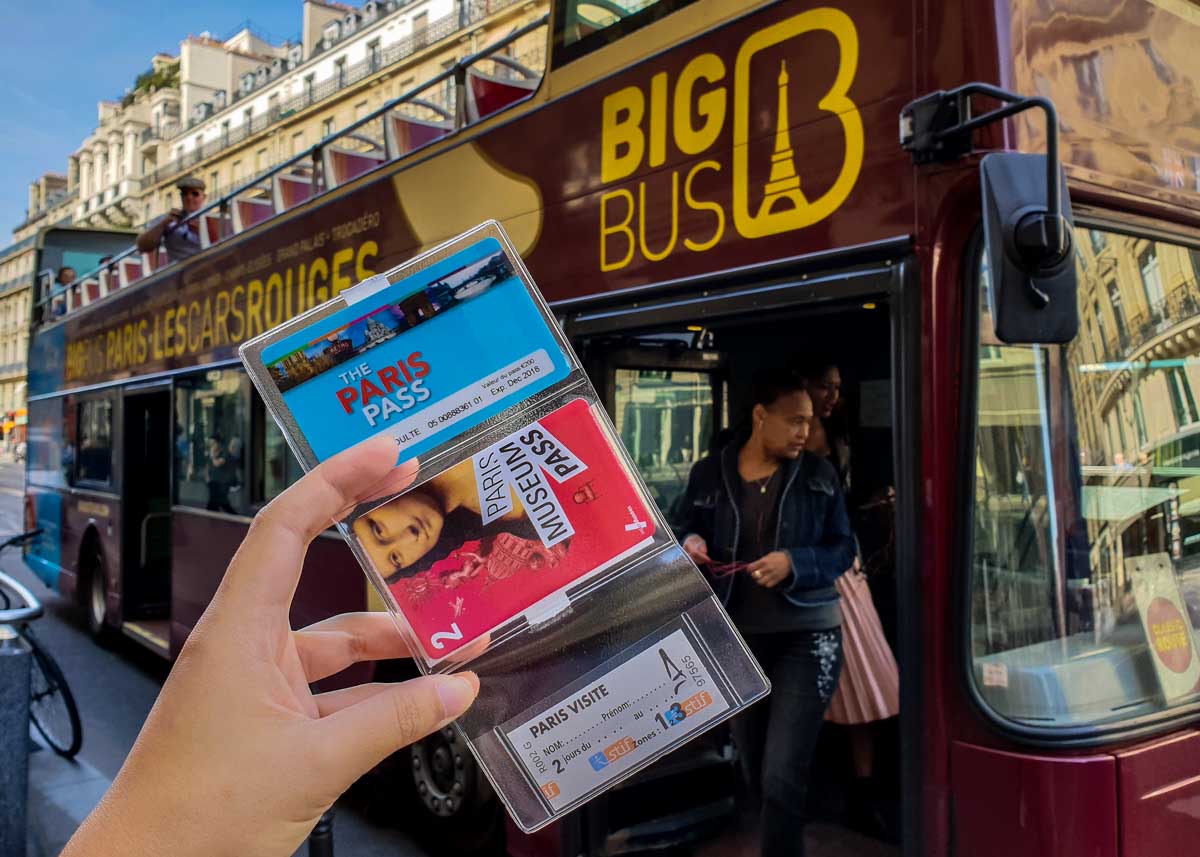 All ready to board the Hop-on Hop-off bus with our Paris Pass!
First thing first, head to Big Bus Ticket Shop @ 11 Avenue de L'Opera to collect the pre-purchased Paris Pass. The Paris Pass (S$192) consists of 3 different passes — Attraction Pass, Museum Pass, and TravelCard. Valid from 2–6 days, the Paris Pass grants you entry to more than 60 museums, paid attractions and covers all transport within zones 1-3 of Paris City.
If you have less than 3 days in Paris and would like to visit places of attractions such as the Louvre Museum, Palace of Versailles, Notre Dame Cathedral, Arc de Triomphe, take the Hop-on Hop-off bus, and do a River Seine cruise, your best bet would probably be getting the Paris Pass to increase your savings.
In total, we covered about €126 (~S$200) worth of activities, which already exceeds the cost of the pass. Not to mention the savings from taking the metro and riding the Big Hop-on Hop-off bus.
Sainte-Chapelle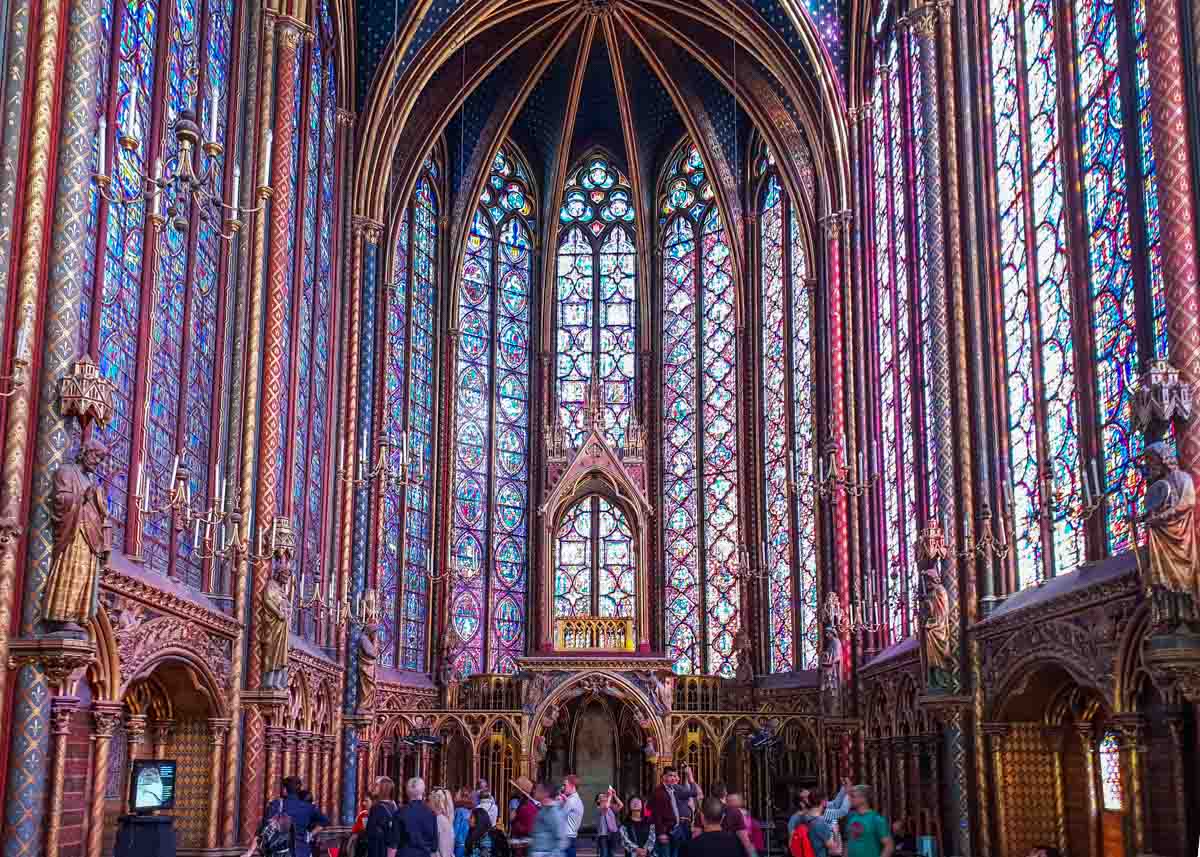 Located in the heart of Paris city, this 13th-century Gothic-style chapel is often overshadowed by the nearby Notre-Dame Cathedral. But take a step into Sainte-Chapelle's interior and you'll be impressed! A purplish hue radiates within the chapel, with sunlight beautifully captured by the 15 stained glass windows.
Entrance fee: €11.5 (Free for Paris Pass holders)
Opening hours: 9AM – 5PM (Open every day except 1 Jan, 1 May and 25 Dec)
Address: 8 Boulevard du Palais, 75001 Paris, France
Notre-Dame Cathedral (Notre-Dame de Paris)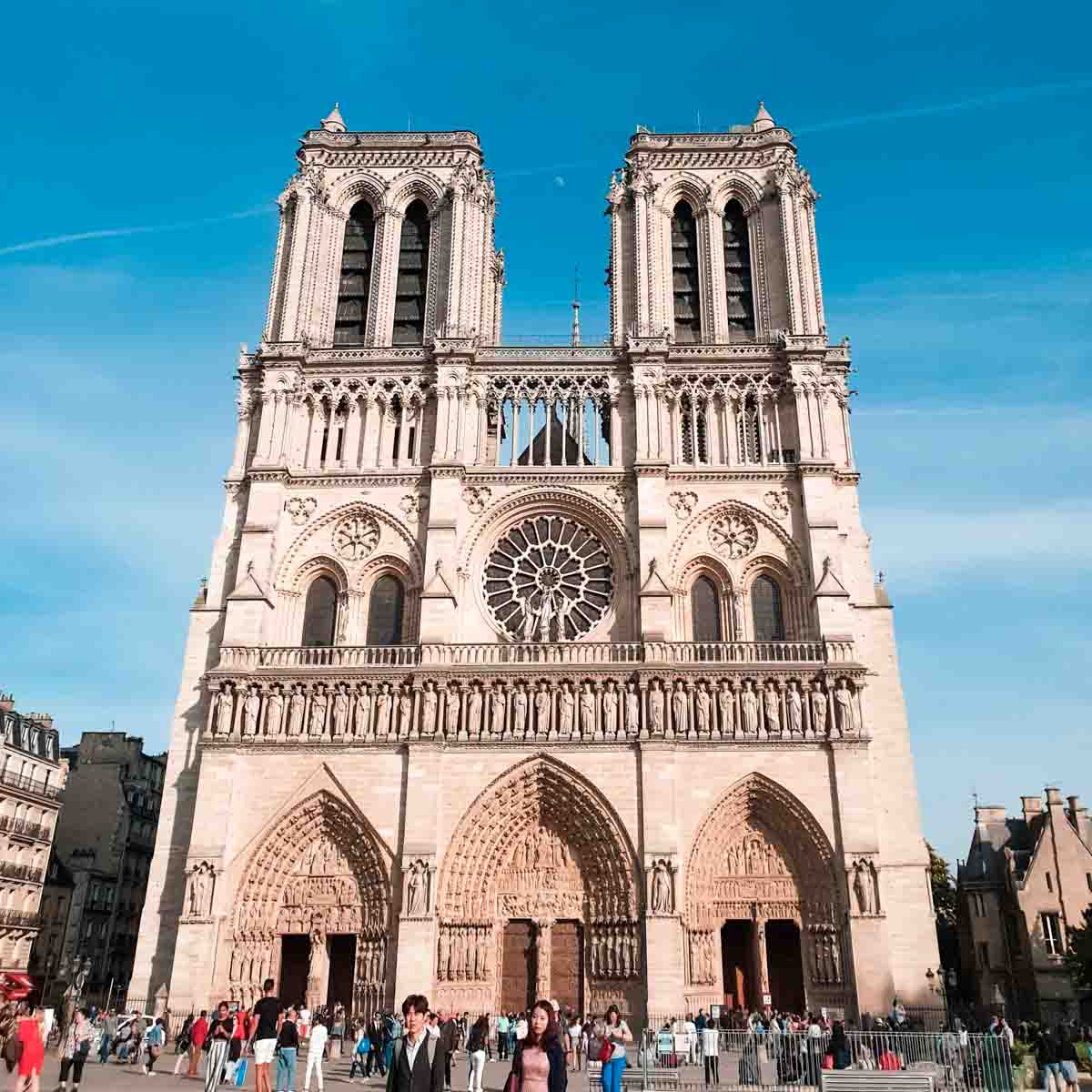 NOTE: As a result of the 15 April 2019 fire, the Notre-Dame Cathedral is closed to the public until further notice.
I've always wanted to visit the Notre-Dame Cathedral to find the hunchback bell-ringer by the name of Quasimodo. Victor Hugo's novel has made this cathedral one of the most-visited places in Paris.
The cathedral usually sees a crowd, so we recommend that you visit either early in the morning (at 8AM!) or, ironically, when there's mass and mandatory for visitors to stay hushed.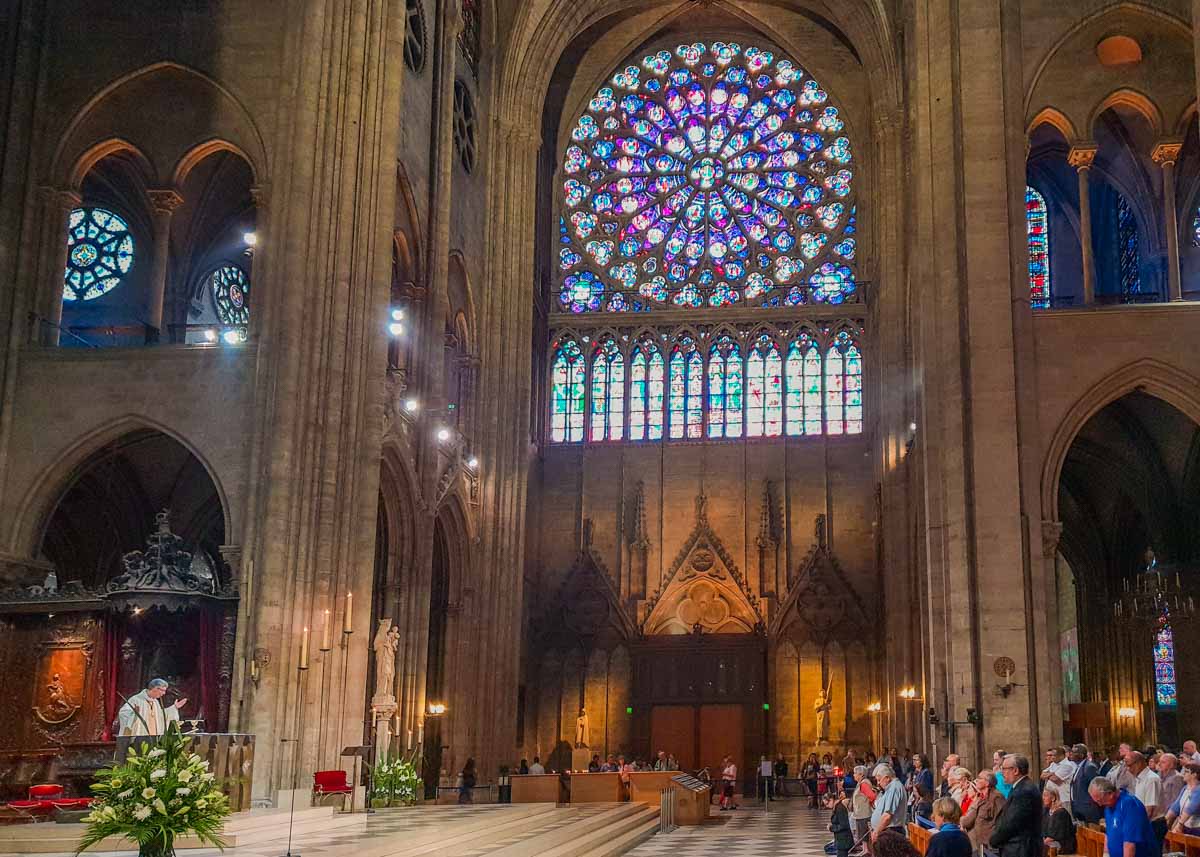 The highlight would be the extraordinary views atop the Notre-Dame Towers, where you get panoramic views of River Seine.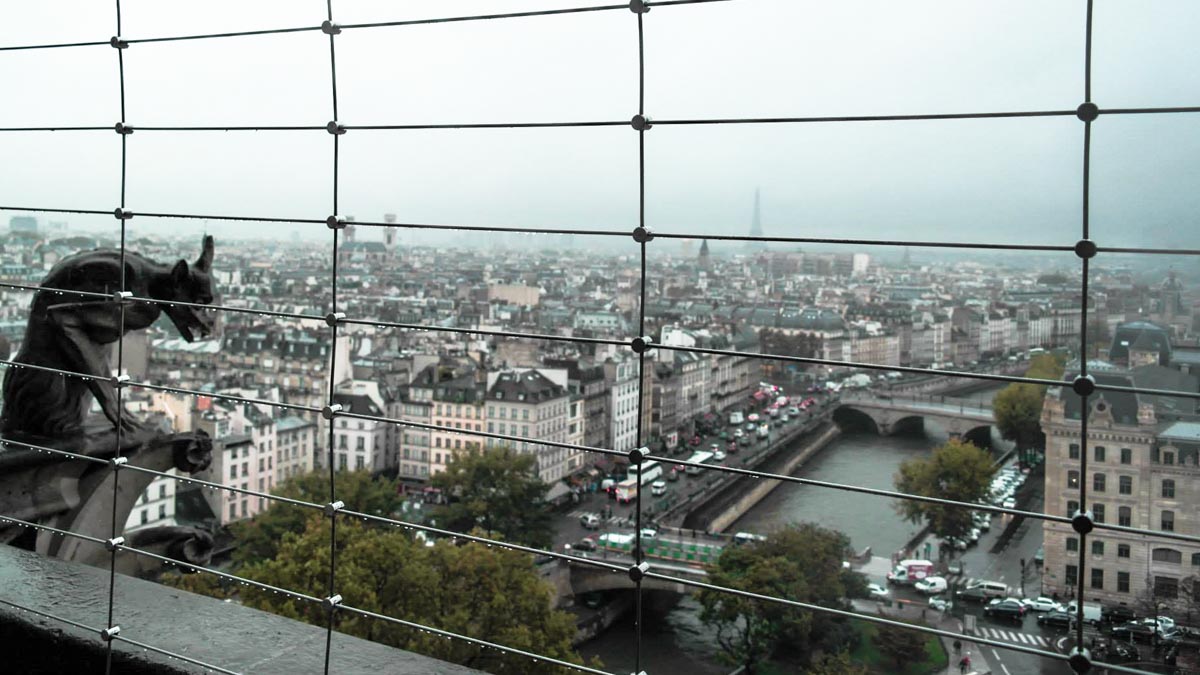 Photo credit: Elizabeth Chua
If time permits, do check out the Archaeological Crypt beneath Notre-Dame. First discovered in 1965, the Archeological Crypt is now a museum for curious visitors to peek at structures and ruins from the classical to the medieval periods.
Entrance fee: Within the cathedral is free, but going up the Notre-Dame Towers costs €10 and the Crypt costs €8 (All free for Paris Pass holders)
Opening hours: 8AM – 6:45PM (weekdays), 8AM-7:45PM (weekends)
Address: 6 Parvis Notre-Dame – Pl. Jean-Paul II, 75004 Paris, France
Dinner at Au Vieux Paris d'Arcole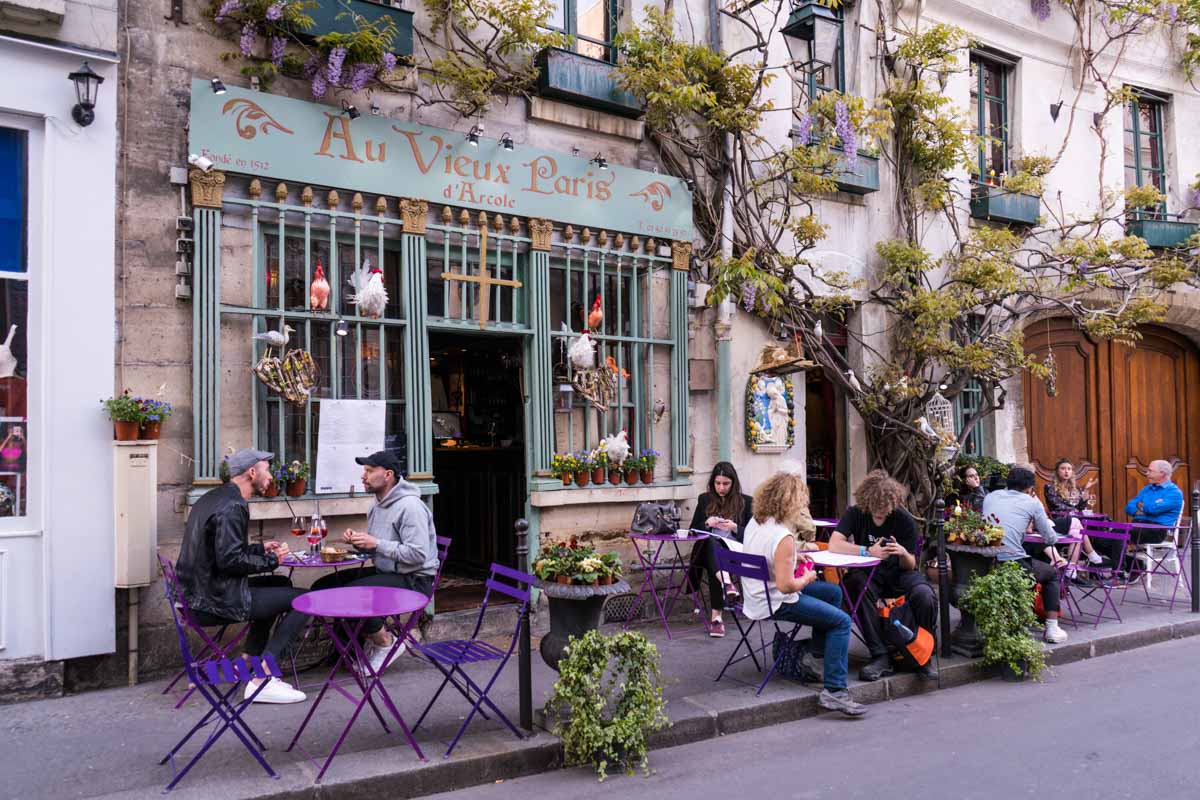 We had dinner at Au Vieux Paris d'Arcole, a cafe situated on a quiet street just a minute's walk from Notre Dame. This whimsical cafe caught our attention with bright purple chairs and tables, together with toy roosters that decorate the window grilles.
We had beef carpaccio (€20) and grilled salmon (€24), the perfect meal to commence the start of our trip to the city of lights.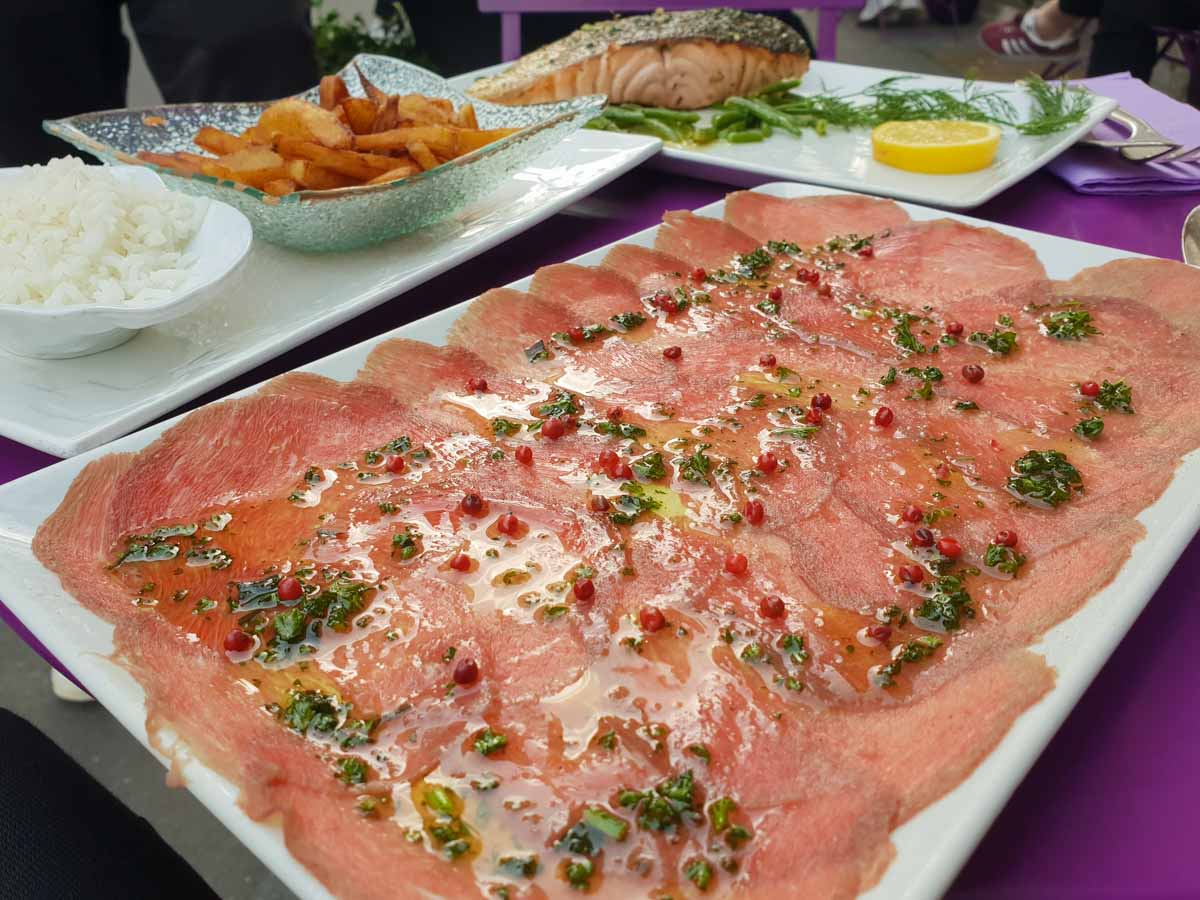 Beef Carpaccio and Grilled Salmon
Costs: Mains at €20-33/dish
Address: 24 Rue Chanoinesse, 75004 Paris, France
Opening hours: 12:15PM – 2:15PM (Lunch), 7:30PM – 9:30PM (Dinner)
Eiffel Tower at Night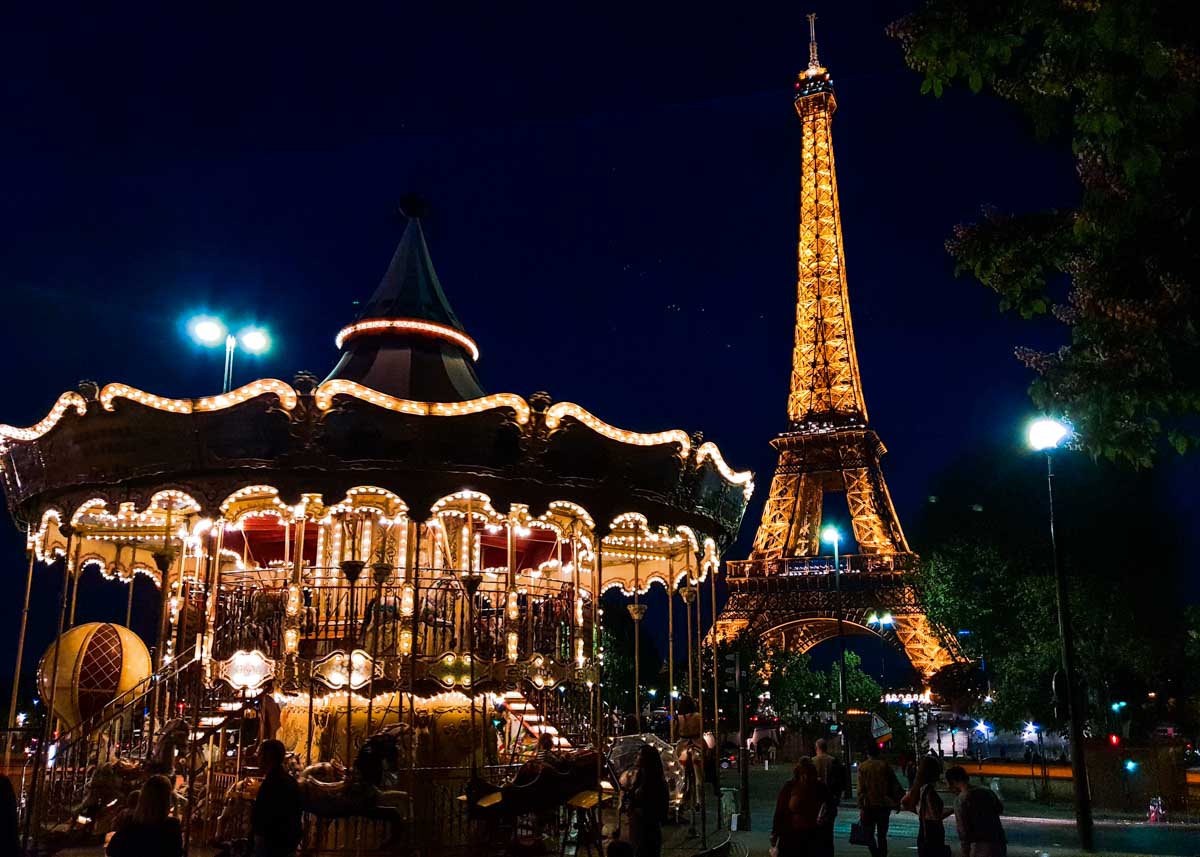 A sight you'll never get enough of, the Eiffel Tower lights up every evening after sunset and even puts up a mesmerising display of enchanting sparkles every hour.
*Pro-tip: Get better views of the Eiffel Tower from Place du Trocadéro (Trocadéro metro) instead of from the foot of the tower itself (Champs de Mars, Ecole Militaire, or Bir-Hakim metro)!
Location: Avenue des Nations Unies, 75116 Paris, France
Day 2: Half day-trip to the Palace of Versailles
Paris to Versailles: Versailles is located in Zone 4 of Paris and it's not covered by the TravelCard. You'll need to take the RER C train that runs through major parts of Paris city. You can purchase round-trip tickets from Paris to Versailles Château Rive Gauche RER C Station at €7.10.
Palace of Versailles (

Château de Versailles

)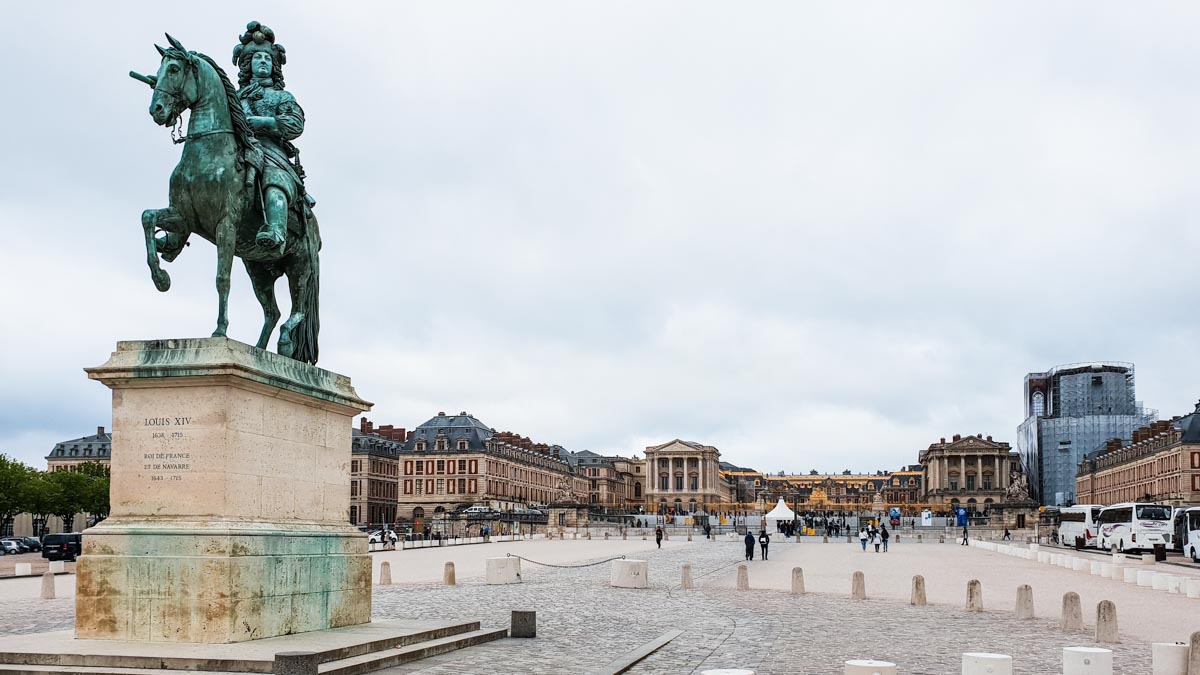 One of the wealthiest cities near Paris and known for having the largest palace in the world (by property's total area), the extravagantly decorated interiors in the Palace of Versailles is definitely not to be missed.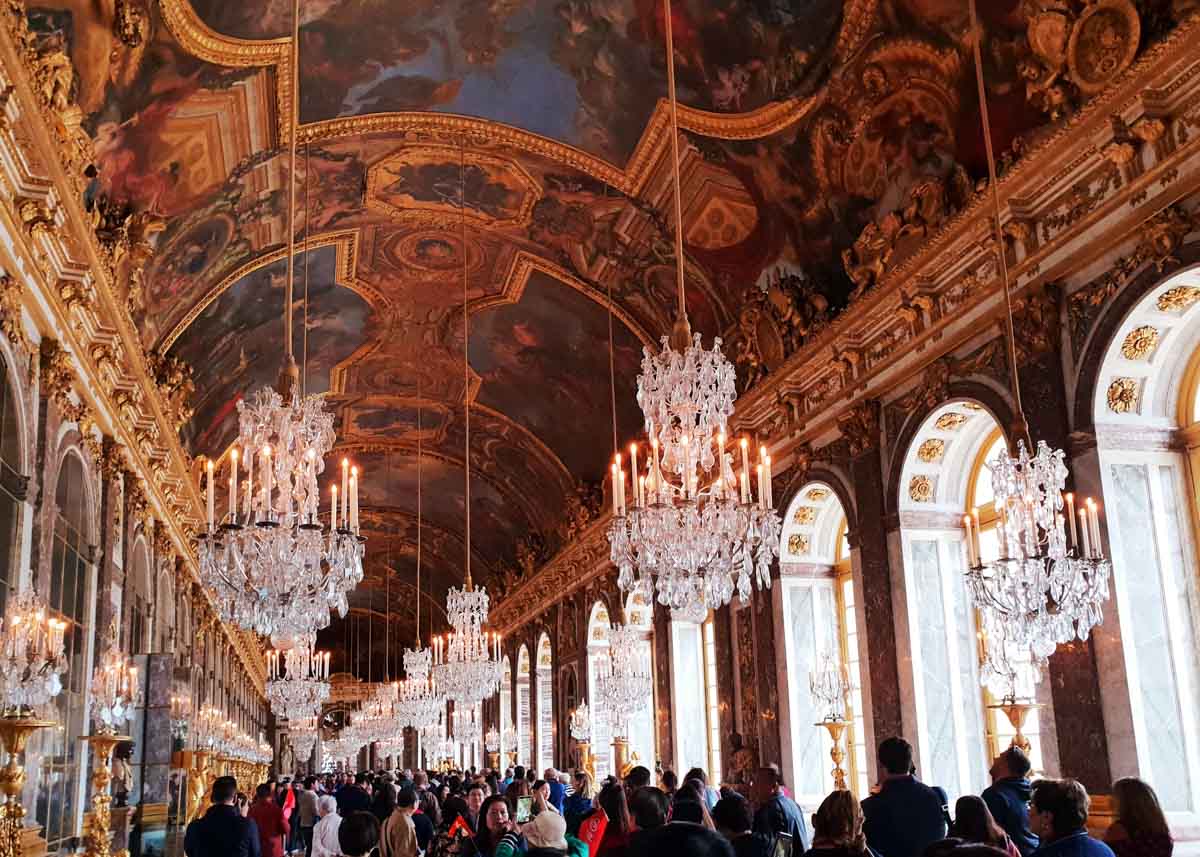 The Hall of Mirrors, where the Treaty of Versailles was signed in 1919, effectively putting WWI to an end.
Give yourself about three to four hours in Versailles, taking into consideration the crowd on any given day. Fun fact! King Louis XIV often ate his meals cold as the kitchens were located far away from his dining room so just imagine the sheer size of the palace!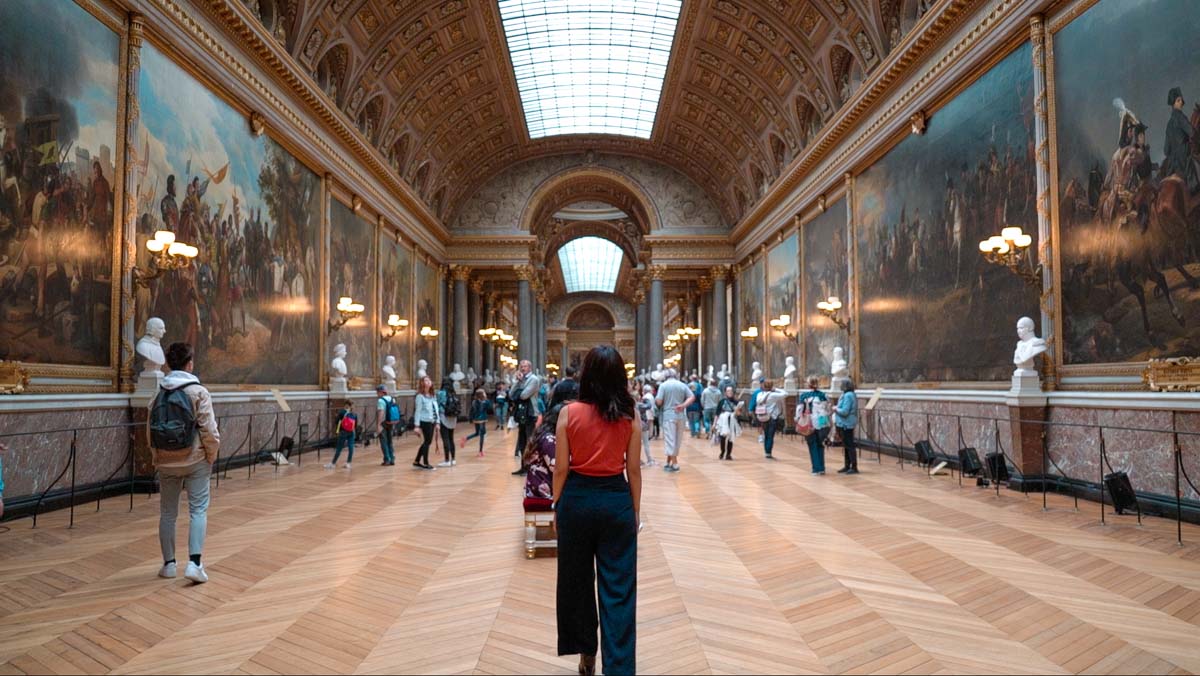 Lunch at Angelina Cafe
We also promptly decided to have a quick lunch at Angelina before making our way out of Versailles and back to the heart of Paris. Do try their signature hot chocolate that will put every other hot chocolate you've tried to shame!
*Pro-tip: Items on the Snacking menu are much cheaper than those on the regular menu and the only difference really is that you'll have to eat around the standing tables.
Entrance fee: €18 (Free with Paris Pass)
Opening hours: 9AM – 5:30PM (Closed on Mondays). *Note: Palace of Versailles is currently closed due to COVID-19
Address: Place d'Armes, 78000 Versailles, France
Louvre Museum (Musée du Louvre)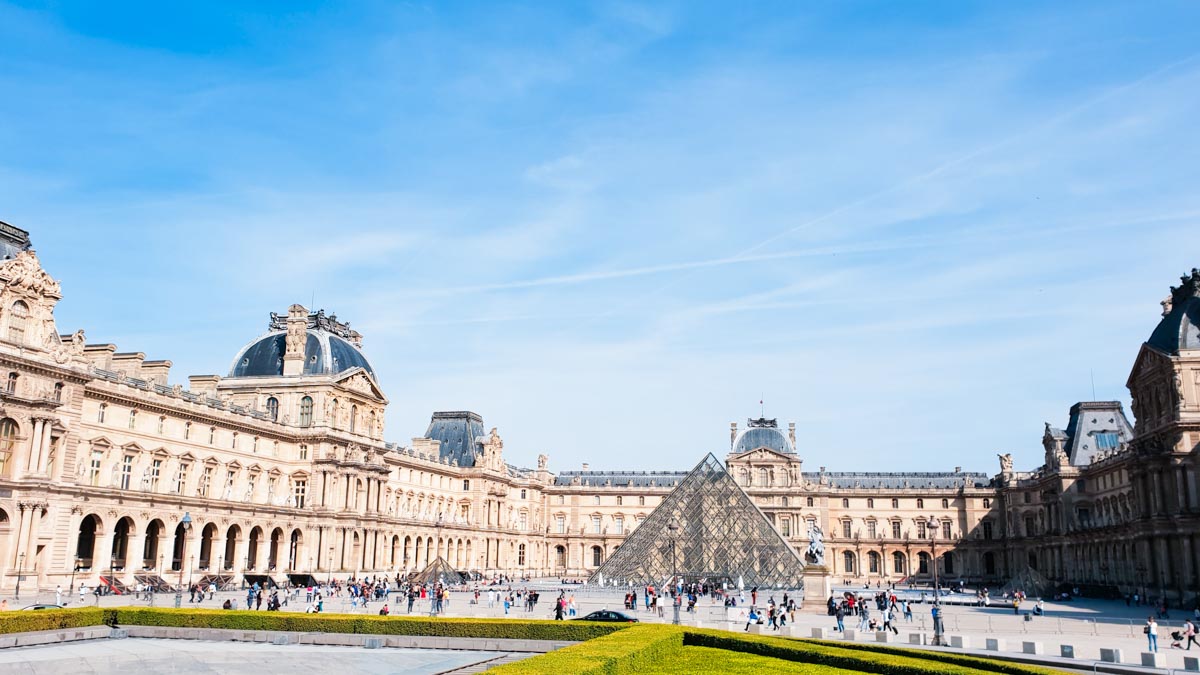 *Pro-tip: Look out for the fast track queue that's only for Museum and Paris Pass holders! Definitely a shorter queue to the bag checks than the regular queue for everyone else.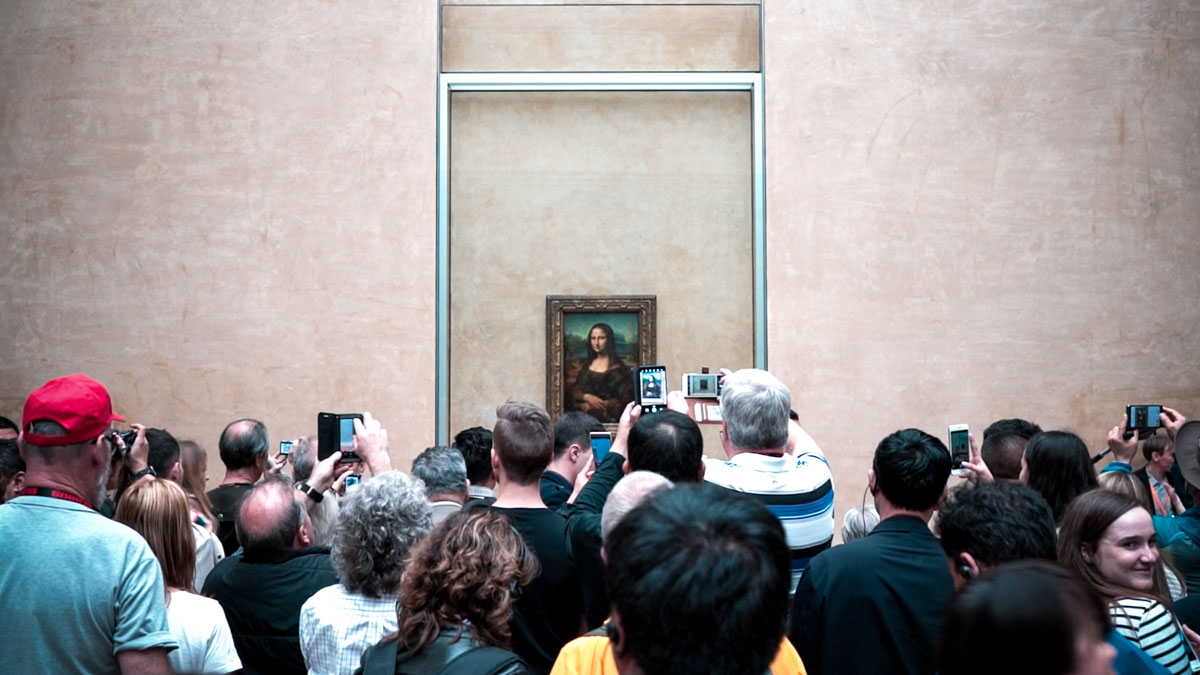 Mona Lisa in the Louvre Museum
Whether you're an art buff or not, going to the Louvre is always a good idea. Housing over 380,000 pieces of art (sculptures, paintings, archeological finds) with over 35,000 on display, the Louvre is the world's largest and most visited art museum.
To ease your search, Mona Lisa is on the second floor of the Denon section.
Try finding other notable pieces such as the Liberty Leading the People, Winged Victory of Samothrace, Venus De Milo, and Great Sphinx of Tanis and let us know how many you were able to find!
March 2021 Update: As climate change sees more flooding in Paris, 250,000 at-risk paintings, sculptures and tapestries — including the Venus de Milo — will be moved from the Louvre to the Louvre Conservation Centre situated in northern France.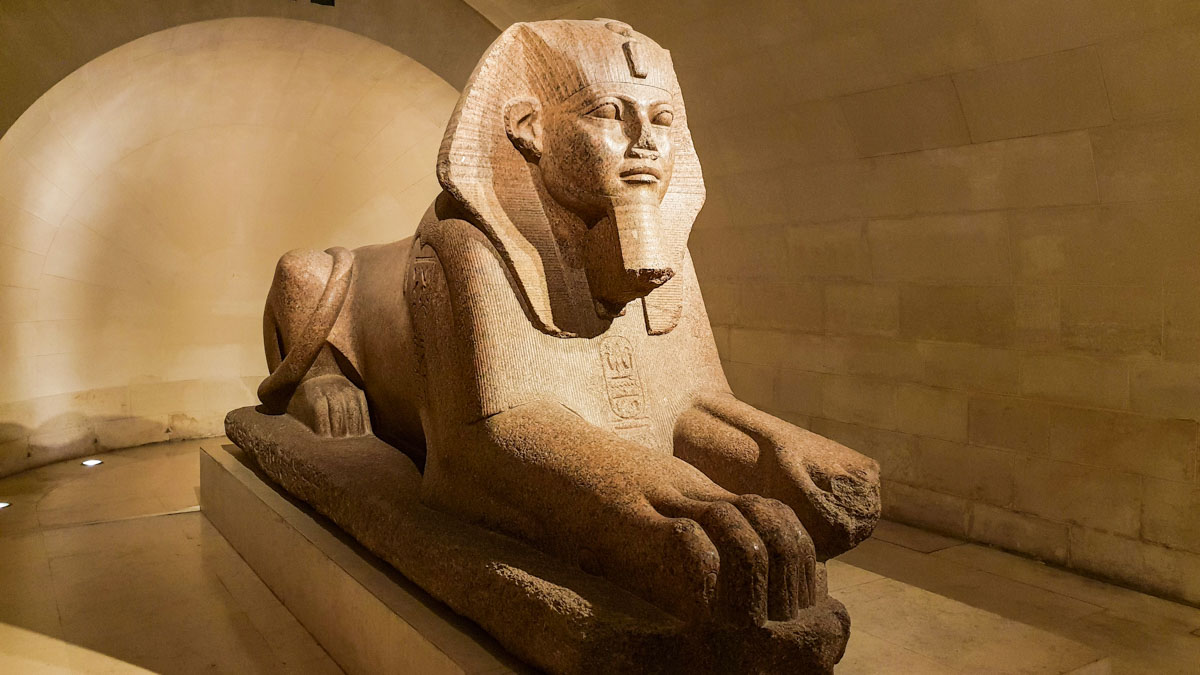 Great Sphinx of Tanis
Entrance fee: €15 (on-site) / €17 (online). Free with Paris Pass
Opening hours: 9AM – 6PM (Mon, Tue, Thu); 9AM – 9:45PM (Wed & Fri), closed on Tue *Note: Musée du Louvre is currently closed due to COVID-19
Address: Rue de Rivoli, 75001 Paris, France
Arc de Triomphe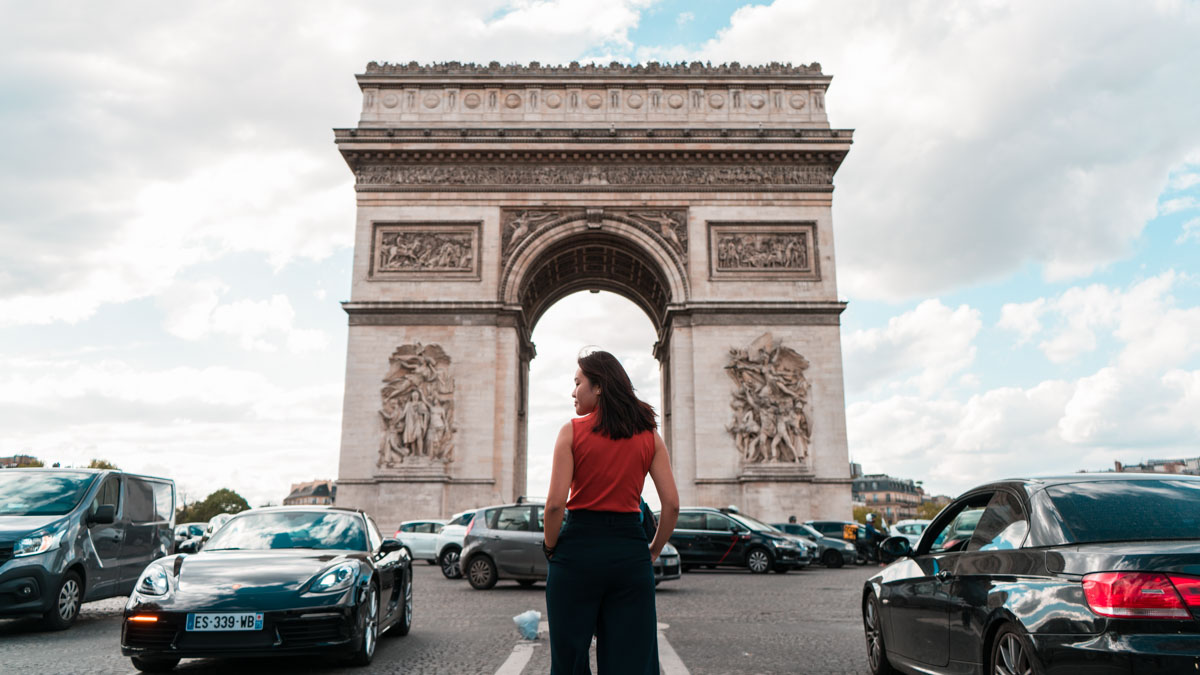 The Arc de Triomphe is the most iconic man-made arc honouring those who fought and died for France in the French Revolutionary and Napoleonic Wars, with the names of all French victors and generals inscribed on its surfaces.
These days, Instagrammers inscribe their IG feed with a daring shot taken in front of Arc de Triomphe amidst chaotic traffic to mark their visit to Paris.
Entrance fee: €12 (Free with Paris Pass)
Opening hours: 10AM – 10:30PM *Note: Arc de Triomphe is currently closed due to COVID-19
Address: Place Charles-de-Gaulle, 75008 Paris, France
Admire Paris' Lit Charms on a night cruise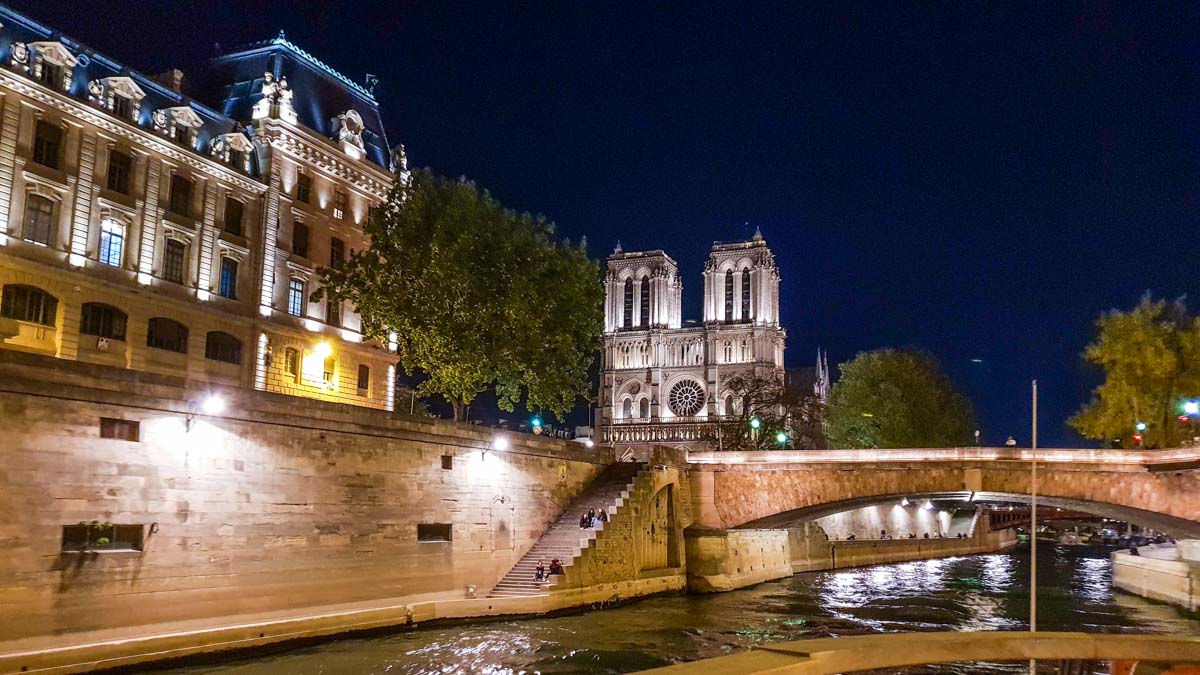 We ended our day admiring Paris in a different light, quite literally. The hour-long Bateaux Parisiens sightseeing commentary cruise on River Seine is a great way to see and understand several key attractions of Paris — Eiffel Tower, Notre-Dame Cathedral, Pantheon, just to name a few. Void of the bustling crowds seen during the day, Paris at night is not only more mystic but also a lil' more romantic. Cruises depart hourly so there's no need to make reservations prior.
*Dec 2020 update: Bataeaux Parisien is currently not in operations due to the COVID-19 pandemic.
Cruise Fee: €15 (Free with Paris Pass)
Address: Port de la Bourdonnais, 75007 Paris, France
Operating hours: 10AM – 10PM (Apr – Sep); 10:30AM – 9:30PM (Oct – Mar)
Day 3: Day trip to Mont Saint-Michel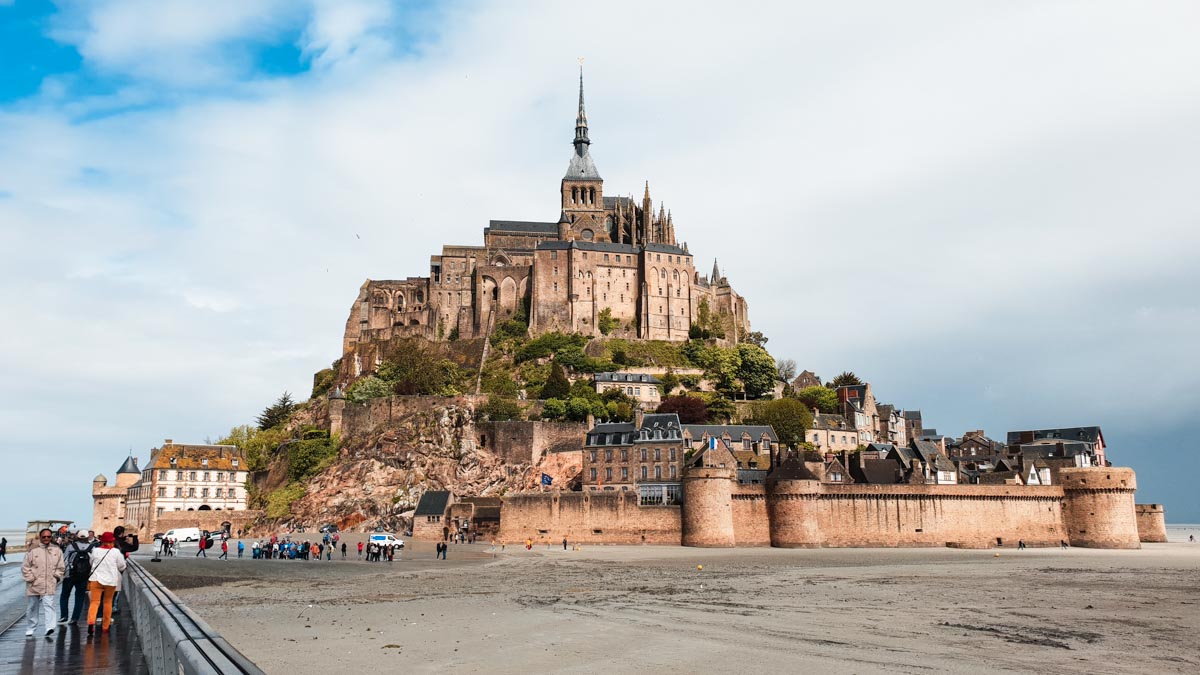 What's a trip to France without visiting some castles? While Le Mont Saint-Michel isn't technically a castle, the elusive Hogwarts-lookalike medieval structure sure looks magical.
Located on an island just off France's northwestern coast, Mont Saint-Michel is a UNESCO Heritage Site that's 100 hectares wide and has a population of 43.
The structurally-impressive island is actually a church (or Abbey) with a monastery, great halls, stores, and houses. Seeing this enchanting structure of an island is definitely a strike-off from my personal travel bucket list!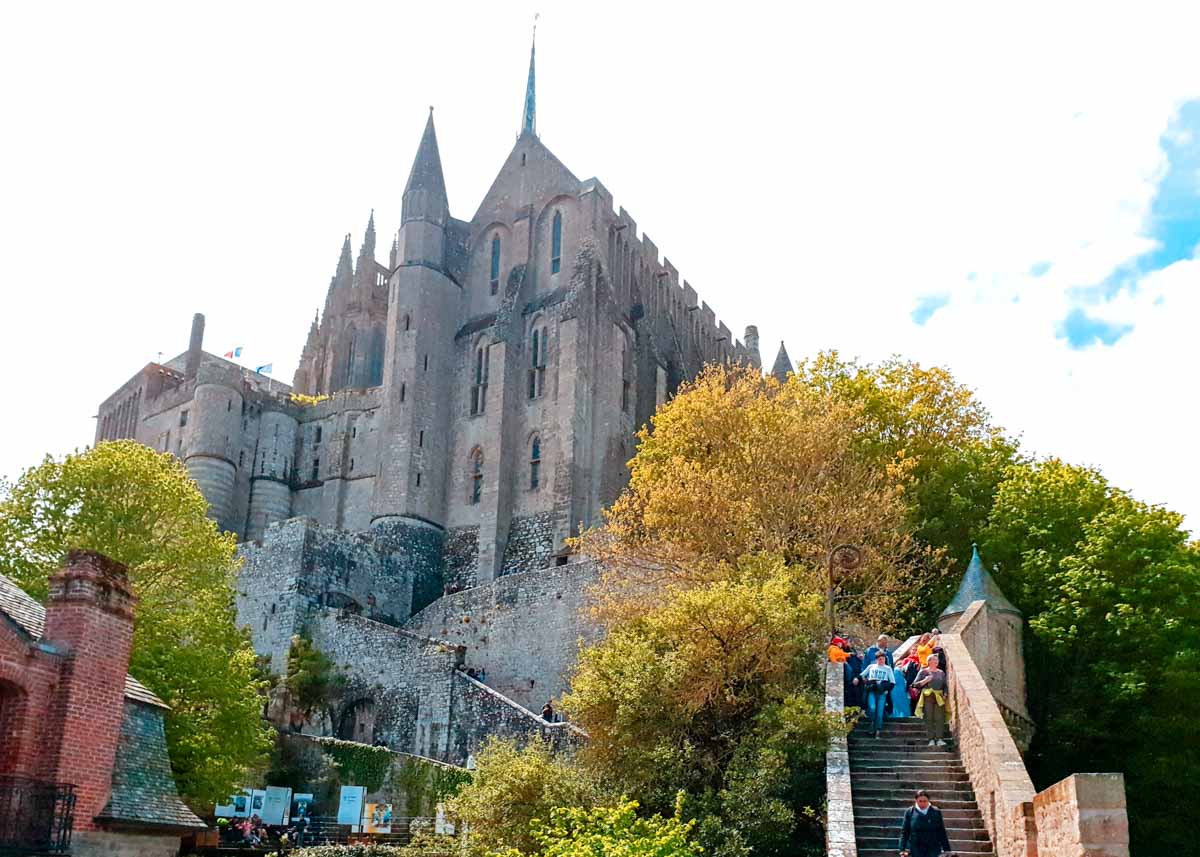 Also known as the "Bastille of the sea", Mont Saint-Michel was once converted into a prison. Being surrounded by deep mud and quicksand, its geographical features provided the best form of deterrence from any attempts to escape.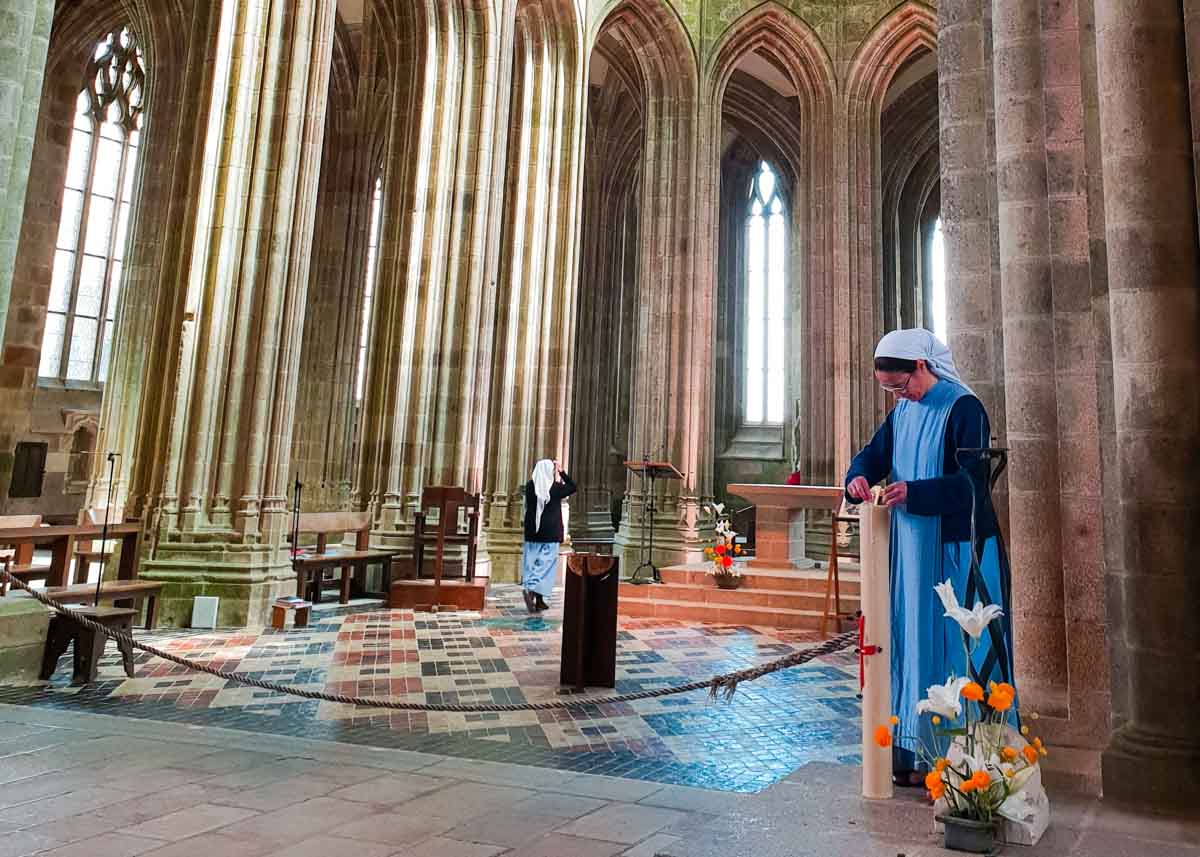 The church is still functioning and you'll hear the sweet voices singing to hymns by the choir team. Also, do bring along an outerwear as it does get chilly in the cooler months without any heating indoors.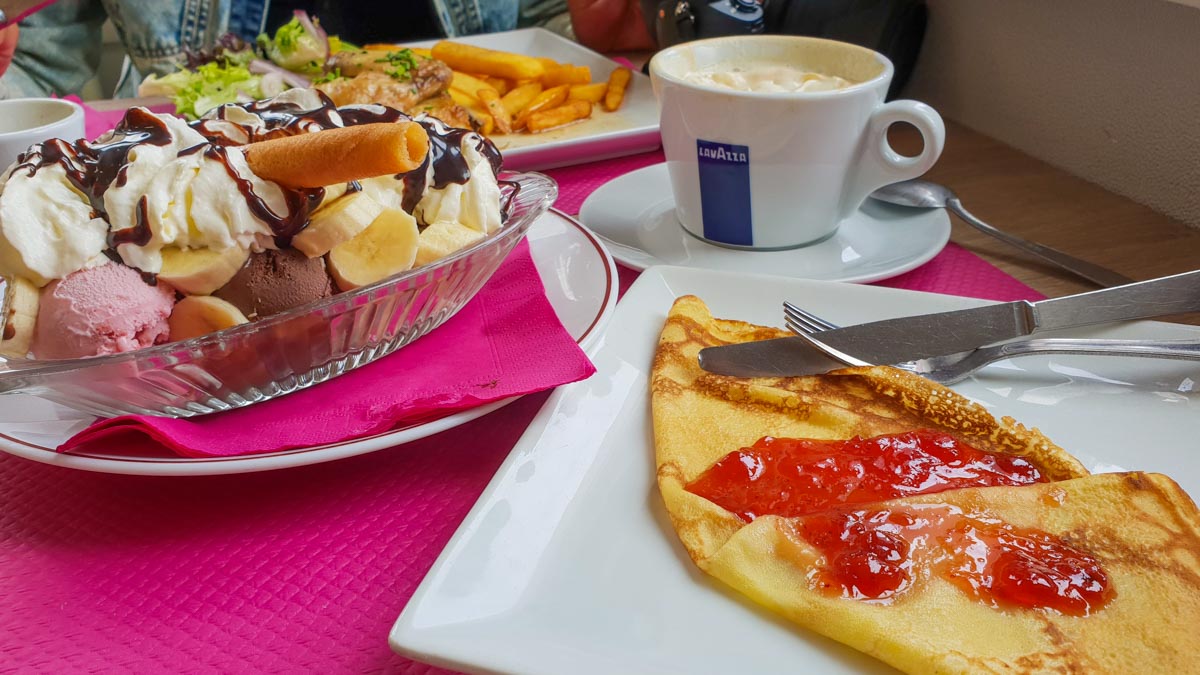 There are plenty of reasonably priced food options (for Parisien standards, at least), so do get your lunch there if you have enough time. Our lunch at La Nouvelle Terrasse consisted of a Quarter chicken (€13), a Strawberry Crepe (€3.50), and a Banana Split (€8.60).
With the day trip tour, you'll get roughly three to four hours to explore the whole island, and that's more than enough for us.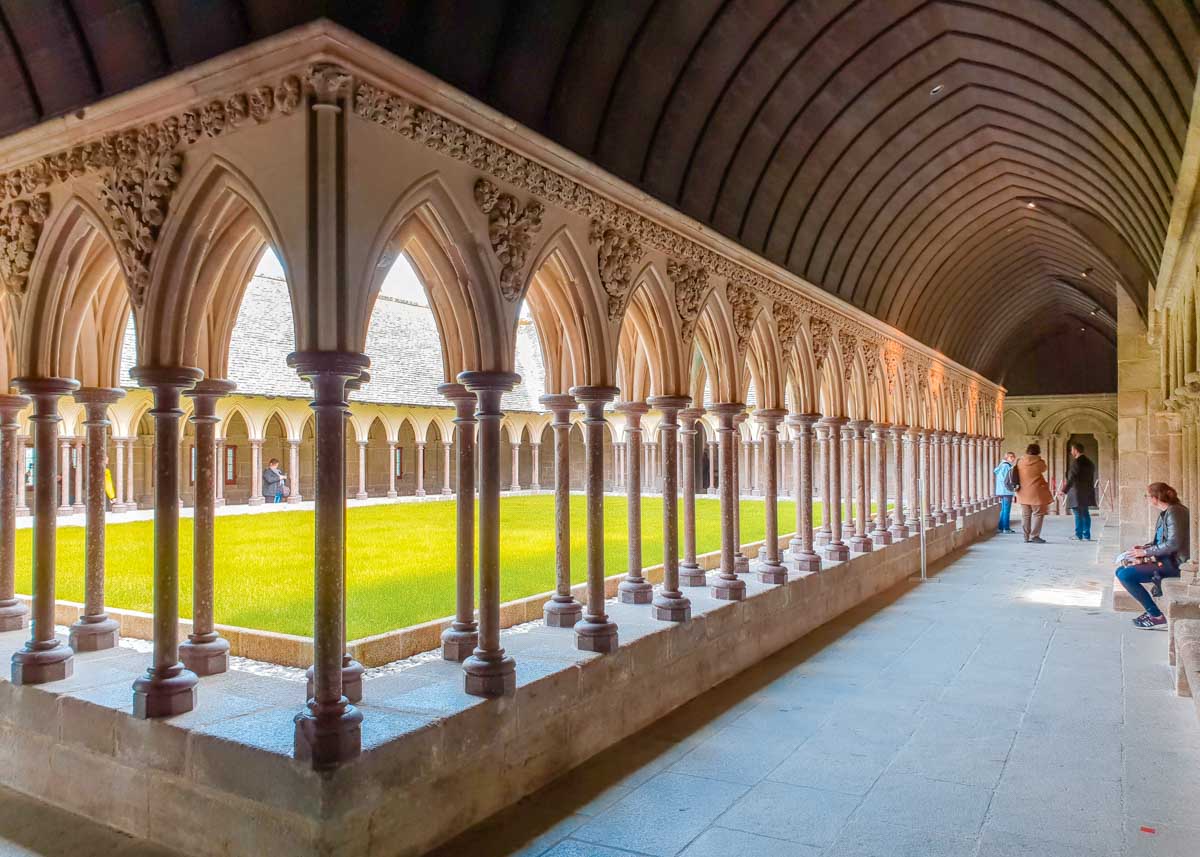 The Cloister
Getting to Mont Saint-Michel on a tour (recommended!):
Mont Saint-Michel is not accessible from Paris, hence we booked a day trip tour that sent us there from Paris via a coach. The bus takes off at 7:15AM sharp from the meeting point and arrives at Mont Saint-Michel's car park by 12noon. From there, a 4-min interval shuttle bus sends visitors to the drop-off point. Thereafter, take the footbridge that connects the island to the mainland.
One perk about getting in with the tour is, you'll almost definitely be the first few to get onto the island. Most of the crowd comes in around noon, and we saw hoards of visitors streaming in when we were leaving at about 3:45PM.
Cost: S$202 per pax
Pick-up point: PARIScityVISION, 2 Rue des Pyramides, 75001 Paris, France
Getting to Mont Saint-Michel on your own:
As mentioned, there're no direct train services between Paris and Mont Saint-Michel. To get to Pontorson, you'll need to take the TGV train from Gare Montparnasse to Rennes, followed by a 90-minute bus "Keolis Armor" ride. Do note that the frequency of this privately-run bus varies according to season.
Entrance fee: €10
Operating hours: 9:30AM – 6PM (Sep – Apri); 9AM – 7PM (May – Aug). Check the official site for most updated timings.
Address: L'Abbaye, 50170 Le Mont-Saint-Michel, France
Day 4: Loire Valley day trip — Amboise & Chenonceau Castles

Day four, whip out your France Eurail pass for a day trip to Loire Valley — famous for its world-famous castles and architectural heritage. Loire Valley is situated around 200km southwestern of Paris and it takes approx. two hours to get to via rail. Directions included at the end of day four.
There are more than three hundred Medieval and Renaissance castles in Loire Valley, and we visited two of the more famous ones — Amboise Castle and Chenonceau Castle.
Amboise Castle (Château d'Amboise)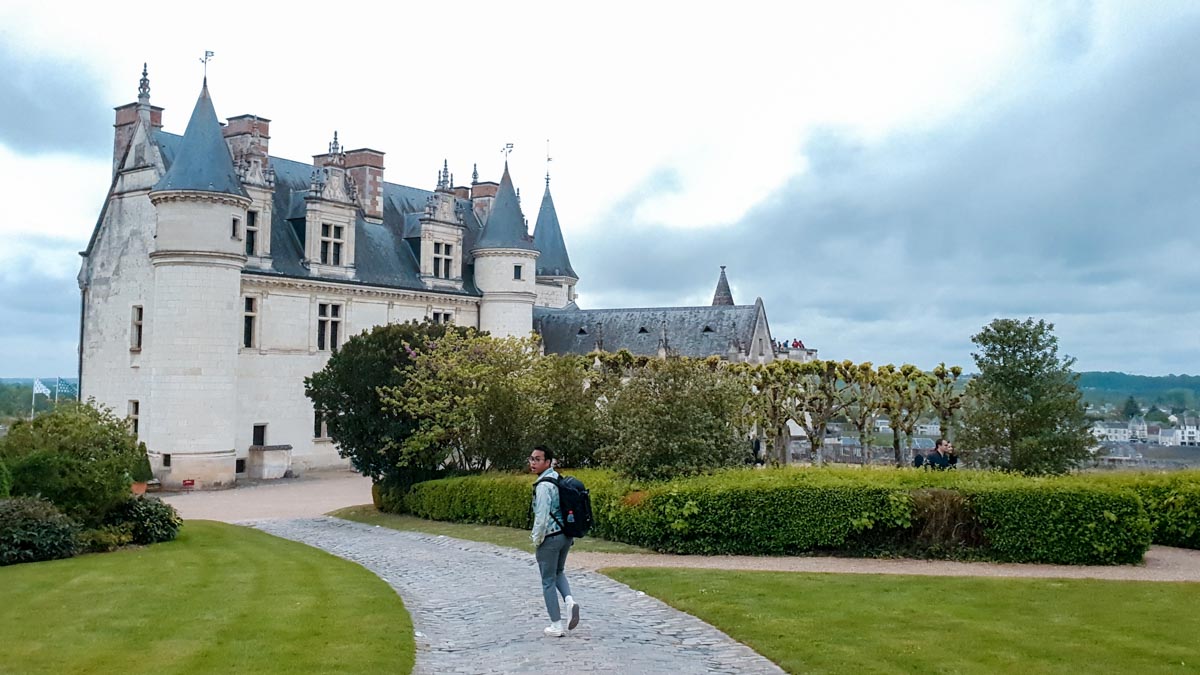 Between the 15th and 16th centuries, living along the Loire River was a thing the wealthy and powerful did as the vast fertile land meant better yields of wine grapes. Loire Valley was hence the "hotspot" for French nobilities and royals when it came to marking their territories and social standing.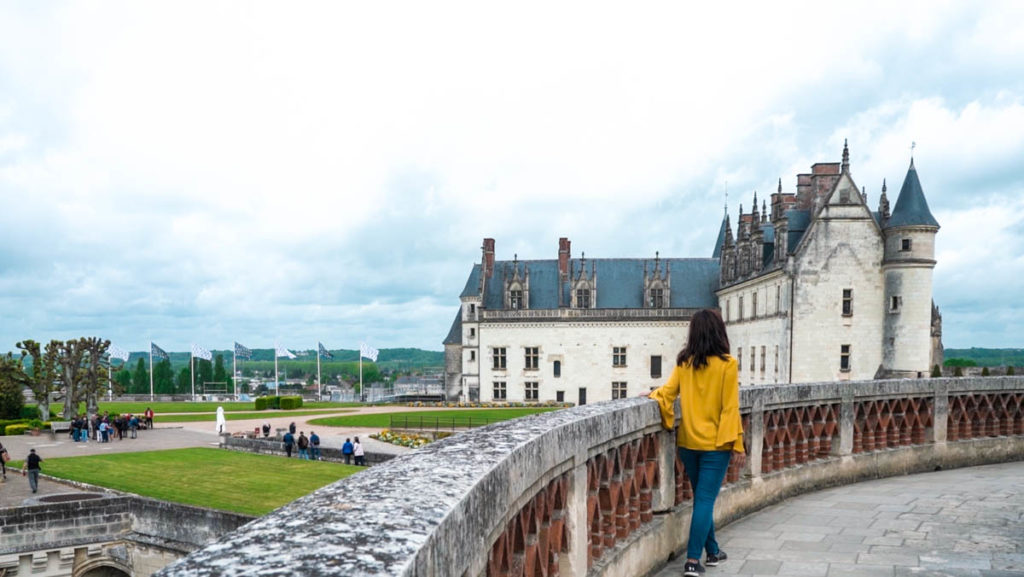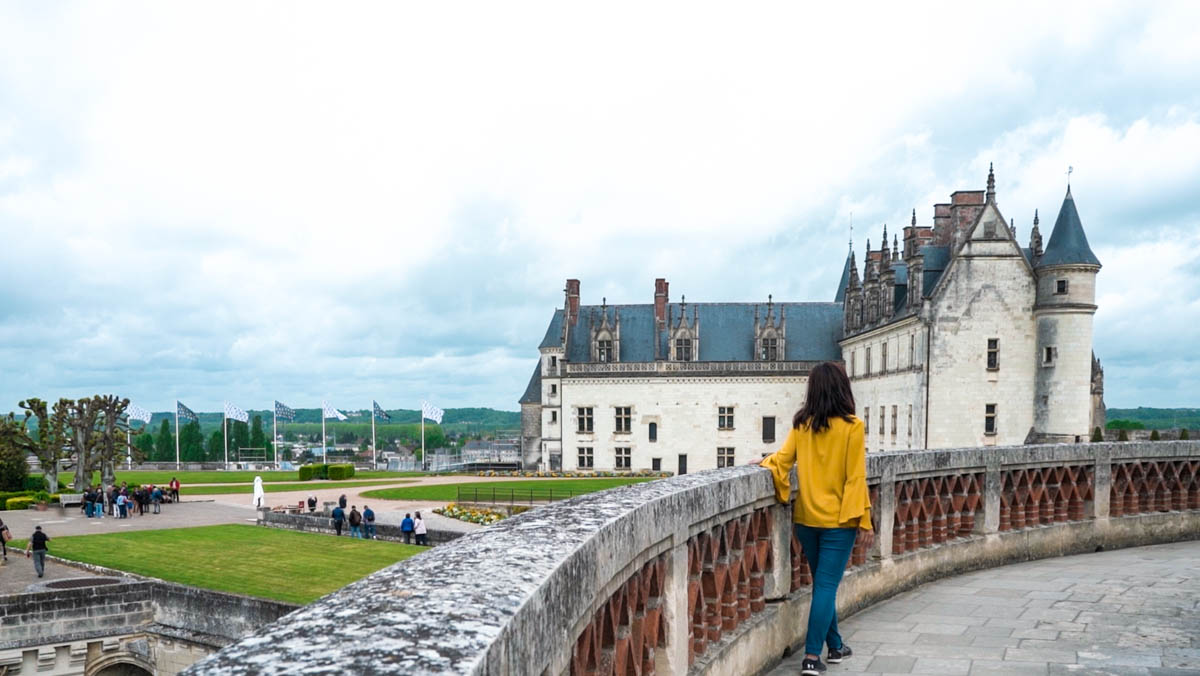 The Amboise Castle is one of the grandest built along the River Loire and is one of the most visited today. One of the most interesting features of the castle is the horse ramp used for men on horses to get up and down the castle easily, instead of stairs.
Amboise Castle's private chapel is Saint-Hubert is where the Italian Renaissance polymath, Leonardo da Vinci, is finally laid to rest.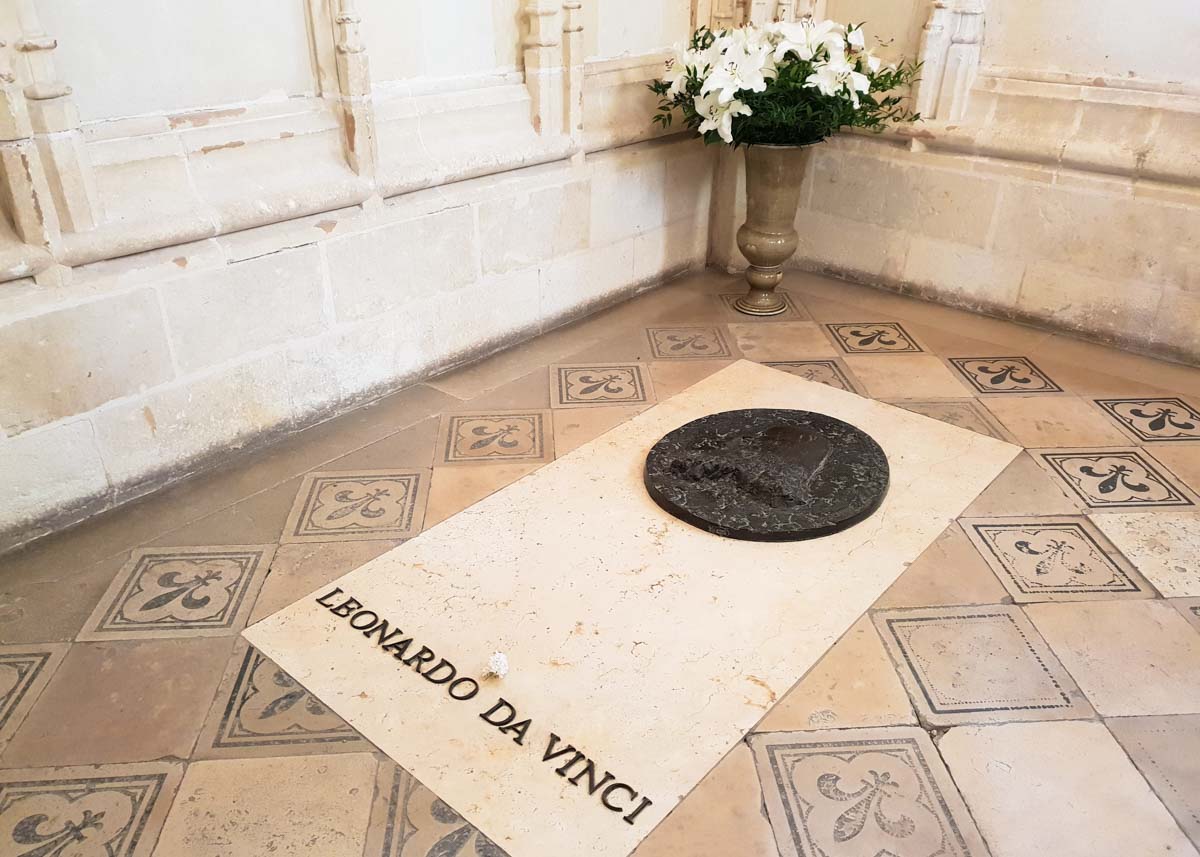 Entrance fee: €11.70
Opening hours: 9AM – 6:30PM Daily, closed on 1 Jan and 25 Dec
Address: Montée de l'Emir Abd el Kader, 37400 Amboise, France
Lunch at Amboise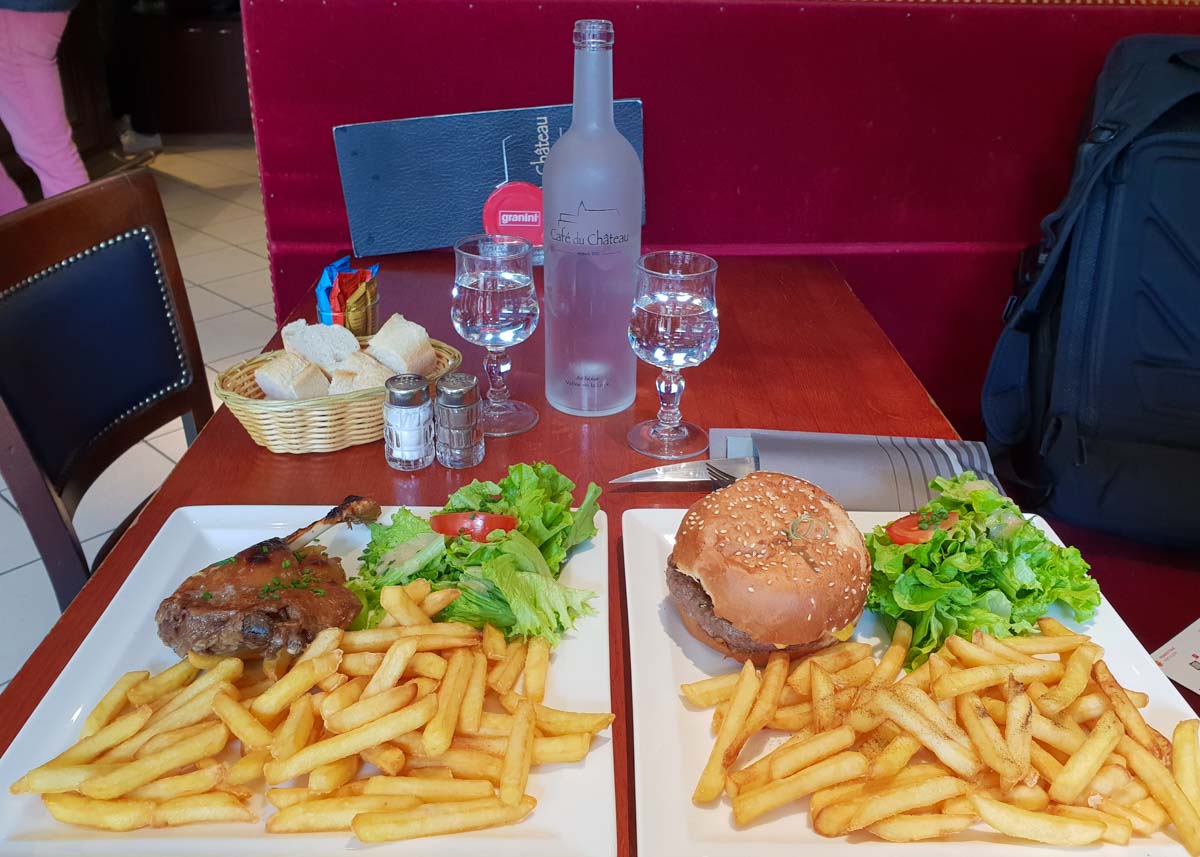 Grab lunch at Amboise town just adjacent to the castle where you'll find many cafes, eateries, and gift shops. We stopped by Cafe du Chateau for their Duck Confit (€13.60) and Classic Burger (€12).
Chenonceau Castle (Château de Chenonceau)
Constructed over a bridge on Cher River, Chenonceau Castle's extraordinary location makes it one of the most photographed castles in France. Its grandeur is amplified with the magnificent gardens of floral displays. Getting lost in the garden of maze is an experience to behold.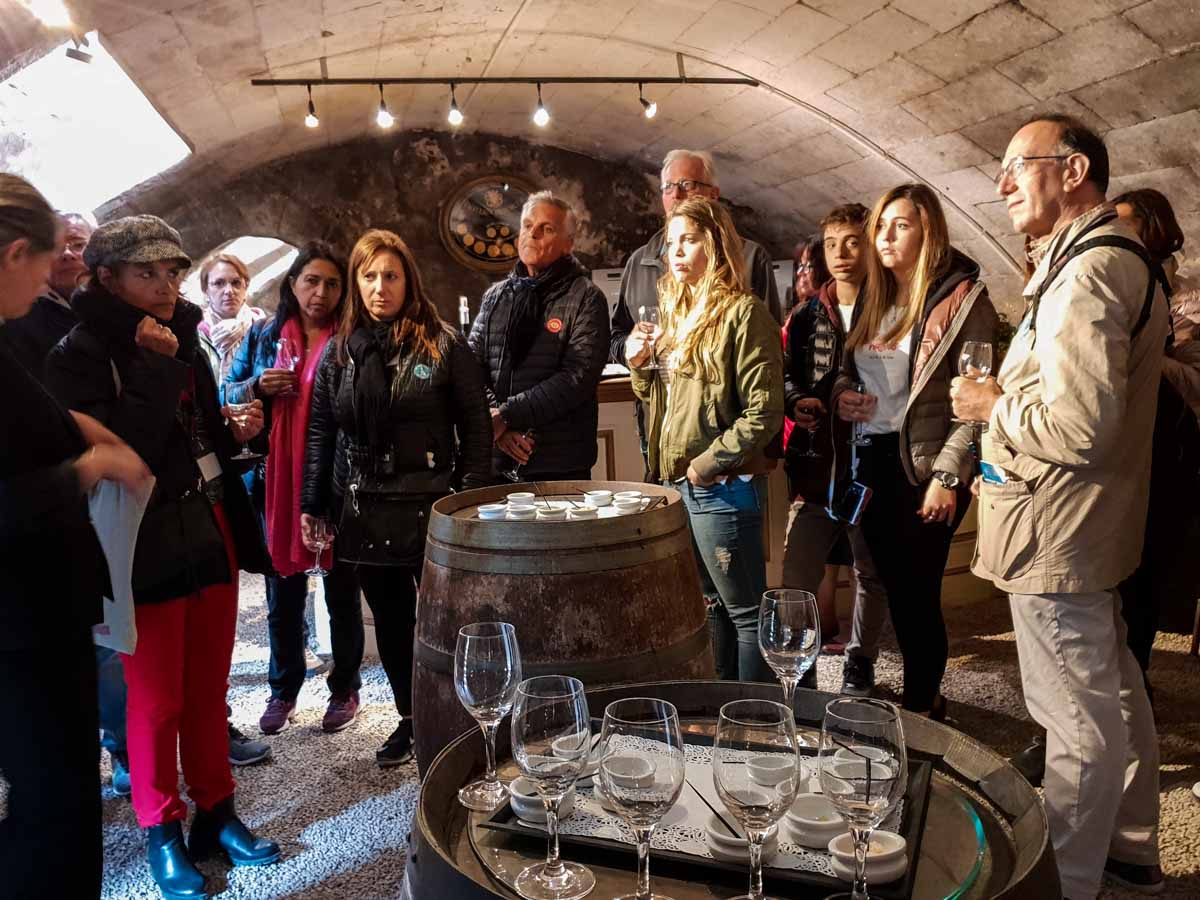 There's also a free wine tasting session of locally Chenonceau-produced wines in the wine cellar of Chenonceau Castle.
We were told that the most fascinating areas of the castle are actually the kitchens! Not only are the original stoves wonderfully preserved, the kitchens are also lavishly decorated with newly restored copperware.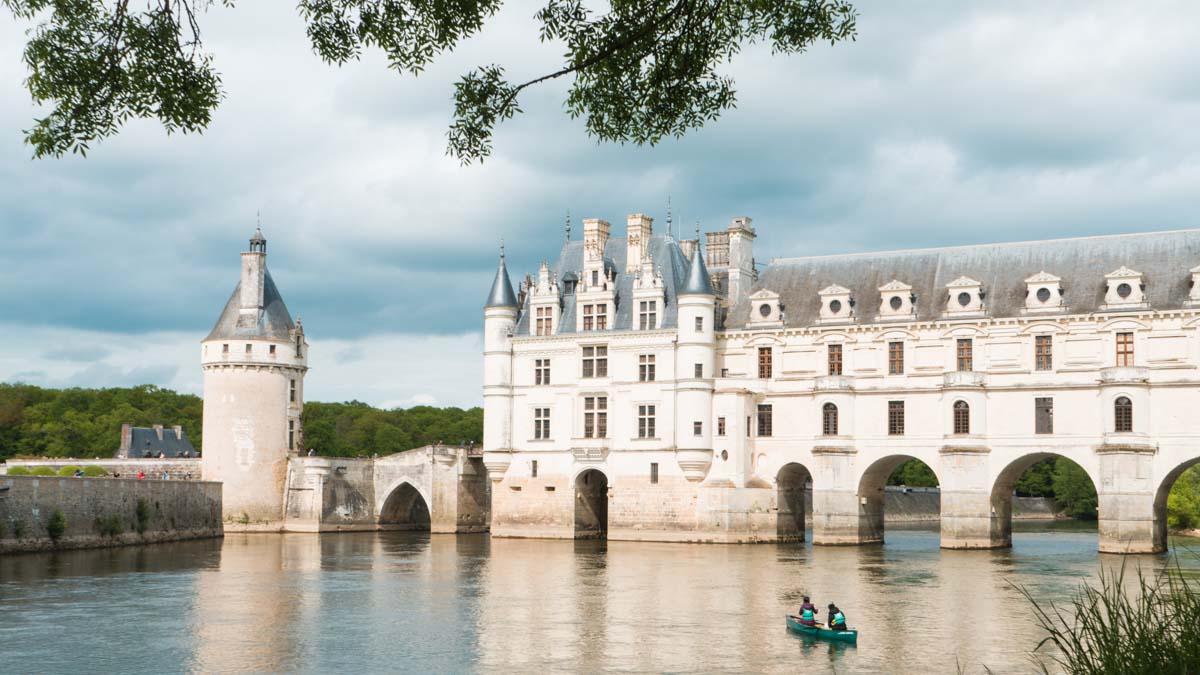 Address: 37150 Chenonceaux, France
Opening hours: 9AM – 6:30PM, closed on 1 Jan and 25 Dec. Seasonal, check the official site for updated timings
Entrance fee: €18
Getting to Loire Valley via rail (w/ France Eurail Pass):
Take the TGV from Paris Montparnasse to St. Pierre des Corps, and transfer to TER to Amboise for Amboise Castle or Chenonceaux for Chenonceau Castle (~two hours one-way)
Note: There's no direct train service between the two castles, you'll have to transfer at St. Pierre des Corps.
*Pro-tip: Use https://www.transilien.com for train timings (more accurate than Google maps)
Getting to Loire Valley on a tour:
For a more convenient roundtrip ride from Paris, there are also Loire Valley tours (~S$220) that will take you in a coach to Loire Valley and back. If you want to visit Amboise and Chenonceau castles like us, take the tour on Mondays and Saturdays. For other days of the week, the tour goes to Chambord and Chenonceau castles instead. This tour is unguided but audio pens will be provided.
Day 5: Day Trip to Colmar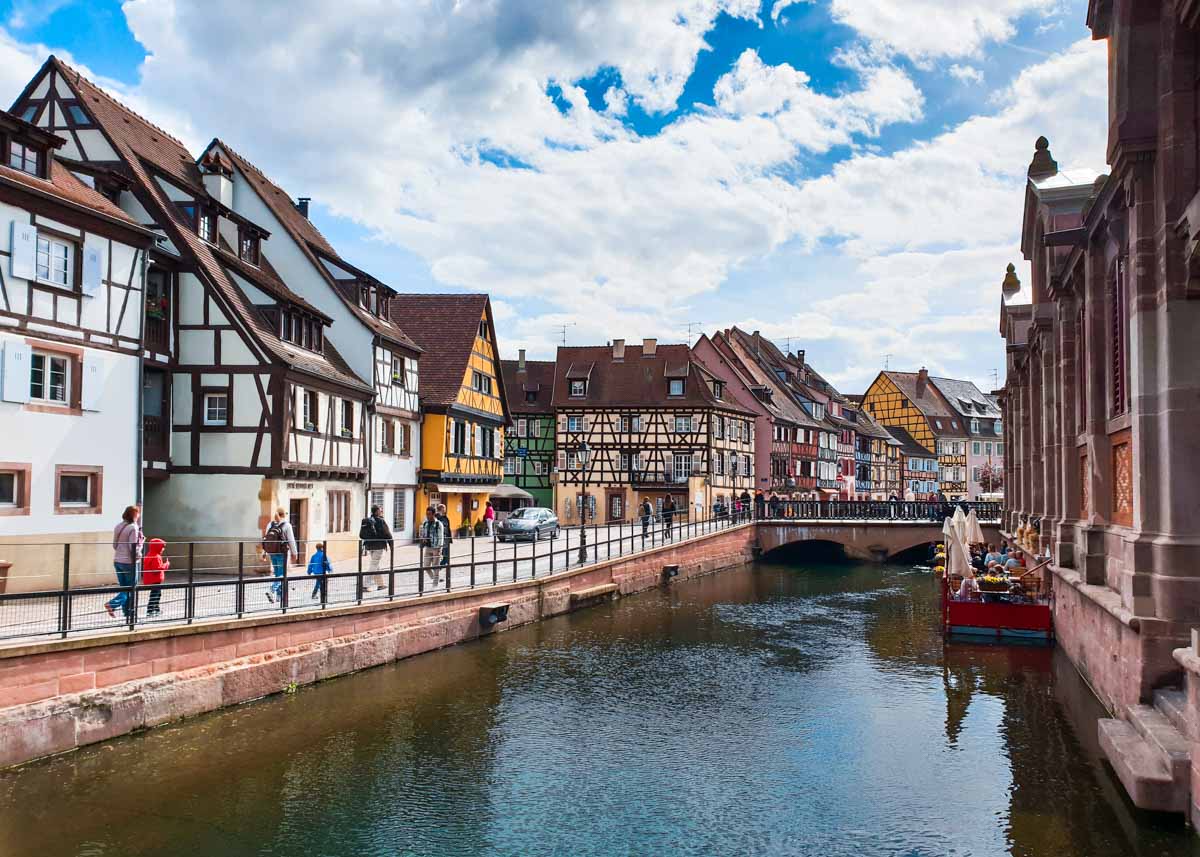 Colmar is a small town located in the historical region of Alsace near the border with Germany. It's no wonder why the architecture of Colmar reflects a mix of cultures. It makes a great day trip destination from Paris, being 3 hours away by rail.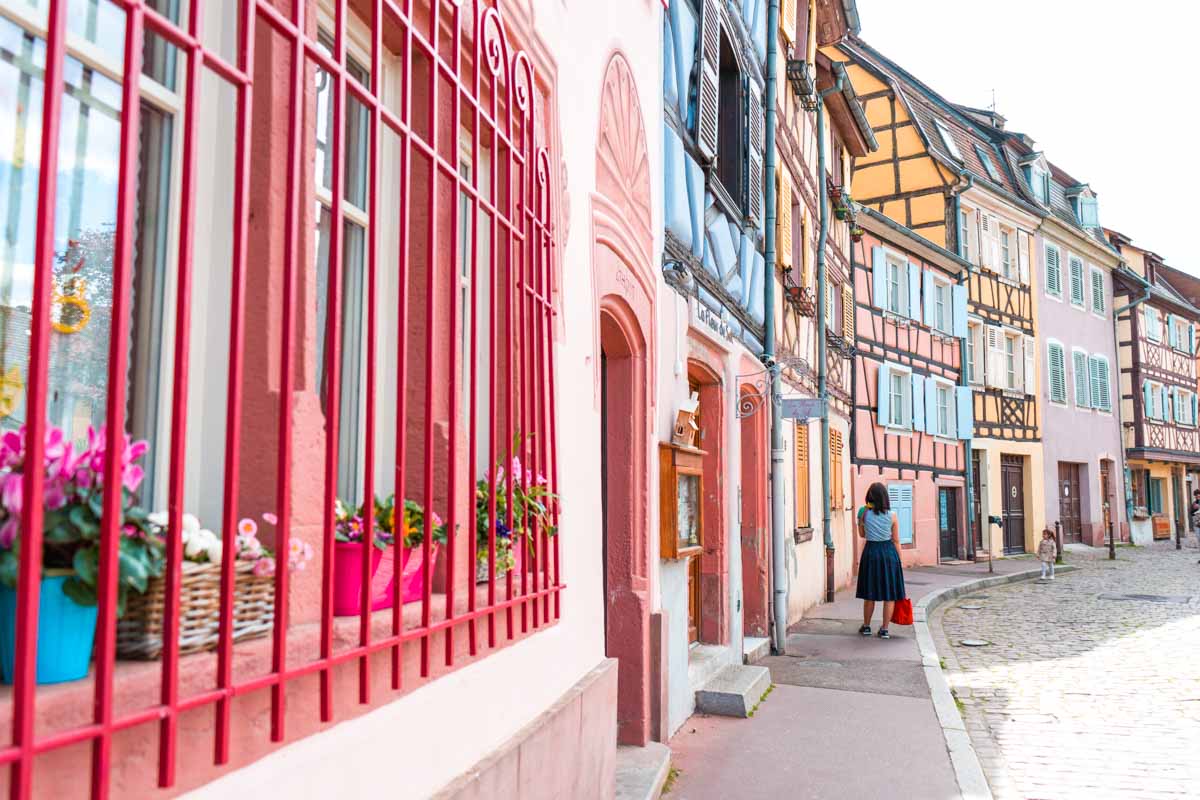 Walking through the enchanting streets of Colmar made me feel like I've hopped right into a child's colouring book. Every timber-framed building is vibrantly painted in colour-blocking styles, with cheeky contrasting-coloured window panes.
Another way to explore this small picturesque town is to take a boat (€6/pax) down the "Little Venice" stream, River Lauch, that runs through the town's centre. Alternatively, you can take the petit train (~€7/pax) that circles around the town. Yes, adults can go on the adorable trains too.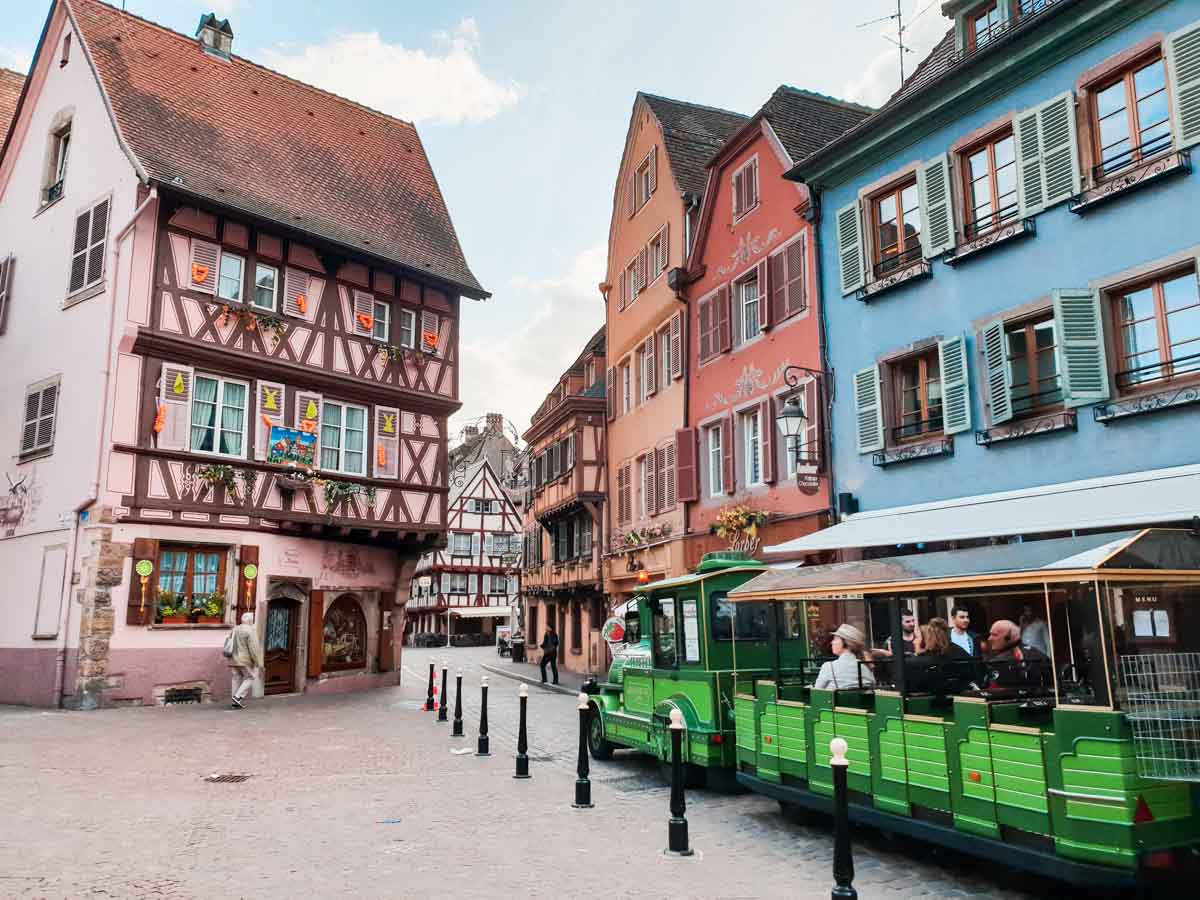 There are many eateries both inside and outside the town centre of Colmar, and we tamed our belly beasts at a cosy eatery — Alsako.
Getting there (w/ Eurail France Pass): Take the TGV (both direct and connecting service) from Paris Gare du Nord to Colmar (~2 hours 20 min)
Day 6: Marseille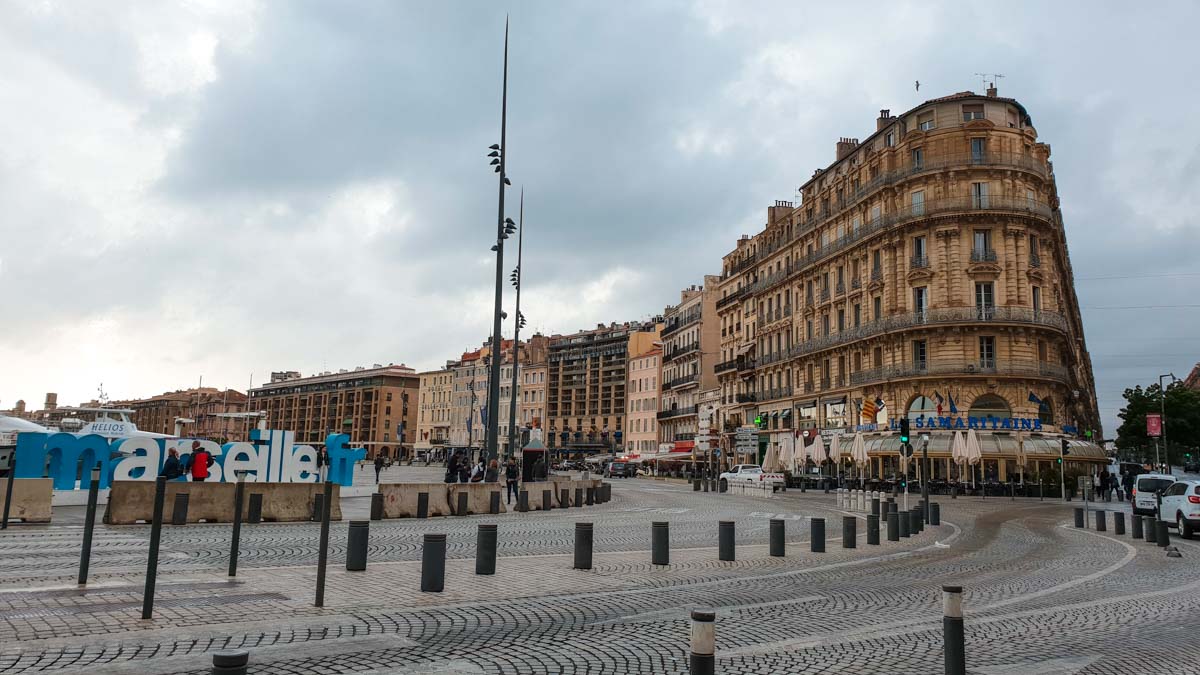 Not many know about the old seaport city of Marseille — the biggest Mediterranean port and economic hub of the Provence-Alpes-Côte d'Azur region. It may have a reputation of being one of the most dangerous cities in France, but if I were to compare, it's about as dangerous as Paris. My advice is to always stay alert, be aware of your surrounding and you'll be fine.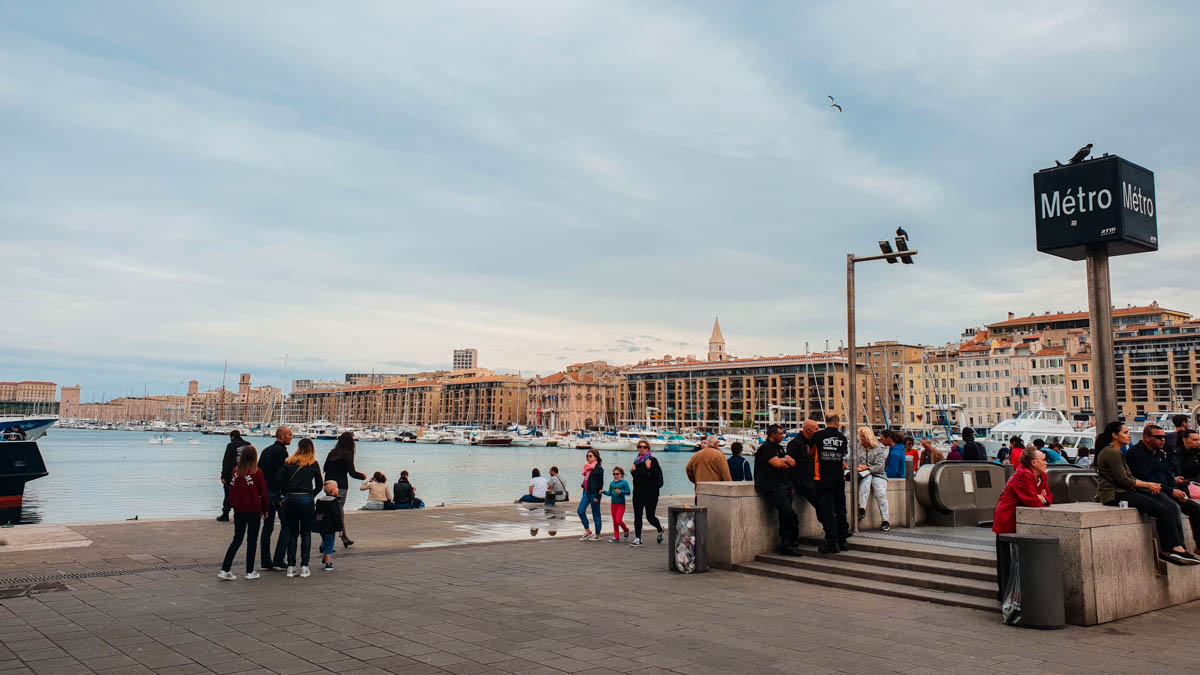 Getting around Marseille is easy. The metro system is much simpler as compared to Paris' overwhelmingly complicated networks of rail transport systems, and the city has scheduled bus services that arrive and depart on the dot. Of course, walking around the Old Port (Vieux Port) is also a great way to explore Marseille.
Getting there (w/ Eurail France Pass): Take the TGV (both direct and connecting service) from Paris Gare de Lyon to Marseille St. Charles (~3.5 hours on a direct train).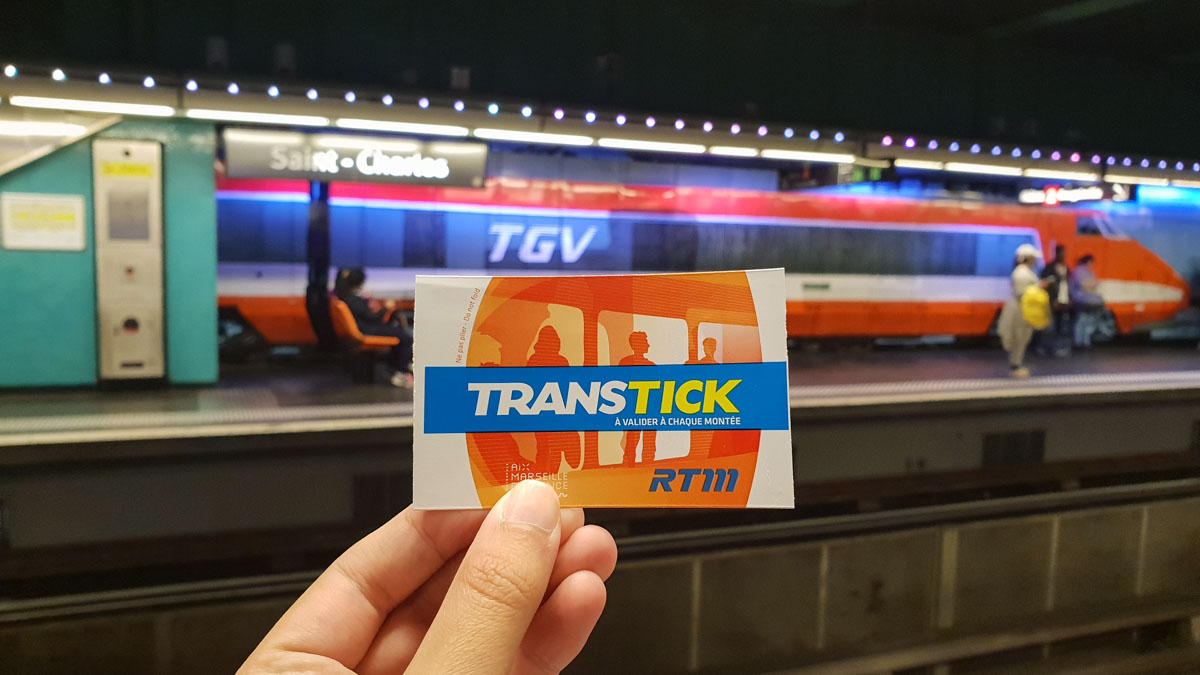 For visitors who have around 1-2 days in Marseille, we'll recommend you to get the 24/72h Transport Pass for unlimited rides across the RTM network (tram, bus, metro) within 24 or 72 hours.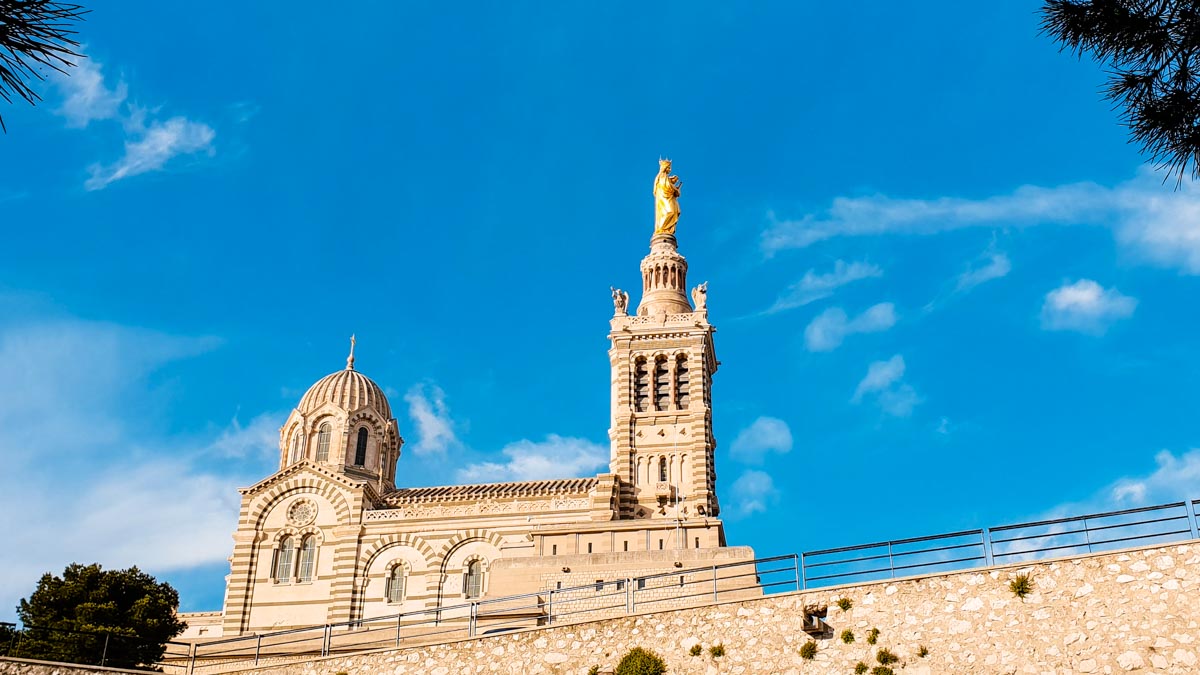 Notre-Dame de la Garde, Marseille.
Next stop, the most visited Catholic Basilica in Marseille — Notre Dame de la Garde. It measures at a height of 41 metres and can be seen at almost every corner of Marseille.
The stunning church interior does not pale in comparison to its Paris counterpart by the same moniker. Unless you want to attend a mass, we'd recommend visiting before 9AM before the crowd starts streaming in.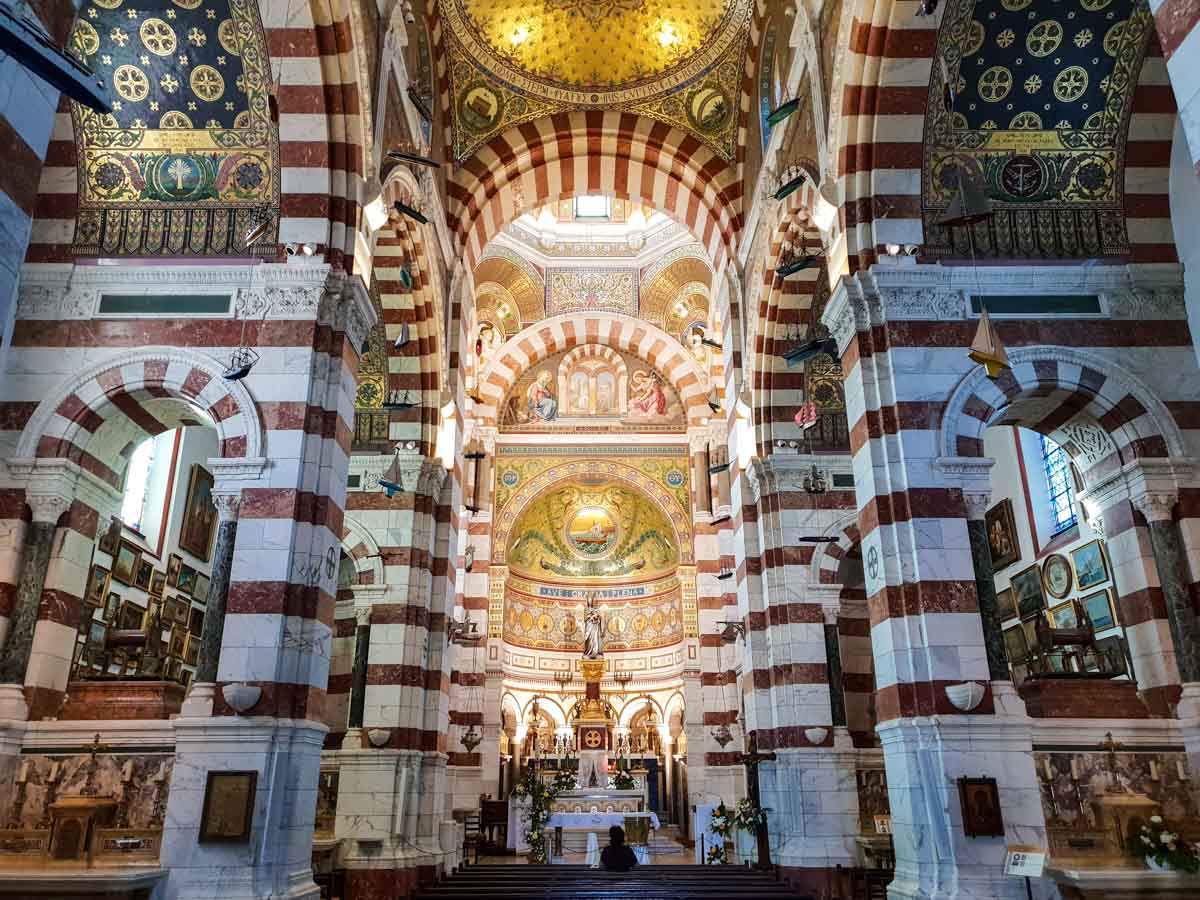 Entrance fee: Free
Address: Rue Fort du Sanctuaire, 13281 Marseille, France
Opening hours: 7AM – 6:15PM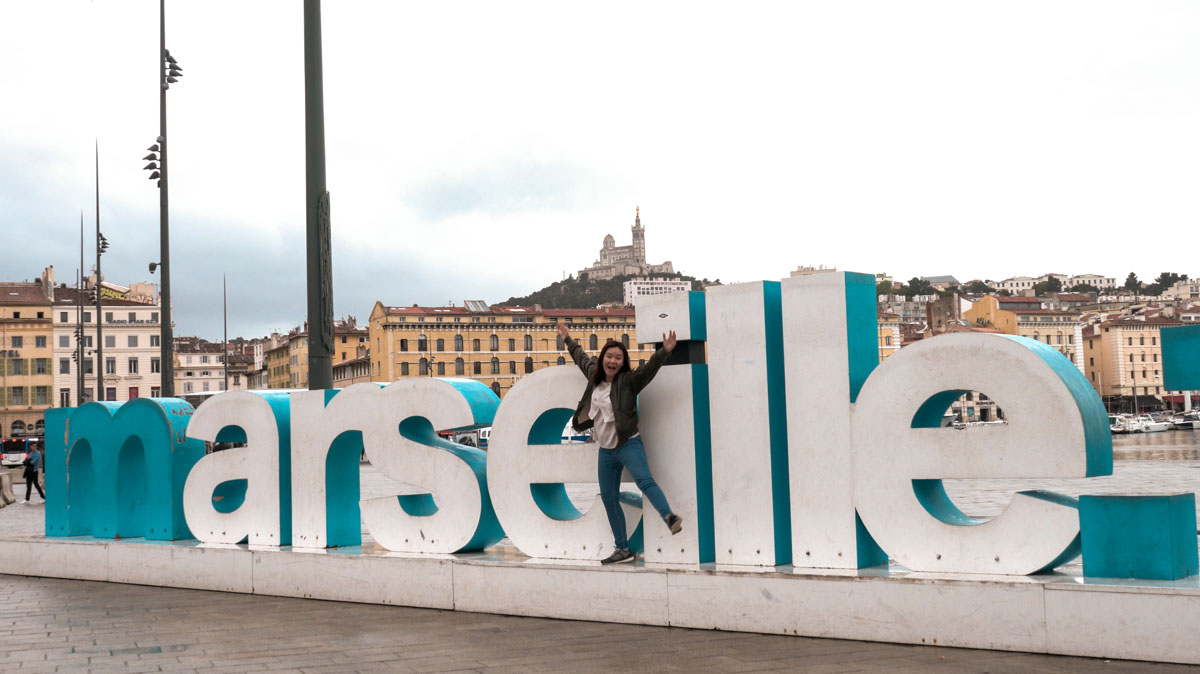 In Marseille, Google Maps will be your best friend. Do be mindful that the frequency of the buses is really low. We missed a bus by a hair and was shocked to find out that the next one is scheduled to arrive only forty mins later.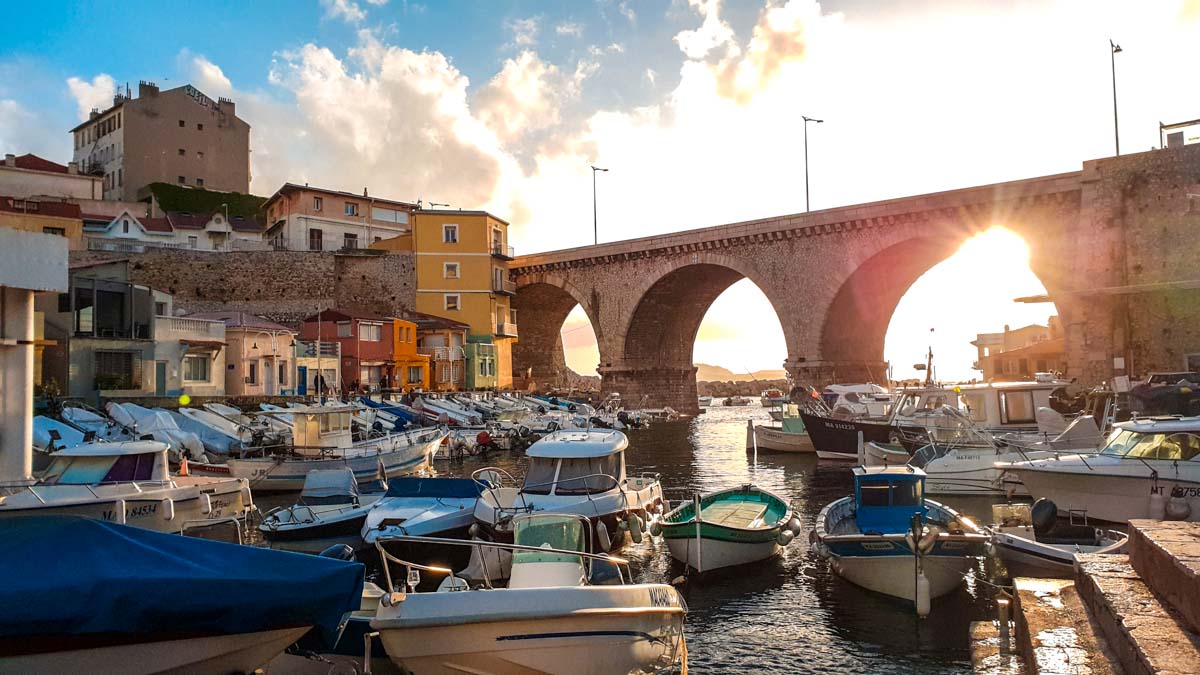 We were just in time for sunset at Vallon des Auffes, a small retired fishing port that's now a docking area for small speedboats, and a nice quiet area away from the noise of Vieux Port.
Simple Dinner by the Harbour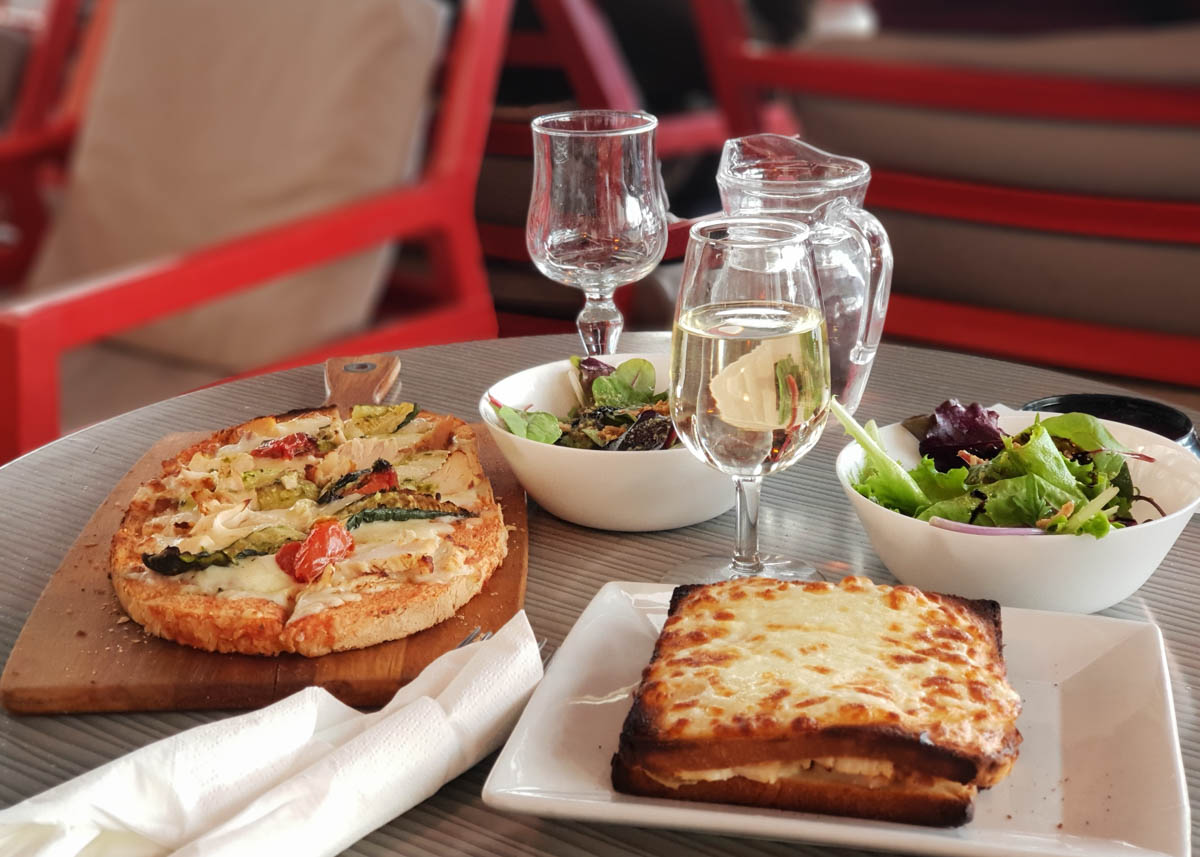 Pizza (€10.50) and Sandwich (€8.50)at Locarno, Marseille.
Back at Vieux Port, we settled dinner at one of the many harbour-facing alfresco diners. Nothing special, but the view we had while we ate was good.
Day 7: Hiking the Sugiton Calanques
Calanque de Sugiton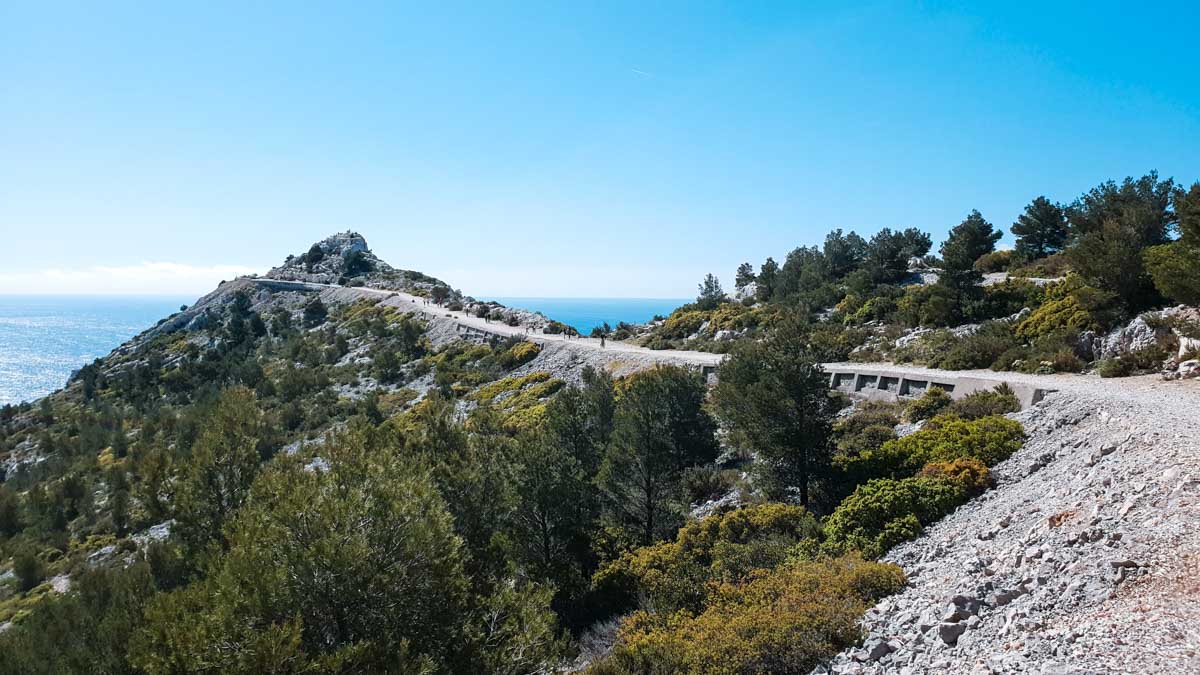 In between Marseille and Cassis lies a natural wonder — Calanque de Sugiton. Calanques, or coves, are natural geographical formations that occur in limestones due to erosion.
The Sugiton Calanque is perhaps the most visited Calanque in the region. There's also a university campus (Aix-Marseille Univerity Faculty of Sciences) built right next to it, so it's common to see students going for a hike after their classes.
Directions: Take bus no. 21 from town centre Castelle to Luminy (last stop). Then start the easy half an hour hike from the university at Luminy stop. (~1 hour)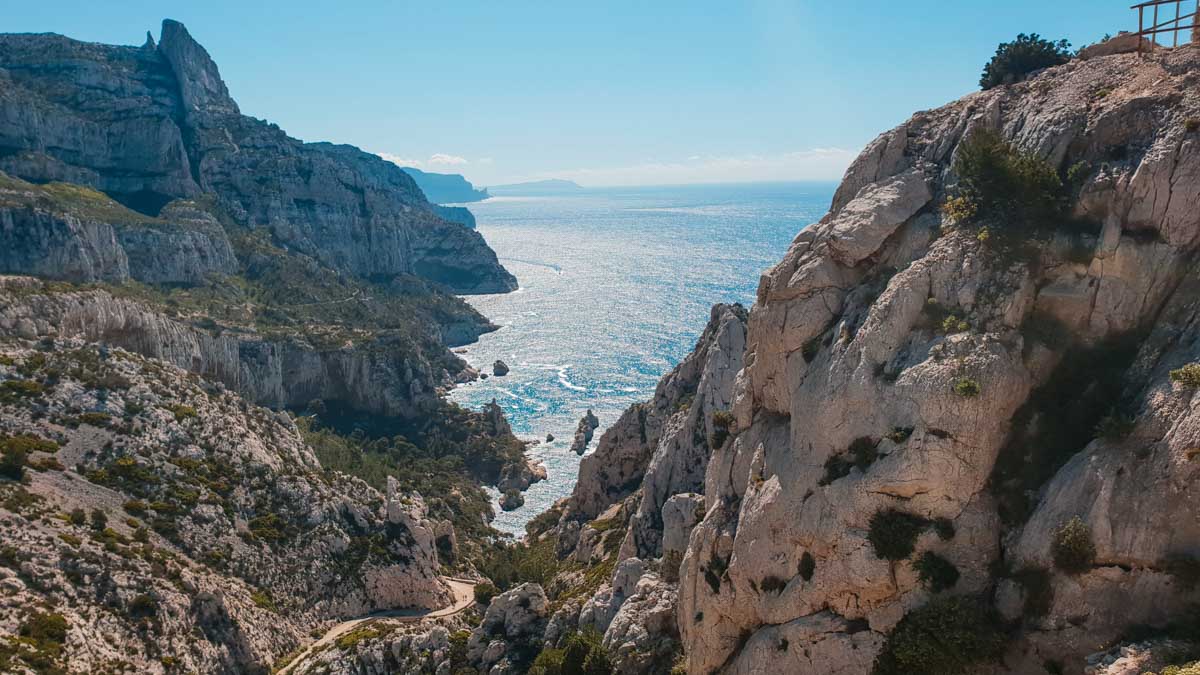 It's a relatively easy hike up, just remember to be in proper walking shoes as the rocks have largely been polished smooth by years of human contact. In about 20mins, you'll be able to reach the highest vantage point that overlooks the Mediterranean Sea.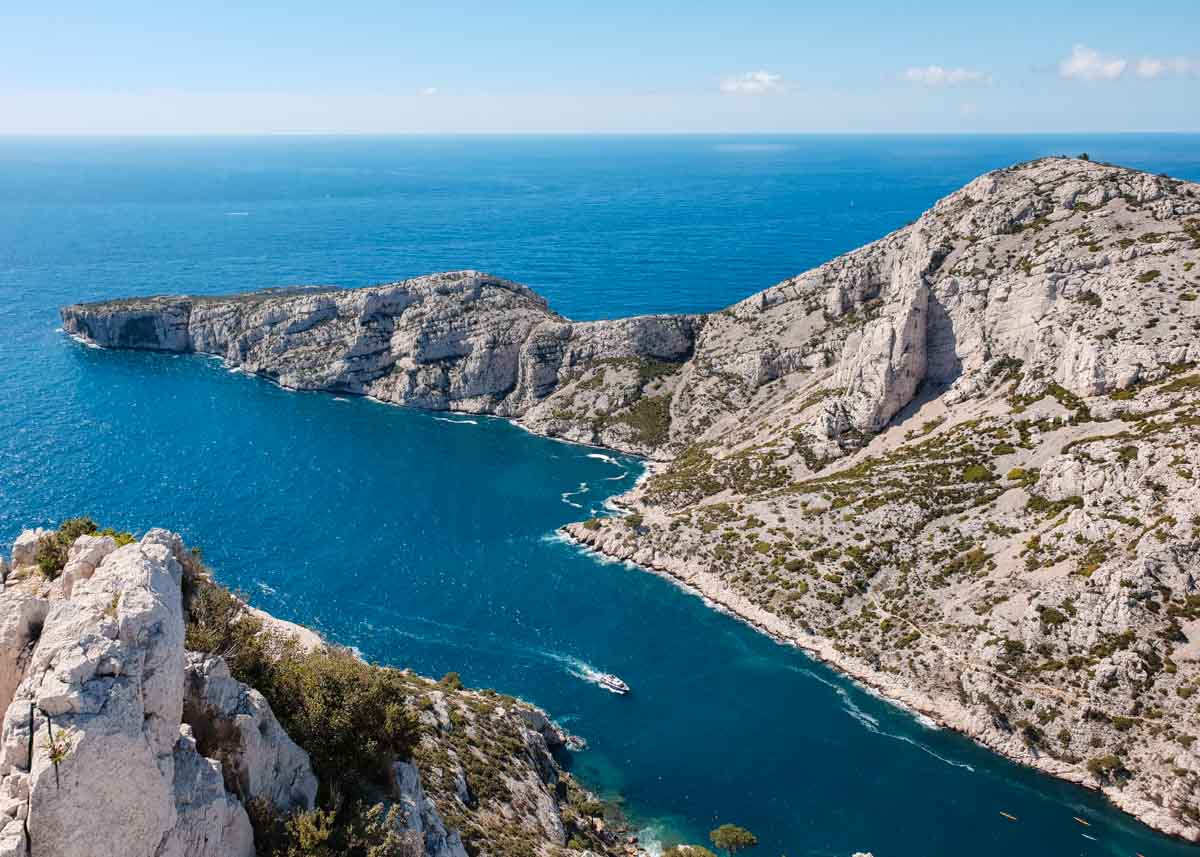 The view from the top of the Calanques is simply breathtaking!
As there's almost no cloud cover when we were there, the clear turquoise sea glistened and sparkled like a million blue diamonds under the sun's rays.
Now, imagine dipping your feet into the sparkling clear turquoise water.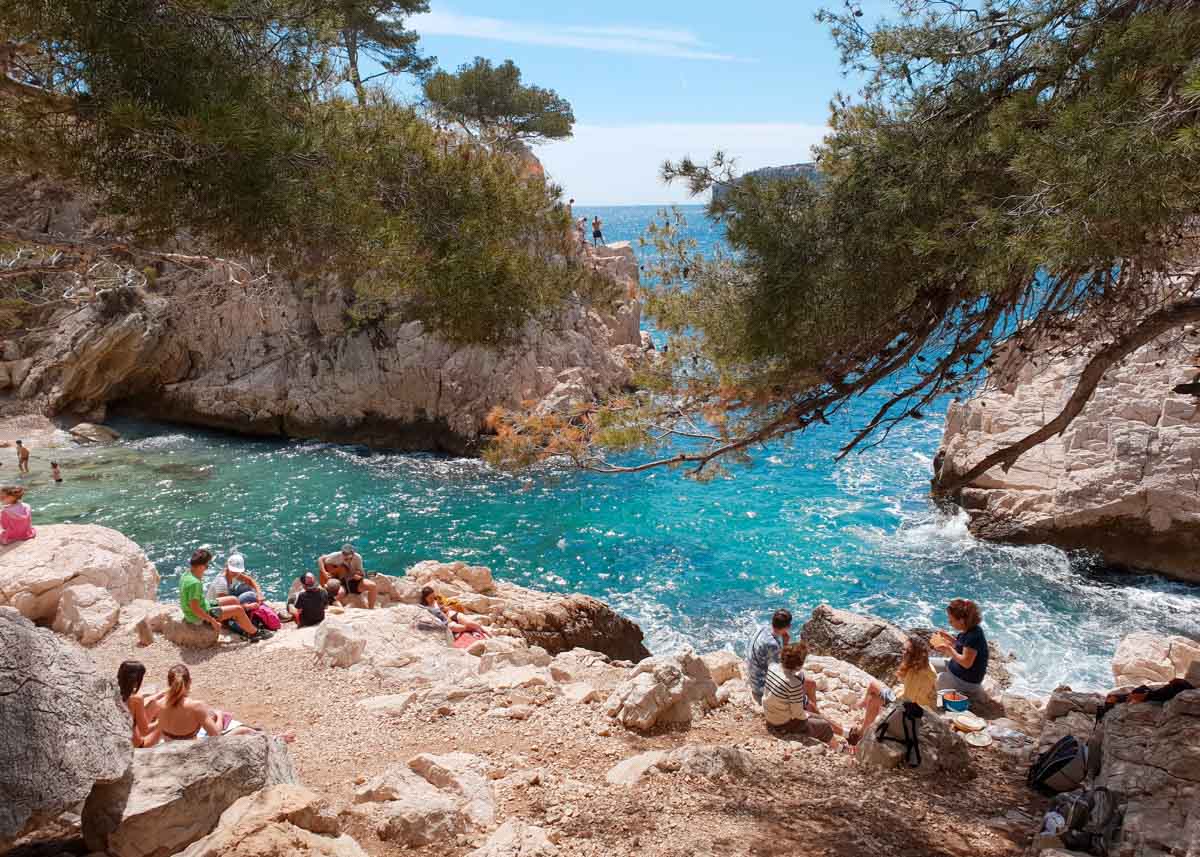 It's never enough to just admire the Mediterranean Sea from above. So we slowly descended from the top of the Calanques and made our way down to the beach. Do be very careful when going downhill as the rocks are loose.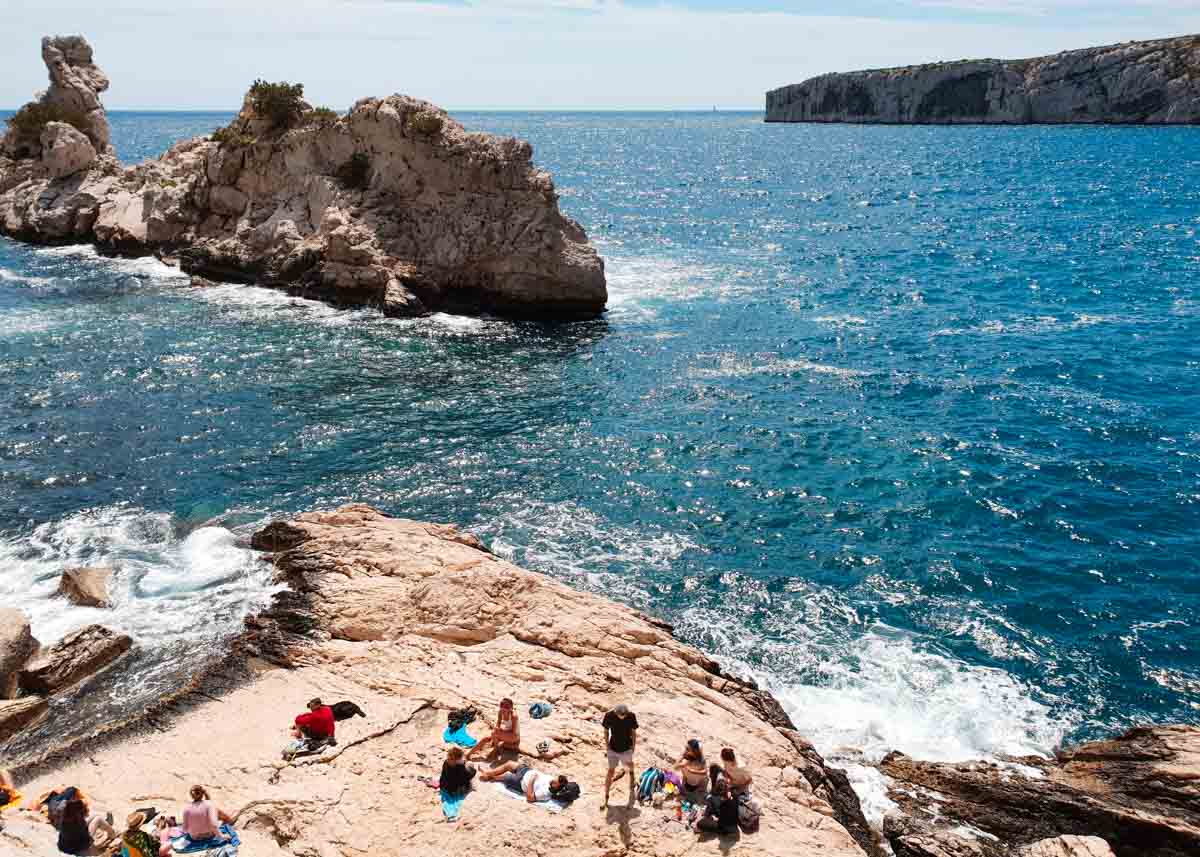 The walk downhill is more challenging but the views are rewarding. Just remember to slap on more sunblock as the sparse trees offer next to no shade from the blazing sun. We spent about 45mins at the beach watching teens leap off a small cliff and into the mesmerizing sea of blue.
Seafood Lunch at Toinou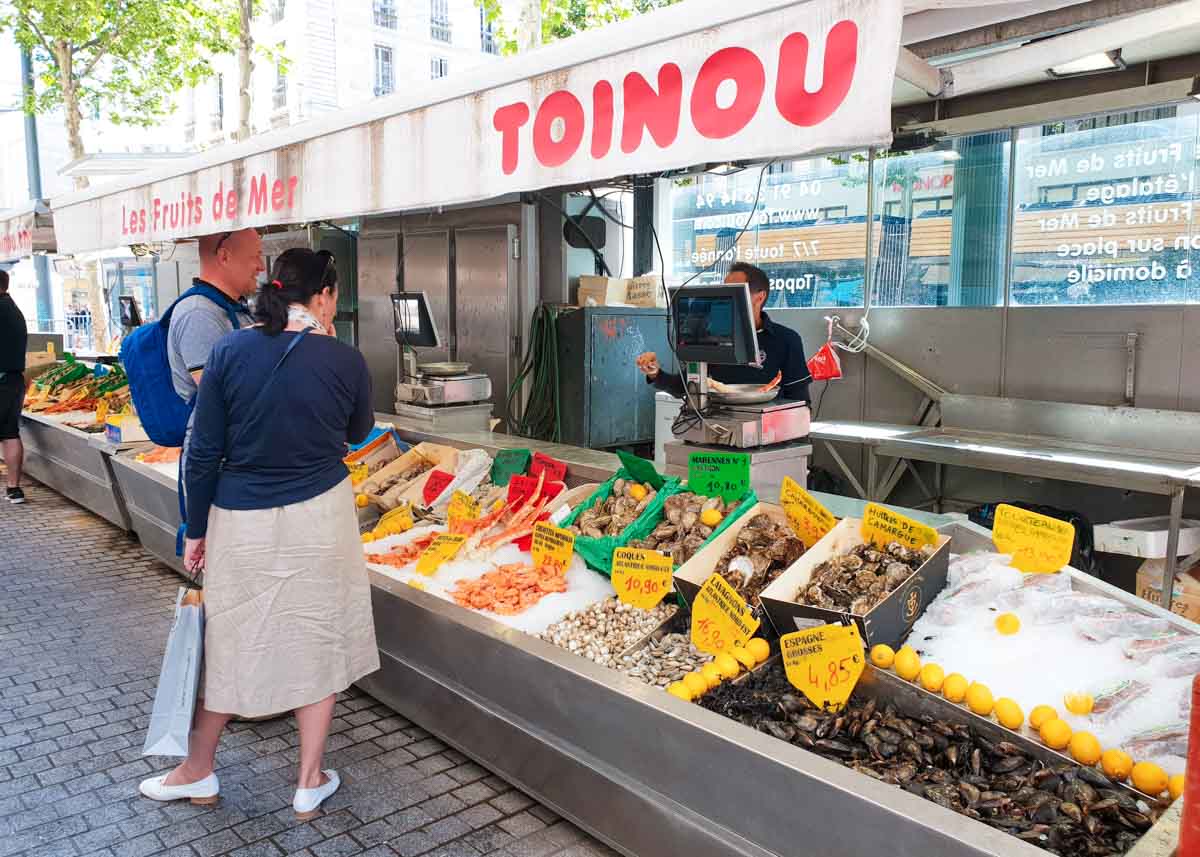 It doesn't get any fresher than having seafood at a seaport city! After getting back to the city area from our hike, we satisfied our seafood cravings at Toinou.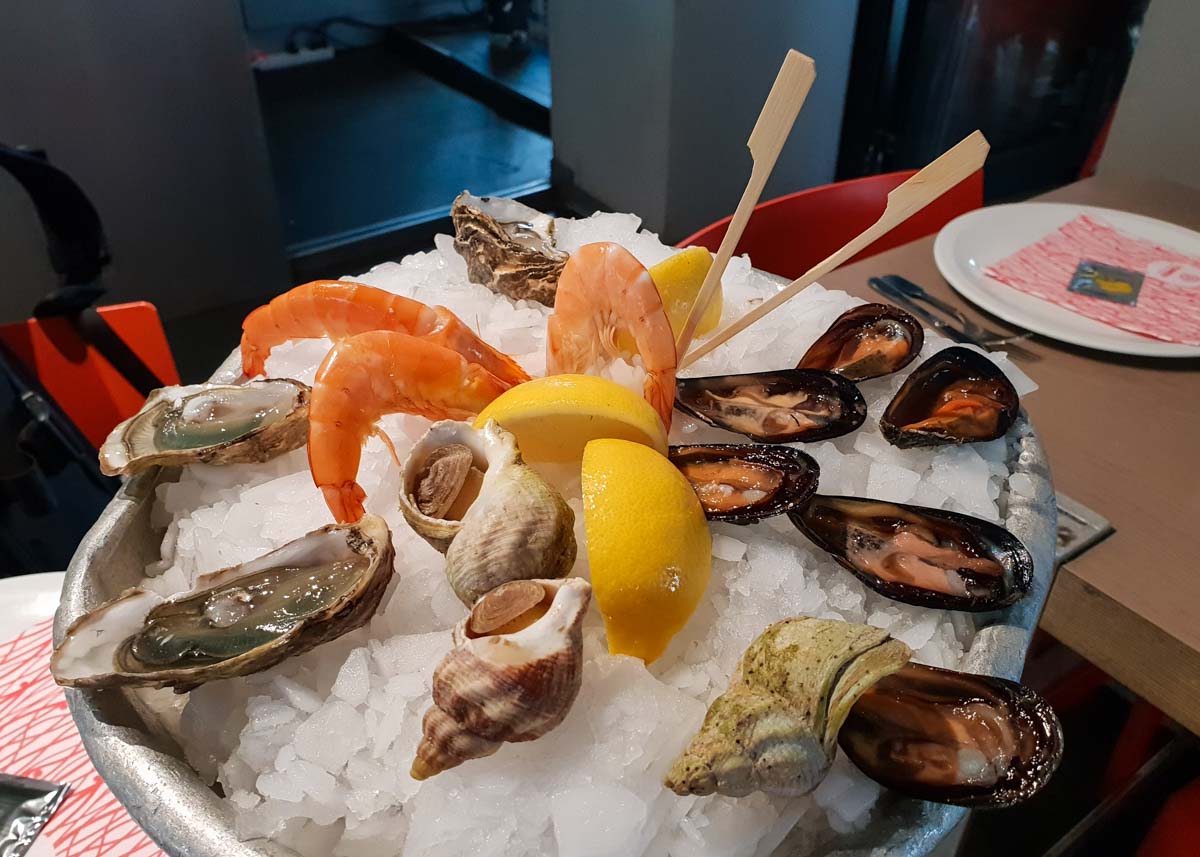 There are oysters, mussels, fish, and prawns at reasonable prices.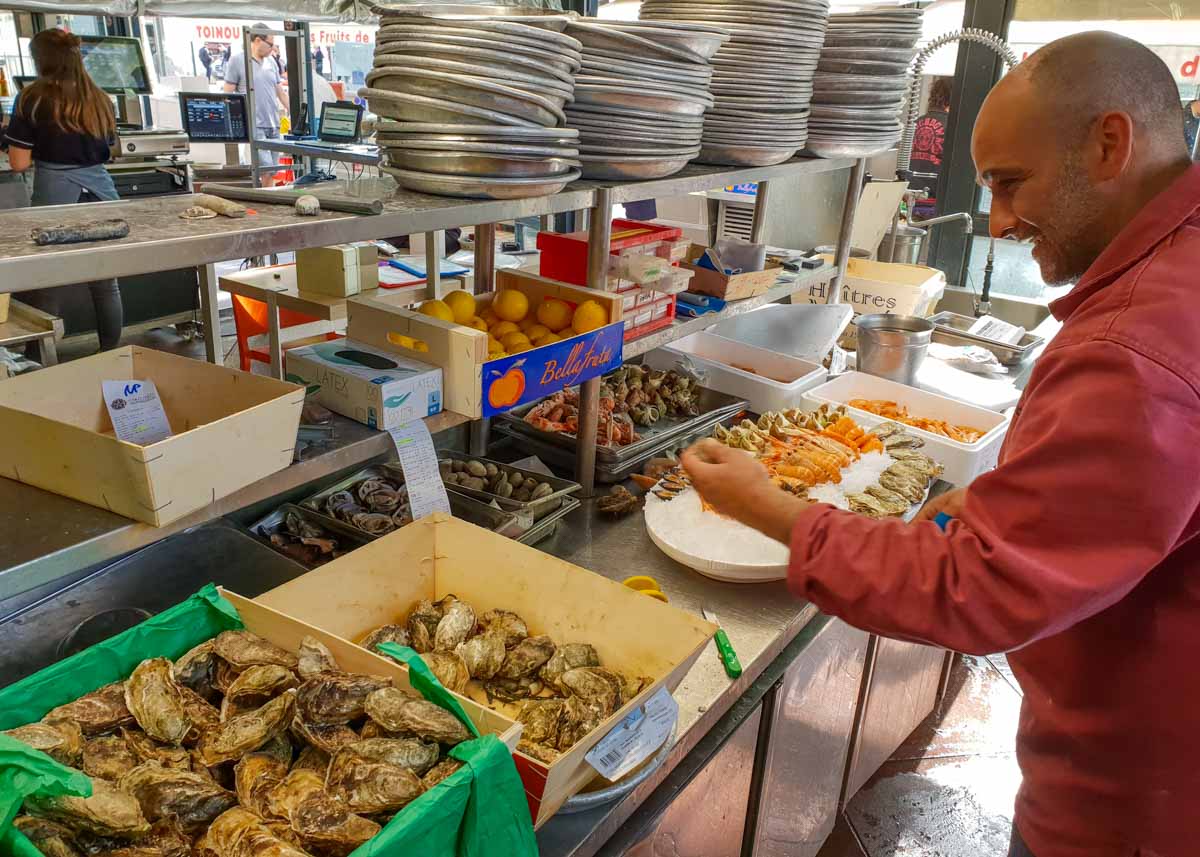 Opening hours: 11:30AM – 10PM (Mon – Thu), 11:30AM – 10:30PM (Fri – Sun)
Address: 3 Cours Saint-Louis, 13001 Marseille, France
Day 8: Nice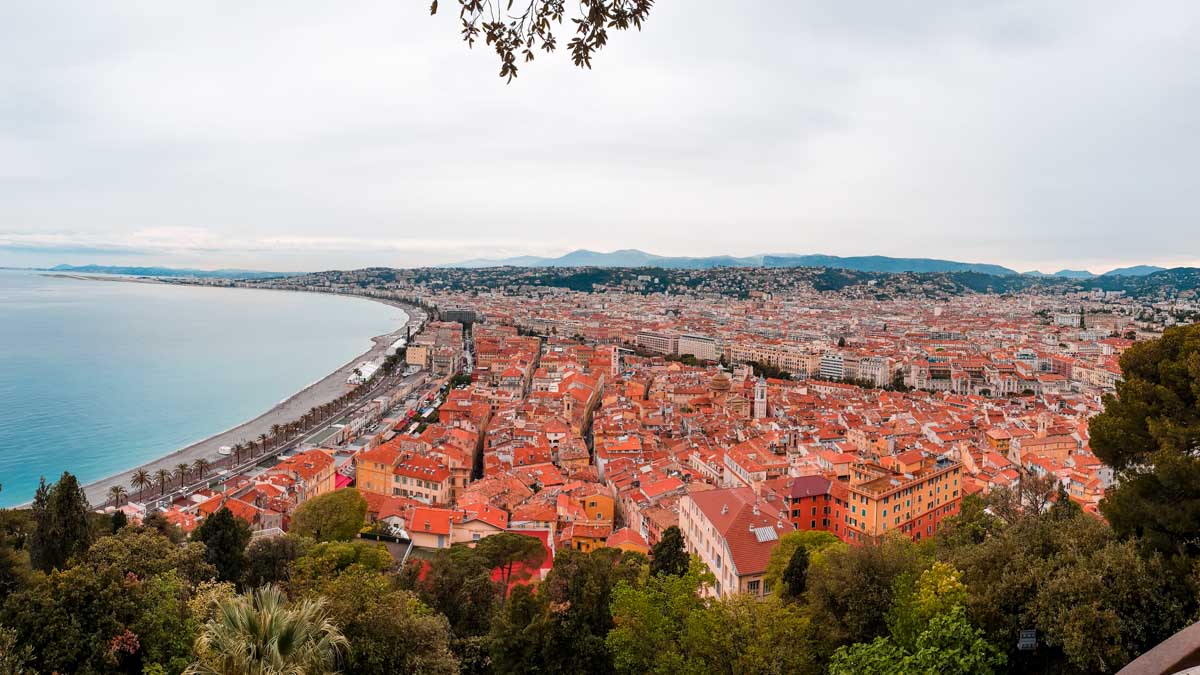 Similar to Marseille, Nice (pronounced "niece") has a famous Old Town (Vieille Ville) that's full of character. Nice, however, is the cooler sibling that gets more international attention. As the capital city of Côte d'Azur, Nice's rocky beach, Promenade des Anglais, and the iconic terracotta-coloured roofs are just some sights travellers long to witness with their eyes.
Accommodation: Airbnb listing from S$48/night, walking distance from the old town.
Getting around: Tram, metro, walk
Nice was shrouded in gloom and drizzled the whole time we were there, and getting around without public transport proved difficult. We happened to arrive in Nice on Labour Day, and public transportations were not in operation. But that ain't gonna dampen or put a halt to our spirits!
St. Nicholas Russian Orthodox Cathedral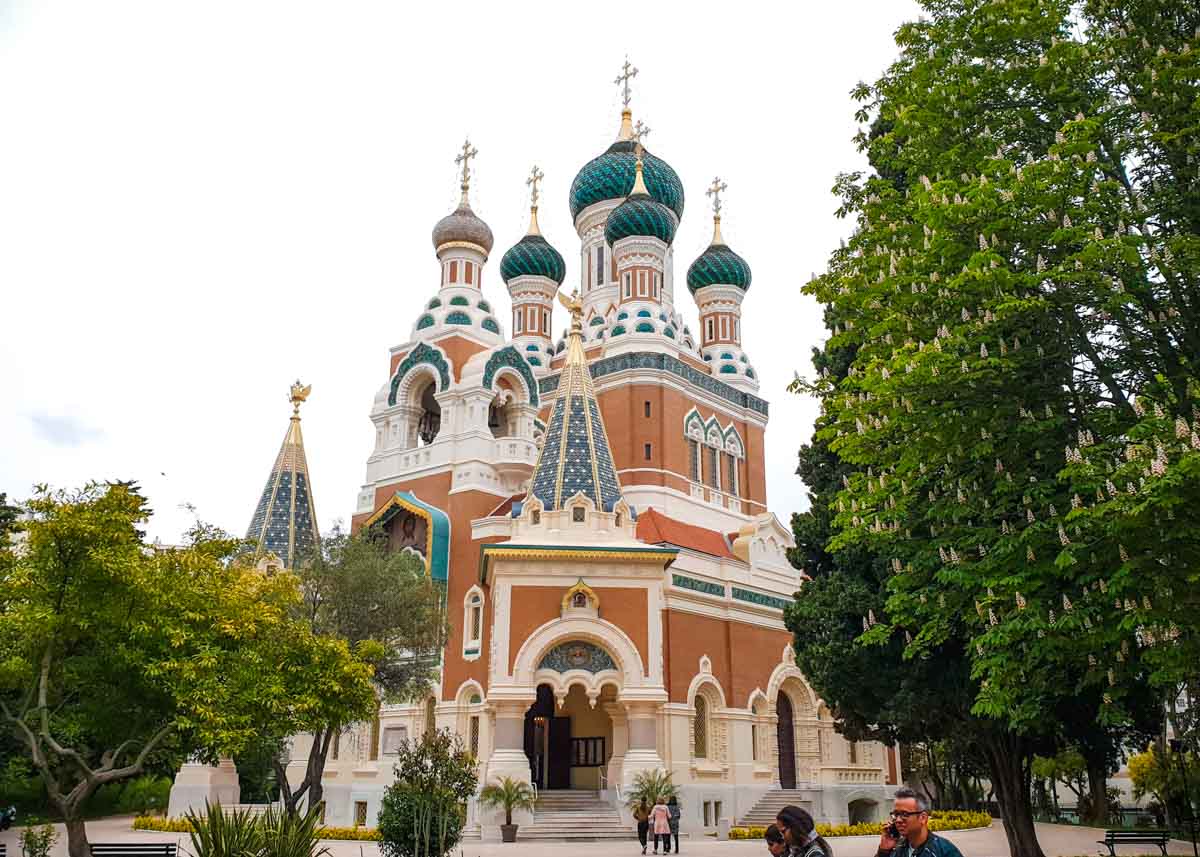 Within ten minutes of walking from the Nice Ville's main train station, there's an unusual attraction that's surely an odd sight in France. The Russian Orthodox St. Nicolas Orthodox Cathedral definitely reminded us of Moscow's St. Basil's Cathedral, and also definitely worth a visit.
Entrance fee: Free
Address: Avenue Nicolas II, 06000 Nice, France
Opening hours: 9AM – 12PM, 2PM – 6PM
People watch at Promenade des Anglais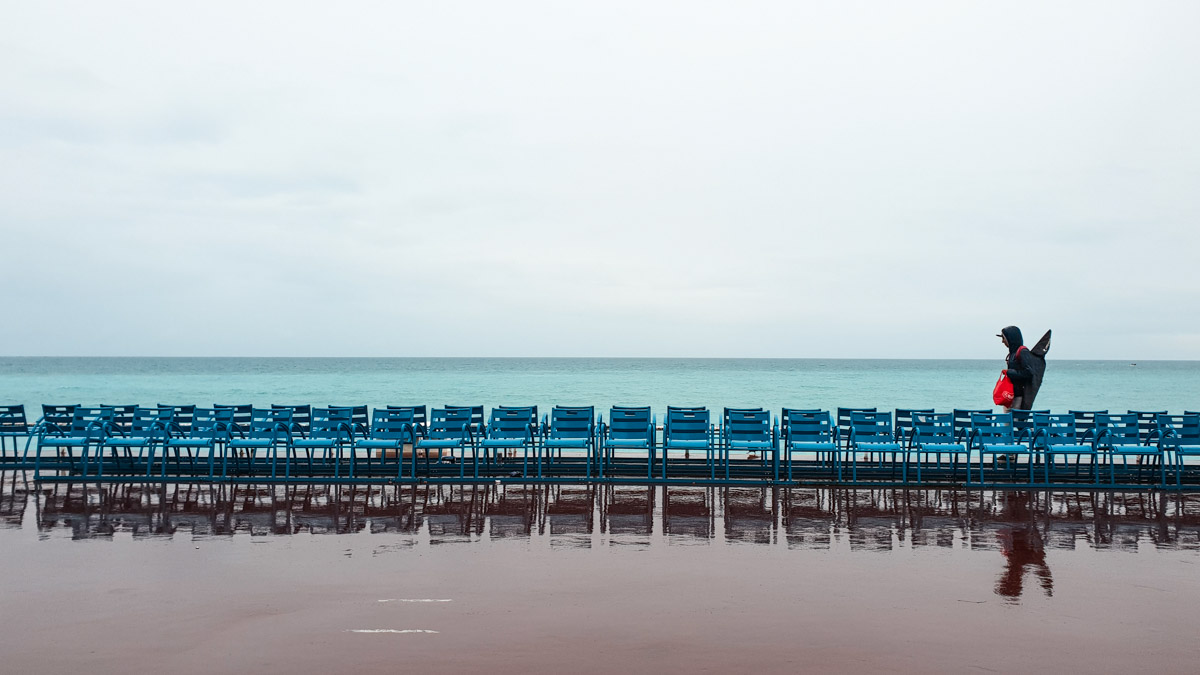 The iconic row of blue chairs at Promenade des Anglais.
Even though it was a rainy day, Nice's beach is still as welcoming and photogenic. The iconic blue chairs line up along Promenade des Anglais, and it's almost therapeutic to people-watch along the endless coast.
Place Masséna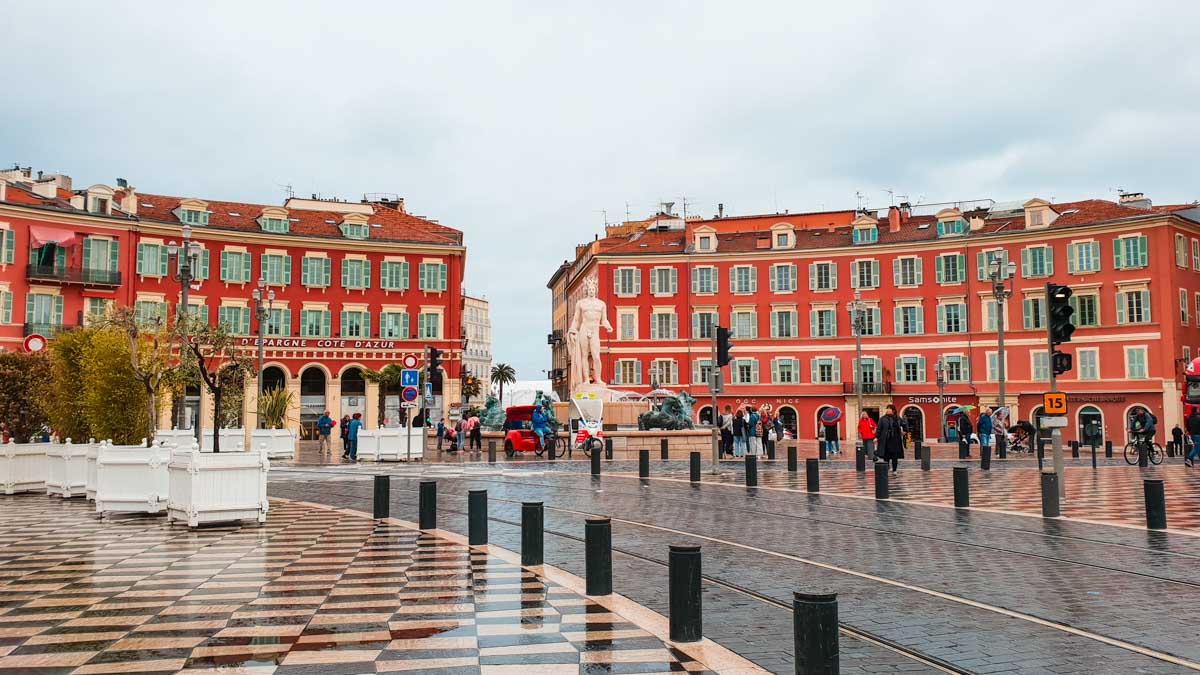 Place Masséna
The Place Masséna is a two-minute walk from the Promenade des Anglais. Other attractions around that area include the Old Town, town centre, and Albert I Garden (Jardin Albert Ier).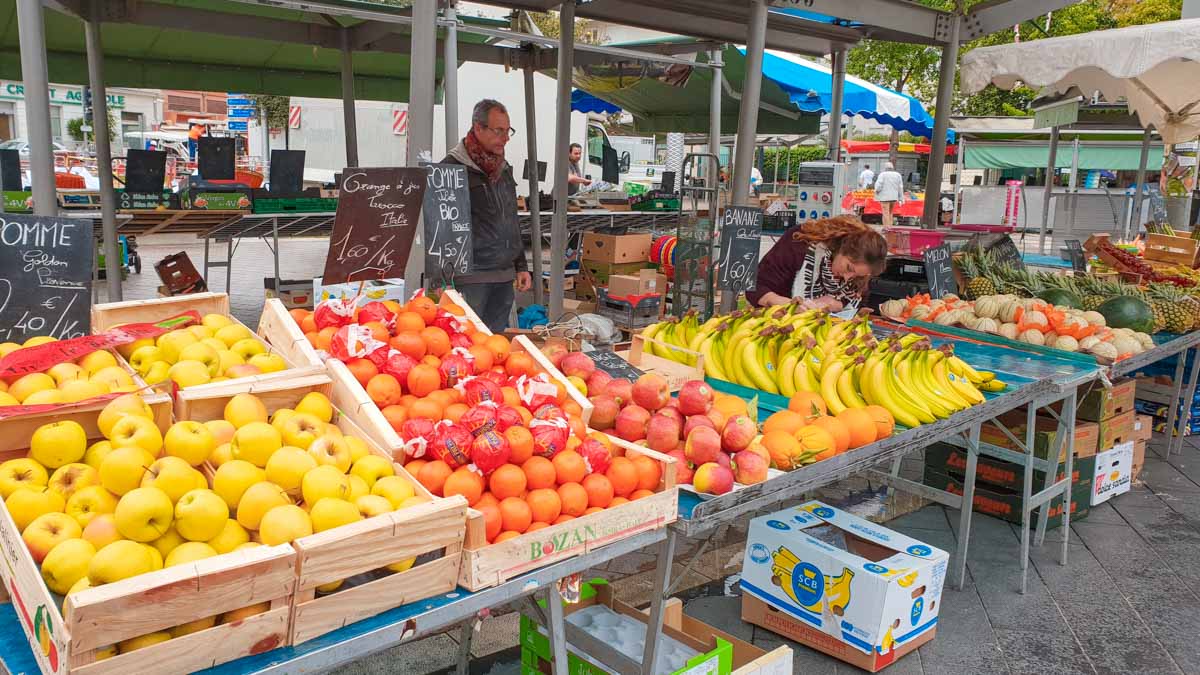 The Cours Saleya flower market is a must-visit in Nice; bustling with life and colours, you'll find fresh flowers and fruits at great prices!
The Old Town is filled with hidden finds and lots of good food! Locals hang around the cafes and pubs, and just watch the world go by. We wished we had the luxury of time to do the same!
Castle Hill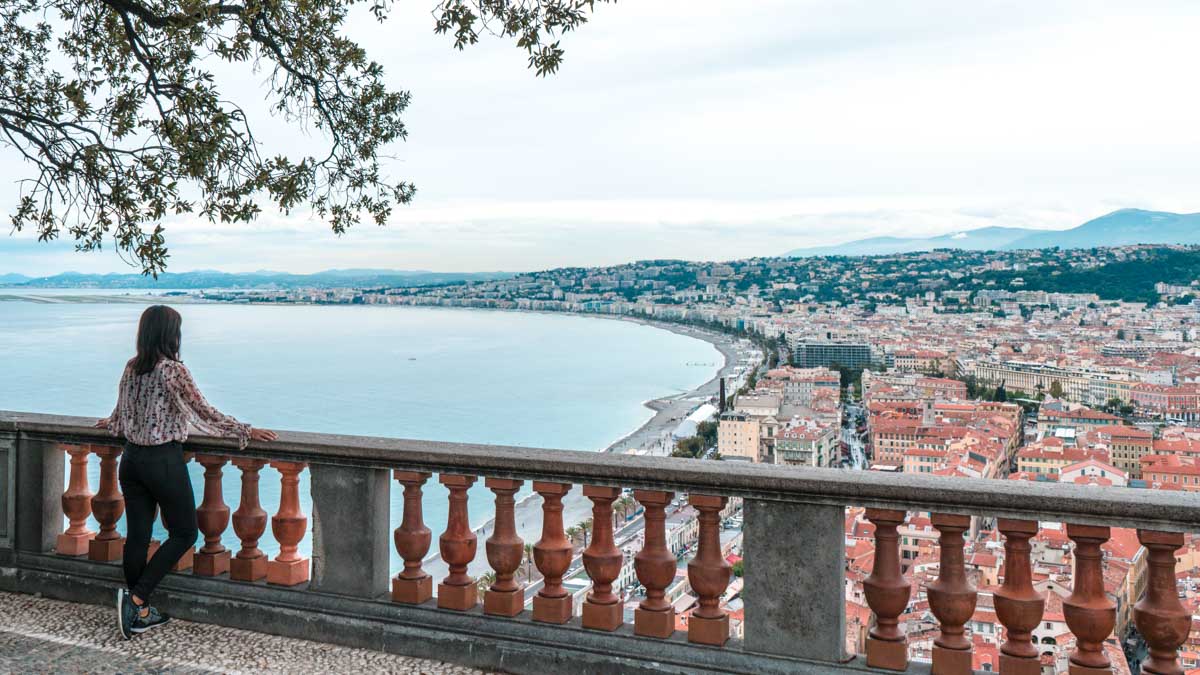 We went up to Castle Hill and were rewarded with the most breathtaking view of the French Riviera. The clear blue waters contrast perfectly against the dusty-pink rooftops of the buildings in the old city. C'est magnifique! Castle Hill closes at 7PM.
Dinner at Le Clocher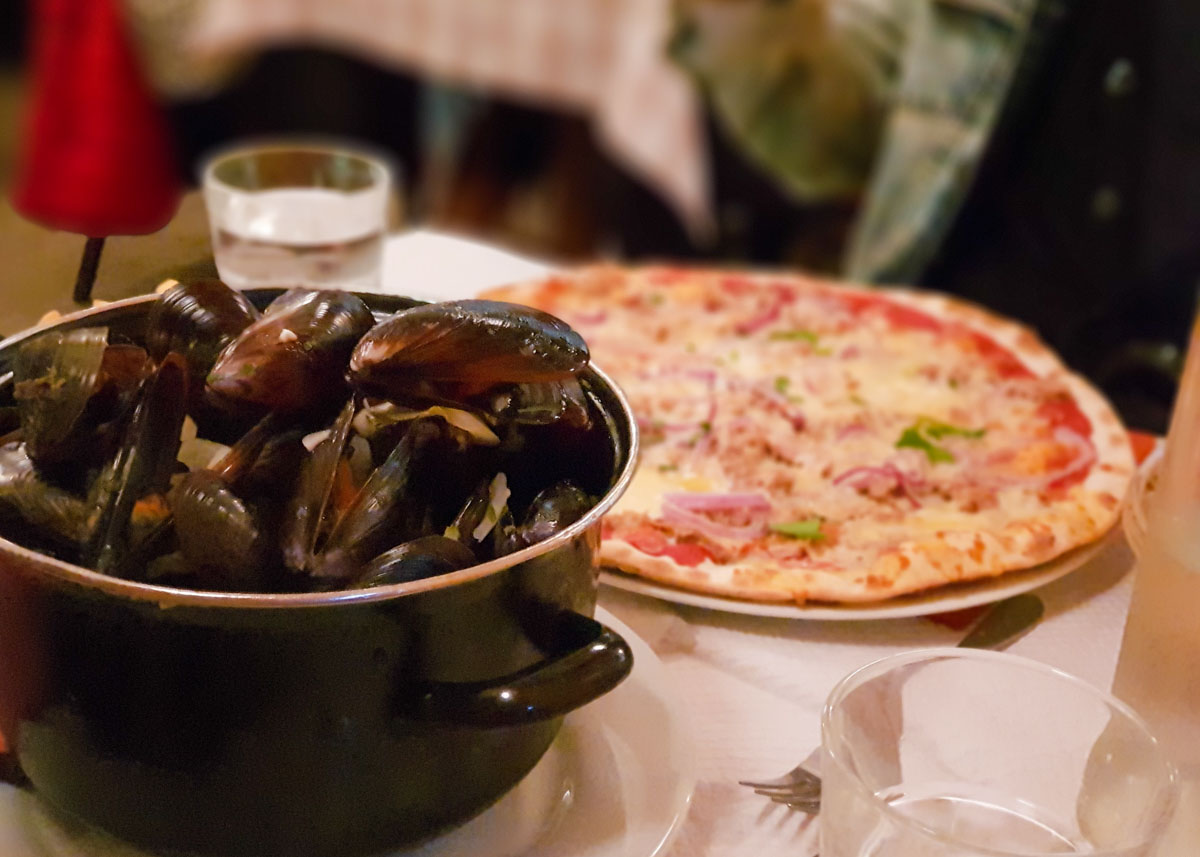 It was a random find on a cold rainy night, as we literally went in just to hide from the chills. We ordered Moules marinières (€12.90) and Tuna pizza (€10.90) and were pleasantly surprised at how big the portions were. Also, it's the cheapest meal we had in France.
Day 9: Day Trip to Villefranche-sur-Mer

& Èze Village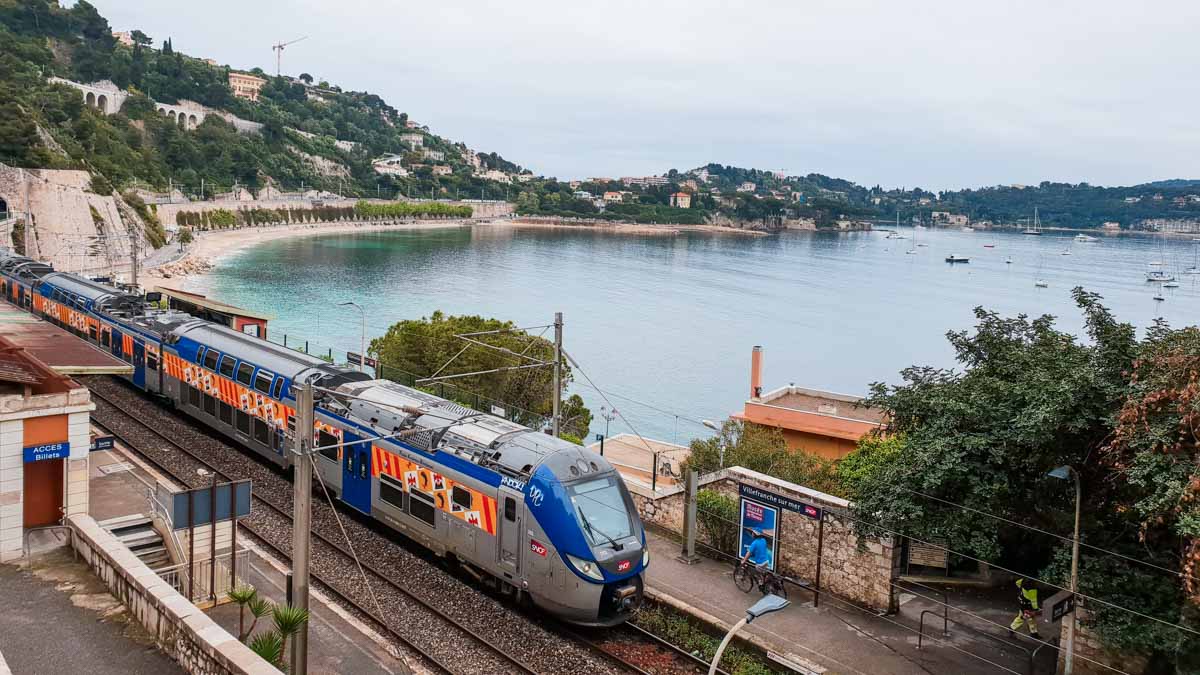 Just a short train ride out of Nice are two quaint picturesque towns — Villefranche-sur-Mer and Èze Village. These two preserved and restored medieval towns make the perfect day trip out of Nice for a change in landscapes.
Getting there (w/ Eurail France Pass): Take the TER (direct) from Nice Ville to Villefranche-sur-Mer (~8mins).
Villefranche-sur-Mer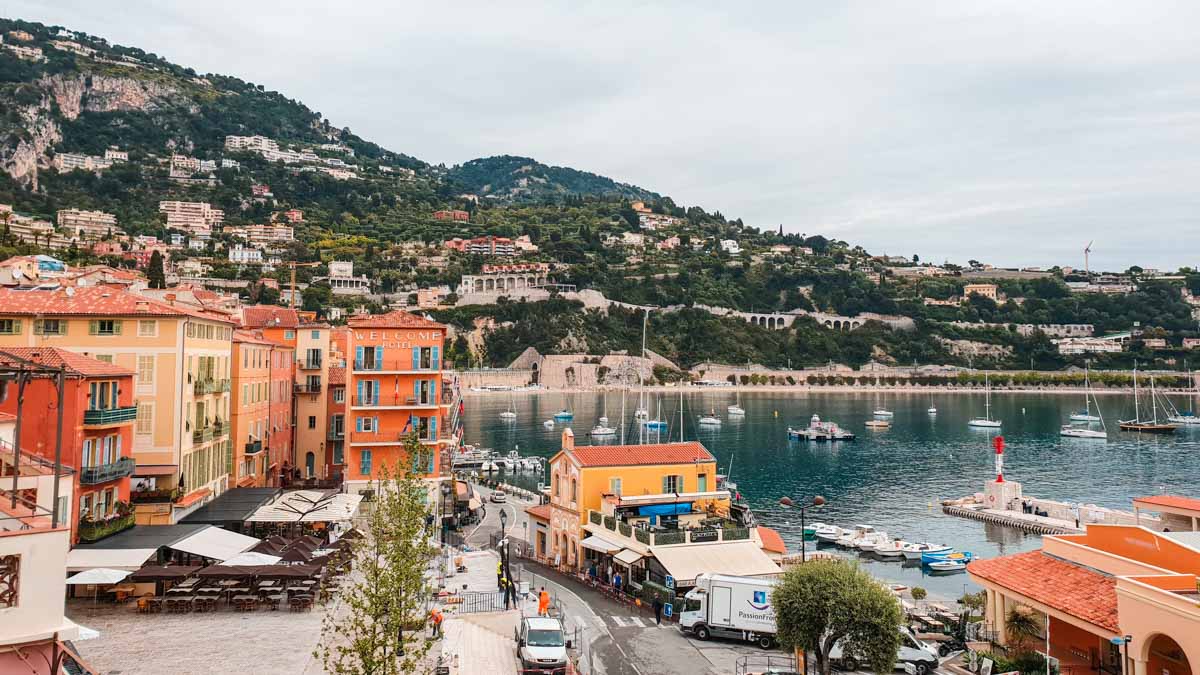 An old fishing village, Villefranche-sur-Mer is now a charming destination for some tranquil and laidback moments from the busier city of Nice.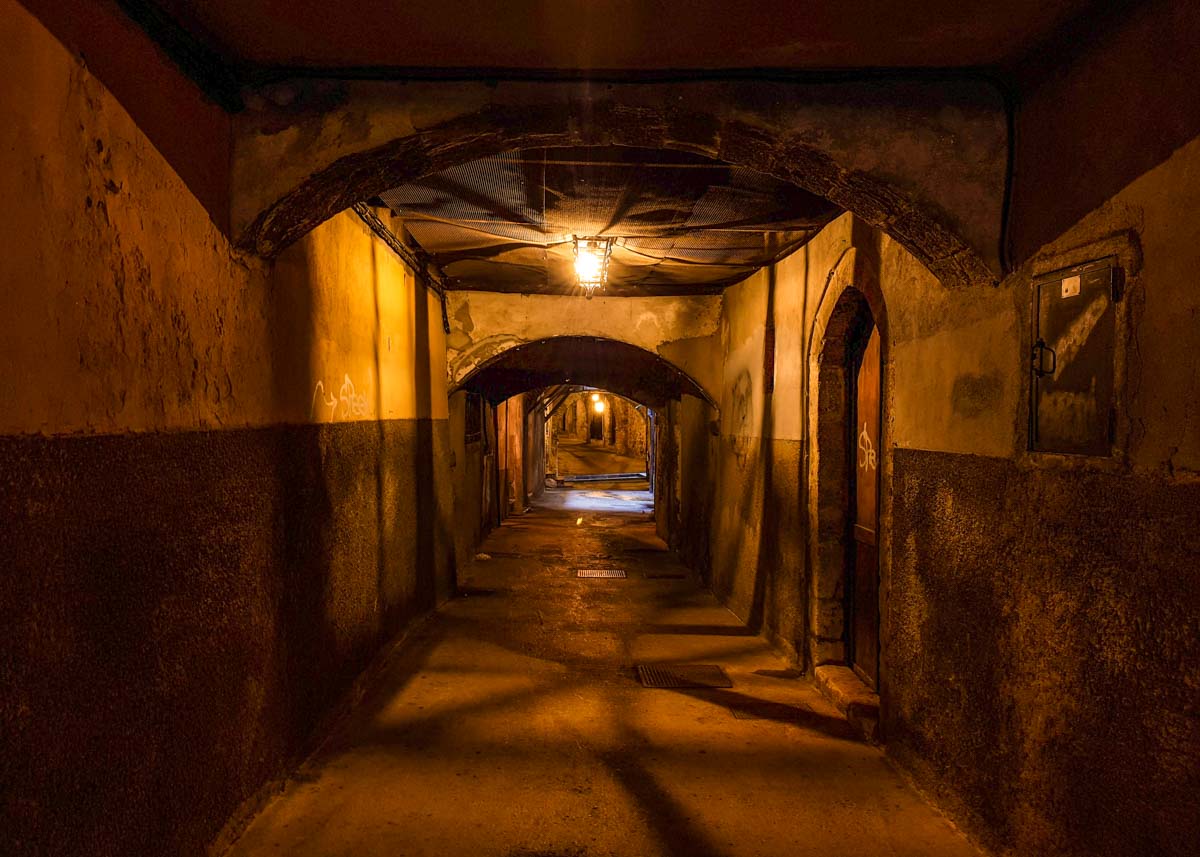 Villefranche-sur-Mer is discoverable by foot, and you'll not want to miss the Obscure Street (Rue Obscure) that's a true blast to the past. This dungeon-like tunnel was once an uncovered pathway but buckled to unruly urbanisation when residents started expanding their homes into the streets. Now, Rue Obscure doubles as an underground pathway with some residents using it as a wine cellar too.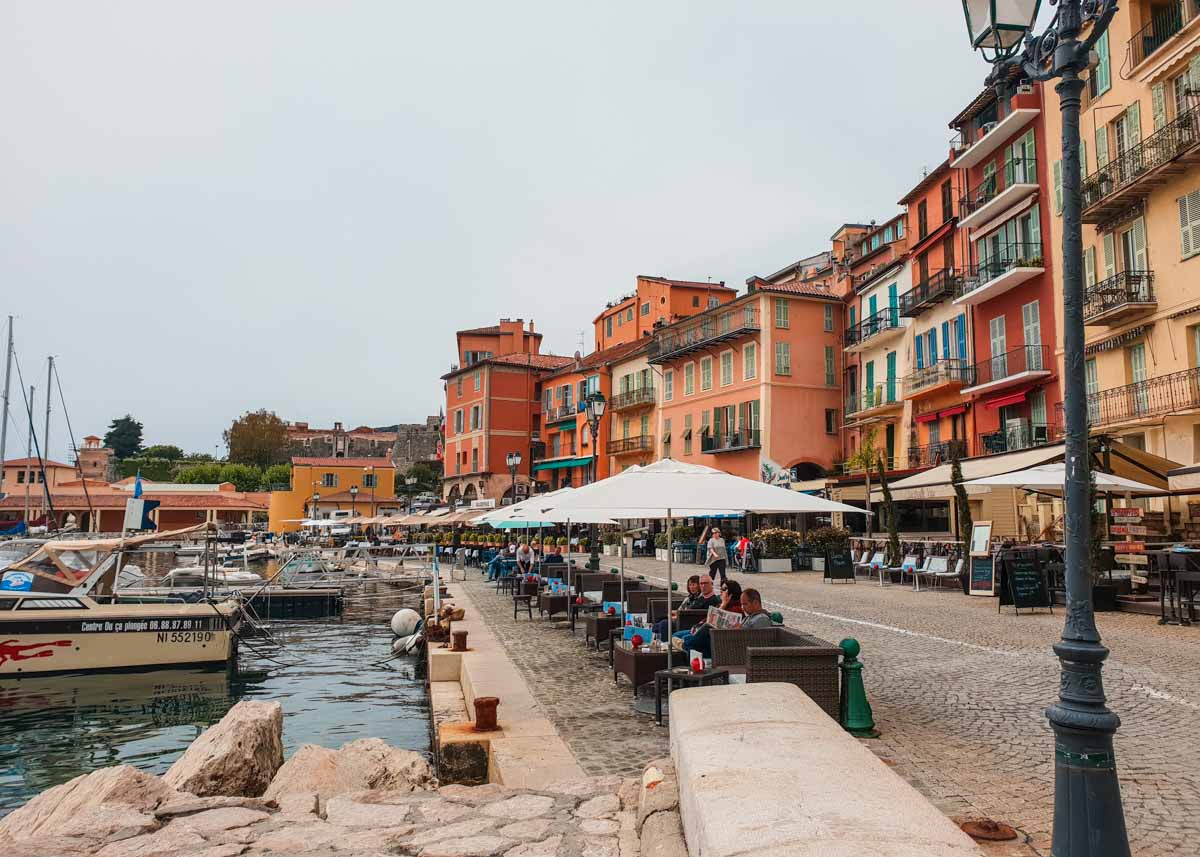 There are many local eateries along the yacht harbour, but do expect higher-than-normal charges. Otherwise, they make perfect spots to just have a cuppa, sit back and zone out.
Instead, we had lunch in a small restaurant by the main road outside the village's centre, — Brasserie du Col.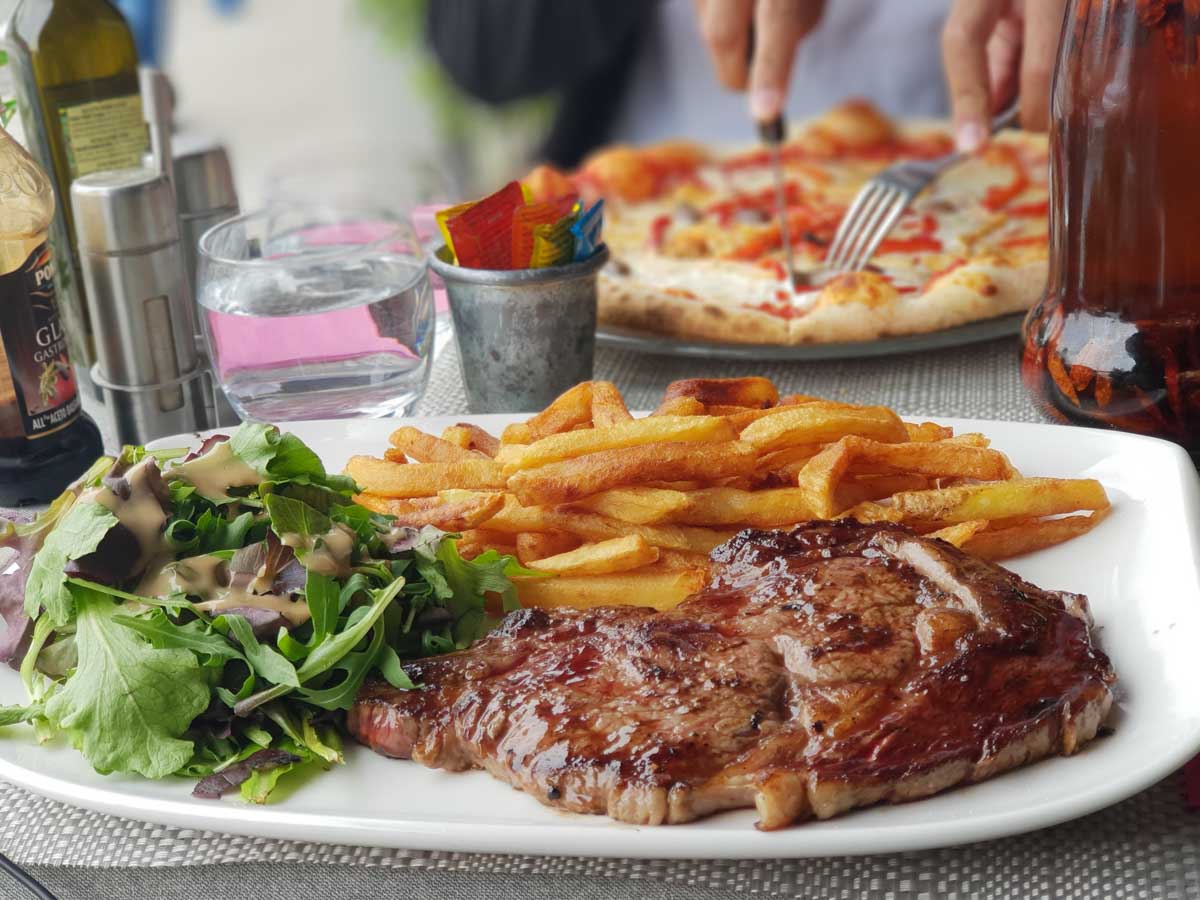 We had Grilled Beef (€17) and Tandoori Pizza (€13.50) that were good; would be better if we didn't have to wolf down our lunch to catch a bus.
That's the bus from Villefranche-sur-Mer that goes straight to Èze Village, and it cannot be missed because it only runs twice a day.
Èze Village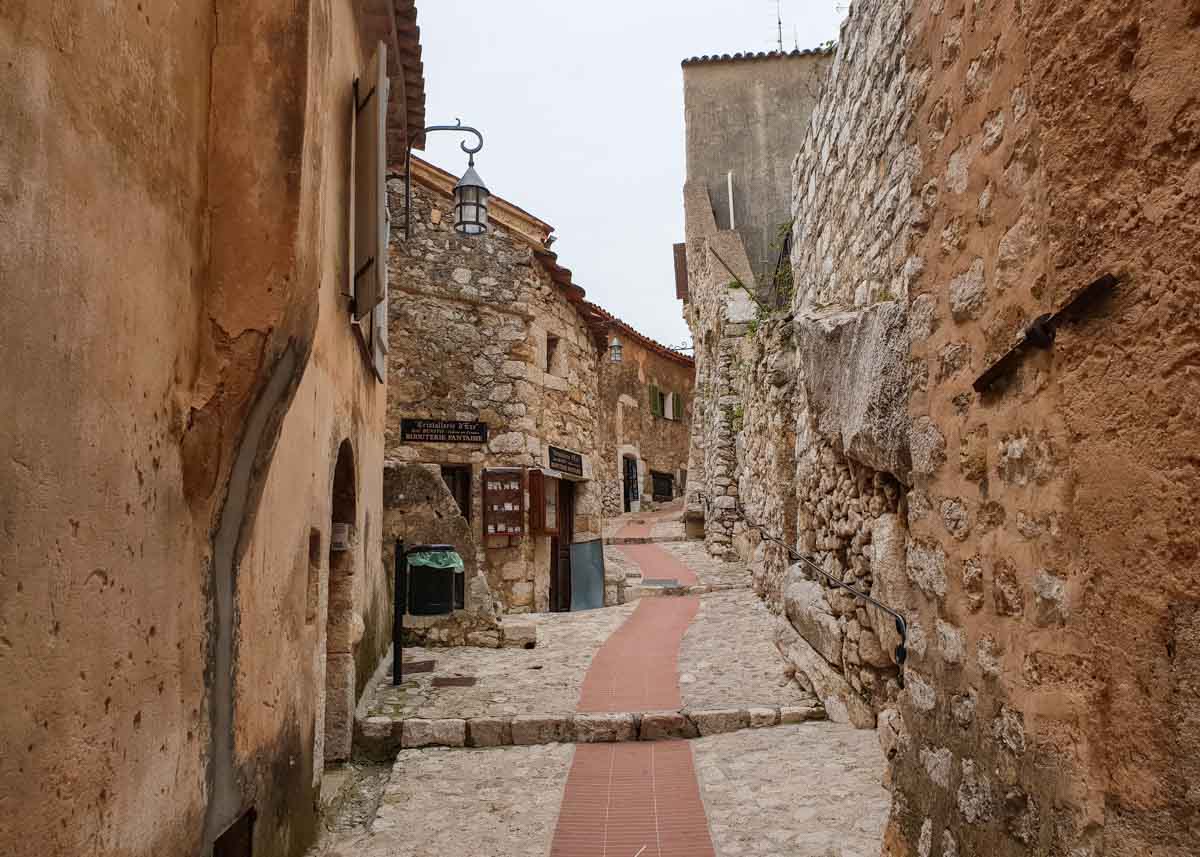 Èze Village is a small touristy village set in medieval times. Despite the evident commercialisation, Èze still possesses the exoticism that'll leave you in awe and take your breath away.
Getting there: Bus no. 82 from Col de Villefranche bus stop to Èze Village (~10mins)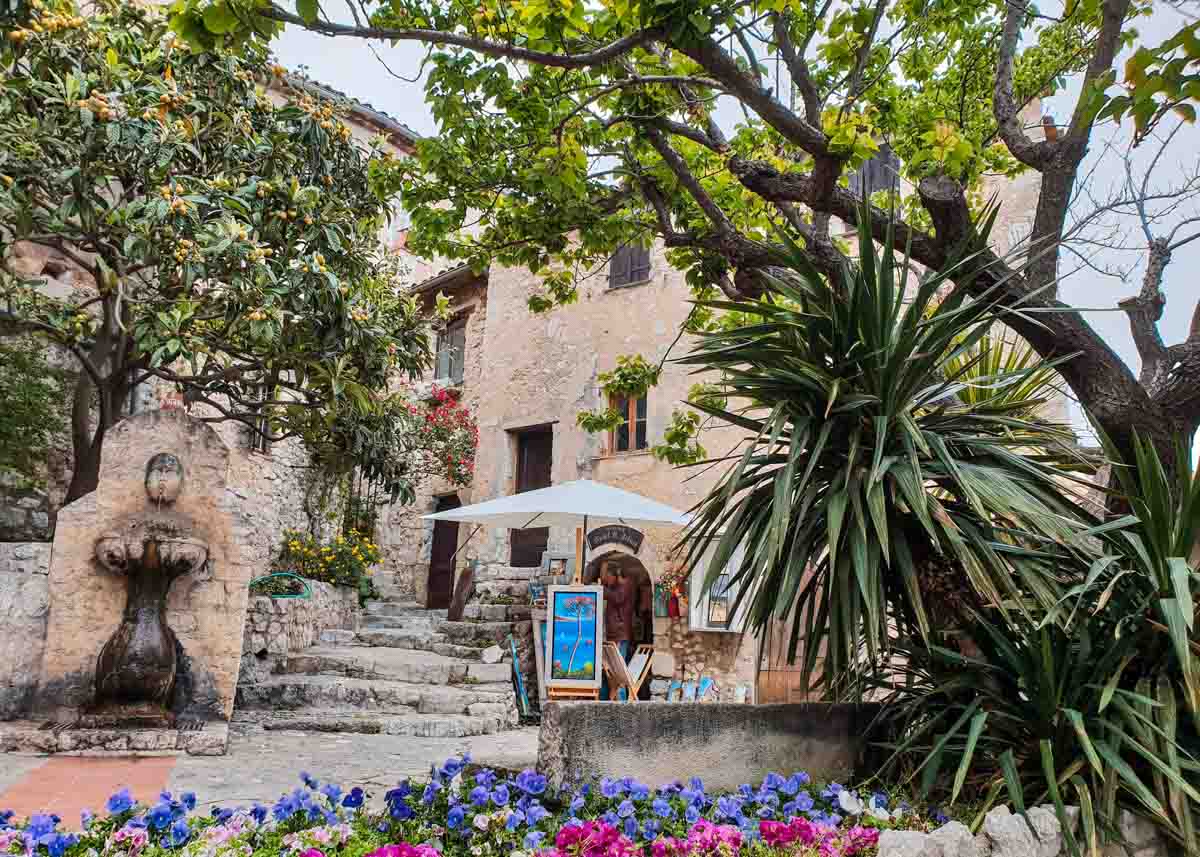 The stone walls and cobbled streets make every corner of this village a photo spot.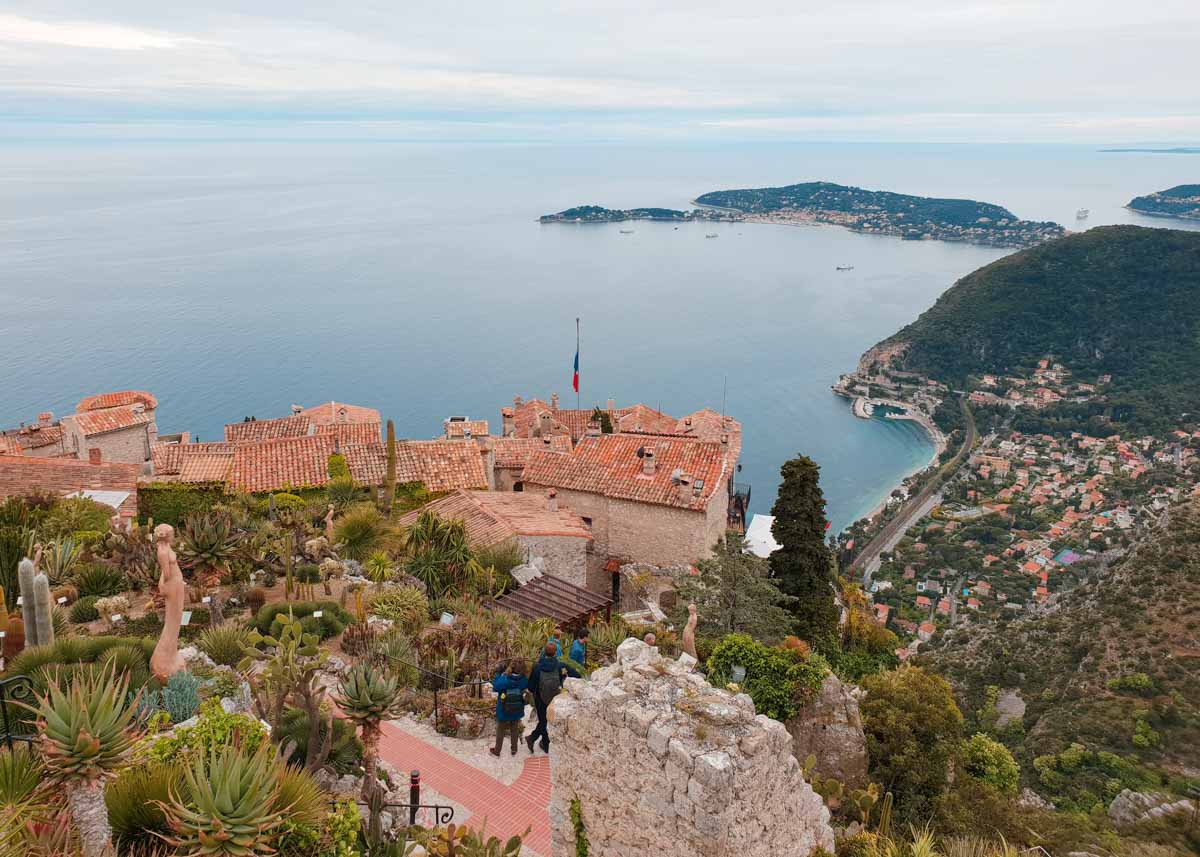 The highlight of Èze would be the garden, Jardin Exotique, at the top of its hill where you can overlook the Mediterranean Sea. There's an entrance fee of €6/pax, but the amazing views make every cent worth.
Getting back: Bus no. 83 from Èze Village to Èze-sur-Mer train station, then take the TER back to Nice Ville station.
Dinner at Pasta Basta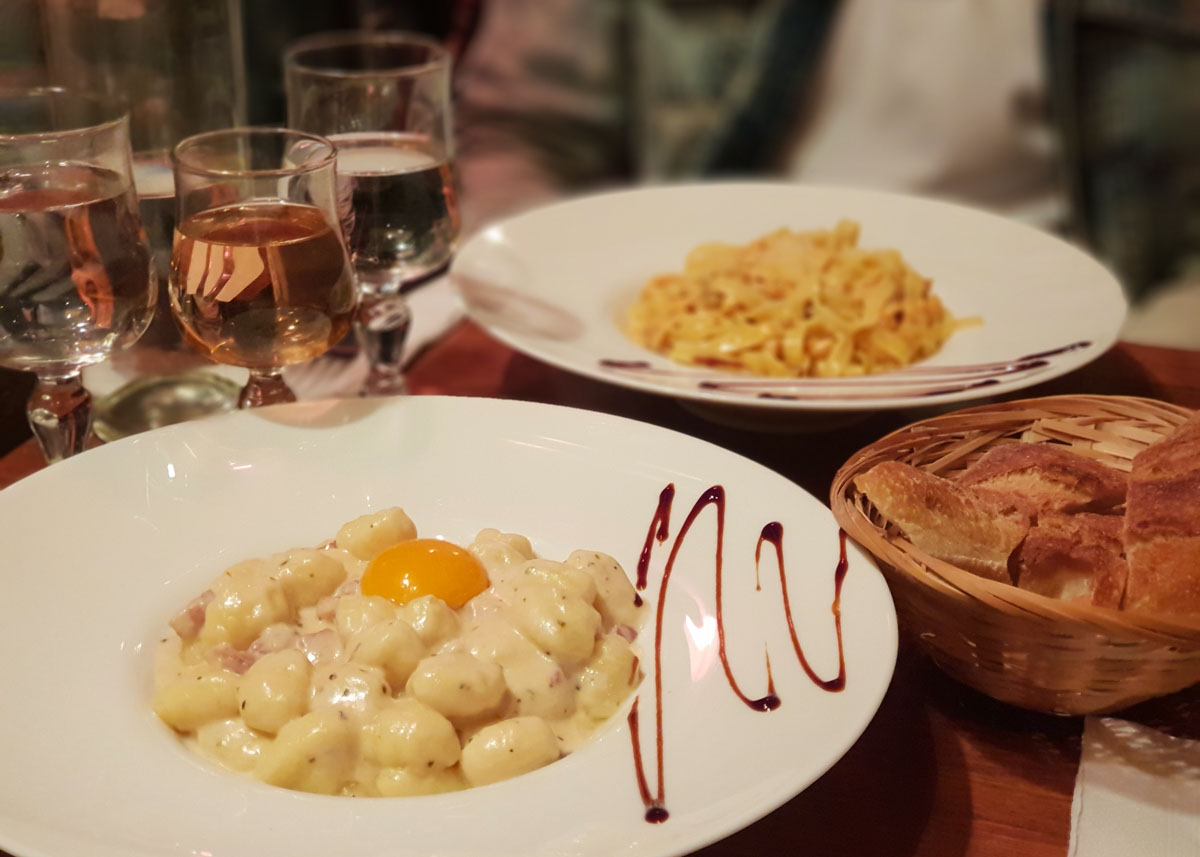 At Pasta Basta, you can customise your pasta to your own likings — from the type of pasta to the kind of sauces. I had Gnocchi in Carbonara sauce (€12.20) and wow, c'est délicieux!
Day 10: Back to Paris & Home!
Rue Crémieux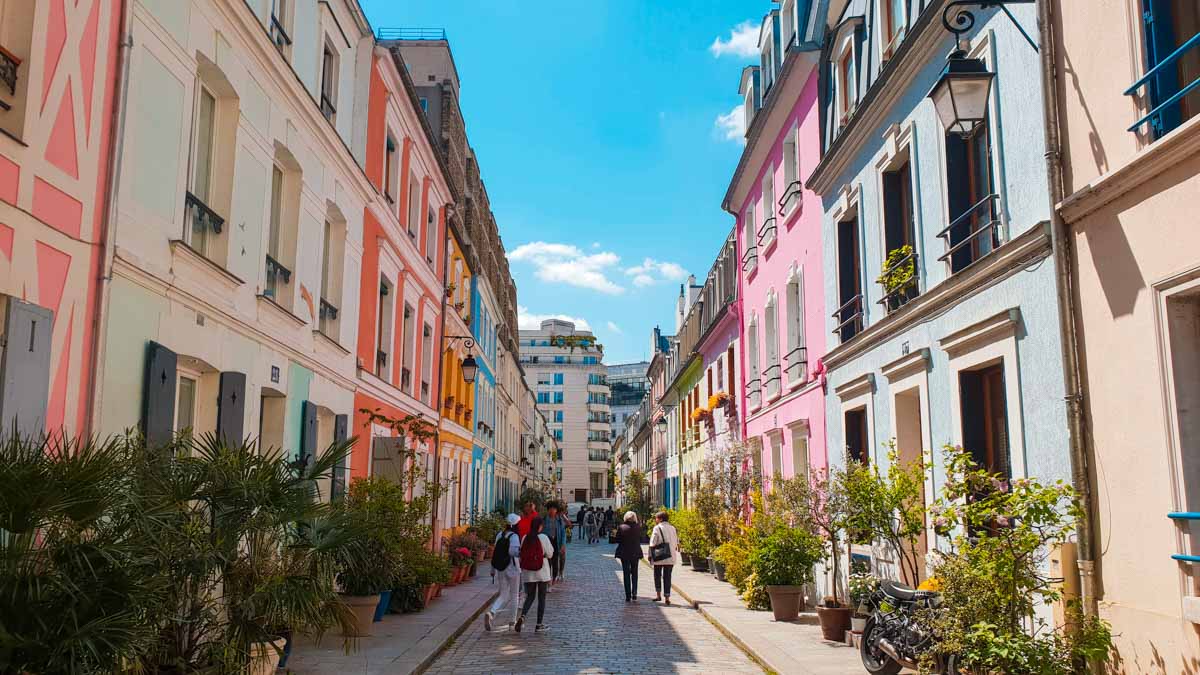 The TER train from Nice Ville arrives in Paris Gare de Lyon in five hours, and just a five-min walk away from Gare de Lyon is a photographers' favourite. Rue Crémieux is hailed as "the most Instagram-perfect block in Paris" for her pastel building facades.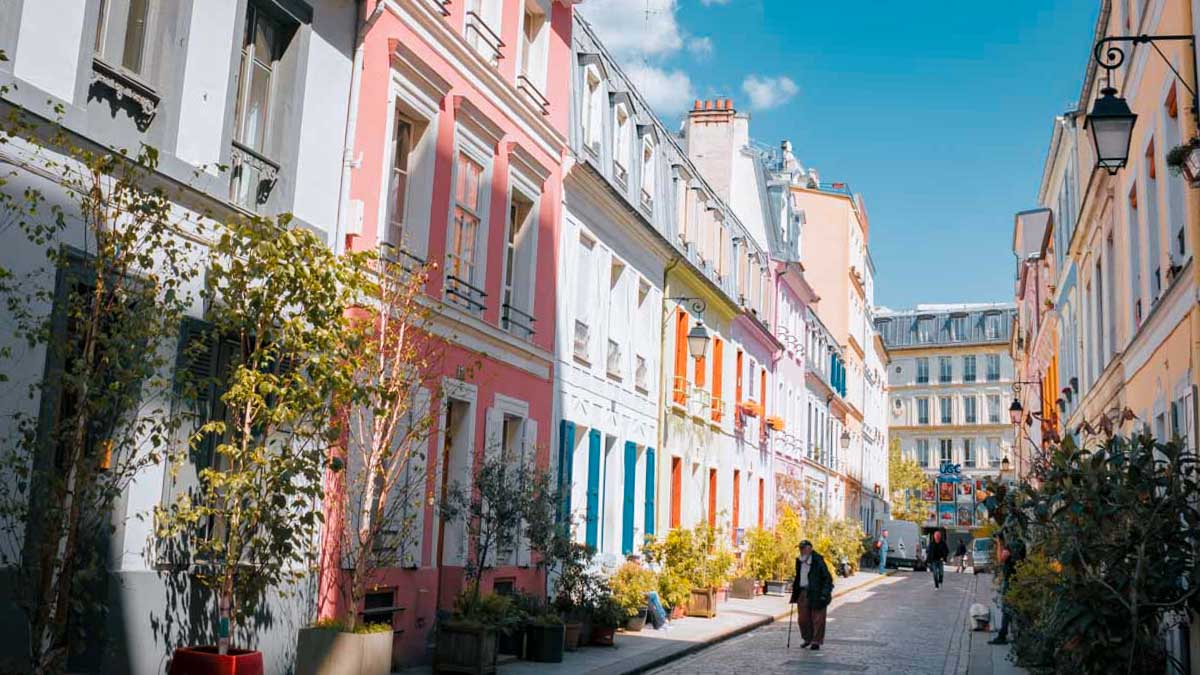 Location: Rue Crémieux, 75012 Paris, France (5-min walk from Gare de Lyon)
Montmartre Area & Sacré-Cœur Basilica
Going up to Sacré-Cœur Basilica is a challenge in itself. Located in the Montmartre area, one has to resist all shopping and snacking wants, avoid falling prey to any of the street "con" artists, and then climb up 270 steps of stairs. It is, however, a side of Paris much talked about by travellers, so again, stay alert and assertive and you'll be fine 🙂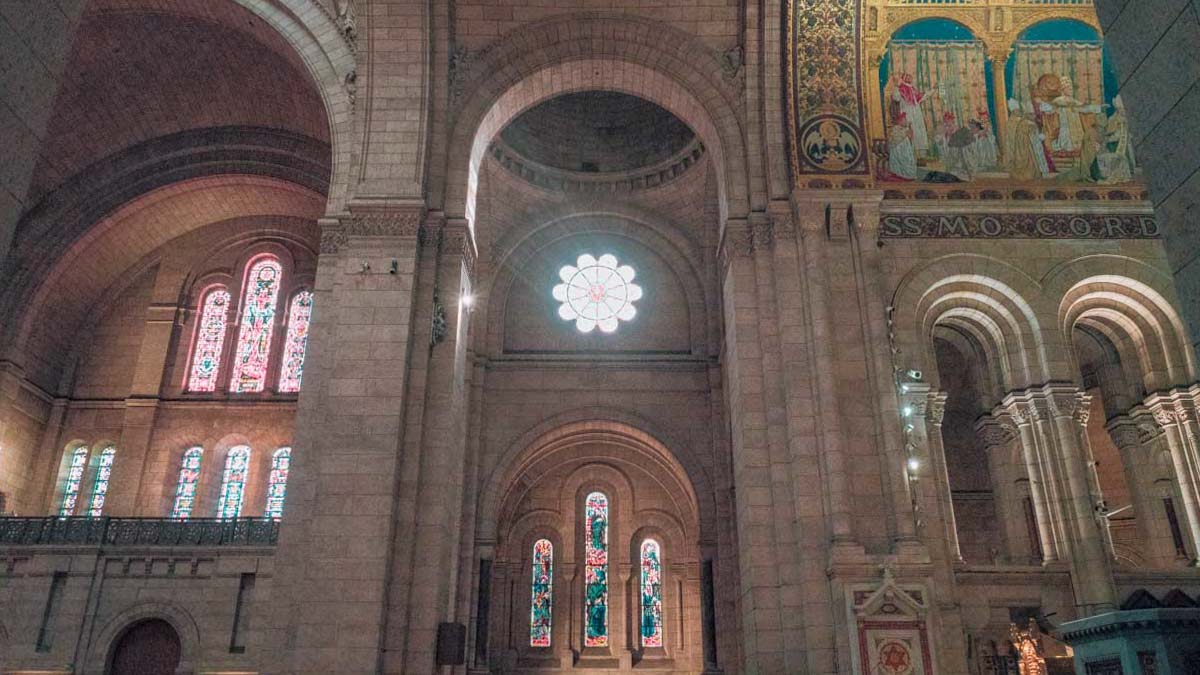 Once inside the Sacré-Cœur Basilica, you'll soon realise the arduous trip up was worth it. In fact, just soaking in the surroundings of Montmartre will be an experience in itself.
Entrance fee: Free
Address: 35 Rue du Chevalier de la Barre, 75018 Paris, France
Opening hours: 6AM – 10:30PM
We hope that with this 10-day itinerary you'll bravely conquer France beyond Paris, and find out for yourselves the beauty of its architecture, culture, and nature.
Check Flights to Paris
If you can't see the widget above, click here to check flights from Singapore to Paris.
FAQ: Everything you need to know about the Eurail France Pass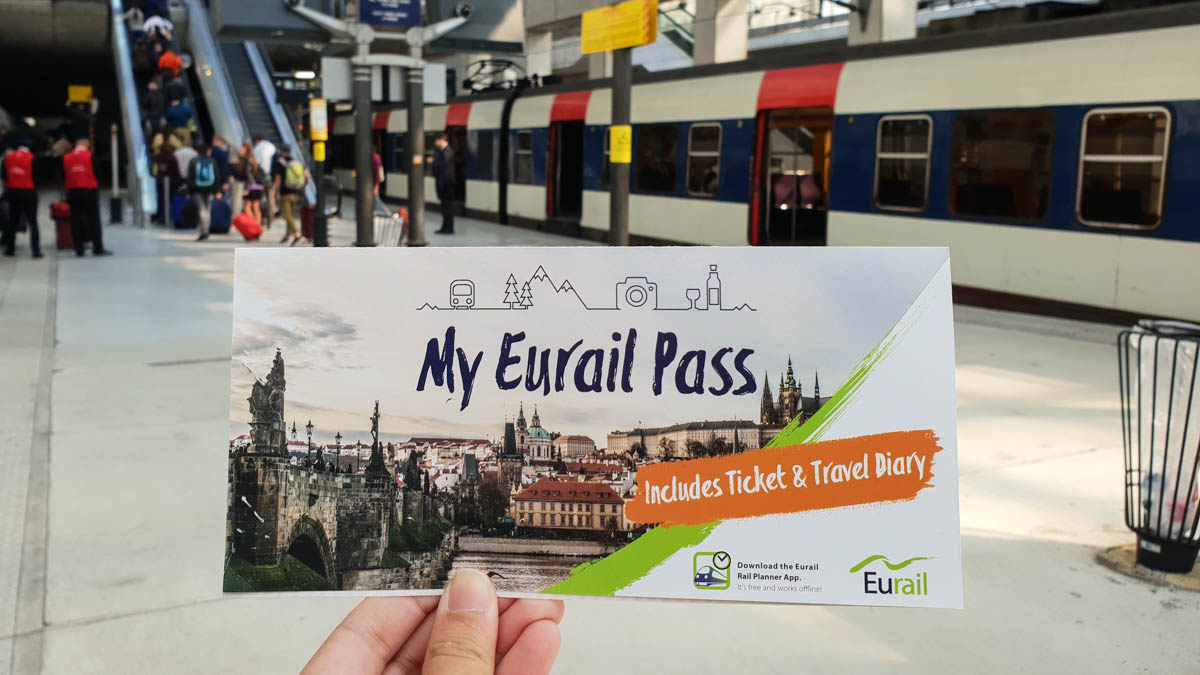 Benefits of the Eurail France Pass: It saves you money if you are visiting more than 2 cities or regions of France. It also saves you the time needed to buy tickets for every ride.
The Eurail France Pass allows you to take any trains operated by French railway company SNCF. This includes TGV, TER, Transilien, Intercités, and RER C, D and E trains within France.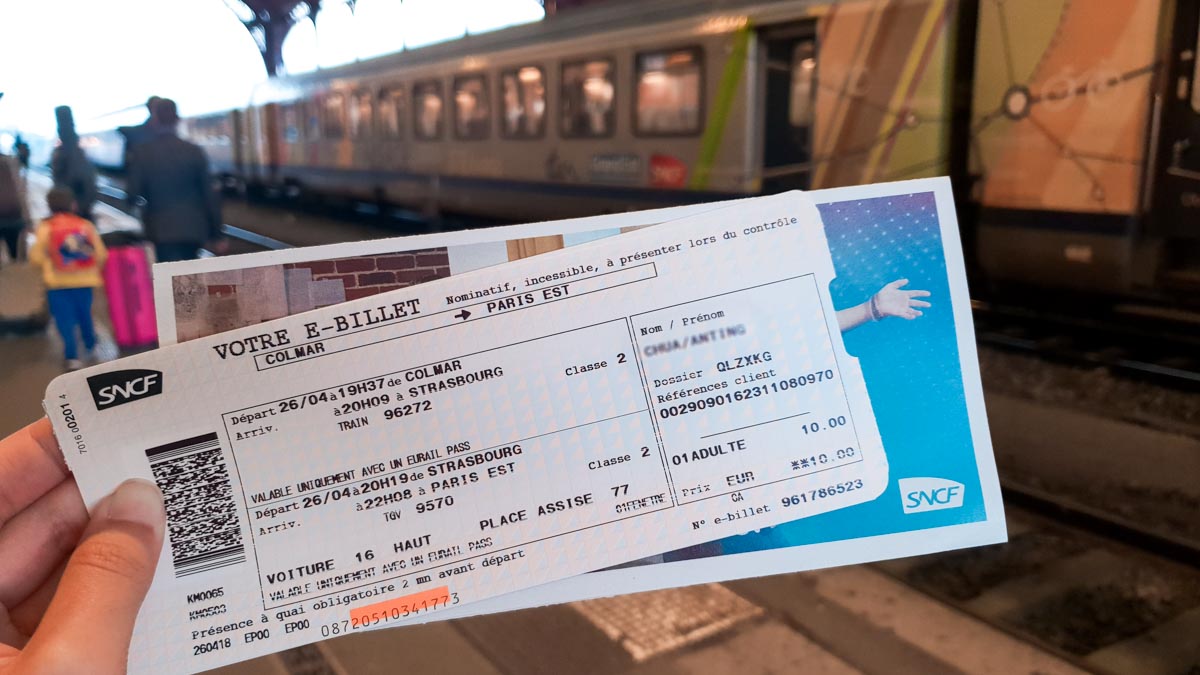 Seat reservations are compulsory for the TGV but you'll only need to pay a fee €10 per trip at SNCF counters.
The Eurail France Pass is, interestingly, a ticket that only exists in hardcopy. This age-old ticketing system is definitely a charming point of European rails.
How to use it: First, get it validated at any SNCF office in France. Do not fill out the pass on your own, instead, bring along your passport to the station office and let the SNCF staff fill it out for you. Subsequently, fill out the dates, and the start and end stations of your intended trips. The pass remains valid for a month upon validation.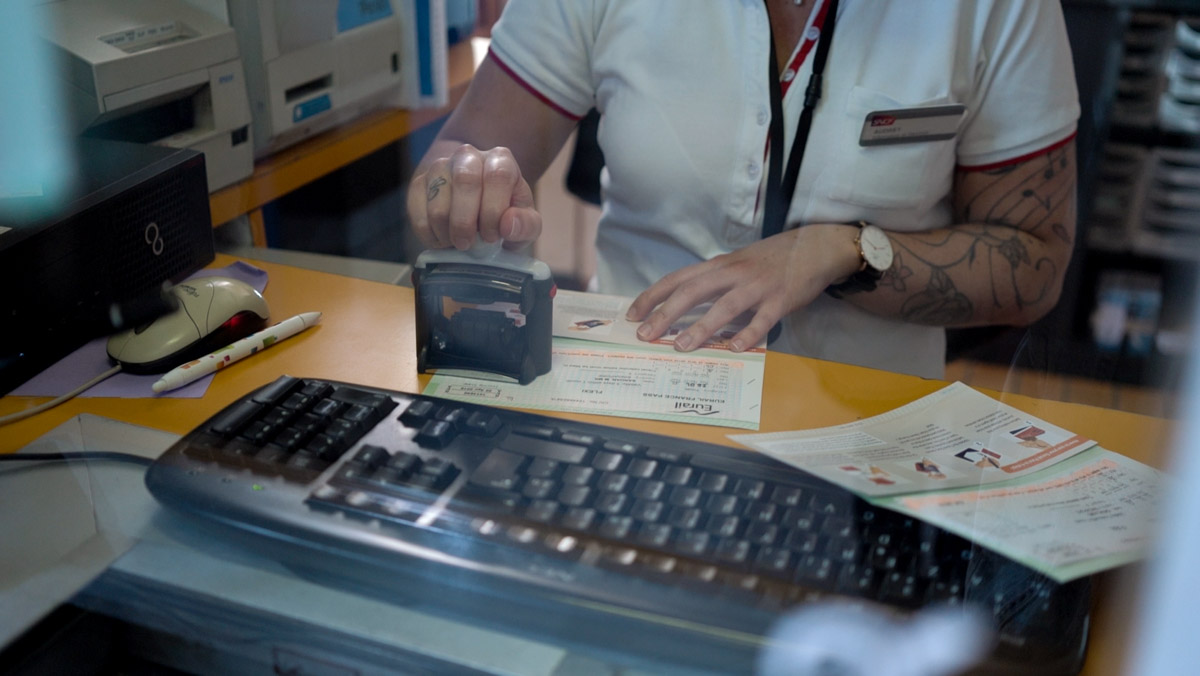 *Pro-tip: Download the Eurail rail planner mobile app to keep the latest train schedules at your fingertips!

All French train tickets, with the exception of print-at-home e-tickets, must be validated before you board your train. Insert them into the small yellow machines marked compostage de billets at the platforms. Do it or you'll risk getting a fine from train conductors!
Verdict: France Eurail Pass — Is it worth it?
To find out if you need the France Eurail Pass, do a simple calculation. Divide the cost of the Eurail pass by the number of days it covers.
We got the 5-day Flexi (Youth) France Eurail Pass at S$270, so the per day value is S$54, which means it will only make sense if your daily trips cost more than S$54 if purchased individually.
So if you are following our itinerary, you'll get to save ~S$396 getting the pass instead of purchasing single trip tickets. A regular train ticket from Paris to Marseille costs at least S$150 when bought through the official Eurail overseas agent — RailEurope.
Paris to Colmar: ~S$150
Paris to St. Pierre des Corps (Amboise/Chenonceaux): ~S$80
Paris to Marseille: ~S$150
Marseille to Nice: ~S$70
Nice to Paris: ~S$230
Total: S$680
Eurail France Pass (for Youth) from Klook: S$270
Total Savings: S$412!
What to do during a labour strike in France?
Labour strikes are rather common in France and train services will be affected.
If you're in France when a national strike is ongoing, just keep calm and carry on with life. The strikes are non-violent and organised, which means that there will be staff and representatives present to assist you. The SNCF staff can be easily spotted with their bright red vests on. Many of them do speak basic English and will be able to advise alternative routes. Also, check this SNCF website for updates on train schedules.
Useful French Phrases
| English | French |
| --- | --- |
| Greetings / Hello (Good day) | bonjour! /bon-zhoo/ |
| Thank you (very much) | merci (beaucoup) /messy boo-koo/ |
| Please | s'il vous plait /sil-voo-play/ |
| Sorry (Apology) | pardon /par-dong/ |
| Excuse me (to get attention) | excusez-moi /excu-zay-muah/ |
| I do not speak French | je ne parle pas français /zhuh-ne-parl-pa-fawnsay/ |
| Do you speak English? | parlez vous anglais? /parlay-voo-ong-glay/ |
| Goodbye | au revoir /ov-wah/ |
| See you again | à bientôt /ah-bee-ahn-toh/ |
Other Useful Information
| Time Zone | UTC +02:00 (6 hours behind Singapore) |
| --- | --- |
| Telephone Code | Country Code: +33 |
| Currency | € – euro (EUR) |
| Power Plug | Type E (Types C & F compatible) – 230V 50Hz |
---
This post was brought to you by Klook.