"Is the Causeway or Second Link better?", "What is the best way to enter JB?", "What else is there to do besides City Square and KSL?"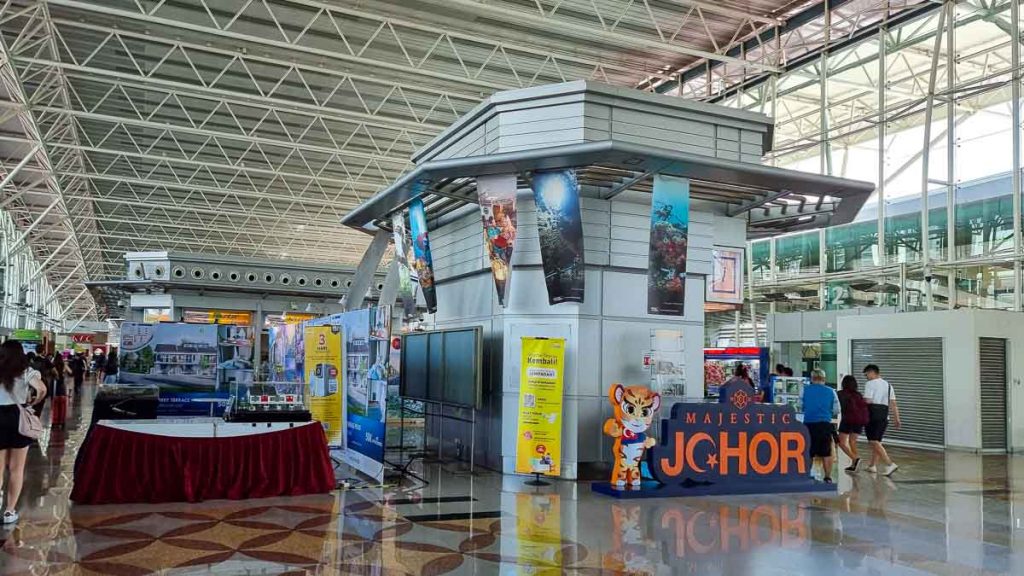 These were some questions that slid into my DMs when news of the land border between Singapore and Malaysia opened up. Loved the attention but was honestly none the wiser to give any sound advice considering a couple of years have passed since I last crossed the border too.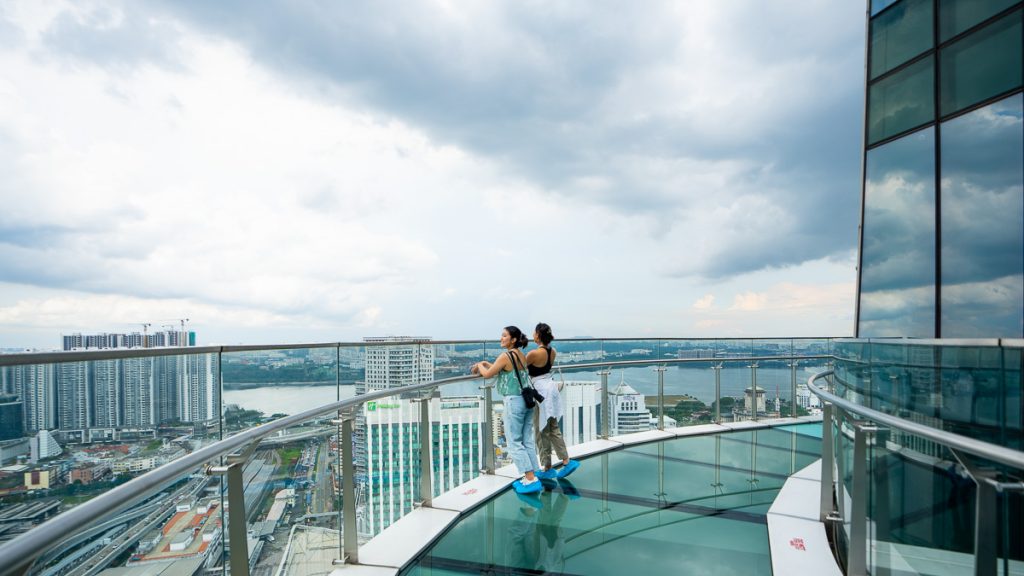 Hence, I rounded up some of the most commonly asked questions about travelling to Johor from Singapore, in an attempt to answer them.
And to do that, I needed to go to Johor. So I gathered a few colleagues for a day trip to the +60 to get the answers everyone wanted to know. For this article, I'll be focusing on travelling to JB via public transport, but drivers can pick up on a few tips too!
1) Is Woodlands Causeway or Tuas Second Link better?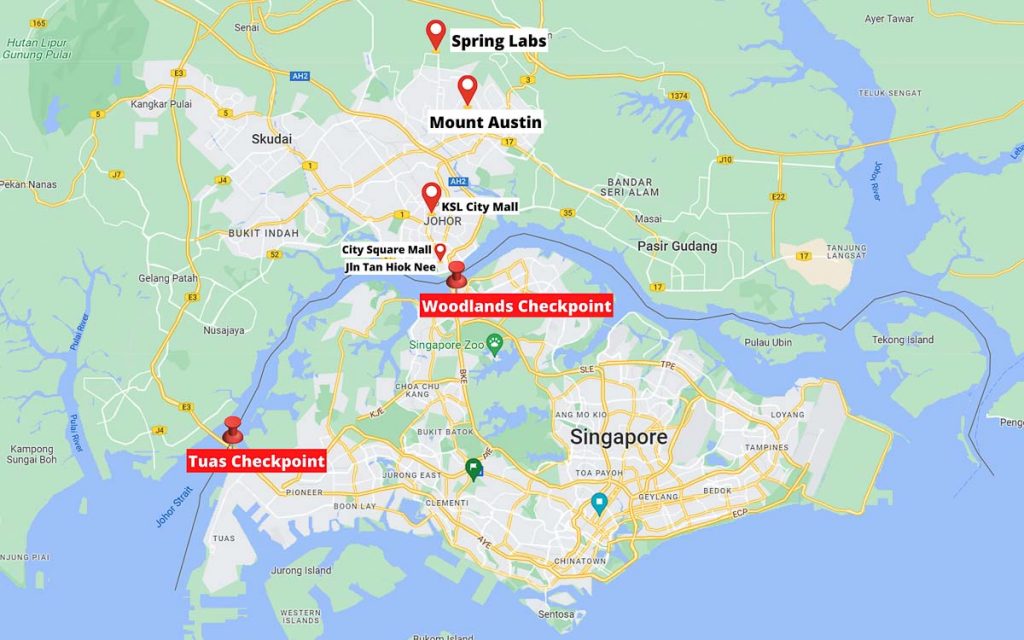 There are two land border crossings between Singapore and Johor — The Woodlands Causeway and the Tuas Second Link.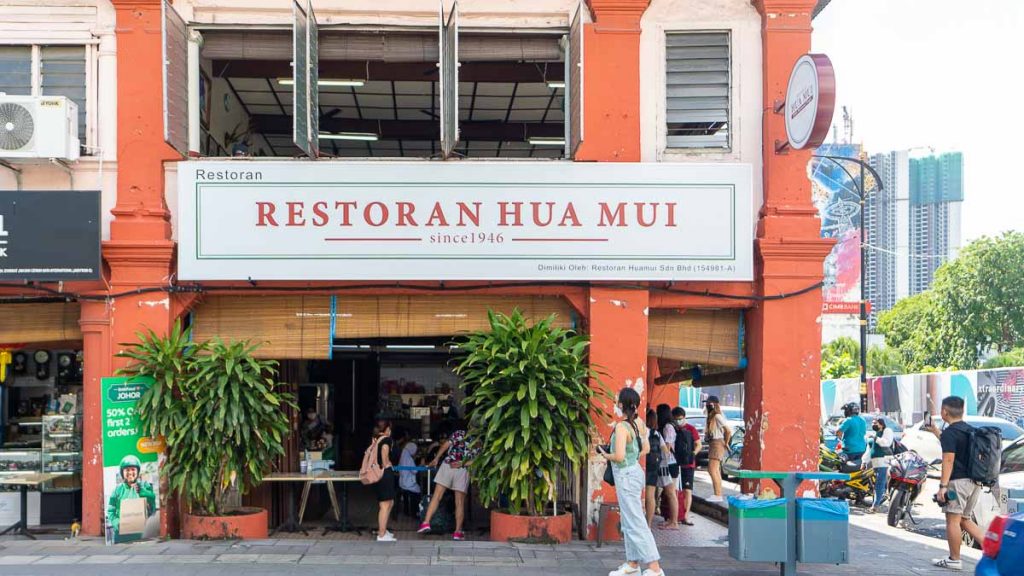 Choosing which land border is as easy as knowing where your intended areas of visit in Johor are. The Woodlands Causeway leads to the JB Sentral that's connected to JB City Square, Komtar JBCC, and walking distance to Jalan Tan Hiok Nee, a haven for food lovers.
If you're visiting Legoland, the Johor Premium Outlet, and around the areas of Bukit Indah, cross via the Tuas Second Link instead.
For us, we crossed the Woodlands Causeway for our day trip outing to JB as we wanted to check out the Johor SkyScape, Mount Austin, and Spring Labs districts.
Read also: Johor Day Trip Budget Itinerary — Where to Eat, Play and Shop Under S$65
2) How to enter Johor via Public Transport from Singapore?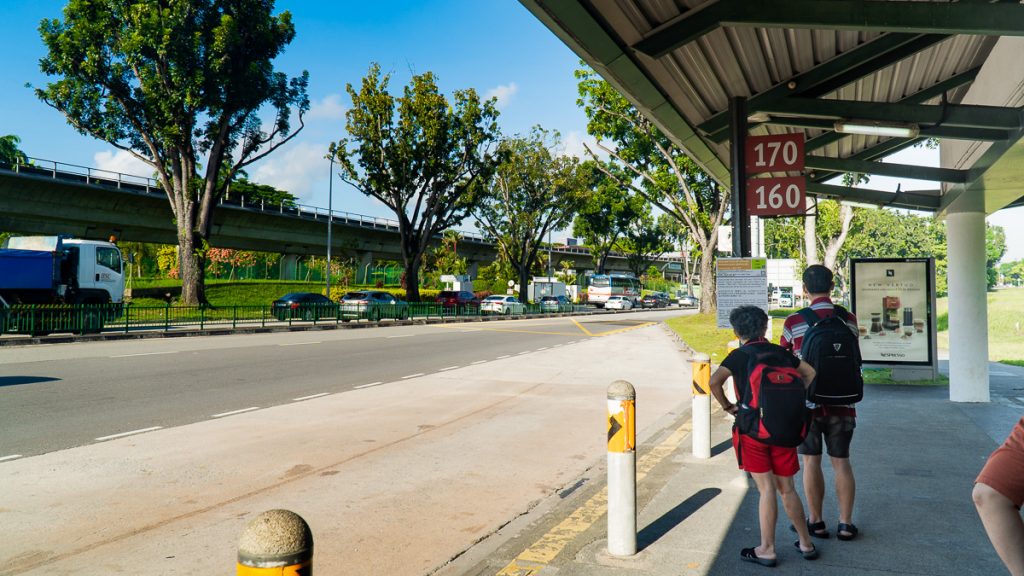 If you're entering JB via public transport, you have three options — Public buses, Grab buses or the KTM train.
Entering Johor by Bus:
Below are the public buses that run from Singapore to Johor. Passengers can simply tap their EZ-link cards to pay the bus fare of ~S$1.30. The bus fare for CW1 is S$2.60.
Do note that, however, SJE buses only accept cash payments.
Bus
Board at
Alight at
170X, CW1
Kranji MRT bus stop
Woodlands Checkpoint
160, 170
Opp. Kranji MRT bus stop
Woodlands Checkpoint
950
856, 903, 911, 912
Woodlands Bus Interchange
Woodlands Checkpoint
Woodlands Train Checkpoint
170, CW2, SJE
Queen Street Terminal (Bugis)
Woodlands Checkpoint
We took bus 170 from the Opp. Kranji MRT bus stop and the journey to Woodlands Checkpoint was around 30 minutes long as traffic was heavy. It should take around 15 minutes on a good day.
Bus passengers will have to alight at Woodlands Checkpoint to clear immigration, and reboard the bus to enter Johor.
Entering Johor by Grab Bus:
Alternatively, you can also book a bus on Grab to travel directly to Johor Bahru (JB) CIQ Checkpoint.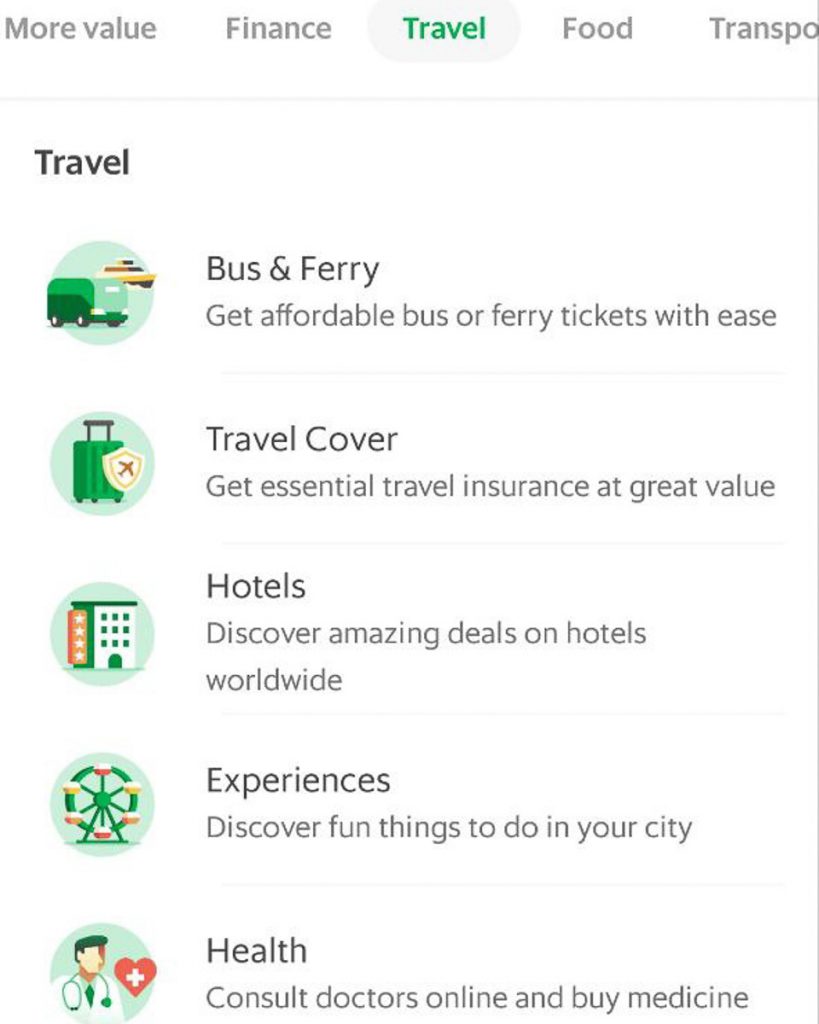 Simply head to Grab app and click on the "More" option. Then select the "Travel" category and click on the "Bus & Ferry" option. After you've entered your destination, you can choose from a list of pick-up points in Singapore like Changi Airport, Expo MRT, Marsiling MRT and more!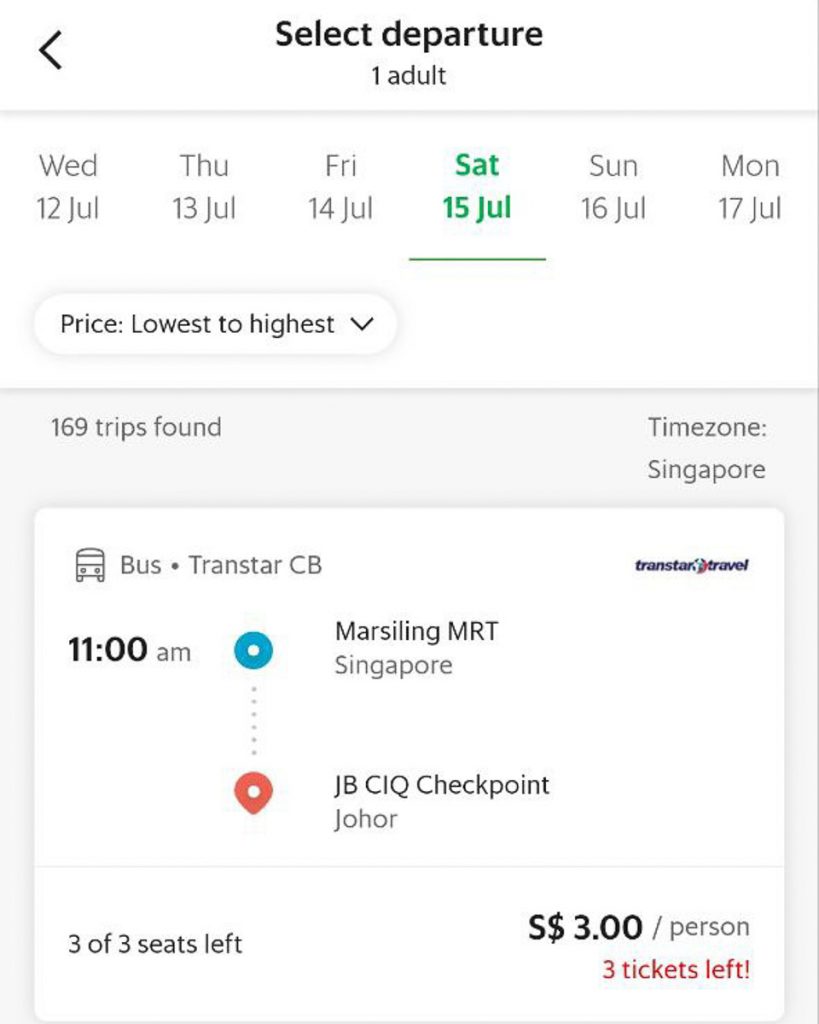 Fares vary from S$3 to S$11 per person depending on how far your pick-up point is from the destination. Also, remember that you'll still need to alight and clear immigration at Woodlands Checkpoint first before reboarding the bus to enter Johor.
*Pro-tip: Book your tickets early as there are limited seats for various time slots too!
Entering Johor by Train: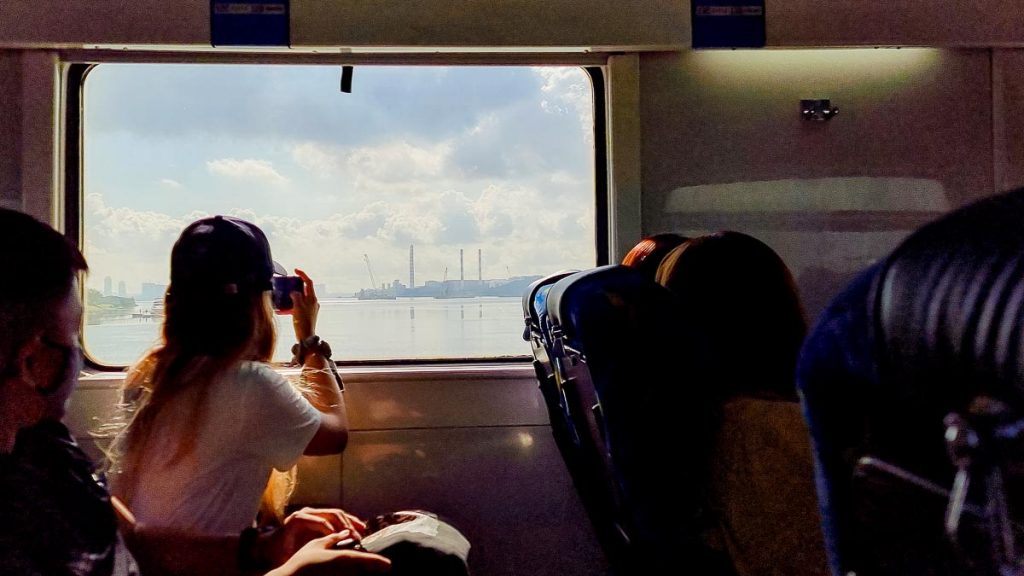 KTM train tickets can be purchased on-site at the KTM counter at both Woodlands CIQ and JB Sentral, or on the KTM website. The ticket costs S$5 from SG to JB and RM5 from JB to SG.
*Pro-tip: Save RM5 by purchasing to and fro tickets separately on the KTM website (RM16 + RM5 instead of RM32 for "return" tickets)
3) Should I take a bus or train to Johor from Singapore?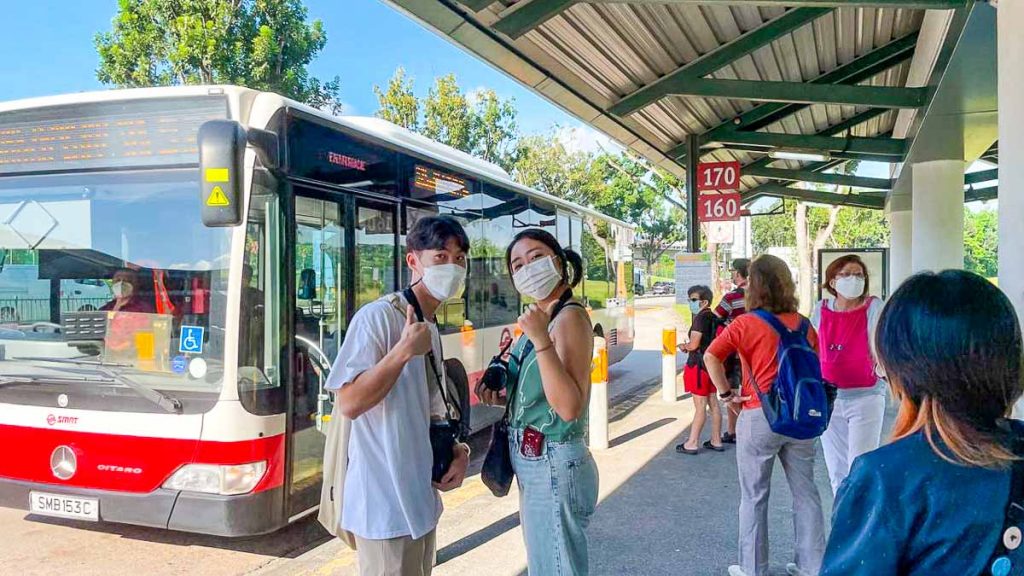 We'd really recommend taking the train simply because the whole process is a lot more seamless but here are some pros and cons to consider:
Pros of taking a public bus into JB:
– Relatively cheaper at only ~S$3 roundtrip instead of RM16 (~S$5) by train
– Many buses to take so waiting time is cut down
– Buses operate till late
Cons of taking a bus into JB:
– Can get very crowded
– Journey duration depends on traffic conditions
– Having to get off at Woodlands Checkpoint for immigration clearance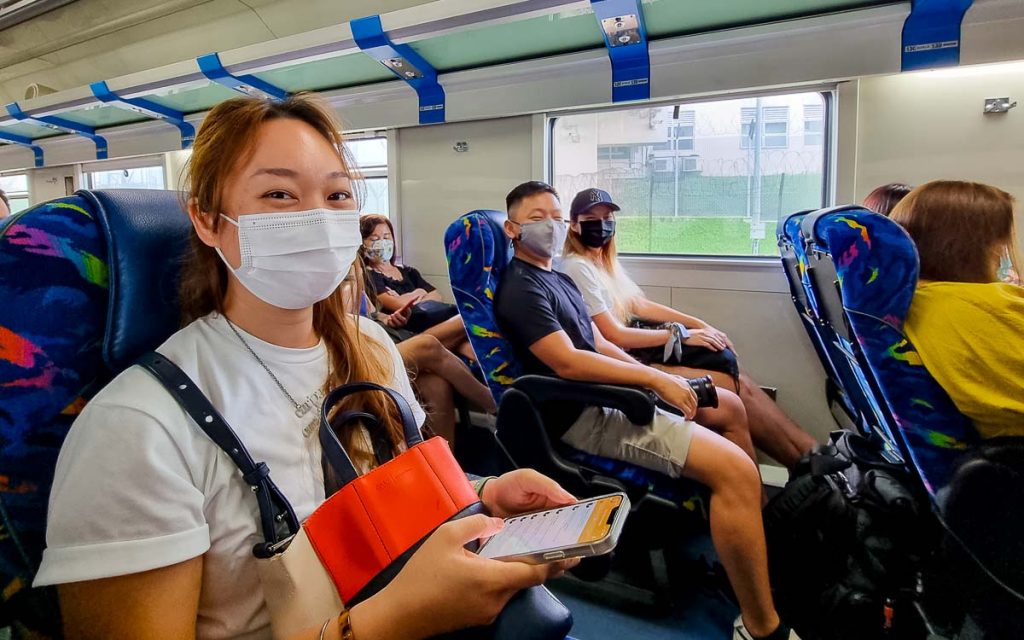 Pros of taking the KTM train:
– No traffic congestion
– Trains are air-conditioned
– Journey is only 5-mins long
– You clear both SG and MY immigration at Woodlands CIQ before boarding the train
Cons of taking KTM train:
– Tickets sell out early (we recommend purchasing at least a week in advance)
– Woodlands CIQ is not located next to an MRT station, so you'll need to either take a bus from Marsiling MRT station or walk 1.5km
– Costs more than taking a bus
3) How to use the e-gates at JB customs?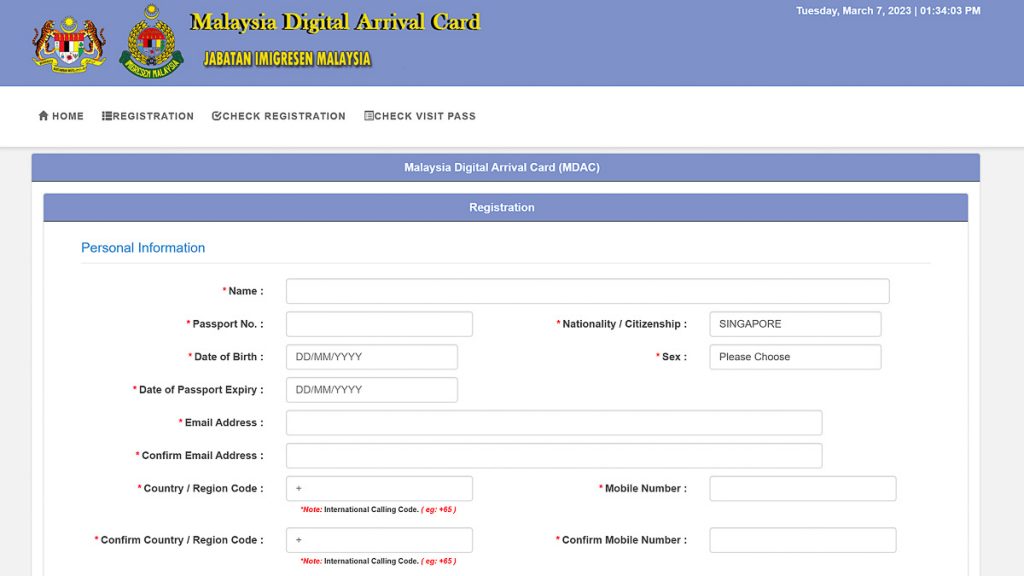 Honestly, it's about time! To speed up the immigration process, Singaporeans can now finally use the e-gates when crossing the Causeway. Just ensure that your passport has at least 3 months of validity and submit a Malaysia Digital Arrival Card (MDAC) three days before entering the country.
If it's your first time, you'd still have to head to the manual immigration counter and inform the officer that you wish to use the e-gate. After registering your information in the system, you'll be able to use the e-gate on subsequent trips to Malaysia!
Read also: Here's Everything to Know About Using E-gates at JB Customs
4) How can I get around Johor if I'm not driving in?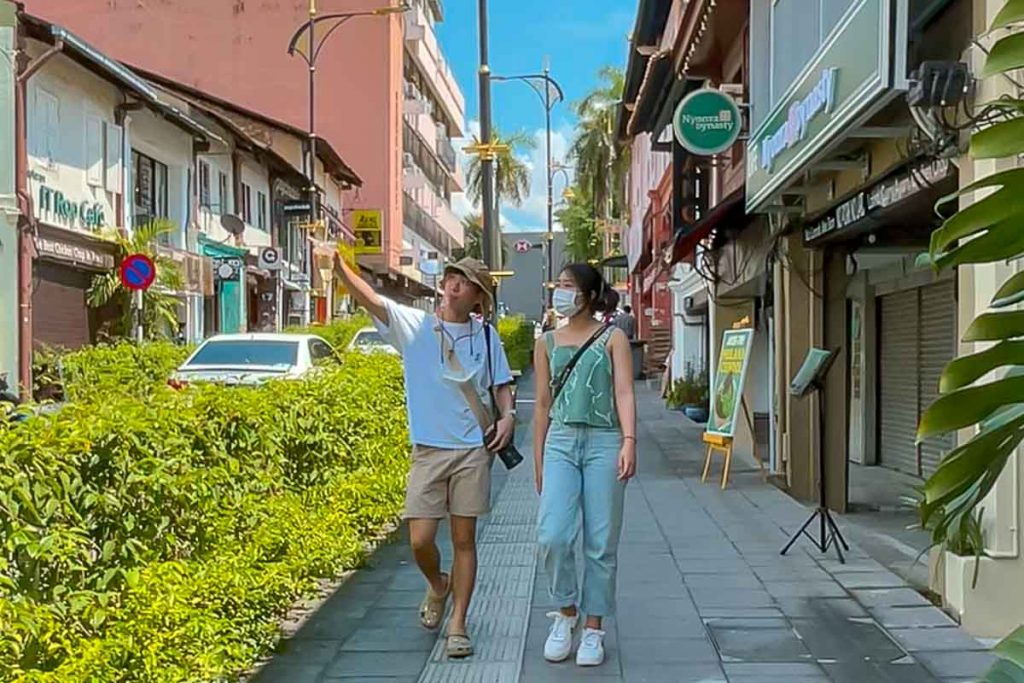 If your agenda is only JB City Square Mall and the surrounding streets, walking is a great and efficient way to get around. However, for further distances such as KSL City Mall, Mount Austin and Spring Labs, your best travel buddy will be Grab — you can use your existing Singapore account!
Short distances such as one from JB City Square Mall to KSL City Mall cost around RM5 – 10 (~S$1.50 – 3), while longer distances from JB Sental to Austin Heights cost around RM30 (~S$10).
5) What else besides JB City Square and KSL City Mall?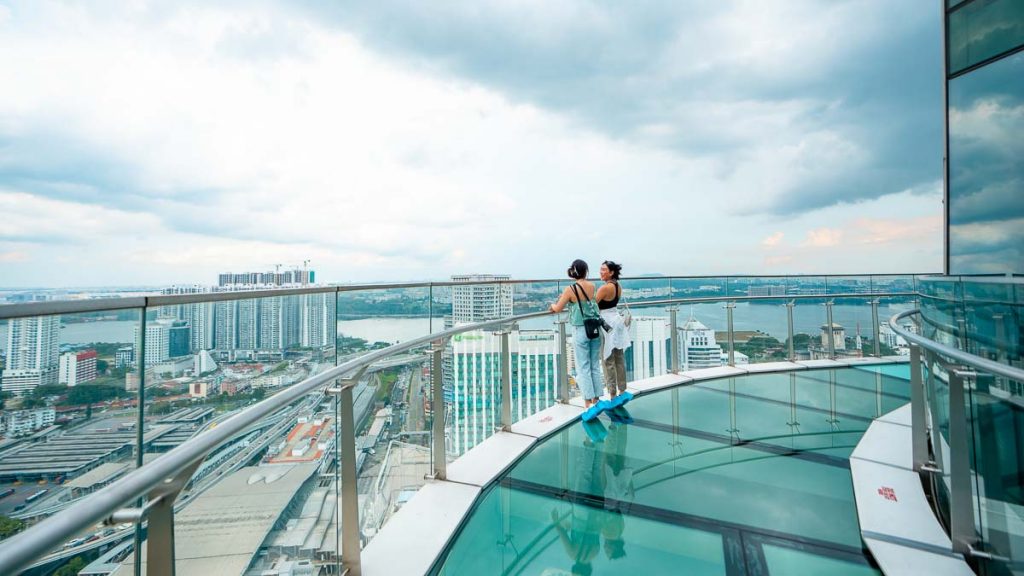 Johor isn't just a place for cheap grocery runs. If you're looking for things to do beyond just the malls, we've got some suggestions!
Skyscape Johor Bahru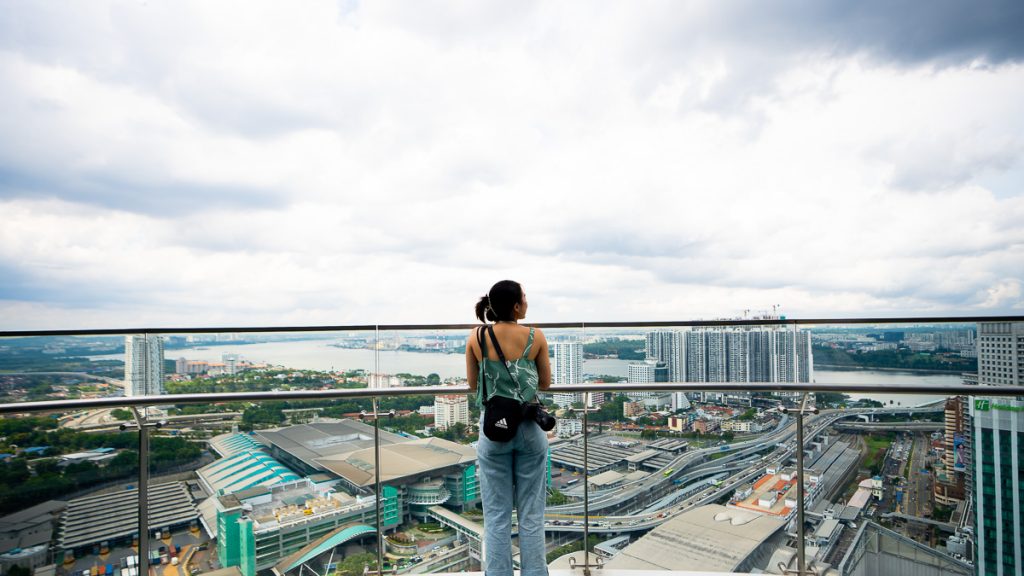 Located in Komtar JBCC, stand atop the 149m high glass-floored Sky Bridge at Skyscape Johor Bahru. Skyscape is also JB's first aerial entertainment space that has a variety of activities such as VR experiences, an LED tunnel, and interactive floor games.
Cost: S$11/pax
Opening hours: 9:30AM – 5:30PM
Address: Level 34, Menara JLand Johor Bahru City Centre, Komtar JBCC
Spring Labs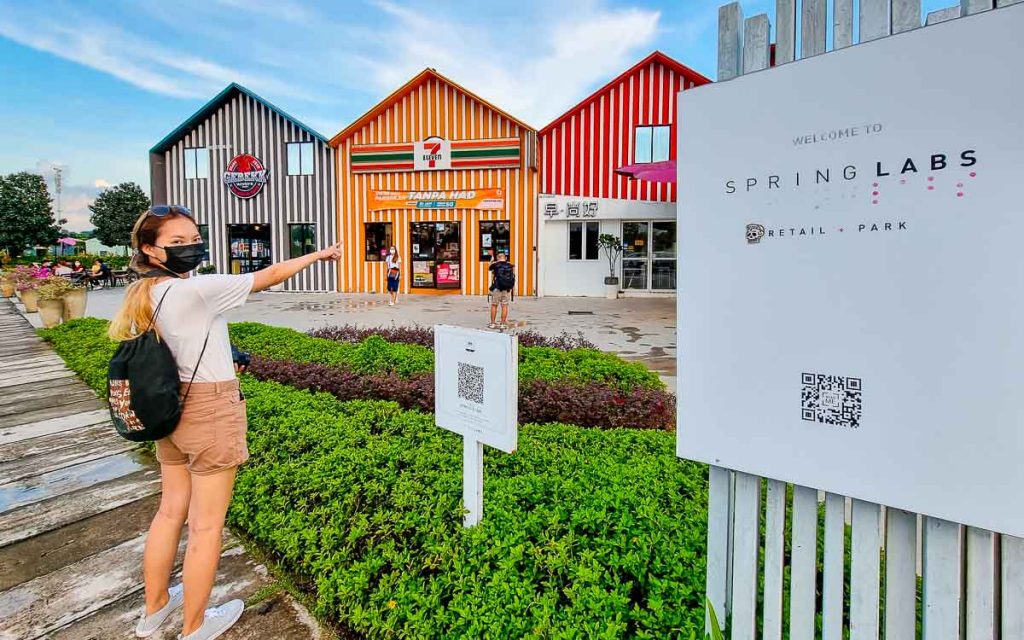 Spring Labs is a 30-minute car ride from JB Sentral — a chill retail park with cafes and IG-worthy photo spots.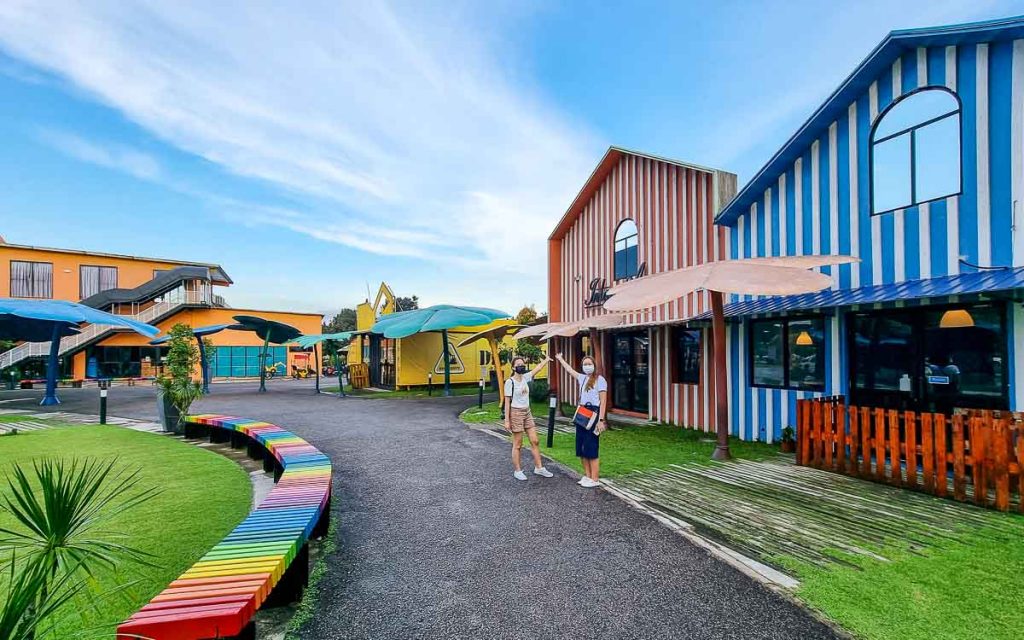 Address: No. 1, Jalan Ekoflora, Taman Ekoflora, 81100 Tebrau, Johor Bahru
Mount Austin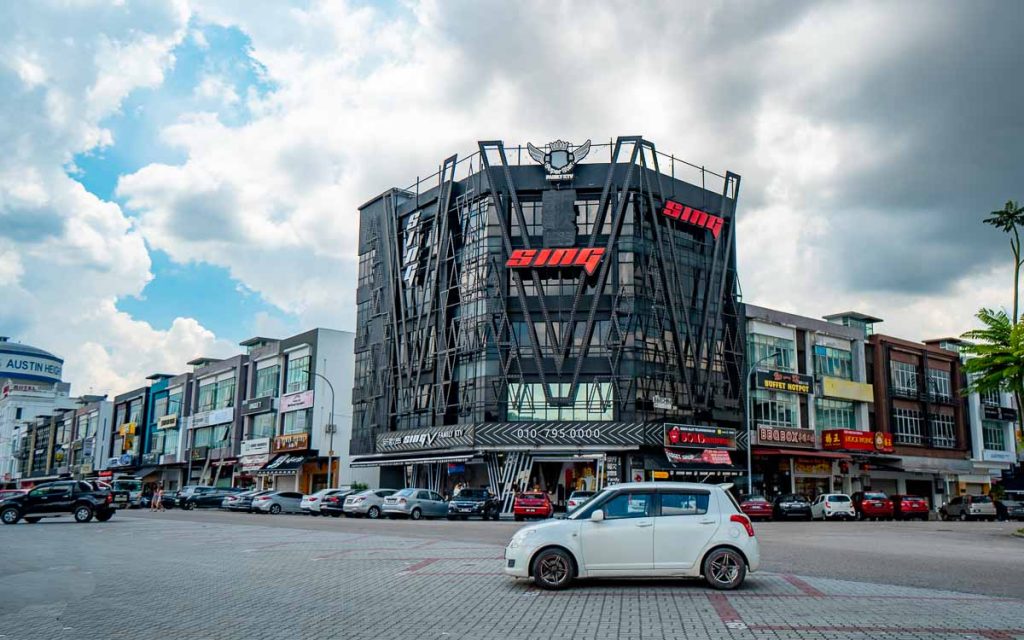 Not too far from Spring Labs is Mount Austin, a residential compound with numerous cafes and bubble tea stores. According to Wikipedia, there are more than 30 bubble tea stores in this neighbourhood 😲🧋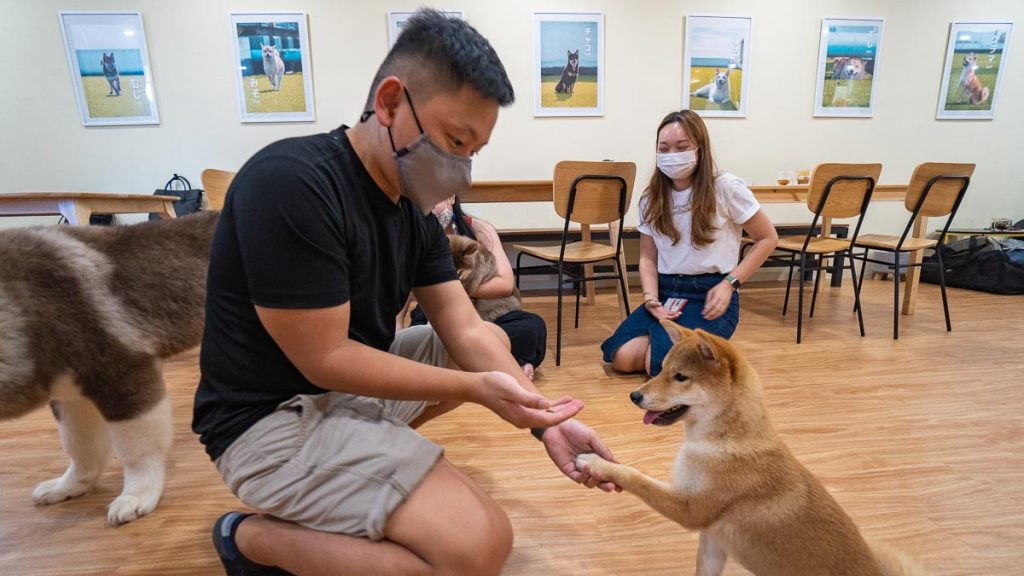 It's also where you'll find the Shiba Cafe, home to over 10 adorable puppers.
Entrance fee: RM22 (for 1hr, incl. 1 refillable drink)
Opening hours: 10AM – 10PM
Address: 12-01, Jalan Austin Heights 8/4 81100 Johor Bahru, Johor, Malaysia
Read also: JB Cafe-hopping — 9 New Cafes to Check Out in Johor Bahru
Malaysia's Largest Travelling Carnival — Euro Fun Park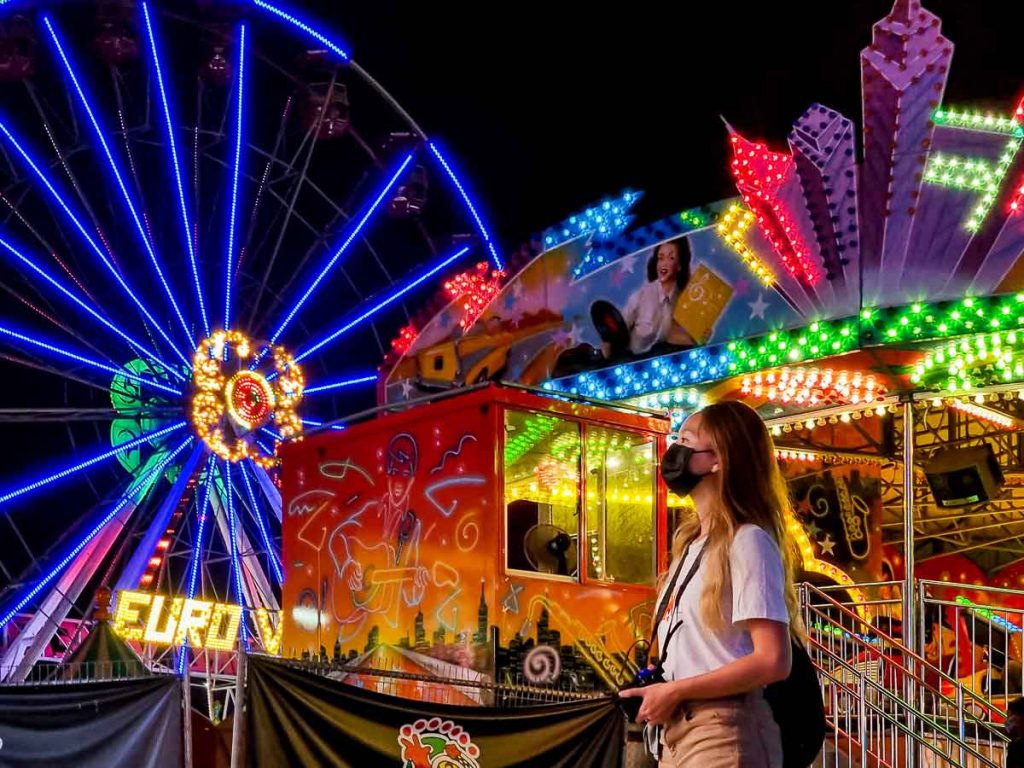 Euro Fun Park is Malaysia's largest travelling night-time amusement park with classic rides like rollercoasters and ferris wheels. Be sure to check its official website for where it'll be popping up next!
Entrance fee: RM5/adult (rides are at an additional RM8 – 30)
Opening hours: 7PM – 12AM
Address: Varies
6) Are cashless options widely available in Johor for travellers from Singapore?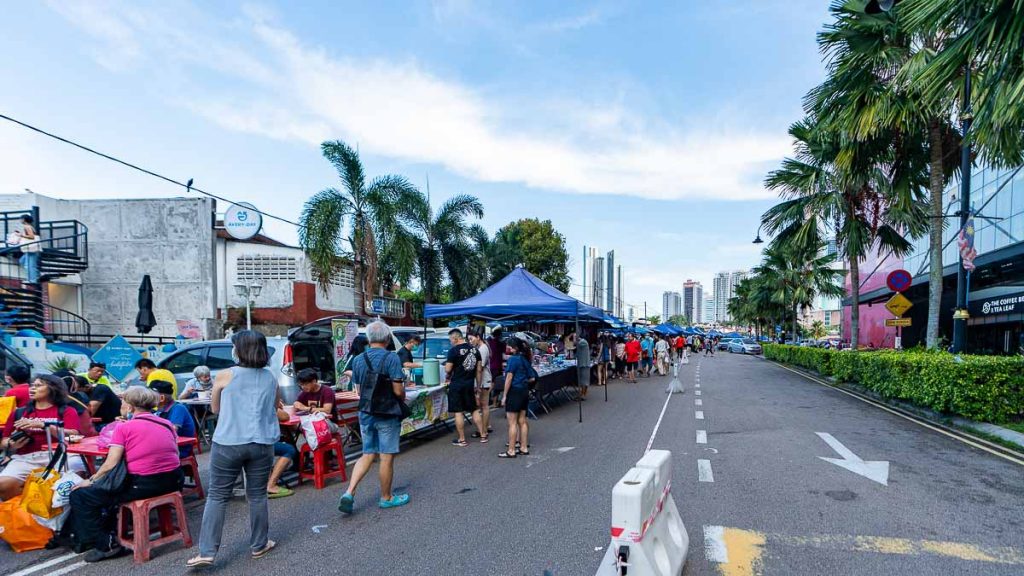 Yes, cashless options are available at shopping malls, cafes and most restaurants, but cash is still king for roadside stalls and street food.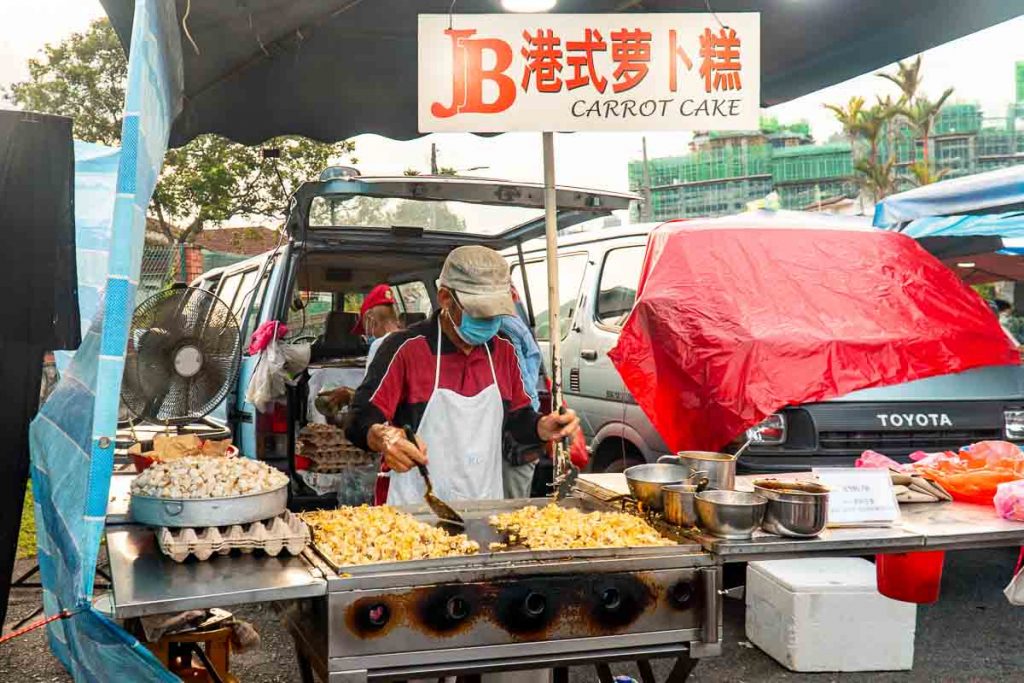 Apart from bringing cash, we'd recommend using multi-currency travel cards such as YouTrip or Revolut to save on currency conversion fees charged by credit card companies.
Based on our experience, Grab rides are also slightly more expensive if you pay via the app itself due to the conversion rate. The difference, however, is negligible at a few cents per ride.
7) Do I need to prove my vaccination status?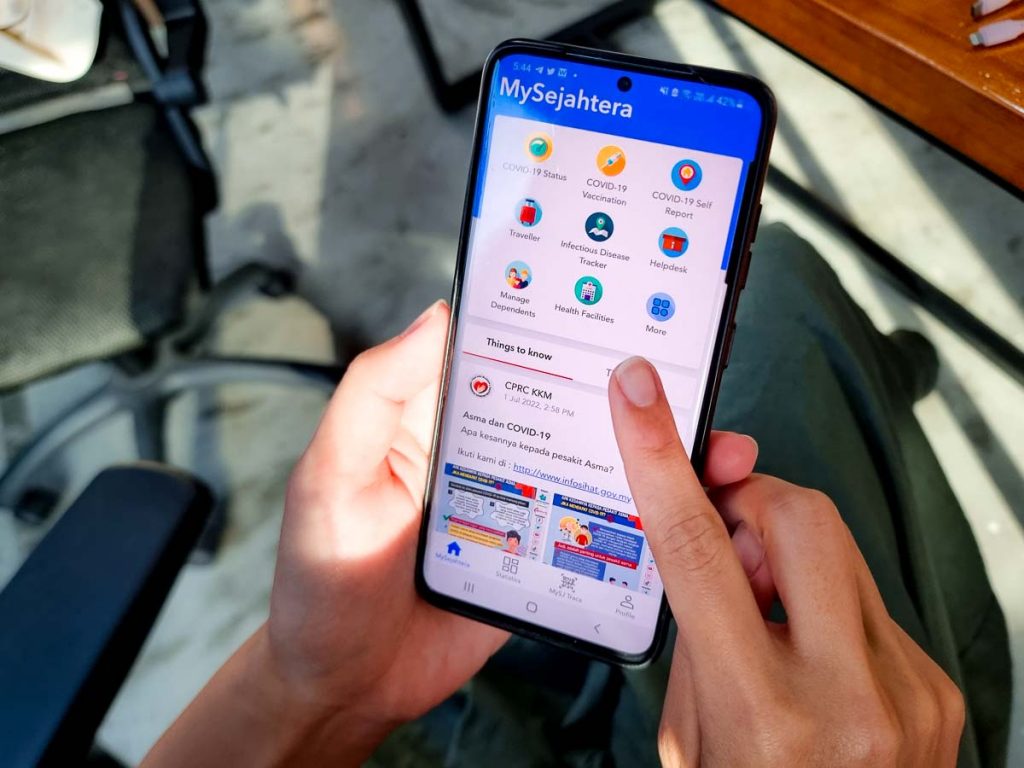 Nope, we weren't asked for it during immigration or when entering malls in Johor!
Did we miss out on any questions about travelling to Johor from Singapore? Let us know in the comments and we'll add it to the list!
---