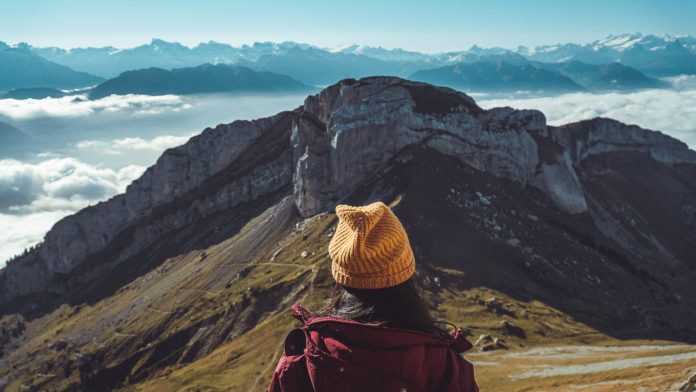 All the fun Europe has to offer — without the hassle of planning.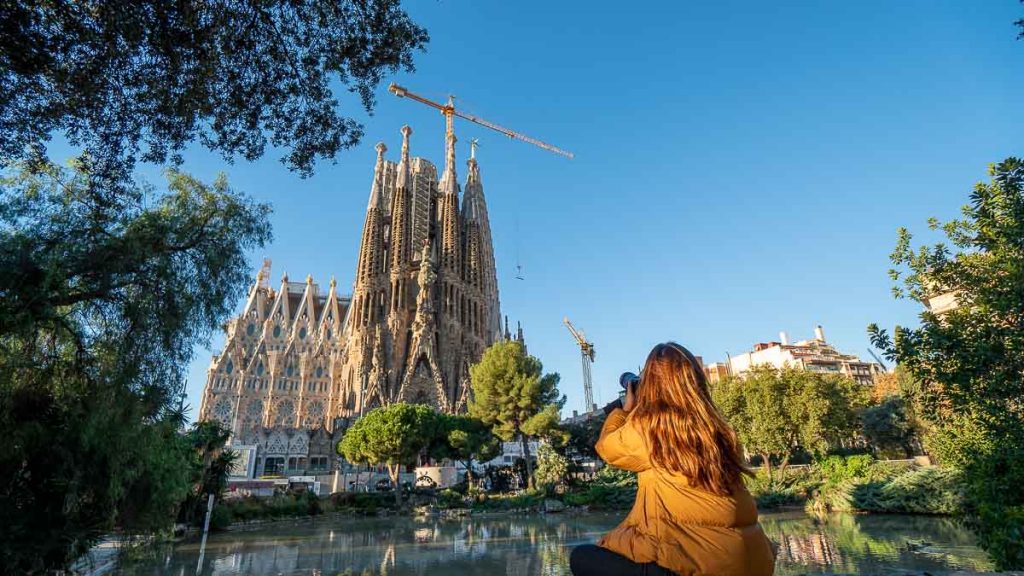 A Europe vacation is the bucket list trip. It's such a vast continent with so many incredible countries, each with their own unique personalities.
But everyday commitments (urgh, work) make it tough to coordinate holiday dates with friends — I've had trips that haven't made it out of the group chat after two years. 😞 At this rate, I might be visiting Greece in a wheelchair.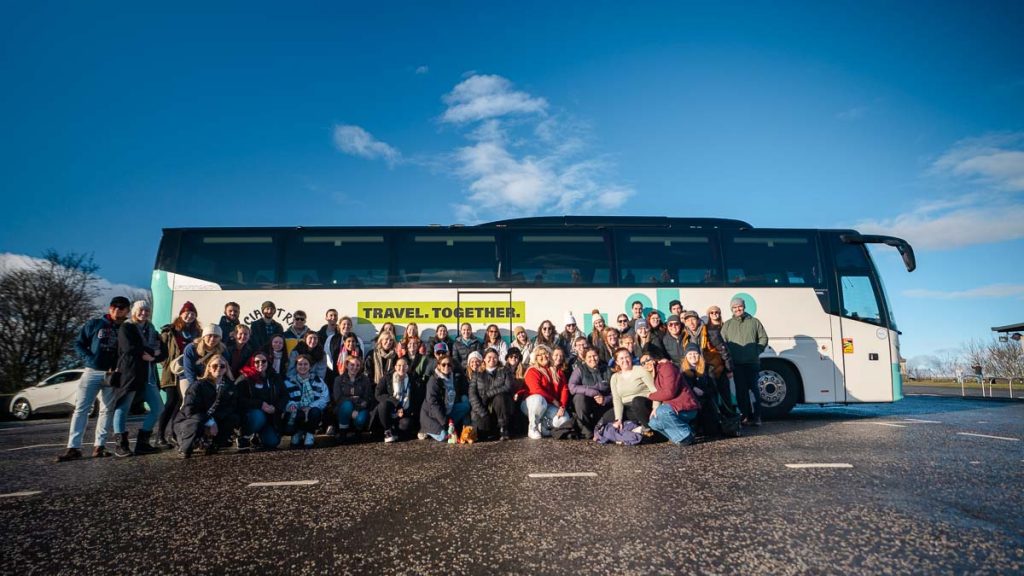 In this case, why not just pack up and travel solo? You can even meet new friends and form lasting memories along the way.
Last year, we travelled across England and Scotland with Contiki, and it was a nice change from having to plan everything on a trip! We could make the most of every moment — from sharing meals with fellow travellers to trying a new sport (Curling, anyone?).
And Contiki's trips are catered to young people (age 18 – 35), so it's easier to connect with one another.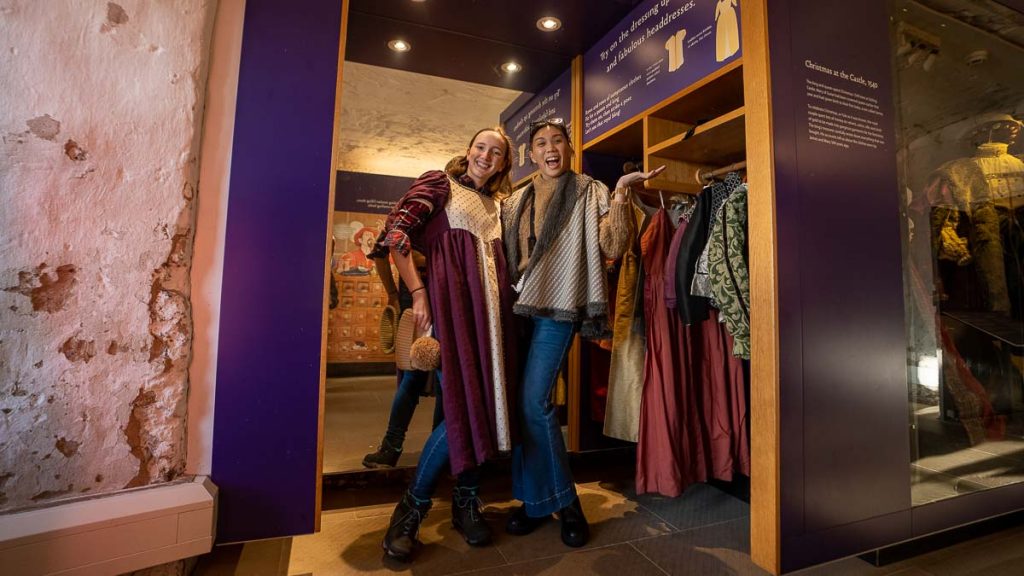 Trip are also reasonably priced — a 12-day Europe itinerary covering eight countries starts from S$2,647 (excl. flights)! This includes cities like Rome, Paris and London and covers all accommodation and transport, plus most meals and activities.
Intrigued? Here are five epic European adventures that are ideal for solo travellers who are sick of travel plans being forgotten in group chats 🙌
Europe Itineraries Overview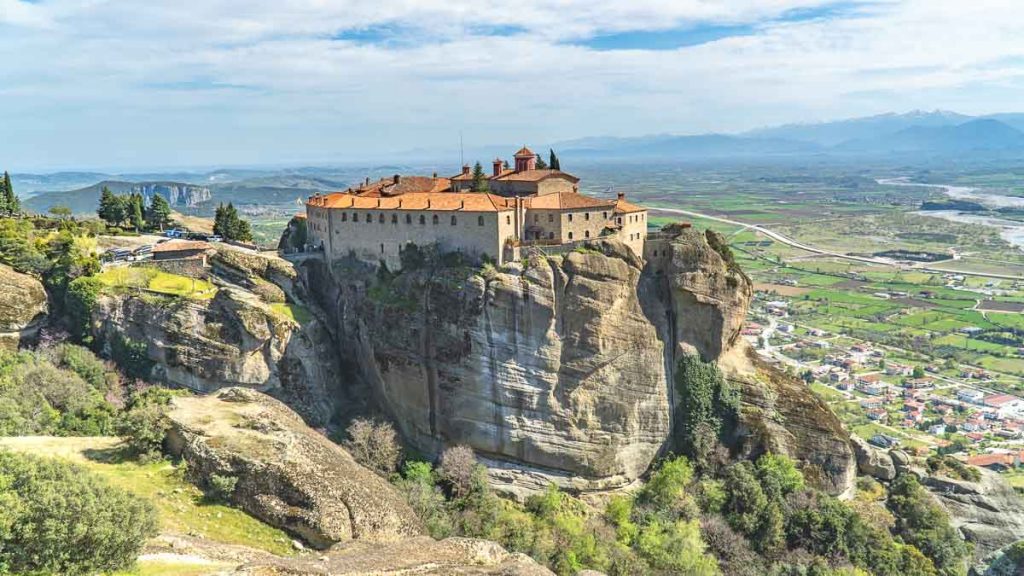 1) Spain Itinerary (12 days, from S$1.6k)
2) England and Scotland Itinerary (9 days, from S$1.9k)
3) Greece Itinerary (11 days, from S$2.5k)
4) Norway Itinerary (8 days, from S$3k)
5) Europe Itinerary (12 days, from S$2.5k)
Click to jump to each section.
Contiki's itineraries are customisable too, so there are optional add-on activities including those focusing on sustainability. These activities are labelled [MAKE TRAVEL MATTER Experience] — but more on that at the end.
1) Best of Spain — 12-Day Spain Itinerary from S$1.6k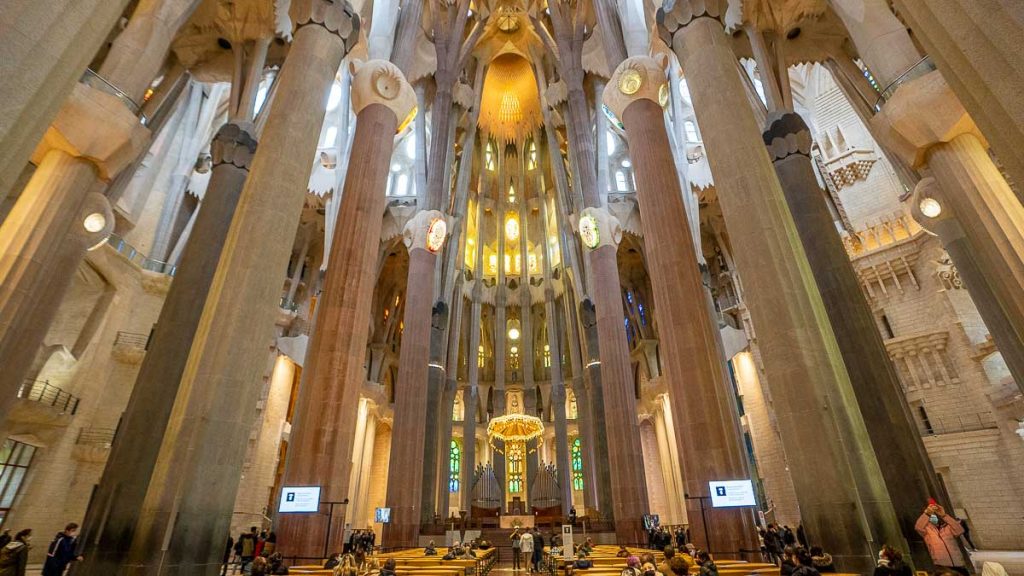 Get ready to immerse in the land of Gaudí, tapas and music. This Spain itinerary features big cities like Madrid, Barcelona and Ibiza, as well as lesser-known towns like Bilbao and Pamplona.
Madrid – Burgos – Pamplona – Bilbao – San Sebastián – Zaragoza – Barcelona – Ibiza – Valencia – Granada – Toledo – Madrid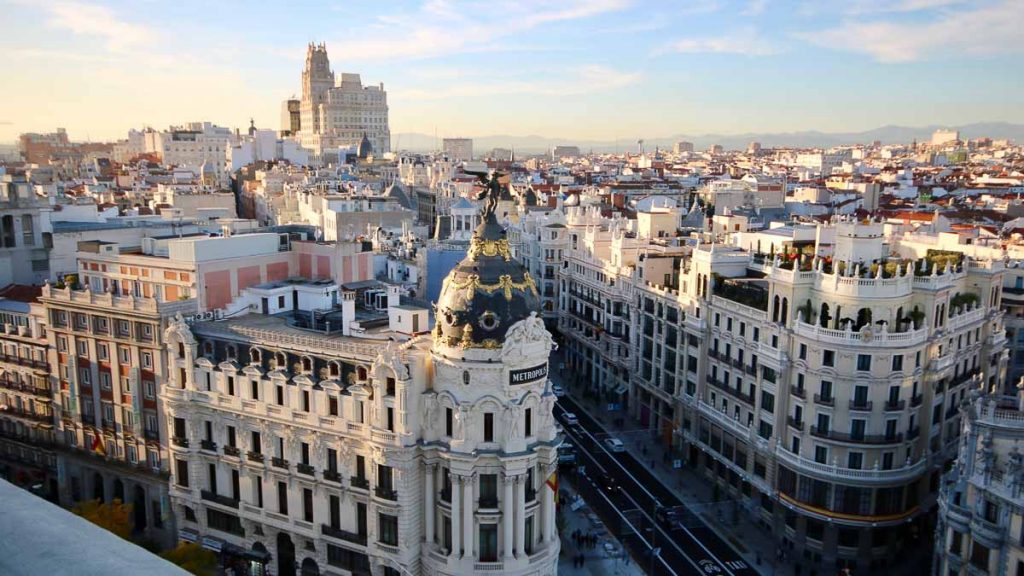 Photo credit: @jorgefdezsalas via Unsplash
This Spain itinerary starts in the lively capital of Madrid! Visit some of Madrid's biggest landmarks like Puerta del Sol (the main square) and Santiago Bernabéu Stadium (home of Real Madrid), before meeting up with your new Contiki squad.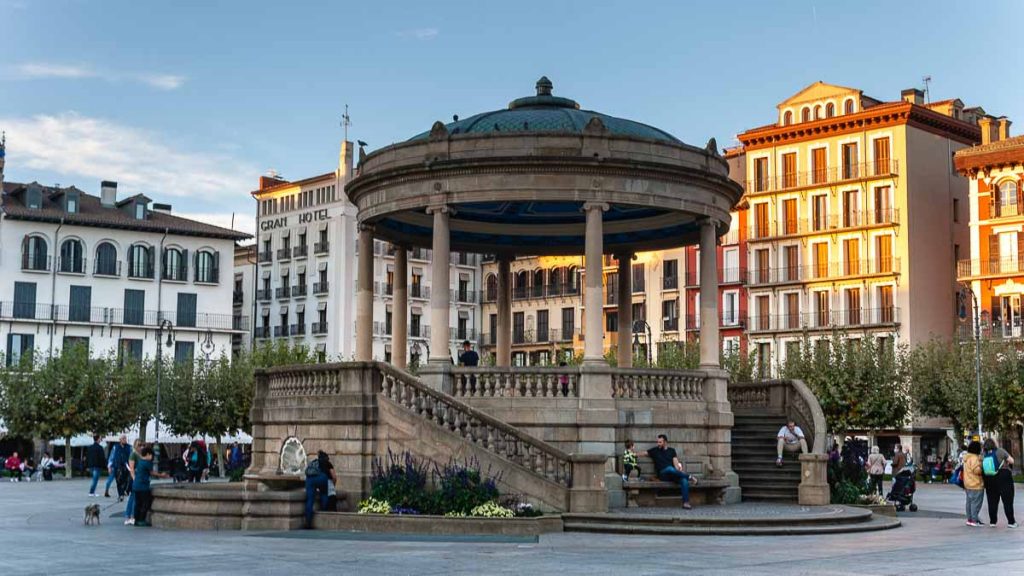 Photo credit: @davidvives via Unsplash
From Madrid, travel north to the charming towns of Burgos and Pamplona. Burgos is best known for its French Gothic cathedral which was constructed in the 13th century.
Pamplona might sound a little familiar — one of the new characters in season five of Money Heist was named after the town! Explore the old town and gothic-style Pamplona Cathedral, then end the day with a regional specialty — fresh trout.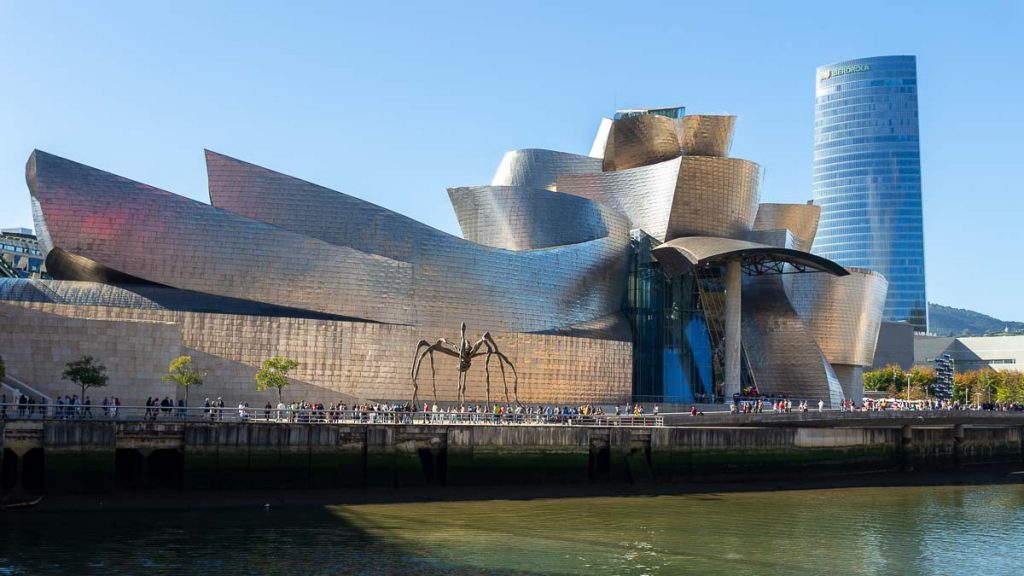 Photo credit: @davidvives via Unsplash
For some cultural immersion, take a day trip to Bilbao — home to the famous Museo Guggenheim. The building itself is a masterpiece, designed by American architect Frank Gehry — the same man behind the Dancing House in Prague and the Walt Disney Concert Hall in Los Angeles.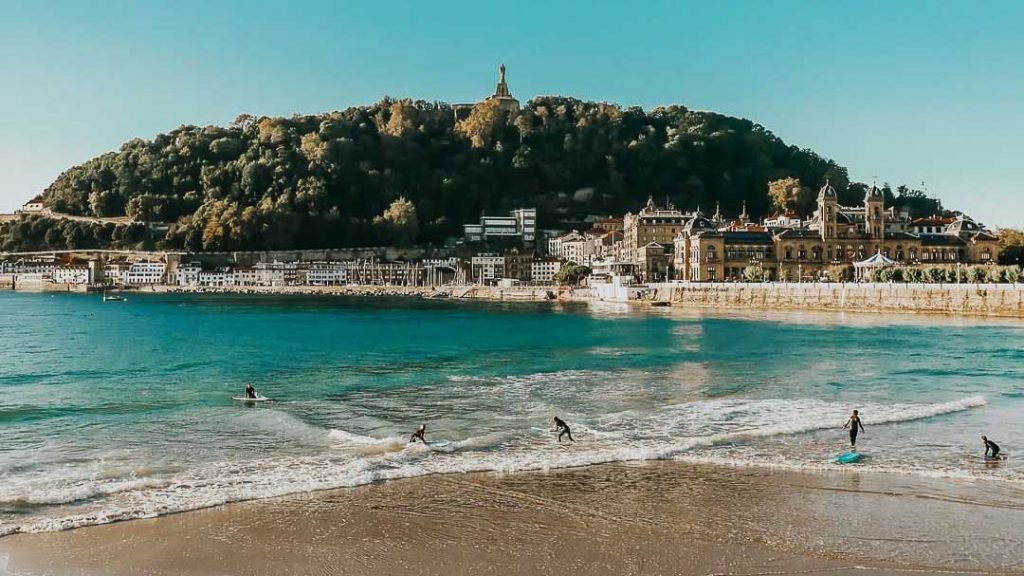 Photo credit: @zoom_en_vadrouille via Instagram
Next up is the seaside resort town of San Sebastián. It's known for world-class Basque (a Southwestern European ethnic group) cuisine and has the third-most Michelin stars per capita! So of course, you've got to try pintxos (appetisers similar to tapas) while there.
Optional add-on: Go on an authentic pintxos bar hopping tour and discover where the locals hang out.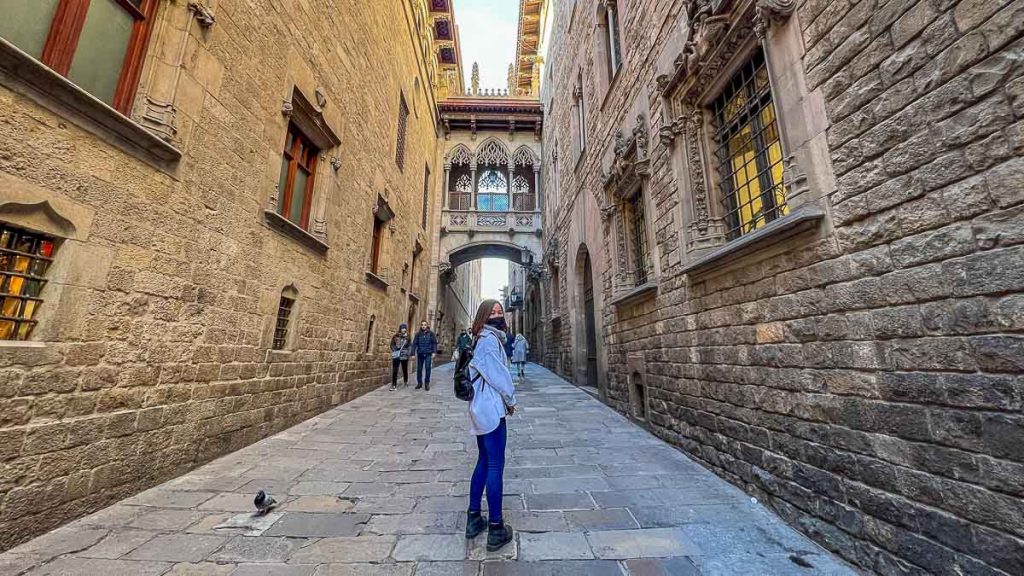 Stop by Zaragoza for churros and to see its lovely old town, before arriving at the bustling city of Barcelona. Take some time to wander the streets of the Gothic Quarter (one of the city's oldest neighbourhoods) and La Rambla (Barcelona's Orchard Road).
Fun fact: The Gothic Quarter is where Picasso held one of his first exhibitions and is also home to Barcelona's oldest restaurant, Can Culleretes (established in 1786).
[MAKE TRAVEL MATTER Experience]: Enjoy a local dinner at Mescladis cafe — a non-profit that's all about social cohesion!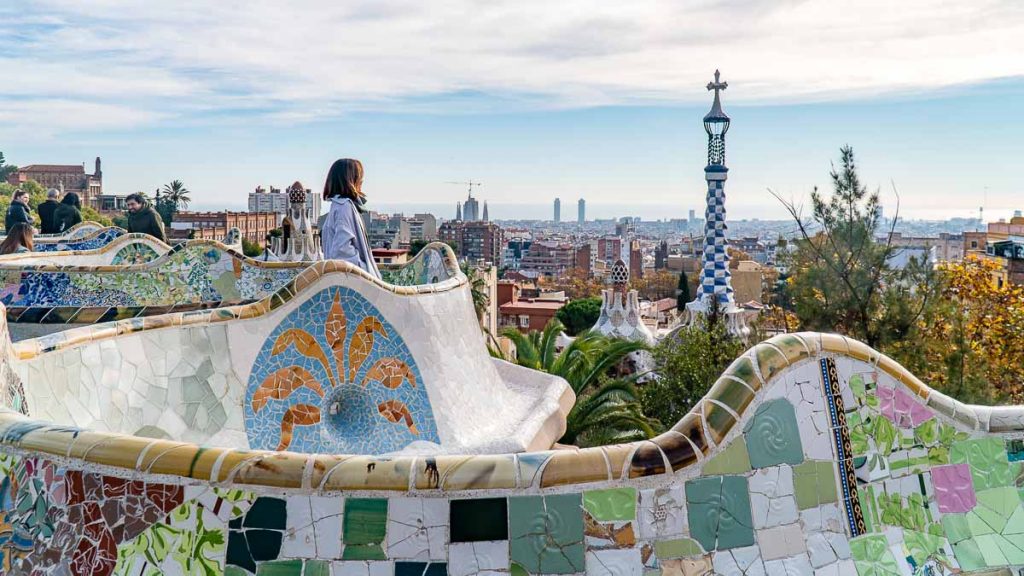 One of the best things to do in Barcelona is marvel at the incredible work of Antoni Gaudí. His resume includes La Sagrada Família, Park Güell, and Casa Batlló. Trust me, you'll want some time to admire these one-of-a-kind buildings.
Optional add-on: Explore Barcelona via a guided bike tour for an immersive local experience and uncover hidden alleys most tourists miss.
Read also: 16 Best Things to Do in Barcelona Besides the La Sagrada Familia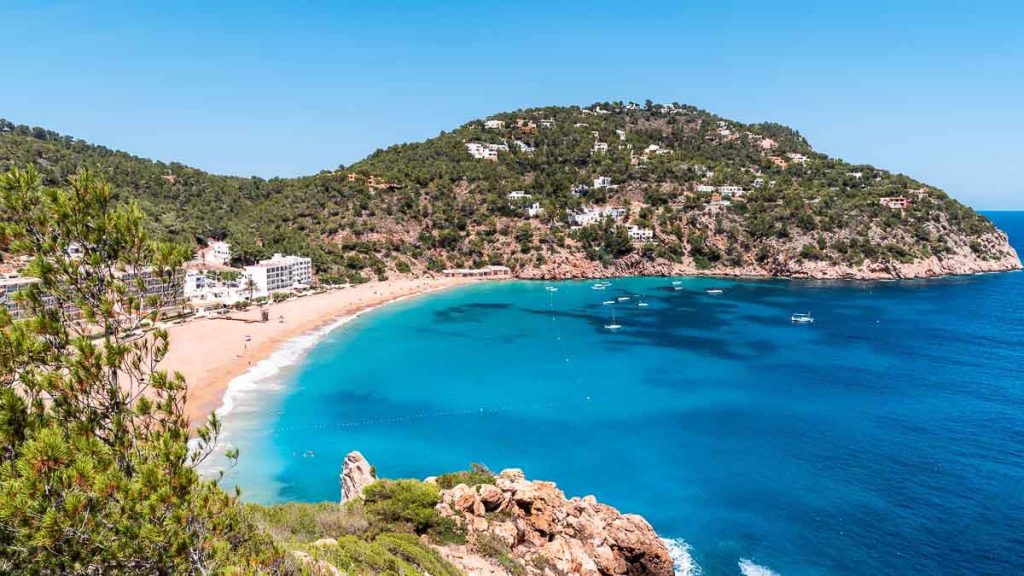 Photo credit: @michaeljamescreates via Unsplash
The next stop on our Spain itinerary needs no introduction — Ibiza, the world's number one party destination. You'll be glad to have company to make the most of Ibiza's legendary nightlife with! For those who prefer to chill, the island has beautiful beaches perfect for snorkelling and local markets to explore.
Optional add-on: Hop on an Ibiza party boat and cruise around the Balearic Islands with your new Contiki mates 🥳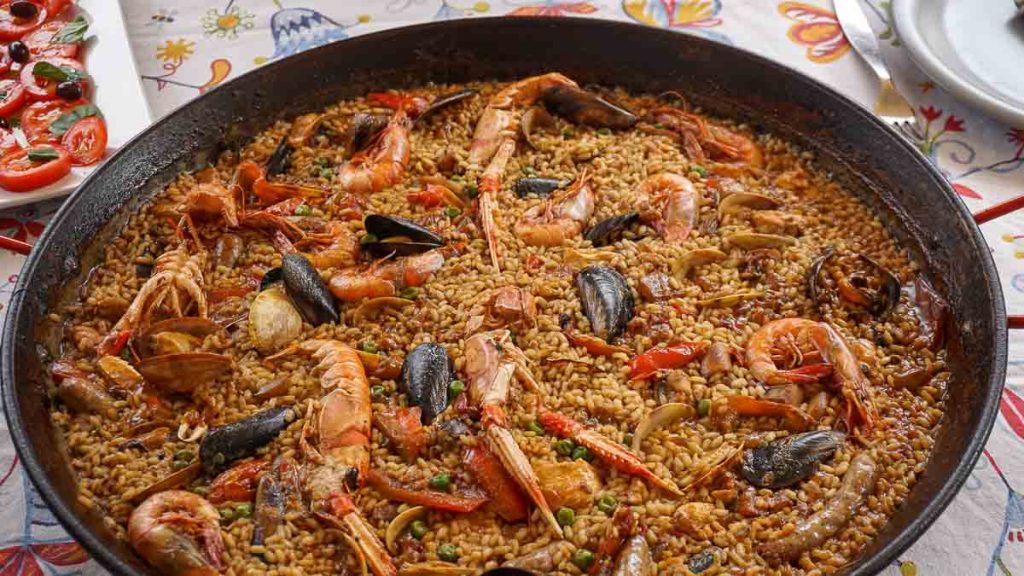 Photo credit: @17_wei via Unsplash
After two nights in Ibiza, it's time to return to the mainland and straight to the port city of Valencia.
Optional add-on: Paella cooking class, anyone? Valencia is where the tasty dish was invented — so there's no better place to learn how to make it!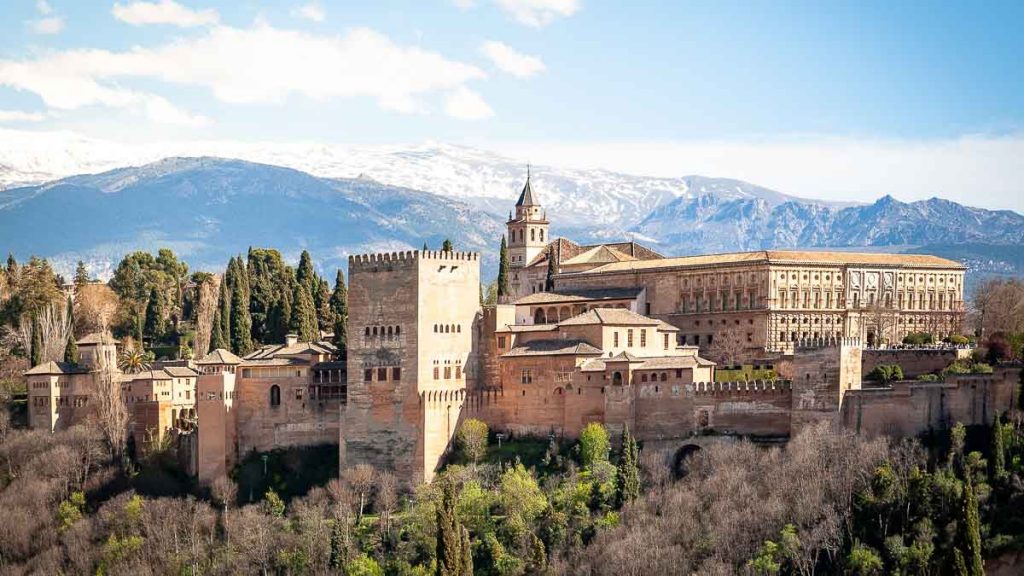 Photo credit: @dimitry_b via Unsplash
Next up, Granada. This Spanish city is unlike any other — it was a Muslim kingdom for 800 years and its mix of Arab and Spanish cultures is still seen today. Visit the Muslim quarter of Albaicín and try some Arab pastries and coffee.
Granada is also home to Spain's second-most visited attraction, Alhambra Palace. It's a Moorish palace complex that sits atop Sabika Hill — meaning you'll get the best views of the city from here!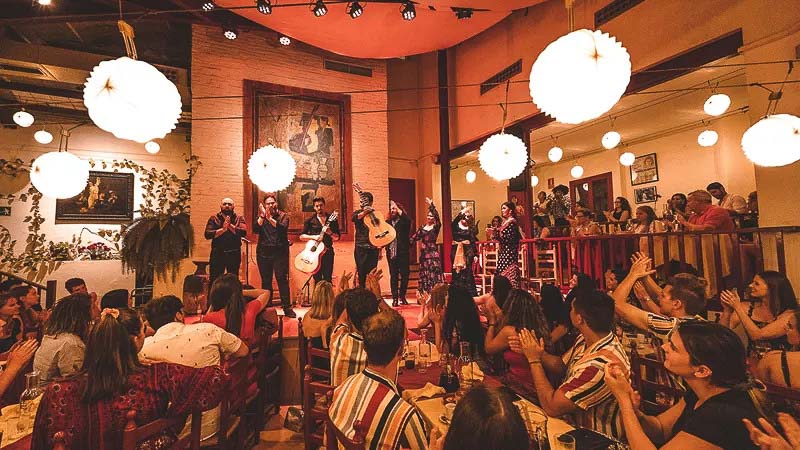 Photo credit: Contiki
Optional add-on: Flamenco is a traditional dance accompanied by live music. It originated in southern Spain, and Granada is one of the best places to catch a performance!
Before heading back to Madrid (the start and end point of this Spain itinerary), make a stop at the hill town of Toledo. Its historic quarter is a UNESCO World Heritage Site; take your time to admire the well-preserved medieval layout.
Check out Contiki's 12-Day Best of Spain trip itinerary.
2) England & Scotland — 9-Day England and Scotland Itinerary from S$1.9k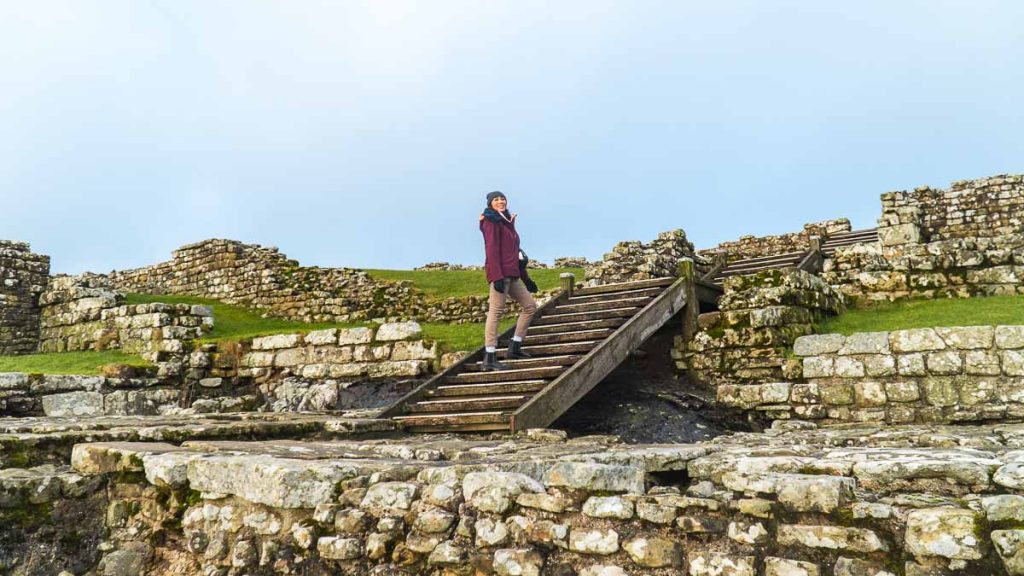 Welcome to the United Kingdom, or more specifically, England and Scotland! These countries offer an incredible mix of history and modern-day culture — you'll need at least a week to get a sense of it all.
London – Liverpool – York – Lake District National Park – Edinburgh – St. Andrews – Scottish Highlands – Loch Ness – Glenfinnan Viaduct – West Highlands –  Stirling – Glasgow – London
First stop, London! This city is filled with famous landmarks you've probably seen in numerous blockbusters — we're talking Big Ben, the London Eye and Buckingham Palace.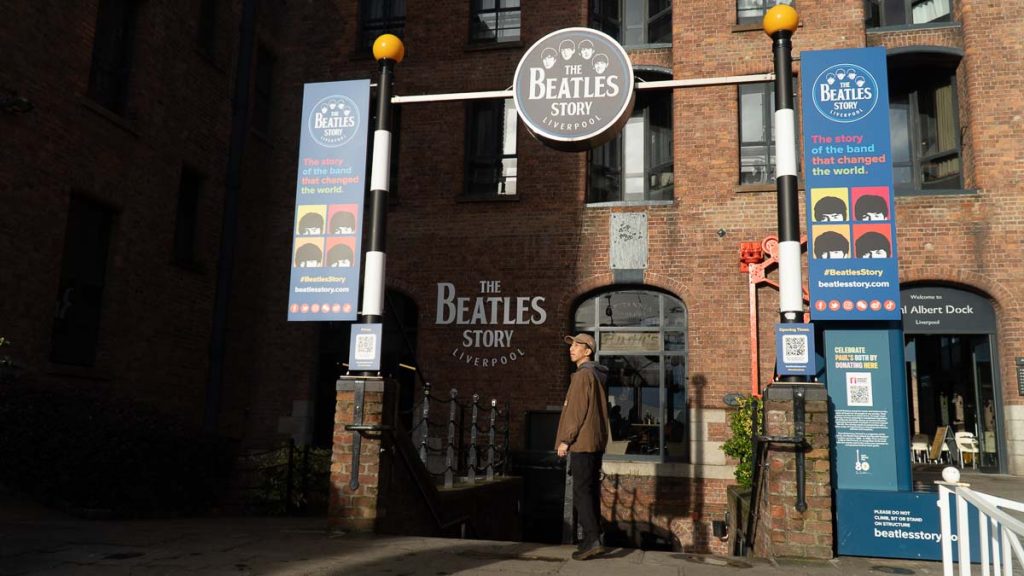 Next on the England leg is Liverpool — birthplace of The Beatles and home to Liverpool Football Club. For fans of The Beatles, there's a "Magical Mystery Tour" that showcases some of the band's favourite spots including Penny Lane and Strawberry Field.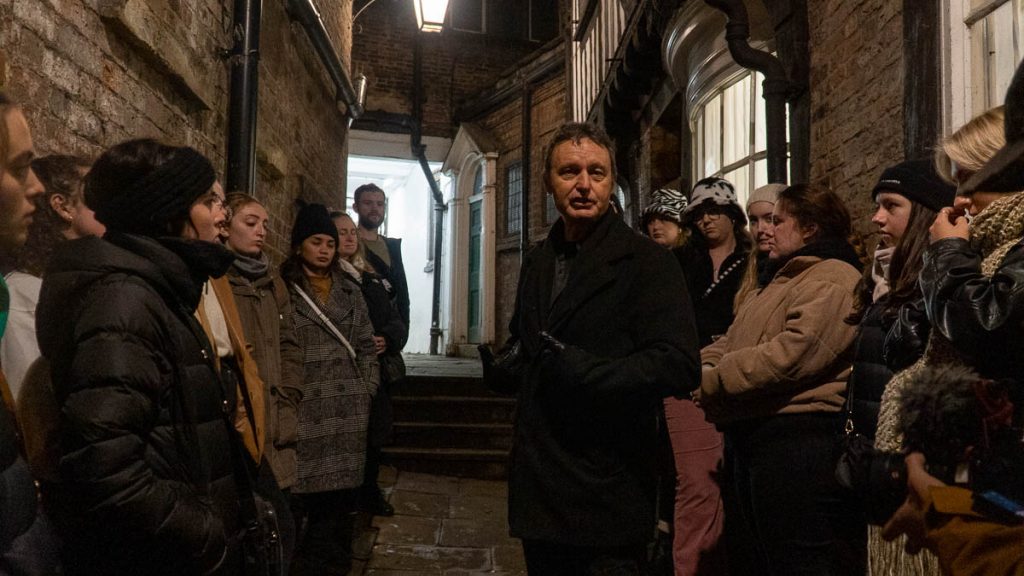 York is a town boasting 2,000 years of history — catch glimpses of it at Minster, the Shambles and Clifford's Tower.
Optional add-on: This may intrigue or spook you, but York is the most haunted city in the world. For the brave souls, sign up for a guided ghost walk to visit creepy alleyways and haunted buildings.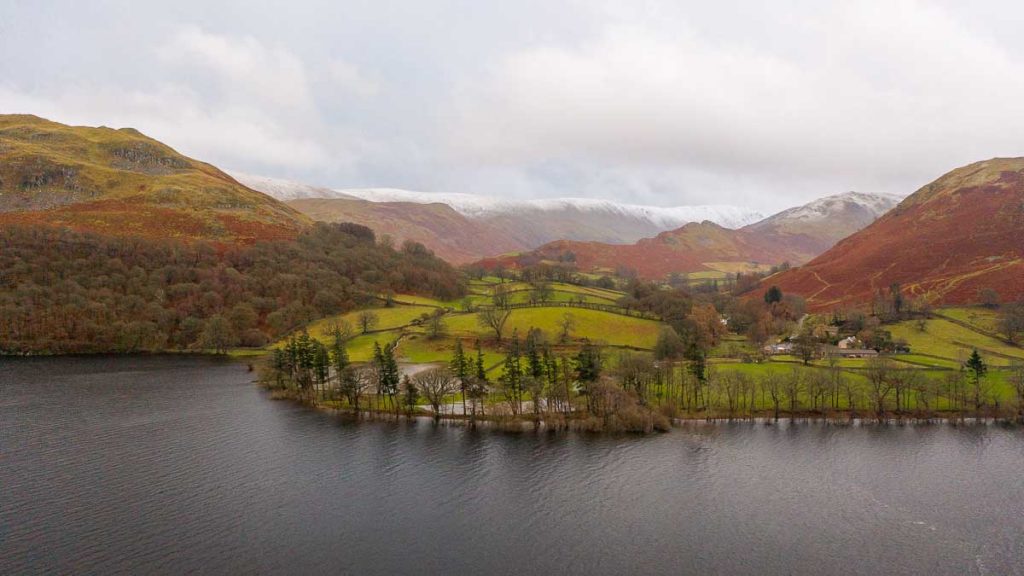 With endless green pastures and sparkling lakes, Lake District National Park is something straight out of a fairytale. It's England's largest national park, home to Scafell Pike (England's tallest mountain!).
Optional add-on: Sail along England's largest lake by going on a Windermere Lake cruise.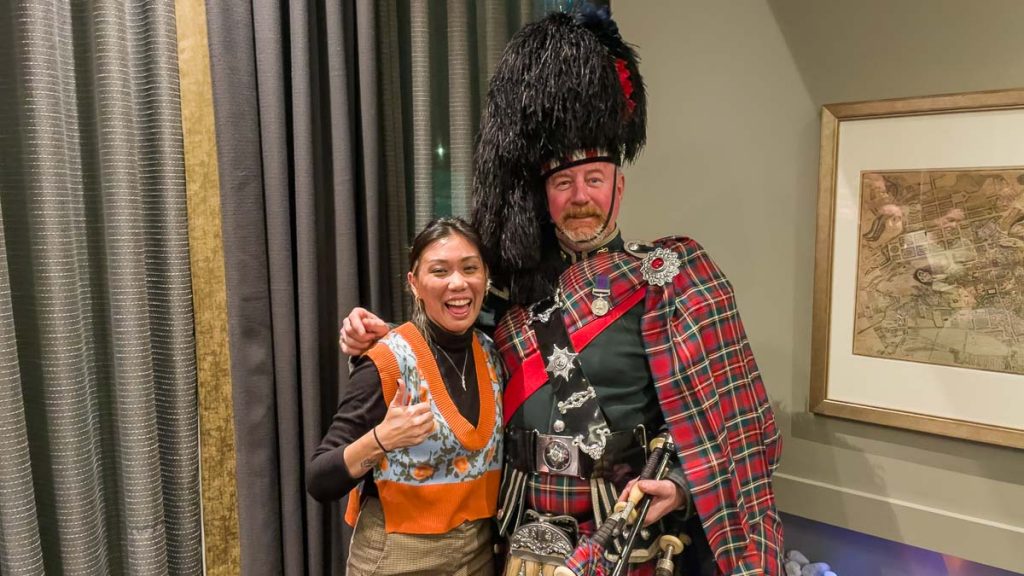 Journey north from England to Edinburgh, Scotland's historic capital. It's the perfect place to dig into your first Scottish meal of the trip.
Optional add-on: Try haggis — the national dish of Scotland — while being serenaded by a bagpiper! For those who've never heard of haggis, it's a pudding composed of sheep's liver, heart and lungs. Now's a good time as any to try something new 😉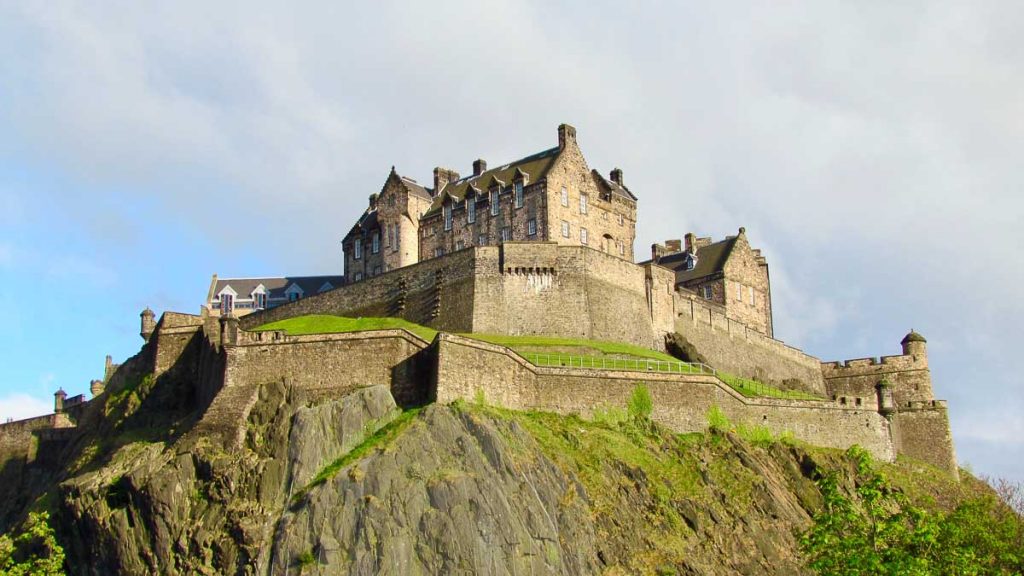 Photo credit: @mzm0203 via Unsplash
Spend the next day exploring everything Edinburgh has to offer, starting with Edinburgh Castle — one of Europe's oldest fortified palaces. After that, go shopping along Princes Street (the city's main shopping street!).
Optional add-on: Scotland is the world's largest whisky producer, so it's no surprise that whisky is the country's national drink! Grab some drinking buddies and go on a guided tour to indulge in the finest local whiskies. 🥃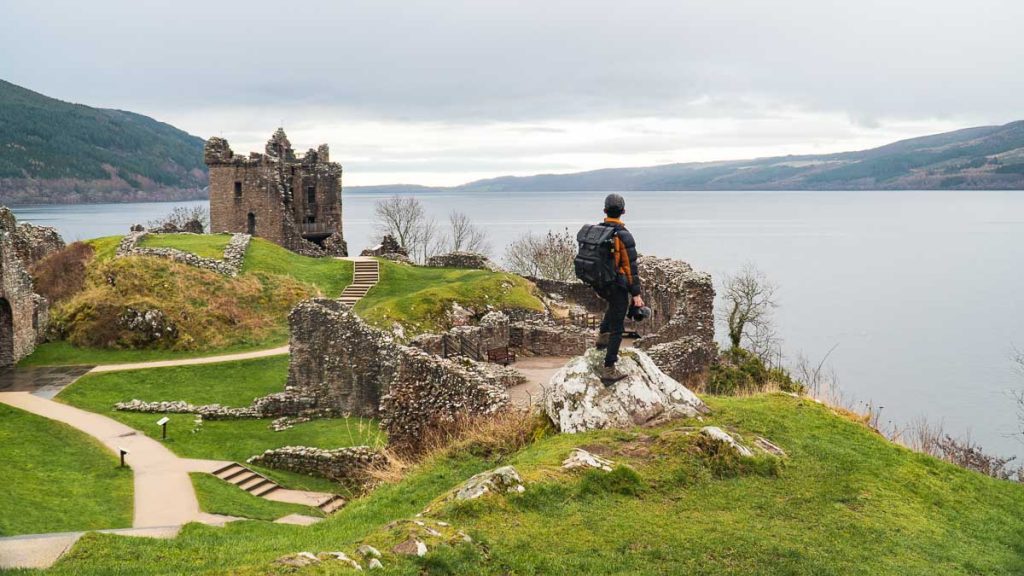 Stop by St. Andrews en route to the Scottish Highlands; it's the birthplace of golf!
After that, it's the main attraction of the day — the Scottish Highlands, a mountainous region known for dramatic landscapes and top-tier whisky. Here you'll find Loch Ness lake, where the legend of the Loch Ness Monster was born.
Read also: 9D UK Itinerary Under S$3k — From London to Scotland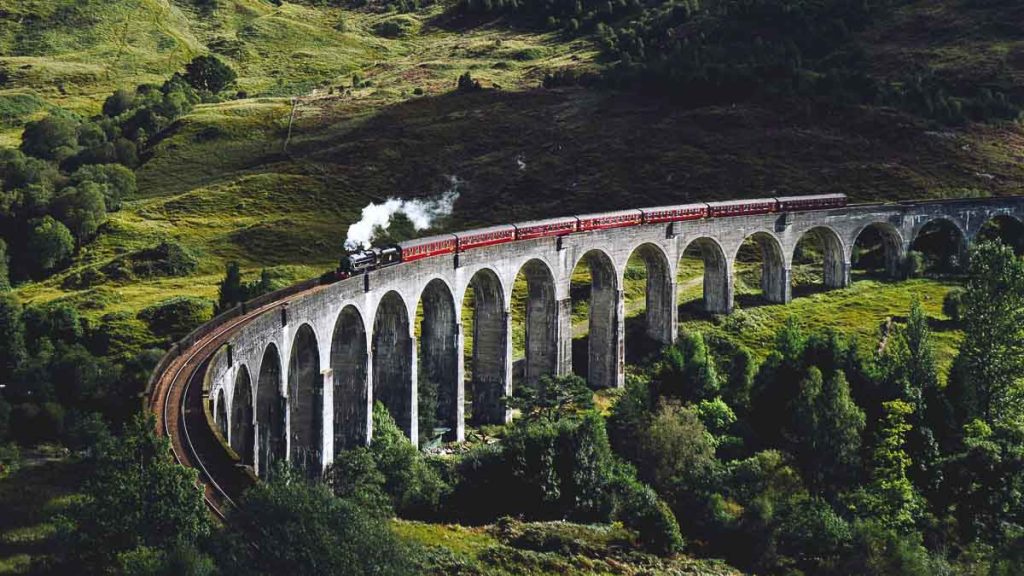 Photo credit: @jack_anstey via Unsplash
Potterheads will surely recognise this next stop — Glenfinnan Viaduct. It's the famous railway crossed by the Hogwarts Express!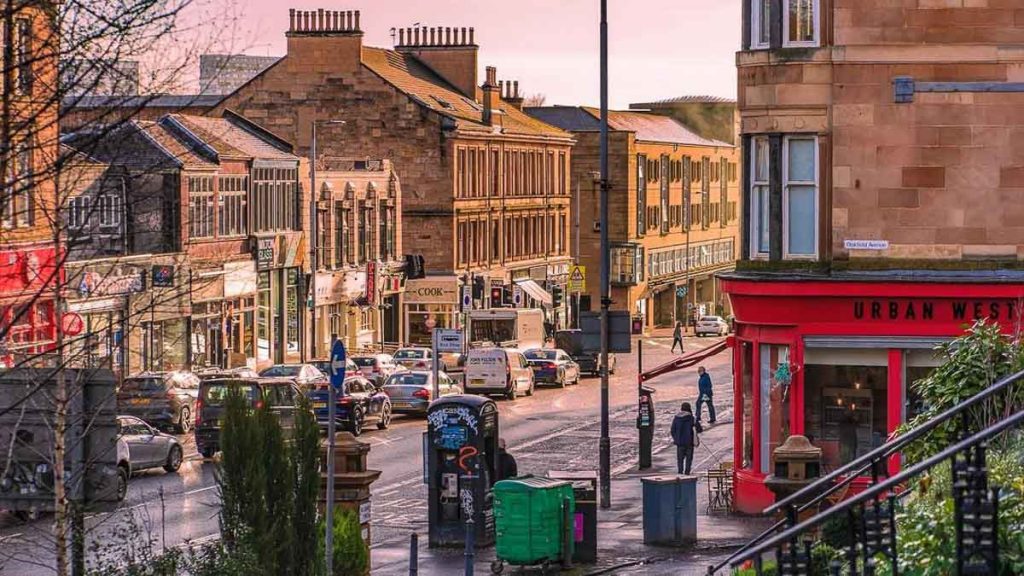 Photo credit: @charlieurban_ via Instagram
After that, head to Glasgow. This city is known for friendly locals and an incredible music scene — so much so that it was named a UNESCO City of Music in 2008! On average, there are 130 music events each week, so you've got a high chance of catching one while visiting.
Glasgow is the last stop of this England and Scotland itinerary. Continue exploring Scotland, or take the Contiki bus back to London.
Check out Contiki's 9-Day England and Scotland trip itinerary.
3) Greek Island Hopping — 11-Day Greece Itinerary from S$2.5k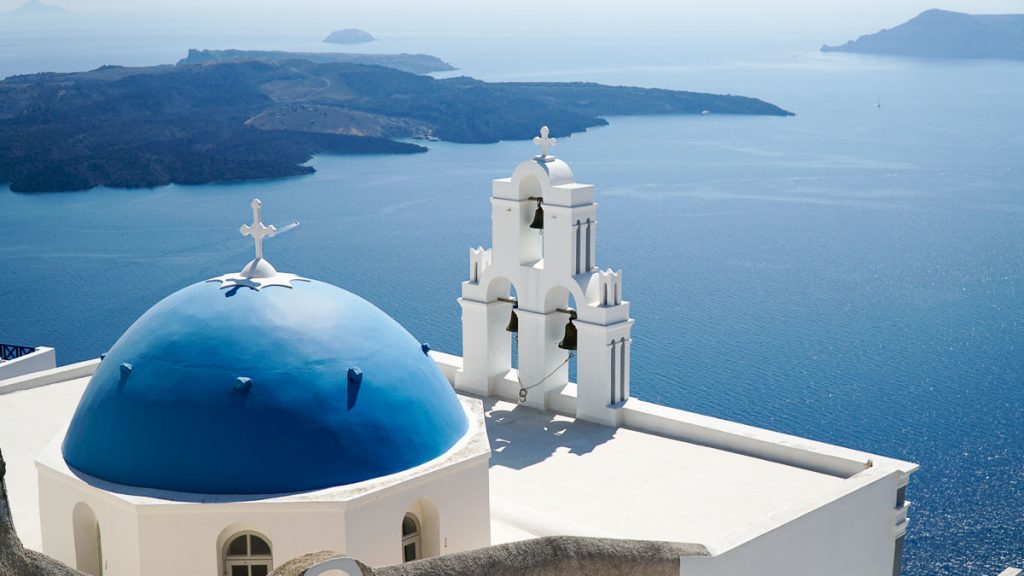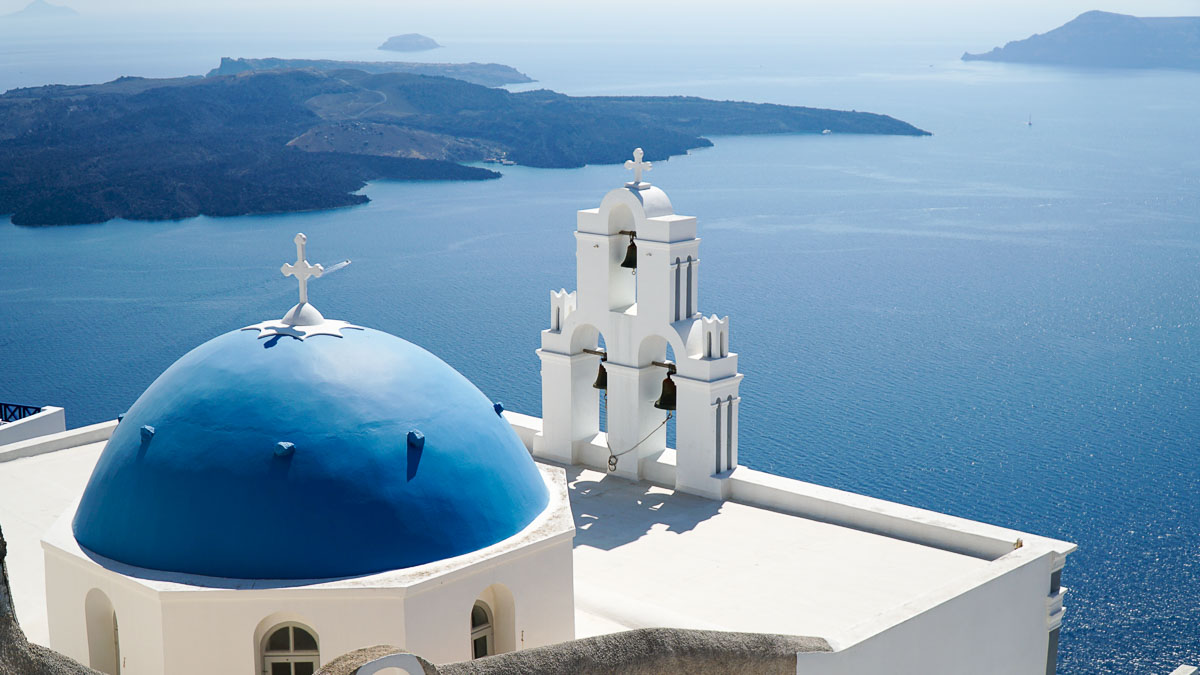 Get ready for beautiful islands, rich history and fresh Greek cuisine — this Greece itinerary covers all the must-sees on your first trip to the land of the Gods ⚡.
Athens – Mykonos – Paros – Santorini – Ios – Athens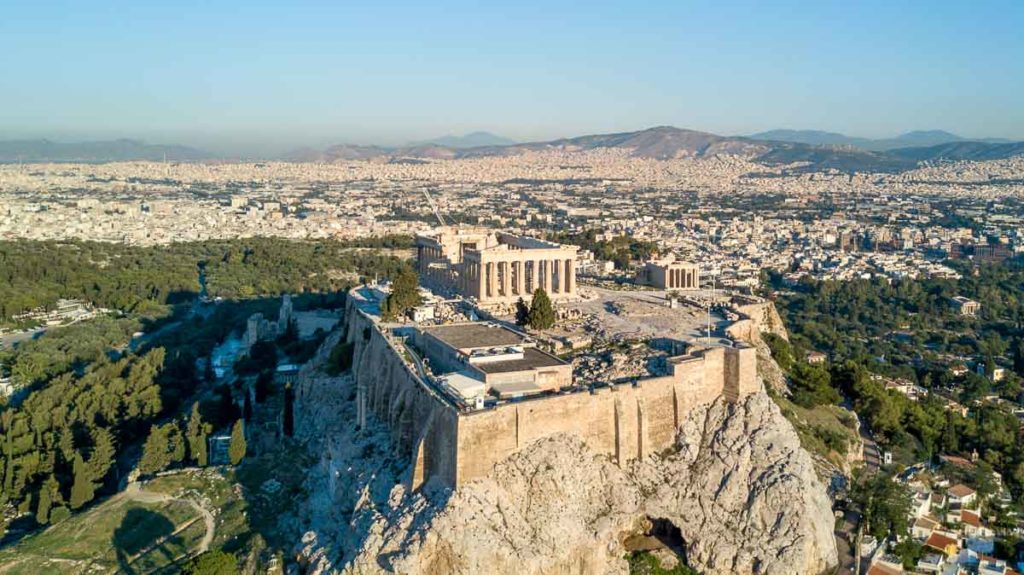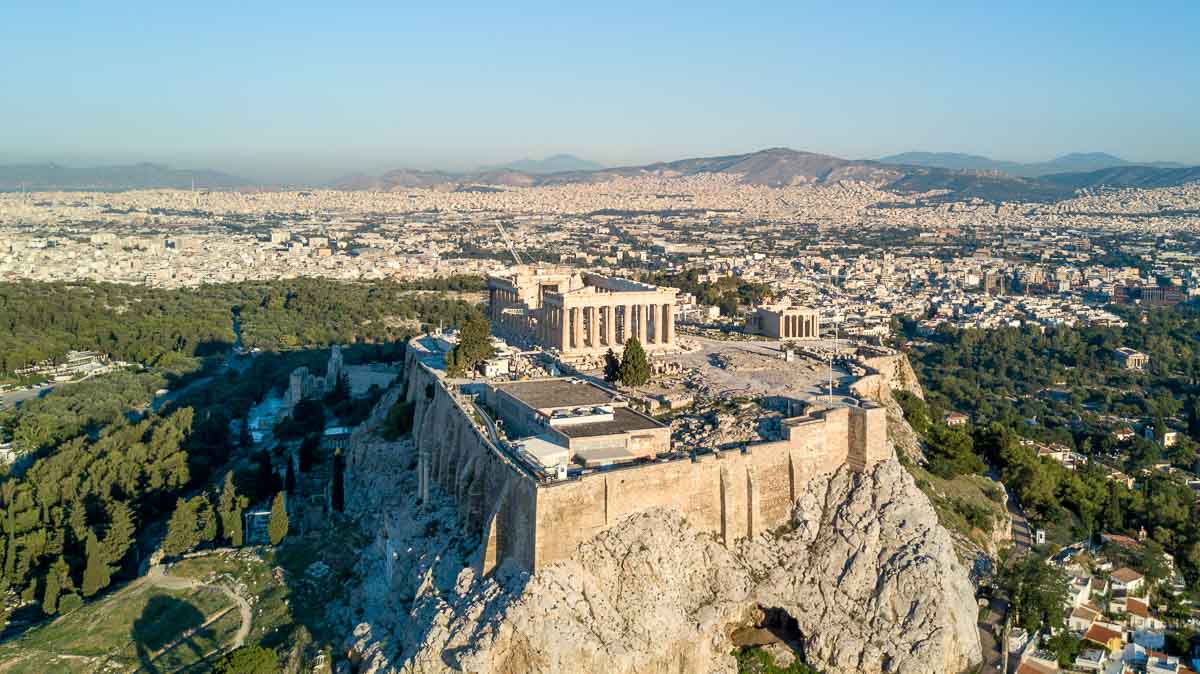 Your Greek adventure kicks off in Athens — the heart of the ancient Greek empire. If you're a fan of Greek mythology, you'll love exploring the Acropolis (above) and the Temple of Poseidon.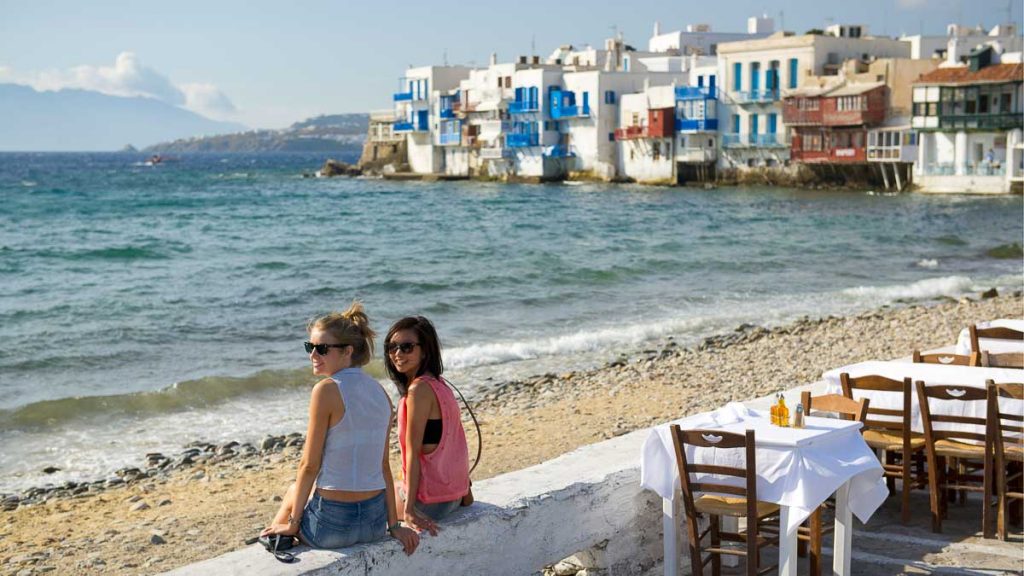 Photo credit: Contiki
Greece is made of 6,000 islands and islets scattered in the Greek Seas, of which only 227 islands are inhabited! So of course, island hopping is a must — starting with two nights on the stunning island of Mykonos.
Optional add-on: Mykonos offers more than island hopping. Go on a guided walking tour to discover little shops and alleyways in town!
Mykonos is also known for its lively beach clubs and bars — the perfect place to dance till the wee hours of the morning!🕺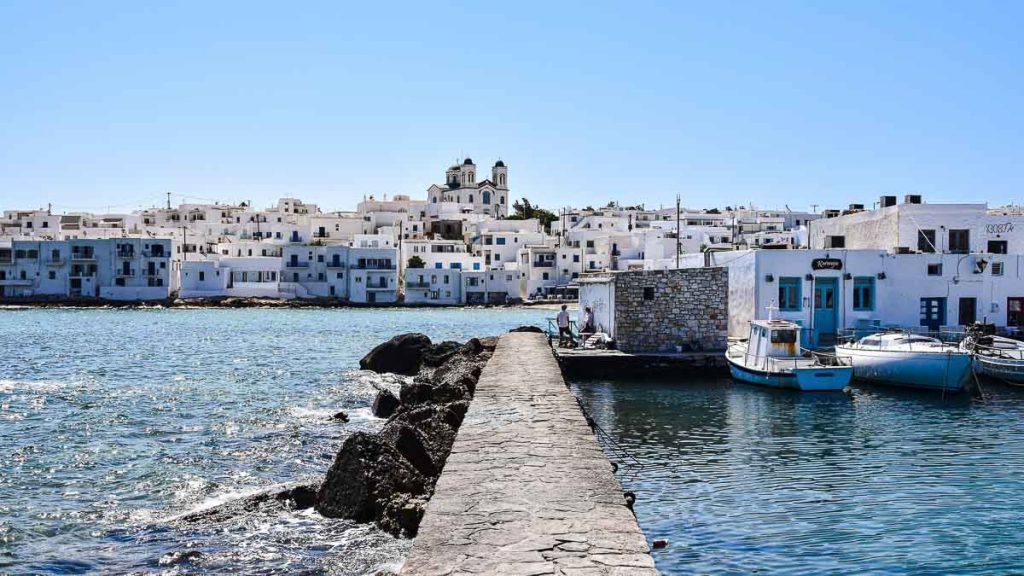 Photo credit: @axpphotography via Unsplash
Next stop, Paros. This island in the Aegean Sea is known for its top-quality white marble, lovely Byzantine church and traditional villages.
Optional add-on [MAKE TRAVEL MATTER Experience]: For a more local experience, sign up for a trip to a local organic farm! Learn about Mediterranean produce like olives, grapes and herbs — while enjoying home-cooked goodies. This tour includes a visit to the quaint fishing village of Naoussa.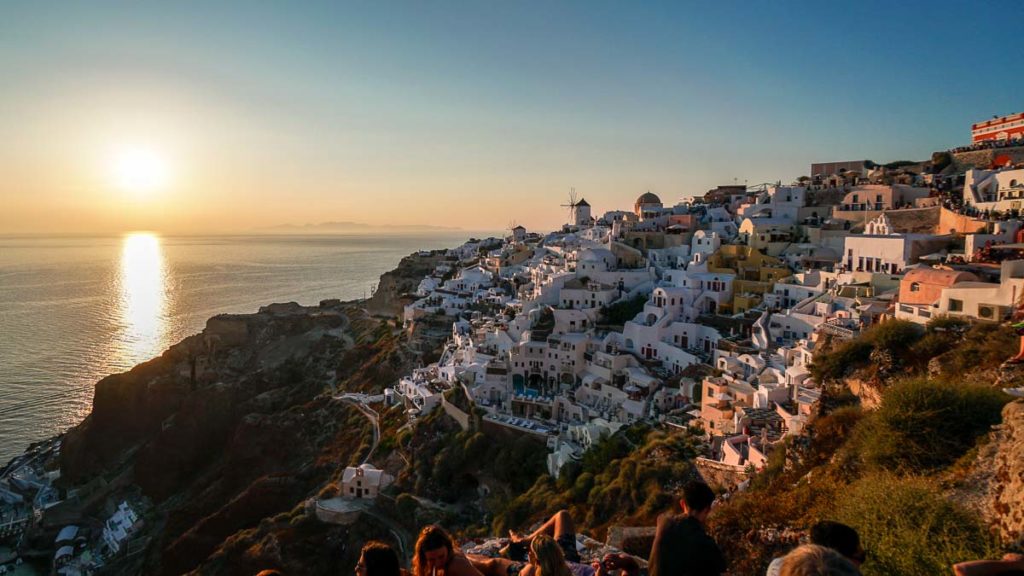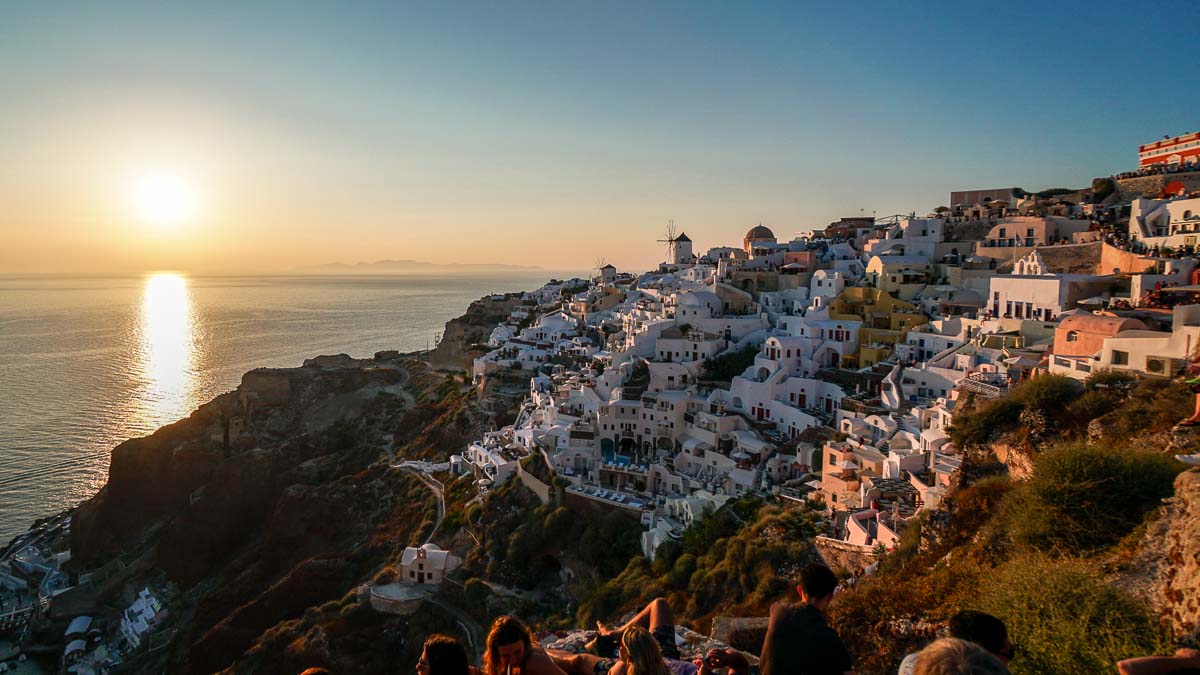 You've probably heard of this next Greek island, Santorini.
There's plenty of free time to explore in Santorini, so it's really up to you what to include in your itinerary. Work on your tan at Perissa Beach (a black sand beach), try local cuisine like domatokeftedes (Santorini-style tomato fritters) or go on a cruise tour!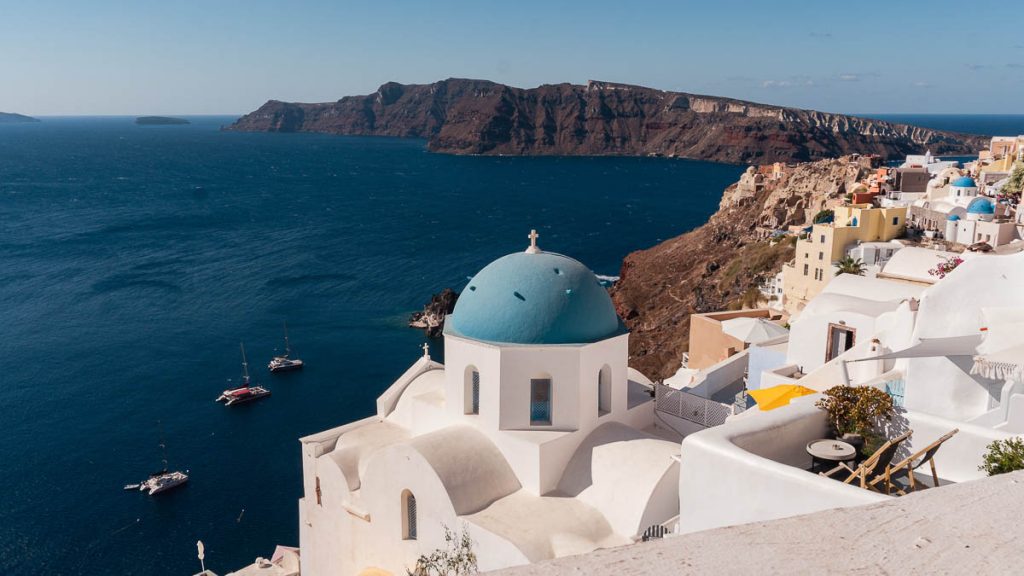 Photo credit: @kodyg via Unsplash
Optional add-on: The Oia Visit Plus Volcano Cruise includes a trip to Oia, Santorini's most famous village. It's known for striking blue dome roofs and stunning sunset views. The tour also features stops at volcanic islands, where you'll get to hike up a dormant volcano and swim in sulphur springs!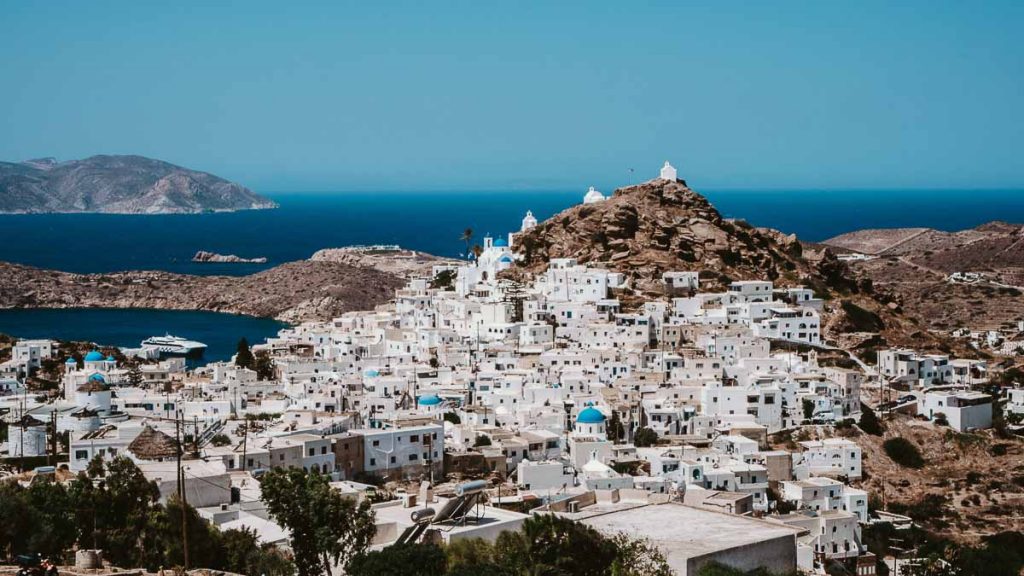 Photo credit: @johnnyafrica via Unsplash
Moving on to Ios — a Cycladic island with pristine beaches and vibrant nightlife.
Optional add-on: Zip across the gorgeous coastline of Ios via a speed boat tour! You'll make stops to explore underwater caves, go reef-snorkelling and visit secluded beaches.
After over a week of visiting Greece's dreamy islands, it's time to return to Athens for your flight home.
Check out Contiki's 11-Day Greece Island Hopping trip itinerary.
4) Norway Fjords and Northern Lights — 8-Day Norway Itinerary from S$3k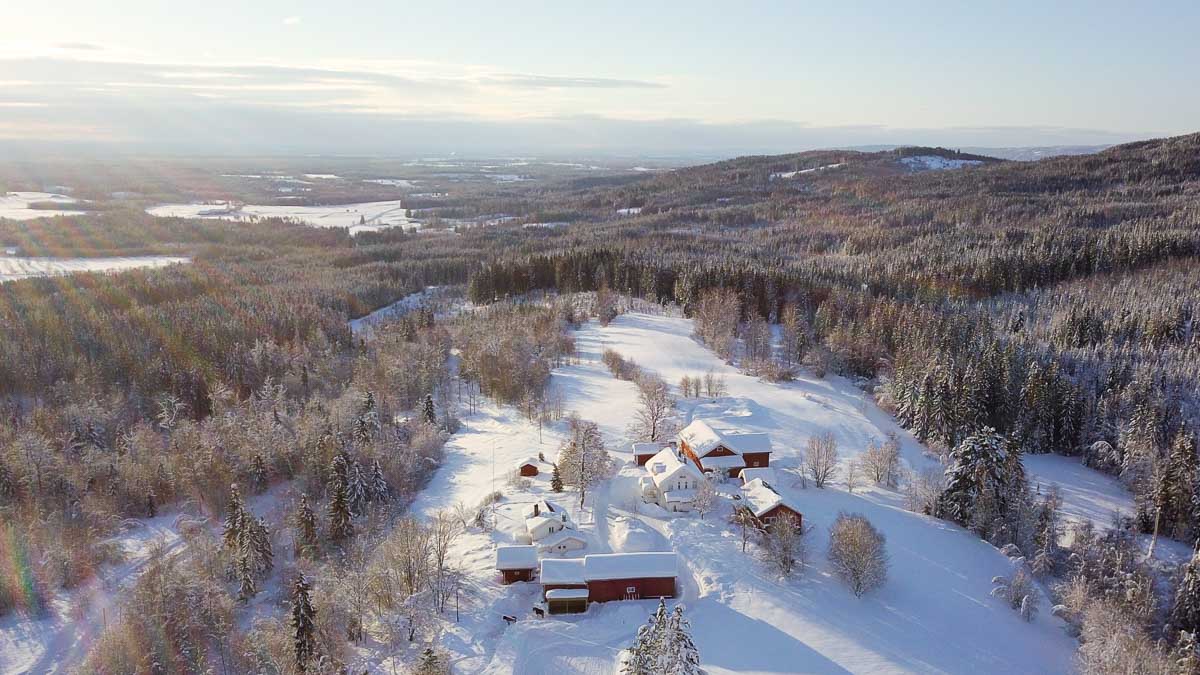 Vivid Northern lights, snowy adventures and vast landscapes that easily pass for movie backdrops — this Norway itinerary covers it all.
Oslo – Tromso – Honningsvag – Overnight Hurtigruten Cruise – Kirkenes – Oslo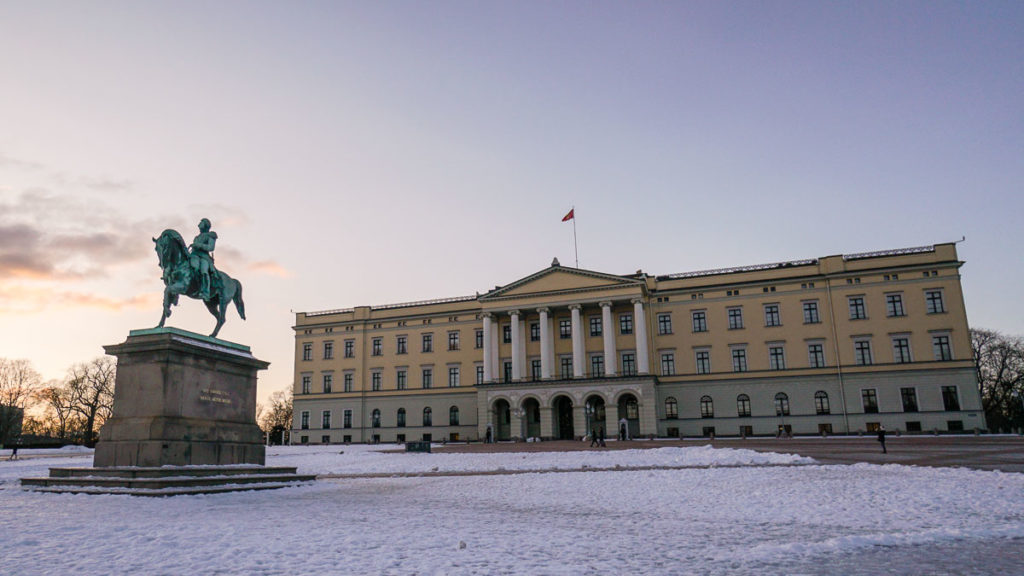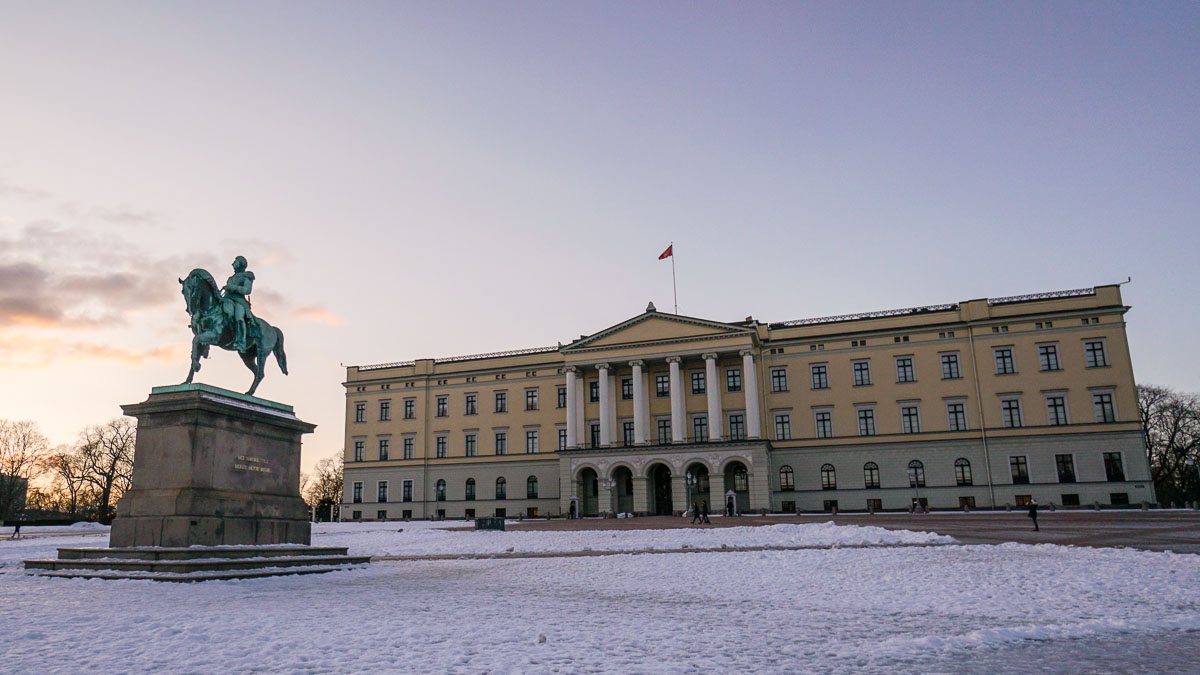 Begin your Norway adventure in Oslo, the stunning Norwegian capital! Catch the daily changing of guard at the Royal Palace at 1:30PM, visit Oslo's harbourside Opera House and try some local seafood.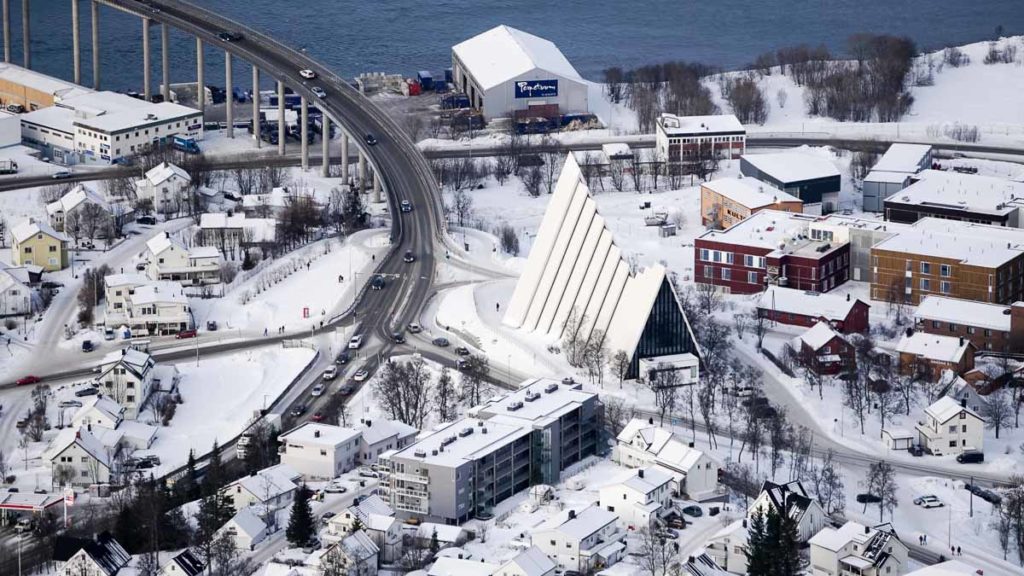 Next, take a 2hr flight to Tromso — the world's northernmost university town. It's decorated with centuries-old wooden houses and a beautiful Arctic Cathedral with stained glass windows.
There's plenty to do in Tromso, so we'll be spending two nights here!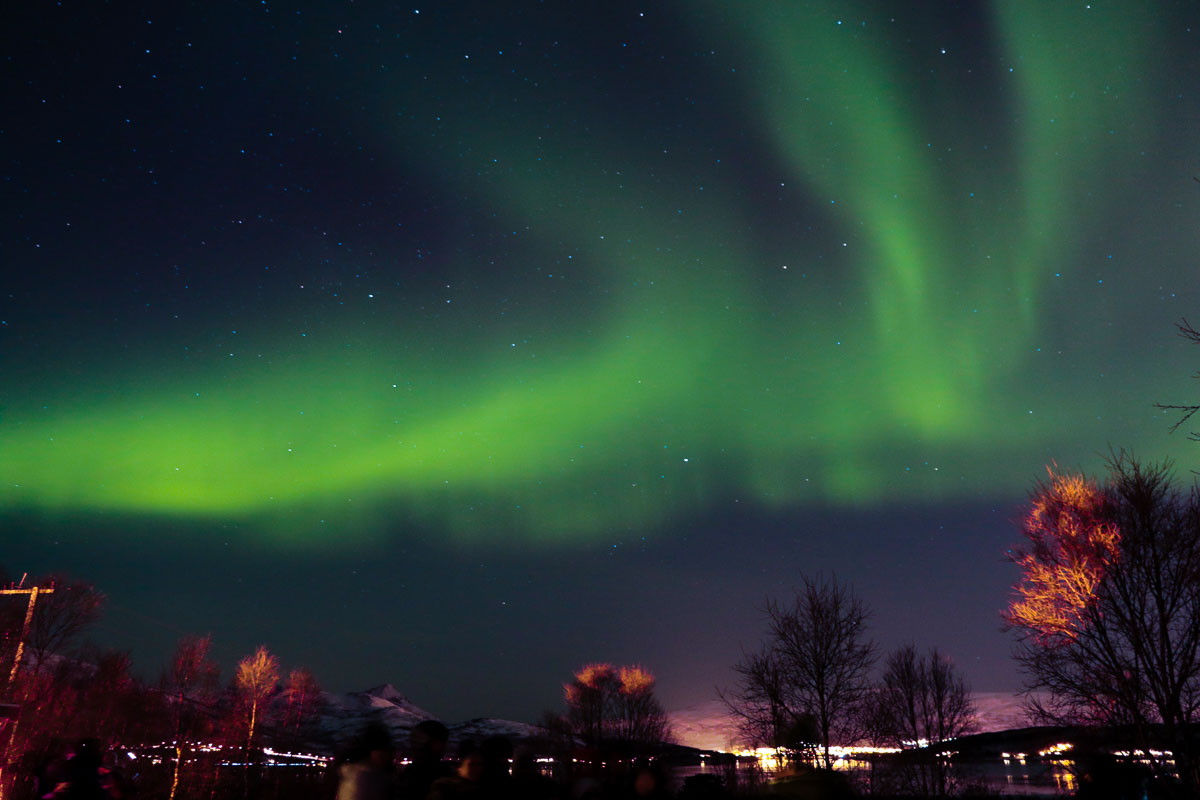 Another reason to visit Tromso? Low light pollution and its prime location in the aurora zone make it one of the best places in the world to catch the magical Northern Lights. On this trip, you'll have a chance to witness this phenomenon alongside new friends.
If you haven't got a clue what Norwegian cuisine entails, Tromso is a good place to learn. Dig into local dishes like grilled stockfish, reindeer sirloin or seagull eggs!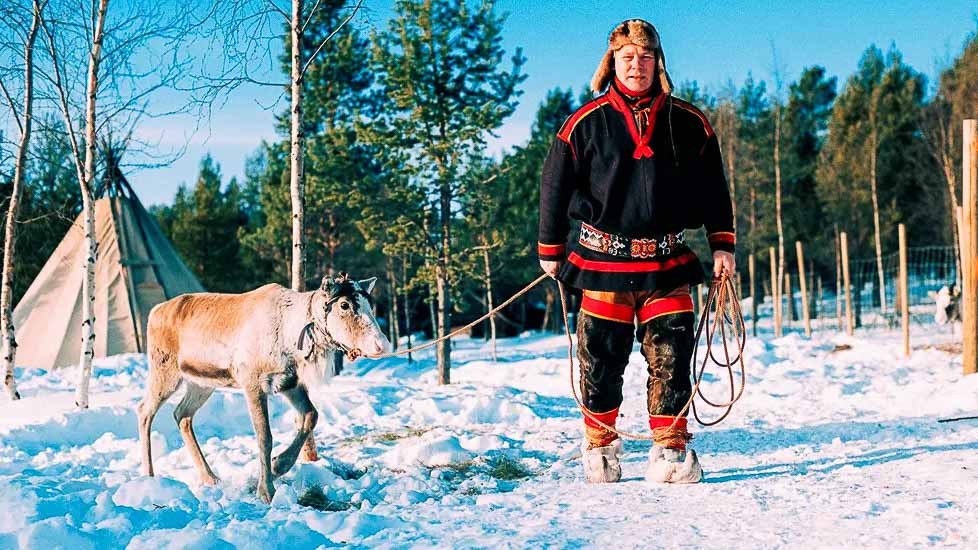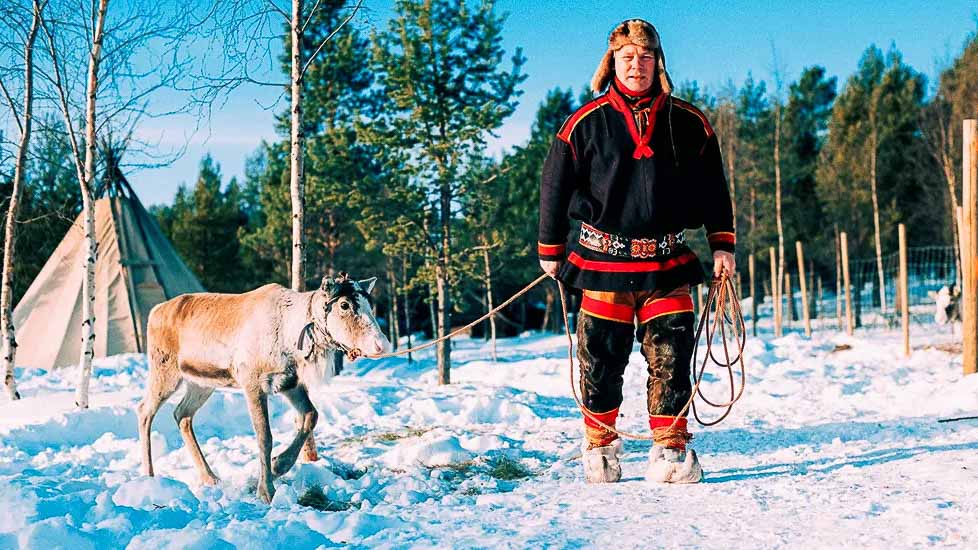 Photo credit: Contiki
Optional add-on [MAKE TRAVEL MATTER Experience]: Spend an evening with the Sámi reindeer herders — the indigenous people of the Arctic. Learn about their culture and way of life, while enjoying a traditional dinner!
On the third day in Tromso, enjoy epic views of the city from the top of the 421m-high Mount Storsteinen. There are two ways to get there — via Fjellheisen cable car or by hiking up the 1200-step Sherpa staircase.
For a uniquely Arctic experience, rise early and opt for a snowshoe or snowmobile tour!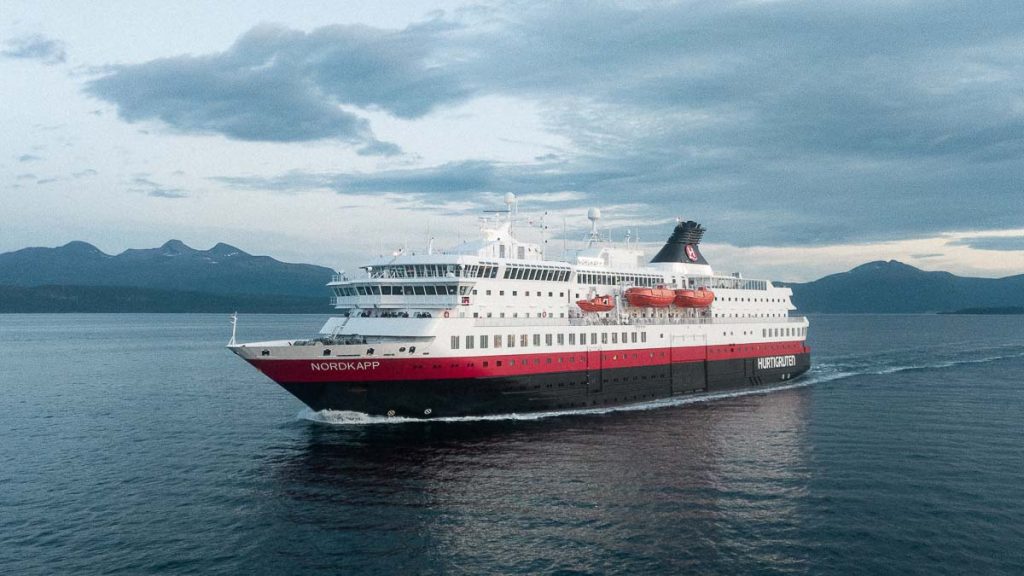 Photo credit: @elwindewitte via Unsplash
Time for an epic adventure on the seas — this Norway itinerary features two nights on a rugged Hurtigruten ship. Sail along the coastline towards Skjervøy (a small town), chasing the elusive Northern Lights.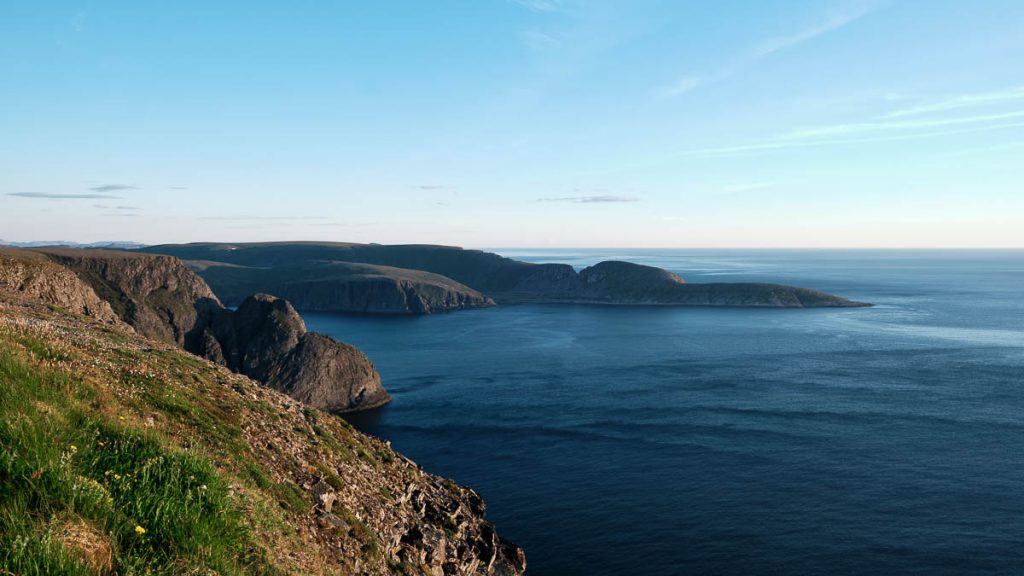 Photo credit: @dyviknilsen via Unsplash
We'll journey through Magerøysund Sound and stop by Hammerfest, before arriving in Honningsvåg — the gateway to North Cape. It's Europe's northernmost point, with a 307m-high cliff and home to colonies of puffins and gannets.
Photo credit: @sergey_lupkin via Instagram
The final port of the overnight Hurtigruten cruise is Kirkenes. It's located close to the Russian border and is home to the world's first snow hotel, Snowhotel Kirkenes! This hotel features 20 unique rooms carved by renowned ice sculptors, and the rooms are kept at a chilly -4°C.
Spend the day exploring Kirkenes and see landmarks like the Wartime Mothers monument.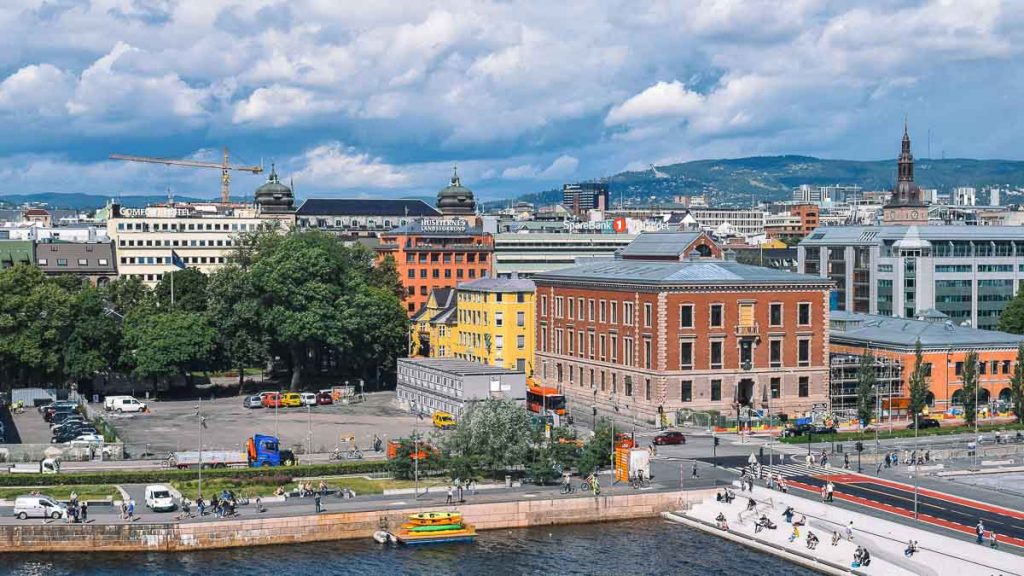 Photo credit: @darya_tryfanava via Unsplash
Wrap up the trip with a night of drinks and live music back in Oslo — the same city you arrived in!
Check out Contiki's 8-Day Norway Fjords & Northern Lights trip itinerary.
5) European Discovery – 12-Day Europe Itinerary Incl. 8 Countries from S$2.5k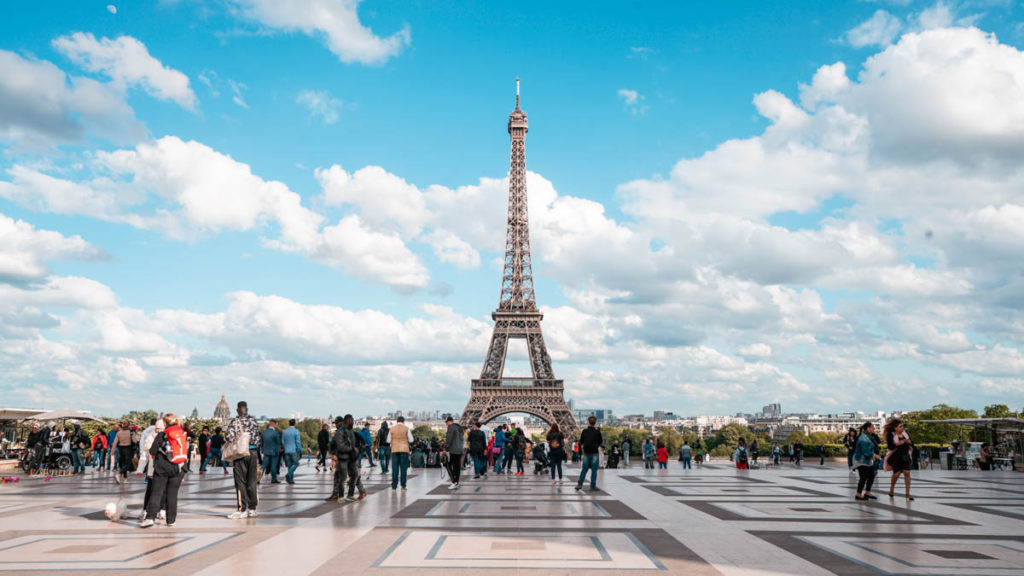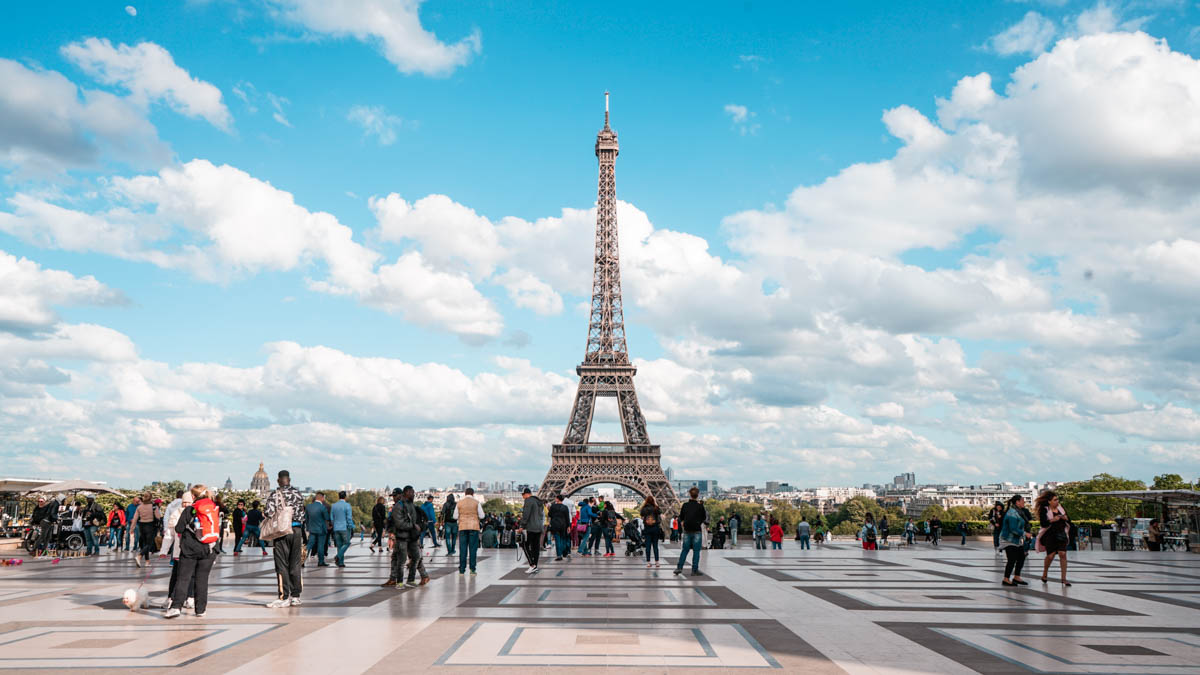 It's tough to pick just one country in Europe to visit — that's what the European Discovery trip is for! From feasting in a German beer hall to romantic gondola rides down Venice's canals, this Europe itinerary has plenty of iconic sights and experiences packed into 12 days.
London – Amsterdam – Munich – Innsbruck – Venice – Vatican – Rome – Florence – Lucerne – Paris
Photo credit: @pmason303 via Unsplash
Your grand tour of Europe begins in London! Sail along the White Cliffs of Dover — a dramatic stretch of English coastline — before arriving in Amsterdam.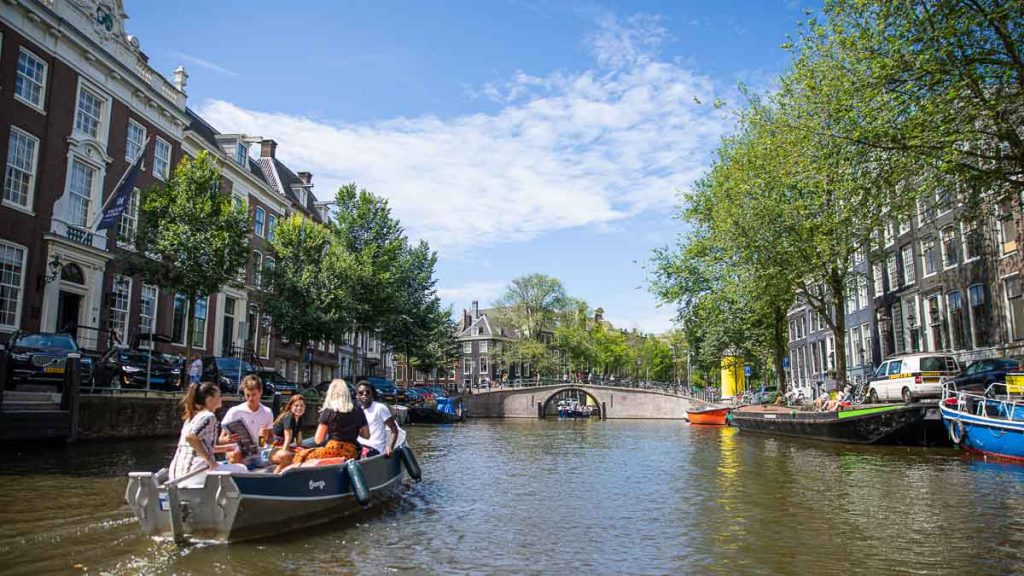 Photo credit: Contiki
Amsterdam is known for her canals, and a great way to take it in is by going on an evening canal cruise with your new Contiki pals! This city is also famous for her art and history, with top attractions like the Van Gogh Museum and Anne Frank House.
Next, stay a night in the German town of Sankt Goar. It's a great base to explore Rhine Valley, but not before a cosy night of wine-tasting in an underground candle-lit cellar.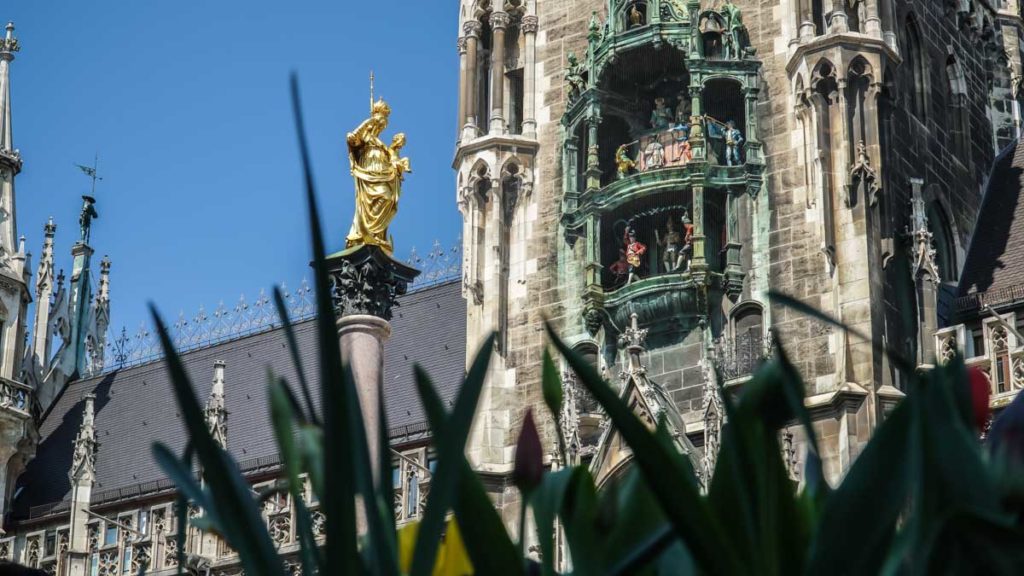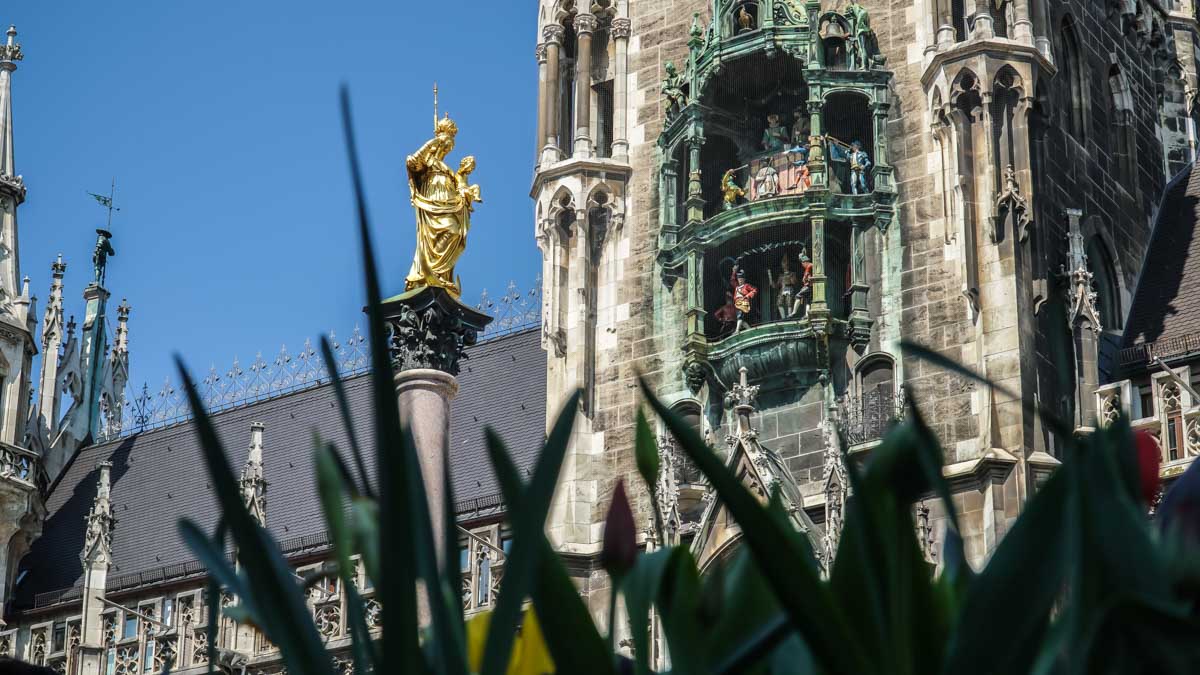 You can't visit Germany without seeing Munich — Germany's unofficial beer capital (home to Oktoberfest!). Go on a guided walk of the city to see landmarks like the Rathaus-Glockenspiel (Munich's famous Gothic clock), then tuck into pork knuckle in a traditional beer hall.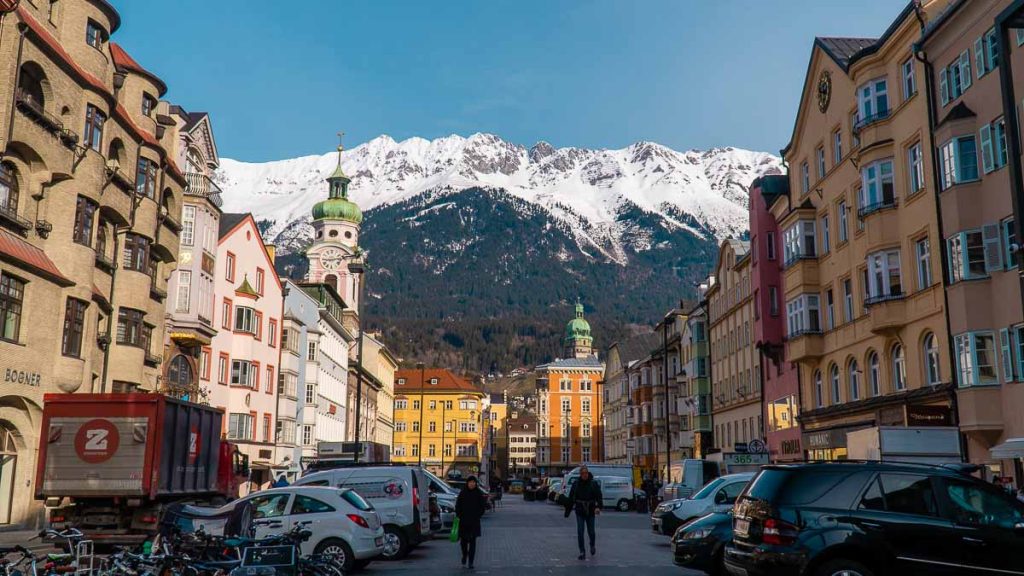 Goodbye Germany, hello Austria! Head to Innsbruck, Austria's very own adventure hub surrounded by snowcapped mountains and ski resorts.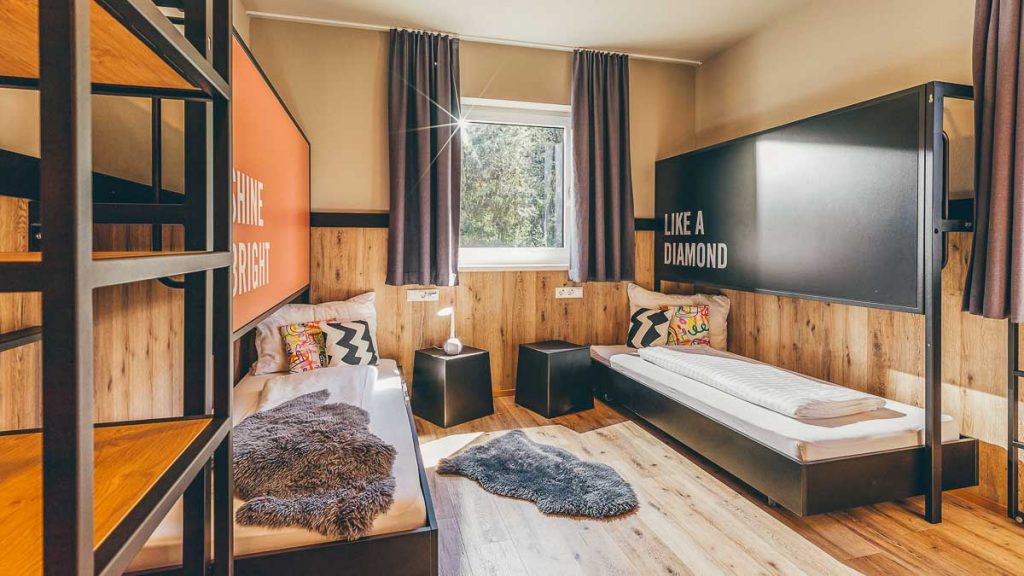 Photo credit: Contiki
Spend a night at Contiki Haus Schöneck — an Austrian ski chalet reserved exclusively for Contiki guests! Enjoy a hearty dinner prepared on-site (included with Contiki trip), then unwind with your travel companions at the cosy lounge.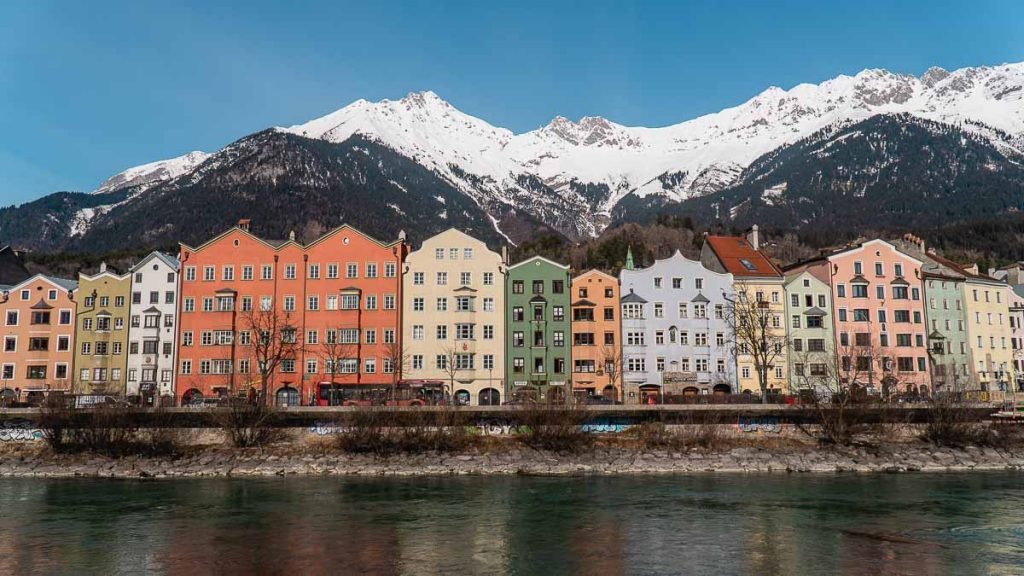 For the best postcard view of Innsbruck, head to the River Inn where you'll find these colourful houses along Mariahilferstraße Street.
Optional add-on: Innsbruck offers more than just winter sports — try white water rafting down the River Inn!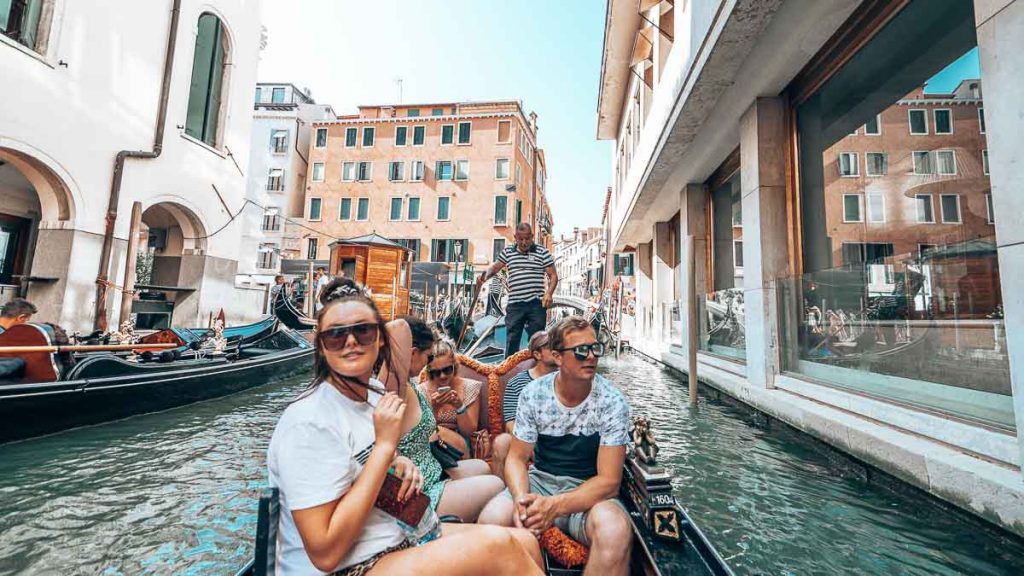 Photo credit: Contiki
This Europe itinerary also includes a trip to Venice — the city of love, scenic canals and bridges. Spend a day wandering the winding streets and soaking in the beauty of the city. Plus it's a perfect setting to get better acquainted with your travel mates!
Optional add-on: Gondolas have been a means of transportation in Venice since the 11th century. Put yourself in the shoes (read: boat) of past Venetians by going on a gondola ride!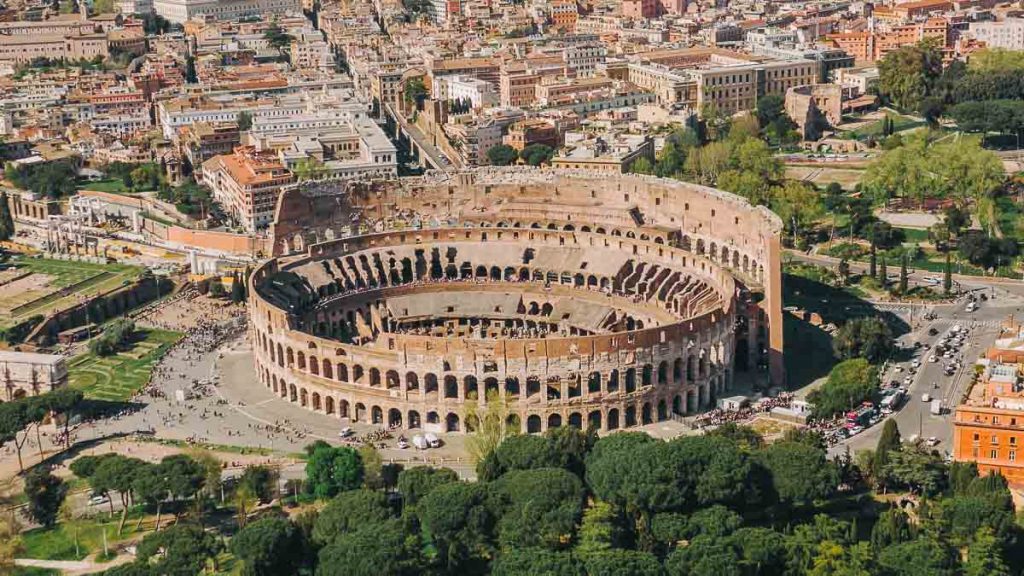 Photo credit: @spencerdavis via Unsplash
Next up is Rome — and when in Rome, do as the Romans do. That means plenty of creamy gelato and appreciating the amazing architecture! The Vatican and Colosseum are just a few examples of Roman craftsmanship at its finest.
Optional add-on: Rome holds a rich history, so going on a tour with a local guide will definitely offer insight into places like the Vatican and Colosseum.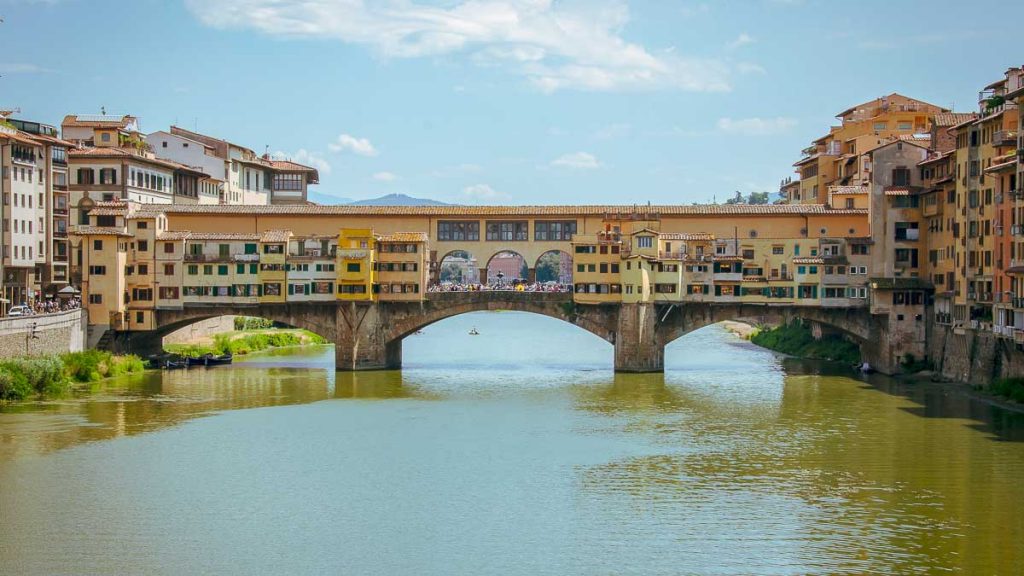 Photo credit: @ackley5 via Unsplash
For a la dolce vita (sweet life), venture to Florence. During your free time, visit the Duomo Cathedral, Ponte Vecchio (medieval arch bridge turned shopping street) and Uffizi Gallery.
Optional add-on: Celebrate your night in Florence by opting for a Tuscan dinner of local Chianti wine and food — accompanied by live local music.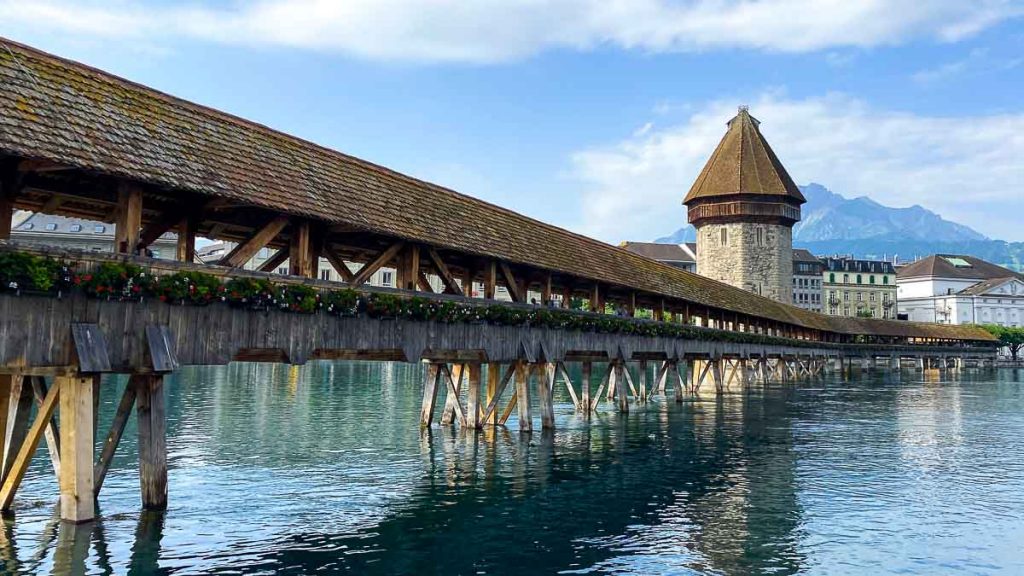 On to the land of chocolate, watches and snow-capped mountains — Switzerland! Explore Lucerne, home to Europe's oldest wood-covered bridge of Kapellbrücke, and the nine fortified towers of Musegg Wall.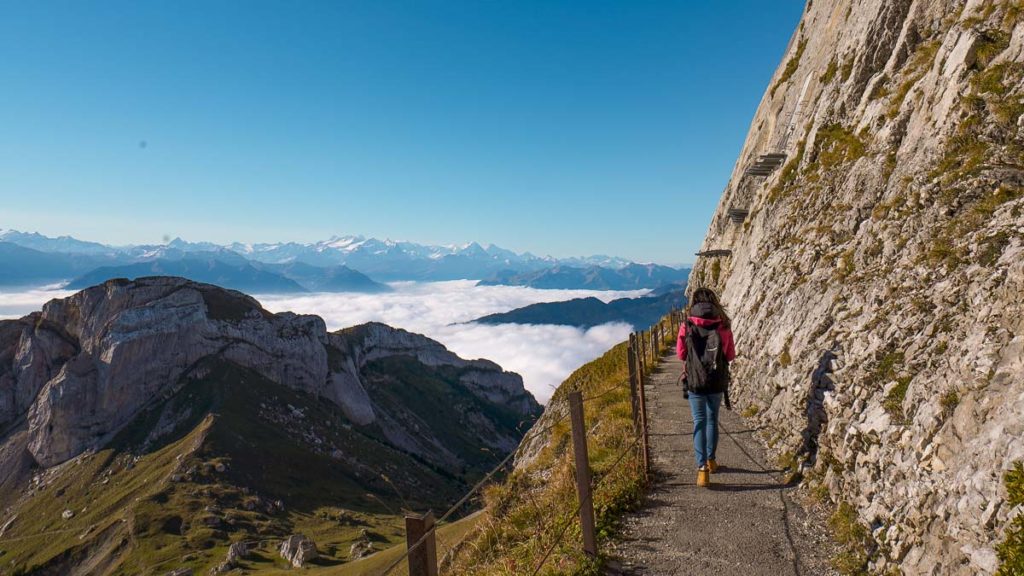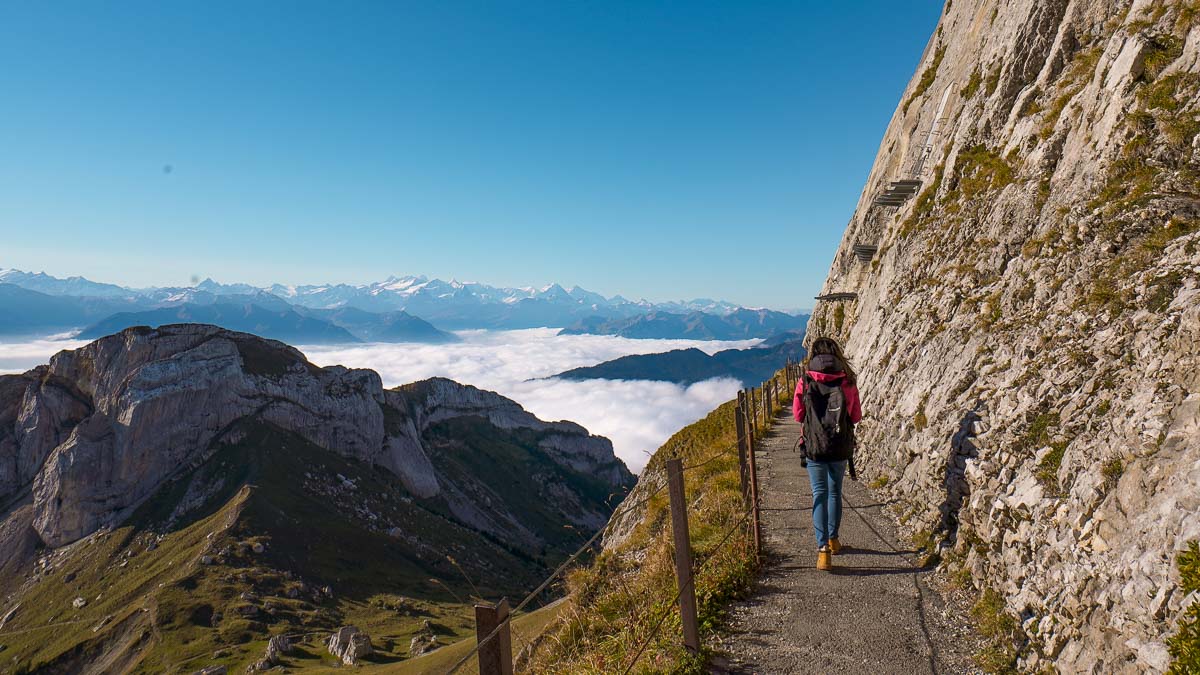 Optional add-on: Take a cable car up to Mount Pilatus for magical views of the Swiss Alps. At the top, there are many hiking trails available but our favourite is the 40-minute Tomlishorn hike because it's low effort, high reward.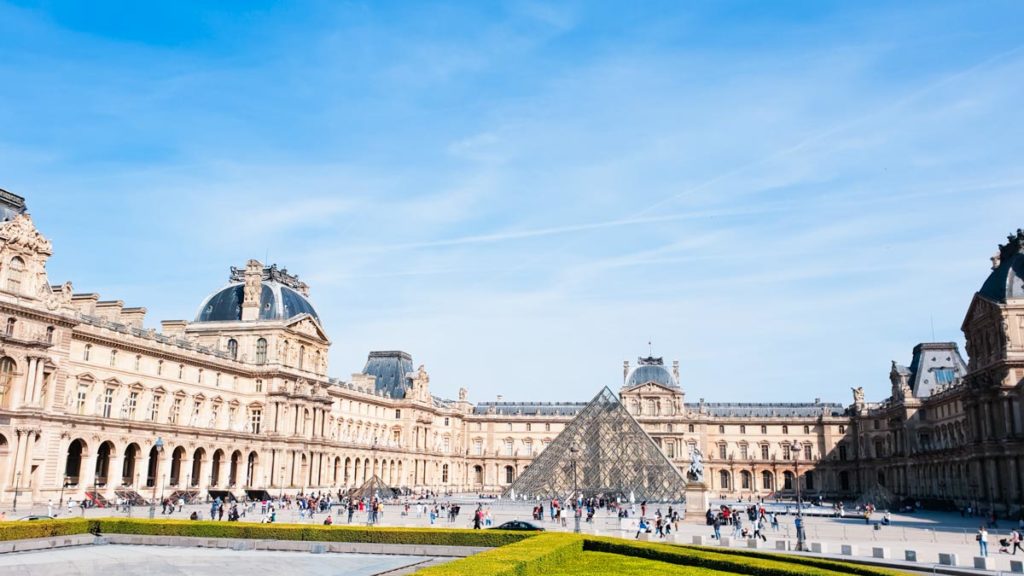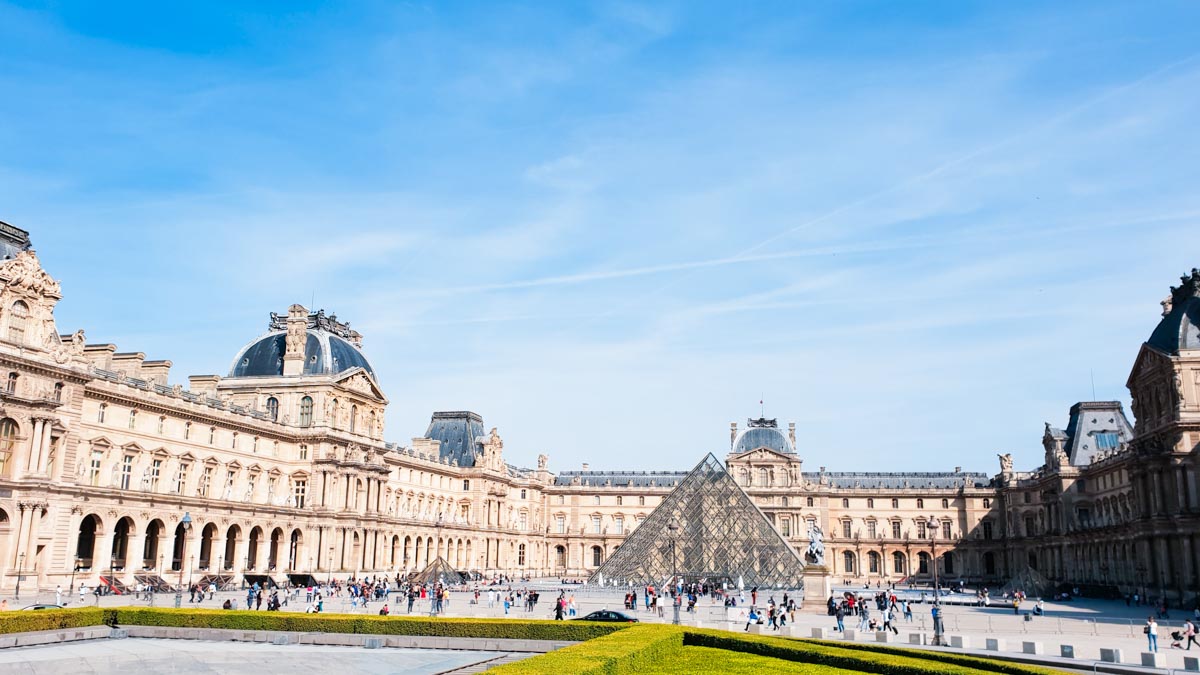 Is it a complete Europe itinerary if we didn't include Paris? We'll be spending two nights here so there's plenty of time to see the Eiffel Tower light up at night, try uniquely French cuisine (like ratatouille and crepes) and get inspired by art at the Louvre.
Optional add-on: End the trip on a high by going for a Nouvelle Eve Cabaret dinner and show with your Contiki squad.
Choose between a complimentary transfer to Paris Airport or stay onboard and journey back to London.
Check out Contiki's 12-Day European Discovery trip itinerary.
Affordable Social Travel for 18 to 35-year-olds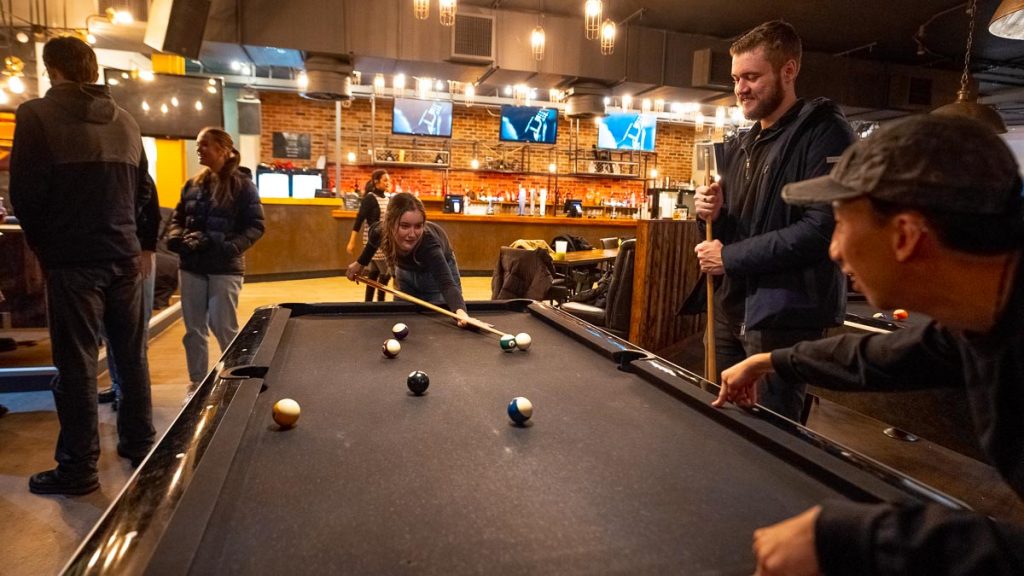 Everyone loves to travel. But not everyone enjoys planning a trip. You've got to decide which attractions to include, and what accommodations to book — which sometimes makes a vacation feel like work.
Of course, none of that even matters if you can't coordinate leave dates with your friends.
Photo credit: Contiki
The great thing about Contiki is that they offer ready-to-go itineraries where everything is planned out. There's no need to worry about researching or booking transport, hotels or anything! So you get to be more present during your trip — no distracting thoughts on what comes next.
Contiki trips are catered to young people (aged 18 – 35) from all over the world — so you get to meet new friends of various nationalities. It's definitely a highlight of their trips.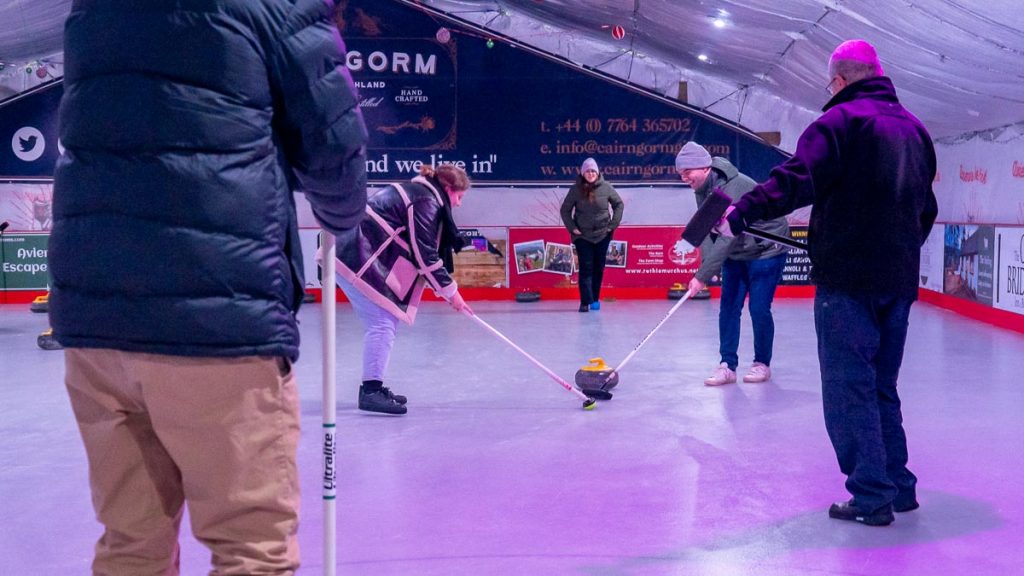 Activities are also curated for young people — so there's a nice mix of bar-hopping, walking tours, cooking classes, thrilling activities and more!
Plus, you'll have a few hours of free time in each city, meaning you're free to explore solo or sign up for optional add-ons with your newfound friends. Contiki also makes it a point to feature socially and environmentally responsible local businesses — like those labelled [MAKE TRAVEL MATTER Experience] above.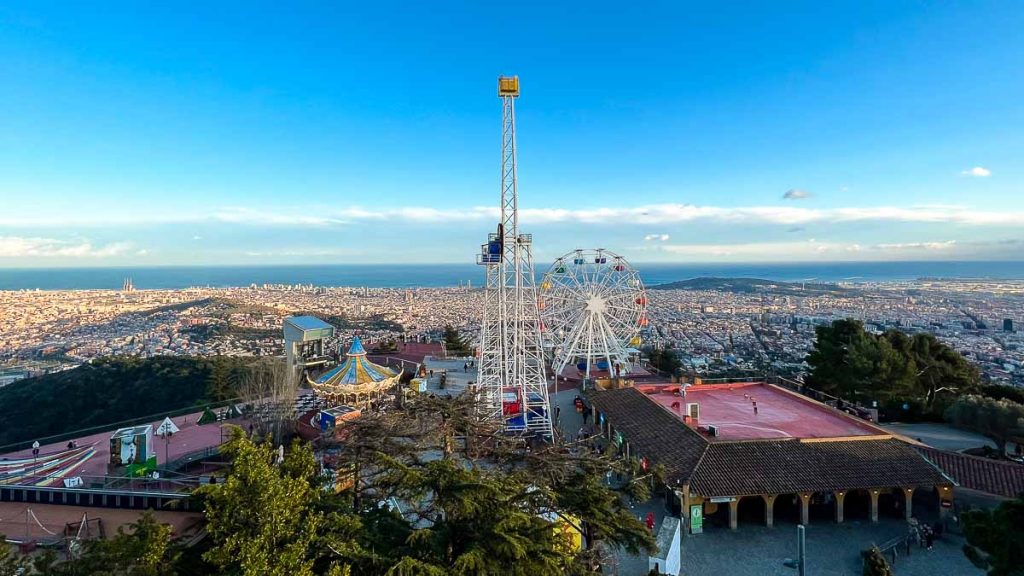 What sets Contiki trips apart from traditional tours is that they're modular! You're able to mix and match different trip segments to create the itinerary you want. For example, our UK trip consisted of three segments from London all the way to Ireland (England and Scotland, Scotland, and Scotland and Ireland). And you can hop on and off the trip at any point in time!
No planning and new friends? It's kinda perfect for those who want a fuss-free vacation. 🍹
Check out other Europe itineraries on Contiki.
Which Europe itinerary are you most interested in? Share with us in the comments below!
---
This post is brought to you by Contiki.