Snow hotels with a front-row seat to the northern lights? Now there's a truly epic way to spend winter around the world!
As Singaporeans, we're always thinking about our next holiday with "air conditioner temperatures". But if you're really the cold-blooded sort, you can truly up the ante of your winter vacation by staying in literally ice and snow itself!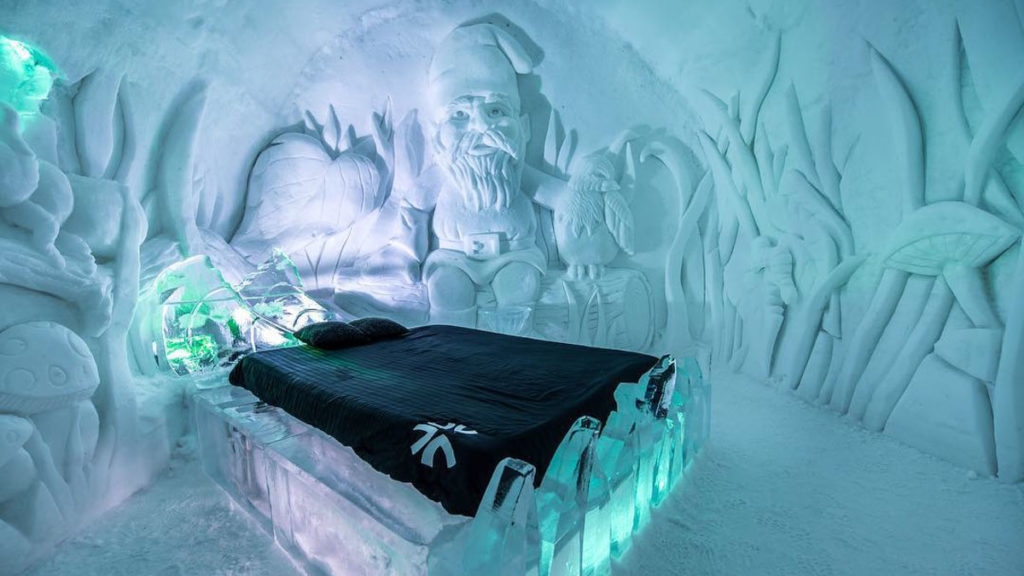 Hotel de Glace, Quebec, Canada. Photo credit: @hoteldeglace via Instagram
Snow hotels and igloos are quickly gaining popularity — not just for the amazing views but for the endless amount of outdoor activities and winter festivities available as well. We wouldn't be surprised if Disney's Frozen played a part in its popularity, too.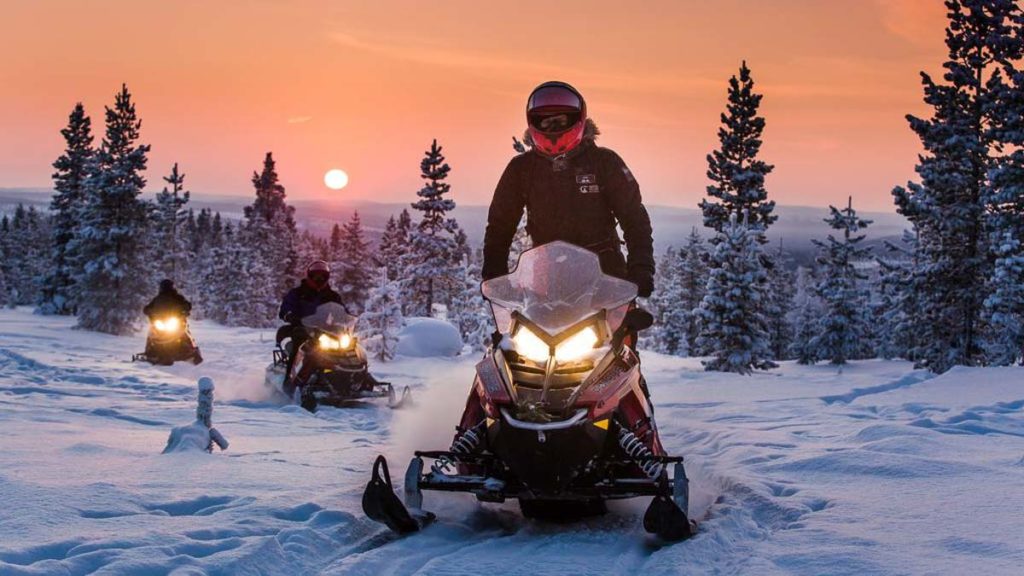 Photo credit: Booking.com
Here are nine of the coolest snow hotels and igloos for the ultimate winter wonderland experience! Bragging rights included.
1) Jukkasjärvi, Sweden: Ice Hotel
Photo credit: Booking.com
First on the list is the OG ice hotel — Ice Hotel in Jukkasjarvi, Sweden. It's the world's first (and largest!) hotel made of ice and has been around since 1989. Carved out of ice blocks from the River Torne, Ice Hotel offers both standard ice rooms and art suites.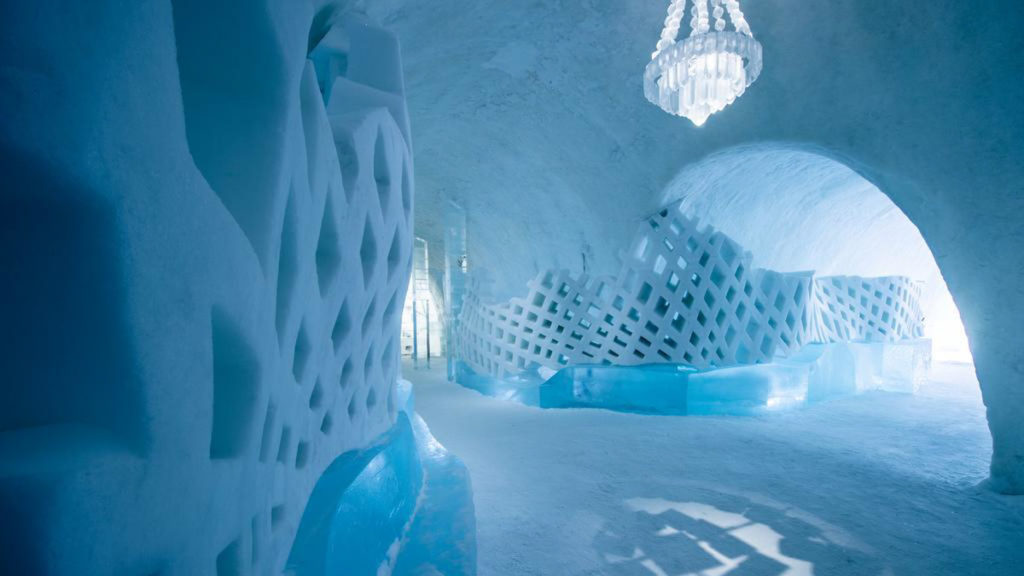 Photo credit: Booking.com
World-renowned ice sculptors are invited each year to design the rooms — meaning no two suites are the same!
Cost: From ~S$610
Address: Marknadsvägen 63, 981 91 Jukkasjärvi, Sweden
2) Lapland, Finland: Kakslauttanen Arctic Resort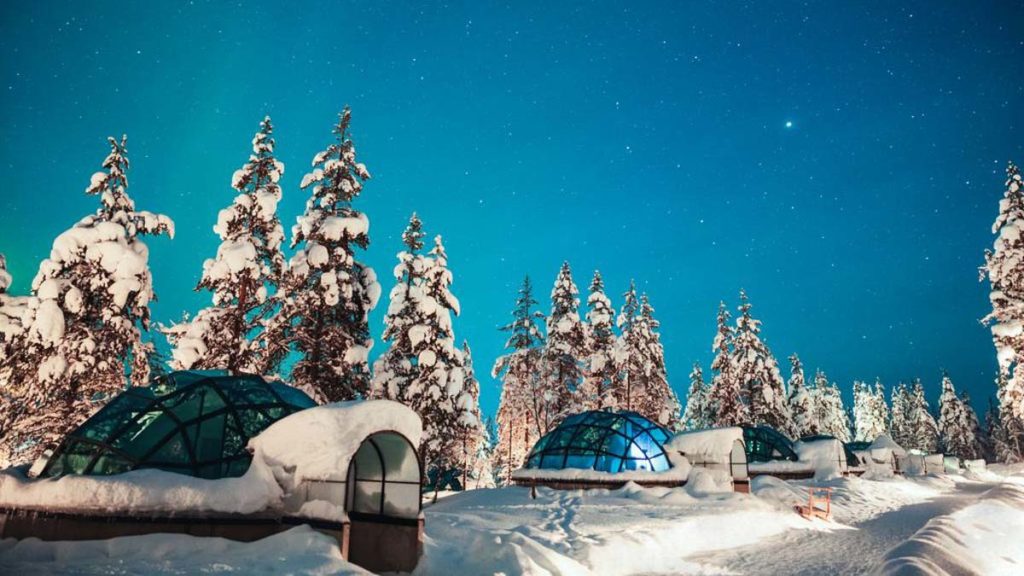 Photo credit: Booking.com
If you love winter but not enough to sleep on a bed made of ice — Kakslauttanen Arctic Resort is for you! This resort features thermal glass igloos and plenty of steamy saunas to keep you warm and toasty.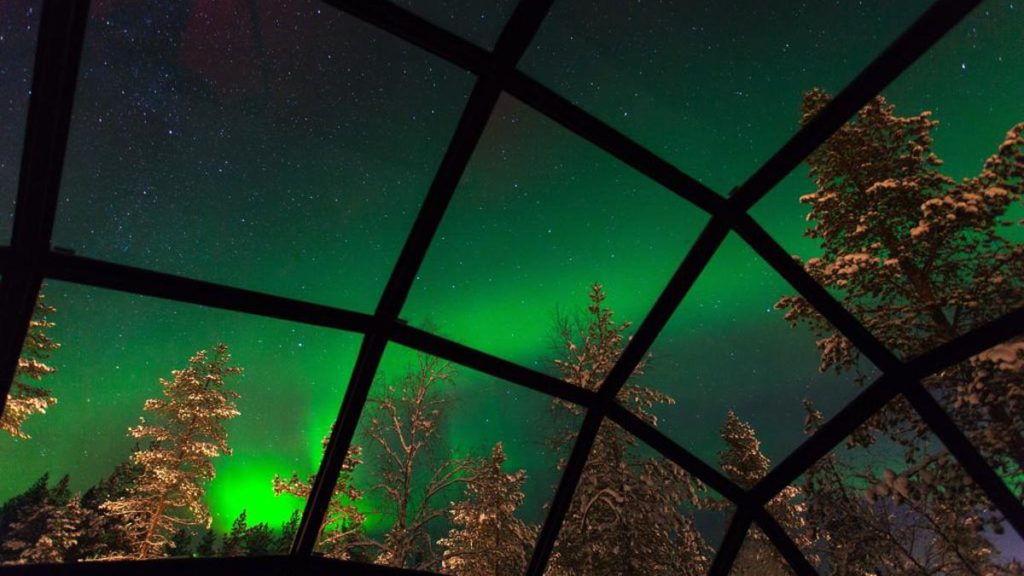 Photo credit: Booking.com
The best part about sleeping in a glass igloo is no doubt the view. You can enjoy stargazing under the Arctic sky and catch the northern lights — all from the comfort of your bed 😚. Great news for thrill-seekers — you can arrange for husky and reindeer safaris and snowmobiling at the resort, or rent skis!
Cost: From ~S$936
Address: Kakslauttanen, 99890 Saariselka, Finland
3) Levi, Finland: Golden Crown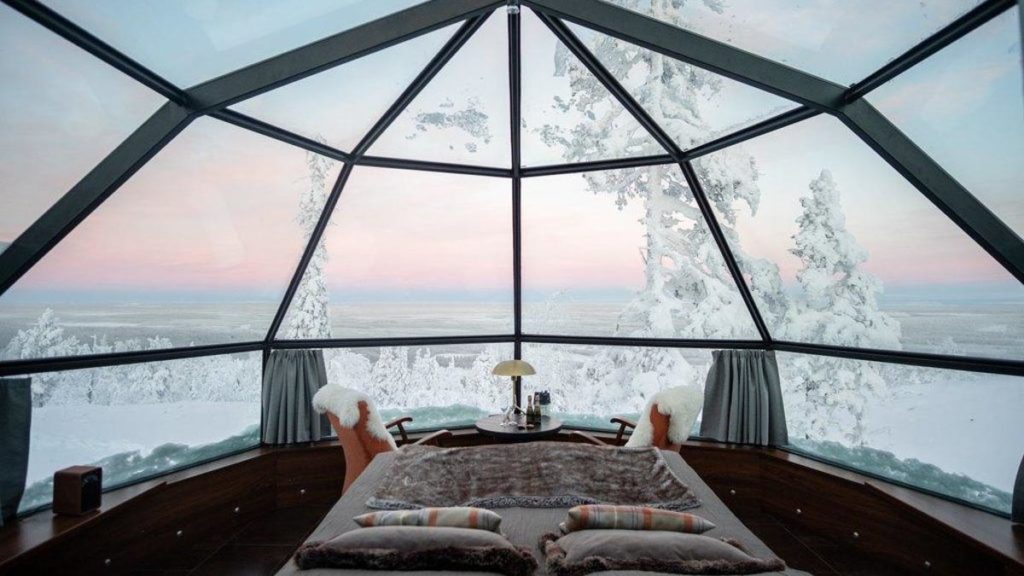 Photo credit: Booking.com
Igloo hotels don't always have to mean braving the freezing cold even as you're trying to go to bed. At Golden Crown, igloos = luxury glass domes. Here you'll get the best of both worlds — beautiful views of nature AND all the comforts of (a very bougie) home.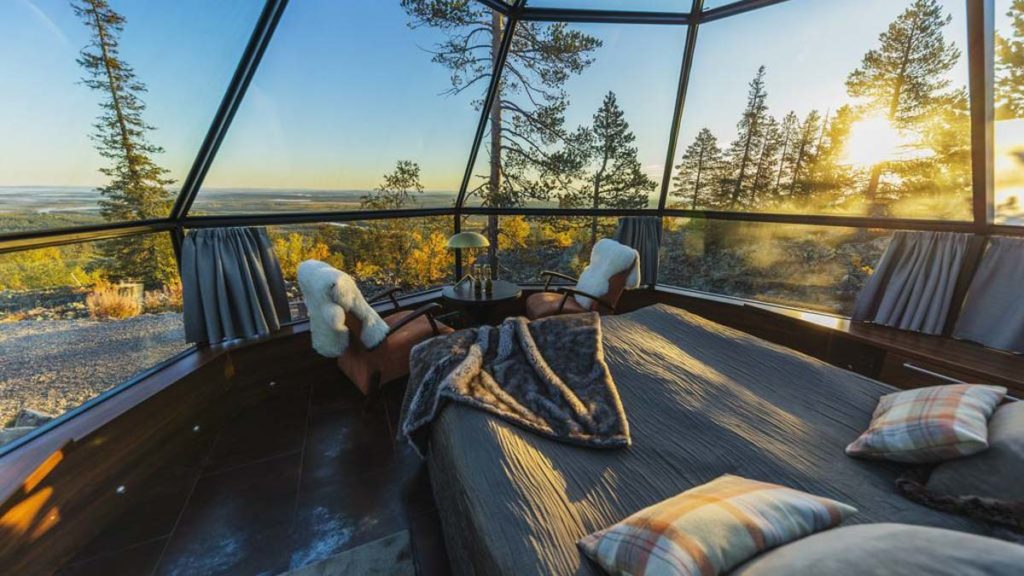 Photo credit: Booking.com
Just imagine waking up to a view like the one above! Don't worry about having nothing to do — Golden Crown is close to several ski lifts, making it a great base if you're planning on doing a lot of skiing!
Cost: From ~S$945
Address: Harjatie 4, 99130 Levi, Finland
4) Quebec, Canada: Hotel de Glace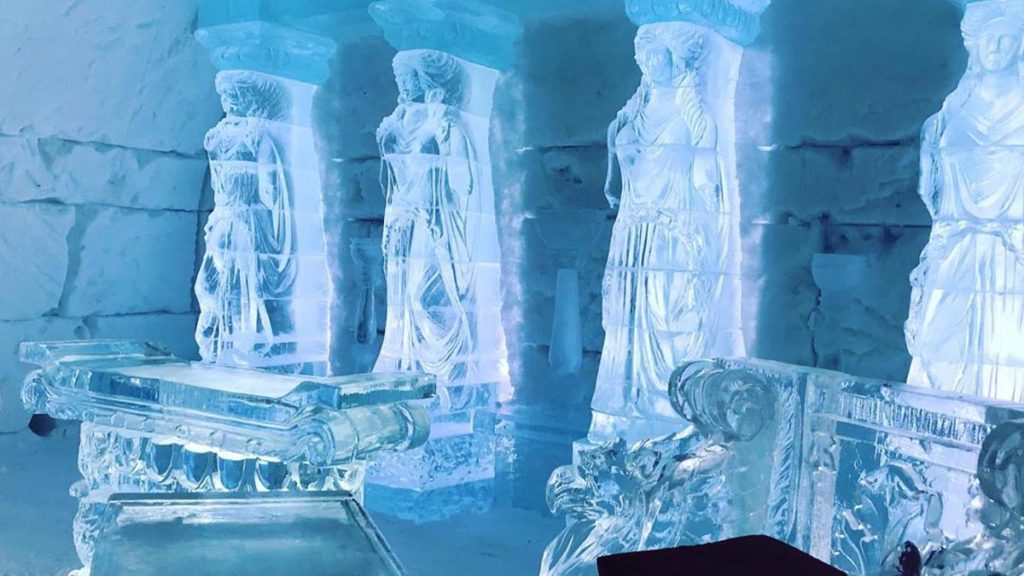 Photo credit: @kel13ly via Instagram
Hotel de Glace is the actualisation of all your Frozen dreams. I'd bet even Elsa is taking notes from this place. It's the only one of its kind in North America and takes six months to construct each year.
It opens for three months in January before being torn down in April. Incidentally, this year the hotel celebrates its 20th anniversary!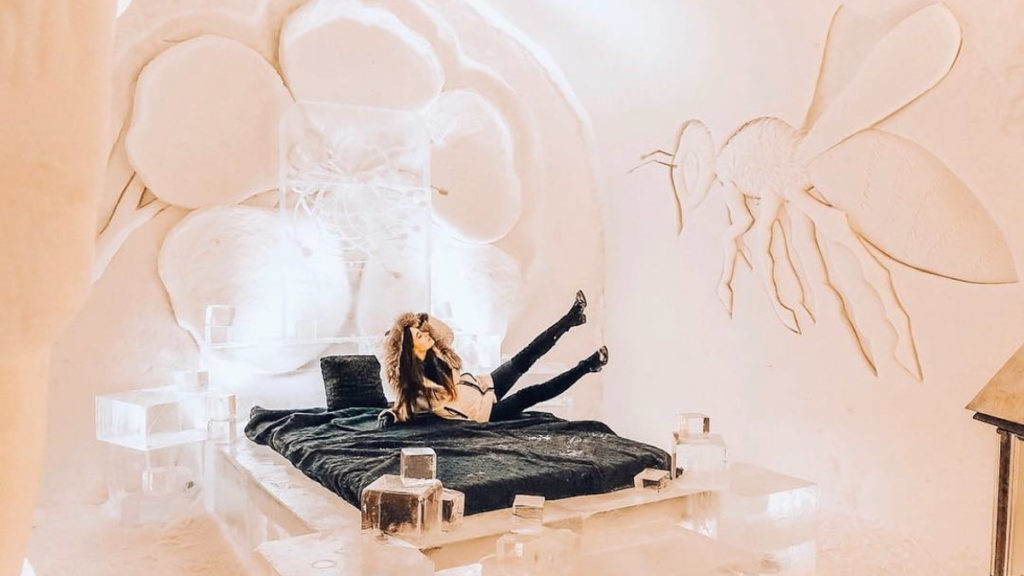 Photo credit: @hoteldeglace via Instagram
Every room features whimsical designs guaranteed to make any Ice Queen jealous. Besides the beautiful rooms, this snow hotel also houses a snow slide, restaurant, bar and chapel — made entirely out of ice! Talk about the coolest wedding ever.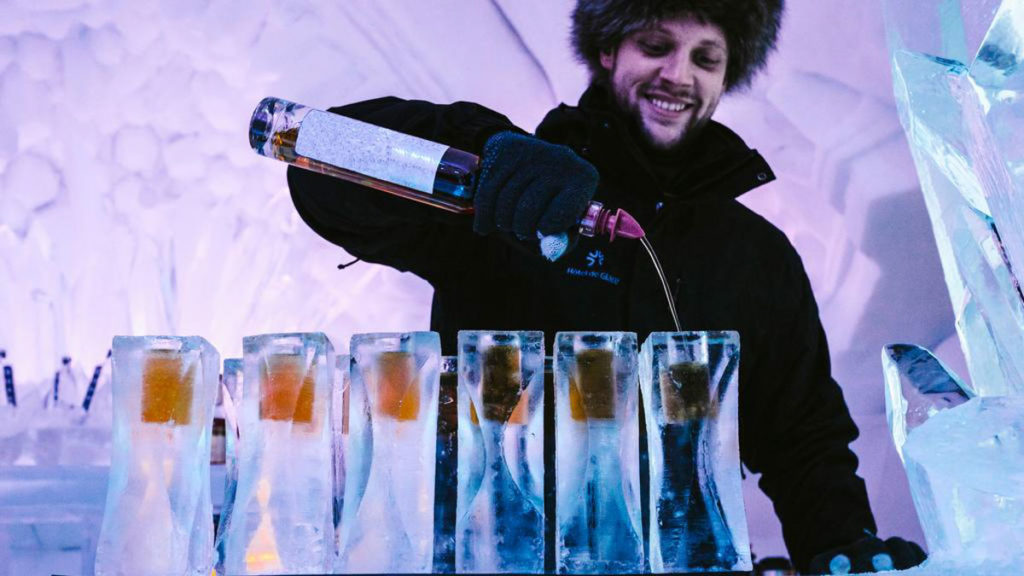 Photo credit: Booking.com
Cost: From ~S$412
Address: 1860 Boulevard Valcartier, G0A 4S0 Saint-Gabriel-De-Valcartier, Canada
5) Monthey, Switzerland: Whitepod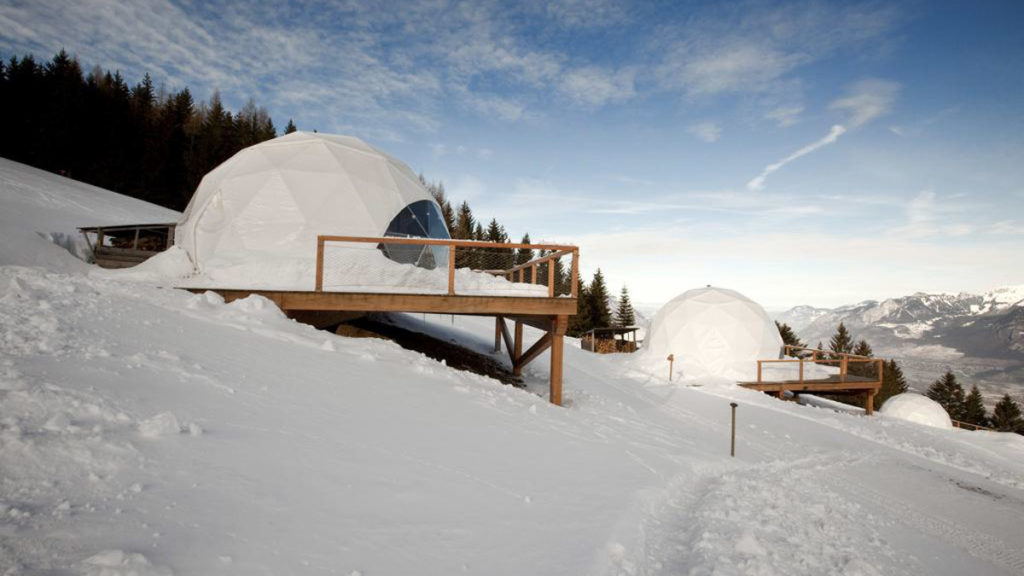 Photo credit: Booking.com
Situated along the iconic Swiss Alps is Whitepod. Available throughout the year, these igloo-like pods have all the amenities of a boutique hotel, but the location and views are something out of a James Bond film.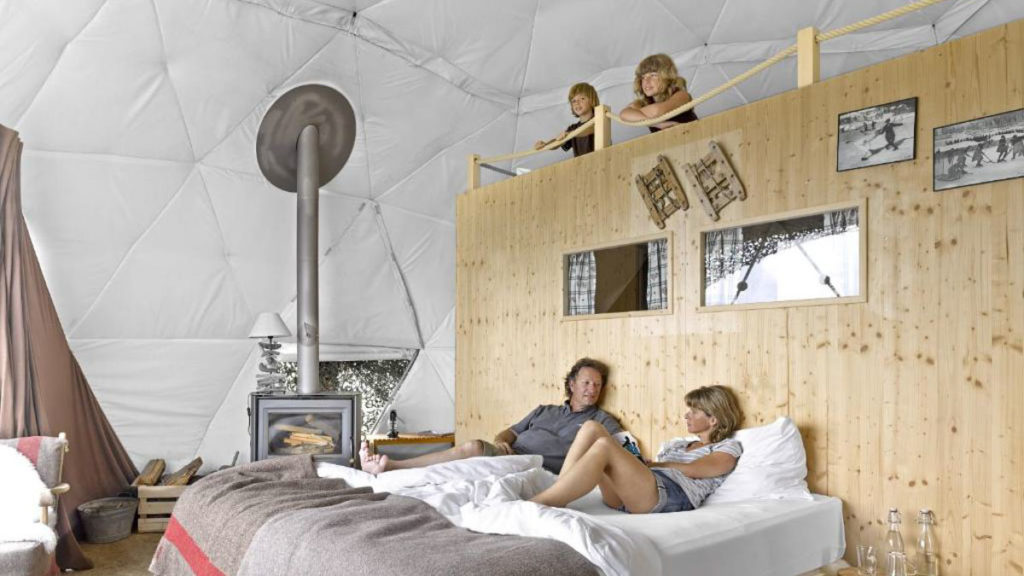 Photo credit: Booking.com
All pods are heated with a fully fitted bathroom, ensuring your stay is a comfortable one. There are plenty of activities to keep you occupied — horse riding, skiing, hiking are just a few examples! Family rooms are also available here.
Cost: From ~S$559
Address: Les Cerniers, 1871 Monthey, Switzerland
Read also: 10-Day Switzerland Itinerary — 6 Cities Under S$2.3k with the Swiss Travel Pass
6) Rovaniemi, Finland: Santa's Igloos Arctic Circle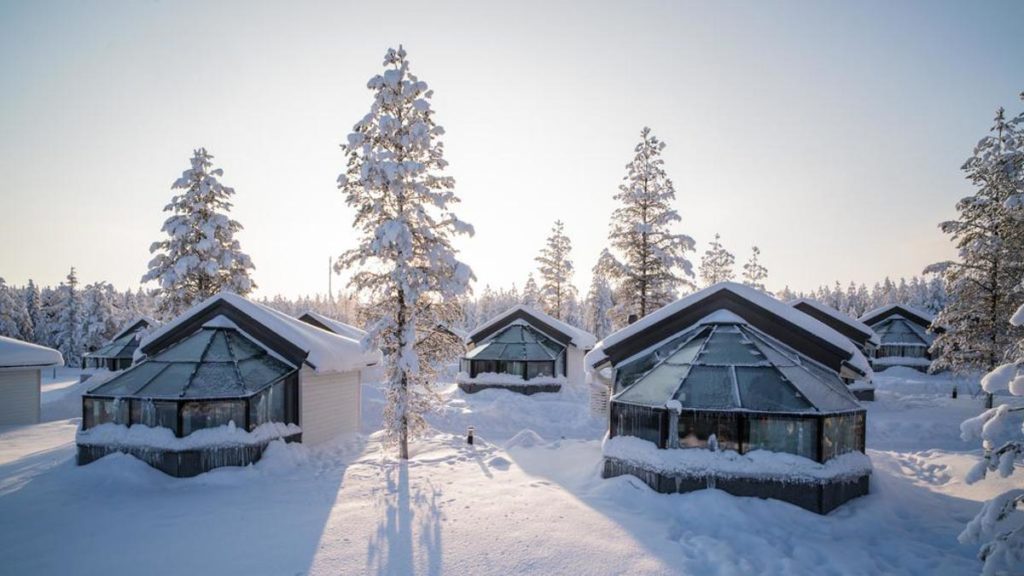 Photo credit: Booking.com
Santa's Igloos Arctic Circle in Finland is home to 71 luxurious glass igloos. Make sure you've been nice and not naughty because it's located within walking distance of the iconic Santa Claus Village! You can meet some of Santa's elves or sit on a sleigh ride pulled by his trusty reindeer.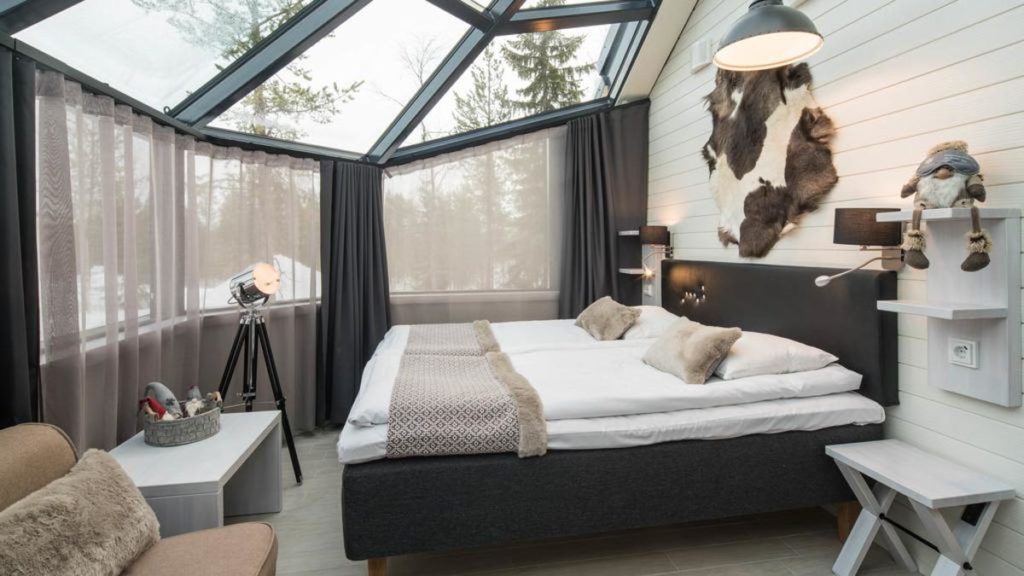 Photo credit: Booking.com
Each igloo is furnished with sleek finishes and modern amenities including a flat-screen television and a tablet that notifies guests of northern light viewings.
Cost: From ~S$903
Address: Joulumaankuja 8, 96930 Rovaniemi, Finland
7) Kirkenes, Norway: Snowhotel Kirkenes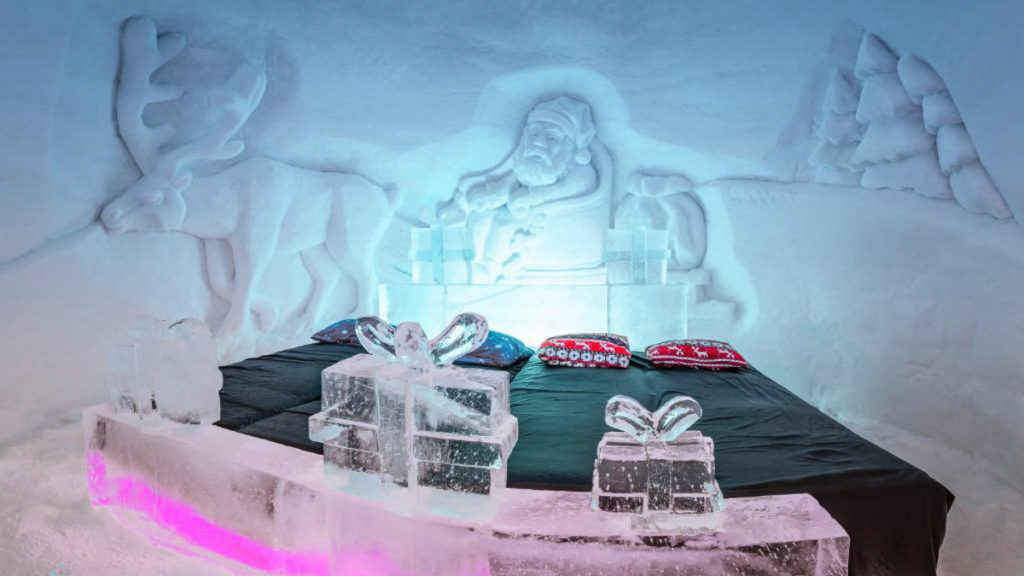 Photo credit: Booking.com
Snowhotel Kirkenes is a gorgeous winter wonderland perfect for those seeking one-of-a-kind experiences. Go on a king crab winter safari (where you'll get to feast on your massive catches!) or a snowmobile safari for some real-life Mario Kart fun!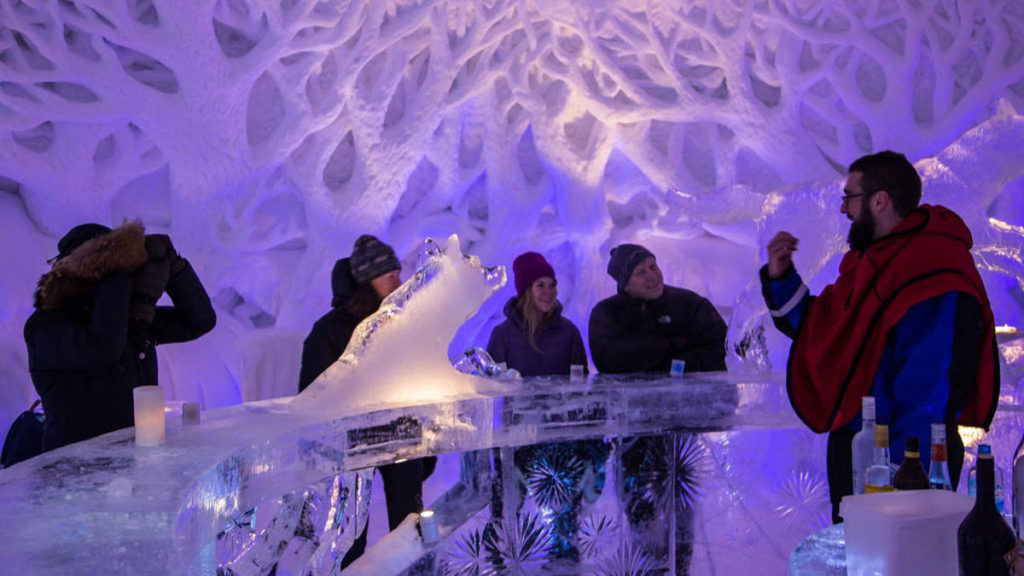 Photo credit: Booking.com
If that ain't enough to convince you to stay, this awesome snow hotel is home to 180 adorable huskies (see below). Which is pretty much all you need for a great day.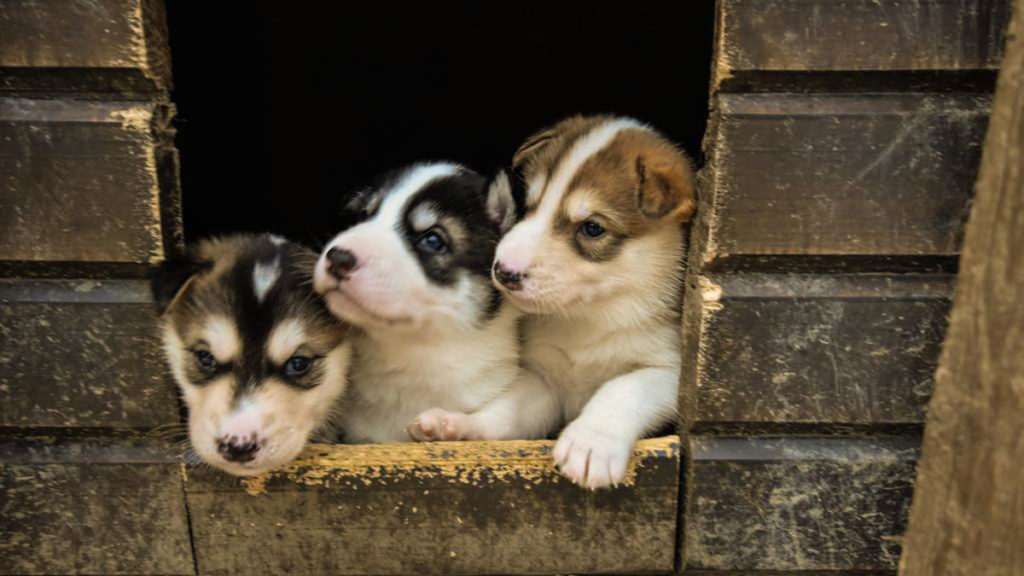 Photo credit: Booking.com
Cost: From ~S$918
Address: Sandnesdalen 14, 9910 Kirkenes, Norway
Read also: 7D6N Winter Norway Itinerary — Under S$3k incl. Round Trip Flight From Singapore
8) Avoriaz, France: Village Igloo Morzine Avoriaz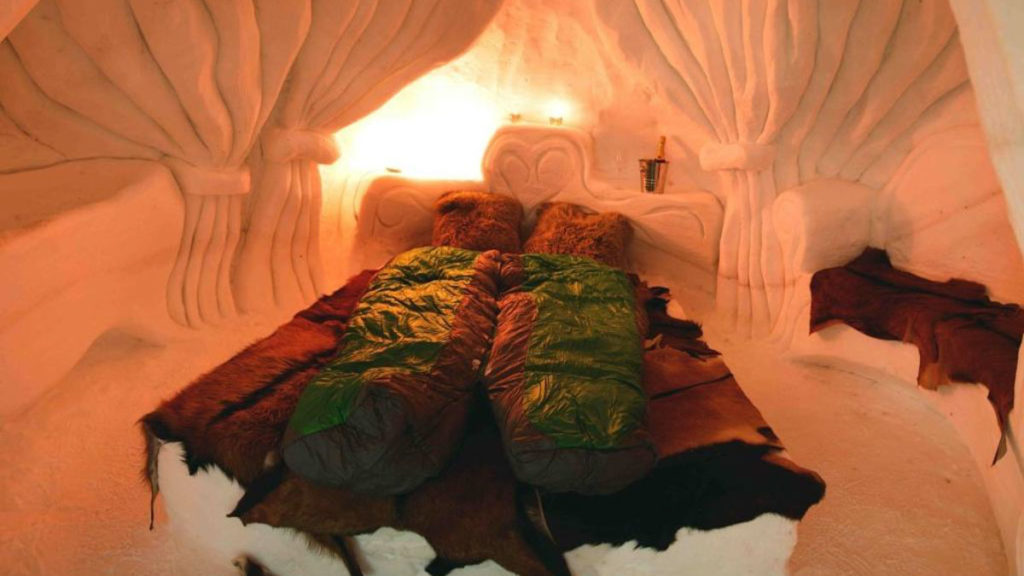 Photo credit: Booking.com
Village Igloo Morzine Avoriaz is a great base for those who love to ski. This snow hotel is within walking distance of several ski lifts like Dromonts and Lac-Intrêts with terrains catered to beginners and intermediate skiers.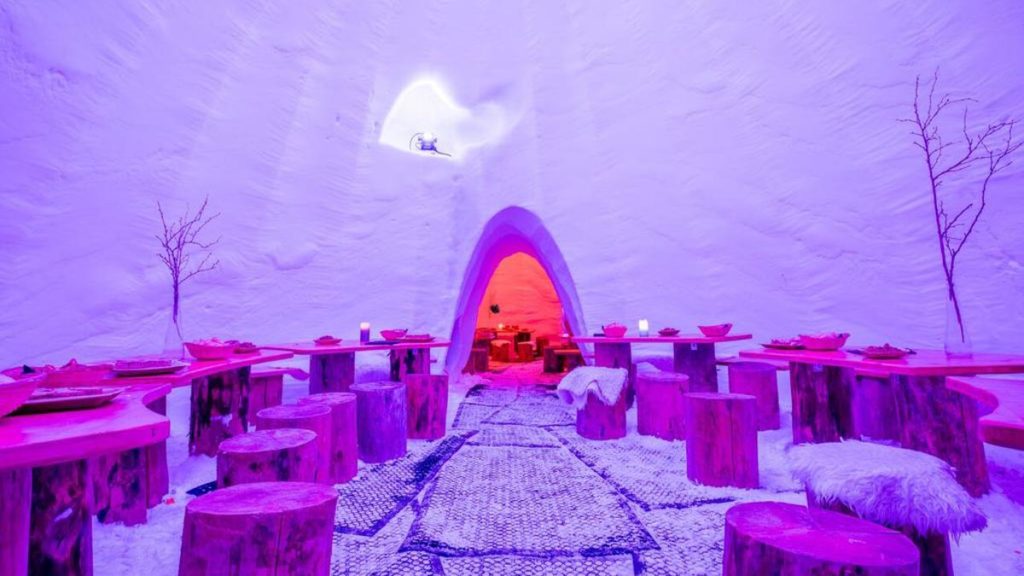 Photo credit: Booking.com
Each room comes with cosy sleeping bags and furs to keep you warm and is decorated with intricate snow carvings that look like something out of Brother Bear or Lord of the Rings.
Cost: From ~S$634
Address: Place Telepherique, 74110 Avoriaz, France
9) Ivalo, Finland: Aurora Village Ivalo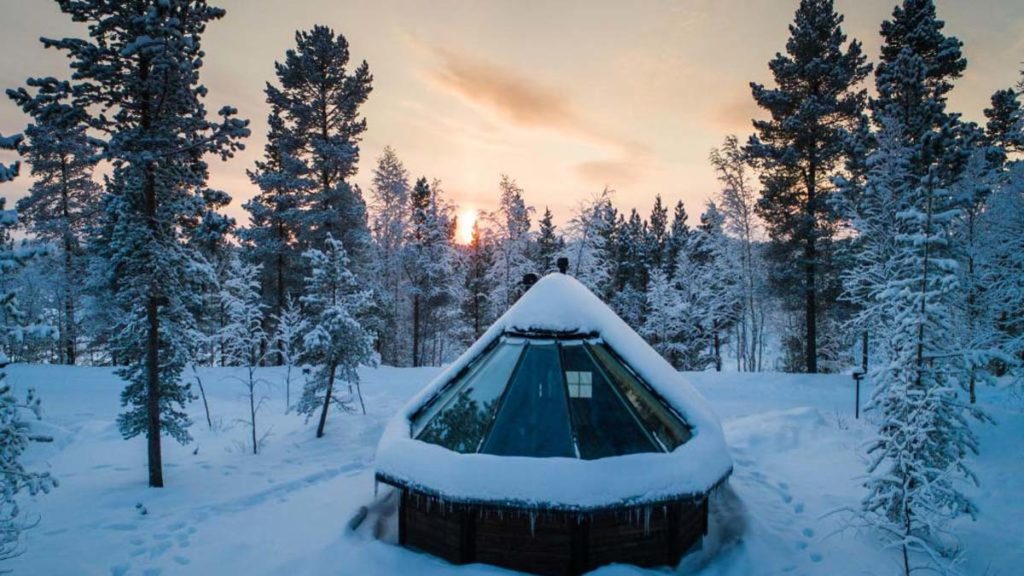 Photo credit: Booking.com
Aurora Village Ivalo is the perfect place to escape the crowds and truly immerse yourself in the beauty of mother nature. It's situated close to Ivalo Airport (with free airport transfer!) and is well-known for superb customer service.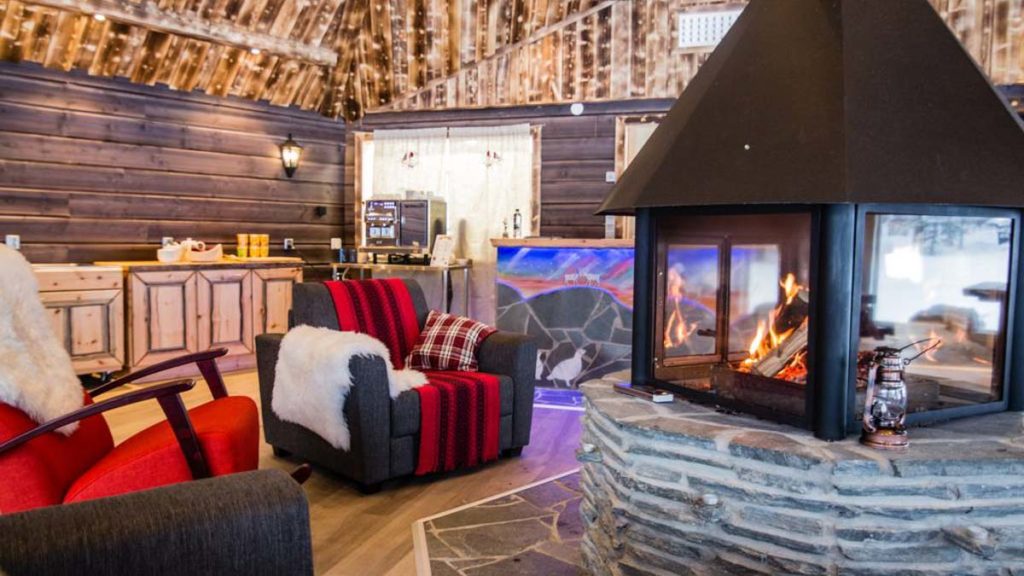 Photo credit: Booking.com
This resort has a shared lounge with a cosy fireplace and board games for guests to enjoy. You don't have to leave the resort for outdoor activities — free ice skates, cross country skis and snowshoes are available!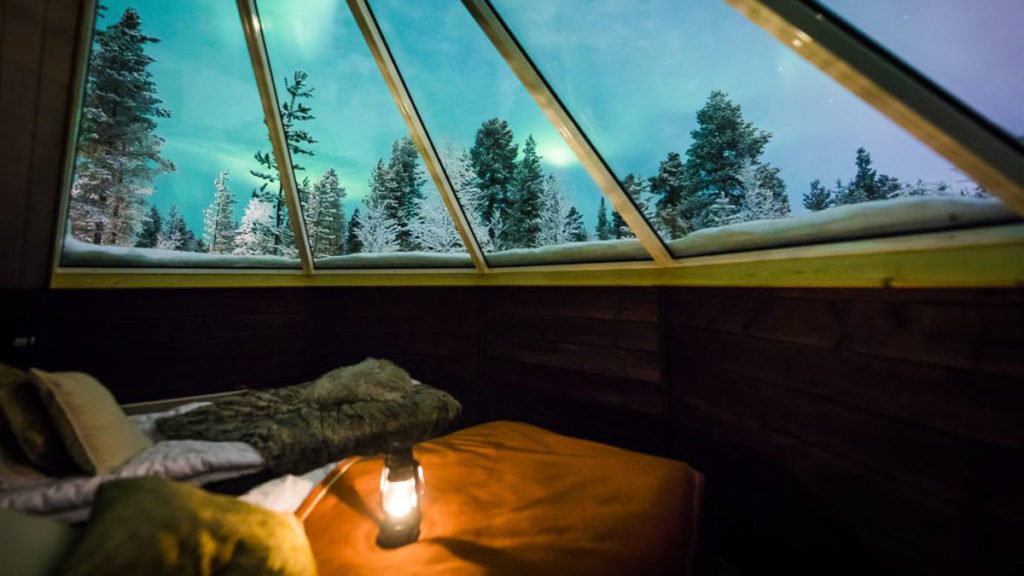 Photo credit: Booking.com
Fun fact: Worry not about heavy snowfall blocking your view of the northern lights. Each glass igloo comes with a window heater function which melts the snow within 20 minutes. How awesome is that?
Cost: From ~S$476
Address: Aurorakuja 38, 99800 Ivalo, Finland
Prefer the heat instead of snow hotels and icy igloos? Check out 11 Adventurous Weekend Getaways in Southeast Asia instead!
Featured image credit: Booking.com
Which of these ice and snow hotels do you want to add to your winter bucket list? Let us know in the comments!
---
Like what you see? Follow us on Facebook, Instagram, YouTube and Telegram for more travel updates!
style="margin-left: 8px;">