10 days, 3 cities and 3 towns, we discover the hidden gems of Portugal beyond the usual picturesque Lisbon for less than S$2k — including round-trip flights from Singapore to Lisbon! Start planning your Portugal flights here.
Laid-back beaches, hearty and affordable food, a rich history and beautiful architecture, Portugal seems to have it all. While most might only stop by in Lisbon during their month-long Eurail adventure, our 10-day trip to Portugal made it clear to us that you essentially have not seen Portugal until you've spent more time here. Here's our 10-day Portugal itinerary to help you uncover and make the best of your trip.
Pre-trip Essentials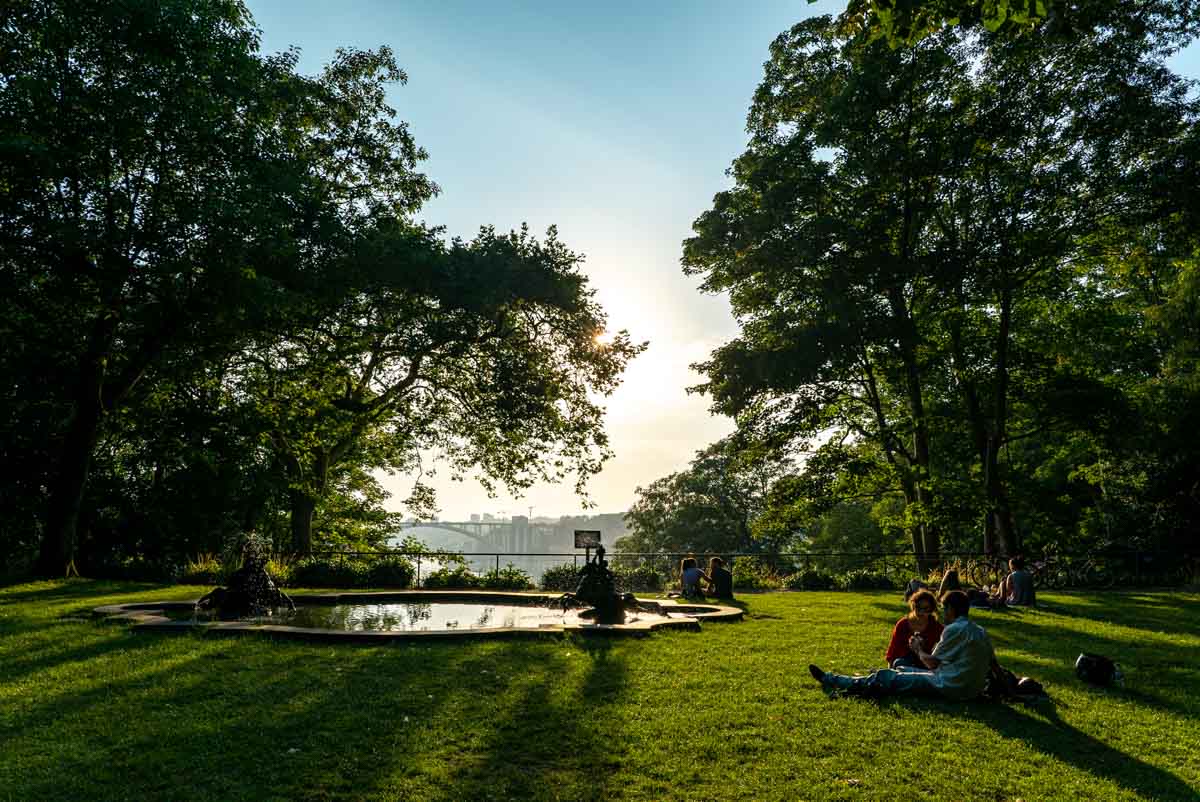 Flight: Emirates flies from Singapore to Lisbon four times a day (with a stopover in Dubai). The flight is about 15 hours in total (excl. stopovers). We broke our trip into two parts with a 48-hour stopover to explore the beautiful Dubai.
SIM Cards: 5GB SIM Cards (€20) are available at the Vodafone store in Lisbon Airport, valid of 30 days. Alternatively, you can get this SIM Card which gives you access to data all over Europe.
Budget Breakdown
Accommodation: S$399.45
Food: S$138.49
Activities: S$102.56
Transport: S$1273.95
Total: S$1914.44
*Click here for detailed budget breakdown
Day 1: Lisbon
Highlights: Jeronimo's Monastery – Pasteis de Belem – Praça do Comércio – Santa Justa –Sleep in Lisbon
Jeronimo's Monastery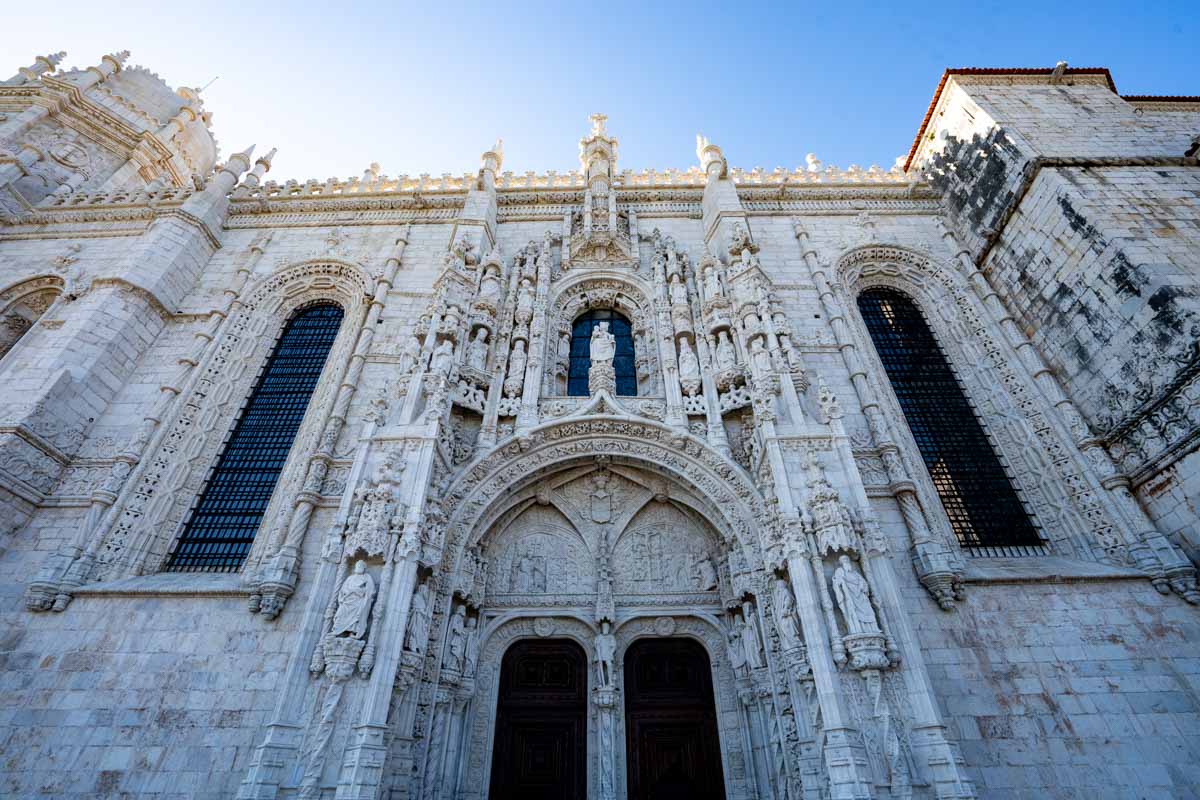 Jeronimo's Monastery is one of the most decorative churches of Portugal. This popular tourist spot is a proclaimed UNESCO World Heritage Site and this special work of architecture has become part of the Portuguese identity.
Price: Free for main chapel, €7 (~S$11.11) for monastery
Opening Hours:10AM – 6PM (Summer); 10AM – 5PM (Winter); Closed on Mondays
Address: Praça do Império 1400-206 Lisboa, Portugal
Pasteis de Belem (Portuguese Egg Tarts)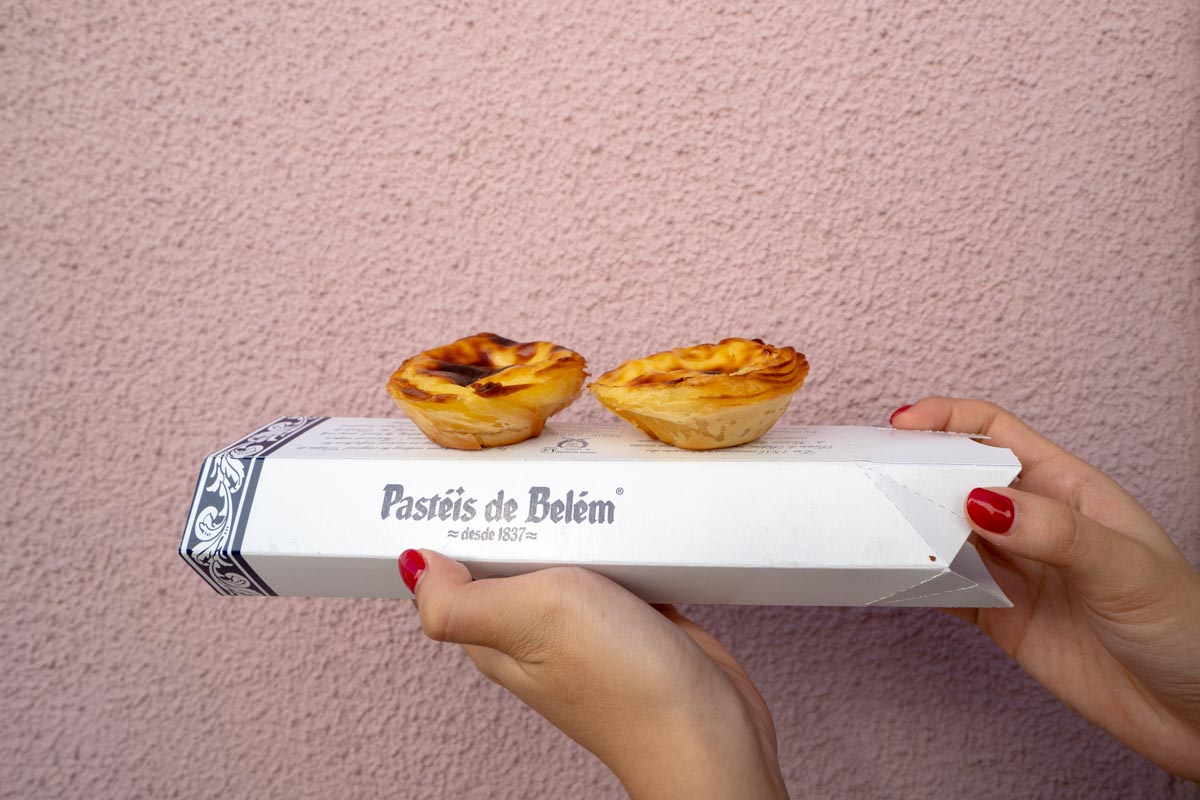 Pastel de nata (or what we know as Portuguese egg tarts) is a pastry that can be found in almost every corner of Portugal. We asked 5 different locals and they all directed us to Pasteis de Belem. Possibly the most famous and loved shop here, the pastel de nata are made with a secret ancient recipe from the Monastery of Jeronimos. There is almost always a queue at the shop, so head there early in the day or late in the evening.
Price: €1.10 per tart
Opening Hours: 8AM – 11PM (Oct 1st – June 30), 8AM – 12AM (July 1st – Sept 30)
Address: Rua Belém 84-92, 1300 085 Lisboa, Portugal
Praça do Comércio
The Praça do Comércio is the largest and grandest of Lisbon's squares with 2 major attractions — Rua Augusta Arch and the equestrian statue of King Jose I. Considered the gateway to Lisbon, this is where people and commercial goods disembark.
The area is filled with restaurants, cafes and shops you can explore. We recommend heading up the Rua Augusta Arch for a great view of the riverfront and beyond.
Price (Rua Augusta Arch): €2.50
Opening Hours: 9AM – 9PM (16 May – 31 Aug), 9AM – 8PM (1 Sept – 31 Oct), 9AM – 7PM (1 Nov – 14 Apr), 9AM – 8PM (15 Apr – 15 May).
Last admission 15 minutes before closing time.
Address: Praça do Comércio, 1100-148 Lisboa, Portugal
Santa Justa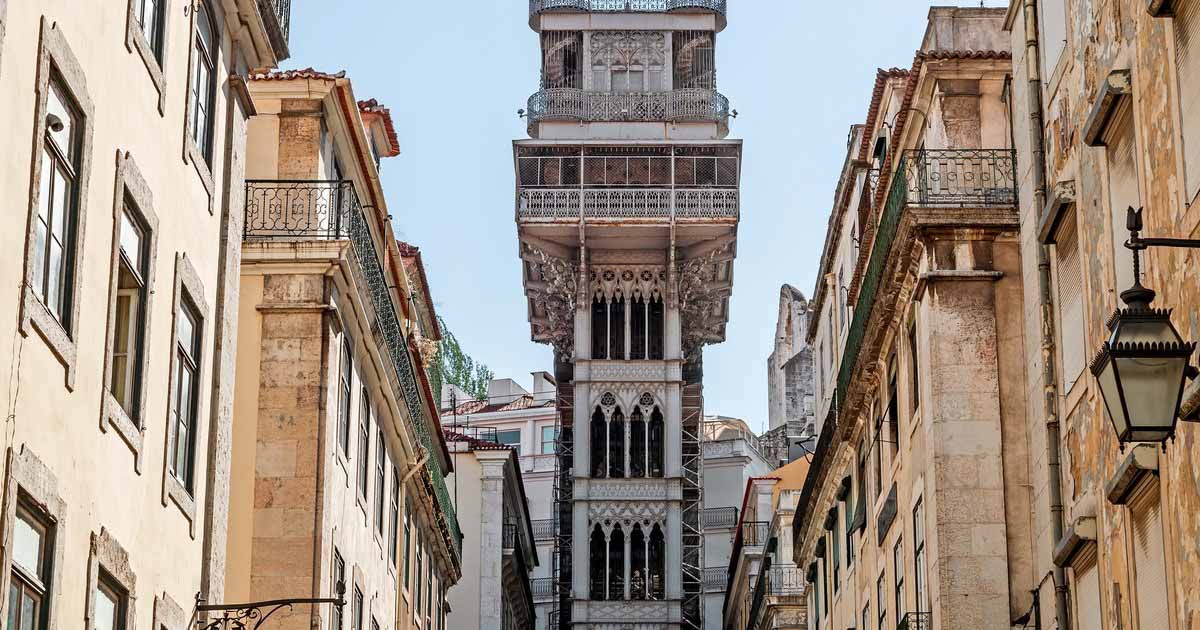 Also known as the Carmo Lift, Elevador de Santa Justa stands at 45m. This lift used to be a form of transport, connecting the lower streets of Baixa with higher Largo do Carmo (Carmo Square) but is now a major tourist attraction. Sitting atop the lift is a viewing platform that provides panoramic views of Lisbon.
*Pro-tip: Arrive early if you want to catch the sunset on the viewing platform as you might have to queue up to an hour.
Price: €5.15 (return ticket); also included in the 24-hour public transport ticket
Opening hours: (Summer) 7.30AM – 11PM, (Winter) 7AM – 9PM
Address: R. do Ouro, 1150-060 Lisboa, Portugal
Day 2: Portimāo
Highlights: Traditional Portuegese meal – Praia da Rocha – Sleep in Portimāo
Getting to Portimāo: 3.5-hour train journey from Lisbon to Portimāo for €25 (~S$39.67). Train timings and prices can be found on CP Comboios de Portugal.
Grab traditional Portuguese food for lunch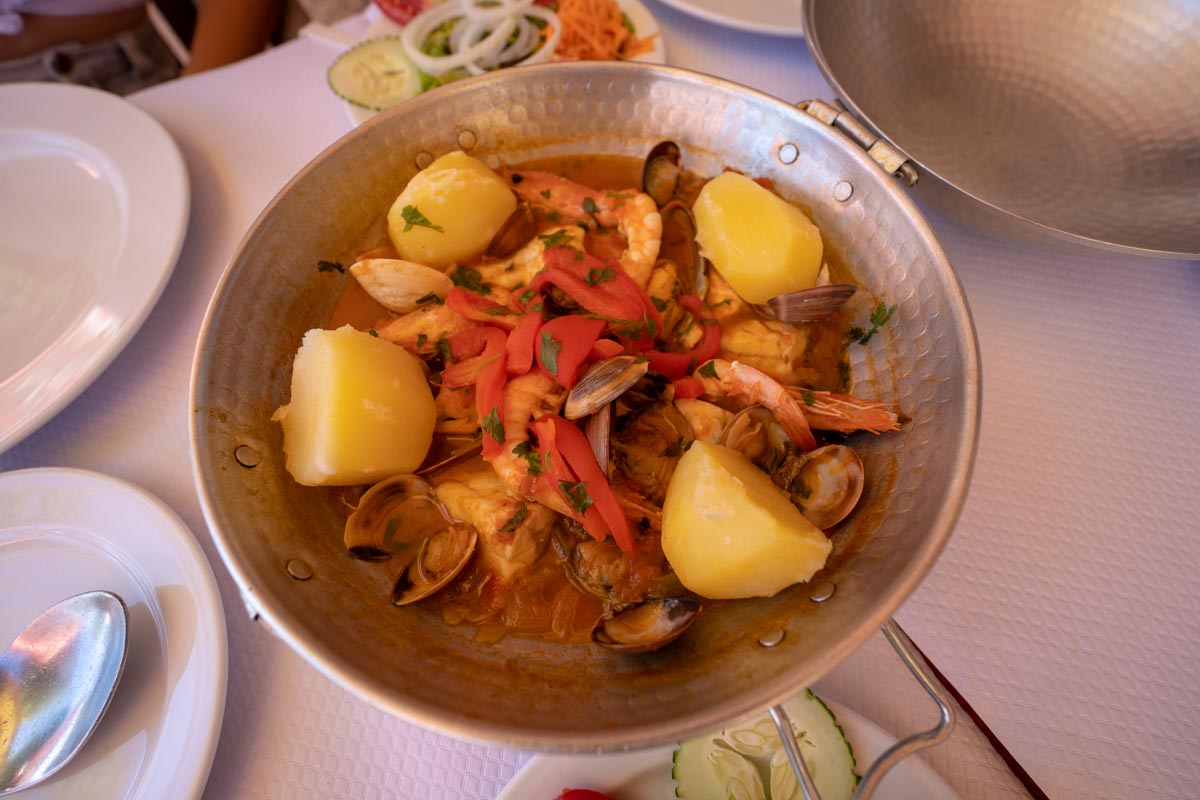 Reward yourselves with a good meal after the long train journey at Restaurante Piedade. Do try the Cataplana (€29.50, ~S$46.81), a traditional Portuguese seafood dish, originated from the Algarve region.
Opening hours: 10AM – 10PM
Address: Largo do Dique 8, 8500-001 Portimão, Portugal
Praia da Rocha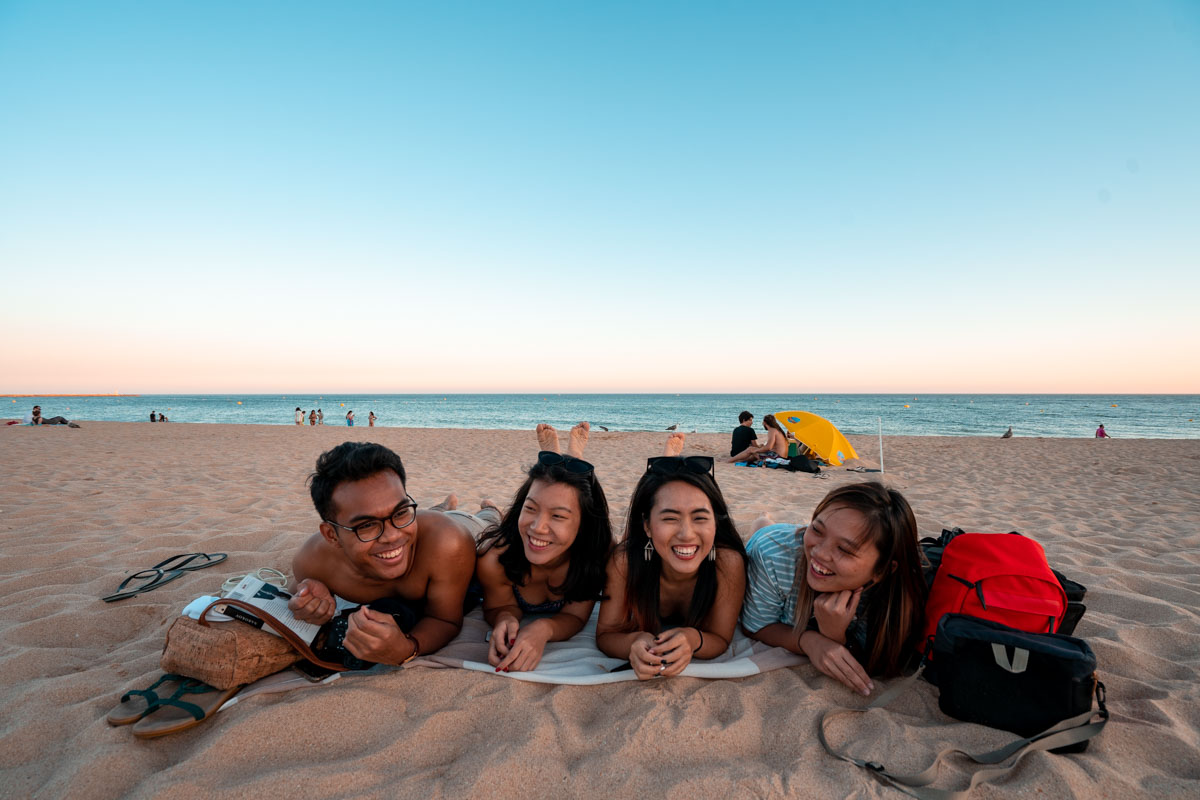 Not far from Portimāo, Praia da Rocha is a lively resort town in the Algarve coastline. This is a great place to chill out with many restaurants and bars around the area.
Remember to stop by the beach! Surrounded by beautiful rock formations, this turned out to be my favourite beach on the trip.
Fun fact: "Praia da Rocha" directly translates to "rocky beach".
Getting there: Take bus 33, 3N (July and August only) and bus 11 (weekdays only). Check out the Portimāo bus timetable for more details.
Day 3: Ferragudo + Lagos
Highlights: Boat and kayak tour – Lagos Old Town – Batata Beach or Pinhāo Beach – Sleep in Portimāo
Boat and kayak tour
One of the highlights of the tour is a visit to the Benagil Cave, an impressive sea cave listed as the "Top 10 coolest cave" in the world. However, some of the caves in the area are relatively small and can only be accessed on a kayak.
The first 30 minutes of the tour starts on a boat, visiting various caves and cliff formations in the vicinity. Once we reached the area of Bengali, we got onto our kayaks and made pitstops at beaches within the cave before heading back to Ferragudo on the boat.
Price: €65/pax (~S$103.14)
How to get there: The tour starts in Ferragudo and can be reached by buses from Portimāo
Scrumptious meal at Portarade Restaurante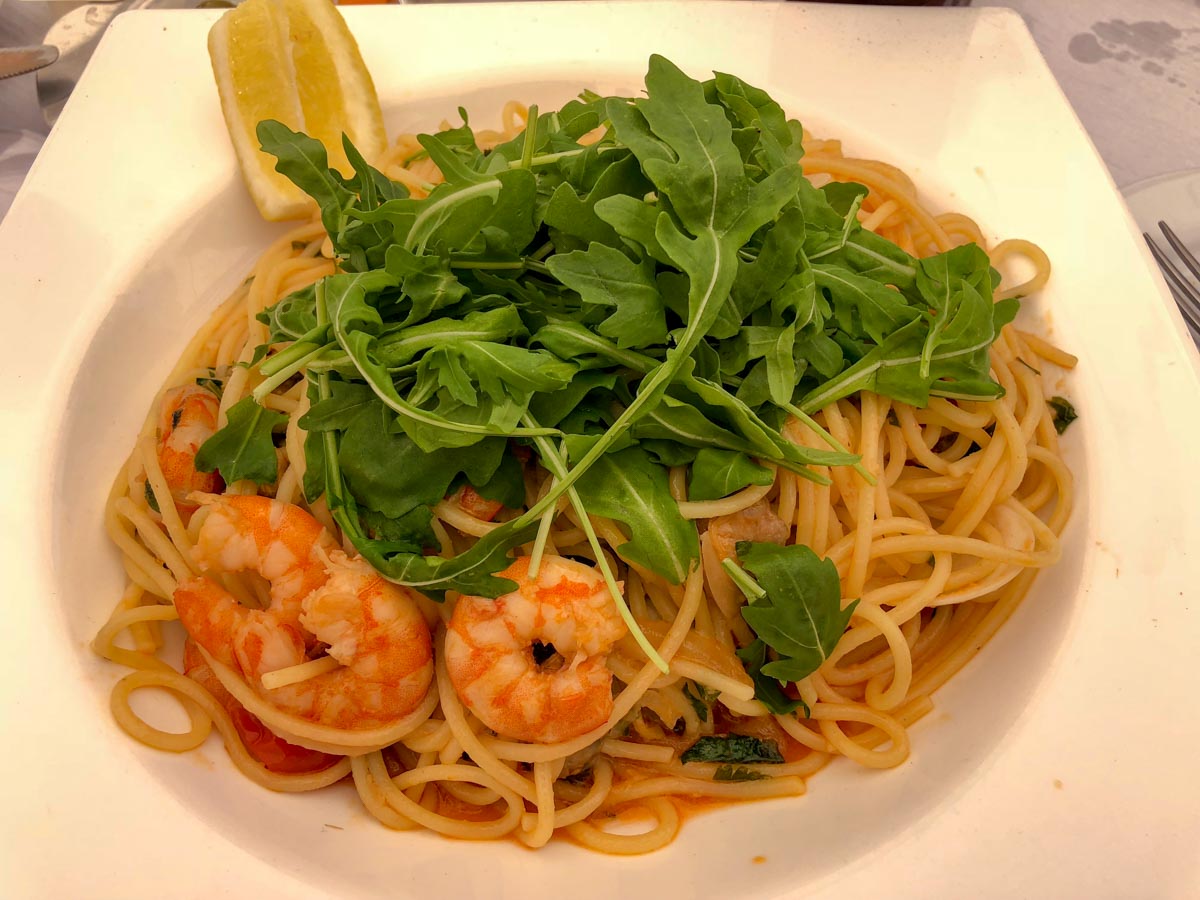 Head over to the square of Ferragudo for lunch. There are many restaurants here but we settled at Portarade Restaurante for its affordable sets and generous portions.
Cost: €14.50 (~S$23) for a starter, main, drink and dessert
Address: Ferragudo, Praça Rainha Dona Leonor 17, 8400-234 Lagoa, Portugal
Lagos Old Town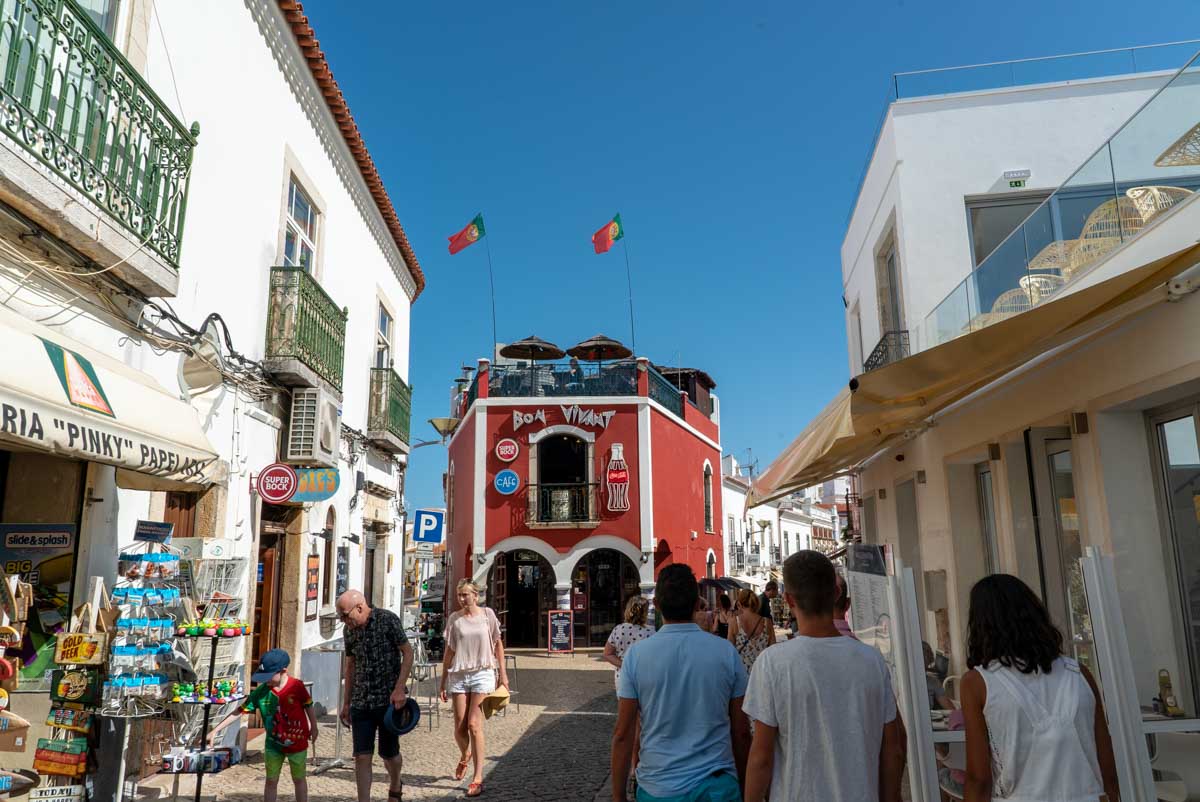 A short train ride from Ferragudo (€2.05, ~S$3), visit the old town of Lagos that lies within the 16th century walls. You'll find shops and restaurants lined along the cobbled lanes of this beautiful old town. The Lagos Cultural Centre is also located in the old town so pop by for a quick history lesson!
How to get there: From Ferragudo, Lagos is a short train ride away
Praia da Batata Beach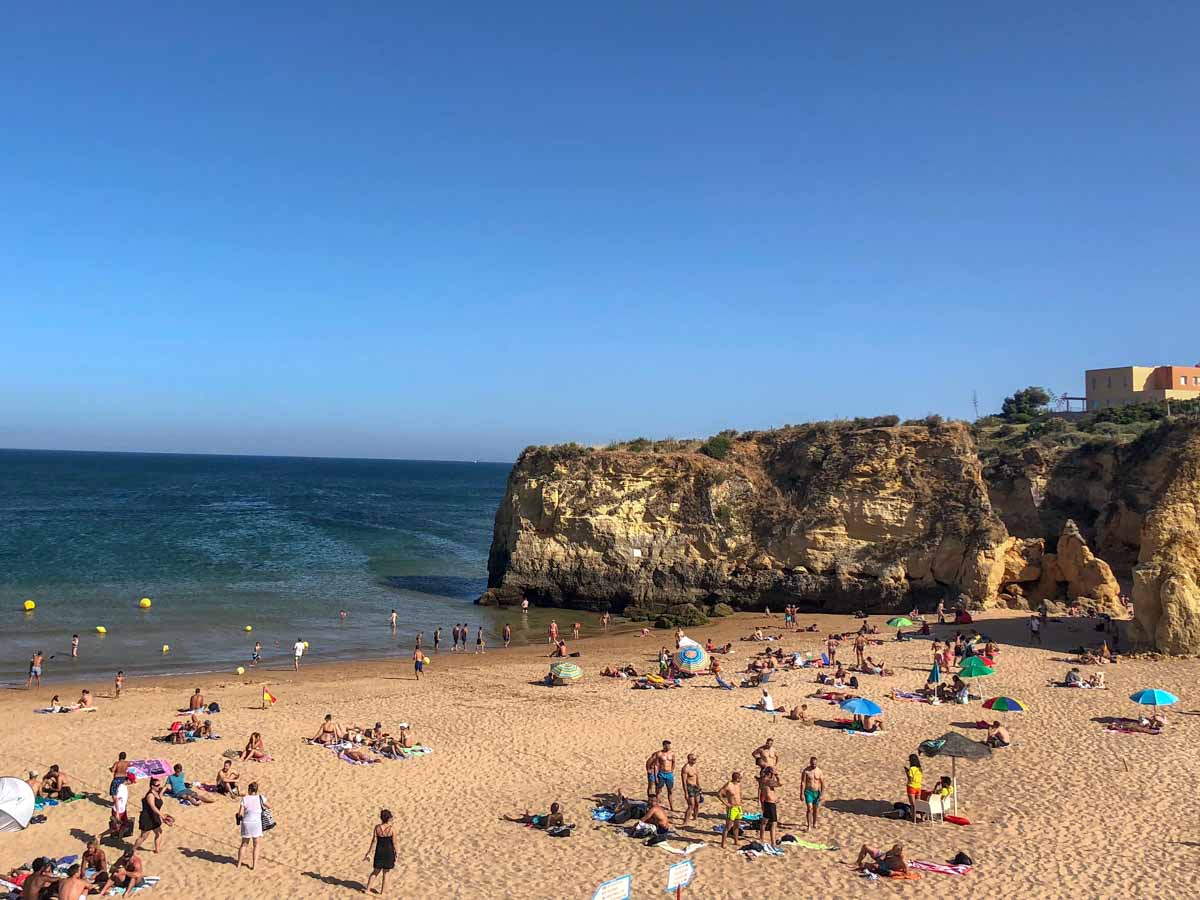 A short walk from the main tourist area of Lagos, Batata Beach is pretty small, and can get crowded, especially in summer. If you prefer a quieter beach, you can head over to Pinhāo Beach instead.
Address: Cais da Solaria, Portugal
Praia do Pinhão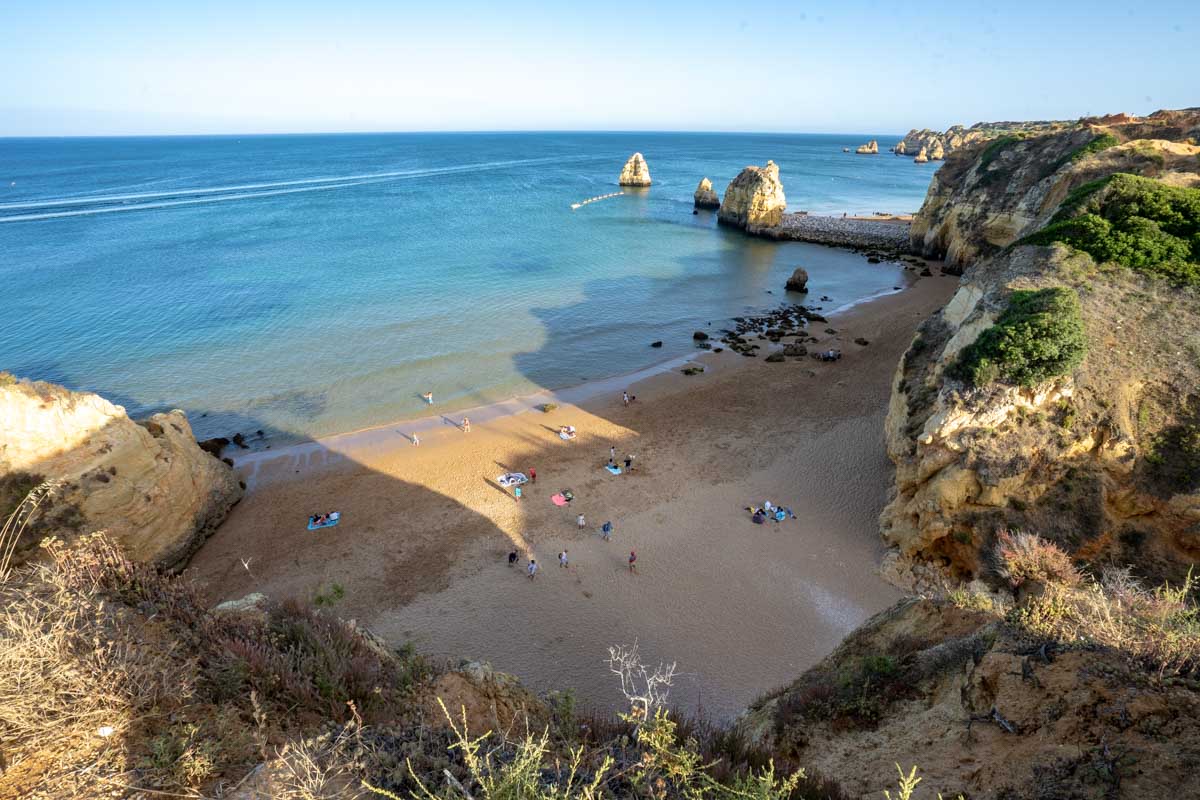 Also known as Pinhao Beach, this is only accessible by a stairway down the steep ochre cliffs and much quieter than Batata Beach but with very few facilities in the vicinity.
Address: R. José Formosinho, 8600-315 Lagos, Portugal
Day 4: Cascais
Highlights: Cabo da Roca – Boca do Inferno – Guincho Beach – Sleep in Cascais
Cabo da Roca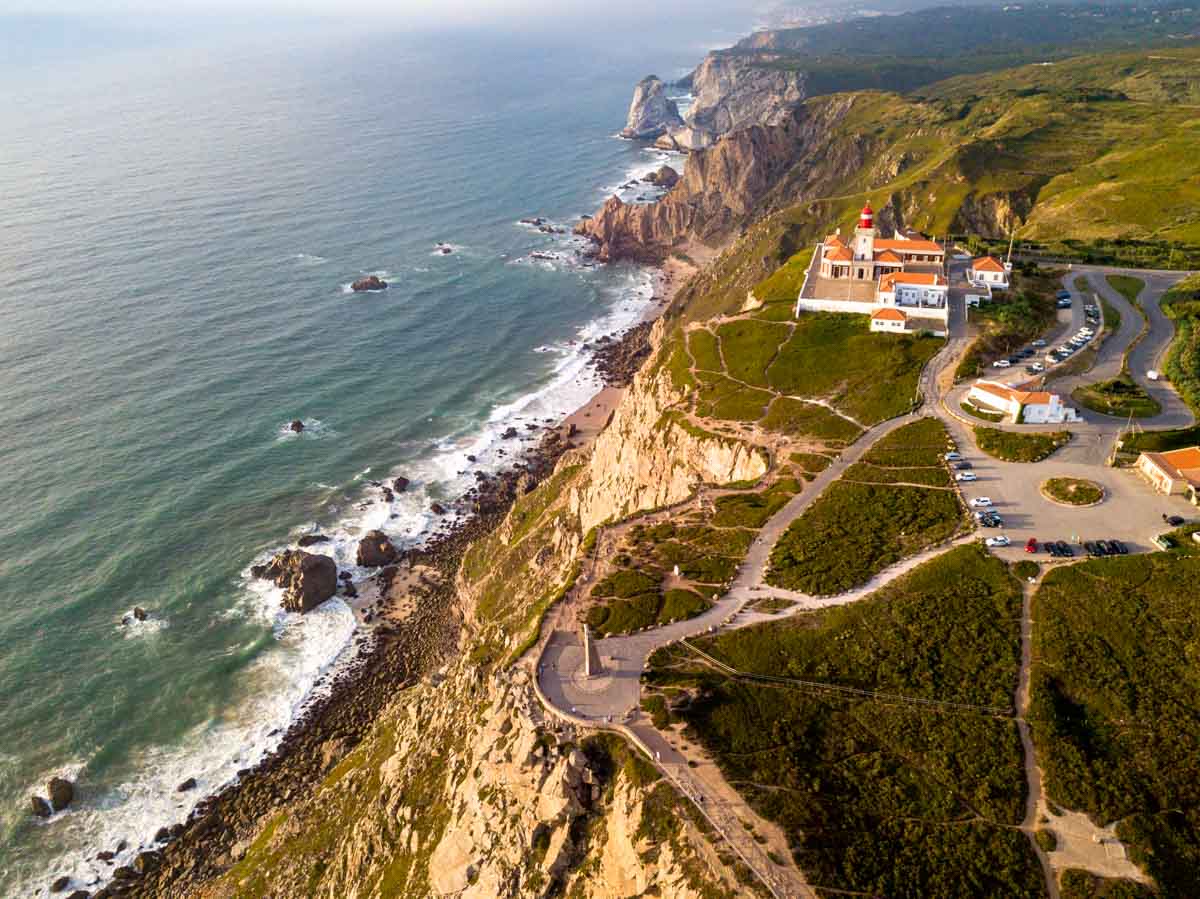 Cabo da Roca is the most westerly point of Europe, and is home to the Cabo da Roca lighthouse. Here you'll find a monument declaring the area as the westernmost point of continental Europe. The inscription is a quote from Luis Camoes, a famous Portuguese poet, Luis Camoes, who described the area as "where the land ends, and the sea begins". Winds here can be pretty strong so bring along a windbreaker if you're prone to getting the chills.
How to get there: Take bus 403 (€4.05 for one way). It will take about 25 minutes from Cascais.
Boca do Inferno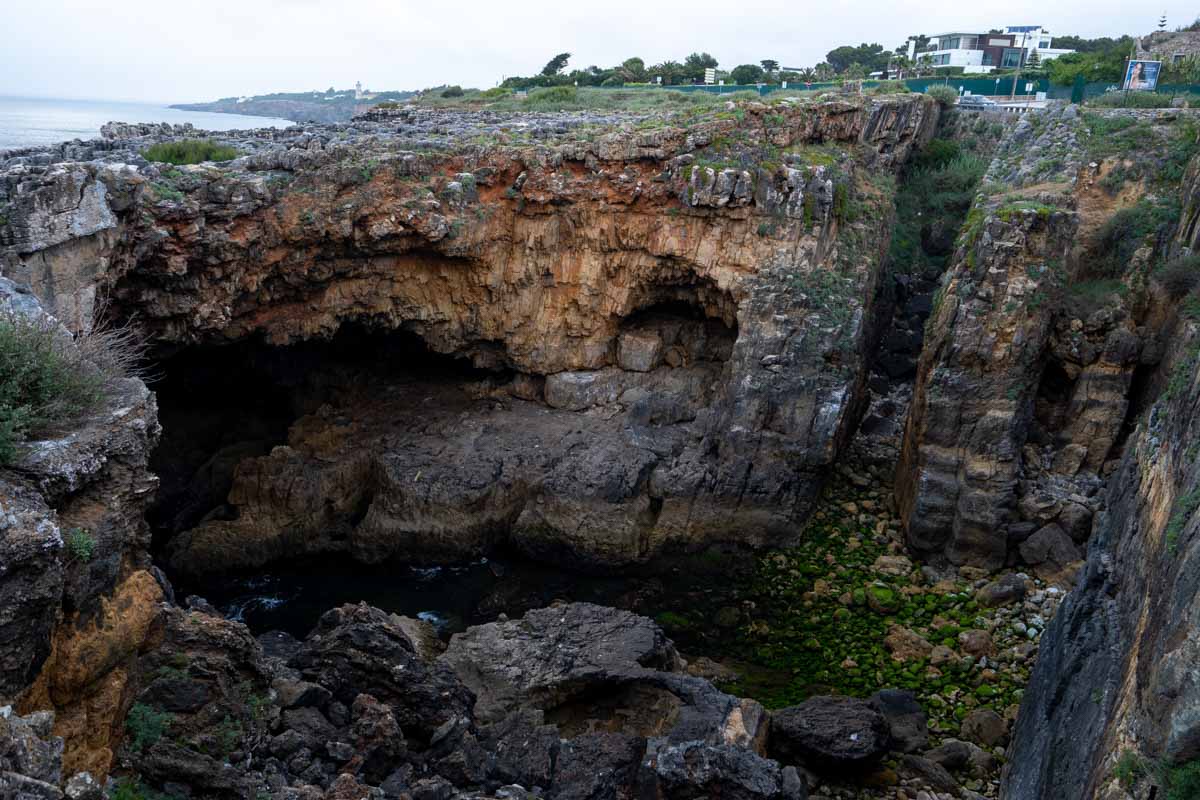 The Boca do Inferno is an interesting cliff formation close to Cascais, also dramatically termed "Hell's Mouth". A small cave has been chiselled out due to erosion from the waves, which eventually collapsed, forming the chasm you see today.
Boca do Inferno is a short walk or bike ride from Cascais town centre but I highly recommend cycling there. The coastal cycling route is one of the only cycling paths and the views are well worth the exercise.
Address: Av. Rei Humberto II de Itália 642, 2750-642 Cascais, Portugal
Praia de Guincho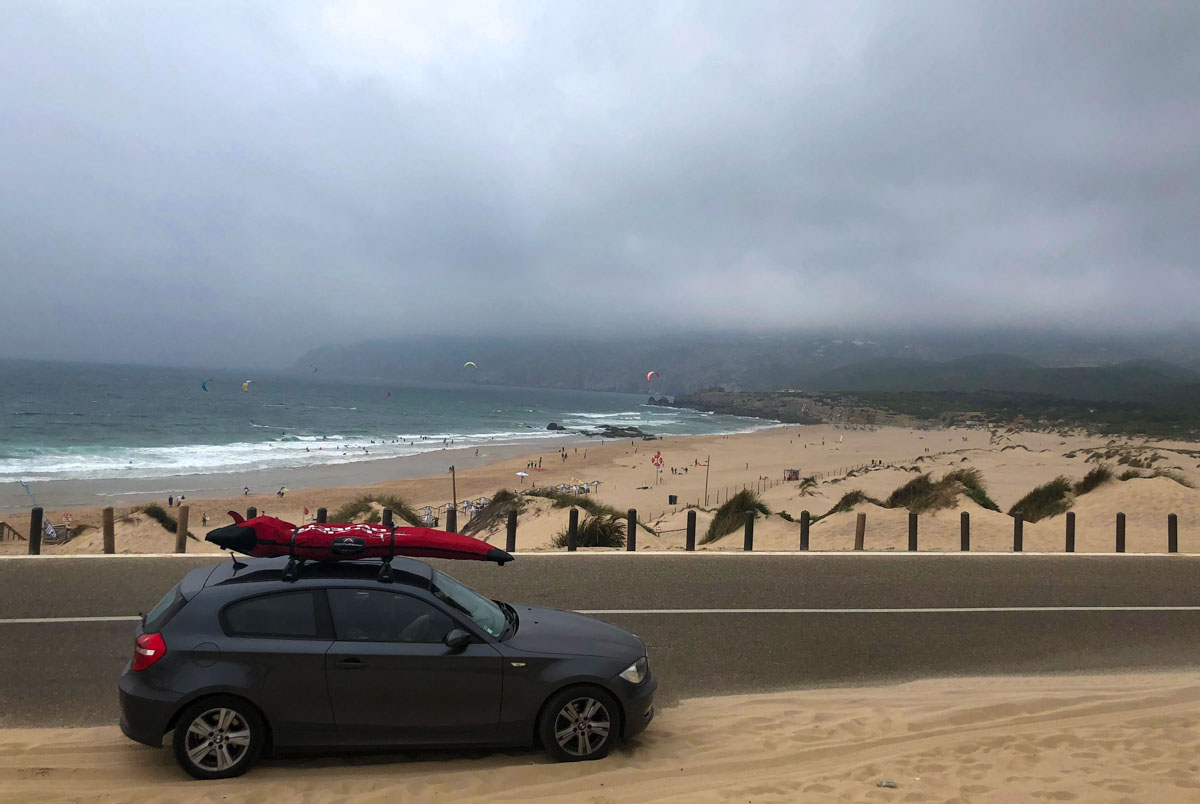 If time permits, you can continue on the cycling path to Guincho Beach, a ideal location for various water sports. The bike ride from the town to the beach is a 10km round trip, and the entire route is extremely scenic. The route is pretty straightforward, with minimal turns though it can get slightly hilly, but not steep.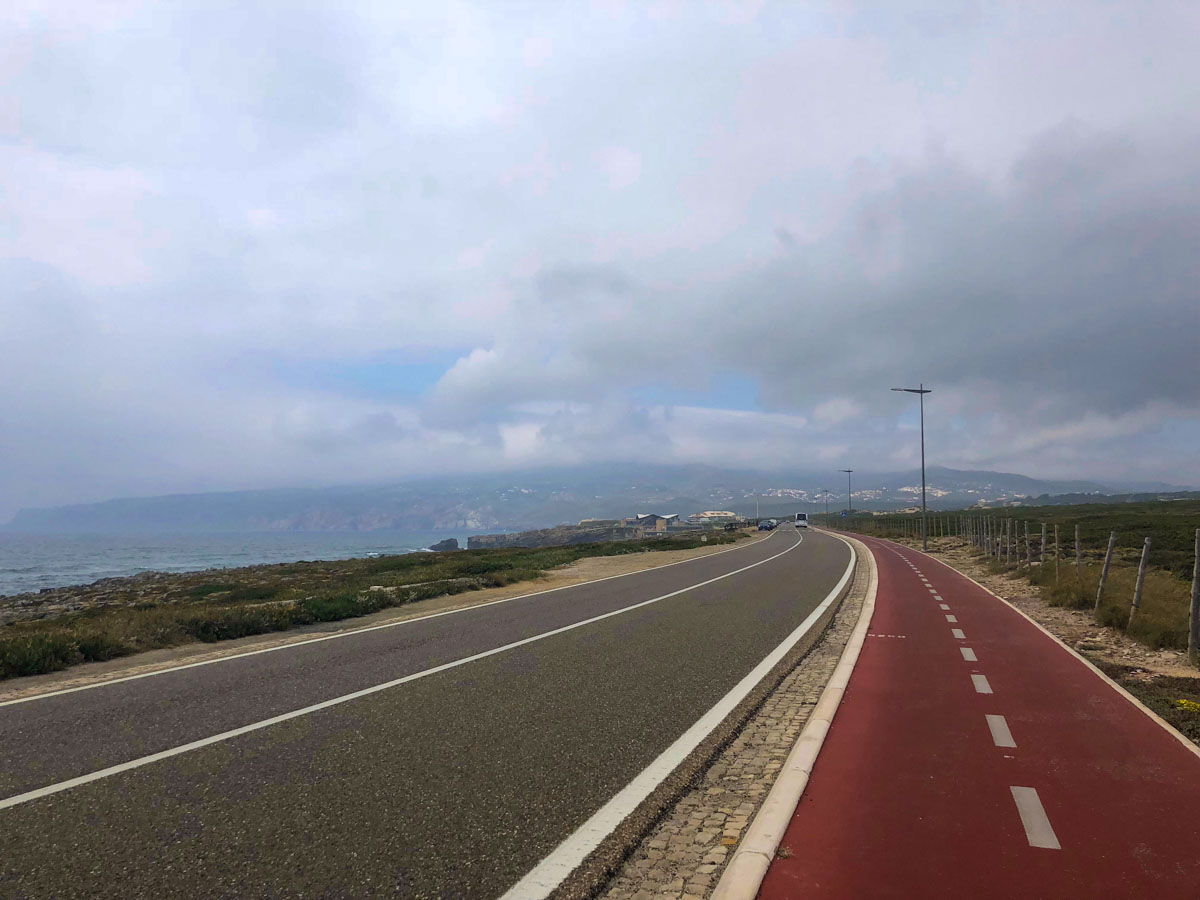 Bicycles are provided by the Cascais council, and can be rented for free. The most convenient location to get them is outside the train station, near McDonalds. These bikes are basic, without gears and chains are not provided so you cannot leave them unsupervised. If you prefer better bikes, there are bike rental shops in the town.
Day 5: Sintra
Highlights: Pena Palace – Moorish Castle – Quinta da Regalaria – Sleep in Cascais
Take a day trip out of Cascais to explore Sintra, a nearby town that used to be a royal sanctuary. From Cascais, take bus 403 (€4.15, ~S$6.59). The bus journey to Sintra will take approximately one hour.
Pena Palace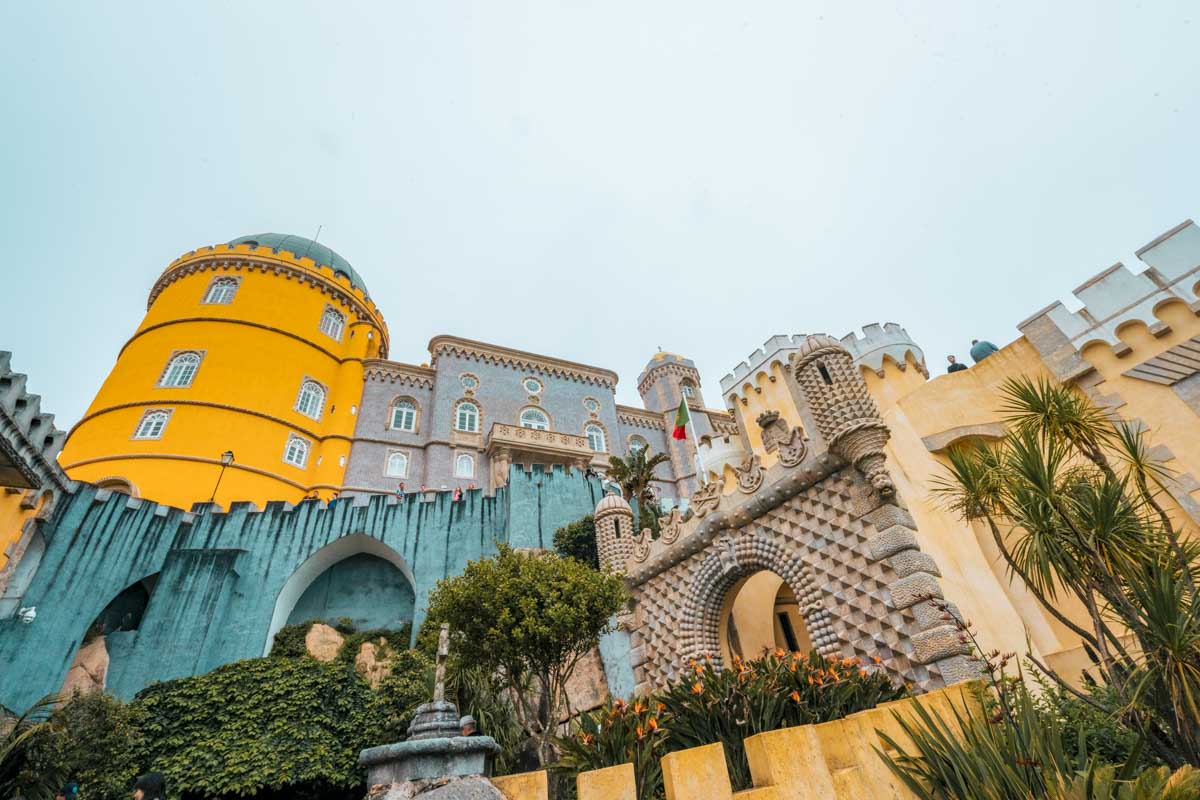 Palacio Nacional da Pena, aka Pena Palace, is a combination of vividly painted terraces. The palace was built by King Ferdinand II as a summer home for the Portuguese royals in the 19th century but was abandoned in the revolution in 1910, and later restored in 20th century. Pena Palace and the cultural landscape of Sintra has been classified as a World Heritage Site by UNESCO in 1995, so this is definitely worth a visit.
Price: €14.00 (~S$22.22) (for park, palace terraces and state rooms)
€7.50 (~S$11.90) (for park and palace terraces)
Opening Hours: (Summer) Park: 9.30AM – 8PM, Palace: 9.45AM – 7PM
(Winter) 10AM – 6PM
Last admission 1 hour before closing time.
Getting there: Bus 434 from the town of Sintra (€3.90 for one way bus ticket, €6.90 for round trip) Alternatively, it's a 2km walk (steep uphill) from Sintra.
*Pro-tip: For convenience, get a full day bus pass for a flat rate of €15
Moorish Castle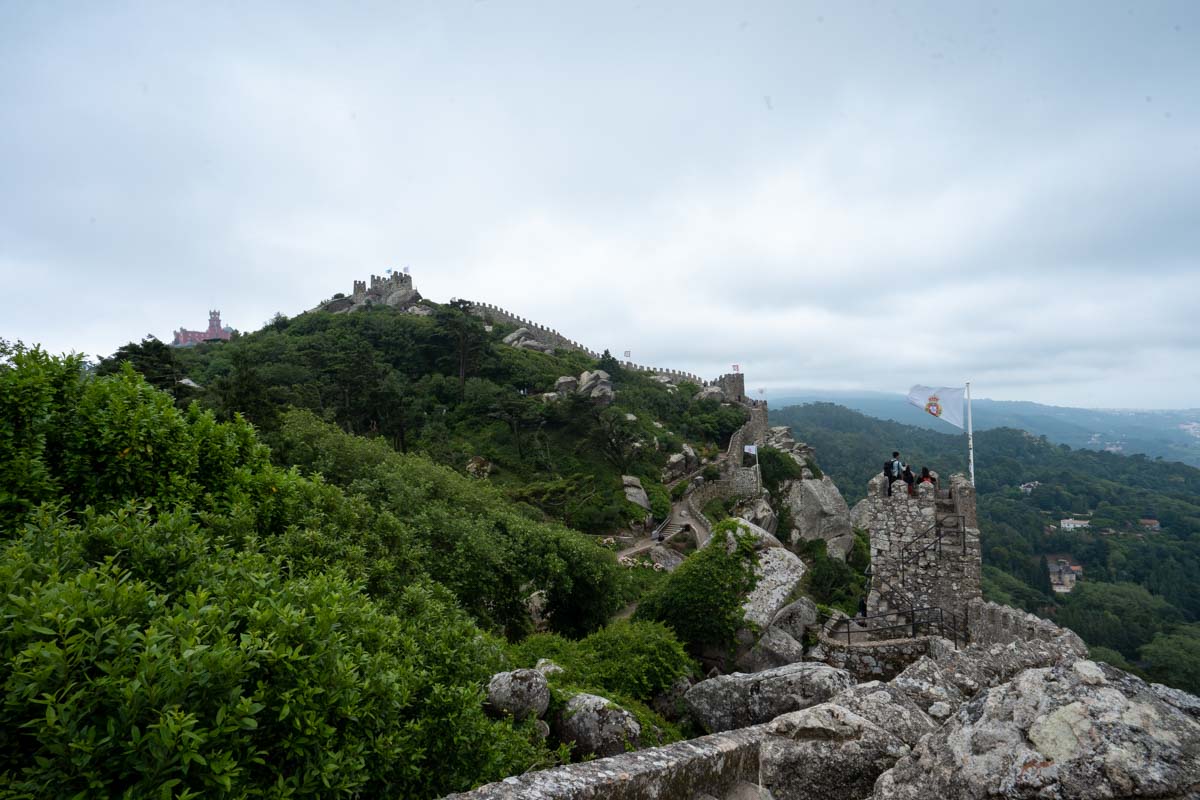 The Castelo dos Mouros was built in the 9th century by the North African Moors as a form of defense for the town of Sintra but abandoned after the Christian conquest of Portugal. It was later restored by King Ferdinand II as a feature of the Pena Palace.
The Moorish Castle provides a magnificent panoramic view of Serra De Sintra and the castle retains the charm of an ancient ruin, with dense forest surrounding the crumbling battlements that offer spectacular views over the Sintra region.
Price: €8 (~S$12.69)
Opening hours: (Summer) 9.30AM – 8PM, (Winter) 10AM – 6PM
Last admission 1 hour before closing time.
Getting there: 5 minute walk (downhill) from Pena Palace
Quinta da Regalaria
Quinta da Regalaria consists of a palace, chapel, a park with lakes, grottoes, wells, fountains and a touch of exquisite sculptures.
One of the most iconic must-sees here is the initiation well. This 27 meters deep well was not intended for water collection but instead used for initiation rites. Though not much is known about the what went on in the well, it is evident that the building process has been carefully planned out.
Price: €6 (~S$9.52)
Opening Hours: (Summer) 9.30AM – 8PM, (Winter) 9.30AM – 6PM
Getting there: Take bus 435 from the town of Sintra
Day 6: Porto
Highlights: Sao Bento Train Station – Café Santiago – Miradouro da Vitória – Dom Luís I Bridge – Sleep in Porto
Getting to Porto: From Cascais station, get single ride tickets from the station and take the train to Lisboa Cais du Sodre station. From Lisboa, take a bus (or walk) to Lisboa Santa Apolnia station to catch a train to Porto Sao Bento station. To book tickets and check for train timings, you can do this on CP Comboios de Portugal.
Sao Bento Train Station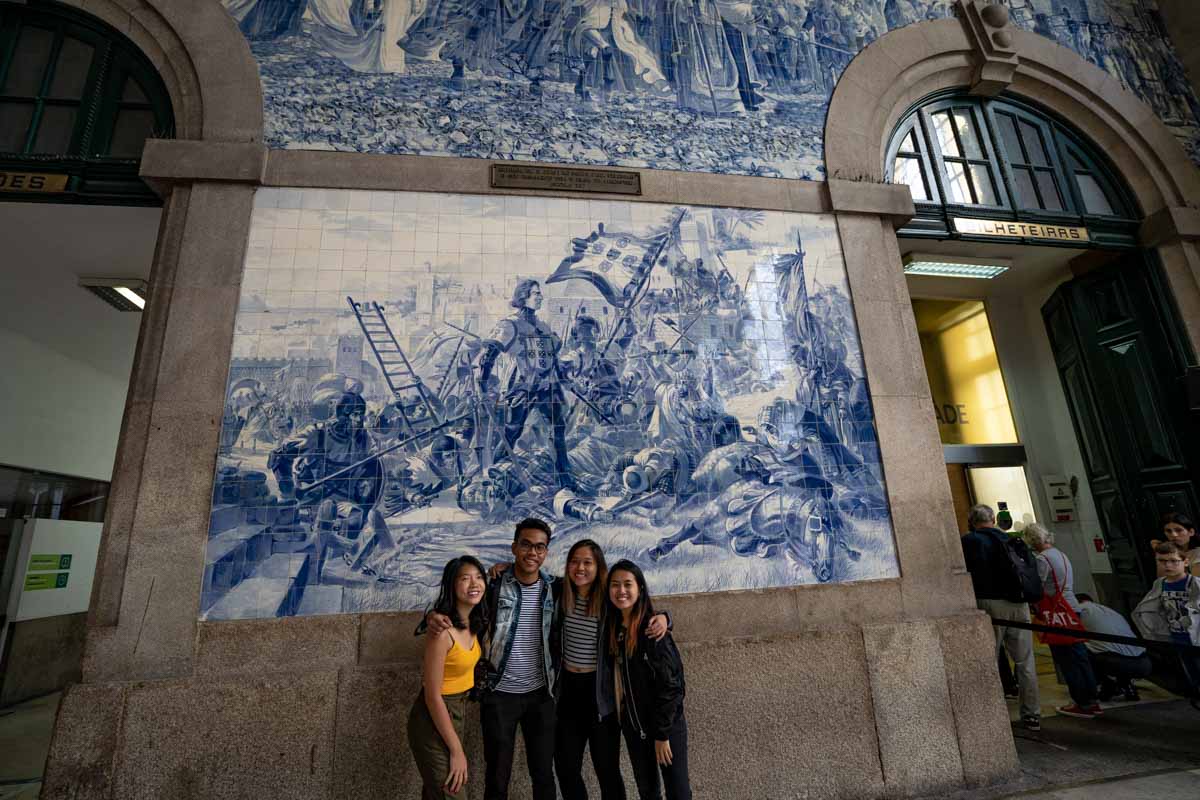 If you travelled to Porto via rail, you'll most likely arrive via São Bento Station, one of the most beautiful train stations in Portugal. This is one of the major transportation hubs of Porto lined with 20,000 azulejo tin-glazed ceramic tiles, which took a total of 11 years to be placed, depicting the story of Portugal's past.
Café Santiago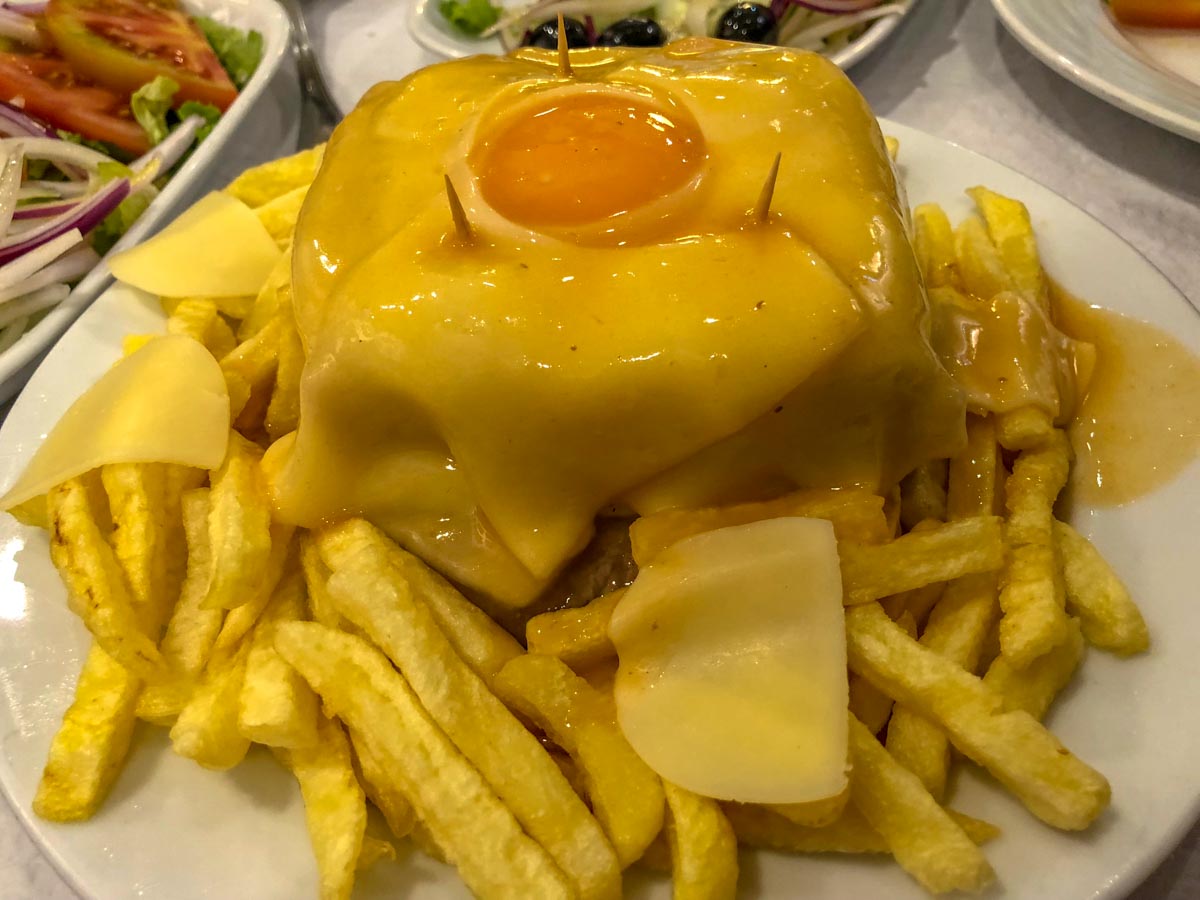 Founded in 1959, Café Santiago serves, possibly the best Francesinha in Porto. A Francesinha is a sandwich made with meat, sausage, ham, cheese, egg and it comes with a side of fries. The portion can be quite big so it would be ideal to share. For the four of us, we shared a Francesinha Top (€12, ~S$19.04), Bacalhau (€9.75, ~S$15.47) and 2 salads (€2.30 each, ~S$3.65).
This place gets crowded so get there early (right when they open) or go during off-peak hours like 4PM.
Opening Hours: 12PM – 11PM
Address: Rua Passos Manuel 226, 4000-382 Porto PORTO, Portugal
Miradouro da Vitória
A rather quiet lookout that offers a spectacular view of Porto — including the famous Dom Luis Bridge and Porto Cathedral. Although access to tourists is allowed on this private property, we were asked to leave at around 8.30PM by an old man who seemed to be a caretaker of the area as the area get locked up. Look out for the stray cats!
Opening Hours: 9AM – 9PM
Address: Rua São Bento da Vitória 11, 4050-543 Porto, Portugal
Dom Luís I Bridge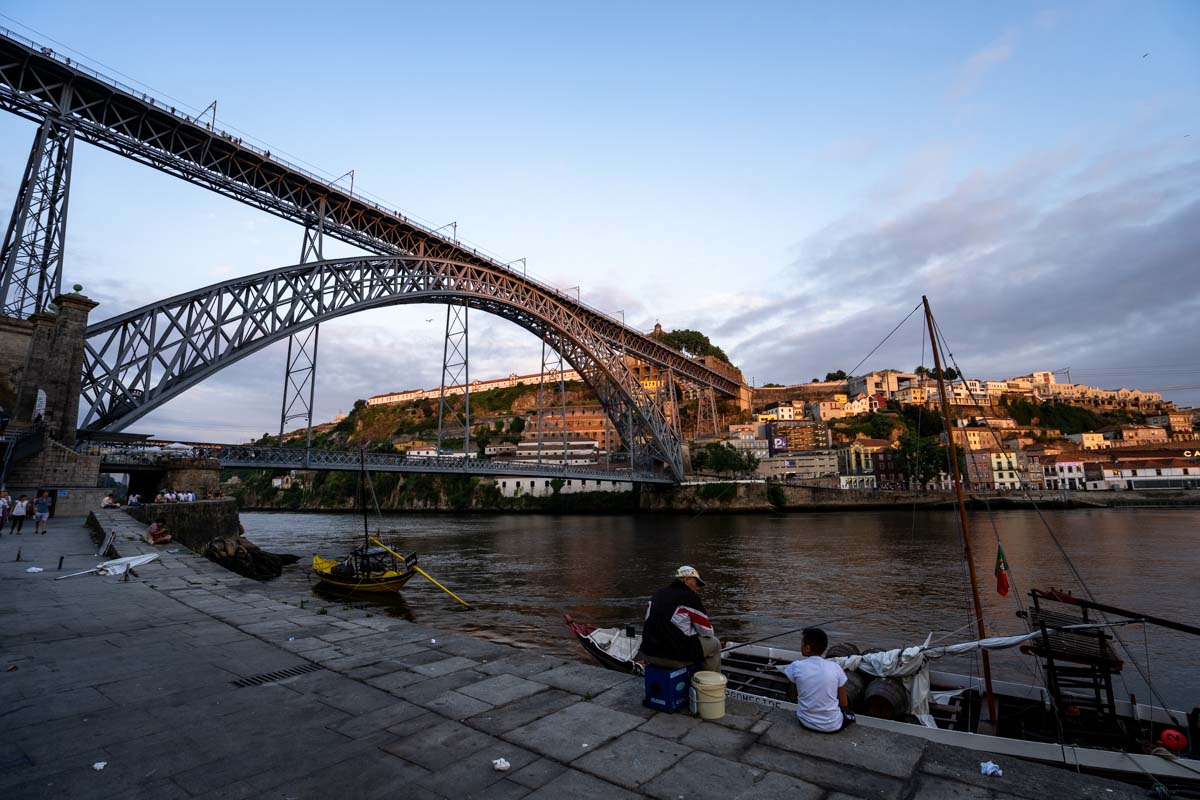 Dom Luís I Bridge is a 45m high, double-decked metal arch bridge that spans the River Douro between the cities of Porto and Vila Nova de Gaia.
On the Porto side, the lower deck connects the Cais da Ribeira and the upper Avenida Vímara Peres. On the other end, the bridge's lower deck connects to Avenida Diogo Leite and the upper deck connects to Avenida da República.
Walk along the banks or find a spot to sit with a snack while enjoying the view. There are also many restaurants along the river banks so you can also find one to chill in, a perfect spot to end the day.
Address: PTE Luiz I, Porto, Portugal
Day 7: Douro Valley
Highlights: Douro Valley day tour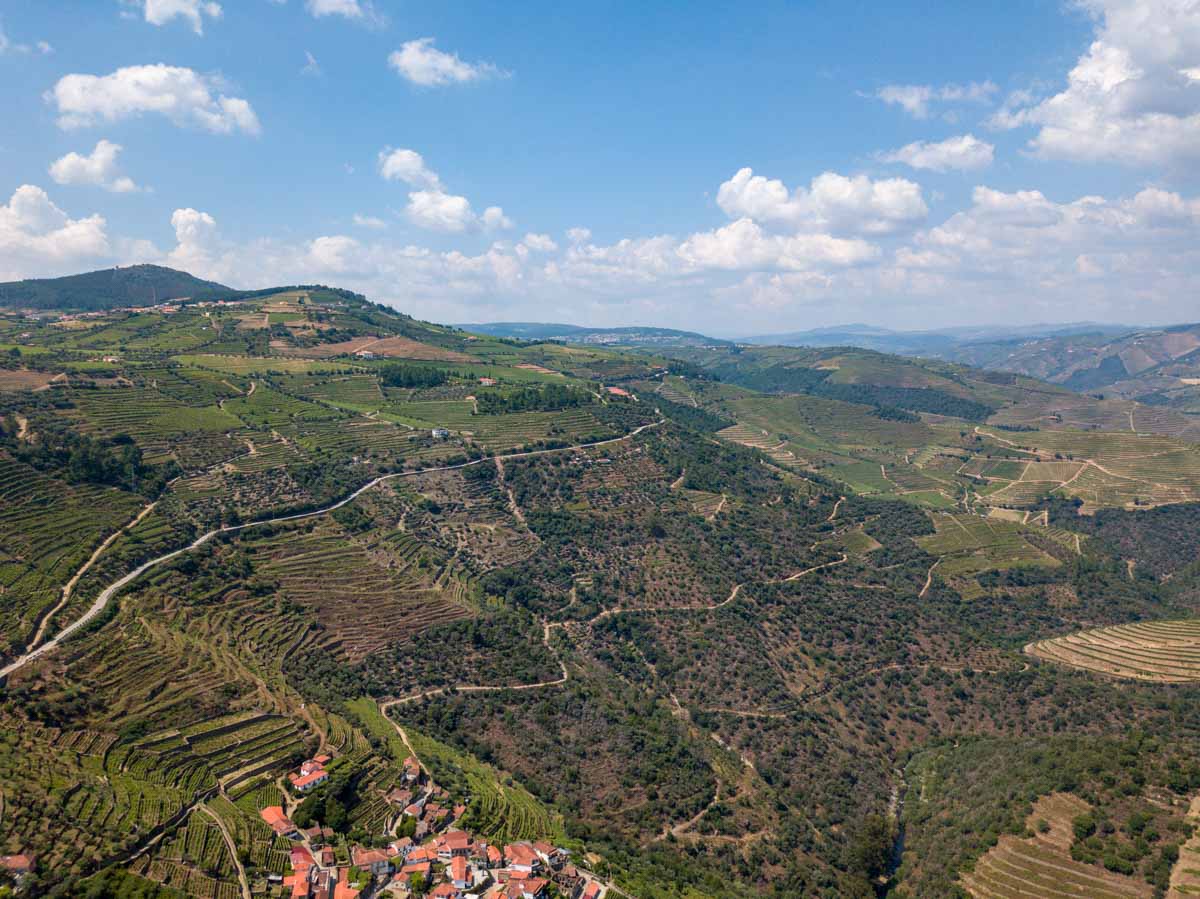 Take a day trip out of the city to Douro Valley, one of the oldest wine regions of the world.
Douro Valley is home to Douro River, and primarily known for Port wine, which has been produced here for the past two thousand years. The Douro Valley was made a UNESCO World Heritage Site in 2001 in recognition of the beautiful vast landscape of the area.
Start off your trip with a visit to a wine estate and learn about Port wine, which is richer and sweeter than normal wines.
After the "lesson" and tasting at the winery, go on a boat tour on a traditional Portuguese Rabelo around the valley and taste even more wine!
A typical Douro meal will be served for lunch followed by wine tasting in the restaurant's winery.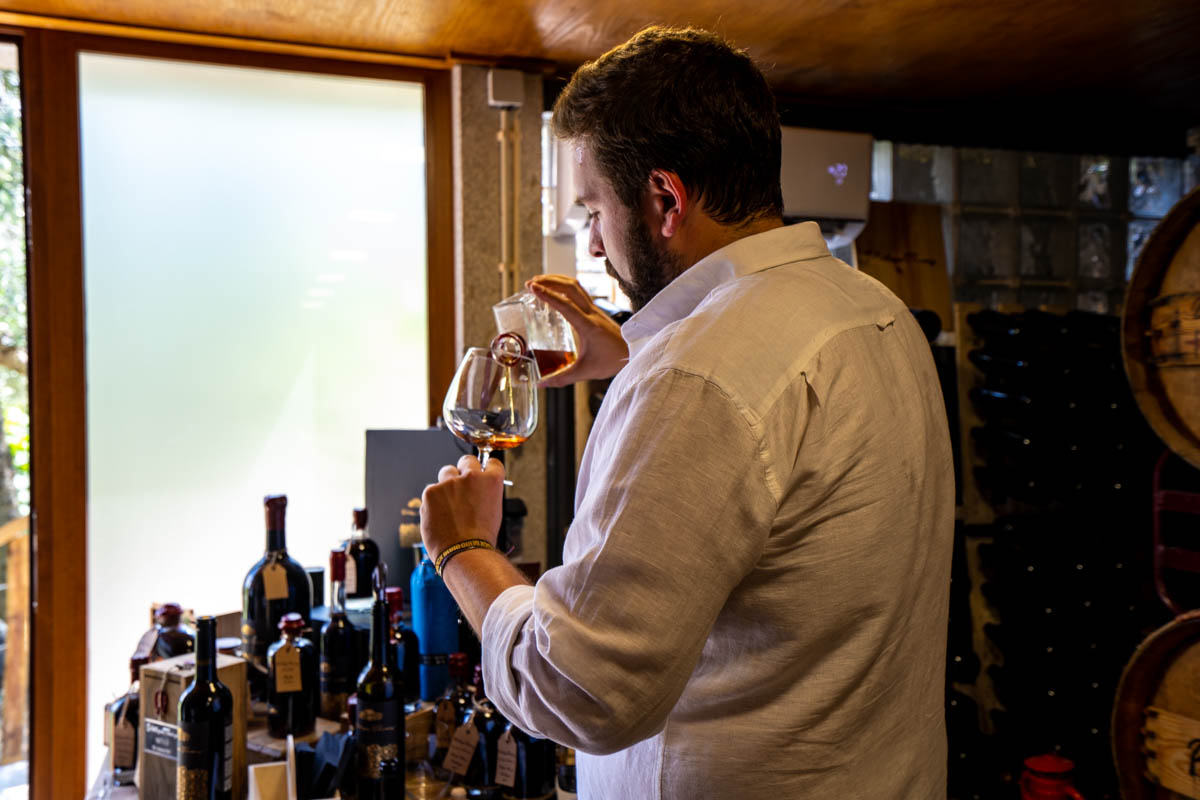 We took a tour with getyourguide, which we loved because our guide and tour mates were really friendly. We had 2 Americans, as well as 2 others from London in our tour group and we enjoyed chatting with them. This tour was a breather for us as we were being ferried around, with everything nicely planned out for us, even picking us up and dropping us off at accommodation instead of having to find our own way to the places.
Price: S$145.44/pax
Day 8: Porto
Highlights: Livraria Lello Bookstore – Porto Cathedral – Tile painting class – Crystal Palace Garden – Sleep in Porto
Livraria Lello Bookstore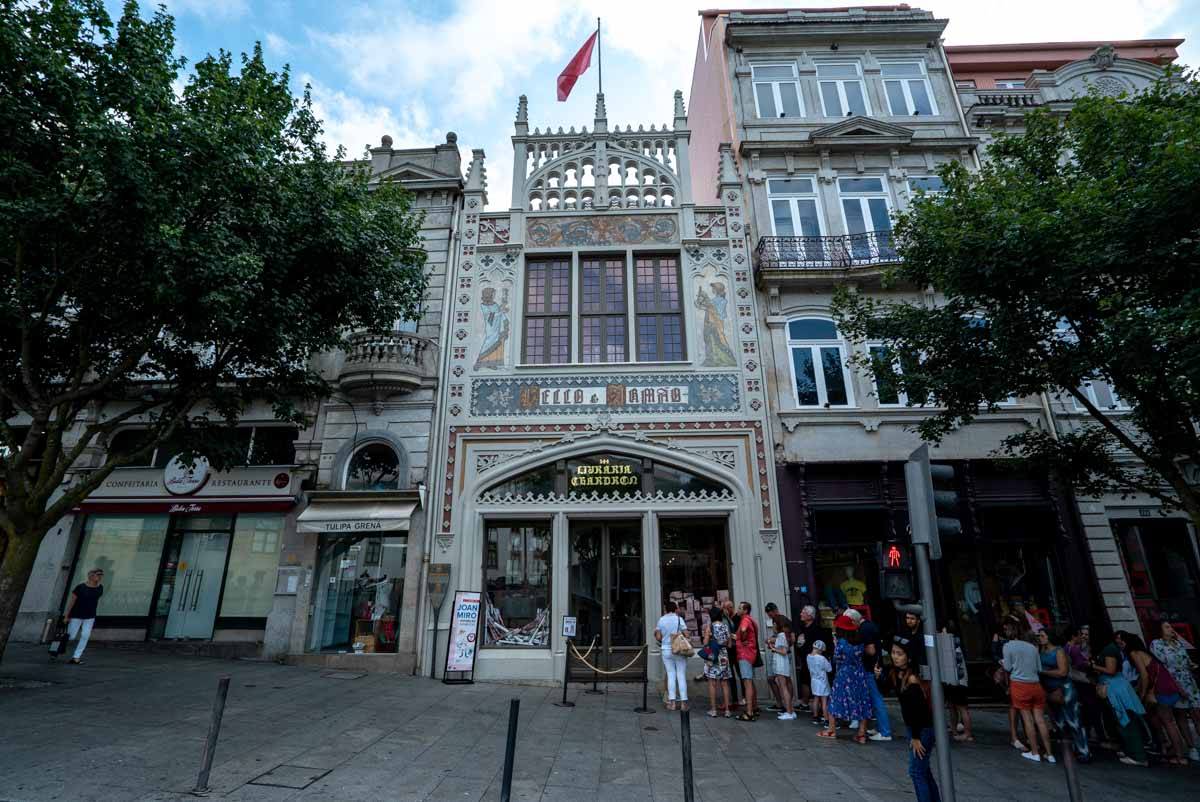 Rumoured to have inspired J.K. Rowling to write the Harry Potter series, see if you can spot the similarities between the bookstore's staircase and the one described in the book. J.K. Rowling spent much of her time in Livraria Lello when she was teaching English in Porto.
When the Harry Potter series first launched, many people flocked over to see the bookstore that inspired the author. Although the bookstore got crowded, no one was purchasing books. To cope with this, there's €5 entrance fee that's refundable if you buy a book.
The bookstore is still a popular spot up till today, and you can expect a queue to form outside even before opening hours.
Note: You will have to get the tickets for admission 1 block down from the bookstore (the building with the ATM in front of it). Bags are not allowed in the shop and you have to deposit them in the lockers available.
Price: €5 (~S$7.93)
Opening Hours: 10AM – 7PM (Mon – Fri), 10AM – 7.30PM (Sat & Sun)
Address: Rua das Carmelitas, 144, 4050-161 Porto, Portugal
Porto Cathedral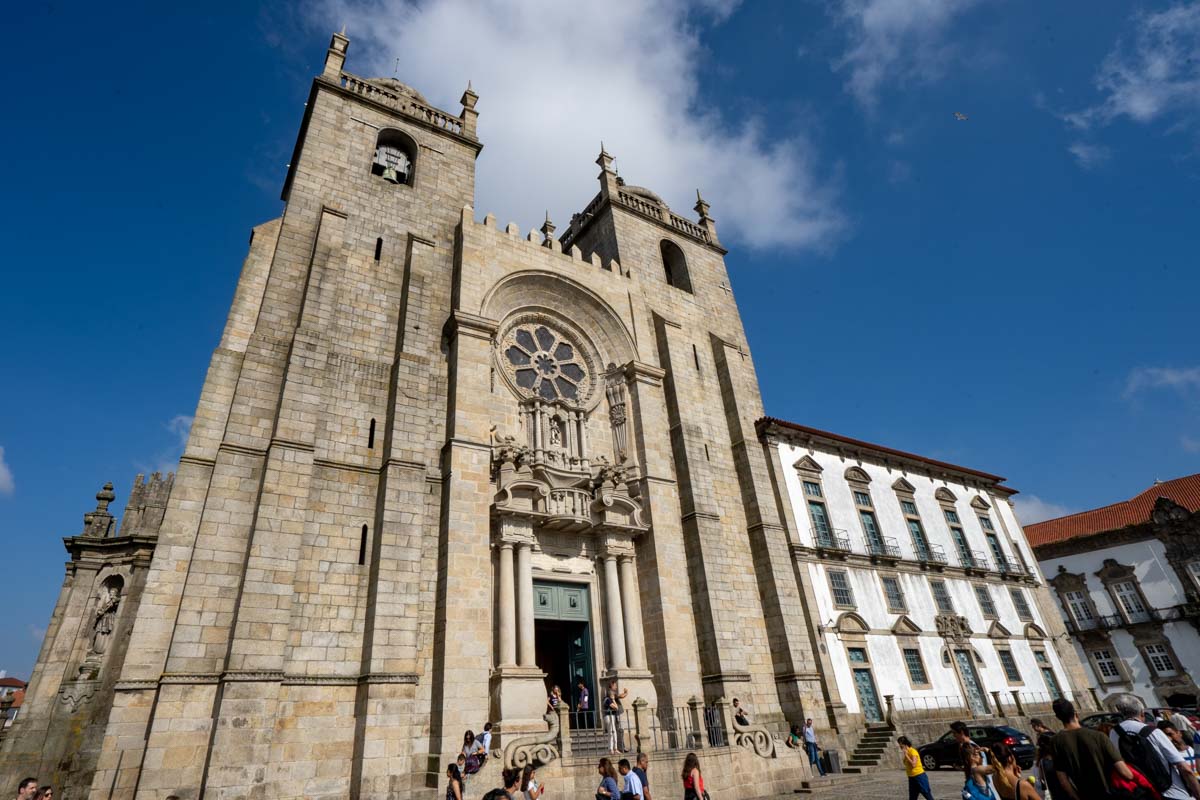 The Porto Cathedral is a Roman Catholic church and is one of the city's oldest monuments, built in the 12th century, with a cloister added on in the 14th century. The cathedral features a mixture Romanesque, Gothic, and baroque architecture, which reflects the diverse Porto history. The entrance to the cloister is located in the cathedral, through a door located next to the shop at the main entrance of the cathedral.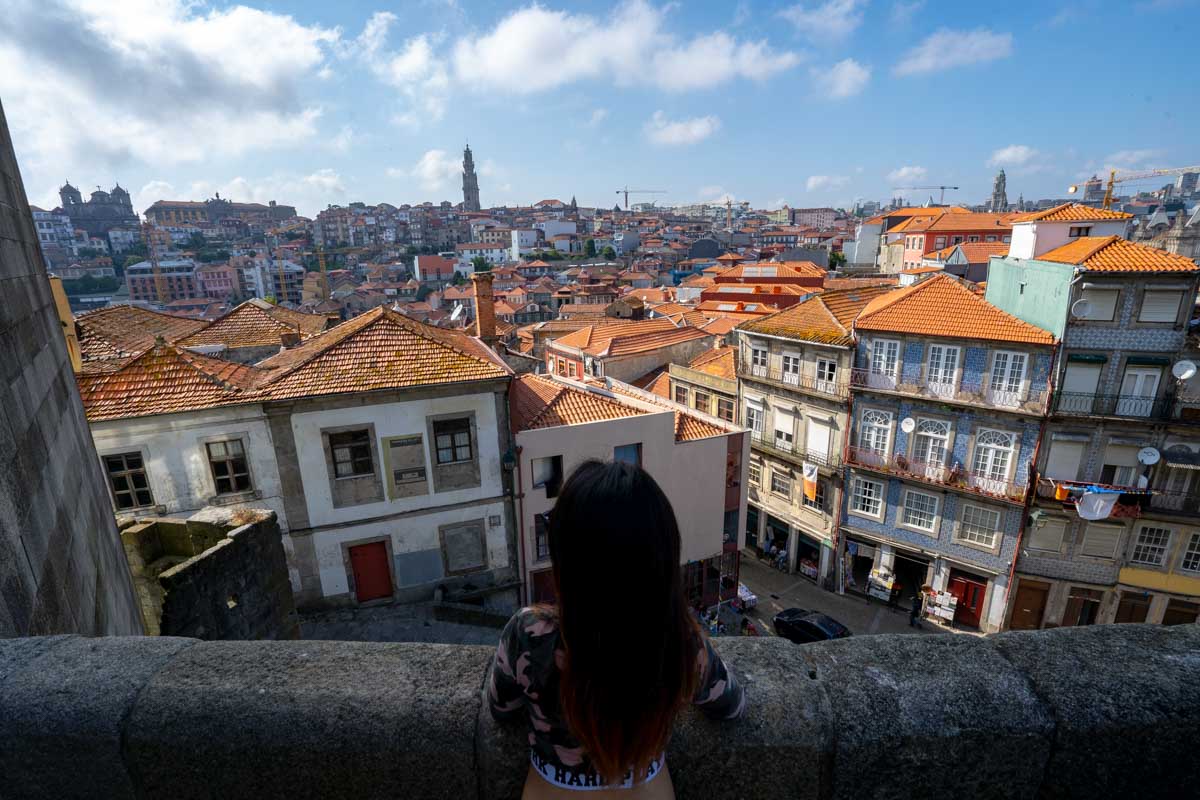 The square outside the cathedral is also worth exploring as it provides stunning views of the city, a must-see especially for photographers.
Price: Free for cathedral, €3 (~S$4.75) for cloister
Opening Hours: (Apr – Oct) 9AM – 12.30PM & 2.30PM – 7PM, Cloister: 9AM – 6.30PM
(Nov – Mar): 9AM – 12.30PM, Cloister: 9AM – 12.15PM & 2.30PM – 6PM, Cloister: 2.30PM – 5.30PM
The Cloister only opens in the afternoon on Sundays and religious holidays.
Christmas and Easter: closed.
Getting there: Take Porto's D (yellow) line to Sao Bento station, followed by a 2 minute walk to the cathedral.
Address: Terreiro da Sé, 4050-573 Porto, Portugal
Rua Santo Isidro, Tile Painting Class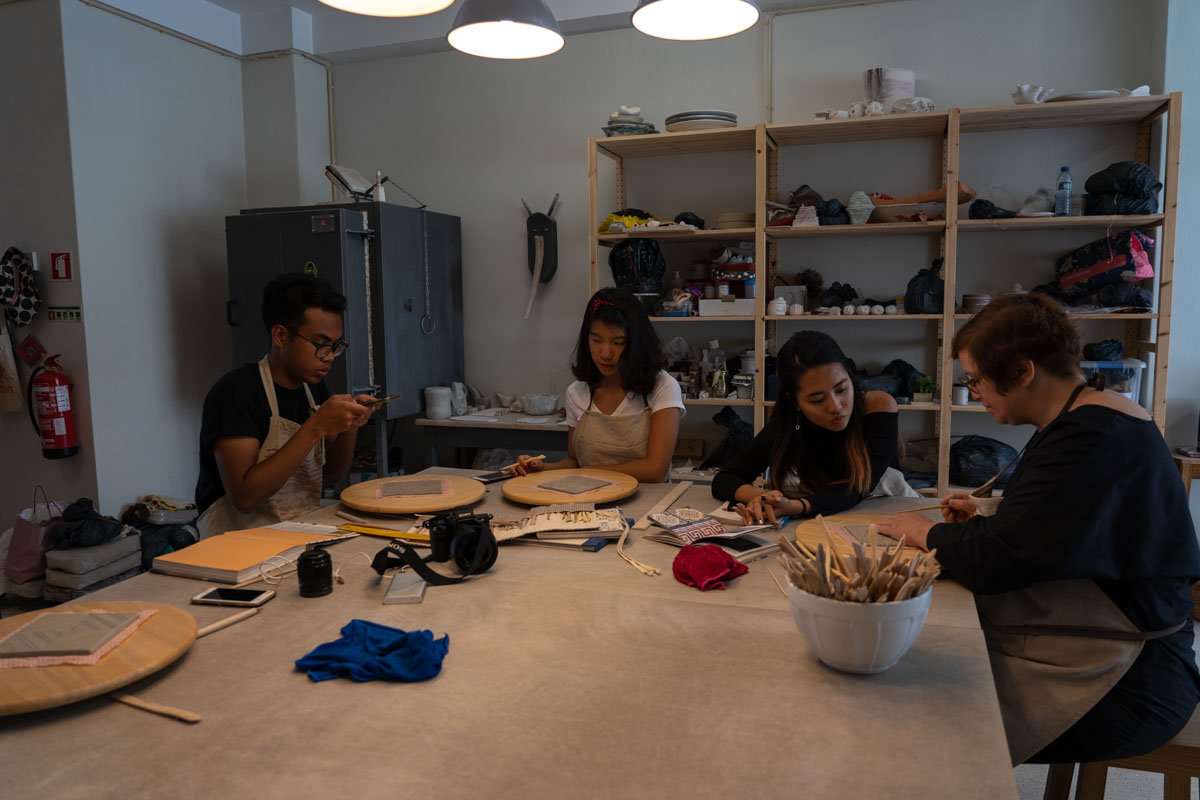 What better way to understand the history of azulejo tiles in Porto than to go for a tile making workshop and experience it yourself?
We decided to sign up for a tile making class with a local to learn more about the significance of azulejo tiles in Porto. This was the first time any of us are working with ceramic tiles and we were pretty much clueless. Teresa, the teacher, had plenty of experience in tile making, and was very patient with us. With her guidance, we all managed to carve out a design on our tiles.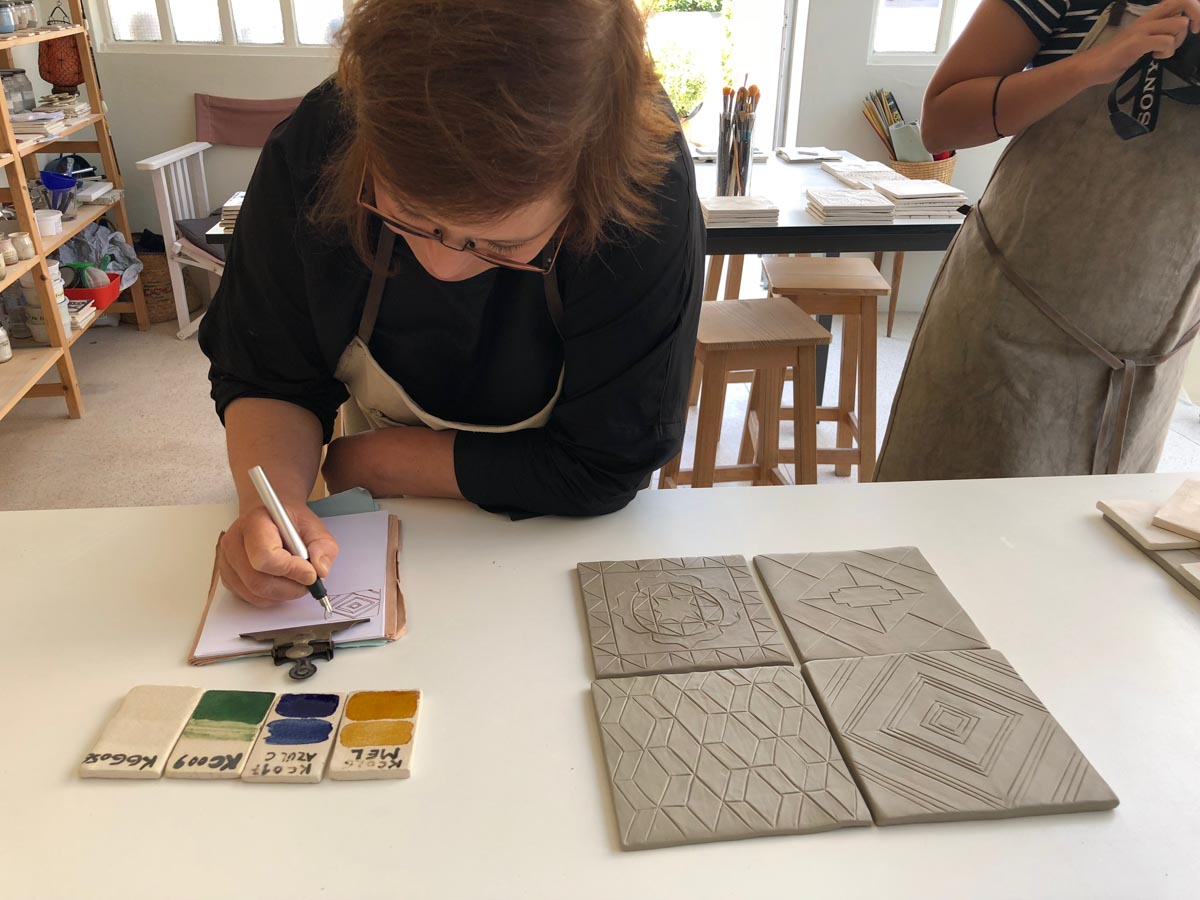 Price: €25/pax (~S$39.57)
Address: Rua Santo Isidro, Porto (Workshop will be held in Teresa's studio)
Jardins do Palácio de Cristal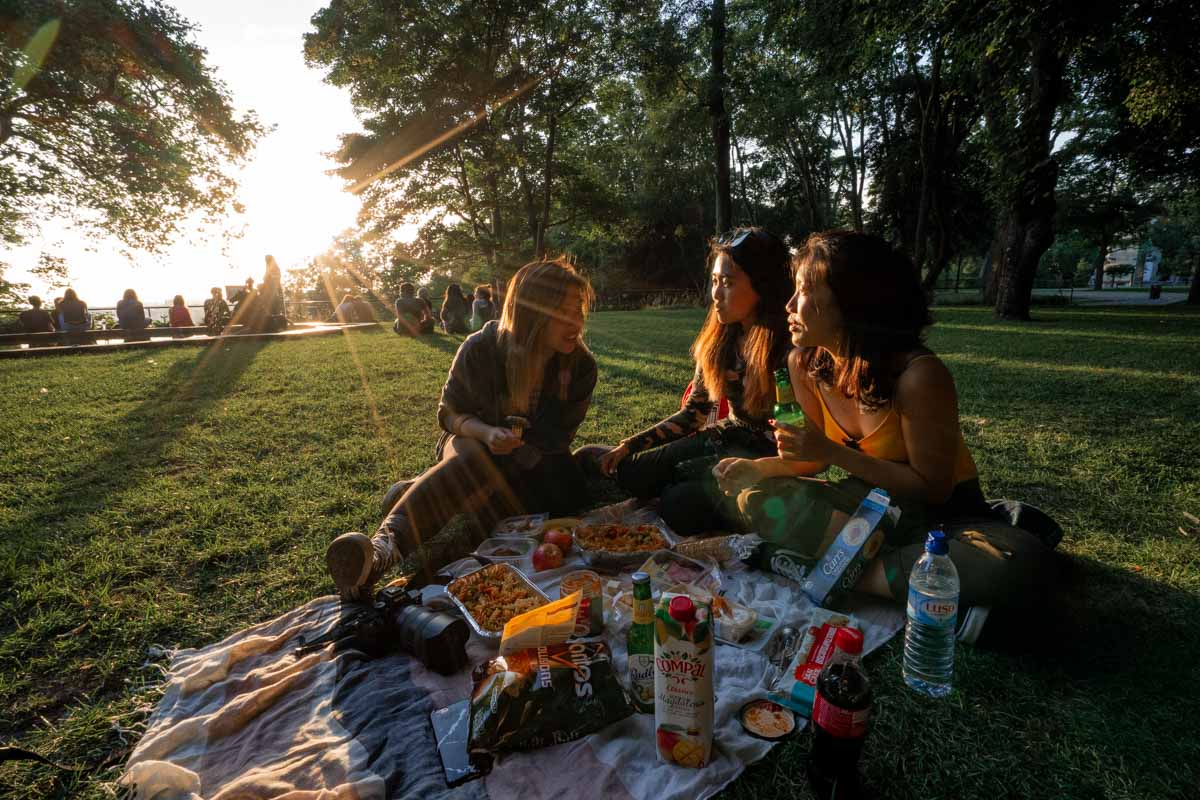 Fountains, sculptures and numerous peacocks running around. The Crystal Palace Garden is actually a combination of small gardens, every one perfect for a picnic. Prepare some food and a picnic mat, get ready for a chill evening!
P.S. beware of seagulls that might swoop in and steal your food!
Opening hours: 8AM – 9PM
Address: R. de Dom Manuel II 282, 4050-378 Porto, Portugal
Getting there: Take busses 507 and 601 to Palácio
Day 9: Lisbon
Highlights: Eduardo Park – Pink Street – Sleep in Lisbon
Parque Eduardo VII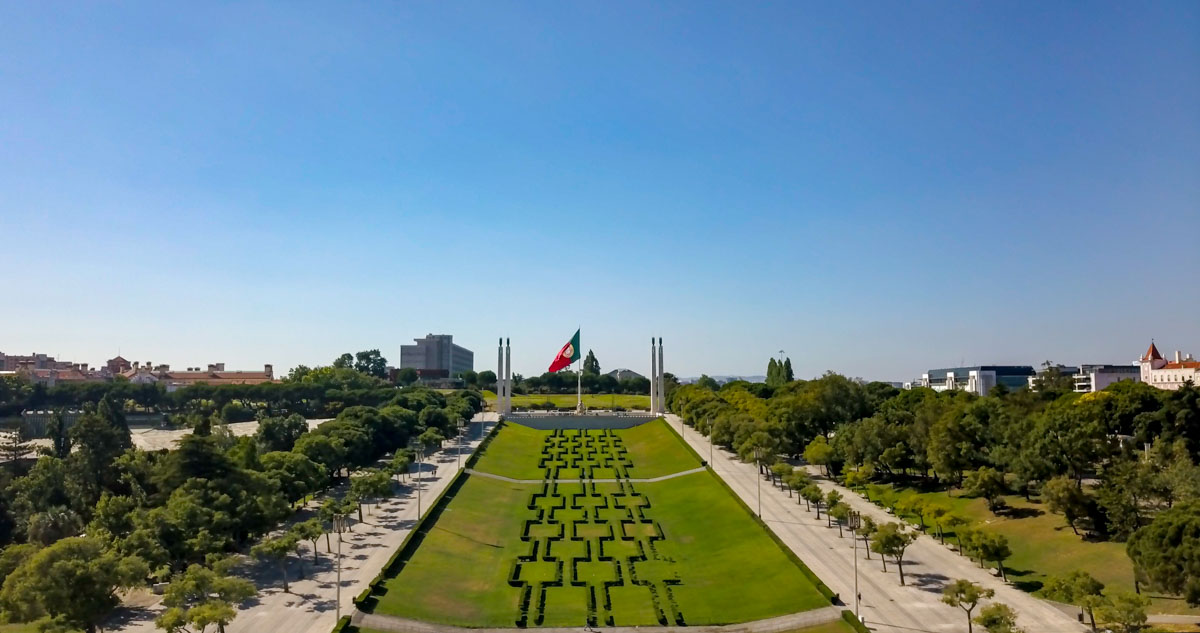 Eduardo Park is a public park, built at the end of the 19th century, and named after King Edward VII of the United Kingdom who visited Portugal in 1902.
The park is known for its neatly clipped box hedging, 25th April Memorial, the huge impressive Portuguese flag and greenhouses. The park is generally quite empty and is great if you want a quiet spot to hang out.

Price (greenhouses): €1.20 (~S$1.90), free with Lisboa Card
Opening Hours (greenhouses): (Summer) 10AM – 7PM, (Winter) 9AM – 5PM
Getting there: Nearest metro stops are Marques de Pombal and Parque. Alternatively, you can take buses 12, 22, 36, 44, 702, 720 or 745 to the Marques de Pombal stop.
Pink Street (Rua Nova do Carvalho)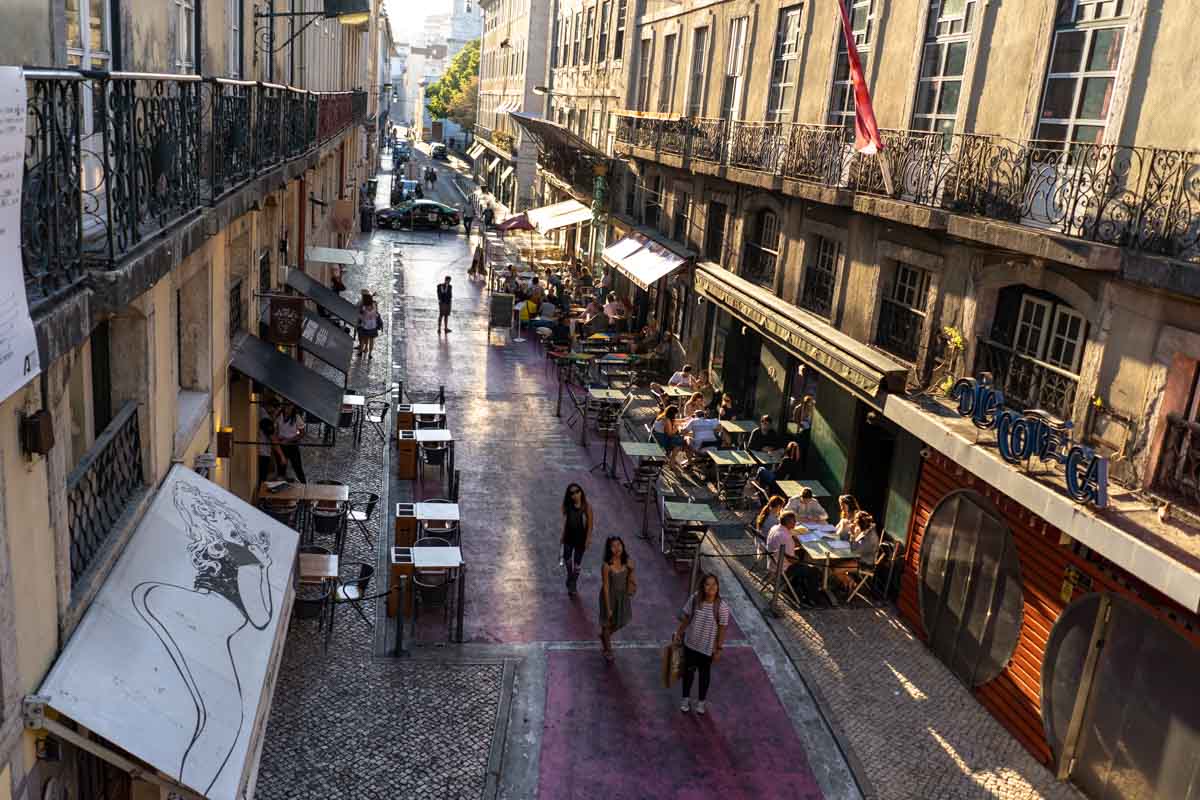 Once the red light district with a shady past, Rua Nova do Carvalho got a facelift in 2011, turning it into one of the most popular neighbourhoods in Lisbon. Pink Street, locally known as Rua Cor-de-Rosa, is lined with bars, restaurants, cafes and many come here for the great nightlife. Although named Pink Street, the area is painted in a variety of colours, bringing out colourful vibes of the area.
Address: R. Nova do Carvalho 28, 1200-161 Lisboa, Portugal
Day 10: Lisbon
Highlights: Belem Tower – National Sanctuary of Christ the King – Home Sweet Home
Belem Tower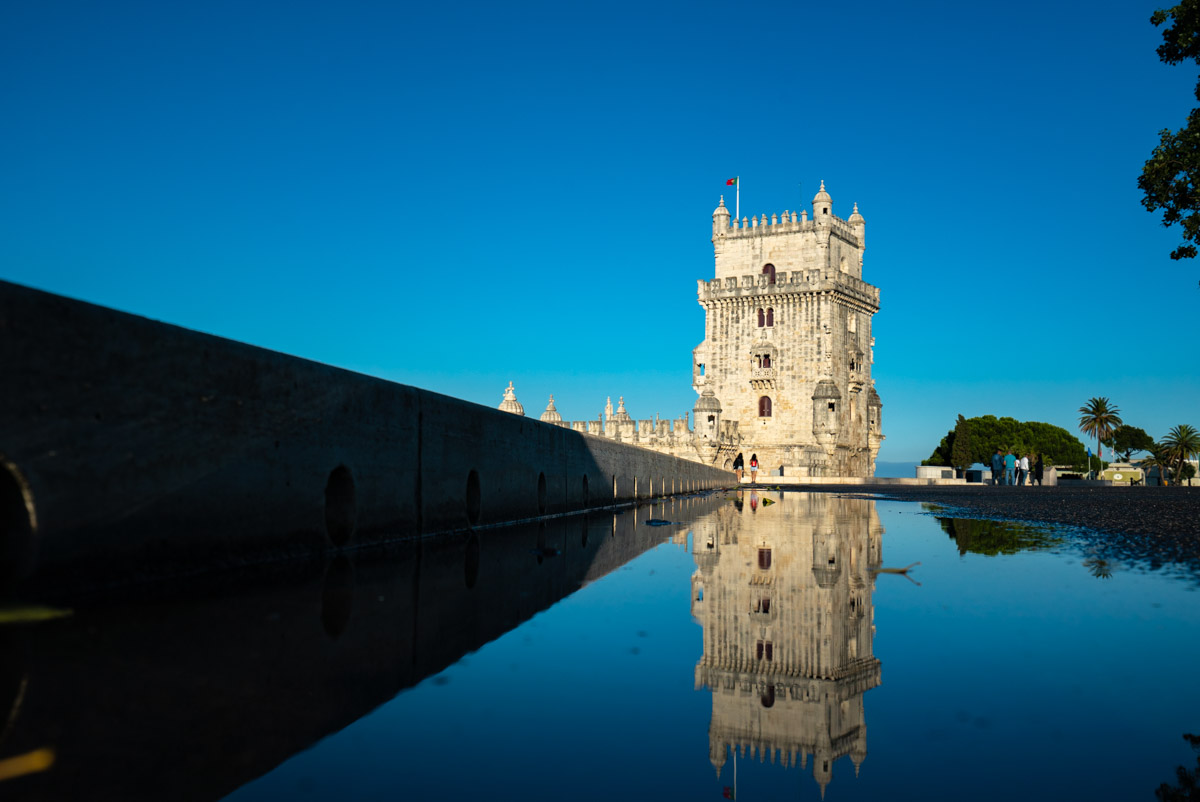 The Belem Tower was built on the northern bank of the Tagus as part of the Tagus estuary defence system, and is now one of the architectural jewels, now classified as a UNESCO World Heritage Site.
The tower's interior houses the artillery, chambers, chapel and dungeon on the lower battery while the upper battery has a parapet with the statue of the Virgin Mary and Child – Our Lady of Safe Homecoming, as a symbol of protection for the sailors.
Price: €6 (~S$9.43)
Free entrance with the Lisboa Card.
Opening Hours: 10AM – 5.30PM (Oct – Apr), 10AM – 6.30PM (May – Sept), closed on Mon, 1 Jan, Easter Sunday, 1 May and 25 December
Address: Av. Brasília, 1400-038 Lisboa, Portugal
Getting there: Tram: 15
City bus lines: 28, 714, 727, 729, 751
Train: Belém station
National Sanctuary of Christ the King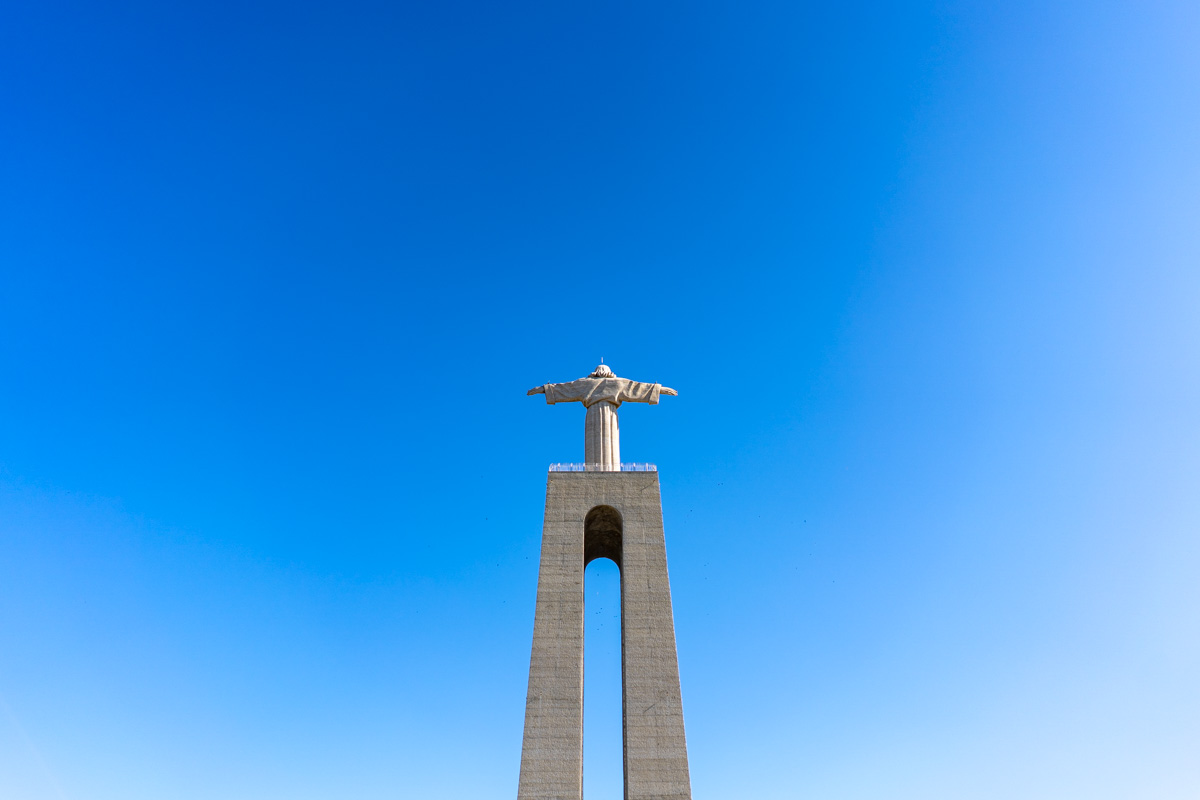 The National Sanctuary of Christ the King, often referred to as Christ the King is a Catholic monument dedicated to the Sacred Heart of Jesus Christ. The statue's designer, Francisco Franco de Sousa was inspired by Christ the Redeemer in Rio de Janeiro, which explains the similarities between the two.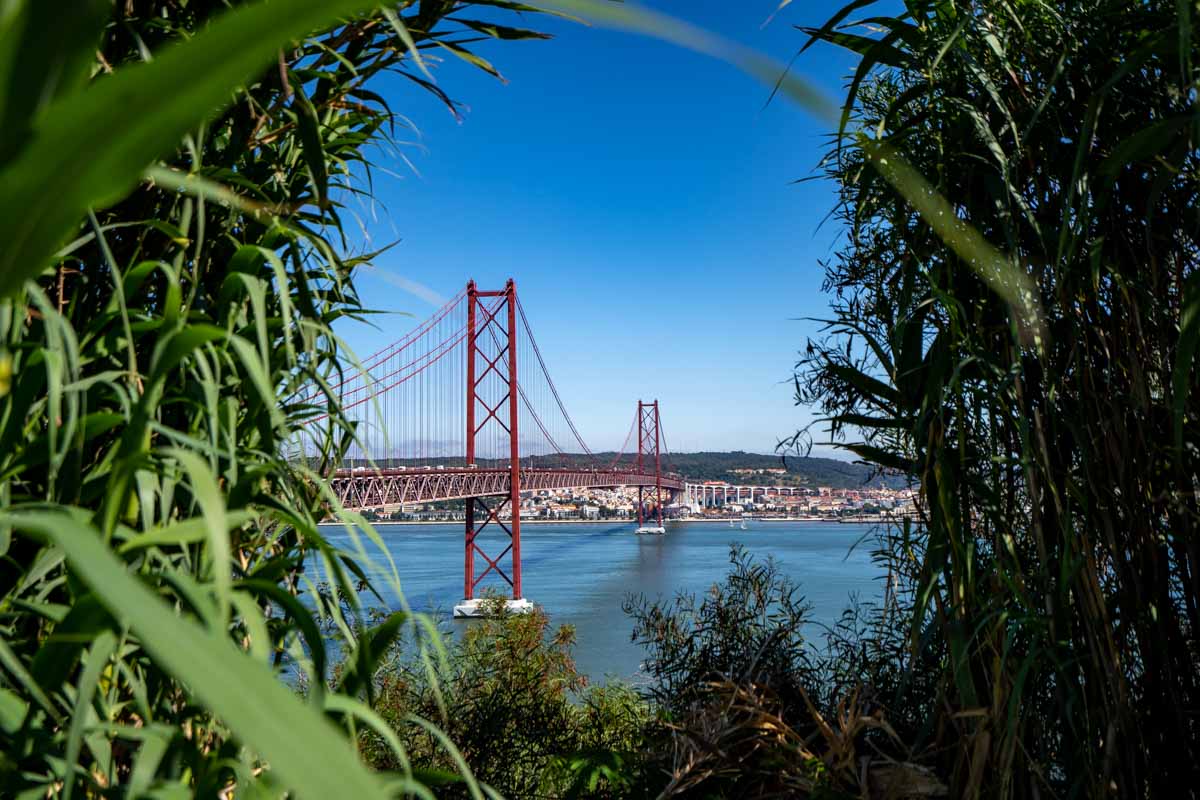 Head up to the terrace for a great lookout spot, that is not to be missed by those who want a spectacular view of Lisbon. The 25 de Abril Bridge, which is a beautiful red suspension bridge is often compared to the Golden Gate Bridge is also visible from here.
Price (for viewing platform): €6 (~S$9.43)
Opening hours: (Summer) 9.30AM – 6.30PM (Mon–Fri), 9.30 AM –7PM
(Winter) 9.30AM – 6.15PM
Getting there: Take a ferry (€1.25; ~S$1.96) from Cacilhas ferry terminal followed by bus 101 to the entrance of Christ the King.
Fly from Singapore to Lisbon from S$1,190
Emirates flies from Singapore to Lisbon four times daily with a stopover in Dubai. The flight time is a total of 15 hours so splitting up the journey into two parts made it a much more manageable experience for restless people like me 😛
The ICE entertainment system also made it easier to pass time onboard. I even managed to learn a few basic Portuguese words through uTalk before landing in Lisbon. Check out our full Emirates review.
Flying in comfort doesn't have to be expensive, especially with a full cost carrier like Emirates. With the flight crew that speaks a total of around 14 languages, you can be assured your needs will be well taken care of!
We hope you found this guide useful and do leave a comment down below to let us know if we've missed out any iconic spots in Portugal!
---
This post was brought to you by Emirates.