Theme parks filled with record-breaking thrill rides and show-stopping theatrics, this Dubai Theme Park Guide shows you why the desert city is the true playground of the world.
Dying to visit Disney World or Six Flags in Orlando, Florida? Look no further, literally, because there's a new theme park capital much closer to home! With a passion for being the boldest and the best, Dubai has quickly become a theme park haven, packed with award-winning parks mere minutes from each other.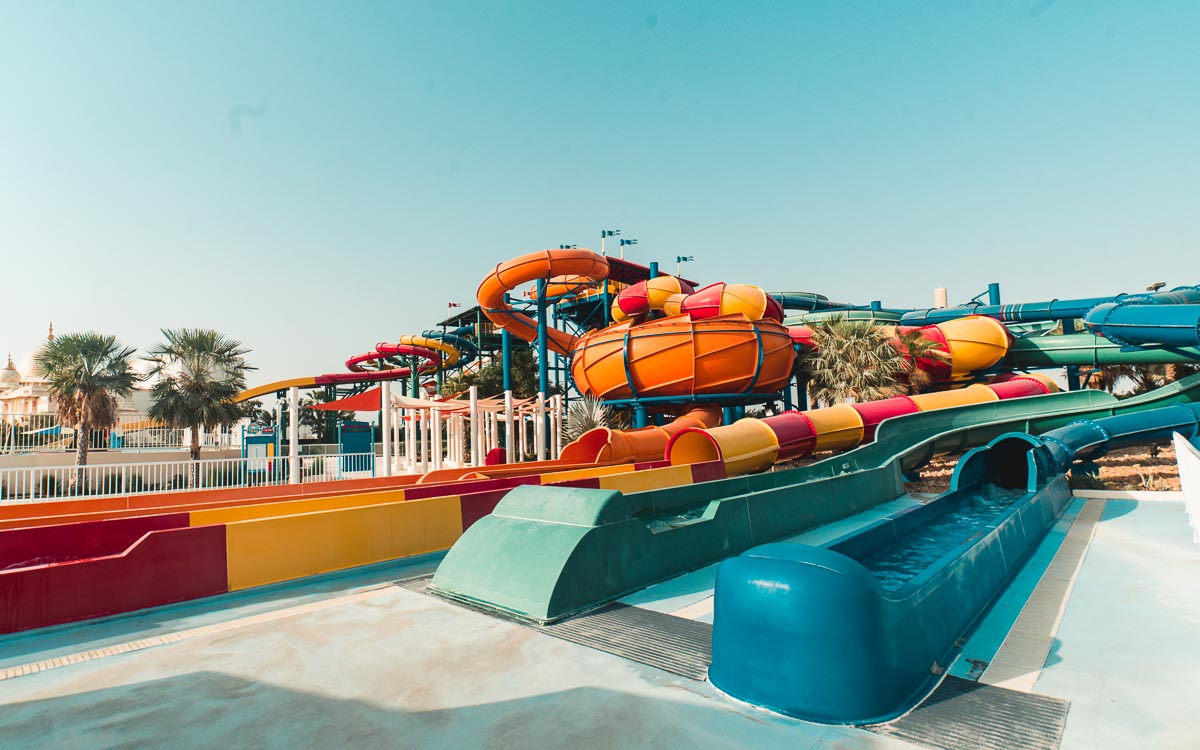 From Hollywood and Bollywood, an icy-cold snow resort and world-class waterparks to even an upcoming Six Flags Dubai, here's how you can choose your perfect park.

Read also: The Ultimate Dubai Guide for pre-trip essentials and more.
Laguna Waterpark: For the Beach Bum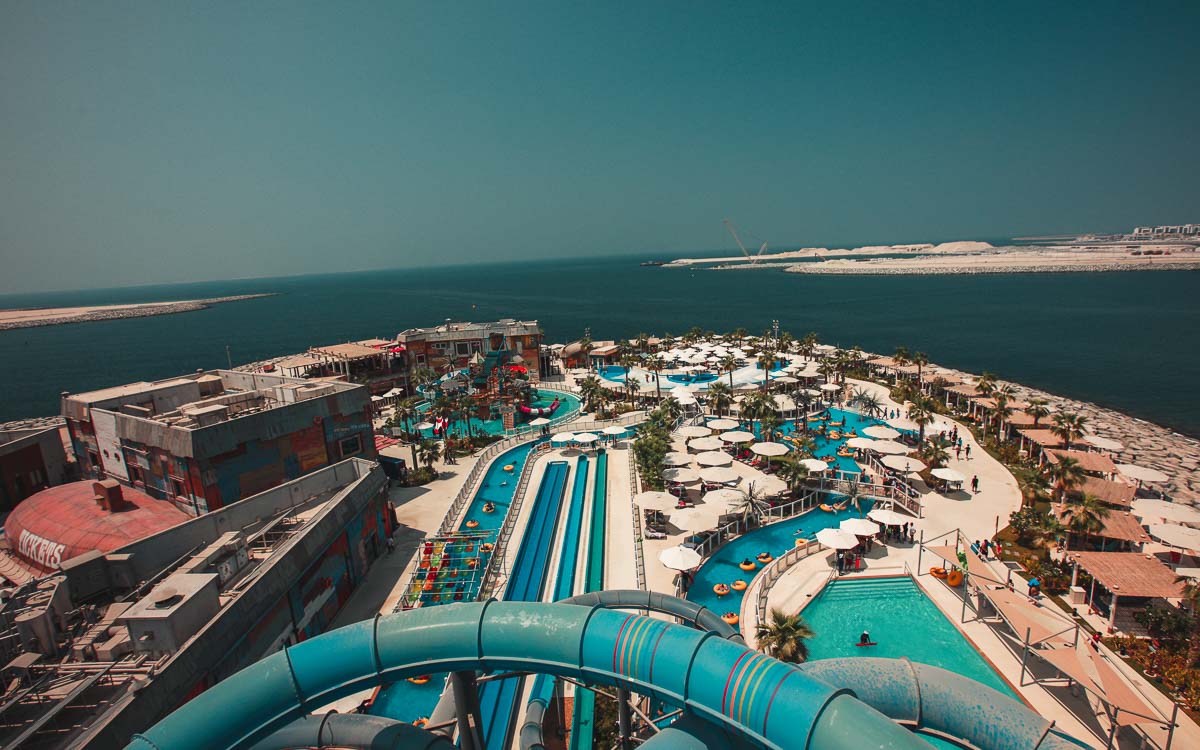 If your ideal vacation involves lazing about on the sand, you'll love the breezy, beachy Laguna Waterpark. Dubai's newest waterpark is tropical vibes galore, with pretty cabanas, kid-friendly splash zones, a temperature-controlled infinity pool, and a relaxing lazy river you can easily drift an afternoon away in.
Beach lovers will also love the WaveOz, a 180-degree surf simulator that'll have you riding 187-feet wall-to-wall waves — only the third of its kind in the world. Instructors will guide you on shredding those waves, so it's good for beginners too!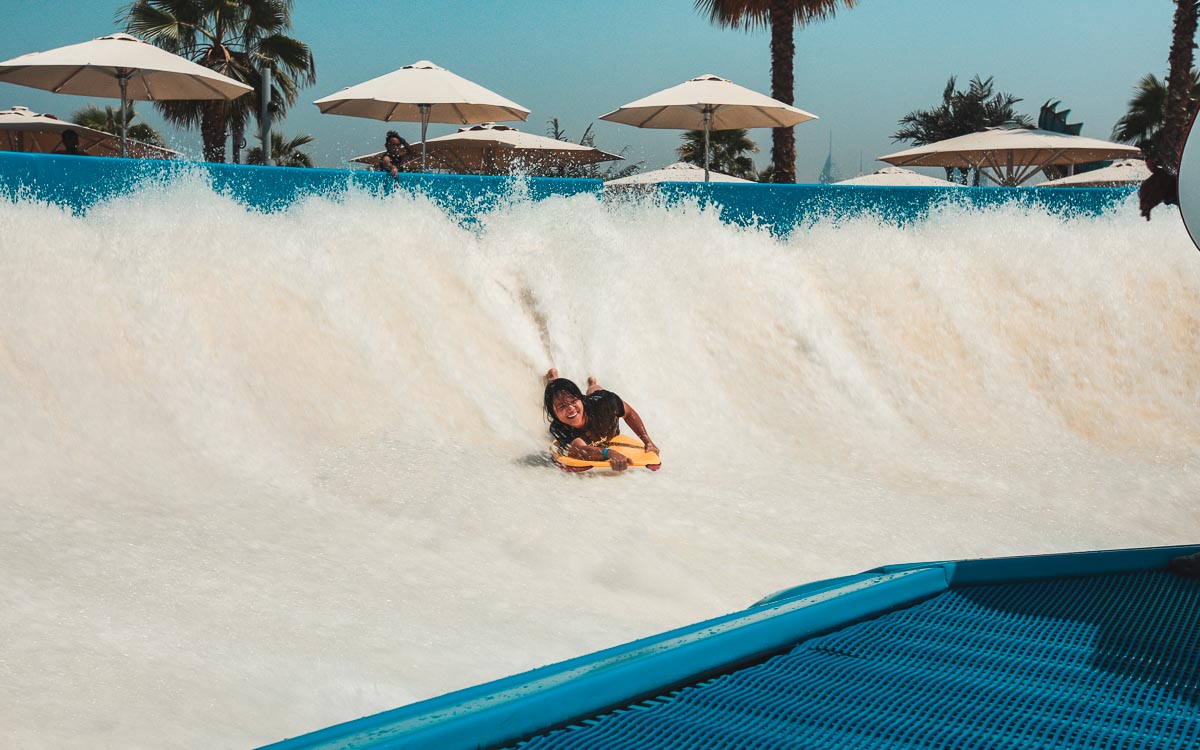 Mix up the chill with thrills on Laguna Park's five waterslides, a mix of solo and up-to-six-seater raft rides, and all high-intensity heart-stoppers. Our favourites were The Loop, which had us spinning 360 degrees, and Free Fall, where the floor drops under you for a stomach-churning plunge into the waters below.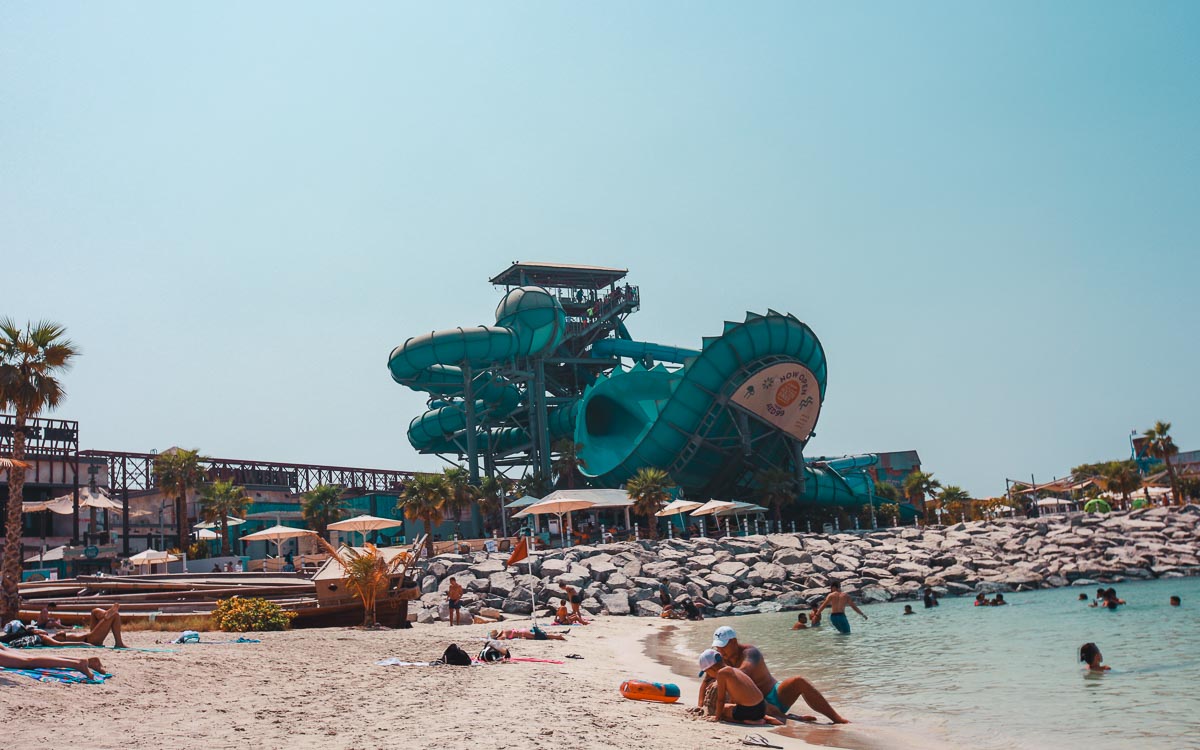 Take a break from the waterslides by suntanning on the La Mer beach, or meeting your salt quota with a dip along the shore. The surrounding wharf-style boardwalk is also perfect for a leisurely stroll, with colourful painted murals, quirky cafes and cargo container bistros.
You can rent out lockers all day starting from 35AED (~S$13.20) for medium lockers.
Atmosphere: Chill tropical vibes
Thrill Level: Medium
Entrance Fee: ~S$49
Opening Hours: 10AM – 7PM
How to get there: Take a complimentary shuttle bus, or taxi ride to La Mer
*Pro-tip: If you intend to cover up, wear dry-fit shirts, as cotton ones aren't allowed on the slides.
Bollywood Parks: For the Diva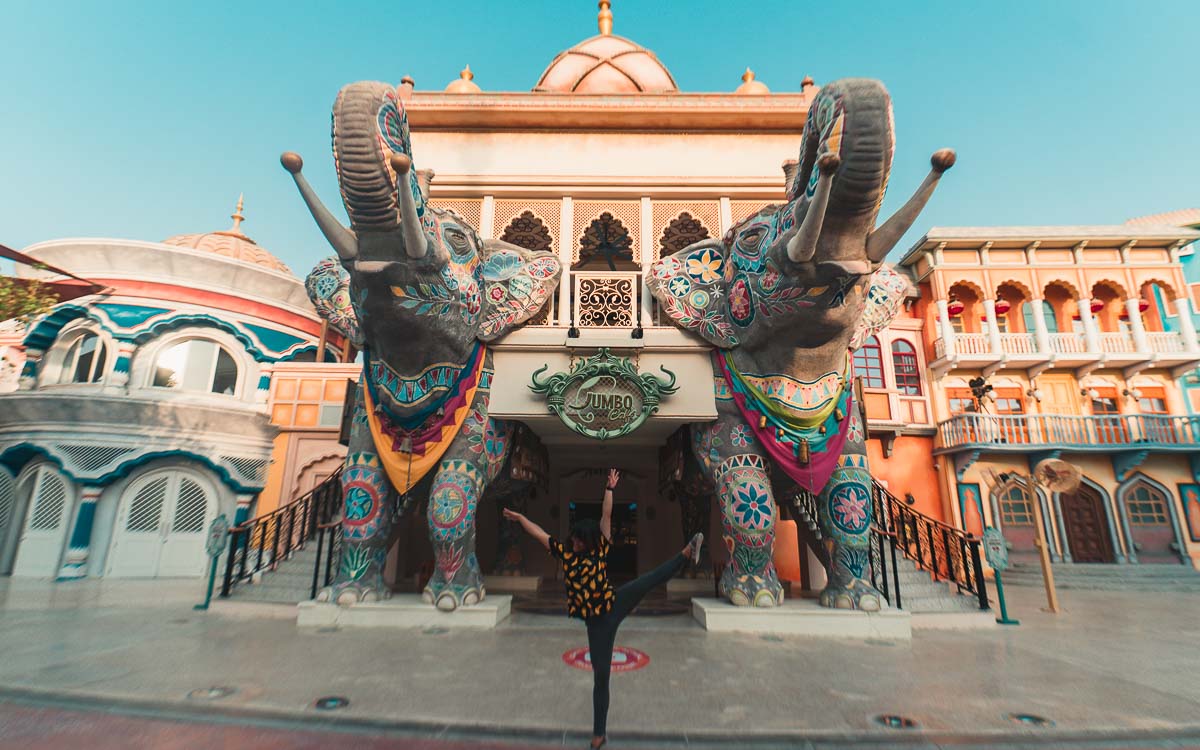 Love everything over-the-top? Always accused of packing outfits that are a little too 'extra'? Shout-out to all the drama queens and divas — go unapologetically big and bold at the flashy Bollywood Parks!
It's the world's first theme park dedicated to all things Bollywood; a rainbow mix of action, comedy, romance, and flamboyant theatrics. You'll love the incredible, stunt-heavy performances and immersive street dance mobs, which make you feel like you're in your own Bollywood movie (as you deserve, hunny!).
Don't miss the epic Jaan-E-Jigar at the Rajmahal Theatre, a venue so beautiful, you'll forget you're in a theme park. The show itself is truly spectacular — a Broadway-style musical with catchy original songs, stunning stage design, and mad visual effects.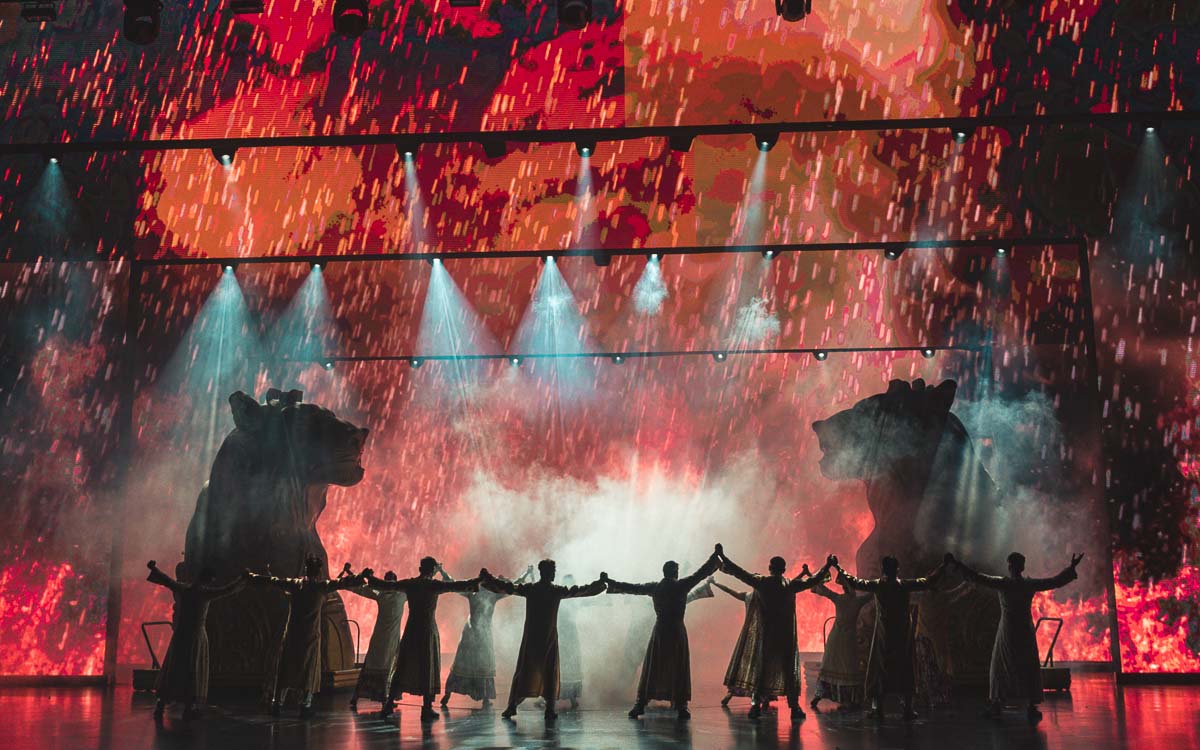 While the rides aren't thrilling — they're all VR motion-simulated — they're immersive spectacles which are sure to delight Bollywood fans. We most enjoyed Don: The Chase, where you pursue Shahrukh Khan's dashing mafia boss on a high-speed chase over the Dubai skyline, with views of Palm Jumeirah, the Burj Al Arab, and other iconic attractions.
Even eating feels like a cinematic experience, with themed restaurants including our favourite Victoria Station, where you dine in a life-sized old-school train compartment. Bonus: the authentic Mumbai curries served here are genuinely delicious!
Atmosphere: Big and bold Bollywood spectacle
Thrill level: Low
Cost: From ~S$50.85
Opening Hours: Varies
How to get there: Ride the complimentary shuttle bus from major malls across Dubai city. Alternatively, take the red metro line to the Jebel Ali station, followed by a short taxi ride to Dubai Parks and Resorts.
Ski Dubai: For the Chill-Seeker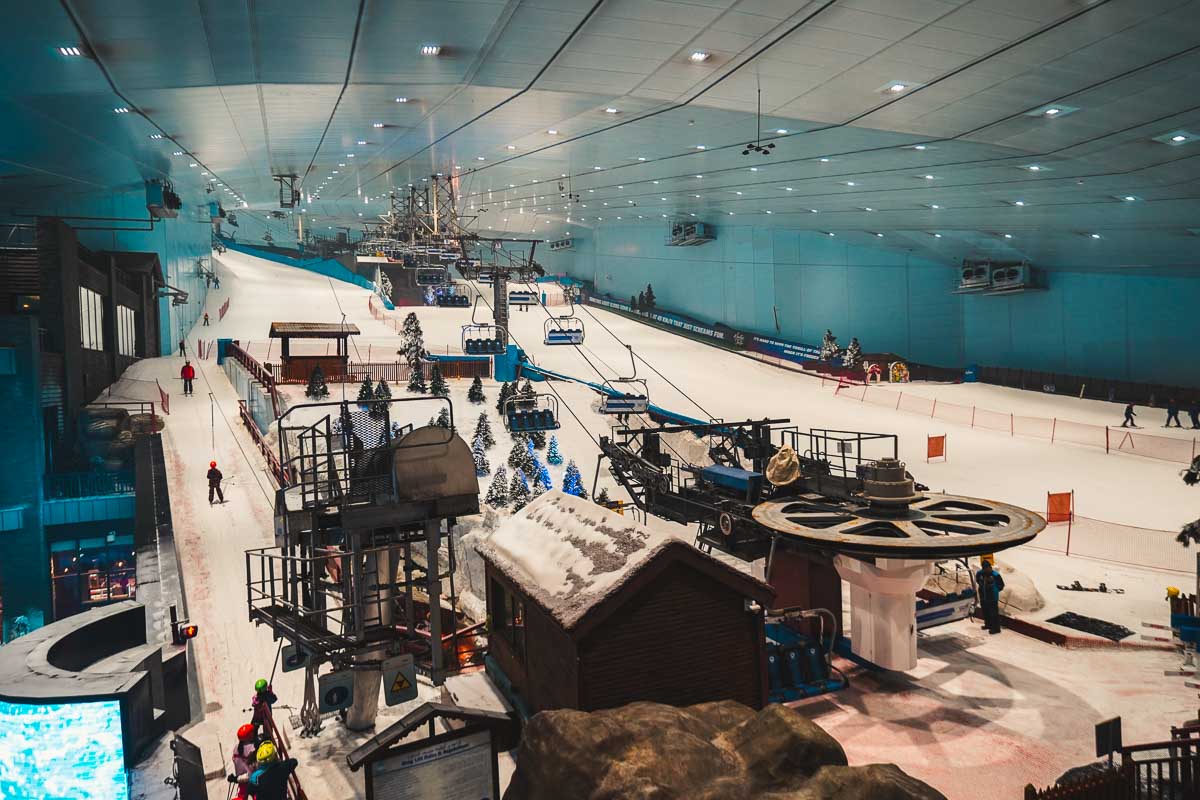 Does ice-cold snow make you feel warm and happy inside? You're in luck. No need to save for the Alps or wait for ski season — just visit the all-year-round winter wonderland in Dubai!
Yes, there's a world-class ski resort in the middle of the desert city. Step into Ski Dubai and get transported into a snowy oasis, with a chilly climate of -2°C (yep, we were breathing out mist). You'll find wintery log cabins and a jolly jumble of alpine activities, including bobsledding, penguin encounters, and zooming down the slopes in a giant zorb ball.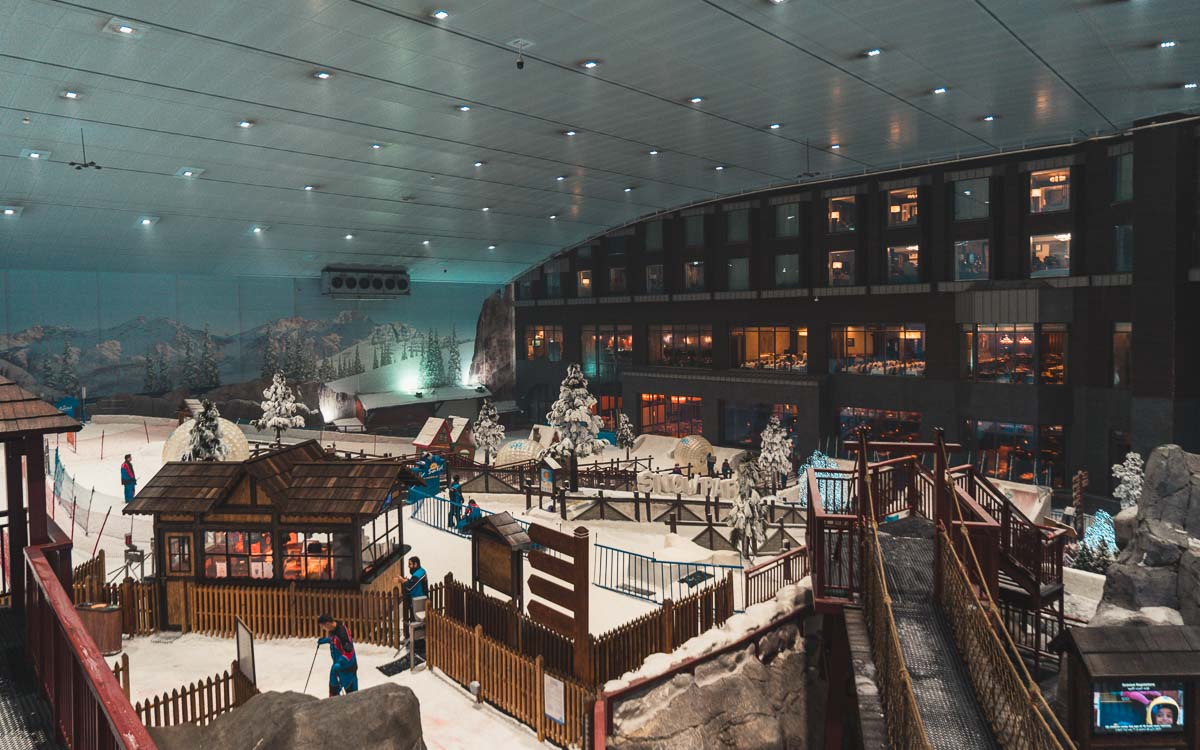 As one of the world's biggest indoor ski resorts, Ski Dubai also has impressive slopes with an area as big as three football fields. We spotted many experienced snowboarders and skiers skidding down the slopes, before racing up to conquer them again.
There are also beginner ski lessons with patient and friendly instructors. And all this right in the comfort and convenience of a central Dubai Mall!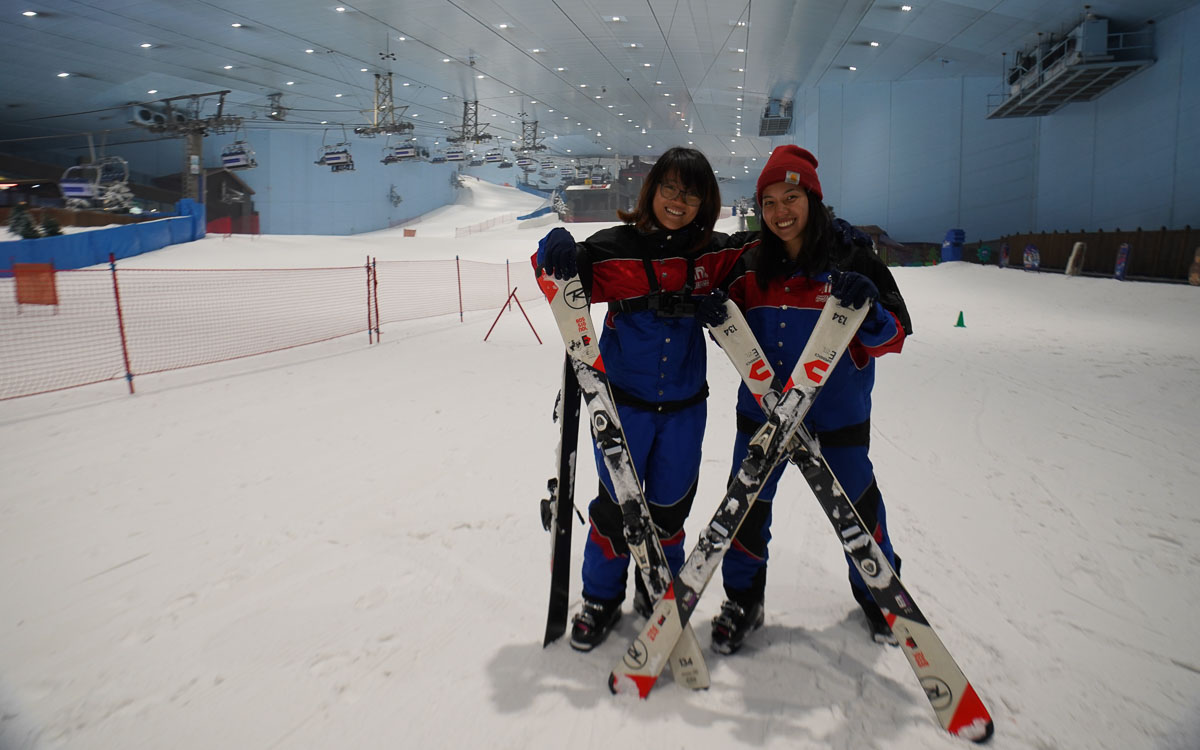 Atmosphere: Family-friendly winter wonderland
Thrill Level: Low (unless you brave the slopes!)
Entrance Fee: ~S$72 for the Polar Pass (includes full-day snow park access, chairlift ride, and winter clothing). ~S$111.09 for the Polar Express Pass (Polar Pass with a Ski Discovery Lesson or access to the slopes)
Opening Hours: 10AM – 11PM (Sun – Wed), 10AM – 12 AM (Thu), 9AM – 12AM (Fri), 9AM – 11PM (Sat)
How to get there: Take the Red Line to Mall of Emirates Station, then head to the ground floor
*Pro-tip: While winter clothing is provided, be warned that Ski Dubai is extremely chilly, so bring extra layers if you get cold easily!
LEGOLAND: For the Child-at-Heart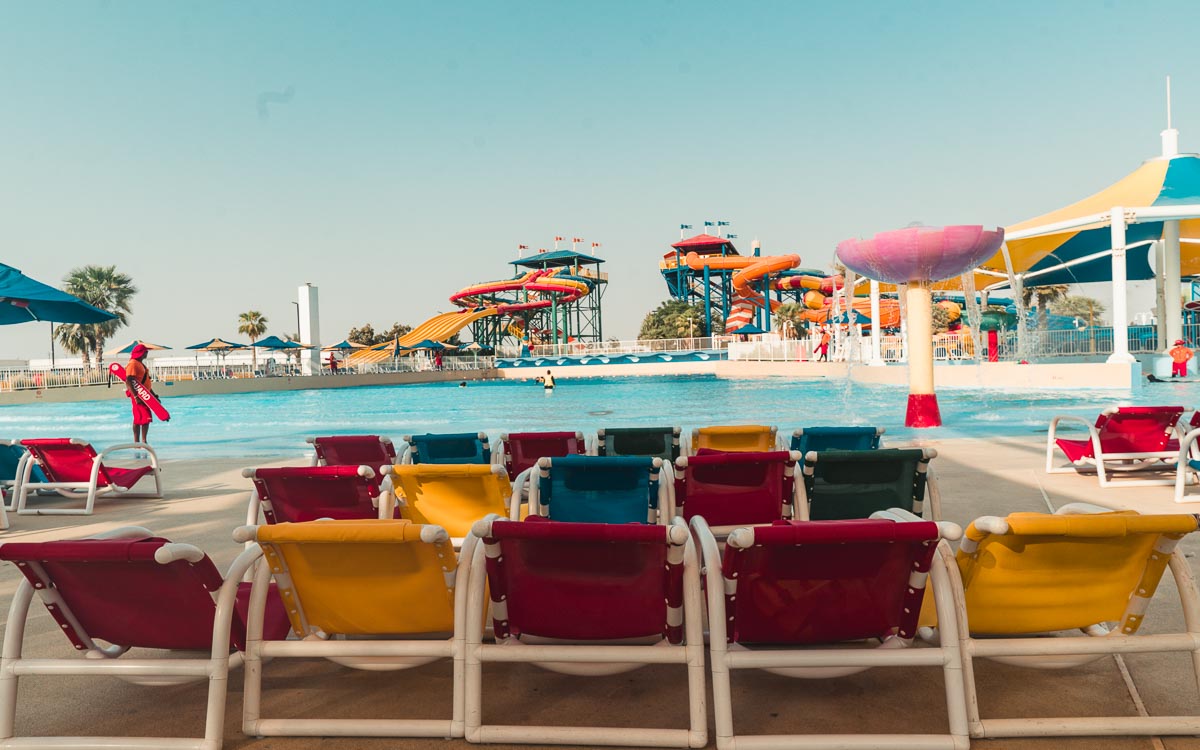 A colourful blocky wonderland with photo opportunities and cute surprises every step of the way, there's no better place to indulge in your inner-child than at LEGOLAND, a theme park and water park literally built around the childhood favourite.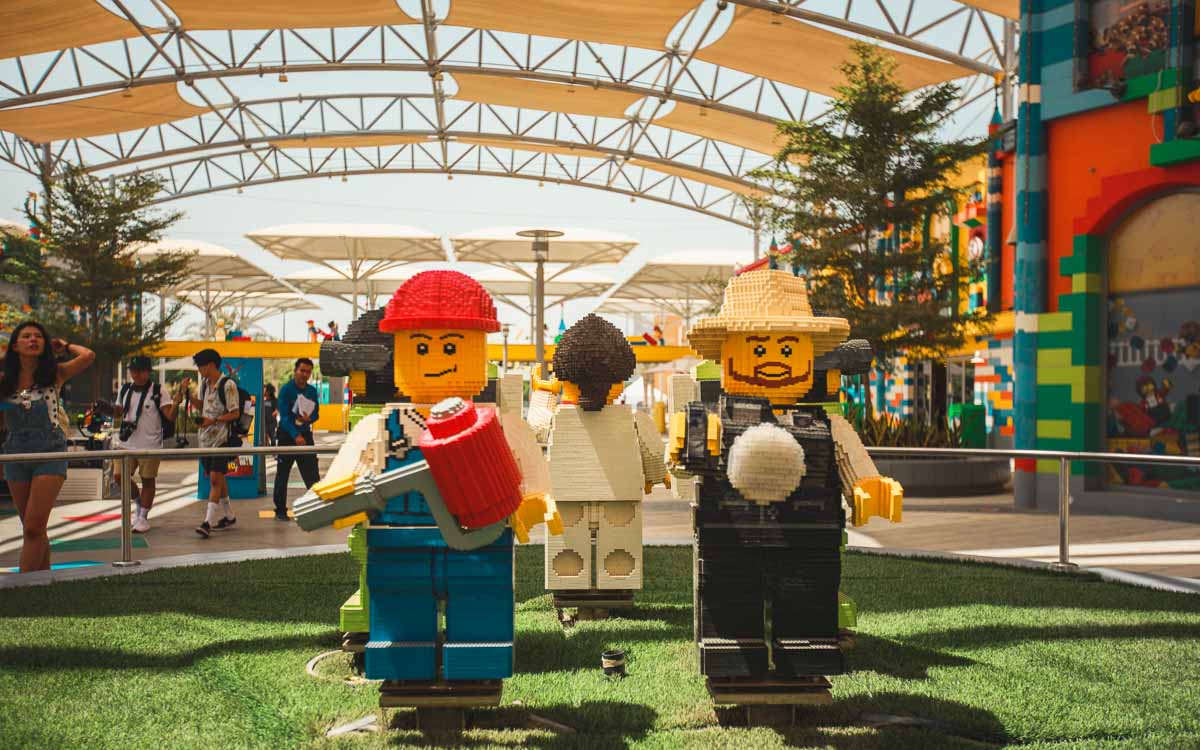 The charming attractions are fun for children aged five to 105. You can't help but get swept up in the simple happiness of the LEGO universe.
We loved the Submarine Adventure, which took us on an underwater ride to see fish (both LEGO and living), and the 4D adventure shows with the same smart humour of The Lego Movie.
You can also customise LEGO versions of yourselves at the Minifigure Market (49AED for three, ~S$6 per minifigure). We spent almost an hour doing it — yes, four grown adults stooped on kid-sized chairs. Also, don't miss the Factory Tour for a free LEGO souvenir fresh off the press!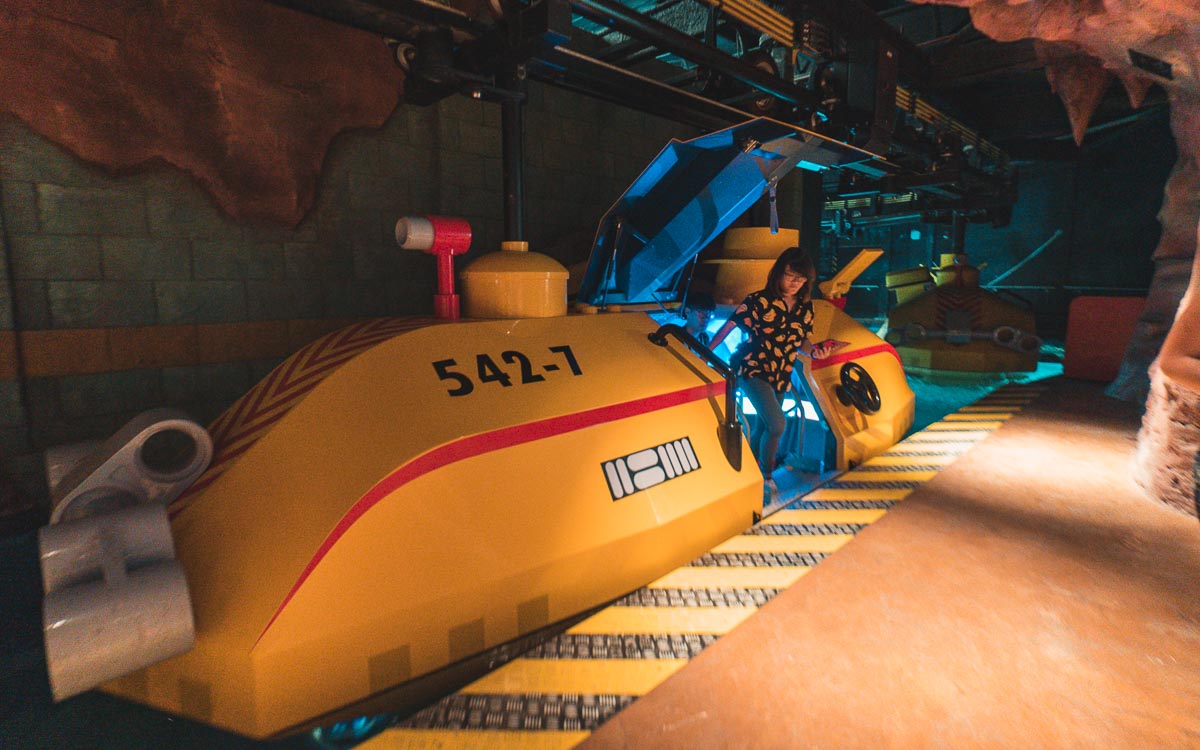 I was most amazed with MINILAND, a stunning collection of iconic buildings in Dubai and the rest of the world, made entirely from over 20 million LEGO bricks. The installations are interactive — see bellydancers shimmy around a desert camp, or a mini version of the Burj Khalifa dancing fountain show!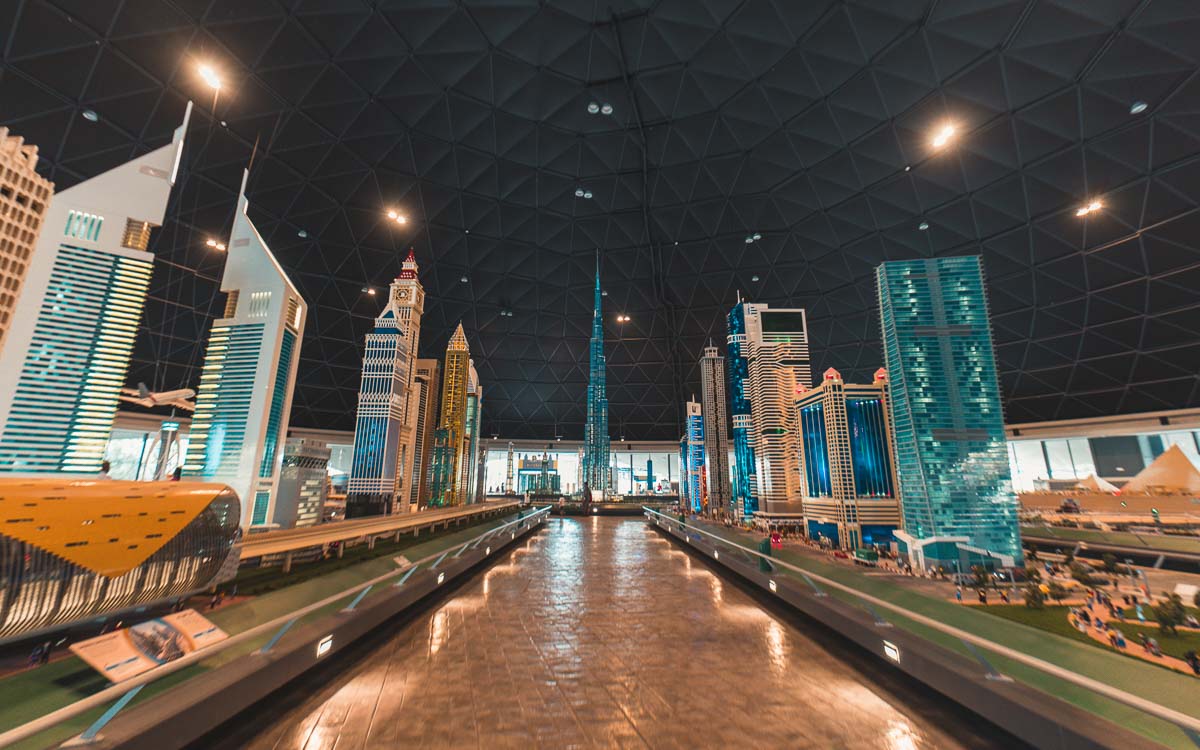 Don't worry about the rides because they're suitable for the faint-hearted — even LEGOLAND's most challenging ride, The Dragon is pretty mild. The adjoining LEGOLAND Water Park's slides aren't gut-wrenching either, just pure, easy fun. Check out their fantastic LEGO-filled lazy river (no choking hazard, they're foam!) as well.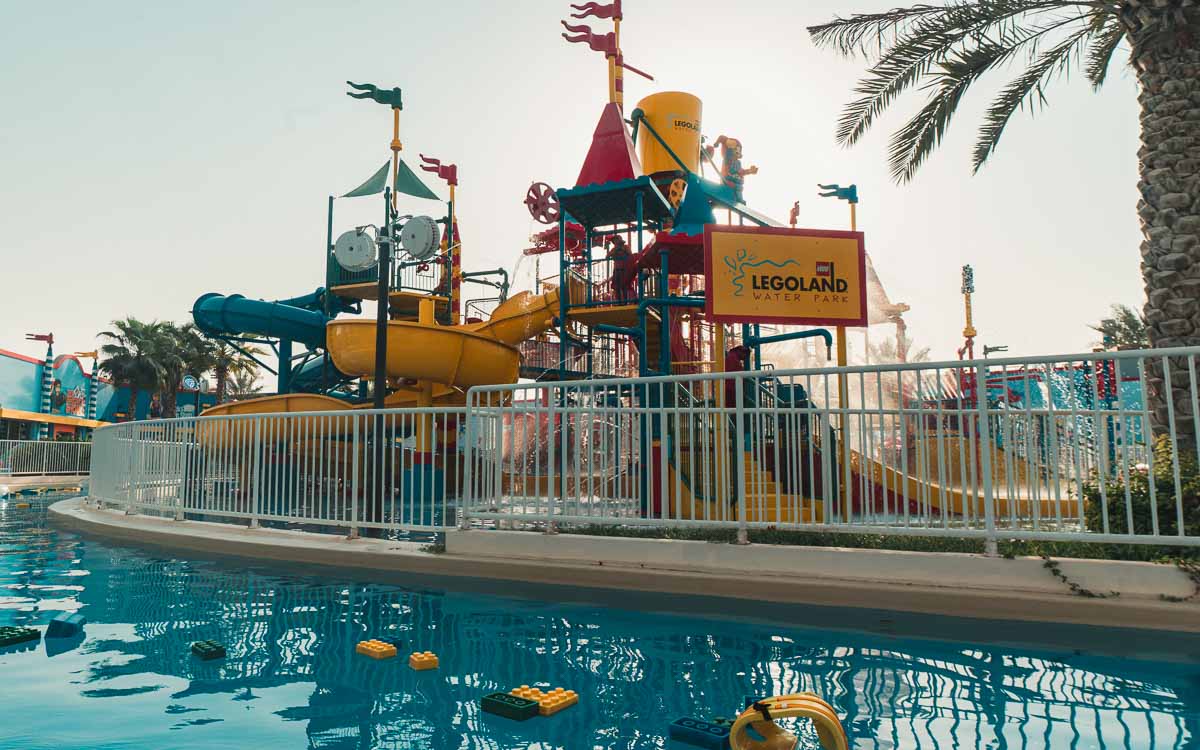 Atmosphere: Creative and colourful fun for the small and big kids
Thrill Level: Low
Entrance Fee: From ~S$76
Opening Hours: Varies
How to get there: Ride the complimentary shuttle bus from major malls across Dubai city. Alternatively, take the red metro line to the Jebel Ali station, followed by a short taxi ride to Dubai Parks and Resorts.
MOTIONGATE: For the Movie Geek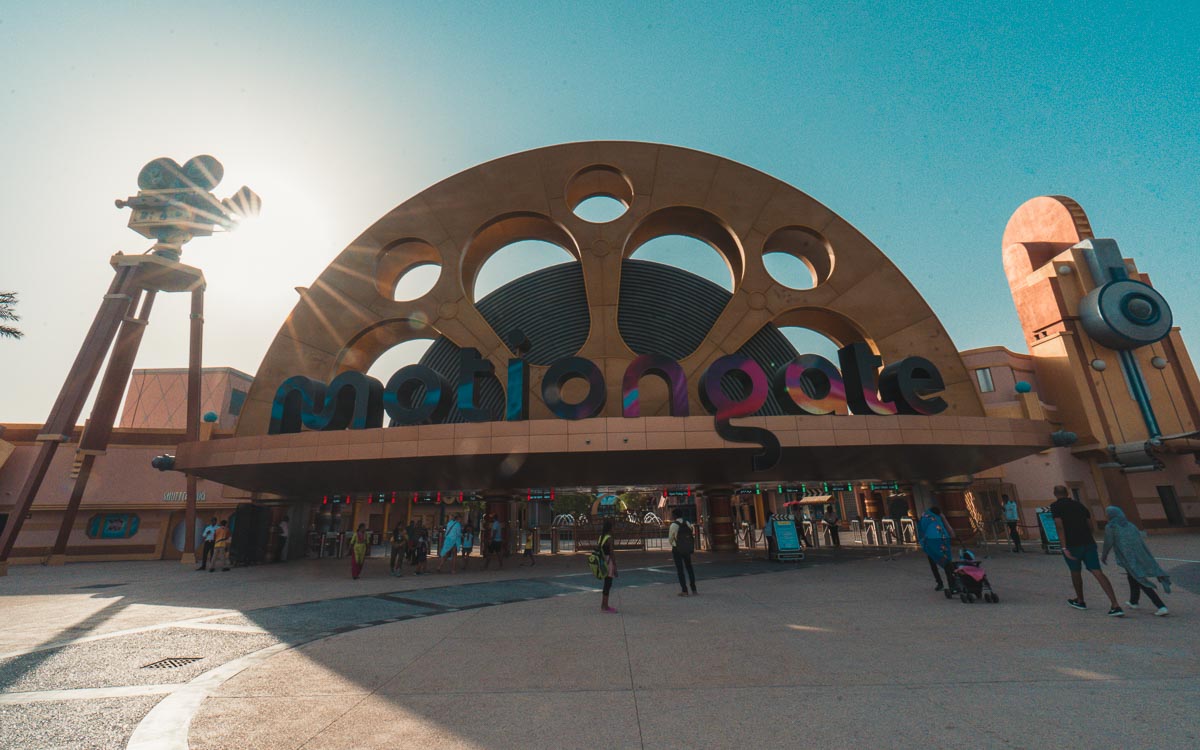 Hey, no shame if your ideal vacation involves blankets and movie marathons. But here's something better — get off your ass and jump right into the action at MOTIONGATE!
Dubai's largest Hollywood-inspired theme park brings three major movie studios to life: Dreamworks Animation, Columbia Pictures, and Lionsgate. Each zone bursts with its own distinct character, with rides, attractions and eateries fully on-theme.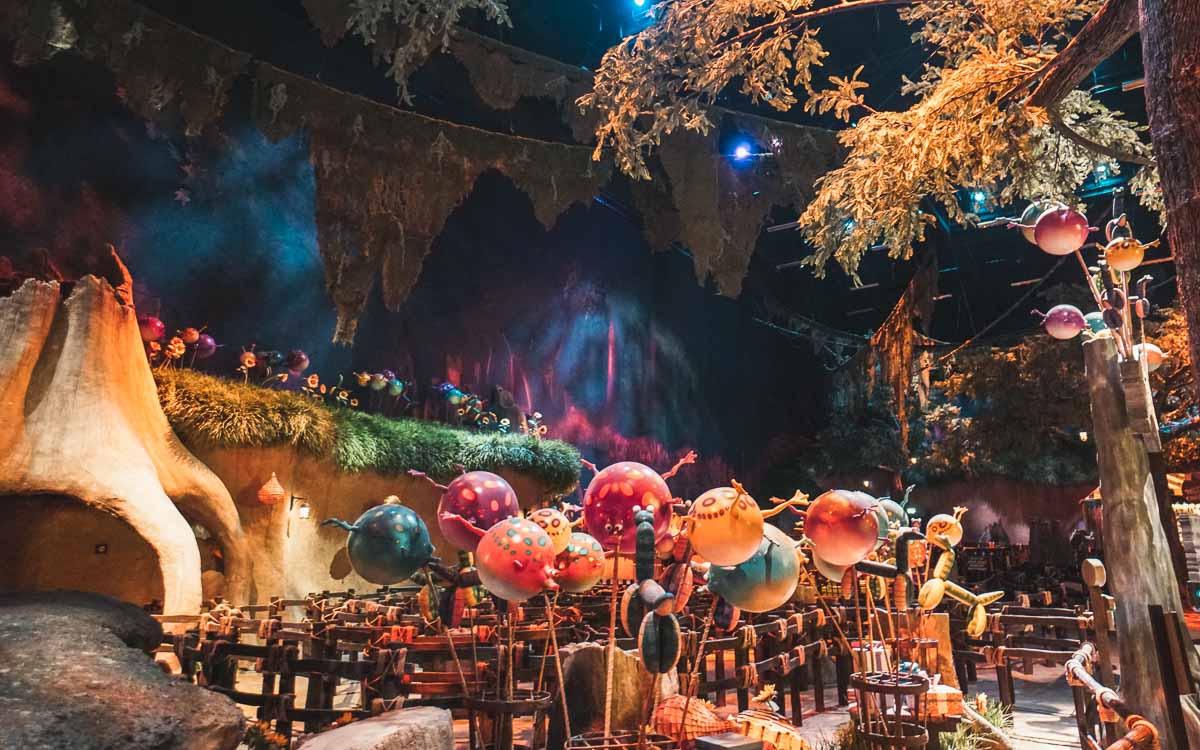 If you're a fan of The Hunger Games, you'll love the Lionsgate zone. It's the first theme park featuring the dystopian universe, and it's home to the entire park's most thrilling ride, the Capitol Bullet Train. The half-pipe rollercoaster features some pretty shocking twists — pretty apt for a transport system to the evil Capitol.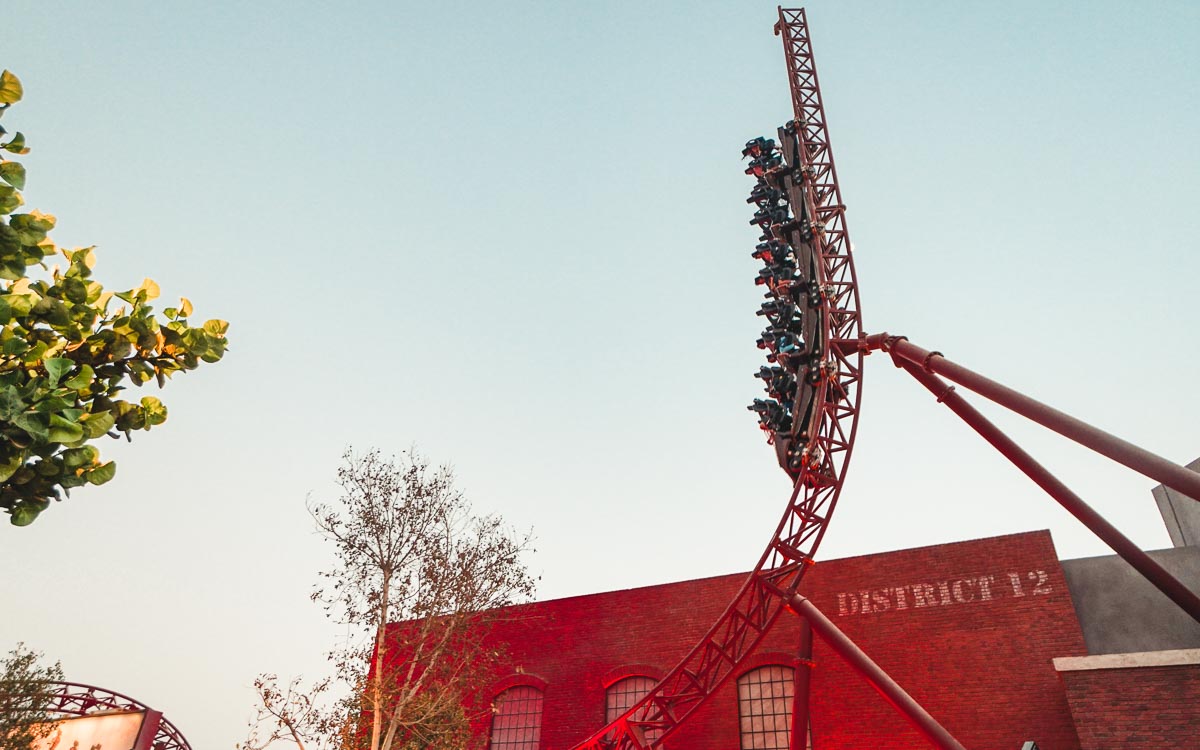 My personal favourite was the Dreamworks area, which was visibly breathtaking. Further split into mini enclaves for Kung Fu Panda, Madagascar, Shrek, and How To Train Your Dragon, each area is a sensory overload of colour and sound. Try the Madagascar Mad Pursuit!, a colourful chase through a chaotic circus.
Oh, and it's the one area in MOTIONGATE that's completely air-conditioned 😉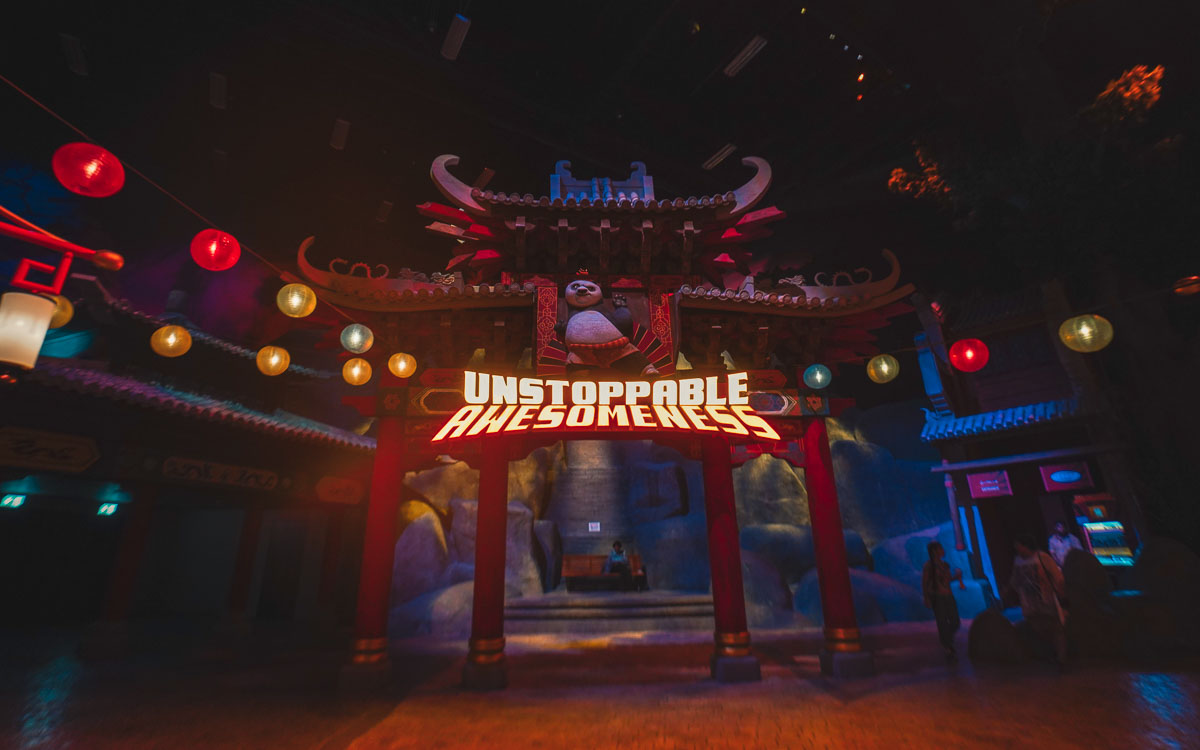 You'll also find the super cute Smurfs Village, complete with its iconic mushroom houses, and Columbia Pictures, home to attractions inspired by Ghostbusters, Zombieland, Hotel Transylvania and more.
Atmosphere: Classic theme park fun
Thrill Level: High
Entrance Fee: From ~S$76 
Opening Hours: Varies
How to get there: Take the complimentary shuttle bus from major malls across Dubai city. Alternatively, take the red metro line to the Jebel Ali station, then take a taxi to Dubai Parks and Resorts.
Wild Wadi Waterpark: For the Thrill-Seeker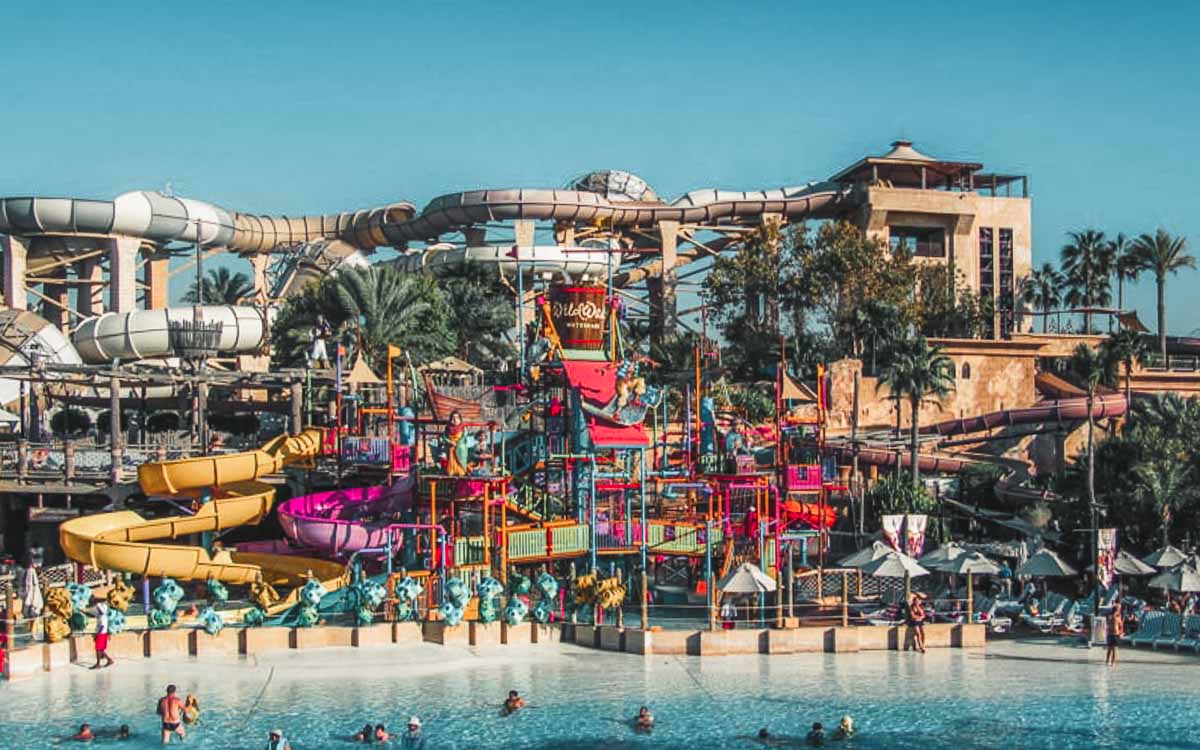 If it's wet water thrills you're looking for, take a trip to Wild Wadi Waterpark, known for its adrenaline-pumping waterslides and splashy surprises. The park is uniquely Emirati, being themed on the Legend of Juha, a popular Arabic character, and with views of the iconic Burj Al Arab.
Thrill-seekers will love the huge, steep waterslides on the Burj Surj, as well as Wild Wadi's literal highlight, the Jumeirah Sceirah.  The tallest slide in the Middle East (120m) is also the fastest, with an 80km/h free-fall that whizzes you to the bottom in mere seconds. You'll wet your pants — and I'm not just talking about pool water!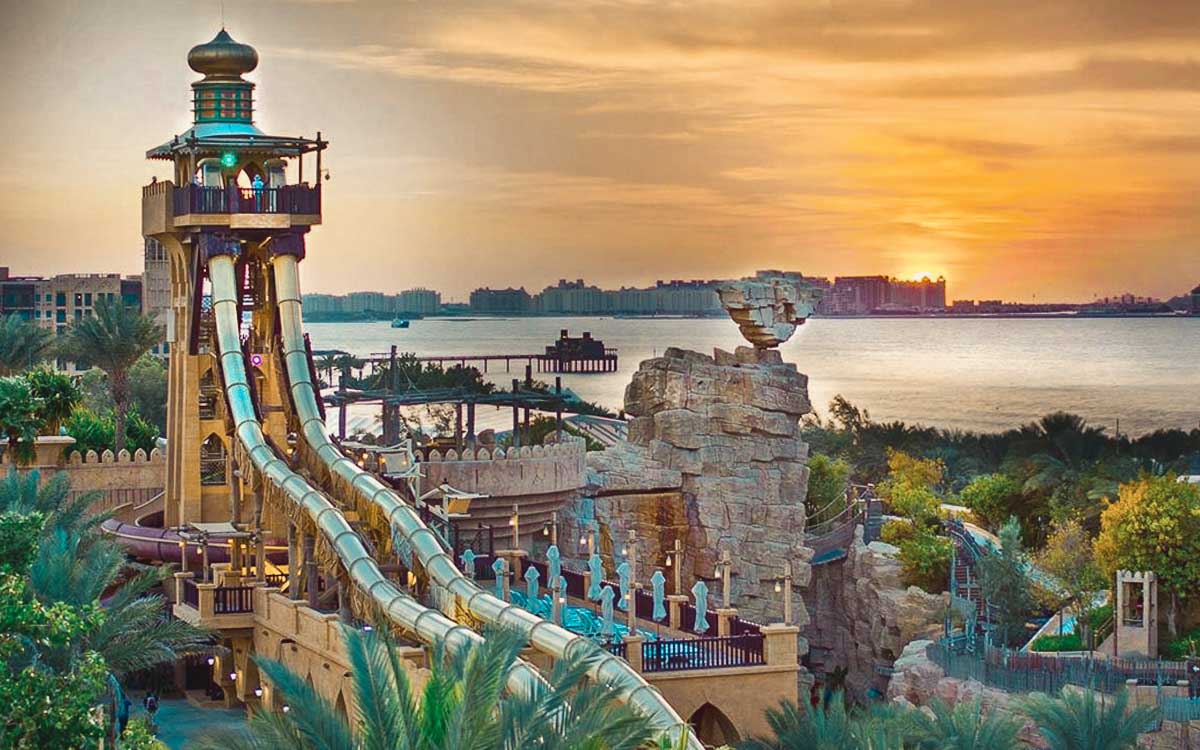 Rest up between the waterslides… in a violent wave pool. At Breaker's Bay, the Middle East's largest wave pool, you'll encounter 1.5m waves from all directions. Don't expect to just bob along!
Less adventurous visitors can hang out at Juha's Lagoon, a play area with family-friendly racing slides, water guns, and of course, the infamous water-dumping bucket. You can also try surfing or experiencing mini flash floods while swimming along Flood River.
Atmosphere: Heart-pounding aquatic action
Thrill Level: High
Entrance Fee: Free for Jumeirah Hotels guests, or ~S$75 via Klook
Opening Hours: Varies by season (check park hours before visiting)
How to get there: Take bus 8 or 8a from Al Ghubaiba Bus Station to Wild Wadi Water Park. Alternatively, take a 20-minute taxi ride from the city centre, Deira to Wild Wadi Waterpark
Read also: The Epic Dubai Bucket List: 15 Insane Activities In Dubai To Try Before You Die
IMG Worlds of Adventure: For the Escapist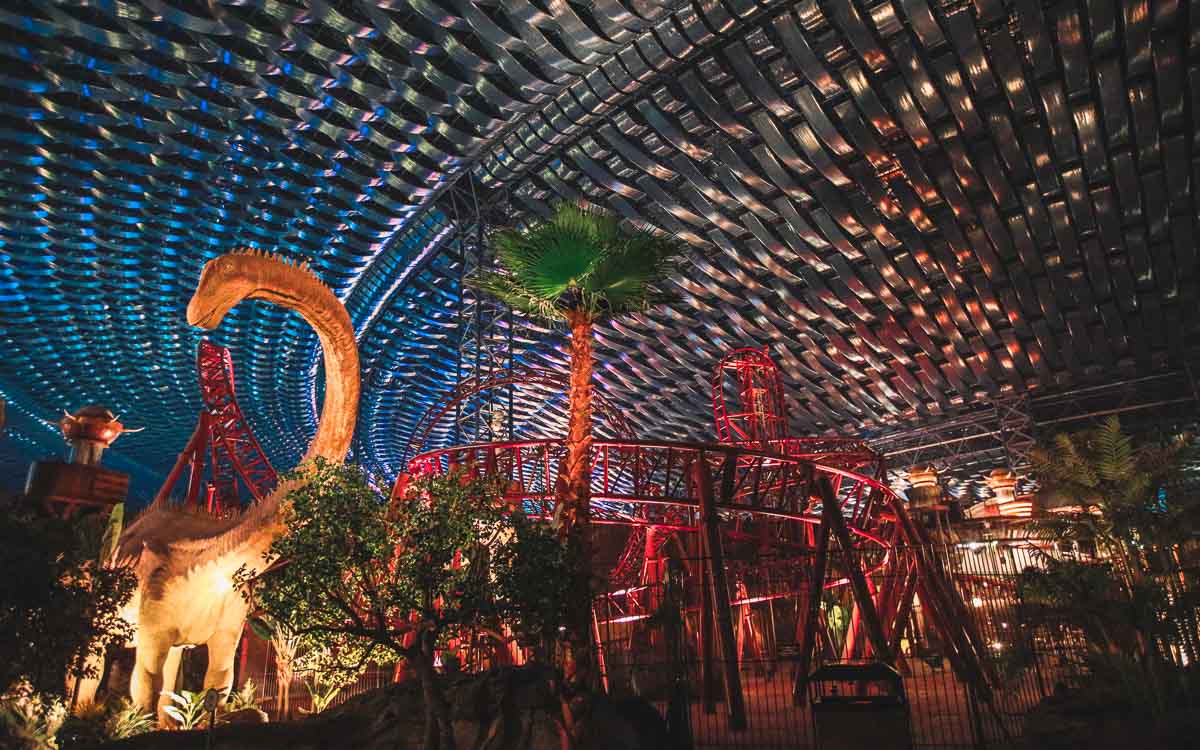 Forget all your troubles and lose yourself in a fantasy world (or worlds?) in IMG Worlds of Adventure. This immersive getaway has four adventure zones which include Marvel, Cartoon Network, and the Jurassic-themed Lost Valley.
Jam-packed with character from the set designs, music and lighting, this park goes all out in bringing your imagination to life. Even the eateries themselves look like attractions, with the extravagant Chang's Golden Dragon, and the Adventure Time-themed Finn & Jake's – Everything Burrito.
It's also the world's largest indoor theme park, so you'll be shielded from the Dubai heat.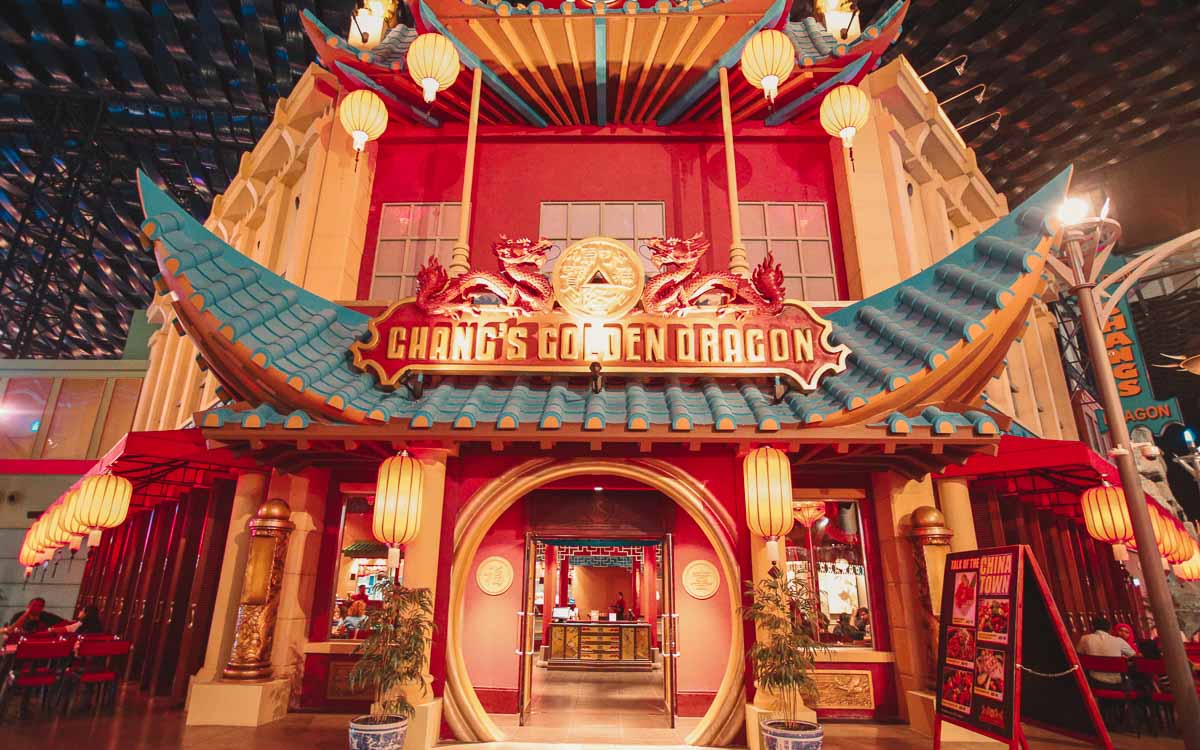 Now, the rides — thrill-seekers will love it here. The park is home to big rollercoasters, including Predator (a 90-degree drop, anyone?), and The Velociraptor, which propels you around four big loops and out into the desert.
If that's not enough, get violently spun on the stomach-churning Thor Thunder Spin, and scream your lungs out at The Haunted Hotel (so spooky that only those above 15 can enter). Even the rides in the kiddie zones are scary, like the deceivingly-cute Mojo Jojo's Robot Rampage!.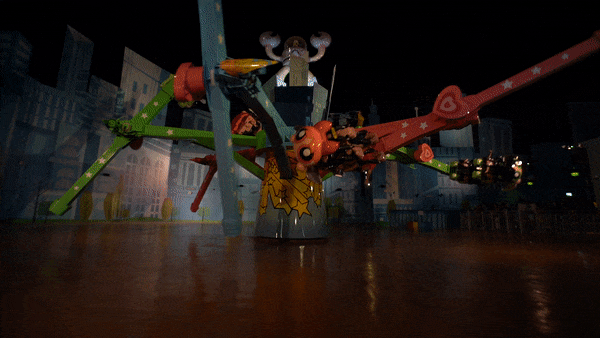 Atmosphere: A full-sensory immersive experience
Thrill Level: High
Cost: ~S$68
Opening Hours: 11AM – 8PM. Closes 10PM from Thu – Sat.
How to get there: Take the complimentary shuttle bus from key hotels in Dubai. Alternatively, take the metro to The Dubai Mall or Mall of the Emirates, followed by a short taxi ride.
Aquaventure Waterpark: For the Resort Lover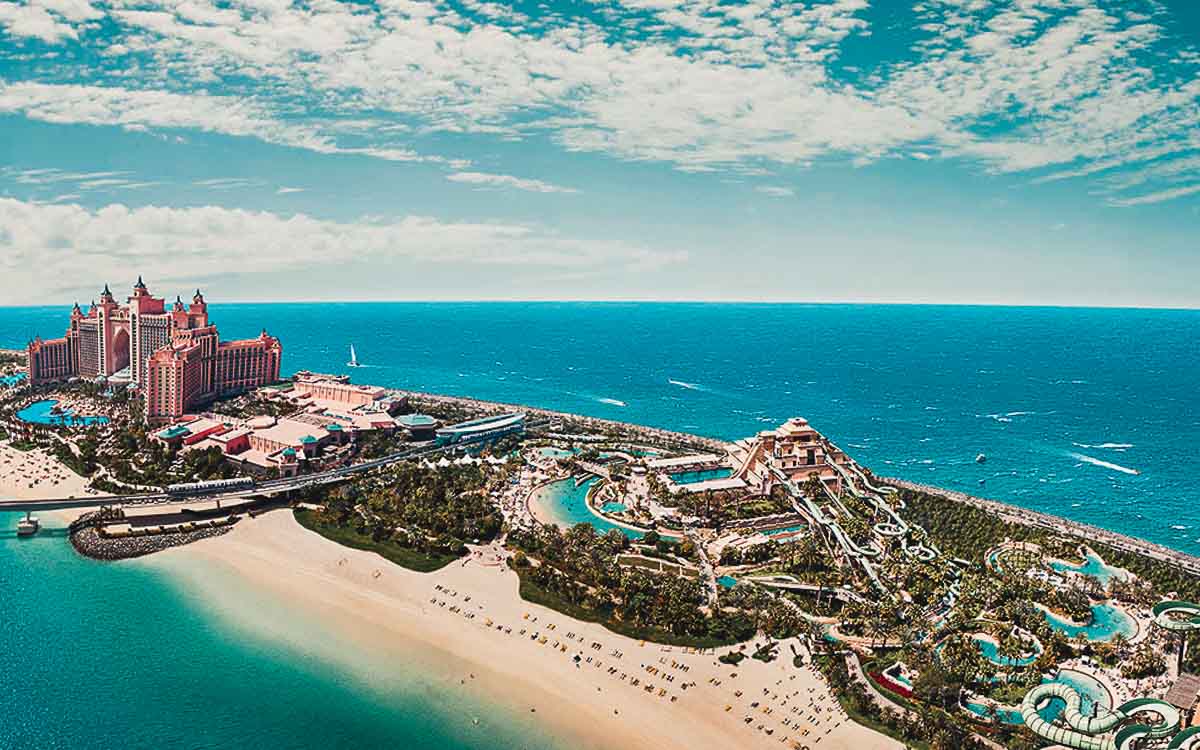 If you're feeling fancy, head to Aquaventure Waterpark, part of Dubai's iconic luxury resort Atlantis The Palm.
Here you'll find a number of world-famous waterslides, including the infamous Leap of Faith, designed like a magnificent Mayan temple. It's aptly named — you'll first brave a nine-storey near-vertical drop, before whizzing through a shark-filled lagoon (gulp).
With a 60-feet free-fall, there's no wonder it's one of the world's scariest waterslides.
If your heart is still intact, take a spin on the Aquaconda, the world's largest waterslide, or Poseidon's Revenge, a terrifying 60km/h free-fall followed by a double loop.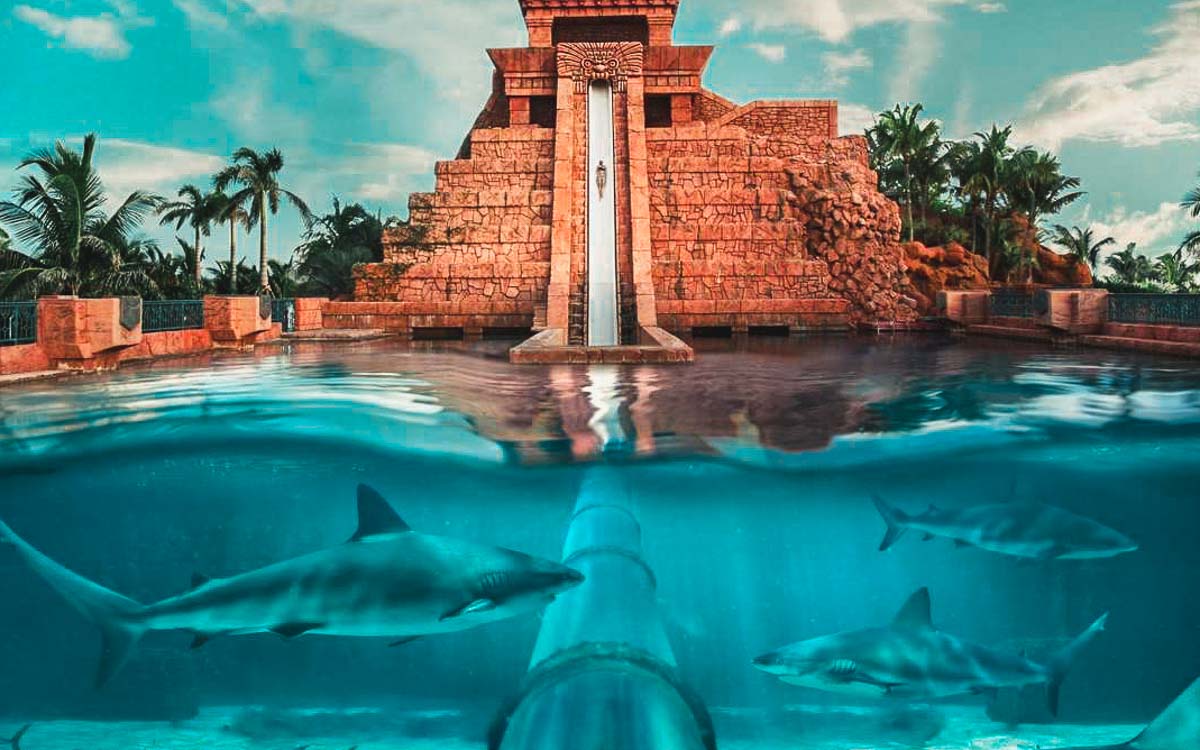 Crazy rides aside, you'll get the full resort experience at Aquaventure. It's the biggest waterpark in Dubai and the only one with a private beach — that's 700m of silky white sand. You can even feed rays in the lagoon or go underwater on an exciting Shark Safari! Located on the incredible Palm Jumeirah island, Aquaventure is also up there in terms of world-class enjoyment, having won many international awards over the years.
Atmosphere: World-class fun in a luxurious resort setting
Thrill Level: High
Cost: Free for Atlantis The Palm guests, or ~S$89 for an unlimited access full-day pass
Opening Hours: 10AM to Sunset
How to get there: Take the Metro to the Mall of the Emirates Station, then a taxi to Atlantis The Palm.
*Pro-tip: You get free entry on your birthday week — just register on their website and immediately receive the email voucher!
Save on Dubai Theme Park Tickets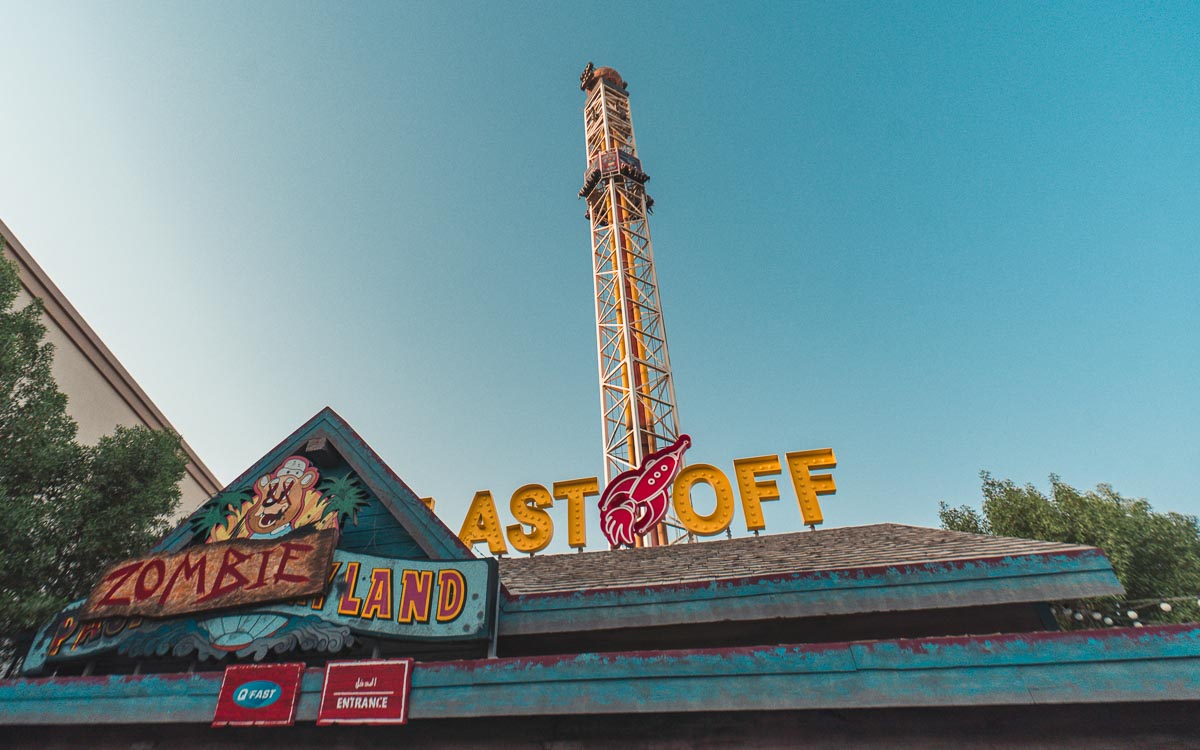 Booking with Klook gave us big savings on our most precious resources: money and time. Compared to the prices on the official websites, we saved S$15 on MOTIONGATE tickets, and S$24 for Ski Dubai! The savings really add up, especially if you plan to visit more than one theme park.
The process from booking to entering the parks is also a breeze. We got instant confirmation each time we booked — an e-ticket is emailed to you immediately, and we skipped the queues by simply scanning it through the Klook app. More time to experience all the good stuff, and less time sweating and waiting under the Dubai sun!
So pick your theme park poison, and make life a wild ride in Dubai!
Visited any of these Dubai theme parks before? Share your experience with us in the comments below!
---
This post was brought to you by Klook. 
For more travel inspiration, follow us on Facebook, Instagram, and YouTube.