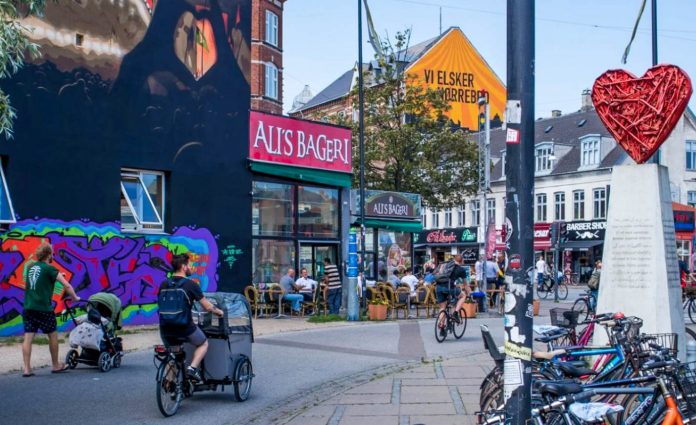 Nørrebro is perceived as the rougher side of Denmark — but it's actually the hippest spot in Copenhagen that's surprisingly Muslim-friendly.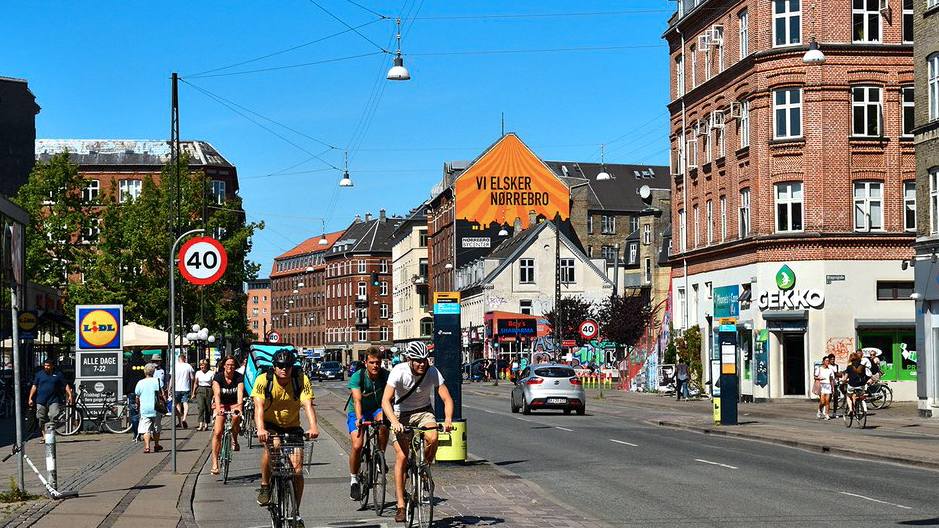 Photo credit: The World Through My Camera via Twitter
"Assalamualaikum!" greeted a man as he wound down his window.
While travelling in Denmark back in May 2022, my family was stopped by a sweeper truck.
Turns out, the man was a Muslim immigrant who had been living in Copenhagen for over 30 years. We chatted for a bit and I asked where we could find a Halal Danish Hot Dog stand.
"You should go to Nørrebro, everything is Halal!"
That neighbourhood popped up a bunch when I was researching about Halal food in Copenhagen — along with a lot of bad rep…
Read also: 7 Pro-Tips to Finding Halal Food Easily in Non-Muslim Countries
A Ghetto in Copenhagen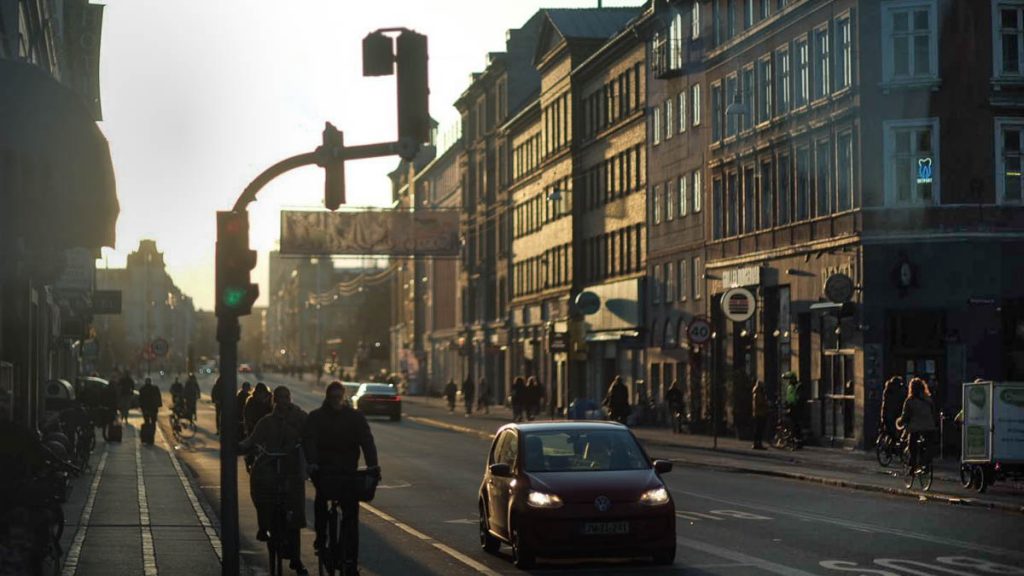 Photo credit: Mads Christensen Photography via Facebook
Nørrebro's vibe is distinct.
Walk the streets of Nørrebro and you'll see that the majority of its residents are a mix of ethnically Middle Eastern, African, and South Asian people.
Most are first or second-generation migrants and while the whole area isn't necessarily considered a ghetto, this ethnic diversity, history of riots and housing estates like Mjølnerparken have unfortunately landed it in Denmark's 'ghetto list'.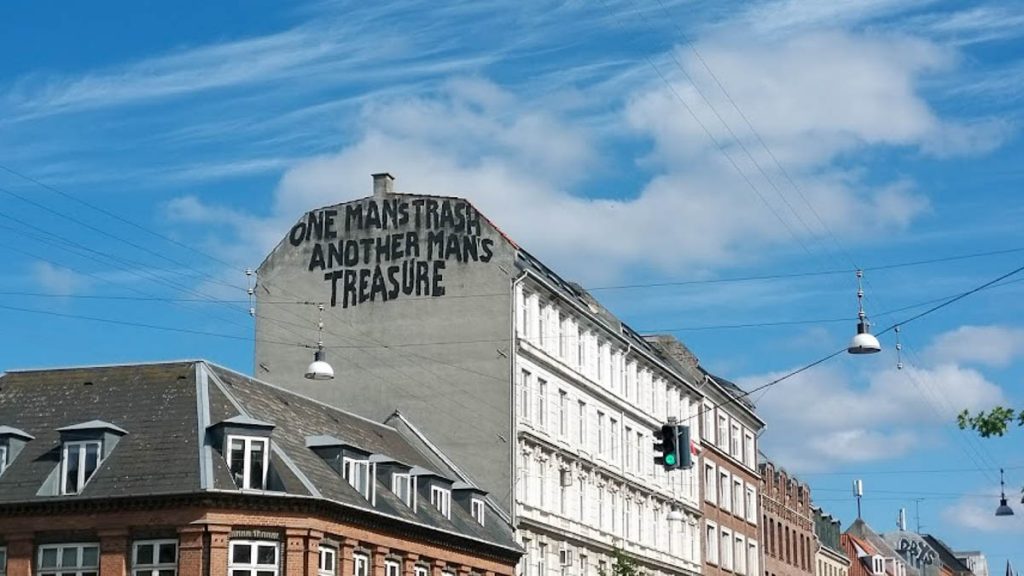 Photo credit: Finn Rasmussen via Google Photos
Prior to my trip to Denmark, I even came across The Government of Canada's travel advice stating Nørrebro as a neighbourhood where gang-related violence was likely to occur in Copenhagen.
At that point in time, it really seemed like everyone knew about Nørrebro's reputation as a ghetto.
Nørrebro today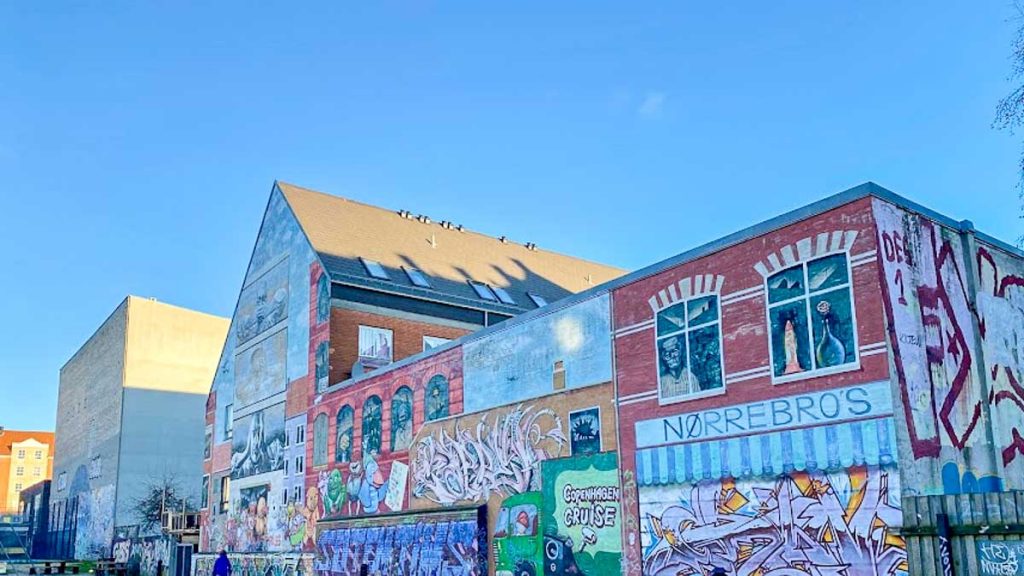 Photo credit: Sam Srinivasan via Google Photos
"We even call it Little Istanbul!" replied a worker as we expressed our amazement towards Nørrebro's Muslim-friendliness.
After spending a bit of time in Copenhagen and the Faroe Islands, seeing the variety of Halal food and Middle Eastern corner stores (akin to mama shops in Singapore) in Nørrebro was a breath of fresh air.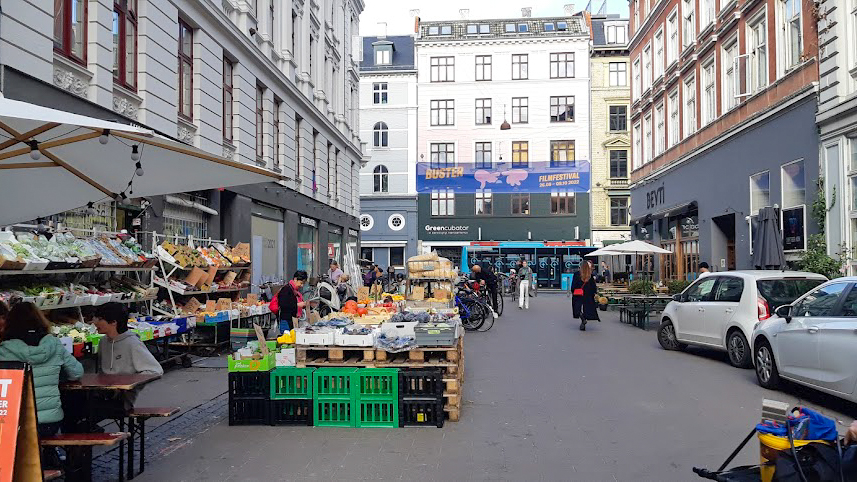 Photo credit: Armando Mareña via Google Photos
Nørrebro is also culturally diverse — so seeing Hijabis just cycling on their merry way made me feel a little less out of place.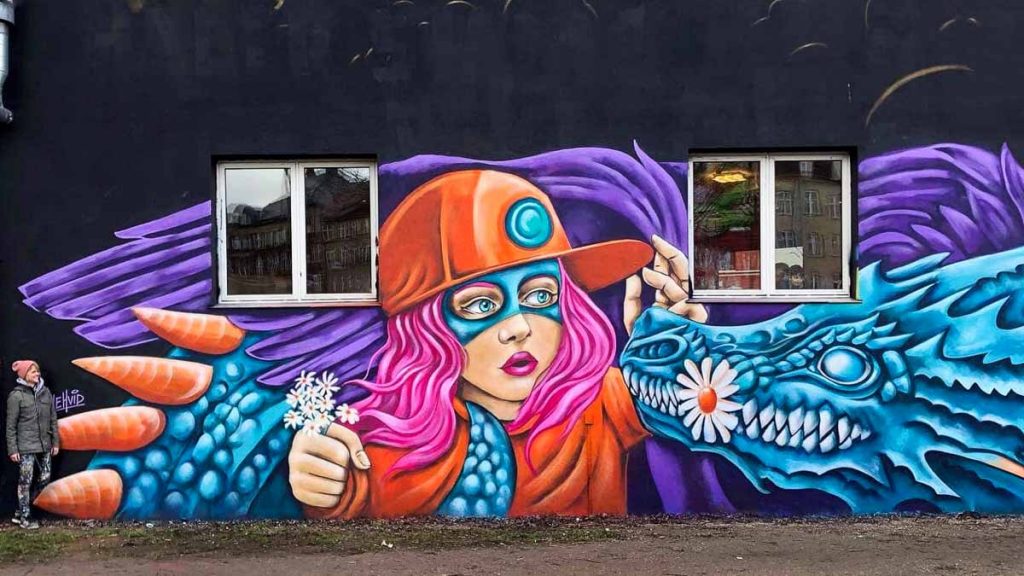 Photo credit: Stine Hvid via Facebook
On the other hand, Nørrebro is a lively and artsy neighbourhood where street art and murals are a common and almost definitive sight.
When we ventured to the more gentrified areas (by accident), there was a clear youthful vibe contributed by creative spaces, trendy shops, cafes, and a vibrant nightlife.
Experiencing Nørrebro Firsthand
Photo credit: Khalid Bin Sattar via Google Photos
Our main goal in going to Nørrebro was to stock up on Halal meat and visit the Halal Danish hot dog stand.
As we drove from Copenhagen city centre into Nørrebro, the landscape and infrastructure slowly transitioned from polished to edgy and slightly rough around the edges.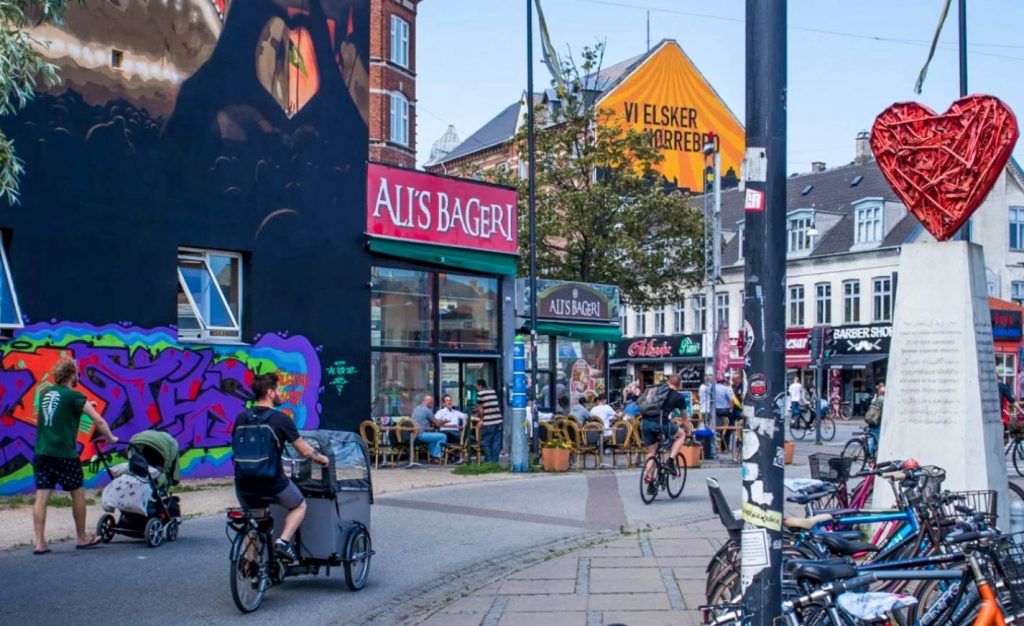 Photo credit: Giuseppe Liverino via Visit Copenhagen
Some say Nørrebro's the dangerous side of town and I understand why. Nothing outrightly threatened my safety but there was a vibe that kept me weary and on guard. Perhaps it was because others were on guard too.
Despite that, I was happy to see many ethnic minorities and Muslim establishments!
Friendly people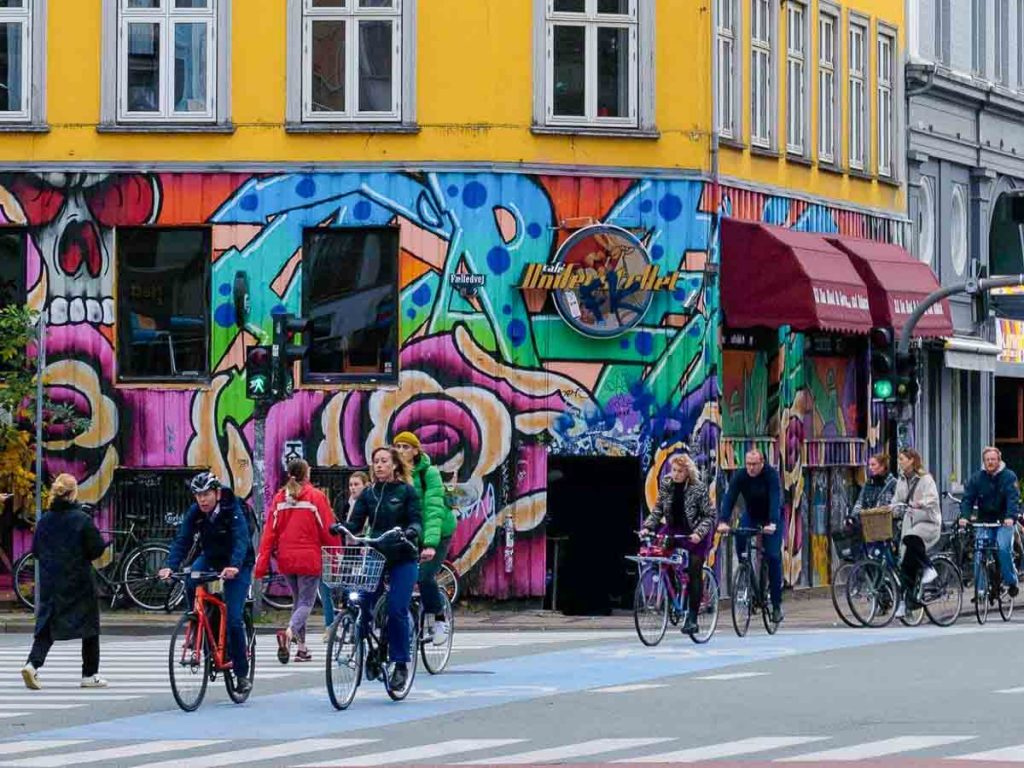 Photo credit: @danny_maiorca via Instagram
I noticed people were tight-knit with each other.
At one of the Middle Eastern grocers, the shopkeeper was indifferent to me and my family. When their friends came, the mood quickly lightened up.
So, I was surprised to even receive a bit of Nørrebro hospitality at Alhoda Slagter — a Halal butchery with meats born, raised, and slaughtered in Denmark.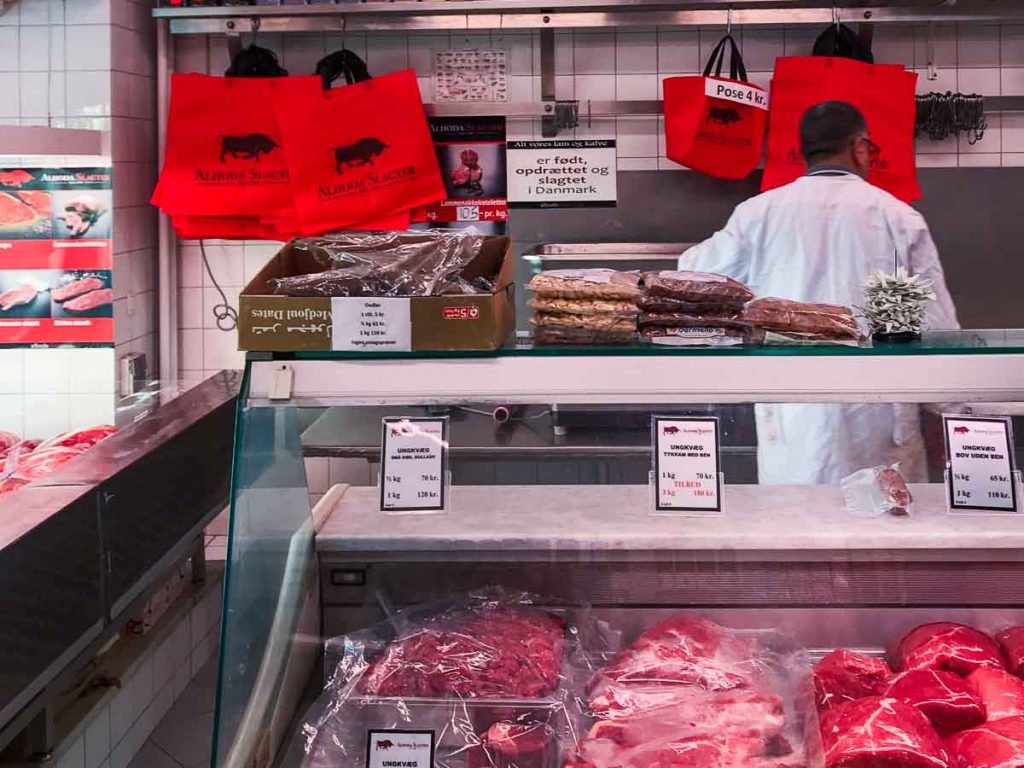 We tried the lamb ribs here and it was really fresh. It was reasonably priced and one of the butchers gave us a free reusable bag even though we originally wanted to pay for it!
On our last day in Denmark, we wanted to purchase a specific sauce only available at Alhoda Slagter but when we arrived, they were closed and already cleaning up. We tried saying that we only wanted to buy a bottle of sauce but they apologetically shook their head "no".
Desperate, I went to the window and showed them "It's our last day in Copenhagen" on my notes app. Probably amused, one of the butchers (the same one who gave us the reusable bag) unlocked the door and let us in.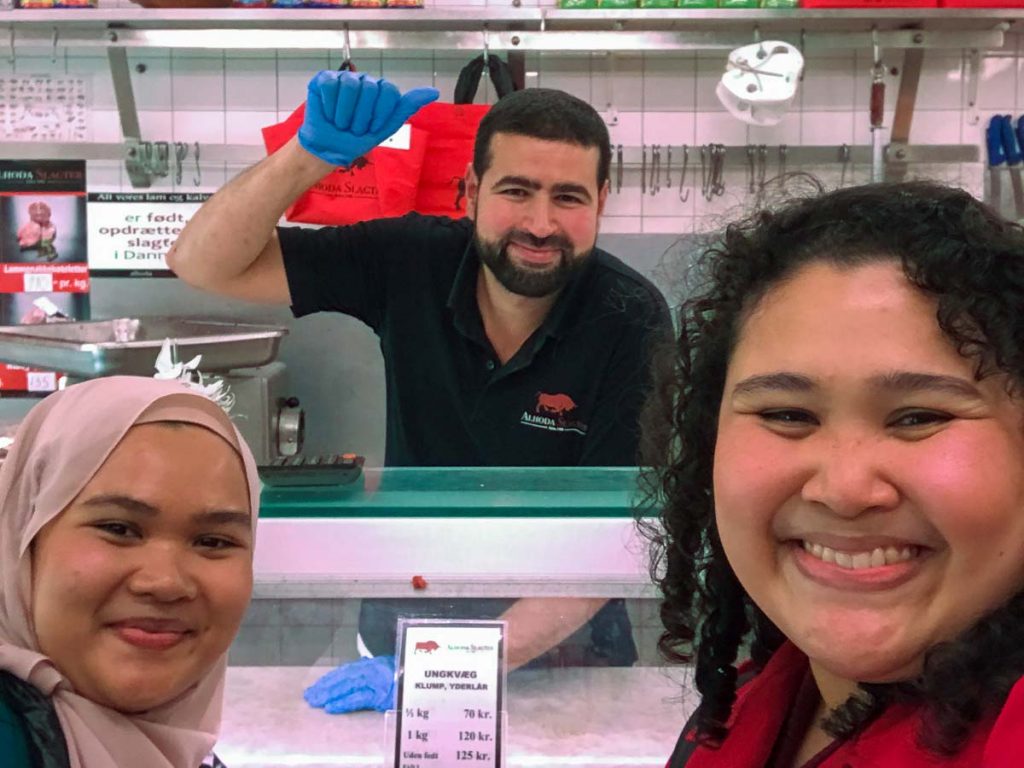 We scrambled for exact change to pay for the sauce but he ended up giving it to us as a parting gift :')
Alhoda Slagter
Opening hours: 9AM – 5PM
Address: Nørrebrogade 223, 2200 København, Denmark
How to get there: 3 mins walk from M3 Nørrebro Station
Nørrebro definitely has a different vibe from the rest of Denmark. There's a sense of community and closeness where people are lively, friendly, and seem to look out for each other.
Things to do in Nørrebro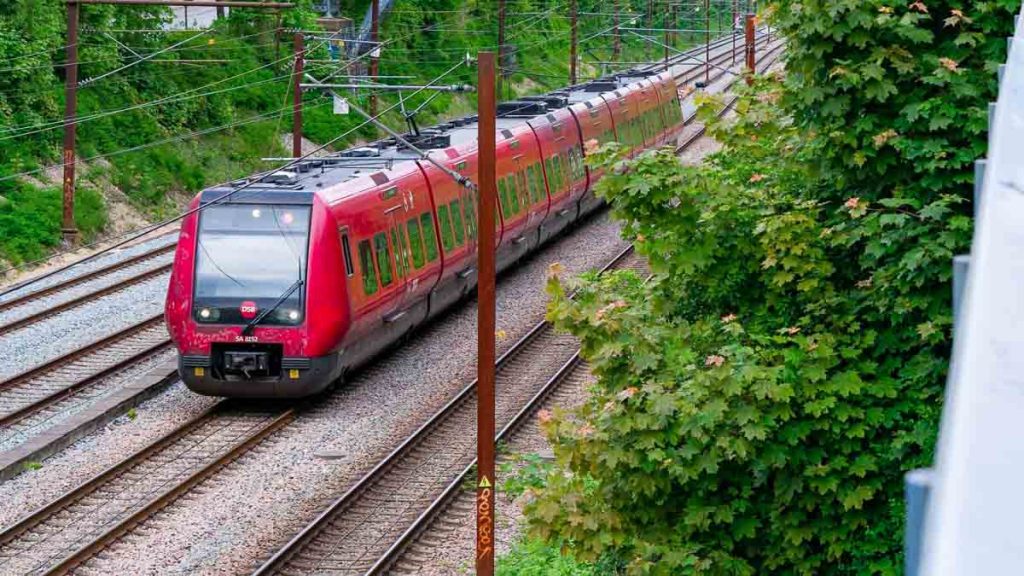 Photo credit: Daniel Rasmussen via Visit Copenhagen
Despite it being a non-touristy spot, there are quite a number of cool things to do in Nørrebro!
Superkilen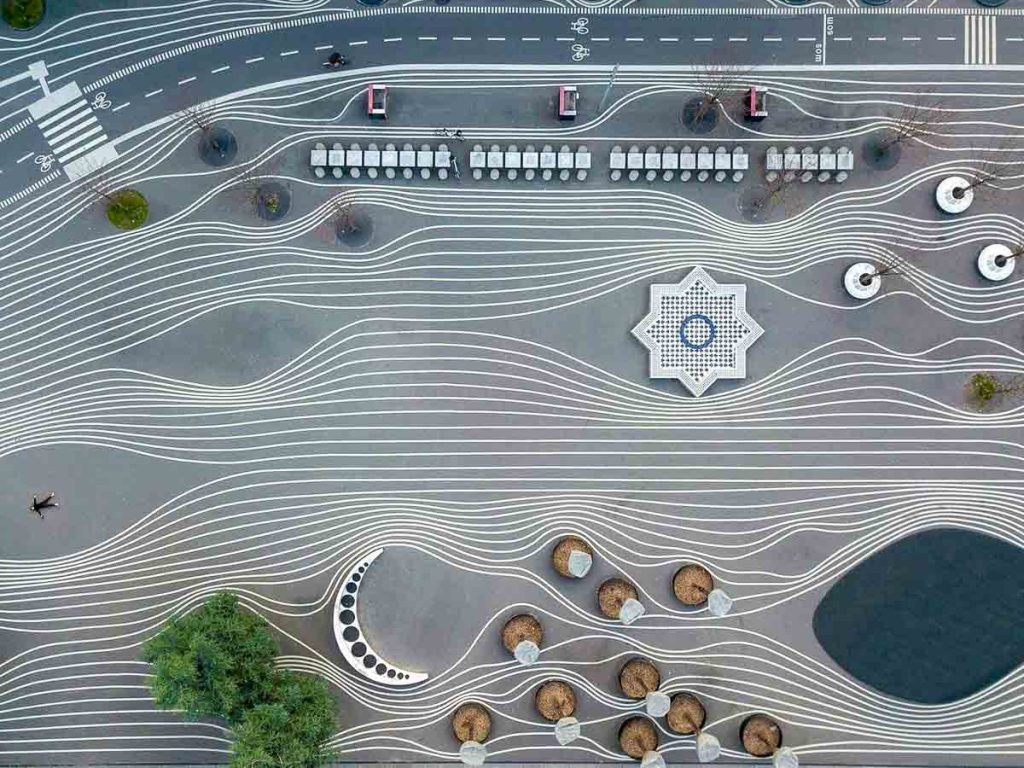 Photo credit: @bratosiewicz via Instagram
Reflective of the different communities living in Nørrebro, Superkilen is a park furnished with items from over 50 different nationalities. You'll find cultural artifacts and items like a boxing ring from Thailand, a fountain from Morocco, and a donut sign from the United States.
All objects displayed are either originals or 1:1 replicas so take your time to explore and discover where each of the items originate from.
Opening hours: 24hrs
Address: Nørrebrogade 210, 2200 København, Denmark
How to get there: 5 mins walk from M3 Nørrebro Station
Assistens Kirkegaard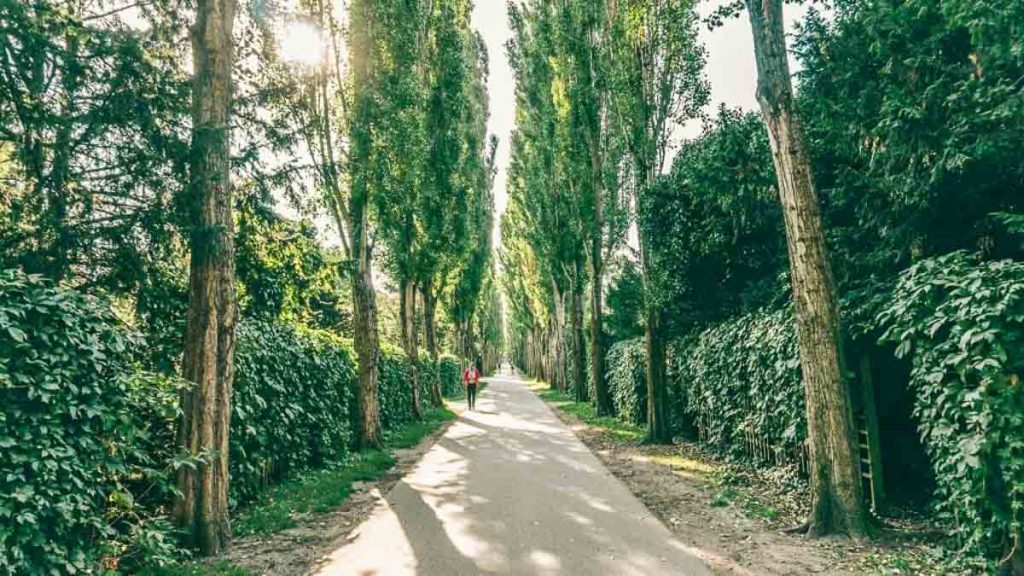 Photo credit: Sebastian Himmelstrup via Visit Copenhagen
Go where the locals go — to the cemetary. Okay, hear me out.
Assistens Kirkegaard is primarily the final resting place of many notable Danish figures like fairytale author Hans Christian Anderson (The Ugly Duckling, The Little Mermaid, The Princess and the Pea). Unexpectedly, it's also a favourite spot among locals.
In the serene atmosphere and beautiful foliage of the cemetery, you'll find visitors jogging, sitting amongst gravestones or just hanging out — treating it as if it were any other park.
Opening hours: 7AM – 10PM
Address: Kapelvej 2, 2200 København N, Denmark
How to get there: 1 min walk from M3 Nørrebros Runddel St.
Jægersborggade Shopping Street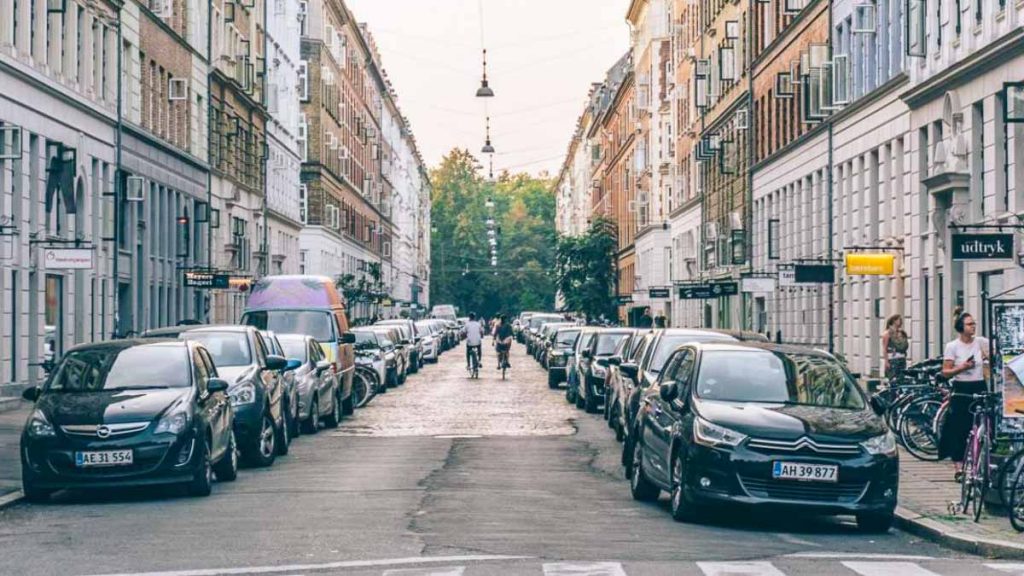 Photo credit: Sebastian Himmelstrup via Visit Copenhagen
Originally a dangerous and neglected part of Copenhagen, Jægersborggade has transformed into a buzzing and trendy shopping street in Nørrebro.
A majority of shops here have an eco-conscious ethos — products are usually locally-sourced, sustainable, and organic. Restaurants and cafes here promise quality too with an innovative menu.
Halal Food in Nørrebro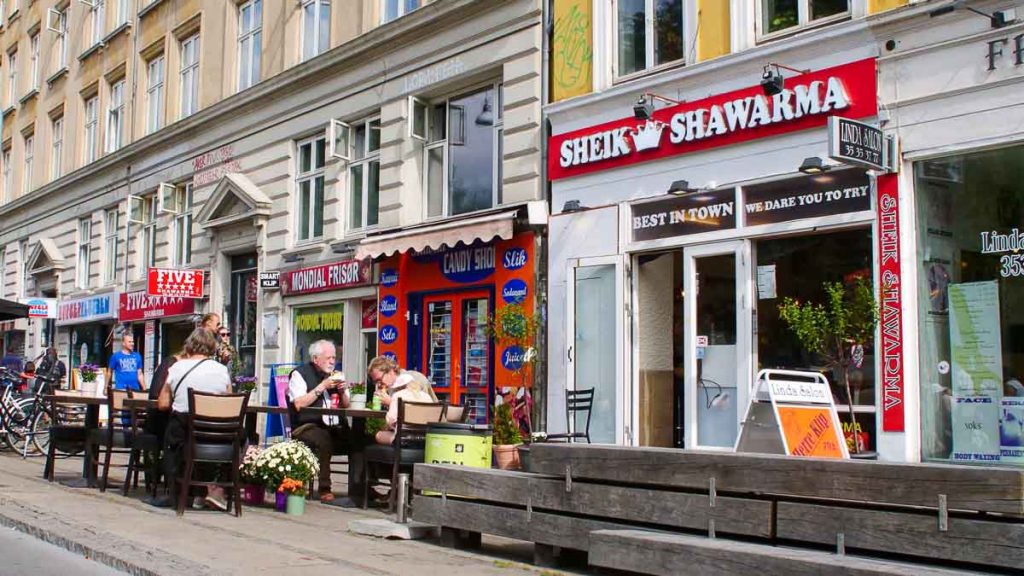 Photo credit: Sheik's Shawarma via Facebook
As that man from the sweeper truck said, everything really is Halal in Nørrebro! At almost every corner, you'll find a Halal kebab shop.
But we didn't travel all the way to Denmark and Nørrebro just for kebabs.
Byens Pølser (Halal Danish Hot Dogs)
Halal status: Muslim owned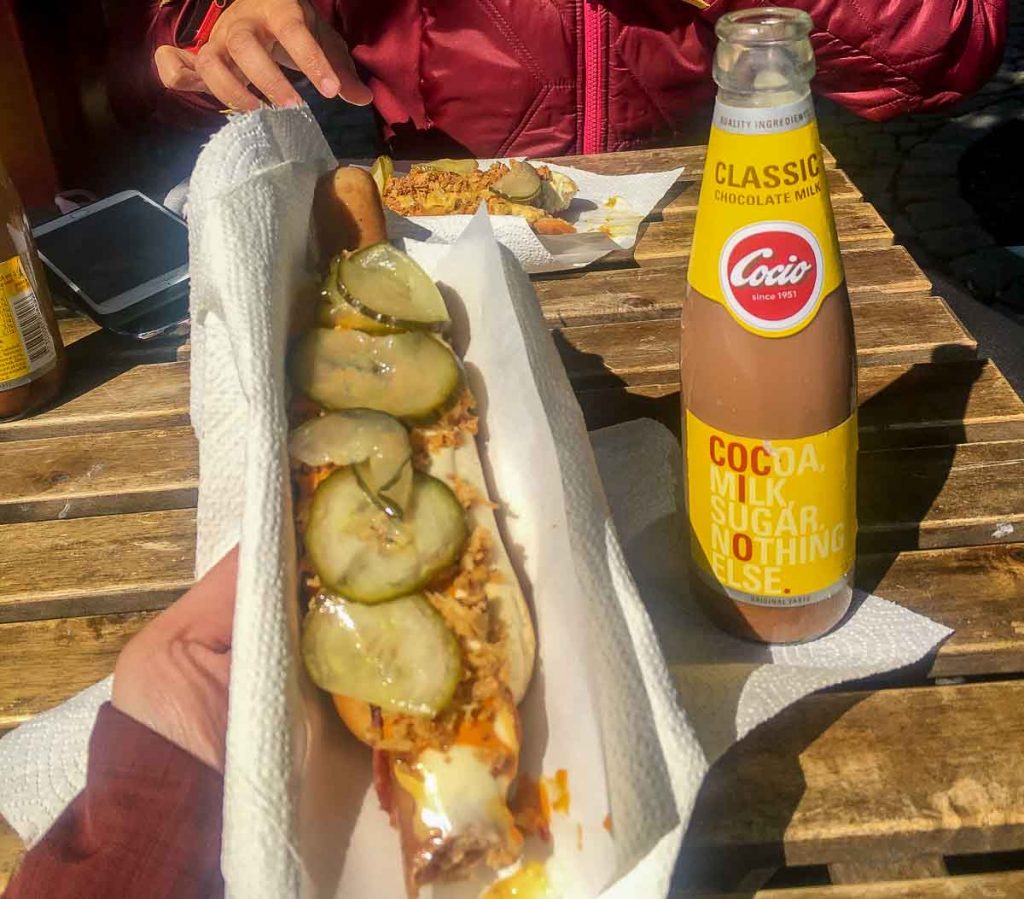 As Jennifer Coolidge once said, "[Being in Denmark] makes me wanna hotdog real bad".
One of the classic Danish icons, you'll find a hot dog stand at every corner of Denmark. The Danish way of eating one is to have it doused with mayonnaise, mustard, remoulade, ketchup, sprinkled with all the toppings (fried onions, raw onions and pickled cucumber) and paired with a Cocio (Danish chocolate milk).
A Halal option is Byens Pølser — a hot dog stand run by a Denmark-born Moroccan.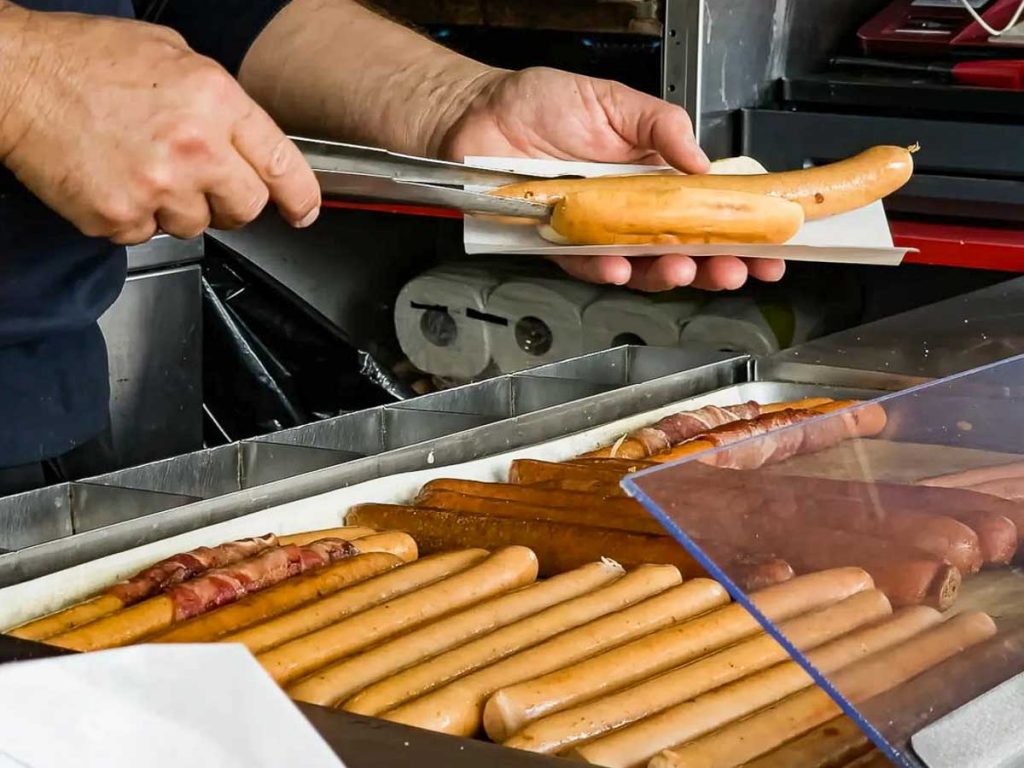 Photo credit: @halal_byenspoelser via Instagram
I tried the Beef and Lamb Ristet Hot Dog (DKK32, ~S$6.15) which is the owner's own unique blend! It was snappy, juicy, smokey, and an absolute mess to eat.
Sitting on a wooden chair right next to the hot dog stand was really a vibe. I was happy to experience something so quintessentially Danish in a Halal way.
On our last day in Denmark, we bought some hot dogs to bring home to my sisters in Singapore (my family tends to bring food home as souvenirs LOL). The owner said we should just get a pack of sausages from him next time. Curious, I asked how much it cost.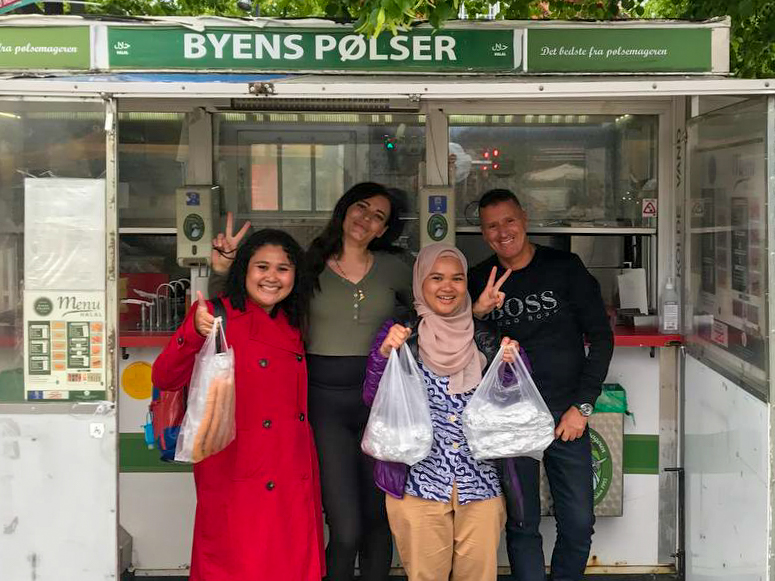 "No, I give you now." He gave us a whole 8-pack of lamb and beef sausages for FREE!
Cost: From DKK20 (~S$2.90)
Opening hours: 11AM – 7PM
How to get there: 1 min walk from M3 Nørrebro Station
Mexihagen
Halal status: Halal meat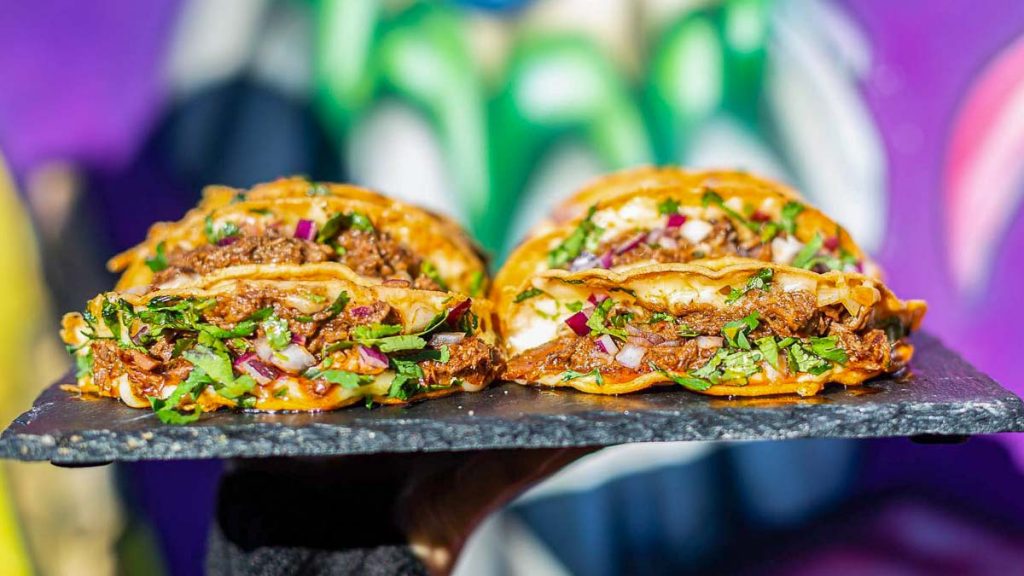 Photo credit: MexiHagen DK via Facebook
Halal Birria tacos should be enough to convince you to try Mexihagen.
This food truck's main specialty are birria tacos (DKK199 for a box of eight) — crispy and saucy corn tortillas filled with tender stewed beef. It's based on a 47-year-old recipe from a Mexican Abuela so you know you're getting the real deal.
Mexihagen also has its own cheesy and flavourful take on a quesadilla called Quesabirria!
Opening hours: 12PM – 8PM
Address: Lygten 2, 2400 København, Denmark
How to get there: 2 min walk from M3 Nørrebro Station
Send Flere Krydderier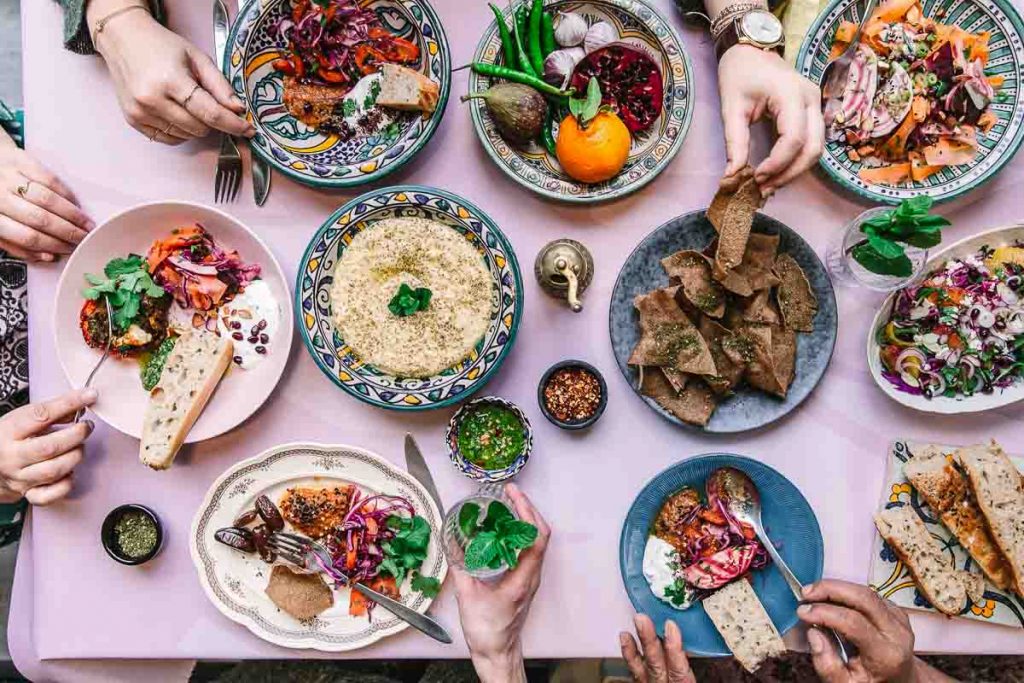 Photo credit: Send Flere Krydderier – Nørrebrohallen via Facebook
This social enterprise aims to provide these women with employment and experience to enter the Danish labor market.
Literally translating to 'send more spices', Send Flere Krydderier is a community café run entirely by women of ethnic minorities. Food served is based on the traditions of the chefs' countries of origin — so you can expect to devour food from countries like Somalia, Pakistan, or Lebanon.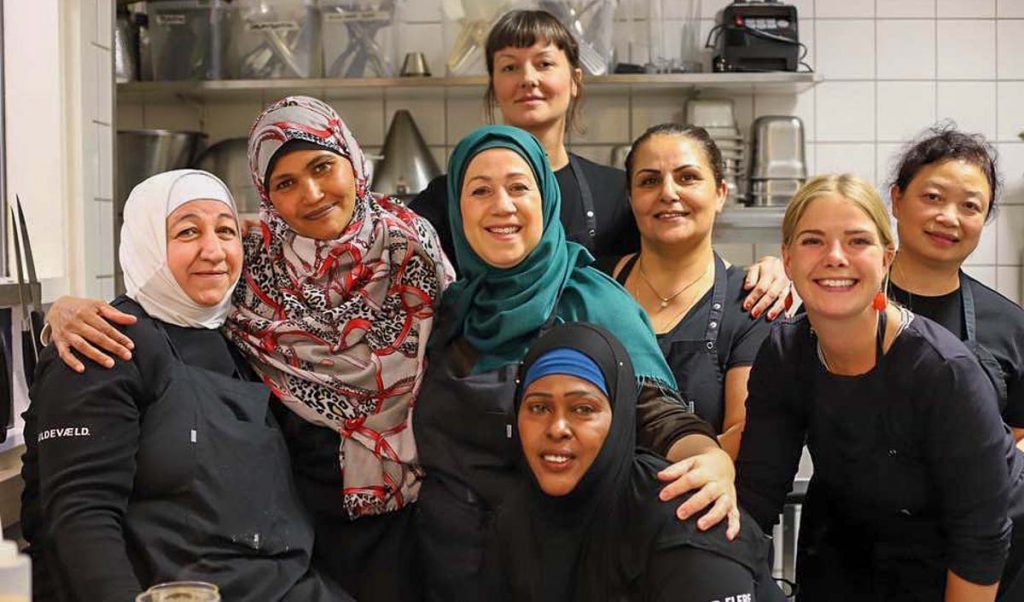 Photo credit: Send Flere Krydderier – Nørrebrohallen via Facebook
Besides their standard daily menu, Send Flere Krydderier holds folkekøkken (public kitchen) — a cheaper option (DKK 65) on Tuesday, Wednesday, and Thursday evenings in their Nørrebrohallen outlet. Folkekøkken menus are refreshed daily on their Facebook page — so there's always a reason to return 😝
Opening hours: Varies
Address: Nørre Allé 7 and Nørrebrohallen
Is Nørrebro really that scary?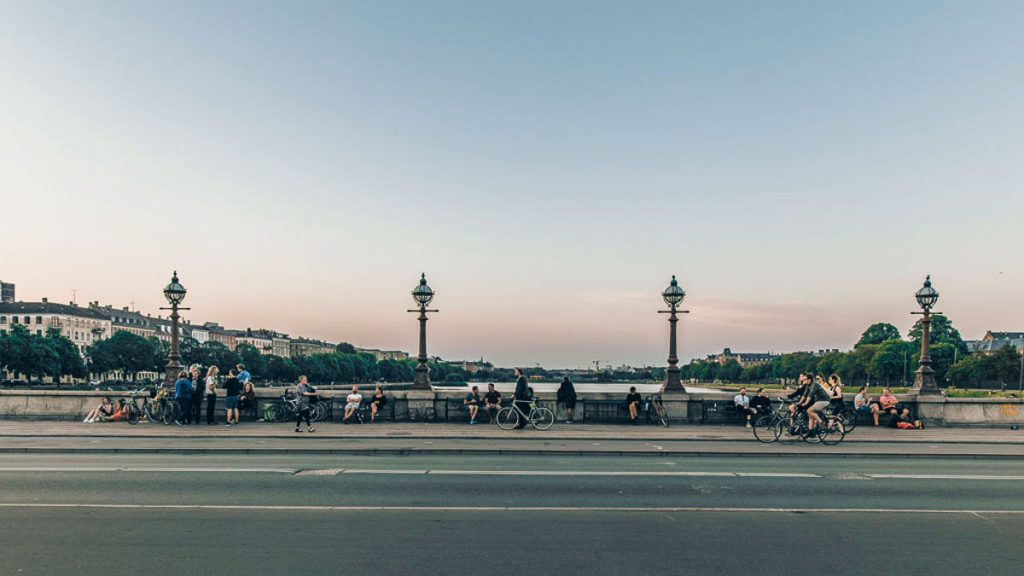 Photo credit: Martin Heiberg via Visit Copenhagen
Nørrebro may have a dark past but the district really isn't as intense as it seems.
I think that we should always give new places a try and explore with fresh eyes. It's possible that notorious places are just that — but when you enter without prejudices, you allow yourself to discover a different side.
I was only in Nørrebro twice but my interactions with the locals were pretty wholesome. There's a strong sense of community in Nørrebro that felt different from the rest of Denmark and I'm happy to have experienced just a fraction of it.
Cultures Explained is a series where we uncover and honour the cultural differences of communities all over the world. What other cultures would you like to know more about? Let us know in the comments below.
---
Like what you see? Follow us on Facebook, Instagram, and YouTube for more travel updates!