A guide to the spectacular quarries and exciting nature trails in Dairy Farm Nature Park.
Thanks to the pandemic, we've forced ourselves to explore the lesser-known places in Singapore. And that's when we found a bunch of really cool nature trails in Singapore — of which, this article is going to be solely about Dairy Farm Nature Park and how to get the most of it.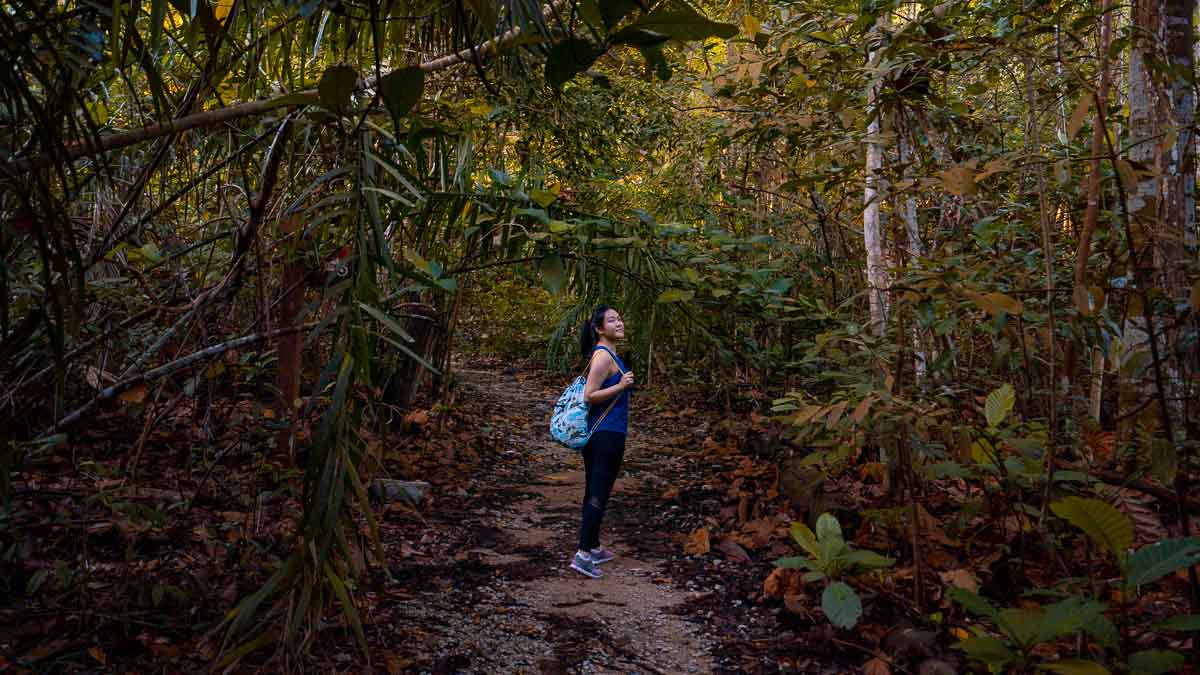 Whether you're a casual park-goer or a more serious hiker, Dairy Farm Nature Park's rustic charms will wow any nature lover.
How to Get to Dairy Farm Nature Park
Public transport: Dairy Farm Nature Park's entrance is located right outside Hillview (Downtown Line) MRT station Exit A.
Drivers: There are two car parks at Dairy Park Nature Farm — Car park A is located next to Hillview MRT station, while car park B is along Dairy Farm Road. The parking rate is $0.60/30mins.
Dairy Farm Nature Park is open daily from 7AM to 7PM.
Starting Point: Hillview MRT Exit A / Car Park A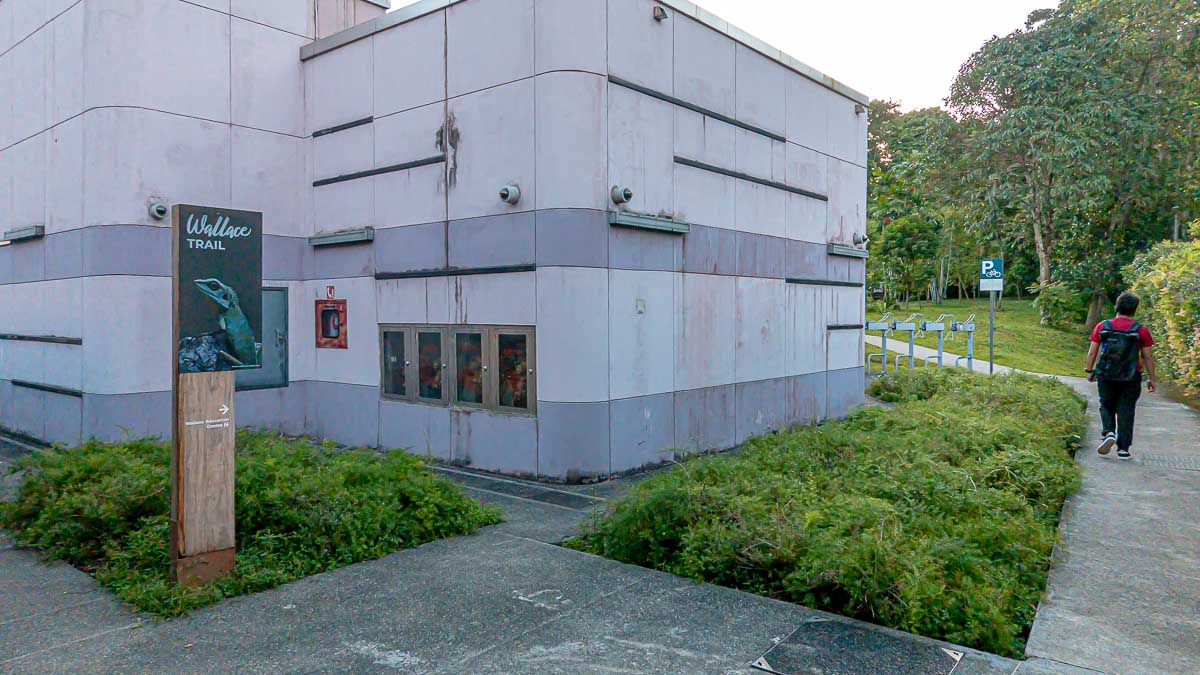 There are several points of entry to Dairy Farm Nature Park but the entrance at Hillview MRT Exit A (car park A) is the one that most park visitors use. Just follow the sign that says "Wallace Trail" — which is where we're starting from in this guide.
Recommended Routes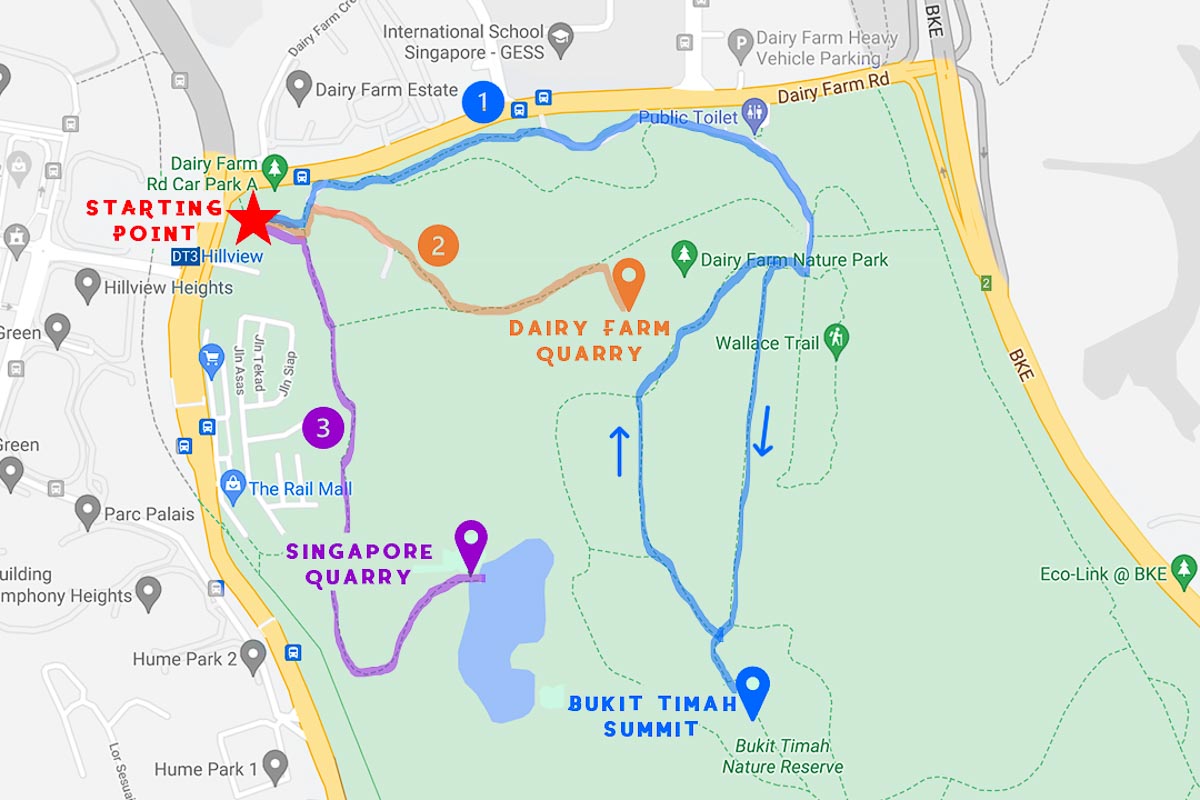 That said, it's still possible to cover all the trails and checkpoints at Dairy Farm Nature Park within a single day, with routes ranging from 15 minutes to slightly over an hour.
1) Bukit Timah Summit via the Dairy Farm Loop Trail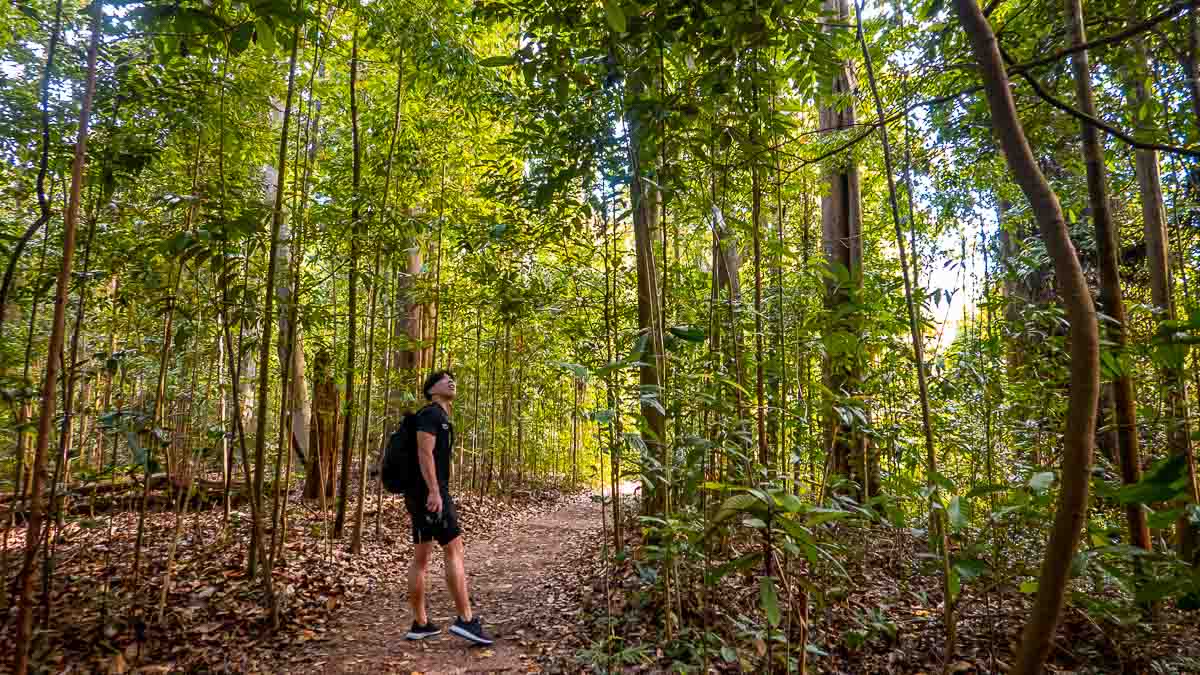 Most people hike up to Singapore's highest point — Bukit Timah Hill — via the Bukit Timah Nature Reserve. It's the most straightforward route but here's a more fun alternative, the Dairy Farm Loop trail.
This rustic trail at Dairy Farm Nature Park passes through the dense forest and gradually leads to the Bukit Timah summit.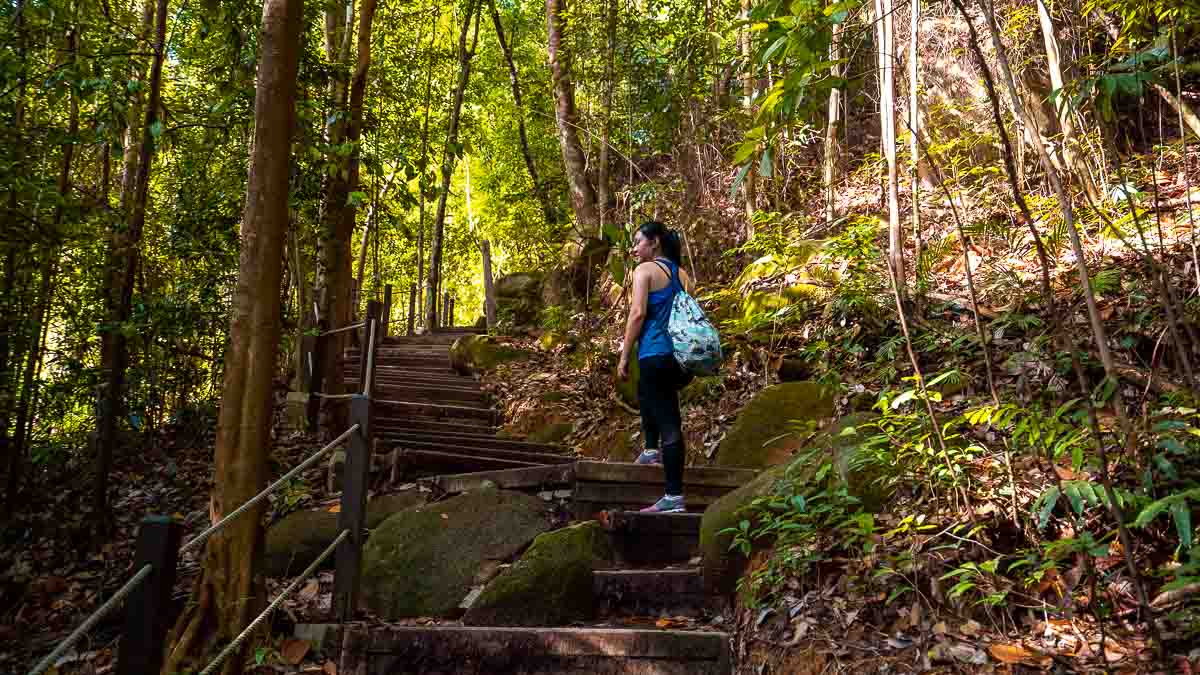 The hike up the Dairy Farm Loop isn't the easiest but definitely rewarding. Expect stairs, lots of them. At least bashing isn't required on this trek.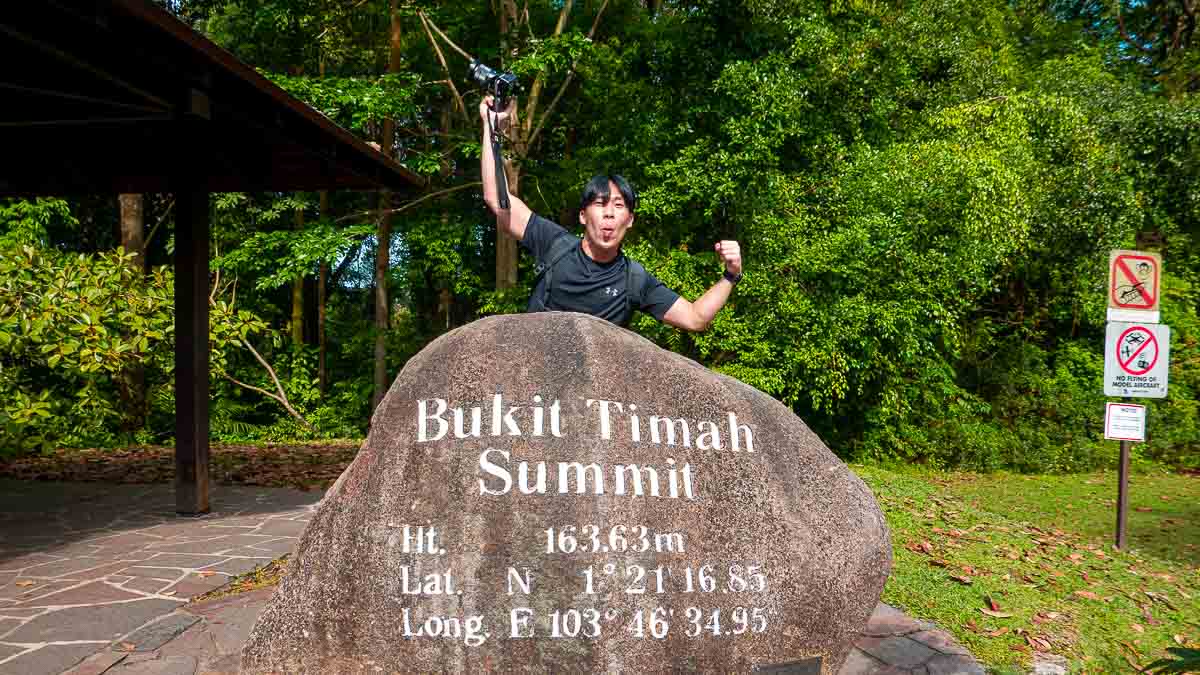 We hiked the Lower trail of the loop to Bukit Timah Summit and took the Upper trail back to Dairy Farm Nature Park. The Lower trail has more steps but covers a shorter distance than the Upper trail. If you want to go easy on the knees, follow our route!
The Dairy Farm Loop trail is around 6.5km long and will take an average hiker approximately 1.5 hours to complete.
Read also: 15 Things to Do in Singapore for the Outdoor-Loving People
2) Dairy Farm Quarry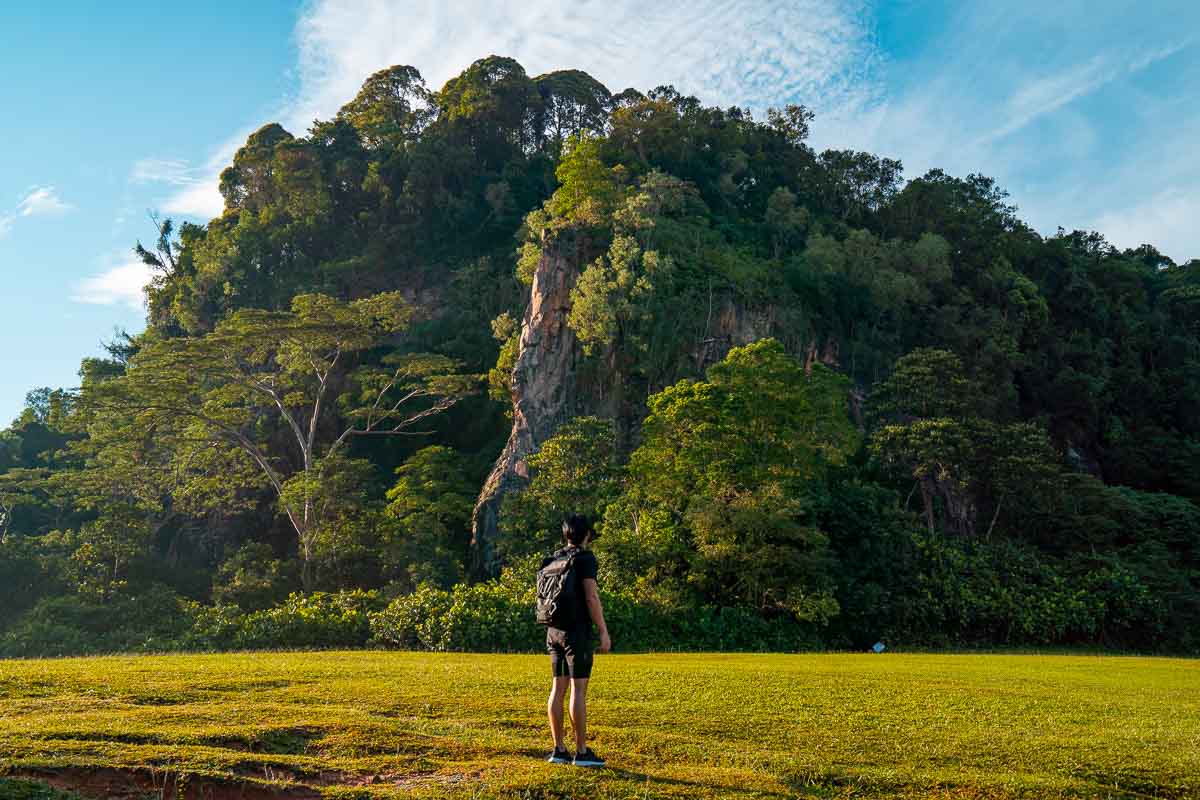 Dairy Farm Quarry is unlike most other quarries you find in Singapore. While most quarries are turned into lakes, this one is filled up with earth after its granite quarrying operations stopped.
To reach the Dairy Farm Quarry, take the Wallace Trail from car park A then go onto the trail that converges with the mountain biking trail.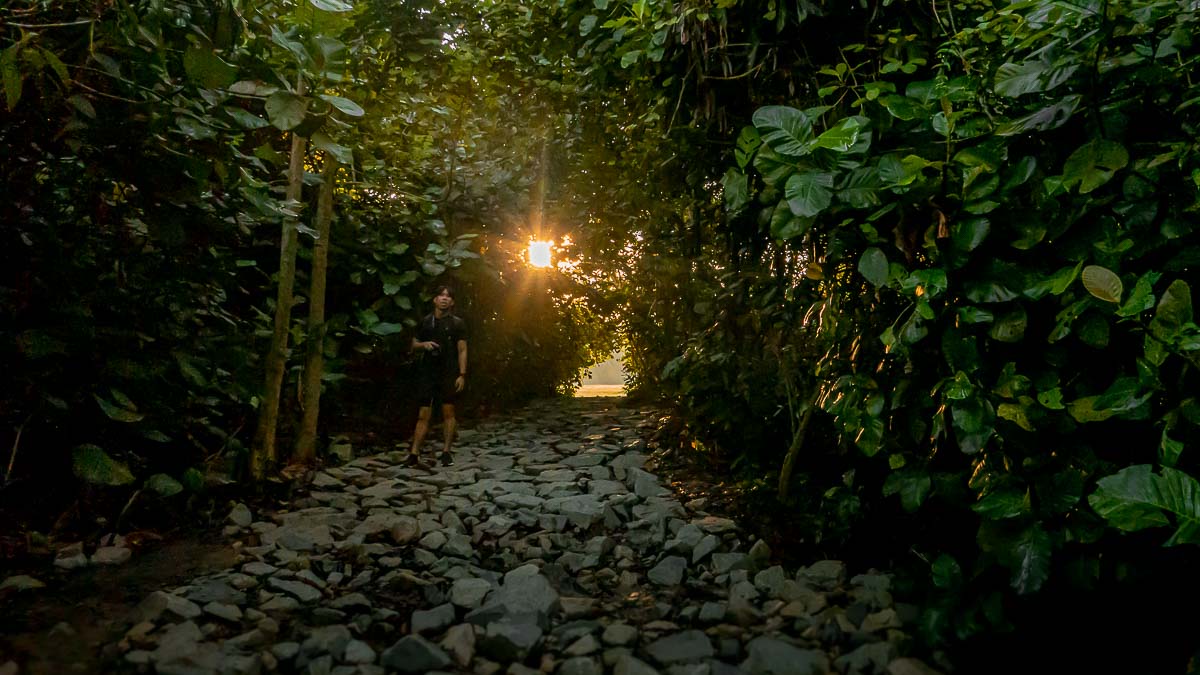 The terrains are rocky and uneven at some parts, but at the end of it, you'll be awed by this breathtaking sight of the quarry.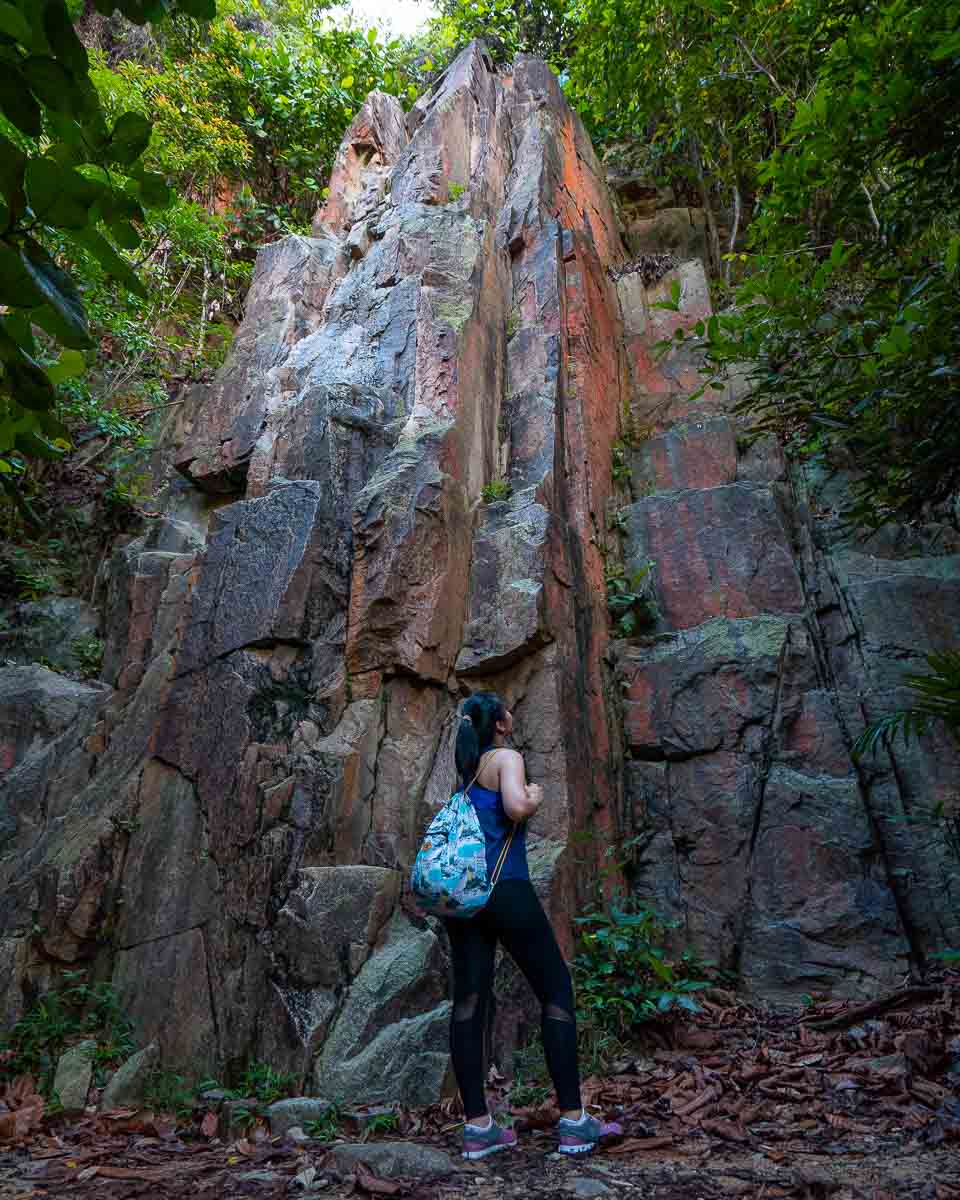 Around the Dairy Farm Quarry you can see a granite rock that outdoors climbers have once (illegally) scaled. Be careful as this area is prone to have loose rocks falling (especially if it rained heavily the night before).
The Dairy Farm Quarry is around 700m from the starting point and will take approximately 15mins walk to reach.
3) Singapore Quarry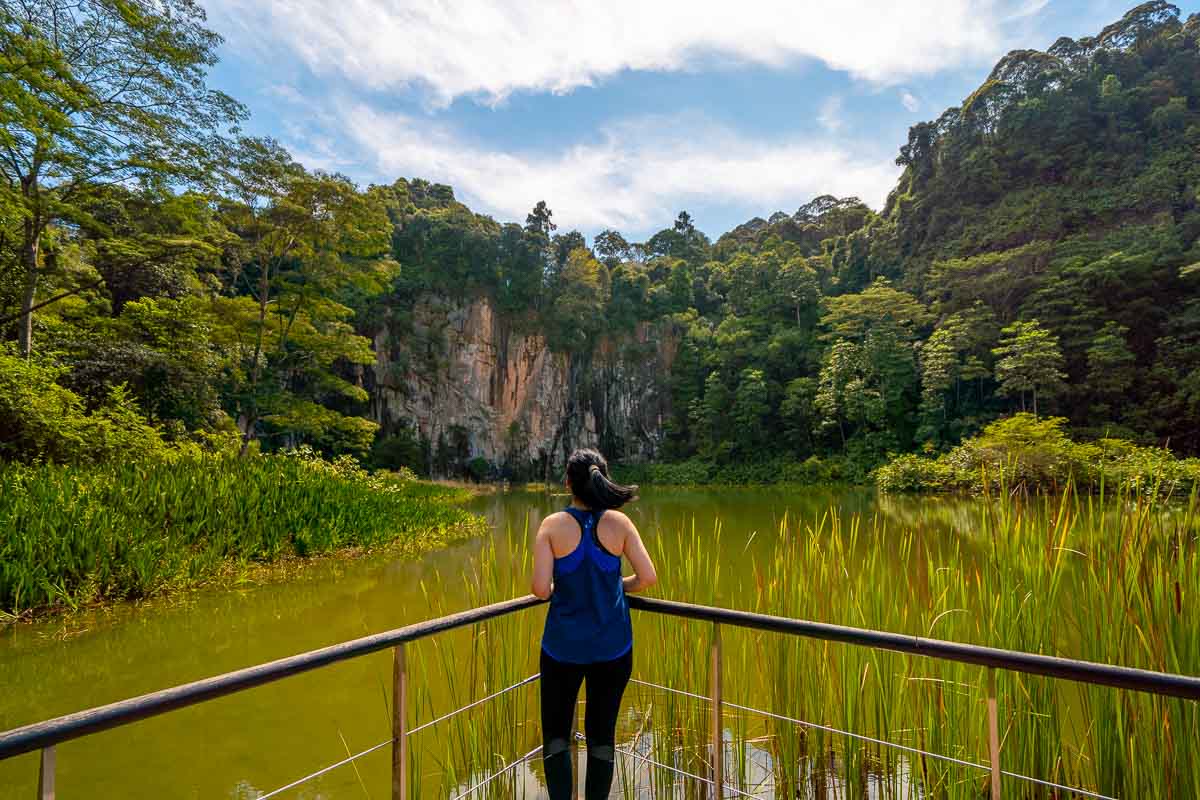 You can't leave Dairy Farm Nature Park without visiting the Singapore Quarry. The calm and serene lake is home to fishes, turtles, and even rare dragonflies. The boardwalk by the water also makes a great photo spot — of the biodiversities or even yourself!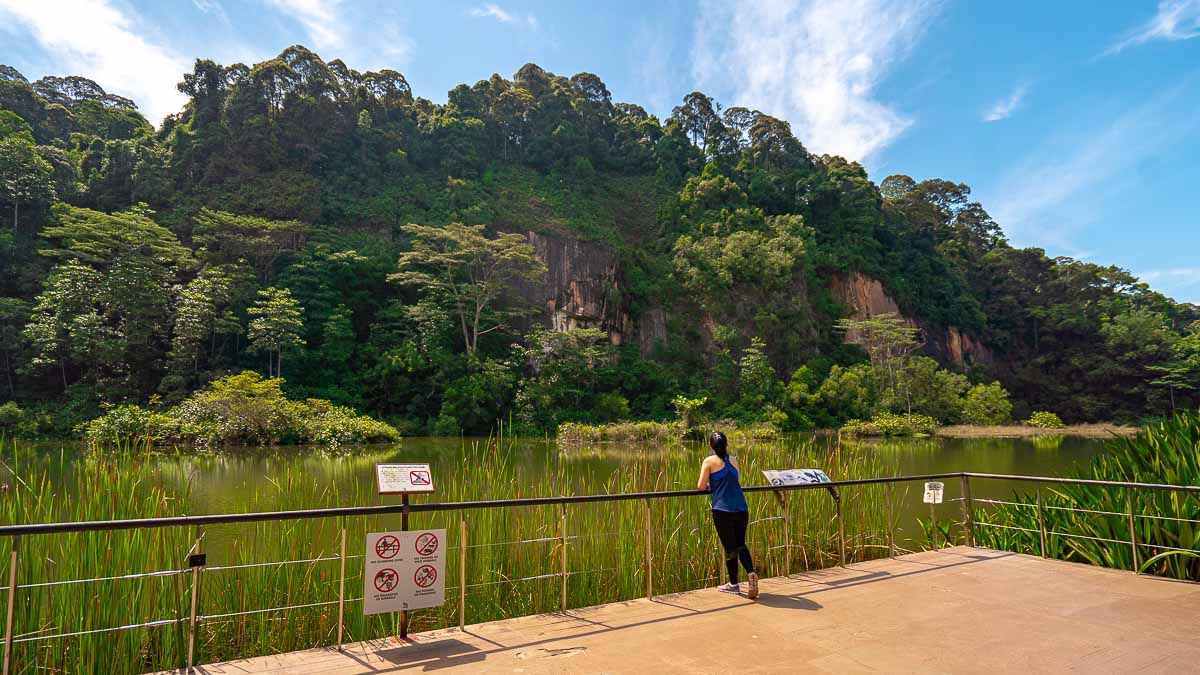 To reach the Singapore Quarry, take the concrete track starting from the entrance near car park A. The distance is about 1.3km and will take around 30 minutes to reach.
Singapore Quarry
Opening hours: 8AM – 5:30PM
Alternate route: Singapore Quarry is just a short walk from the Asas Entrance at Jalan Asas.
Read also: Thomson Nature Park — Hiking the Ruins of a Former Hainan Village
For leisure park-goers: Wallace Trail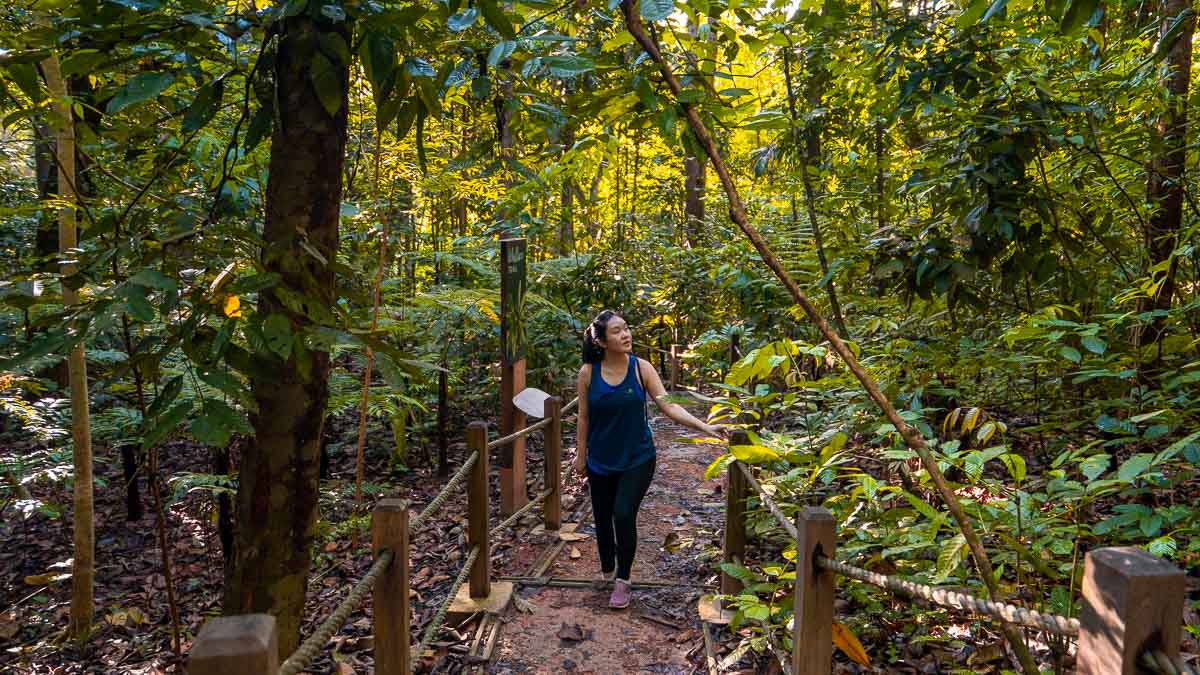 Casual hikers can try out the Wallace Trail — an easy 2.2km one-way forest trail that takes about 45mins to complete. The Wallace Trail is an "upgraded" trail with proper footpaths for most of it, but it's pretty much rugged surrounded by rich shrubs and woods.
The Wallace Trail is accessible via both car park A and B, though it's a lot nearer if you're starting from car park B.
Wallace Education Centre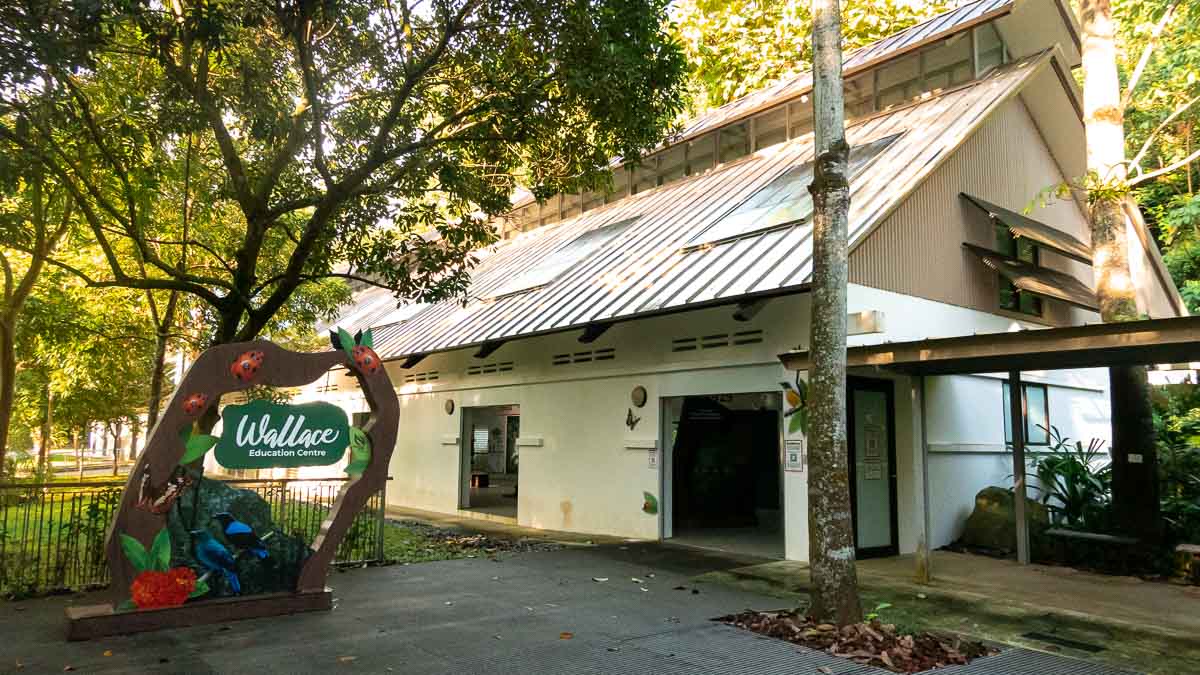 When you're trekking along Wallace Trail, you'll most likely see the Wallace Education Centre. The former cowshed is now an education gallery with interactive exhibits showcasing the biological diversity of the region.
Wallace Education Centre
Opening hours: 8:30AM – 5PM, closed on Mon
Things to note of when visiting Dairy Farm Nature Park
Restrooms
There are two restrooms in the whole Dairy Farm Nature Park — one's located near car park B, the other next to Wallace Education Centre.
Paths and terrains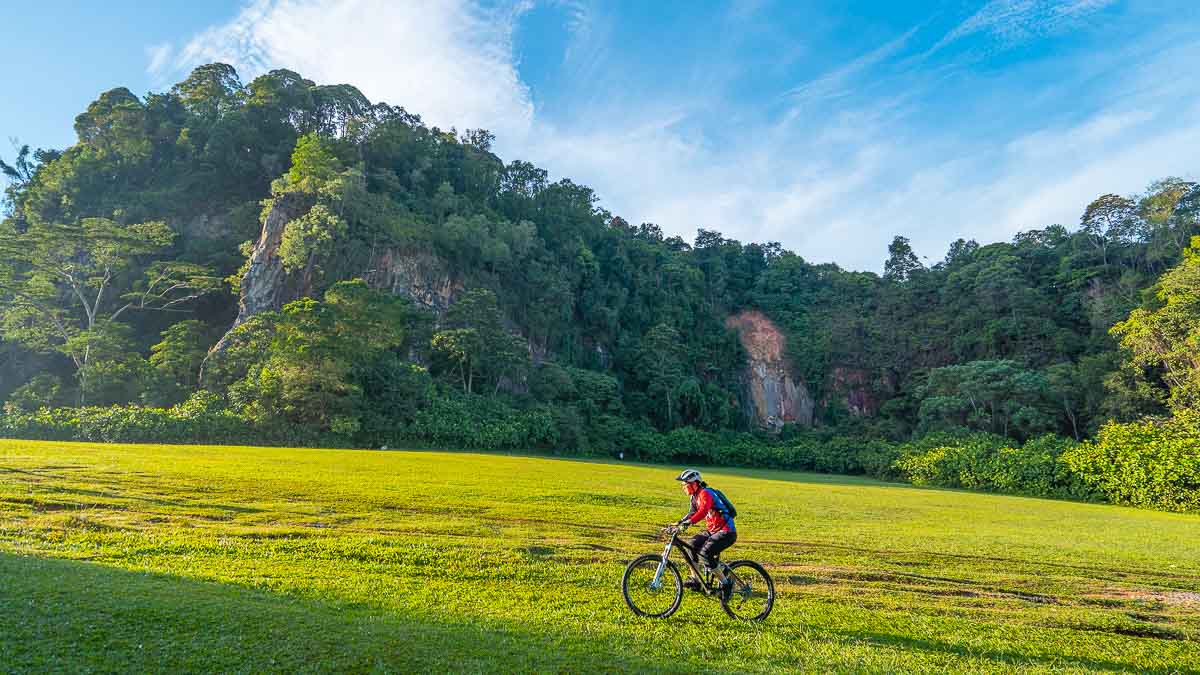 While some tracks and trails are meant to be shared by both hikers and cyclists, there are designated mountain biking trails that hikers should NOT use. The biking trails are narrow, and challenging for bikers to dodge the hikers when going at higher speeds.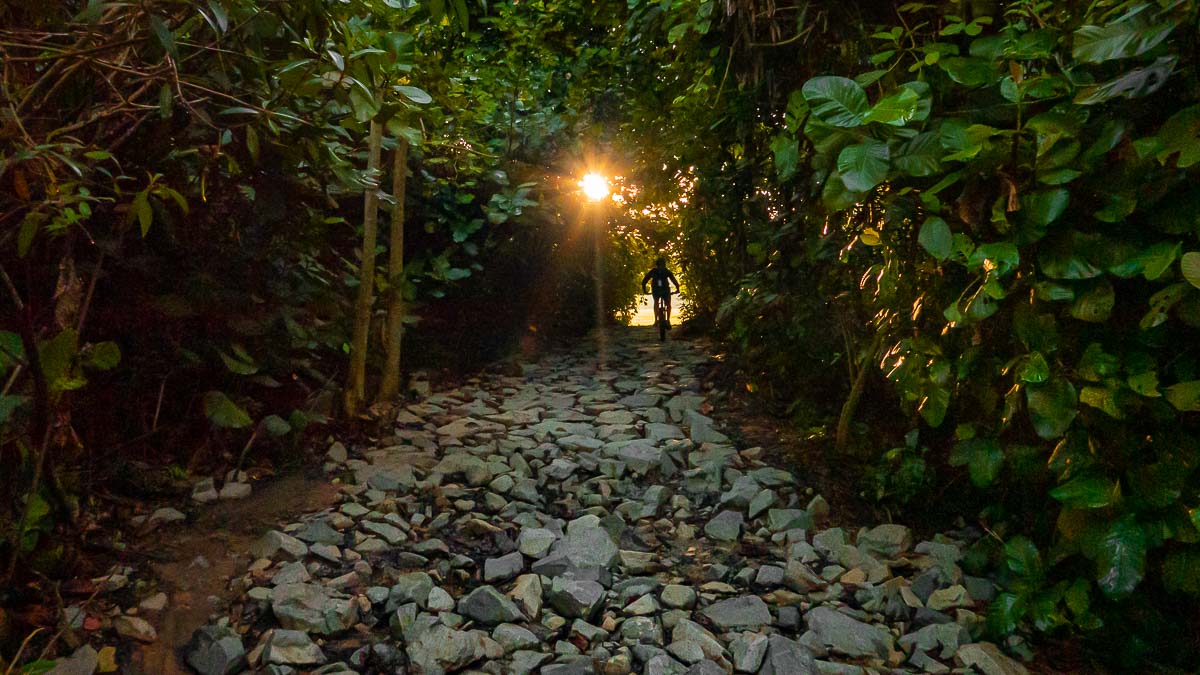 Some paths within the trails are also partially obstructed by fallen trees and or thick plant litter. So do be extra careful when navigating through the tracks, especially if you're visiting after a night of rainfall.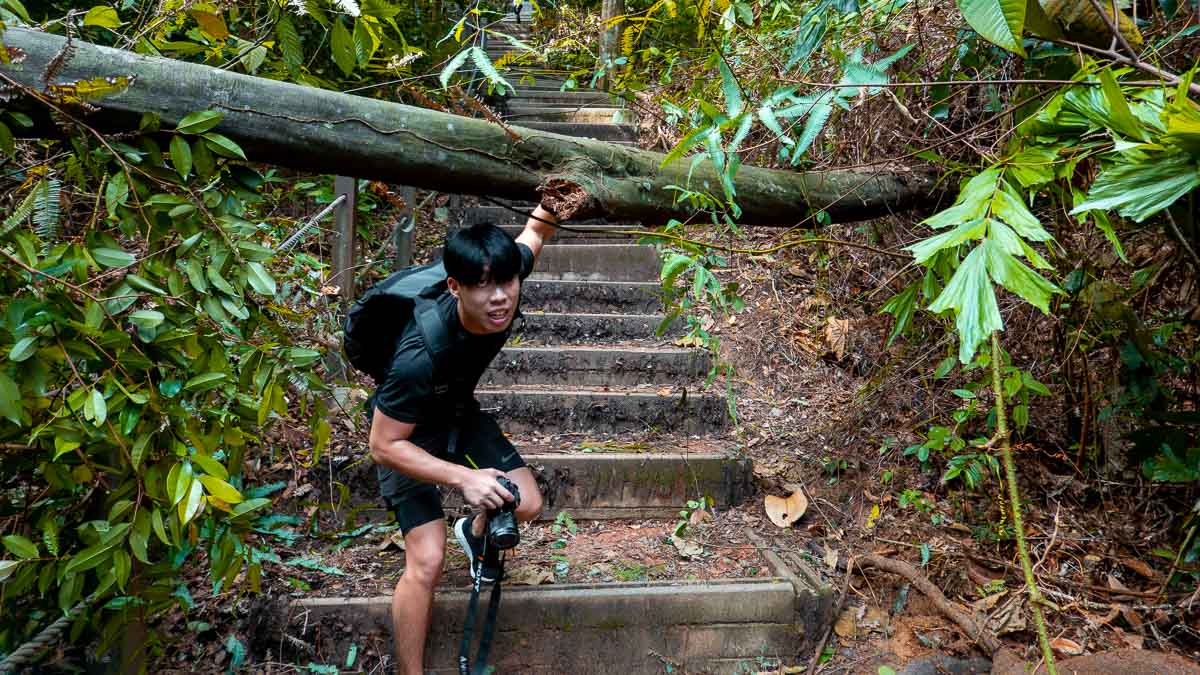 Wildlife at Dairy Farm Nature Park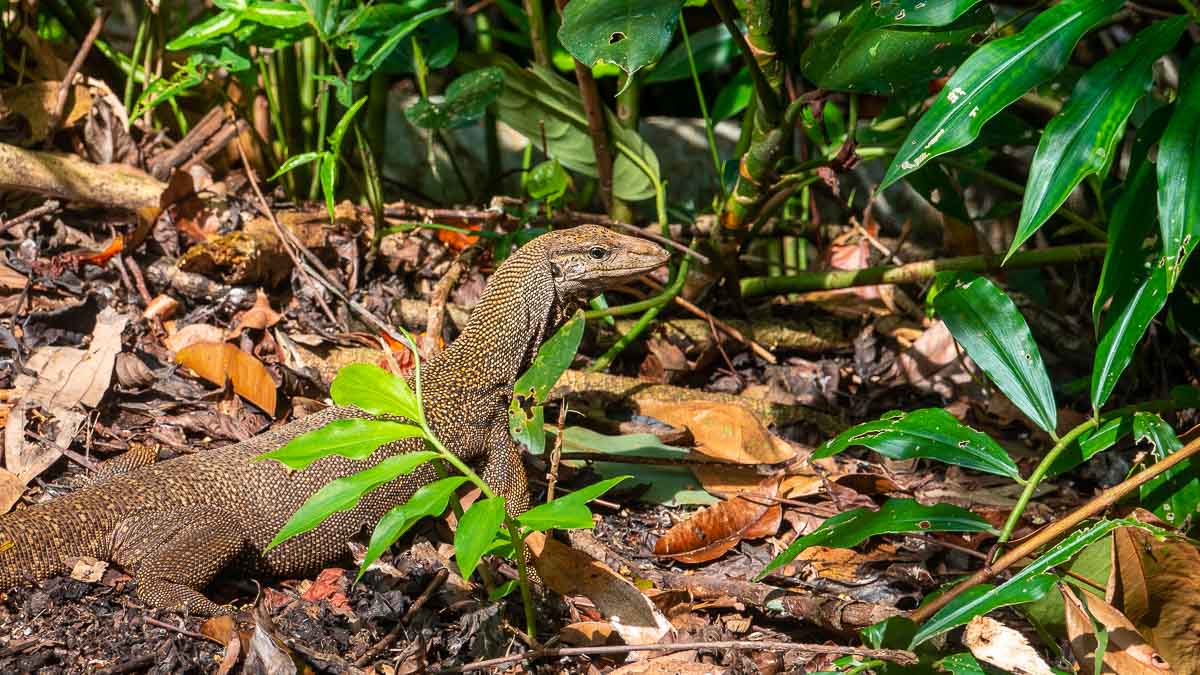 Dairy Farm Nature Park is home to a large number of animals and plant species. Some animals you may encounter include snakes, monitor lizards, and monkeys. Do not provoke any of the animals and do not attempt to feed them.
Also, if you're going to apply insect repellent, apply it at the car park or rest areas before you enter the trail. This is because the frequent use of insect repellent has caused many native insects to disappear from the trails, and may disrupt the ecosystem of the nature park.
If you're looking for an atypical outdoor exploration, it's definitely worth checking out Dairy Farm Nature Park. But besides Dairy Farm Nature Park, Singapore has more than a dozen other nature parks that are charming and alluring in their own ways.
Which other nature parks in Singapore have you been to? Let us know in the comments!
---