WE'RE HIRING
Looking for Creative Urban Explorers to join us end Jan – Jul 21 (Application closed)
UPDATE: Applications have closed! To those who've applied, do give us a little more time as we iron things out! Shortlisted applicants will be notified latest by tomorrow (31 Dec 2020)!
With travel out of the books, we've spent most of 2020 stuck in Singapore hunting for interesting gems and things to do for restless travellers like ourselves.
At some point, we questioned ourselves: What really makes us travellers/interns of the world?
Is it merely the act of taking the plane/train/bus across land and seas? 
(what life at TTI used to look like before 2020)
Or is it the sense of adventure that fuels us? The intuition to steer toward an unconventional path? The curiosity we have for adventure and the unfamiliar?
We even went out on the streets asking for strangers to do spontaneous things with us — watch the video above!
When travel resumes, you bet we're gonna try our best to take that first flight out. But while we're waiting for borders to reopen, why not take this opportunity to REALLY explore home? 
Let's be real for a bit…
All the content about Singapore currently talks about the same stuff. Staycations, attractions with huge discounts, tours — heck we're even sick of our own content sometimes. There must be more right?
We want to uncover beyond the attractions, things that aren't yet on listicles, places that'd make you think — Singapore, is legit pretty cool, if only you know where to look 😉
We're looking for 6 creatives to take on an Urban Explorer role with us over the next six months!
Who we're looking for
The curious, the ones who don't conform to norms, the ones who are willing to uncover every nook and cranny in Singapore — and the ones who say YES to spontaneity!
*Pro-tip: Don't just Google for inspiration, check the national archives, zoom in on Google Maps, talk to people — get creative!
You should also:
– Love to travel (or exploring new grounds in general)
– Be able to tell a compelling story either through writing, or videography
– Love being on camera (bonus if you have experience in hosting)
– Embrace uncertainty, and a quick changing work environment
What to expect
– 6 months starting from end Jan 2021 (part-time options available too)
– Full-time internship from S$800/month
– Full-time traineeship from $1,625 – $2,600
– Opportunity to travel once travel bubble is confirmed
– Be part of a growing community of like-minded adventurous travellers
More info here: FAQ about TTI's 2021 Creative Urban Explorer
You in? Here's how to apply:
1) Find out if you're able to commit between end Jan – Jul 2021
(for part-time internships, minimum 3 days/week)
2) Read the FAQ & fill up this form.
3) *Most important step*: Get creative and attract our attention on Instagram! Remember to tag @TheTravelIntern and #TheTravelIntern.
*Make sure your social accounts are set to public, so we can see your posts/stories 🙂
Important dates:
Application closes: 27 Dec 2020 2359hrs
Applications shortlisted & contacted by: 30 Dec 2020
Interviews for shortlisted applicants: 4–6 Jan 2021
Planning to Apply For Future Intakes?
Start building your portfolio — Don't stop doing what you love. Love writing but never had a platform to write? Create your own website. Love making videos but don't have good travel footage? Get creative around Singapore! There are many ways to raise the bar for the next round.
Capture our attention, interact with us on our social channels — We read almost every comment you guys leave us whether it's on Facebook, Instagram, YouTube or TikTok! So interact with us enough and we'll definitely notice you during the next intake 🙂
These channels are also where we'll be announcing open positions so do follow us if you have not:
The Travel Intern Experience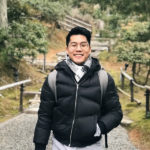 I've grown so much as a content creator and as a traveller in the last 6 months. There is never a dull moment at TTI – you're constantly sent off on crazy adventures with the craziest people. You won't find a job like this anywhere else! — Clarence, Videographer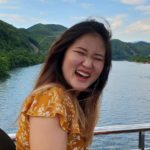 My time at TTI has been nothing short of amazing. I look forward to work each day knowing I'm surrounded by great people fuelled by a common sense of adventure and desire to capture and share extraordinary moments! — Kimberly, Writer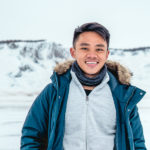 If you're looking for a challenge to step out of your comfort zone and grow into a better person and content creator, this is the place to be. — Aldridge, Videographer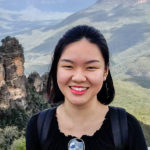 "Experiencing exciting things I've never imagined, and gaining life lessons that sitting in a regular office would never have allowed me to — to me, this is the best deal in life I've signed myself up for thus far, and will definitely be what defines me forever." — Edelyn, Community Manager
Have questions about the application or what working at The Travel Intern is really like? Check out our FAQ page or the articles below by past interns!
If you have questions that aren't listed there, drop us an email at [email protected].
Meanwhile, follow our adventures on Facebook, Instagram and YouTube!
Life At The Travel Intern
Working from home rule #1: It is not an extended weekend.You probably know by now that all over...
Literally our coolest (and warmest) trip ever. Practical tips on surviving the sub-zero temperatures below!When you're travelling in...