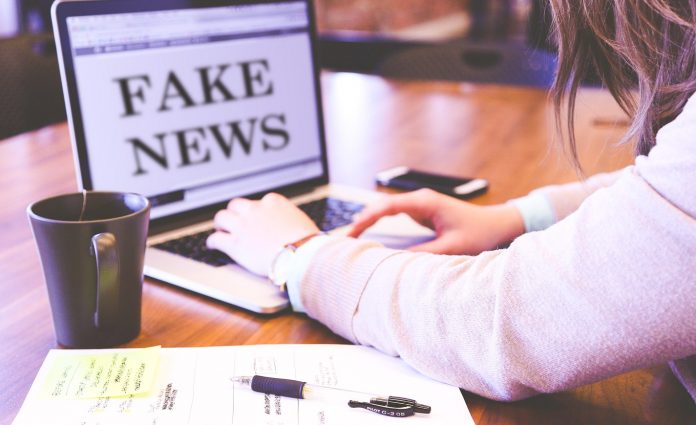 You might have heard that hand sanitisers are flammable or that onions can cure COVID19 — if it's on this list, TL;DR, it's fake.
We're living in strange times. Just six months ago, who would've guessed that we'd spend 2020 cooped up at home, watching the world fight a silent virus?
With reality being so damn surreal, it's the perfect breeding ground for a different scourge — fake news. What's more, it seems like WhatApps University is giving out degrees everywhere, with outrageous (but totally fake) news fooling people around the world. Here we've rounded up 8 of the craziest:
1) Russia released 800 lions on the streets to keep people indoors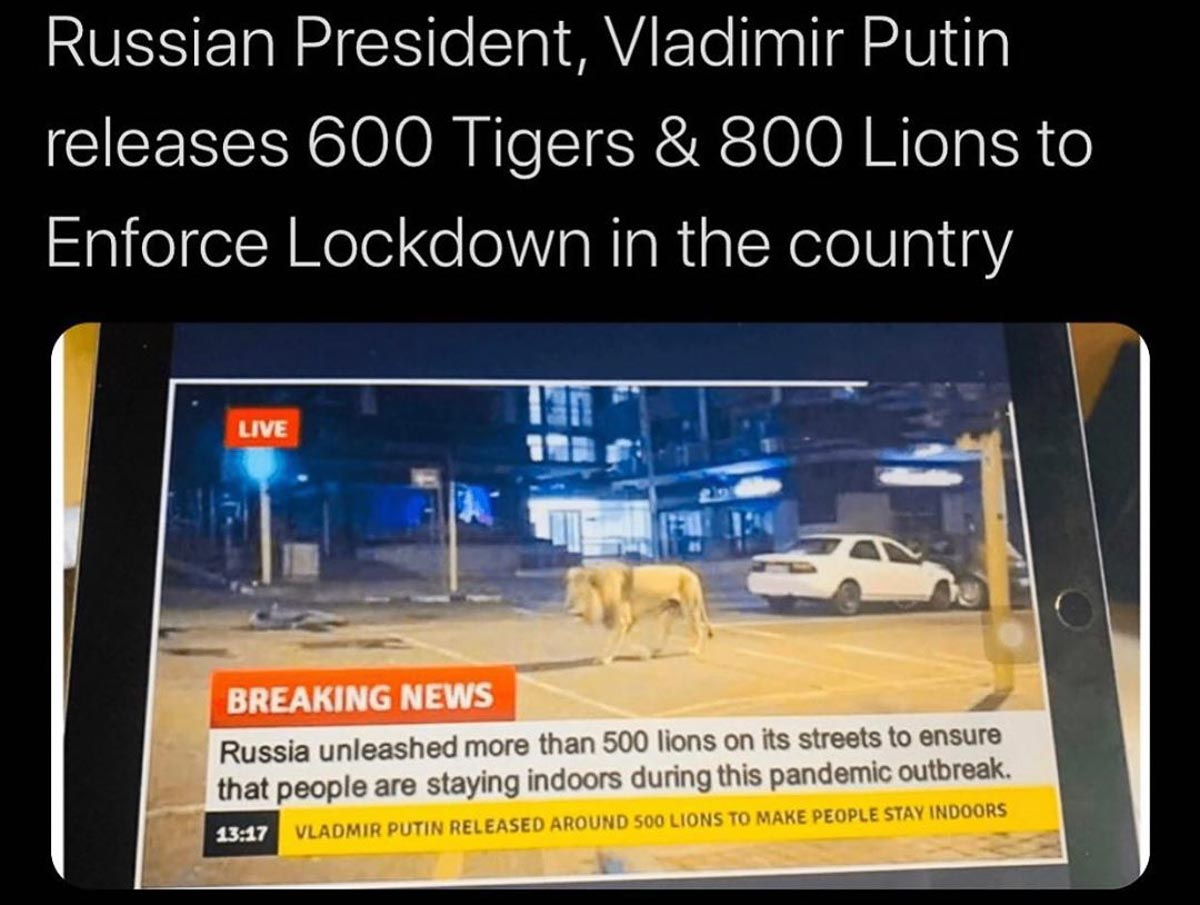 Photo credit: @k104fm, via Instagram
We all know how painful it is to stay indoors, but apparently President Putin has found an answer — releasing 600 tigers and 800 lions on a free-for-all through the streets. Social media went crazy over the 'news', and few users doubted its truth. It's Russia, after all.
As entertaining (and effective) as this would be, Putin has done no such thing, though the country is under lockdown.
Surprisingly, the image is real — no PhotoShop! Except it was taken years ago… in Johannesburg, South Africa, after a local film crew borrowed the lion from a safari park. Some troll then edited it with the Break Your Own News website, a fake news generator.
2) COVID-19 was created in a lab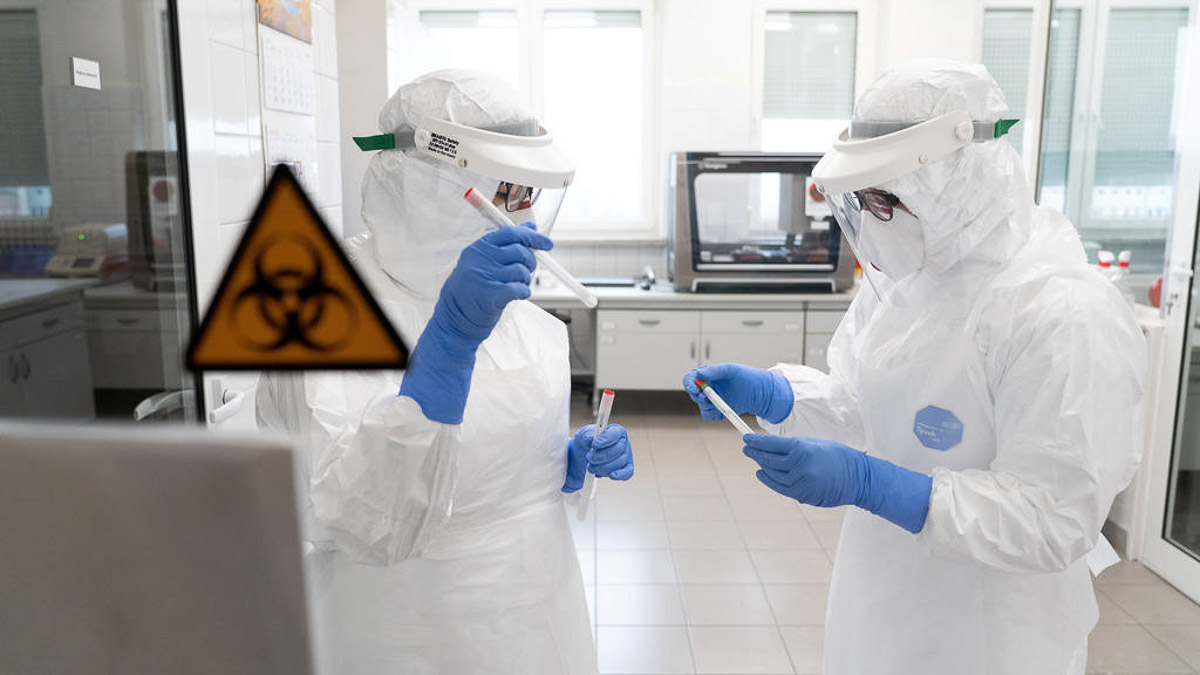 Photo credit: Reuters
Love a good conspiracy? Then get this — the COVID-19 outbreak began in Wuhan, China, which just so happens to have a lab with deadly pathogens including coronaviruses.
But wait! The Director of America's Centers for Disease Control and Prevention (CDC) admitted that some Americans thought to have died from the common flu actually tested positive for COVID-19 in the posthumous diagnosis. And Chinese reporters claim that the virus was created long ago by the US military.
Shady, shady stuff. Already, politicians from the US and China have been blaming each side for lab-engineering COVID-19 as a bio-weapon. That's also why Trump insists on cal COVID-19 the 'Chinese Virus'.  When warned that the phrase creates a stigma, he replied, "I think saying that our military gave it to them (the Chinese) creates a stigma."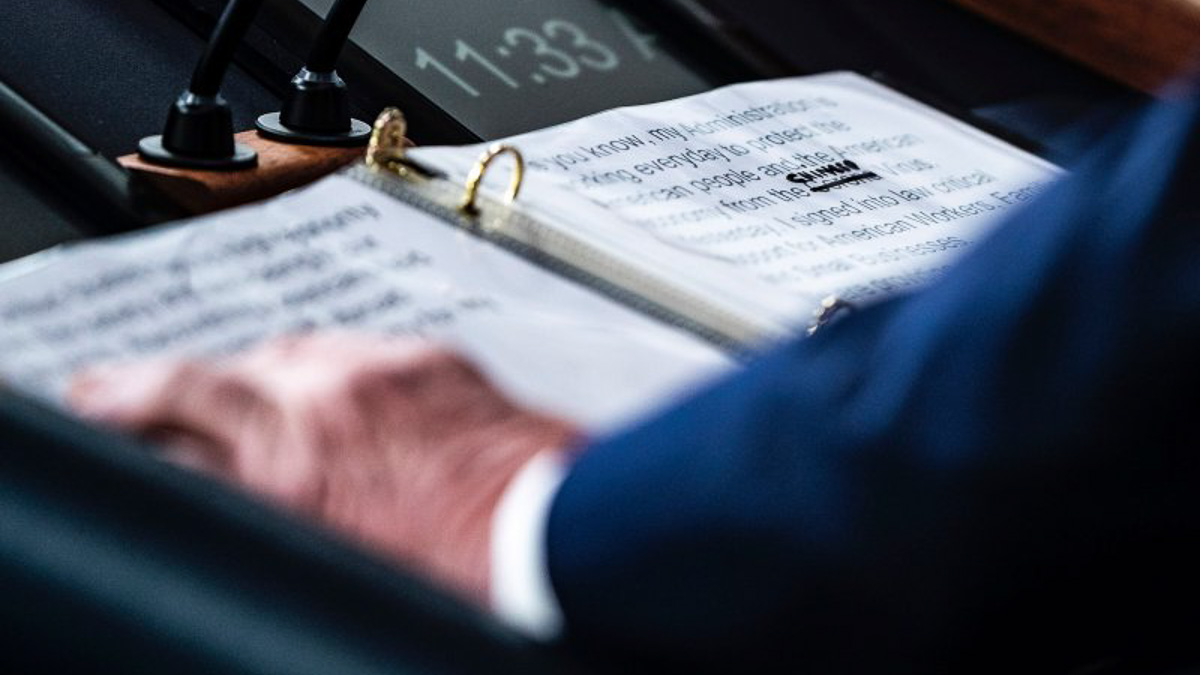 A close-up of Trump's speech notes, where he replaced "Corona" with "Chinese" virus. Photo credit: Jabin Botsford
So, what's true? Wuhan does have its own biosafety level-four (BSL-4) lab. But these laboratories aren't particularly rare either — there are at least six in the US, with more in construction.
Scientific researchers also conclude that COVID-19 seems to have evolved naturally, rather than being man-made. COVID-19's RNA sequences imply a virus which originated in bats, before infecting an unidentified animal species. Its structure doesn't look like viruses that are known to infect humans, which makes it different from what a human would intentionally create. It's also difficult to engineer with current technology.
Lastly, COVID-19 doesn't behave like a bio-weapon, which tends to have an almost-100% mortality rate and can target its victims more clearly.
3) Cures from around the world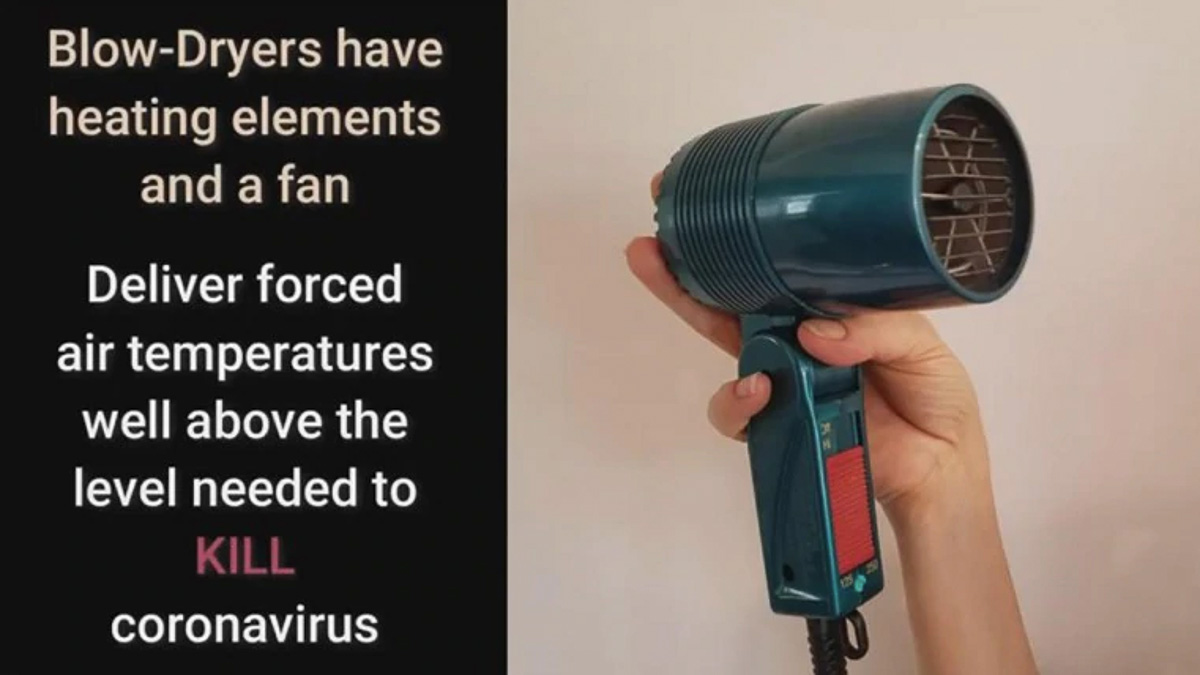 A viral post that's been circulating on WhatsApp. Photo credit: India Today
With no official cure for COVID-19, everyone and their mother is a doctor.
There's nothing wrong with consuming lots of garlic, sesame oil, and water, but there's also no proof that these ingredients can cure the coronavirus.
Like Singapore's league of WhatApps aunties, every country has its own crew peddling ridiculous 'miracle cures'. A politician from Florida claimed that blowing a hairdryer up your nose will cure the illness. Iran's fake news turned out to be more deadly, with over 200 people killed from drinking toxic alcohol.
Other dangerous, debunked cures include using chlorine disinfectant, drinking volcanic ash or 'colloidal silver', silver particles in liquid. Some people also got excited over claims that weed or cocaine can kill COVID-19. Illegal or not, there's zero proof.
4) Swans and dolphins have returned to Venice's canals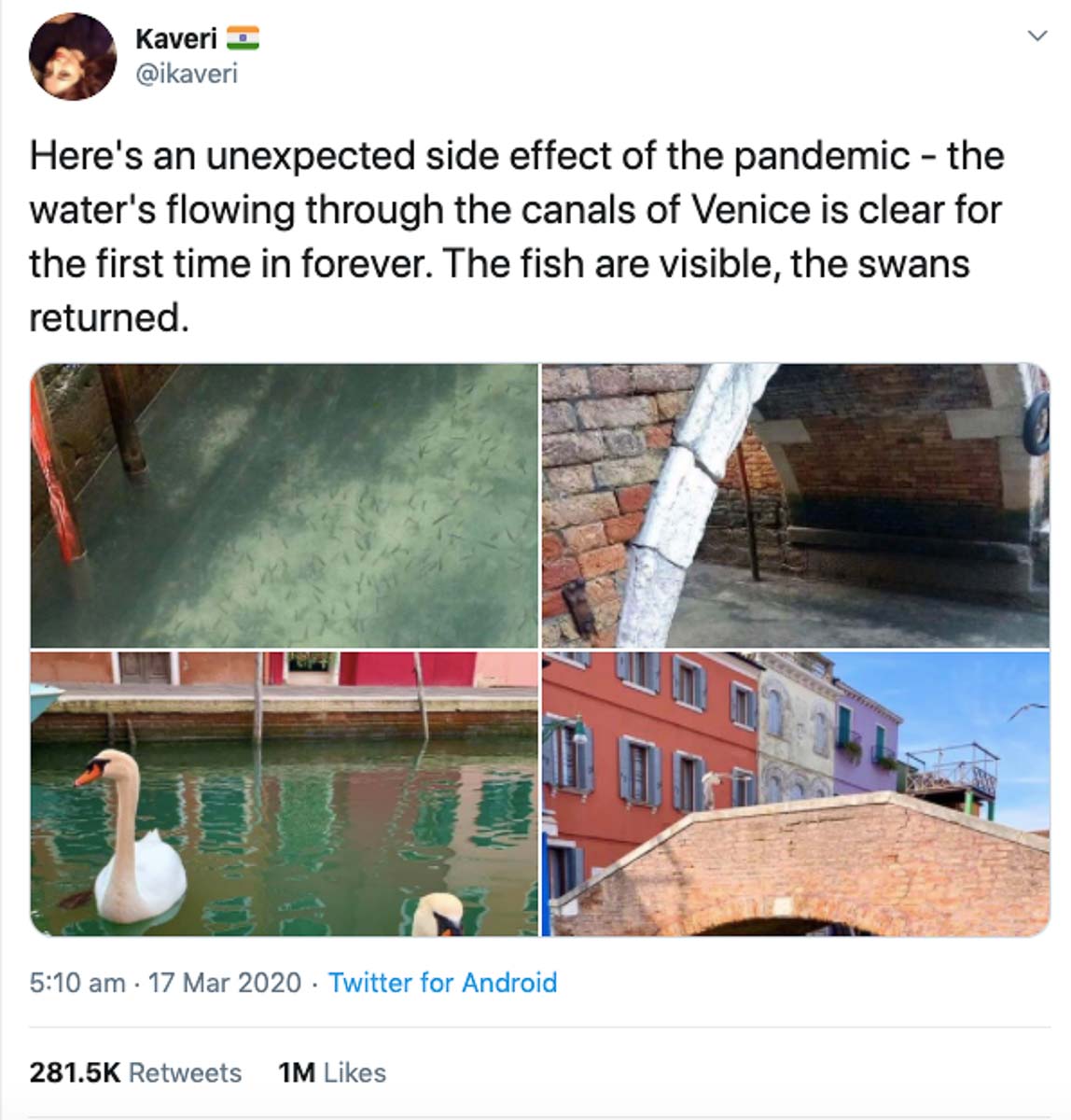 Photo credit: @ikaveri via Twitter
This was one of the OG pieces of fake news that went viral — over 281K retweets on Twitter alone! In these dark times, it seemed like a miracle that hey, at least something's going right.
Without the hordes of loved-up tourists, animals have apparently returned to the Venice canals. But it's not true.
While technically in Venice, the swans are from the canals of Burano, and have been there way before the tourist lockdown. The dolphins are at Sardinia port, miles away from Venice. And though the water in the canals does look clearer, it doesn't mean that the water quality has improved.
Read Also: Why Sustainable Tourism Needs to Be the New Norm Even After COVID-19 Passes
5) People think it's linked to Corona beer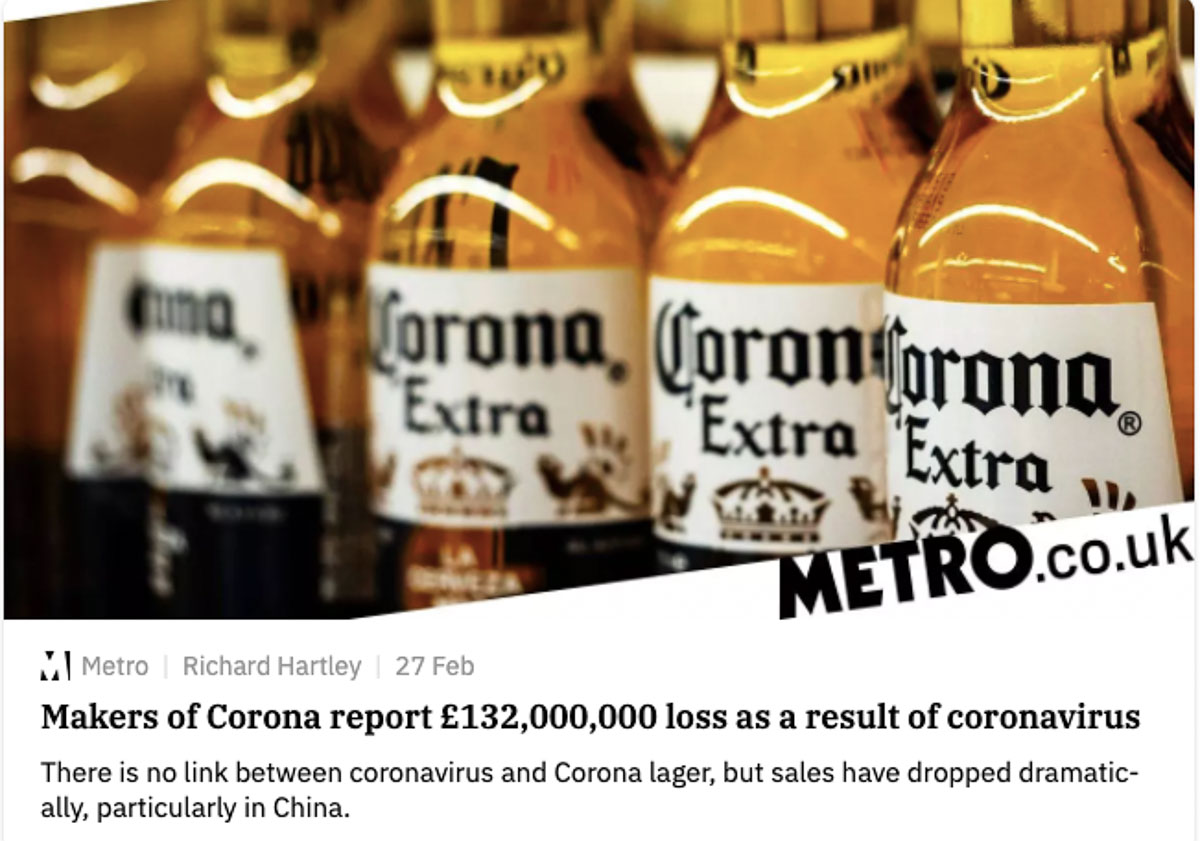 Photo credit: Snopes
If you're wondering, "Can people really be that dumb?", the answer is, well, yes. But that's not what happened here.
Many news outlets around the world published stories suggesting that people stopped buying Corona beer because they thought it was linked to the coronavirus. Some even went as far as to imply that there'd been a significant fall in Corona sales just because of its name.
Ridiculous, right? No wonder it was so believable. But the truth is that while the Corona brand has suffered from the crisis, so have other beer brands. People are buying less beer, but it's because they're not out partying, not because of the Corona name. In fact, of those Americans who do regularly drink Corona, only 4% said they'd now stop.
6) High levels of sulfur dioxide in Wuhan are a sign of unreported mass cremations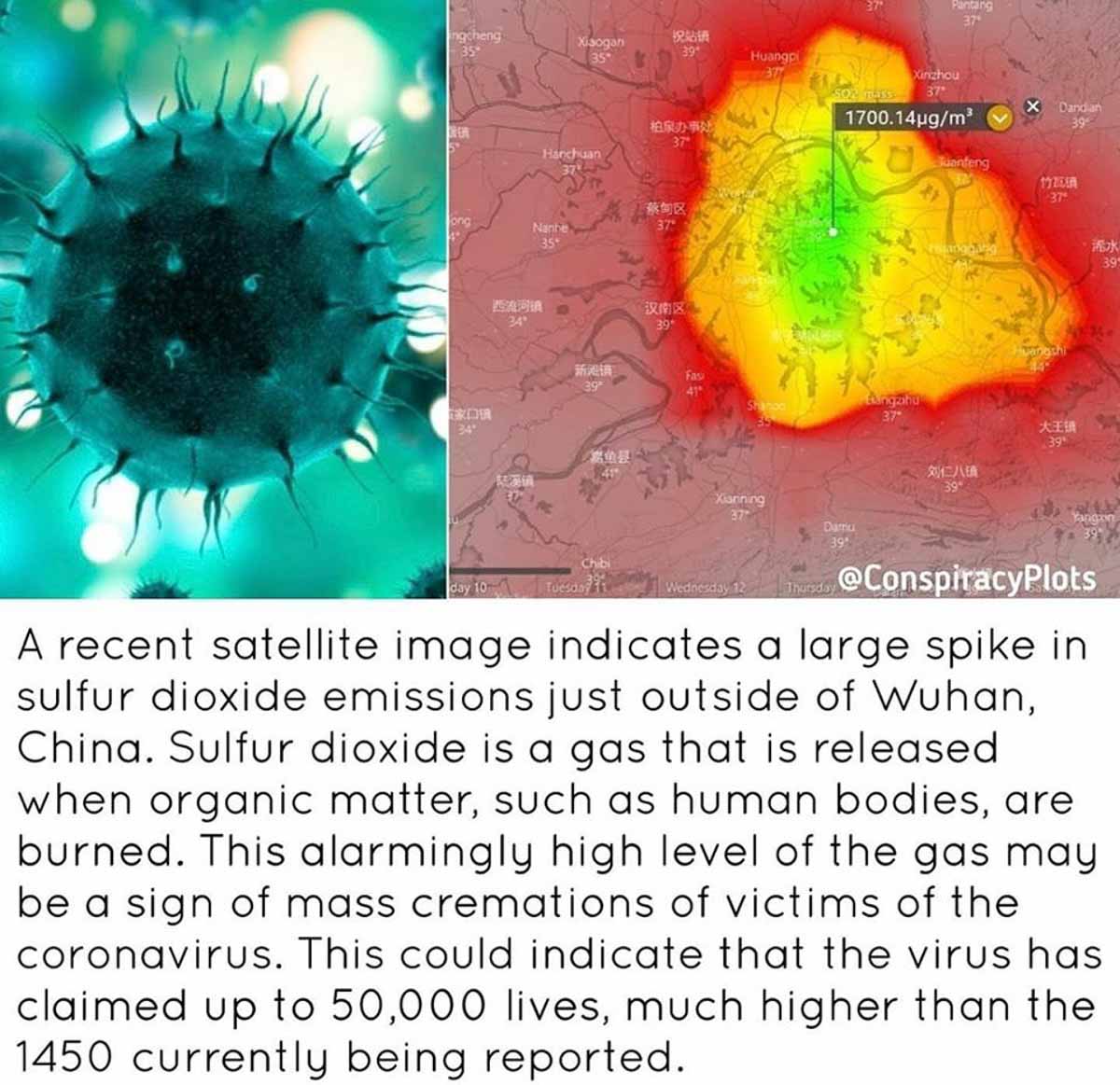 Photo credit: Xavier Hunter via Facebook
Countries and media outlets around the world have expressed doubts about China's official death toll, suspecting that the official number is much higher. So it got even more interesting when a Twitter user claimed to have proof. Similar posts popped up on other social media sites like Facebook.
It wasn't true. NASA clarified that the image is based on forecast figures of volcanic gas and man-made sulphur dioxide emissions, and not real-time satellite data. They should know, since their data was used to create the out-of-context map.
7) Elephants got drunk in a tea field in Yunnan
Photo credit: @Spilling_The_T via Twitter
According to a viral tweet, elephants stumbled into a village in Yunan in search of food. Instead, they found 30kg of corn wine and got so tipsy that they dozed off in a tea garden, with expressions of absolute bliss.
It's adorable, but fake. A Chinese news report has since debunked the story, and no one knows where the photos were taken and the actual story behind them. However, it is true that more animals are entering residential areas in search of food, like Nara's famous deer.
8) Using hand sanitiser can cause your arms to catch fire
This one's very popular, with different accounts from around the world. Apparently, using hand sanitiser can be deadly — if you light a cigarette or go near an open flame right after.
The photos attached aren't from the incident described in the text. The one used in American emails is from an electrical accident, and there's no clear source for the Whatsapp pic circulating in Singapore.
Most hand sanitisers contain isopropanol and/or ethyl alcohol, so they are actually flammable. However, a Federal Aviation Administration fire-testing study found that they're "difficult to ignite and can be extinguished relatively easily". Just don't press a lit ciggie to your skin.
Bonus: Netflix posters created by students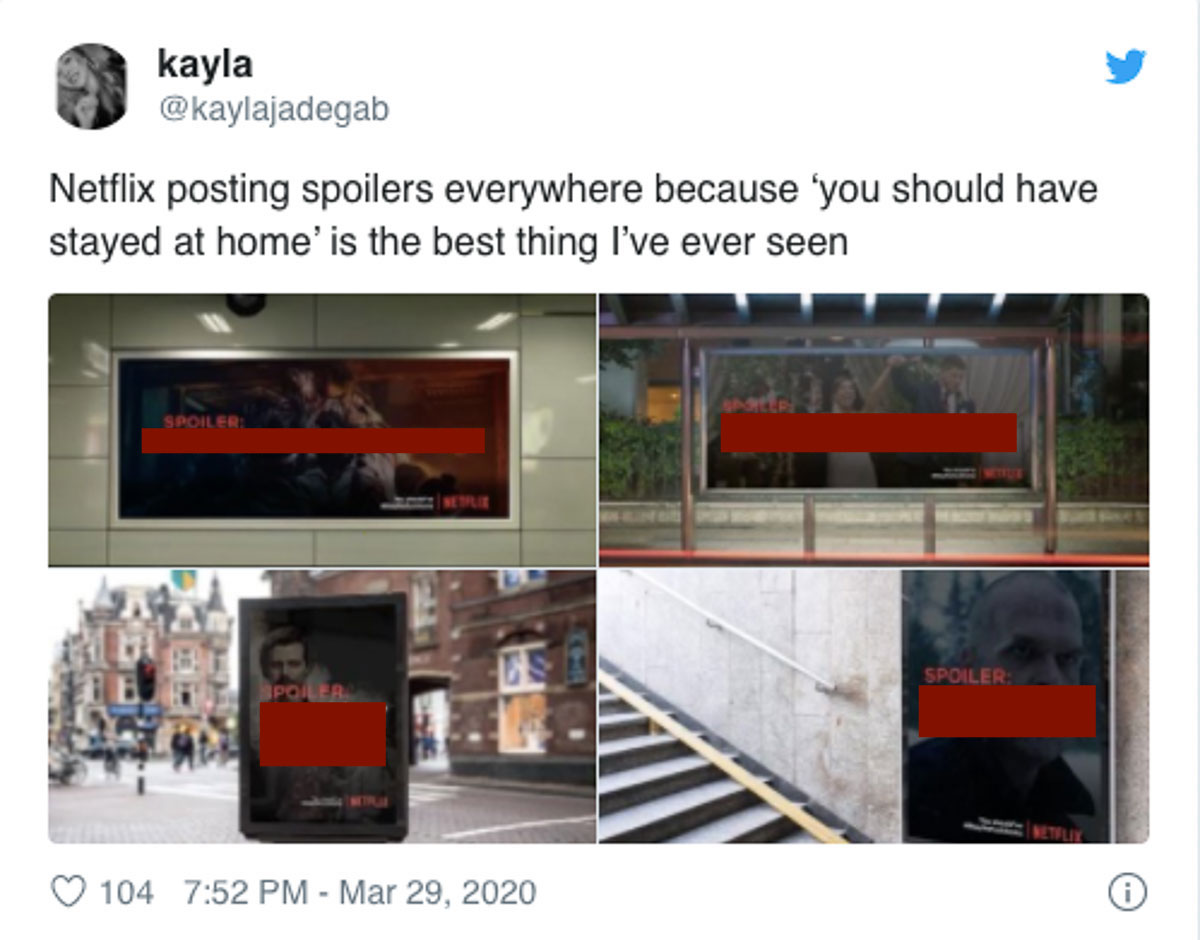 We've edited the spoilers out. Photo credit: @kaylajadegab via Twitter
If lions on the street can't keep you indoors, maybe Netflix spoilers will. This one isn't technically news, but it went viral on social media nonetheless, with everyone applauding the brilliant advertising twist.
Except it wasn't a real campaign — this was actually a creative proposal by Seine Kongruangkit and Matithorn Prachuabmoh Chaimoungkalo, two students attending the Miami Art School.
Netflix is aware of the idea but can't approve it because it defies their strict no-spoiler policy. But let's see what happens if people still refuse to stay home.
Stop Spreading Fake News About COVID-19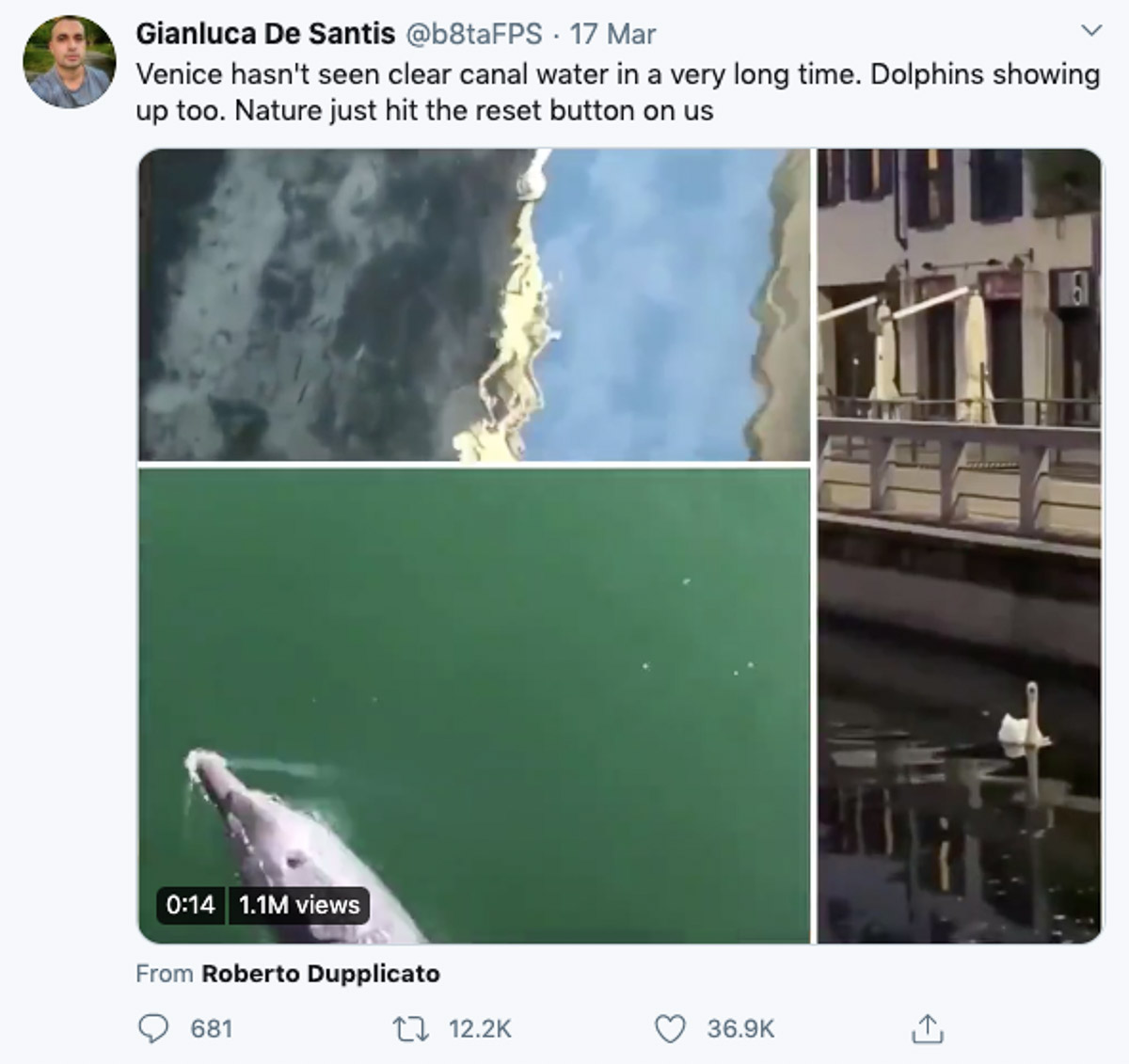 Photo credit: Gianluca De Santis via Twitter
We're living through some crazy times, but fake news only adds to the panic. Even 'happy' news can increase people's disappointment and distrust, if they turn out to be fake.
So don't be a troll and check the source before you share!
Featured image credit: pixabay
Know of other crazy COVID-19 fake news? This is the only good place for you to share it — this comment section!
---