Our guide to getting the most out of your hike at Chestnut Nature Park.
On the fringe of Central Catchment Nature Reserve is Chestnut Nature Park — the first nature park in Singapore to have dedicated mountain biking and hiking trails.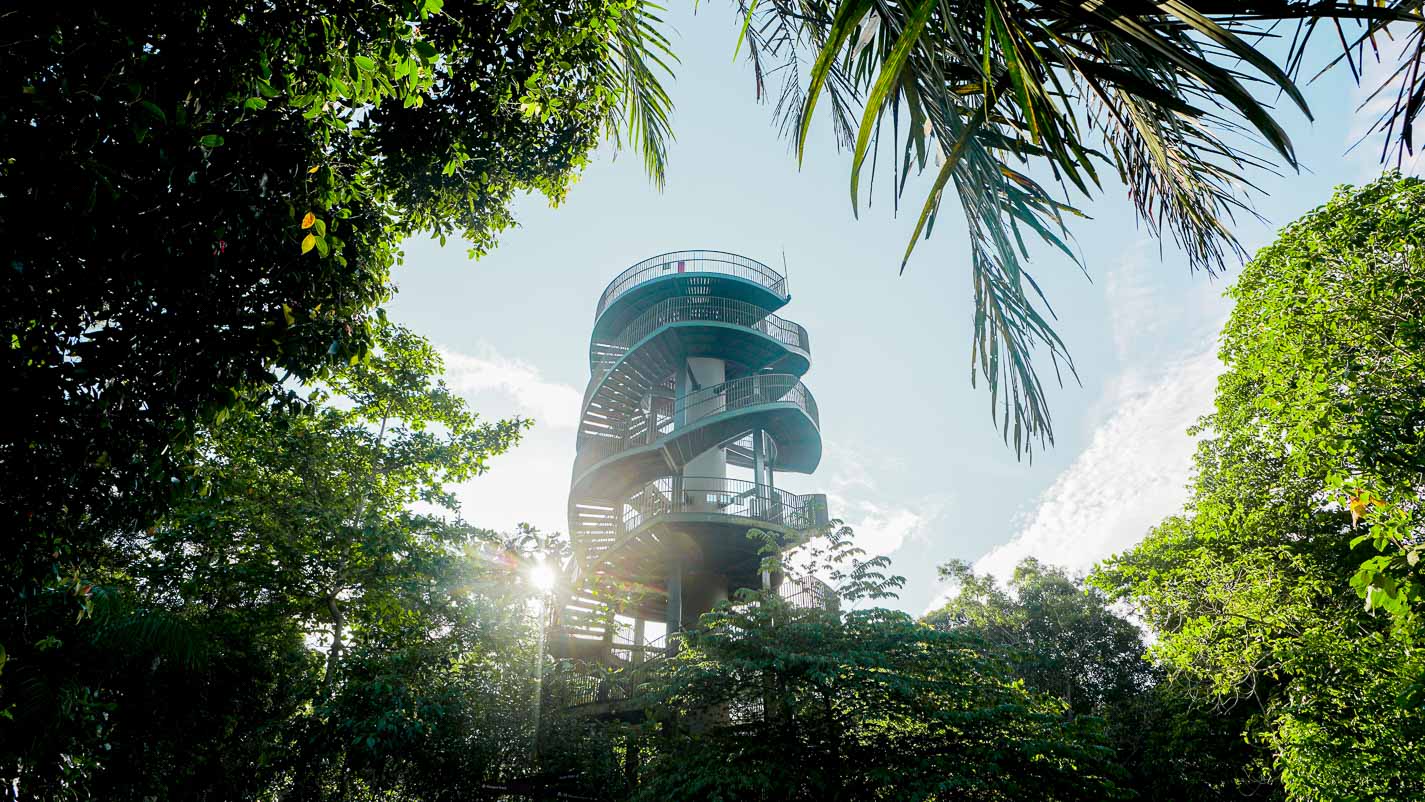 It is also the largest nature park to date.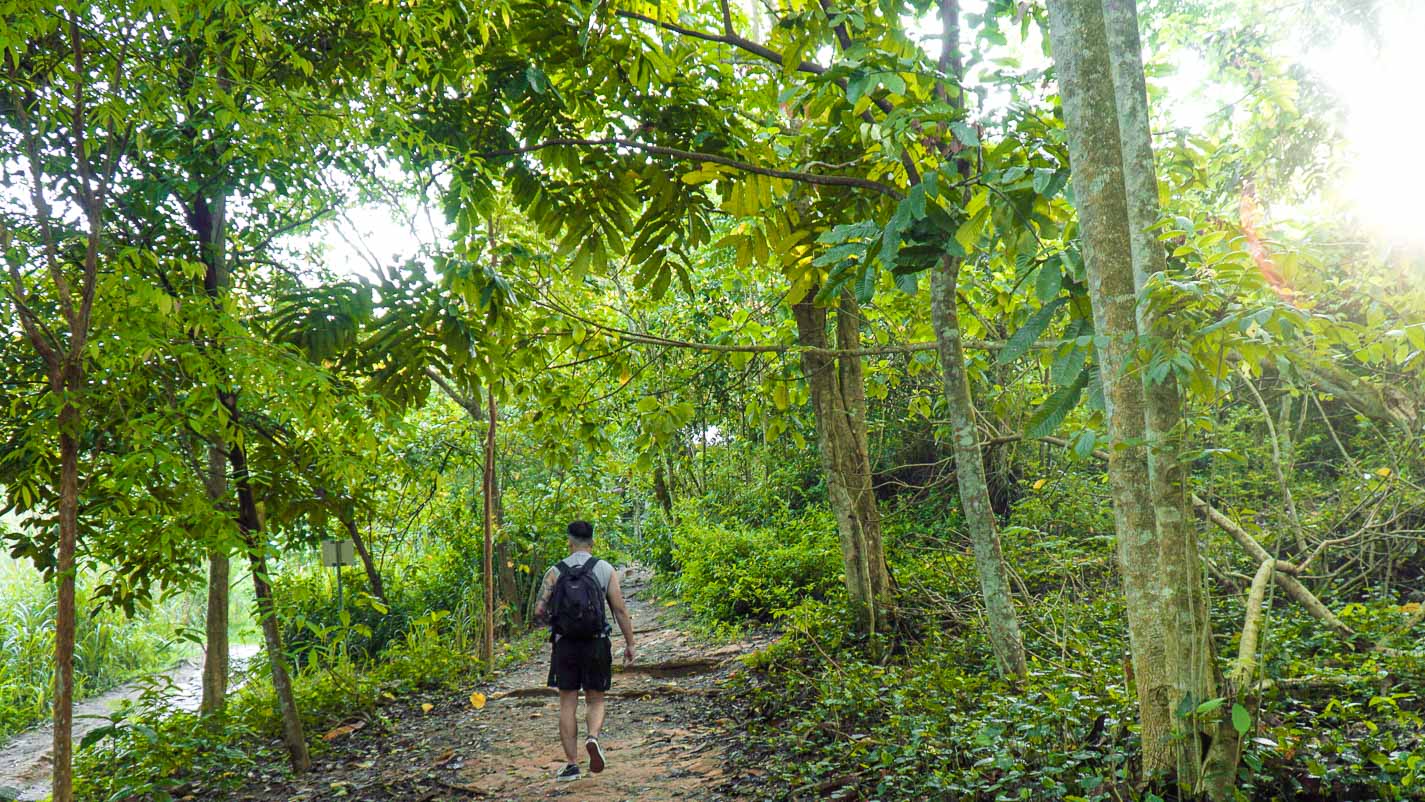 Here, you'll hike along lush green vegetation — complemented by both local and exotic flora and fauna. Some were even lucky enough to spot a Sunda Colugo (flying lemur) resting on a tree trunk! We might not have caught sight of that, but we did chance upon a family of long-tailed Macaque monkeys.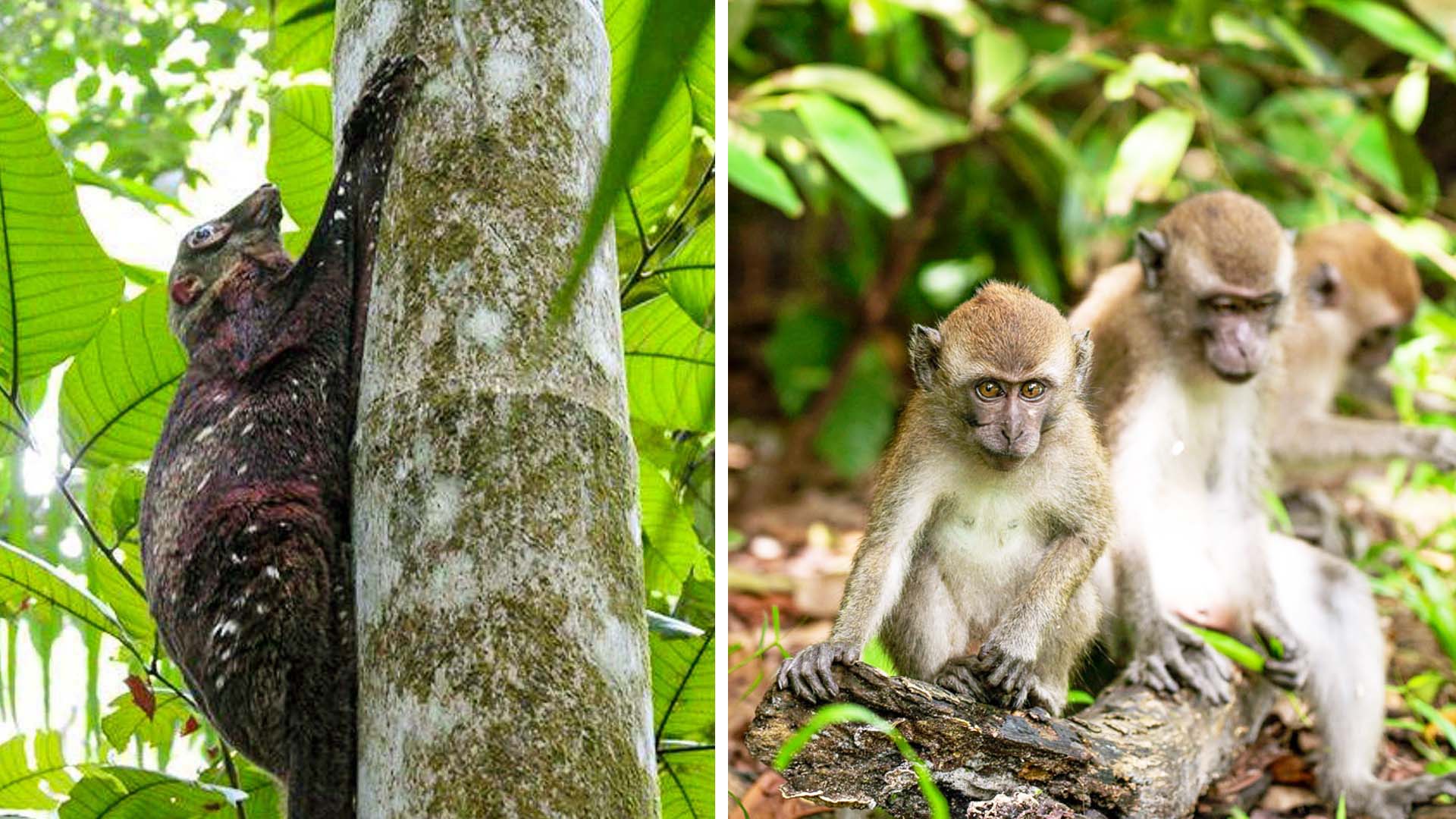 Photo credit (left): Friends of Chestnut Nature Park
Getting To Chestnut Nature Park
Public transport: Take the Bukit Panjang LRT to Pending LRT station. From there, walk ~10 mins to Zhenghua Nature Park.
Drivers: Parking is available at Chestnut Nature Park's carpark (Postal code: 679525). It's located near the eastern end of Chestnut Avenue and is open from 7AM – 7PM (Limited parking spots, do head there early or park at the HDB carpark nearby)
Starting Point
The official entry point is at Chestnut Nature Point, situated right beside Chestnut Nature Park's carpark.
If you're not driving, however, the most convenient way to get to Chestnut Nature Park is through Zhenghua Park.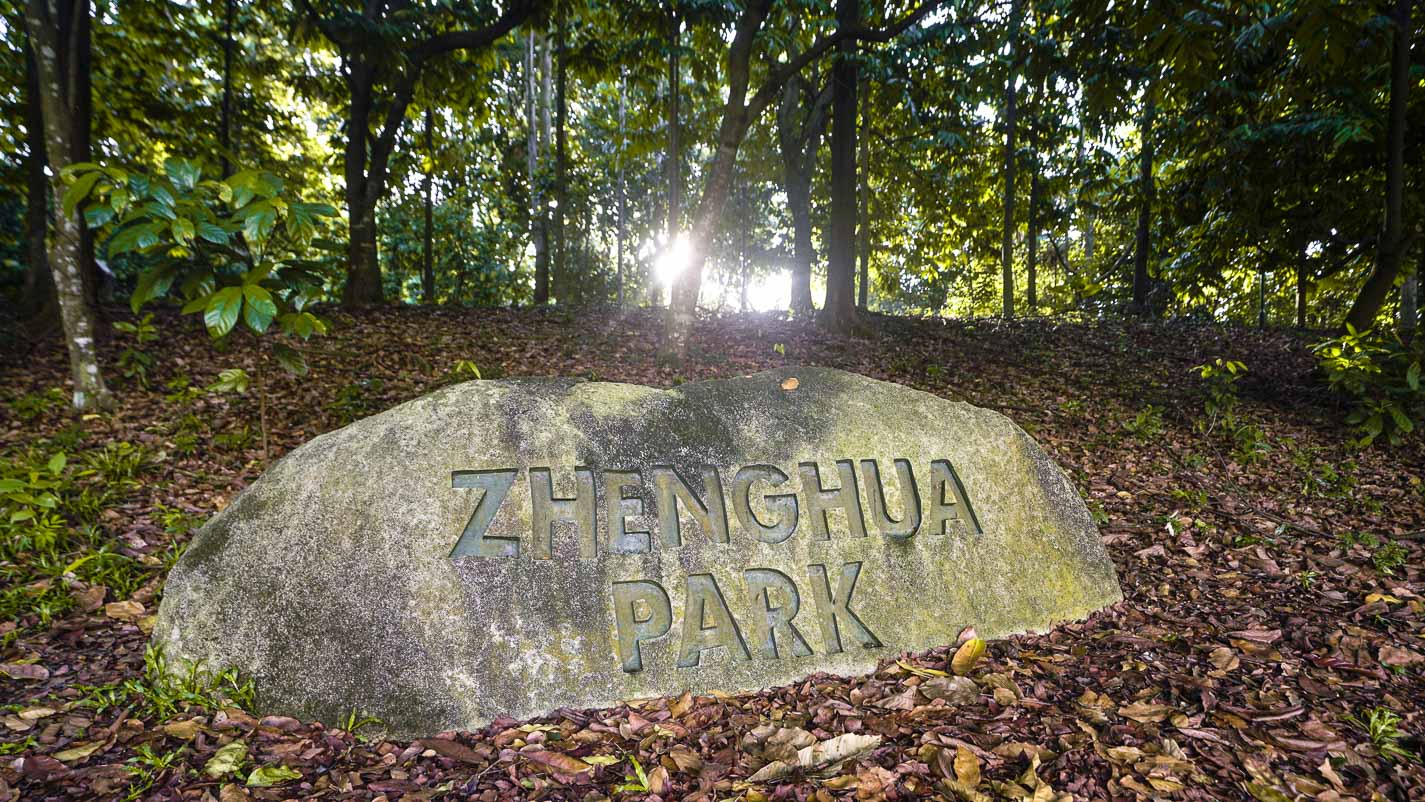 Once you see this marked stone, turn right and make your way down the path.
There will be an underpass that connects you to the Northern Trail of Chestnut Nature Park — the hiking path's on the right!
Recommended Route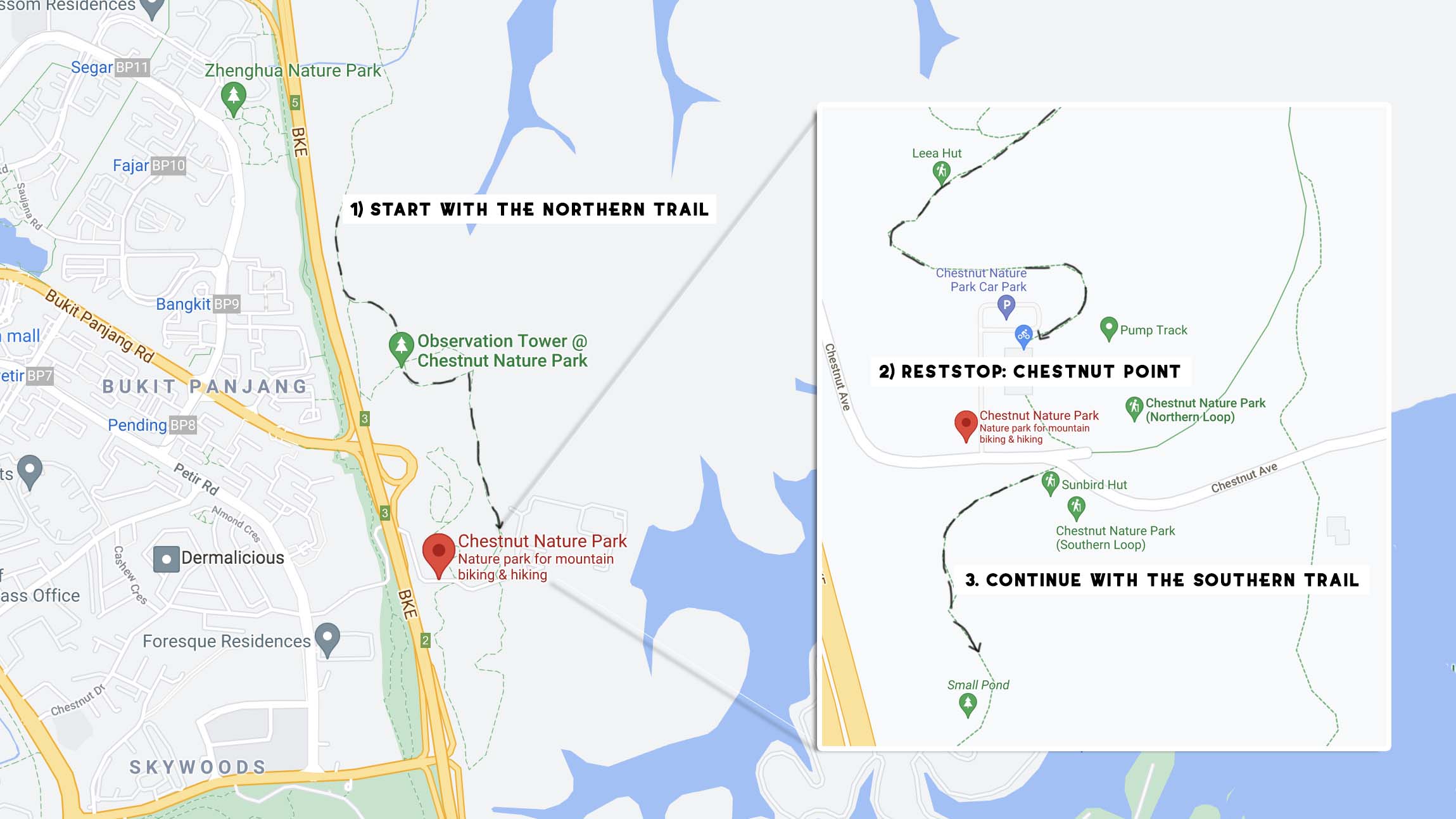 1) Northern Trail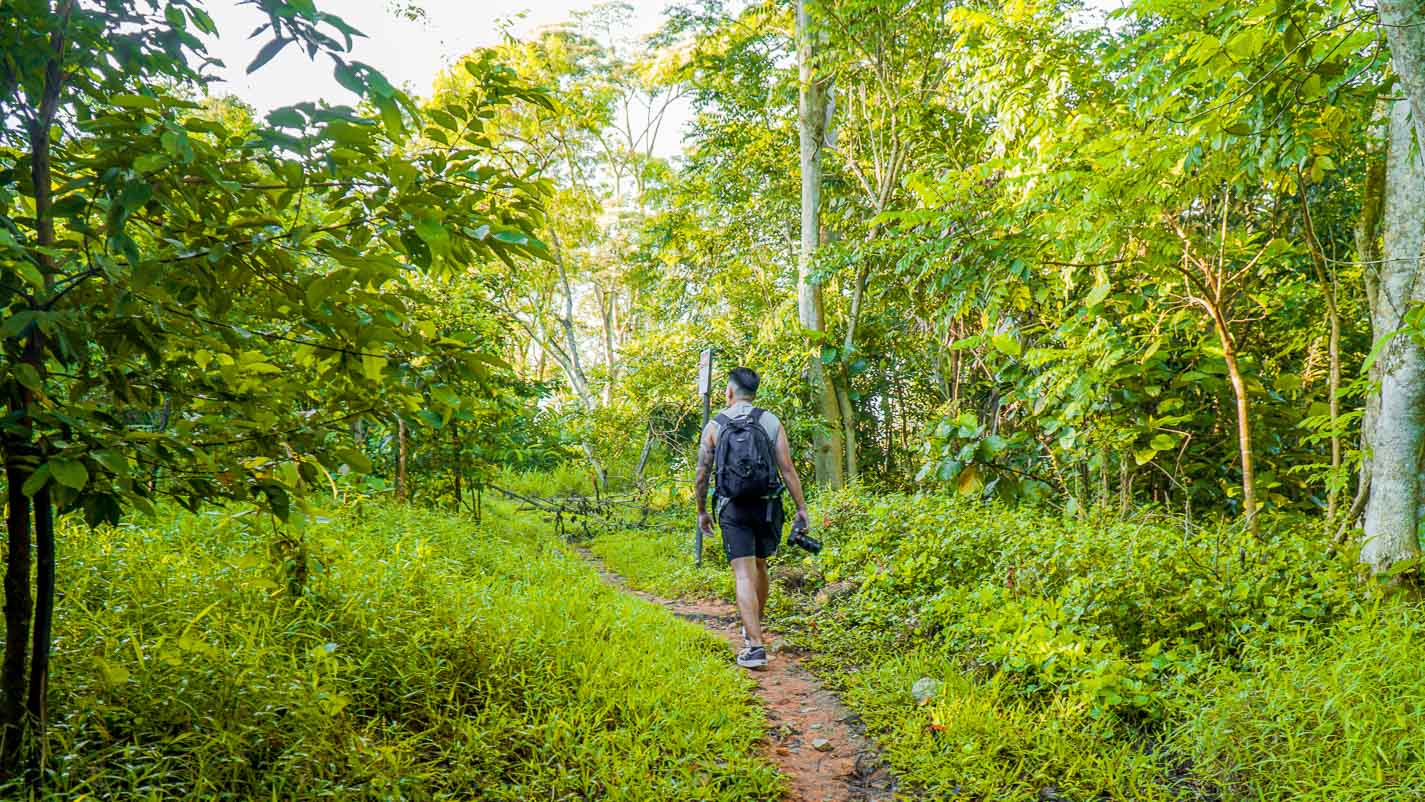 Distance: ~1.5km
Difficulty: Easy
The Northern Trail's flat gentle terrain makes it a walk in the park for even the most novice hikers.
Also referred to as the Nature Trail, you'll want to keep your eyes peeled for the variety of nature and wildlife around.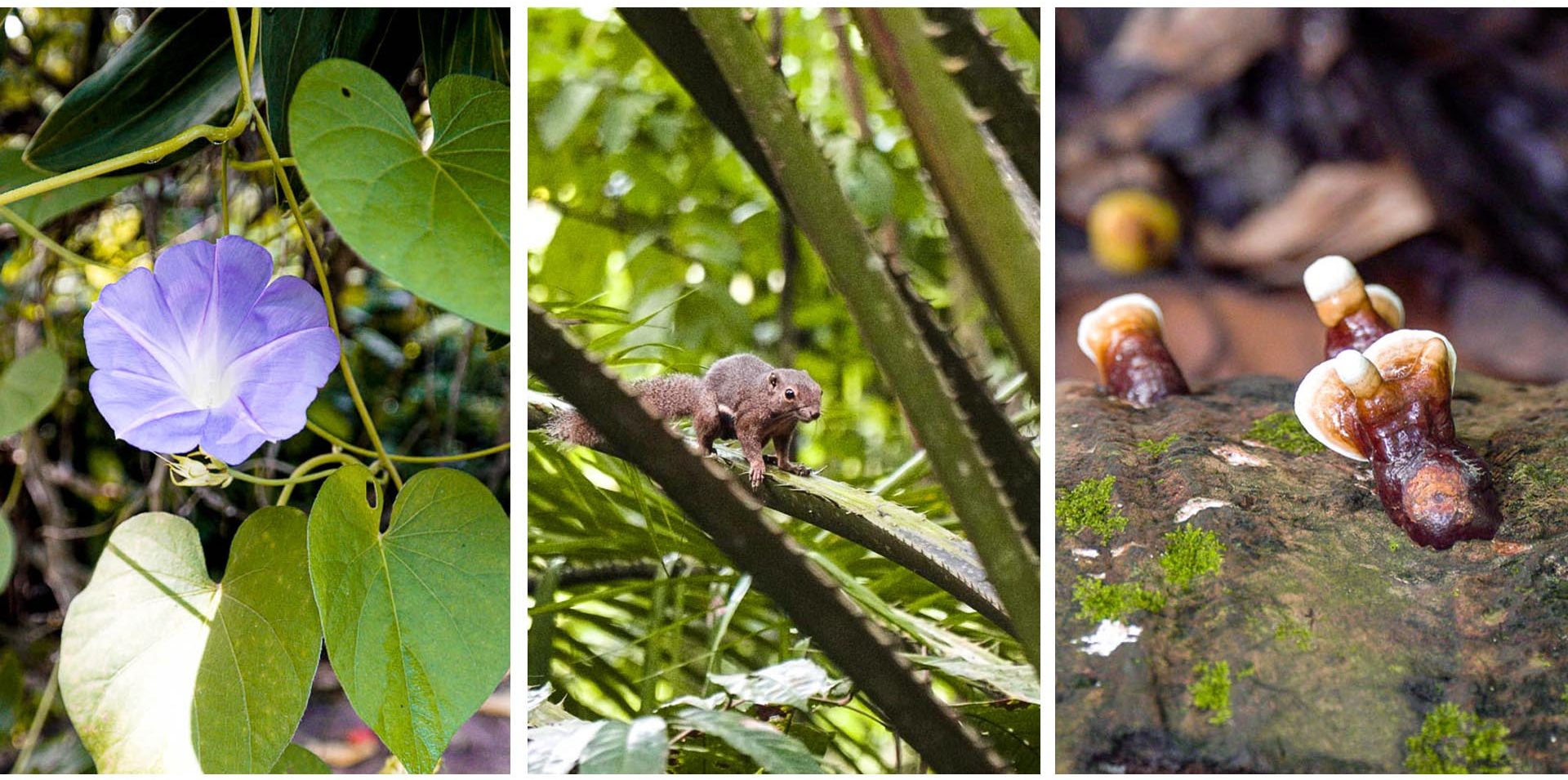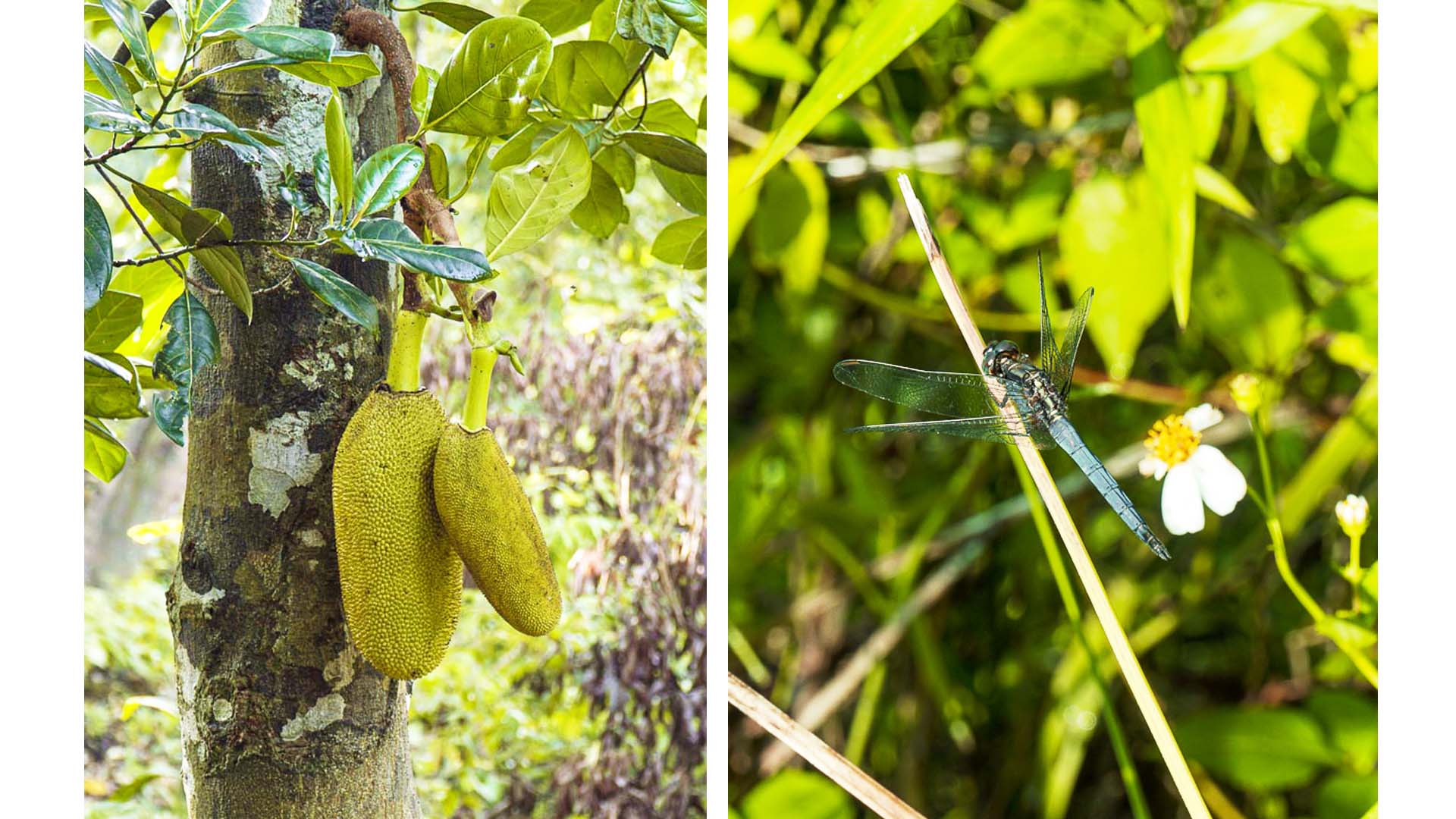 As you venture deeper in, the towering trees will give way to the Chestnut Observation Tower, which is said to be the tallest spiral tower in Singapore.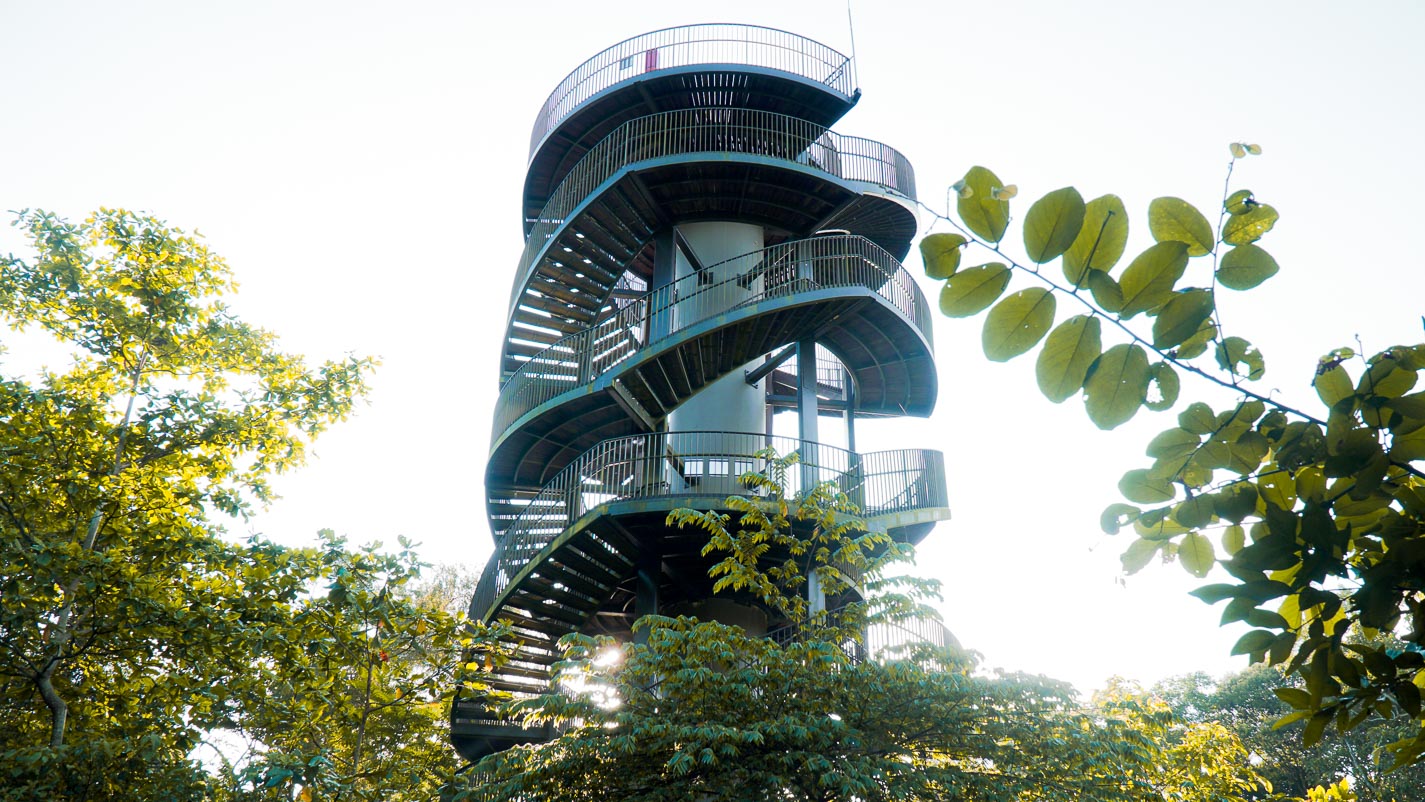 Conquer five flights of stairs and you'll find yourself at the top of the world, overlooking infinite forestation.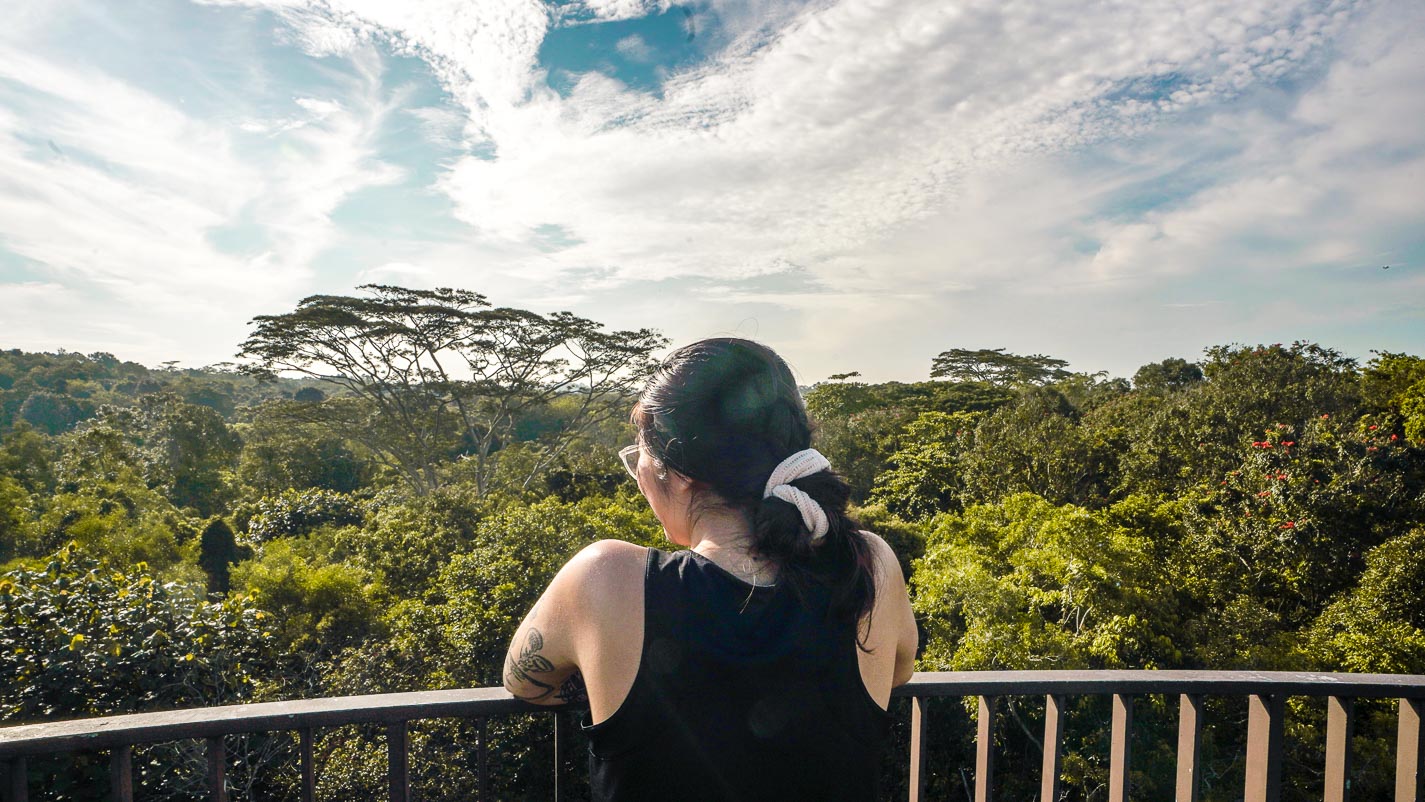 *Pro-tip: Head to the Chestnut Observation Tower during the sunrise or sunset for the best view
Continue forth with the Northern Trail and soon you'll be hiking to the sounds of trickling waters from a nearby stream.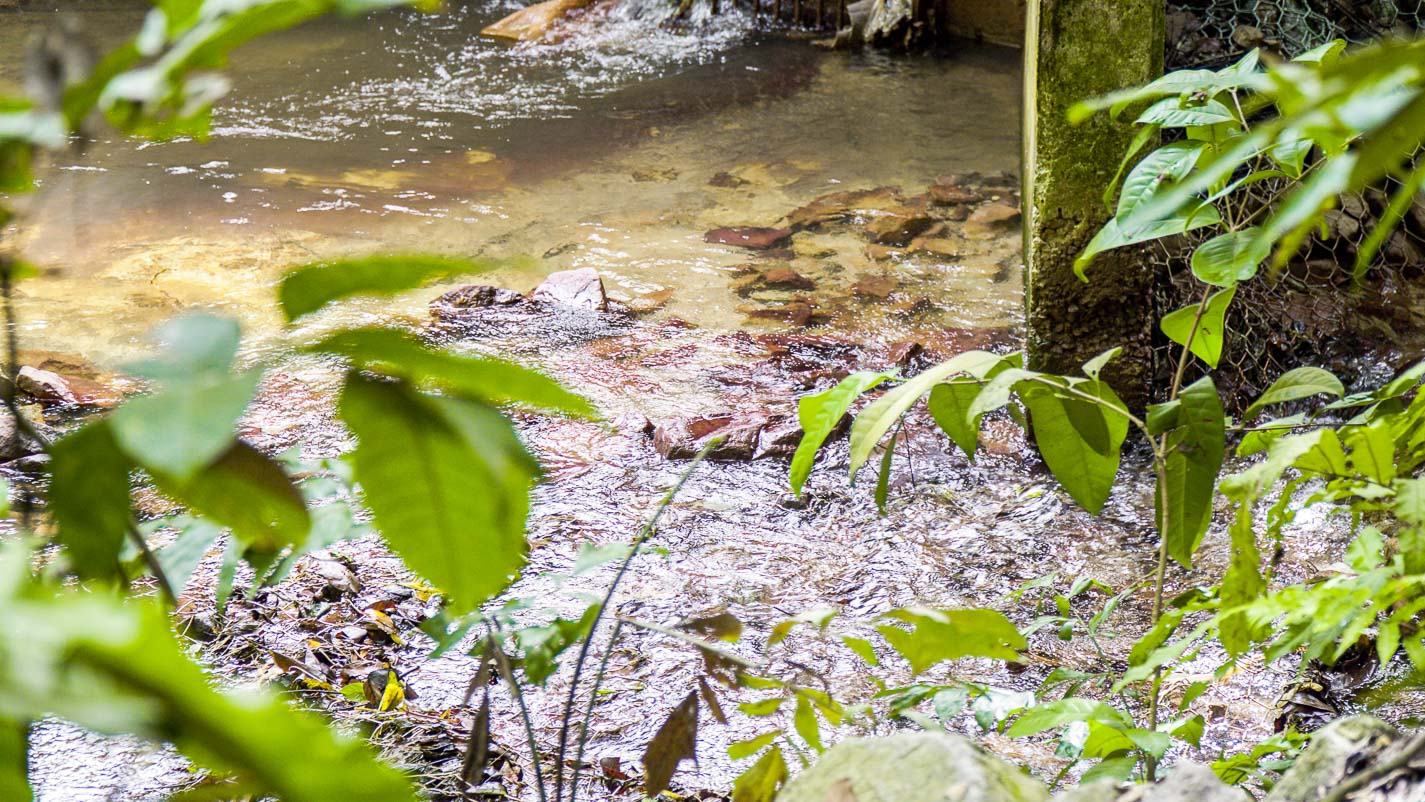 Fun fact: There are over 25 species of birds (some rare or endangered) that were sighted here! It's no wonder why Chestnut Nature Park is a hotspot for birdwatching.
*Pro-tip: Bring along a pair of binoculars to get a better view of the birds
2) Rest stop: Chestnut Point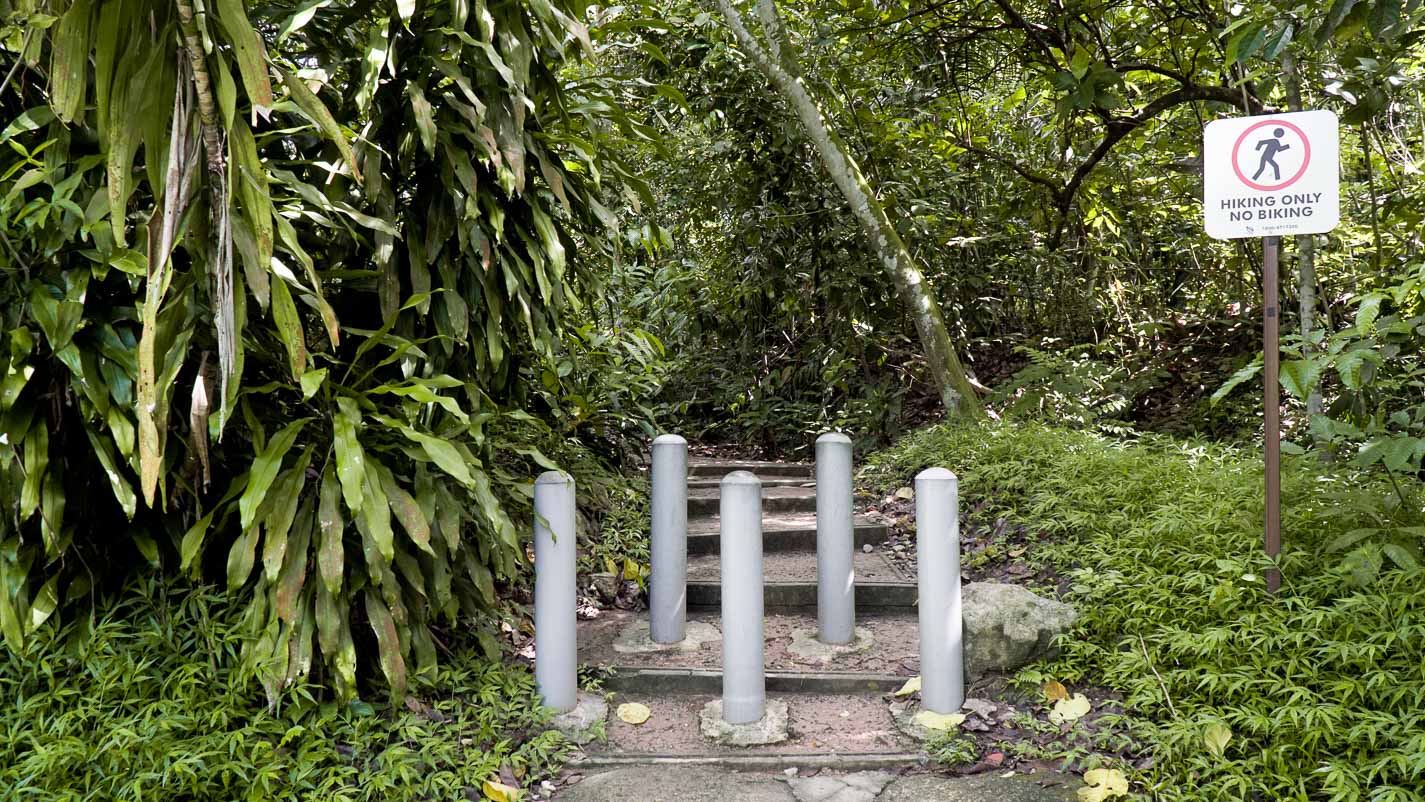 The stairway to Chestnut Point
When you complete the Northern Trail, you can take a break at the resting point. Climb up the stairway to Chestnut Point. Here you'll find amenities like water coolers, washrooms and a bike rental shop.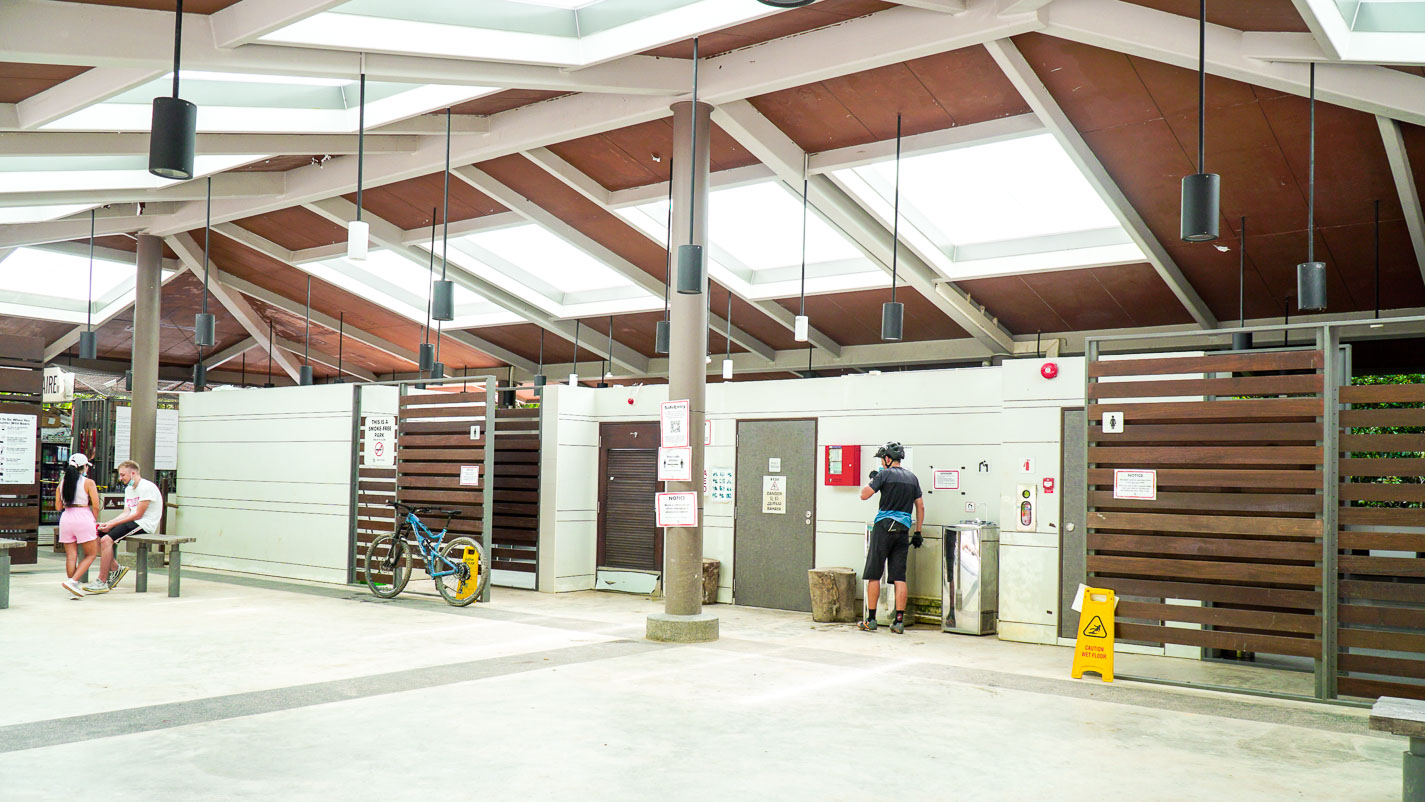 Chestnut Point — toilet, water coolers and bike rental
3) Southern Trail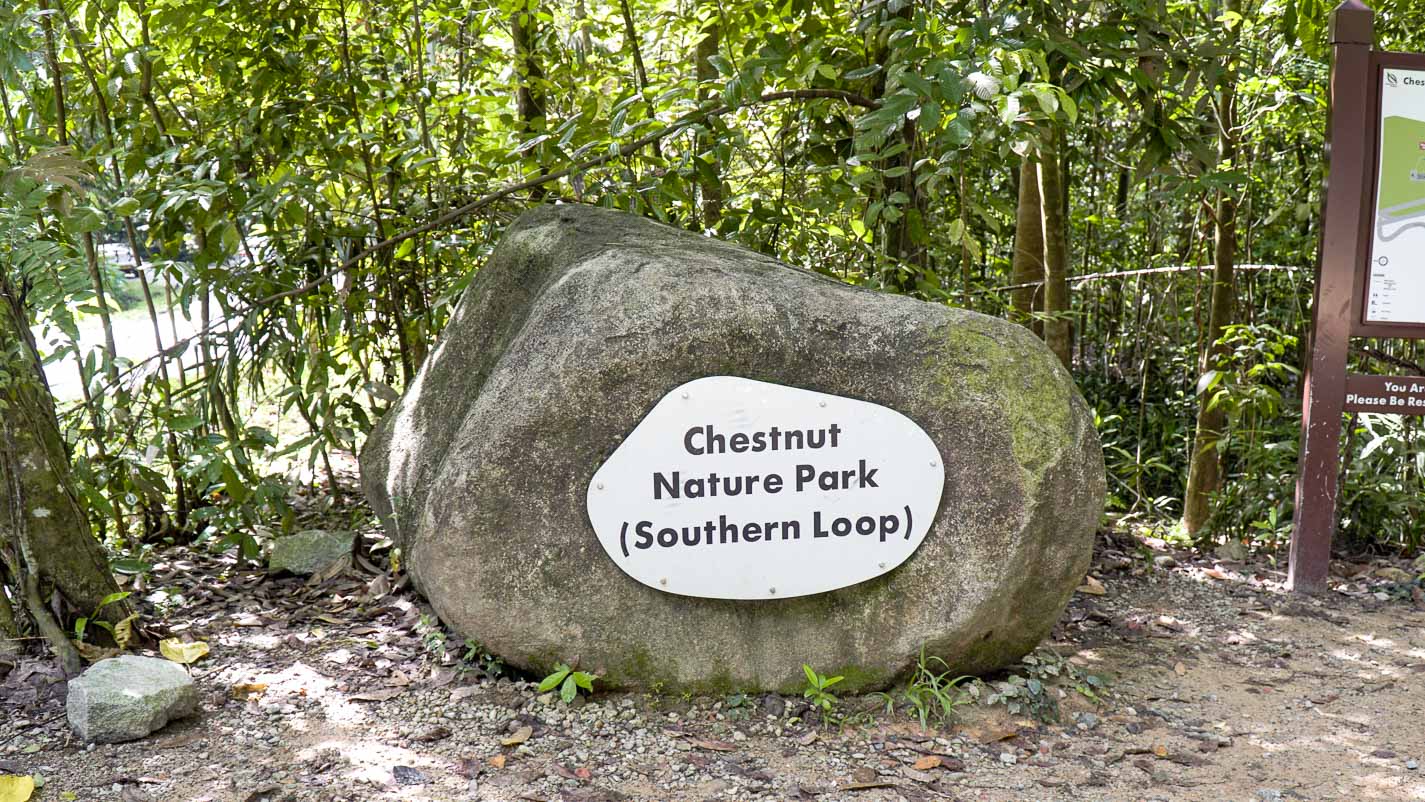 The Northen Trail is just a warm up. Now head on over to the Southern Trail to really work up a sweat.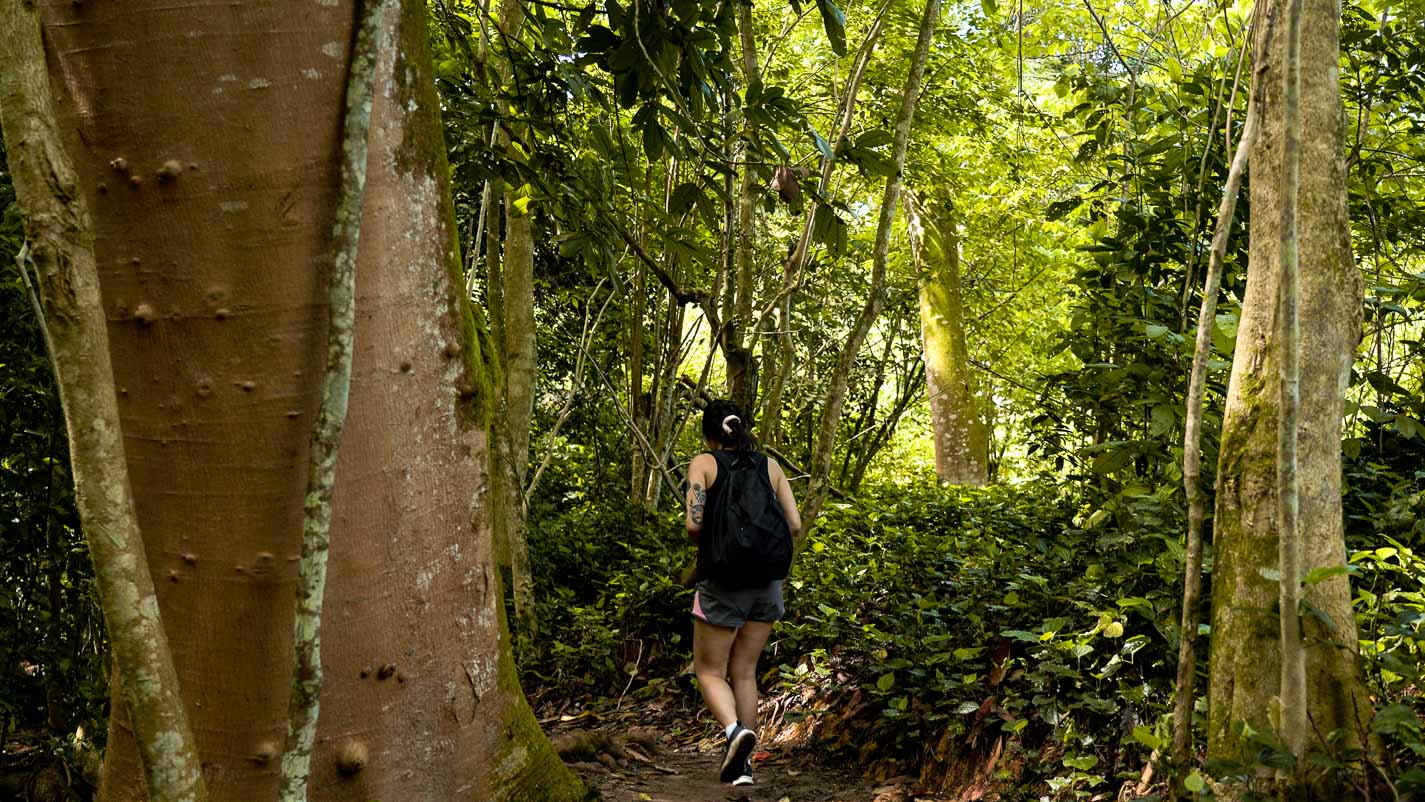 Distance: 2.1km
Difficulty: Medium
The Southern Trail is a lot rockier and steeper, with remnants of bricks and glass as well as fallen logs and tree branches. Careful navigation and soles with a good grip is a must here!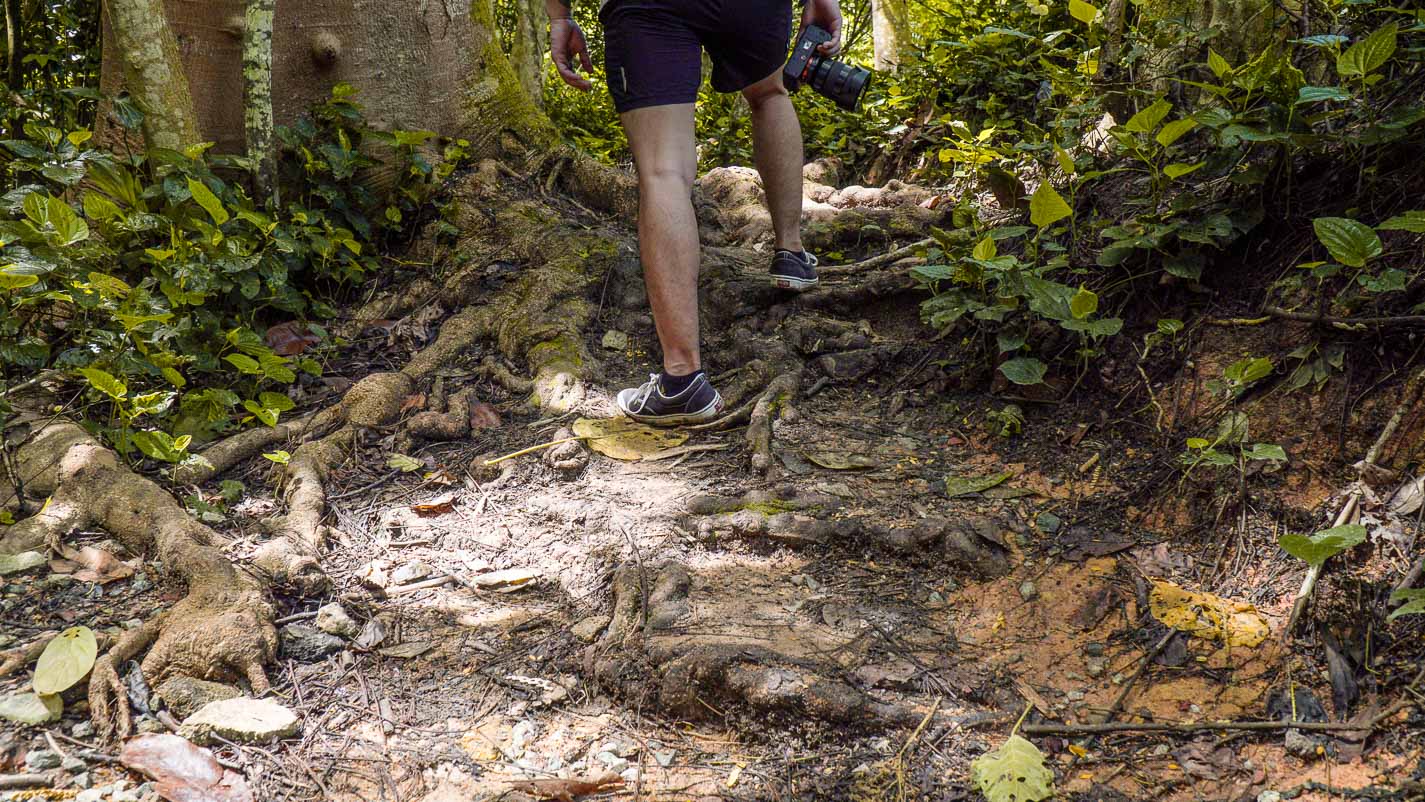 With that said, the Southern Trail isn't as scenic as the Northern Trail. Some parts of it are situated next to the expressway, which means there'll be sounds of ongoing traffic.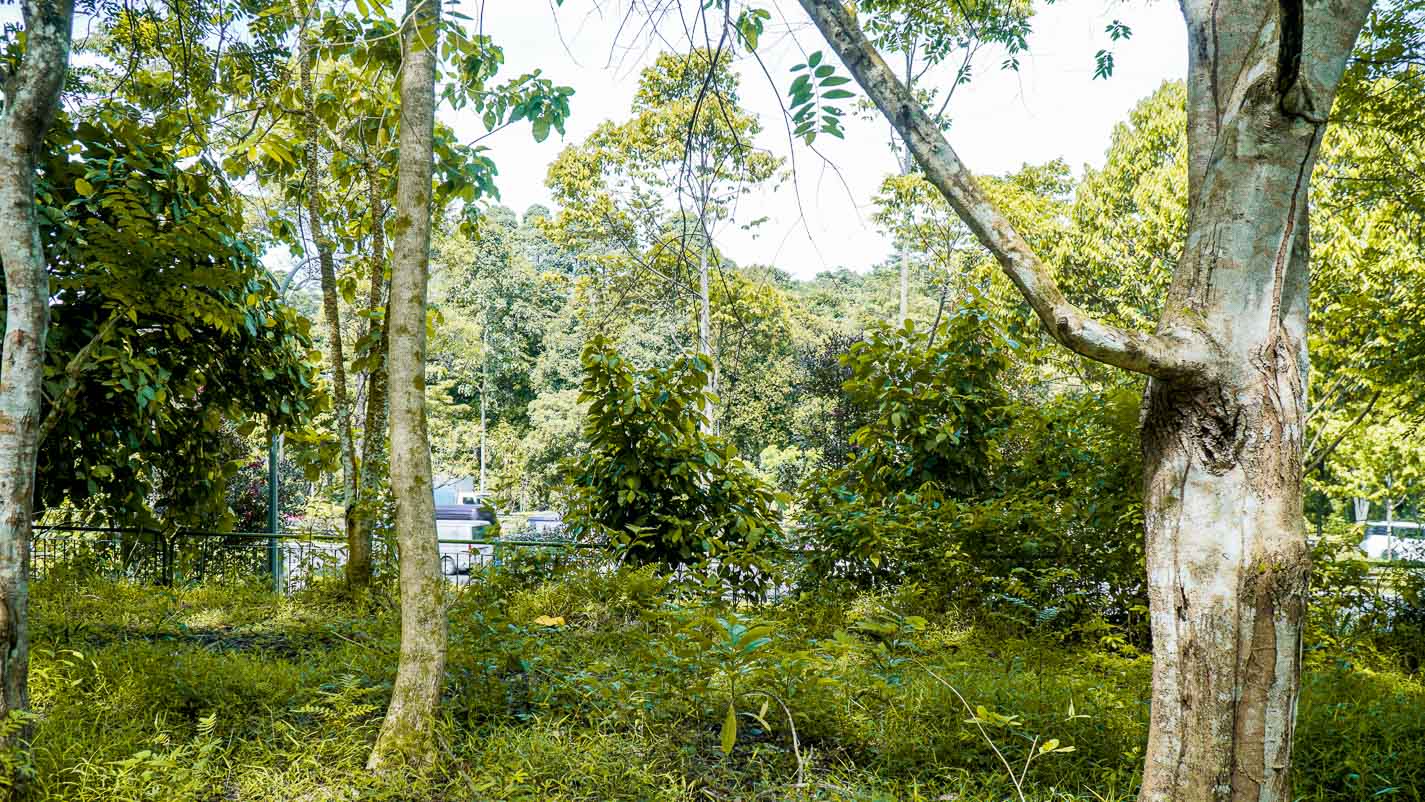 Hike deeper into the Southern Trail and be rewarded with a flourishing small pond that's bustling with wildlife.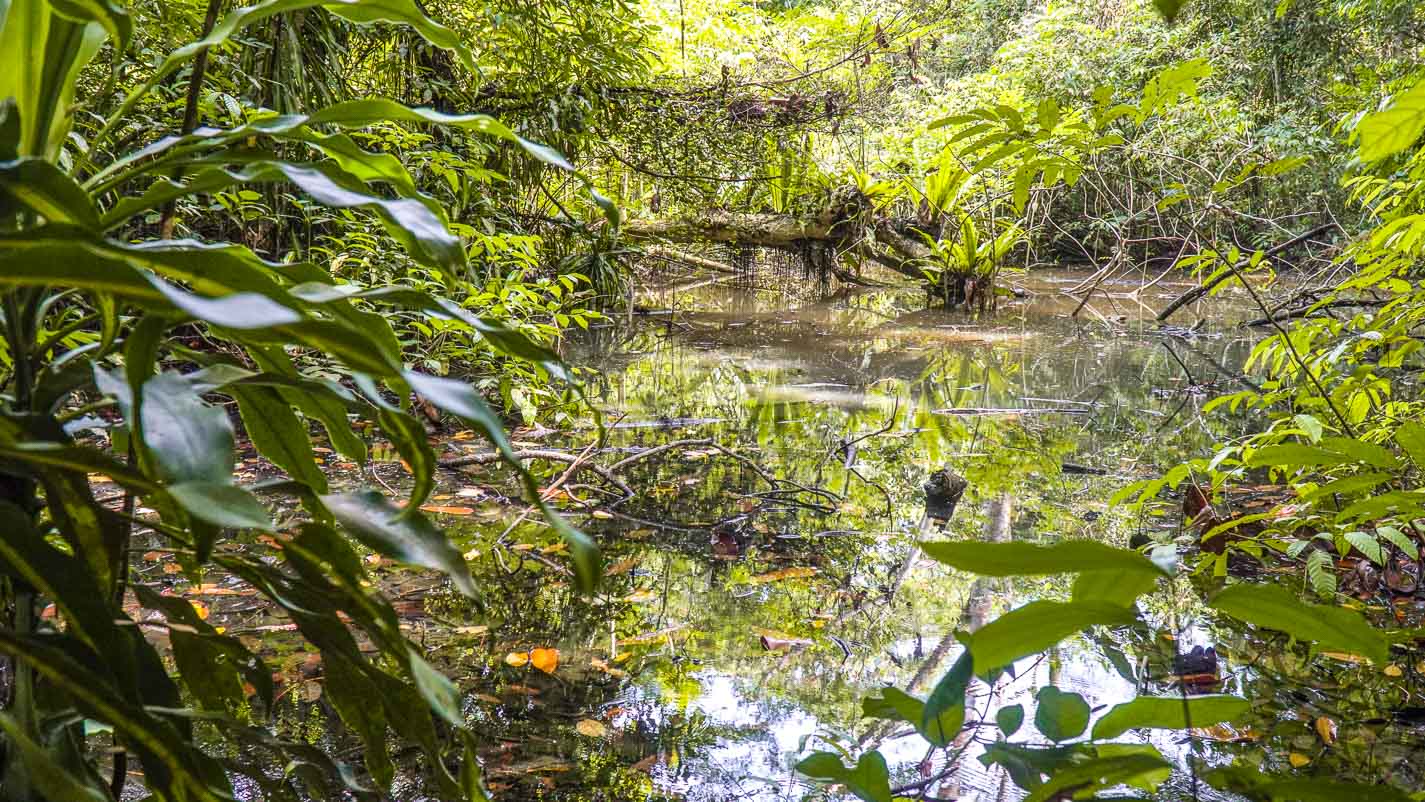 The aforementioned pond – looks pretty deep!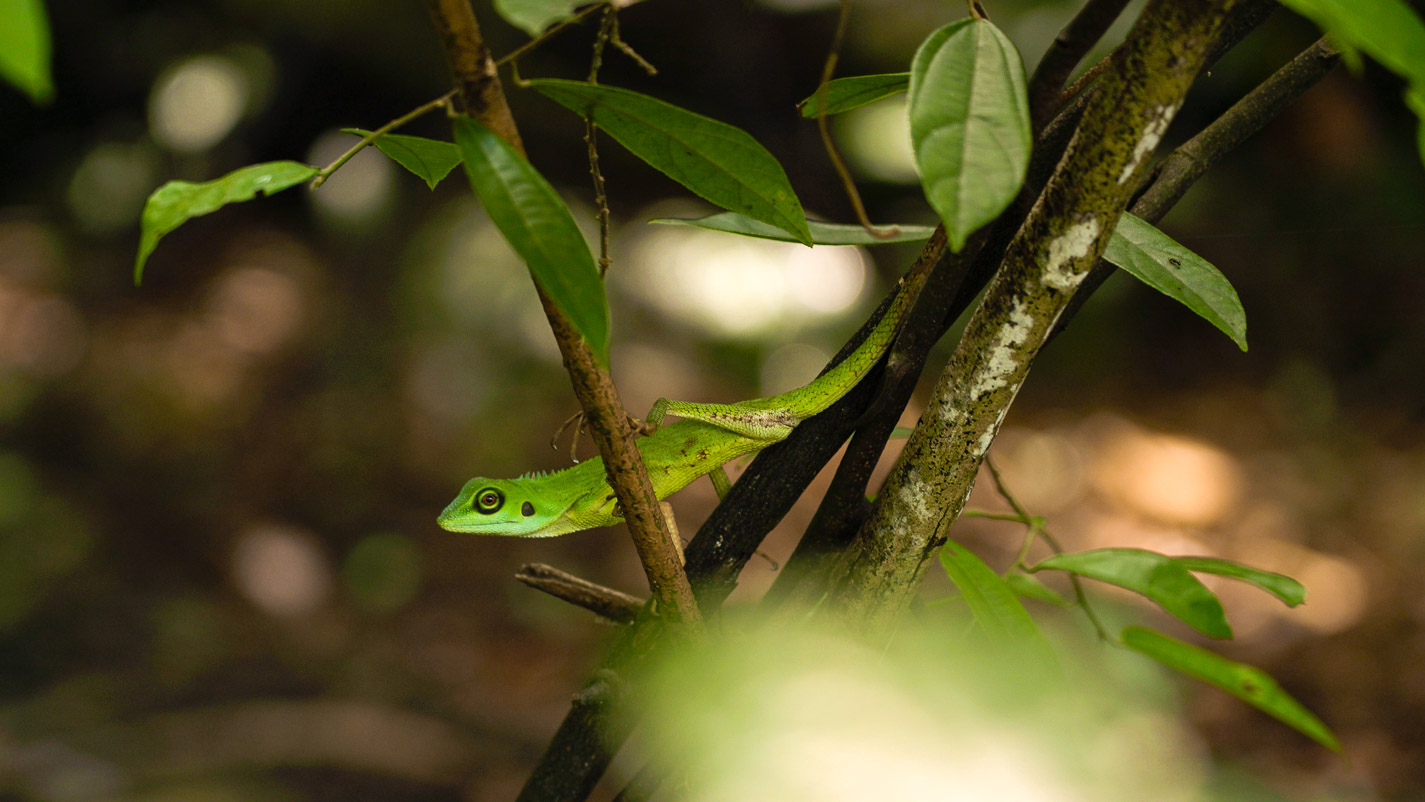 Spotted: A Green Crested Lizard, native to Southeast Asia!
Mountain Biking Trails at Chestnut Nature Park
There are a total of 11 mountain biking trails, each with varying levels of difficulty. If you've got the time (and guts), you can rent a bike at Chestnut Point and give it a shot!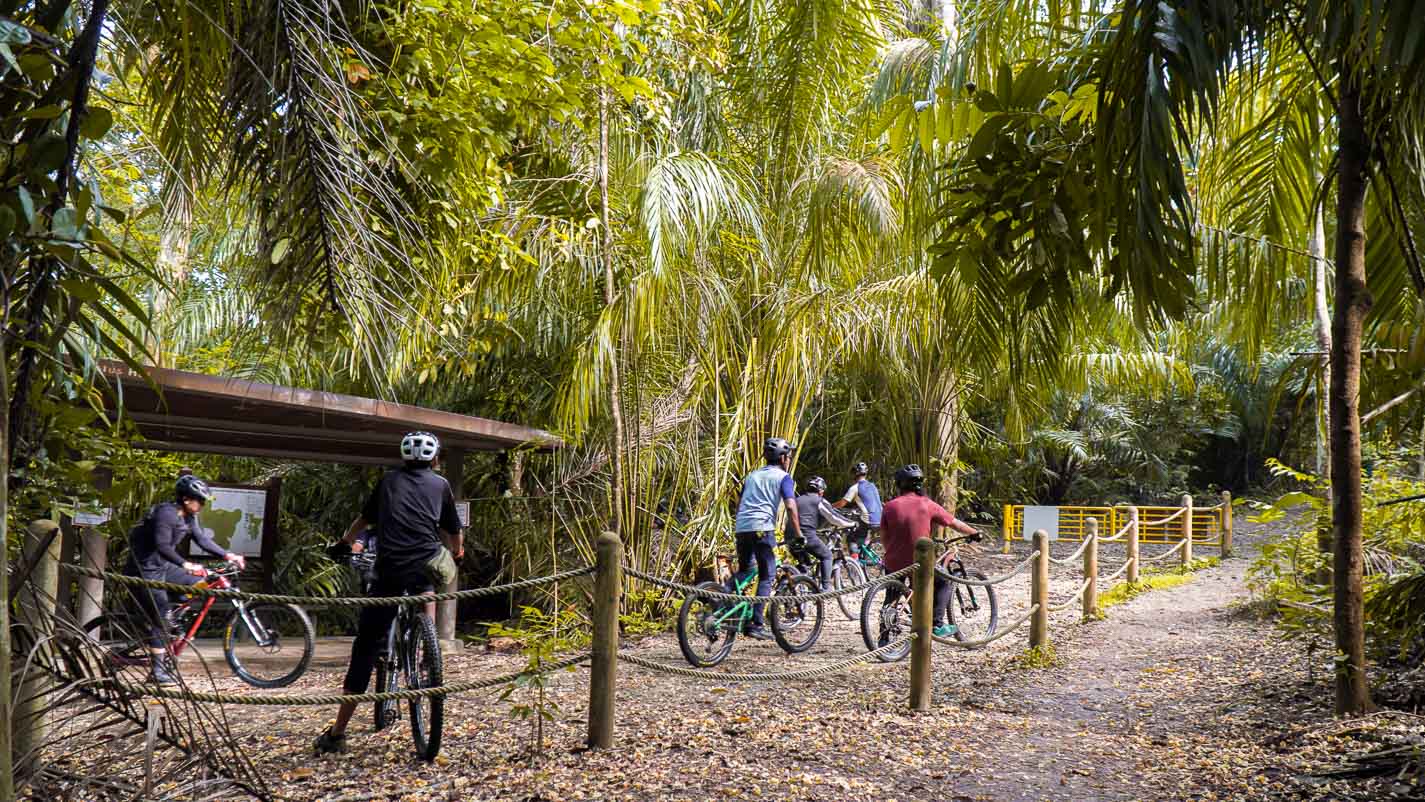 If not, you could always be a spectator to the skilled bikers practising advanced techniques like drop-offs and jumps at the pump track near the end of the Northern Trail. If you're driving, this can also be accessed by parking at Chestnut Nature Park's official carpark (Postal code: 679525).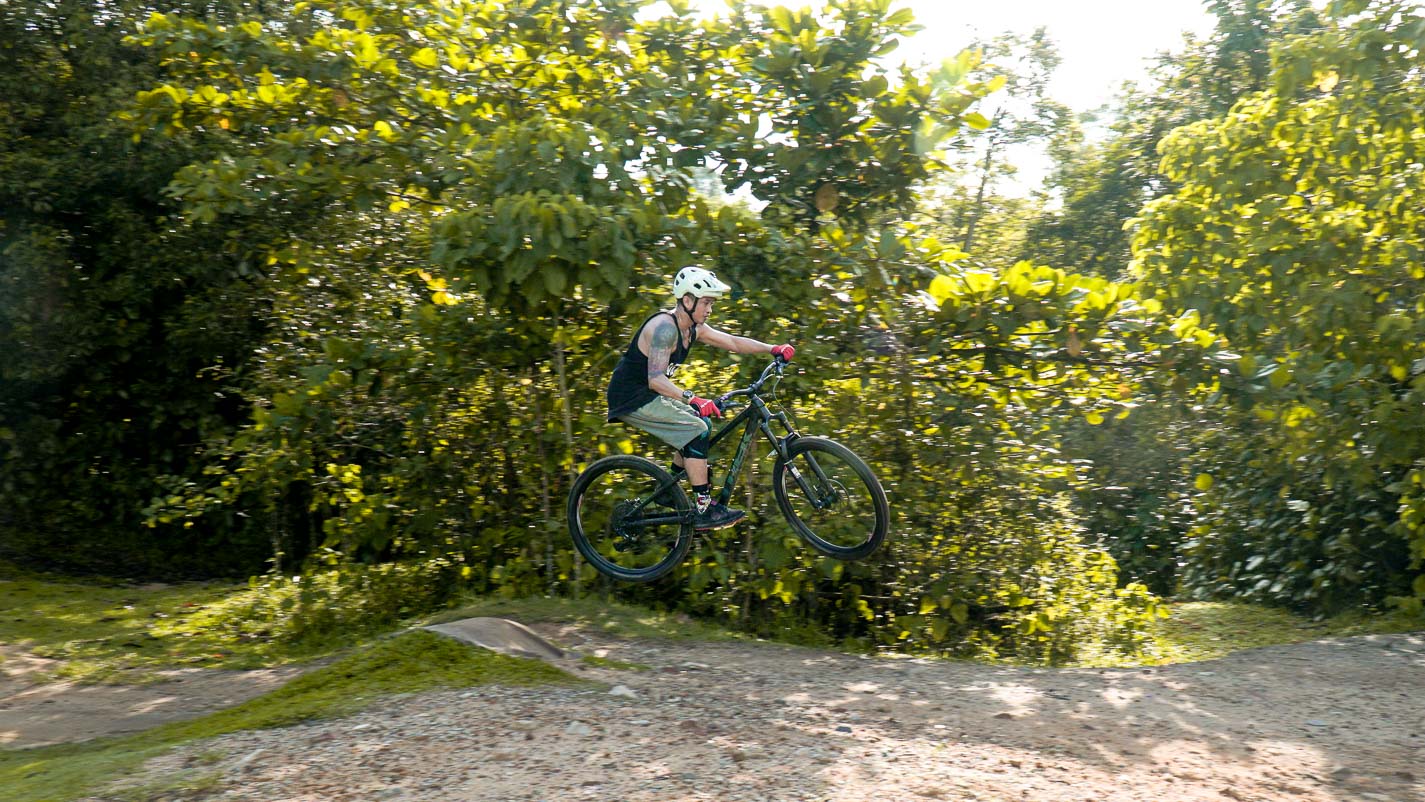 A Day Exploring Chestnut Nature Park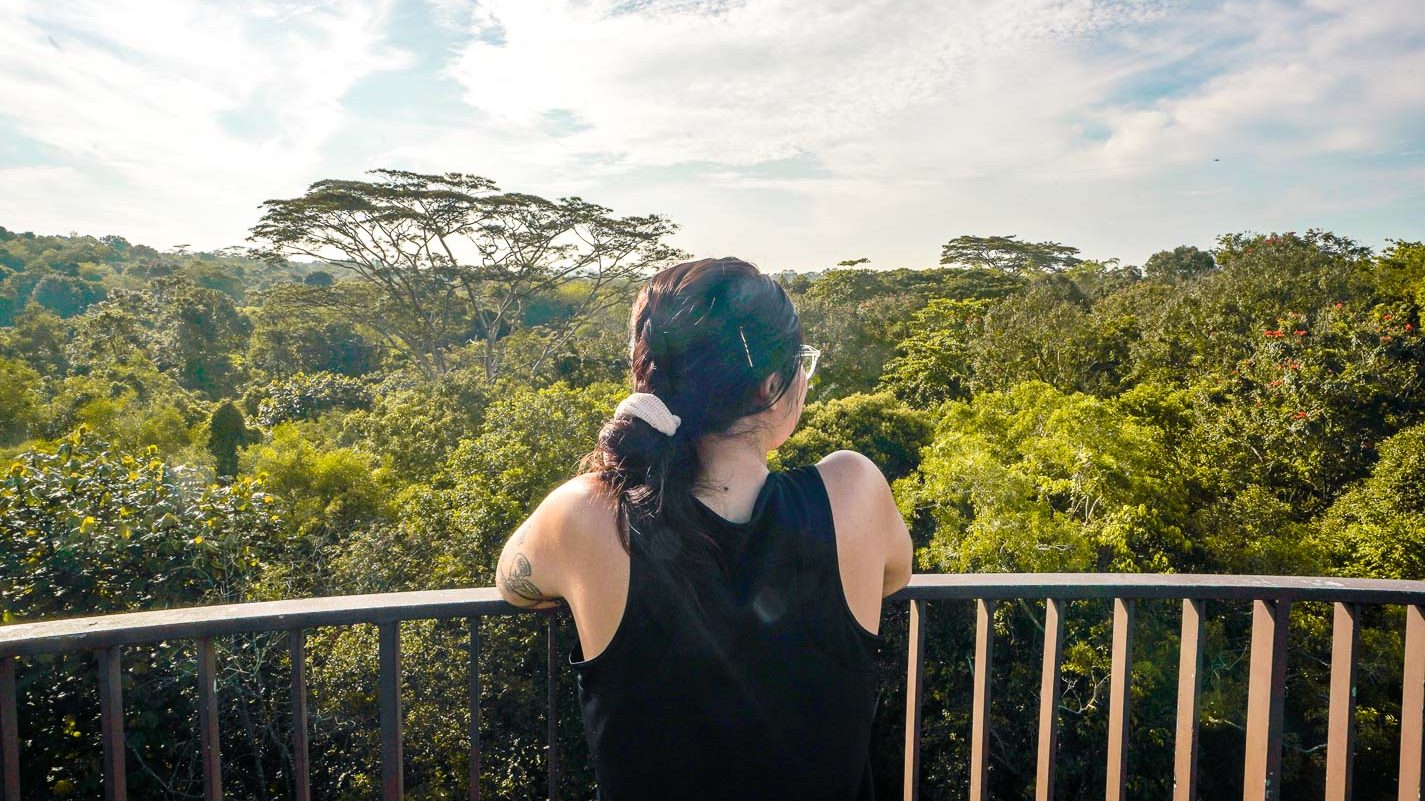 Tucked away in the deep end of Chestnut Avenue, Chestnut Nature Park's remote location is likely why it's still a lesser-known gem among most Singaporeans.
But what it lacks in accessibility, it makes up for in bountiful terrain.
From birdwatching to hiking and biking, Chestnut Nature Park definitely has more to offer than your usual nature park. Its secluded location also means it's undisturbed by urbanisation, making it a go-to for those looking for a tranquil respite from the city.
Read also: Hiking Clementi Forest – A Secret Route Off the Green Corridor
If you know of any other nature sits we should check out, do let us know in the comments section below!
---