The best hostels in Singapore, curated just for you. Uncover our favourite budget-friendly accommodations right here in the lion city!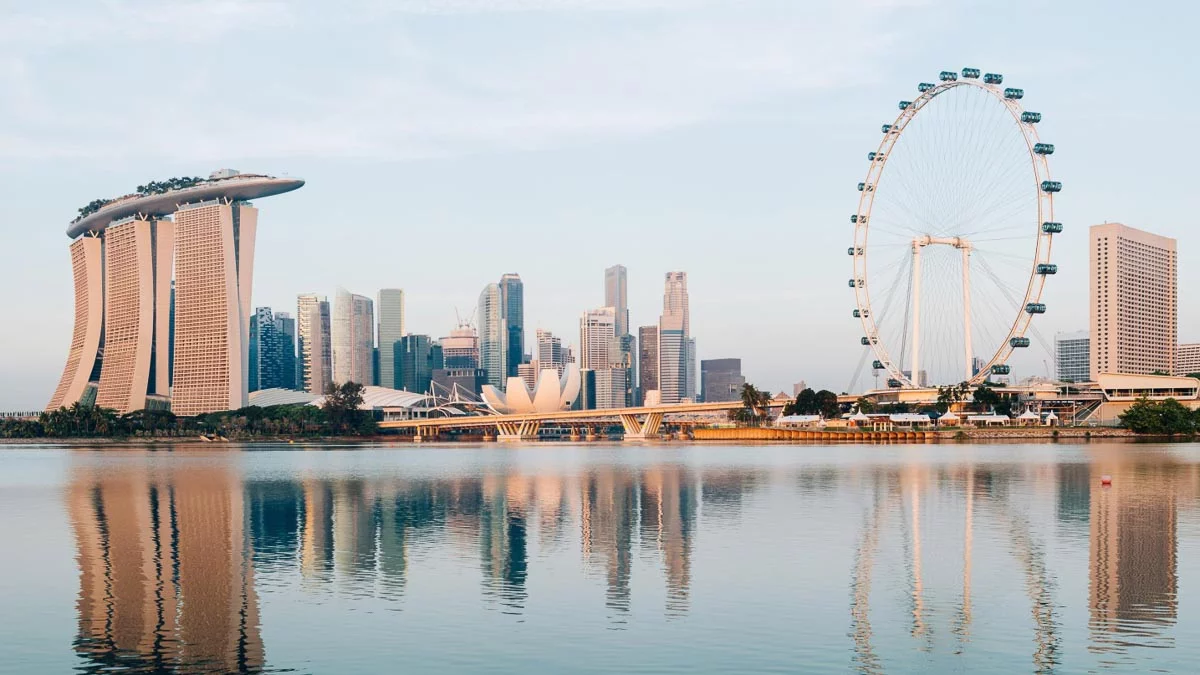 It's no secret that Singapore is an expensive place to live in. But that mostly stems from the costs of buying a house or car. If you're a normie like me who simply can't afford luxury suites at Swissotel or the Fullerton, it's not that hard to travel budget around this culturally diverse concrete jungle.
After all, Singapore is known for its exquisite Michelin-worthy hawker culture where you can find sumptuous plates of food under S$5!
Read more: Ultimate Singapore Food Guide for Tourists — 54 Local-Approved Things To Eat in Singapore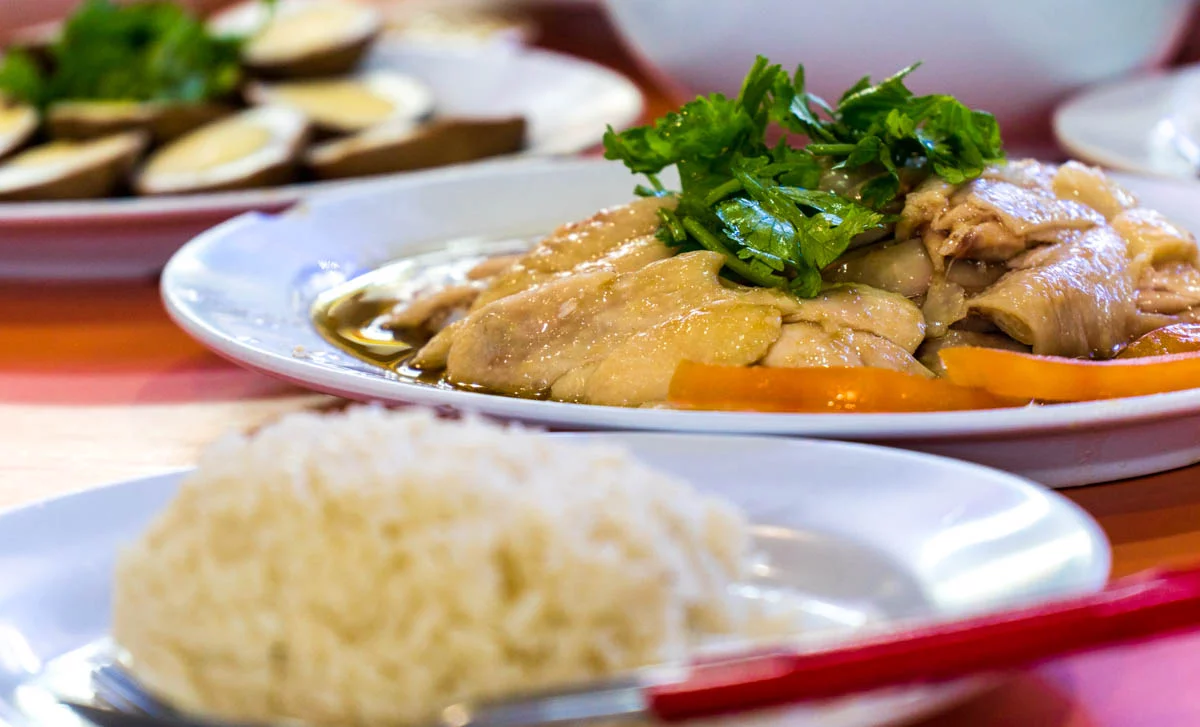 Choosing where to stay on vacation is never an easy task. Between scouting for the best locations to enjoy the city's sights and choosing one that provides all the amenities you need, there are just so many variables to consider.
And while we tend to look for value in our purchases, it's also an added bonus to find something that's charming and contemporary. And we get that. So here's a list of our top picks of hostels in Singapore, catered specific to your needs!
1) Beary Best! Hostel — Great for Location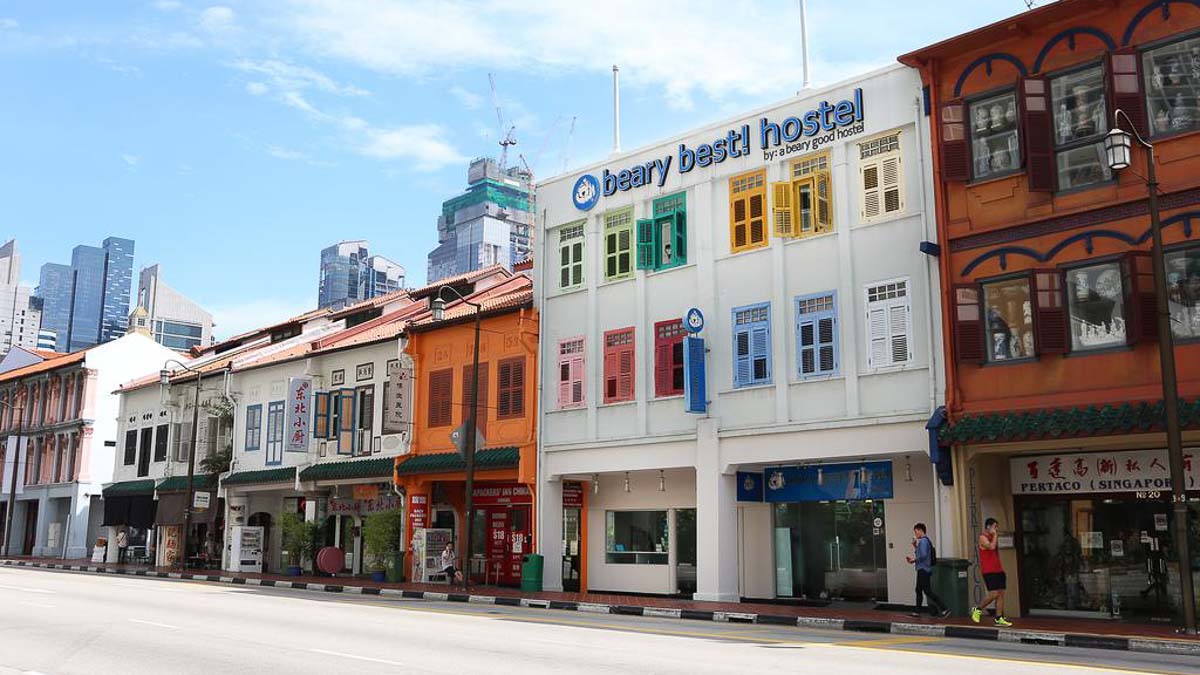 Located right by Chinatown station, expect nothing but an all-round local experience — from the extensive variety of Singapore's unique hawker fare in Chinatown Complex and Maxwell Road, to convenient access to iconic attractions like Sentosa, Marina Bay Sands and the Esplanade. Not to mention it's just a stone's throw away from some of the trendiest bars in town!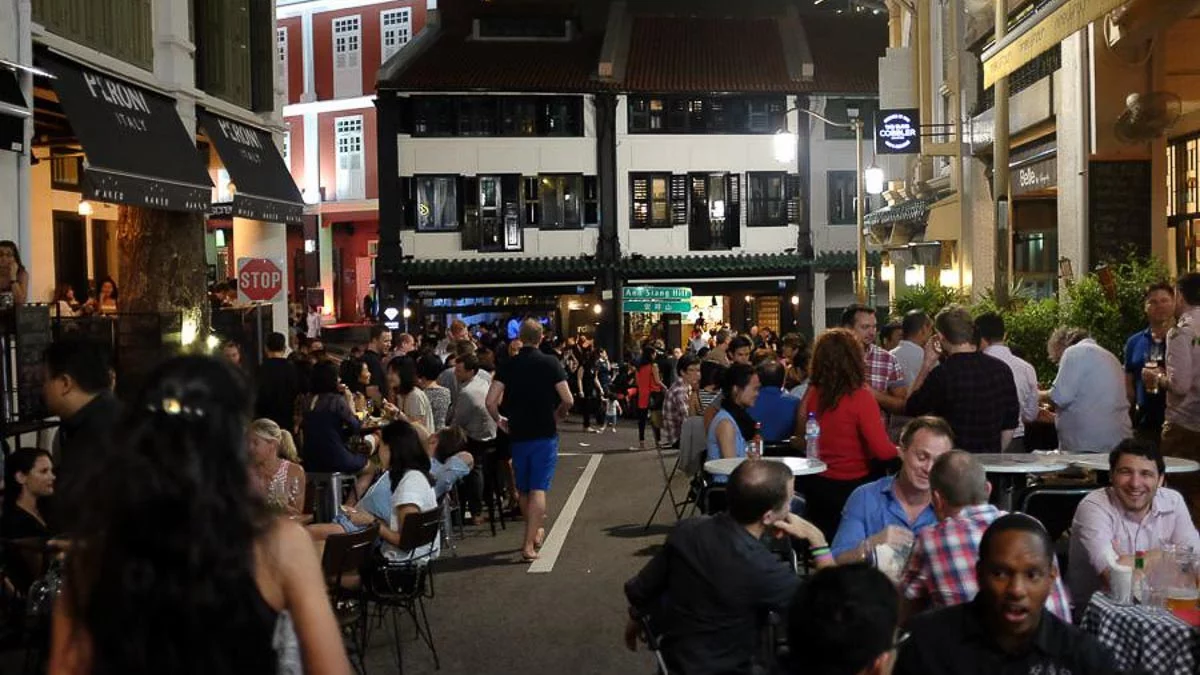 Beary Best comes equipped with a neat working space (perfect for digital nomads) and a cosy lounge area, making it feel much like a home away from home. If you're looking for a comfortable and no-frills type of accommodation, this is it. Some added perks include spacious lockers, bathrooms with toiletries, as well as a Netflix-equipped guest lounge!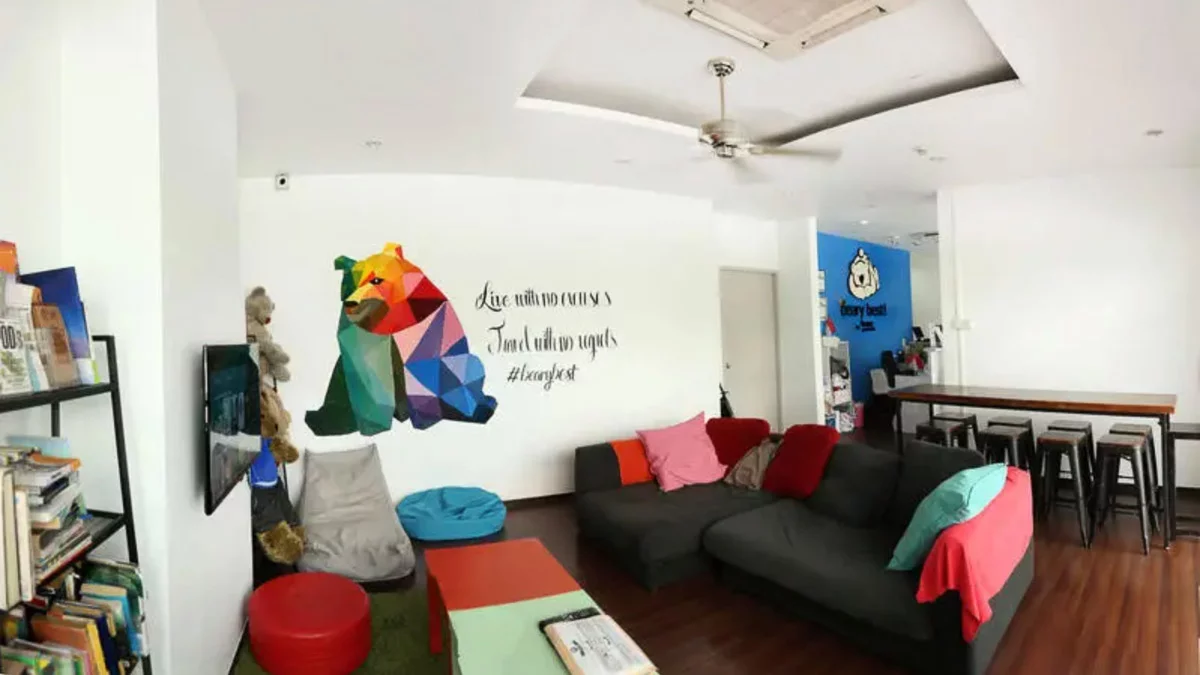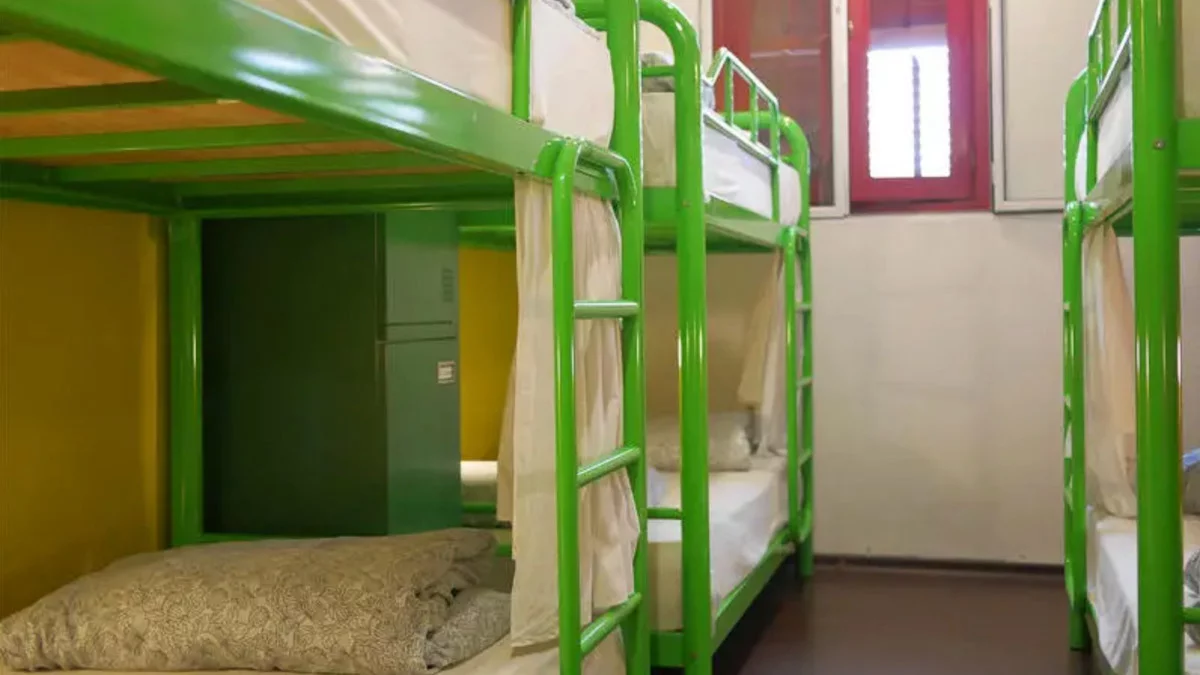 To top it off, every bunk bed comes equipped with individual power sockets with built-in universal adapters.
Check-in: 3PM
Check-out: 11AM
Cost: From S$24
Address: 16 Upper Cross St, Singapore 058331
Nearest MRT Station: 2-min walk from Chinatown MRT (Downtown Line)/(North East Line)
2) 7 Wonders Capsule Hostel — Great for Me Time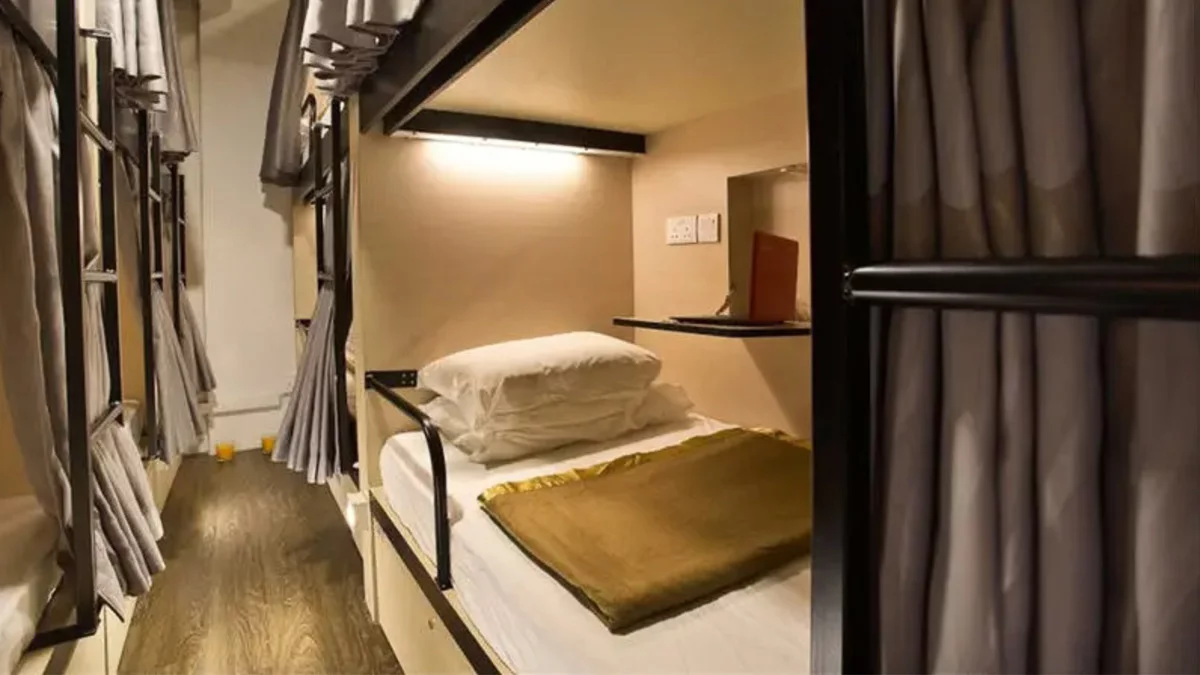 Inspired by the design of Japanese sleeping capsules, enjoy the privacy of your own pseudo capsule pod at 7 Wonders (Jalan Besar). No more distractions from the lights when a partying roomie comes back late! Also, nothing beats having an organised layout — everyone's mess is (most likely) contained and you don't have to tiptoe around strewn belongings.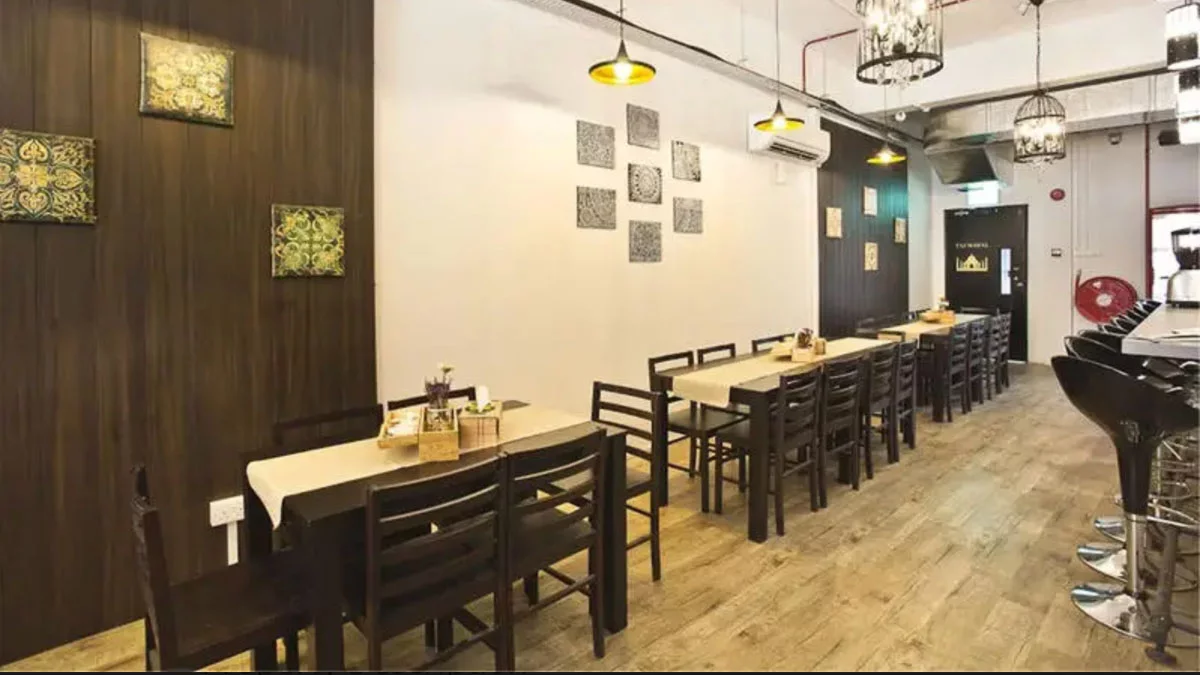 7 Wonders boasts a sleek and modern set-up that makes you feel almost like you're in a hotel. There's also a large dining area that doubles up as a work space for those who need to get work done.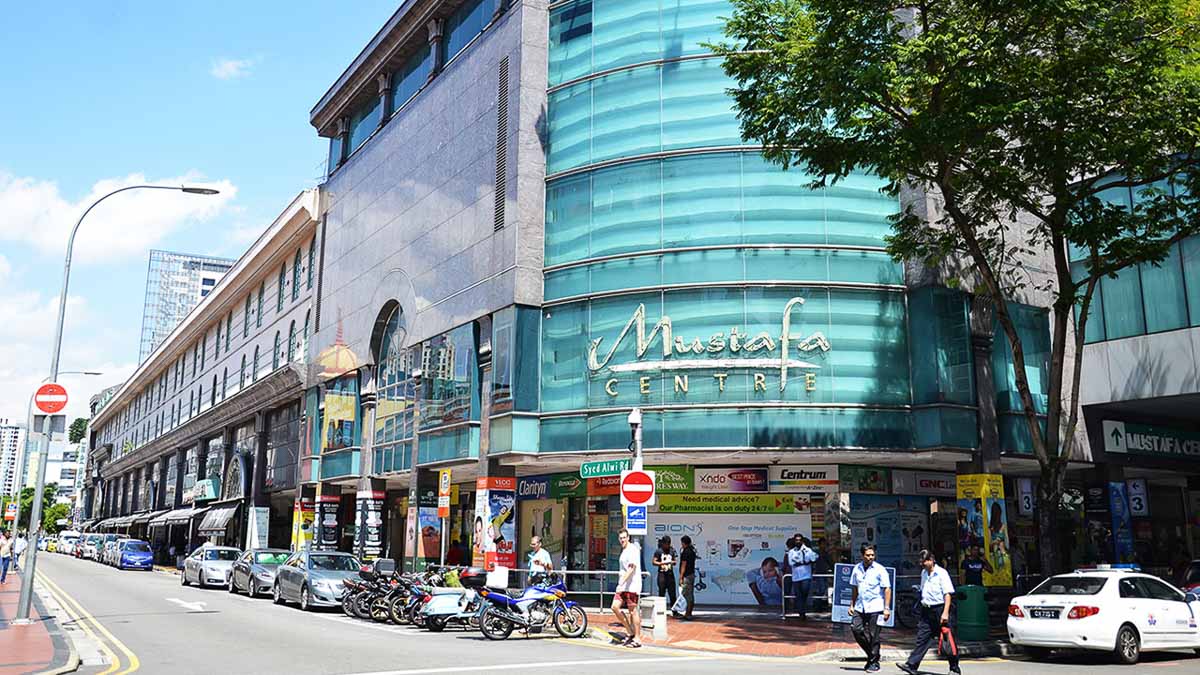 It's a five-minute walk from the famous Mustafa Centre, a 24-hour shopping paradise that's popular among tourists for its range of customer services available i.e. visa application, foreign currency exchange and other travel-related arrangements. There's also City Square Mall in the vicinity, where you'll find lots of retail shops and restaurants, as well as the world's first suspended playground located within the mall itself!
Check-in: 3PM
Check-out: 11:30AM
Cost: From S$26
Address: 257 Jalan Besar, Singapore 208930
Nearest MRT Station:
5-minute walk from Farrer Park MRT (North East Line)
15-minute walk from Bendemeer MRT (Downtown Line)/Lavender MRT (East West Line)
3) The Hive — Great for Large Groups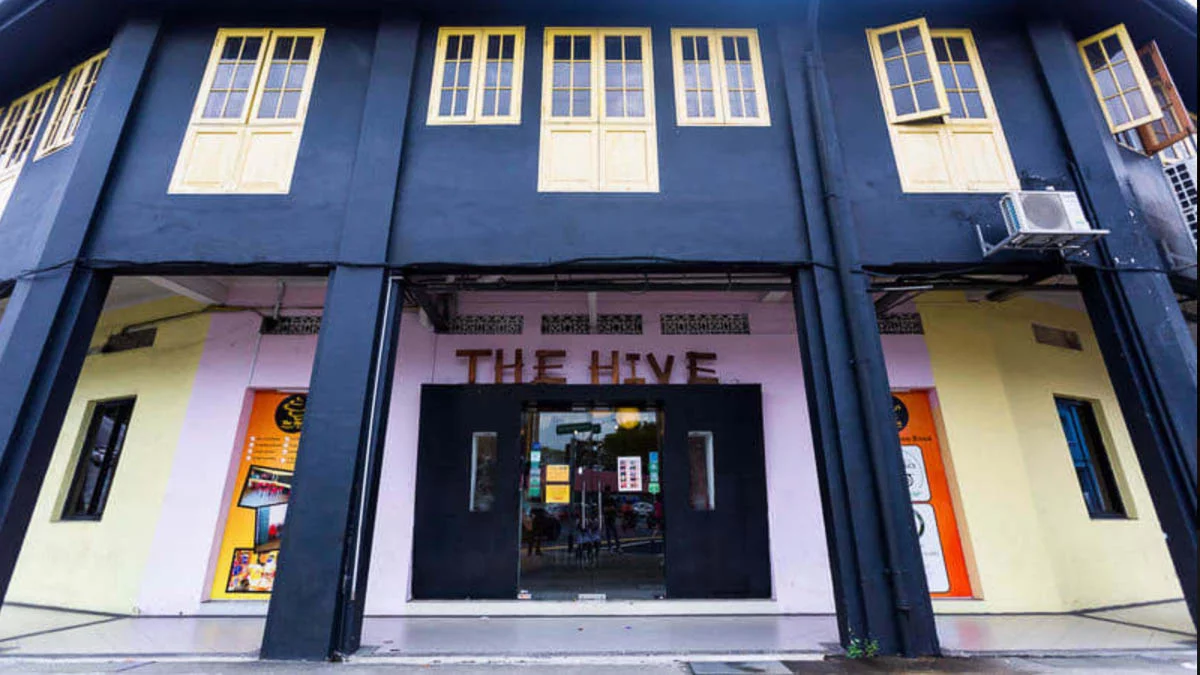 The Hive is the go-to hostel in Singapore if you're travelling in large groups with family or friends. It's one of the few hostels that's not only child-friendly, they're also able to make room arrangements according to your party size. The extra large common area is equipped with board games and cable channels offering access to The Premier League, Champions League, F1, and tennis. Now that's something not even some hotels provide!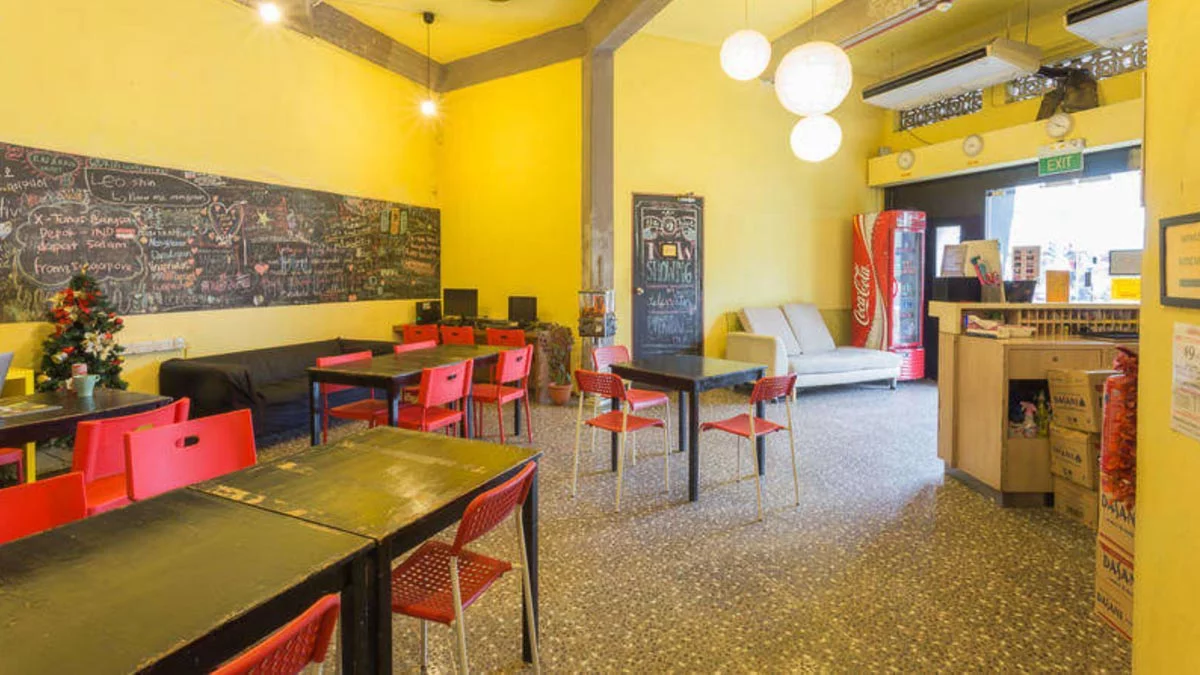 As one of the pioneering hostels in Singapore, the folks at The Hive sure know how to retain their loyal backpackers — FREE laundry service between 7PM – 7AM!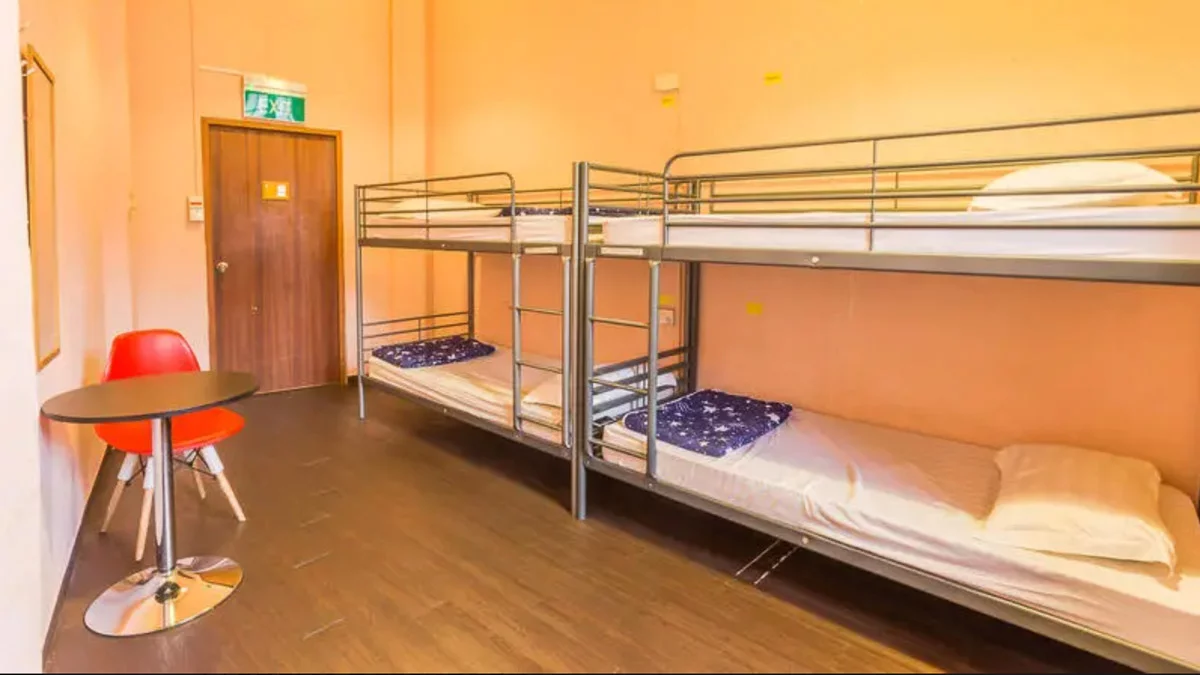 Check-in: 2PM
Check-out: 11AM
Cost: From S$21
Address: 624A Serangoon Rd, Singapore 218223
Nearest MRT Station:
5-minute walk from Boon Keng MRT (North East Line)
11-minute walk from Bendemeer MRT (Downtown Line)
4) Footprints Hostel — Great for Value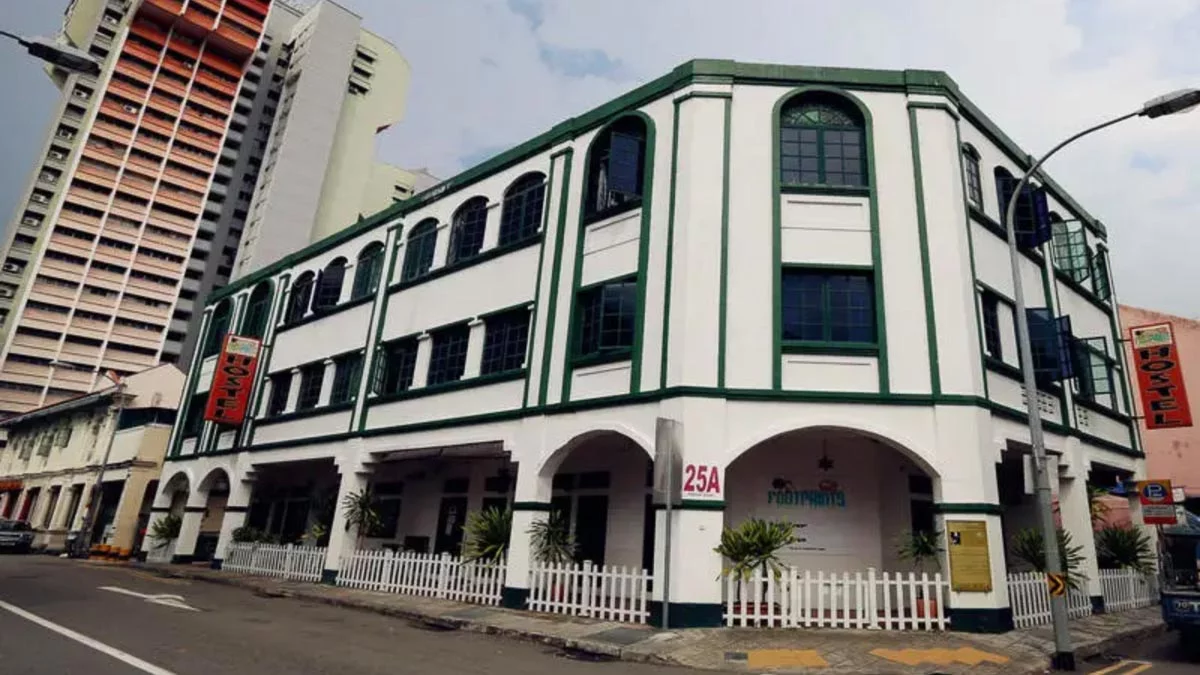 Located in the heart of Little India, one of Singapore's richest cultural neighbourhoods, lies the Footprints Hostel. It's possibly one of the only hostels to offer rates as low as S$12.10 (only 10 beds are available at this price each day, between Sunday to Thursday)!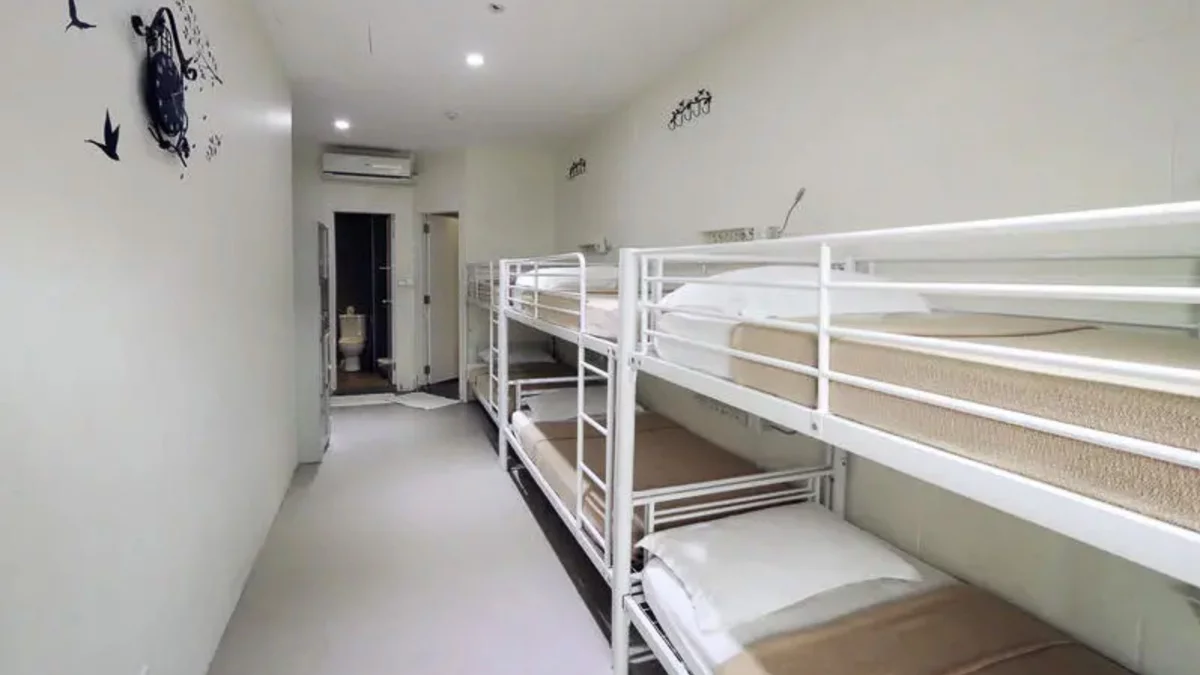 With a 24-hour reception, you don't have to worry about incurring additional charges when you land past midnight. It's also just a 10-minute walk from one of the more affordable and budget-friendly shopping areas in Singapore, Bugis Street!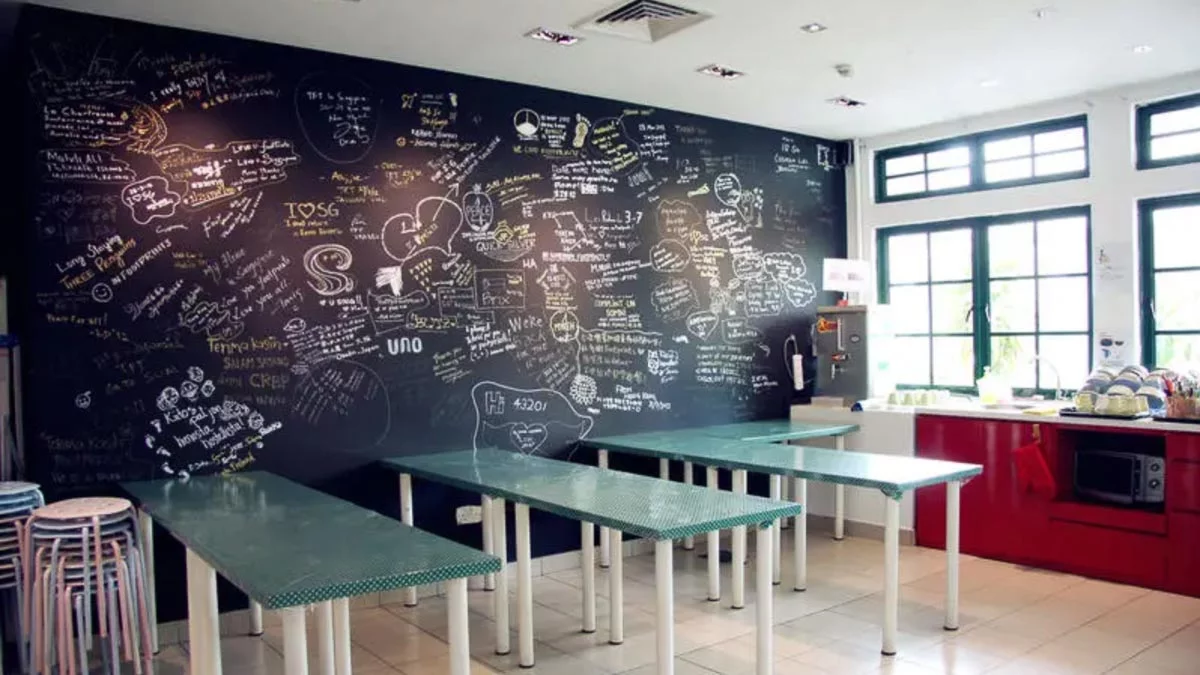 Check-in: 2PM
Check-out: 12PM
Cost: From S$12.10
Address: 25A Perak Rd, Singapore 208136
Nearest MRT Station: 2-minute walk from Jalan Besar MRT (Downtown Line)
5) Rucksack Inn — Great for Location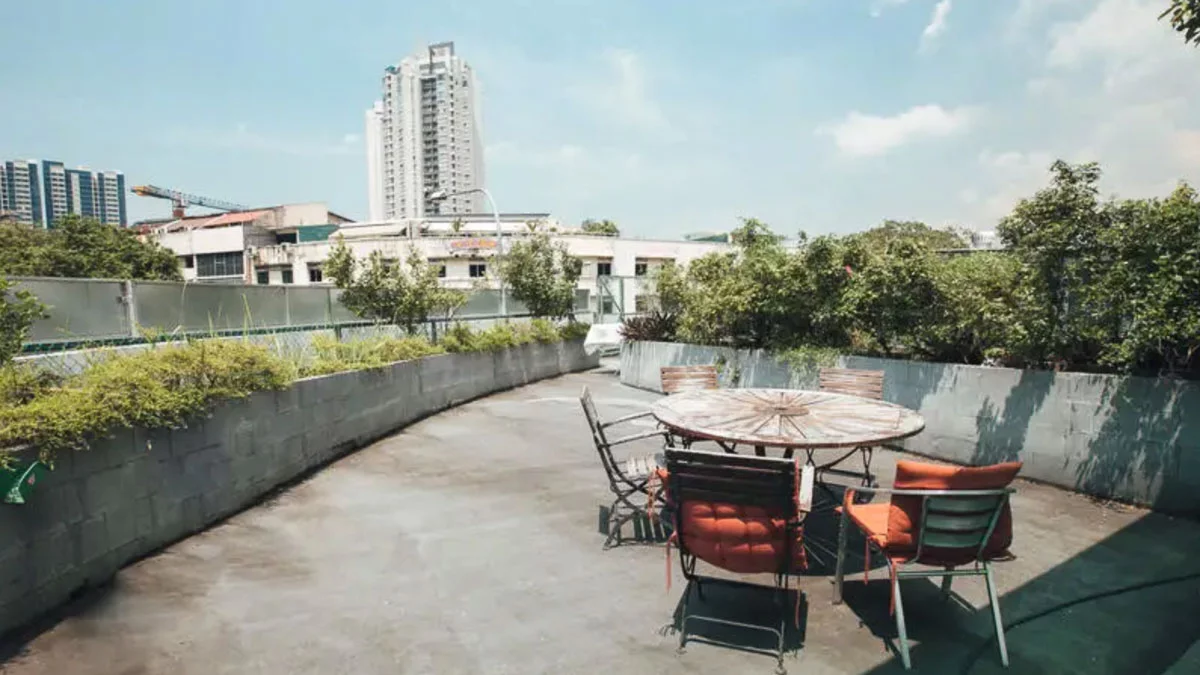 The Rucksack Inn lies 10 minutes away from Little India, one of Singapore's cultural enclaves. Featuring a large rooftop terrace, it's the perfect place to retreat to after navigating through the city's hustle and bustle.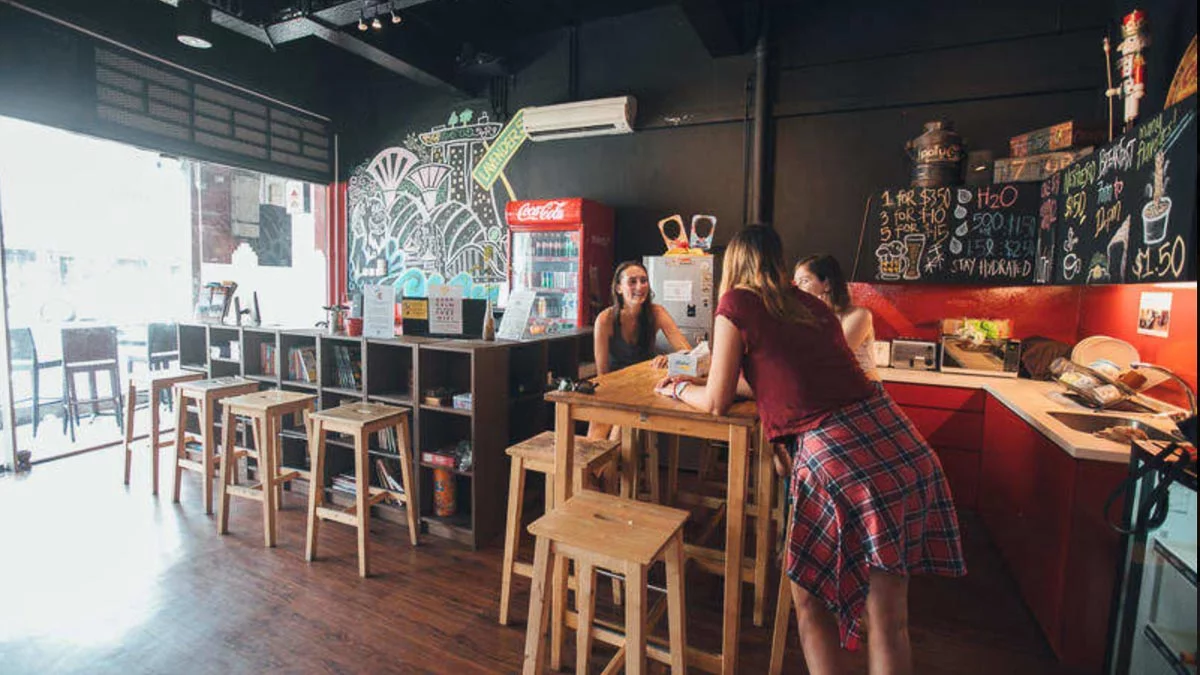 The hostel serves free breakfast comprising toast and fruits every morning, on top of all-day complimentary coffee and tea! Another perk of living in these dorms is the personal reading lamp that comes with each bed — if you've stayed in other hostels with only ceiling lights, you'll appreciate this considerate feature.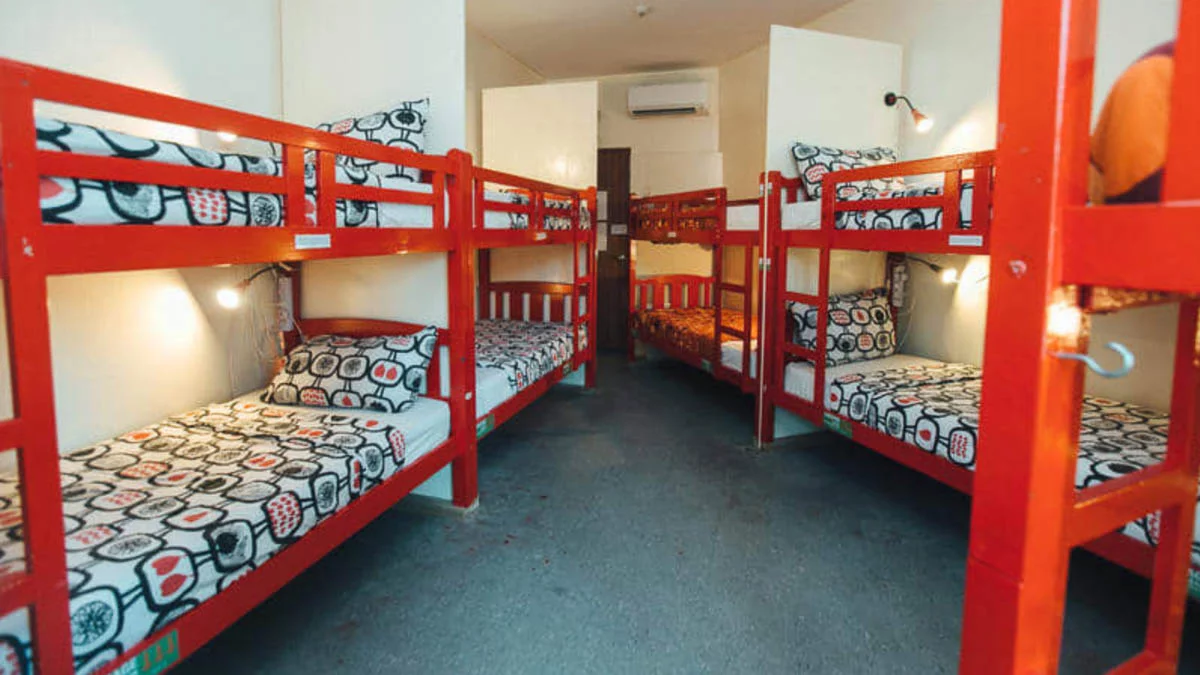 The nearest bus stop is just two minutes away from the inn, with buses taking you directly to popular attractions like Gardens by the Bay, Bugis, Orchard Road and Chinatown.
Check-in: 2PM
Check-out: 12PM
Cost: From S$22
Address: 280 Lavender St, Singapore 338800
Nearest MRT Station:
7-minute walk from Bendemeer MRT (Downtown Line)/Boon Keng MRT (North East Line)
12-minute walk from Lavender MRT (East West Line)
6) River City Inn — Great for Nightlife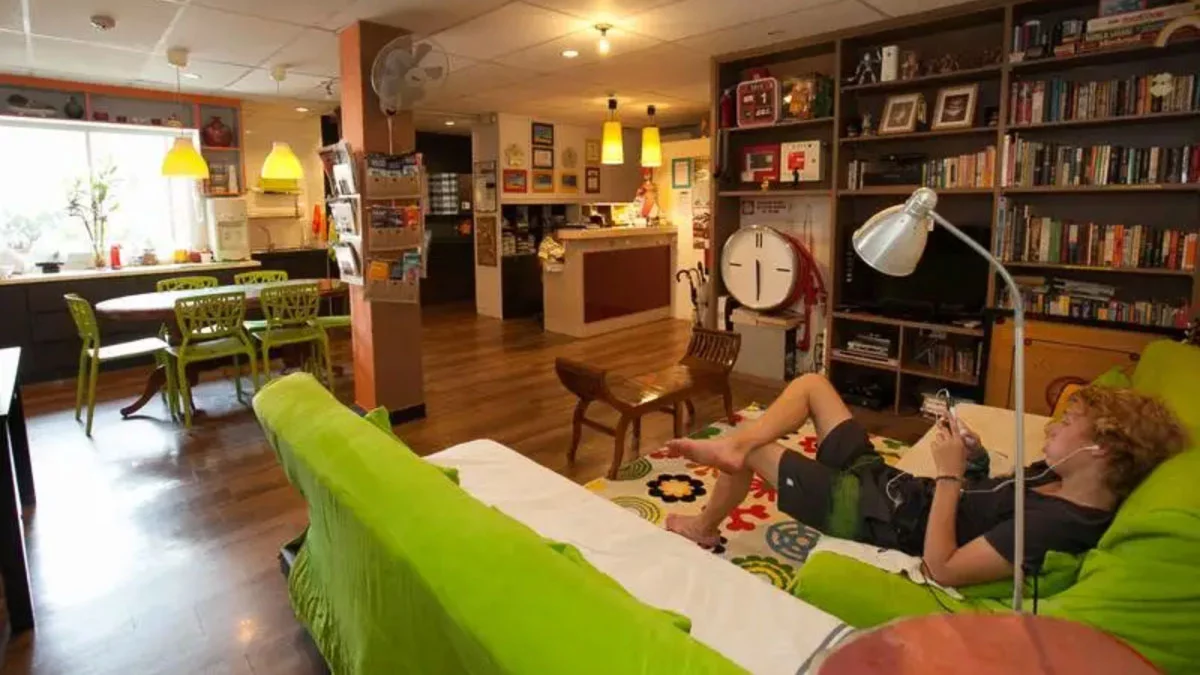 Just a stone's throw away from the iconic Singapore River, you don't have to shell out on a cab back after a late night out. You're literally next to one of the greatest partying districts in town — Clarke Quay! The owners clearly opened this with the partygoers in mind — because there's no curfew imposed. So go forth, let loose and drink (responsibly) to your heart's content!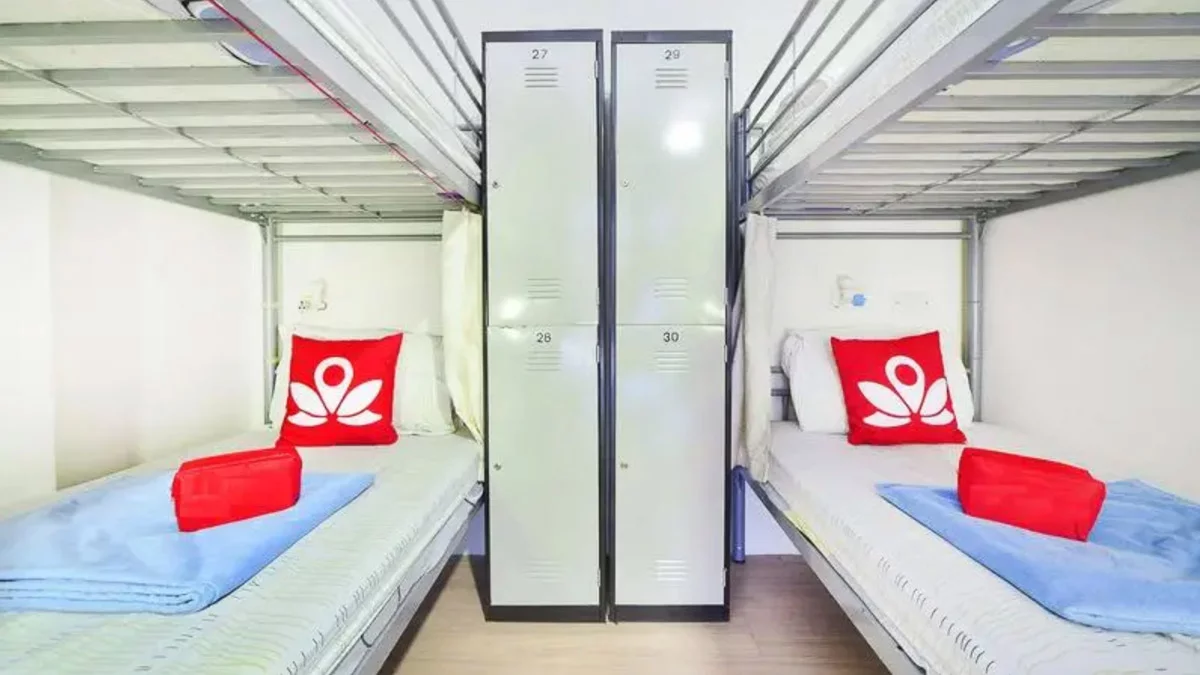 Quick tip for the light sleepers: pick the lower bunks which come with curtains for some extra noise blockage. Just don't sleep past your check-out time and end up incurring additional charges! 😂
Also, pick somewhere else to stay if you're travelling with bulky suitcases, unless you're willing to haul your bags up four storeys.
Check-in: 2PM
Check-out: 12PM
Cost: From S$30
Address: 33C Hong Kong Street, Singapore 059672
Nearest MRT Station:
3-minute walk from Clarke Quay MRT (North East Line)
8-minute walk from Raffles Place MRT (East West Line)/(North South Line)
12-minute walk from Telok Ayer MRT (Downtown Line)
7) Coral Hostel — Great for Budget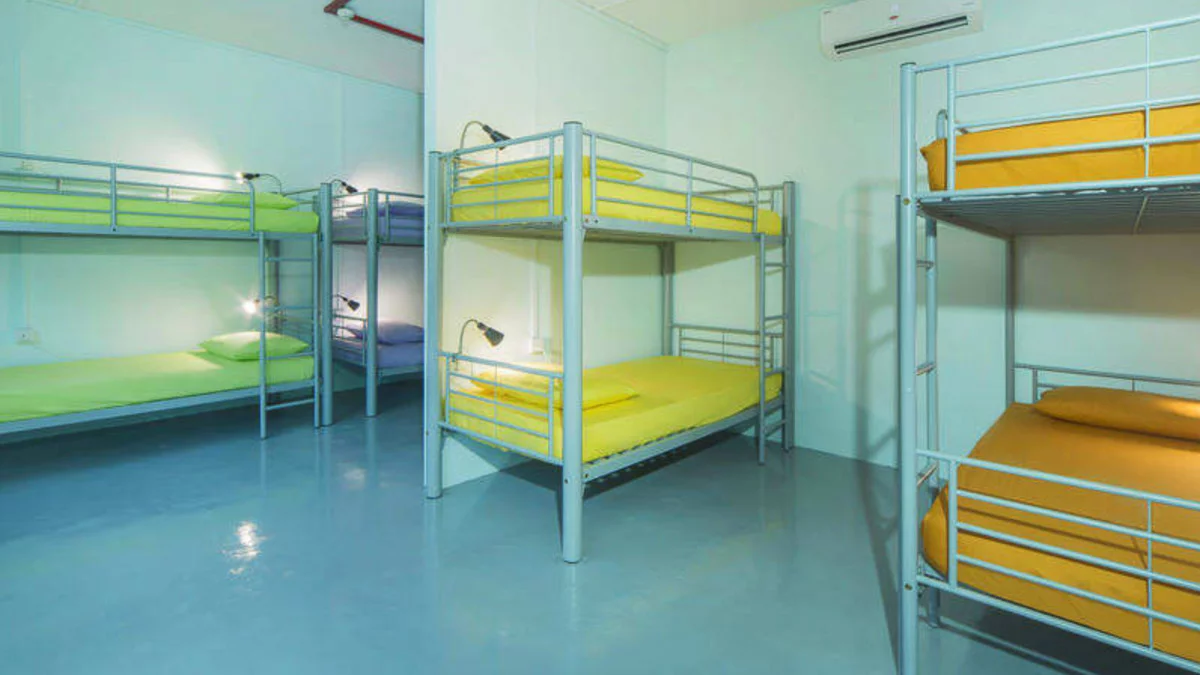 Coral Hostel is perfect for something no-frills. There's free breakfast though, and all-day coffee and tea!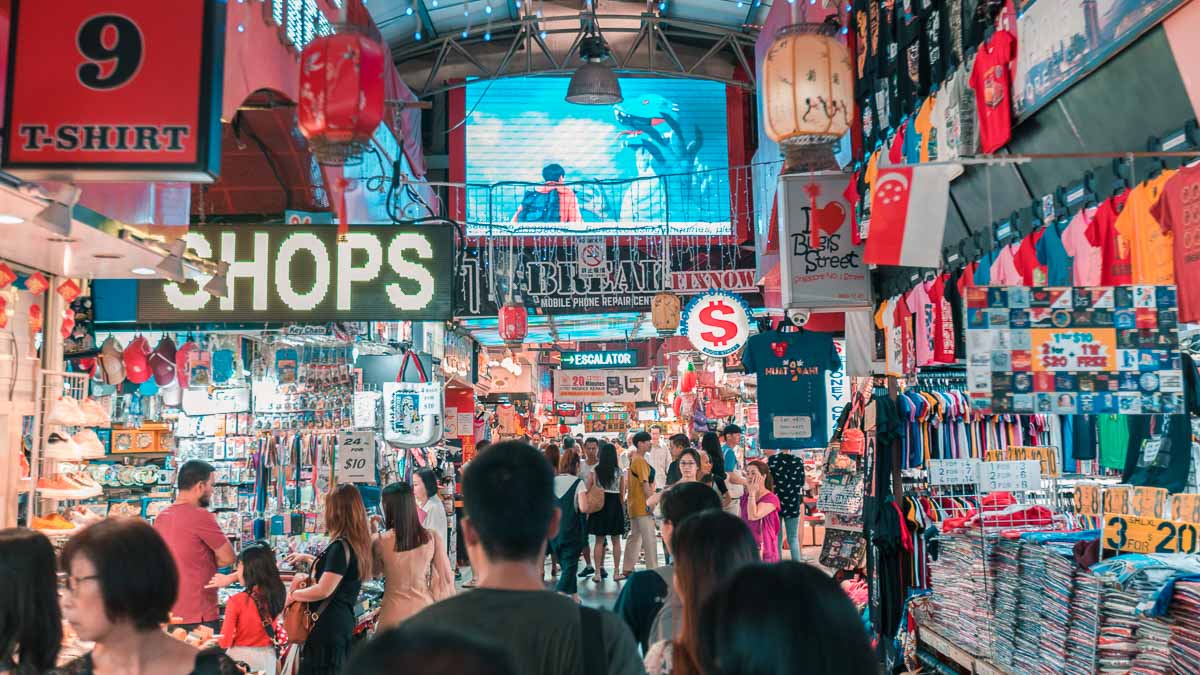 It's also a short walk from the popular shopping area of Bugis Street, where you can find a large variety of inexpensive clothing and souvenirs. Shopping malls Bugis+ and Bugis Junction are also close by, offering plenty of dining and entertainment options. The iconic Orchard Road shopping street is also just a few bus stops away!
One thing to note though: there isn't a designated common area in Coral Hostel, so if you're looking to socialise, there aren't many opportunities to do so within the premises.
Check-in: 1PM
Check-out: 11AM
Cost: From S$20
Address: 5 Jalan Pinang, Singapore 199137
Nearest MRT Station:
5-minute walk from Bugis MRT/Jalan Besar MRT (Downtown Line)
10-minute walk from Lavender MRT (East West Line)/Nicoll Highway MRT (Circle Line)
8) Happy Snail Hostel — Great for Comfort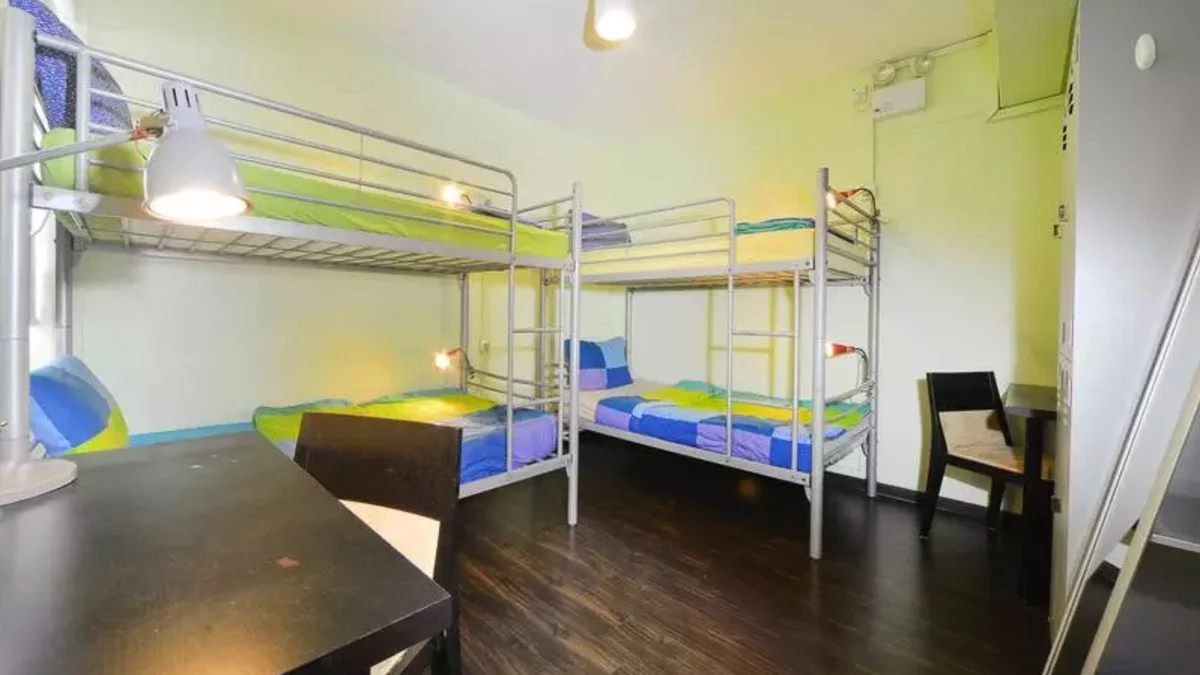 You won't have to shell out extra dollars to get on one of Happy Snail Hostel's super single-sized bunk beds, with free breakfast to boot! It's only five minutes to Chinatown and Sentosa's beaches by bus, so don't think about curling up in your bed from all that comfort.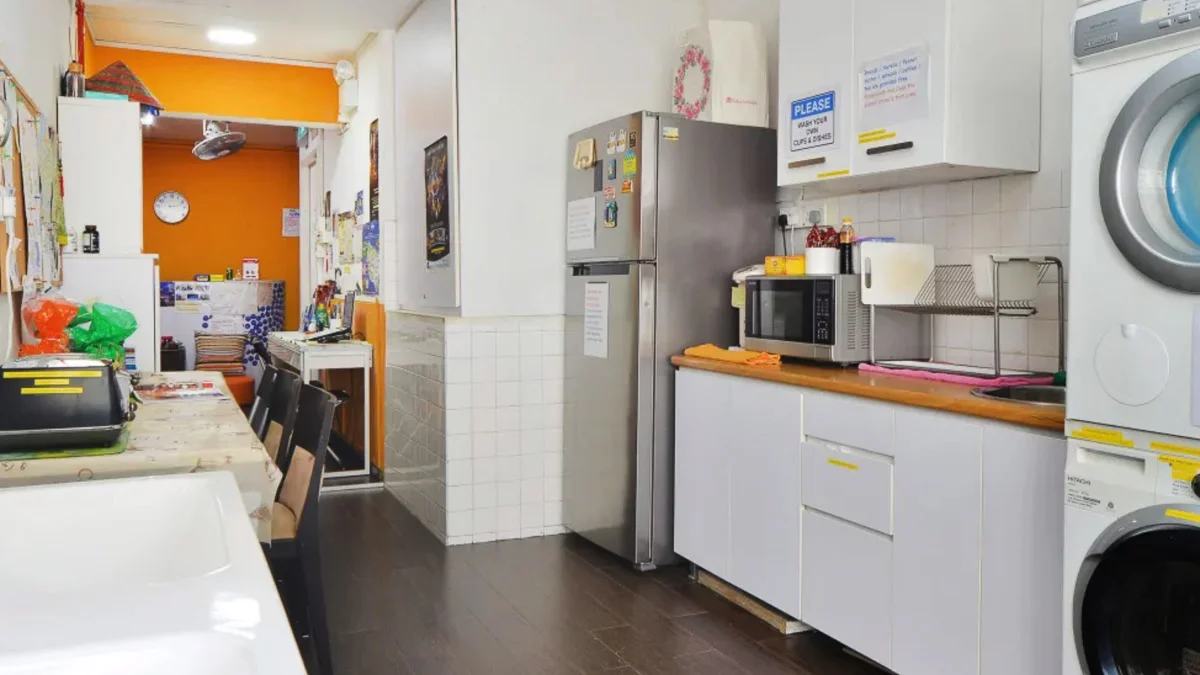 This cosy enclave also keeps board games for guests for you to socialise with your fellow hostel mates! There's also a book exchange corner for those who'd like a quiet moment.
Check-in: 10AM
Check-out: 11AM
Cost: From S$22
Address: Block 147 Silat Ave #01-32, Singapore 160147 (entrance from back)
Nearest MRT Station: 13-minute walk from Outram Park MRT (East West Line)
9) Betel Box Backpacker Hostel — Great for Local Food and Culture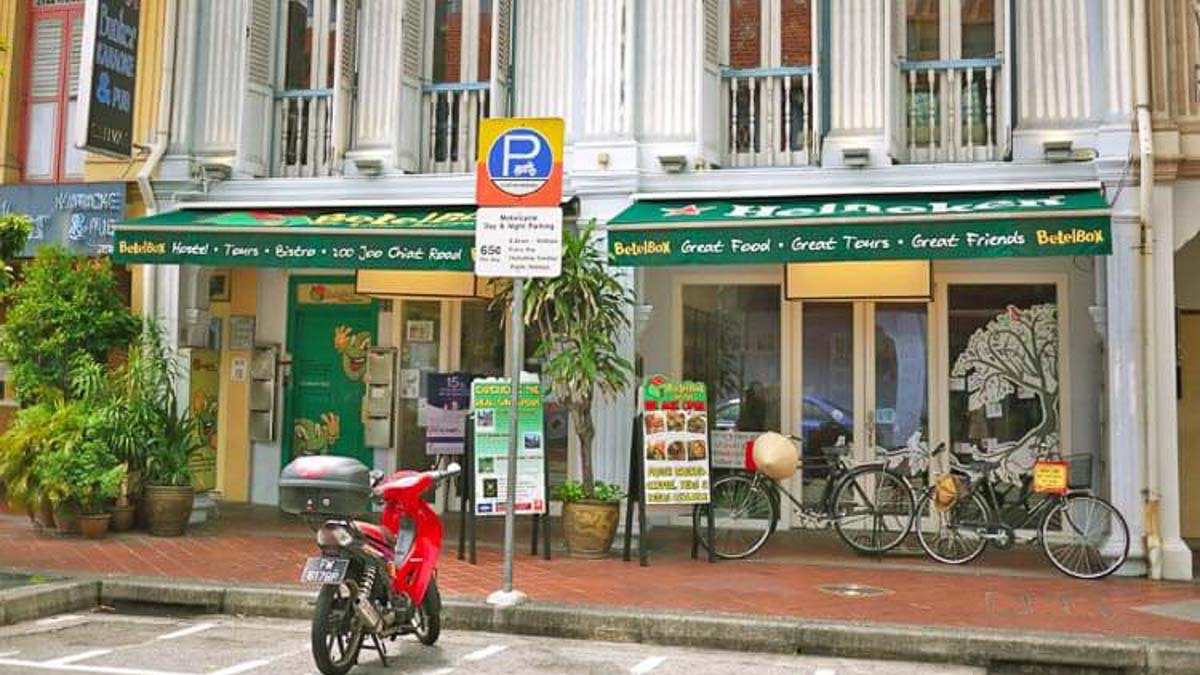 Betel Box is easily one of the cheapest hostels in Singapore. It's pretty decent considering its low room rates, and there are plenty of entertainment outlets available — a games room, PlayStation console and pool table.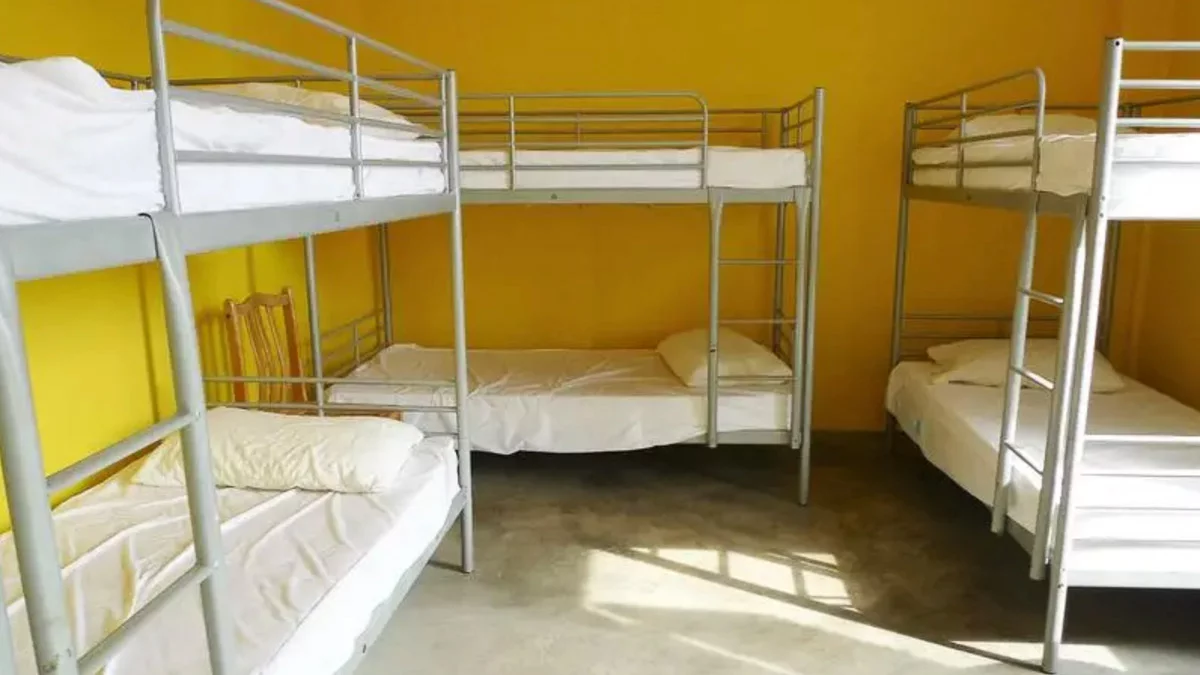 Located in the east-side Joo Chiat neighbourhood (that's slightly far out of town, but nearer to the airport), you'll be privy to its multitude of hipster cafes and mouthwatering local fare like Eng's Wanton Noodles and Punggol Nasi Lemak!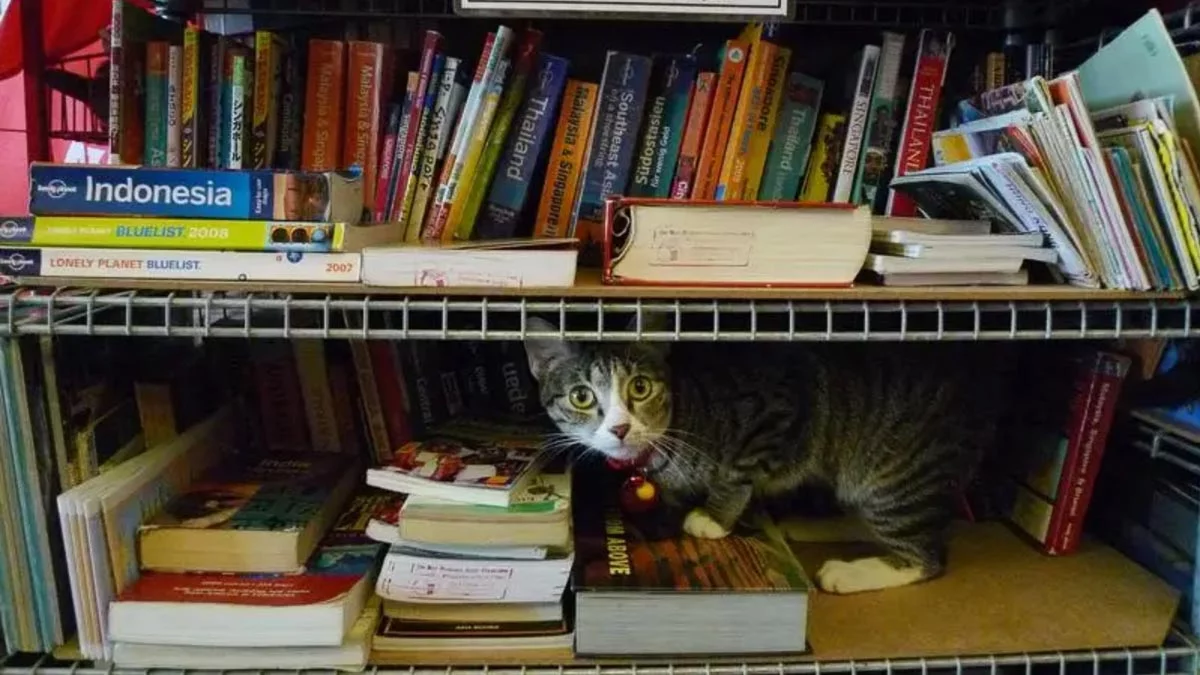 Check-in: 1PM
Check-out: 11AM
Cost: From S$18
Address: 200 Joo Chiat Rd, Singapore 427471
Nearest MRT Station:
15-minute walk from Paya Lebar MRT (East West Line)/(Circle Line)
10) The Inncrowd Backpackers Hostel — Great for Socialising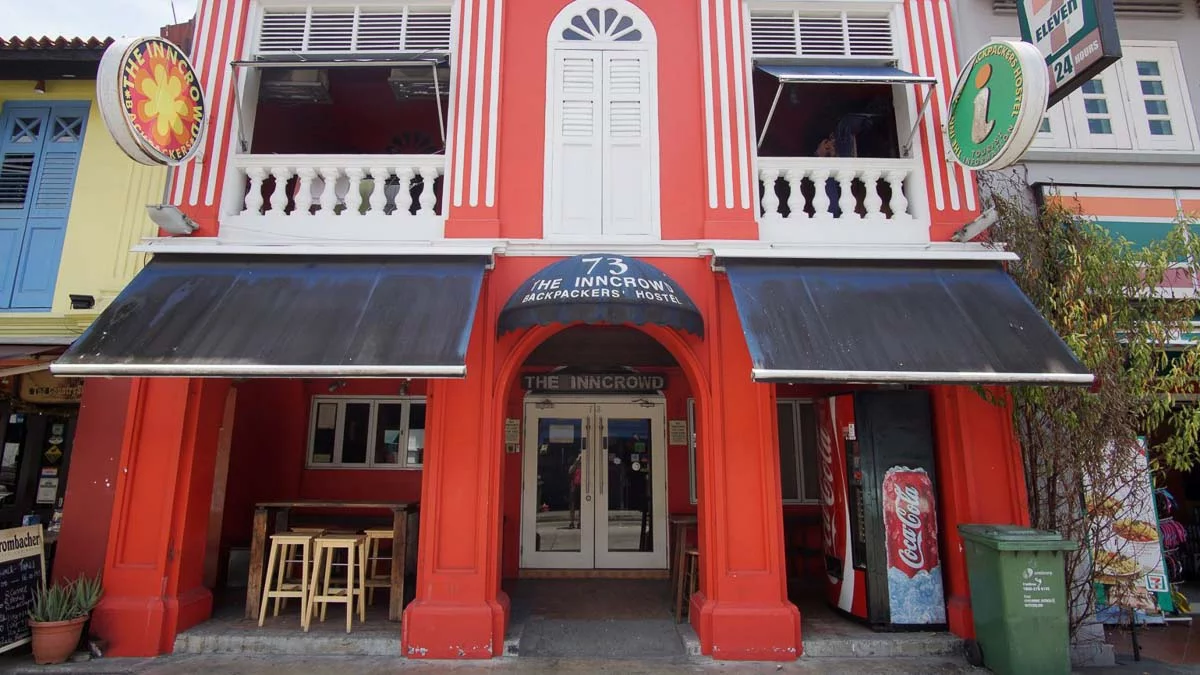 Lounge around on the rooftop sundeck or get competitive with a round of pool or foosball. Inncrowd Backpackers Hostel brands itself as a party hostel (and is quite near the partying district!), and is the only hostel in Singapore endorsed by the tourism board!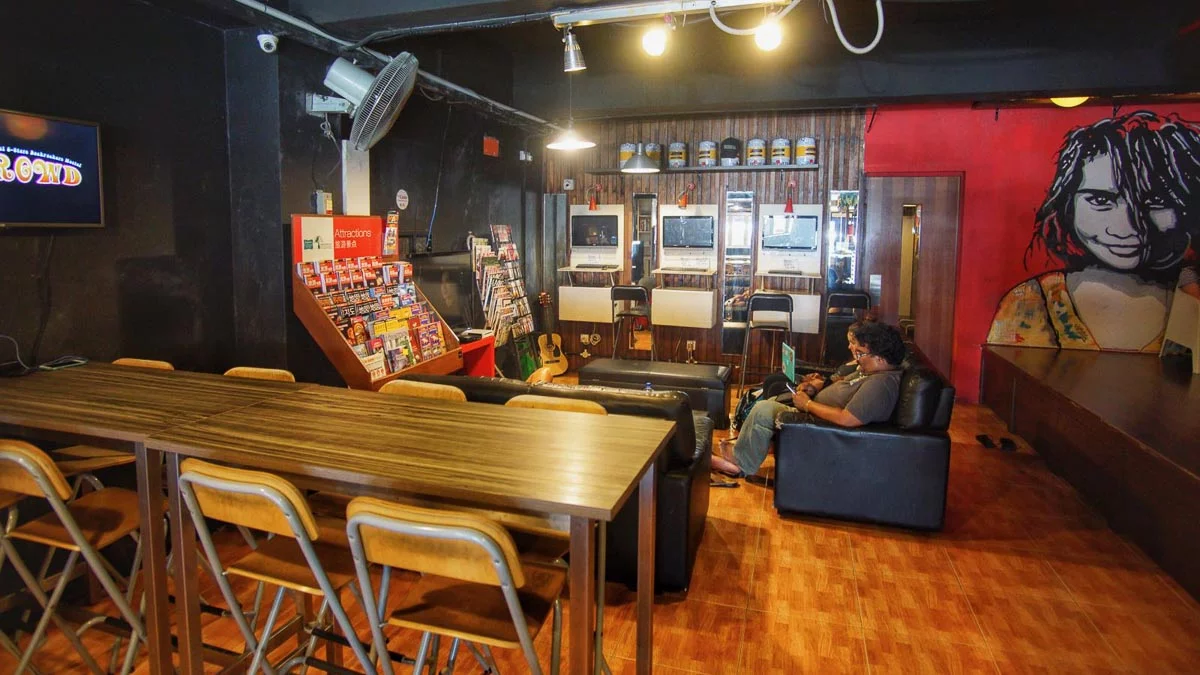 Apart from socialising opportunities inside, there's also plenty outside: shop around Bugis Village, cafe hop and admire wall murals at the hippie Haji Lane, or take a short bus ride to Clarke Quay to party the night away!
The hostel also organises free kick-scooter city tours as a fun way to explore the city, which you can find out more about from the front desk!
Read more: 54 Things To Do In Singapore — Local's Guide To Indie and Iconically Singaporean Experiences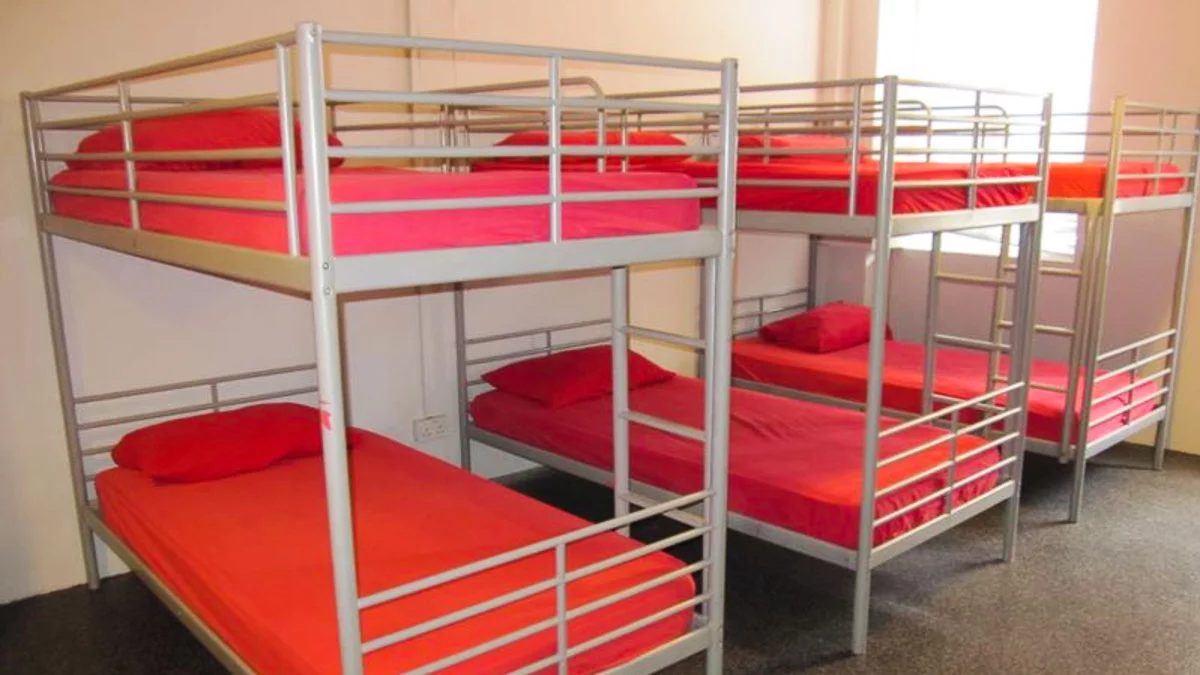 Check-in: Anytime
Check-out: 11AM
Cost: From S$17
Address: 73 Dunlop St, Singapore 209401
Nearest MRT Station: 3-minute walk from Rochor MRT/Jalan Besar MRT (Downtown Line)
Overview of Hostels in Singapore
The Essentials for Hostel Living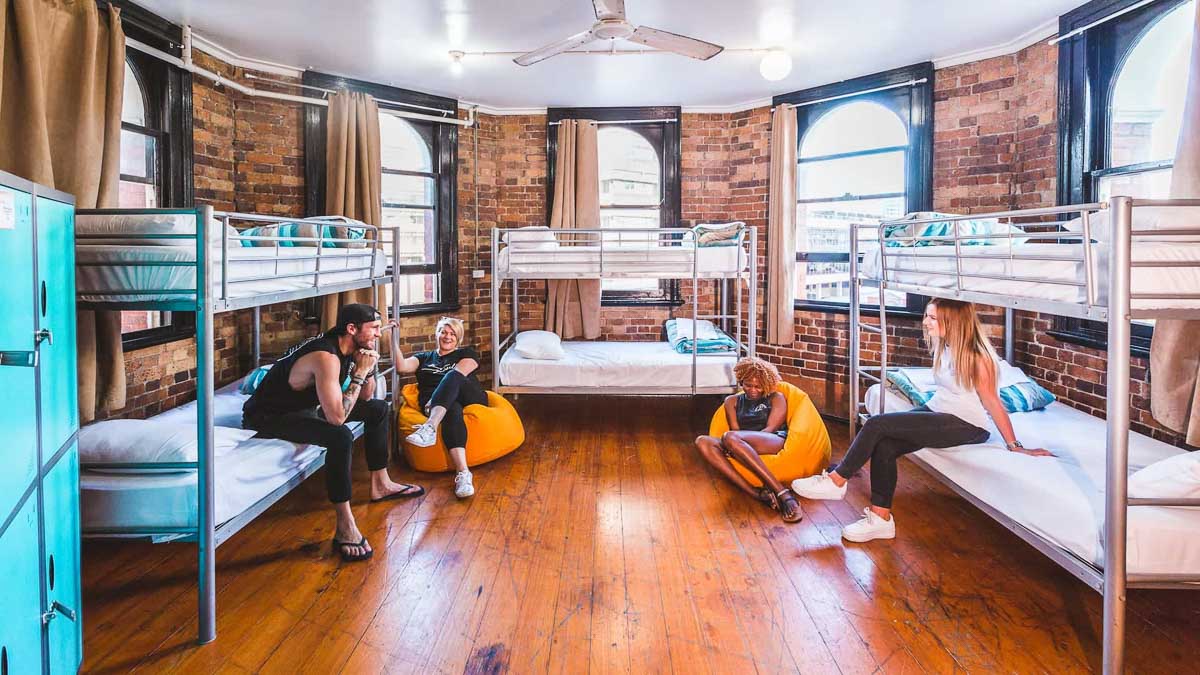 Backpacking can have its hasty moments, rushing to catch the your train, panic in the moment you realised you left something behind… as an advocate for the backpacking life, here are some of the things I've found pretty useful to have on hand while travelling and perhaps you guys might find something new to add to your list as well! 😉
1) Earplugs & Eye Mask — especially if you're a light sleeper
2) Portable Charger — power sockets are never there when you need them
3) Tote Bag — noiseless compared to plastic bags!
4) Head Lamp — for reading/moving about at night with your hands free
5) Combination Lock — self-explanatory
6) Hanging Toiletry Bag — when there's no shelf space, you can easily hang it off the side of your bunk bed
7) Utensils & Cup — because hygiene
8) Pillow Case — also doubles up as a laundry bag. Convenient!
And that's our list of hostels in Singapore for your visit! Singapore may be one of the world's most expensive cities, but getting around on a budget is easier than you think. 😉
Check Flight Prices to Singapore
Featured image credit: worldnomads.com
Share your best hostel experience with us in the comments!
---
Like what you see? Follow us on Facebook, Instagram, and YouTube for more travel updates!
View this post on Instagram