Cambodia is a special place. It may not be the first country on everyone's bucket list, but even the most veteran of world travellers will tell you that the historical enormity of what they experience in the golden kingdom become memories they never forget.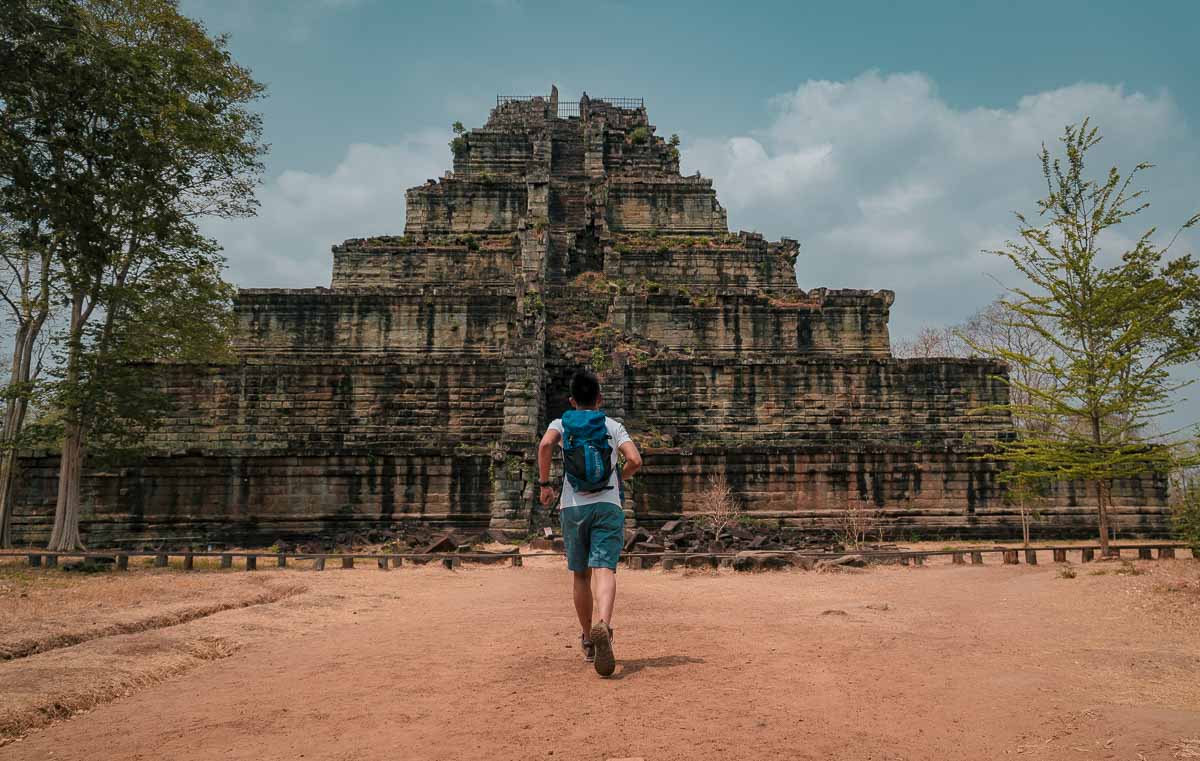 It's also a place that you can get around affordably. We embarked on a week-long journey that was both culturally intoxicating and adventurous — not to mention, it changed the way we looked at the world. Here's how you can too:
Budget Breakdown
Transport: S$326.17 (incl. round trip flights from SG)
Accommodation: S$71.60
Activities: S$132.58
Miscellaneous: S$62.70
Total: S$593.05
Click here for the full budget breakdown
Pre-trip Essentials
Currency Exchange: US currency is accepted everywhere from museums to roadside stalls, so just bring USD with a mix of US$1 and US$5s so it's easier to receive change. The nationwide exchange rate is US$1 = 4,000 Riels and may receive part of your change in Riels.
Transportation: Before you arrive in Cambodia, download PassApp, the most popular taxi-hiring service in the country. You can either call for a tuk-tuk, rickshaw, or private car depending on the size of your group. Fares are much cheaper than hailing one off the street.
Connectivity: Data plans are available outside the airport starting from US$2.
If you happen to take a flight in the wee hours of the morning, the telco and money exchange shops at Siem Reap International Airport will still be open, as long as the airport is still receiving flights. We arrived around 10:30PM on a weekday and that was the case.
Day 1: Siem Reap's Ancient Marvels
Angkor Wat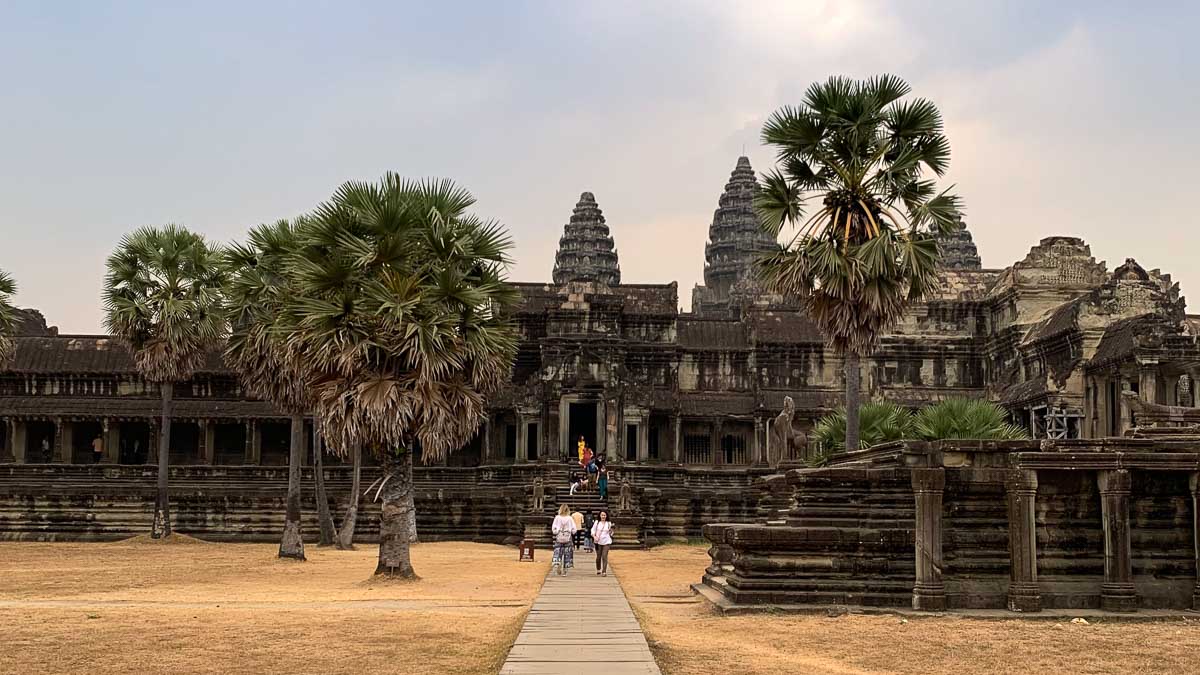 Prior to the trip, I toyed around with the idea of not visiting the icon of Cambodia due to its exorbitant entrance fee (US$37), and I was instantly hit back with a wave of disapproving jabs. Upon arrival, I understood why.

If a country chooses to place a particular building in its flag, best believe they know what they're doing. Angkor Wat is the world's proud, towering equivalent of your childhood LEGO pride and joy. Everything else in its ten-kilometre surrounding pales in comparison. We managed to witness the purple sunrise from the shallow pond beneath it, huddled together with dozens of other awe-struck visitors.
Ta Prohm Temple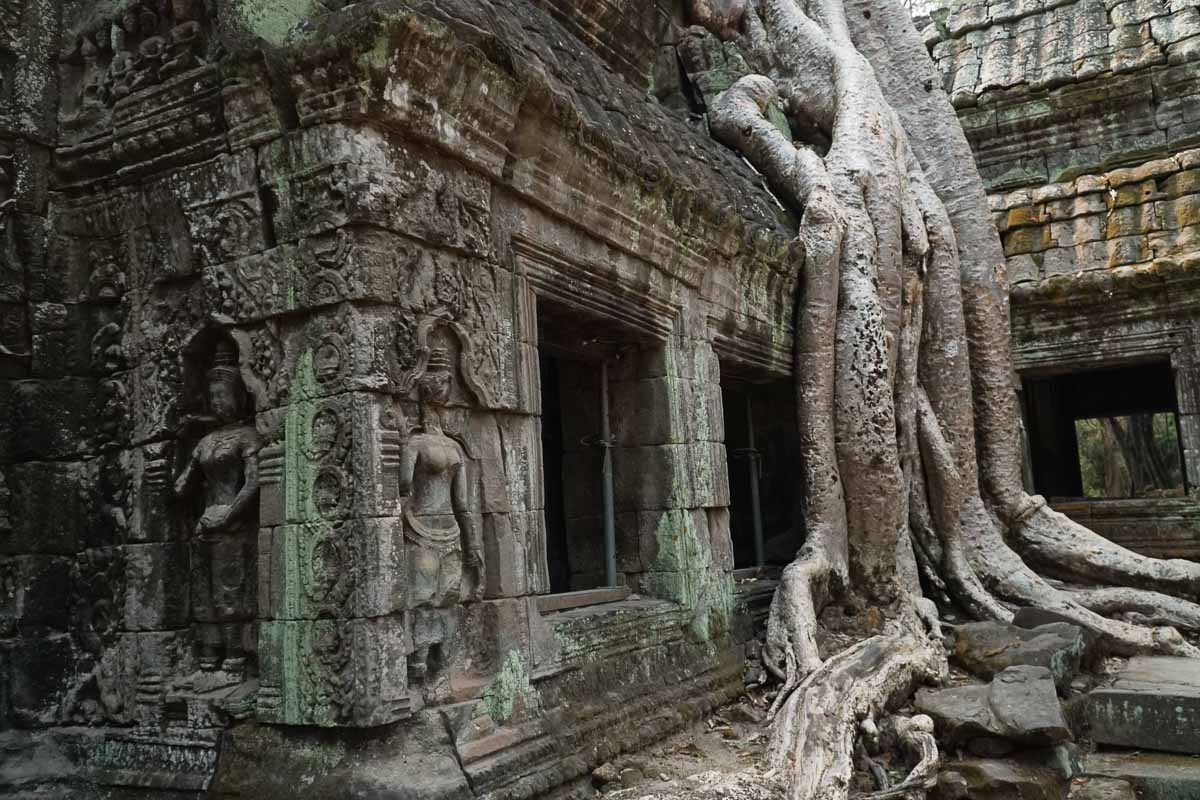 The Ta Prohm temple is best known for Angelina Jolie's famous appearance as Lara Croft in Tomb Raider. You can't quite reenact her wanderlusty roaming route due to several areas closed for renovation, though. We tried. Although the area's Hollywood history is the main pull for the visit of tourists, it wasn't the temple's most staggering aspect to us.
The roots of age-old trees have somehow managed to grow in tandem with the buildings, even enveloping them as if they weren't there. The science of it was actually explained to us, although we couldn't quite wrap our heads around how they wrapped themselves around Ta Prohm.
Bayon Temple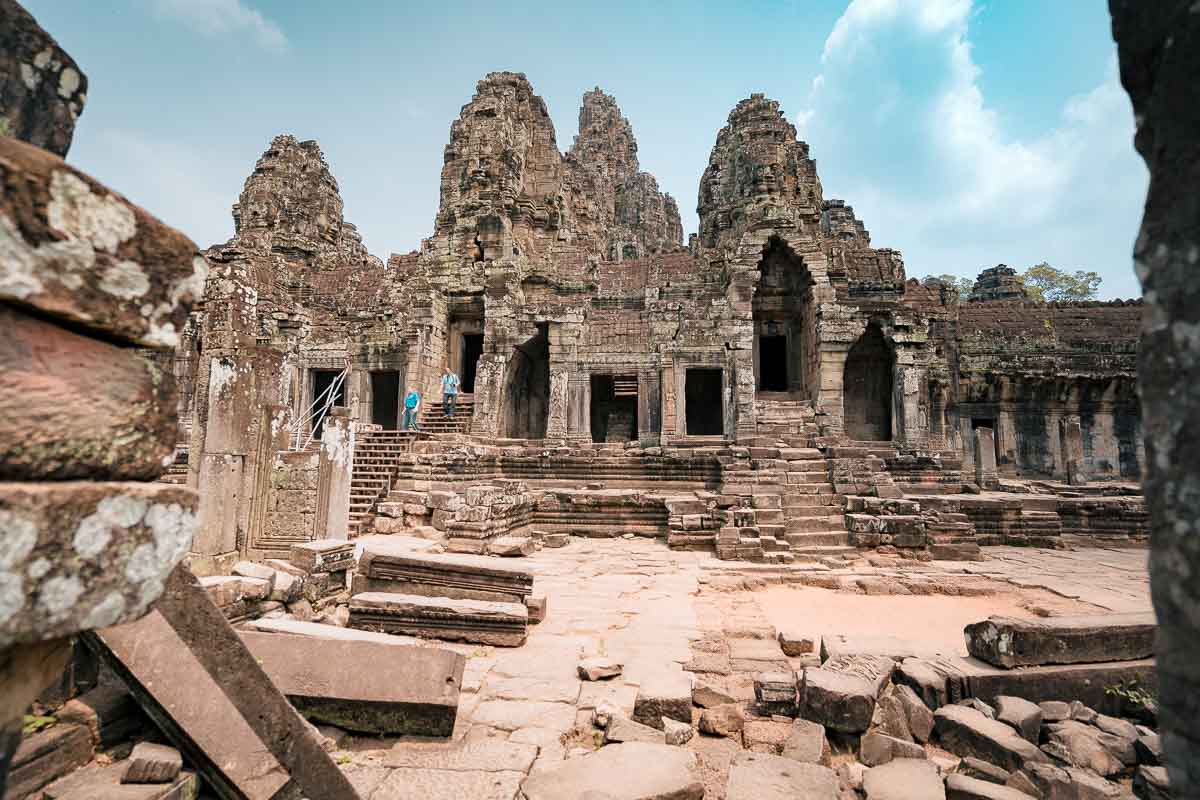 The Bayon Temple was my personal favourite for two reasons: Firstly, it's felt like the perfect balance of ruin and preservation. You knew by the isolated concrete surrounding the main tower that it was once a pristine, picture-perfect place of worship, but over the course of multiple centuries, it developed an aura of mystery and intrigue.
It also reminded me of a childhood fantasy I've long had of teleporting between multiple dimensions through unexplored, rugged door frames — and although that's not feasible (yet), it felt as though I really could.
Initially a Buddhist temple built by King Jayavarman VII, several of 200-over smiling Buddha faces were eventually modified and given an additional "eye" to reflect the religious preferences of subsequent Hindu leaders. This place is teeming with compelling, cultural tidbits.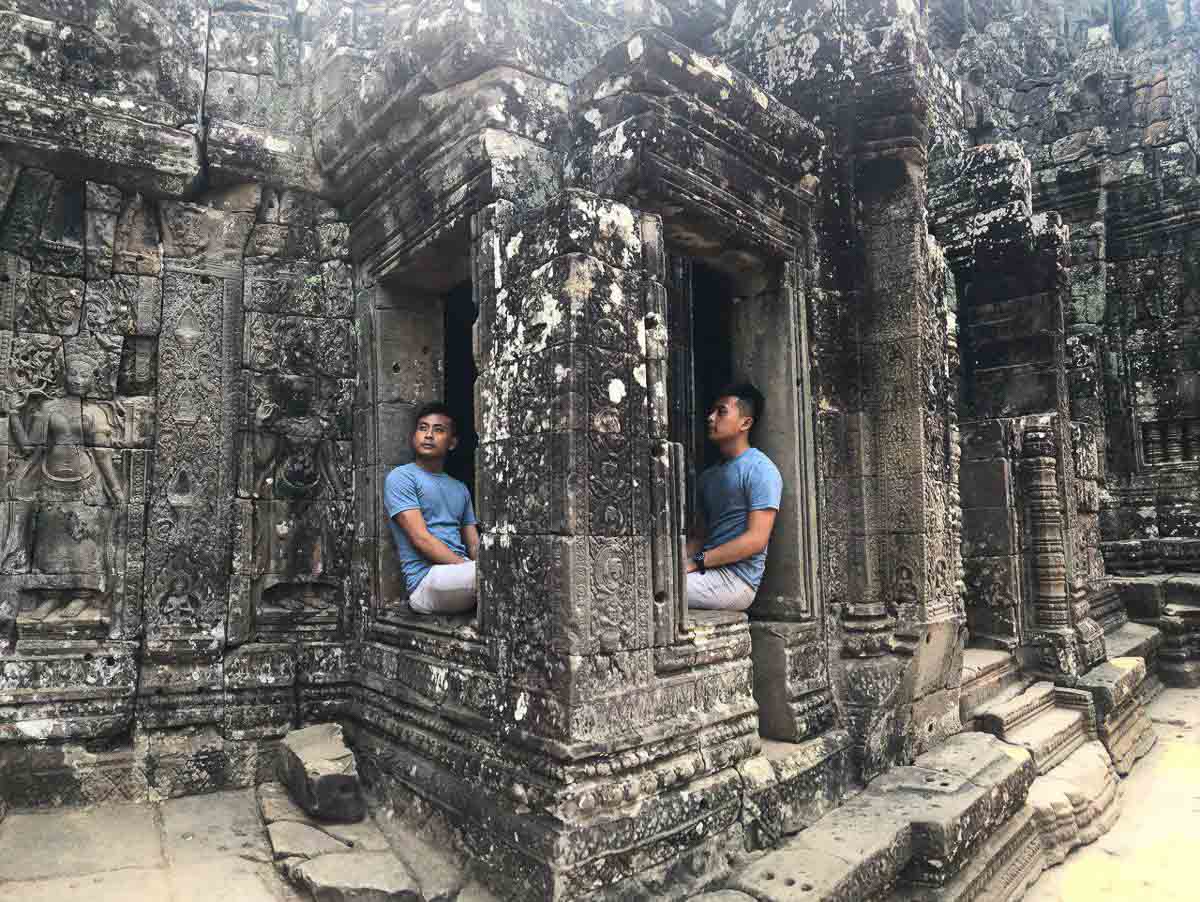 *Pro-tip: There might be other "freelance guides" around these temples who'd like "willingly" bring you around and help you take nice photos like the one above. You're welcome to accept their invitation, but expect for them to demand an inordinate fee for their services.
Hire a Tour Guide for a Wholesome Experience
There are incredible stories ingrained in the walls of these monuments and it's worth hiring a tour guide to bring them to life. We opted to embark on the Angkor Temples Sunrise Tour (~S$13.55) — our driver and guide brought us to the above locations and was there to explain the intricacies of every carving on every temple, every step along the way.
The last thing you want is to wander around aimlessly without context in the presence of these ancient marvels.
Entrance Fee: US$37 (~S$50)
Note: The admission pass enables you to visit all the temples in the Angkor Archaeological Park. Bring it along with you everywhere you go as you'd be asked for it at every entrance.
Be Blown Away by the Angkor Dynasty Show (Optional Add-On)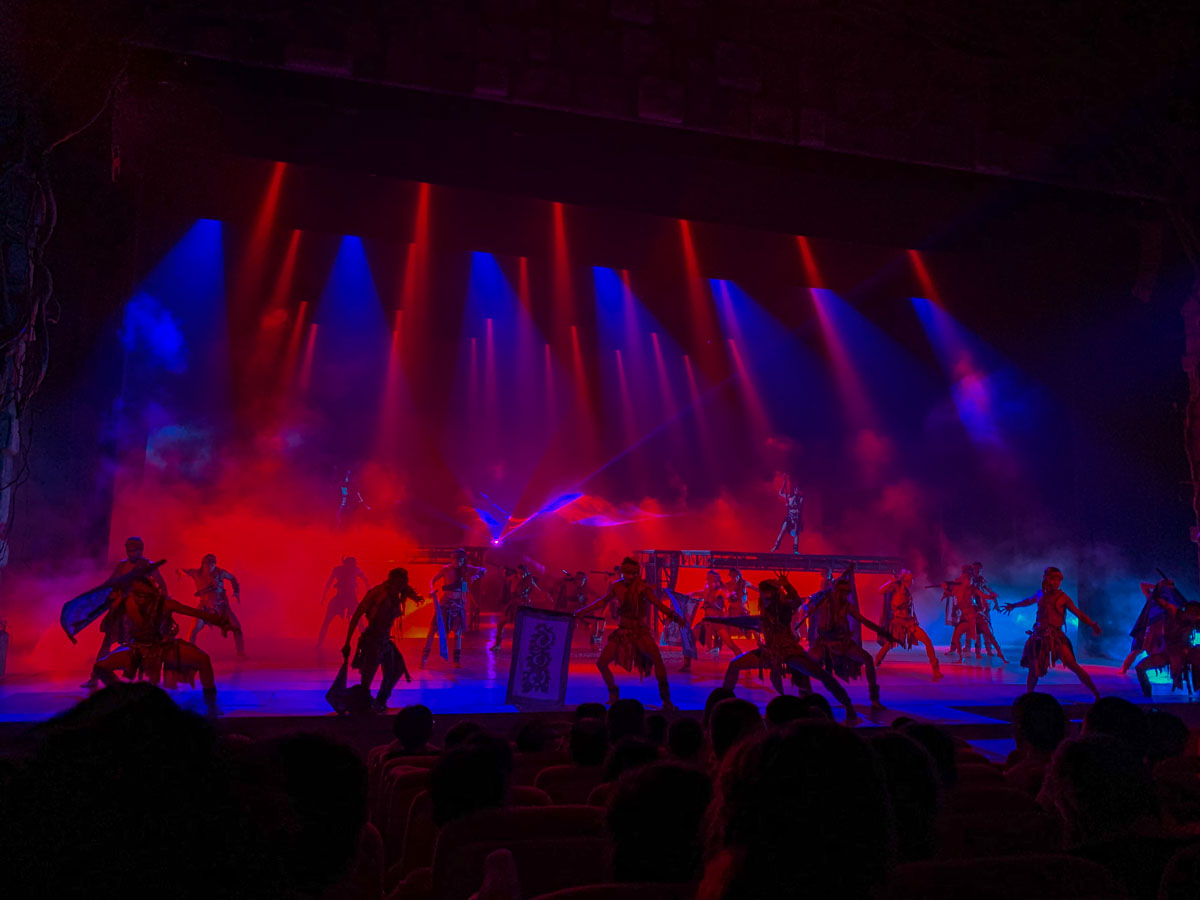 This five-act theatrical masterpiece is absolutely and utterly insane. We've never really seen anything quite like it. The performers, decked out in authentic and elaborate costumes head-to-toe, executed their character's roles and traditional dance moves with an unreal commitment from start to finish. There were so many things going on at once, all exquisite and attention-grabbing. You didn't quite know where to look!
Following a sensationalised version of Cambodian history, we were brought on a rollercoaster of stunts that depicted the rise, fall, and rebuilding of a country.
The stage of the Angkor Grand Theatre was hardly a decorated blank canvas either. It opened wide and flew skywards, reflected off four-dimensional panoramic visuals, swallowed performers up and birthed them from the ground. Do. Not. Miss This.
Cost: ~S$50
Day 2: Heart-Pumping Cambodia
Ride a Motorbike Along the Captivating Countryside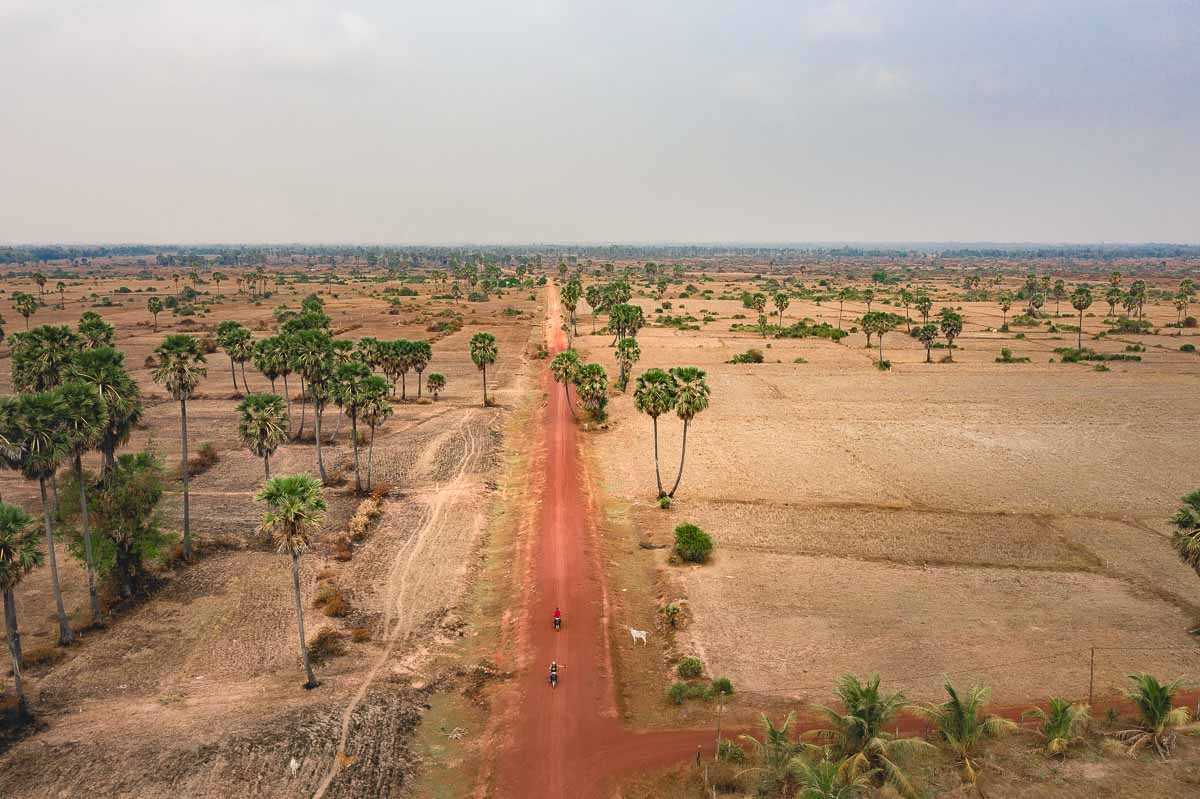 What an adventure this turned out to be. Gripping tight on our bike handles, we cruised through Siem Reap's beautiful countryside alongside our knowledgable, chill-out guide. Experienced with the bike or not, a couple of practice runs will help you gain confidence to set out and explore Cambodia's off-beaten tracks.
Cost: ~S$95
Party on Pub Street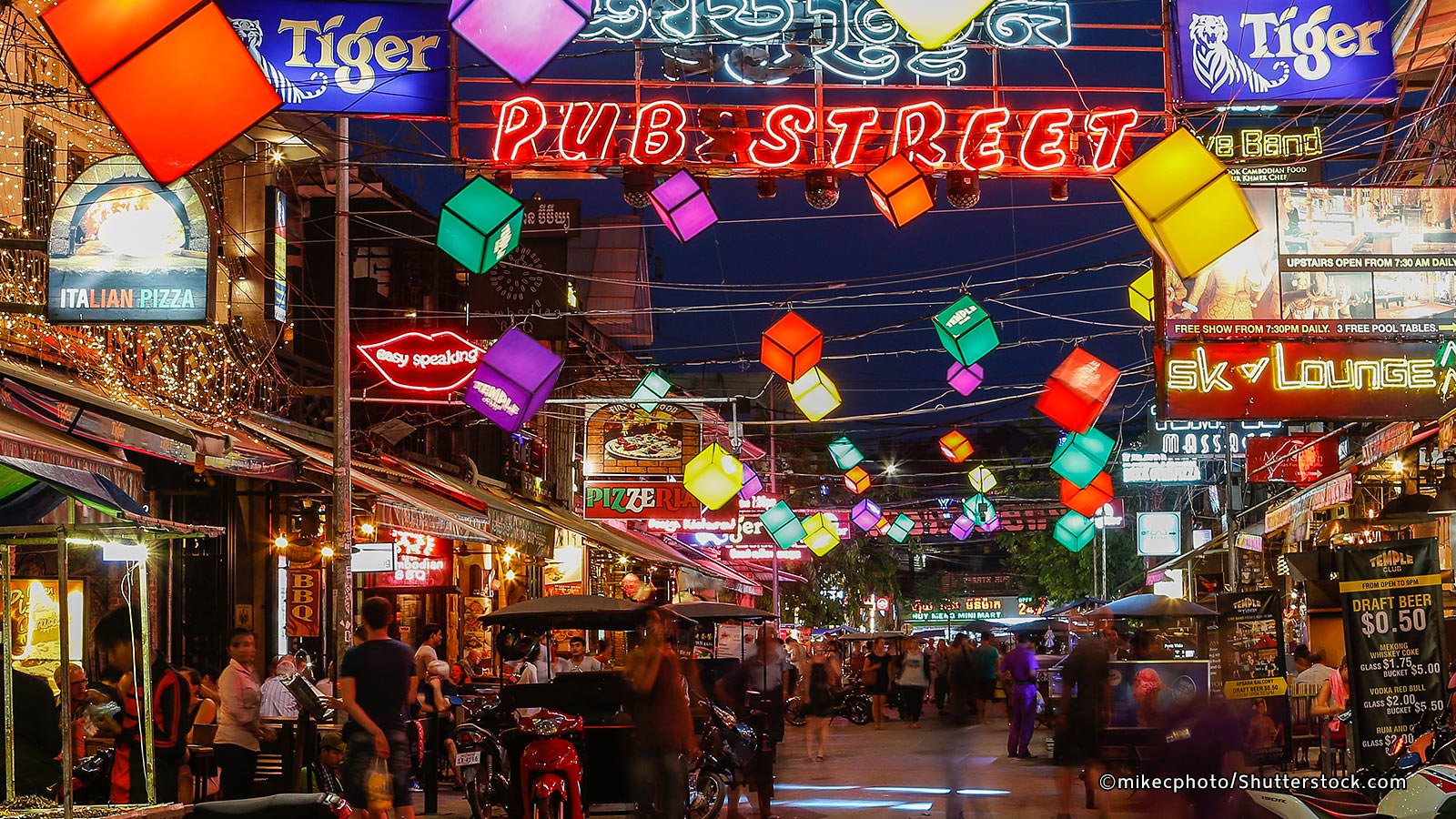 Pub Street is an abundance of pretty lights and ear-popping sounds. It's undoubtedly the home of Siem Reap's nightlife, buzzing from the first indication of an evening sky. Decked from top-to-bottom with street performers and stalls selling fried ice cream, fifty-cent draft beer (hallelujah), even bugs, it was soon evident that tourists weren't the only people digging the vibe. It's the perfect place to catch a glimpse what the locals get up to when they're down to jiggy.
Phare: The Cambodian Circus
The performing arts scene in Cambodia has been on the rise for a while now. The quality of its shows is a testament to the incredible work of the individuals who hope to provide young people a path to a better life that many of their predecessors didn't have. Phare, the Cambodian Circus, is another such example.
Phare Ponleu Selpak (PPS) was founded by survivors of the Khmer Rouge, with many of its artists and performers coming from difficult family and financial backgrounds. What they've come together to build is a magical experience that's enriching, entertaining and educational all at once.
A wonderful mix of traditional and modern theatre, you'll have your heart in your throat and giggles in the belly with an array of skills on display — from acrobatics to ballet, contortions and miming, even tight-rope walking and juggling with fire.
Cost: ~S$24
Day 3: A Day Trip to Remarkable Ruins
Embark on a day trip to explore more of Cambodia's remarkable, historical ruins. You may arrange for transport to these places yourself, although they are quite far apart from each other. We suggest hiring a driver to bring you around these places, like with the Koh Ker & Beng Mealea Day Tour (~S$54).
Prasat Thom @ Koh Ker Temple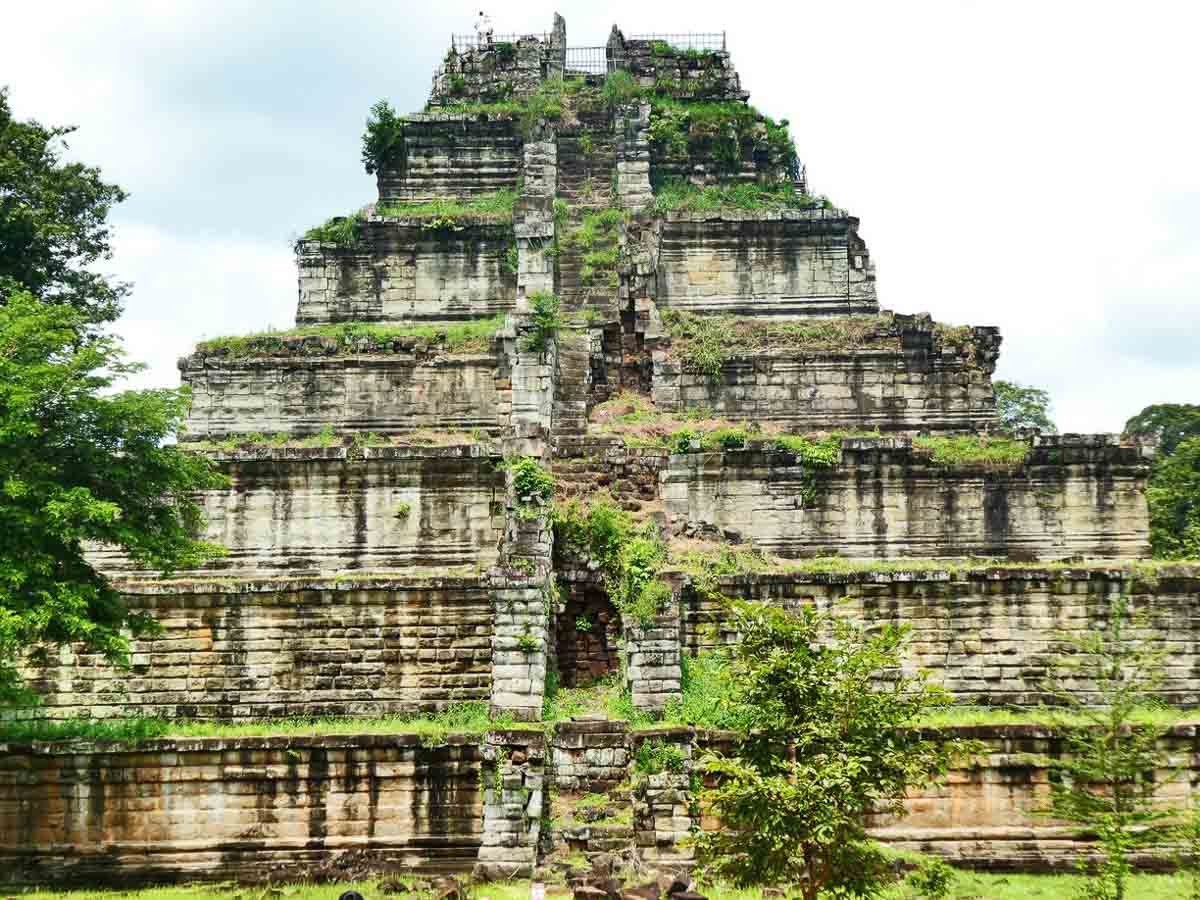 Prasat Thom is an interesting place of worship. A seven-tiered temple, the everyday people were only allowed to pray on the lower tiers, while those of higher stature (i.e. monks and noblemen) could climb all the way up. But that's not all that's peculiar.
There is a long, narrow, hollow tube running down the centre of the structure. No, it wasn't built for purposes of architectural stability, they threw people down there. You see, back in those days, they believed that the closer you were to the sky, the closer you were to heaven itself. And to the people who committed crimes or weren't deserving of a good afterlife, they sent them straight down a funnel to hell.
Entrance Fee: US$10
Prasat Pram (5-Tower Temple)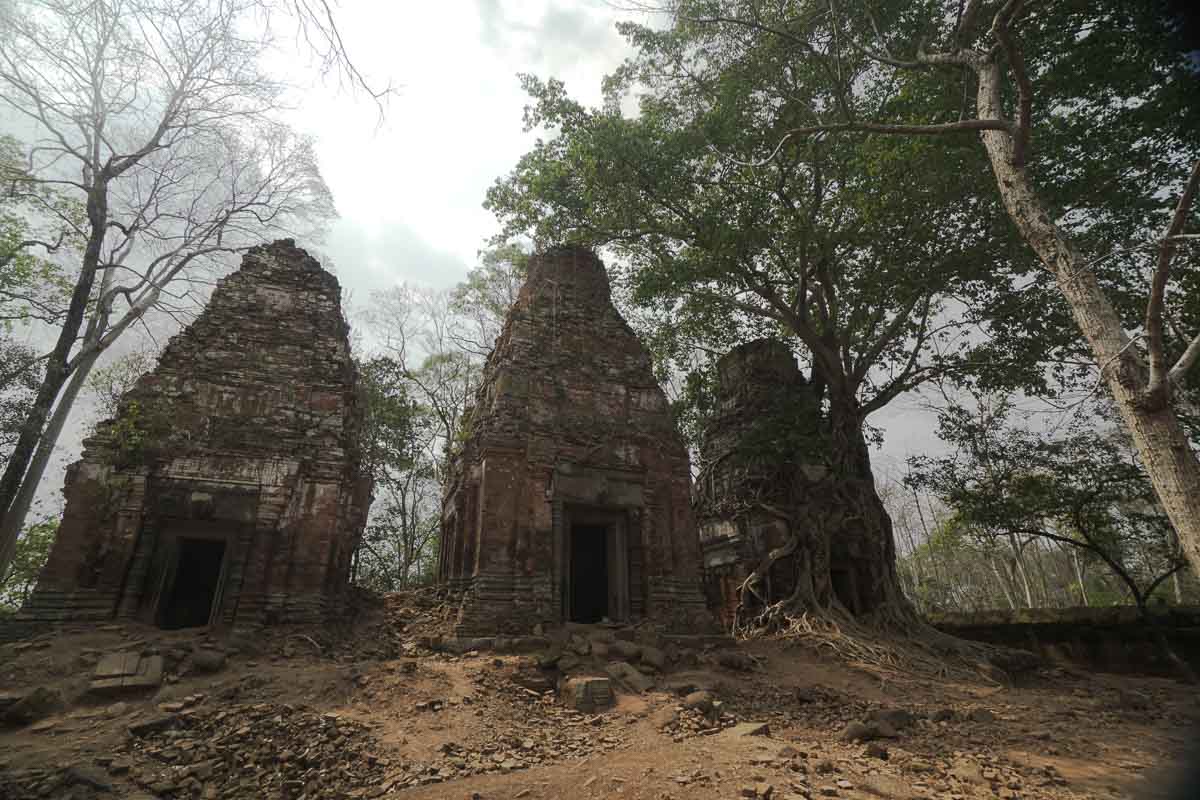 Similar to the Ta Prohm temple, the beauty of the Prasat Pram lies in its (literal) roots. The towers are engulfed in the trees, and it makes for fascinating viewing. The Hindu gods of Brama, Shiva, and Vishnu are each worshipped via a temple built in their name.
Beng Mealea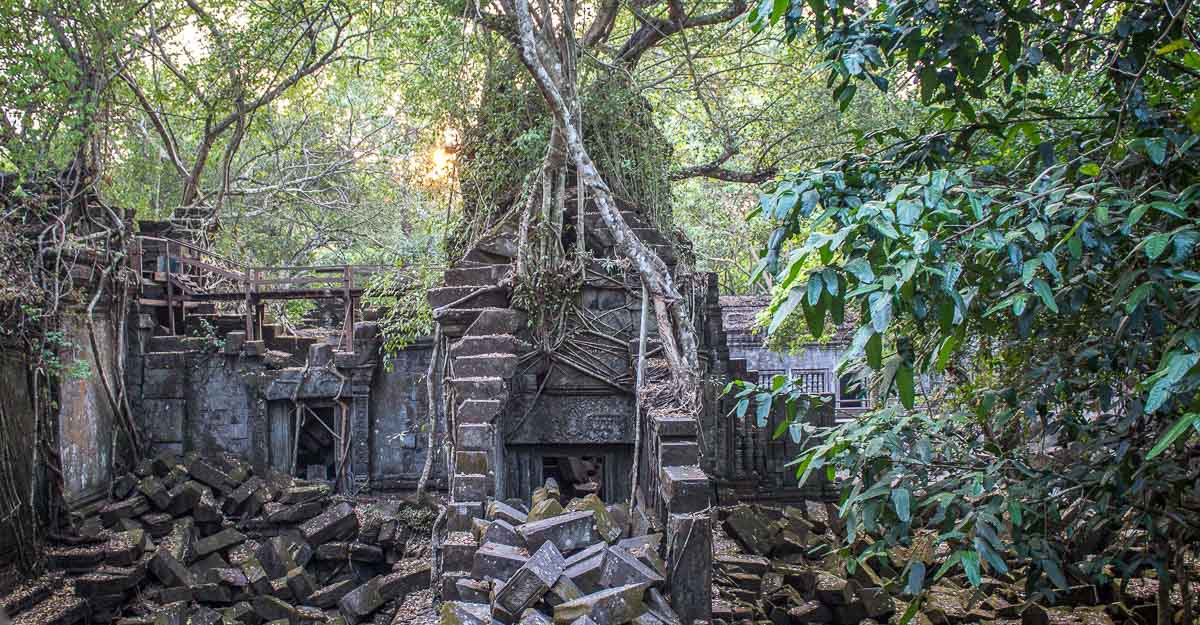 The Beng Mealea was, at a point of time, the King's solace away from his duties in the city. It contained a large library, several galleries for his collection of statues, and it was even constructed with the same floor plan as Angkor Wat. But the forces of nature have over time rendered this place a man-made creation no longer.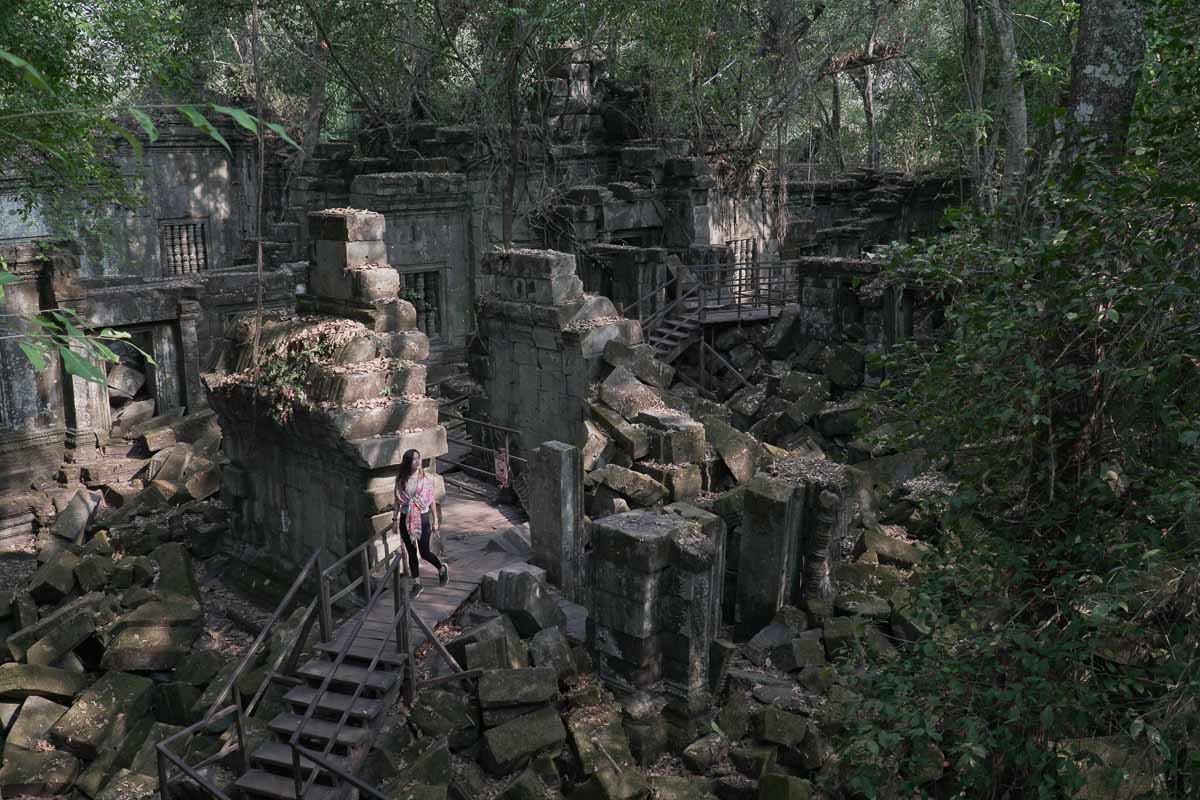 It is an incredibly picturesque sight — tattered and battered up with the exception of the well-preserved library. Exploring this gem of a compound can be great fun, especially if you have a wild imagination (the moss growing on concrete bricks resemble giant matcha kit-kats).
Entrance Fee: US$5
Getting to Koh Rong Samloem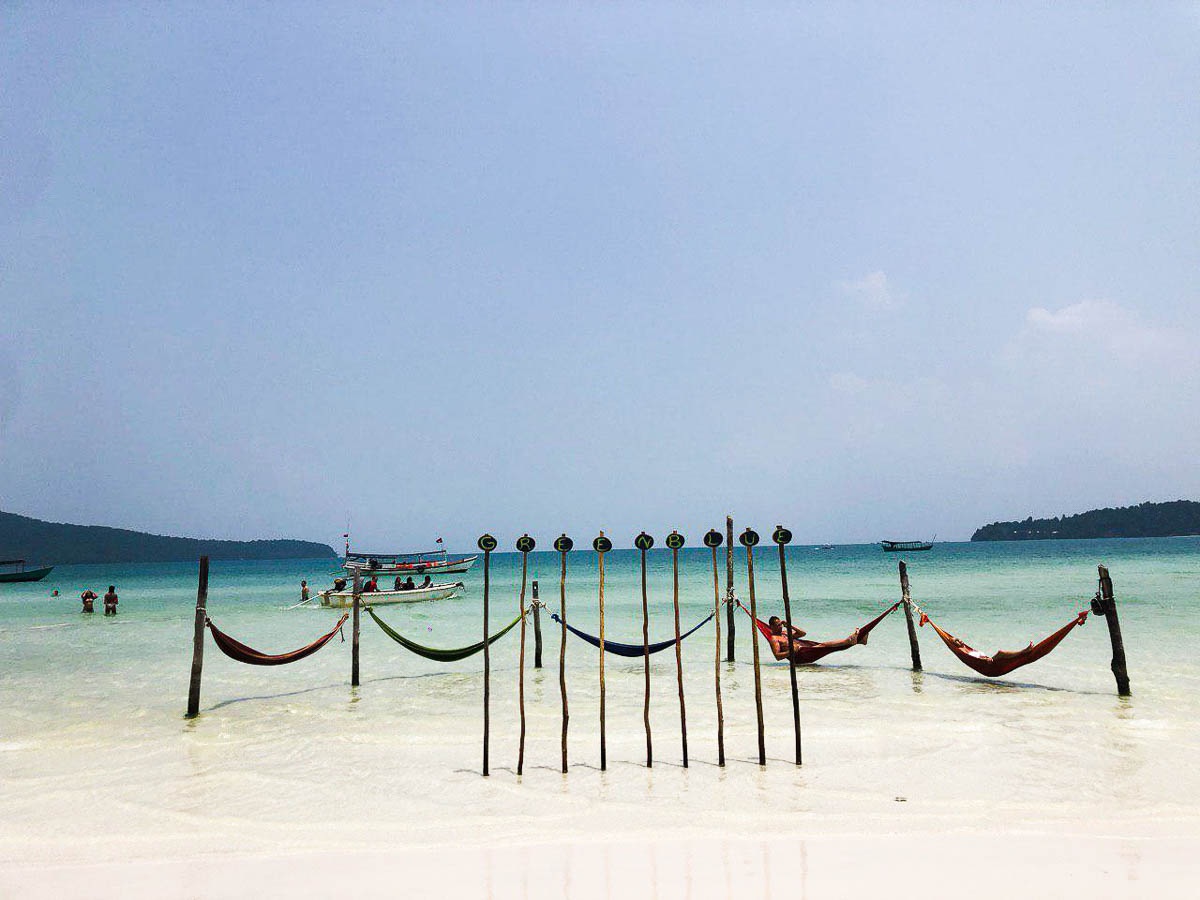 The next part of the Cambodian experience is a short ferry's ride away from Sihanoukville. But first, you're due a good night's sleep.
The Giant Ibis sleeper bus from Siem Reap to Sihanoukville was surprisingly one of our best sleeps around Southeast Asia. The initial outlook of the bus' interior seemed to lack potential — a cramped congregation of slim double-decker beds. But the moment all of us hit the deck, we felt the full comfort of the makeshift mattresses, pillows and blankets.
When you awaken from your deep slumber at the drop off point, take a tuk-tuk or walk 15-minutes along the beach to the ferry terminal. You're advised to book your ferry tickets in advance here.
Note: There are only three timings for the speed boat taking you to Koh Rong Samleom (9AM, 12PM, 3PM) — so make sure you don't miss those.
Day 4 – 5: Dive into Koh Rong Samloem's Waters, and Laze Around its Beaches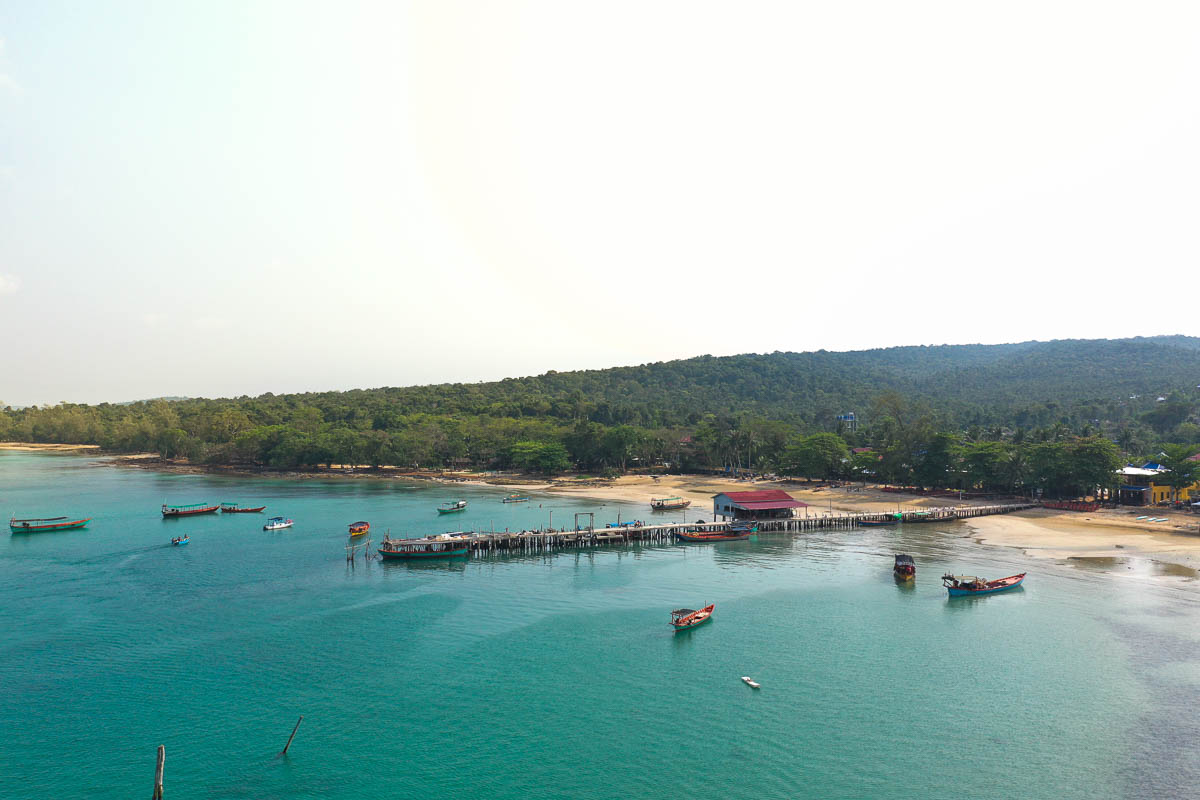 Step onto the shores of Koh Rong Sanloem and one thing will become evidently clear to you. This is exactly where all these digital nomads who make a living from travelling the world take photos of themselves chilling by a hammock by the beach. Taking a stroll down to your budget hostel, you'll also come across extravagant, outrageously shaped homes and tree-houses that cost a bomb for a night's stay. Don't worry about it, you'll get there.
Snorkel to Your Heart's Content
The area around Saracen Bay has its fair share of friendly fish and corals underwater. For both first-time snorkelers and seasoned sea explorers, the serene waters surrounding Koh Rong Samleom make for an intriguing experience. We recommend snorkelling in the morning, when it's S$27 cheaper on Klook, though the afternoon package is inclusive of lunch and an additional snorkelling location.
Go SNUBA Diving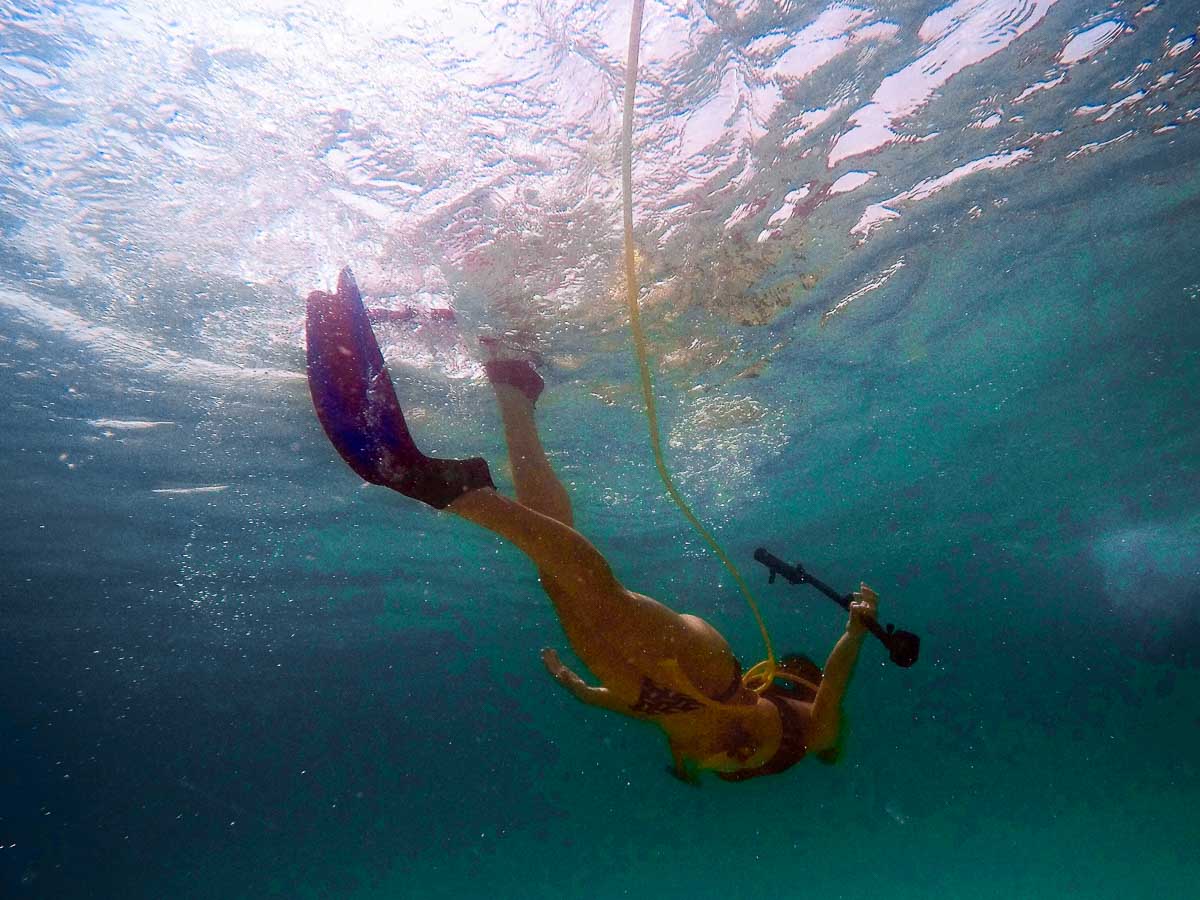 You'll need a license for scuba diving, but not for SNUBA diving. Instead of carrying an oxygen tank behind your back, you'll breathe through a regulator that is connected to your floating air supply through an elongated tube. It's the perfect cross between snorkelling and scuba, and it allows you to go further underwater — up close and personal with cuttlefishes, angelfishes, and tons of other amazing marine lifeforms.
Lazy Beach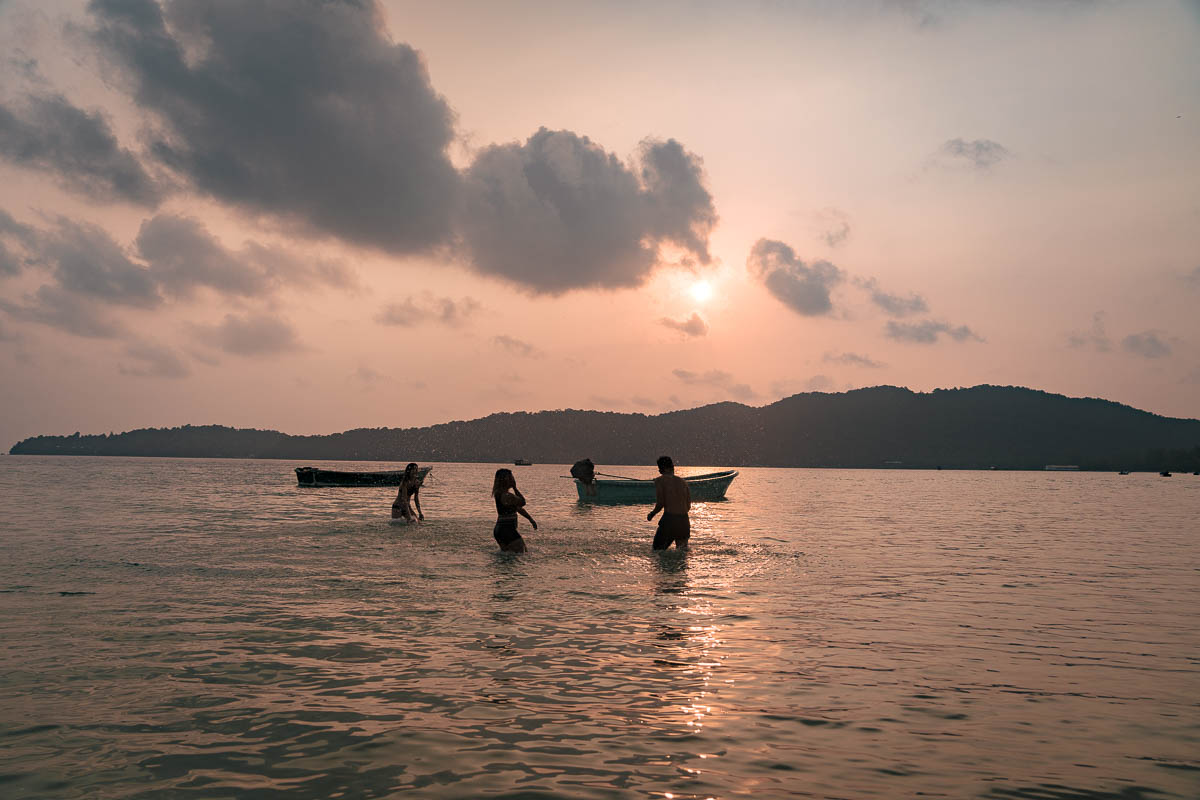 This unassuming, quiet and serene beach was one of my favourite memories of Cambodia. As the sun sets effortlessly beyond the horizon, the crowd clears up and you'll have the whole beach to yourself and your friends, riding your heartfelt conversations up and down the calming waves.
Day 6: Learn About Cambodia's Eerie Past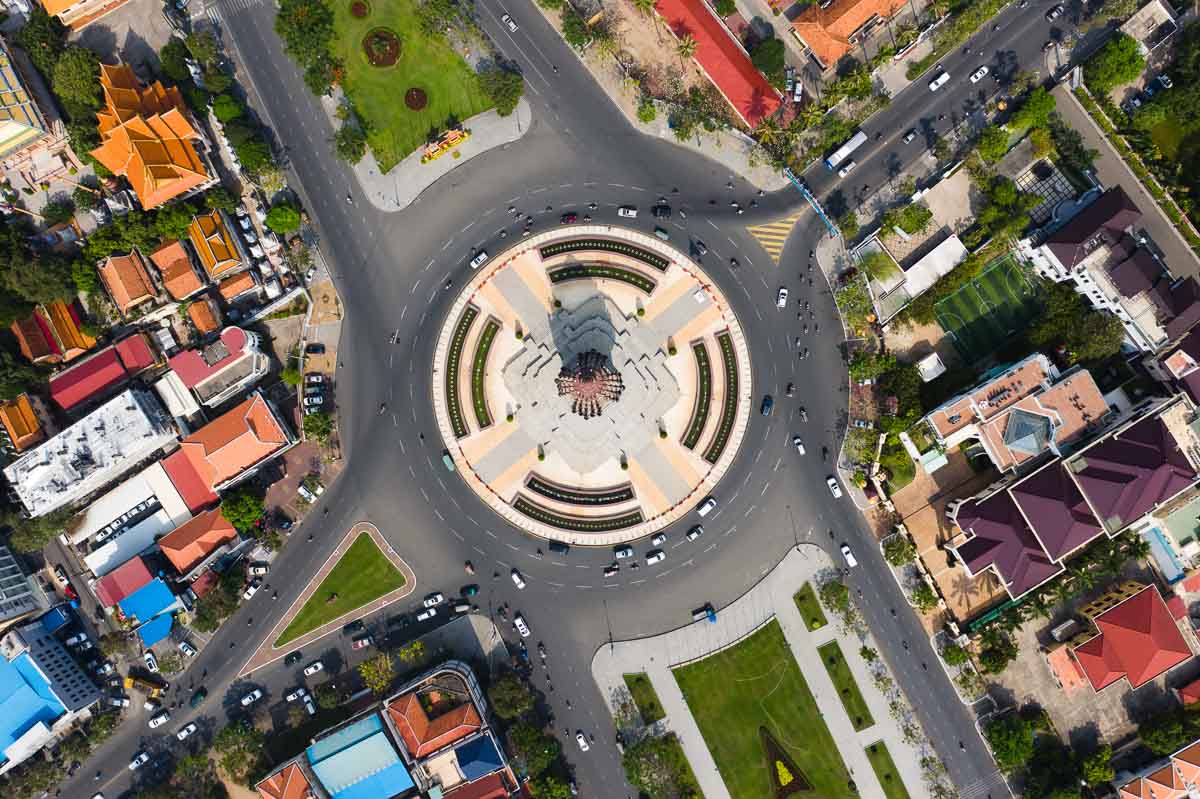 Getting from Koh Sanloem to Phnom Penh: From Koh Rong Samleom, take a return ferry to Sihanoukville and then 6-hour bus ride to the capital of Cambodia.
Tuol Sleng (S21) Genocide Museum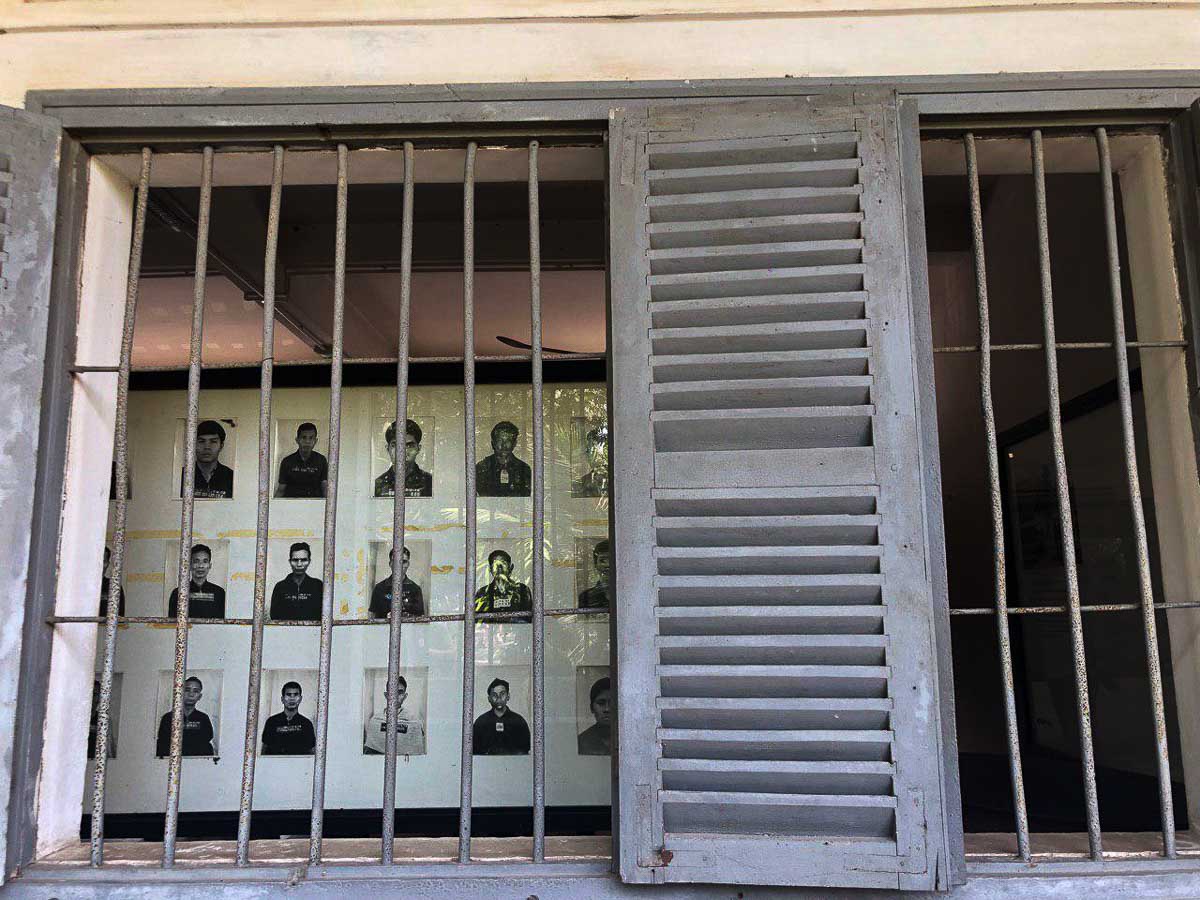 The Tuol Sleng Genocide Museum is, for all of its heartbreaking, even gruesome visual elements, the single most unforgettable place of interest in Cambodia. It's the horrifying home to one of human kind's most sickening violations of human rights.
It's easy to be fooled by the serene air that now surrounds S21. After all, it was once a high school that knew this kind of peace, before the Khmer Rouge took over and transformed this temple of knowledge into a terrorising chamber of torture and bloodshed.
The brick walls that confined innocent Cambodians into a living hell still remain. The pictures of the men, women and children imprisoned stare at you indefinitely. The stories and monstrosities you hear through the mp3 player are real and they happened a mere 40 years ago.
By the end of the audio tour, you will be left in the wake of your own tears. They aren't quite happy tears, but they are tears you need to shed to really get the essence of what it meant to live during the era of Democratic Kampuchea.
Entrance Fee: US$5 (~S$6.80)
Choeung Ek Killing Fields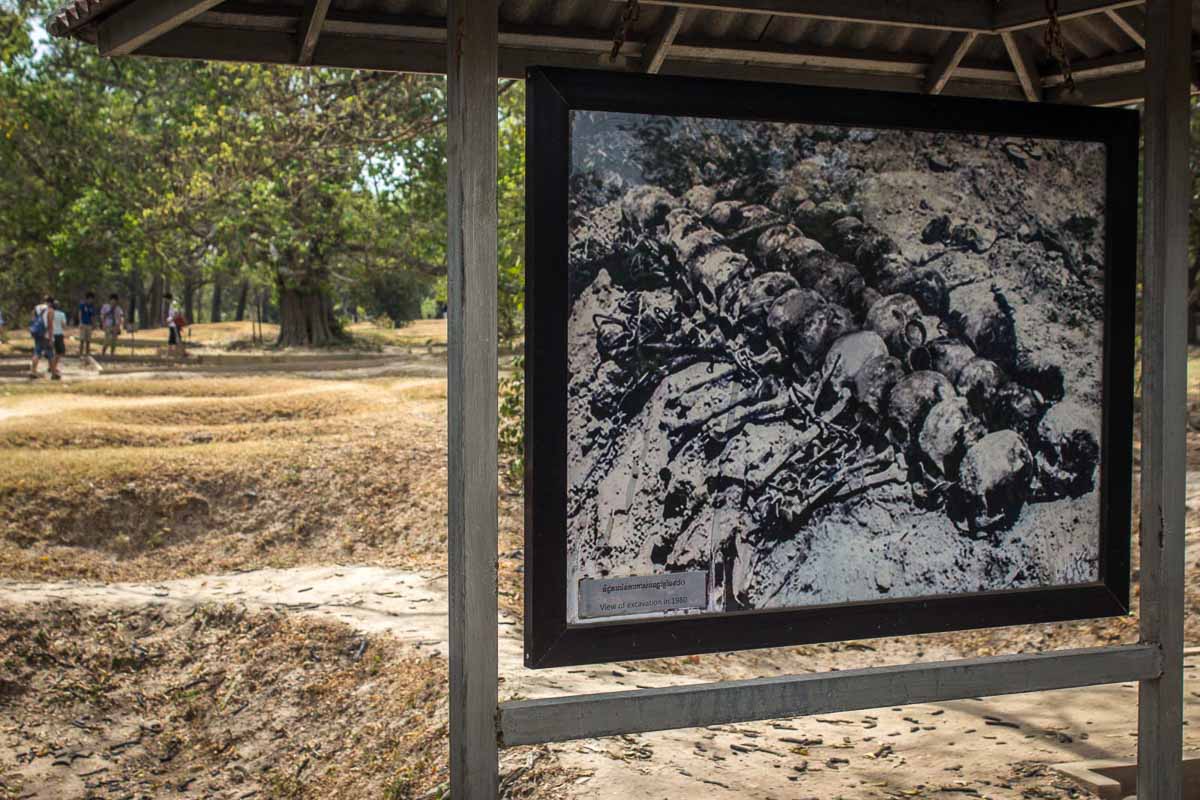 The Choeung Ek Killing Fields are the second part of this vivid history lesson. Whilst prisoners were being mercilessly tortured in Tuol Sleng, trucks eventually brought them to Choeung Ek for their unjust execution.
Many of the original structures at this site have been angrily removed by locals following the end of the regime to rebuild their own homes. This means that you won't get to see them, although helpful signages of explanations are in place at the spots they used to stand. Till today, undug bones still regularly rise to the surface and helpers collect and store them in a safe place for preservation and analysis.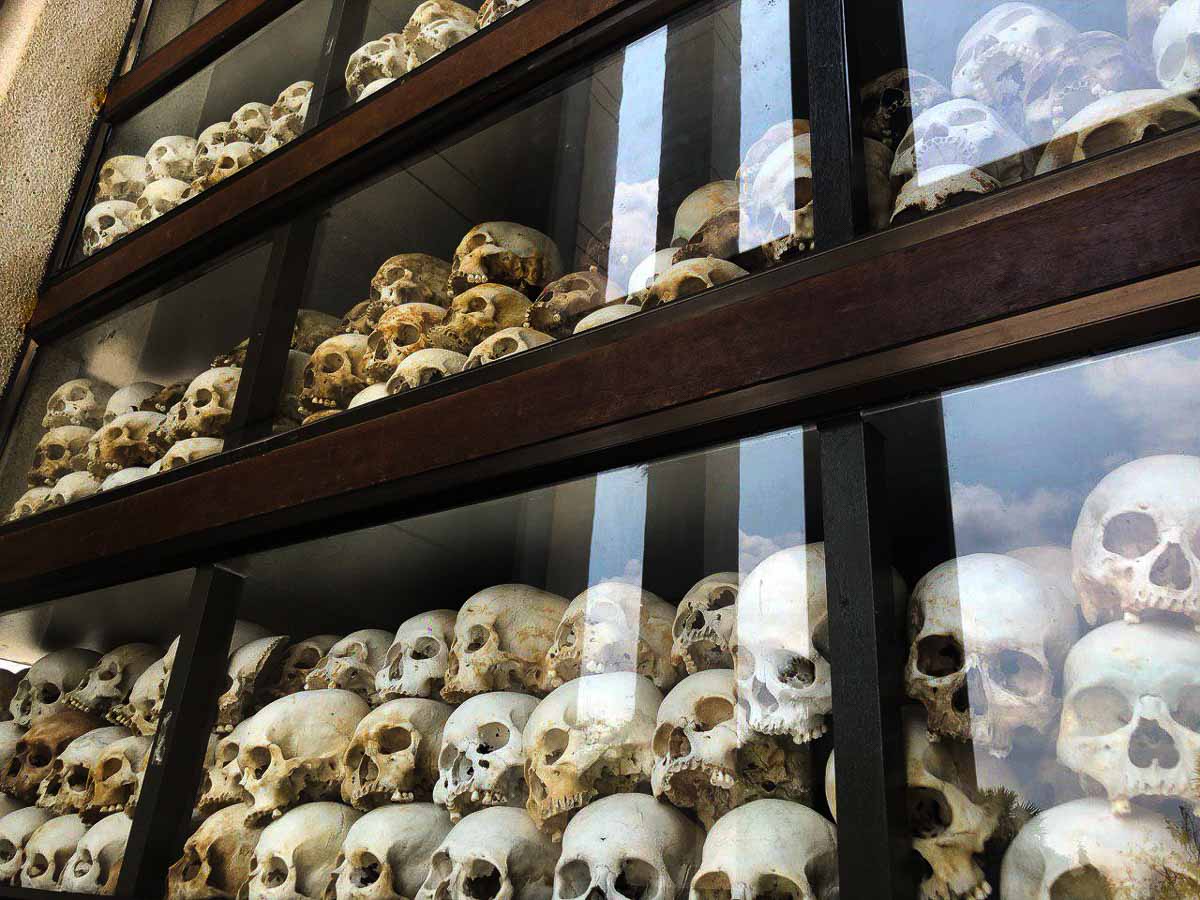 At the centre of it all, a temple stands tall containing the skulls of thousands who were murdered here. They have been sorted out according to their likely method of execution and it makes for gripping viewing.
It is about a 45-minute drive from the centre of Phnom Penh, and hiring a tuk-tuk through the PassApp will set you back about 24,000 Riels (US$6/S$8).
Entrance Fee: US$5 (S$6.80)
Plae Pakaa Cambodia Living Arts Show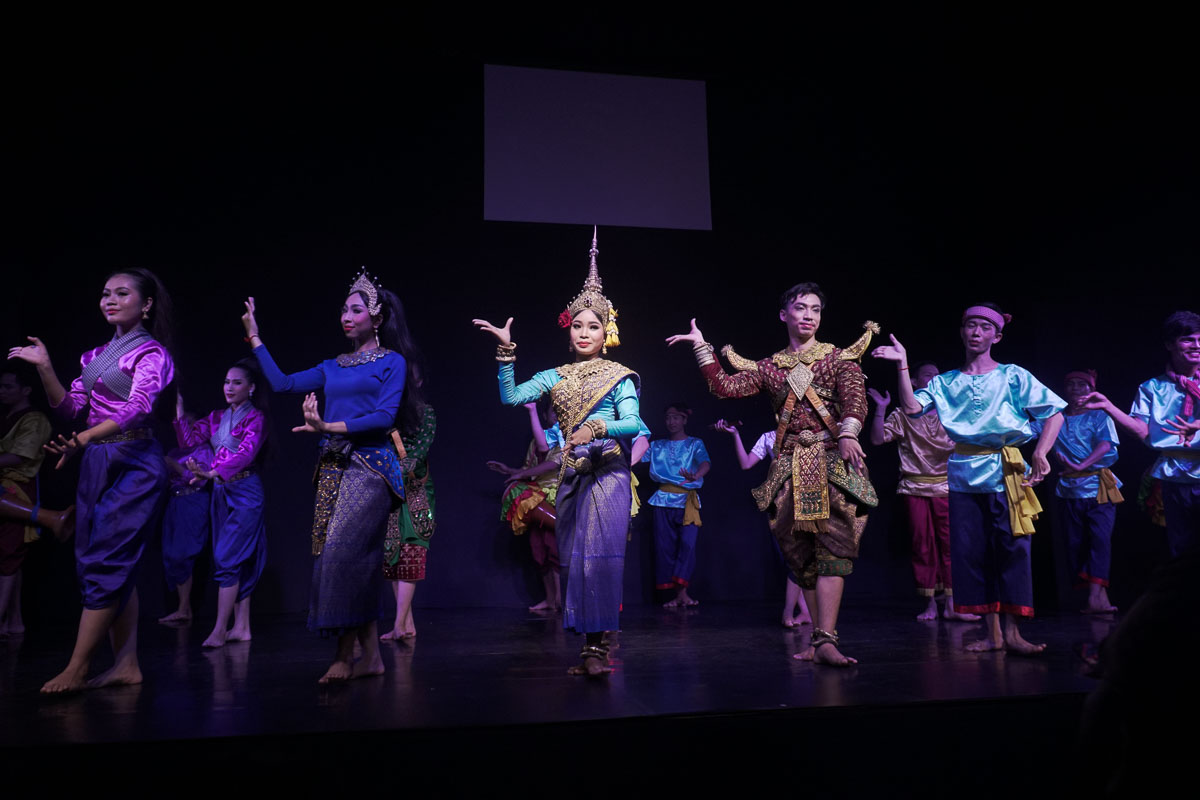 Following the story of an eccentric grandfather and his villagers, the snug and homely atmosphere of the theatre in the National Museum of Cambodia provided an apt setting to understand Cambodian culture through classical folk dances. The live rendition of local music through traditional instruments that accompanied the performers' acts gave the play an extra, impressionable oomph.
Cost: ~S$19
Day 7: Explore the Best of the Rest in Phnom Penh
Discover Phnom Penh's Urban Street Art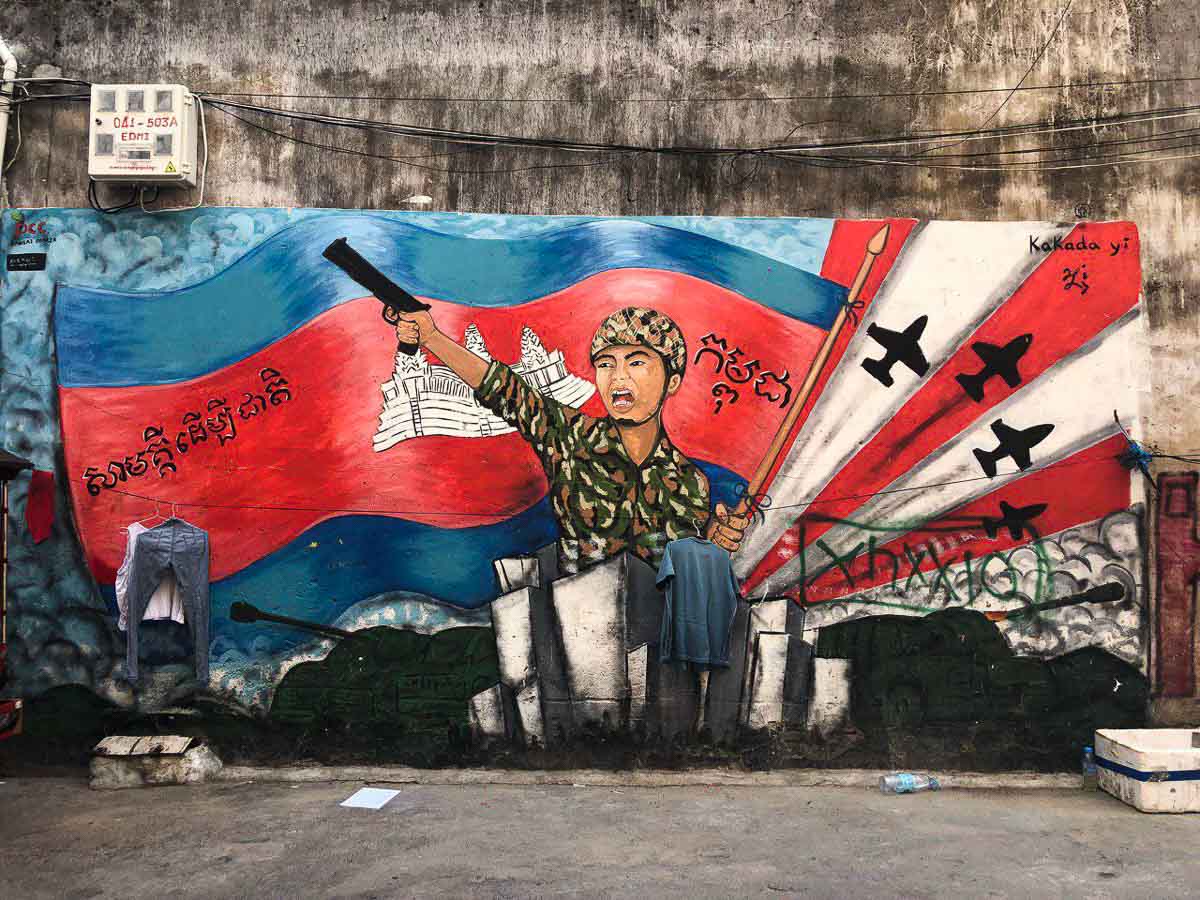 Cambodia's visual artists have mad talent. Walk around the streets of Phnom Penh and you may just chance upon a narrow alley displaying some fine graffiti artwork on its beaten-up walls. The infamous Street 93 contains a congregation of such visual masterpieces, and walking along it will also give you a glimpse into local life.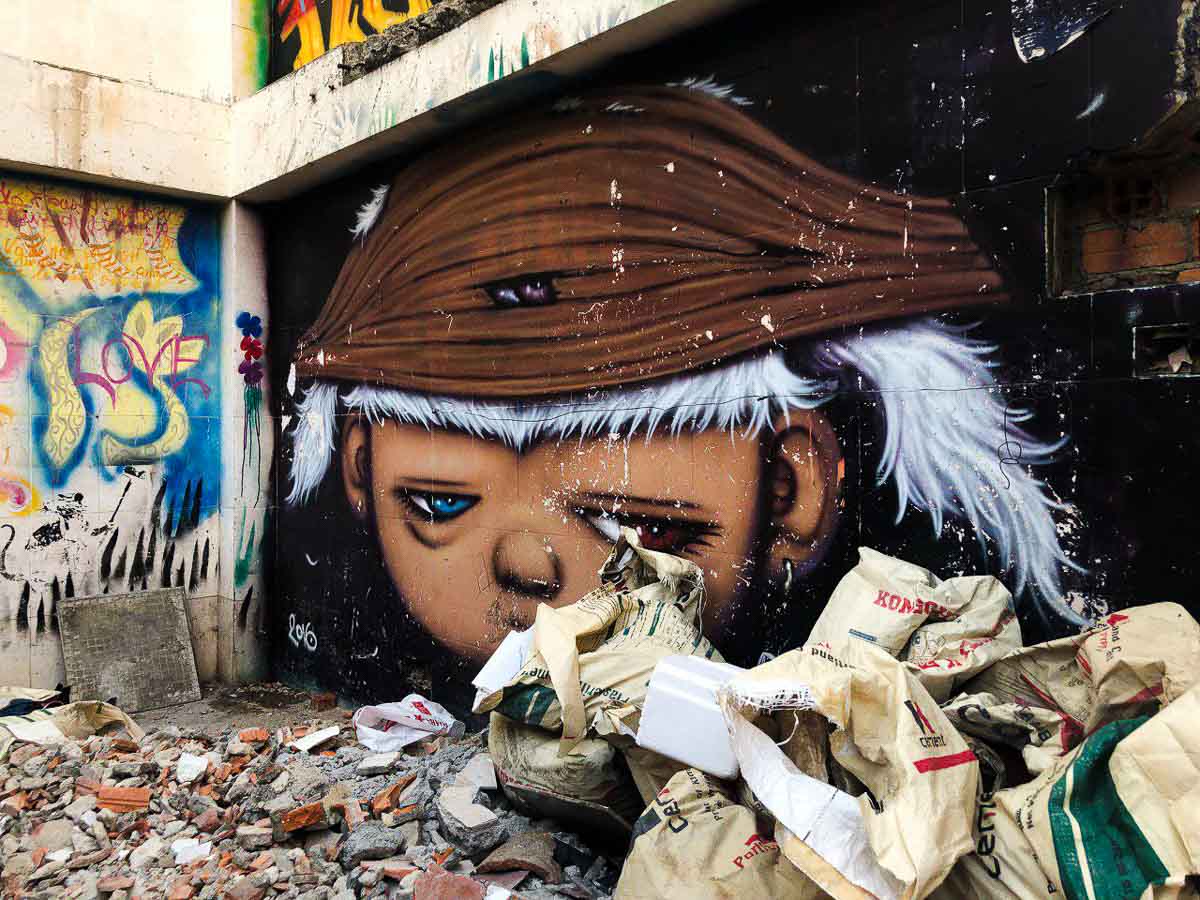 *Pro-tip: There are two Street 93's. Head to the right one with these coordinates: 11°34'38.4″N 104°54'59.9″E
Russian Market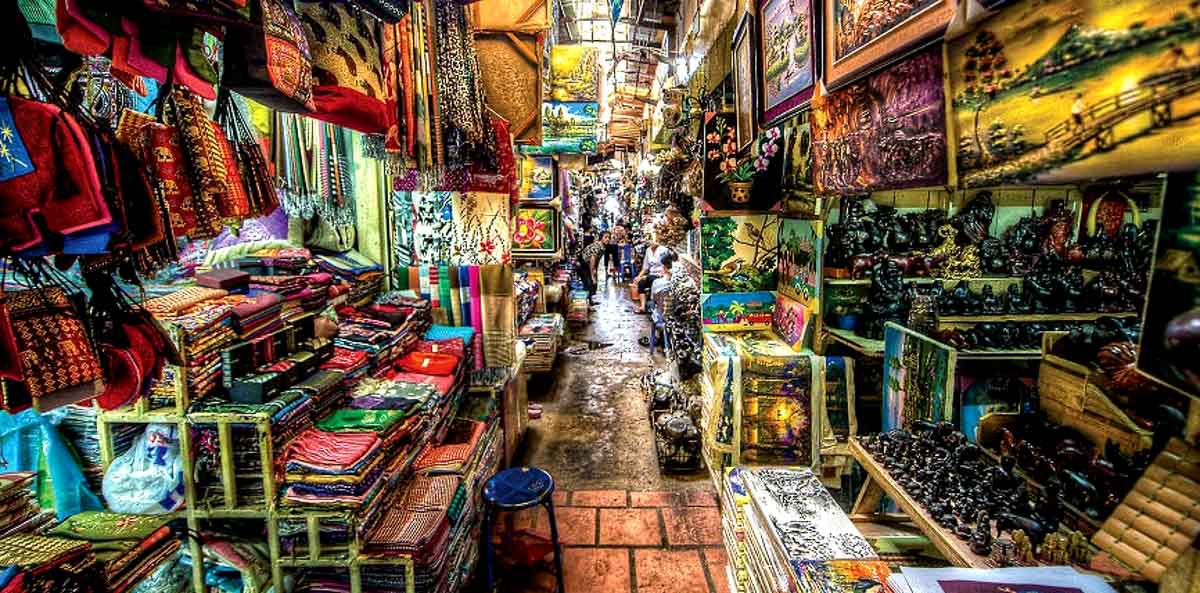 The size of the famous Russian Market in Phnom Penh is deceiving. Making our way in through the entrance stated on Google Maps, it seemed like just another overhyped tourist attraction. But upon venturing into its depths, we realised it was pretty damn big, and easy to get lost should you not take note of your bearings.
The sheer variety of the stores here is unbelievable. In addition to an entire wet market in the middle, sewing, barber, pedicure, and novelty game shops are juxtaposed against a myriad of stalls selling cheap but quality fake-brand goods.
Connecting Hands Training Cafe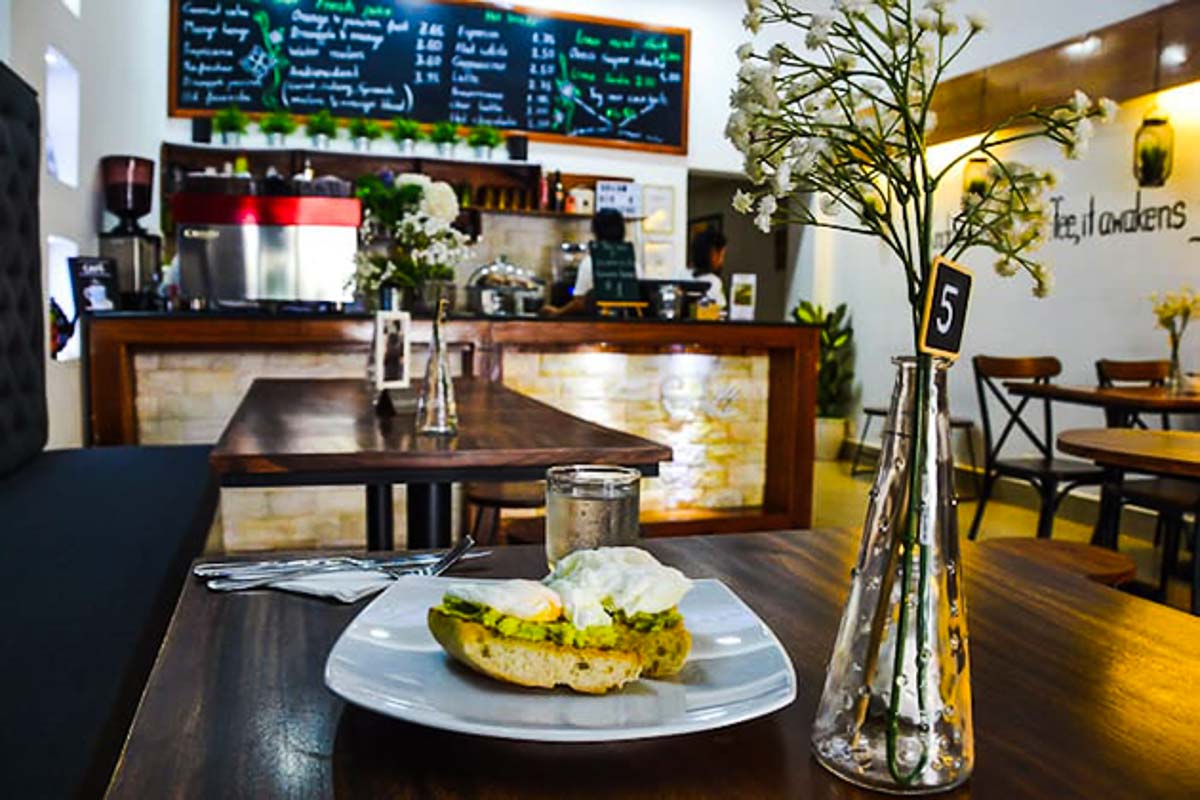 Cambodia's human trafficking predicament is sadly still one that exists. The Connecting Hands Training Cafe is a place where women who have either escaped or at risk of trafficking, sex slavery and domestic violence are given a chance at rehabilitation.
Accepted as trainees, these women are trained at culinary and waitering skills, and subsequently hired full-time at other F&B places once they are deemed ready. The food is a bit on the steeper side, but ultimately tasty and for a good cause as well.
Sisowath Quay Walk + Phnom Penh Night Market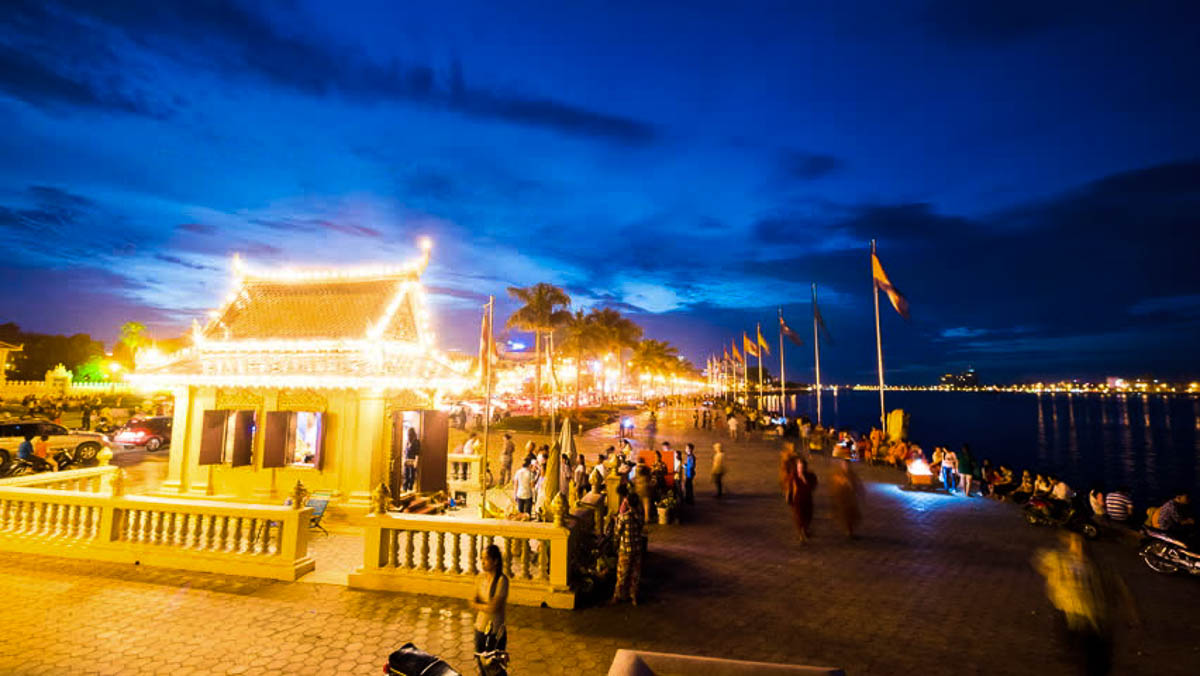 Phnom Penh's Sisowath Quay is something special, especially in the evening when it comes to life. Underneath the purple painted sunset, you'll find every inch of the fitness corners occupied by fit young (and several old) men, teenagers playing two-a-side football, and of course, middle-aged ladies dancing to some electronic boombox music.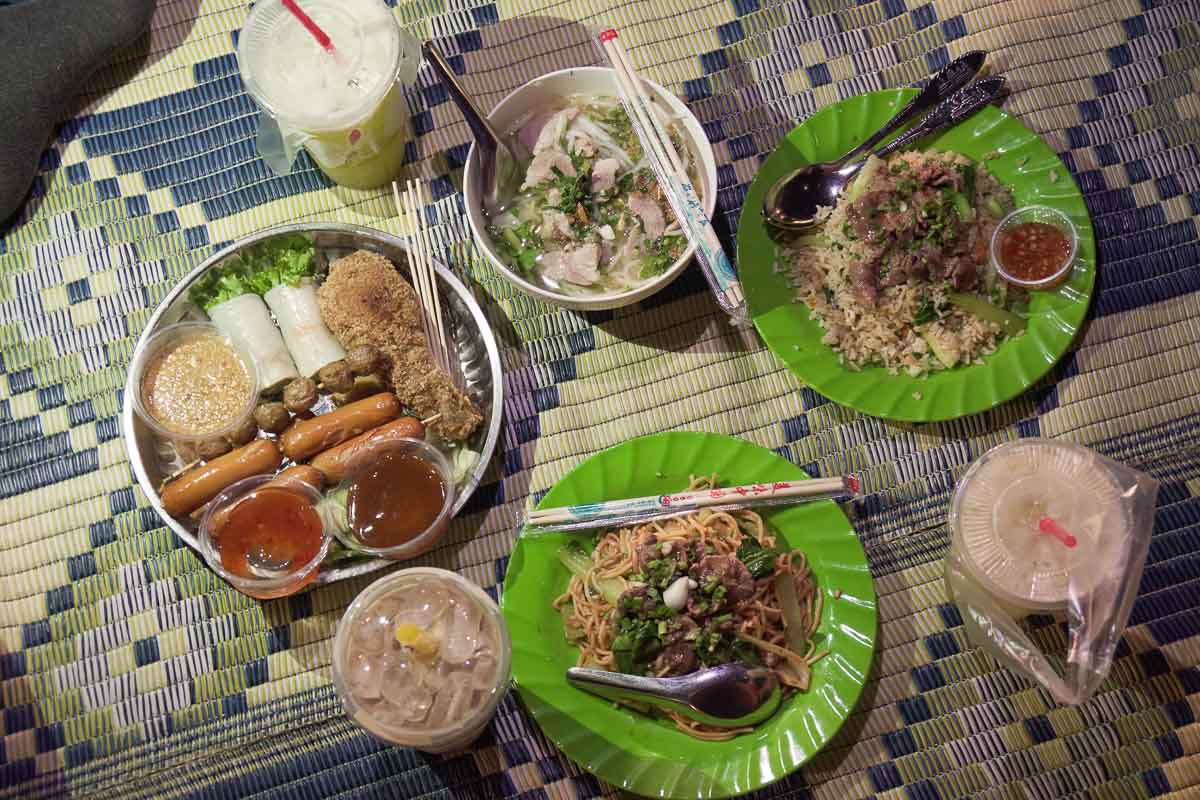 A further five-minute walk up north and you will find the Phnom Penh Night Market. Though not as busy and happening as Siem Reap's Pub Street, it does possess a unique atmosphere of its own with live singing and dancing performances, as well as a large open area covered in picnic mats. That's the way to dine here — shoes off, butt down, food in.
Have Dinner at Katy Perri's Pizza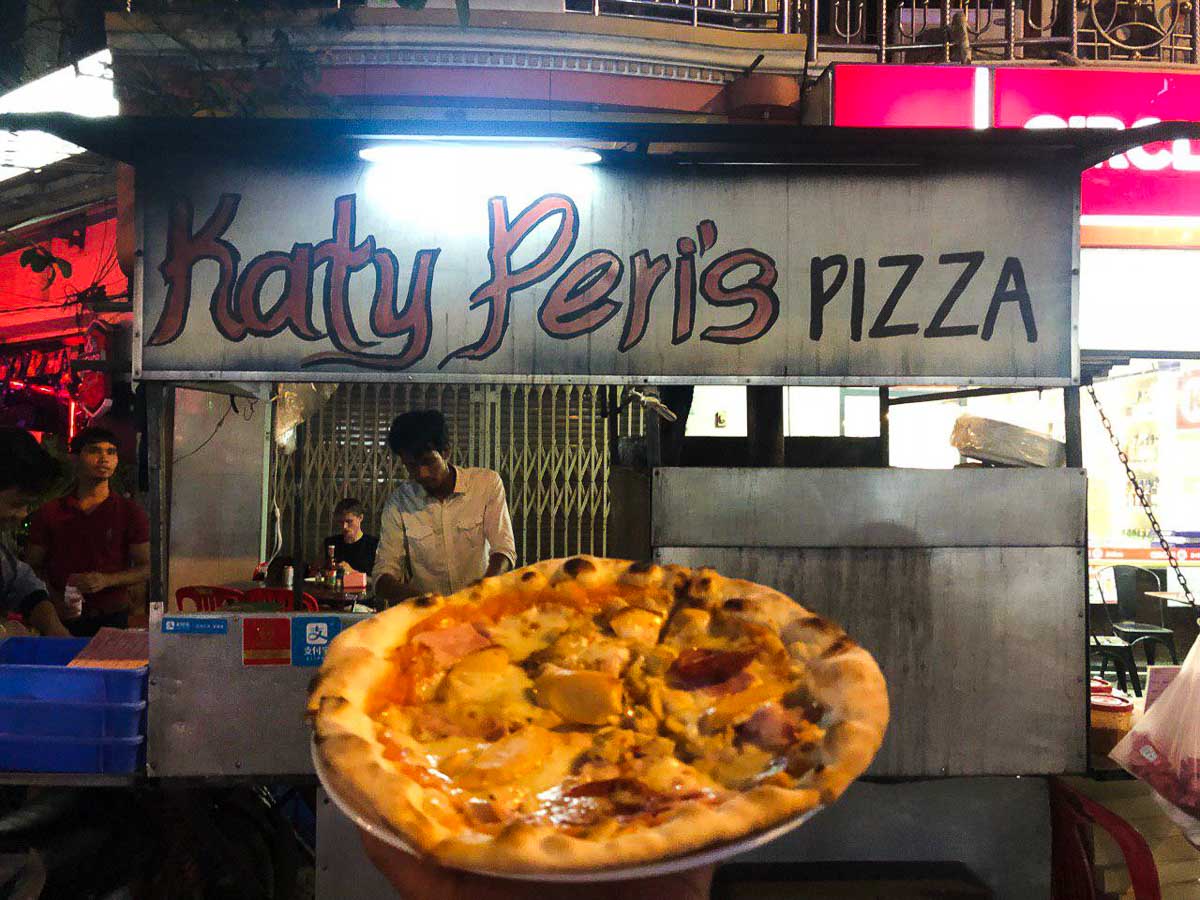 Pizza Hut and Dominos — eat your damn heart out. Katy Peri's Pizza, an unassuming tuk-tuk cum wood-fired pizza store, blew our minds and undeserving tongues away. We ordered the Meat Lover's Pizza and Four Cheese Pizza for a total of USD$7 — bargain of the century. The crust was crisp and every bit of flavour explodes in your mouth. You can read the inspiring yet amusing story of how they came to be here.
Pontoon Club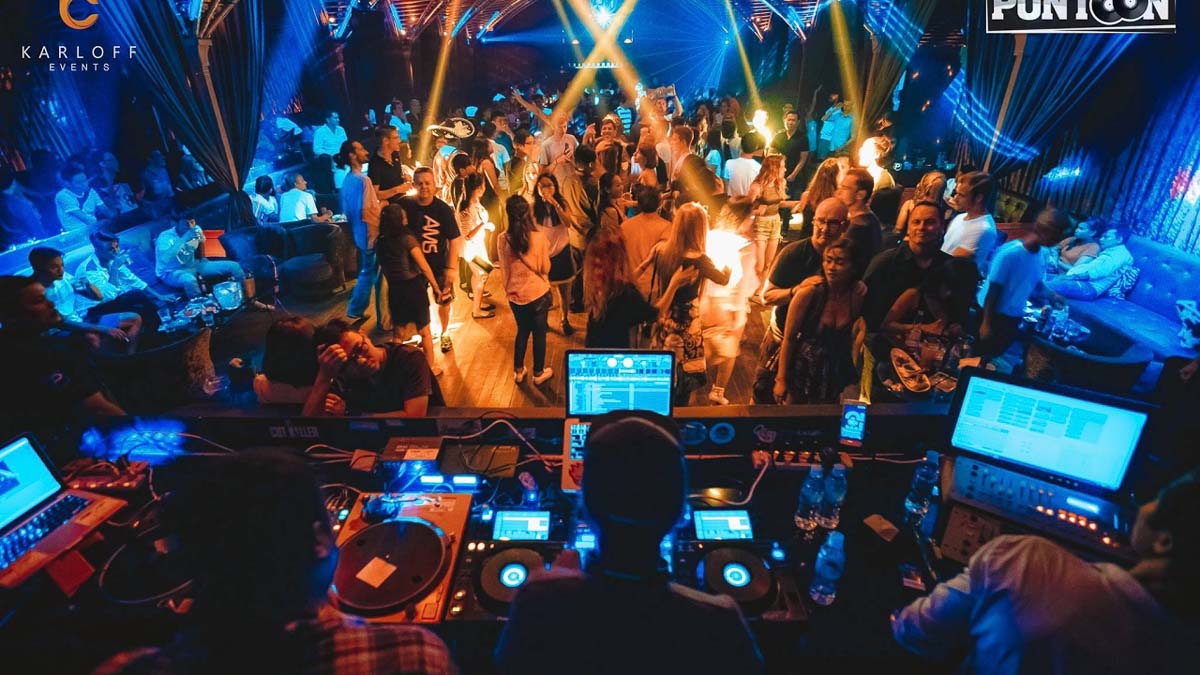 If you're looking to end your holiday on an alcohol-infused bang, then Pontoon is the most happening alcohol-infused (not actual) gang around. Entrance to the club is free and you're also free to sit down and people watch if you're still savvy enough to not splurge whatever remains of your budget. Prices for beers here are on the steeper side, so we recommend you drink $1 crafts to your belly's content before heading in (Jiak Kim Street, anyone?).
Accommodation in Cambodia
1) Siem Reap: One Stop Hostel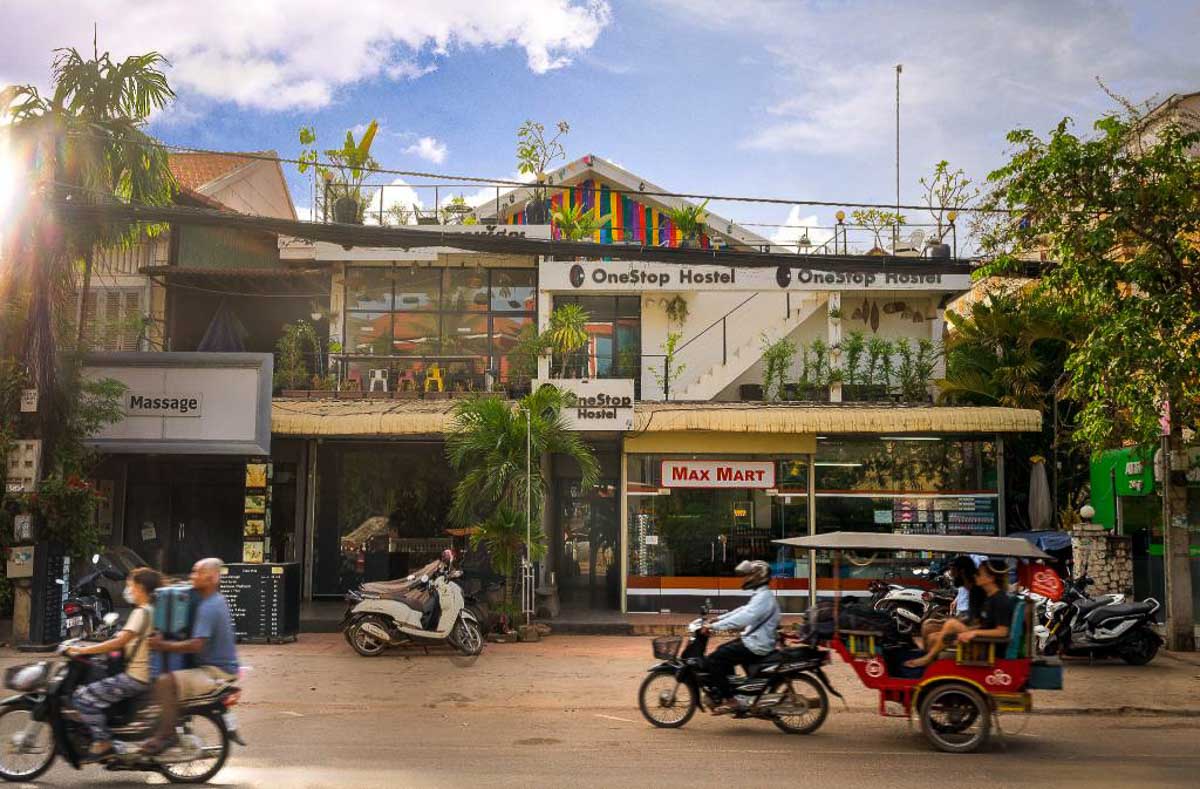 One Stop Hostel in Siem Reap boasts the friendliest staff around. What we really loved about this place, apart from the clean showers, cosy communal areas and its windy rooftop, is that fresh towels don't require a prior deposit. Hoorah! It's not that we would take advantage of it, it just feels good to be trusted once in a while, y'know?
Cost: ~S$13 a night
2) Koh Rong Samleom: Onederz Hostel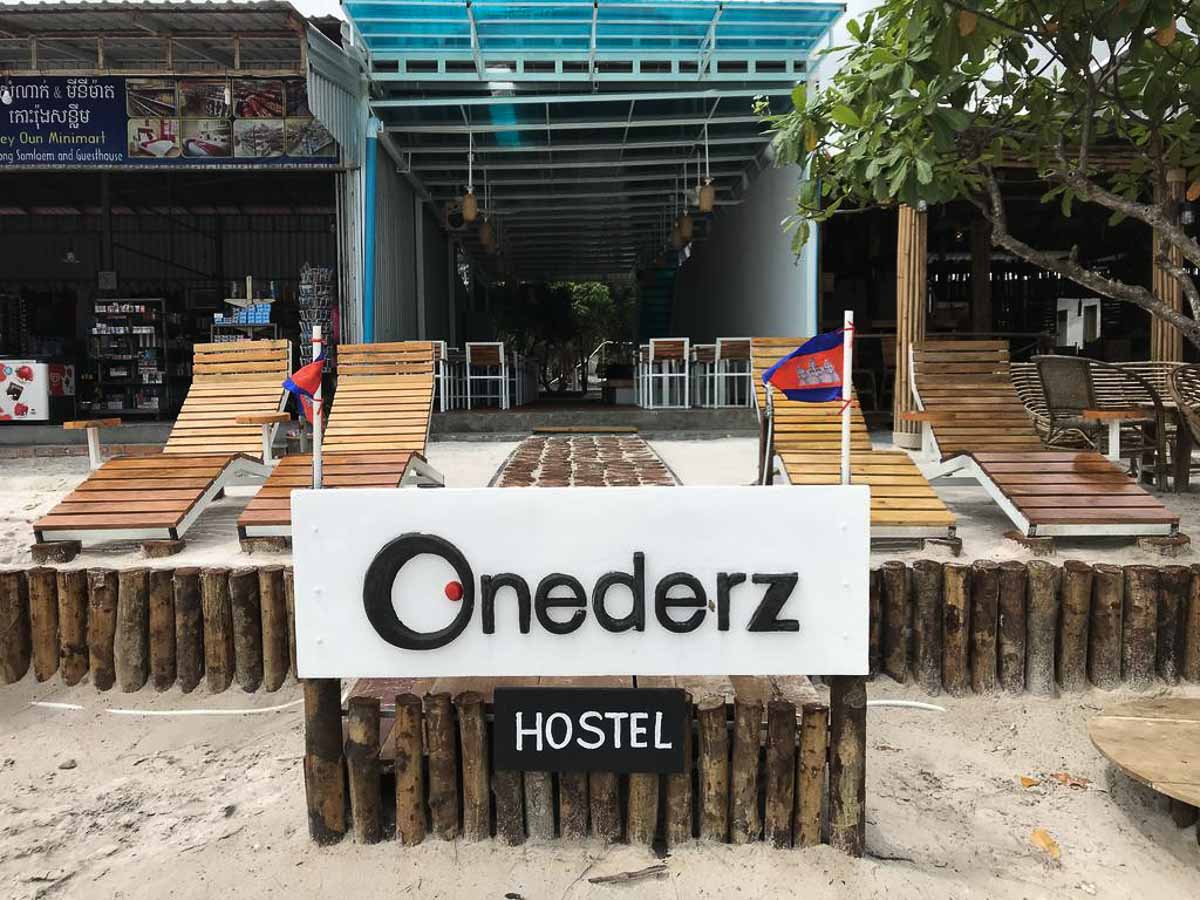 Beach vibes all the way. Onederz Hostel has an outdoor communal area that is extremely vibrant and popular with its guests. The portable cushions there are really tempting to fall asleep on. They also have a ping-pong table for friendly and or competitive duels.
Cost: ~S$16 a night
3) Phnom Penh: The Big Easy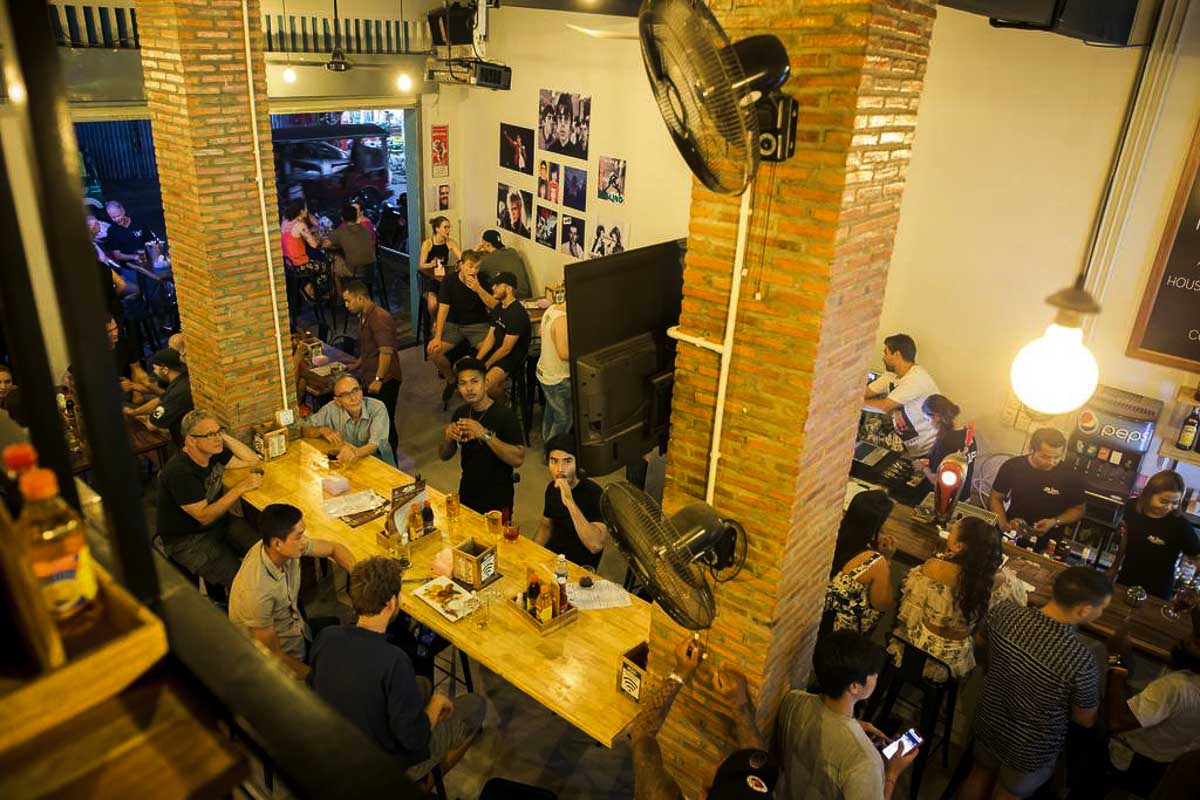 It's big, for sure. This hostel is also a lively bar that showcases various live sports on all of its HD-televisions day and night. Its mixed dormitories can also fit up to 16 people each with their own comfortable mattresses. Not quite easy if you happen to be allocated the bunk bed on the highest level though.
Cost: ~S$6.80 a night
Exploring Cambodia on a Budget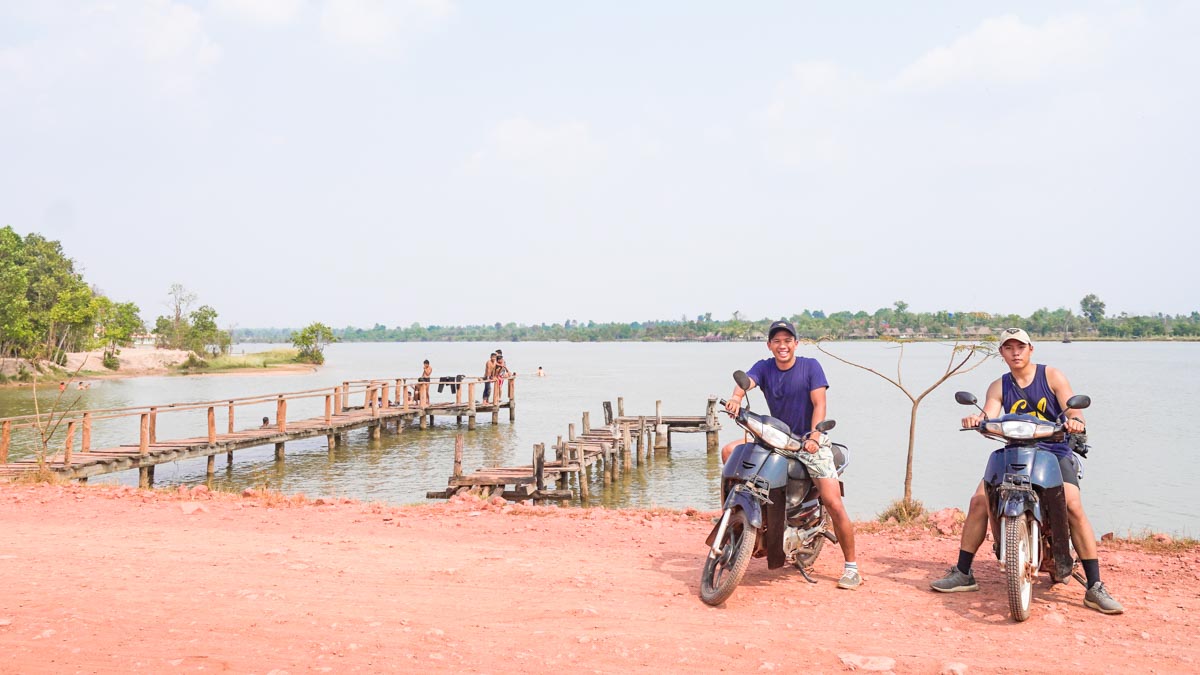 Cultured, heart-racing, charming — Cambodia is the perfect destination for those who are looking for an epic trip on the cheap, complete with new revelations to add to your collection of cultural experiences.
Cambodia is hence an upcoming destination for grad-trippers who are looking at more exotic places to visit. If you're a graduating student with a tighter budget, here's great news! Use Klook's special promo code, <CONGRADULATIONS> when you checkout for S$10 off with a minimum S$100 spend! Promo valid till 30 May 2019. Terms and conditions apply.
---
This post was brought to you by Klook.
For more travel inspiration, follow us on Instagram, YouTube, and Facebook!
View this post on Instagram