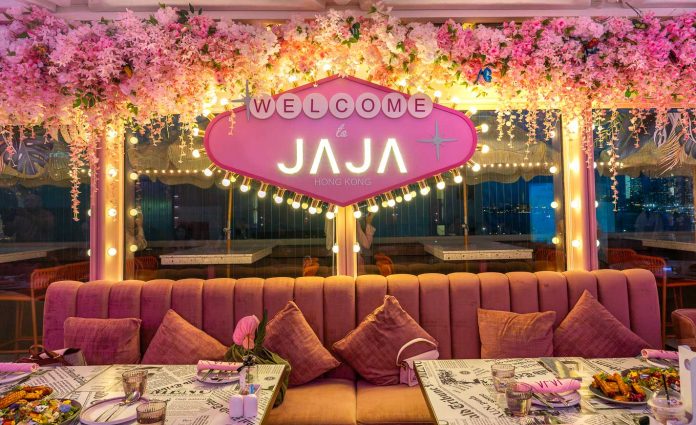 Recharge from the bustle of Hong Kong and snap a few pics for the 'gram in these aesthetically pleasing cafes!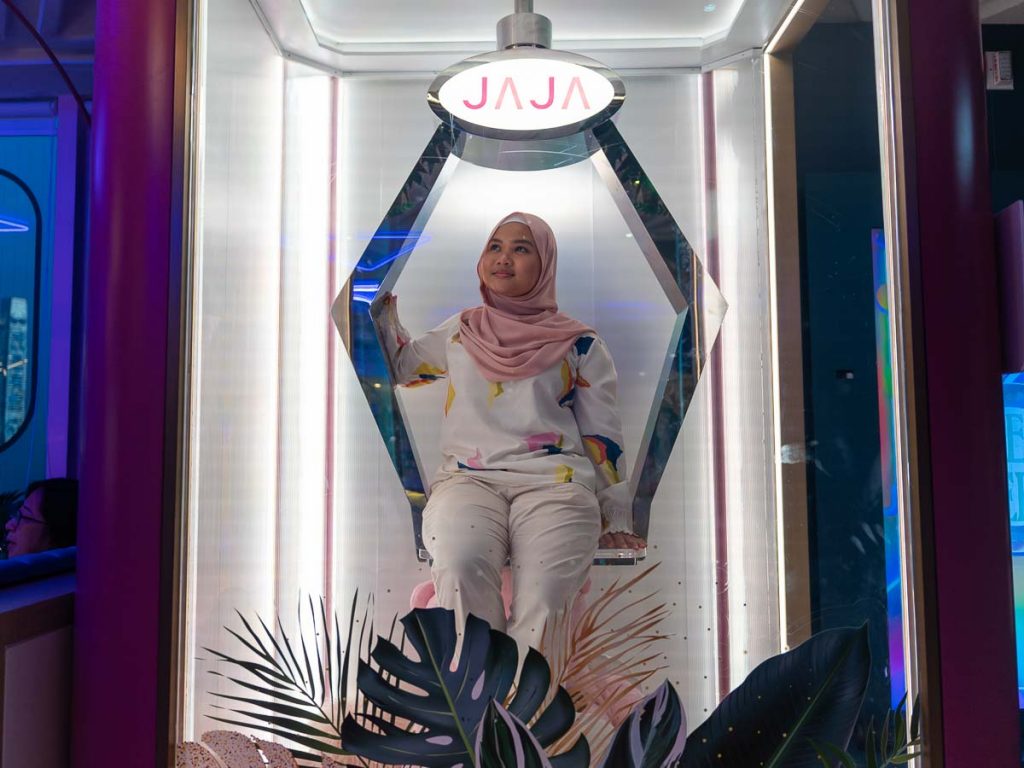 In a life-sized claw machine at JAJA, LOL!
Part of the nature and charm of traditional Hong Kong cafes (Cha Chaan Teng) are their quick service — but this can be a little intense for people new to the city and who are just looking to chill on vacation.
If you need a break from the hustle and bustle of Hong Kong, chill in these five Instagrammable, artisanal and relaxing cafes instead! More details below.
Read also: Ultimate Hong Kong Food Guide: 50 Best Eats Incl. Halal Food
1) Tastes and Tales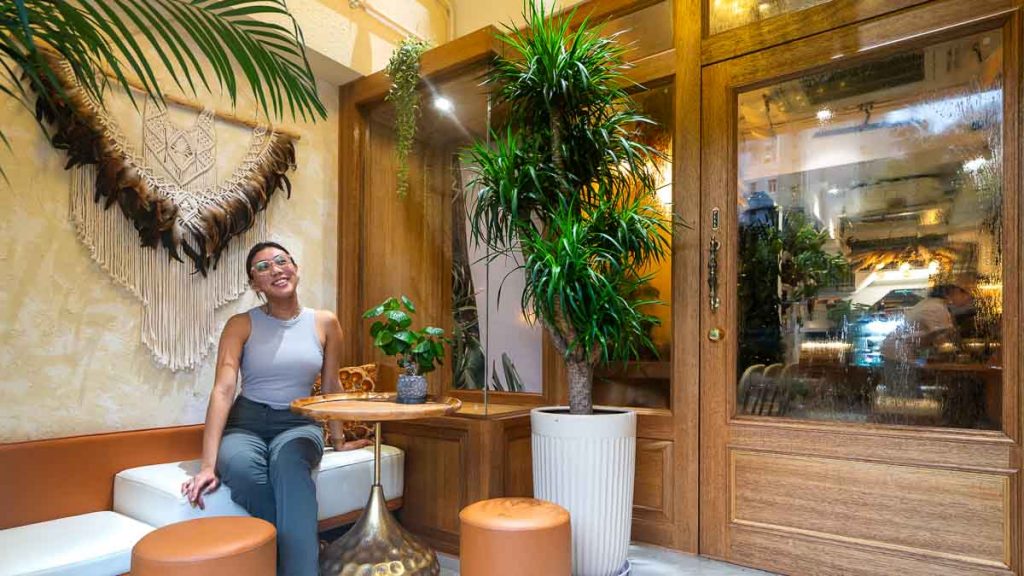 The alcove-style entrance makes Tastes and Tales stick out from the typical storefronts in Hong Kong. This newly opened cafe in May 2023 exudes a warm boho-chic vibe with feather tapestries, neutral and wood-coloured furniture, and plants aplenty!
The cafe is located slightly out of Mong Kok's main areas — so you can head here for a cosy retreat in between shopping.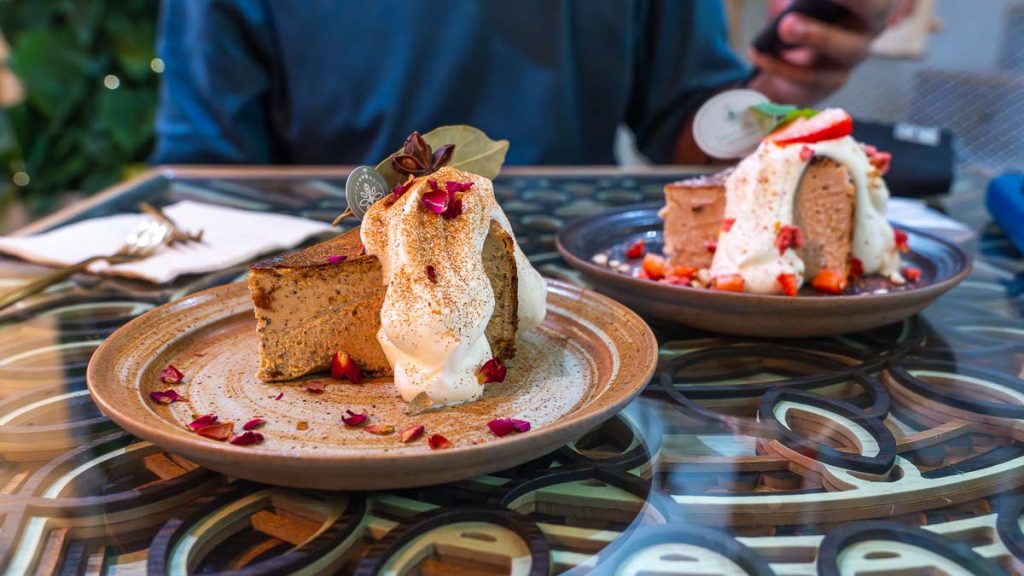 They have a fair selection of desserts like yoghurt parfaits and tiramisu, but we really liked their Basque Cheesecakes (HK$68, ~S$12).
They have flavours like dark chocolate and earl grey — but strawberry was a winner for us as it was refreshing and light on the palette! The Masala Tea Basque Cheesecake was a close second with its bold flavour.
Tastes and Tales also recently started serving mains like Seafood Pasta so consider coming here for lunch or an early dinner!
Opening hours: 11:30AM – 7:30PM
How to get there: 5min walk from Prince Edward Station (Google Maps)
2) JAJA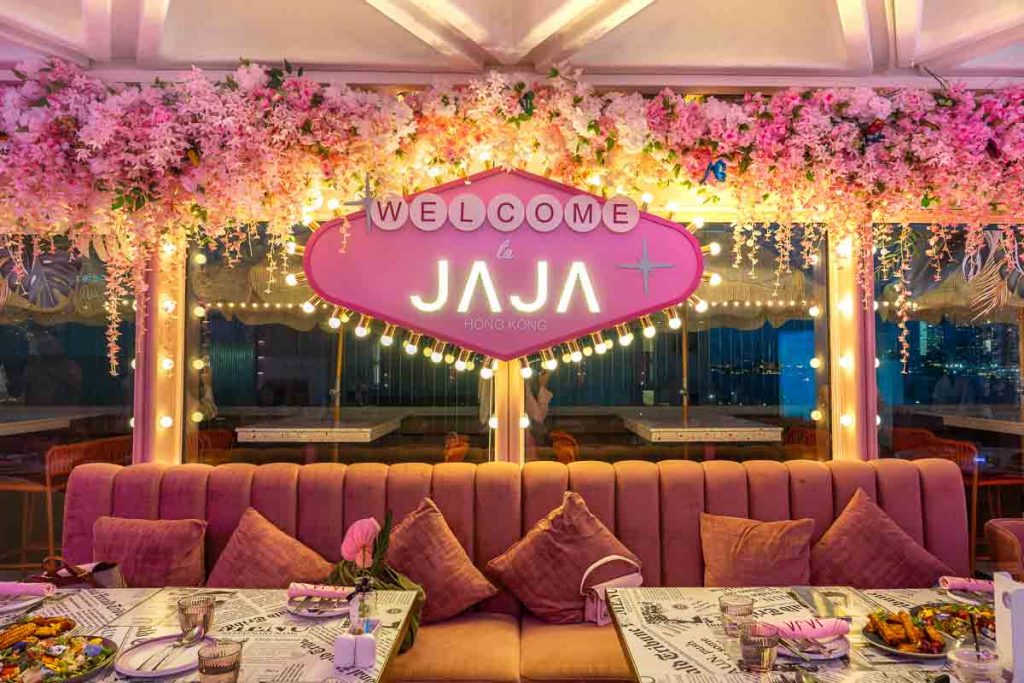 JAJA is where you go to splurge with the gals and live out your Barbie dreams 💁🏽‍♀️💅🏽✨. From the hanging flowers to the plush chairs and even the walls, every corner of this cafe is decked out in various shades of pink.
But this purposefully pink parlour isn't just the perfect spot for your next IG pic — it's also a place for really good vegetarian food.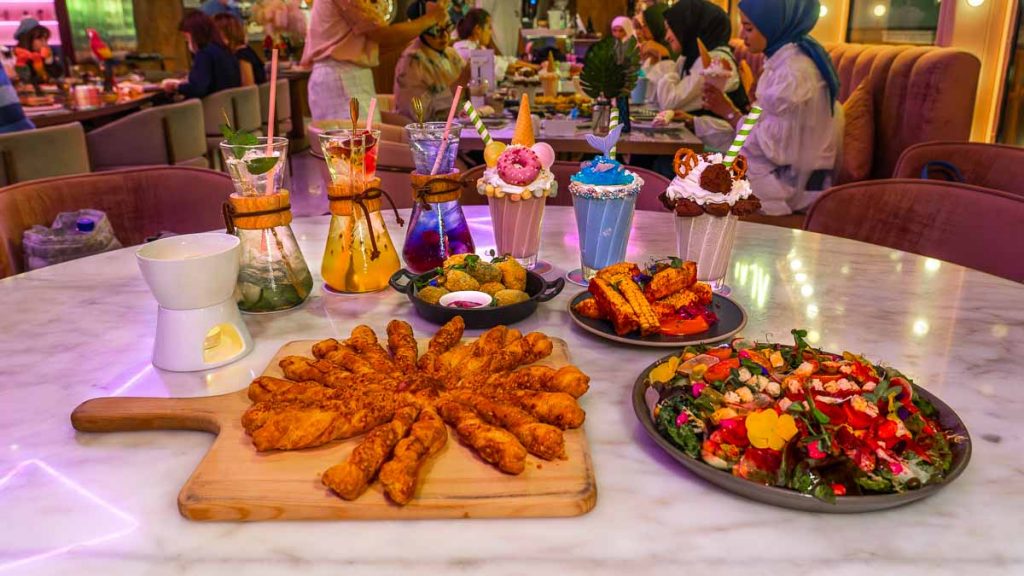 Everything on JAJA's menu is completely vegetarian. But, their creative take on Western and Asian dishes won't make anyone miss the meat. As non-vegetarians, we really enjoyed our meal!
The Smokey Corn Ribs (HK$99, ~S$17) were generously doused in cajun seasoning, making it a sweet and savoury experience. The Living Maki Platter (HK$328, ~S$56) was also so tasty, I couldn't believe there wasn't at least a bit of fish in there!
*Pro-tip: The best time to dine is during the day when you can truly appreciate the decor.
Opening hours: 11.30AM – 10PM
How to get there: 7min walk from Exhibition Centre Station (Google Maps)
3) Cupping Room – HK Palace Museum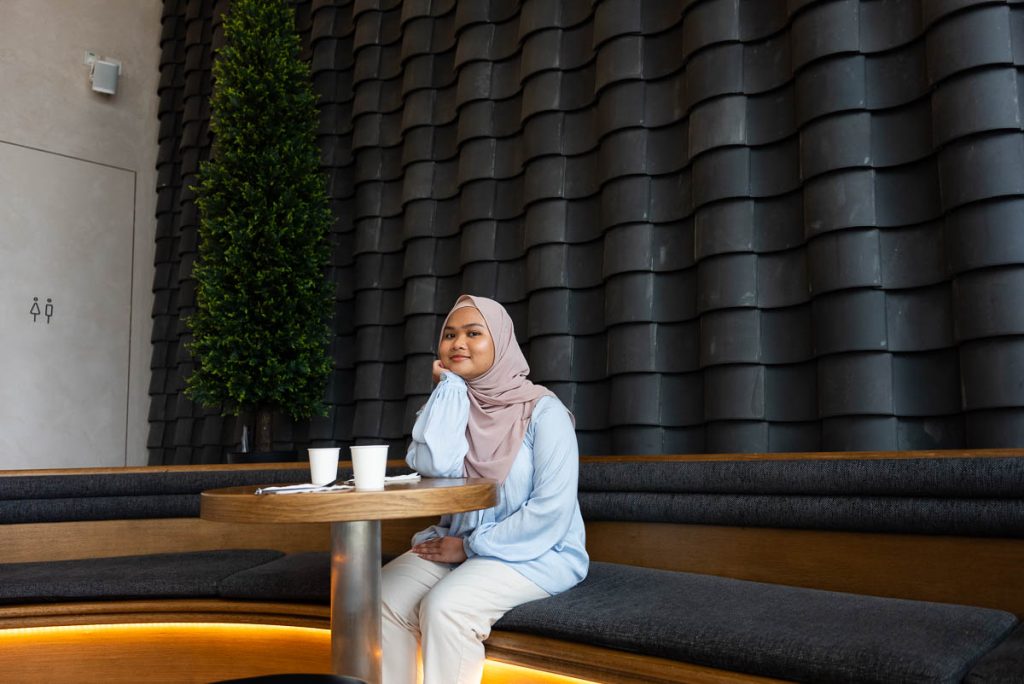 What's most interesting about Cupping Room is that its interior design echoes traditional Chinese imperial architecture! Walk into the cafe and you'll immediately notice the black tile wall similar to the old classical palace roofs of the Forbidden City.
The cafe even has a long table filled with Cupping Room 'artefacts' (they're boxes of Cupping Room coffee beans). It mimics a typical museum display case — fitting since they're housed on the ground floor of Hong Kong Palace Museum.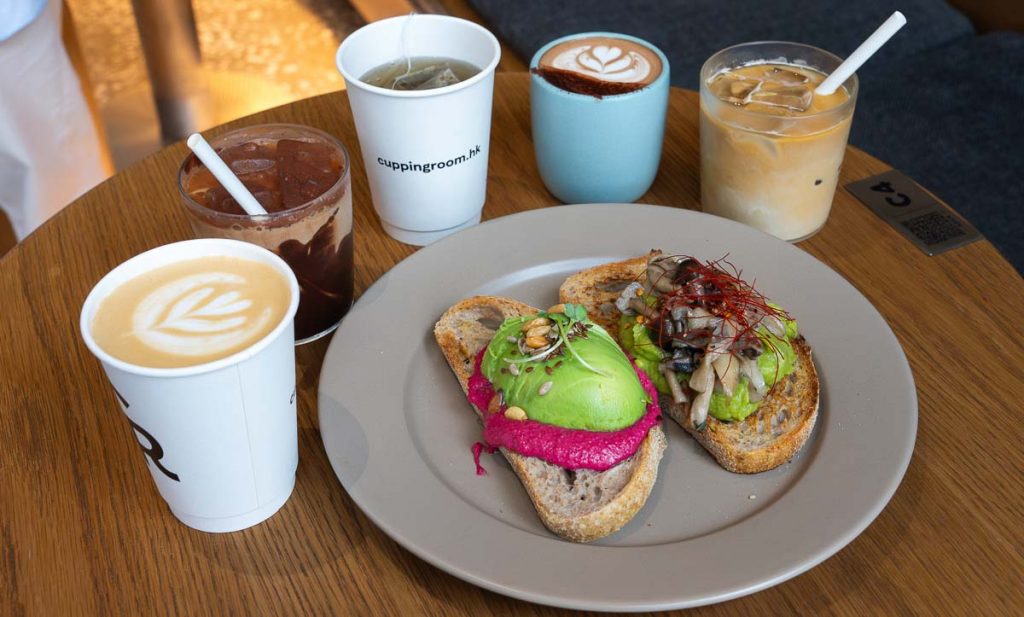 For food and beverage, Cupping Room uses small batch coffee beans roasted in Hong Kong and serves brunch-style food like Smørrebrød (Nordic open-faced sandwiches), with several options like pork belly and tempura soft-shell crab.
We tried the Avocado with Hummus and Mixed Mushrooms Smørrebrød (HK$138, ~S$24) — which was unexpectedly filling!
Opening hours: 10AM – 7PM
How to get there: From Kowloon Station Exit E4 or E5, cross the footbridge and walk 15min toward West Kowloon Cultural District. Or take a 4min ride on the Cultural Express CX1 minibus from Exit E (Google Maps)
4) 根 root cafe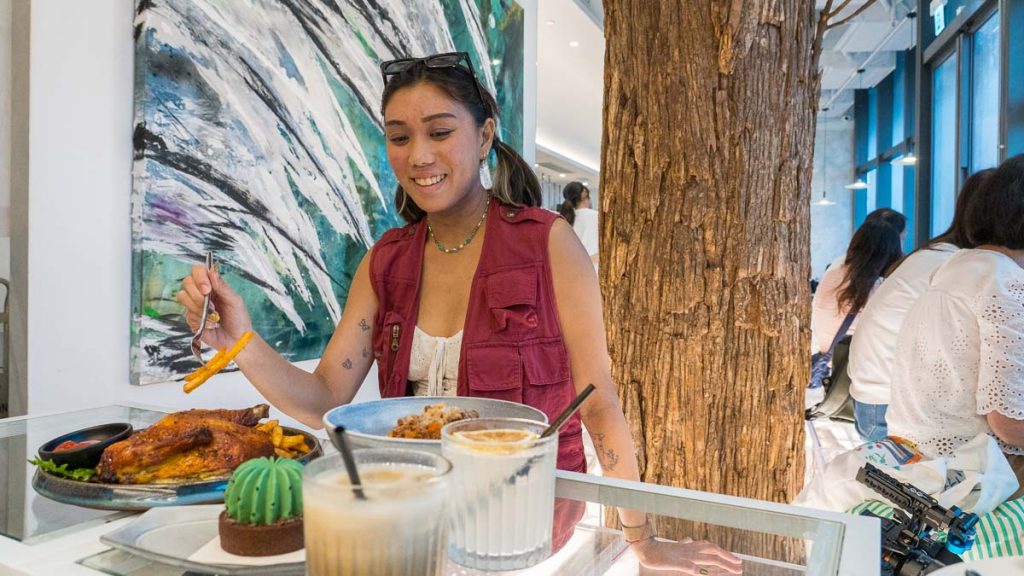 A tree? In a Hong Kong cafe?!
根 root cafe is recognisable from the giant tree trunk rooted at the centre of the cafe. It's actually an up-cycled trunk made up of 800 pieces of bark by Karson Liu — a local props and set designer!
In fact, the whole cafe is made up of elements designed by Hong Kong artisans — with a recycled wood bench by HK Timberbank, hand-crafted ceramic dishes by a minute studio, wood and epoxy resin furniture by KOOD, and a painting by Agape Design.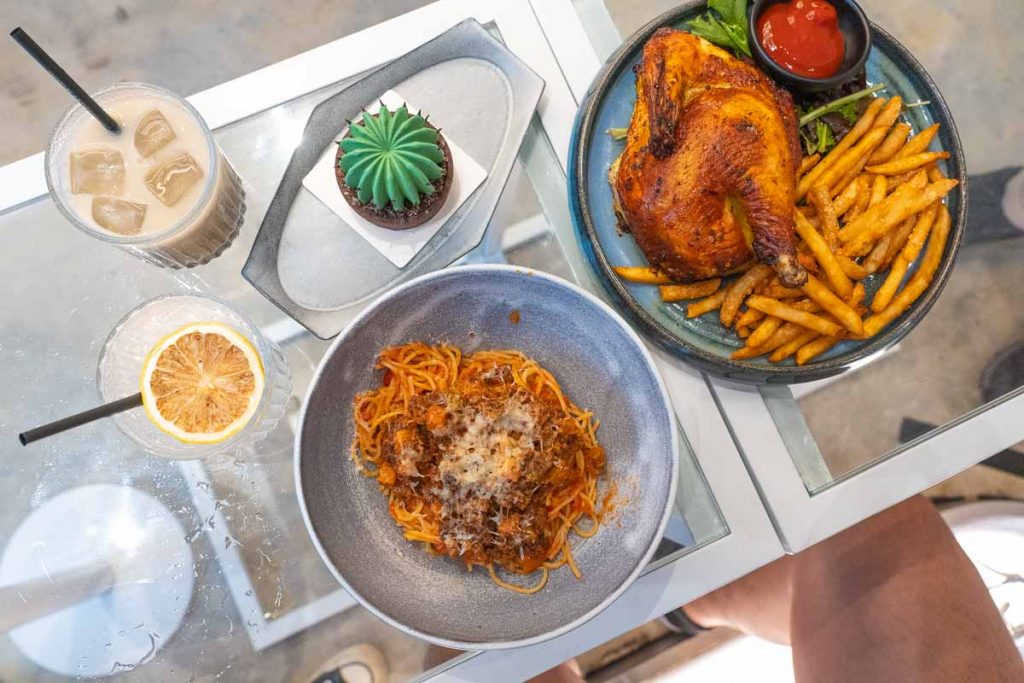 We're not gonna sugarcoat how pricey the food at 根 root cafe is. This whole meal cost HK$532 or ~S$92 but #treatyourself 🤷‍♀️! The Signature Grilled Chicken (HK$168, ~S$29) was juicy while the meticulously crafted Cactus Chocolate Tart (HK$68, ~S$12) was adequately sweet and a great addition to round off the savoury meal.
Opening hours: 12PM – 9PM, closed between 4PM – 5:15PM
How to get there: 7min walk from Kai Tak Station Exit D (Google Maps)
5) Ralph's Coffee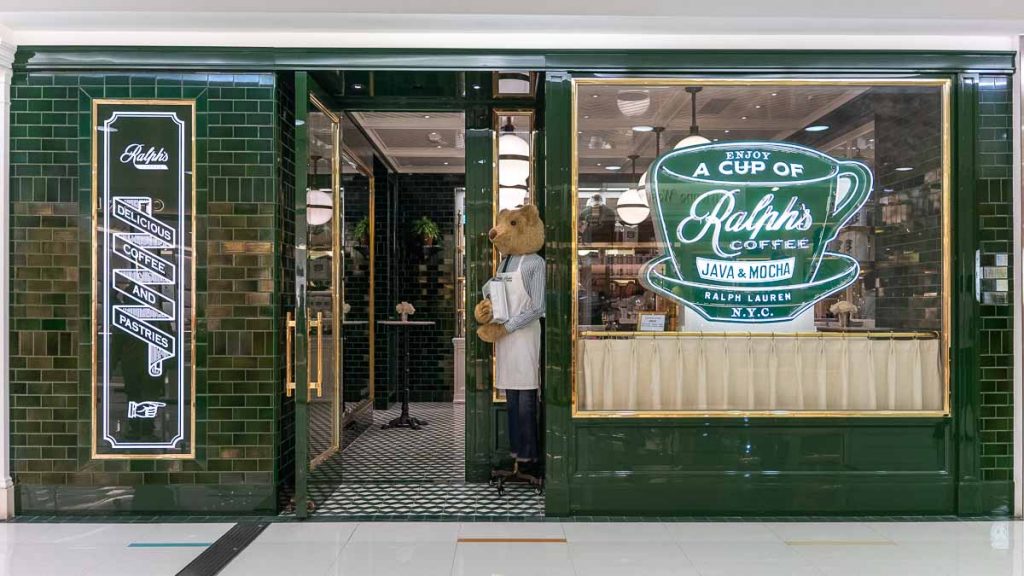 To be frank, I'm not in the income bracket to be purchasing from the luxury brand Ralph Lauren. Sippin' on an Iced Chocolate (HK$60, ~S$10) from Ralph's Coffee (the brand's cafe), however, is definitely within my means 😝.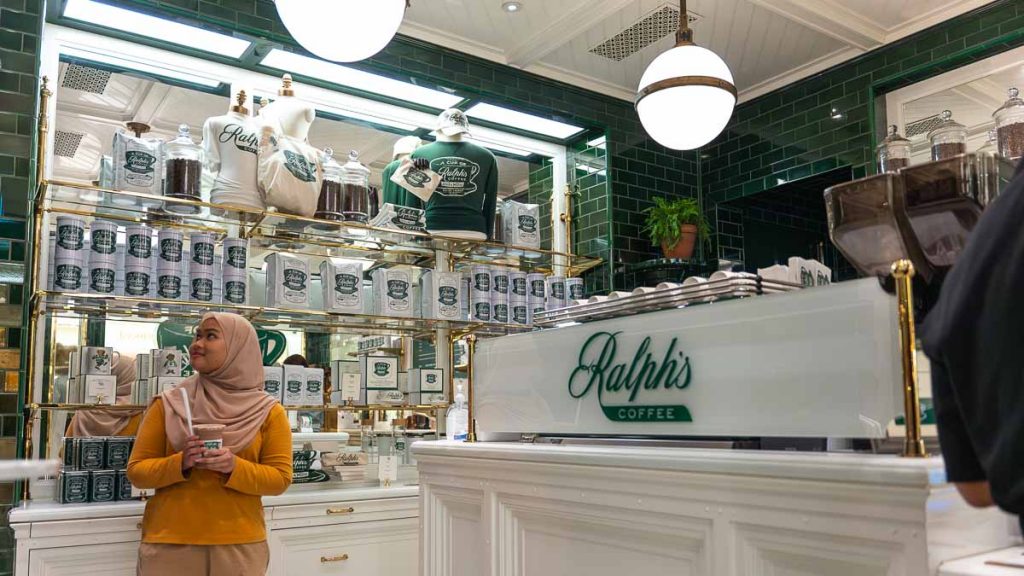 Ralph is known for its special coffee blends, which are made with organically grown beans from Asia Pacific, South America, and Africa — but if you're not into coffee, cakes and sandwiches are sold too!
Ralph's Coffee is primarily a takeaway but there's a singular cocktail table to set down your food and drinks for a quick bite. While you're there, grab a photo too — the cafe's green-tiled walls remind me of the Ministry of Magic headquarters in the Harry Potter movies (very posh 😎).
Opening hours: 11AM – 9PM
How to get there: 10min walk from Tsim Sha Tsui Station (Google Maps)
Know any other cool and Instagrammable cafes in Hong Kong? Let us know in the comments below!
---
This article was brought to you by Hong Kong Tourism Board.
For more travel inspiration, follow us on Facebook, Instagram, Tiktok and YouTube for more travel updates!