This Perth itinerary is everything you need for a short relaxing getaway. City and nature blended into a friendly, quaint city.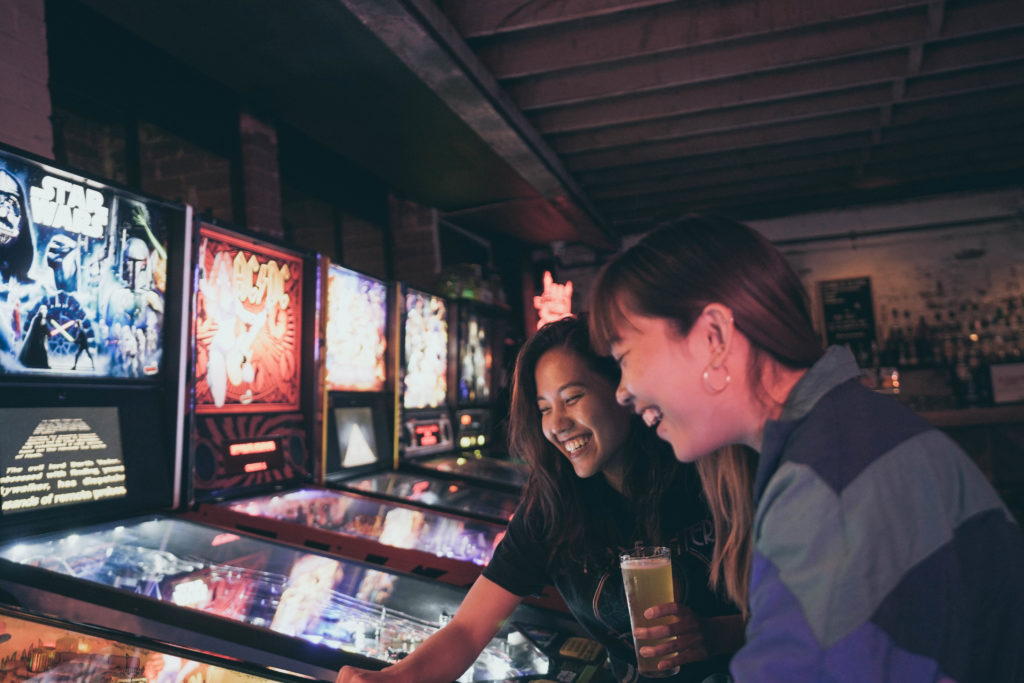 It doesn't take long to realise that Perth has a lot to offer. The views are impeccable, nobody's in a rush, and everyone has a smile on their face. If you're in need of a reminder that life is fleeting and work isn't everything, Perth is the place to visit without splashing the credit card limit. Hope you find this Perth itinerary useful!
Pre-trip Essentials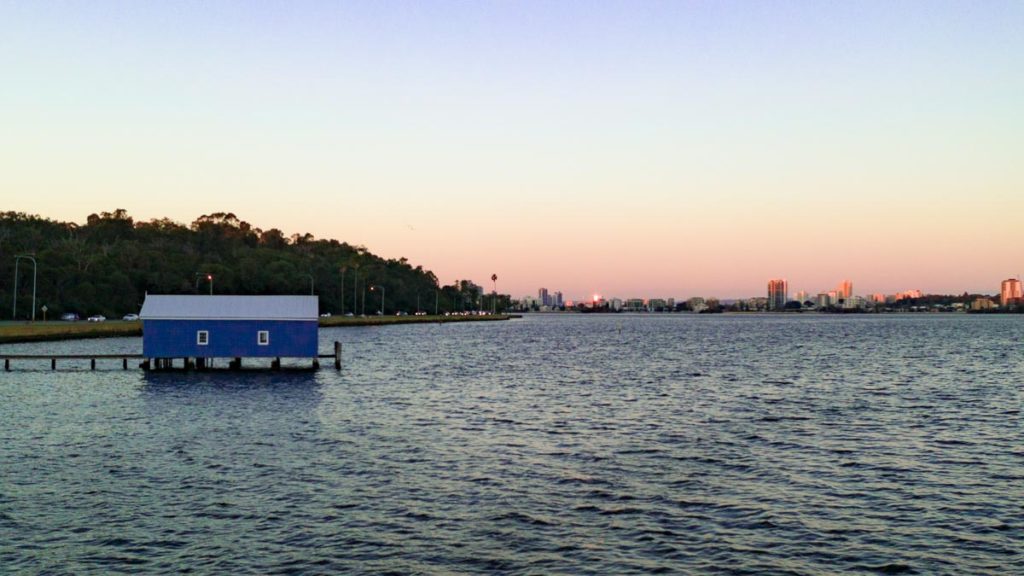 Getting from Perth Airport to the City: Perth Airport is quite a distance away from the city, so you might want to take a comfortable private charter car straight to your accommodation. The cheaper option would be to take Bus 40 from Terminal 3 or 4 all the way to Elizabeth Quay Bus Station.
Visa: You might need to apply for an electronic ETA Visa depending on your passport. Singaporeans need one!

Connectivity: A portable WiFi device is the most convenient way to stay connected in Perth. It connects up to five devices and at S$8 a day, it's cheaper than getting individual SIM cards at the airport for a short trip in a group.
Perth Itinerary Budget Breakdown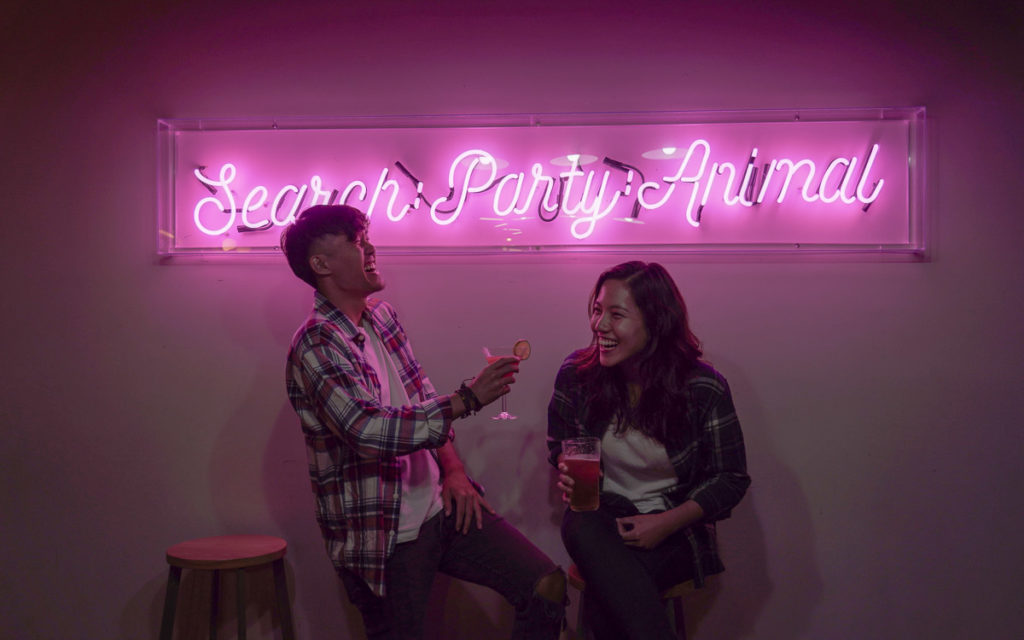 Transport: AU$100 (excl. flight to Perth)
Accommodation: AU$87
Food: AU$200
Activities: AU$76
Connectivity: AU$34.50

Total: AU$498.50 (~S$468)
Click here for the full budget breakdown of our Perth Itinerary.
Disclaimer: The cost of living in Australia is more on the steep side, but in most places around Perth, a decent meal should cost AU$20 or less. With some smart rationing, you'll be able to get around and have a good time for less than AU$500.
Day 1: Perth City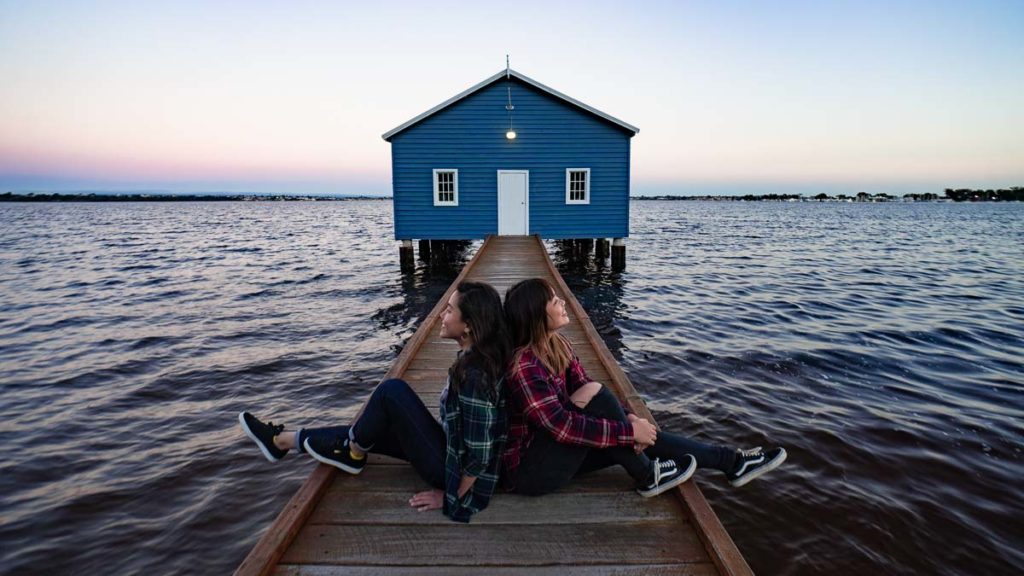 When travelling around Perth, purchase the SmartRider Card at any train station for AU$10 a day, which will allow you to take unlimited bus and train rides around the city. You'll be able to travel to Fremantle with it too.
King's Park & Botanic Gardens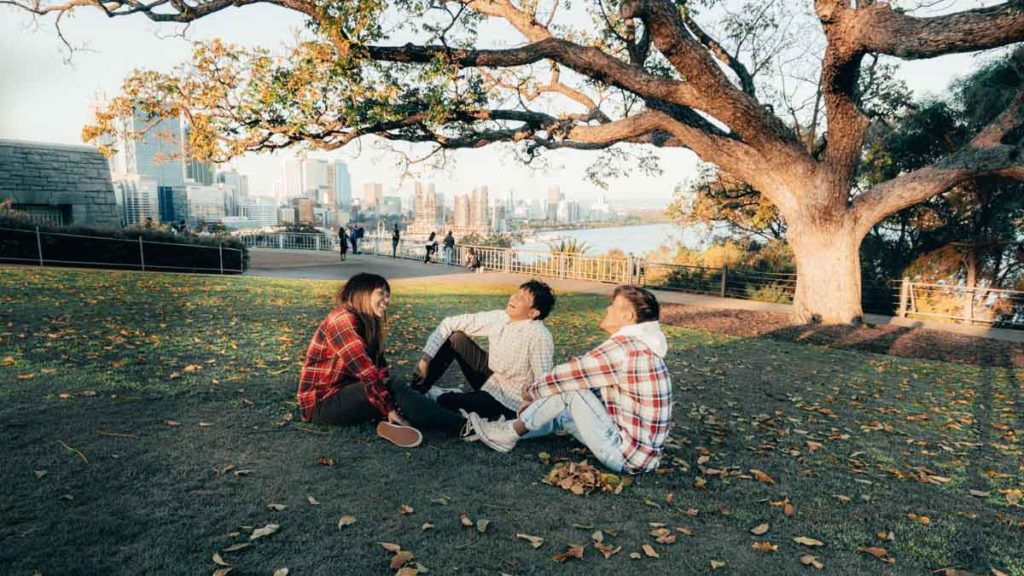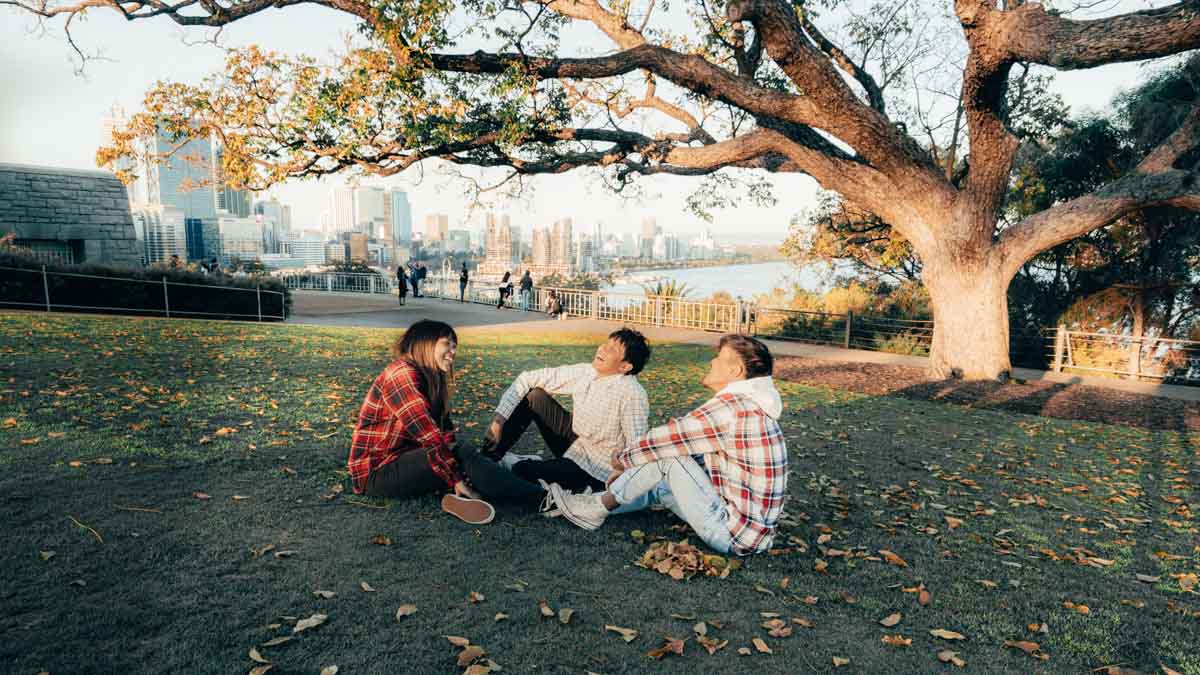 Begin your retreat with a slow walk around the Western Australian Botanic Garden located in King's Park. Take in all of the 400-hectare park's glory and the 3,000 species of flora, 70 species of birds that reside in it. Described as a "haven for native biological diversity", we see it too as a sanctuary for the spirit and mind.
Beside the palpable presence of nature is an equally stunning view of the city skyline. There's something for everybody here, too — with walking tours of varying themes (nature, history, culture) that you can embark on yourself, or with an experienced tour guide for free.
Entrance Fee: Free
Opening Hours: 24 hours
Address: Fraser Ave, Perth WA 6005, Australia
Perth Institute of Contemporary Arts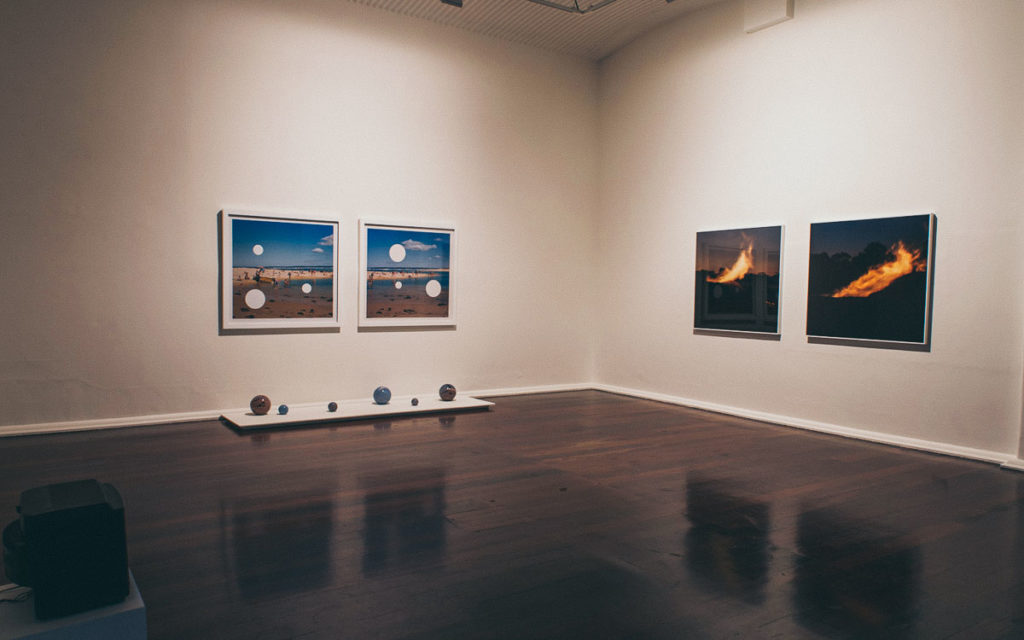 Photo credit: Derek Kreckler
What's a journey of reflection without looking at crafts that ignite the imagination? The Perth Institute of Contemporary Art (PICA) is known for the presentation of new work across all spectrums of art — through exhibitions, performances and learning programmes. You can take a look at the future events they have on offer here.
Entrance Fee: Free
Opening Hours: 10AM – 5PM, closed on Mondays
Address: 51 James St, Perth WA 6000, Australia
Lunch at Little Creatures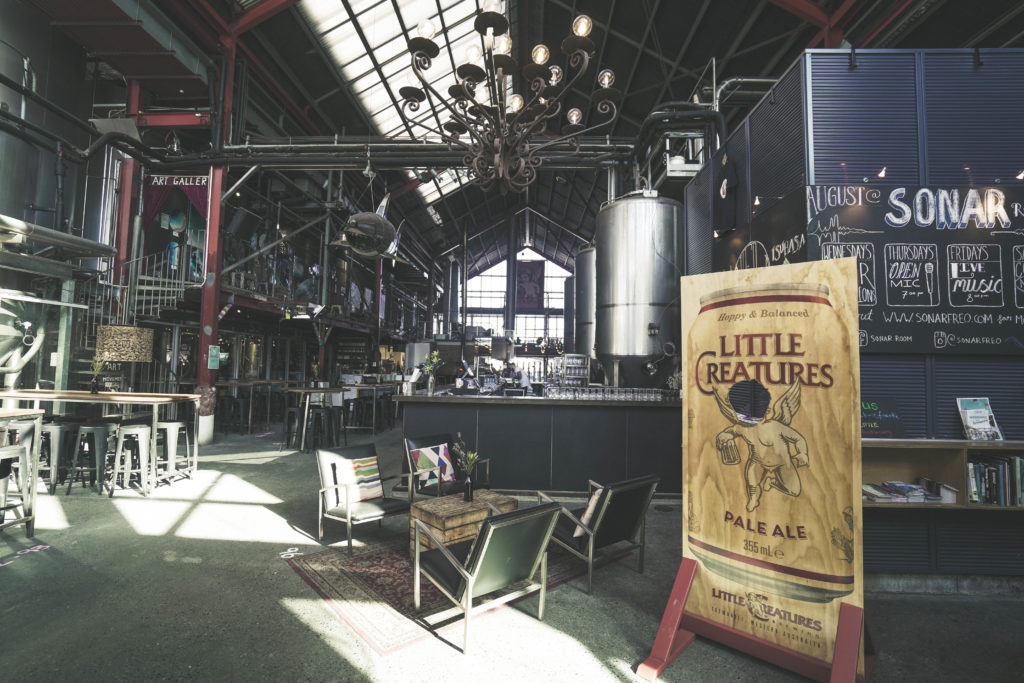 Little Creatures is an open brewery and restaurant that serves up great food and greater beer. They've somehow managed to make the interior's industrial decor feel modern too. Order any variation of their woodfired pizzas (From AU$21), or the beef nachos with guacamole and jalapenos (AU$24) if you're feeling snacky.
If you're interested in seeing for yourself just how they make their beers, you can also sign up for a tour around the brewhouse (AU$20).
Opening Hours: 10AM – 11PM (Mon – Fri), 9AM – 12AM (Sat), 9AM – 11PM (Sun)
Address: 40 Mews Rd, Fremantle WA 6160, Australia
Blue Boat House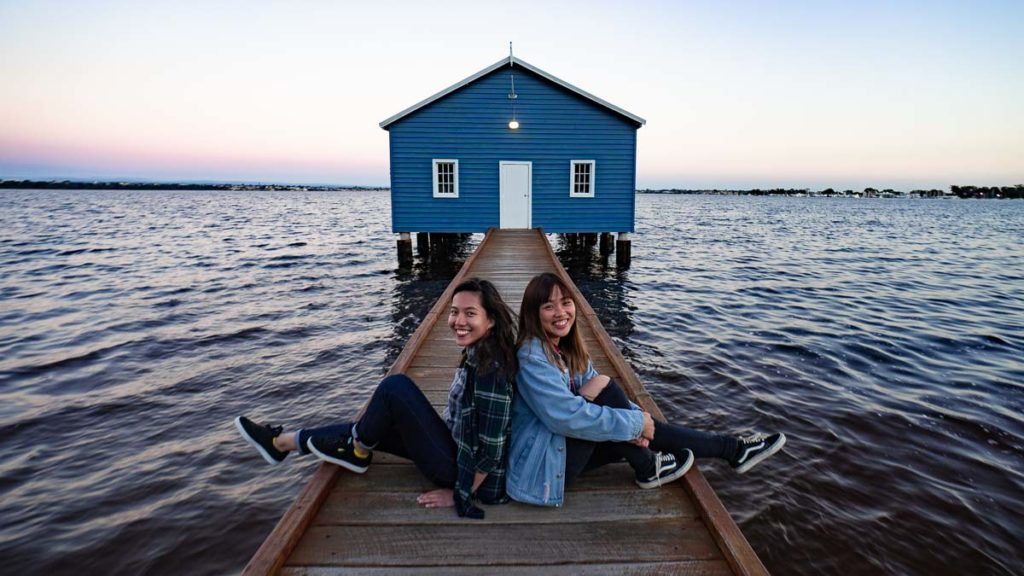 You've probably seen it before. Perth's beautiful isolated Blue Boat House — a cerulean complement to an aesthetic Instagram feed, and the backdrop for approximately 18% of profile pictures on Tinder.
In person, it sticks out as a sore thumb despite its mellow blue hue. Located on the Swan River next to a busy road, it is pretty much, but not completely, like a flower poking through a sidewalk crack. And it really is gorgeous.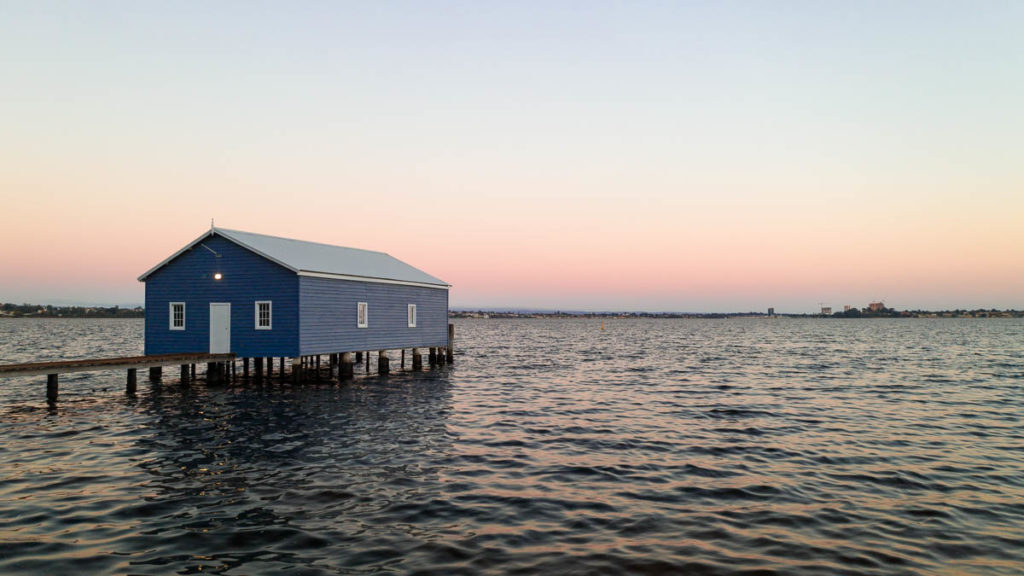 *Pro-tip: Closer to dawn, throngs of tourists will be around the area to take pictures. You'll most likely only have a couple of minutes to strike a good pose and take what you need before you hear muffled bickering behind you.
Entrance Fee: Free
Opening Hours: 24 hours
Address: Perth WA 6005, Australia
Lazy Susan's Comedy House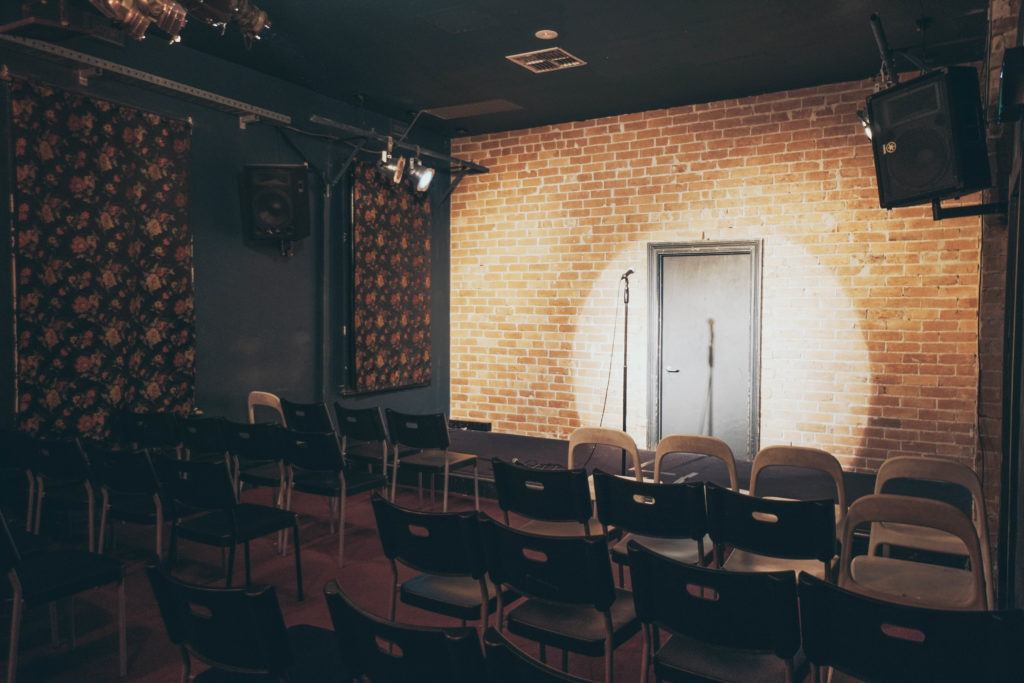 Stand-up comedy is big in Australia. Every week, both seasoned and amateur comedians turn up at the second floor of the Brisbane Hotel to tickle (or attempt to tickle) your funny bones.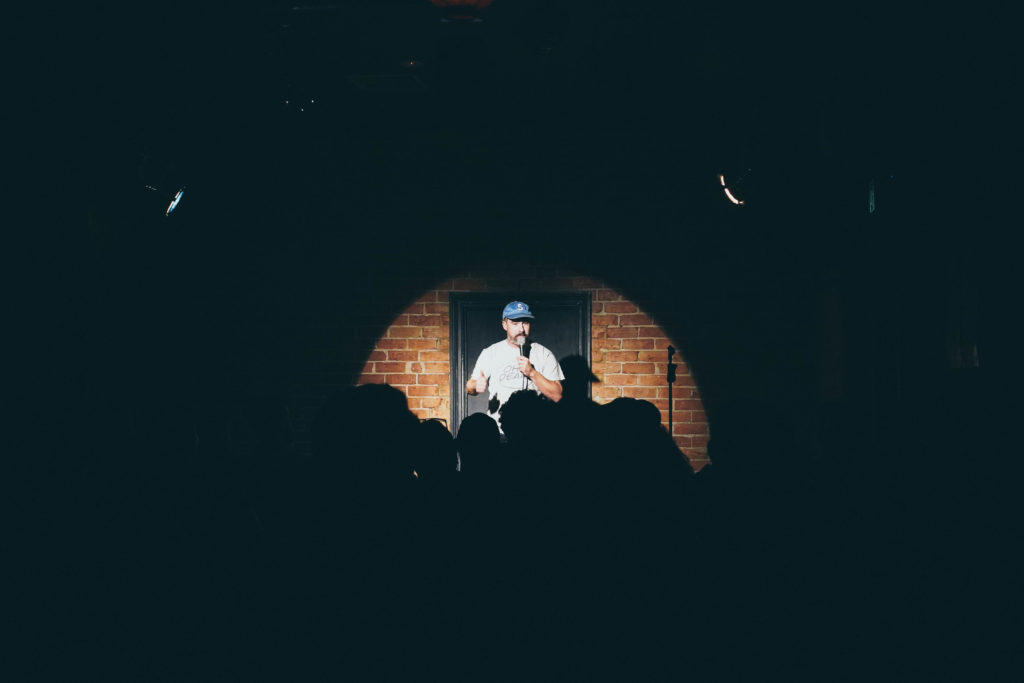 We showed up for Shapiro Tuesdays, an event specially for first-time comedians to give it a shot at the trade, and professionals try out some new material to see if they stick. At AU$5, cheaper than a beer, you get a memorable and hilarious evening with your pals. Pretty worthwhile to me.
Check out upcoming events at Lazy Susan's here.
Cost: From AU$5
Opening Hours: 8PM – 11PM, closed on Mondays, Thursdays and Sundays
Address: 292 Beaufort St, Highgate WA 6003, Australia
Accommodation in Perth: Hostel G — ~AU$29 per night. Located in the heart of Perth, this fresh hip establishment is a dream for both foodies and socialites. Most of the magic happens in one, colourful centralised lobby on the second floor — pool tables, arcade games, an open movie theatre, a bar and an in-house kitchen, to name a few amenities.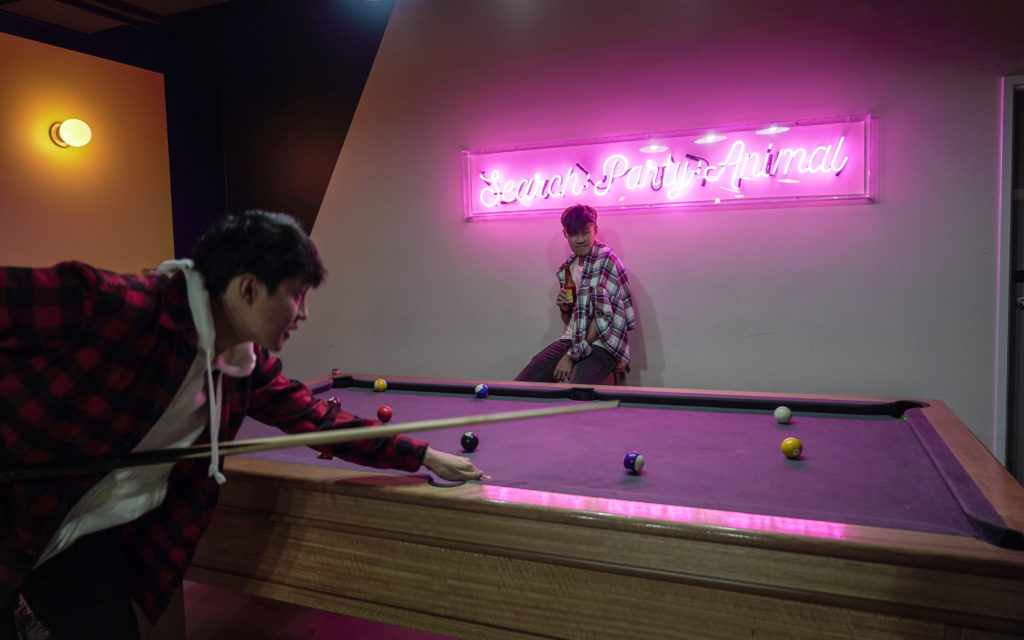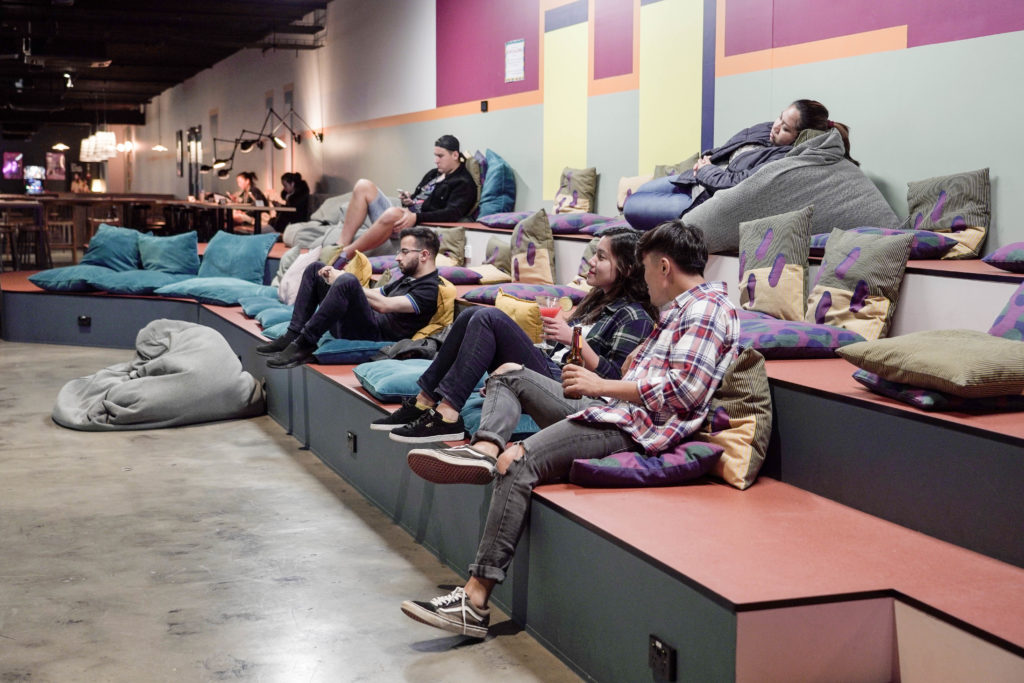 Day 2: Day Trip to Rottnest Island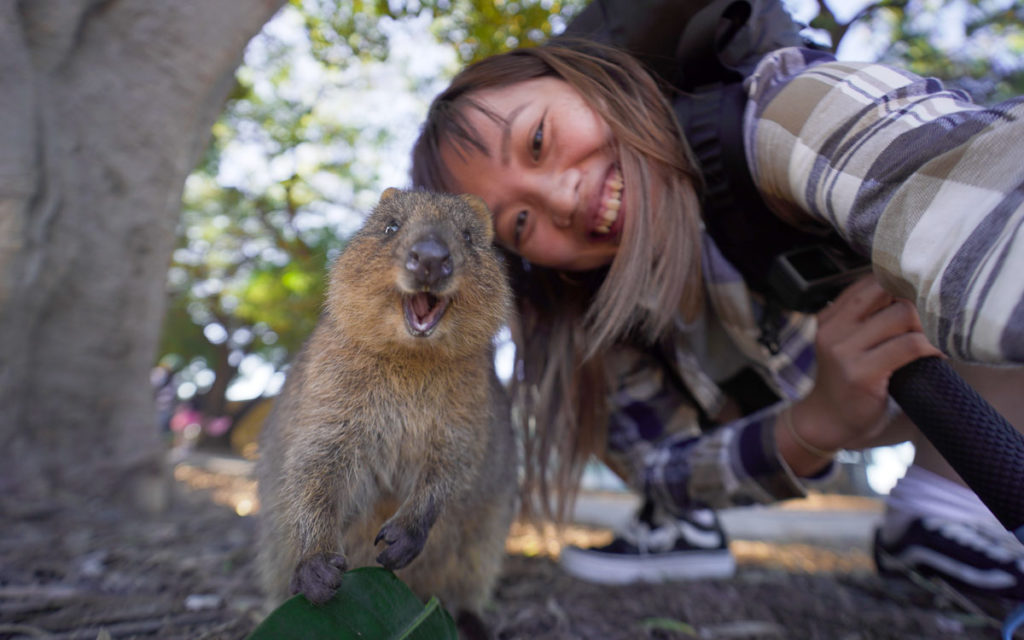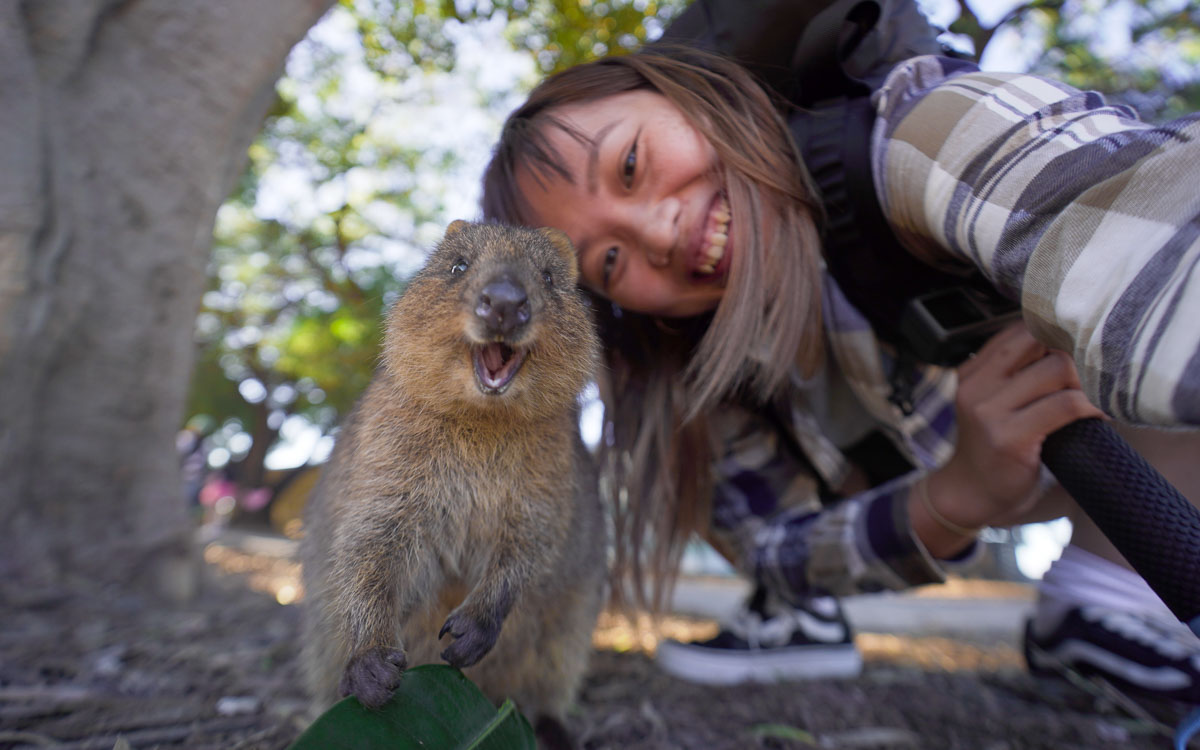 Rottnest Island, just off the coast of Fremantle, is the famous home of the "Happiest Animal in the World". While no one can certainly prove that, they sure look like they are in a constant state of eternal bliss — and everyone loves them for it. But Rotto, as the locals call it, has more than its fair share of wonders that warrant a visit even without the cutie pies.
Getting from Perth to Rottnest: The cheapest way to get there is by train and ferry. Take the Fremantle Line to Fremantle Station from downtown Perth, then walk for 5 minutes over to Fremantle B-shed Terminal to board the Rottnest Express (AU$70).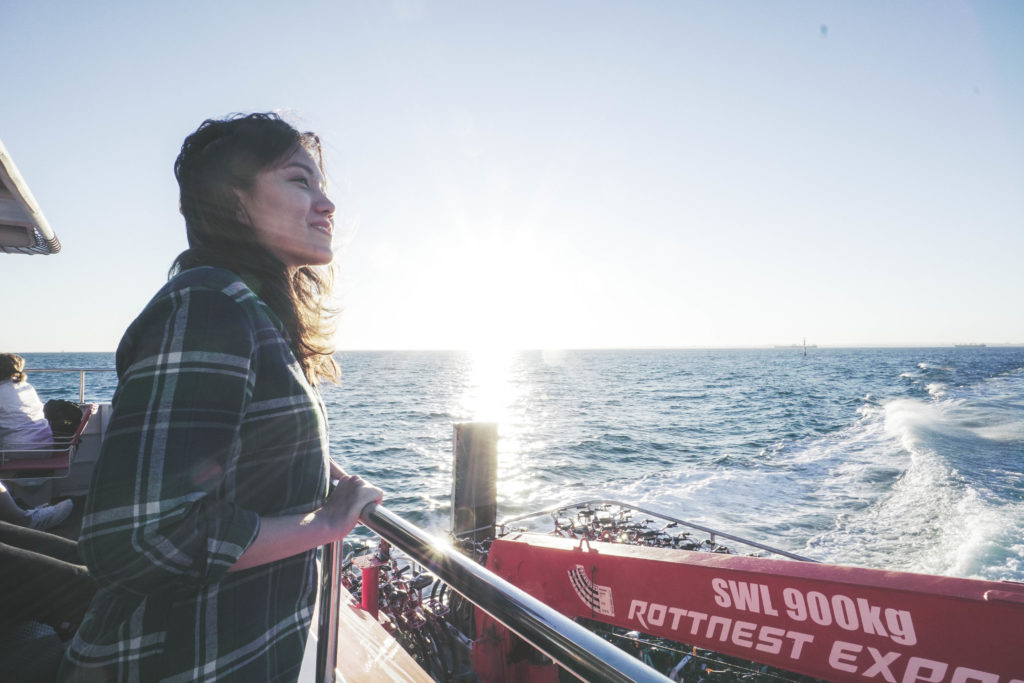 Getting around Rottnest: People tend to rent bicycles at AU$30 to tour the huge island. If budget's not your concern, you can pay AU$60 and rent an electric bike instead. You move twice as quick and with three times less effort.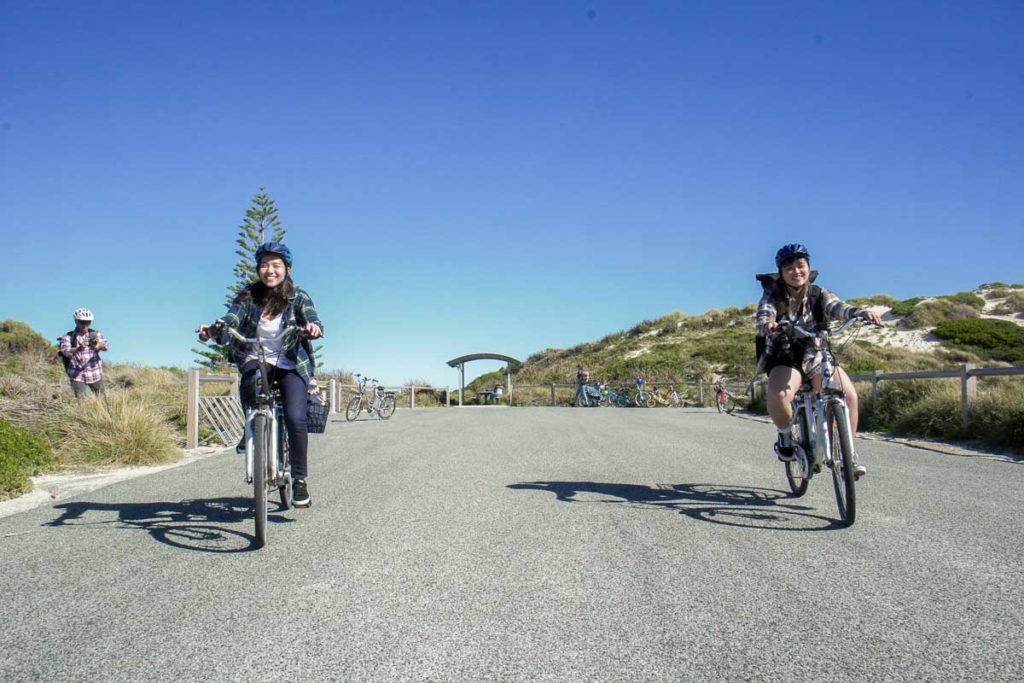 Meet the Adorable Quokkas (Rottnest)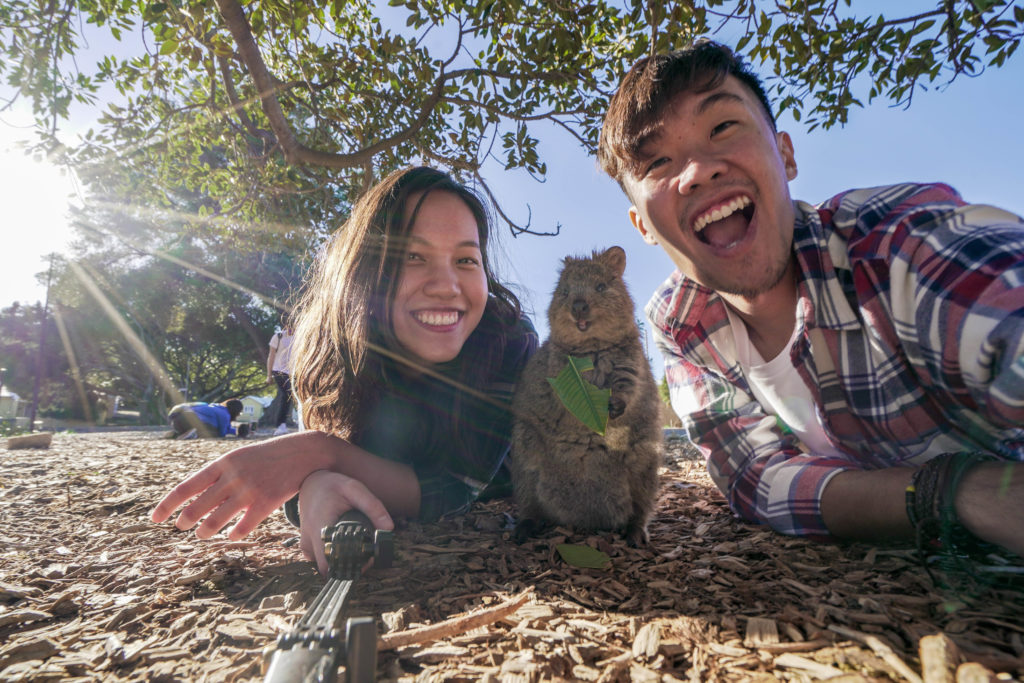 All three creatures in this picture are adorable but the tiny one in the middle gets my vote. Quokkas are scattered all over the island, but there's usually a large congregation of them closer to the trees by the ferry terminal. Grab a selfie with these friendly fur-balls of joy and you've got yourself a new profile picture!
*Pro-tip: Quokkas tend to look happier when they're munching on some greens. If you spot a quokka mid-meal, don't touch them, but don't be afraid to lie on the ground to get a shot either!
Optional: Skydive Over Rottnest Island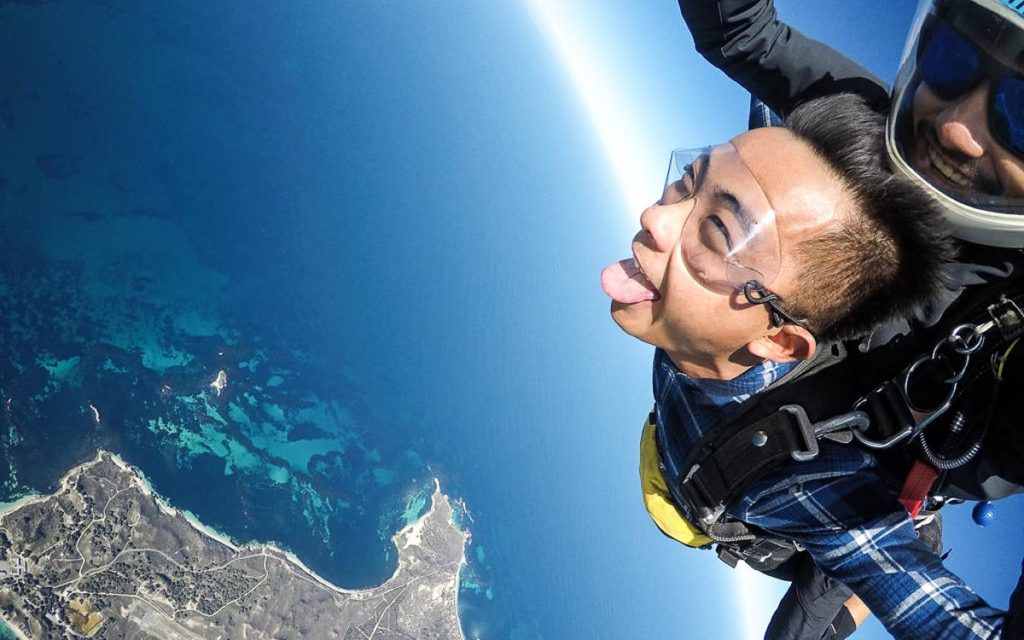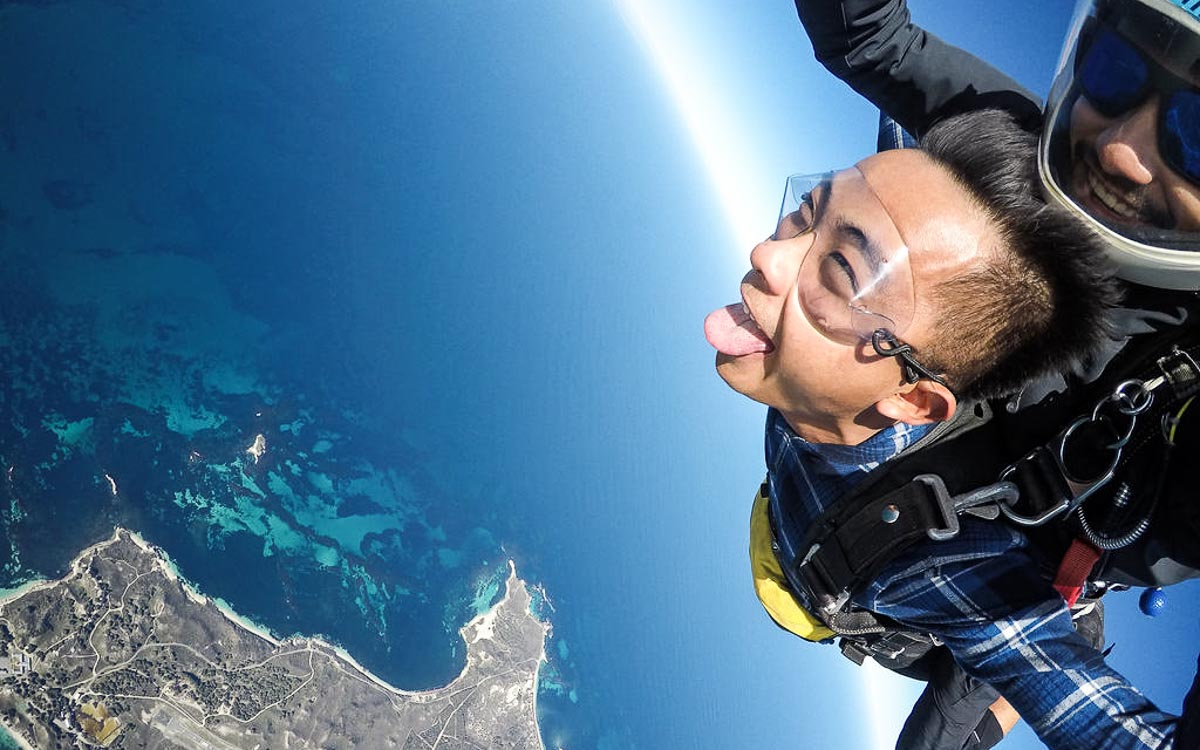 I get it — skydiving is the last thing you'd expect on a budget itinerary. And no, I'm not about to reveal that it costs less than a hundred bucks. But you should know that if you'd like to partake in a maddening once-in-a-lifetime experience free falling from 4,262m up in the sky, you can do it at Rottnest as well.
It goes without saying that the view of Rotto from above is spectacular, once you get over the initial fear of jumping from a height no man or woman were meant to jump from.
Cost: From AU$329
Duration: ~2 hours
Have a Picnic by the Beach (Rottnest)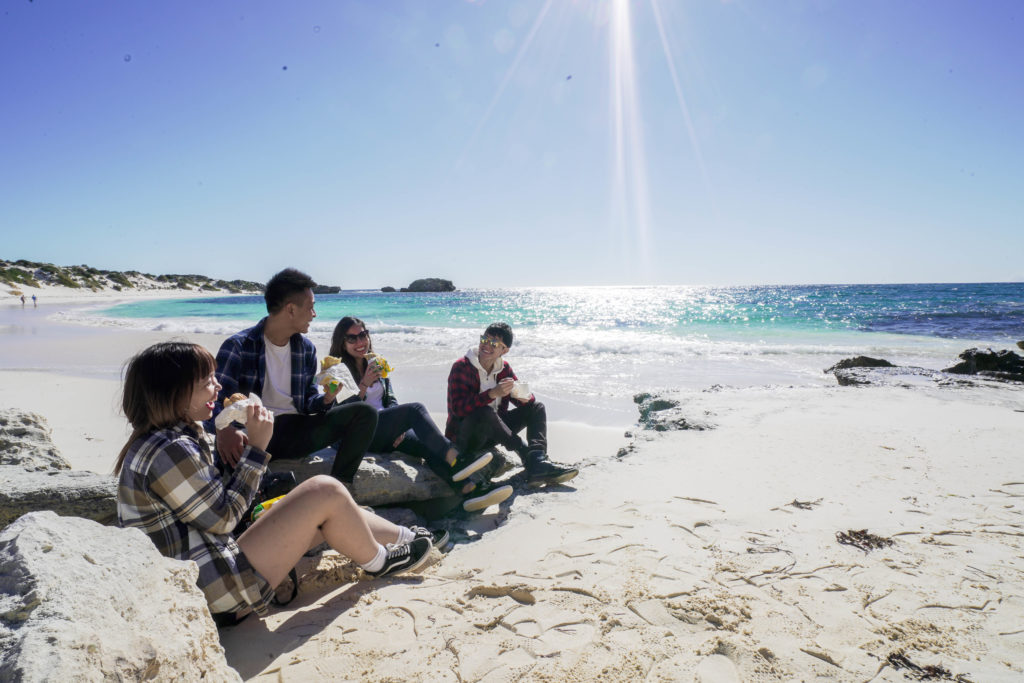 The island is quite the beach paradise. With over 60 secluded beaches and 20 different bays, you can soak up the sun and sand until your feet and tanned skin are wholly content. We recommend grabbing some food from the restaurants before cycling off to have a seaside picnic with your best buds on your very own "private beach".
Wadjemup & Bathurst Lighthouse (Rottnest)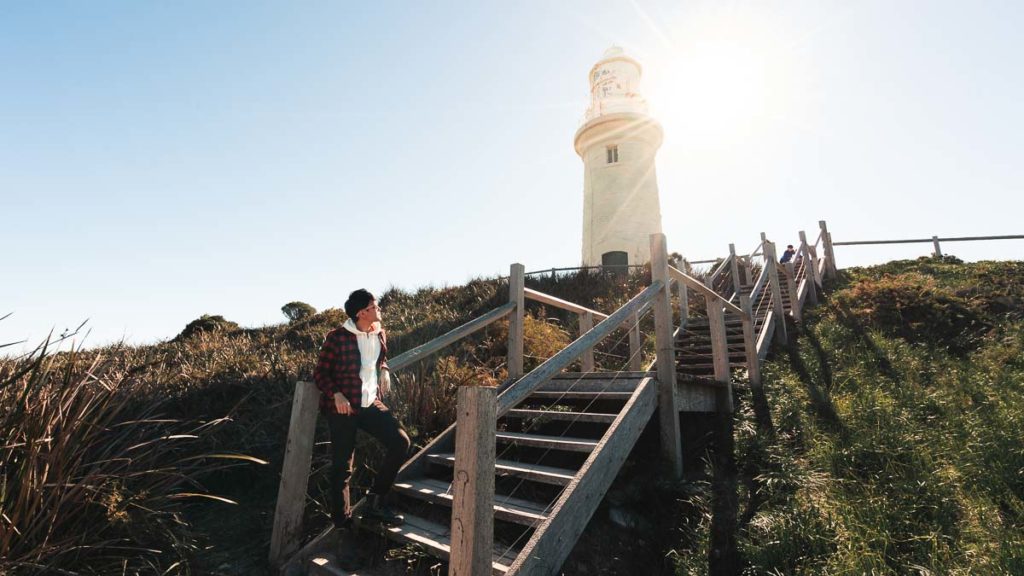 If you're sucker for history and random trivia, you'd enjoy a tour around the inner workings of the 170 year-old Wadjemup Lighthouse (AU$9). They are conducted every 30 minutes from 10AM to 2:30PM.
Little Salmon Bay (Rottnest)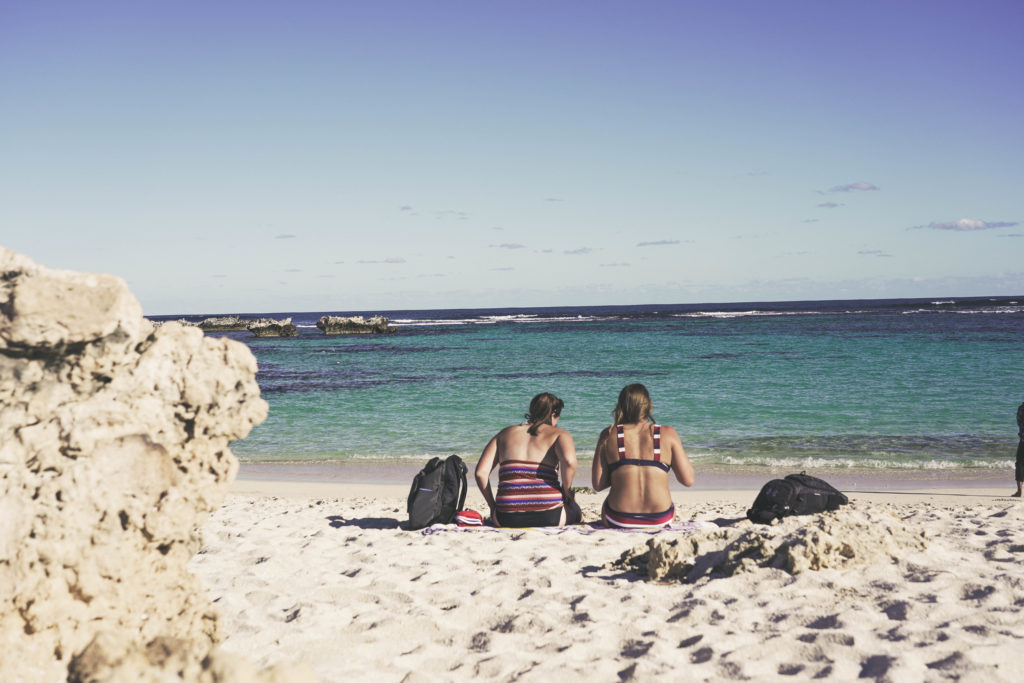 Little Salmon Bay is known to be one of the best snorkelling spots on Rottnest. Chances are you'll come across several types of fish and jellyfish, so bring your GoPro camera with you to take some pictures. But because it's quite a distance away from the ferry terminal, the lil' bay isn't usually too crowded either.
Palace Arcade (Perth)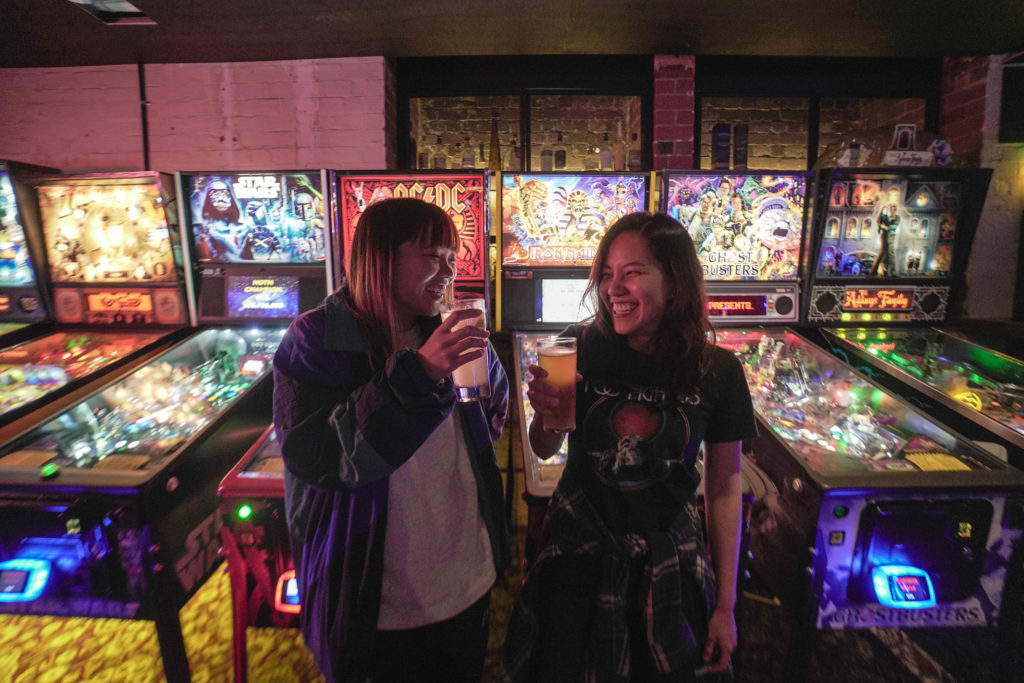 Once you're back from frolicking around the soft sand and breezing past cyclists without an electric engine, treat yourself to some ol' fashioned arcade games and drinks at the Palace Arcade.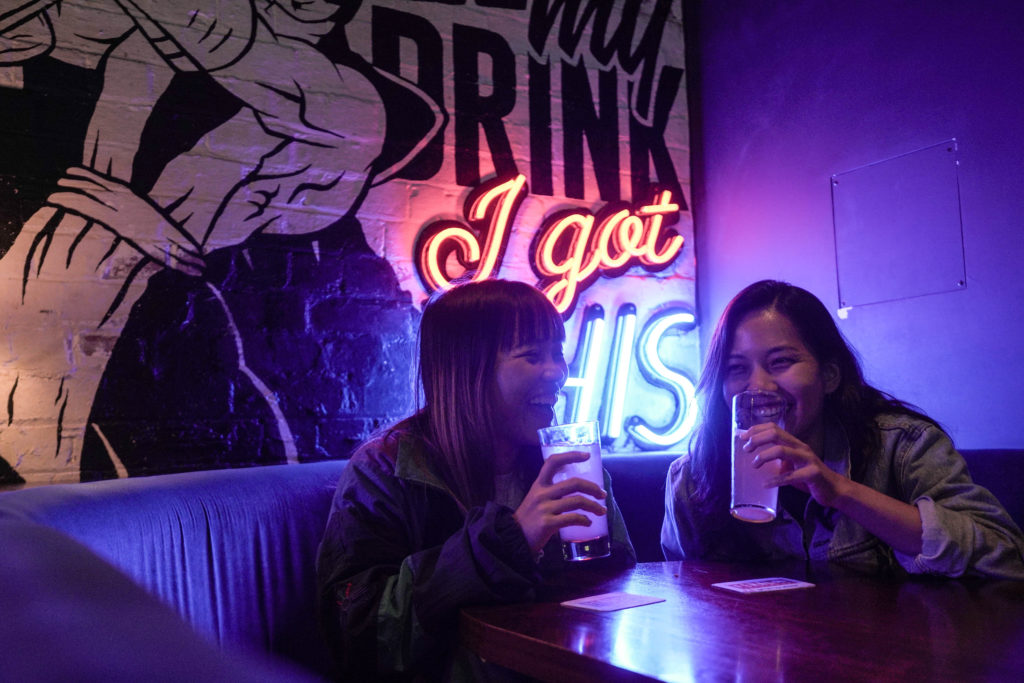 You'll get to immerse yourself in over 150 retro gaming machines for AU$1 – 2 per game, a collection curated by one man over 15 years. On certain days, you'll get to play unlimited games too, with a minimum spend of AU$20 on their menu items. Check their website for more details.
Opening Hours: 4PM – 12AM (Wed – Thu), 12PM – 2AM (Fri – Sat), 12PM – 10PM (Sun), closed on Mondays and Tuesdays
Address: 84 Beaufort Street, Perth, WA 6003
Read also: 11D Western Australia Itinerary — Coastal Road Trip From Perth To Ningaloo
Day 3: Fremantle
Fremantle Markets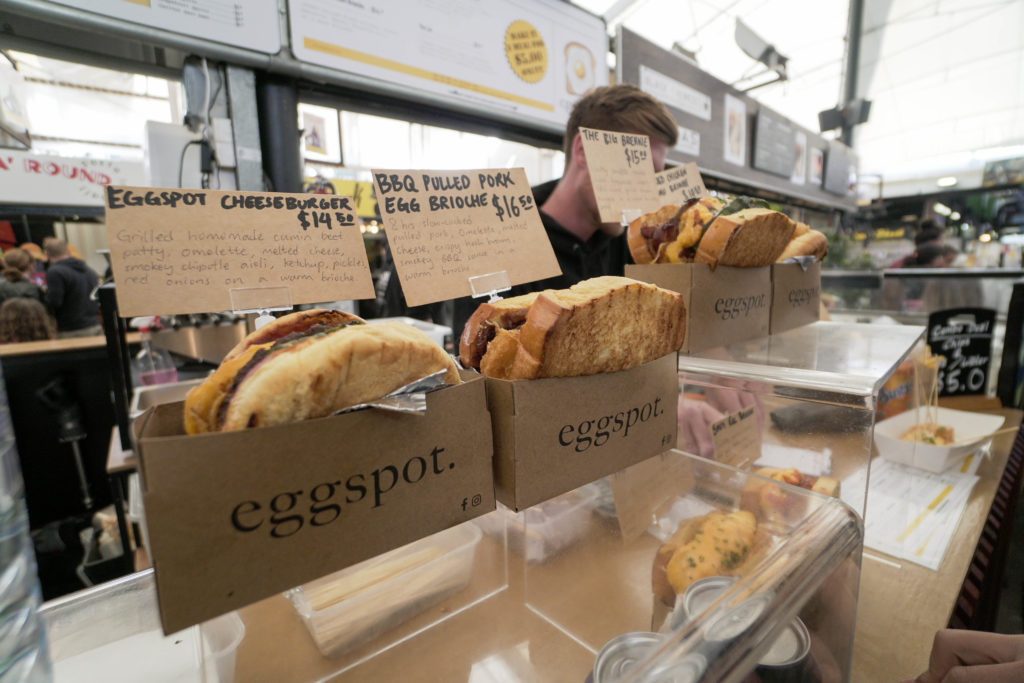 The Fremantle Markets are Australia's equivalent of the pasar malam — except they open shop in the day, and Uncle Ringo's not lurking in the background.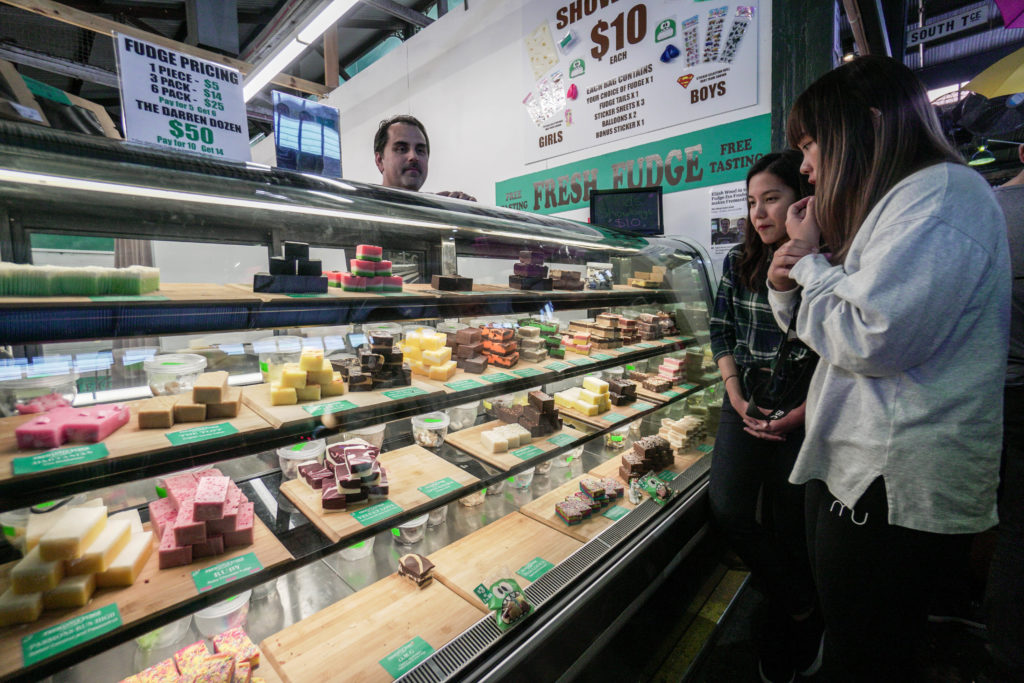 The sheer volume and variety of stalls can be overwhelming. Cuisines from all around the world seem to have made a pact to congregate in Perth every weekend. Nearly every food store offers something unique that tastes exquisite on the mouth, and the consistent waves of locals who show up are testament to its quality.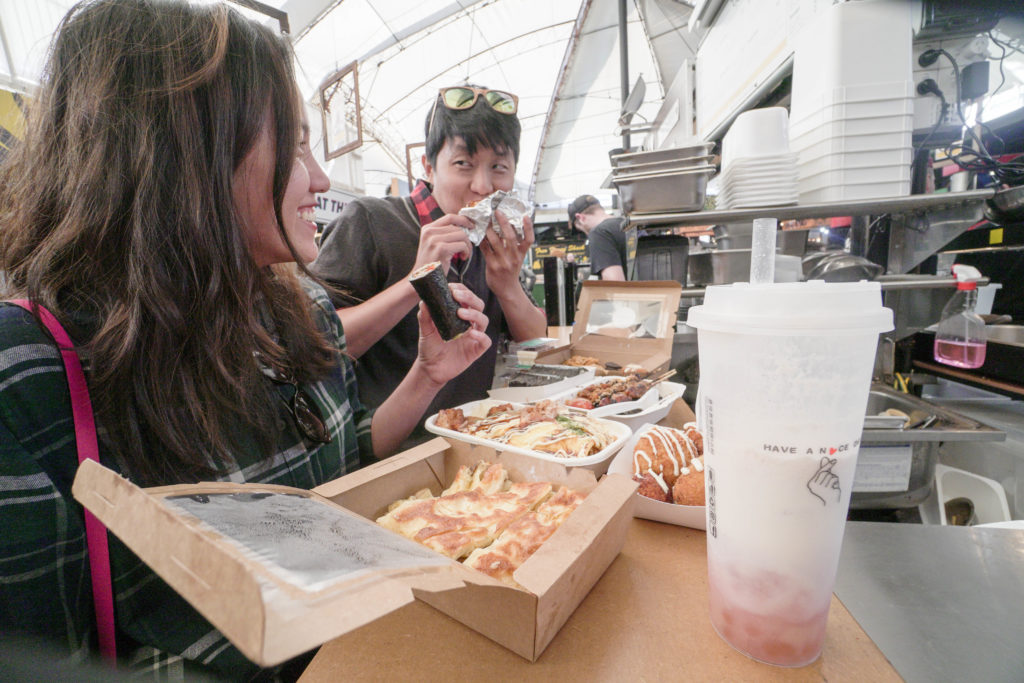 Visit with an empty stomach, and whatever stacks of cash you have remaining to pick out the best bits of the market.
Here are several shops we patronised and recommend: Fatboi Brownies, The Honeycake, The Original Fremantle Fudge, Eggspot, Pasta A Round, Roogenic Tea.
Entrance Fee: Free
Opening Hours: 9AM – 8PM (Fri), 9AM – 6PM (Sat, Sun, Public Holidays that fall on a Monday), closed from Monday to Thursday
Address: South Terrace &, Henderson St, Fremantle WA 6160, Australia
Fremantle Prison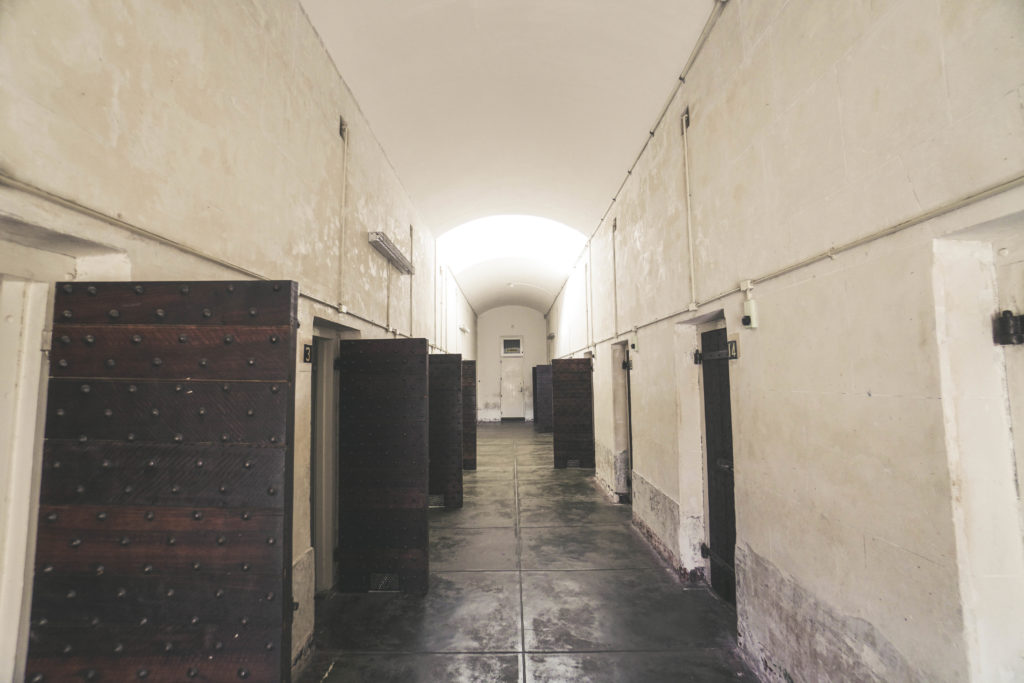 Ex-prison visits are not just great for tales of the supernatural. They offer fascinating insight into what life was like for inmates back in the day, even now, and each prison has their systems that make them unique.
Fremantle Prison, active up until 1991, was known to be one of the most notorious prisons to reside in for both guards and prisoners. They didn't have proper toilets (only buckets) in their entire 136-year history until the 80s (pretty crappy).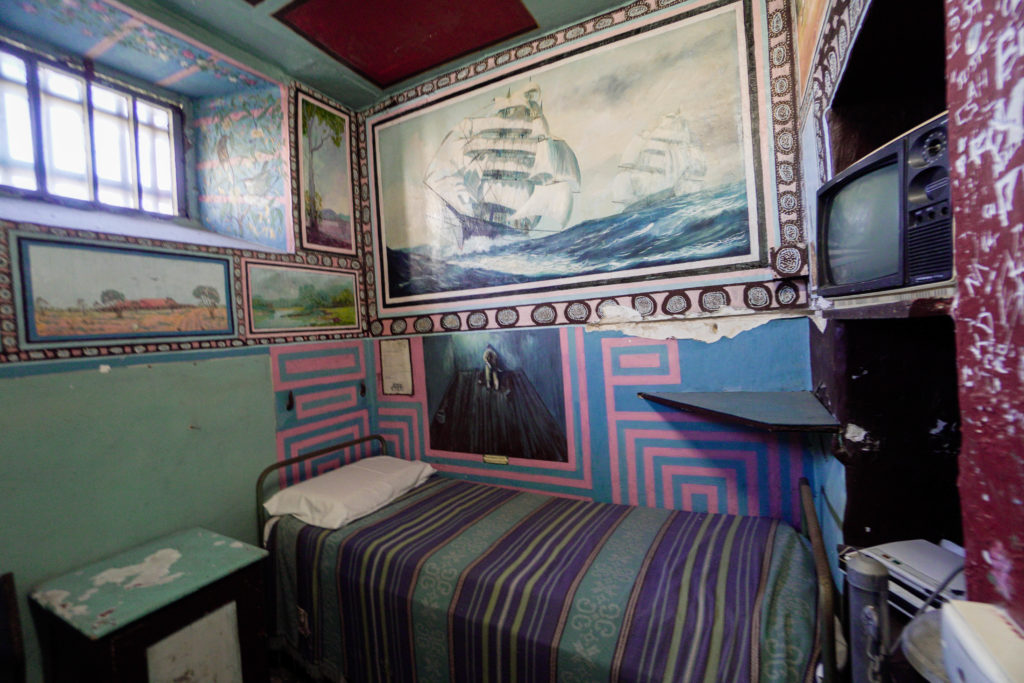 The inmate in this prison cell was given special permission to paint his room, as a form of therapeutic treatment to help him relax.
They've got five different tours that last 75 minutes, each showcasing different parts of the prison. One of them is a night tour that requires you hold on to torchlight to really bring out the chills from your spine.
Cost: AU$22 – 75 (depending on tour)
Opening Hours: 9AM – 5PM
Address: 1 The Terrace, Fremantle WA 6160, Australia
Skyview Wheel Fremantle (Optional)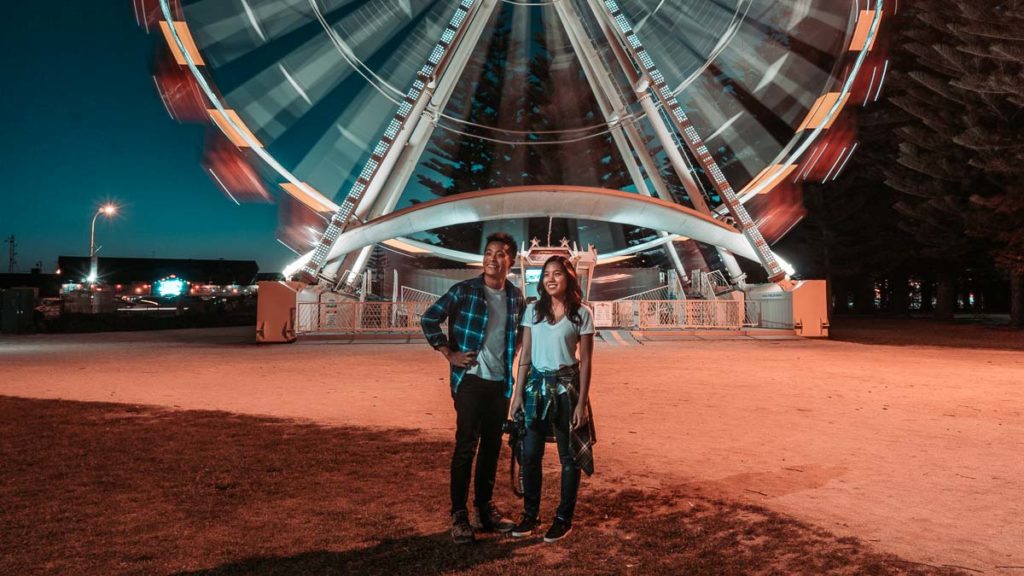 The Skyview Wheel, also known as the Tourist Wheel, makes for some sick Instagram-worthy photo opportunities. While you'll be able to get a bird's eye view of Fremantle on board, the image from the bottom isn't too bad either (and it's free). It's located within Esplanade Park, a place with lots of natural greenery, and a skate park directly opposite the wheel too.
Price: AU$12 per pax
Opening Hours: 10AM – 9PM, closes on 10PM on Fridays and Saturdays
Address: 34 Mews Rd, Fremantle WA 6160, Australia
Read also: Western Australia's Best Photo Spots — Hidden Gems In Perth, Rottnest Island, and Kalbarri for your Instagram
Holey Moley Golf Club, Northbridge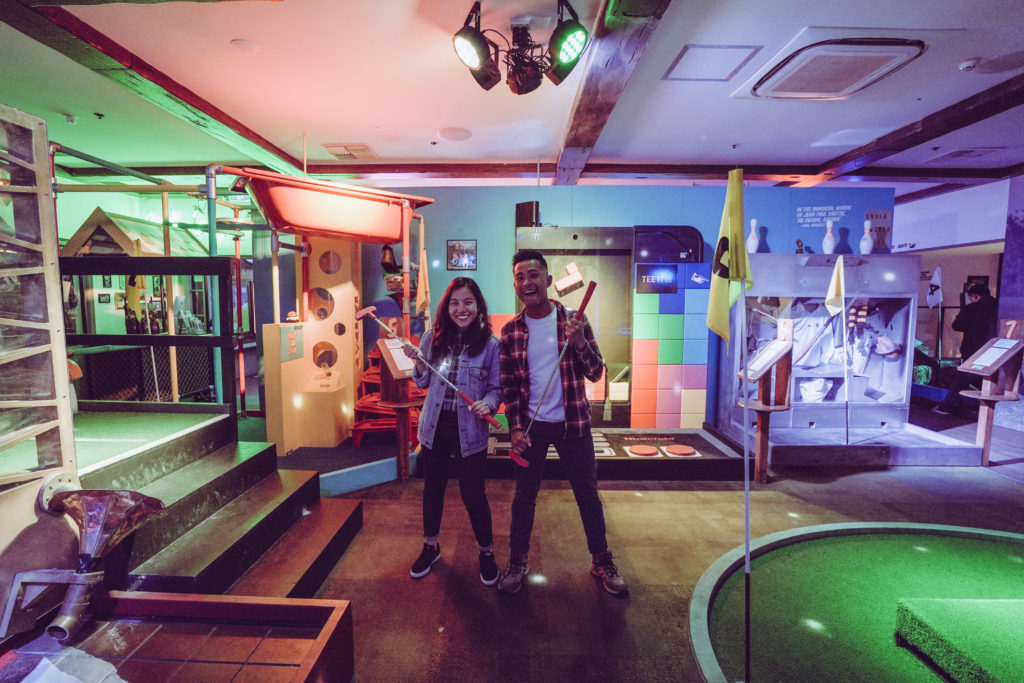 I've been to many bars in my youthful existence, but the Holey Moley Golf Club is on par (haha) with the best around. Although their food is decent and their drinks are delightful, what makes the franchise special is not what's on the menu, but what's on the green.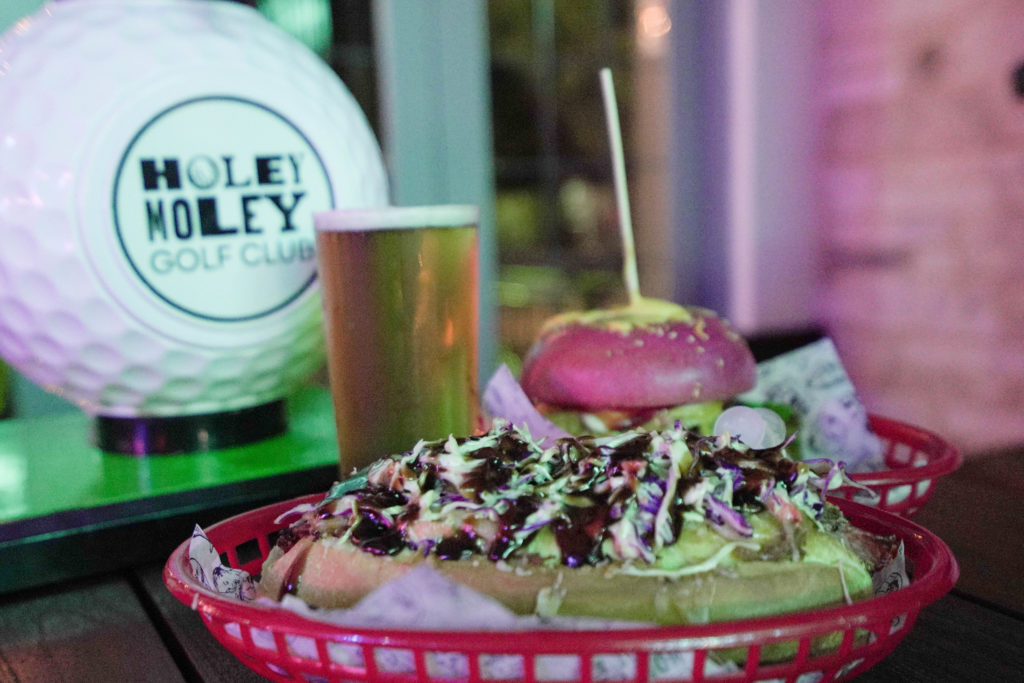 More than half of the establishment serves up creative, elaborate golfing set-ups, a brilliant post-alcohol activity for you and your friends to have a ball of a time.
With a minimum spend of AU$10 (~S$9), which is essentially the cheapest item on the menu, you'll get a free 9-hole game on the house. That's ~S$5 cheaper than what you'd pay in Singapore — plus you get to enjoy a meal or drink too!
Opening Hours: 12PM – 12AM (Mon – Thu), 12PM – 1AM (Fri), 10AM – 1AM (Sat), 10AM – 10PM (Sun)
Address: 53 Lake St, Northbridge, Western Australia , 6003
Spoil Yourself with Chicho Gelato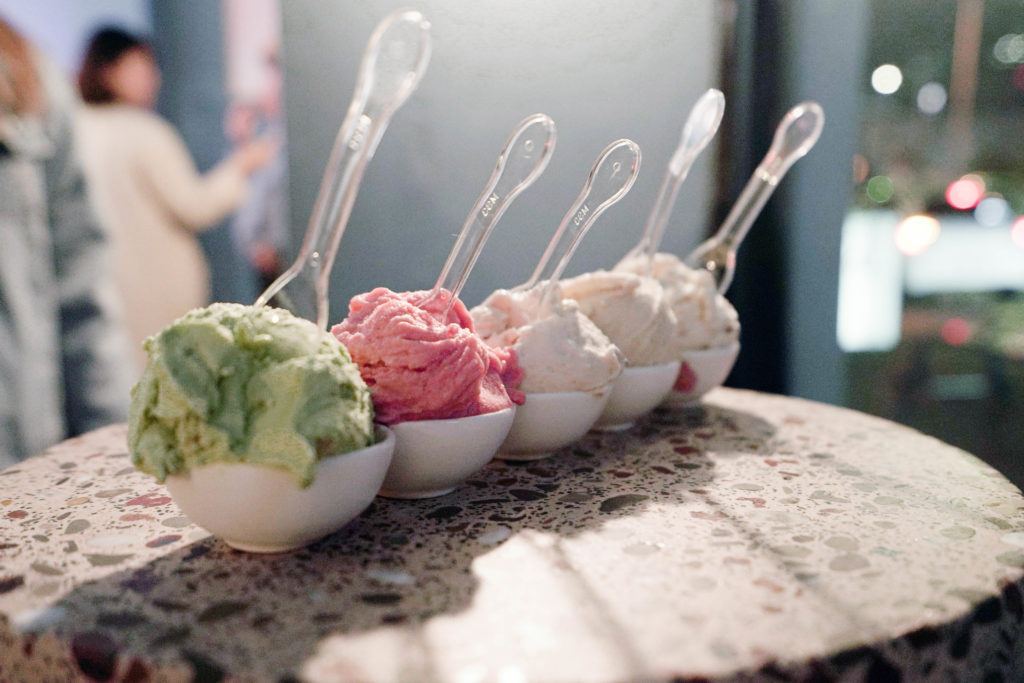 Chicho Gelato's eclectic and eccentric range of flavoured frozen desert will make your sweet tooth sparkle and shine. Eggnog, Spiced Pumpkin Gingersnap, Burnt Butter Popcorn, Avocado Candied Bacon (???) are just a few of the unique tastes you'll get to try. A scoop costs AU$5 and three scoops are AU$10.
Opening Hours: 12PM – 10PM (Sun – Wed), 12PM – 10:30PM (Thu), 12PM – 11PM (Fri –Sat), closed on Mondays
Address: 180 William St, Northbridge WA 6003, Australia
Day 4: Best of the Rest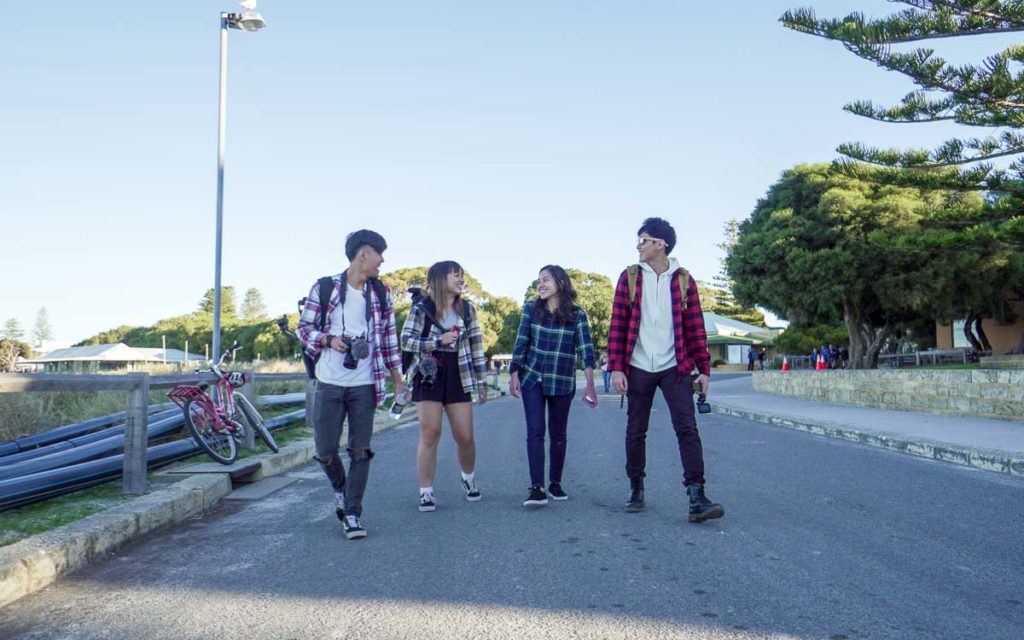 There are still plenty of things on the Perth bucket list to check off. Since it's your last day though, we'll leave it to you to decide based on the time you have left in the city.
Yanchep National Park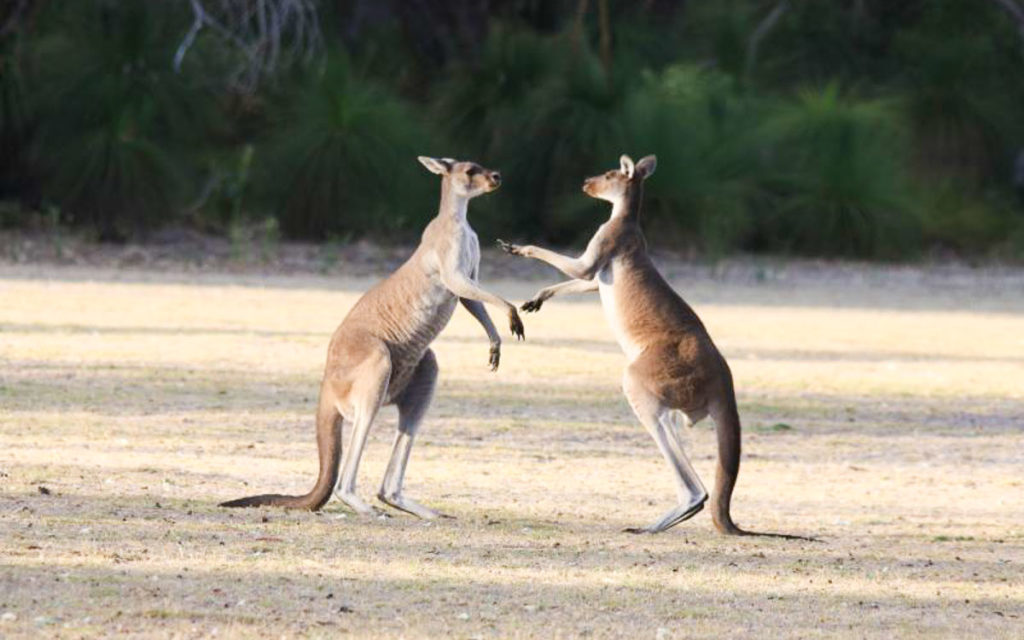 Photo credit: Explore Parks WA
There are a few things you don't realise until you come to Australia. One of them is the unfortunate amount of roadkill you find on the highways, which are a pretty depressing sight. When we finally saw some kangaroos (alive and well) in Yanchep National Park, we quite literally hopped with glee.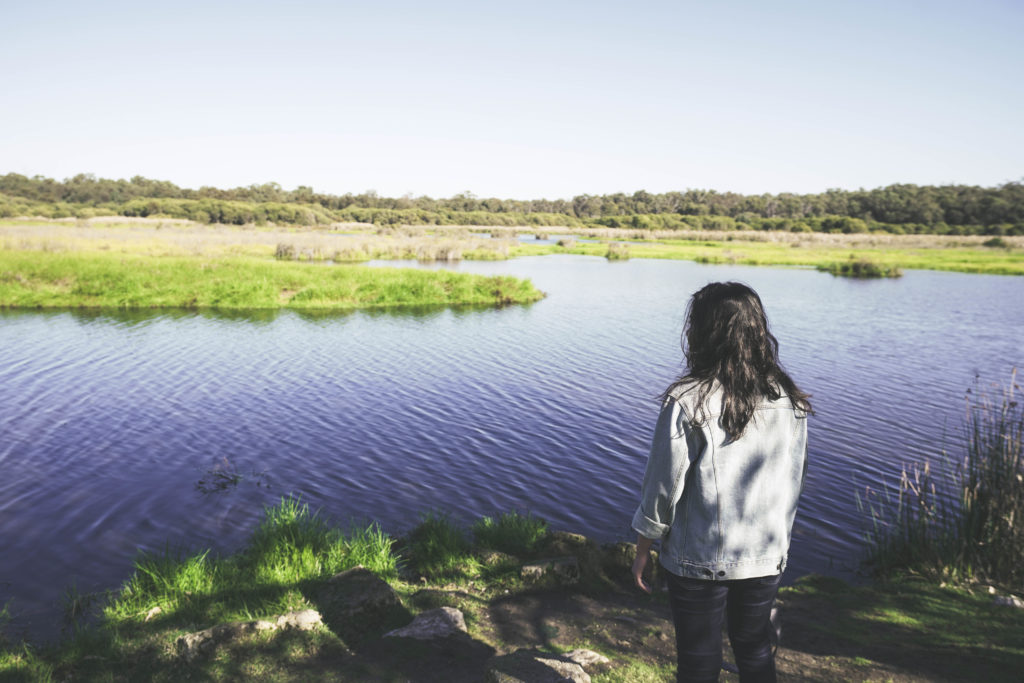 The park is home to a community of kangaroos and koalas you'll get to observe from a distance. It's also as serene and quiet as any park you'll find back home, perfect for a relaxing stroll any time of the day.
Entrance Fee: Free
Opening Hours: 24 hours
Address: Yanchep Beach Rd &, Indian Ocean Dr, Yanchep WA 6035, Australia
Rally Action Driving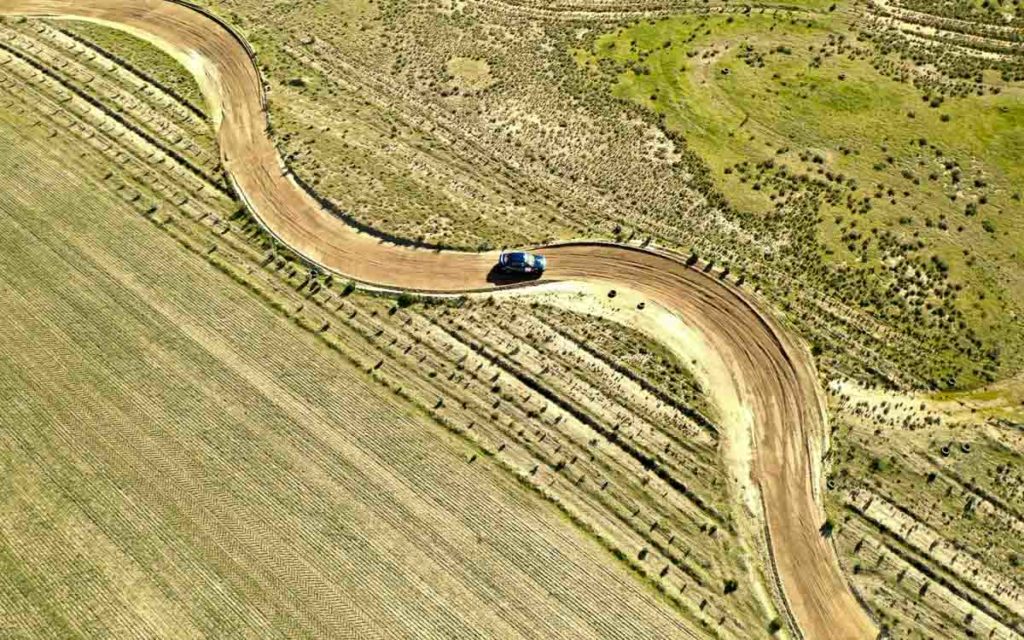 If you've ever dreamt of stepping in the shoes of Lewis Hamilton, you may carry on dreaming. However, our friends over at Rally Action can offer you something else pretty close — an Adrenaline Ride. A chance to sit next to a professional rally driver, balls up in your throat, and reflect on the times you've bragged about actually being good at the wheel.
These guys are pros, and nothing quite compares with being in the front seat going at 150km/h on a dirt track. You can in fact try your hand at taking a spin with a professional coach next to you too, with additional cost and a full day free. Do note that the location of this activity is some ways from the city, and it'll be more convenient if you have time to spare for transportation.
Cost: From AU$99 (~S$92)
Activity Timings: 9AM, 11:30AM. Weekends only, open mid-March to early December
How to get there: 2hrs 30min drive north from Perth. Exact location of race circuit provided upon booking.
Hope you found our Perth itinerary useful. Let us know what else we should include!
Explore the Rest of Western Australia
Perth is but the tip of the beautiful Western Australian iceberg. Feast up on WA's famously-chic eats and quality wines, or get your heart racing/mind blown with our 11-day road trip itinerary around Western Australia, starting in Perth.
PSA: Get 15% off your direct flights from Singapore to Perth with FlyScoot using the promo <GOPERTH> now!
Gorgeous natural landscapes, troves of diverse wildlife, and endless beaches with eye-popping sunsets await you.
---
This Perth Itinerary was brought to you by Tourism Western Australia.
For more travel inspiration, follow us on Instagram, YouTube, and Facebook!