These cool Japan accommodations are reason enough to visit — you could stay in a century-old ryokan a night and a modern capsule hotel the next!
Photo credit: Rakuten Travel
During our trip to Niigata prefecture in Japan, we got to stay in a ryokan (traditional Japanese inn). Ryokans aren't something you see every day, so staying in one was definitely a highlight.
Japan's unique accommodations are one of the things we always look forward to experiencing — there's such a great mix of modern and traditional elements!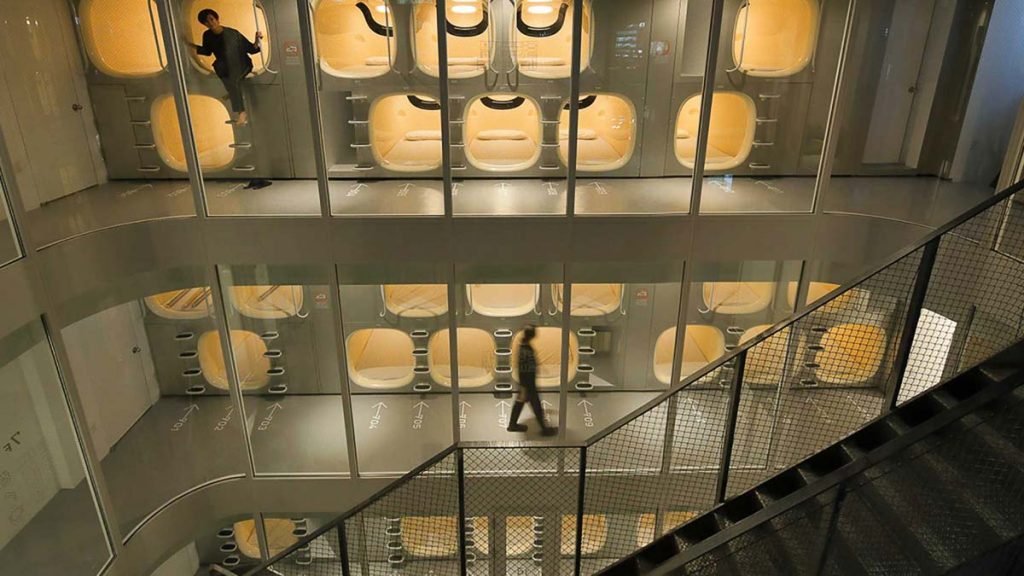 Photo credit: Nine Hours
If you're anything like us, you'll want to experience staying in these places for yourselves. Here are 11 bucket list accommodations for your next trip to Japan! 🥳
1) Kawaguchiko Onsen Oike Hotel (Yamanashi) — amazing views of Mount Fuji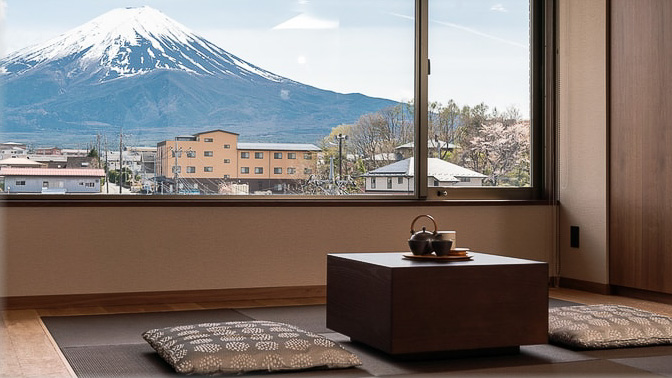 Photo credit: Rakuten Travel
For some of the best views of Japan's tallest mountain, spend a night at Kawaguchiko Onsen Oike Hotel. It's among the top onsen hotels in the area and is definitely a bucket list-worthy Japan accommodation.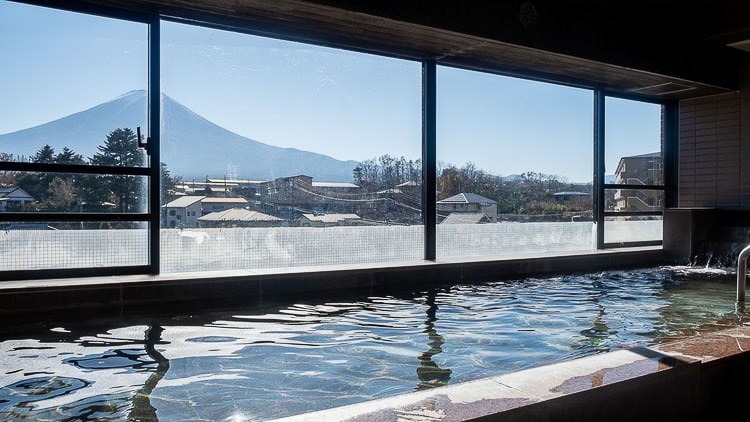 Photo credit: Rakuten Travel
The hotel's onsen features large windows, so guests can relax while enjoying beautiful views of Mount Fuji.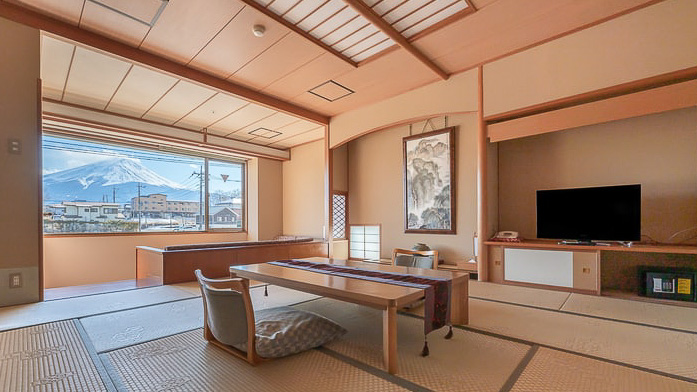 Photo credit: Rakuten Travel
Both Western and Japanese-style rooms are available, with the latter featuring traditional elements like tatami mats and zaisu chairs (Japanese legless chairs). The main highlight of the rooms though, are its massive windows that frame Mount Fuji!
Cost: From S$218/night
Address: 6713-103 Funatsu, Fujikawaguchiko-machi, Minamitsuru-gun, Yamanashi, 401-0301, Japan
Read also: Guide to Climbing Mount Fuji — Everything You Need To Know About Climbing Japan's Highest Mountain
2) Nine Hours Otemachi (Tokyo) — capsule hotel straight out of a space film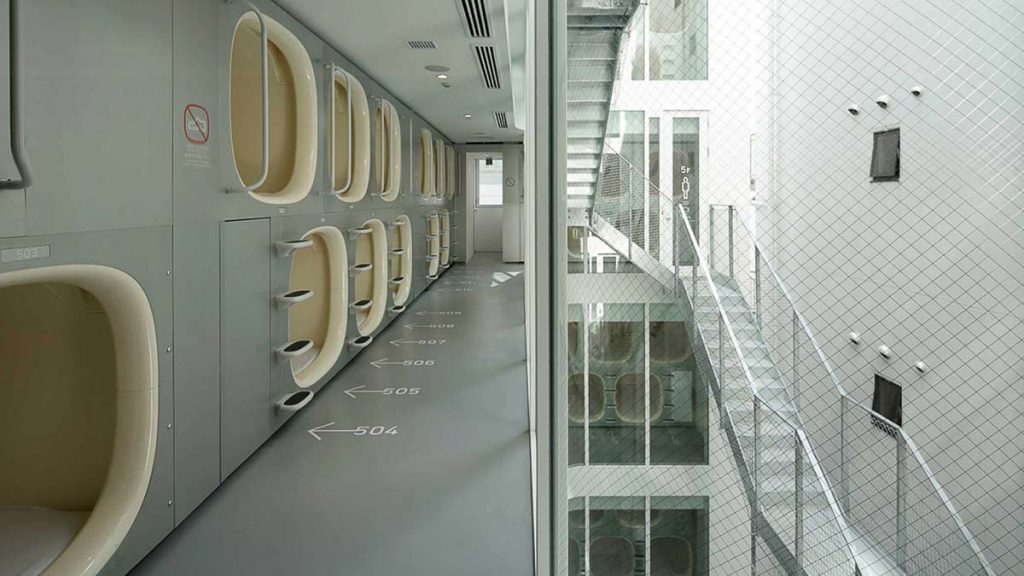 Photo credit: Nine Hours
Japan has several great capsule hotels, but Nine Hours Otemachi is in a league of its own. The design reminds me of space stations in movies; like the pods where astronauts go into cryogenic sleep.
Each capsule has a door, allowing guests to enjoy privacy and soundproofing — a huge luxury in a hostel. The lights can also be controlled by a dimmer button, and each pod includes a USB-B and USB-C port to charge your electronics.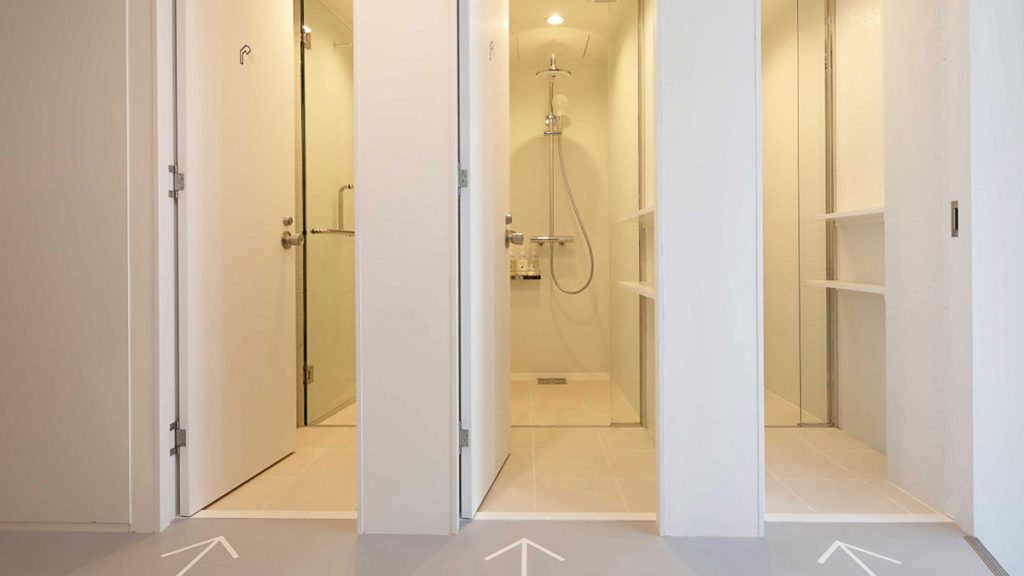 Photo credit: Nine Hours
There are several showers available and towels, toothbrushes, slippers, and room wear are all included!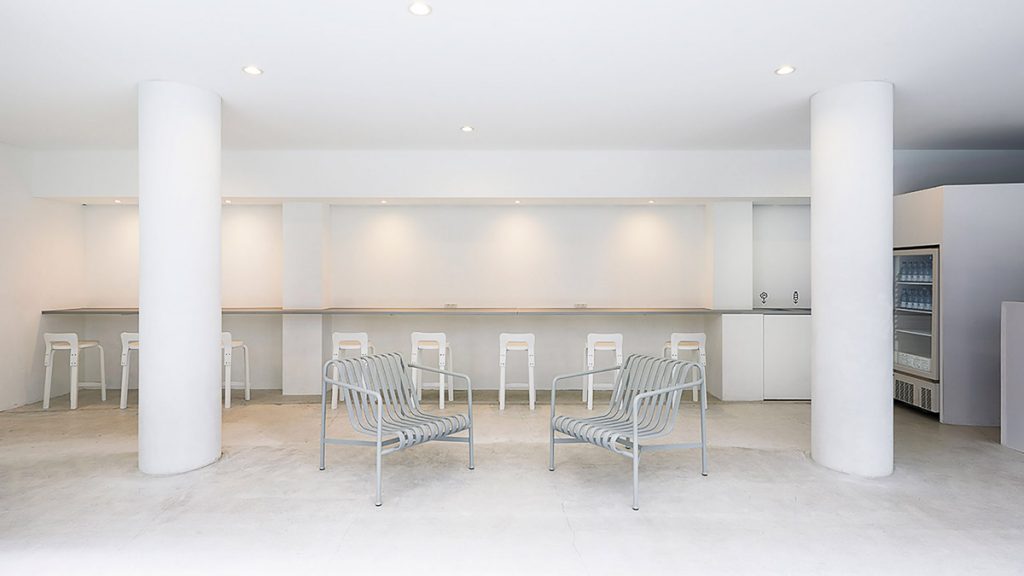 Photo credit: Nine Hours
Nine Hours has multiple branches all over Japan, including Osaka and Miyagi.
[Update]: Nine Hours Otemachi is closed as of 15 May 2023. The other outlets are still operating.
Cost: From S$30/night
Address: 3-11-15 Kanda Nishikicho, Chiyoda-ku, Tokyo, 101-0054, Japan
3) Osaka Marriott Miyako Hotel (Osaka) — one of Japan's tallest buildings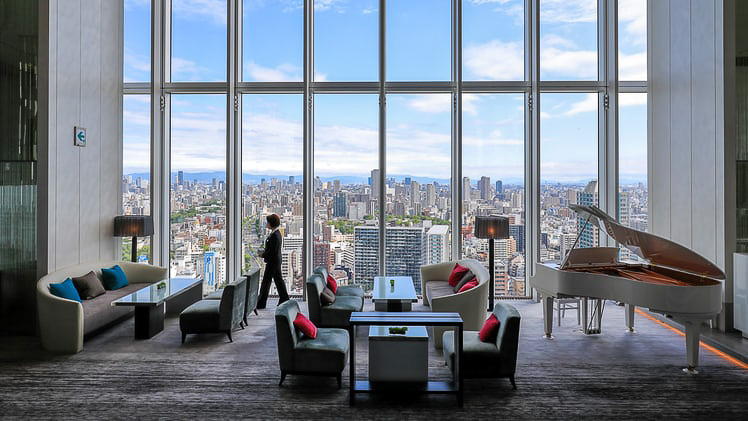 Photo credit: Rakuten Travel
Forget observation decks, a stay at Osaka Marriott Miyako Hotel guarantees stunning views 24/7. This five-star Japan accommodation sits in the heart of Osaka and occupies floors 38 to 57 of one of the country's tallest buildings!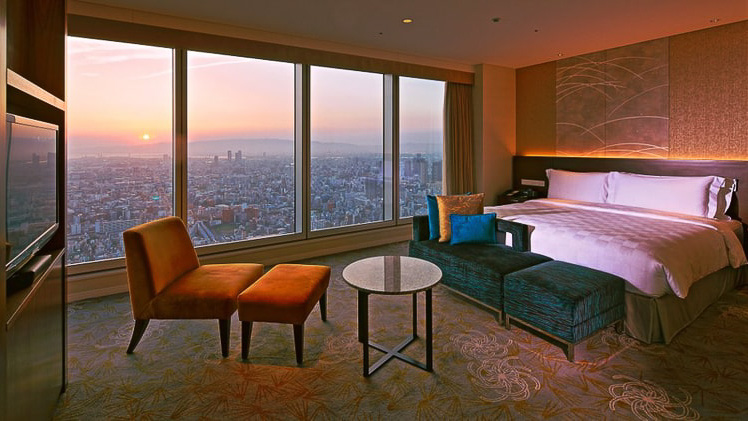 Photo credit: Rakuten Travel
To fully take advantage of the stunning views, each room features large floor-to-ceiling windows. Amenities like an iPod dock and a coffee machine are also included.
Plus, there's a well-equipped fitness centre and several restaurants and bars to wind down after.
Cost: From S$437/night
Address: 1-1-43 Abenosuji, Abeno-ku, Osaka-shi, Osaka, 545-0052, Japan
4) Nazuna Kyoto Tsubaki St. (Kyoto) — renovated century-old townhouses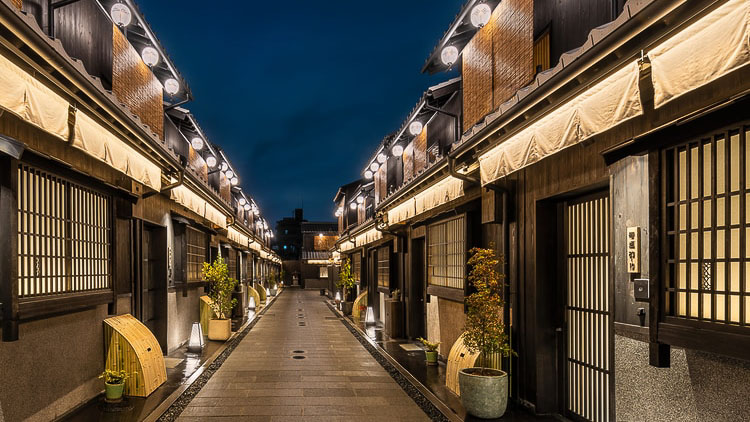 Photo credit: Nazuna
Nazuna Kyoto Tsubaki St. may look like a charming historic town straight out of a Studio Ghibli film, but it's actually a stylish Japanese inn! The entire L-shaped alleyway is lined with machiyas (traditional Japanese townhouses) and was built over 110 years ago.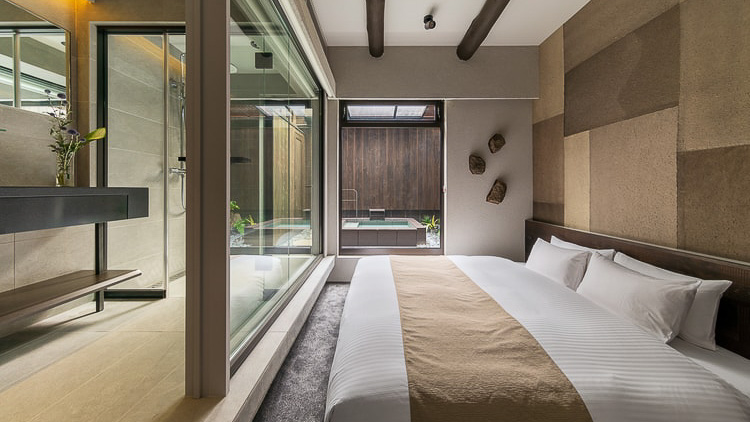 Photo credit: Nazuna
The 23 machiyas have since been renovated to luxury ryokans and are themed after elements that are significant to Kyoto — TAKE (bamboo), MIZU (water), IWA (stone), HANA (flower) and HA (leaf).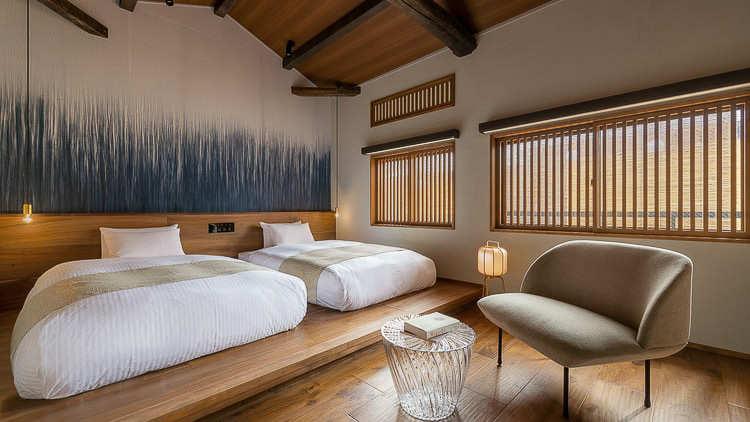 Photo credit: Nazuna
Each machiya is two storeys high and features a mix of Japanese and Western design elements, plus a private open-air bath!
Cost: From S$631/night
Address: 838 Bomoncho, Shimogyo-ku, Kyoto-shi, Kyoto, 600-8388, Japan
5) Aeruyado Takamatsu (Gunma) — Japan's largest natural spring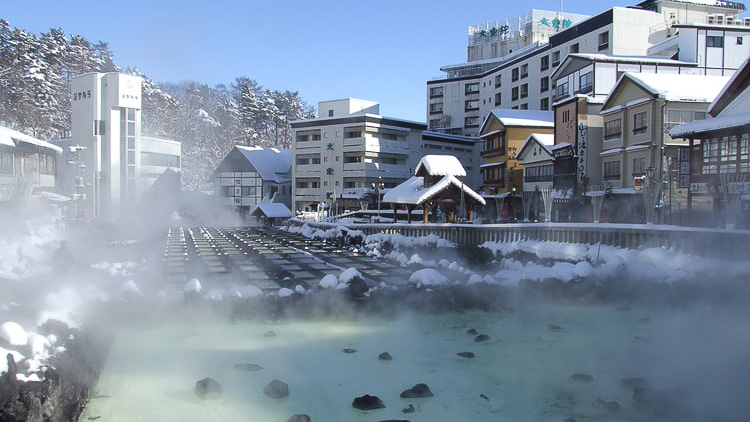 Photo credit: Rakuten Travel
If you're a fan of Japanese hot springs, you'll want to stay at Aeruyado Takamatsu. This hotel is located in Kusatsu Onsen, which was voted Japan's number one hot spring for 18 consecutive years!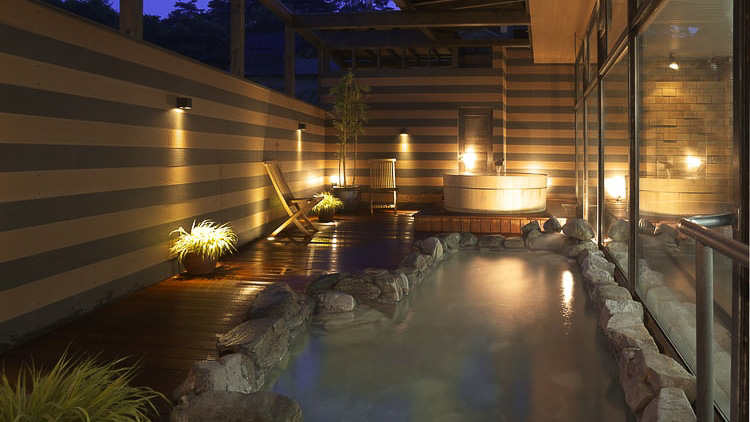 Photo credit: Rakuten Travel
The water here is acidic, which helps to kill bacteria and other microorganisms. Besides public baths, there are outdoor hot springs, saunas and rock baths — you could easily spend a full day relaxing here.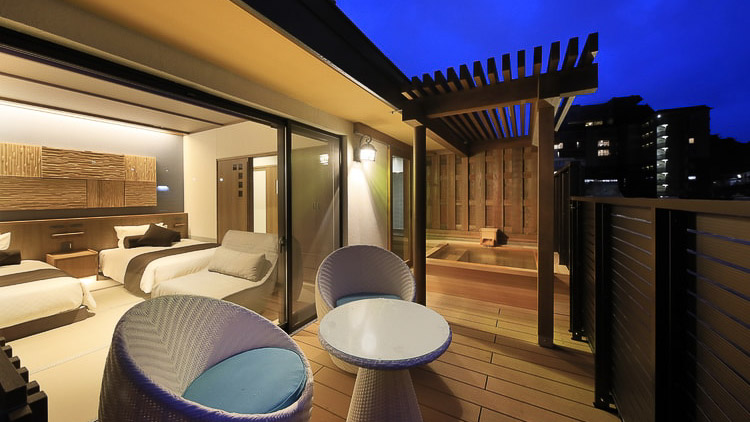 Photo credit: Rakuten Travel
Guests can use the public facilities at Kusatsu Onsen, or opt to stay in a room with a private bath.
The rooms are modern, with several layouts to choose from. For example, the Soten and Saiun rooms feature an open-air bath on a roof terrace — with views of Kasatsu's landscapes.
Cost: From S$223/night
Address: 290-14 Kusatsu, Kusatsu-machi, Agatsuma-gun, Gunma, 377-1711, Japan
6) Hotel Gracery Shinjuku (Tokyo) — home of Godzilla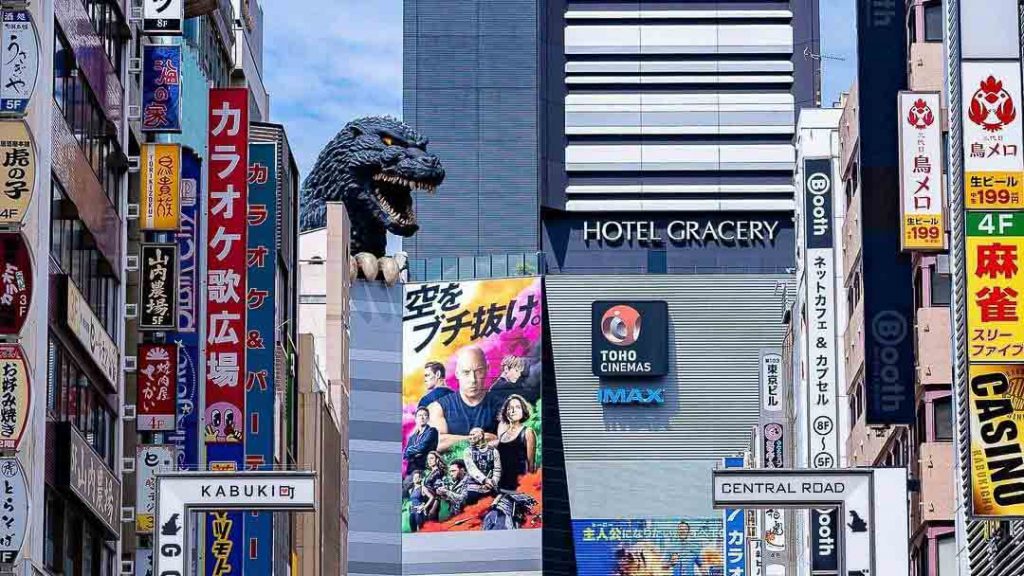 Photo credit: @ins_taku_gram_ via Instagram
At first glance, Hotel Gracery Shinjuku looks like a regular hotel — till you spot the massive Godzilla figure peeking out from the terrace. Opened in 2015, this hotel has become a popular photo spot for obvious reasons.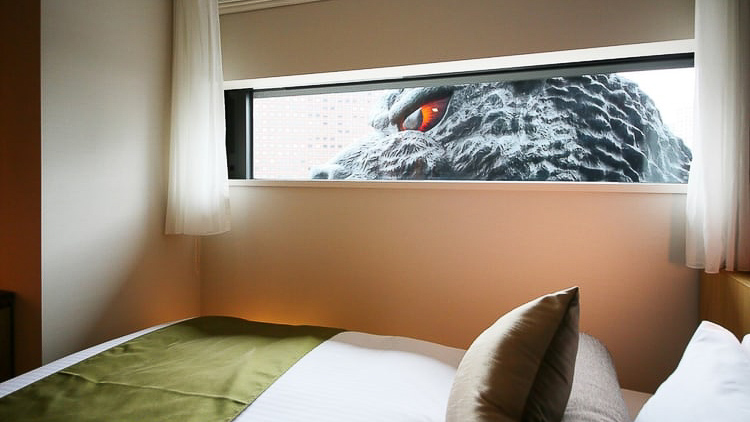 Photo credit: Rakuten Travel
The looming Godzilla can be spotted from Café Terrace Bonjour on the eighth floor, as well as some hotel rooms. It was built by the production company Toho Co., which owns the Godzilla franchise and runs a cinema in the same complex.
Cost: From S$368/night
Address: 1-19-1 Kabukicho, Shinjuku-ku, Tokyo, 160-8466, Japan
7) La Vista Akangawa (Kushiro) — hot spring inn with a view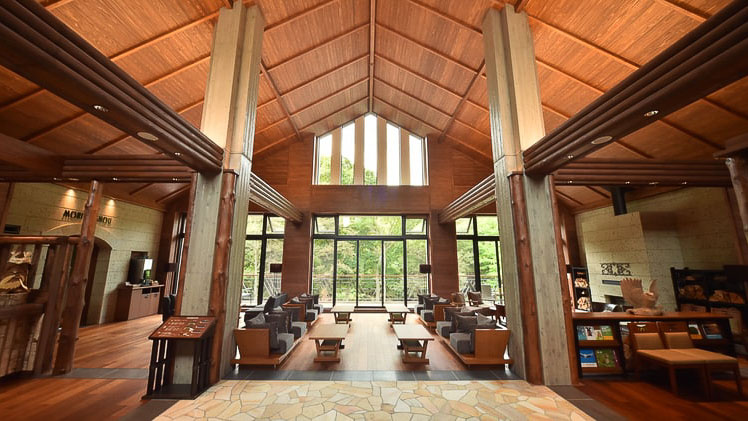 Photo credit: Rakuten Travel
For a relaxing escape in nature, stay at La Vista Akangawa in Kushiro, Hokkaido. It's located within Akan Mashu National Park — home to forests, massive volcanoes and lakes — which means stunning views all around.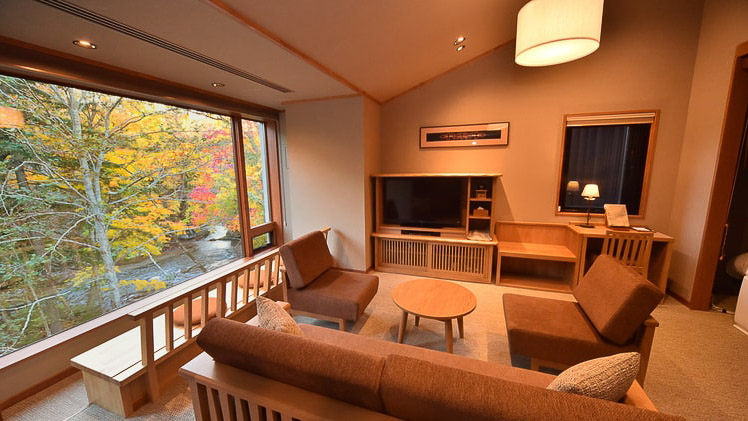 Photo credit: Rakuten Travel
Each room features modern Japanese-style wooden furniture and a private cypress-wood bath. The showstoppers though, are the large windows, which seemingly invite the forest in. Animals like Hokkaido deers are occasionally spotted!
Photo credit: Rakuten Travel
This hotel in Hokkaido also includes a large communal hot spring and three private baths that are free to book.
Cost: From S$467/night
Address: 3-1 Akancho Okurushube, Kushiro-shi, Hokkaido, 085-0468, Japan
Read also: 6D Hokkaido Itinerary for Under S$1k — Must-Eat, See and Dos in Sapporo, Otaru, Asahikawa and Biei
8) Henn na Hotel (Kyoto) — World's first robot hotel chain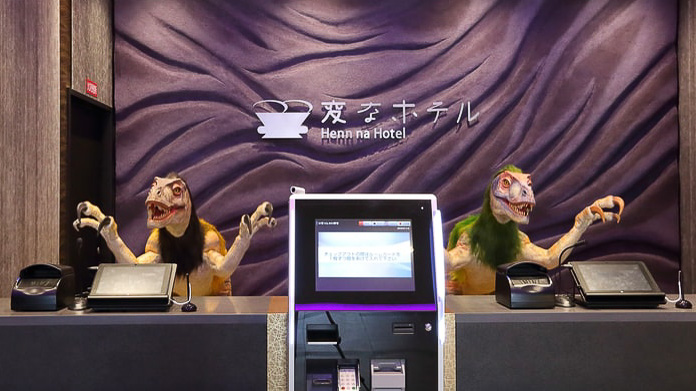 Photo credit: Rakuten Travel
For a truly one-of-a-kind stay in a Japan accommodation, head to Henn na Hotel. Henn na literally translates to "strange", which is apt considering the hotel staff includes robots and holograms.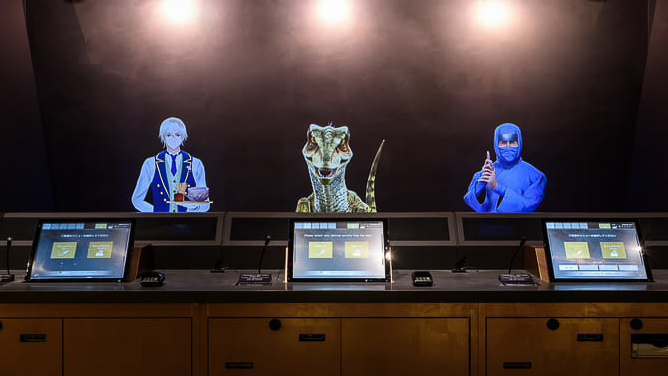 Photo credit: Rakuten Travel
There are branches in several Japanese cities, including Tokyo, Osaka and Nara — and each outlet offers a unique experience! In the Kyoto branch, guests are checked in by robot dinosaurs while the Tokyo's Asakusa branch features hologram staff.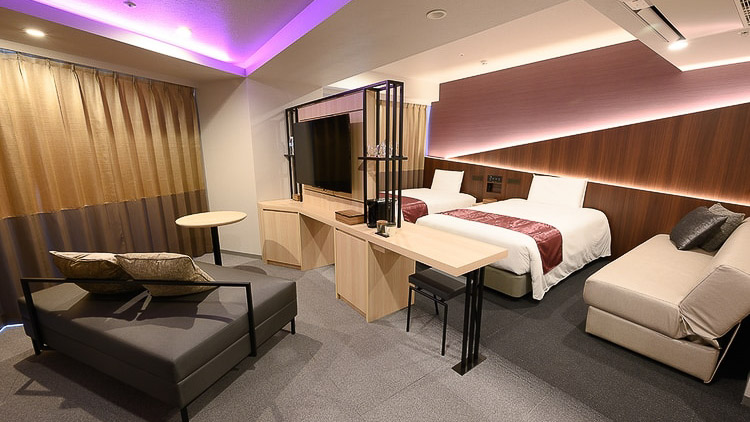 Photo credit: Rakuten Travel
Technology is a constant theme throughout the hotels. Forget regular wardrobes, rooms here have an LG styler (steam closet) which sanitises clothes and minimises wrinkles. Another cool feature is that some branches offer room entry via facial recognition instead of key cards!
Cost: From S$102/night
Address:
15 Higashikujo Higashi Sannocho, Minami-ku, Kyoto-shi, Kyoto, 601-8004, Japan (Multiple outlets available)
9) I+Land Nagasaki (Nagasaki) — stunning resort island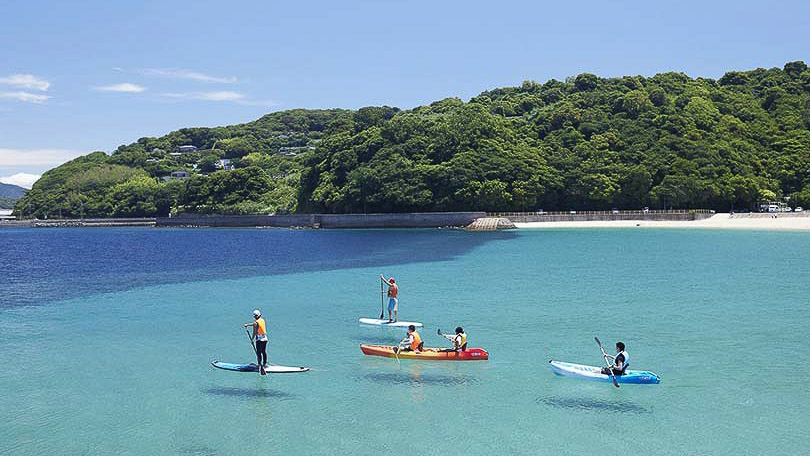 Photo credit: Island Nagasaki
I+Land Nagasaki is similar to Sentosa, but better. A 30-minute drive from Nagasaki's city centre, this resort island has an endless list of activities to keep guests occupied — like kayaking, segway riding and even a dedicated sports village!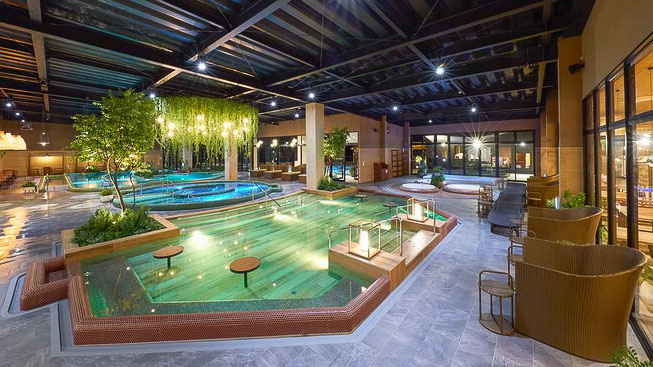 Photo credit: Rakuten Travel
After a full day of fun, wind down at Ark Land Spa — with a large indoor pool to enjoy year-round.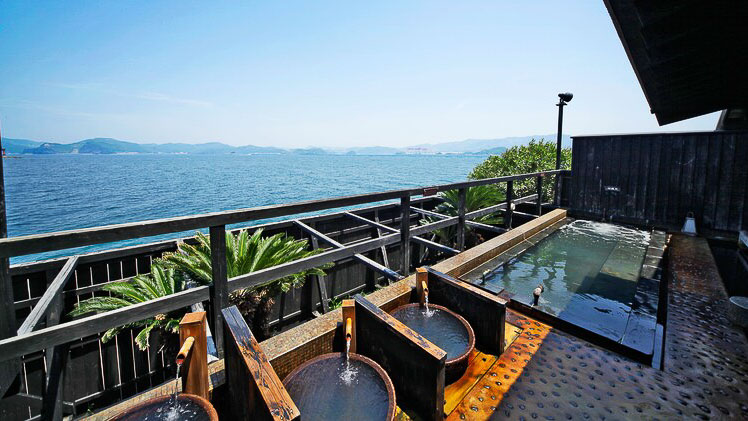 Photo credit: Rakuten Travel
Alternatively, relax in the outdoor spa and soak in beautiful ocean views.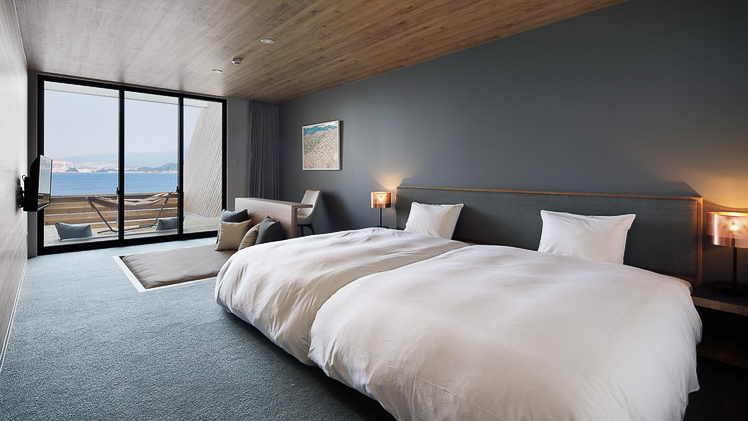 Photo credit: Rakuten Travel
The rooms here are Western-style — book a Terrace Lodge Twin room to enjoy a private balcony!
Cost: From S$246/night
Address: 1-3277-7 Iojimamachi, Nagasaki-shi, Nagasaki, 851-1201, Japan
10) Hotel Karuizawa Longinghouse (Nagano) — Japanese-Western cottage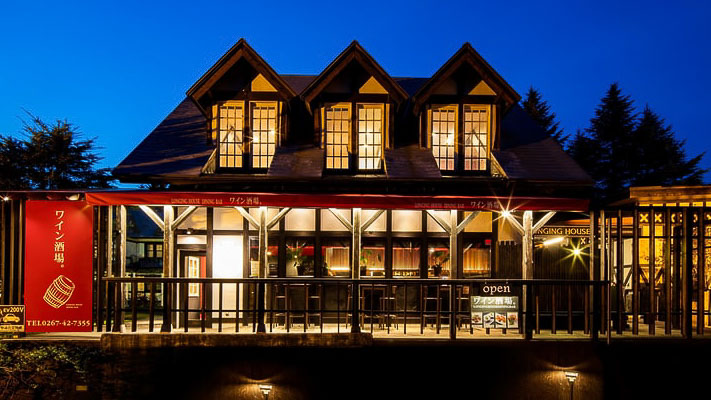 Photo credit: Karuizawa Hotel Longinghouse
Newly opened in 2021, Hotel Karuizawa Longinghouse is a modern Japanese-Western inn located in Nagano. It's near local ski resorts, making it a great base for those who want to ski or snowboard.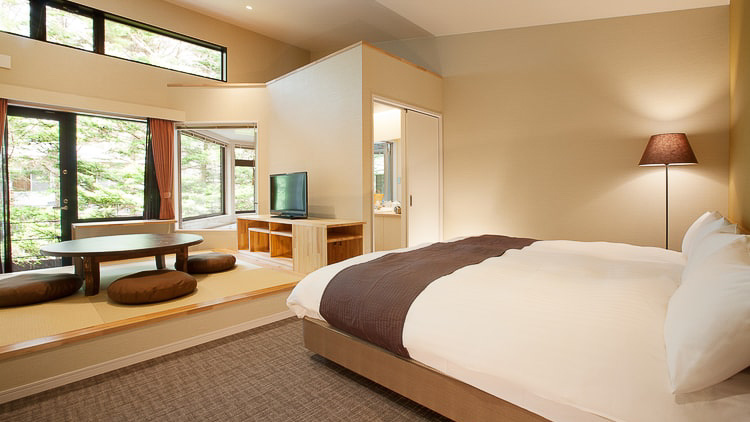 Photo credit: Rakuten Travel
Choose from over 10 different accommodation types — you could book a regular hotel room (from S$203/night) or splurge on an entire antique cottage (from S$476/night).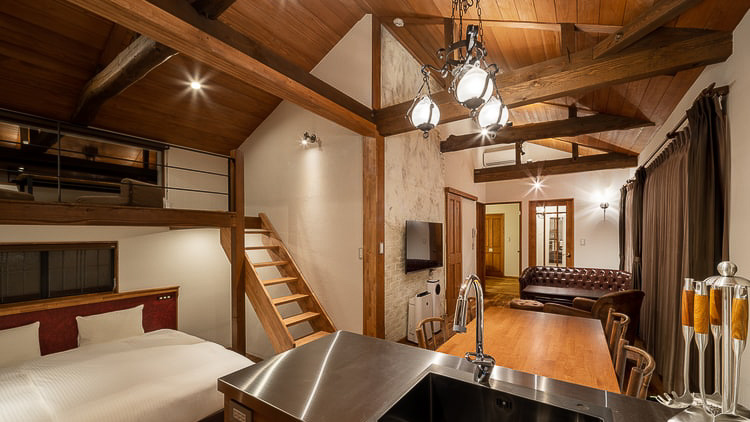 Photo credit: Rakuten Travel
The hotel also has 10 private open-air baths that guests can reserve for free!
Cost: From S$209/night
Address: Karuizawa, Karuizawa-machi, Kitasaku-gun, Nagano, 389-0102, Japan
11) Ikaho Onsen Kishigon Ryokan (Gunma) — Japanese inn with 13 hot springs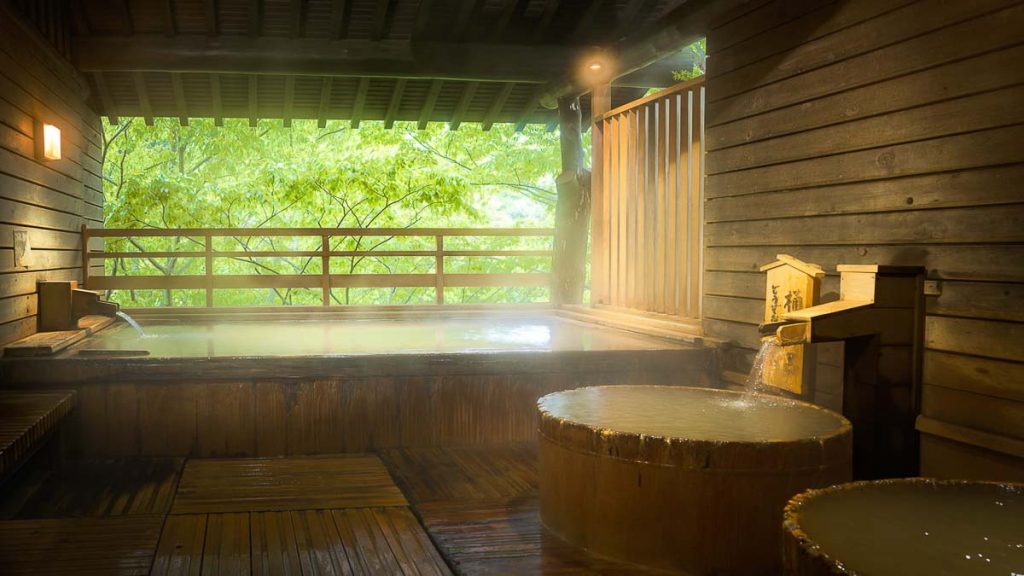 Photo credit: Rakuten Travel
Experience staying in a traditional Japanese inn at Kishigon Ryokan, which dates back to 1575. This place is an onsen haven, with 13 hot spring locations in one building — so guests can try a different one each night!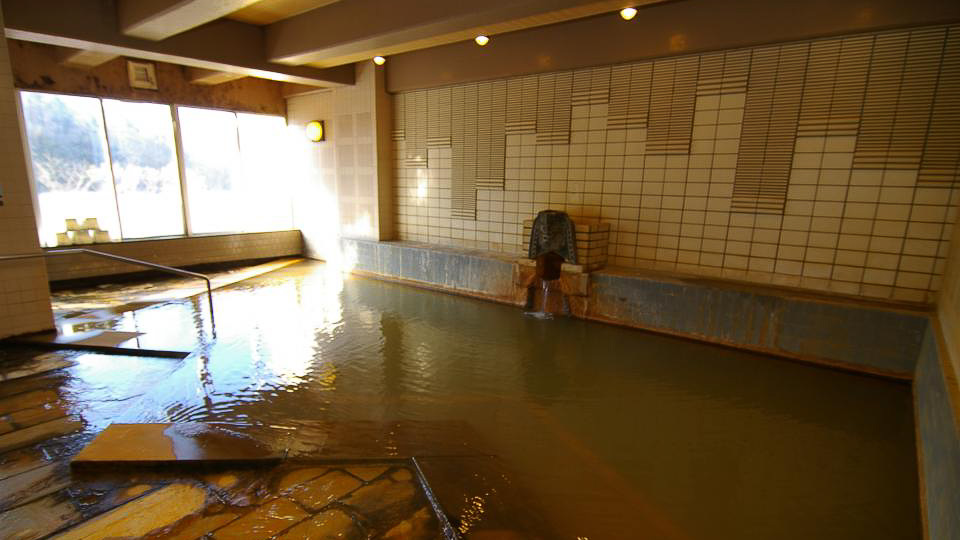 Photo credit: Kishigon
Fun fact: Ikaho Hot Spring is 100% kakenagashi (natural water flowing directly from a hot spring source) and has a distinct brownish-red colour due to the oxidisation of iron.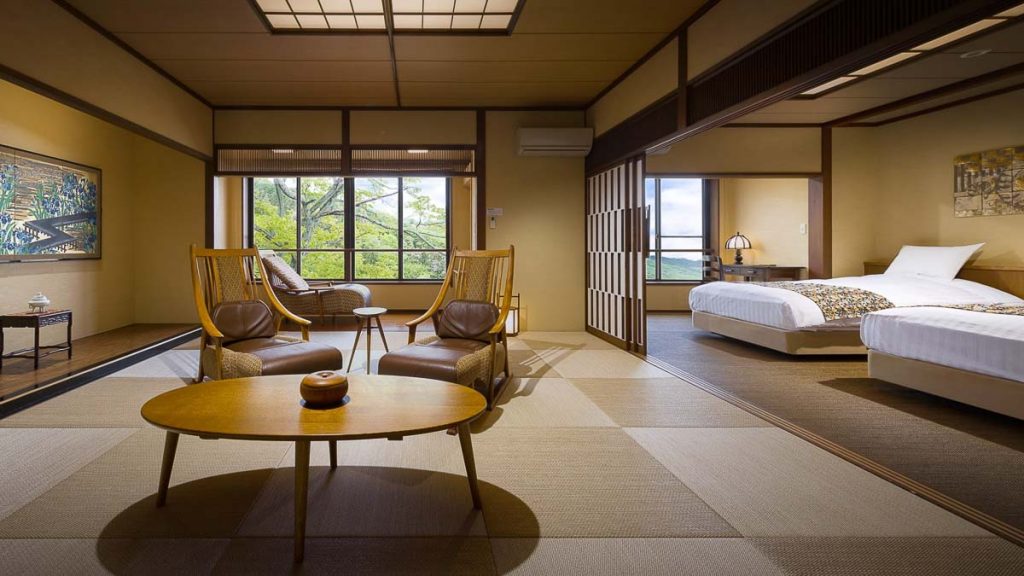 Photo credit: Rakuten Travel
Both Japanese and Western-style rooms are available, though we'd recommend staying in the former — you're in Japan after all! Each room comes with incredible views of either Mt. Akagi or Mt. Haruna (two of Gunma's famous mountains).
Cost: From S$256/night
Address: 48 Ikahomachi Ikaho, Shibukawa-shi, Gunma, 377-0102, Japan
Where to find unique accommodations in Japan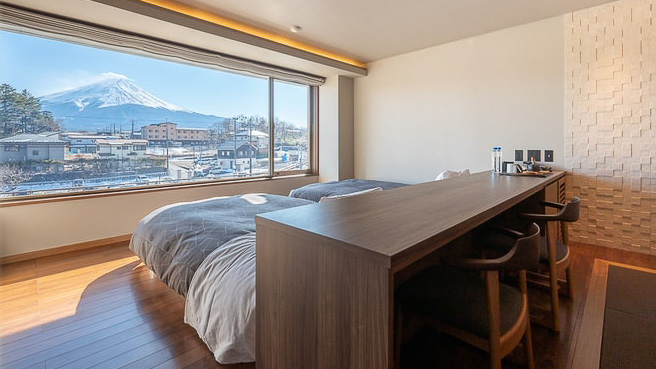 Photo credit: Rakuten Travel
Whether it's a modern capsule hotel in Tokyo or a rustic ryokan in Nagano, staying in Japan is always a fun experience. For your next trip there, check out Rakuten Travel's extensive selection of stunning Japan accommodations!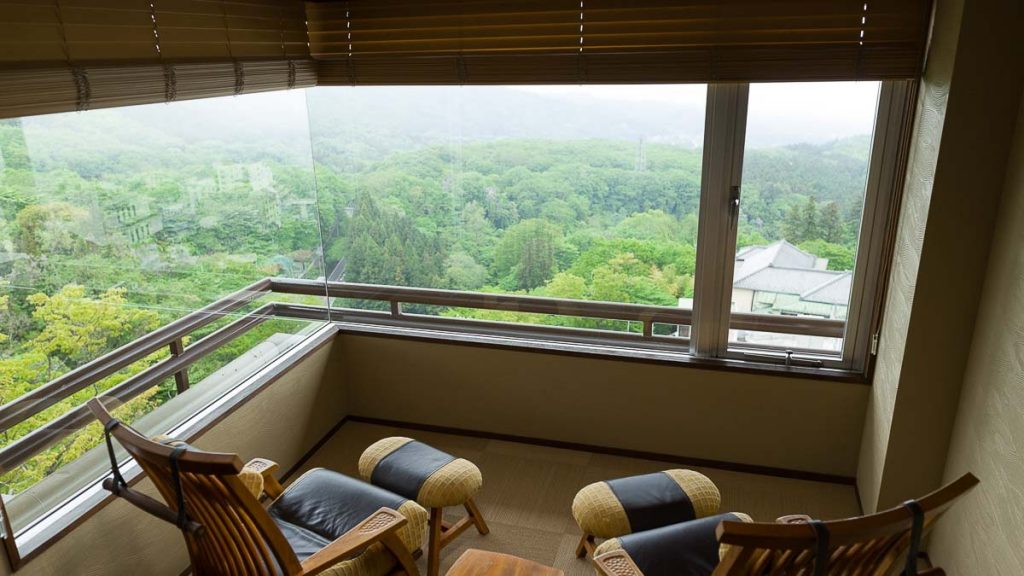 Photo credit: Rakuten Travel
Rakuten Travel has the largest inventory of hotels in Japan — everything listed in this article can be found there! The platform lists several unique accommodation options, including some ryokans that only Japanese booking platforms have access to.
As one of the few Japanese online travel agencies with an English website, Rakuten Travel makes it way easier to navigate.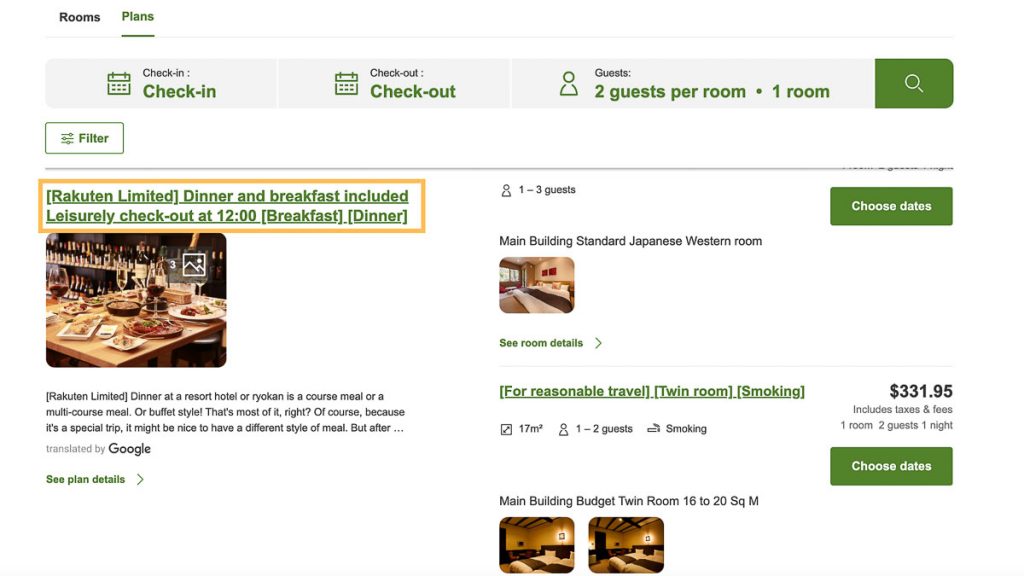 Photo credit: Rakuten Travel
What's more, Rakuten Travel offers exclusive hotel plans with perks you can't find on other booking platforms. For example, a one-night stay at Hotel Karuizawa Longinghouse (from S$331/night) booked via Rakuten Travel includes free breakfast and dinner, free pick-up service from Karuizawa Station and late check-out at 12PM.
Discover more unique Japan accommodations and attractive plans on Rakuten Travel!
Featured image credit: Rakuten Travel
Which of these Japan accommodations are you adding to your travel bucket list? Share with us in the comments!
---
This article is brought to you by Rakuten Travel.
Like what you see? Follow us on Facebook, Instagram, Tiktok, and YouTube for more travel updates!