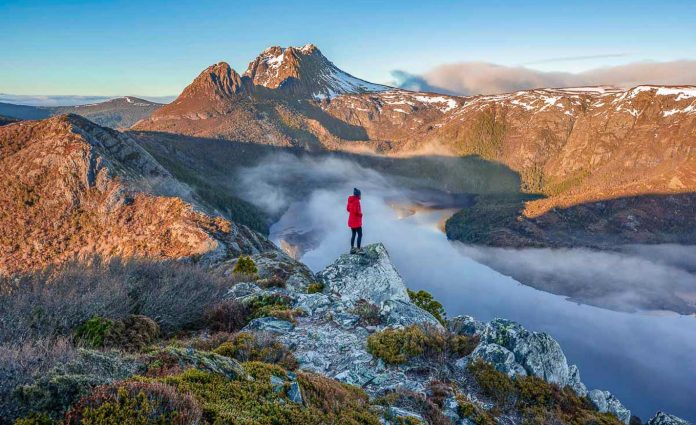 Time to make up for a year of missed adventures with these best places to visit in Australia!
With this gradual re-opening of travel borders, it's about time we dig up our old plans and pepper them with new experiences.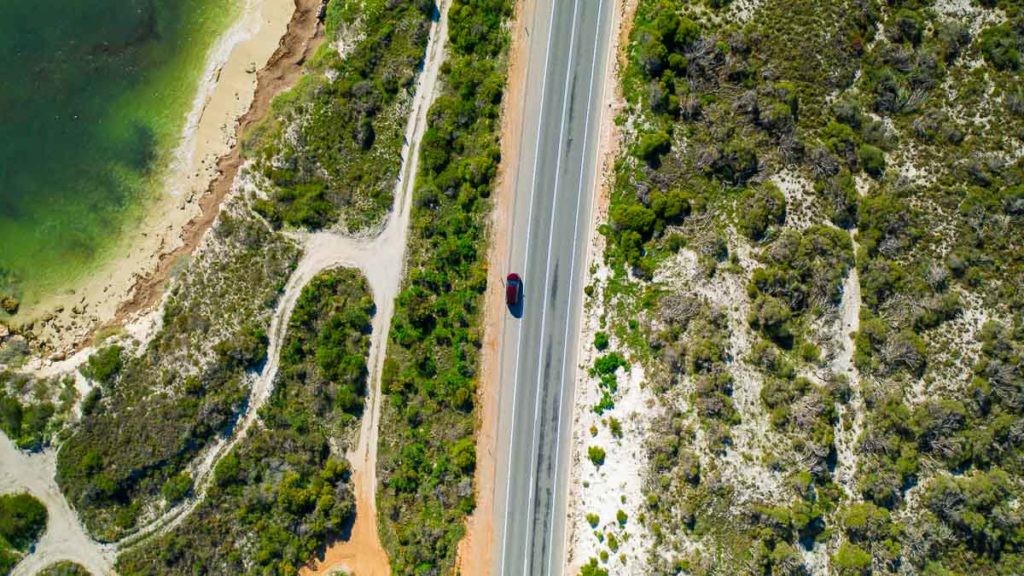 In this list, we've dug out 23 best experiences — some are lesser known gems while others are popular favourites (for good reason) but with a twist.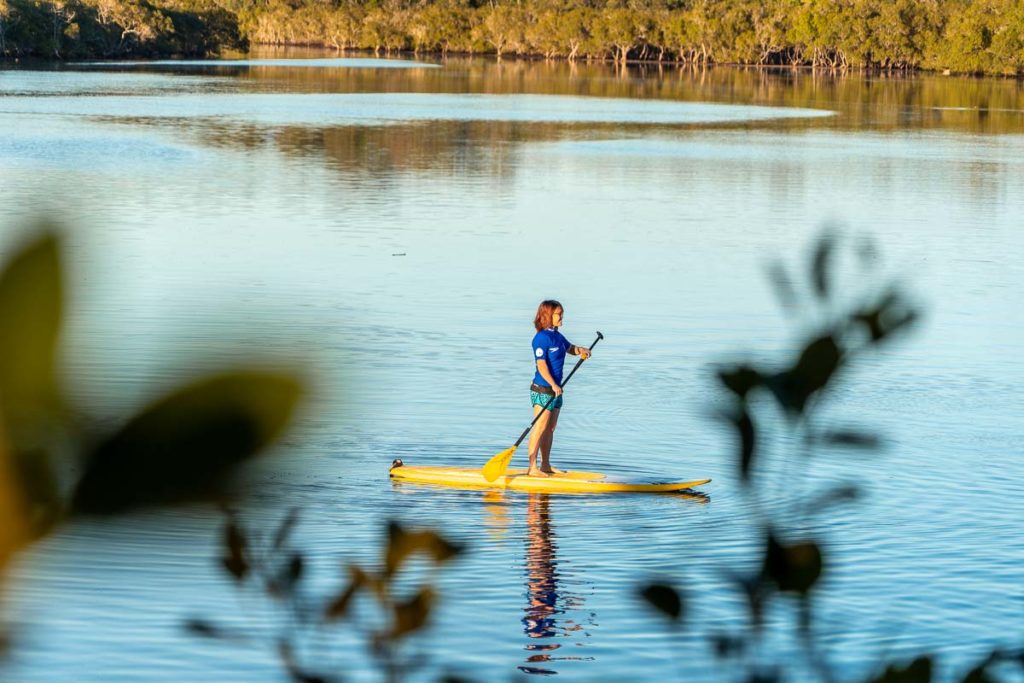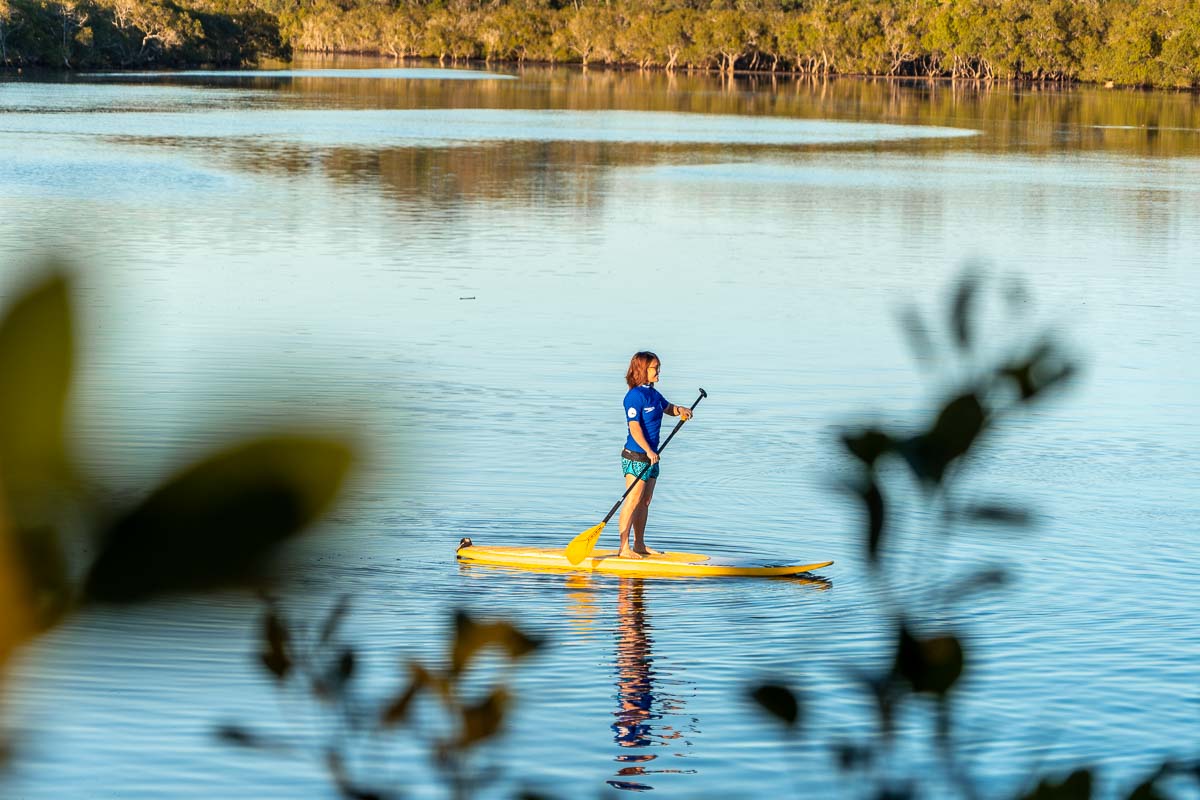 So whether it's your first or fiftieth time Down Under, here are 23 of the best places to visit in Australia:
Jump to section: New South Wales | Victoria | Queensland | Western Australia | South Australia | Tasmania | Australia Capital Territory | Northern Territory
Read also: 40 Lesser-Known Things to Do in Australia Highly Recommended by Locals, Travellers and Celebrities
New South Wales
1) Winter sports in the Snowy Mountains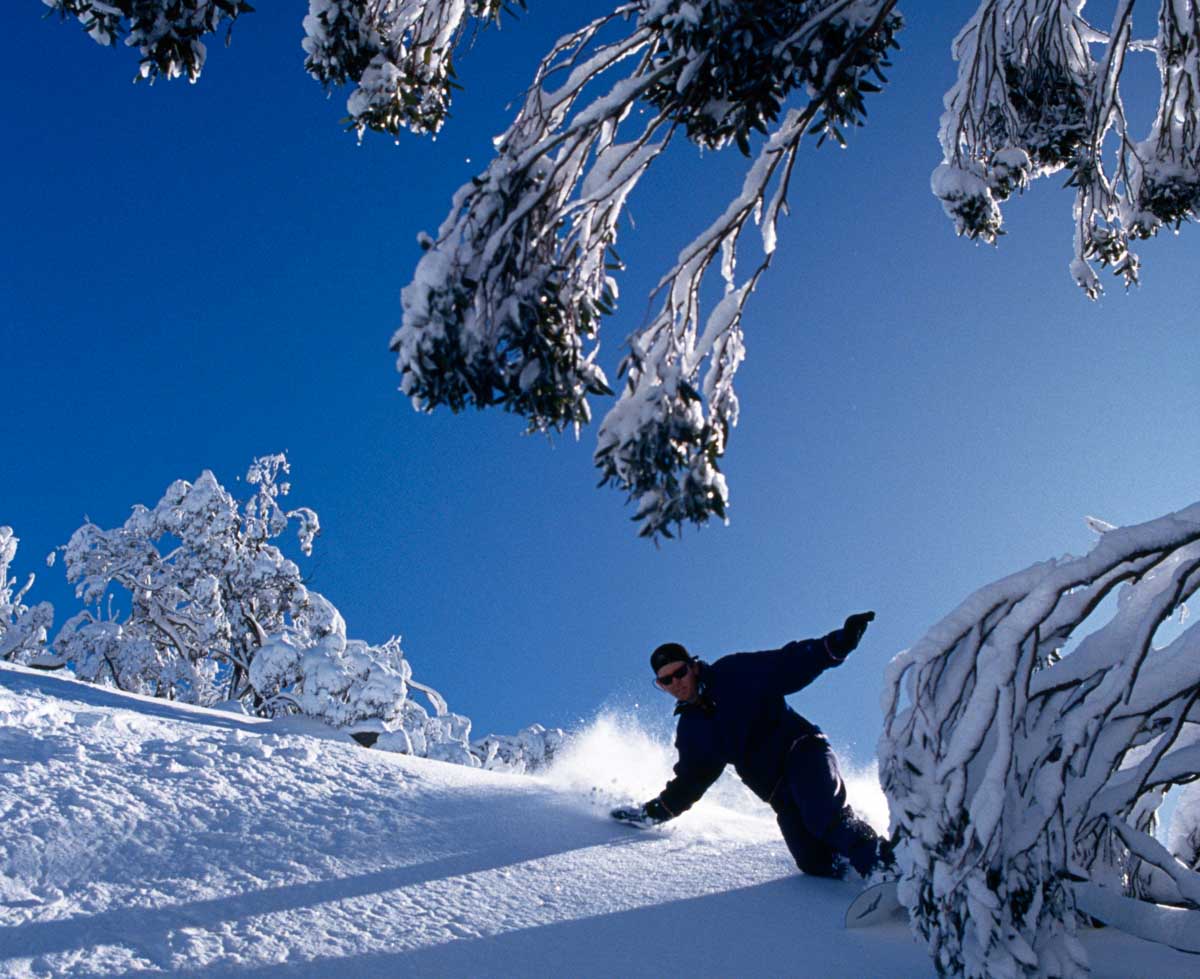 Photo credit: Tourism Australia
Did you know you can hit the slopes in Australia? From Canberra, drive to Kosciuszko National Park for some sporty snow-filled fun!
The park is home to several world-class ski resorts, including Perisher and Thredbo. The tracks are great for all skill levels, with beautiful views of the mountains and snow-flecked Australian gum trees.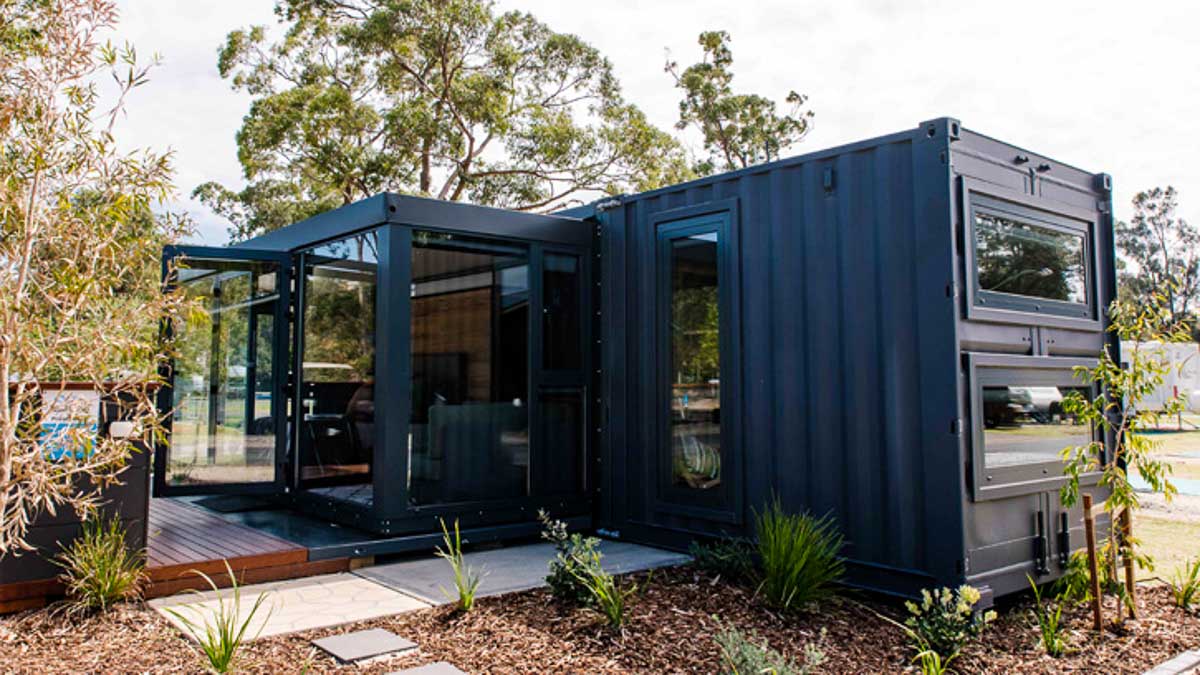 Photo credit: GlamXperience
At night, stay at Jindabyne, the closest town at the base of the Snowy Mountains. Besides alpine lodges, there's another exciting option — the new Glamtainers. These shipping containers have been converted into luxury accommodation, complete with queen beds, a kitchen, living area, and a full-sized bathroom. Perfect if you're craving the adventure of camping, without sacrificing comfort!
2) Escaping to the Blue Mountains from Sydney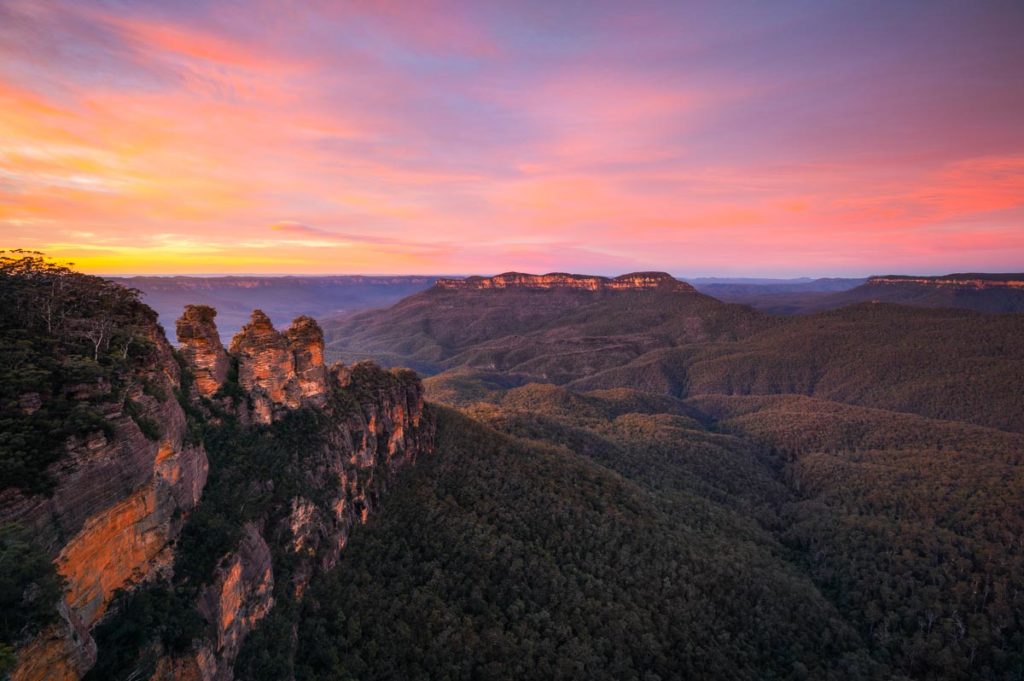 Photo credit: Destination NSW
One of the best places to visit in Australia. The majestic Blue Mountains and the Three Sisters rock formation need no introduction. Eucalyptus trees stretch out as far as the eye can see, speckled with pretty waterfalls and rugged sandstone.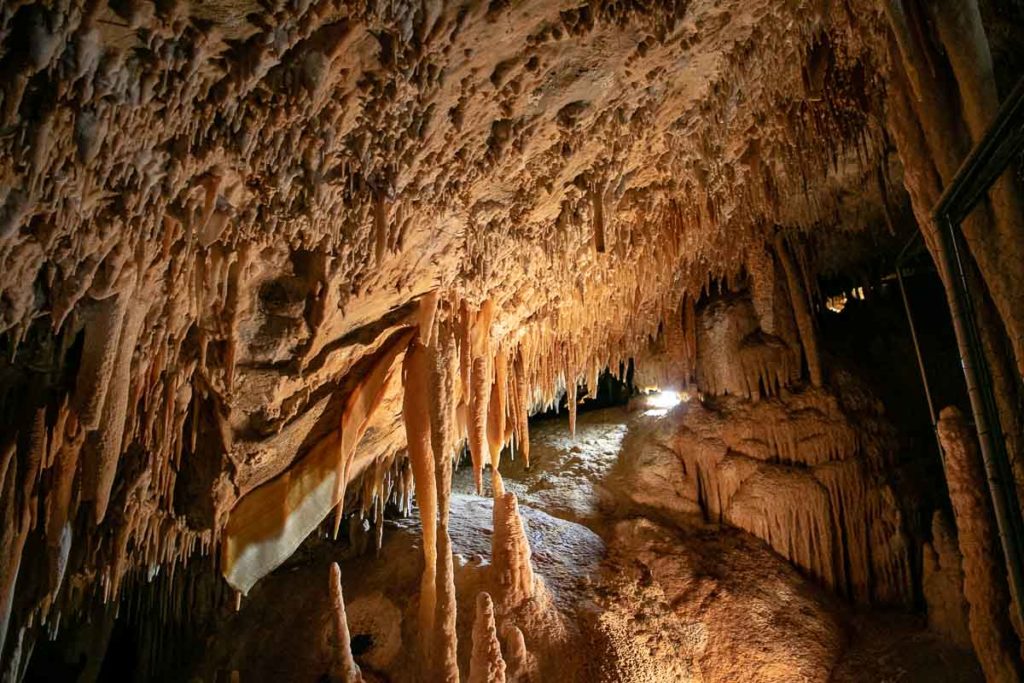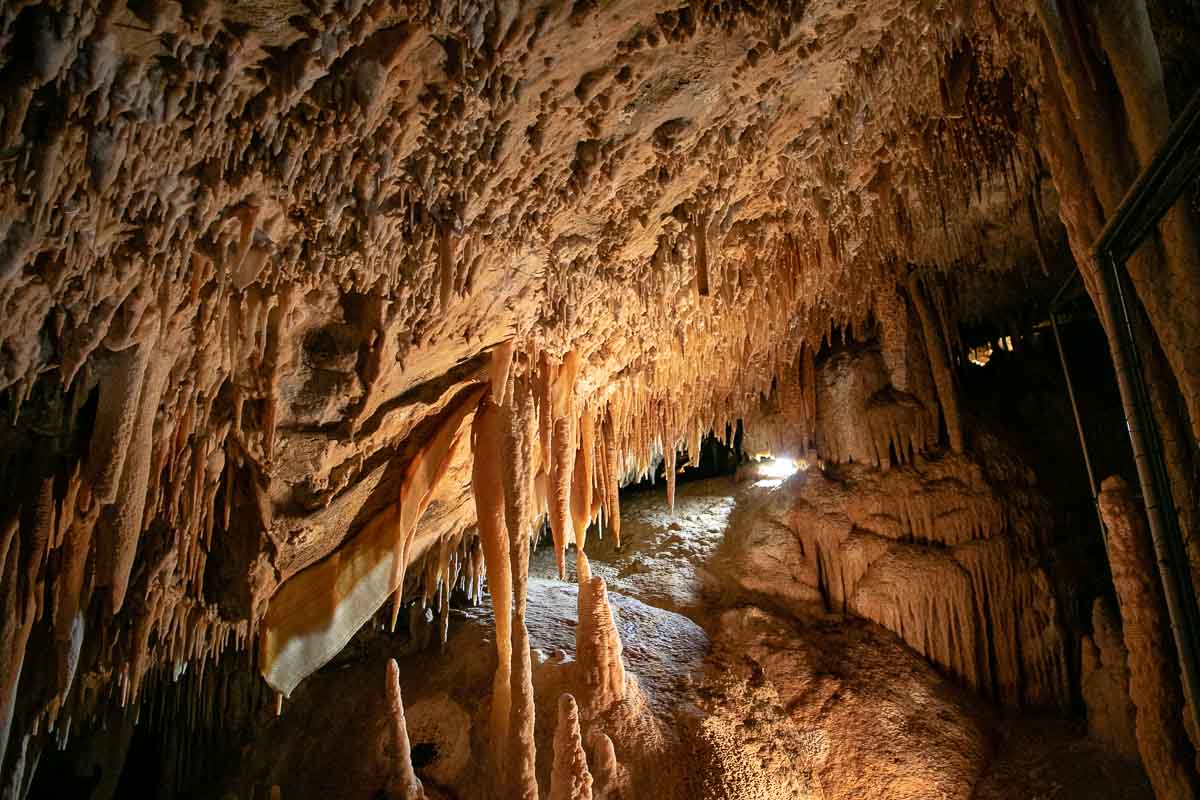 But on your next visit to Sydney, how about an adventure in the Jenolan Caves? It's the world's most ancient cave system, dating back more than 340 million years — older than any documented, open cave in the world! Follow a guided tour to see the caves' exotic wildlife and geological formations that you won't find anywhere else.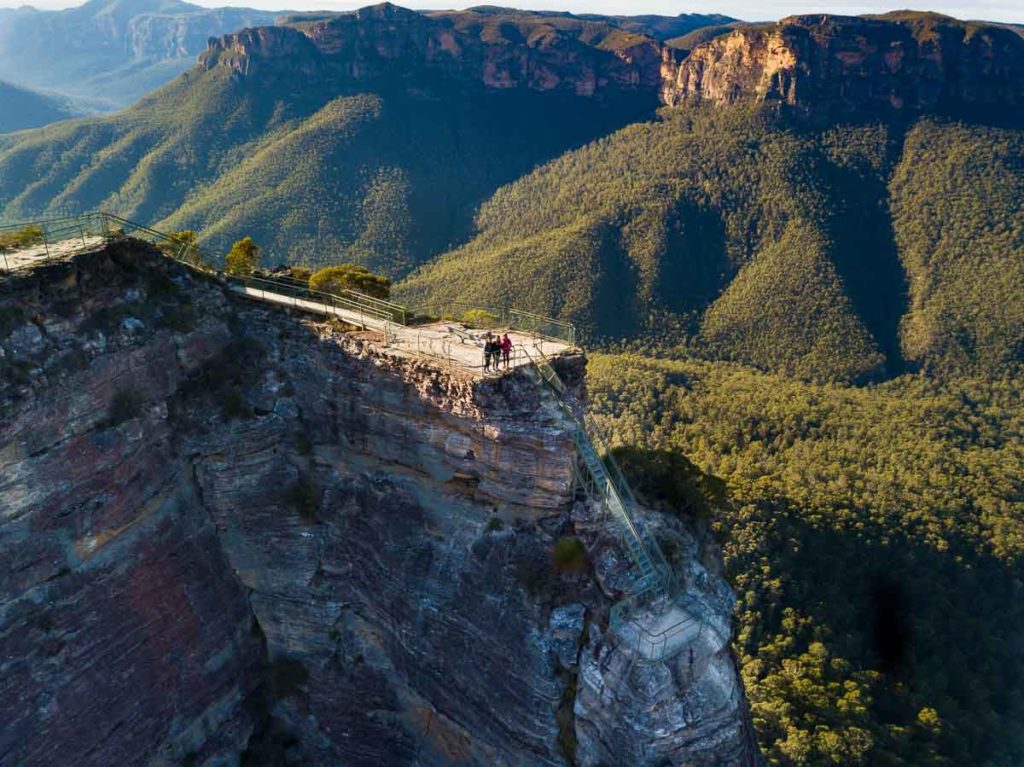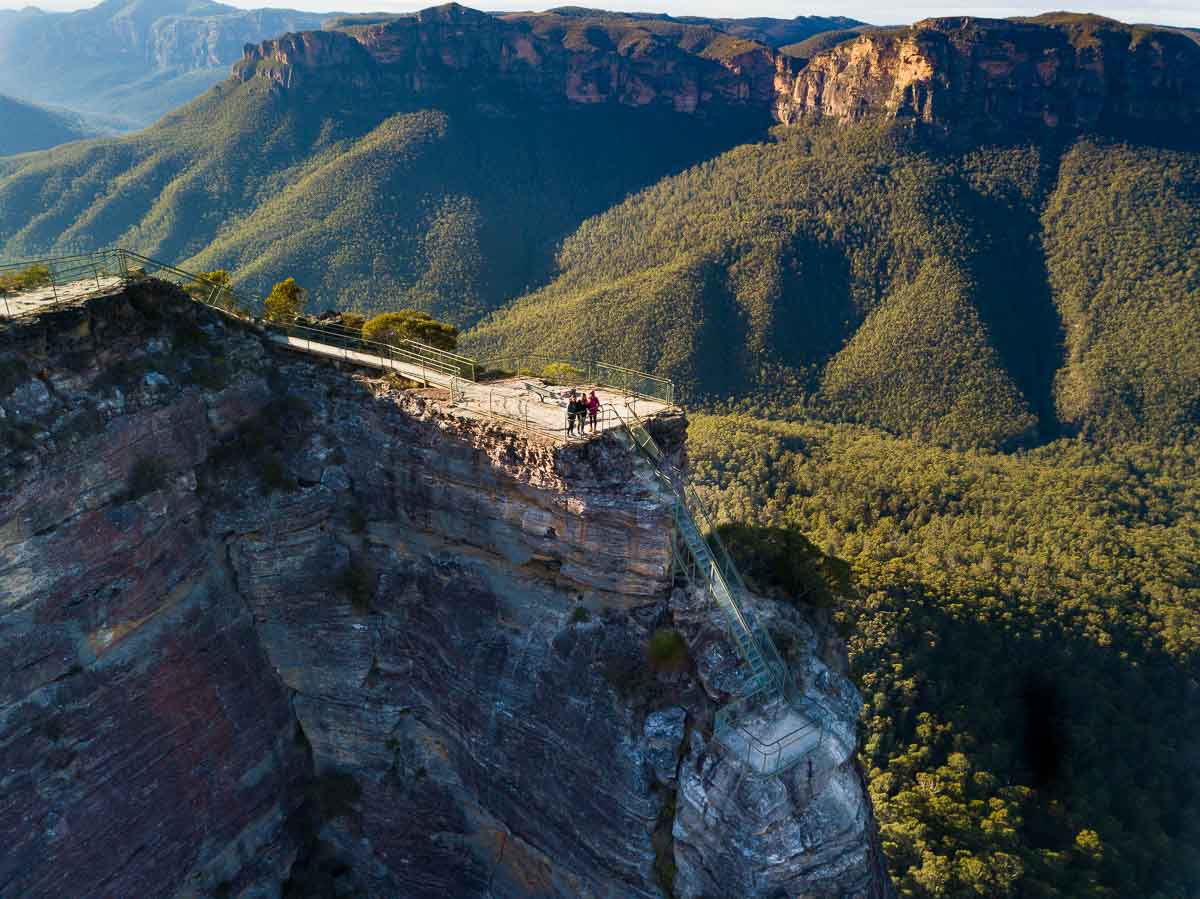 Or check out the other dramatic rock formations like the Pulpit Rock lookout (pictured above).
Read also: 10-Day Sydney And New South Wales Australia Itinerary — New Experiences in a Familiar Place
3) Top restaurants with views of the Sydney Opera House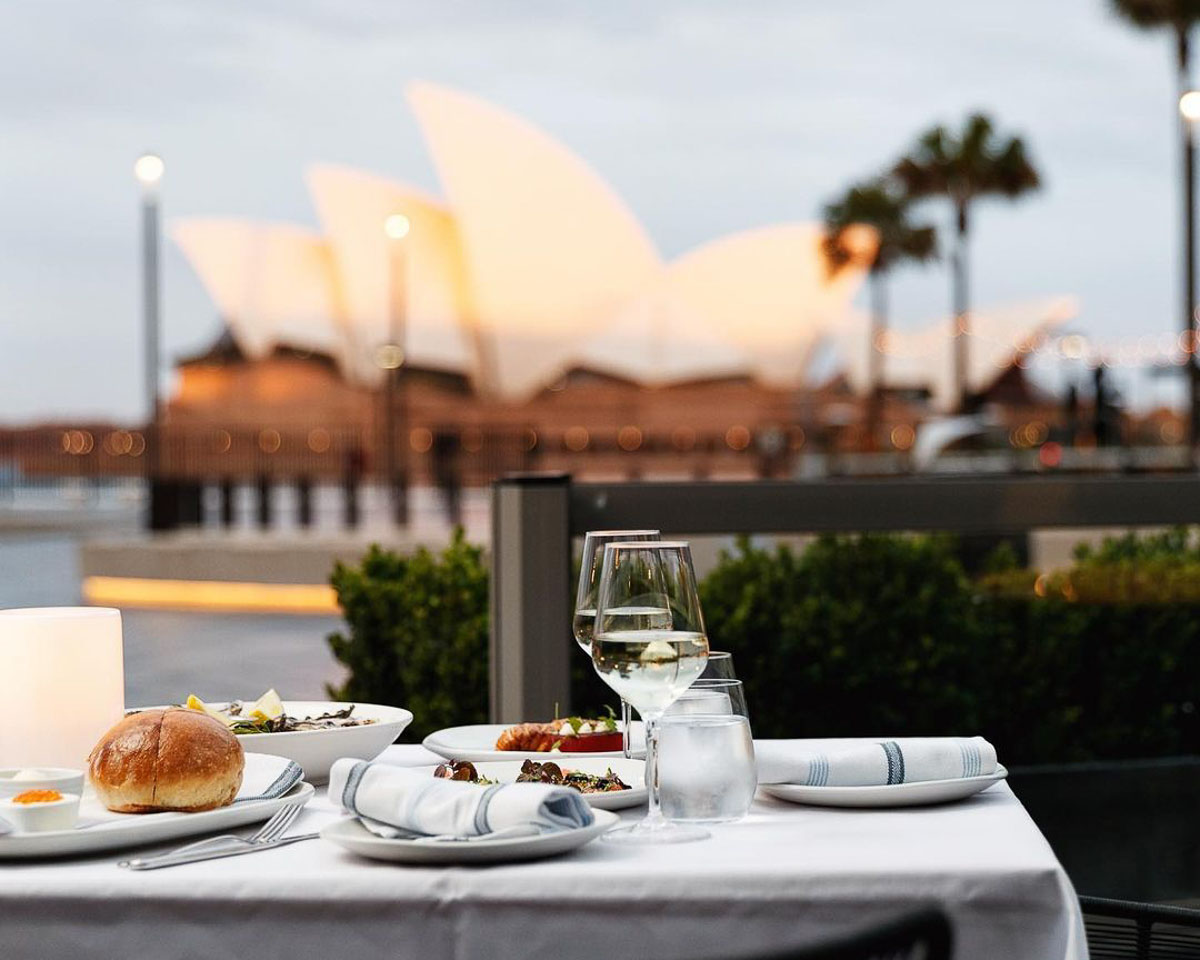 Photo credit: @harbourfrontseafoodrestaurant via Instagram
If you love city lights, visit the Sydney Opera House! For an enhanced experience, you can also pair the view with Sydney's finest food.
At Aria, enjoy a fine-dining feast overlooking icons like the Sydney Opera House and Sydney Harbour Bridge. Try creative Australian dishes with ingredients like Broken Hill kangaroo, steamed coral trout, and Cowra lamb.
Or try Quay Sydney's eight-course menu, featuring delights like smoked eel cream and black pig salami. It's a culinary adventure paired with Sydney's best harbour views!
Harbourfront Seafood Restaurant is another top option, known for its extensive seafood menu — freshly-shucked Sydney rock oysters, Balmain bugs (slipper lobsters), and the famous Humpty doo Barramundi fillets.
Or for a different perspective, dine under the Opera House sails at Bennelong! This World Heritage-listed restaurant is located in the Sydney Opera House, with incredible architecture and panoramic city views.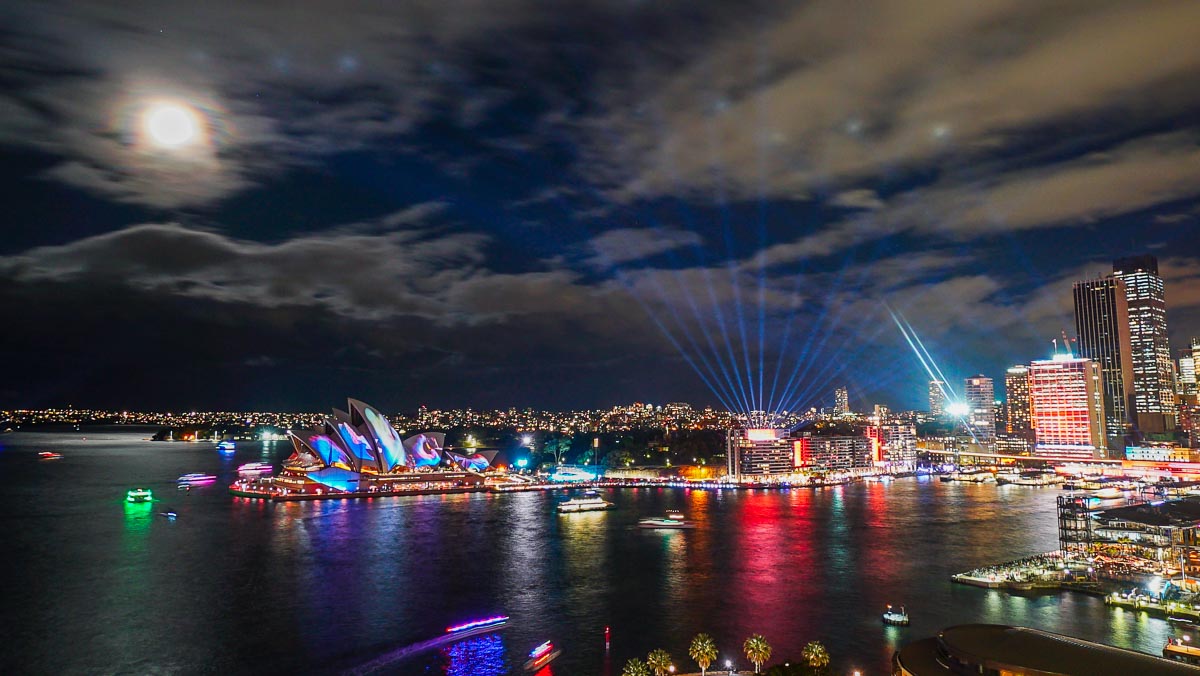 *Pro-tip: Visit during winter for the annual Vivid Sydney light-up. In 2021, catch this fabulous event in August!
Read also: 2-Week Australia Road Trip from Sydney to Byron Bay — Discovering NSW's Legendary Pacific Coast
Victoria
4) Watching penguins at Phillip Island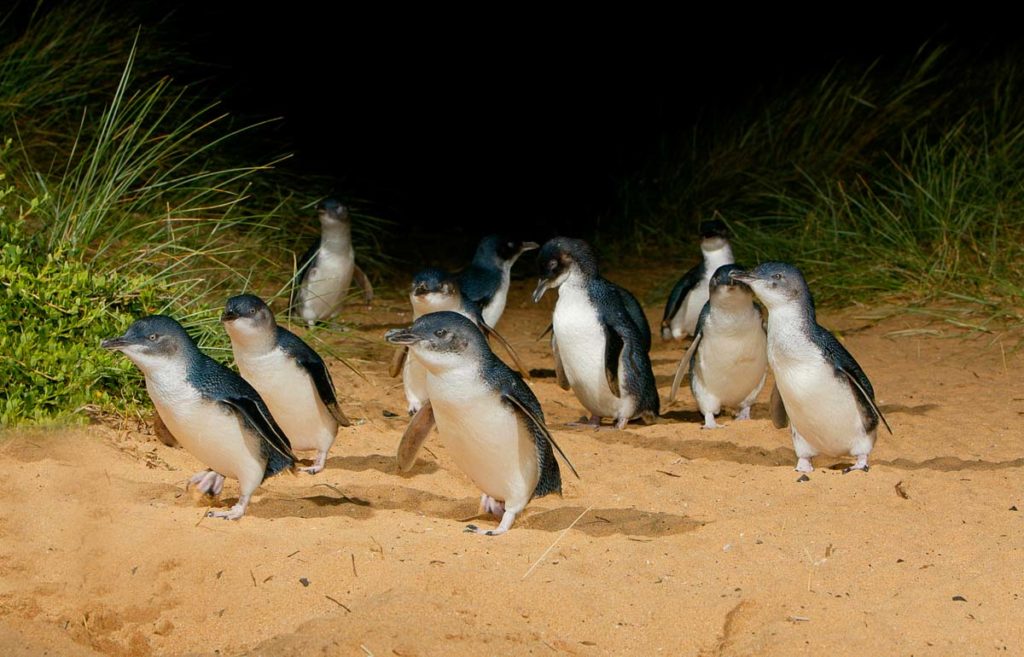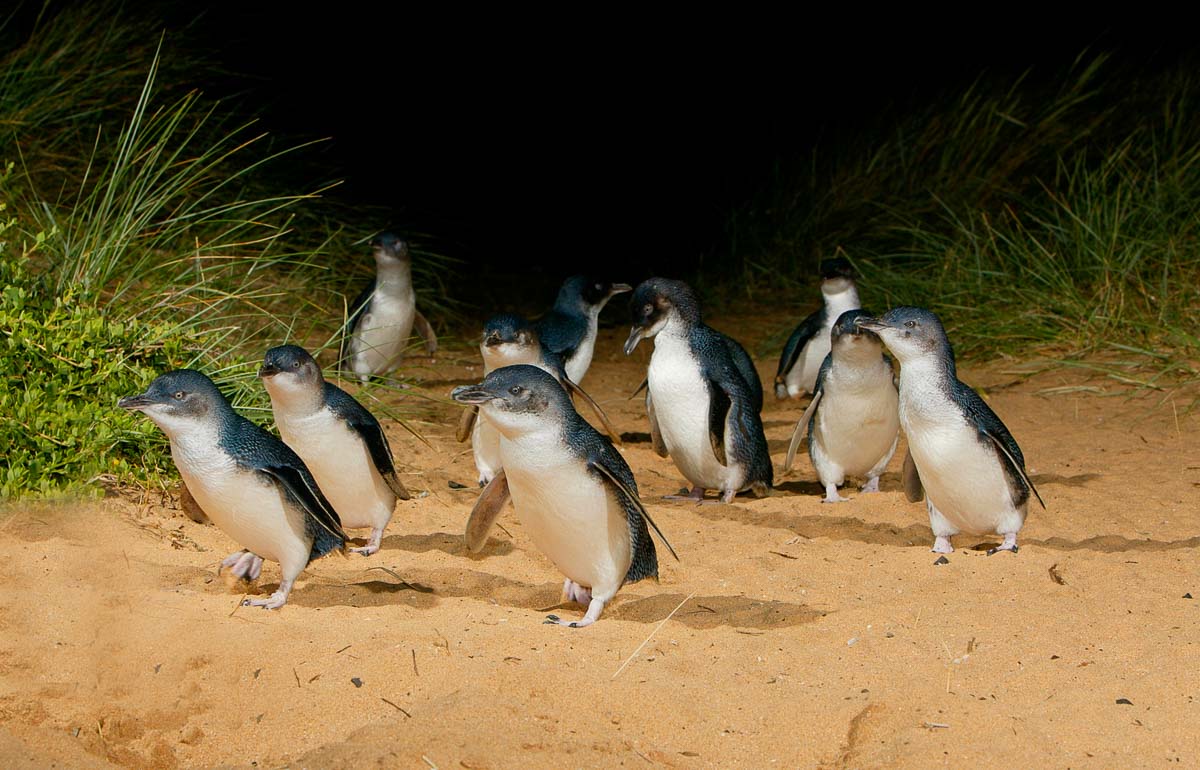 Phillip Island is one of Melbourne's best day trips, just a 90-minute drive away.
It's home to one of the world's largest Little Penguin populations, with conservation programmes dedicated to their wellbeing. Don't miss the nightly Penguin Parade, where you can watch them waddle home after a day of fishing!
Most travellers don't know that Phillip Island also has fantastic organic produce. Try cool-climate wines at the Purple Hen or Phillip Island Winery, and pair them with a wheel of cheese from Bassine Speciality Cheeses. Other highlights include Hill Top Farm Meats for juicy cuts, and Phillip Island Chocolate Factory for handmade sweets.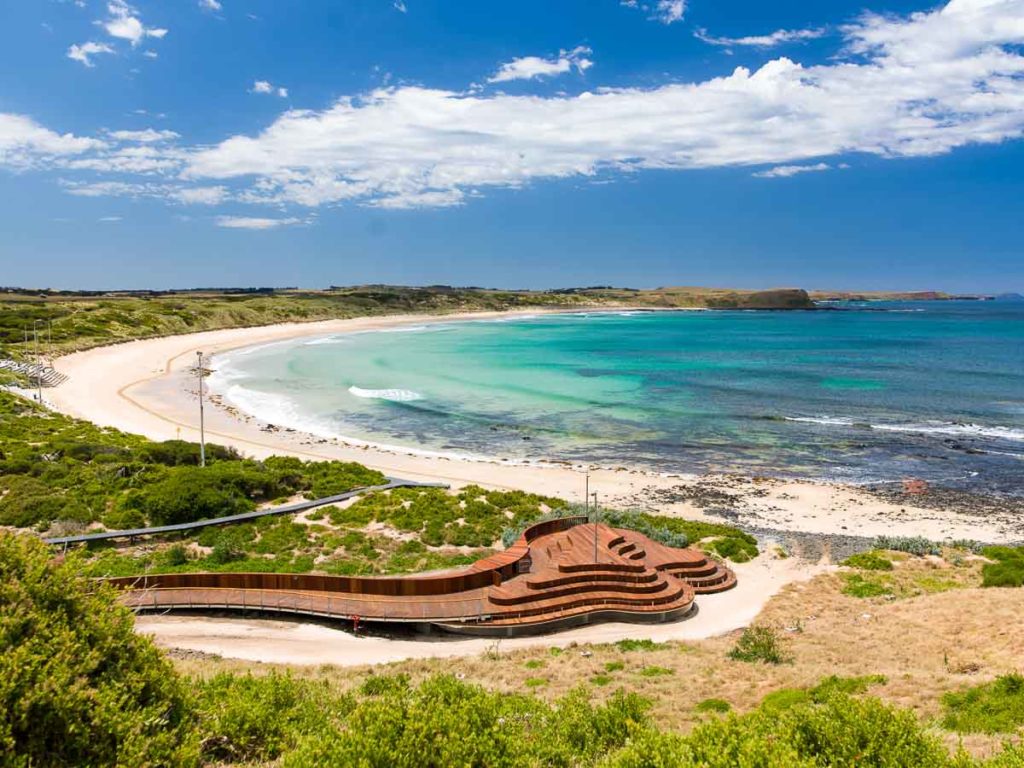 After feasting, work off your meal with a swim, surf, or kayak along Phillip Island's bays and beaches!
Read also: The Complete Phillip Island Guide: The Day Trip From Melbourne You Can't Miss
5) Victoria's amazing food culture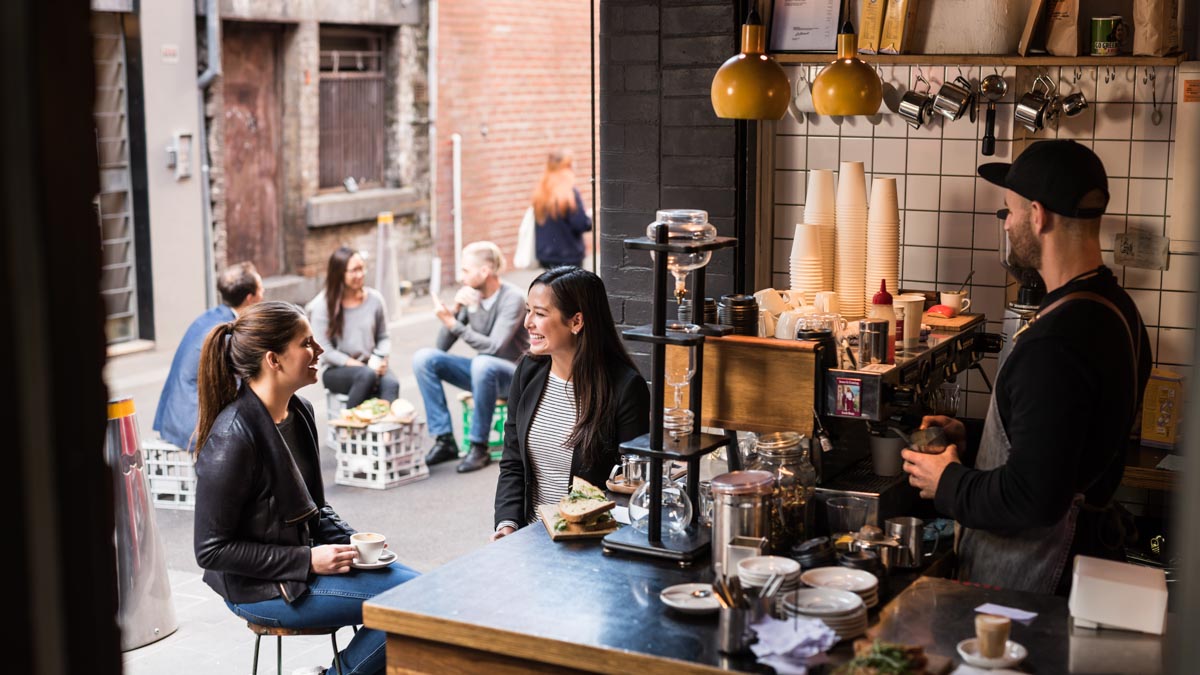 Photo credit: Visit Victoria
You can never get sick of cafe-hopping in Melbourne — with over 2,000 coffee shops, there's always a new cafe to go to (or a favourite to revisit)!
Popular spots include the coffee-crazy ST ALi precinct, the cosy Brother Baba Budan, and industrial-chic Code Black. But this region is more than just its cafes. Victoria is also home to award-winning restaurants and markets that'll satisfy any foodie!
Try a farm-to-plate dining experience at Brae — an organic farm in Birregurra — or the picturesque Lake House in Daylesford. Shutterbugs will love Doot Doot Doot on Mornington Peninsula, with fascinating decor and dishes that look as good as they taste. Or feast at the Royal Mail Hotel in the Grampians region, with fine dining delights and a 25,000-bottle wine cellar!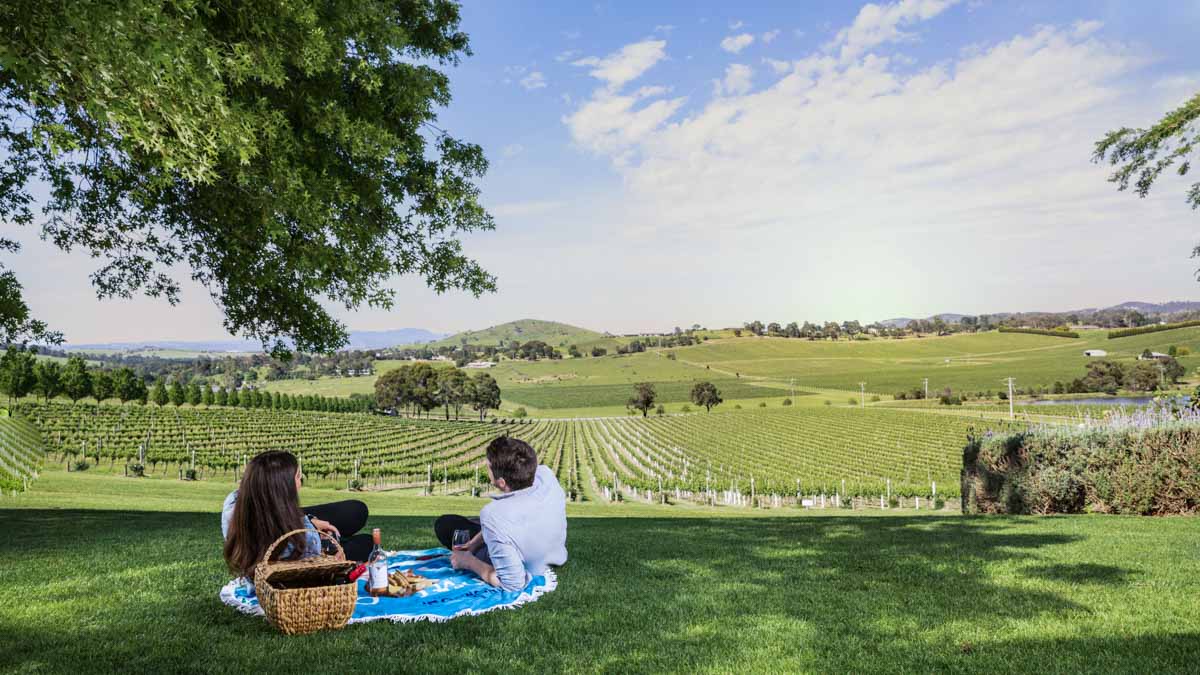 Photo credit: De Bortoli
For a gastronomic adventure, take the food trails along nearby Yarra Valley. Drive down the Bellarine Taste Trail for fresh seafood, or the Otway Harvest Trail for delicious cheese and single-malt Australian whisky in one of the best places to visit in Australia.
6) Road tripping around Victoria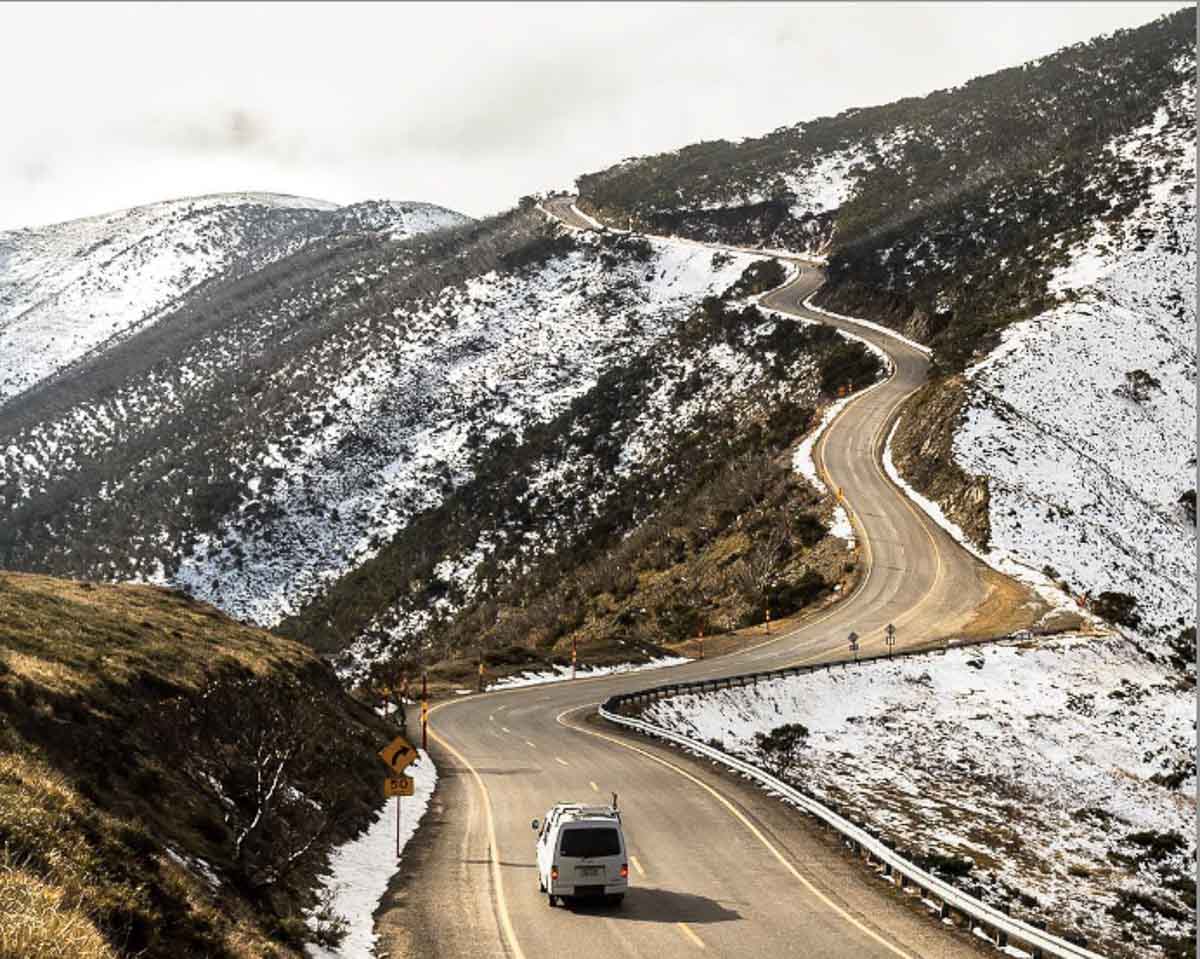 Photo credit: @jasonvanmiert via Instagram
The Great Ocean Road is a must-do in Melbourne, but have you tried driving The Great Alpine Road?
This five-hour adventure takes you from Wangaratta to the gorgeous Gippsland Lakes. Enjoy over 339km of stunning scenery — shimmering coasts, majestic mountains, and dramatic valleys.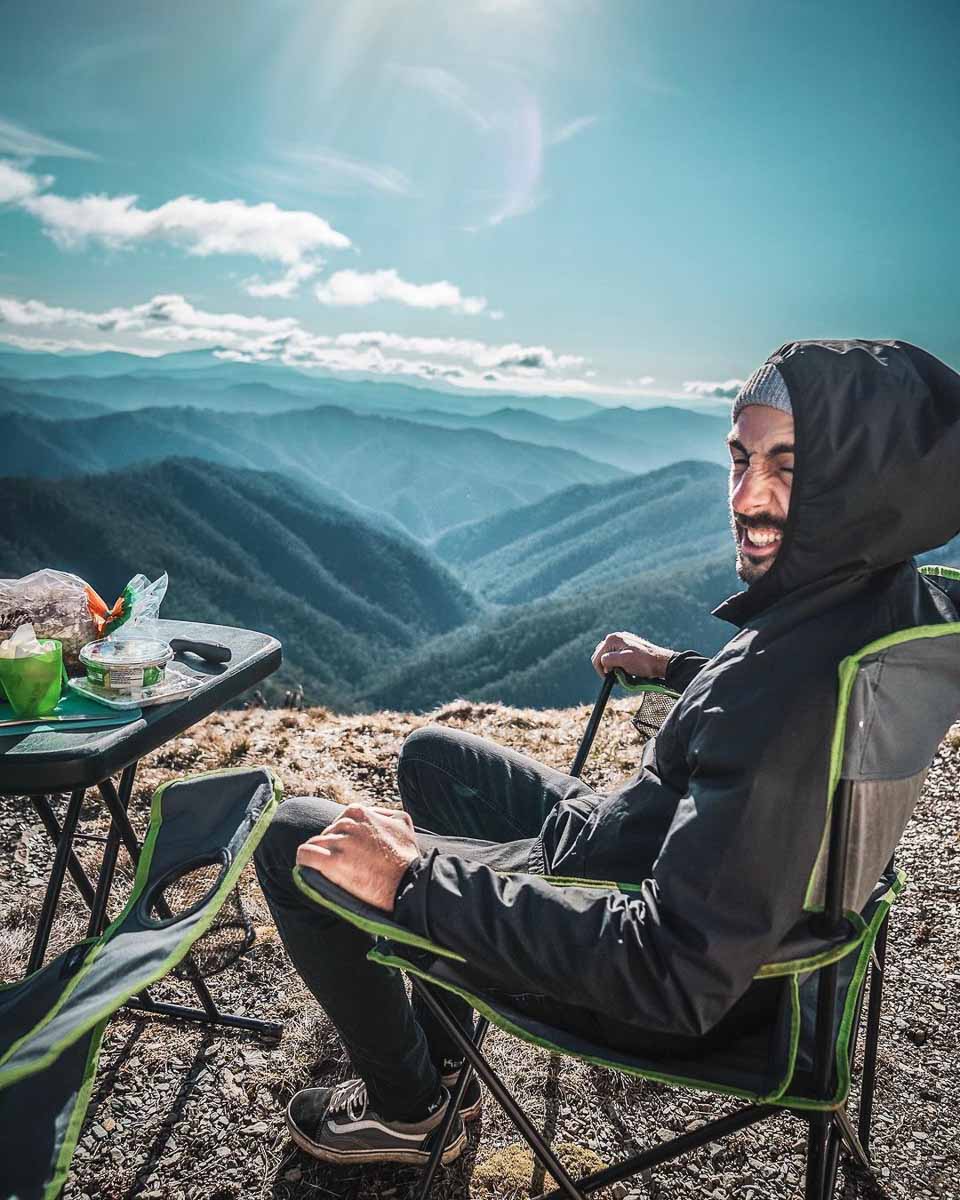 Photo credit: @herr_und_frau_weltenbummler via Instagram
Along the way, take a wine break at one of the beautiful vineyards, dine at Beechworth's acclaimed restaurants, or picnic on local produce.
There are also activities all throughout the year, like cycling and camping during the warm months, and snow sports in winter!
Queensland
7) Animal encounters near Brisbane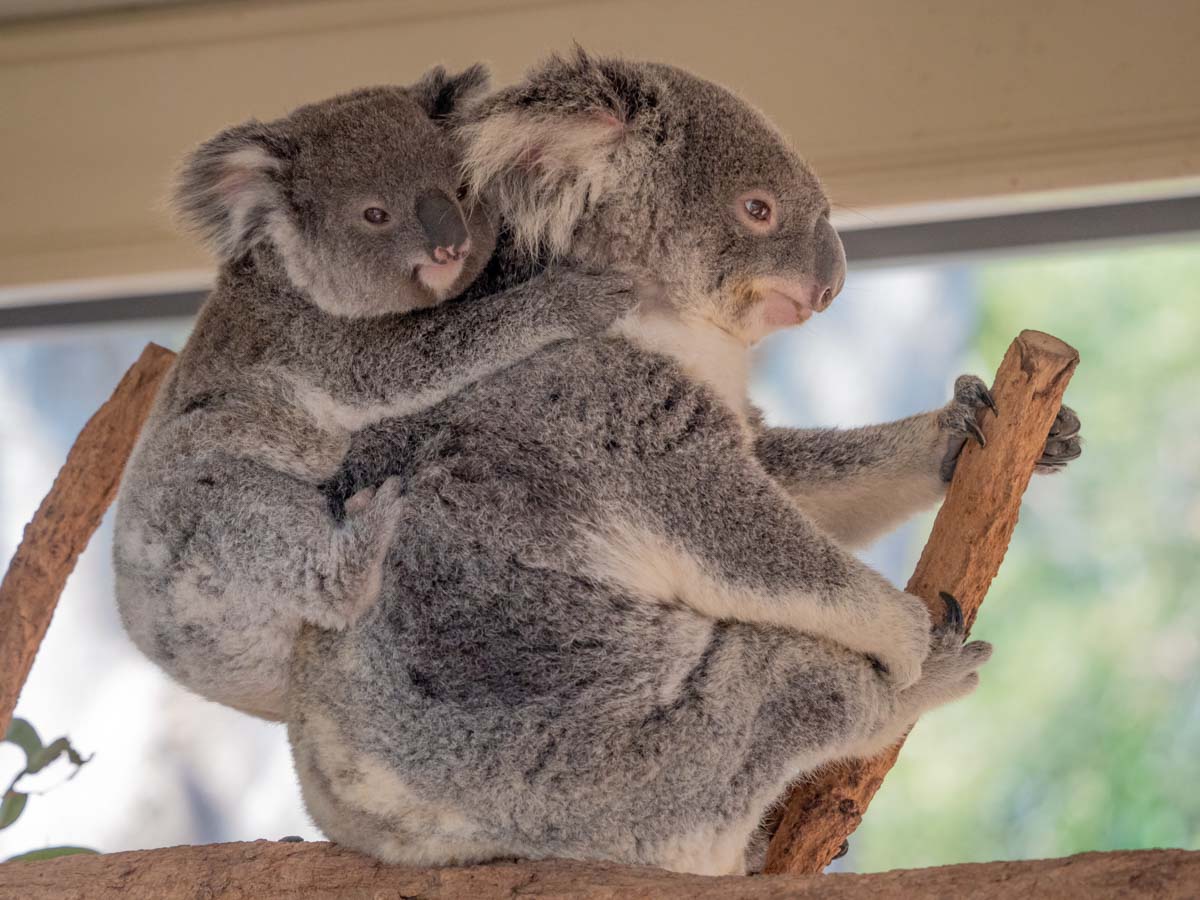 Photo credit: Tourism Australia
What's a visit to Australia without cuddling a koala? The Lone Pine Koala Sanctuary is one of the best places to see these cute marsupials, with a strong focus on conservation. Feed kangaroos, pet rescued koalas, and learn about these animals through educational live shows.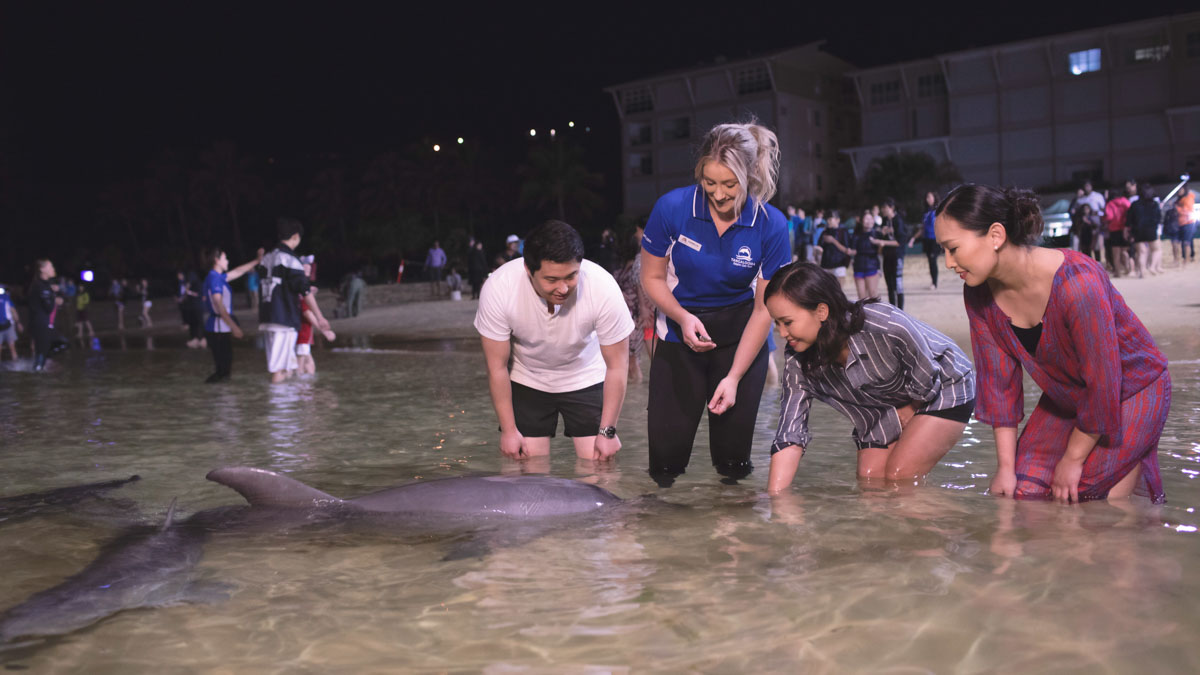 Photo credit: Tourism Australia
Or head to the coast on Moreton Island, home to wild bottlenose dolphins. Its Tangalooma Island Resort is licensed for dolphin feeding, with guidelines to ensure their safety. After meeting the animals, you can also try Moreton Island's famous scuba diving and sand-duning adventures!
Read also: Unique Australian Wildlife Encounters — 8 Places to Get Up Close with Wild Animals
8) Scuba-diving in the Great Barrier Reef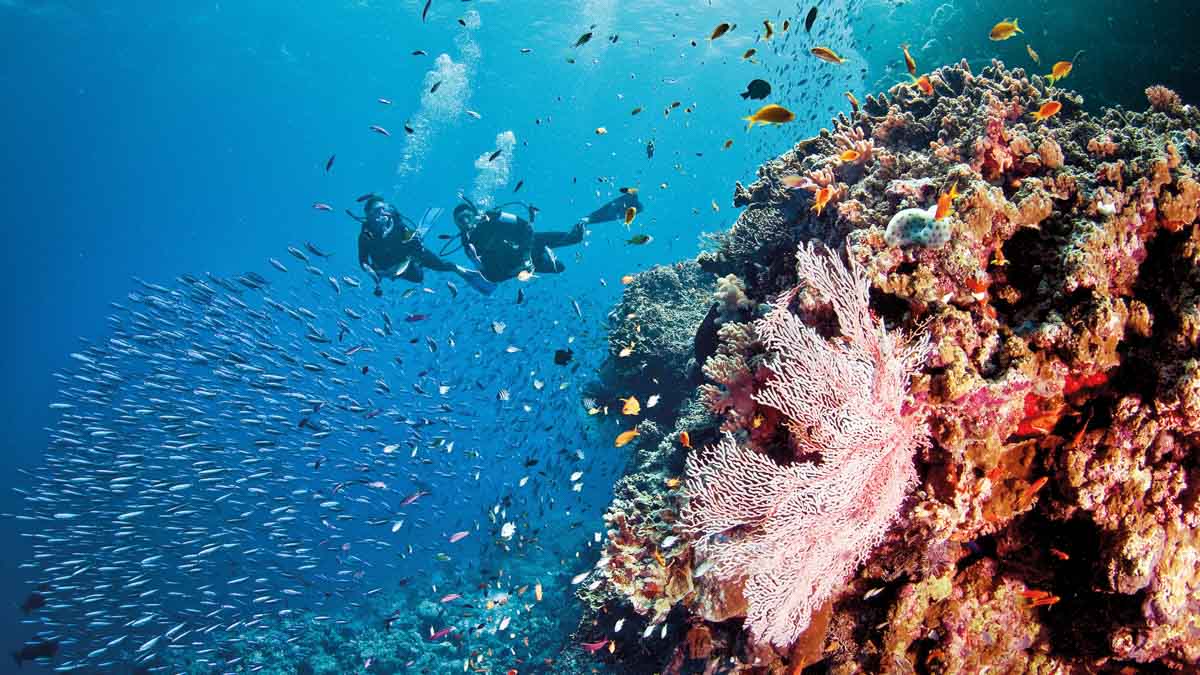 Photo credit: Tourism and Events Queensland
The Great Barrier Reef is one of Australia's best natural wonders, and it's now gotten even more spectacular.
The Museum of Underwater Art is the reef's new attraction, with mesmerising sculptures submerged on the ocean floor. See sights like the Coral Greenhouse — with 20 sculpted reef guardians — and the Ocean Siren, whose colour changes based on water temperature. The artworks also have a deeper message on the need for reef conservation and restoration.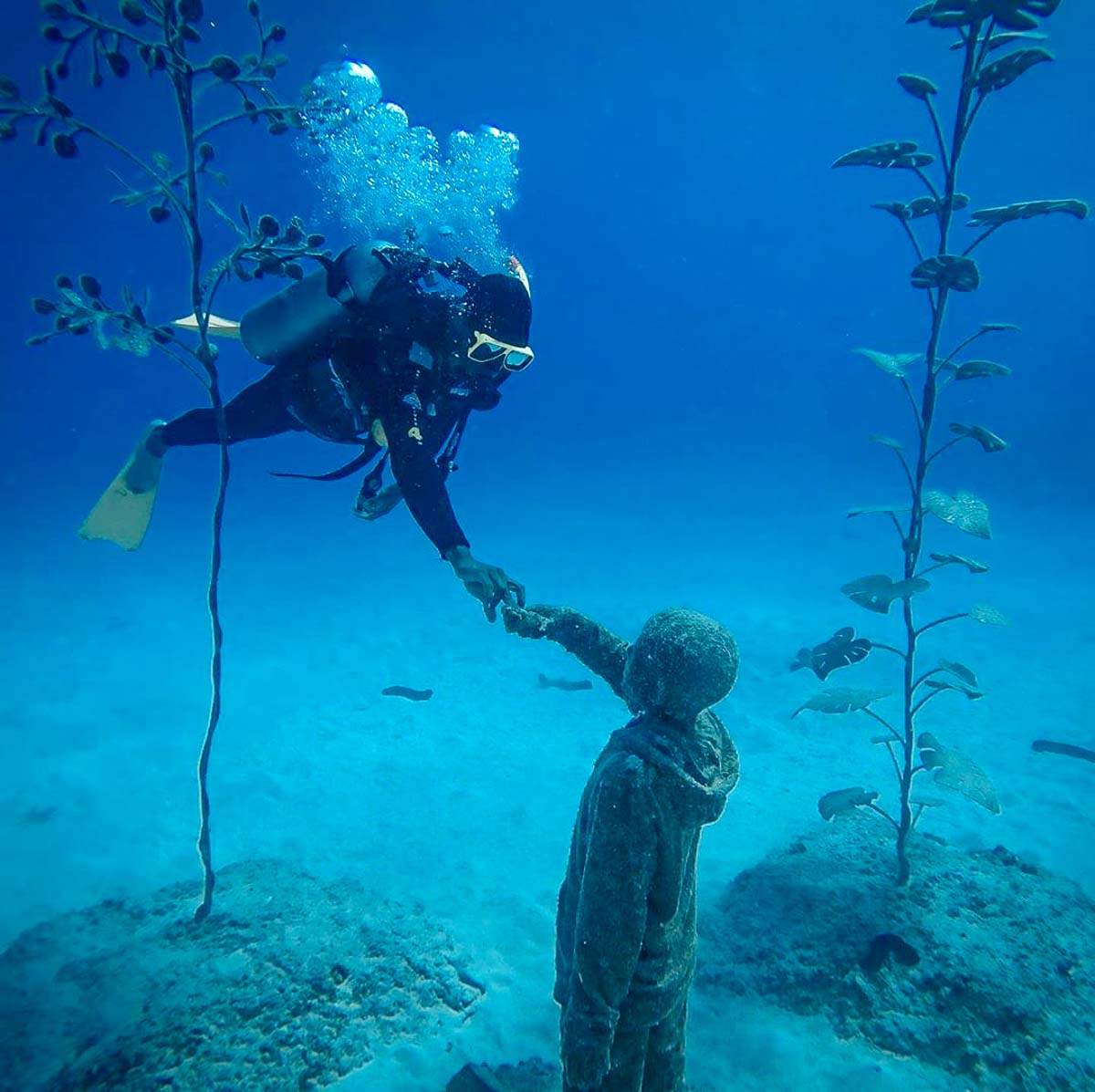 Photo credit: @bj.thetraveller via Instagram
For the full experience, stay at the Orpheus Island Lodge, a secluded island hideaway. The lodge offers private diving tours to the underwater museum.
Or for a real adventure, join a seven-day expedition on the Coral Discoverer! Along with a Master Reef Guide, you'll explore secret islands, pristine reefs, and other hidden gems along the Great Barrier Reef in one of the best places to visit in Australia.
Western Australia
Note: Western Australia is not yet open for quarantine-free travel. More details here
9) Quokka selfies at Rottnest Island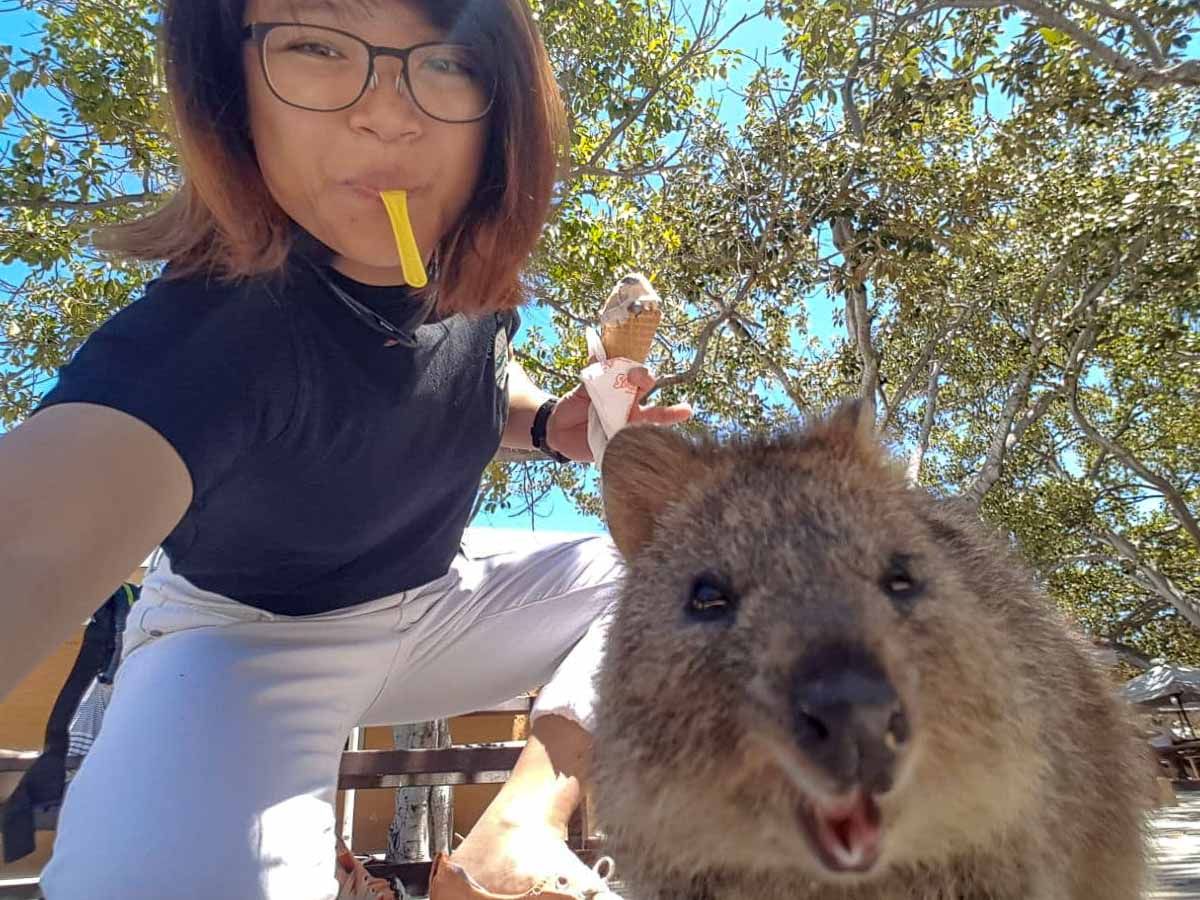 Take a quick ferry ride from Perth to fun-filled Rottnest Island. It's home to the quokkas — adorable little critters that you won't find anywhere else on earth! Don't forget to bring a camera for a smiling selfie with these friendly locals.
Besides quokkas, the region is also frequented by migrating whales. See if you can spot one off the coast!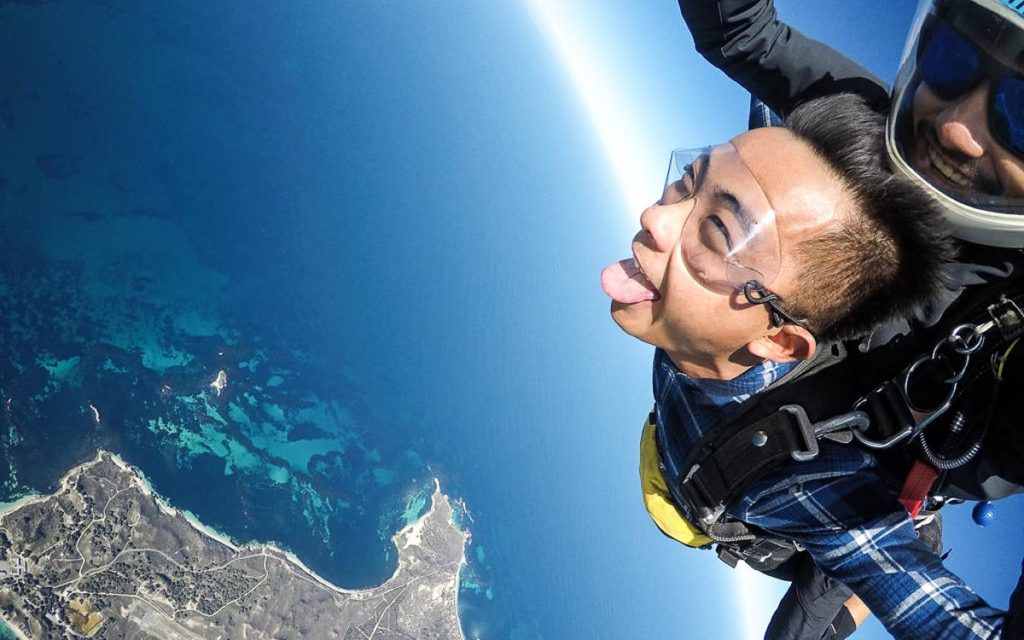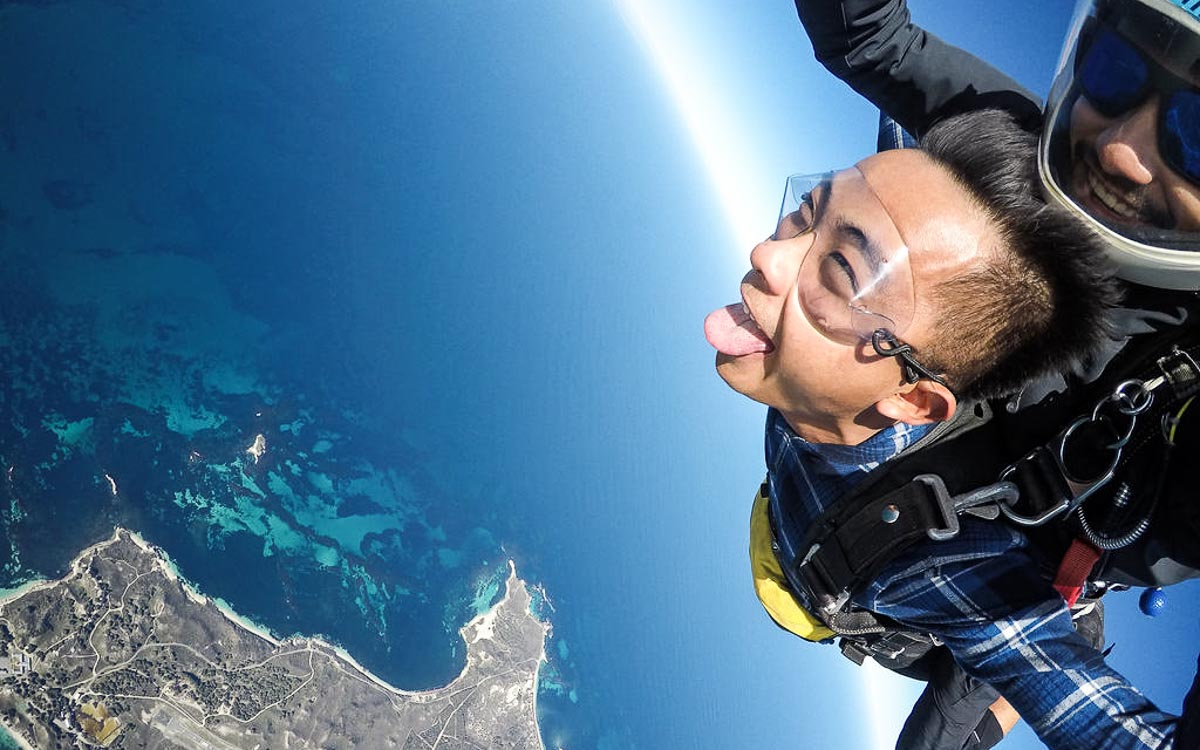 Other Rottnest Island adventures include skydiving, cycling around the island, or snorkelling at one of the 63 beautiful beaches.
Read also: Rottnest Island Guide — Day Trip with Epic Skydiving, Pristine Beaches, and Selfies with Adorable Quokkas
10) Hutt Lagoon's gorgeous pink hues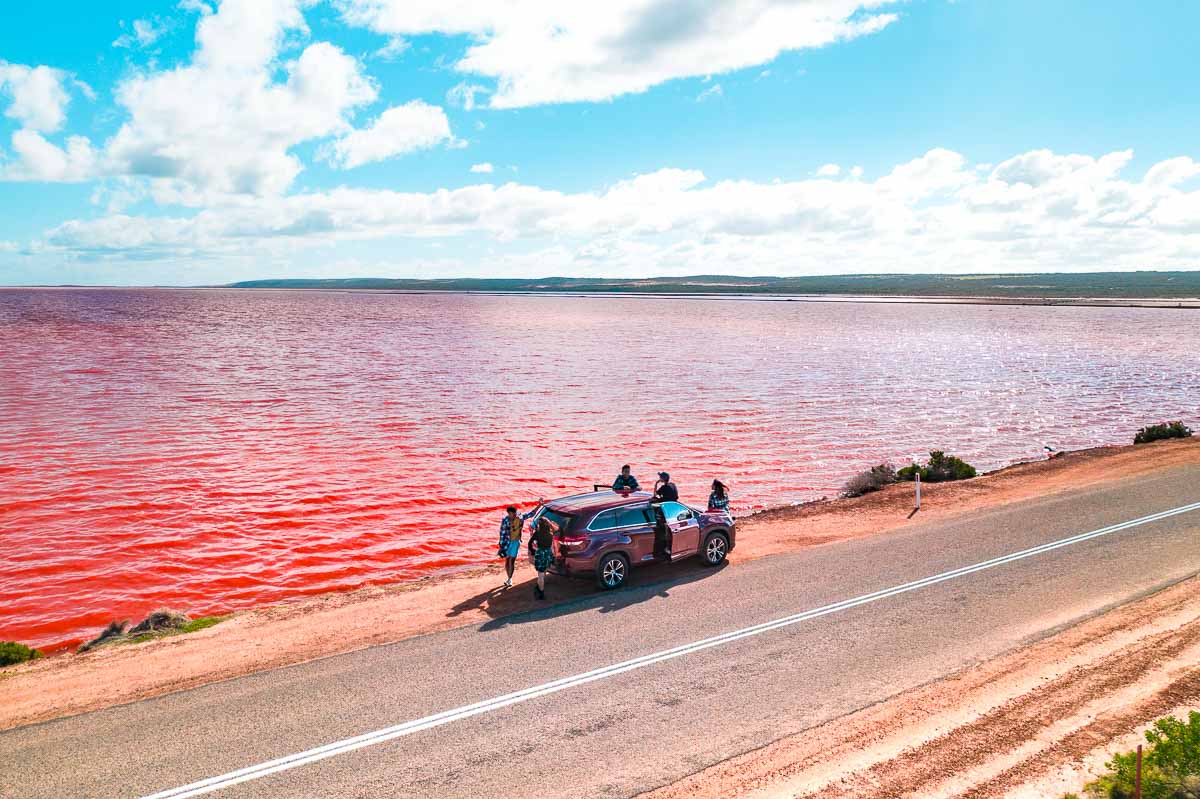 At the Hutt Lagoon, no two visits are the same. This beautiful lagoon is a six-hour-drive from Perth, just outside Kalbarri.
The water's hue and vibrancy changes according to the season and time of day, from orange to lilac, hot pink, and even red! Plus, the stunning colours are completely natural, thanks to the lagoon's high water salinity.
To get to the lake, drive along Port Gregory Road and stop for pictures at the Pink Lake Lookout.
*Pro-tip: Visit at mid-morning or sunset for the best views!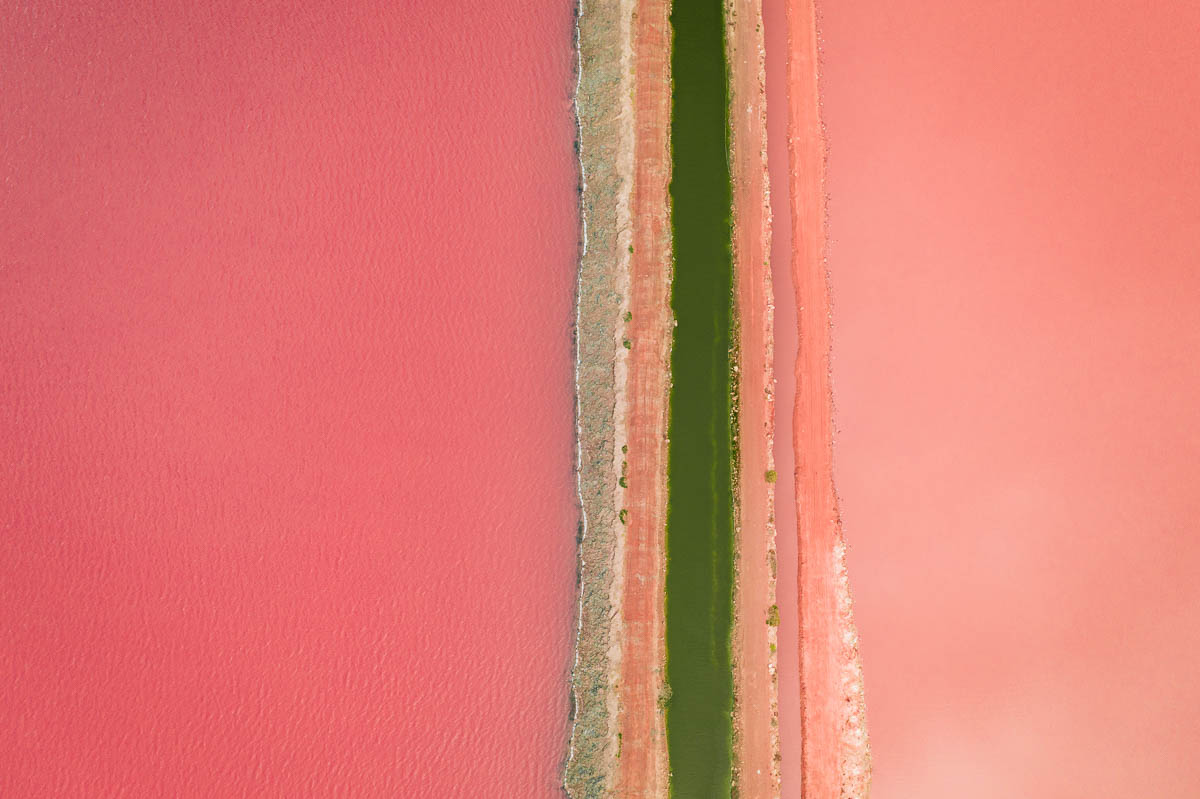 For something more unique, come between July and September to see wildflowers. Or take a scenic flight from Geraldton for dramatic views of the blue ocean and the pink lake!
11) Wine tasting around Margaret River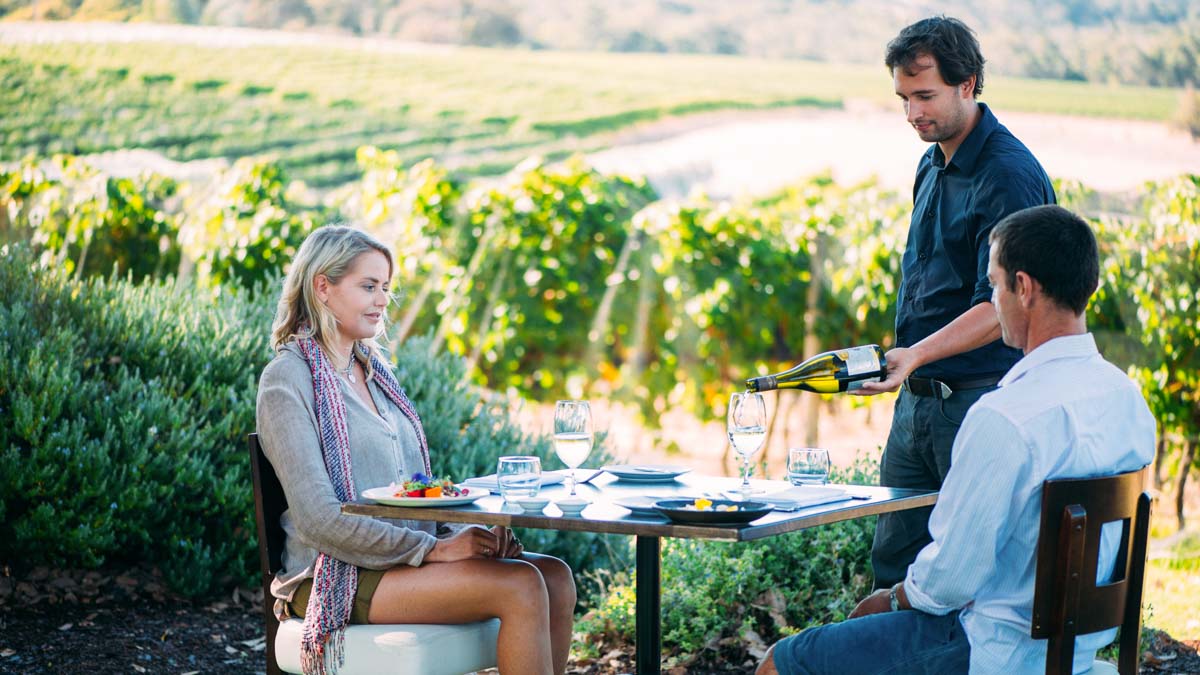 Photo credit: Walk Into Luxury
Just a three-hour-drive from Perth, Margaret River is a wine connoisseur's dream. The region is world-famous for its 120 wineries, such as Leeuwin, Voyager Estate, and Vasse Felix. Join a vineyard tour for a behind-the-scenes look at the winemaking process, wine tasting in a barrel room, and blending your very own bottle!
There are also other brewery experiences like guided gin tours to award-winning distilleries, paired with delicious lunches as well as cheese and chocolate tastings!
Read also: 17 Exciting Things to Do in Perth — Not For the Faint-Hearted
South Australia
12) Australian wildlife on Kangaroo Island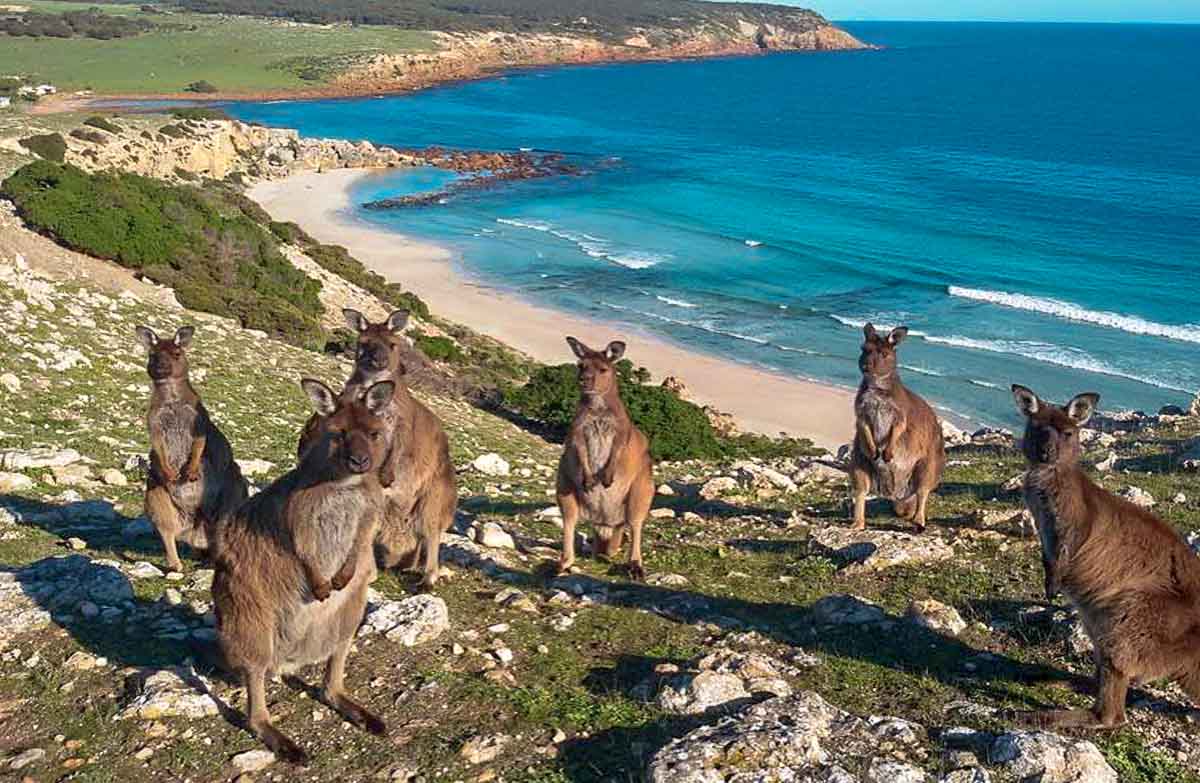 Photo credit: @promotemytown via Instagram
Kangaroo Island is a fantastic escape, with exotic Australian wildlife. It's easily accessible via a 90-minute drive south from Adelaide to Cape Jervis, followed by a short half-hour ferry ride.
Besides wild kangaroos, you'll also find wallabies, koalas, goannas, and short-beaked echidnas wandering around the island. And don't miss the daily pelican feeding!
Surprisingly, Kangaroo Island's most famous inhabitants aren't its marsupials. It's actually the only place in the world where you can stroll among Australian sea lions! At the Seal Bay Conservation Park, walk along the 900m boardwalk to see the playful animals swimming and basking in the sun.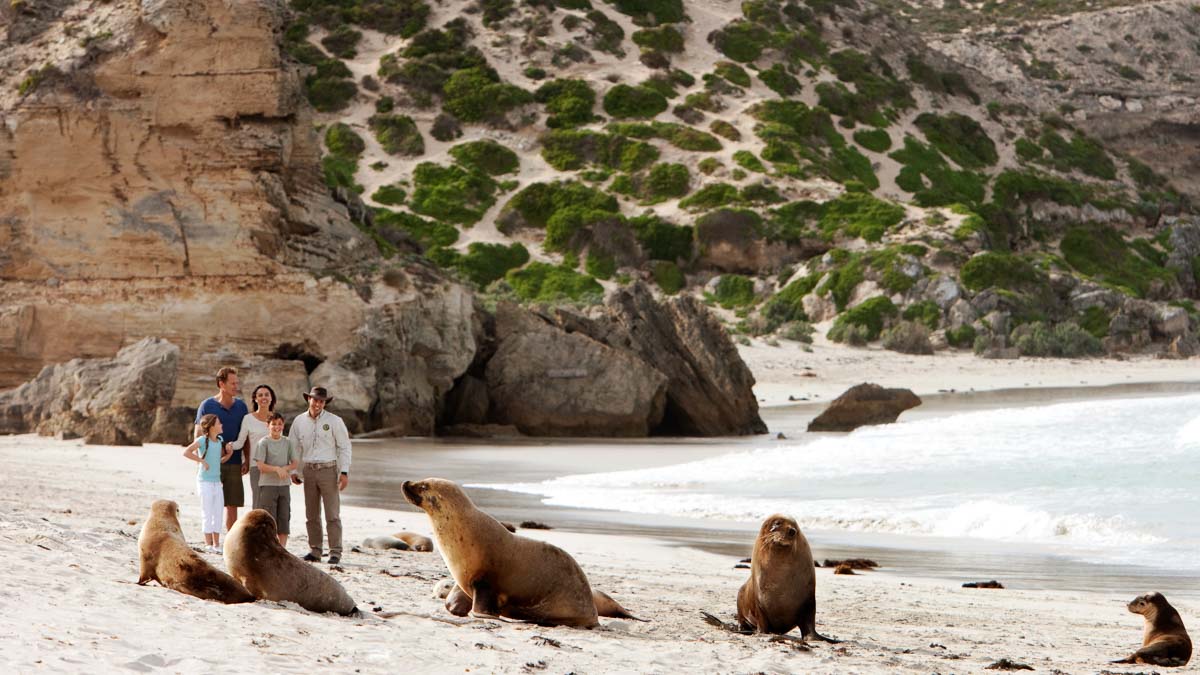 Photo credit: Tourism Australia
For a more up-close, educational experience, take a guided tour to spot land animals or an ocean safari for the marine creatures. Other exciting activities include the new Gastronomo experience, where you can feast on fresh produce in the idyllic Australian wilderness.
Or take part in a conservation-focused tour, where you help restore the wilderness (which was affected by the devastating bushfires in early 2020). Take wildlife surveys and check tracking cameras, while touring the island's animal colonies and rock sculptures!
13) Epic gorges along the Flinders Ranges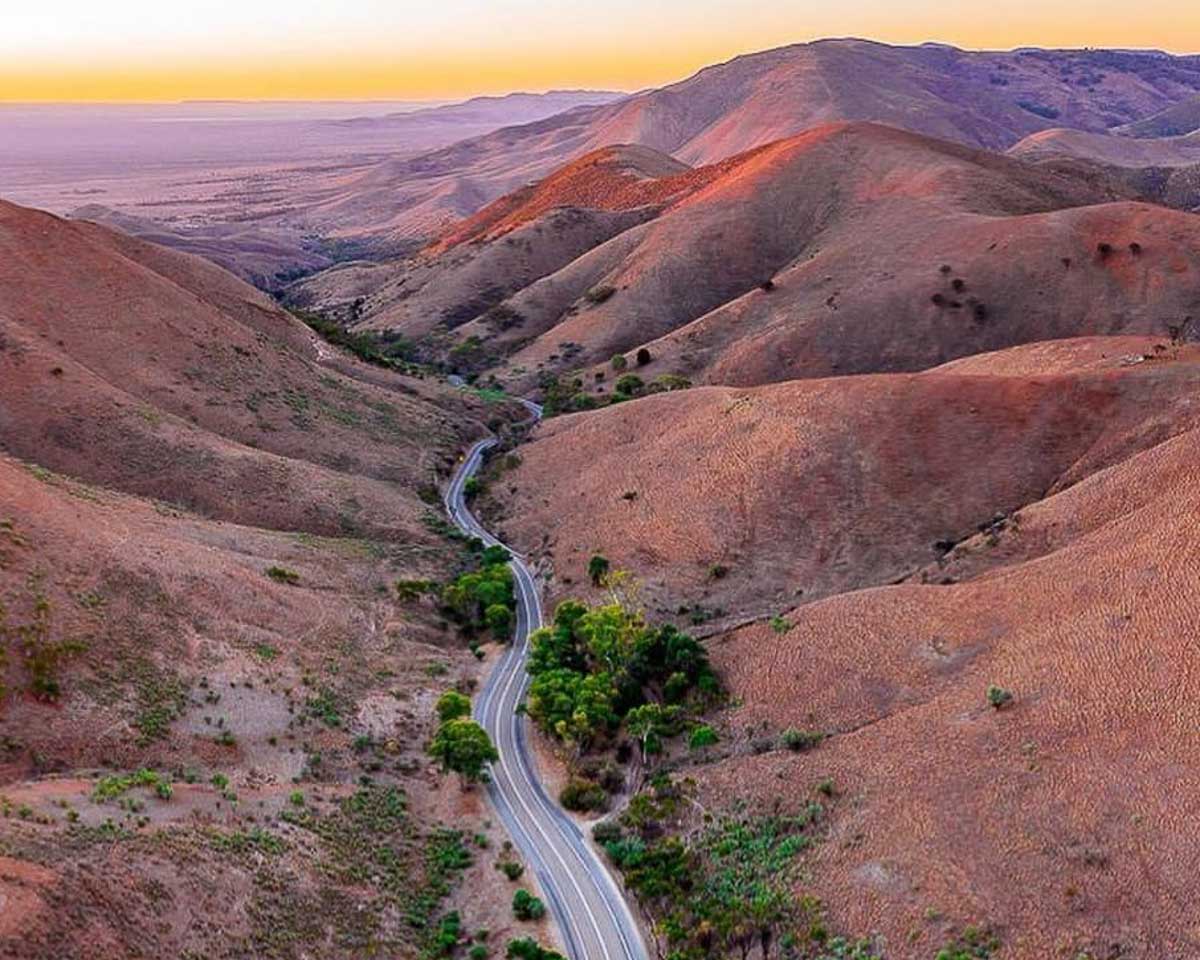 Photo credit: @flindersrangesandoutback via Instagram
One of the best places to visit in Australia. Head to the Flinders Ranges for a different side of Australia — massive crags, gorges, and craters, over millions of years old. This red-hued landscape is a truly surreal sight.
Road trip along the Explorer's Way, which passes through the ancient Alligator Gorge and the iconic, 800-million-year-old Wilpena Pound. Or visit Coober Pedy, known for its rich opals and unique dugouts (underground homes).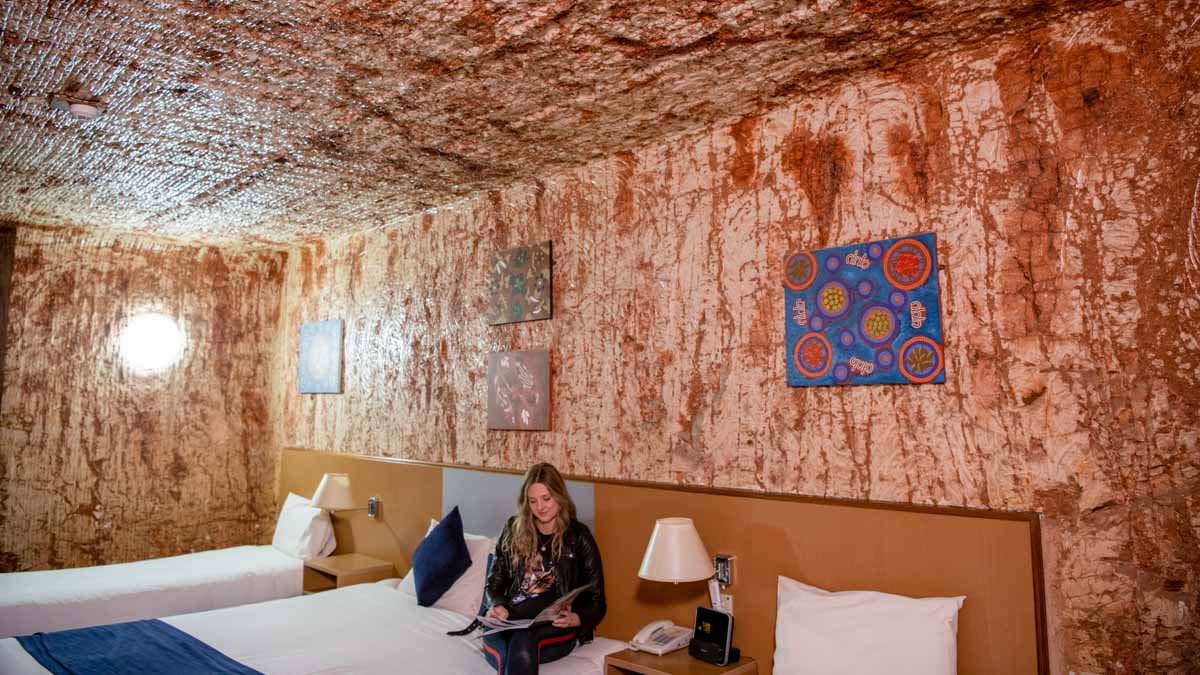 Photo credit: Tourism Australia
If you're spending the night, don't forget to look up! With little light pollution and 360° views of the sky, Flinders Ranges is an amazing stargazing spot.
14) Oysters at Eyre Peninsula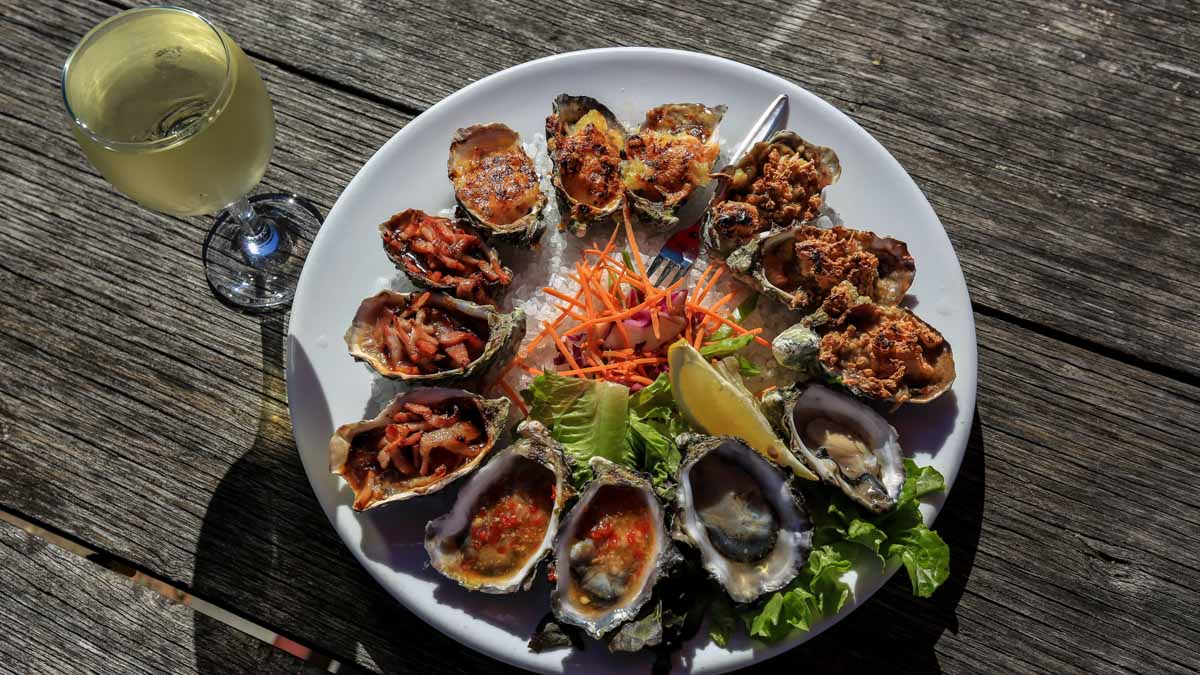 Photo credit: Tourism Australia
Did you know that 65% of Australia's seafood comes from the Eyre Peninsula? The peninsula is home to the world's best oyster bays, like Coffin Bay and Streaky Bay.
For the best of the best, drive the Seafood Frontier Touring Route. It's a 380km gastronomic adventure, with stops at renowned restaurants like Pure Coffin Bay Oysters and Del Giorno's.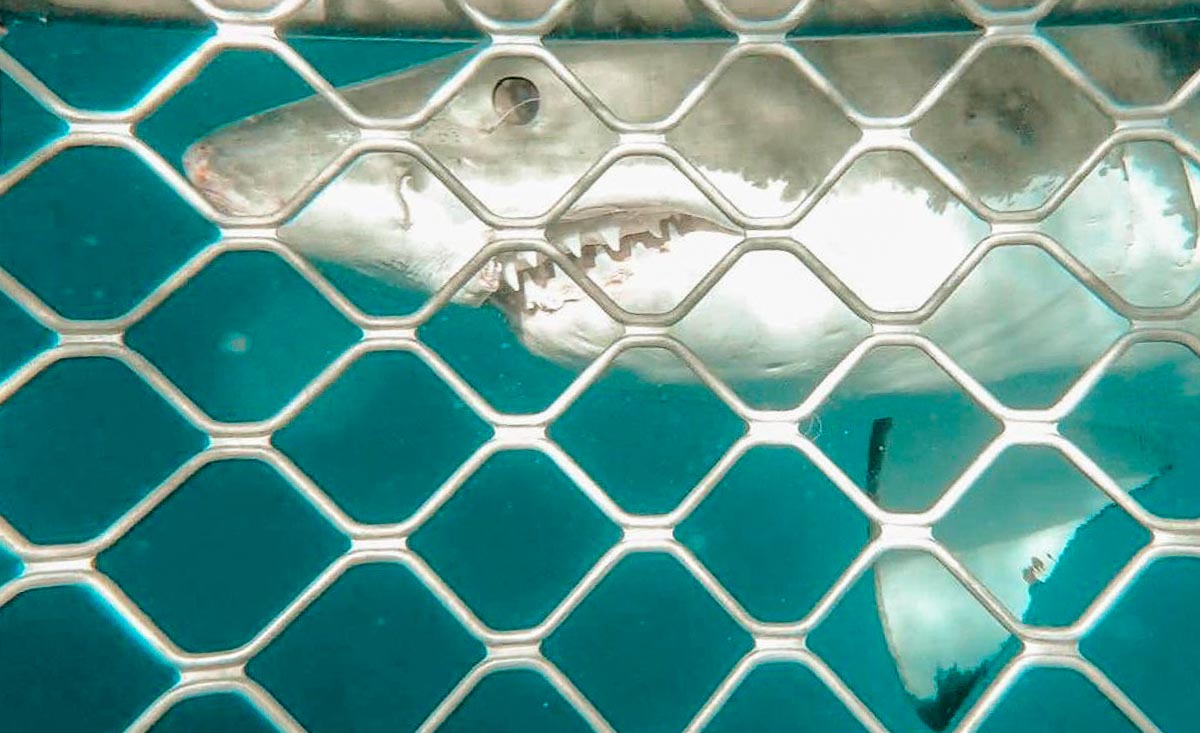 Photo credit: @little.britt_ via Instagram
If you want your fish a little bigger, go cage diving at Port Lincoln! The area is home to Great White sharks, and here you'll get to see them face-to-face! More cautious (read: wiser) visitors can take a shark-viewing boat tour instead.
For a tamer diving experience, swim with dolphins and sea lions in their natural environment along Baird Bay.
Tasmania
15) Outdoor adventures at Wellington Park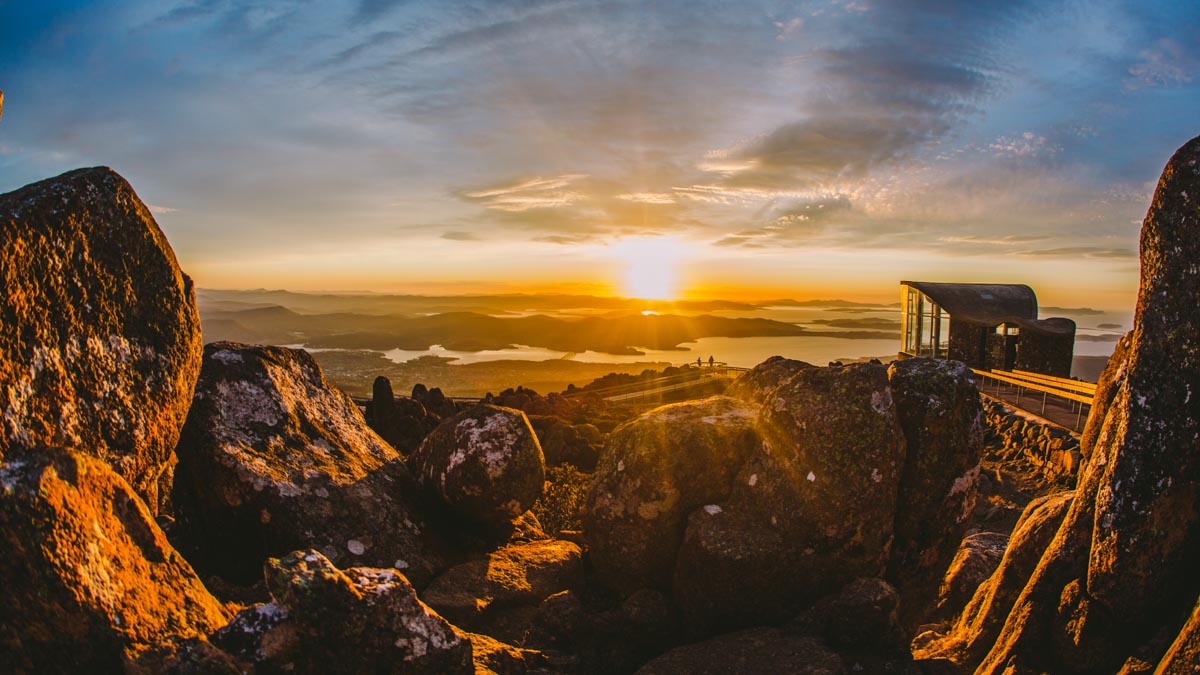 Photo credit: Tourism Australia
If you love being outdoors, Tasmania is definitely one of the best places to visit in Australia!
Located just outside capital city Hobart, Wellington Park is one of the region's most accessible green spaces. Plus, there are no entrance fees!
It's home to Mount Wellington (also known as kunanyi), a 1270m behemoth with distinct Organ Pipes cliffs. This eight-hour trek can be done in a day, passing interesting rockscapes and historic attractions. The summit view is even more spectacular, with sweeping panoramas of Hobart and Southern Tasmania.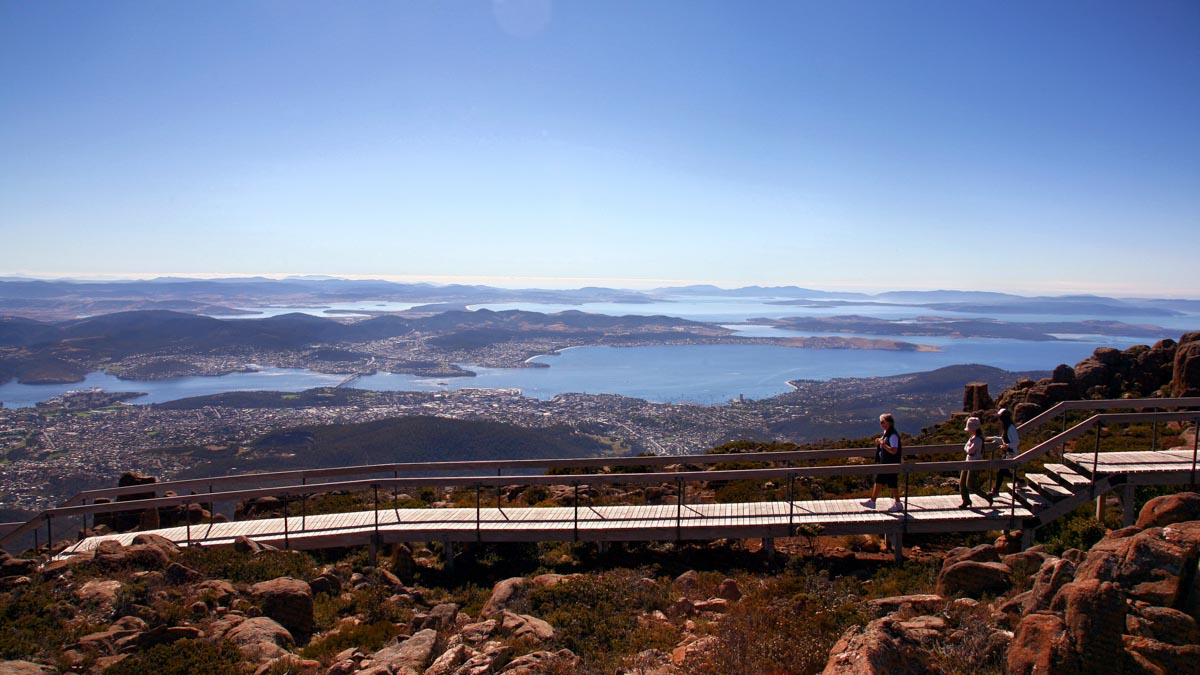 Photo credit: Tourism Australia
If you're not one for walking, there are other ways to explore the unique landscape. Mountain bike or go old-school with a horse ride through the Wellington Range! You can also take a 30min drive to the summit, for sightseeing without breaking a sweat.
Read also: 10 Things To Do In Tasmania — The Hidden Gem Of Australia
16) Hiking on Bruny Island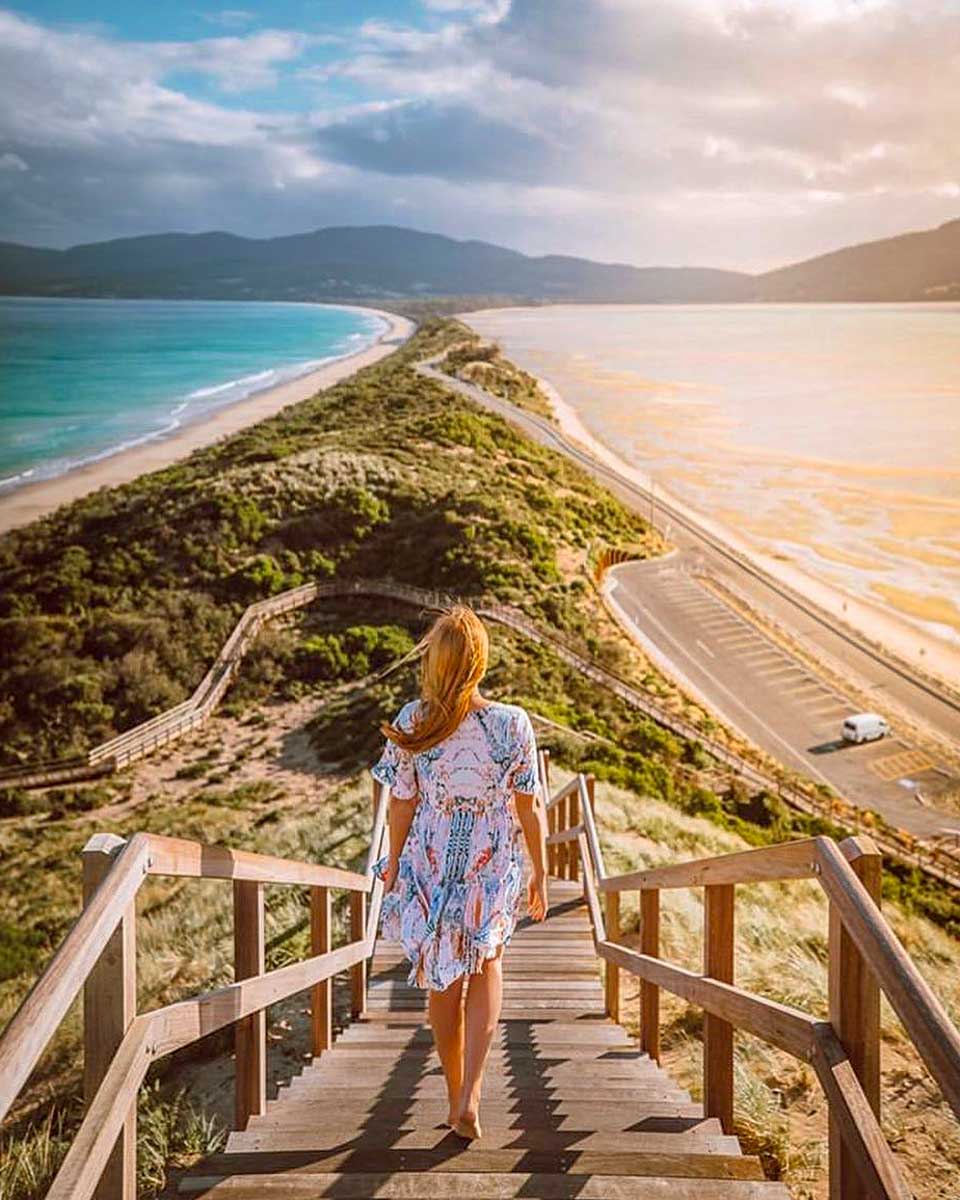 Photo credit: @travelpassion.io via Instagram
If you're used to roughing it out, try something different with a luxury wilderness experience!
The Bruny Island Long Weekend is a three-day comfort-camping adventure, combining outdoor activities, gourmet dining, and stylish glamping.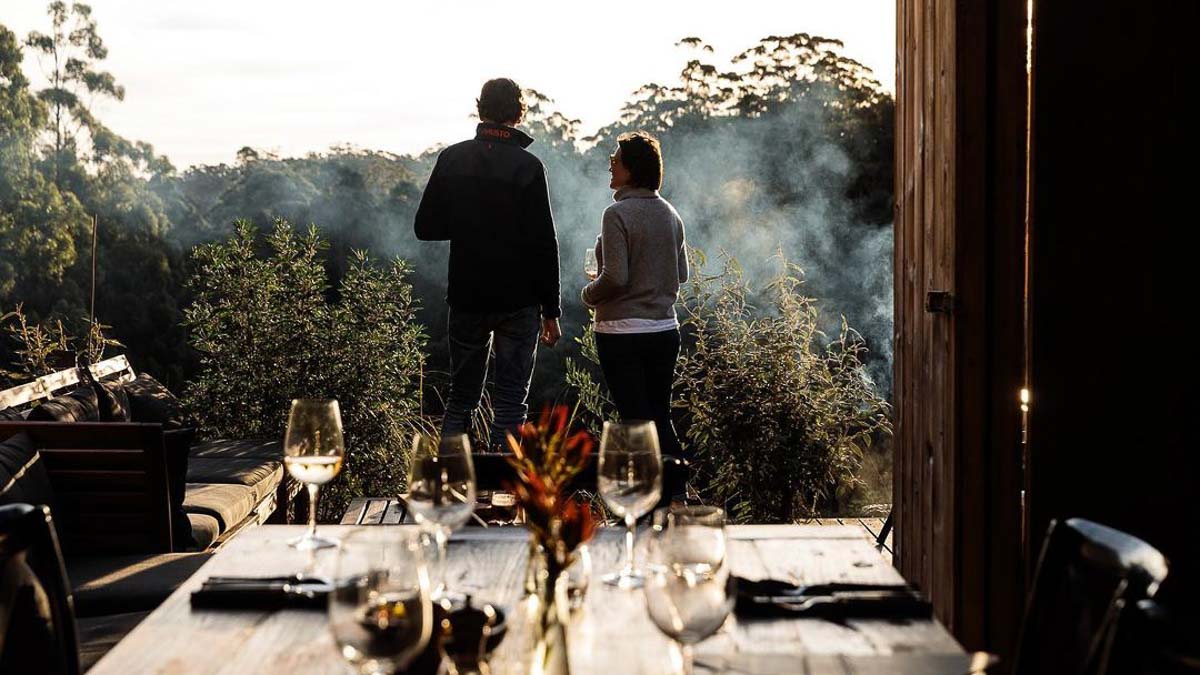 Photo credit: @samuelpshelley via Instagram
Go on a guided hike through the lush Bruny Island wilderness, with breaks to dine on local produce like slow-cooked pork, fresh oysters, and creamy Tasmanian cheese.
At night, go glamping in five-star comfort! The tents contain king-sized beds and fine linen, plus a spectacular outdoor shower.
There's also no light pollution on Bruny Island. So if you want to catch the Southern Lights, this is one of the best places to visit in Australia!
17) Tasmania's famous apple ciders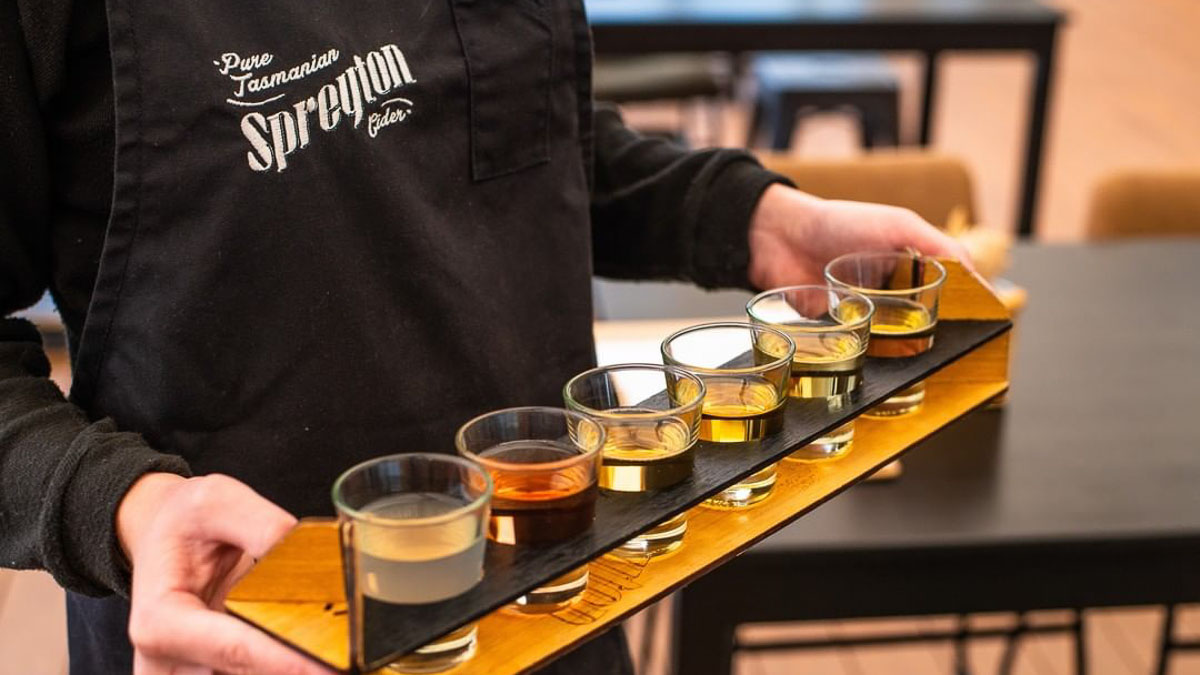 Photo credit: @spreytonciderco via Instagram
Tasmania is Australia's apple cider central, even earning the nickname 'Apple Isle'.
For the best of Tassie's suds, take the Tasmanian Cider Trail! This boozy route visits 10 cider producers, with stops at capital city Hobart, Tamar Valley (also known for its wine), and Huon Valley, where 80% of Tasmania's apples are grown. Each producer uses a unique blend of apple varieties, so no two ciders taste the same!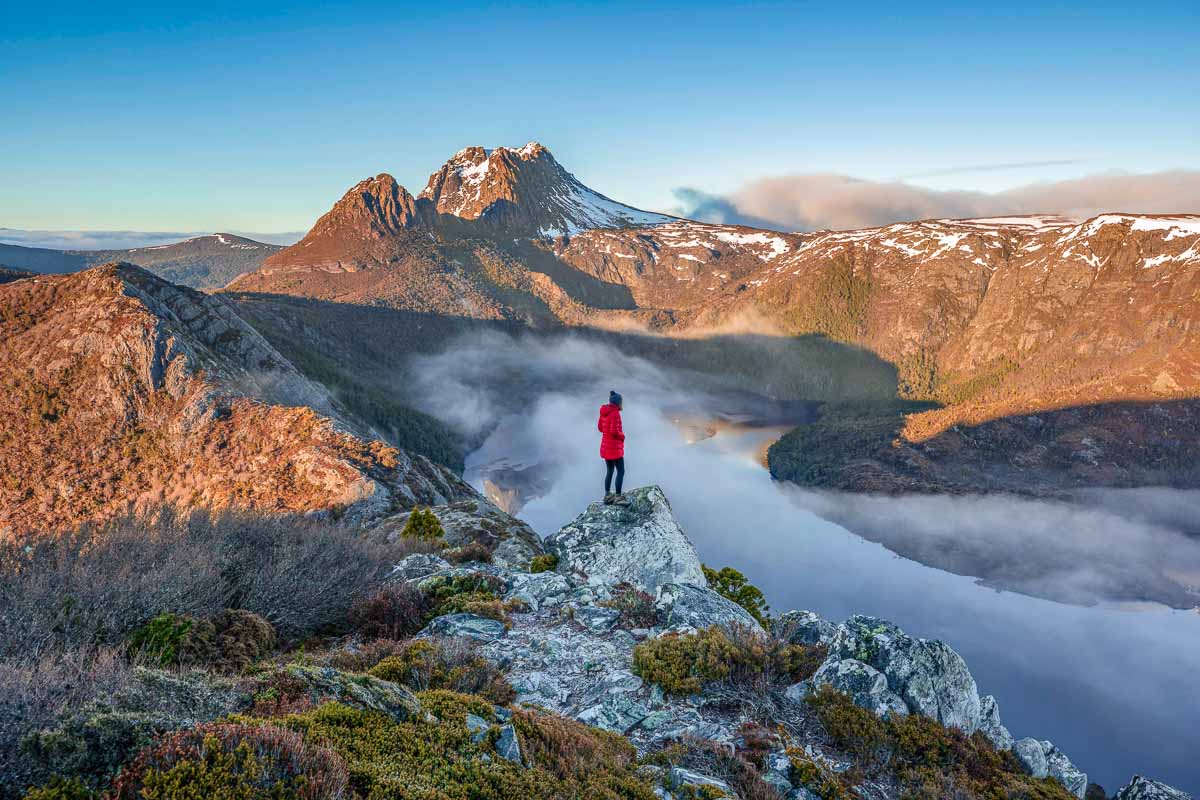 Photo credit: Tourism Australia
Gourmets can also opt for the Cradle to Coast Tasting Trail. This ~200km route passes through farmer markets, wineries, providores and restaurants, as well as sights like the majestic Cradle Mountain.
Australia Capital Territory
18) Water activities along Lake Burley Griffin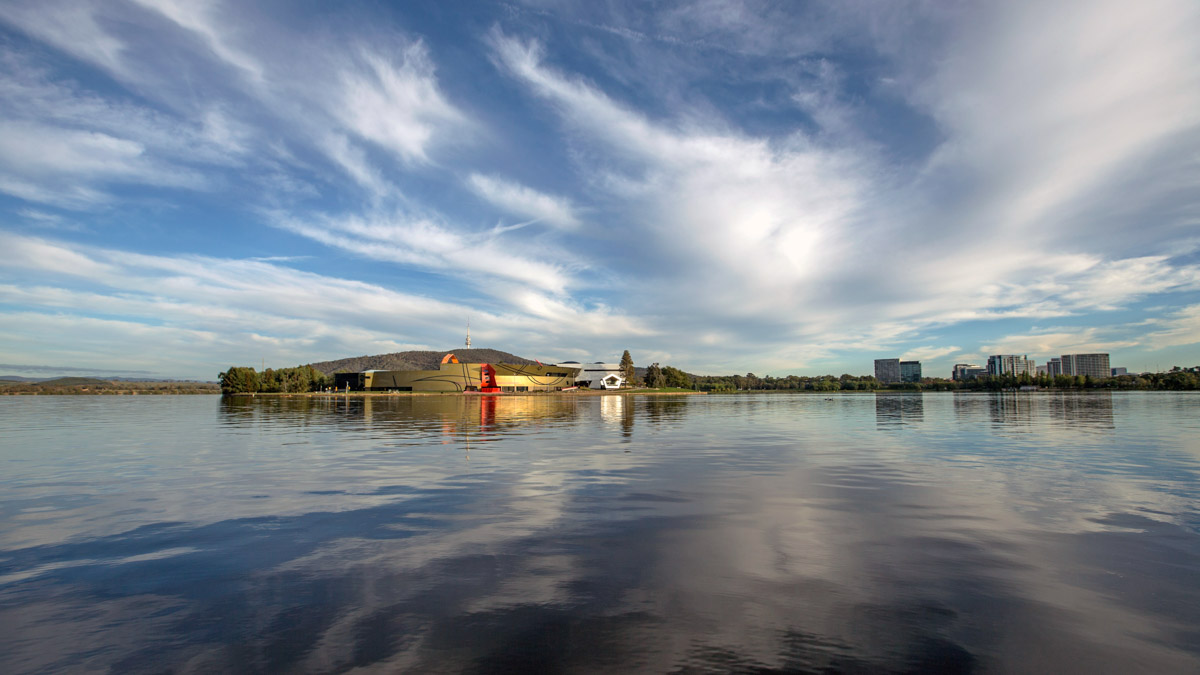 Photo credit: Tourism Australia
Lake Burley Griffin isn't just lovely to look at. Its many leisure activities make it one of the best places to visit in Australia!
Take a morning cycle around the lake, with options for brunch at cosy cafes or photos at the National Gallery of Australia.
If you prefer water sports, rent a yacht, kayak, or paddleboat. Stay on the water till sunset and watch it light up with a golden glow!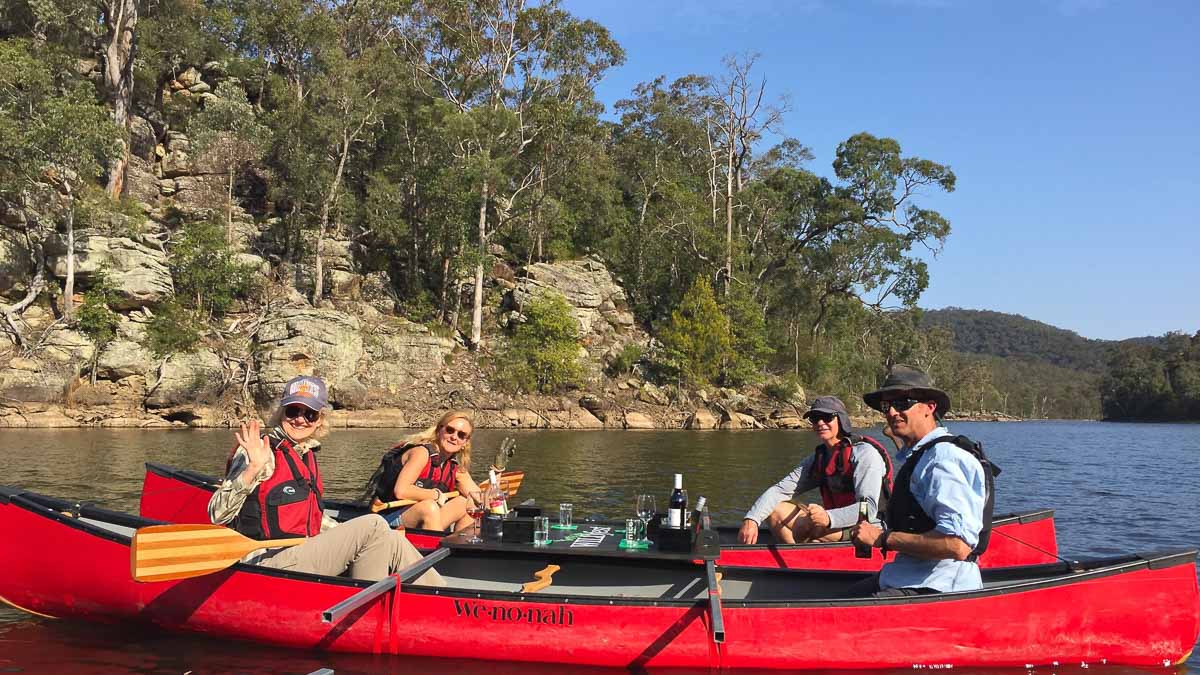 Photo credit: WILDfest
Pair your paddle with amazing local food on a Canoes, Cool Climate Wines and Canapés experience. Delicious reds and gourmet dishes are served on stable double canoe rigs (which are virtually unsinkable). It's a one-of-a-kind dining experience — great food and sights in the great outdoors!
19) Wallaby-watching at Tidbinbilla Nature Reserve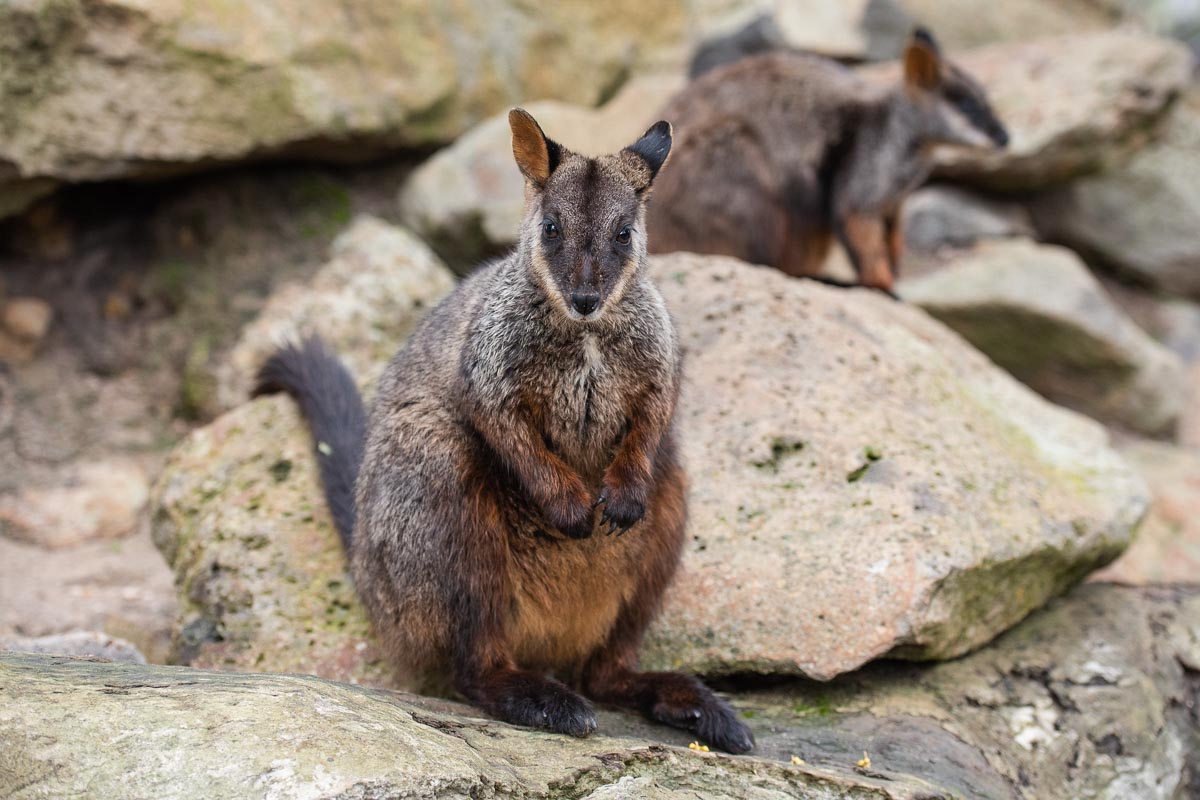 Photo credit: pen_ash via Pixabay
A trip to Canberra gives you the best of both worlds — an incredible nature reserve just outside the vibrant business district. The Tidbinbilla Nature Reserve is home to a different kind of rat race, with brush-tailed rock-wallabies, emus, koalas, and even platypuses!
Besides Australian mammals, you'll also find other diverse species at Tidbinbilla Nature Reserve. Keep an eye out for exotic plants, waterbirds, and yellow-and-black spotted frogs!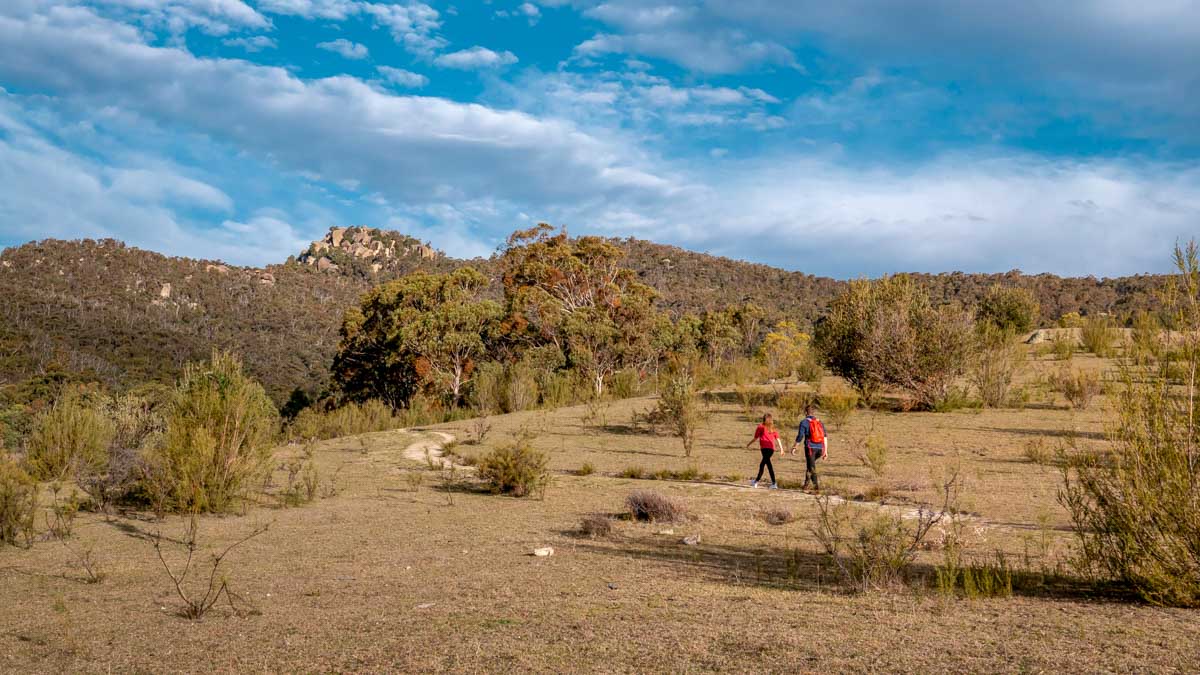 Photo credit: Tourism Australia
Put on some comfy shoes and go on a casual 15-minute walk or even a full-day hike. There are 21 marked trails to choose from, so you'll always have something new to see!
20) Bar-hopping in the city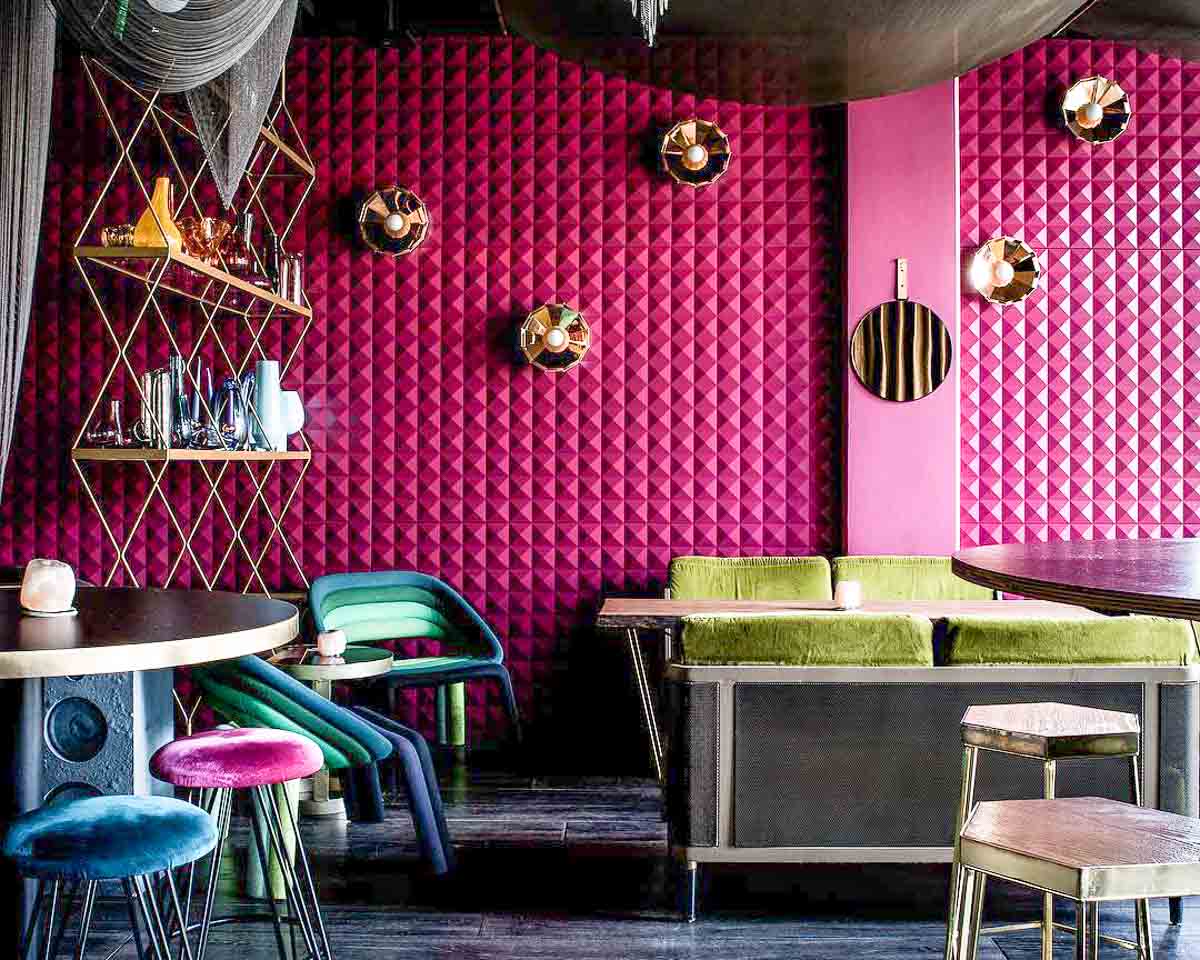 Photo credit: @hercanberra via Instagram
Canberra isn't just Australia's capital — it's also party central! Boozehounds will love these new bars and speakeasies, scattered in surprising corners around the city.
Enjoy Italian wines and bar bites at Joe's Bar. The eclectic decor is sure to put you in a playful mood — think bright fuchsia walls, fur throws, and chain-draped lighting.
Or catch a jazz performance at Hippo Co, with over 250 types of whisky and immersive American Midwest decor. Other highlights include the sophisticated Parlour Wine Room, romantic Mint Garden Bar, and Molly, a speakeasy that's quite an adventure to find!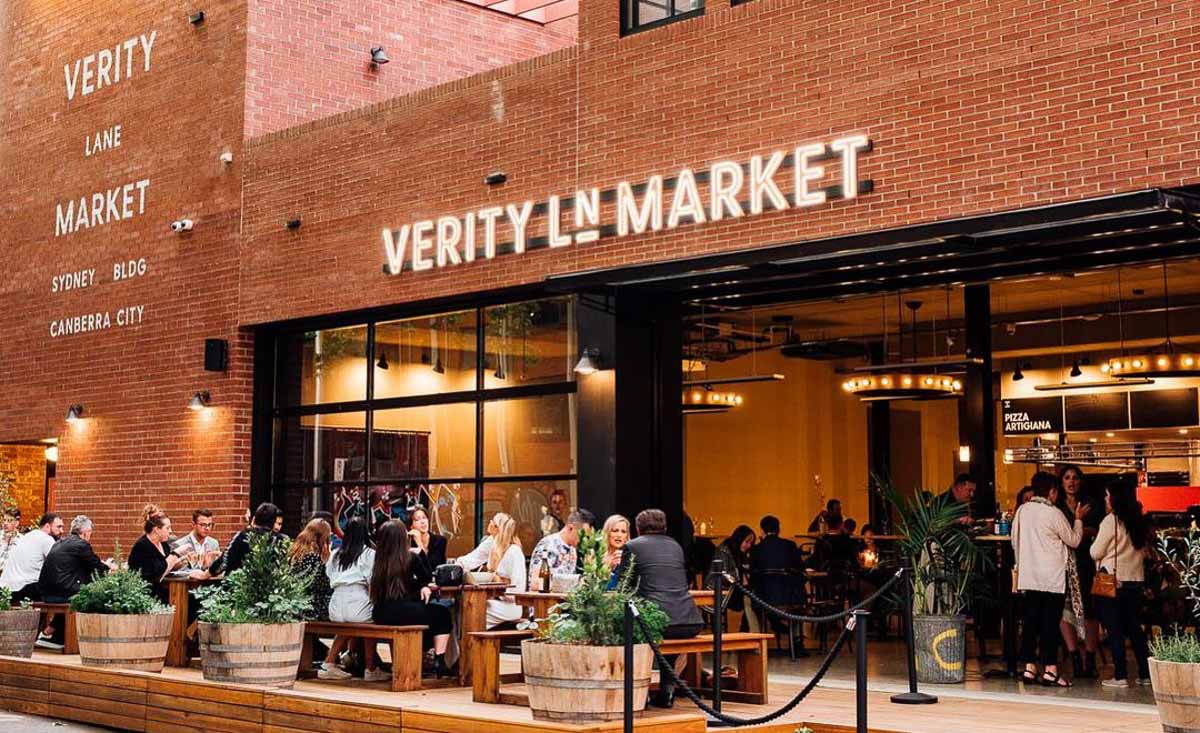 Photo credit: @veritylanemarket via Instagram
And don't miss the newest kid on the block — Verity Lane Market, a bustling food hall that just opened in October 2020. Check out the 20th century-inspired Verity Bar for innovative cocktails by the renowned Benito Drovandi. And of course, try food from Canberra's best chefs at Ramen Daddy and Pizza Artigiana.
Northern Territory
21) Dining next to Uluru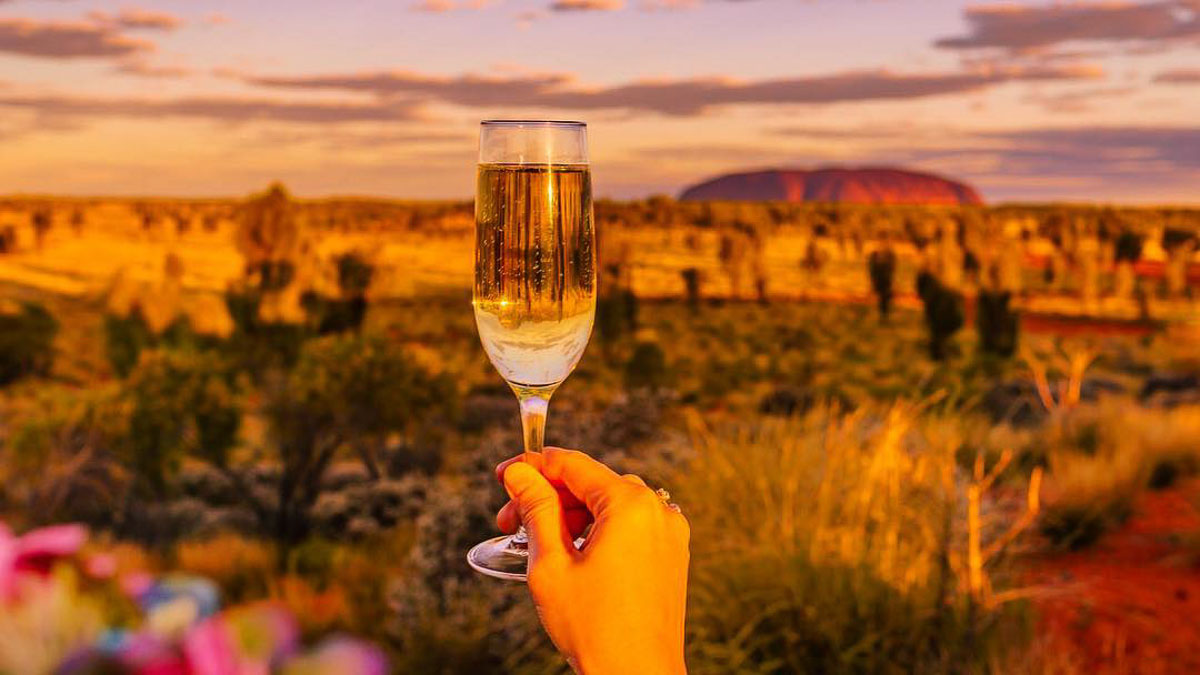 Photo credit: @simplycheecky via Instagram
Uluru is the icon of Australia's Northern Territory. Instead of just admiring this iconic rock formation, pair it with a unique desert dinner!
Sounds of Silence is a one-of-a-kind dining experience, with clear views of Uluru under the incredible outback sky. Enjoy canapes and sparkling wine while watching a magical sunset.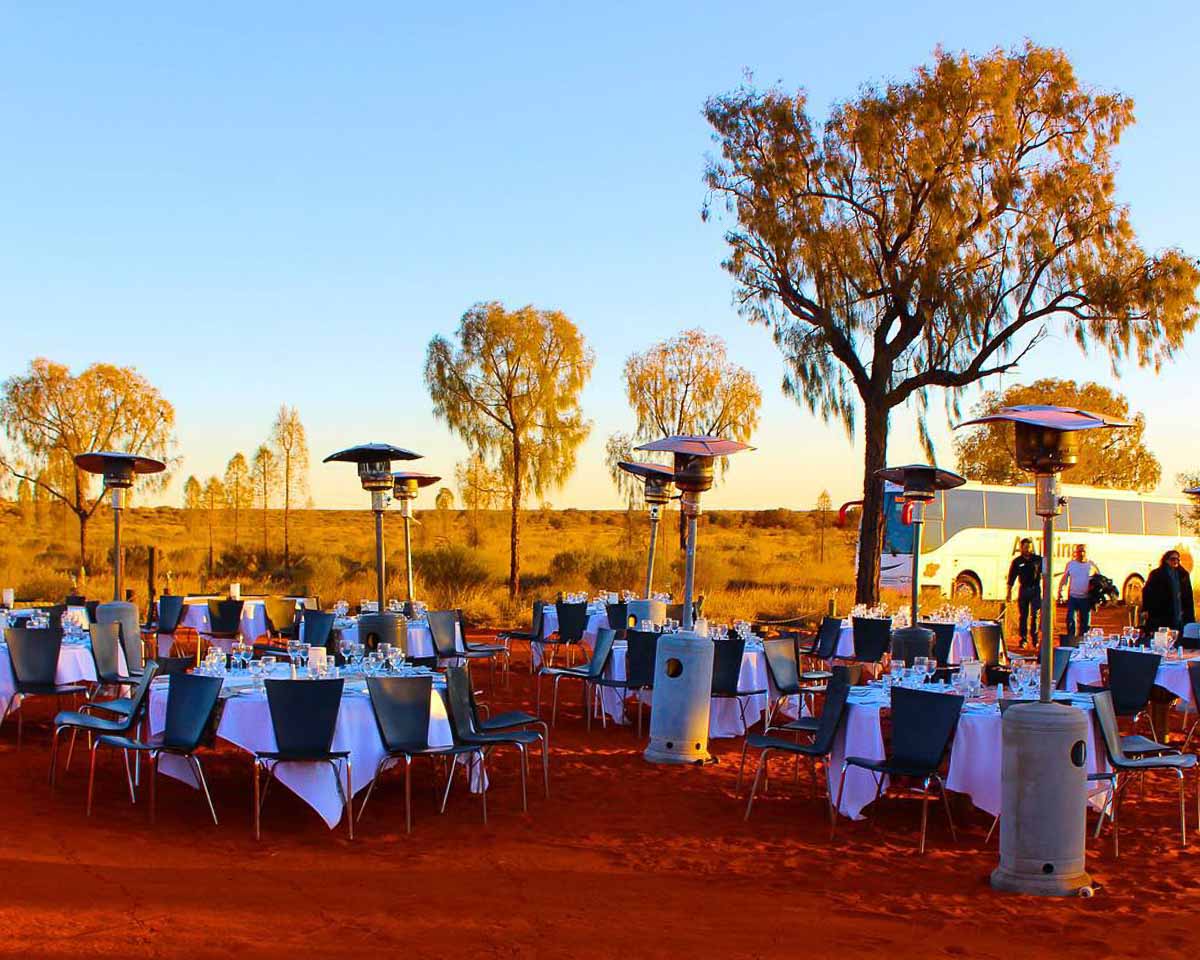 Photo credit: @ariellameltzer via Instagram
Then dine on delicious bush tucker-inspired courses made from native bush ingredients. You'll also be treated to a didgeridoo performance and a stargazing experience with the tour's expert 'star talker'.
This four-hour experience has even made it into the Australian Tourism Hall of Fame, so don't miss the chance to try it!
22) Aboriginal culture in the Northern Territory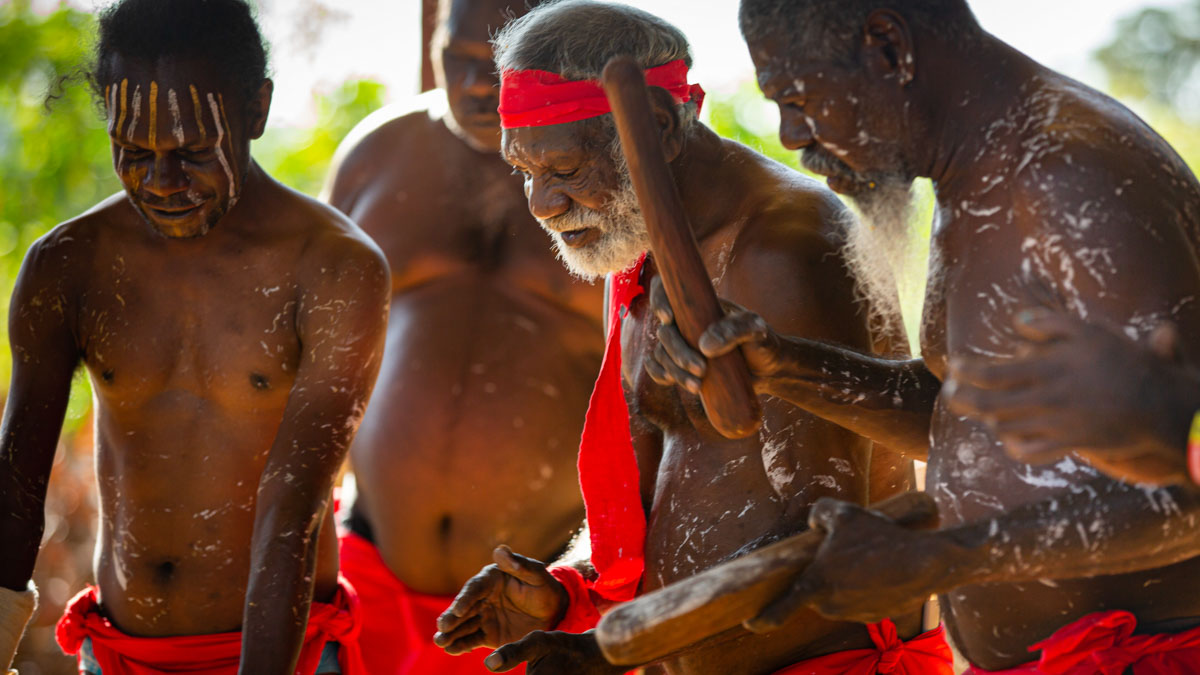 Photo credit: Tourism Australia
Besides its epic outdoor landscapes, the Northern Territory is also the beating heart of the Aboriginals — the world's oldest living culture.
For a free-and-easy experience, head to the Tiwi Islands, also known as the 'Land of Smiles'! Being just a ferry ride from Darwin, the island makes a great day trip. Chat with the locals (most are of Aboriginal descent), admire vibrant artwork, and stroll along the gorgeous coast.
To dive deeper, go on a safari with Australian Geographic to the Northern Territory's remote Top End. It's an off-the-beaten-track adventure through Kakadu and into Arnhem Land, with unique meals, amazing sightseeing, and interaction with the Aboriginal people.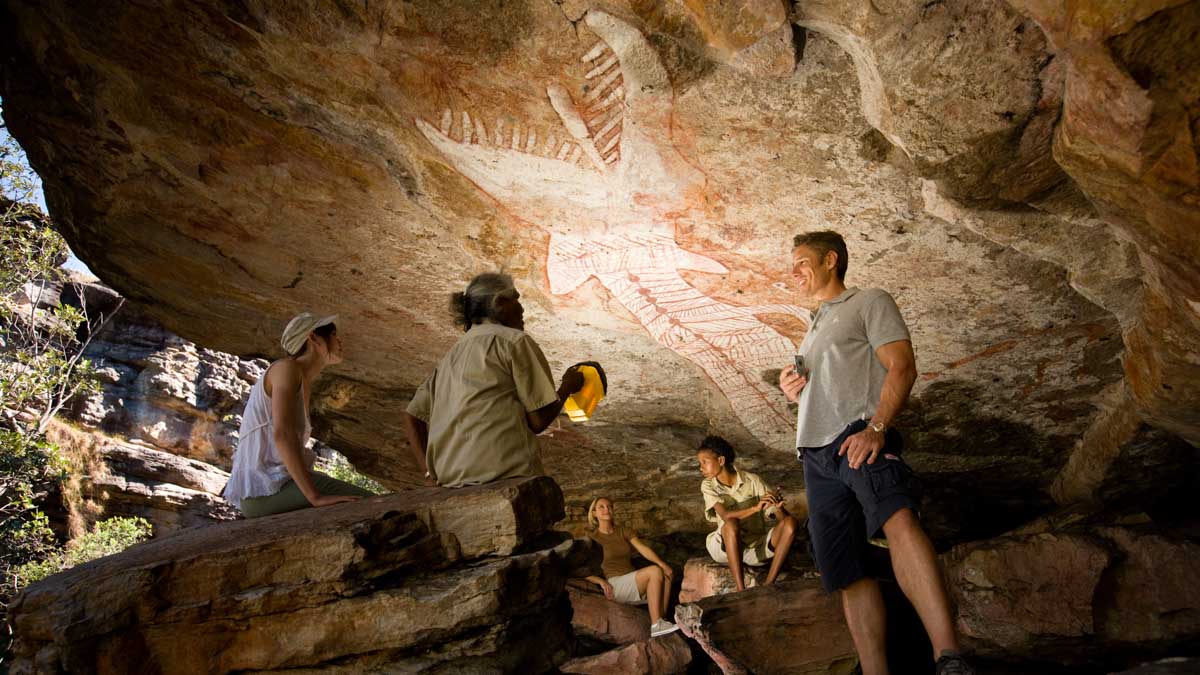 Photo credit: Tourism Australia
Ladies can also opt for the five-day Gay'wu women's tour, with weaving, painting, bush cooking, dancing, painting, and gathering mud crabs and oysters. This immersive experience with the Yolŋu sisterhood is said to be "life-changing".
23) Spectacular sunrises at Alice Springs Desert Park 
Photo credit: Tourism Australia
The surreal Alice Springs is one of the best places to visit in Australia. This remote outback town is the gateway to Australia's barren Red Centre.
Go on an immersive Mbantua Dinner Tour along the West MacDonnell Ranges where you'll tuck into a three-course bush barbecue and relax with stories of Aboriginal art and culture.
Or admire ancient rocks at the nearby Uluru-Kata Tjuta National Park and visit the Earth Sanctuary for Aboriginal creation stories under a spectacular night sky.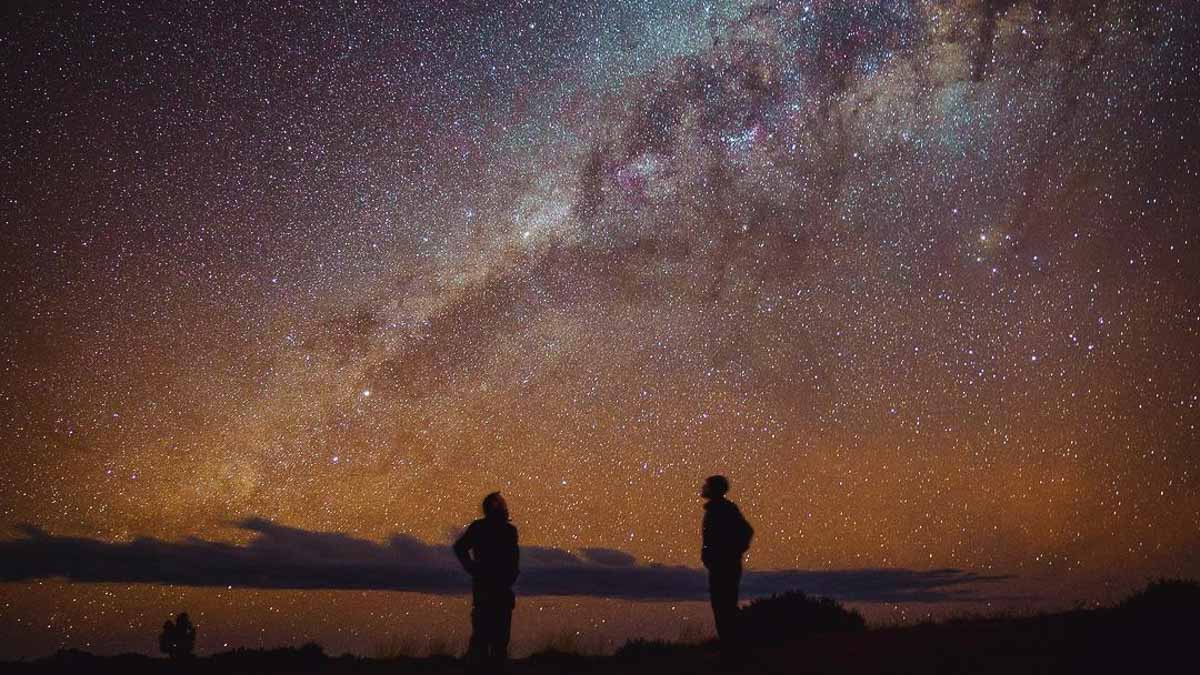 Photo credit: @sanctuary_nt via Instagram
And of course, you can't visit Alice Springs without seeing its famous pastel-coloured sunrises. For a truly unforgettable sight, take a hot air balloon ride for panoramic views of the MacDonnell Ranges in the dawn light.
Put a new twist to familiar experiences on your next Australia itinerary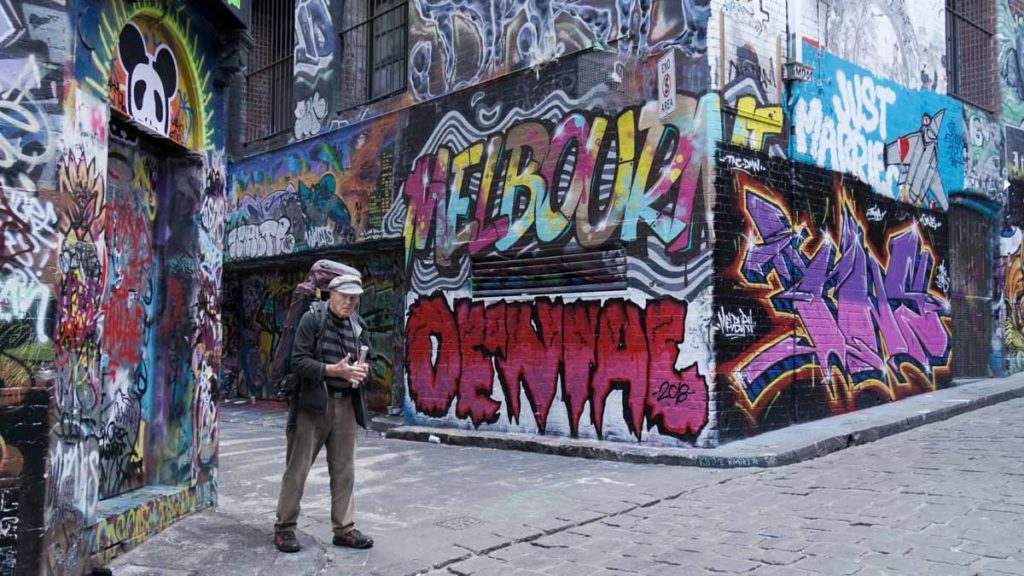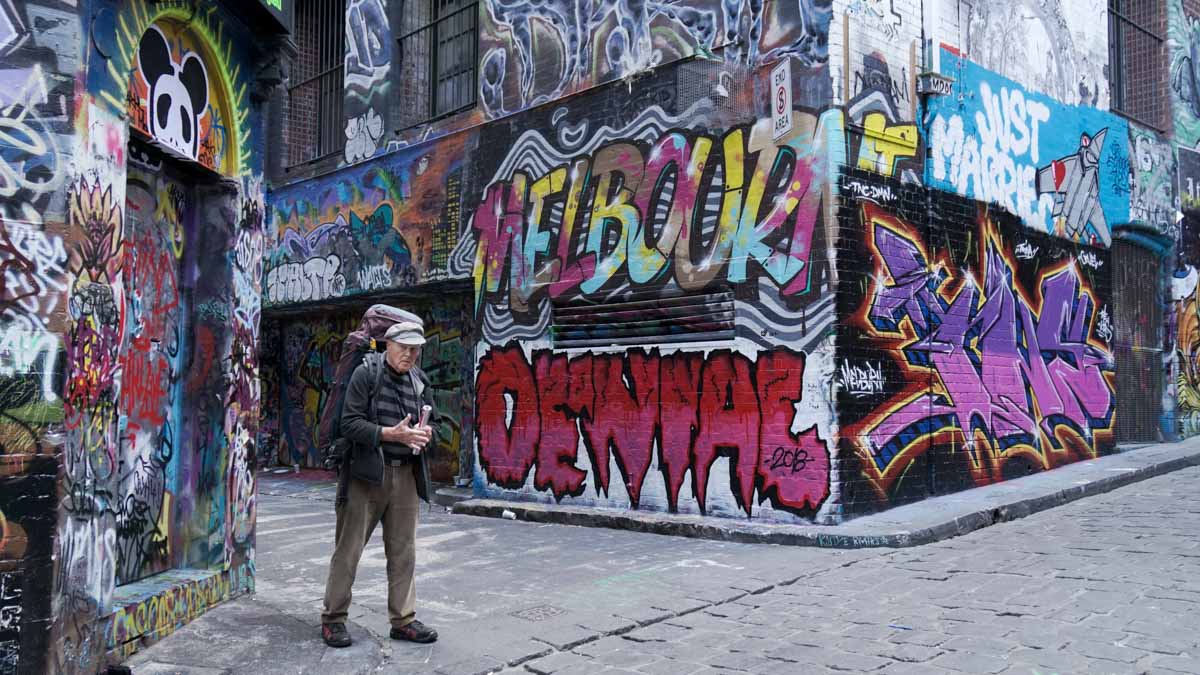 You'd think after covering road trips from Perth to Ningaloo, Sydney to Byron Bay, and the famous Great Ocean Road drive from Melbourne, there's not much left to eat–see–do in Australia. And yet, this country keeps surprising us with new adventures.
Don't let the chance slip this time round, start planning your next fun-filled holiday in Australia!
Read also: 10 Reasons to Visit Australia — Iconic and Hidden Gems for Your 2021 Adventures
Featured & Facebook image credit: Tourism Australia
What's on your list of best places to visit in Australia? Let us know in the comments!
---
This post was brought to you by Tourism Australia.