Bangkok is almost synonymous with shopping for most of us. It's that mall 3 hours away from Singapore where you'll find clothes more than half the price off, massages are abundant and Thai food is well, legit as can be.
For those who are lesser fans of shopping, or just want a getaway to revive your brain-whacked, burnt out soul, this Bangkok city guide is for you.
Check out our trip video:
9 Things to do in Bangkok
1) Artbox

This pop up market made of metal shipping containers draped with fairy lights is probably the most hipster market you will come across in this city. The market can currently be found next to the famous Chatuchak weekend market but the location seems to change every couple of months. Check out their Facebook page to stay up to date.
Instead of tacky Chang beer and I Love Bangkok singlets, you'll find trendy local designer pieces and handmade accessories that are still relatively affordable.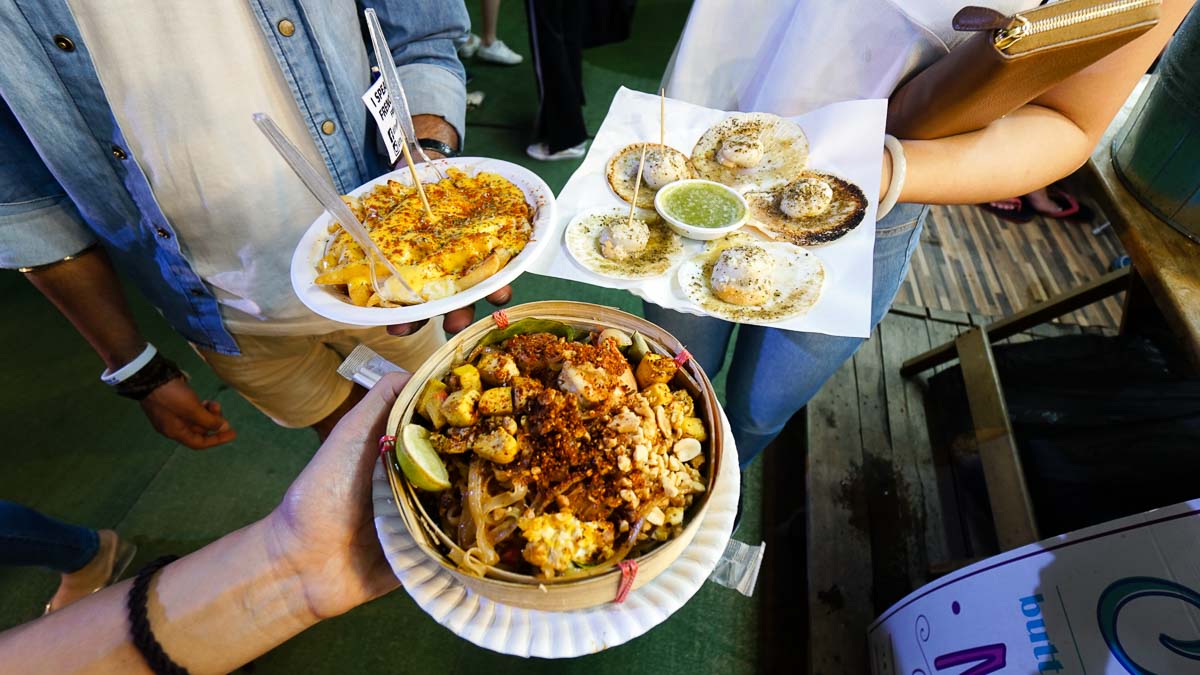 There's also no shortage of good food albeit slightly pricier than the other local night markets but I guess you're really paying for the presentation and good vibes.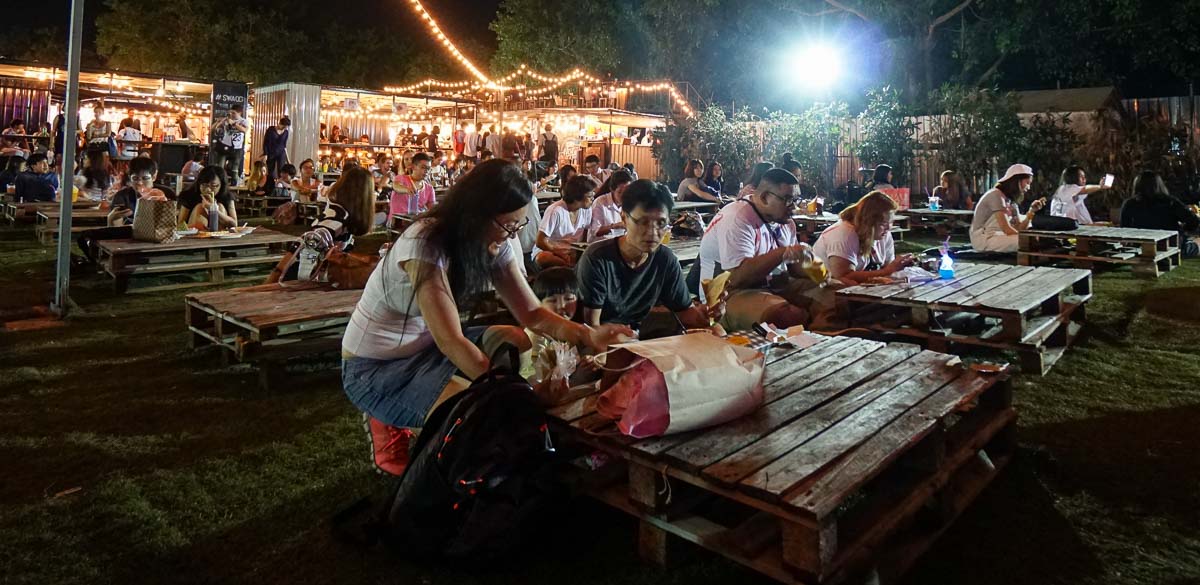 What really topped the hipster vibes of the market though was the spacious grass patch neatly lined with makeshift wooden tables made out of crates —perfect for chilling with your plate of Instagrammable food and a beer while enjoying the live band up front.
Opening Hours: 4pm–11pm (Friday–Sunday)
Address: 530 กำแพงเพชร 1, Khwaeng Chatuchak, Khet Chatuchak, Krung Thep Maha Nakhon 10900*
Nearest Station: Kamphaeng Phet MRT
*The location changes every few months. Check out their Facebook page to stay up to date
2) True Love Husky Cafe

If you're an animal lover, nothing helps forget your worries as fast as being surrounded by 20 over huskies (and a Shih Tzu). For an entrance fee of ฿350, you get to pick one cake (or ice cream cake), a drink and 1 hour of playtime with the furry residences.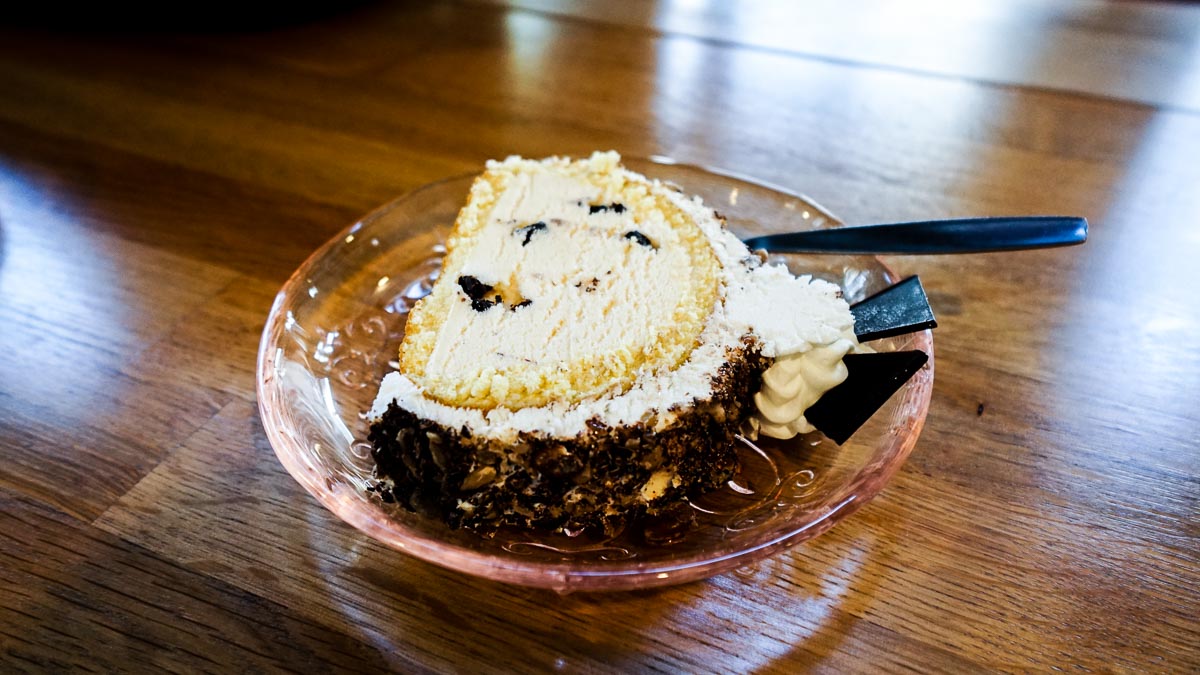 The huskies are kept in an air conditioned room most of the time and have designated hours to come out to play. Make sure to check the schedule, come down early to enjoy your cake, wait for a very entertaining briefing before excitedly meeting the equally excited pups.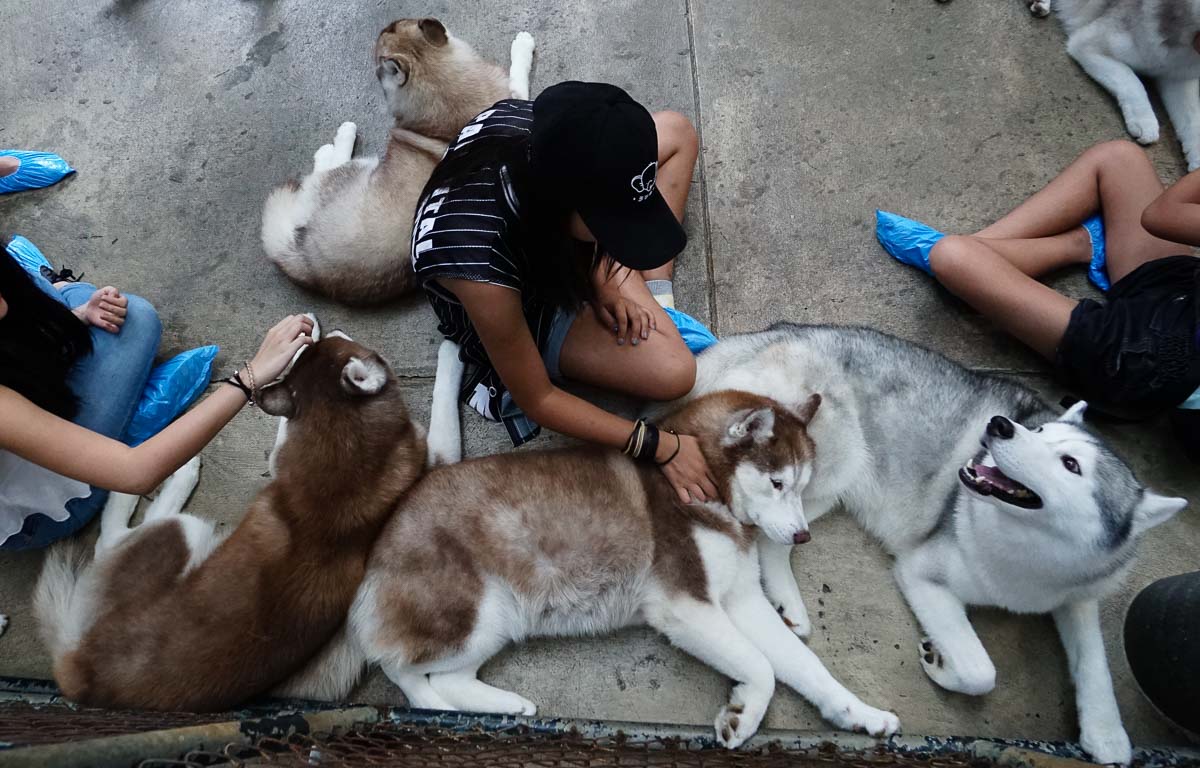 After around 20 minutes though, they'll start to calm down and get a little sleepy and you'll have a better chance at getting your photos then.

Once playtime ends, all the huskies are called to enter the cage on the furthest end. The humans get to wait on the other end and on cue, the huskies gleefully make a run towards their home all at once with Momo the Shih Tzu tailing at the back — one of the cutest sights of the entire hour.
Opening Hours:
Tuesday, Wednesday & Thursdays: 12pm – 6pm
Interactive sessions: 12.30pm and 3.30pm
Fridays, Saturdays and Sundays: 12pm – 8pm
Interactive sessions: 12.30pm, 3.30pm and 6.30pm
Entrance fee: ฿350 (Includes a free drink and an ice cream cake)
Address: 153 Paholyothin Soi Ari Samphan 2, Bangkok, Thailand
Nearest station: 5 minute cab ride from Ari (BTS Sukhumvit Line)

3) Blue Elephant Cooking Class

If you're a fan of green curry, basil chicken dishes or even Phad Thai, Blue Elephant is one of the top restaurants in Bangkok to try them all. But instead of just settling for a ready prepared meal, join in the chefs on the fun and learn to make your own!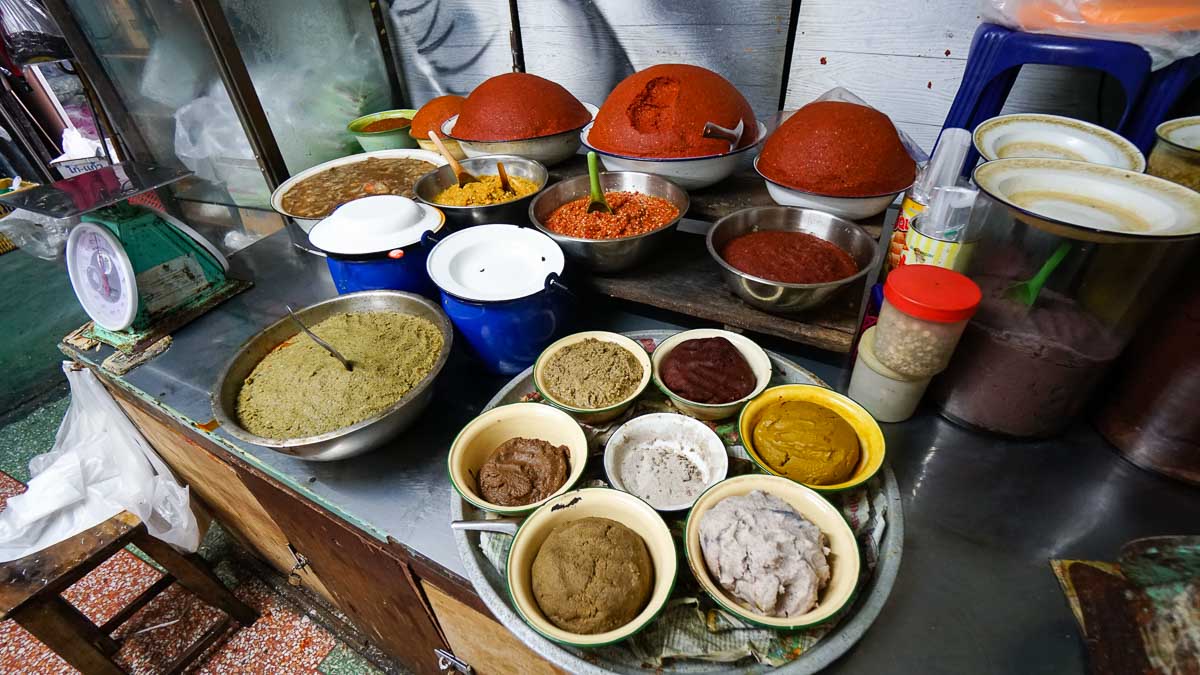 If you select the morning slot, you can even take on a tour through the market where you'll see the spices and raw ingredients being prepared.
A different menu is provided on each day of the week so if you have a specific dish you really want to learn, check the full schedule from the website.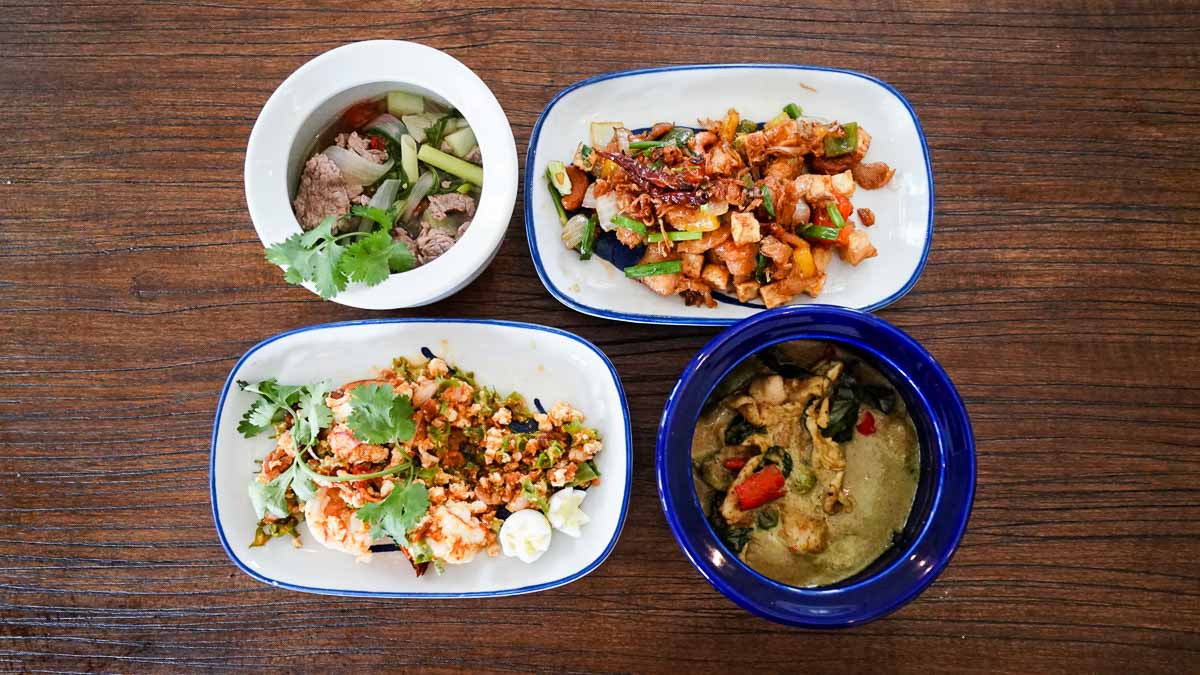 What I really appreciated about the class was how the ingredients were not given in exact proportions. This gave us the chance to experiment and find out the sort of taste we preferred — whether it was creamier, saltier or sweeter. Each dish turned out to be same same but different (but delicious nonetheless!).
– Morning class: 8:45am–1:00pm (includes a local market visit)
– Afternoon class 1:30pm-4:30pm (no market visit but includes an extra dish)
Cost: From ~S$123/pax for 4–5 course meal
Address: 233 South Sathorn Road, Kwaeng Yannawa, Khet Sathorn, Bangkok 10120, Thailand
Nearest station: Surasak (BTS Silom Line)
4)Chocolateville

Chocolateville can probably be best described as a theme park restaurant located a 40 minute drive out from Bangkok city. There are no entrance fees but walking in recreates the feeling of walking into Disneyland sans the rides and mascots.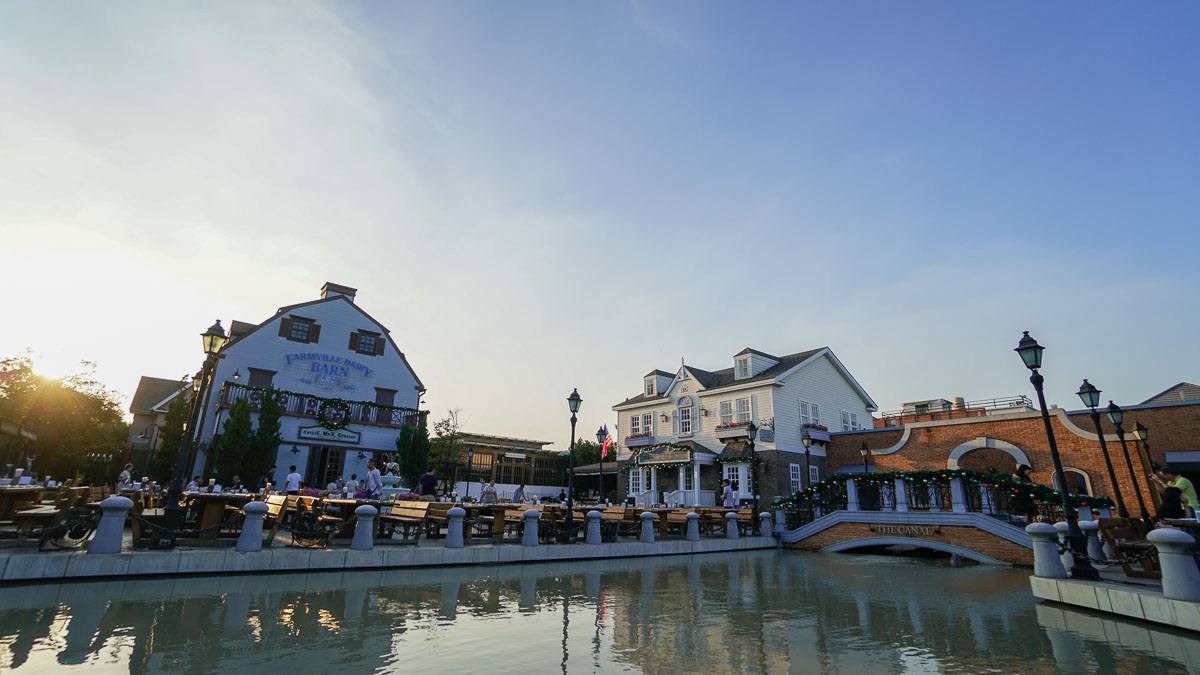 The posh-looking restaurant takes up most of the area but there are plenty of places to just hang out, take photos and enjoy the gorgeous man made scenery even if you aren't here for a meal. If you decide to stay for dinner however, the prices are surprisingly affordable — mains are around ฿150–฿300.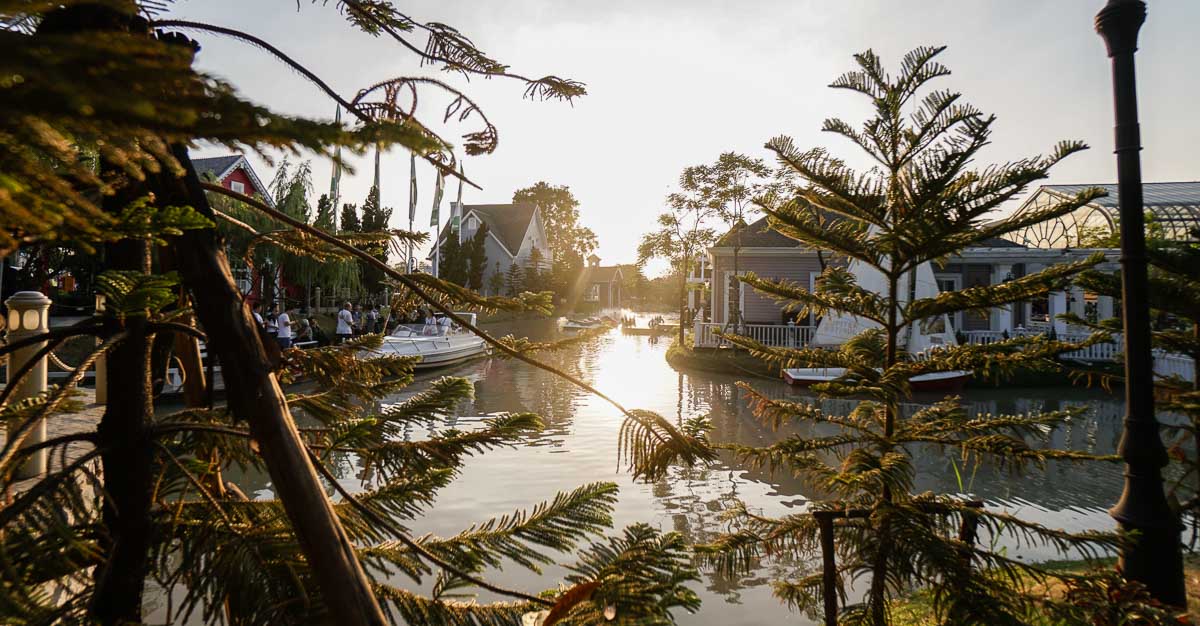 *Pro-tip: Climb up to the top of the tower for the best sunset views
Restaurant Opening Hours: 4pm–12am
Address: Soi Nawamin 74, Yak 3-8, Kaset-Nawamin Road, Klong Kum Subdistrict, Bueng Kum District. Bangkok
5) Airplane Graveyard

Remnants of old abandoned airplanes lie scattered across an empty field in the Hua Mak region of Bangkok. The drive up takes slightly more than 30 minutes through the usual Bangkok traffic (on the way towards Chocolateville). We booked Grab car for about ฿180 from the city.
Two kids greet us behind a locked up makeshift gate, the older one asks us for an entrance fee (that apparently changes frequently over time). The area doesn't really belong to anyone but the family has somehow made it their home.

The younger boy tries to be our tour guide while hustling for more money but went away after a while of being ignored. Once you're in, you're free to explore the grounds on your own. Just be careful of the sharp metal shards and debris scattered across the ground.
Most of its interior has been stripped off but you can still find oxygen masks and other accessories littered around the plane.
*Pro-tip: Come in covered shoes as the metal scrapes can be challenging to get around in flip flops.
Entrance Fee: ฿300–400/pax
Address: 13.764812 100.652406/ Hua Mak, Bang Kapi, Bangkok 10240, Thailand
6) The Commons @Thonglor

The Commons is a 4-storey industrial themed mall with a good mix of artisanal cafes, cold pressed juice stores or even craft beer bars.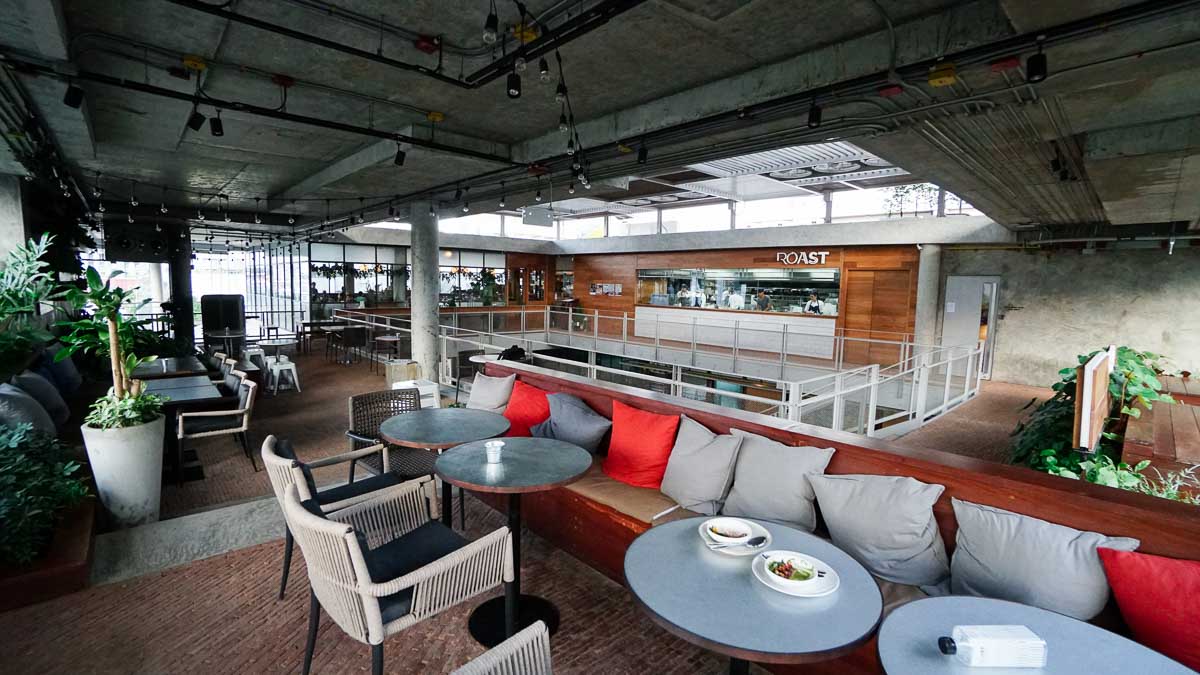 We settled at the top floor (where the restaurant Roast is), with good wifi and great smoothies to escape the heat and catch up on work.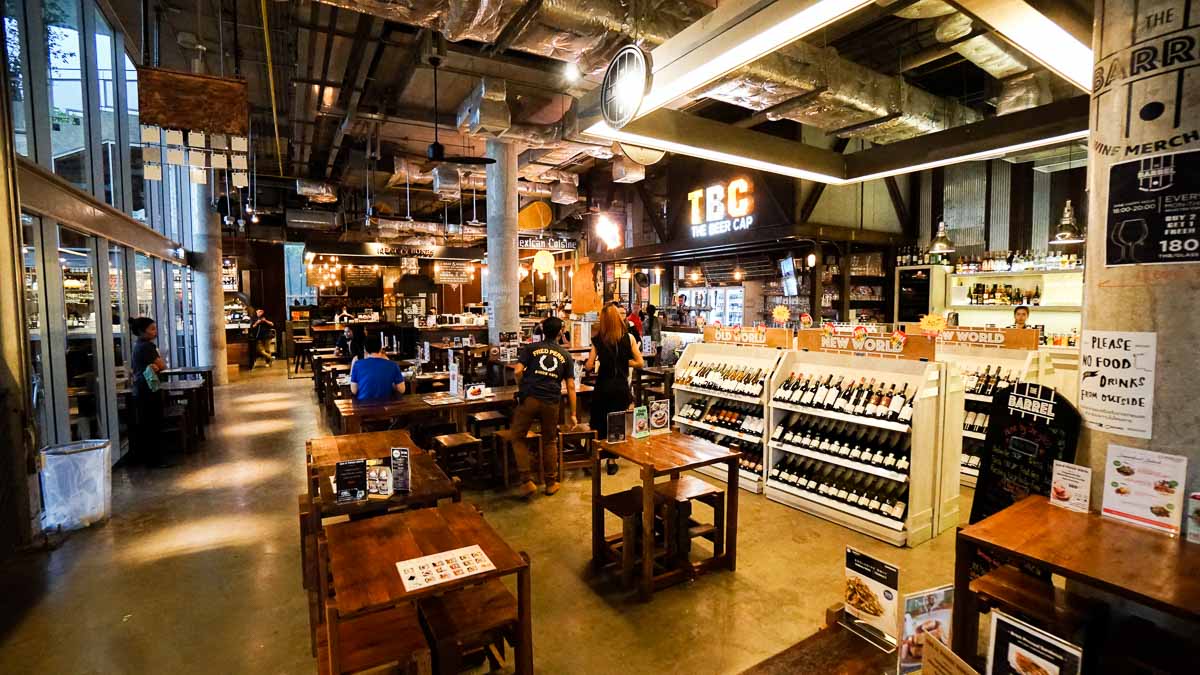 Opening Hours: 10am–11pm (Mon–Thu); 9am–11pm(Fri-Sat); 9am–10 pm (Sun)
Address: 335 Soi Thonglor 17, Klongton Nue, Wattana, Bangkok 10110

7) Discover Street Eats & hidden bars in Chinatown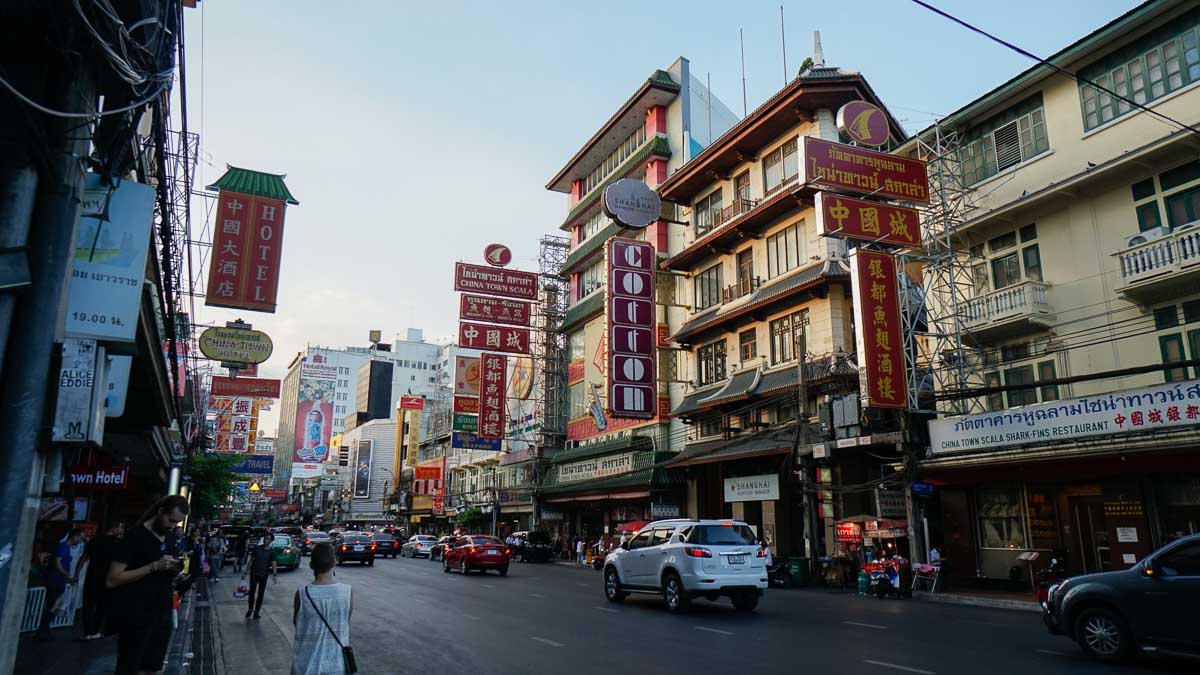 Your trip to Bangkok really isn't complete without digging up some hidden food finds along Chinatown. The beauty of this street is how there are local favourites wedged between some of the famous tourist checkpoints.
Push cart Tempura (Along Phadung Dao Road)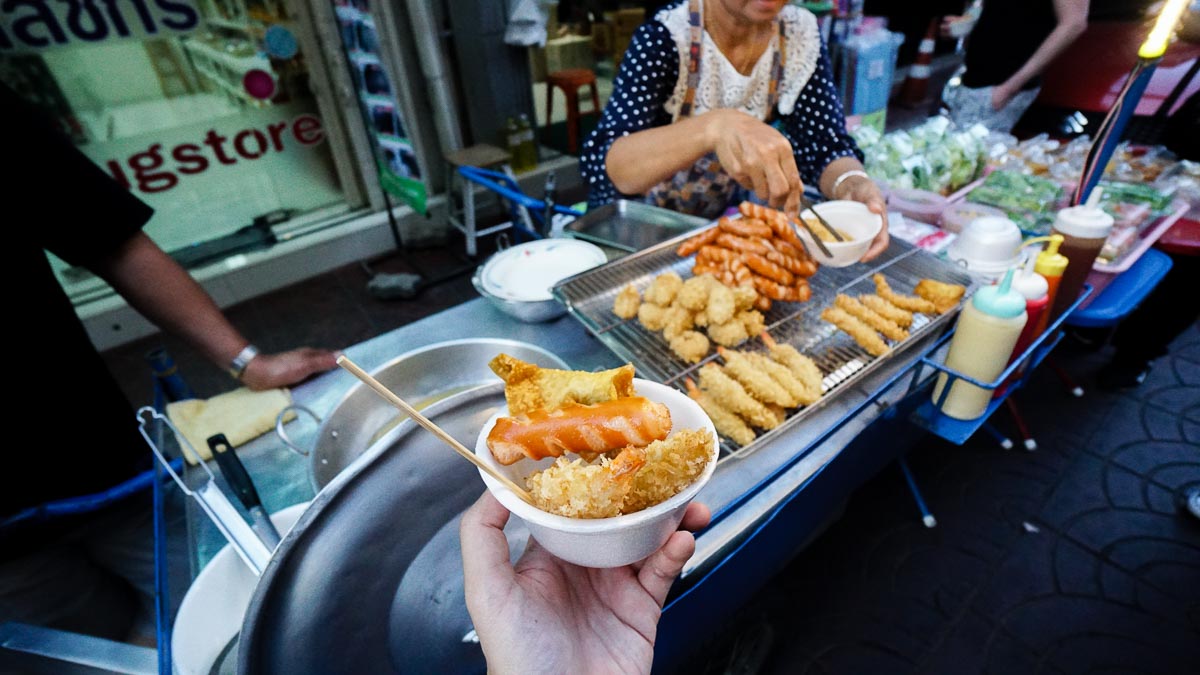 ฿50 for a bowl of assortments
Nai Lek Uan Kway Chap (Along Yaowarat Road)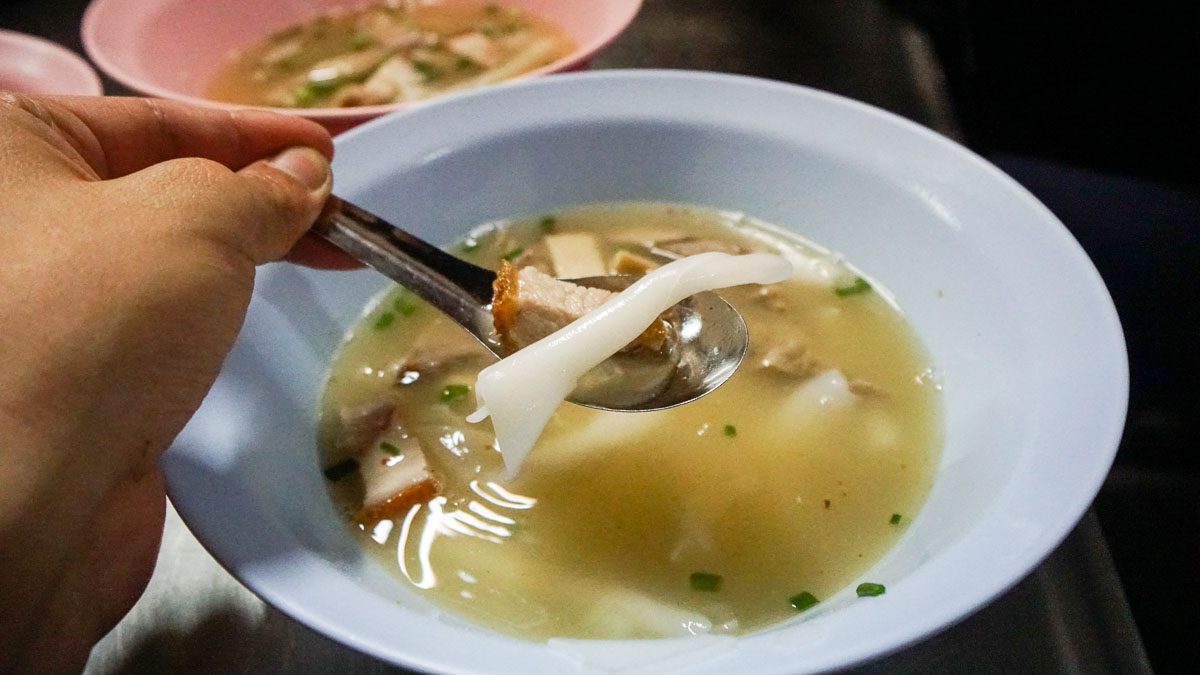 ฿50 for a bowl of Kway chap
Tep Bar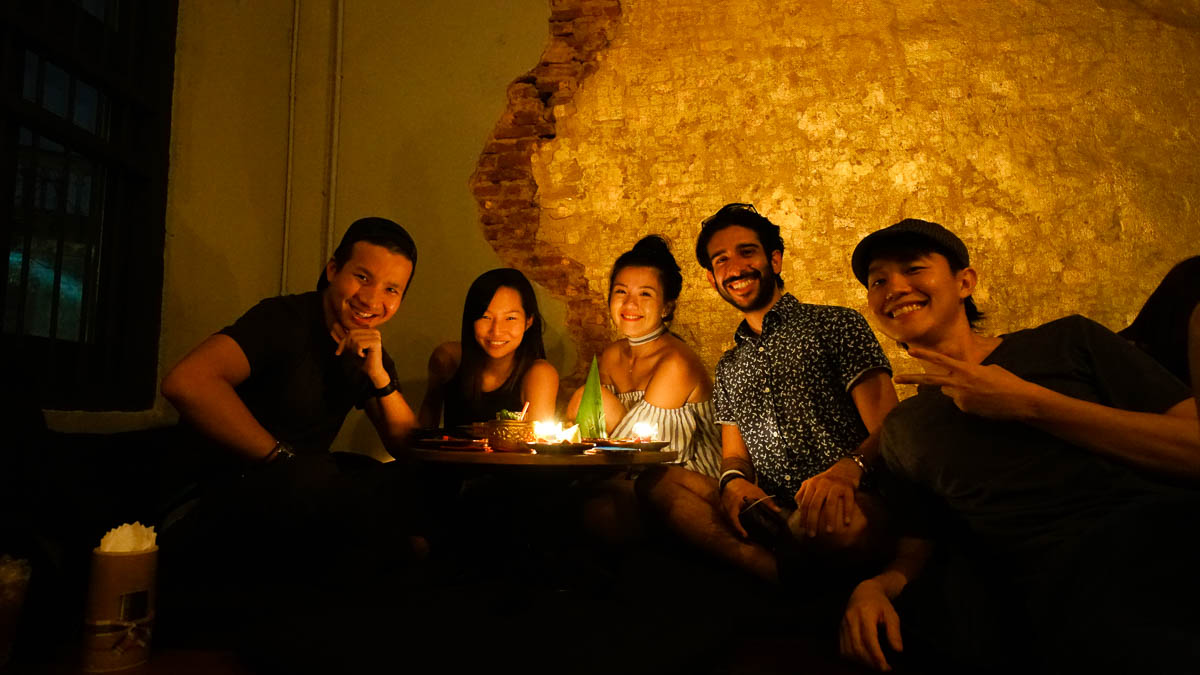 An old friend introduced us to this charming bar hidden in an alley amongst old restored shop houses.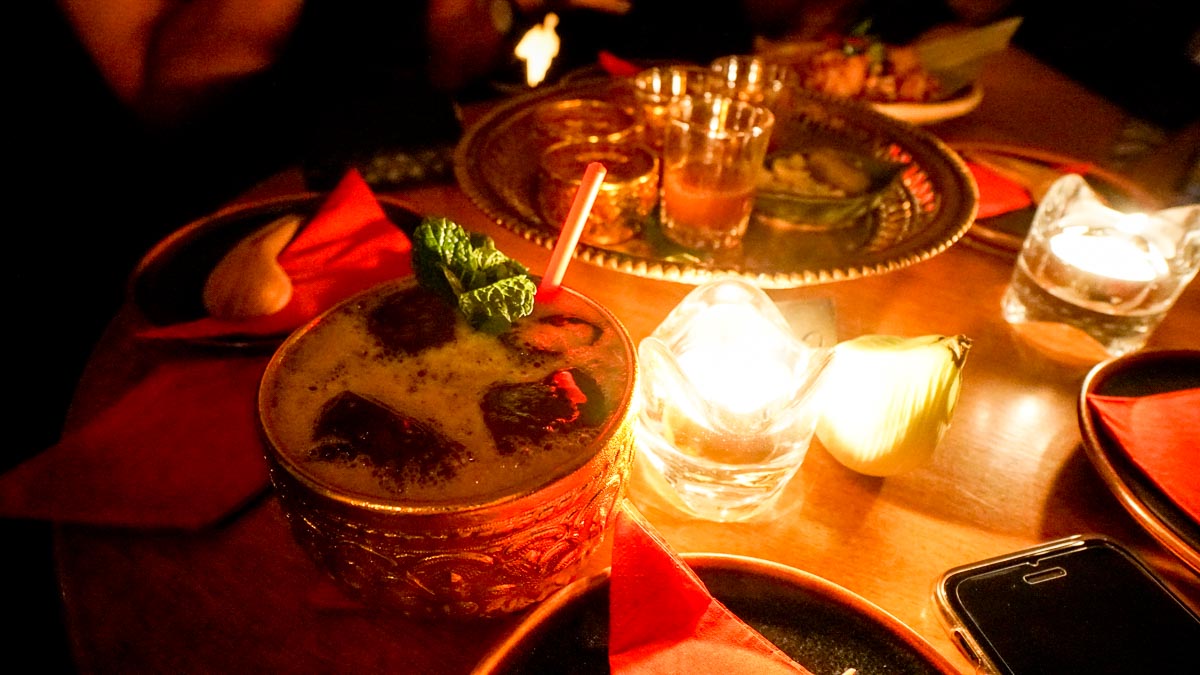 Interesting menu with drinks inspired by thai fruits and herbs.
Live band singing some of the popular traditional thai songs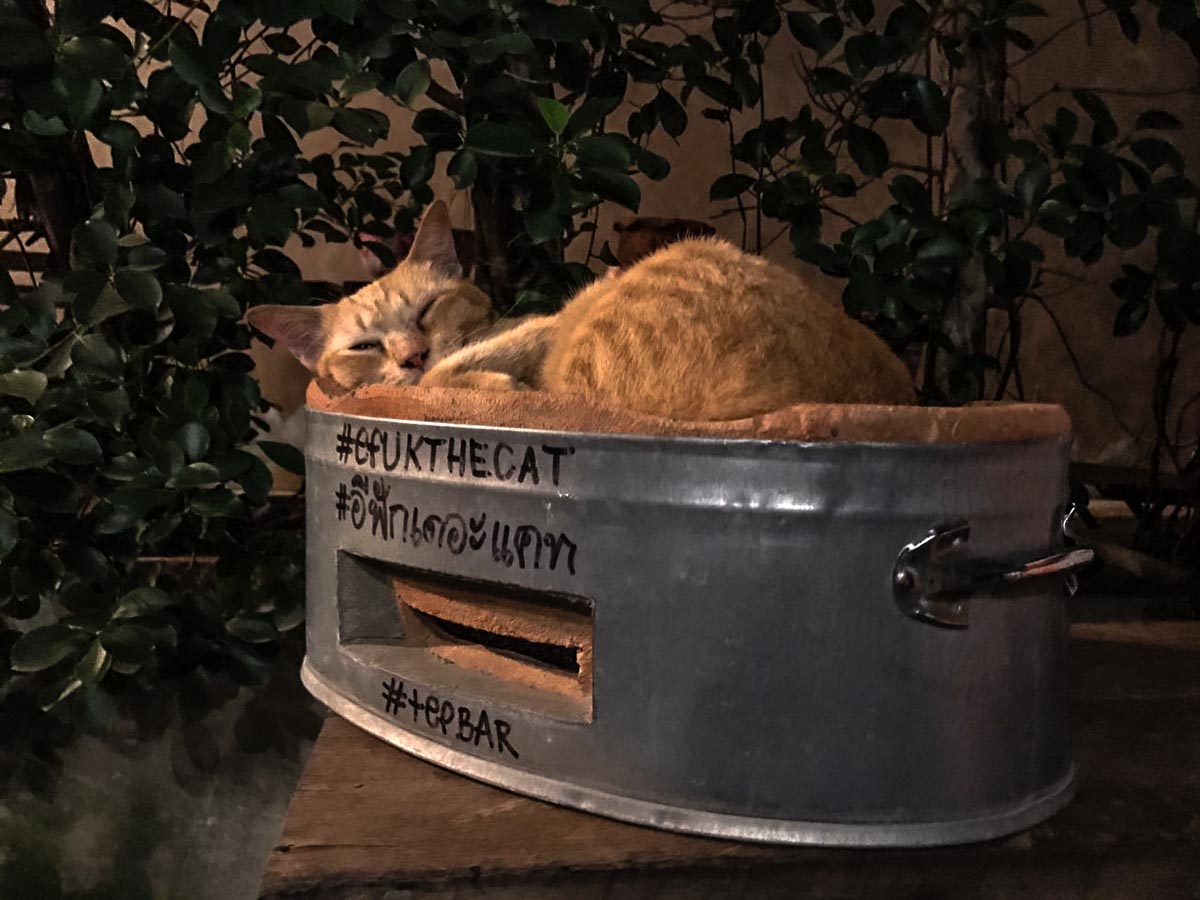 Be sure to say hi to the resident cat efuk (which means pumpkin in thai) — it even has it's own hashtag.
Cost: ~฿250-400/drink
Opening Hours: 5pm–12am/1am (Fridays & Saturdays, closed on Mondays)
Address: 69 -71, Soi Yi Sip Song Karakadakhom 4, Pom Prap, Pom Prap Sattru Phai, Bangkok 10100, Thailand

Many of these hidden gems don't have a permanent location and can be tough to locate without the help of a local. Book a fuss free food tour and ask your guide to include these in the itinerary!
8) Savour the best Tom Yum Goong in Bangkok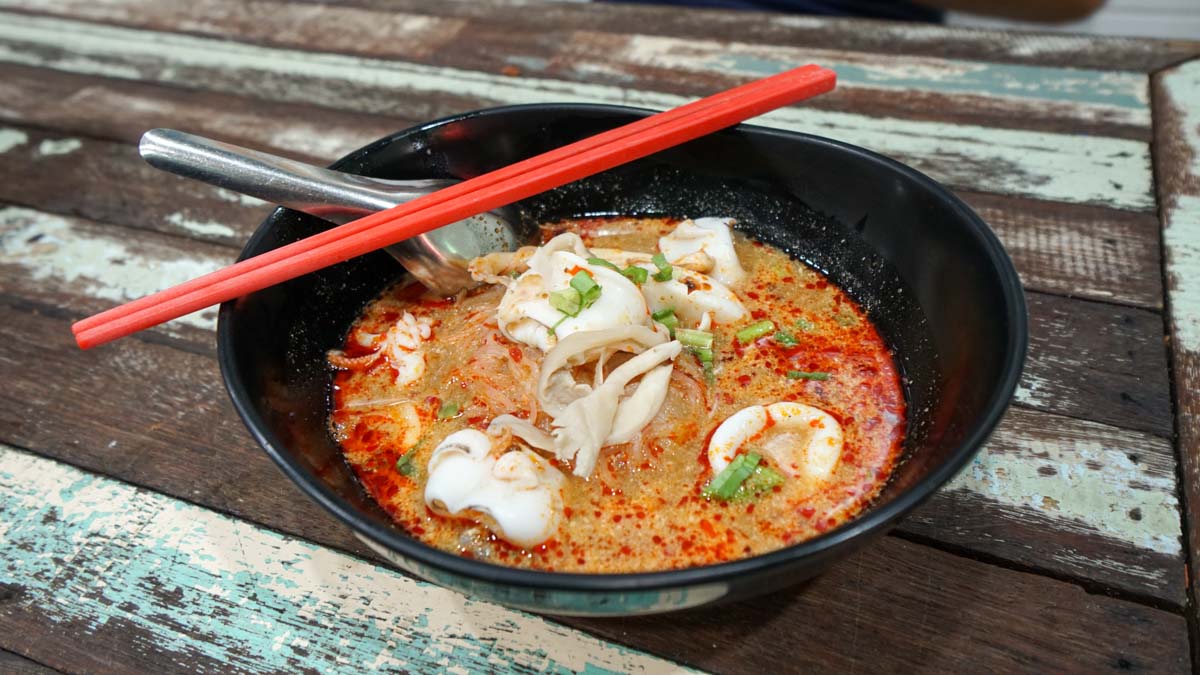 No visit to Bangkok is complete without trying the popular local dish, Tom Yum Goong.
Found in a quiet street along Soi Petchaburi 5 is Pee Aor Tom Yum Goong, an authentic Tom Yum restaurant recommended to us by our hostel staff at Bed One Block. It's quite popular with both tourists and locals, so don't expect to be able to hang out here for long. Go straight for their Tom Yum Goong, which ranges from the classic bowl (60baht) to shareable indulgent bowls with lobster, oysters, king prawns, and other premium seafood (up to ฿1200).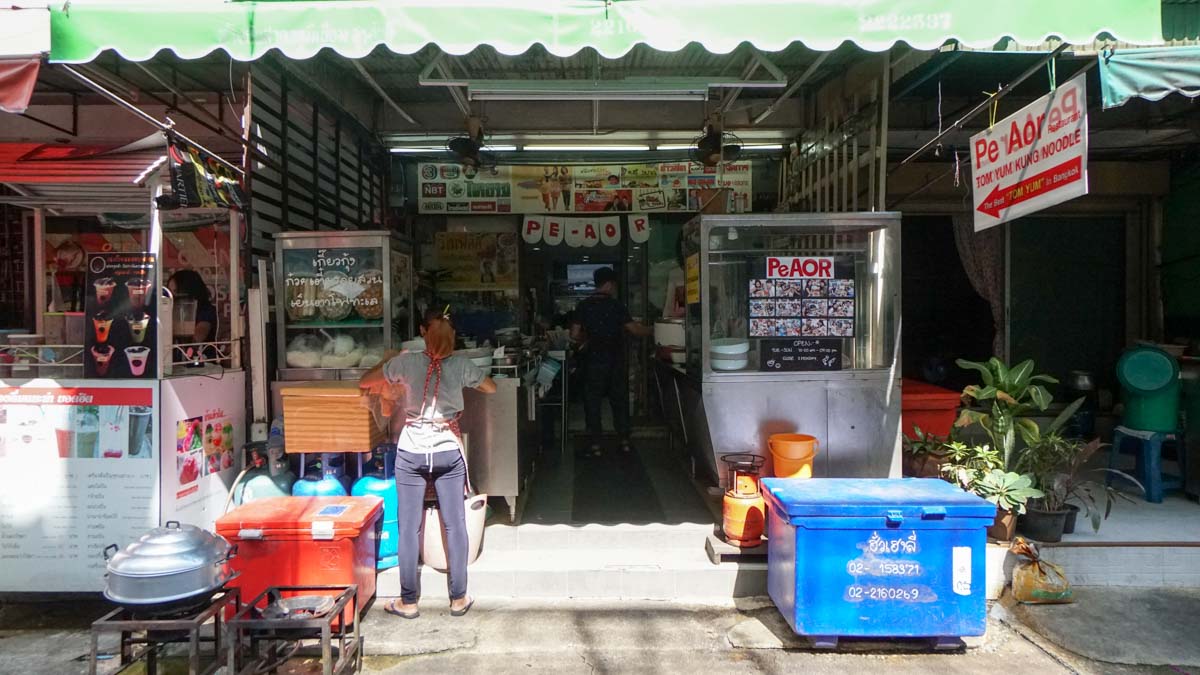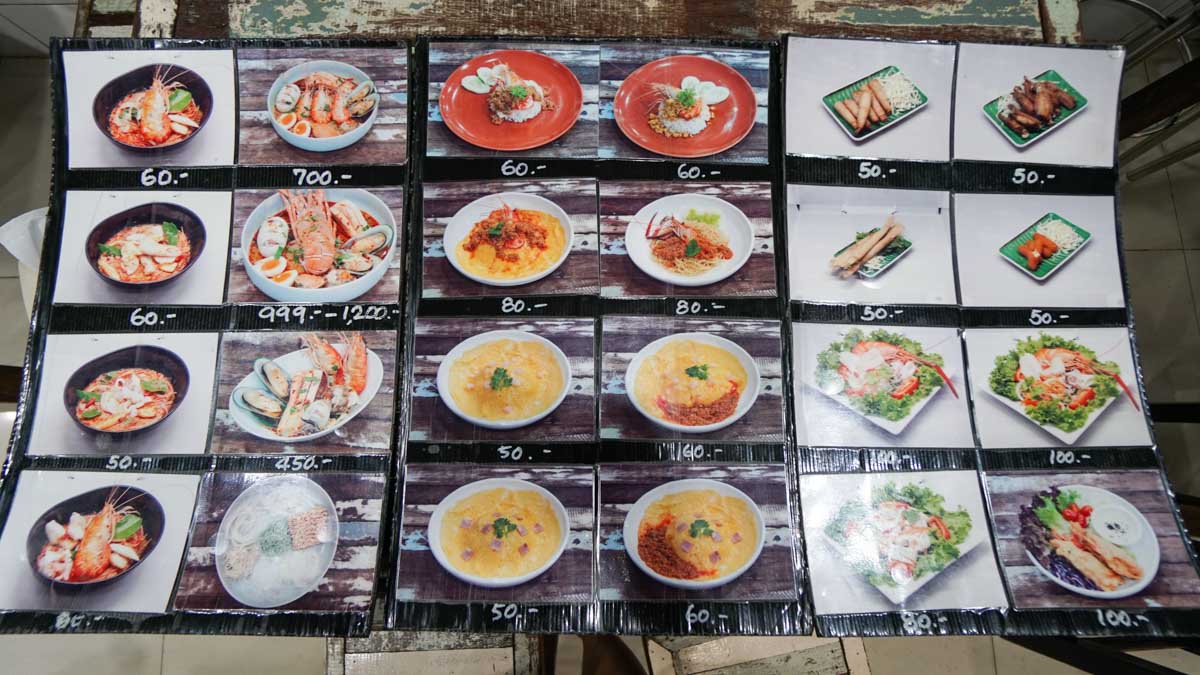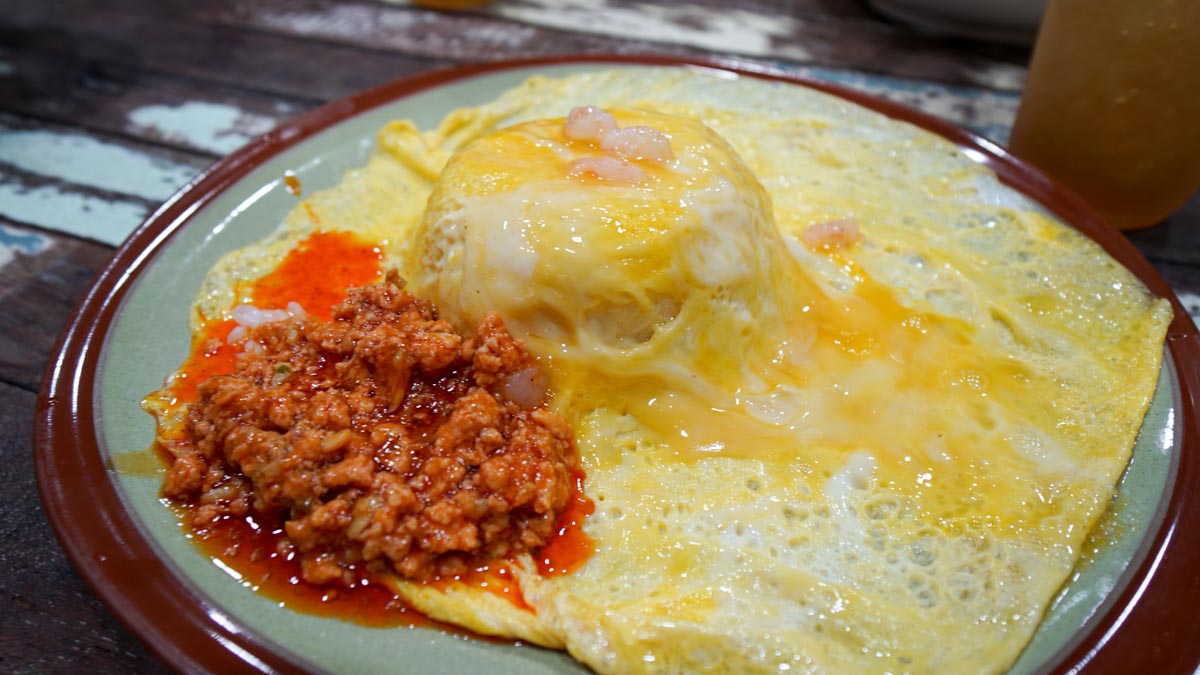 If you have a big appetite, try the prawn omelette with crab egg rice too!
Cost: ~฿60 for the classic Tom Yum
Opening Hours: 10am-9pm
Address: Soi Phetchaburi 5, Khwaeng Thung Phaya Thai, Khet Ratchathewi, Krung Thep Maha Nakhon 10400, Thailand
9) Massages

Whether you're hunting for budget parlours or an indulgent experience, you can be sure to find one that suits your experience and budget in Bangkok.
We stopped by Let's Relax spa for its signature Four-hands massage which was a bizarre experience of being kneaded on one part of your body while being stretched on another and finishing off the massage with a delicious serving of mango sticky rice which seems to be it's norm at this spa. You'd expect a spa like this to be pretty pricy but its massages go as low at ฿150 for foot massage and ฿300 for the full body. Not bad a deal for such a luxurious parlour.
Cost: From S$23
Opening Hours: 10am–12am
Address: 7 branches in Bangkok
BONUS: Cartoon Network Amazone Water park

With 150 attractions, 10 themed zones and 30 exciting water slides, the Cartoon Network Amazone waterpark in Pattaya is definitely worth travelling 2 hours from Bangkok for.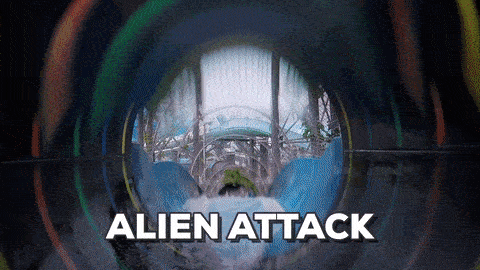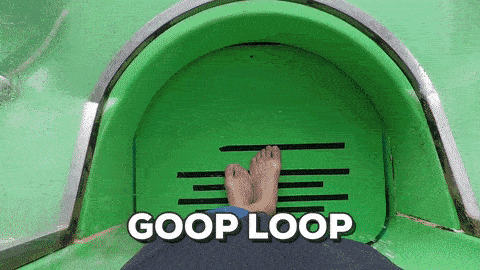 Cost: ฿1290 — Discounted price of ~S$33 via Klook
Opening Hours: 10:00am–6:00pm daily
Adress: 888 Sukhumvit Road, Na Jomtien
Accommodation
If you're wondering where we stayed in Bangkok, here's one (actually 2) we highly recommend!
Bed One Block Hostel

Bed Station Hostel
Those who are looking for a little more privacy can check in at the Bed Station Hostel (sister hostel of Bed One Block) which offer private double rooms as well as 4 bunk dorm rooms for a small group of friends travelling together.

The hostels were a mere 20 minutes walk to the Siam shopping malls and Platinum mall as well as many great local eats. Check out the full review of Bed One Block to find out more.
Hard Rock Hotel Pattaya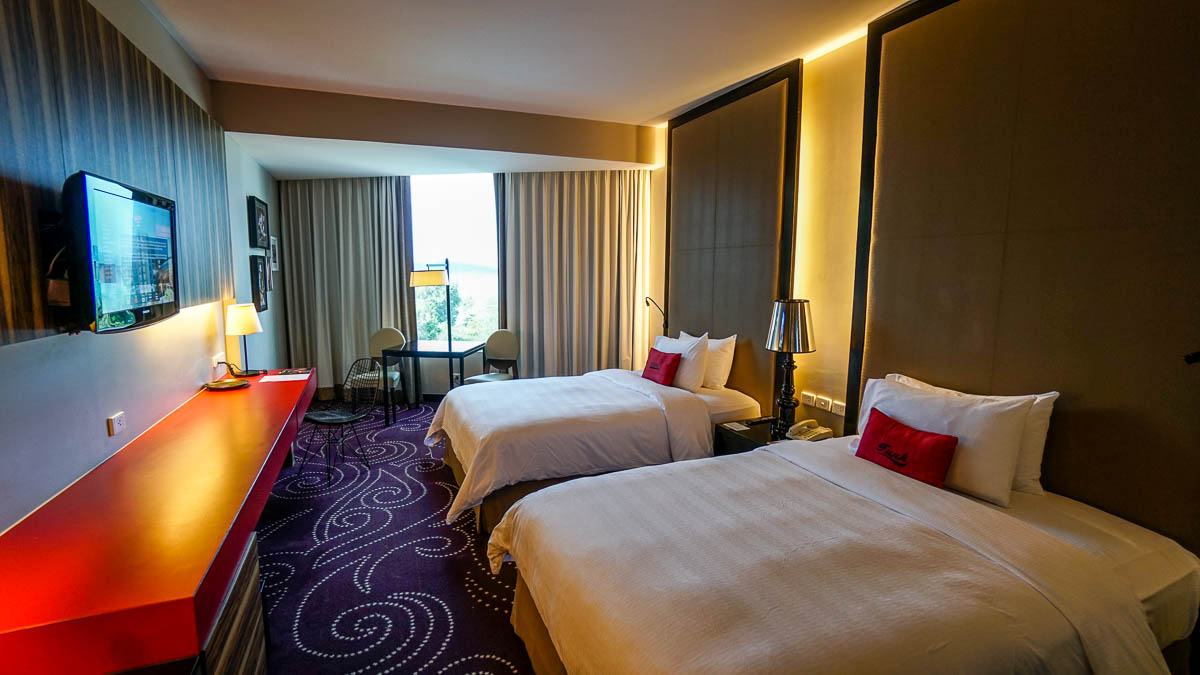 The Cartoon Network Amazone Waterpark can easily be done on a day trip but if you're not the type to cram in 4 hours of travelling in a single day, the Hard Rock Hotel in Pattaya is a pretty good place to treat yourself. Read our full review of Hard Rock Hotel Pattaya!
Address: 429 Moo 9, Pattaya Beach Road, Bang Lamung District, Chon Buri 20150, Thailand
Staying connected
Getting SIM Cards with cheap data isn't tough in Bangkok unless (like us) you're arriving after midnight. Thankfully, we had our SIM cards ordered beforehand. Upon exiting the arrival gates at 1am, we were more than relieved to see someone waiting with our SIM cards in hand.
Cost: ~S$5.5 for 8 days 3GB data
Hope you found this Bangkok city guide useful! Like what you're seeing? Share, like and follow our adventures on Facebook.
This post was brought to you by Klook.