For a limited time period, Pandora's atmosphere is no longer poisonous to humans, and you can visit it this weekend at Gardens By The Bay from 28 October 2022!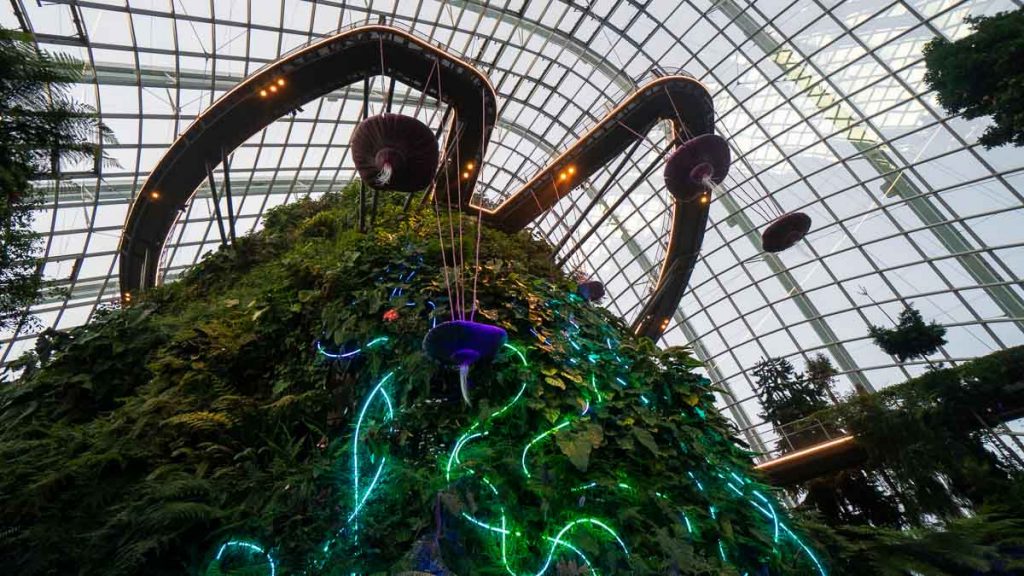 Spanning across five magical zones, the Cloud Forest we know of is now transformed into the world of Avatar. Journey through the bioluminescent world, learn about the Pandoran culture, and interact with mystical creatures — including a new character from the upcoming sequel! If you're a huge fan, perhaps skip the sneak peak below and check it out for yourself before it ends in March 2023.
Entrance fee: S$35
Opening hours: 9AM – 9PM, last admission at 8:30PM
Exhibition period: 28 Oct 2022 – 31 March 2023
If curiousity's got the better of you, check out what we found in the five magical zones:
Read more: 39 New Deals and Attractions in Singapore — October 2022
Zone 1 – 2: Pandora's Flora and Fauna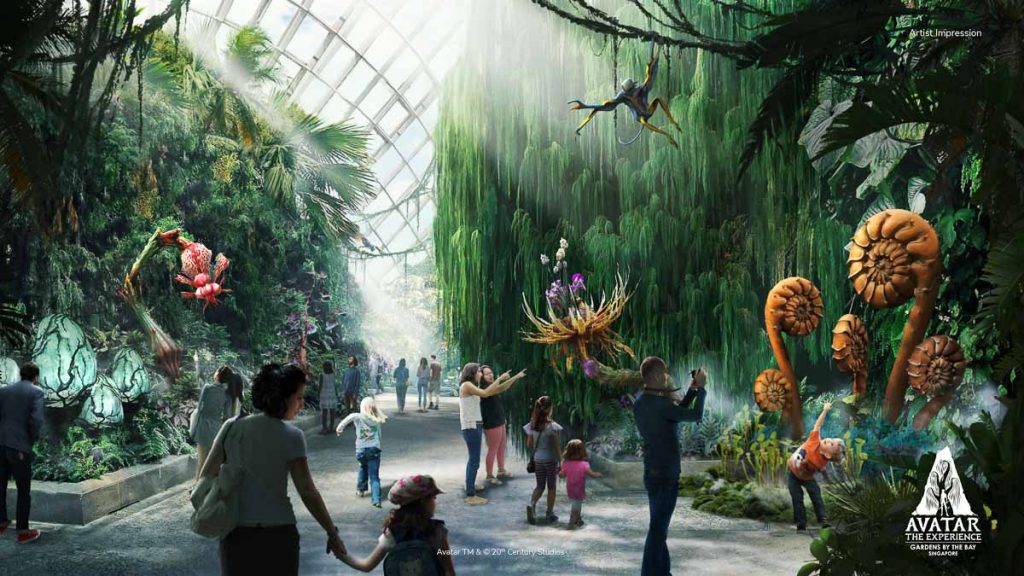 Photo credit: Avatar The Experience
Entering Cloud Forest immediately transports you 4.5 lightyears to the incredible moon planet of Pandora.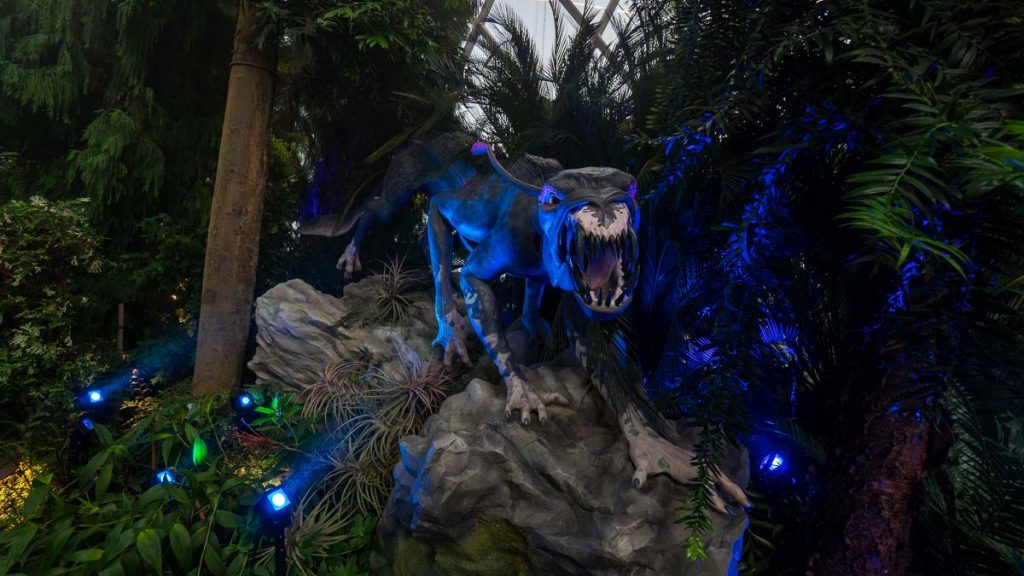 To really bring Pandora to life, Cloud Forest welcomed an additional 55,500 plants of more than 160 species and varieties. Among them, spot native Pandoran flora like Vein Pods, Fiddleheads, and wildlife like the Prolemuris (basically, alien monkeys) and Viperwolves!
Zone 3: The Connection
At The Connection Zone, get assimilated into the Na'vi world. Are you really at Pandora if you don't have your own Avatar?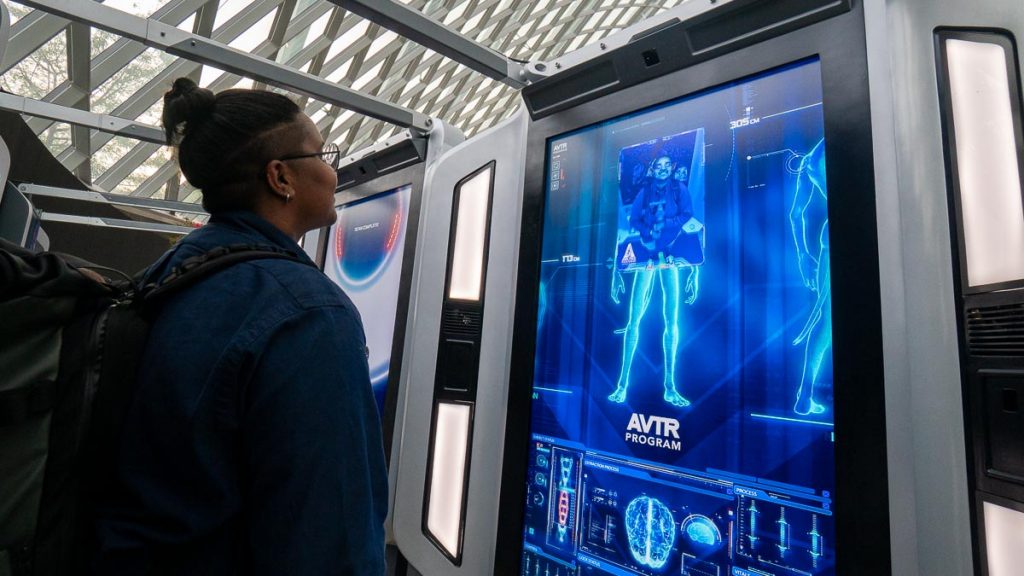 Step into pods to Avatarize Yourself — just a quick "full body scan" and your Na'vi self will be revealed. We looked more like scared amphibian humanoids but it's probably just our faces 😂 Capture the QR code at the end to download your Avatar!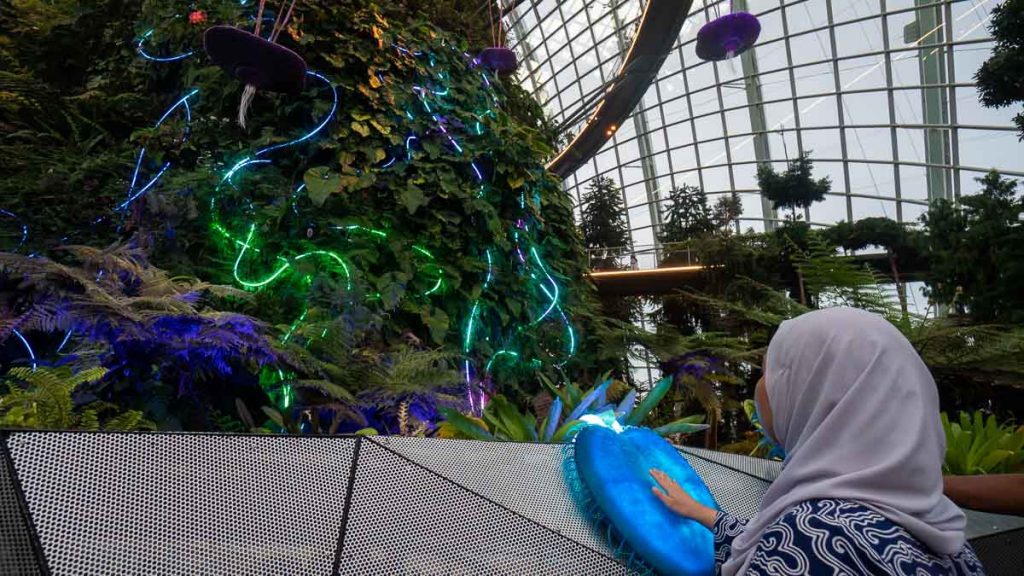 Then, head towards the bridge for the Sacred Space. It's a recreation of the Hometree, where Na'vi clans live. Feel connected to "home" as you touch the bioluminescent lichens, and witness the neon vines and Panopyra on Cloud Mountain light up blue and purple in response!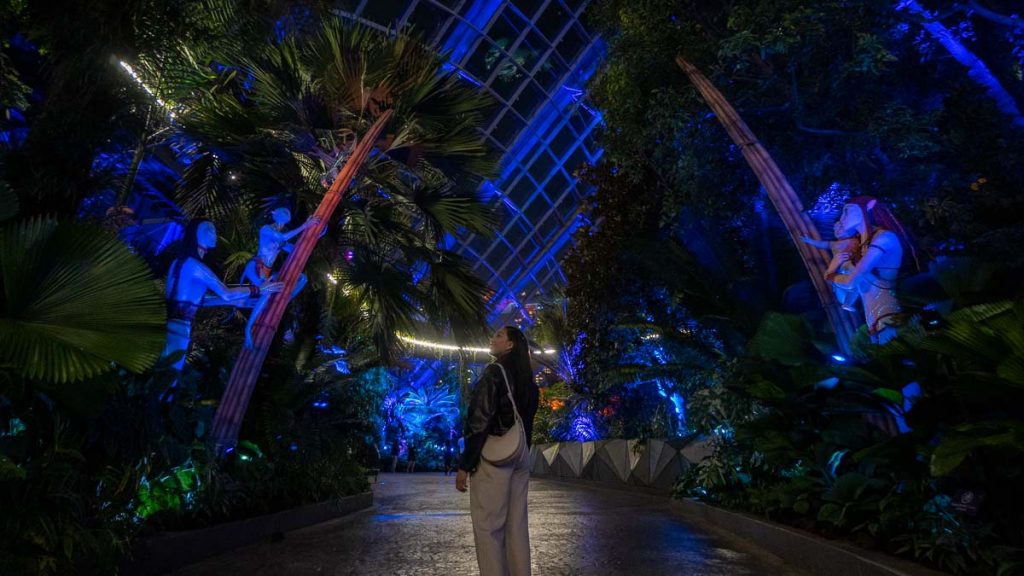 The rest of this zone brings you deeper into the forest and Na'vi culture. Here you'll find impressive life-sized sculptures of Jake, Neytiri, and their offspring.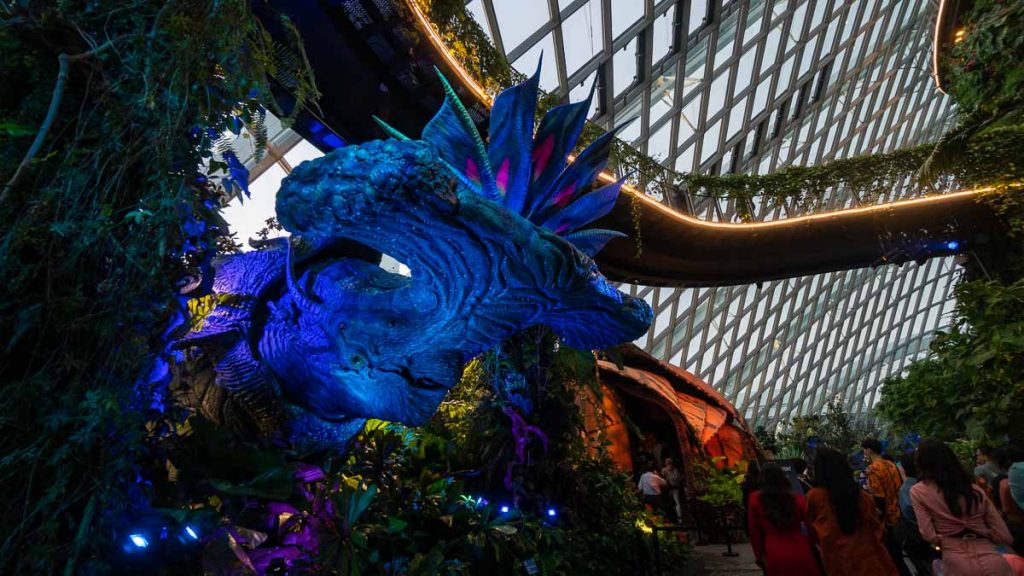 But the majestic Hammerhead Titanothere is what'll stop you in your tracks — just like it did for Jake when he encountered it on his mission.
Lastly, pop into the Fire Pod and enjoy a shadow projection of your Na'vi self while learning about the culture!
Zone 4: Into Adventure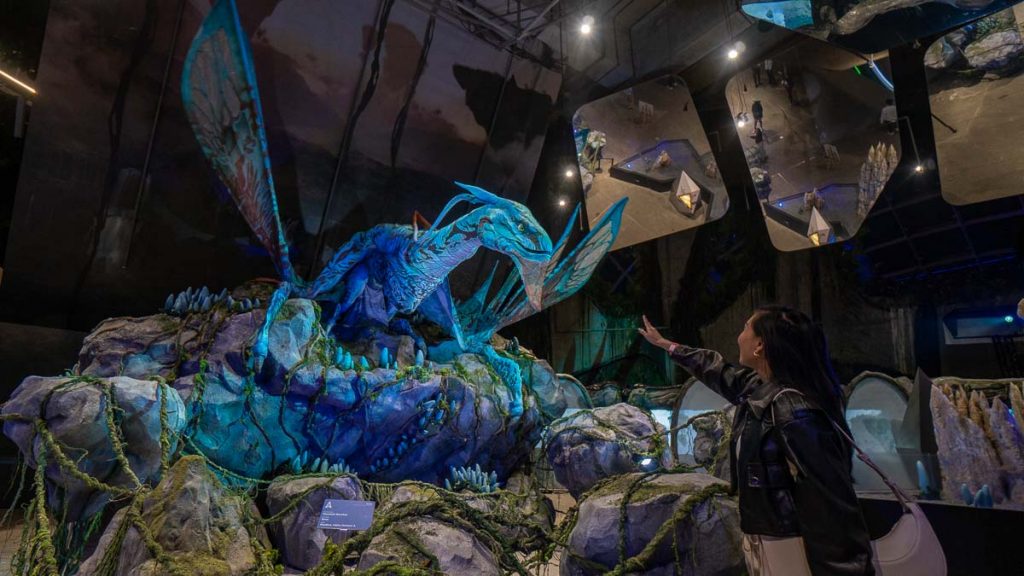 A rite of passage for any Na'vi folk is connecting with your own Banshee and soaring through the Hallelujah Mountains. And in Crystal Mountain, you can do just that.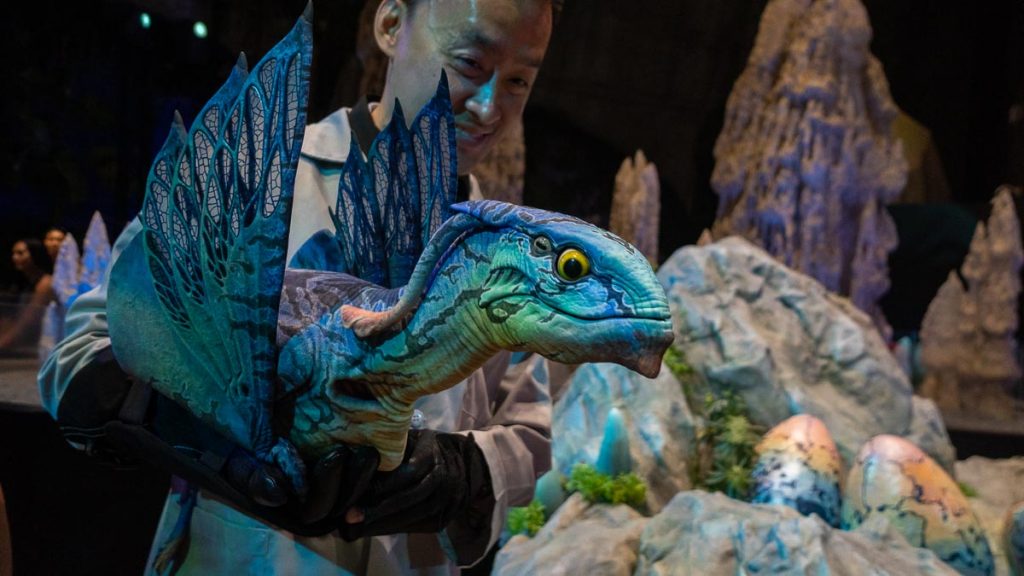 The hyper-realistic life-sized animatronic Banshee left us in awe as it blinked, flapped, craned, and screeched. At one point, I was thoroughly convinced it was real! The cherry on top was seeing the baby Banshee — every time it cries, mama Banshee will reply 😱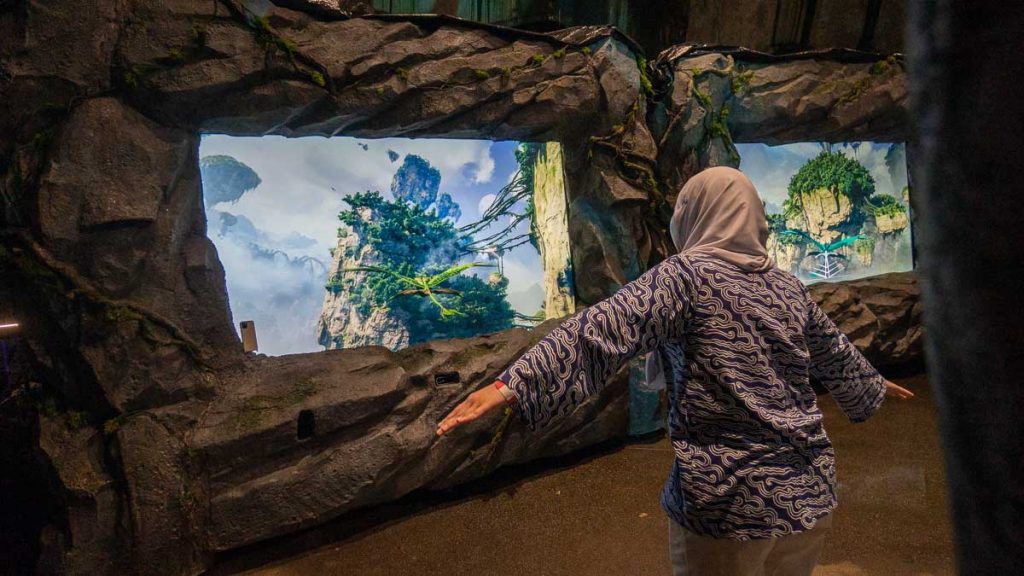 Complete your encounter and Fly a Banshee yourself through the Hallelujah Mountains via motion tracking ✨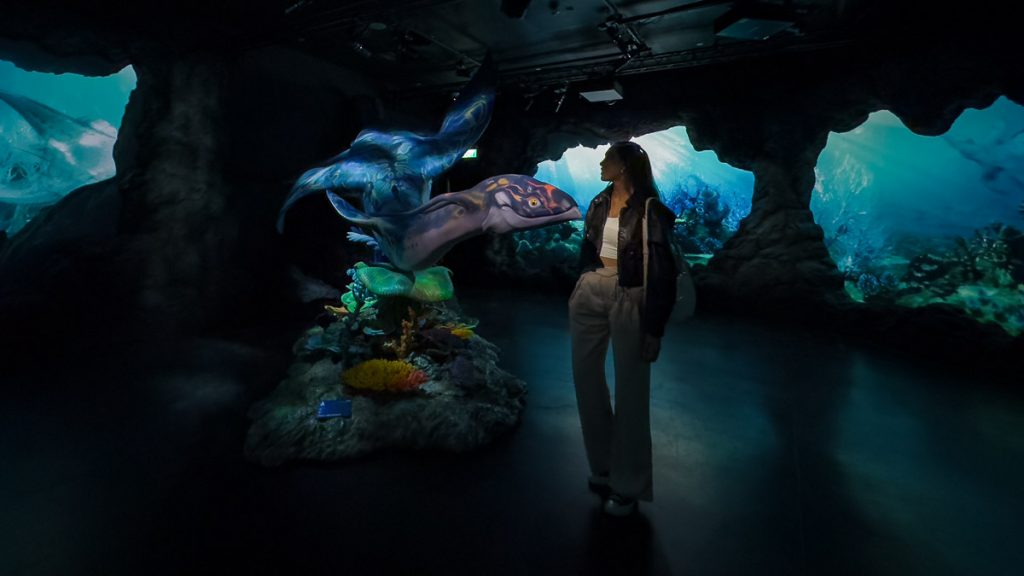 Then, make your way down and get to know the latest discovery from the Pandoran oceans, the Ilu.
Zone 5: Encounter with Eywa
Your trip to Pandora comes full circle in this final zone. Play around with the screens and watch the lights move with you alongside projections of Pandoran creatures.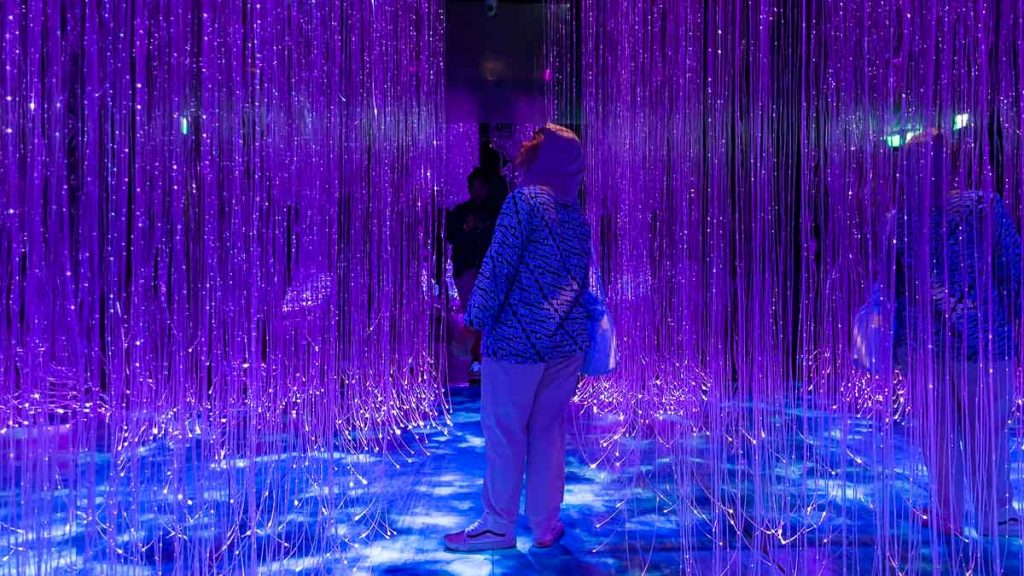 The multi-media fun doesn't end there, walk through the alley of luminous branches and step into the wonderous Tree of Souls. This room is absolutely magical with its floor-to-ceiling screen — the entire floor is an interactive light projection too!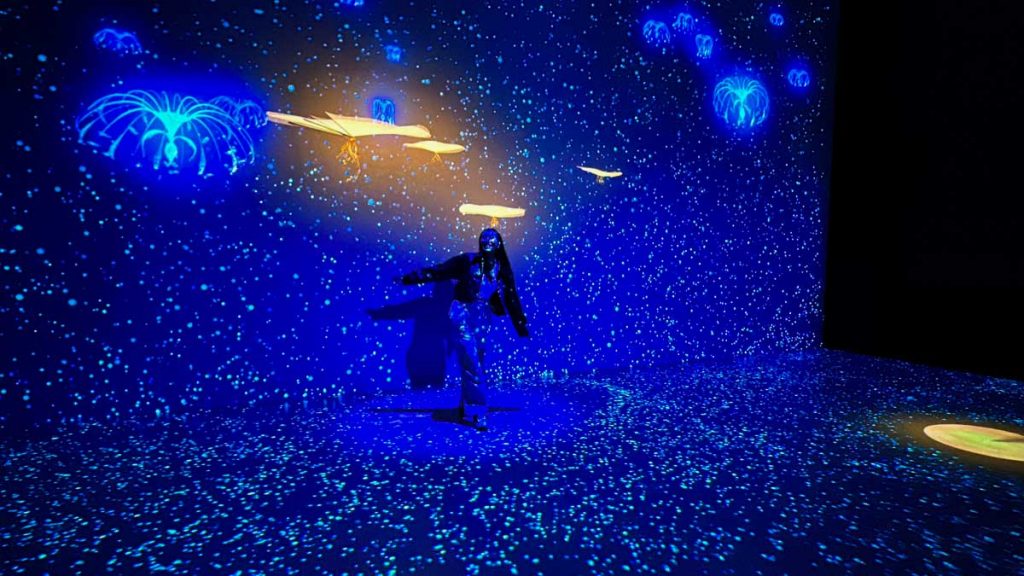 Unleash your inner child as you run through Woodsprites and jump on Fan Lizards, before settling down to enjoy scenes from the world's highest-grossing film.
Avatar: The Experience (available till Mar 2023)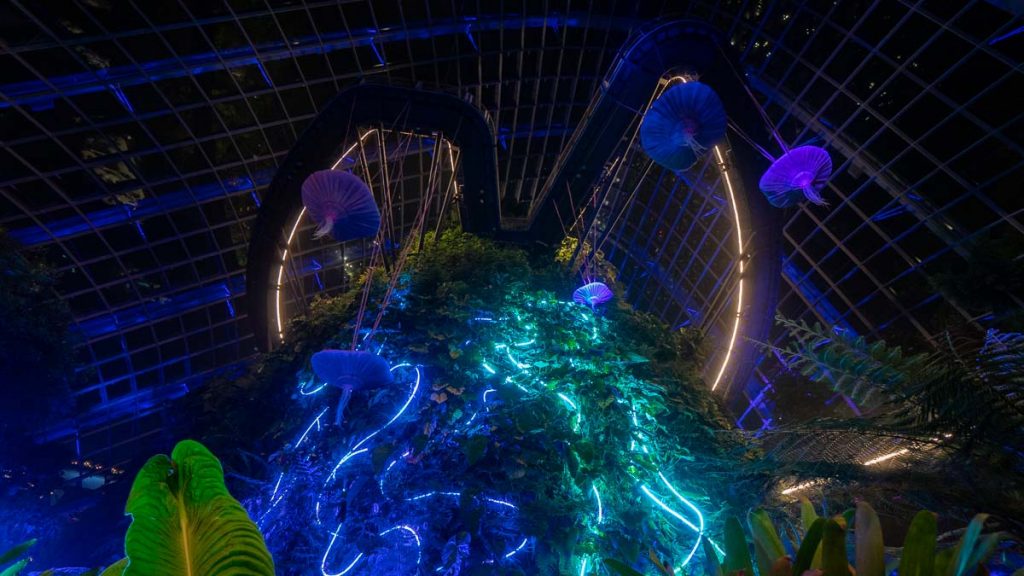 Whether or not you're a fan of Avatar, the immersive exhibitions and detailed hyper-realistic models are definitely worth checking out.
*Pro-tip: Visit closer to sunset to get the best of both day and night — the bioluminescence pops even more after dark ✨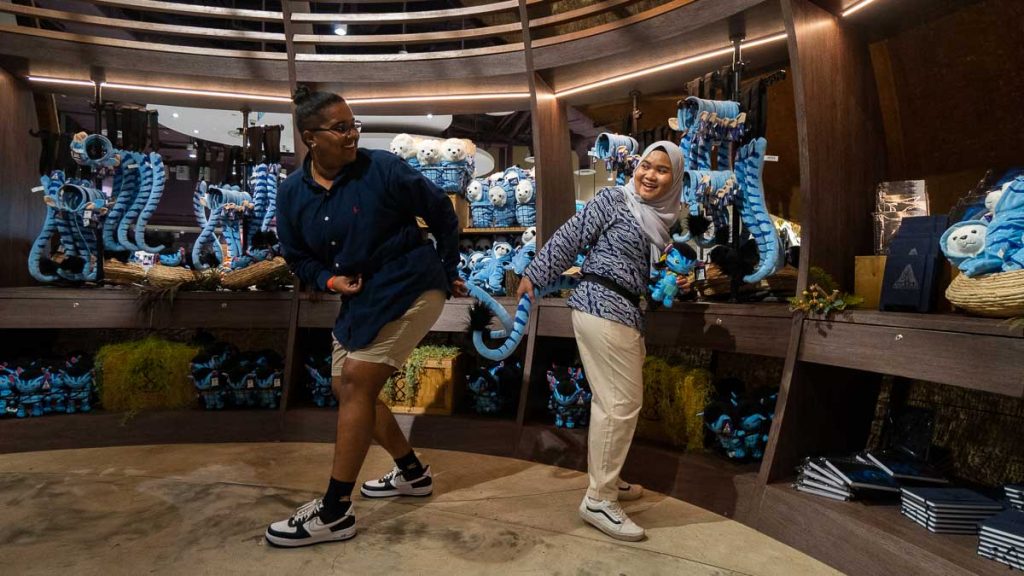 And before going home, pop by The Gardens By The Bay gift shop for some Avatar merchandise. Bring a piece of Pandora home — from Na'vi tails to plushies, and even Lego sets.
Which Avatar: The Experience zone are you most excited about? Share with us below!
---