If there's anything we love as much as travelling — it's eating. Fix your travel blues at these lesser known restaurants in Singapore.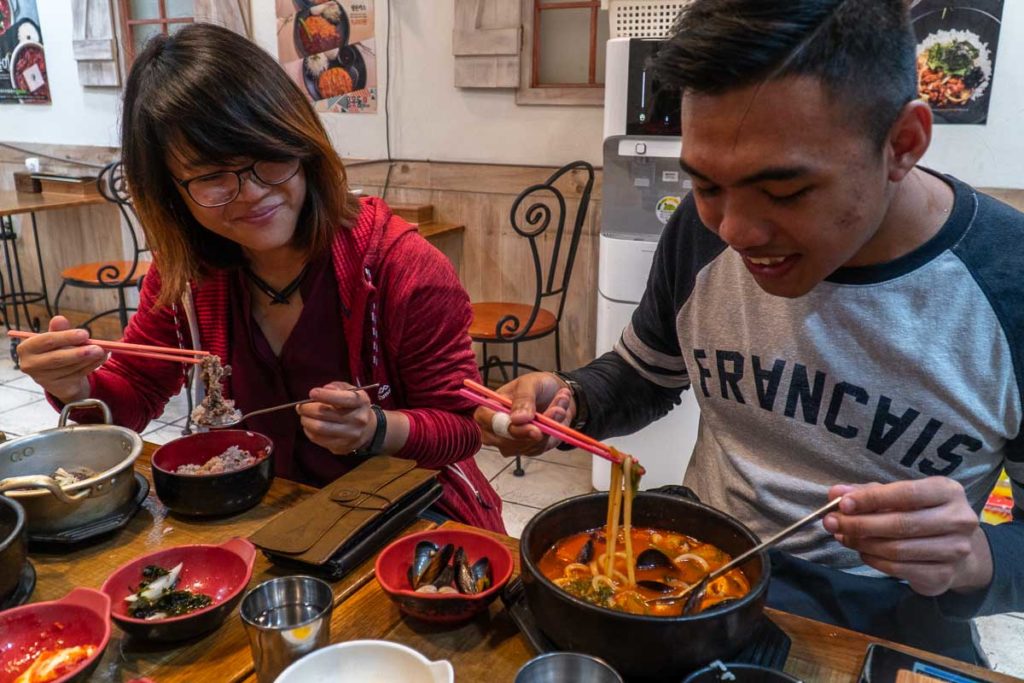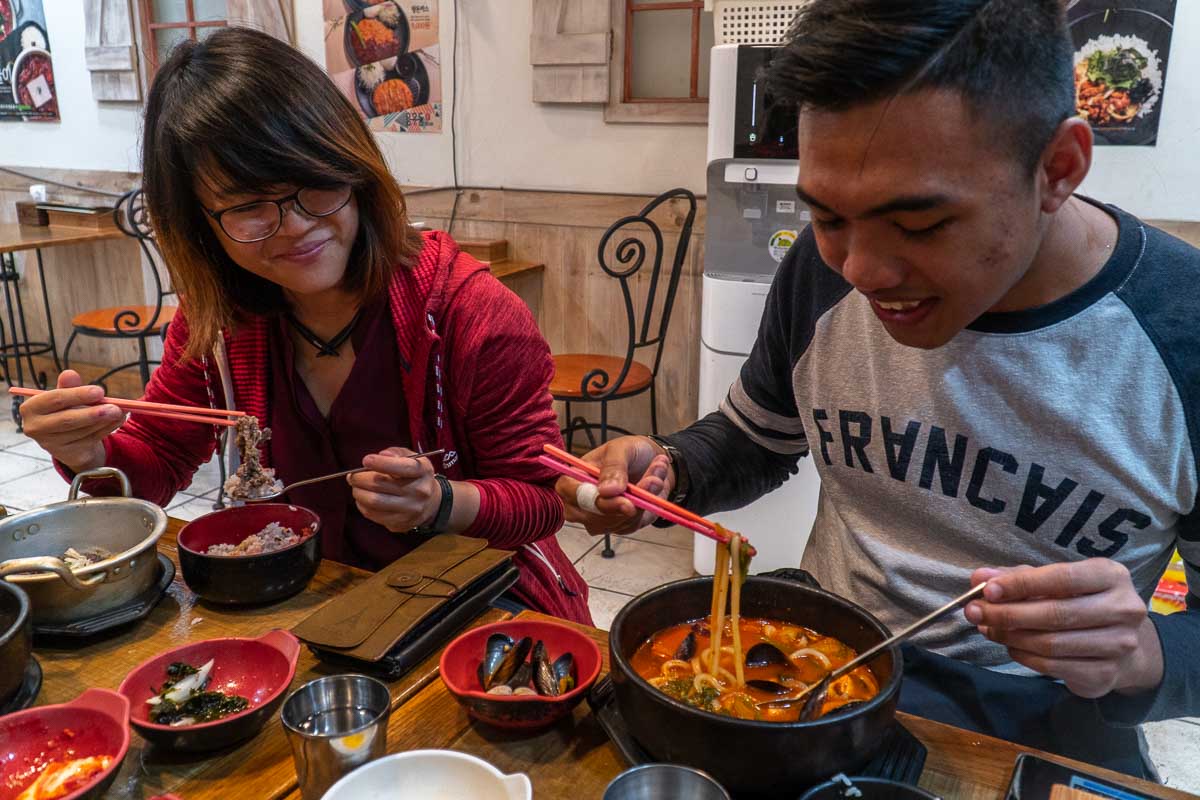 Foodies can probably relate when I say: uncovering unexpectedly good food overseas can be just as exciting as the activities.
The sinful lechon in Cebu or a hearty banh mi from Vietnam — my mouth waters just thinking about the last time it landed on my tastebuds, on a foreign land no less.
It'll be a while before we can travel and dig into our favourite dishes, so we've sussed out lesser-known eateries that serve the real deal. Yep, these places are run by folks who are either from the country or used to live there. #authentic
Here are 13 international restaurants in Singapore that'll send your taste buds from Singapore straight to the Philippines, Nepal or Japan!
1) Filipino Food: Lechon Republic Singapore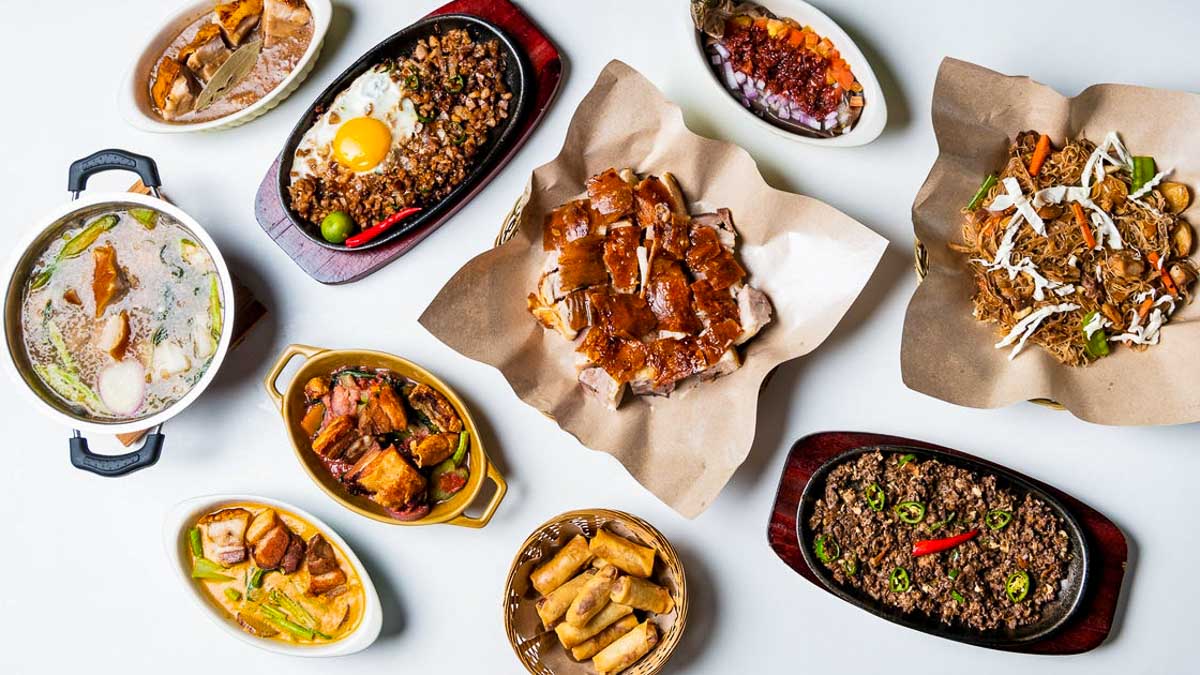 Photo credit: Deliveroo
One bite at Lechon Republic takes you right back to the Philippines! The restaurant owners are pros at lechon (roast pork). They're the third generation running the business, and have a lechon catering business back in the Philippines too.
Don't be shy on the lechon here. Order the half-kilogram portion for thicker cuts, and bring home leftovers (if any) to re-grill. Other must-tries include sisig (stir-fried minced lechon, S$12.50) and lechon sinigang (a tangy, tamarind stew with pork, S$12.50).
Cost: From S$4.50
Opening hours: 11AM – 8:30PM, closed on Mon
How to get there: 5min walk from Novena MRT station
Read also: 7-Day Cebu Itinerary — The Perfect Mix of Adventures in Moalboal, Oslob and Bohol
2) Thai Food: Galamang Thai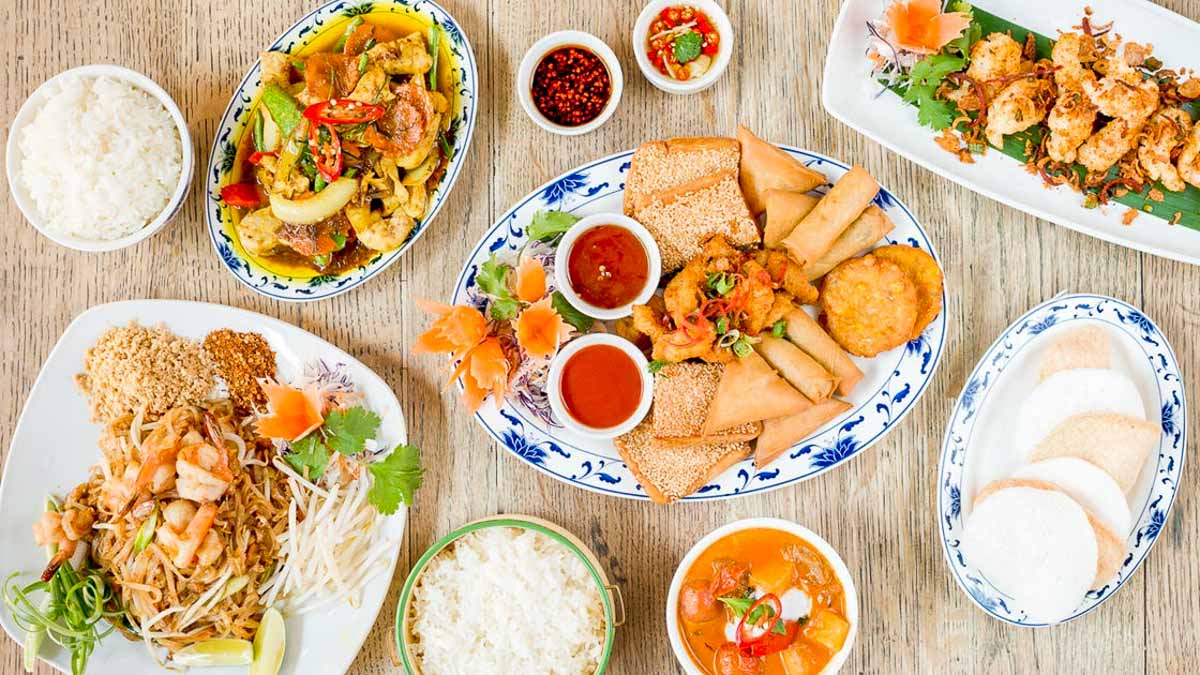 Photo credit: Deliveroo
Tucked away in a coffee shop along Jalan Bukit Merah is Galamang Thai. The unassuming store is run by a team of Thai folks, headed by the sweetest lady, Kang. They offer delicious dishes that are great value-for-money. Get the pandan leaf chicken (S$6.50), and a generous portion of pad thai (S$7.20).
At just S$8, the lunch set is the most worthwhile. It comes with one main of choice, papaya salad, and Tom Yum soup. If you're allergic to seafood, Kang will let you swap the soup for green curry! Have I mentioned how sweet she is yet?
Cost: From S$6.50
Opening hours: 10:30AM – 9:30PM, opens 5PM on Fri, closed on Mon
How to get there: Take bus 196 or 198 from Commonwealth MRT station to Blk 1, walk 2 mins
3) Vietnamese Food: Long Phung Vietnamese Restaurant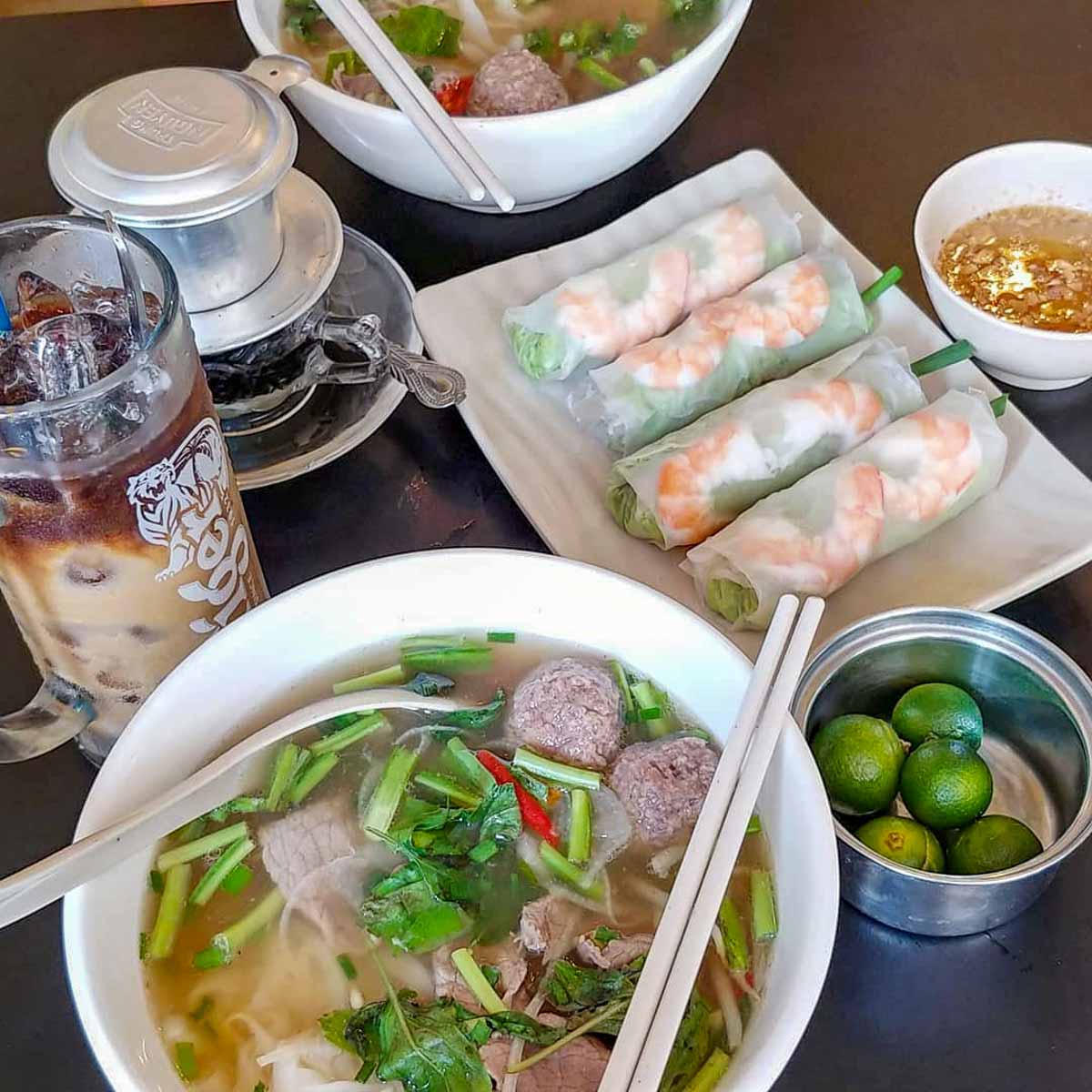 Photo credit: @jall_pix via Instagram
One of life's best comforts is a hearty bowl of pho, and the best place to get the real deal is at Joo Chiat.
In 2009, a Vietnamese family moved to Singapore and set up Long Phung Vietnamese Restaurant. Since then, many Vietnamese nationals have returned — and recommended to their friends too!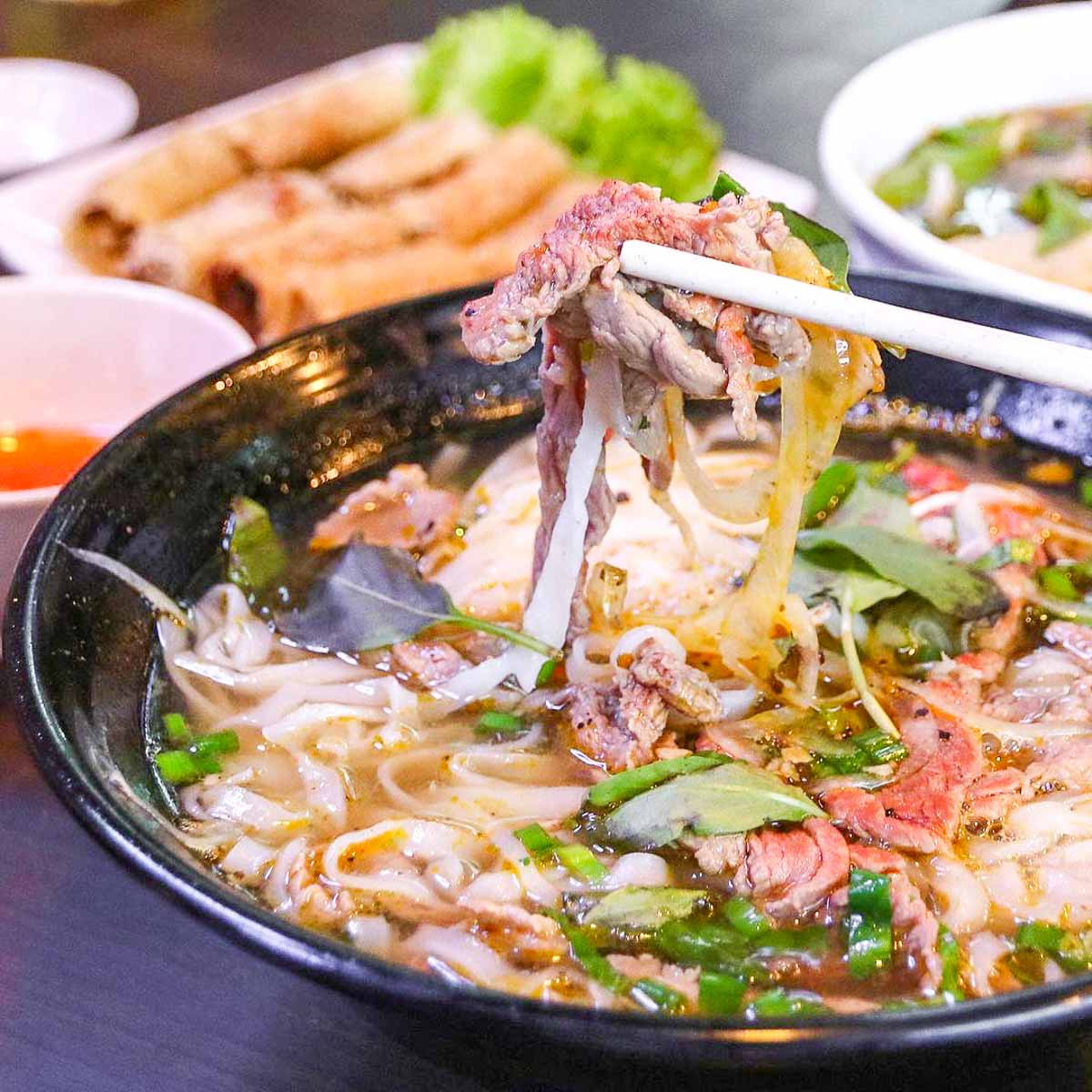 Photo credit: @therantingpanda via Instagram
The pho dac biet (noodles with different types of beef) is a must-get if it's your first time. You'll get a generous portion of beef slices, beef balls, and an egg!
Cost: From S$7.90
Opening hours: 12PM – 11PM
How to get there: Take bus 154 from Eunos Interchange to Joo Chiat Complex, walk 8 mins
Read also: Where to Eat in Hanoi — 31 Local-Approved Places to Eat in Vietnam's Charming Capital
4) Italian Food: iO Italian Osteri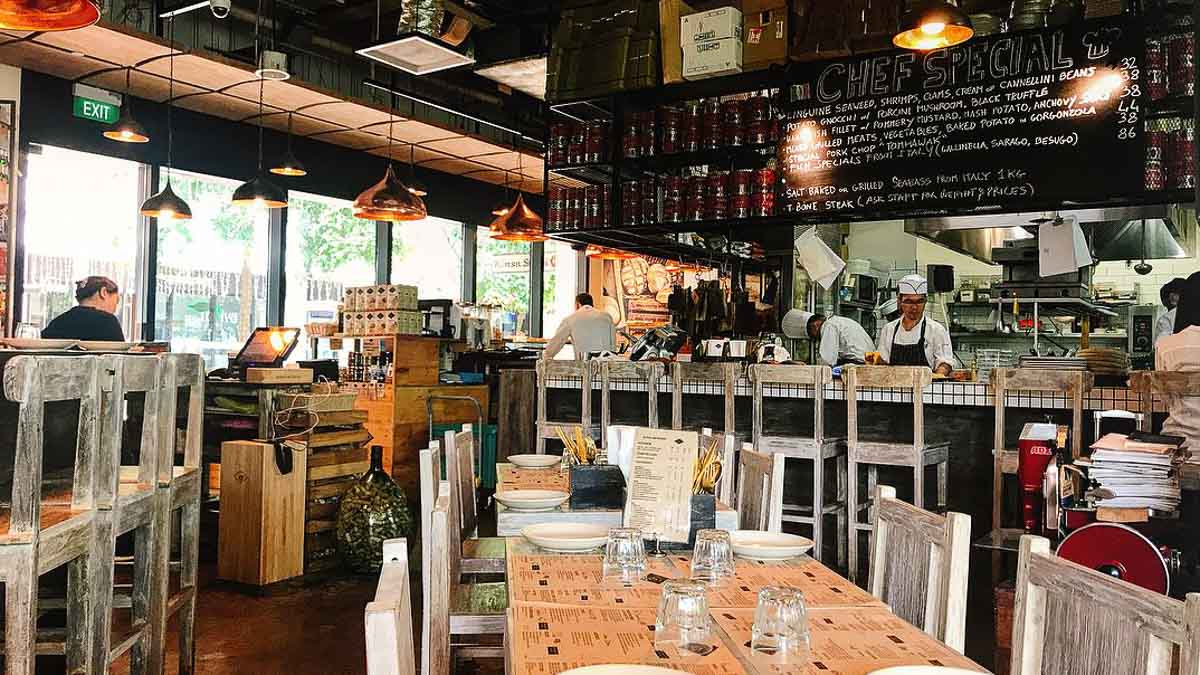 Photo credit: @glfy81180 via Instagram
One of the best places to get true-blue, freshly made pasta is at iO Italian Osteria. This restaurant is hidden within Hillview, but it's worth the journey. A big reason — apart from its authenticity — is the price. It's great value-for-money for the quality and freshness you get for every dish.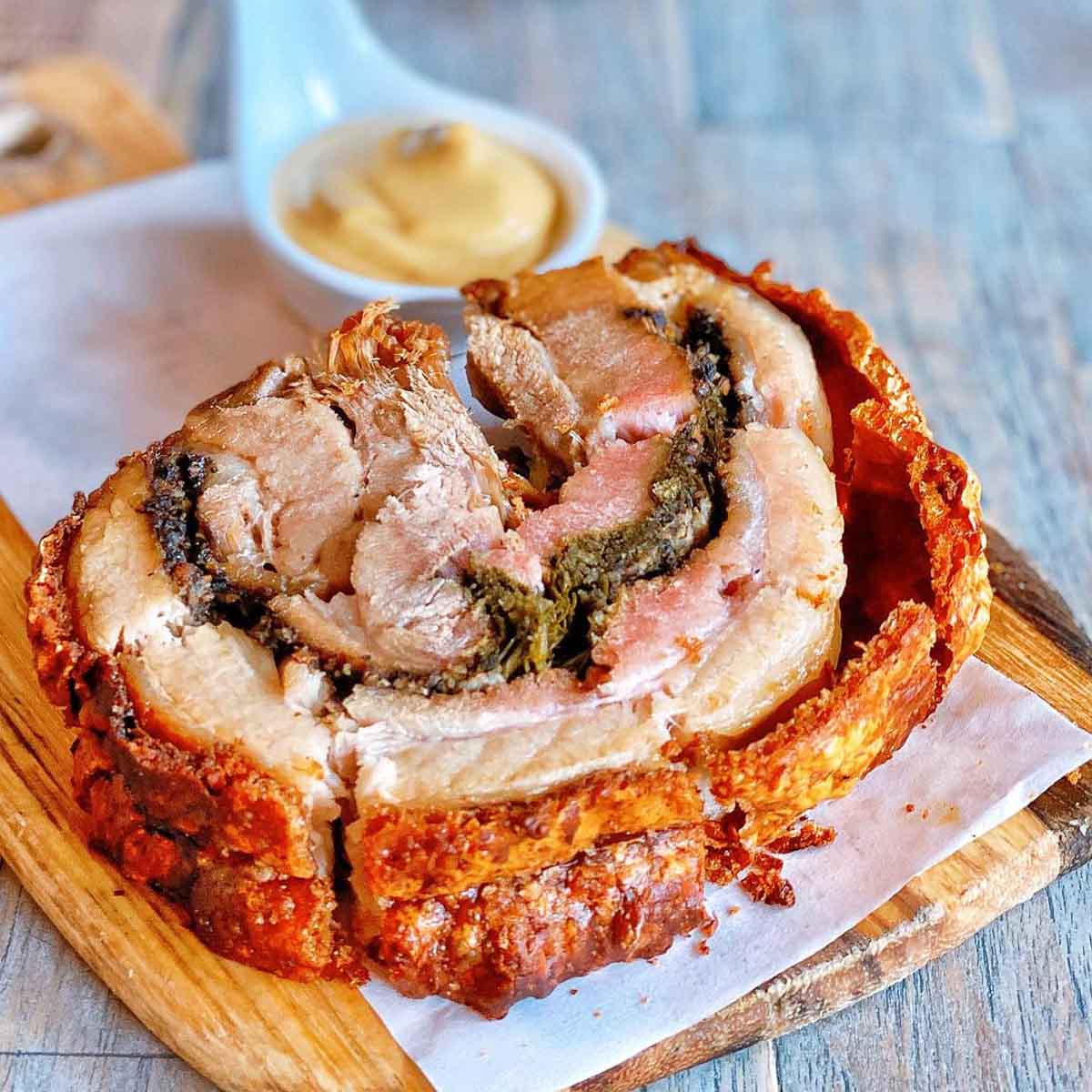 Photo credit: @ghostguan via Instagram
Their "grandma-style" lasagne (S$18) and handmade taglioni with prawns (S$22) are a must-have. For meat-lovers, try their baked pork belly (S$9 – S$18) — it's the perfect balance of fatty and crispy 😍
Cost: From S$9
Opening hours: 11:30AM – 10PM, opens 10AM on weekends
How to get there: 6min walk from Hillview MRT station
5) African Food: Kafe Utu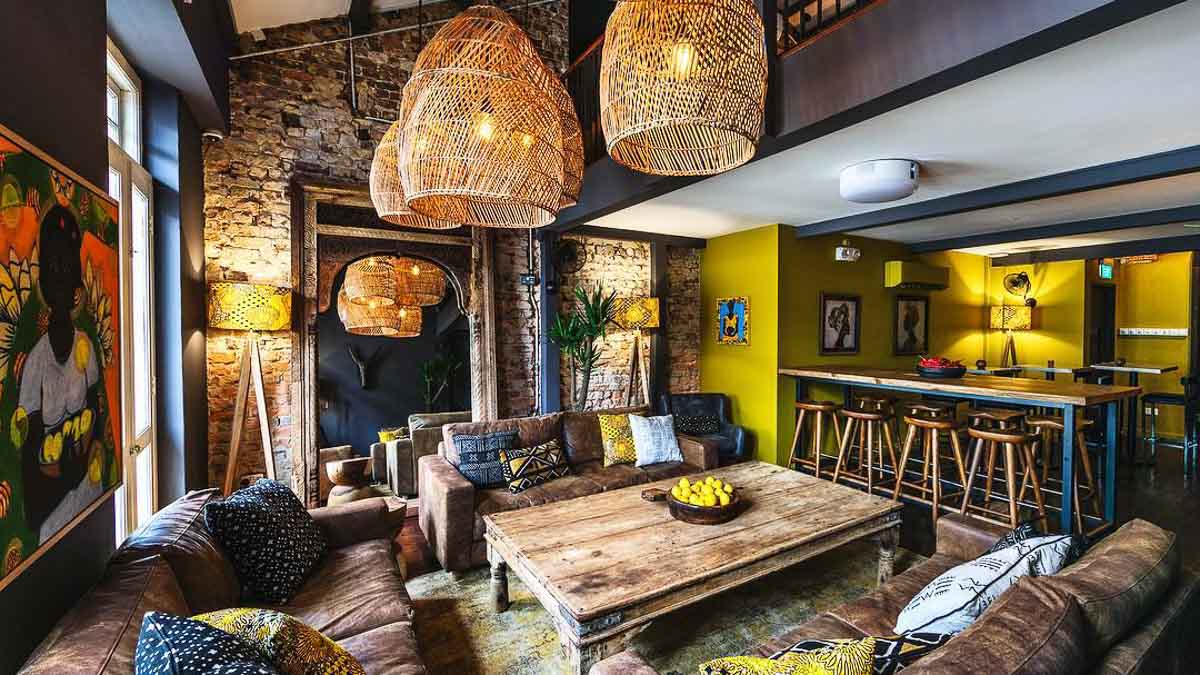 Photo credit: @kafeutu via Instagram
Kafe Utu is Singapore's first African cafe, decorated with vibrant yellow walls and colourful African art. It creates the perfect setting as you taste flavours from across the continent.
After growing up in African countries like Liberia and Kenya, Kurt Wagner opened this cafe to introduce Africa's vibrant flavours and culture.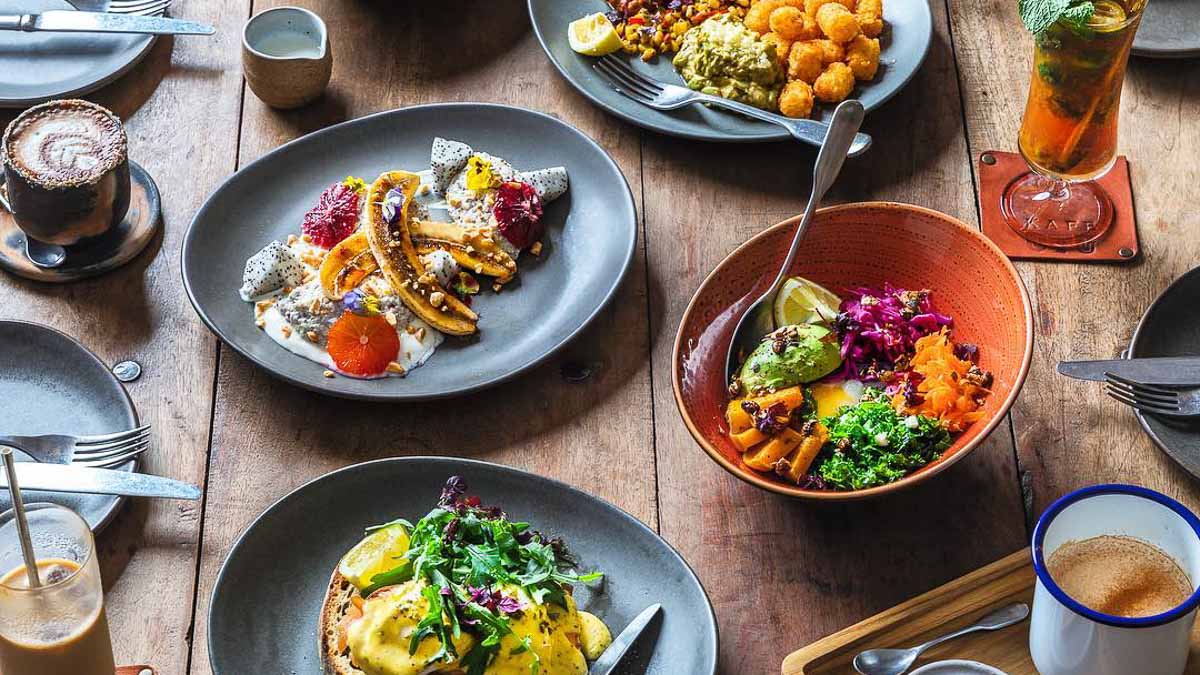 Photo credit: @kafeutu via Instagram
Their extensive menu might be overwhelming at first, but whatever you pick is worth the experience. Popular dishes include the Swahili Fish Curry (S$29) and the Liberian Peanut Chicken Stew (S$28).
Cost: From S$8
Opening hours: 10AM – 10:30PM, opens 9AM on weekends, closed on Mon and Tue
How to get there: 7min walk from Outram Park MRT station
6) Vietnamese Food: Co Hai Banh Mi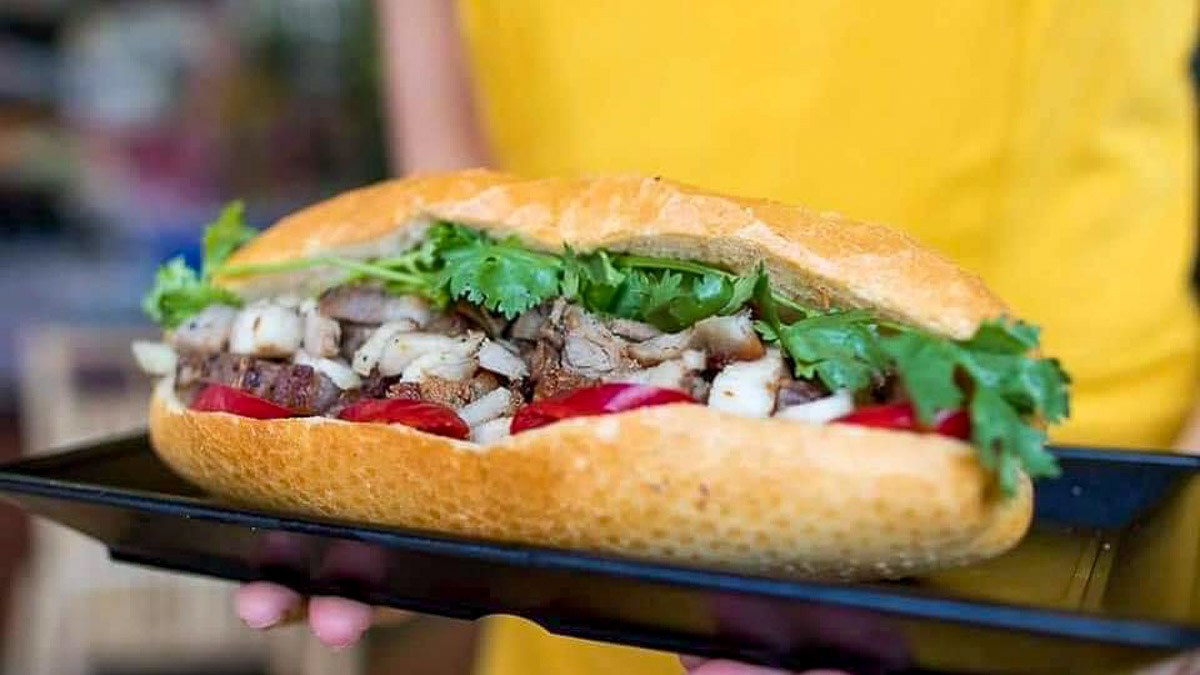 Photo credit: Co Hai Banh Mi via Facebook
For the ultimate banh mi fix, Co Hai Banh Mi is the place to get this iconic roadside snack. This is no simple Subway affair — it's tasty, perfectly seasoned meats between a freshly baked baguette.
The owner, Nguyen Thi Hanh, started selling her legendary banh mi at Telok Blangah Food Centre more than five years ago. She recently started serving other Vietnamese dishes, but her banh mi still reigns supreme.
We recommend the Stir-fried Beef and Onion Baguette (S$8), and their Stir-fried Beef & Sunny Side-Up With Baguette (S$9). And if you love their bread, order a loaf or two to go!
Cost: From S$5.50
Opening hours: 11AM – 9PM, closes 8PM on Sun
How to get there: 3min walk from Nicoll Highway MRT station
7) Mexican Food: El Patio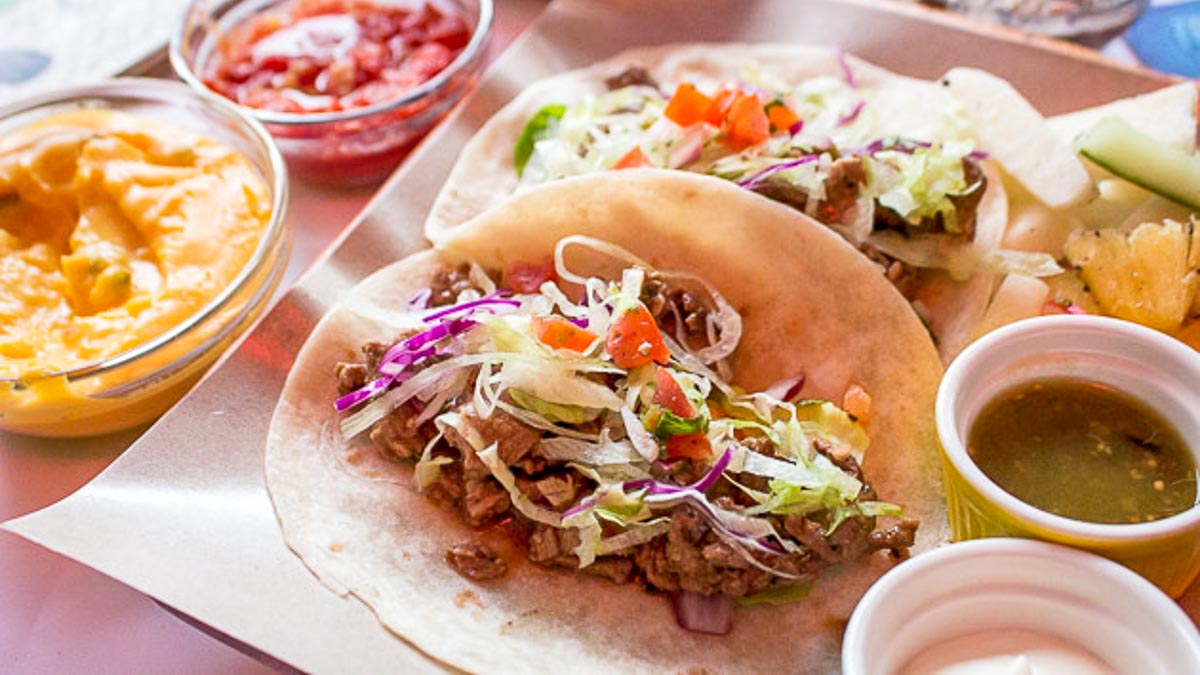 Photo credit: Deliveroo
Along the stretch of bars in Holland Village, this modest alfresco joint serves great Mexican cuisine.
El Patio has been around since 1985 and has consistently served authentic Mexican favourites. If you're unsure what to get, their cheese quesadillas (S$12) and beef fajitas (S$24) are to die for. On top of that, add the buffalo wings — it's eight for S$10!
The best part is you're guaranteed to walk away full. They not only serve generous portions, but free-flow nachos and salsa too!
Cost: From S$14
Opening hours: 12PM – 11PM, opens 1PM on Mon
How to get there: 5mins walk from Holland Village MRT station
8) Korean Food: The GOGIJIP Korean BBQ House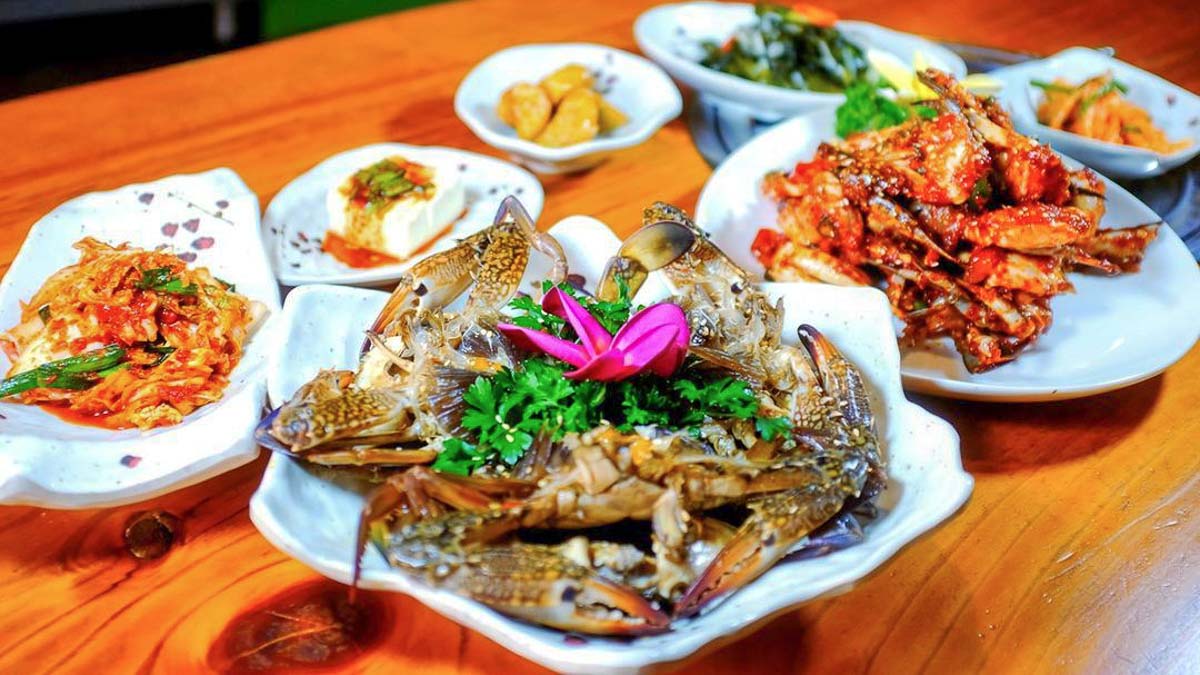 Photo credit: @thegogijip via Instagram
If there's one thing Koreans love, it's their seafood — salted, fermented shellfish to be exact. Very few restaurants in Singapore have it, but GOGIJIP Korean BBQ House is the best place to eat it!
Of all the Korean eateries at Tanjong Pagar, this restaurant stands out for its delicious ganjang gejang (marinated raw crab). To enjoy the fresh crabmeat, either suck it out of the shell, or squeeze it out and eat with rice.
Get your KBBQ fix here as well — they have premium cuts like Iberico pork collar and 100% Black pork belly 😋
Cost: From S$18
Opening hours: Varies
How to get there: 4min walk from Tanjong Pagar MRT station
9) Southern Japanese Food: Nirai Kanai Okinawan Diner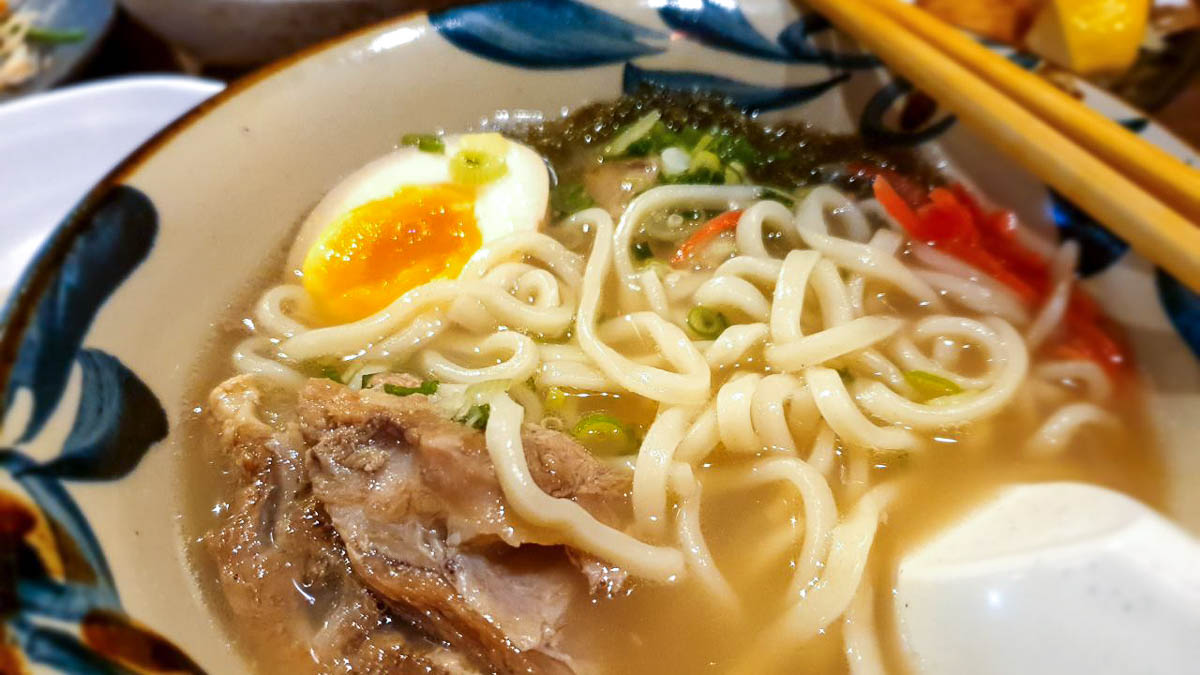 Those who've been to Okinawa would know its cuisine is unlike the rest of Japan. For example, their soba is different from what we're used to. It's thicker, flatter, and served in a warm, yummy pork broth.
At Nirai-Kanai Okinawan Diner, enjoy the best of Okinawa in a cosy setting. Their dishes are wallet-friendly — a warm bowl of soba only costs S$7.60. Throw in a side of sea grapes (from S$14) and you're back in the south of Japan.
Cost: From S$6.50
Opening hours: Varies
How to get there: Take bus 16 from Orchard Boulevard to The Trillium, walk 1 min
Read more: Okinawa Food Guide — From the Unusual to the Unapologetically Delicious
10) Greek Food: Pano Kato Grill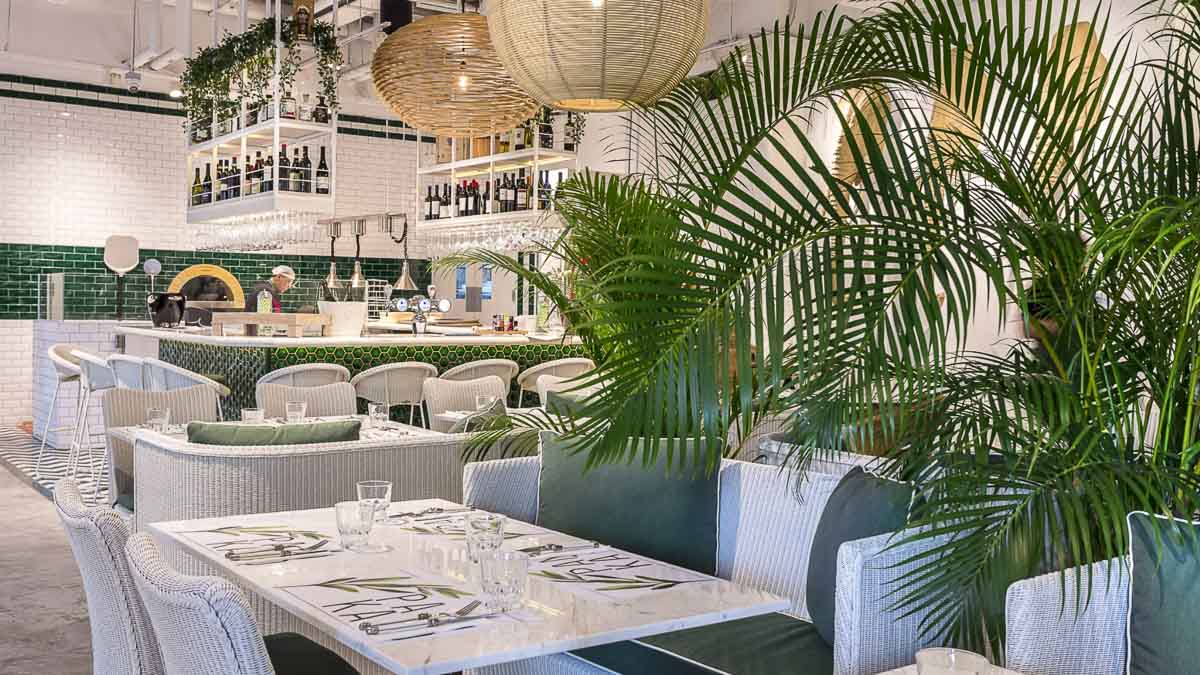 Photo credit: House of AnLi Pano Kato
Located in Tanglin Mall, Pano Kato is one of the more authentic Greek restaurants in Singapore. One of its owners, Panagiotis Lynas, is of Greek descent, and hopes to bring true, home-cooked Mediterranean foods to the table.
However, dishes can be pricey. Be prepared to spend at least S$70 per person to taste their wide range of Greek cuisine.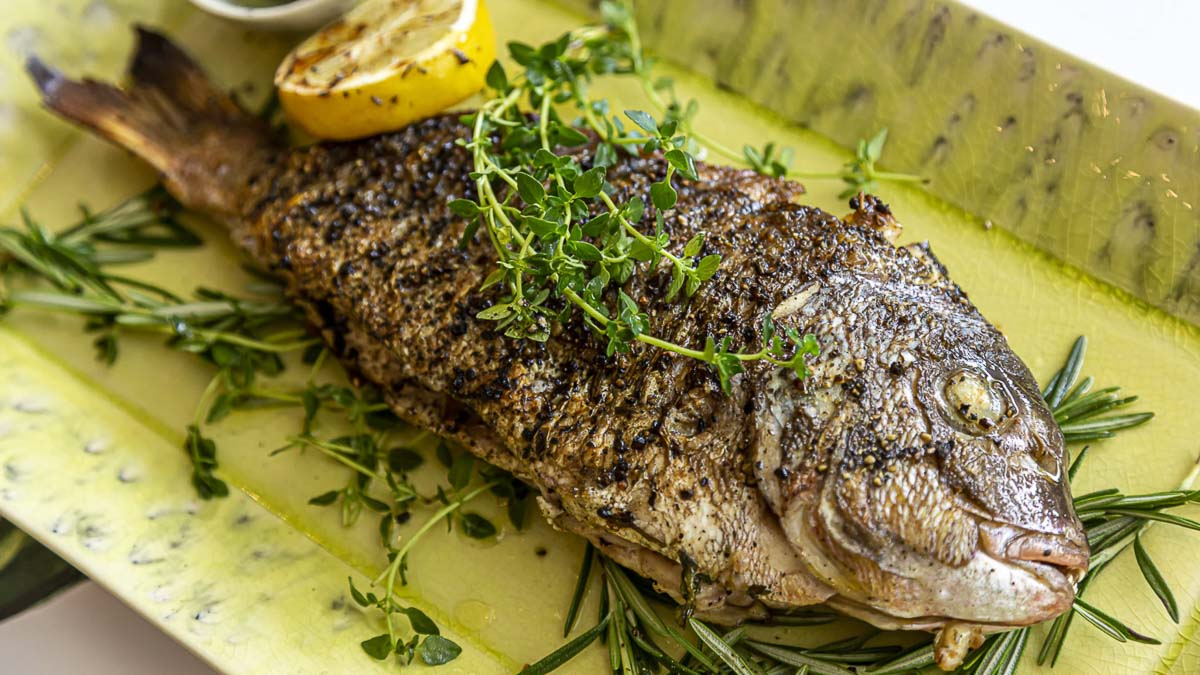 Catch of the day — Whole Grilled Seabass (from S$68). Photo credit: House of Anli Pano Kato
If you're not keen on a full feast, the beef/lamb kebabs (from S$28), or the healthy wraps (from S$18) are fuss-free and delicious!
Fun fact: The Greek name Pano Kato directly translates to 'upstairs-downstairs'. It's a play on how its big sister company House of AnLi is upstairs on level three, while the restaurant is below on level two.
Cost: From S$19
Opening hours: 11AM – 9:30PM
How to get there: Take bus 106 or 123 from Orchard Boulevard to Grange Residences, walk 2 mins
11) Japanese Izakaya Food: Nobu-Ya Singapore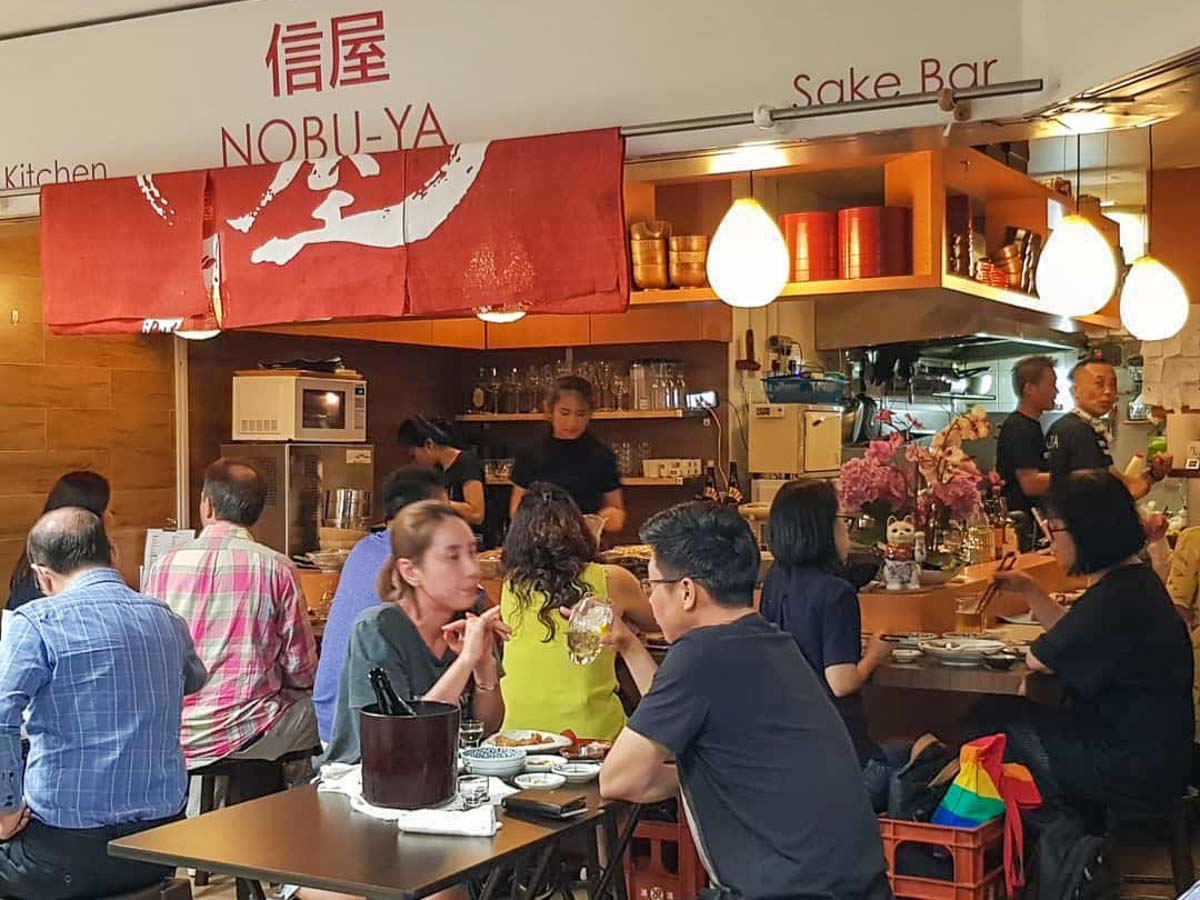 Photo credit: @xavierchung via Instagram
Located at Fortune Centre, Nobu-Ya is a cosy izakaya that serves amazing bar bites, as well as an ambience that'll make you forget you're in Singapore.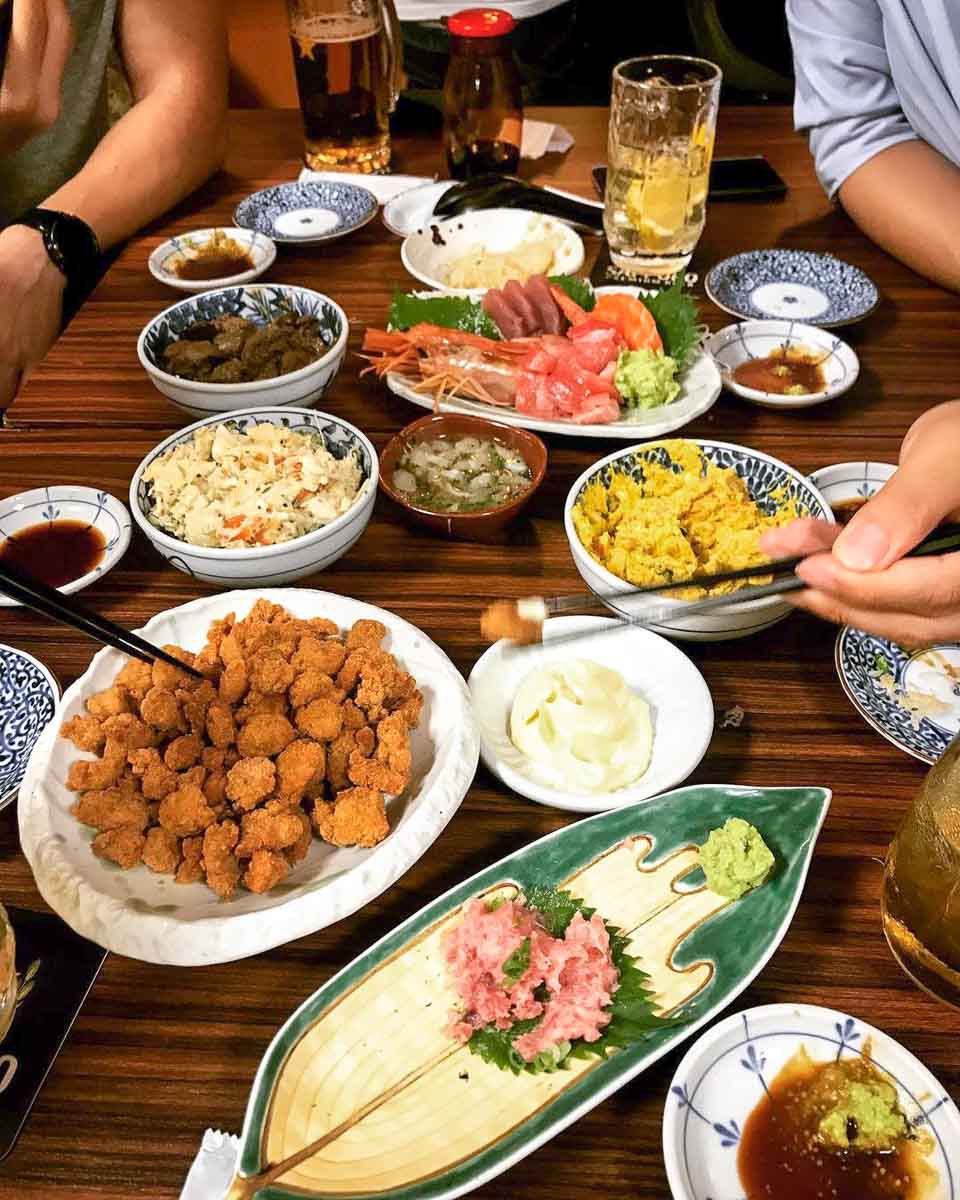 Photo credit: @mrjohnong via Instagram
All their dishes are made with fresh ingredients. Must-tries include their tamago (S$4) and radish salad with cod roe dressing (S$8). Plus, once the chef runs out of ingredients to make a dish, the waiter immediately crosses it off the menu.
As izakayas are primarily bars, it's only polite that you order a couple of drinks (at least) to stay. So if you're looking for an authentic Japanese joint for Friday night drinks, Nobu-Ya is definitely one to check out.
Cost: From S$4
Opening hours: 6PM – 11PM, closed on Mon
How to get there: 2min walk from Bencoolen MRT station
12) Indonesian Food: Jtown Cafe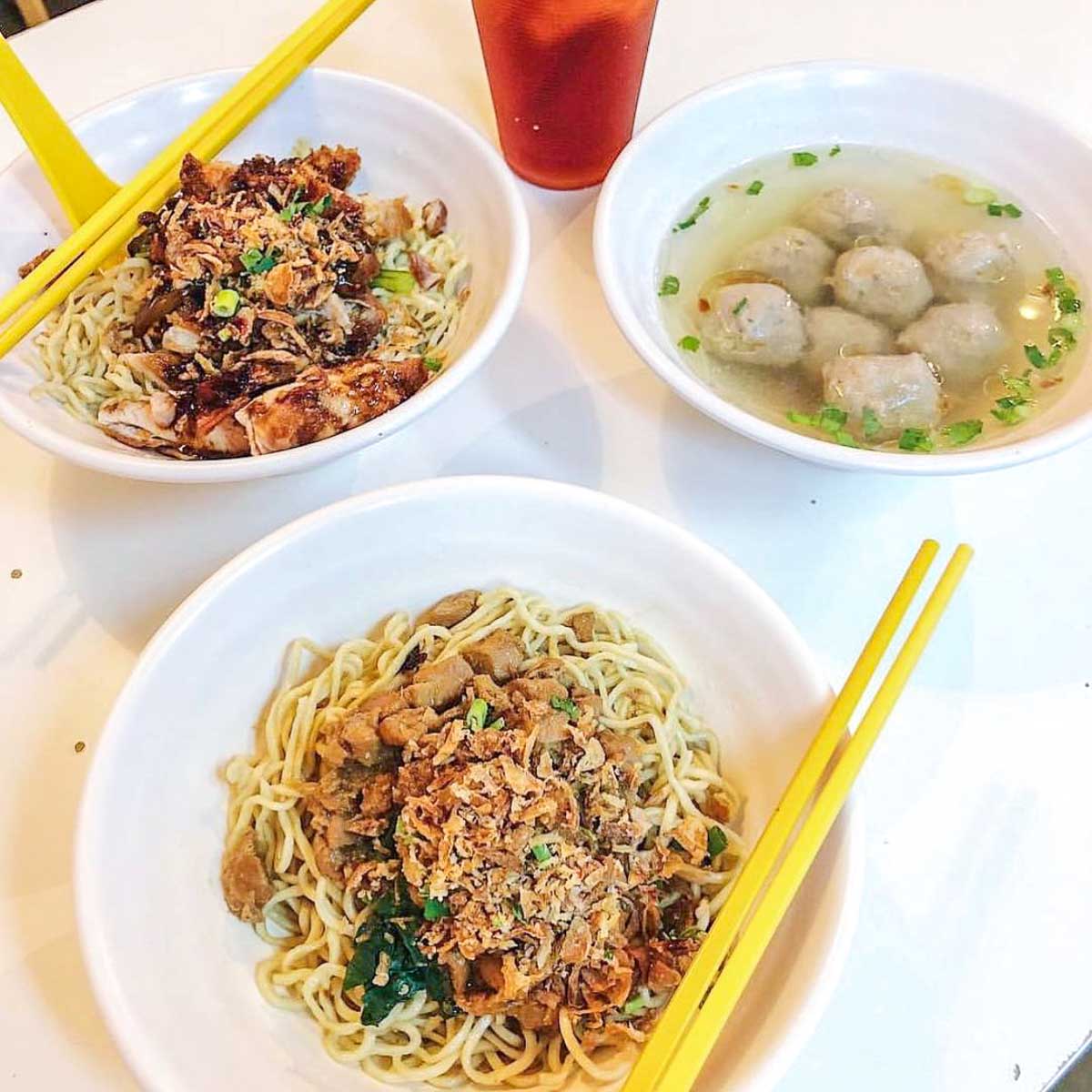 Photo credit: @jtowncafe via Instagram
Finding affordable food in Orchard Road can be a struggle. But, at Jtown Cafe (Midpoint Orchard), you can indulge in Indonesian street food without breaking the bank!
Get your noodle fix with their wide range of handmade bakmie (noodles with meat). Spice it up with either black pepper chicken, or green chilli chicken (S$5.90). Alternatively, order their simple, flavourful mie goreng (fried noodles). It comes with chicken and a fried egg.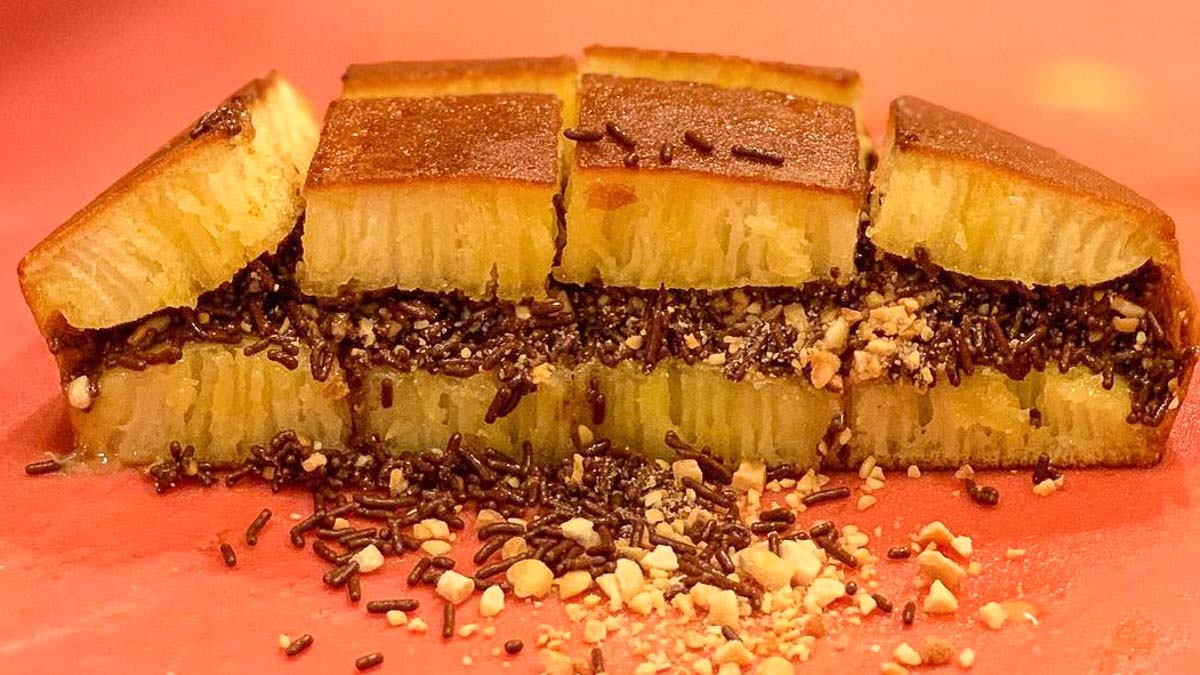 Photo credit: @jtowncafe via Instagram
A meal at Jtown isn't complete without martabak (from S$3) — a thick, fluffy pancake with various fillings). Go for the unique mix of chocolate and cheese, or the iconic chocolate and peanut combo. Chope one early as they tend to sell out fast!
Cost: From S$5.90
Opening hours: 12PM – 8:45PM, opens 11:30AM on Sun
How to get there: 6min walk from Somerset MRT station
13) Nepalese Food: Everest Kitchen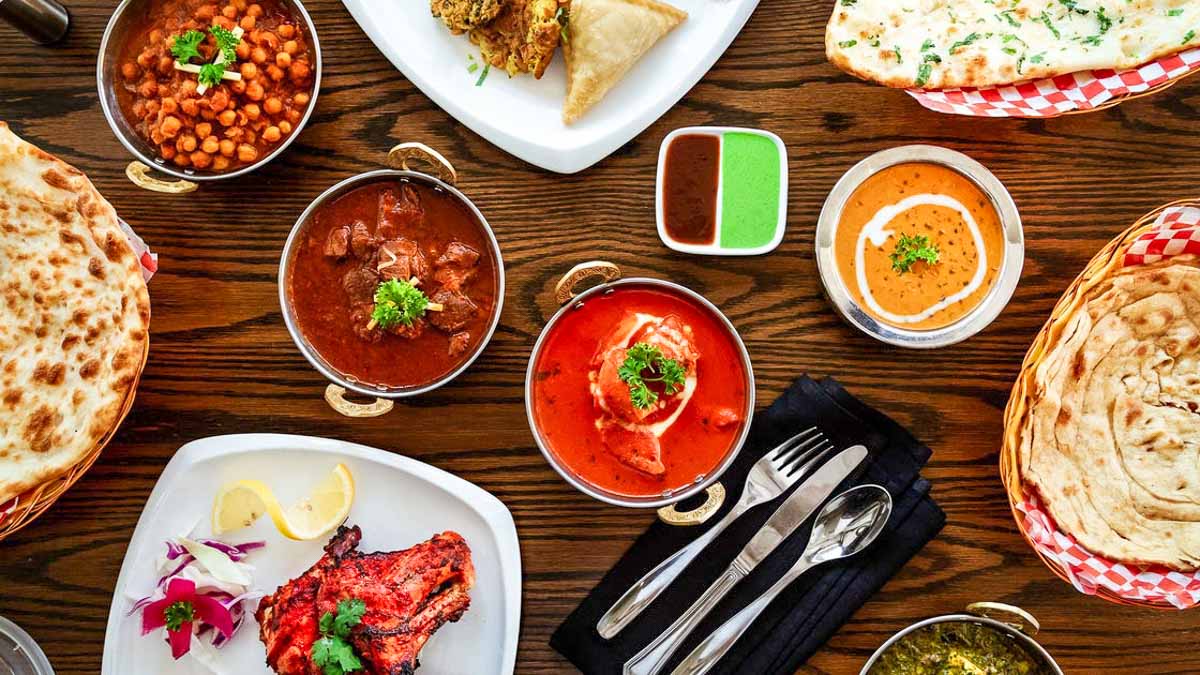 Photo credit: Deliveroo
You might be wondering, what is Nepalese food? Well, based on its geography, Nepalese cuisine is influenced by its neighbours: China, India, and Tibet. It's also known to be healthier, with foods like lean curries, salad, pickles and curd.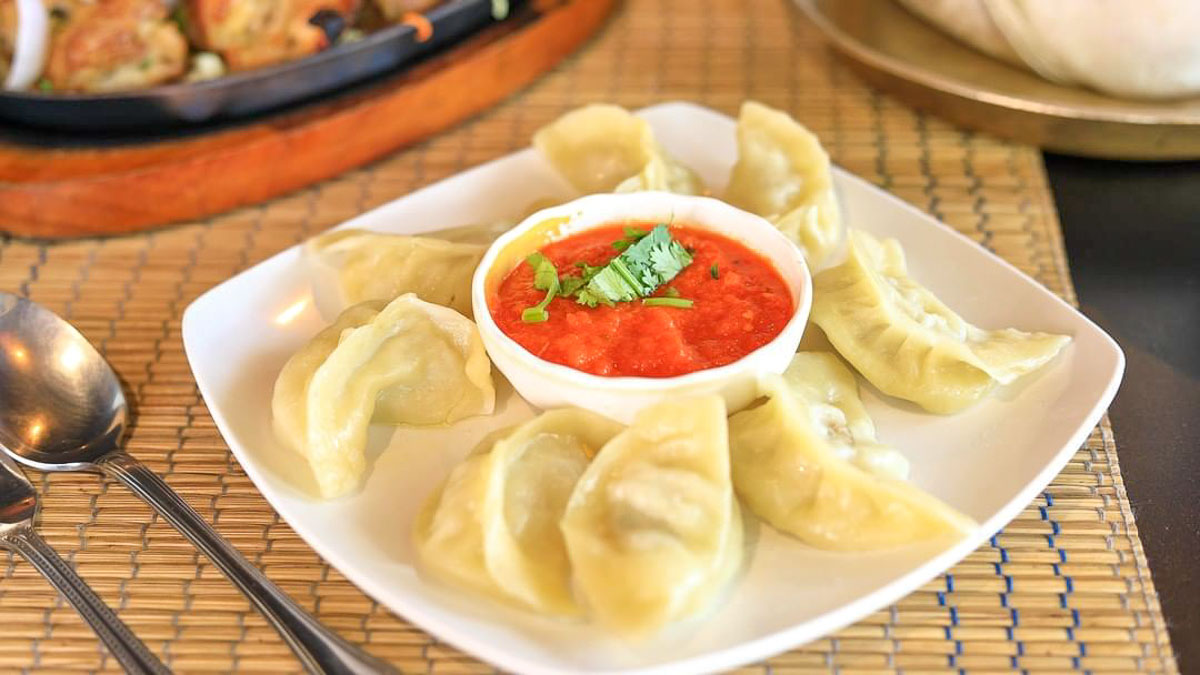 Photo credit: @everestkitchensg
Nepalese locals who live here in Singapore frequently eat at Everest Kitchen. Apart from the food, the restaurant brings Nepal to you with its decor — prayer flags and posters of the breathtaking Nepalese landscape.
A well-known Nepalese favourite is momo — steamed light dumplings filled with chicken or vegetables. Other Nepalese dishes include pudina khasi (minty mutton in thick gravy, S$12), and vegetable thukpa (noodles in soup, S$7).
Cost: From S$6.50
Opening hours: 11:30AM – 10:30PM, closed between 3PM – 6PM on weekdays, closes 10PM on Sun
How to get there: 3min walk from Little India MRT station
Authentic international restaurants in Singapore?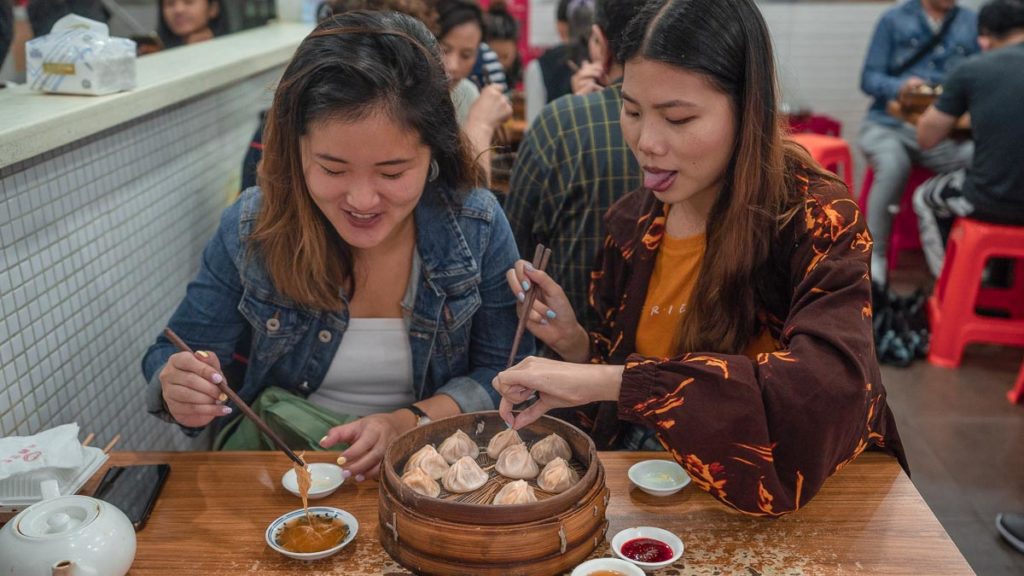 The lack of travelling has really forced us to dig deeper and find new ways to experience novelty while in Singapore. We've had a sail-cation near the Southern Islands and hopped on the Orient Express, but, nothing beats getting to taste our past travels again — literally!
It's a good thing that Singapore is a mish-mash of so many different nationalities and cultures.
We hope this list of authentic restaurants in Singapore will help to satisfy your cravings. For those feeling extra adventurous, try checking off these places one by one! Who knows — as your tastebuds "travel", they might inspire you to plan a trip to these amazing countries when we can finally do so! 😋
Facebook image credit: @pretaparty, @lechonrepublicsg, @tjang.fonda
Know of other international restaurants in Singapore? Share with us below!
---