Not just the cute and cuddly ones. Here are some of the best Australian wildlife encounters!
Update as of 24 Jan 2022: Vaccinated Singaporean citizens are now able to travel to seven Australian states and territories — read on to discover some of the unique experiences they have in store, and refer to this website for the latest requirements for international travellers.
For someone who's watched the entire TV series of 'The Crocodile Hunter' and 'Bondi Vet', I've always been intrigued by the animals of Australia. And my fascination with Australian wildlife went beyond flesh-eating crocodiles and small furry critters I saw on my TV screen. I wanted to have a true Australian wildlife encounter.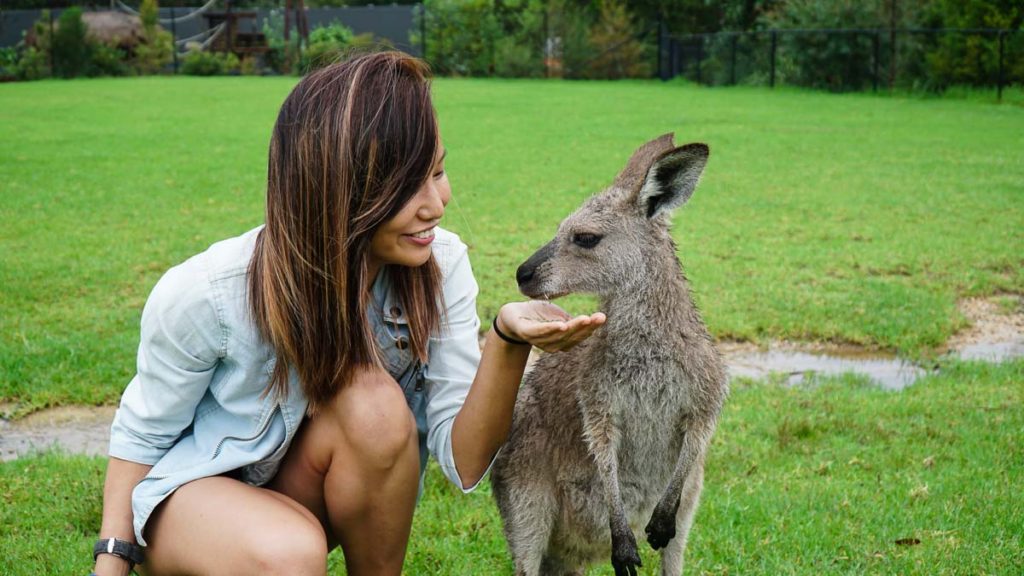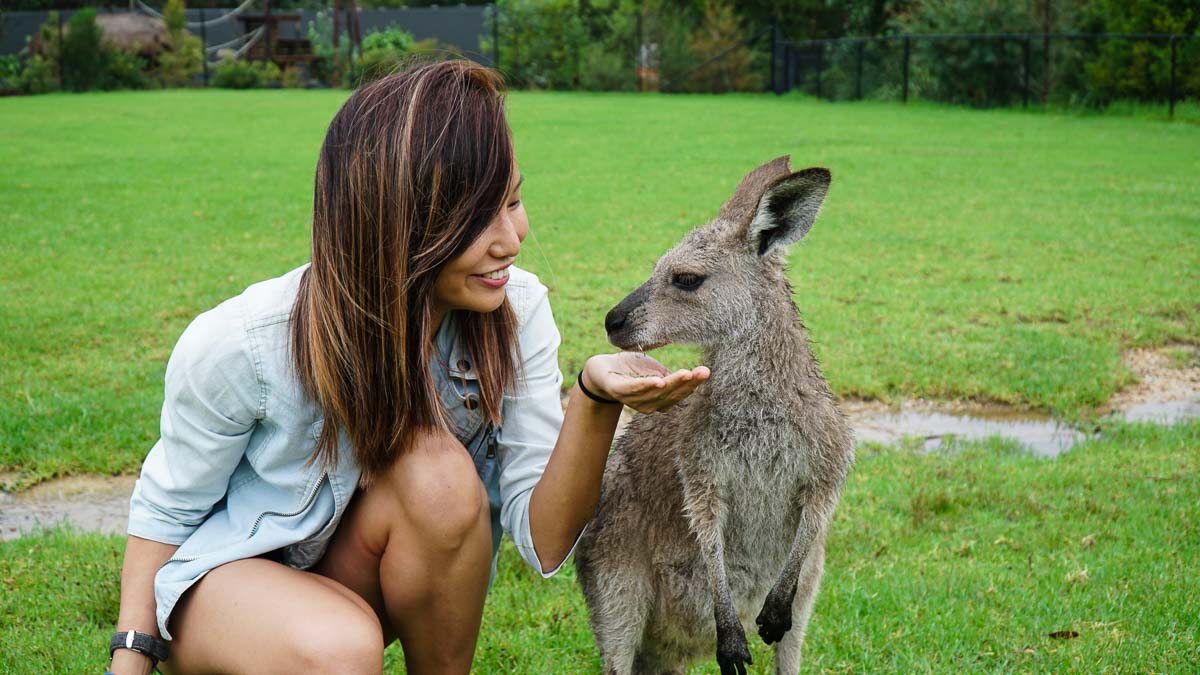 So I've compiled a list of top animal experiences in every state and territory of Australia. It's not just koalas and kangaroos, but tons of epic Australian wildlife encounters! Combined with good food and gorgeous expansive landscapes, and it's no wonder Australia is a dream destination for many travellers.
Unleash your inner explorer with these eight epic Australian wildlife encounters:
1) Kangaroo Island, South Australia: Get close to wild sea lions on a beach
Photo credit: Tourism Australia
Kangaroo Island, one of Australia's best-kept secrets, is just a 45-min ferry ride away from Cape Jervis of South Australia. Animals roam wild on the island, free of cages and enclosures.
Apart from kangaroos (obviously), Kangaroo Island is also home to one of the largest colonies of Australian sea lions, which can be found at Seal Bay. It is also one of the only places in the world where you can take a guided walk amongst the wild sea lions on the beach. Choose between a self-guided boardwalk tour or a guided 45-min guided beach tour to see the sea lions up close.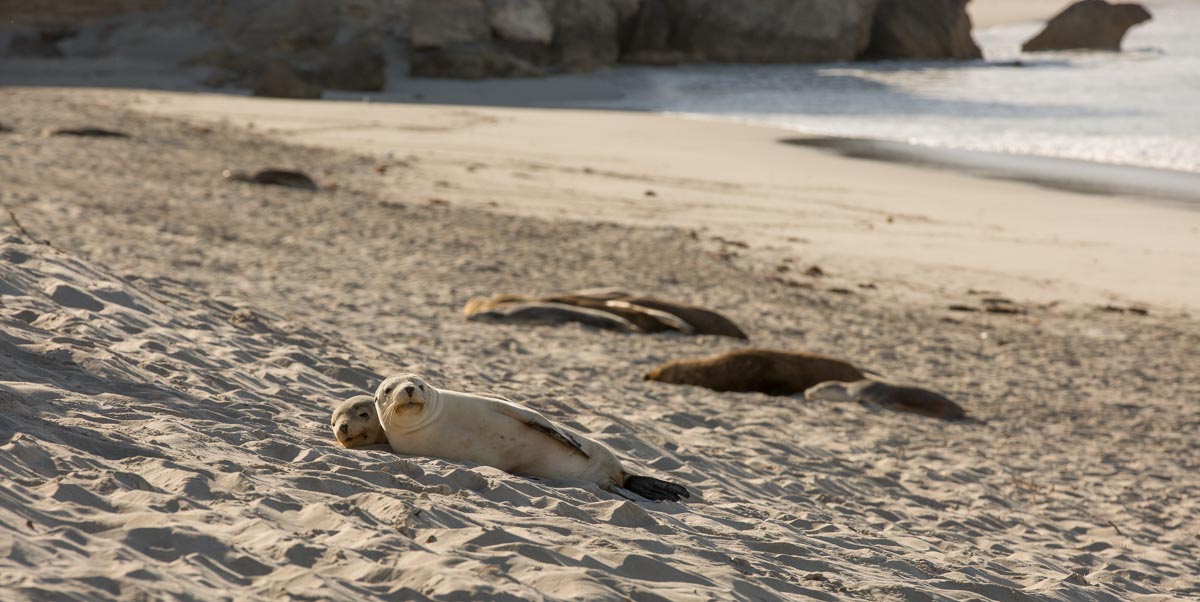 Photo credit: Tourism Australia
Besides sea lions, there's also a high chance you'll encounter some Kangaroo Island kangaroos — a separate species from kangaroos on mainland Australia, tammar wallabies, short-beaked echidnas, and koalas.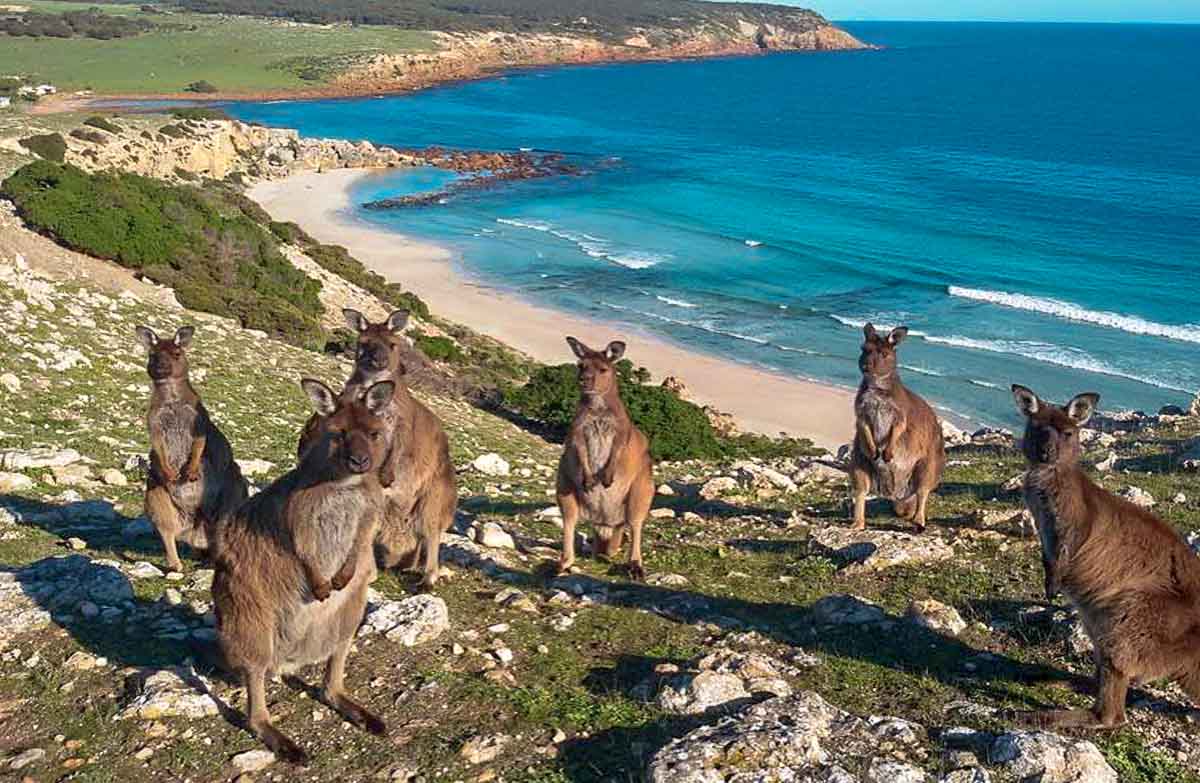 Photo credit: @promotemytown via Instagram
Kangaroo Island's isolation is one reason for its thriving wildlife. This wildlife paradise, however, isn't as inaccessible as you'd think! In fact, one of the best ways to visit Kangaroo Island is on a road trip from Adelaide.
How to get to Kangaroo Island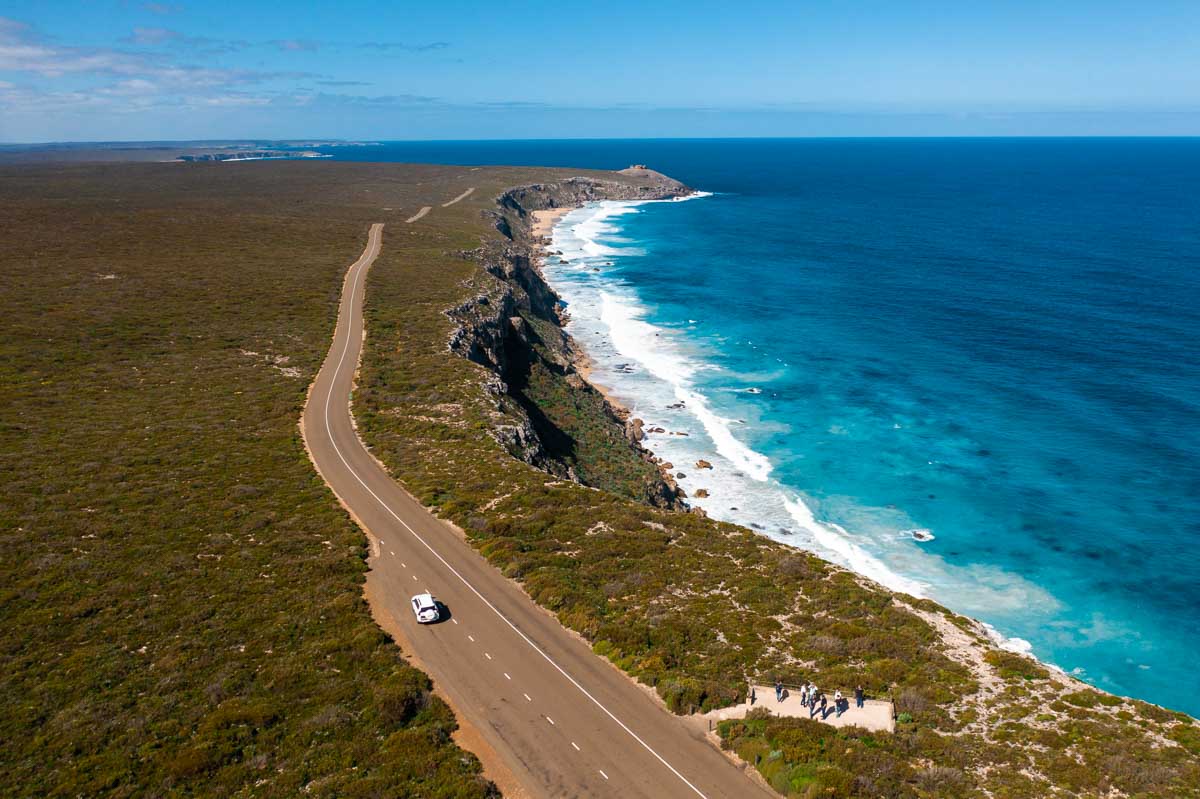 Photo credit: Tourism Australia
Starting your journey in Adelaide, South Australia, drive down to Cape Jervis, stopping by McLaren Vale town for some food, wine and art. A 45-min car ferry ride from Cape Jervis will bring you to Kangaroo Island's Penneshaw. From there, head to Kingscote, the largest town on Kangaroo Island. Many travellers like to base themselves in Kingscote but there're also accommodation options at Vivonne Bay.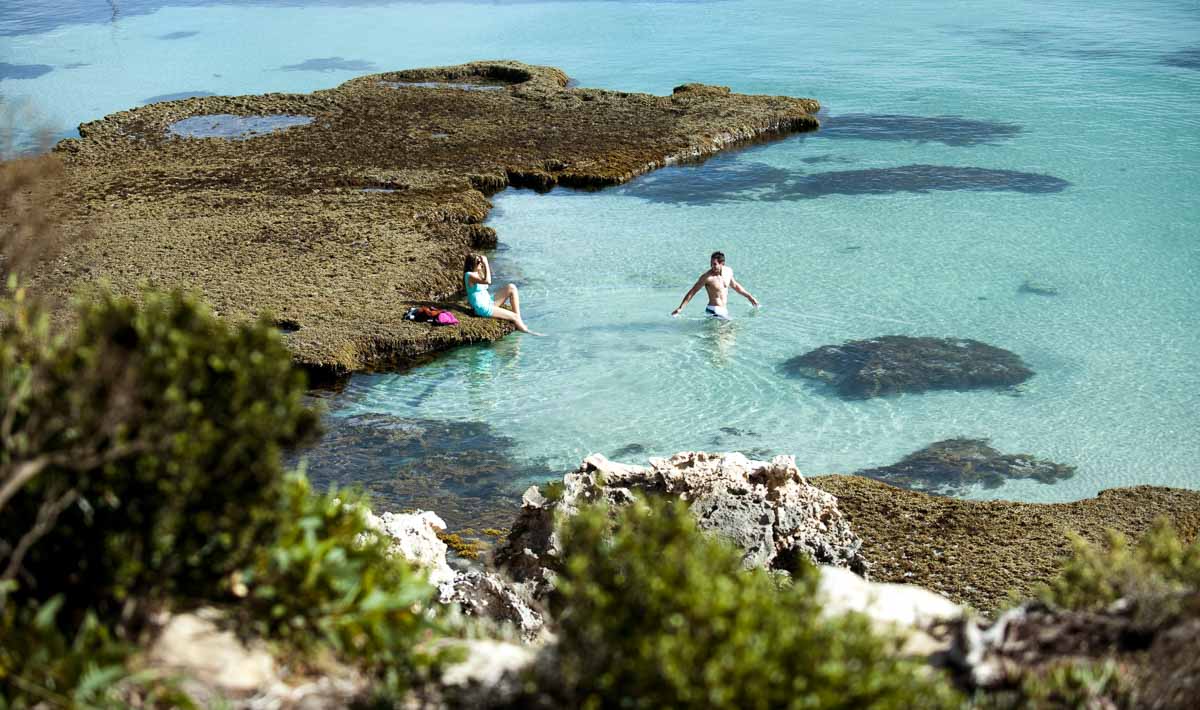 Vivonne Bay. Photo credit: South Australian Tourism Commission
Vivonne Bay is a small coastal community, the perfect location for a short beach vacay. Barbecue as the sun sets or enjoy an exciting quad bike tour through the open grasslands of Kangaroo Island. If you're lucky, you may even spot some wild native kangaroos and koalas. Spend a night at Vivonne Bay before heading to Seal Bay for an unforgettable time basking along the bay with sea lions.
2) Ningaloo Reef, Western Australia: Swim with Whale Sharks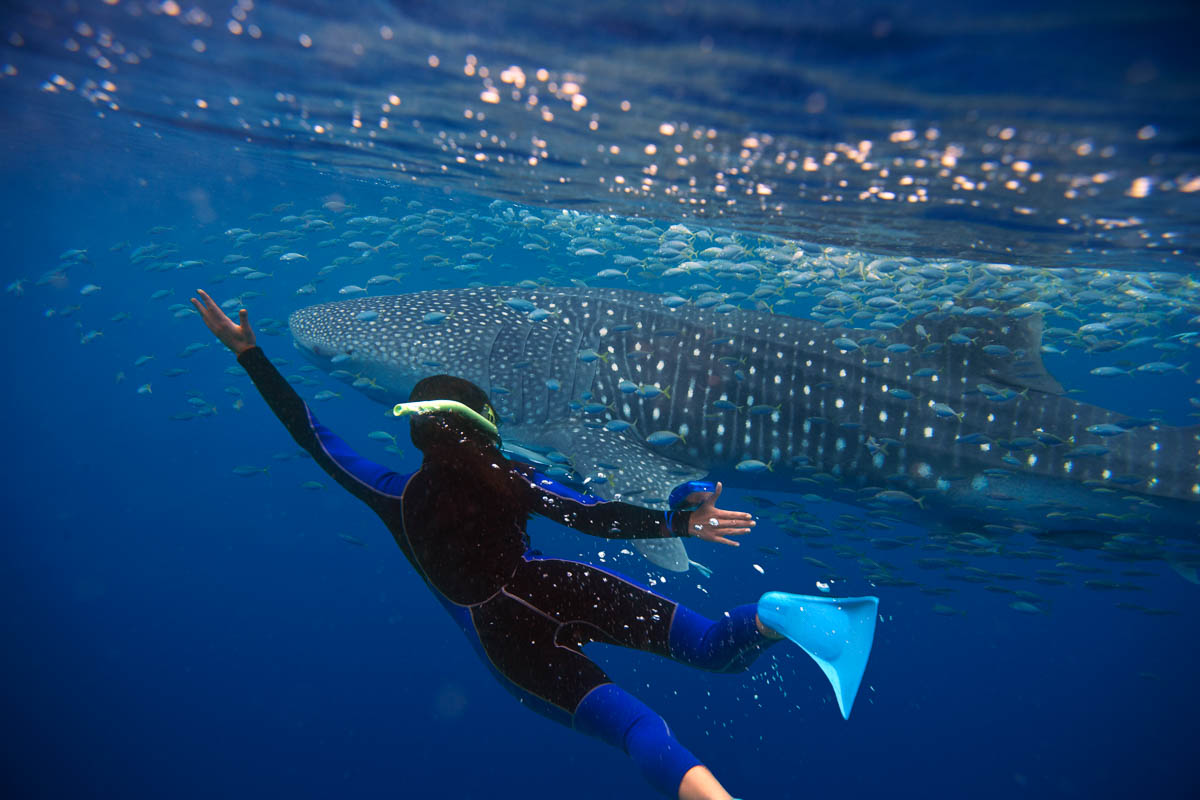 Photo credit: Tourism Australia
Ever dreamt of swimming with whale sharks? This thrilling Australian wildlife encounter is available at Ningaloo Reef on the charming west coast of Australia.
The colossal creatures swim near the reefs every year between April and July in search of food. But don't worry about becoming lunch as these gentle giants only feed on plankton. Join a full-day whale shark tour to experience what it's like to swim next to the majestic fish. Avoid touching the marine creatures you come across while swimming to prevent damage to their protective skin layer and scaring them off!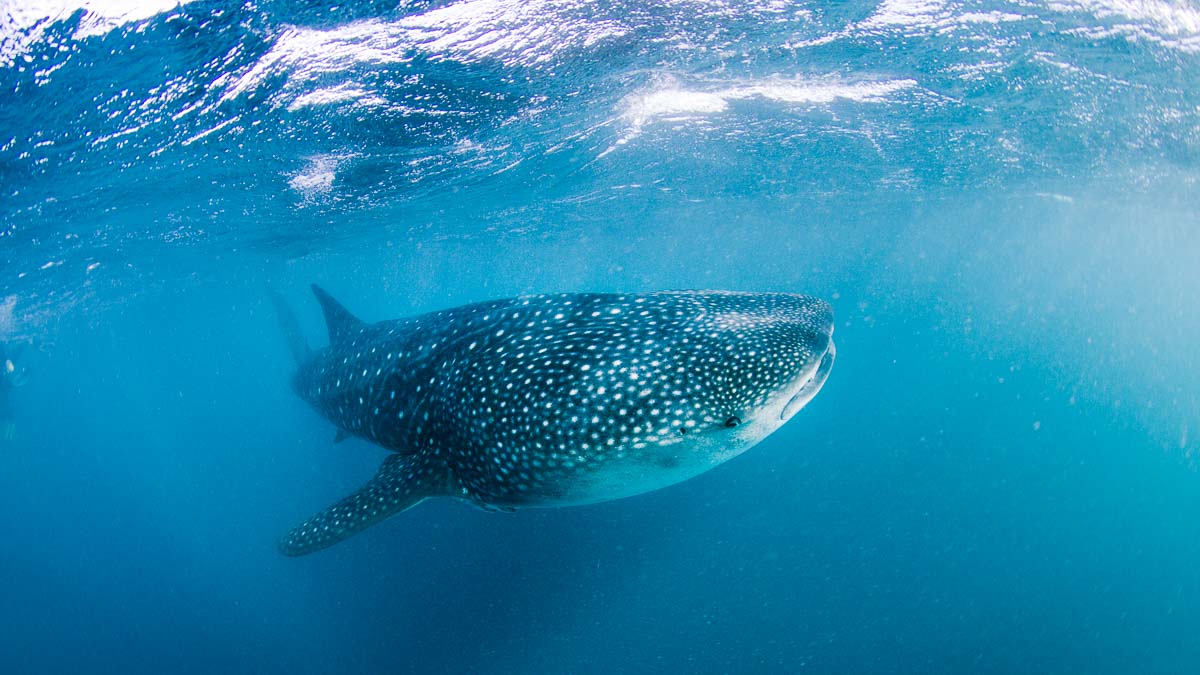 Ningaloo Reef is also the world's largest fringing reef system, stretching 300km long. It is also Australia's most accessible fringing reef, where you can simply walk into a vast garden of coral from the beach. From June to November, there are also sightings of humpback whales, manta rays, dolphins and sea turtles.
Swing by to Cape Range National Park to complete your Exmouth and Ningaloo trip admiring the splendid colours of mother nature with over 630 varieties of wildflowers.
How to get to Ningaloo Reef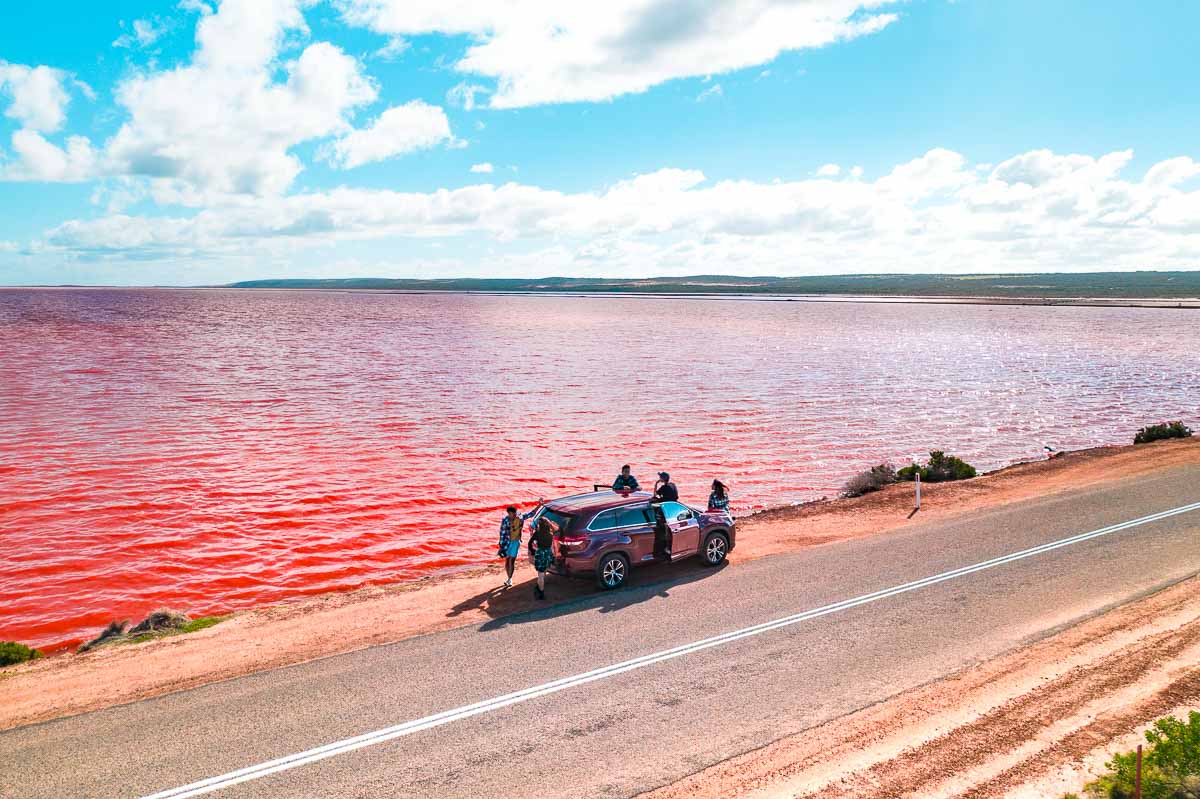 Western Australia's charms are inexhaustible, so why not soak them all in on a leisurely-paced self-driving trip? Take a 10D round-trip Coral Coast drive starting from the city of Perth to Ningaloo. If time is tight, do a one-way drive and fly back to Perth from Exmouth's Learmonth Airport.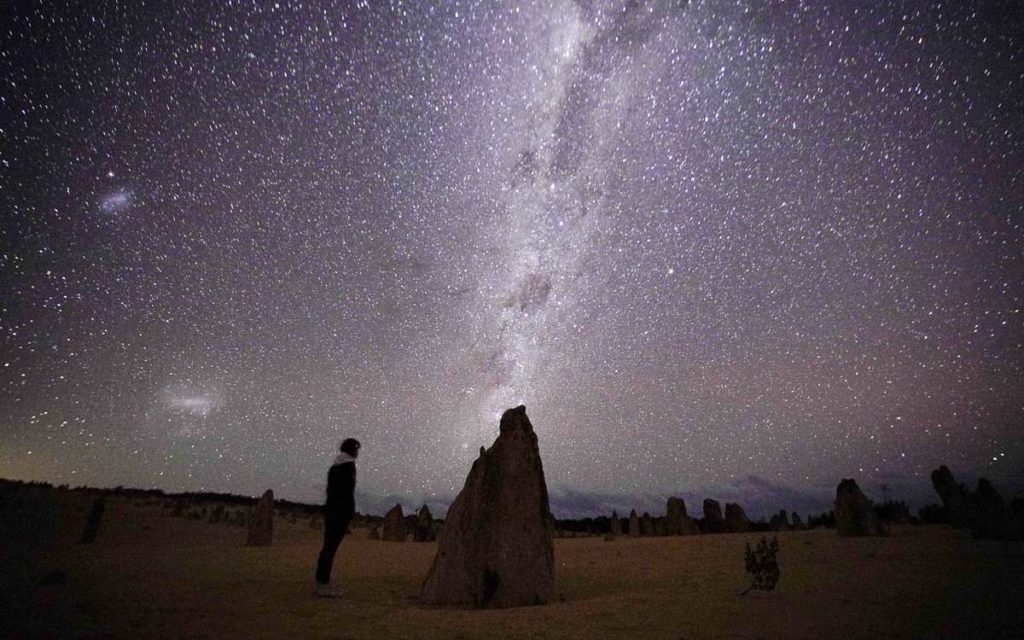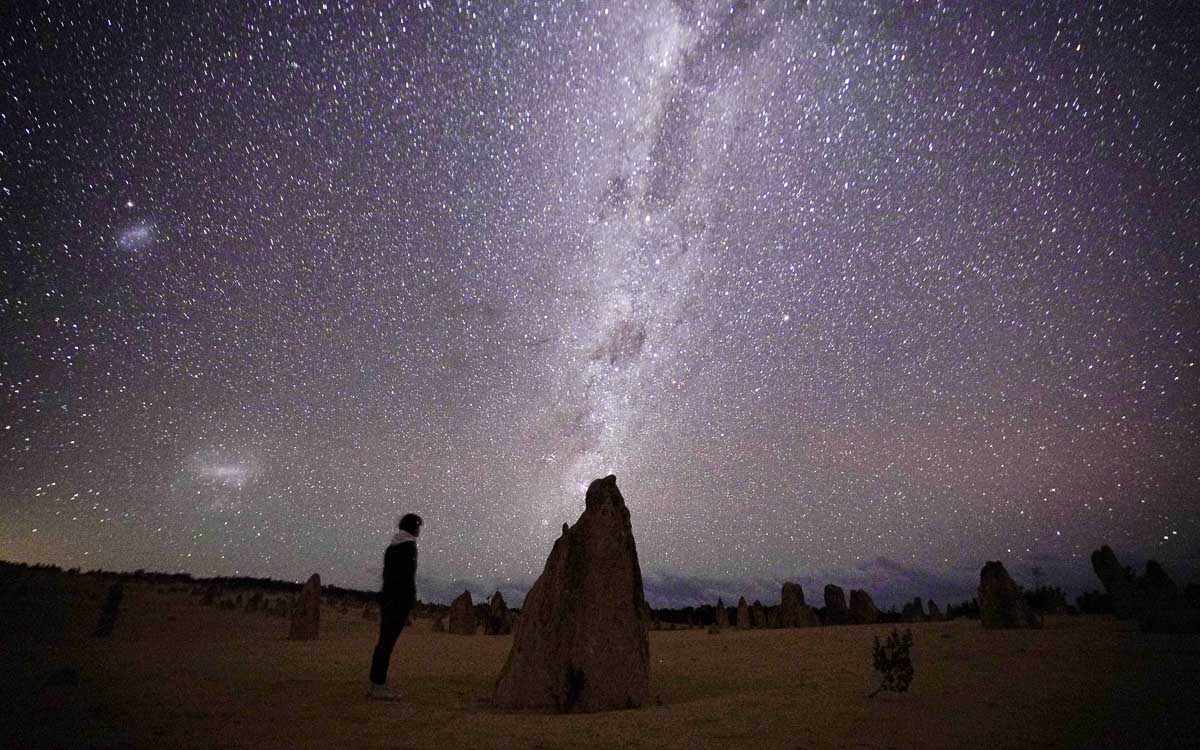 Brave an adrenaline-pumping sand-boarding experience at Lancelin Sand Dunes and admire 3,000-year-old thrombolites (ancient microorganisms) at Lake Thetis at Cervantes. Come nightfall, stargaze among the massive limestone Pinnacles at Nambung National Park. Then, busy yourself with good food and rum in Geraldton, and end the day with a beautiful sunset at Point Moore Lighthouse.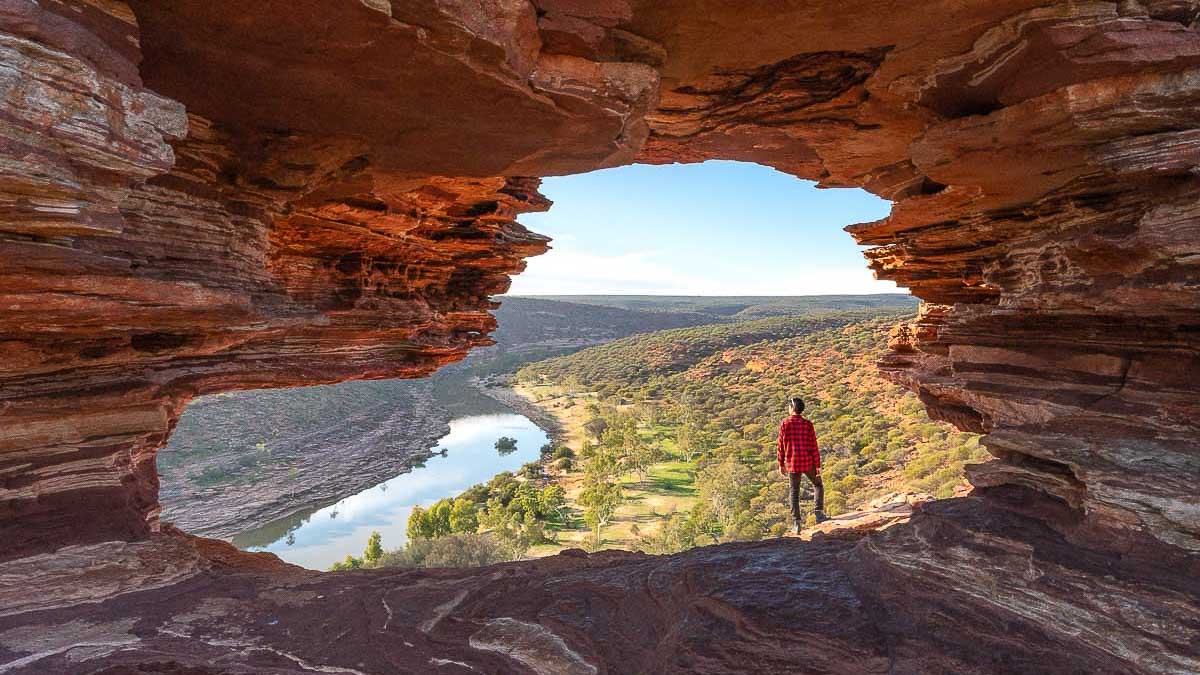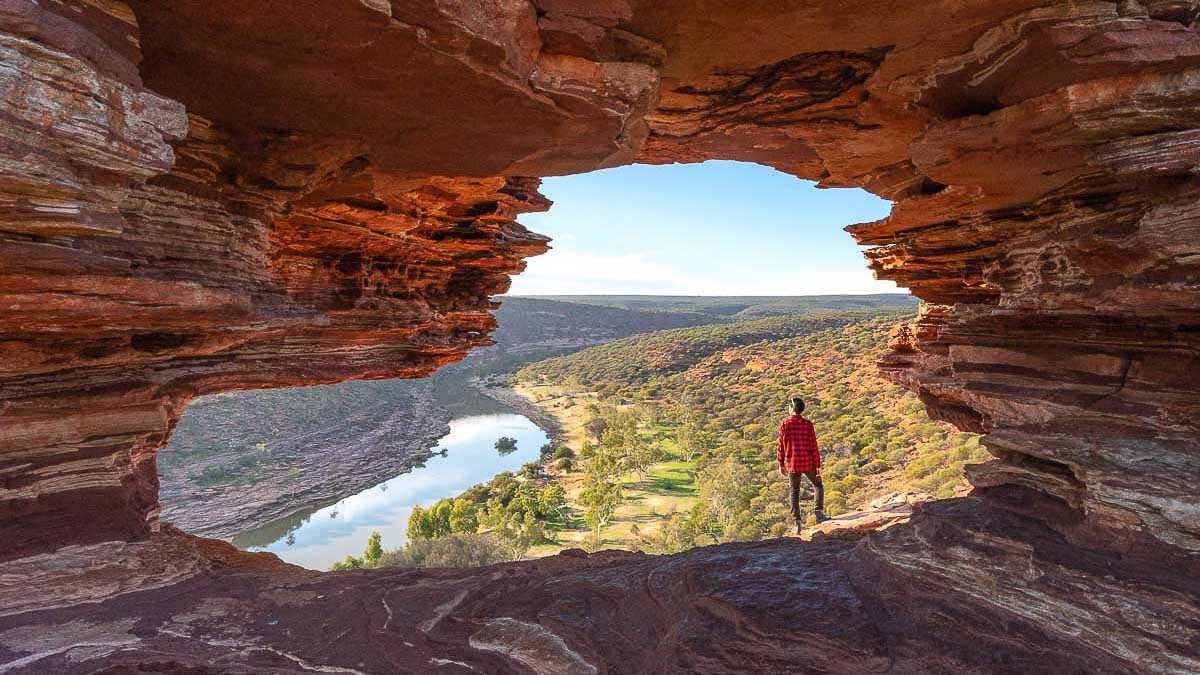 Continue the Coral Coast drive towards Kalbarri National Park in search of the famous dreamy pink-coloured Hutt Lagoon and walk down picturesque trails to see some of Western Australia's most iconic natural attractions such as Nature's Window, Mushroom Rock, Natural Bridge and Island Rock.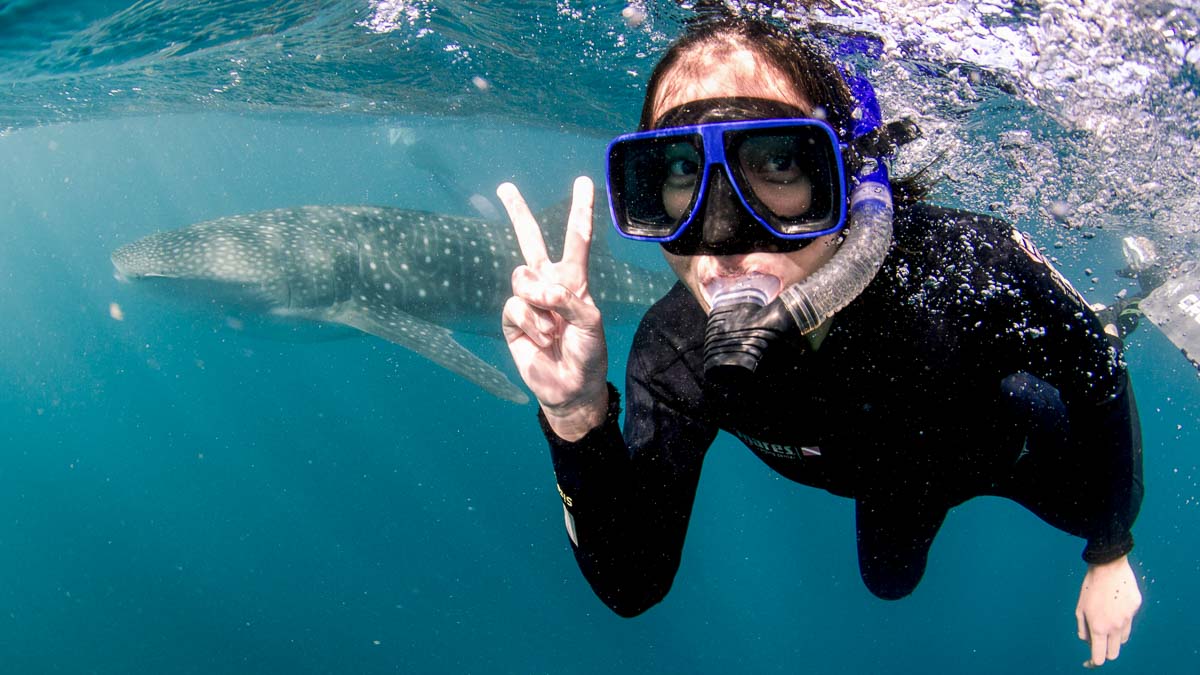 You may even spot some migrating humpback whales if you're lucky.
Note: Western Australia is not yet open for quarantine-free travel. More details here
Read also: 11D Western Australia Itinerary from Perth to Ningaloo
3) Maria Island, Tasmania: Wander with wombats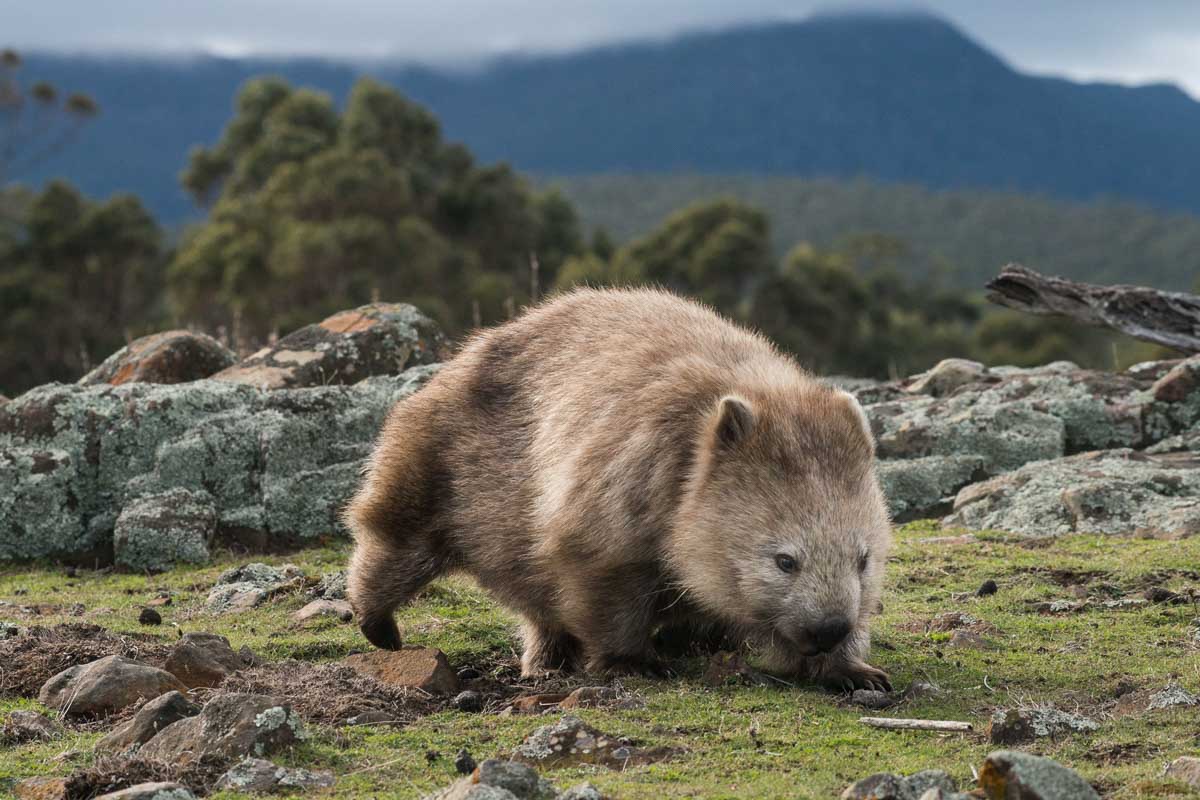 Photo credit: The Maria Island Walk
Off the east coast of Tasmania lies Maria Island National Park, home to a variety of rare flora and fauna. It is also one of the best places in Australia to have close encounters with wild wombats. The chonky furball is the world's largest burrowing mammal, and can often be seen waddling and digging dirt on Maria Island.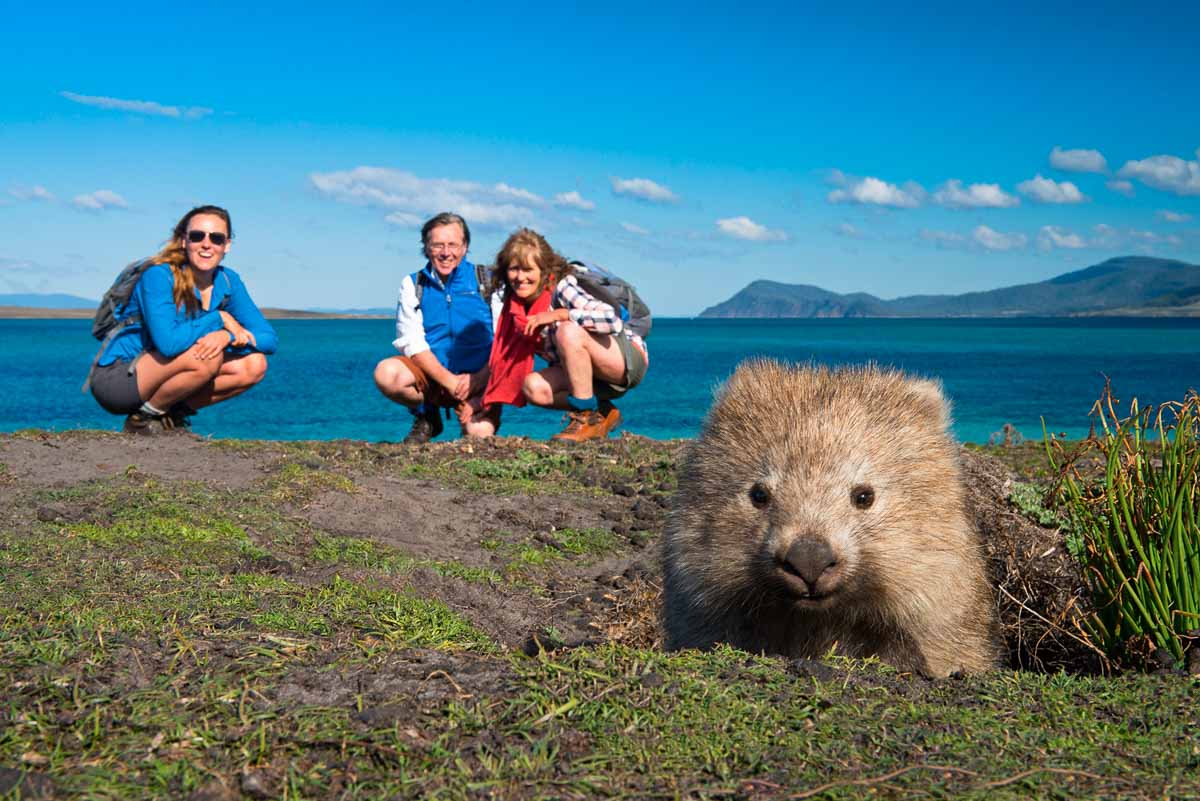 Photo credit: The Maria Island Walk
Even though the wombats on Maria Island are wild and roam freely, they don't seem to be shy of humans. So you can get pretty close to them for photos without them running away.
There are rules that visitors to Maria Island should abide by nonetheless — no picking up of wombats, not getting too close if they have babies, not to surround the wombats, and not to chase the wombats if they are walking away.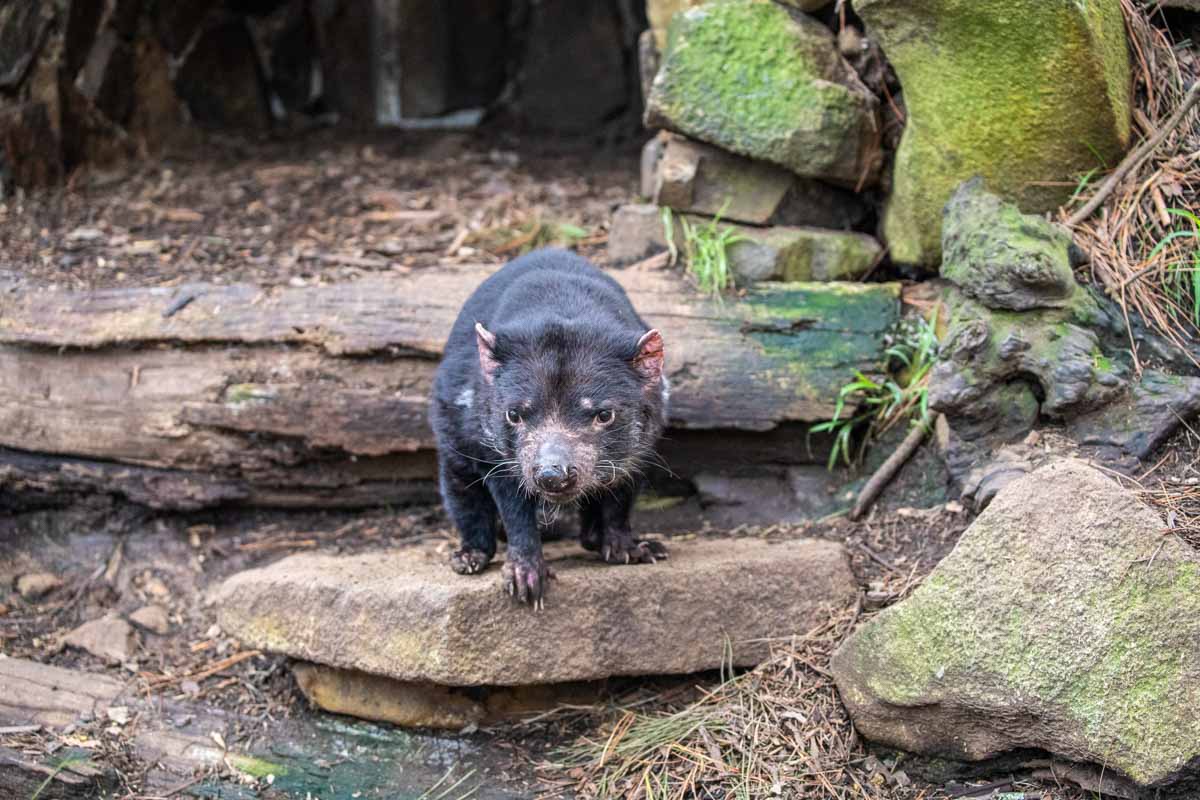 Photo credit: Tourism Australia
Tasmania is also the only place where you can find Tasmanian devils in the wild. In 2013, 28 healthy Tasmanian devils were brought to Maria Island for a captive breeding programme to save their declining population. Today, there are about 100 of the small carnivorous marsupials on the island.
Photo credit: Wikimedia Commons
Other Australian wildlife that can be found on Maria Island include two native wallaby species, the Tasmanian Pademelon and Bennetts Wallaby, as well as Forester Kangaroos and many birdlife.
How to get to Maria Island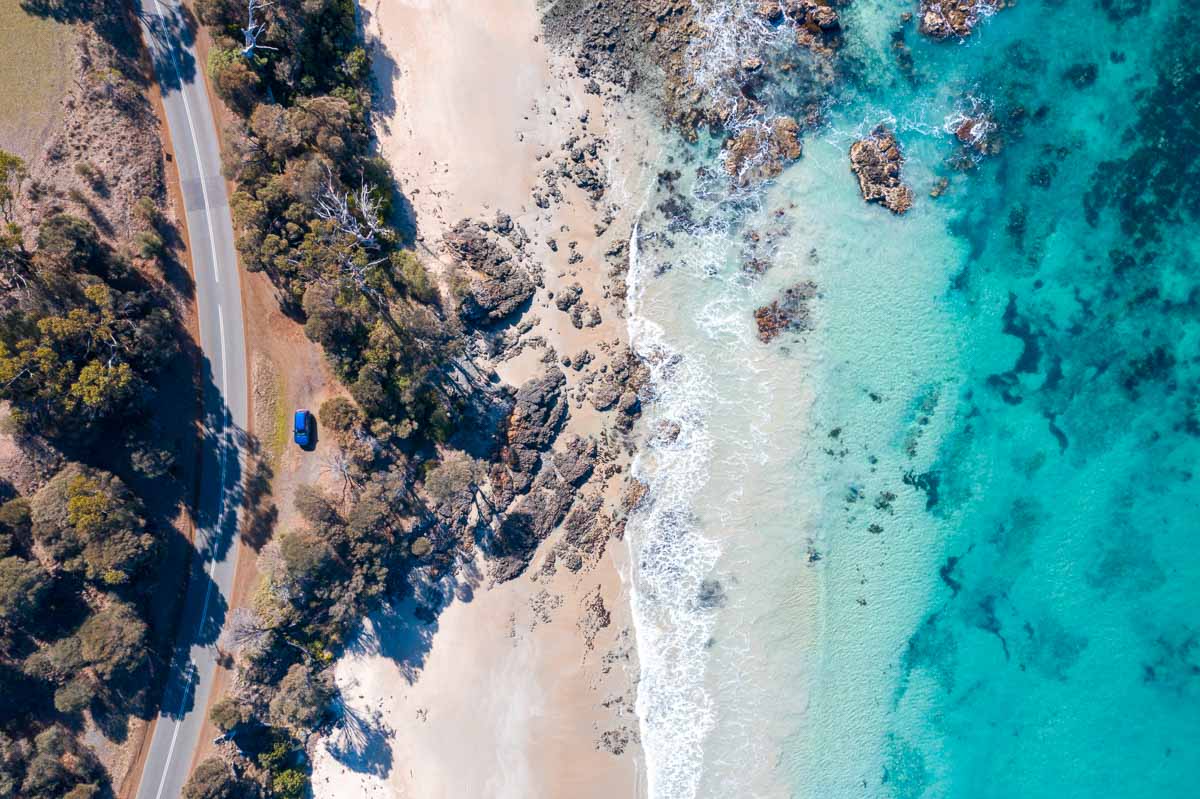 Photo credit: Tourism Australia
There's no better way to explore Tasmania than on a road trip. Tasmania may seem like a small island when compared to mainland Australia, but it's almost a hundred times larger than Singapore. Travellers can get around on buses or rent a car to get to places — the 5D Great Eastern Drive is one of the best road-trippin' routes to on a maiden trip.
Start your journey from Hobart and head to Triabunna town, where you'll hop on the ferry to Maria Island to see the cutest wombats. Spend the day on the island amongst nature and you'll encounter plenty of native Australian wildlife. Continue the journey northwards to Swansea. Take in the views along one of Australia's most scenic coastal drives and have lunch at one of the farms or wineries in the area. Rest well and get ready for a day's of outdoor adventure next.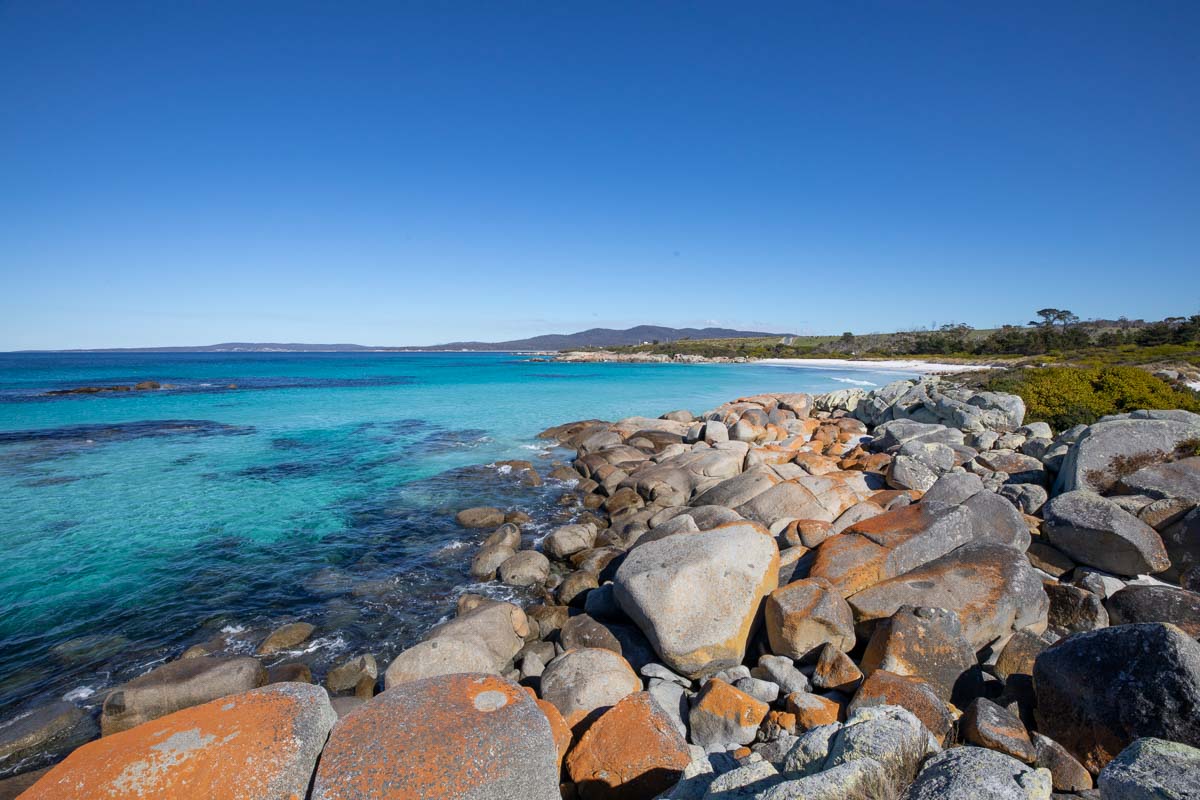 Bay of Fires. Photo credit: Tourism Australia
Wineglass Bay and Hazards Beach Circuit require some walking, but they promise the best views of Freycinet National Park. If the weather is good, take a swim in the waters of Honeymoon Bay before calling it a day at one of the lodges at Freycinet. Continue the journey the following day to St Helens, a fishing port with a nice, laid-back vibe. Get the freshest seafood at local eateries at St Helens! Finally, head to Binalong Bay and visit the Bay of Fires, a white sandy beach famous for its orange lichen-covered granite boulders.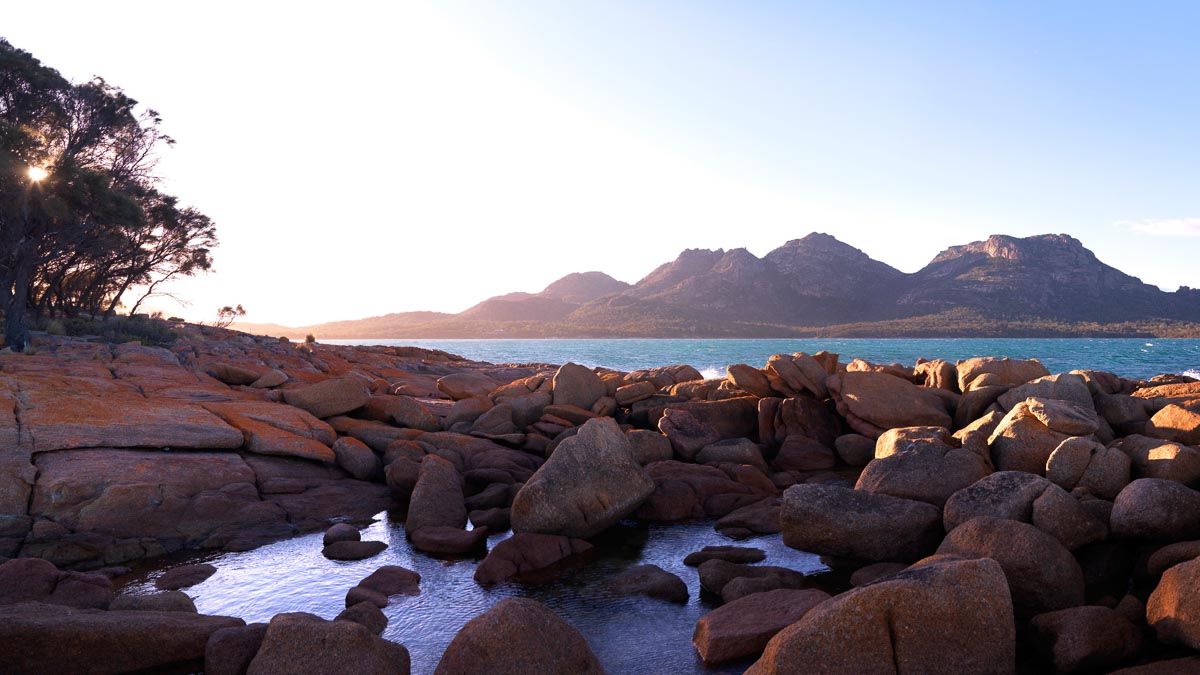 Photo credit: Saffire Freycinet
4) Pebbly Beach, New South Wales: Chill by the beach with kangaroos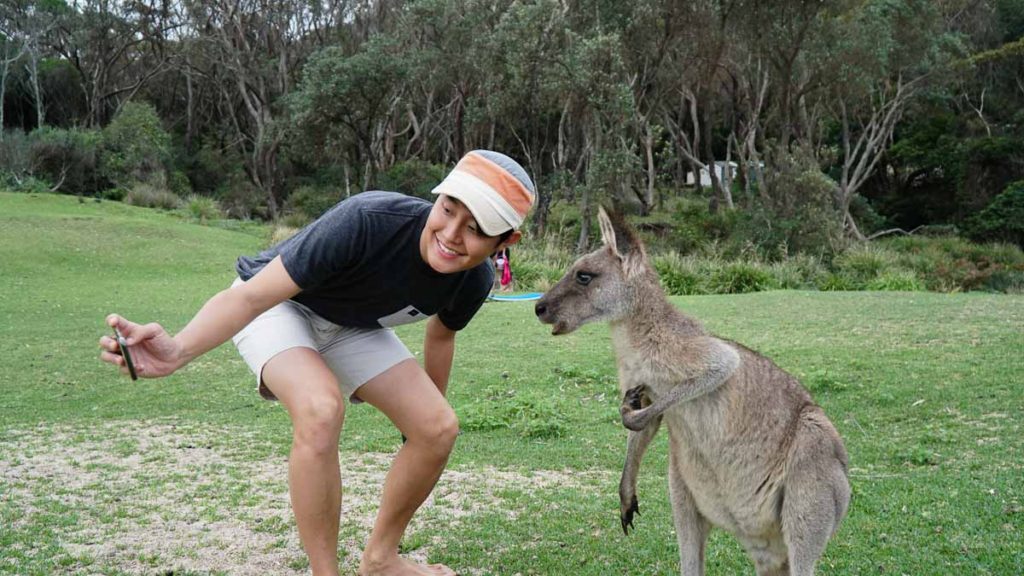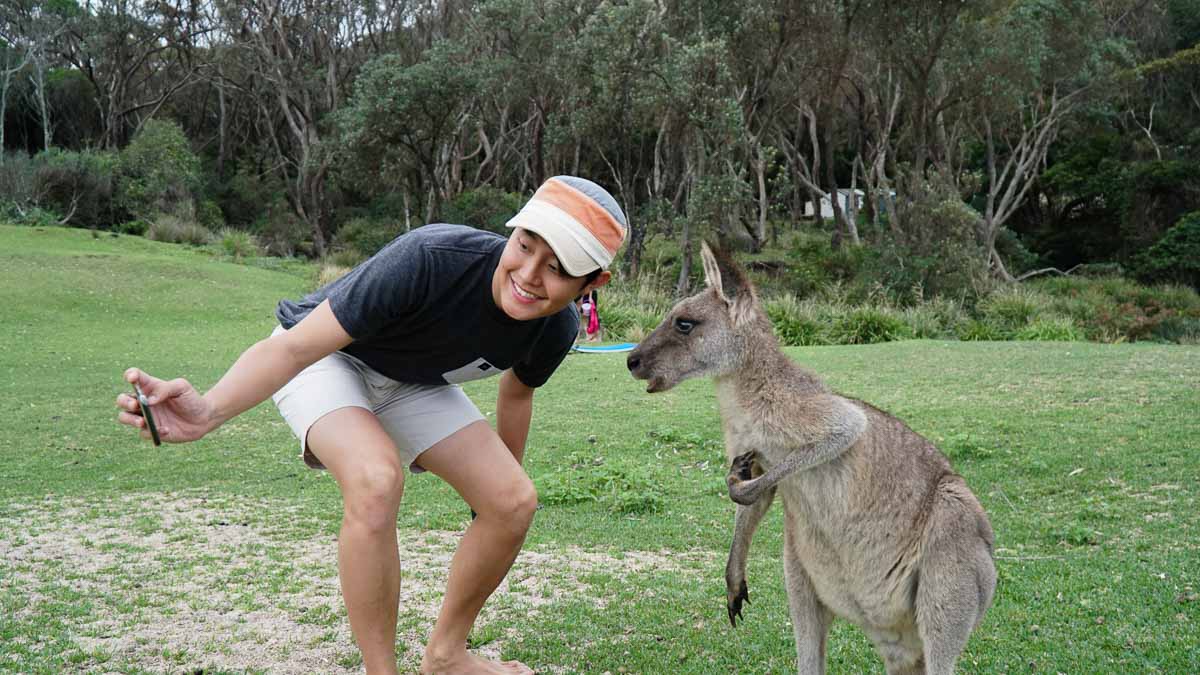 Kangaroos are a pretty common sight in Australia but it's at Pebbly Beach where you can see the natives up-close and in abundance. Chill by the beach or try to score a selfie with the roos while they graze on the grass. Located in Murramarang National Park, Pebbly Beach is a great spot to enjoy the sun or surf in the sea.
Photo credit: Tourism Australia
How to get to Pebbly Beach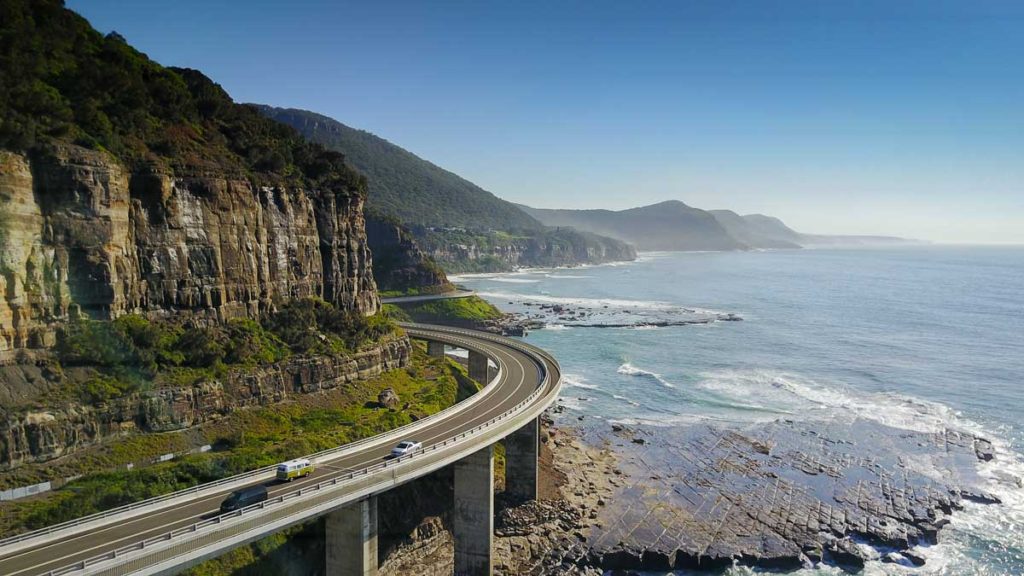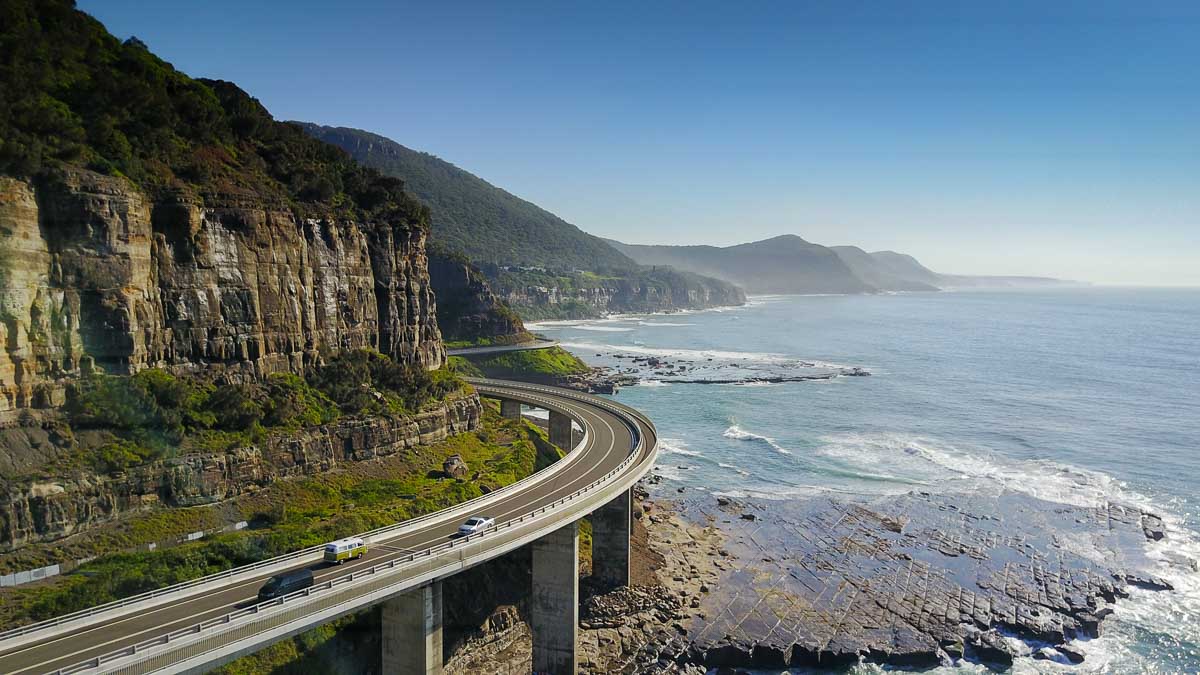 Located south of Sydney, both Pebbly Beach and Jervis Bay offer some great experiences for road tripping in New South Wales. Get the most out of it with an epic 6D road trip from Sydney to the Sapphire Coast!
There's plenty to check out in Sydney and Pebbly Beach. Make a stop at the Royal National Park where you'll find the famous Figure Eight Pools, Wedding Cake Rock, and Curracurrong Falls. Along the way, there's also the famous Kiama Blowhole, and a chance to surf with dolphins in Jervis Bay before reaching Pebbly Beach. But don't stop there — nature lovers may want to stop by Booderee National Park that has several trails leading to stunning white-sand beaches.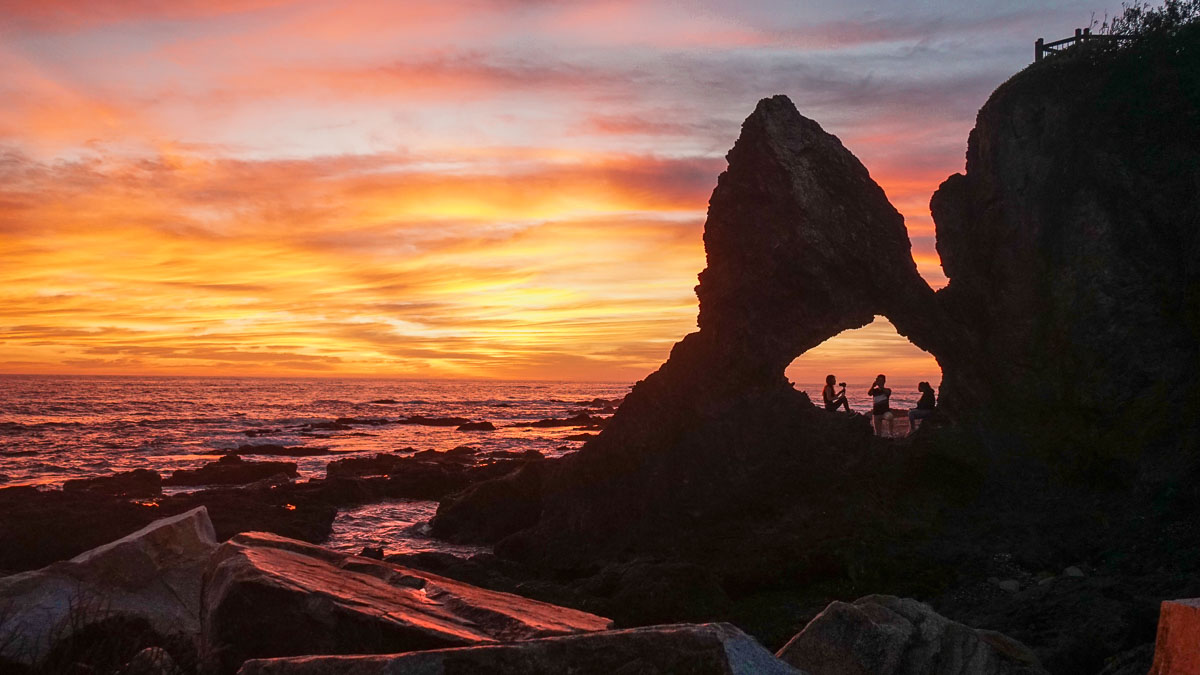 Further down south, catch the sunrise at Australia Rock in Narooma. Snorkel with seals at Montague Island and venture onwards to Eden, the southernmost end of NSW. Eden is a small fishing town that's popular for whale watching cruises from May to November.
Read also: Sydney South Coast Road Trip — 7 Day Itinerary From Sydney to Eden
5) Raymond Island, Victoria: Largest population of wild koalas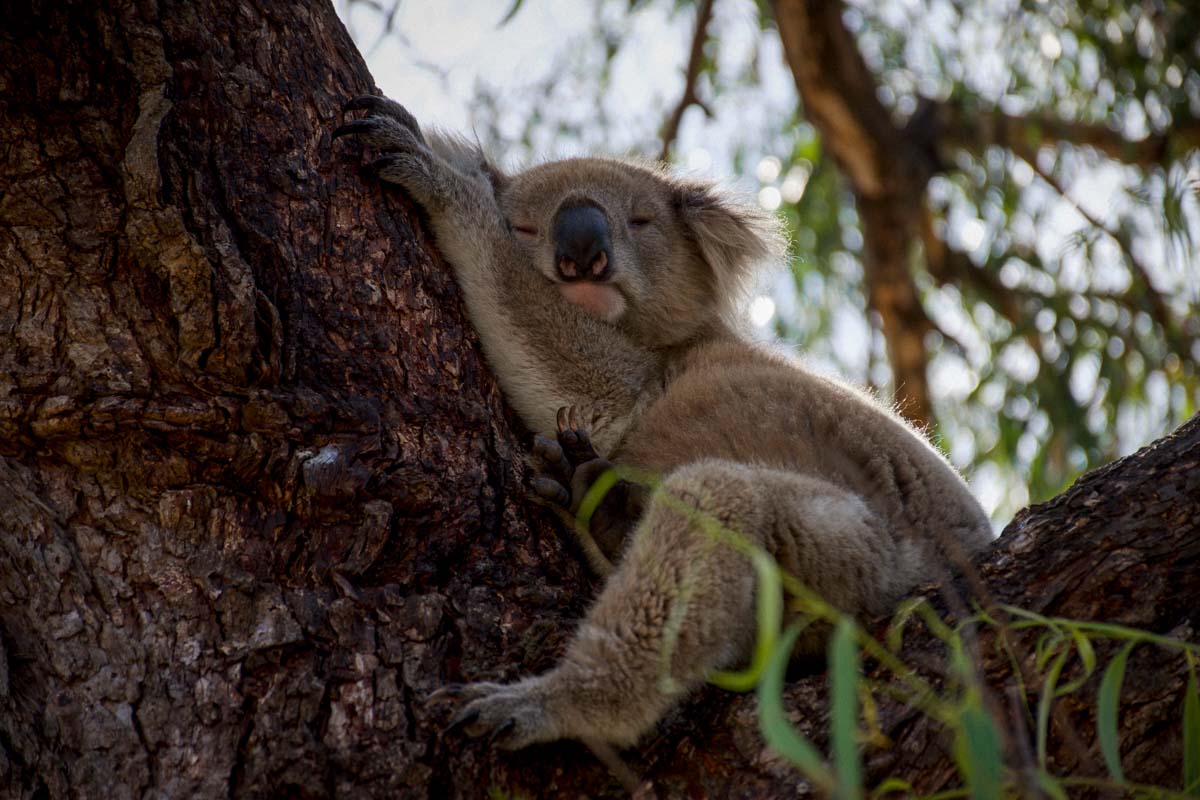 Photo credit: Wikimedia Commons
Raymond Island is unlike any other island in Australia, at least when it comes to wild encounters with koalas. The small island in the Gippsland region is only 6.4km long by 1.8km wide, yet it's home to around 250 wild koalas. The furry residents can be spotted anywhere on the island, mostly lounging on trees. Besides housing the largest population of wild koalas, Raymond Island is also home to other Australian wildlife such as kangaroos, echidnas, wombats, and possums.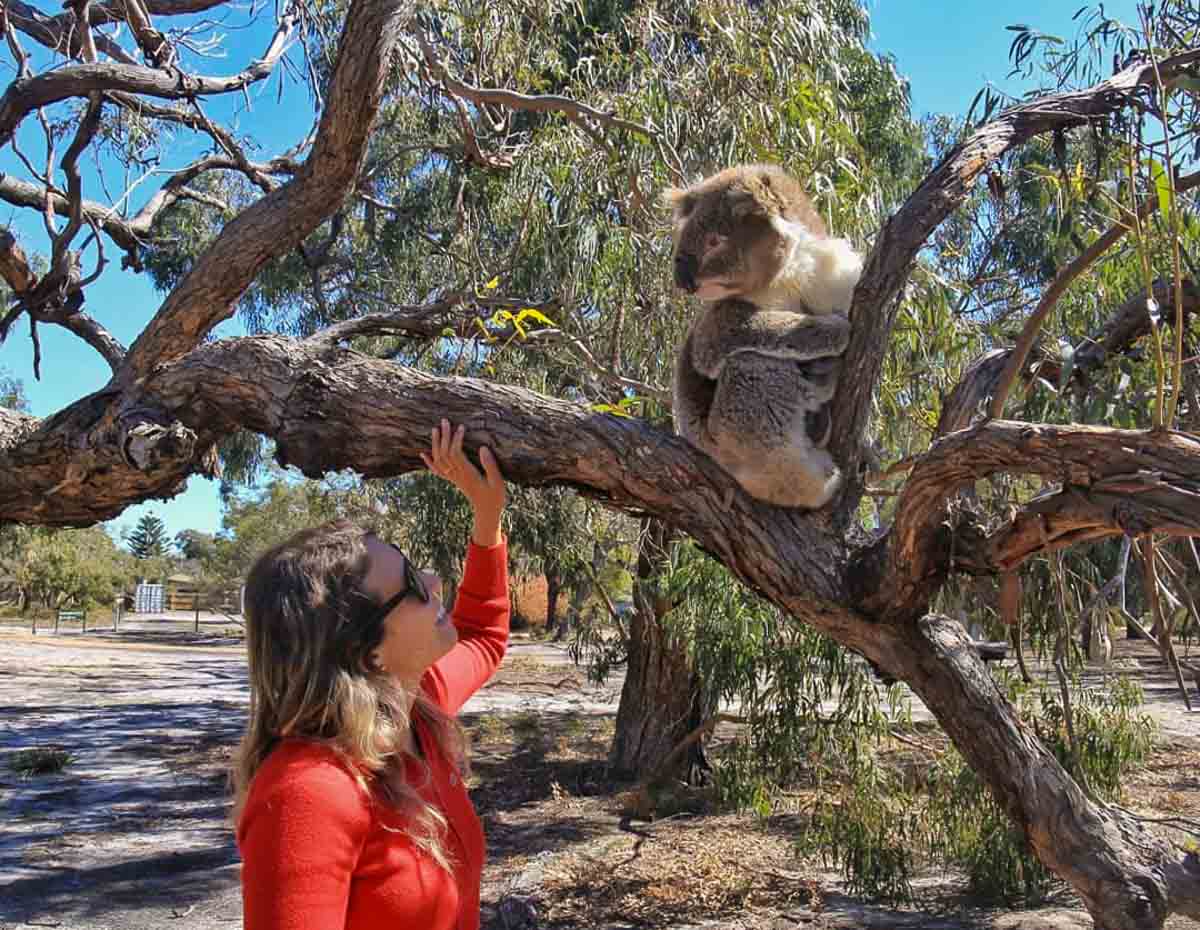 Photo credit: @semtrilhos via Instagram
Raymond Island's size makes it easy for exploring on foot or bikes. There's a 1.2km long Koala Trail walk that starts at the main ferry point and goes around the island.
How to get to Raymond Island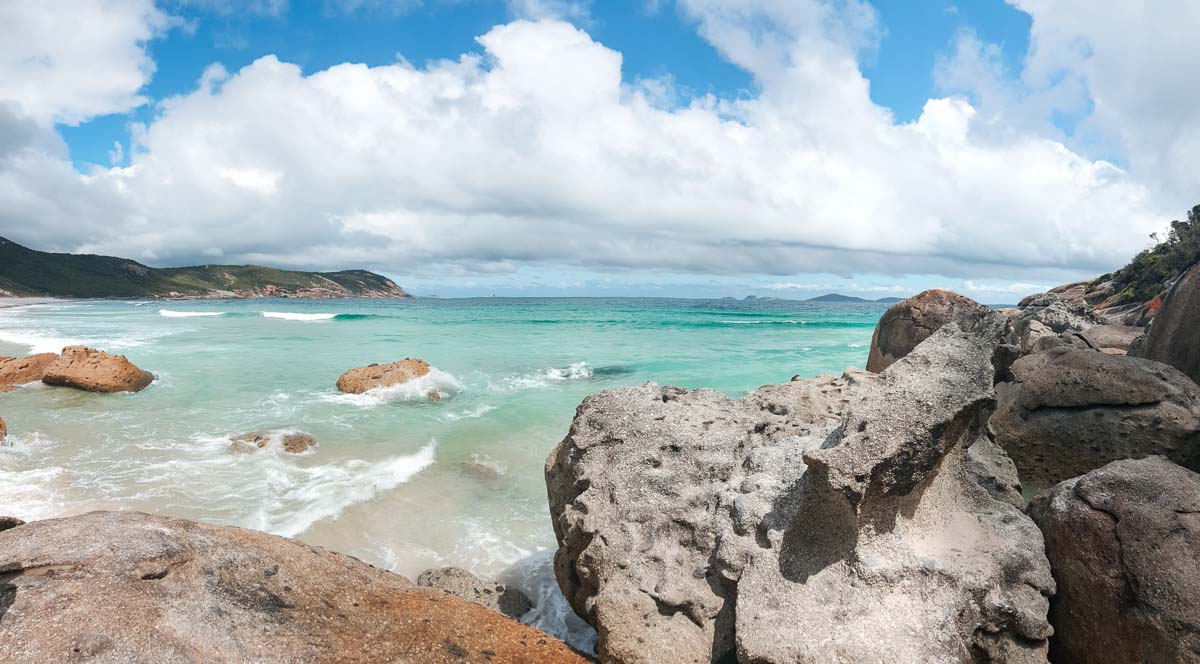 Photo credit: Wikimedia Commons
Raymond Island can be accessed via a short ferry ride from Paynesville — a three-and-a-half-hour drive from Melbourne city.
Victoria may be the second-smallest and most densely-populated state in Australia, but it sure isn't short of outdoor spaces for adventure and wildlife encounters.
Explore the best of Victoria's outdoors on a 6D Gippsland Coastal Discovery Touring Route that covers Wilsons Promontory National Park, one of Victoria's best parks. Take one of the scenic walking trails and spot wildlife among the teeming wildflowers, or learn surfing at one of its pristine beaches.
Victoria is also home to the famous Phillip Island, where you can view cute little penguins waddle home from the ocean to their burrow.
6) Tidbinbilla Nature Reserve, Australian Capital Territory: Spot the elusive brush-tailed rock-wallabies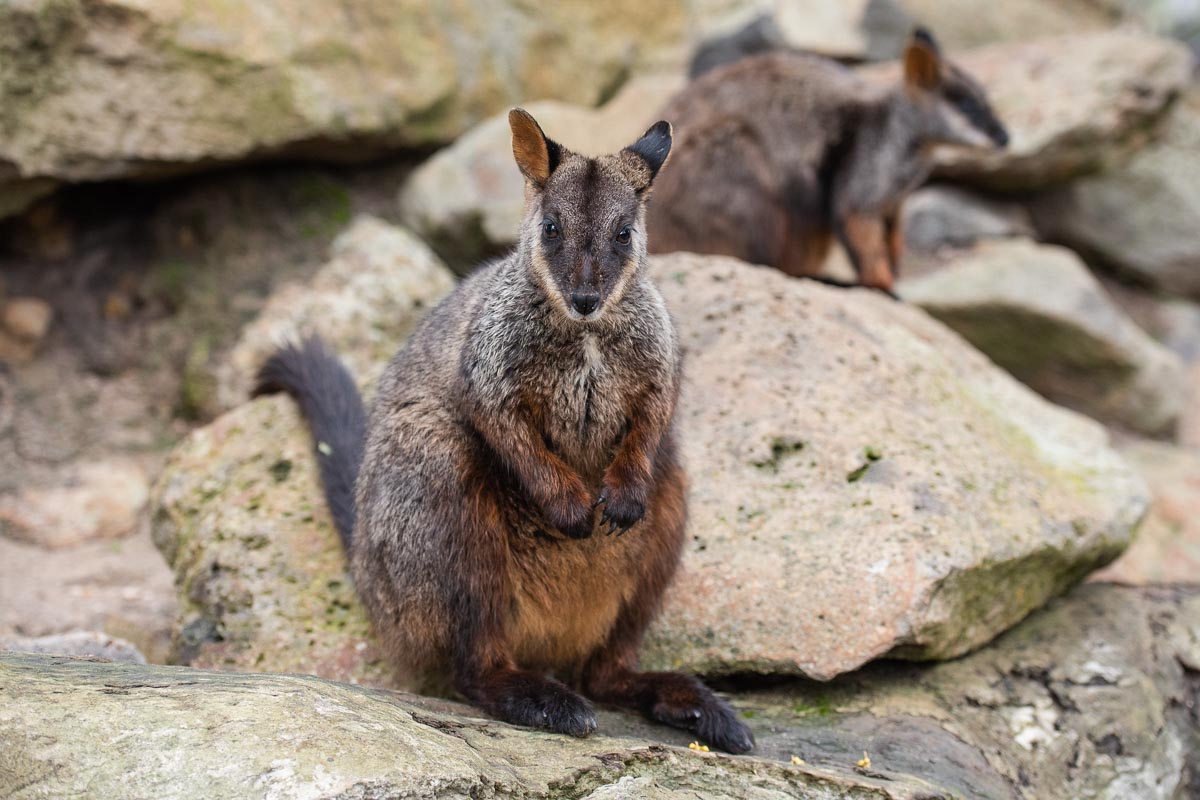 Photo credit: pen_ash from Pixabay
A short 45-min drive from Canberra, the capital city of Australia, is Tidbinbilla Nature Reserve. The reserve is home to the elusive brush-tailed rock-wallabies, a threatened wallaby species named after its distinctively bushy tail.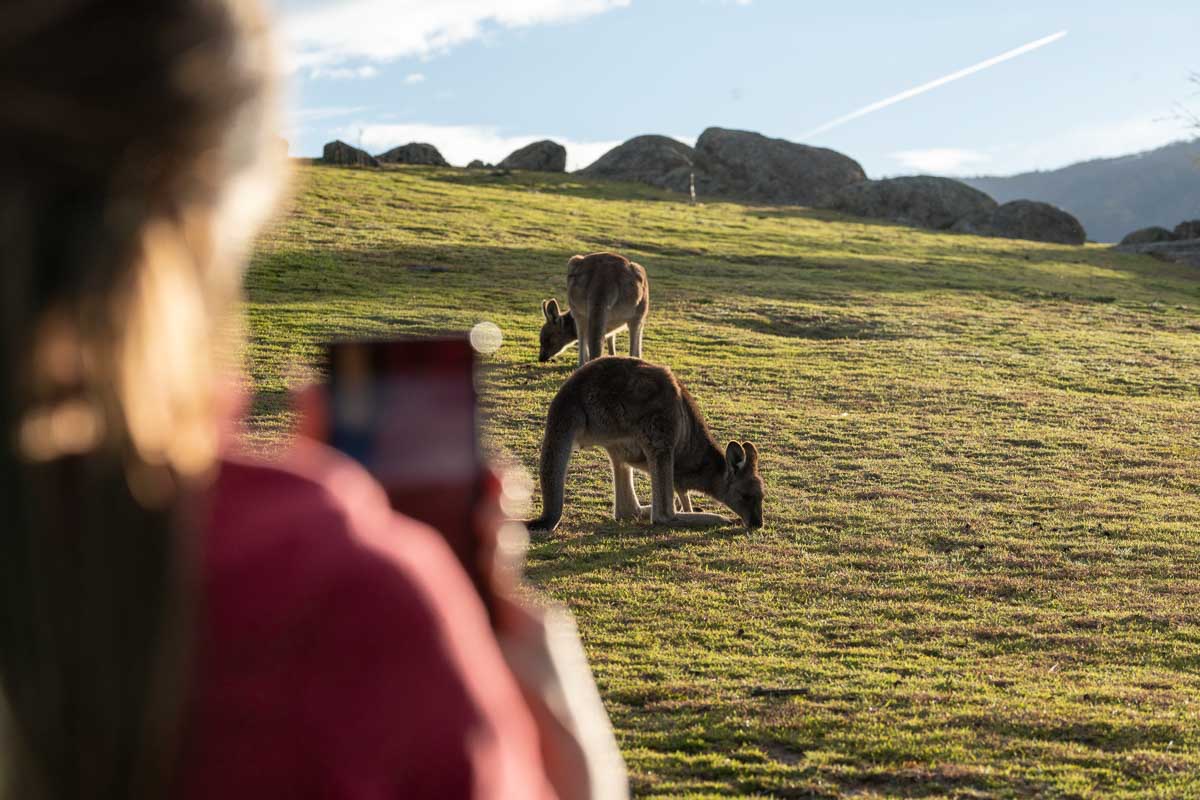 Photo credit: Tourism Australia
And it is only at Tidbinbilla where you can find the wallabies in the Australian Capital Territory, though most of the creatures are under conservation programmes to build up their population before re-introduction back into the wild.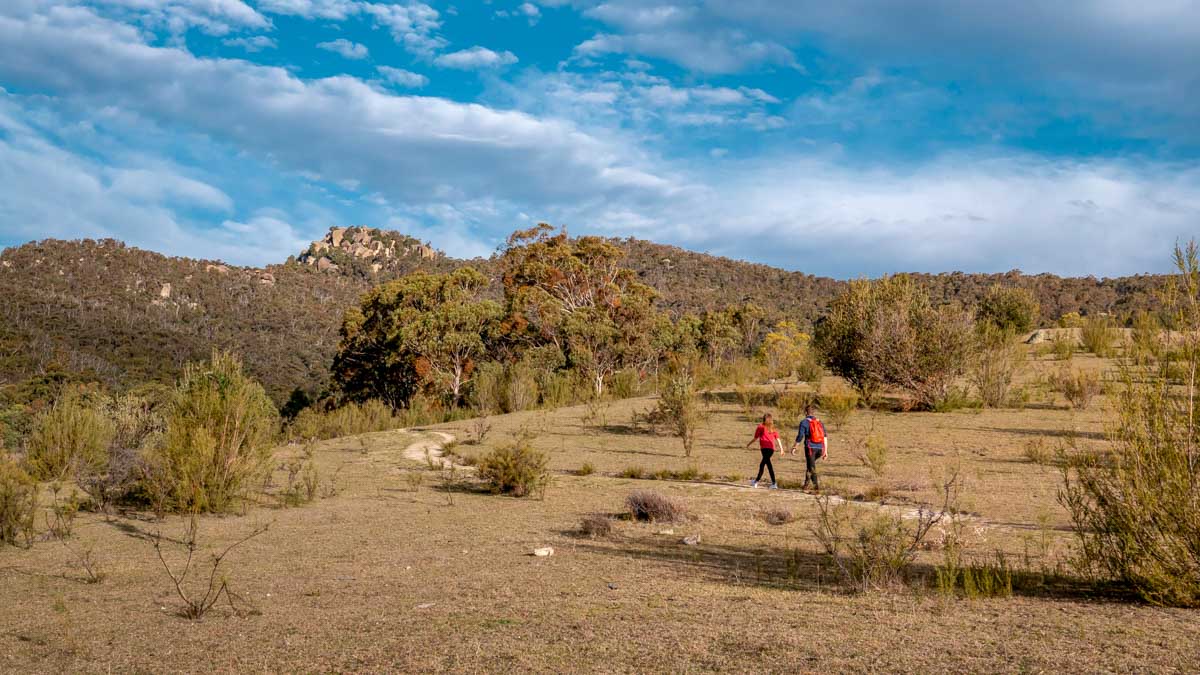 Photo credit: Tourism Australia
There are 22 marked trails at Tidbinbilla ranging from short walks to day-long hikes. Keep your eyes out for any wandering wallabies and other wildlife such as kangaroos, emus, and even the platypus!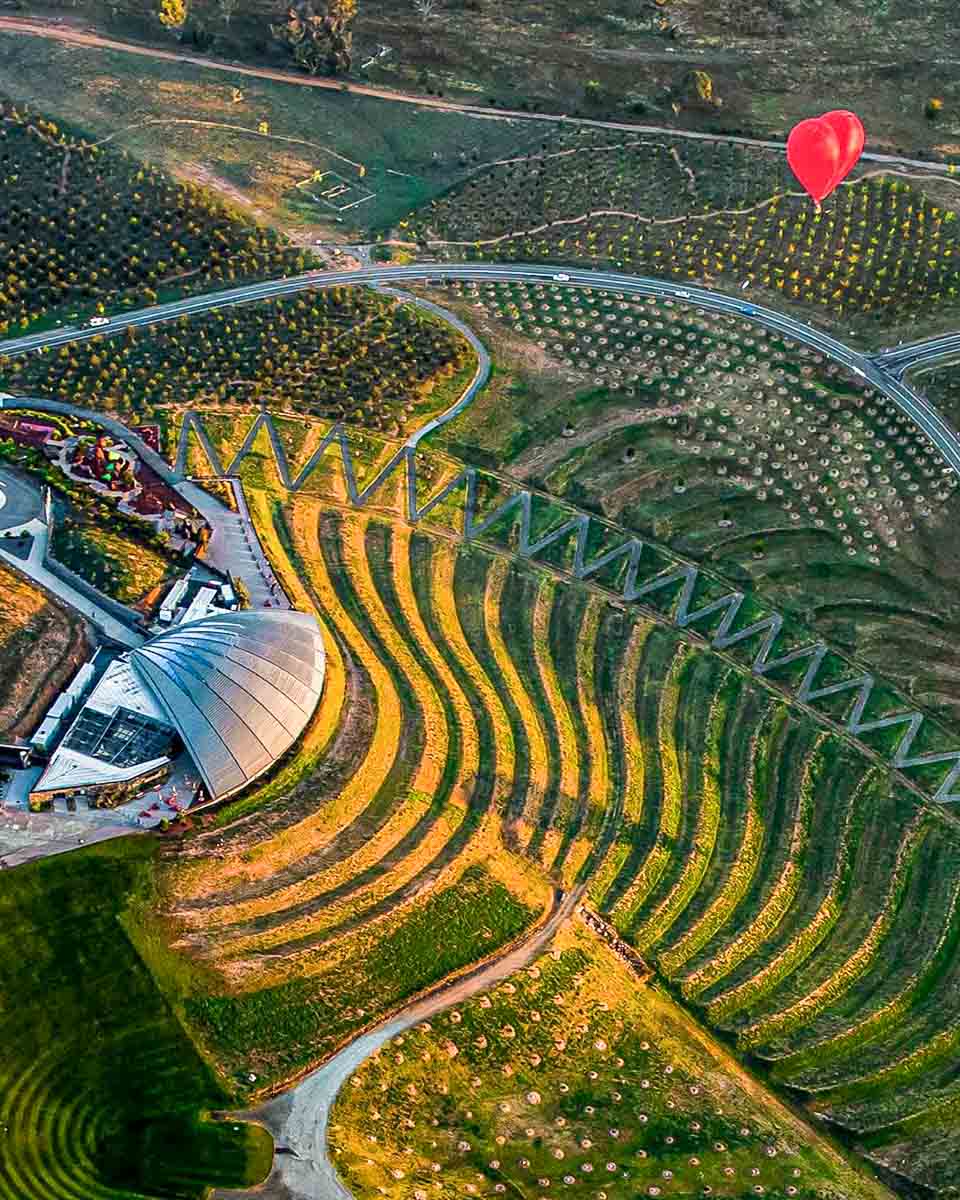 National Arboretum Canberra. Photo credit: @wanderlust73 via Instagram
City slickers looking for an offbeat getaway should consider embarking on a 5D Canberra & Sapphire Coast road trip that covers a mix of culture, art, and nature. A must-visit is the National Arboretum Canberra that houses more than 44,000 trees from around the world.
7) Kakadu National Park, Northern Territory: Spot crocodiles in their natural habitat on a cruise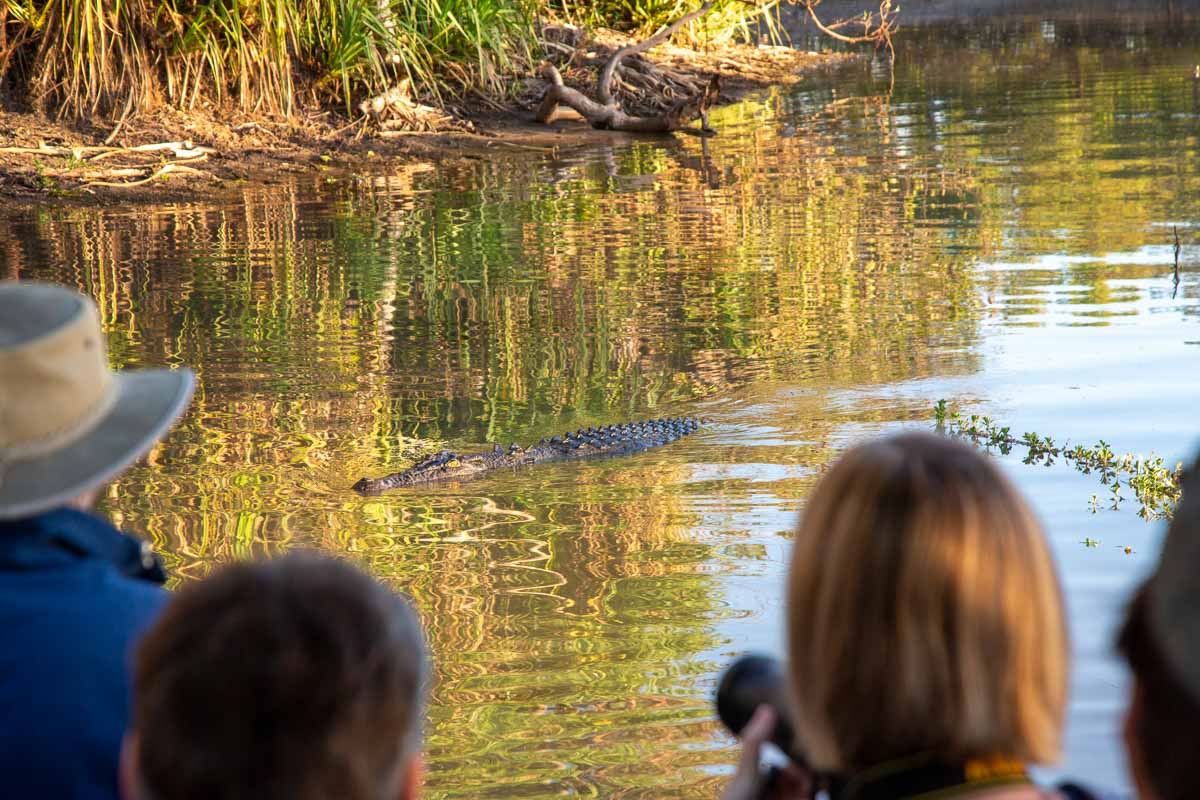 Photo credit: Tourism Australia
We've covered a fair share of cute and cuddly Australian animals, so how about a more ferocious encounter with crocodiles! In the Northern Territory, both freshwater and saltwater crocodiles can be found in the river systems. And a trip to Darwin isn't complete without seeing the large reptiles for yourself.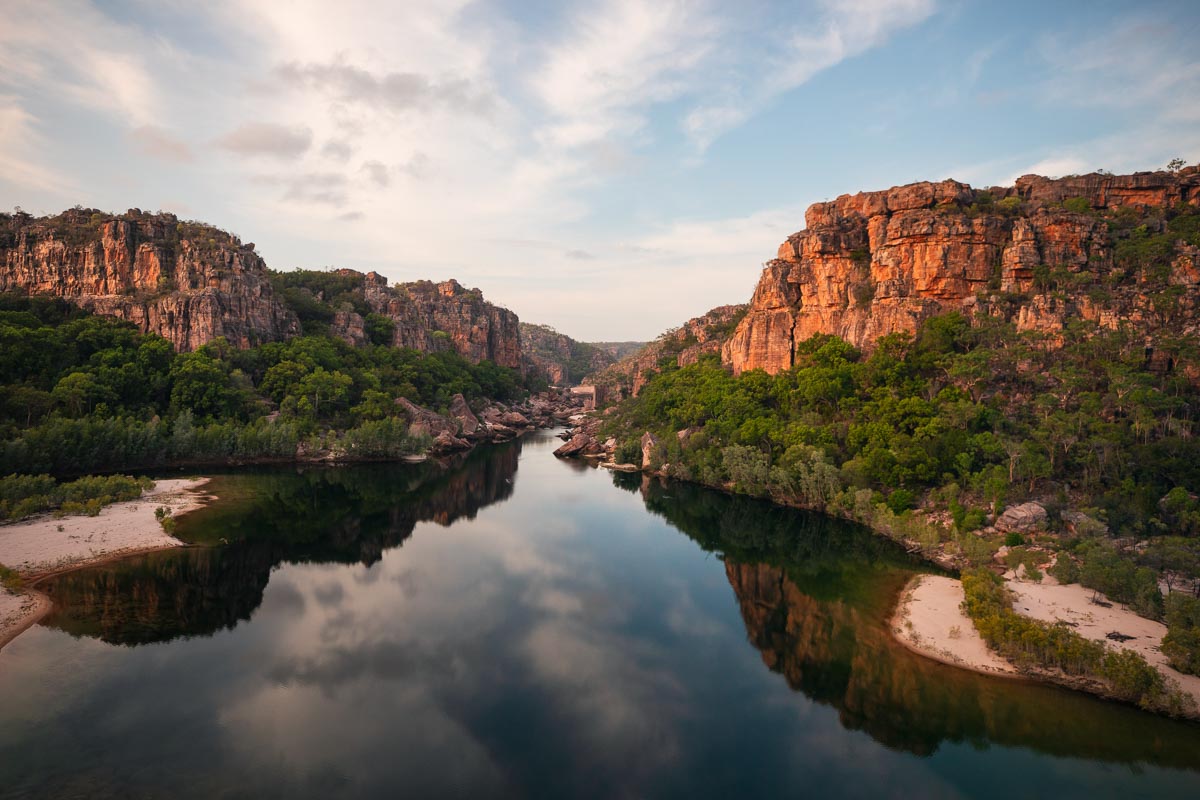 Photo credit: Tourism Australia
Home to over 10,000 wild crocodiles, Kakadu National Park is a two-hour drive from Darwin. And the best way to safely see the fearsome predators is by going on a boat cruise or from a higher viewing platform.
The Yellow Water Cruises operates 90 and 120min cruises along the Yellow Water Billabong. Wildlife of numerous species throng the expansive wetlands. So if you're a wildlife lover who appreciates a daring trip near flesh-eating crocs, Kakadu is the place to visit.
Next time you're in Darwin, embark on a 7D Nature's Way road trip which covers some of the best national parks in the Northern Territory. It includes Litchfield National Park, Kakadu National Park, and Nitmiluk Gorge where you can expect thrilling plunge pools and stunning waterfalls.
8) Lady Elliot Island, Brisbane, Queensland: Majestic manta rays galore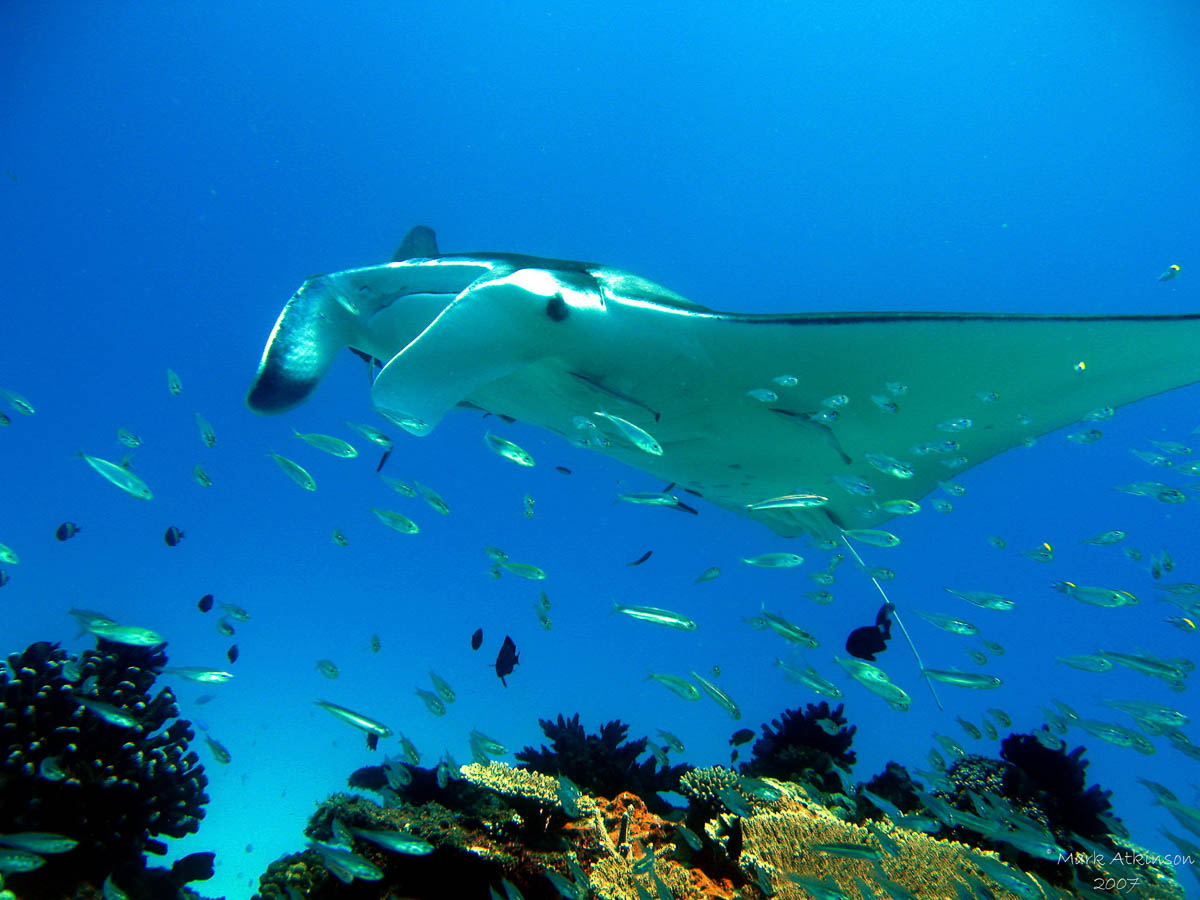 Photo credit: Lady Elliot Island Eco Resort
Located at the southernmost coral cay of the Great Barrier Reef, Lady Elliot Island in Queensland is also known as the "Home of the Manta Ray" as huge rays can be seen around the island all year round. The waters around Lady Elliot Island are also exceptionally clear during the months of May and June, making it a hotspot for tourists to visit and catch a glimpse of the manta rays.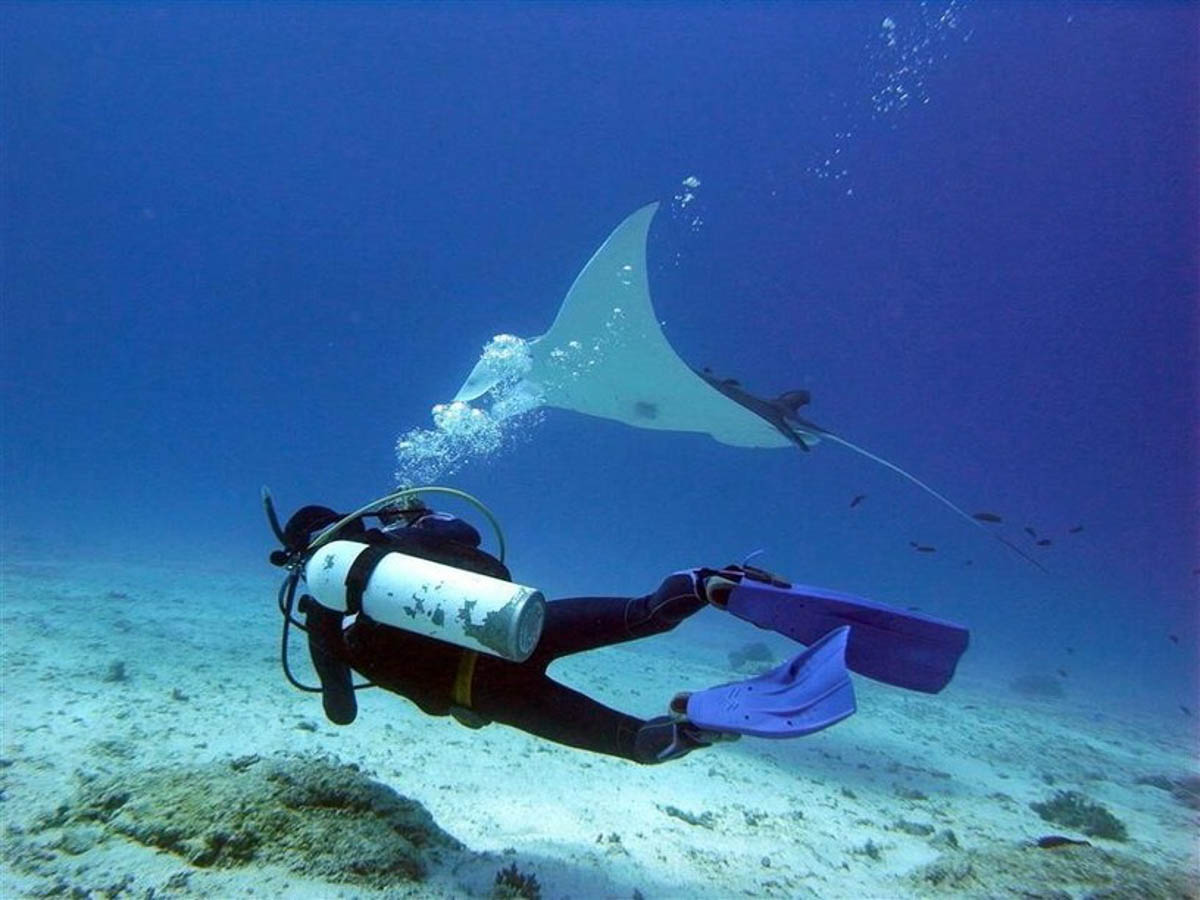 Photo credit: Lady Elliot Island Eco Resort
The best way to get close to the majestic manta rays, however, is to get into the sea — either on a dive or snorkel. There are multiple dive sites around the island, and you'll not only get to see manta rays but also reef sharks, sea turtles, and other marine creatures. If you aren't keen on getting your feet wet, you can also watch the exotic rays from a glass-bottom boat.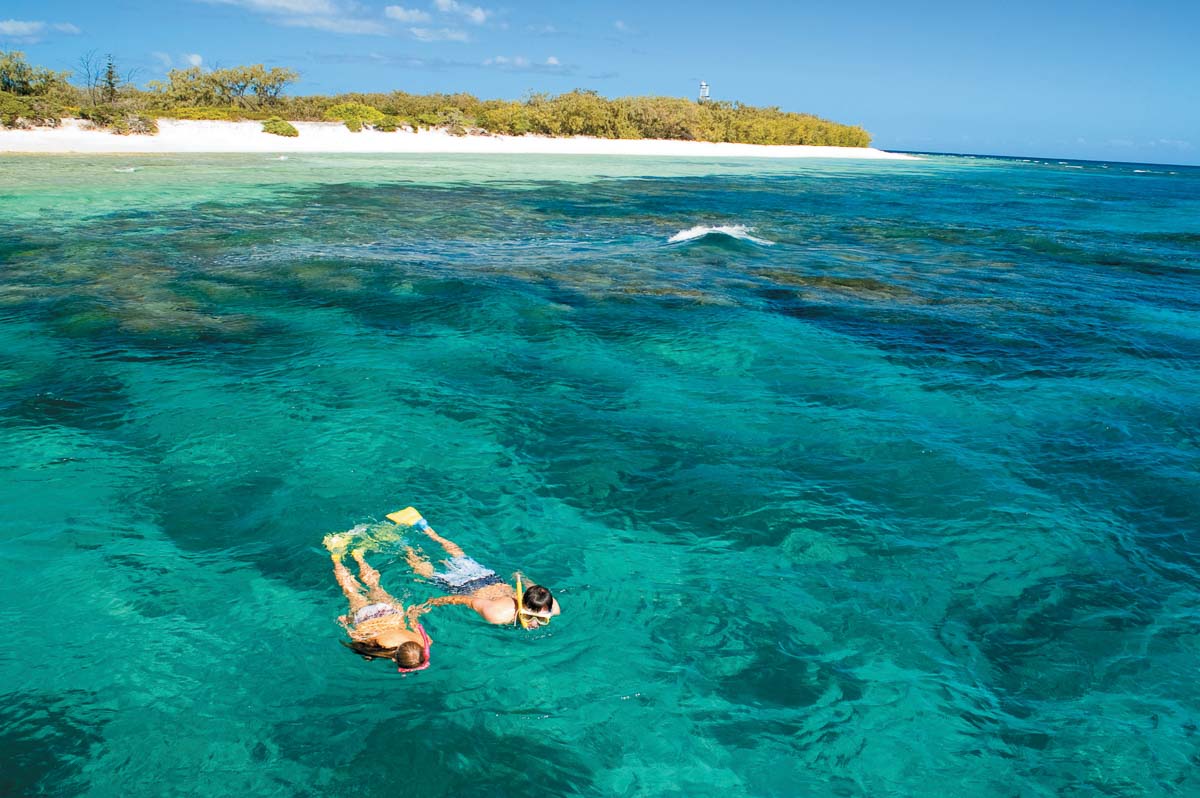 Photo credit: Lady Elliot Island Eco Resort
How to get to Lady Elliot Island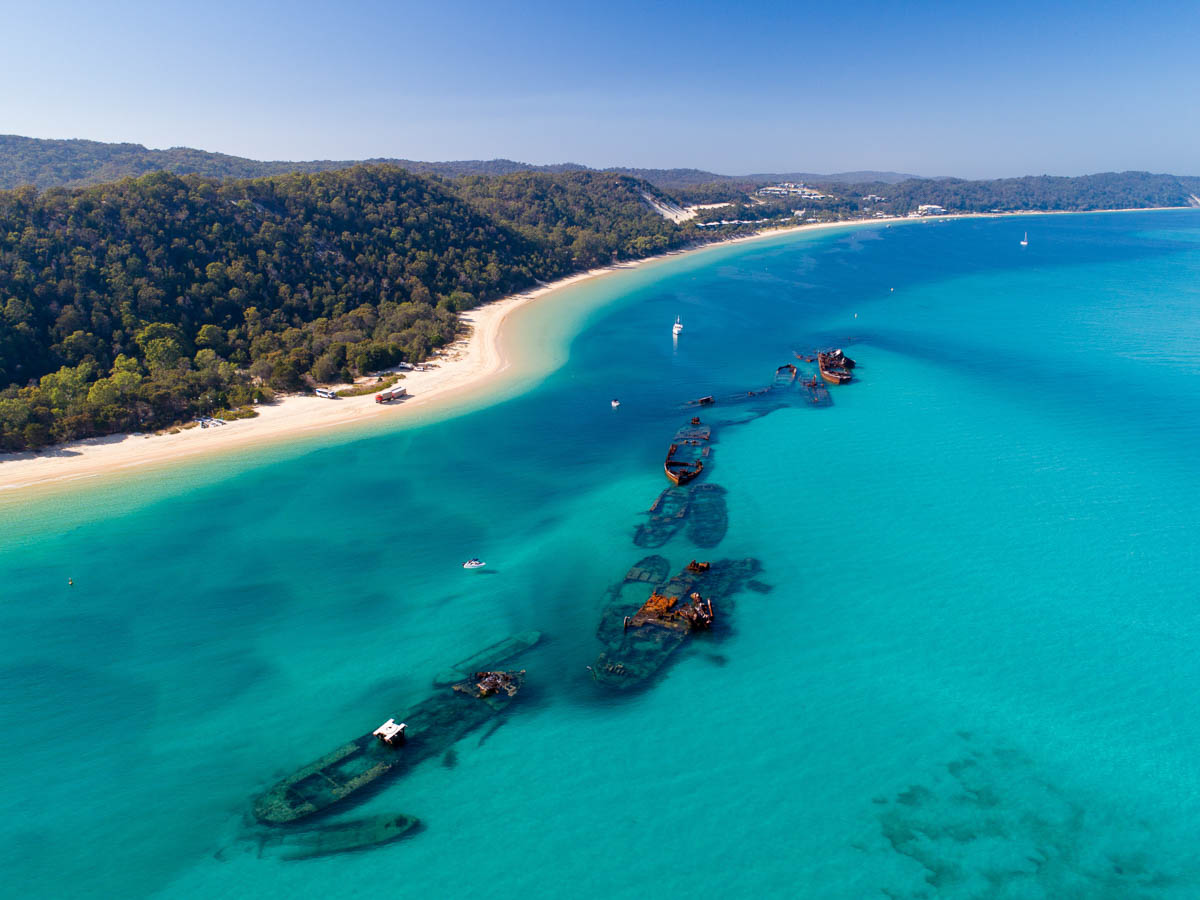 Photo credit: Tourism Australia
Many travellers visit Lady Elliot Island as a day-trip from Brisbane, but there are accommodation options on the island if you wish to stay a little longer. And if you are looking for a rugged and epic adventure with endless sun and fun, how about an 8D road trip from Brisbane to Hervey Bay.
Starting from the bustling city of Brisbane, drive north towards Moreton Island. At Moreton, go sand tobogganing on the big sand dunes, and snorkel amongst the Tangalooma wrecks — a group of vessels deliberately sunken in 1963 to prevent boats from stopping by the island.
Spend a day or two at Moreton Island before heading towards the Glass House Mountains loaded with walking tracks and epic lookouts. Continue the journey to Noosa, one of the most popular beachside destinations in Australia, and learn surfing!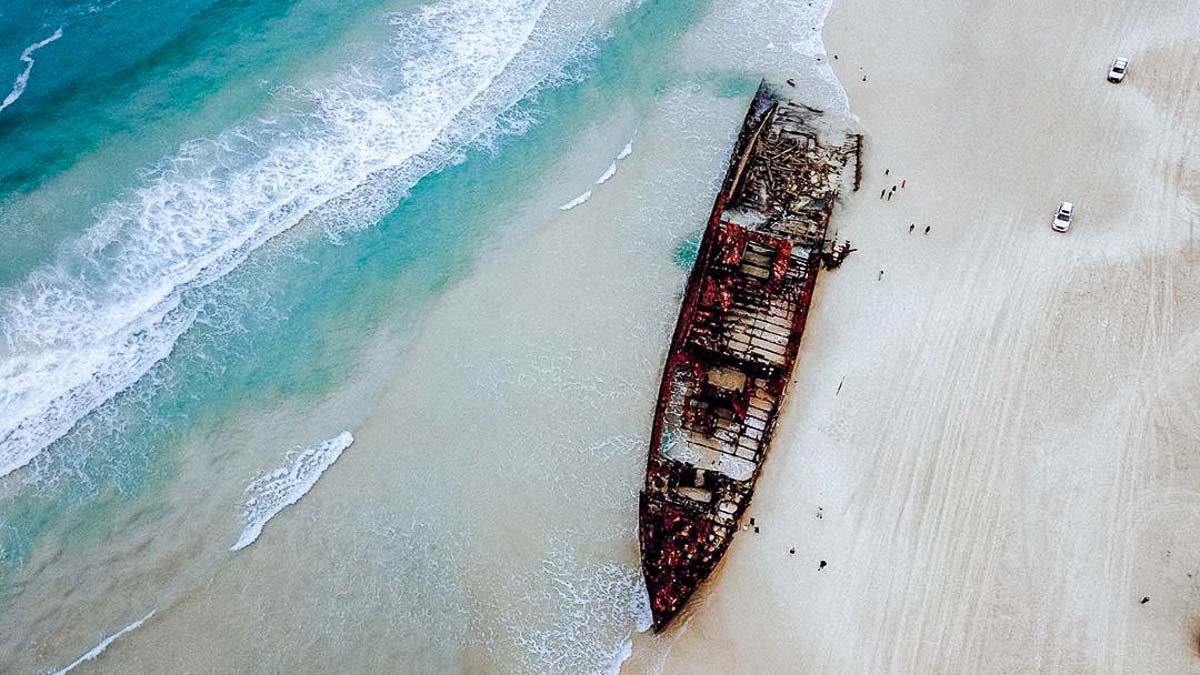 Maheno Shipwreck. Photo credit: @alexxsadventures via Instagram
Recharge in Noosa before resuming your drive towards Fraser Island, the world's largest sand island. Then, head to Hervey Bay, the whale-watching capital of the world. Finally, catch a flight to Lady Elliot Island and swim with manta rays.
Evidently, Australia is not just all kangaroos and koalas. And with something special in each Australian state and territory, we're all spoilt for choice on where to visit first! The vast landscapes and innumerable wildlife are waiting for us to explore and dig deeper into.
Add Australia to your 2022 travel bucket list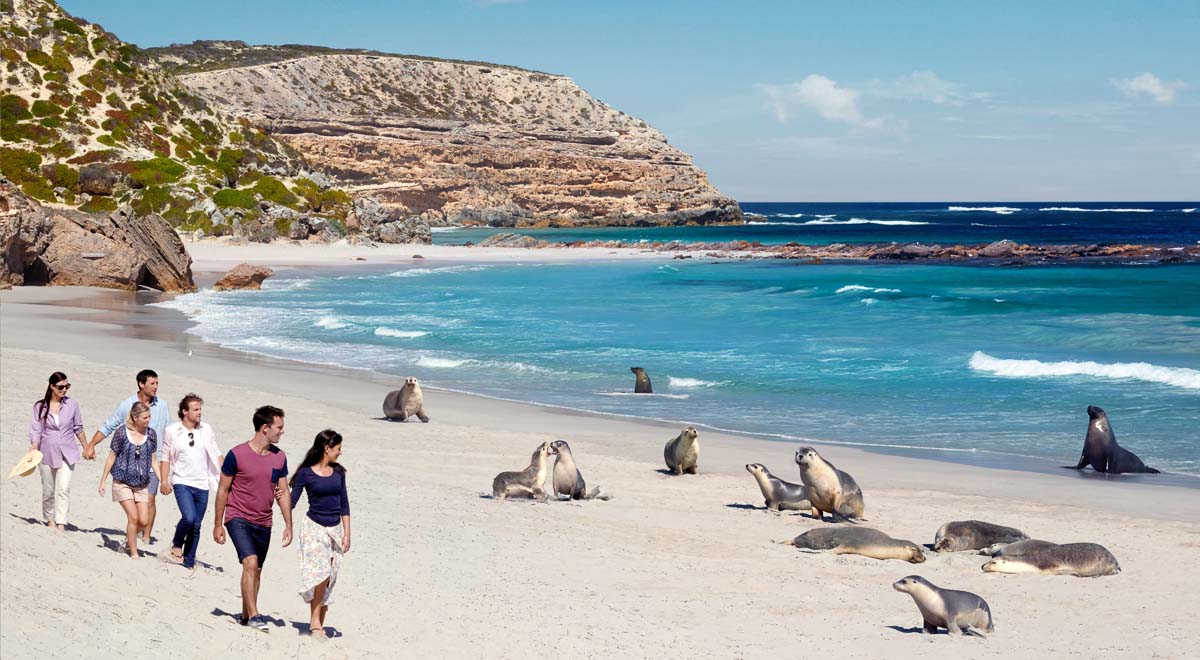 Photo credit: South Australian Tourism Commission
If any of these Australian wildlife encounters are on your bucket list, time to add them to your next Australia itinerary!
Who knows, you could be on that first flight to Australia when the air travel bubble is confirmed!
Whether it's swimming with gigantic whale sharks or coming face-to-face with an endangered Tasmanian devil, you're bound to have a memorable time. Start planning for your next holiday to Australia!
Know of other amazing Australian wildlife encounters? Let us know in the comments below!
Featured Image credit: The Maria Island Walk
FB Image Credit: Tourism Australia, Lady Elliot Island Eco Resort, The Maria Island Walk
---
This post was brought to you by Tourism Australia.