Kick-off an exciting two-week road trip from Sydney to the Central Coast, Port Stephens, Port Macquarie, Coffs Harbour, and the gem of all coastal gems: Byron Bay. Fly to Sydney from S$179 via Scoot! More details below.
If you've seen our previous New South Wales (NSW) road trip itineraries, you'd know that there's plenty to do and we've gotten pretty cosy with the coast! We've done two separate drives from Sydney down south to Eden, and another from Sydney to Port Stephens, a little further north. This time we decided to complete our NSW coastal journey by travelling from Sydney all the way to the border of Queensland, making an epic stop in gorgeous Byron Bay!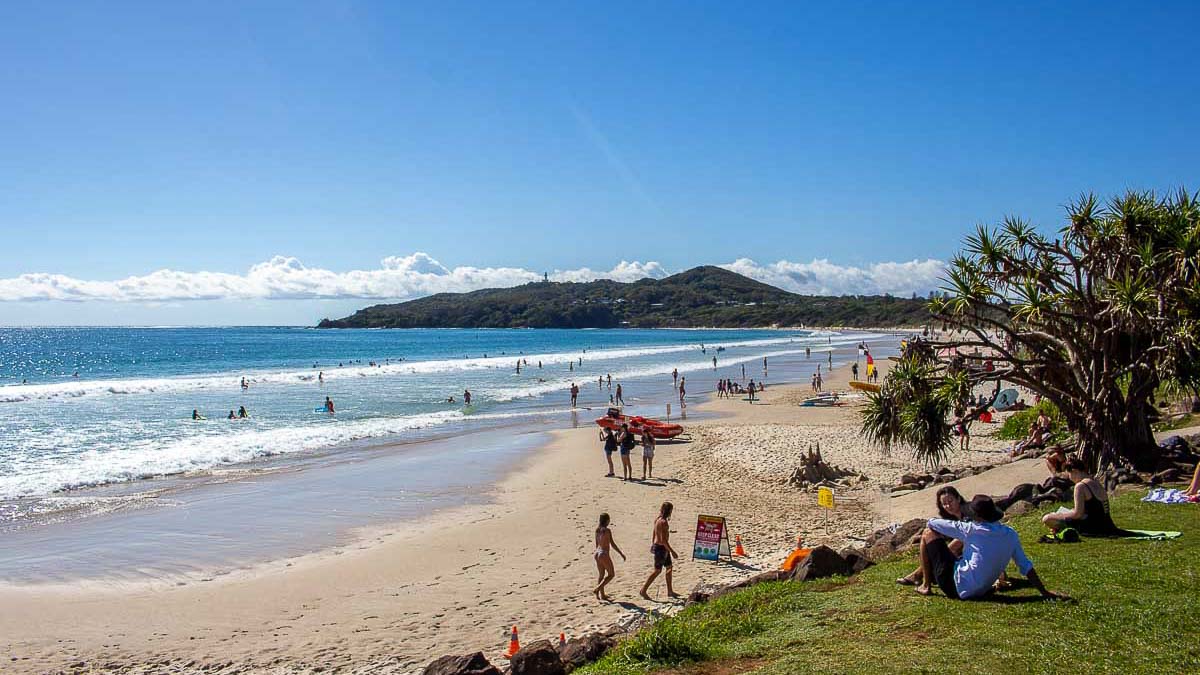 Byron Bay is 770km from Sydney and often identified as a surfers' paradise. But even though none of us can manage riding a decent wave, let alone rock the #surfergal vibe, our recent trip to Byron left our hearts so full it actually ached to say goodbye.
From surfing the skies in a helicopter to snorkelling with sea turtles and docile sharks, it's so easy to fall in love with this place. We loved the place so much we did a separate Byron Bay Guide, so check that out!
This captivating coastal town just an hour's drive shy of Gold Coast Airport is quickly gaining in popularity, especially among backpackers. Find out what's the hype in this two-week Sydney to Byron Bay road trip itinerary!
Pre-Trip Essentials
Airport Transfer: Taxis in Australia are expensive! Book these affordable shared transfer services instead that will take you directly to your accommodation.
Connectivity: Vodafone and Optus booths can be found right outside the Sydney Airport arrival hall. We got a 4G data bundle (35GB) from Optus for AU$30.
Day 1 – 2: Sydney City
Getting around: Sydney's public transport system is an efficient and convenient way to get around the city. Get an Opal card from any convenience store and top up credits to travel on NSW's trains, buses, ferries, and light rail.
*Pro-tip: Make full use of the Opal card on Sundays when transportation fees are capped at AU$2.70.
Pancakes on the Rocks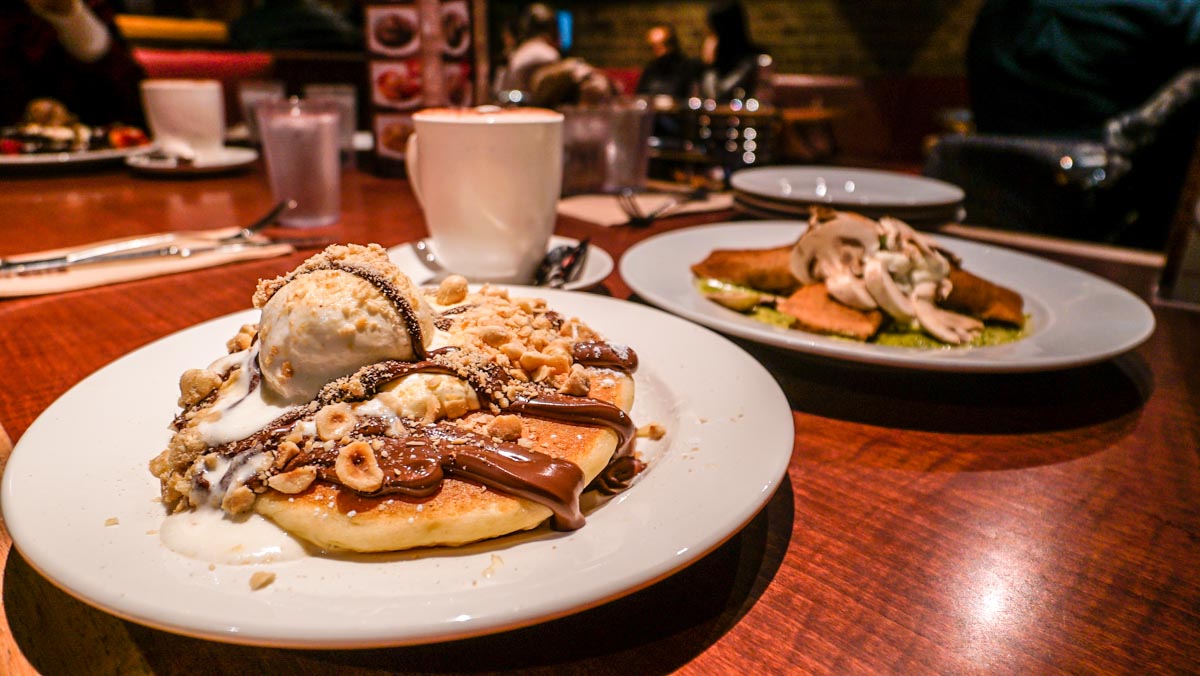 Get your pancake fix at the most raved pancake joint in Sydney, Pancakes on the Rocks. It's a tough choice between their savoury crepes and popular dessert-like pancakes, but whatever you decide will definitely keep your tummy satisfied for the next six hours.
Cost: ~AU$15
Opening Hours: 24 hours
Address: 4 Hickson Rd, The Rocks NSW 2000, Australia
Sydney Harbour Bridge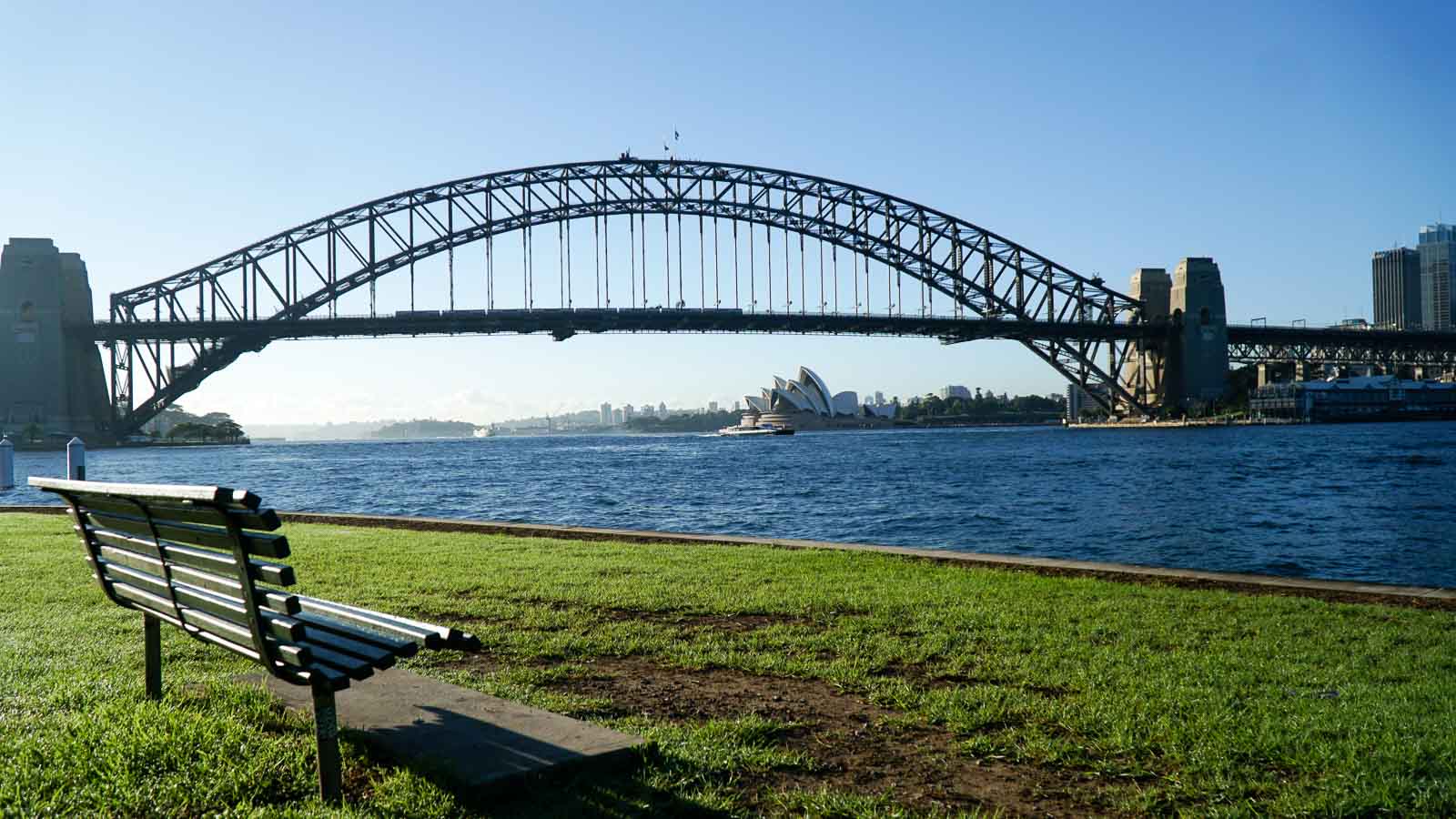 After a hearty breakfast, stroll across the Sydney Harbour Bridge — one of NSW's most popular attractions. Stop along the bridge for a photo op with the rush of traffic behind you on one side, and a backdrop of the iconic Sydney Opera House on the other.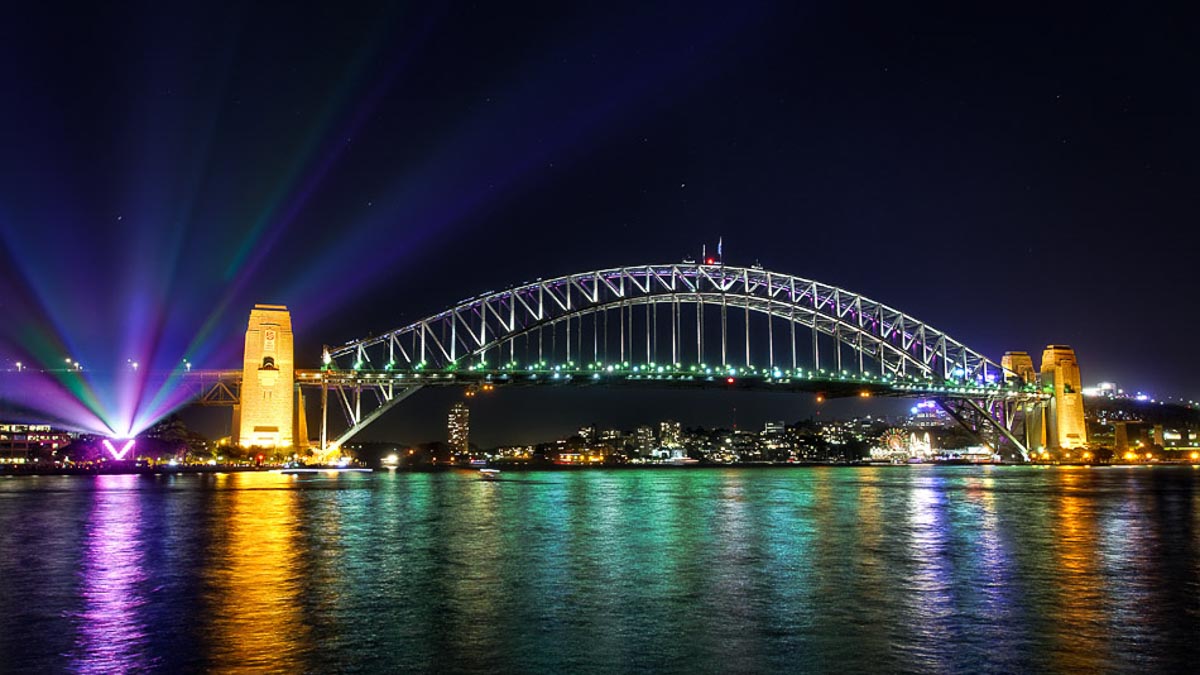 The Grounds of Alexandria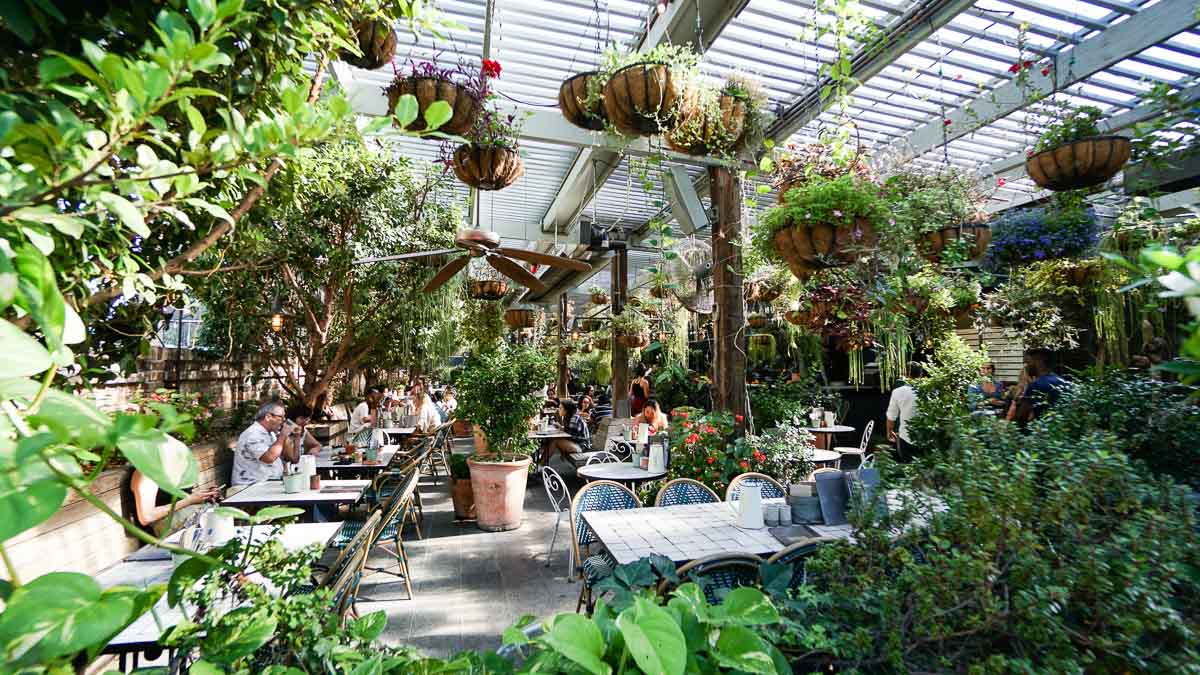 Built on what was formerly an industrial precinct, the Grounds of Alexandria has grown to include a cafe, restaurant and bar, bakery & patisserie, garden, animal farm, florist, weekend markets, an offsite coffee roaster, and more.
Whether you're looking for a nice cafe to have breakfast or a chill dinner venue with a botanical ambience, The Grounds has got you covered.
Cost: Lunch mains from AU$22 (at The Cafe)
Opening Hours: 7AM – 9PM, closes 10PM on Fridays and Saturdays, opens 7:30AM on weekends and PHs
Address: 7a/2 Huntley St, Alexandria NSW 2015, Australia
Sydney Fish Market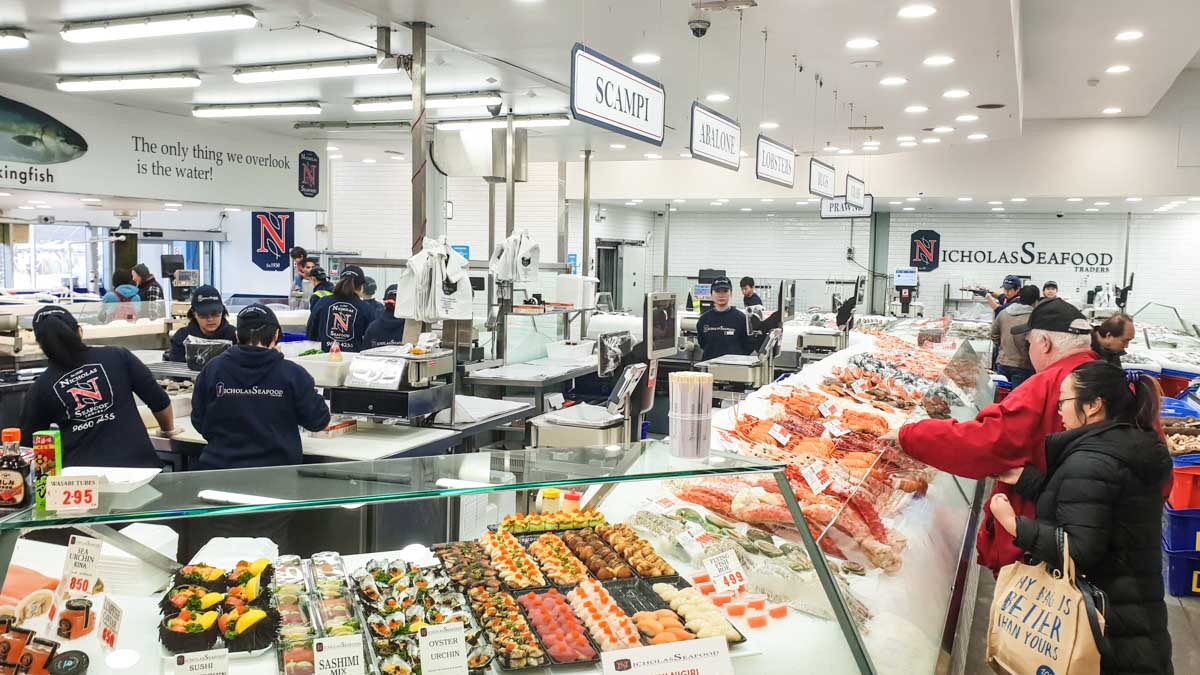 As the largest working fish market in the Southern Hemisphere, it's no wonder the Sydney Fish Market has earned the title "Australia's Home of Seafood". It's crawling with heaps of seafood restaurants, you'll find yourself at a loss deciding where to eat for lunch!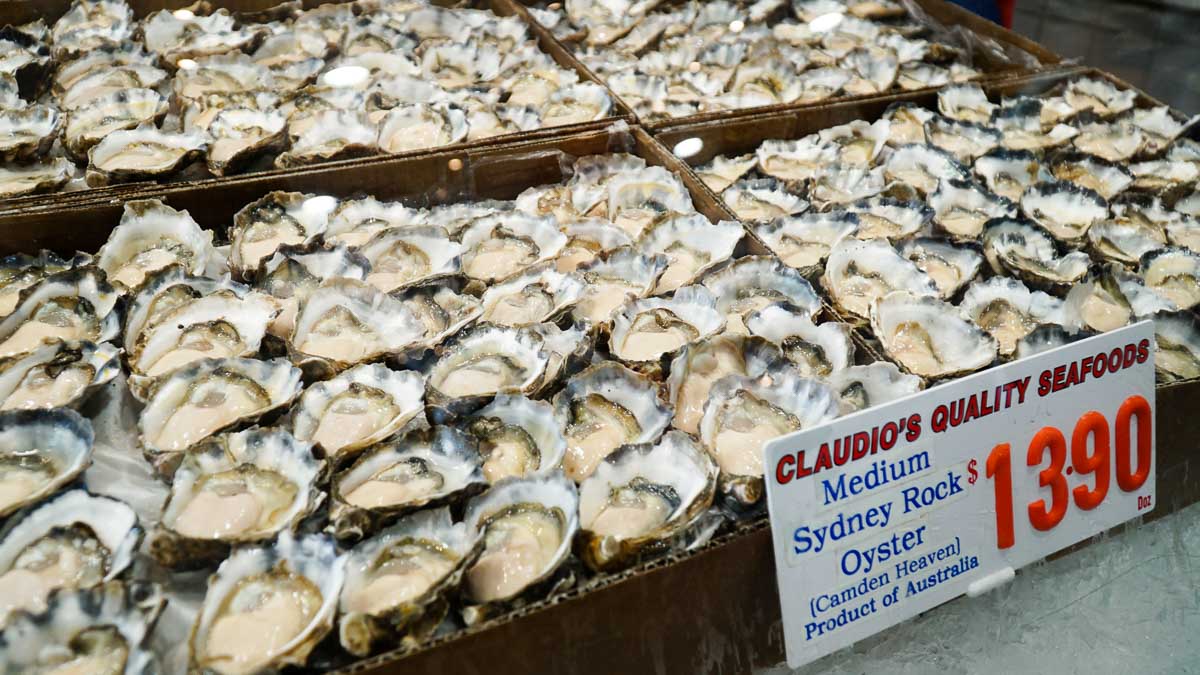 One popular type of seafood that you have to try is the Sydney Rock Oyster, a species that's endemic to Australia and New Zealand. The creamy texture of this shellfish is what keeps visitors coming back for more!
Opening Hours: 7AM – 4PM
Address: Pyrmont Bridge Rd, Sydney NSW 2009, Australia
Luna Park Sydney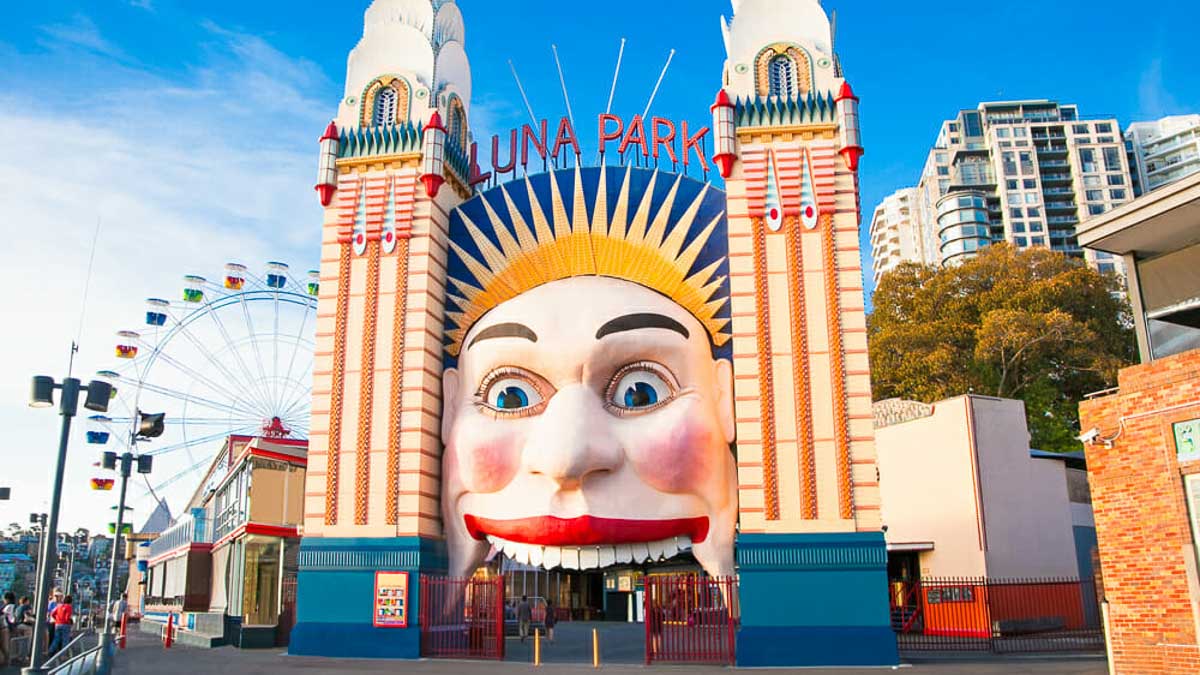 Old but gold. Since 1935, Luna Park Sydney has been the city's most iconic amusement centre for both children and adults alike. Luna Park is a far cry from Six Flags or Universal Studios, but its unique old-school set up right on the harbour will fill you with surprise, delight and terror.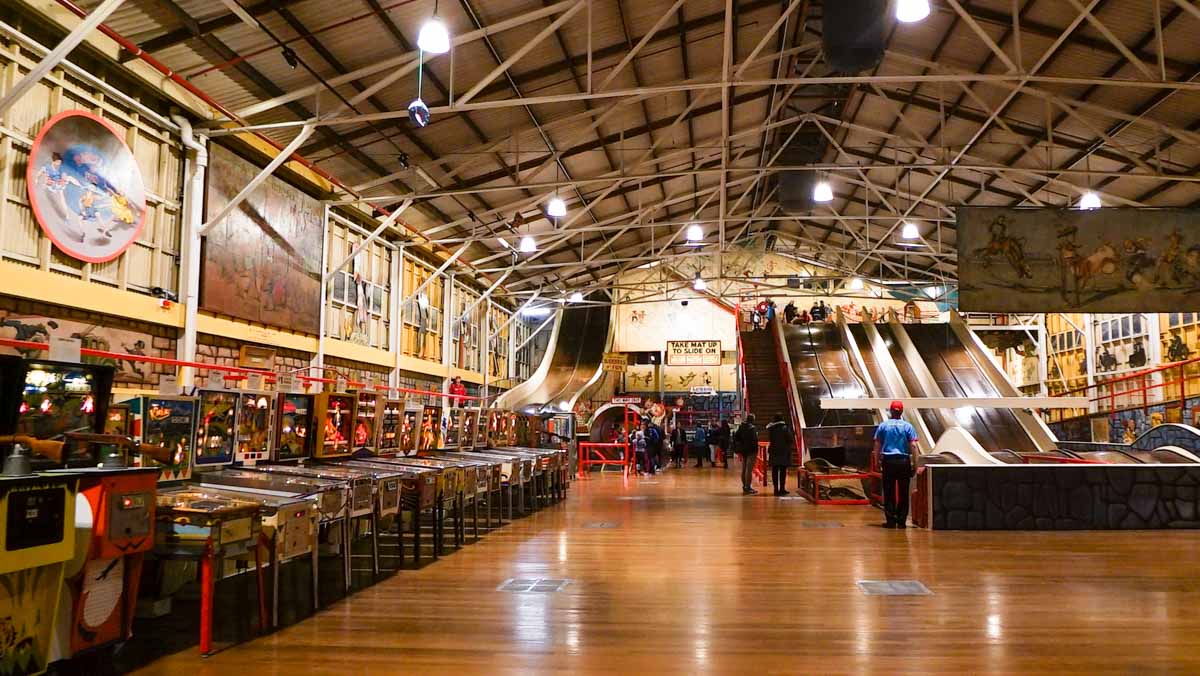 Entrance Fee: Free! But you can purchase a 3 Games Pass for AU$12.50, or Twilight Saver Pass for AUS35 and get unlimited rides after 6PM.
Opening Hours: Hours differ by the season (Refer to their website to plan your visit)
Address: 1 Olympic Dr, Milsons Point NSW 2061, Australia
Day 3: Sydney to Central Coast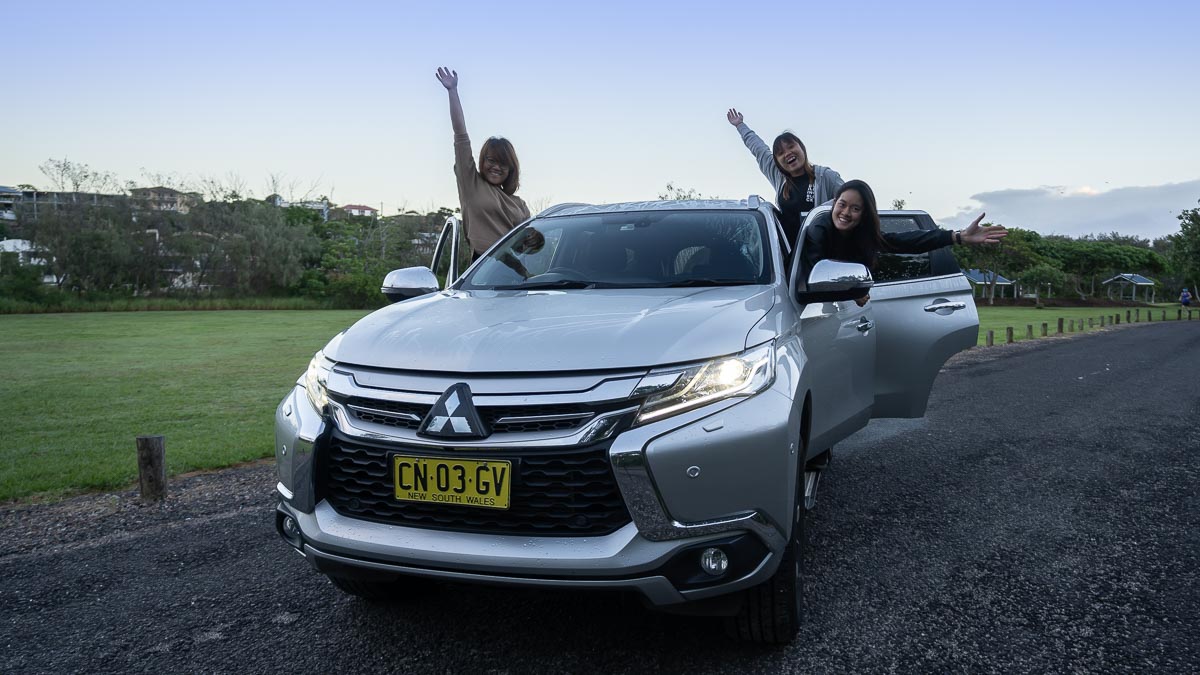 Book your rental car via Scoot (yes they do this too) before your getaway for a fuss-free road trip. They search and compare prices between more than 900 companies in 60,000 locations (including all the major car rental brands), so you're bound to find something suitable!
What's left is to simply pick it up to officially begin your road trip! First stop, the sandstone cliffs at Bouddi National Park.
Bouddi National Park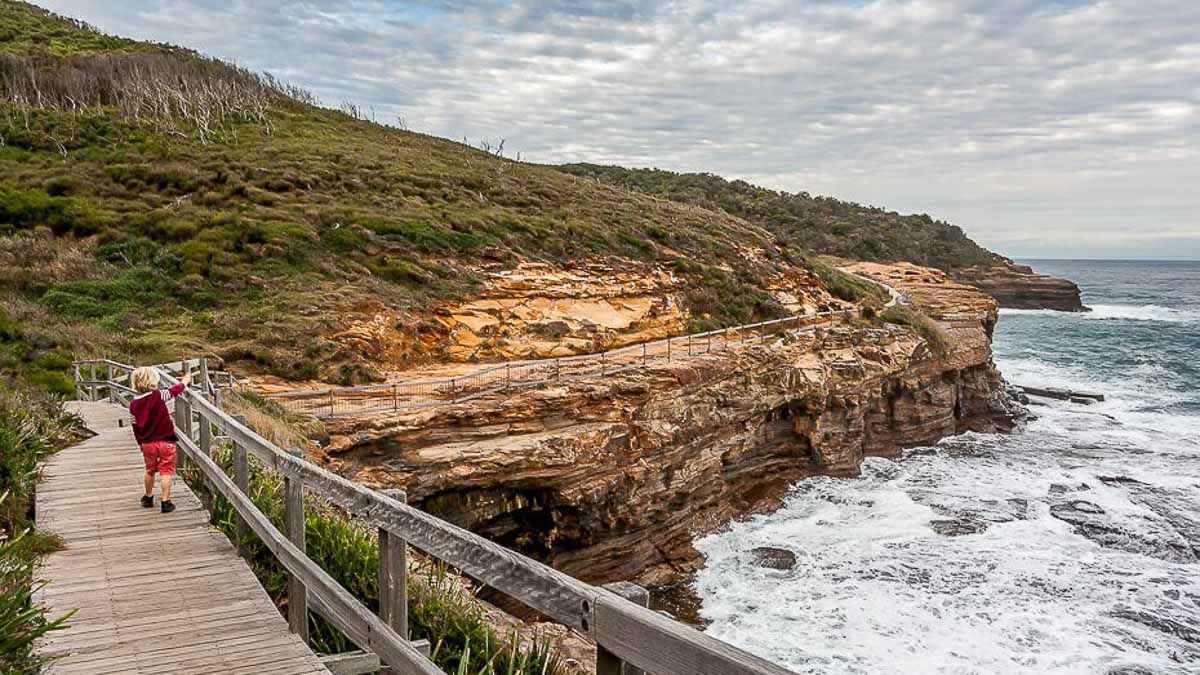 90 minutes from Sydney, Bouddi National Park is home to several coastal and inland bushwalking tracks. Find yourself surrounded by the distinct landscape of sandstone cliffs, charming coastal passages (including long isolated beaches), and vibrant bushland.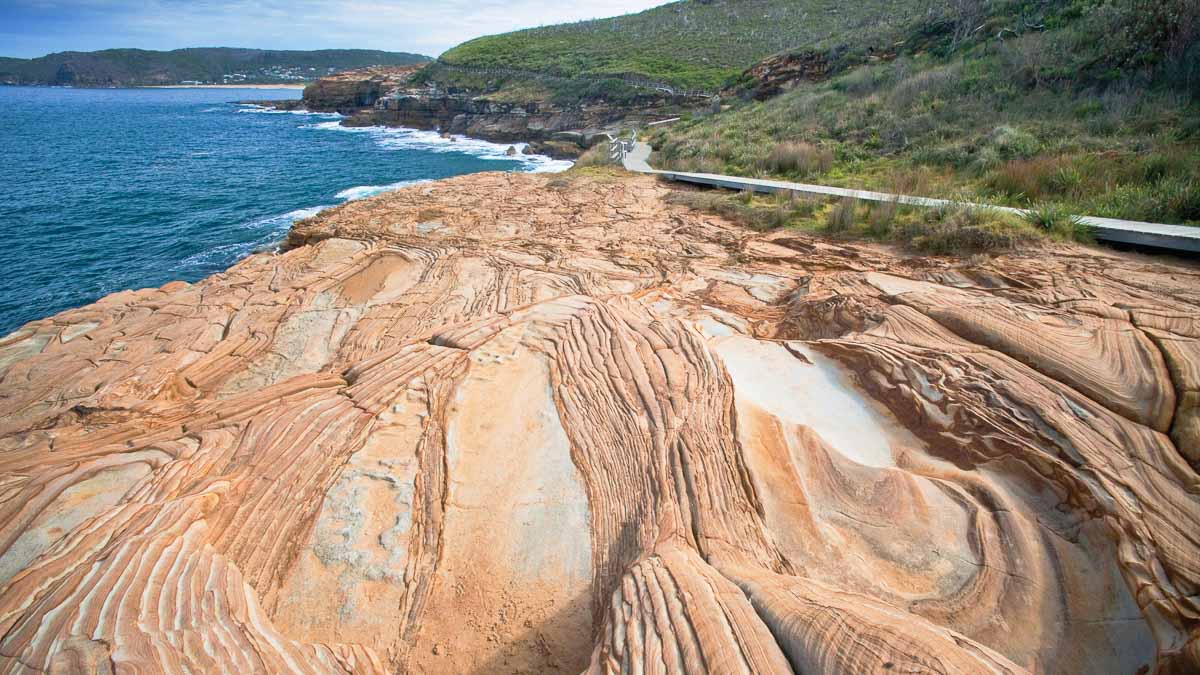 There are several trails to choose from, ranging from one to four hours.
Park Entrance Fees: $8/vehicle in the Putty Beach precinct. The park has coin-operated pay and display machines.
Opening Hours: 24 hours
Treetops Zip-lining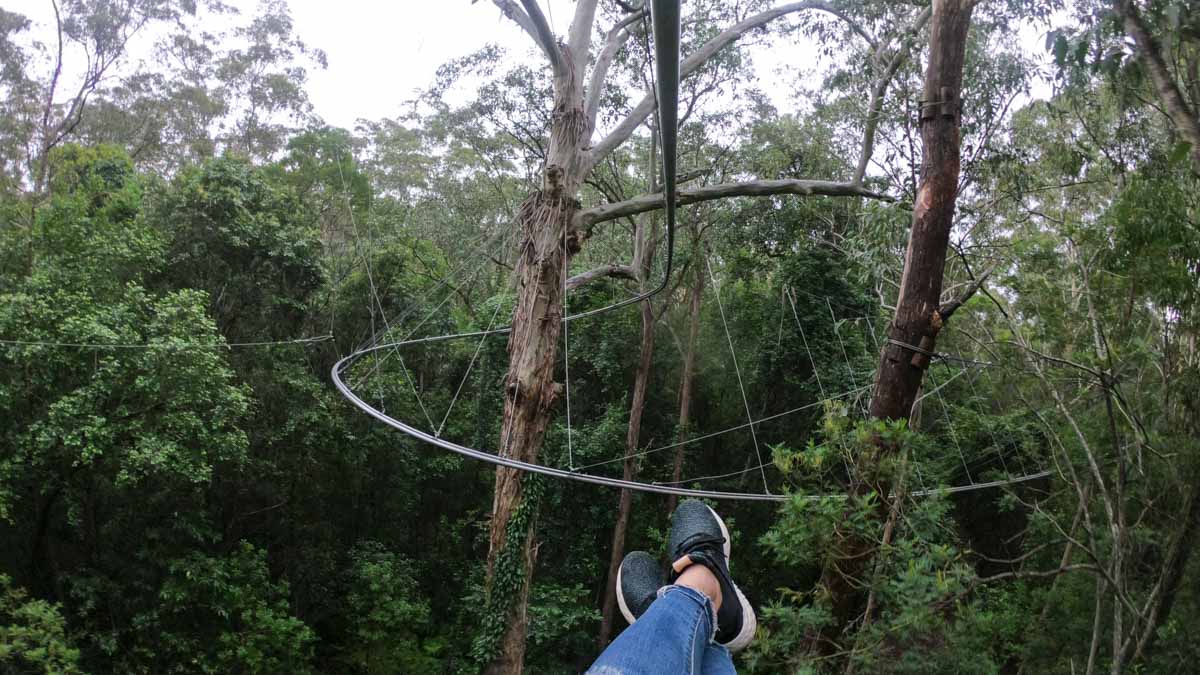 Next up, experience the life of modern Tarzan as you zip down the world's longest rollercoaster zip-line at Treetops. The Treetop Crazy Rider features four 360° loops, and a bigger 540° loop with two drops.
With other exciting challenges like the trapeze, tightrope, as well as their latest addition, Treetop NetWorld — a netted playground high up in the trees, there's no way you're leaving without having a good time!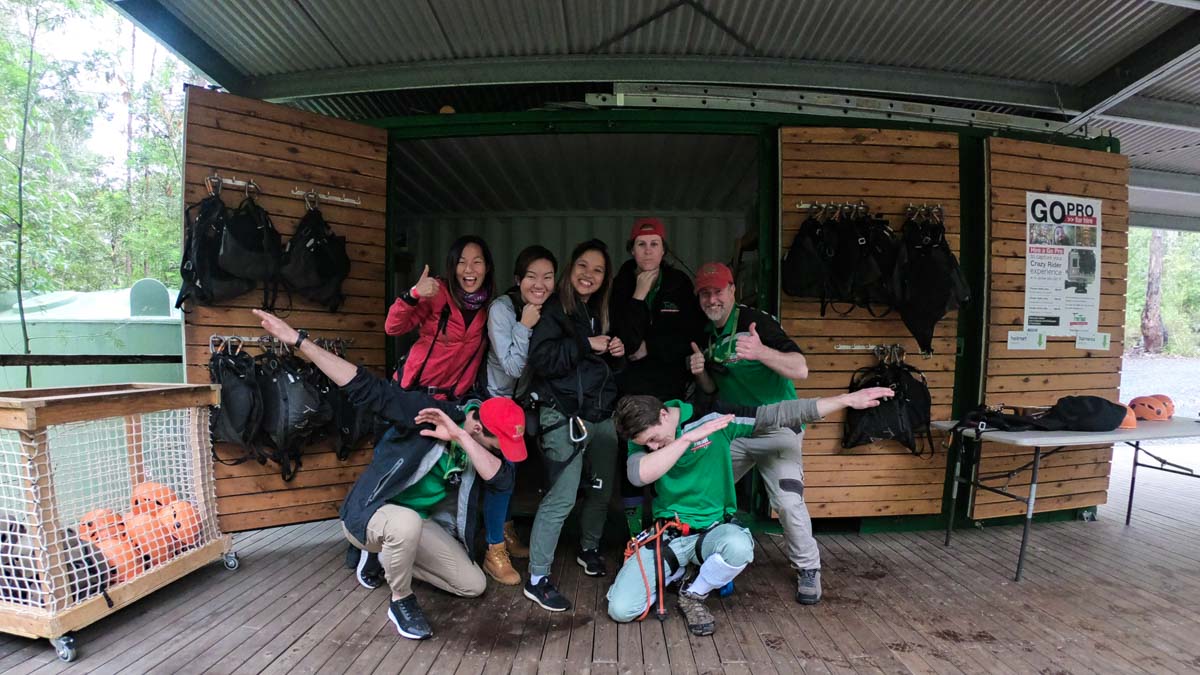 Bring along a GoPro to record your exciting adventures with or hire one from Treetops at AU$25.
Cost: Starts from AU$39
Opening Hours: 10AM – 4PM (weekdays), 9AM – 4:30PM (weekends)
Address: Ourimbah State Forest, 1 Red Hill Rd (cnr Yarramalong Rd), Wyong Creek NSW 2259, Australia
Glenworth Valley Outdoor Adventures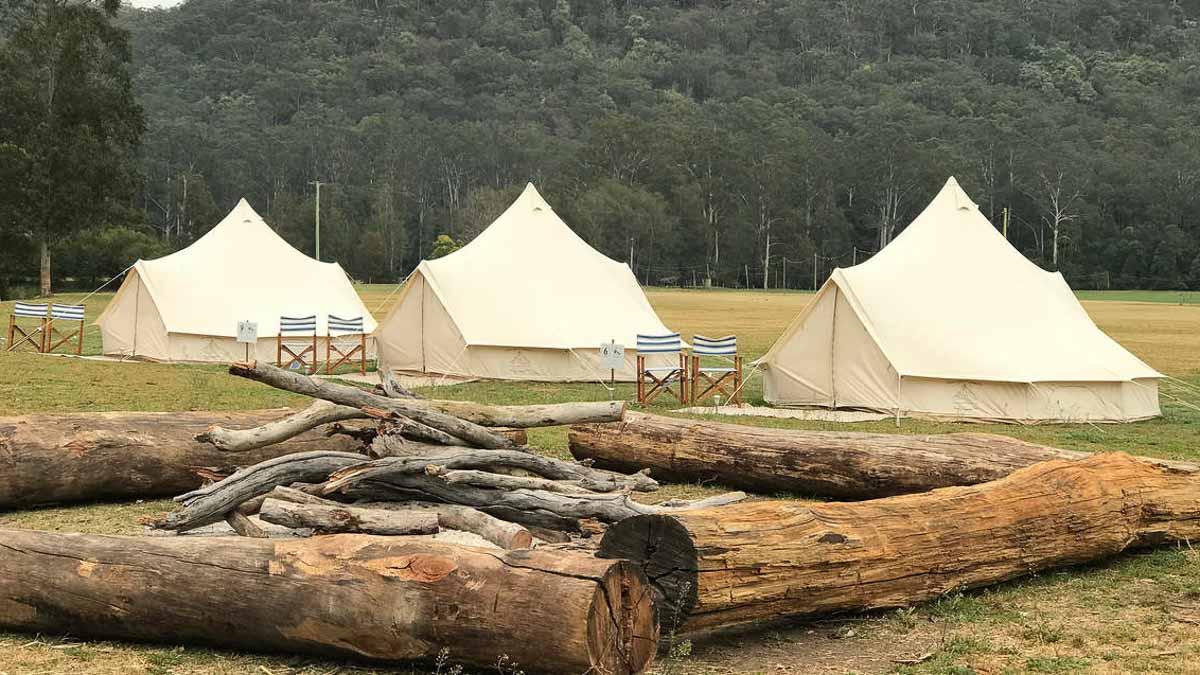 Over at Glenworth's, there are various outdoor activities to keep you occupied, from camping to horse-riding, to quad-biking and even laser skirmish — an outdoor version of laser tag, a team combat simulation game.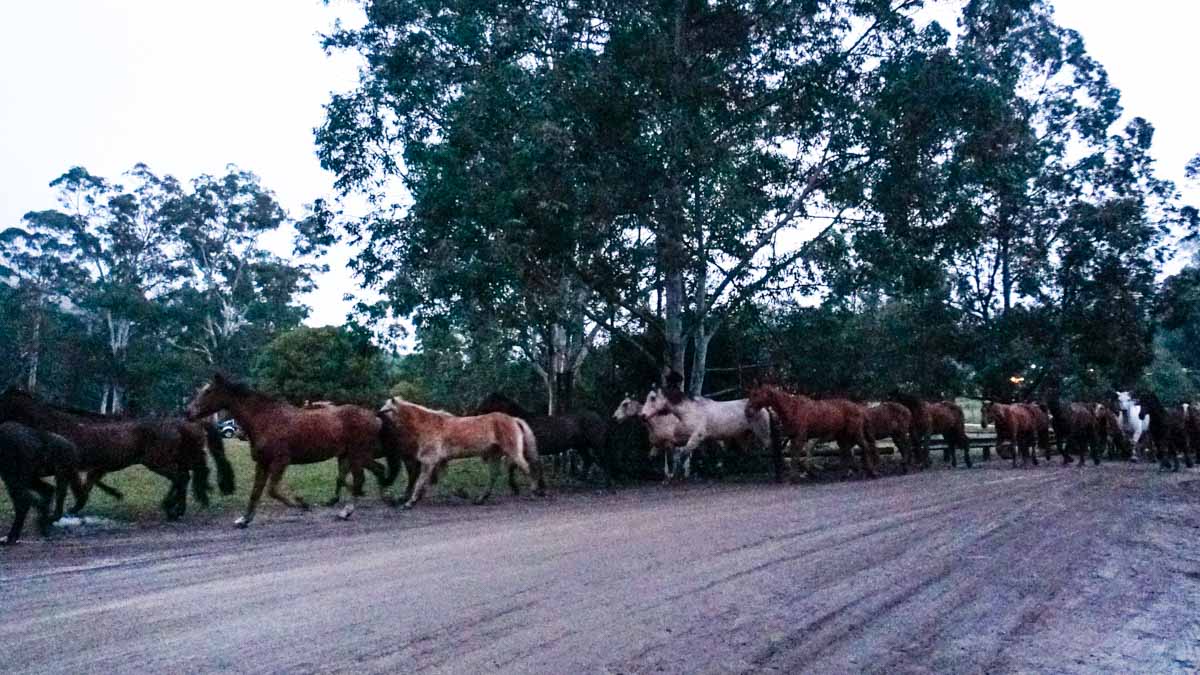 Every evening at around 4:30PM, all 200 horses are released from the horse-riding yards for the iconic display — Running of the Horses. Check with the staff on duty as the location and time varies.
Cost: AU$95/pax for two hours
Horse-ride Timings: 10AM and 2PM (weekdays), 9AM, 11AM and 2PM (weekends)
Address: 69 Cooks Road, Glenworth Valley, NSW 2250, Australia

The Entrance Weekend Market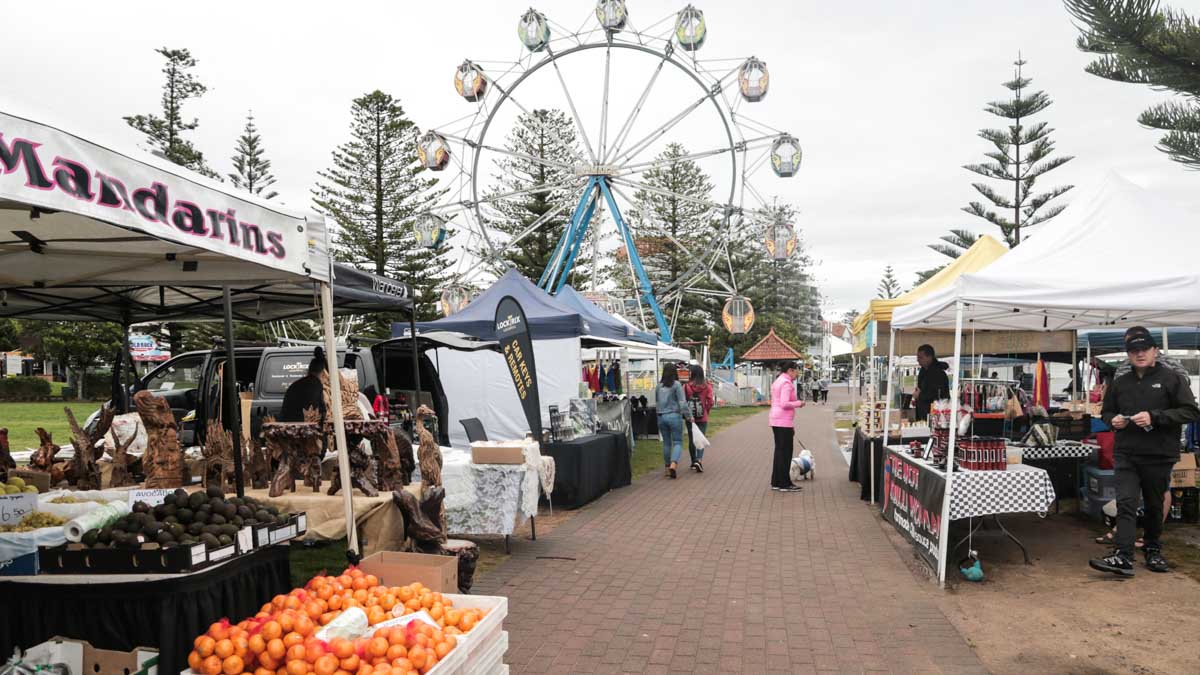 Check out the Entrance Weekend Market on Saturday for some cosy vibes and hand-made merchandise. If you're staying at the Oaks Waterfront Resort, the market is just a few minutes away.
Opening Hours: 9AM – 2PM on Saturdays
Address: Marine Parade, The Entrance NSW 2261, Australia
Pelican Feeding at The Entrance Waterfront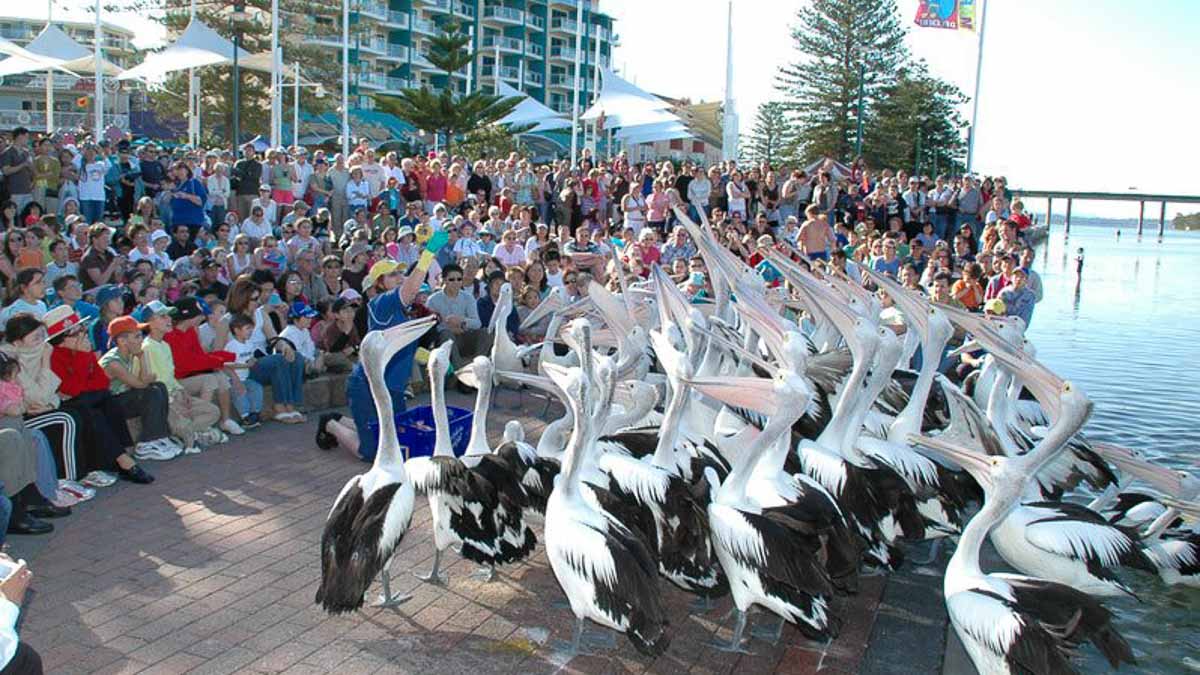 What started out over 30 years ago by staff of a local fish shop as a casual effort of feeding scraps to the pelicans, has evolved into a daily affair that draws the masses. Today, the pelicans are fed whole fresh fish, making it a spectacle for visitors 365 days of the year.
Feeding Hours: 3:30PM – 3:45PM
Visit NSW's Long(est) Jetty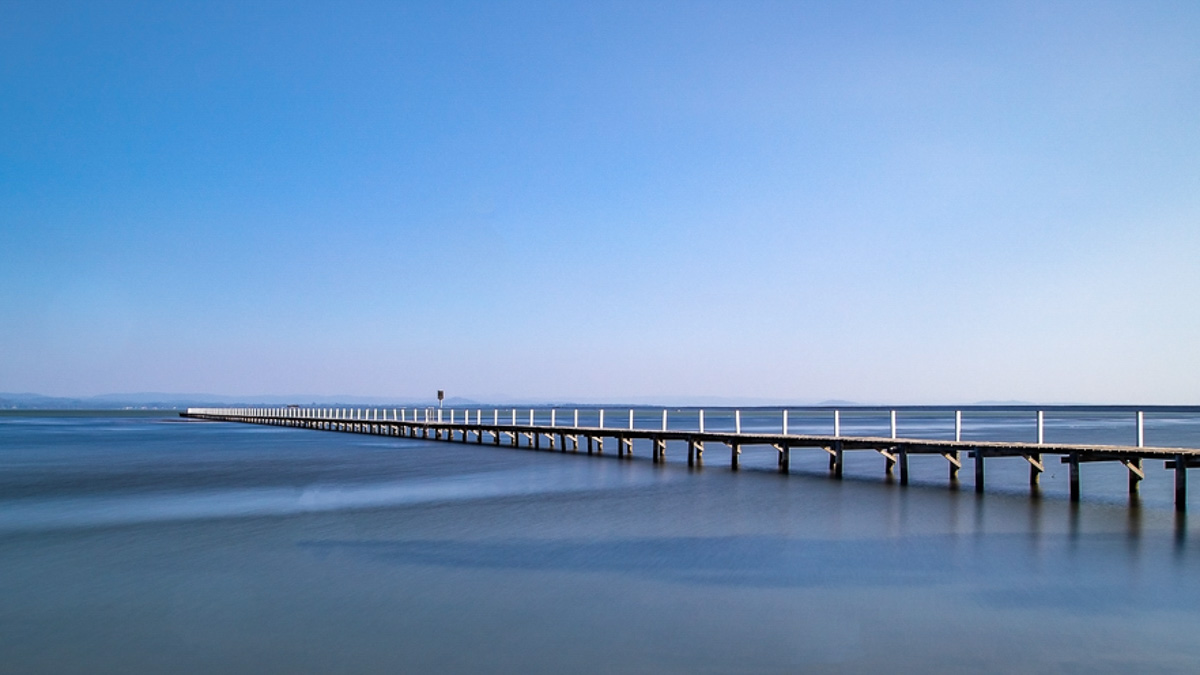 Within walking distance from The Entrance, Long Jetty is aptly named as it contains three of NSW's longest jetties spreading out into Tuggerah Lake — Parrys Jetty, Walkins Jetty and Long Jetty.
Stroll through this vibrant town flushed with vintage and secondhand shops and perhaps take home a souvenir or two!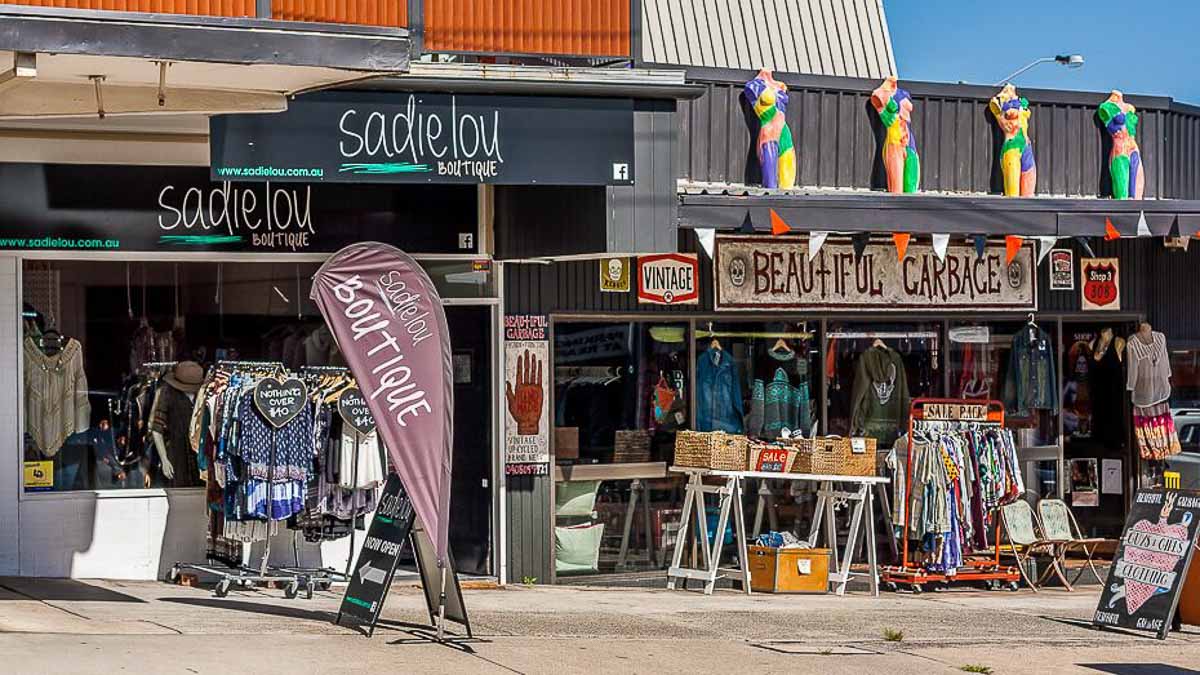 Day 4 – 5: Central Coast to Newcastle
Skydiving in Newcastle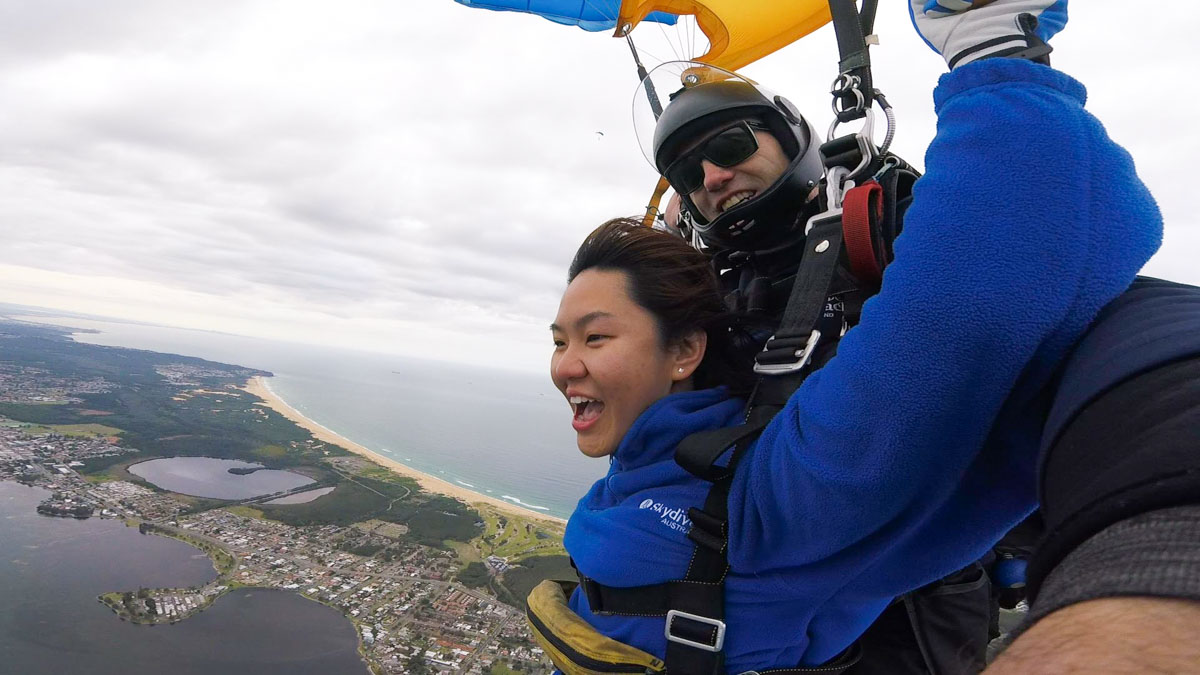 Conquer your fear of heights in the best way possible and get pictures for keepsakes!
Cost: S$384/pax (weekday), S$434/pax (weekend)
Opening Hours: 7AM – 9PM
Address: Lake Macquarie Airport, 864 Pacific Highway, Marks Point, NSW, Australia
Sunset at Caves Beach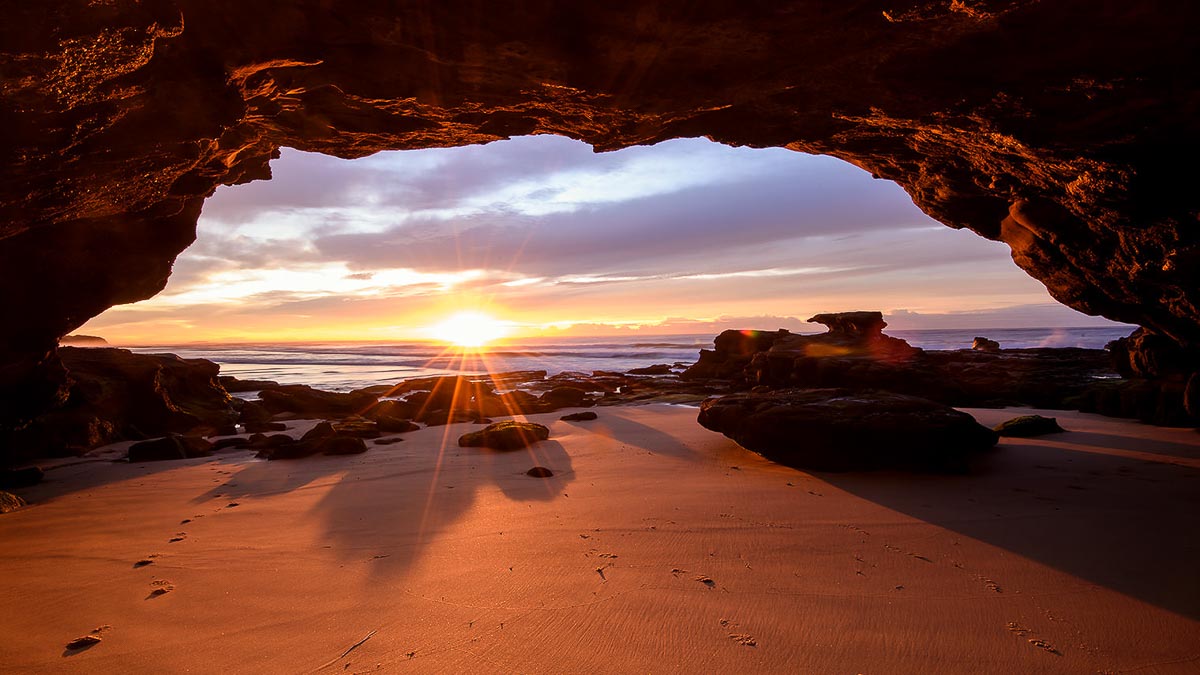 Caves Beach is a popular spot for families that is equipped with BBQ and picnic facilities. Head over at low tide to explore the famous labyrinth of caves at the southern end of the beach.
Parking: There is a car park just off Caves Beach Road, south of the Surf Club.
Swim in the Oldest Ocean Pool on the East Coast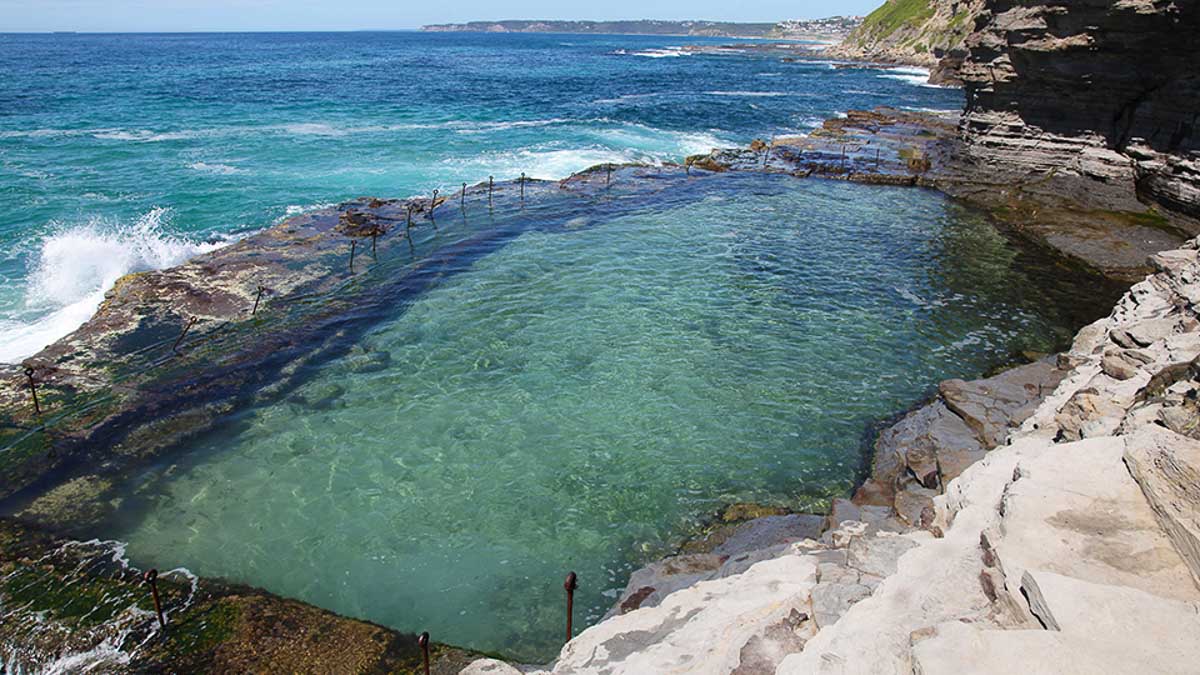 Jump into the oldest ocean pool on the east coast of Australia with views overlooking the Newcastle coastline. Connected via King Edward Park, the Bogey Hole is a popular spot for both locals and visitors alike.
How to get there: Walk 250m down several flights of stairs from York Drive car park in King Edward Park.
Darby Street Precinct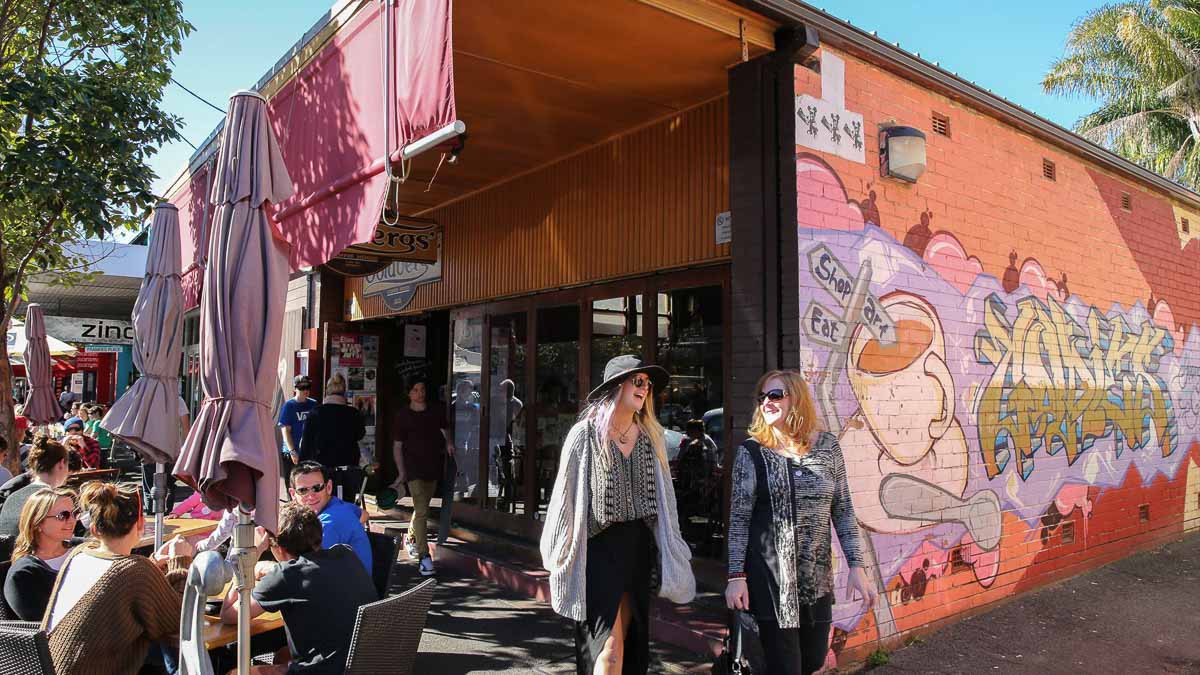 The Darby Street Precinct is an artsy district overflowing with hipster vibes. Over 20 cafes line the streets among other specialty boutiques and stylish bars. Whether you're here for a morning cuppa or as a night owl looking to have drinks with your mates, there's something for you.
Dolphin & Whale-Watching Cruises in Port Stephens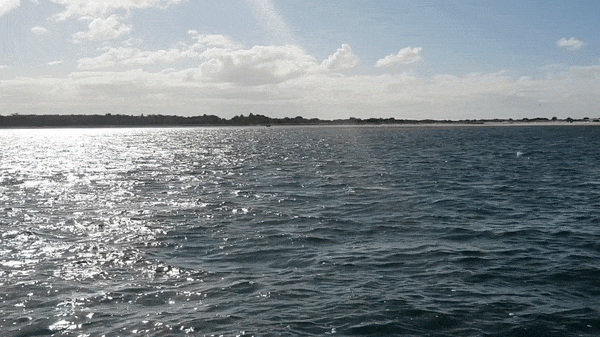 Port Stephens is home to about 90 bottlenose dolphins. That means that you can spot them just about any time of the year! If you're visiting during the autumn – spring months (late-May – Nov), hop on a whale-sighting ride on a speedboat to see the migrating humpback whales.
We were so excited to see some fur seals at the Cabbage Rocks, as they're said to only be around during the whale-sighting season.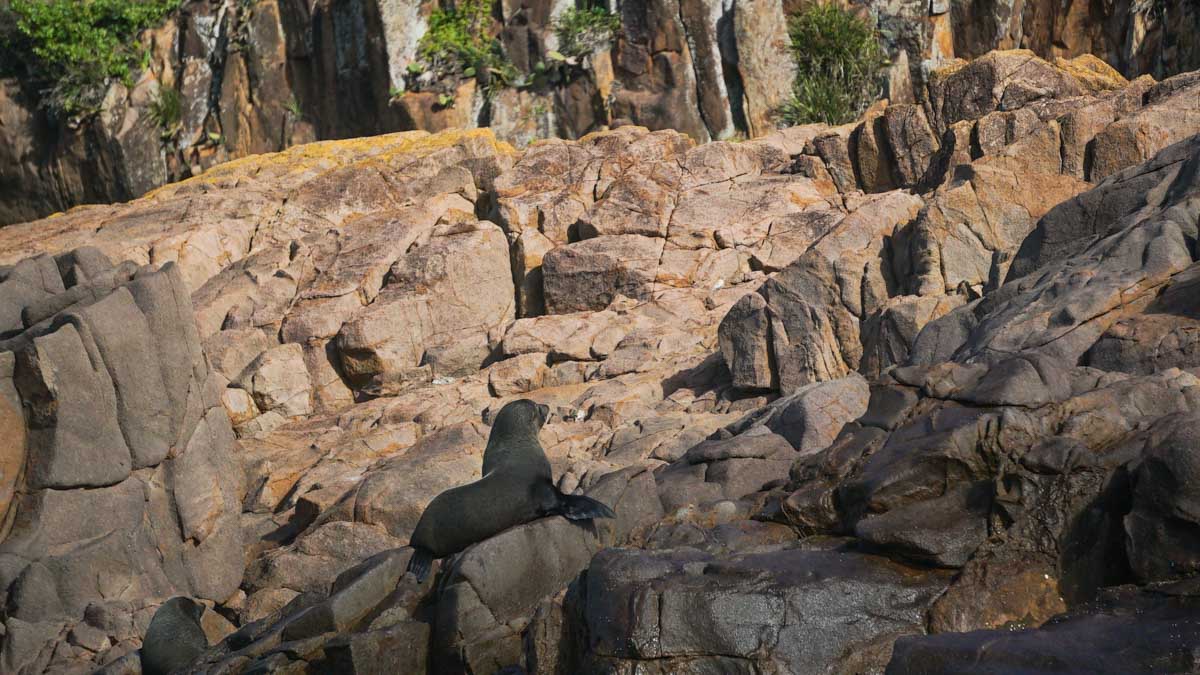 Three-Hour Whale & Dolphin Watch
Cost: AU$136/pax (prior booking required)
Tour Timings: 10:30AM and 2PM
Address: Teramby Road, Nelson Bay, NSW 2315, Australia
Tomaree Head Sunrise Hike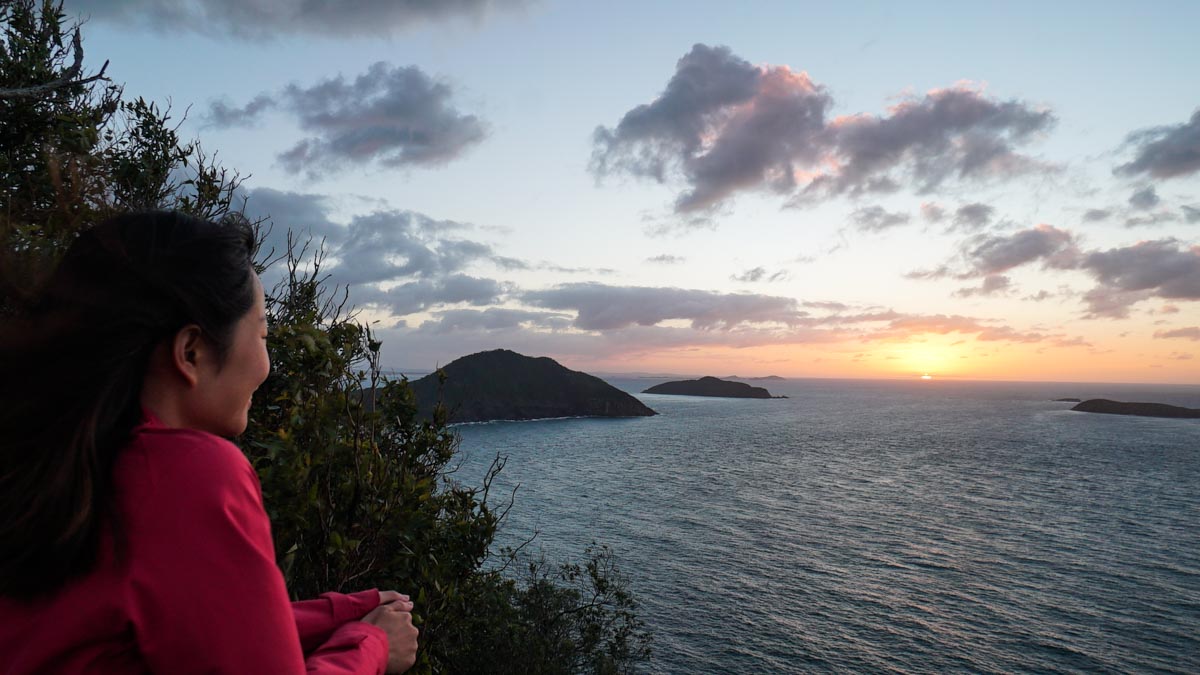 Start your day at pre-dawn with a 20-minute walk up the Tomaree Head Summit to catch the sunrise over Shoal Bay. Keep a lookout for the whales as they'll catch you by surprise, as they did us!
Address: Shoal Bay Rd, Shoal Bay NSW 2315, Australia
*Pro-tip: Boat Harbour is another area in Port Stephens where you'll get many sightings of Humpback and Southern Right Whales during migration season between late-May to mid-Nov!
Quad Biking on Stockton Sand Dunes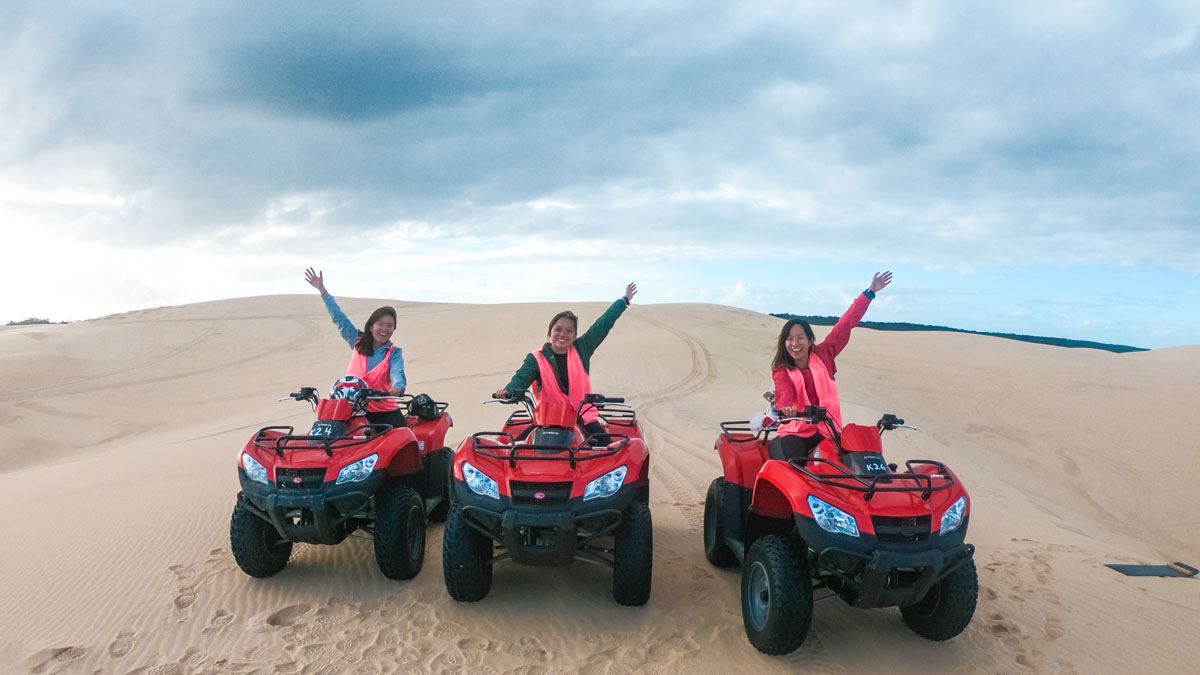 No trip to Port Stephens is complete without a visit to the Stockton Sand Dunes, the largest moving coastal dunes in the Southern Hemisphere. We signed up for a roaring 1.5-hour session with Sand Dune Adventures. What better way to maximise the fun in your desert experience than with a neat set of wheels?
Cost: AU$135/pax
Opening Hours: 9AM – 4PM
Address: 2163 Nelson Bay Rd, Williamtown NSW 2318, Australia

Day 6 – 7: Port Stephens to Port Macquarie
Social Grounds Cafe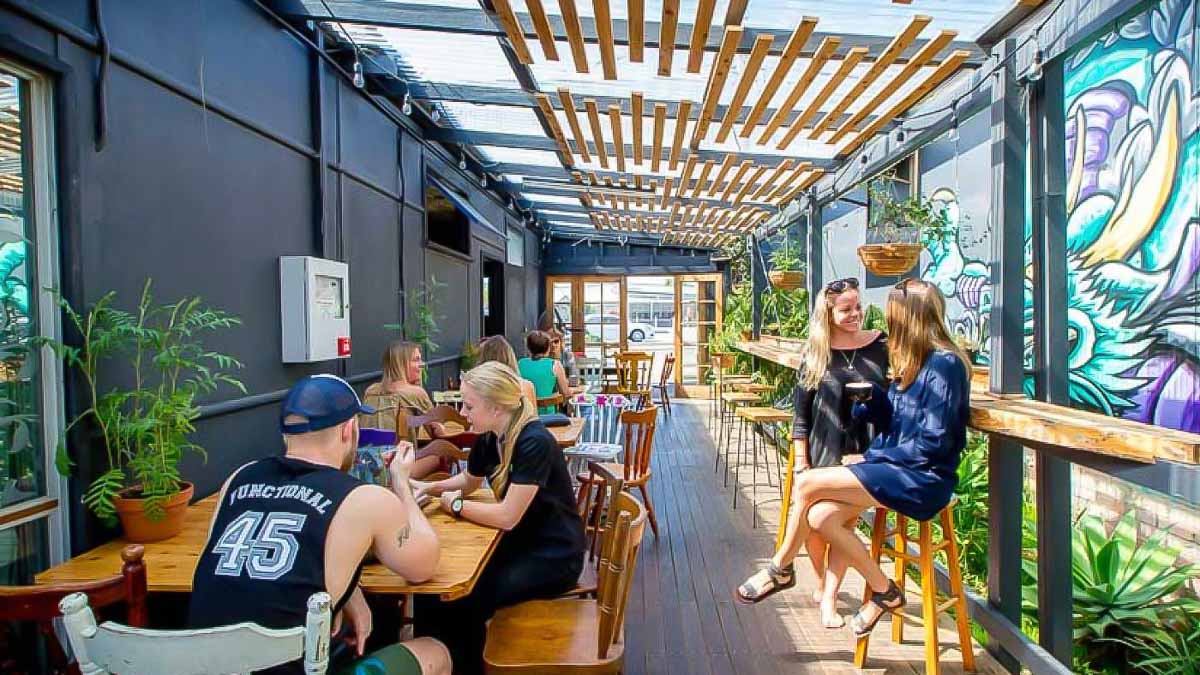 Grab breakfast at one of the most raved cafes in Port Macquarie, the Social Grounds Cafe. This trendy cafe is known for its aromatic coffee and generously-portioned meals.
Address: 1/151 Gordon St, Port Macquarie NSW 2444, Australia
Opening Hours: 6AM – 2:30PM, closes 12PM weekends, opens 7AM on Sundays
Koala Hospital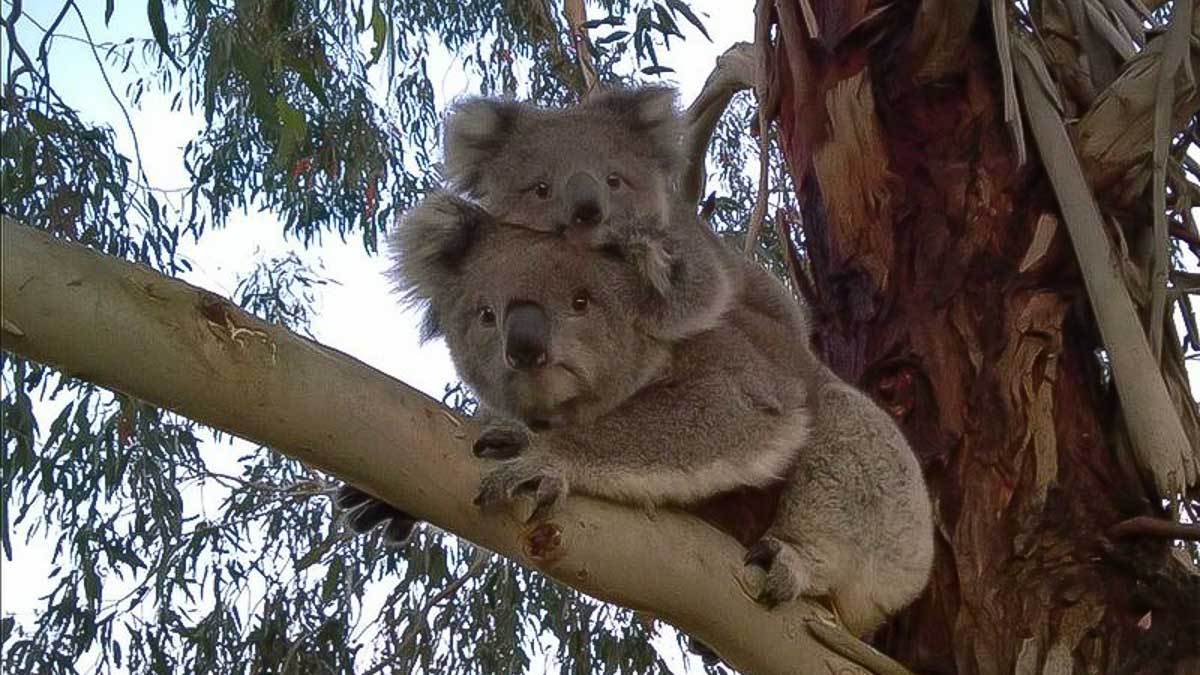 The Koala Hospital is a licensed wildlife rehabilitation facility run by the Koala Preservation Society and about 200 volunteers.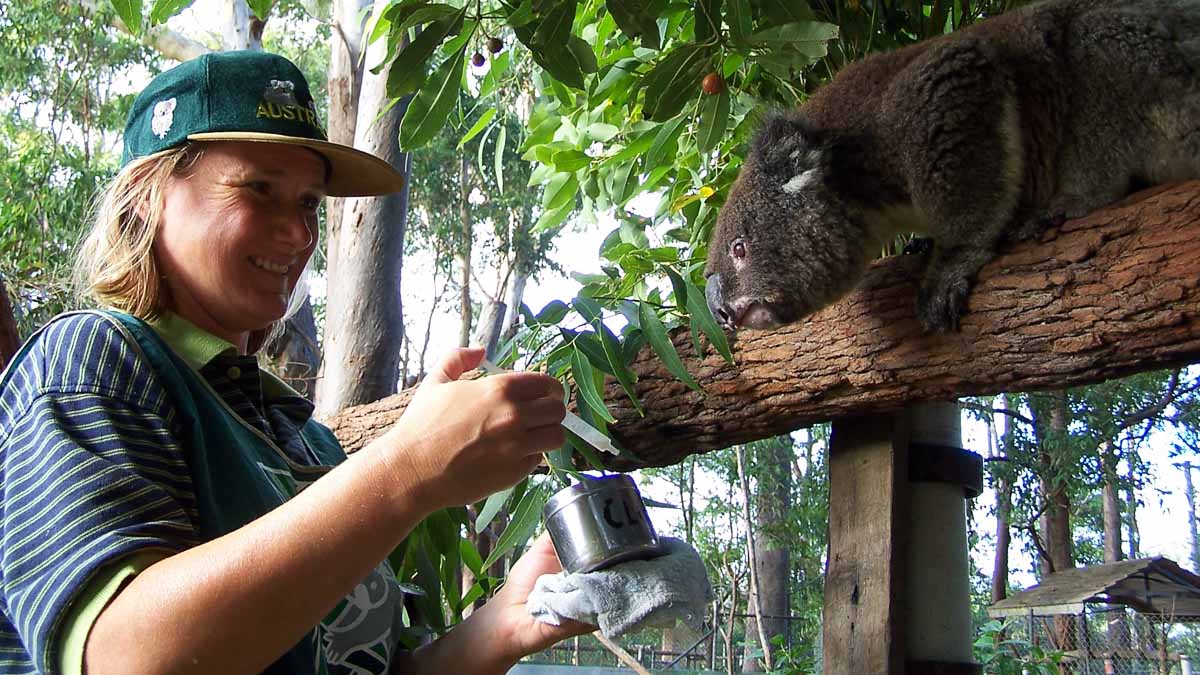 The rehabilitation yard can house up to 100 koalas, and it's also where visitors can observe the recovery, care and feeding of our furry friends. Join the volunteer-guided tours held daily at 3PM, and watch the cute koalas be fed!
Entrance Fee: Free
Opening Hours: 8AM – 4:30PM
Address: Lord St, Port Macquarie NSW 2444, Australia
Port Macquarie Coastal Walk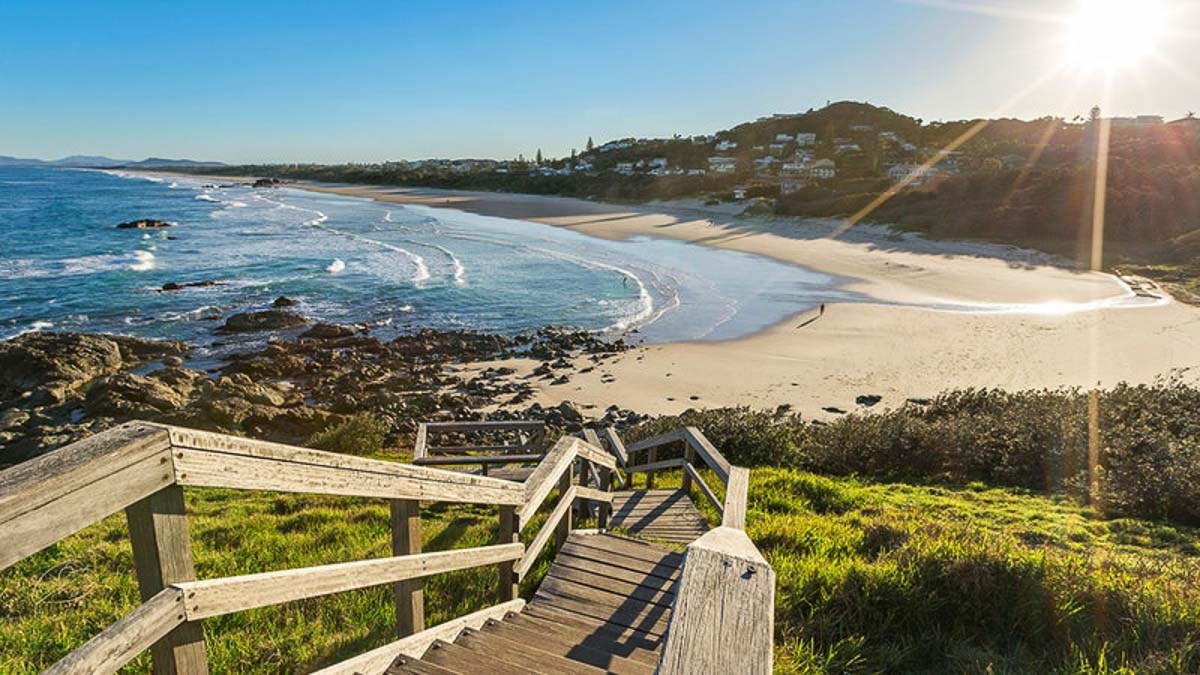 This 9km coastal walk takes you through three different beaches — Town Beach, Flynns Beach, and Shelly Beach. Look out for historical landmarks along this scenic route that stretches from Westport to Tacking Point.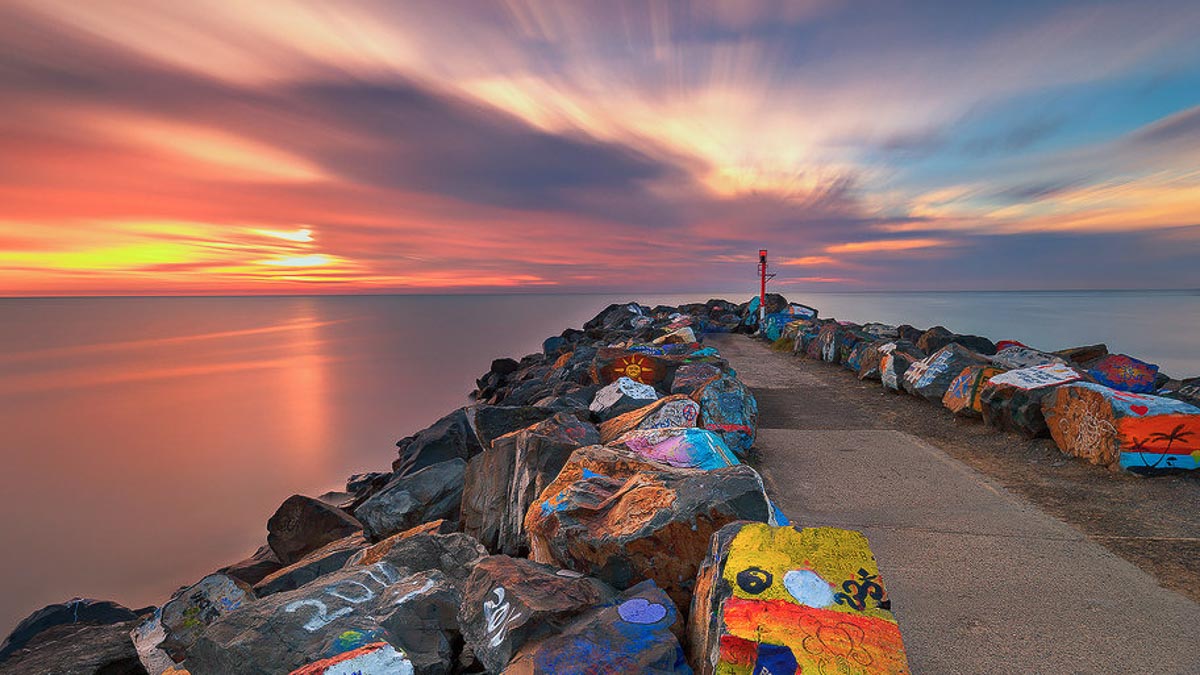 Black Duck Brewery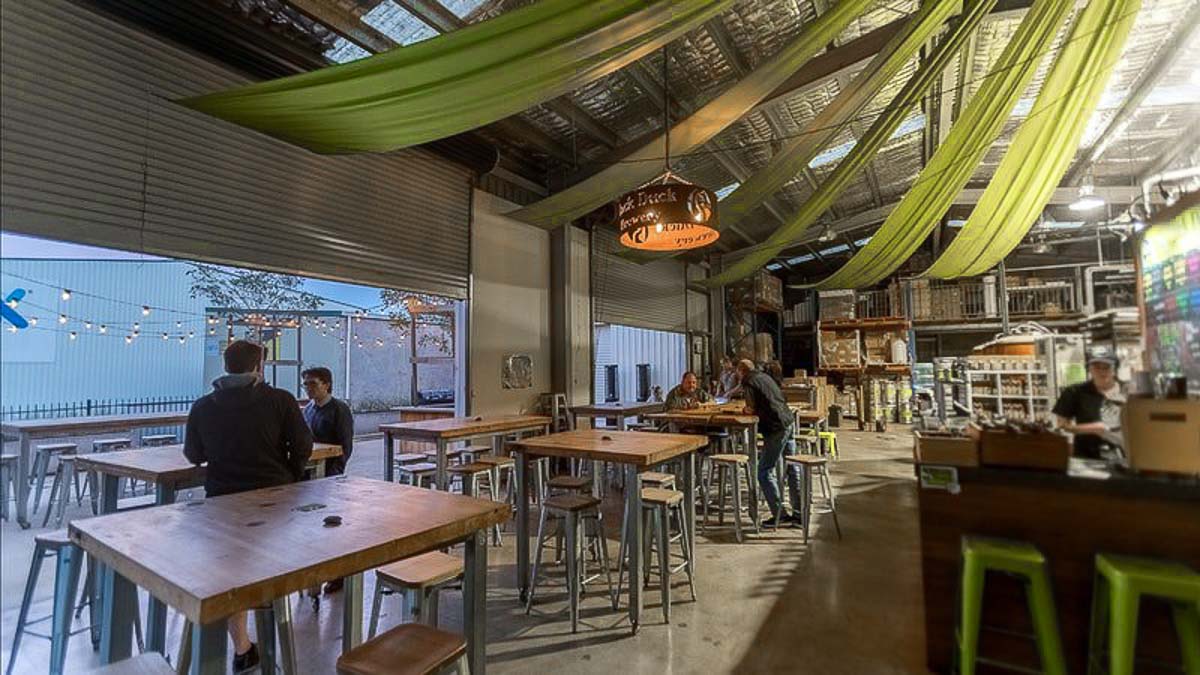 Head on down to Black Duck Brewery for a taste of local beer that's brewed onsite. Interested to learn more about the brewery? Tour are conducted at 2PM from Wednesdays to Saturdays.
Opening Hours: 12PM – 6PM (Wed – Thu), closes 8PM on Fridays
1PM – 5PM (Sat), closed from Sundays to Tuesdays
Address: 6 Acacia Ave, Port Macquarie NSW 2444, Australia
LV's On Clarence 
Another popular place with excellent coffee and food is LV's On Clarence. With an extensive menu that caters to most dietary needs, this cafe also uses ingredients sourced directly from their farm. It's no wonder it's such a hotspot among the locals!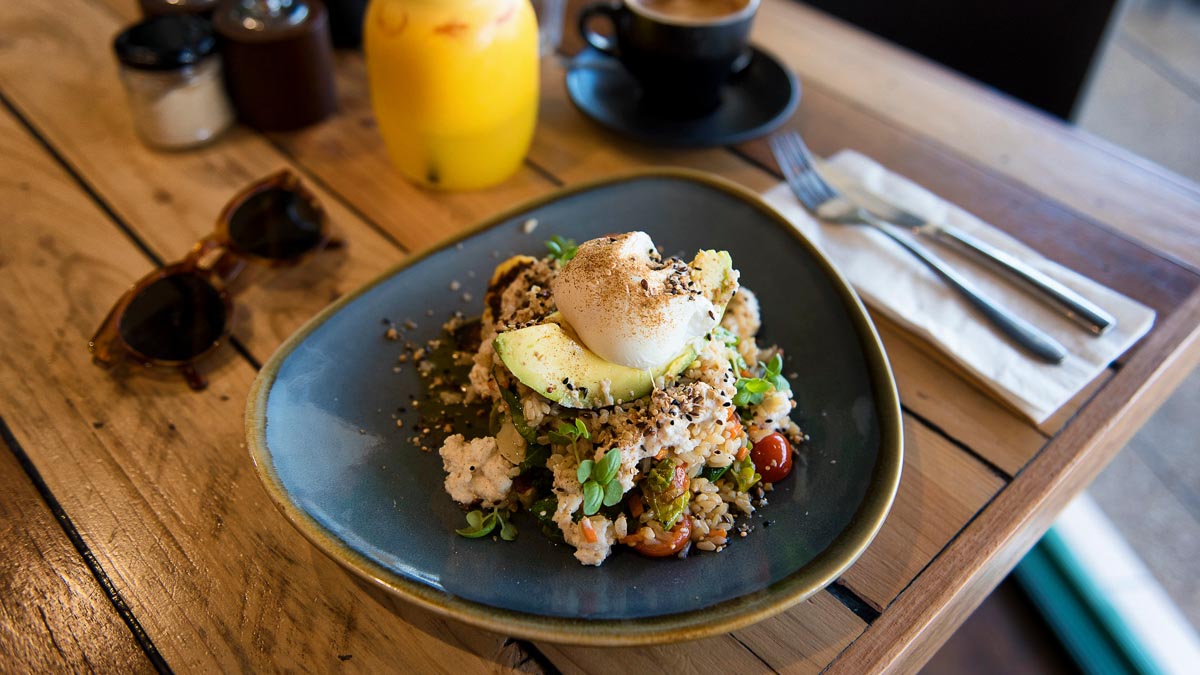 Cost: Mains from AU$16
Opening Hours: 7AM – 2PM, closes 12PM on weekends
Address: 1/74 Clarence St, Port Macquarie NSW 2444, Australia
Port Macquarie Camel Safaris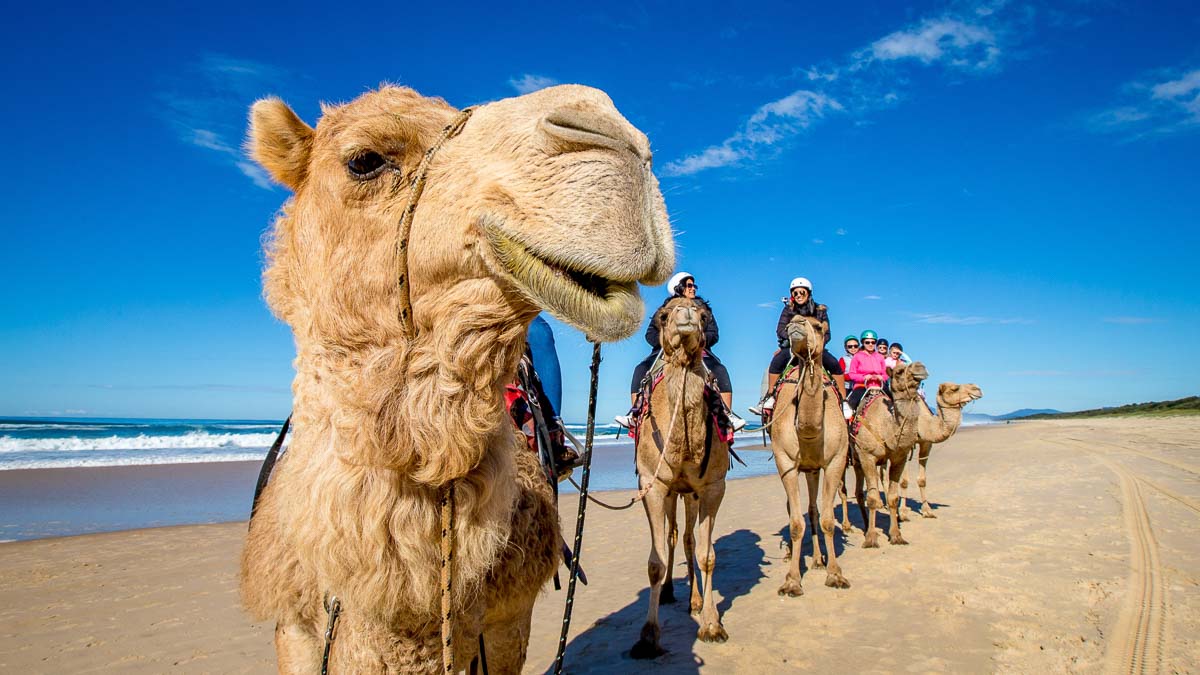 In comparison with the fast-paced society we live in, the Port Macquarie Camels are a standout; a gentle ride atop one of these docile creatures walking along golden-sand beaches will momentarily remove you from the drudgery of modern life. They don't take bookings, so chope your camels quick! Do note they only take cash payment.
Cost: AU$40
Opening Hours: 9:30AM – 1PM (Sun – Fri), 9AM – 2PM (during PHs), closed on Saturdays
Meeting Point: Lighthouse Beach along Matthew Flinders Drive, one kilometre south of the Tacking Point Surf Club
Bago Vineyards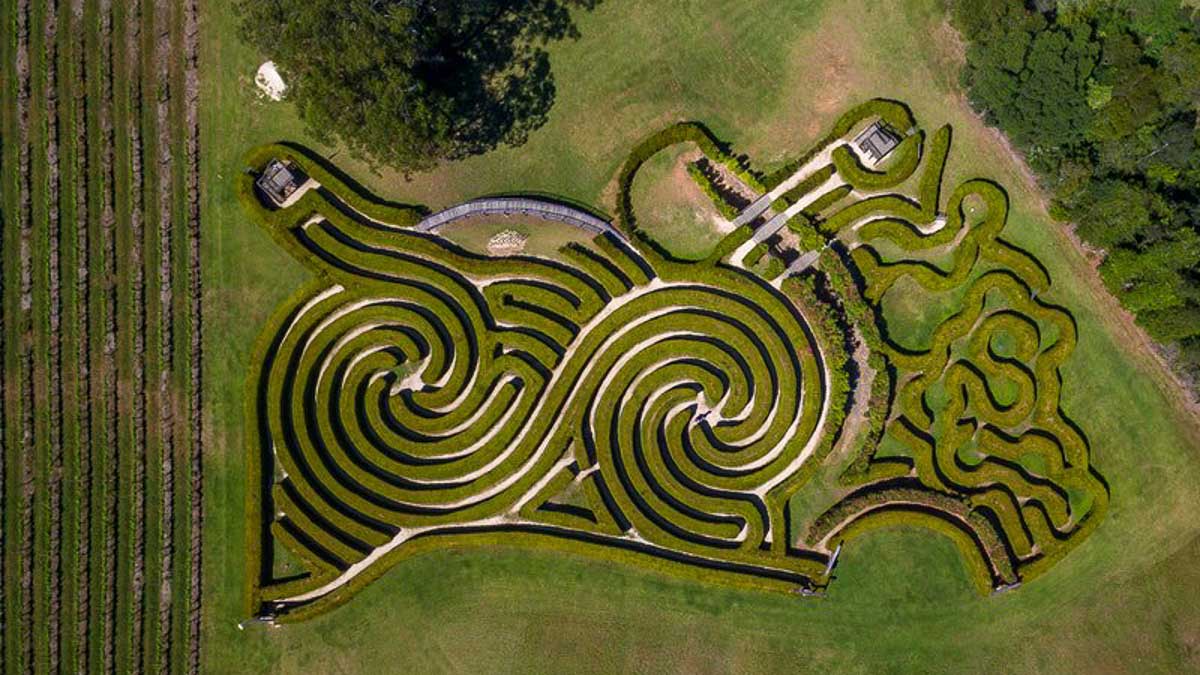 The Bago Vineyards is perfect for the young at heart. Enjoy a breezy afternoon sipping a glass of fine wine, or get lost in NSW's largest hedge maze as you weave your way through 2km of nothing but 2m-tall shrubs around you and blue skies above!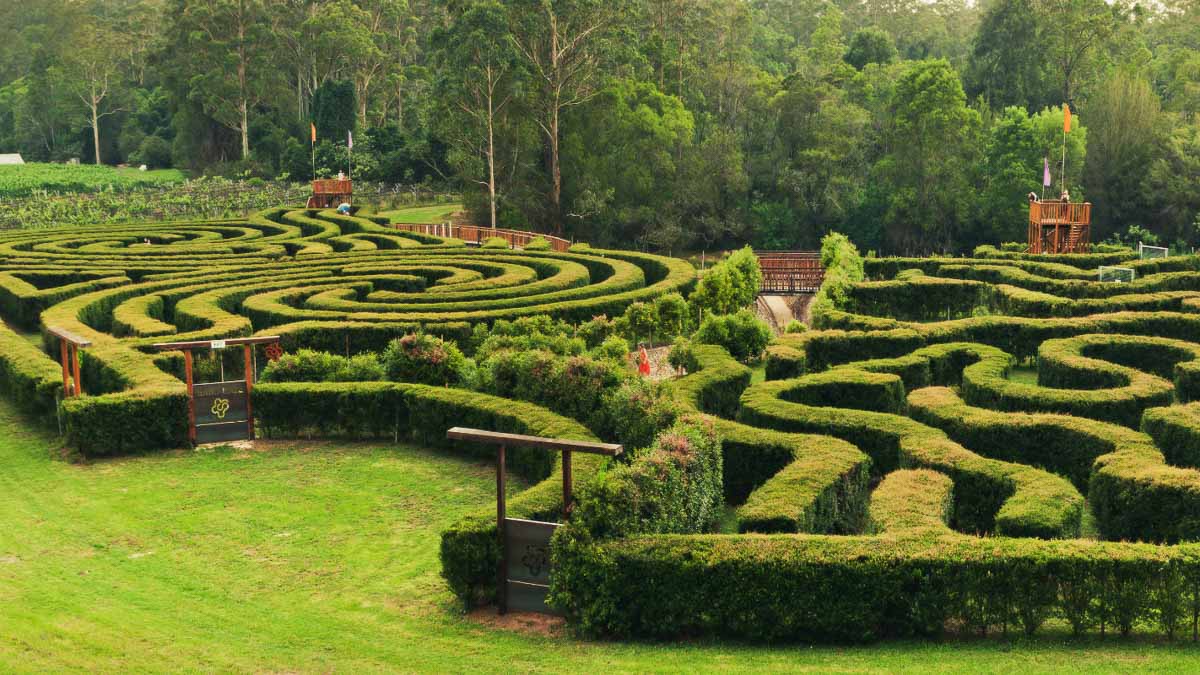 Entrance Fee: AU$12
Opening Hours: 9AM – 5PM (last admission to maze is at 4PM)
Address: Milligans Rd, Wauchope NSW 2446, Australia
Day 8 – 10: Urunga & Coffs Harbour
The Honey Place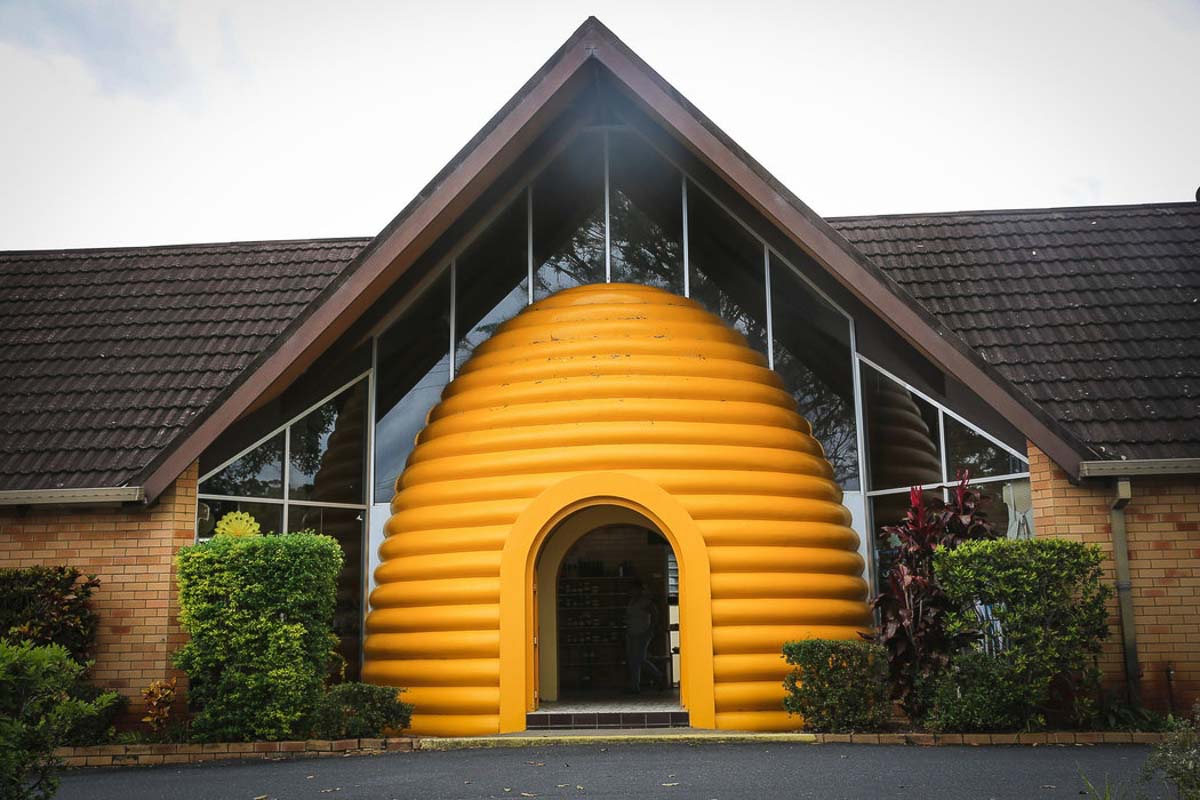 The sweetest place on the mid-north coast of NSW has got to be The Honey Place. Get up close to the bees through a glass display hive, learn about the native Australian non-stinging bee, and sample many varieties of honey along with their mouth-watering and award-winning scones!
Opening Hours: 8:30AM – 5PM (Mon – Fri), closes 4PM on weekends, opens 10AM on Sundays
Address: 4049 Giinagay Way, Urunga NSW 2455, Australia
Urban Espresso Lounge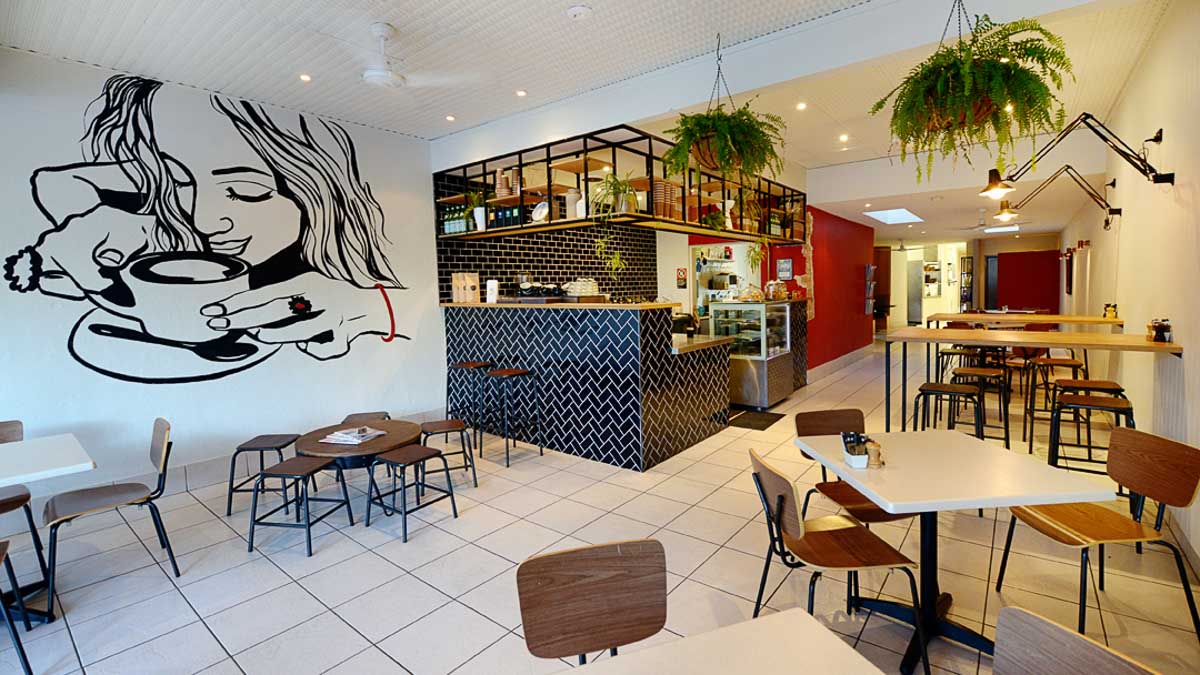 The food on the Urban Espresso Lounge menu just looks so good. As one of the more popular cafes in the area, you can expect it to be crowded at meal times. Come early or avoid the peak hour if you can!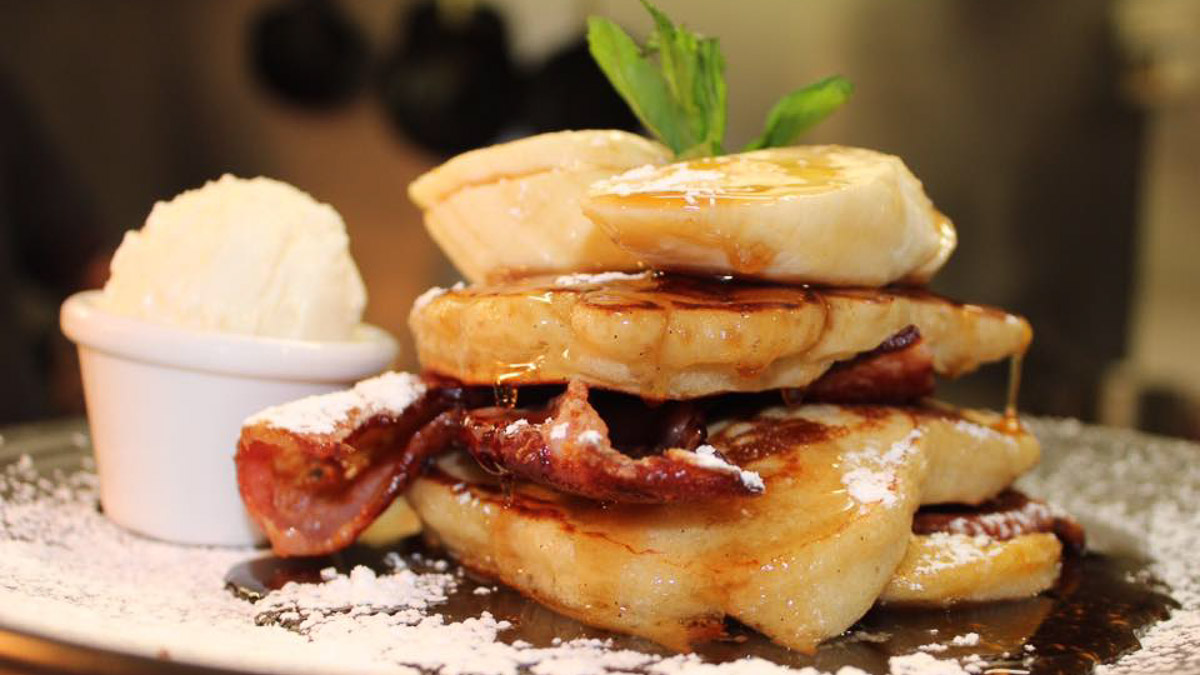 Cost: Pancakes from AU$15.50
Opening Hours: 7AM – 3.30PM
Address: 382 Harbour Dr, Coffs Harbour NSW 2450, Australia
Dorrigo National Park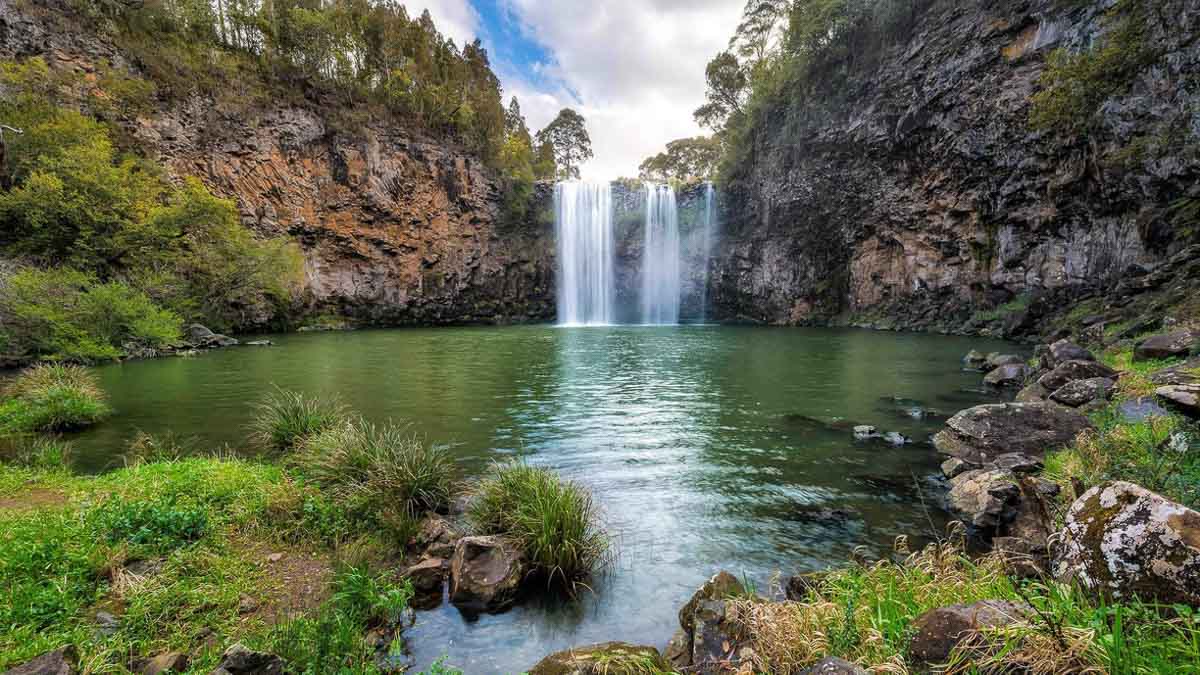 Dorrigo National Park is a World Heritage-listed Gondwana Rainforest. Together with the other nature reserves from Newcastle to Brisbane, they form the most extensive area of subtropical rainforest in the world.
Expect breathtaking waterfalls, panoramic views of the Rosewood rainforest basin from a 70m timber boardwalk, serene picnic spots amidst lush greenery, and plenty of bird-watching.
Entrance Fee: A gold coin donation can be either an AU$1 or AU$2 coin
Opening Hours: 9AM – 4:30AM
Address: Lyrebird Link, Dorrigo Mountain NSW 2453, Australia
The Big Banana Fun Park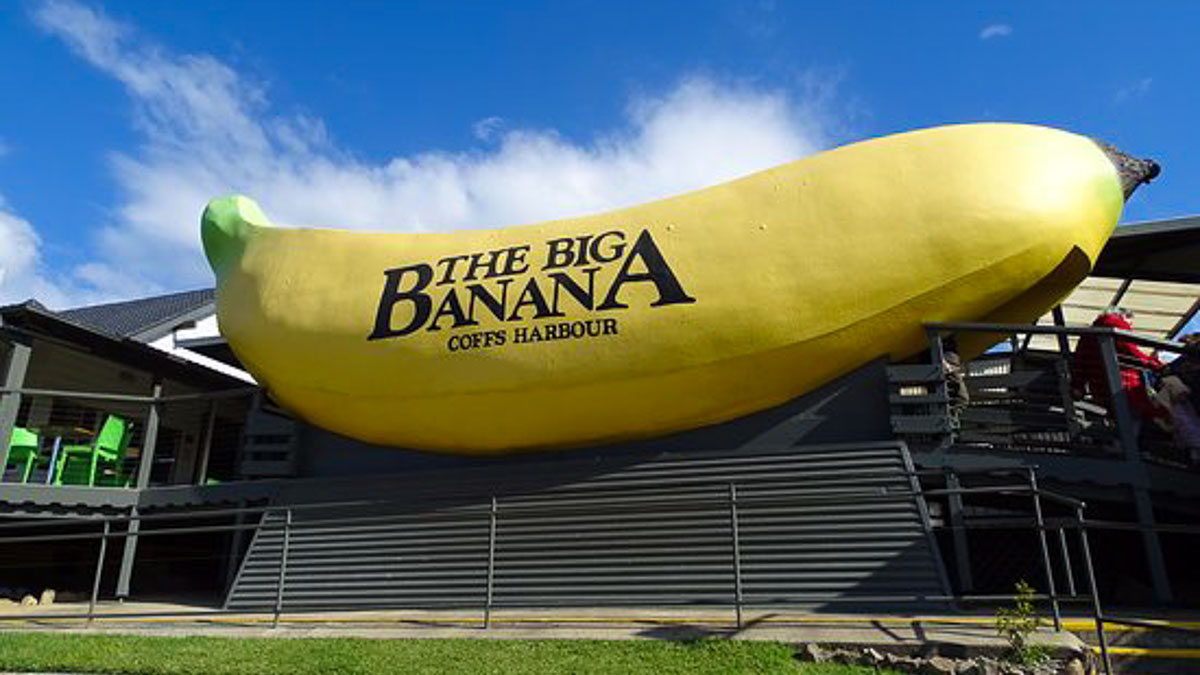 Don't miss out on the likes of The Big Banana, not after it's been voted the number one thing to do in Coffs Harbour!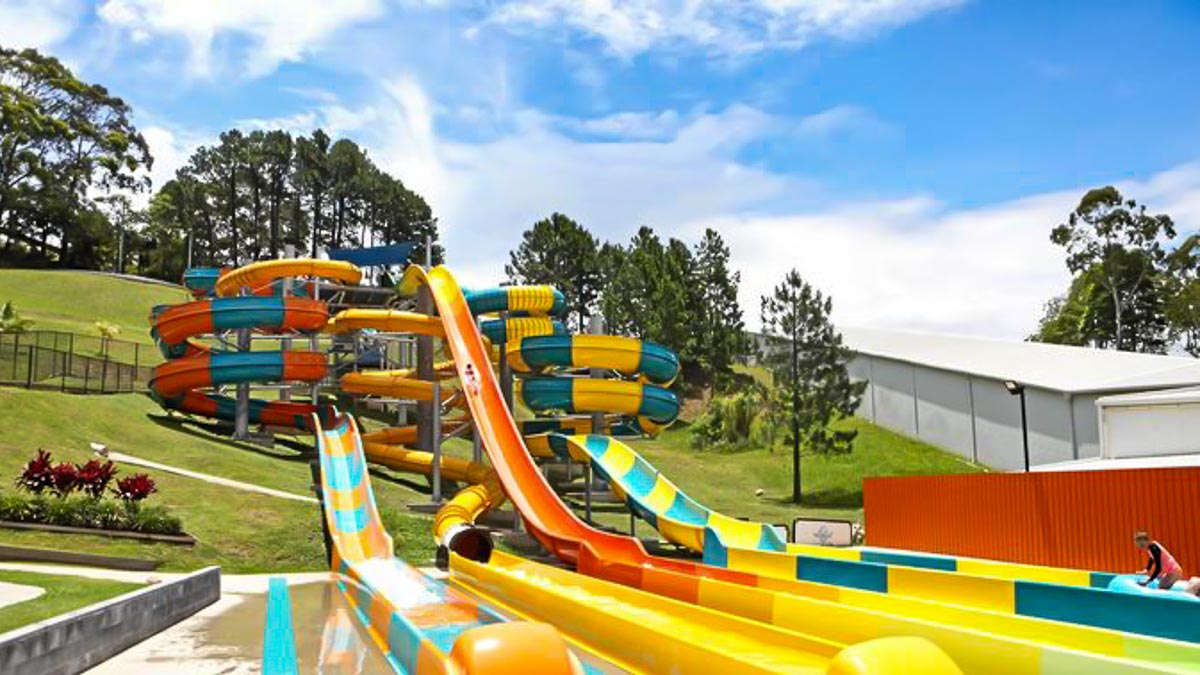 It's the biggest waterpark between Sydney and Gold Coast, and boasts the biggest giant slide in the whole of Australia!
Cost: AU$65
Opening Hours: 8:30AM – 5:30AM
Address: 351 Pacific Hwy, Coffs Harbour NSW 2450, Australia
Forest Sky Pier at Sealy Lookout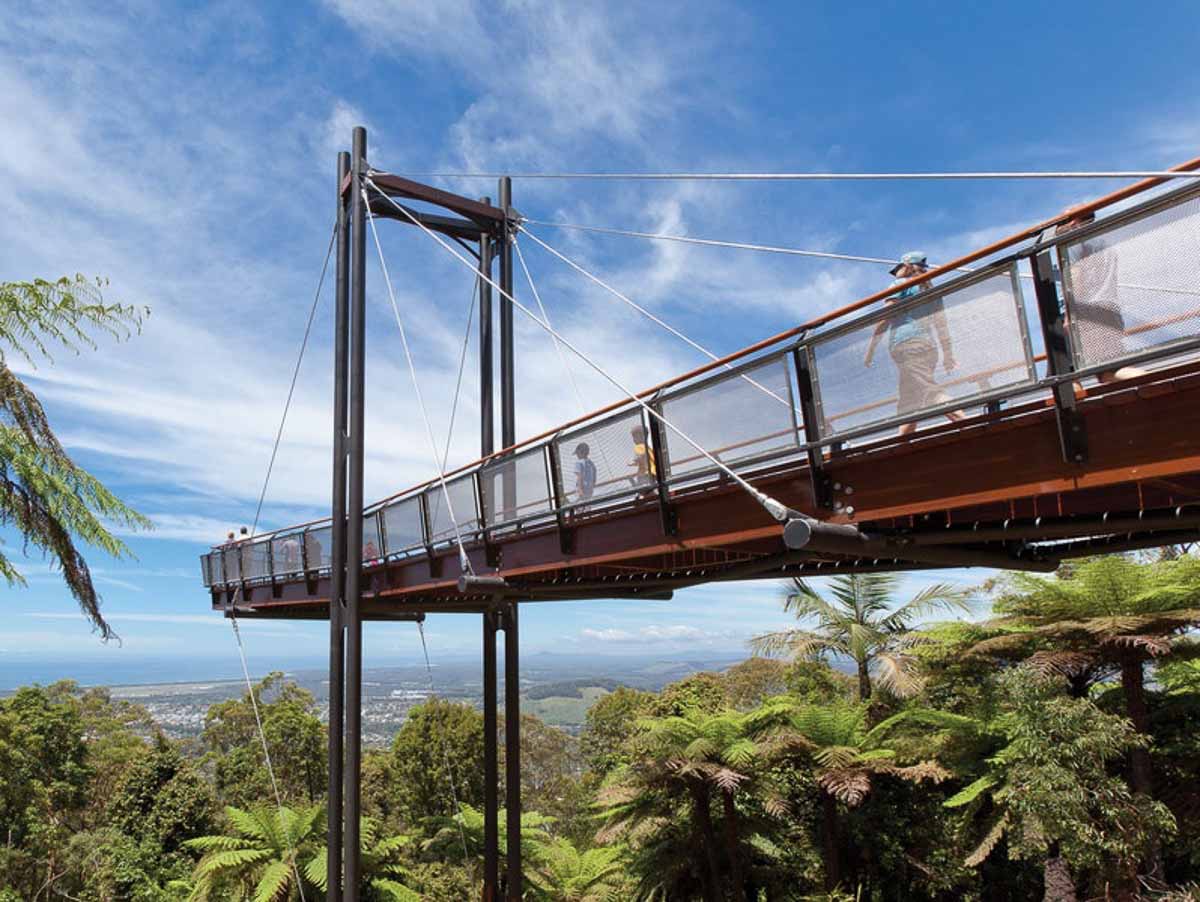 Don't you just love it when you have an unobstructed view of a mesmerising city at your feet? Just 10 minutes from the Big Banana, the Sealy Lookout offers spectacular views of Coffs Harbour.
The 22m extension known as the Forest Sky Pier projects further from the original lookout, offering visitors a more intimate experience looking at the landscape beneath.
Entrance Fee: Free
Opening Hours: 8AM – 6PM
Address: Sealy Lookout Dr, Coffs Harbour NSW 2450, Australia
Butterfly House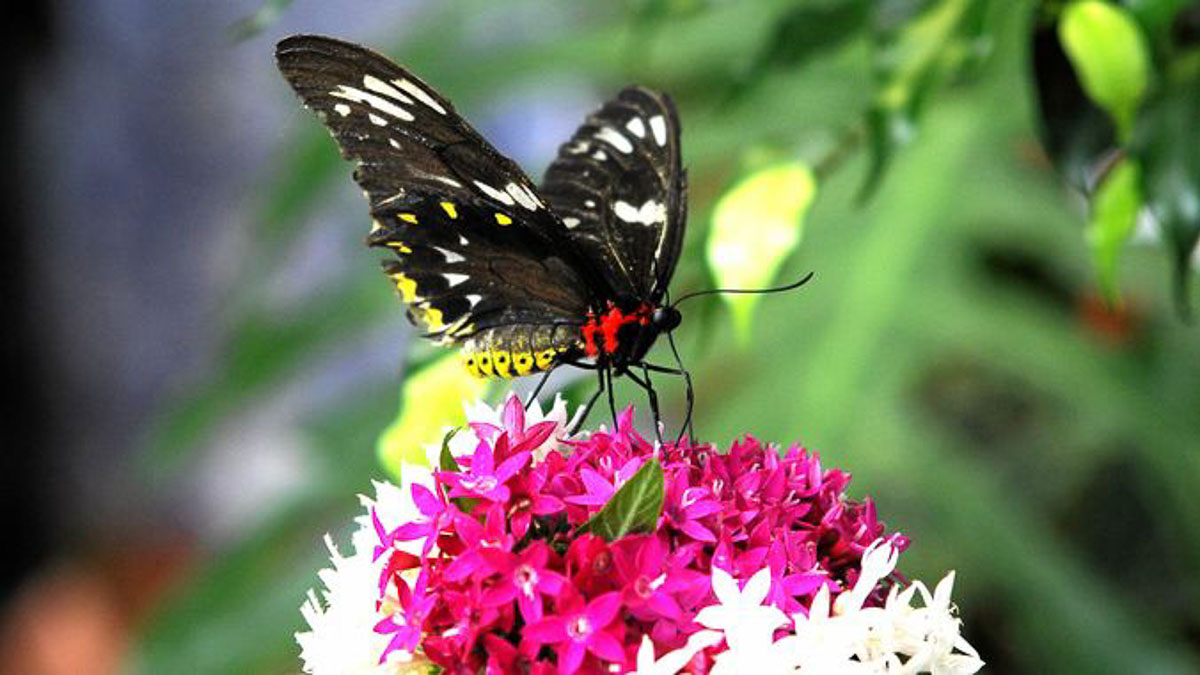 Stroll among hundreds of Australian butterflies in an indoor subtropical rainforest setting at the award-winning Coffs Harbour Butterfly House.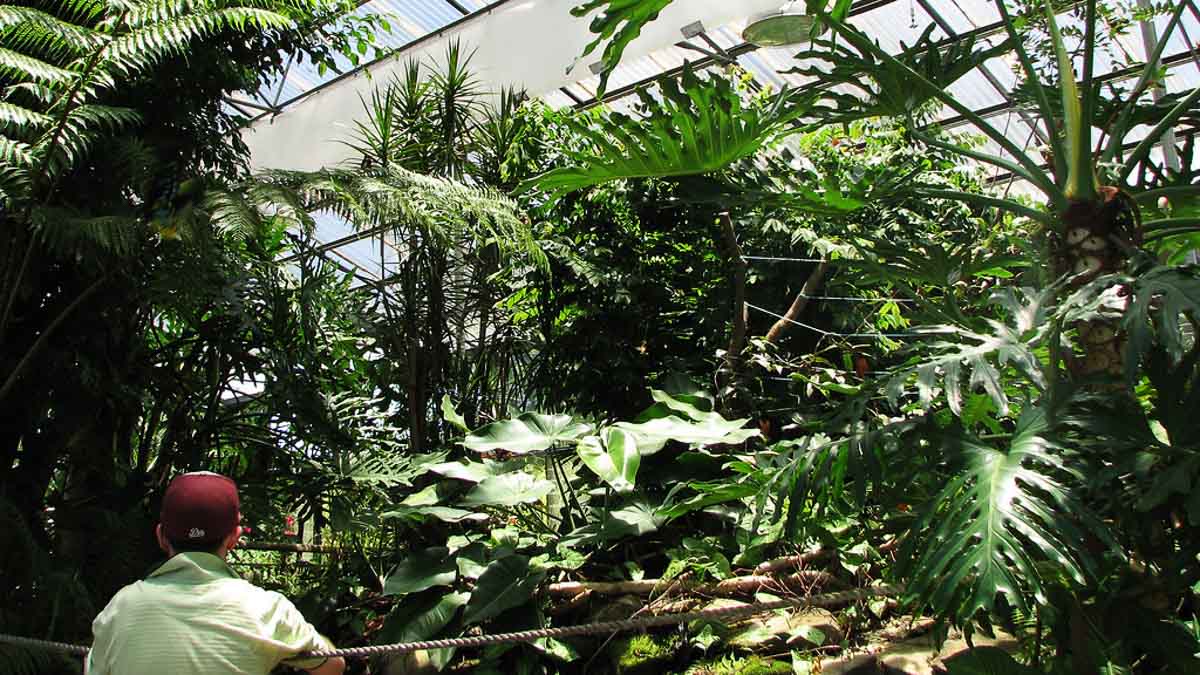 Due to factors such as temperature, light and humidity levels, the best time to marvel at these beautiful insects is from 10AM – 2PM when they are most active.
Entrance Fee: AU$18
Opening Hours: 9AM – 4PM (Tue – Sun)
Address: 5 Strouds Rd, Bonville NSW 2450, Australia
Day 11 – 14: Byron Bay & Surrounds
Tropical Fruit World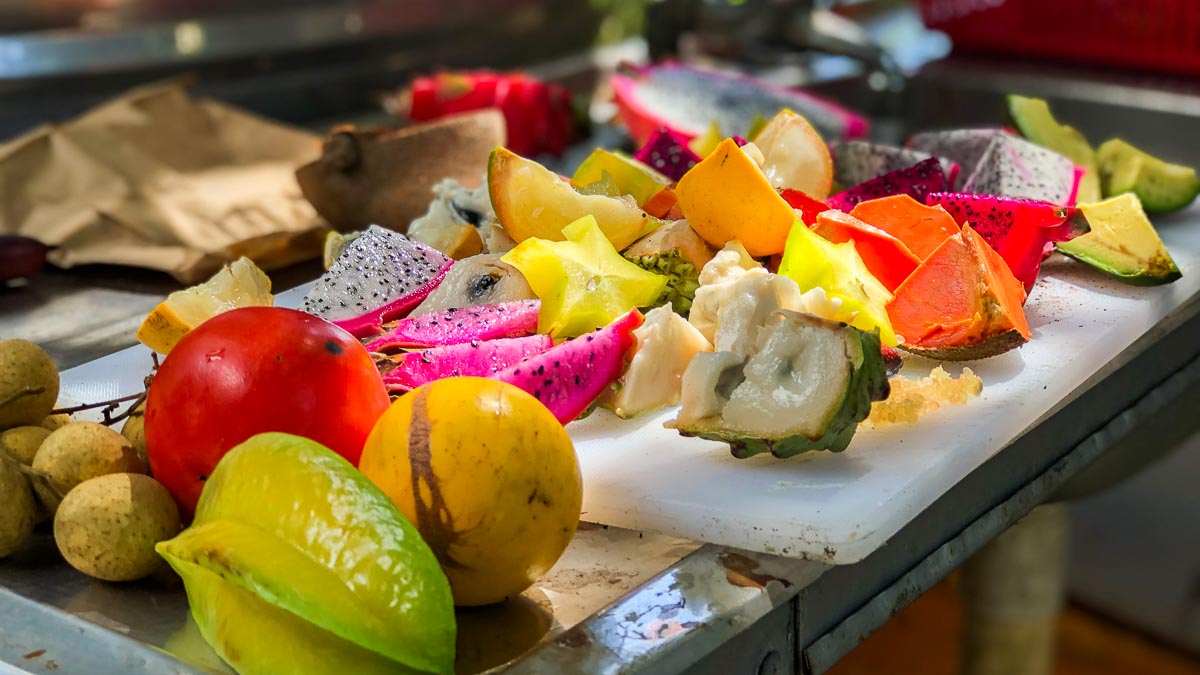 From Byron Bay, drive up north to Tropical Fruit World in Kingscliff. This 165-acre fruit farm has over 500 varieties of fruits. Hop on the award-winning farm tour and feast your eyes and mouth on these vibrant and juicy treats.
You'll even get to try some of their rare fruits such as the Black Sapote, a.k.a. chocolate pudding fruit when they're in season. This fruit actually tastes like a chocolate dessert! We also tried the Miracle Fruit, and were shook by how it transformed everything we ate afterward, making it really sweet.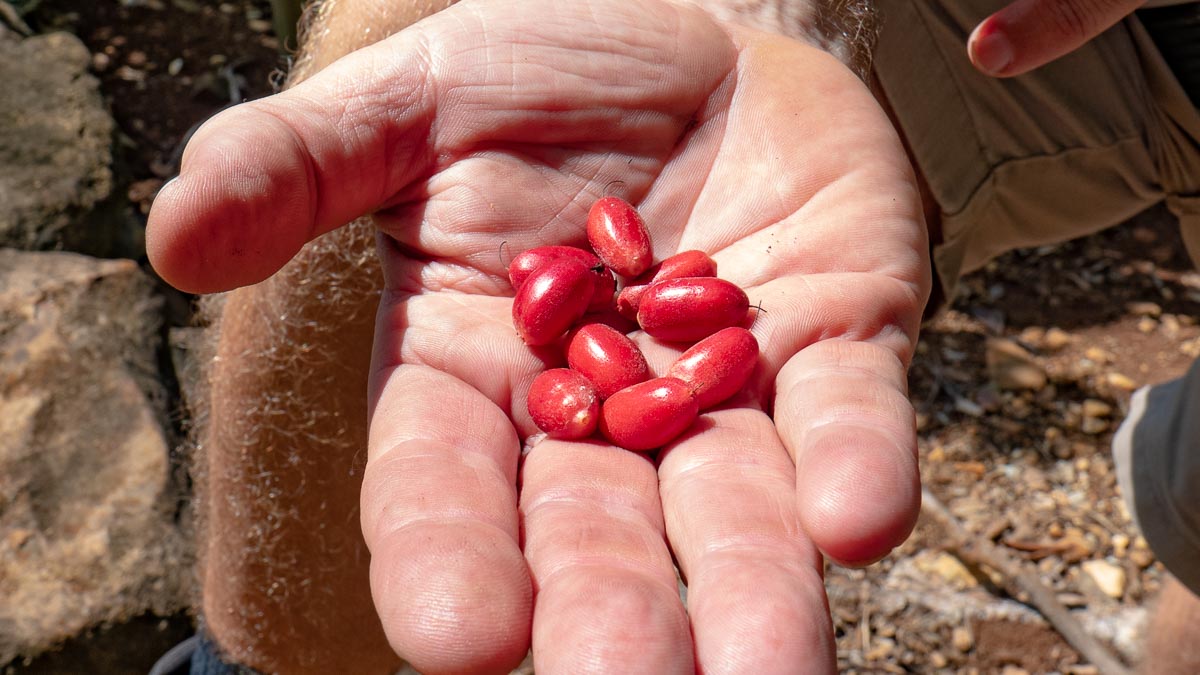 Don't leave without grabbing a fruit ice cream (AU$6.90) from the shop near the entrance!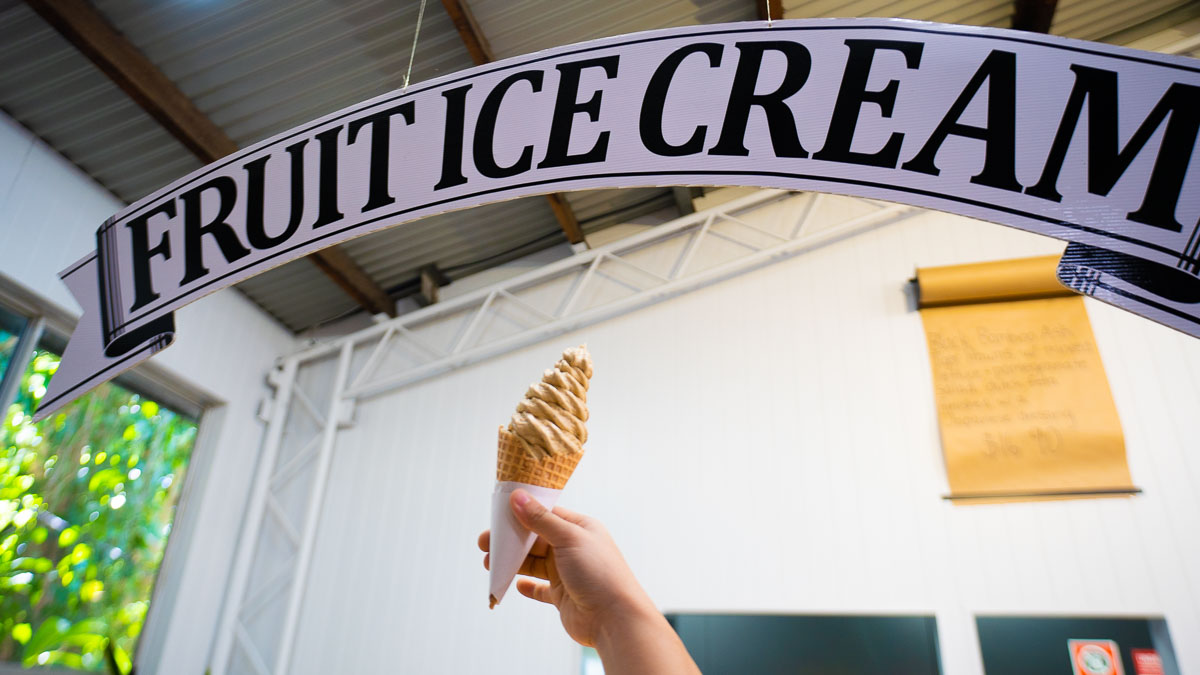 Cost: AU$47 (farm tour)
Opening Hours: 10AM – 4PM
Address: 29 Duranbah Rd, Duranbah NSW 2487, Australia
The Farm & Co Kingscliff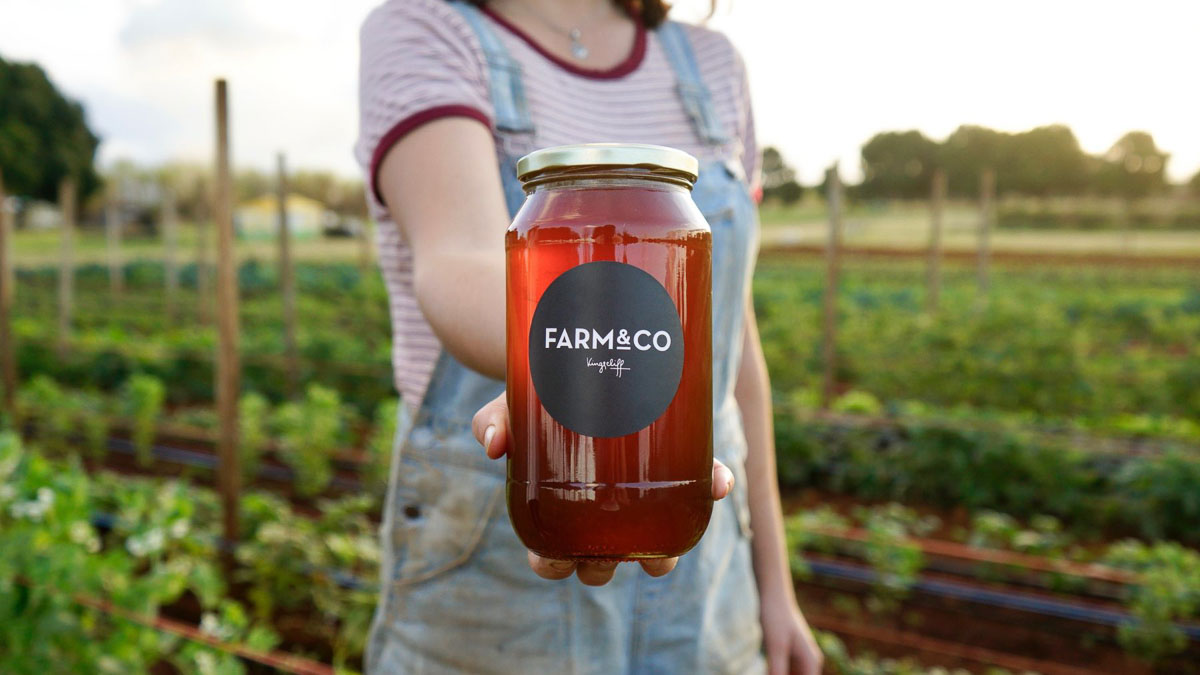 The Farm & Co pride themselves on growing food without the use of harmful chemicals and delivering these freshly picked organic produce straight to their customer's doorstep.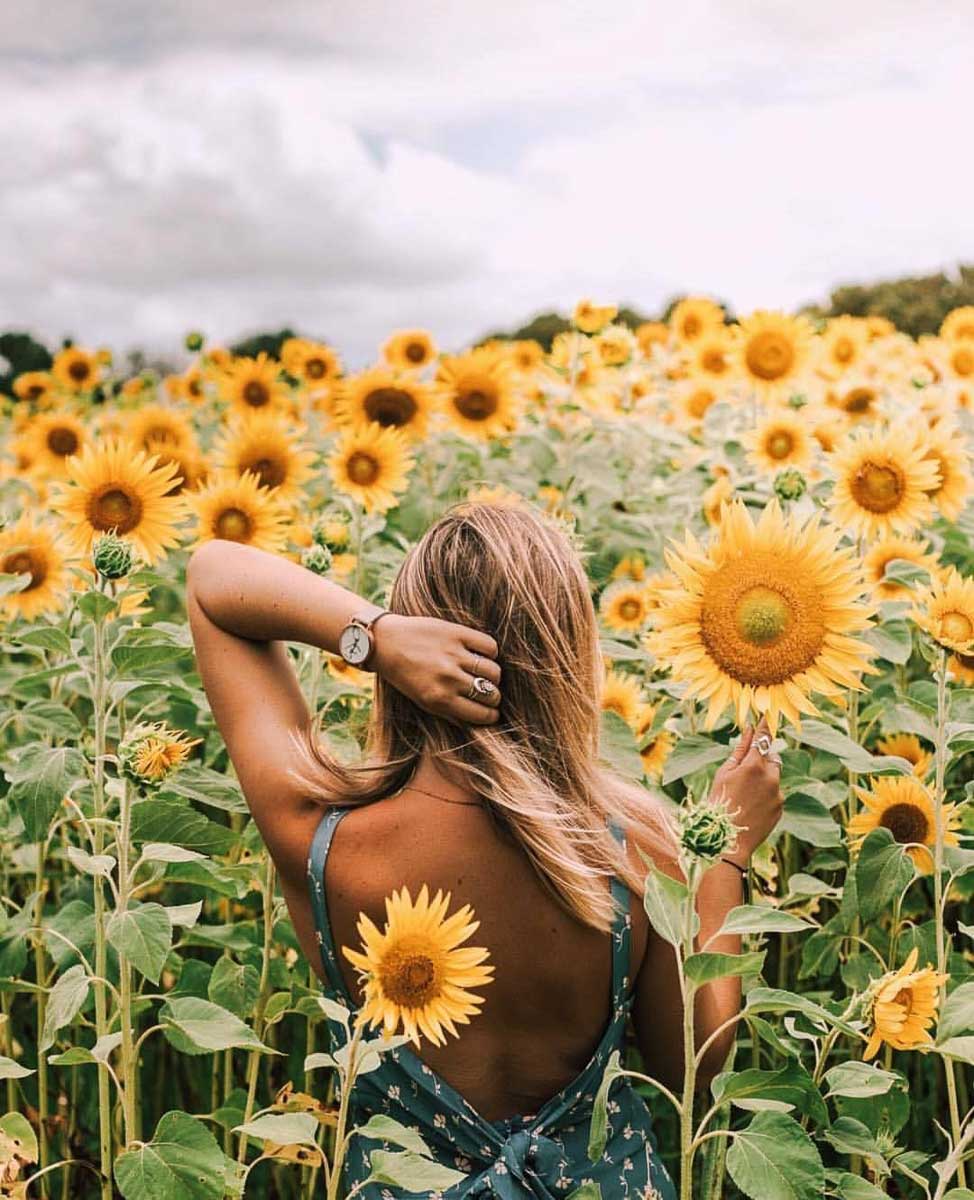 Besides rearing animals and selling fresh produce like regular farms, Farm & Co is also well-known among instagrammers!
Entrance Fee: AU$5
Opening Hours: 8AM – 4PM, opens at 9AM on weekends
Address: 529 Cudgen Rd, Cudgen NSW 2487, Australia
Choux Box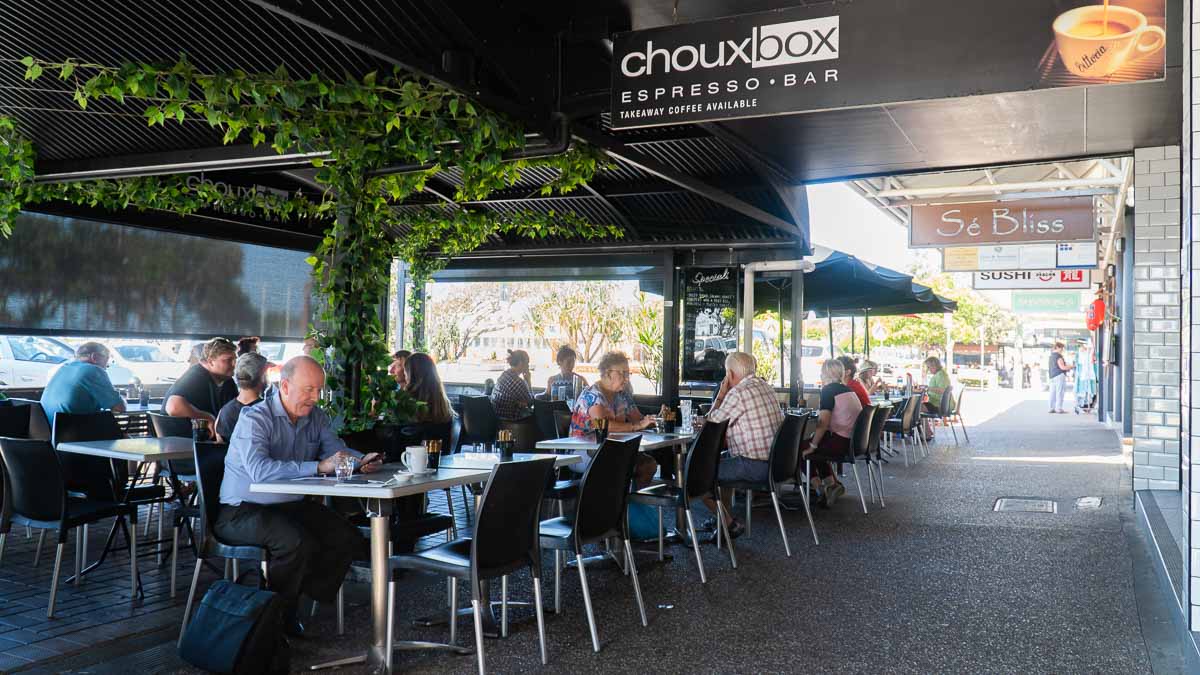 Replenish your energy after a day spent exploring Byron's sights with juicy burgers and sweet potato fries at Choux Box!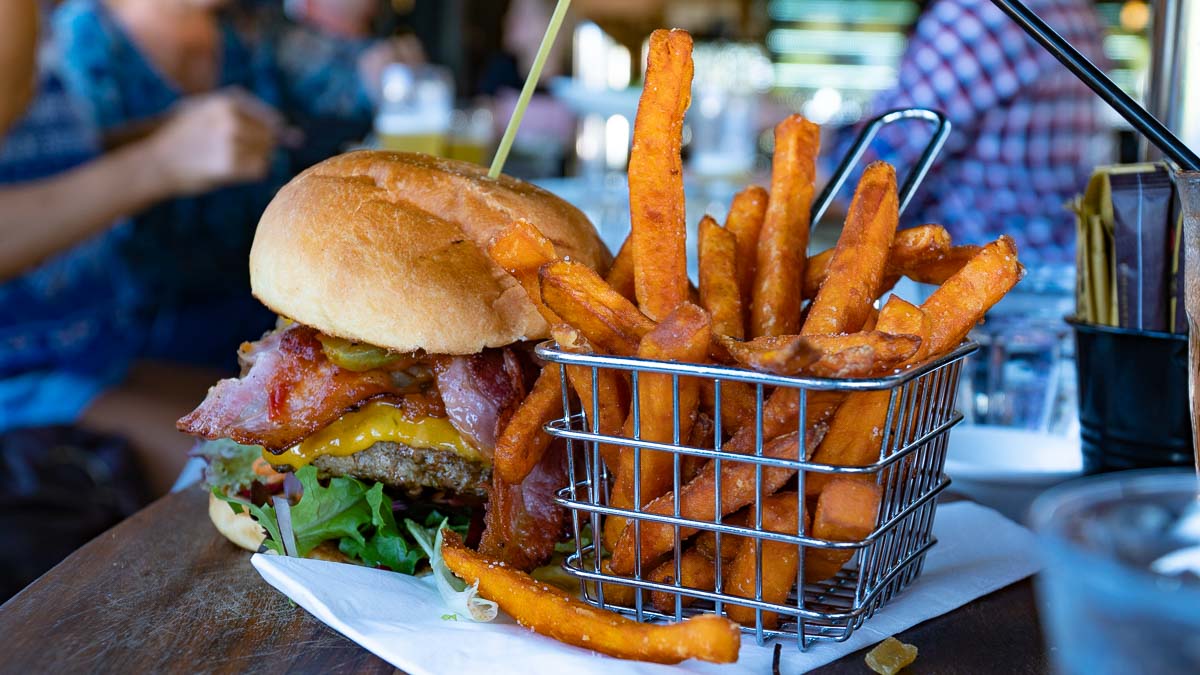 Cost: Mains from AU$15.50
Opening Hours: 6AM – 4PM
Address: 94 Marine Parade, Kingscliff NSW 2487, Australia
Catch-A-Crab Tour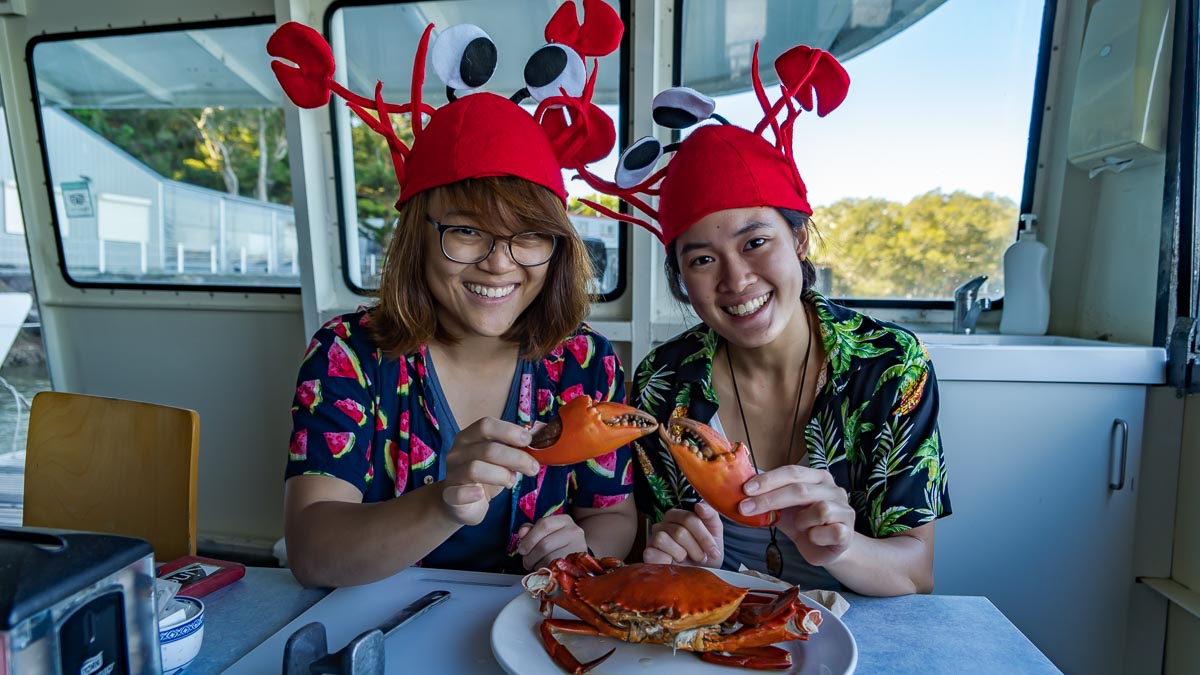 Calling all seafood lovers: hop on a two-hour boat cruise with Catch A Crab around the Tweed Coast and try your hand at feeding friendly pelicans, fishing, trapping live mud crabs, pumping some yabbies, and visiting working oyster farms.
To complete your experience, opt for a tour with lunch! Spend an additional hour on the boat enjoying a scrumptious seafood platter, fish and chips or even a whole mud crab.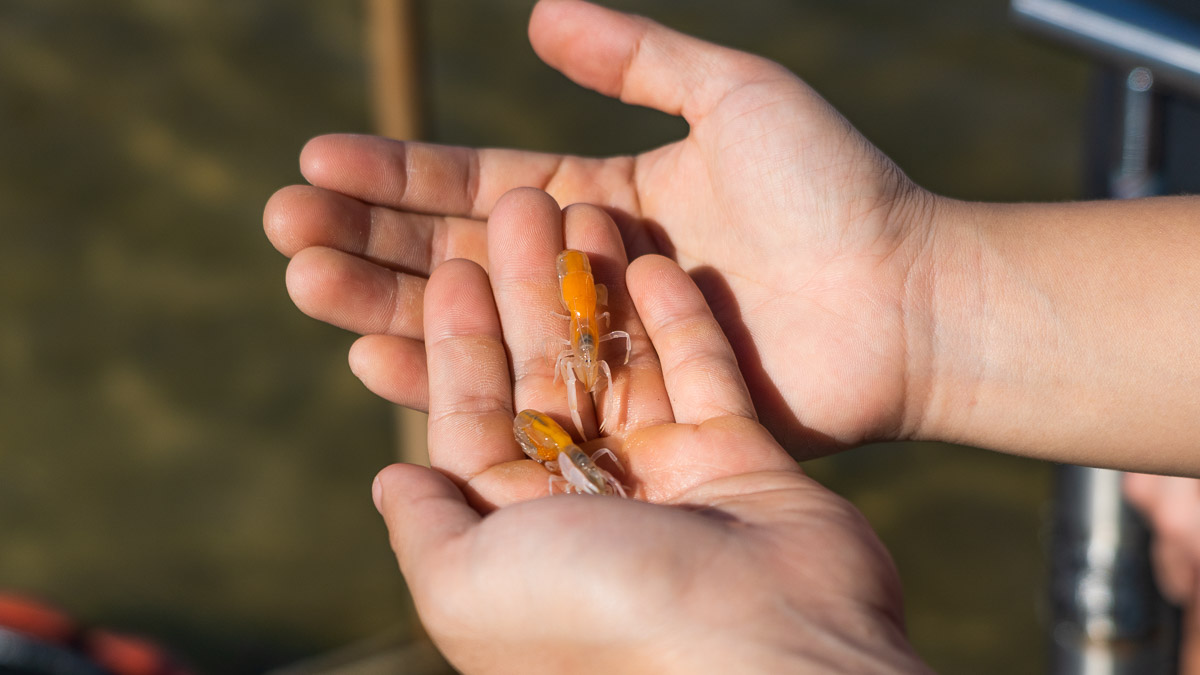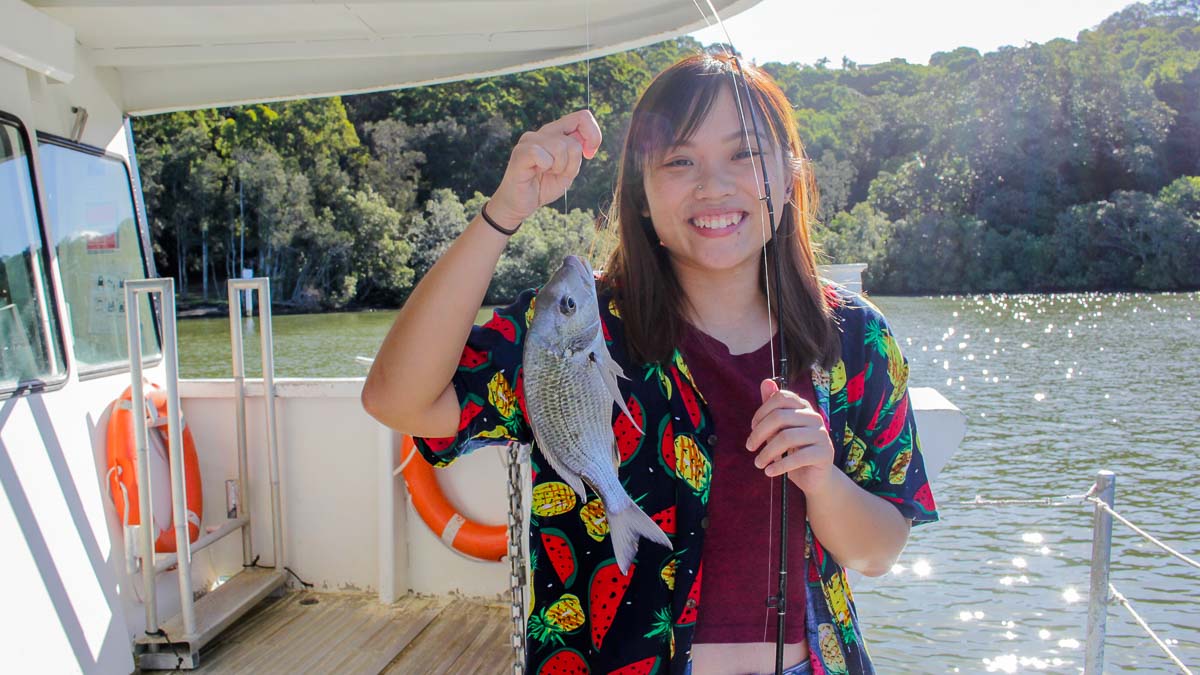 Cost: Tours start from AU$70
Tour Timings: 9:30AM, 1PM and 2PM (operates seasonally)
Address: 11/17 Birds Bay Dr, West Tweed Heads NSW 2486, Australia
Footbridge Cafe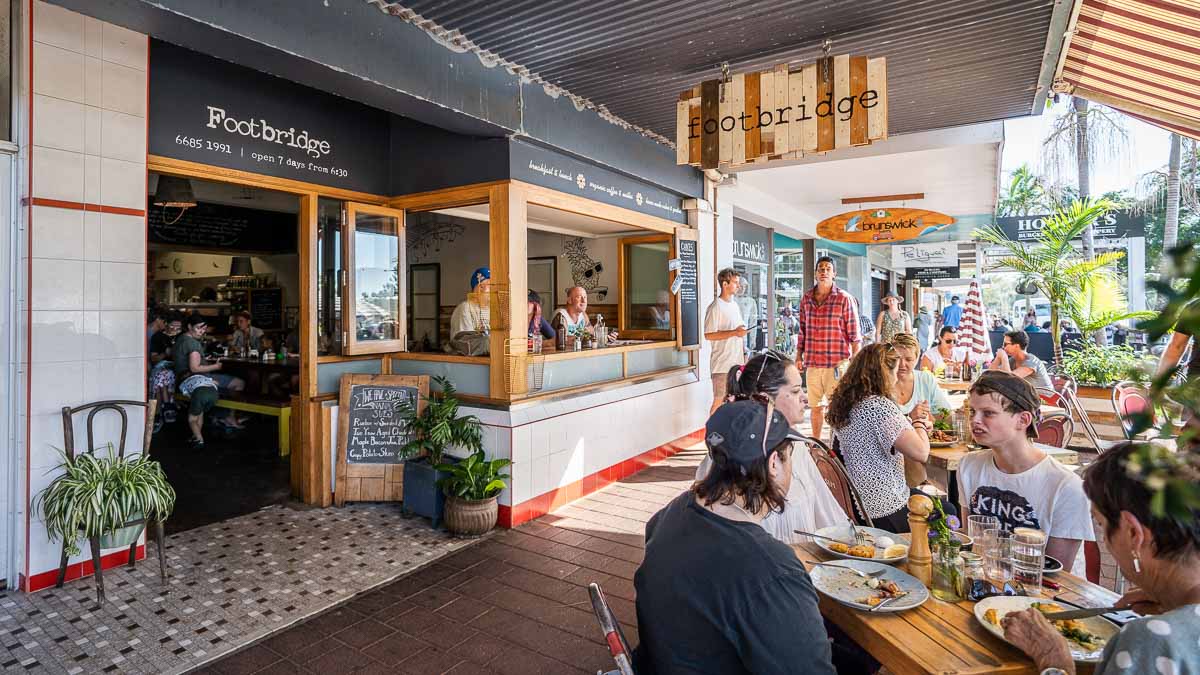 Brunswick Heads is a short drive from Byron Bay, offering a handful of instagrammable food haunts such as Footbridge Cafe, with staff that embody wholeheartedly the #surfergal vibe and fresh, delicious, brunch fare.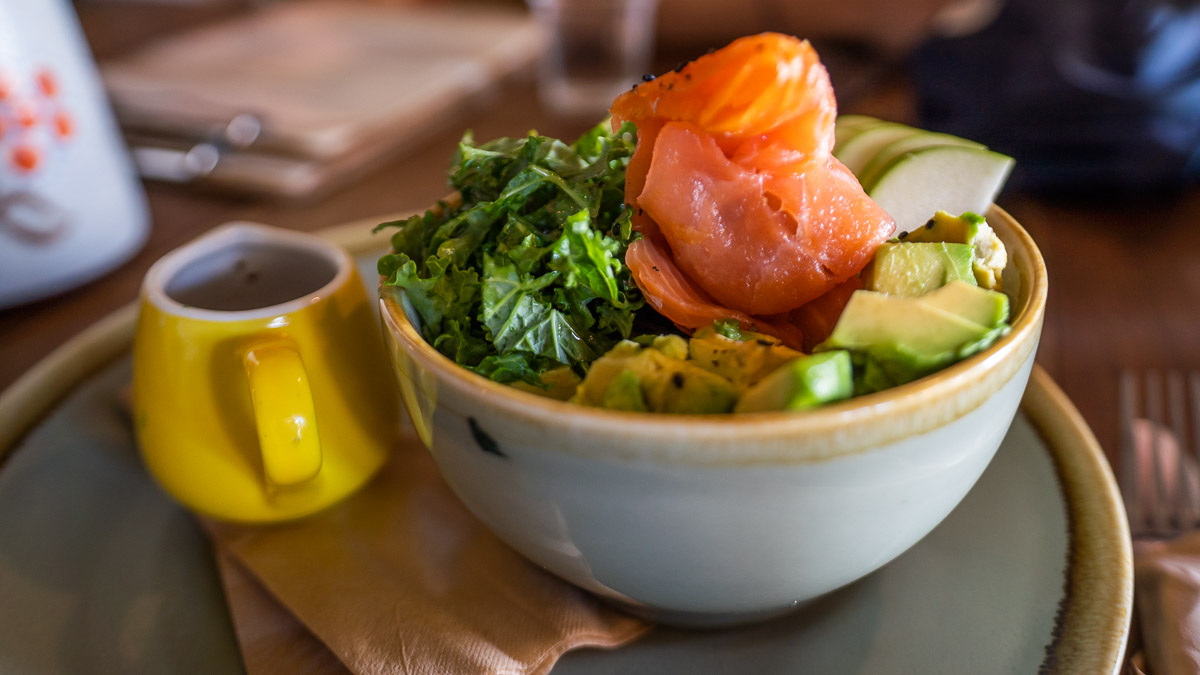 Cost: Mains from AU$11
Opening Hours: 6:30AM – 4PM (weekdays), 7AM – 4PM (weekends)
Address: 1/14 The Terrace, Brunswick Heads NSW 2483, Australia
Crystal Castle & Shambhala Gardens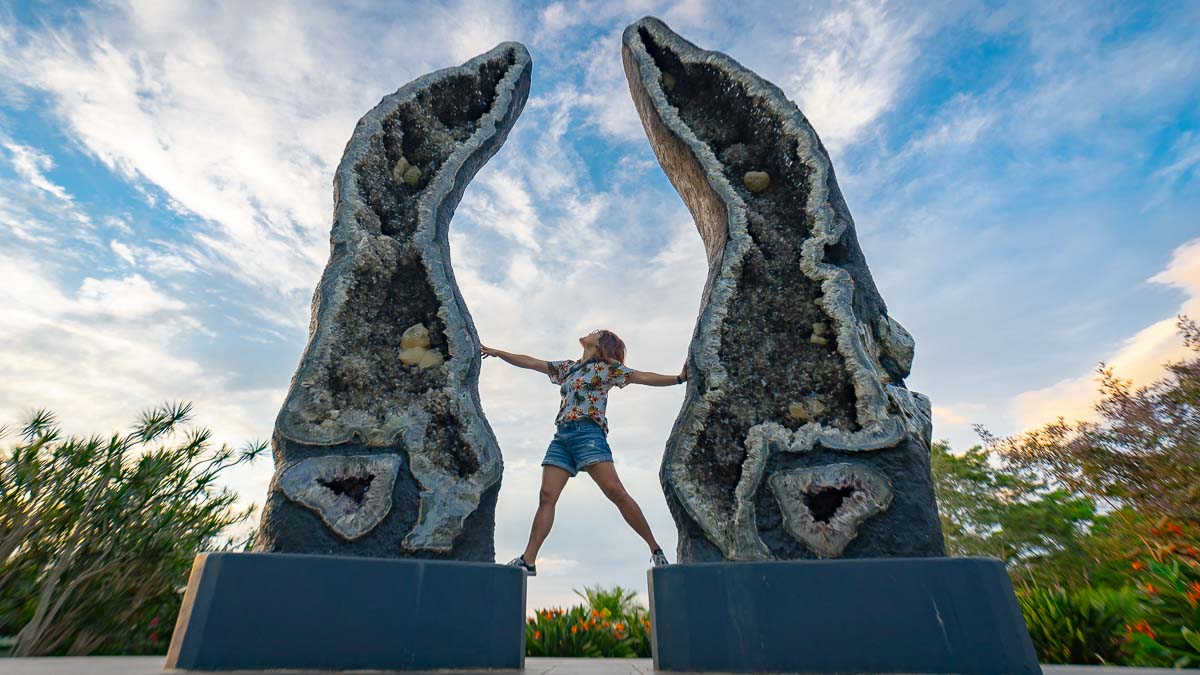 At Crystal Castle and Shambhala Gardens, you can visit the world's largest crystals, stand between a pair of the world's tallest geodes (pictured above), and enter what seems like another dimension — the Enchanted Cave.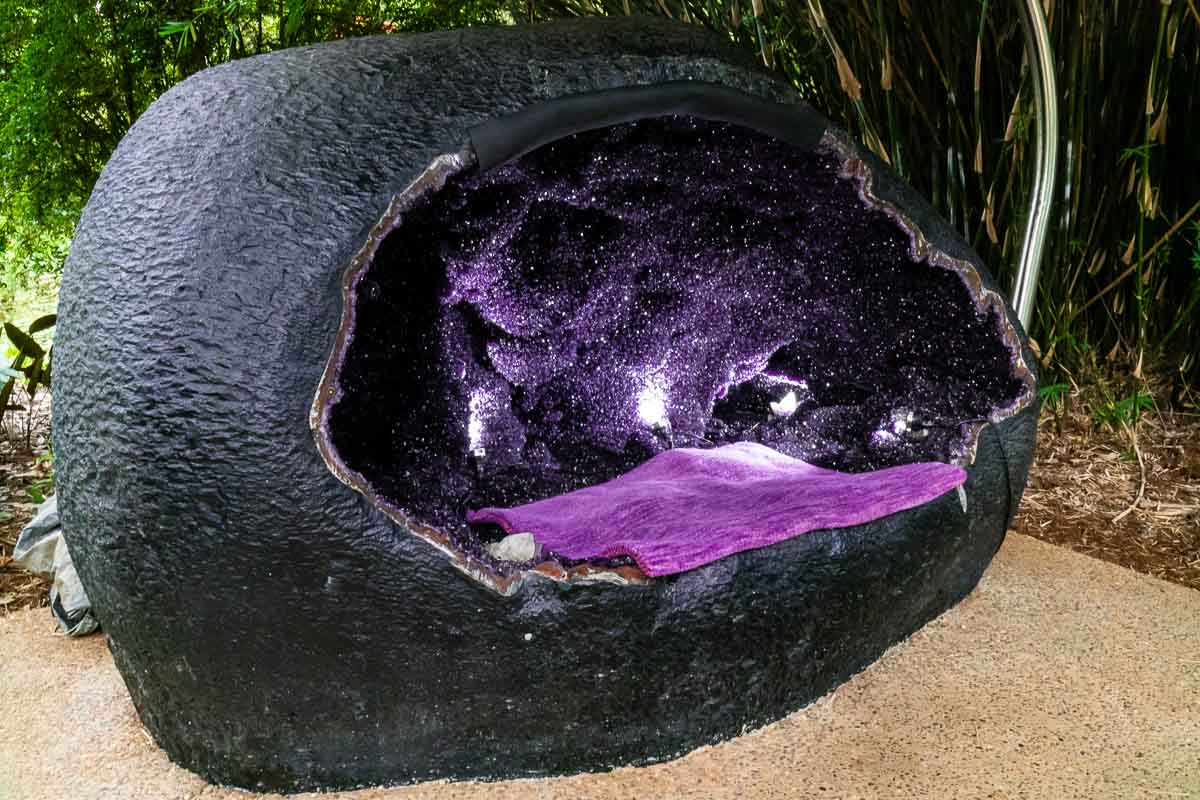 This 120 million-year-old Dragon's Egg has 龙 (long) been regarded as one of the main attractions of the castle. You simply can't miss it!
Entrance Fee: AU$32
Opening Hours: 10AM – 5PM
Address: 81 Monet Dr, Montecollum NSW 2482, Australia
Get Educated at The Farm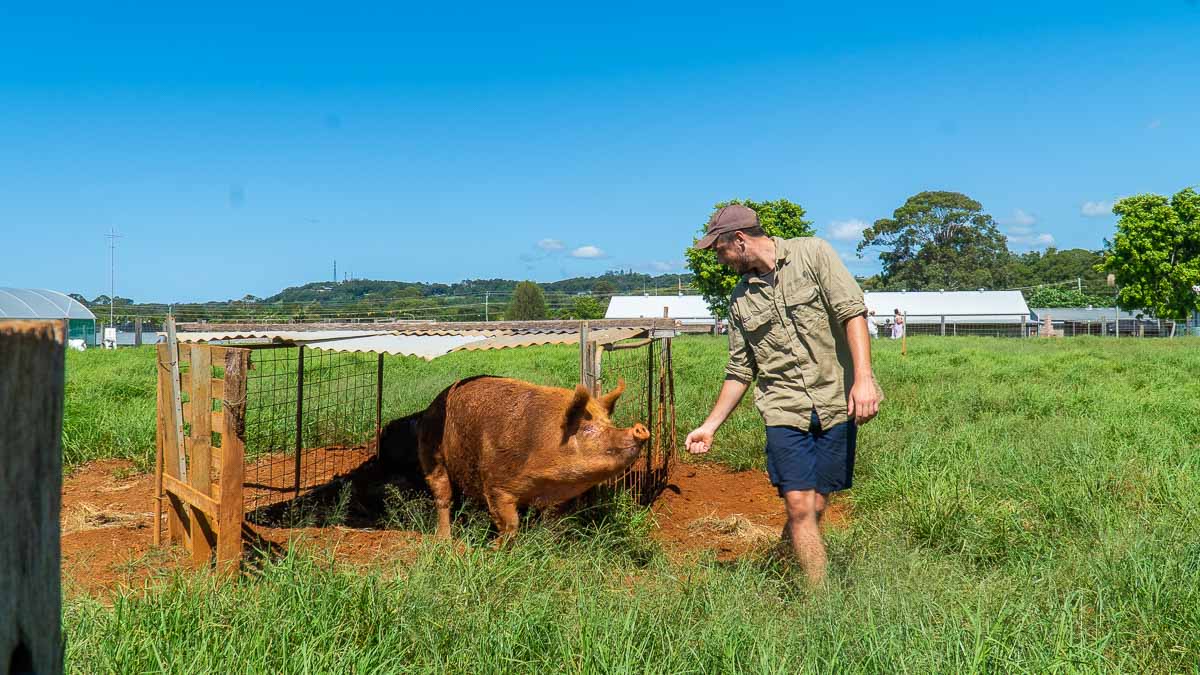 Built around the principles of being sustainable, ethical and organic, The Farm aims to educate and inspire the community in similar ways. Not only will you gain a better understanding of how food is produced, you'll also get to come up close to some furry farm friends! Fancy meeting a Scottish Highlander cow?
To learn more, you can either book a one-hour tour around the farm, or grab a map from the entrance and embark on a self-guided tour.
Entrance Fee: Free! Farm tours are available at AU$20
Opening Hours: 7AM – 4PM (Mon – Thu), 7AM – 10PM (Fri – Sun)
Address: 11 Ewingsdale Rd, Ewingsdale NSW 2481, Australia
*Pro-tip: Get on the waitlist at the Three Blue Ducks restaurant first before exploring The Farm if you're planning to have lunch here. The crowd can be quite overwhelming, especially during school holidays.
Three Blue Ducks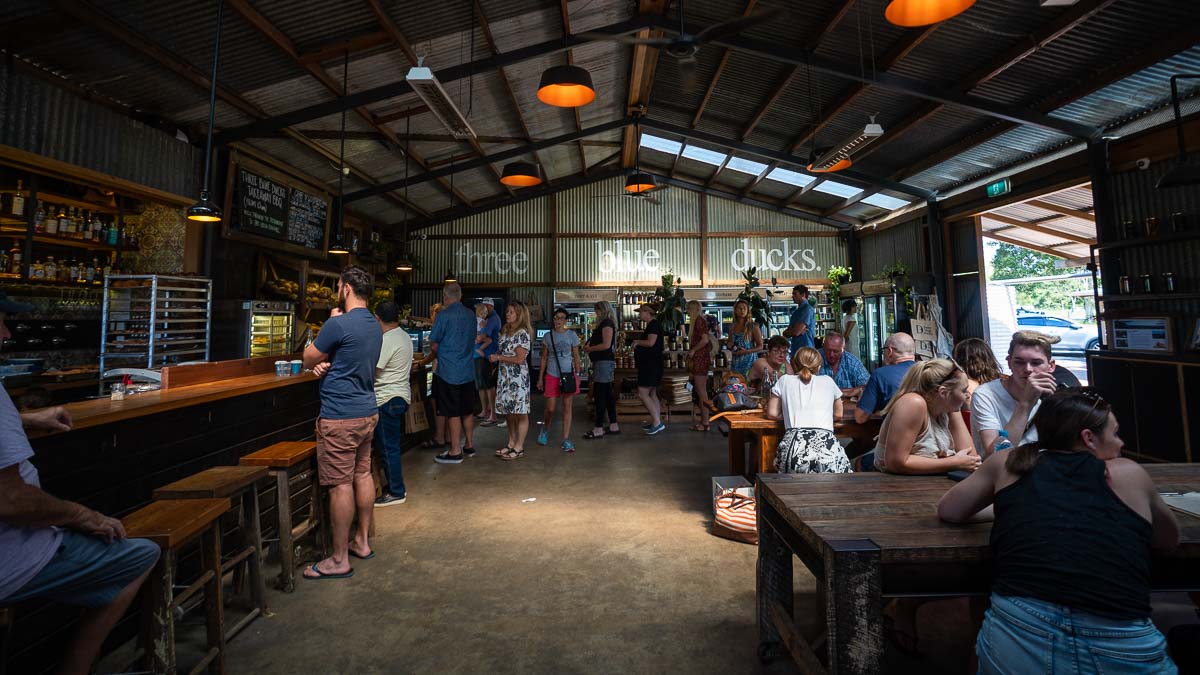 Chill out and dine in the shade at Three Blue Ducks after exploring The Farm.
Cost: From AU$25
Opening Hours: 7AM – 4PM (Mon – Thu), 7AM – 10PM (Fri – Sun)
Address: 11 Ewingsdale Rd, Ewingsdale NSW 2481, Australia
*Pro-tip: Order something from the deli instead if you're pressed for time. You have to try the Portuguese egg tart. PS, the benches on the lawn make for a pretty neat lunch spot.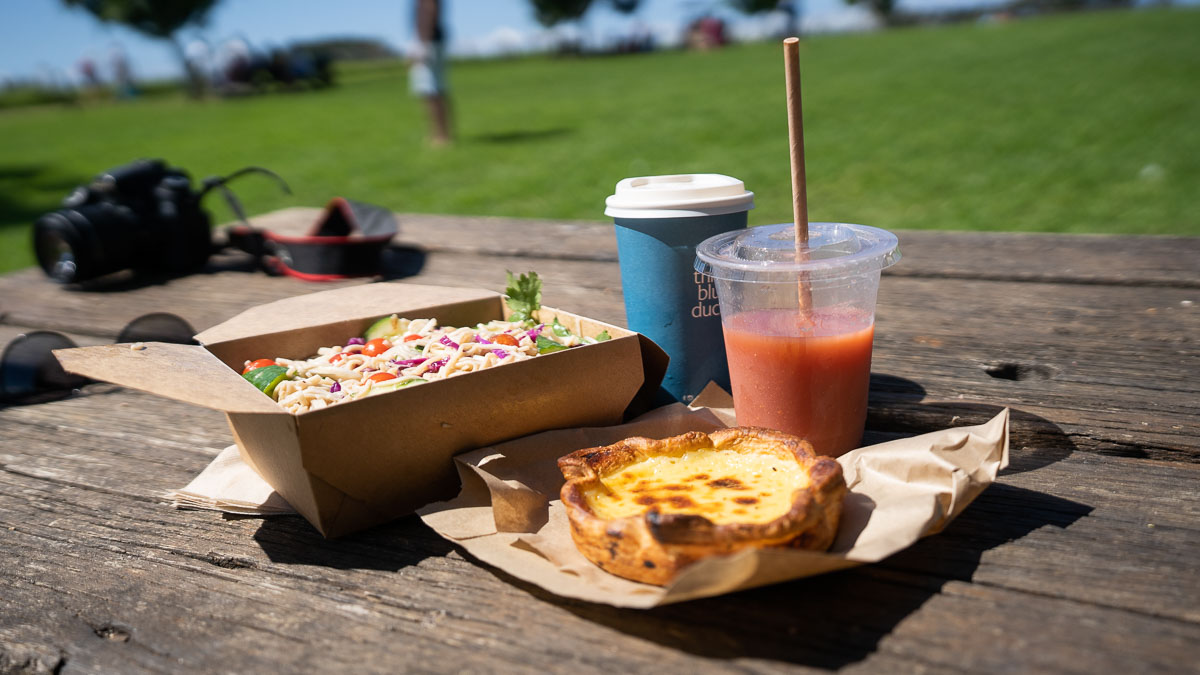 Kayak with Dolphins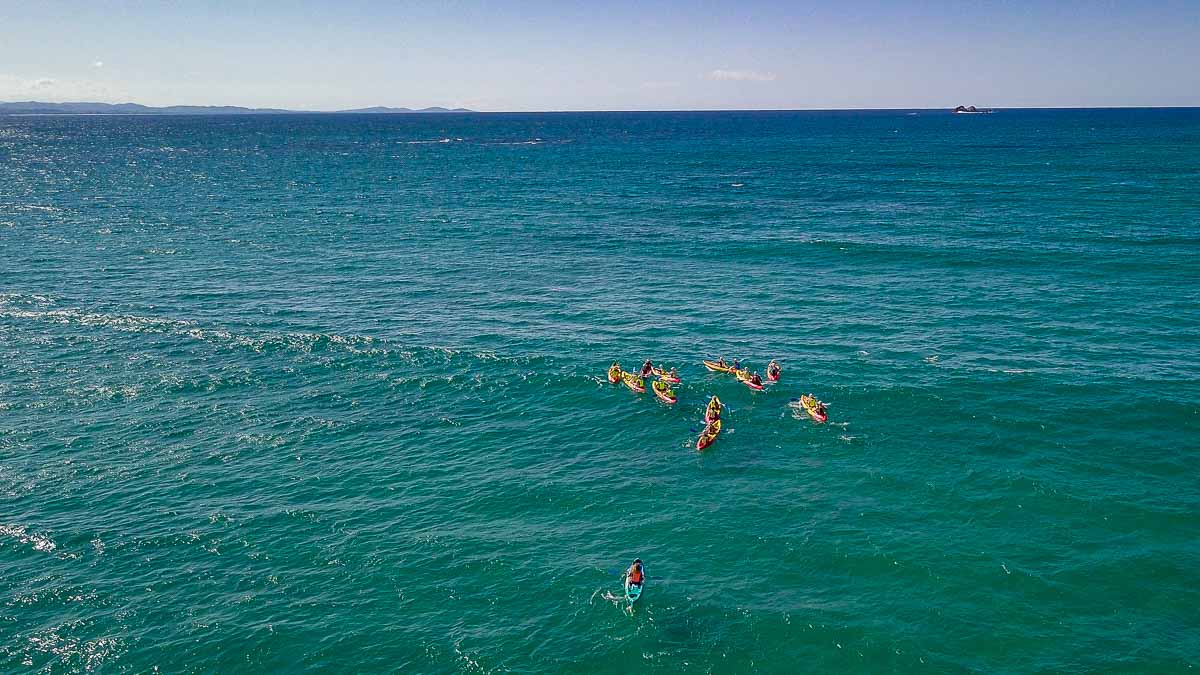 Venture into an open water kayak adventure with Go Sea Kayak, and experience first-hand what a roller coaster on water feels like. It's a lot of fun especially when you're trying to keep up with the dolphins as they pop up by your kayak, but it's also a whole lot of shag. Leading our fleet of kayaks was self-proclaimed Dolphin Whisperer, Dougie.
It's really down to luck whether you see any dolphins, but you'd be pleased to know that if you don't, they'll let you do it again for free!
Cost: AU$75
Tour Timings: 9:30AM and 2PM
Address: 56 Lawson St, Byron Bay NSW 2481, Australia
Surf's Up at Sunrise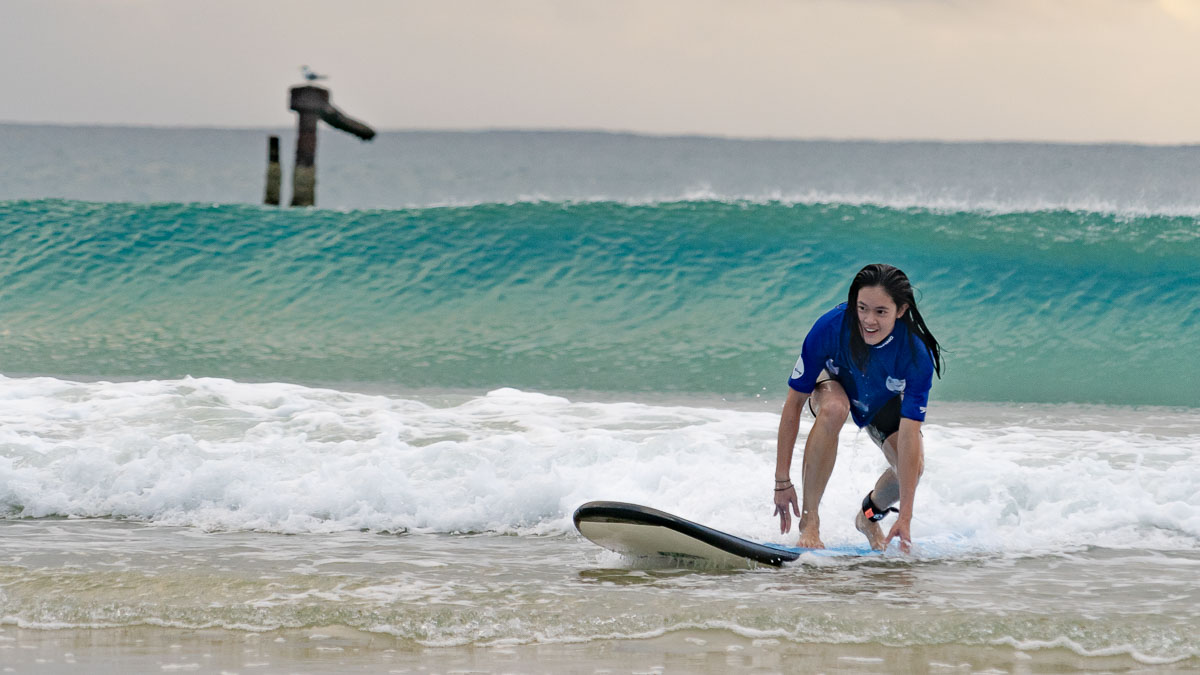 You've travelled all this way to Australia's most popular surf town — there's no way you're leaving without riding some waves at the main beach. It can get a bit chilly before the sun's up, but trust me, the water provides a warm respite.
Cost: AU$65 (two-hour lesson)
Lesson Timings: 9AM and 2PM
Address: Cavanbah Arcade, 6/4 Jonson St, Byron Bay NSW 2481, Australia
World's First Solar-Powered Train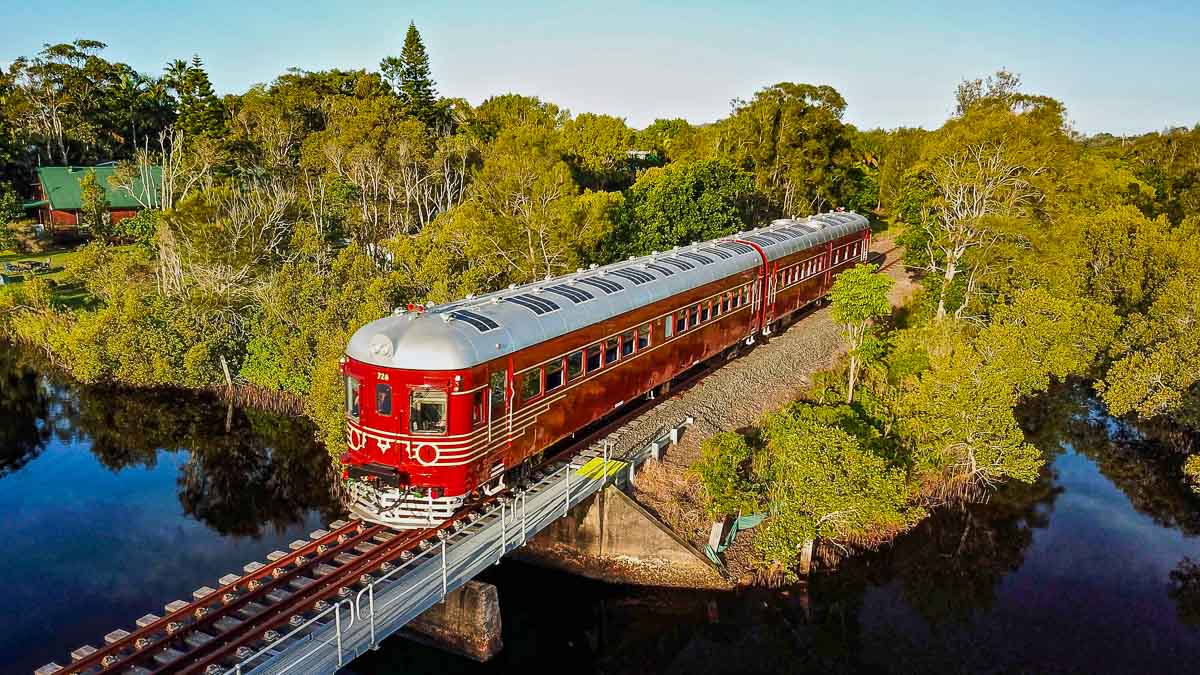 Planning to head north to check out Stone & Wood Brewery? Save some fuel and hop on the Byron Bay Train.
Cost: AU$4
Train Departures: 10AM – 5:15PM (train schedule here)
Station Addresses: North Beach Station — Bayshore Dr, Byron Bay NSW 2481, Australia
Byron Beach Station — Shirley St, Byron Bay NSW 2481, Australia
Horse-Riding into the Sunset at Tyagarah Beach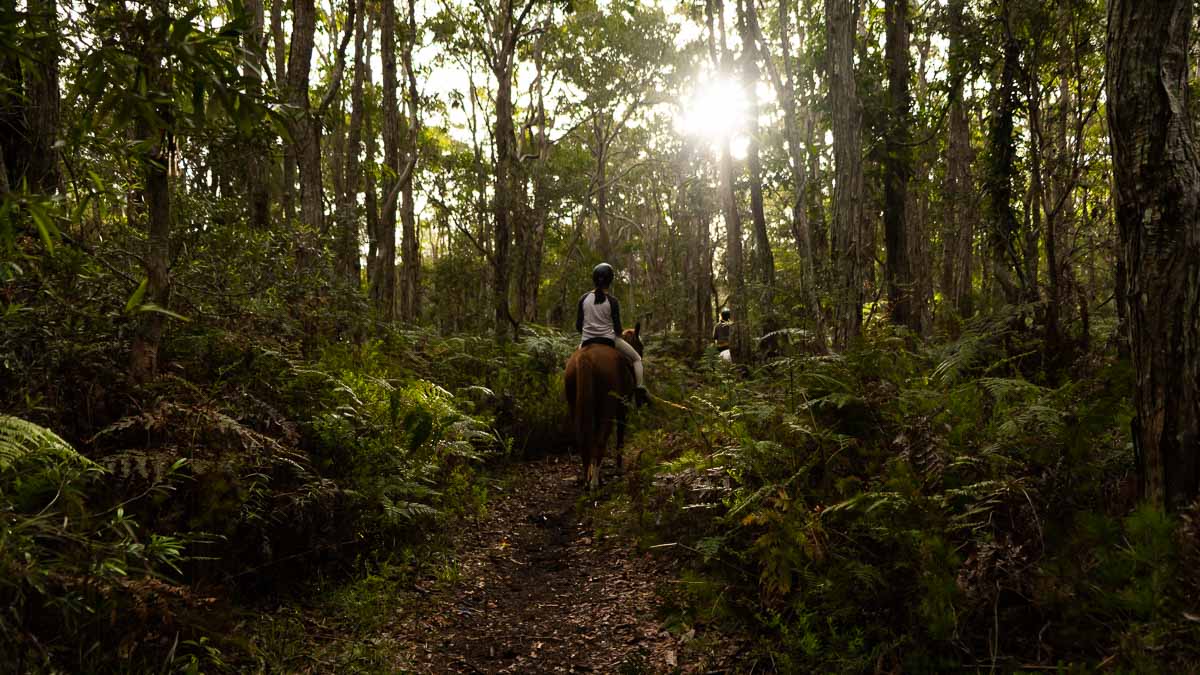 What's a vacation if you don't make a new friend (animals included)? Embrace the rustic charm of nature with Zephyr Horses (AU$129) through a scenic forest trail and arrive on the beach in the most exciting fashion — think of it as an amusement park ride that has had life breathed into it.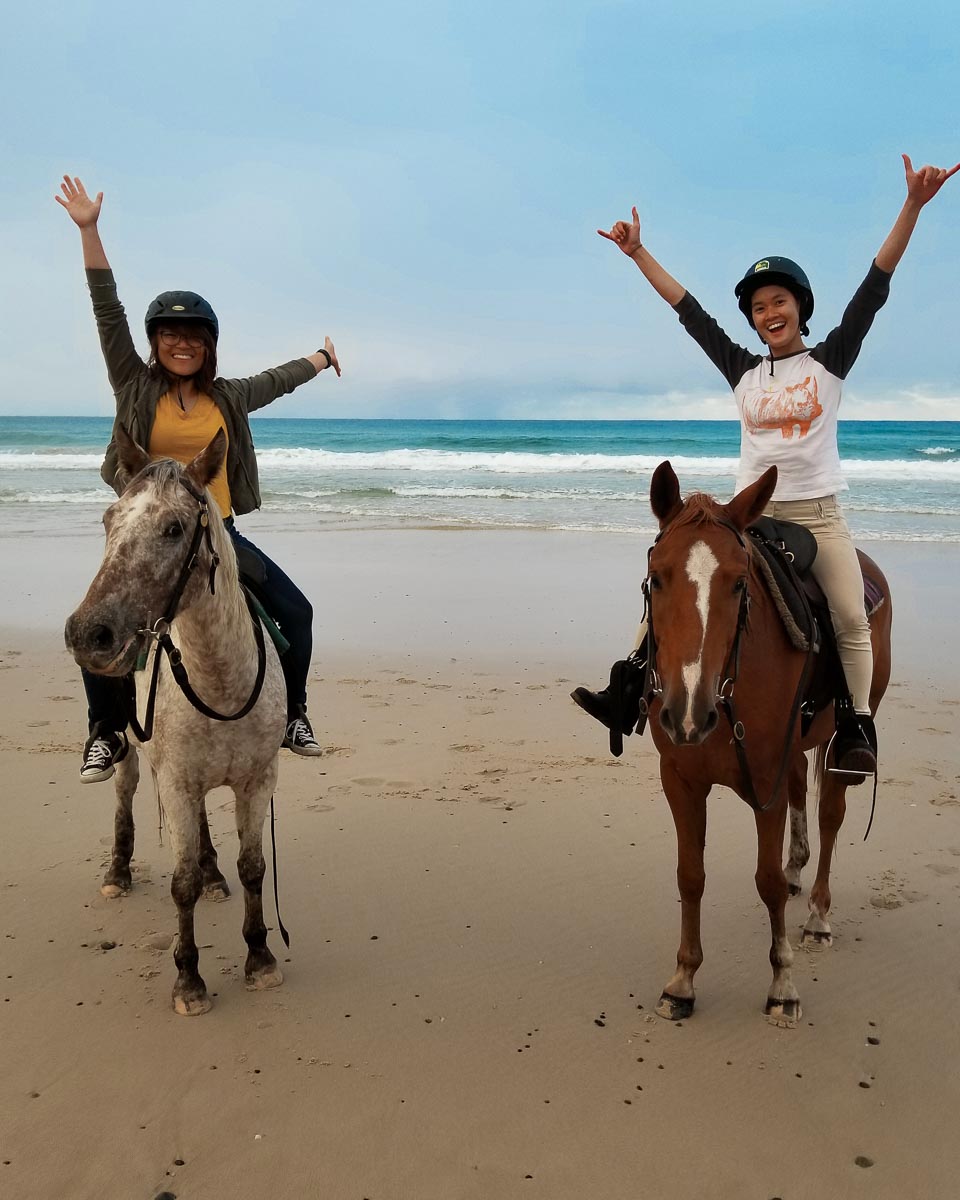 Forest to Beach Tour (Sunset)
Cost: AU$129
Tour Timing: 3:30PM (Mon – Fri), closed on weekends (as they neigh-ed their rest)
Address: 144 Bayshore Drive, Byron Bay, NSW 2481, Australia
Treehouse on Belongil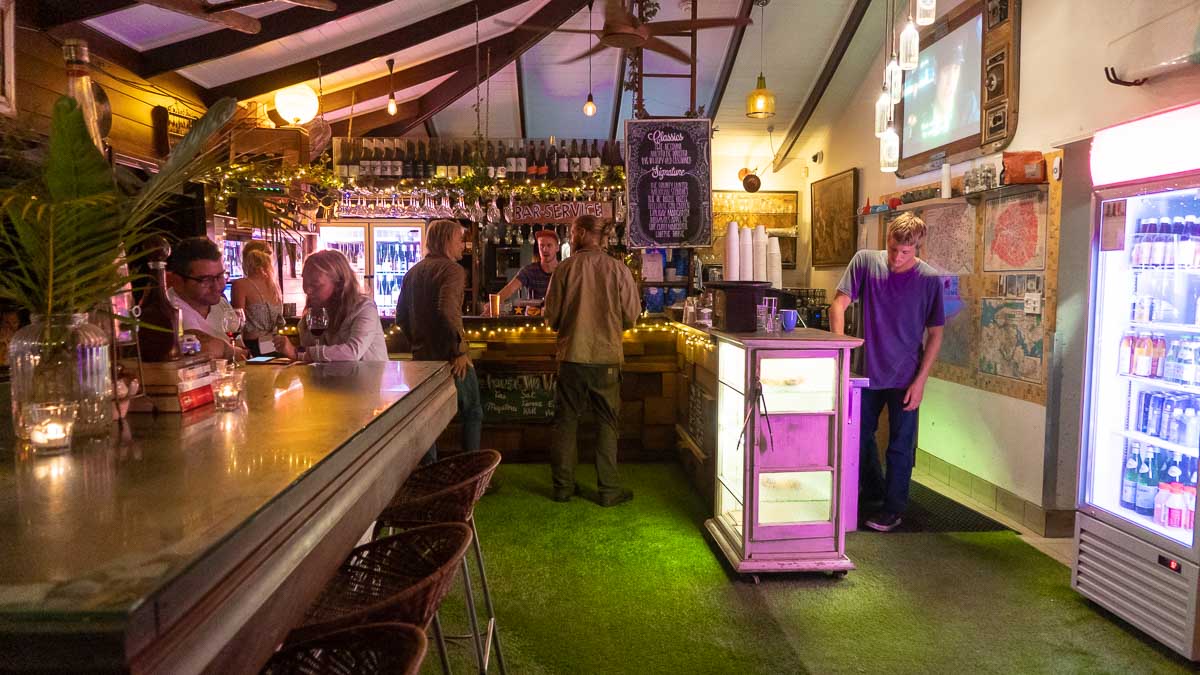 Dine at the retro hotspot of Treehouse on Belongil in Byron Bay for the most delicious portobello road pizza (AU$25).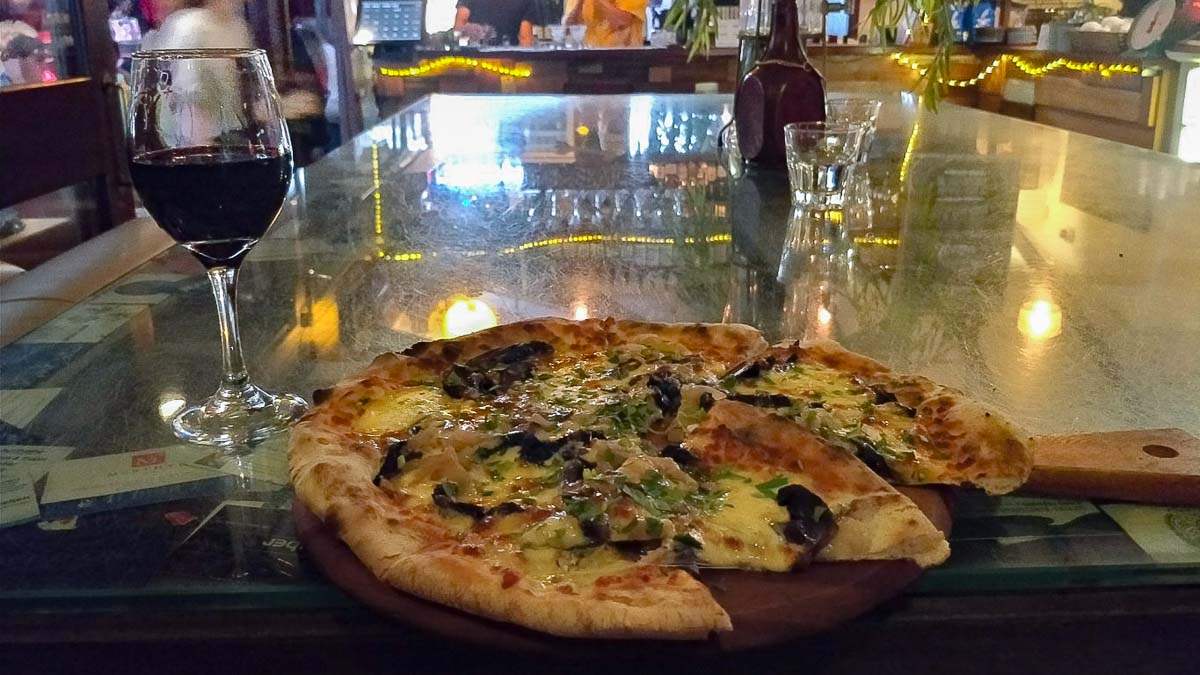 Cost: Mains from AU$24
Opening Hours: 7:30AM – 11PM
Address: 25 Childe St, Byron Bay NSW 2481, Australia
Read also: 13 Reasons Why Byron Bay is the Perfect Beach Getaway Every NSW Itinerary Should Have
Accommodation in NSW
Sydney City — Airbnb in Sydney Central (under S$150/night for an apartment for two) or Sydney Central YHA (from S$34/night)
Central Coast — Oaks Waterfront Resort (from S$208/night for a two-bedroom loft) or The Entrance Backpackers (from S$33/night)
Newcastle — Airbnb in Soldiers Point (under S$120 for an apartment for two) or Newcastle Beach YHA (from S$40/night)
Port Macquarie — Airbnb in Port Macquarie (under S$100 for an apartment for two) or Port Macquarie Backpackers (from S$29/night)
Coffs Harbour — Airbnb in Coffs Harbour (under S$100 for an apartment for two) or Aussitel Backpackers (from S$27/night)
Byron Bay — Airbnb in Byron Bay (under S$120 for an apartment for two) or Cape Byron YHA (from S$26/night)
Direct Flights from Singapore to Sydney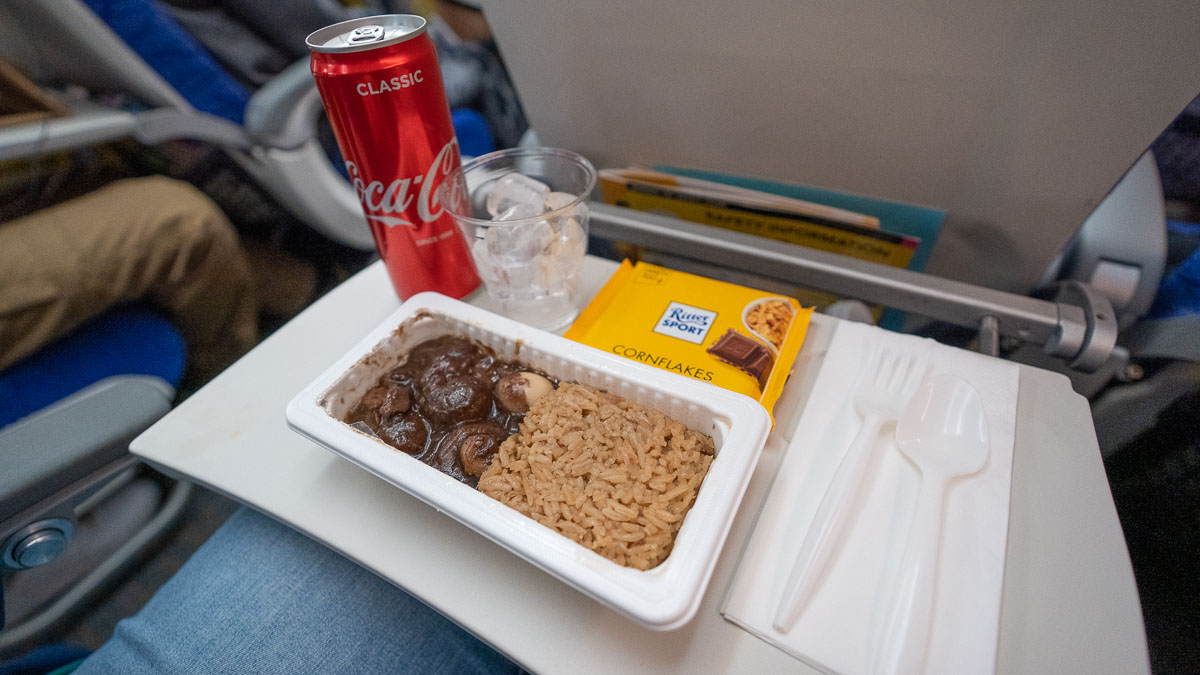 With Sydney being a seven-hour flight away from Singapore, you'll want to make sure you have the most comfortable seats at affordable prices. Thankfully, Scoot flies direct to Sydney and we had most spacious (and budget) seats we could imagine.
Our flight was relatively smooth, apart from the occasional bump in our seats from the fidgety kids sitting behind us (I'm sure you can relate).
*Pro-tip: If you're a light sleeper, opt for the Scoot-in-Silence section where kids under 12 aren't allowed!
From now till the 31st of May 2019, book your flights from Singapore to Sydney from only S$179! Now there's no reason not to visit Sydney. Just be sure to travel by the 30 Nov 2019. Book now!
What's your favourite part about road tripping? Let us know in the comments!
---
This post was brought to you by Destination New South Wales & Scoot.
Like what you see? Follow us on Facebook, Instagram, and YouTube for more travel updates!
https://www.instagram.com/p/Bwjoe50Hpou/?utm_source=ig_web_button_share_sheet