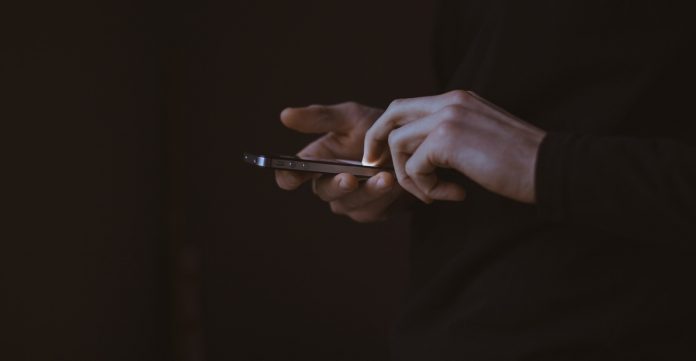 Even in this day and age, thousands of websites and mobile apps are still being blocked in China. These include popular websites and apps such as Google, Facebook, Instagram, YouTube, Twitter and certain news sites. Imagine not being able to check your Gmail, access your work files on Dropbox or document your travels on Instagram. This firewall would no doubt be a huge hindrance to anyone visiting China, whether it's for work or leisure.
As fellow Travel Intern Clara and I were on a mystery trip and only found out that we were headed to China an hour prior to our flight, we were unable to amply prepare ourselves. When we arrived in China, we were in for a rude awakening as we discovered that many websites were blocked. We could not use Google Maps to navigate ourselves to our accommodation; Google Translate to find phrases in Chinese; Google Search, Google Docs and Gmail to access important information. We essentially felt naked in a foreign country. There's a handy website to check if a website is currently blocked in China.
Here are some essential apps that will make your travels in China better.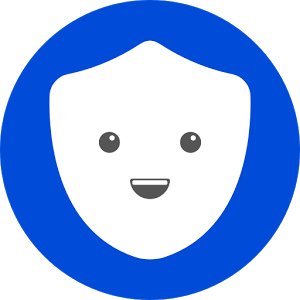 1. Betternet
Betternet is a free VPN service that requires no registration and allows you to access almost any website in any country. (You can update your followers about your travels in China in real time on your various social media platforms!) It also protects by encrypting your private information from hackers when utilising public wifi hotspots. The app requires a stable wifi connection through a hotspot and cannot be used with mobile routers.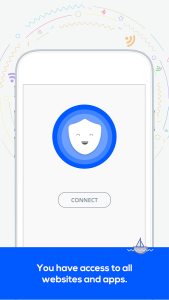 2. Waygo
Waygo is a visual translator than scans foreign text (Chinese, Japanese or Korean) and automatically translates them into English even without an internet connection. It works best and is mostly used to translate restaurant menus and signages. The free trial version allows 10 free translations per day but there are purchase options: S$2.58 for one week of free unlimited translations and S$8.58 for unlimited translations for life.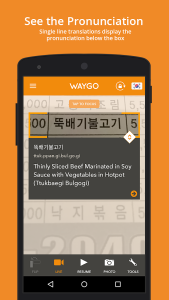 3. Pleco
Pleco is one of the most popular Chinese dictionary apps available. This useful app has handwriting recognition (a paid add-on), which would help those who don't know how some Chinese words are pronounced. It's not only useful for those visiting China but also for those who are interested in picking up the language.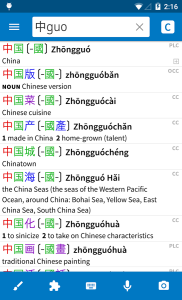 4. WeChat (微信 Wēixìn)
WeChat is a text and voice messaging communication service similar to WhatsApp and Telegram. It is primarily used on mobile but also available on web-based platforms such as OS and Windows at http://web.wechat.com. Though WhatsApp and Telegram aren't banned in China, WeChat is the dominant communication service used there. We made many new friends during our trip and they requested to add us on WeChat so we could stay in touch!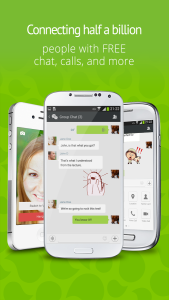 5. TripAdvisor
TripAdvisor is probably the most popular travel app in the world. With millions of reviews from fellow travellers including photos, opinions and even curated itineraries, it's a good source of information regarding your travel destination. However, for the lesser known Chinese cities, TripAdvisor may have its limitations as they are lack tourist reviews. For that reason, why we also recommend the next app, Dianping.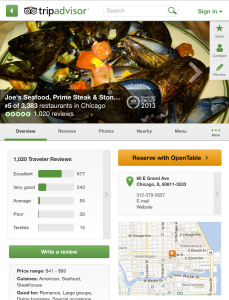 6. Dianping (大众点评 Dàzhòng diǎnpíng)
Dianping is China's leading platform in providing independent consumer reviews and merchant information. The platform is built on hundreds of thousands of recommendations by locals ensuring authenticity and quality. Dianping has tons of cool functions such as making online restaurant reservations, take-out service, coupon promotions but visitors to China will find the reviews section the most useful. One can find the best rated restaurants, attractions or entertainment by proximity, cuisine/type. In addition, in each restaurant listing has recommendations on which dishes to order, the price and how to get there. The only catch is, it's only available in Chinese.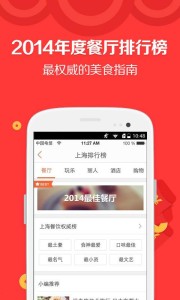 7. Baidu Maps (百度地图 Bǎidù dìtú)
Baidu Maps is a web mapping service application offered by Baidu and can be used on both web-based and mobile platforms. It provides voice-guided GPS navigation for walking, public transportation or driving together with live traffic conditions. It is incredibly detailed with a comprehensive list of restaurants, cafes, cinemas, shopping malls and many other services. However, like Dianping, it's only offered in Chinese.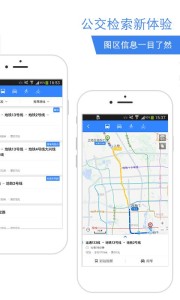 8. CityMaps2Go
CityMaps2Go offers many city maps that are available offline. Just download your desired city map on an Internet connection and you're good to go. It tracks your real time location using your GPS location to help you navigate through the streets easily. It also has the function for you to save locations of interest so that you can create your own-curated list.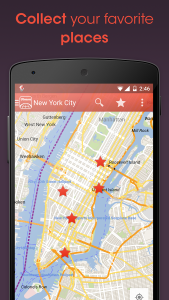 9. China Air Quality Index
The China Air Quality Index app provides realtime information on the air quality and weather for the different cities in China. One can check the pollutant index, temperature, wind, humidity, visibility and other information as well as the forecast for the next 24 hours and the coming week. A nice function is the advice the app provides whether the weather is suitable for outdoor activity or if it's necessary to wear masks.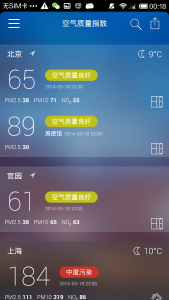 10. Learn Chinese
Learn Chinese is a simple and easy to use phrasebook especially for travellers who need to know and speak the basics. There are the necessary English phrases and their corresponding Chinese translations in hanyu pinyin and audio for easy reference.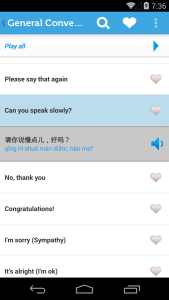 We discovered these apps by asking the locals and fellow tourists what they themselves use when travelling in China. We wish we had these from the start! These were extremely useful apps that improved the way we travelled and got around.
Do you know of any essential apps that we missed out? Do let us know in the comments!
Want to travel like a local? See also:
– 8 ways to see Hangzhou and Nanjing like a local
– What to eat in Hangzhou and Nanjing
---
Do download the Scoot Mobile app on iTunes and Google Play too. Other than being able to book your flights on the go, you can manage your Scoot experience, and stay up to date with the latest fare deals! No way you'll miss out on unbelievable deals again.
Like what you're seeing? Share, like, subscribe and follow more of our adventures on Facebook or Instagram!