14D Annapurna Circuit Trek, Nepal Expedition
Join us and other like-minded adventurers as we head off to hike the Annapurna Circuit Trek in Nepal!
Why the Annapurna Circuit Trek?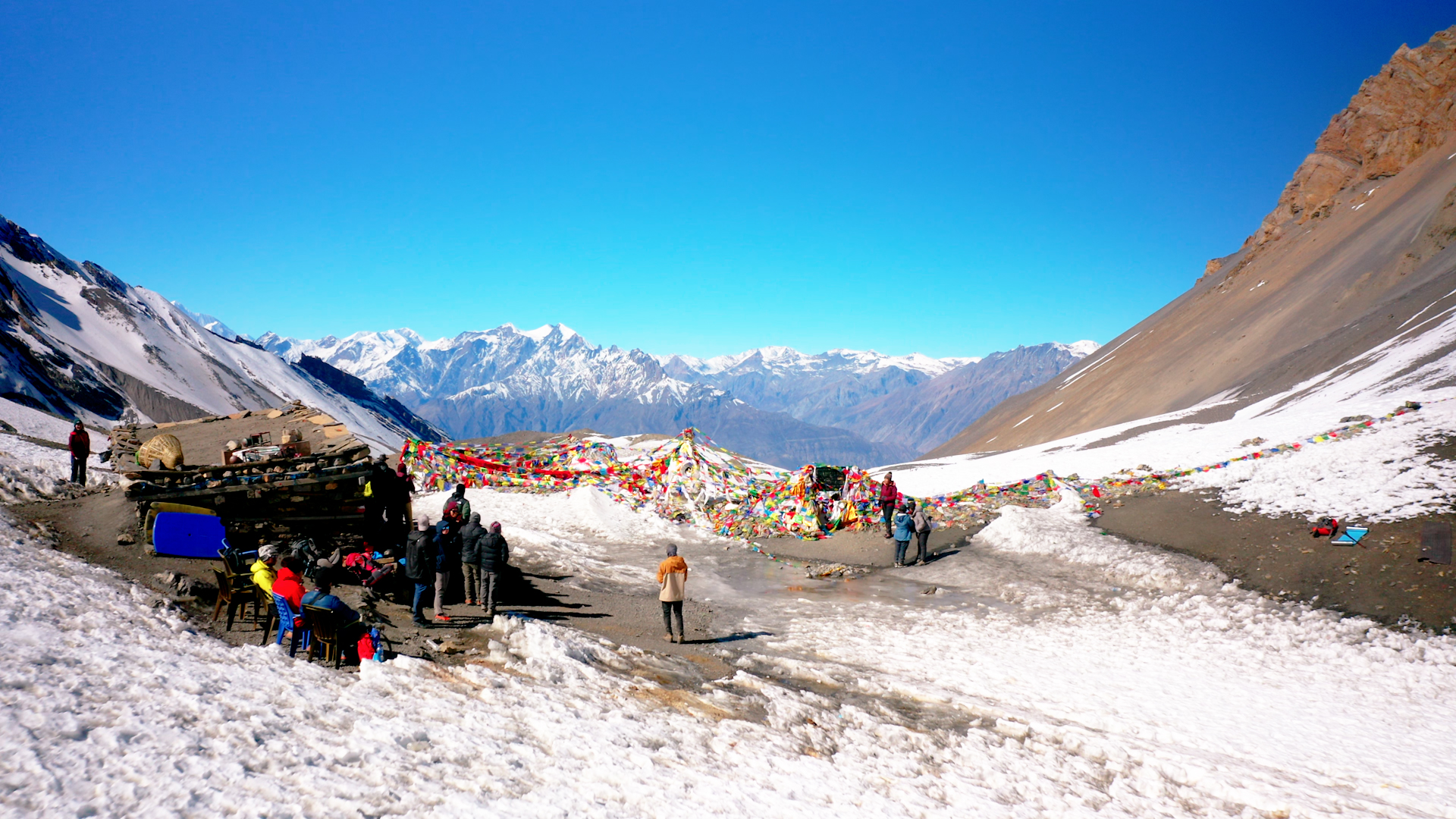 You might have heard of the Everest Base Camp trek, and while it's an iconic one to strike off your bucket list, this is also a notoriously crowded one (a lot more expensive to boot).
So we searched for a way to experience the gorgeous mountains of Nepal but at a lower altitude and hopefully cheaper price point — the Annapurna Circuit happens to be the perfect alternative!
The Annapurna mountain range is BREATHTAKING (not just because of the altitude). It consists of 13 peaks that are over 7,000m with the highest one being Annapurna I at 8,091m. The highest point in the circuit trek is slightly over 5,400m.
Make new friends on an epic hiking expedition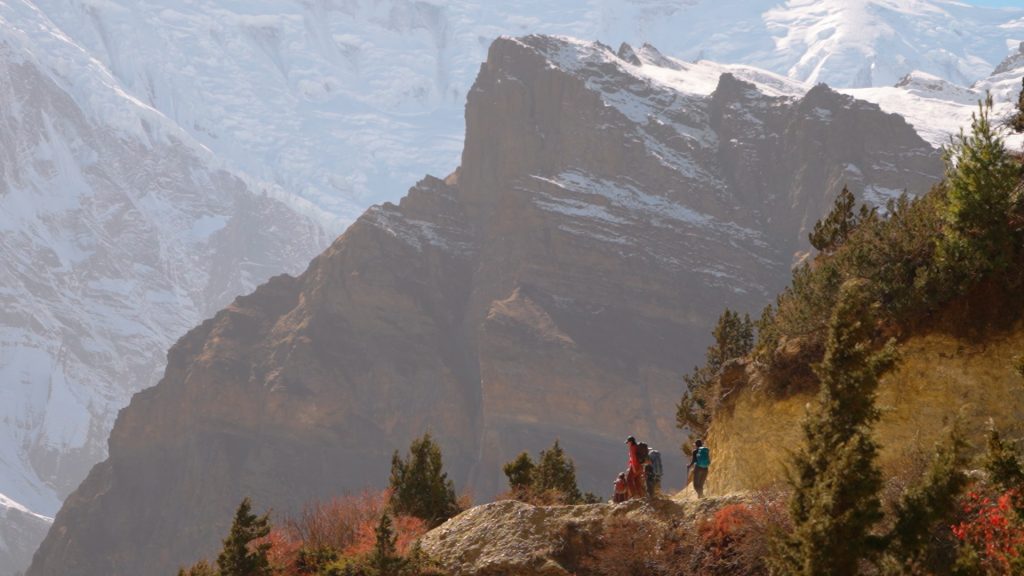 If you're looking for hiking buddies, here's the perfect chance! This community trip is suitable for hikers of all levels. You don't have to be super fit, but you will definitely need to train up for it! Don't worry as we'll send you a training programme and also conduct a group hike in Singapore.
For this trip, all you gotta do is clear your schedule, book your flights, work on your personal training, and be prepared for a lot of fun!
BONUS: You'll be travelling with the TTI Experiences team, who will help to capture different moments from the trip. Feel free to ask for advice on framing your shots and receive some edited photos and a special trip video at the end of the trip to remember the breathtaking moments.
Itinerary (14 days, 13 nights)
Day 1
Arrive in Kathmandu — meet up with your new travel pals and explore the city. Do some last-minute shopping for essential gear and rest early before the start of the expedition!
Day 2
The expedition begins with a 6.5-hour drive to the trek's starting point.
Day 3-11
On most days, it will be a manageable 5-6 hour trek with ample breaks in between. Some days we might hike up to 8–10 hours but there will be 10 days to acclimatise to the highest point of 5,416m. Get ready for a visual treat as we pass through valleys flanked by stunning snow-capped mountains. Temperatures are expected to range from 17 to -5°C.
Day 12
After an epic 9-day hike through the mountains, we take a jeep down to Pokhara — back to civilisation and a nice warm shower!
Day 13-14
Apart from hiking, Pokhara is where you can check out other exciting outdoor activities. Just let us know what you're interested in so we can help with some recommendations and arrangements! If you'd prefer to chill post-hike, there are also lots of cafes and shops to explore before catching our flight home.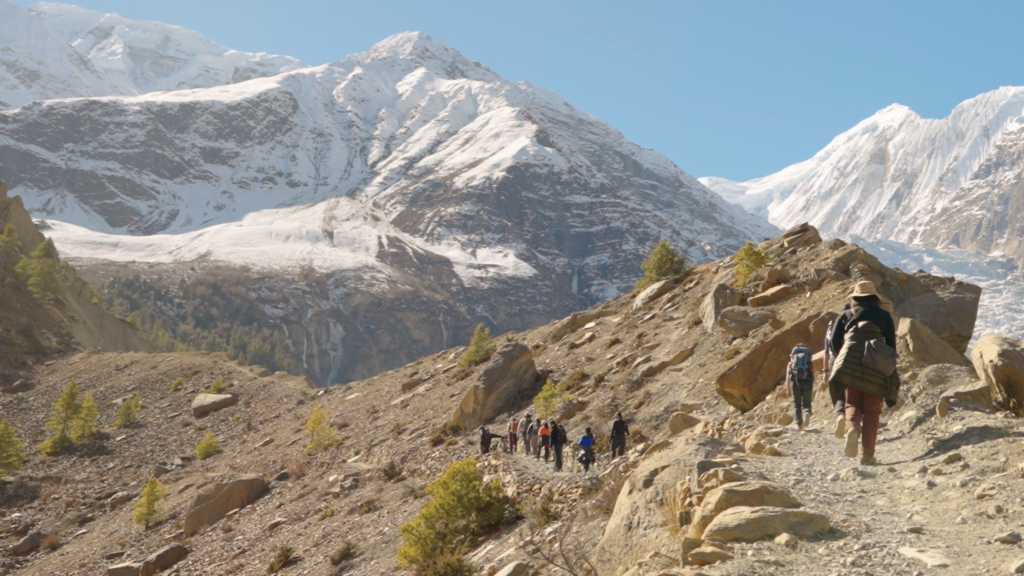 Here's what to expect:
Expedition Package: S$2,000
| | Expedition Date | Pre-Trip Briefing Date | Photography Workshop + Training Hike |
| --- | --- | --- | --- |
| Spring | 21 Apr–4 May 2024 | 20th Mar 2024, 7:30PM | 31st Mar 2024, 2:00PM |
| Autumn | 7-20 Sept 2024 | 13th Aug 2024, 7:30PM | 25th Aug 2024, 2:00PM |
What's Included:
Here's everything covered, with no hidden fees so you don't have to worry about extra charges.
– Airport Transfer
– All Accommodations during the trip
– All Meals (Breakfast, Lunch & Dinner) during the trek
– All Transportation by private van & jeep during the trek
– English-speaking, experienced local sherpa
– Misc. taxes, fees and permits
– Blankets
– Edited trip photos and a special video to commemorate the trip
– Travel photography guidance and exclusive pre-trip workshop
What's not:
– International Flights
– Personal travel insurance covering the necessary altitude and activities
– VISA (US$30 on arrival)
– Meals not stated in the itinerary
– R&R Activities
– Tips & Personal expenses
– Personal equipment e.g. hiking sticks and sleeping bags
– Emergency medical and rescue flights (if necessary)
What's next?
Secure your slot by filling in this form (or click on the button below)
A $300 deposit will be collected and we'll send you a welcome package with more details about what to expect and how to prepare for the trip. We will be collecting the full payment ~1 month before the start of the expedition.
All trips are organised by our travel agency arm More Better Pte Ltd (TA03559), in partnership with licensed local vendors.
Qn: What if I can't make it for the dates above?
If you can't make it for the dates above, come and talk to us as we may be organising more departures!
Qn: How is this trip different than going on my own?
Trips to exotic destinations are more fun with a big group! But not everyone has friends that are willing to jump onto an adventure at a moments notice! We planned this community trip so you can meet other fellow adventurers from different walks of life that are equally passionate about travel!
What's more, our TTI Experiences team will be on the ground capturing different moments from the trip. We'll be producing a trip video and sharing some edited photos for you to remember all the epic moments.
Qn: Are flights included in my trip?
International flights to and from Kathmandu are not included in this package. This gives you the flexibility to plan if you'd like to extend your trip before or after joining us! If you'd like to travel with us, let us know and we'll send you our schedule of recommended flights!
Qn: Who is this trip suitable for?
If you're adventurous, open-minded, and excited to immerse in a new culture, this is the trip for you!
You should also be ready to embrace the great outdoors. While we will have comfy hotels and Western-style toilets in town, restroom and shower facilities during the trek will be a little more basic. There will be days without hot showers too so be prepared for that!
Having a moderate fitness level will also make your trip more enjoyable.
Qn: Is this trip open to all nationalities?
All nationalities are welcome to join.
Let us know where you're from during the application! If you need a visa, we'll help you out with the info required for the application.
Qn: Who will be on the trip?
We're looking for at least 10 fun-loving travellers who'd love to explore together!
Whether you're a solo traveler or want to tag along with some friends, you're in for a great time. Rounding off the expedition are our TTI Experiences team, local expedition guide and porters.
Qn: How safe is this trip?
Safety assessments, precautions, and processes are constantly updated and refreshed. On top of that we'll take the following precautions for a smooth and safe trip:
Travelling in a big group of at least 10 people

Local guides will accompany us at all times, with firsthand knowledge of the areas. 

Enough porters to help with our gear according to the final group size

Travelling in a private all-terrain vehicle with a local, experienced driver

Trip ICs will be first aid trained
The pre-trip briefing will also include precautions and things you should take note of to ensure a safe experience for everyone.
We also only work with licensed local partners in Nepal. Our local guides are licensed, and have all undergone training at the government affiliated training centres.
Qn: Do I need a certain level of fitness?
It's no walk in the park, but definitely possible for beginners or first-time multi-day hikers if you train for it.
There will be long hours of hiking and we'll reach high altitudes of up to 5,500m in the trek. Having a moderate level of fitness will definitely make your experience more enjoyable. You should be comfortable walking 6-8hrs a day over hilly terrain with a 5kg load.
We'll be hosting an optional hike and sharing a training programme one month before the start of the expedition to ensure a base fitness level for all participants!
Qn: What should I pack?
Upon confirmation, we'll be providing a detailed packing list specifically for this trip.
Qn: Do I need to bring any cash along?
Yes, you do! There are two R&R days of the trip for you guys to book optional activities and sightseeing.
Qn: What will accommodation be like during the trip?
We'll get to try different types of accommodation in, each promising a unique experience. In town, we'll be staying in hotels, while on the trek, we'll be in a mix of guesthouses and teahouses.
If you've got any accommodation requests, let us know and we'll see what we can do. 🙂
Have any other questions?