This will probably be our new normal for a while.
All information is accurate as of 7th June 2020
Long hours in enclosed areas with people from all over — the risk of getting infected during transits can be pretty high. That's why airports and airlines have stepped up measures to limit the risk to passengers. Here's what to expect the next time you travel by air:
Read also: Countries Opening Up For International Travel
At The Airport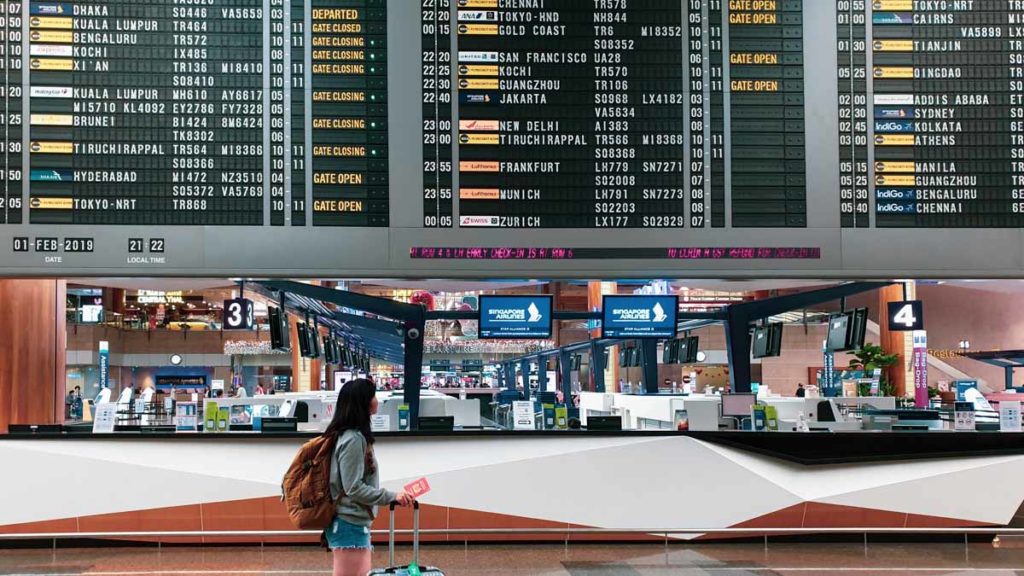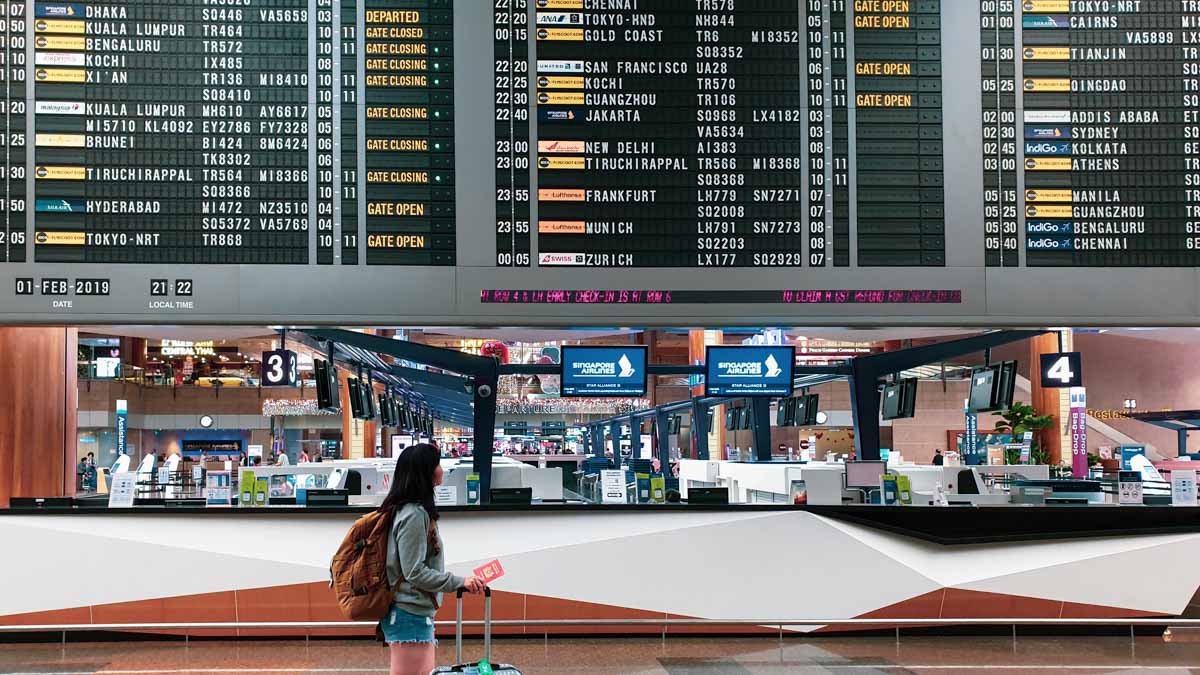 1) Submit Health Declaration Forms Before Departure
This form will ask about your travel history, medical history and other information required by your destination.
Before returning to Singapore, be sure to submit the health declaration form via ICA. This can be done up to three days before your scheduled flight. Note that you will be required to serve a mandatory Stay-Home Notice (SHN) for 14 days upon arrival.
Scoot passengers will receive a link to the health declaration form 24 hours before their flight departure via SMS.
2) Wear A Mask At All Times
Never leave your house without a mask — we should all be pretty used to this by now. This now includes having to wear them at the airports, and throughout the flight (except for when eating or taking medication).
Singapore Airlines and Scoot passengers will receive a complimentary Care Kit on board — this includes a surgical mask, antibacterial wipes and hand sanitisers. (8th June onwards)
Crew on Singapore Airlines and Scoot will be wearing surgical masks, face shields and gloves when interacting with passengers.
3) Temperature Screening
Thermal scanner will be places around the airport. Any passenger found with temperatures of 37.5°C and above will not be allowed to board.
Scoot passengers will be offered the option to reschedule their flight at a later date (when they are well) or opt for a refund.
4) Limit on Cabin Baggage
In order to keep to safe distancing measures, some airlines are limiting cabin baggage.
Scoot passengers are allowed only one small piece of carry-on baggage (up to 3kg) that must be able to fit under the seat in front of them. The remaining cabin baggage (up to 7kg) will be checked in for free.
5) Self Service Check-in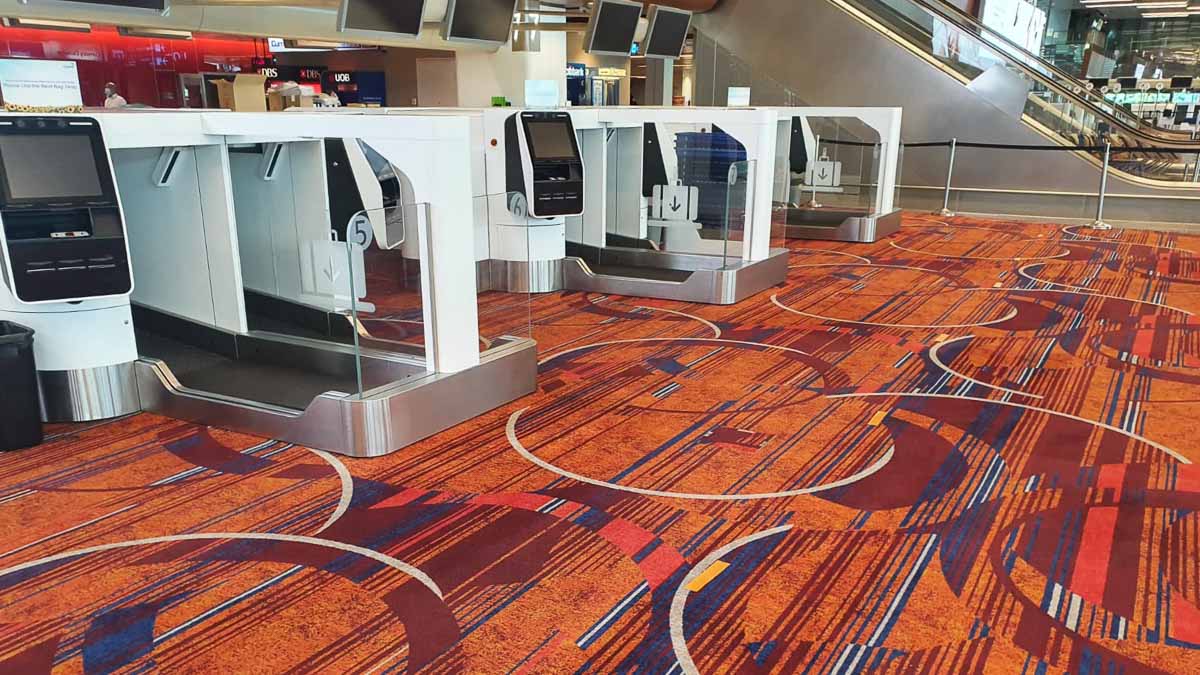 To minimise physical interactions, all travellers regardless of airlines are encouraged to check in online (on the airline's official website or mobile app) before arriving at the airport. If you have luggage to check-in, use the automated bag-drop at Changi Airport.
*Pro-tip: Download the airlines' mobile app for latest updates on your flight. Apps like the SingaporeAir mobile app not only generates boarding passes, you'll also access the e-library which has over 150 international newspaper, magazines and other reading material to view on board.
6) Lounges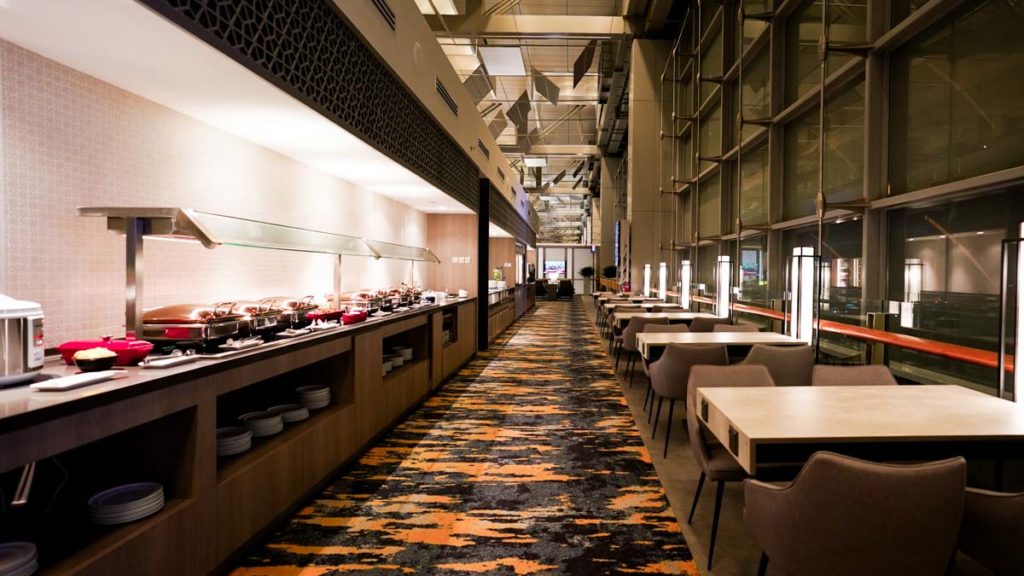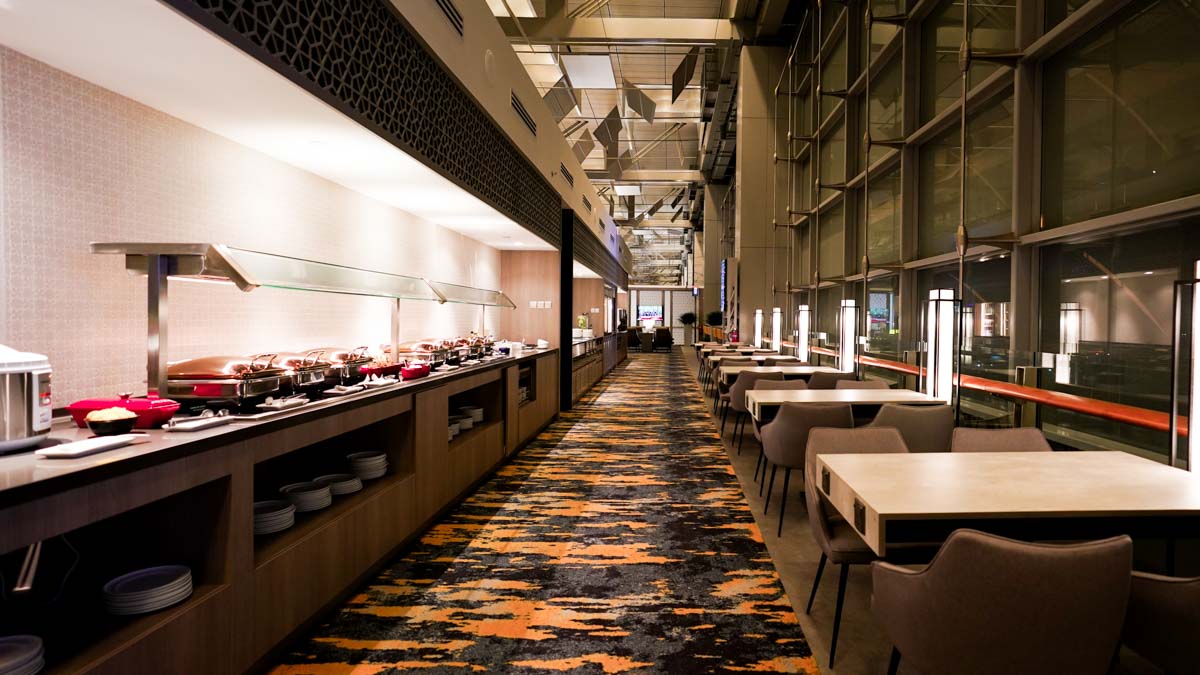 SilverKris lounge* at T3 will remain open however, instead of the usual buffet service, a la carte menu items will be served. The staff are also be expected to wear masks at all times and gloves when handling food. Wiping down on surfaces with disinfectants will also be done more frequently.
*All other lounges in Changi remain closed — this includes the dnata Lounge, KrisFlyer Gold Lounge, Emirates Lounge, Qantas Business Lounge, British Airways Lounge, Thai Airways Royal Orchid Lounge as well as all lounges in Changi T2 & 4.
Changi T2 & T4 operations have halted completely for the time being.
On Board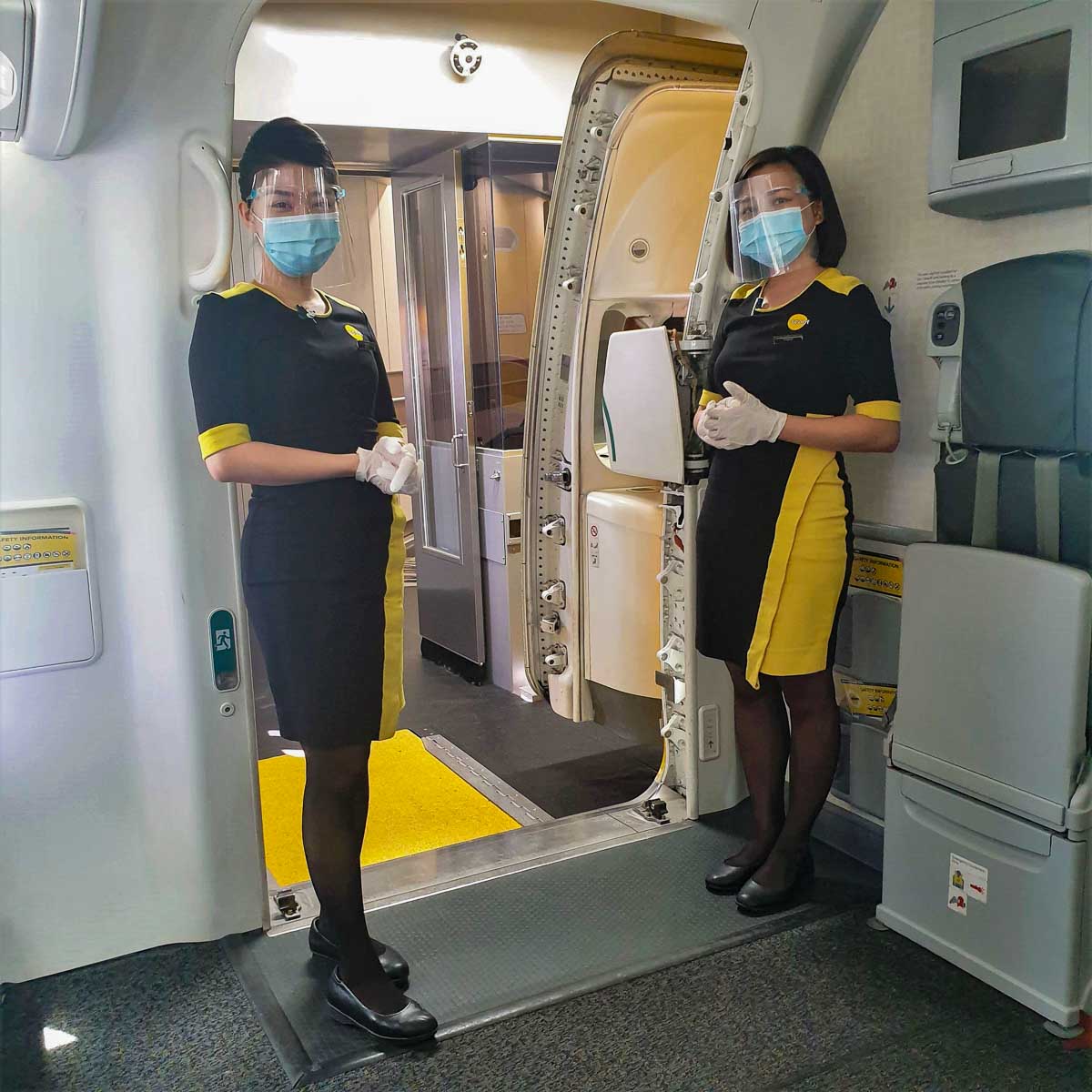 7) Change of Seats In-Flight Will Not Be Allowed
It might be tempting to shift to your favourite aisle or window seat after take-off, but sticking to your seat will greatly help with contact tracing and safe distancing measures.
Scoot passengers will no longer be given the option to add-on for seat selection but the staff will try their best to place families and those under the same booking together.
8) Limited In-Flight services
To reduce interactions between the crew and passengers, in-flight options are expected to reduced across all airlines.
Singapore Airlines has suspended all meals for flights within South East Asia and to mainland China. Complimentary snack bags will be provided instead. Meal services on other flights will continue but with simplified options. In-flight shopping is suspended but you can pre-order the items online and receive them in-flight or delivered to your home.
Scoot too has halted sales of food, beverages, and duty-free shopping products for all flights (both in-flight and pre-booked). Instead, complimentary refreshments will be placed on seats before embarking. Online add-ons will also be unavailable for the time being — this includes, FlyBagEat, ScootPlus, Priority boarding, Extra cabin bag, and the Snooze Kit.
9) Enhanced Cabin Hygiene Practice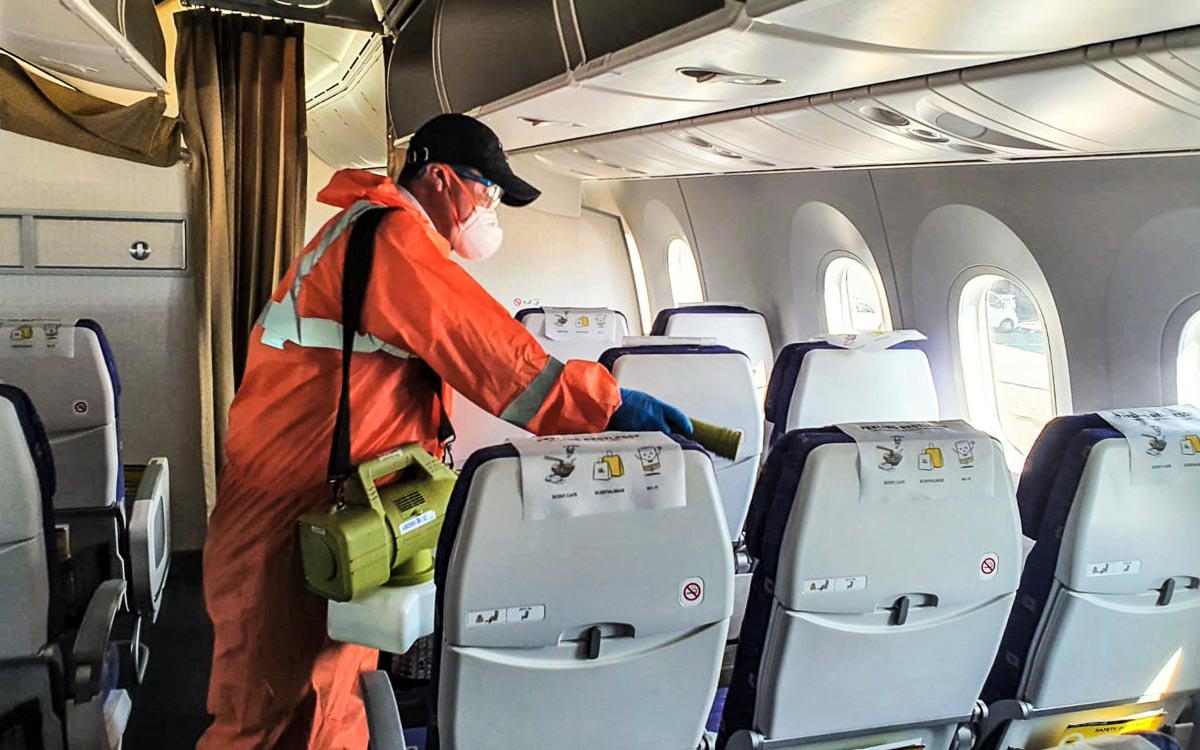 Due to short transits and high flight volumes previously, the interior of aircrafts are notoriously known to be quite dirty. Moving forward, we can now be assured of better hygiene practices. Let's hope some of these practices continue post-pandemic.
Singapore Airlines and Scoot have implemented fogging of the aircraft before each flight. Strong disinfectants will also be used to wipe down surfaces such as windows, tray tables, handsets, in-flight entertainment screens, lavatories and galleys. Lavatories will be cleaned and disinfected at least three times an hour.
10) Seatback Literature Removed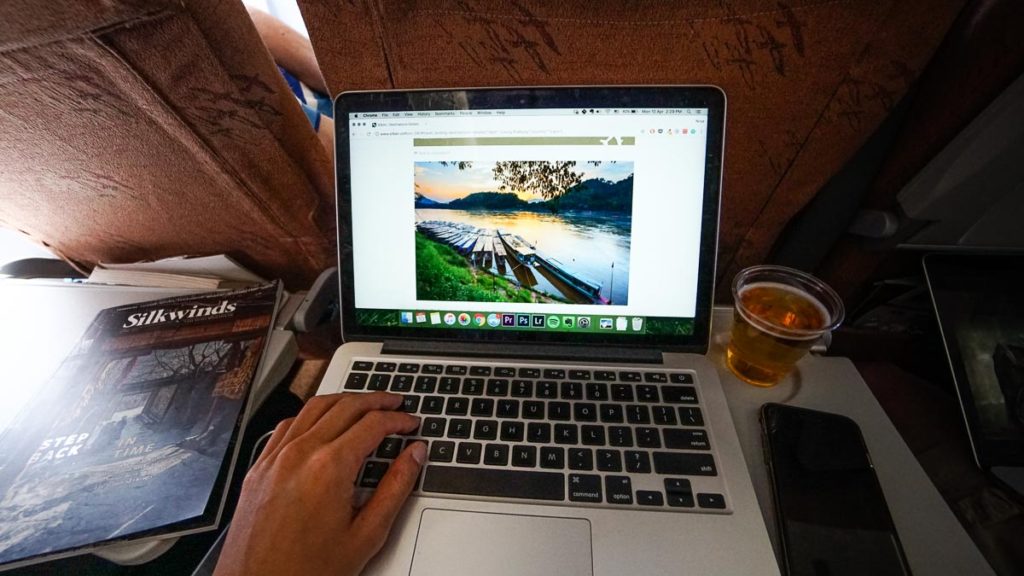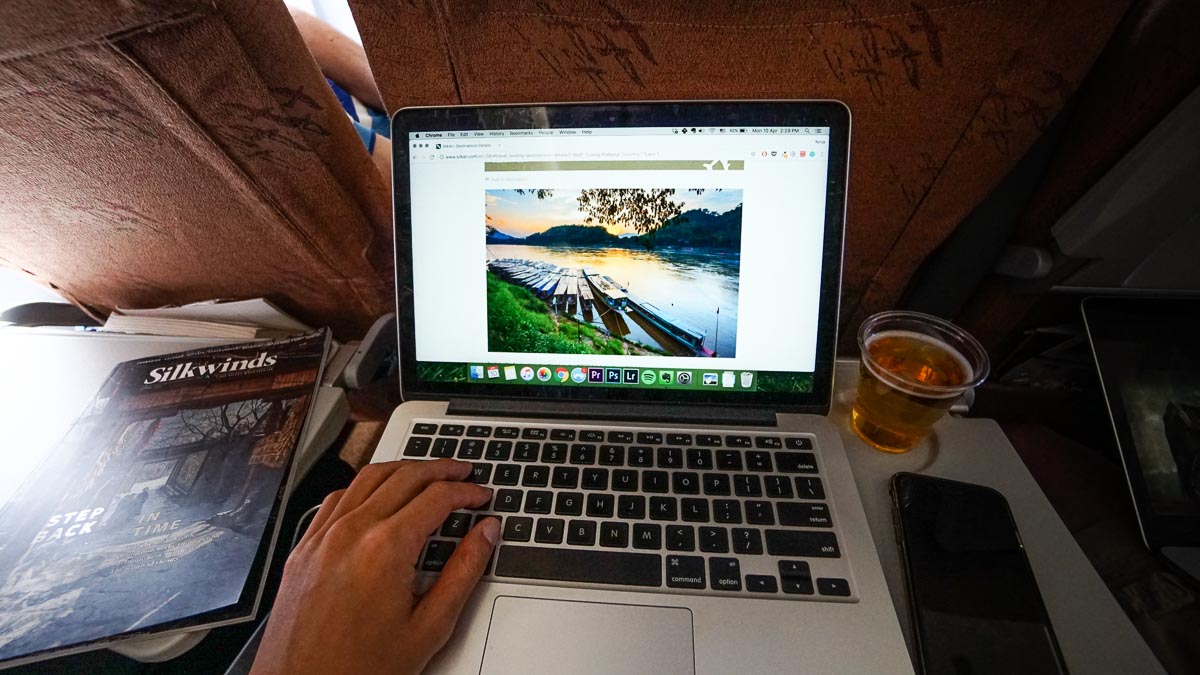 To minimise shared contact on surfaces on-board, airlines will be removing literature usually found at the back seat pockets. This usually includes the in-flight magazine, menu, and the duty-free shopping catalogue. The card for emergency exits and sick bags will likely remain.
Singapore Airlines passengers used to picking up newspapers and magazines before boarding can now access these reading materials digitally through the e-library from the Singapore Airlines mobile app.
11) Designated Seats for Passengers Who Become Unwell on Flight
If you develop symptoms of COVID-19 on board, be sure to inform the crew. All on board staff have been trained to manage the situation accordingly. This will help limit the spread of the virus to other passengers on board.
12) Cleaner Cabin Air
All Singapore Airlines' aircraft (incl. Scoot) have been equipped with high efficiency particulate air (HEPA) filters — this removes 99.9% of airborne bacteria and viruses. Cabin air on these flights are also refreshed every two to three minutes throughout the flight.
Air Travel After COVID-19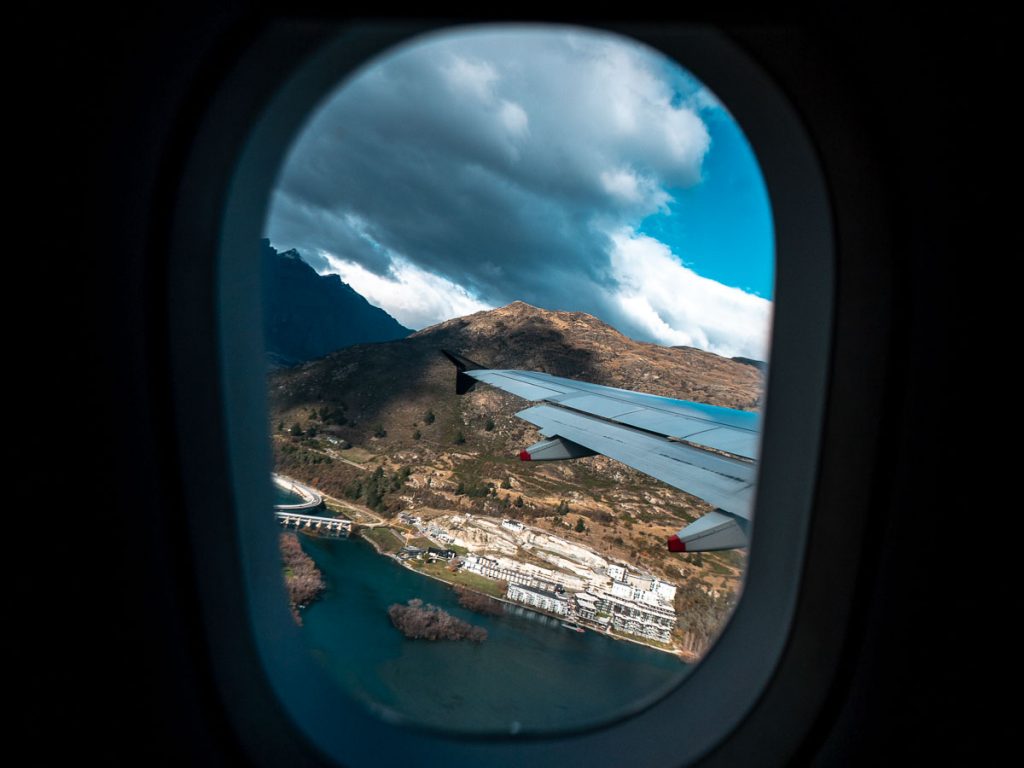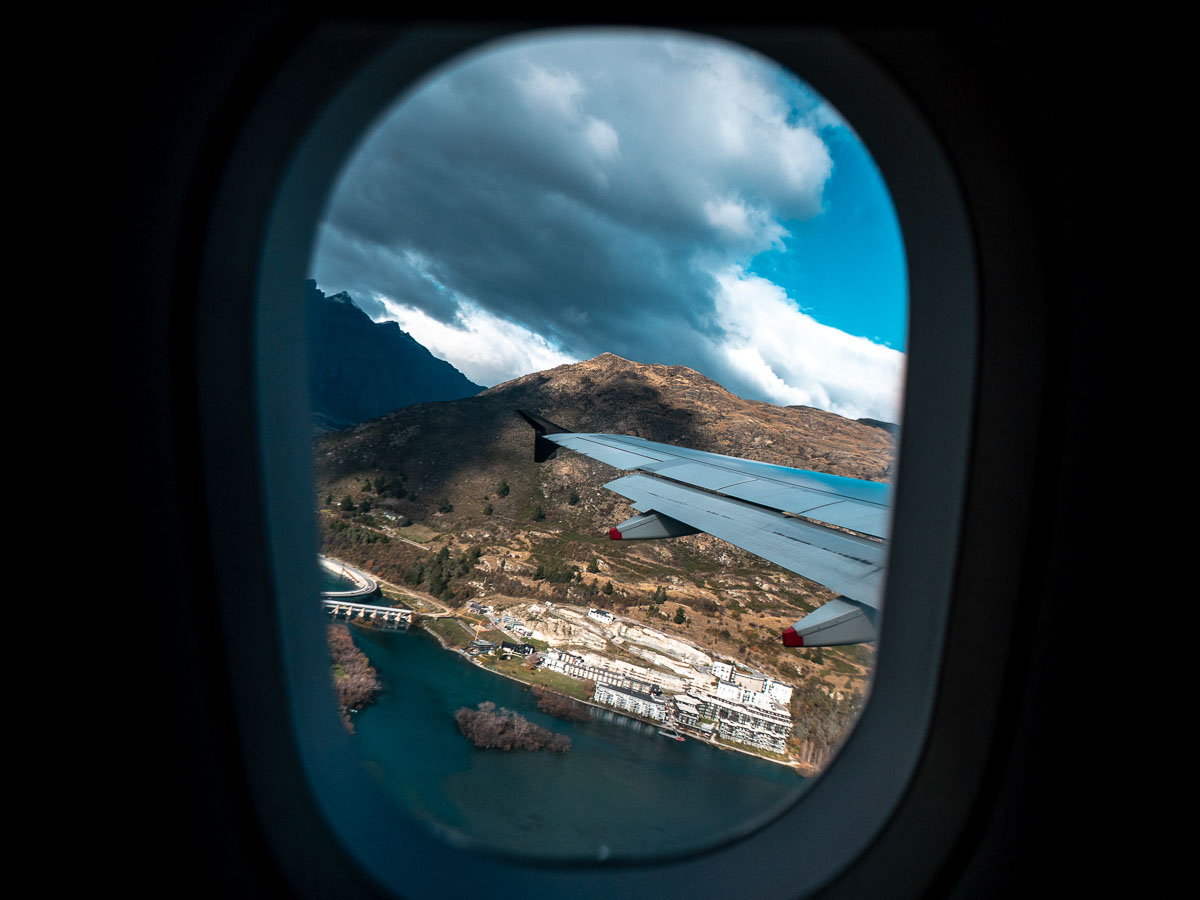 Some of these new measures might be extra inconvenient and uncomfortable but others have in fact forced us to find more efficient solutions.
Let's all do our part when travelling and continue to keep the numbers low even as travel restrictions continue to lift.
We're all looking forward to crossing borders freely once again but till then, remember to keep your masks on throughout the flight, fill up the necessary forms before the flight and reschedule your flight if you're unwell!
Bookmark this page and check back on it before your next flight out as we'll be constantly updating this article for newer measures!
Airlines that would like update passengers on their measures, please send us your press release and/or other information via [email protected]
---