If you're not planning to stay in Singapore over CNY, here are some ideas to spend the long weekend instead!
Now that the New Year holidays are over, it's time to get ready for another — the Chinese New Year holidays! This year, it's made even better because it happens to create a four-day long weekend from 24 to 27 Jan 😉.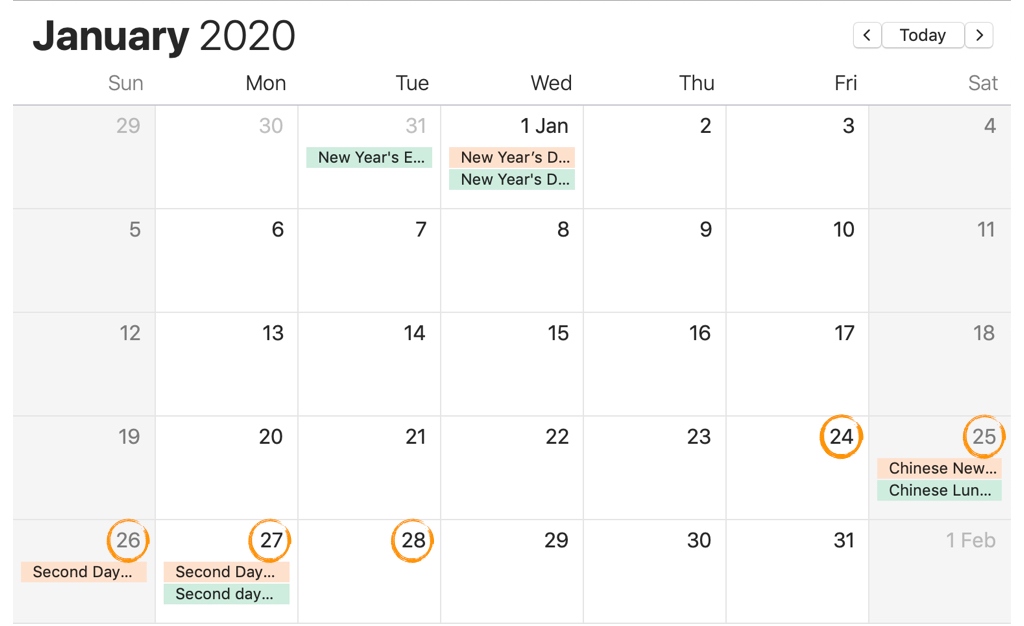 Make it a five-day weekend if you take leave on the 28th!
If you're looking to escape the crowds whether it's inside or outside the house (not to mention the nosy relatives and pesky kids asking for angbaos from you), we've summed up a list of the best places to escape from Singapore.
The countries in this list are usually unaffected by the CNY holidays (so don't worry about unexpected closures!), and gives you enough time to travel to and fro within the long weekend!
1) Da Nang, Central Vietnam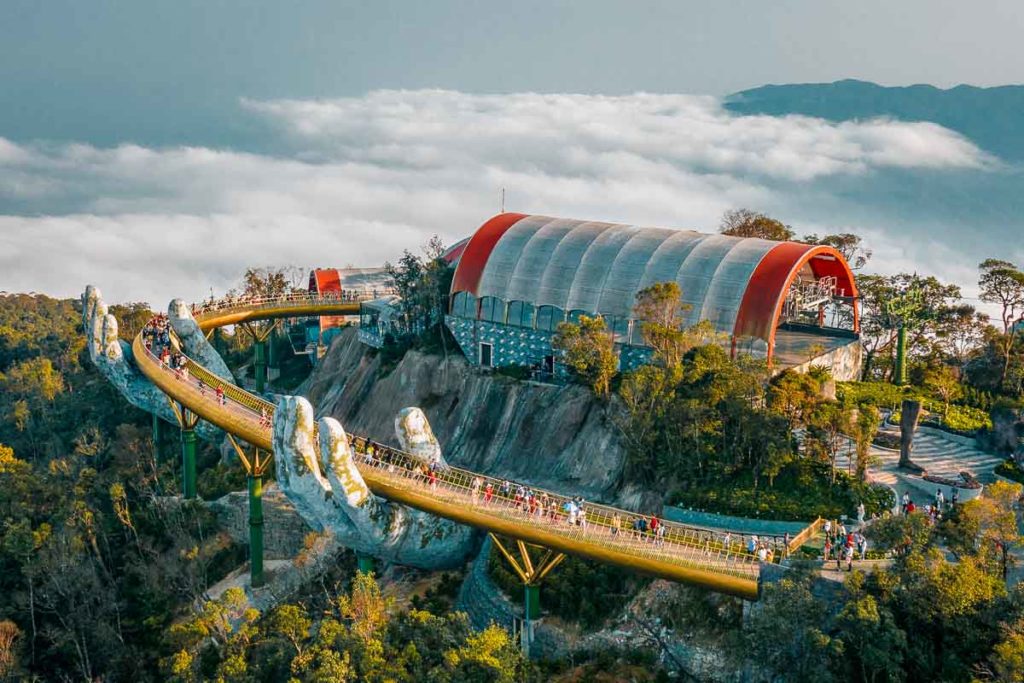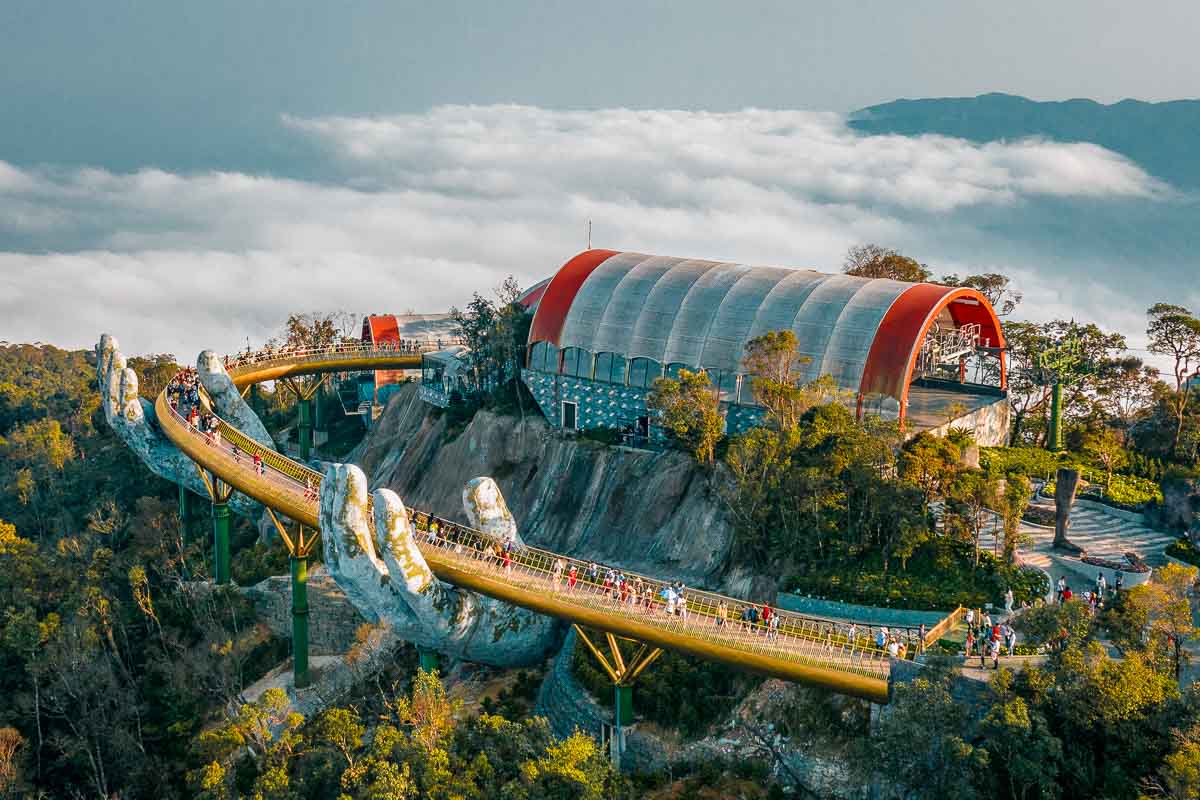 Most people think of Ho Chi Minh, Halong Bay or Hanoi when they think of Vietnam. But few know about Da Nang, the laid-back coastal city in Central Vietnam known for its vibrant food scene, backpacker culture, and pristine beaches. In fact, end January is right within the range of the best time to visit (until May) when it's generally sunnier.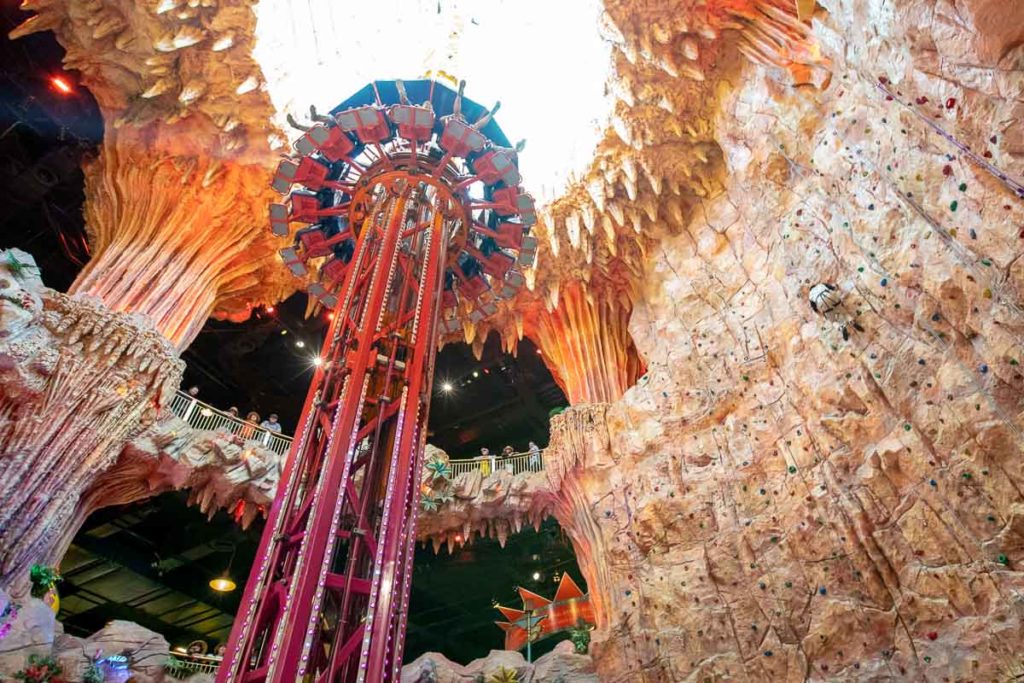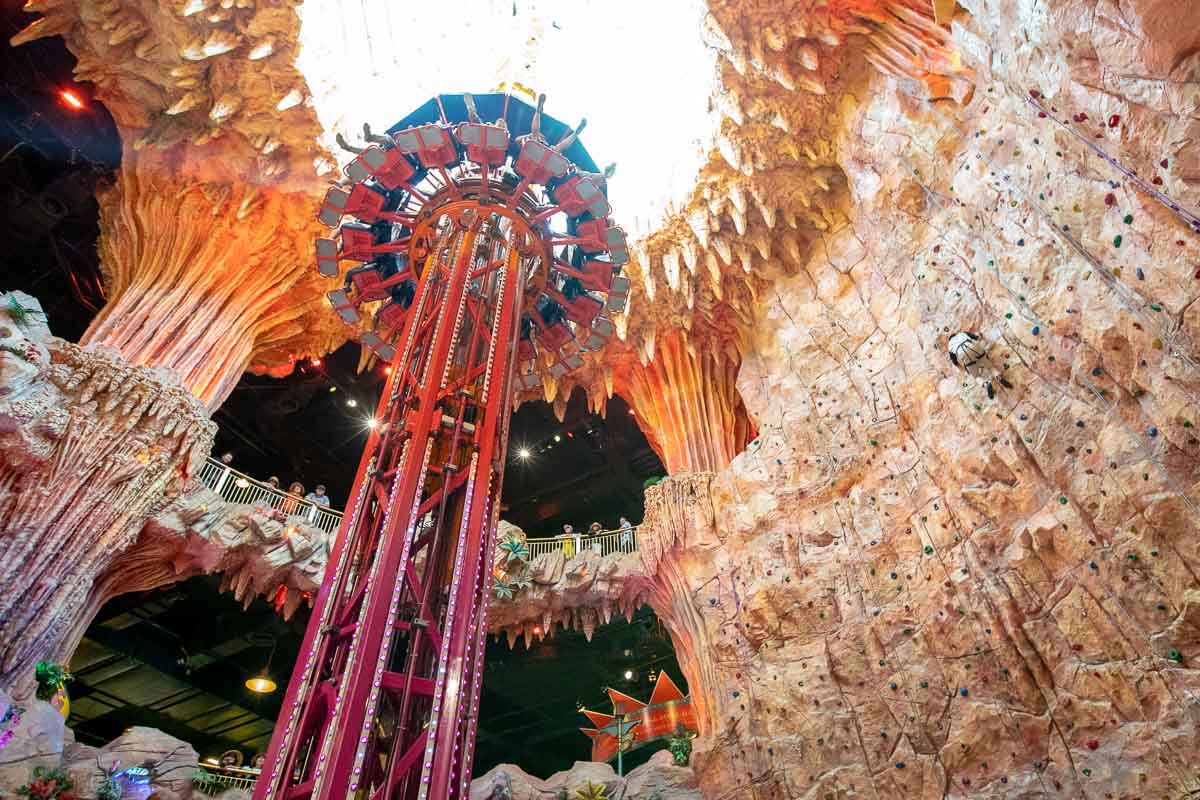 One must-visit attraction here is the new Bana Hills theme park that sits atop the Truong Son Mountains. Think an eccentric wonderland of alpine coasters, three-storey arcades, VR rides, and even the unique Golden Bridge that went viral on social media (pictured above) modelled like two giant hands holding a giant thread.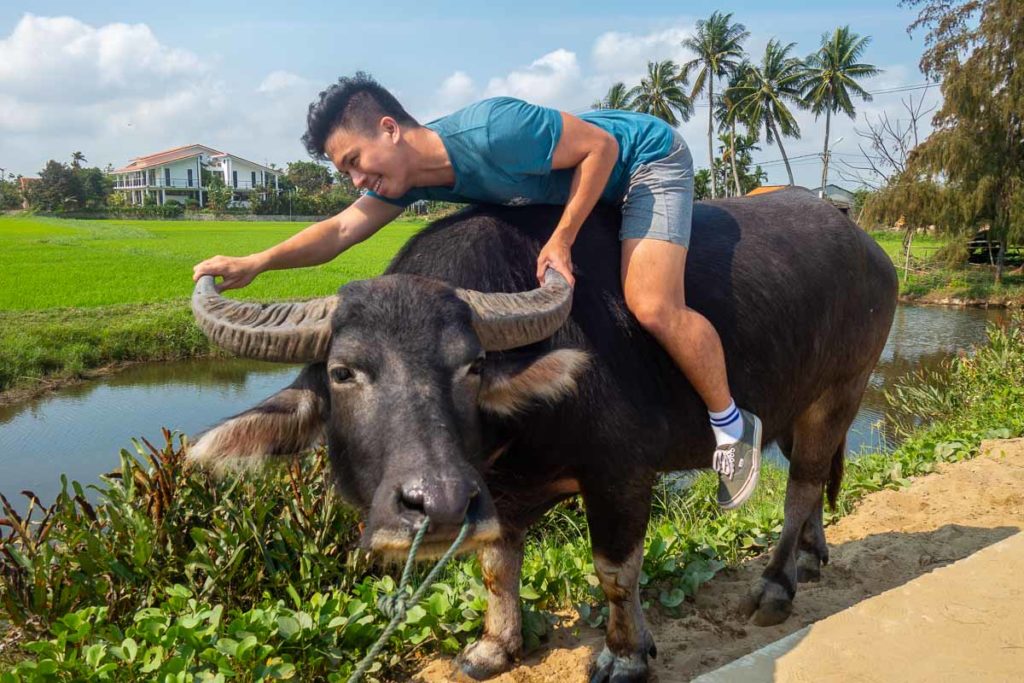 Jerome riding a buffalo on a tour through Hoi An's coconut forest!
Your remaining days can be spent exploring the local markets and white beaches of Da Nang. If time permits, the ancient imperial city of Hue nearby or the colourful Hoi An make for a worthwhile day trip as well! Read more in our 5-day Central Vietnam itinerary.
How to get there: 2h40m direct from Singapore to DaNang (search flights from S$144)
Best times to visit: End Jan to May (sunny skies and low humidity levels)
Avoid: Rainy months of September to Early Jan
2) Khao Yai, Thailand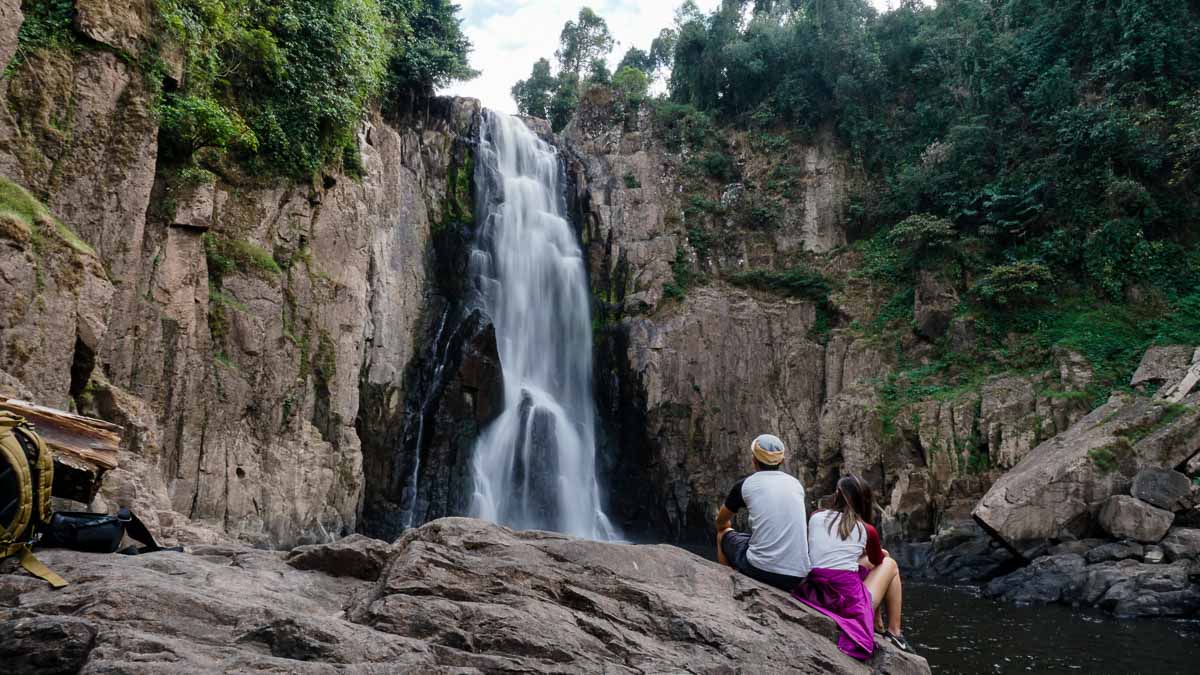 Just three hours away from Bangkok lies Khao Yai, an offbeat but magical city. Khao Yai is a sprawling paradise of wineries, farms, vast flower fields and mountainous landscapes. The best part? You can do anything from chilling in one of the many indie cafes to chasing waterfalls!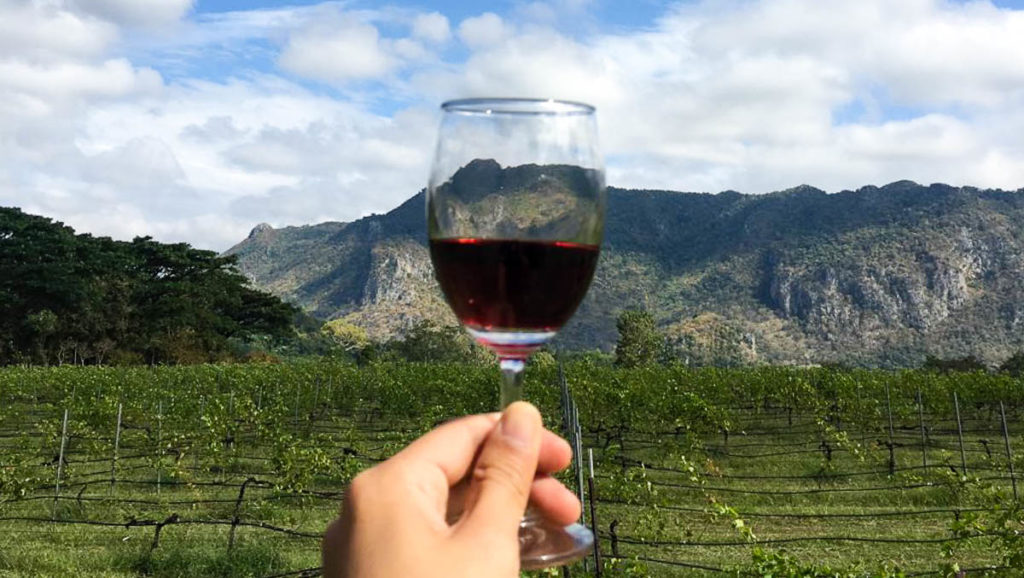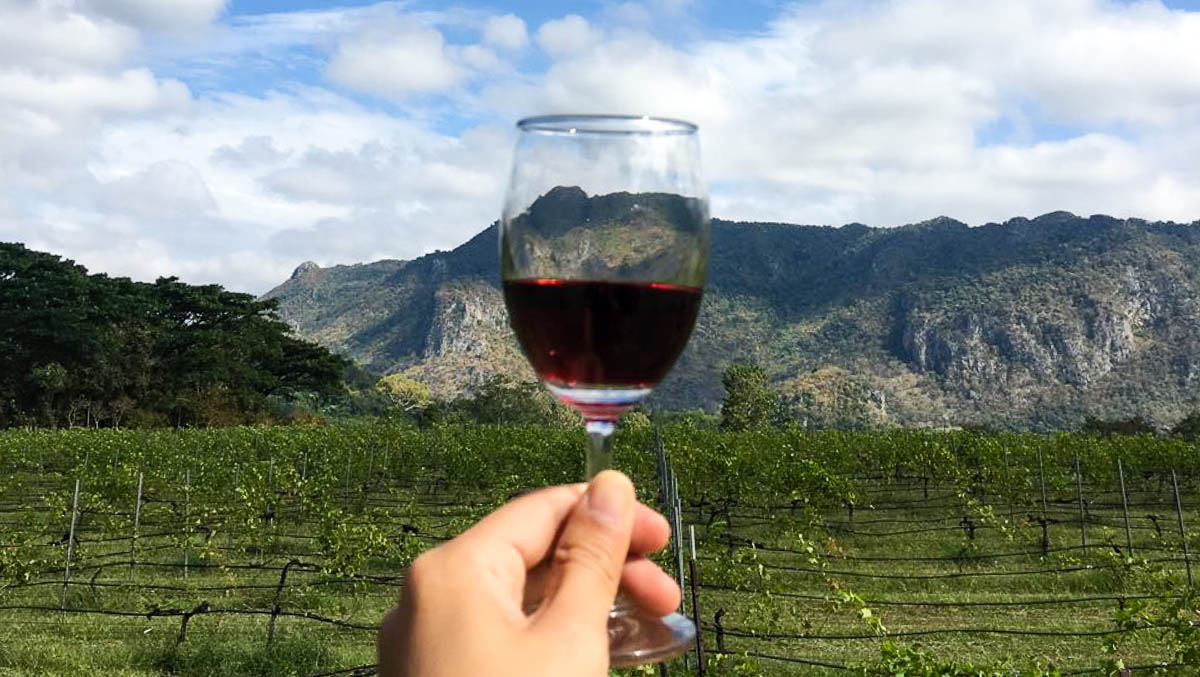 With cooling temperatures all year round, it's perfect conditions for the PB Wine Valley to thrive — who'd have thought you get to enjoy wine in Thailand's countryside?!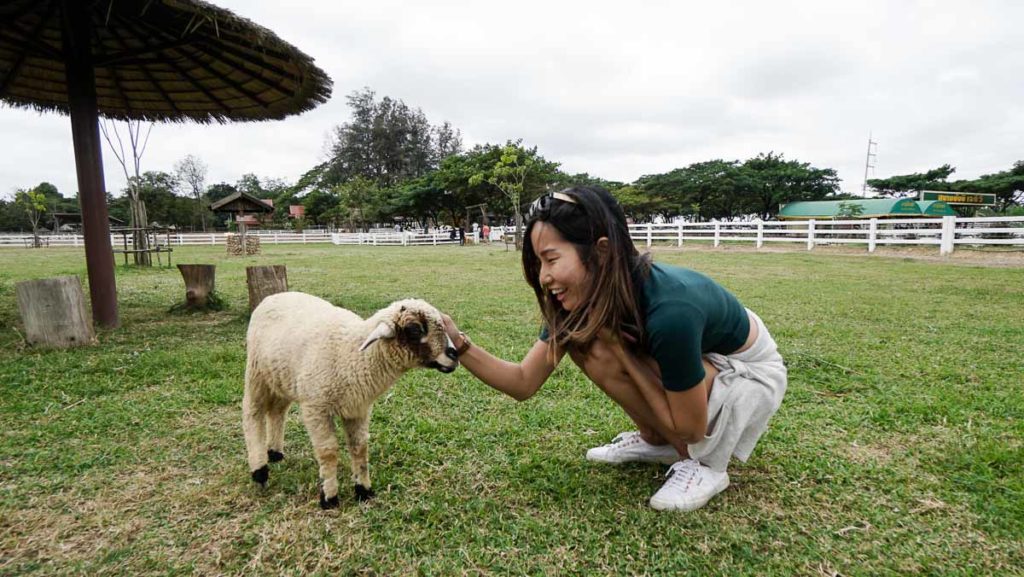 Get to feed cute farm animals at the Primo and Palio Piazzas!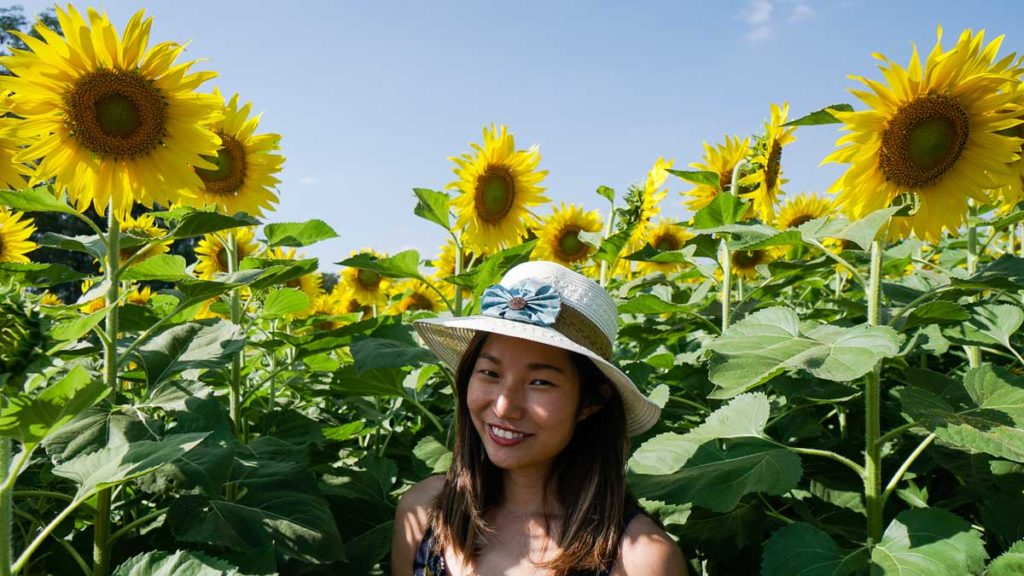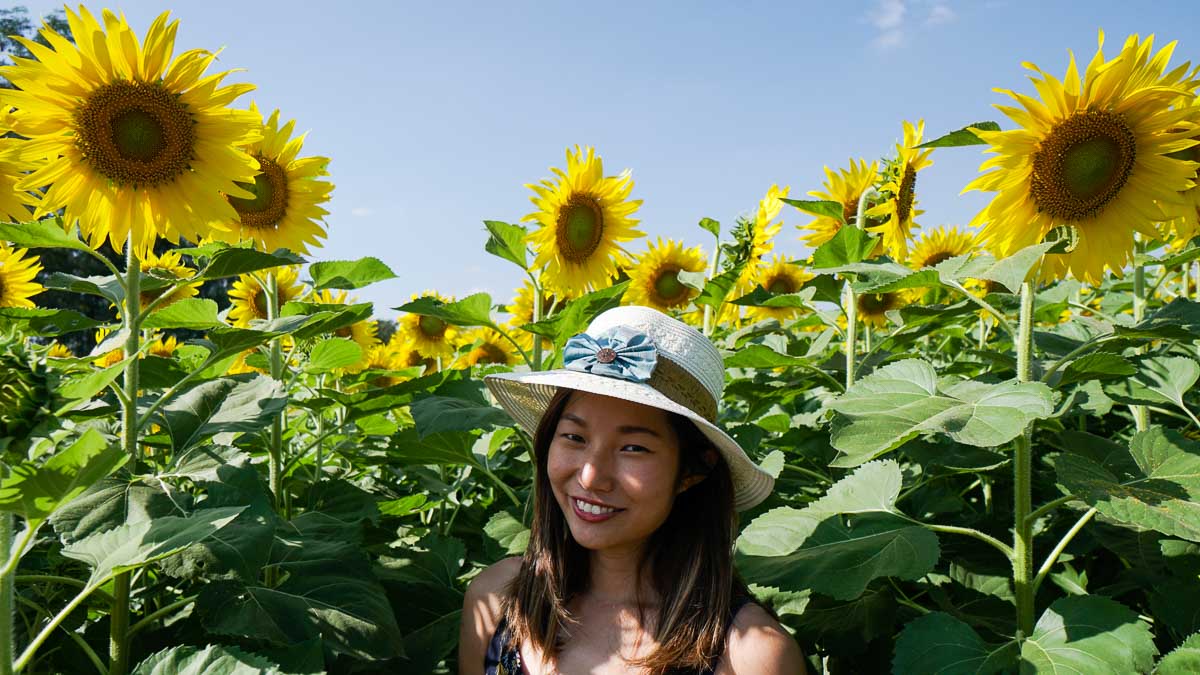 Read also: 4D3N Khao Yai Itinerary — The Whimsical City Just 3 Hours From Bangkok
How to get there: 2.5hr flight from Singapore to Bangkok (search flights from S$120), followed by a 3hr drive to Khao Yai
Best times to visit: Nov to Feb (post-monsoon season and cool temperatures)
Avoid: Rainy months of Sep to Nov
3) Jaipur, India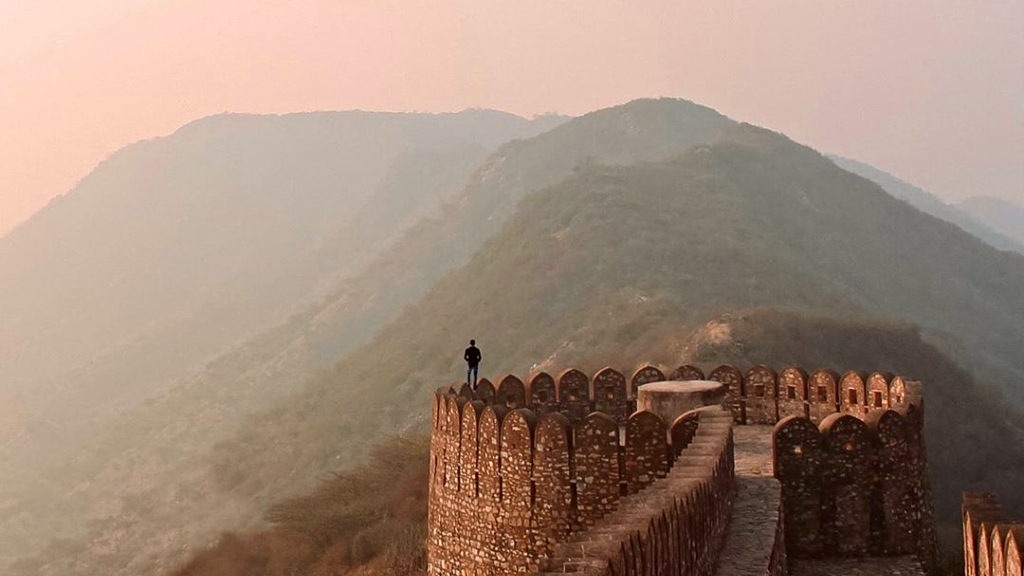 Photo credit: @pkaran_ via Instagram
The exotic "Pink City" is home to the marvellous Hawa Mahal (Palace of Winds) and Amber Fort, is definitely one place I'd like to check off my bucket list. In fact, India itself is a treasure trove of rich culture, beautiful architecture, colourful bazaars, and vibrant local life that's an enticing whole new world to delve into.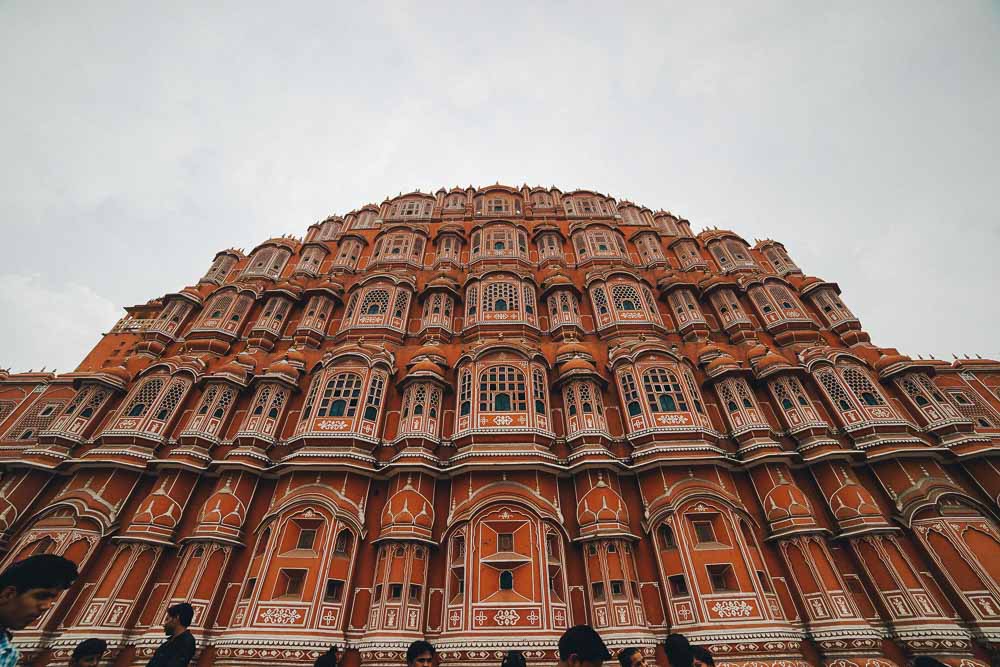 At the Hawa Mahal, take in the honeycomb-shaped palace that looks straight out of a Wes Anderson film!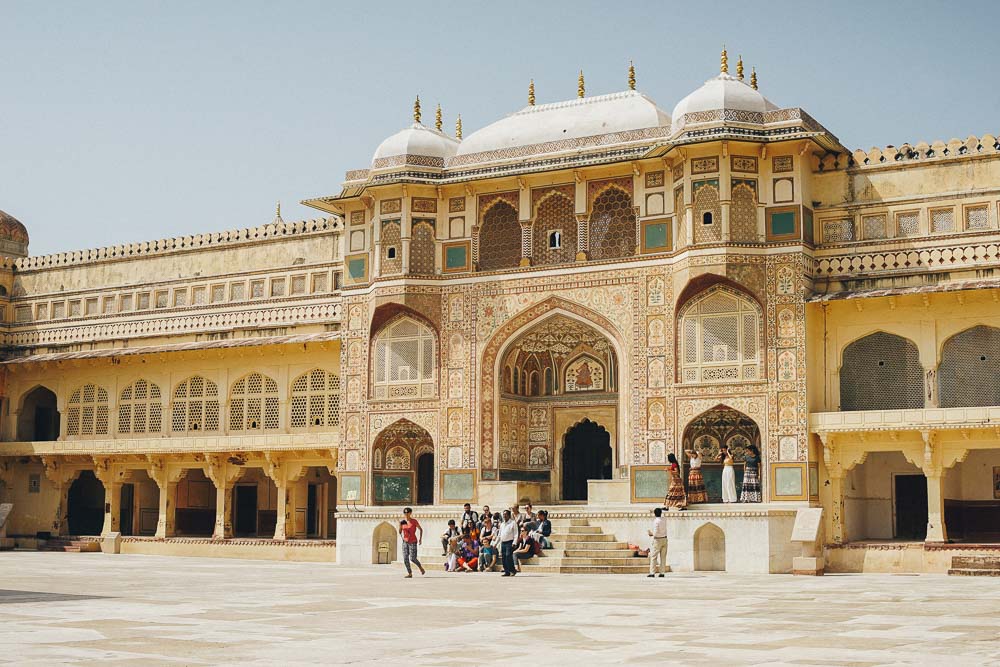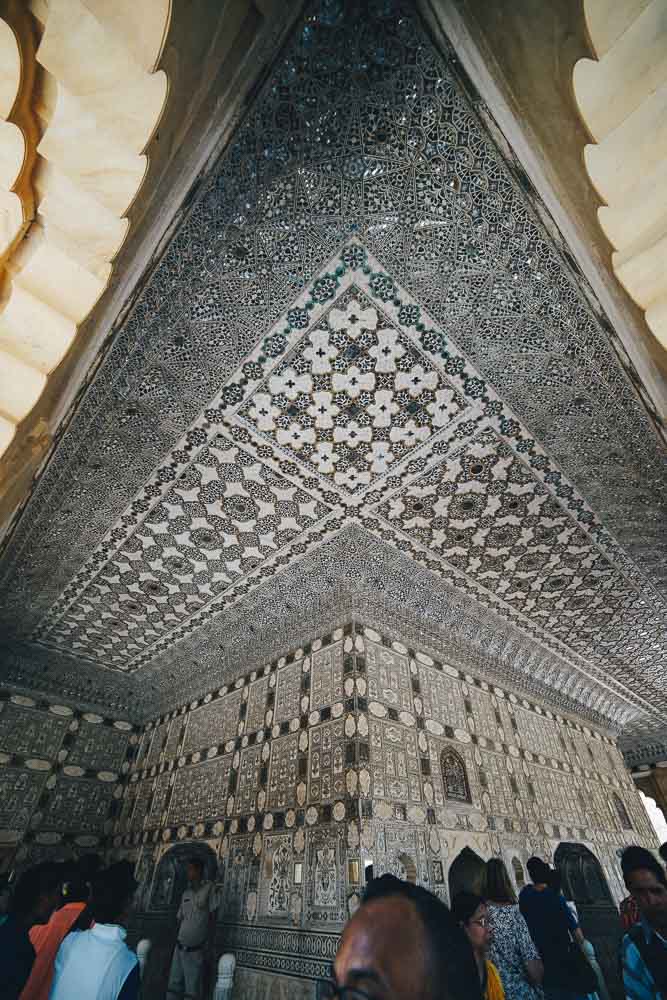 Be sure to also check out the exquisite design of the Sheesh Mahal (Hall of Mirrors) that's said to be extremely beautiful.
The end of January happens to coincide with the Jaipur Literature Festival, an annual affair where authors around the world gather for discussions and signings, on top of bazaars, outdoor bars and music performances!
How to get there: Flights from Singapore to Jaipur start from S$423
Best times to visit: Nov to Feb (Dry "winter" season and sunny skies)
Avoid: Rainy months of Jul to Sep, hot summer months of Apr to Jun.
Read also: 1 Week India Itinerary For First Timers — Jaipur, Agra, Lucknow, Varanasi
4) Mui Ne and Ho Chi Minh, Southern Vietnam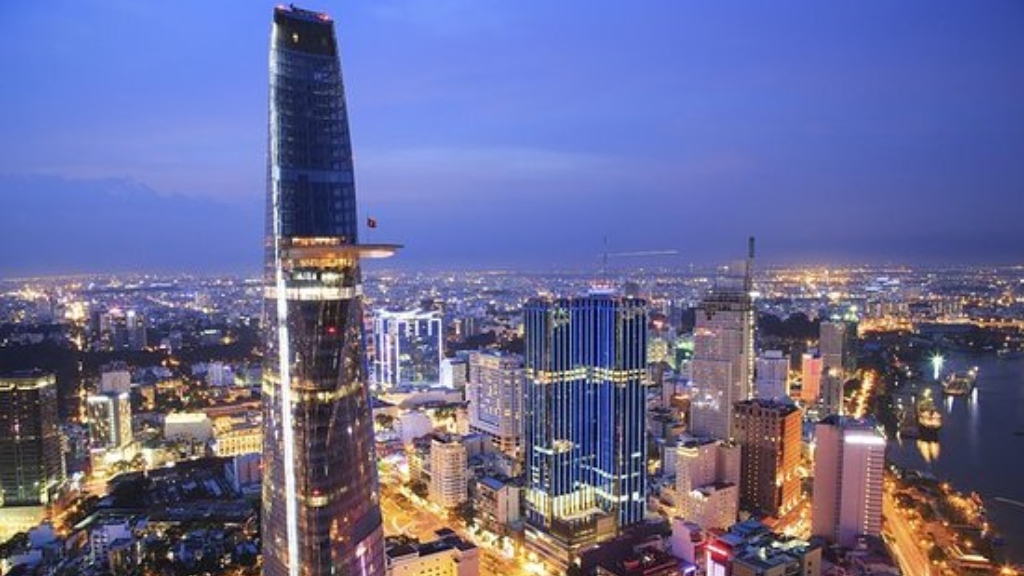 Photo credit: Tripadvisor
Ho Chi Minh City is one of the first few places people visit when in Vietnam. And while the populous city has her electric urban charm, the nearby coastal town of Mui Ne with its sand dunes and beaches are well worth a trip as well!
We recommend exploring Ho Chi Minh for a day and a half before making your way to Mui Ne via a five to six-hour bus ride to enjoy what this lesser-known gem has to offer.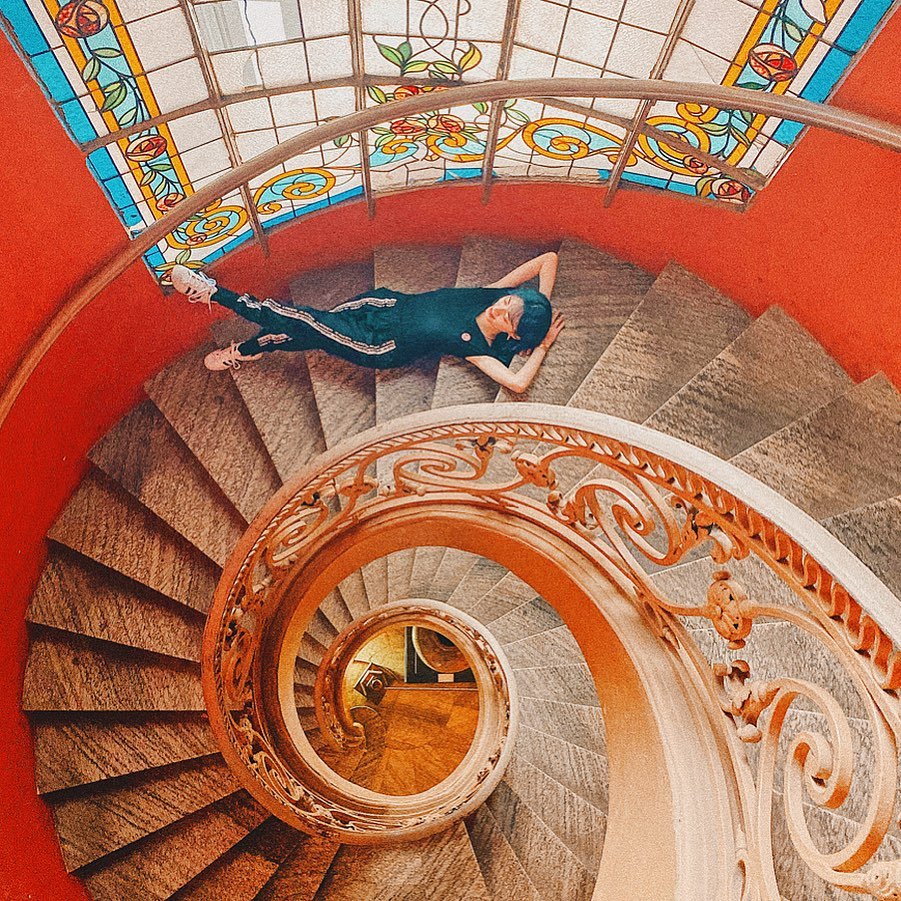 Photo credit: @miss.hi via Instagram
The Cu Chi Tunnels give a deep insight into the country's conditions during the Vietnam War, but if you're not a history buff, spend the day traipsing around the Ho Chi Minh City Fine Arts Museum, a charming colonial building of elaborate staircases and a collection of varied art pieces from Vietnam and international artists over the decades.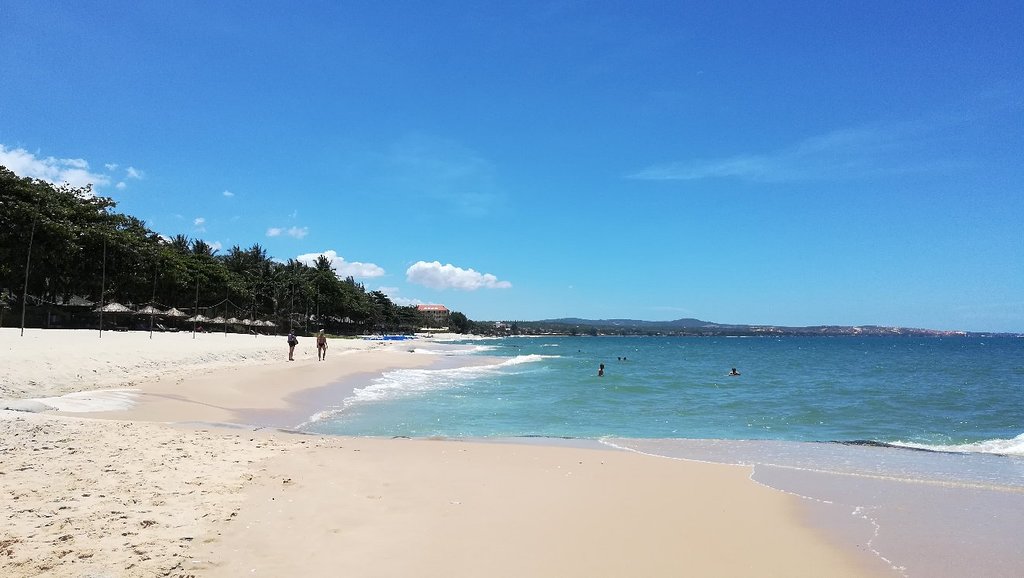 Photo credit: Tripadvisor
And then there's Mui Ne, a seaside fishing town at heart, but also an up-and-coming city with plenty to do. One of the must-do things here is a visit to the White Sand Dunes. You can go sandboarding or simply watch the sunrise/sunset from there!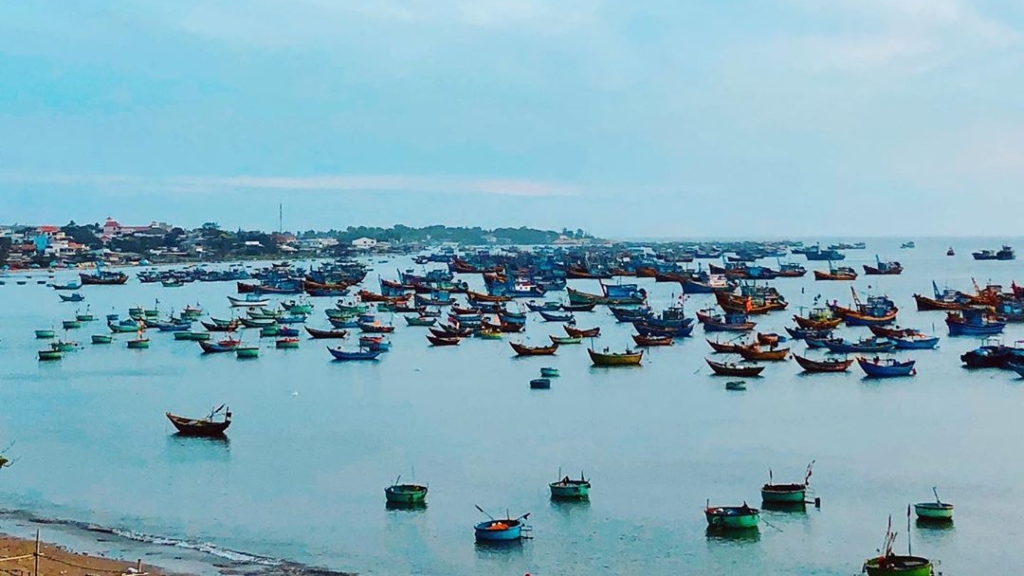 Photo credit: @lancelot104 via Instagram
The Mui Ne Fishing Village in the morning is a must-visit for insight into the local fishing life and the bustling seafood markets. Come in the morning when the sun rises over the blue waters with colourful fishing boats, then go for a meal at one of the market stalls!
If you're up for it, January is a peak season for kite surfing and Mui Ne's strong winds attract visitors from first-timers to spectators who come to watch the pros.
How to get there: 2hr flight from Singapore to Ho Chi Minh (round trip flight prices start from S$117), followed by a 5hr sleeper bus to MuiNe
Best times to visit: Nov to Mar (sunny skies and strong winds)
Avoid: Rainy months from Jul to Sep, hot summer months from Apr to Jun.
5) Georgetown, Penang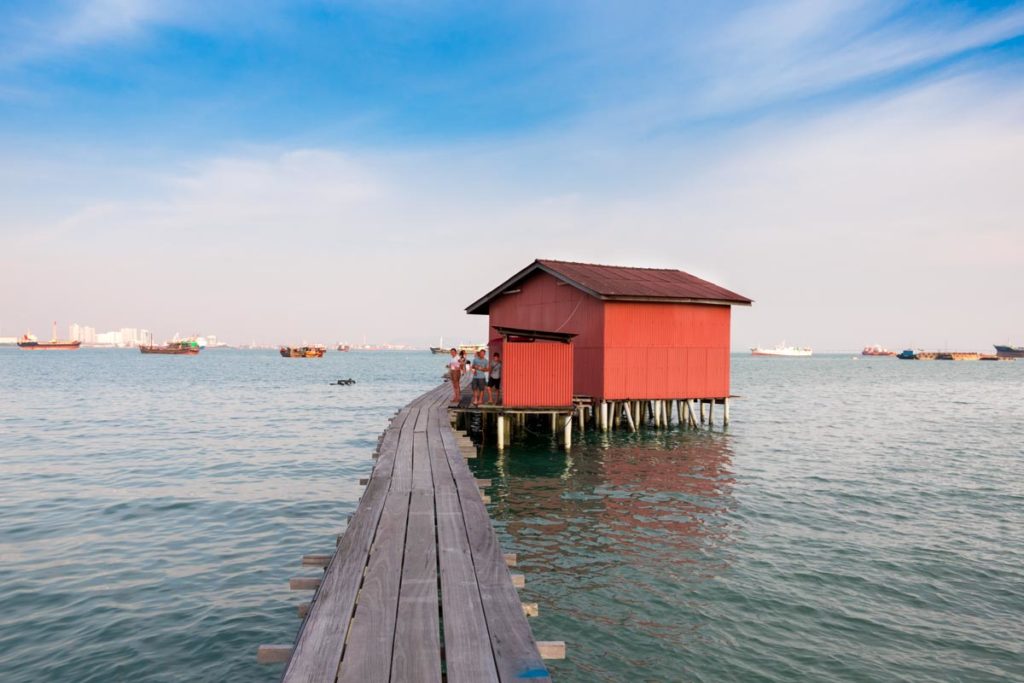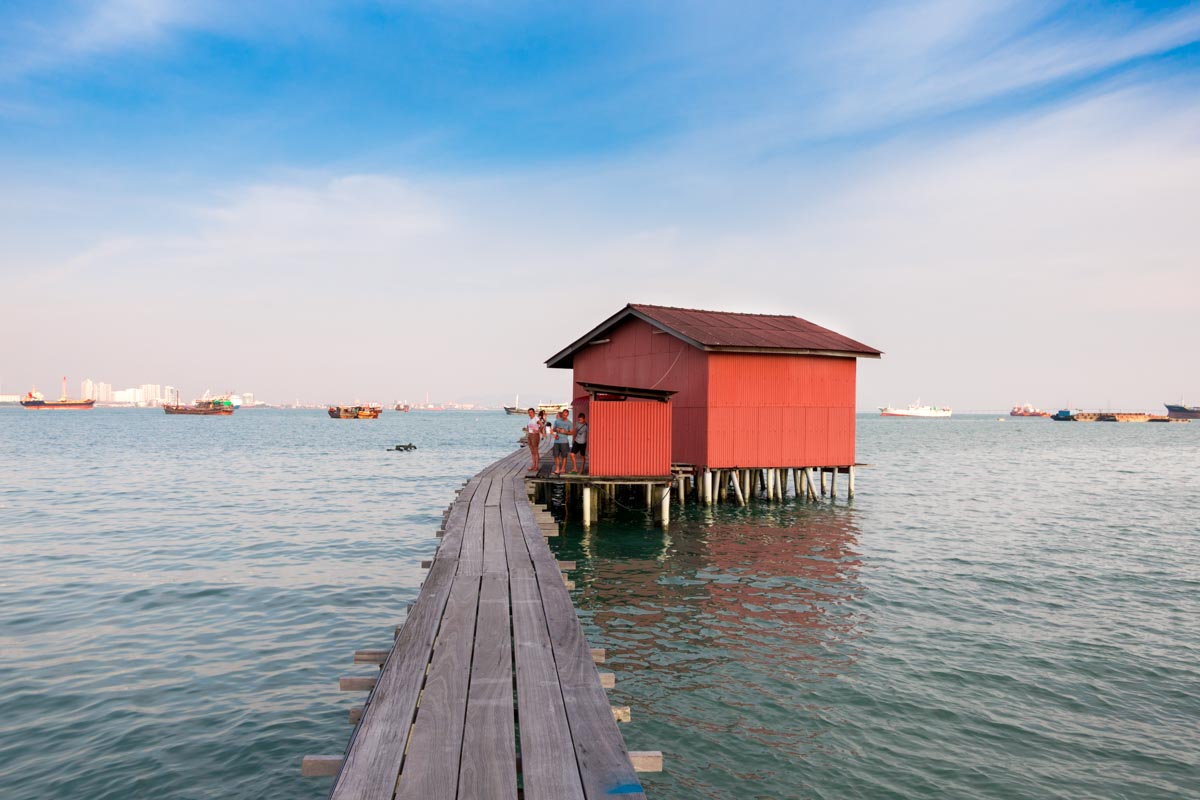 Penang is Malaysia's second-largest city and its capital, Georgetown, is a unique blend of old and new cultures, well-preserved heritage, gastronomic delights, and a flourishing art scene. Start at The Clan Jetty, an interesting place where numerous clans congregate and reside by the waterfront.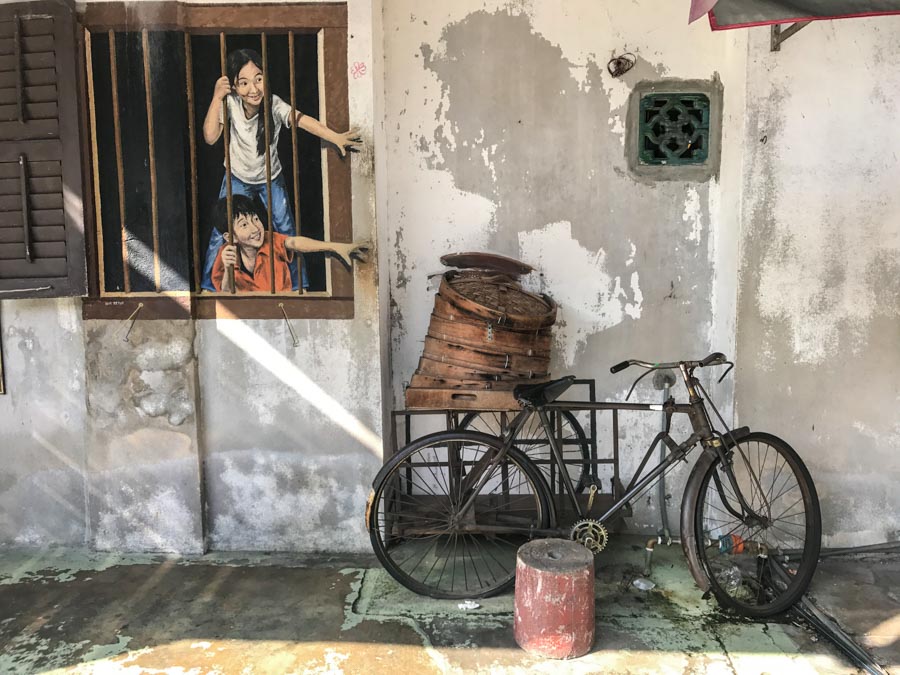 No trip to Penang is complete without seeing its acclaimed wall murals. Take the time to explore each street dotted with yellow pop-up food vans, boutique stores and hipster cafes!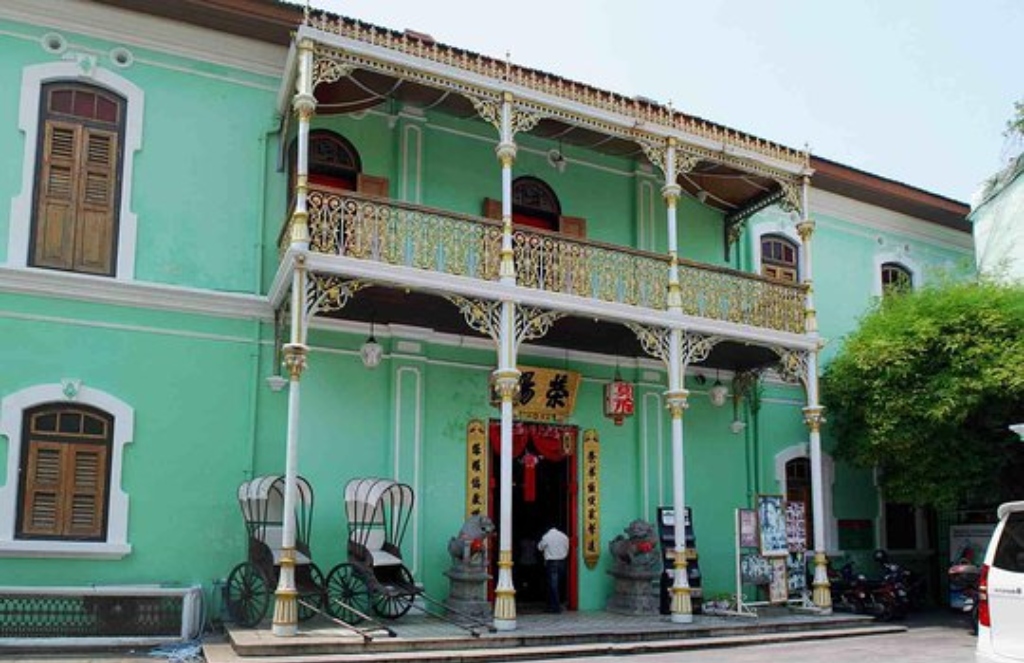 Photo credit: Tripadvisor
Step into the world of Georgetown's illustrious history at The Blue Mansion and the Peranakan Museum, with the immensely beautiful mansion serving as both a boutique hotel and museum shedding light into the lives of the affluent straits Chinese of that time.
Read also: Georgetown, Penang: Where Human Interactions Transcend Boundaries
How to get there: 90min direct round trip flight from Singapore to Penang from S$77
Best times to visit: Dec to Feb (pleasant weather)
Avoid: Rainy months from May to Oct
6) Hua Hin, Thailand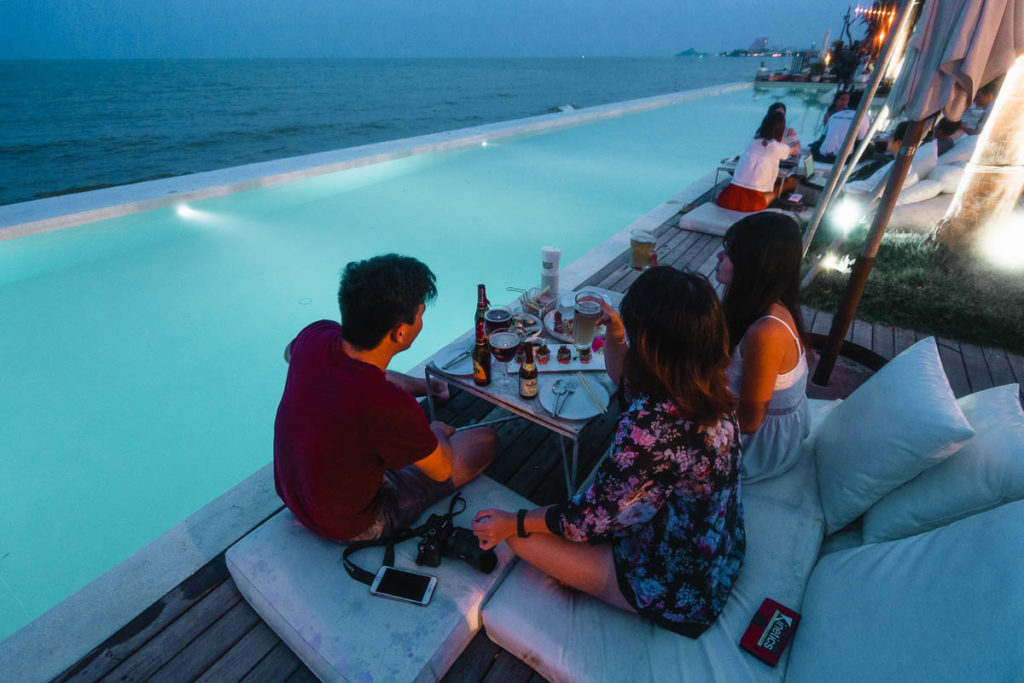 Once a small and idyllic fishing village, Hua Hin has transformed into a wondrous holiday destination. These days, it's an up-and-coming luxurious beach getaway for both locals (even Thai royalty!) and travellers looking to escape the bustling Bangkok life for a while.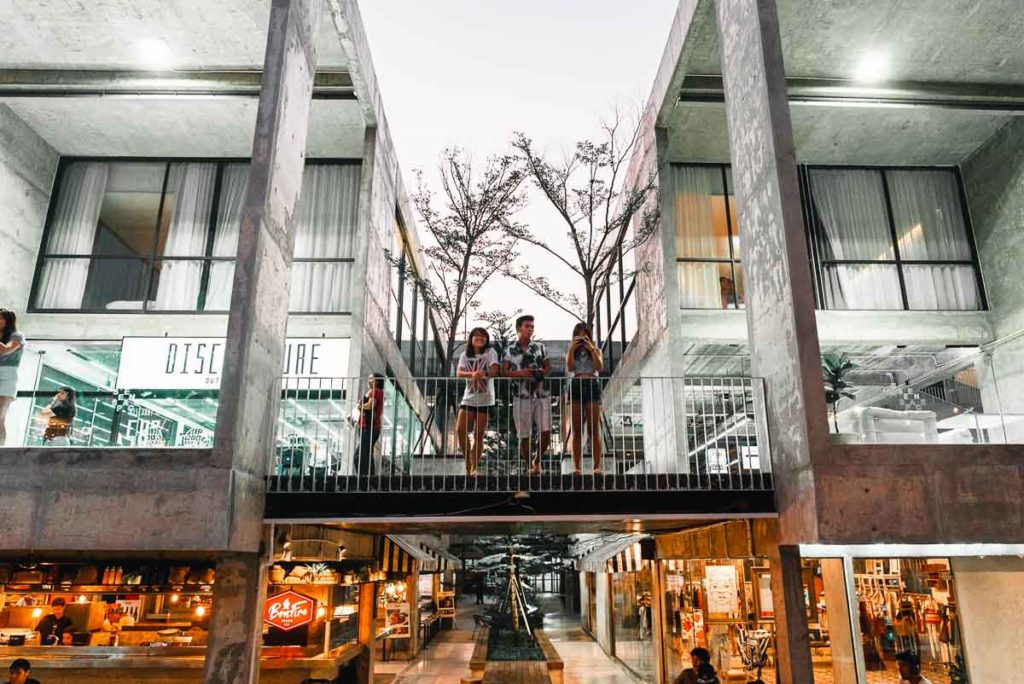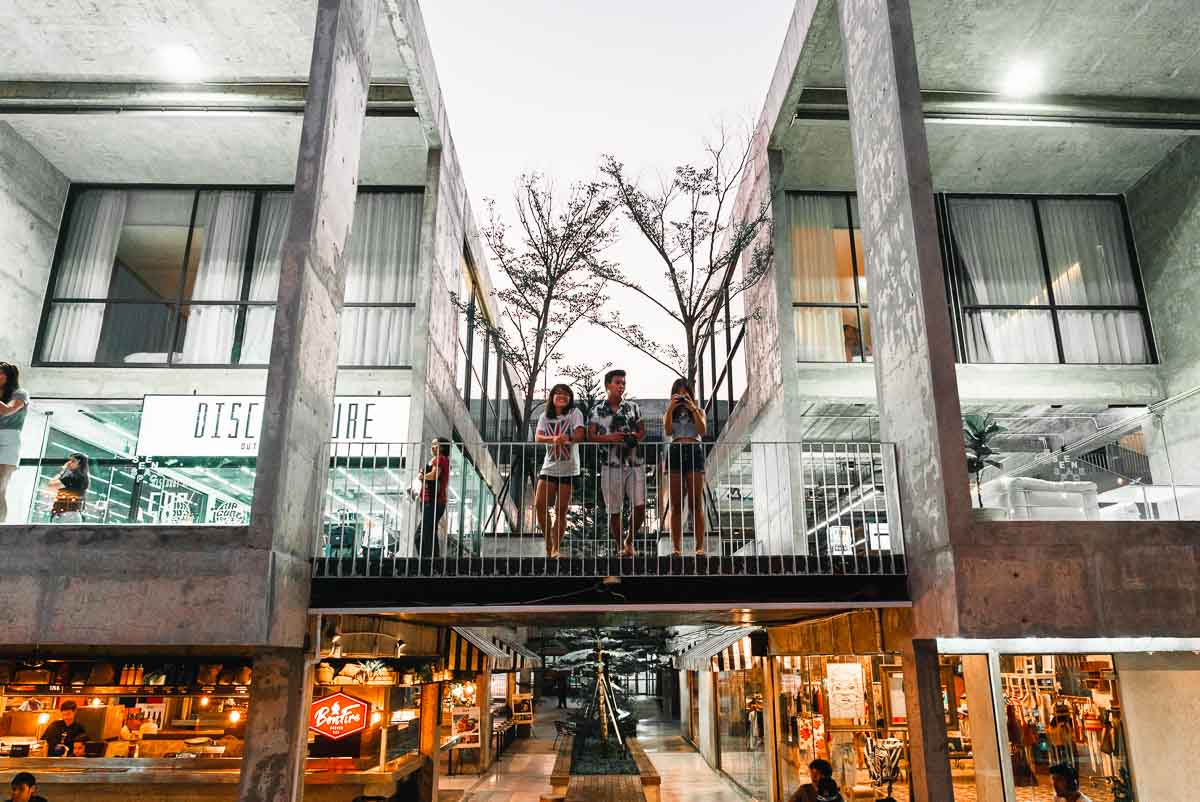 Chill back at Thailand's "first beachfront mall" Seenspace, an open-air industrial mall with hipster shops, cafes, live music, and a very scenic rooftop bar with an infinity pool overlooking the ocean.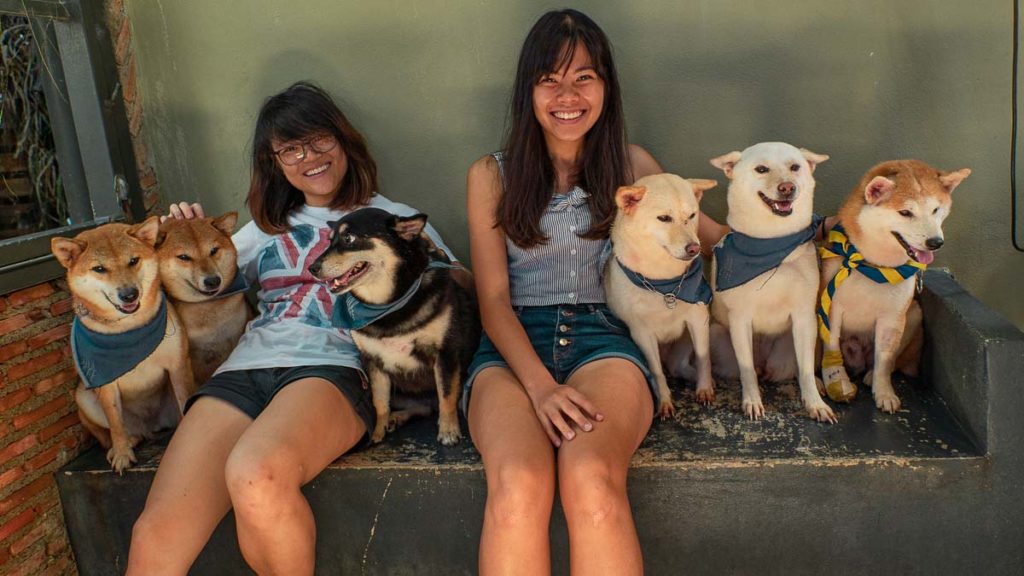 There's even a Shiba Inu dog cafe here that's a lot less "commercialised" than Bangkok's popular husky cafe for the same dose of happiness!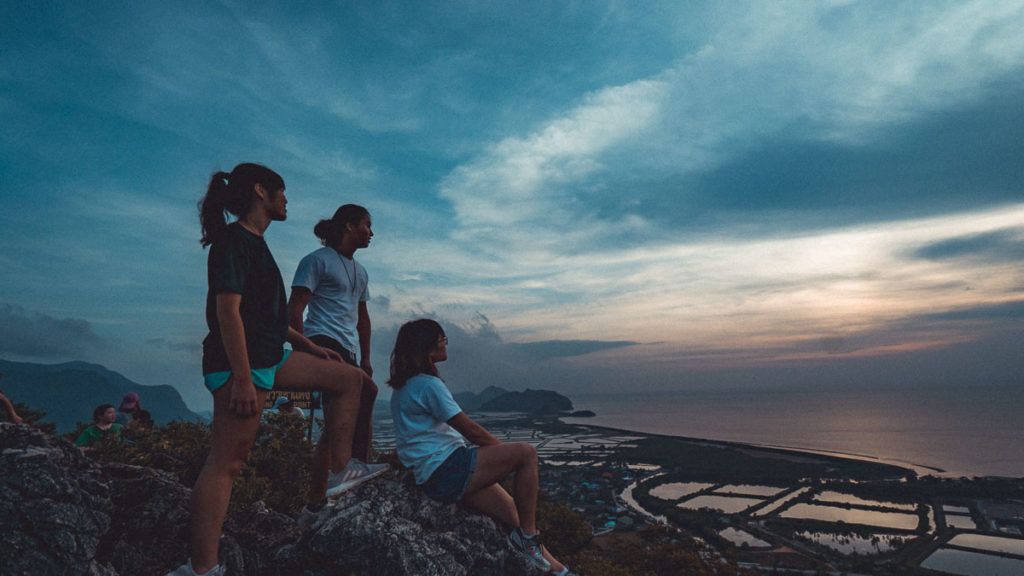 About a 90-minute drive away from Hua Hin city is the Khao Sam Roi Yot National Park, translated to the "mountain of 300 peaks". The national park is well-known for its beautiful limestone mountains, pristine beaches and hidden caves that will make any nature lover ecstatic.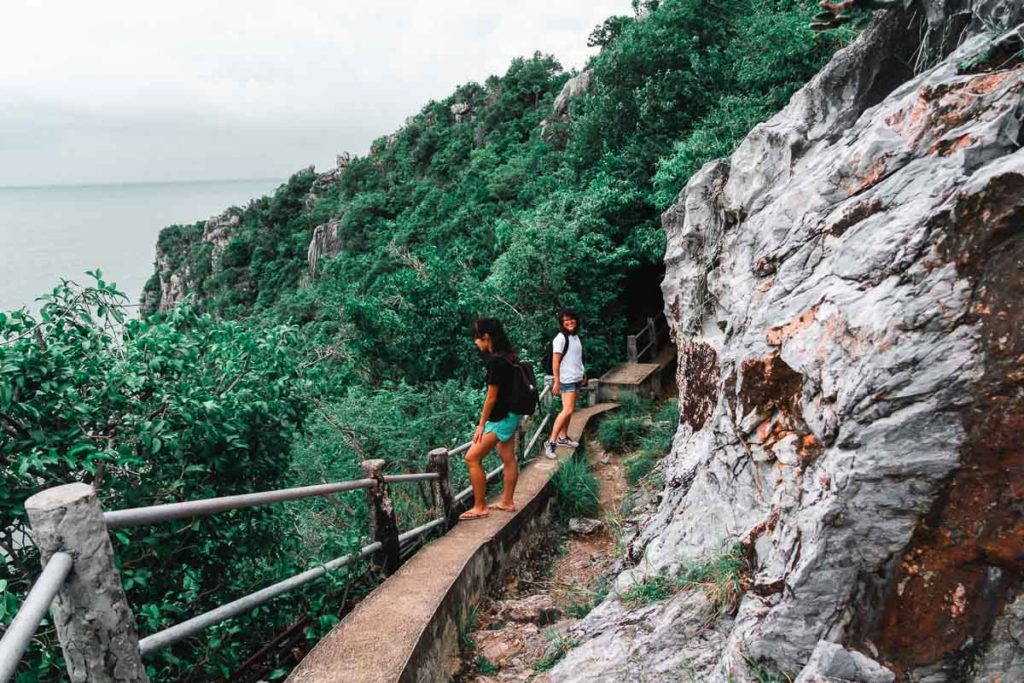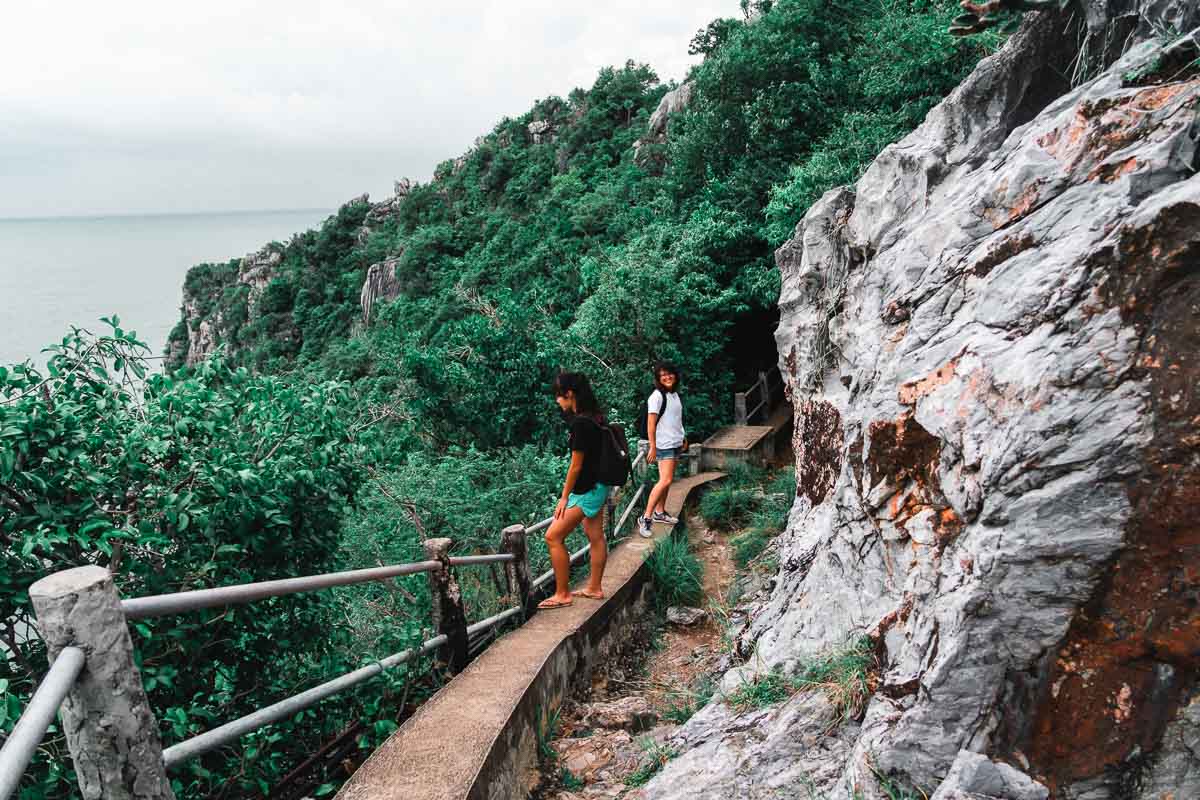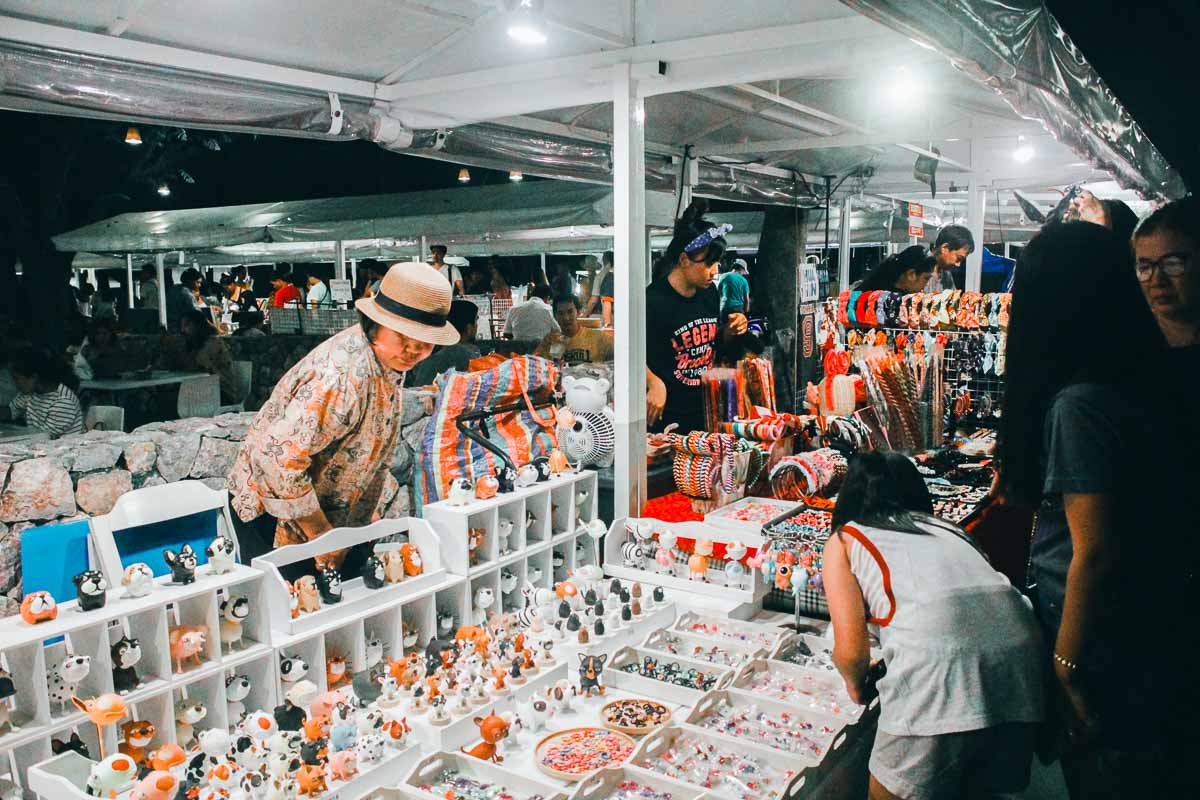 Hua Hin is also home to a variety of bazaars and markets — the hipster Cicada Night Market sells local crafts from wooden-framed sunglasses to hand-painted porcelain dishes, while the retro-themed Plearnwarn Market takes you back in time selling old-school board games and nostalgic childhood snacks.
Read also: 3D2N Hua Hin Itinerary — The Underrated Coastal Getaway Just Three Hours from Bangkok
How to get there: 2.5hr flight from Singapore to Bangkok, followed by a 3hr drive to Hua Hin
Best times to visit: Nov to Feb (dry sunny days)
Avoid: Rainy months from Aug to Sept
7) Luang Prabang, Laos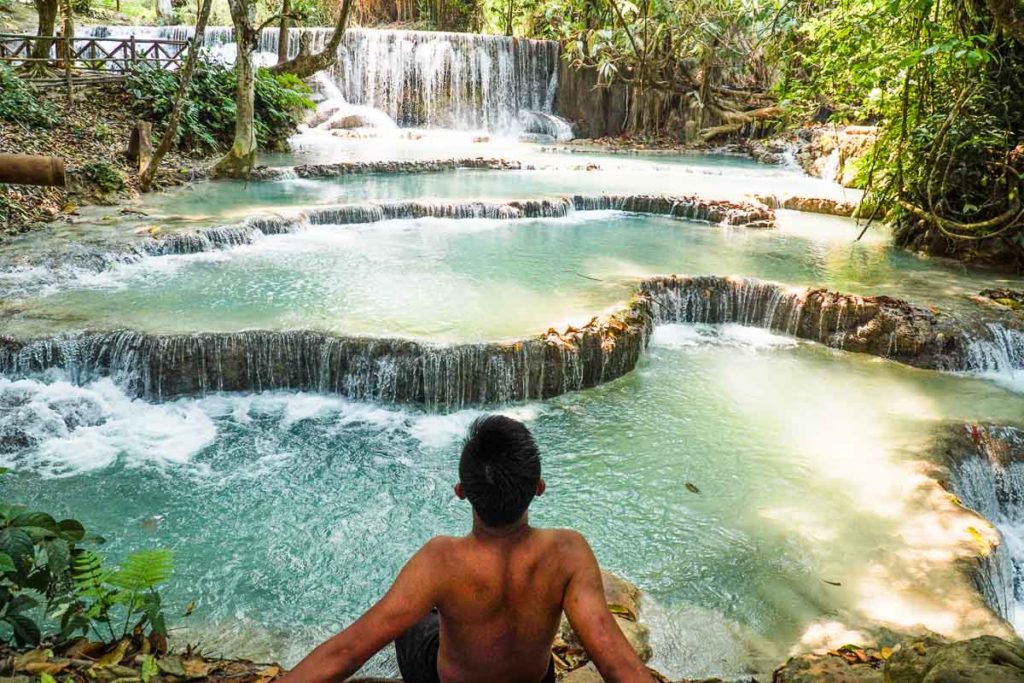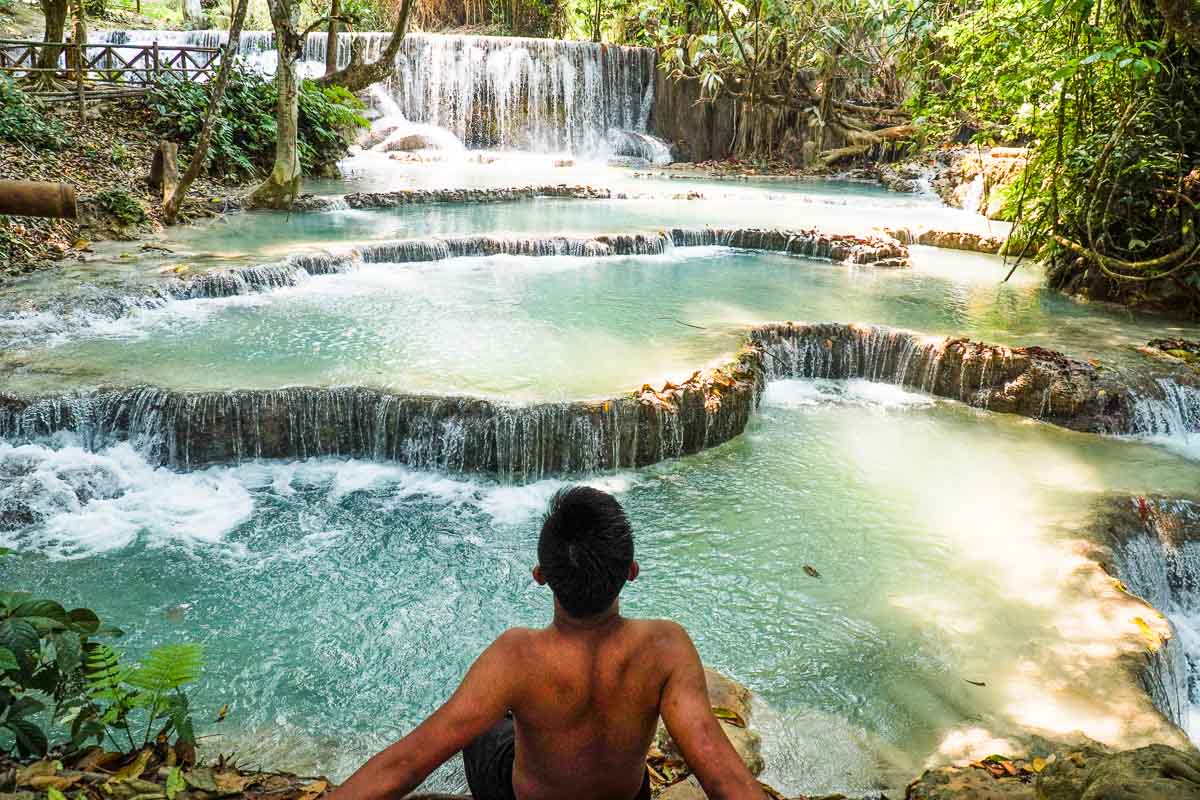 Luang Prabang, a quaint city tucked up north in Laos with a rapidly growing tourism industry has just the right balance of modern comforts and charming old town vibes.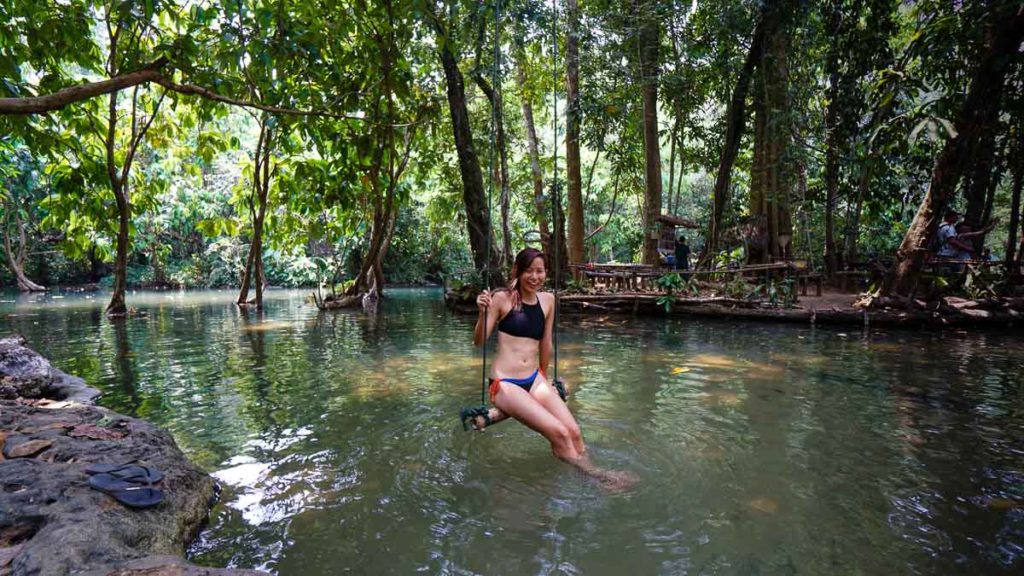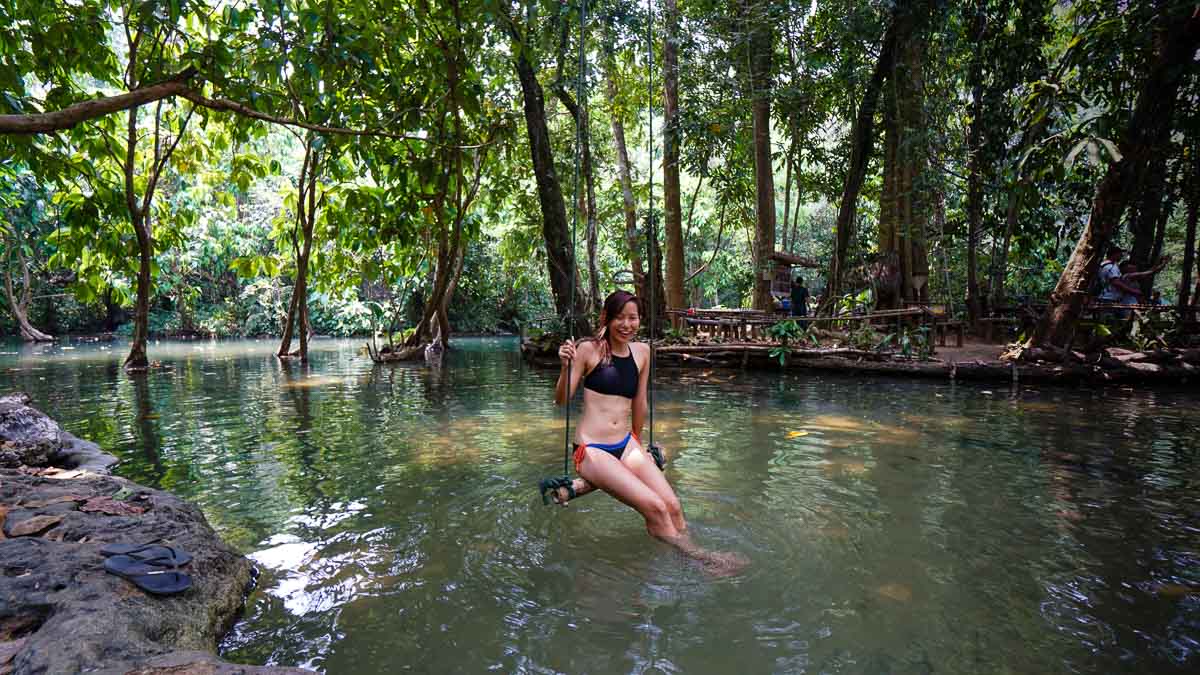 The photogenic Kuang Si Falls comprise four pools of glorious cascading waters that are about a 10-minute trek uphill and down. There's even a swing hanging off a branch that offers a panoramic view of the entire waterfall!

Before you leave, don't forget to check out the playful bears at the bear rescue centre included in your entrance fee into Kuang Si 😉.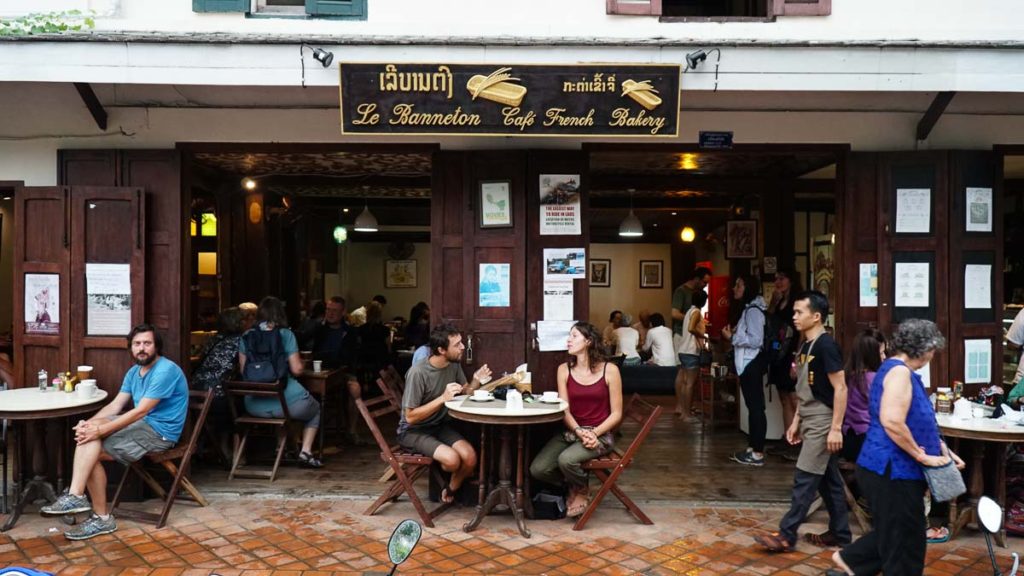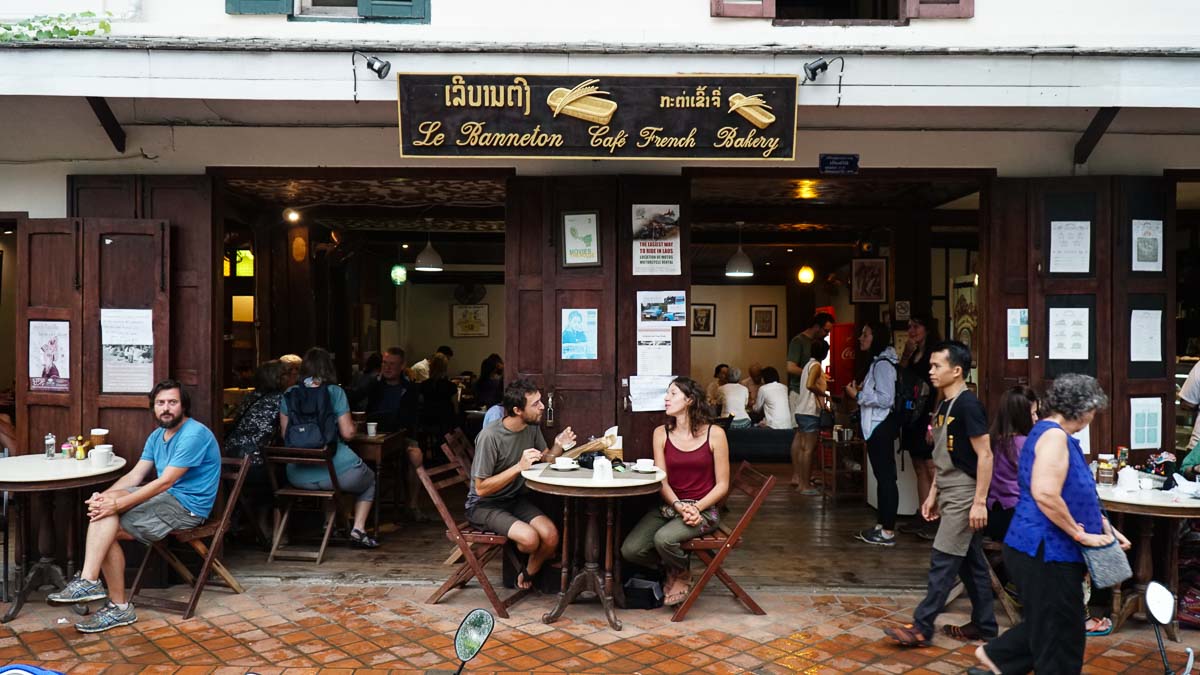 It's also not unusual to see French bakeries or quaint cafes around the city as Luang Prabang draws strong influences from the French. Drop by Saffron Coffee for speciality northern Lao Arabica produced by local farmers, or Utopia, a zen cafe overlooking the Nam Khan river that also transforms into a pretty happening bar by night!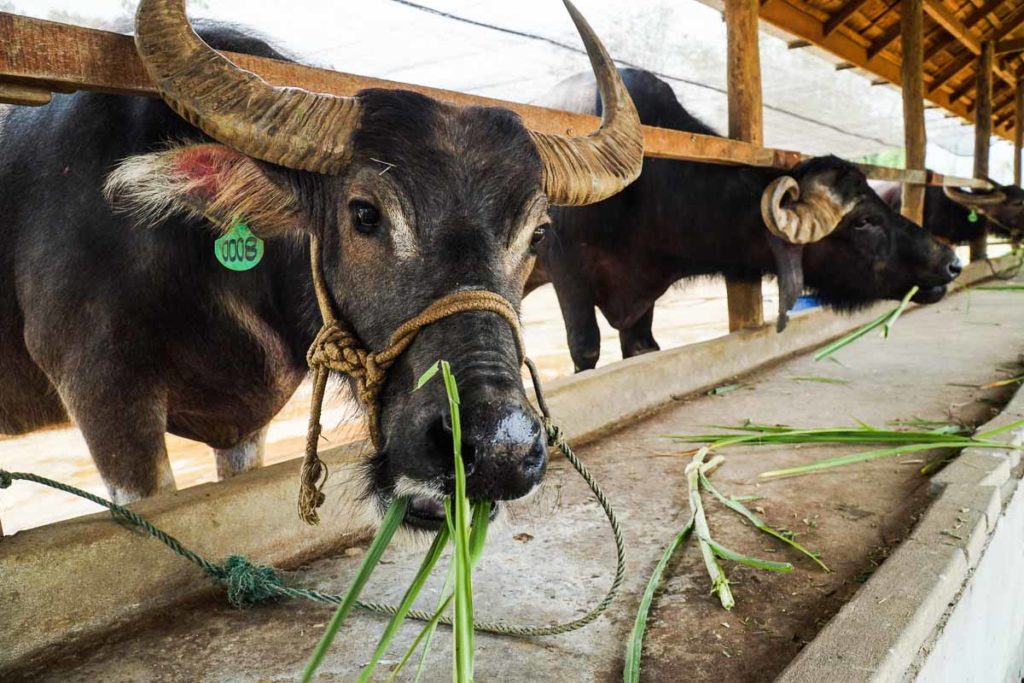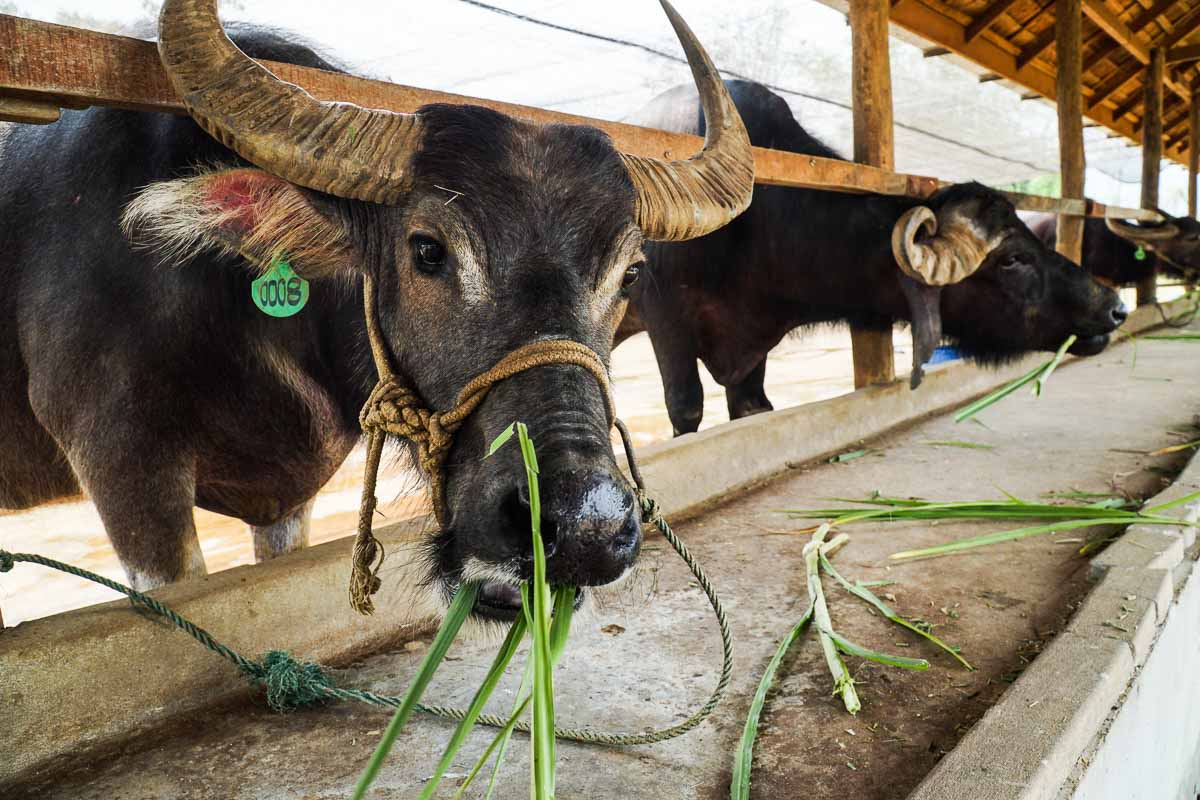 For other exciting activities, visit The Lao Buffalo Dairy which helps local farmers better utilise their herd by renting their female buffalos until they're ready to be calved, creating a cycle of sustainable agriculture. Try buffalo dairy delectables (cheese, ice cream, yoghurt and cheesecakes) on your visit here, or feed and bathe the buffalos!
Read up on other unique experiences in Laos to spice up your Luang Prabang itinerary!
How to get there: 4hr flight from Singapore to Luang Prabang from S$99
Best times to visit: Nov to Mar (dry sunny days)
Avoid: Rainy months from June to Sept
8) Cebu, Philippines
Photo credit: Tripadvisor
Cebu Island has always been a go-to destination for backpackers for its pristine beaches, blue lagoons, diving spots and spectacular nature. With the Cebu airport now serving international flights as well, it's hard not to give it a chance!
Photo credit: @cyber.traveller via Instagram
Exploring and canyoneering waterfalls are one of the best things to do here. While the blue falls of Kawasan remain the most popular for tourists, there's also the underrated Inambakan Falls in Ginatilan with its amazing 100-foot waterfall that rushes into five sapphire-blue tiers.
Photo credit: Tripadvisor
Most people stay at Moalboal when in Cebu and it's the perfect paradise for snorkelling. You'll be able to see flourishing coral reefs and whale sharks, all while swimming with schools of sardines and gentle sea turtles!
There are plenty of snorkelling tours to choose from, so make sure you've settled on one before flying there.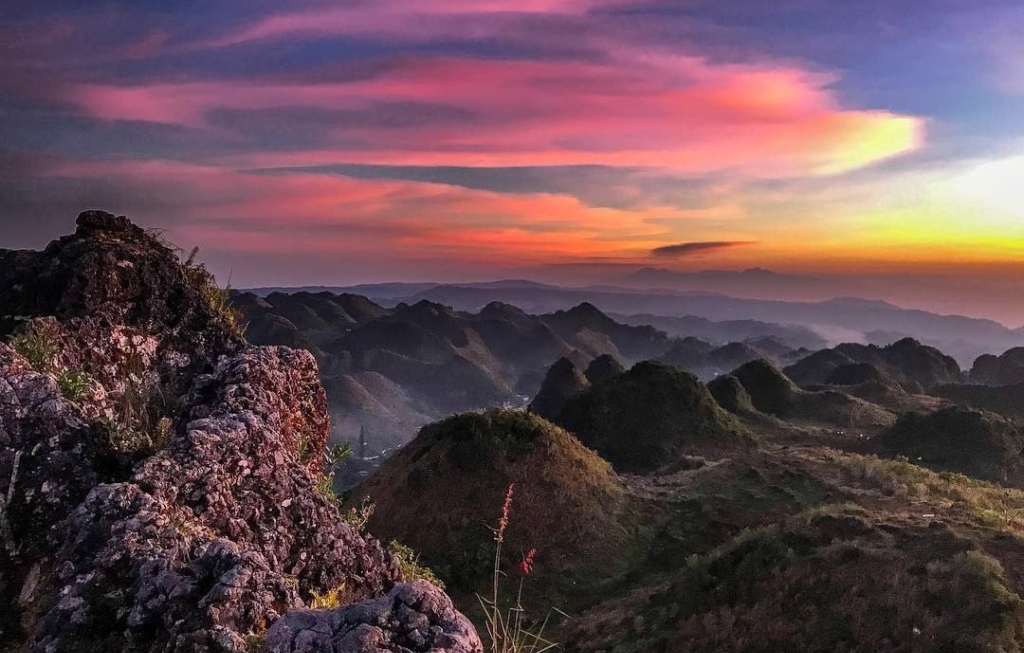 Photo credit: Tripadvisor
Many visit the famous Chocolate Hills of Bohol when in the Philippines, but did you know that you can see the same spectacular view in Cebu? Known as the Casino Peak, this short trek brings you to the top of a narrow rocky ridge overlooking hundreds of hills!
How to get there: 4hr direct flight from Singapore to Cebu (round trip flights from S$236)
Best times to visit: Dec to May (dry season: sunny skies and cool nights)
Avoid: Rainy months and typhoon season of June to Aug
9) Phuket, Thailand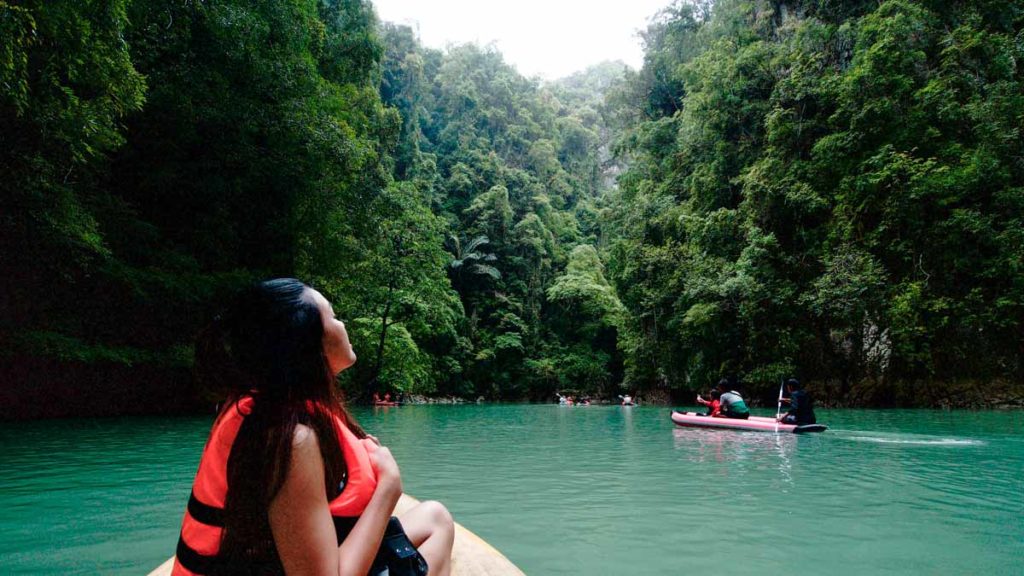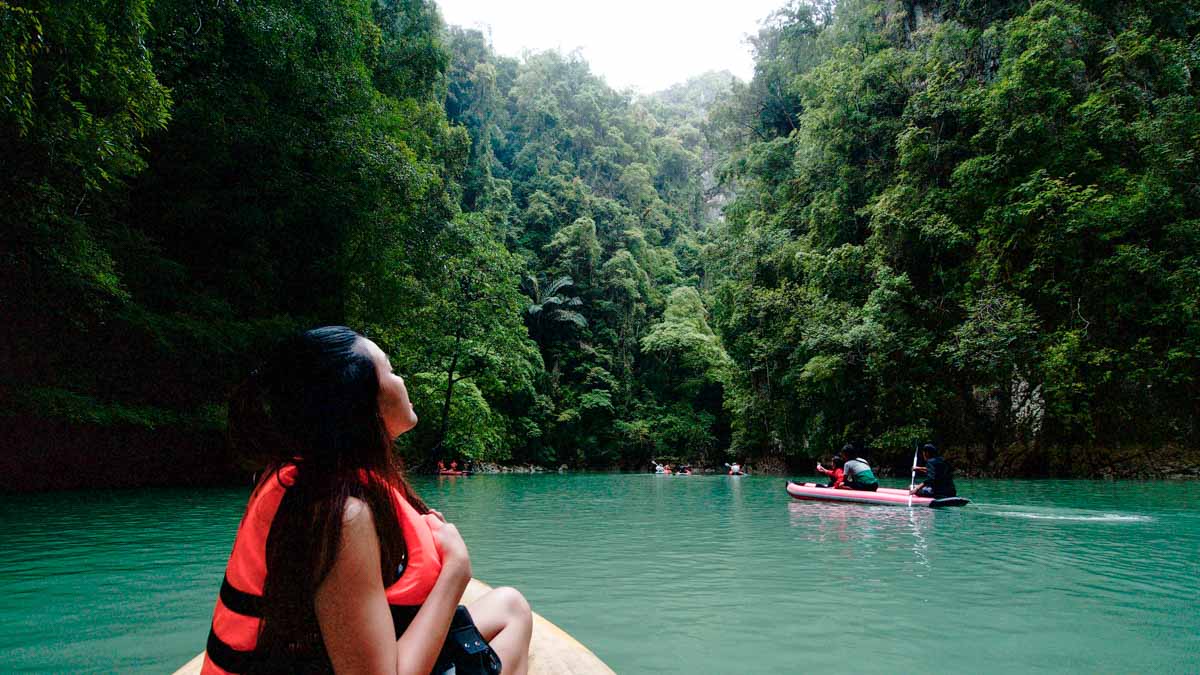 Phuket is more than an opportunity for a glorious tan. Spice up your long weekend with activities from island-hopping to exploring caves at wallet-friendly prices!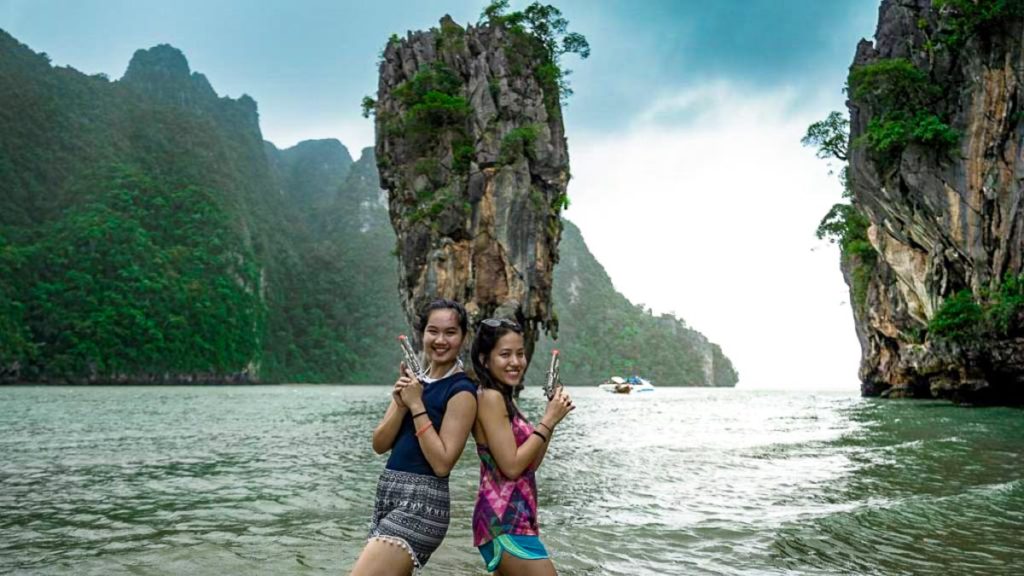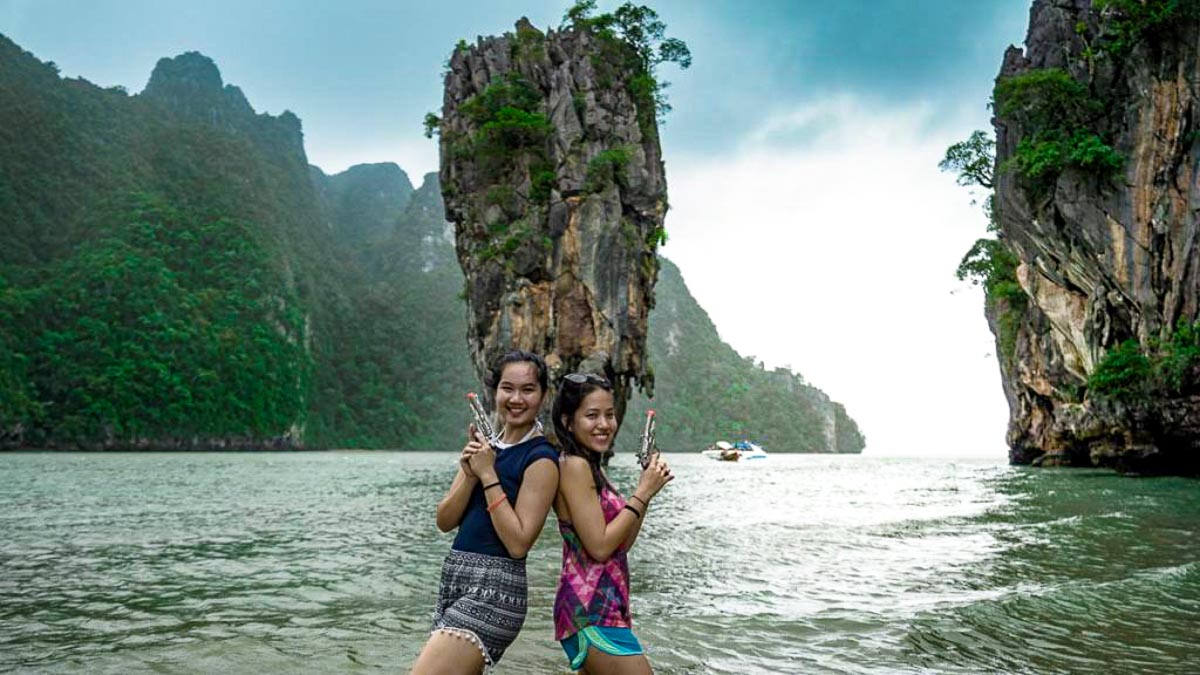 Famous for a feature in Leo DiCaprio's 'The Beach', the Phi Phi islands are a classic must-visit when in Phuket. Cross the Andaman Sea on the Phi Phi Island Tour and spend your day swimming in clear, turquoise waters.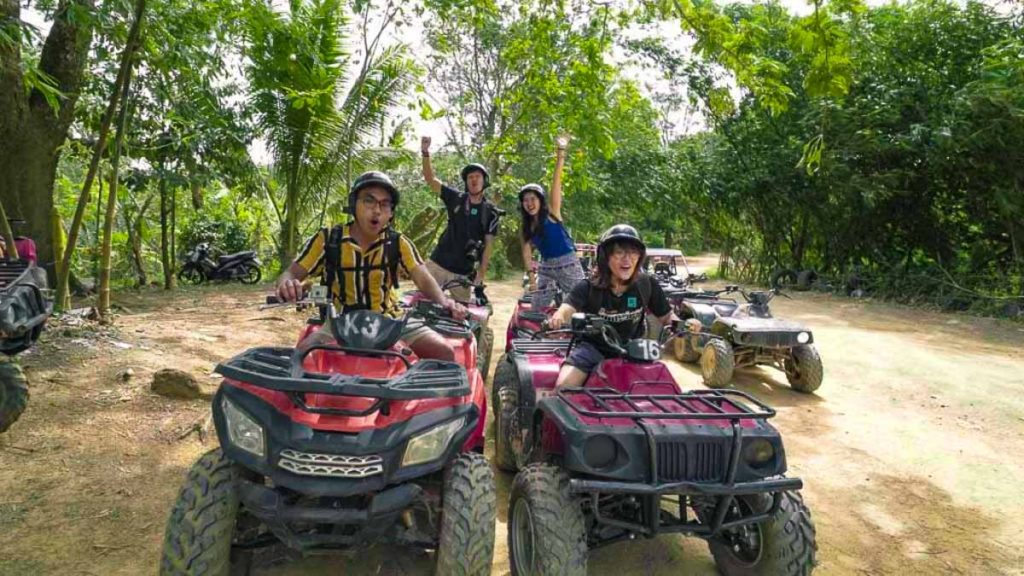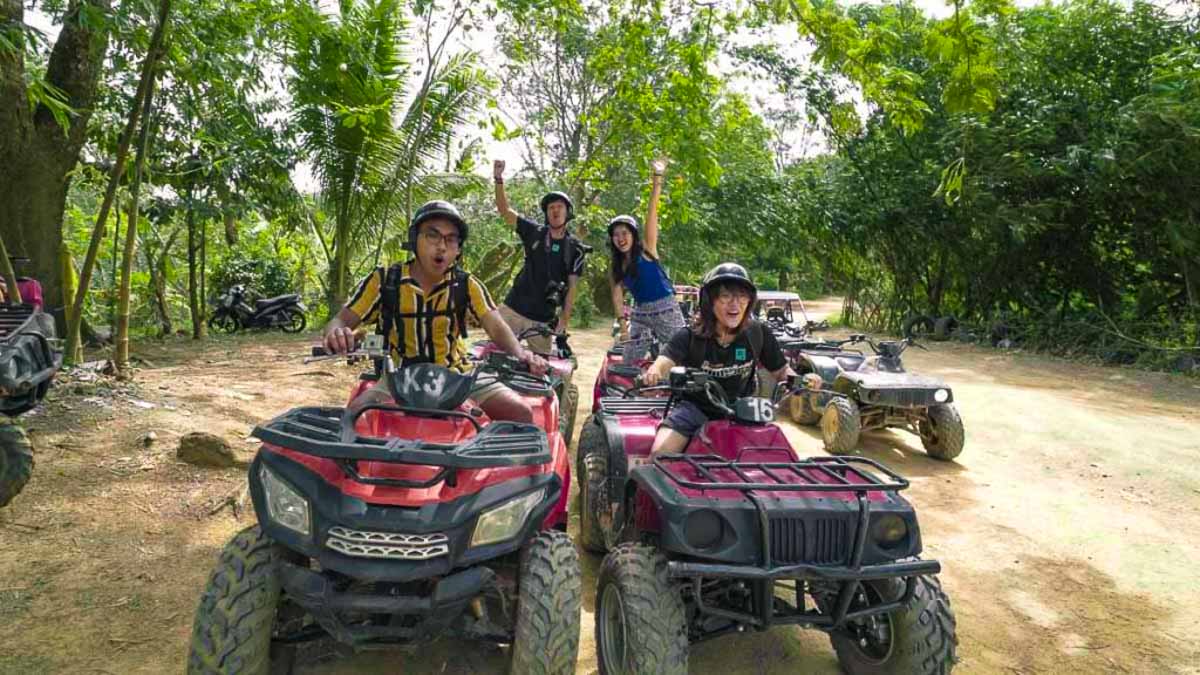 If rafting down 5km of river rapids, zip-lining 150m across a river, navigating through rugged terrains on an ATV, and visiting temple cave sounds like your kind of non-stop adventure, check out this 4-in-1 activity — all in a single day.
Read also: The Ultimate Phuket Guide — 27 Fun Things to Do for an Adventure-Packed Holiday
How to get there: 2hr direct flight from Singapore to Phuket (round trip flights from S$125)
Best times to visit: Nov to Apr (dry season: calm oceans and pleasant weather)
Avoid: Monsoon season of May to Oct
10) Langkawi, Malaysia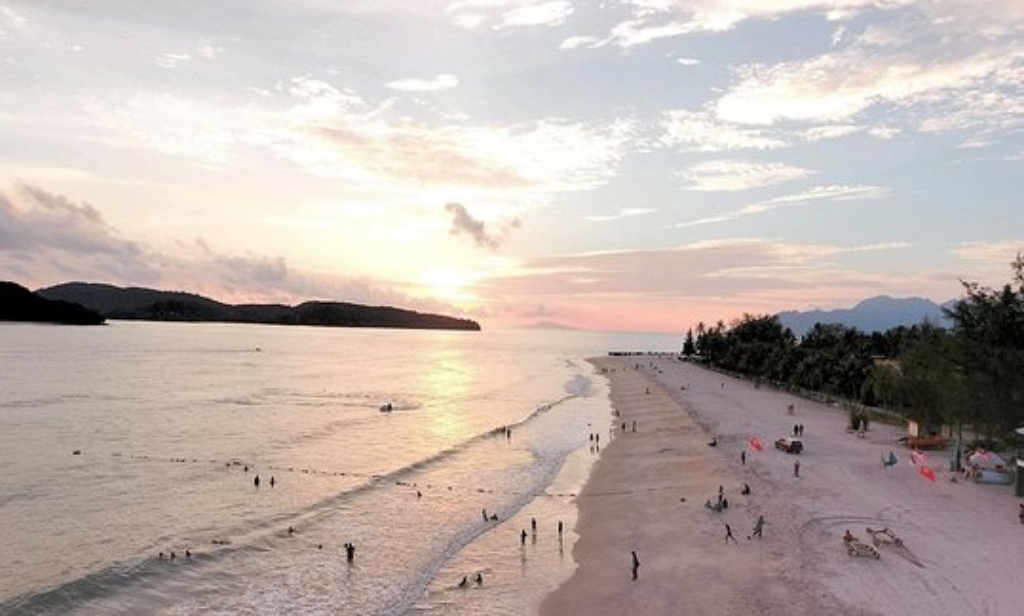 Photo credit: Tripadvisor
Beach getaways are aplenty in Southeast Asia and Langkawi happens to be one of them where the ocean is its main star. The Pantai Cenang Beach that hugs the western coast is one of the most popular beaches to visit with calm waters suitable for swimming, and various restaurants and bars to chill at.
Alternatively, the Tanjung Rhu beach is a pristine sandy paradise with picturesque limestone crags and clear waters, with marine life you'll get a chance to see with snorkel rentals nearby.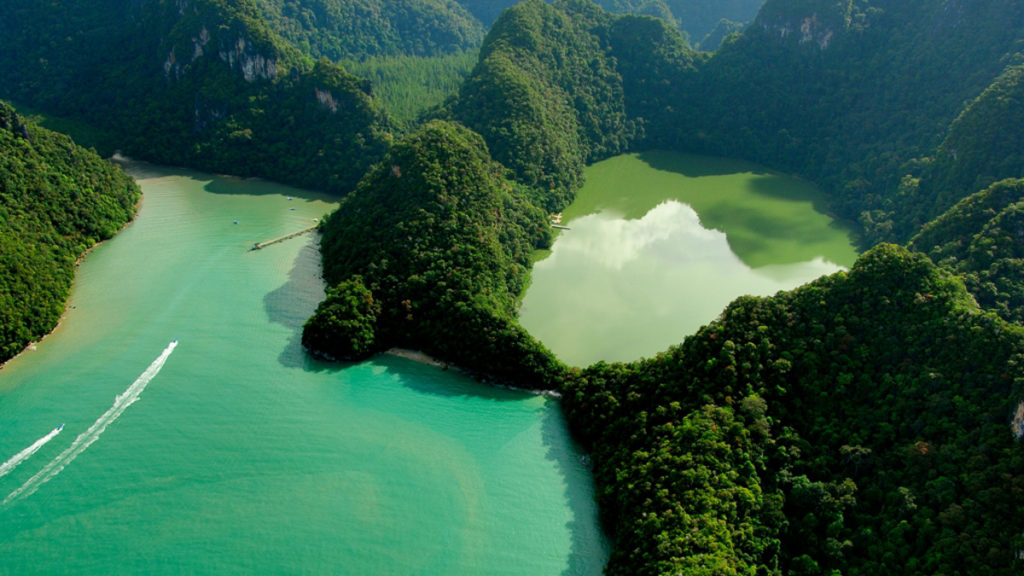 Photo credit: Malaysia Truly Asia
Langkawi is an archipelago of 99 islands (only five of them are inhabited by people!), and one of the must-visit islands is the Pulau Dayang Bunting, also known as the Lake Of The Pregnant Maiden.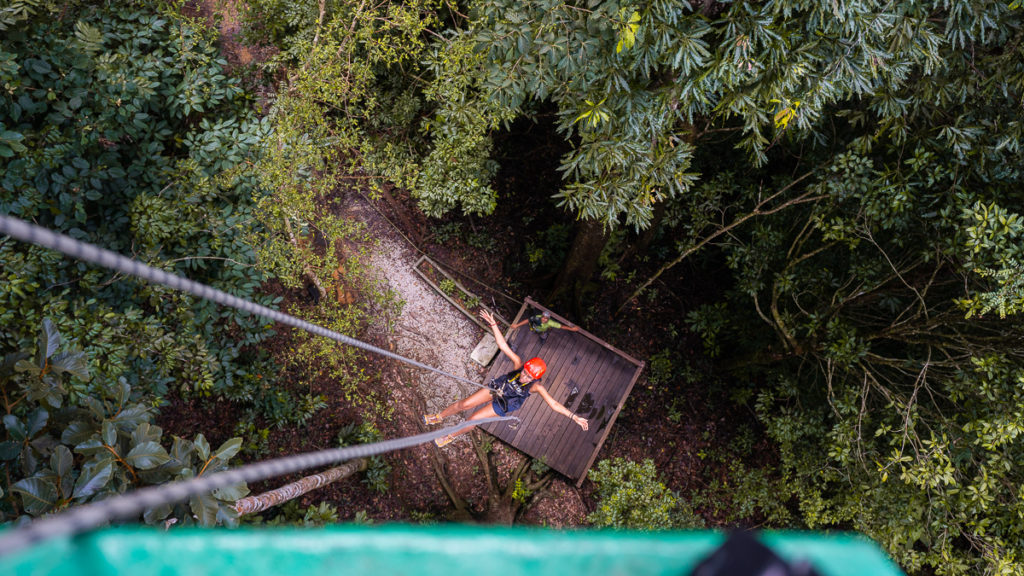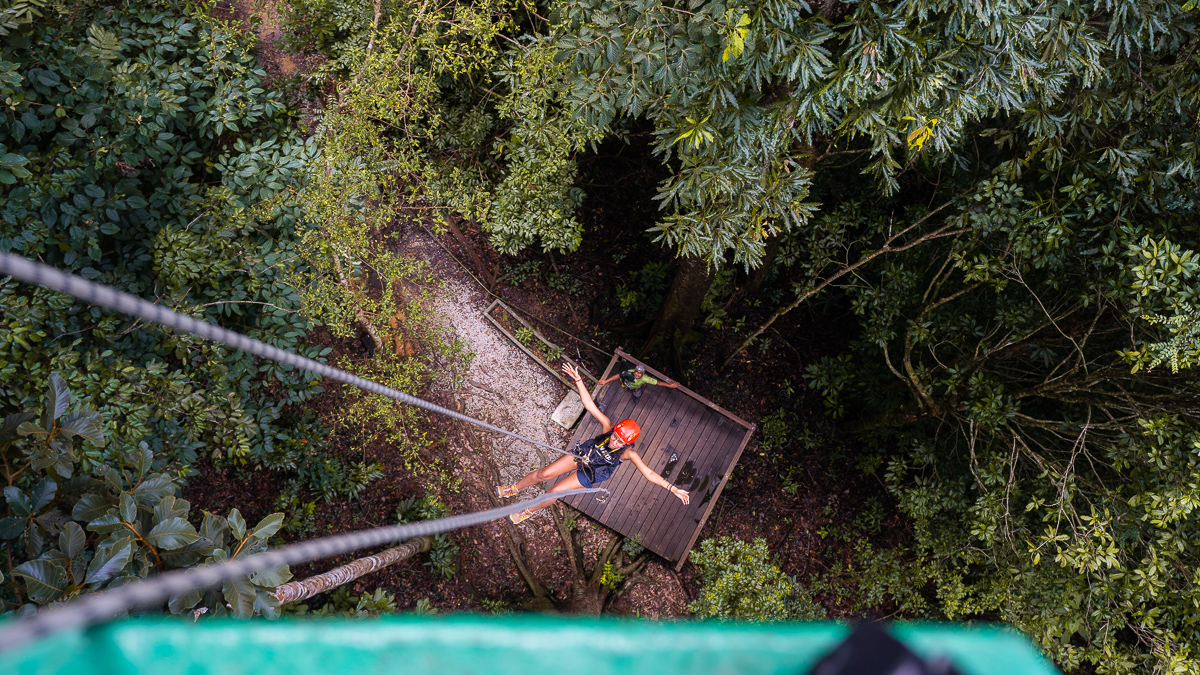 If you're bored with beach-bumming, you might be interested in the SkyTrex adventure, an obstacle course of bridges, ropes, swings, and zip lines at dizzying tree-top heights for some decent exercise.
Read also: Langkawi Guide — Exciting Things to Do Besides the Beach
How to get there: 1.5hr direct flight from Singapore to Langkawi (Round trip flight from S$78)
Best times to visit: Jan to Mar (dry season: no rain and bright sunshine)
Avoid: Rainy months of Sept to Oct
Click here to search flight prices from Singapore to Langkawi!
11) Bali, Indonesia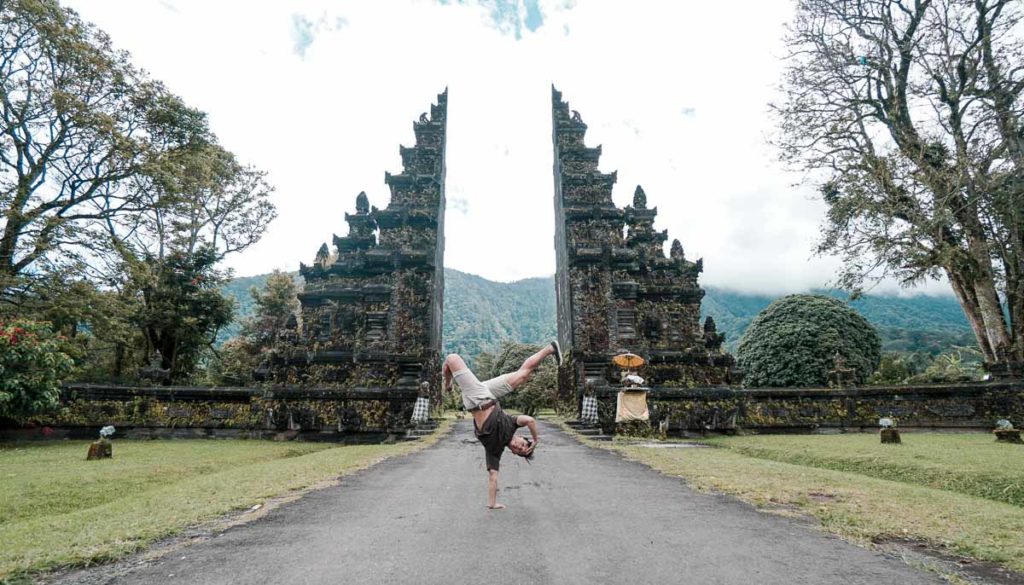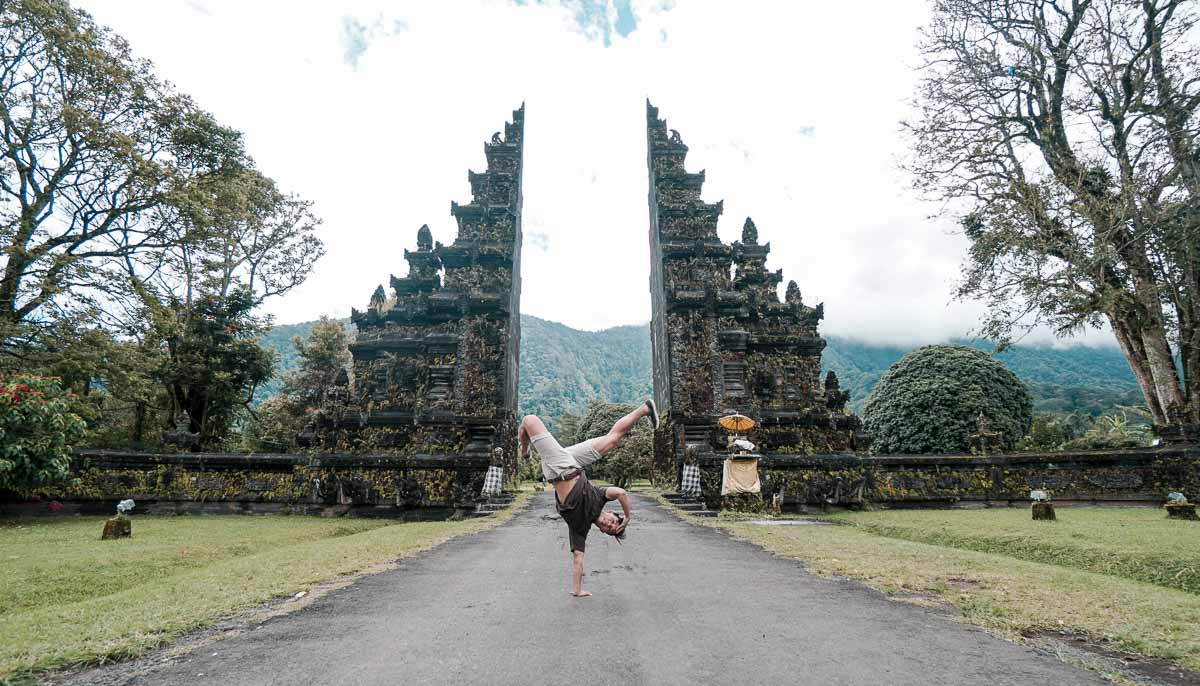 Right off the bat, a must-do thing in Bali is to relax at one of its many beach clubs. Popular ones include Finns Beach Club (Canggu), Potato Head Beach Club (Seminyak), or Sundays Beach Club (Uluwatu) which all boast the winning combination of front-row seaside locations, delicious bites, exotic cocktails and plenty of sunbeds to lounge on.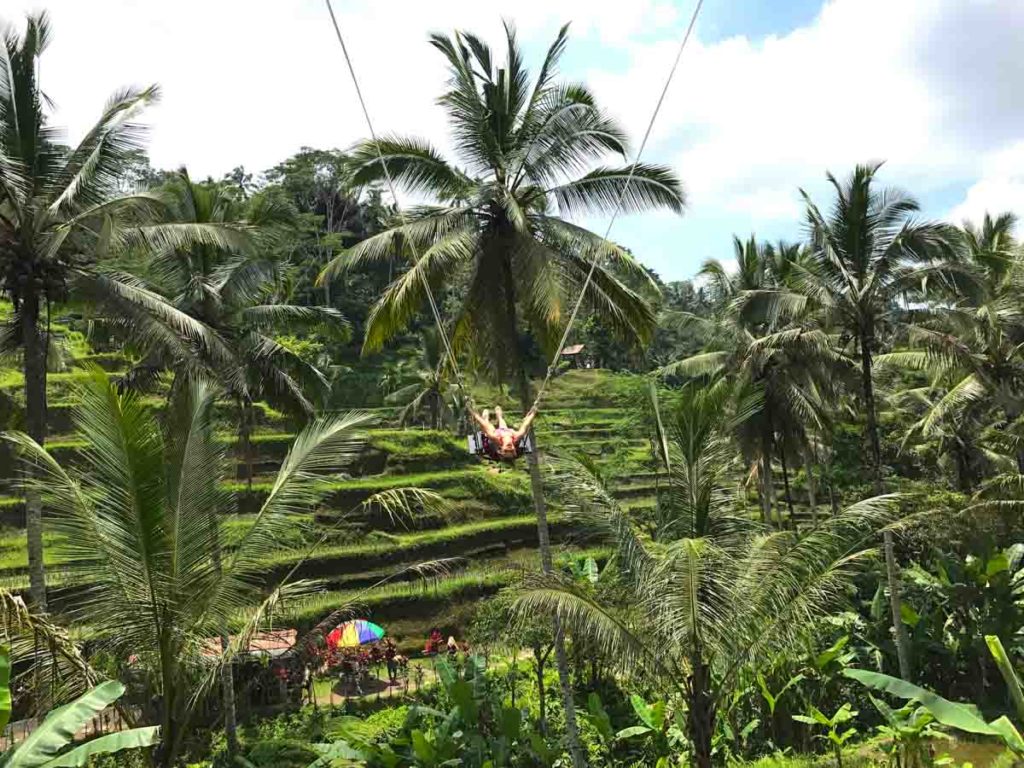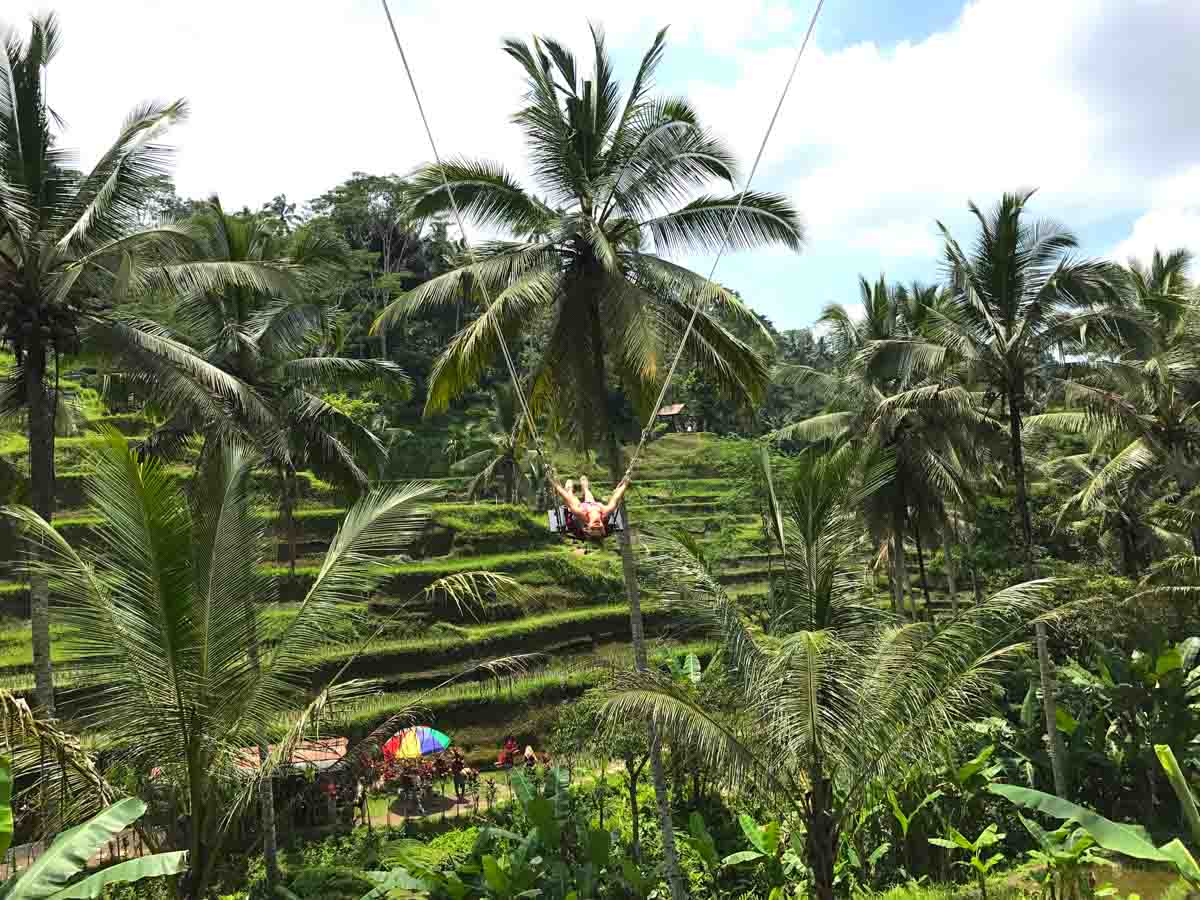 Aside from its majestic temples, Bali's Tegalalang Rice Terrace is another unmissable spot for first-timers. The highlight of your visit will be the famous large swing all over Instagram that gives you a spectacular view!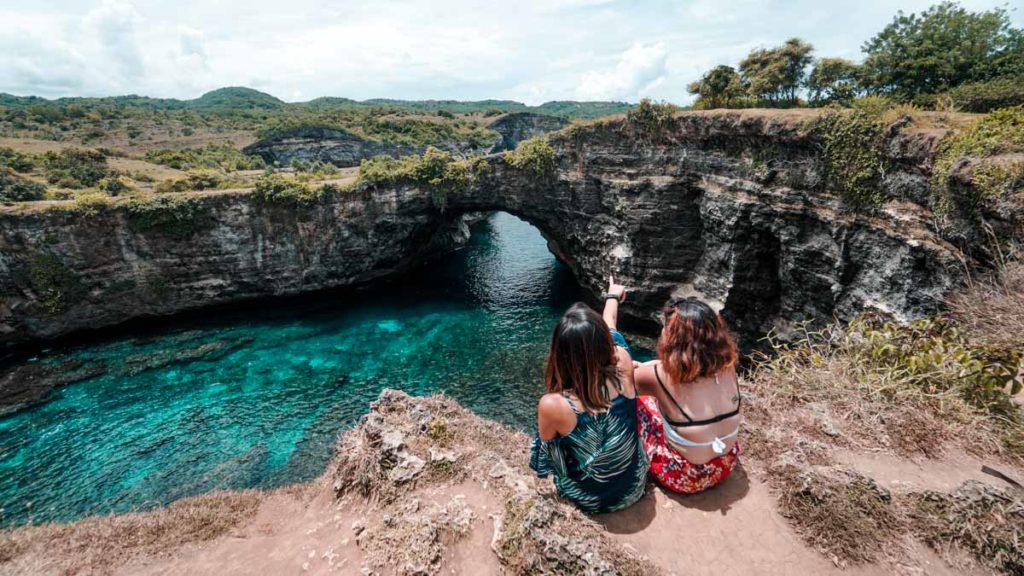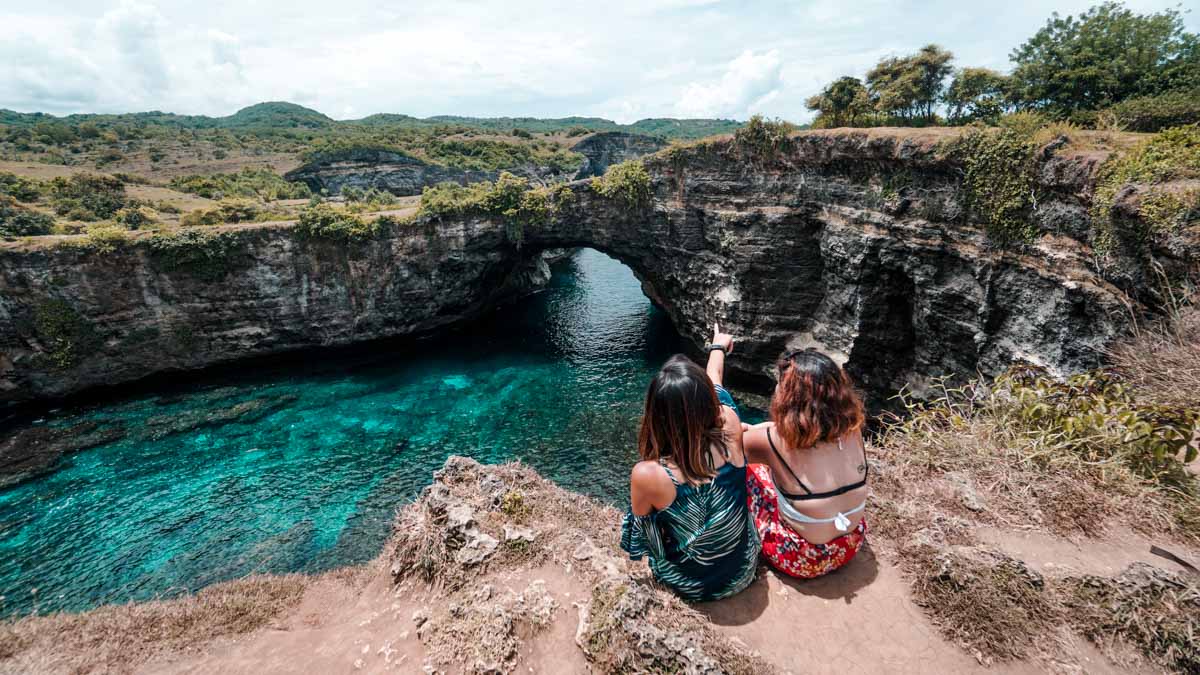 Bali is also where you can chill back at cafes and hipster shops, or embark on adventurous explorations to see spectacular coastal views, secluded beaches, and dip in waterfalls. Read our one-week Bali itinerary for more ideas!
How to get there: 2h40m direct flight from Singapore to Bali
Best times to visit: Any months outside of the rainy season.
Avoid: Rainy months of Sept to Oct
Share this with your friends or partner and make that CNY 2020 escape a reality!
Featured image credit: Tripadvisor
Any other getaways from Singapore you'd recommend for CNY 2020? Let us know in the comments!
---