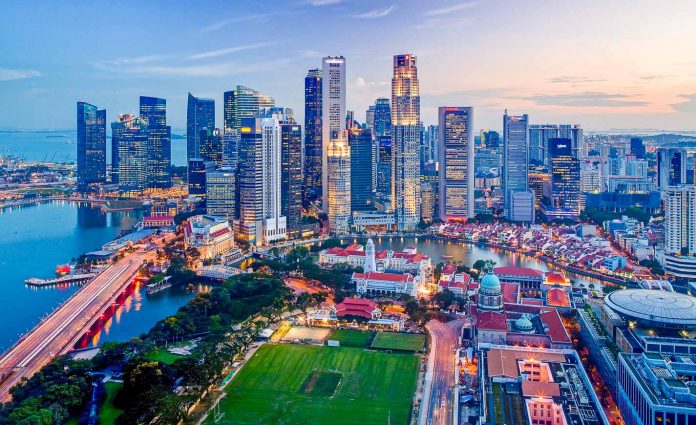 Singapore may be a little red dot, but here are 50 reasons why you've got to visit!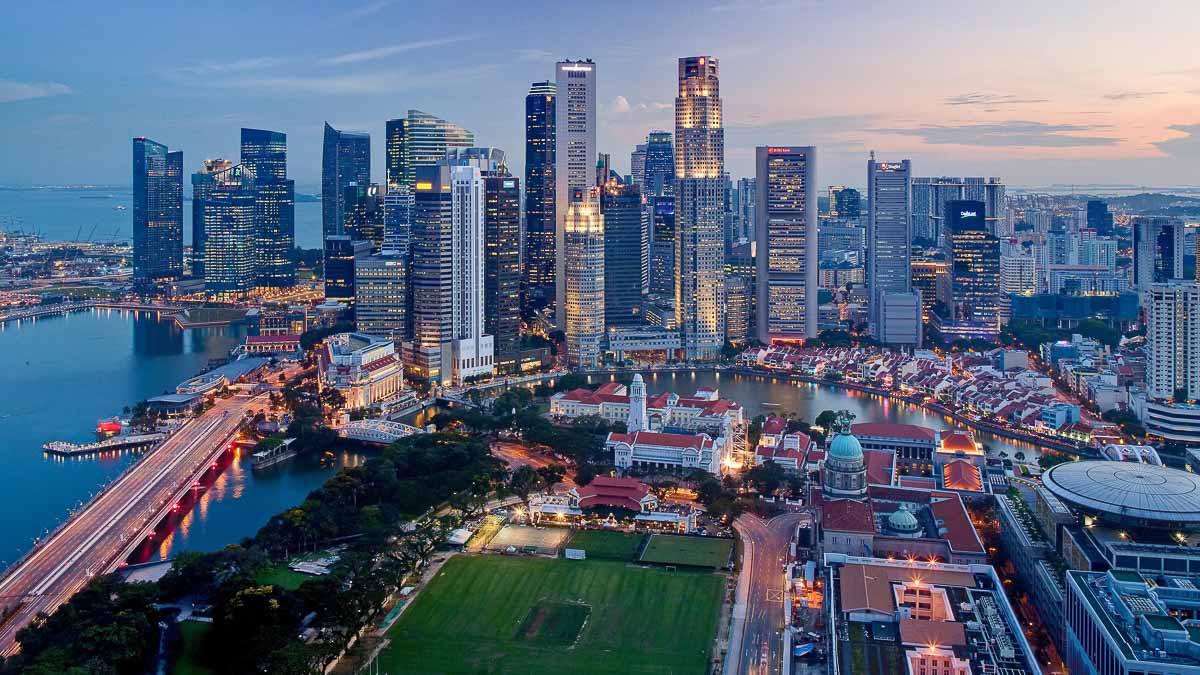 Photo credit: 4CORNERS via Telegraph
It's crazy to think that 56 years ago, this futuristic city-state was just a kampong (traditional village) forced into independence. Fast forward to today and Singapore is a thriving global hub. Much larger countries look to us as the standard for education, technology and infrastructure.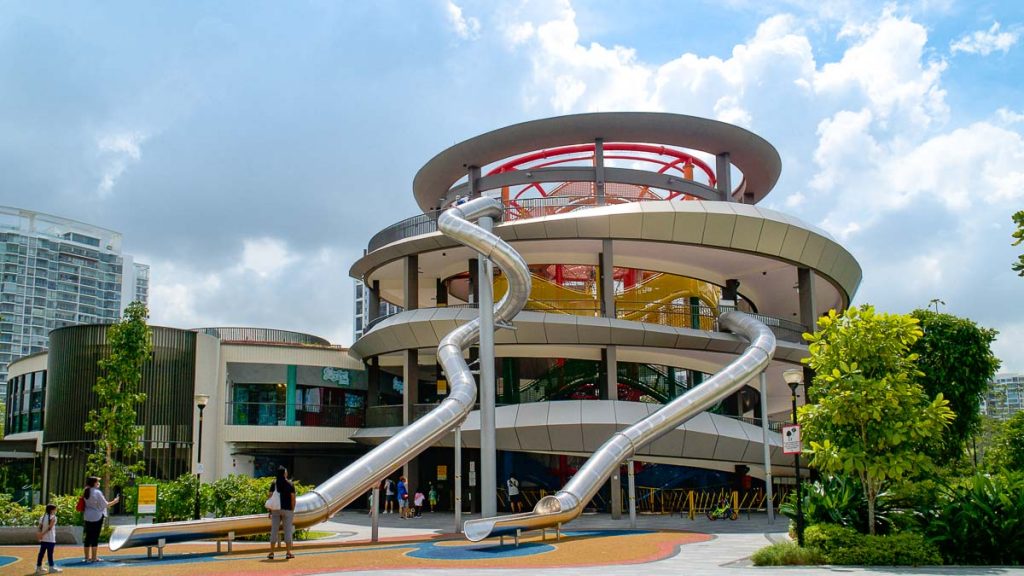 Despite our small size (Singapore is the 19th smallest country by land area!), our island has plenty to eat, see and do. COVID-19 has forced us to rediscover our little red dot and we were surprised by the amount of new experiences we've had in the past year — even as locals who've lived here our entire lives.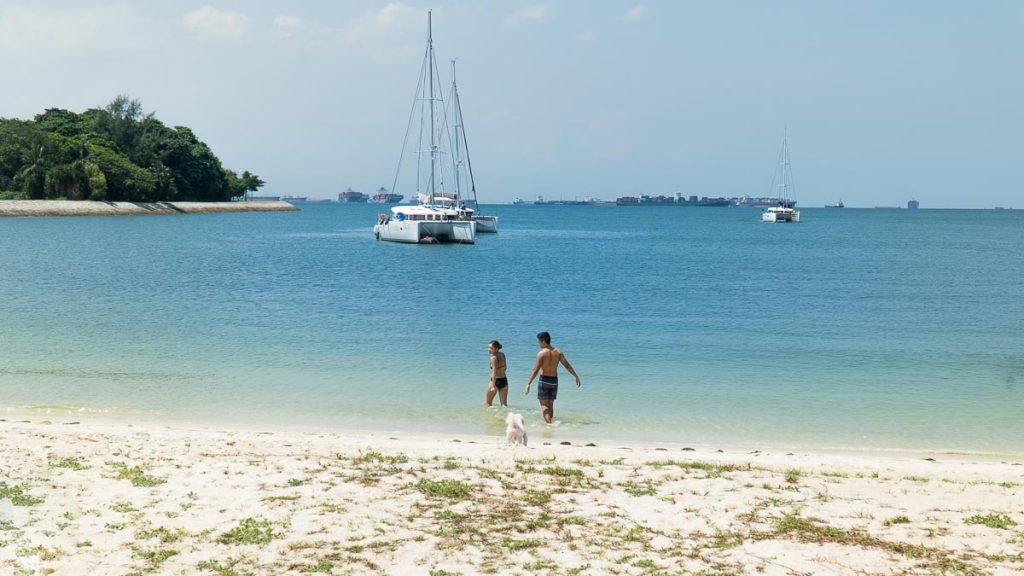 If you find that hard to believe, here are 50 reasons why you should visit Singapore once it's safe to travel again!
1) It's one of the best places to be during COVID-19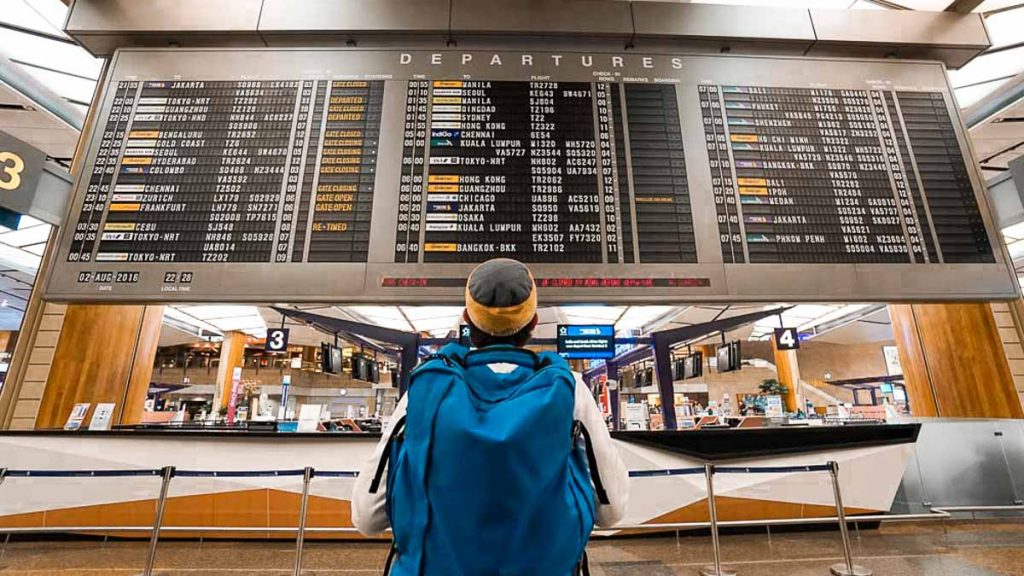 According to Bloomberg's COVID Resilience Ranking, we're currently ranked 11th on their list of best places to be.
2) Our airport is out of this world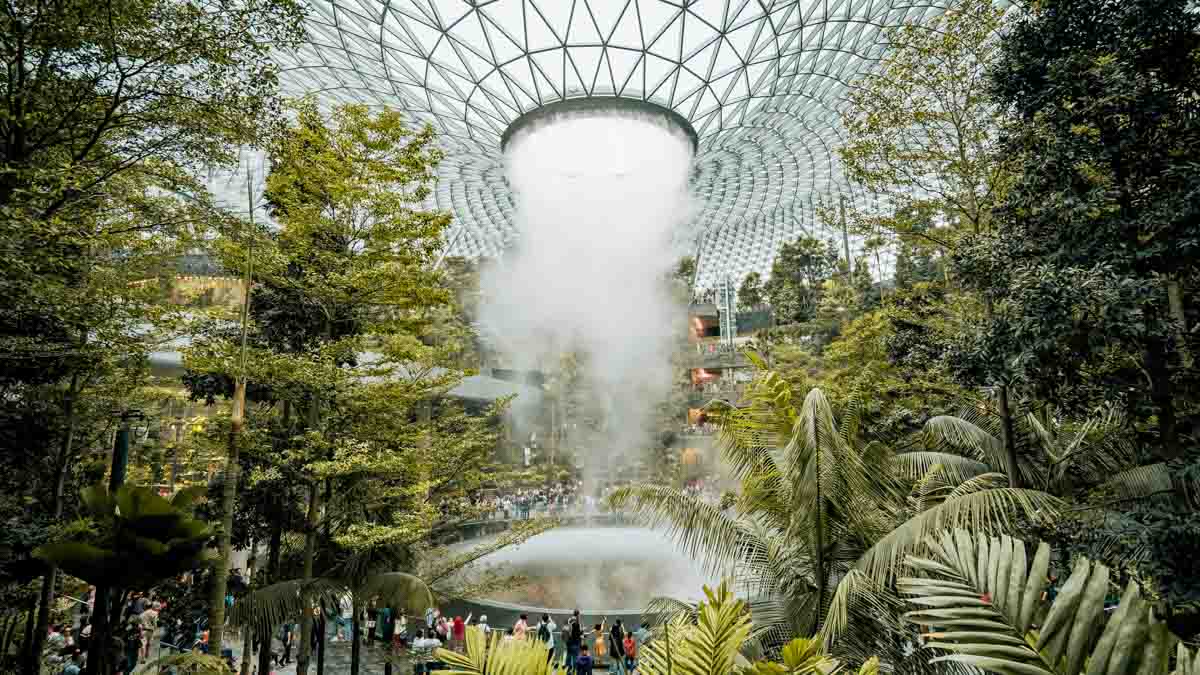 Singapore's Changi Airport has been named as the world's best airport for the eighth year running at the 2020 Skytrax World Airport Awards.
Read more: Everything You Need To Know About Jewel Changi Airport — 25 Stores And Attractions Worth Travelling (To The East) For
3) It's also an excellent gateway to explore the rest of Asia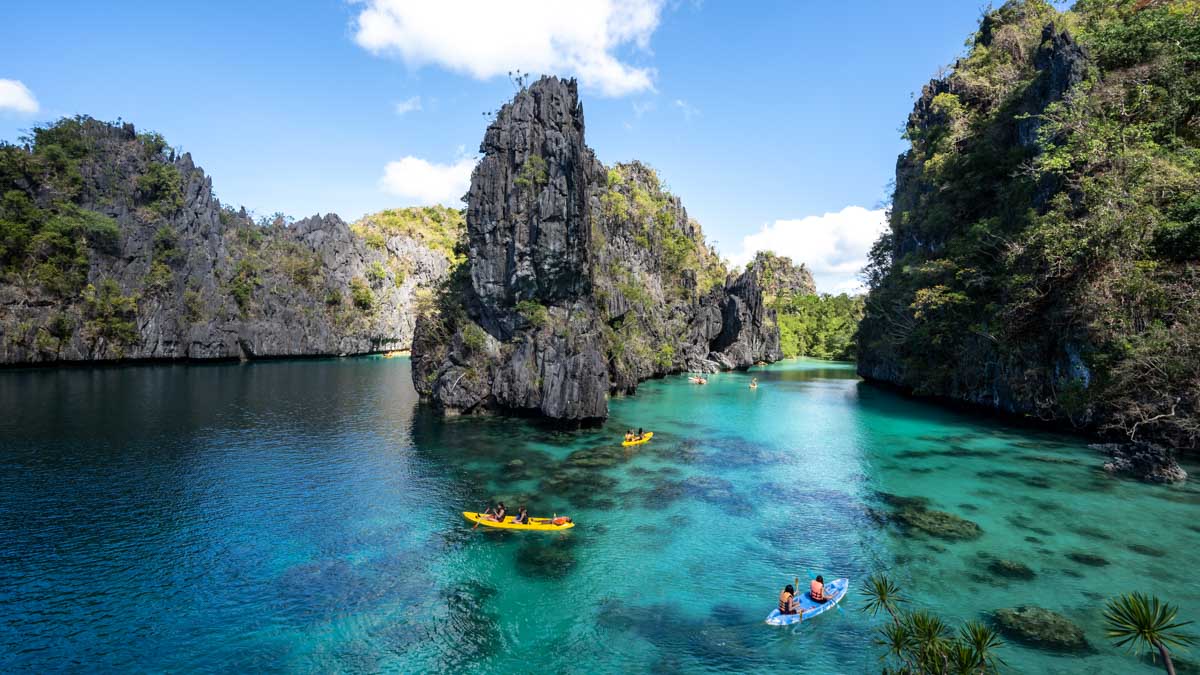 Singapore sits snuggly in the heart of Southeast Asia. It makes a great home base to explore the rest of Asia, from the gorgeous blue waters of the Philippines to the ancient palaces of China.
Read also: 31D Southeast Asia Itinerary: Backpacking 5 Countries Under S$2.3k — Myanmar, Thailand, Cambodia, Vietnam & Laos
4) But if you choose to stay, there are lots to do — provided you know where to look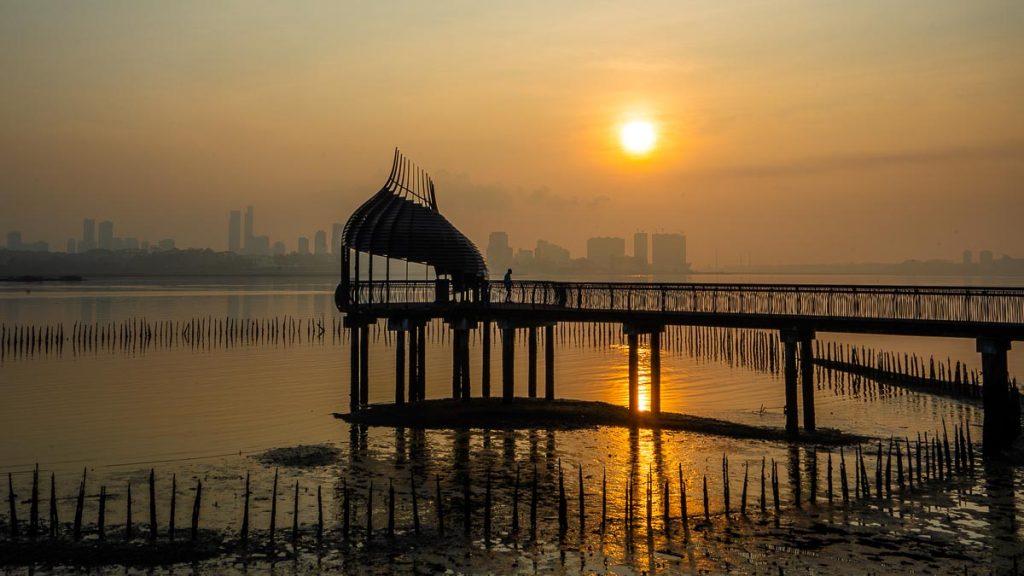 Most say that you only need one weekend to see Singapore — that's true if you just visit major tourist attractions on a touch-and-go basis. But if you're looking to truly experience everything this island has to offer, I'd recommend forking out at least five days.
Read more: 54 Things to Do in Singapore — Local's Guide to Indie and Iconic Singaporean Experiences
5) Our chicken rice is the best in Asia and I dare say, the world!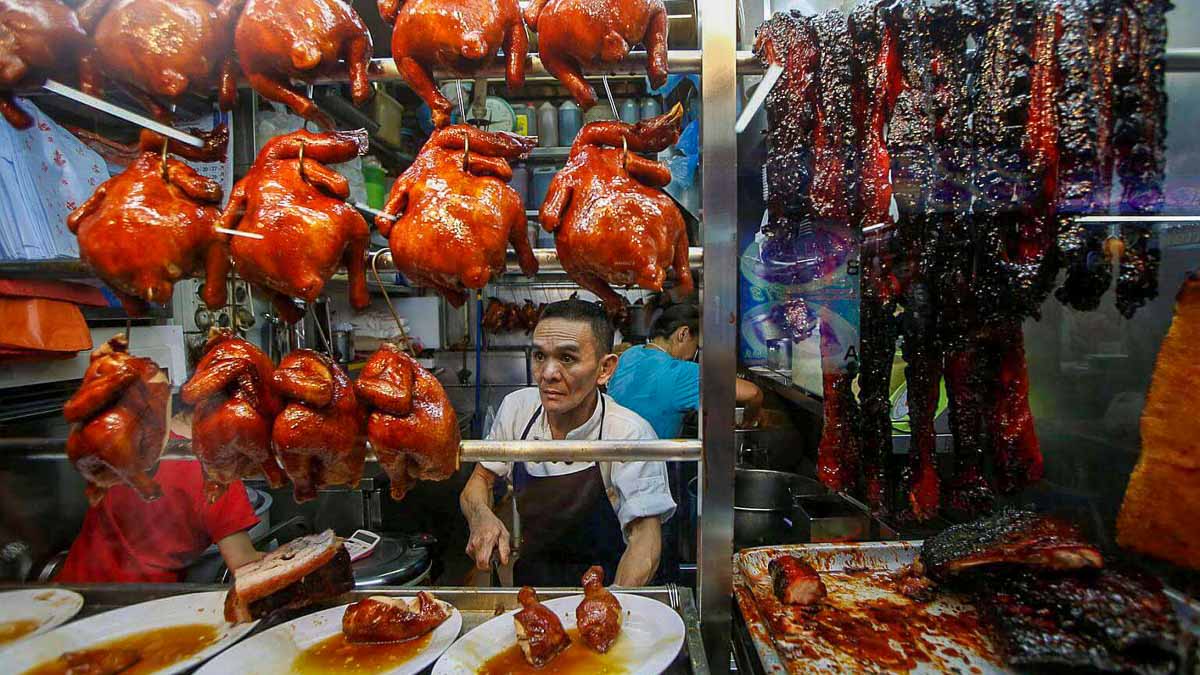 Liao Fan Hong Kong Soya Chicken Rice & Noodles. Photo credit: The Straits Times
Where else can you get a Michelin-star dish for just S$5? 😜
6) We've got hawker centres where you can get a main, drink and dessert for less than S$10…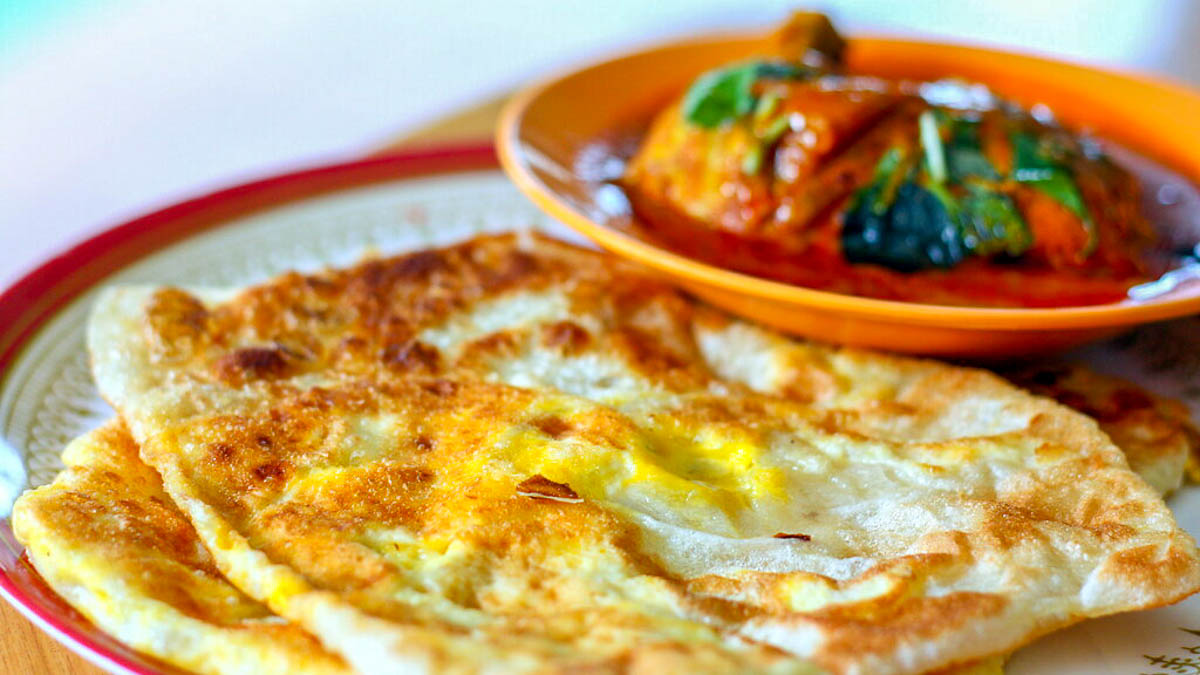 Photo credit: Misstamchiak.com
Attention all foodies: If you need a convincing reason to visit Singapore, this is it. You'll get local dishes like bar chor mee (mincemeat noodles) and curry laksa (spicy coconut milk-based noodles), as well as drinks and desserts at extremely affordable prices!
Read more: Ultimate Singapore Food Guide — 54 Local-Approved Things to Eat in Singapore
7) …And fine dining options, if you're looking to splurge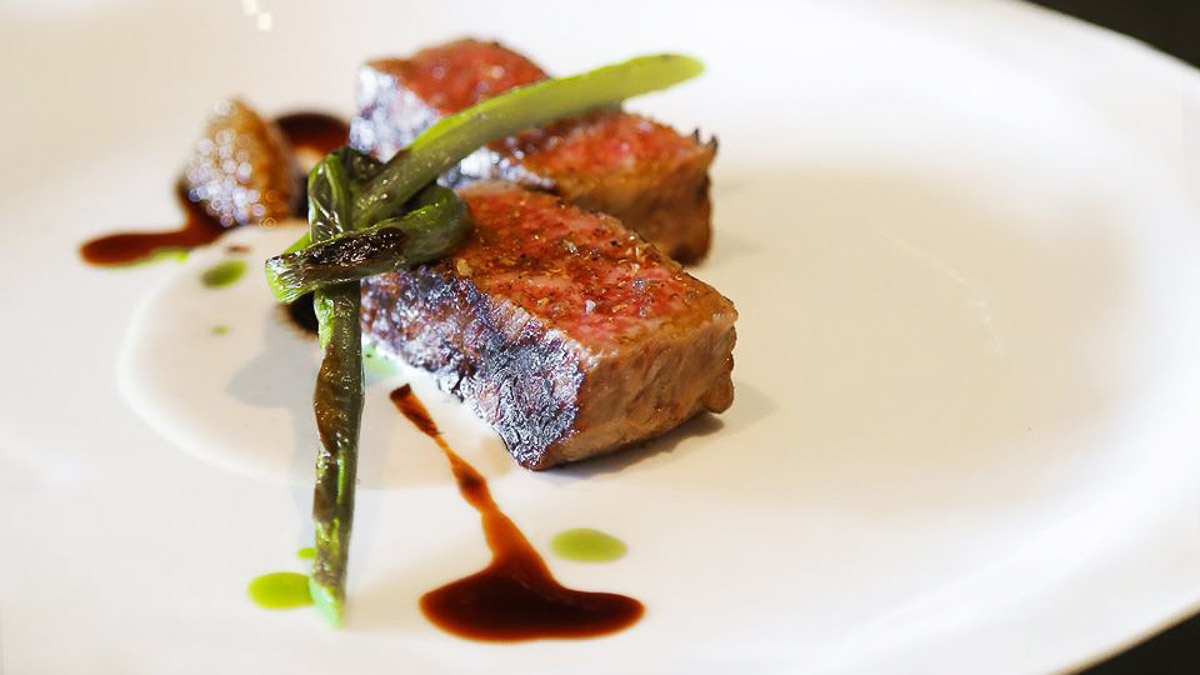 Photo credit: Braci via Facebook
We also excel on the other end of the gastronomical spectrum — 44 restaurants in Singapore appeared in the Michelin Guide in 2019.
8) Chilli crab. Nuff' said.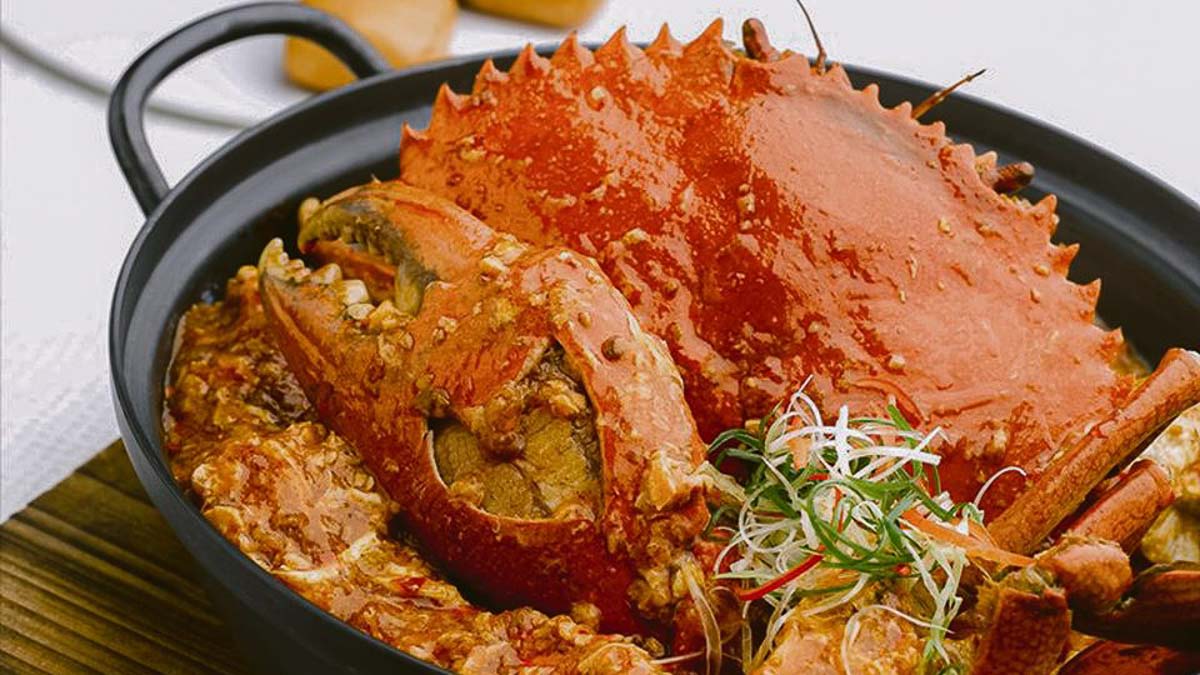 Photo credit: JUMBO Seafood via Facebook
Just imagine: Thick, fleshy crab meat doused in a magical combination of sweet and spicy gravy. 😋
9) Getting around is incredibly easy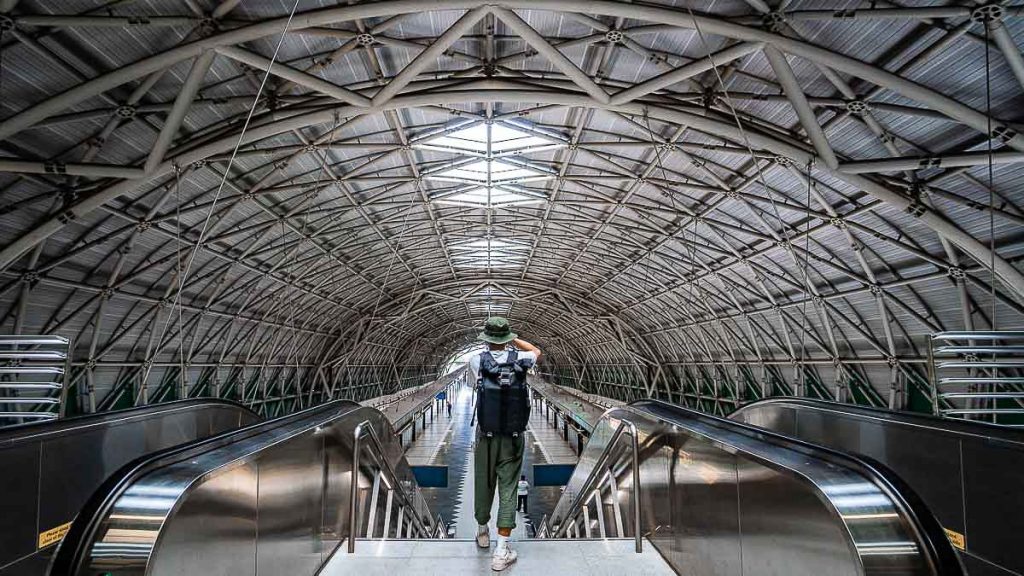 Our public transport system is considered one of the best in the world. The easiest way to explore the island is through the Mass Rapid Transit (MRT). It also doesn't hurt that our MRT stations are incredibly photogenic!
Read also: Singapore's Most Instagrammable MRT Stations — 9 Lesser-Known Stations Worth Travelling to
10) There's actually plenty you can do for free in the world's most expensive city!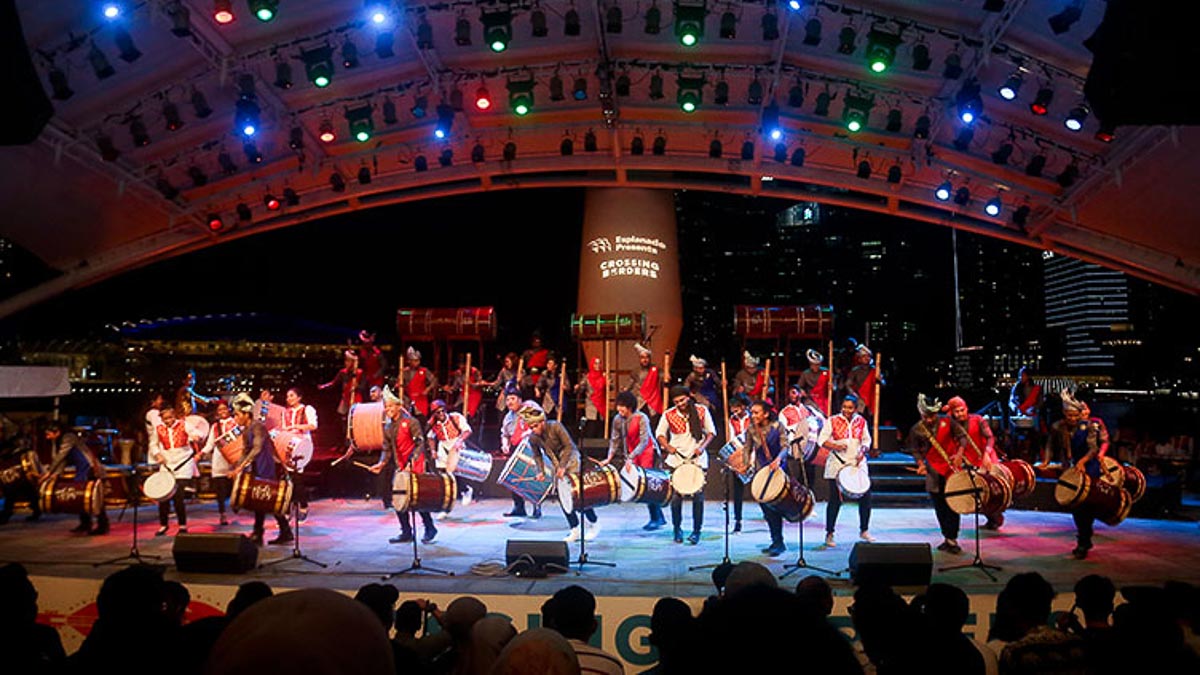 Photo credit: Esplanade
Despite being the world's most expensive city, you can still enjoy Singapore on a budget. From free performances at the Esplanade to light shows at Gardens by the Bay, you'll be surprised how far your dollar can stretch.
Read more: 5D Singapore Itinerary Under ~S$150 — Things to Eat, See, & Do in Singapore on a Budget
11) But we also know how to live it up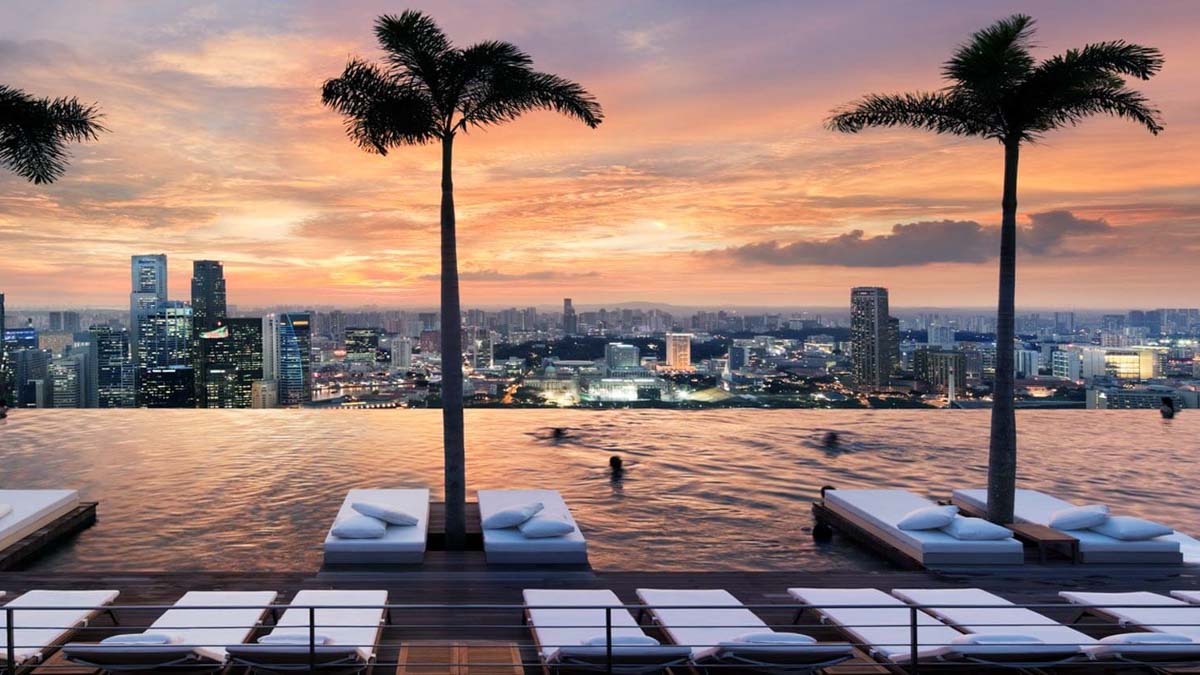 Photo credit: Marina Bay Sands
This young, vibrant city knows how to live life on the edge, quite literally. Enjoy unparalleled views from the world's largest rooftop infinity pool — 57 levels high!
12) Our city skyline is recognised worldwide — with good reason!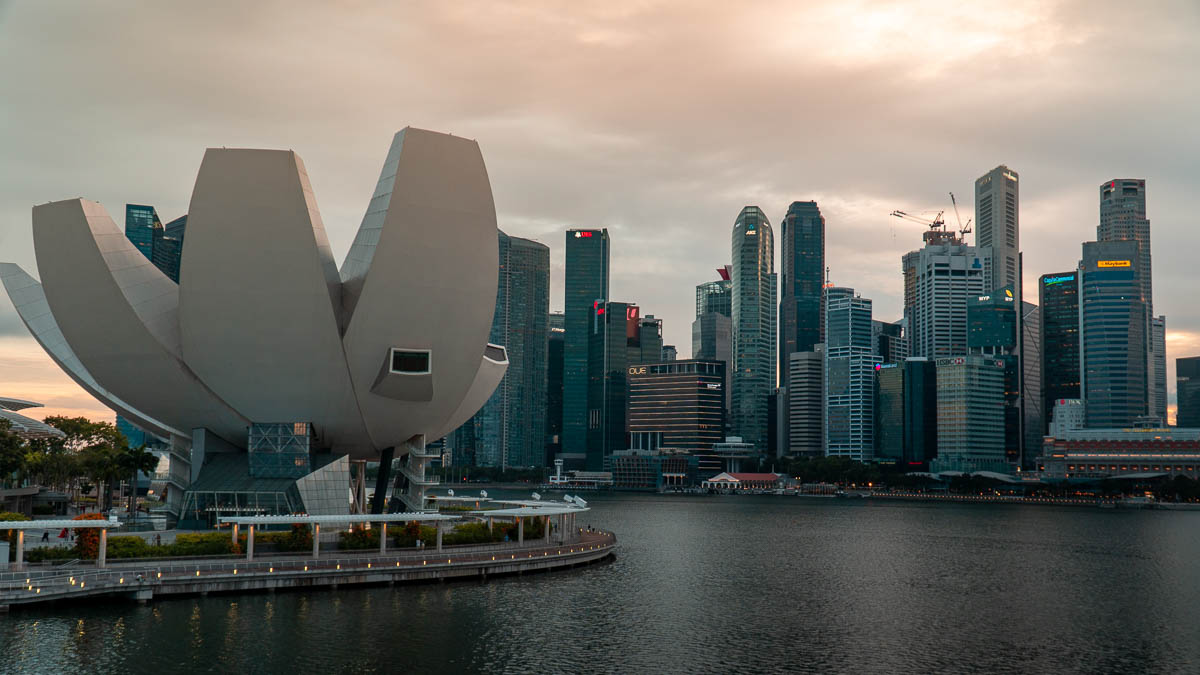 Singapore's skyline is the brainchild of world-renowned architects like Moshe Safdie (who also designed Jewel Changi Airport). You'll also see sleek landmarks like the Helix Bridge, lotus-shaped Art Science Museum and the iconic Marina Bay Sands.
13) You can soak in the city views from one of the many rooftop bars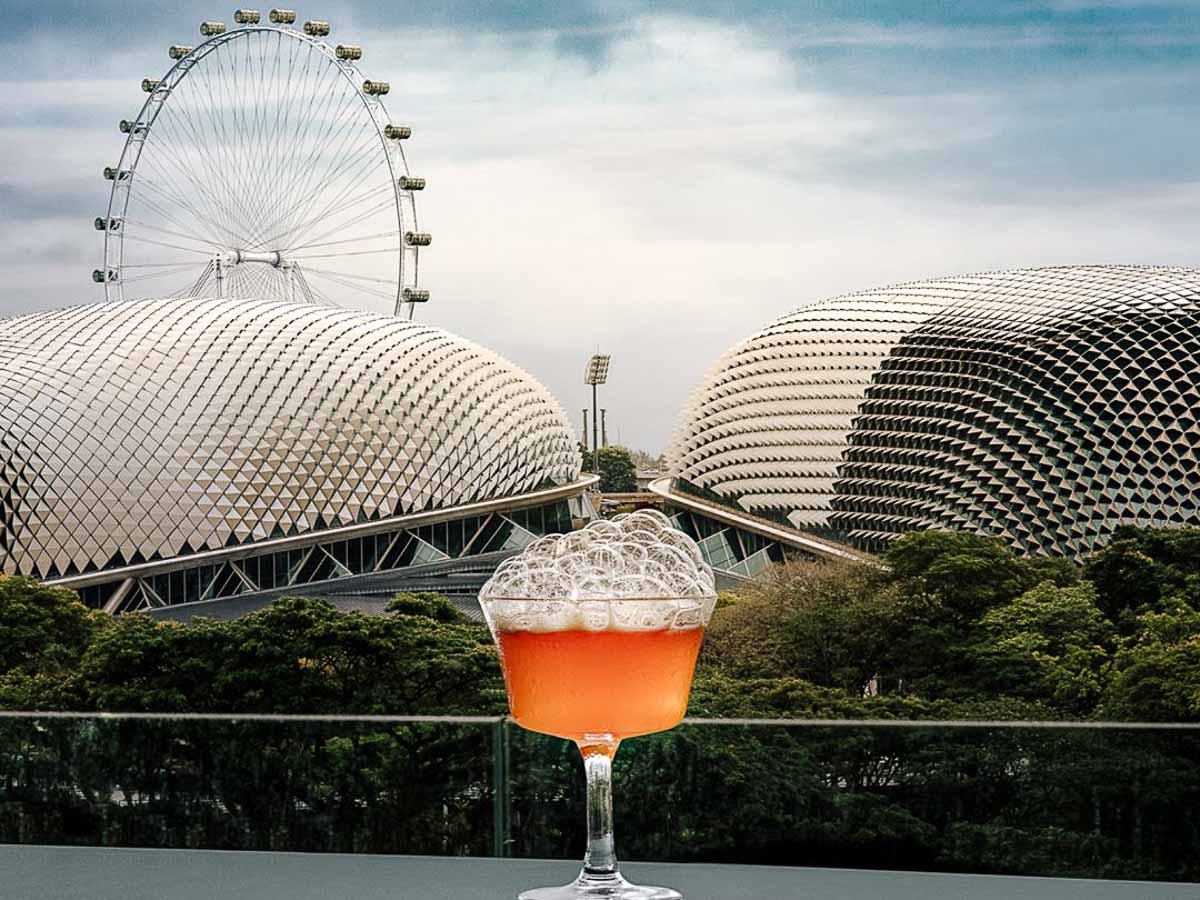 Photo credit: @smokeandmirrorsbarsg via Instagram
Indulge in your favourite cocktail as you enjoy panoramic views of the city's skyline. Popular rooftop bars include Smoke and Mirrors, 1-Altitude and Loof.
14) We've got a vibrant nightlife scene for all you party animals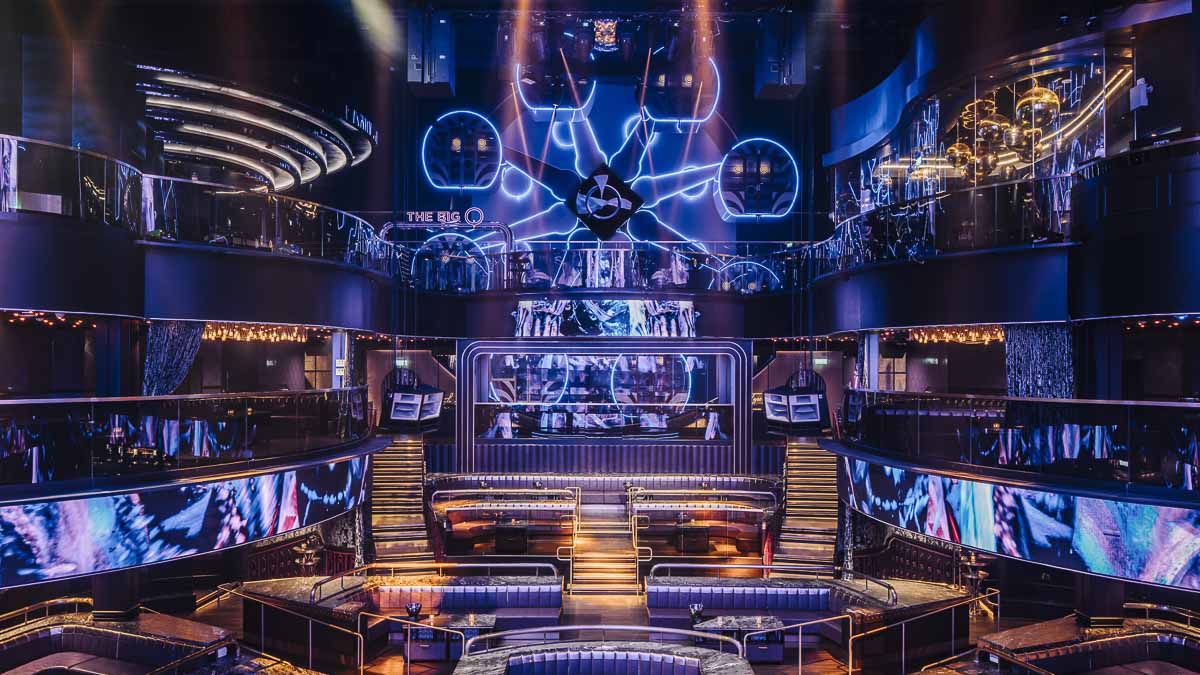 Photo credit: Marquee Singapore
Psst. You can ride an indoor ferris wheel during your dancefloor break in Marquee Singapore.
15) Not a party animal? How about a party WITH the animals at the world's first night safari?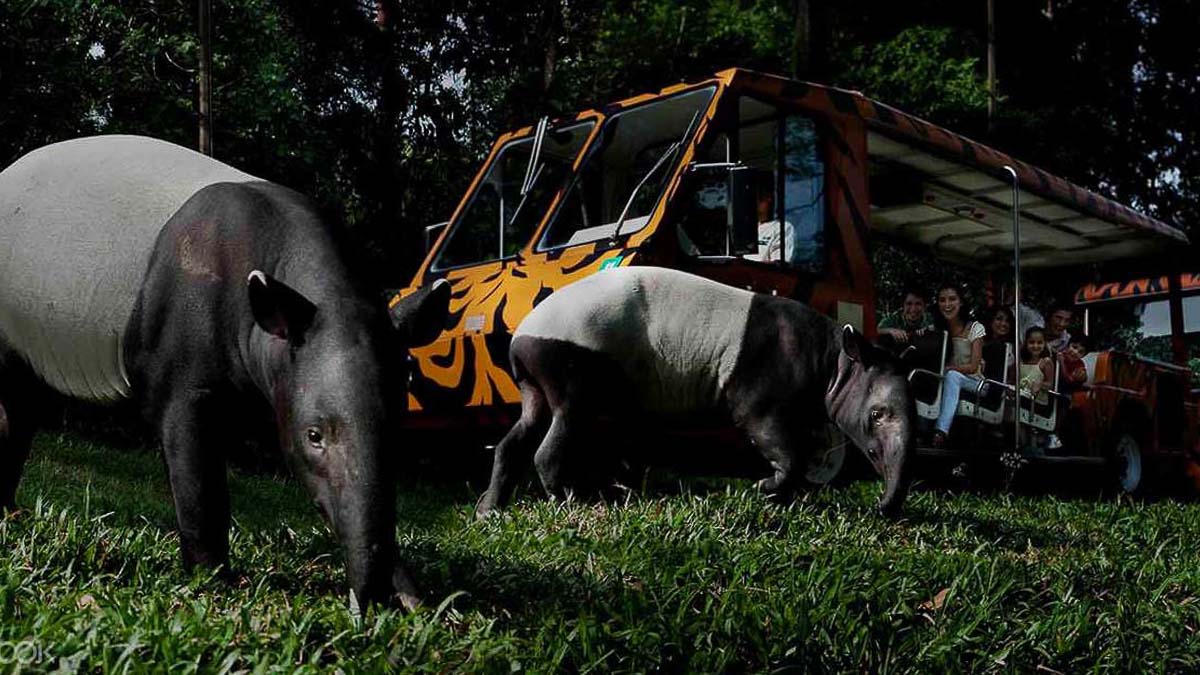 Photo credit: Klook
The Night Safari is the world's first nocturnal wildlife park. It offers thrilling fire shows, interactive animal performances and safari tram tours!
16) And if you're a big animal-lover, the Singapore Zoo is one of the best in the world!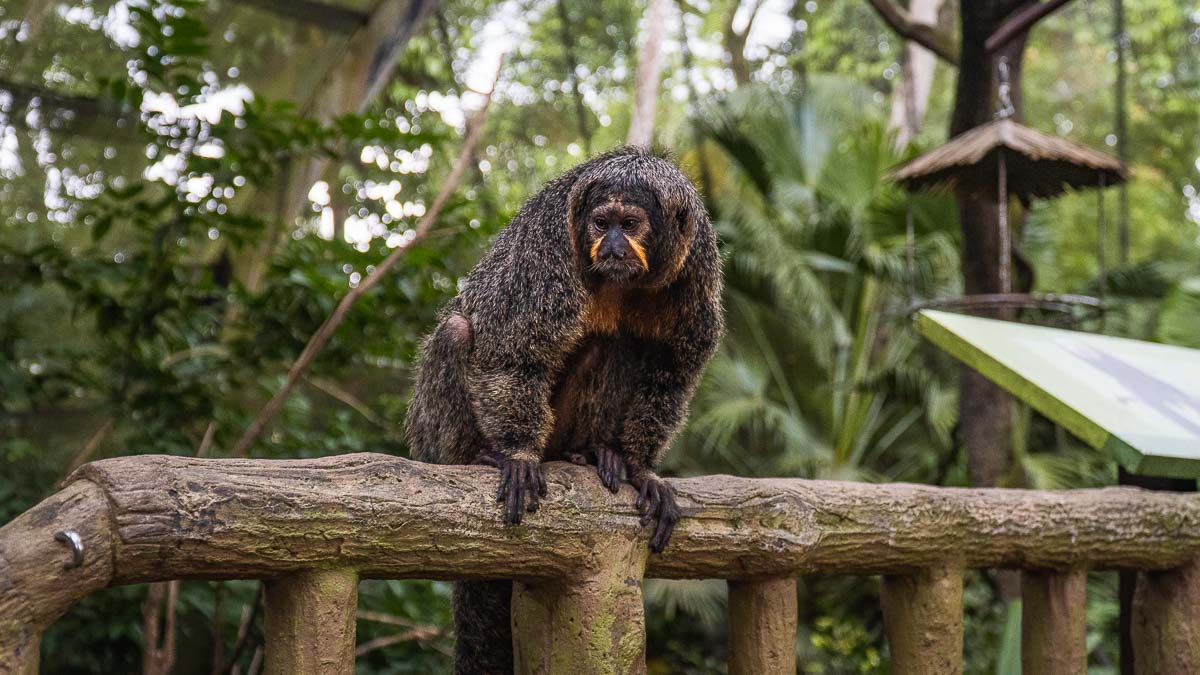 The Singapore Zoo is famous for its open-concept enclosures that recreate the animals' natural environment. It was also ranked amongst the top three zoos in the world in 2018!
17) Or you can soar amongst the birds at the Jurong Bird Park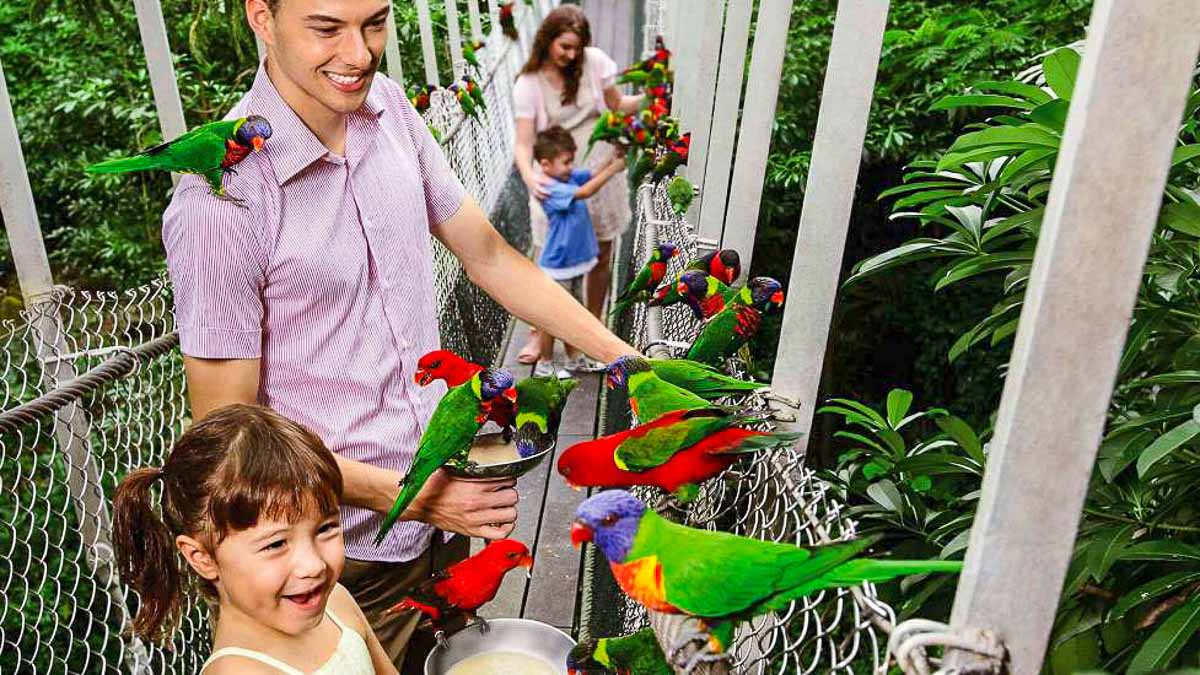 Photo credit: Wildlife Reserves Singapore
Jurong Bird Park is Asia's largest bird park! Get up close with the lorikeets of Lory Loft and witness majestic eagles take flight at the King of the Skies Show.
If you're planning to visit all three, get a multi-park ticket and enjoy up to 50% savings!
18) You can walk home alone at 3AM without a worry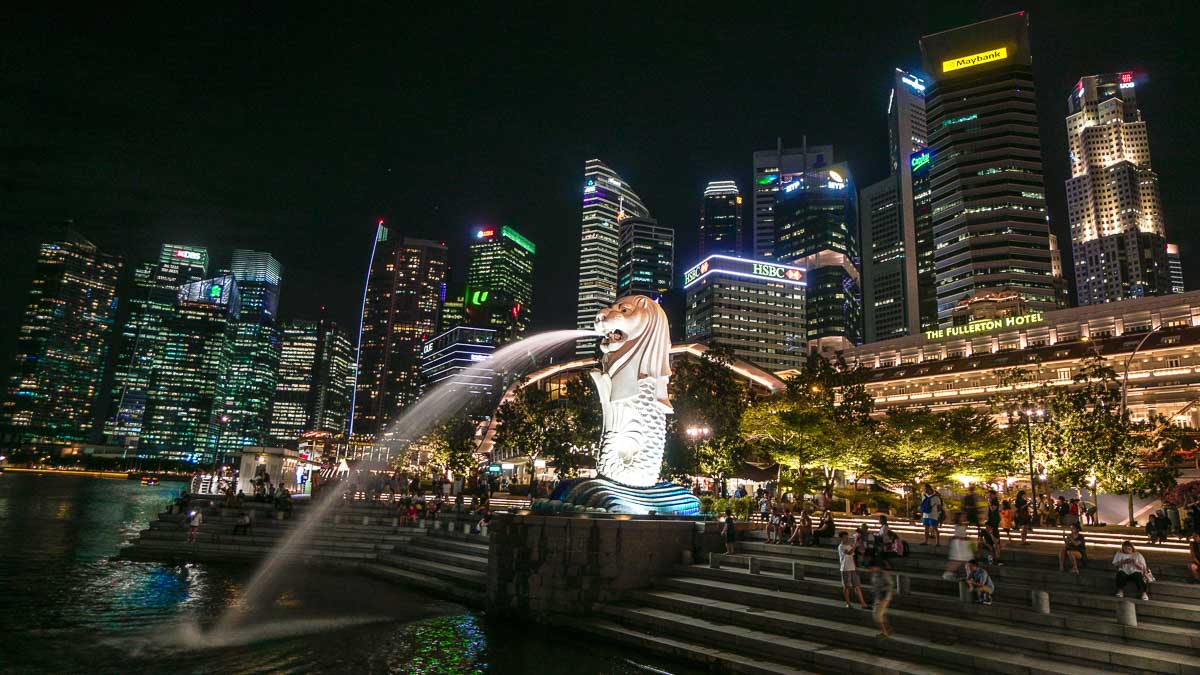 Unlike many Asian or European countries where you'd think twice about venturing out on your own at night, it's pretty safe to do so in Singapore. We're consistently ranked amongst the top 10 safest countries in the world!
19) But not before enjoying a well-deserved supper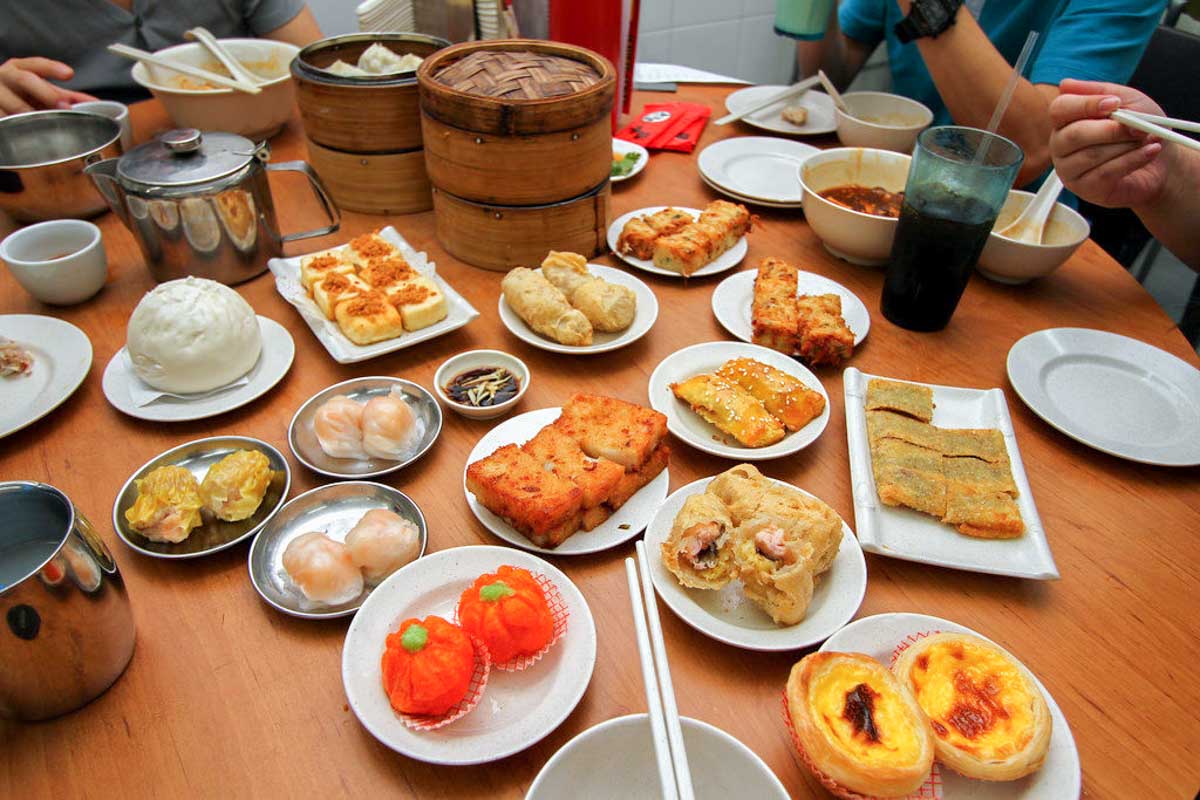 Photo credit: Goodyfeed.com
Our love of food is so vast, three meals a day just ain't enough. Swee Choon Dim Sum and Springleaf Prata Place are some of our favourite haunts for a midnight snack.
20) Rojak is our middle name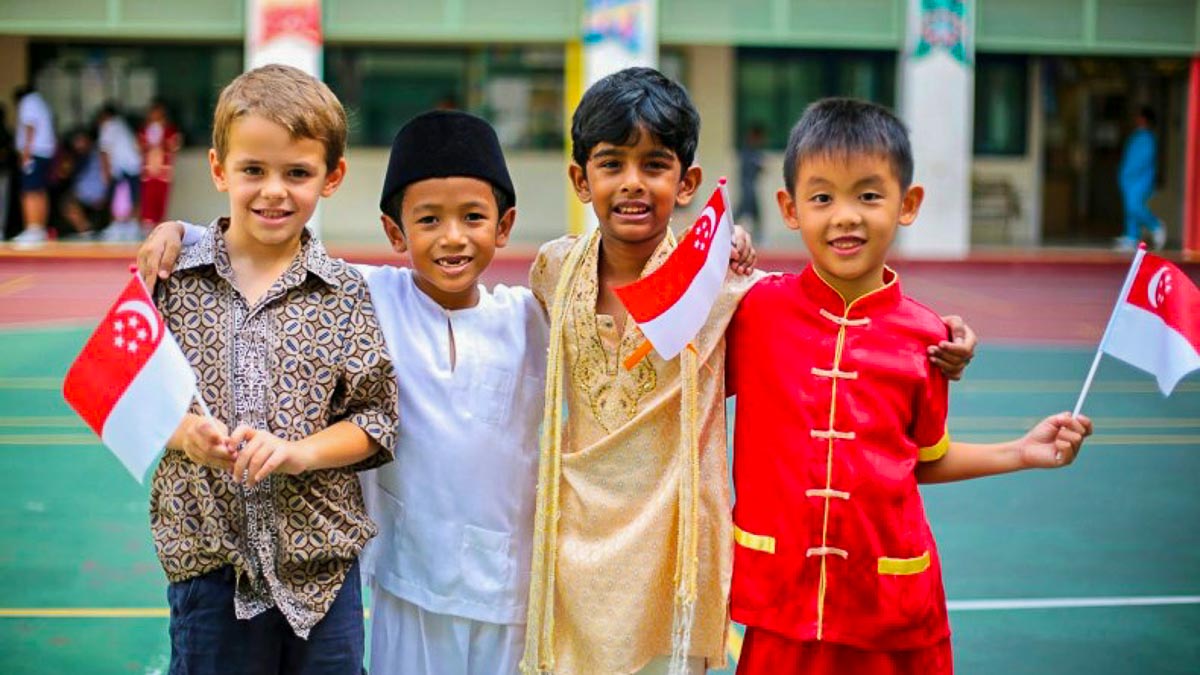 Montfort Primary School Racial Harmony Day 2014. Photo credit: Andrew Teoh
Yes, rojak is the name of a dish. It's a salad with veggies and dough fritters covered in a sticky dark sauce and chopped peanuts. But it also means "mixed and matched" in colloquial Malay — perfect for describing Singapore's multi-ethnic society.
21) You can explore different cultures like Chinese,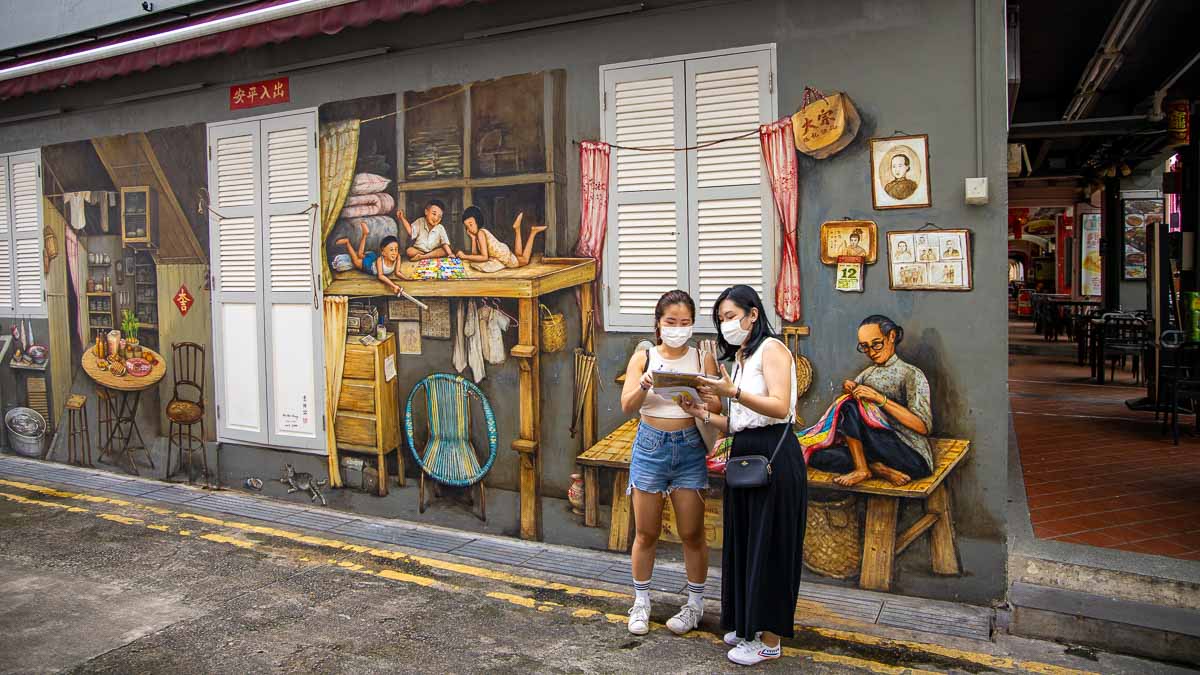 Chinatown's fun street art, old shophouses and massive hawker centres are sure to keep you occupied for an afternoon. Remember to drop by Telok Ayer Street, also known as "harmony street". You'll find a Buddhist temple, a mosque and a Hindu temple — all within walking distance from each other!
22) Indian,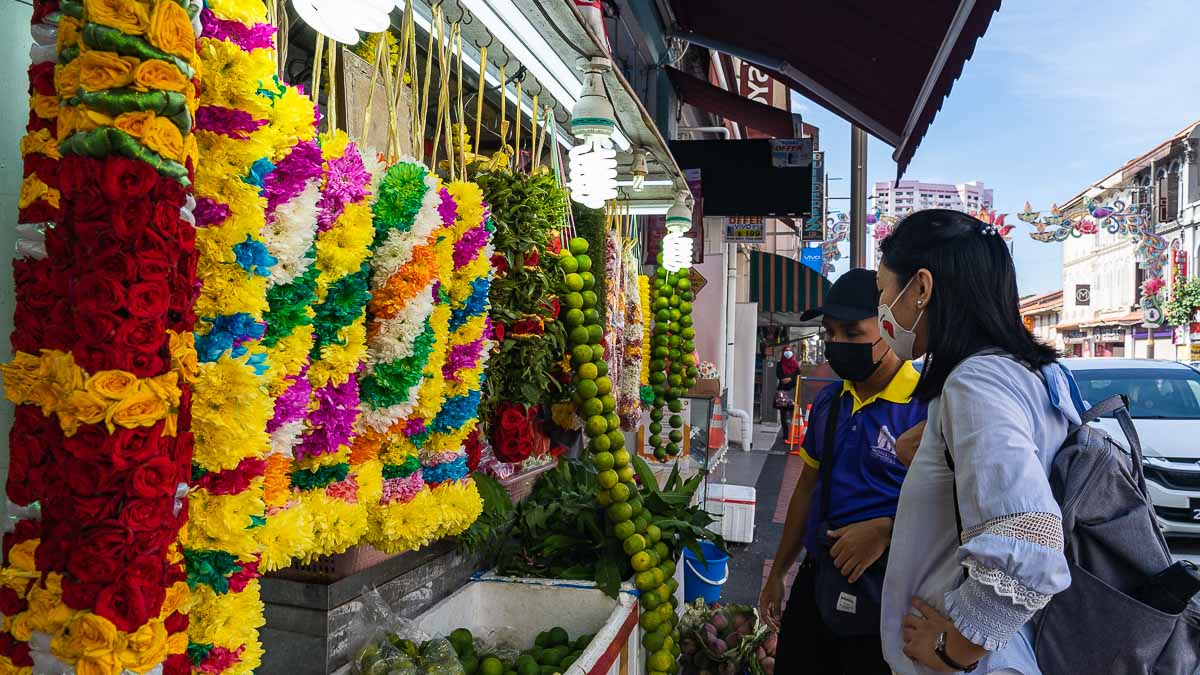 Little India is a vibrant district that's home to several North and South Indian restaurants, bustling shops selling saris and handicrafts, as well as cultural landmarks. Check out the Little India Arcade and Tekka Centre when you visit!
23) Thai,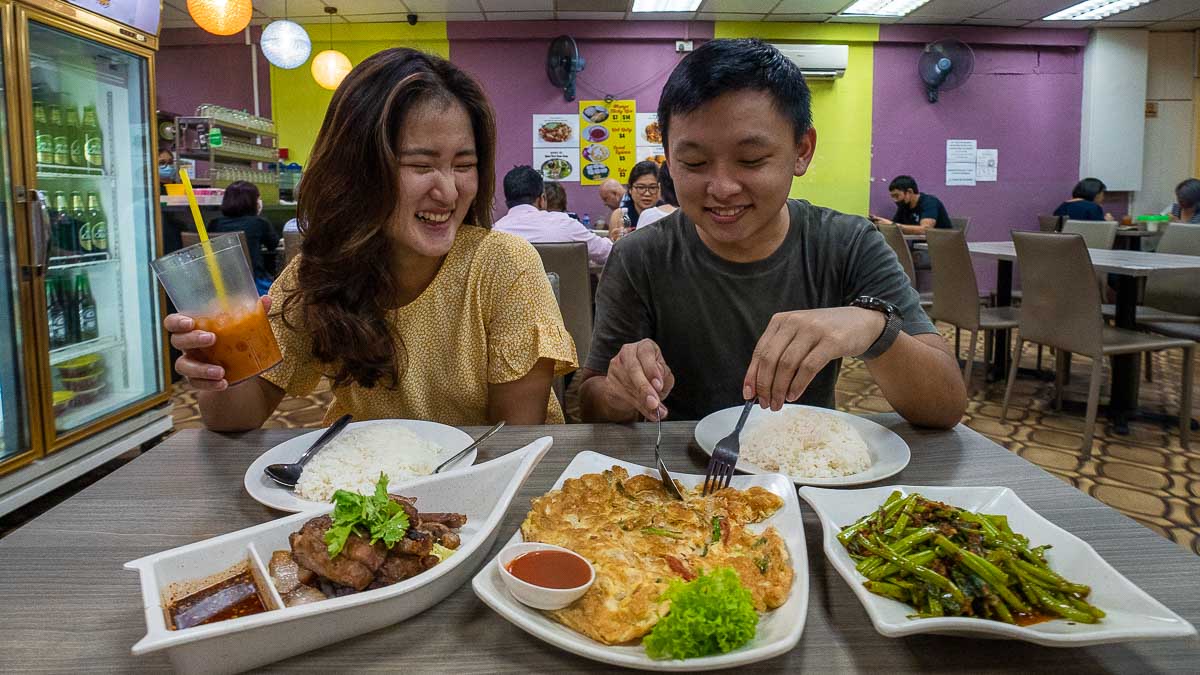 Golden Mile Complex is like a mini Thailand. You'll find Thai supermarkets, boxing shops, and restaurants selling everything from boat noodles to mookata (Thai steamboat). There's also Thai discos, colloquially known as siam dius.
24) And Malay-Muslim — all in one day!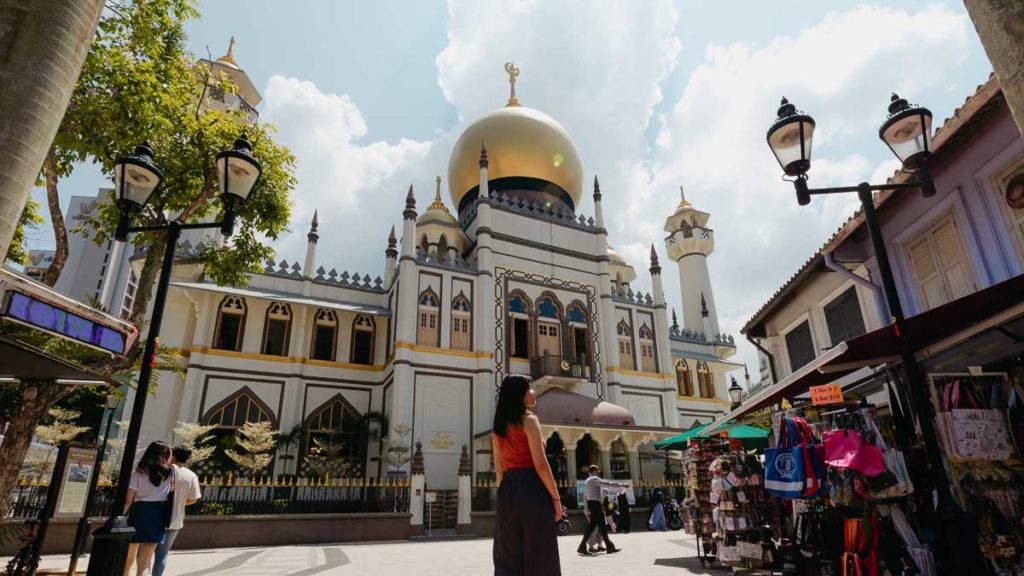 Shop at the hipster boutiques of Haji Lane and check out traditional Middle Eastern fabrics and trinkets along Arab Street. Make sure to snap some shots in front of the grand Masjid Sultan, the jewel of Kampong Gelam, Singapore's oldest urban quarter!
25) This melting pot of cultures has resulted in our own "secret" language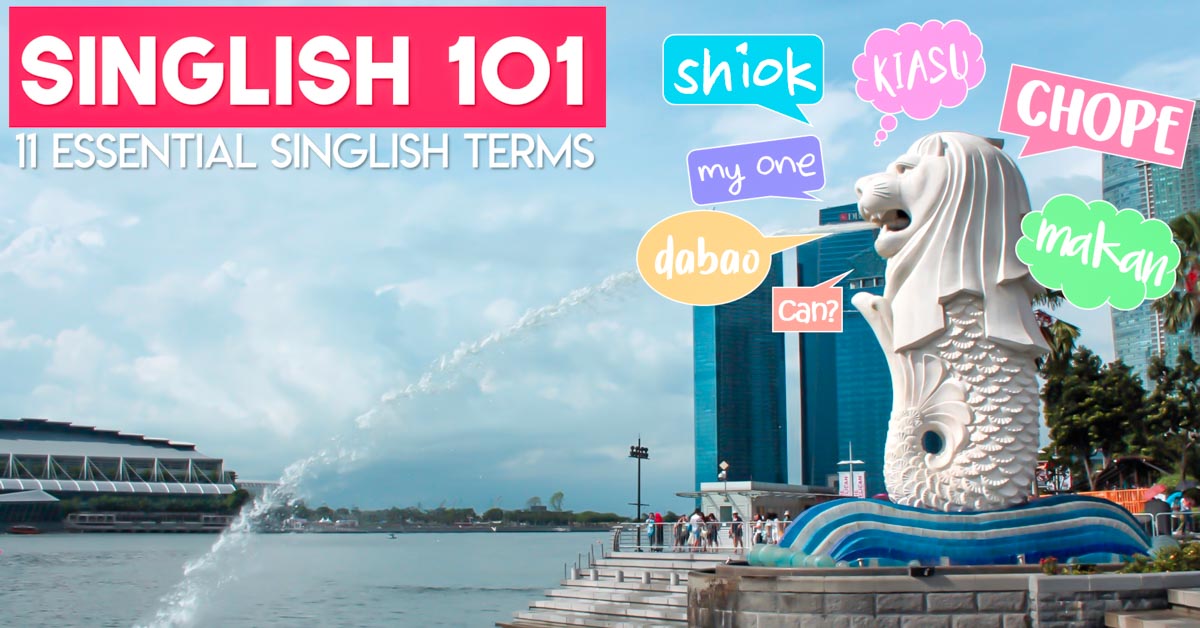 Singaporean English, or Singlish, is a colourful mix of languages (English, Mandarin, Malay, Tamil and other dialects) that often leaves visitors baffled. You'll have to stick around longer to understand what we're saying! 😉
Read more: Singlish 101: 11 Essential Singlish Terms to Get Around Singapore
26) And it also means we get more public holidays 🙌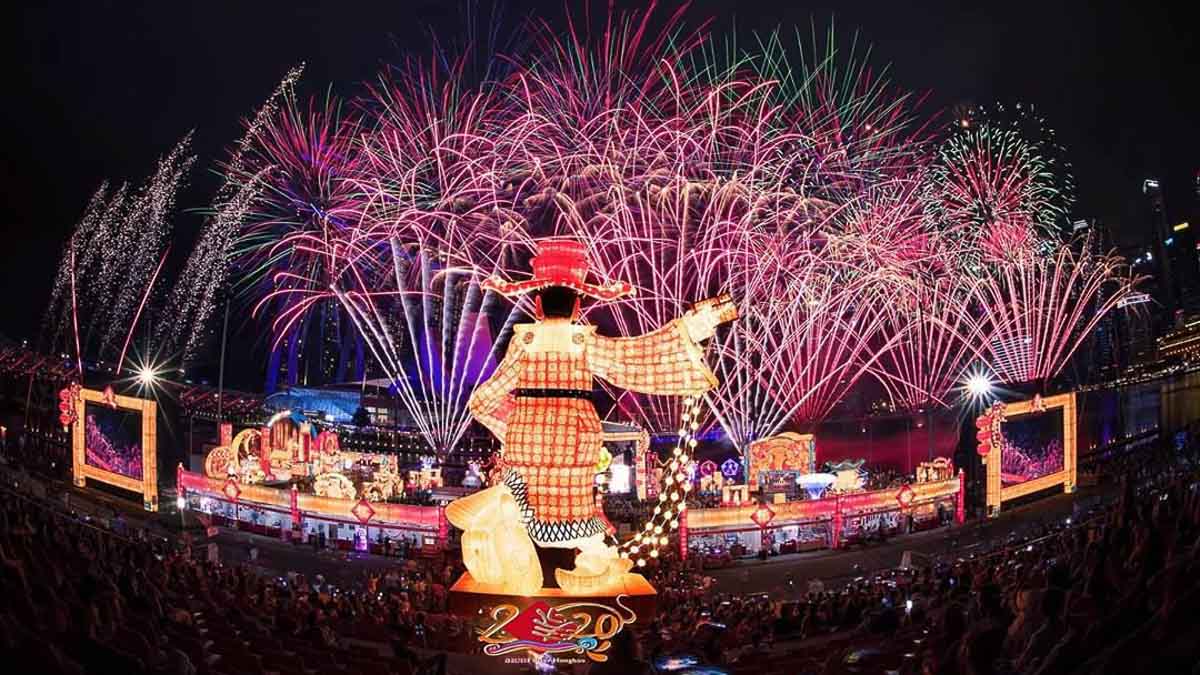 River Hong Bao celebrations during Chinese New Year. Photo credit: @jojolau88 via Instagram.
Public holidays are some of the best times to visit Singapore! From Chinese New Year to Hari Raya to Christmas, Singapore is an awesome place to take part in celebrations of all races and religions.
27) You can escape city life for free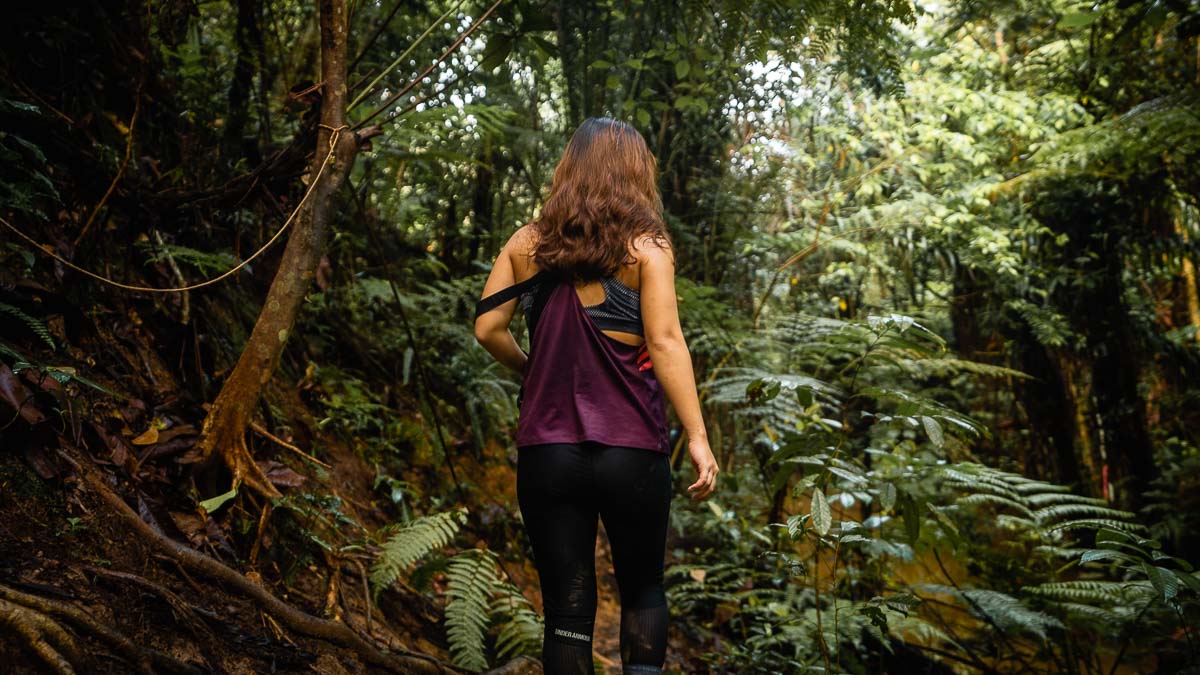 Take a breather from the concrete jungle and explore our many green spaces. There's Clementi Forest, Sungei Buloh Wetland Reserve and Dairy Farm Nature Park, just to name a few.
Read more: The Ultimate List of 23 Hiking Trails in Singapore — Ranked from chill to adventurous
28) Or escape the island altogether for just S$4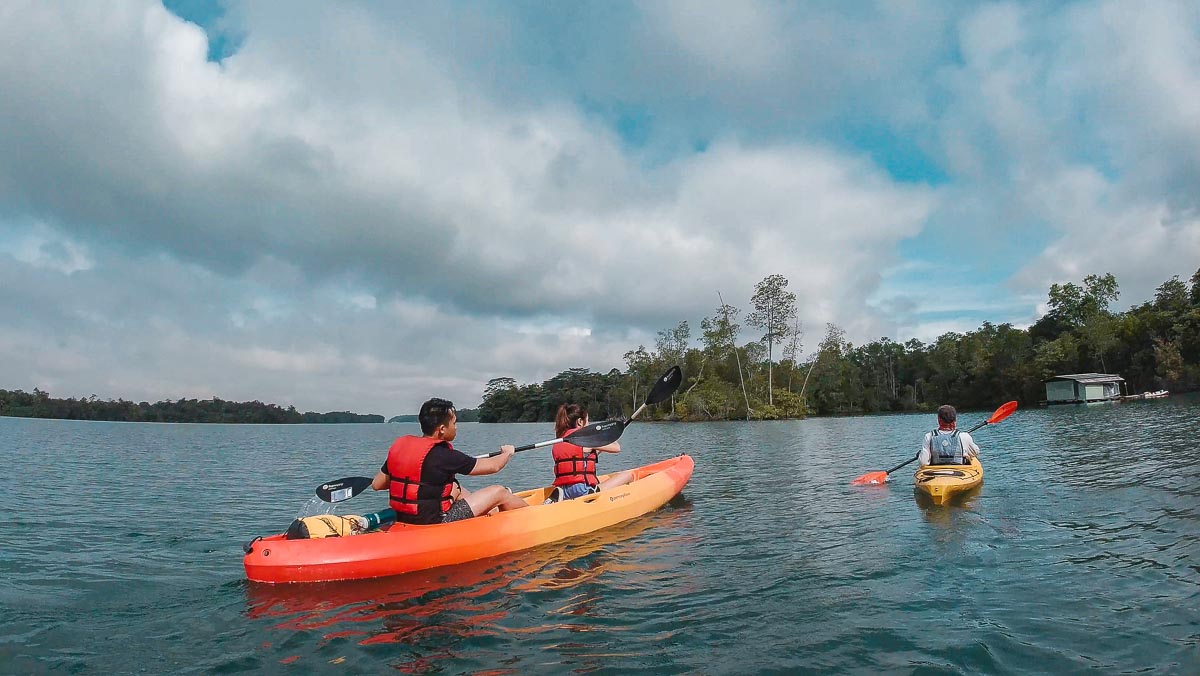 Exploring Ubin's mangroves via kayak.
Take a S$4 bumboat ride to Pulau Ubin and step into 1960s Singapore. The best way to see the island is by renting a bike, which only costs S$6 for the entire day! Who said Singapore was only for the rich?
Read more: Pulau Ubin Guide — A Local's Guide to Exploring This Hidden Gem
29) Your thirst for adrenaline will be quenched at Universal Studios Singapore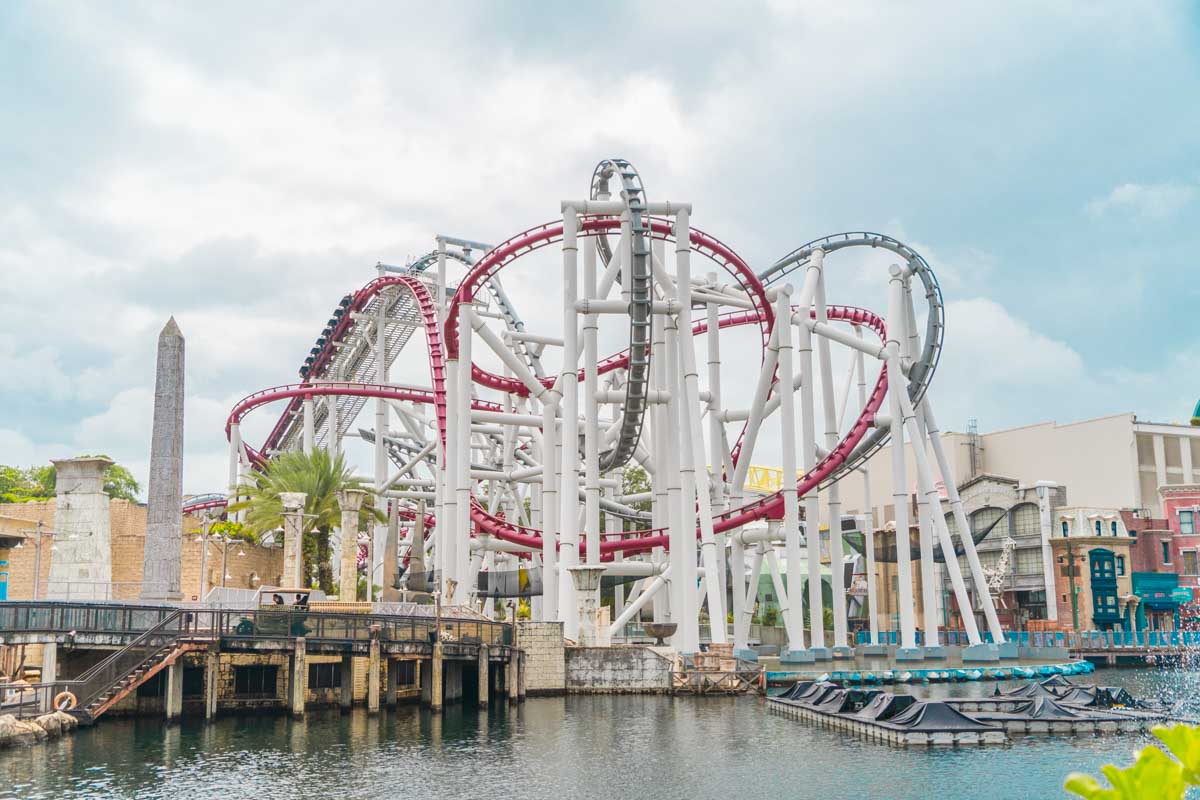 Visit Southeast Asia's first Universal Studios theme park and test your bravery on Battlestar Galactica — the world's tallest pair of duelling roller coasters.
Read more: The Most Practical Guide to Universal Studios Singapore — How To Maximise Your First-Time Visit
30) Take enough photos to fill your Instagram feed for a year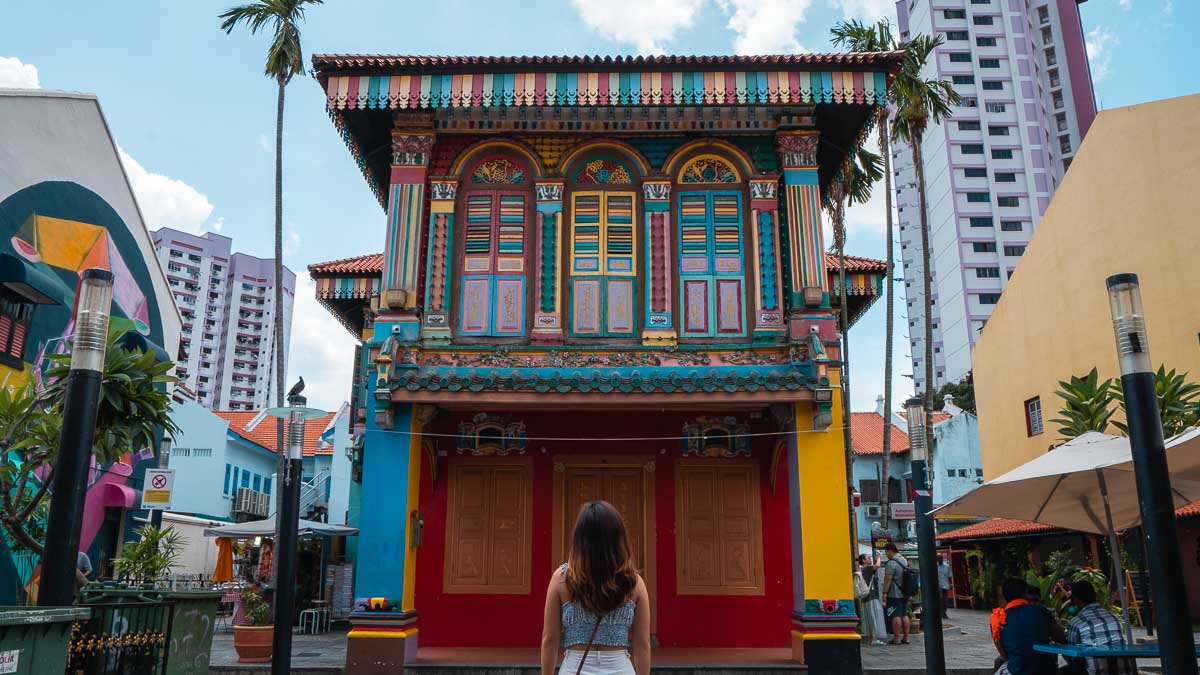 Did you really visit Singapore if you didn't snap some IG-worthy shots?
Read more: 11 Instagram-Worthy Places in Singapore That Are Free
31) Our gardens are from the future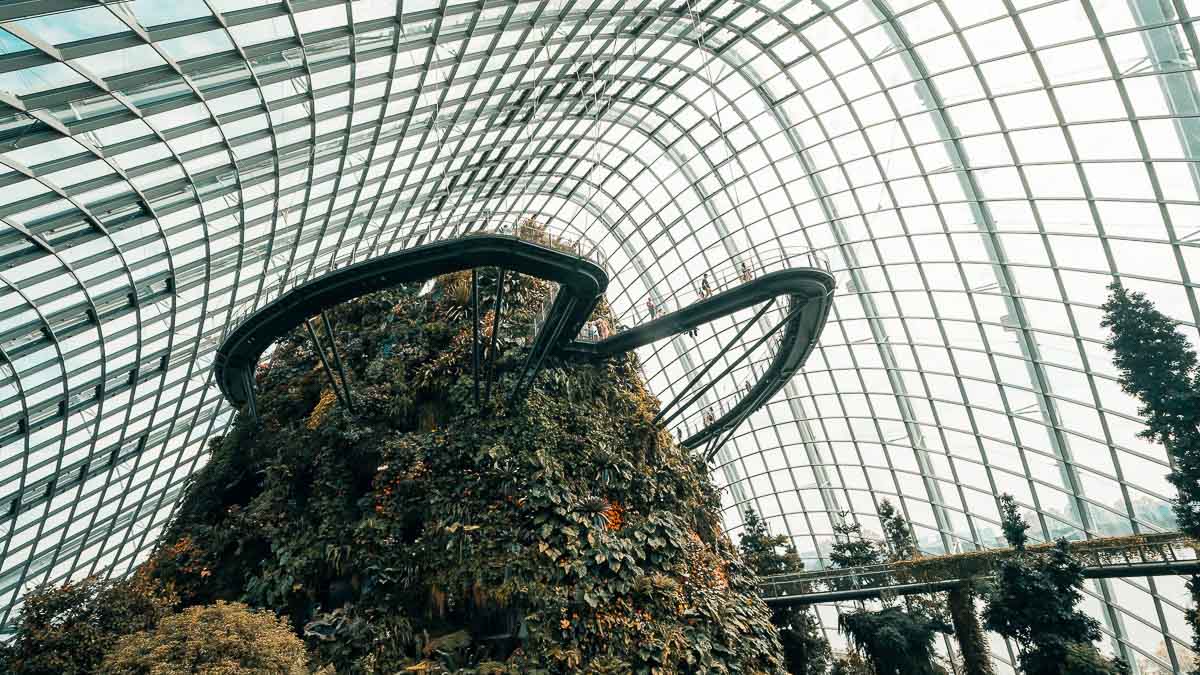 The Cloud Dome in Gardens by the Bay.
Gardens by the Bay is truly the king of all gardens. Think spaceship-meets-forest.
32) But we've also got classic gardens that are equally impressive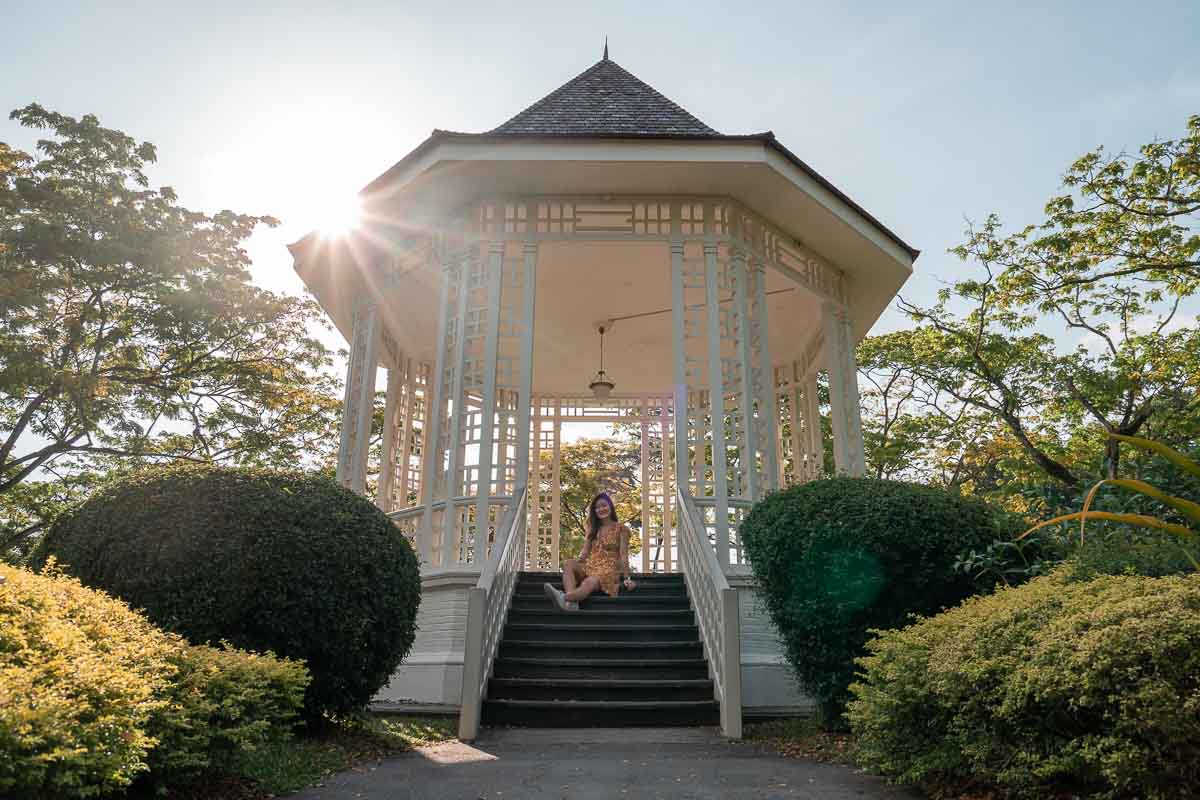 The Singapore Botanic Gardens is the city's first UNESCO Heritage Site. Reconnect with nature by embarking on a hike or enjoying a picnic at one of the several open fields.
33) You can shop till you drop at Orchard Road,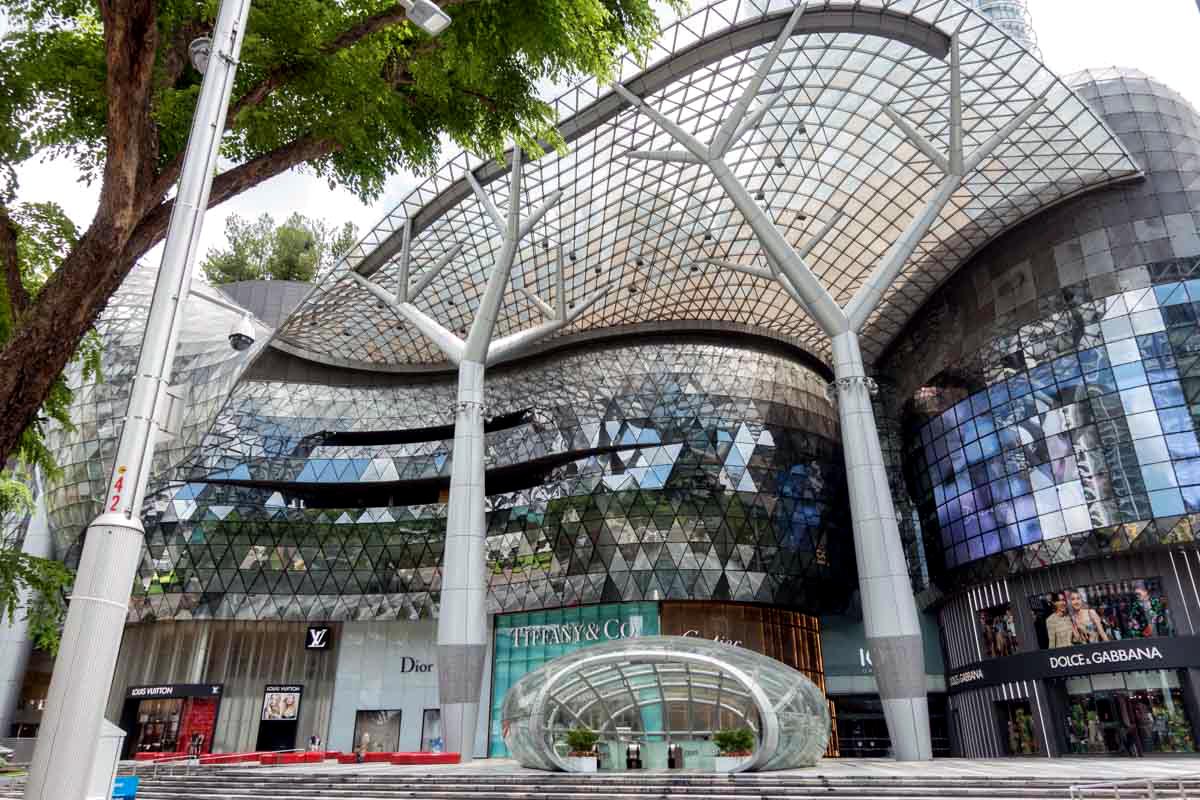 ION Orchard.
Step into the retail heaven that is Orchard Road! There are plenty of mega malls packed with international brands and tons of dining options to fuel your shopping sprees.
34) Or spend your afternoon cafe hopping,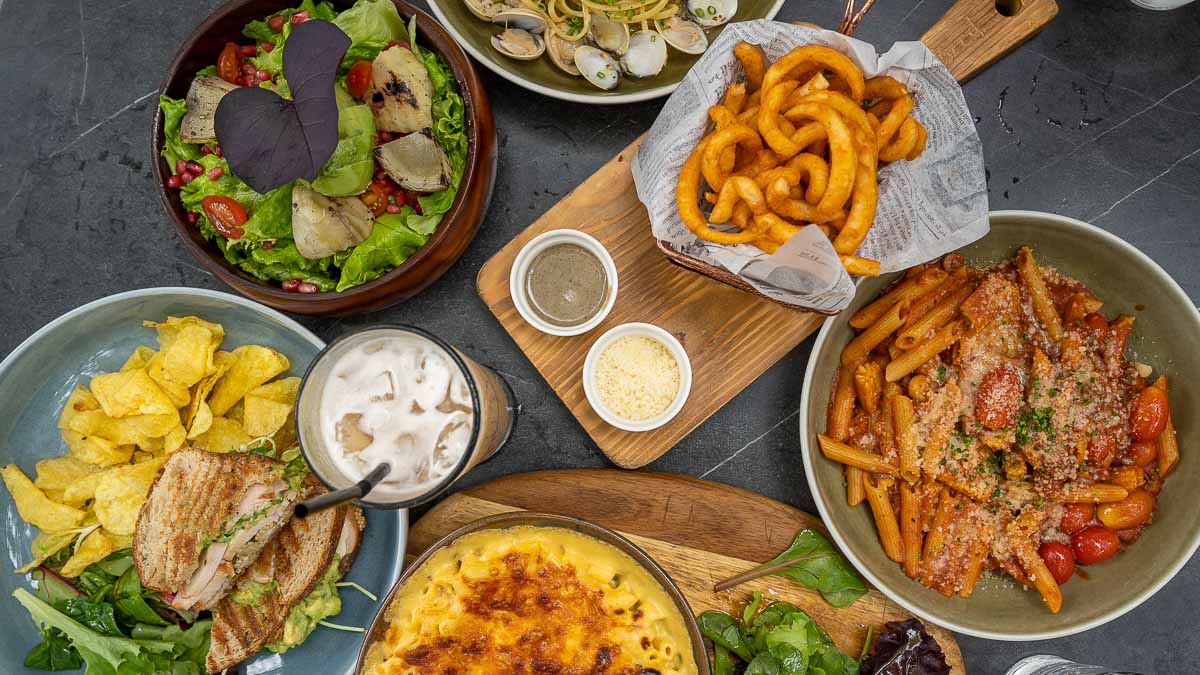 Wildseed Cafe at Alkaff Mansion.
Tiong Bahru, Tanjong Pagar and Bukit Timah are just a few cafe-hopping districts where you're bound to find places that'll satisfy your cravings for truffle fries and artisanal coffee.
35) Or make some new furry friends as you farm hop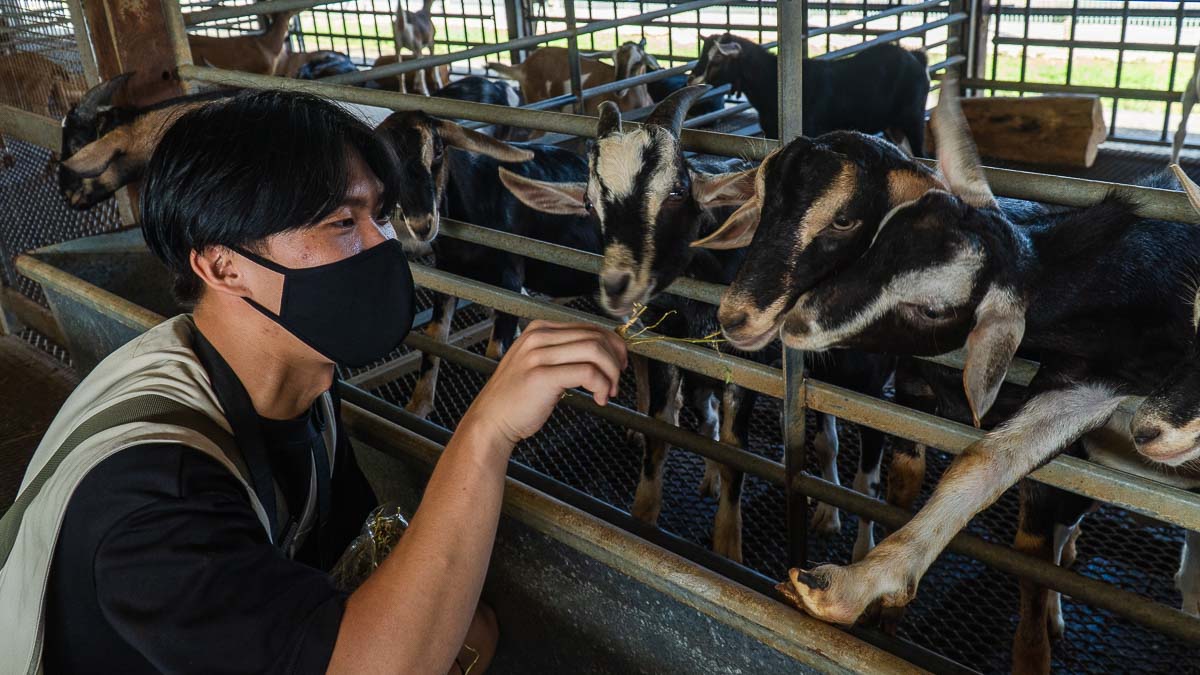 Hay Dairies, Singapore's only goat farm.
Looking for a quainter side to our modern city? Discover fresh produce at Bollywood Veggies before visiting the adorable goats of Hay Dairies.
36) We get year-round tropical weather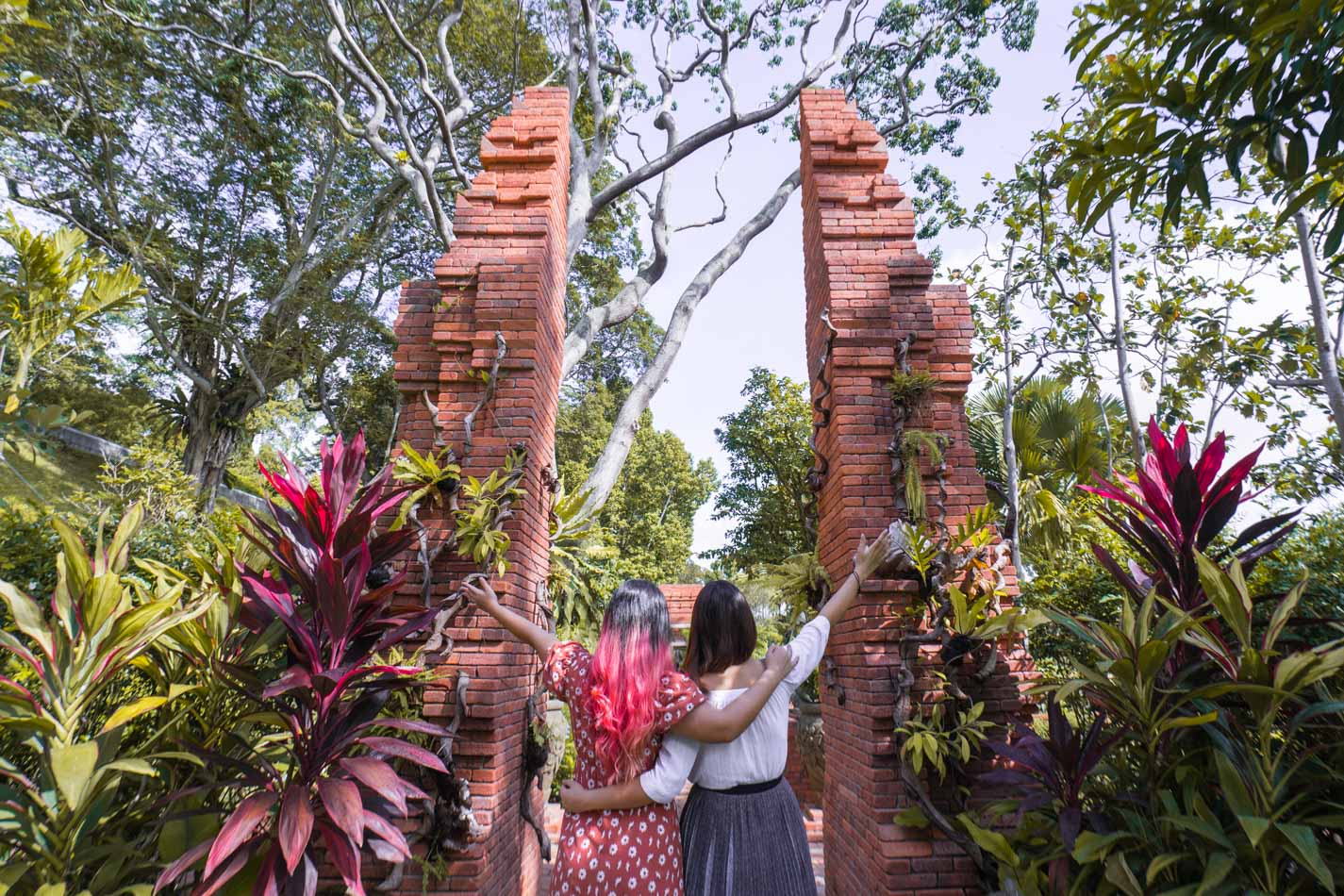 Sang Nila Utama Garden, Fort Canning Park.
So it's always the best time to visit Singapore! 😉
37) Which makes every day a beach day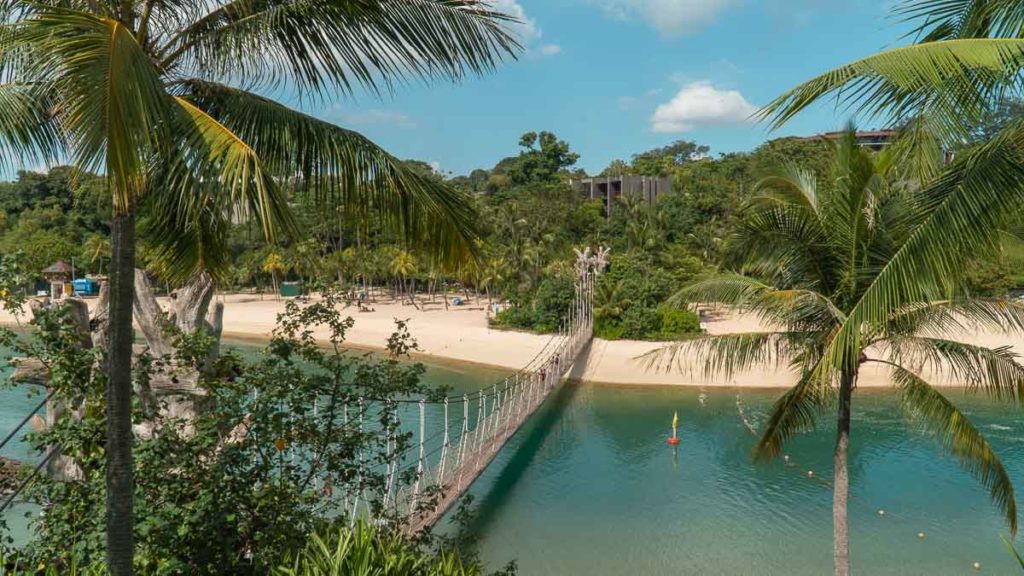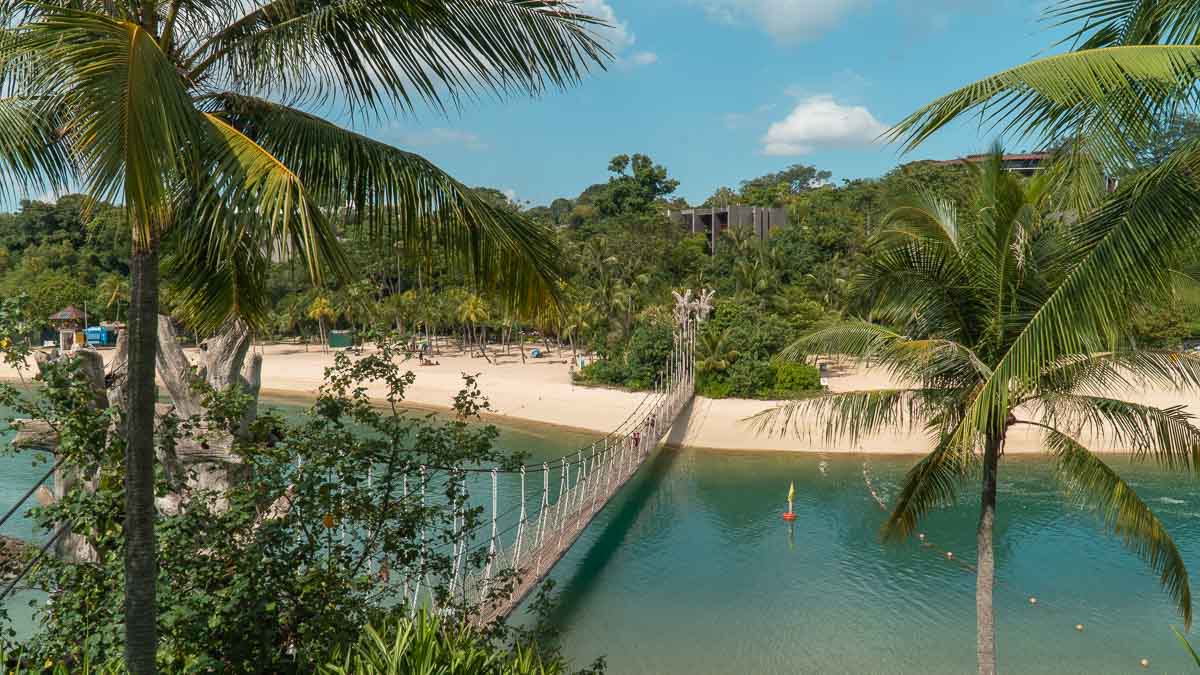 The white sandy beaches at Sentosa are perfect for beach bums to unwind with a couple of beers.
38) But it does snow once a year!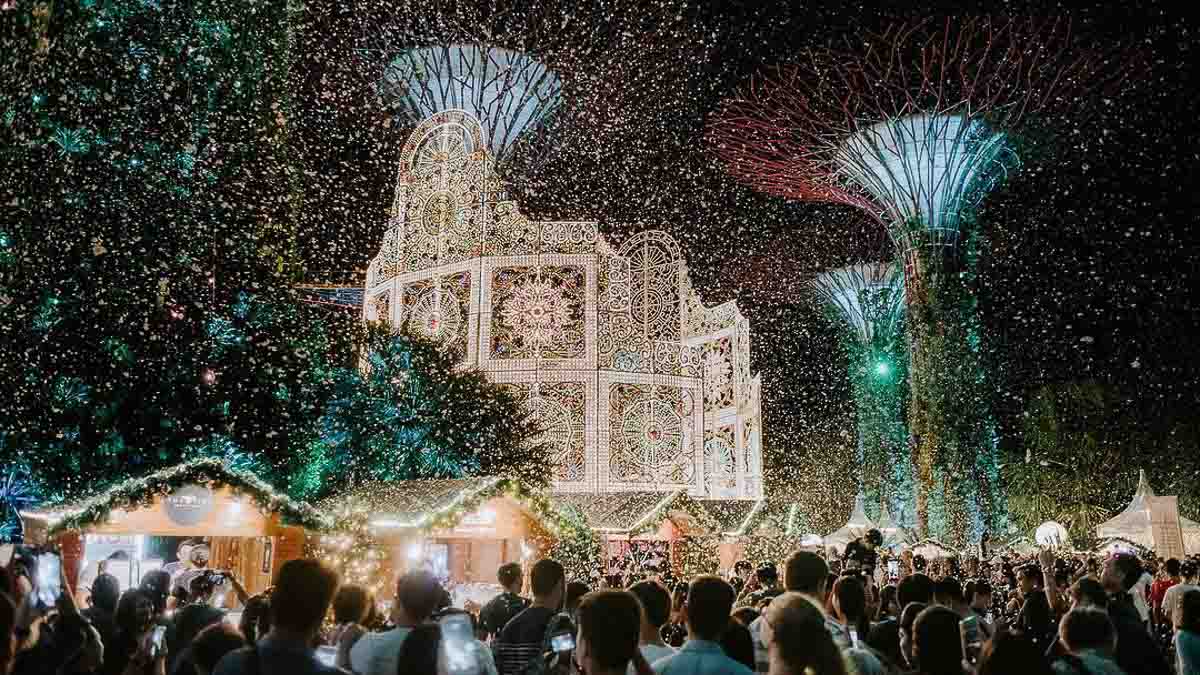 Photo credit: @christmaswonderlandsg via Instagram
Okay, it's not real snow. But Christmas Wonderland at Gardens by the Bay is about as close as we can get to winter.
39) The city is an architect's playground, with beautifully-preserved colonial buildings,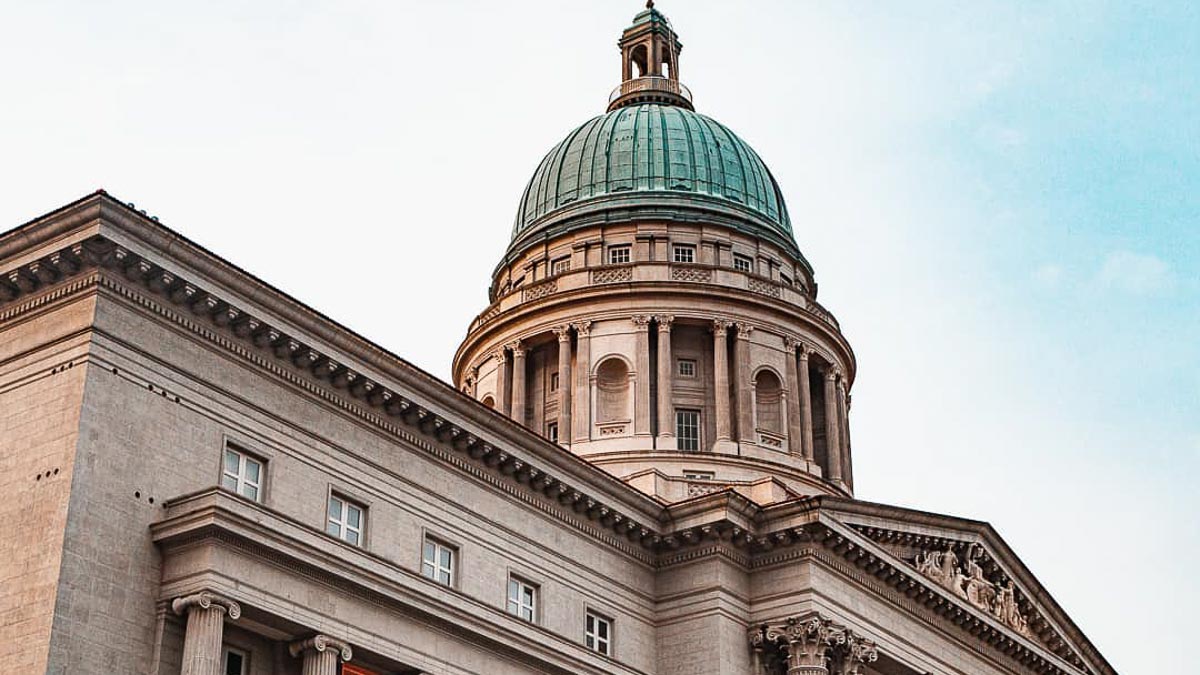 Photo credit: @_jaysnap via Instagram
Colonial landmarks like the Old Supreme Court built in 1937 reveal snippets of our British colonial past.
40) Charming shophouses that showcase our Asian heritage,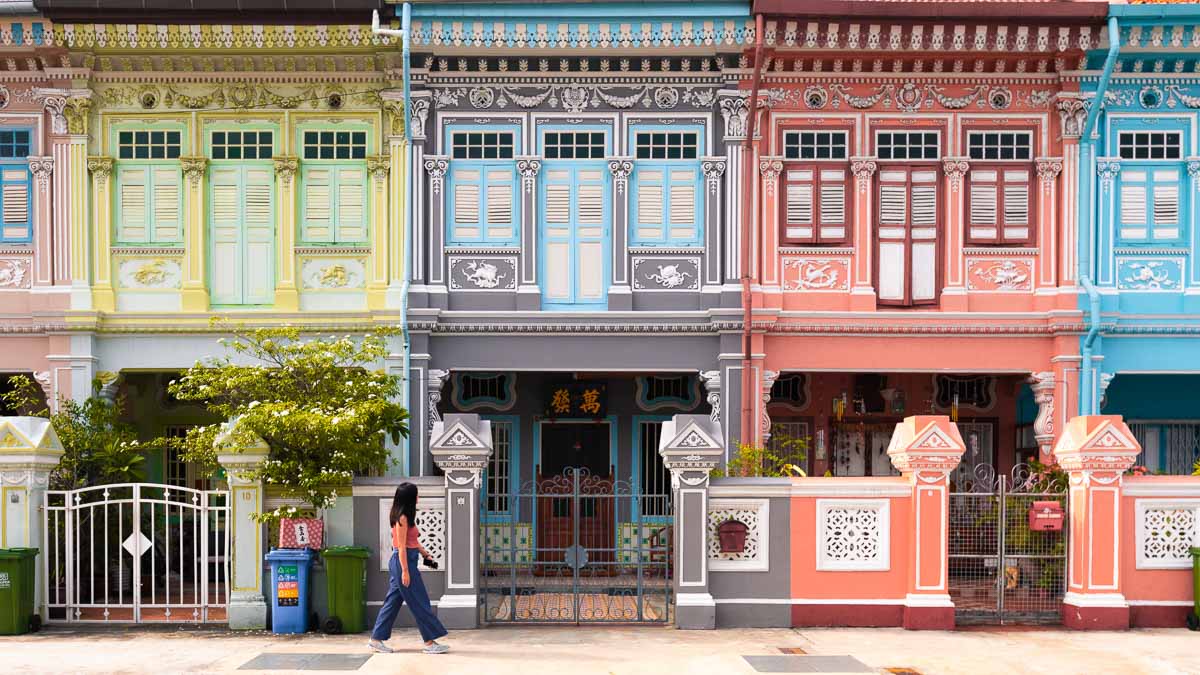 The dreamy Peranakan shophouses along Koon Seng Road are a popular Instagram spot in Singapore!
41) And futuristic modern marvels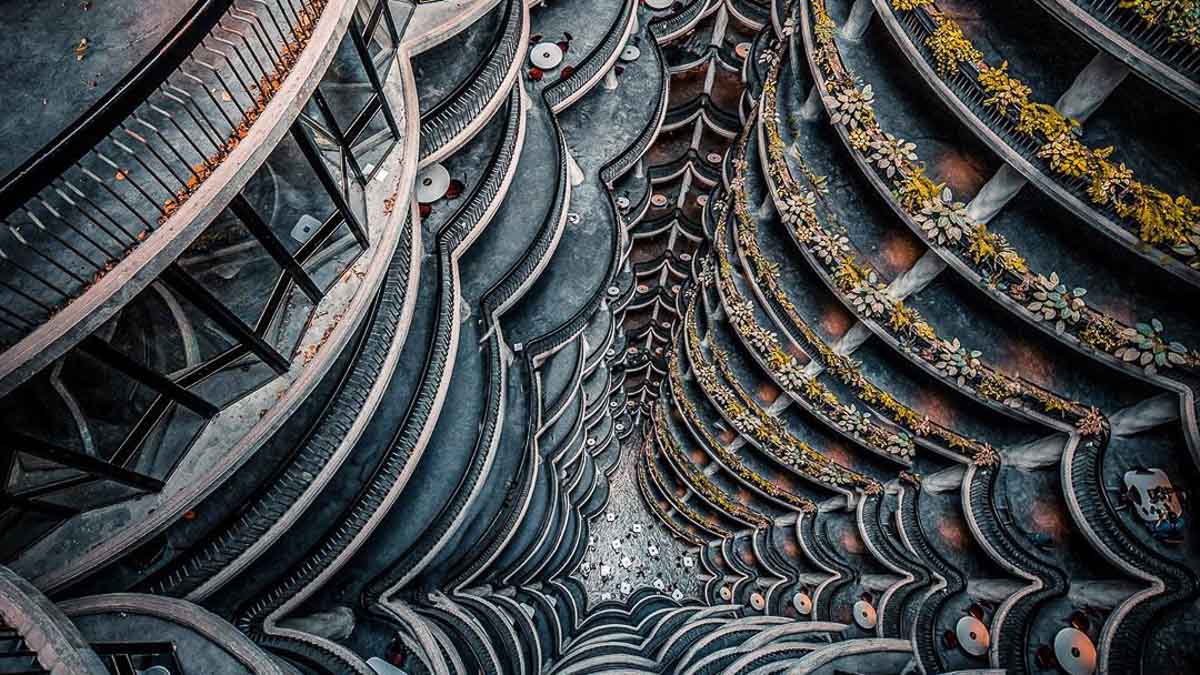 The Hive at Nanyang Technological University. Photo credit: @ubutsq via Instagram
Even our universities try to outdo themselves!
42) You can walk through the ten courts of hell without actually dying
Photo credit: Bandwagon.asia
It's a bit tough to describe Haw Par Villa — you'll have to see it for yourself.
43) Or be closer to the clouds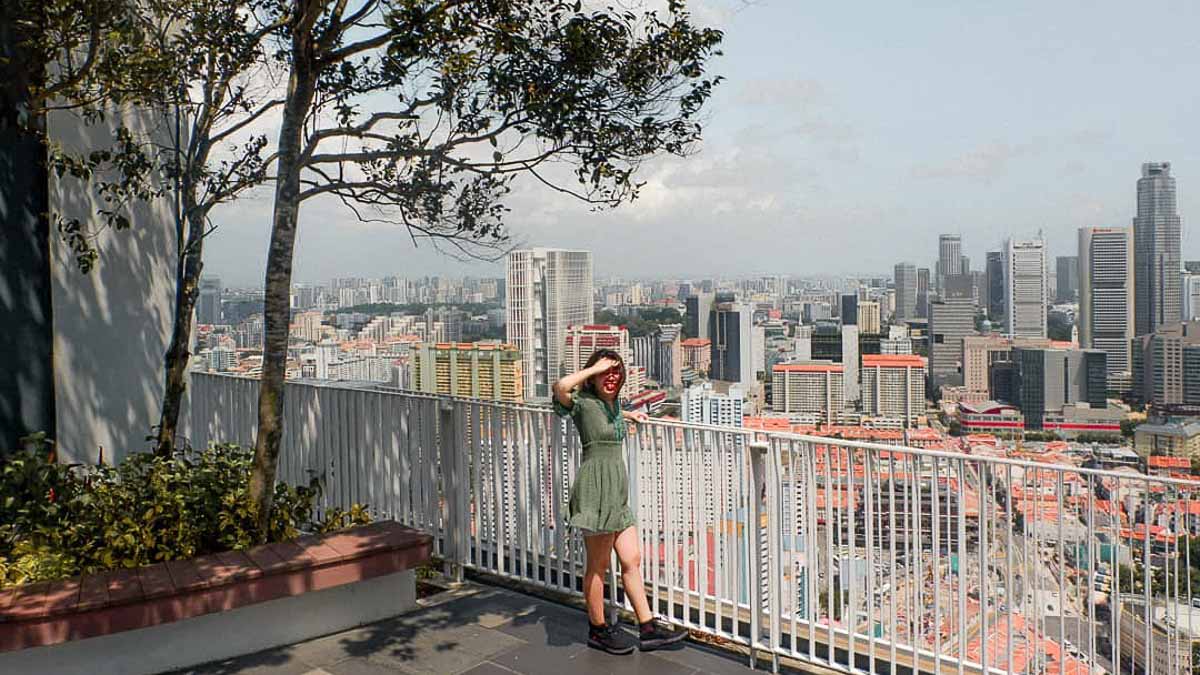 Photo credit: @yuzees via Instagram
Pinnacle@Duxton is the world's tallest public housing project. It also holds the record for longest sky garden. The good news is that it's still not that well-known, so chances are you'll get the place to yourself!
44) There's a life-sized version of a durian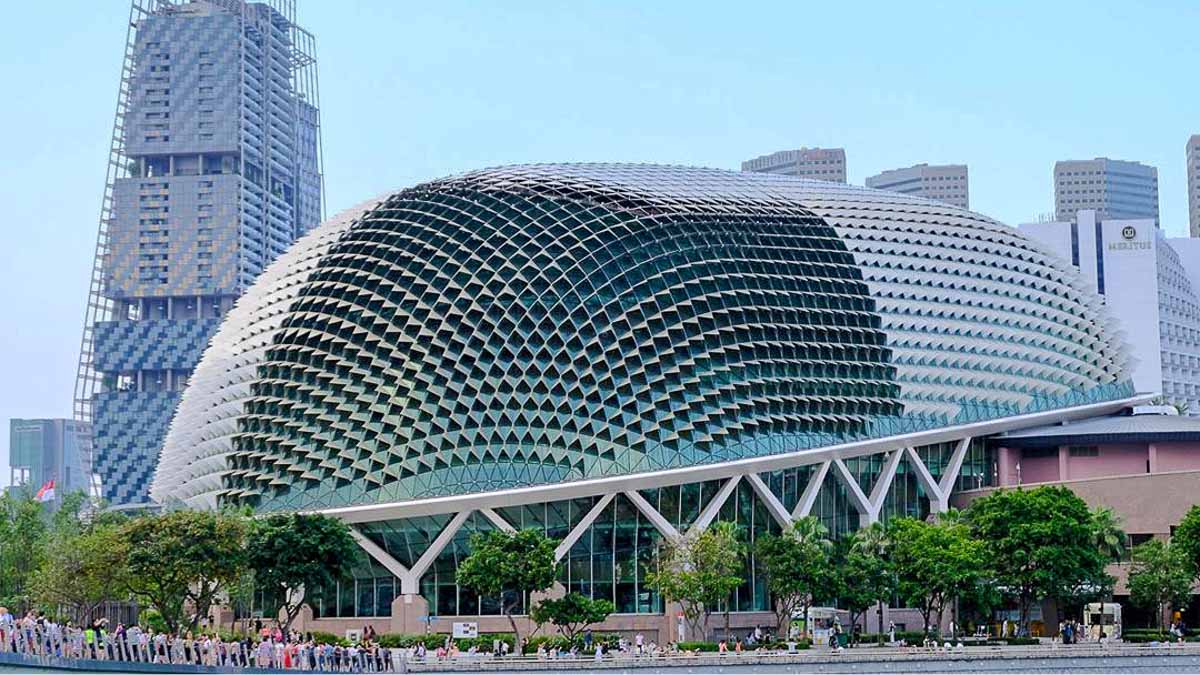 Photo credit: @pahn0rama via Instagram
Fun fact: The Esplanade wasn't actually modelled after the durian (a.k.a. the king of fruits). But that hasn't stopped us from calling it that.
45) It's where you can catch a glimpse of the future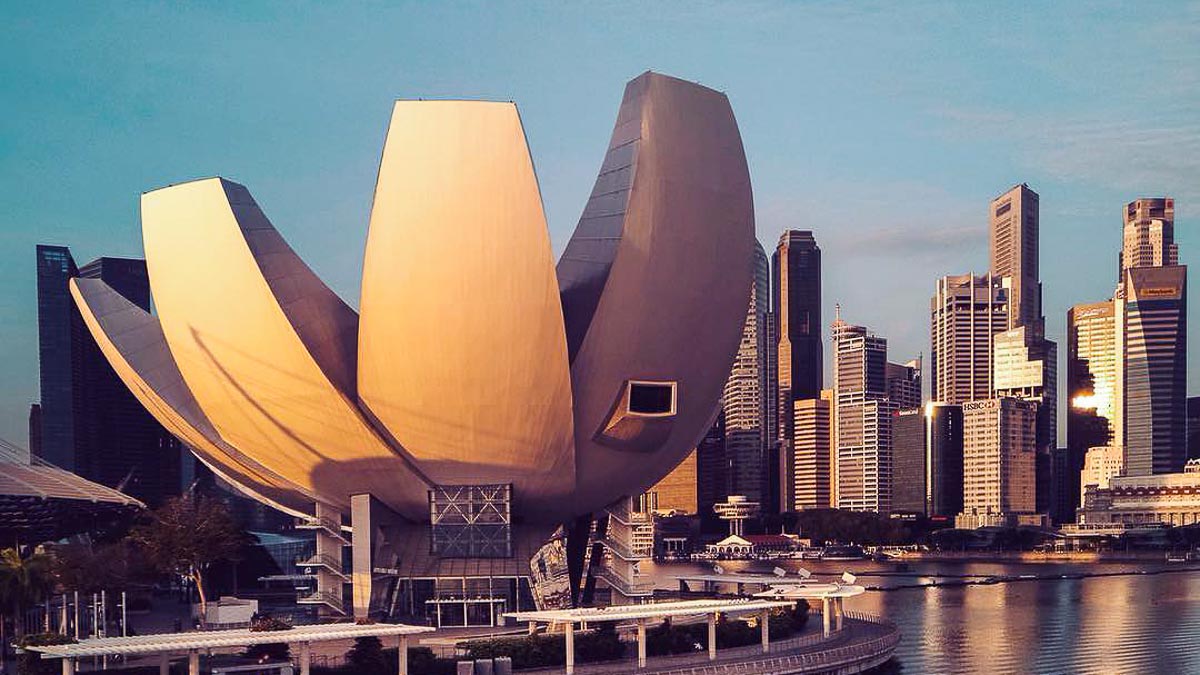 Photo credit: @berlinstagram via Instagram
This museum is where art meets science — featuring thought-provoking exhibits such as 2219: Futures Imagined, a visualisation of what the world might look like 200 years from now.
46) Or take a trip down memory lane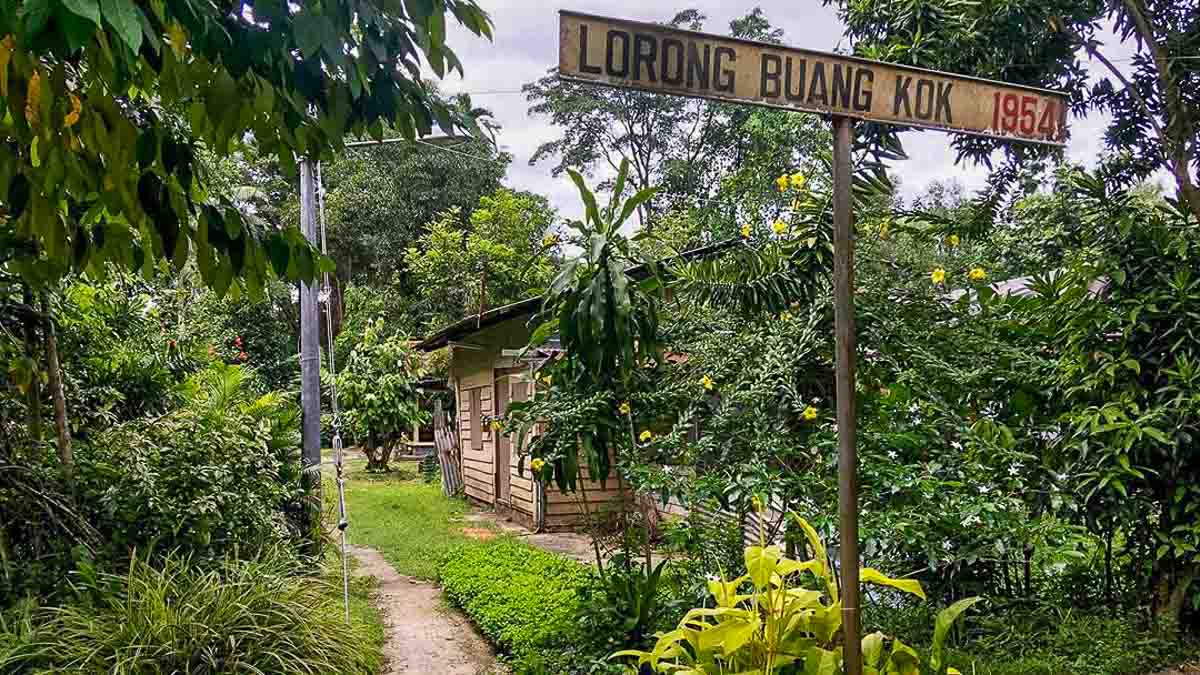 Photo credit: @laura_biz via Instagram
Seemingly trapped in time as the rest of the country zooms into the future is Lorong Buangkok, Singapore's last surviving kampong.
47) We built a whole other island dedicated to fun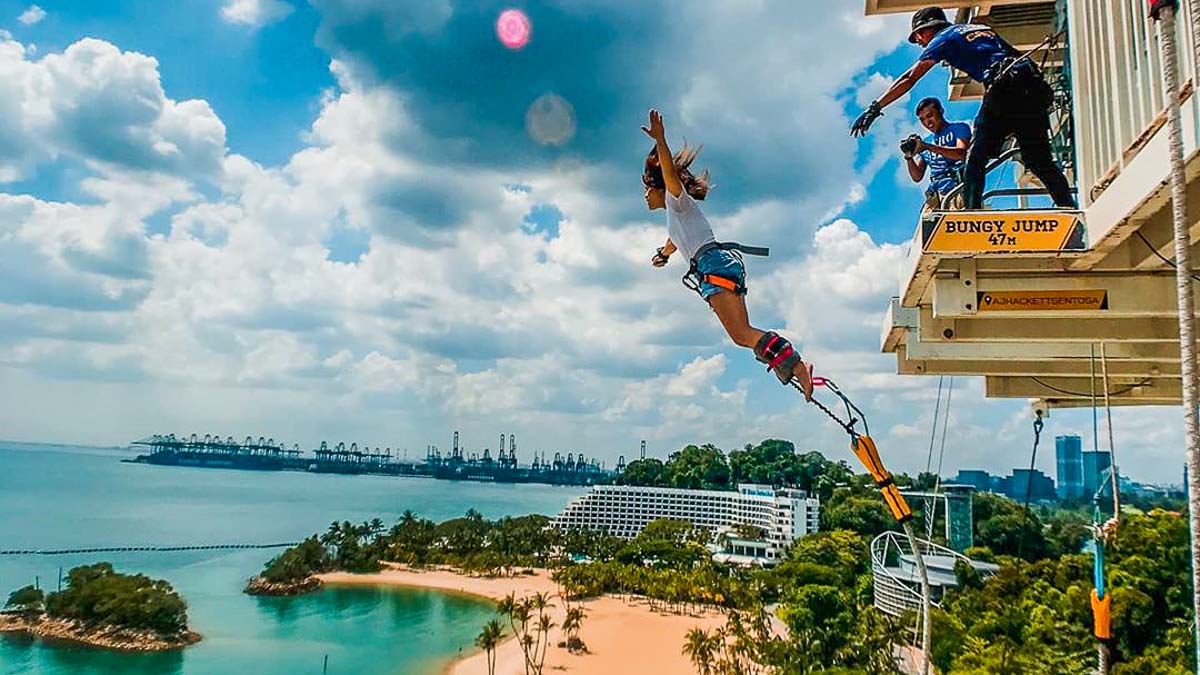 Photo credit: @rulelezz via Instagram
One weekend isn't enough to cover half of the activities Sentosa has to offer!
Read also: 12 Things to Do in Sentosa for Travel-Starved Singaporeans — Sentosa Staycation
48) Our museums are as impressive as the exhibits themselves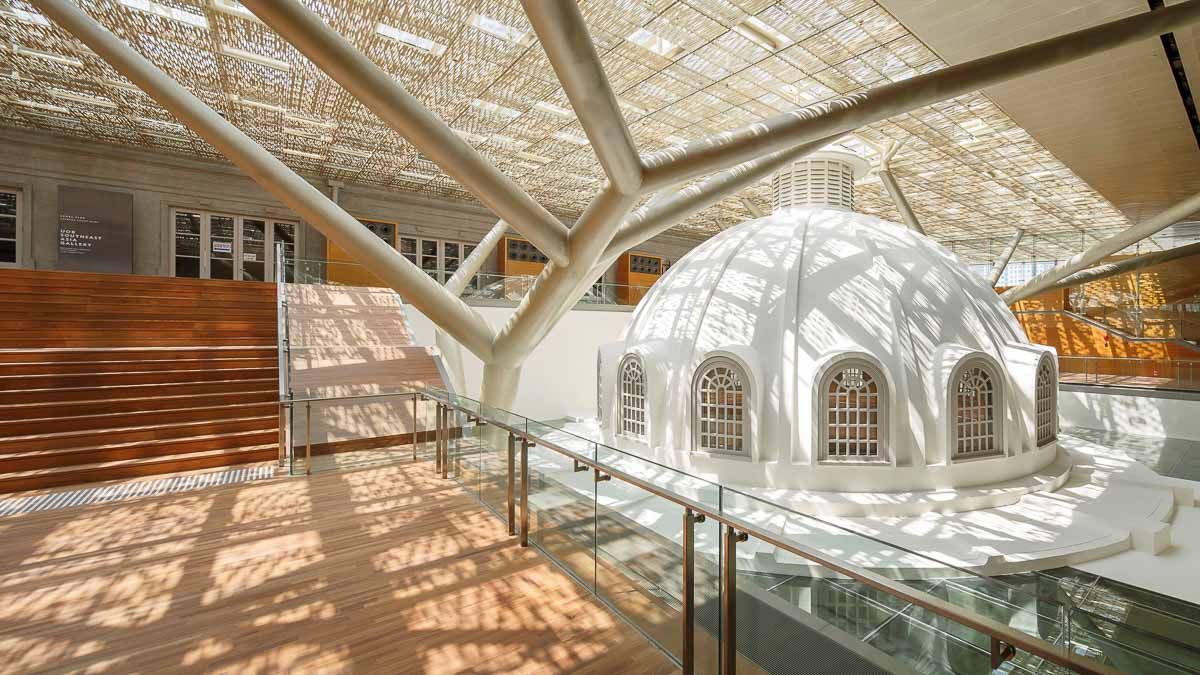 National Gallery Singapore. Photo credit: Darren Soh
Even if you aren't the biggest fan of art and history, I'm pretty sure the stunning museums provide more than enough reasons to visit.
49) It's an awesome place to check off many firsts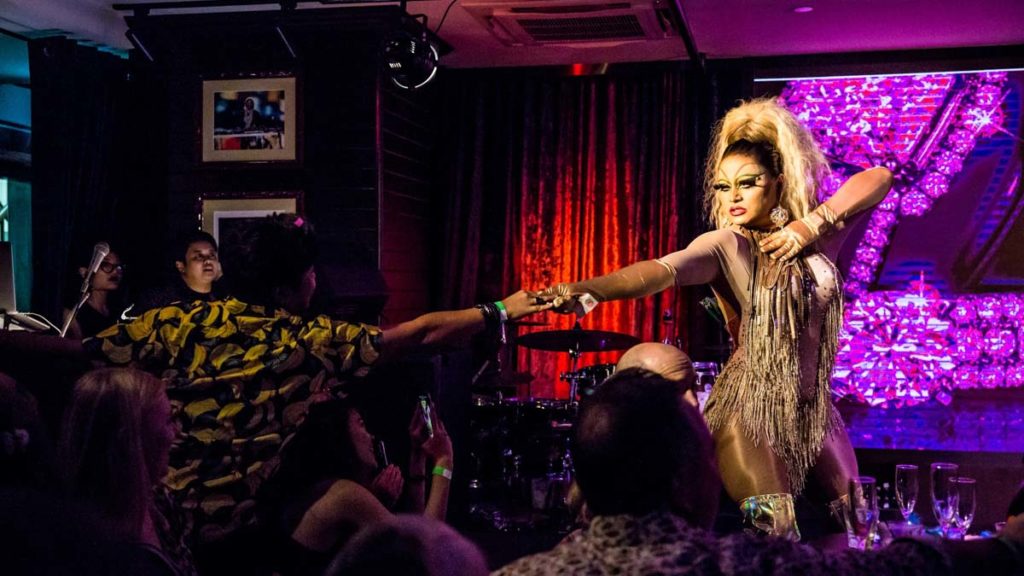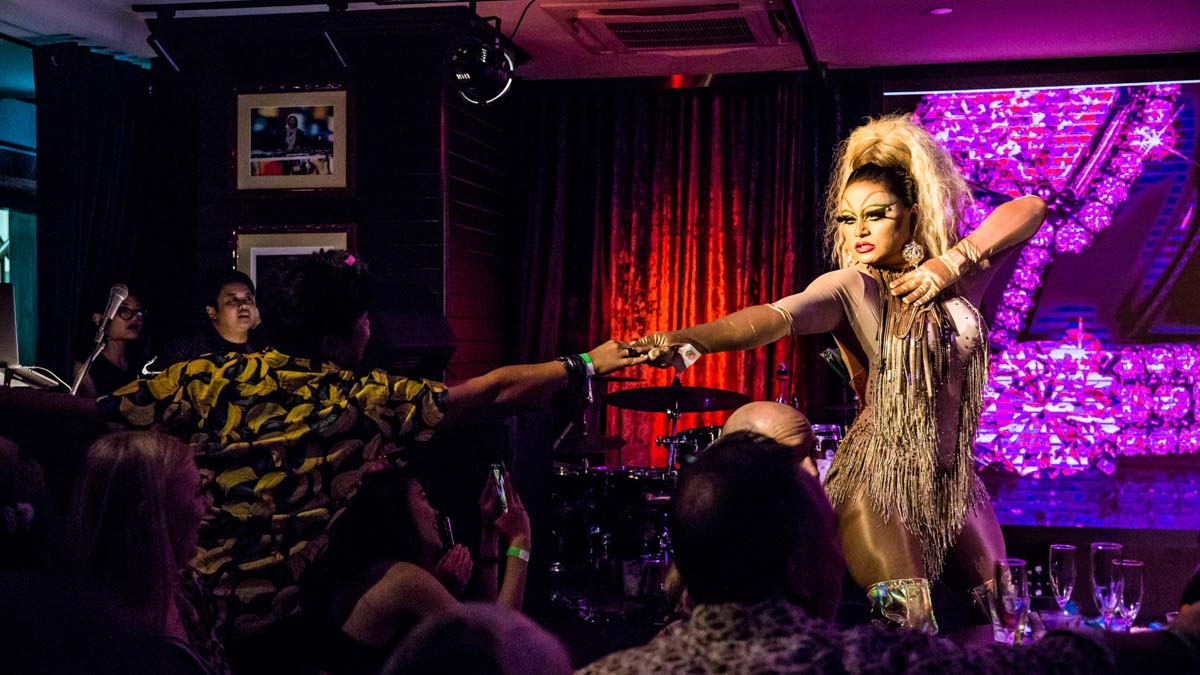 Photo credit: Riot Drag Show
Whether it's attending your first drag show, trying your first durian or experiencing free-falling at iFly Singapore, Singapore has many attractions for you to step out of your comfort zone and try something new!
50) We're a city that never stops moving
Fun fact: The land that the Marina Bay area sits on didn't exist 30 years ago. With Singapore's rapid pace of development, there'll always be something new to discover when you visit (and re-visit).
Visiting Singapore: There's a lot to do — if you know where to look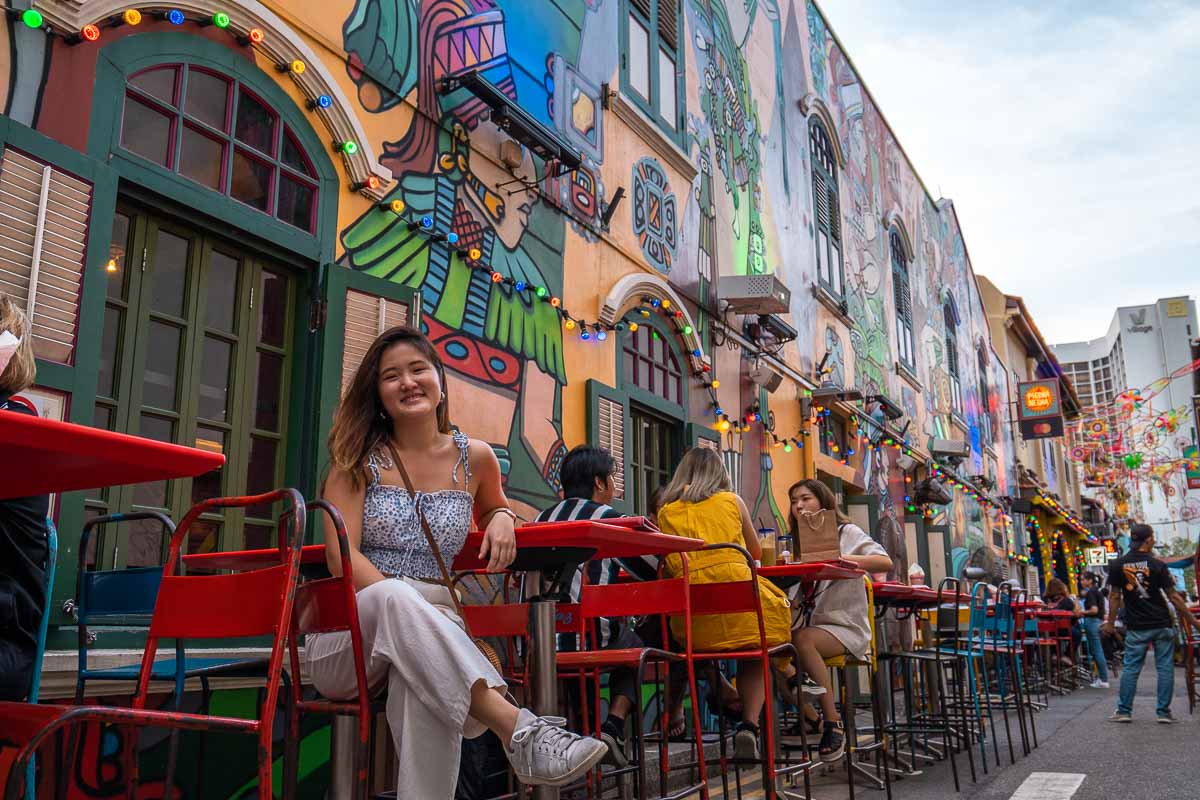 While COVID-19 has dampened everyone's travel plans, Singapore has done a pretty good job of enforcing stringent measures to reduce the spread of the virus.
What makes Singapore a great place to live and to visit is her ability to do a bit of everything — and do it well! Whether you're a serious foodie, a thrill-seeker, a party animal, a museum-lover or just looking to relax, you're bound to find something you'll enjoy.
Featured image credit: 4CORNERS
Facebook image credit: Gavin Hellier, Singapore Tourism Board
What are your favourite reasons to visit Singapore? Share with us in the comments!
---