Take six days of annual leaves and enjoy nine long weekends in 2023!
One key highlight of 2022 has been the reopening of borders, and this has changed all we've known about travelling.
To make up for the lost time spent in quarantine, 2023 is the perfect year to start reimagining travel and exploration. So, we got down to planning for all the long weekends in 2023.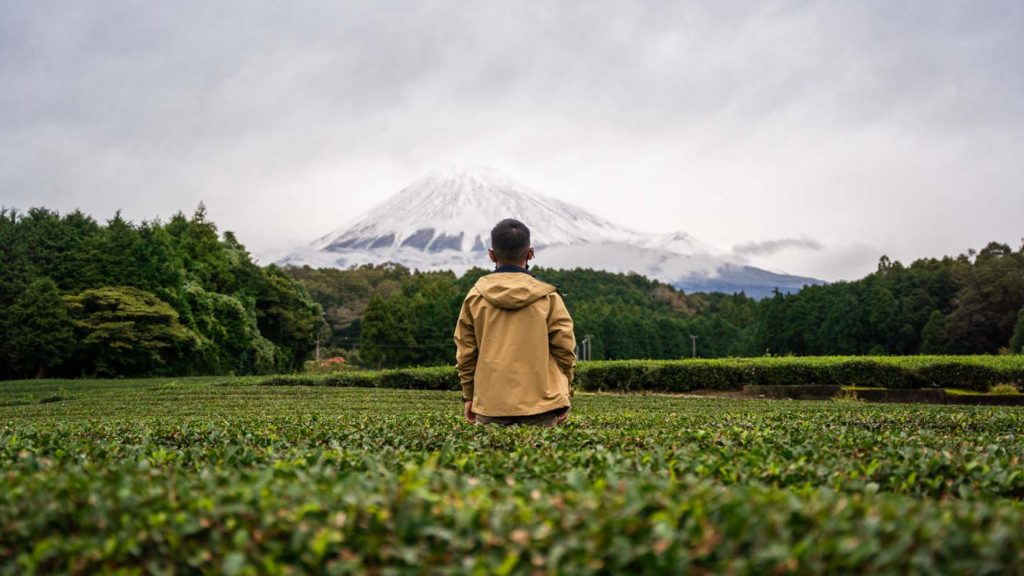 Considering the public holidays in Singapore, here's a cheat sheet for all the annual leaves you could take to maximise your long weekends in 2023: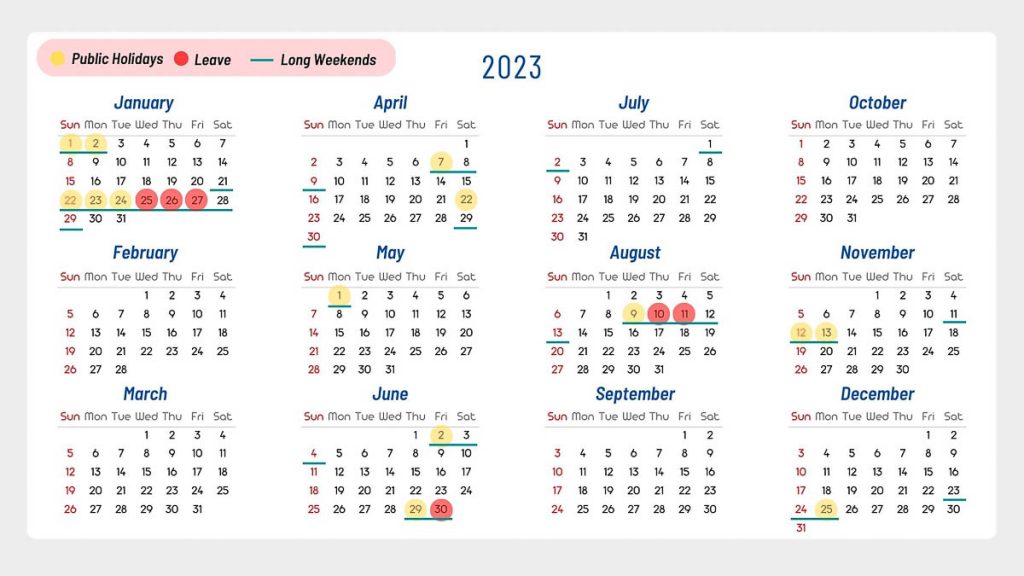 Click on the image to enlarge.
2023 Singapore Public Holidays and Off-in-lieus: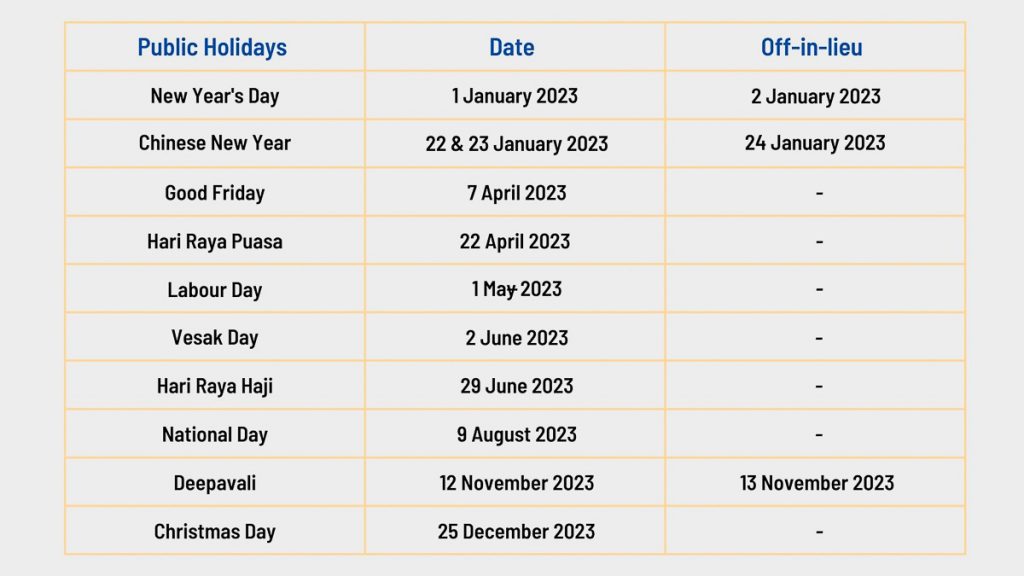 With a little forward planning, here's how you can turn six days of annual leaves into nine long weekends to plan your next travel getaway!
Prioritising your leave days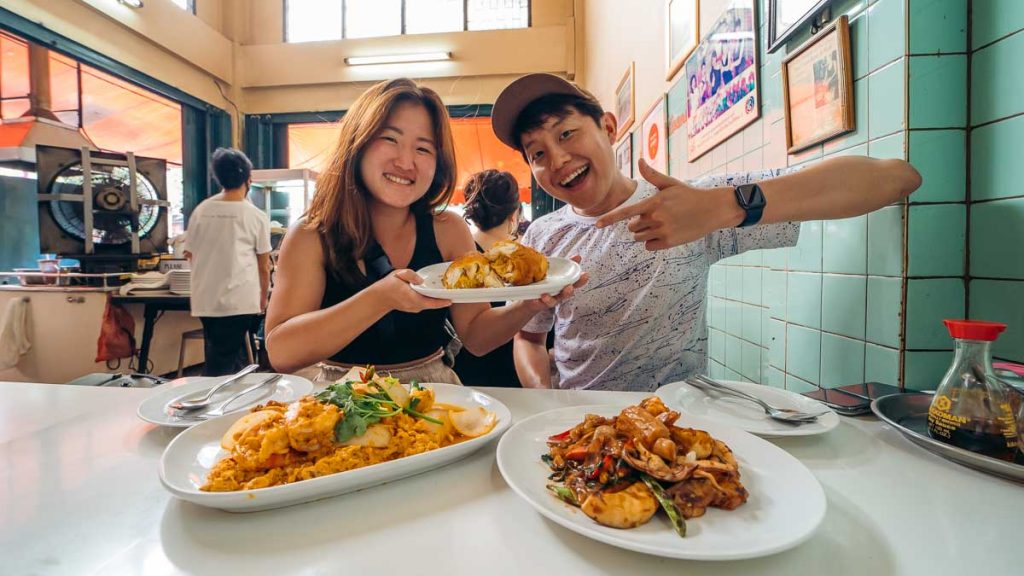 According to MOM, a first-year employee in Singapore is entitled to seven days of annual leaves — enough to maximise your long weekends in 2023 with the six days suggested.
But factoring in commitments like birthday celebrations and whatnot, here's a tip if you're short on leaves: Take a 1-day leave on 30th June for an additional long weekend over Hari Raya Haji.
This brings the total number of long weekends in 2023 to eight from the original seven. These 4 – 5 days are great for planning a short trip to nearby destinations like South-East Asia!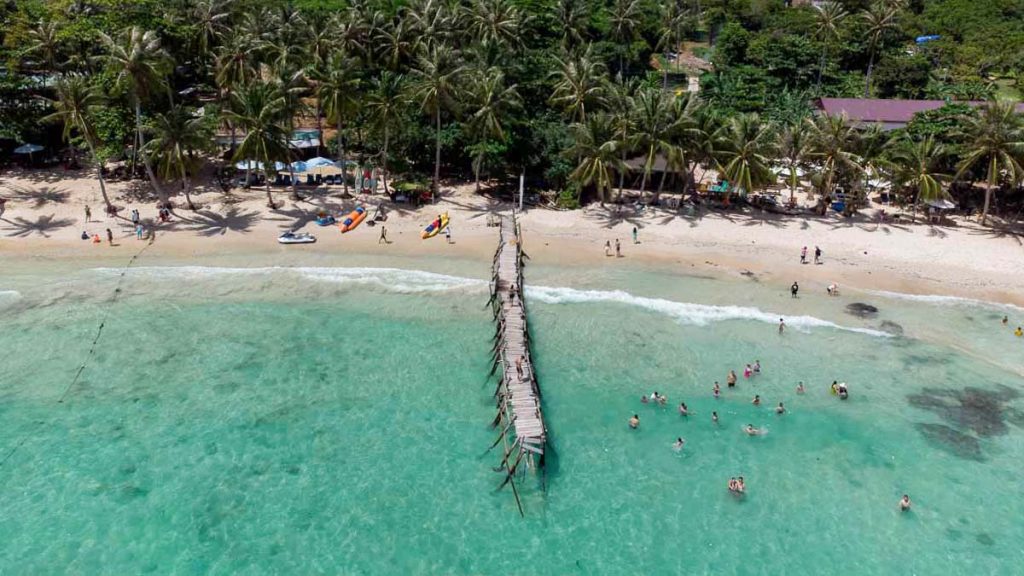 The best times to travel in SEA are during the drier seasons — wouldn't want the rain to spoil your fun.
May – June: Before the monsoon season begins, soaking in the pristine beaches of Phu Quoc, Vietnam. Adrenaline junkies can opt for Bungy jumps and ziplines in Phuket, while city folks can go on a shopping spree in Bangkok.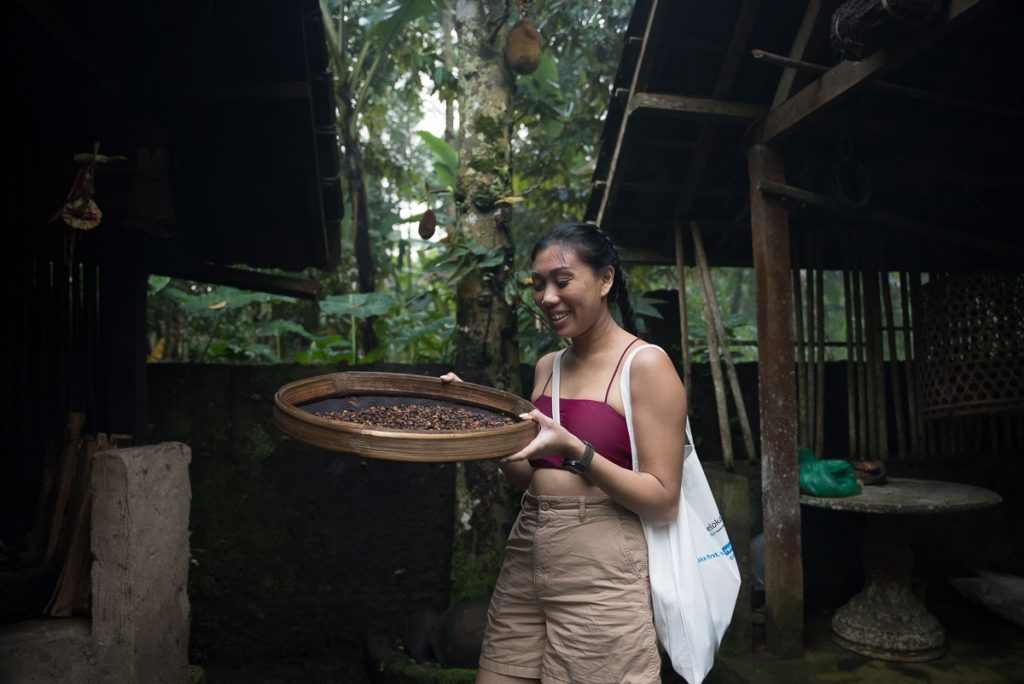 July – October: Explore drier destinations like Indonesia and Malaysia. Hop on a nature exploration amidst the lush greenery of Bali, or explore the hidden gems of Malaysia. Think waterfalls, beaches, mountains, and yummy ayam percik!
Make your long weekend even longer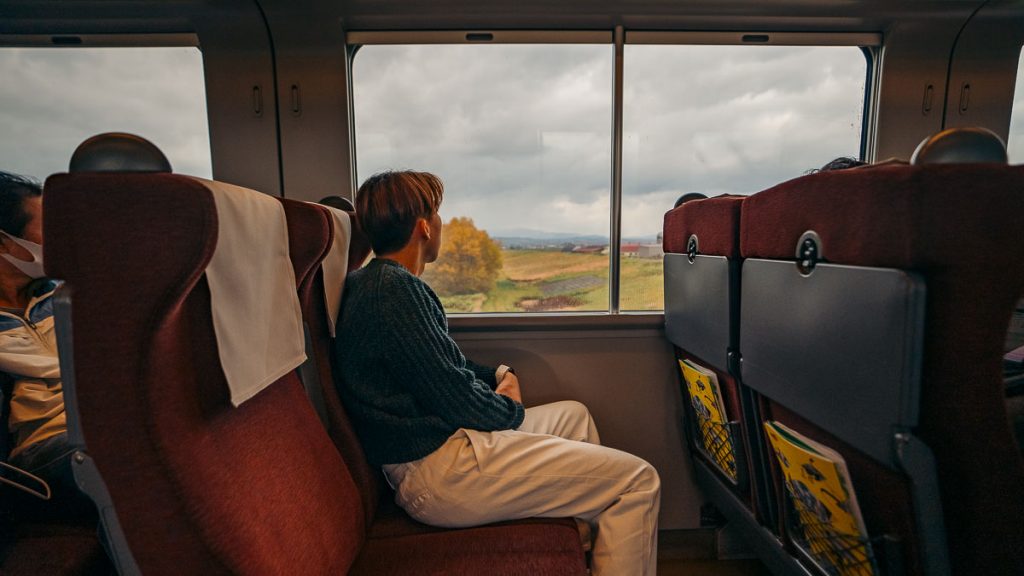 With the way 2023's calendar is structured, there aren't many midweek public holidays that can be extended with an additional one-day leave — most fall on Mon or Fri.
However, if you're planning a longer trip to a further away destination, consider these 2 options:
1) Take a 3-day leave from 25th – 27th January after Chinese New Year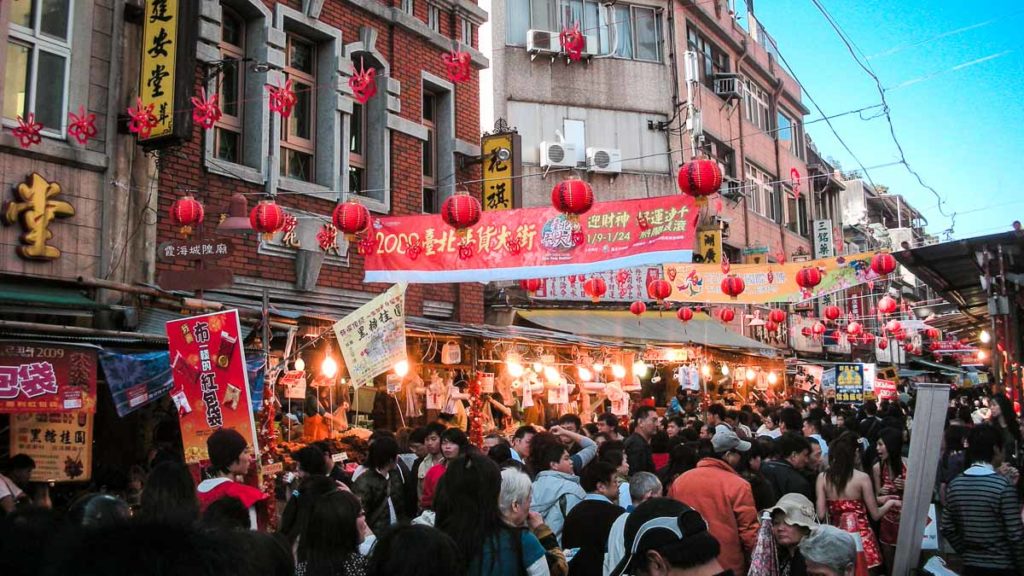 With this, you'll have nine free days to travel during the Chinese New Year (CNY) holidays. Change things up by spending New Year overseas — up in the mountains or lounging by a beachside cafe! Just make sure to avoid countries where CNY is heavily celebrated to avoid traffic jams.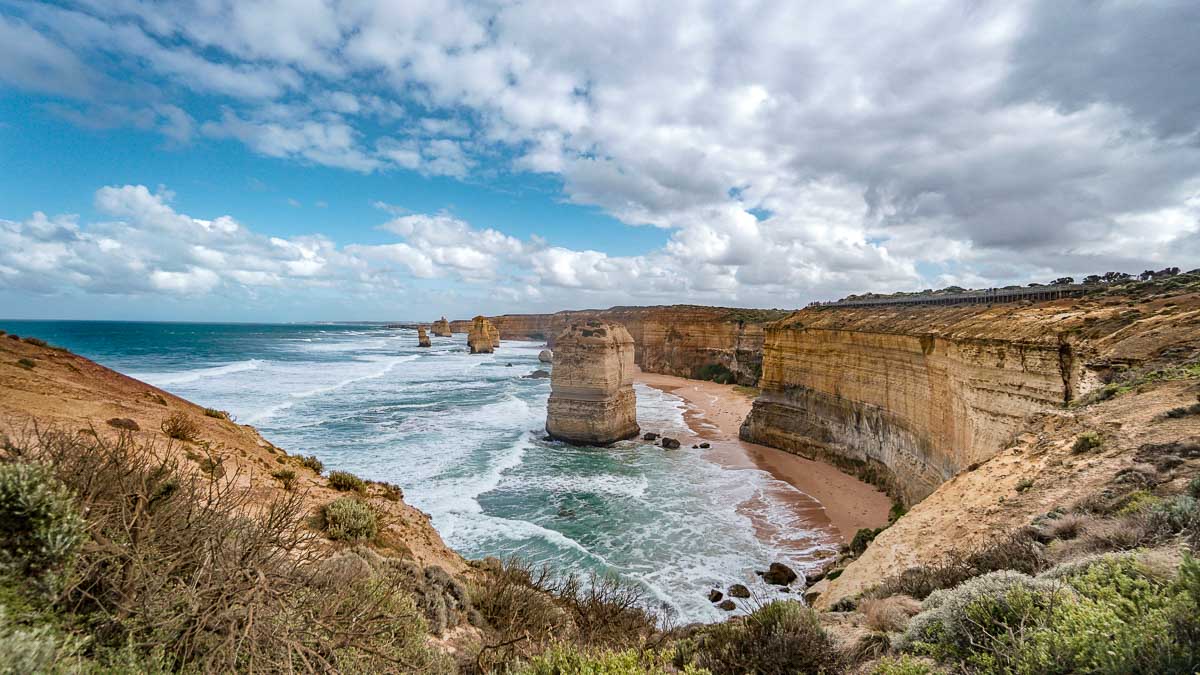 For nine days, consider an epic Melbourne road trip to explore the Victoria Region. Watch penguins parade at Phillip Island and traverse the Great Ocean Road for stunning ocean views with beautiful rock formations in the Summer.
To escape Singapore's warm weather, opt for cooler climates like Japan or South Korea. As Spring arrives, snap pictures of Mount Fuji or sightsee nature landscapes on day trips to Nami Island and Seoraksan on top of your usual Seoul itinerary!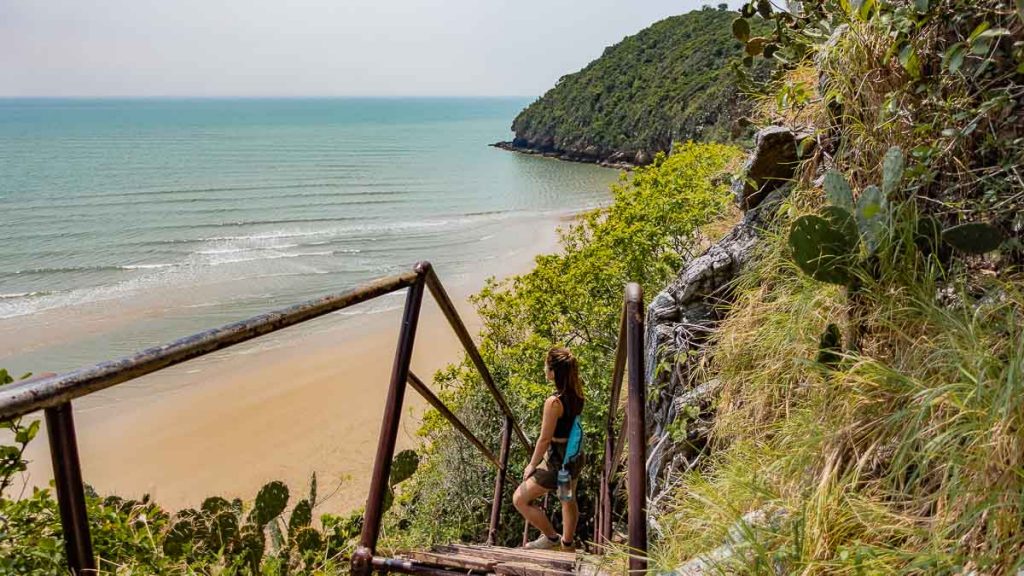 Looking for something more casual? Turn your usual Bangkok getaway into an epic 8-day road trip beyond the typical shopping and eating. From national parks to exciting hiking trails, more adventures in Hua Hin and Kanchanaburi awaits!
2) Take a 2-day or 4-day leave from 7th – 8th August and/or 10th – 11th August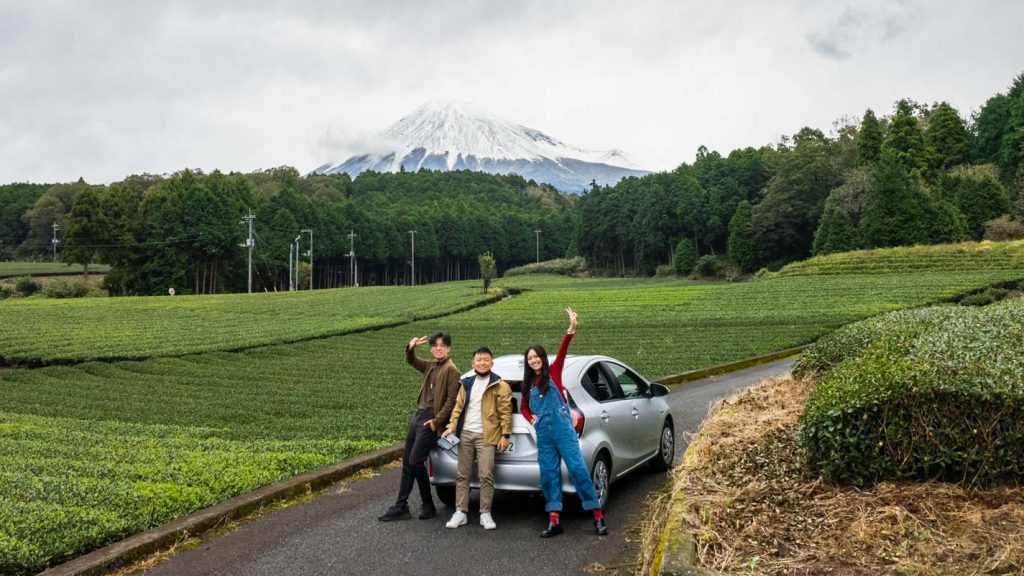 National Day in 2023 falls on a Wednesday. This means that taking a 2-day leave gives you a 5-day long weekend to travel out. Alternatively, travel further and take a 4-day leave for nine whole days of vacation!
(Optional) 10-Day long weekend with four days of Annual Leaves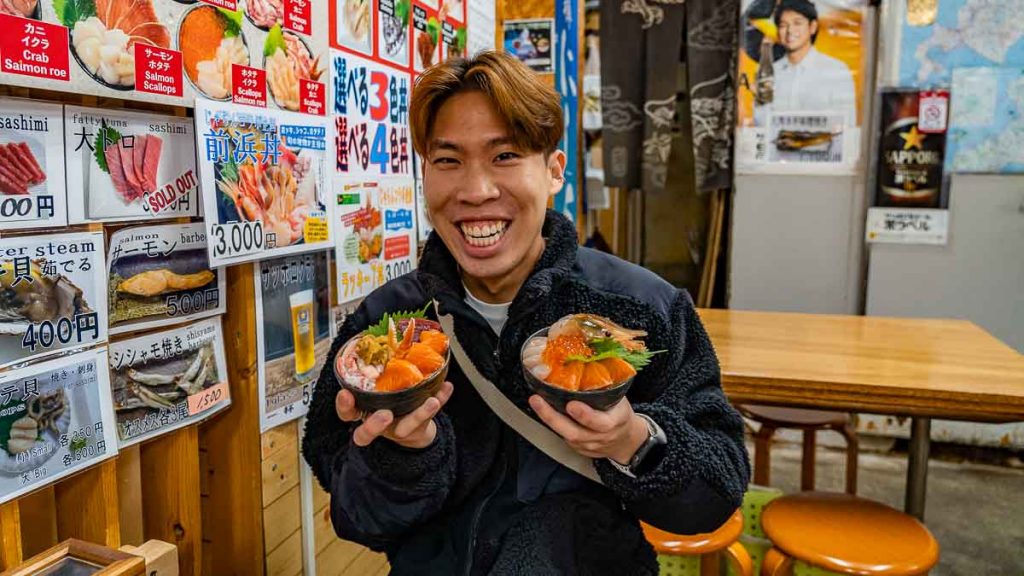 Even without taking any leaves, Christmas next year falls on a Monday, giving us three days of long weekend.
But for most Singaporeans, the end-of-year season often calls for a longer vacation. A hack most already know — book four days of annual leaves from 26th – 29th December and enjoy 10 days of freedom till 1 January 2024.
This is perfect for an extended holiday to destinations worth the journey and duration.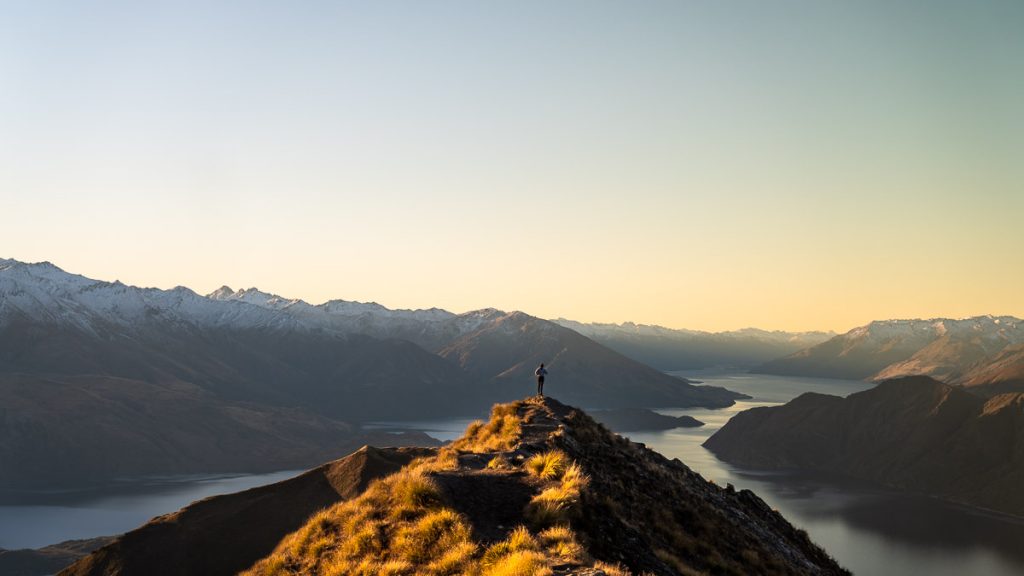 Yet to visit the stunning glaciers and majestic mountain peaks of New Zealand? Check out our recent 12D South Island Itinerary — a road trip across nine towns and expect key highlights like swimming with dolphins, hiking Roy's Peak, and canyon swinging!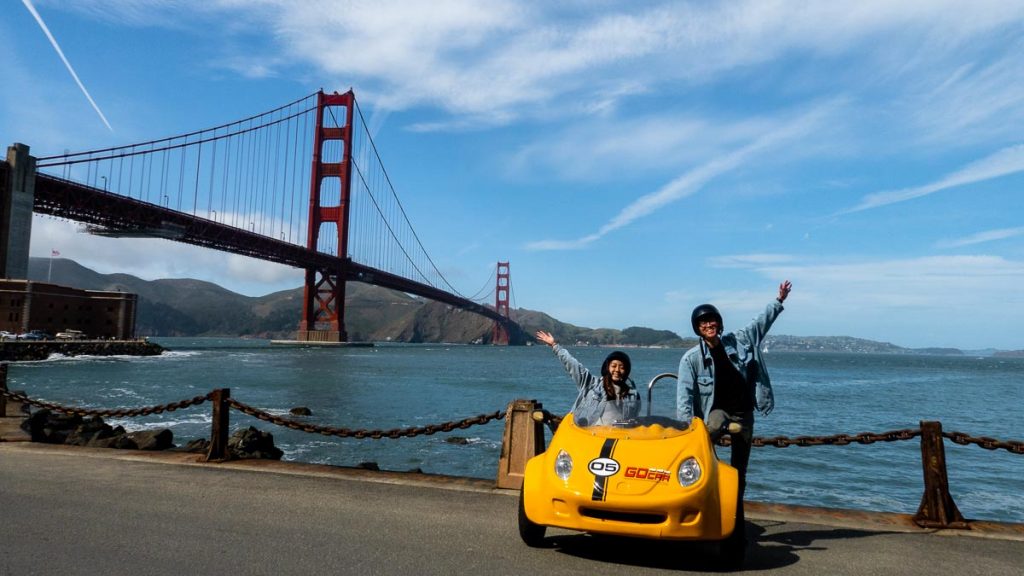 For a blend of both city and nature, visit San Francisco for its vibrant cultures. Catch the famous Golden Gate Bridge and bustling Fisherman's Wharf, before camping overnight with nature in Yosemite.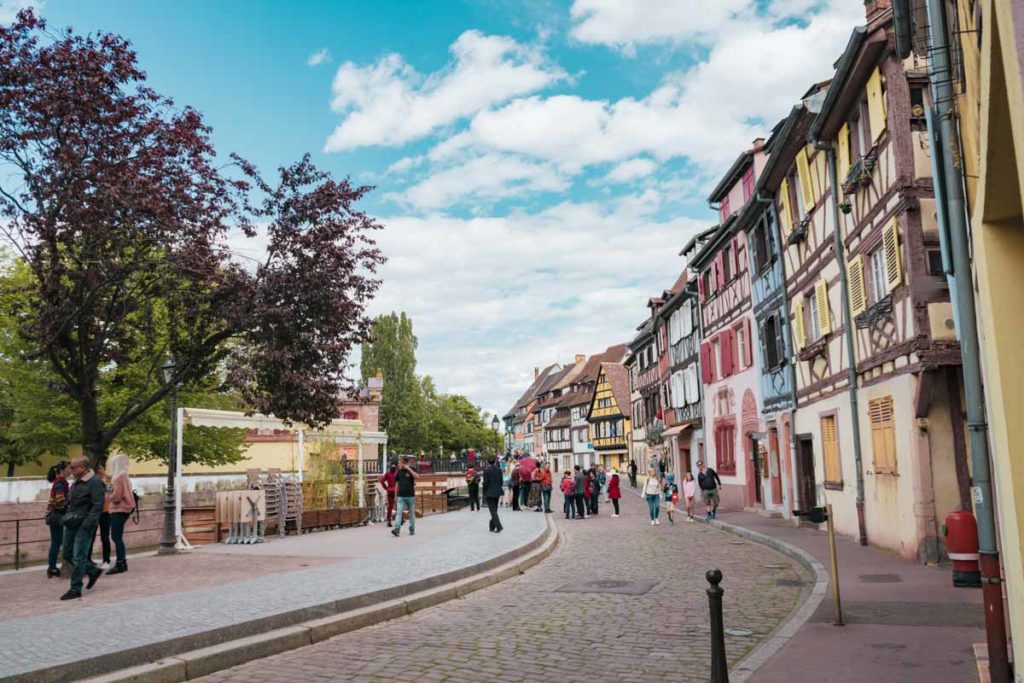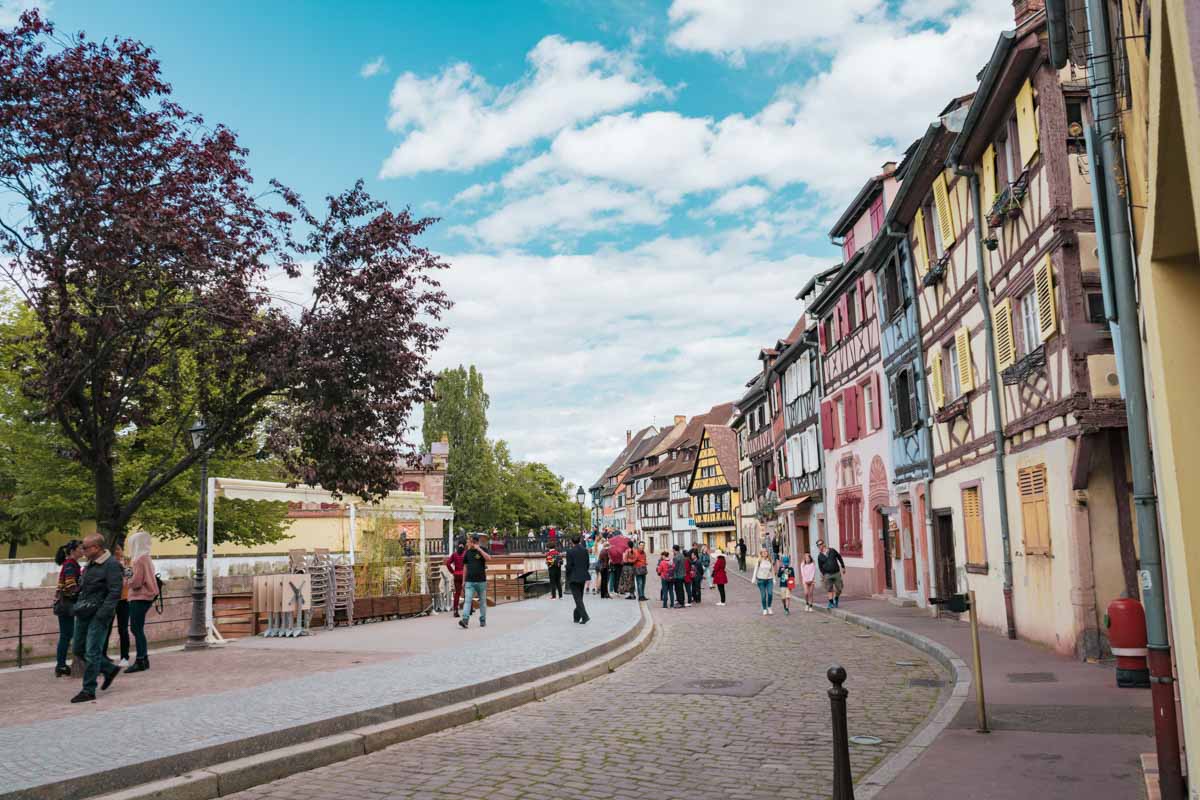 Europe is also another huge playground for adventurous travelers. From Switzerland, France to Germany, check out this list of budget Europe Itineraries and find one that suits you best!
Planning your long weekends in 2023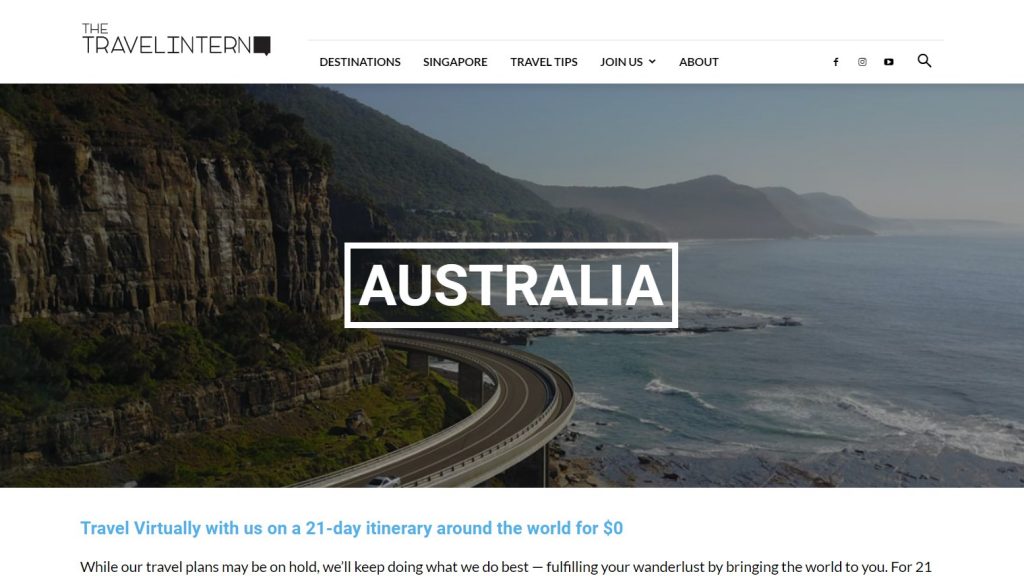 For some inspiration on where to go for your weekend getaways, check out our treasure trove of travel itineraries based on our very-own adventures.
We also have guides and road trip FAQs to help you plan trips to destinations like Vietnam and New Zealand. These include answers to common questions from which car to rent, when to visit, payment methods, as well as curated travel tips and tricks from the team!
Download this handy guide to plan out your long weekends in 2023!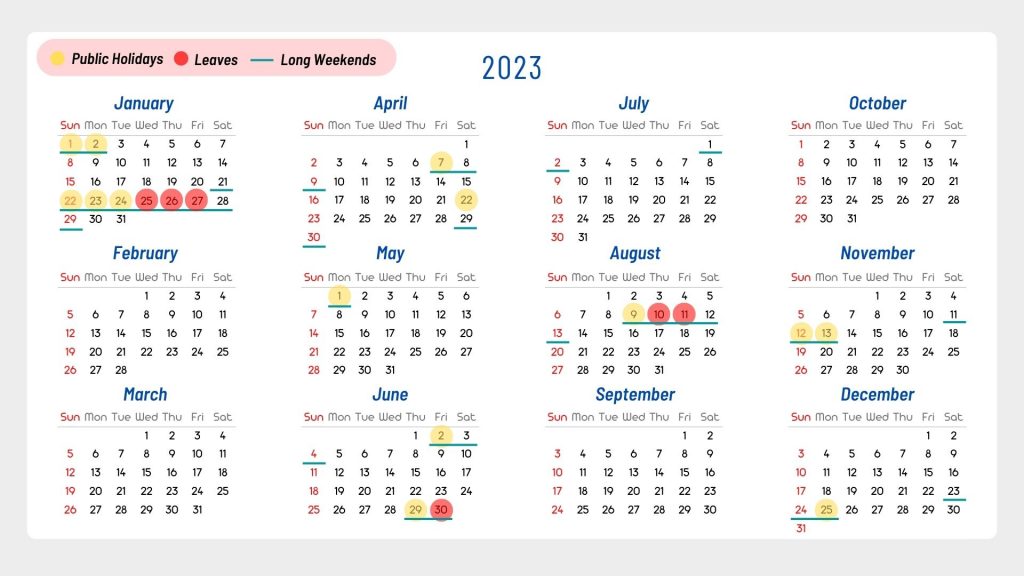 Which countries are you planning to visit in 2023? Share with us in the comments below!
---
Like what you see? Follow us on Facebook, Instagram, and YouTube for more travel updates!